As the season changes, so do our decorations, and the best fall wood decor ideas will help you prepare your home properly. Despite how the temperature may feel, fall is all about warm tones. Pumpkins are especially prevalent in decorations, so using colors that blend with them is an easy way to represent the season. You can do this well with wood-based DIY projects. Wood is an affordable and fun material to work with. Plus, it can be long-lasting, allowing you to create works of art that you can use time and time again. Also, DIY wood fall decor allows you to bring a little bit of the outside season into your home for that rustic, rural look.
26 Fall Wood Decor Ideas Just in Time for the Season

So, where do you start when decorating with wood? Well, you can stick with the pumpkin theme. There are many artistic and clever ways you can create a pumpkin with wood material rather than use a real one or one of the store-bought ones. You can even focus on creating things that are a bit more functional such as planters or candle holders. Wood is versatile enough that you shouldn't run out of ideas anytime soon. In any case, our list of our favorite fall decorations from wood will give you some clue on how you can start your home project.
1. DIY Wood Bead Pumpkin Design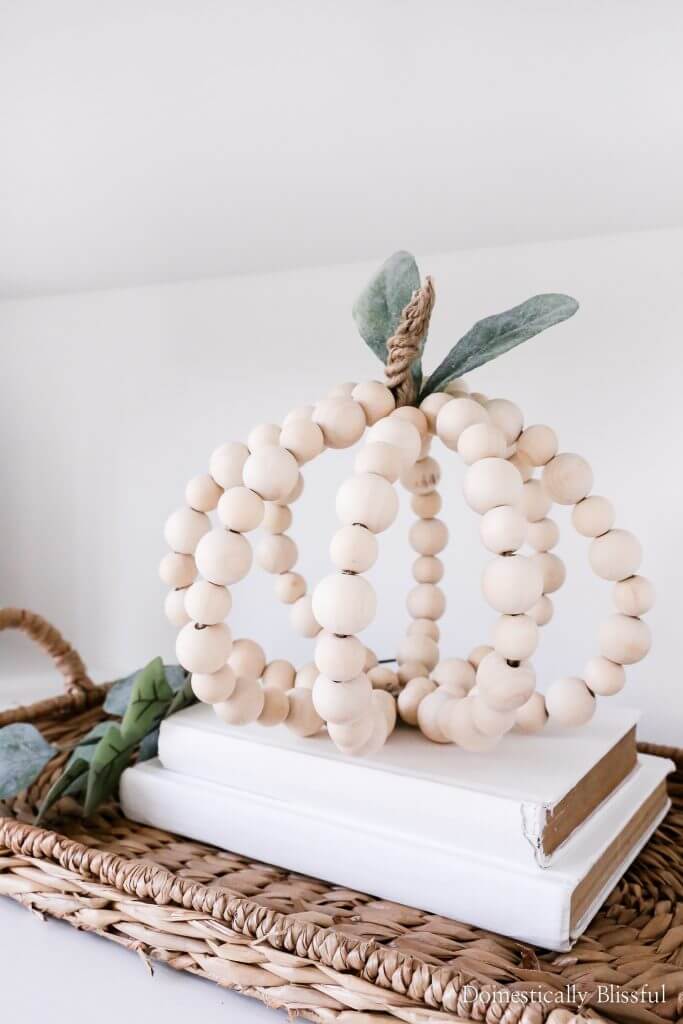 These wooden beads work well at creating a pumpkin shape. It gives you DIY decor that works great in a contemporary setting.
2. Upcycled Farmhouse Style Wooden Centerpiece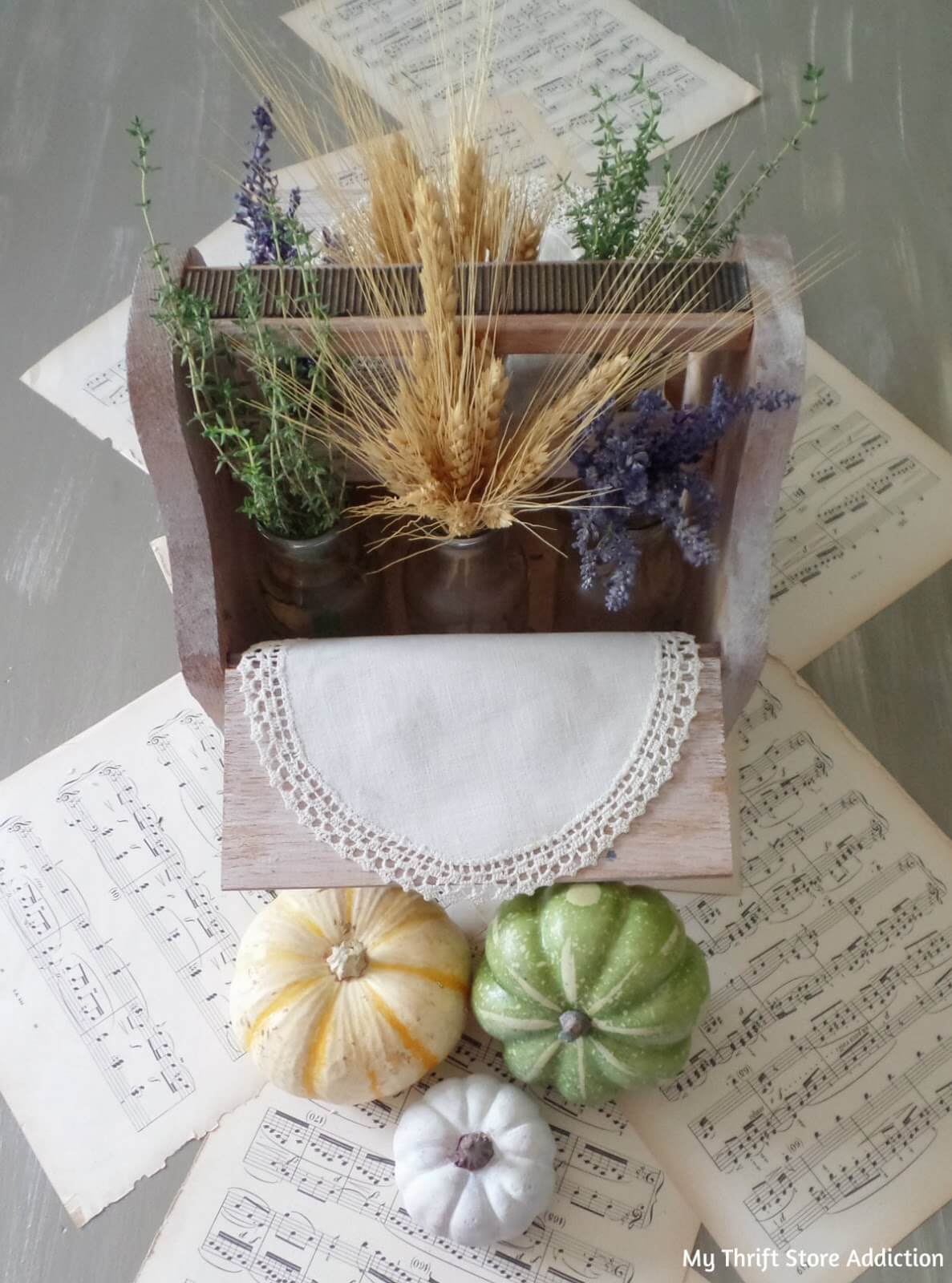 It's easy to blend your farmhouse style with fall decor, especially with this cool fall centerpiece. It has a rural look about it, making it the perfect setting to house some seasonal flowers.
3. Moss Pumpkin on a Wooden Crate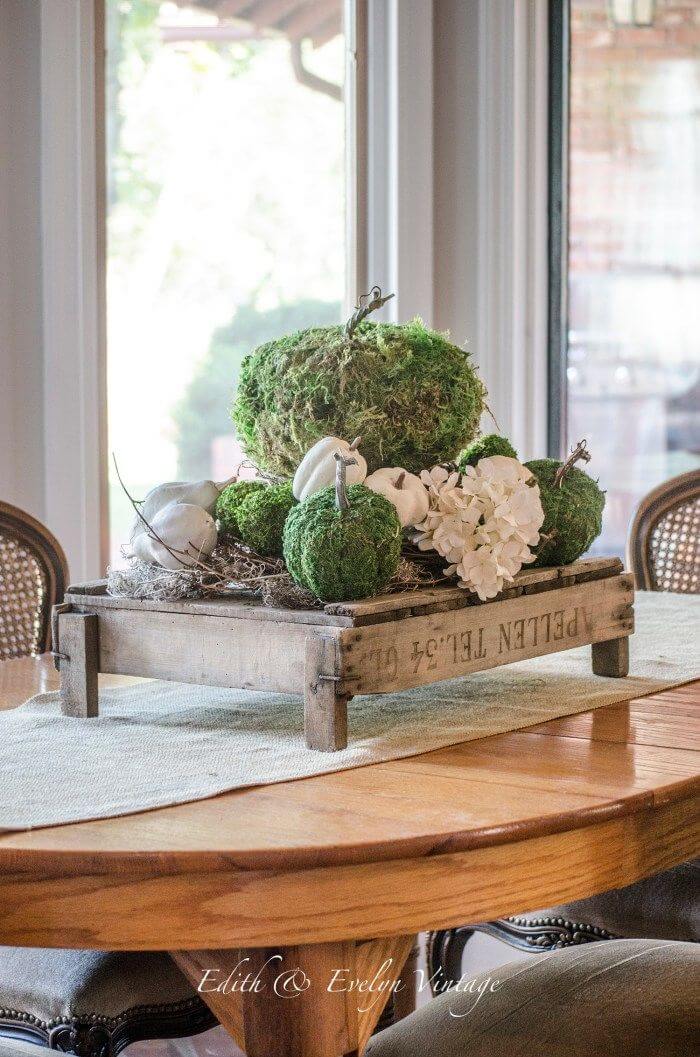 Moss pumpkins have a charming look about them, and they pair well when used with a rustic, old-fashioned wooden crate. This makes for a great centerpiece.
4. DIY Wood Pallet Pumpkin Shapes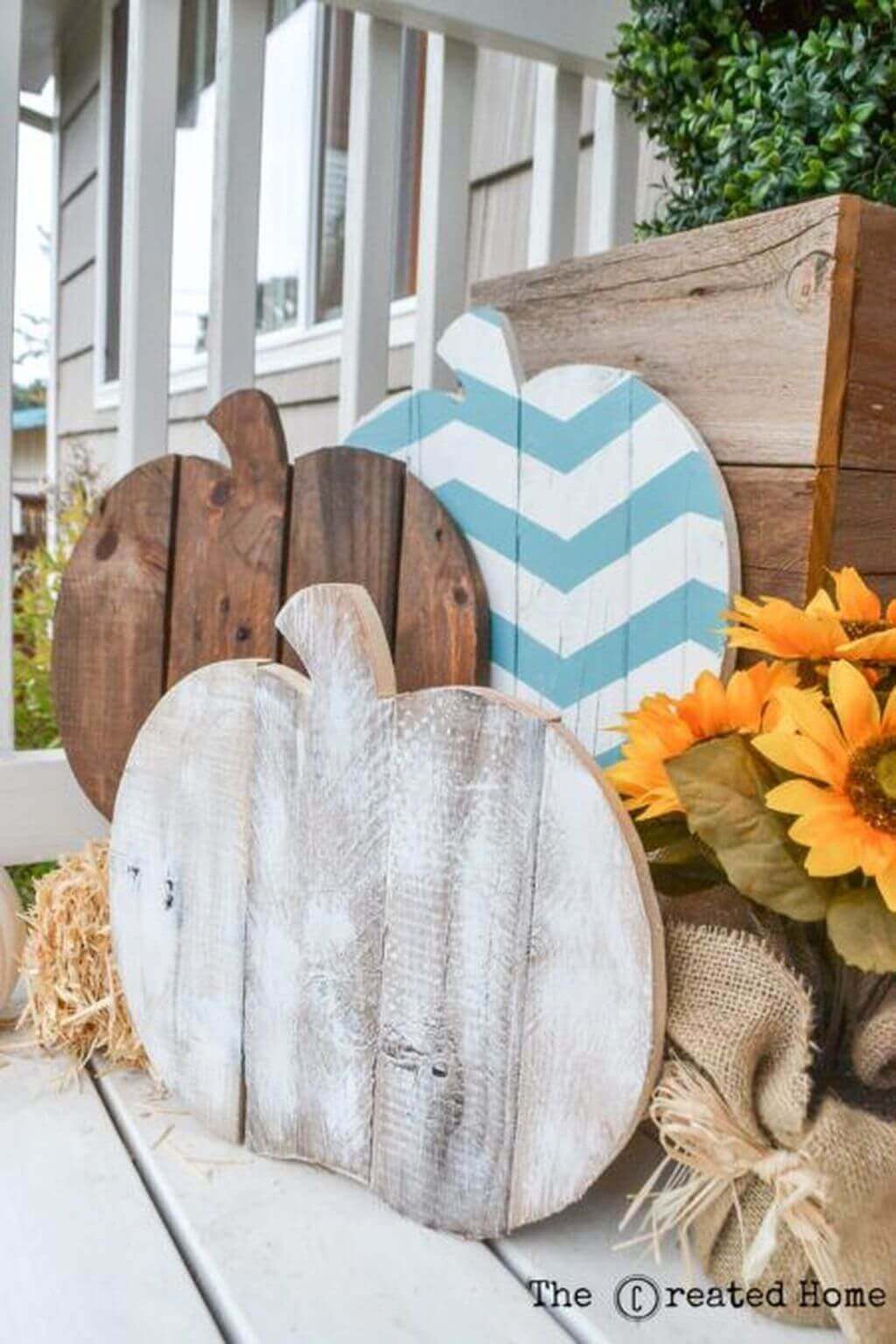 Pallets are exciting to work with thanks to their simplicity, and you can transform them into some cool pumpkins.
5. Unique Circular Wooden Backdrop Decor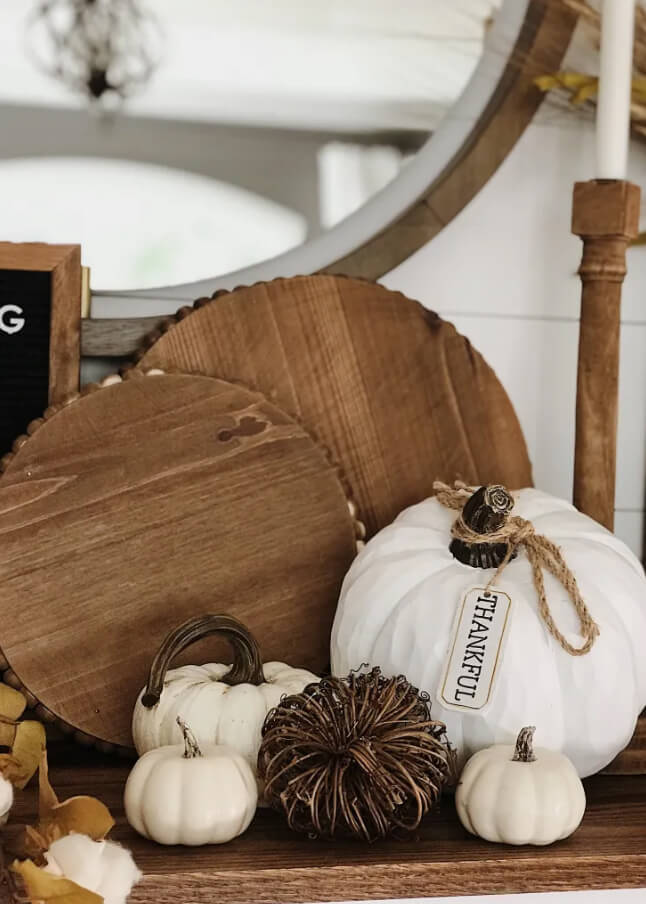 These wooden circles are ideal when you want a more minimalistic setting for your fall decor. This works out even better to complement the decorations you already have.
6. Sweet Wood Pallet Fall Decor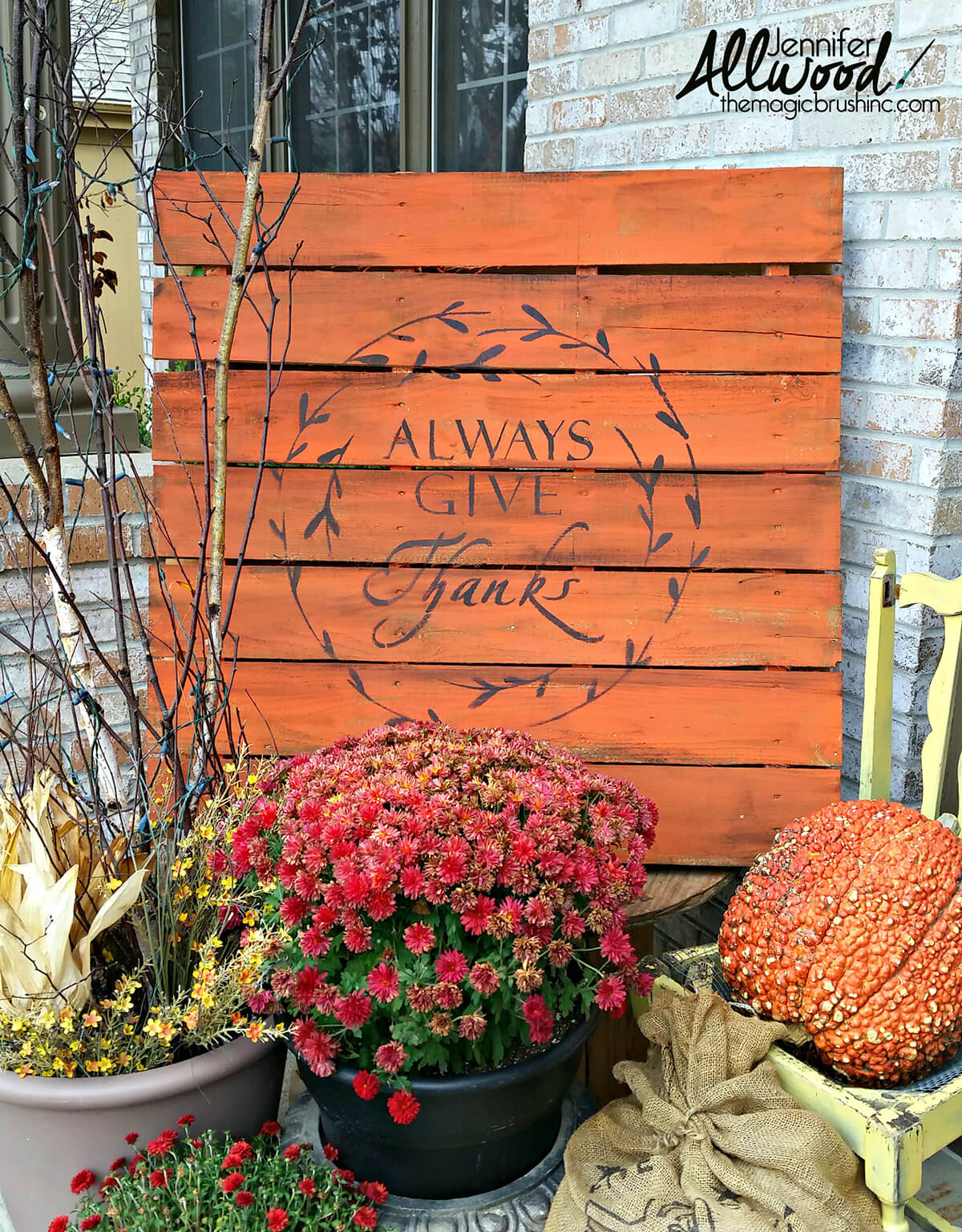 Wood pallets never fail when you want a DIY project that is straightforward and effective. You can paint any saying that best fits your personality and your family to reign in the season.
7. DIY Painted Wood Slice Pumpkins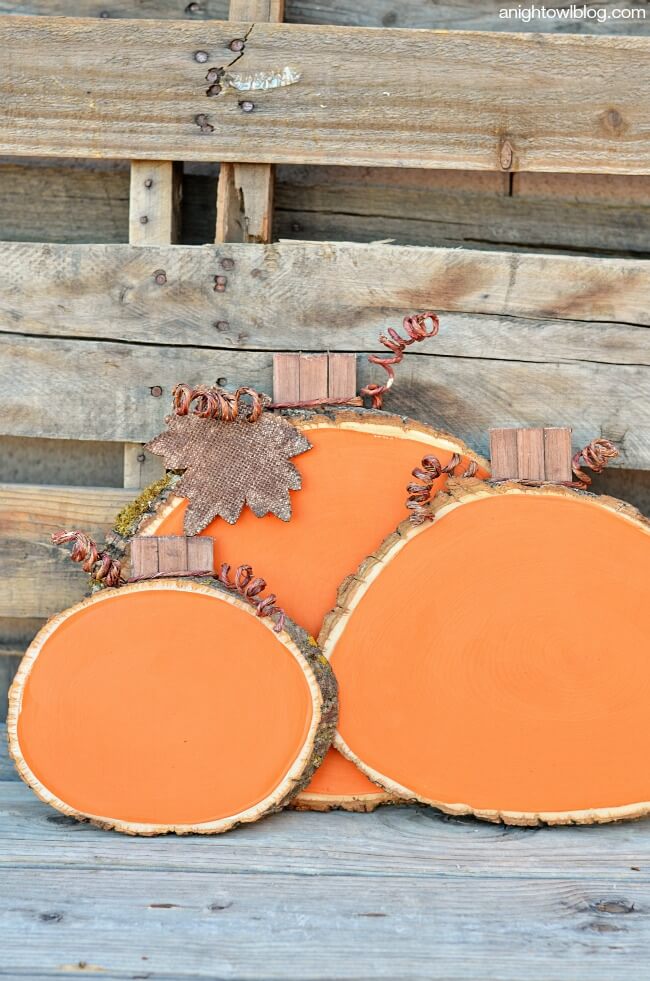 For the straightforward design, consider taking some wood slices and painted them the color of pumpkins. It easily gets the point across so you can decorate quickly.
8. DIY Wooden Candy Corn Decor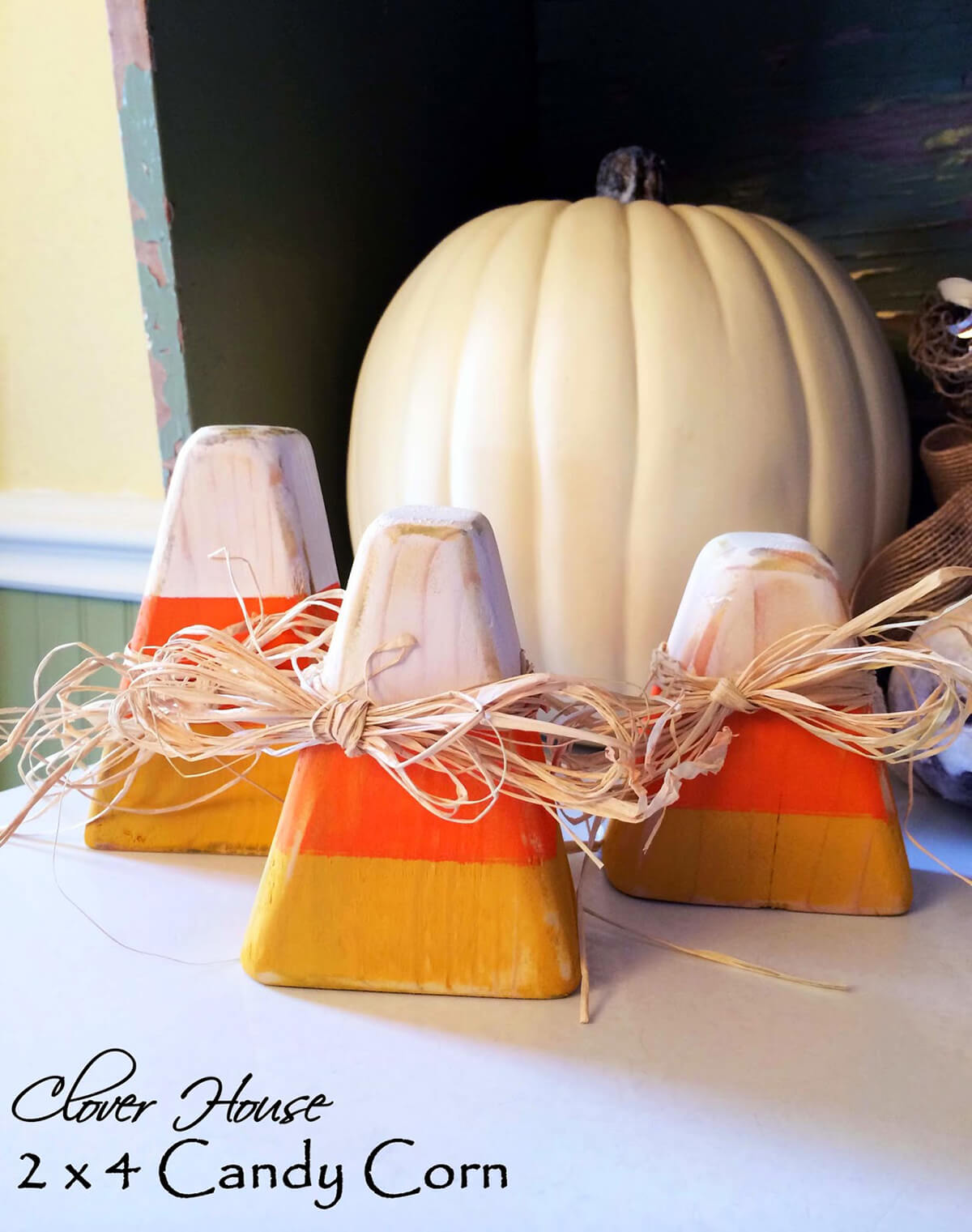 Candy corn is another staple of fall, and with wood and some paint, you can transform it into some sweet decor in your home.
9. Wooden Pumpkin Shaped Fall Sign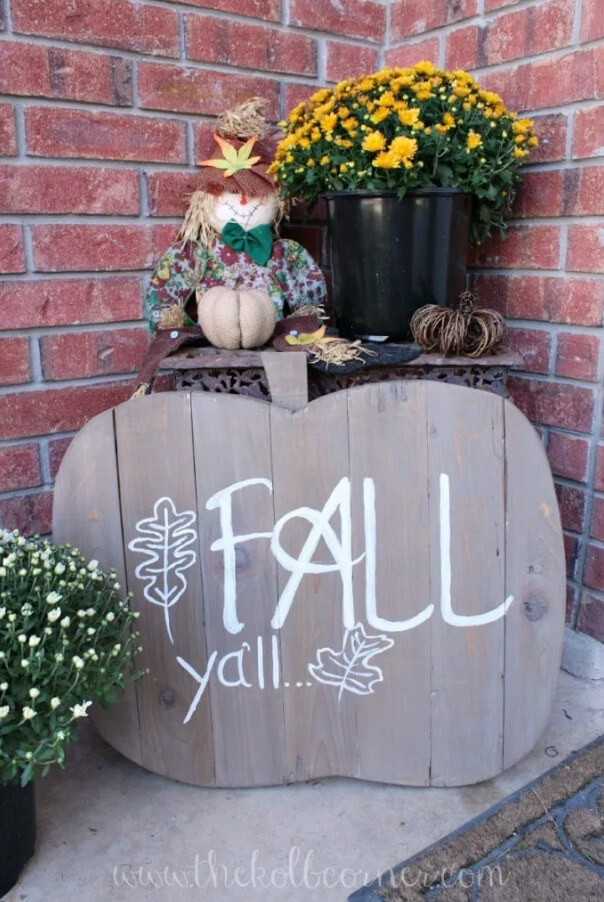 Greet everyone who comes to your home with this welcoming and warm wooden sign. It's even shaped like a pumpkin so you can scratch that decoration off the list.
10. DIY Fall Pumpkin Wall Signs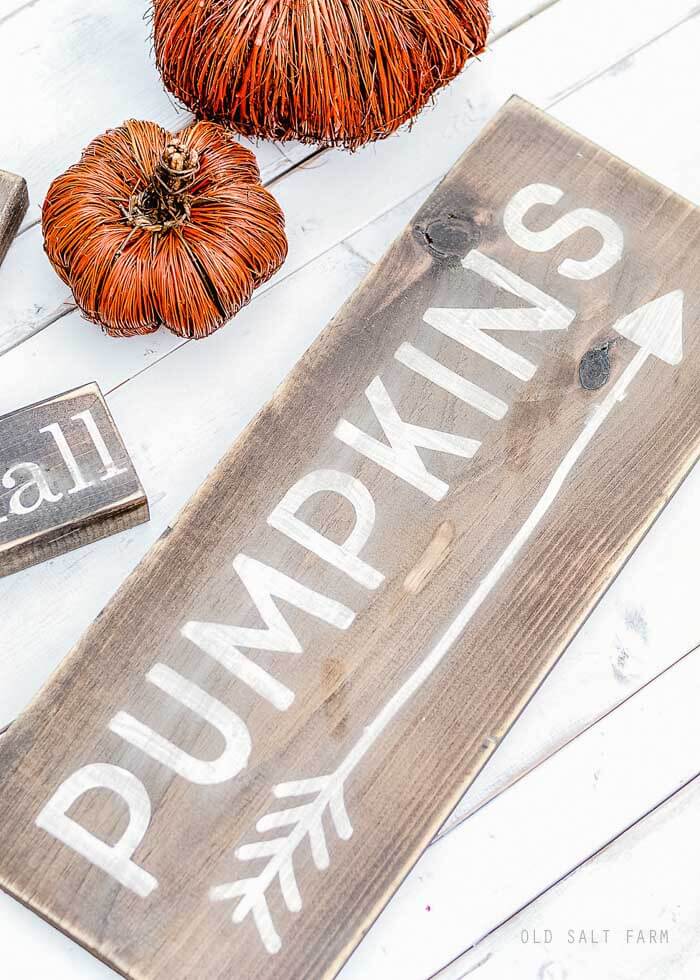 Hang up some signs around your home to get into the season spirit. These don't take up space either, making them fitting decor when you don't have a lot of room.
11. Welcoming and Sweet Wooden Sign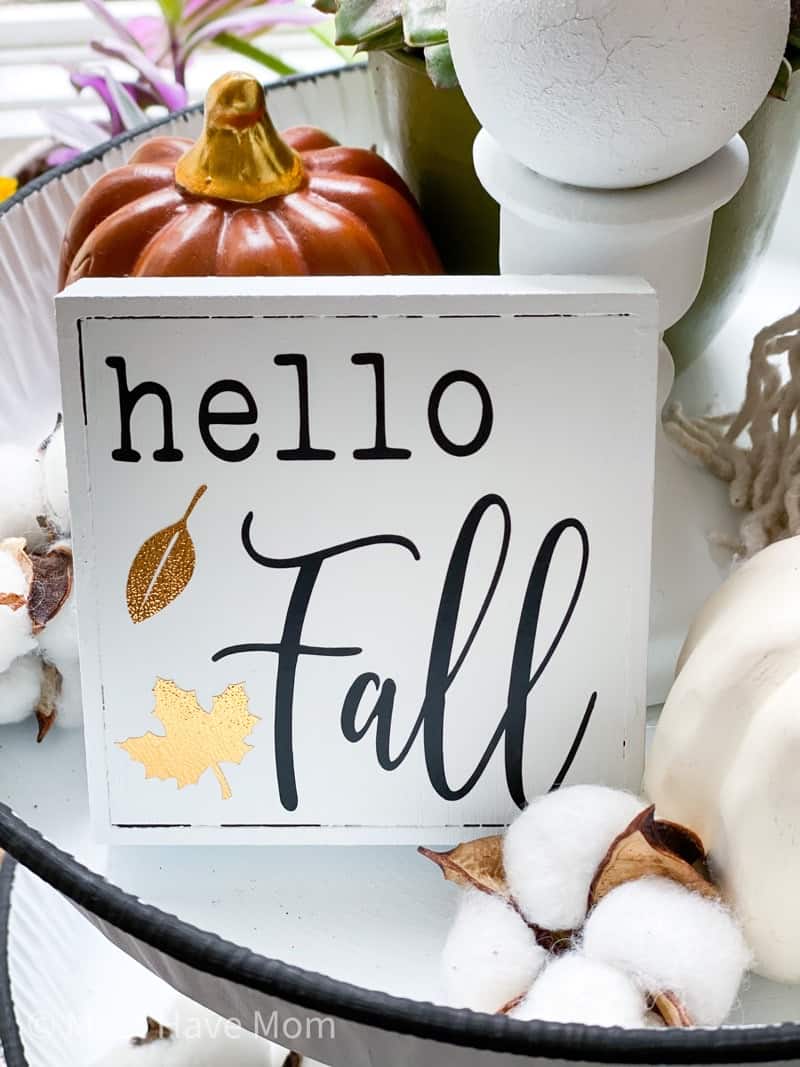 Sometimes all your table is missing is a charming little sign, and this one does the trick while representing the season well.
12. Painted Reclaim Wood Pumpkin Design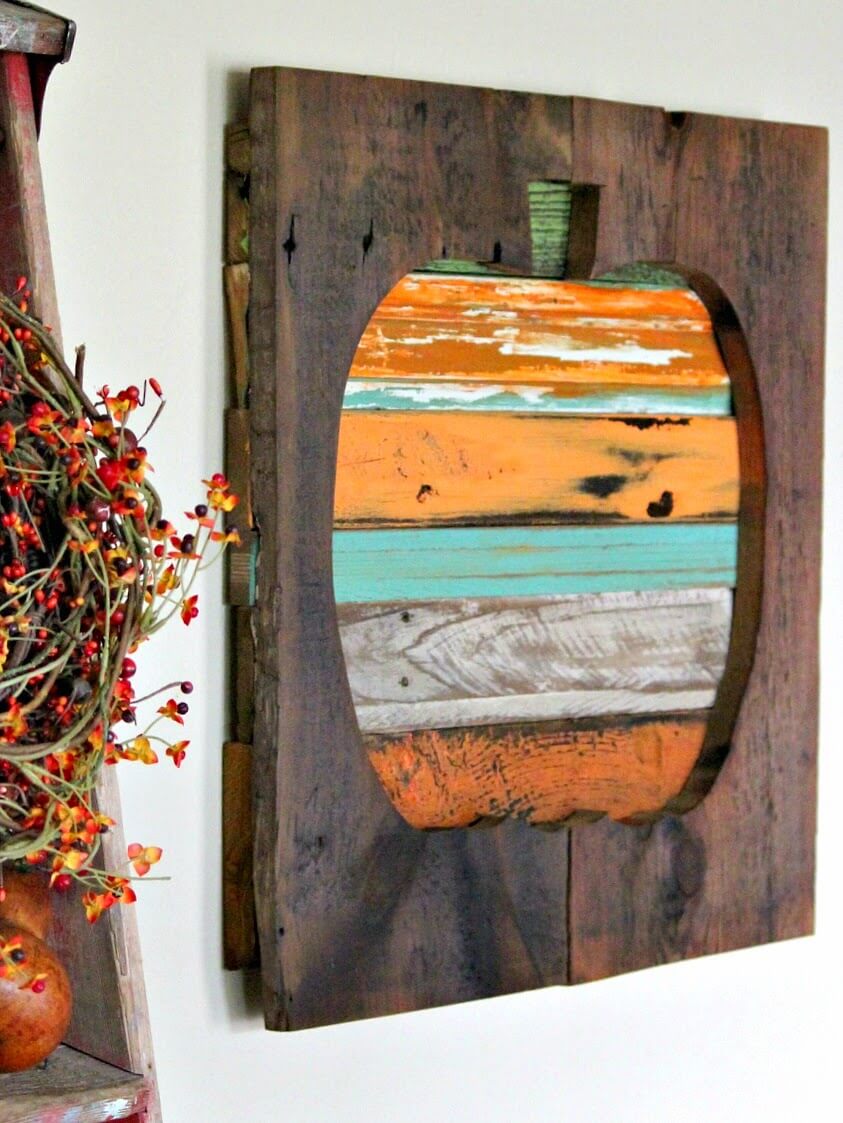 With reclaimed wood, you can create a farmhouse-like pumpkin sign to hang up for the season. Consider the multi-color approach for greater contrast.
13. DIY Wood Pallet Pumpkin Trio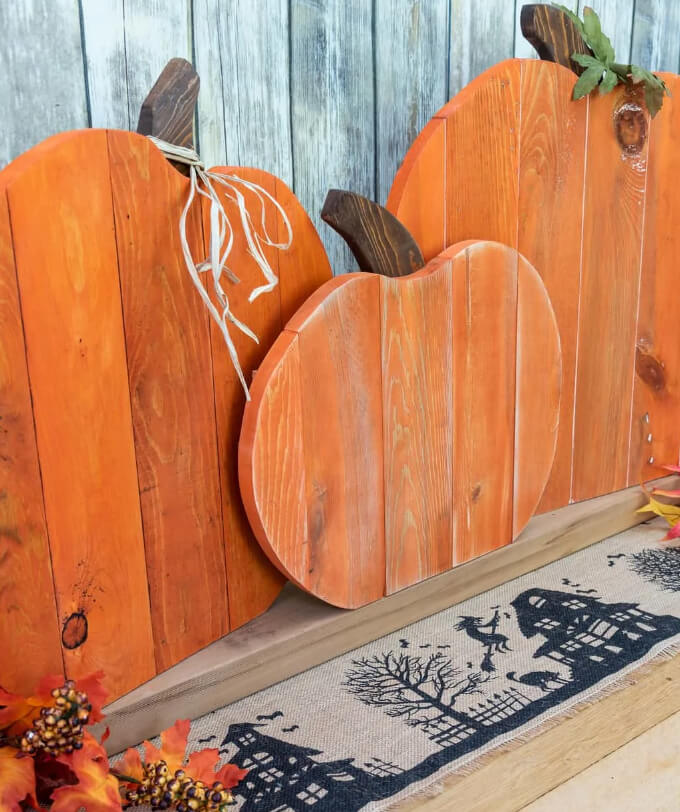 Align your home with artificial pumpkins this time around rather than the ones that go bad. These beautifully painted pallets can grab attention immediately.
14. Wood Trim Corner Block Painted Pumpkins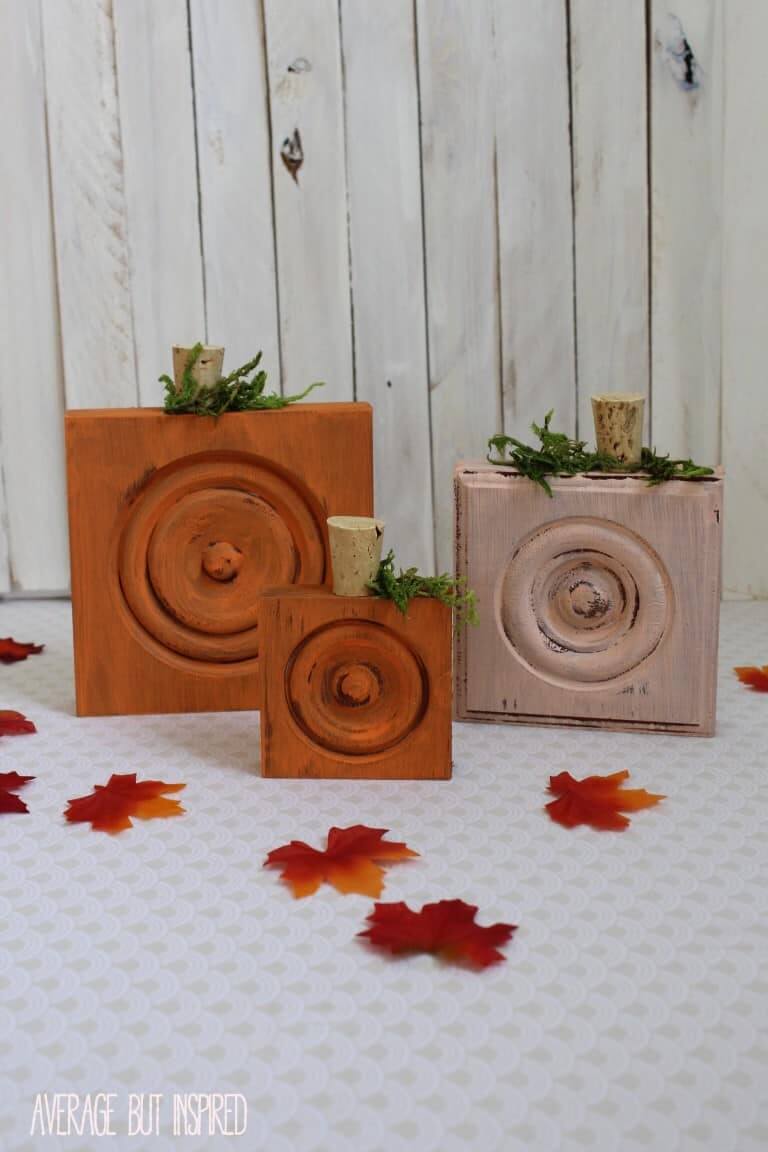 Wood blocks offer a modern approach to home design. You can use them to prepare for fall simply by painting them the color of pumpkins.
15. Rustic Wood Block Pumpkin Decor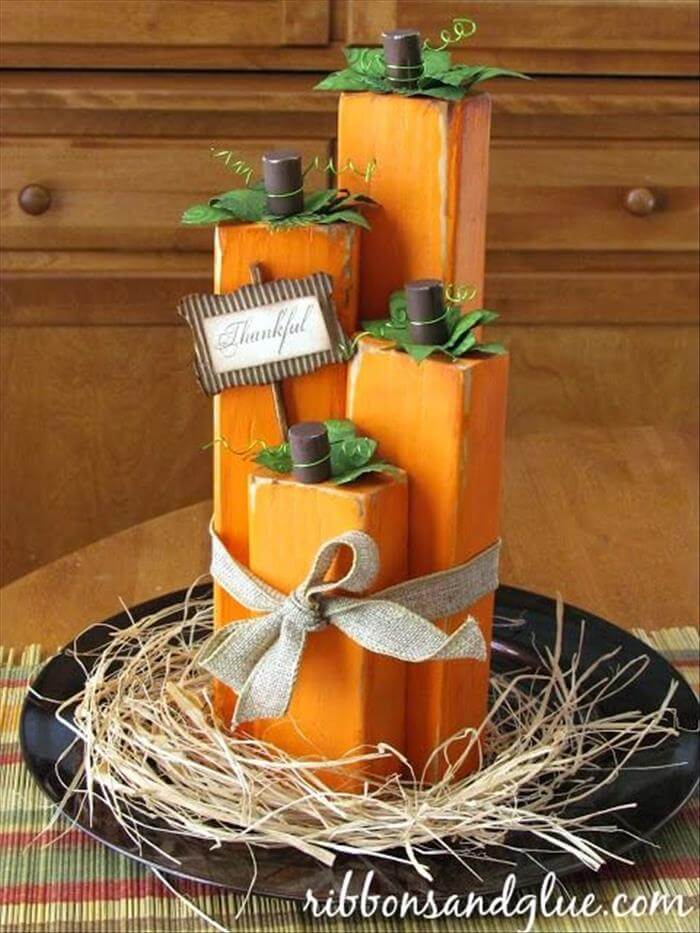 These wooden blocks are a wonderful solution to add some depth to your fall decorations. They even work well as a centerpiece.
16. Wood Block Pumpkins Decor Design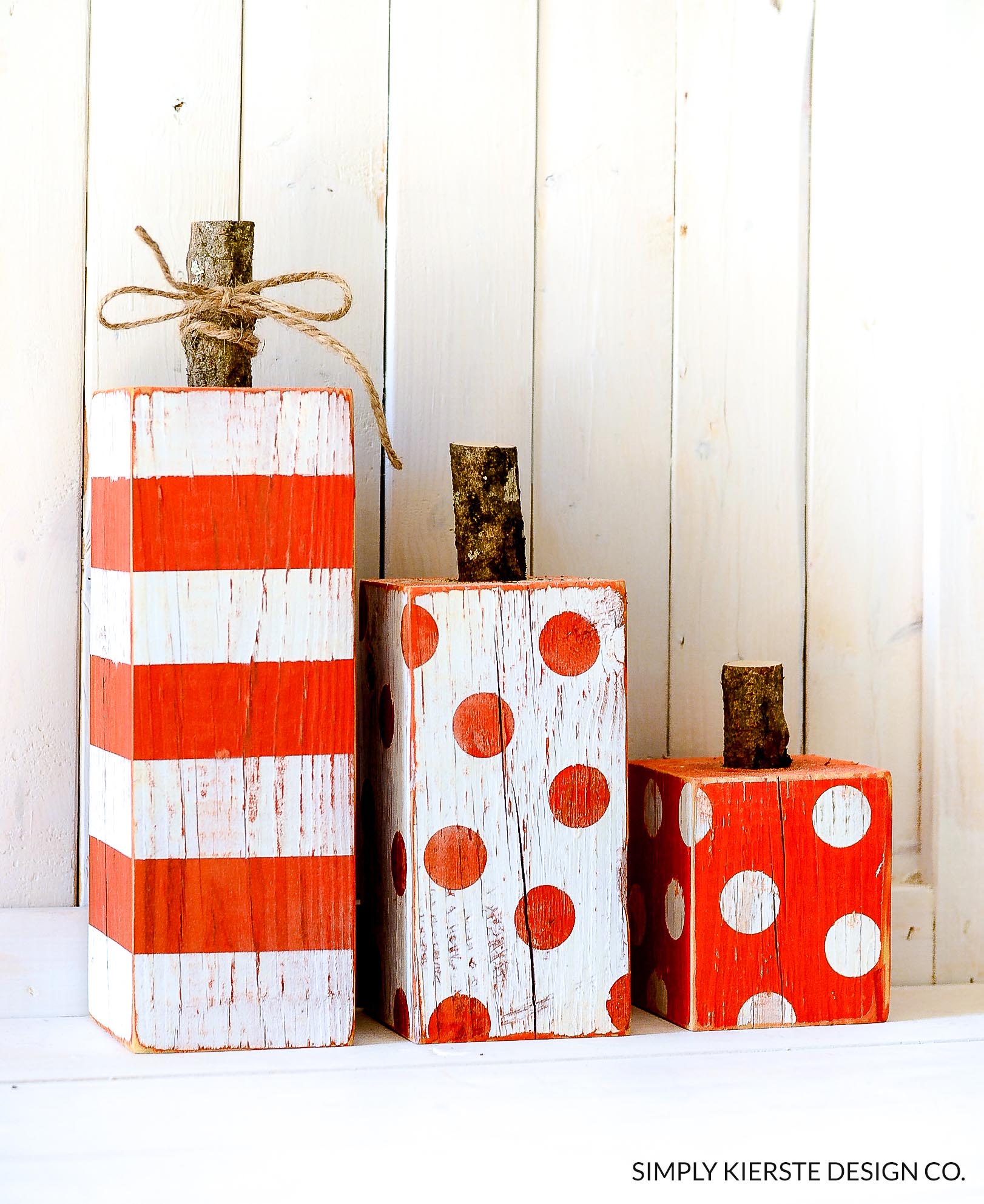 To keep things creative, it's always nice to use pumpkins as a base for their color and create your own design from there. The blocks have a nice modern touch to them.
17. Charming Oversized Homemade Wooden Tags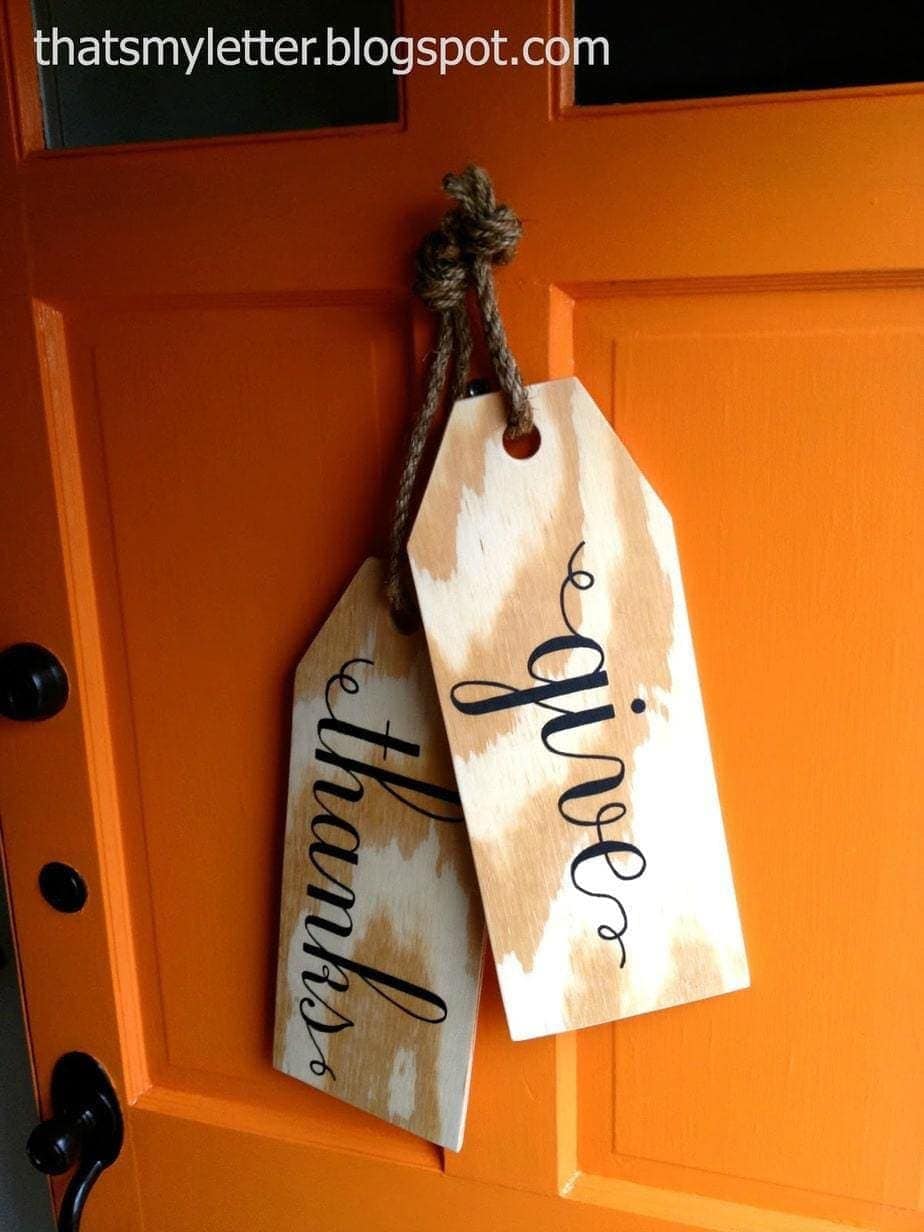 For some distinct decor this fall season, try out these fun, giant-sized wood tags. They can easily replace your typical wreath to give your door something more compelling instead.
18. Stunning Wood Planter Box Centerpiece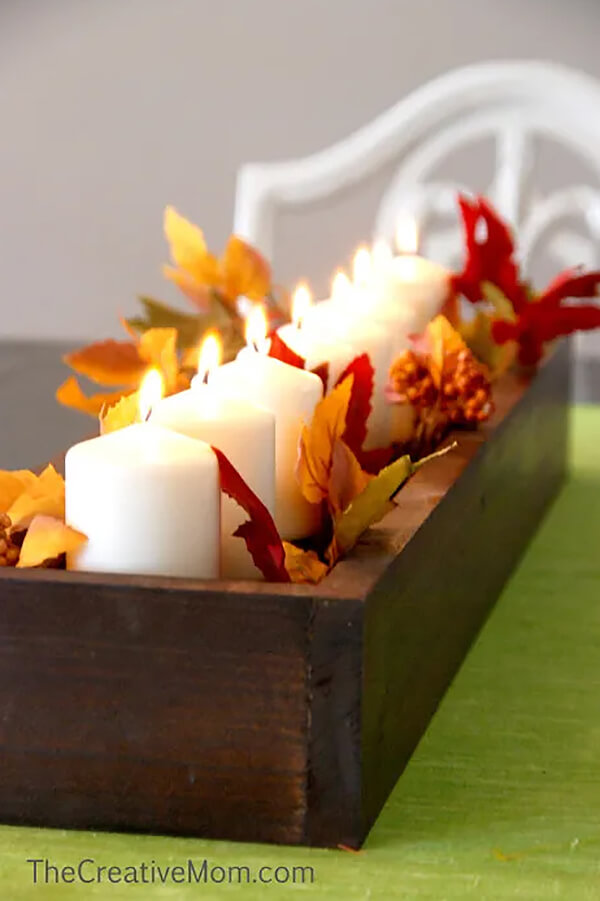 Perhaps your dining room table is lacking something this year? That's nothing a wood planter box won't solve as it makes for an excellent centerpiece to hold some other fall decor.
19. Smooth DIY Scrap Wood Lanterns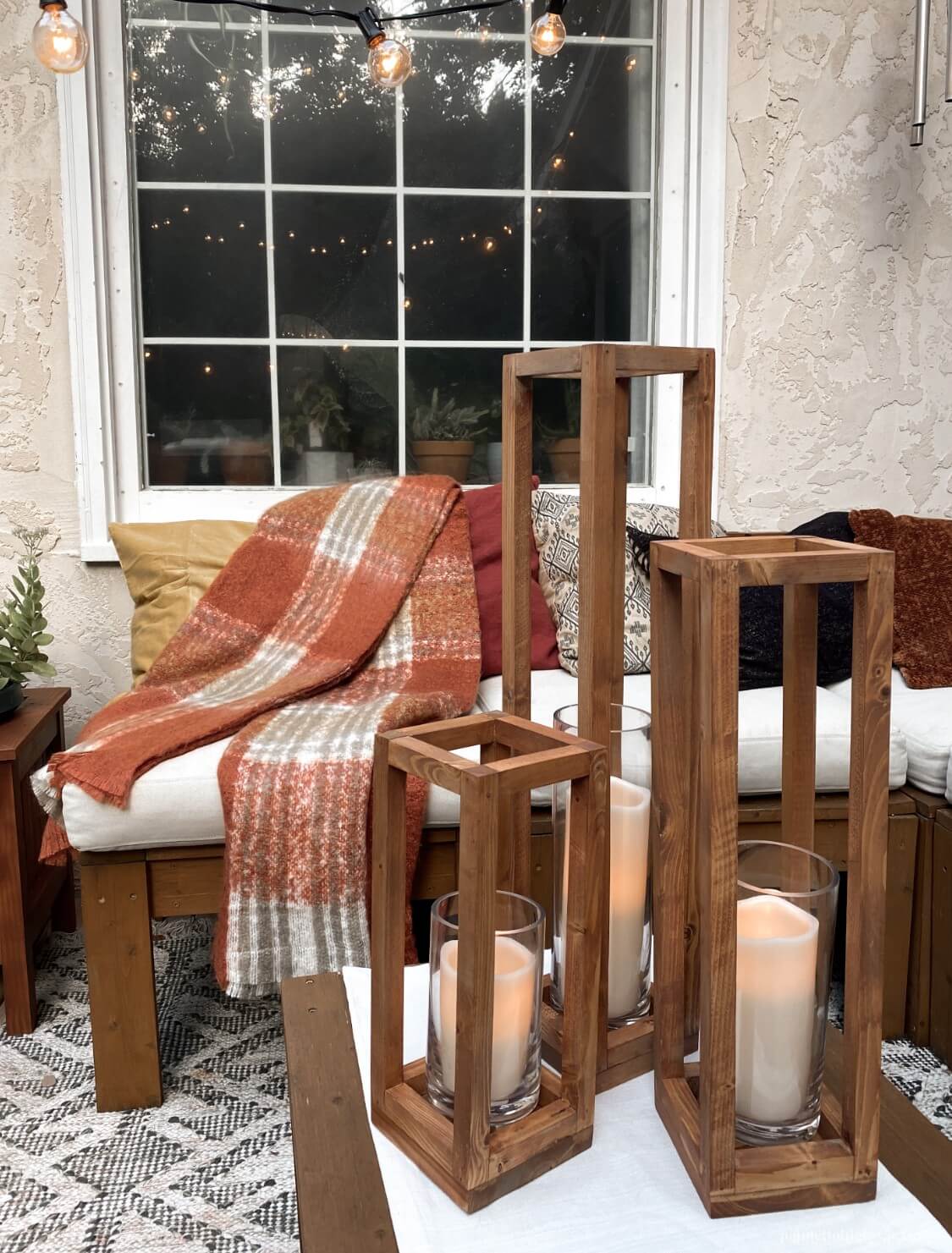 Create some gorgeous lanterns for your candles that blend effortlessly with your fall decorations. It's a perfect way to upcycle some wood you'd otherwise throw out.
20. Creative Reclaimed Wood Pumpkin Designs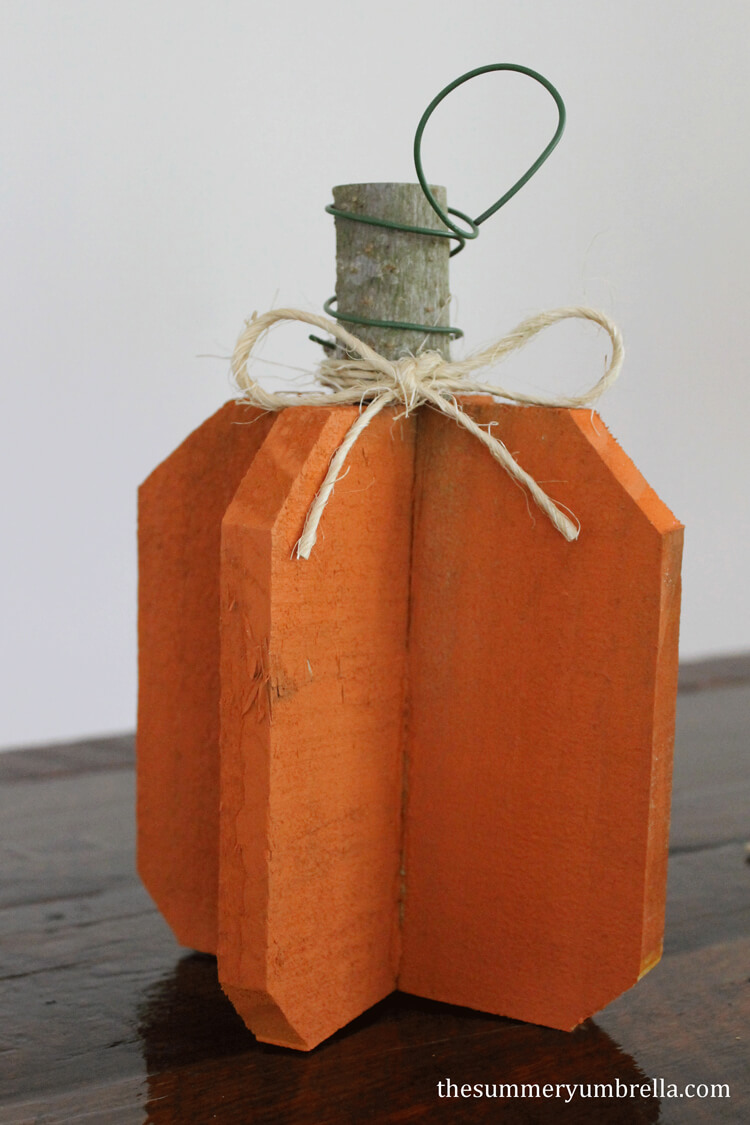 Not all pumpkins have to be the exact pumpkin shape, do they? These are more abstract and attention-grabbing while they still maintain the overall theme.
21. Wooden DIY Rustic Fall Sign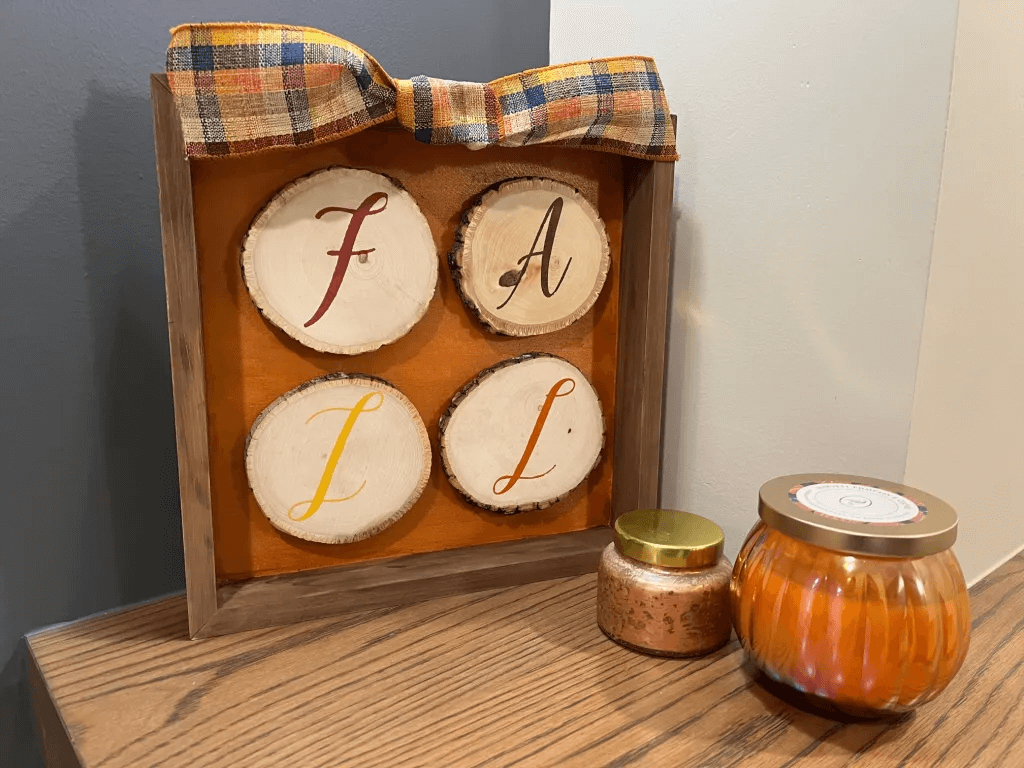 Add to your country-styled decor with this charming sign that states the season as simply, yet as artistically, as possible.
22. DIY Cutting Board Table Risers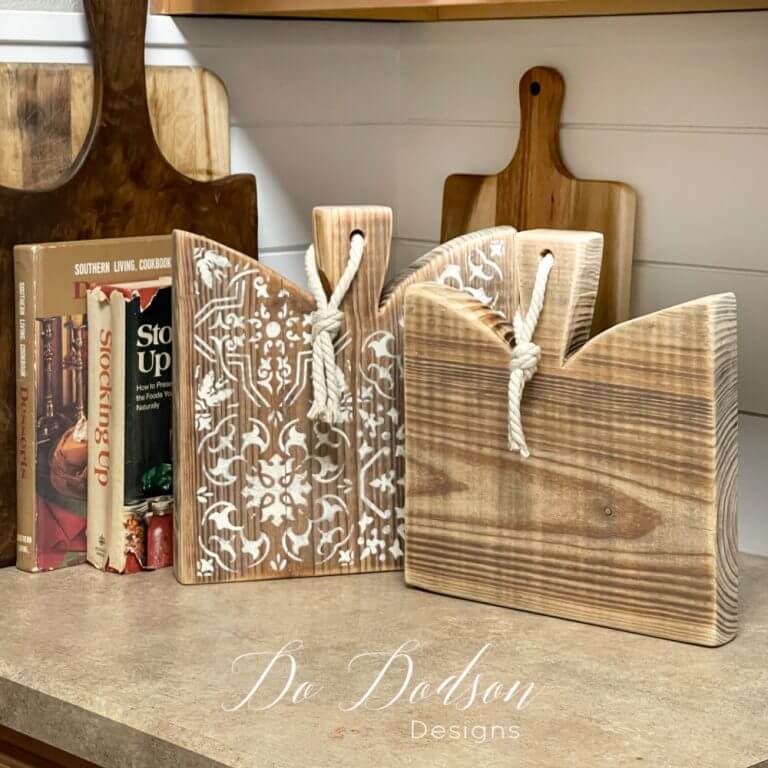 Cutting boards are far more versatile than people may think. With them, you can cut them to a more decorative shape too.
23. Pumpkin Theme Wood Scrap Decor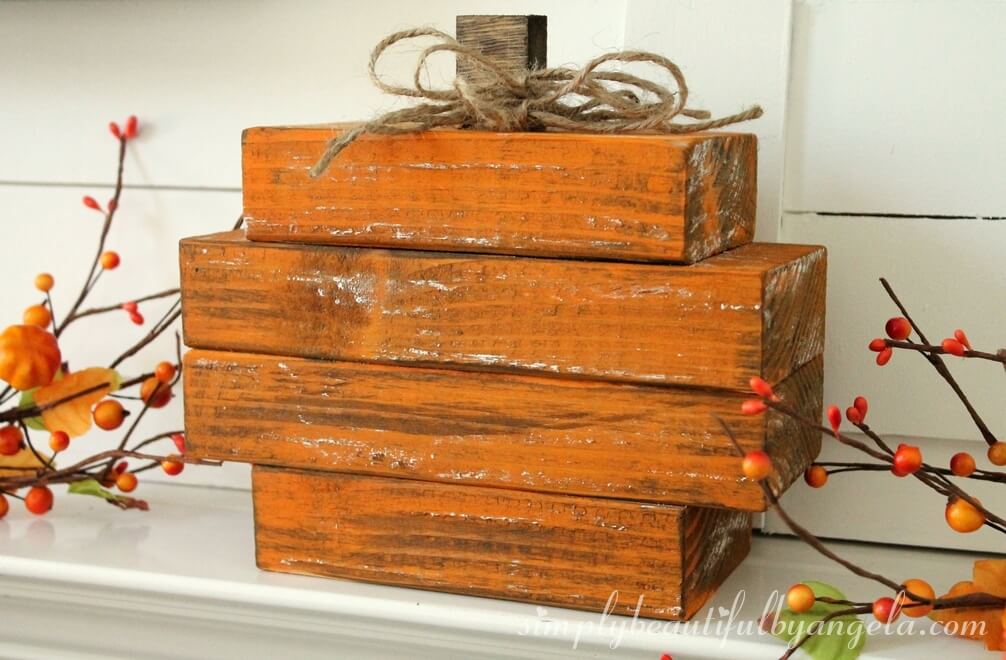 This DIY wood fall decor isn't complicated, so it's perfect when you want something more straightforward. A coat of paint allows this to be equal parts festive and rustic.
24. Artistic DIY Painted Wooden Pumpkins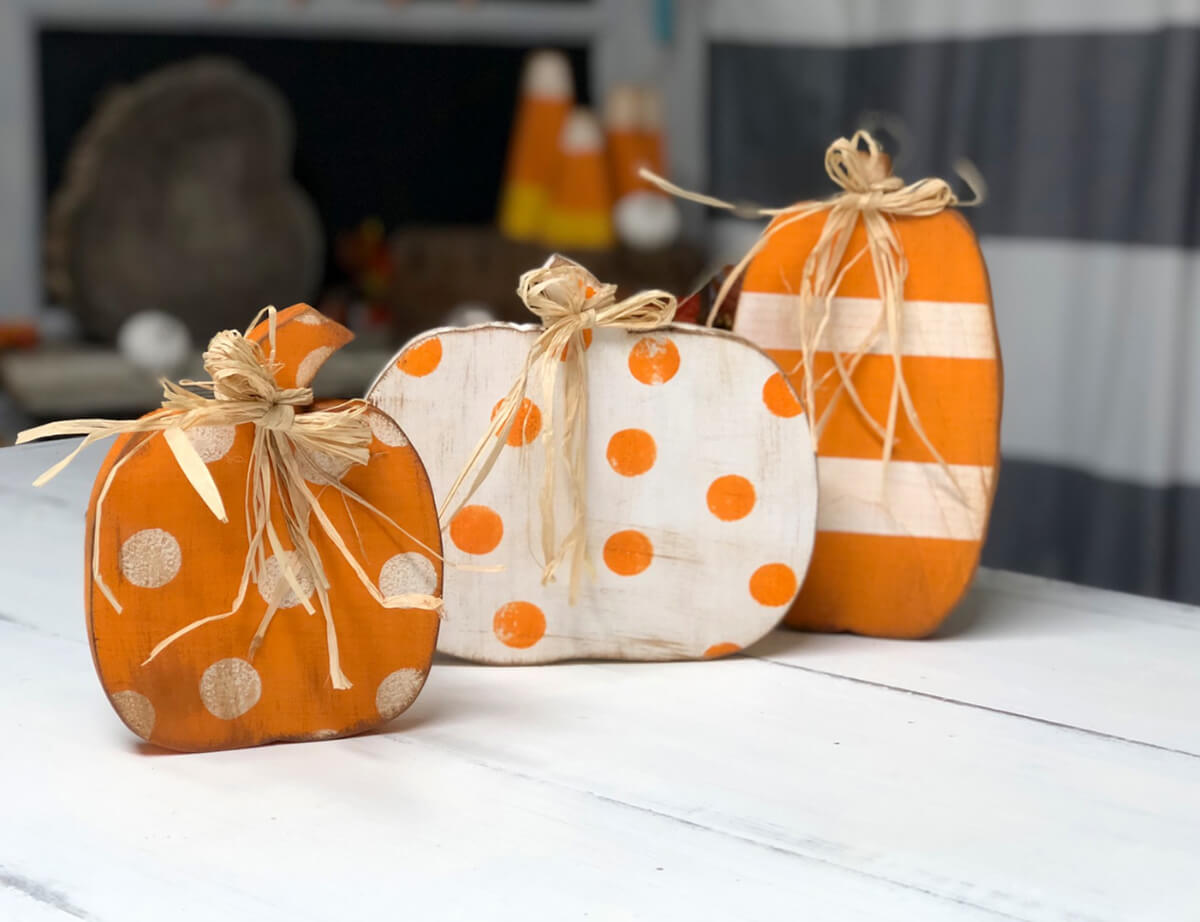 Some of the best fall wood decor ideas are also the simplest. Painting pumpkins is fun for the whole family, and you can have pumpkins all season long without worrying about them going bad.
25. Acrylic Painted Pumpkin Wooden Artwork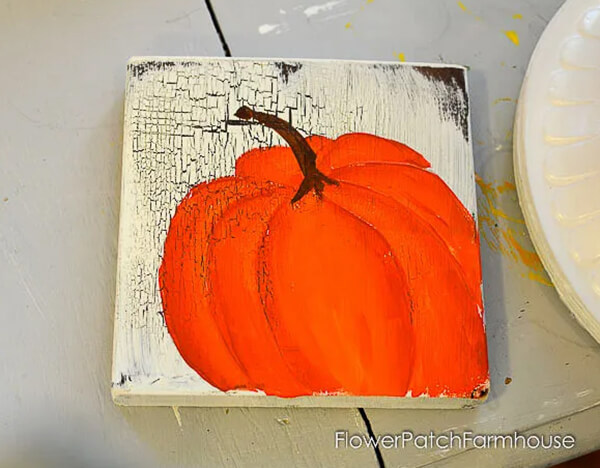 With this project, you can stretch your artistic skills and leave behind some hand-painted work to set up around the house.
26. Adorable Wood Pallet Pumpkin Faces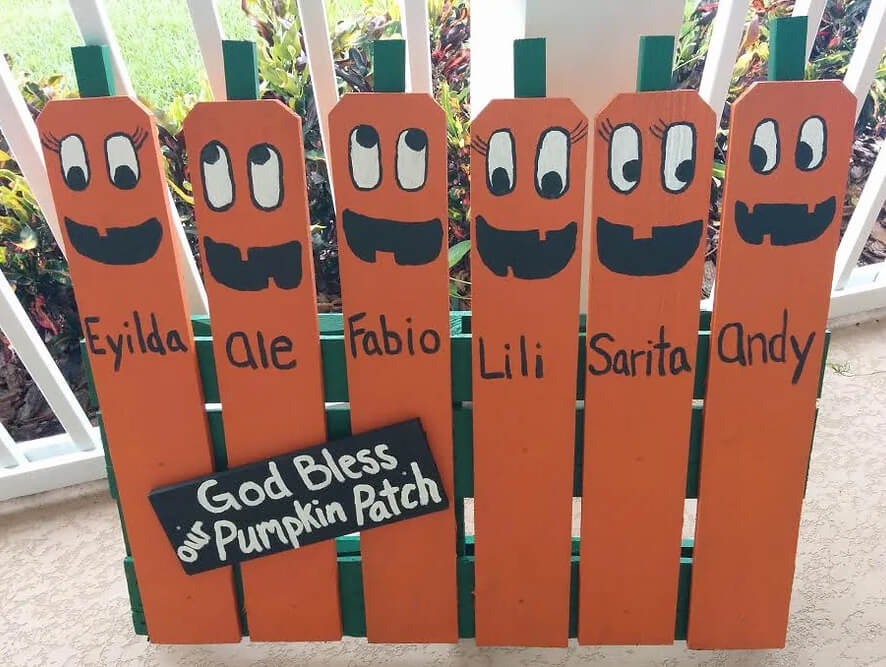 Keep things charming and silly this season with this adorable wood pallet pumpkin design. This is a project that's great to bring the kids in so they can paint their own faces on the pallets.
26 Beautiful Fall Decorations from Wood to Decorate for the Season
DIY wood projects are always a joy as they allow you to show off your creativity while still connecting to the fall season. The wood helps give off a rustic, outdoorsy vibe that is perfect for the coming season. Alongside that, creating fall decorations from wood is a beautiful way to spend time with family. You can create lasting projects that will stay with your family for years to come.
Adorning your home this season with wood-themed decor is also a wonderful way to save on decorating costs. So, when you want something affordable that leaves you with decorations that are meaningful and unique, then you should consider trying out any of these DIY wood fall decor projects.