No matter where you live, everyone wants their home to look beautiful. While you might spend a lot of money to do up your entire home, your front door is often the one part of your home that gets neglected. Your front door is the first thing that people see when they enter your home, or even just pass by it. It is the thing that makes the first impression of your home, which is why it is essential to make it look just as good as the rest of your home.
37 Farmhouse Front Door Ideas to Give Your Neighbors a Fantastic First Impression

There are many ways in which you can customize your front door, using plants, flowers, wreaths and a lot of colors. You can always customize your home according to your own personal preferences, and according to what you think would look best with the rest of the decor in your home.
Before you choose a door to go with, you need to think of the kind of theme you want to have for your door. Rustic doors are some of the best kinds if you want to go for a traditional farmhouse feel. However, you can also always go in for something that is more modern and contemporary. Don't be afraid to experiment with colors, especially if you have a white colored home. It's a wonder how much of a makeover a simple coat of paint can give your home! They can bring a lot of attention to the center and can give your home a whole new look.
To make the task of figuring out what kind of front door you want, we have compiled a list of some ideas that you can use to make your entrance look better than it has ever been.
1. Rustic Styled Farmhouse Front Door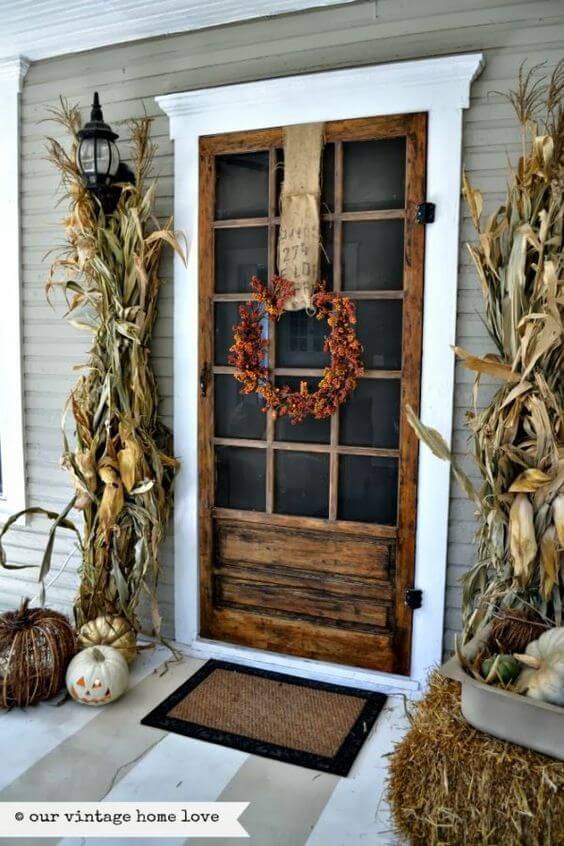 2. Parisian Styled Pastel Blue Front Door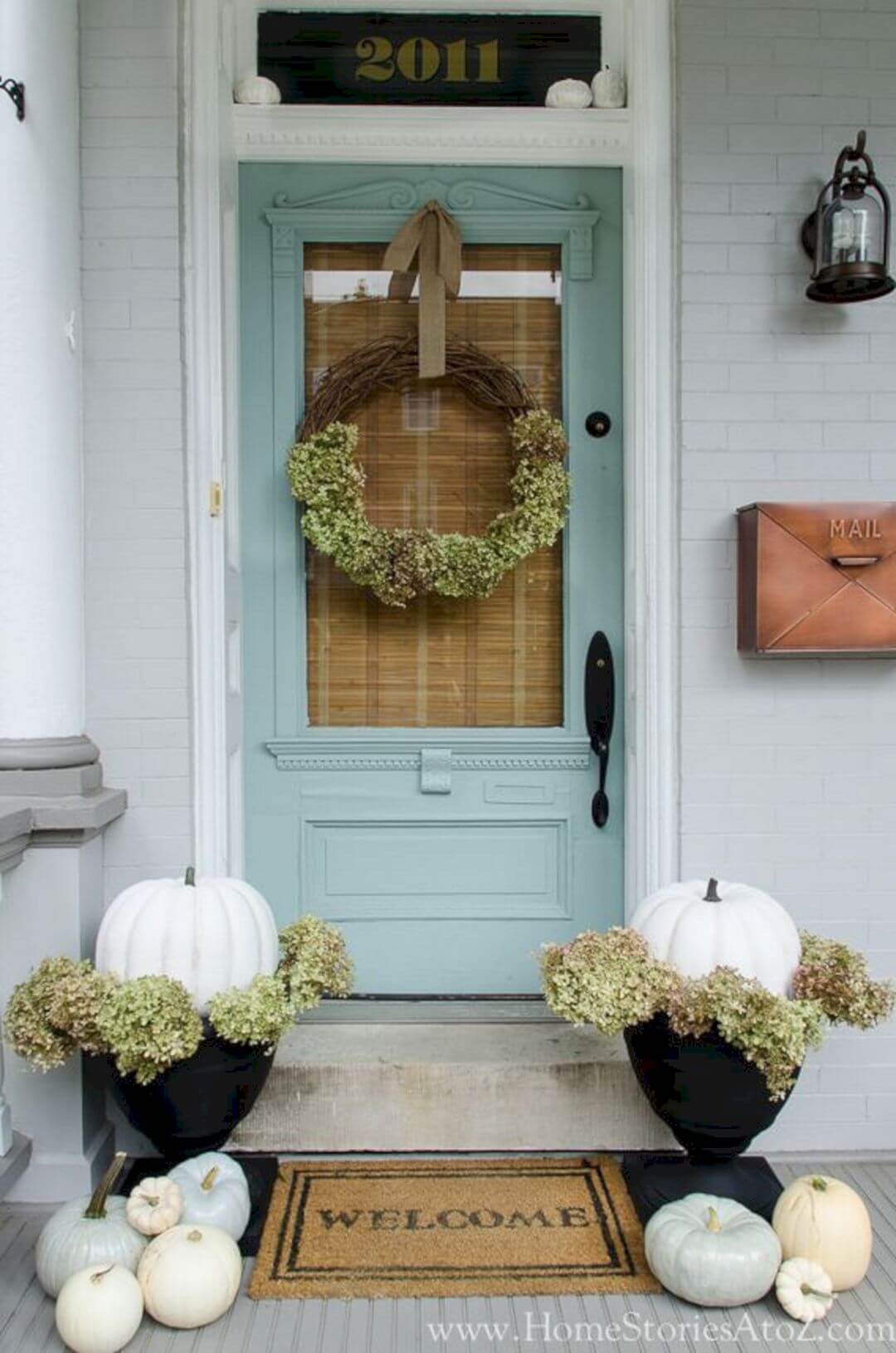 3. Light Wood And Glass Combo Front Door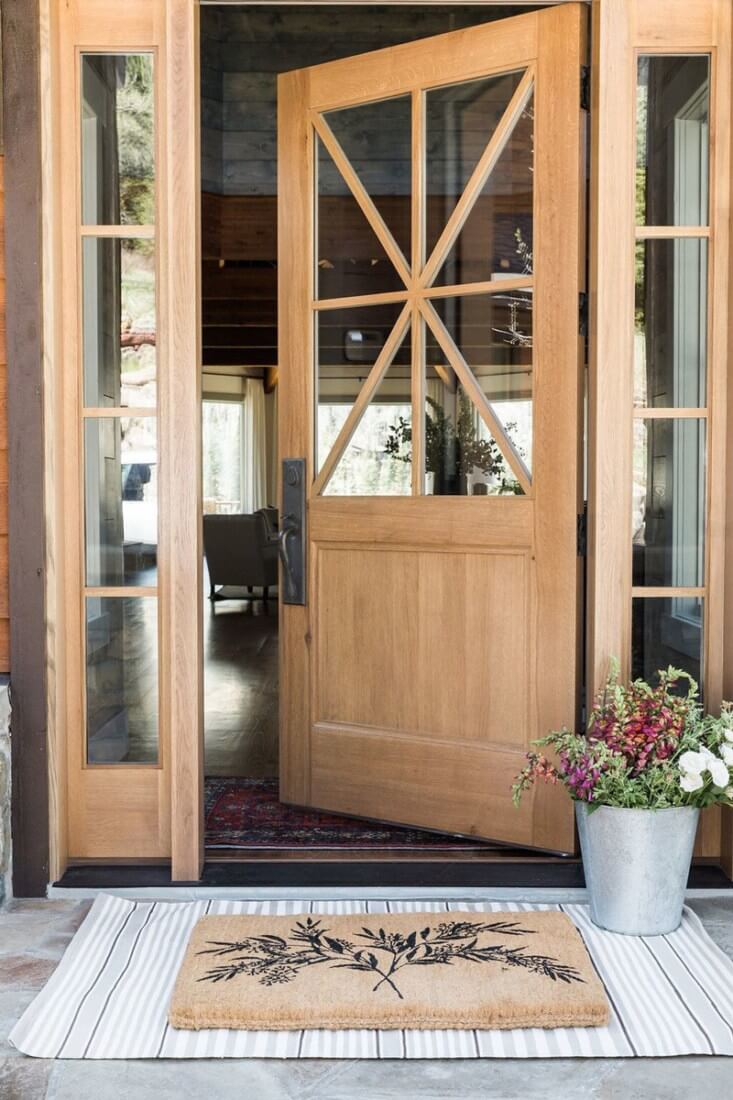 4. Full of Sunshine Yellow Front Door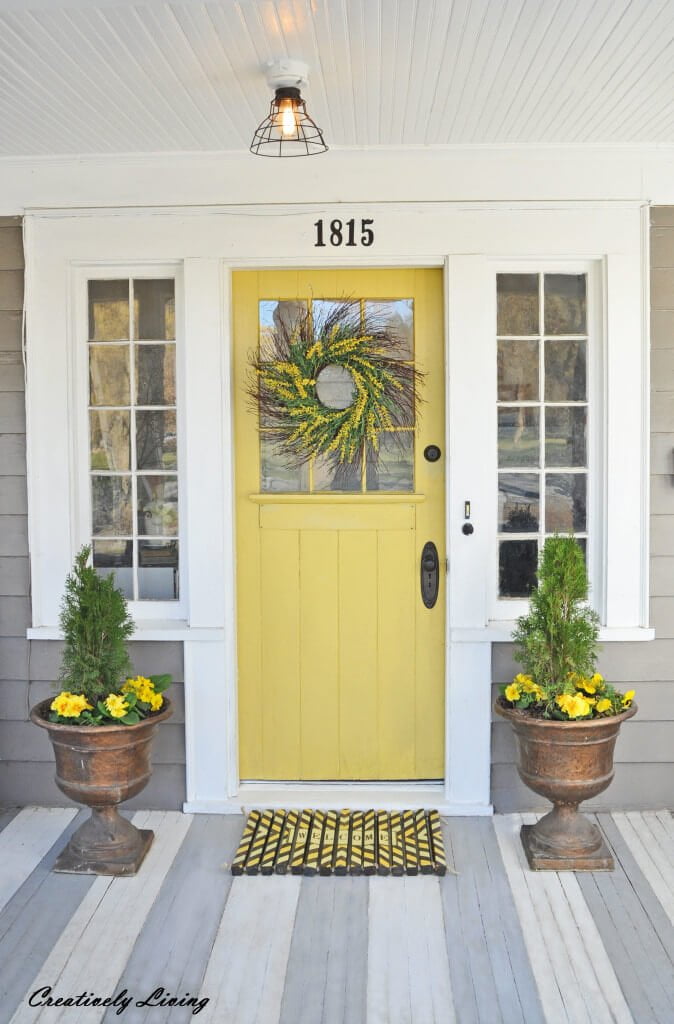 5. Greyscale Mirrored Modern Front Door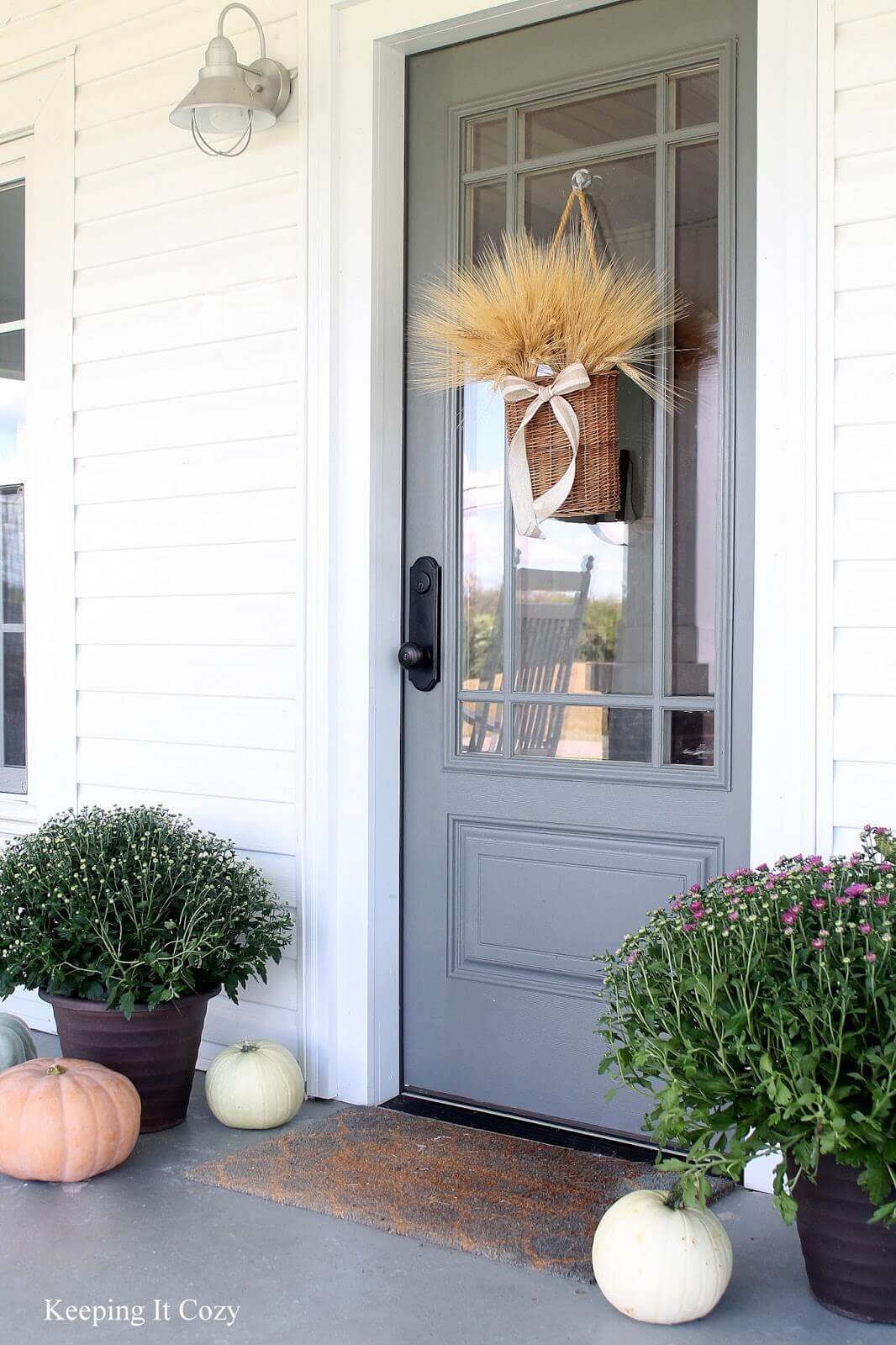 6. Double Trouble Two-Tiered Farmhouse Front Door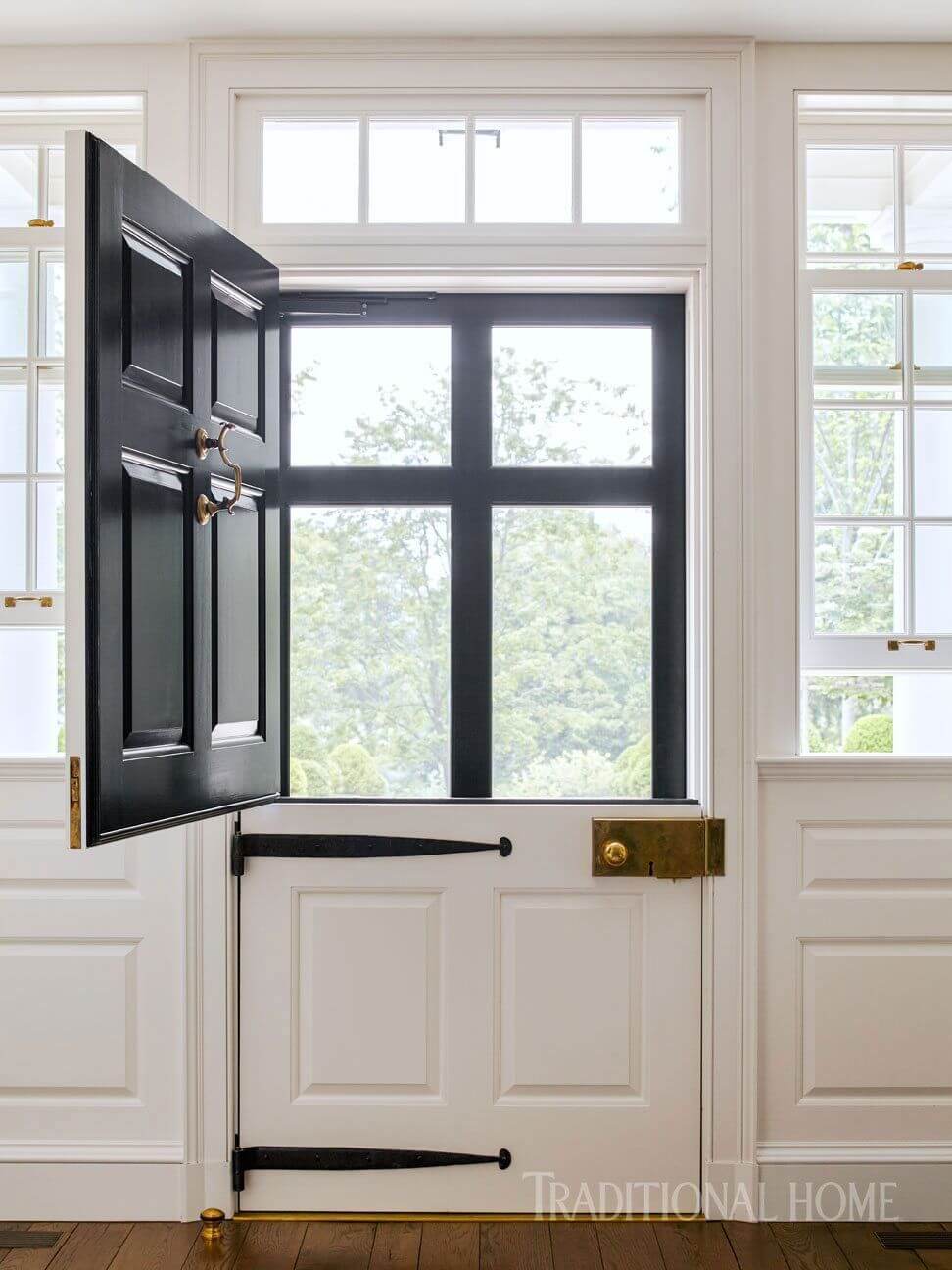 7. Bold, Bright And Beautiful Orange Front Door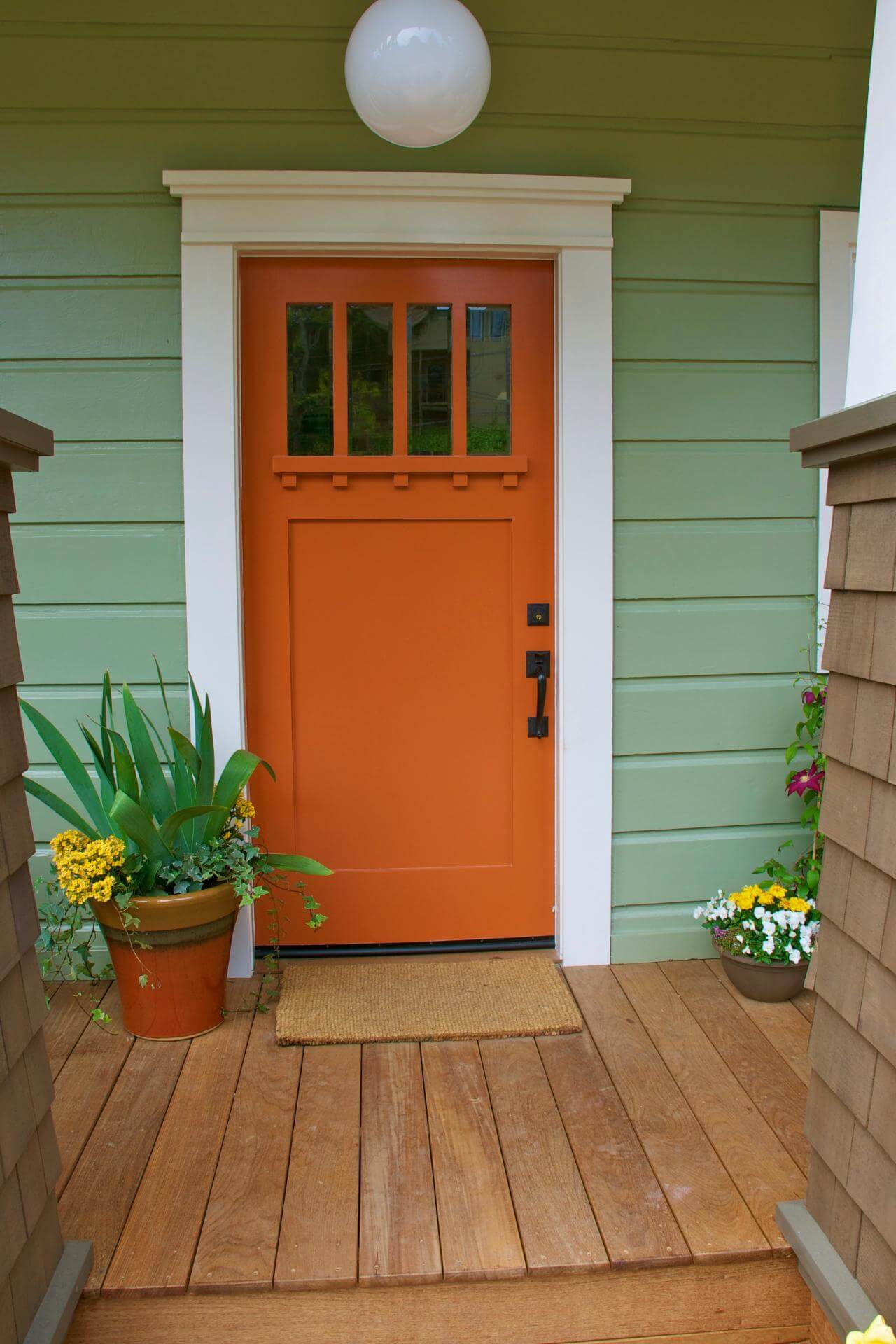 9. Pure Woodland Inspired Front Door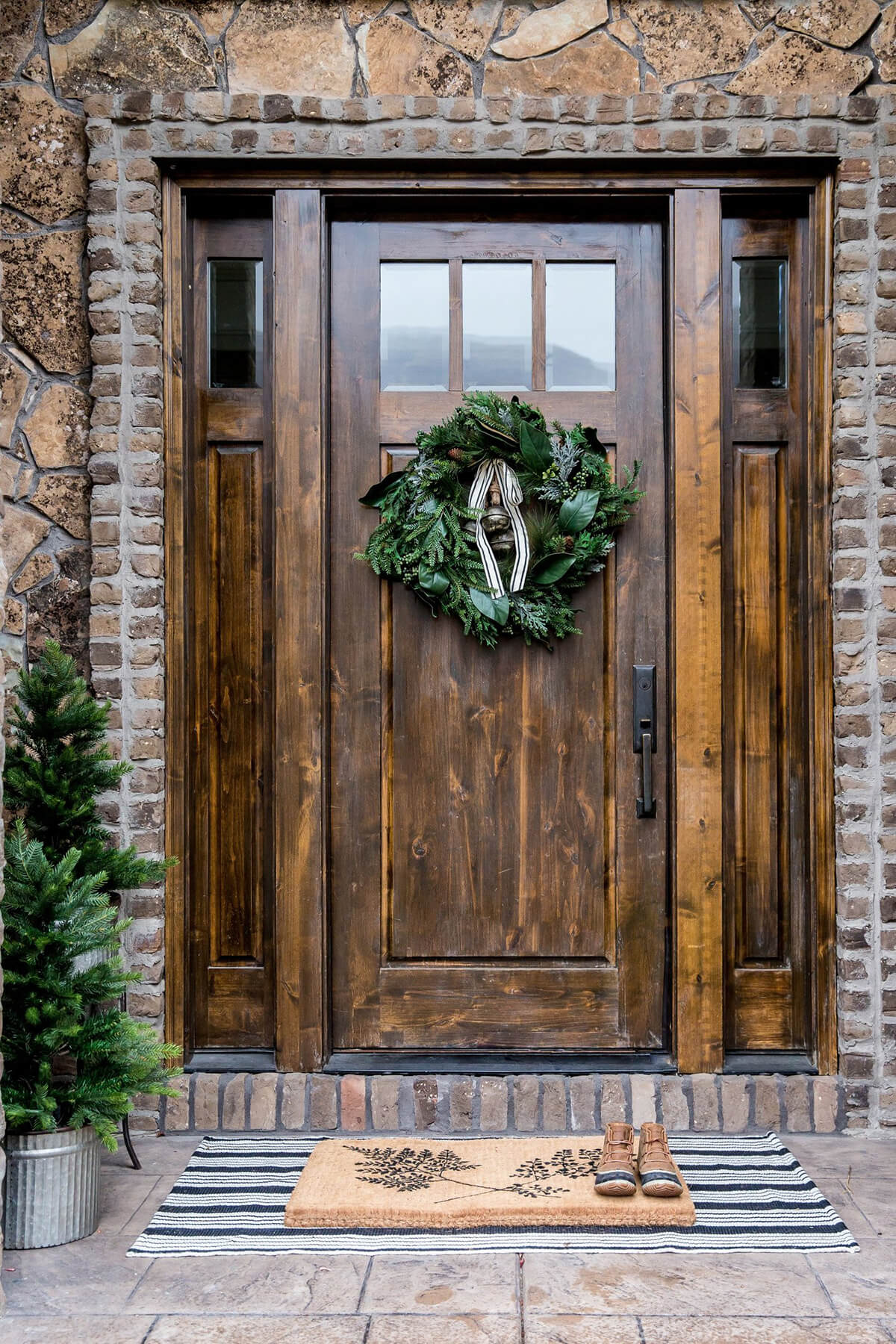 10. Pretty In Pink Front Door With Lavender Pots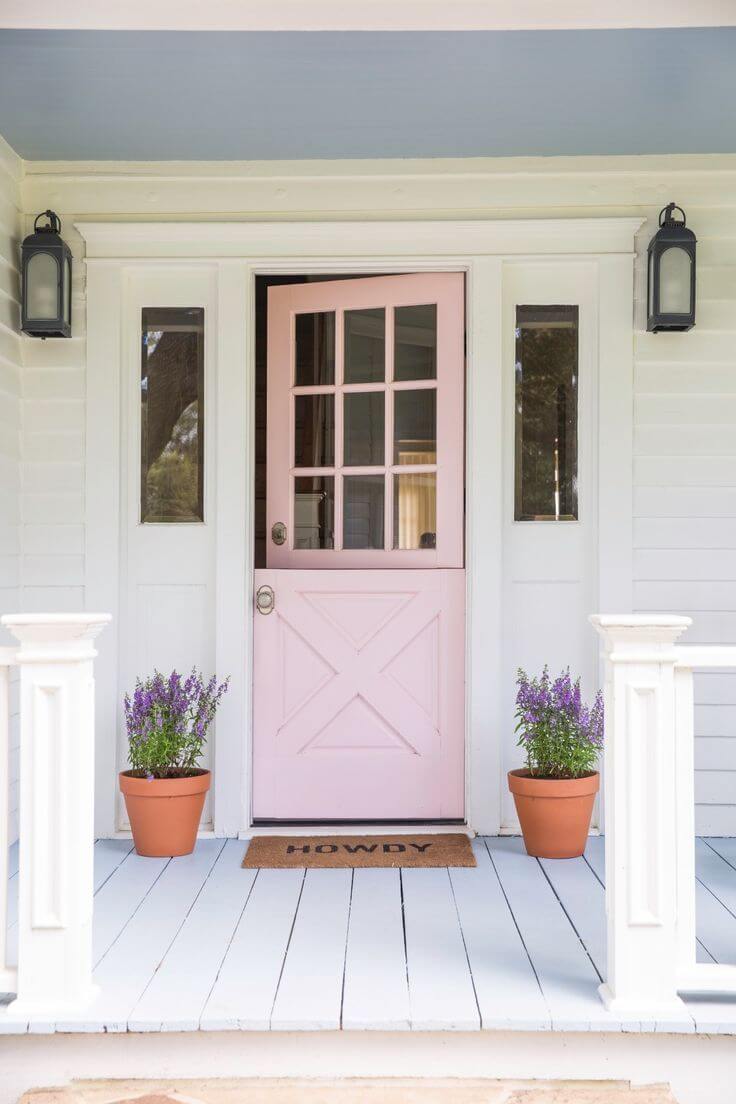 11. Rustic Wood Panelled Farmhouse Front Door Ideas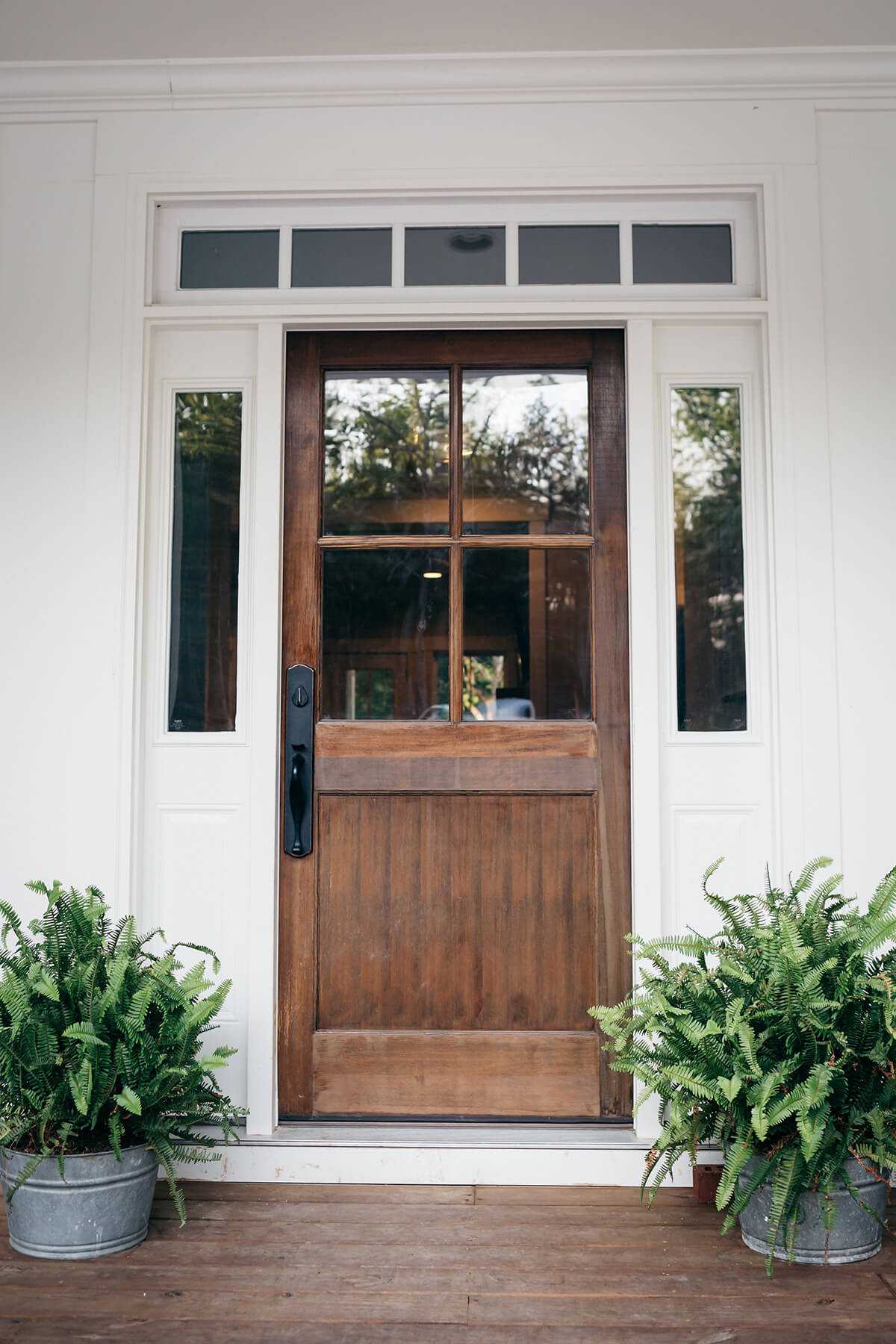 12. All Things Green Inspired Front Door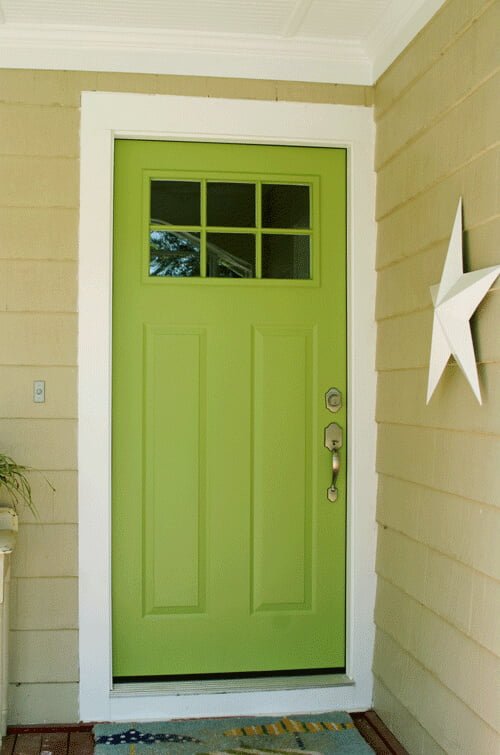 13. Big Windowed White Front Door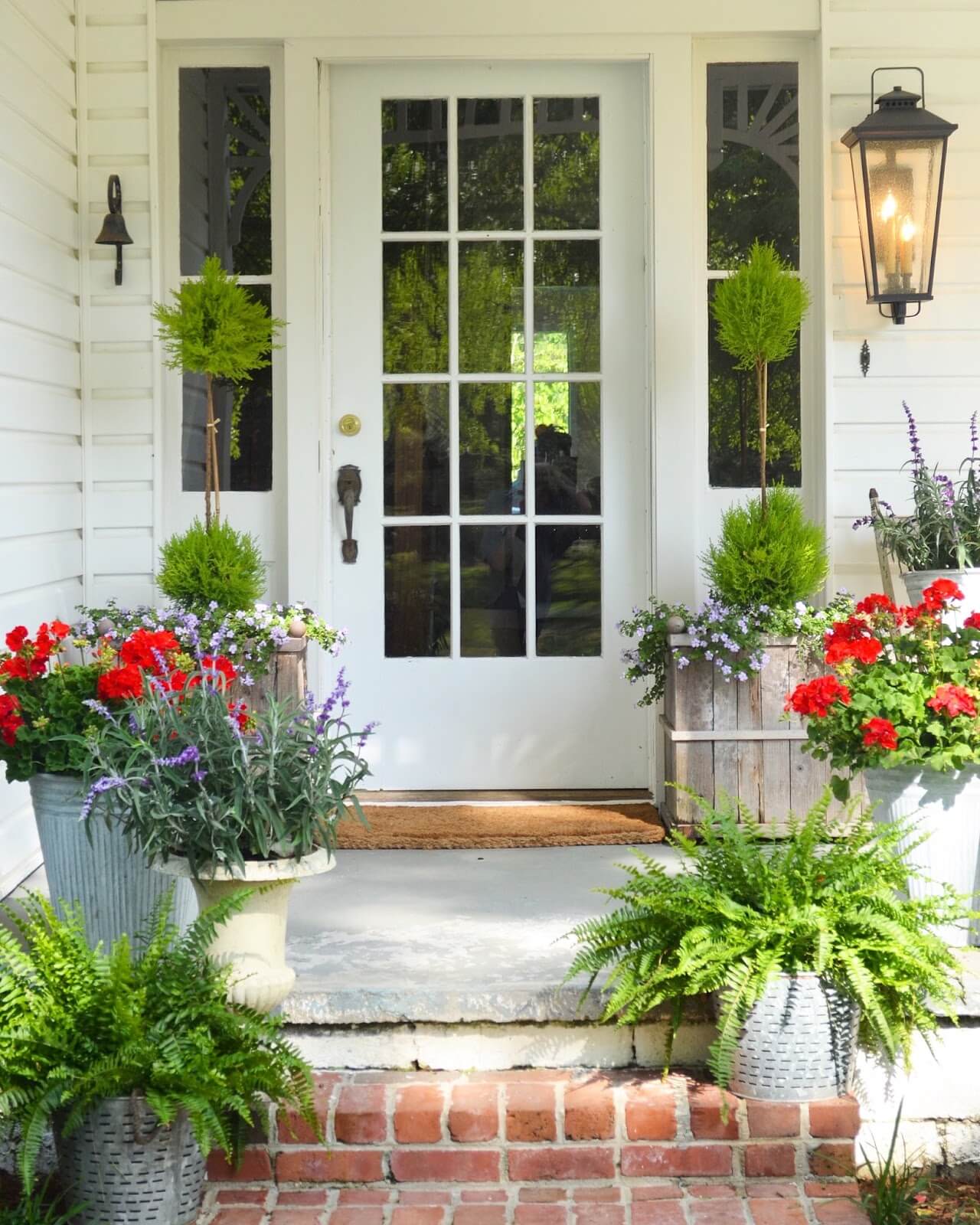 15. Christmas Colors Farmhouse Front Door Ideas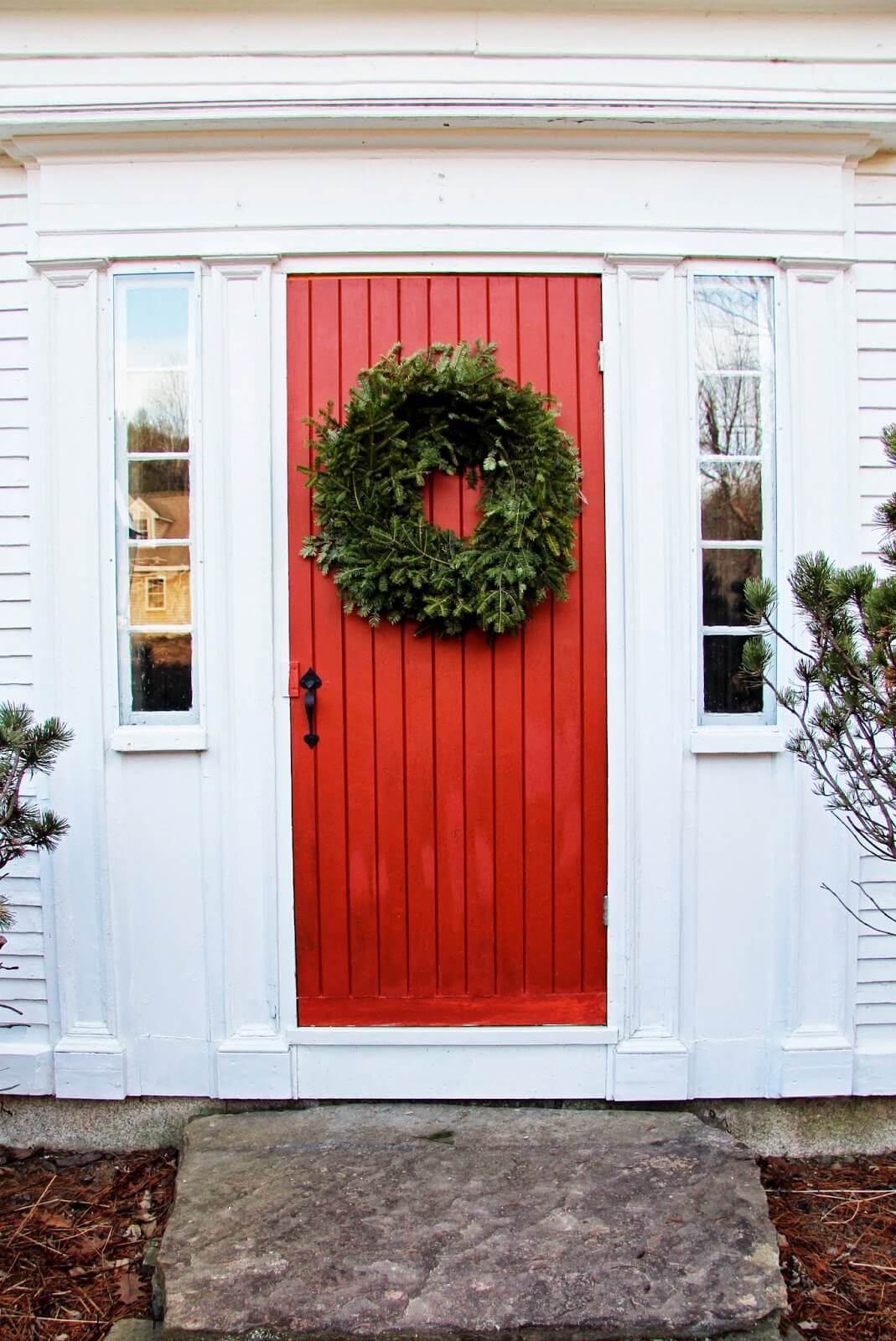 16. Autumn And Winter Inspired Front Door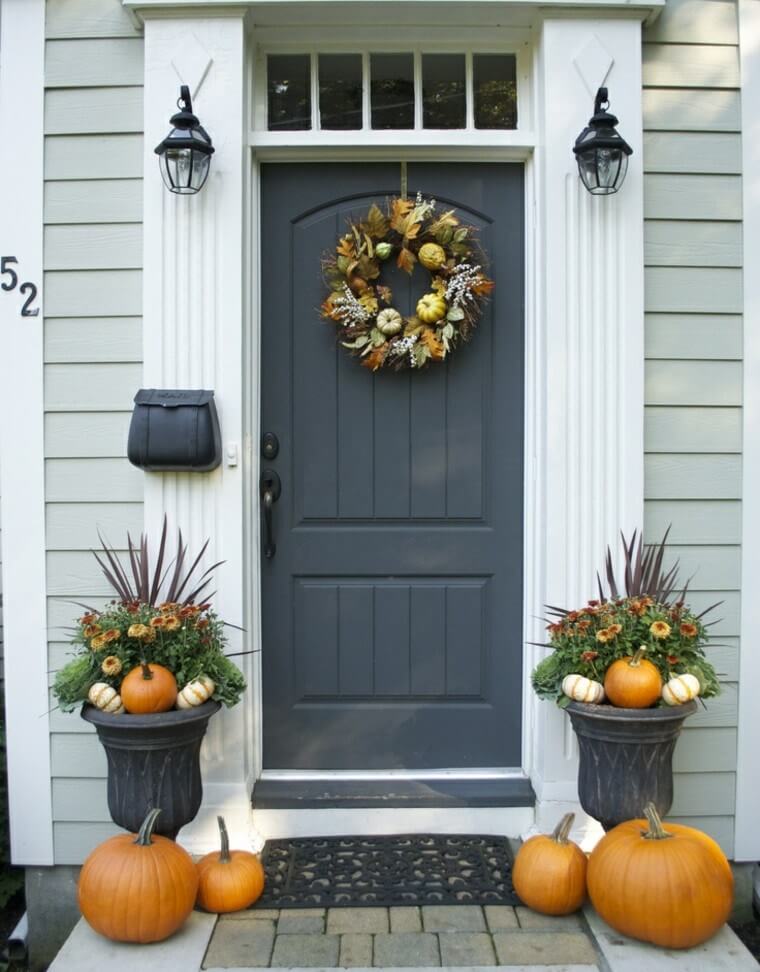 17. Basic Wooden Barn Front Door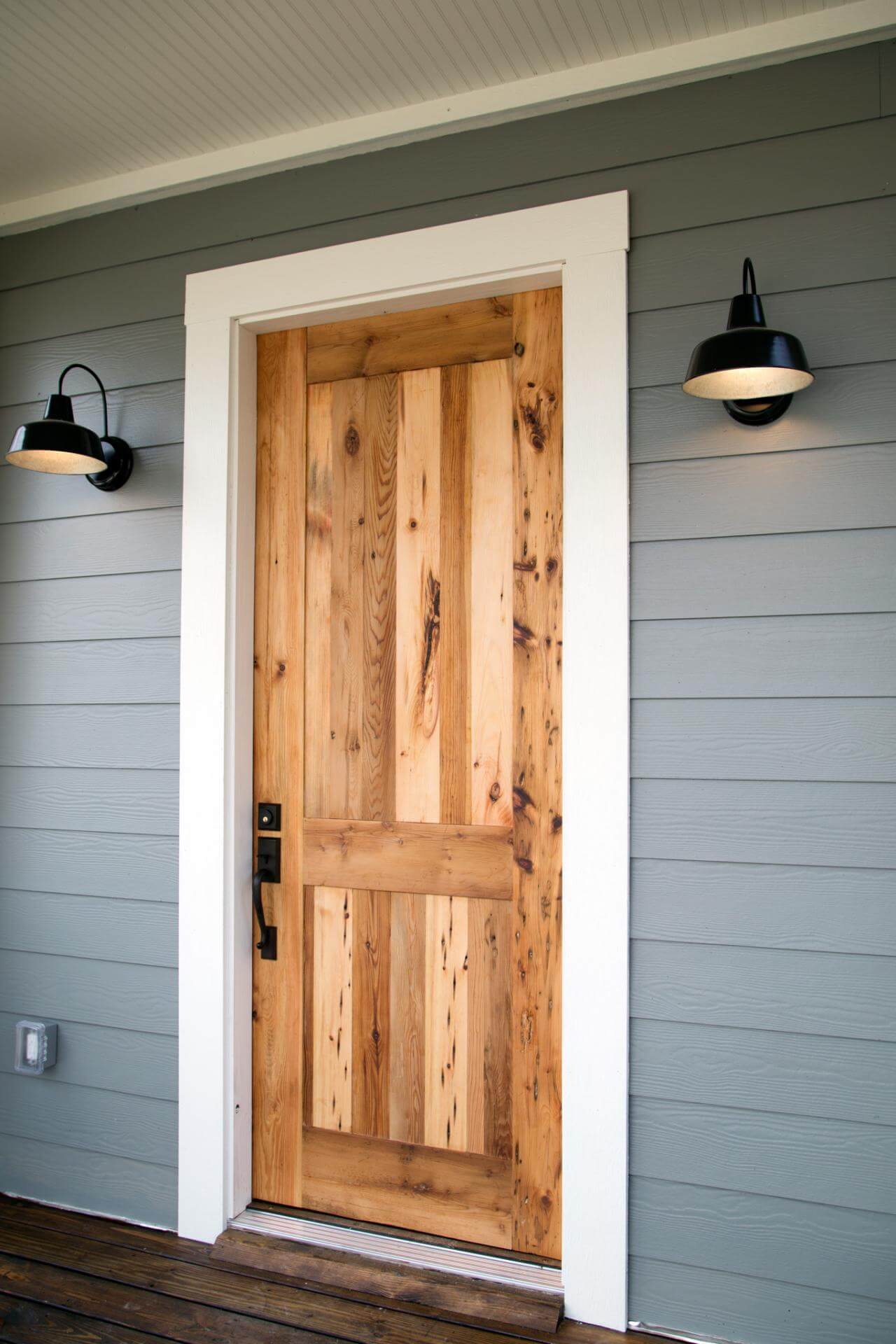 18. Wooden Front Door With Christmas Trees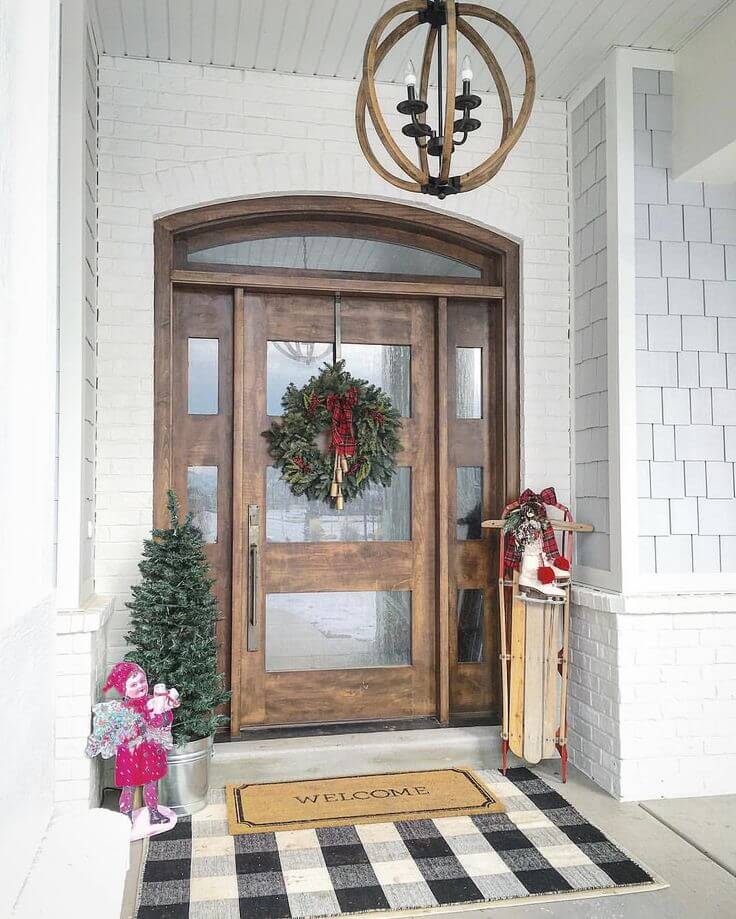 19. Pure And Pristine White Door With Planters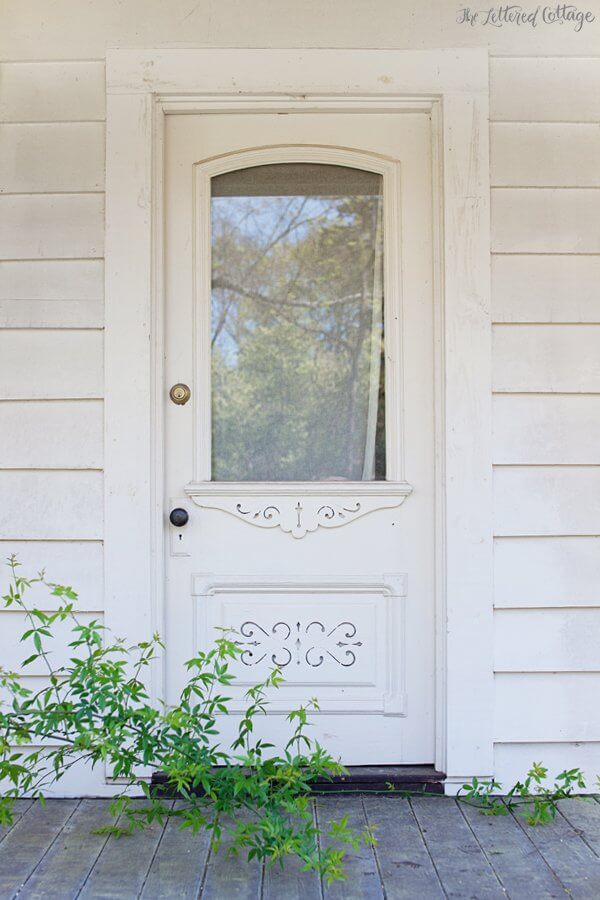 20. Something Blue Windowed Front Door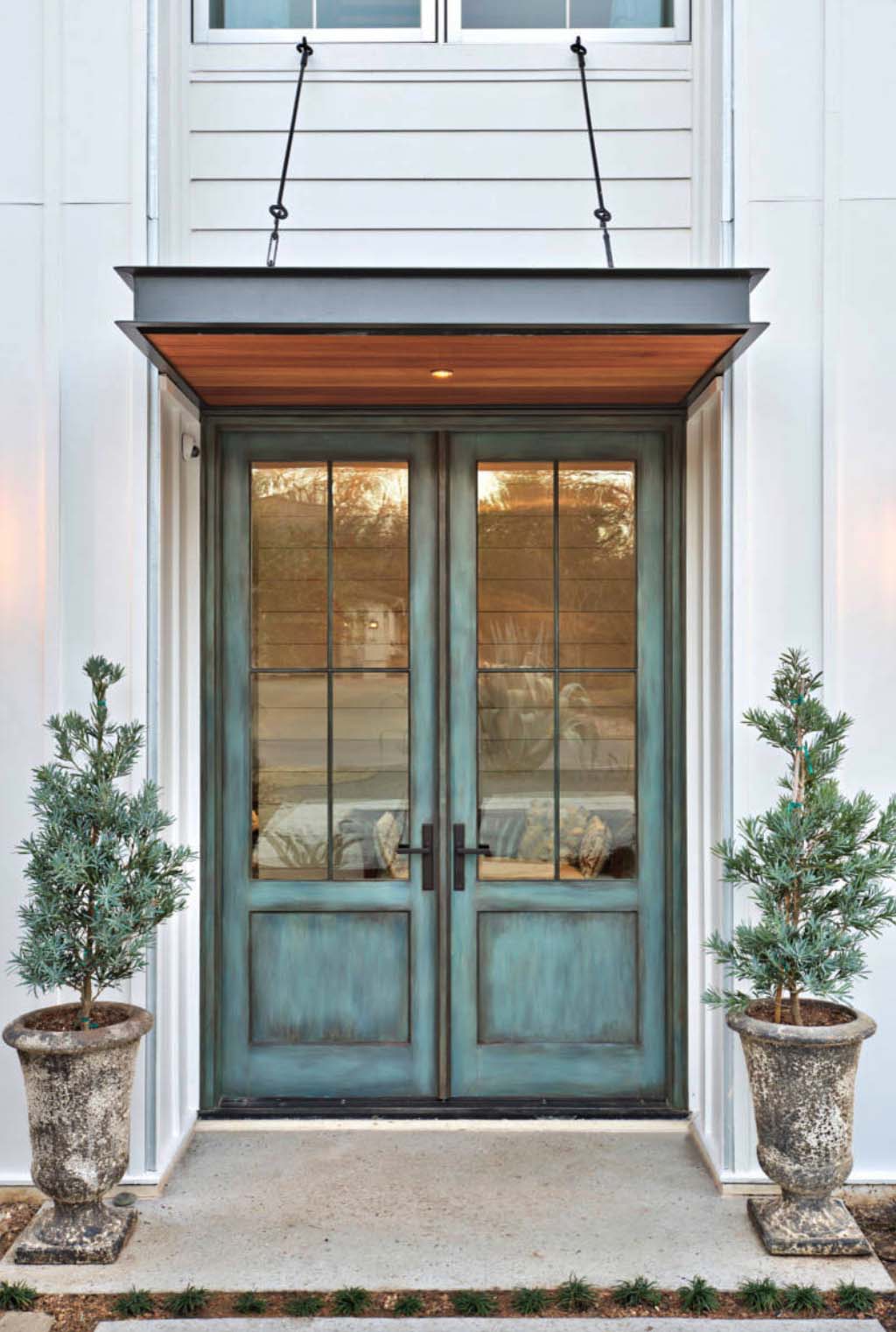 21. Cookies And Cream Farmhouse Front Door Ideas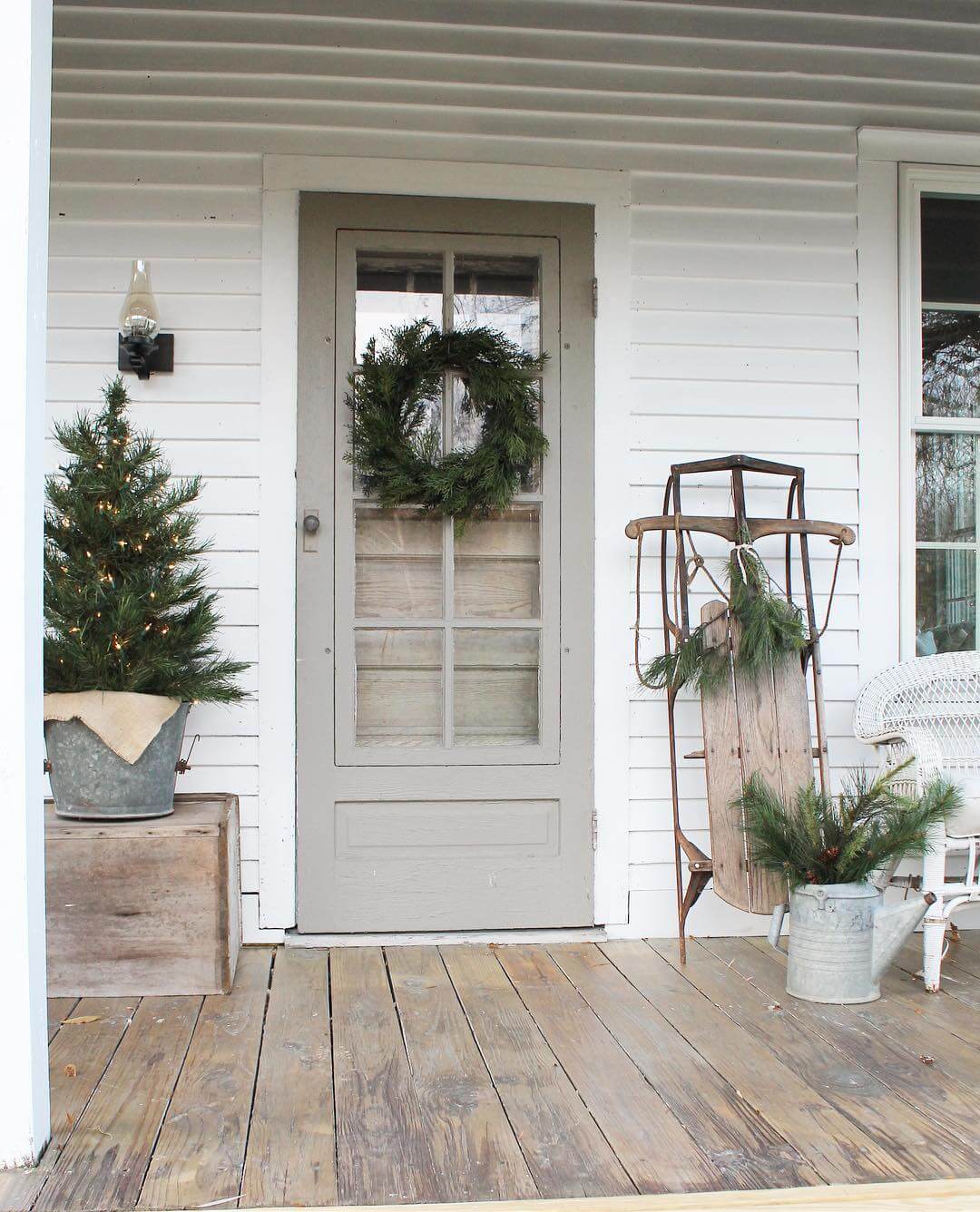 22. Oh So Peachy Pastel Front Door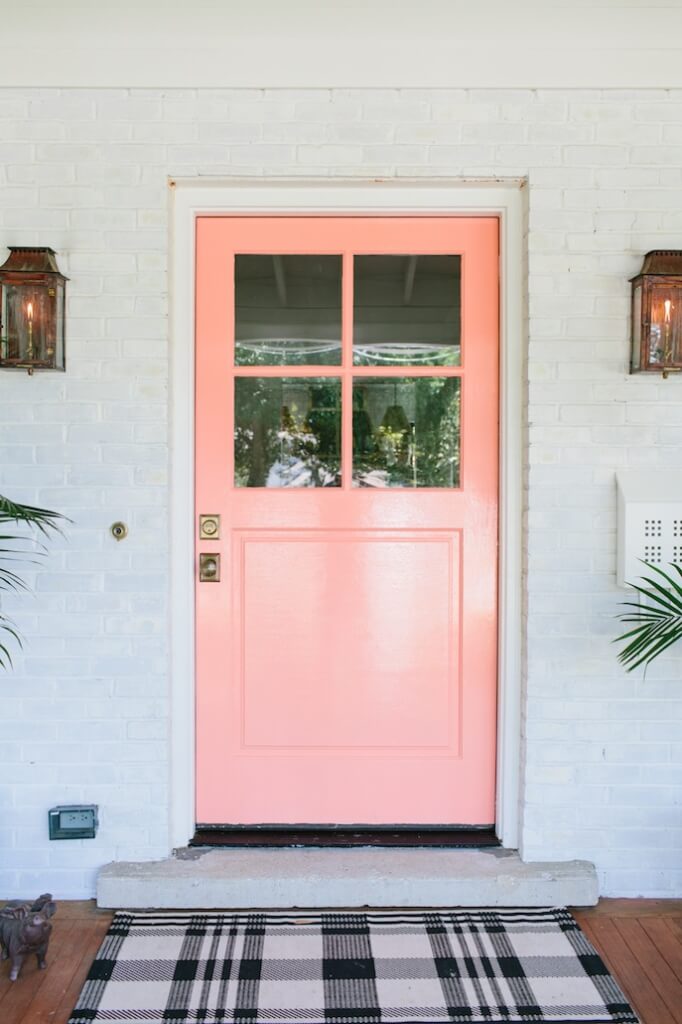 23. Matte Black Glass Windowed Front Door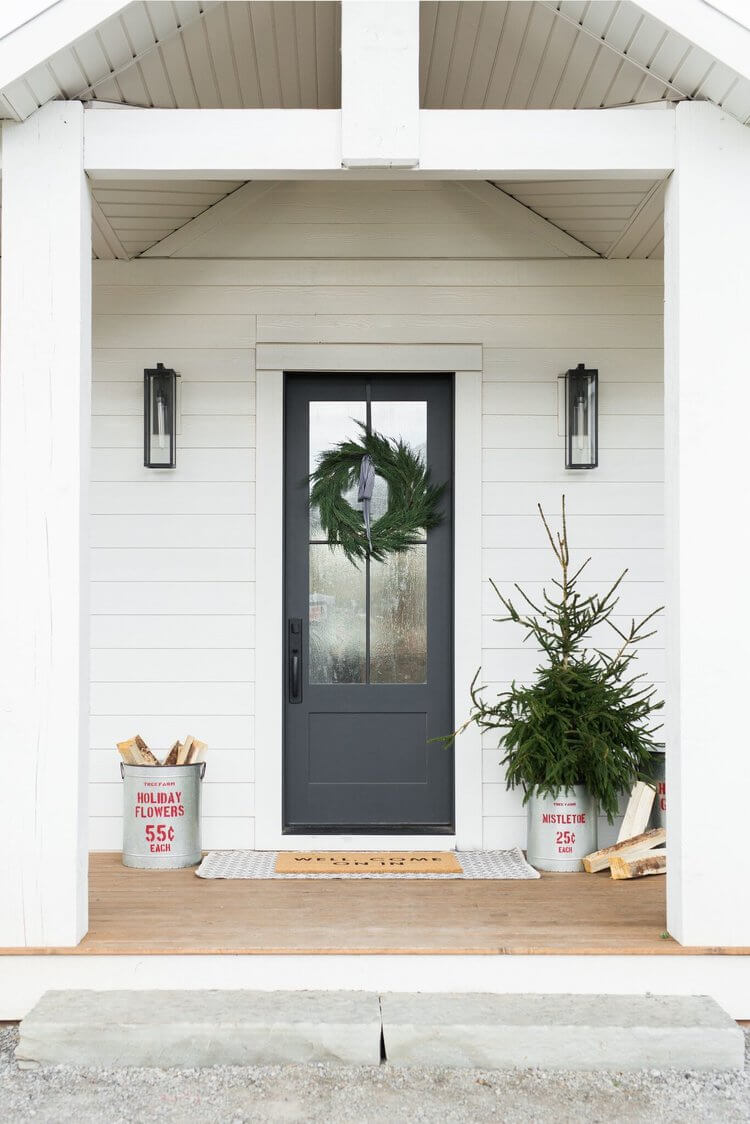 24. Pastel Green Paneled Front Door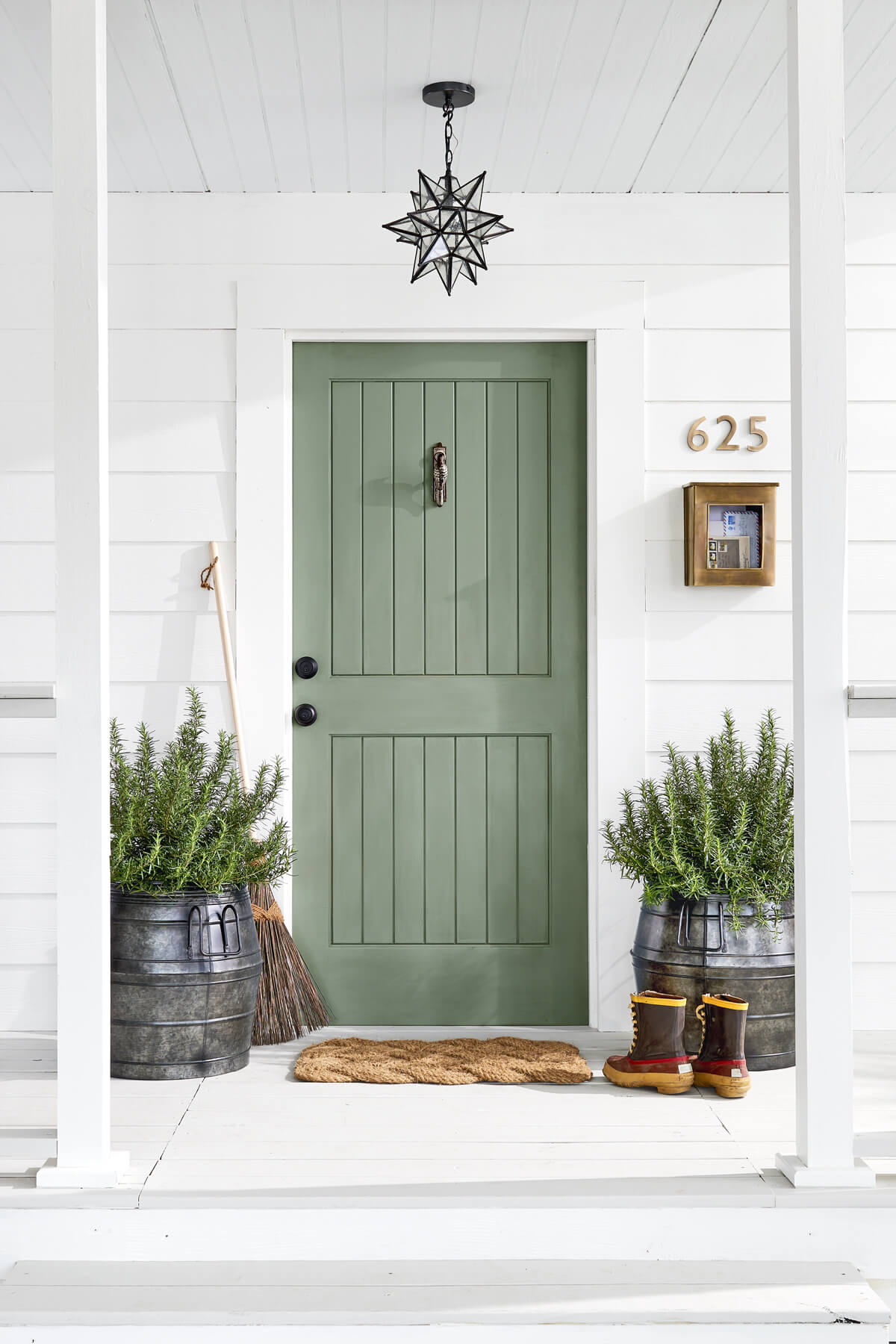 25. Big, Bright And Yellow Front Door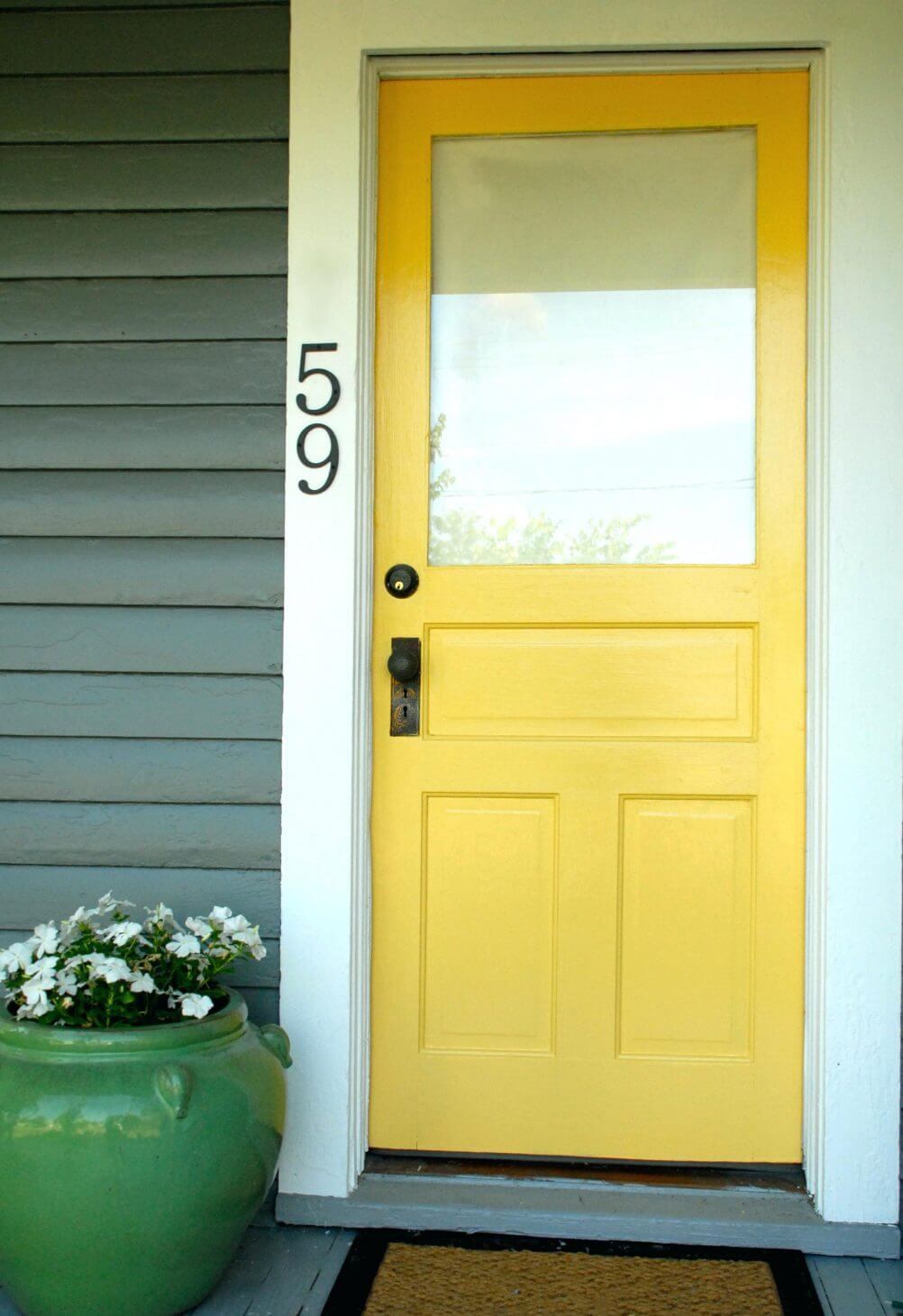 26. Rustic Simple Wooden Bark Panel Front Door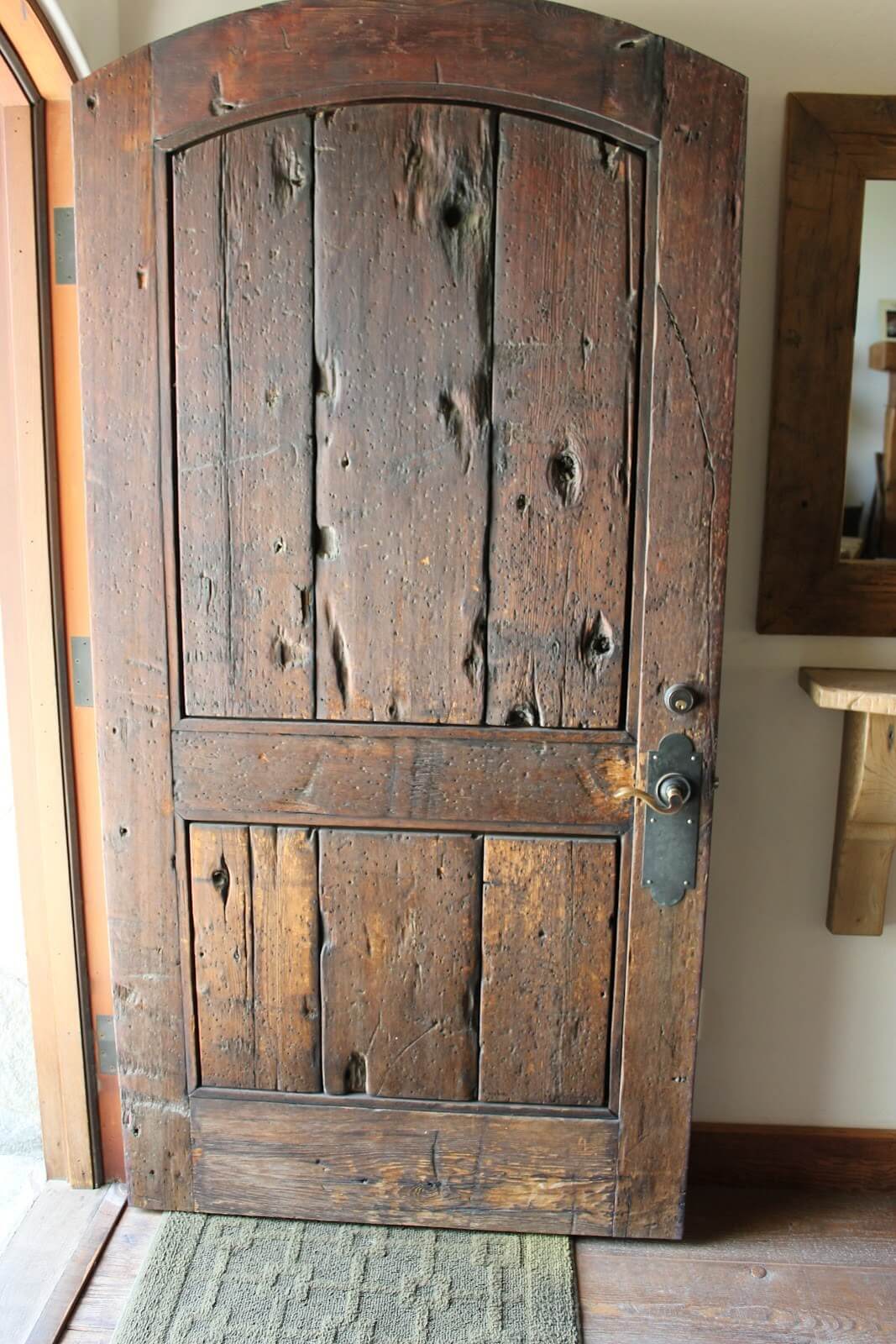 27. Rustic Chic Mirrored Front Door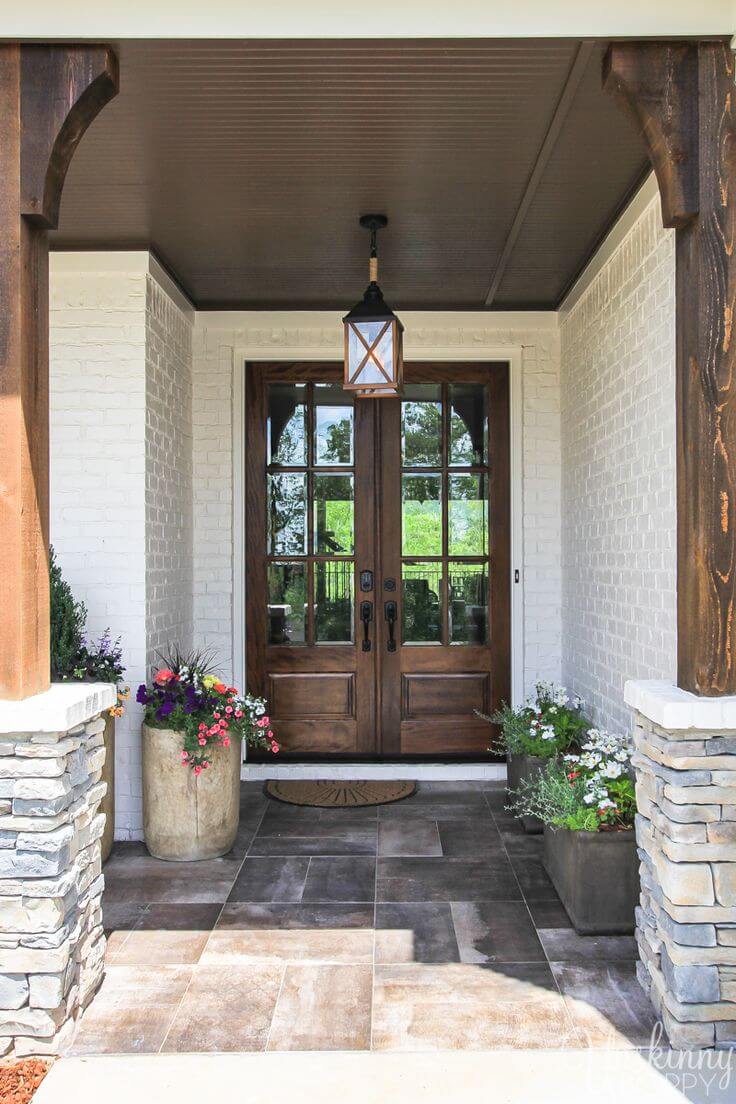 28. Big Door For A Big Home With Wall Lamps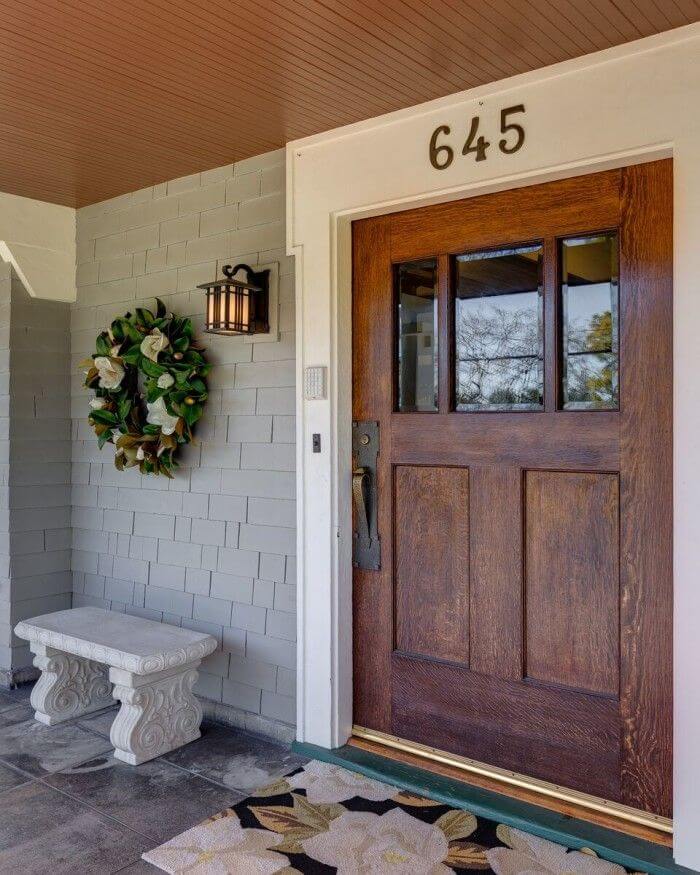 29. Minimalist Black Front Door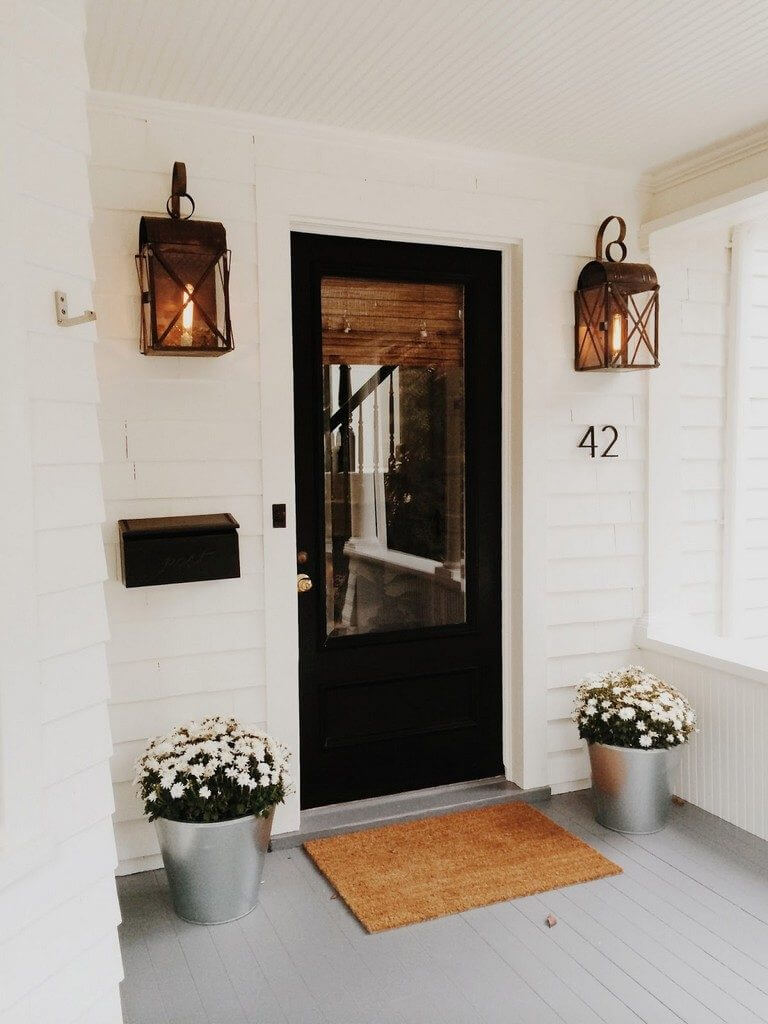 30. Southern Country Home Styled Front Door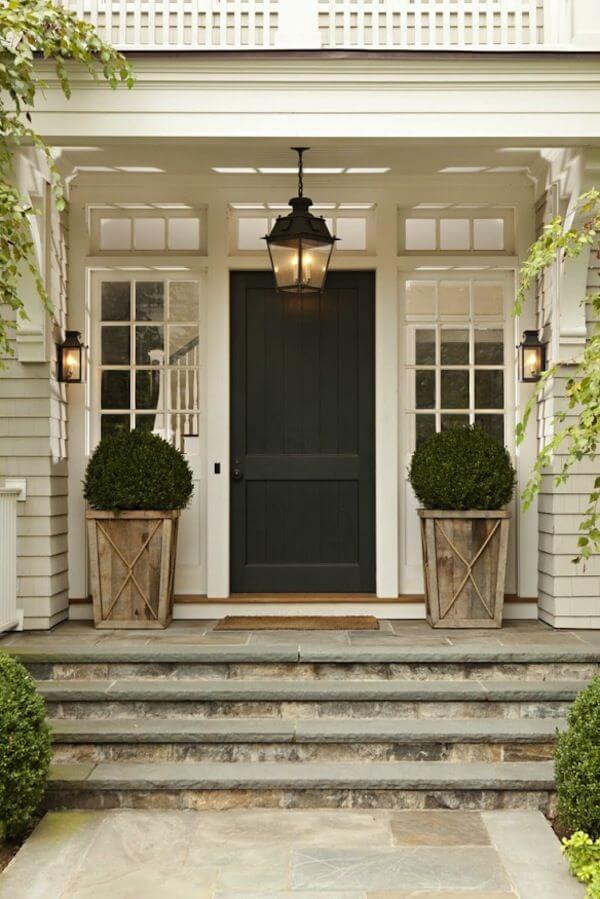 31. Send Away The Blues Front Door Idea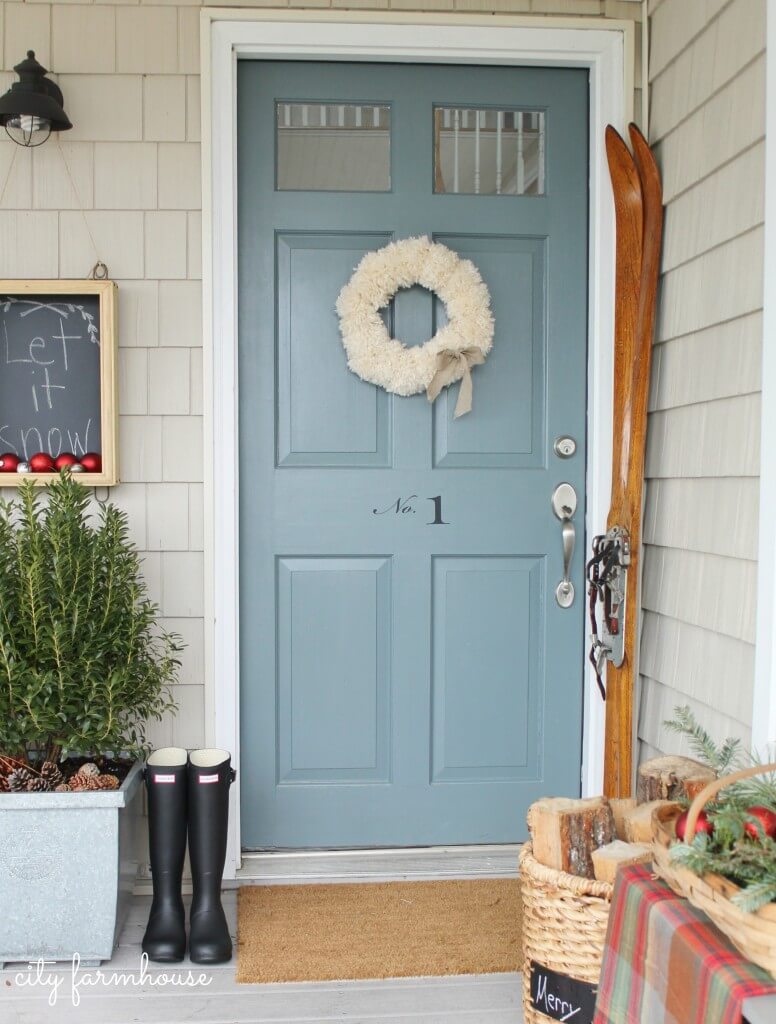 32. Baby Blue Paneled Barn Door Idea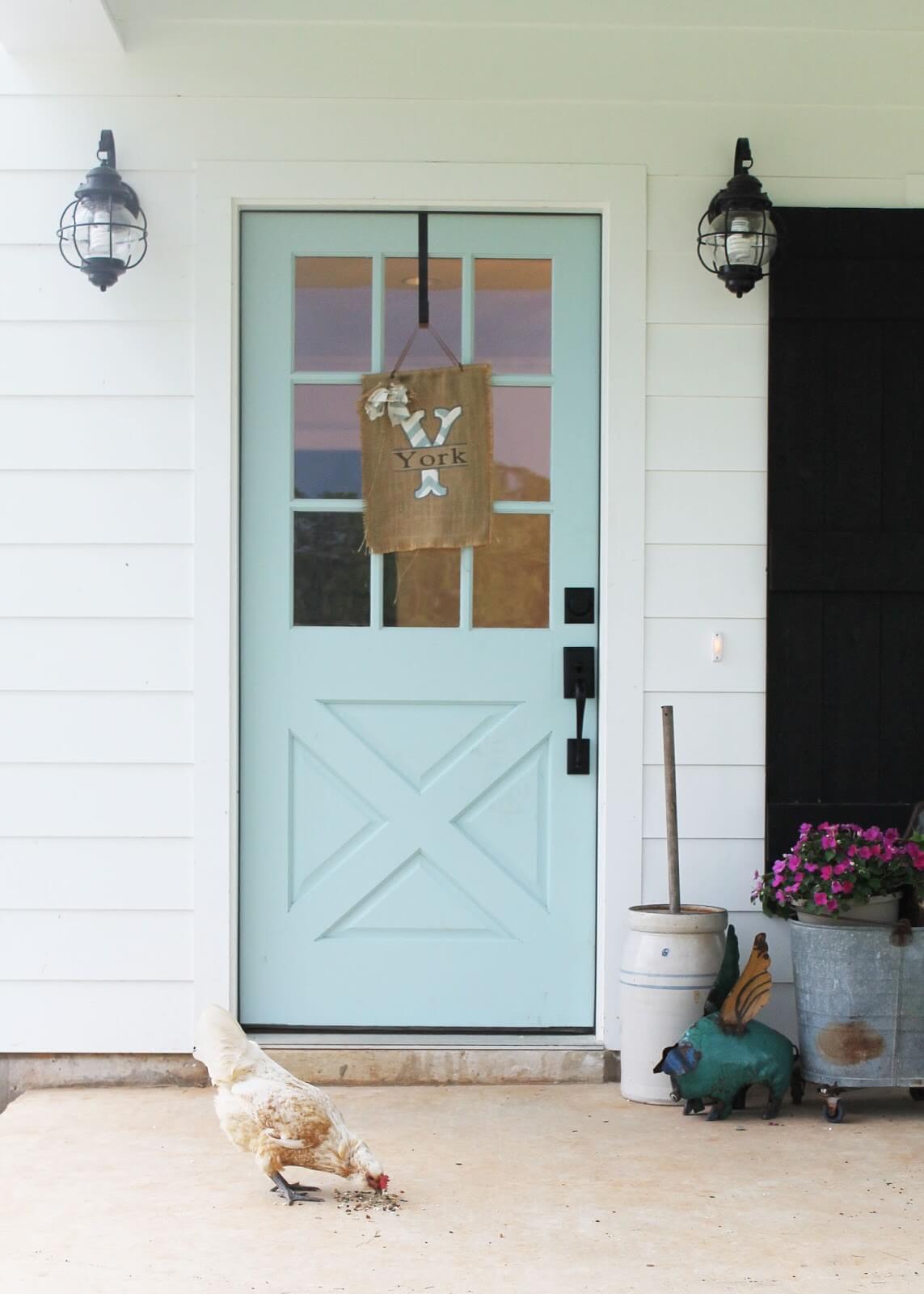 33. Brown Front Door With Thick Foliage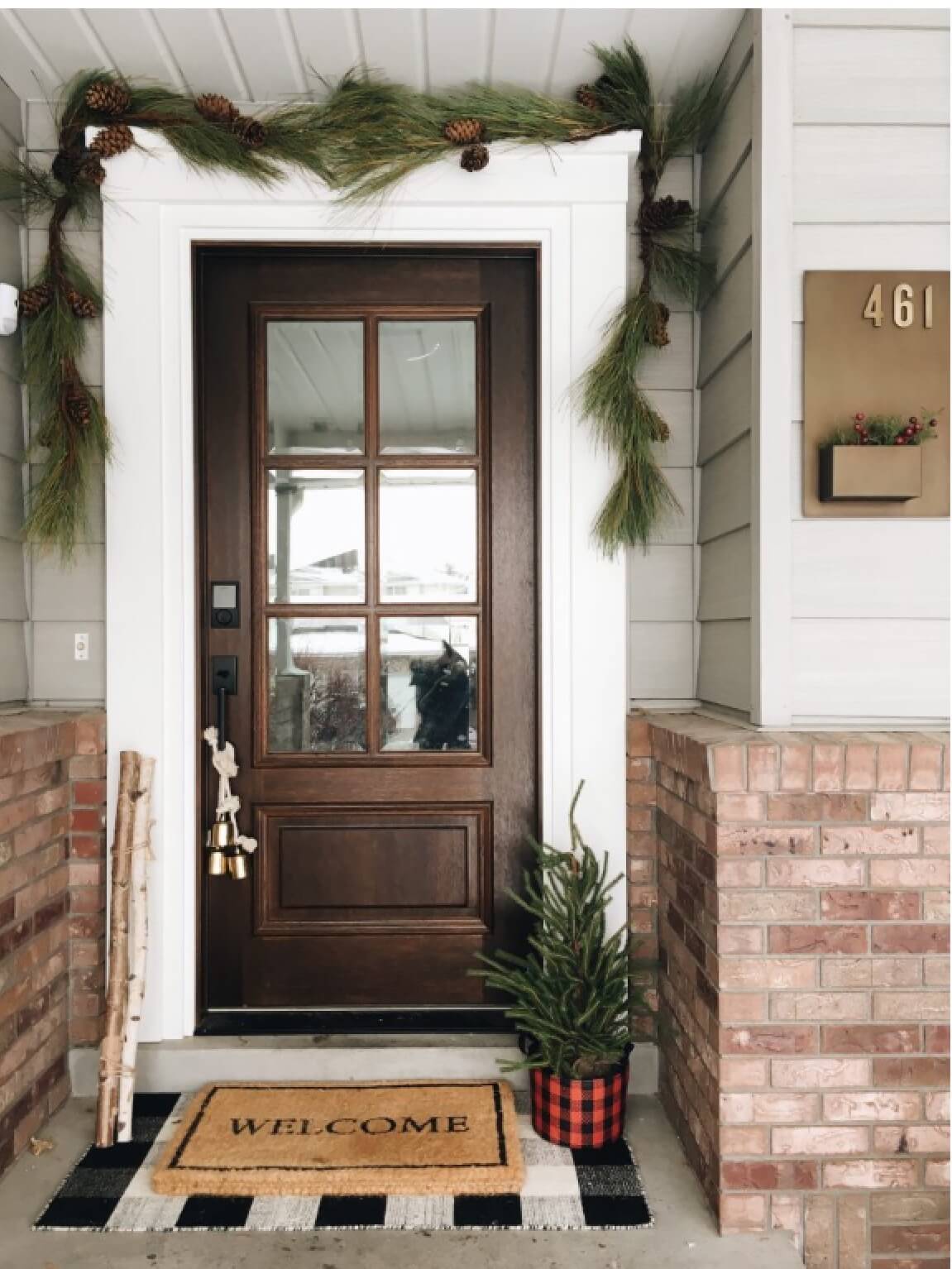 34. Chocolate Brown Windowed Front Door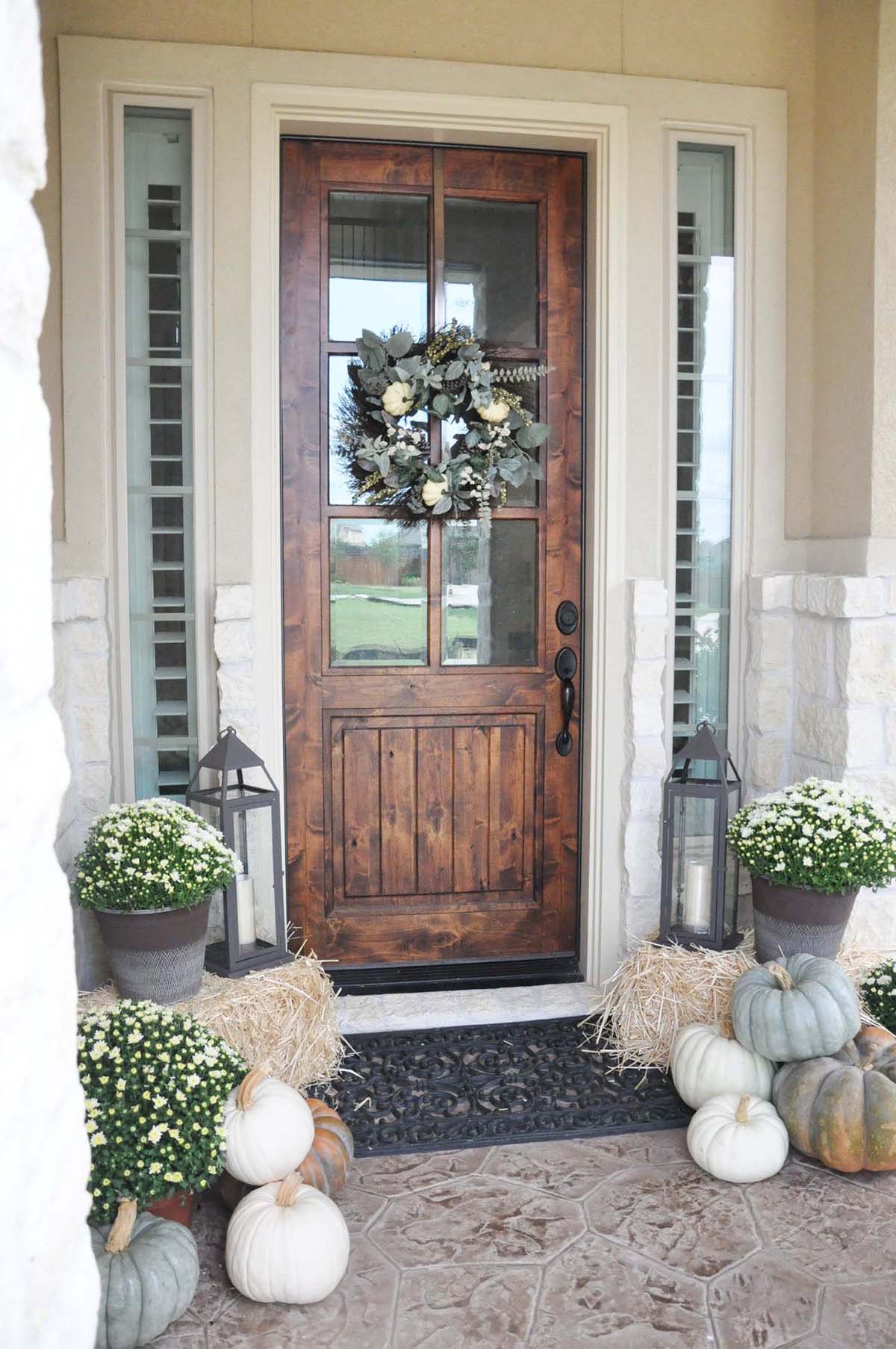 35. Varnished Rustic Black Front Door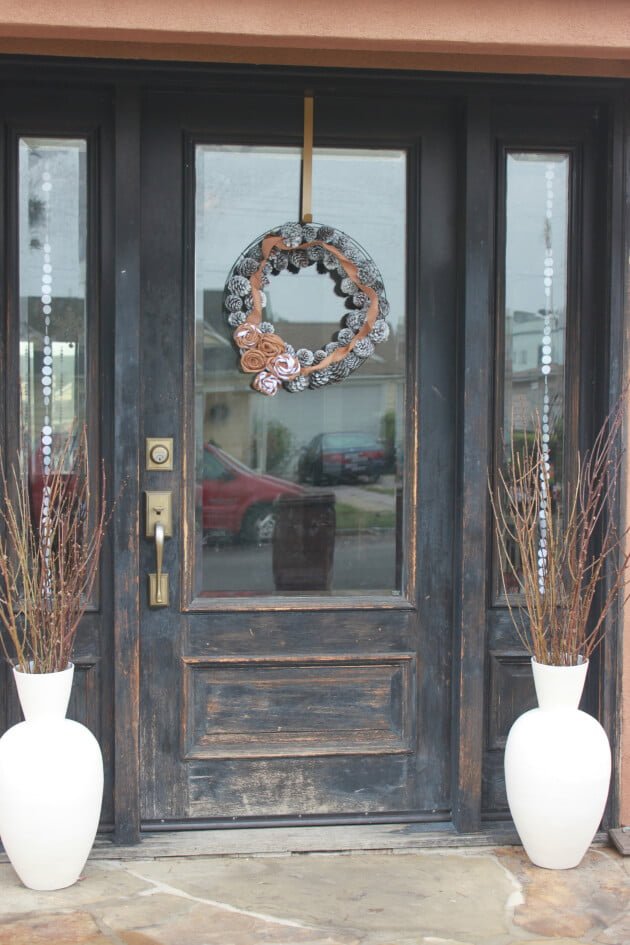 36. Simple Rustic Blue Whitewashed Front Door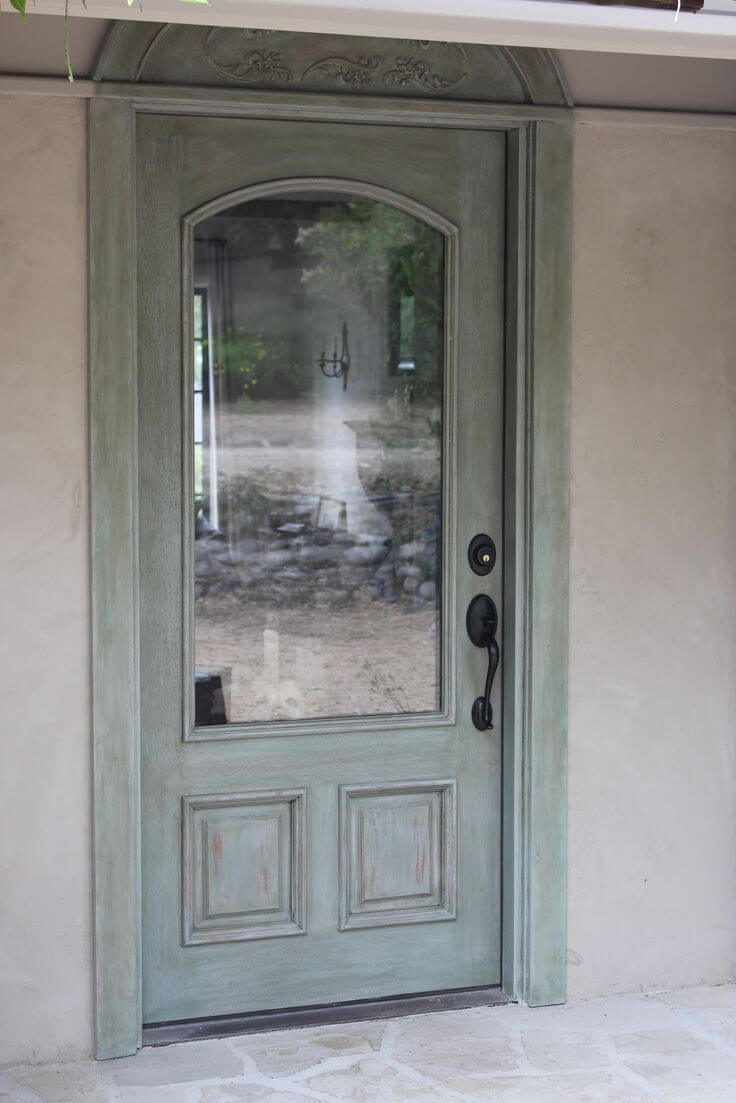 37. Bright Blue Patterned Front Door