The farmhouse aesthetic is all the rage. Primitive antiques have been climbing in price for years, but you don't need a huge budget or a professional interior decorator to pull off the newest and best farmhouse furniture and decor ideas. If you're looking for some fresh, editorial inspiration for your next design project, then we've got you covered with 57 gorgeous looks for every space in your home.
50+ Magazine-Worthy Farmhouse Furniture and Decor Ideas for Rustic Interiors
If you love the country look, then a rustic farmhouse table is a given. We'll show you how to use one in the dining room, the living room, and even the hallway. But farmhouse tables barely scratch the surface of this warm, lived-in style. Pair yours with classic black lanterns or galvanized steel hanging lamps that also introduce a bit of industrial design.
Whether you want to dedicate one free corner to farmhouse furniture and decor ideas or you want to fill your whole house with fabulous farm fresh finds, we've got your ready-made inspiration board below. From seating, surfaces, and lighting to flooring, architectural features, and smaller accents, we've gathered all of this season's best country-inspired standouts in one convenient list.
1. Butcher Block Table and Baluster Candle Stands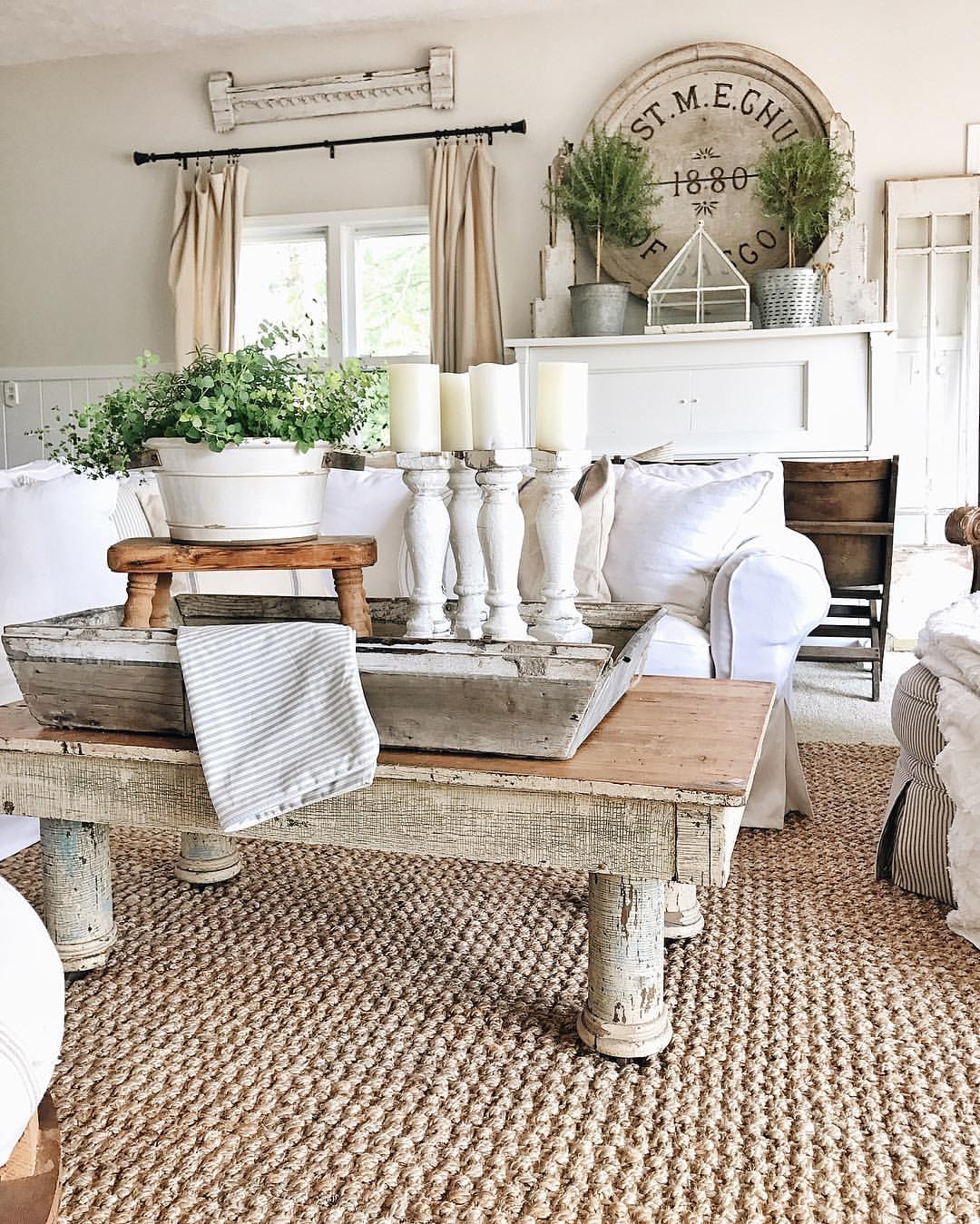 2. A Cluster of Country Store Décor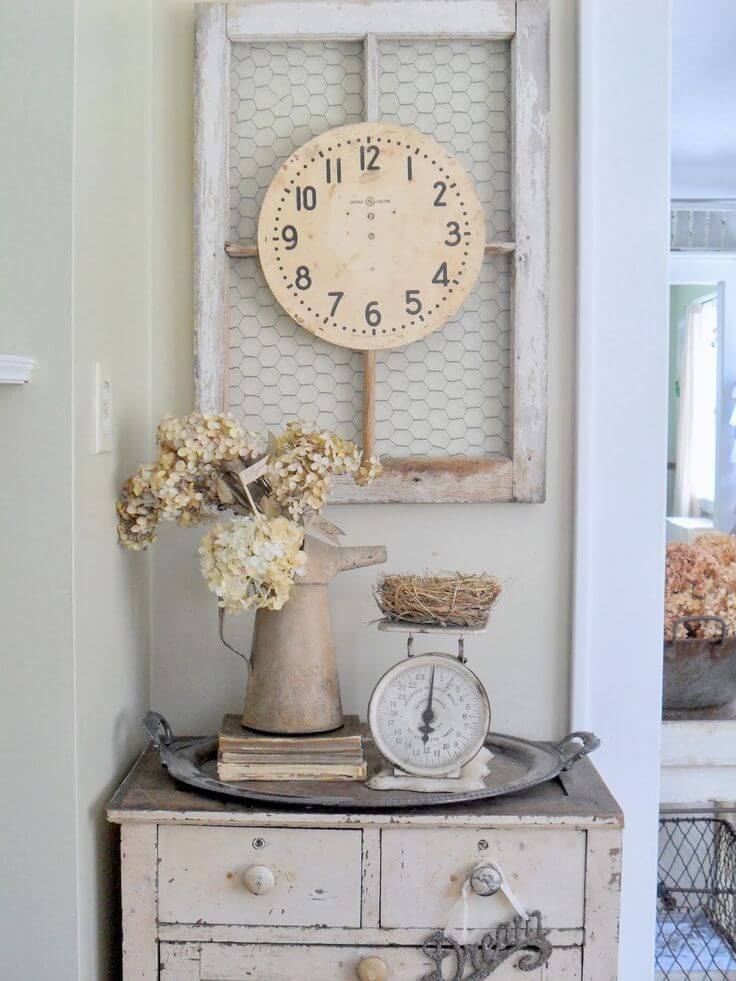 3. Raw Cotton and an Inspirational Sign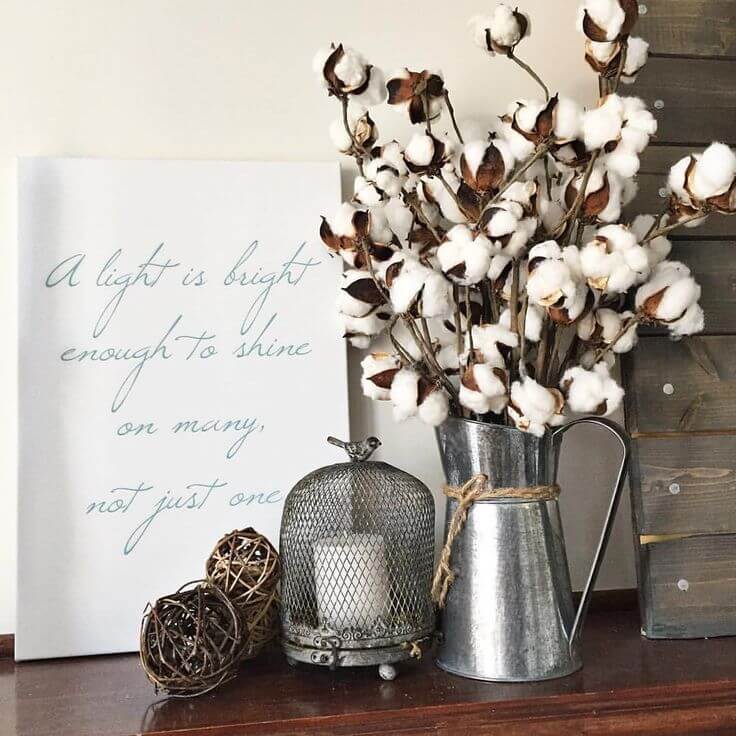 4. Many Ways to Say Hello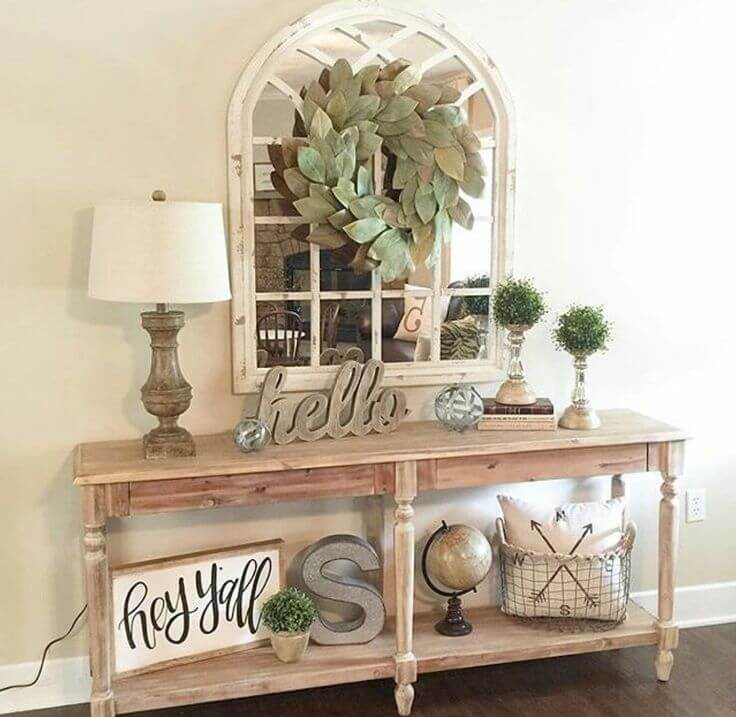 5. Mid-Century Industrial Meets Farmhouse Chic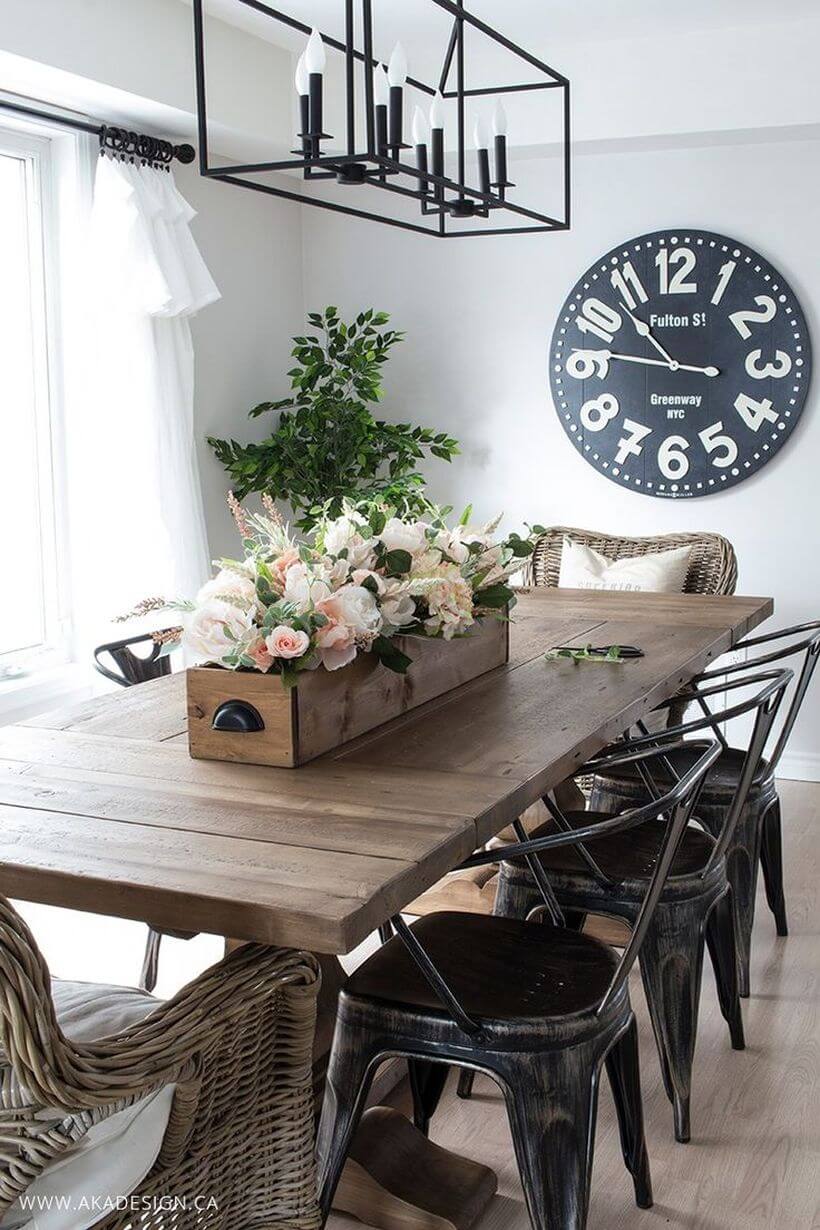 6. A Wire Tidbit Tray Full of Whimsy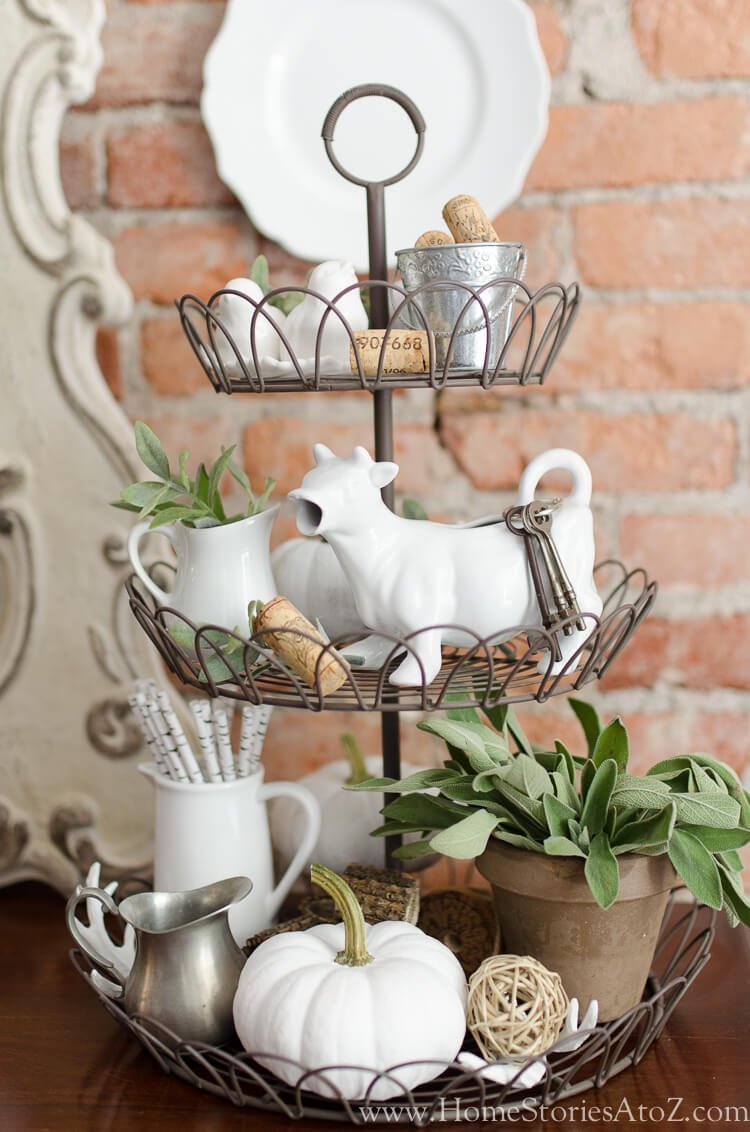 7. Farmhouse Furniture and Decor Ideas for Doors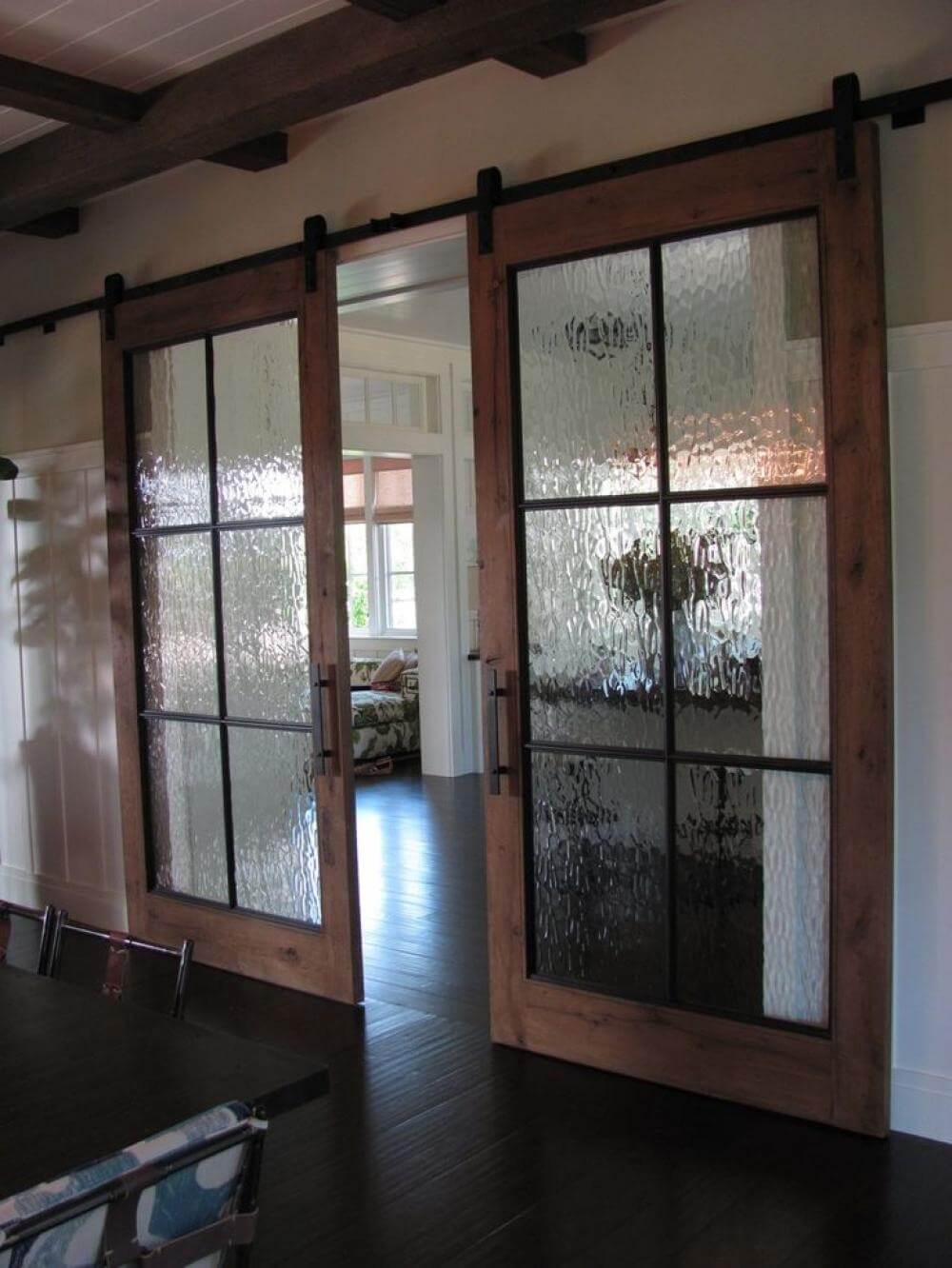 8. Repurposed Galvanized Steel Light Fixture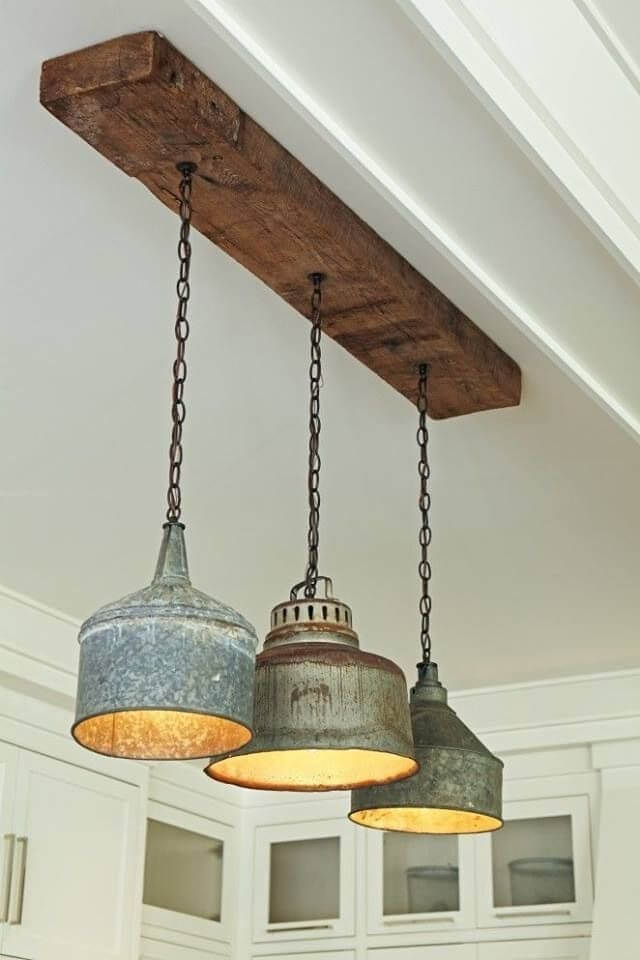 9. A Window, a Mirror and a Wreath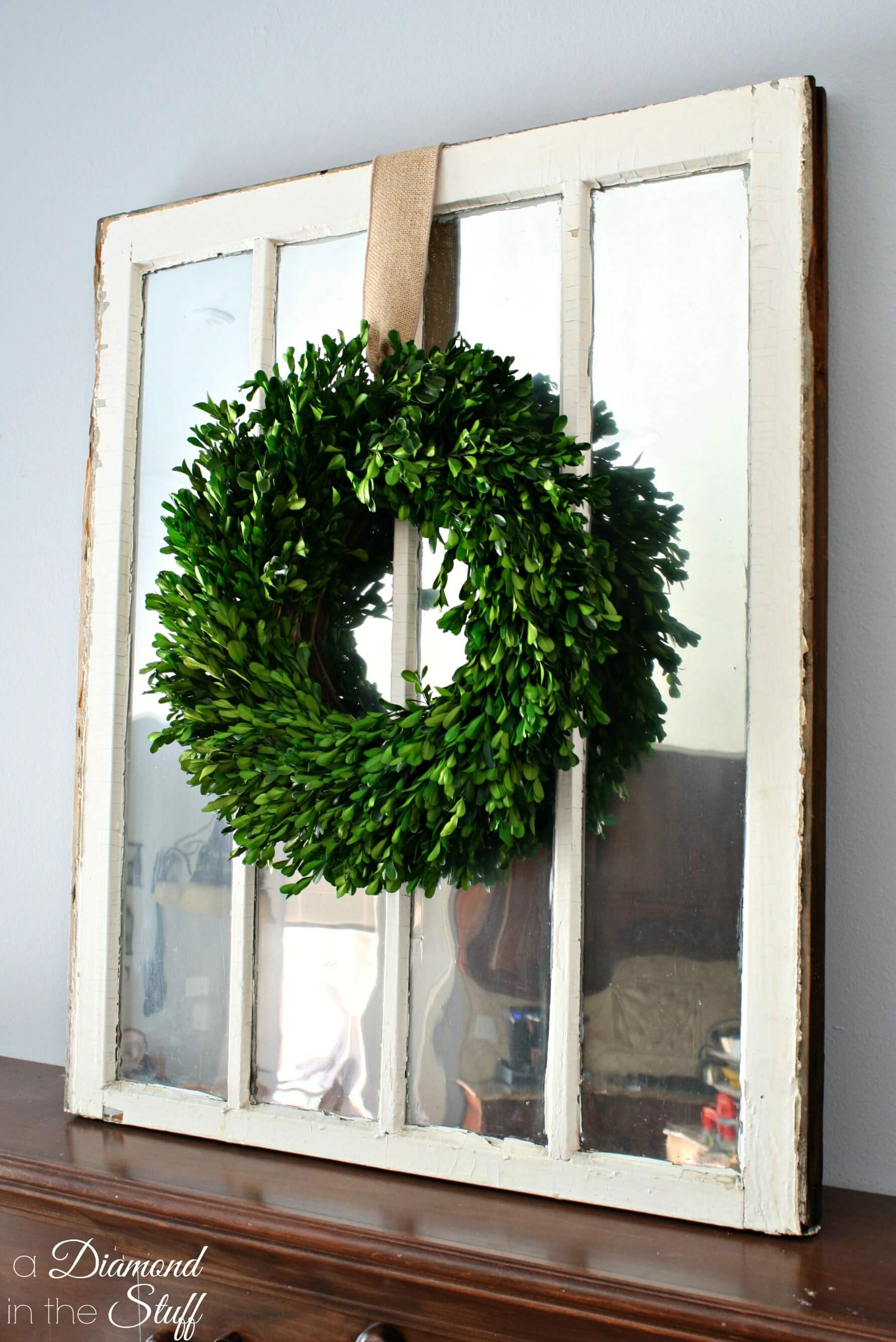 10. Sweet Sophistication with Hanging Lantern Votives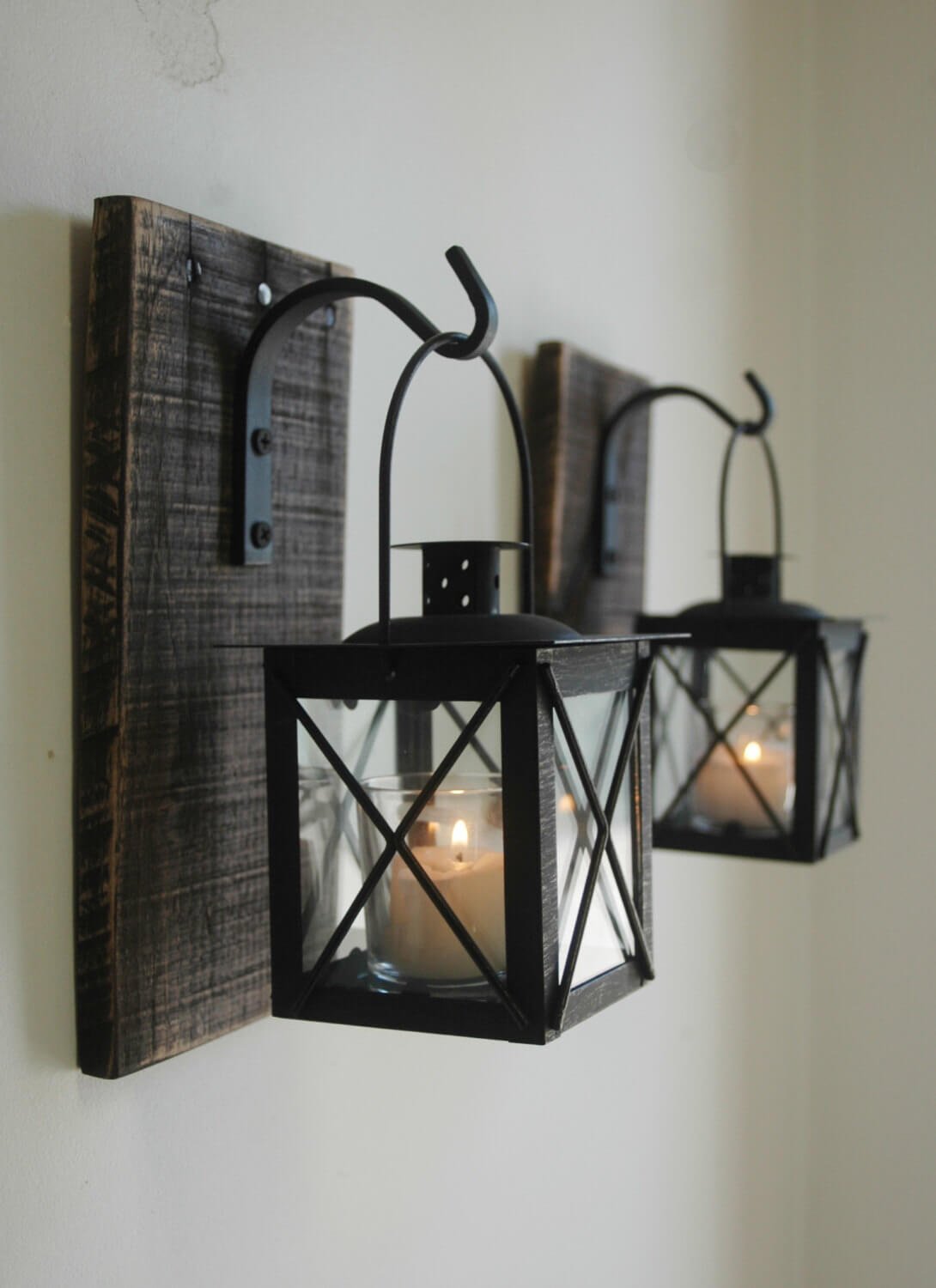 11. Twice the Impact with Matching Antique Windows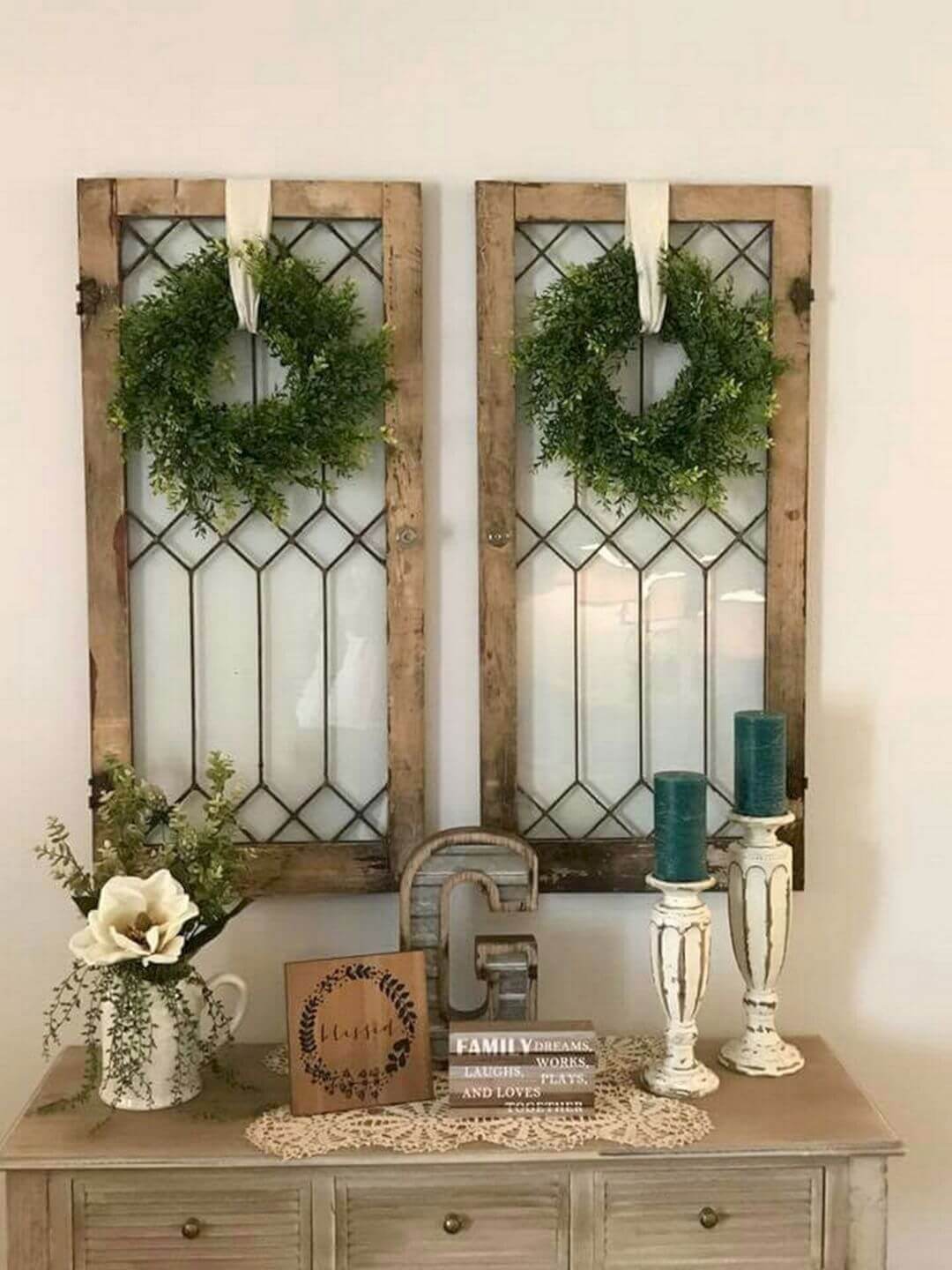 12. Mixed Stains and Simple Accents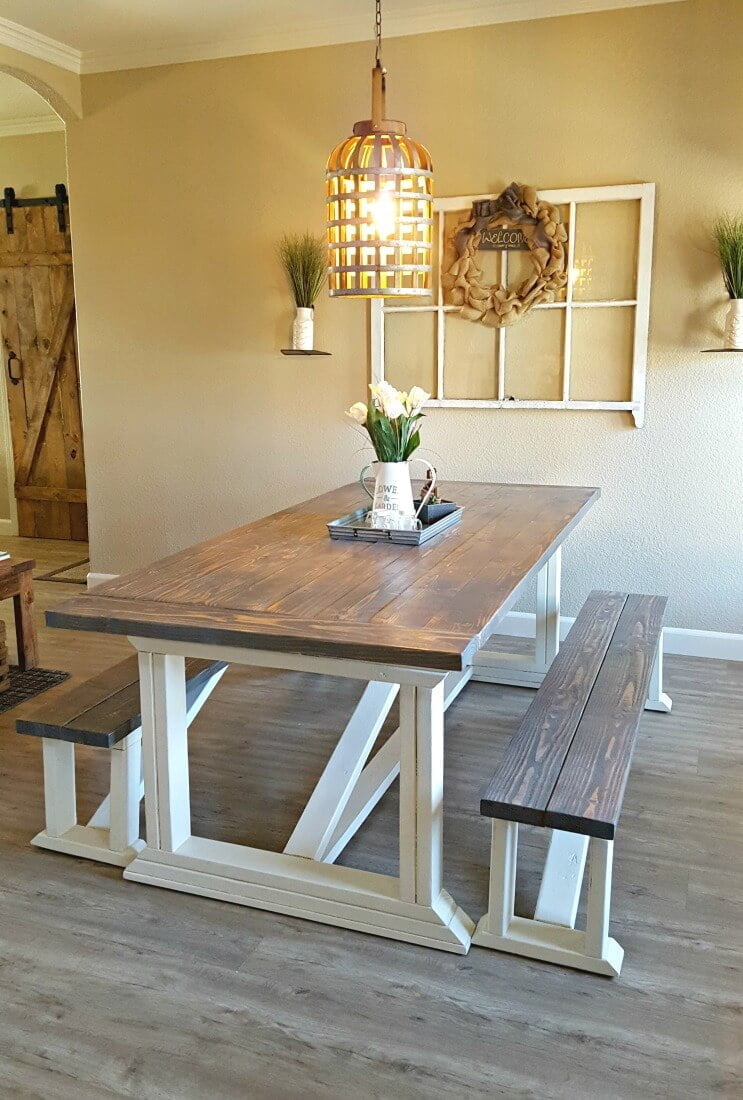 13. Crate Expectations with Kitchen Primitives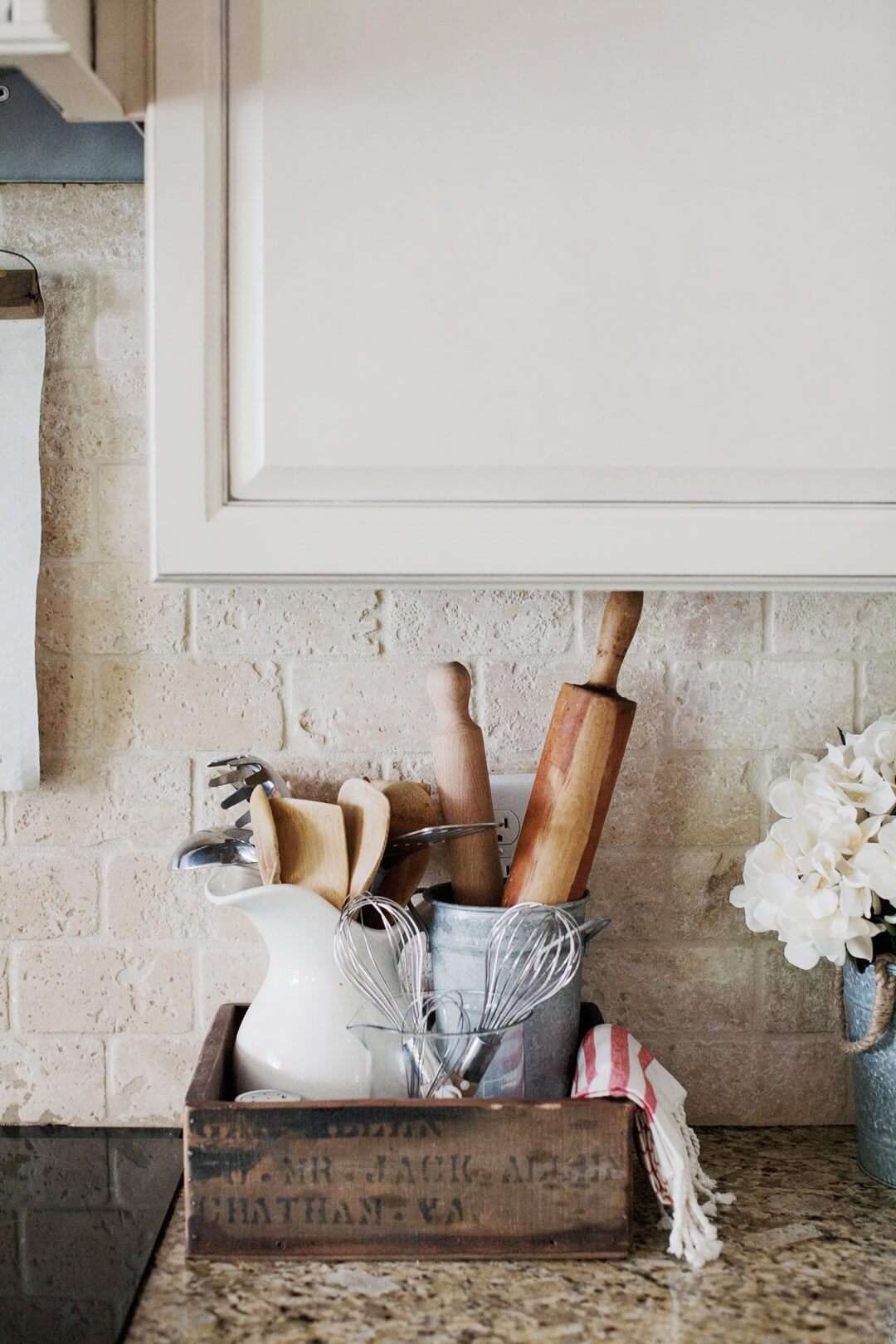 14. Sunny Entryway Occasional Table Display
15. Mix and Match Distressed Frames
16. The Best Seat in the House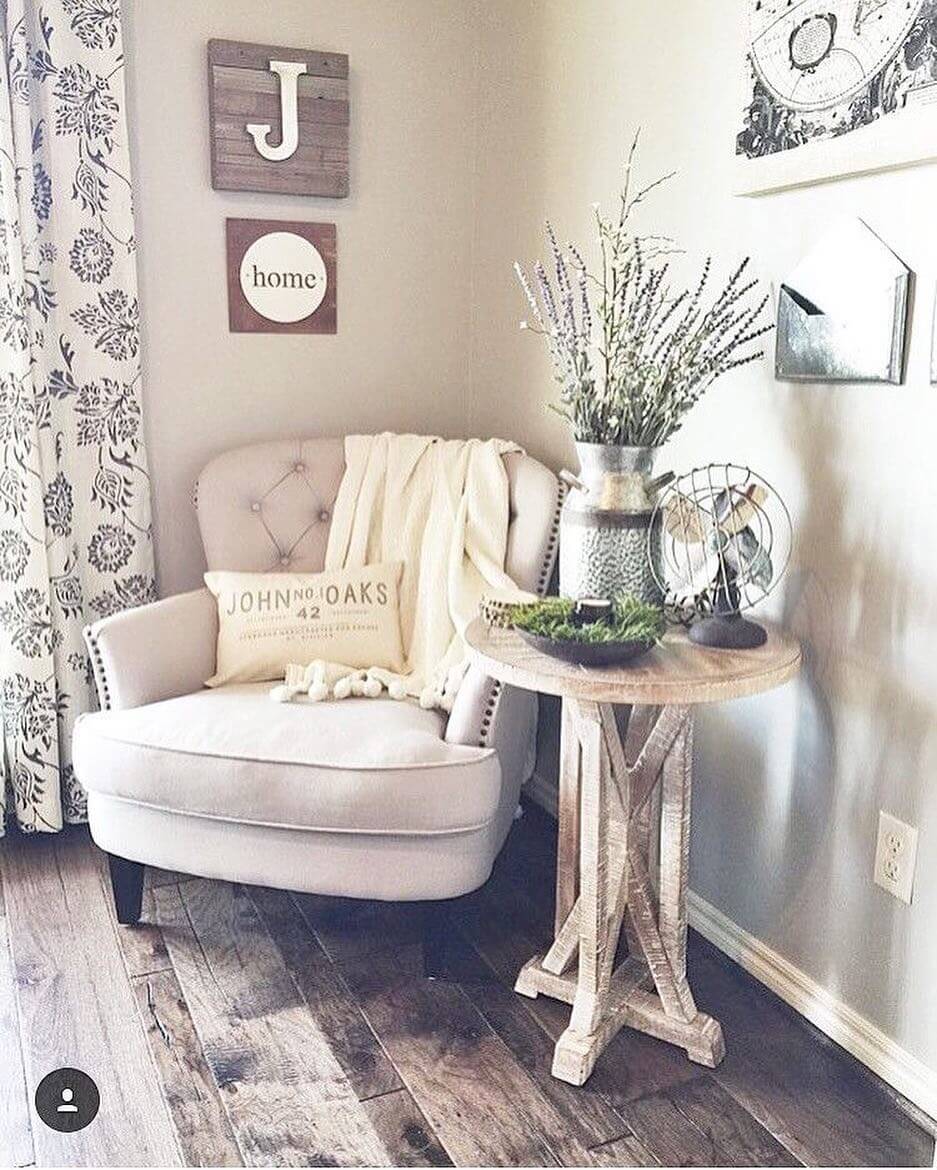 17. Family – Every Step of the Way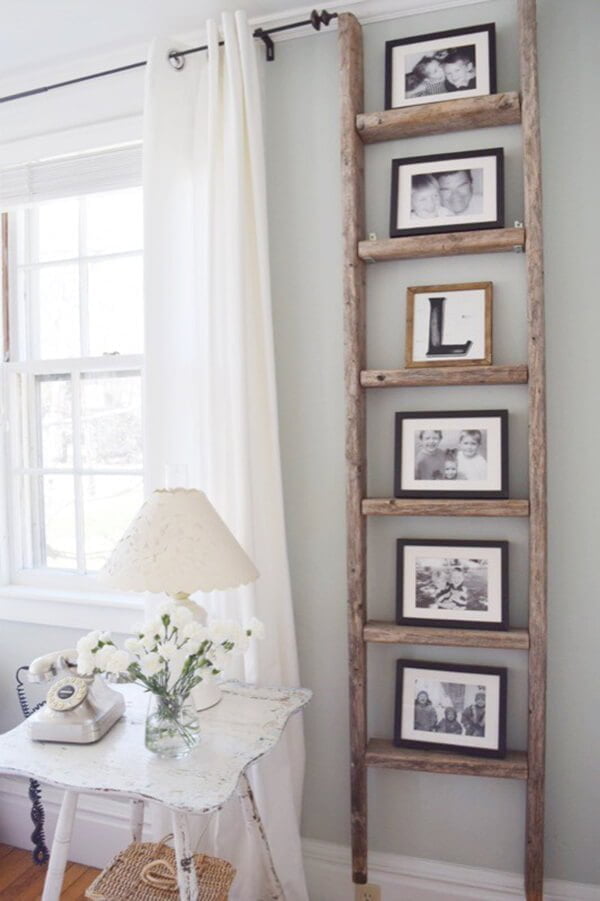 18. Dramatic Rustic Floor-to-Ceiling Mantel Design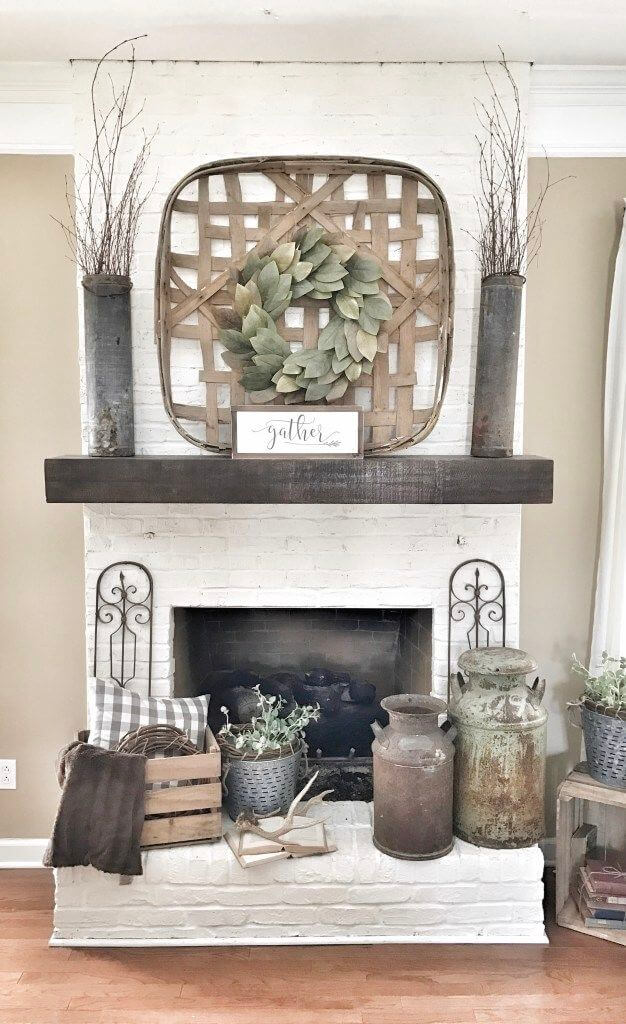 19. Stenciled Barnyard Mason Jar Art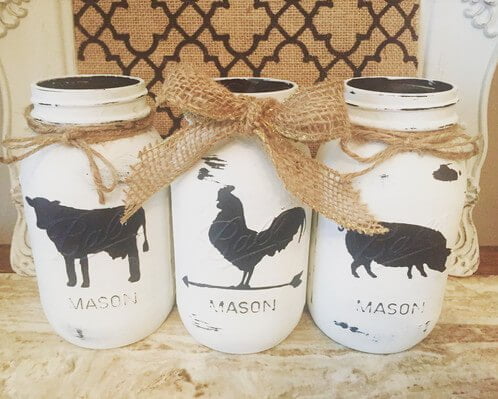 20. Found Windmill Makes Major Statement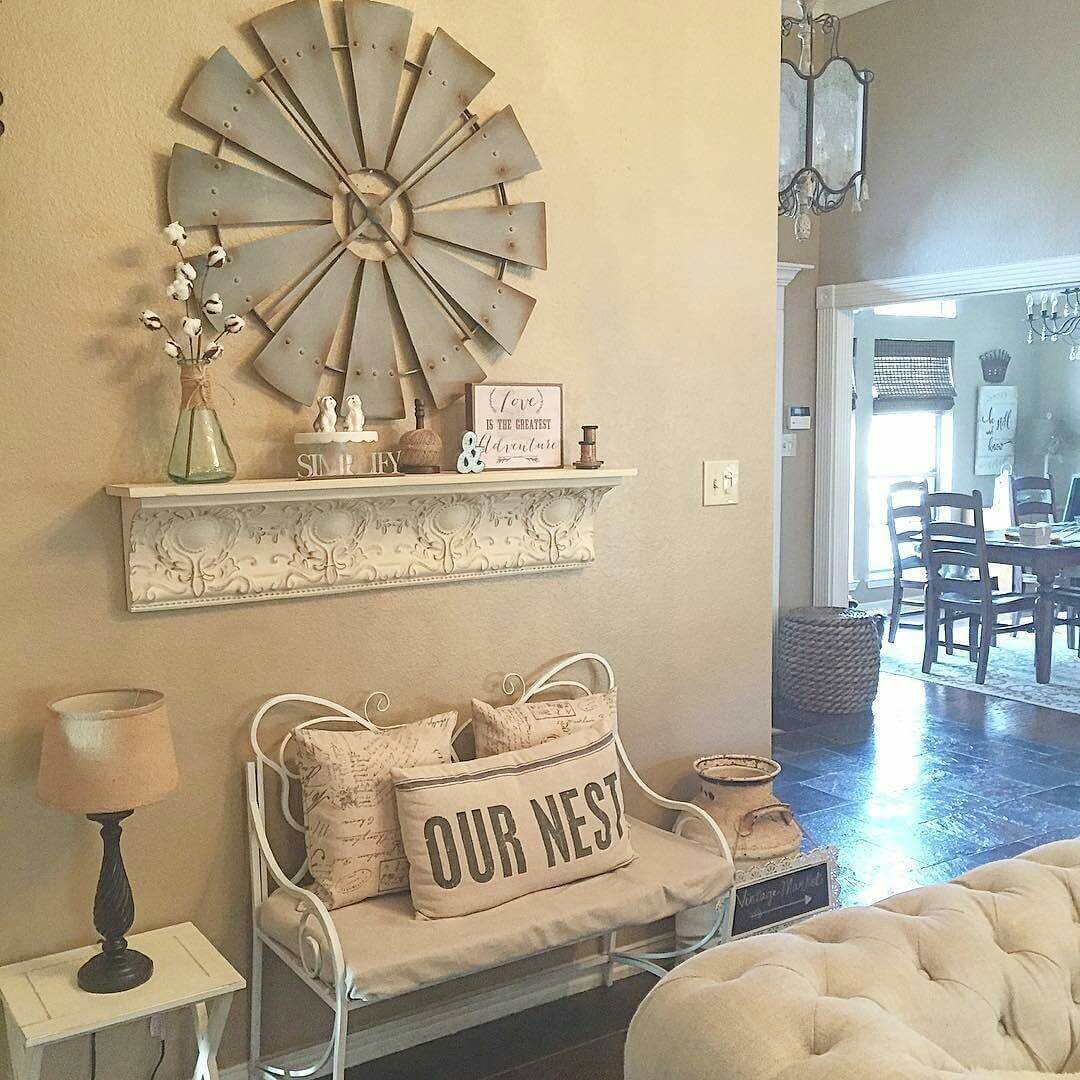 21. A Fresh Alternative to Flower Arrangements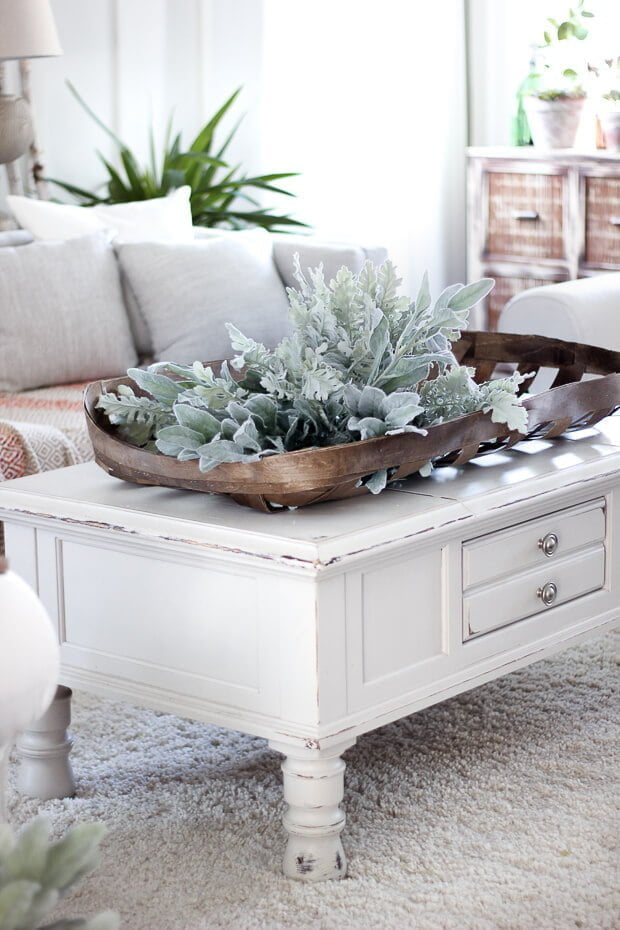 22. Farmhouse Kitchen Sink, Schoolhouse Lighting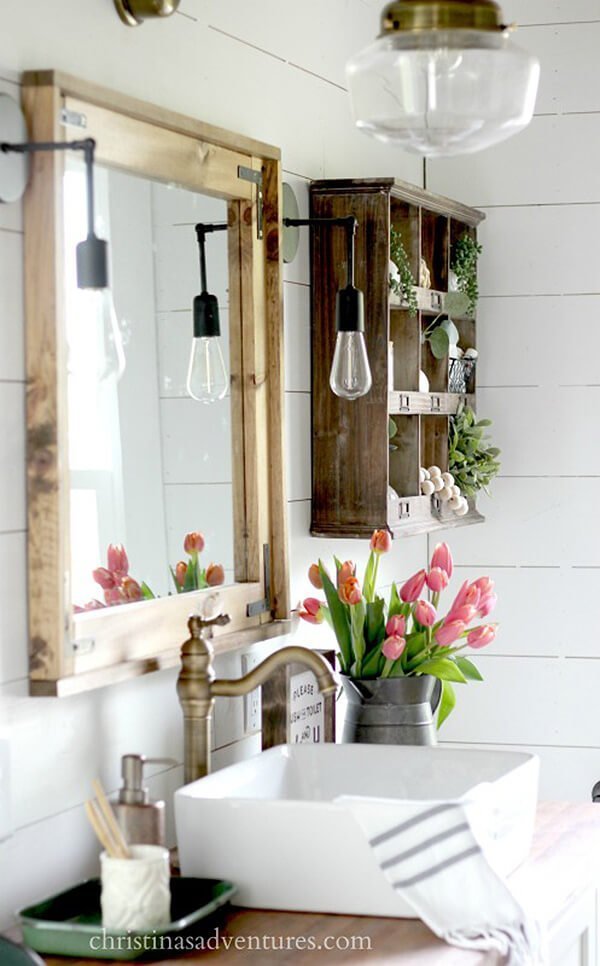 23. Another Way to Upcycle a Bedrail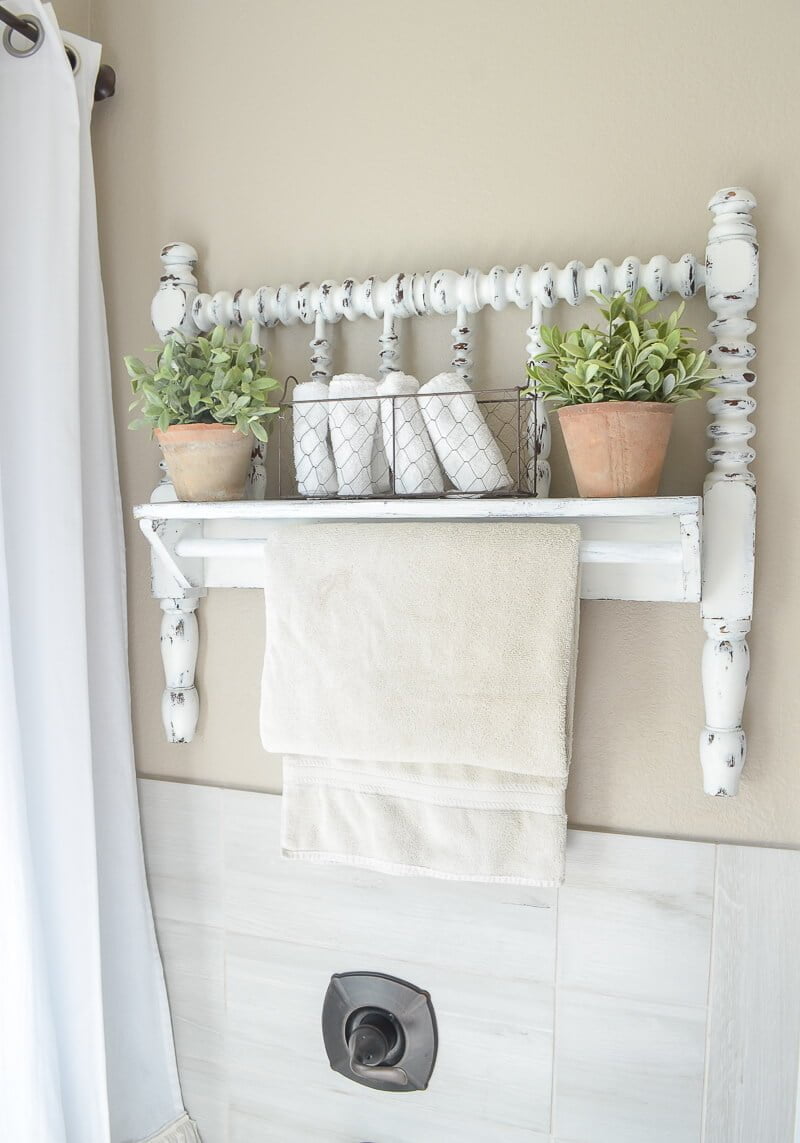 24. Give Thanks for Country Living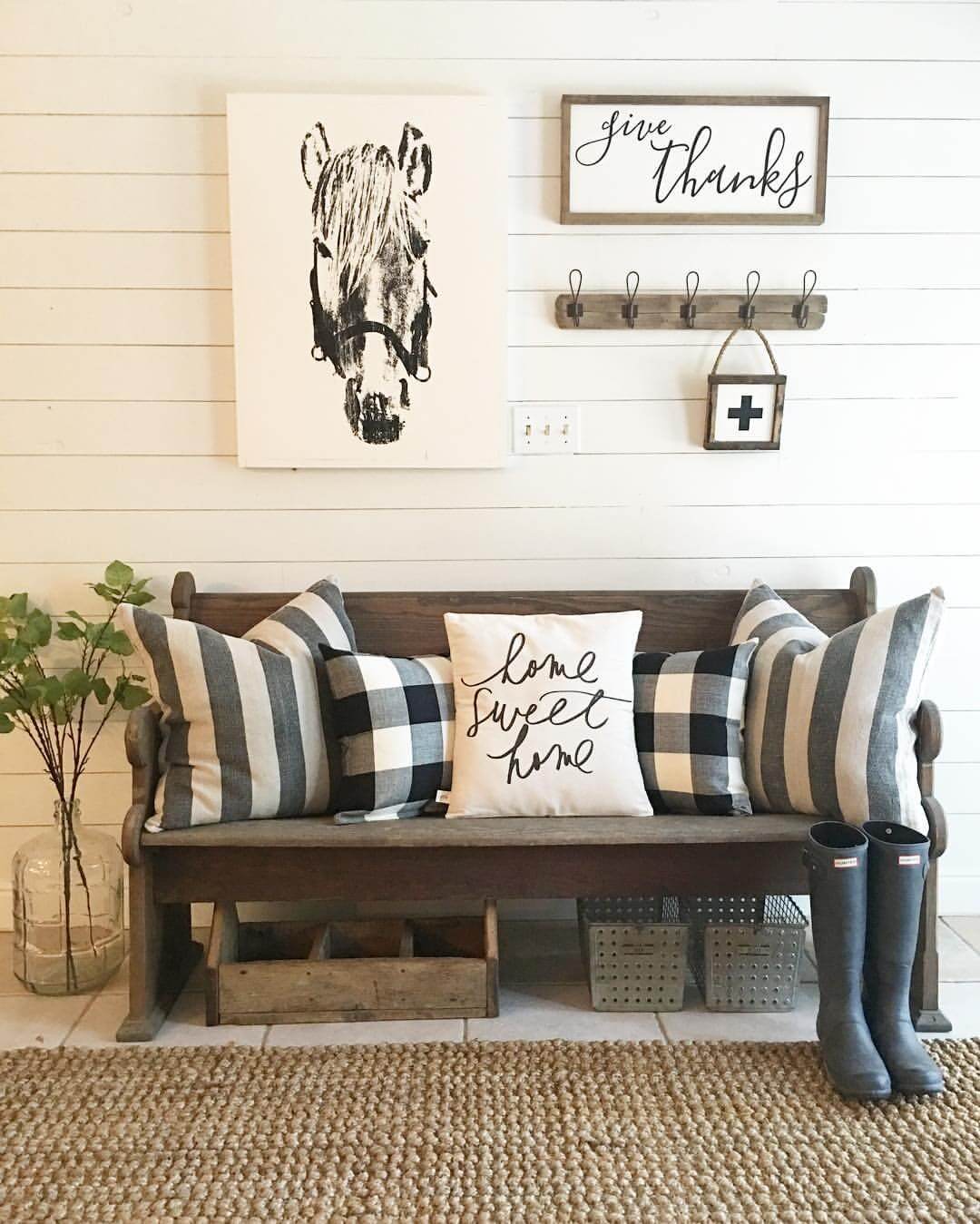 25. A Magnolia Leaf Wreath Is a Must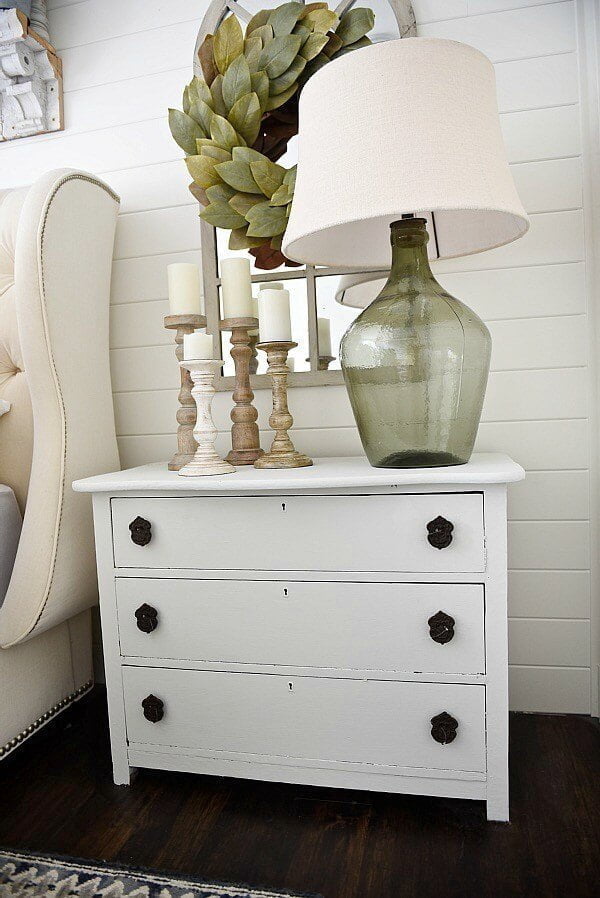 26. How to Work TVs into Farmhouse Décor

27. Barn Door Pantry with Vintage Accessories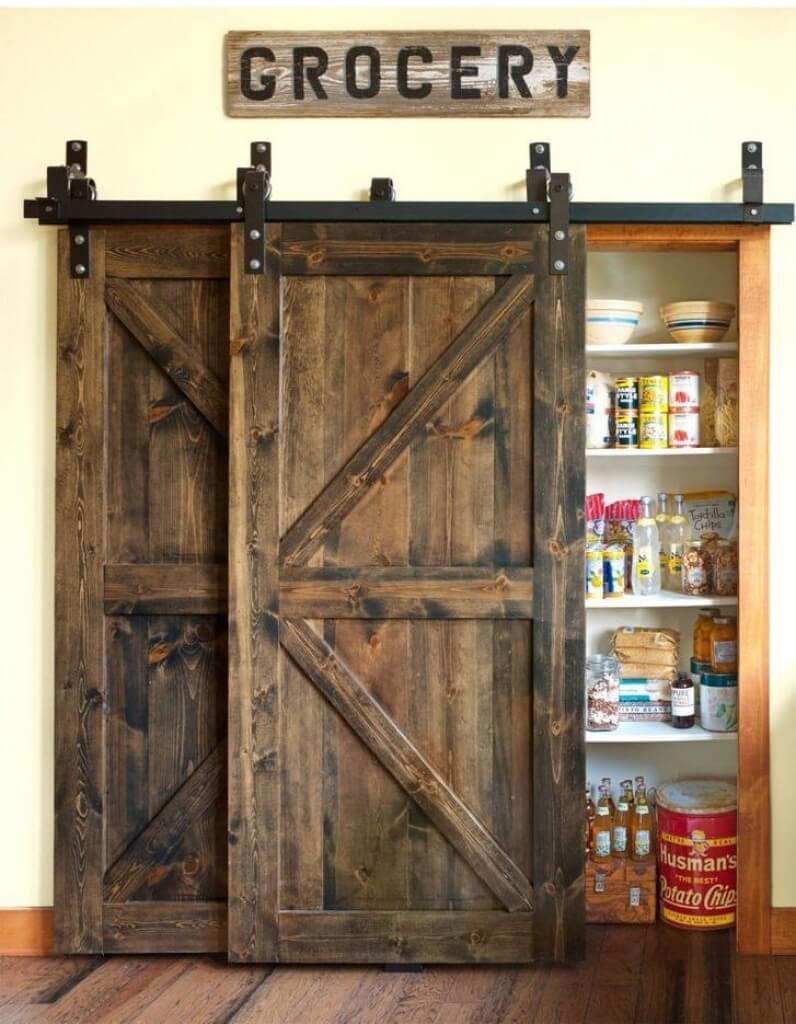 28. A Ladder for All Your Linens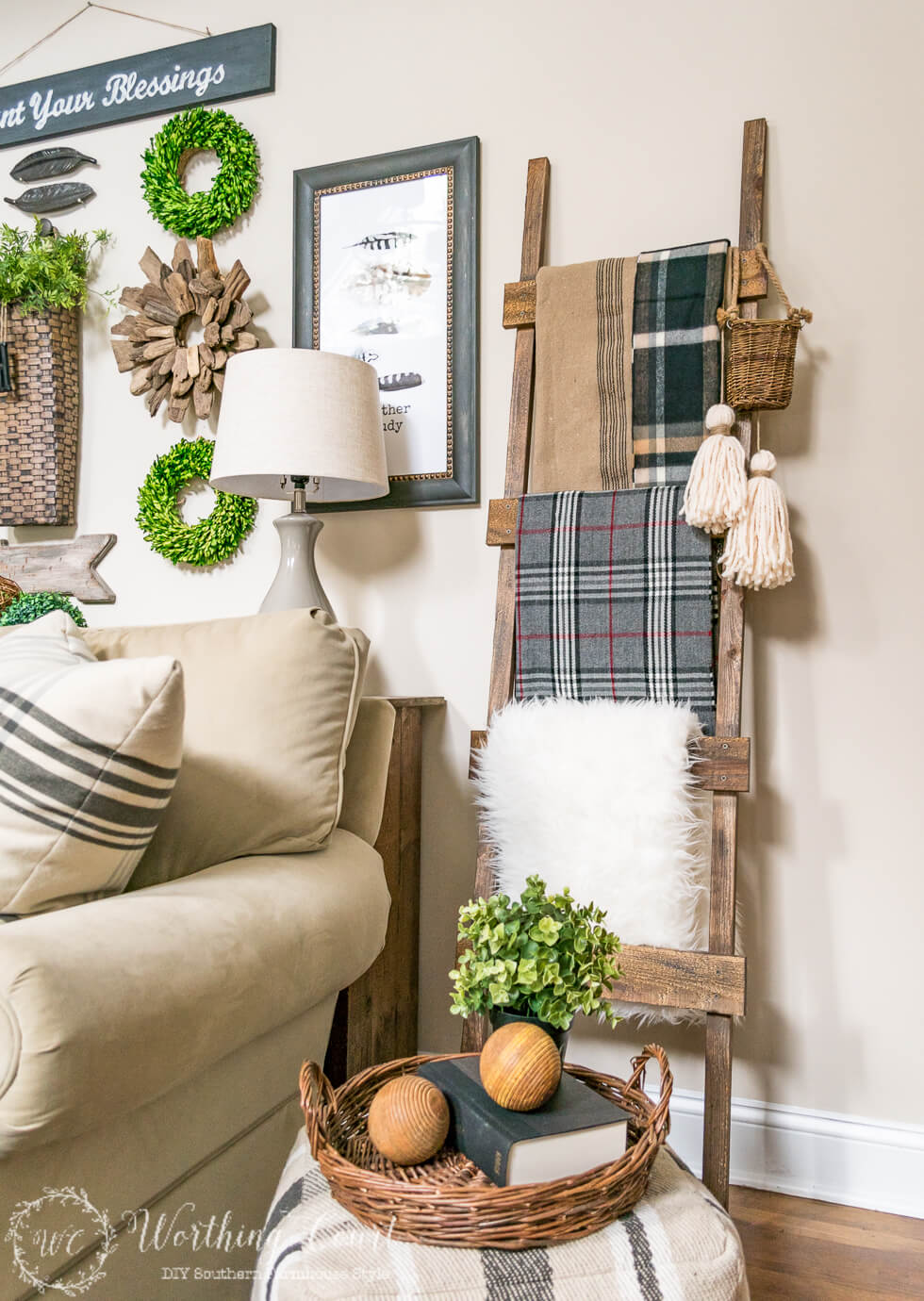 29. A Six Pack of Spring Flowers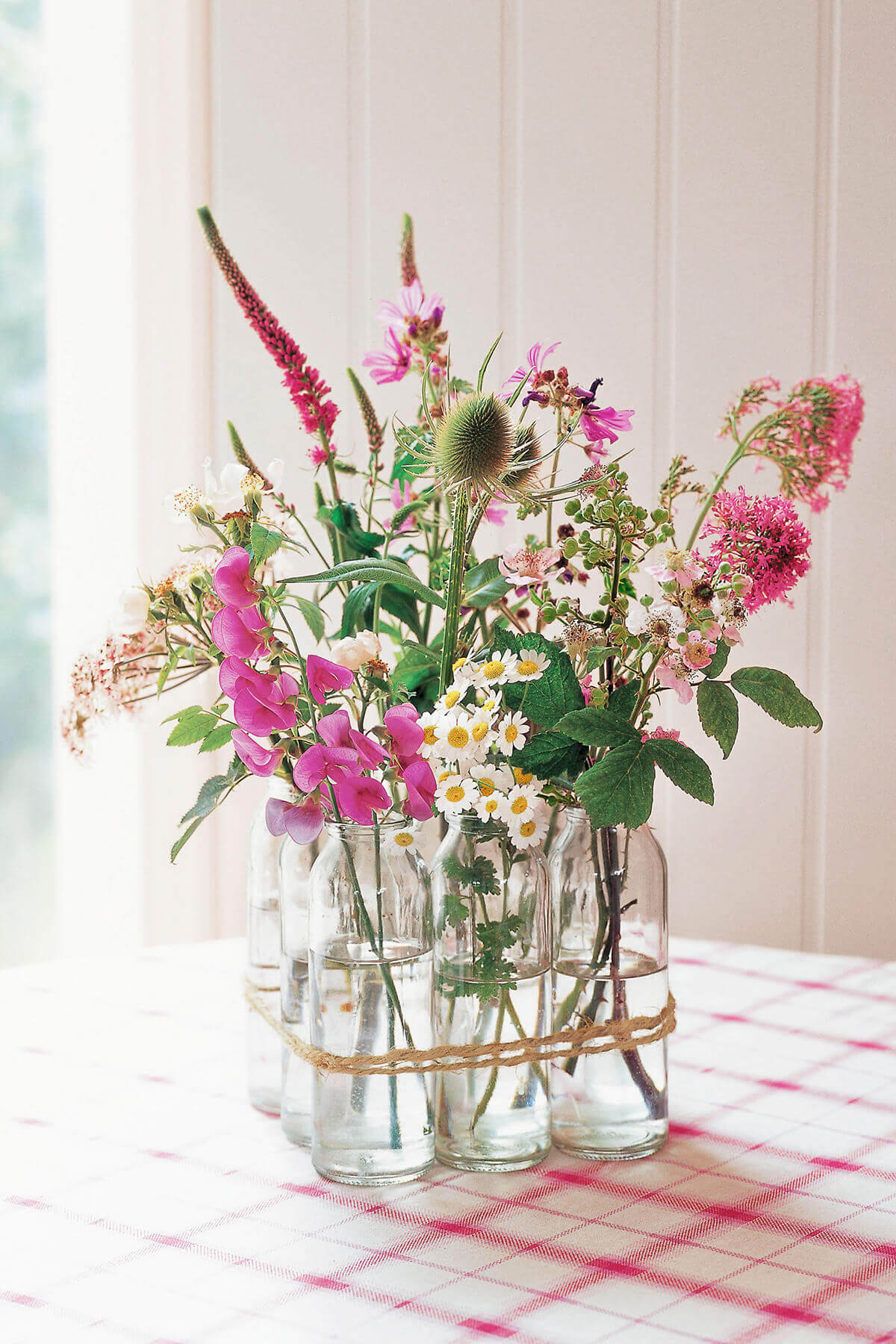 30. Cheese Box Book Holder Idea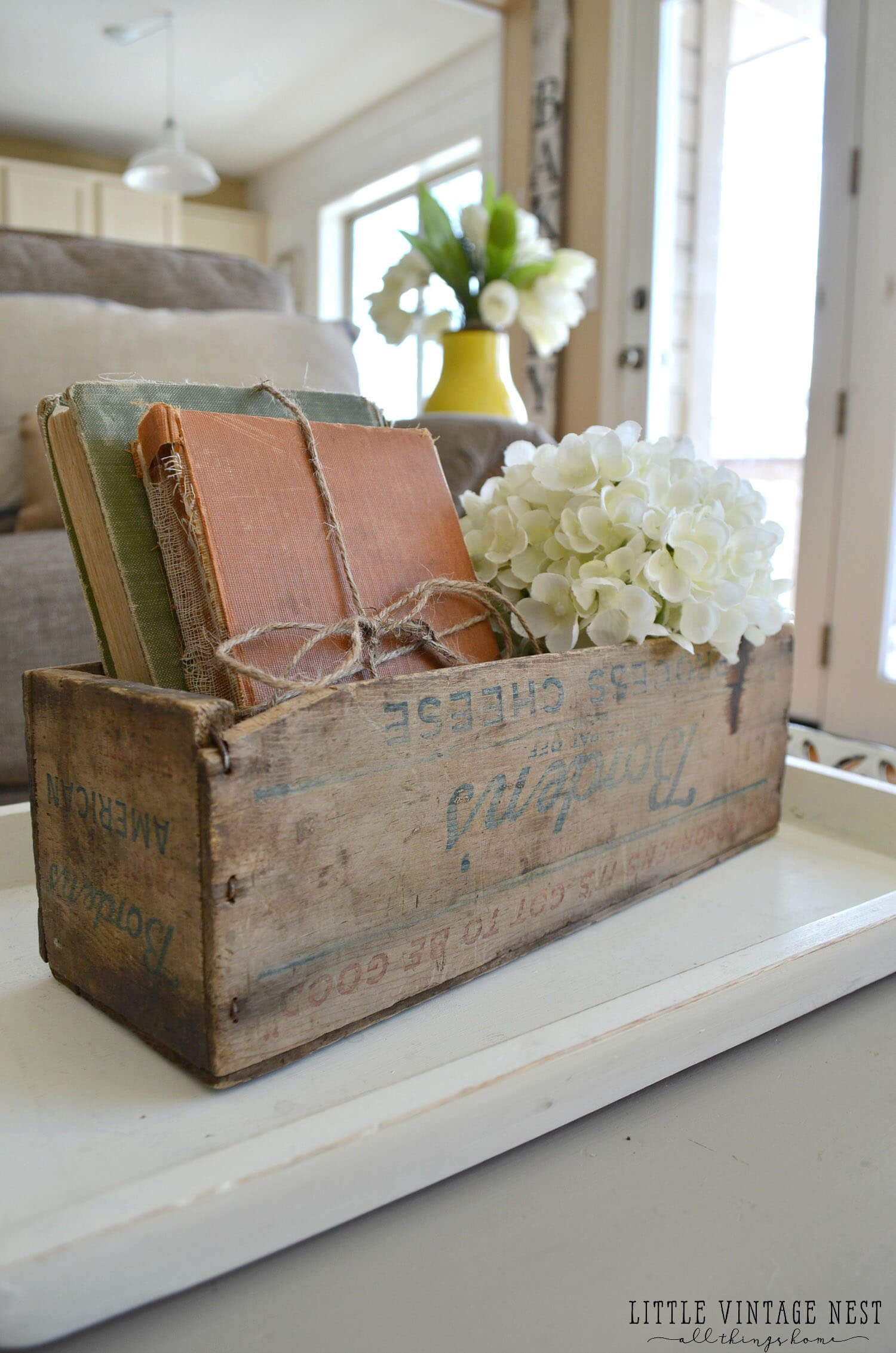 31. Upcycled Architectural Salvage Stairway Wall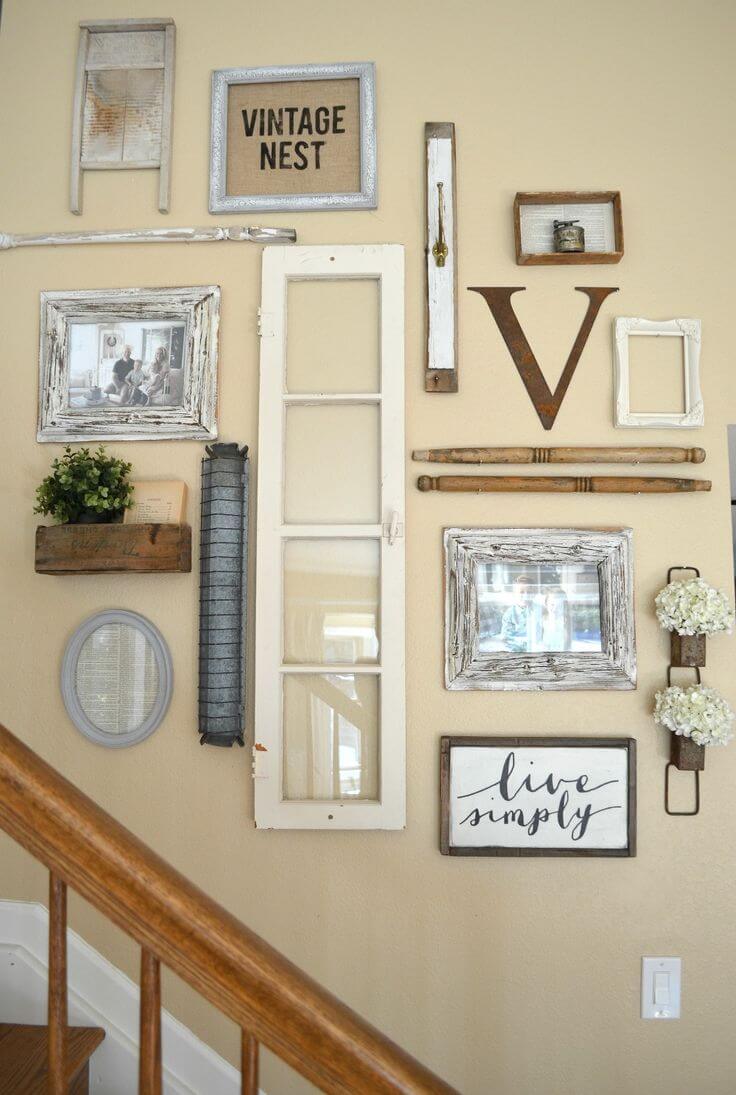 32. Ultimate Shabby Chic with Ladder and Chandeliers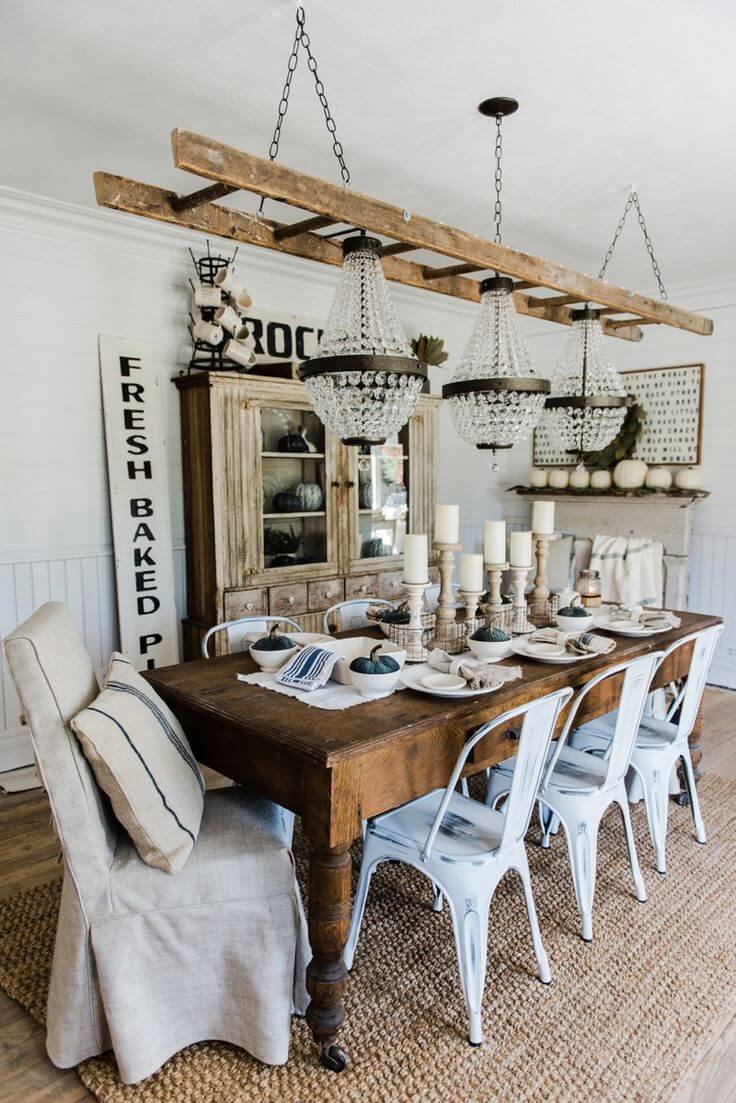 33. Farmhouse Furniture and Decor Ideas for Dinettes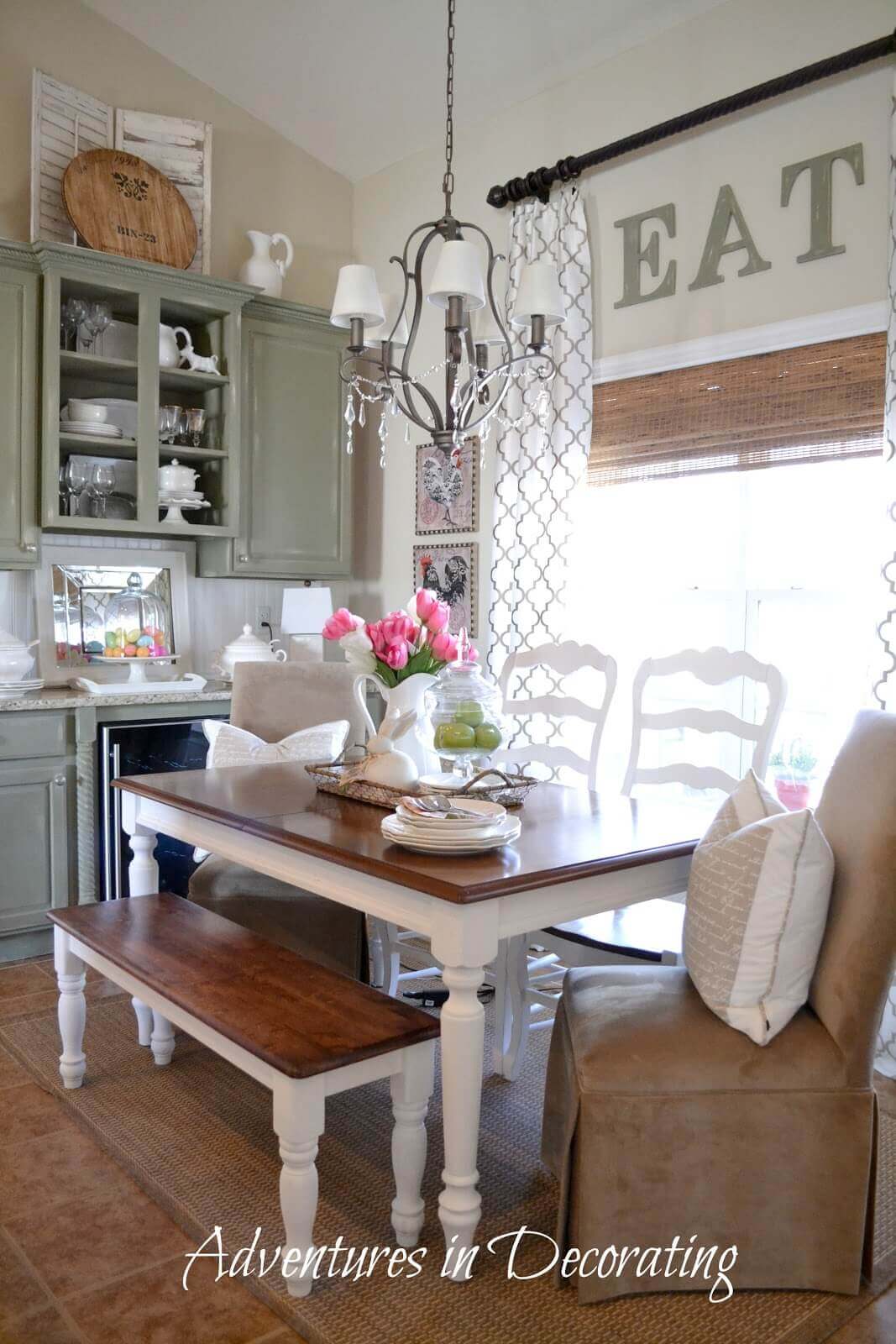 34. Ideal Space for Reading Romances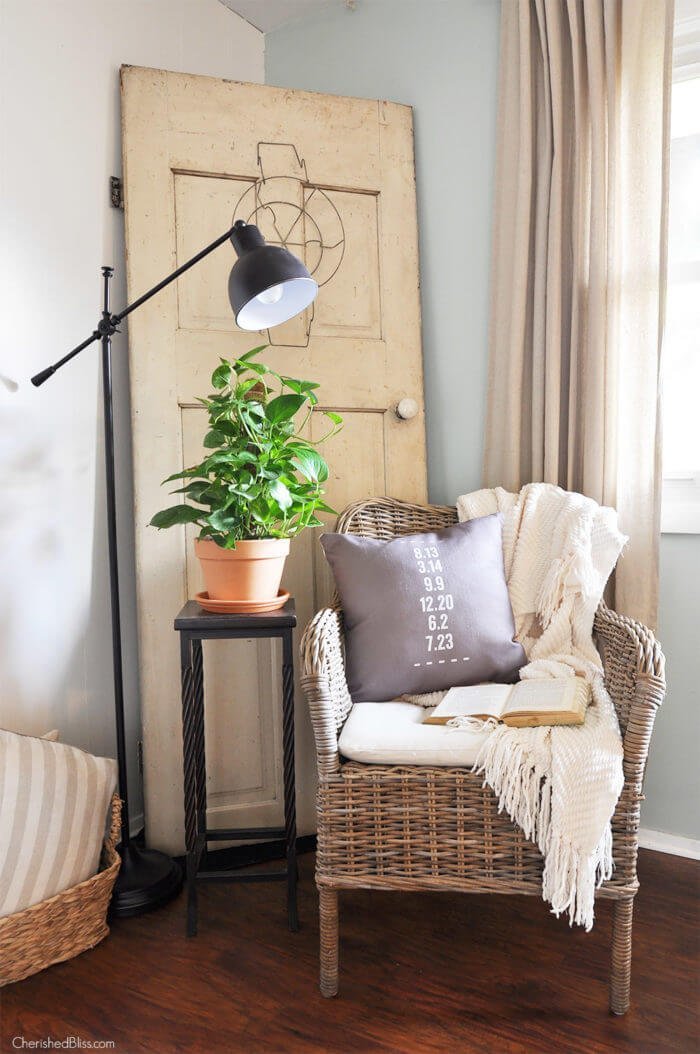 35. How to Fashionably Feather Your Nest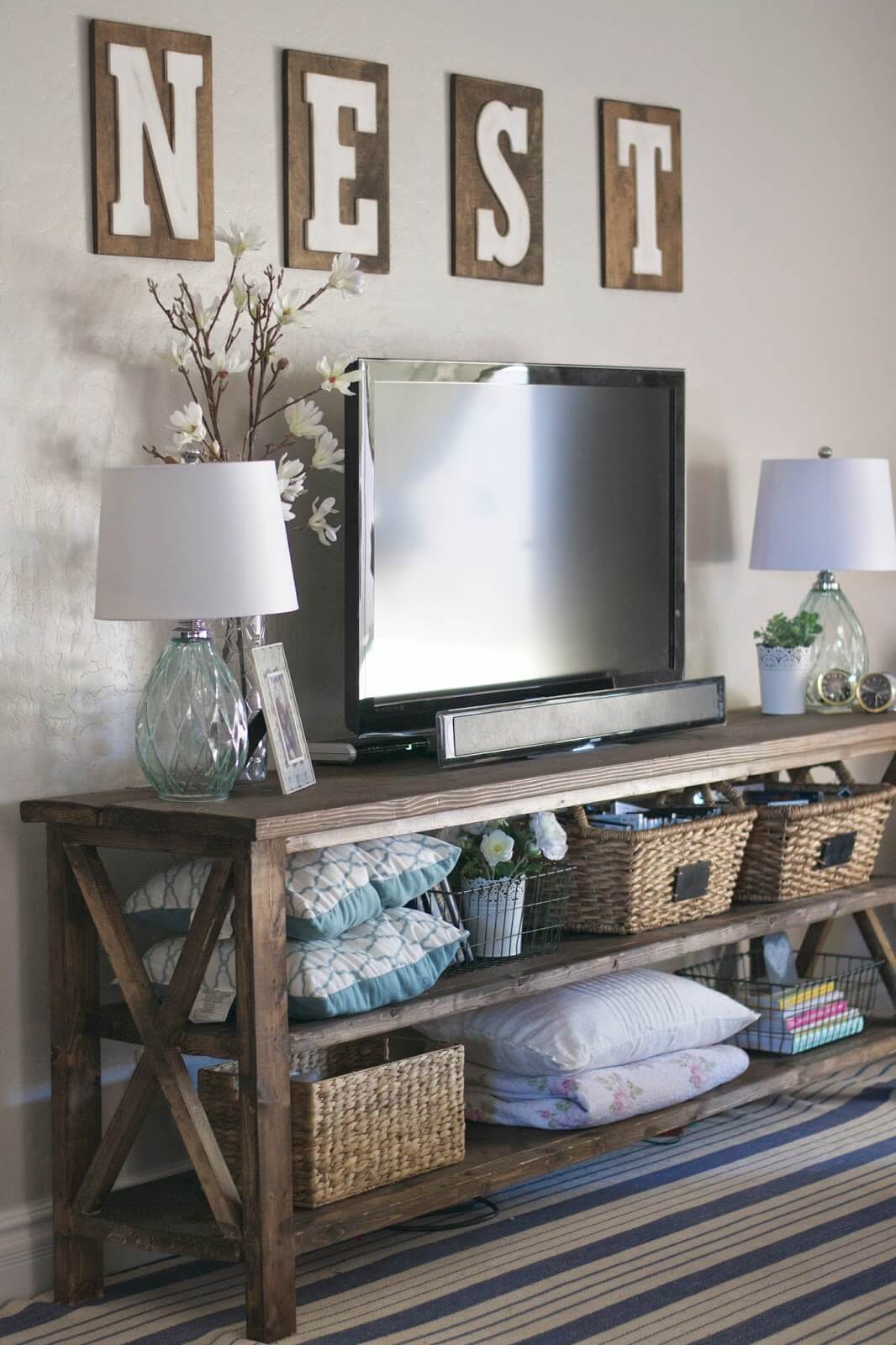 36. Dining Room Barnwood Wall Backdrop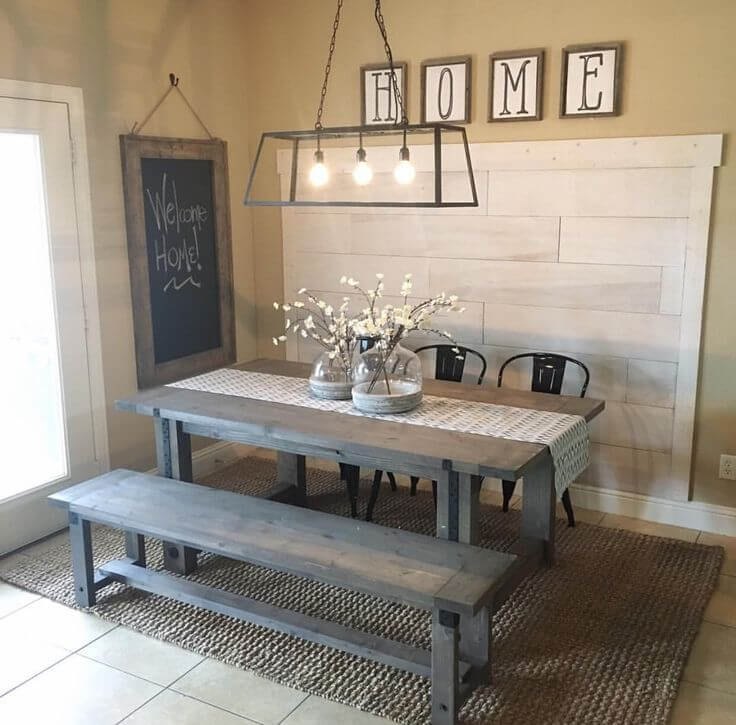 37. If This Table Could Talk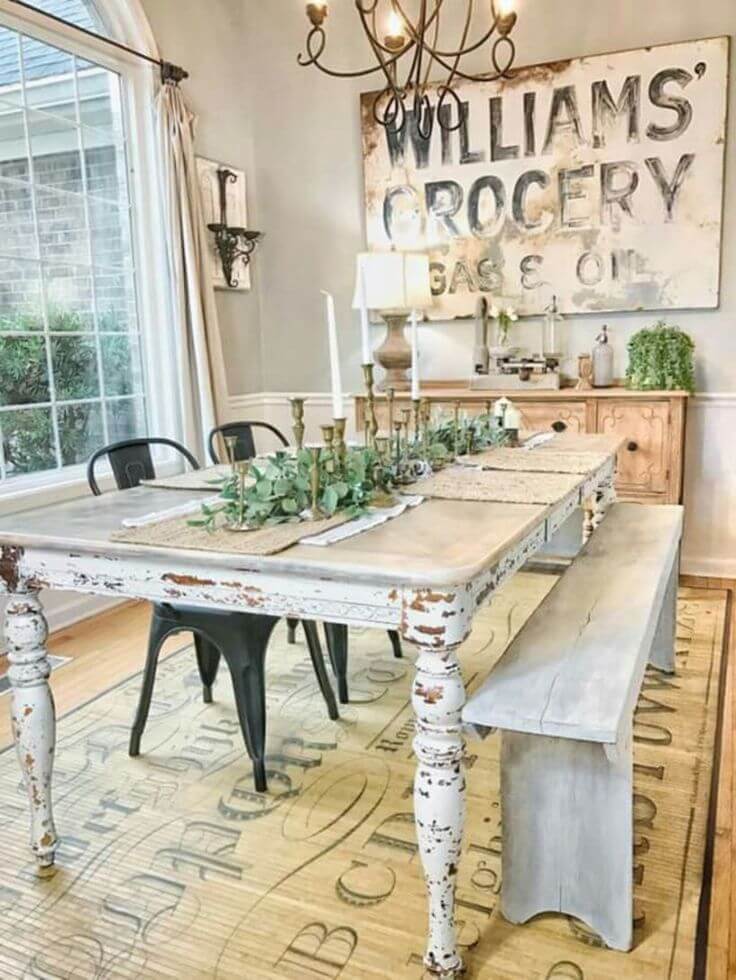 38. Distressed Headboard Bench Hallway Seating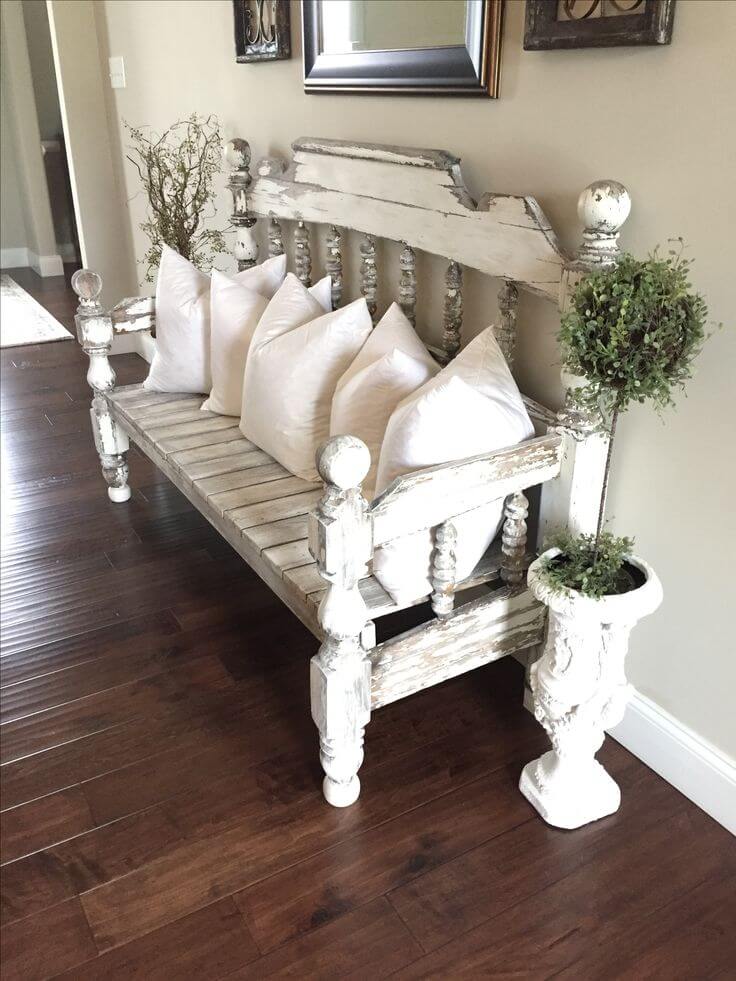 39. Arranging Flowers in Stoneware Crocks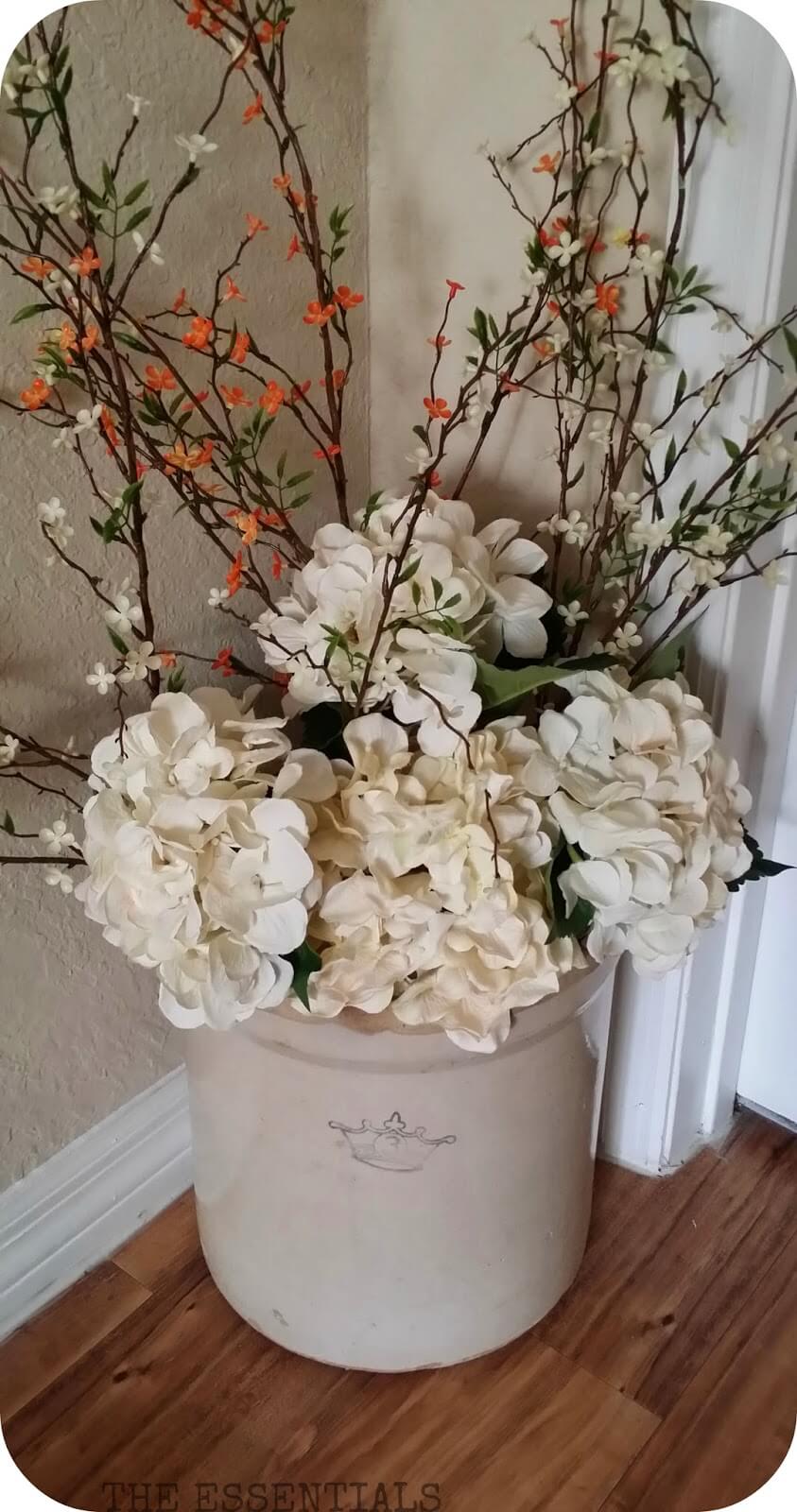 40. A Very Country Window Seat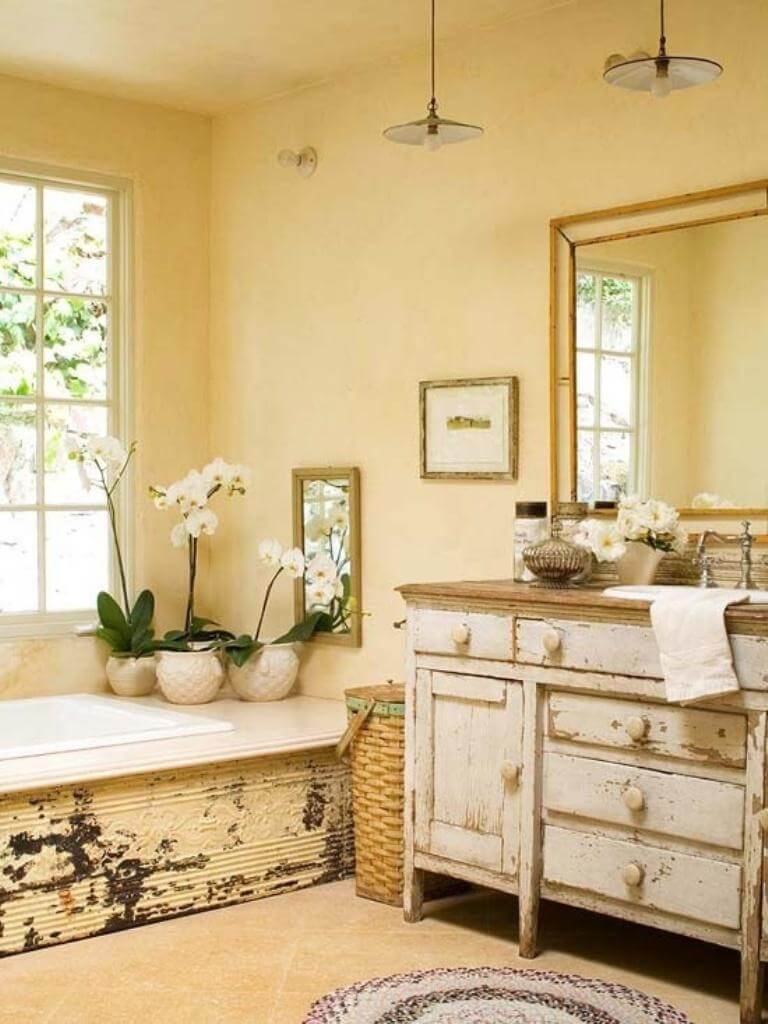 41. 10 Light Fruit Jar Hanging Fixture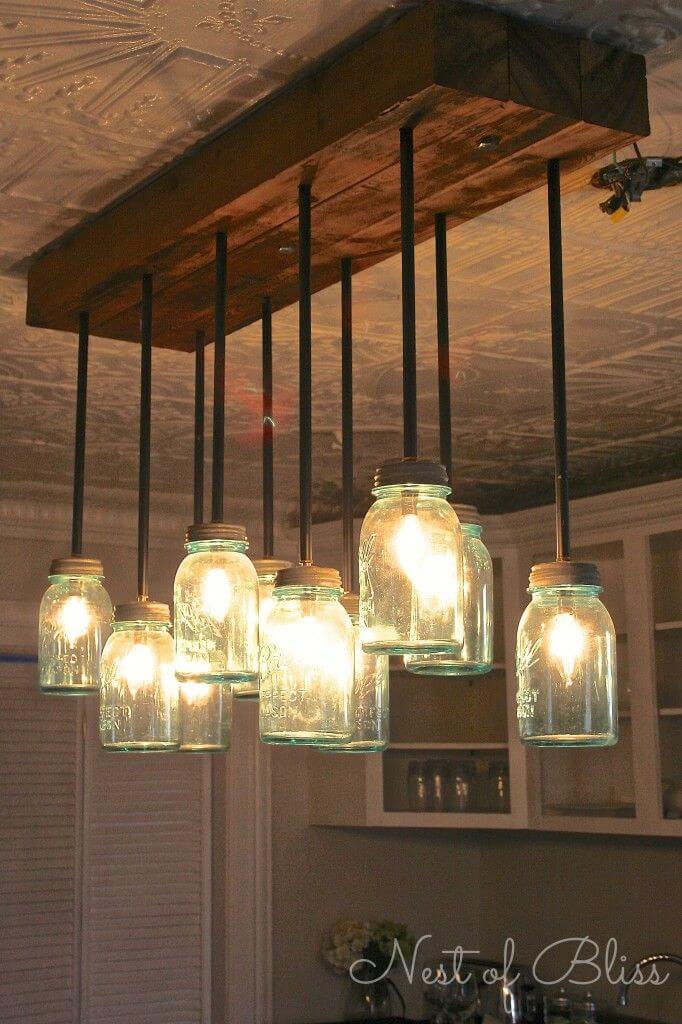 42. American Gothic Architectural Entryway Look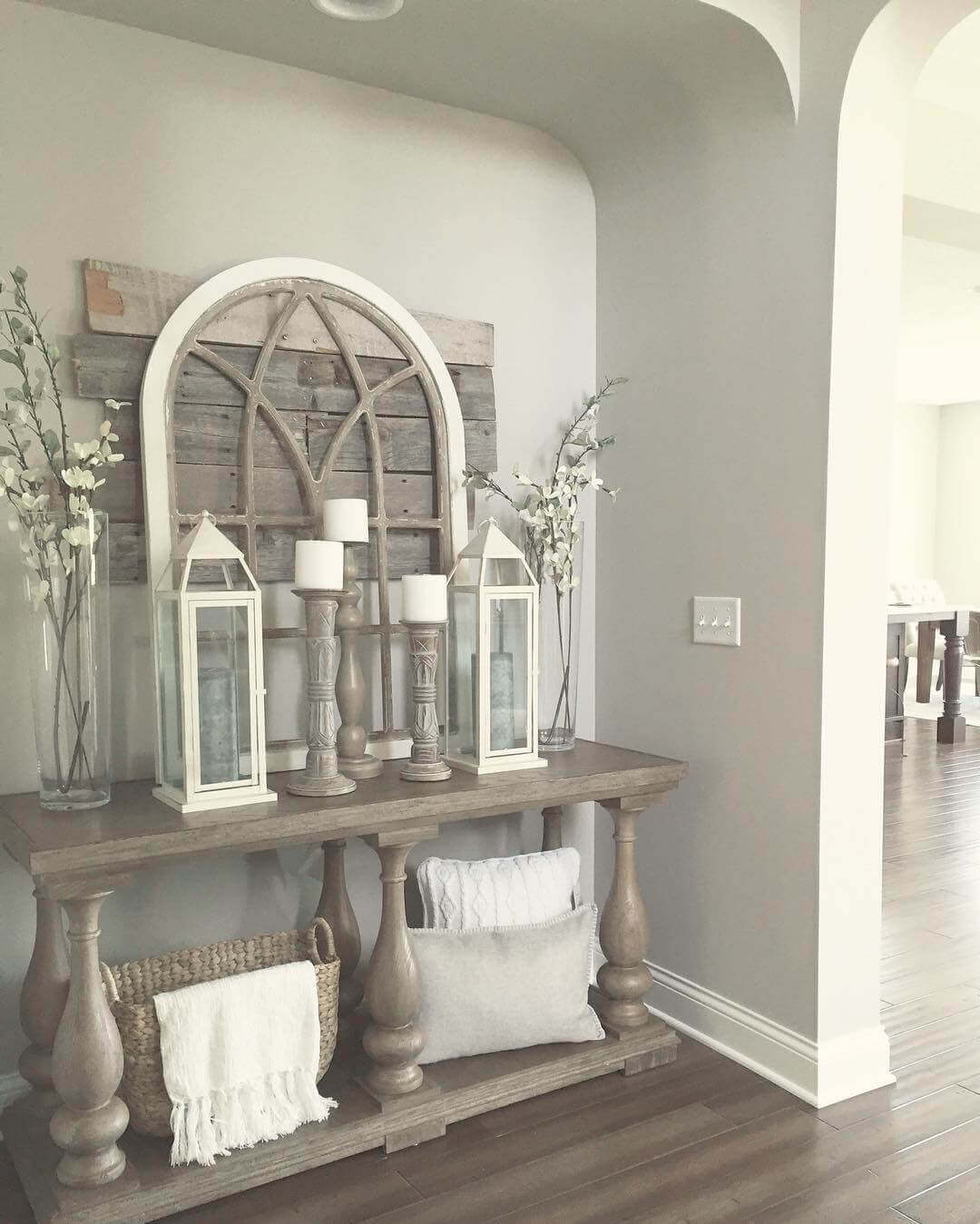 43. The Farmhouse Version of French Doors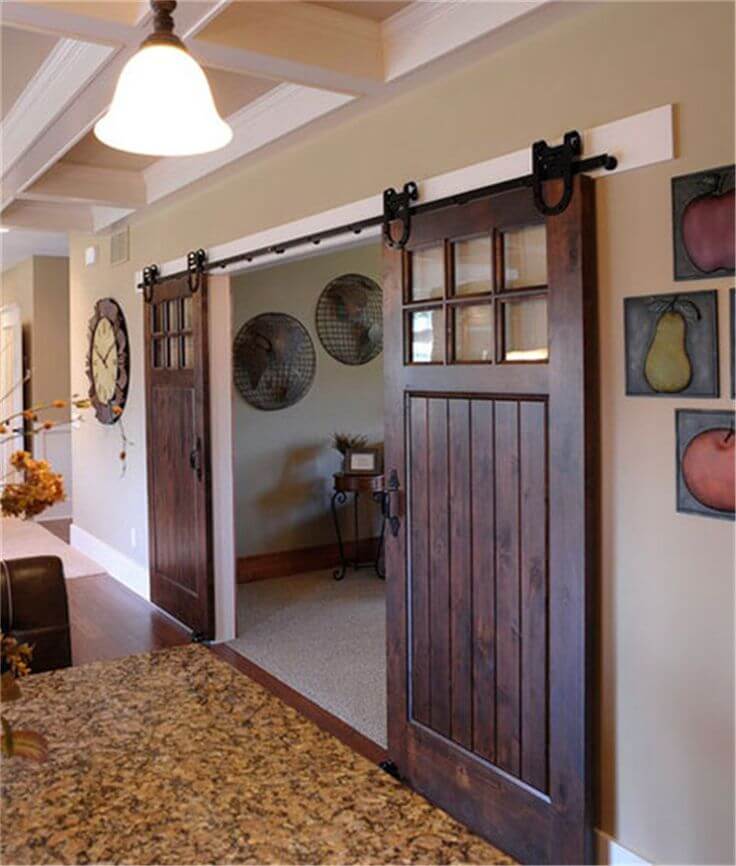 44. Life Could Be a Dream Bedroom Design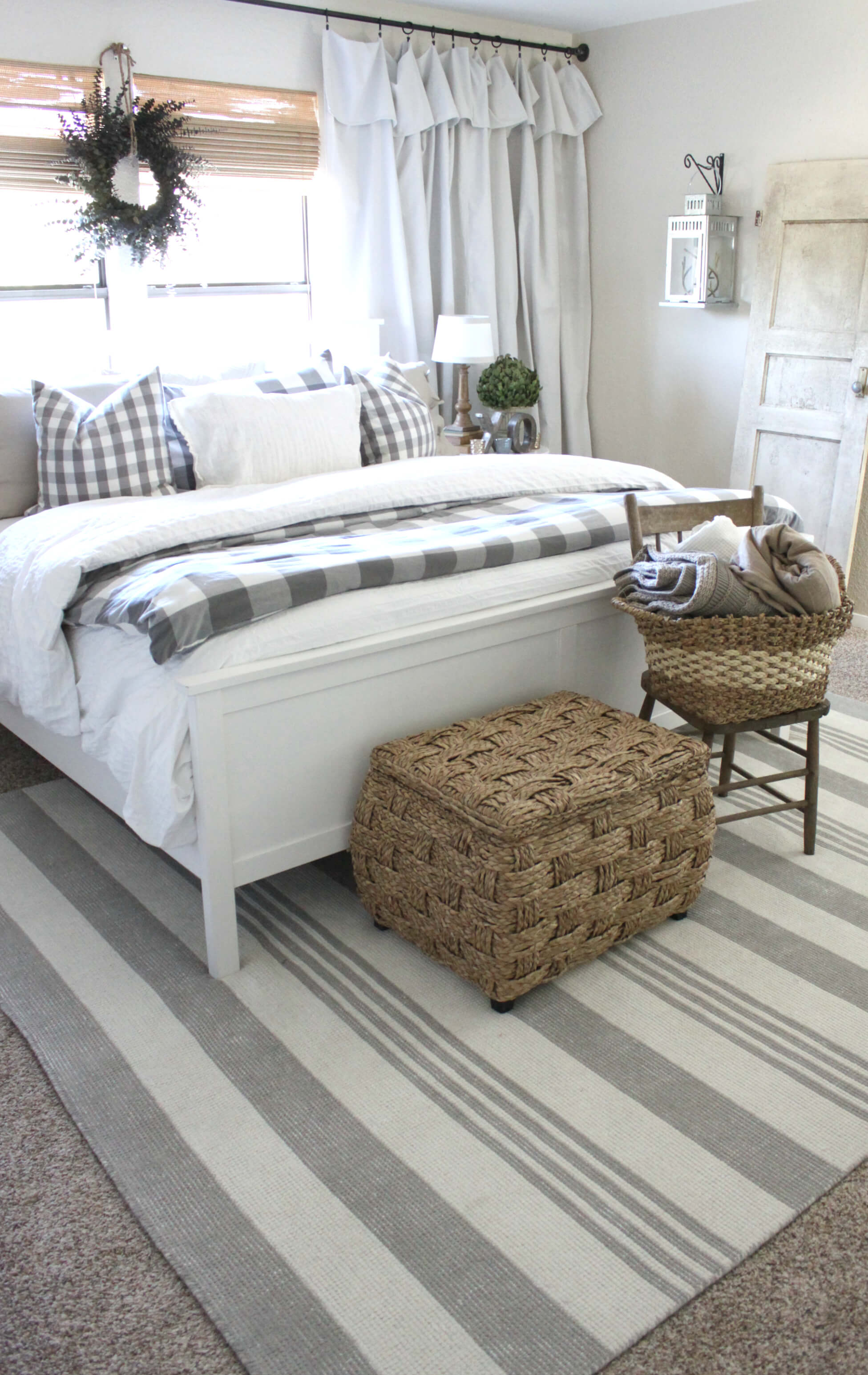 45. Come Gather at Our Table
46. Hand-painted School Chalkboard Family Sign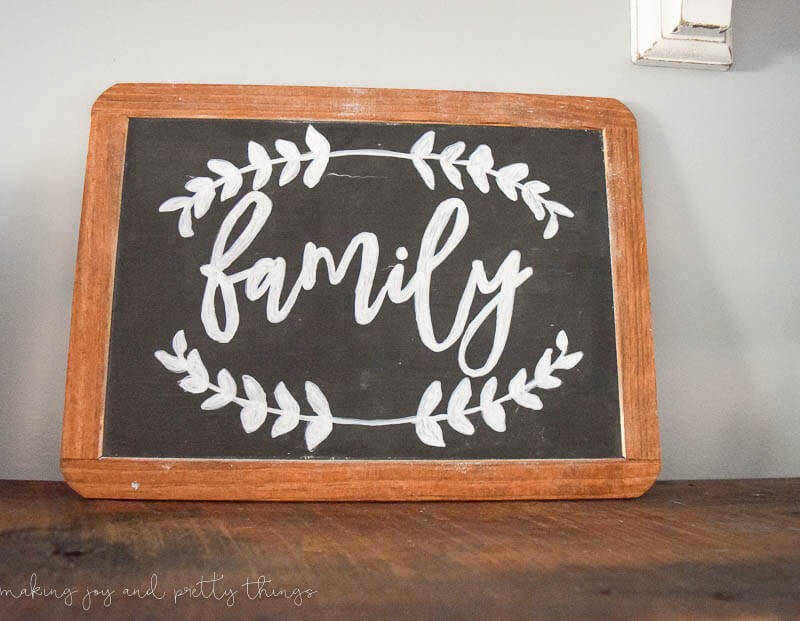 47. A Wreath on Every Door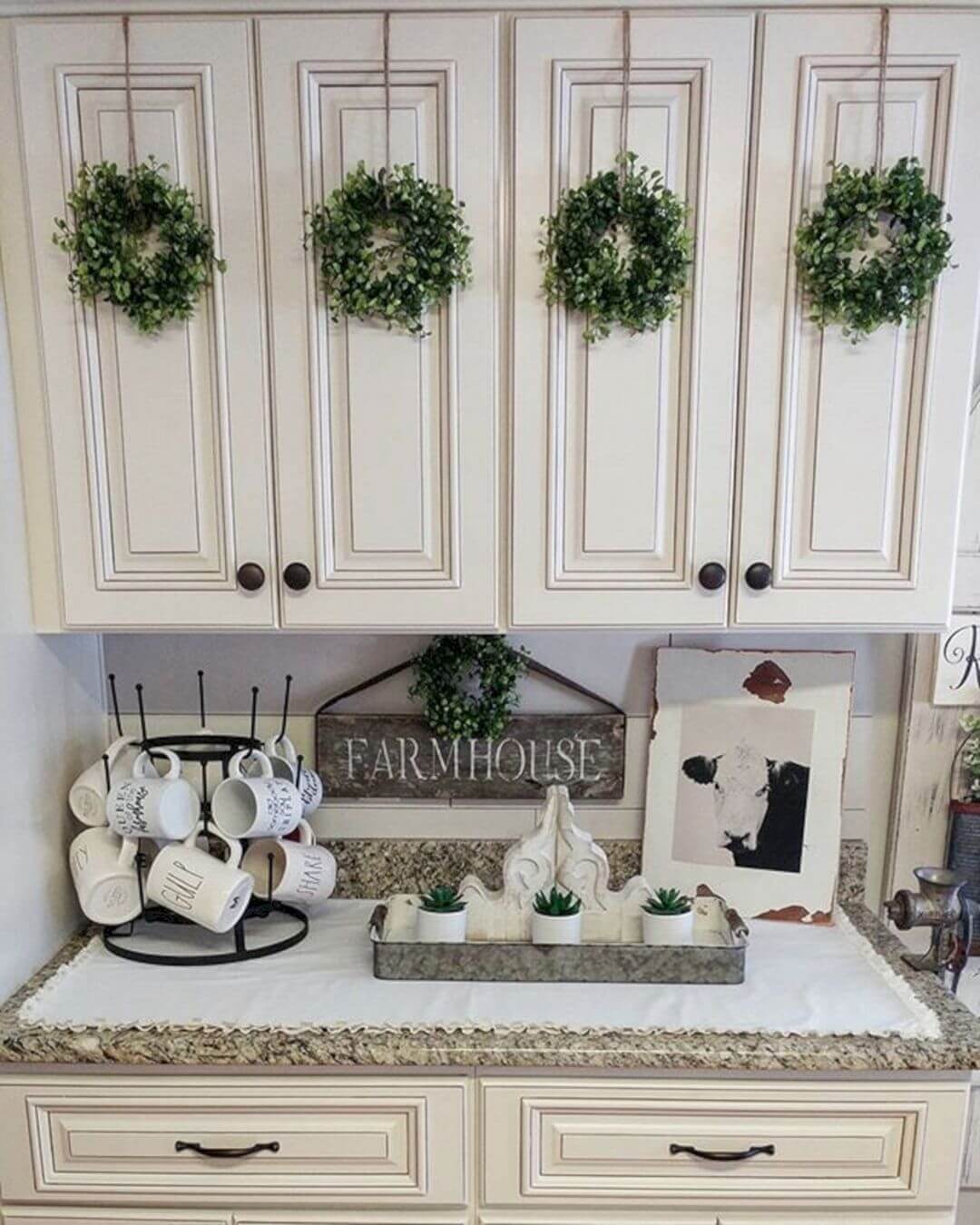 48. Convenient Tiered Kitchen Conversation Piece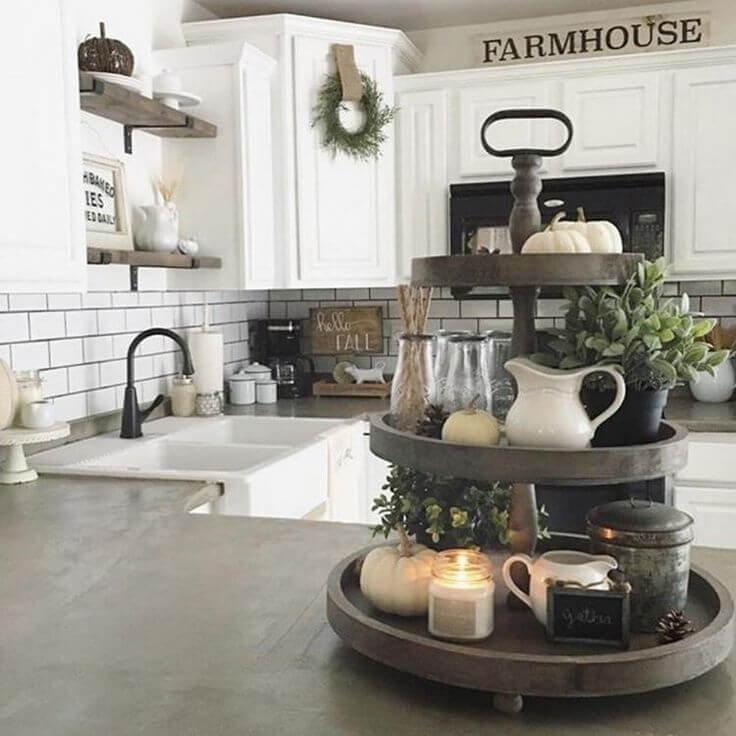 49. Clever Repurposed Cheese Grater Towel Holder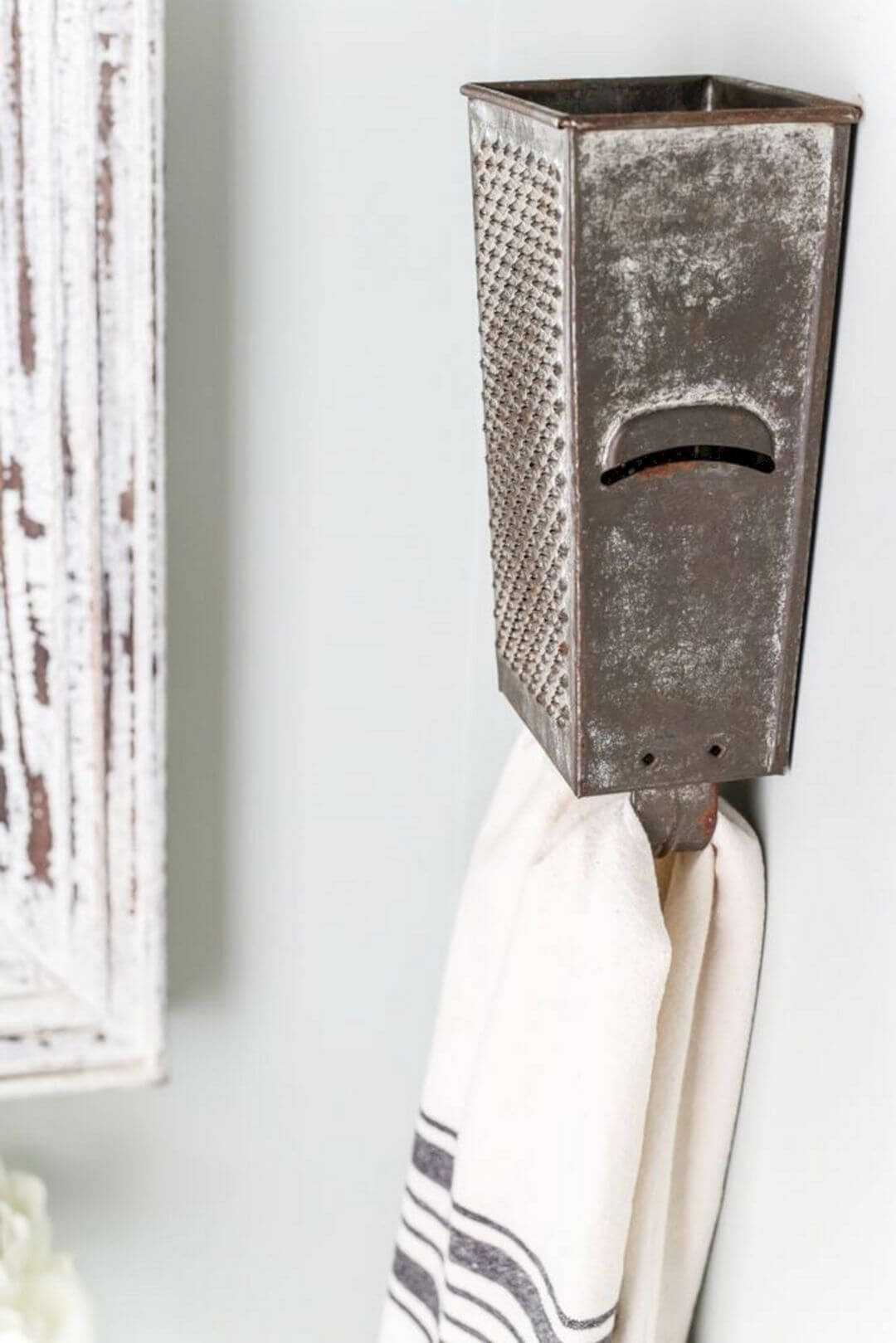 50. Sewing Machine Base Side Table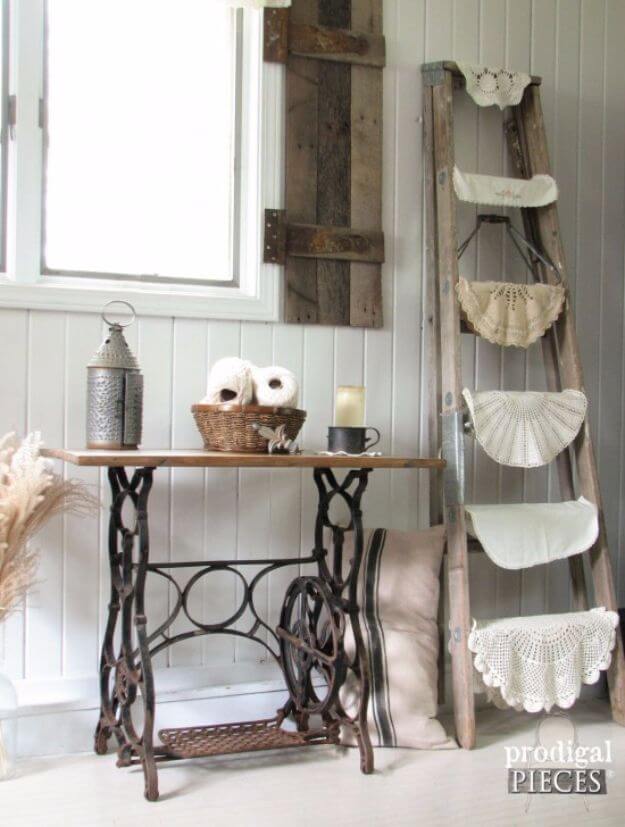 51. White Porcelain, Succulents, and Simple Messages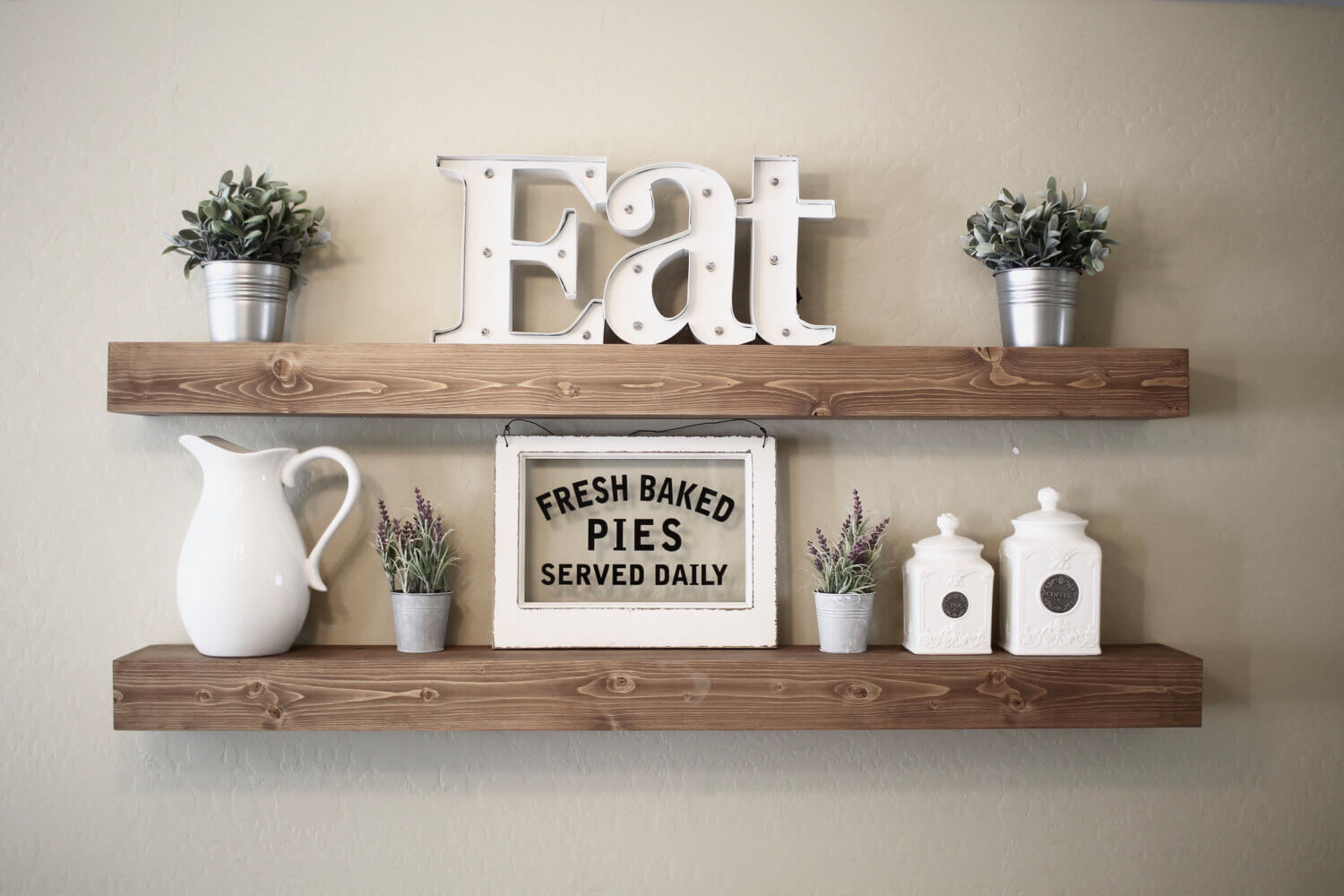 52. Wall-Hanging Lantern and Plant Display

53. The New and Old Geometry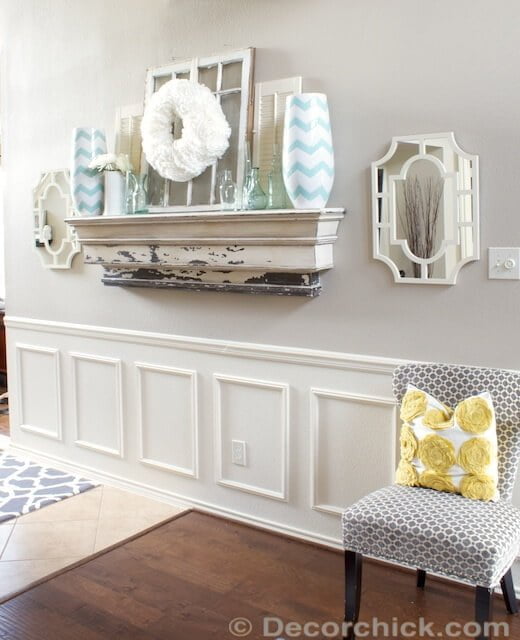 54. A Pumpkin on a Pedestal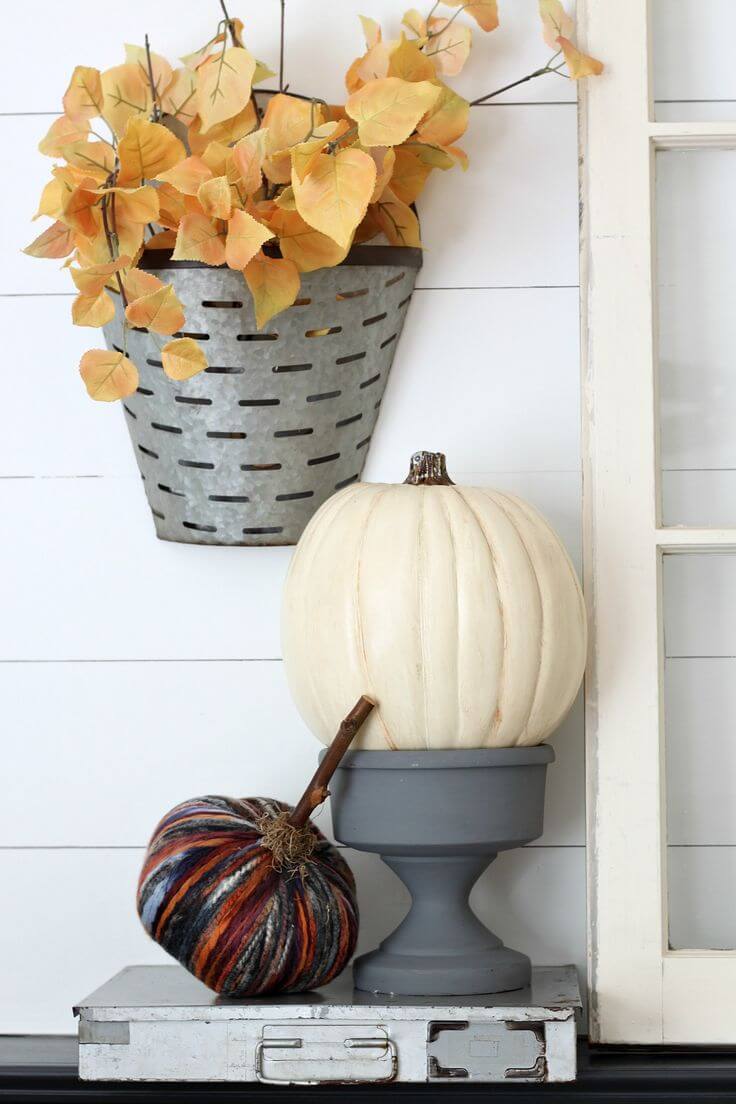 55. Old Trunk = Instant Coffee Table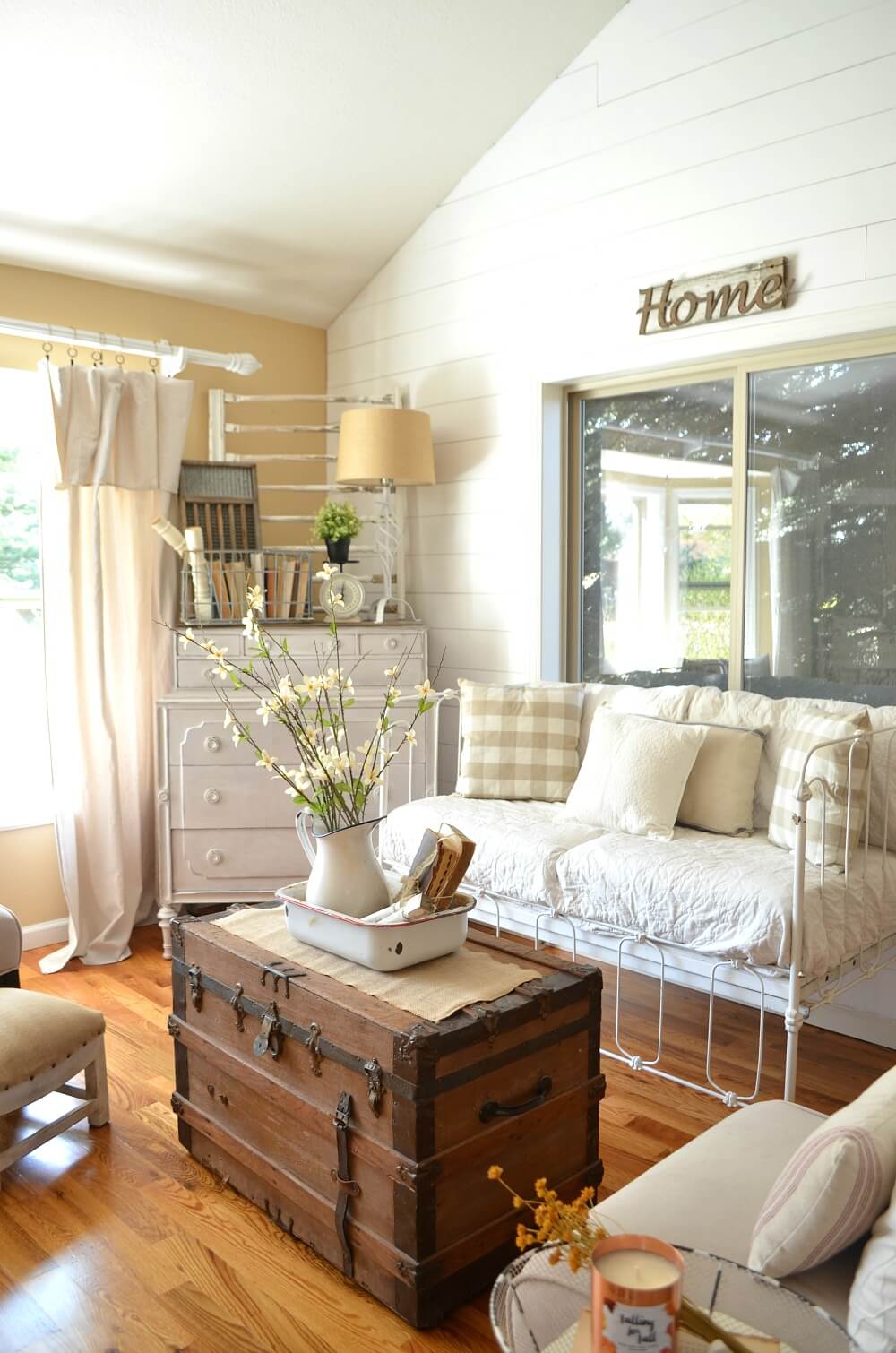 56. The Perfect Church Bench Centerpiece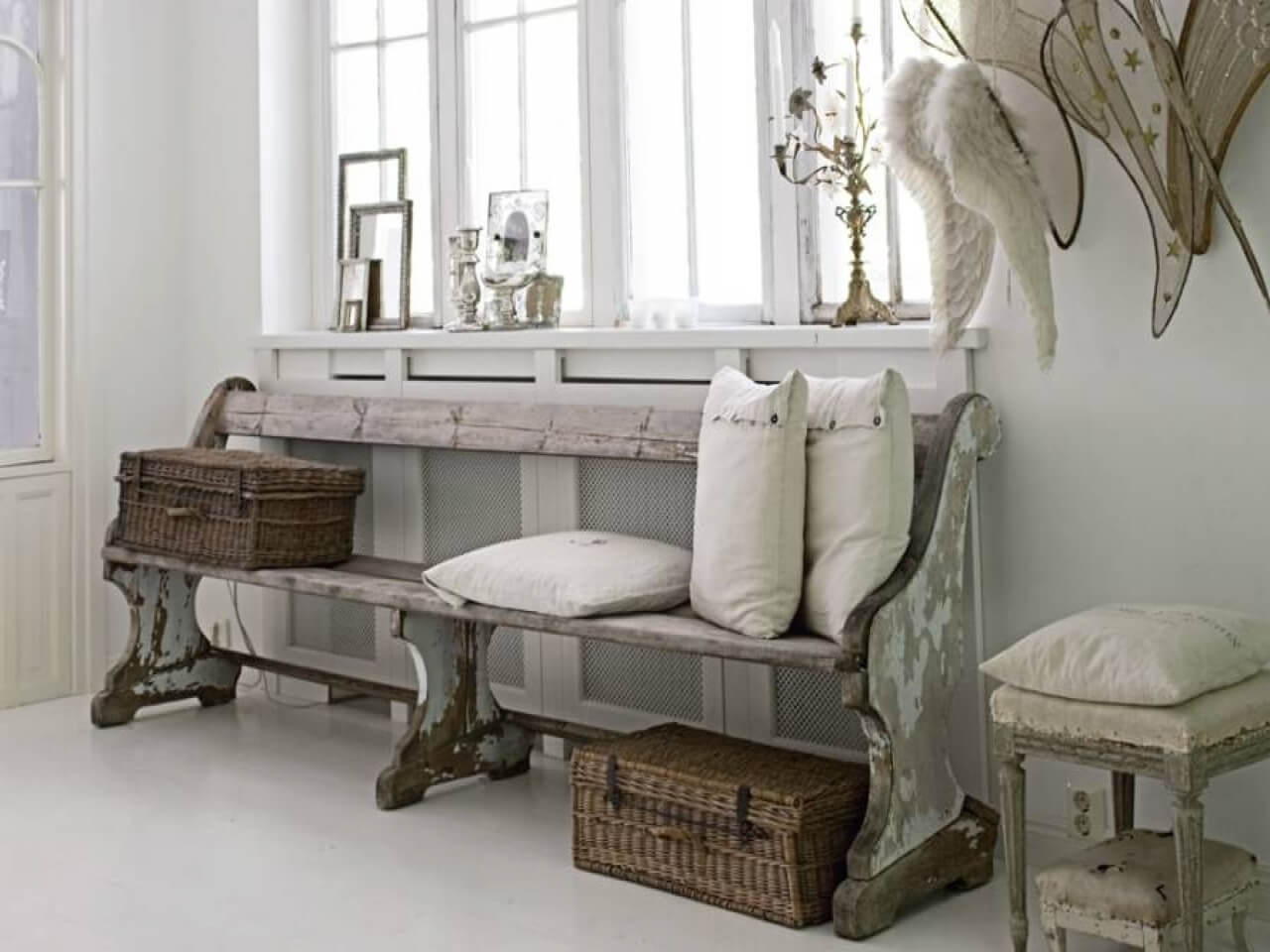 57. Old Shudders and Elegant Topiaries