Every home needs mirrors. Mirrors are a beautiful complement to the farmhouse style. Mirrors help to reflect the space in the home, making the home feel larger. In the farmhouse home, they are frequently created from reclaimed wood or repurposed exterior windows. The farmhouse style often incorporates distressed or weathered finishes, bringing a vintage feel into the home.
25 Farmhouse Mirror Ideas that are Both Functional and Stylish
Farmhouse mirrors use various architectural features, including sliding barn doors and elegant finials. Vintage items are repurposed, like old hand mirrors hung on the wall. Mirrors created from old doors are often stood up against the wall, giving a casually elegant look.
In the bath, mirrors are essential. Farmhouse bathroom mirrors can be elegantly carved or made from plain lumber. To create a vintage look, use wood that has been stamped or printed, or stencil it yourself.
For a creative touch, try creating a sunburst mirror with planks of reclaimed wood. This combines contemporary style with a weathered flair. Mirrors can also be practical, with hooks under them to hang household essentials.
Try these 25 farmhouse mirror ideas to bring an extra sense of charm and grace to your home. Any of these ideas will enhance the farmhouse style of your home while providing a beautiful accent to your décor.
1. Graceful Distressed Mirror over an Entry Table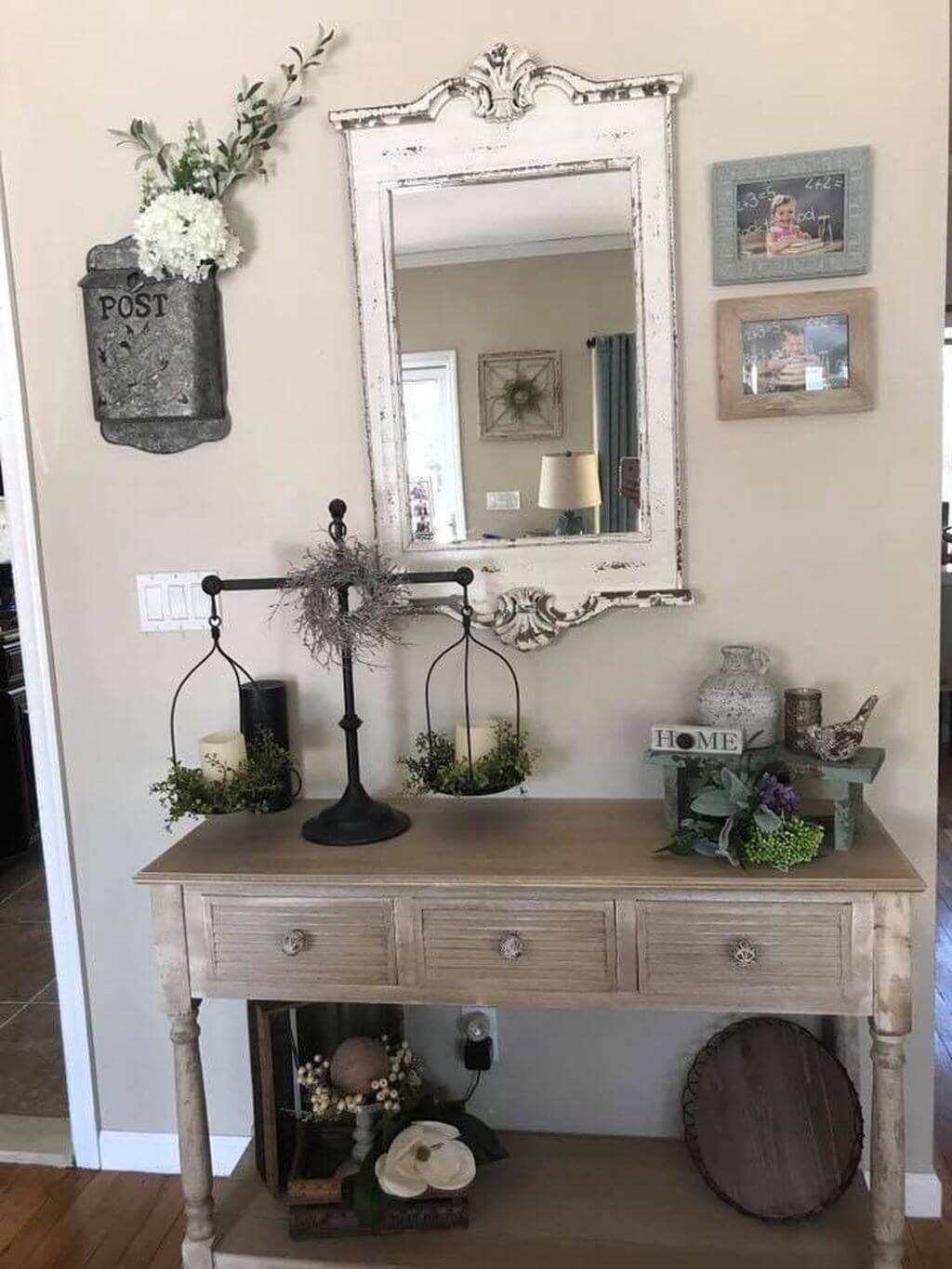 2. Exterior Window Mirror in the Bathroom
3. Three Rustic Framed Mirrors in the Bedroom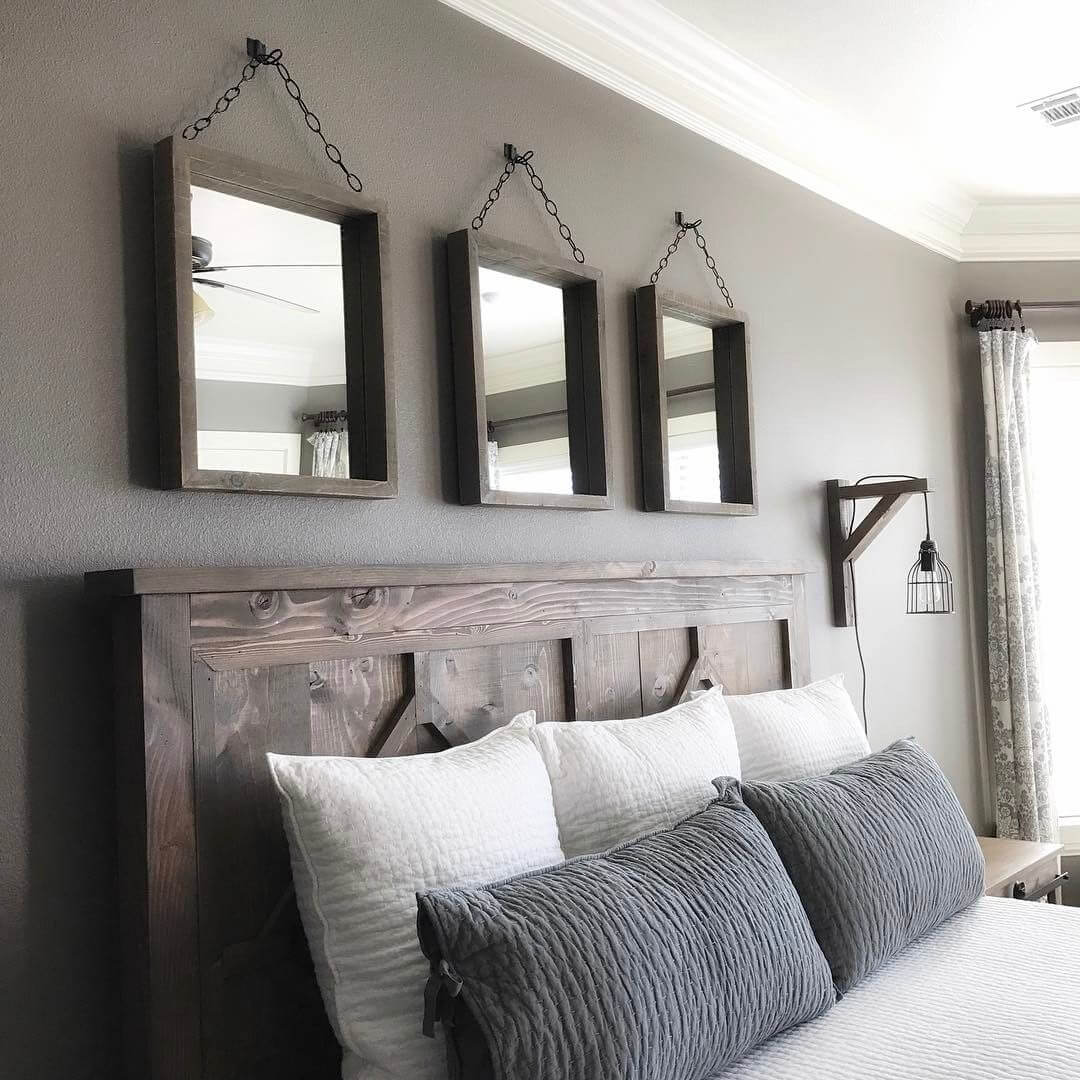 4. Charming Old Door with Mirror Glass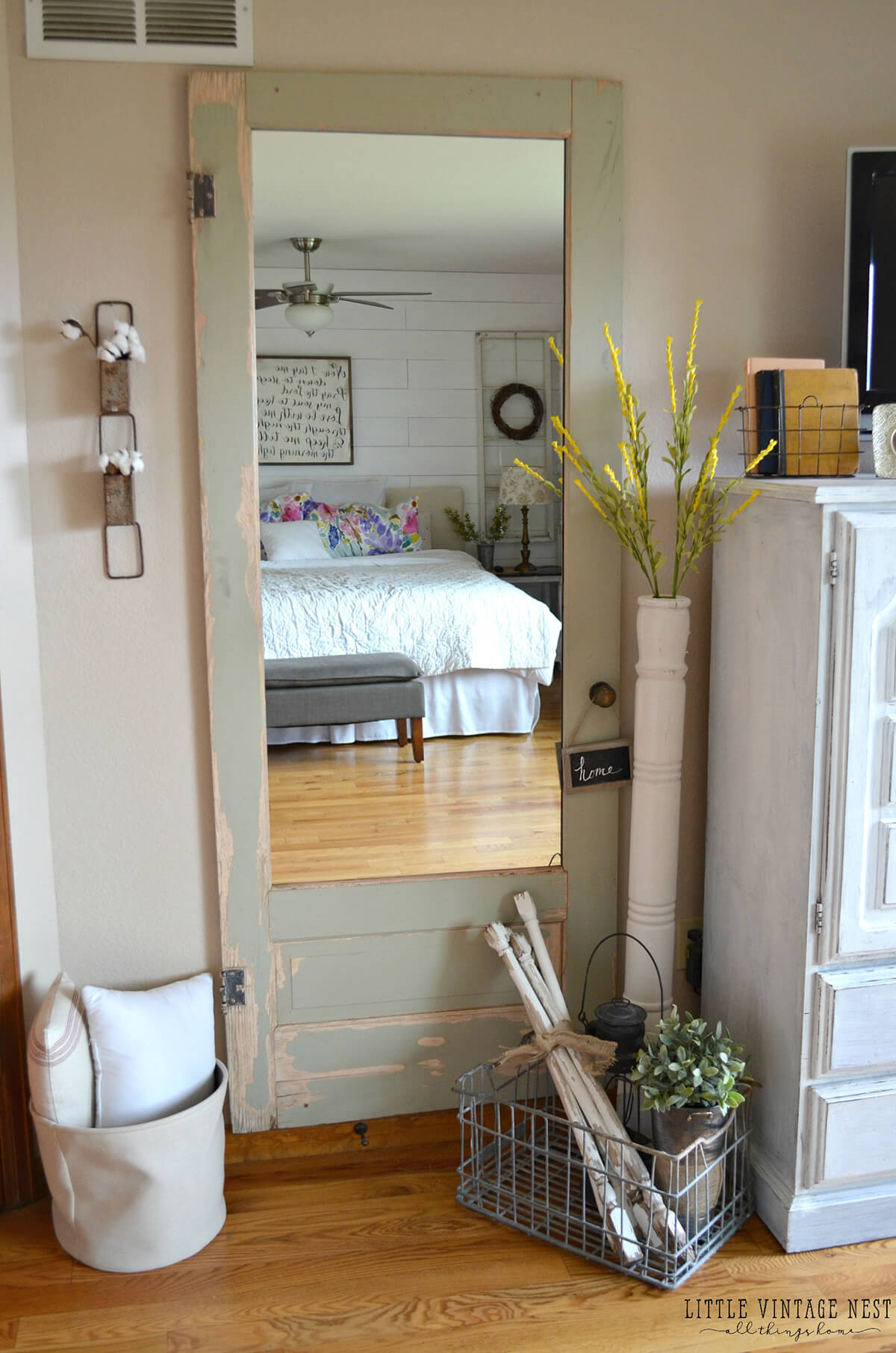 5. Mullioned Window Mirror over a Farmhouse Sink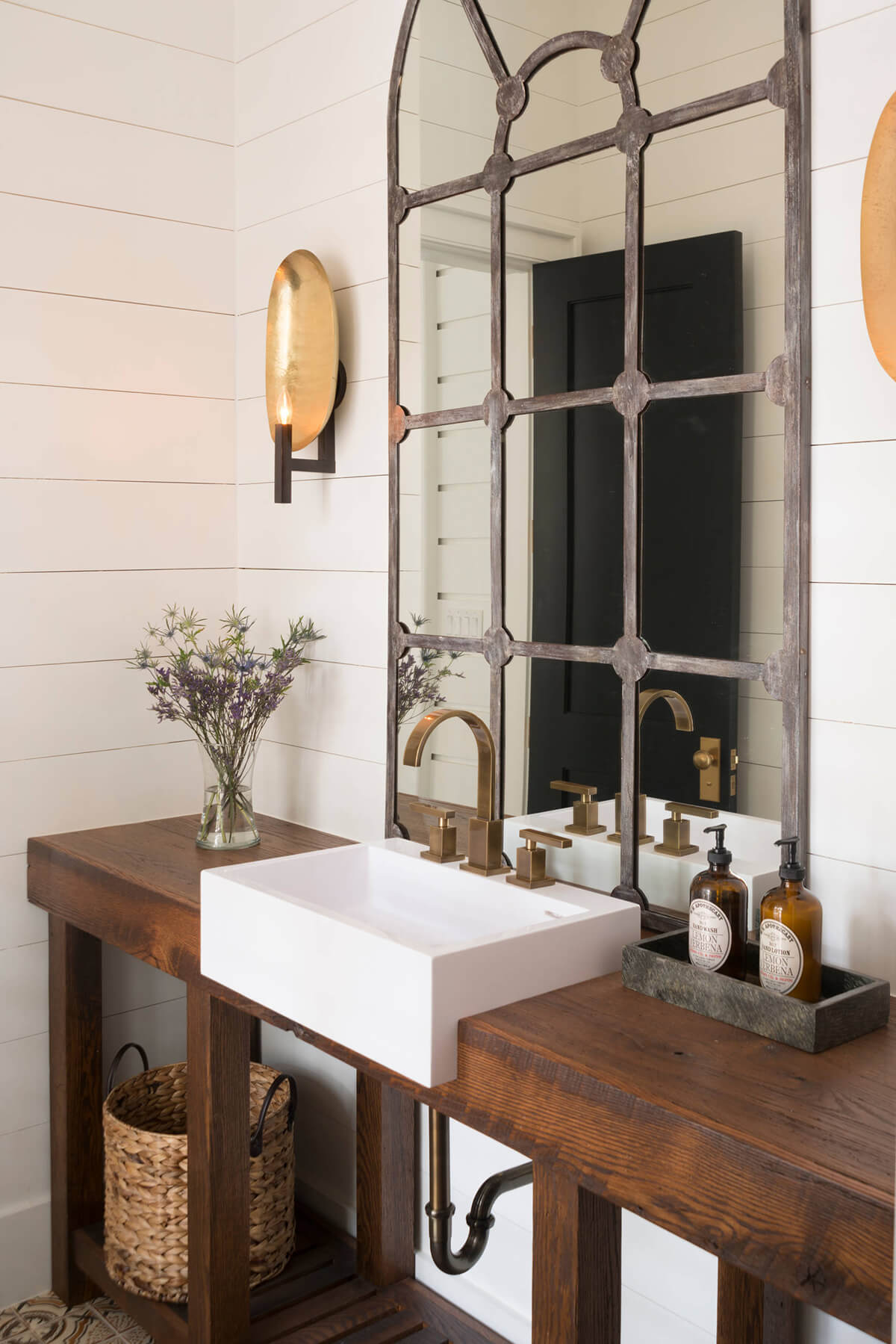 6. Weathered Wood Circular Mirror for the Bath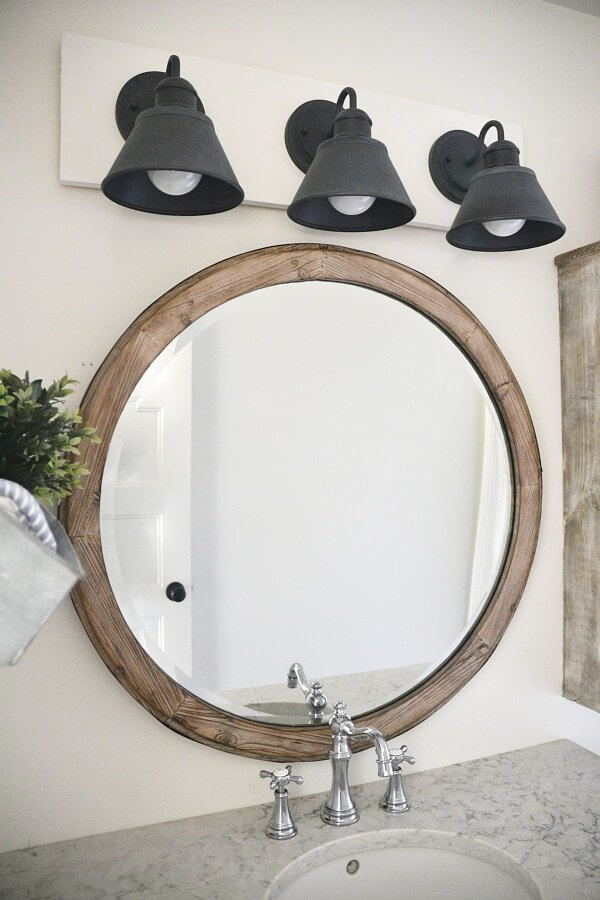 7. Distressed White Window Farmhouse Mirror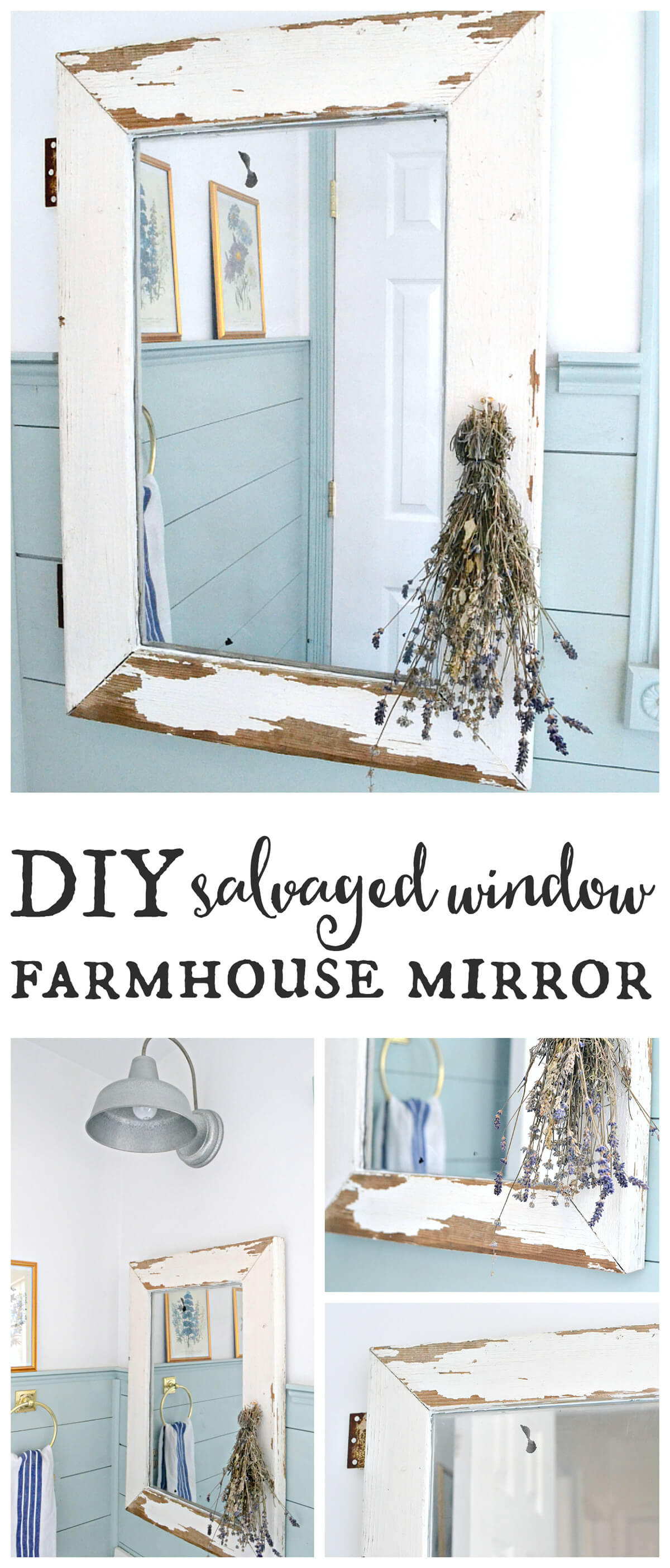 8. Diamond Patterned Weathered White Mirror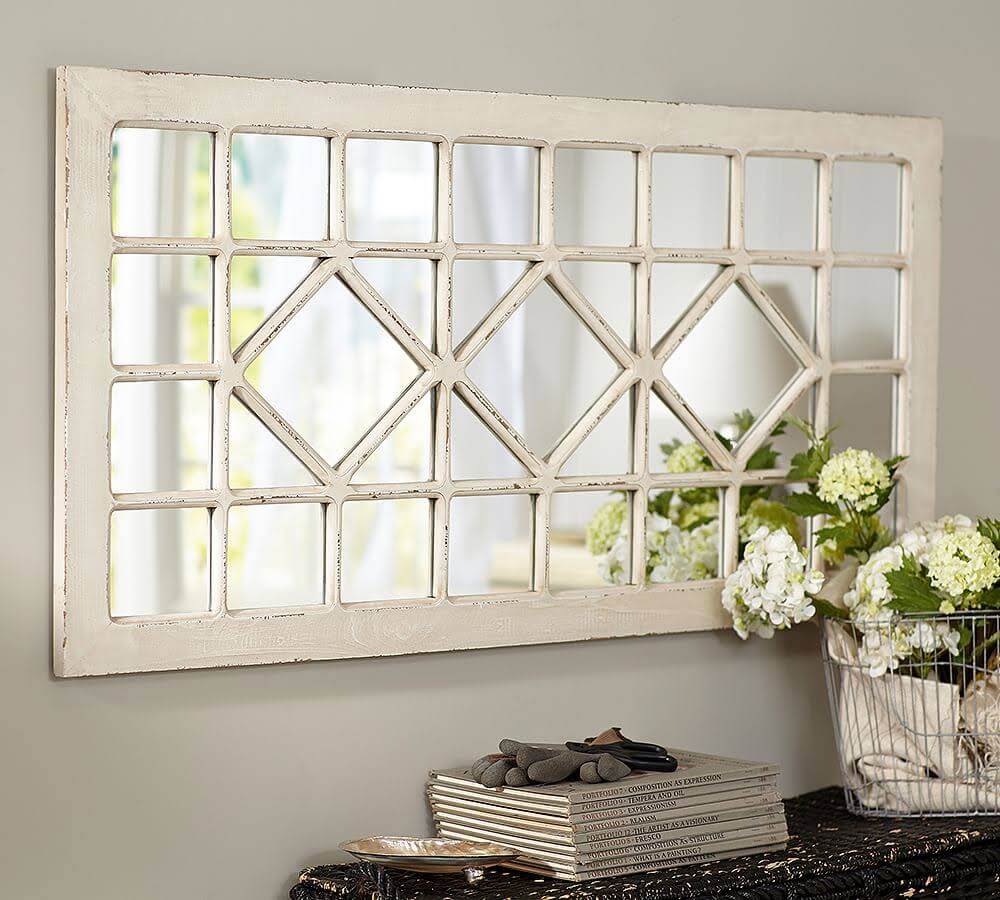 9. Gracious Framed Farmhouse Mirror Idea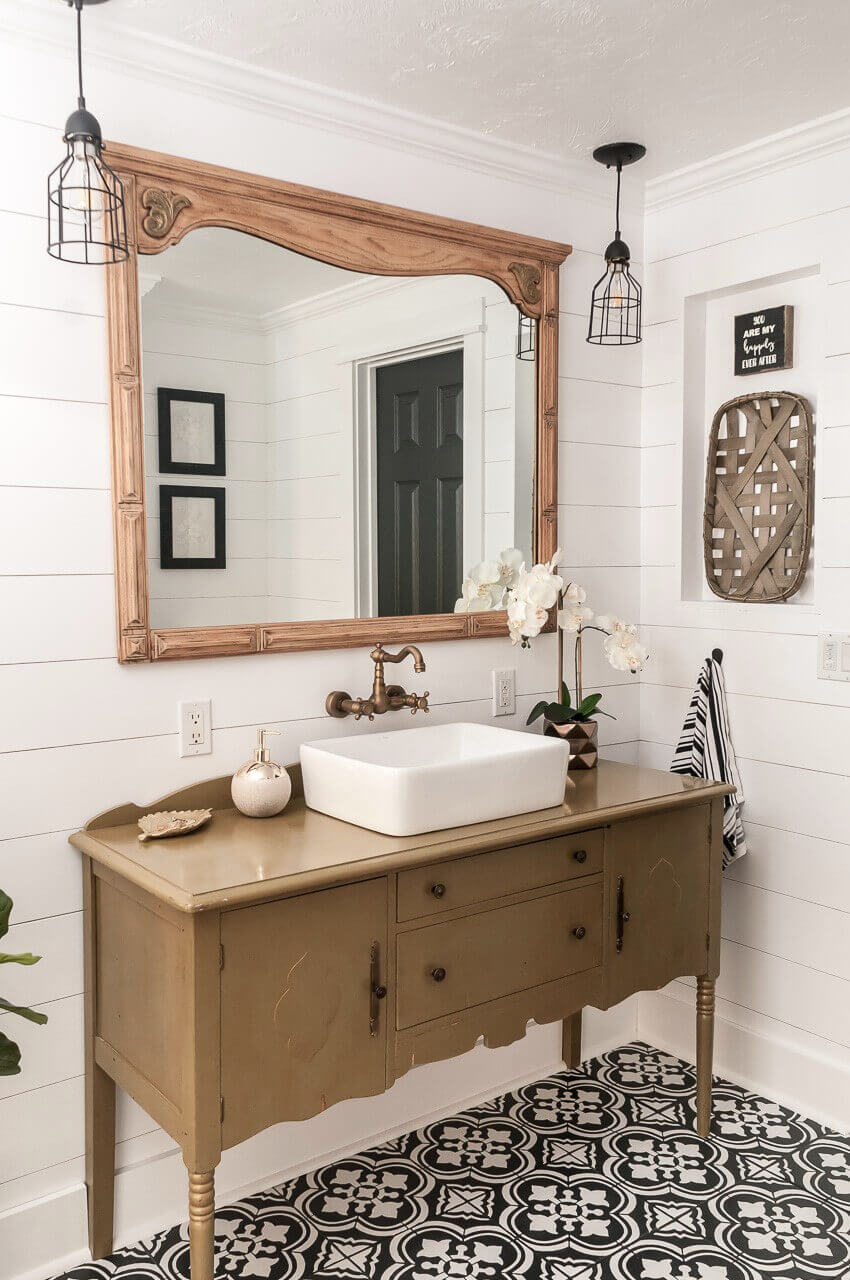 10. Practical Mirror with Thick Frame and Hooks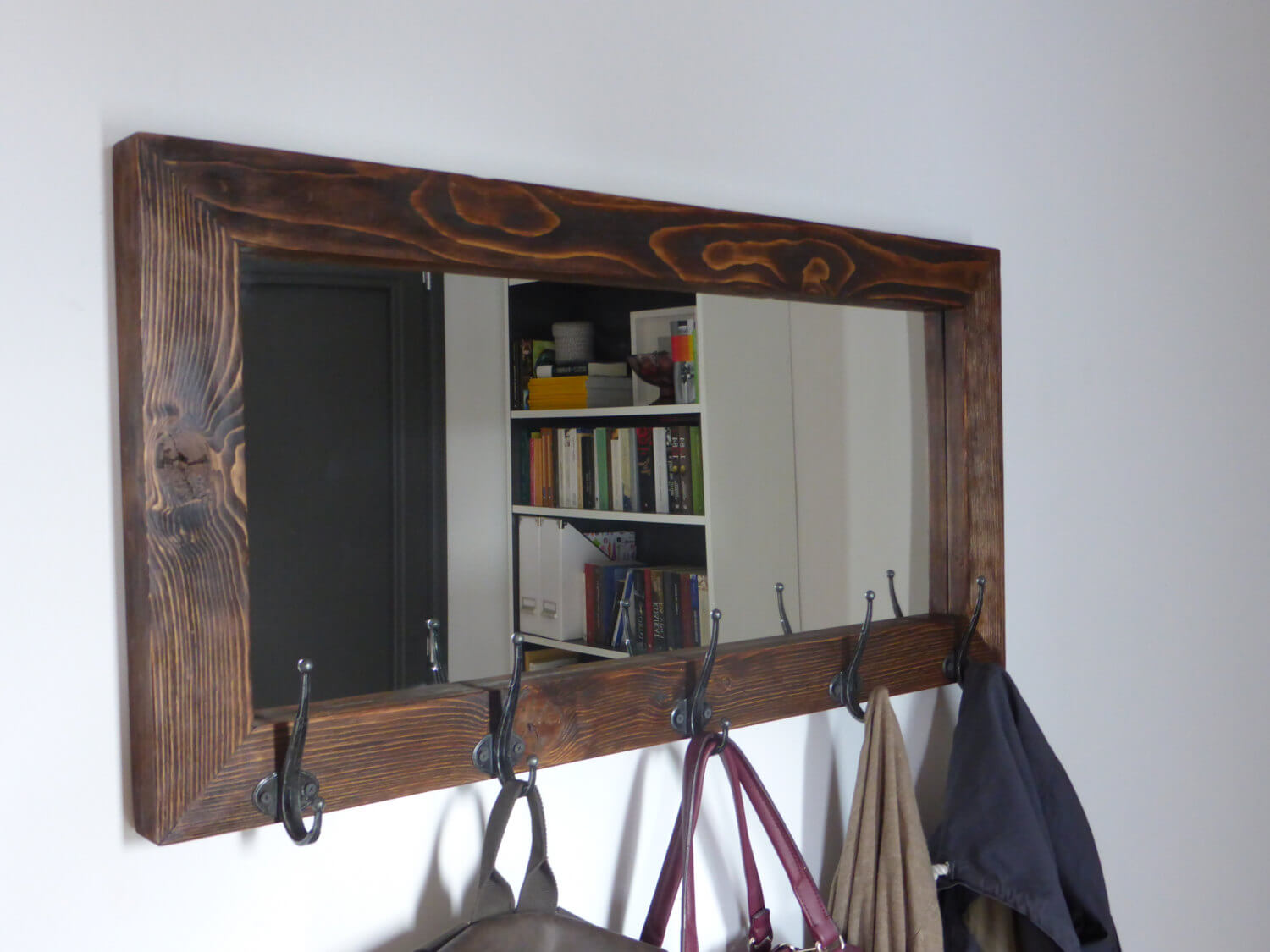 11. Window Frame Mirror over the Sink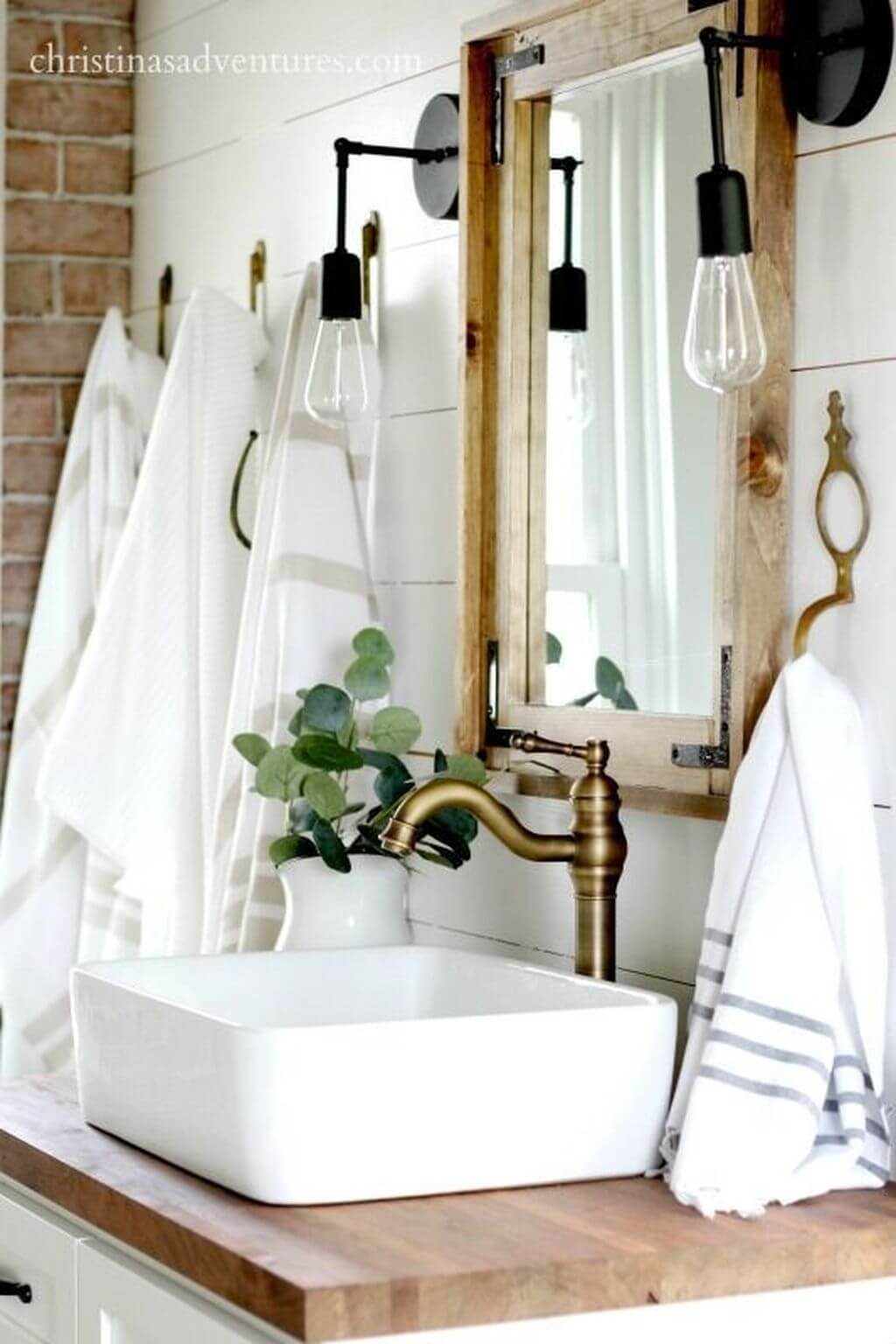 12. Simple Circular Mirror Reflecting the Living Room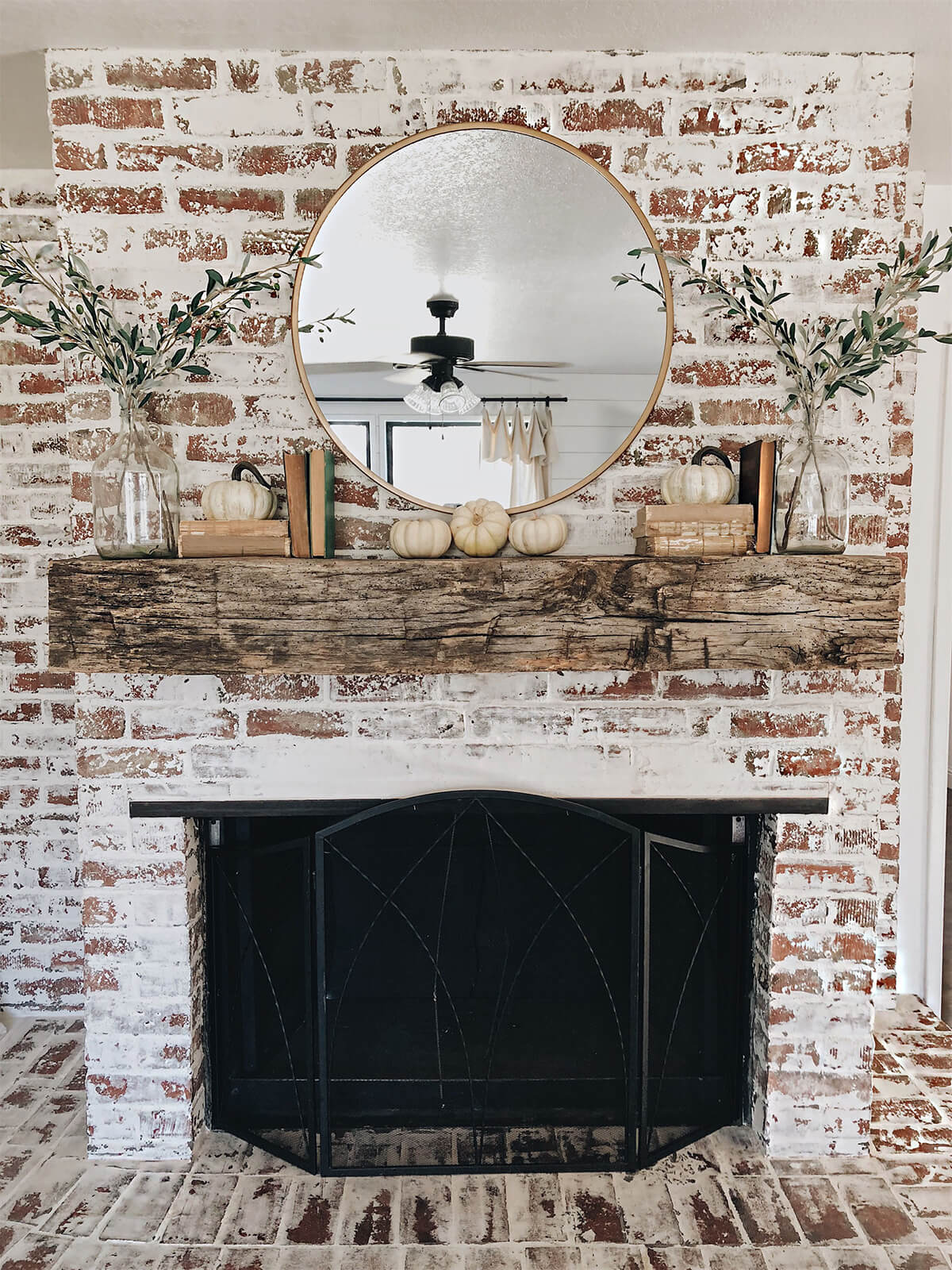 13. Old Barn Shutter with Mirror and Hooks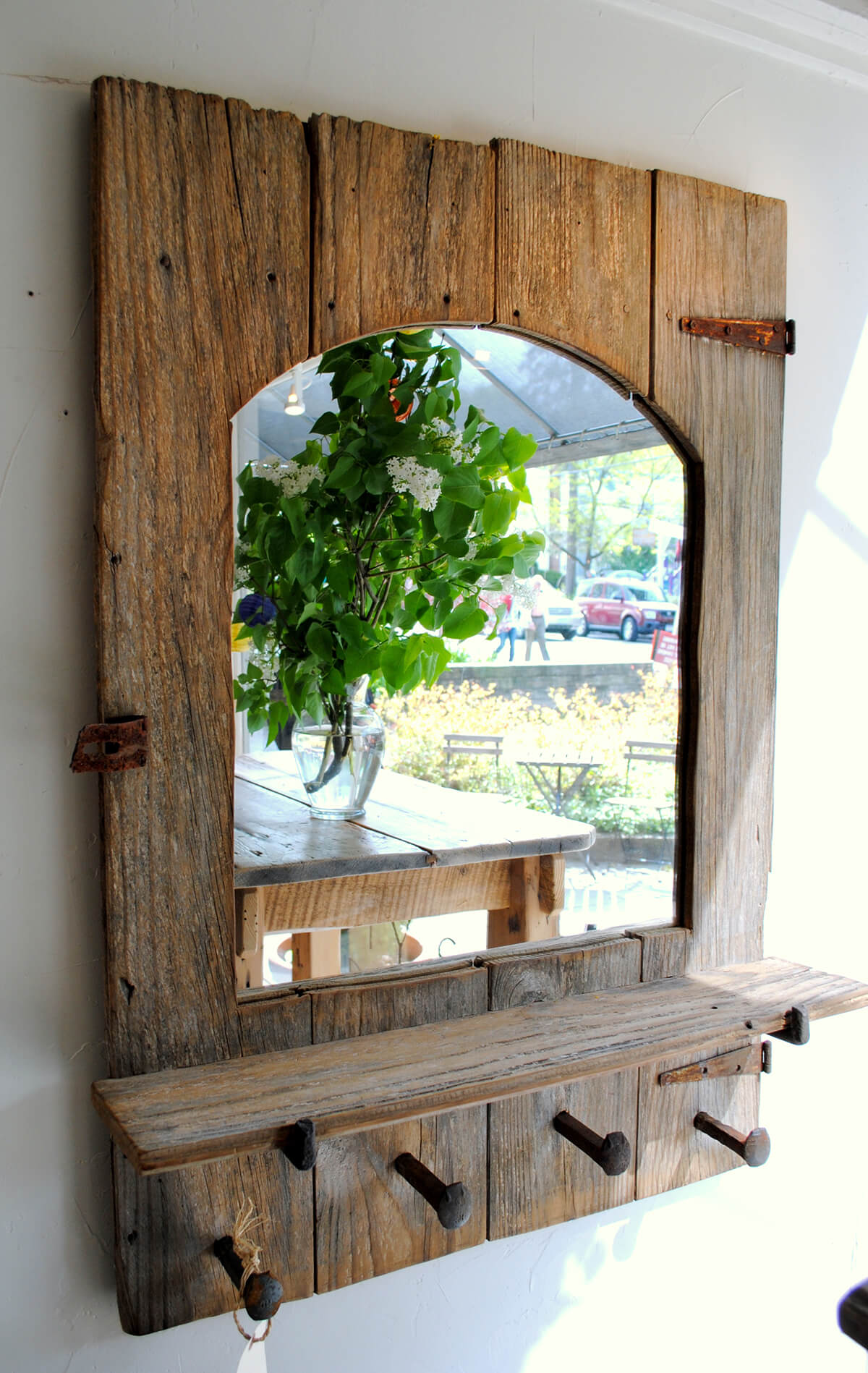 14. Pair of Charming Dual Vanity Sink Mirrors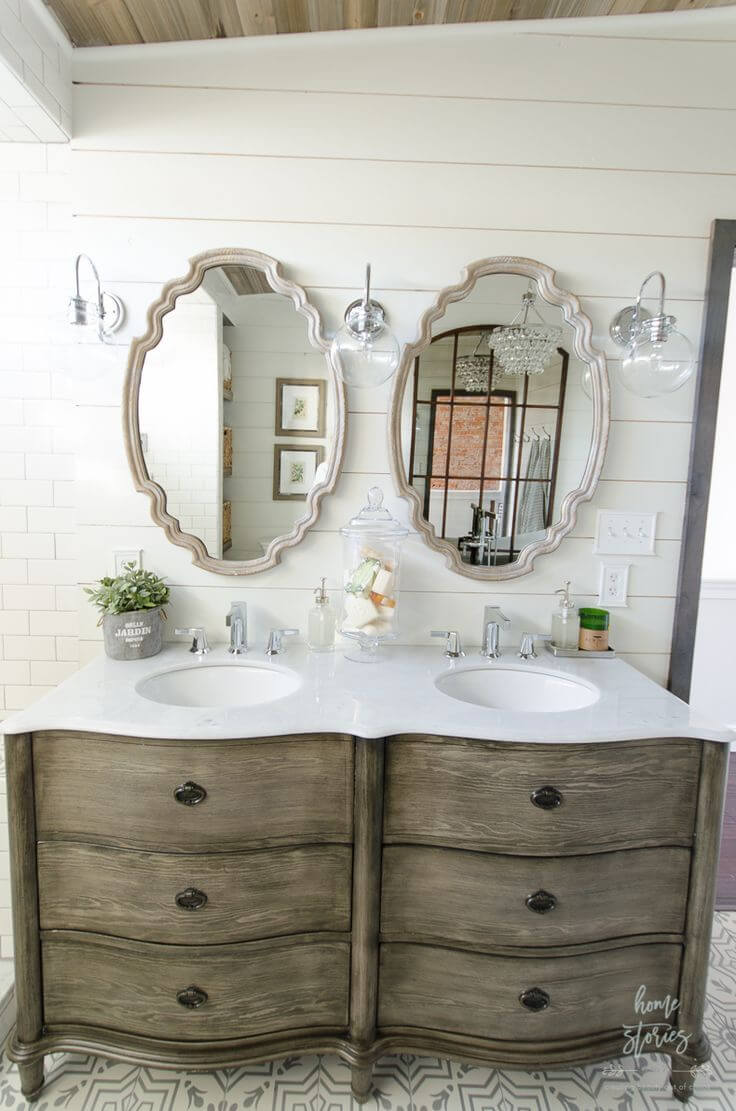 15. Hang Vintage Hand Mirrors on the Wall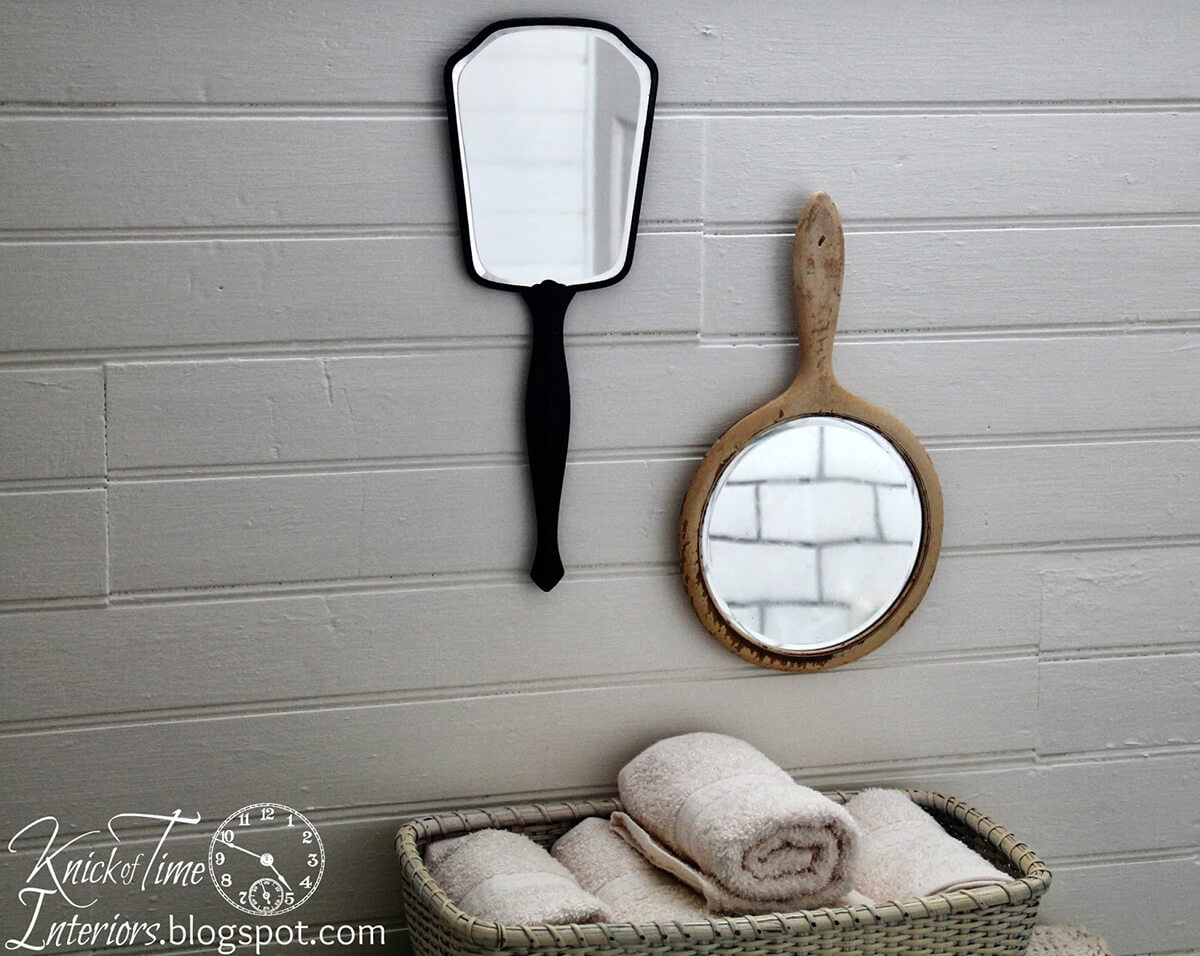 16. Farmhouse Mirror Idea with Sliding Doors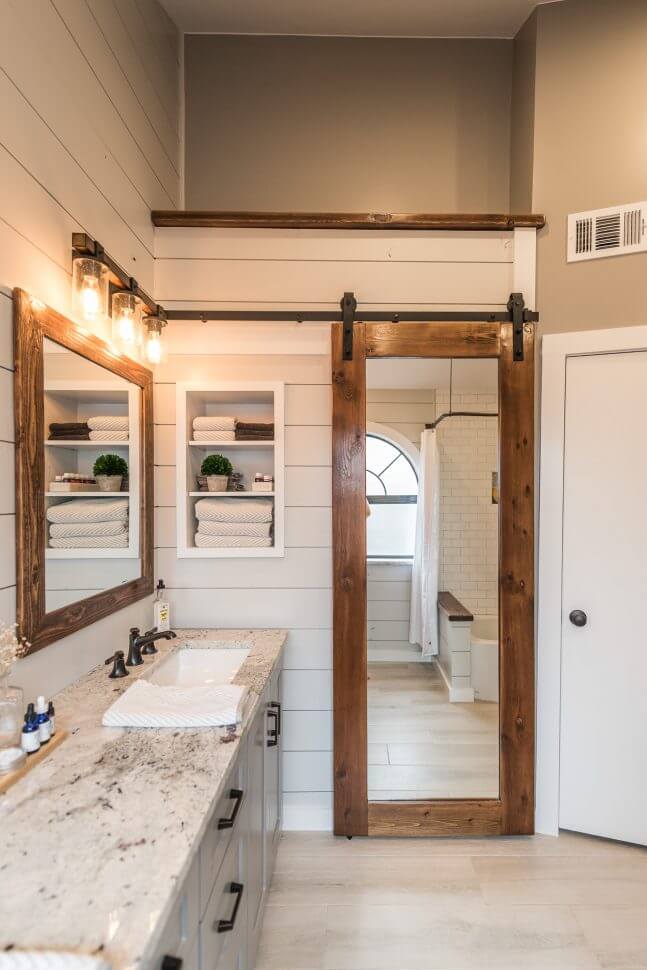 17. Weathered Old Door with Mirror Glass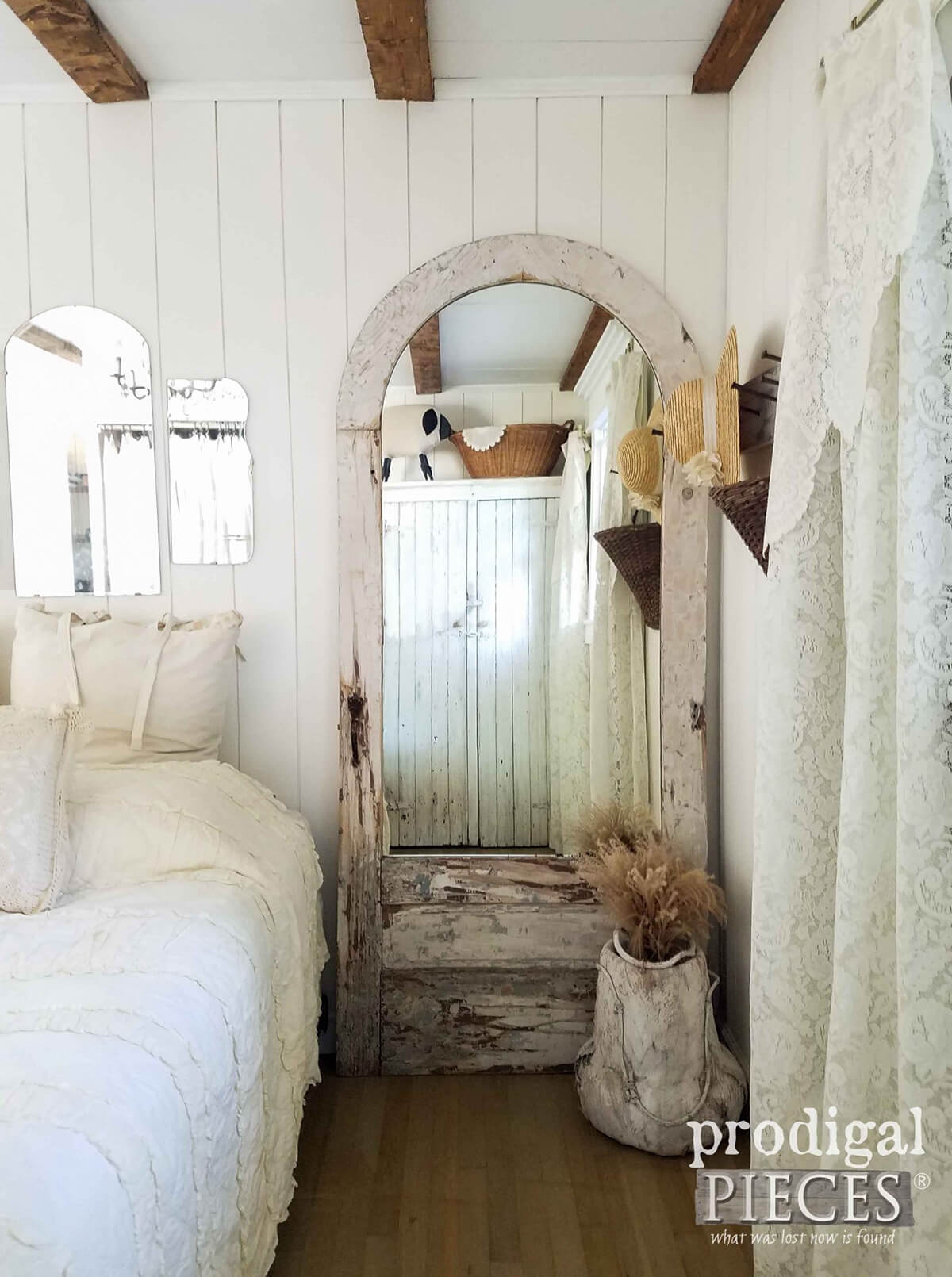 18. White Wall Mirror with Ornate Carvings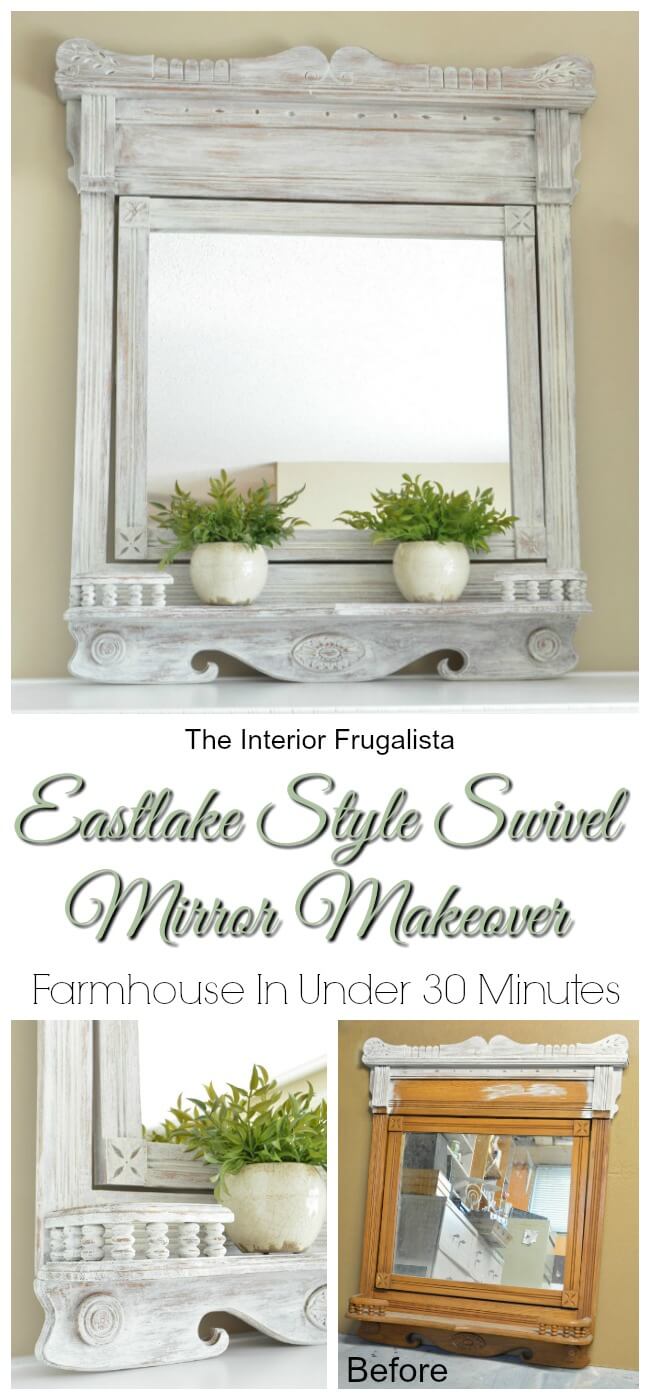 19. Softly Finished Mirror with Finials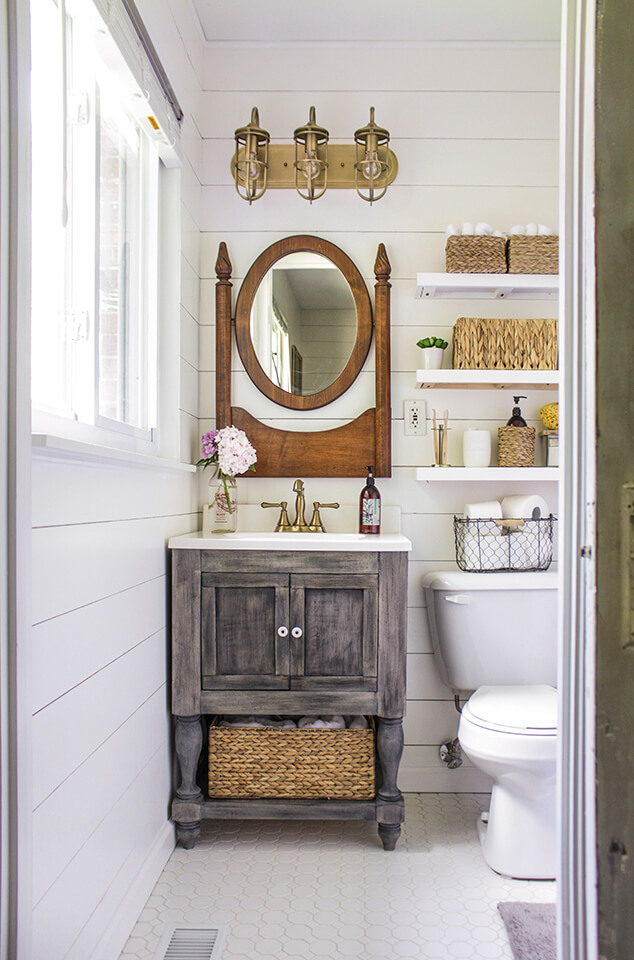 20. Simple Mirror with a Hanging Wreath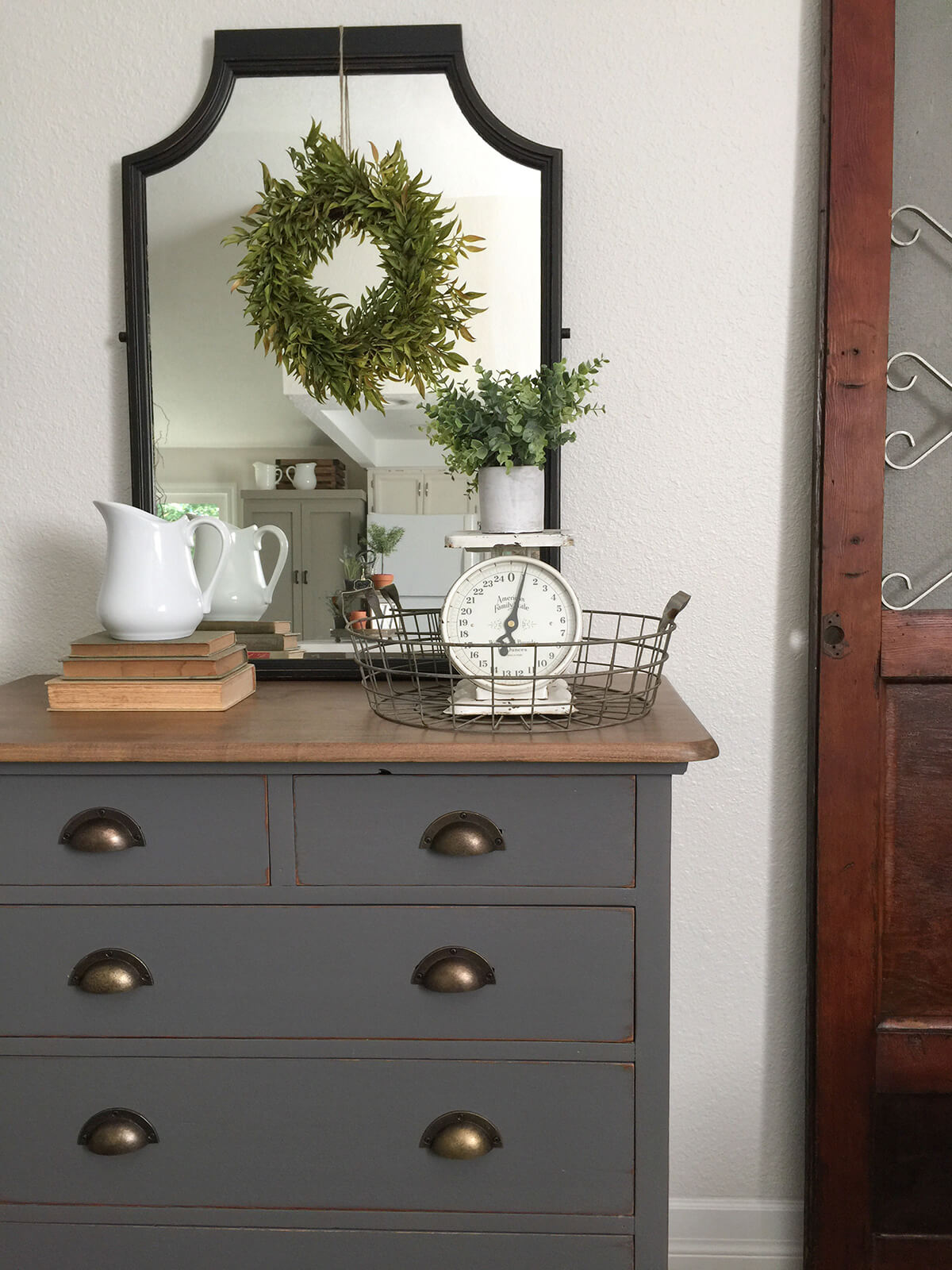 21. Oversized Mirror with Printed Lettering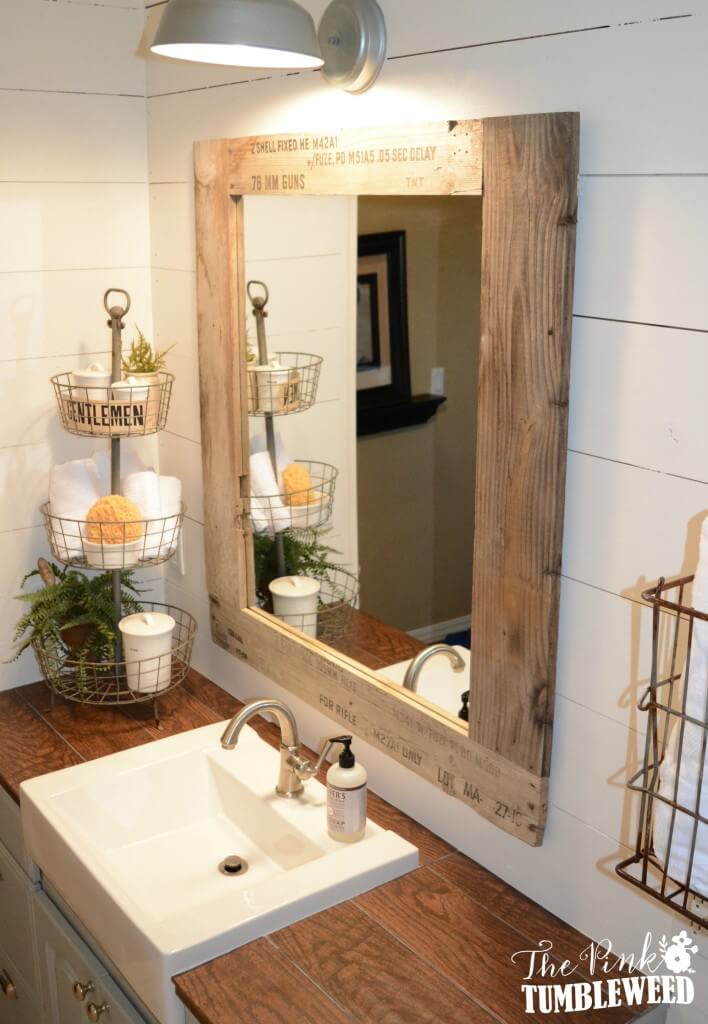 22. Sunburst Mirror Made with Reclaimed Wood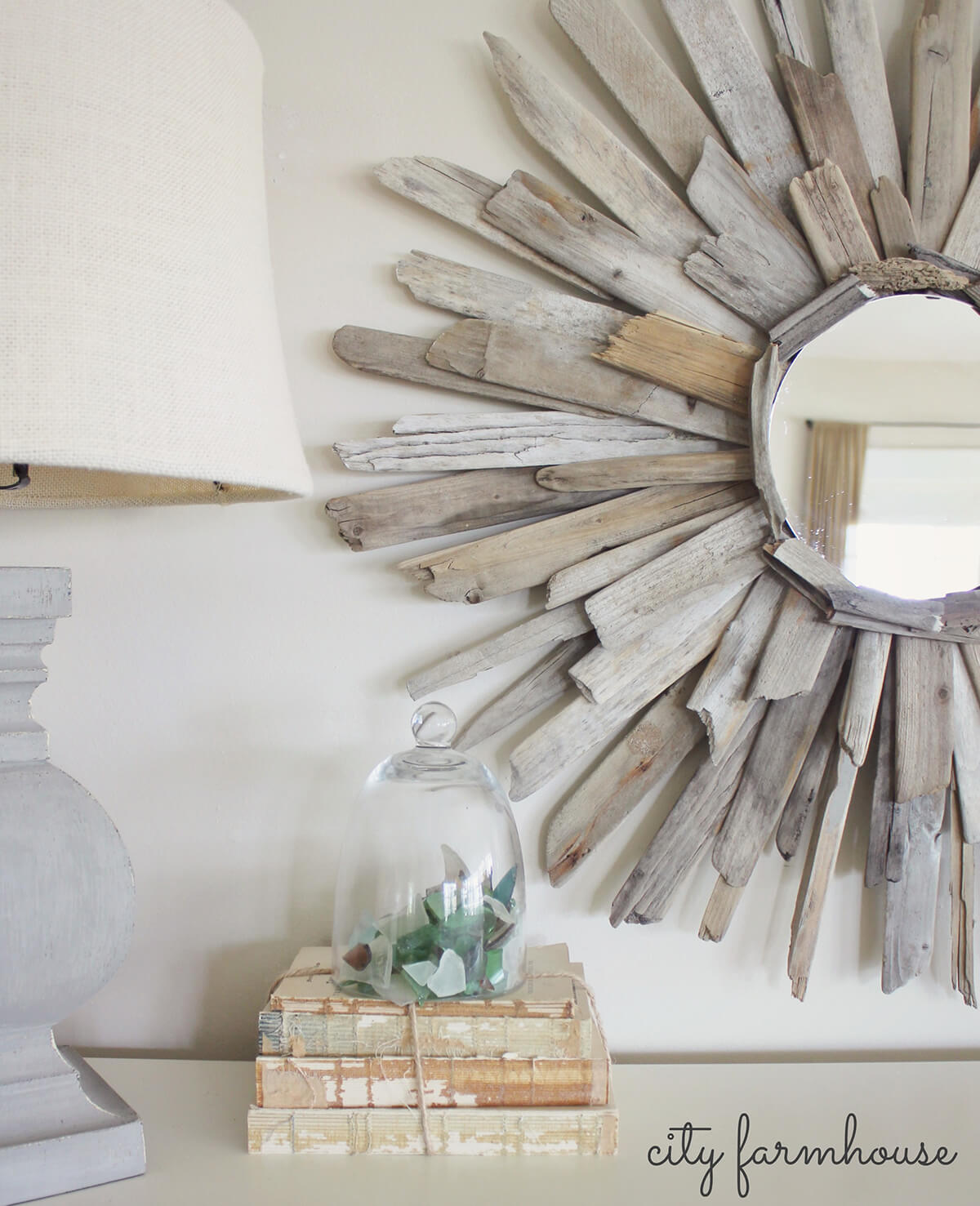 23. Round Silver Mirror Hanging on the Wall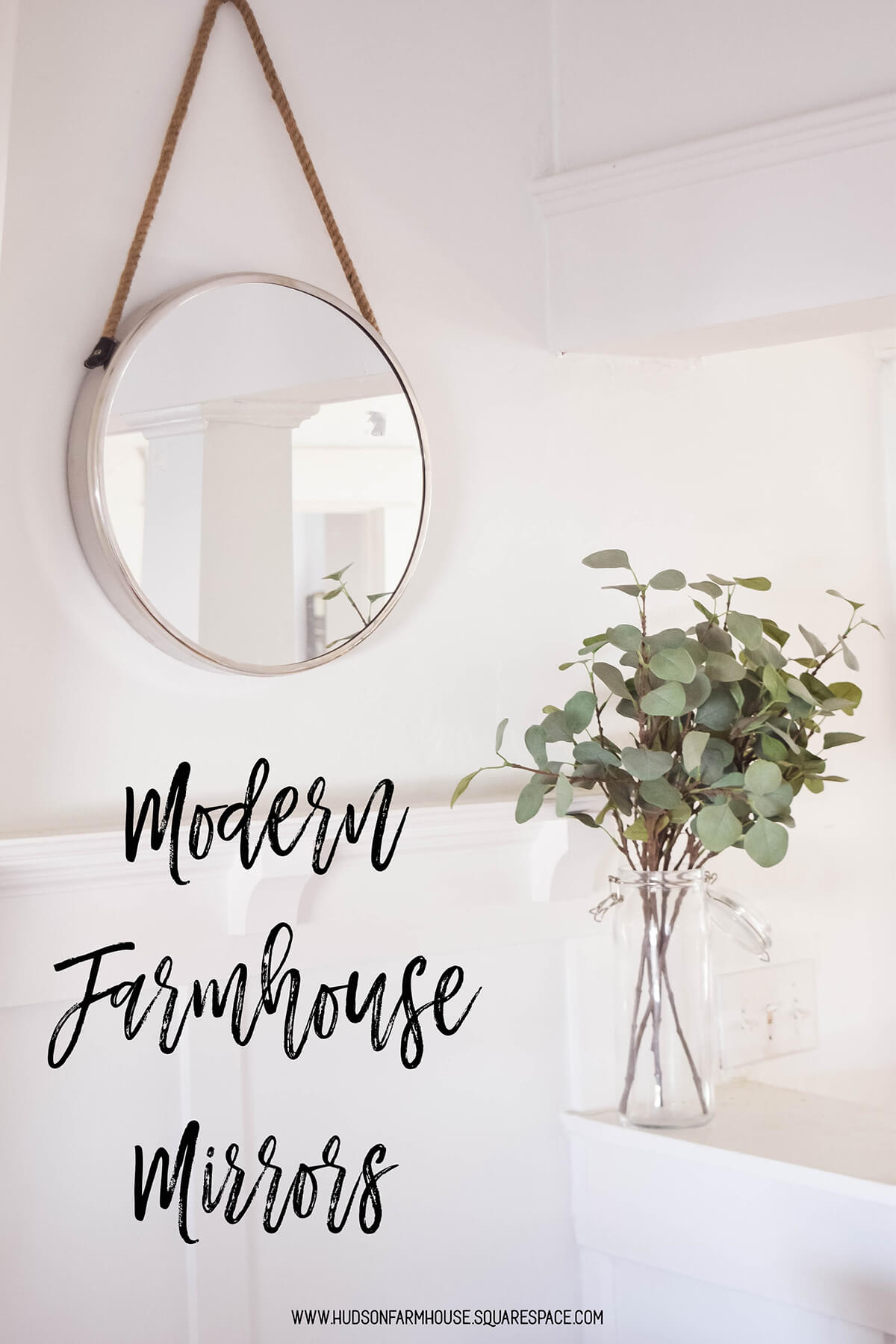 24. Window Pane Mirror with Distressed Wood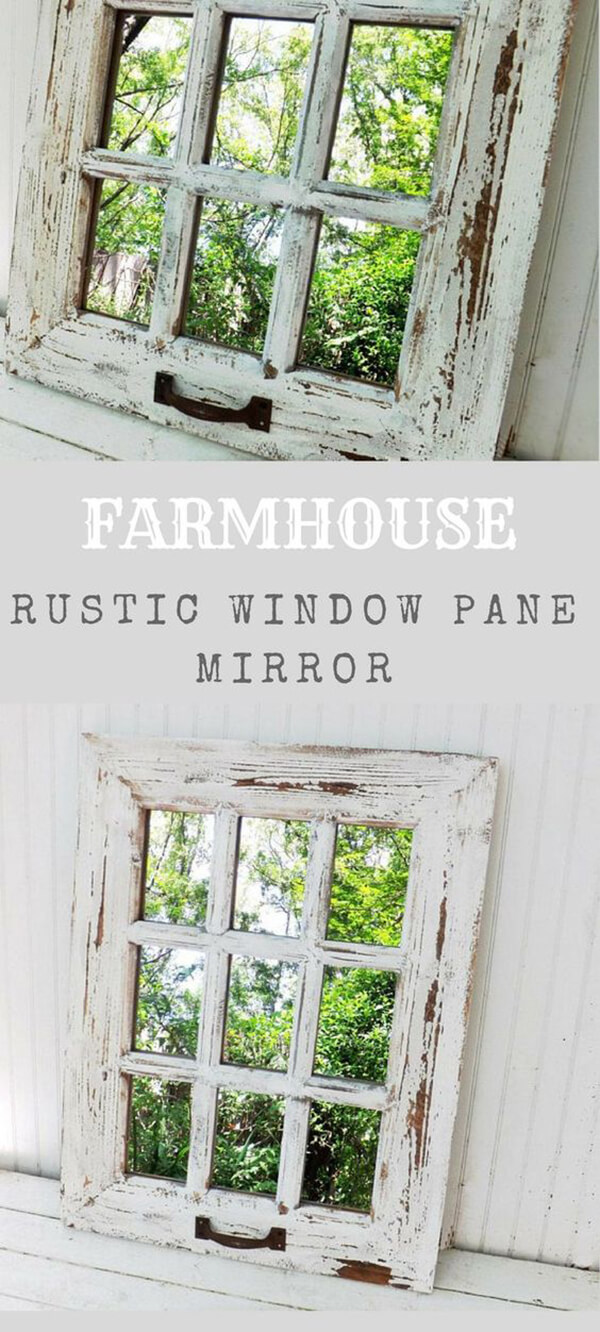 25. Oversized Mirror by the Bathtub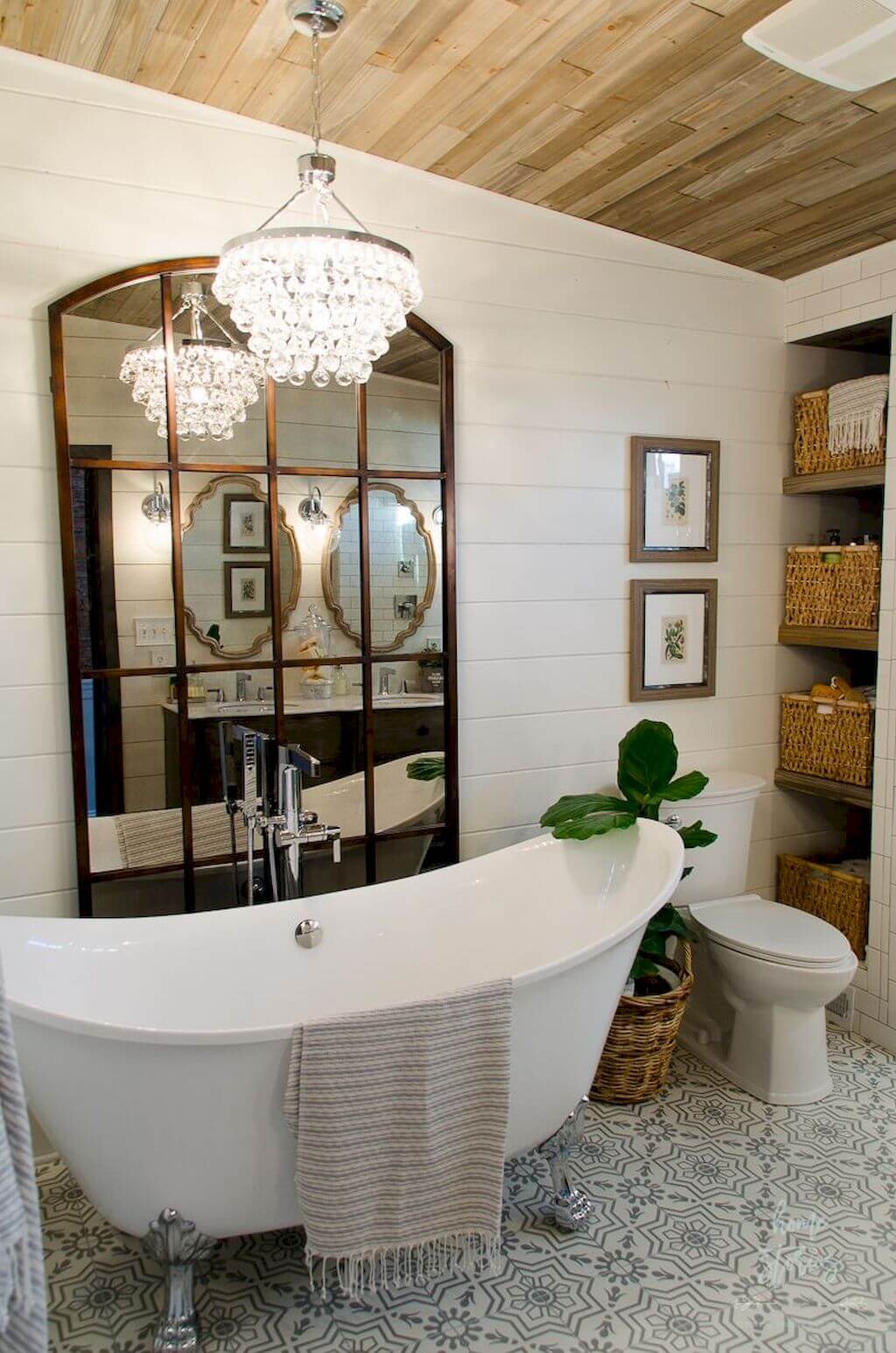 Our Favorite Farmhouse Wall Storage Items to buy on Amazon