With a little creativity and items from around the house, you can brighten your garden with these nifty DIY crafts. While some are so easy that anyone can make them in an afternoon, others require a little more time and skill. Many of these ideas make treasure from trash. Put your empty bottles on a tree for a little extra shine in your garden, or take broken china and press it into a concrete garden stone.
35+ Original Garden Art DIY Projects to Add a Unique Touch to Your Exterior

Take a look around your garden and decide where it could use a little extra color and pizzazz. Choose a project based on your skill level and the style of your garden. If you have a cottage garden, you might enjoy making a sweet little fairy house. If your garden is more bold and modern, try making copper flowers. If you have a dark corner in your garden that you'd like to brighten up, make a DIY water drop light.
Whatever you choose, you will love the new features you've added to your garden. Making DIY projects at home saves money and allows your artistic ability to shine. These projects will complement your plantings and make your garden stand out compared to others in your neighborhood.
1. Pretty Pink and Yellow Secret Garden Sign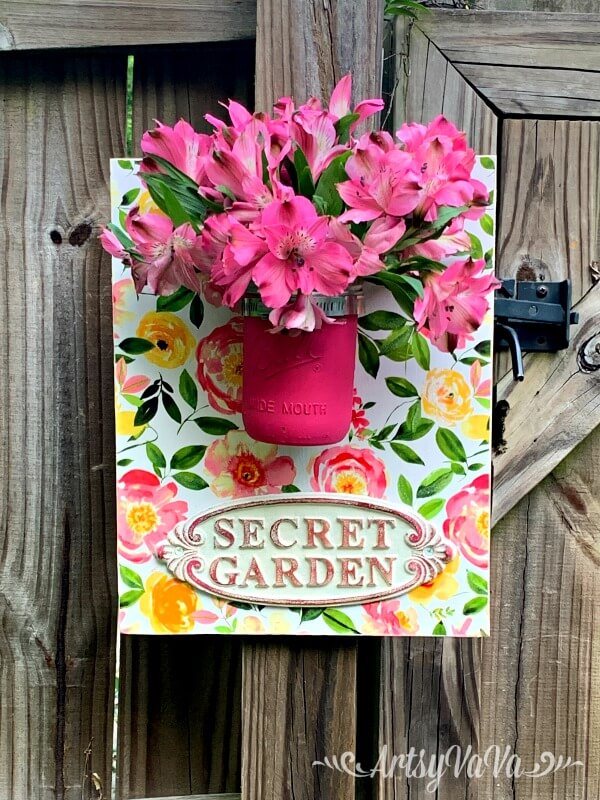 Keep the vibrant colors flowing in your flower garden with this pretty pink and yellow sign. With a floral motif as the background, your secret garden will be easy to identify when you hang this beauty in your backyard. Not only is it a stunning sign, but it also includes a pink painted mason jar vase giving you a handy place to show off your freshly picked flowers.
2. Crafter's Delight Bottle Cap Flower Garden Art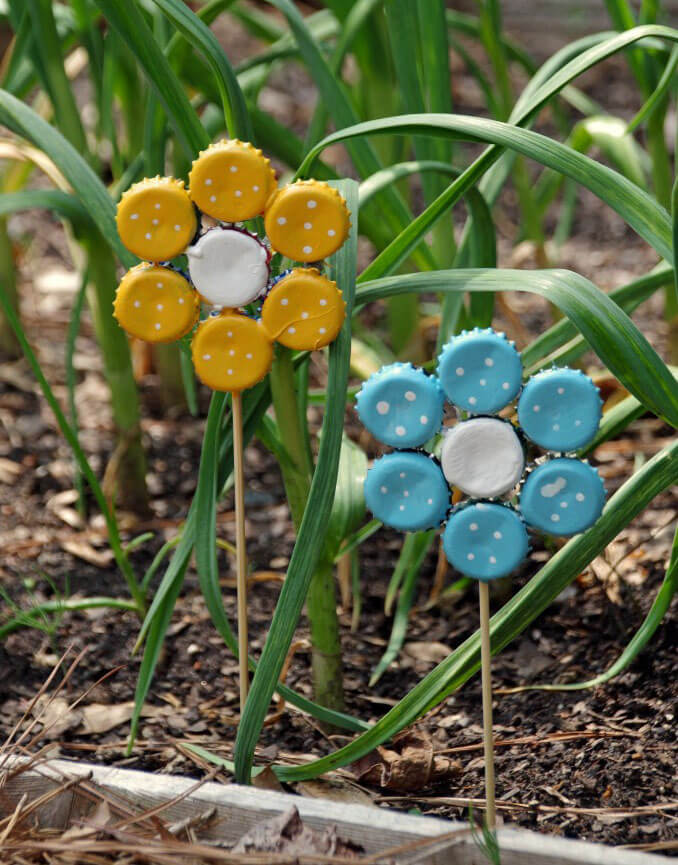 Stick some of these pretty posies in your garden and you'll have a pop of color all year long! Created with painted bottle cap petals, these flowers easily stick in the ground wherever your heart desires. Line them in a row like pretty maidens or spread them throughout your entire garden space for the look you crave.
3. Create an Embossed Stepping Stones Garden Path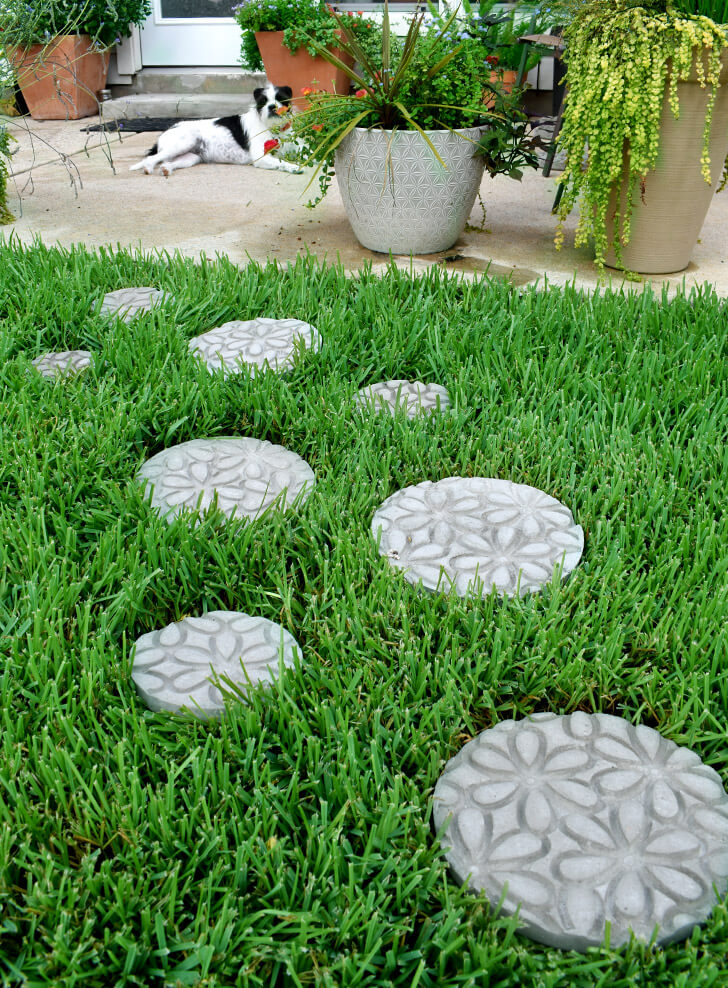 Make it easy for guests to find their way to your backyard or secret garden by lining the way with these stepping stones that feature an embossed floral pattern. They are crafted from concrete, so they are durable while remaining easier on the eye than their simple square counterparts. Wind a path through your lively wildflower garden or wrap a road from your front porch around your home.
4. Hidden Jewel Concrete Garden Flower Holder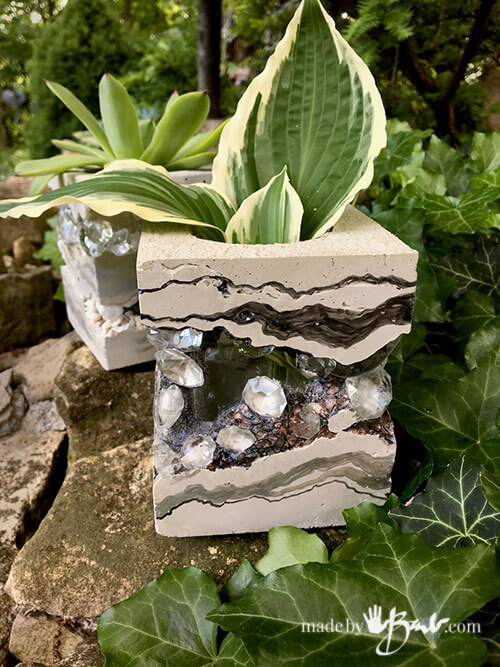 Mix some sparkle into a concrete flower holder and you'll enjoy the depth and drama of this hidden gem! Your garden will have a touch of mystery with this unique and beautiful new way of holding your favorite flower friends. Position one on each side of your back porch steps or highlight them within your existing flower bed for added appeal and style.
5. Recycled Push Pin and Pop Can Flower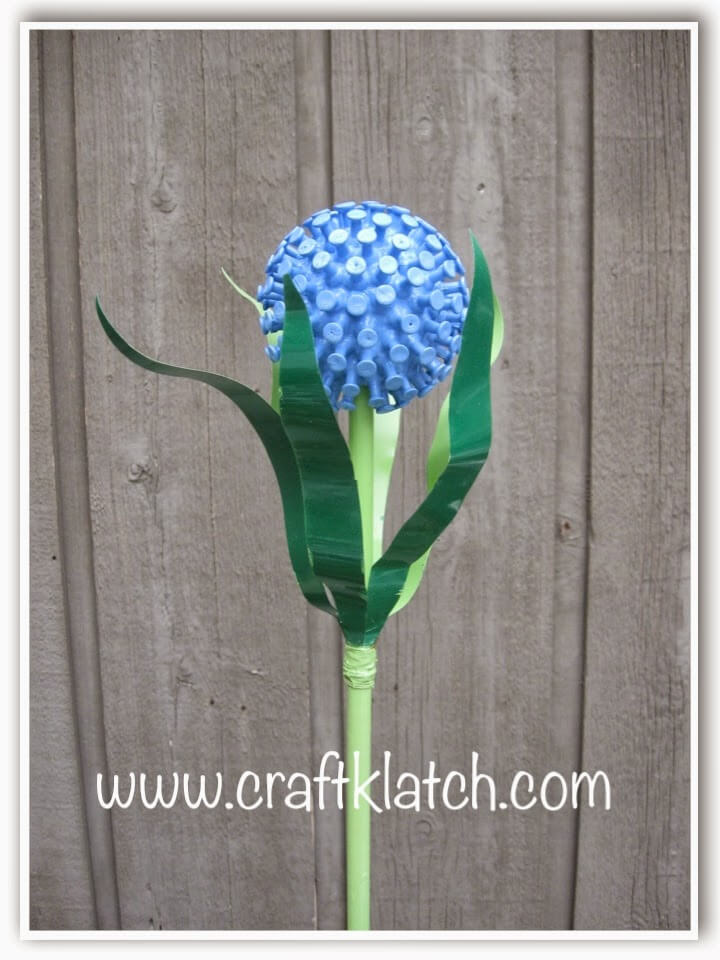 Take your creativity to a whole different level by crafting a unique decoration from leftover pieces around your home. For this original flower design, you'll reimagine the capabilities of a styrofoam ball and a handful of pushpins. Together, they'll form this gorgeous flower that can be spray painted in your favorite color. Host a fun flower-themed party as an excuse to get the gang together and use this DIY project as the main attraction.
6. Large Metal Lantern Flower Vase Holder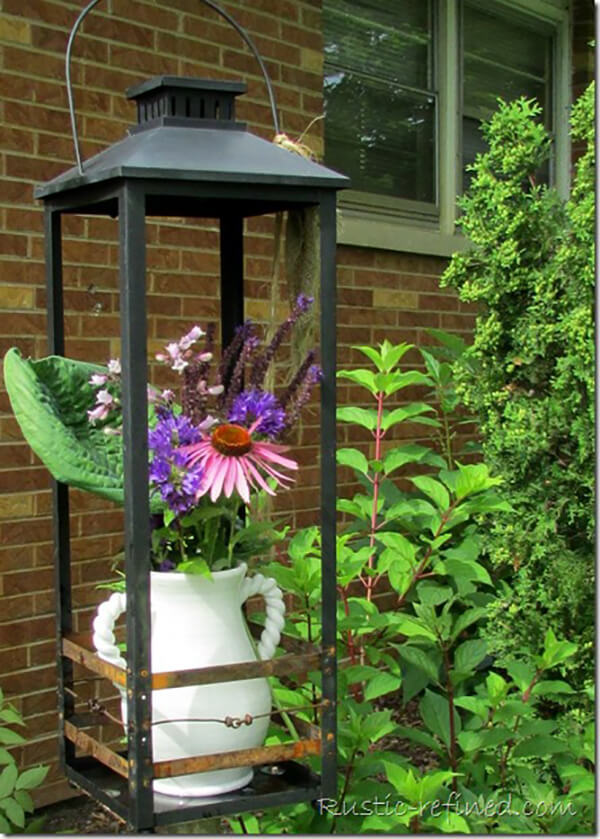 Lanterns are everywhere from mantels inside the home to porch steps out your front door. Continue this decorative element in your garden design as an unconventional place to hold a vase filled with flowers. The cage of the lantern provides a compact and defined space for keeping the look and feel of your flower bed organized so its beauty is easy to see. Perch this in the midst to add some height to the design.
7. Taking Flight Backyard Butterfly Release Wall Art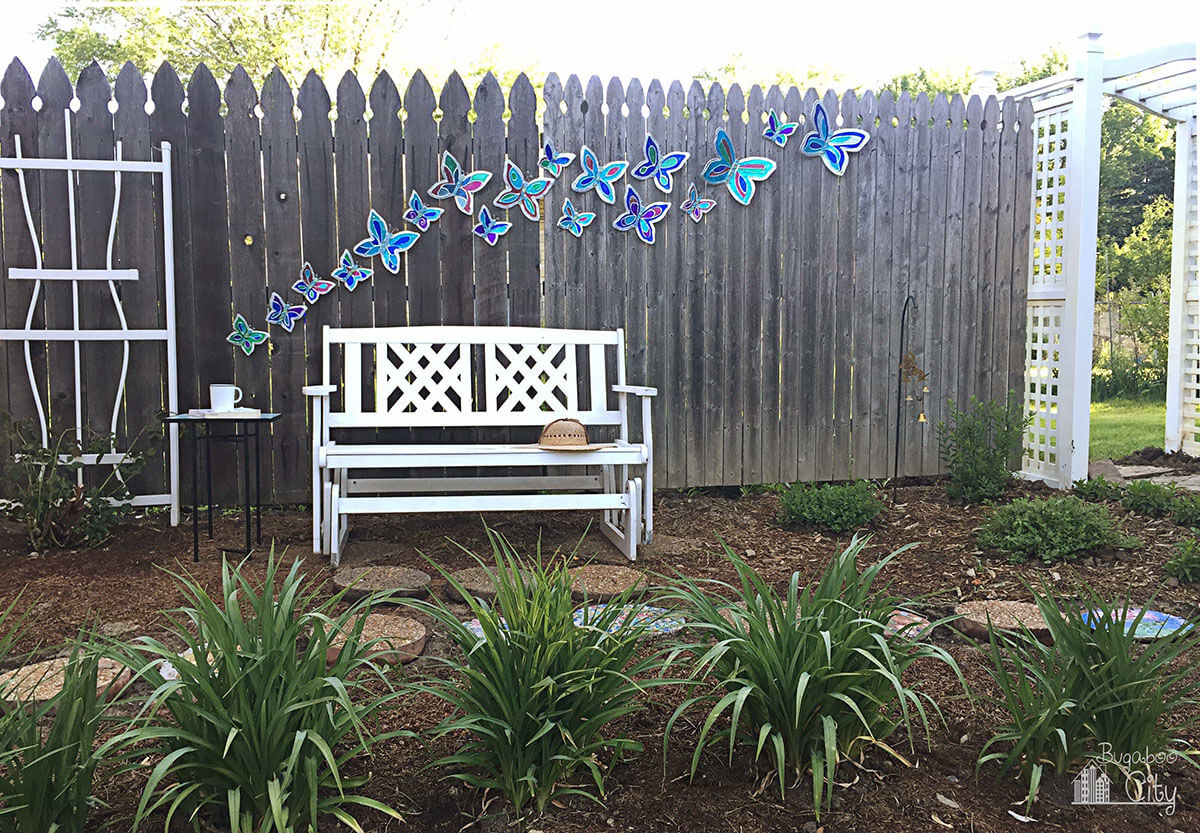 Use some common household supplies to unleash the beauty found on this backyard fence. From large to small, the variety of shapes and colors in these fluttering friends adds an artistic charm to your backyard haven. Set the mood for fun and set off your favorite spot in the garden with this butterfly wall art creation.
8. Monarch Butterfly Painted Concrete Stepping Stone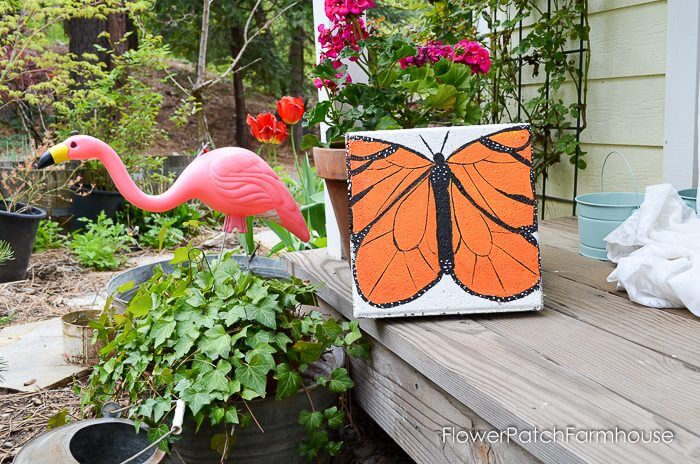 You can plant all the essential greenery to attract those butterflies, but why not create one that takes up a permanent residence in your backyard? With this plain concrete stepping stone, you can transform its blank canvas into a large winged butterfly that never flies away. Paint five or more of your favorite fluttering friends and you'll be able to form a path from your back door to your favorite backyard hangout!
9. Hand Painted Watering Can Garden Decoration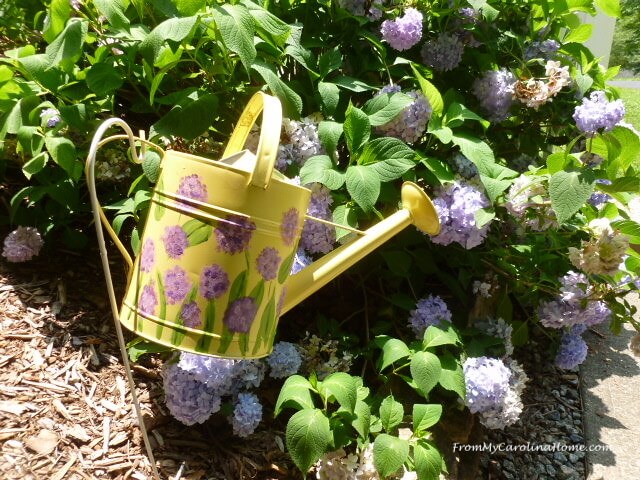 You can never have too many watering cans, but in case you do, consider crafting one into a cute and whimsical decoration for your outdoor garden. The bright yellow has been hand-painted with pretty purple flowers adding contrast and charm for a new look. These vibrant colors work well in your garden space and echo some of the blossoming buds of your homegrown varieties.
10. Spread Your Feathers Repurposed Peacock Craft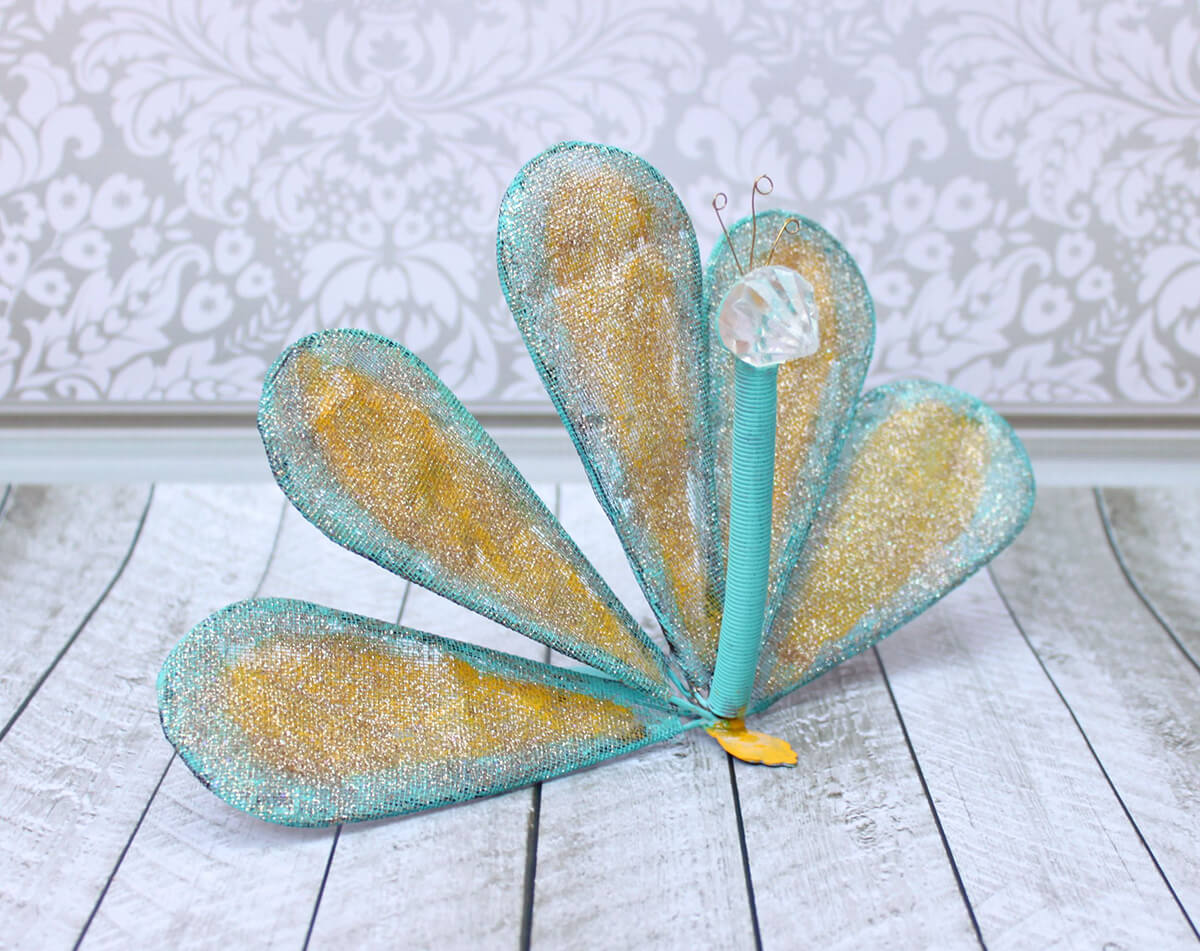 When your rusty old whisk begins to leave you with rusty scrambled eggs, reimagine its purpose as a fun and frolicking garden friend. Your old whisk can be transformed into a cute peacock with the finishing touches left up to you. Keep it industrial and let the exposed metal take on the elements as it achieves a worn and red rusted patina. Or use several bright strokes of the brush to add some shimmer and shine to your backyard garden design.
11. Terracotta Pot and Chicken Wire Turtle Planter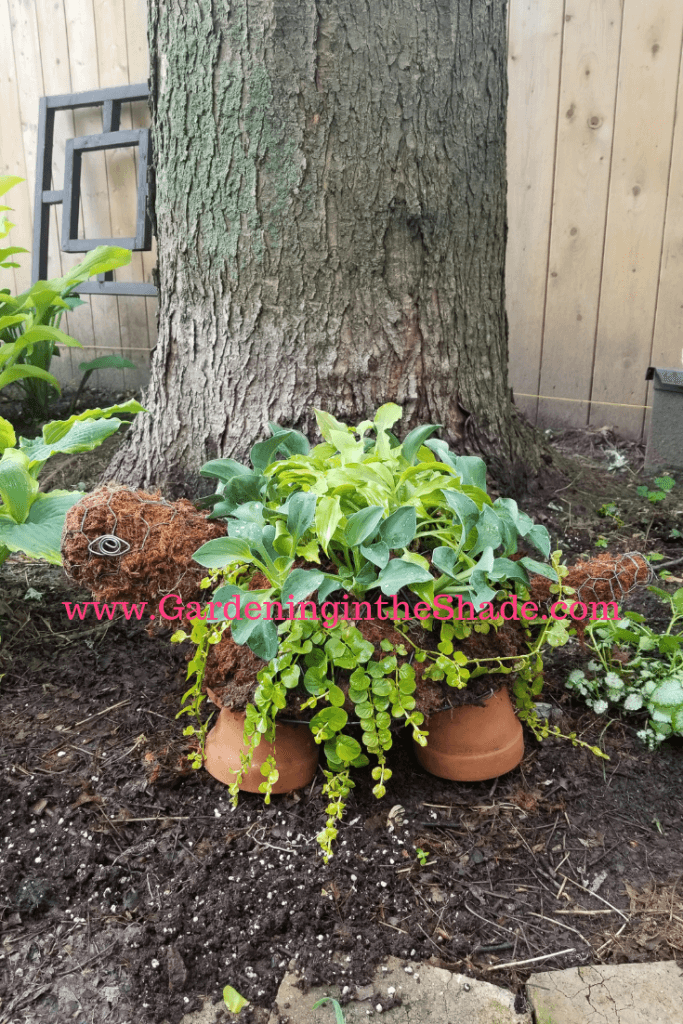 Add a tortoise with a purpose to your garden with this cute creation that's made from classic gardening supplies. Two pairs of terracotta pots become the slow-moving guy's stubby legs, while chicken wire helps to form the space of his head and tail while giving his plant shell the room it needs to grow.
12. Mosaic Covered Globe and Vase Garden Art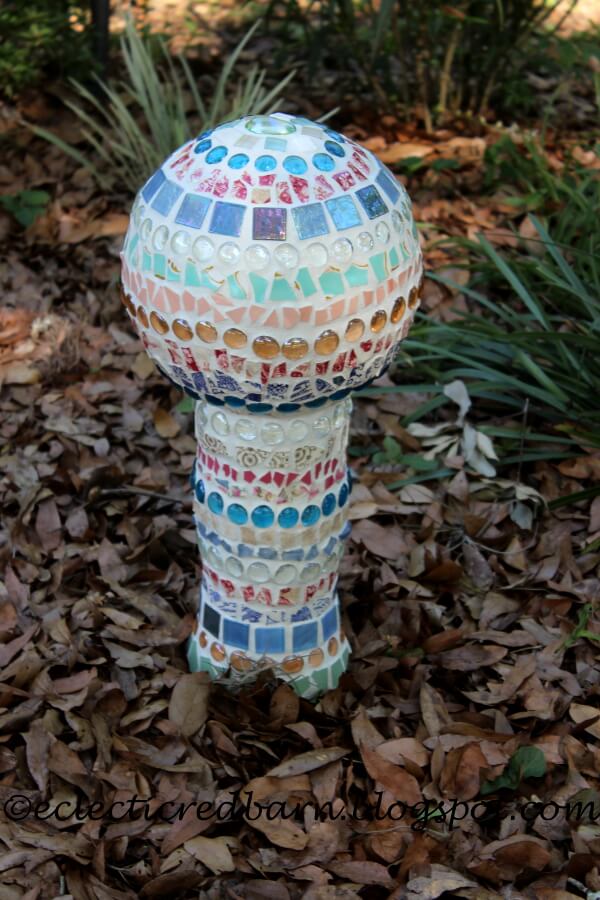 If you have an abundance of cracked, chipped, or mismatched dishes lying around consider giving them a second chance at life. With a vase and a globe, you can form a foundation for creating this unique and appealing piece of art that's perfect for your garden. The result will be a gorgeous and unique piece to cheer up your outdoor space and the icing on the cake is the cost.
13. Repurposed Saucer and Plate Glass Flower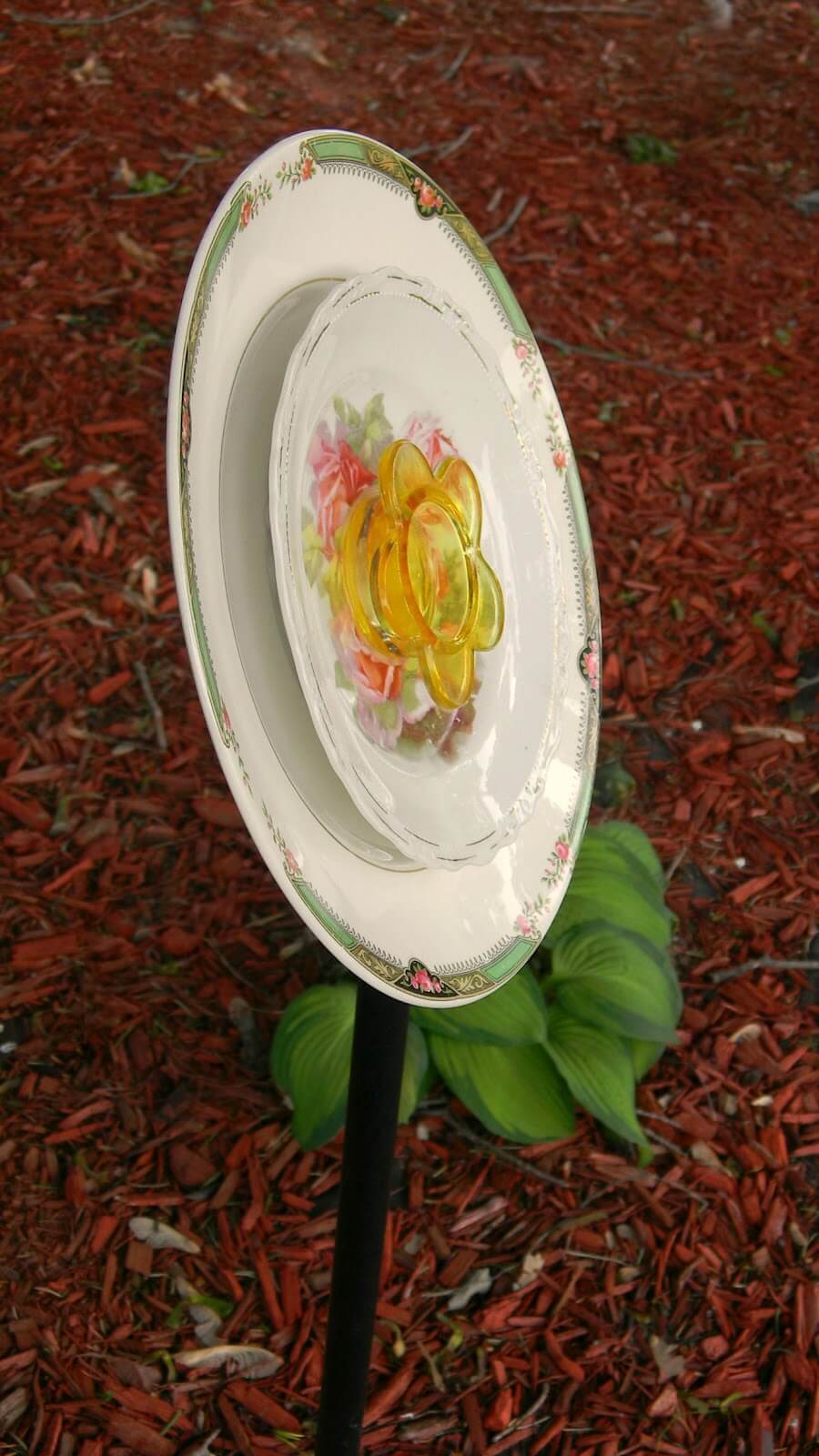 Mixing the beauty of the outdoors with the fragility of pretty dishes creates a unique and gorgeous garden art design. A large plate, small saucer, and colored glass pieces work together to form a creative flower that never needs to be watered. Your flower bed or backyard garden will be in bloom all year with this lovely garden art accessory.
14. Vintage Bike with Flower Basket Yard Sign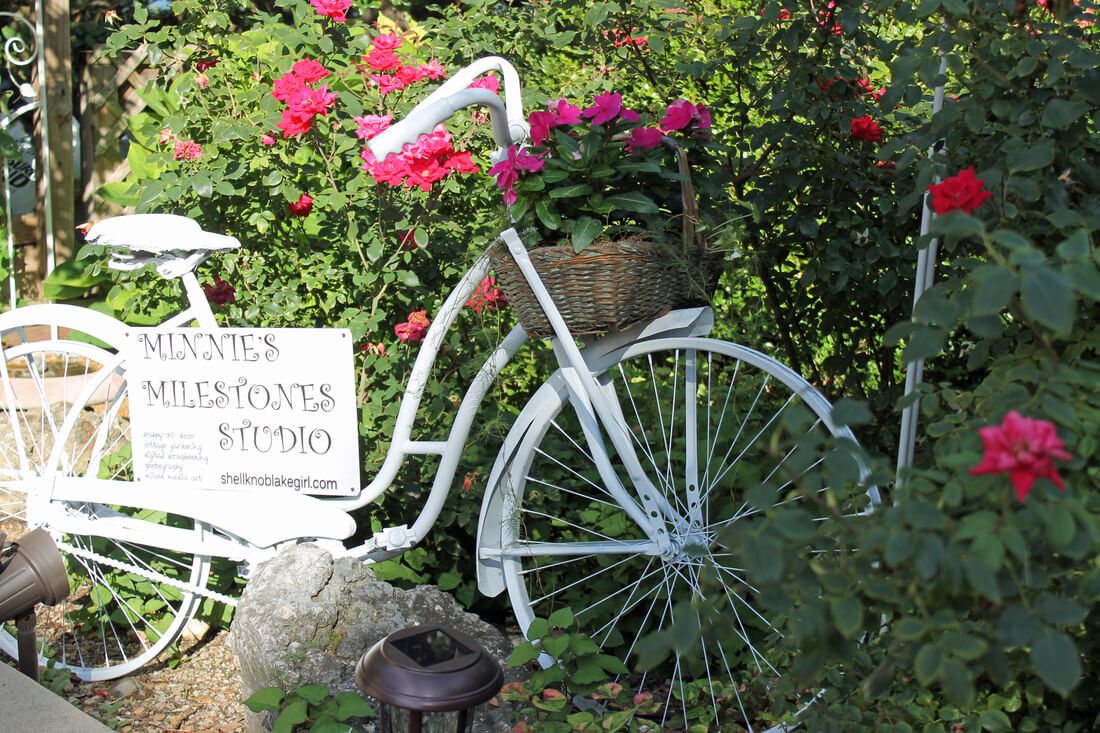 Always look beyond the greenery for your inspiration in terms of garden art and decor. It's easy to transform an unused or worn-out item into something that will draw interest and enhance your outdoor haven. Here an old, vintage style bicycle becomes the dramatic visual interest needed for drawing attention to this studio sign.
15. Colorful Cow Parsley Fused Glass Stakes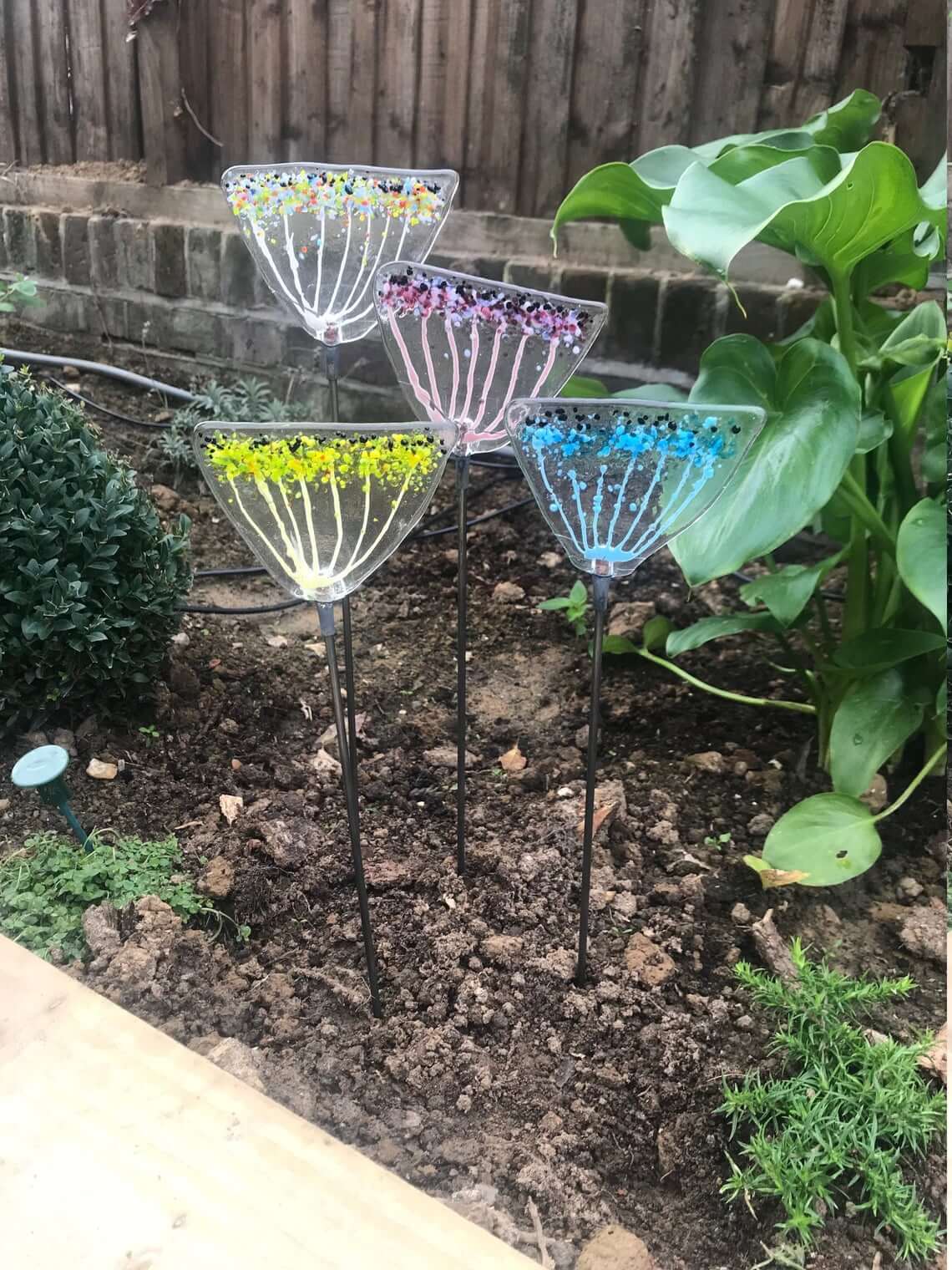 Blend some of your favorite colors into a creative spin on pasture-friendly cow parsley to form these fused glass designs. Placed on stakes, these unique and colorful garden decorations are easy to insert throughout your backyard green space. Stick some in the flower bed and place some in your large terracotta pots to add even more charm to your growing plant family.
16. Ombre Stained Glass Decorative Garden Art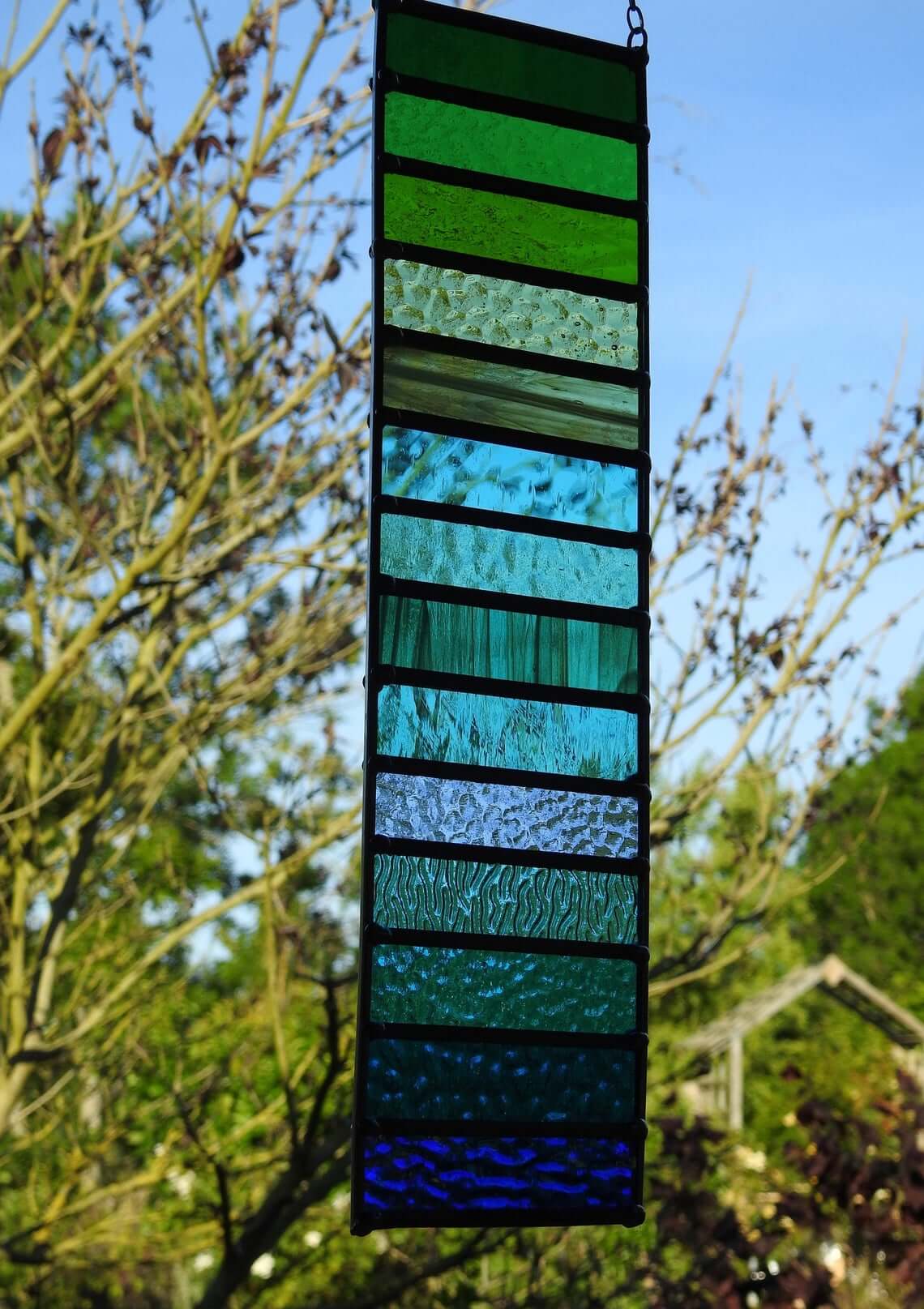 Everyone has a wind chime or two hanging on their porch and more than likely a hanging flower basket. But, how many people have this modern art piece that will steal the show? With cascading colors of green to blue, this ombre art show is on fire with its modern design and powerful appeal. Hang it where the sun will shine its brilliant beauty to be channeled through the rectangular colored glass in this piece of garden art.
17. License Plate Flower Power Garden Sign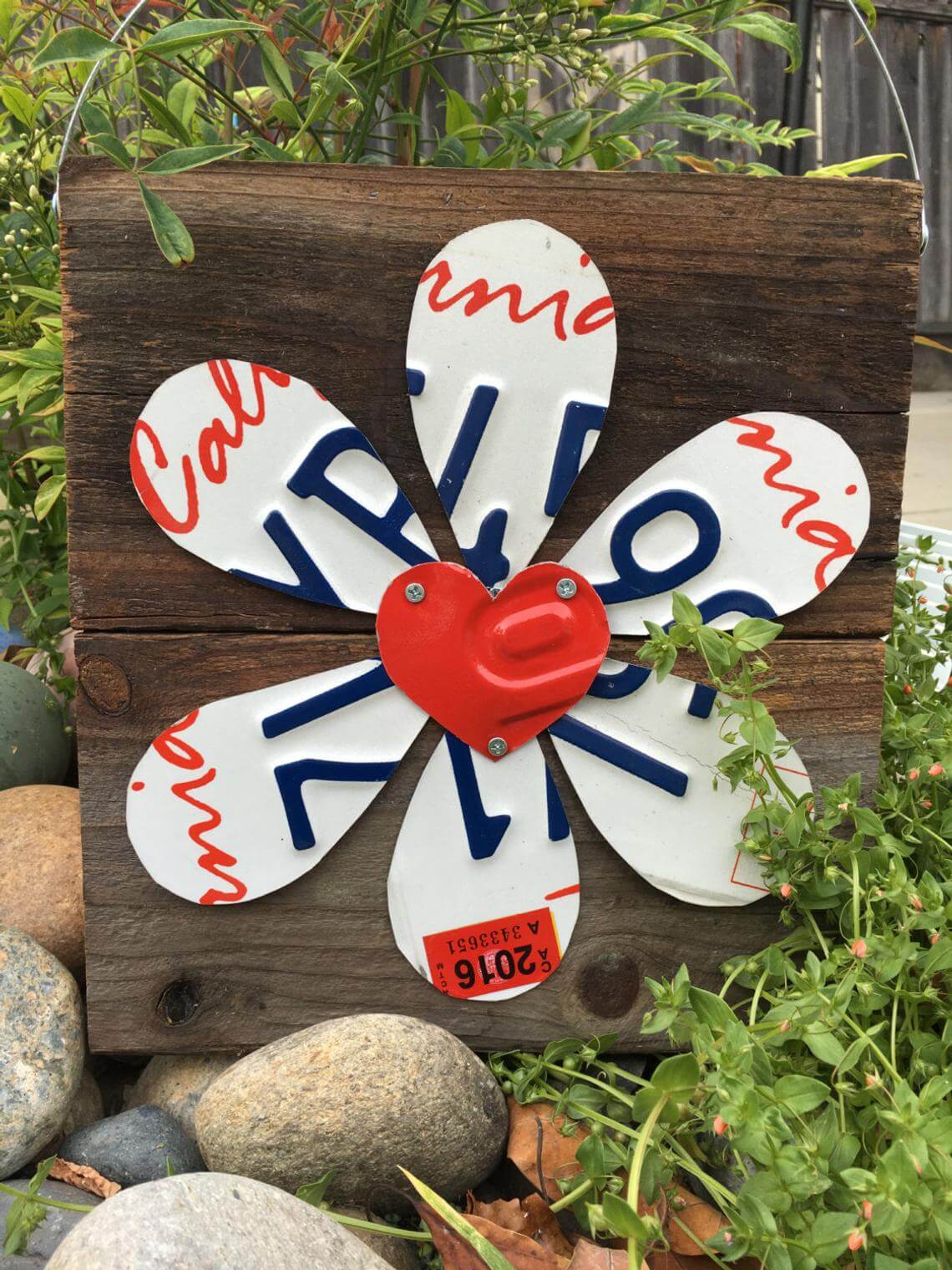 Mixing the mediums of metal and wood have bloomed into a miraculously beautiful sign for your garden. Each petal is formed from a piece of a license plate and placed on a natural brown wooden base. Bring a bit of nostalgia into your outdoor living with this fun and unique redesigned license plate garden art piece.
18. Bird on a Wire Metal Decoration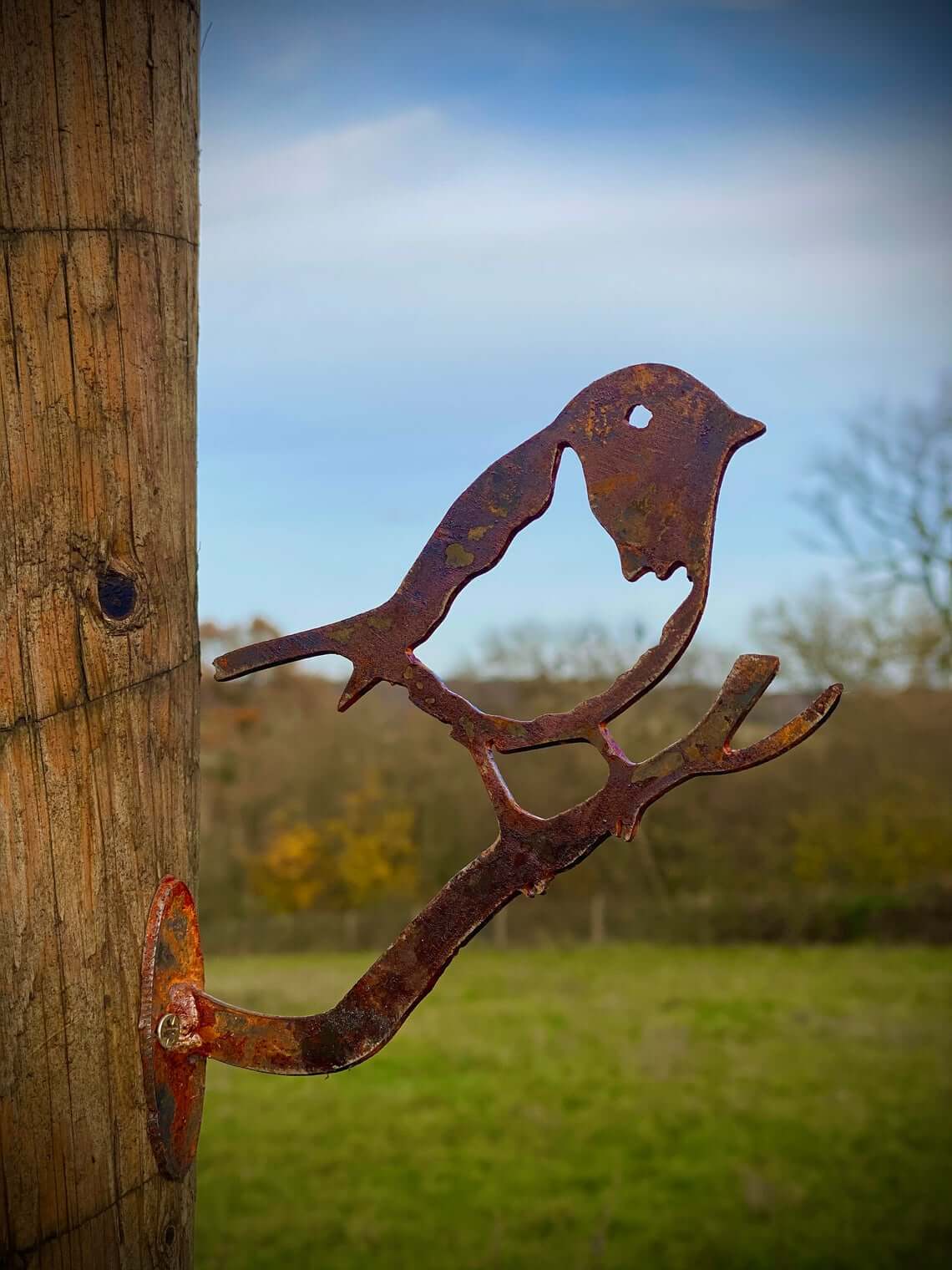 Bring some rustic beauty into your outdoor living area with this metal bird-on-a-branch design. It bolts onto a fence post, tree, or shed with ease. Over time, the weathered and worn patina will only become better. Your bird-watching friends will adore the opportunity to find a place to welcome this metal decoration into their own outdoor space.
19. Light Up the Night Copper Watering Can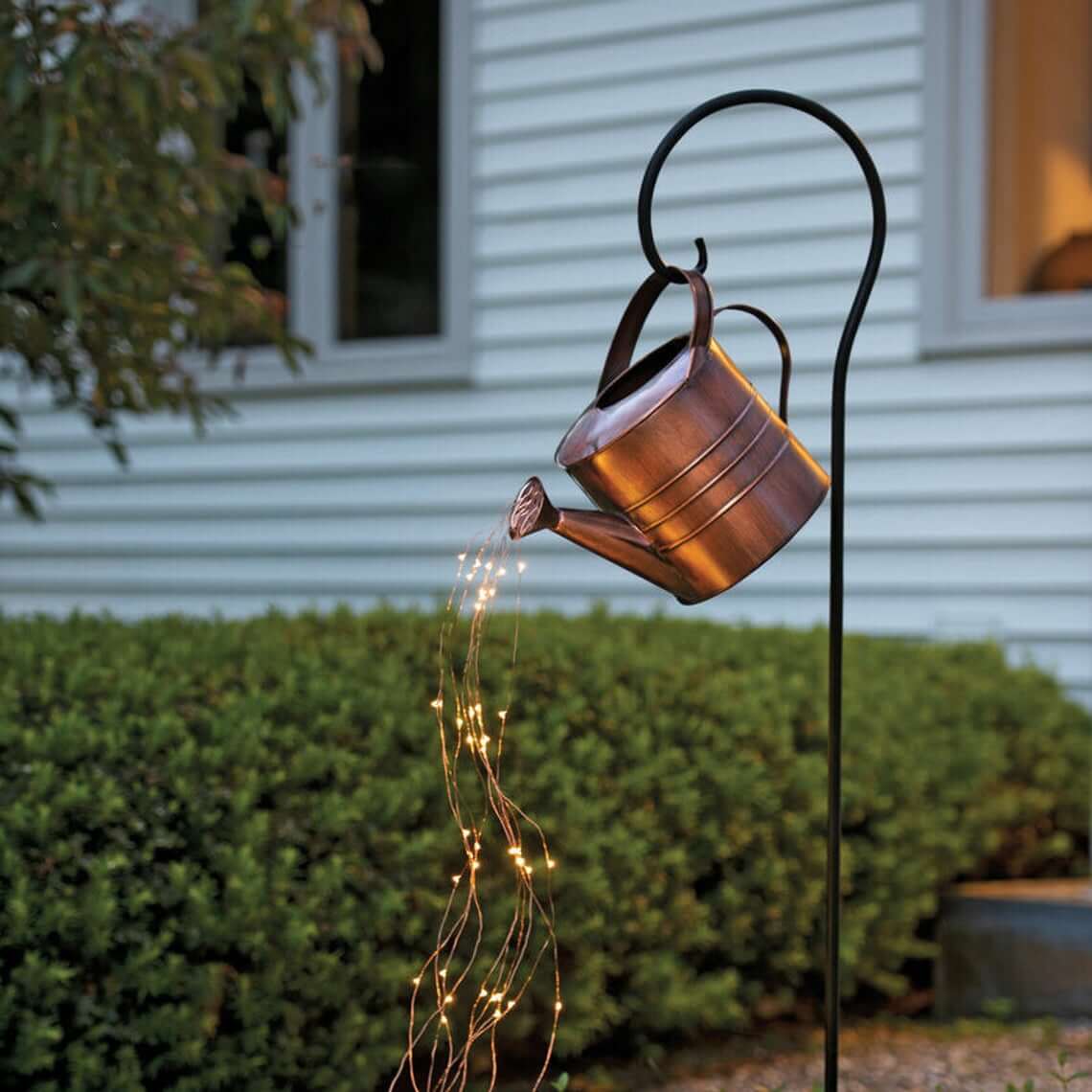 When you have a copper watering can as gorgeous as this it demands to be a decoration and not a tool for use. Hanging from a small shepherd's hook, this lovely garden accessory lights up the night with a waterfall of twinkling lights. Add loads of charm and warmth to cozy up your patio space as you sit under the stars.
20. Bold and Bright Painted Post Garden Decorations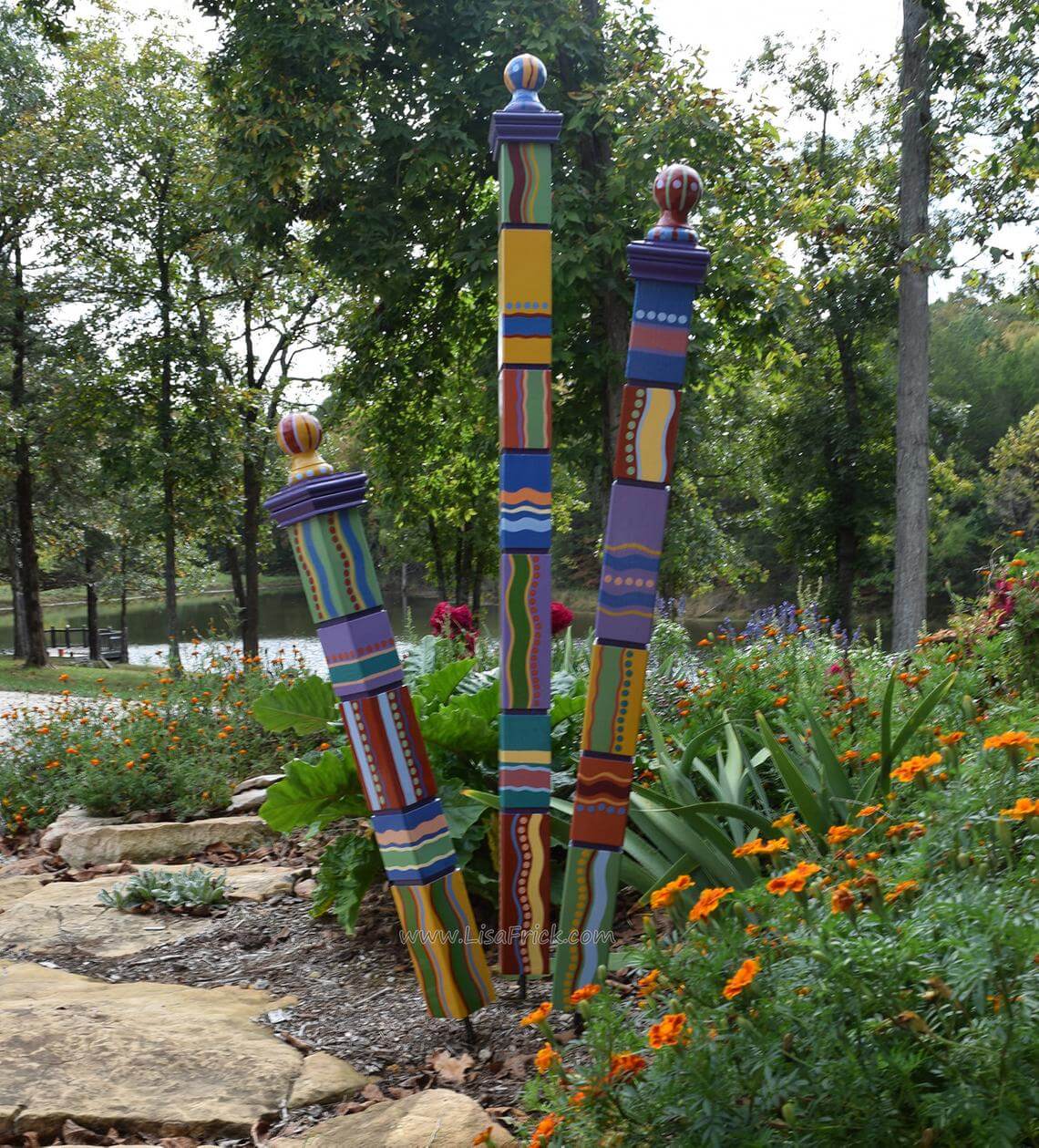 Find a new way to use those leftover fence posts with a handful of paints and brushes. Create a fun and friendly pattern of rich primary and secondary colors to weave their way up to the top of the post. With a round topper, these posts can be used to guide guests through your large backyard garden oasis or simply set to add a decorative touch to a small square space.
21. Solar Sunburst Garden Light Stake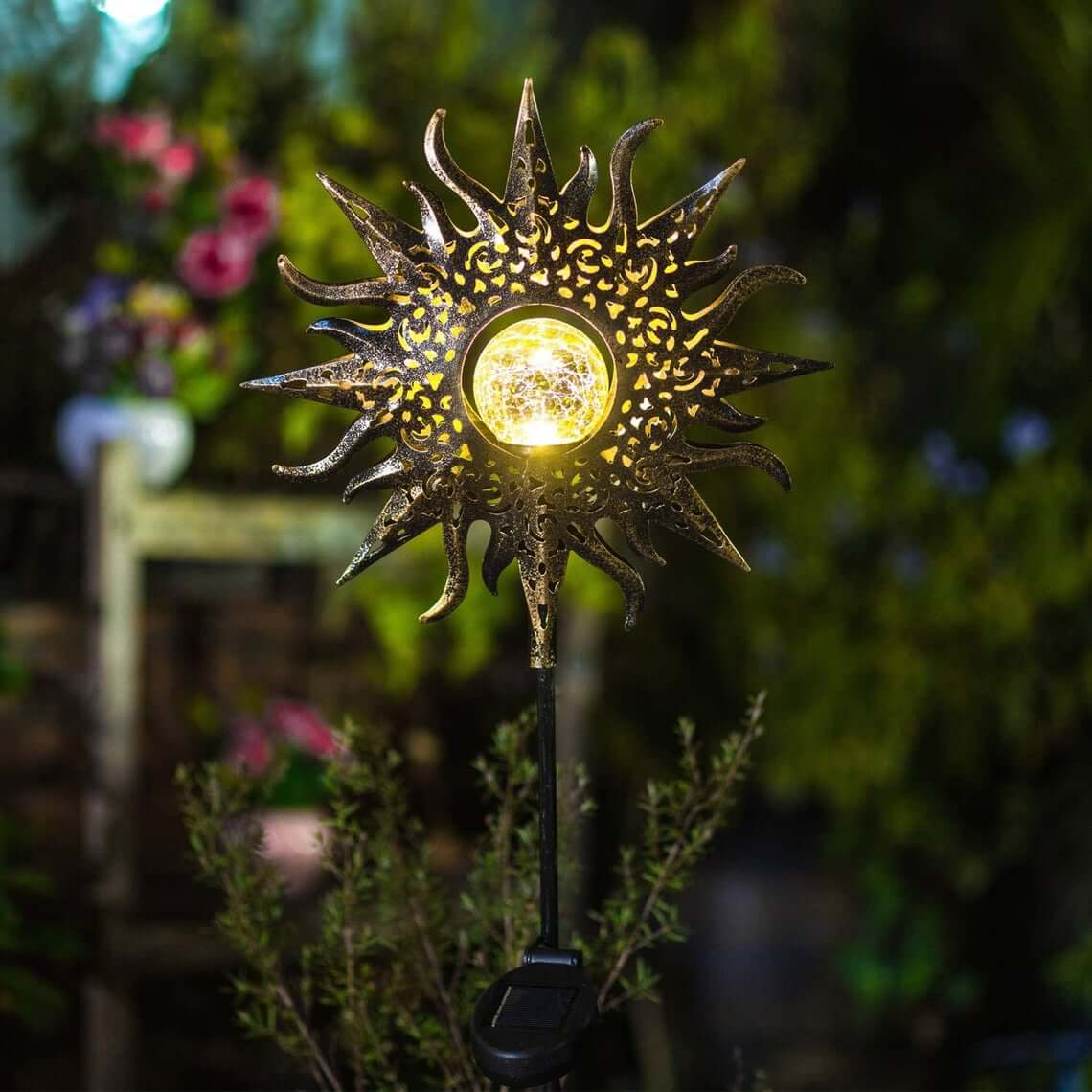 Warm up the garden even after the sun goes down with this solar sunburst stake light. Its fiery glow will look amazing as the dusk settles into your relaxing weekend night outside. Spread a few of these around your entire yard to achieve a mesmerizing soft light show after dark.
22. Topiary Turtle with Cute Succulents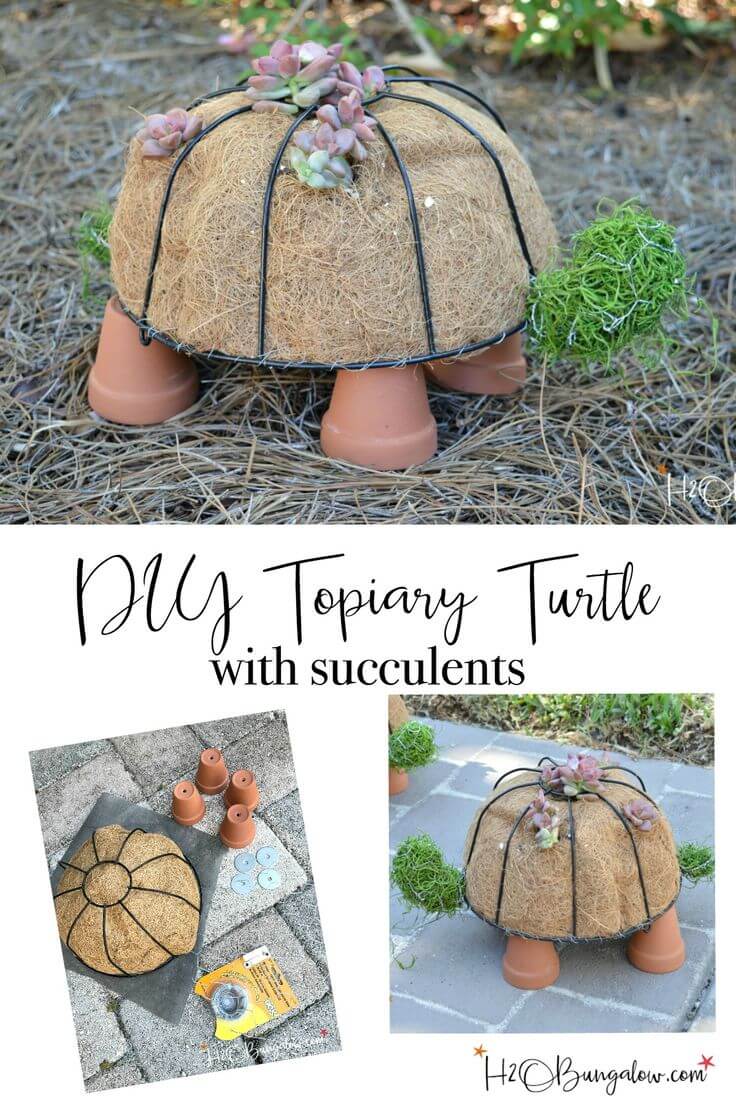 23. Glass Stones Glued to Spheres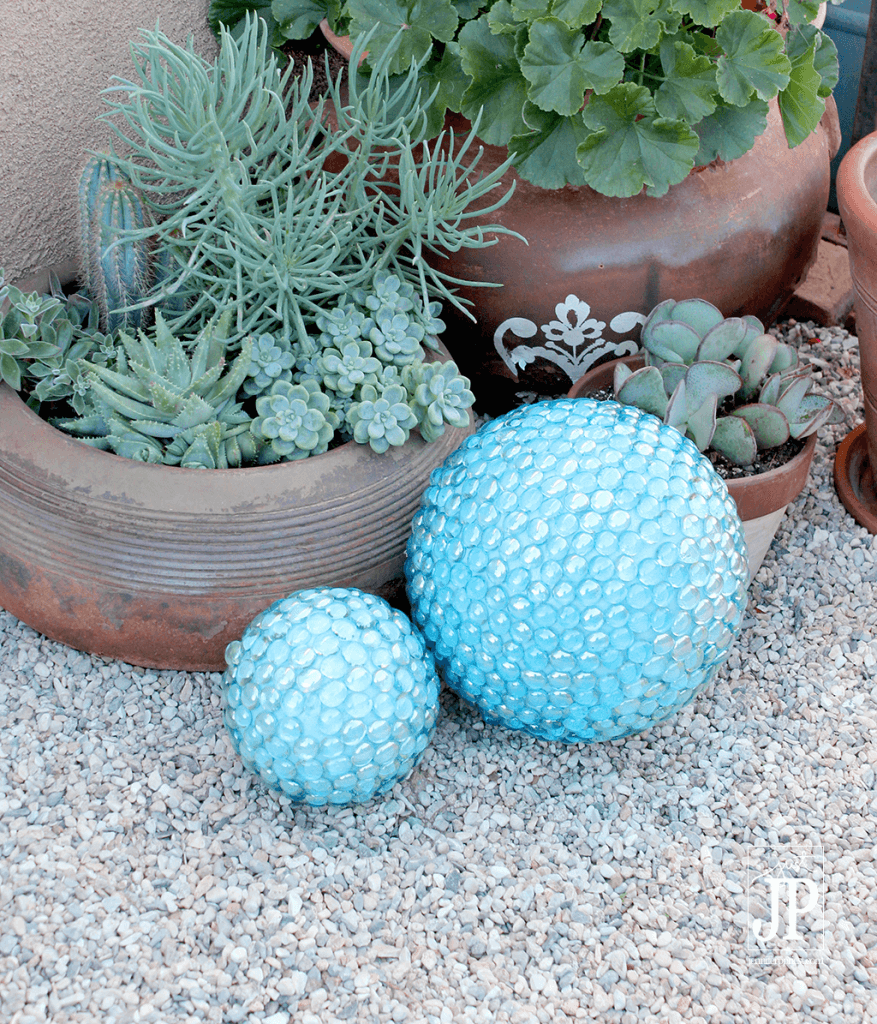 24. Lighthouses Made From Clay Pots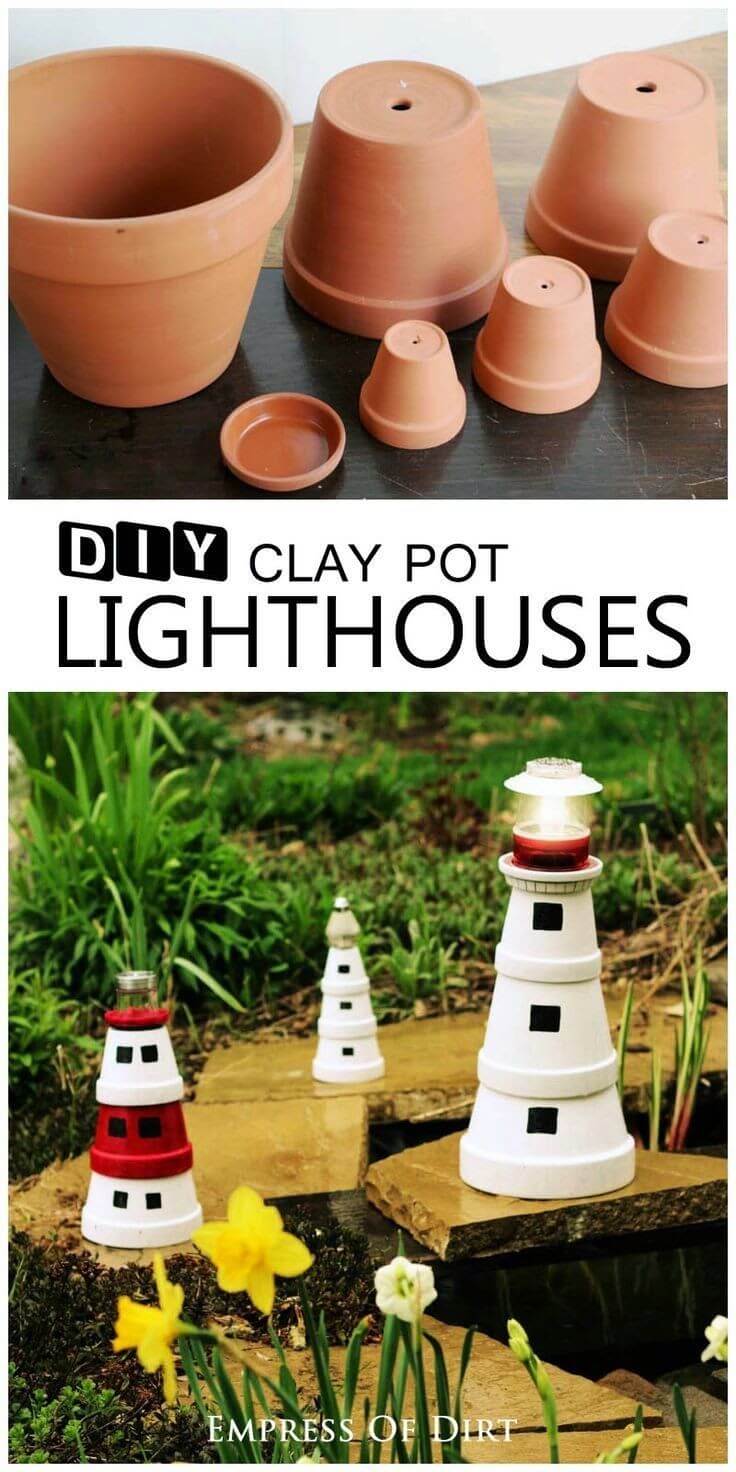 25. Sweet Fairy House in a Planter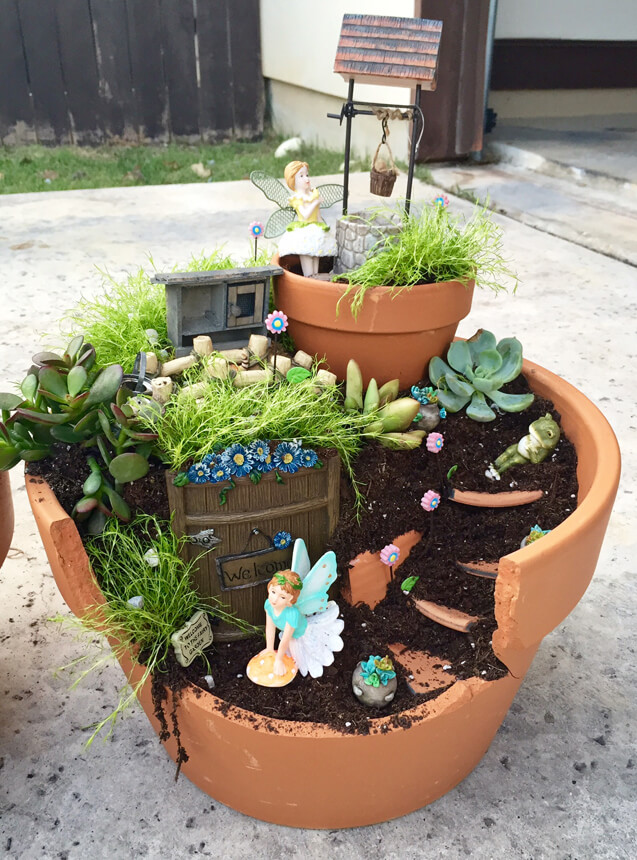 26. Make a Garden Stone with Broken China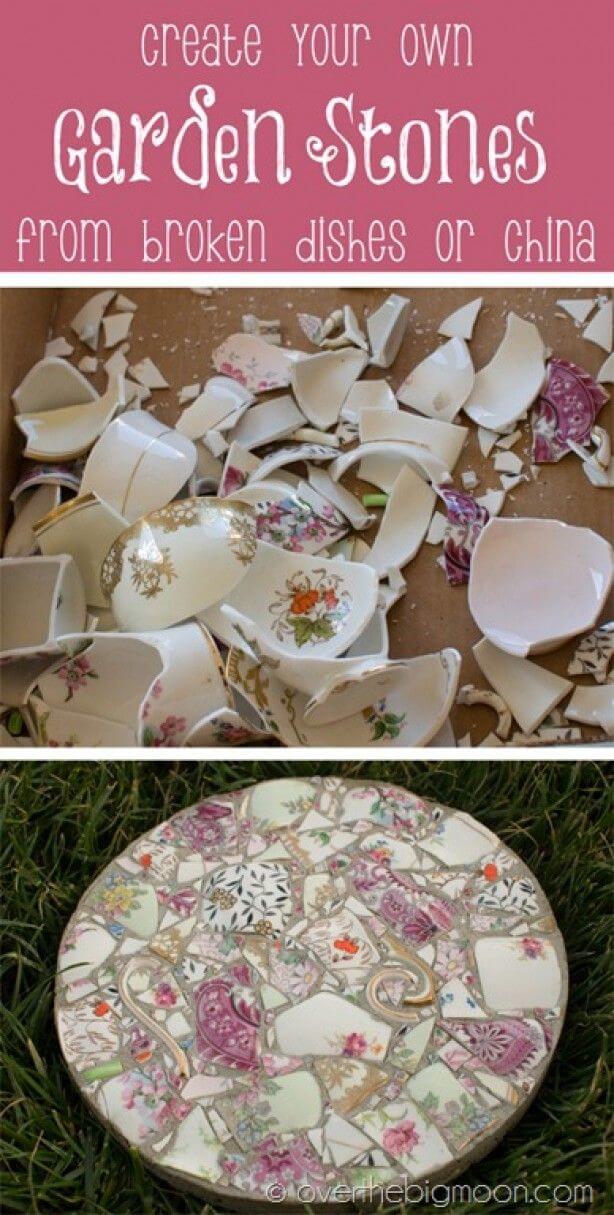 27. Make a Frame with Pretty Succulents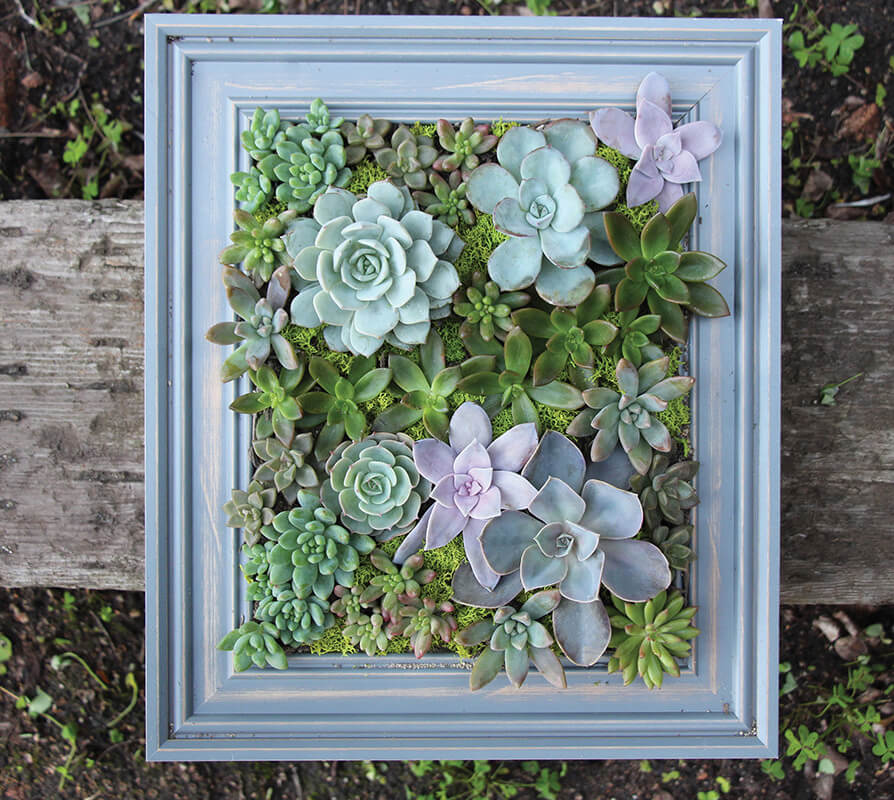 28. Make a Concrete Leaf Impression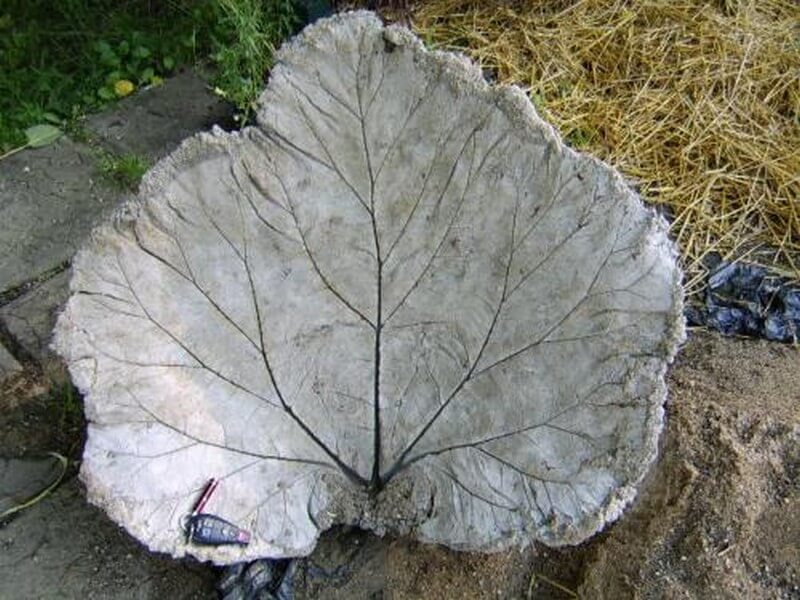 29. Garden Art DIY Project with Planters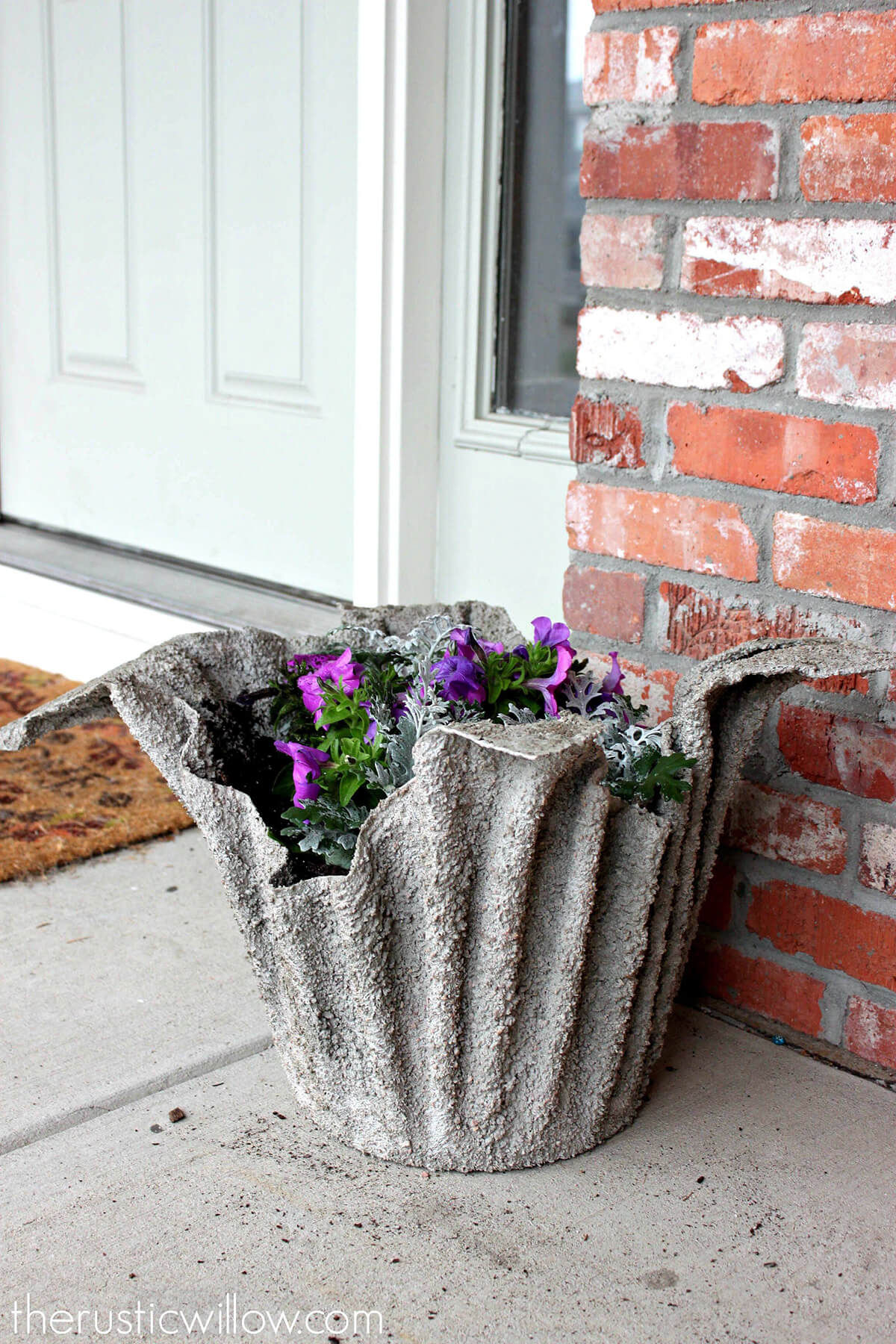 30. Colorful Clay Disks for Wind Chimes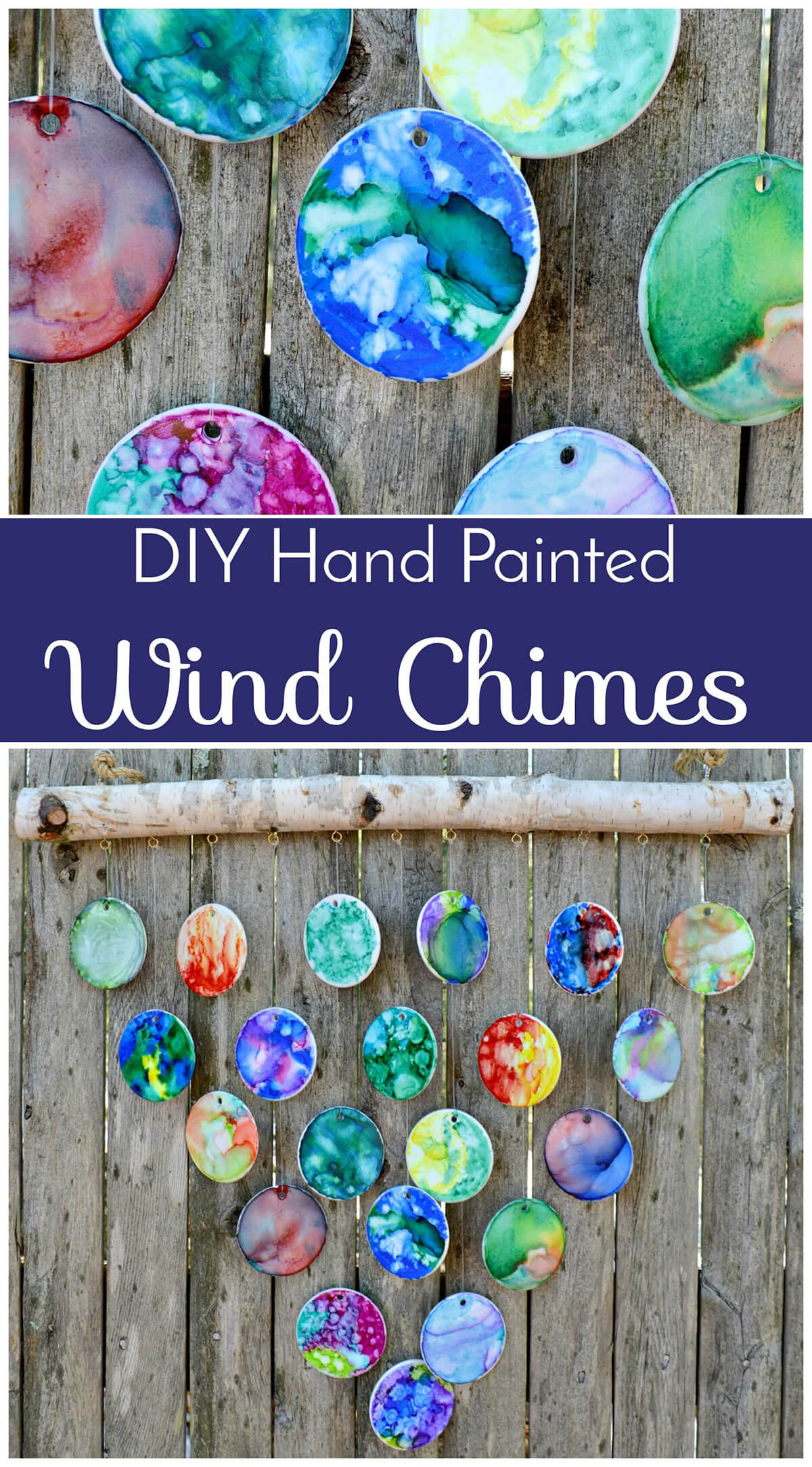 31. Light Up Your Garden with Water Drops

32. Ladybugs Made From Play Balls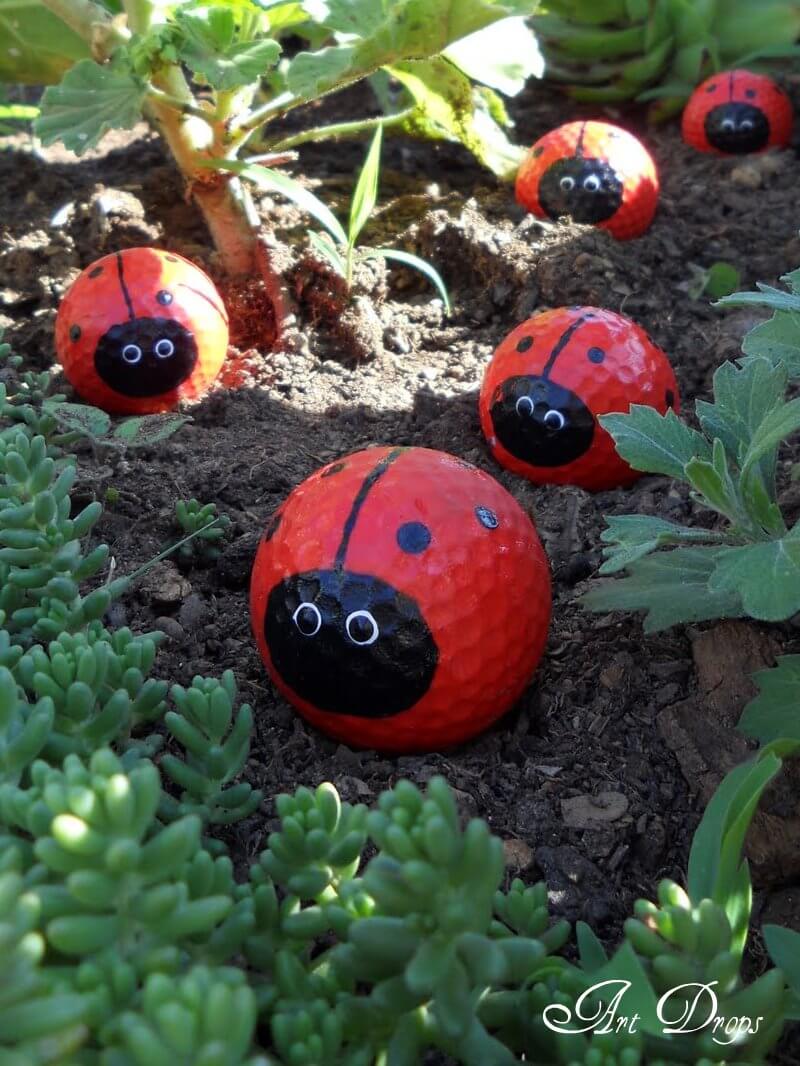 33. Vivid Butterflies for your Fence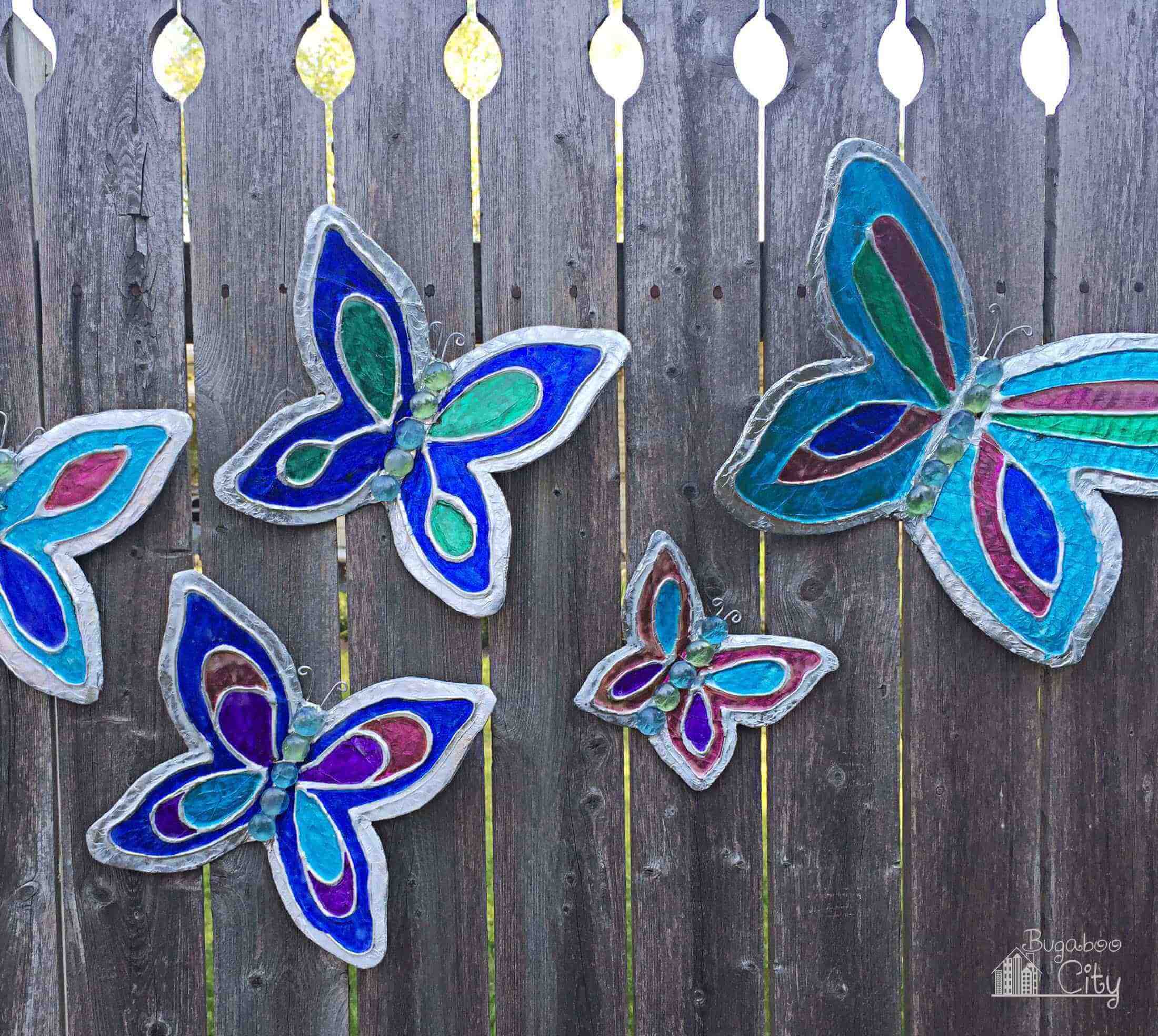 34. Teapot Pouring Gems in your Garden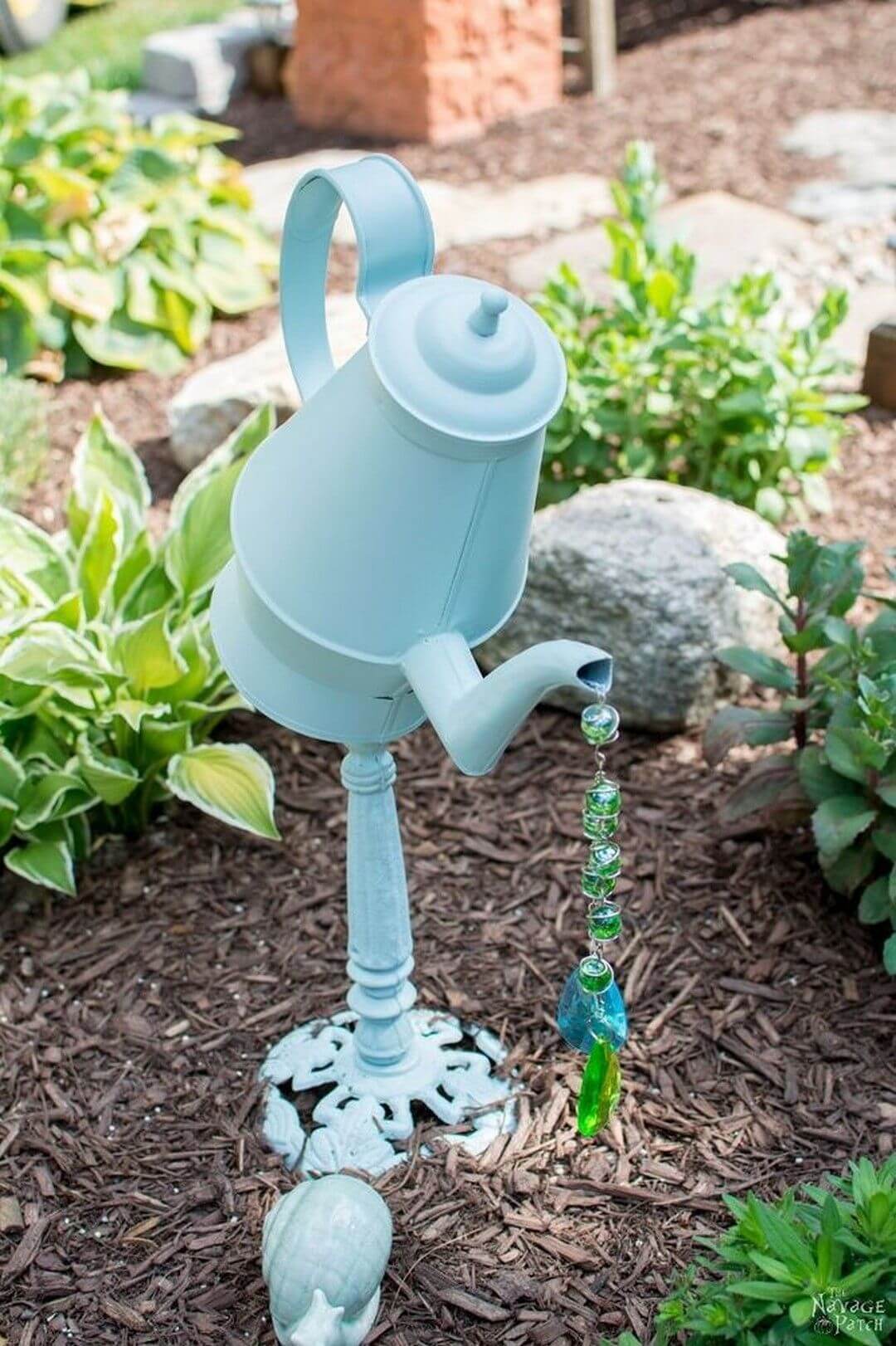 35. Make a Dragonfly from Chicken Wire

36. Adorable DIY Garden for your Fairies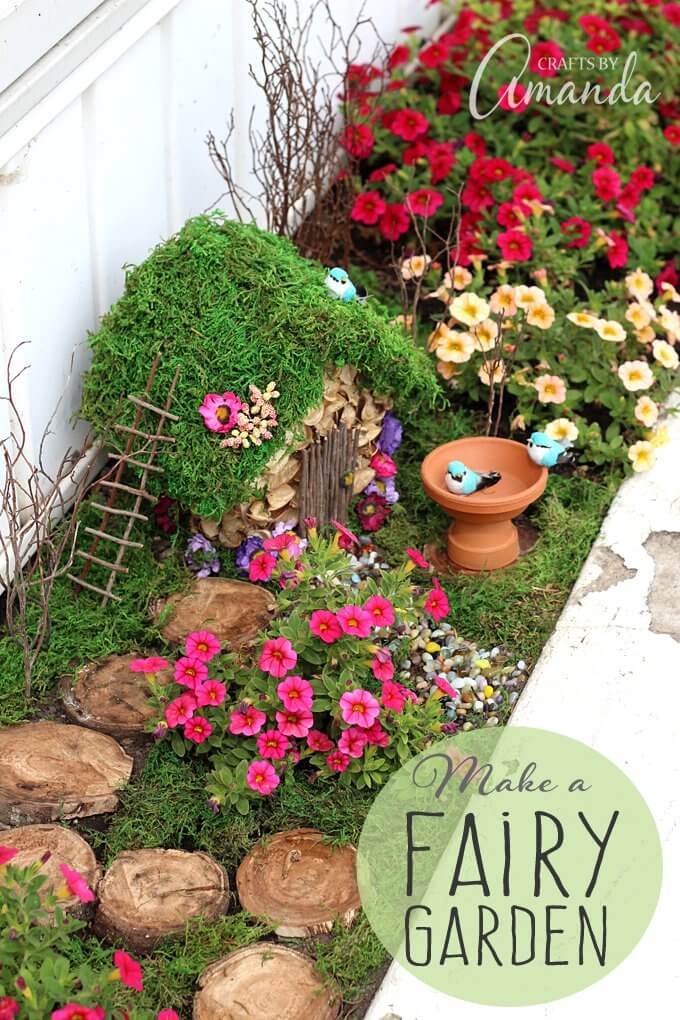 37. Learn to Make DIY Concrete Globes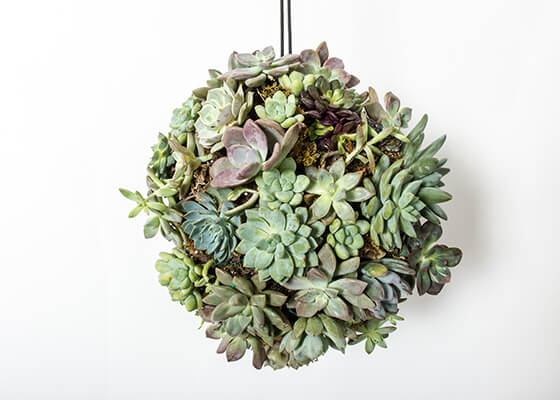 38. Cute Flowers with Recycled Bottle Caps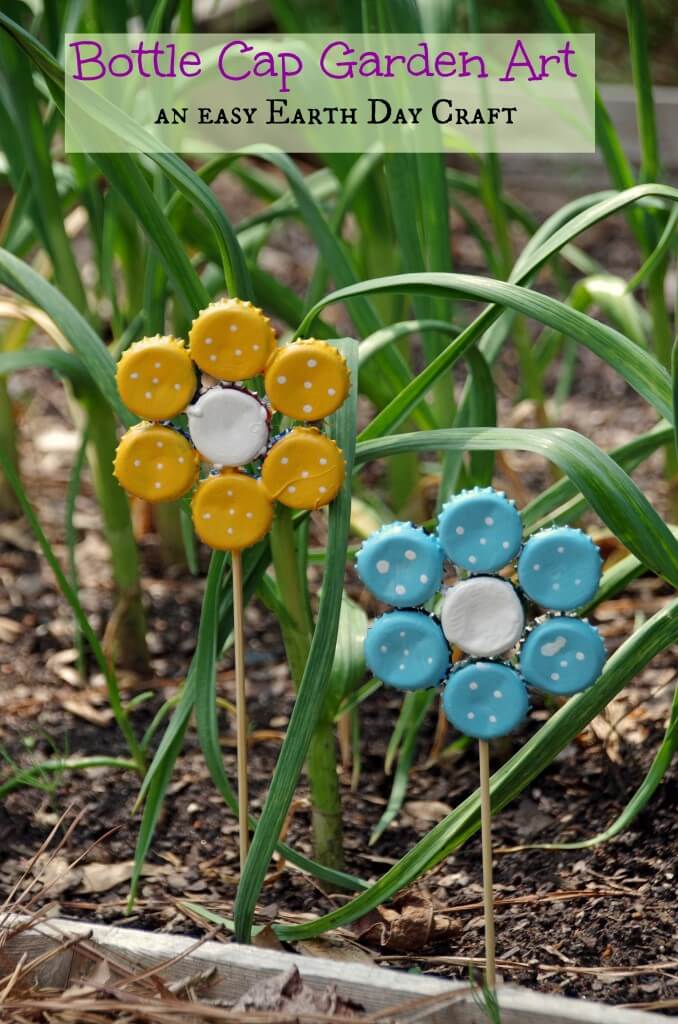 39. Upcycled Bird Bath Made from Dishes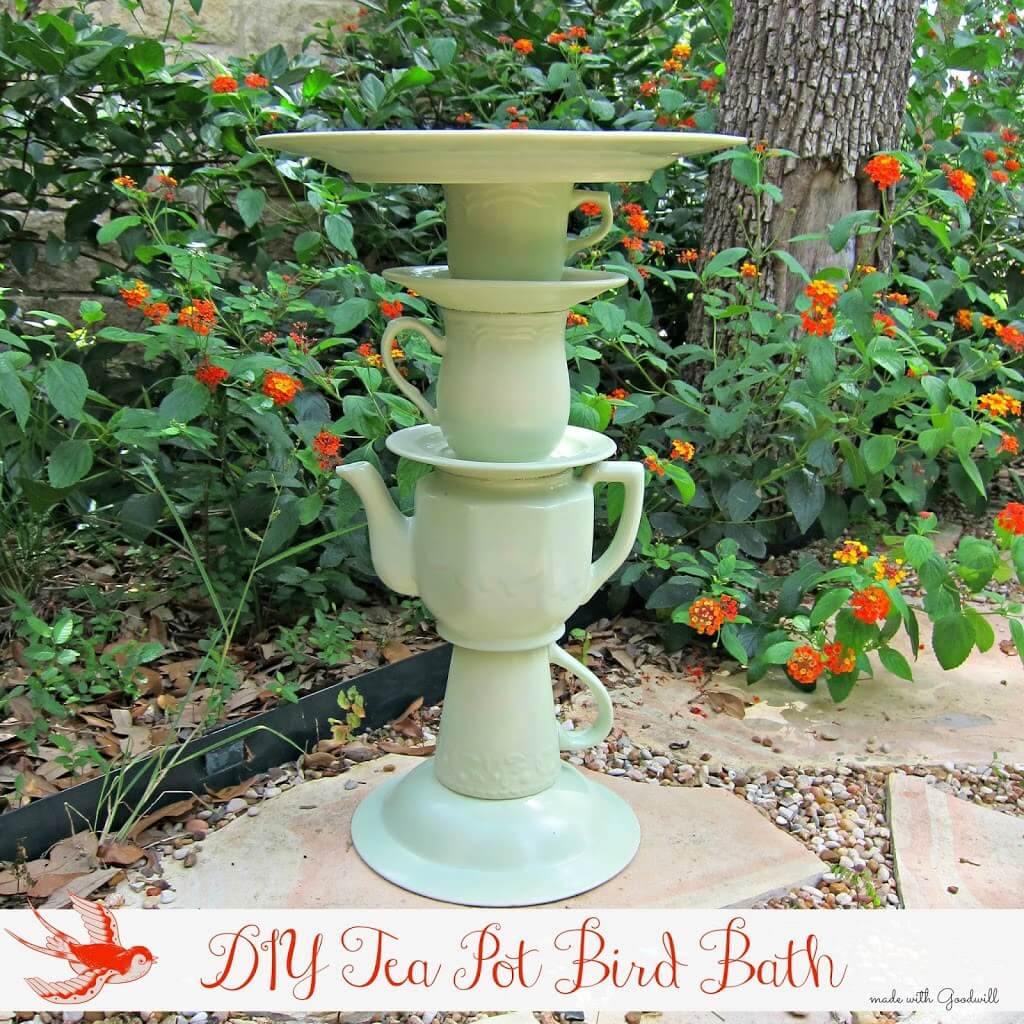 40. Garden Art DIY Project with Toadstools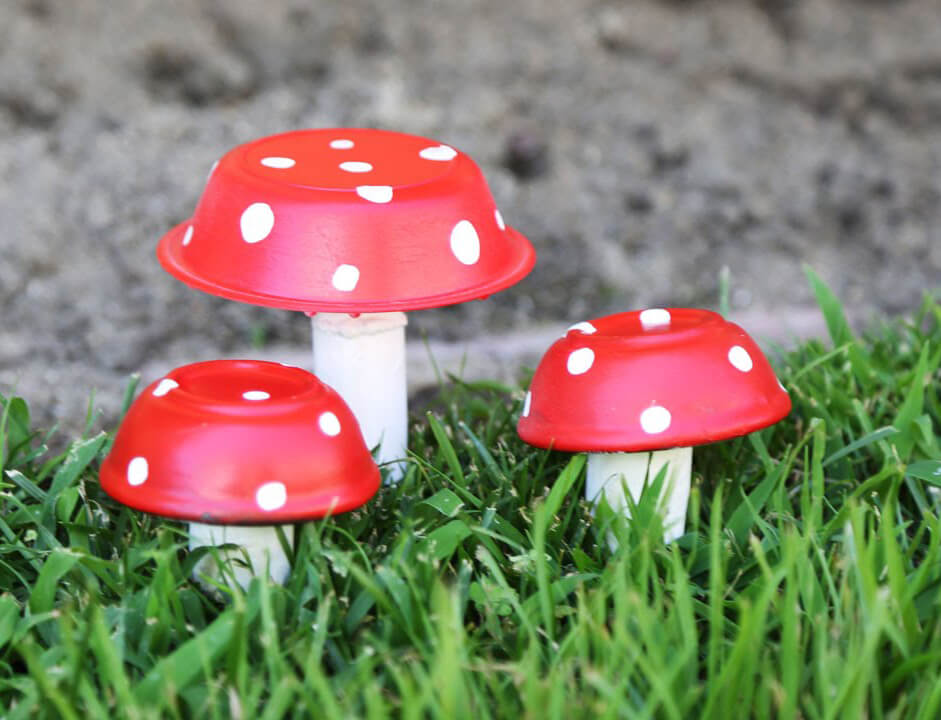 41. Recycle Your Bottles with this DIY Tree

42. Make Your Watering Can Shine with Crystals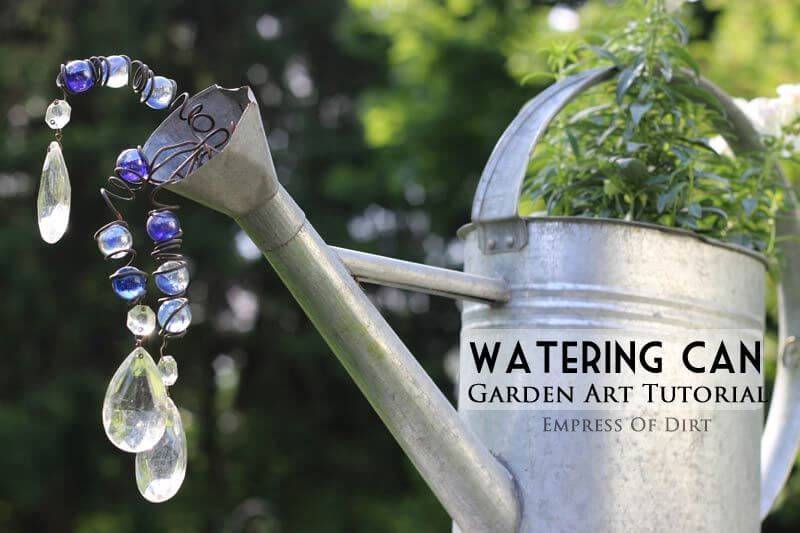 43. Garden Art DIY Project Idea with Copper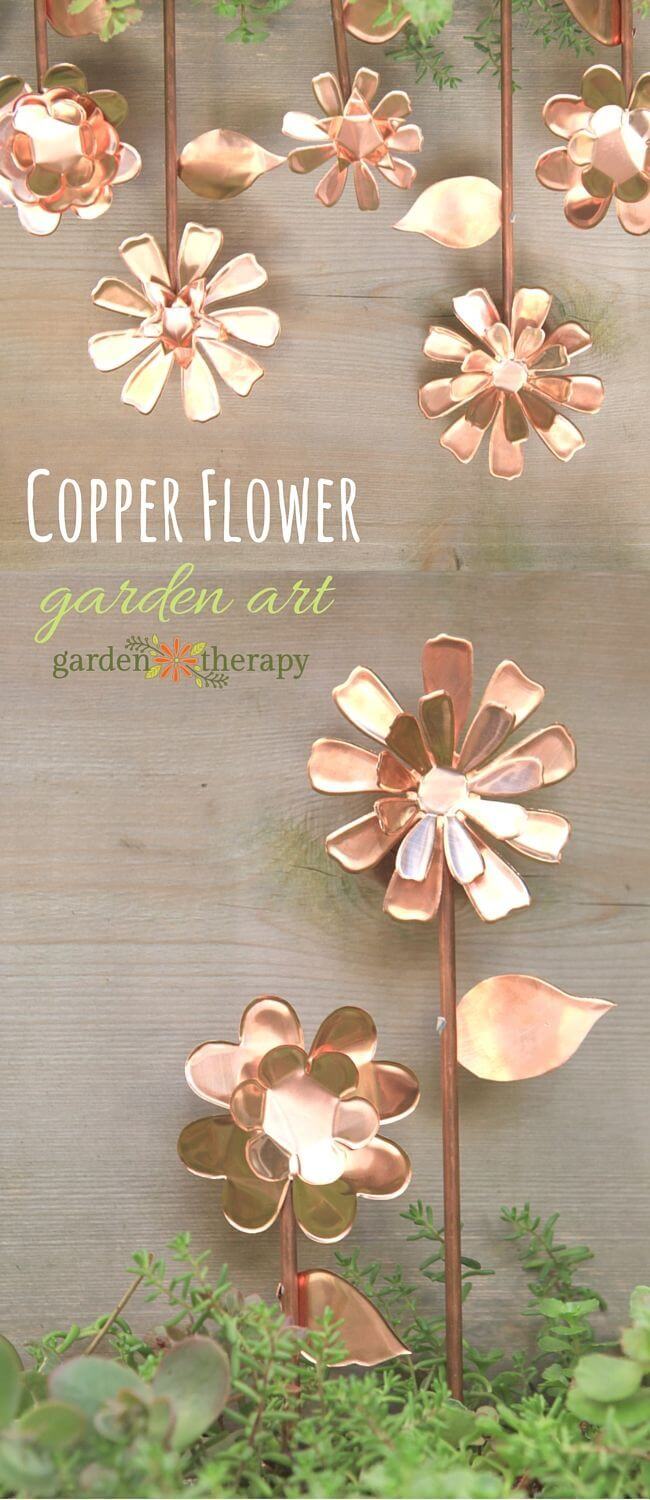 44. Use Water Bottles to make Wind Spirals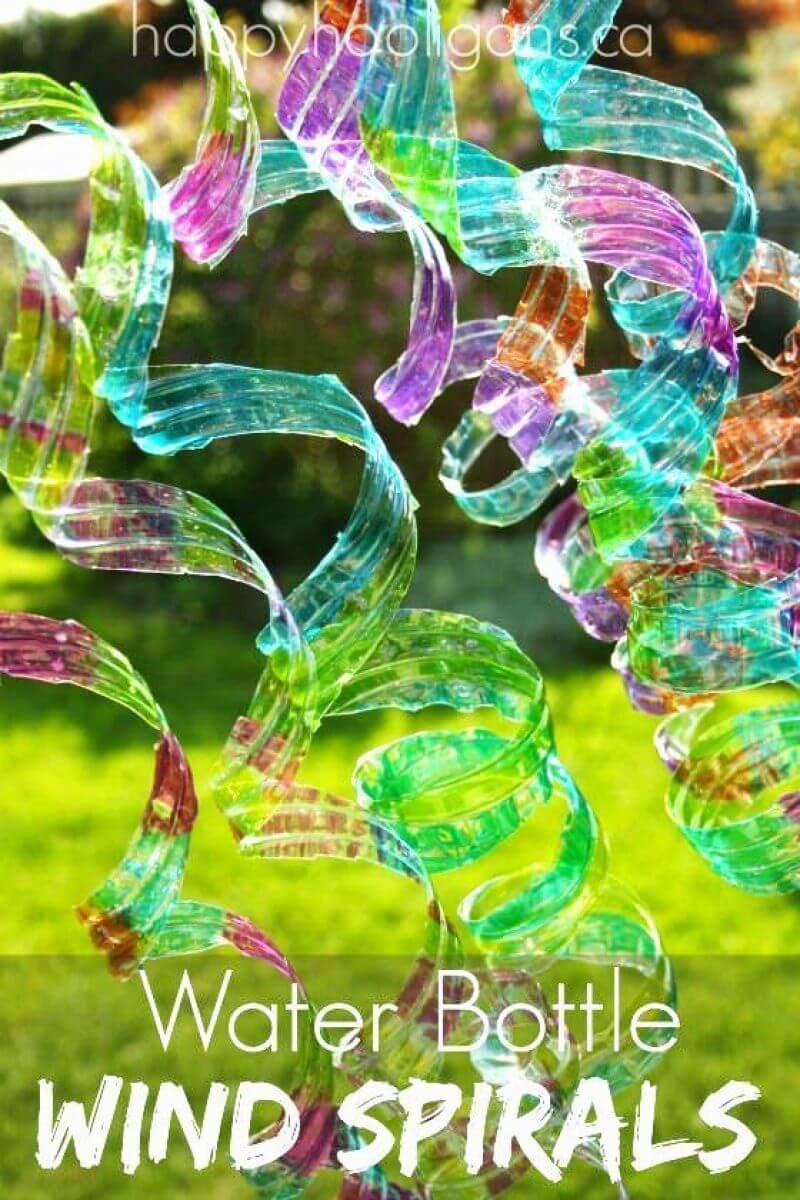 Our Favorite Outdoor Decor Sculptures to buy on Amazon