The garden fence is an area that is often overlooked when planning decorations. Why let this space go to waste when you can bring it a variety of colorful accents? These ideas range from simply stringing fairy lights along the top of the fence to cutting designs in the wood of the fence itself. Here, you will find some novel ideas that will make your fence as pretty as the rest of your garden.
31 Nifty Garden Fence Decoration Ideas to Bring Sunshine to Your Yard

There are a number of ideas for upcycling older items into garden fence décor. Window frames, with or without the glass, are a popular choice. Using a window frame on the garden fence gives the garden a charming look. One interesting idea calls for using an old bicycle basket for flowers along the edge of the fence.
Flowers and herbs decorate the fence in many types of pretty planters. These decorations range from the practical to the dramatic. One arrangement features dozens of succulents packed into box frames. Another features a wire frame on a brick wall with terra cotta pots hung on it.
Making your garden fence shine requires only a few easy to assemble items and some creativity. Make a plan for accenting your garden by decorating your fence.
1. Hang Flowers in Upcycled Wooden Frames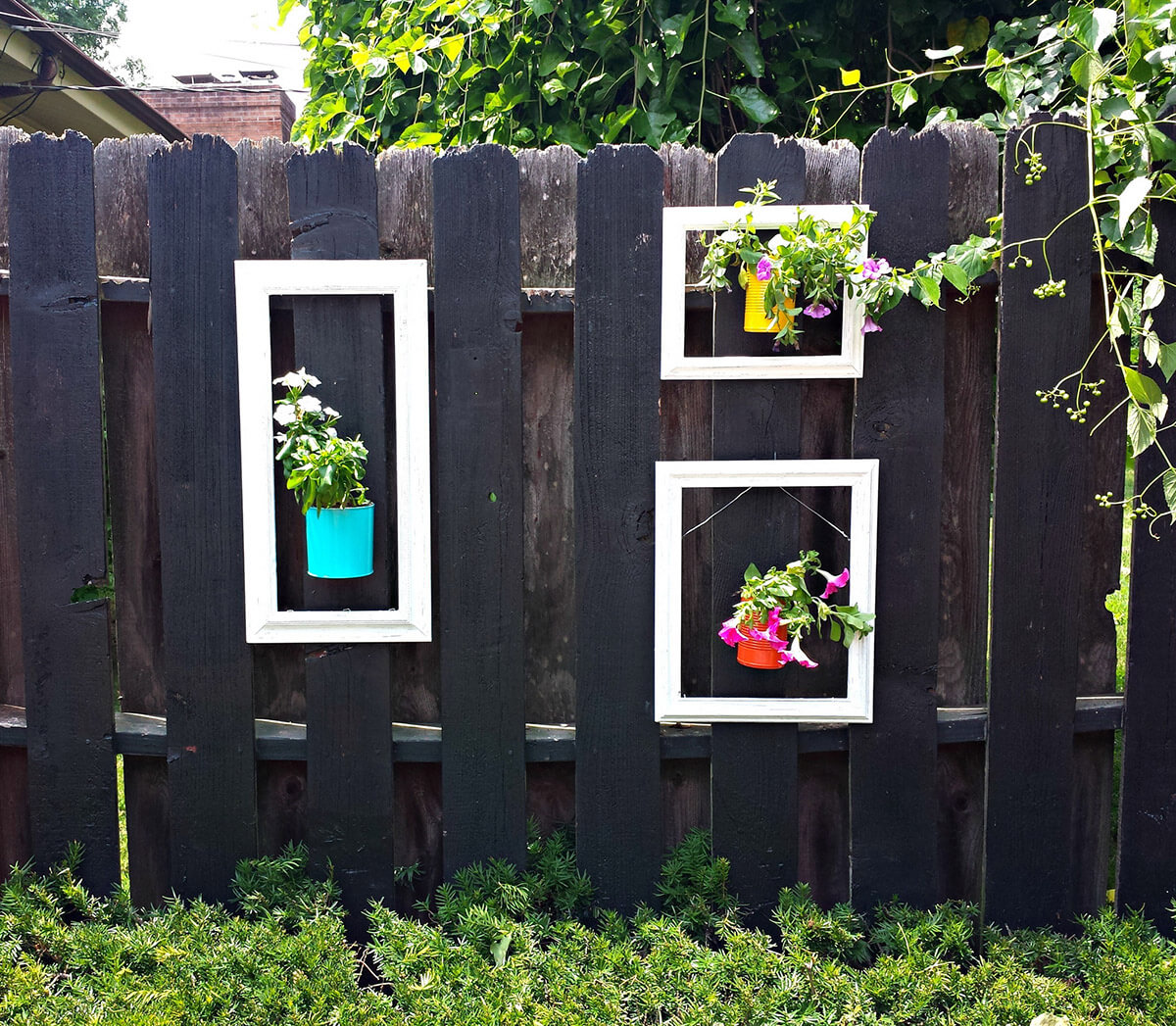 2. Mason Jar Tea Light Holders on Metal Hooks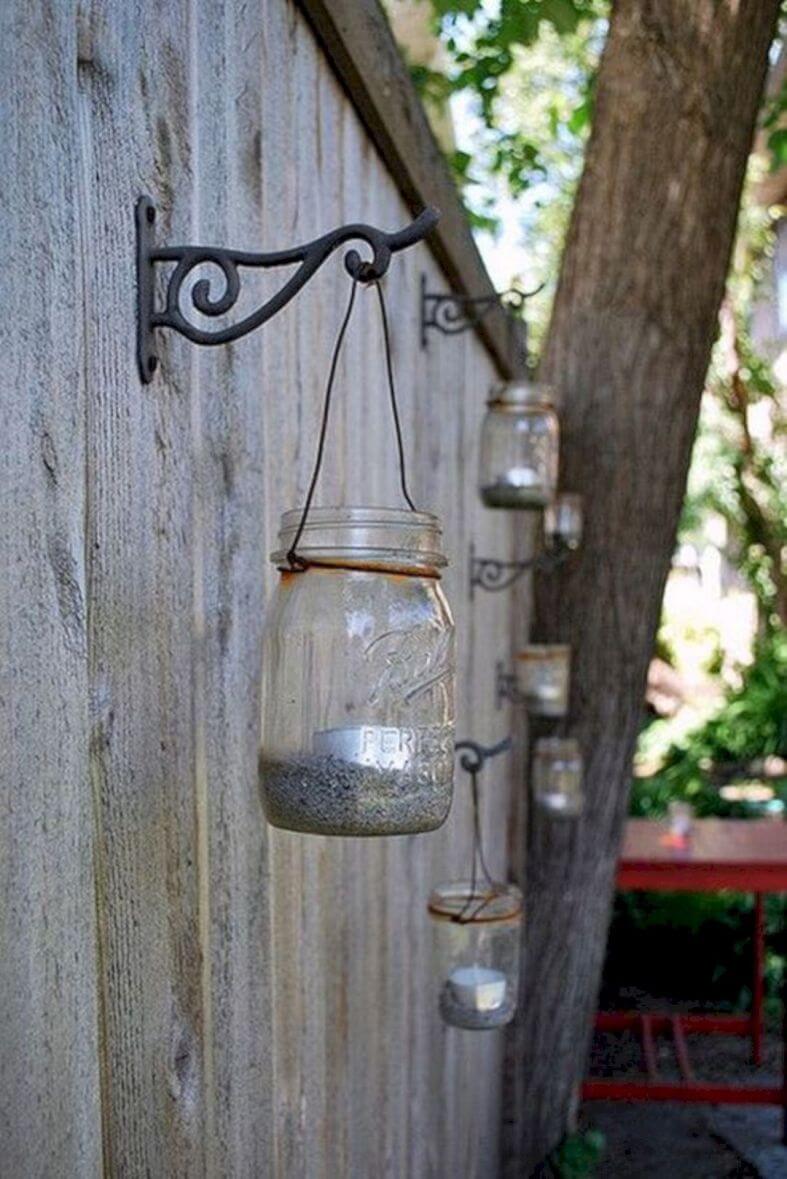 4. Brilliant Orange Flower Decorations on the Fence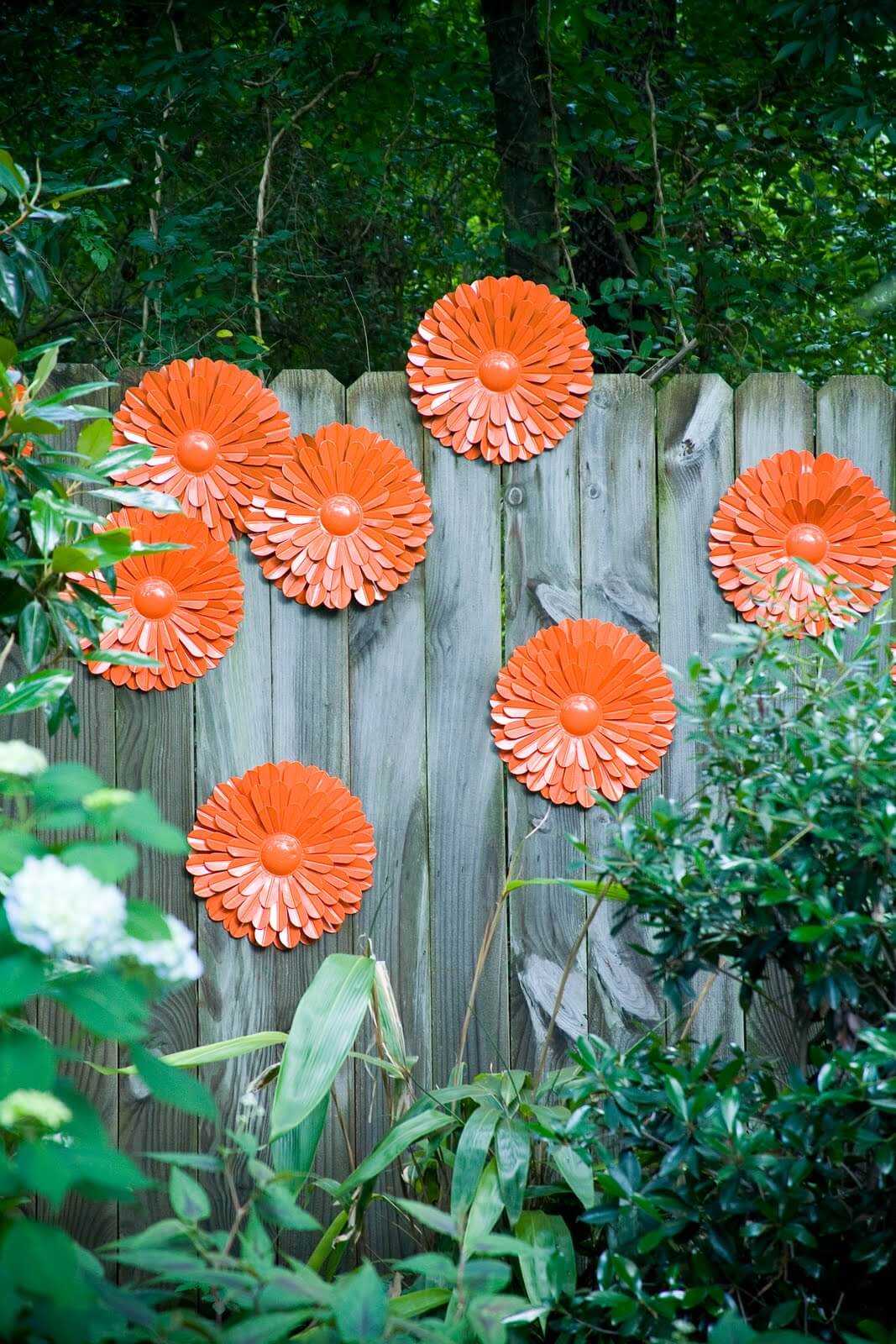 5. Reused Old Window with Charming Sunflowers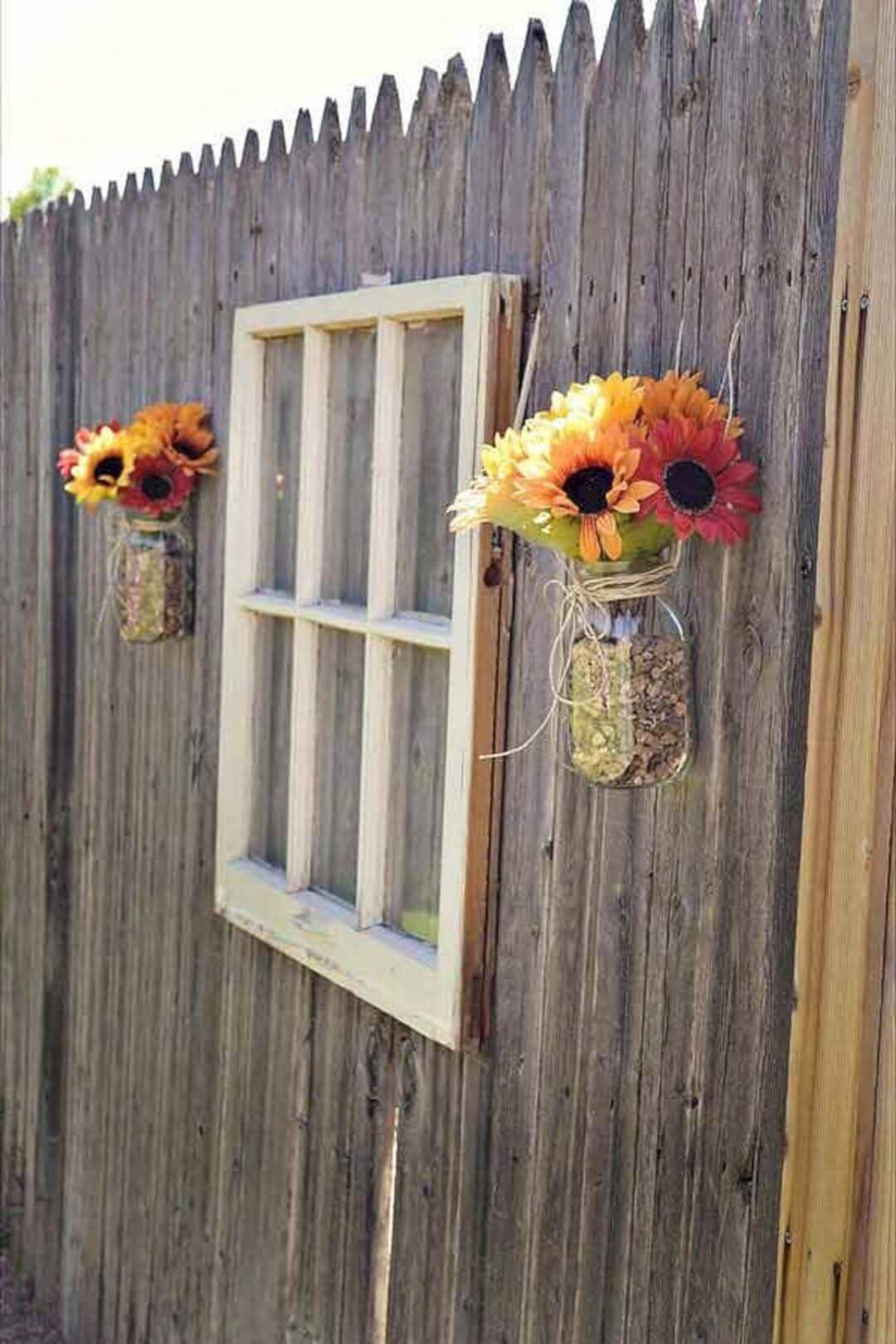 6. String Pretty Globe Lights Along Your Fence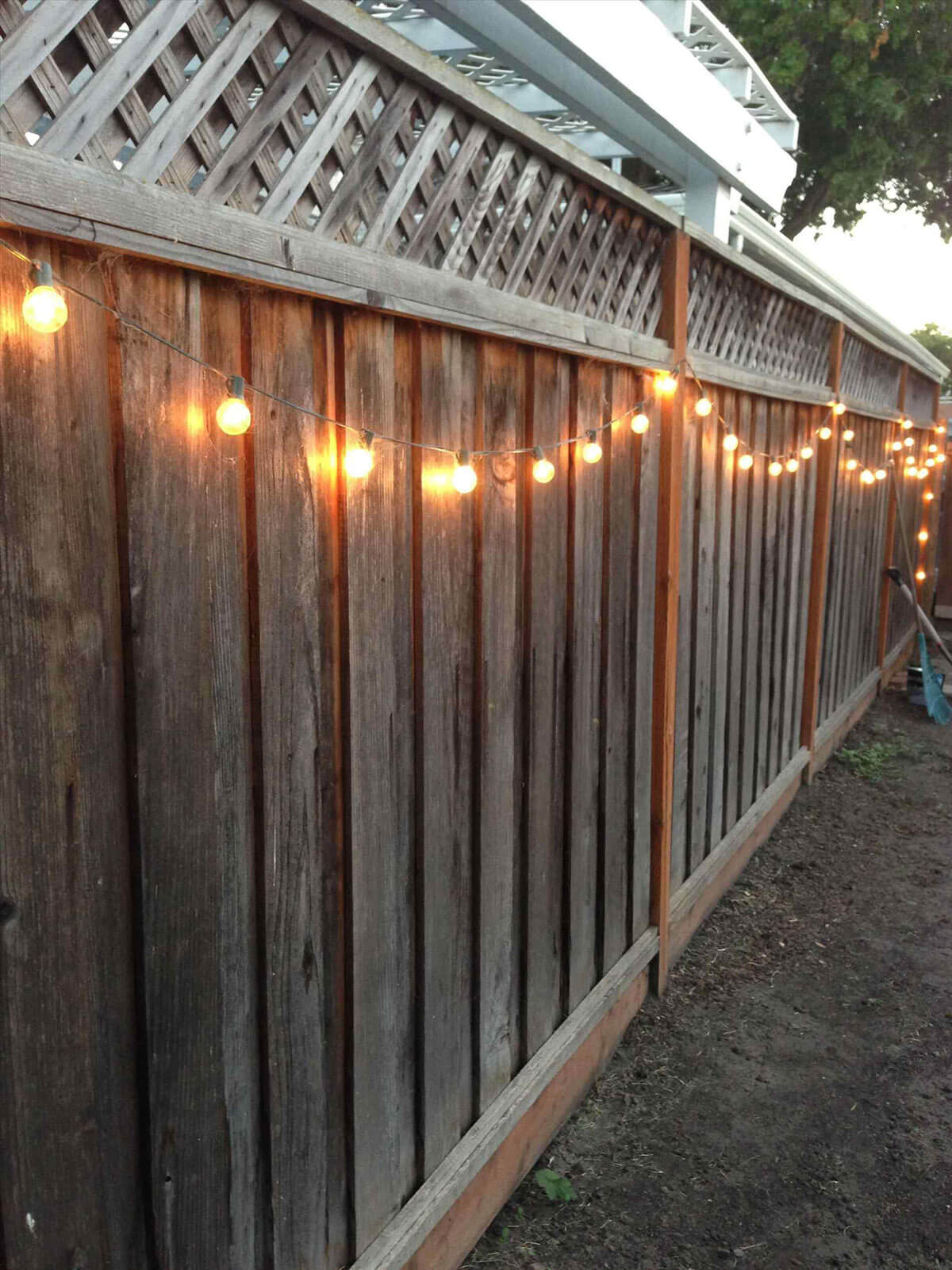 7. Adorable Birdhouses Hung on the Fence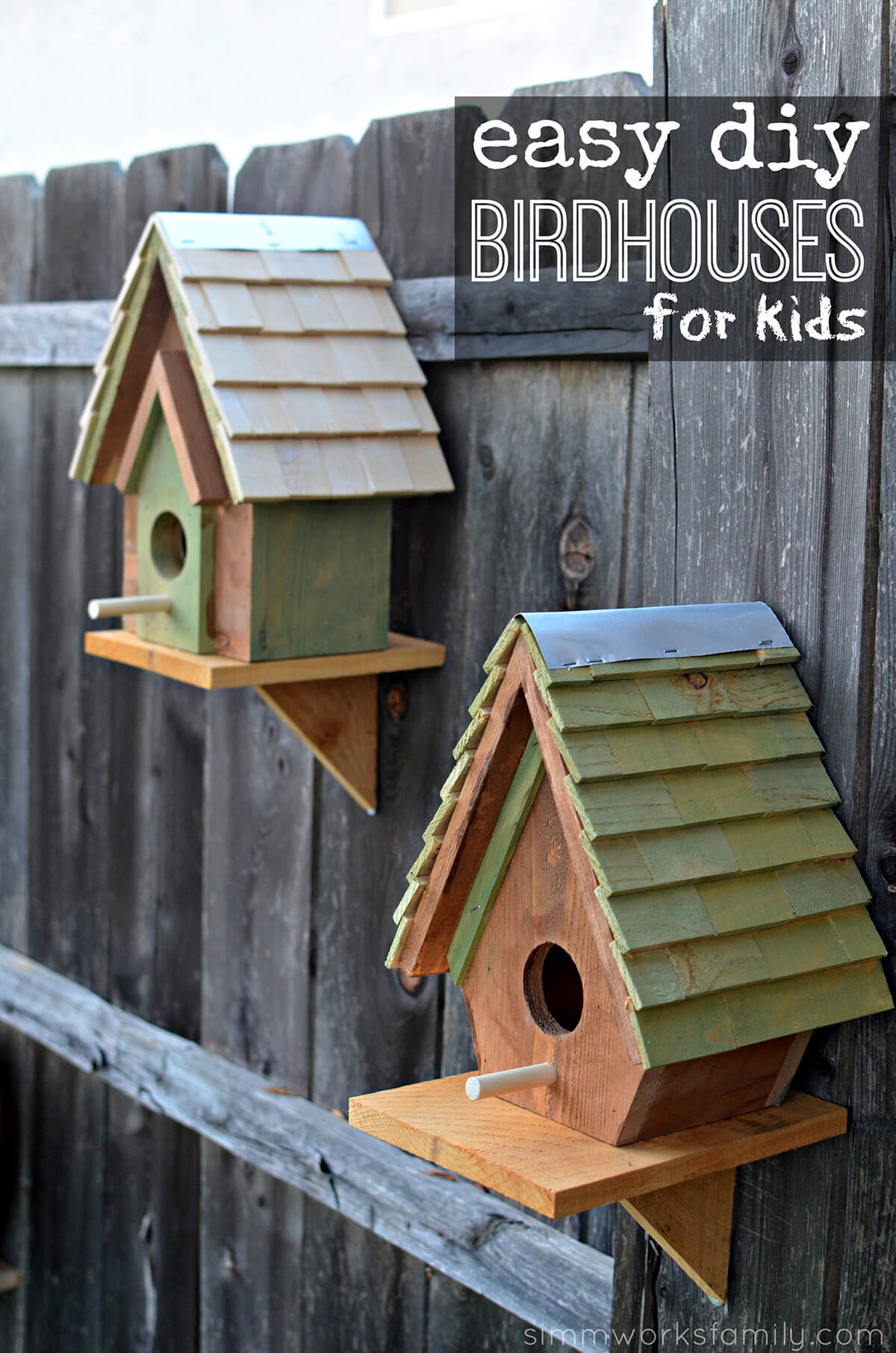 8. Multicolored Mason Jars with Wire Hangers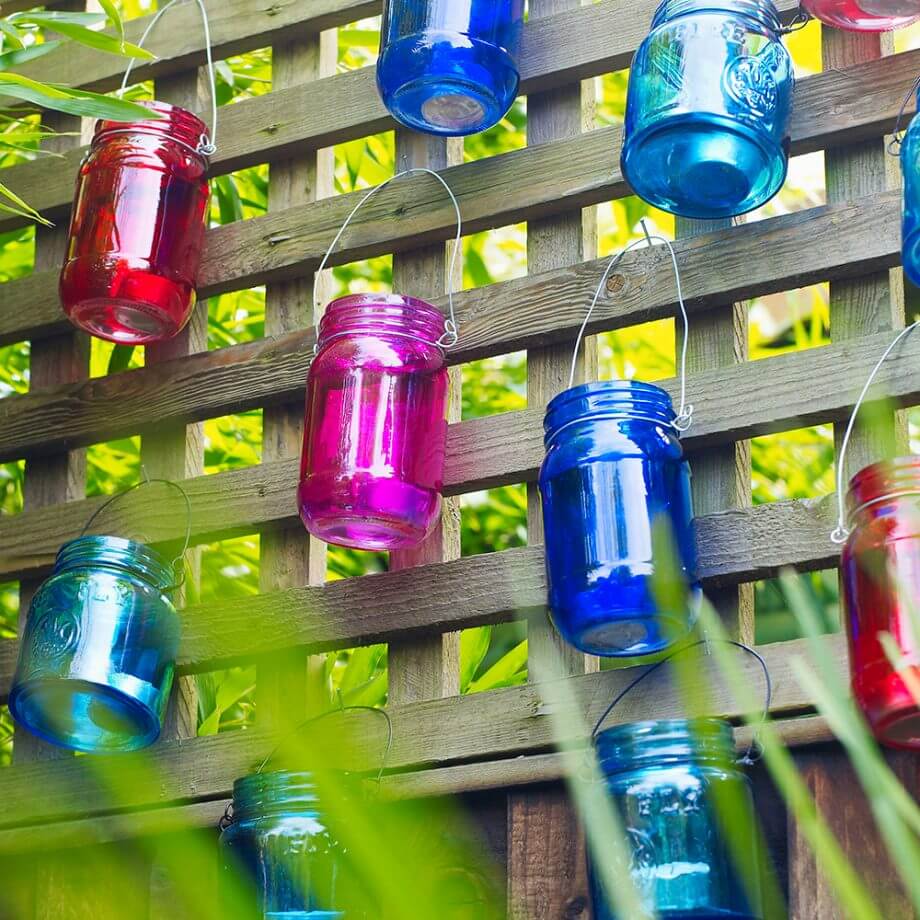 9. Fill in Fence Holes with Glass Gems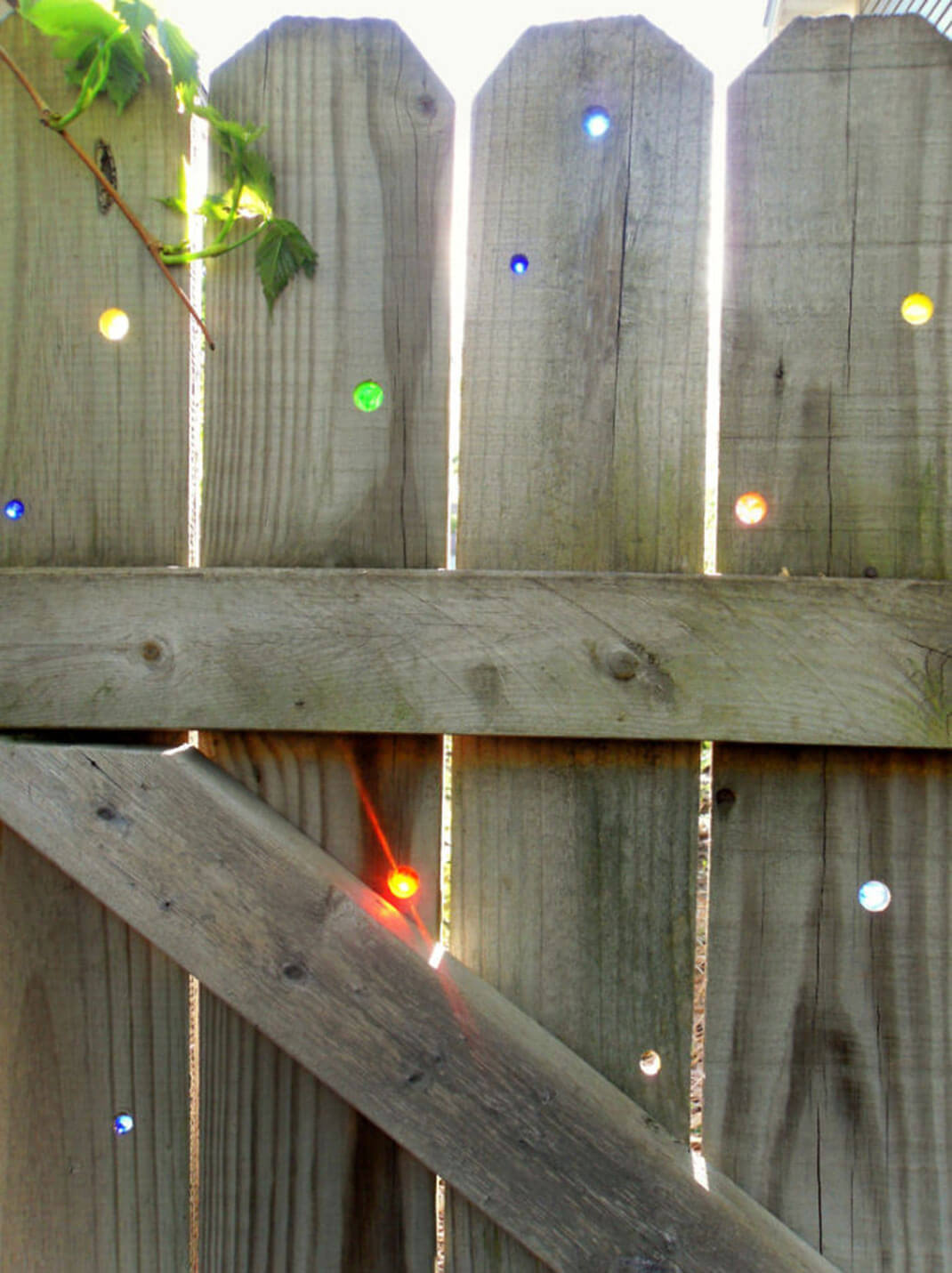 10. Pretty Arrangement of Painted Crates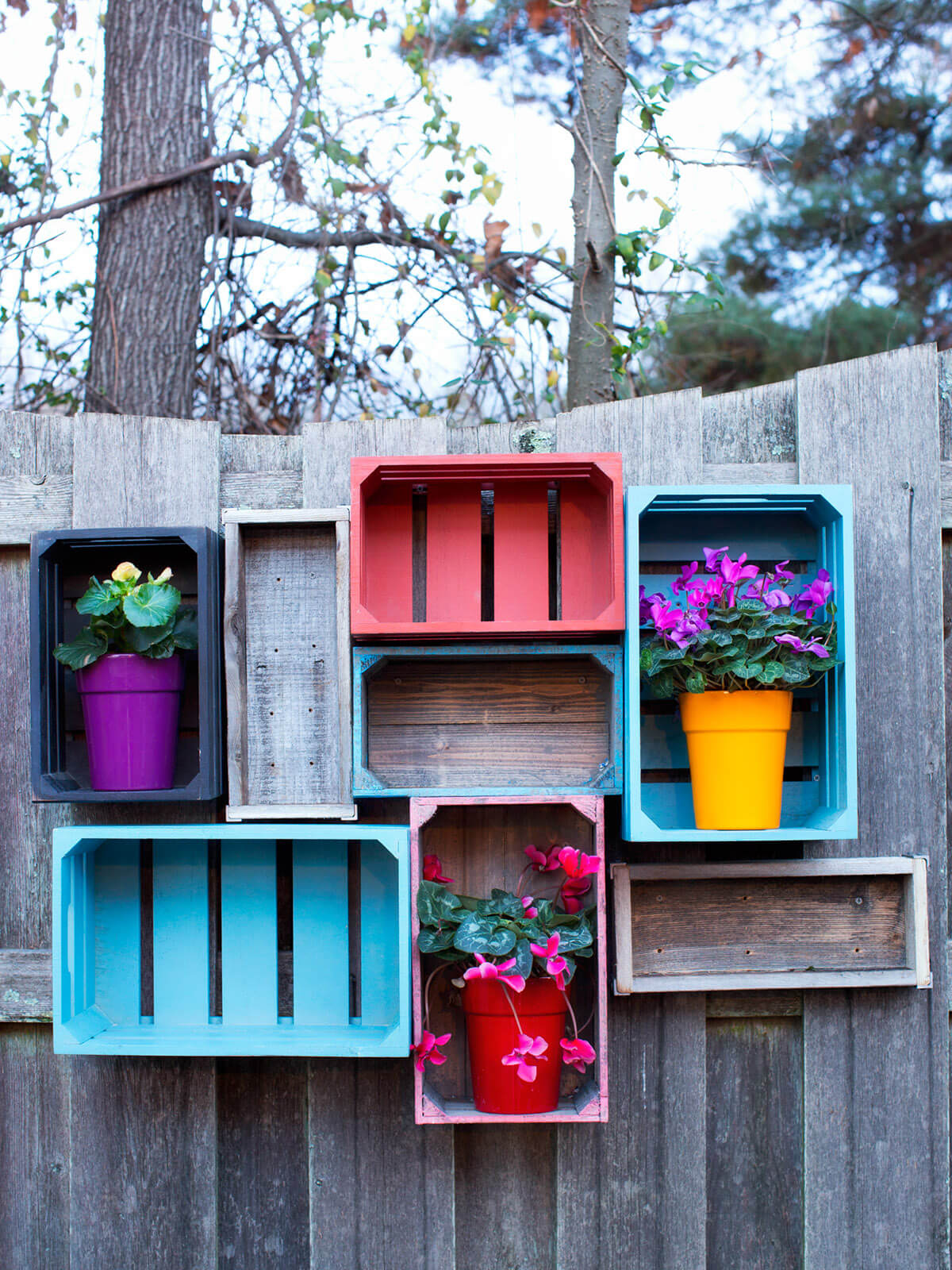 11. Garden Window Scene with Cute Owl Statue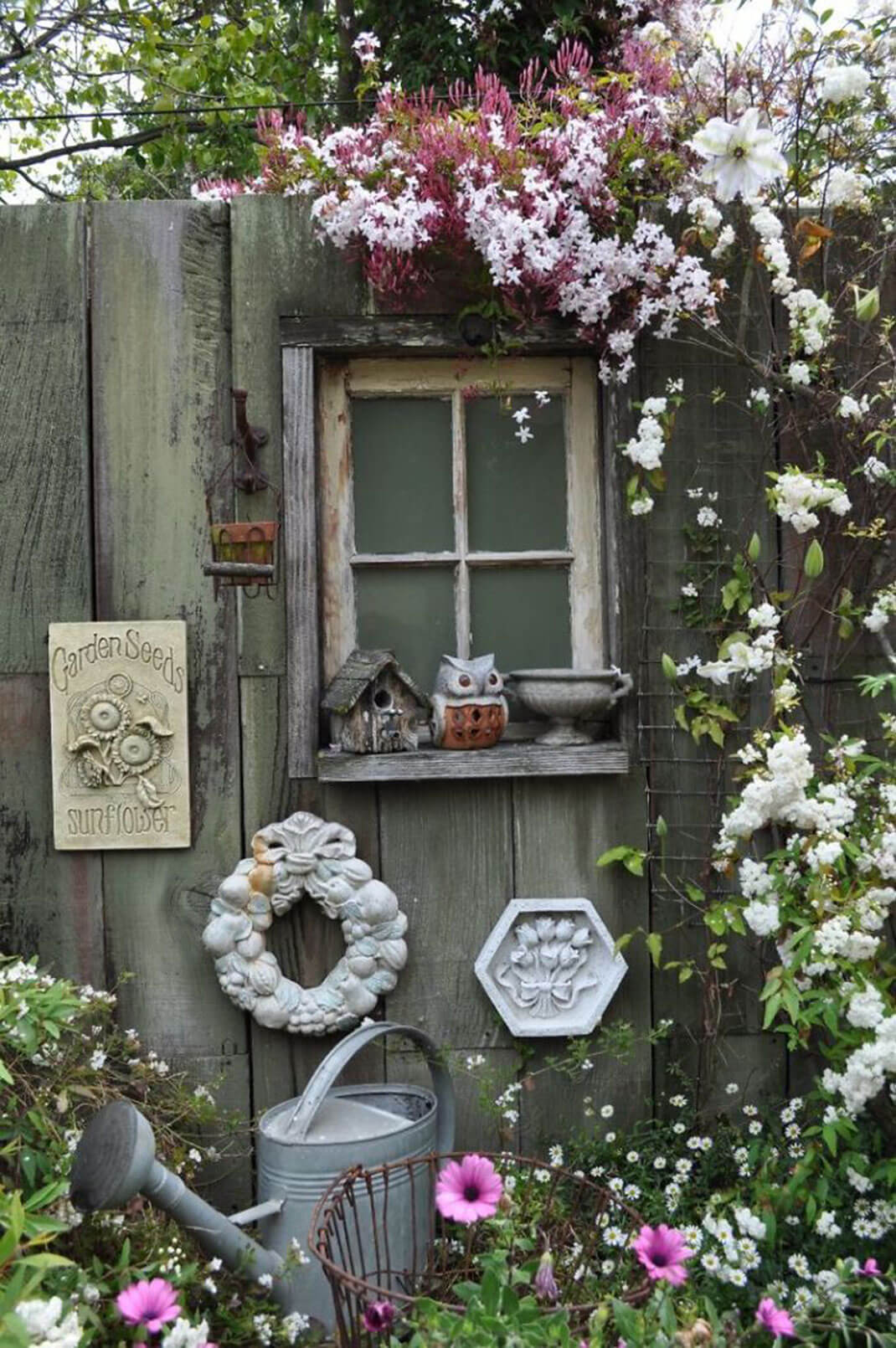 12. Upcycled Bottle Fence for the Garden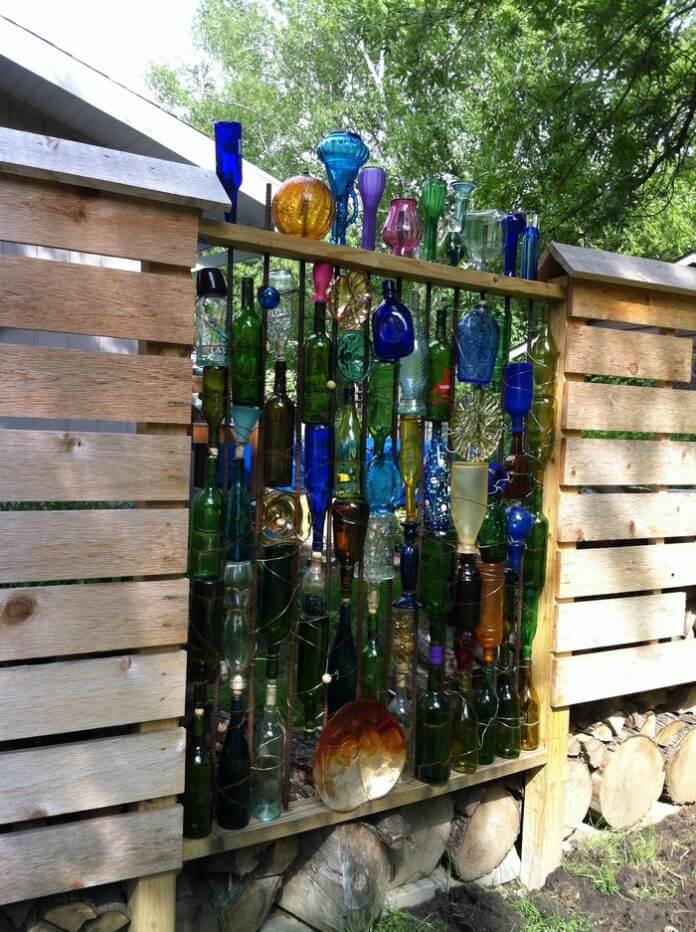 13. Garden Fence Decoration Idea with Wall Planters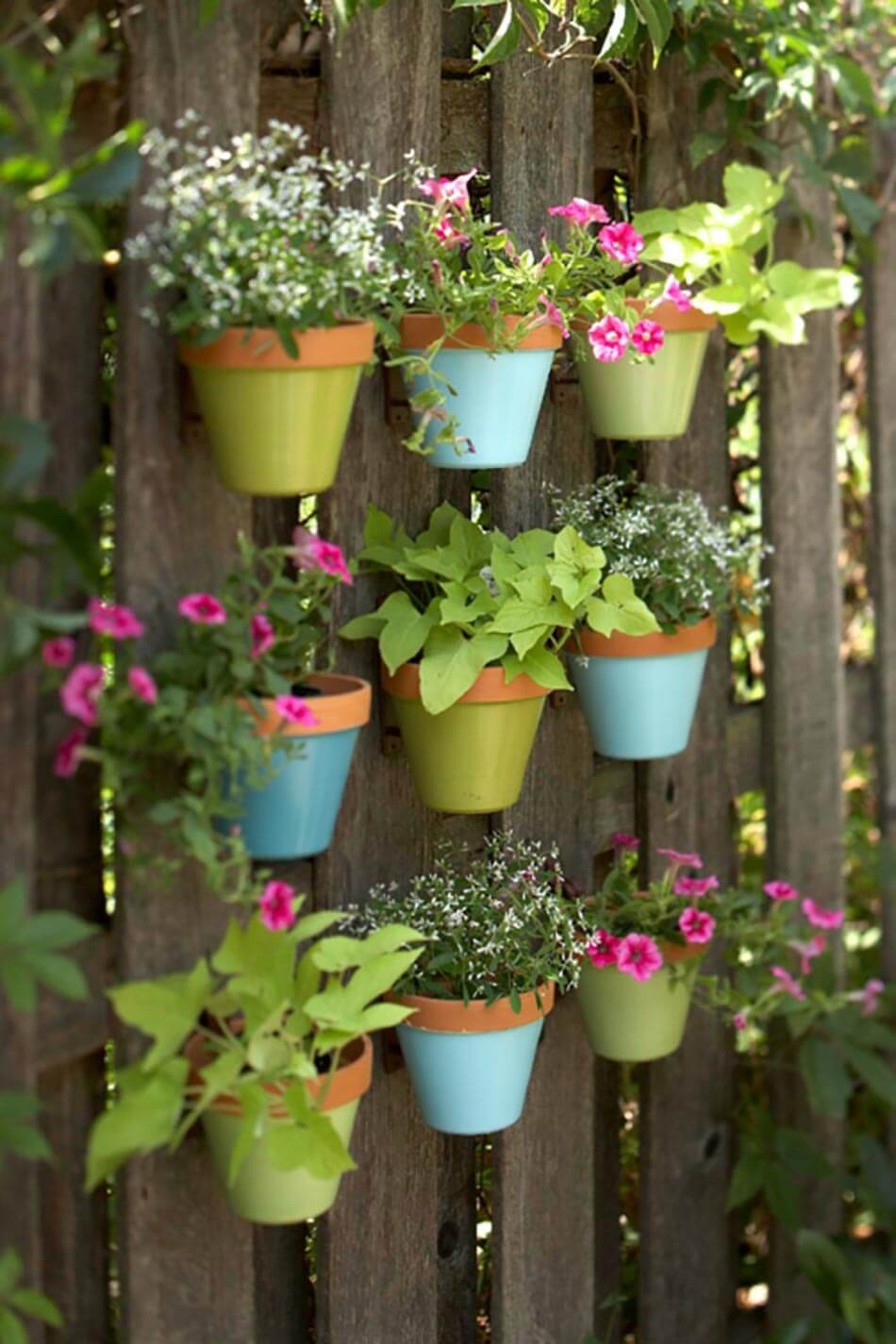 14. Succulents Overflowing from Framed Boxes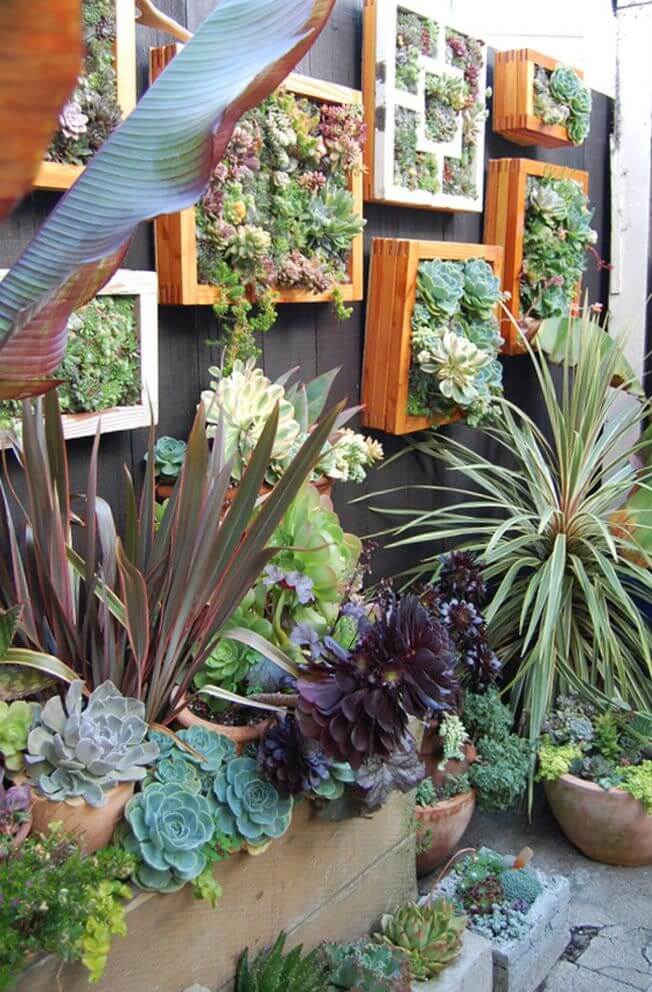 15. Cute Flowers made of Car Hubcaps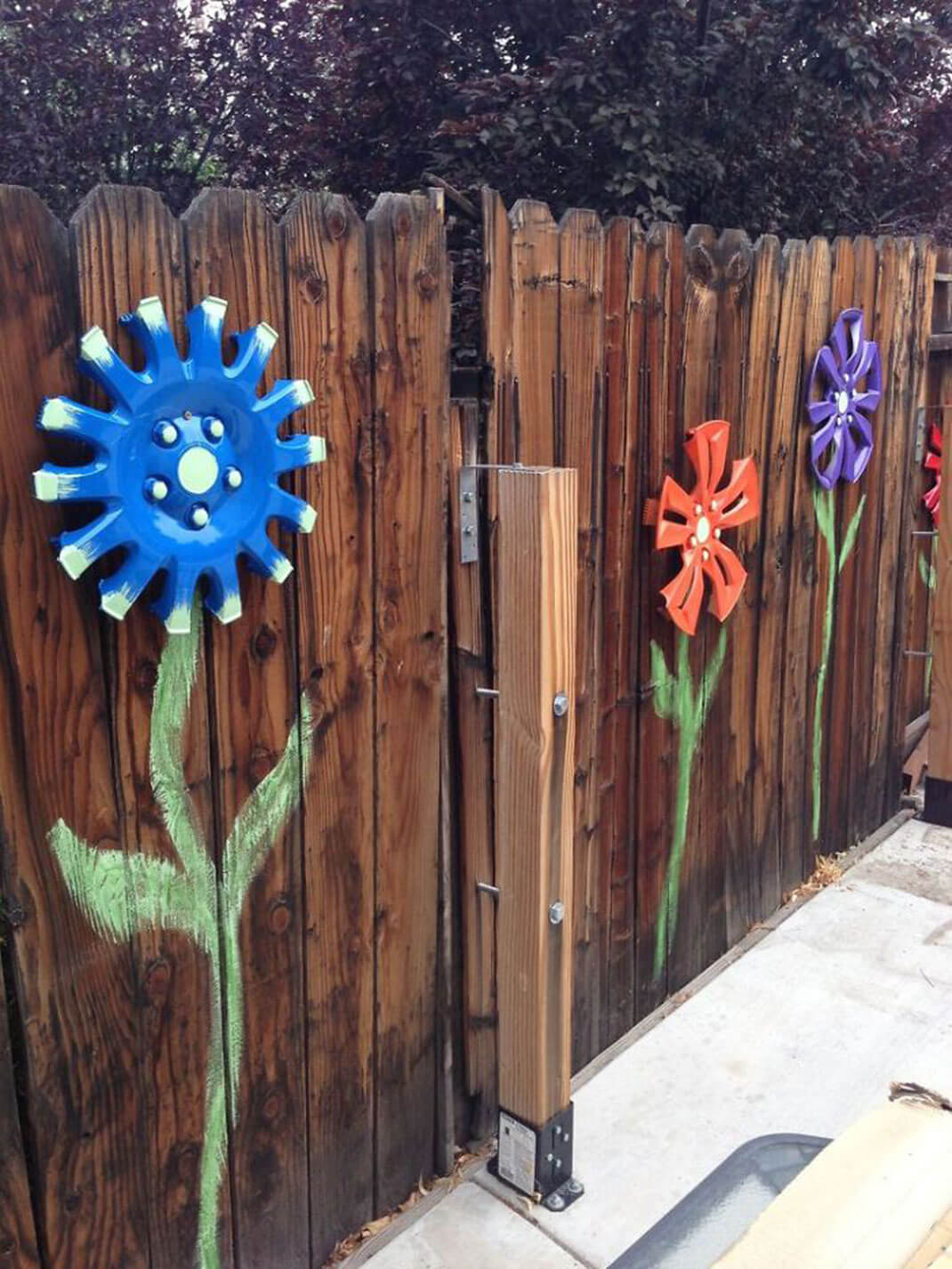 16. Wall Shelf with a Herb Garden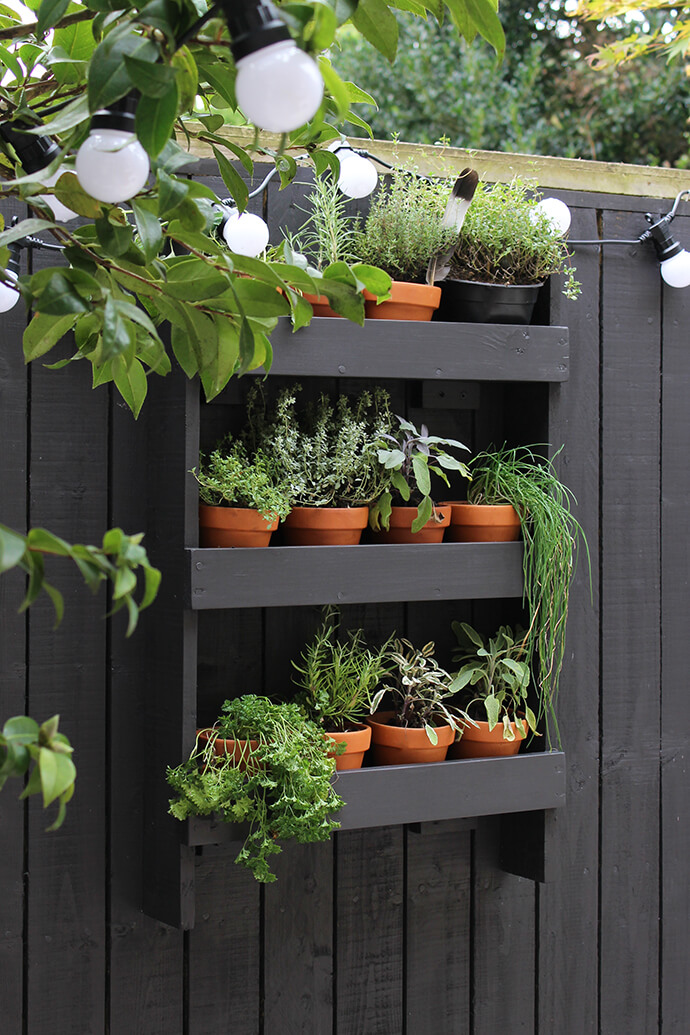 17. Purple and White Blooms with Wall Boxes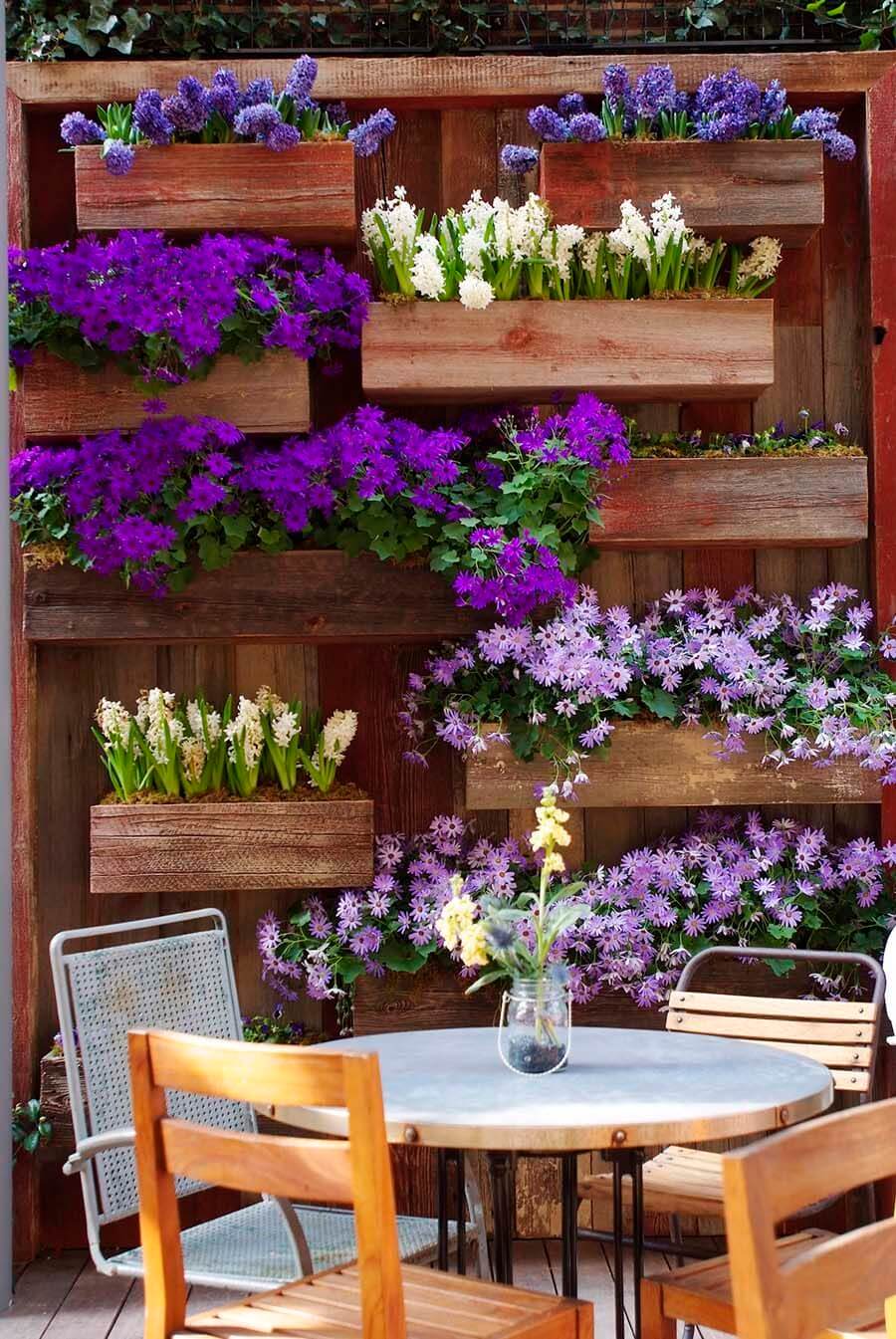 18. Pretty Birdhouse Display on the Fence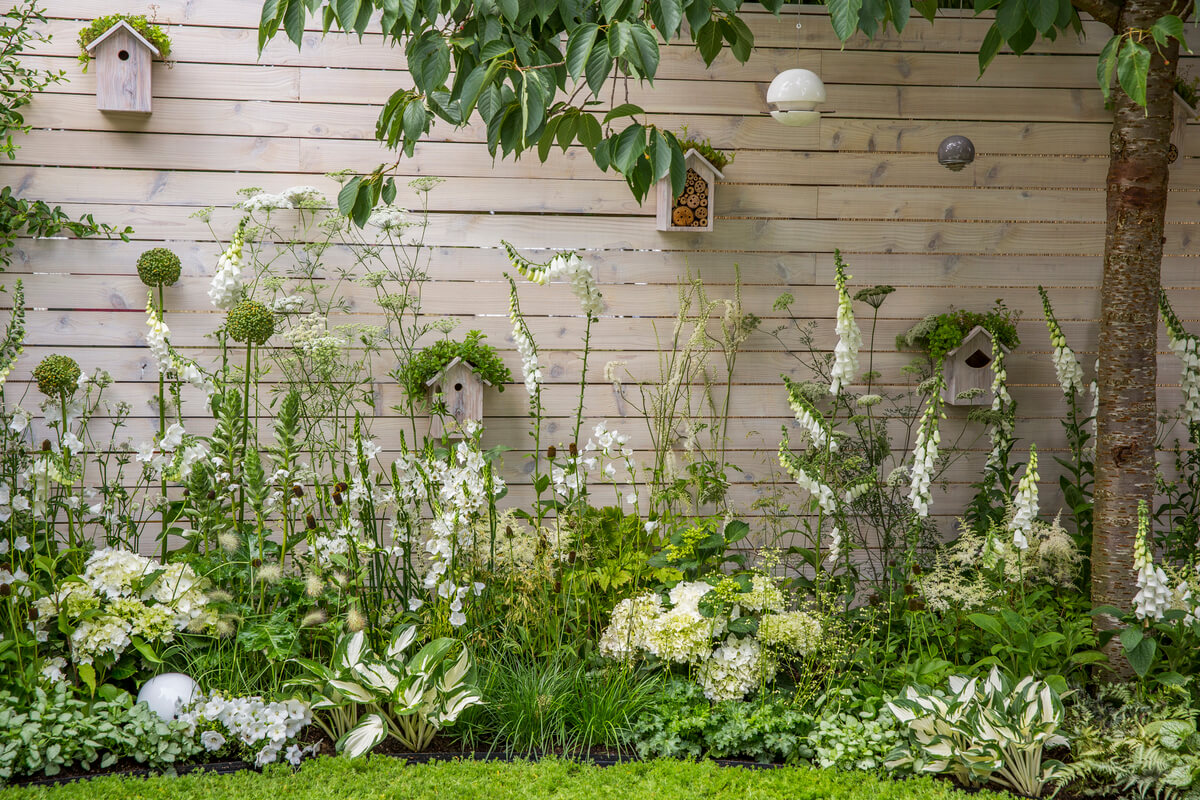 19. Weathered Dragonfly Sign on the Fence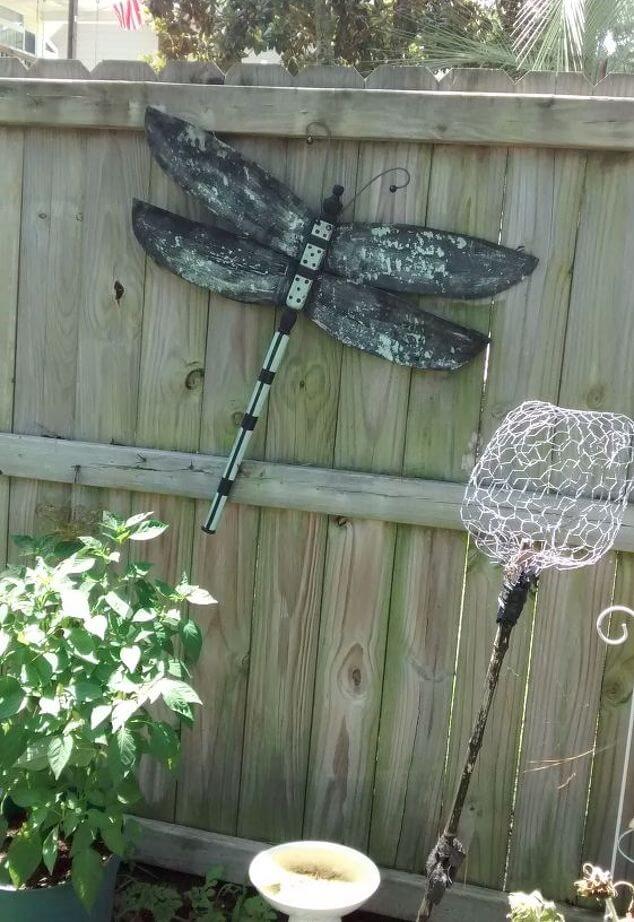 20. Garden Fence Decoration Idea with Shelves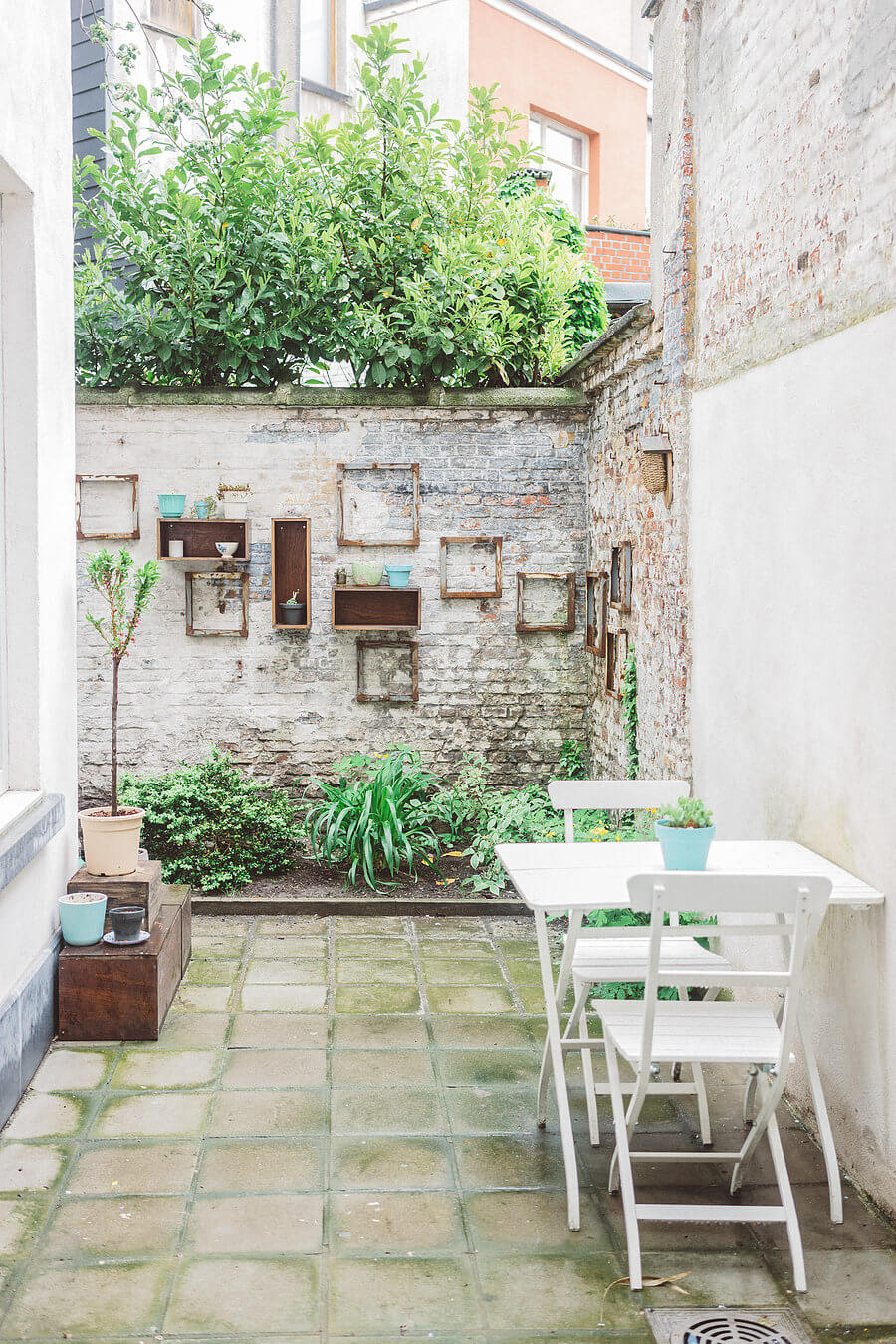 21. Hang Mirrors on the Garden Fence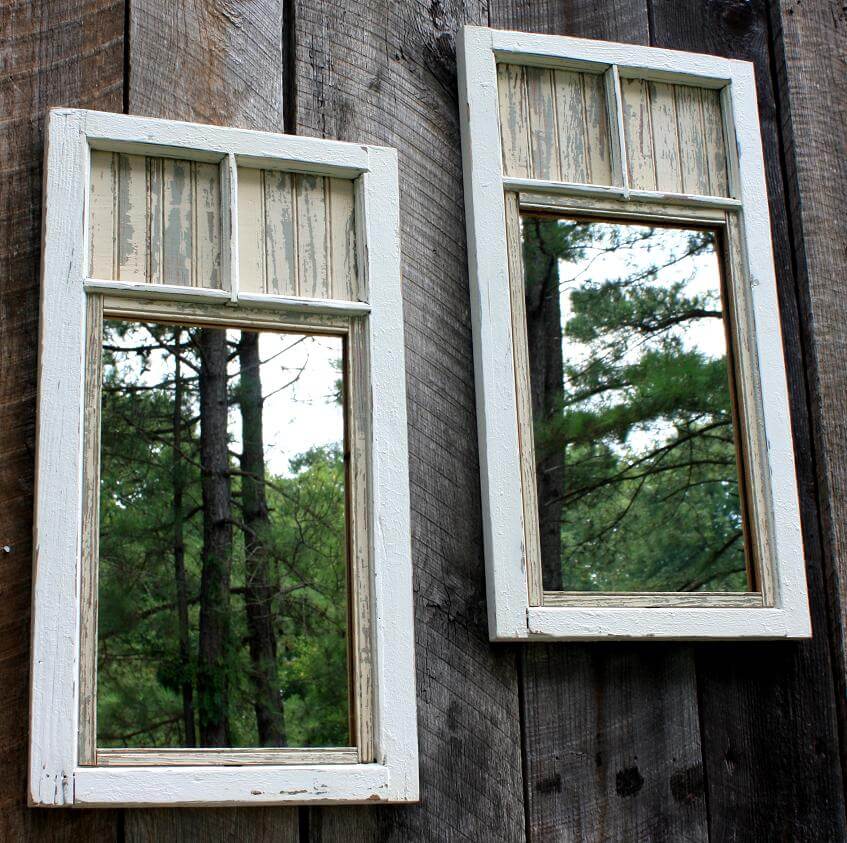 22. Garden Fence Decoration Idea with Sunflowers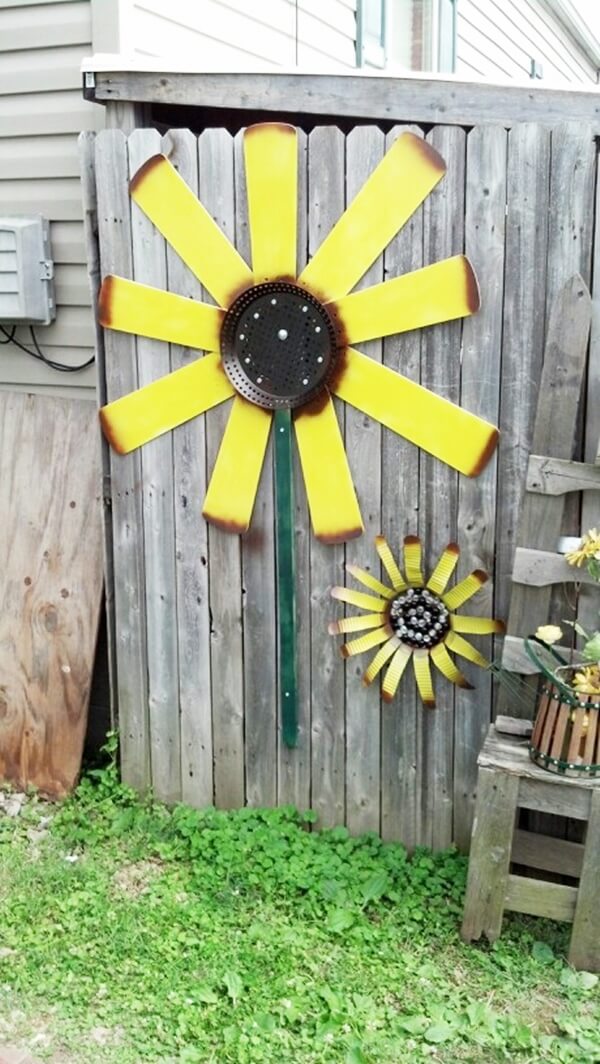 24. Half Planters Hung in Frames on the Fence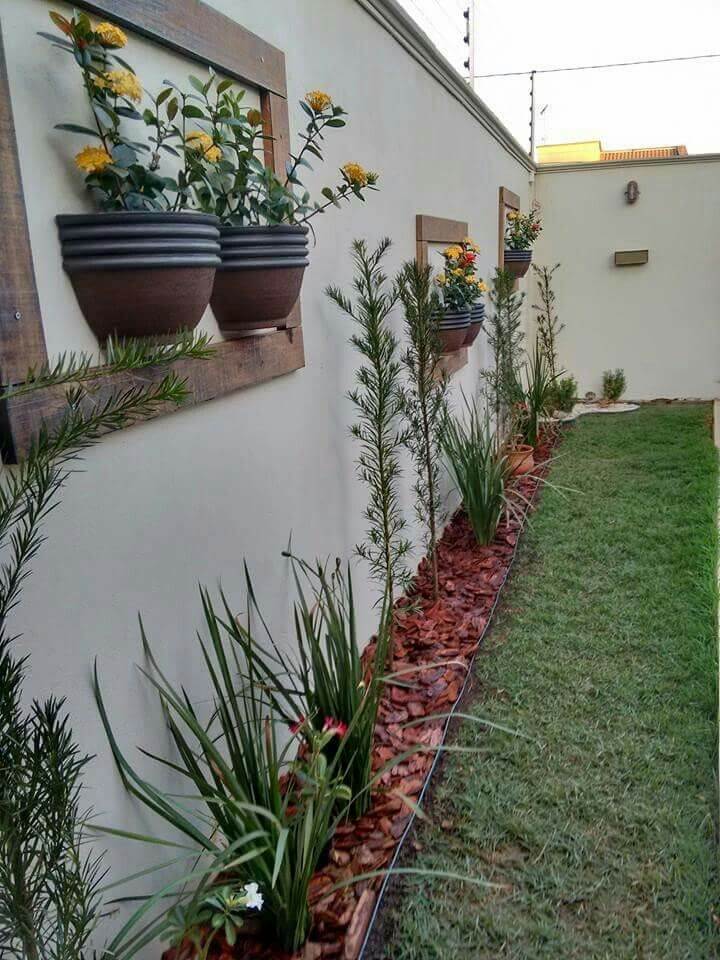 25. Stacked Window Boxes on a White Fence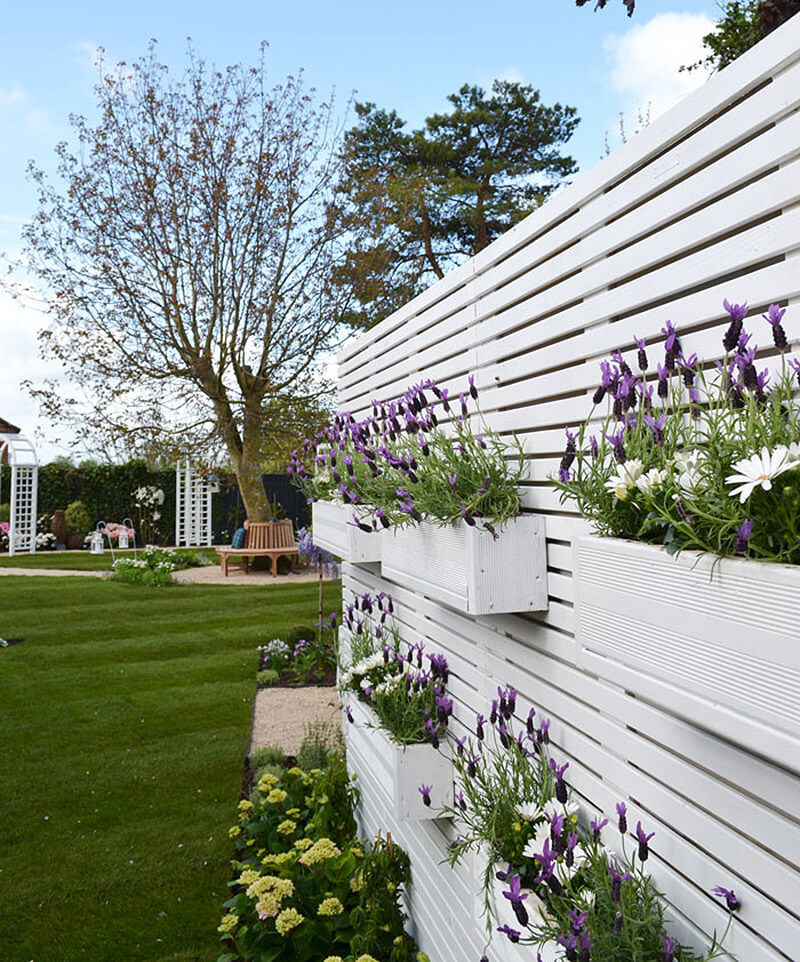 26. Corrugated Metal Butterfly with Wooden Body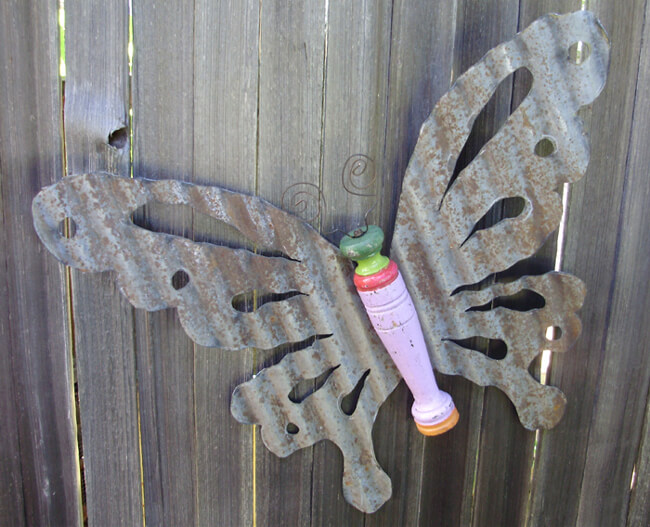 27. Recycled Bike with Flowers in the Basket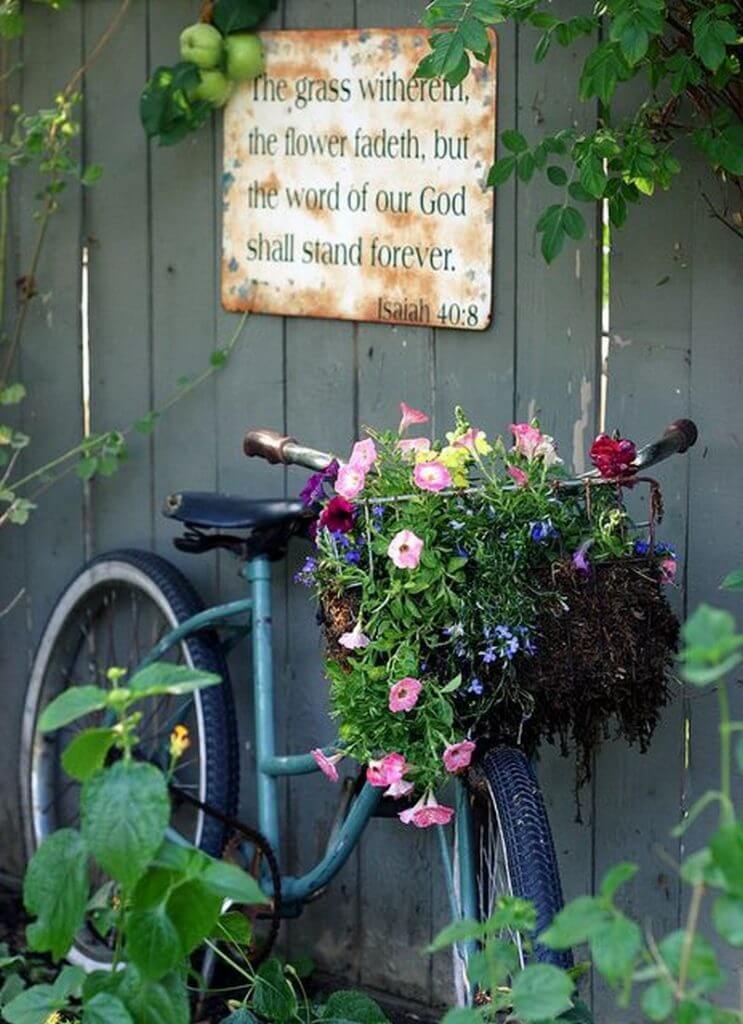 28. Wall Planter Garden with Stenciled Lettering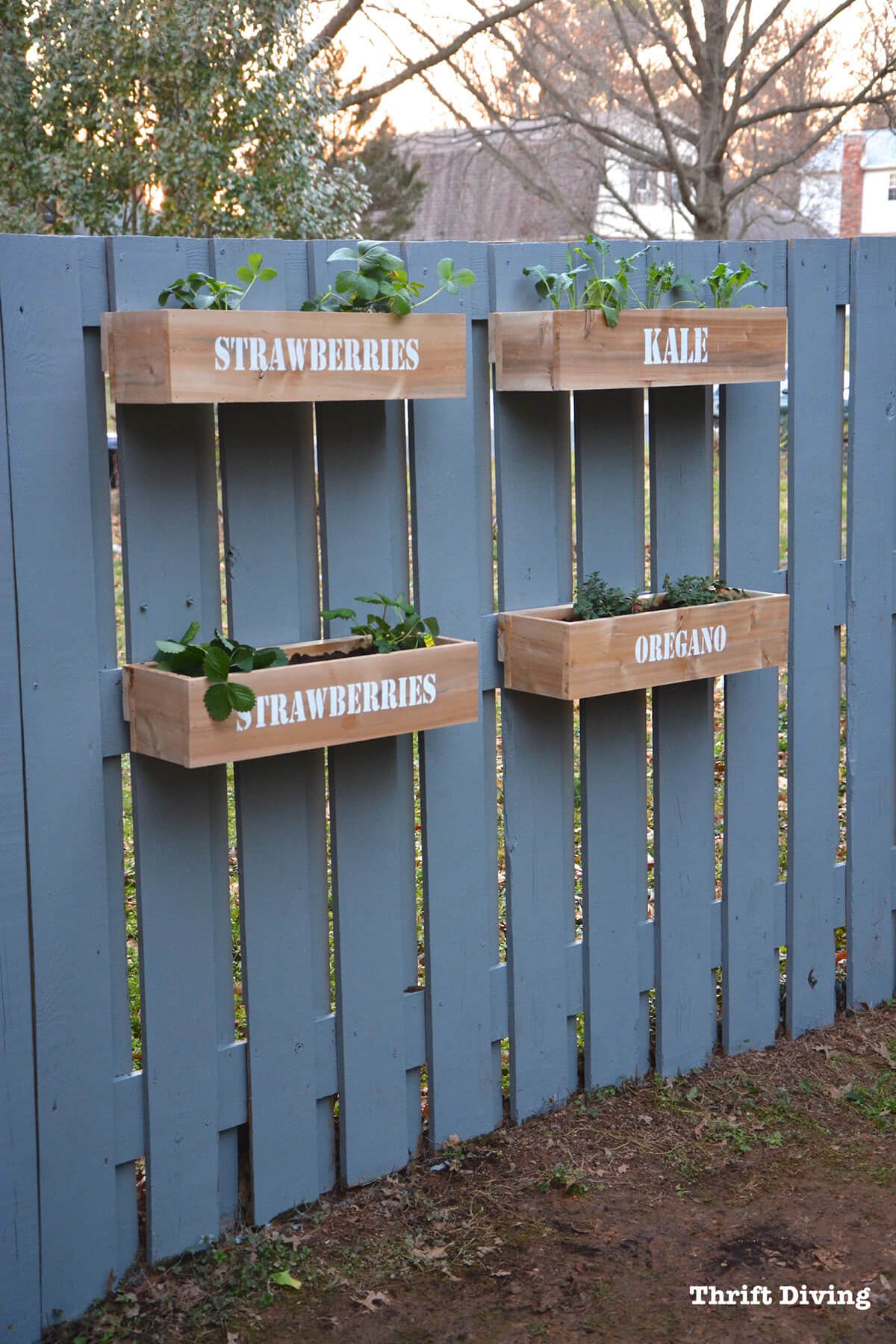 29. Wire Frame with Dozens of Terra Cotta Pots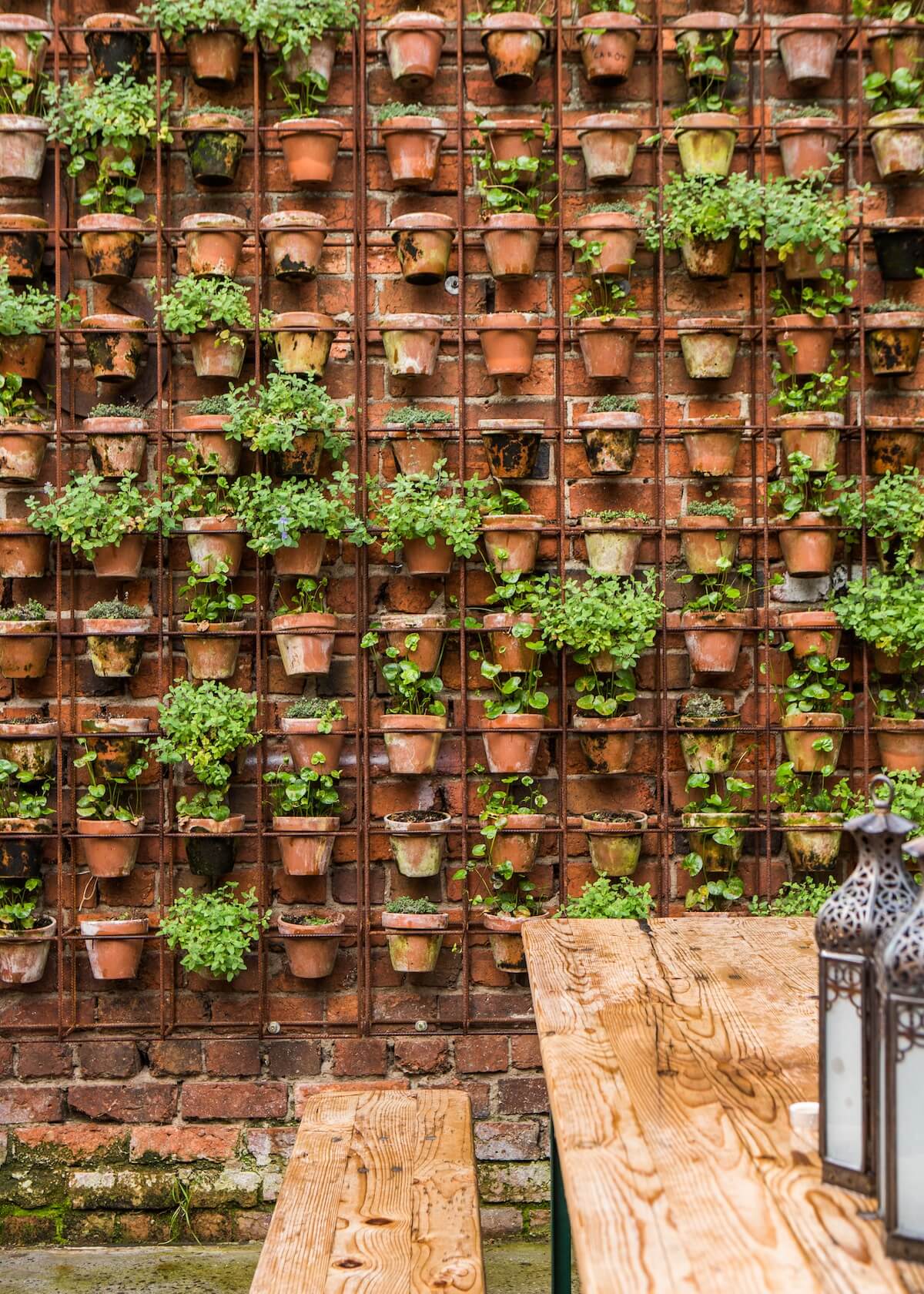 30. Mirrored Door with Metal Lintel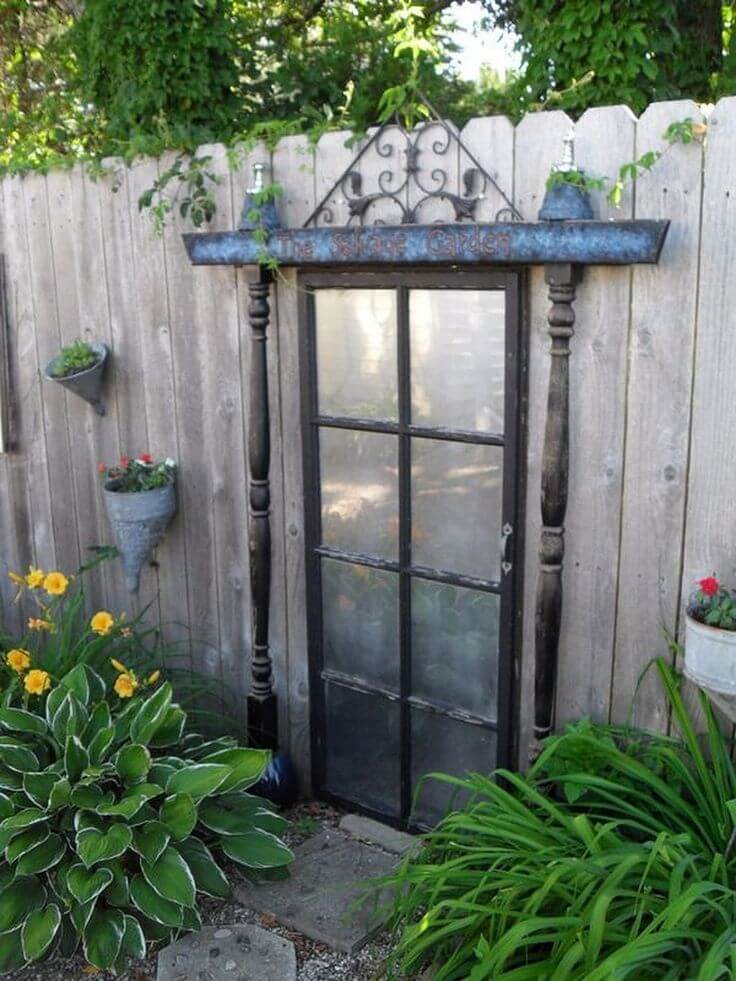 31. Adorable Lizard Cut into the Fence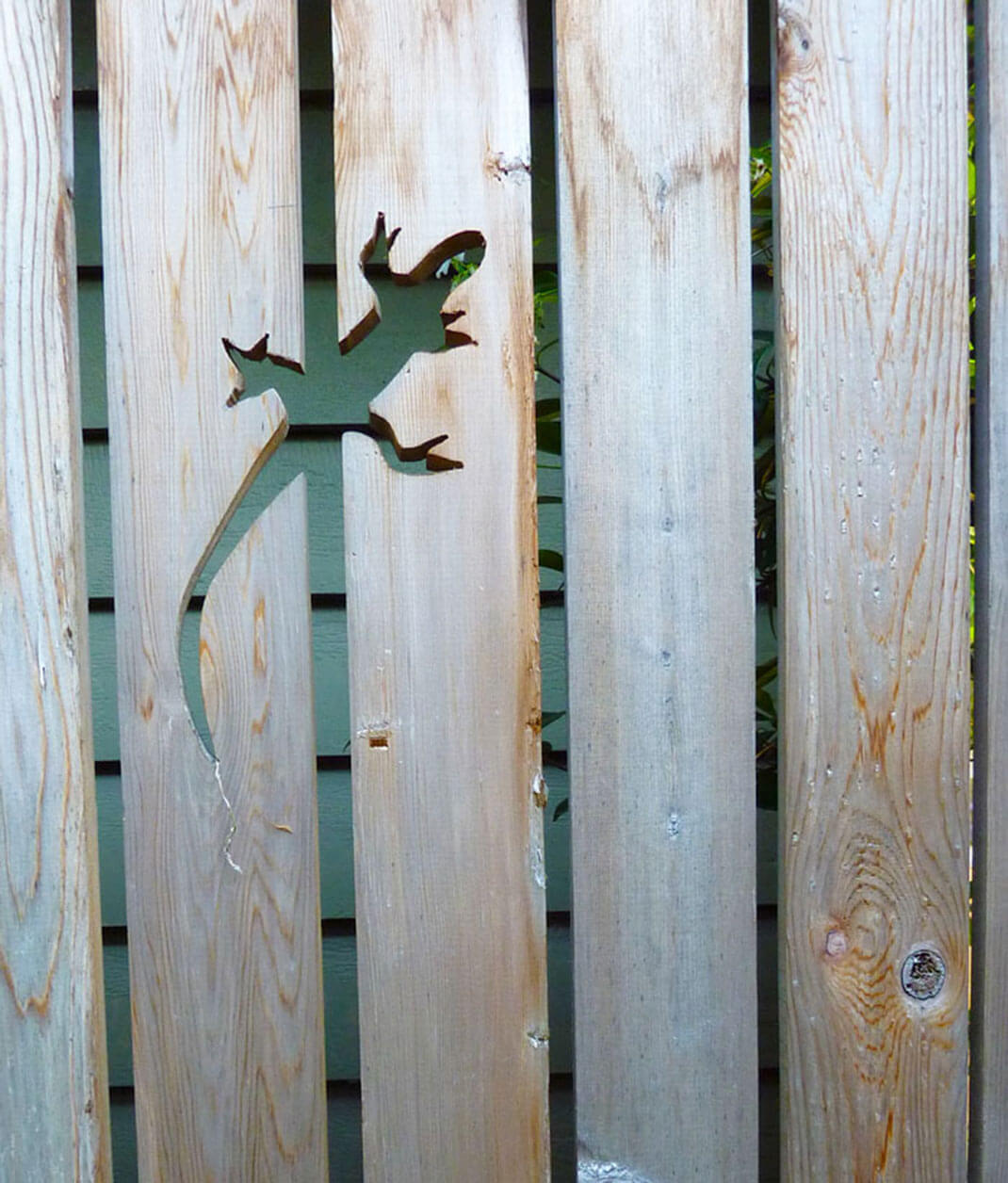 Our Favorite Farmhouse Storage Items to buy on Amazon