With Halloween coming around the corner, it is time for us to get prepared and get decided on what we plan to put up on our homes. For someone who loves Halloween, going above and beyond is easy if you know a few simple items that can really spice up your home. The key to making your home look good for this time of the year is by combining the spooky themes with beautiful elements that really compliment your home.
23 Thrilling Halloween Wreath Ideas to Welcome Your Guests in a Fun Way

Your door, in particular, is something that should be well decorated, especially because of the number of people who come knocking on it while trick or treating. If you want to go full out for Haloween, decorating your door is a must. If you want to do something incredibly simple, the door is one of the best places to start.
One of the best kinds of decorations that you can use on your wall is a Halloween Wreath. It is a great way to give your door a Halloween makeover, and can also spice it up a little, or as much as you want. It is also something that is incredibly versatile, which is why it is incredibly easy to incorporate this while trying to find something that looks good enough for this time of the year. If you are looking for Halloween wreath ideas, we have got you covered! Here are some inspirations for what you can do for Haloween this year.
1. Orange Is The New Black Wreath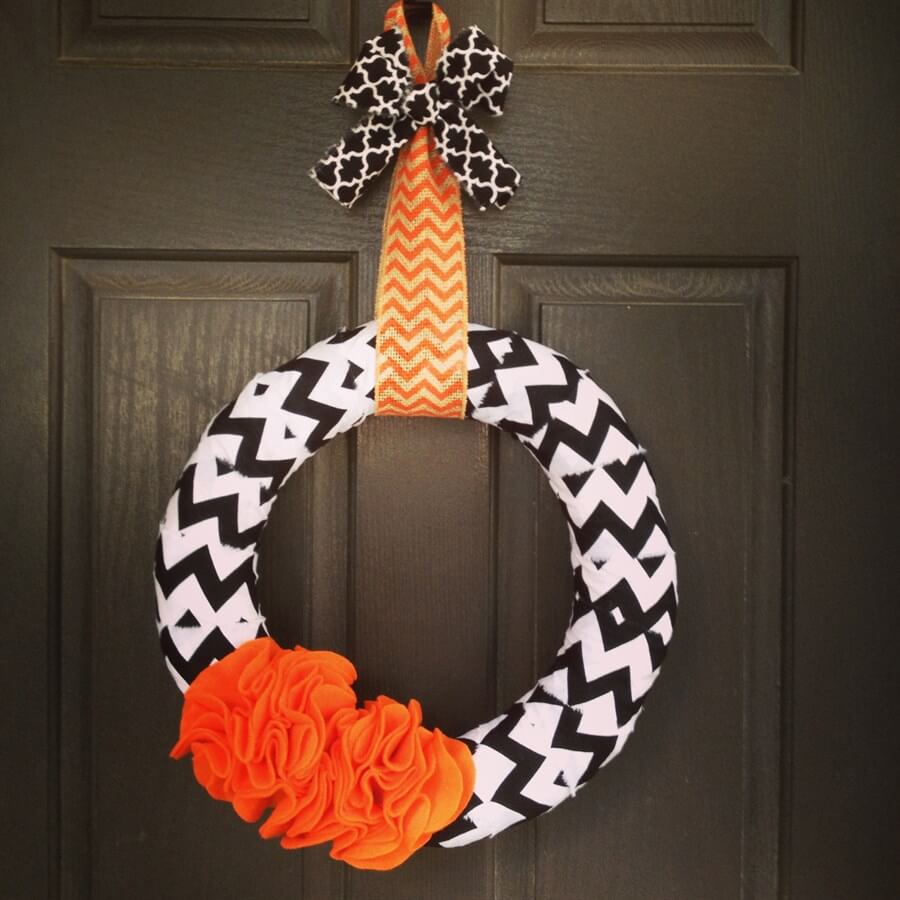 If you are looking for something that looks sophisticated, and festive at the same time, this is something that would definitely look good on your door. Orange is the color of this season, and using that in a simple yet charming manner is one way to go. It also has a mix of patterns to vary it up a little and to make it stand out more.
2. Halloween Inspired Sunburst Wreath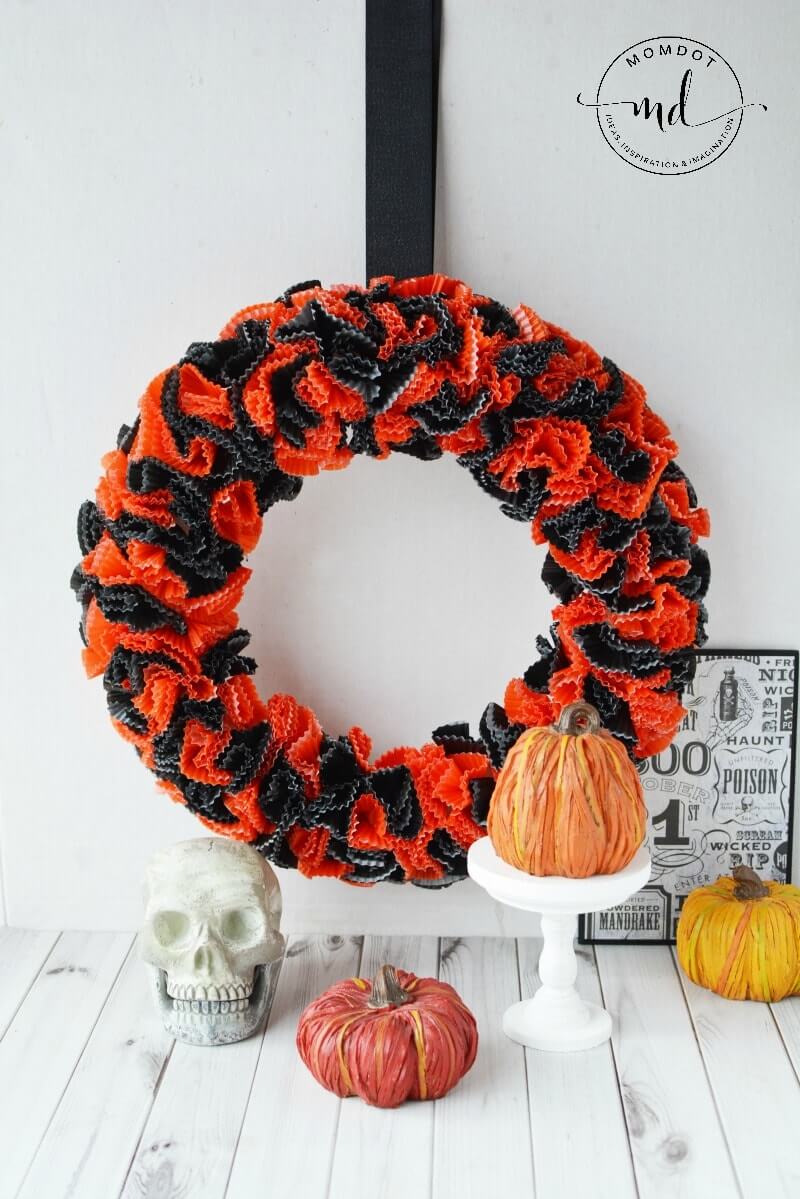 This Halloween wreath uses a good mix of orange and black to give your door the perfect accessory that it needs. It is incredibly simple, but also attracts attention, which is something that can work incredibly well for Haloween. It is made entirely of paper and can be colored any way that you like.
3. The Happy Pumpkin Flower Wreath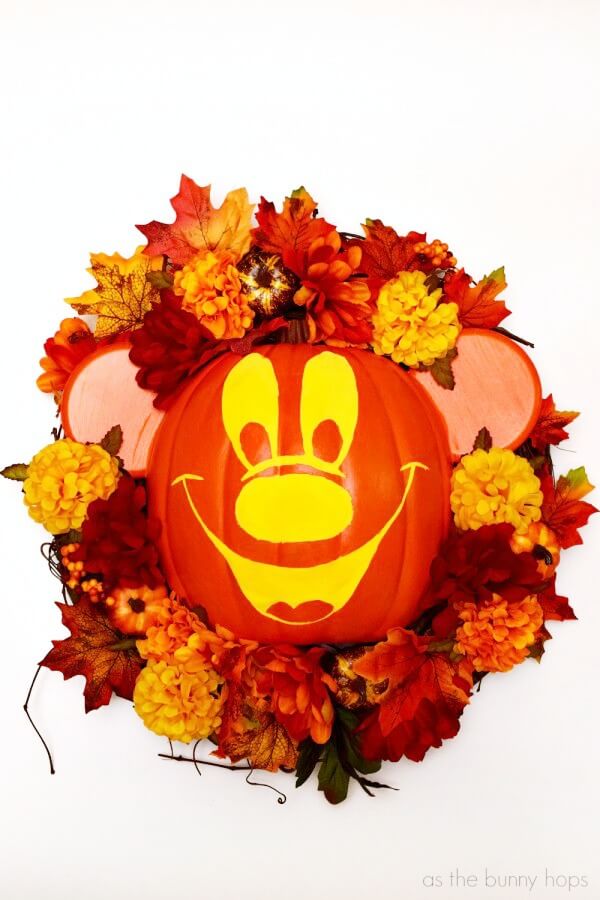 With the number of kids that come trick or treating to your home, going in for something that is fun and exciting is the perfect kind of decor. Carving a pumpkin with the biggest smile and placing it in the middle is one of the brilliant Halloween wreath ideas that you can do at home. Don't forget to add a nice mix of autumn leaves and flowers to really make it stand out and look nice.
4. Gothic Bird's Nest Halloween Wreath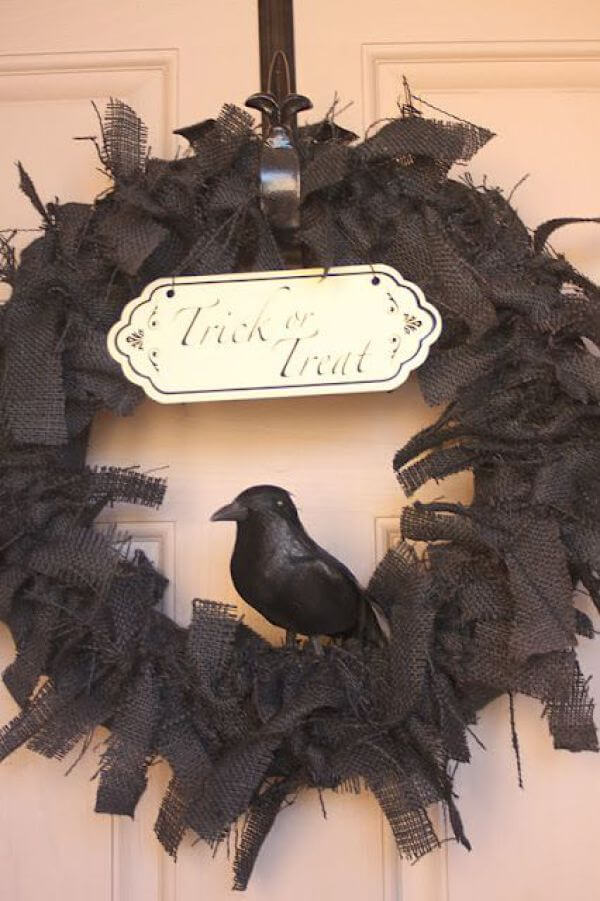 Halloween is the perfect time to try out the gothic theme in your home, and this is one of those perfect Halloween wreath ideas that enable you to do that. The crow on the wreath adds a nice touch that can bring more attention to the decoration. Don't forget to add the words 'Trick Or Treat' in the fanciest writing that you can.
5. Reaching For The Bugs Wreath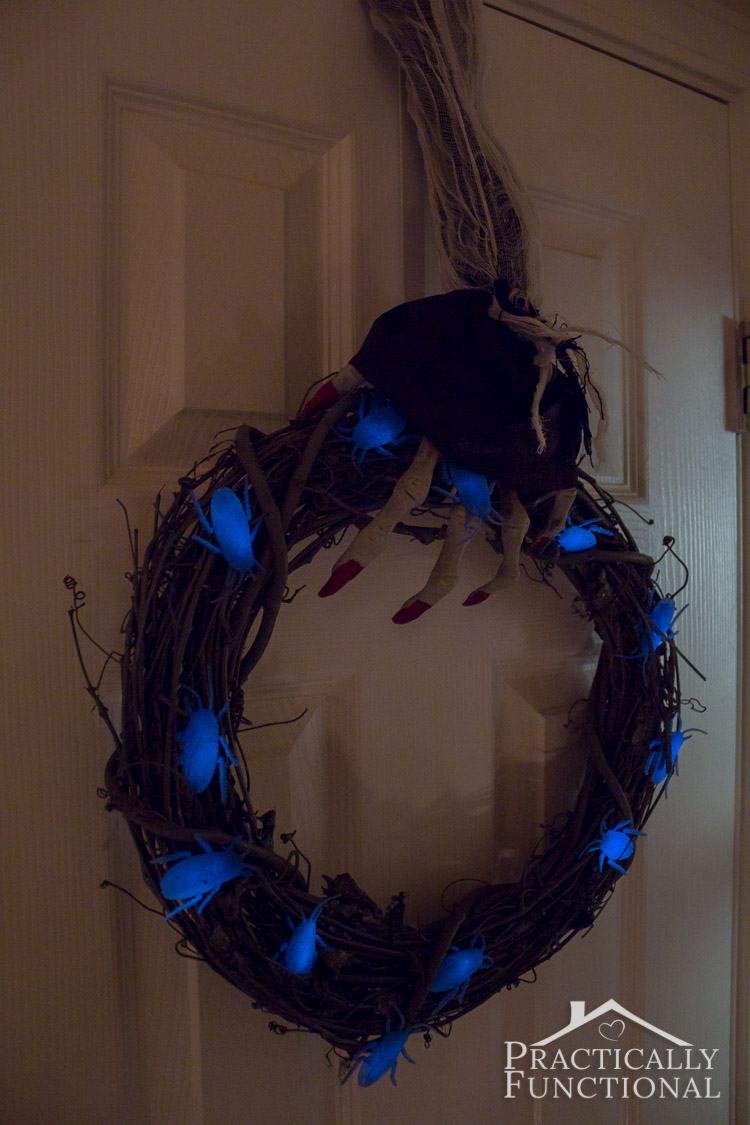 If you are looking for some spooky Halloween wreath ideas, it is definitely something you are going to want to try out. It uses glow in the dark bugs so that they can be visible even in the night. The hand also is a good way to conceal the rope that you are using to hang this wreath.
6. The Absolutely Purrfect Haloween Wreath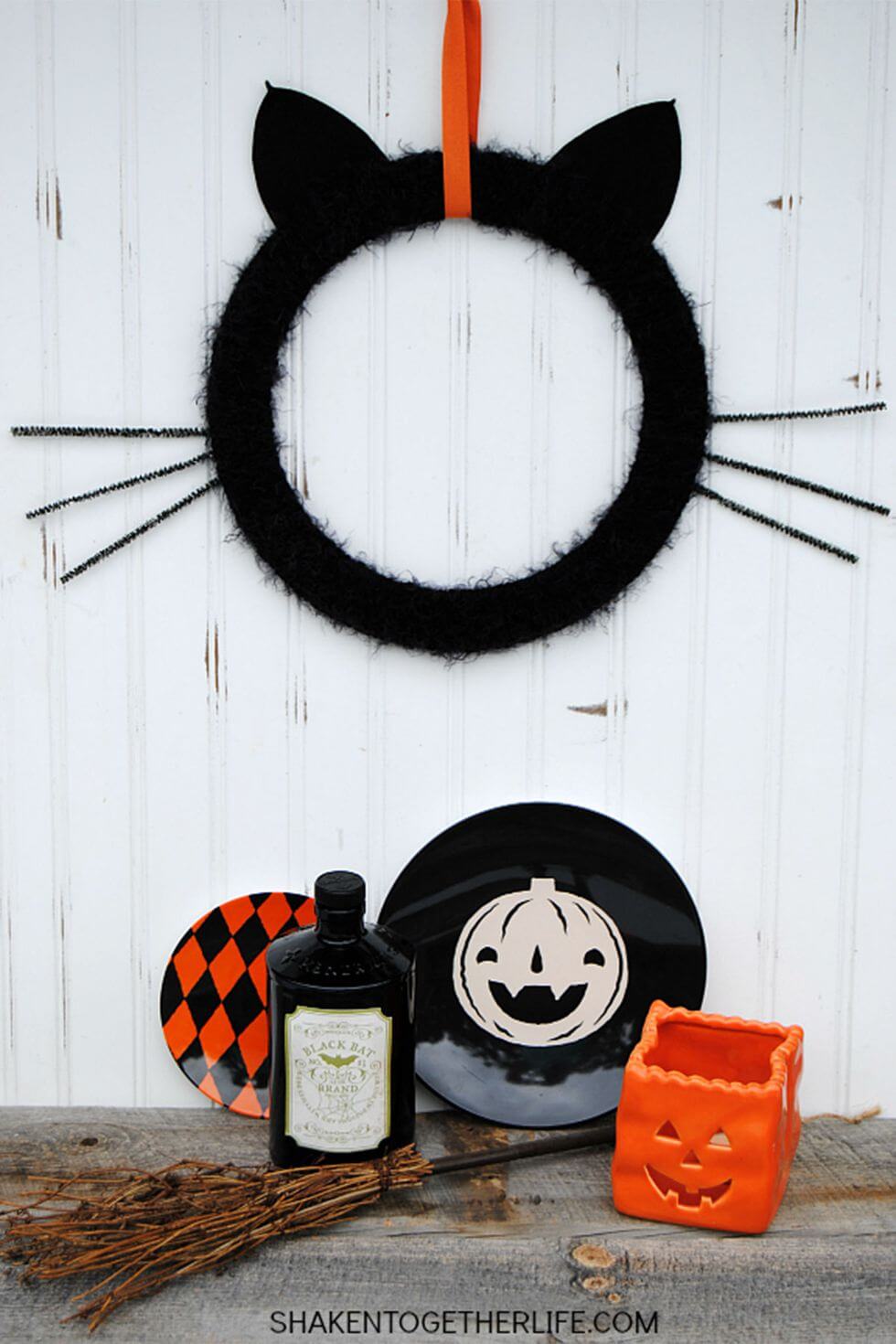 Who doesn't want some cute decorations on Halloween and this cat wreath is one of the cutest ways to do it. A black cat, to be specific, is the best kind of decor, because it gives you something cute while keeping up with the entire theme of Halloween. Don't forget about the whiskers when trying to put it up!
7. Jack-O-Lantern Fabric Door Wreath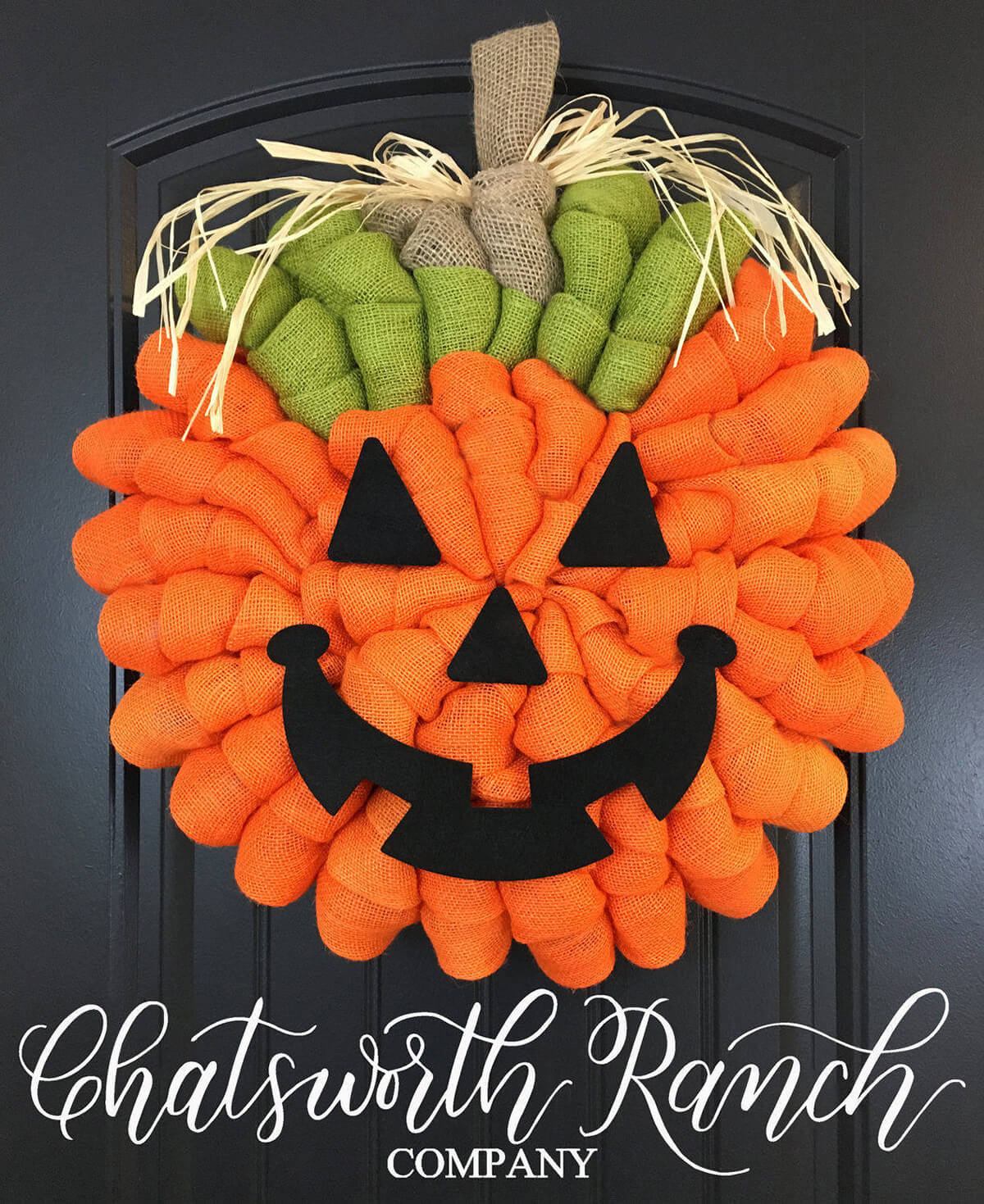 What's Halloween without a jack-o-lantern, and if you are looking for good Halloween wreath ideas, hanging this on your door is one of the best approaches to take. It is the perfect amount of Halloween spirit coupled with autumn themes to keep you ready for this time of the year.
8. Wrapped Up Mummy Peeking Wreath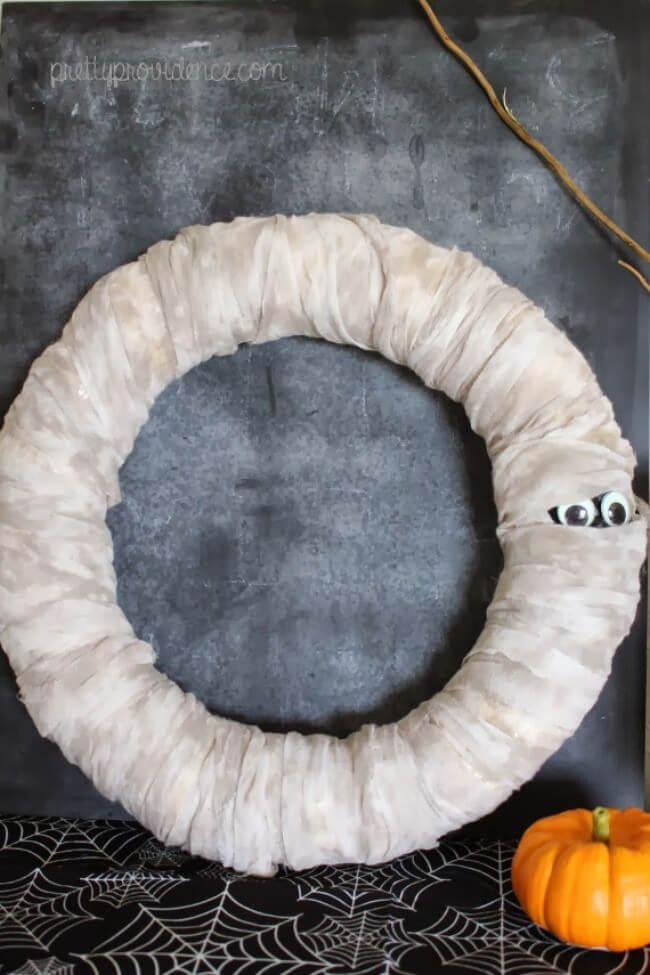 Sometimes, going simple is the best way to incorporate a good theme, and this wreath is one of the best examples of that. It has a bandaged cover to make it seem like its wrapped like a mummy. Don't forget to add the peeking eyes to make it seem like there is really a mummy inside!
9. A Spider's Web Halloween Wreath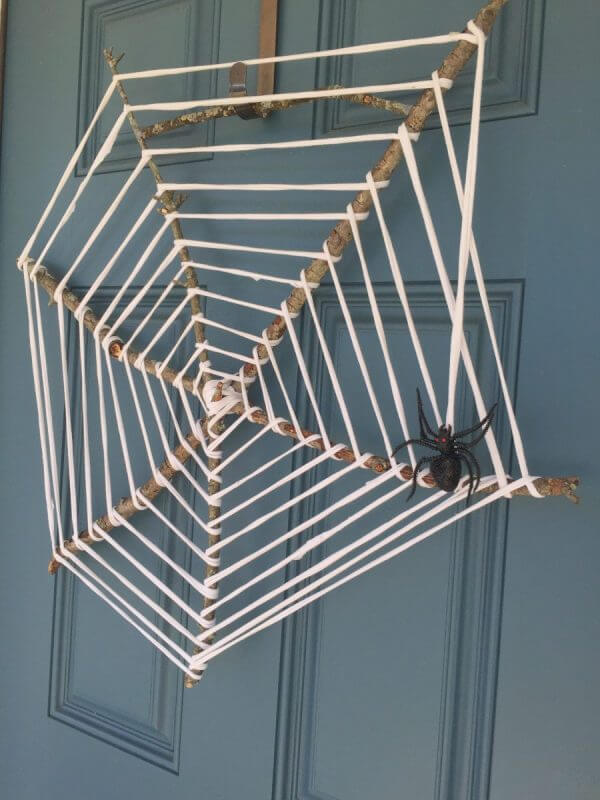 Spider webs are a staple Halloween decoration that we often incorporate into our homes, and if you are looking for a way to merge that with Halloween wreath ideas, this is the perfect way to do so. It might be simple, but sometimes, it is all you need to give you door a perfect themed makeover.
10. A Spooky Halloween Ghost Wreath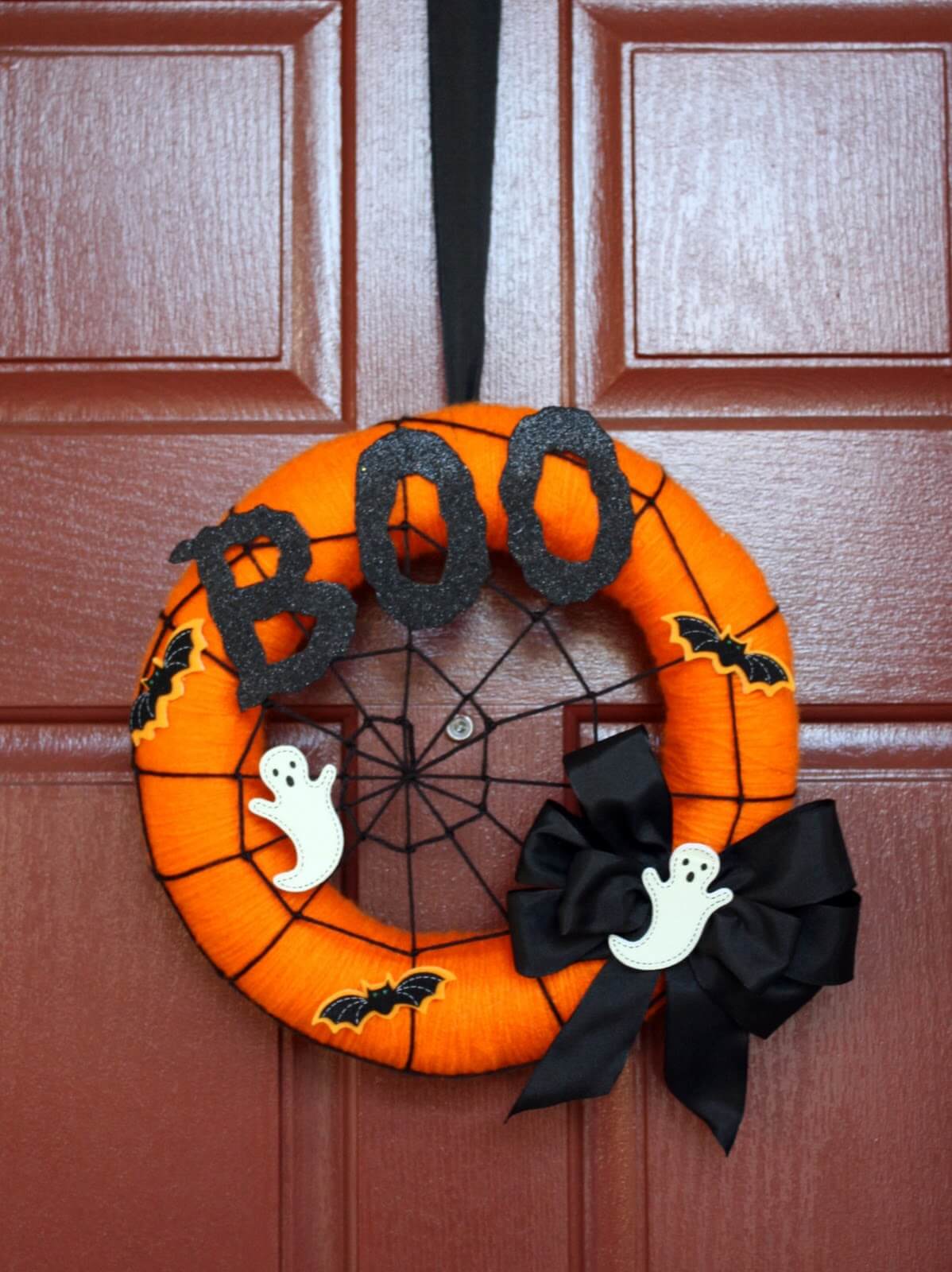 Sometimes, adding a few wordings to your wreath is a great way to make it look appealing and to make it seem in theme with the season. The bow adds a nice pretty touch to an otherwise spooky themed wreath. Don't forget the web, and you have everything that Halloween in one wreath!
11. Bright And Whimsical Halloween Wreath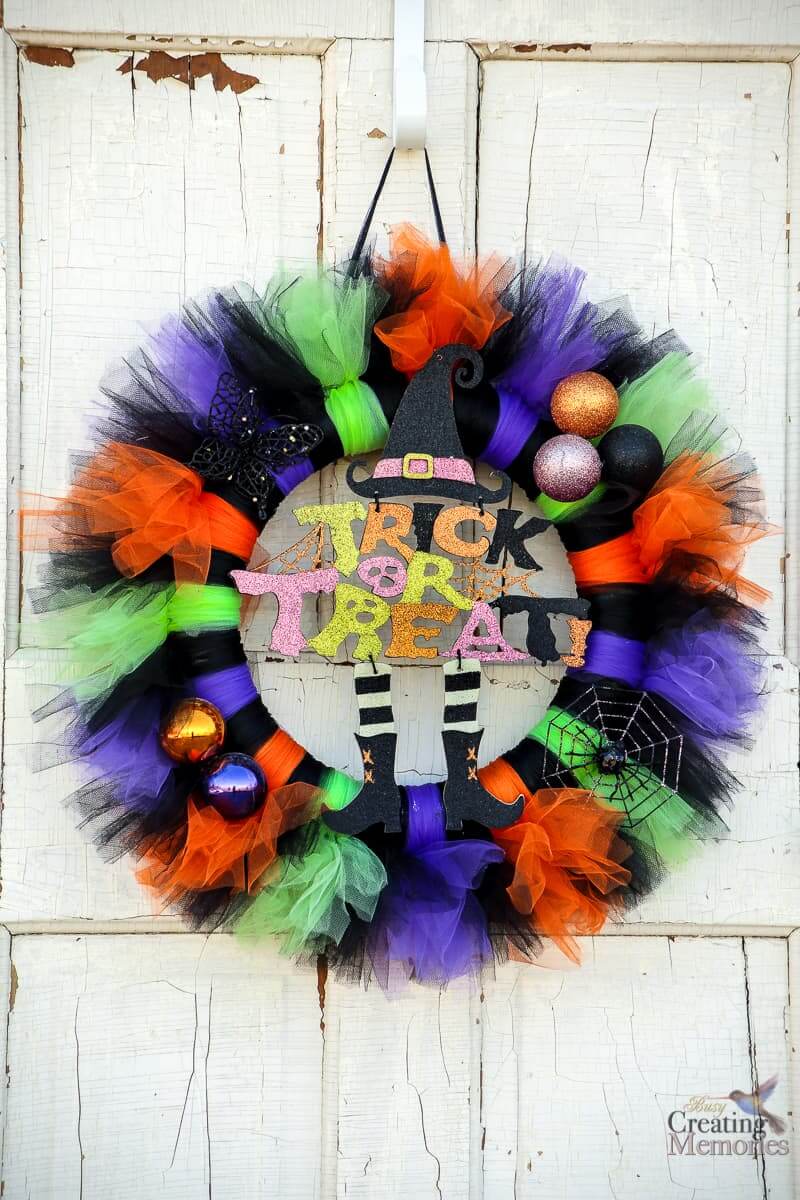 Who Said that Halloween wreaths only have to be black white and orange? Adding a bit of much-needed color might be one of the best ways to go if you want something that is unique, and which can attract a fair bit of attention. The big bows and balls on these give it a fair amount of accents to make it seem a lot better.
12. The Flowers Have Eyes Wreath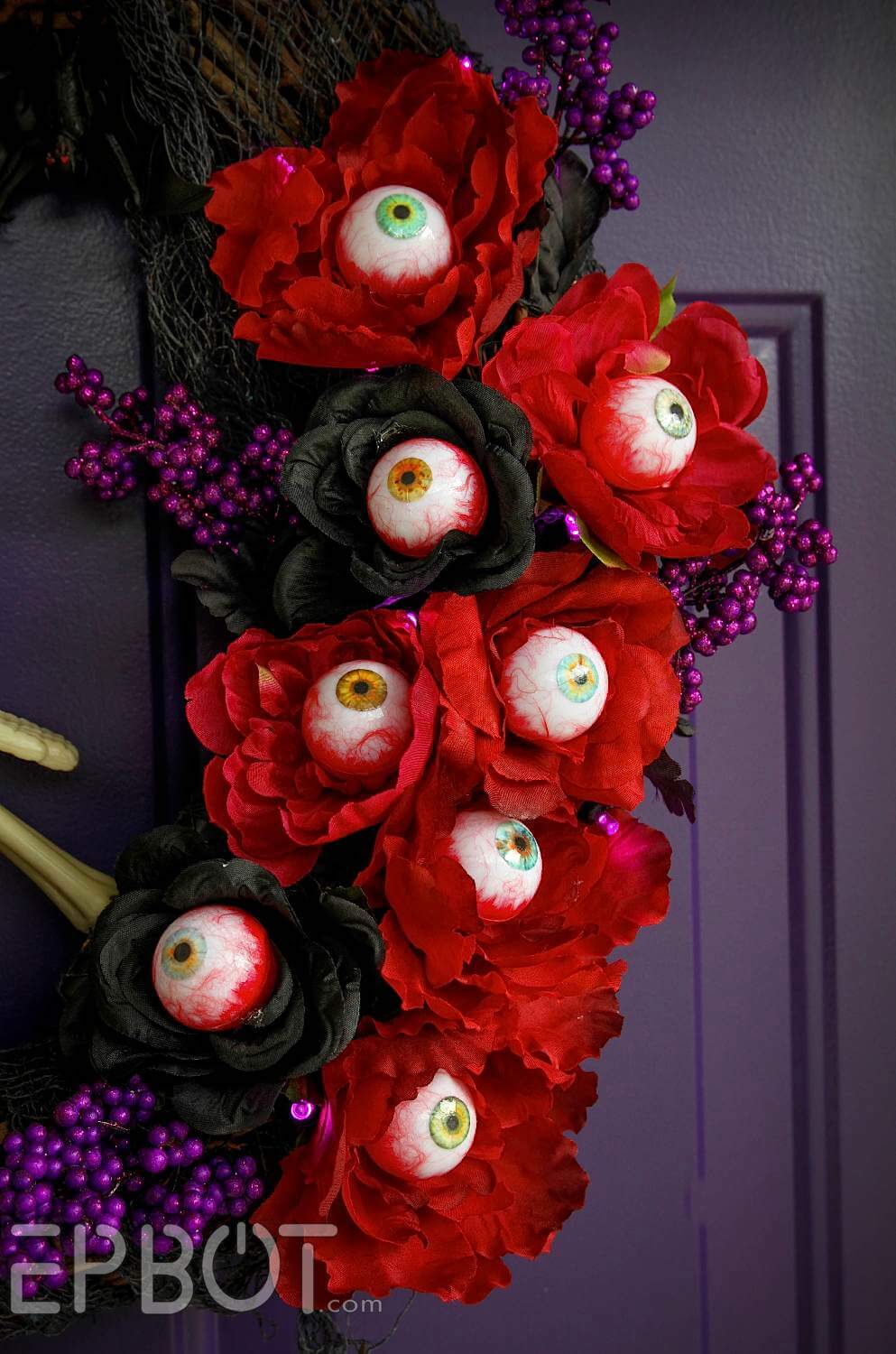 Not all Halloween wreath ideas need to be circular and pretty. Sometimes, going creepy is the best way to spook someone out on Halloween. This Halloween wreath has flowers and plastic eyeballs in the center to make it seem pretty, but eerie at the same time.
13. A Spider's Nest Halloween Wreath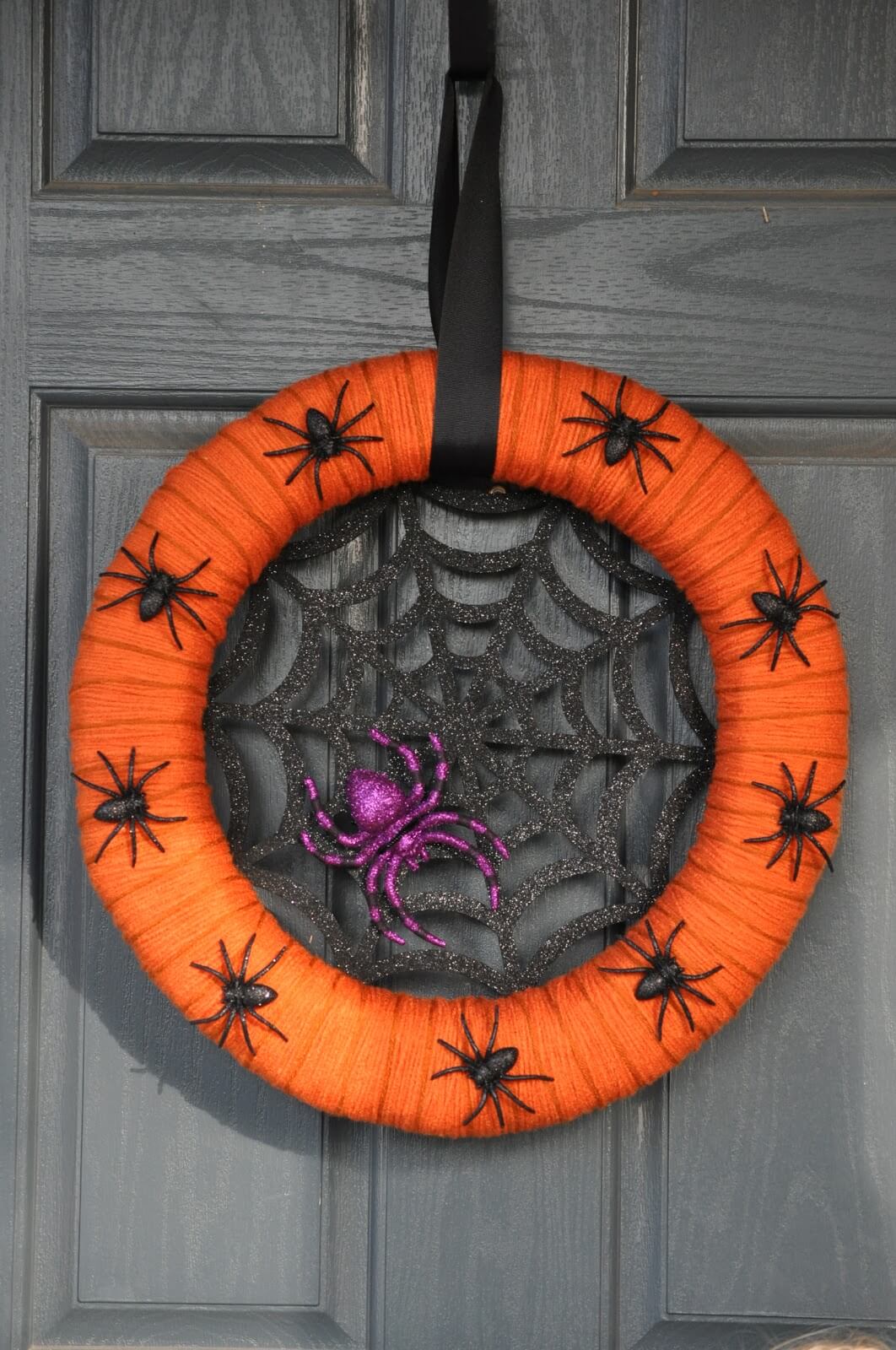 Spiders are a great accent to incorporate while going along with the Halloween theme, and it with multiple spiders is sure to do the trick. It does have the standard Halloween colors but does have one big colorful spider in the middle to make it stand out more. You can also change up the color of the bigger spider to what you think would suit your door better.
14. Fully Cobwebbed Spider Themed Wreath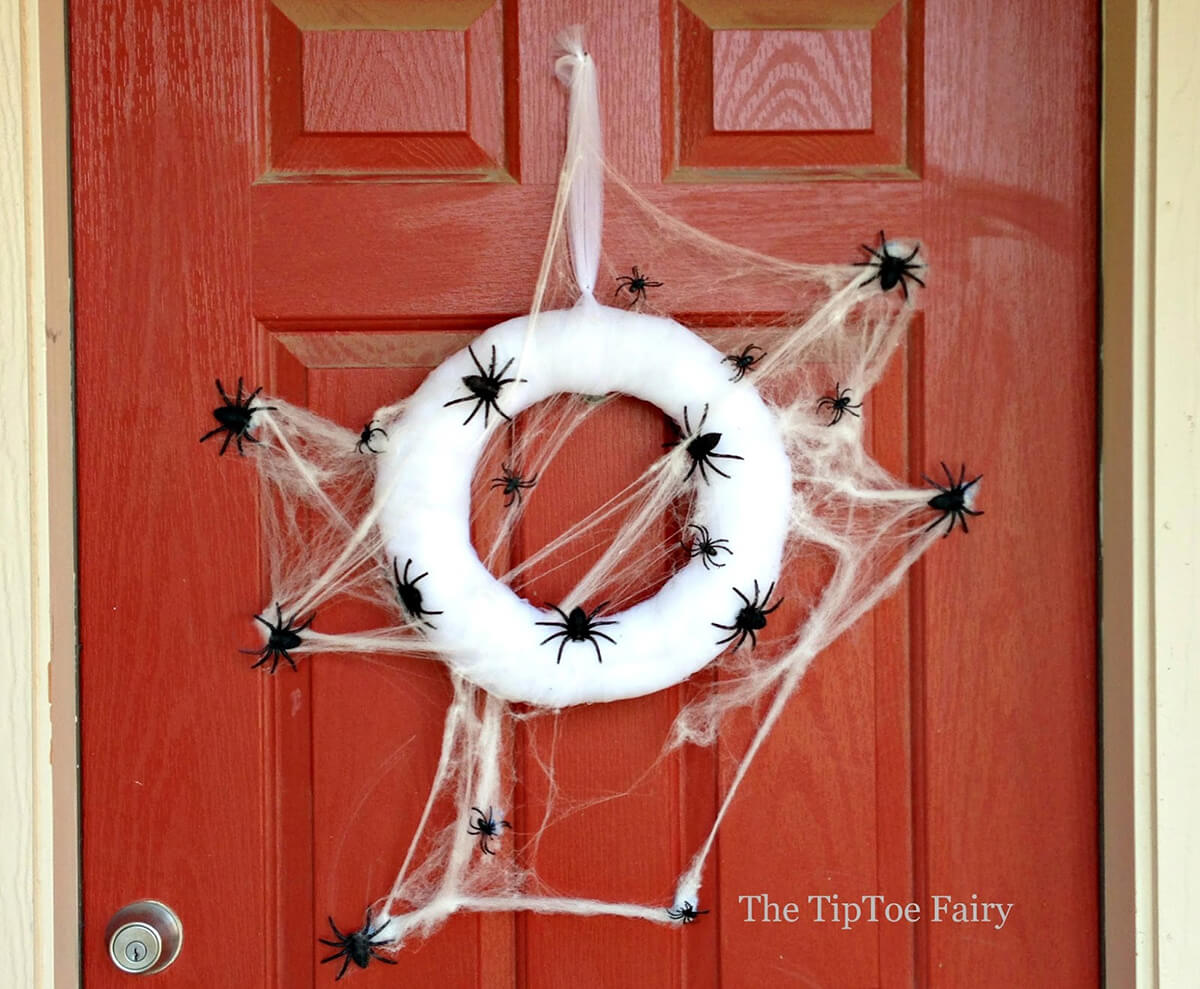 Another wreath that incorporates the spiders, this time, without the big mother spider. This particular one, however, does look a lot more lifelike and looks as if the spiders have taken over a previous wreath that stood in its place. It is something that will definitely catch the attention of all those coming to your home.
15. Say Hello To The Friendly Spider Wreath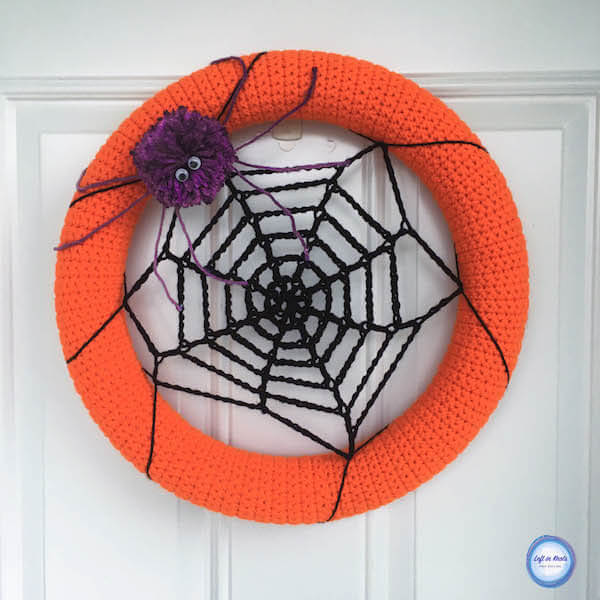 Not all spiders are meant to be scary, and sometimes, they can be friendly. This door wreath is a simple orange piece that features a friendly cute spider that has made it his home. Kids are surely going to love this, and it is something that will work well with the Halloween theme.
16. Boo-Yah Three Ghost Simple Wreath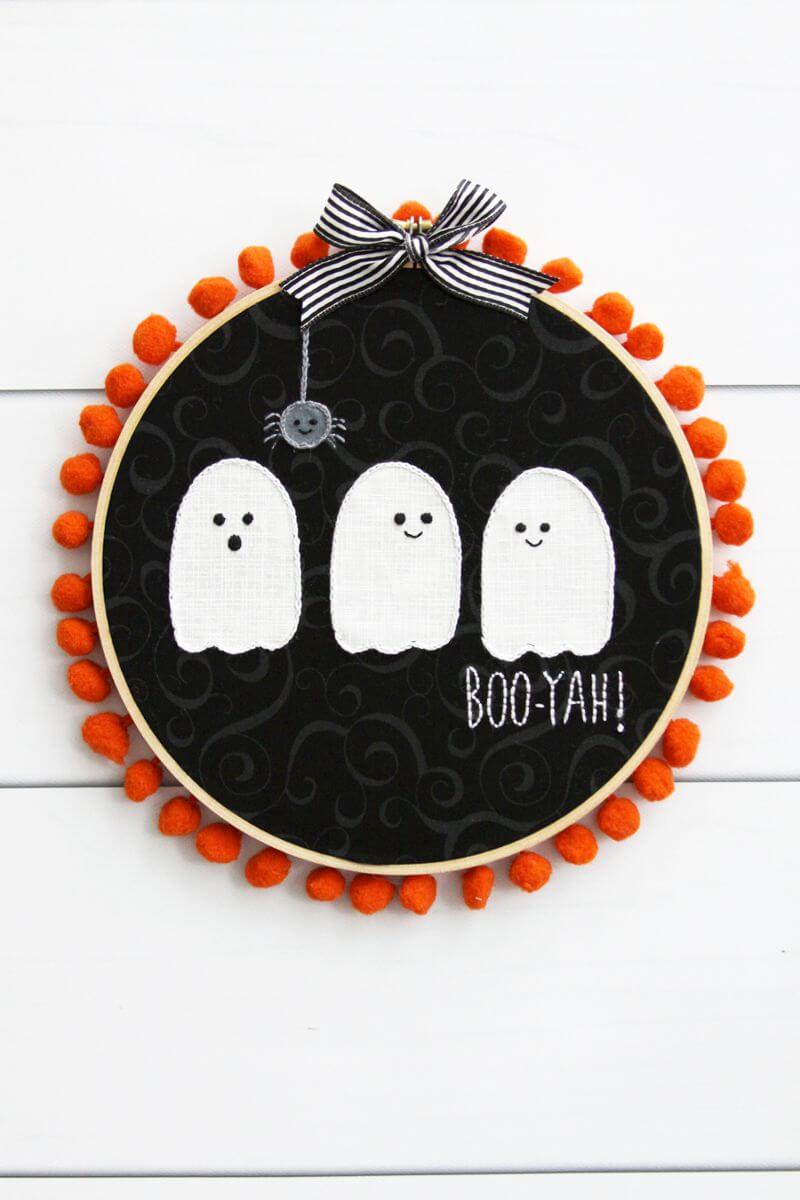 Sometimes, a simple picture is all that you need to make your door wreath look nice and themed. It is sure to put a smile on the face of all those who come trick or treating to your home. Don't forget to add the little spider hanging from the bow!
17. Autumn Inspired Brown Flower Wreath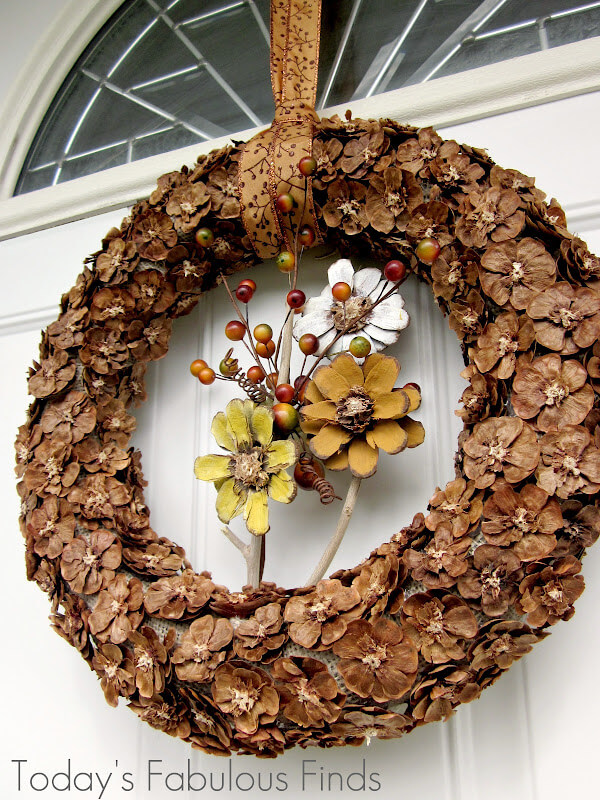 Halloween is in the perfect season for beautiful flower wreaths, and if you want your home to look perfect for this season, going in for an autumn-inspired flower wreath is the perfect way to go. It looks festive, but subtle at the same time, and can be just the accent that your door needs.
18. Candyland Inspired Bright Ribbon Wreath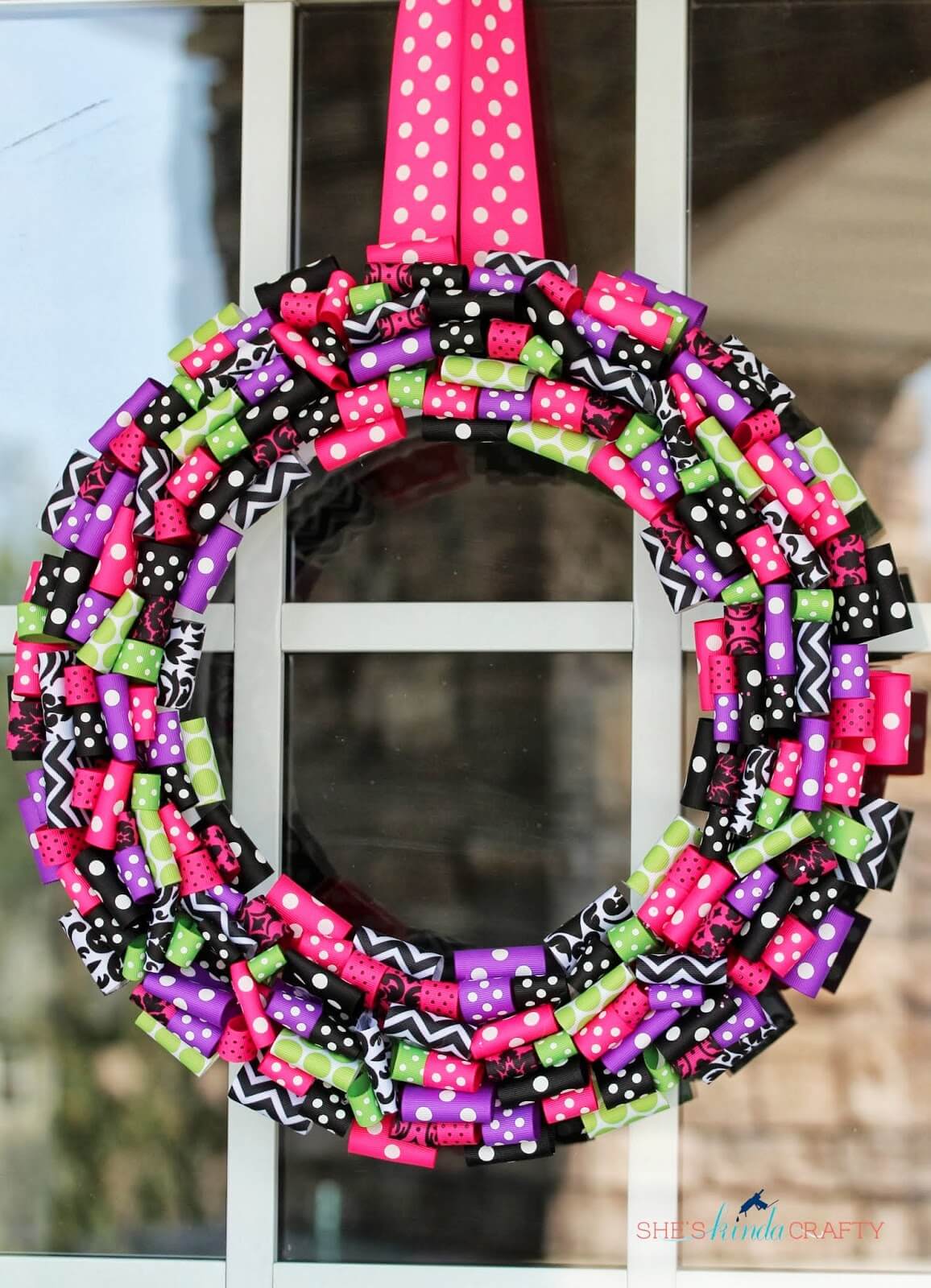 Ribbons are a great way to make a wreath that looks nice and bright. This particular one uses a combination of different colors and patterns to make it stand out and look beautiful. It can also be good if you are looking to hang something outside your kid's room during this season.
19. Big Bows And Eyeballs Halloween Wreath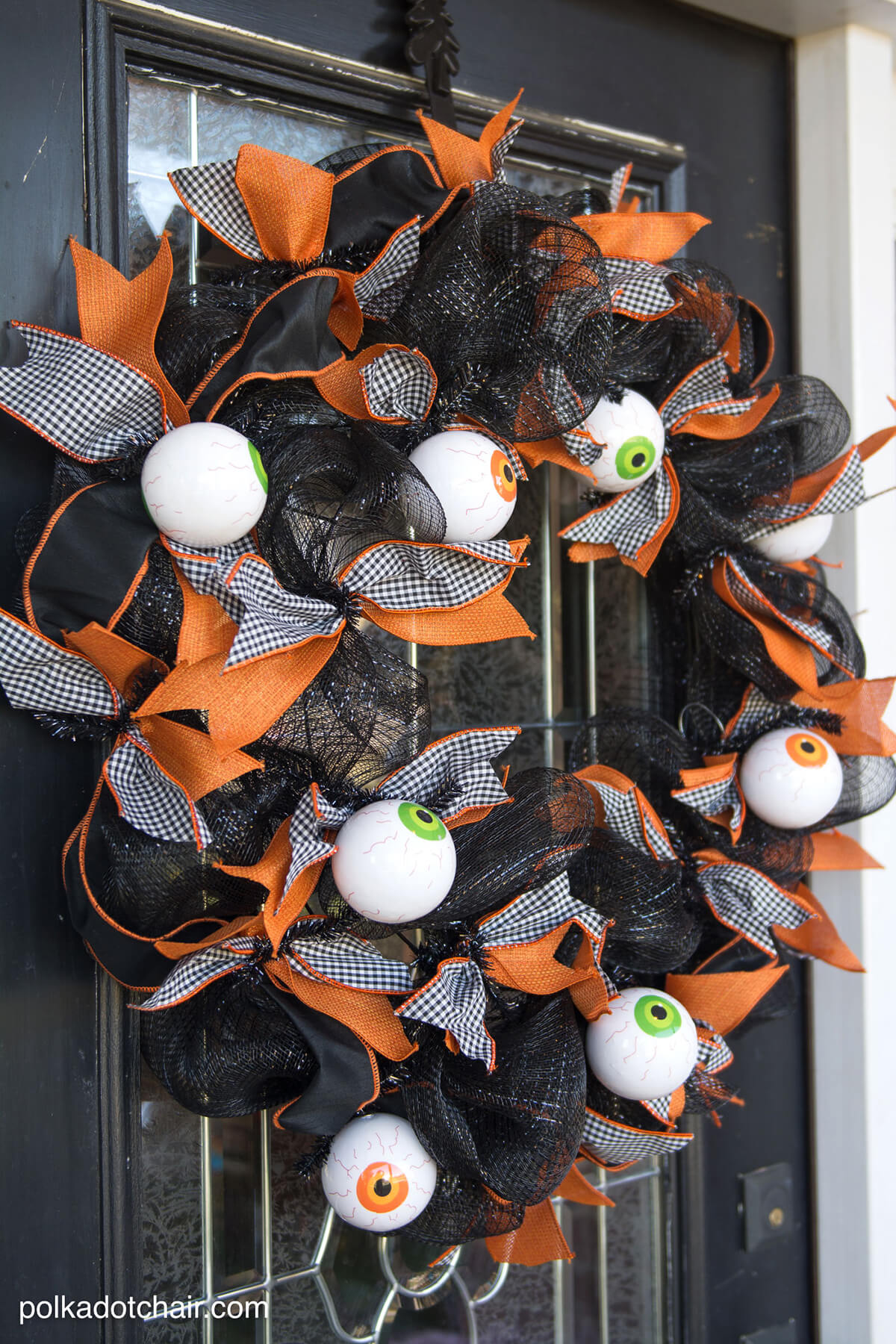 If you are looking for ideas that are beautiful and creepy at the same time, this Halloween wreath is the perfect option to go in for. It has a number of big orange, black and white bows, coupled with eyeballs to give it that spooky feel.
20. Simple Bird On A Tree Wreath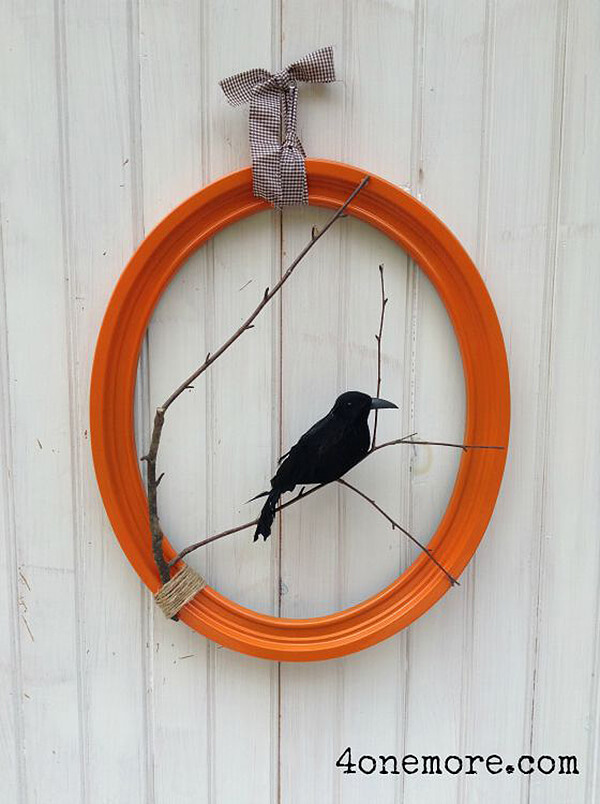 A simple image of a crow sitting on a tree is themed enough for you to receive a good amount of praise for this. Even though it may look simple, it is definitely something that can draw a lot of attention for keeping it up with the theme in a unique way.
21. Spider Infestation Webbed Door Wreath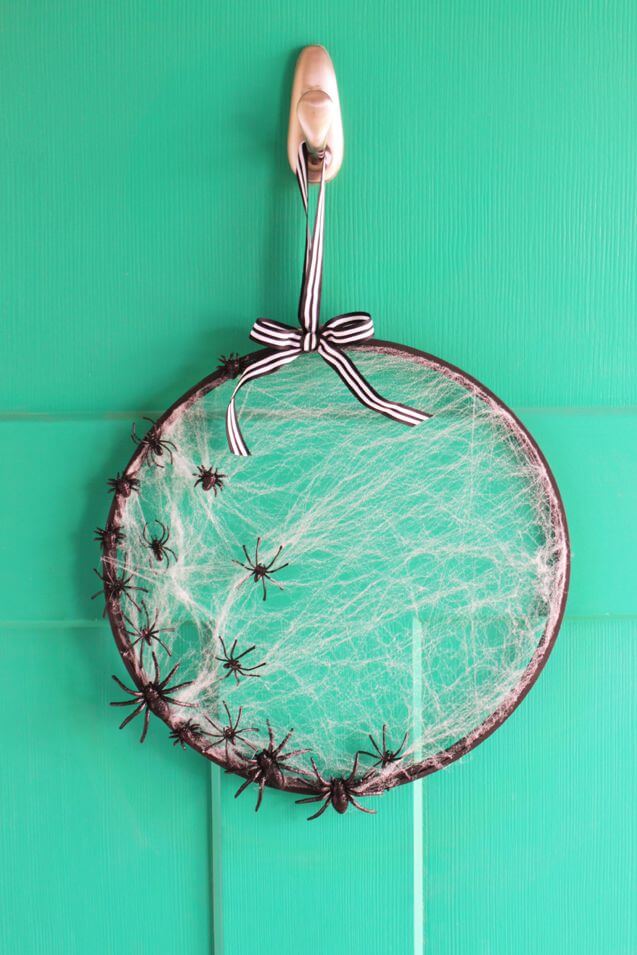 Another choice for the spider theme, this one, with spiders only crawling onto one side of it. This one also makes it seem almost real because of the way that the webs sit on the wreath. For something that looks almost real, this is something that you could definitely try out this Halloween.
22. Multi-Patterned Autumn Colored Flower Wreath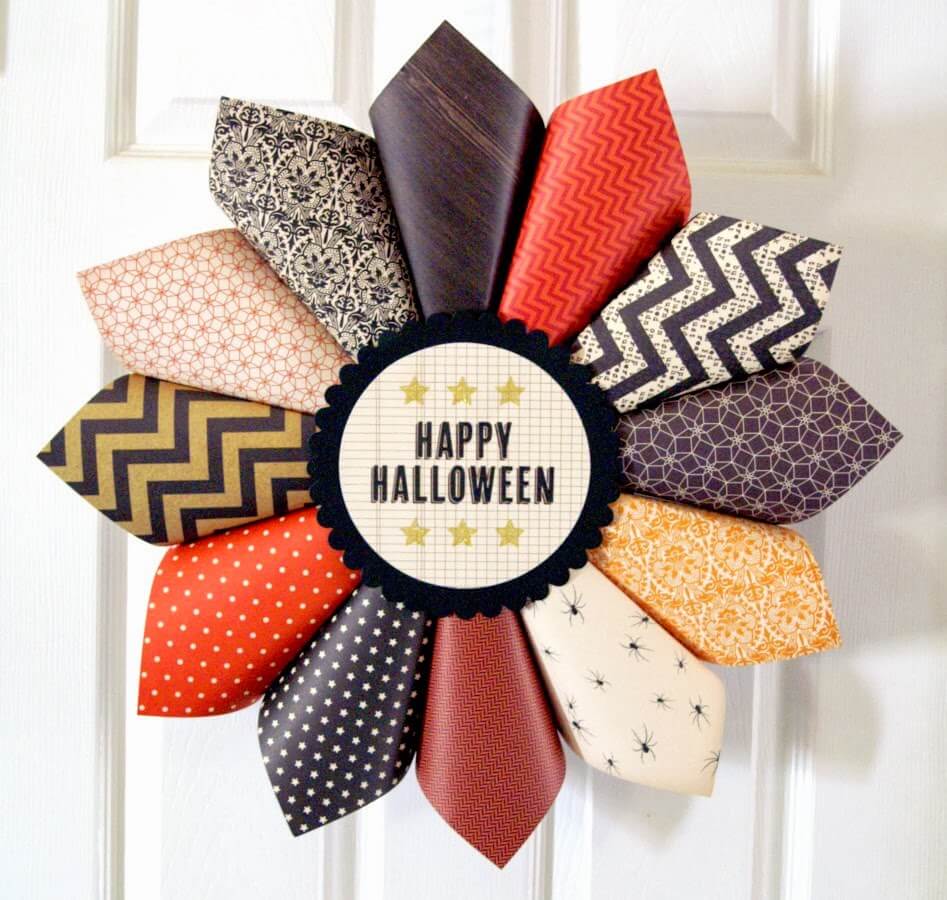 Sometimes, one big beautiful flower pattern if all that you need for your wreath to stand out, and this is something that is definitely going to attract a lot of positive attention. The wreath uses multiple colors within the same color scheme and uses different patterns to vary it up even more. If you are looking for something that is great for autumn and keeps in theme with Halloween, this is one of that you will want to go in for.
23. Skulls And Roses Black Pink Halloween Wreath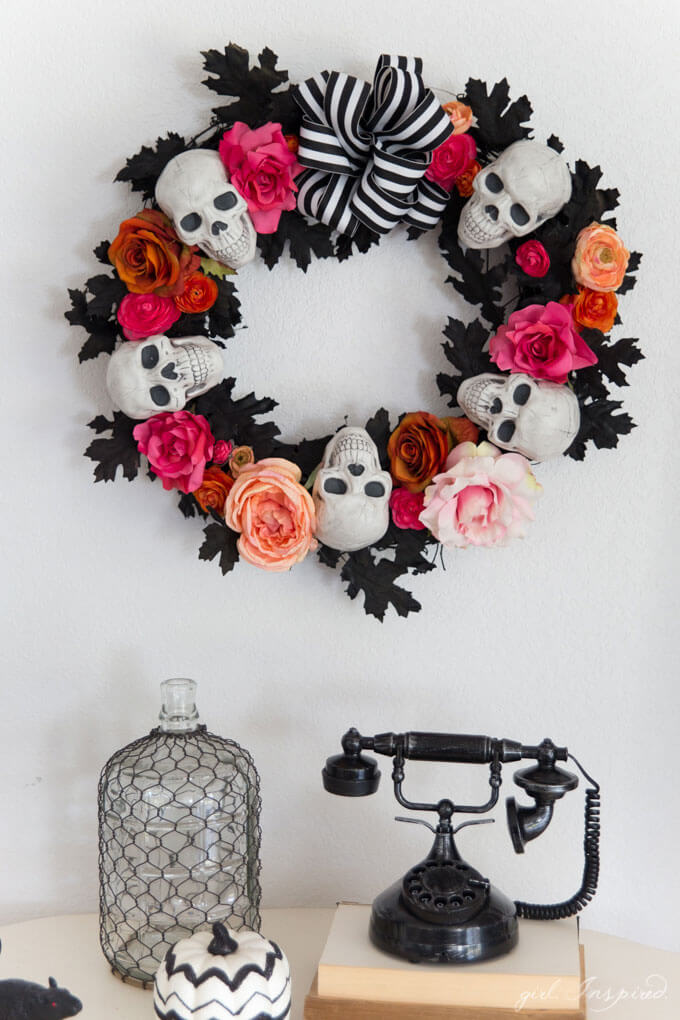 Skulls and Roses aren't just for Ed Hardy jackets and t-shirts. They can also look incredibly good on your walls or on your door during Halloween. It uses a mix of different colored roses with back leaves and white skulls. The color combination makes it look pretty, while the skulls give it a nice themed touch. It also has a big bow in the middle, as if it already wasn't pretty enough for the first thing that someone sees when they come knocking on your door.