Small bathrooms are tight and cramped, and they are often lacking in space for all the items you might need there. Unfortunately, those that have a tiny bathroom space know that storage can often be a huge issue in such tight areas.
45 Hanging Bathroom Storage Ideas Perfect for Tight Spaces

Those that have several things to keep and store in the bathroom know that storage is an issue, especially when you barely have room for your necessities. When it comes to finding better storage options, wall hanging bathroom storage ideas are actually a great way to get extra storage for your bathroom without sacrificing actual space. Wall hangings have been known to create a more organized and efficient space.
However, if not done correctly, these can be an eyesore, which is why many people avoid them. Luckily, there are several ways to get a great wall hanging bathroom storage ideas that match your bathroom décor, give you the space you need, and don't look tacky at the same time. If you have a small space, there is no need to feel cramped or cluttered in your bathroom.
In this gallery, we will look at 45 unique and interesting storage ideas for your bathroom walls that will turn your space into an efficient area for your needs. With these ideas you can avoid feeling cramped and finally enjoy your bathroom once again.
1. Simple Basket Towel Swinging Organization Idea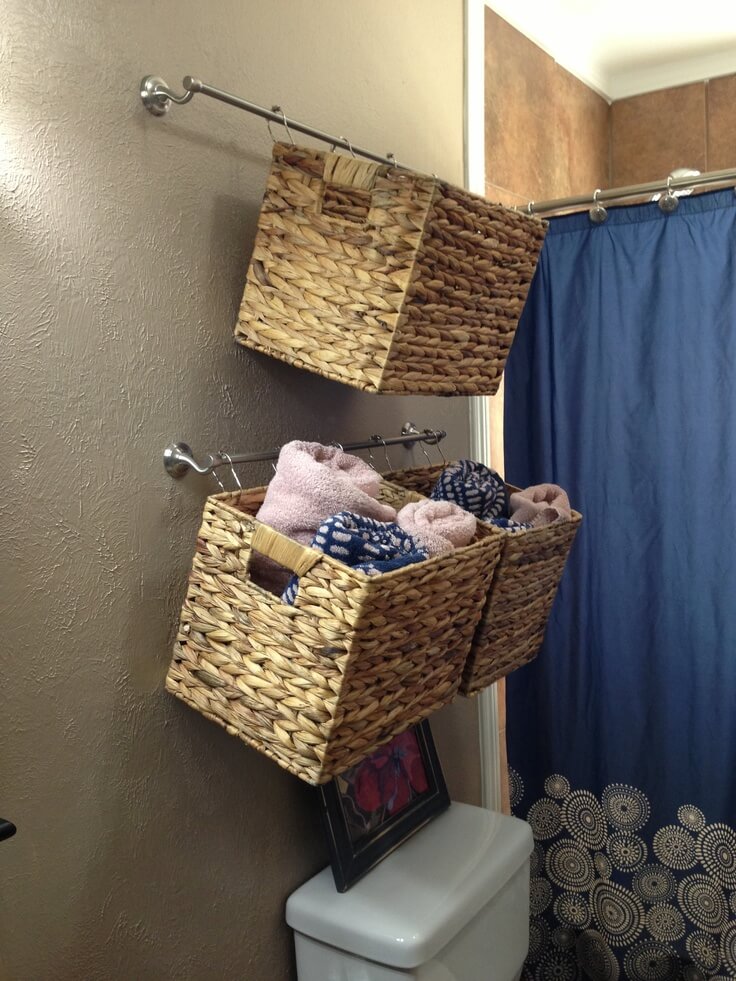 2. Long Door Hanging Bathroom Storage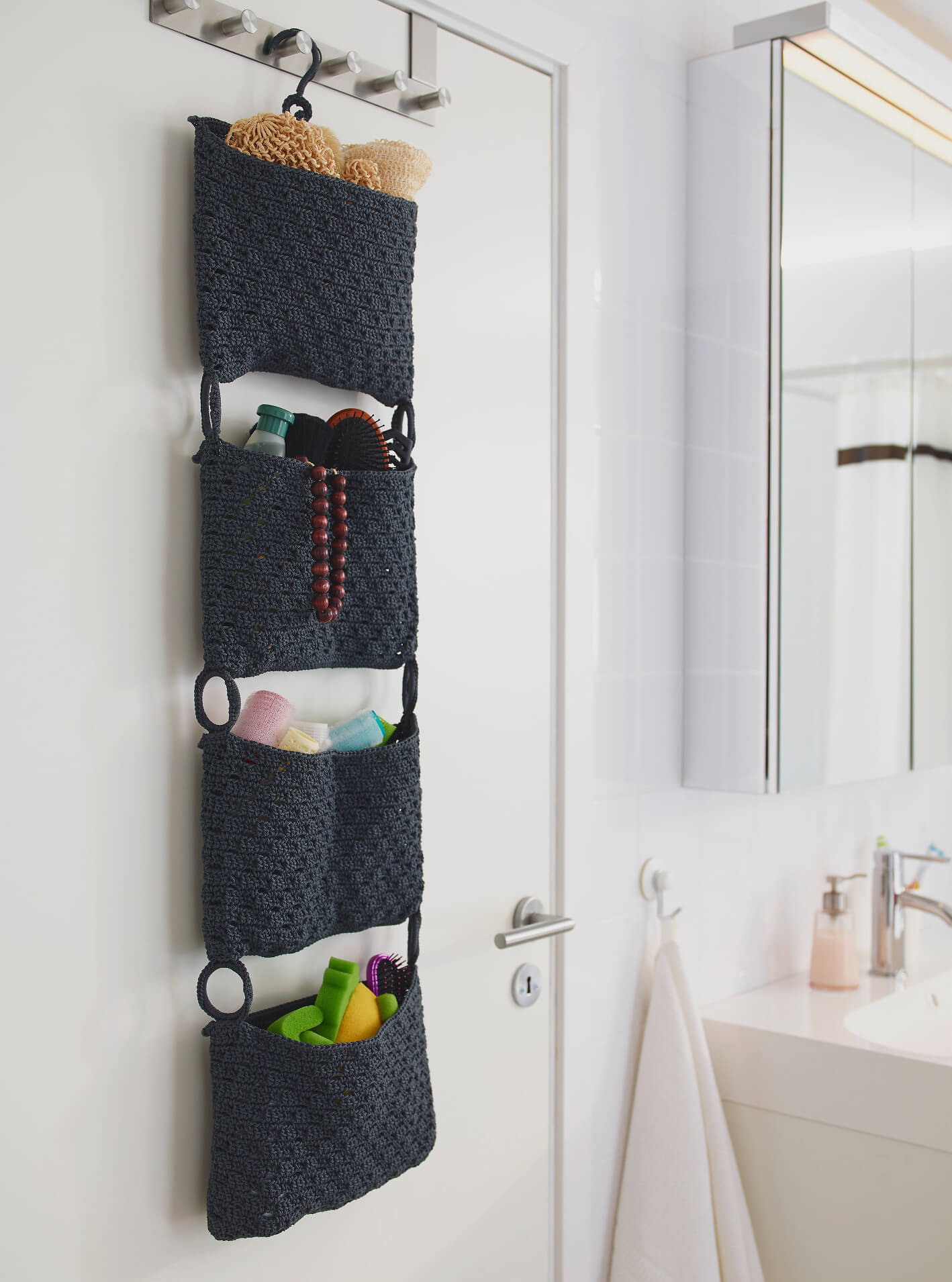 3. Adorable Wood and Chalkboard Floating Shelf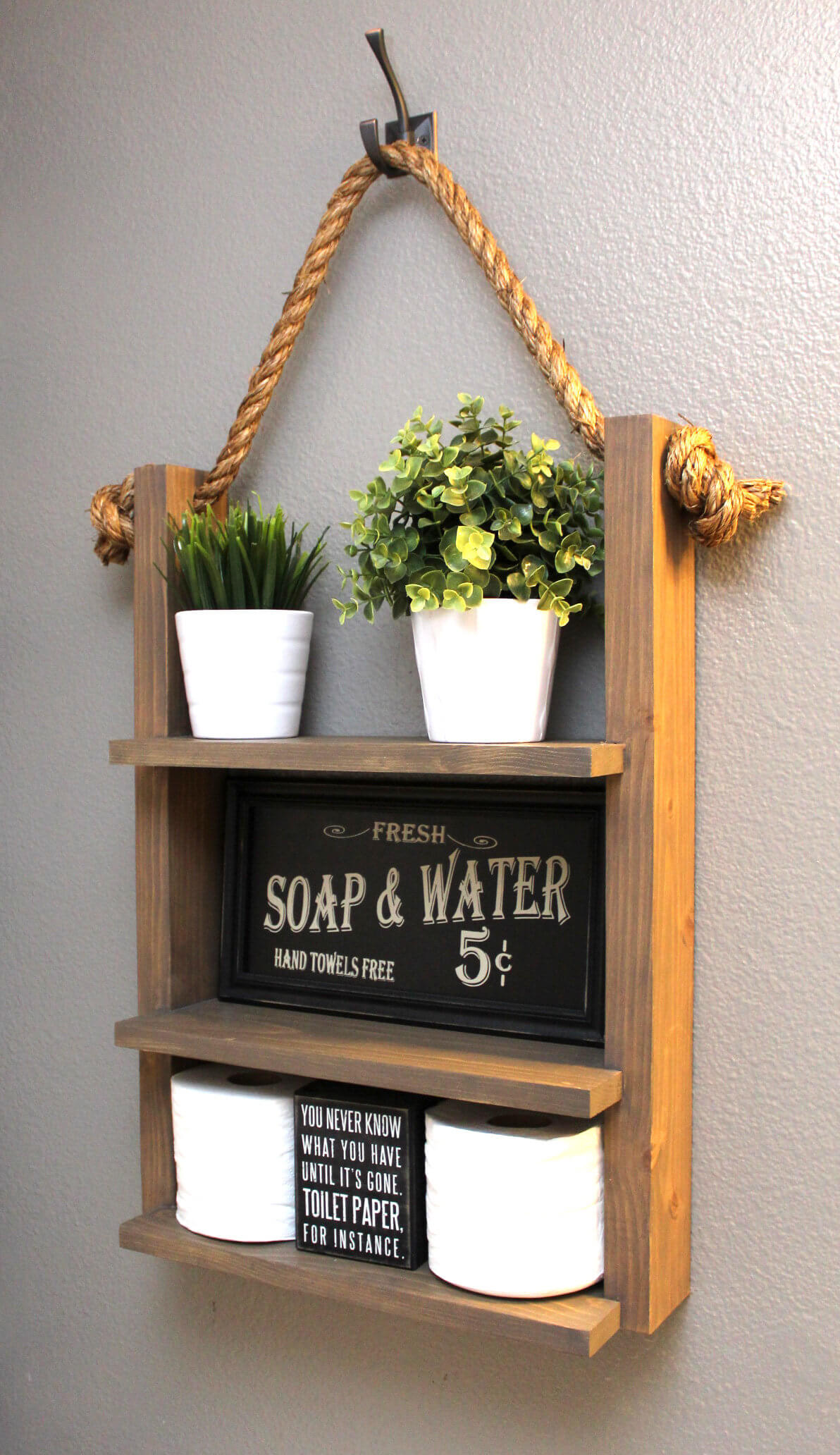 4. Minimal Wire Basket Bathroom Organizer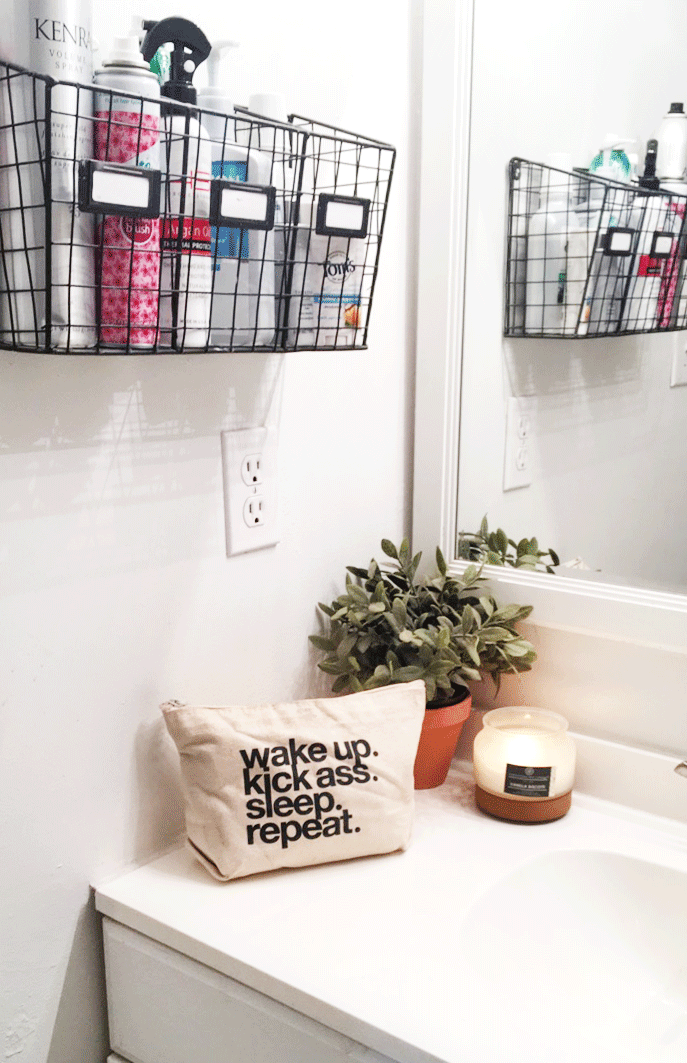 5. Curtain Rod Basket and Bucket Storage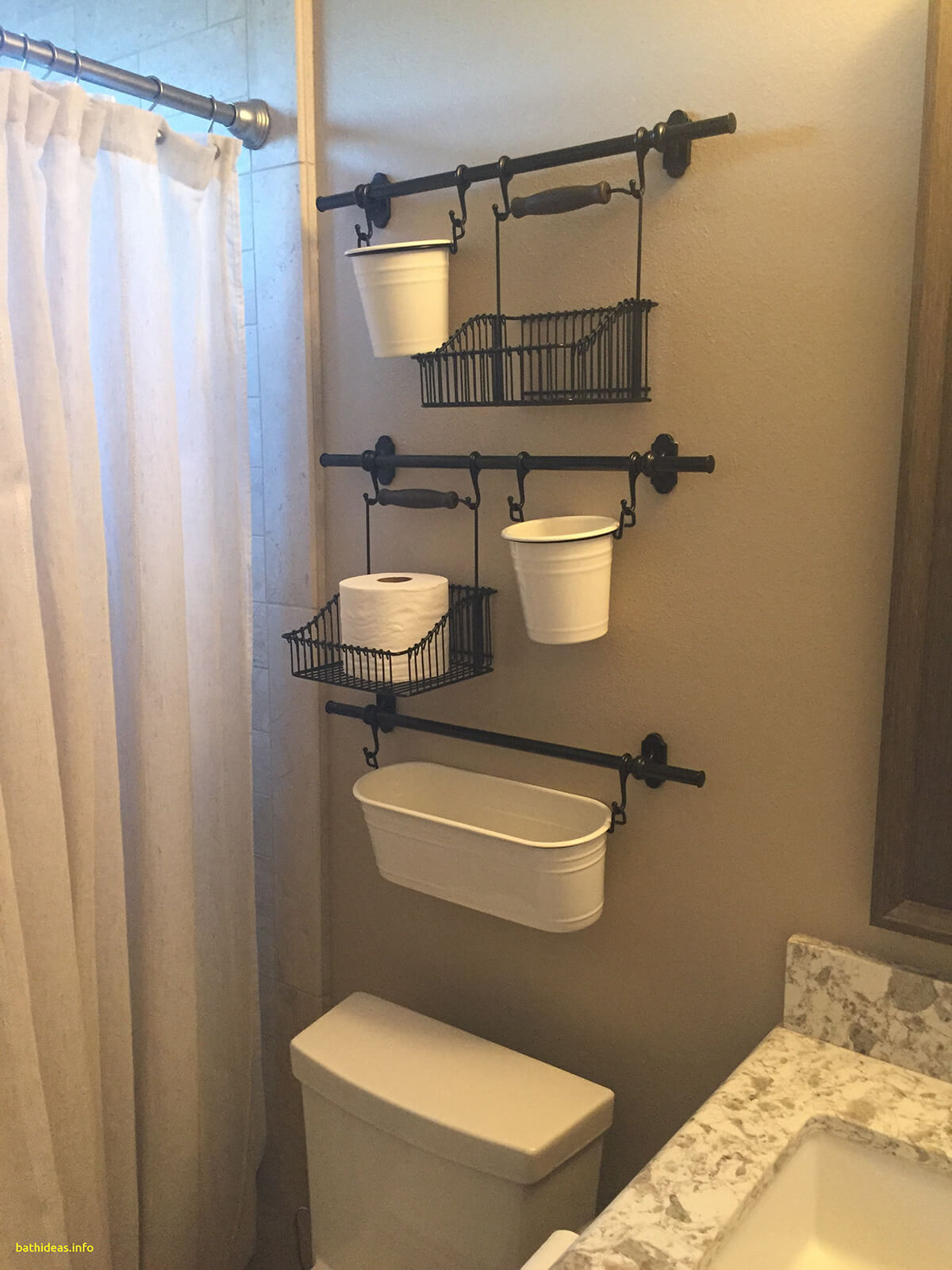 6. Coat Rack DIY Crochet Basket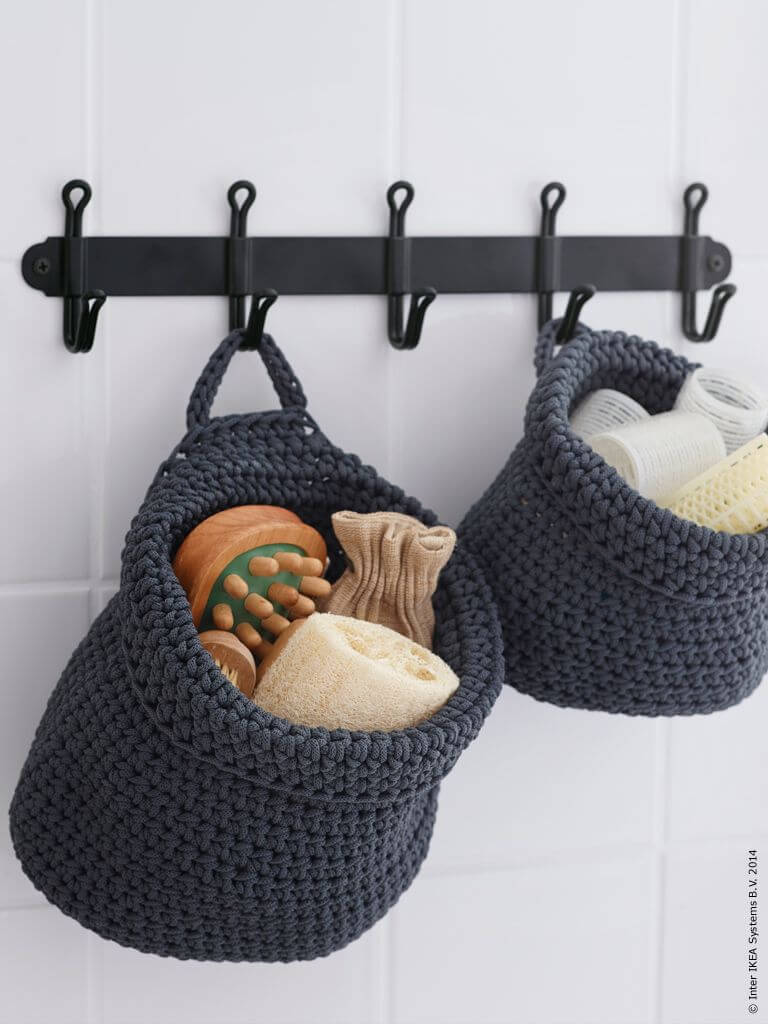 7. Cabinet Wire Basket Idea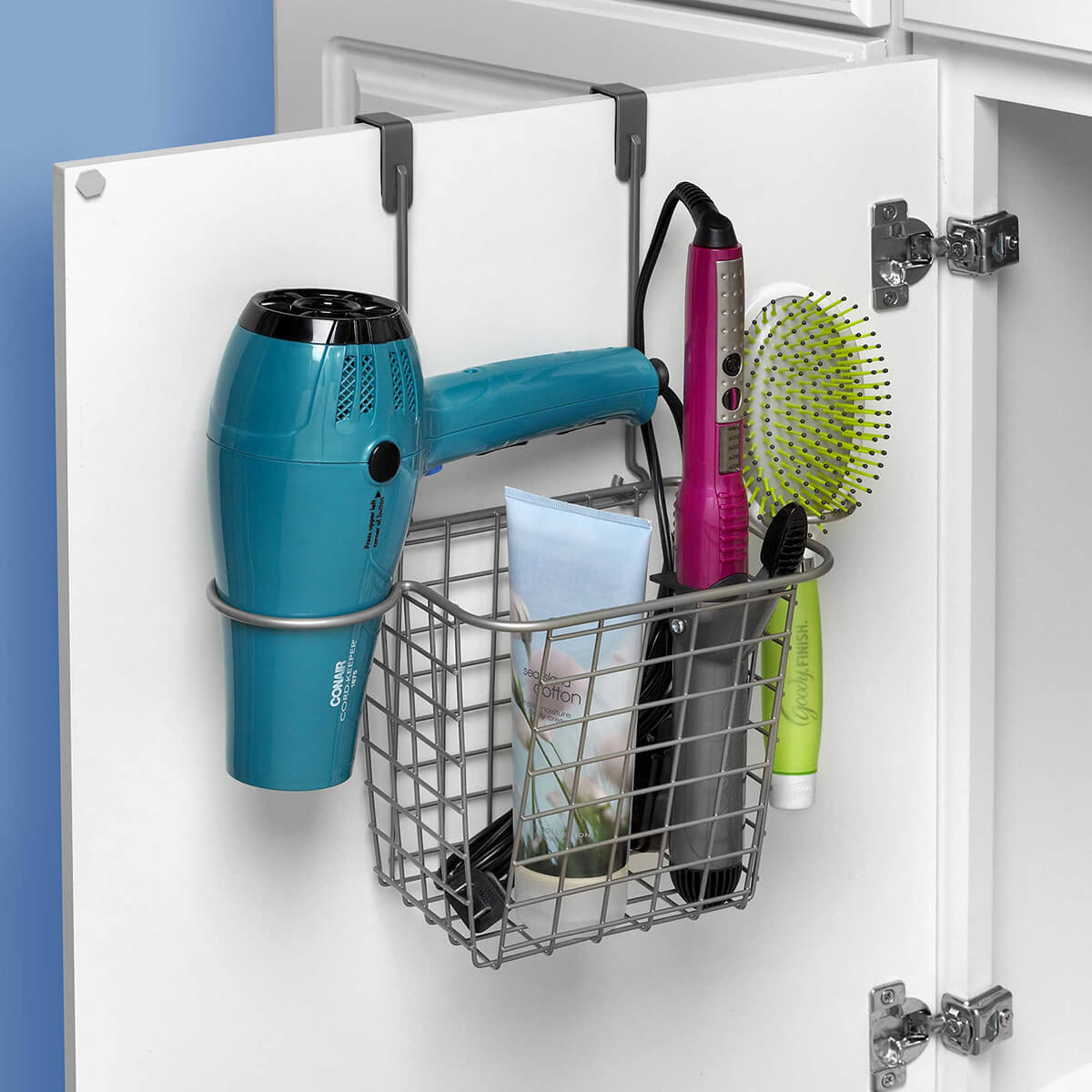 8. Pyramid Coat Rack Floating Towel Storage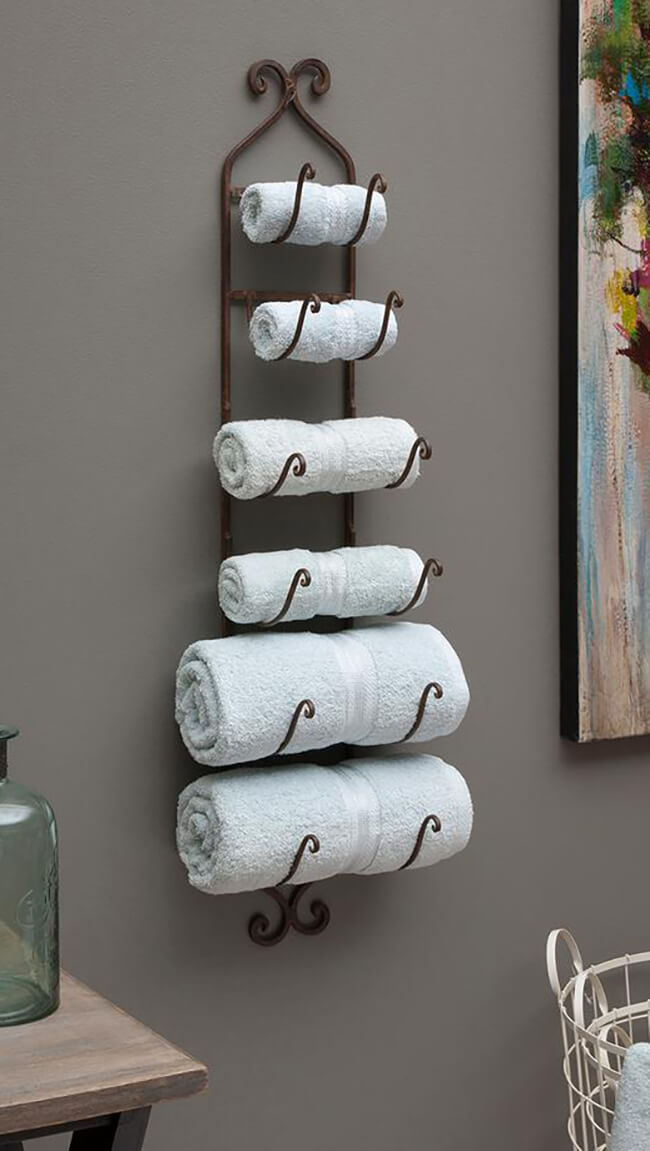 9. Woven Basket Closet Organization Idea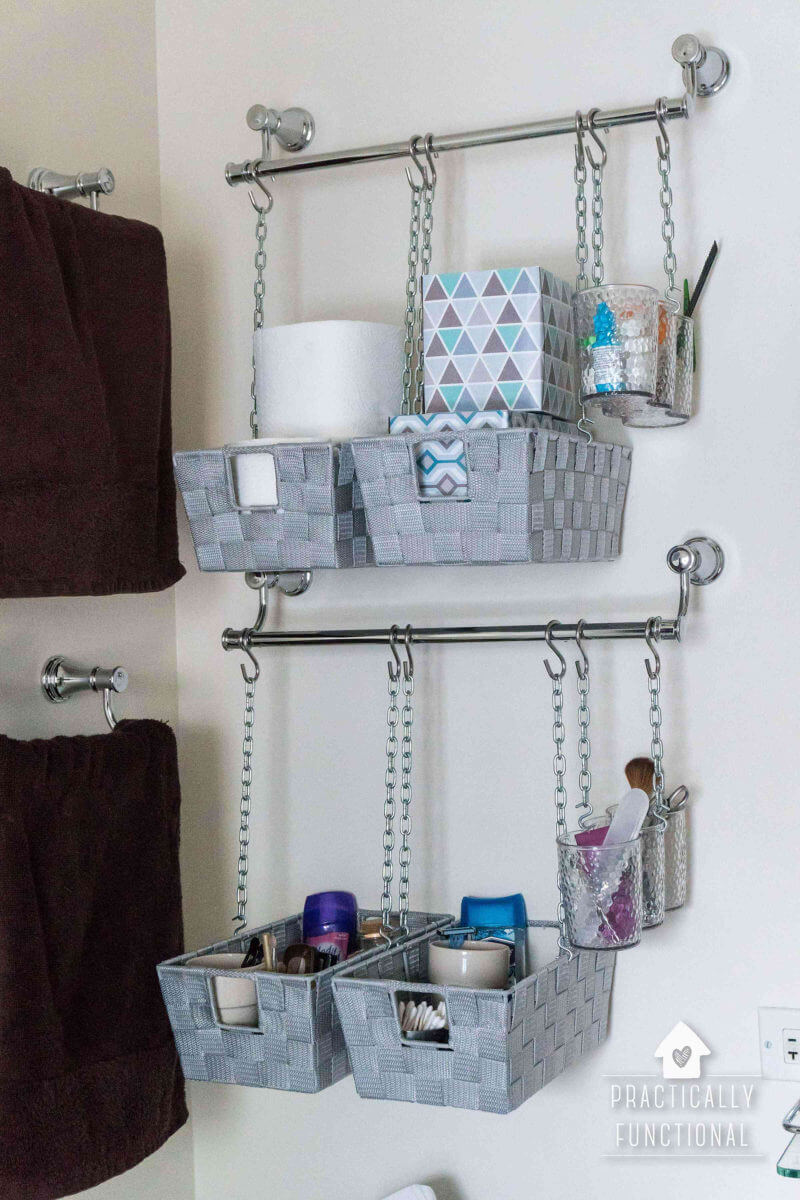 10. Bathroom Closet Swinging Buckets

11. Over the Door Closet Baskets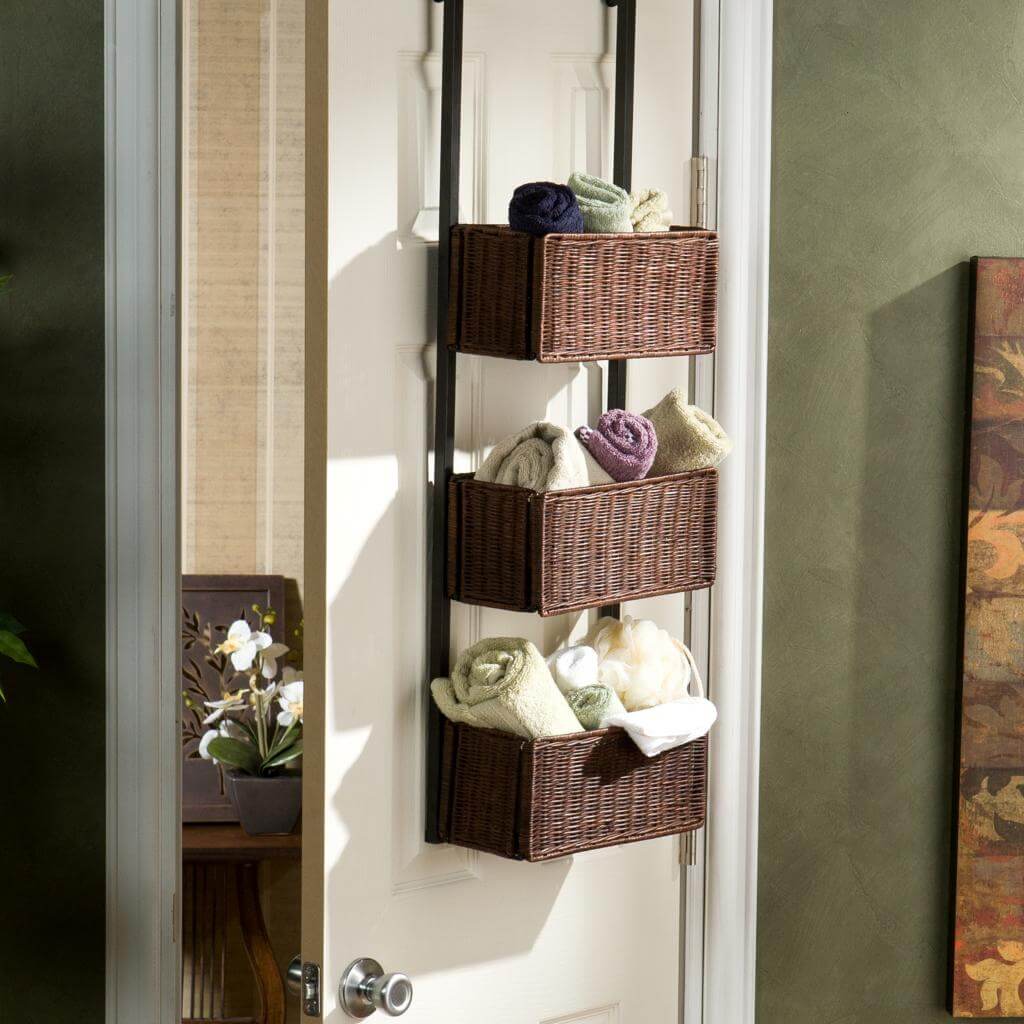 12. Wire Shower Space-Saving Idea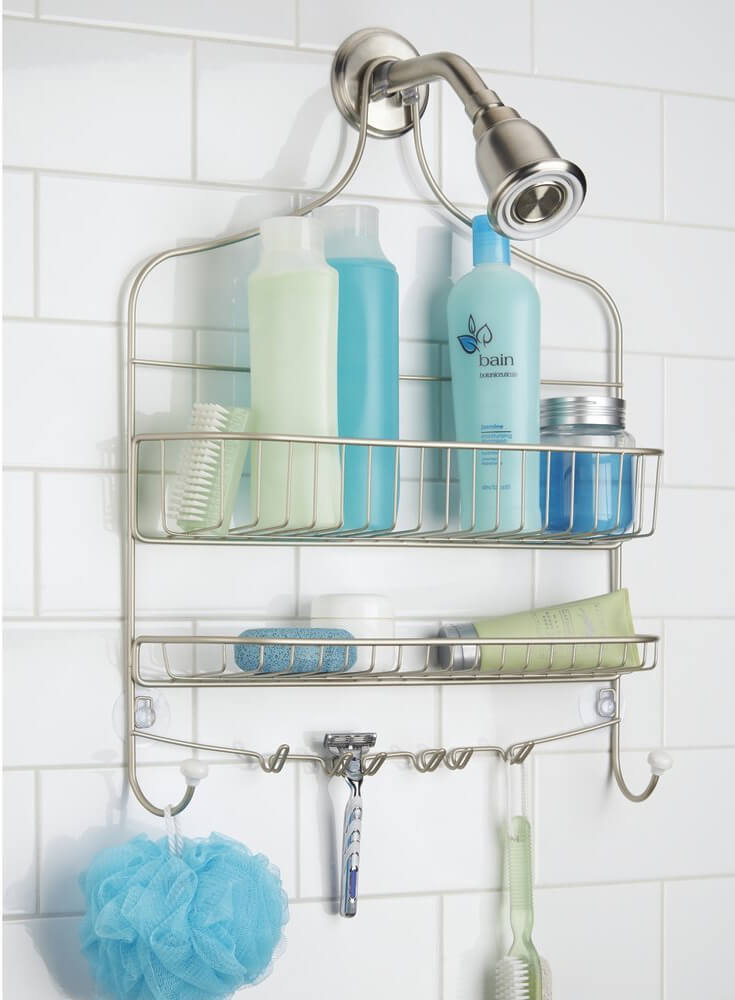 13. Corner Shower Wire Basket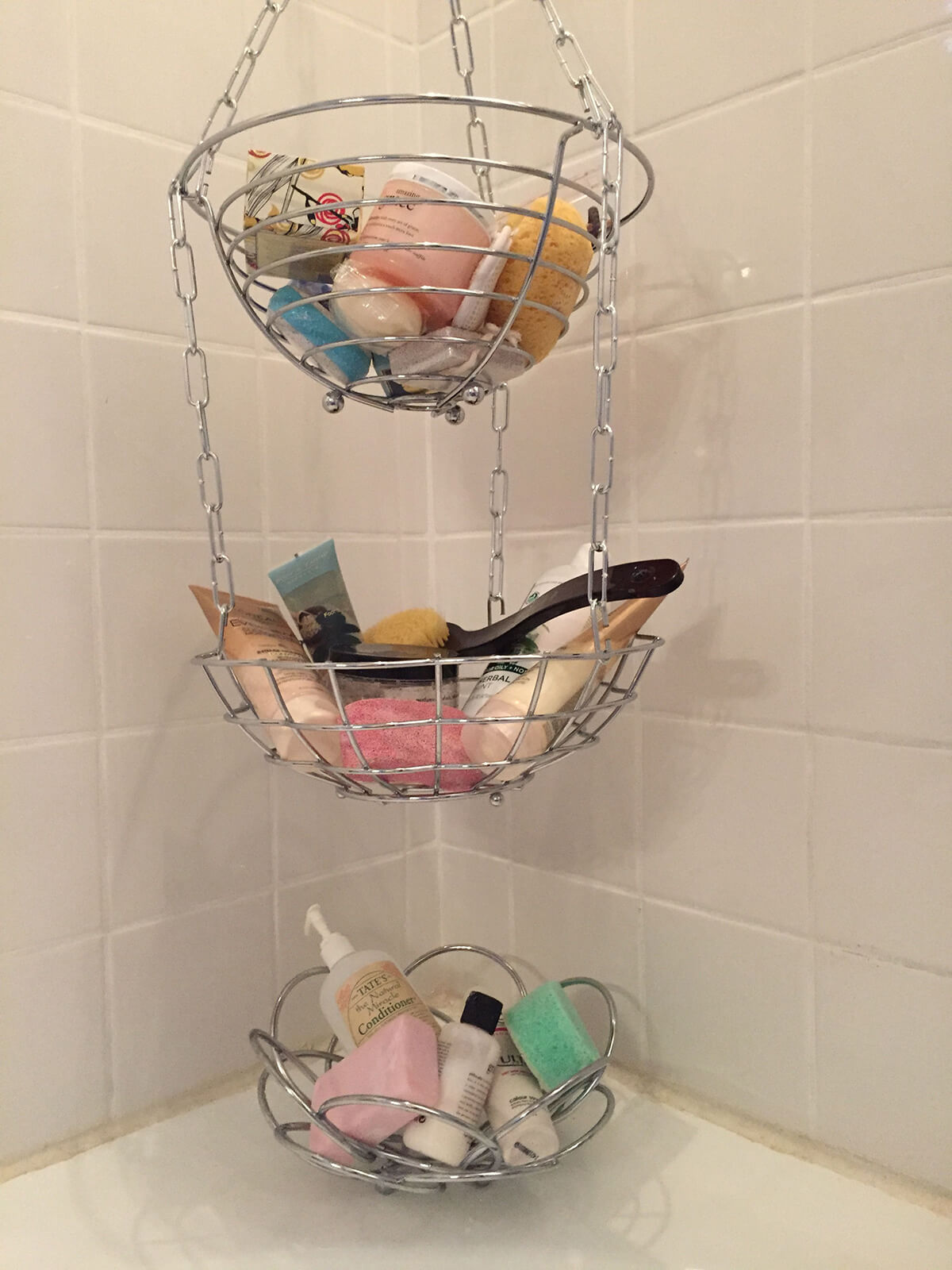 14. Floating Ladder Style DIY Towel Storage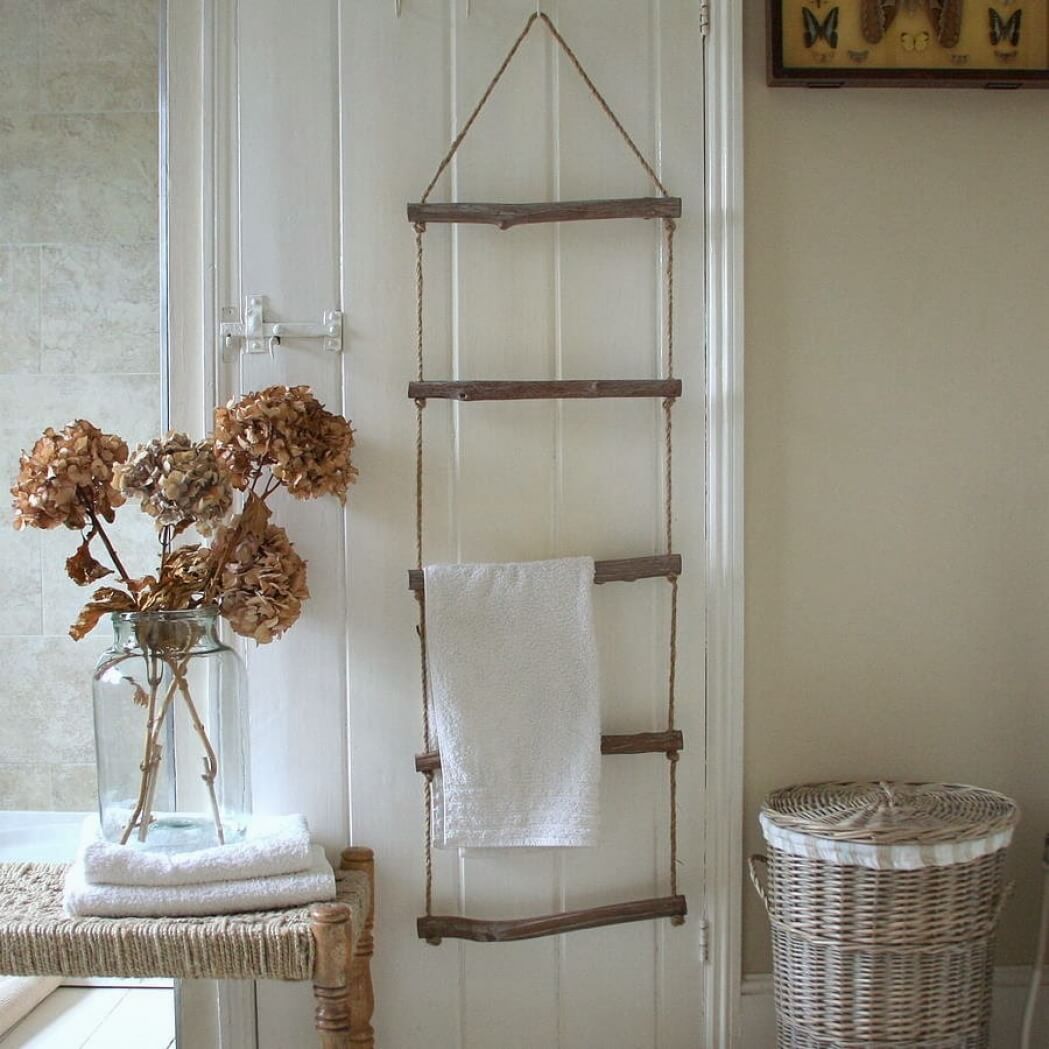 15. Curtain Rod Style Shower Organizing for Small Areas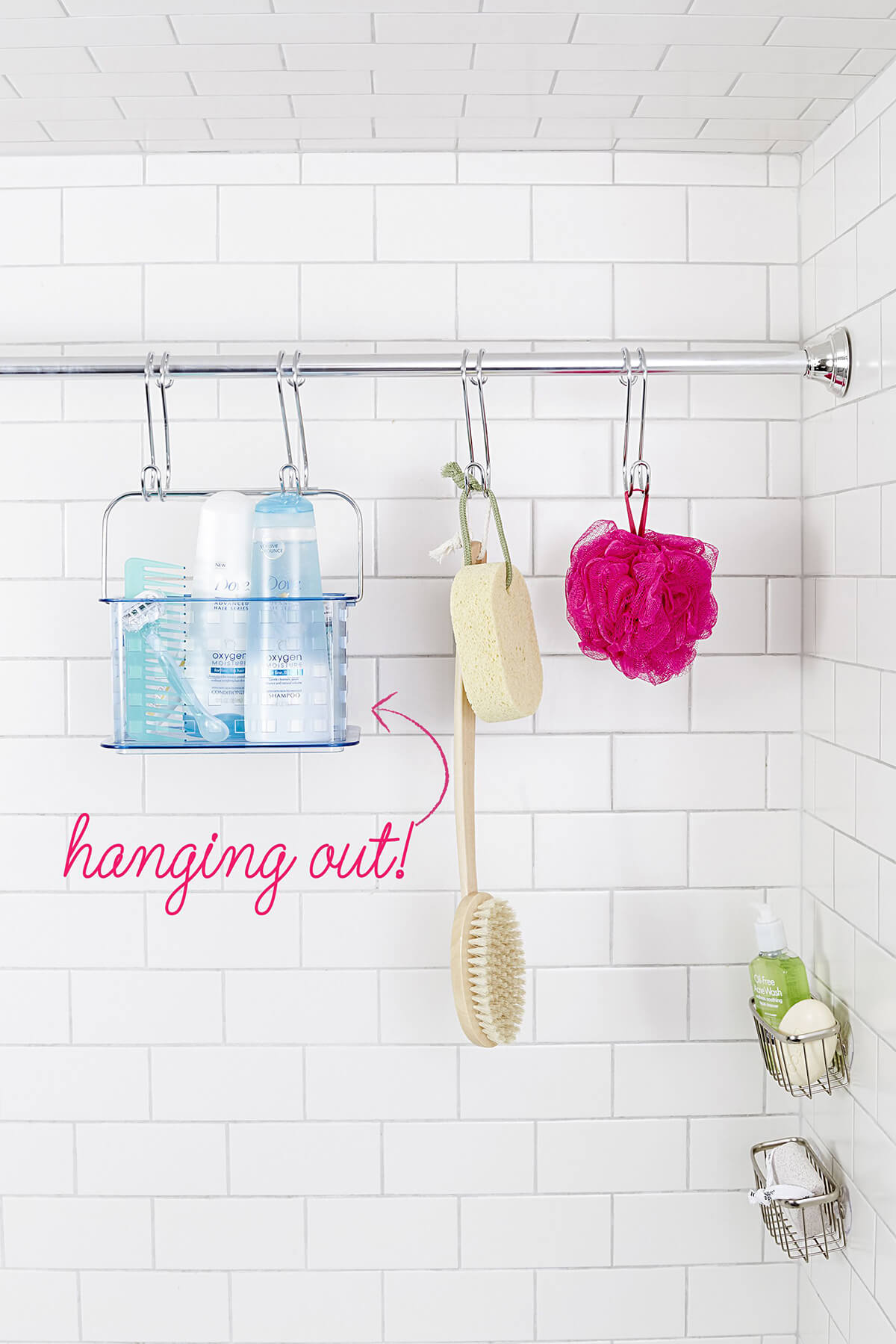 16. Simple DIY Pocket Storage for Tight Spaces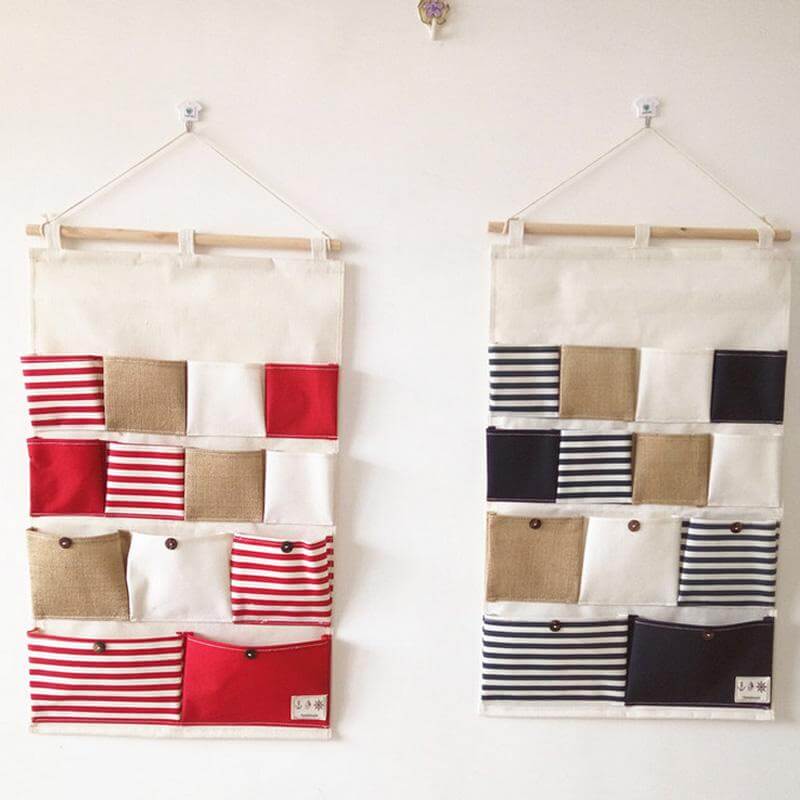 17. Rustic DIY Floating Ladder and Wire Basket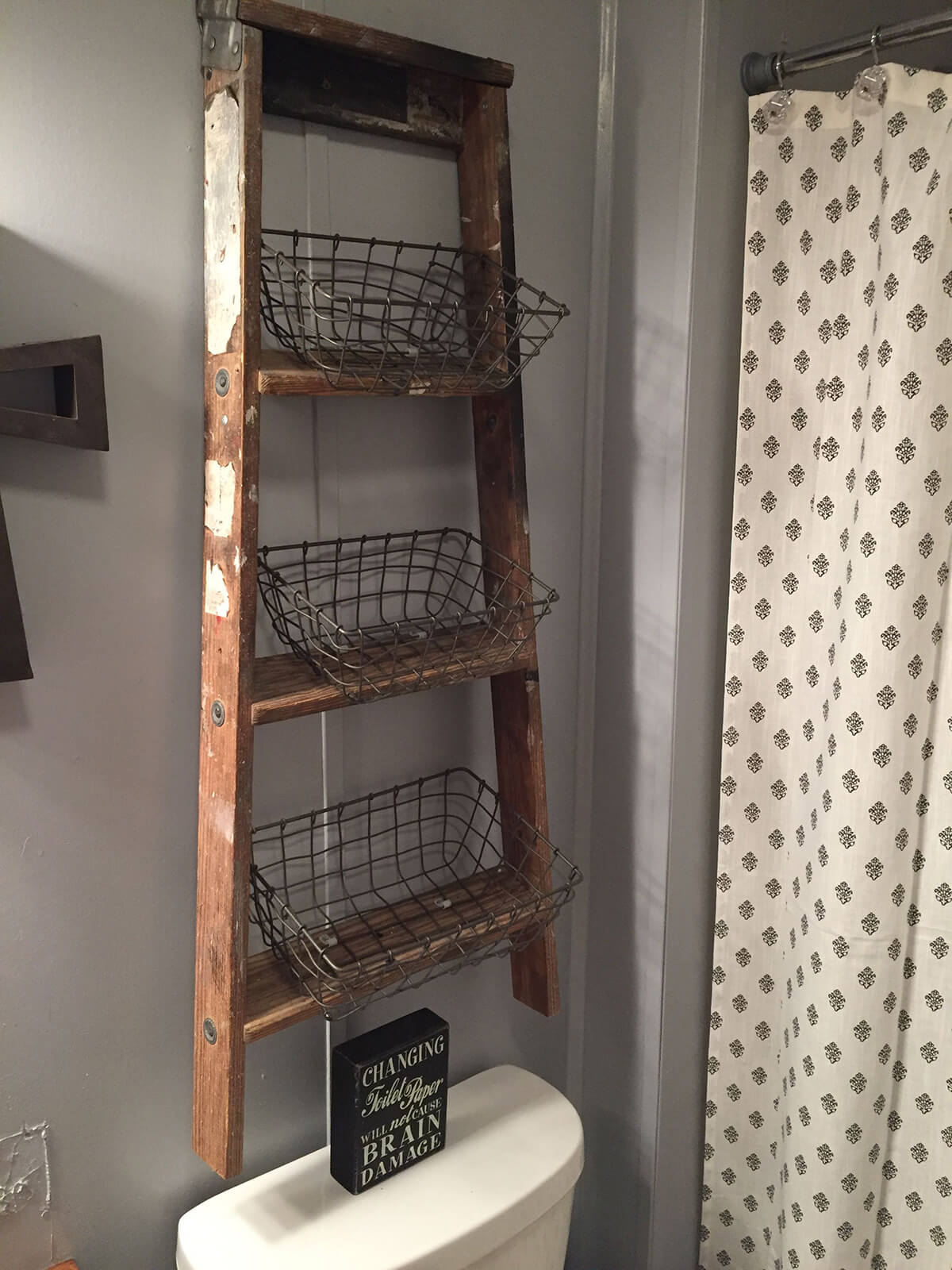 18. Wooden Planks Customizable Storage for Bathrooms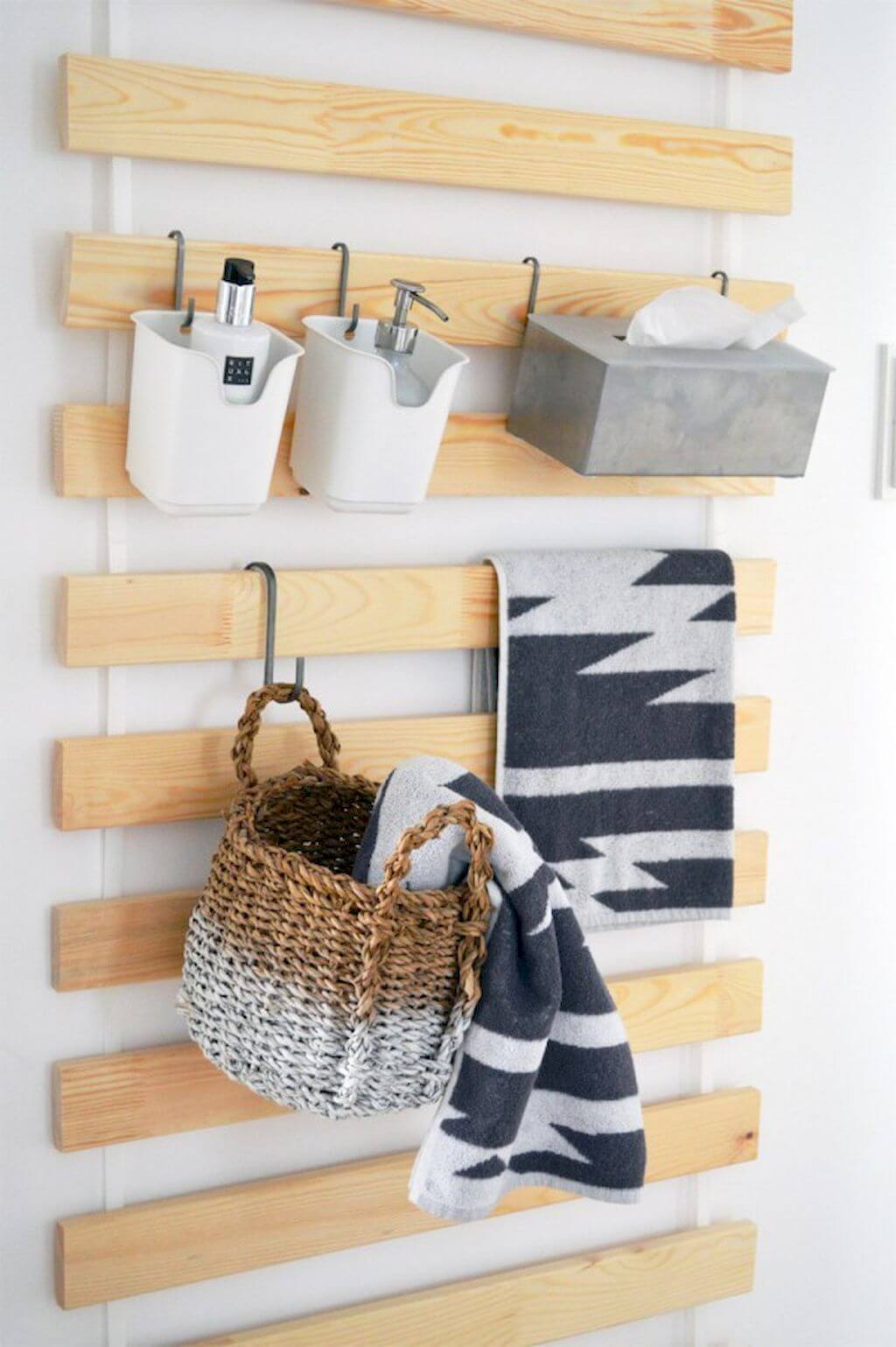 19. Plastic Basket and Suction Cup Shower Storage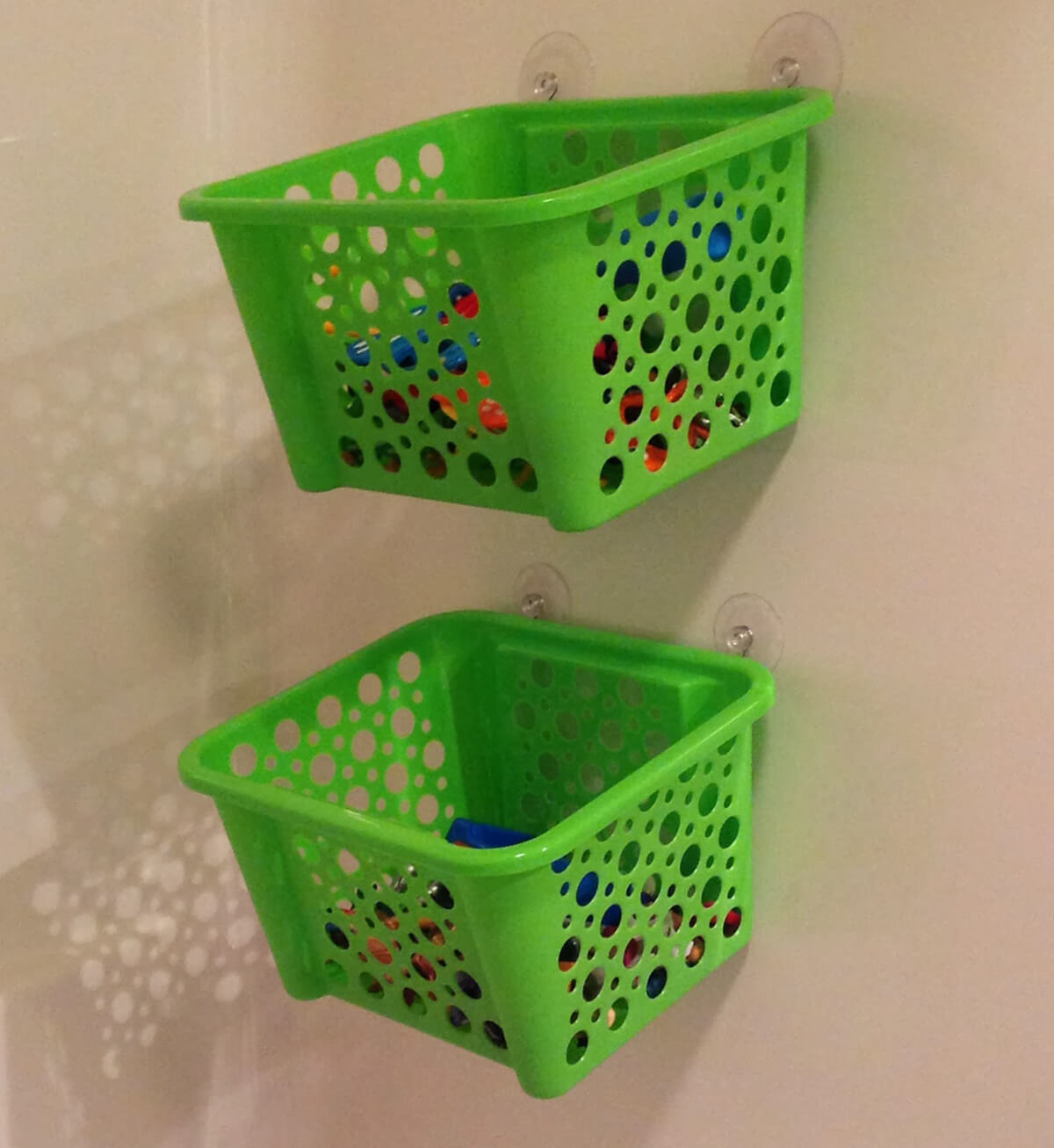 21. Plastic Bath Caddy for Small Showers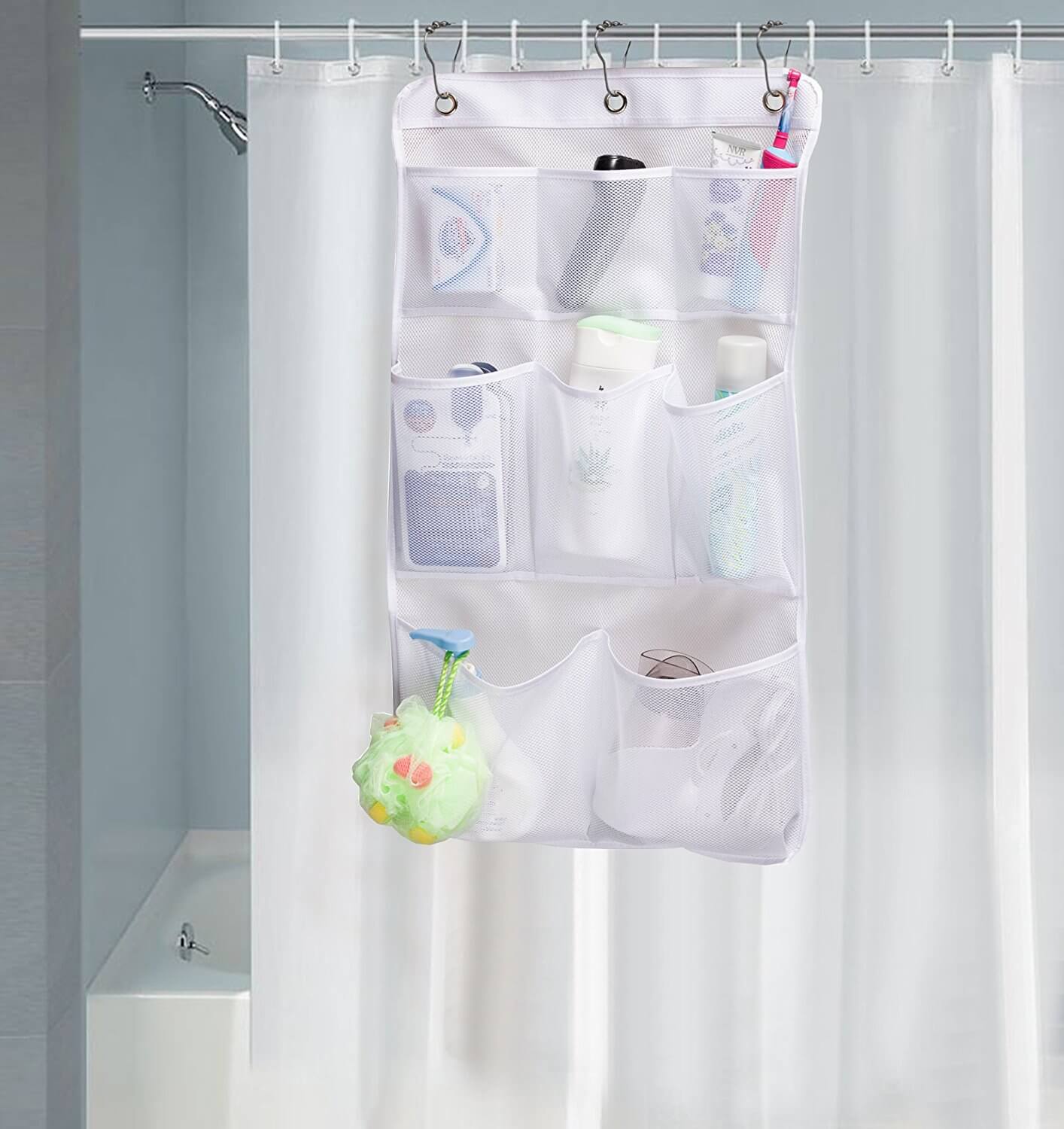 22. Simple Floating Storage Shelf for Small Spaces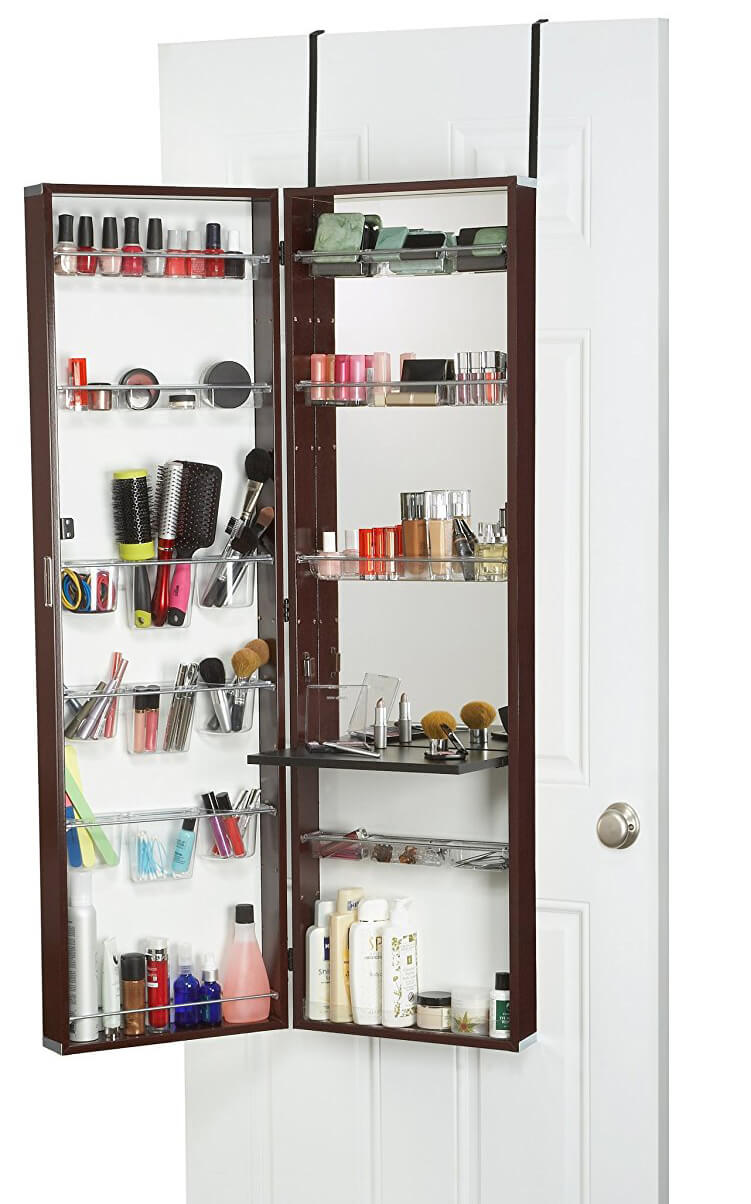 23. DIY Shower Rod Basket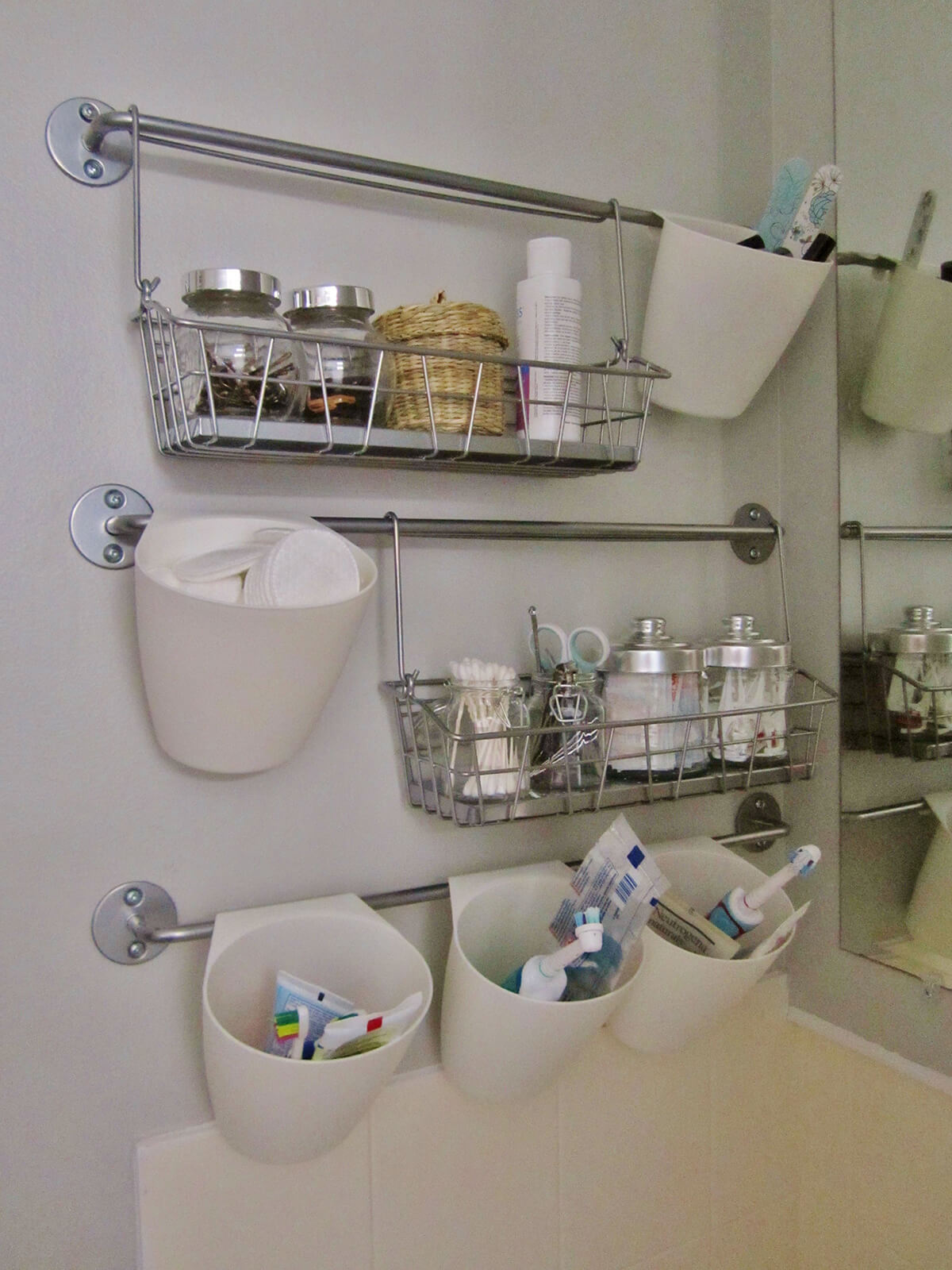 24. Two-Tiered Floating Shelf Storage Option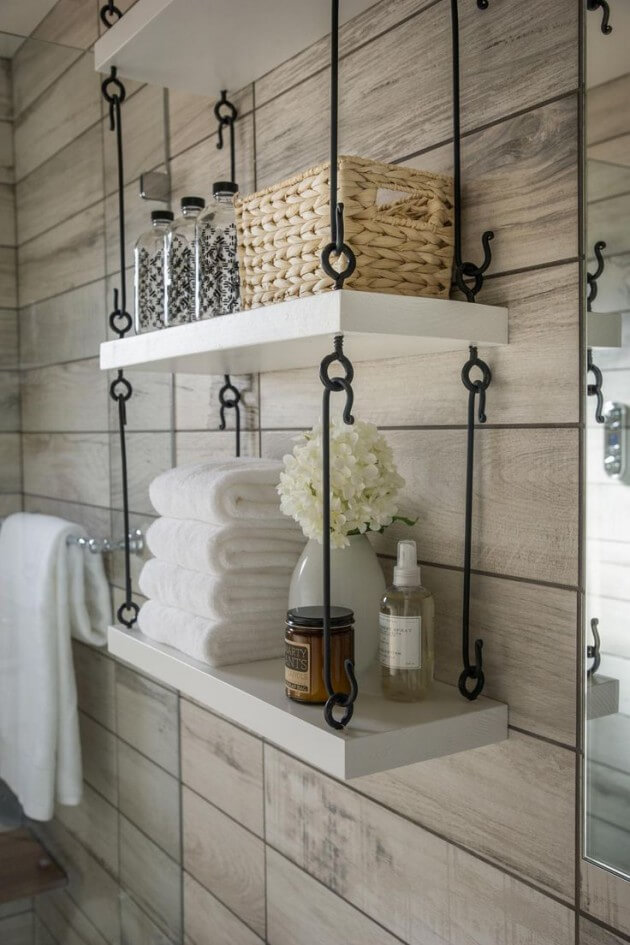 25. Wooden Ladder Floating Storage with Wire Baskets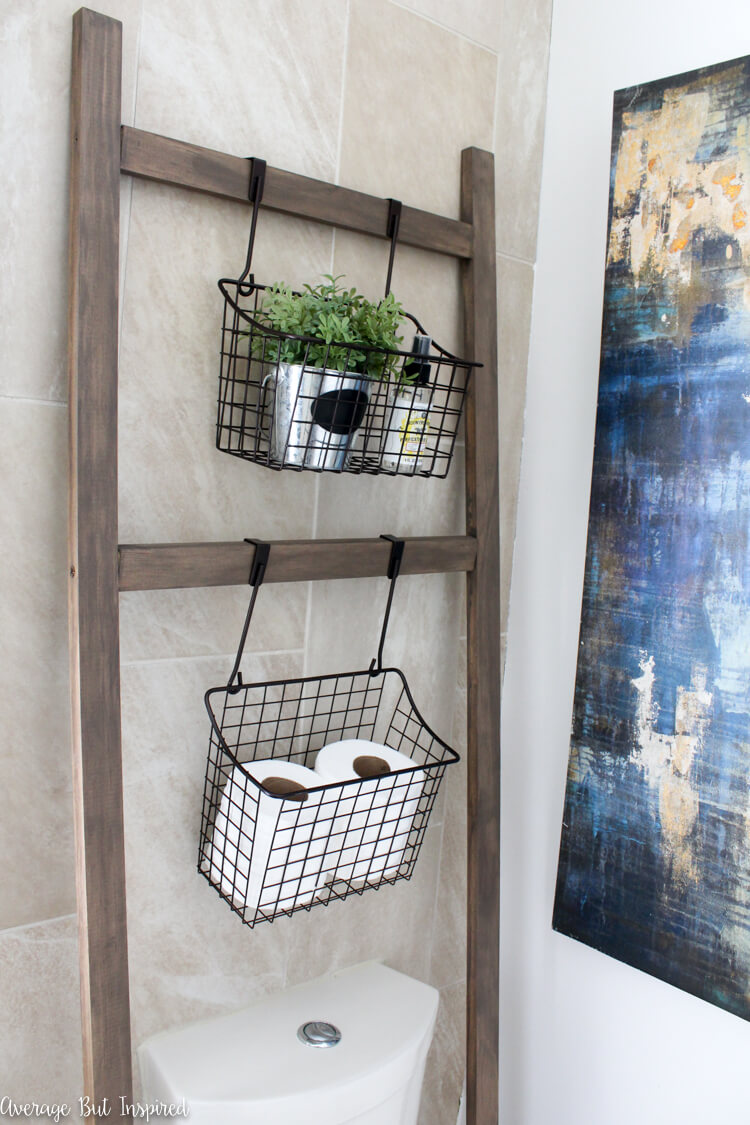 26. Curtain Rod DIY Hanging Bathroom Idea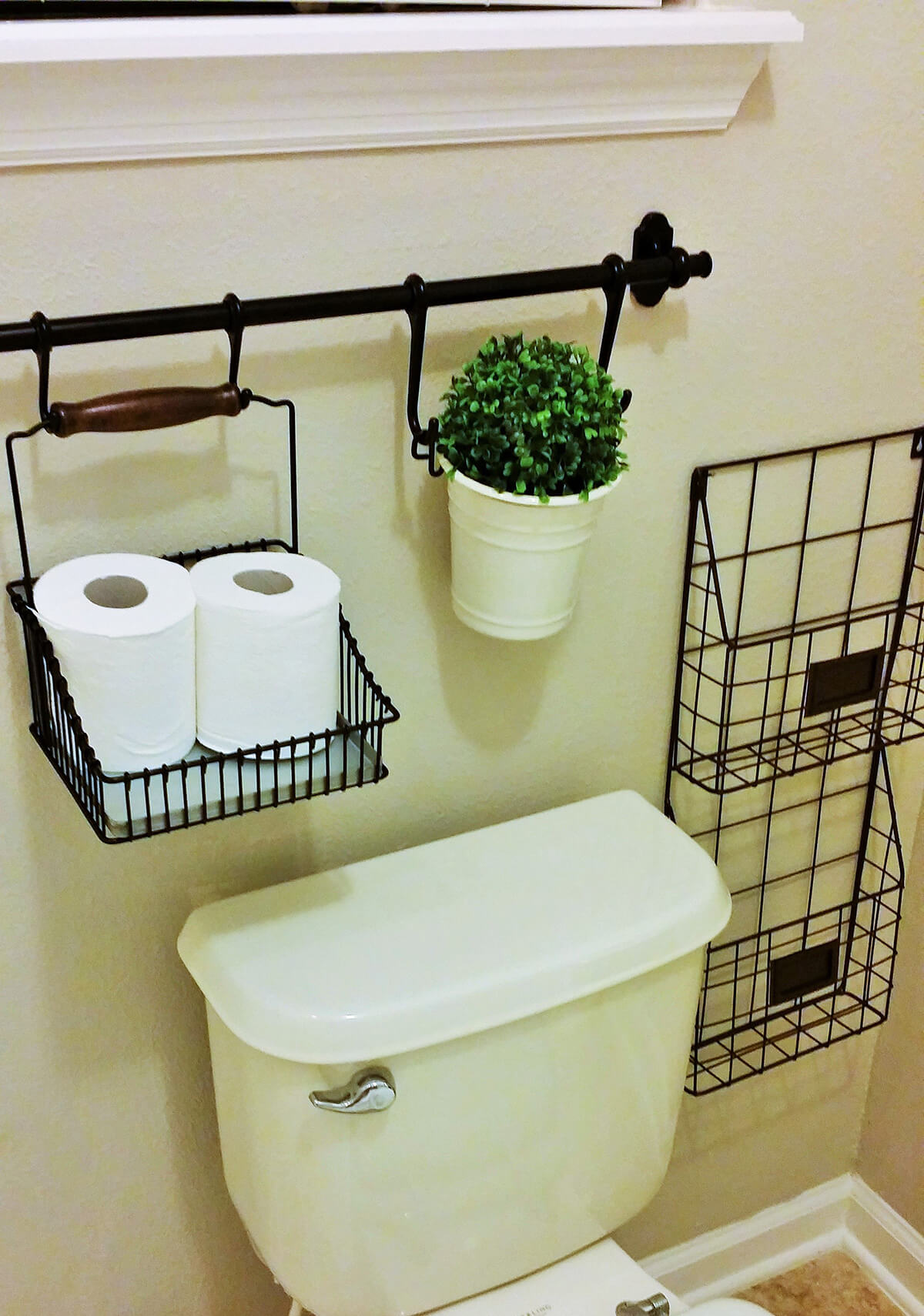 27. Wicker Basket Organization Idea for Small Spaces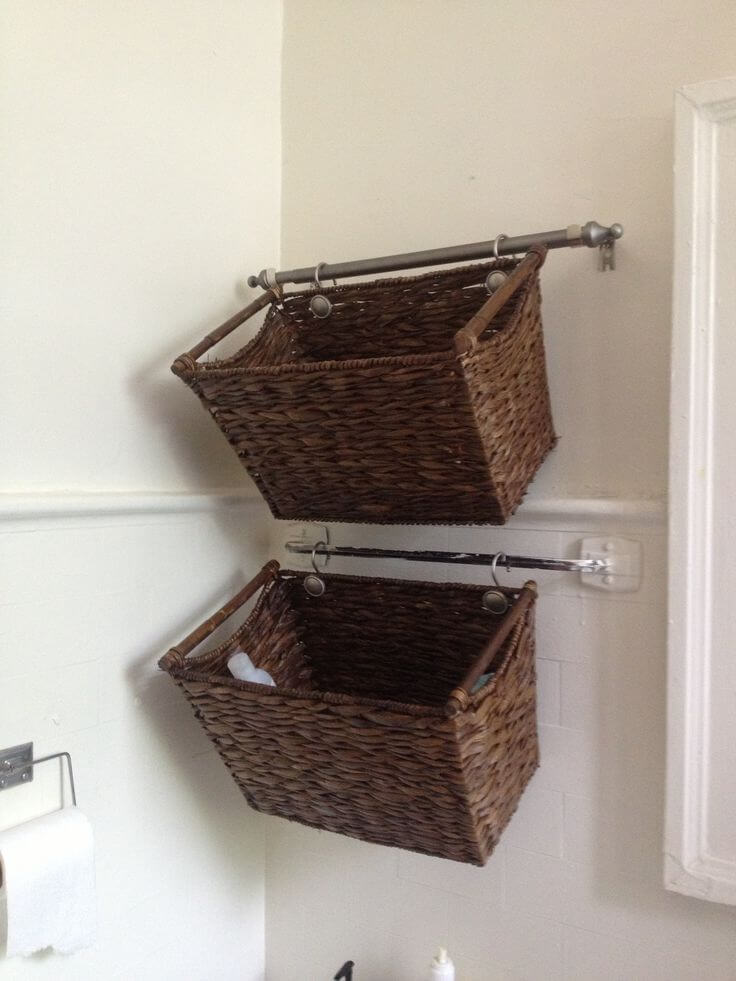 28. Tiered Towel Swinging Storage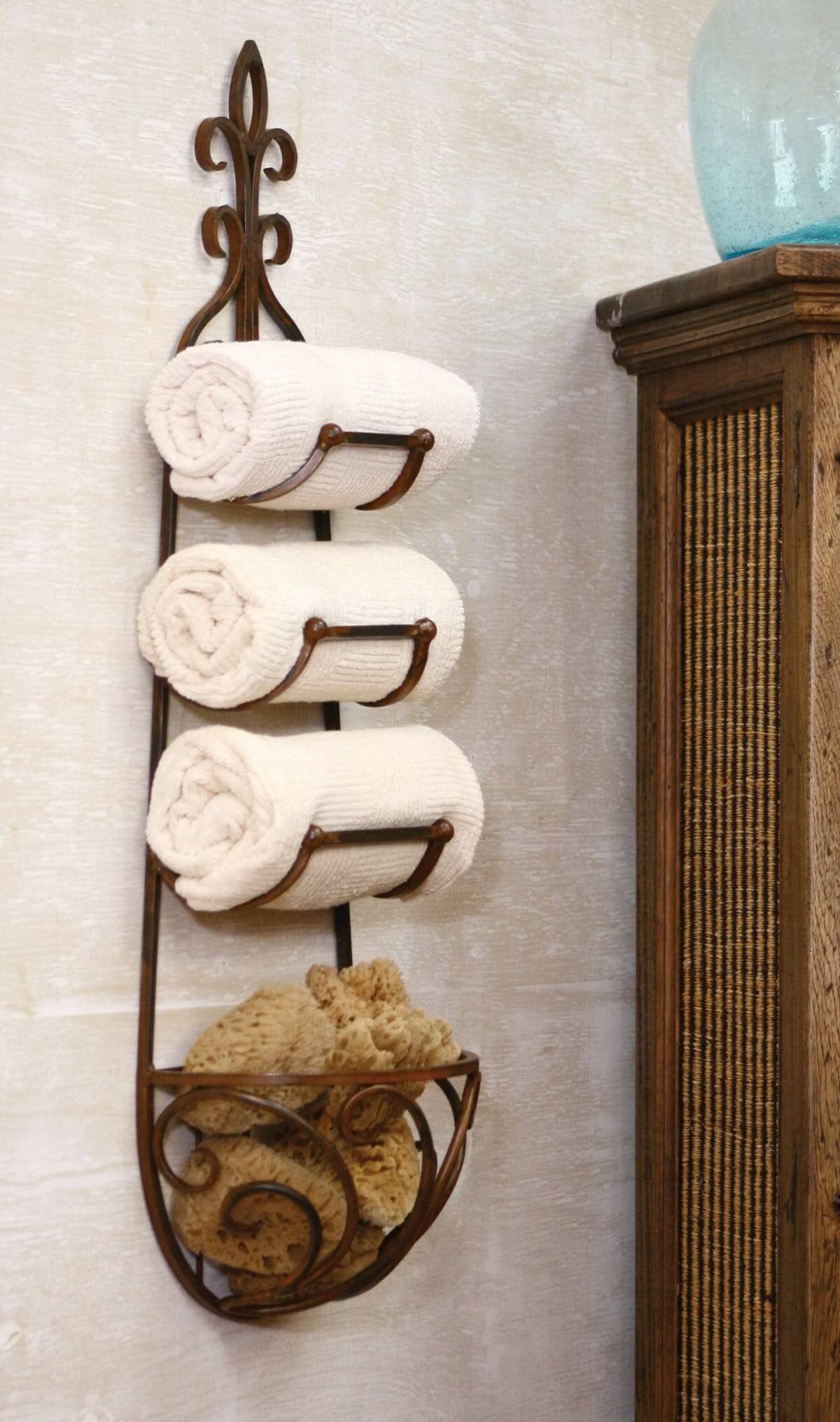 29. Floating Shelf Over the Toilet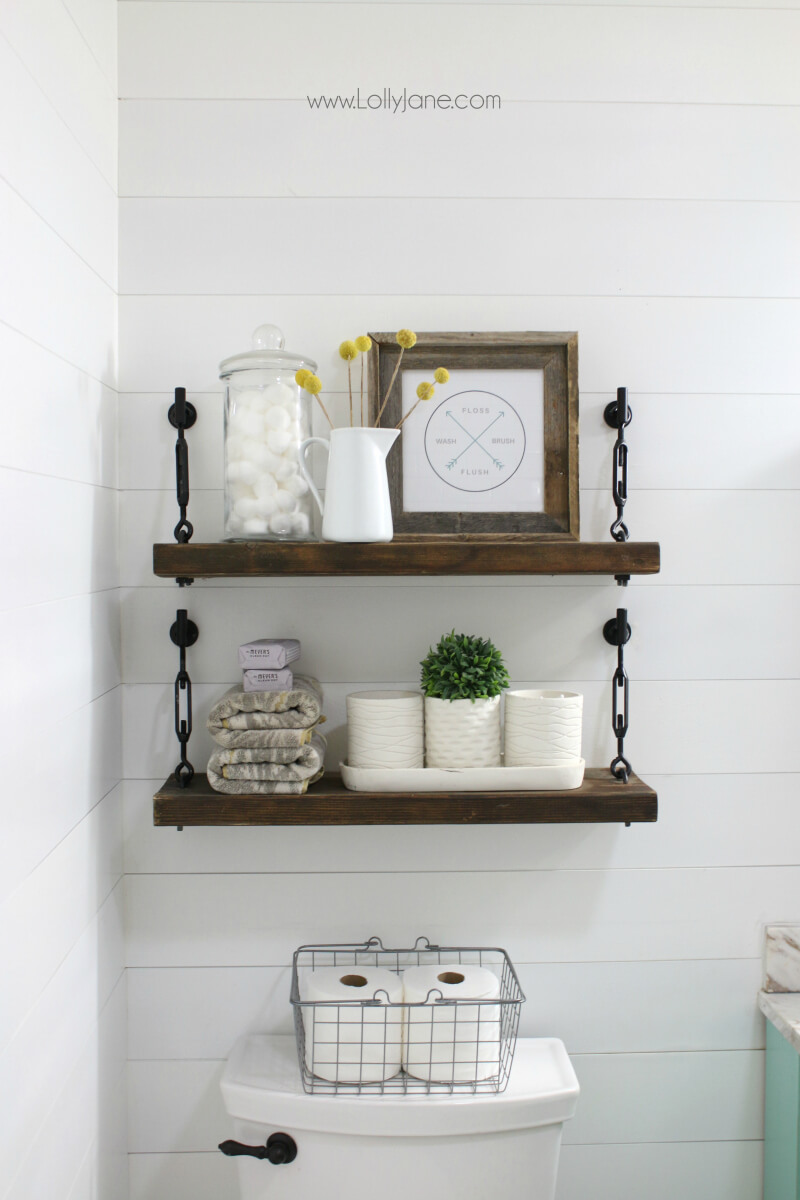 30. Metal Clip and Rod Shower Idea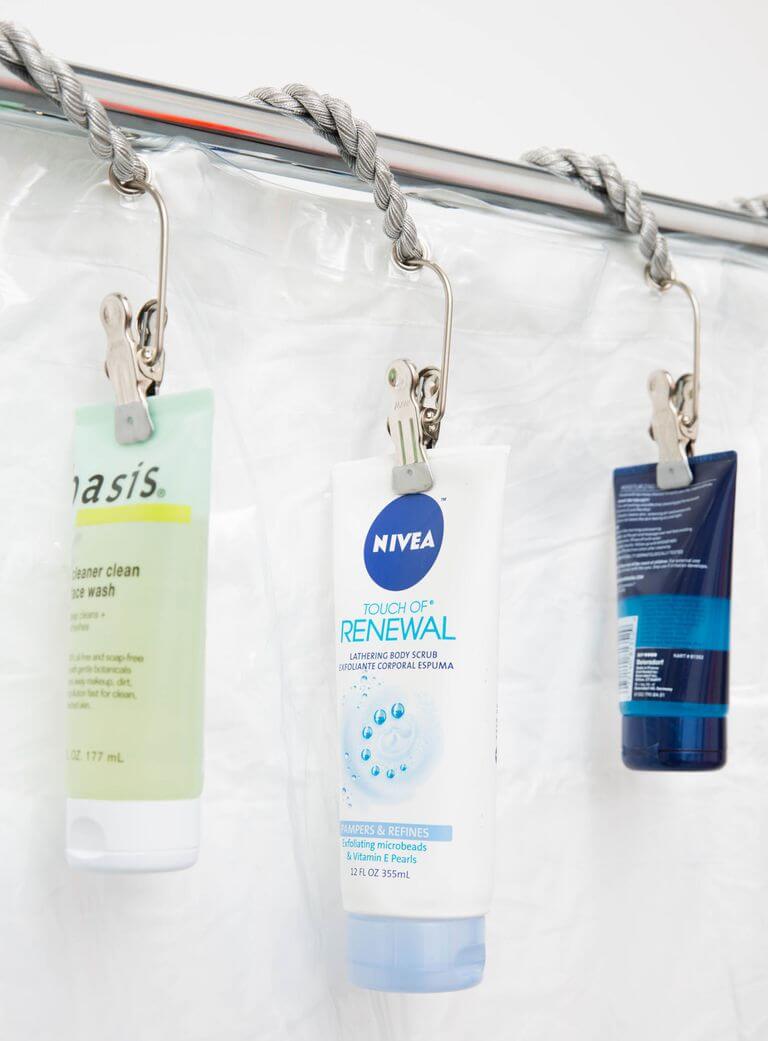 31. Coat Rack and Crochet Basket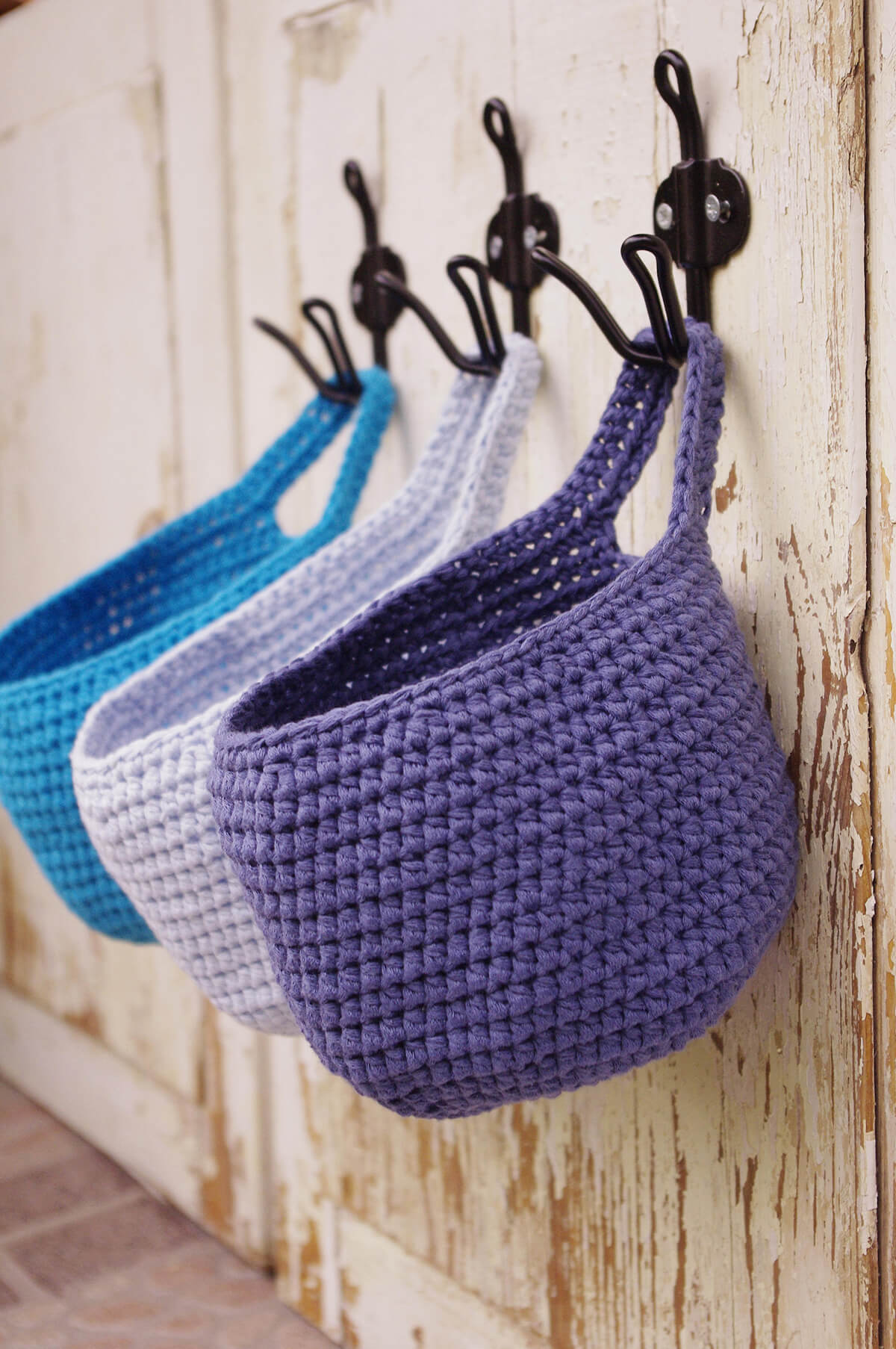 32. Wooden Plank and Metal Ring with Glass Jars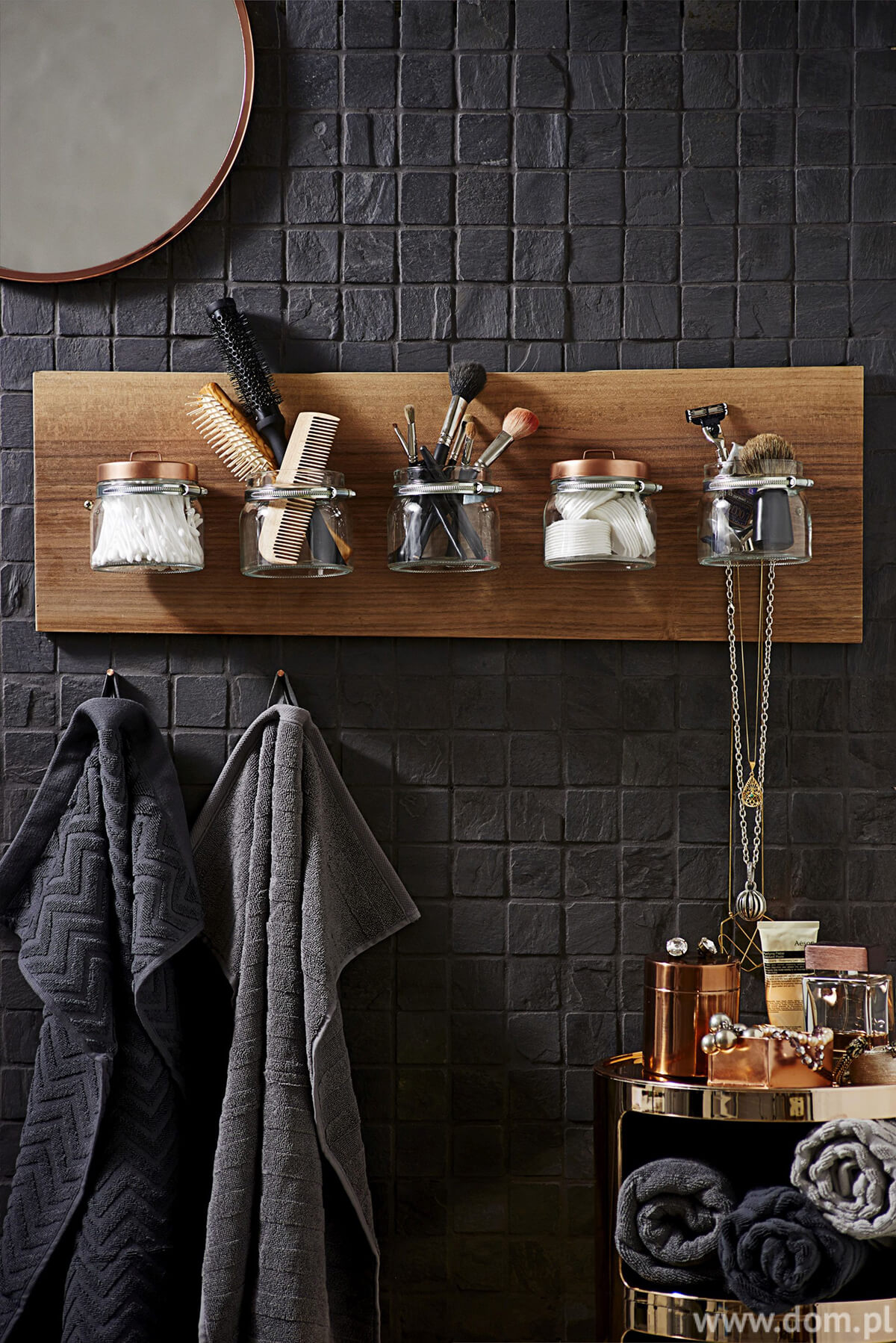 33. Metal Oval and Hook Swinging Idea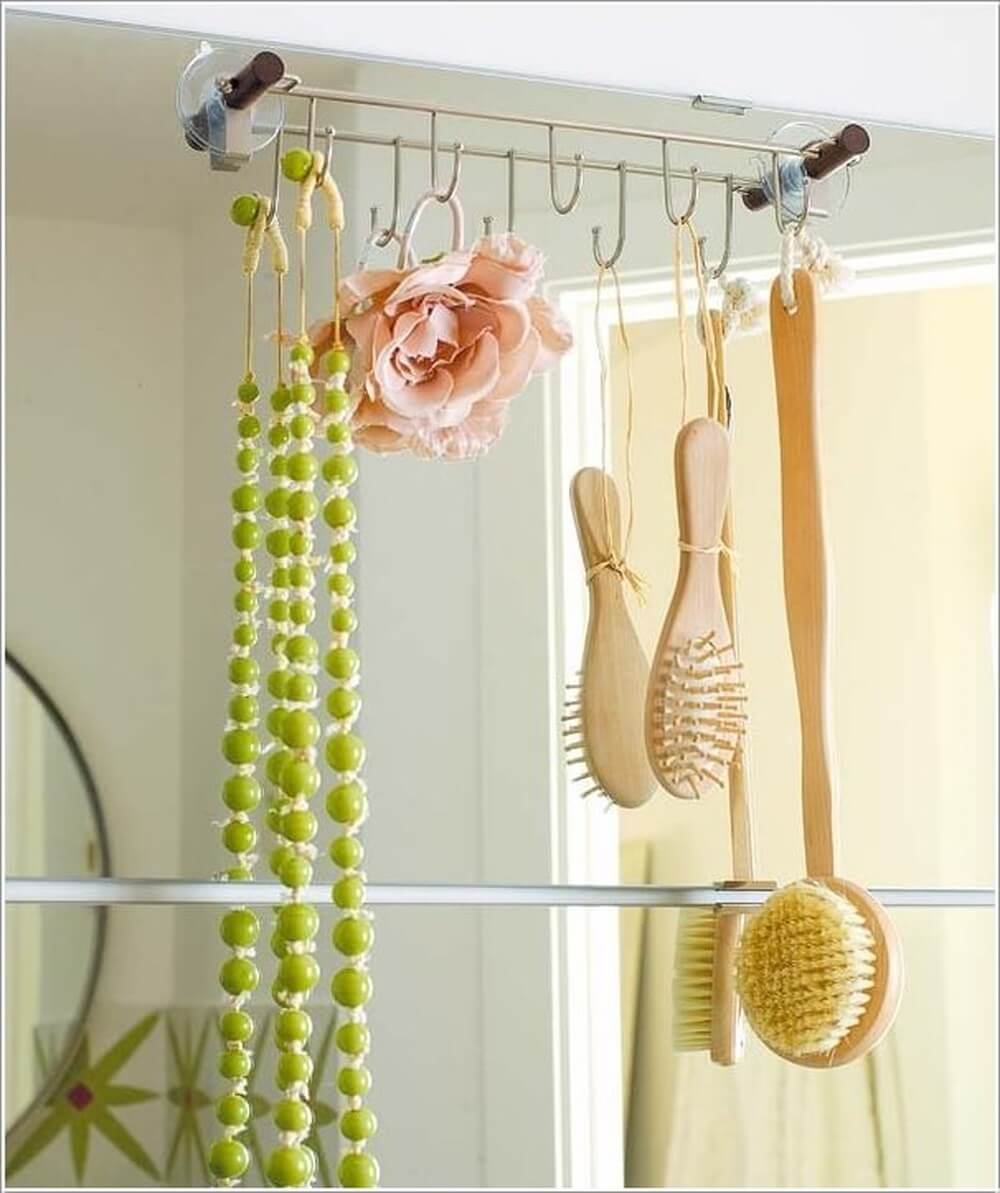 34. Circle Frame with Shelf Wall Hanging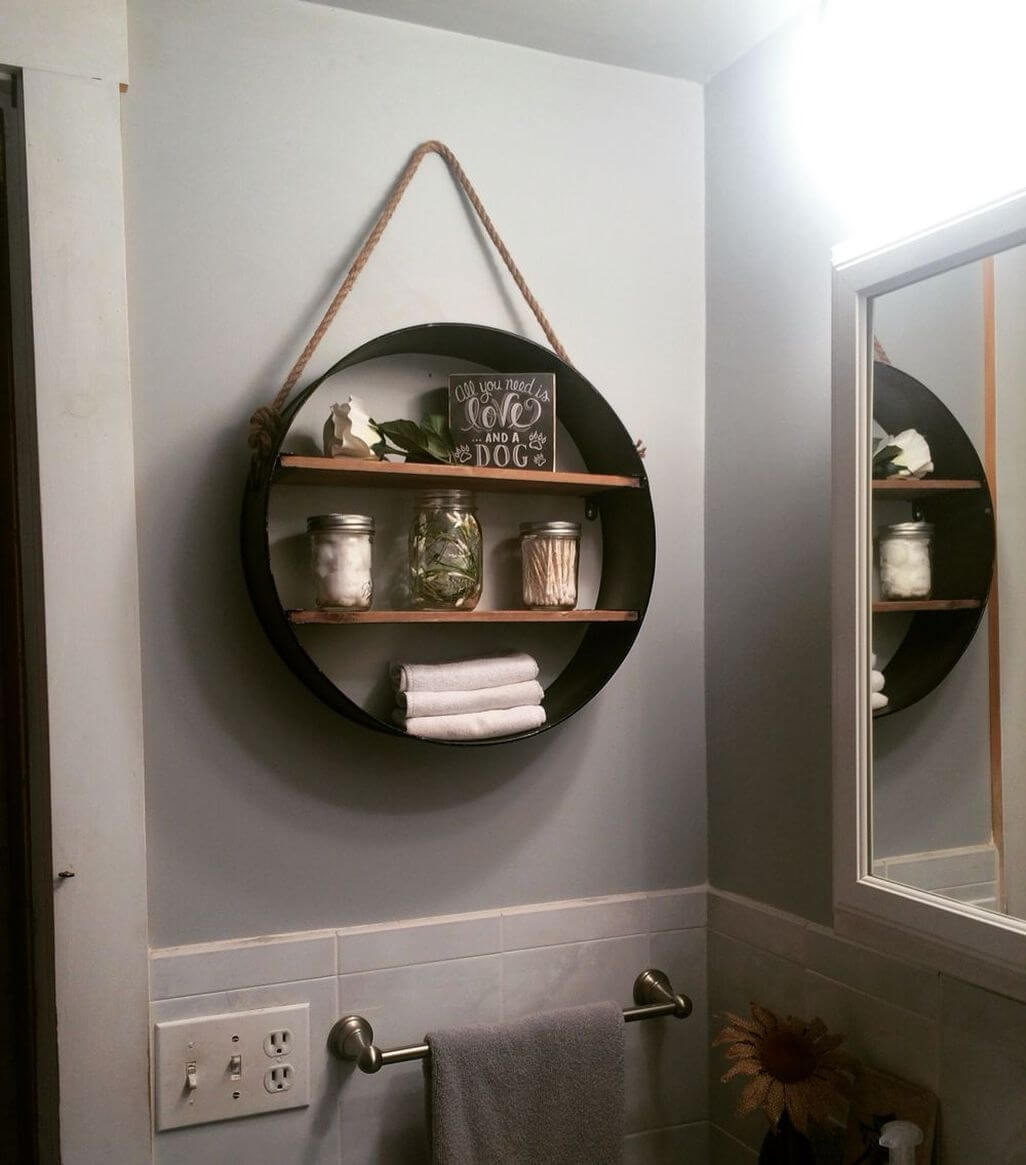 35. White Floating Shelves with Twine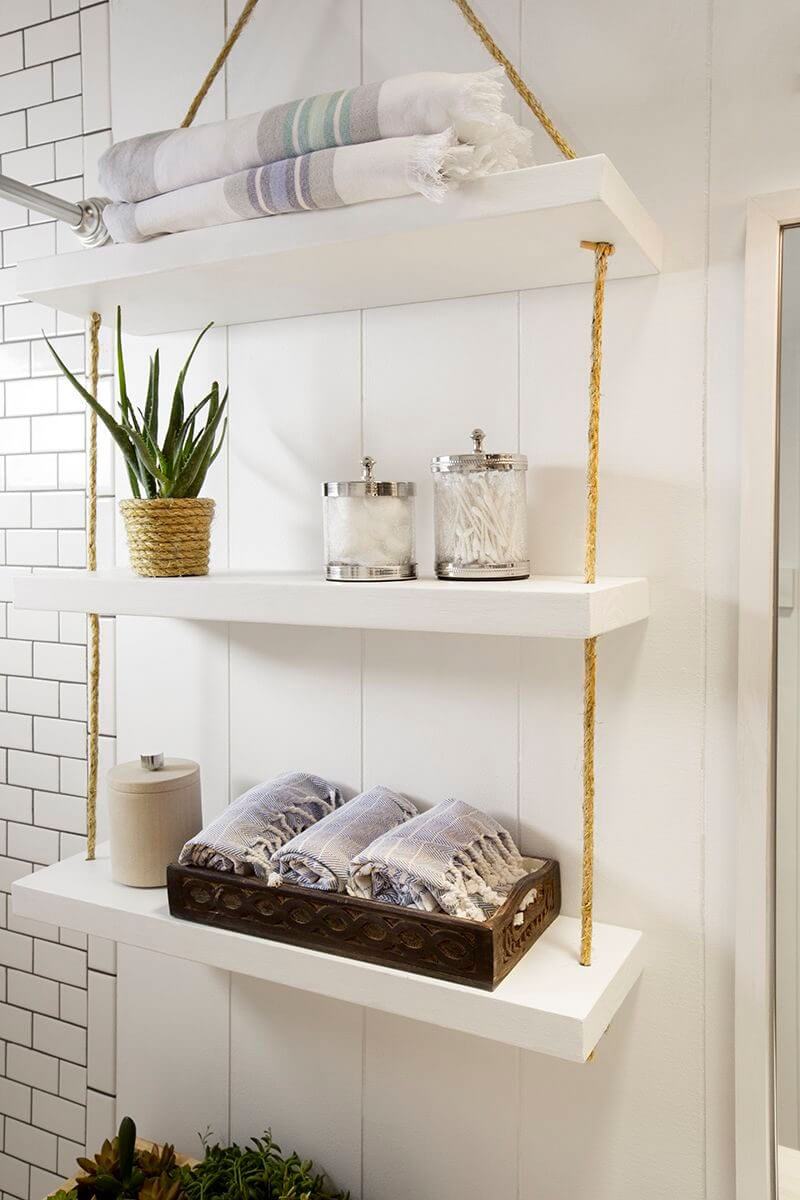 36. Curtain Rod and Wicker Basket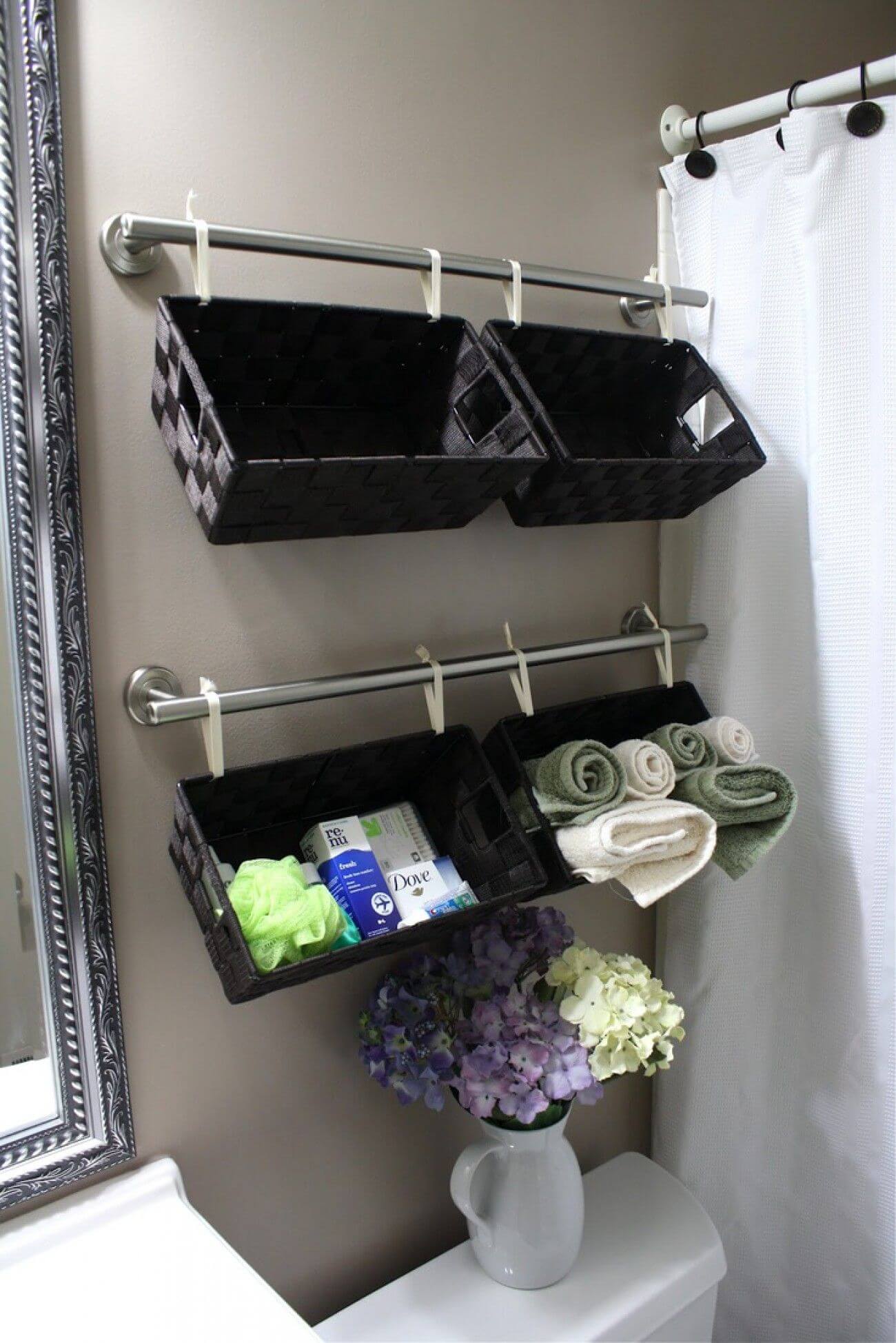 37. DIY Wire Basket on the Wall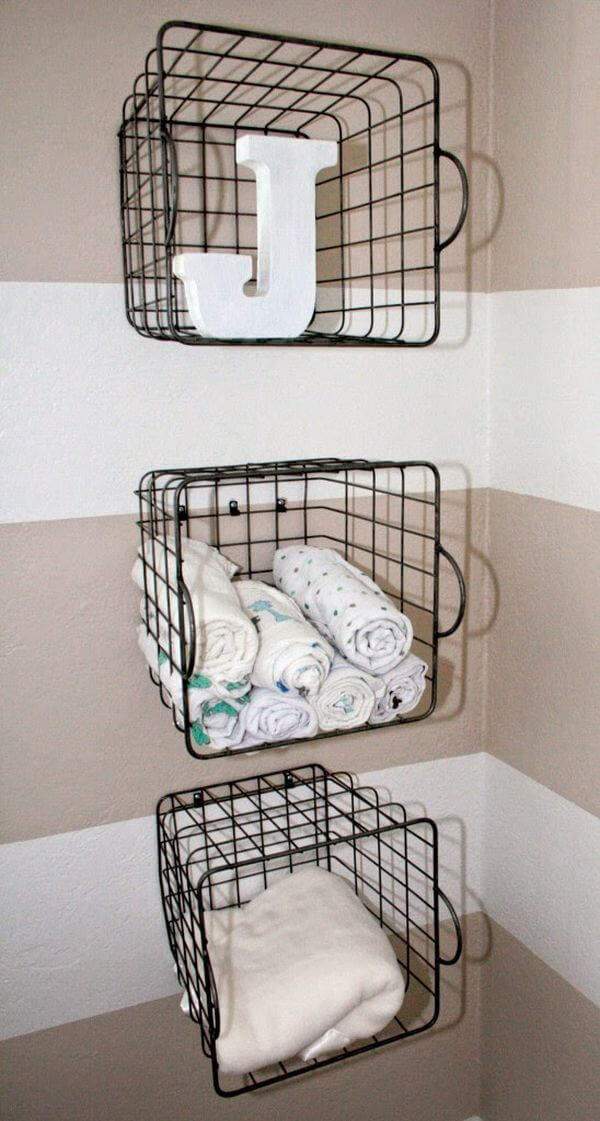 38. Hanging Shelves for Small Bathroom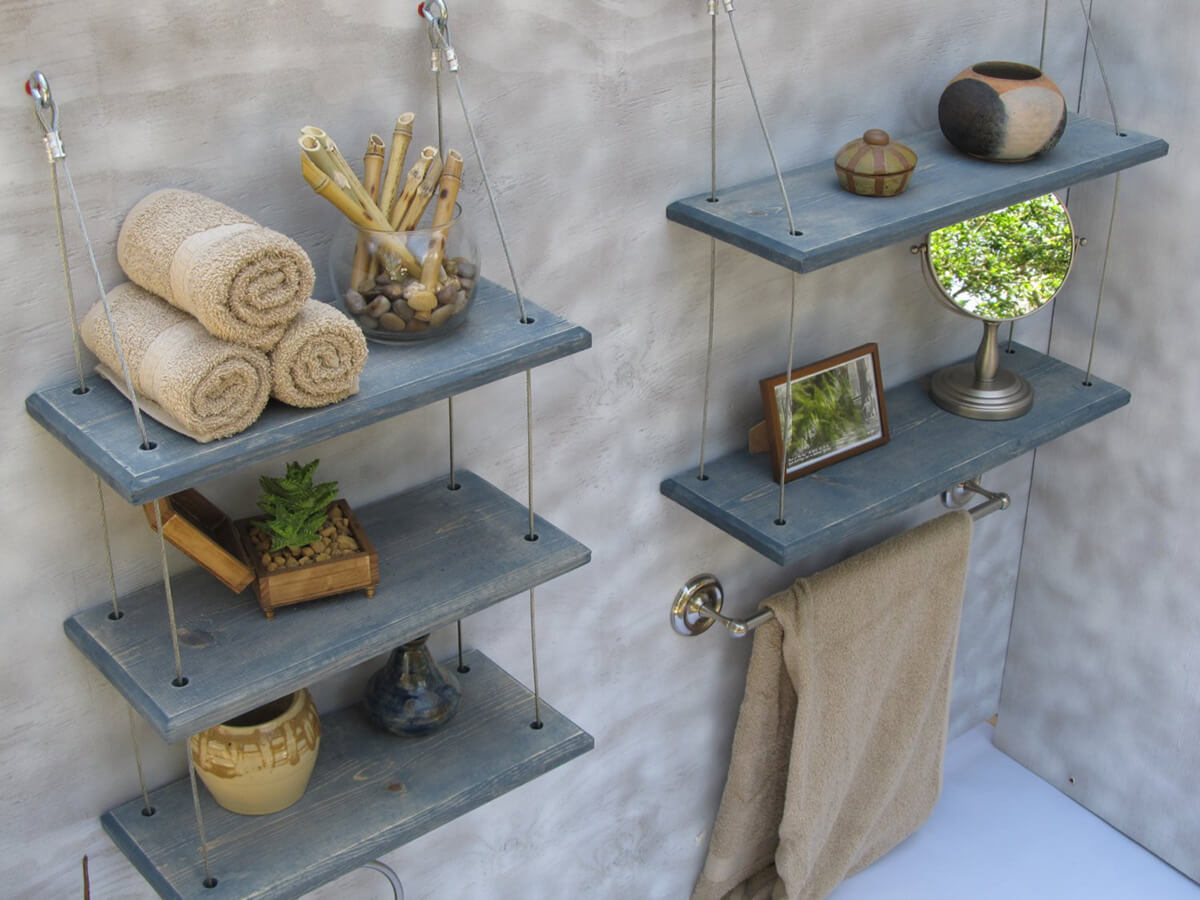 39. Simple Enclosed Shelf for Tiny Bathrooms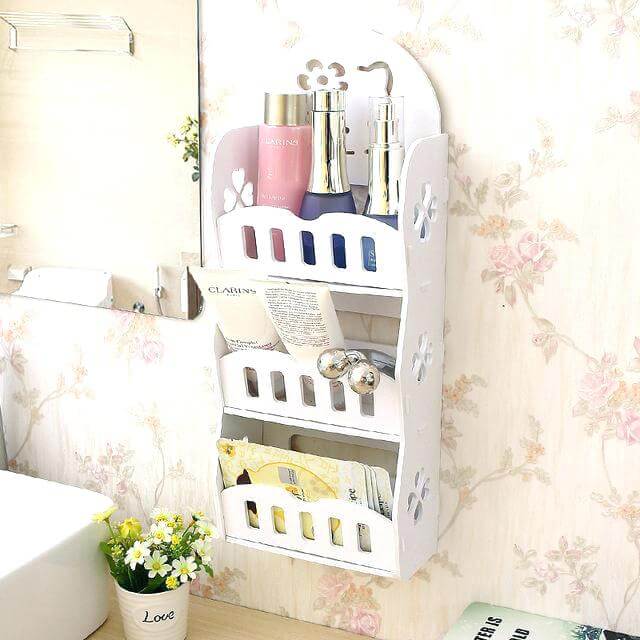 40. Customizable Curtain Rod DIY Storage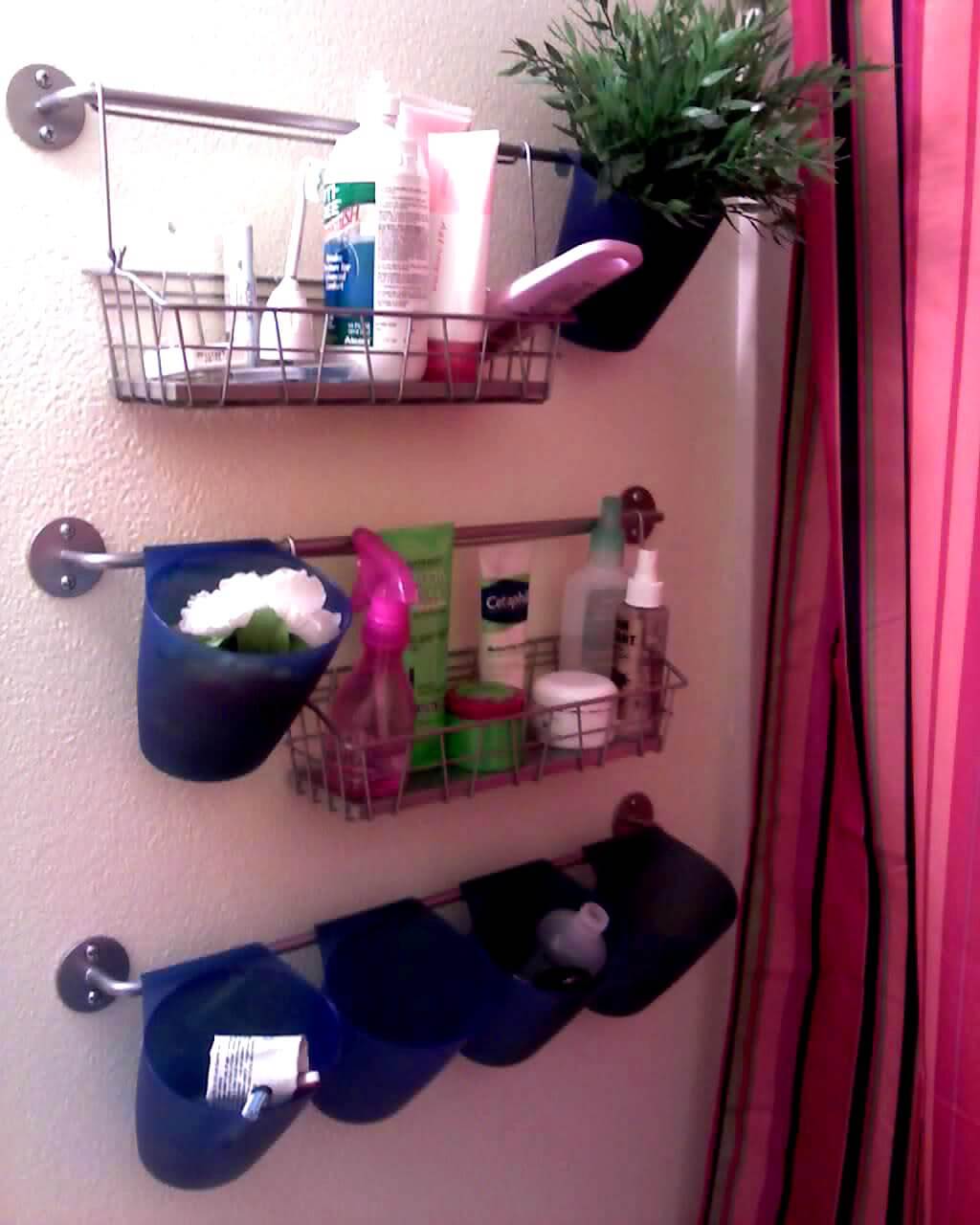 41. Rustic Ladder Shelf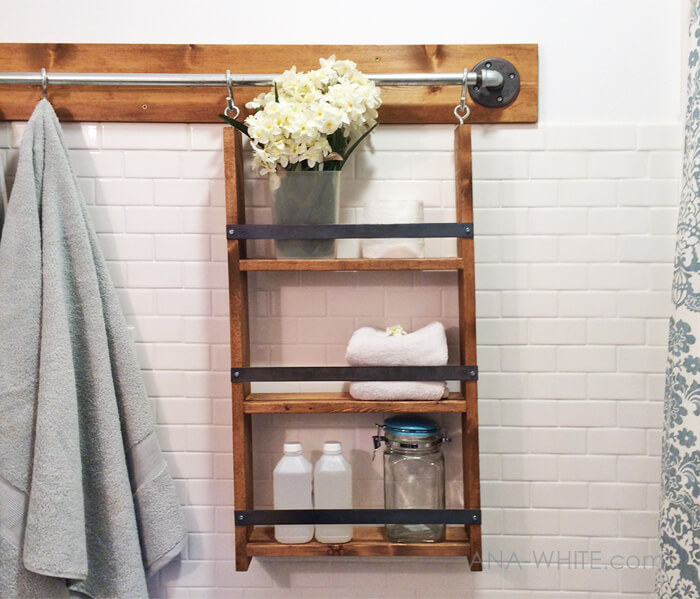 42. Wood and Rope Floating Shelf Storage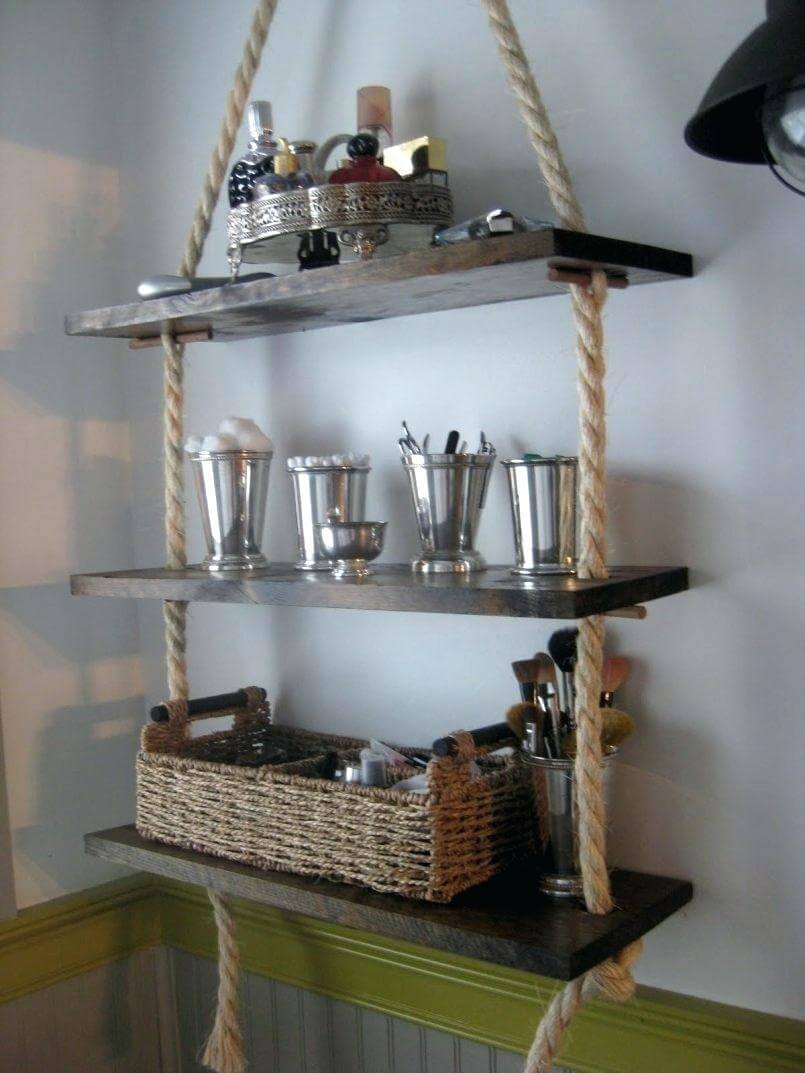 43. DIY Wood and Cotton Swinging Baskets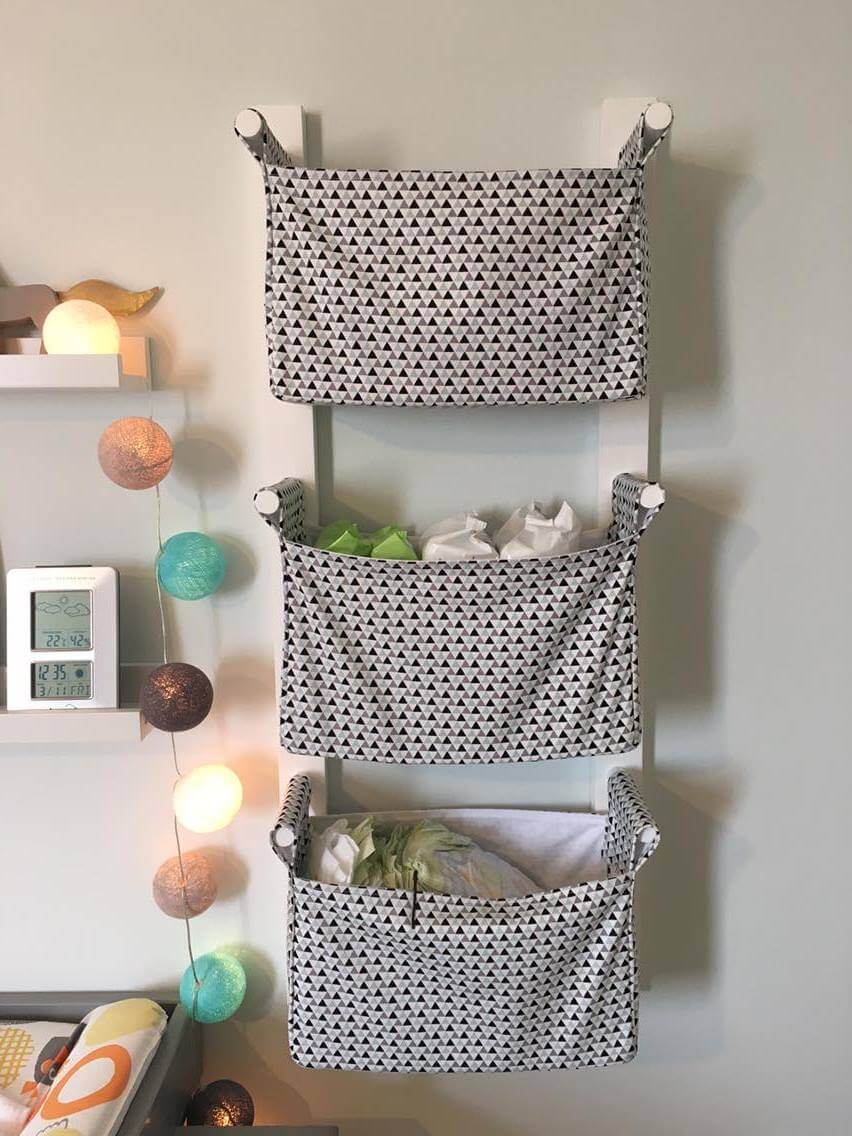 44. Metal Hanging Tins for Small Bathrooms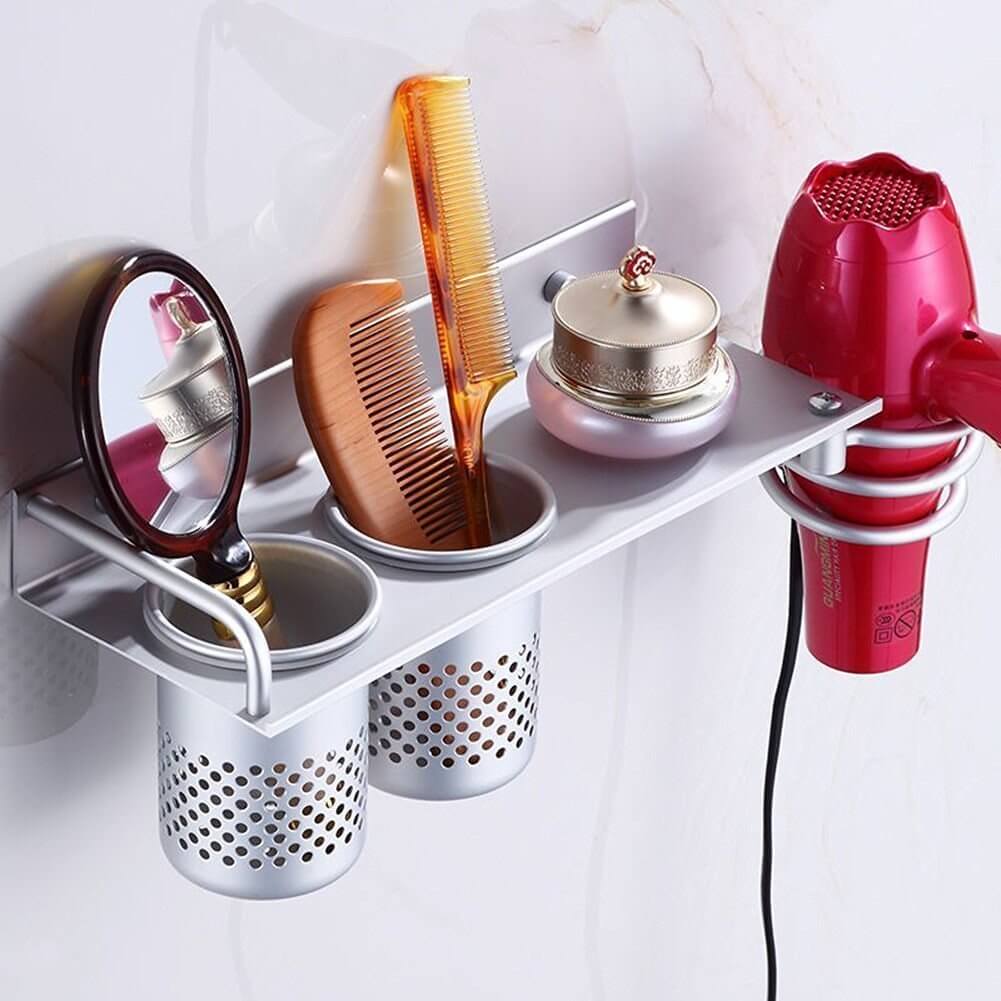 45. Wire Basket and Suction Cup Shower Storage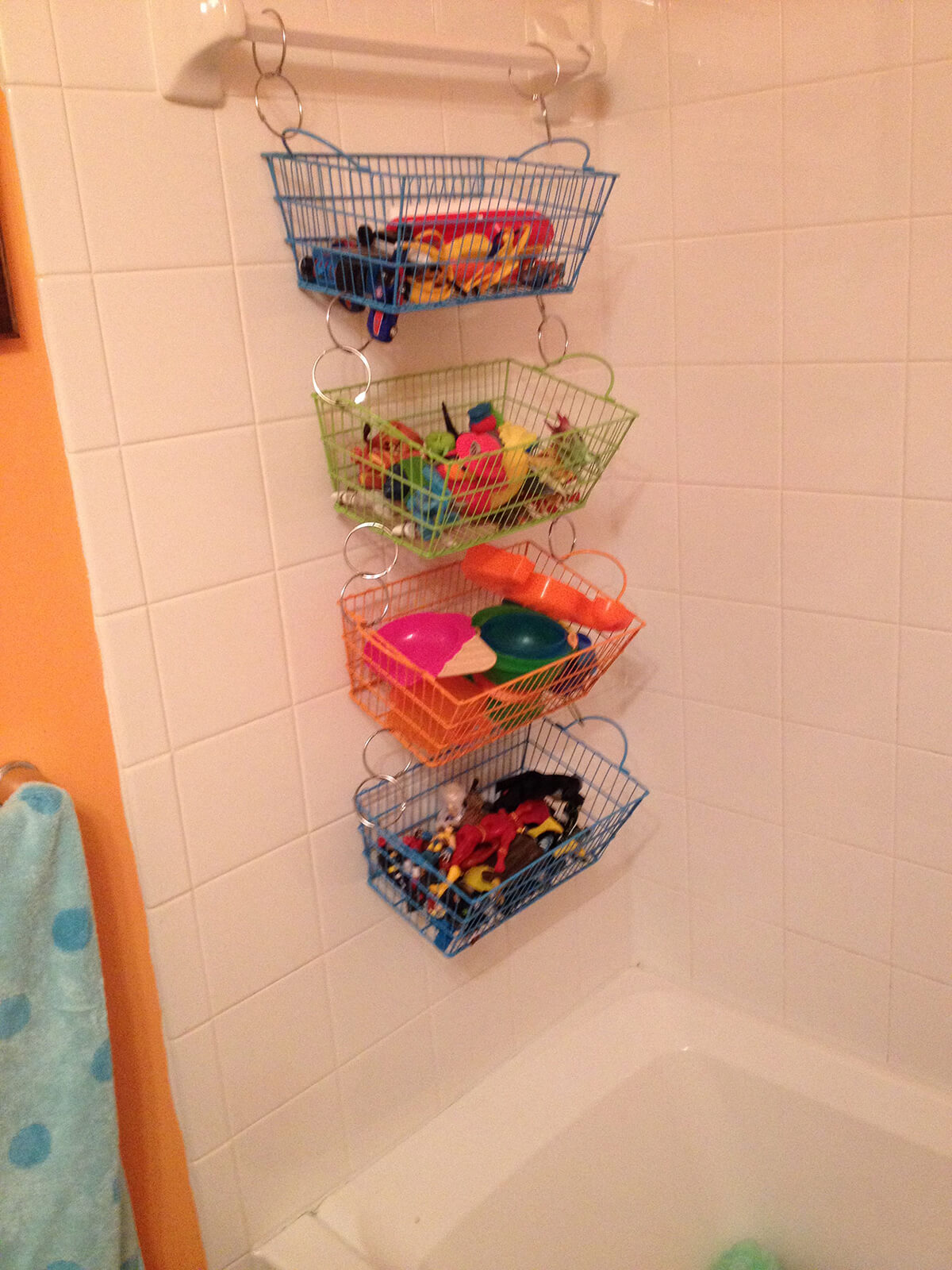 Our Favorite Farmhouse Wall Storage Items to buy on Amazon