Are you tired of trying to hunt down both of your favorite earrings in a cluttered jewelry drawer? Do your necklace chains look like a coil of snakes? This list of smart, easy and attractive jewellery organizer ideas shows off your collection while keeping it tidy. Whether you need a quick, cheap way to put a drawer in order or think it's a shame to lock your favorite accessories up in a box, we've got an idea to suit every style and space.
27 Fun Ways to Organize Your Jewellery

Impress your friends with pretty bottle displays that also double as bracelet organizers. Make your partner happy by decluttering a shared bathroom counter. Organizing your jewelry doesn't have to be tedious or expensive. If you've always wished you had the kind of accessory closet that celebs show off, then you're going to love some of this sophisticated storage ideas.
All you need to pull off these smart jewelry organizing ideas is a few free minutes, a wall or drawer and this list of savvy storage ideas. You'll enjoy seeing your accessories properly displayed, and more importantly you'll get better use from your jewelry collection.
1. Ring, Bracelet and Necklace Wall Tree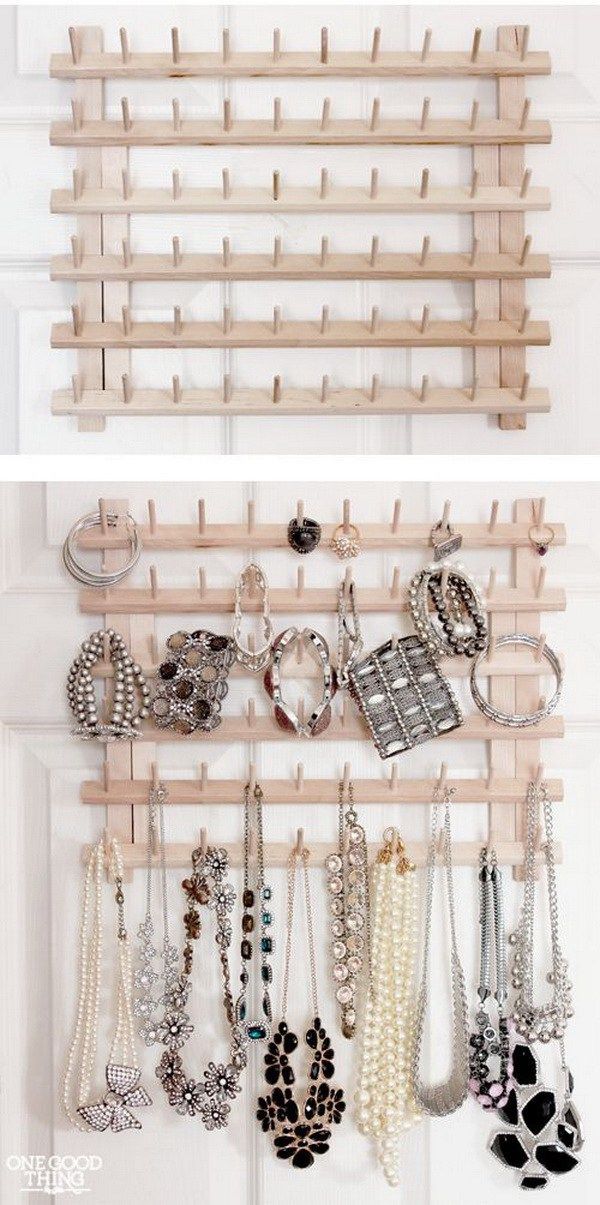 2. Hipster Friendly Rustic Necklace Hanger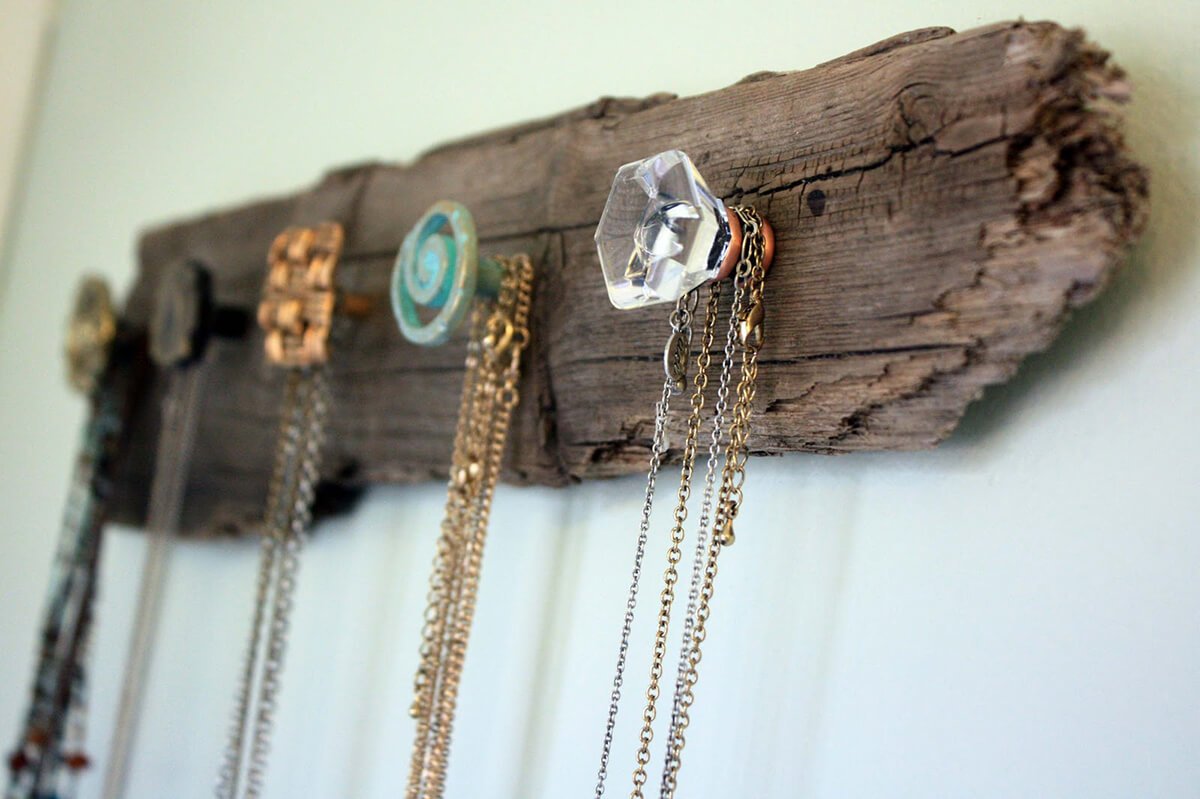 3. Easy, Elegant Curtain Rod Jewellery Organizer Ideas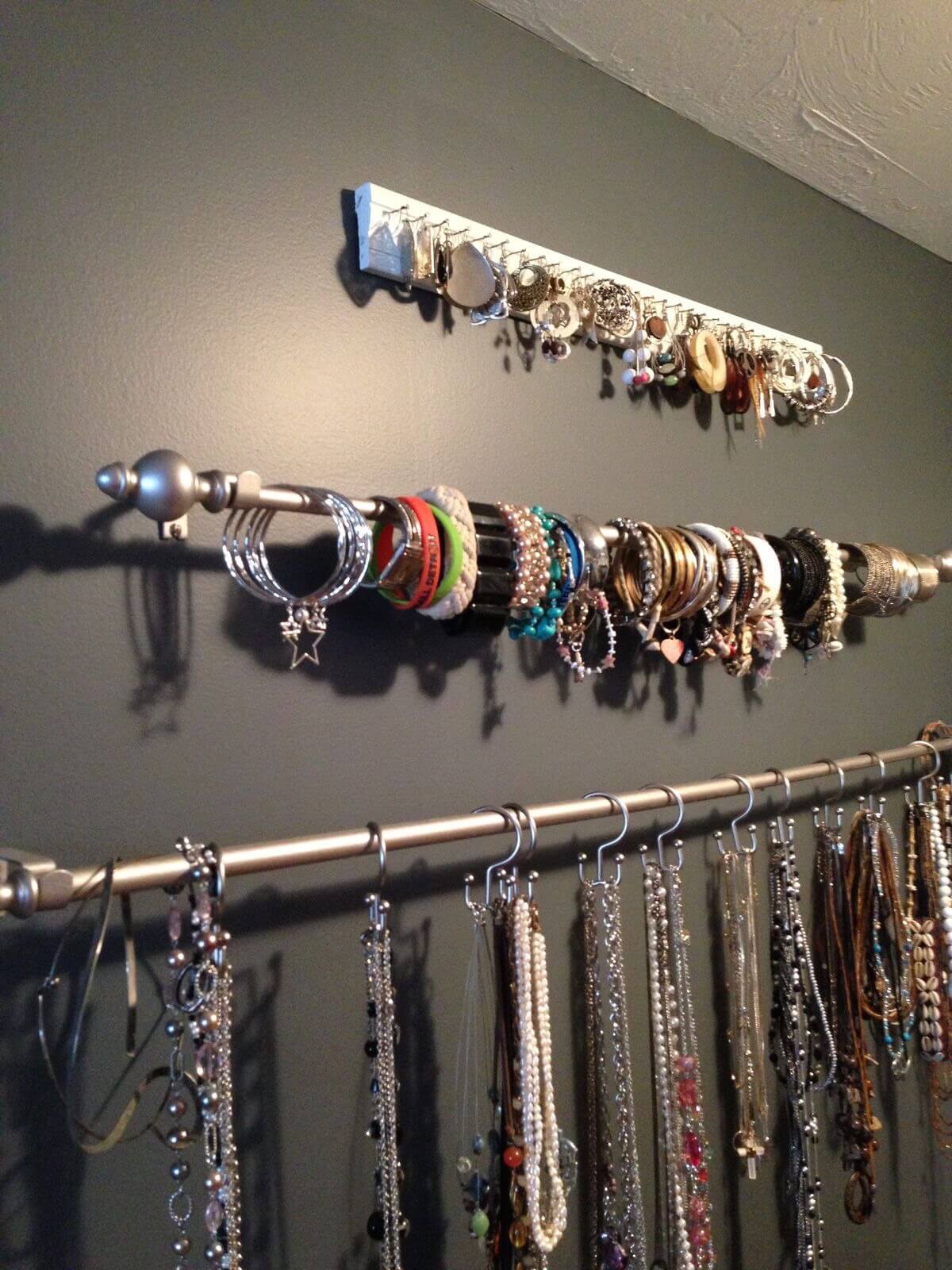 4. Instant Bottle Bracelet, Bangle and Watch Holder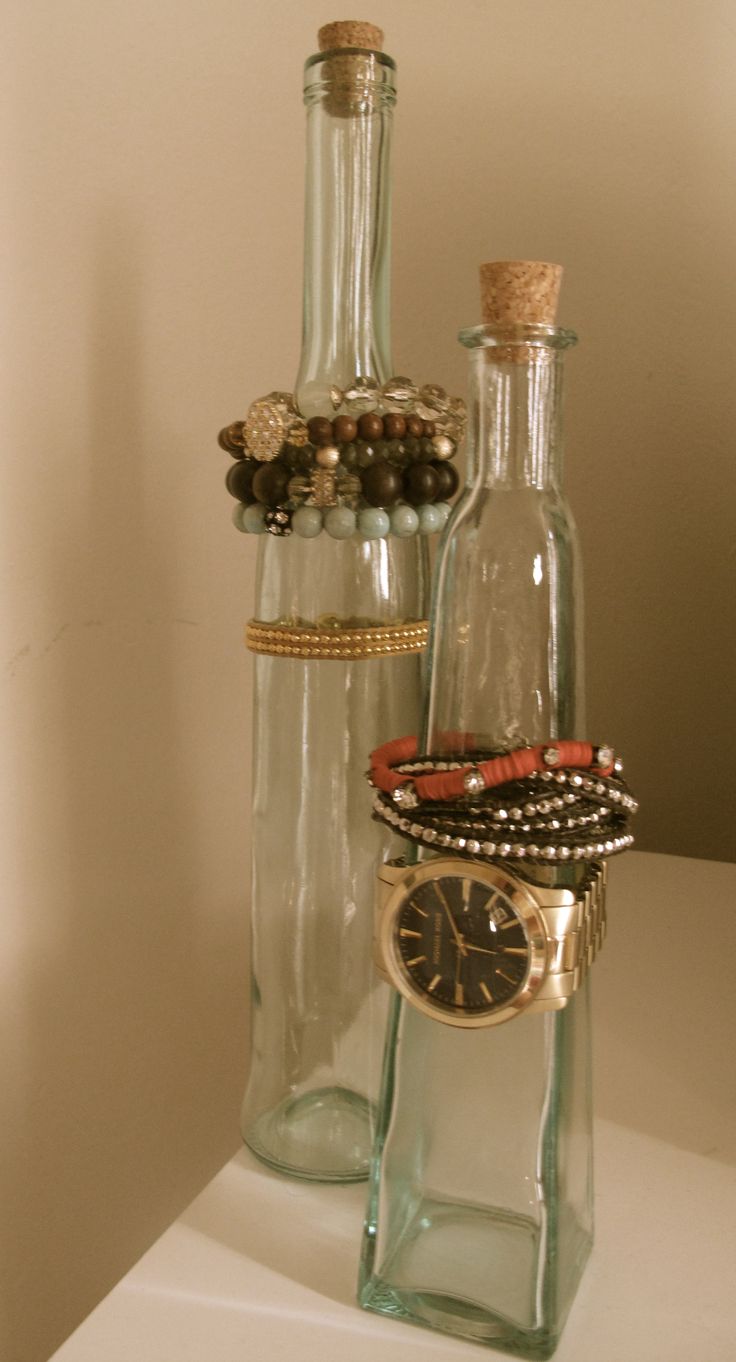 5. A Kardashian Worthy Accessory Drawer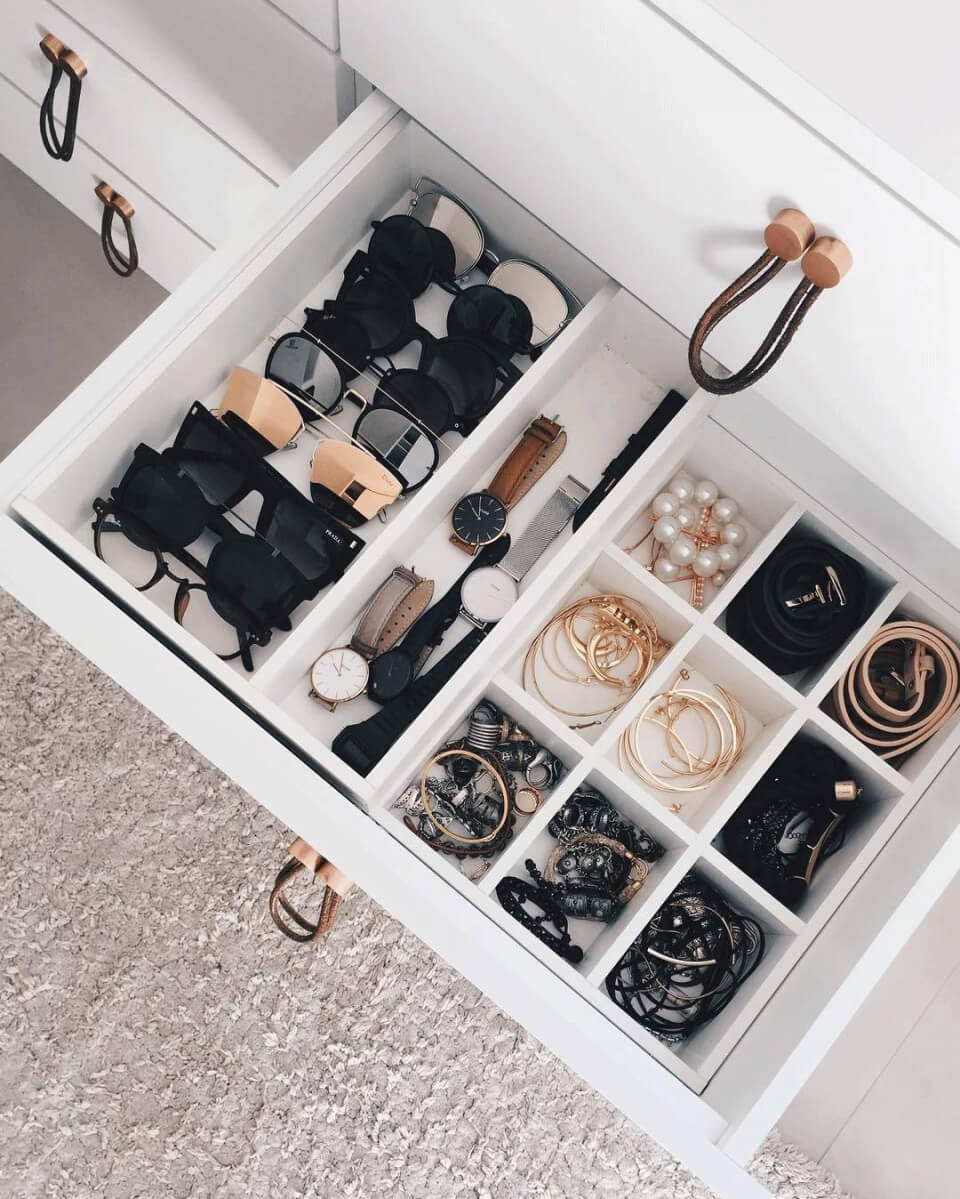 6. DIY Chevron Earring Board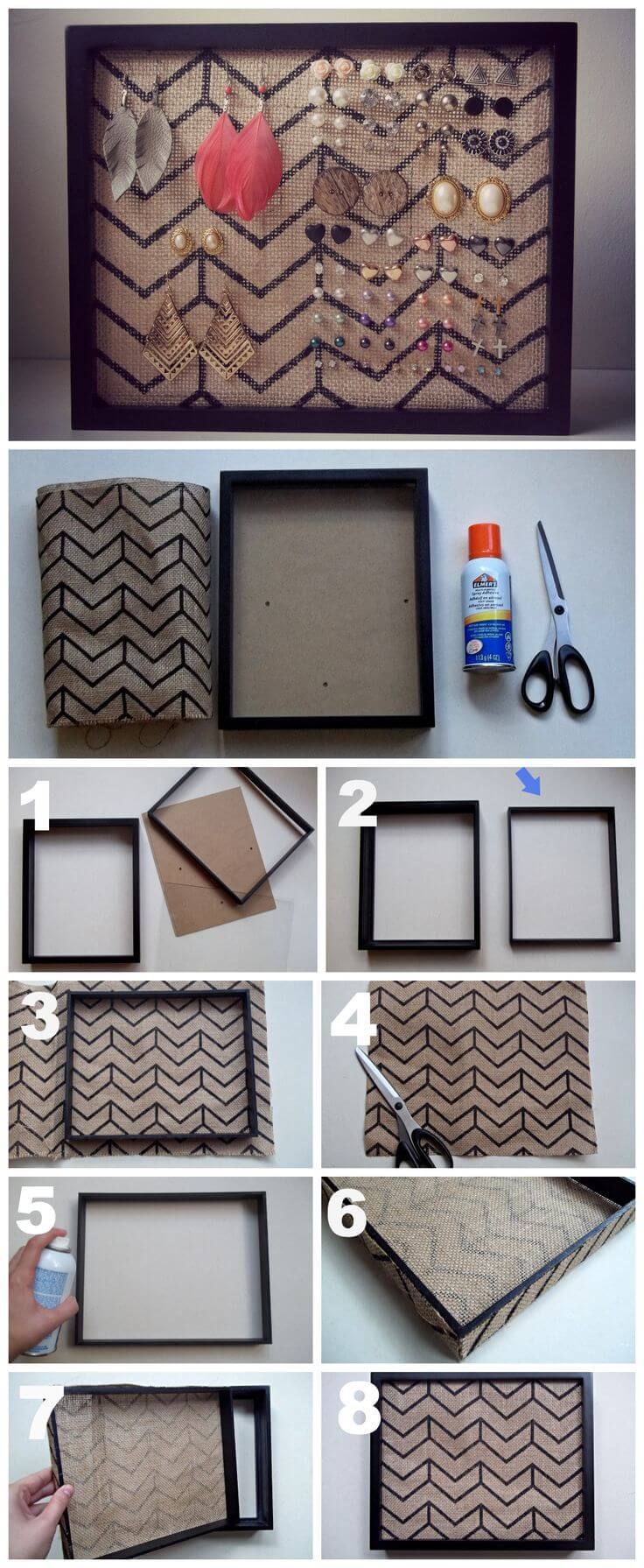 7. Pretty Wall-Mounted Pebble Necklace Knobs

8. Recycled Rake Head Necklace Rack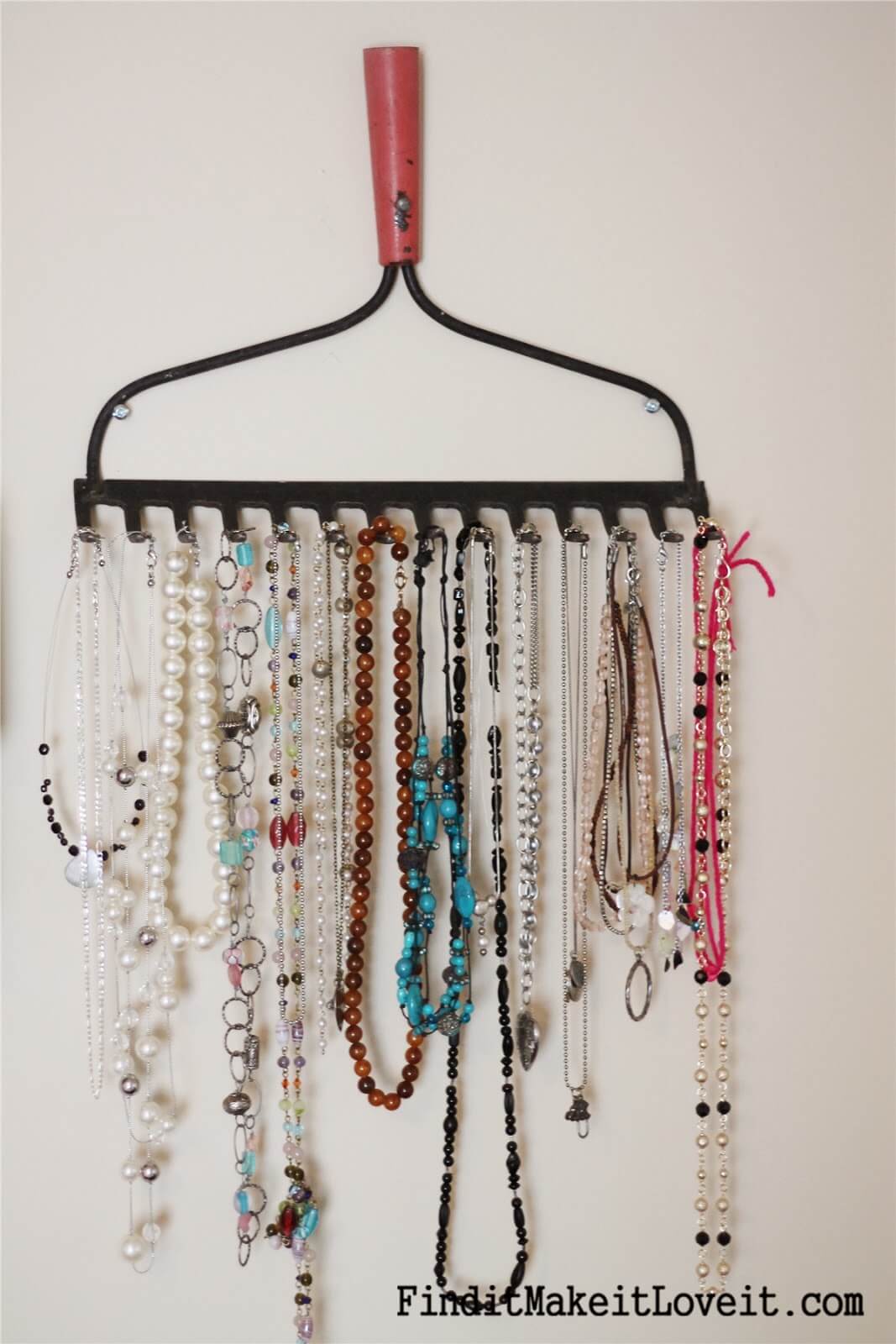 9. Traditional Tiered Tray Jewelry Organizer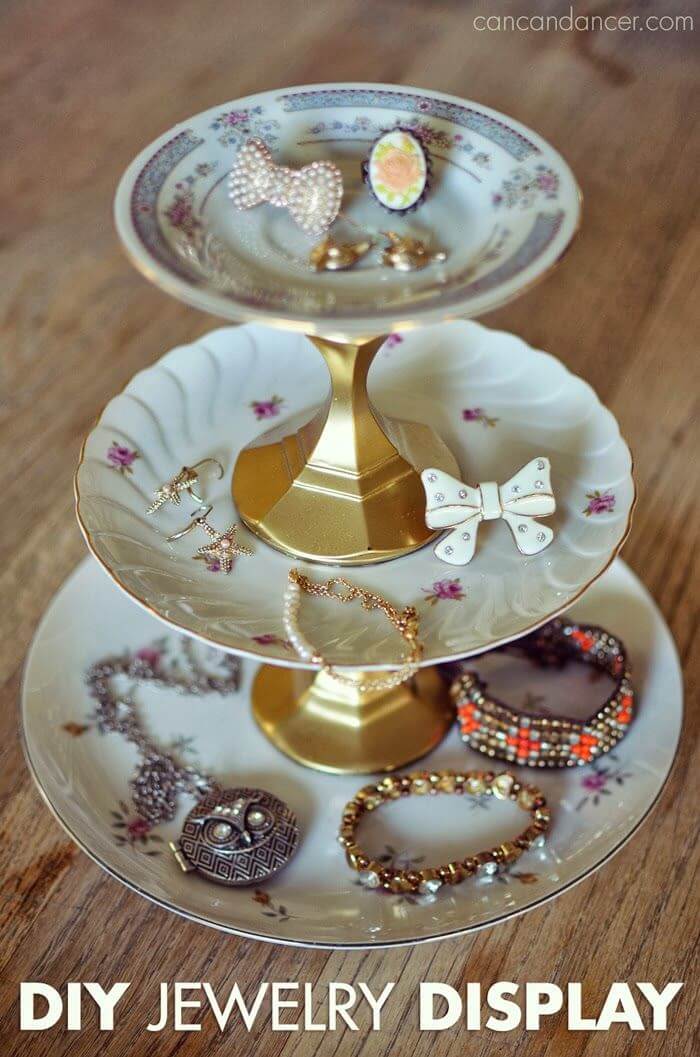 10. 3 Step Jewelry Block Bars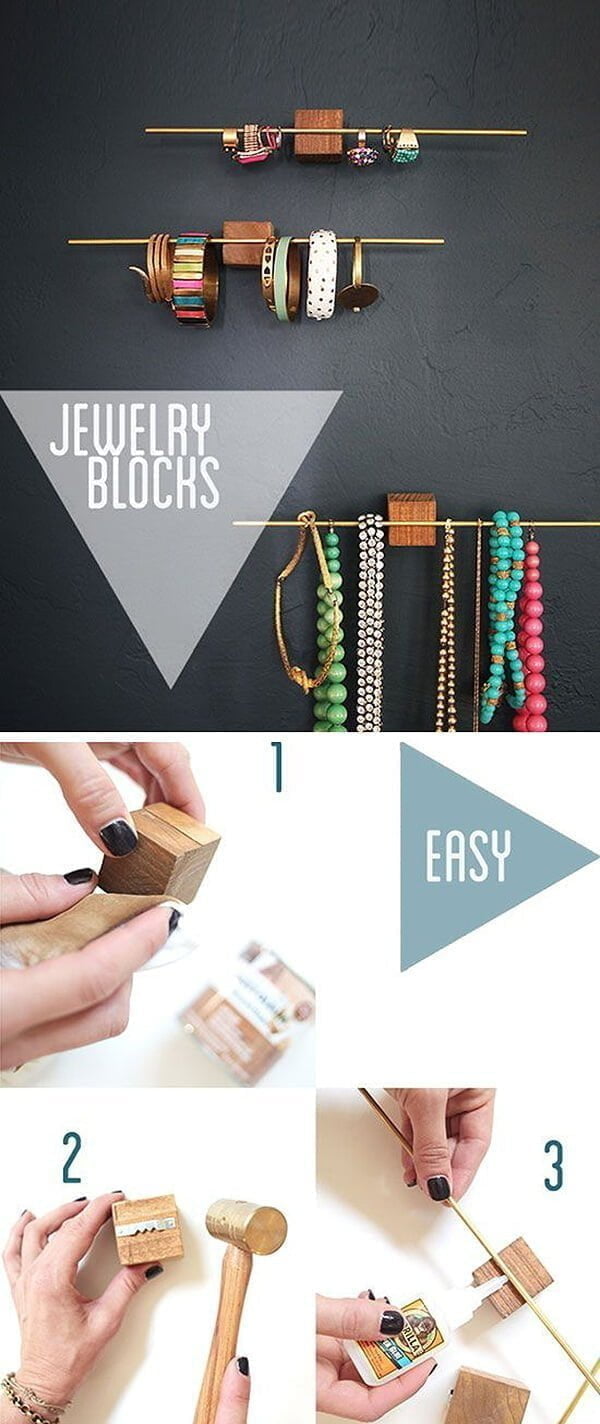 11. One Hanger, All Your Necklaces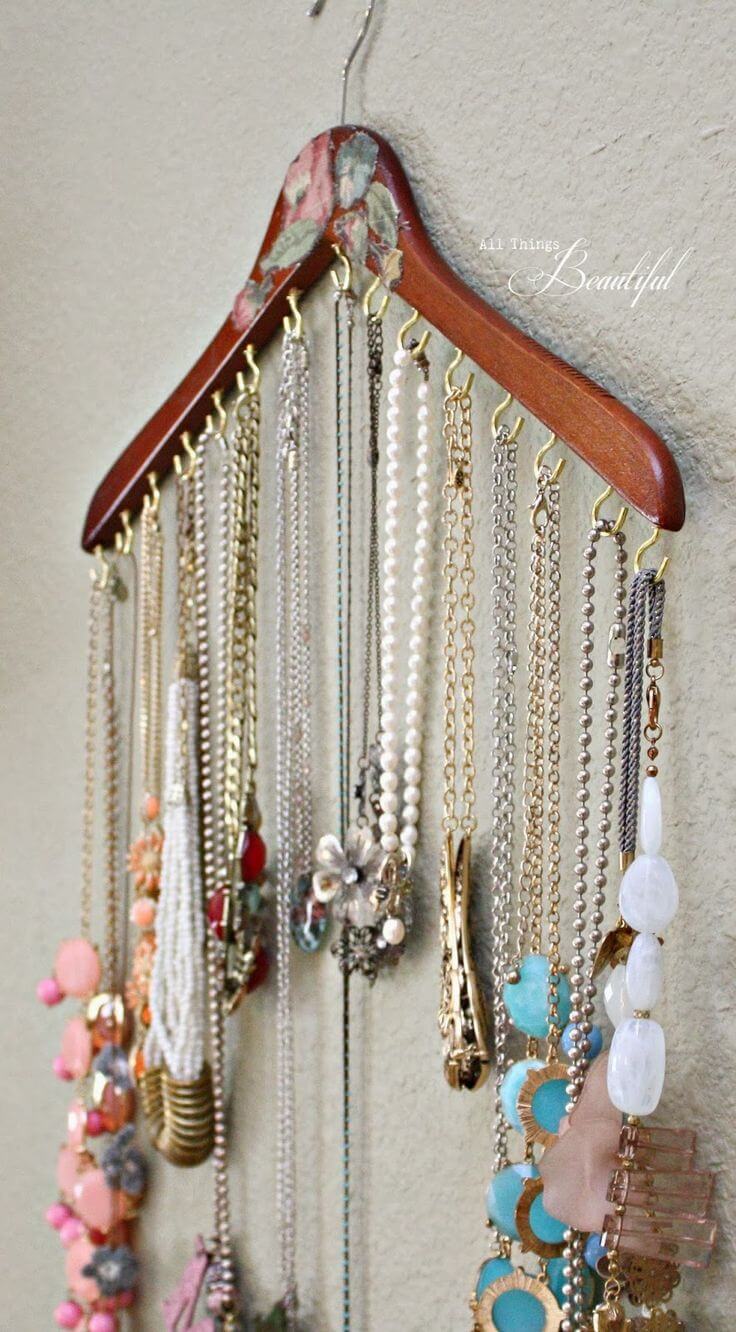 12. Easy Access for Big Jewelry Collections

13. Mixed Barn Wood Jewelry Wall Displays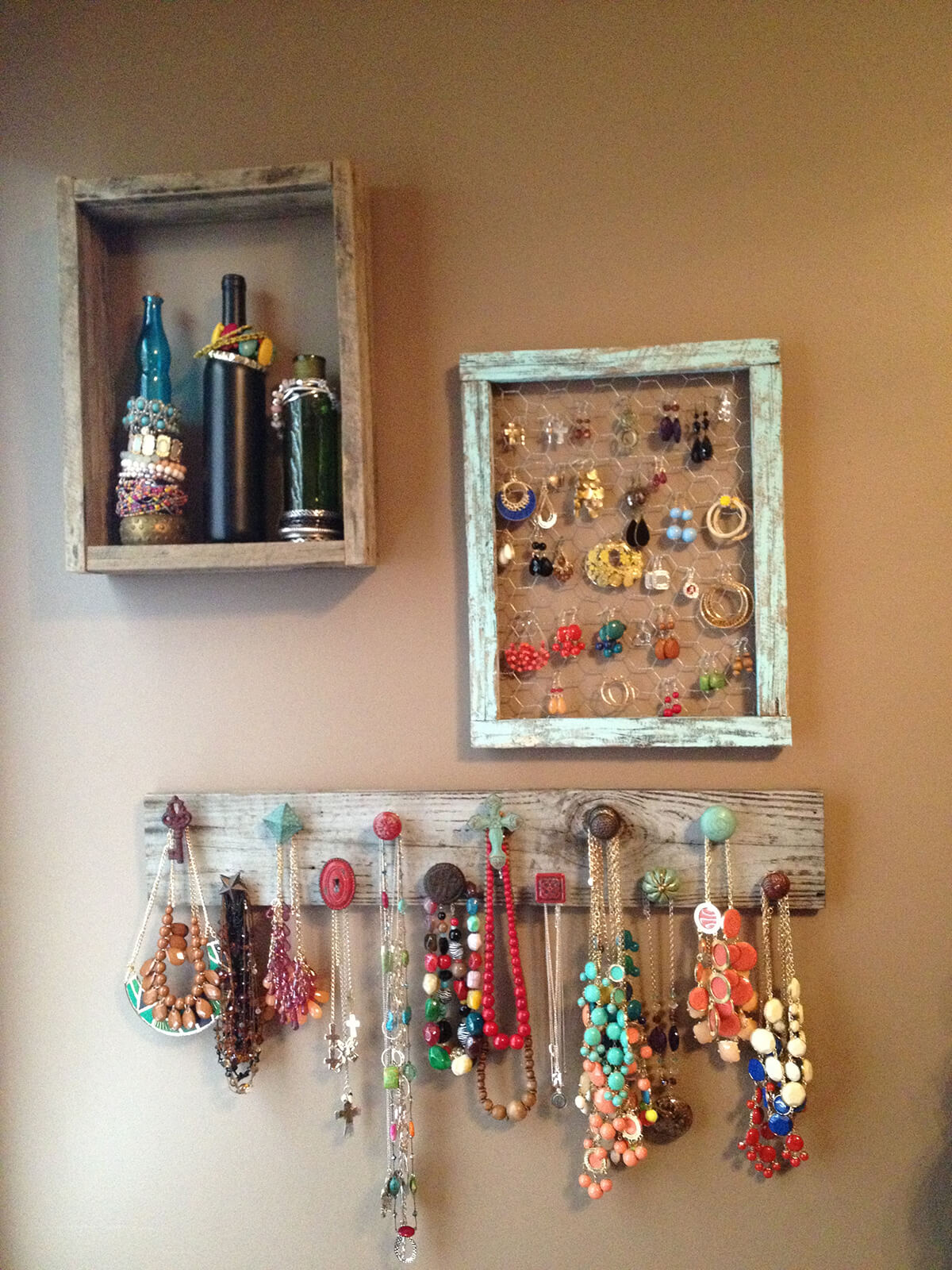 14. Metallic Muffin Tin Accessory Cups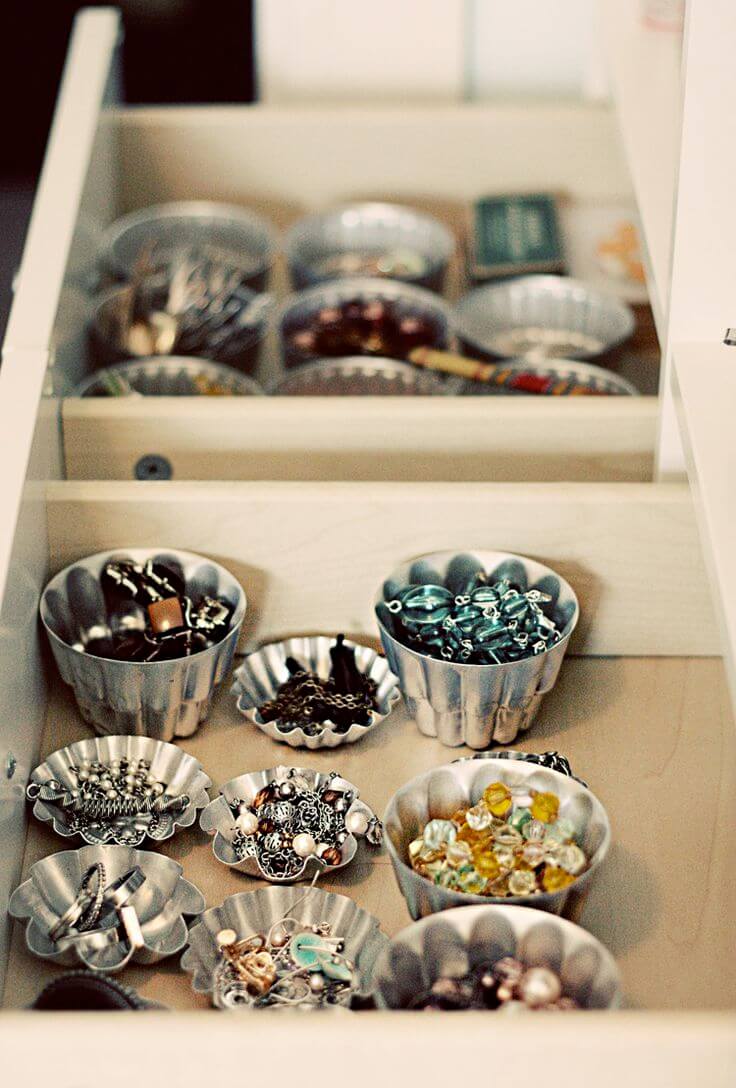 15. Simple Lacey Earring Holders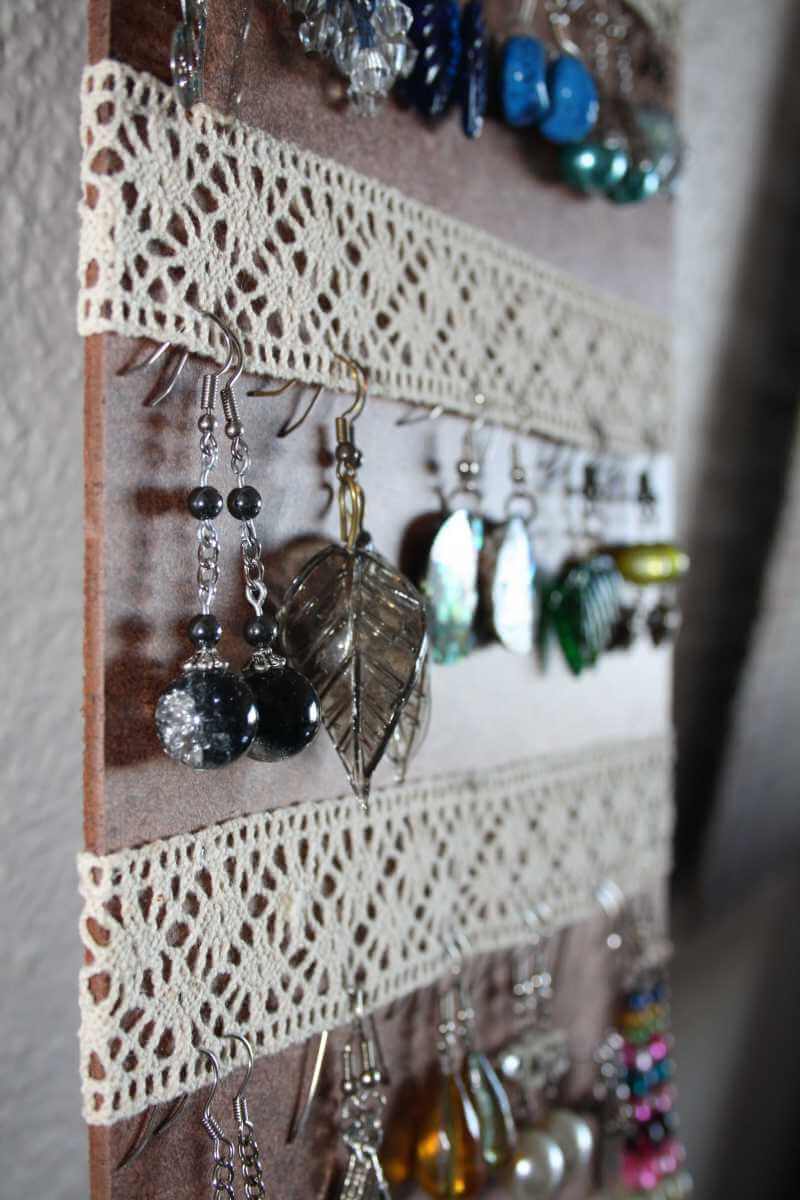 16. All the Accessories You Can Handle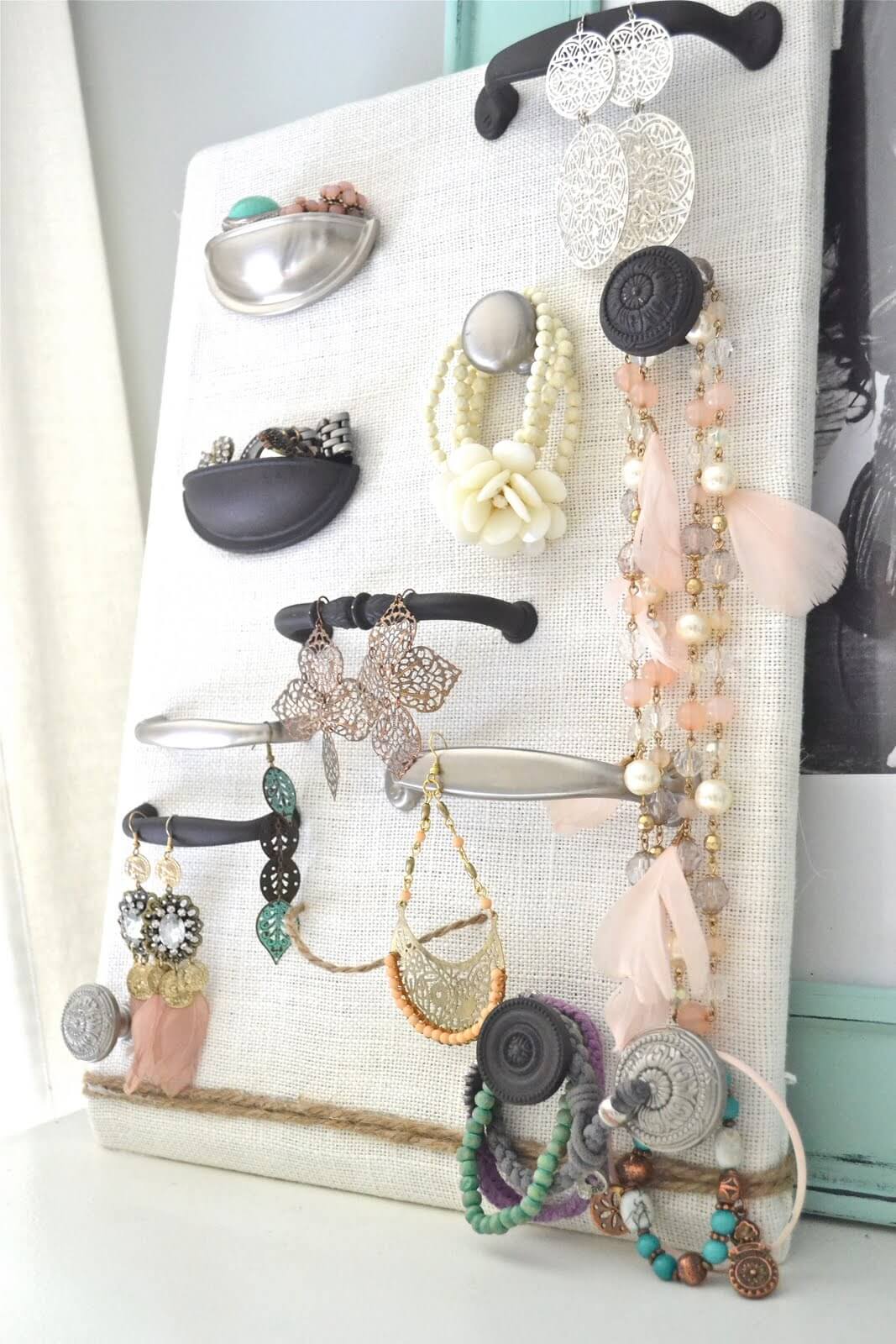 17. Give Me a Hand Ring Display

18. Dollar Store Ice Cube Tray Earring Dividers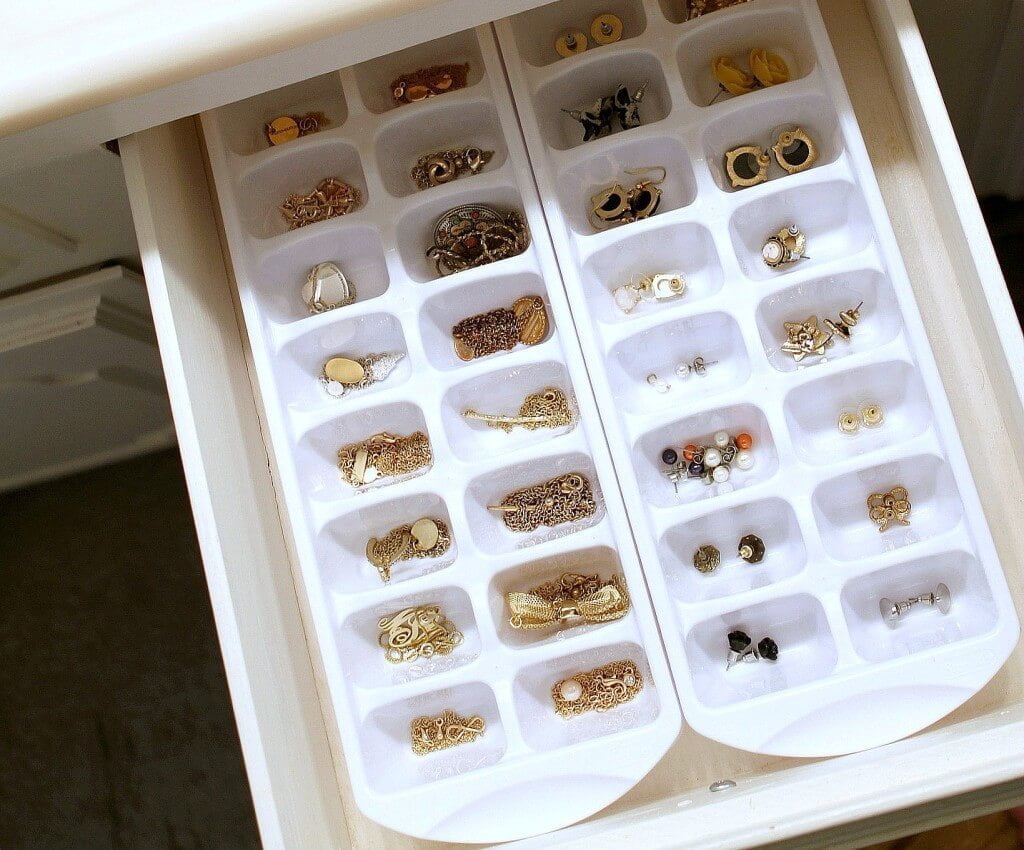 19. Hidden Accent Art Jewellery Organizer Ideas

20. Shabby Chic Framed Earring Board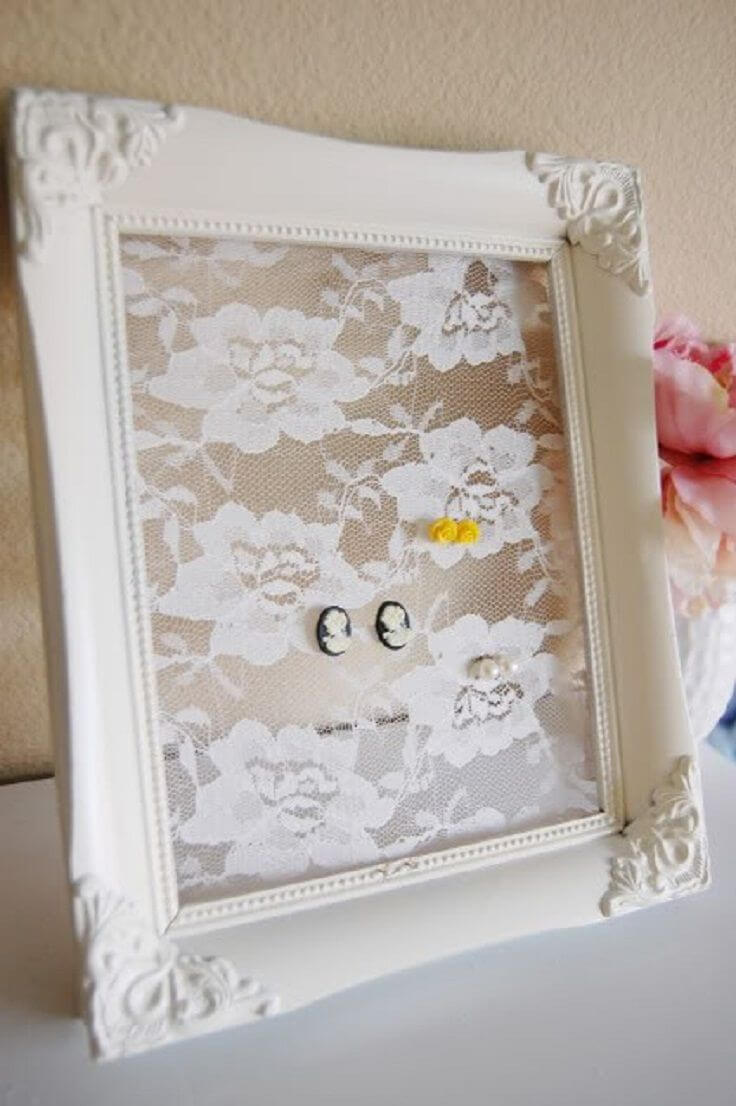 21. Department Store Level Jewelry Organizing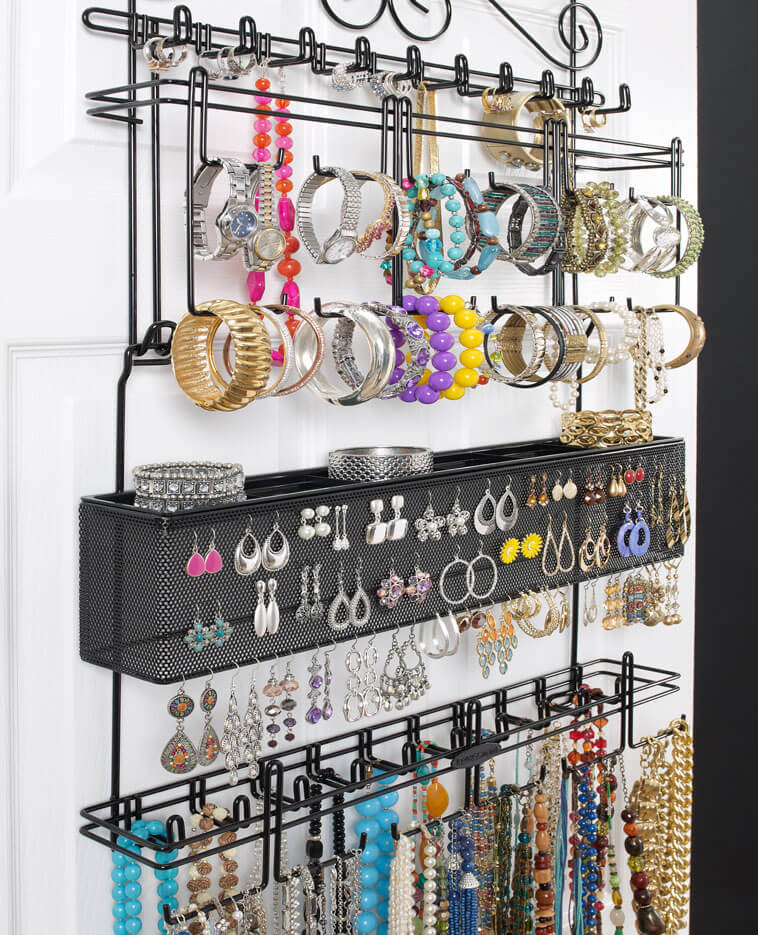 22. Shadow Box Jewelry Display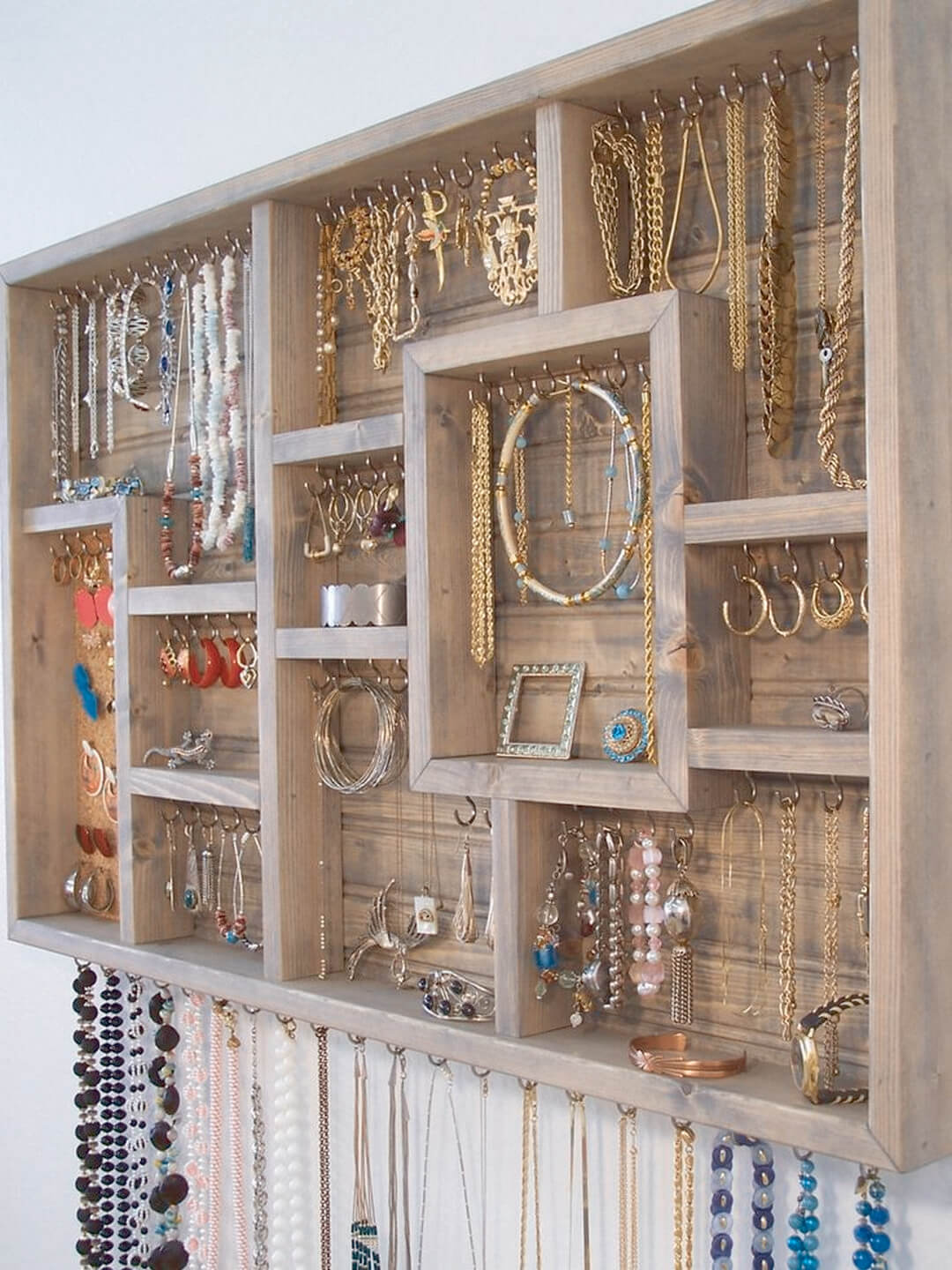 23. DIY Thrift Store Accessory Tower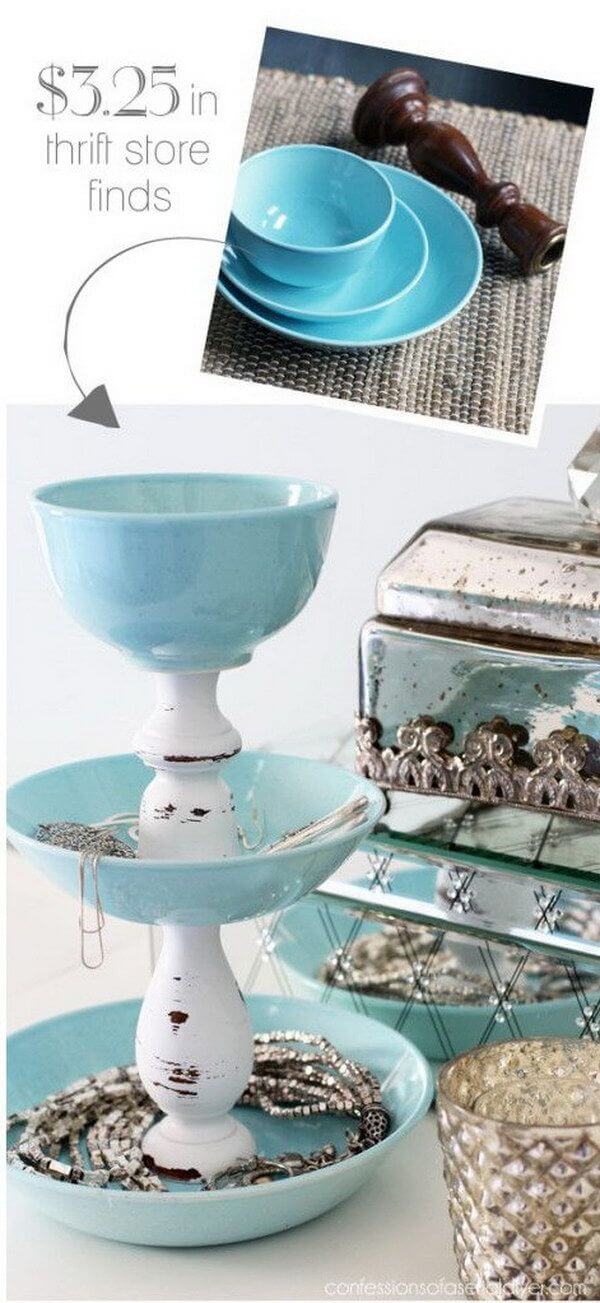 24. Easy Doily Earring Web

25. Whimsical Found Wood Necklace Art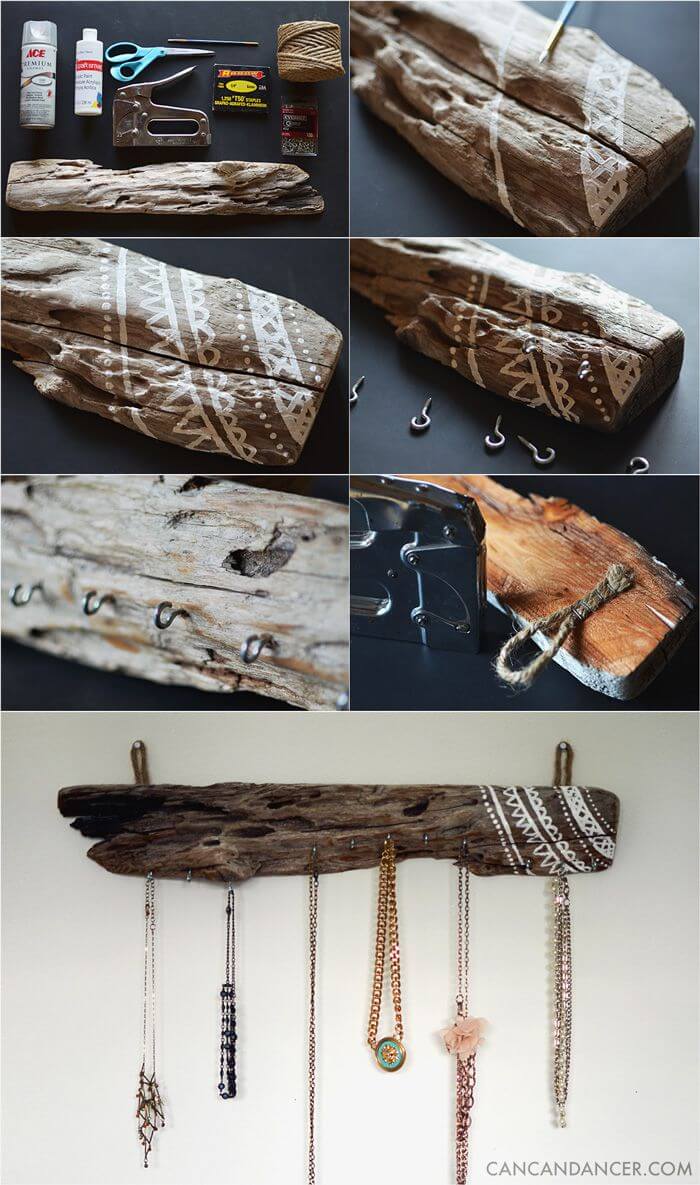 26. Drawer and Knob Necklace Separator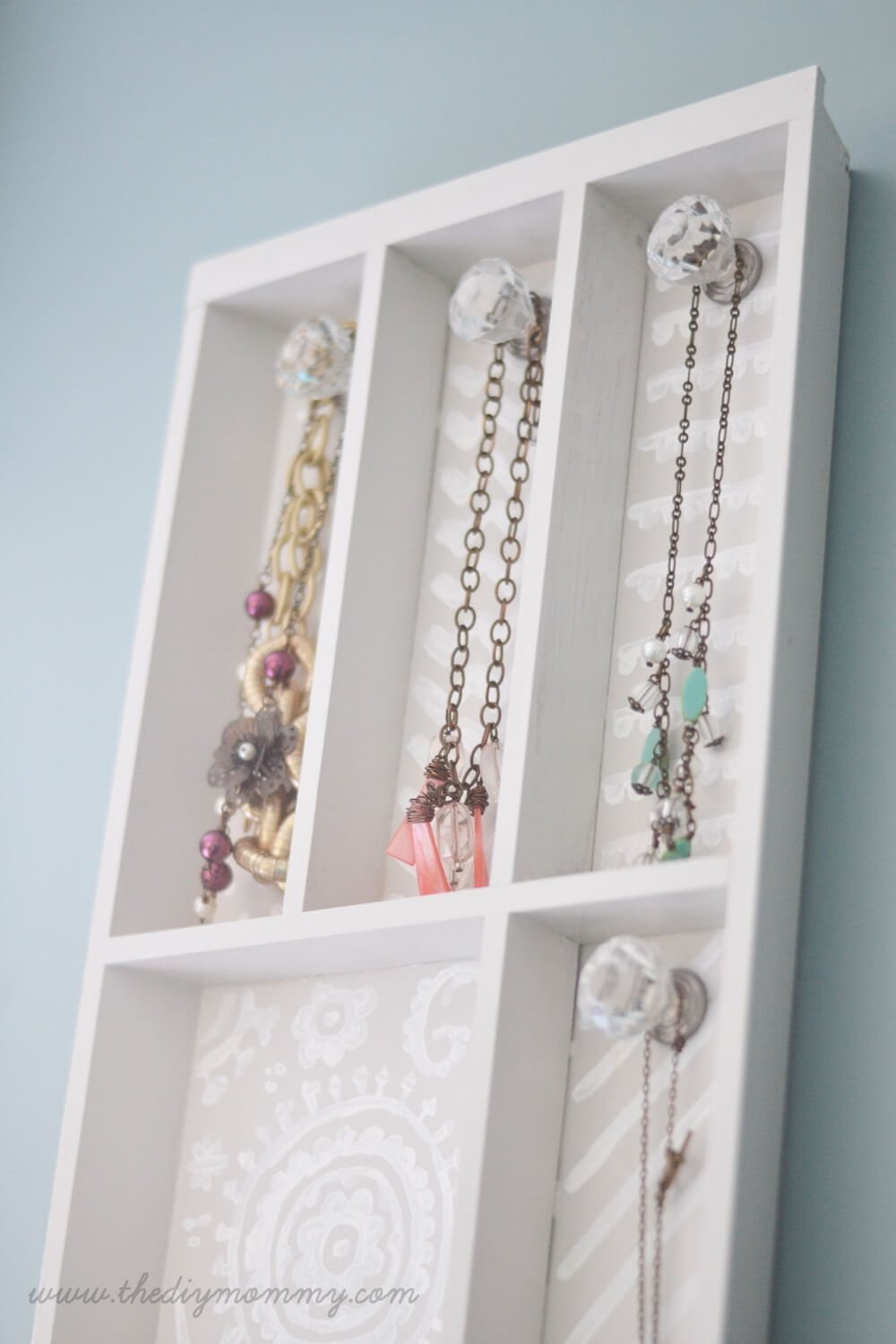 27. Eye-Catching Wall of Jewelry Accent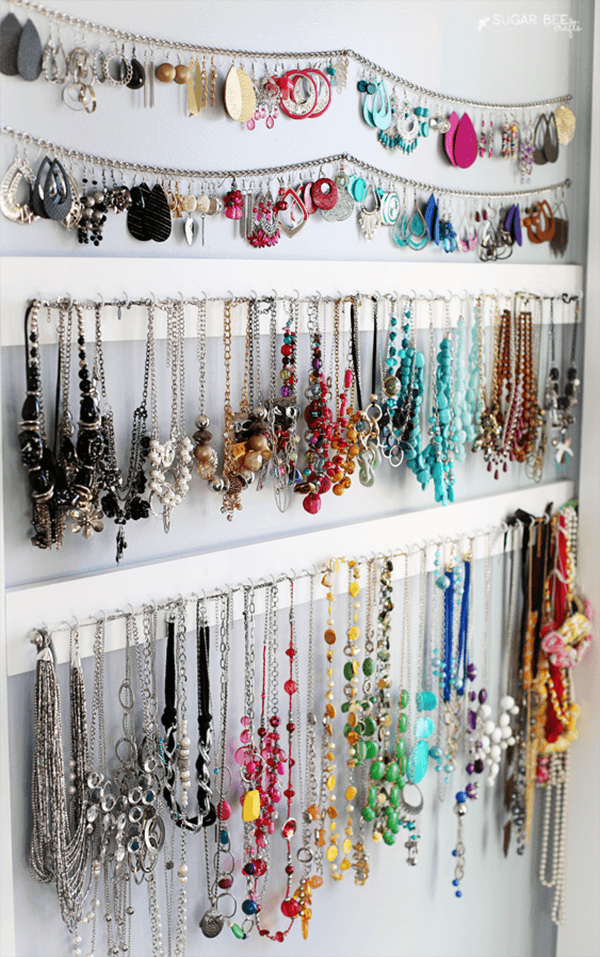 Our Favorite Farmhouse Wall Storage Items to buy on Amazon