Many times, children's rooms are an afterthought when it comes to redecorating the house. It's important to give each child some creative freedom in designing their own room so they will feel like they have a place to shine.
26 Fantastic Kid Room Decor Ideas that your Children will Go Crazy For

Organization is a big part of these room designs. Give kids a place to put everything away, and their rooms will be much cleaner. Some of these designs use clever pegboards and hanging shelves to keep things neat.
These kids' rooms use a variety of fabrics to bring texture and color to the forefront. Sheer fabrics and tulle are especially popular in little girls' rooms. When used with light and bright metallics, these fabrics look current and up to date.
While most of these designs are intended for girls' rooms, the boys haven't been neglected. Boys' rooms feature nautical and outdoorsy themes, including a teepee play tent that any child would love. Boys are also included in the trendy practice of printing meaningful quotes and framing them around the room.
These kids' room ideas will inspire you to freshen up your home with new designs. Let your child browse through them with you and find out what he or she likes best.
1. Chalkboard Wall with Inspirational Sayings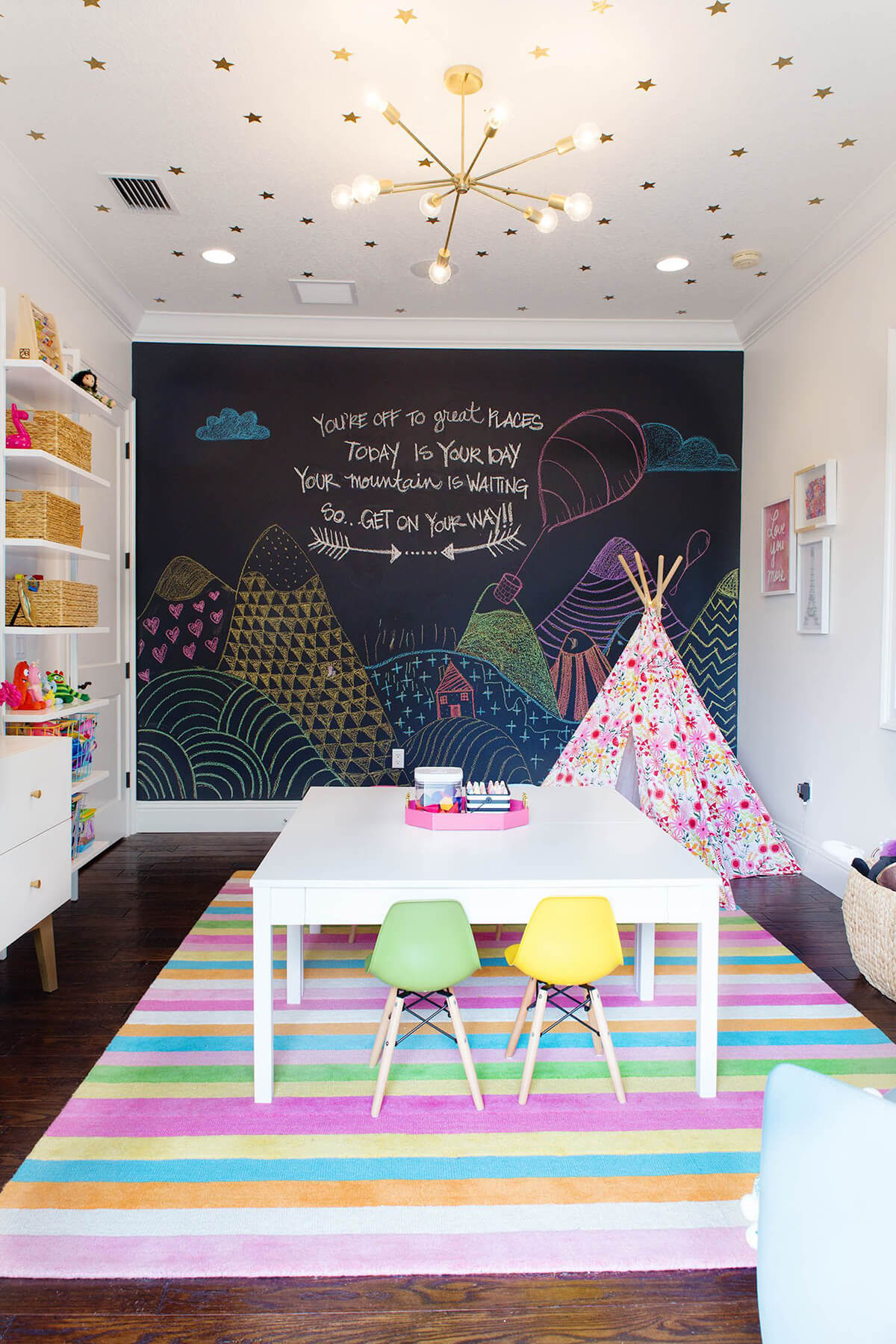 2. Floating House Shelves for Little Friends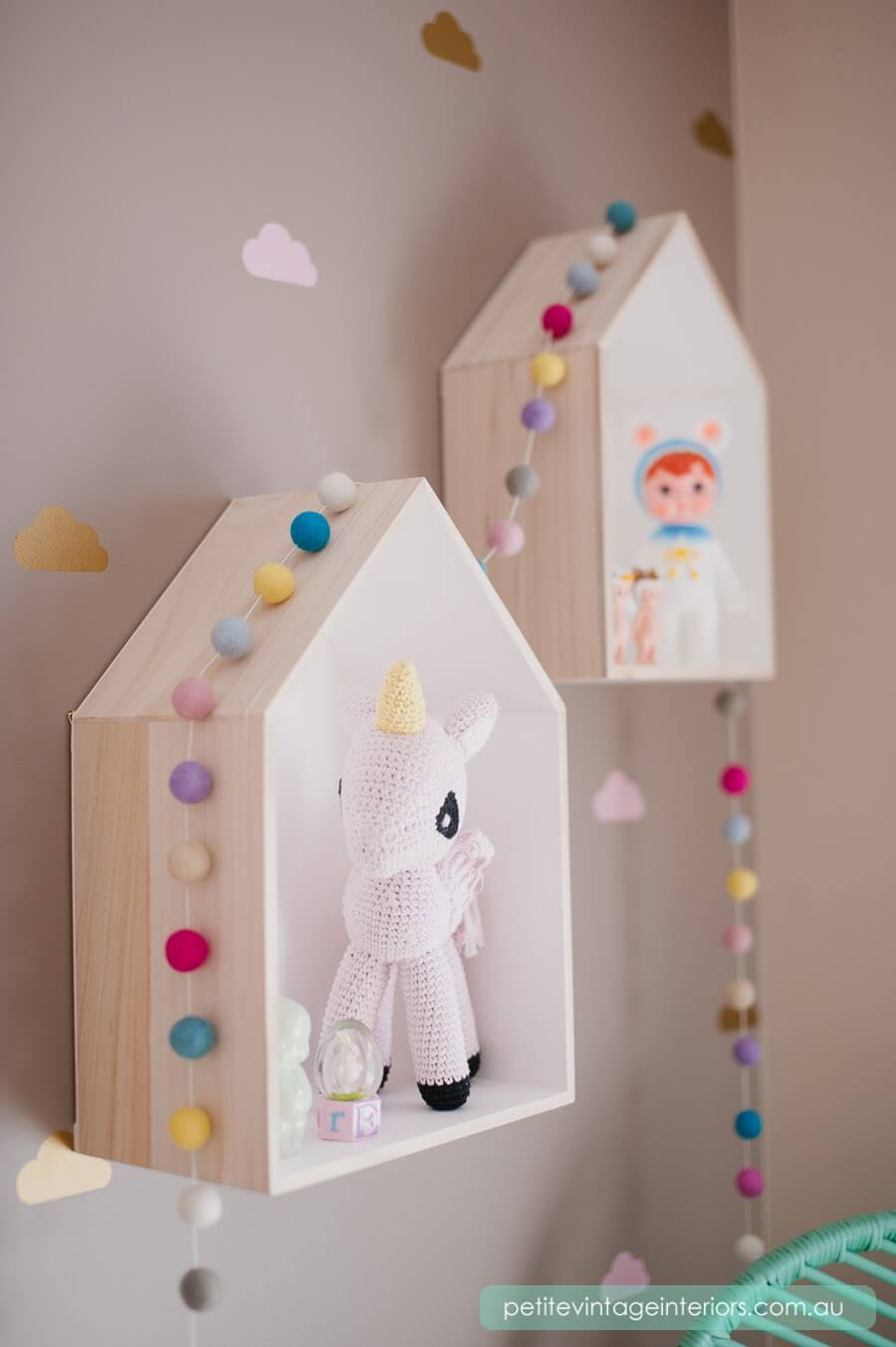 3. Big Bookshelf with Oversized Letters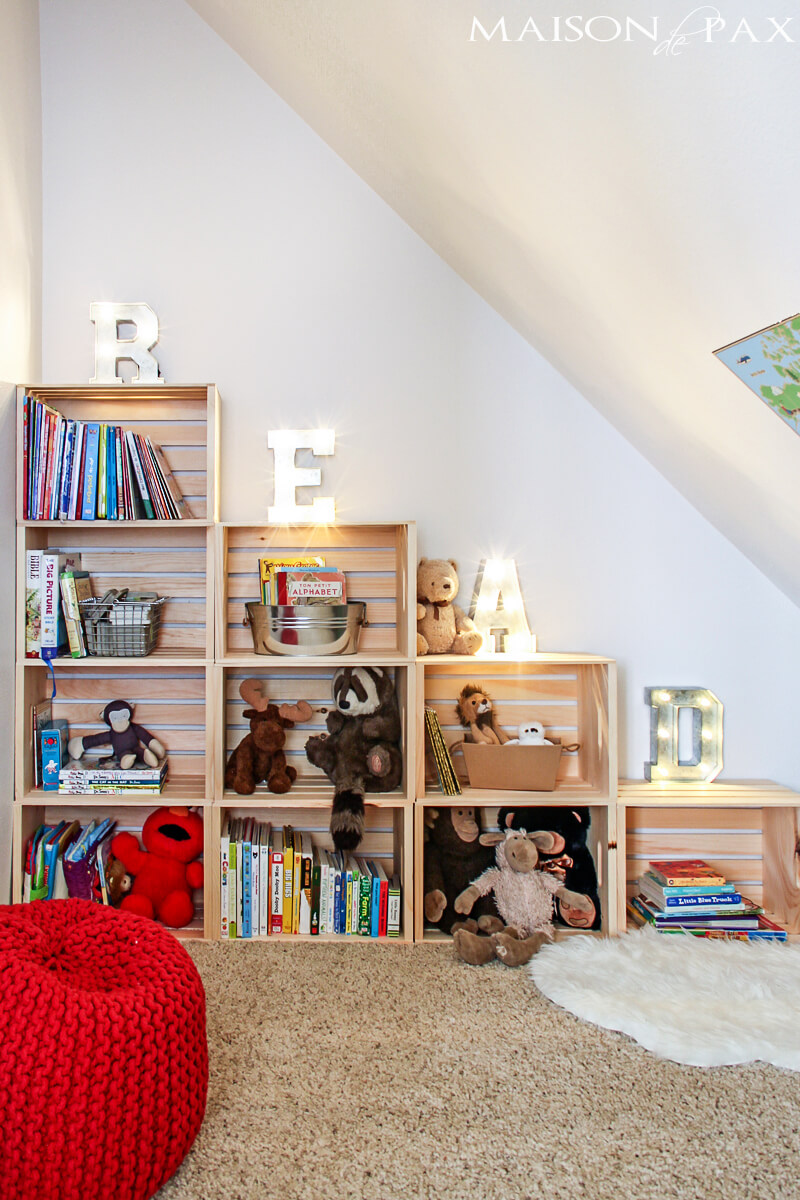 4. Custom Floral Wreath Door Letters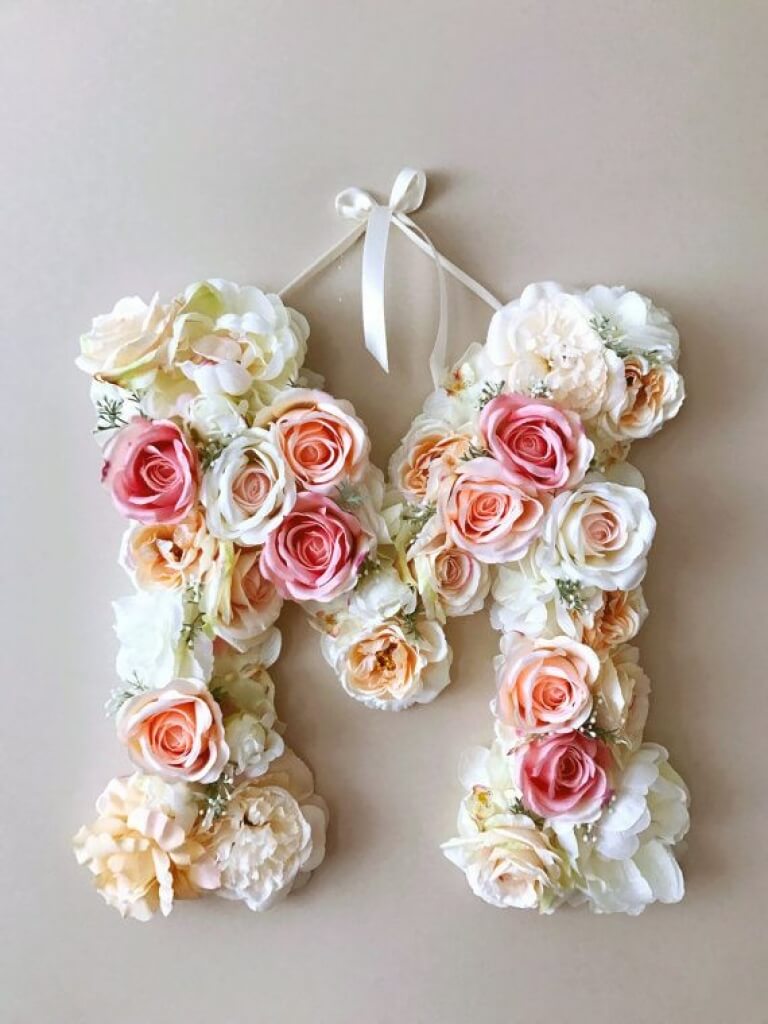 5. Twinkling Star Lights from a Cloud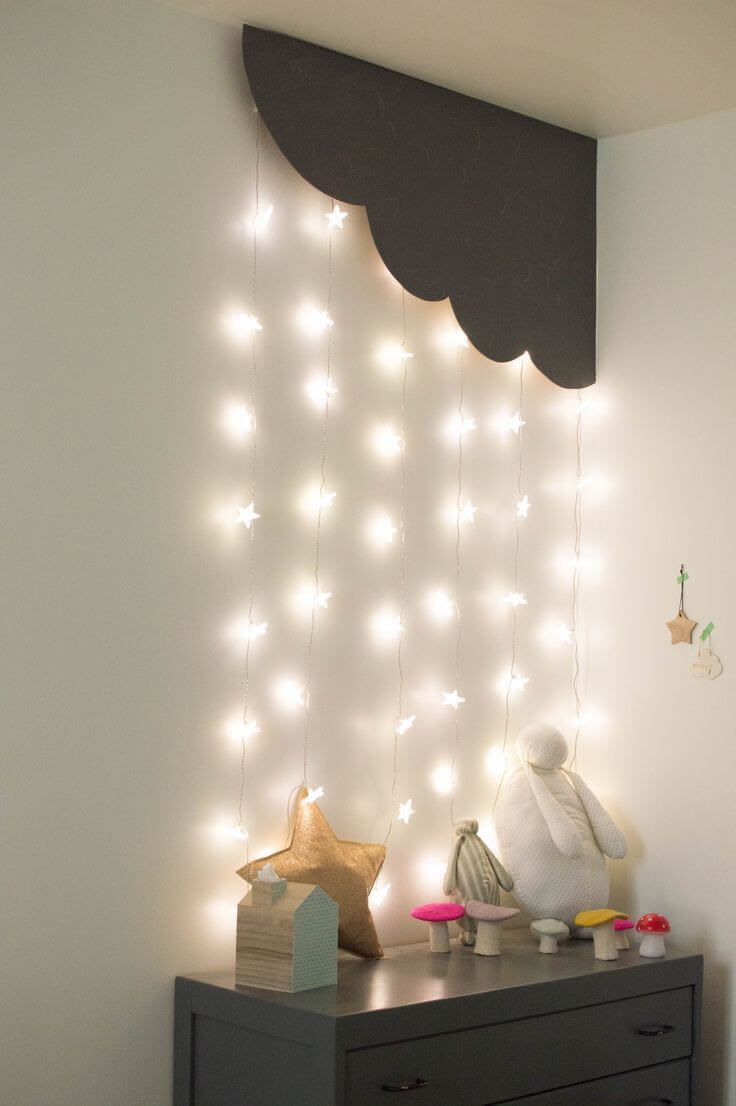 6. Rugged Sayings in Wooden Frames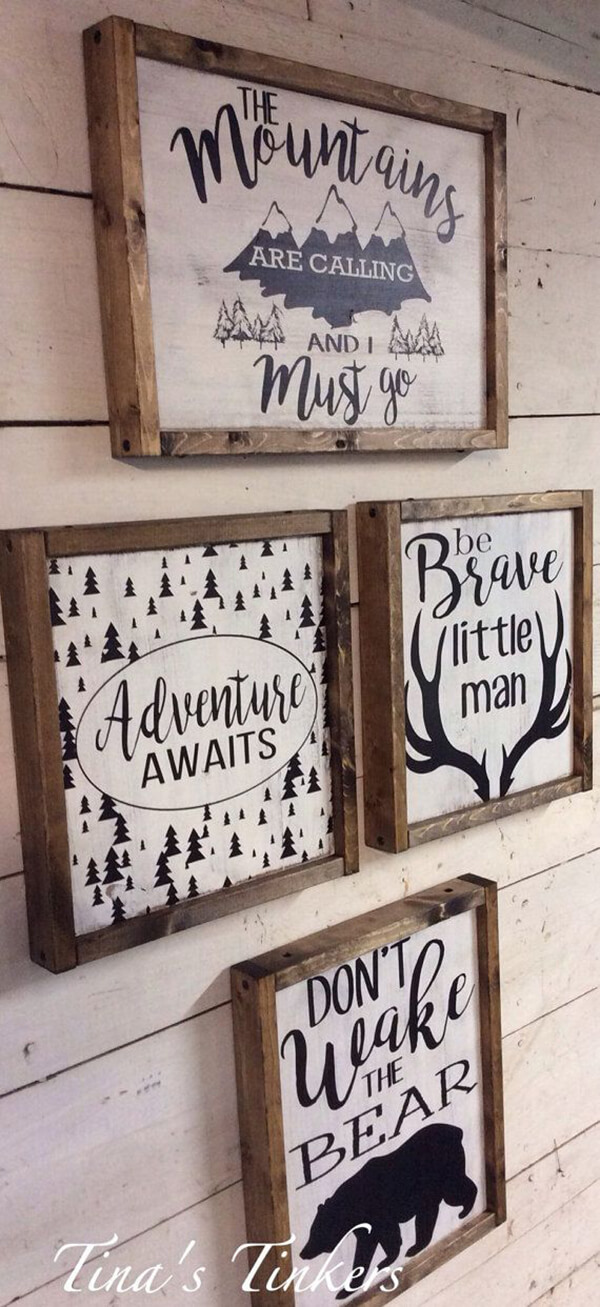 7. Friendly Animals as Wall Hangings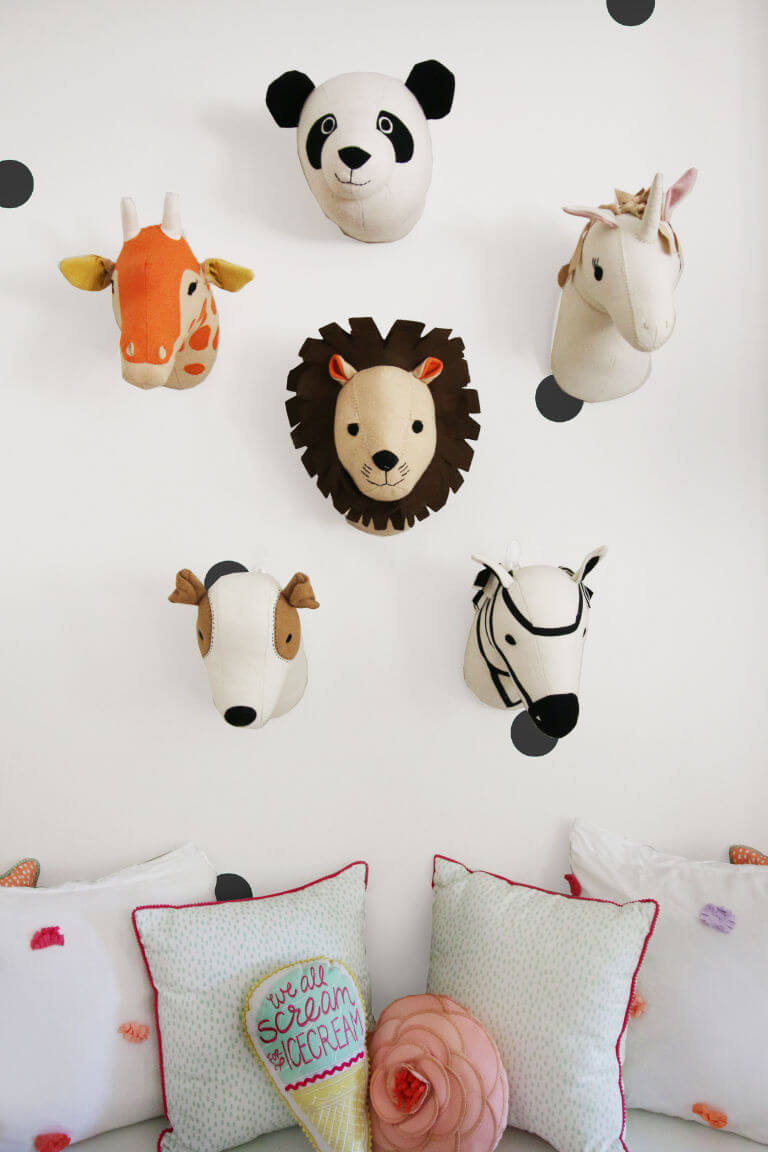 8. Nautical Themed Alphabet Wall Letters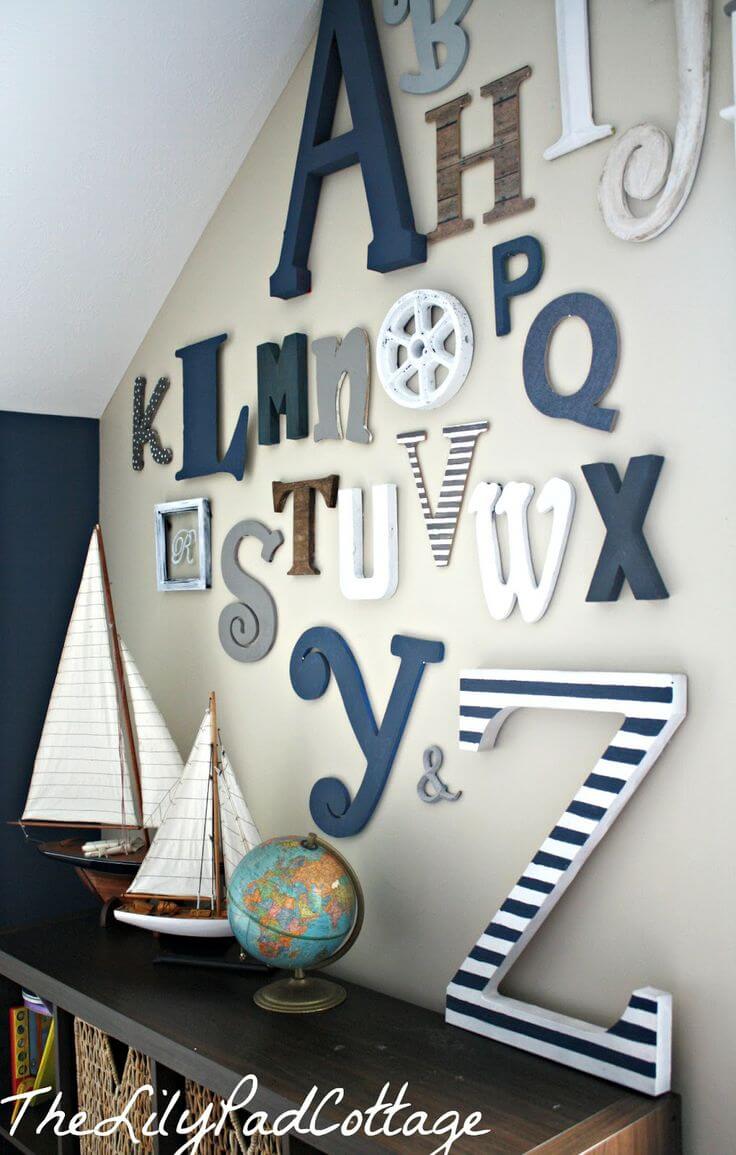 9. Puffy Cloud with Stars Over the Bed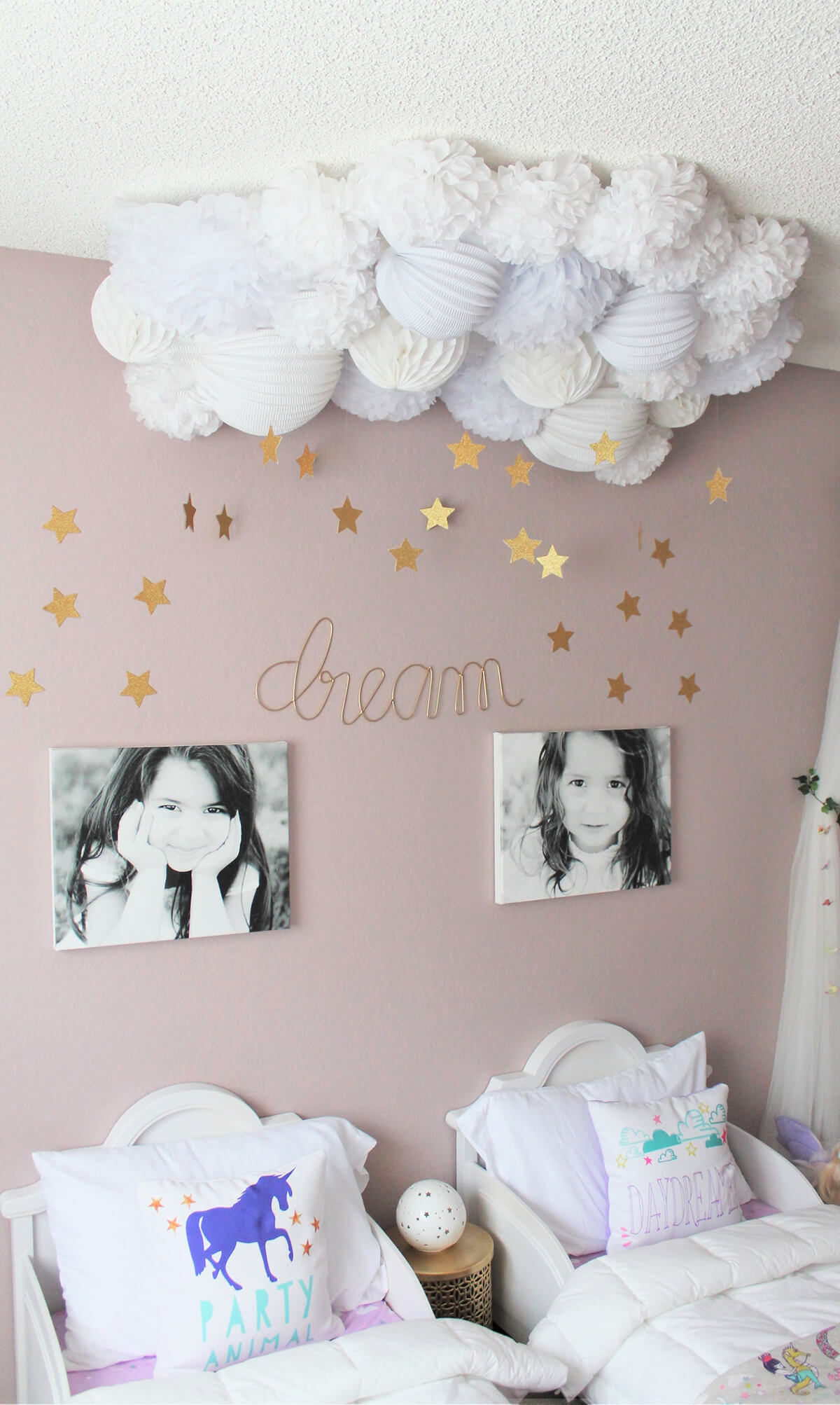 10. Beautifully Organized Little Girl's Desk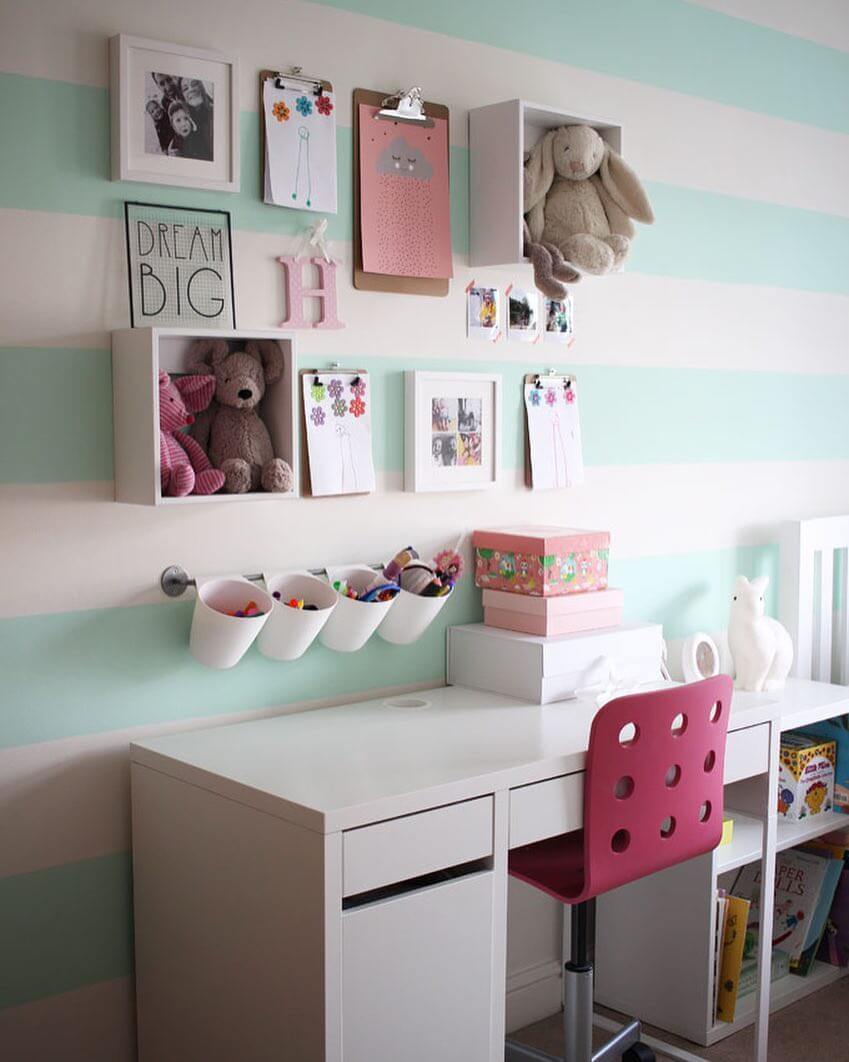 11. Kid Room Decor Idea with Tutus and Unicorns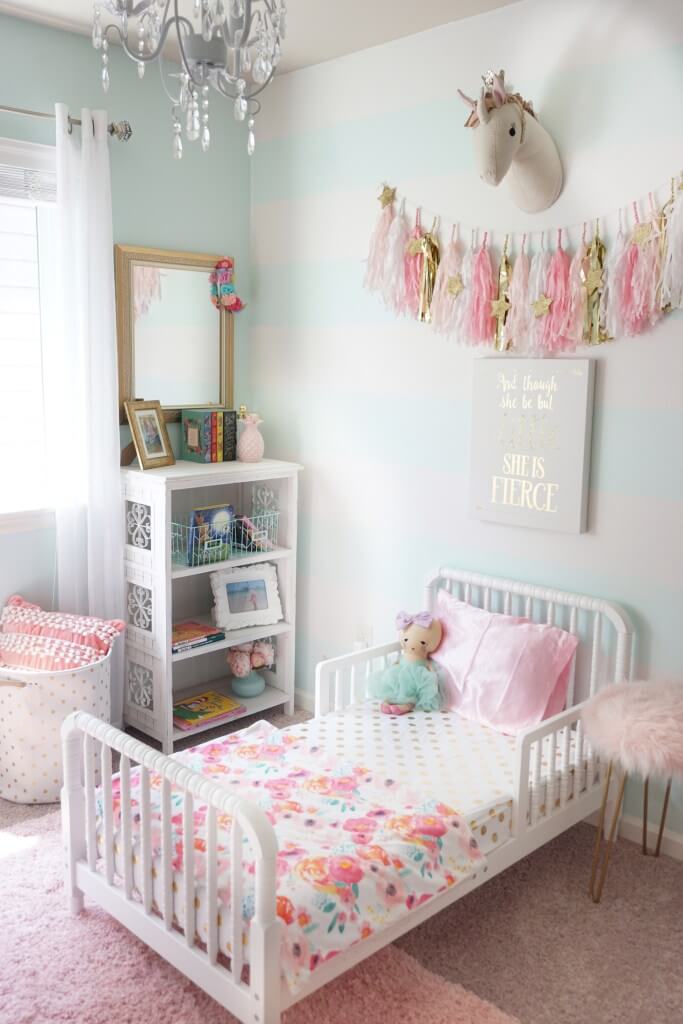 12. Kid Room Decor for Outdoor Adventures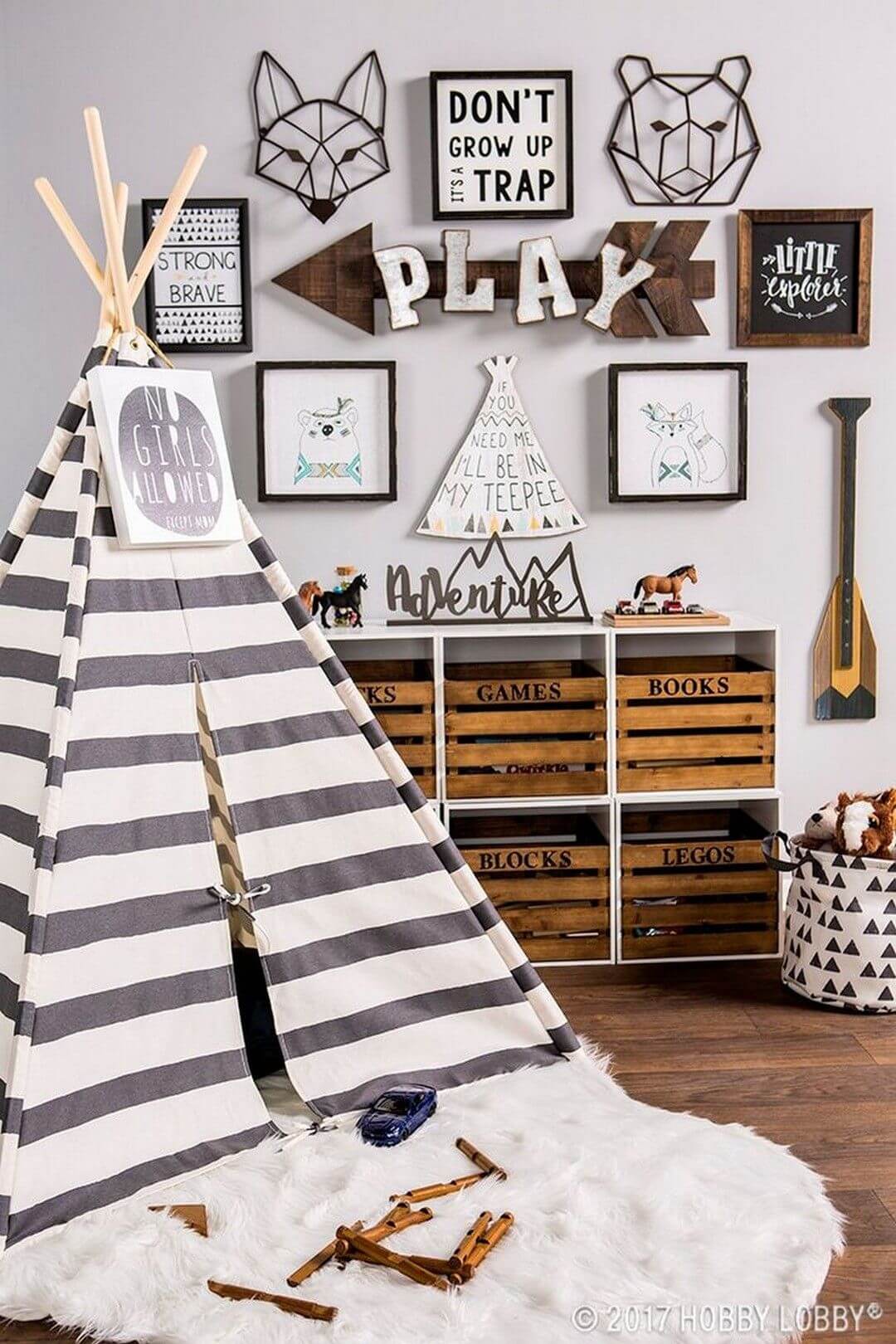 13. Floating Reading Canopy over a Beanbag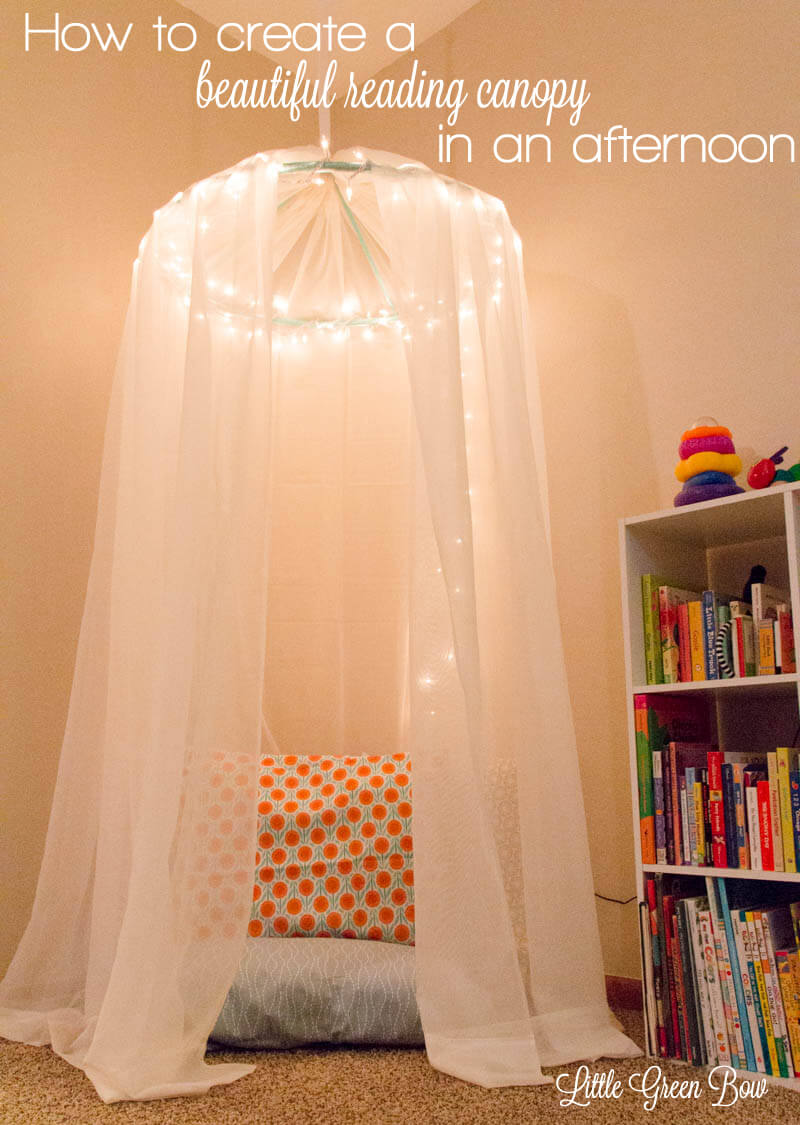 14. Bold and Contrasting Wall Letters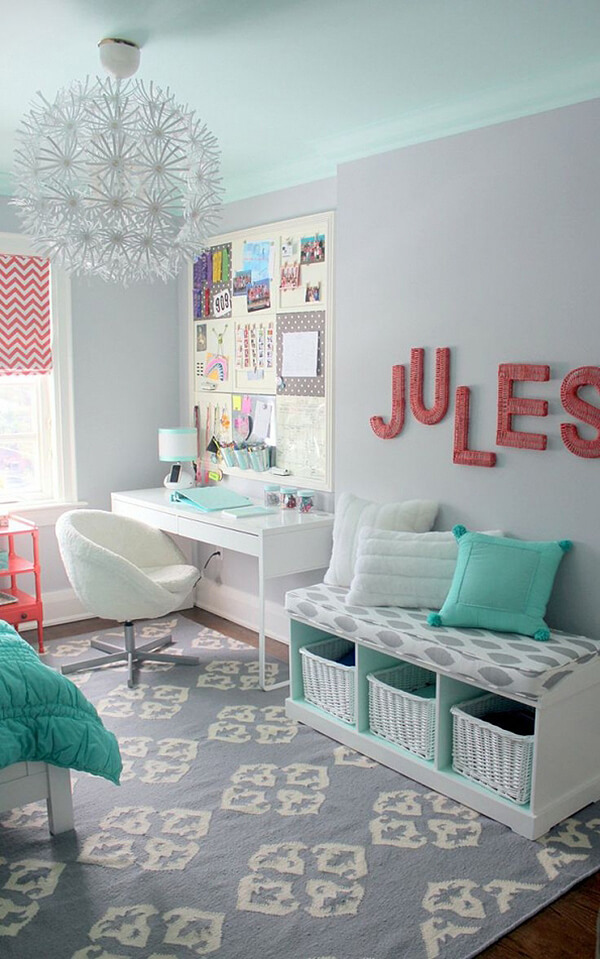 15. Hanging Pencil Cups and Floating Shelves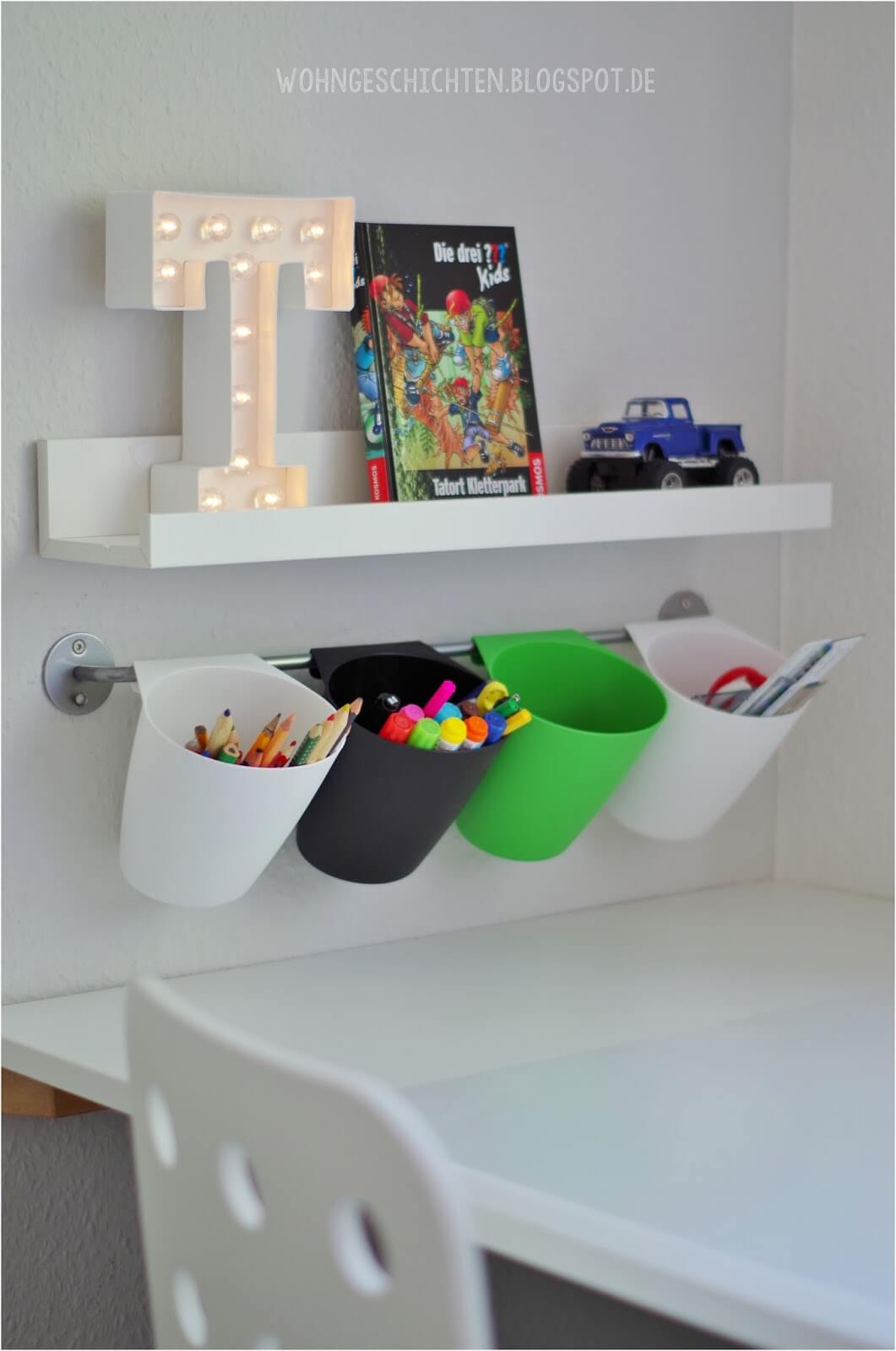 17. Painted Crates with Matching Accessories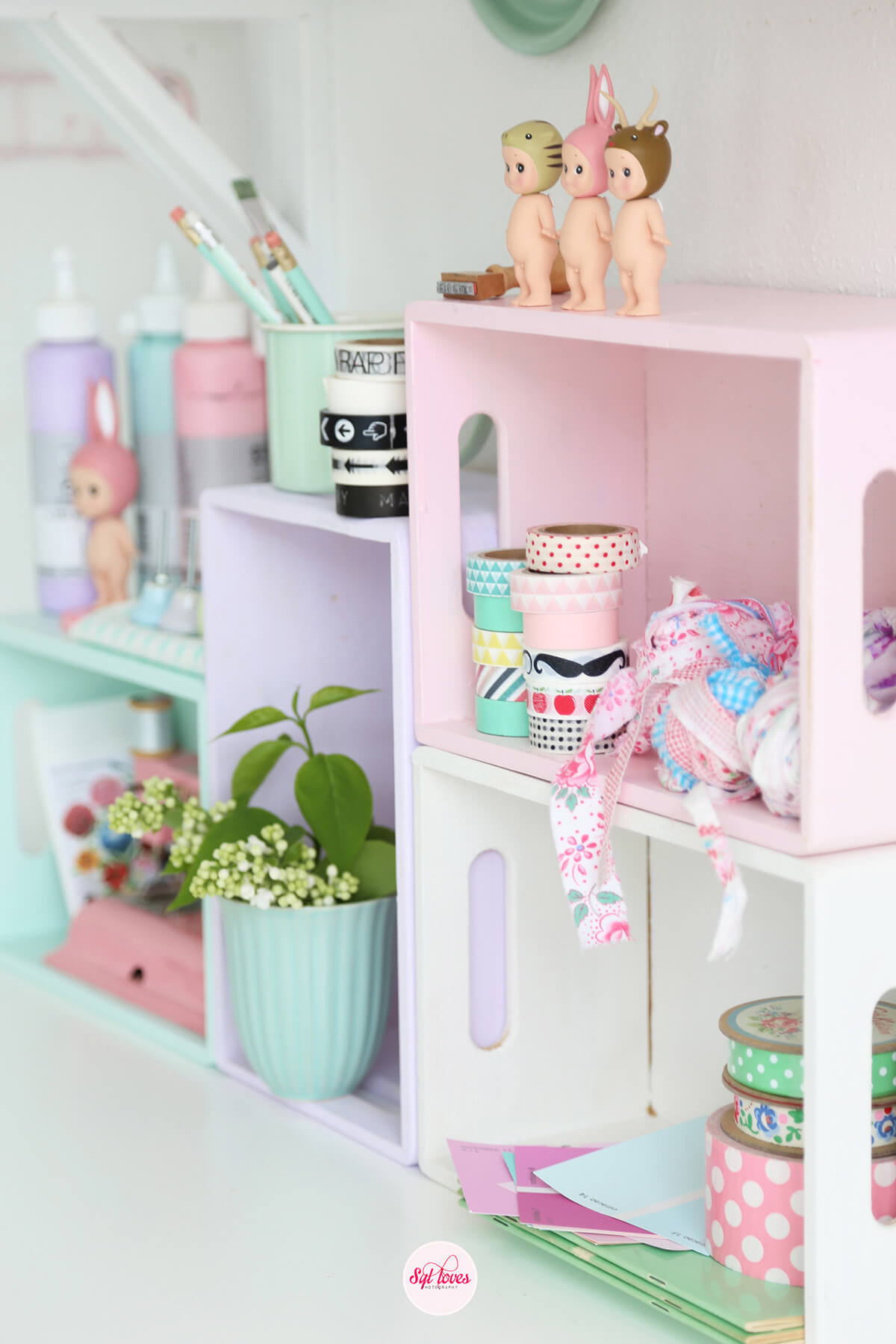 18. Bountiful Floral Frame with Bible Quote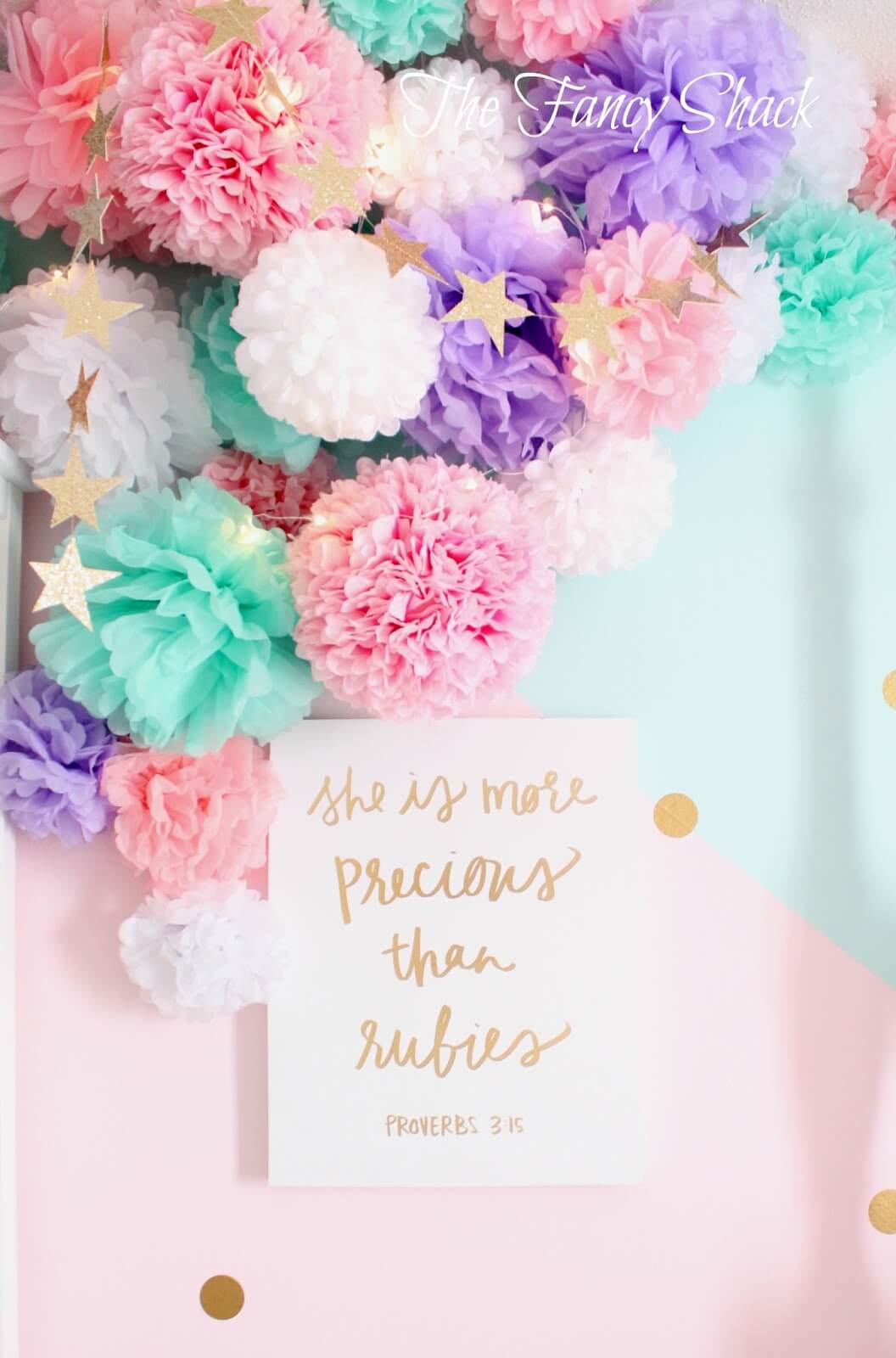 19. Bright and Cozy Daybed with Floral Linens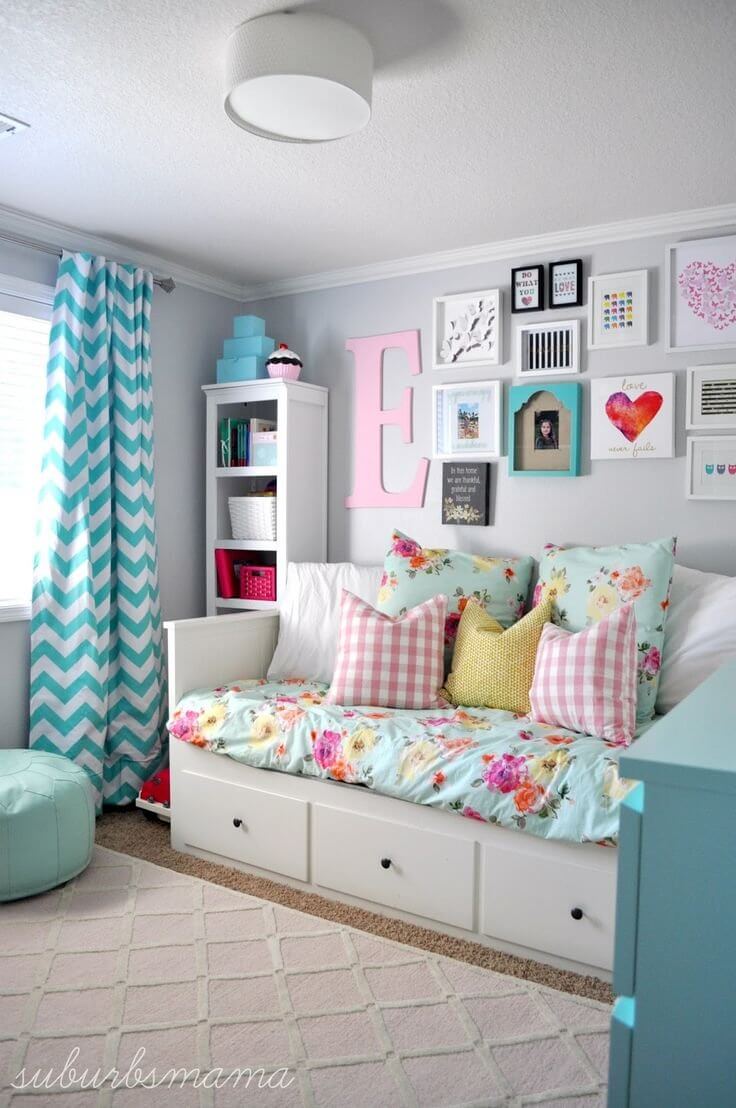 20. Shiny Pink Gold Monogram on the Wall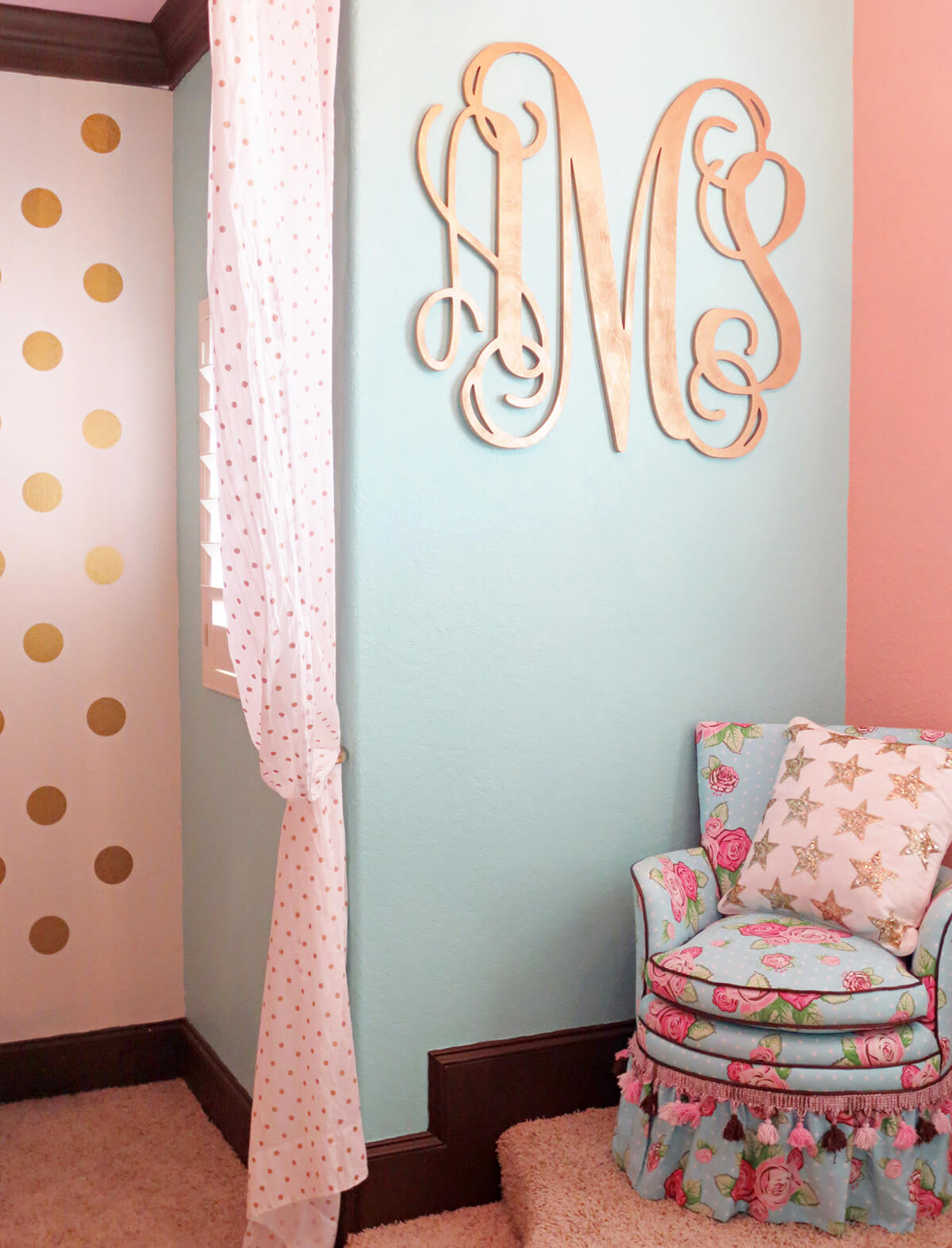 21. Perfectly Organized Girl's Desk with Pegboard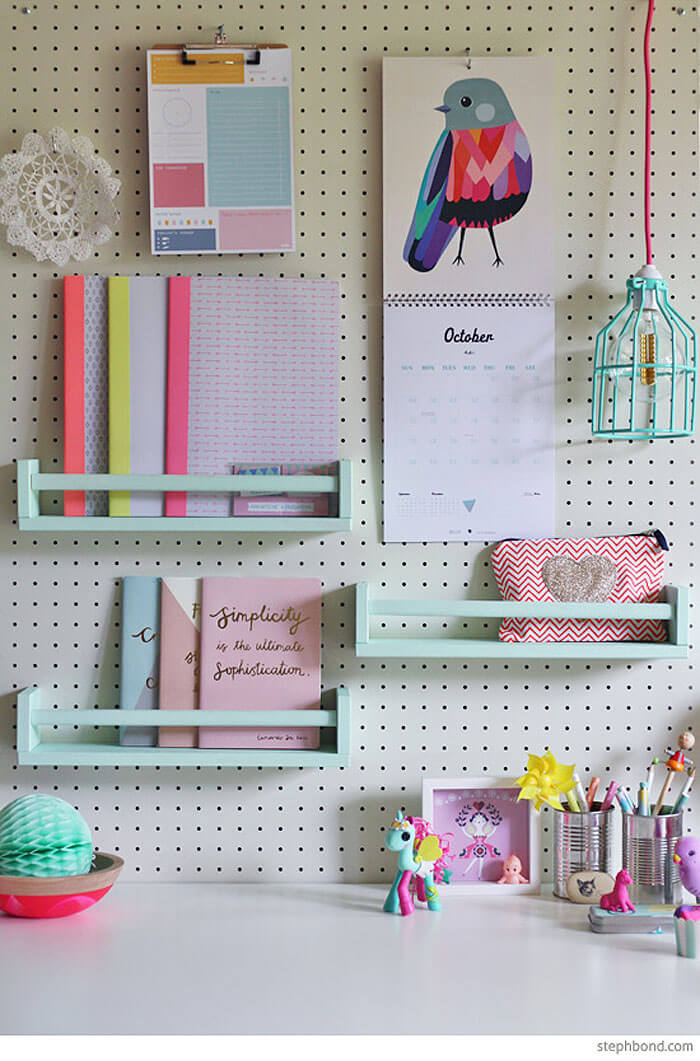 22. Kid Room Decor Idea with Heart Wall Art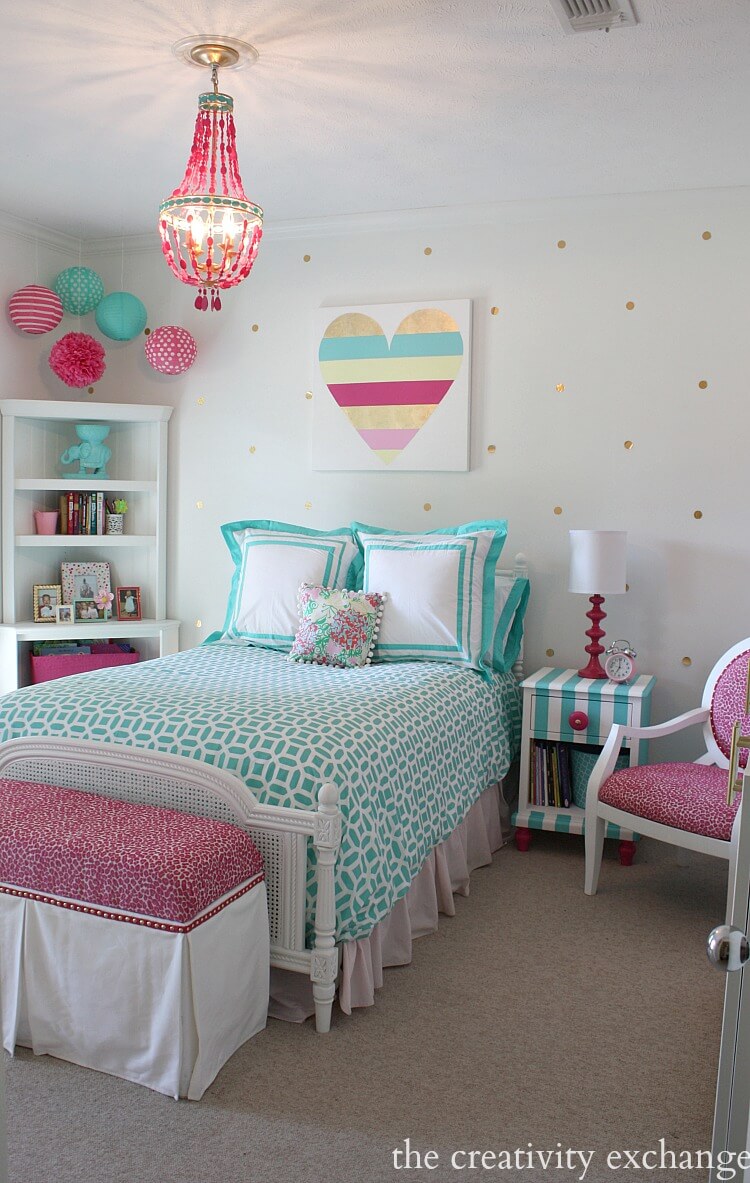 23. Warm and Cozy Twin Beds for Sisters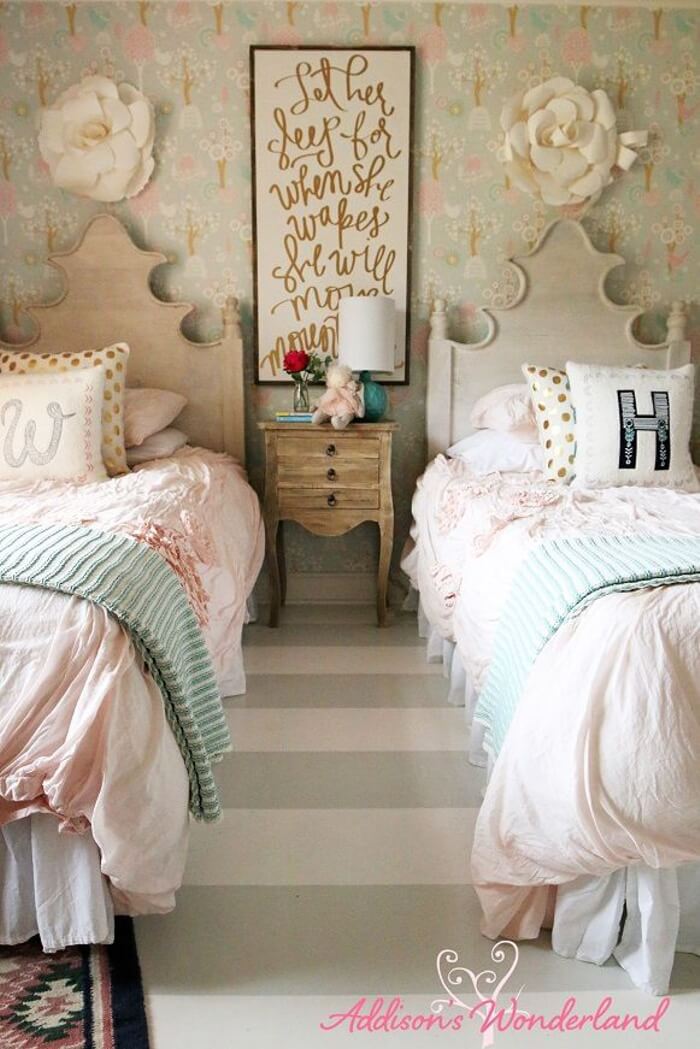 25. Rustic Birch Bed and Paper Lanterns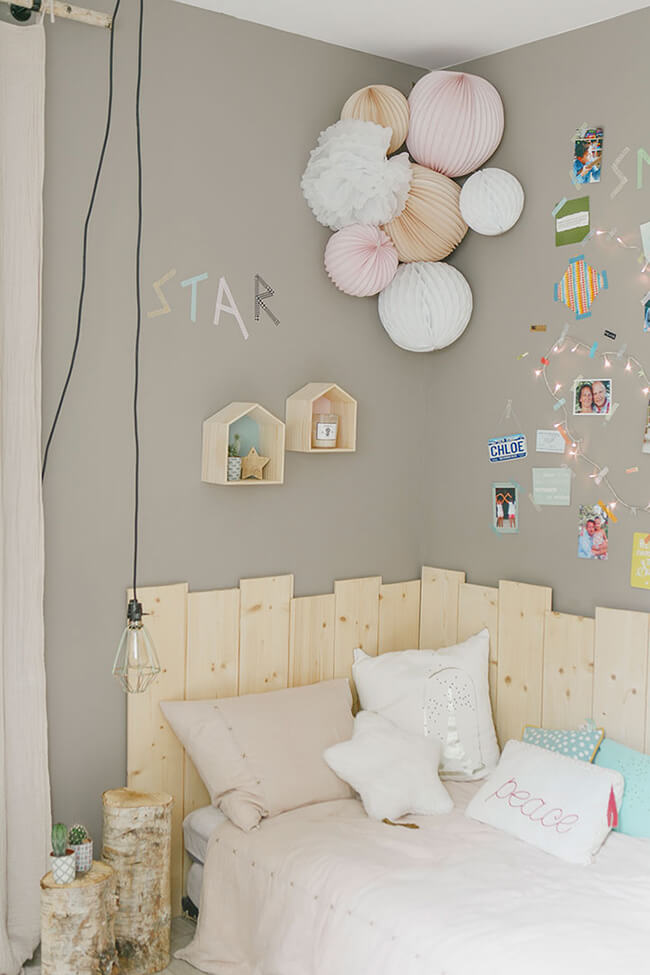 26. Kid Room Decor Idea with Golden Polkadots