Metal wall decor provides a stylish statement in any room of your home. This year's biggest home design trends focus on the use of earth tones, raw and stained wood finishes, as well as the use of metals. You can incorporate metal with hardware, exposed piping or accessories around the home.
31 Trendy Metal Wall Decor Ideas that Add Personality to Your Home

Whether you have a more modern or traditional decor style or a rustic, industrial style, incorporating metal accent pieces into your home can really bring out those organic and earthy touches into your living space. Metal artworks are both practical and aesthetic in your home. You can use a variety of metals such as bronze, gold, silver, tin, copper, brass, iron or even mix a variety of metals together for a trendy more personalized statement piece in your home.
There are many unique and unexpected ways you can use metal in your home. Since metals can suit any design style whether you enjoy a more luxurious look, rustic farmhouse charm or anything in between, there are many ways you can decorate with metals. Display intricate sculptures, floral arrangements or minimal artwork, the possibilities are endless.
Ready to see some of the top trending decor pieces available on the market or that you can even create yourself? Check out these super trendy, custom metal wall art pieces to decorate your home this year in style.
1. Repurposed Metal Cheese Grater Organizer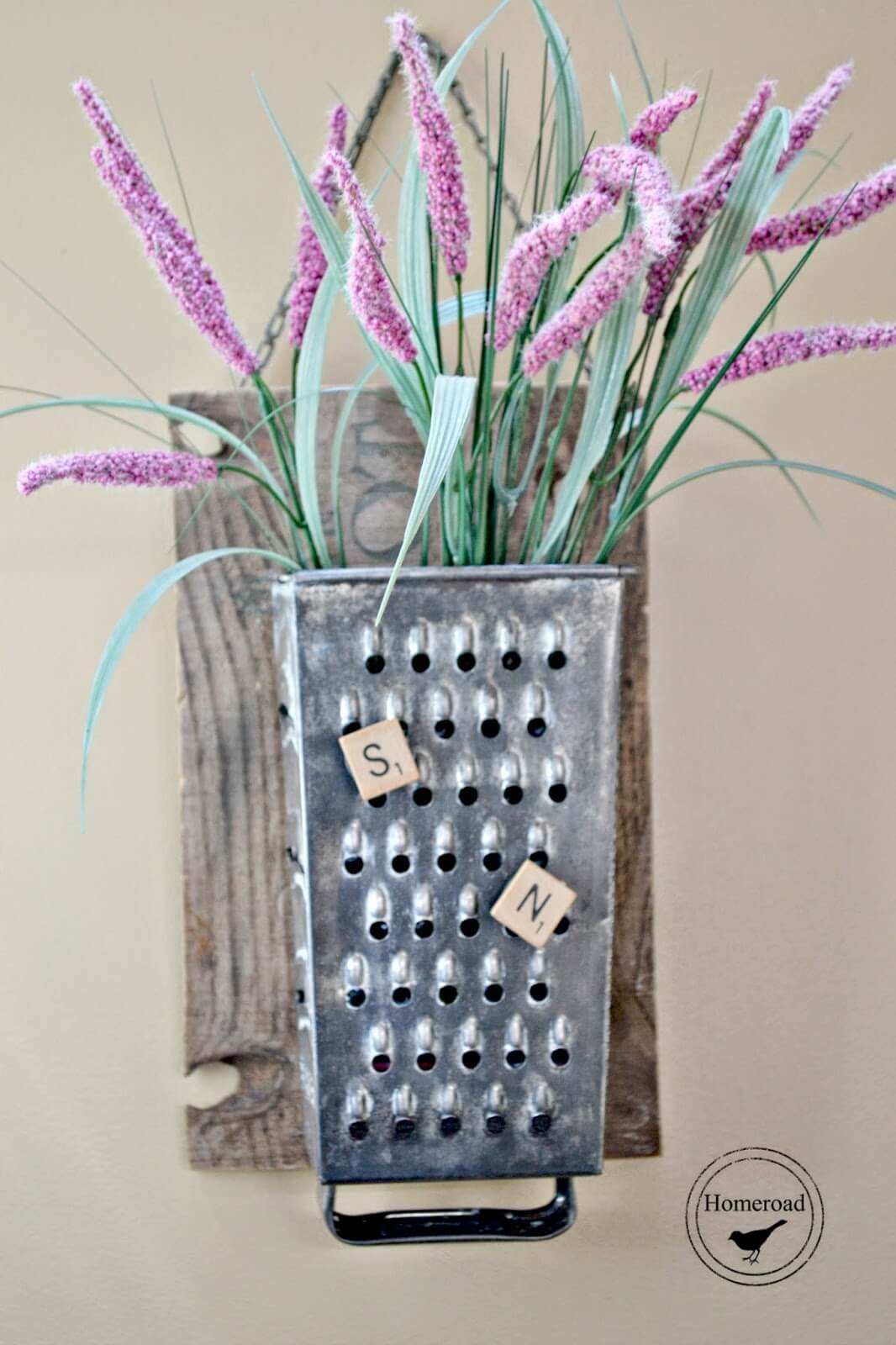 This vintage metal cheese grater provides the perfect storage system for any wall of your home. Decorate it with flowers, use it to house kitchen utensils, pin little notes with magnets to the outside, or even use it in the bathroom to store toothbrushes. Whatever you choose, the possibilities are endless with this unique, custom metal design.
2. Wire Basket Wall Storage System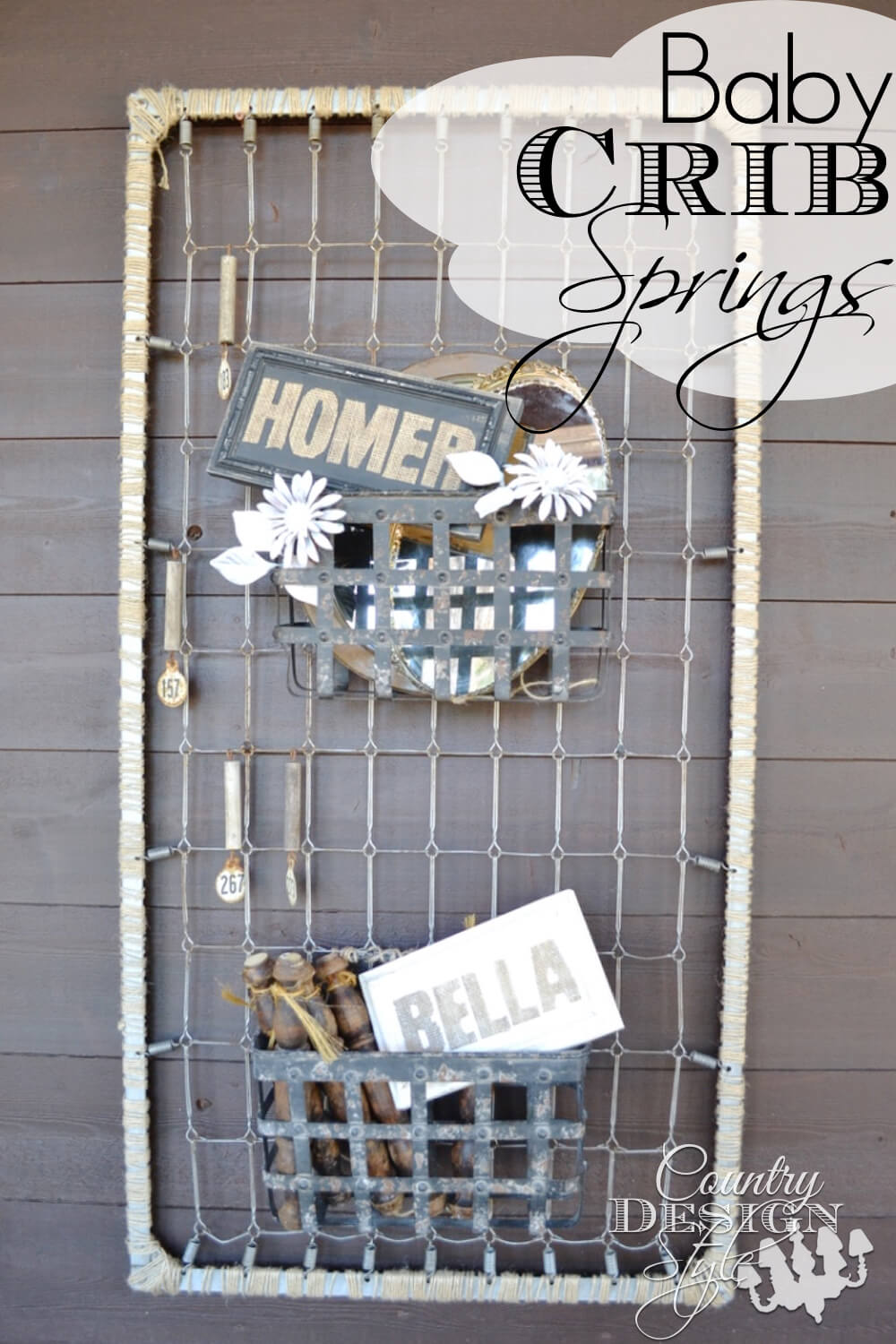 Organize your important papers, bills or store other belongings in this super cute metal wire basket storage system. This would make the perfect wall organizer in the kitchen or home office. It's such a unique farmhouse chic decorative piece for your home made from recycled furniture and wire baskets.
3. Handmade Metal Kitchen Wall Art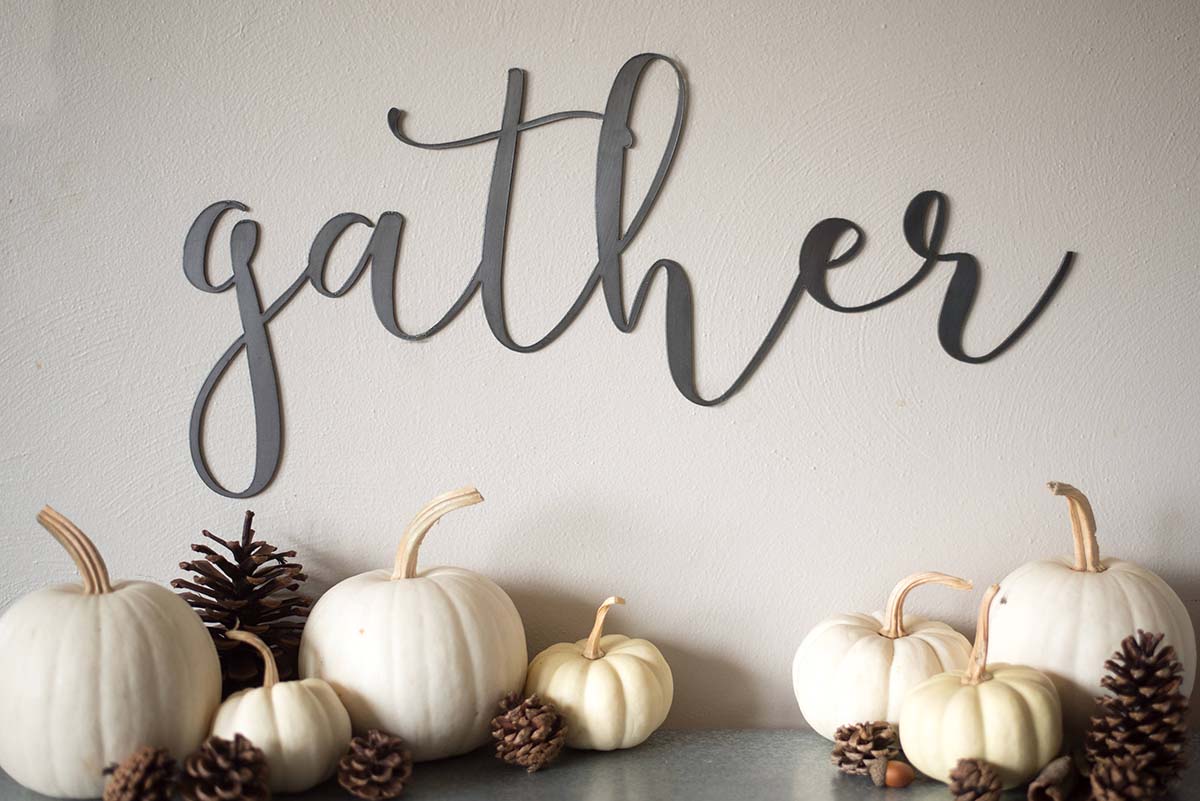 Gather around the table together with this gorgeous rustic metal wall decor sign. This handmade "gather" sign measures 24 inches wide and a little over 12 inches tall. It weighs under a pound, so it's rather easy to hang on the wall. It's hand-cut and made from raw steel and sanded for safety.
4. Geometric Metal Deer Head Wall Art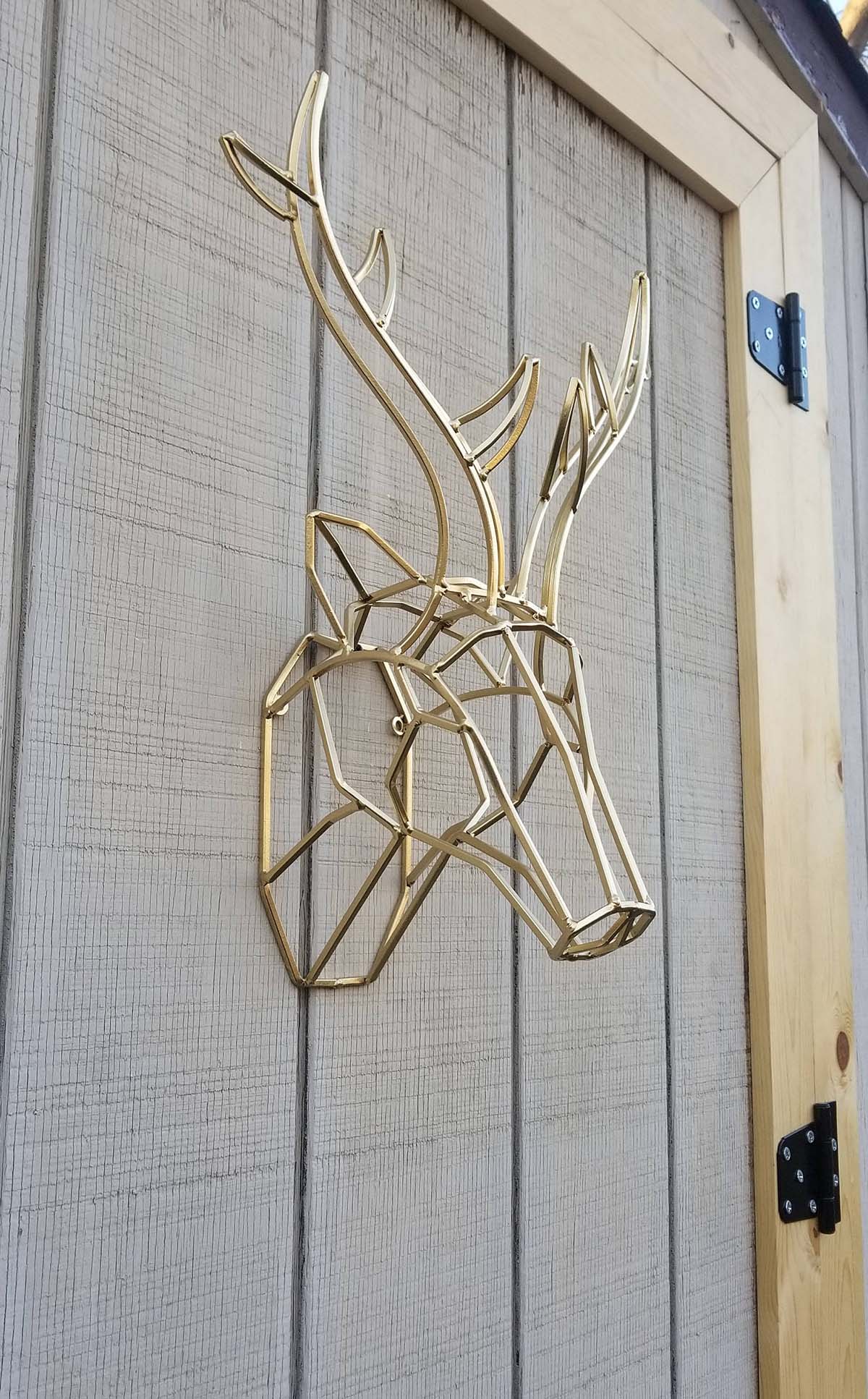 Made of wrought iron and measuring approximately 20 inches tall and 15 inches wide, this beautiful handmade geometric deer head would make the perfect conversational piece for any wall of your home. It would make a great focal point in your living room, dining area or even a nursery for a nature-inspired theme. Since this piece is made to order, you can choose from a variety of colors if gold doesn't fit your existing decor.
5. Galvanized Vase Farmhouse Wall Sign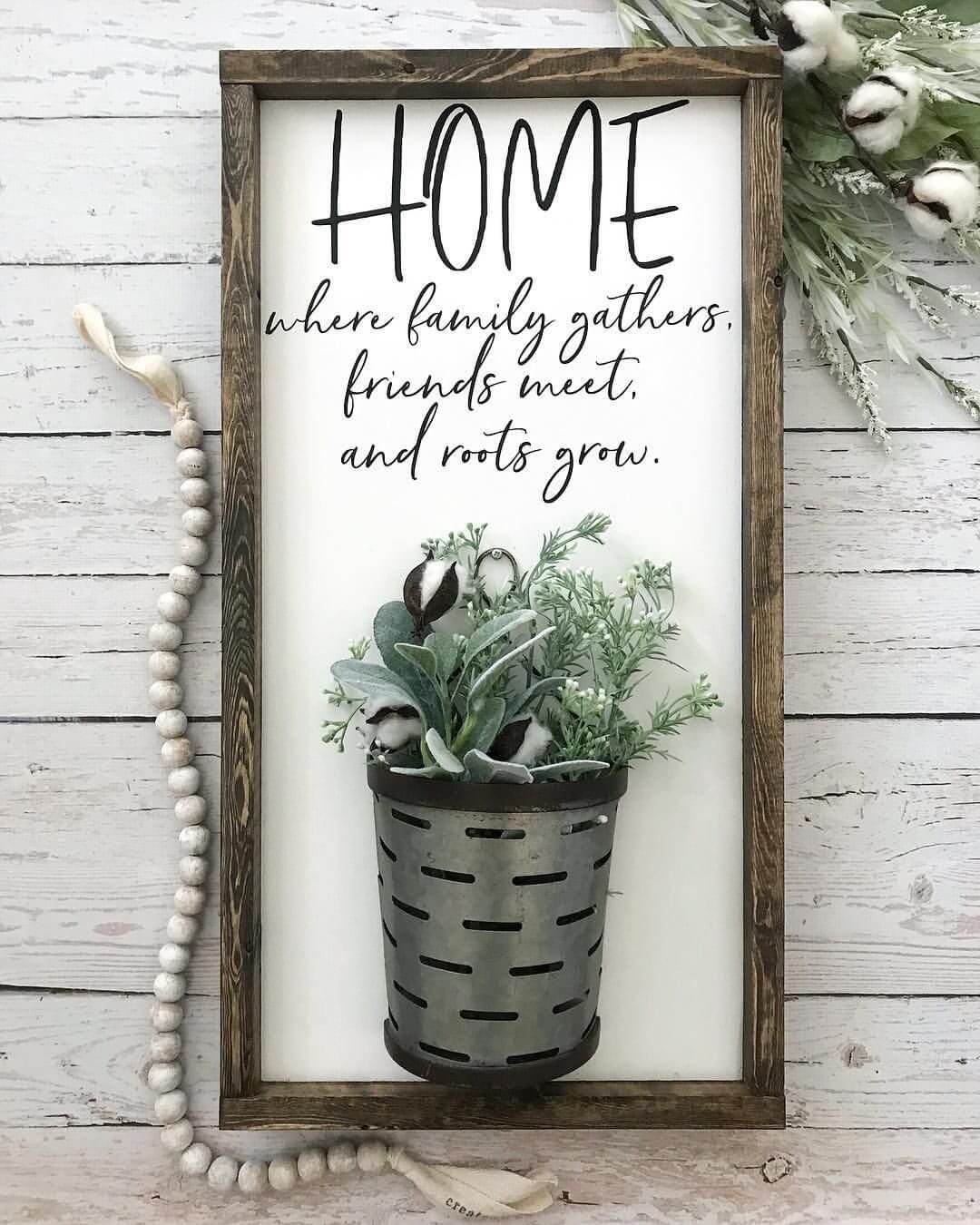 Looking to add a custom farmhouse wall sign to your home? This handmade wall sign will add character and personality to your home with its family-oriented quote. It features a high-quality pine wood frame with hand-painted lettering and finished off with a galvanized wall vase perfect for housing flowers, which are included in this beautiful gallery wall sign.
6. Glamorous Metal Sunburst Wall Mirror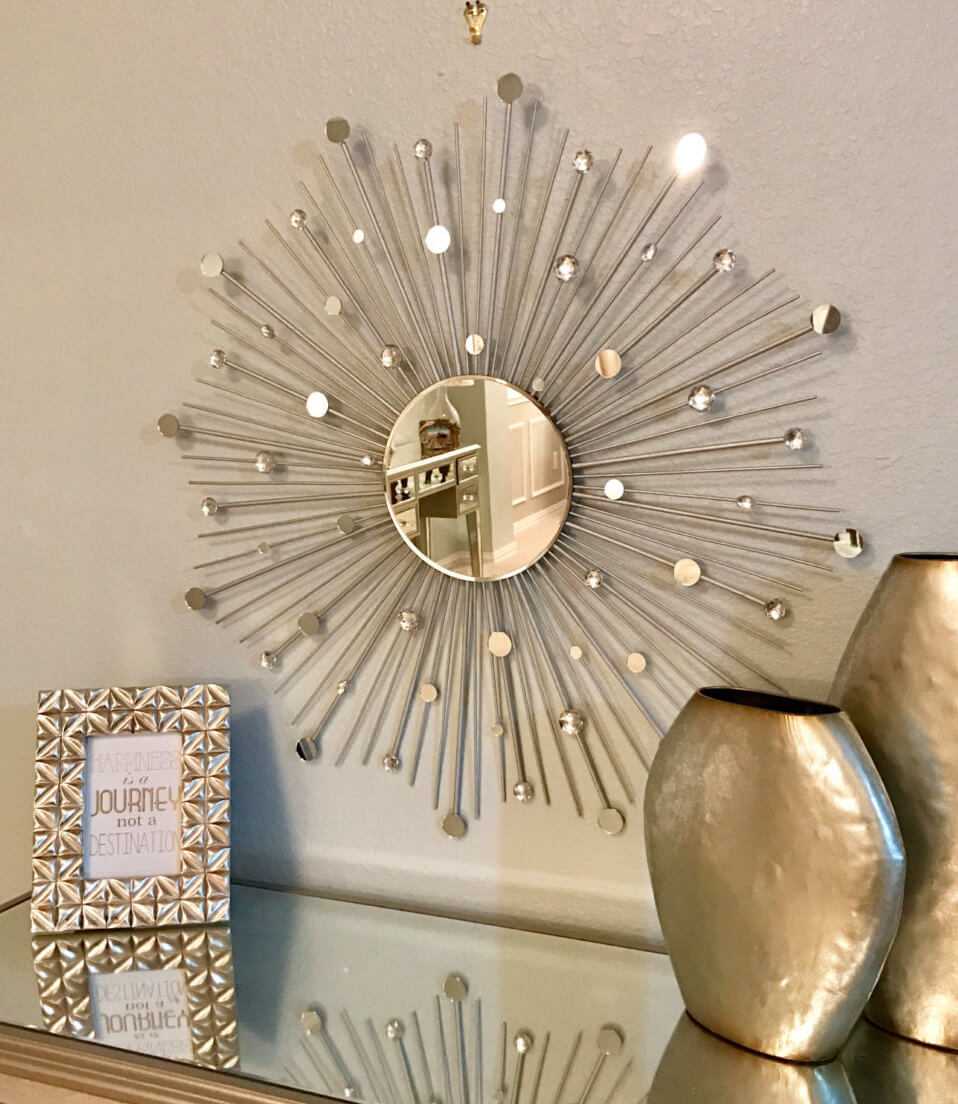 This glamorous metal sunburst wall mirror will add an elegant touch to your home. The overall size of the mirror is approximately 30 inches in diameter with the center mirror measuring 8 inches in diameter. The sunburst design is made from wooden rods with miniature mirrors and diamond gems placed intricately throughout.
7. Faith, Family and Friends Metal Word Art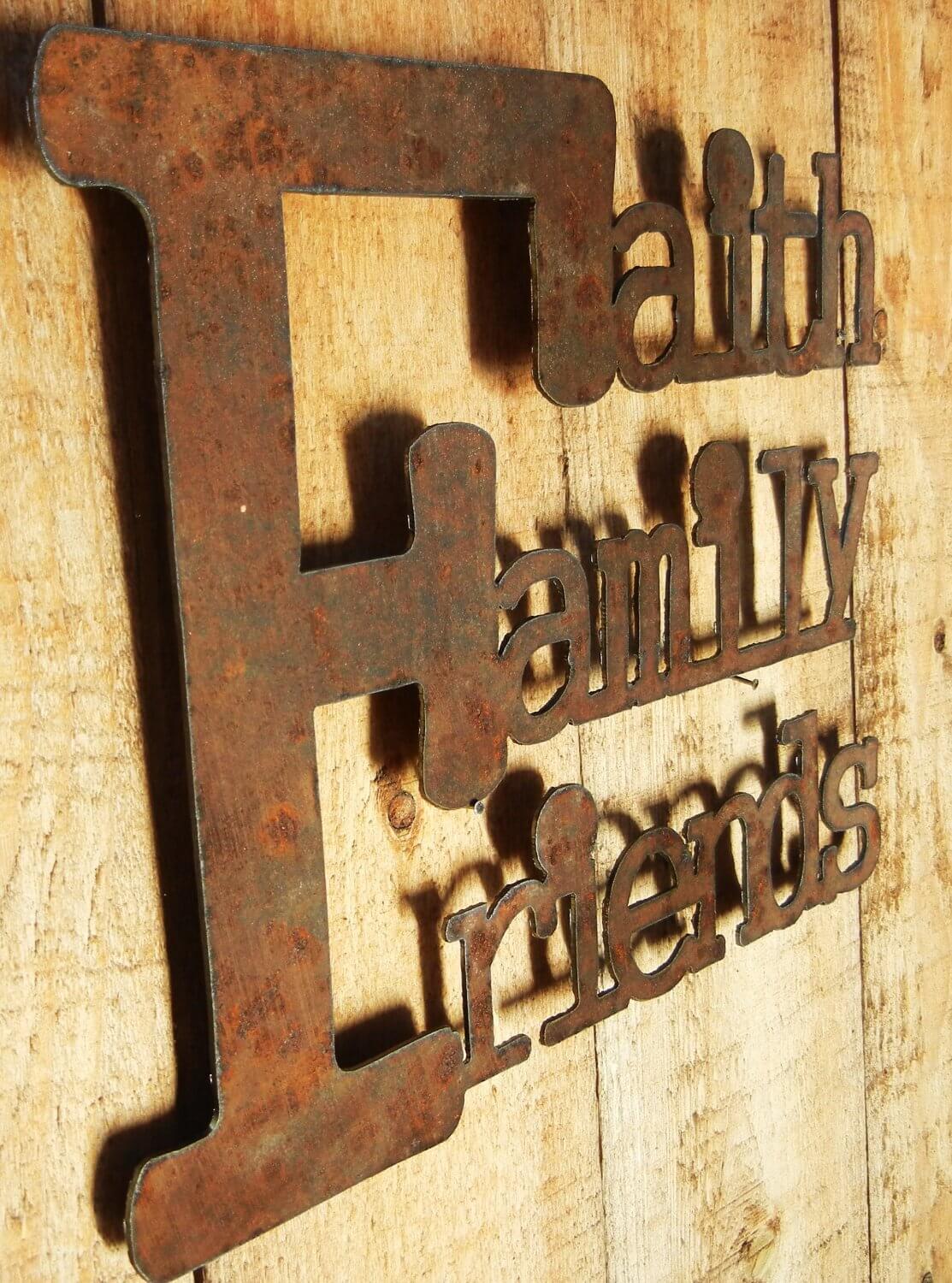 Made of recycled 14-gauge steel, this metal word art sign is perfect for inside or outside your home. Since this is a custom, hand-crafted design, it's also available in other options such as different colors, designs, size, font and even garden stake options for displaying in the ground. The rust finish gives this metal art the perfect aged look to compliment your home decor.
8. 3-D Geometric Metal Home Decor Wall Art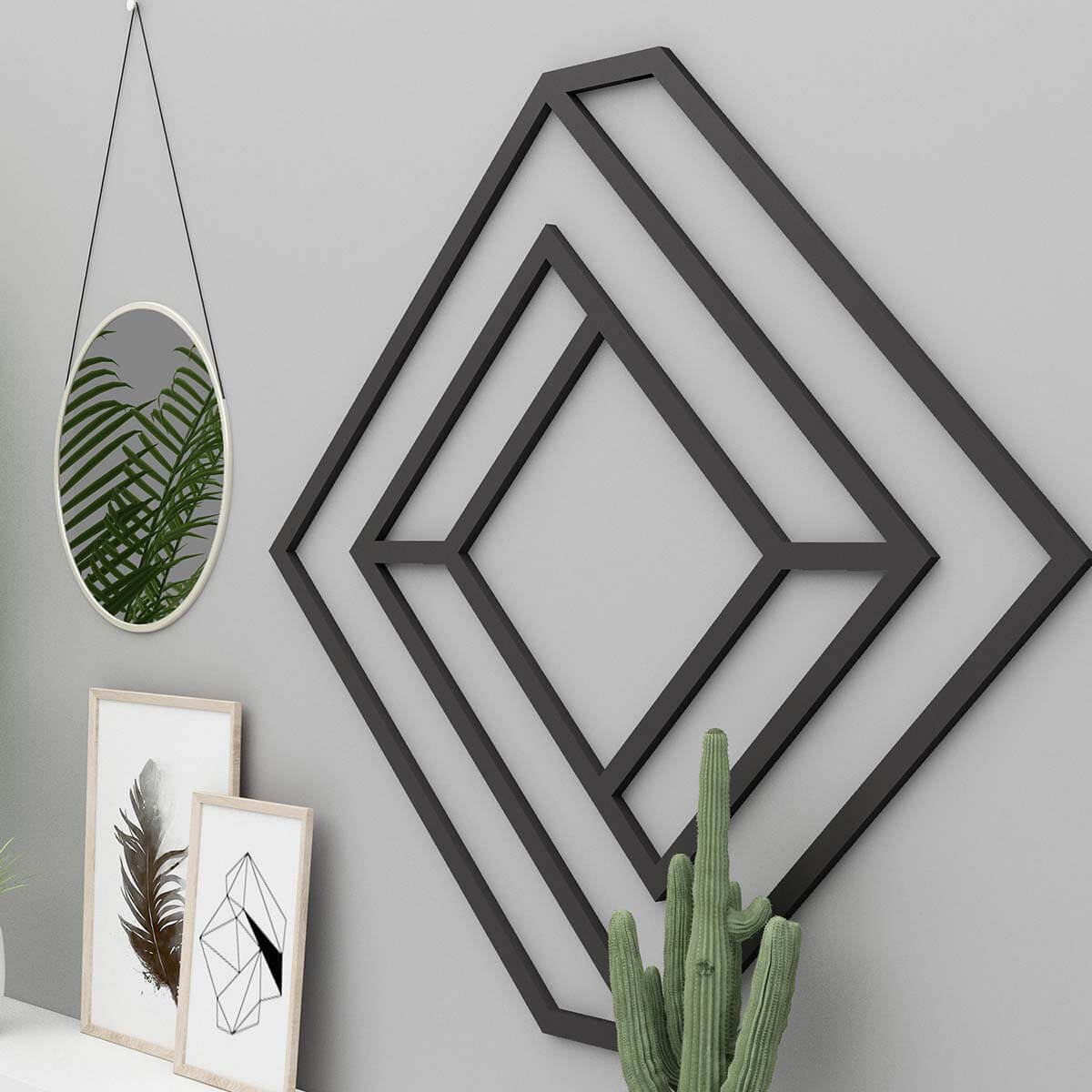 Looking for the perfect piece of polygonal geometric wall art for your home or office? What about the perfect housewarming gift? This is the perfect option featuring lightweight black or white PVC making it easy to hang and display on your wall. It is custom made without any sanding treatment for a rustic, industrial look.
9. Metal Tree of Life Minimalist Wall Art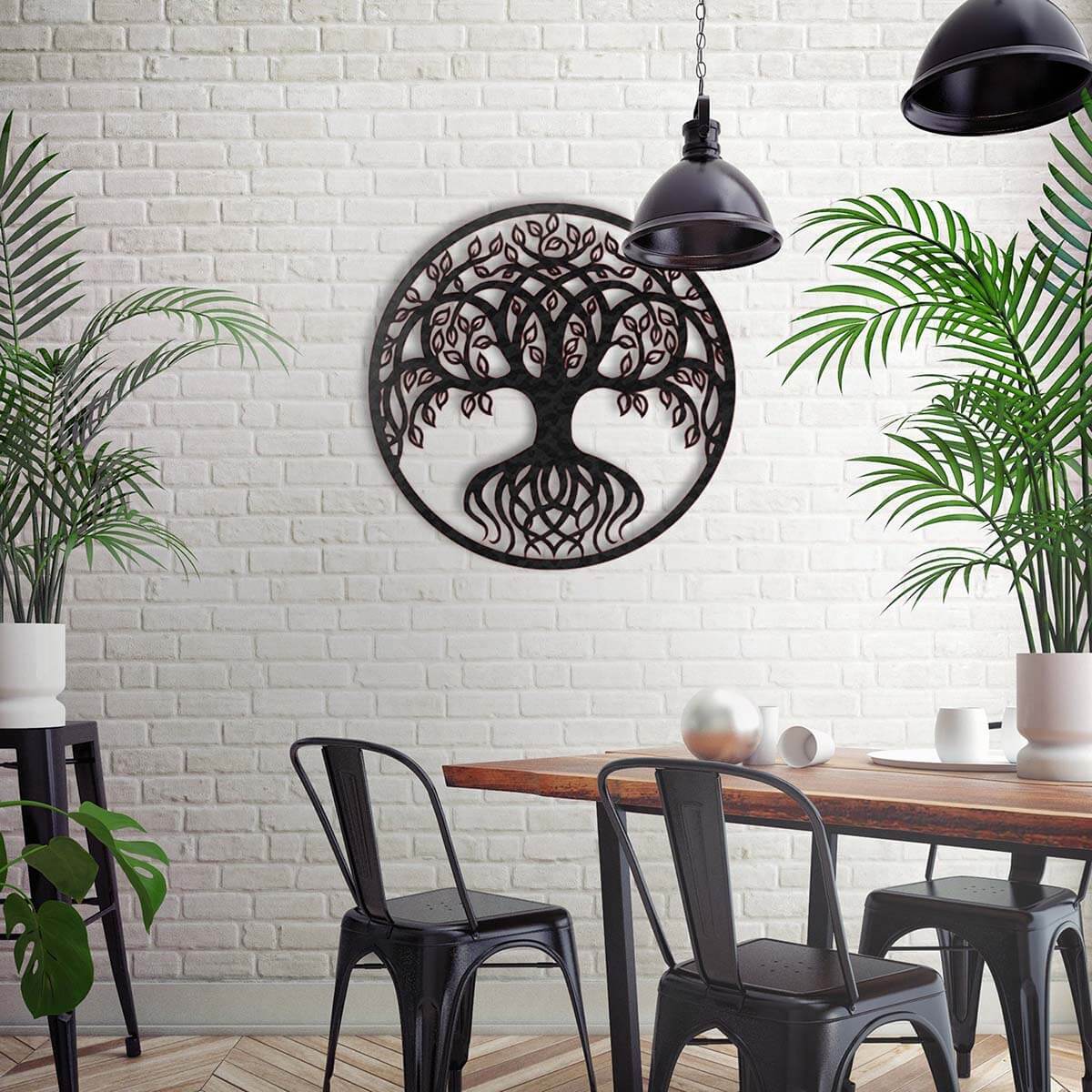 This easy-to-hang minimal metal wall art features the tree of life design made of 2mm steel and black-dyed to fit any home decor style. You can hang it easily with one nail and display it in any room of your home to bring a rustic element to your living space.
10. Metal Wall Art in Geometric Bird Shapes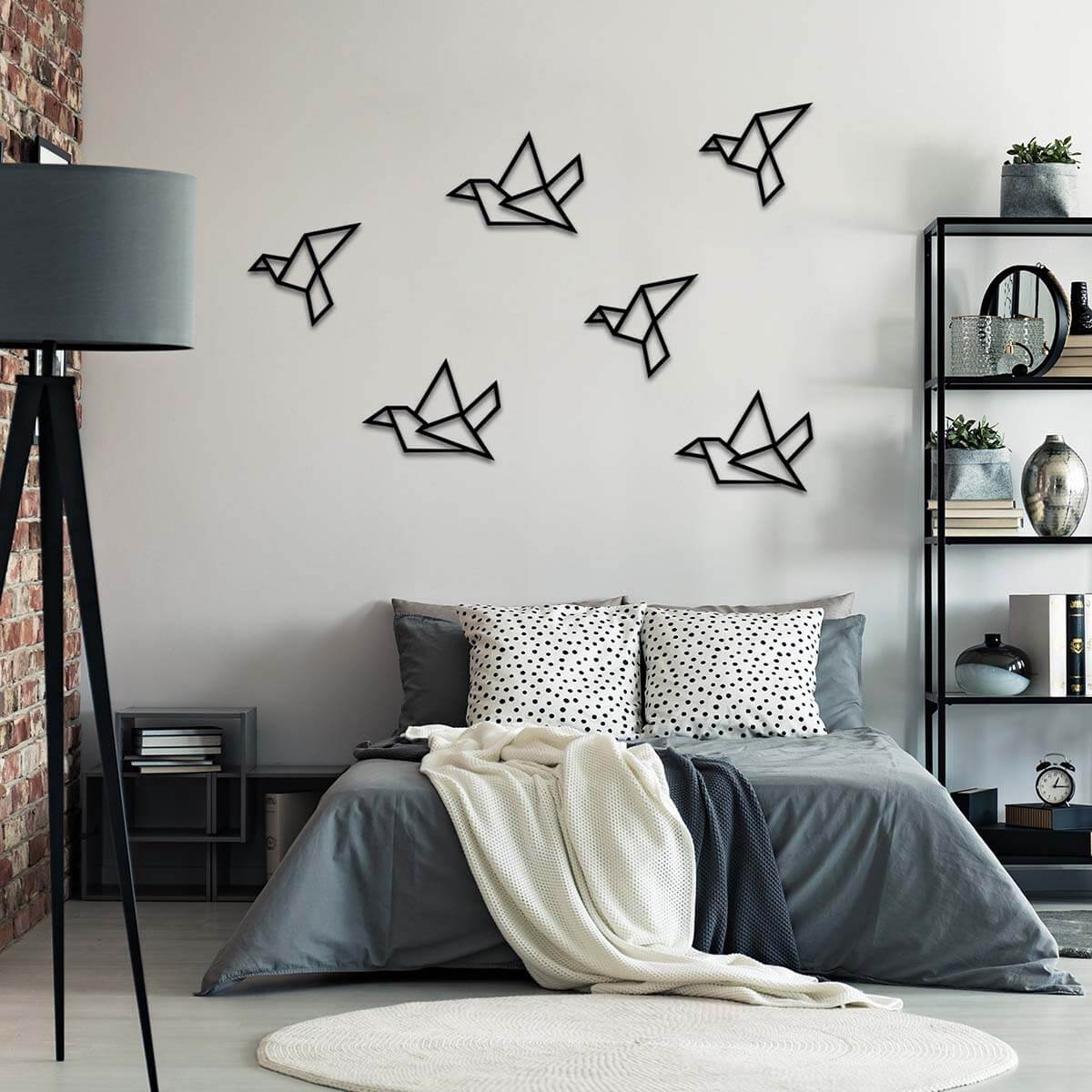 This minimal wall art set is perfect for displaying on the walls in your home. The set features geometric bird shapes made from 2mm metal and black-dyed in color. Birds represent creativity, love and peace which is why this is the perfect object to display in your home. They are also easy to hang and mounted so that the artwork looks as if it's floating.
11. Home Letter Metal Wall Decor Sign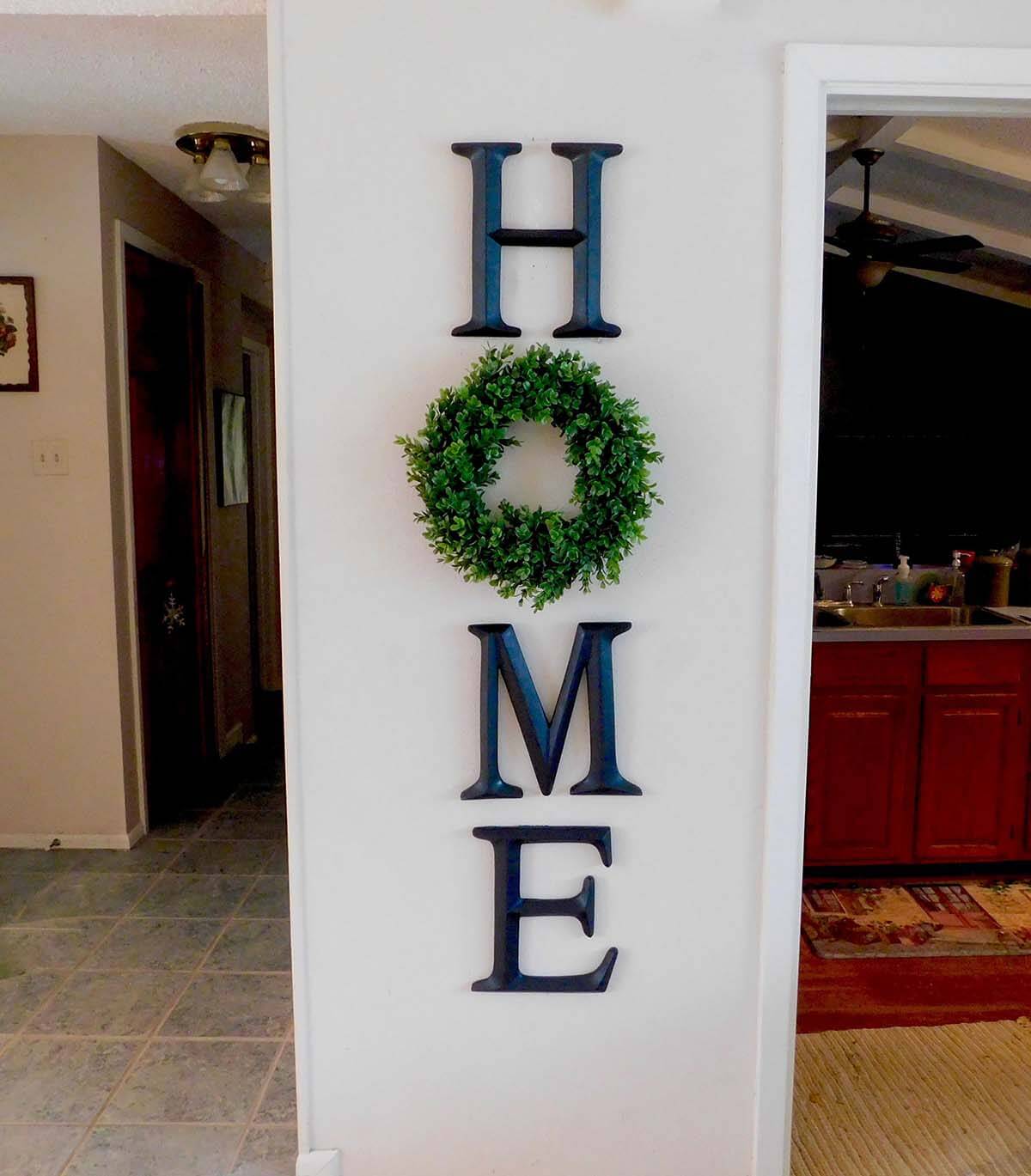 Feature this gorgeous farmhouse style sign on the wall or displayed on a mantle. Each letter measures 12 inches by 12 inches and includes the changeable faux boxwood wreath. Think of all the possibilities you can create by swapping out the wreath during each season. The poly-resin letters are wrapped securely with foam and bubble wrap for a damage-free delivery.
12. Rustic Wooden Framed Stacked Tile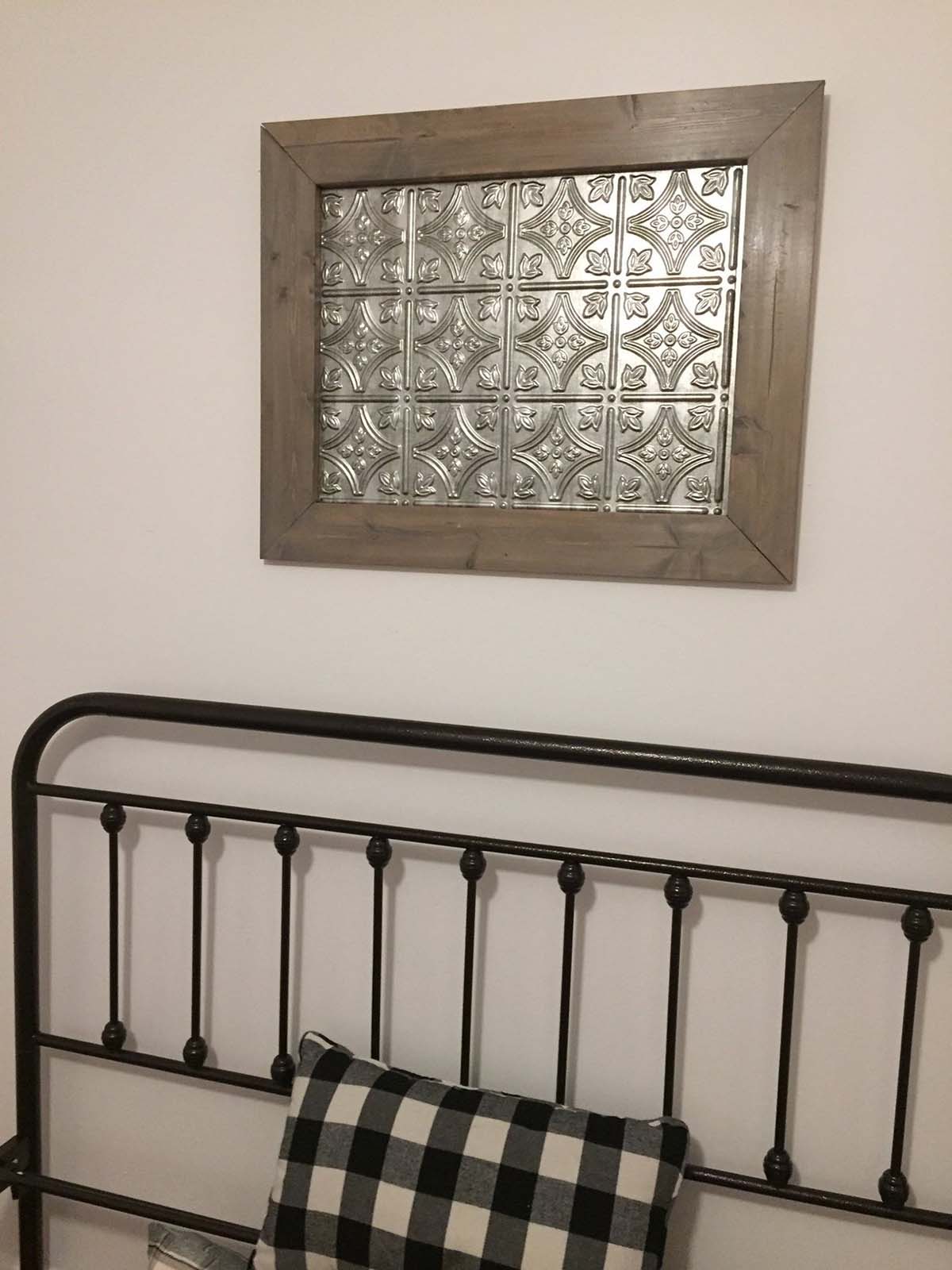 This rustic farmhouse wall art frame features a wooden frame and metal ceiling tile sheets. Choose between brown, white, grey or black metal tiles to customize your order to fit your own unique design style. This framed wall art is 24 inches in height and 36 inches in width. Where would you hang this gorgeous metal wall art?
13. Rusty Metal Love Letters from Reclaimed Roof Tile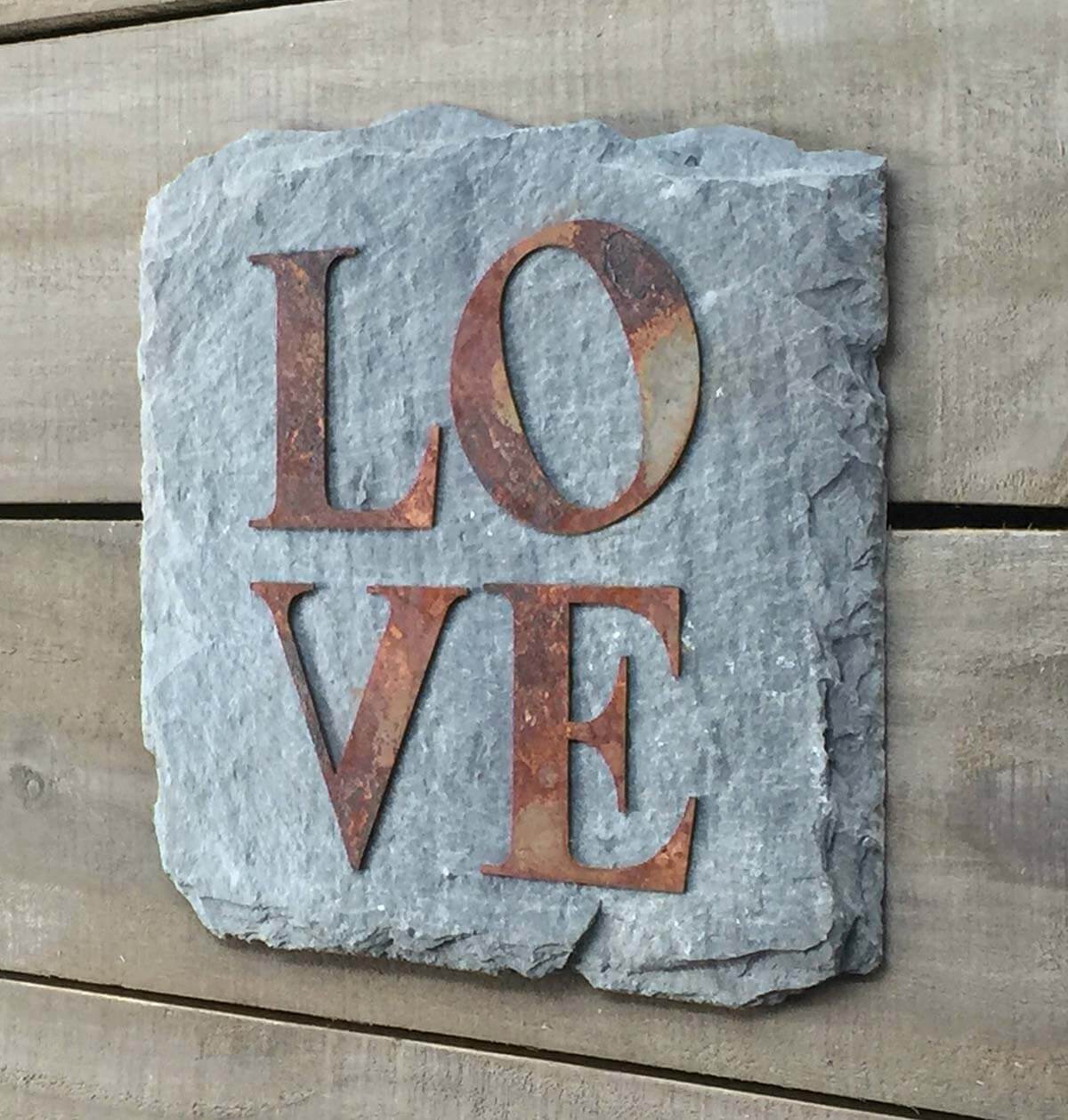 Display this lovely rusty metal love sign indoors or hang it outside on your front porch to welcome your visitors. The metal letters are made from reclaimed slate roof tile and secured onto a cement slab for a farmhouse, rustic decor piece. This gorgeous handmade piece would go great on your walls, shelves, mantles or tabletop. Spread the love with numerous possibilities.
14. A Unique and Versatile Faucet Wall Planter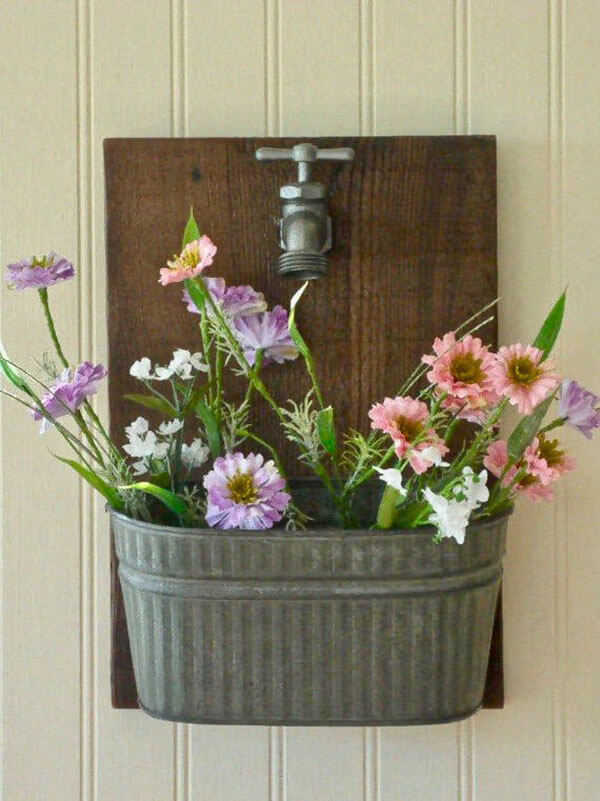 This is such a charming piece to add to your home. The versatile faucet wall planter features a brass faucet painted to match the galvanized planter and attached to a slightly varnished piece of barn wood. The flowers aren't included in this listing; however, the pot itself can hold two, 3-inch potted plants. Whether you choose to add real or fake flowers, this is such a gorgeous piece to display in or outside of your home.
15. Decorative Magnetic Self-Watering Planter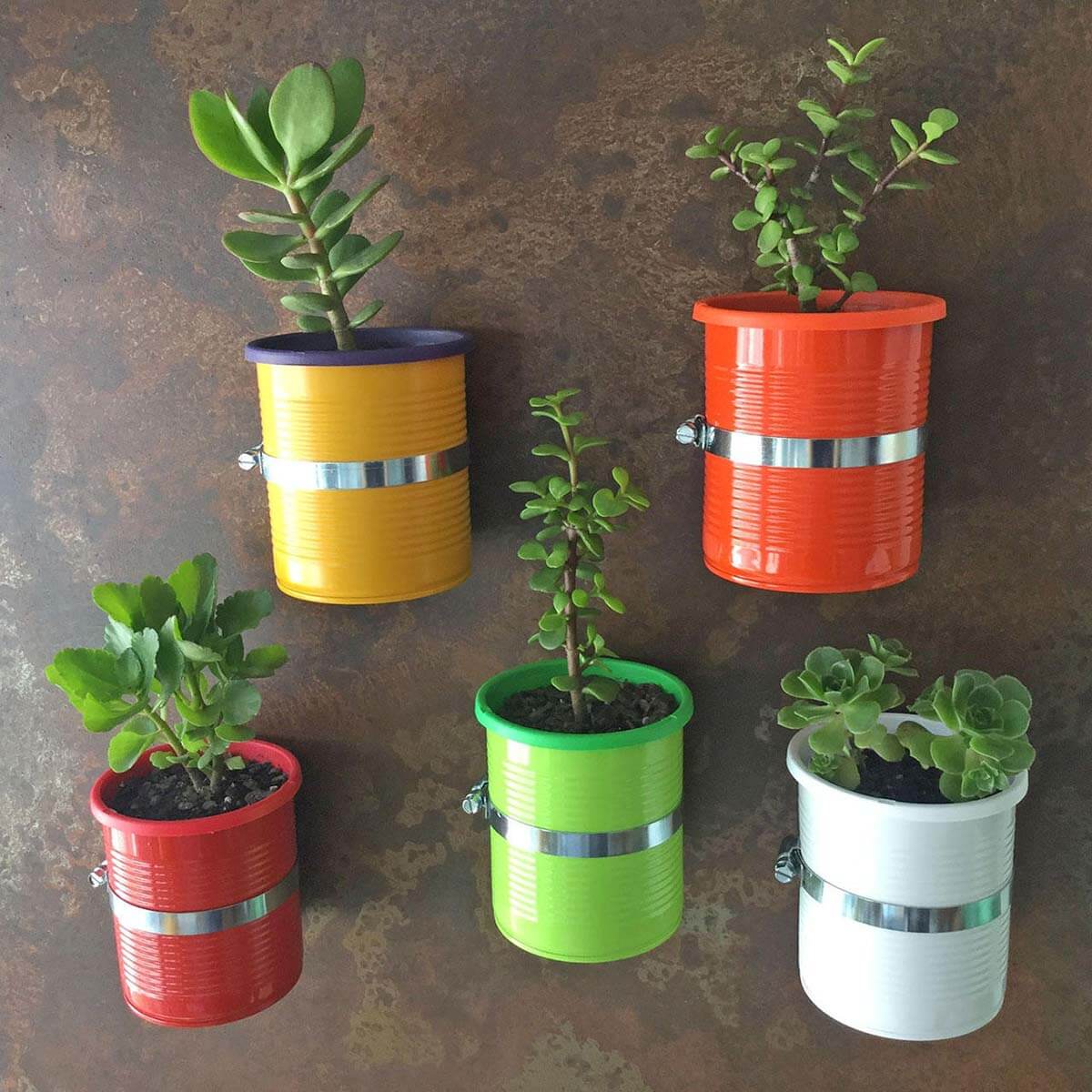 This unique handmade planter is magnetized to attach to surfaces such as windows, window frames, shelving systems, etc. and can also be hung on the wall with the built-in hanging hook that's included. It's available in a variety of colors to choose from to fit any home decor style. To use the self-watering feature, simply remove the plastic pot inside and fill the tin about halfway with water. Place the plastic pot back inside with the string in contact with the water and it will absorb gradually to water itself as needed.
16. Metal Windmill Industrial Wall Art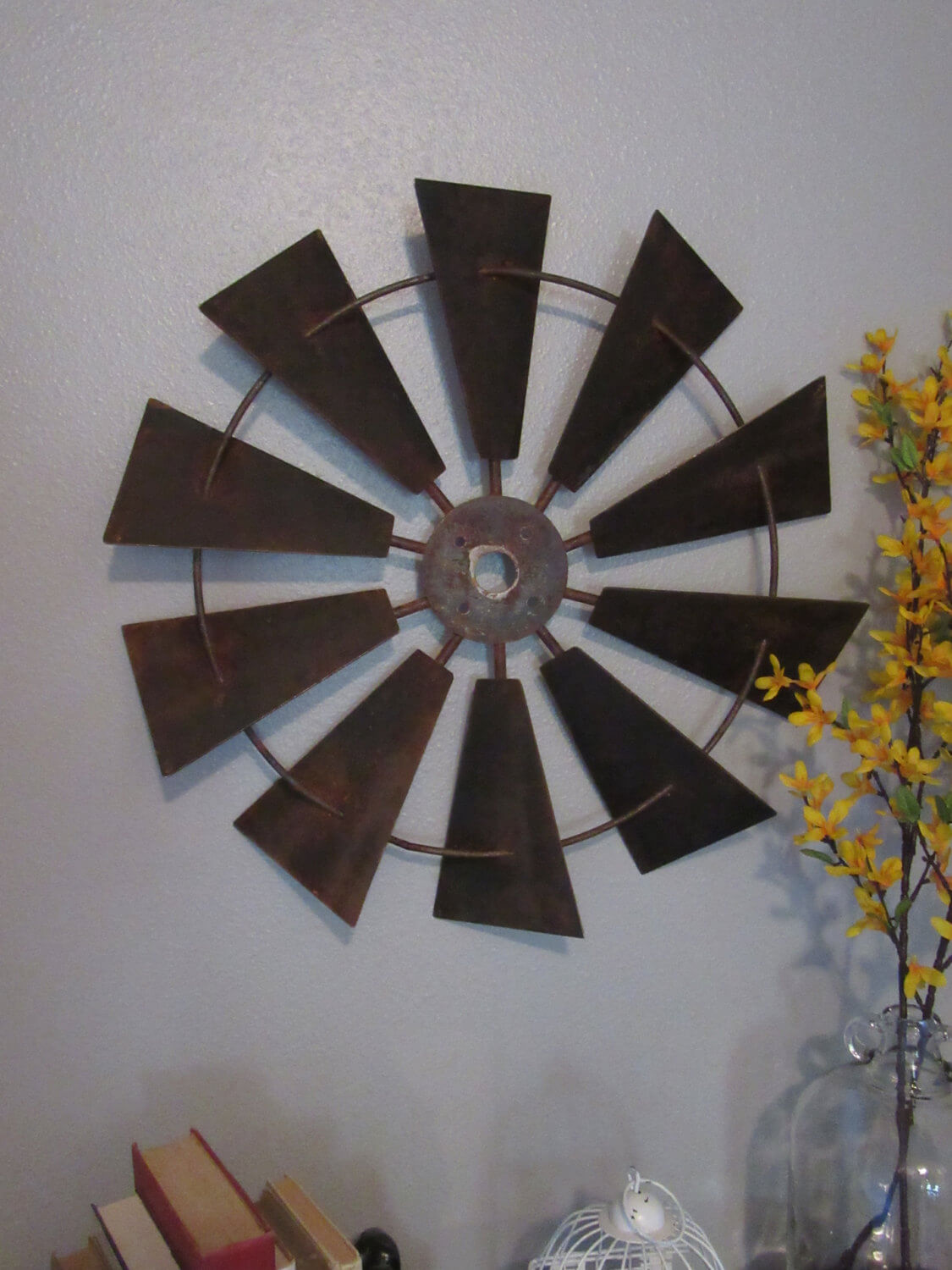 This lovely rustic metal windmill wall art is the perfect farmhouse piece for your home decor. This handmade piece features an aged, distressed metal 24 inches in size bringing charm and dimension to your living space. Feature this gorgeous piece in the dining room, entryway, hallway or in any other area of your home for the perfect farmhouse finish.
17. Hand Cut Moon Phase Metal Wall Art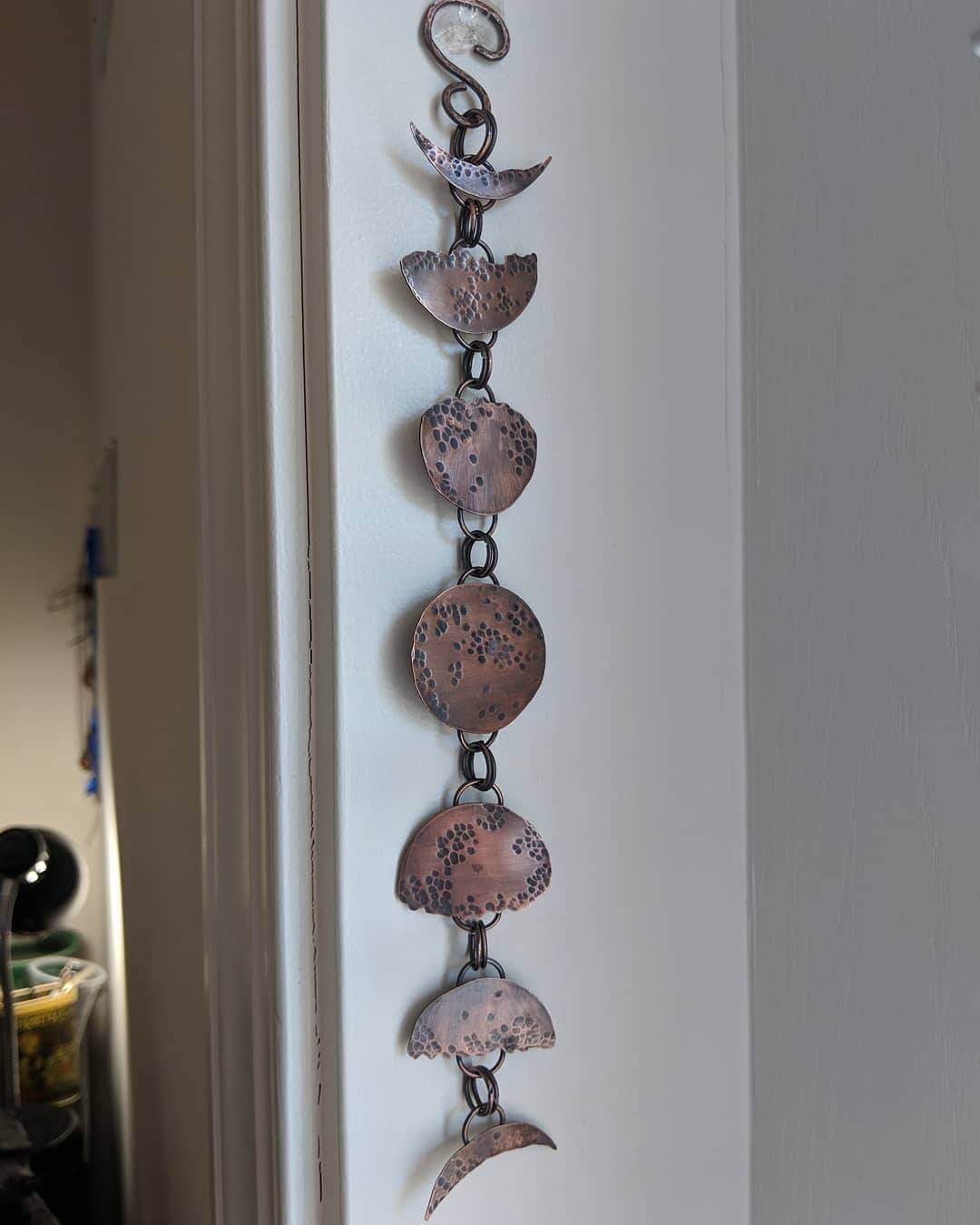 This one-of-a-kind design features hand-cut metal moon pieces to create the lunar phases. Each moon is filed, sanded and hammered to create a more dimensional and realistic look. You can purchase a small or larger version to fit your space perfectly. Since this listing is custom made, it will take approximately 4-6 weeks to make.
18. Galvanized Set of Metal Wall Planters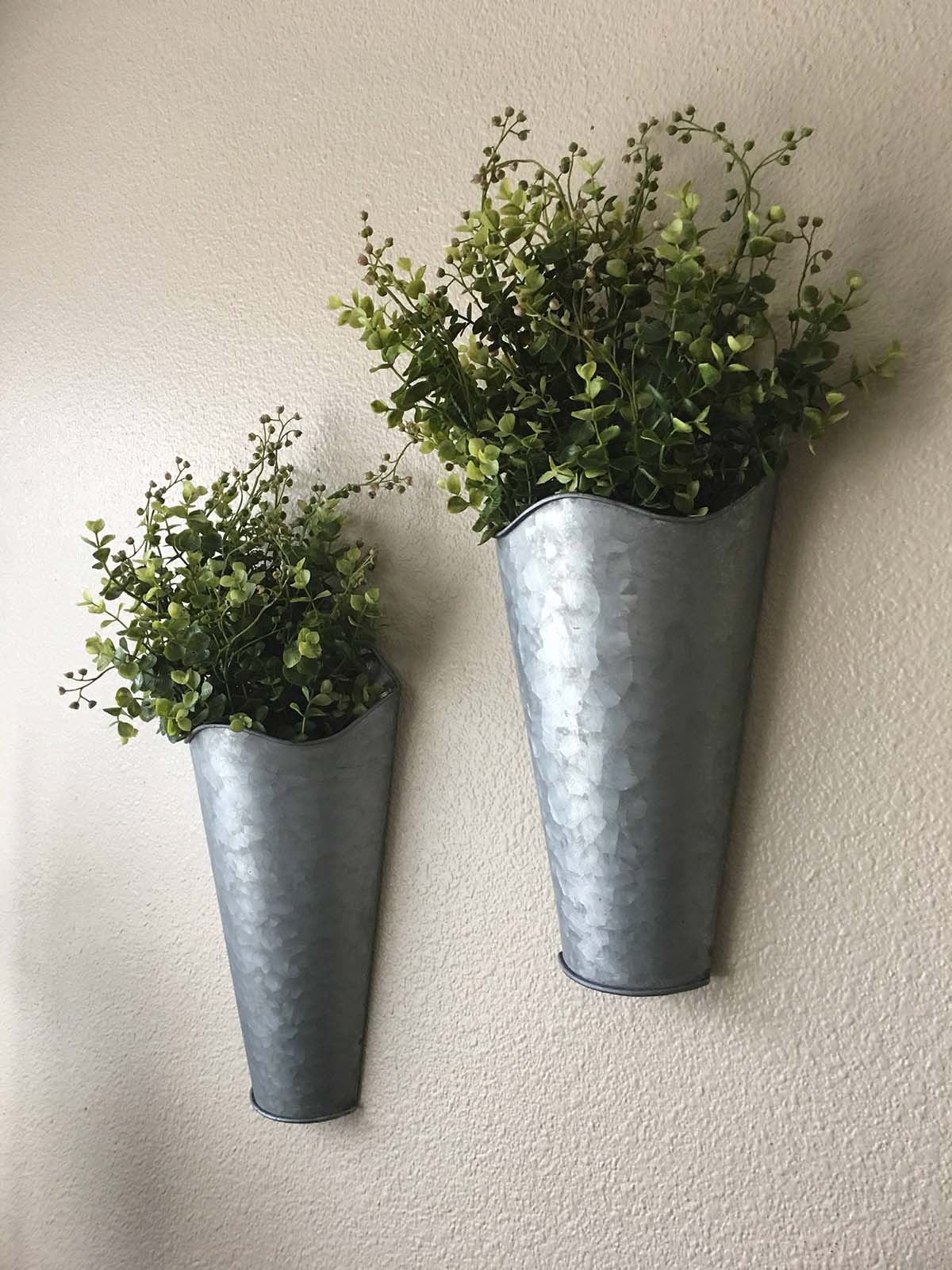 This gorgeous set of wall sconces are made from galvanized metal and used as wall planters. For this listing, you can customize it to fit your interior design needs by choosing fall leaves, wispy boxwood or cotton stems so they are perfect for all-year around decor. These are sure to add character and charm to your home.
19. Rustic Galvanized Metal Leaf Wreath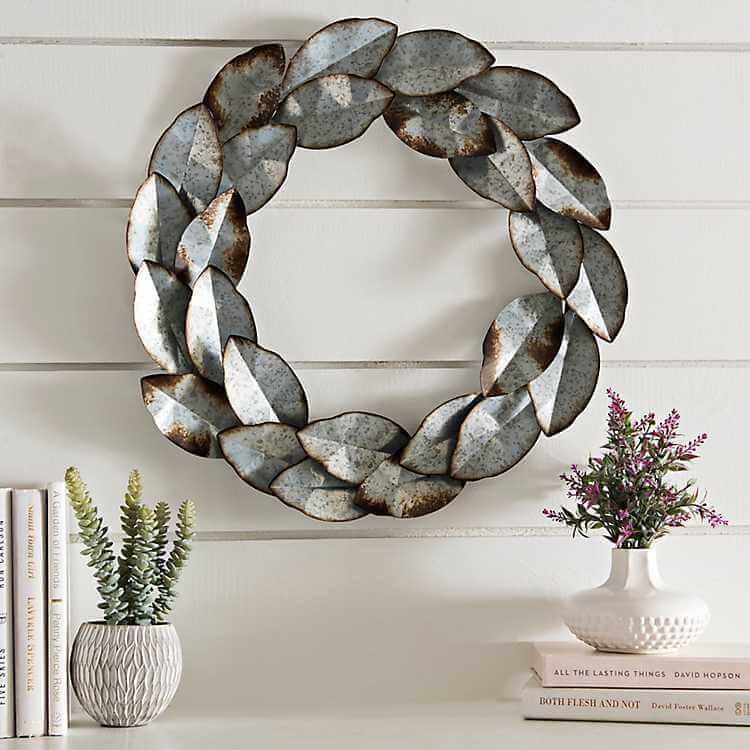 Bring that rustic charm to any room of your home with this metal crafted leaf wreath. The layered leaf pattern makes this wreath look full even with its thin metal cutout design. The metallic finish really gives off the industrial, farmhouse feel that will look great displayed in the dining room, above the fireplace, in the entryway or even displayed on your front porch.
20. Galvanized Flower Set Metal Wall Decor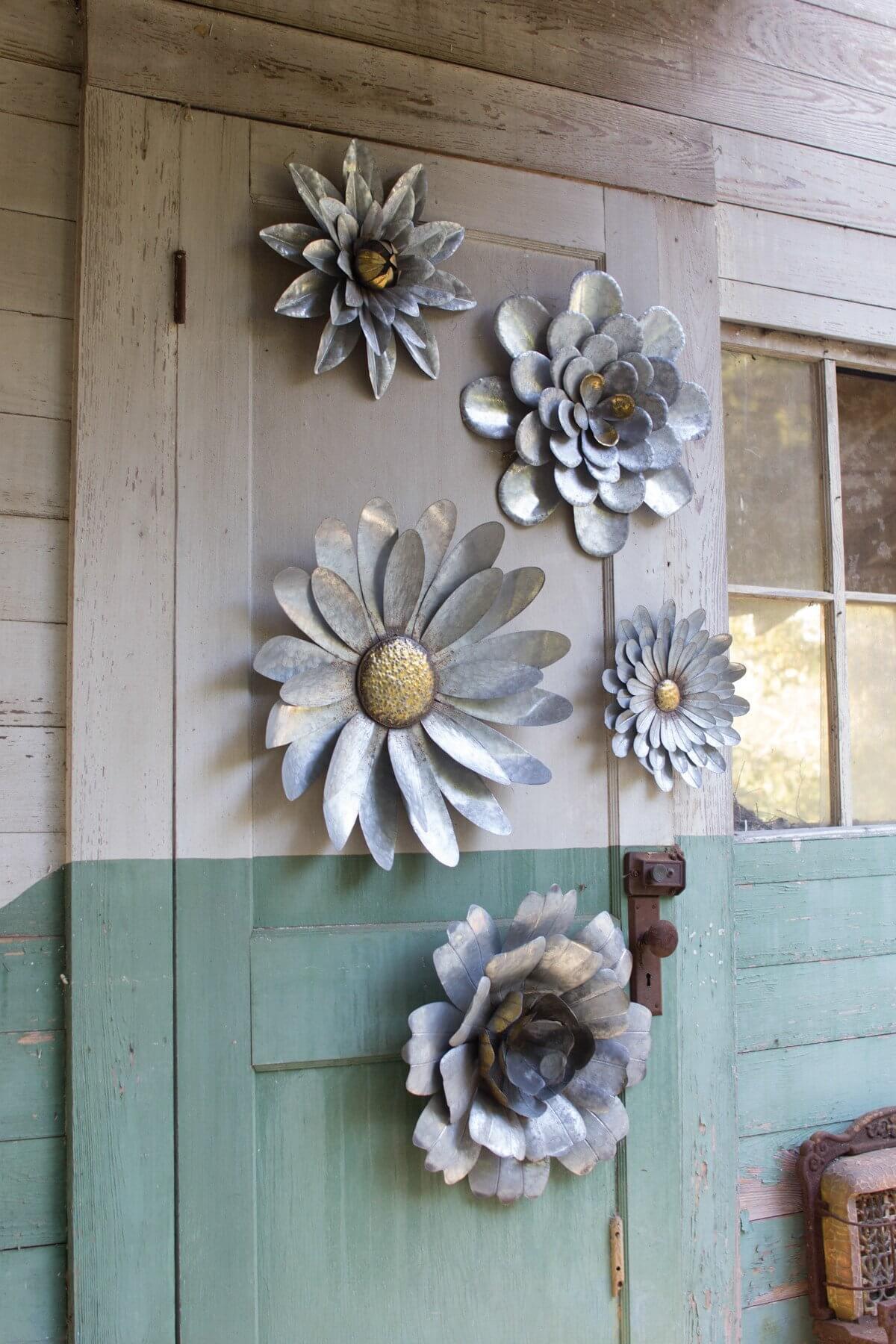 Fill your walls with gorgeous galvanized metal flowers to add dimension and texture to your space. The metal petals are placed perfectly in various shapes and sizes to look realistic and detailed along with the metallic coloring of the center piece of each flower. Place this gorgeous wall art in any room of your home to add style and personality to your space.
21. Round Hanging Mesh Backed Shelf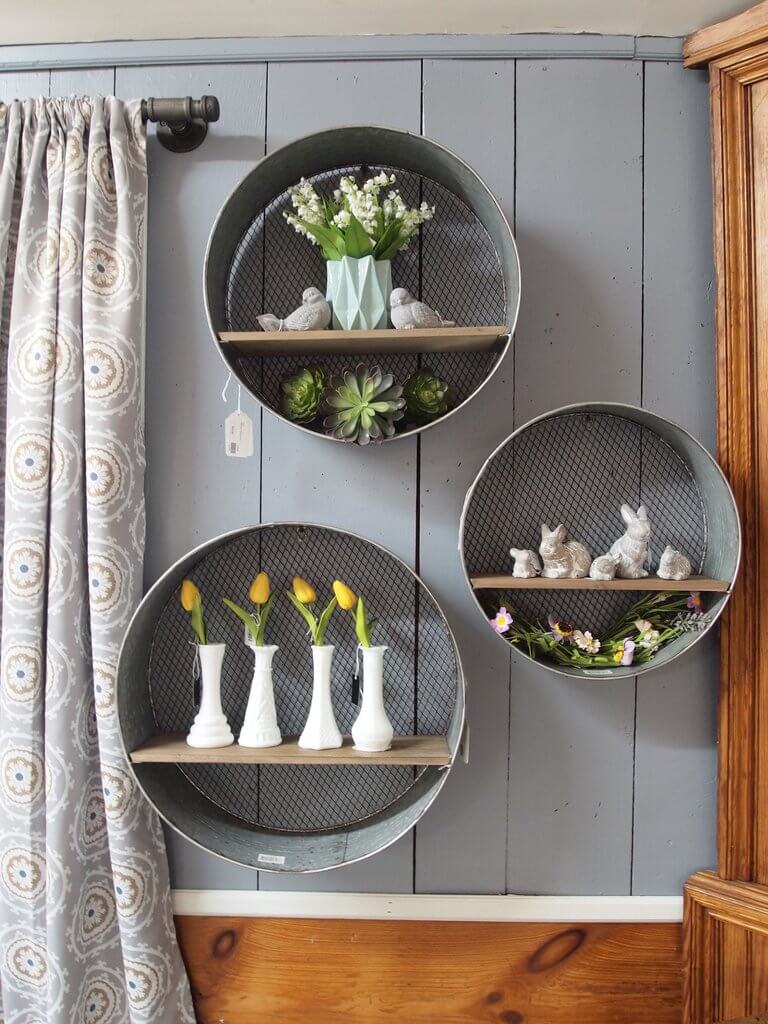 We are always looking for additional storage space, so this mesh-backed round metal shelving system is the perfect opportunity to add a little home decor style and provide a little extra storage space. Decorate this beauty with flowers, decorative cups, collectibles, trinkets or whatever else you choose to add style and personality to your home.
22. Galvanized Metal Storage Cubbies for the Wall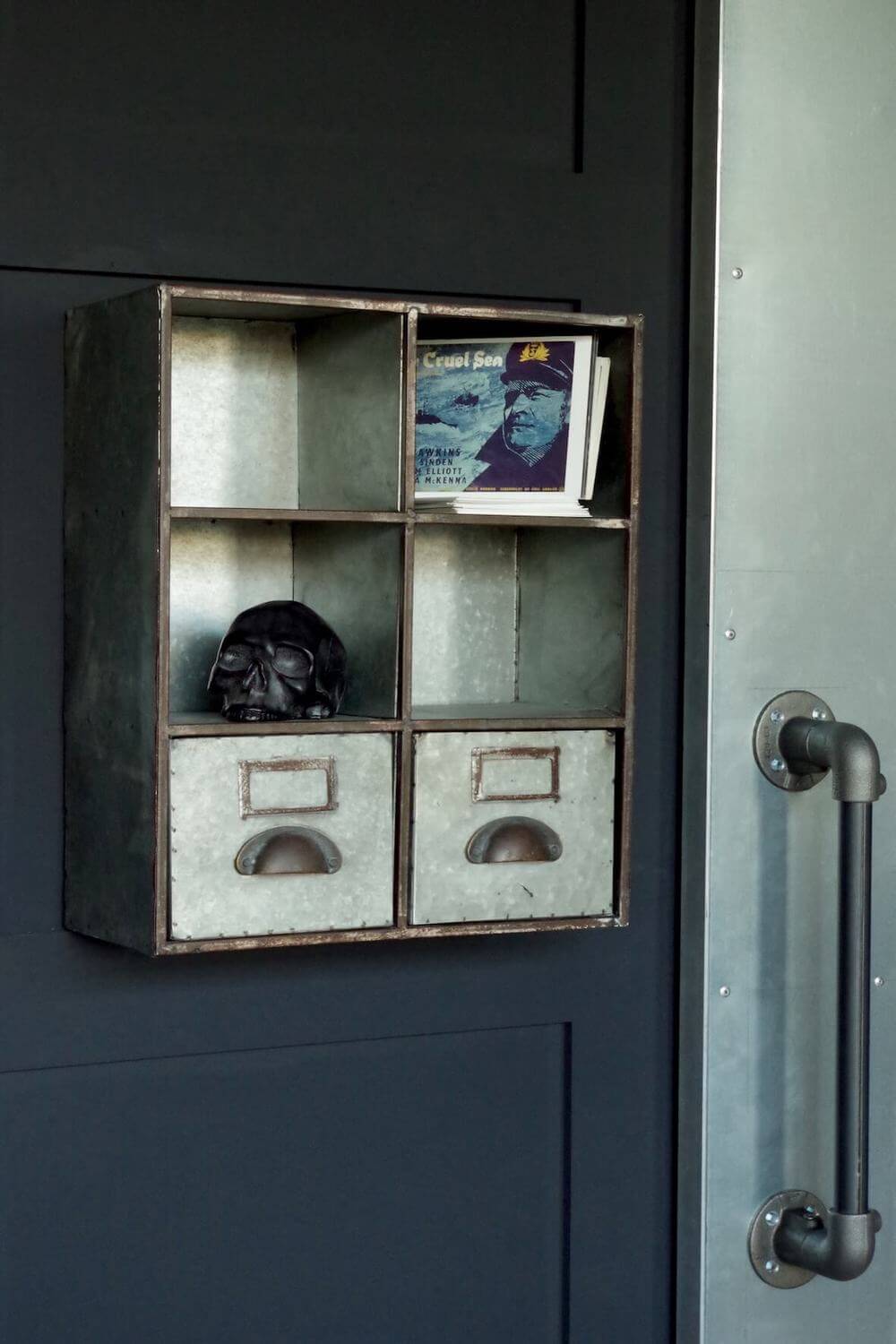 Decorate your home with an industrial touch with a beautiful galvanized metal storage system. These cubbies can be mounted to the wall or stand by itself on a desk or existing shelf. Store your books, decorate with a pot of flowers, display your collectibles or use the drawers for mail or other belongings. The possibilities are endless with this industrial storage system.
23. Cheers to Industrial Wall Signage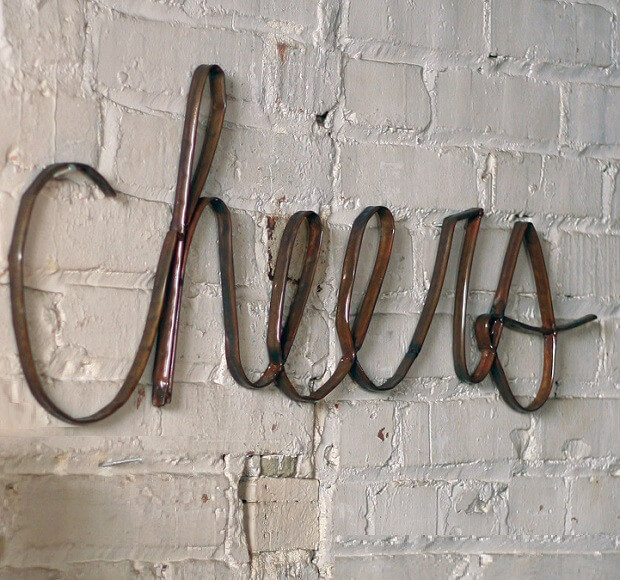 Celebrate your family, your home or simply bring happiness to your home with this decorative metal cheers wall sign. This sign would be great for a man cave, basement bar area, wine nook or in the kitchen. This is the perfect piece to upgrade your home decor with a cheerful accent piece.
24. Distressed Metal Gear Wall Art Set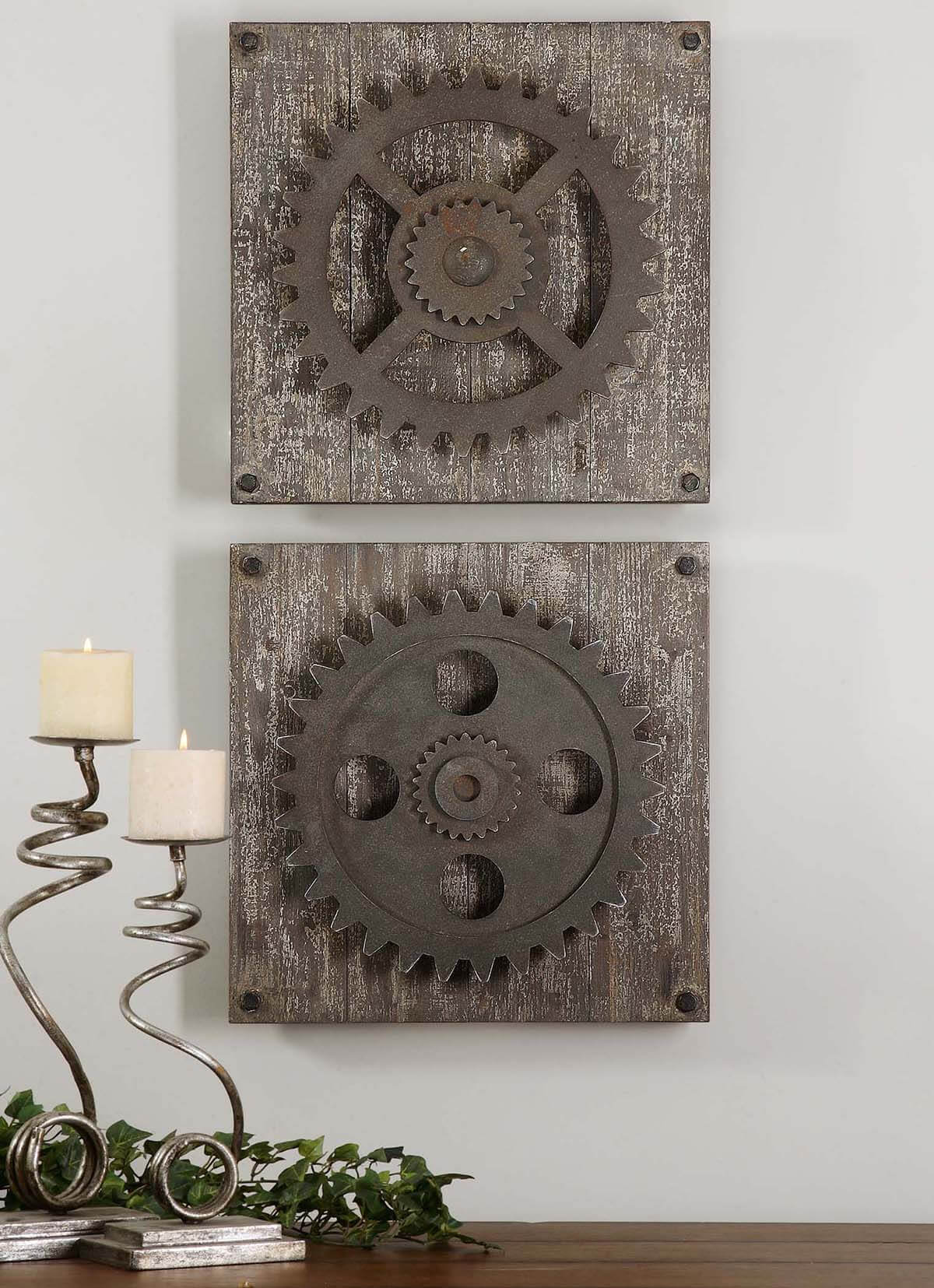 This distressed metal gear wall art design creates a rustic style with its heavily distressed and aged wooden base. The gears add the perfect industrial design concept to turn any ordinary house into a home. This is a decorative piece that speaks to you and is sure to be a conversational piece in your home.
25. Minimalist Metal Shelving for a Charming Rustic Style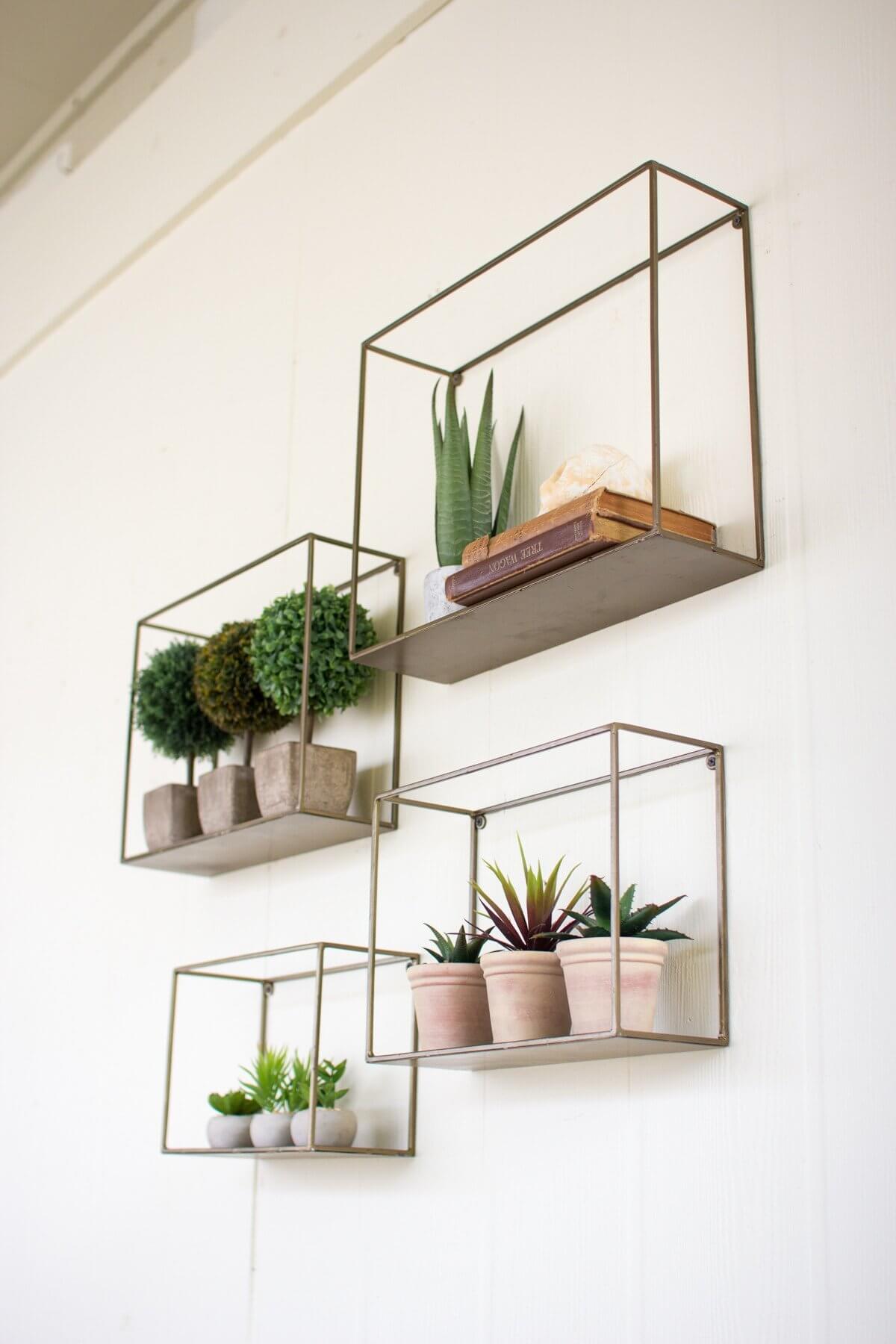 What a great way to add simple, minimalist shelving to the walls of your home. The open concept of the metal wire framing adds so much depth and dimension to your space. Display a few potted plants, a single candle or slim books to complete the minimalist theme this shelving provides.
26. Darling Metal Moon Wall Sign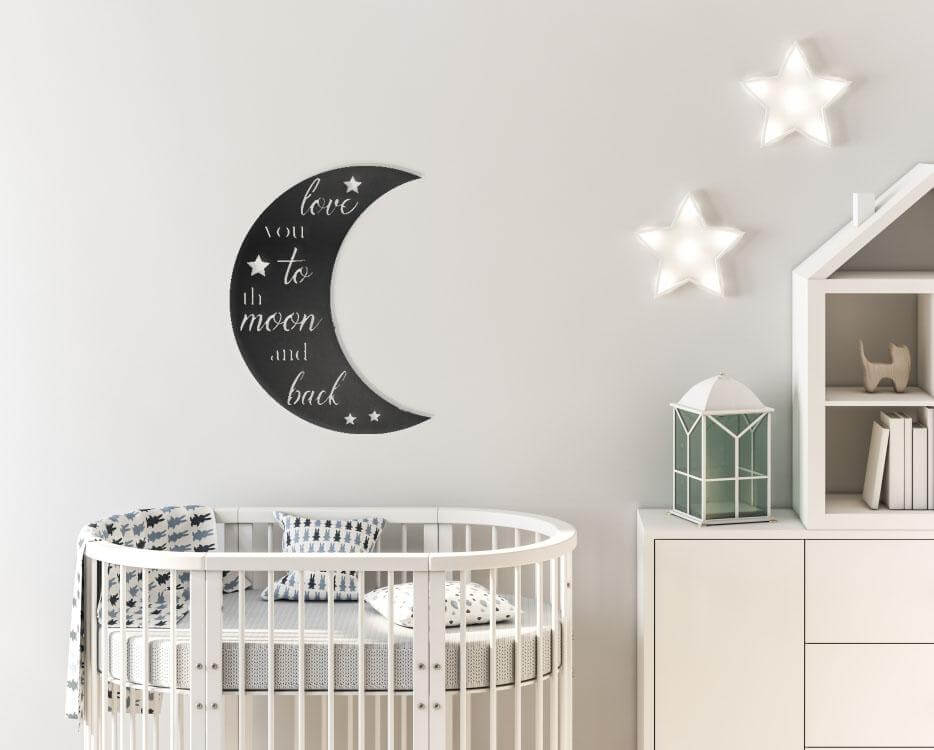 Show your love in style with this charming metal moon wall sign. This darling sign is perfect for any industrial styled home to display on the wall of a nursery or even on the wall beside the bed of a loved one. Wherever you choose to hang it, you're sure to show off all your love in a classic, chic and modern way.
27. Galvanized Wall Cubbies for Extra Storage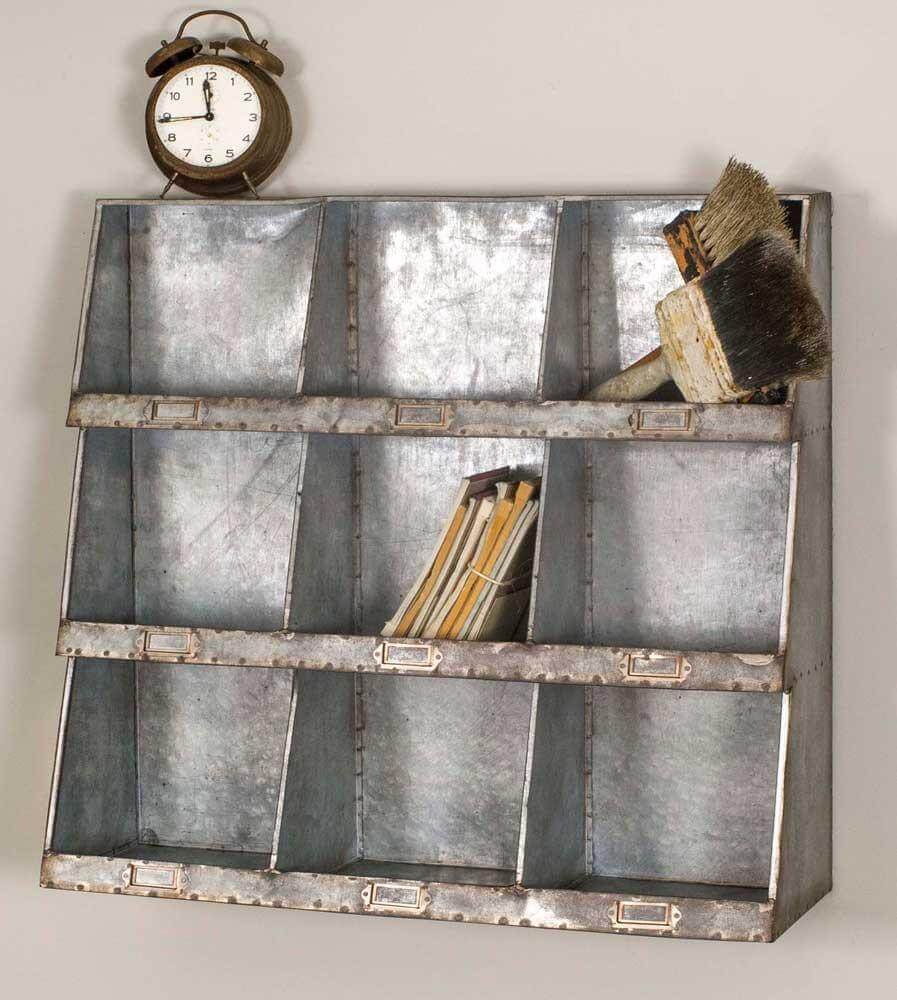 Looking to add a little vintage touch to your home's interior? This galvanized metal storage system would make the perfect addition to organize your cluttered space. It not only adds a unique industrial setting to your space, but it also adds a rustic farmhouse feel with the unique label holders on each individual cubby. It's the perfect place to store and display your old paintbrushes, books, flowers or other accessories gathered from around the home.
28. Metal Carriage Mirror with Shelf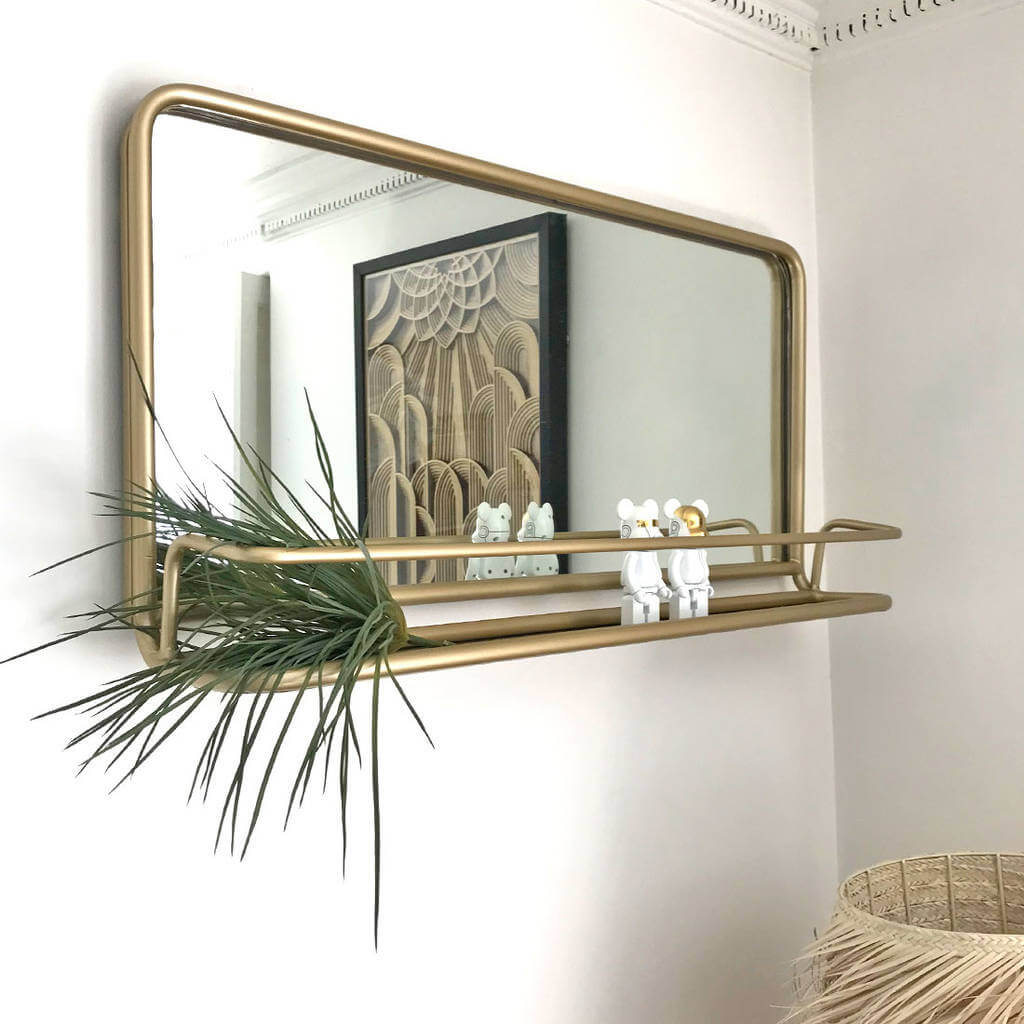 Perfect for decorating your bathroom, bedroom or hallway, this beautiful metal carriage mirror would look wonderful anywhere on the wall. The bonus shelf adds depth and allows you to store a few of your favorite accessories to personalize this unique wall decor piece. Accent it with flowers or your grandmother's trinkets, there's so much you can do with this gorgeous metal mirror shelf.
29. Half Circle Galvanized Metal Wall Planter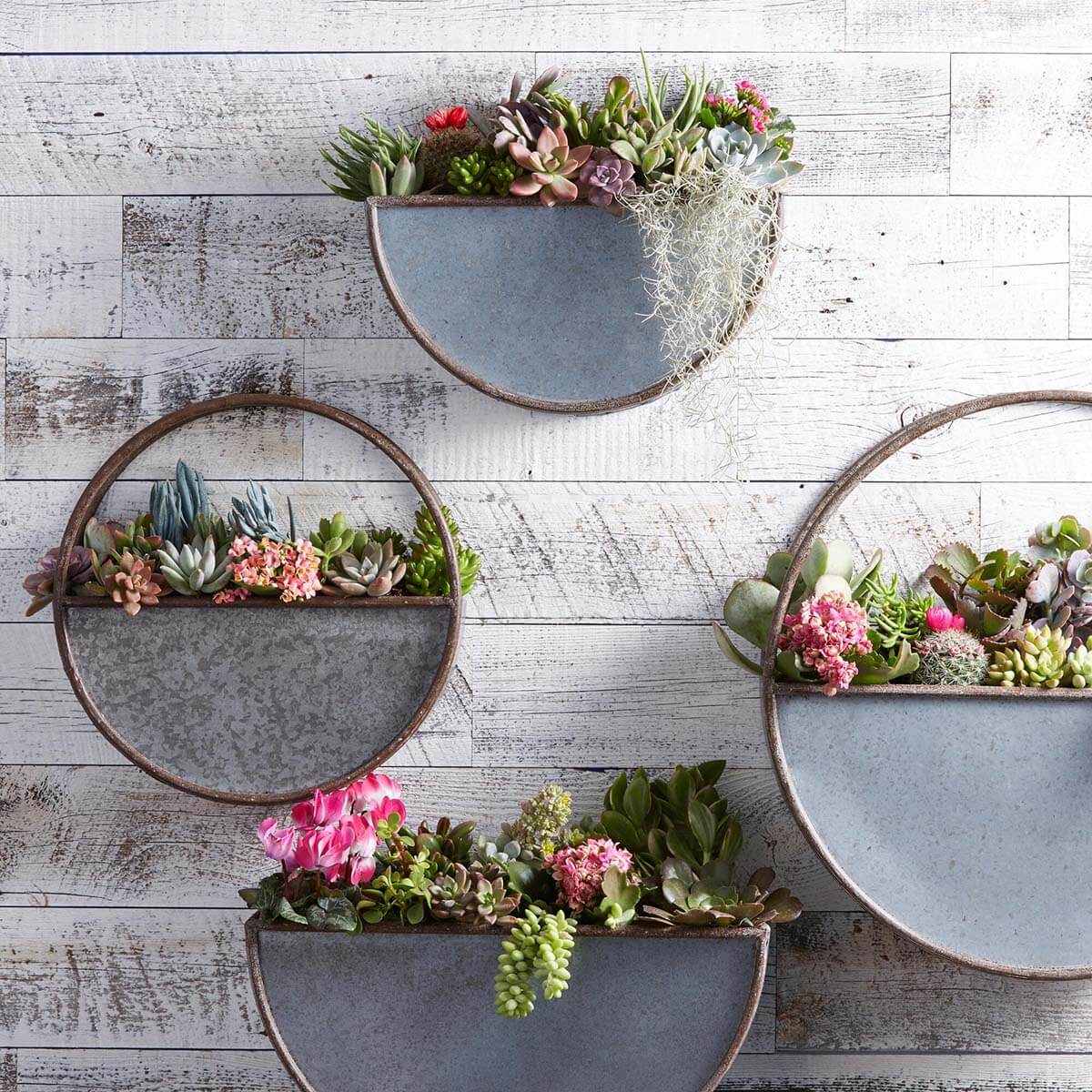 Want to give your plants a lofty place to hang out? This half-circle galvanized metal wall planter can be used indoors for a fresh industrial look or outdoors on the patio for a more traditional style. This is such a charming, wall planter to add some flair no matter what the season is. The classic, antique style is sure to compliment any home design concept.
30. Timeless, Industrial Loft-Style Window Mirror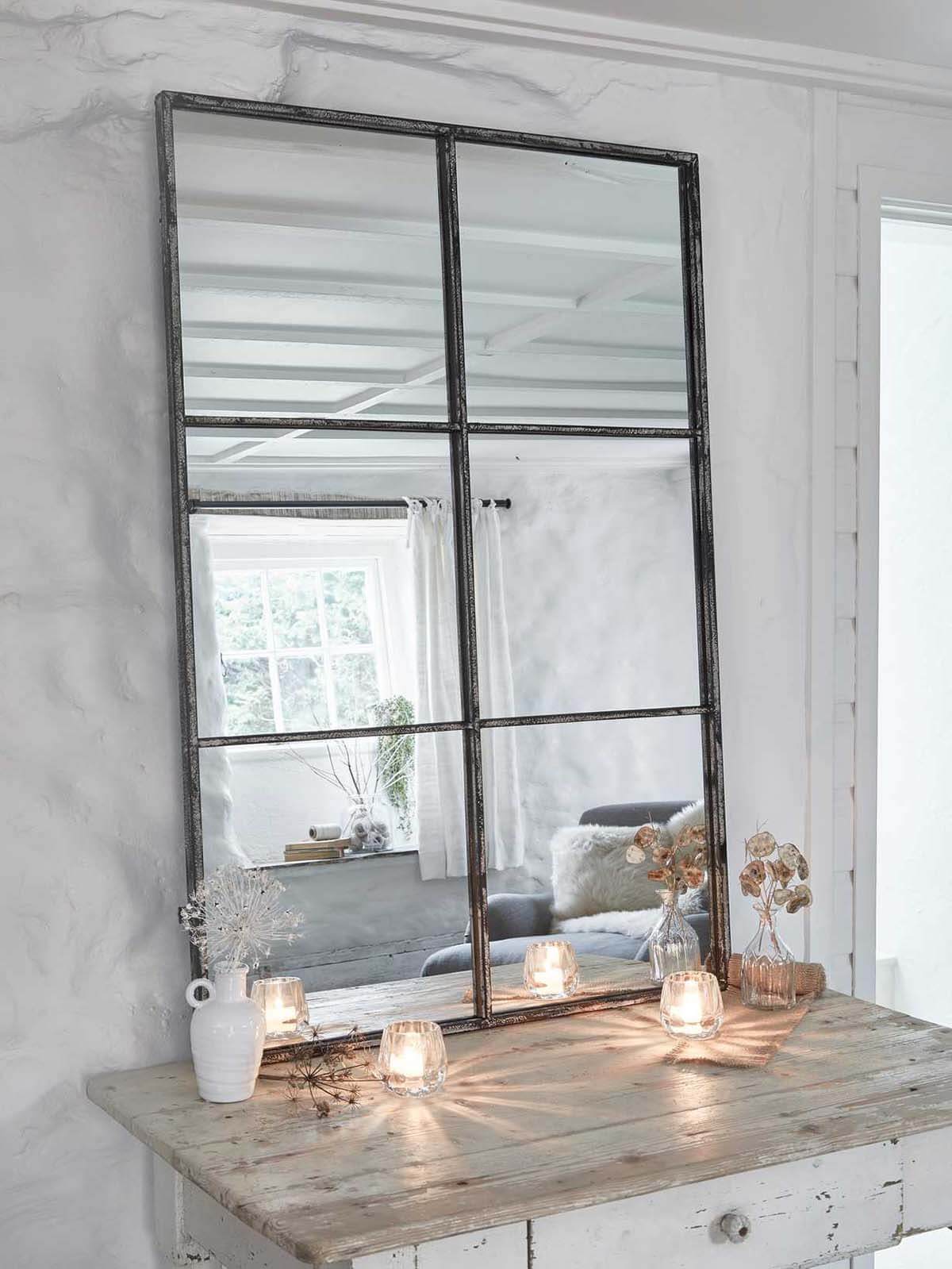 Get ready to embrace the industrial style with this six-paneled metal wall mirror. This timeless design would look great above a hallway table, above the fireplace or even on the stairwell. It's loft-style design is perfect for taller spaces or can add a sense of space to smaller, narrower hallways. The aged-texture look provides a rustic touch fit for any space of your home.
31. Metal Wildflower Hanging Wall Planter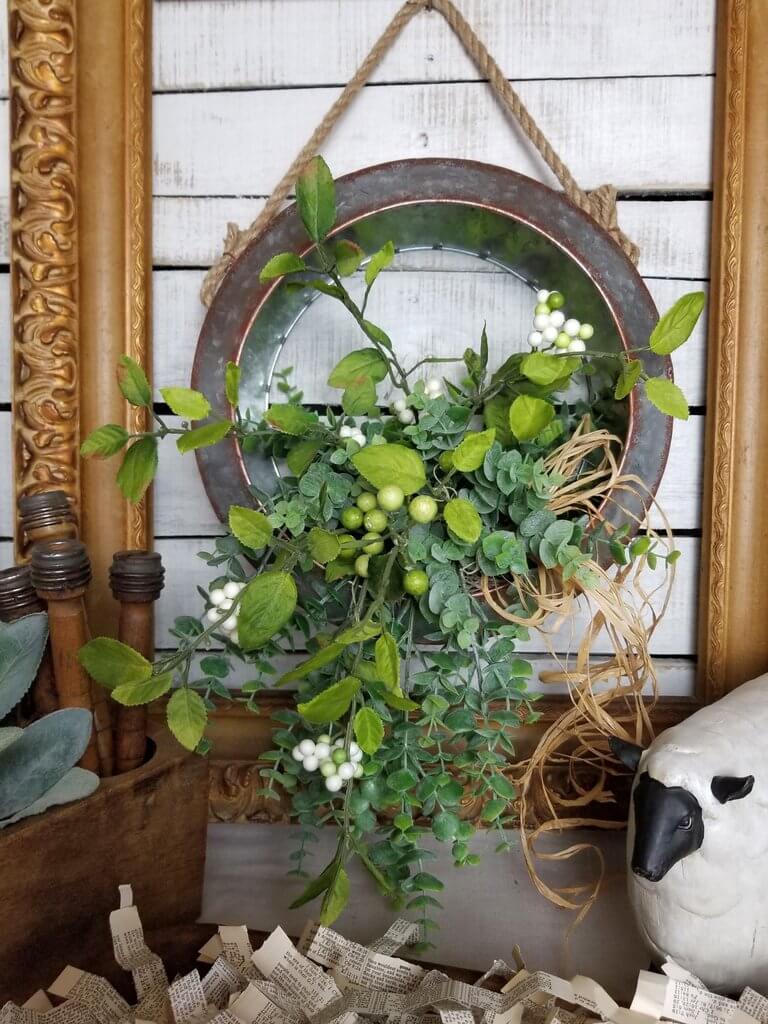 Looking for a charming way to display your wildflowers with ease? This metal hanging wall planter is the perfect addition to your home decor that would look stylish and trendy inside or outside the home. The container features a round, tire-like shape with distressed metal around the edges for a rustic arrangement you can beauty up all year around.
Choose Rustic Wall Decor Ideas to Make Your Home Warm and Inviting