Has time outside in the sunshine with iced-tea and a good book been the subject of your winter daydreams? Spring has nearly sprung, and it's high time to think about how you'd like to liven up your outdoor or transitional living spaces. Whether you are the fortunate owner of an expansive lawn and garden or you have just a tiny patch of outdoor space to call your own, you can find something to add a twist to your décor with these outdoor curtain ideas.
31 Fabulous Outdoor Curtain Ideas to Rev Up the Outdoor Wow Factor

Outdoor curtains have practicality; use them to delineating separate spaces in your lawn or garden, provide privacy, and shade you from the sun. But don't overlook the fact that they also provide an opportunity to add an aesthetically beautiful compliment or even focal point to your outdoor space. From sheer and shimmery fabrics that blow gently in the breeze to functional and classic canvas that provides shade and sturdy wear; the choices are unlimited. We have even included some clever uses for curtains in transitional spaces like verandas and three-season rooms. Use these 31 outdoor curtain ideas to inspire you as you brainstorm lawn and garden space updates this season.
1. Neutral Colors Compliment Any Veranda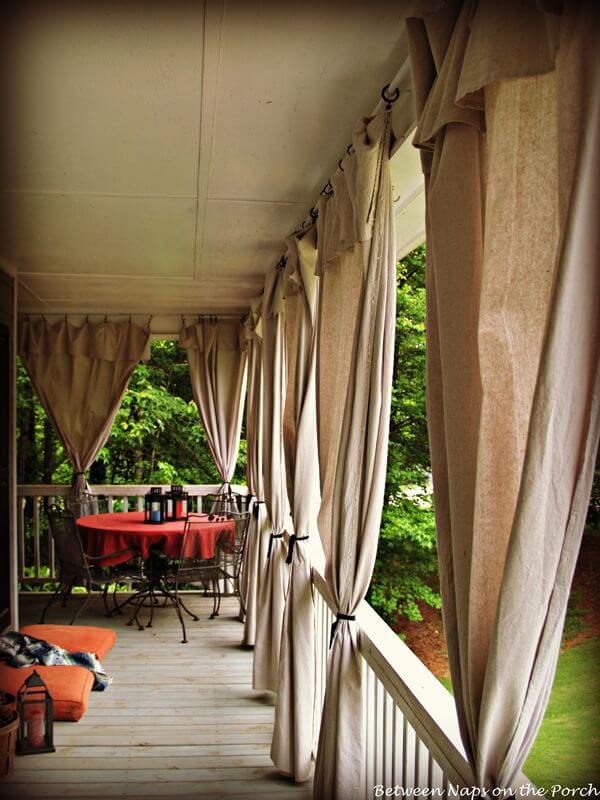 2. Shimmery Fabric Catches Romantic Lighting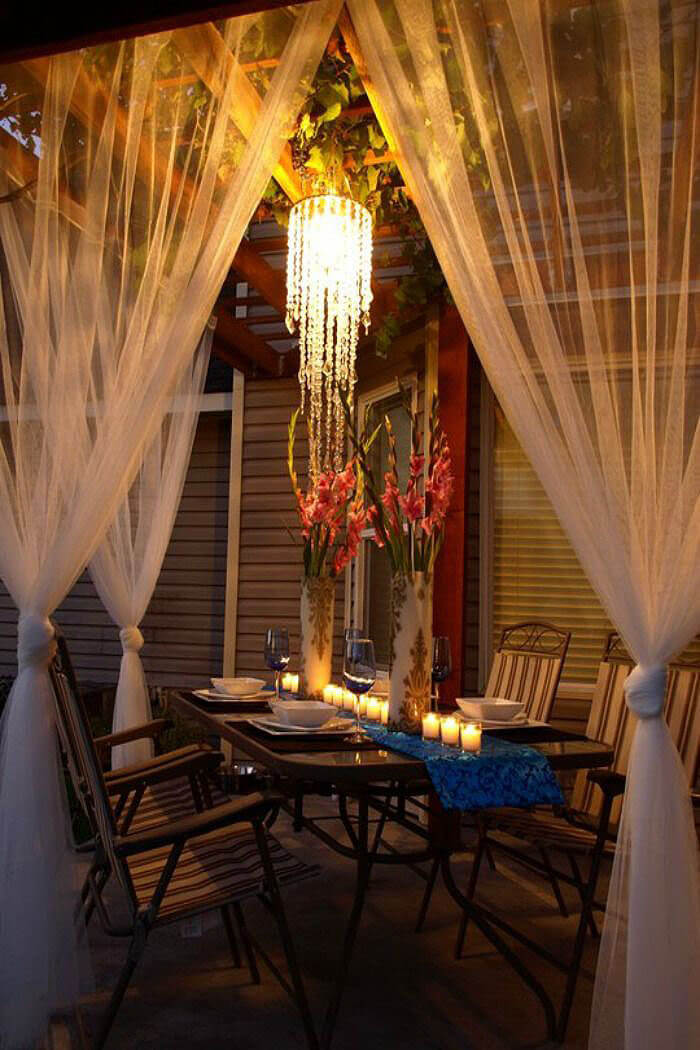 3. Neutral Tribal Patterns for Chic Boho Vibe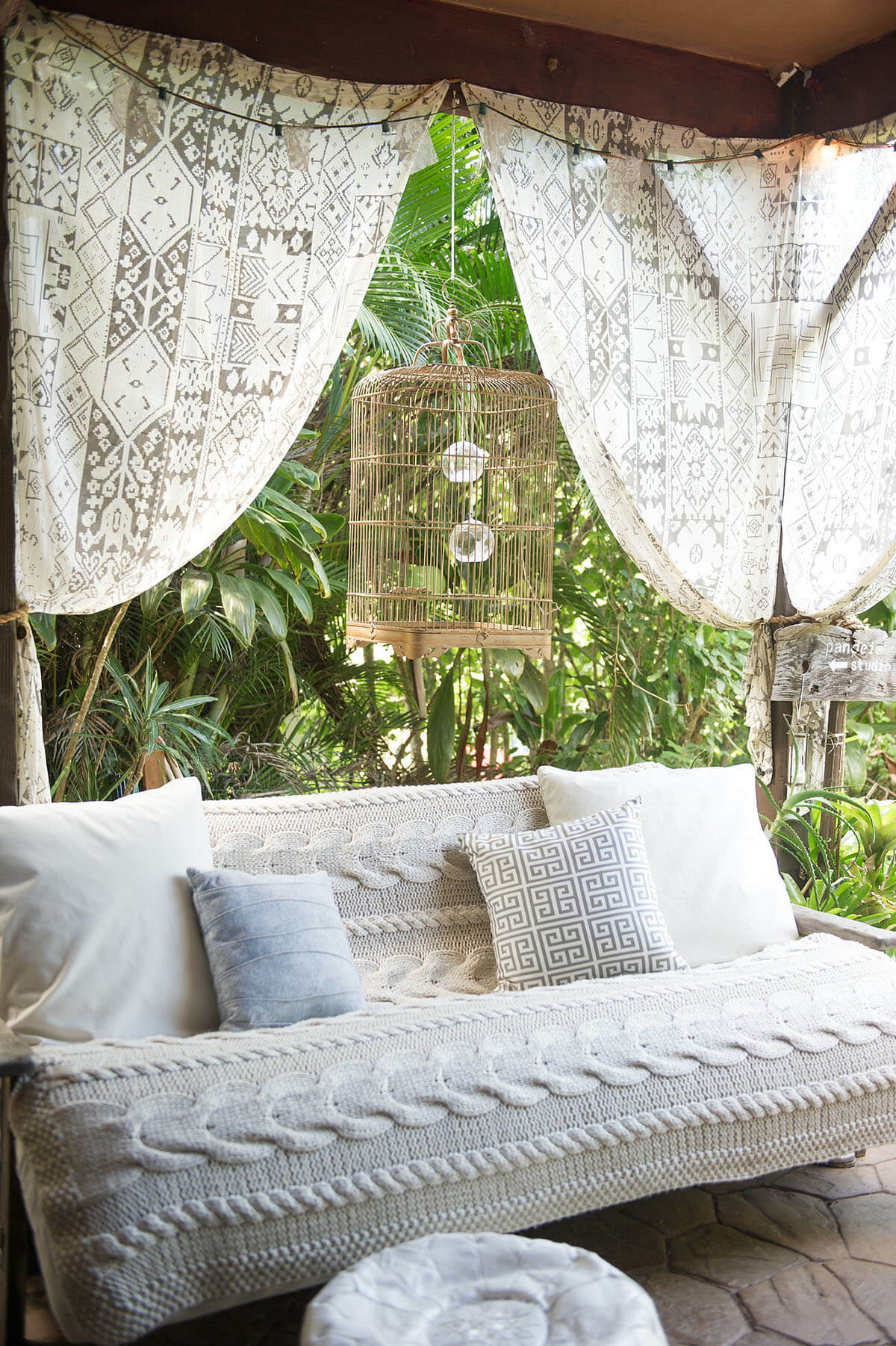 5. Shimmery Pastels for A Whimsical Beach Hideaway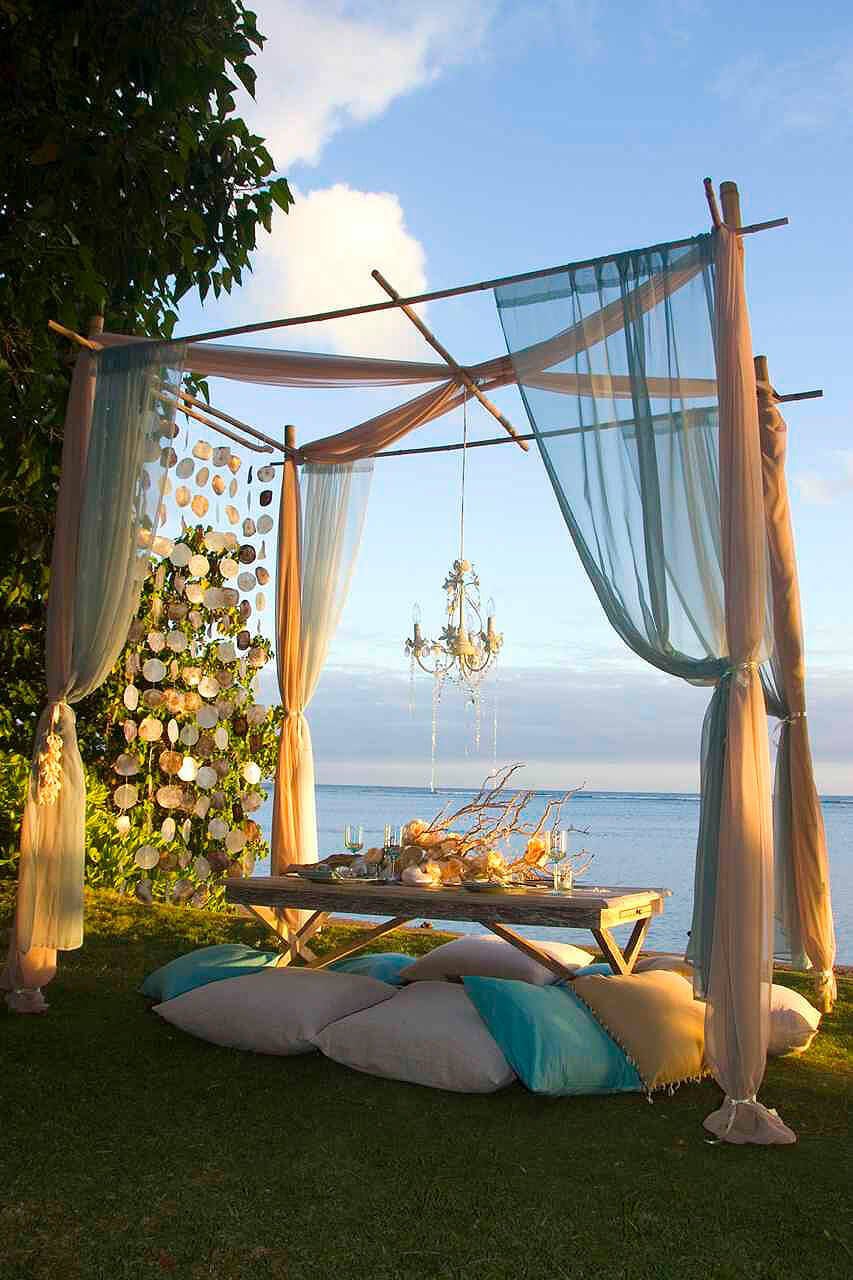 6. Floor-to-ceiling Curtains Add Depth to Your Space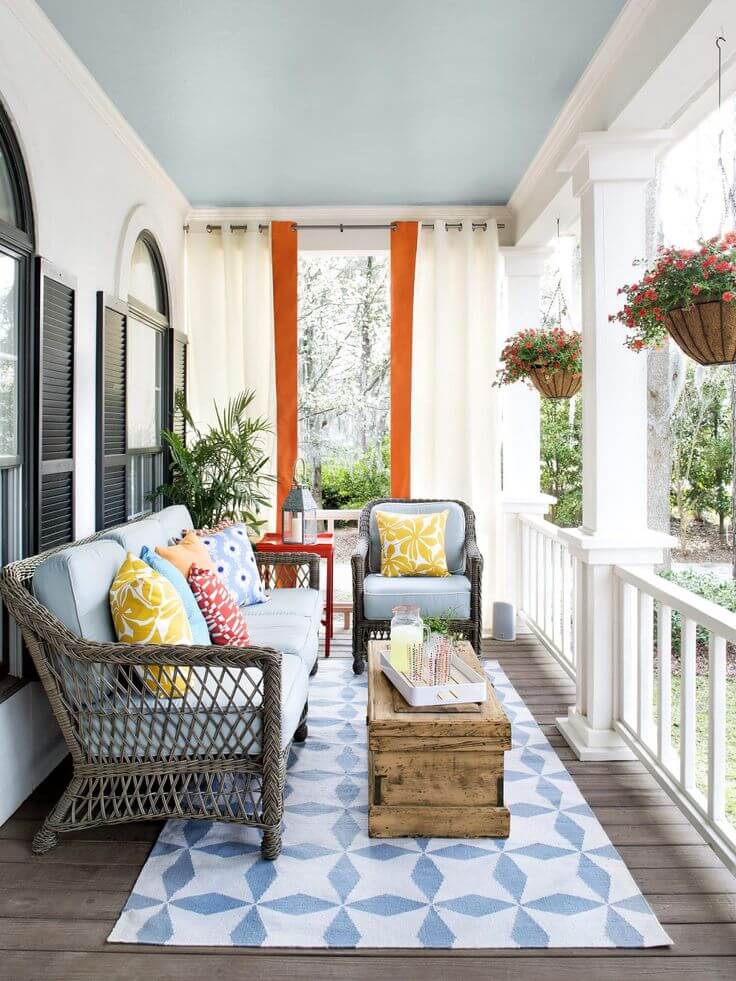 7. Tie-back Curtains Create Options For Outdoor Spaces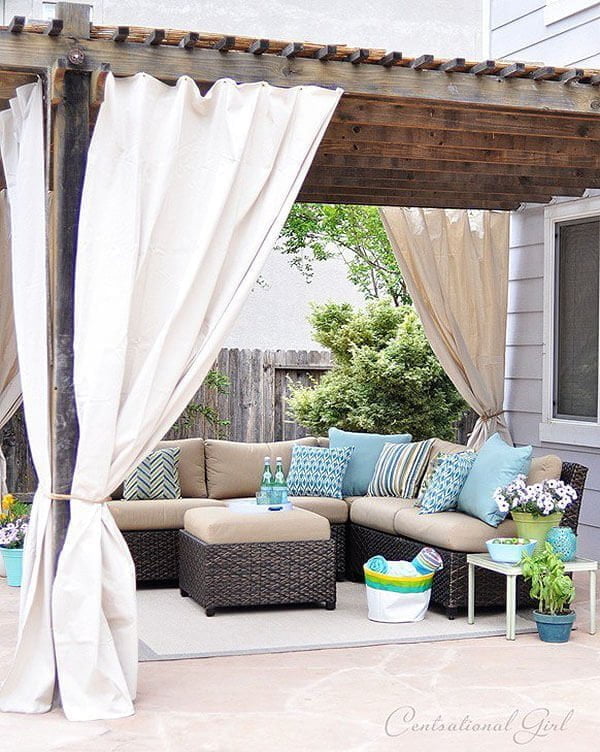 8. Tie-back Accessories Add Detail and Charm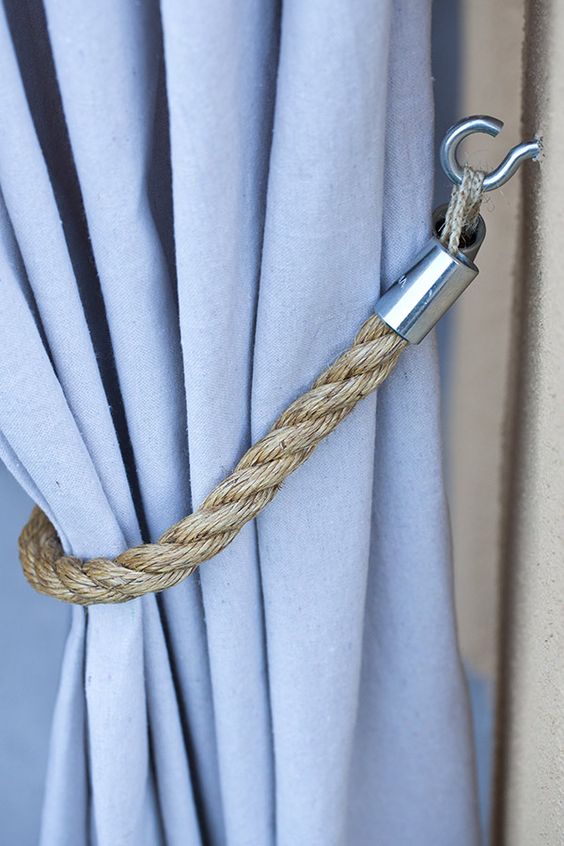 9. Choose Bold Colors to Brighten Your Space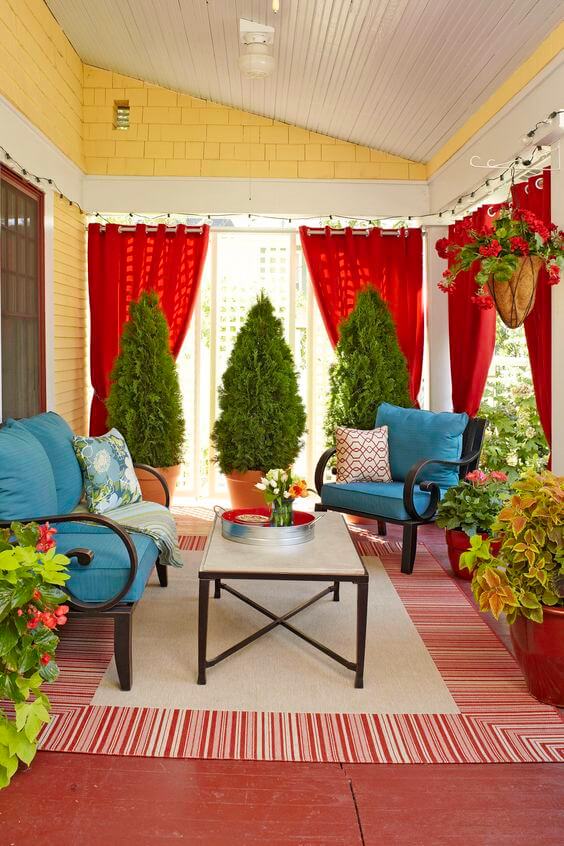 10. Vintage Patchwork for Shabby Chic Charm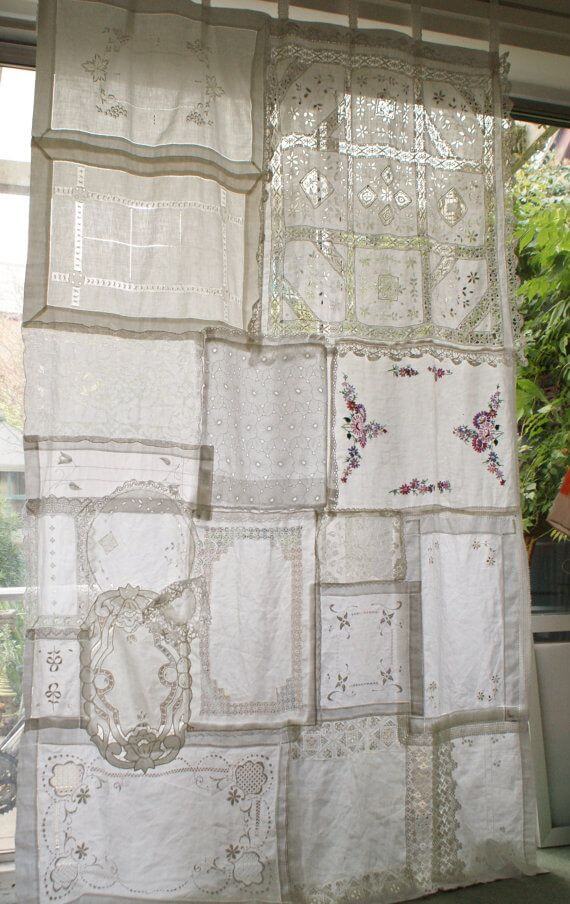 11. Long Sheer Curtains for Elegant Understatement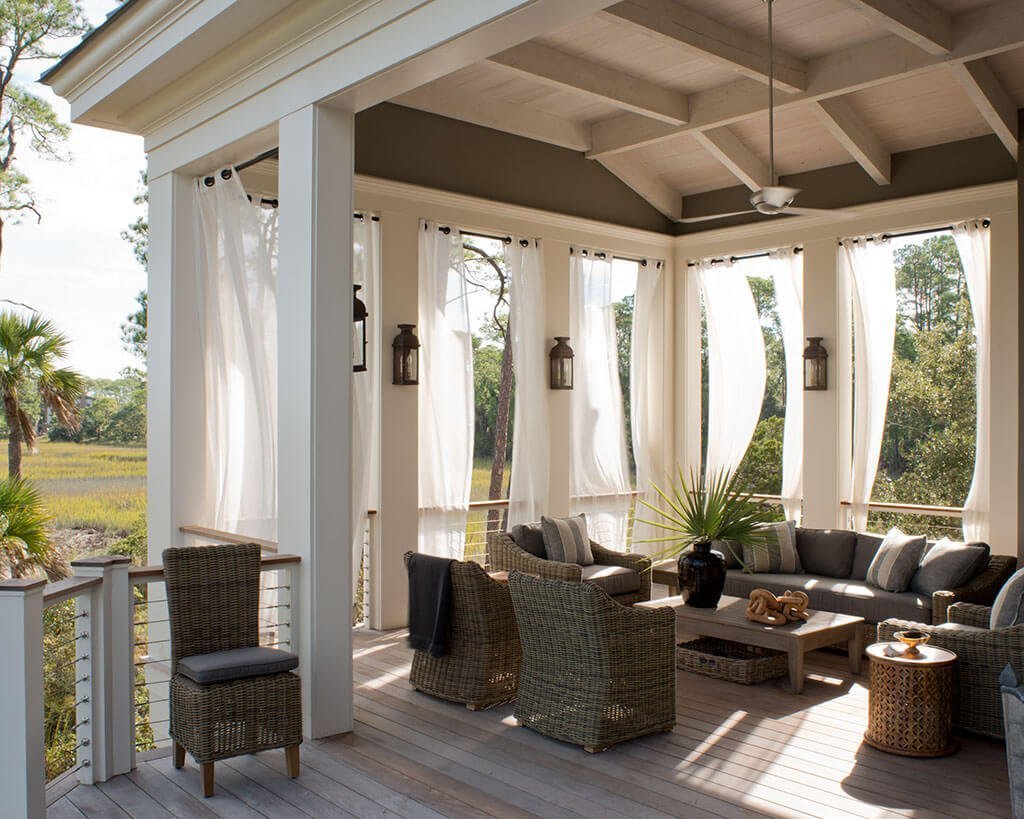 12. Mosquito Netting as a Fun and Practical Option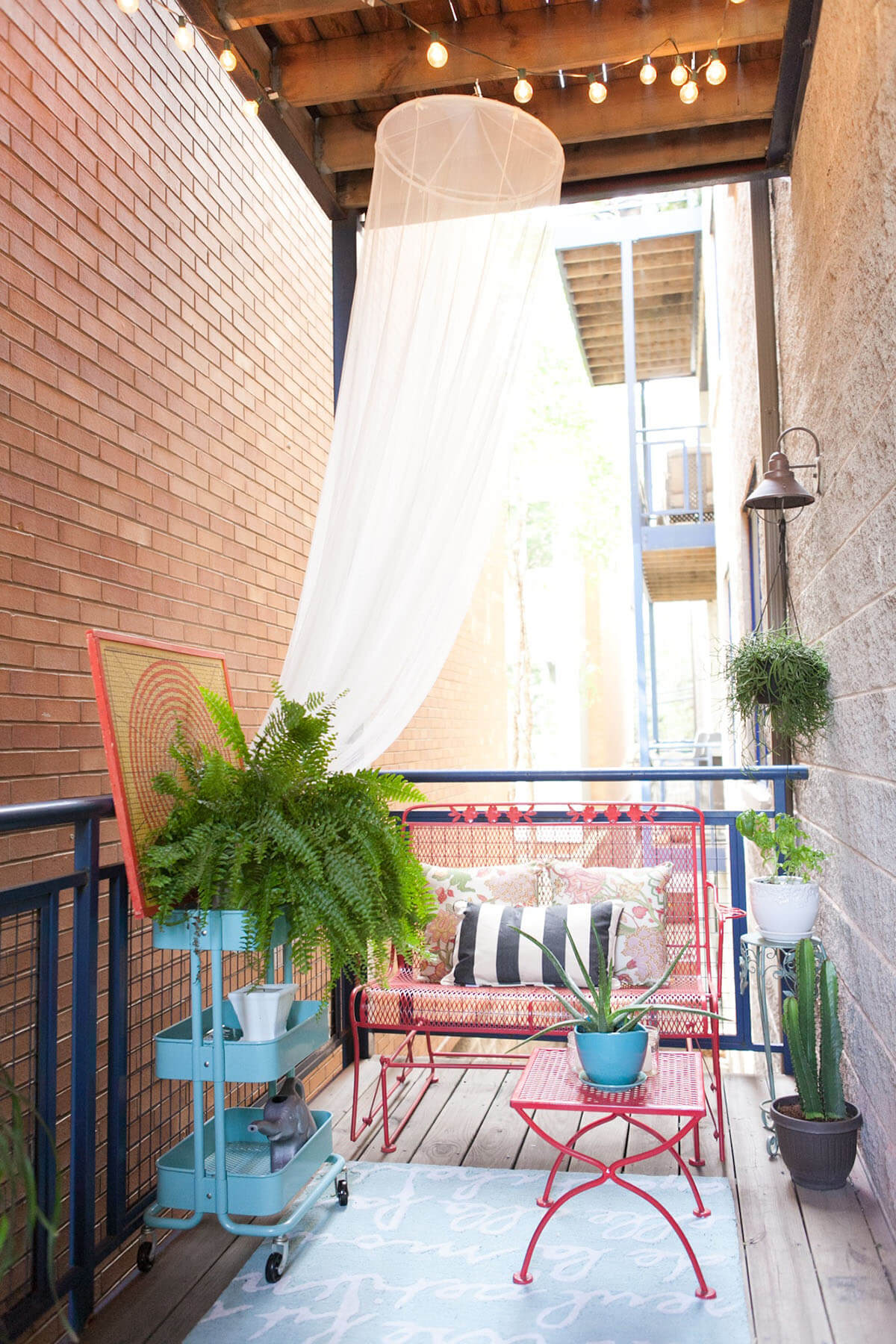 13. Use Curtains to Hide or Highlight Features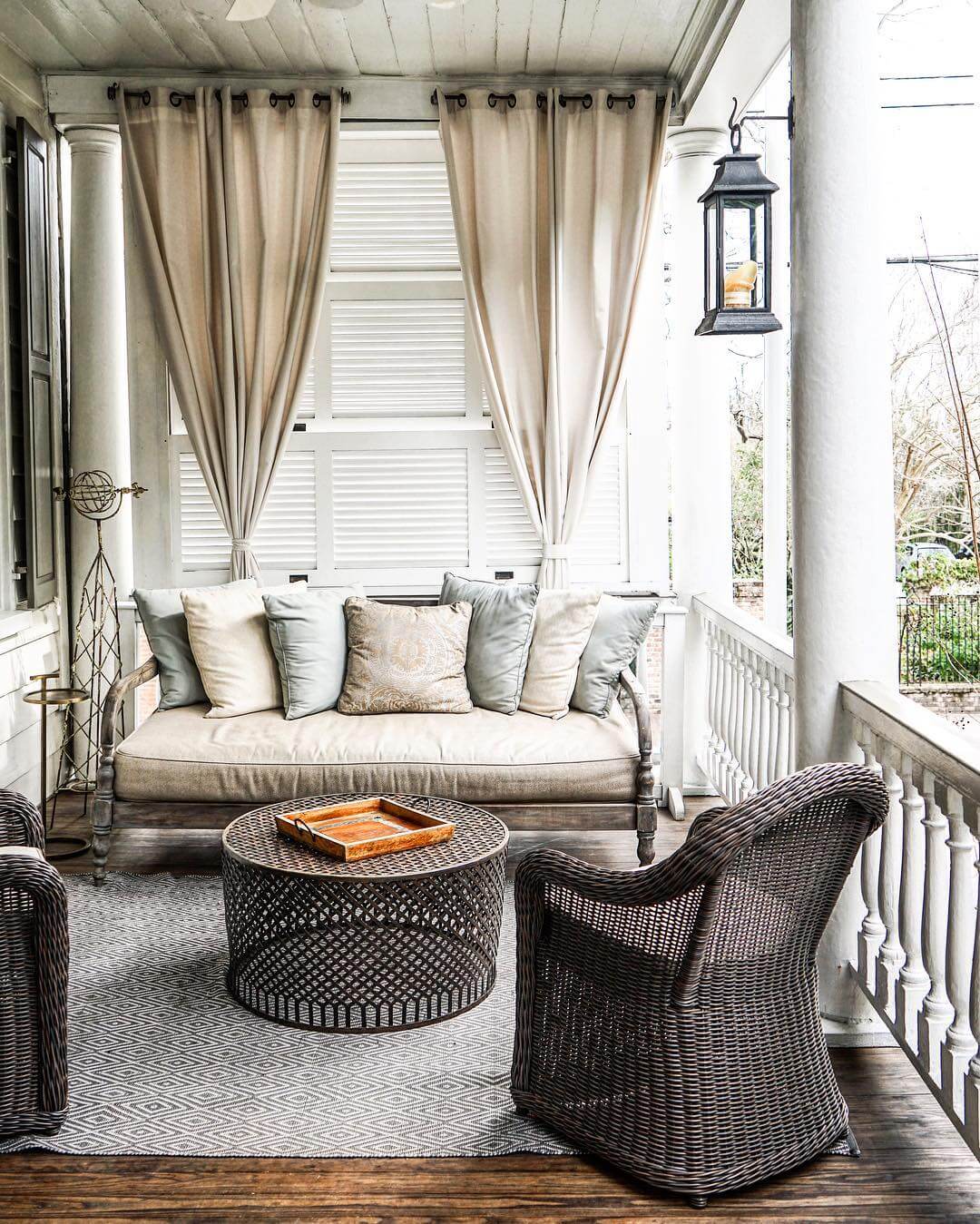 14. Curtains Instead of Doors During Warm Months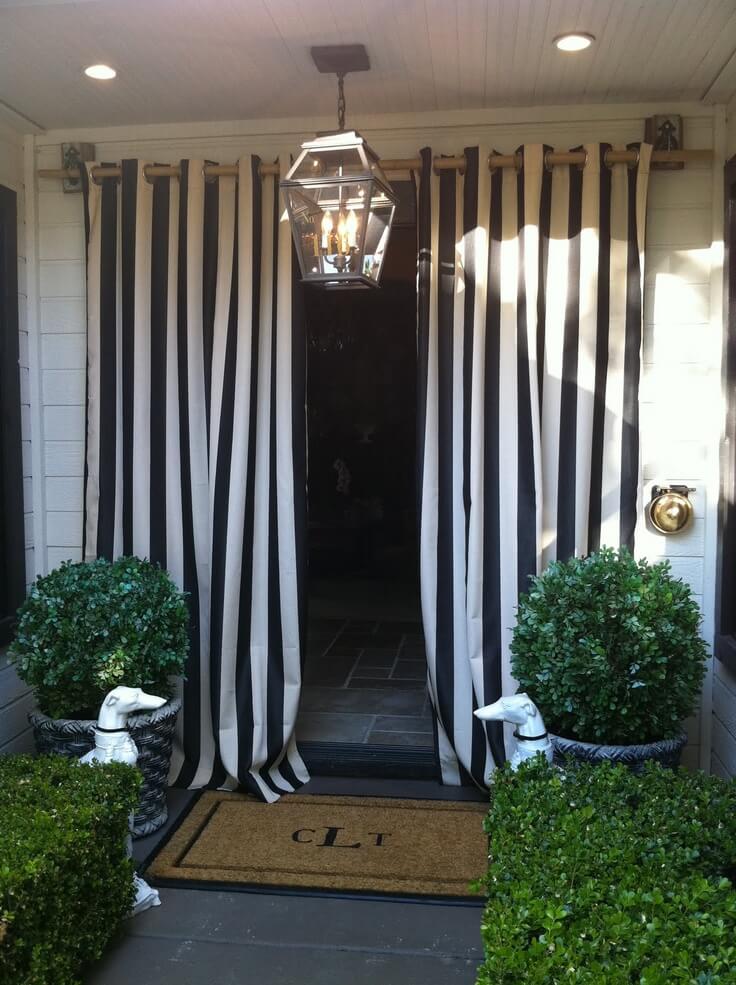 15. Creative Lighting with Curtains for Outdoor Elegance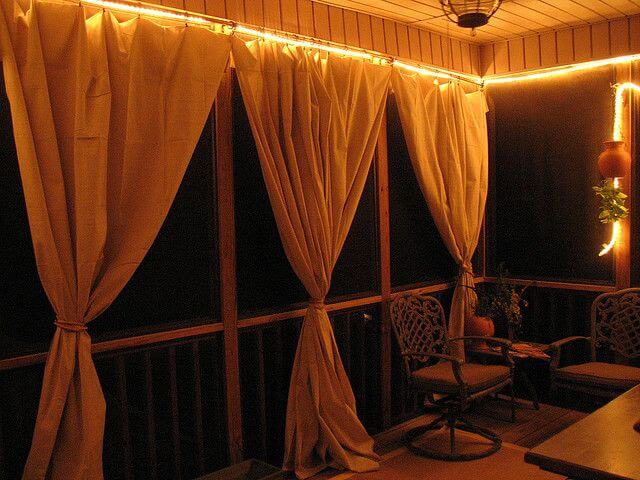 16. Tall Neutral Curtains for Practical Spaces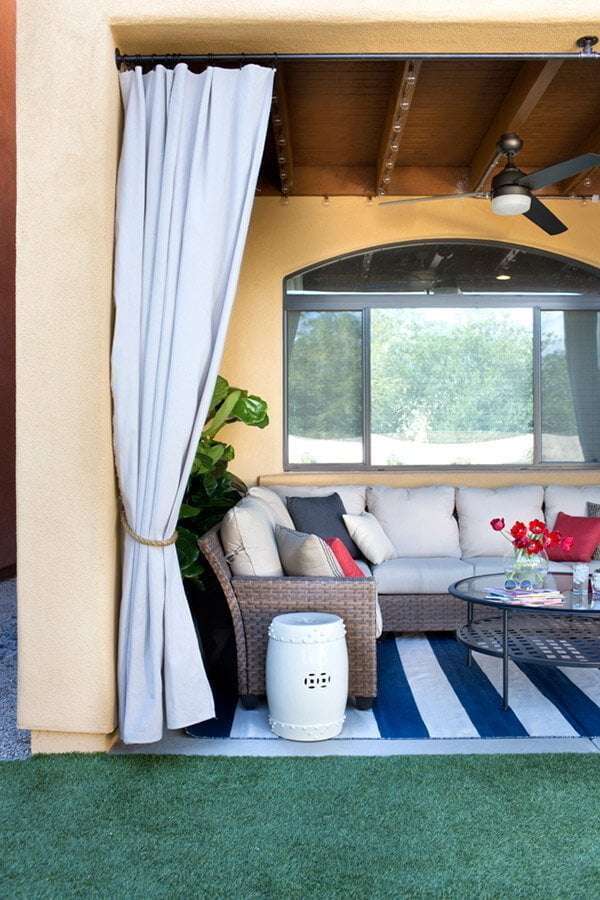 17. Curtains for Privacy in Your Backyard Haven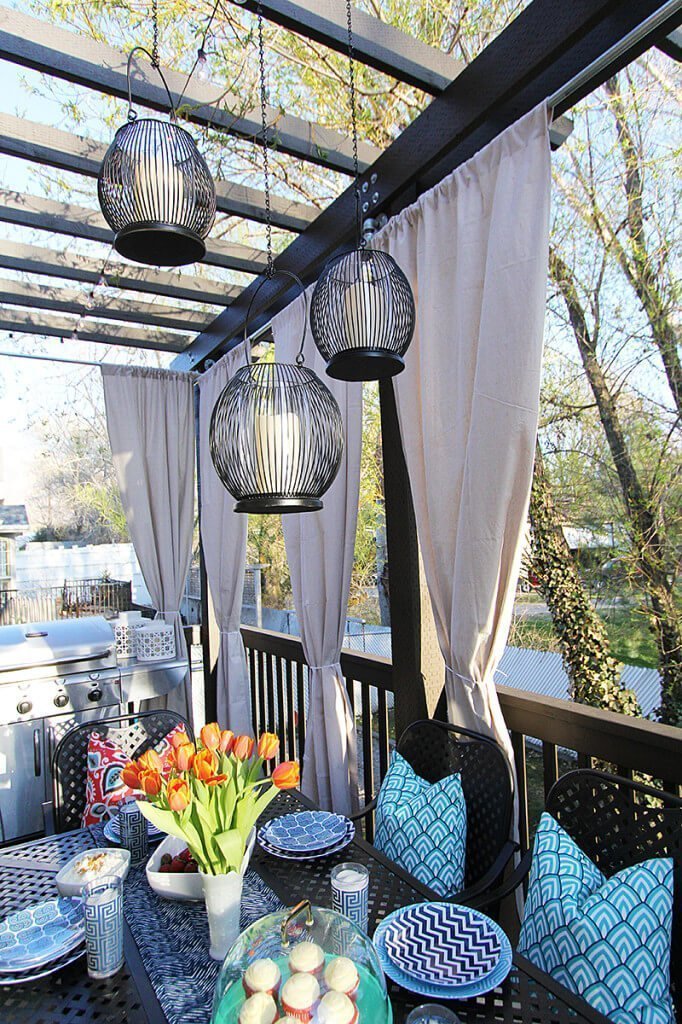 18. Choose Curtains to Compliment your Theme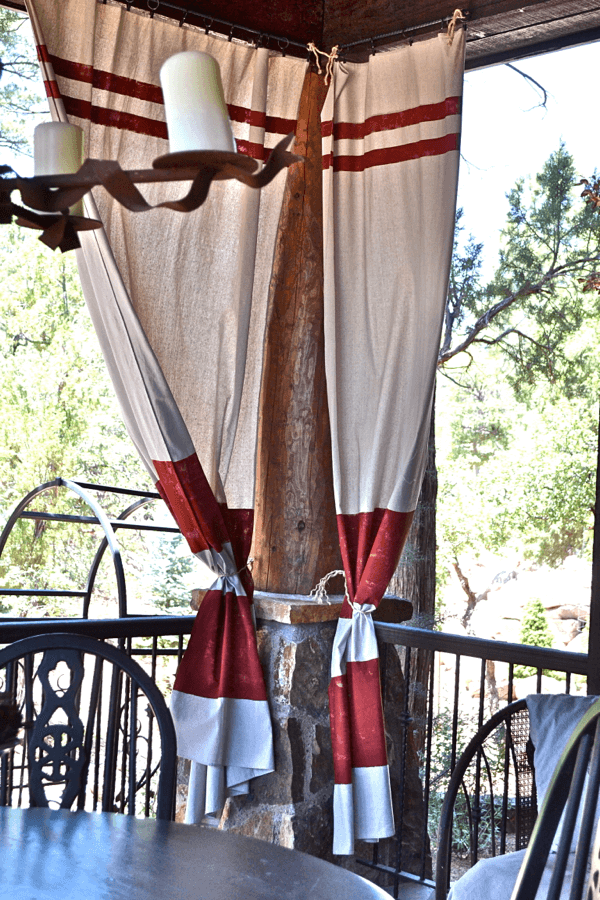 19. Curtains can Delineate Semi-indoor and Outdoor Space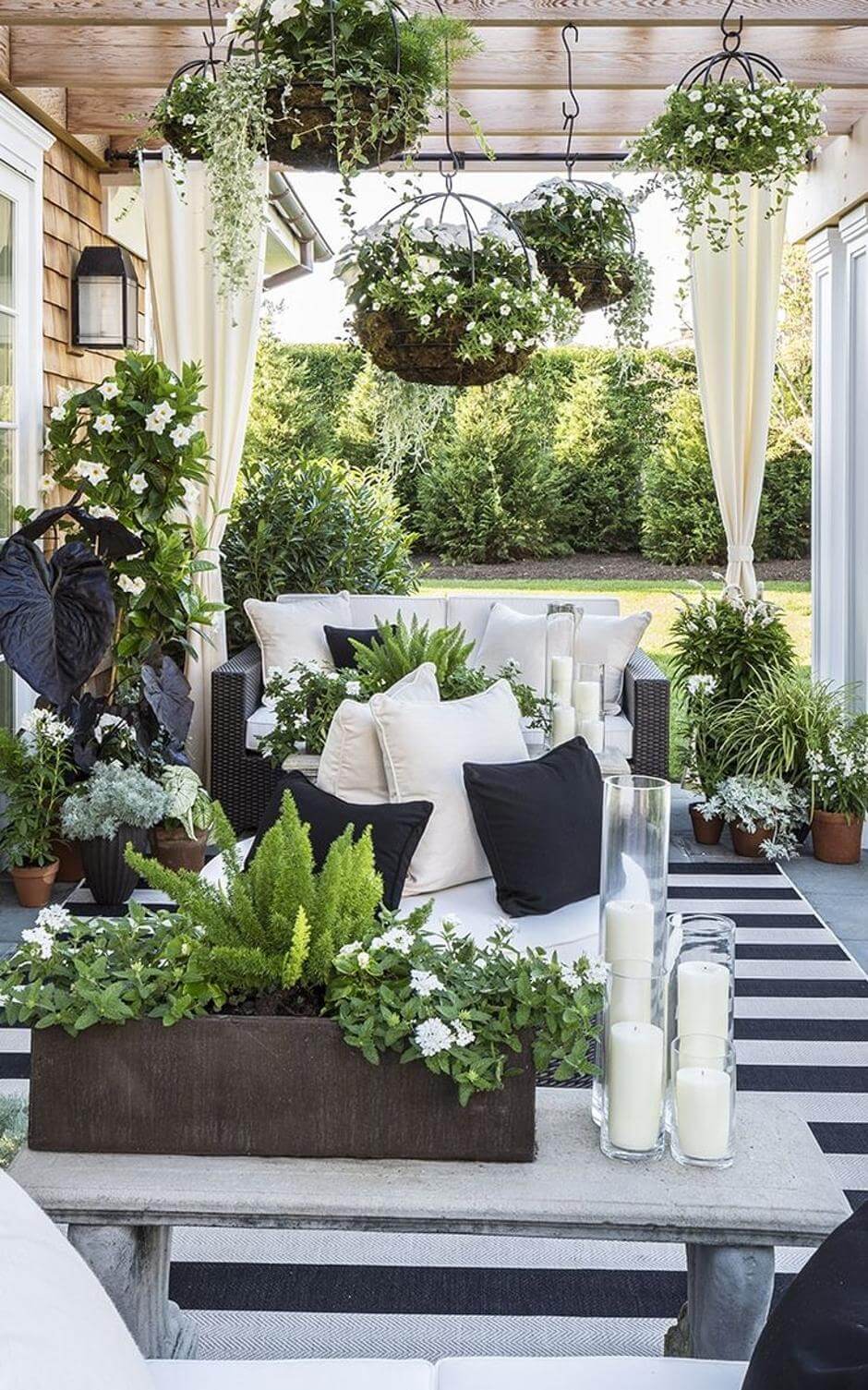 20. Whimsical Sheer Fabric in Bold Colors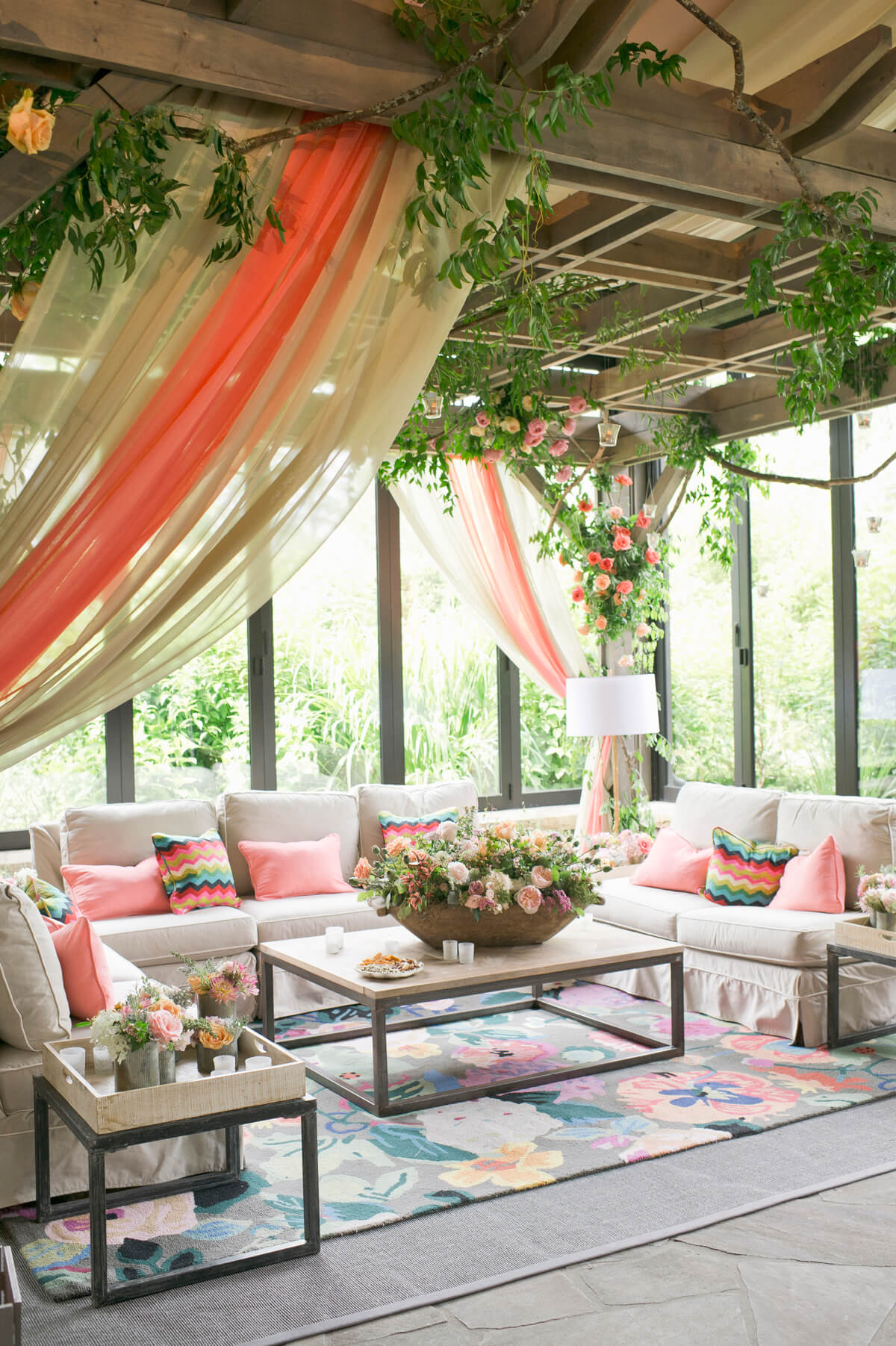 21. Let in the Light with Sheer Curtains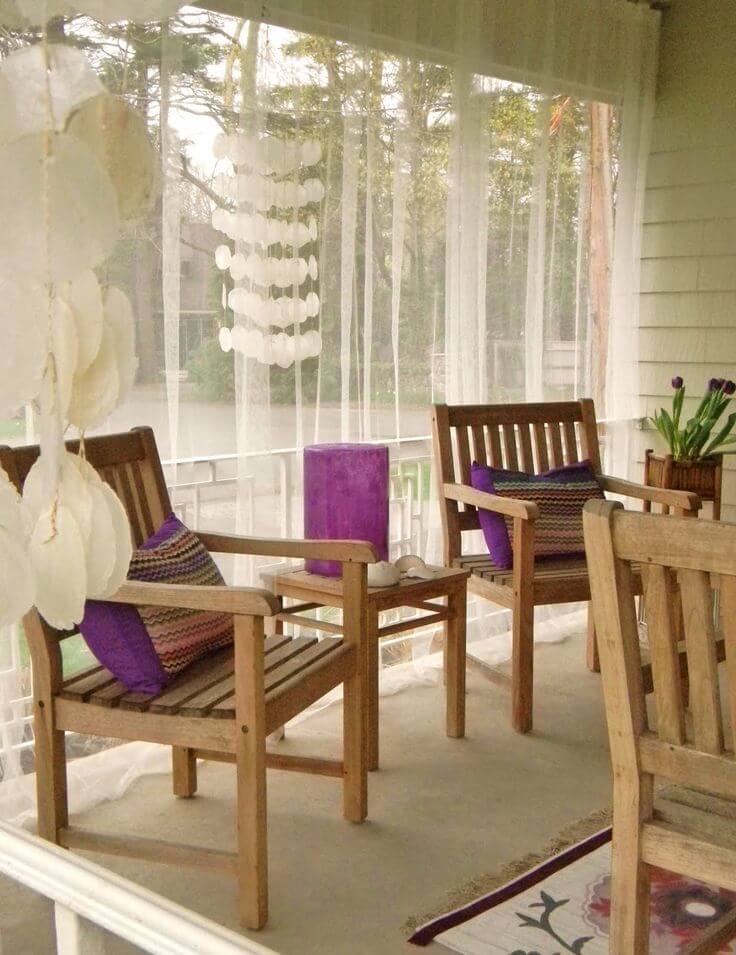 22. Curtains Can Create a Separate Space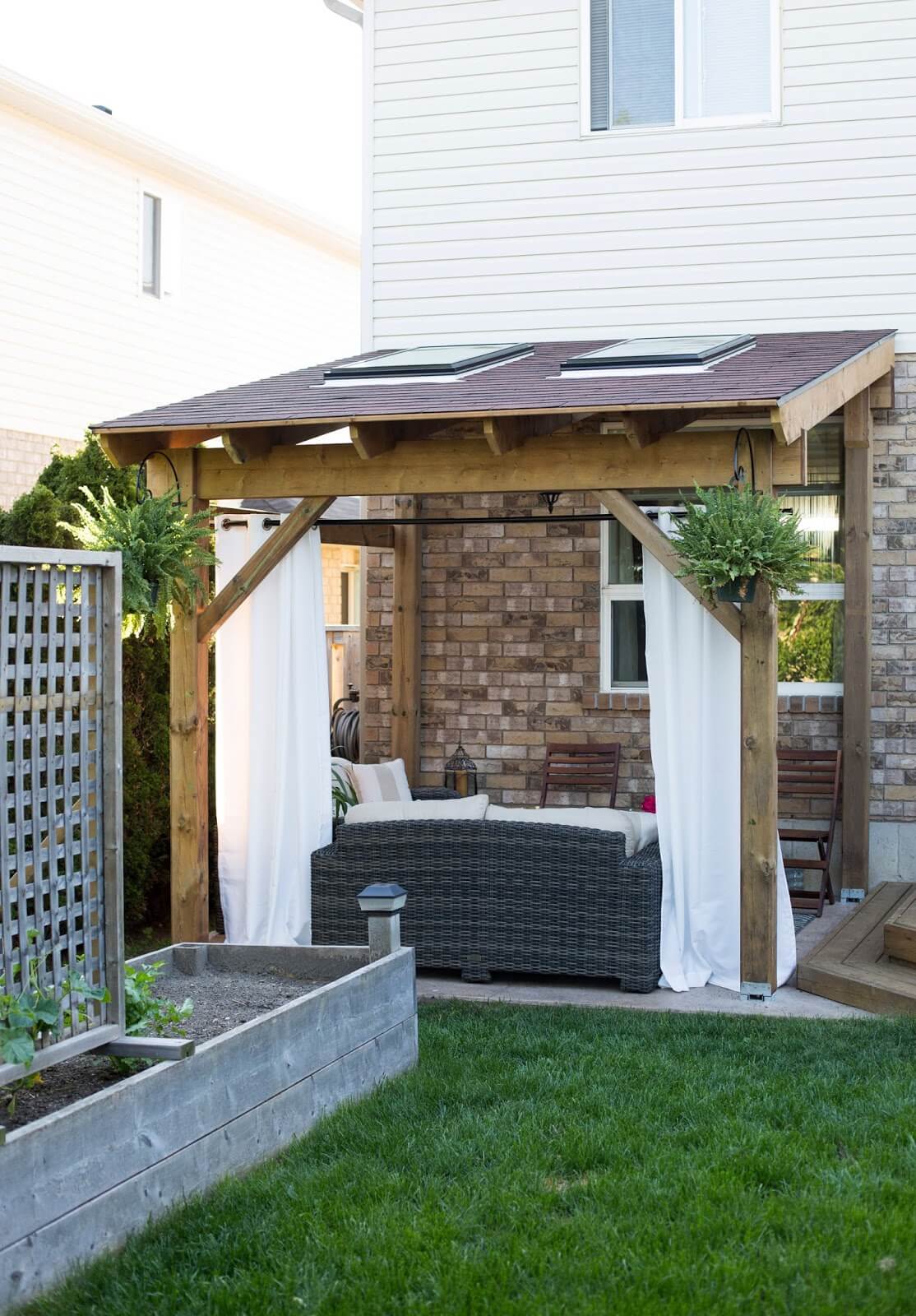 23. Simple Curtains for Minimalist Chic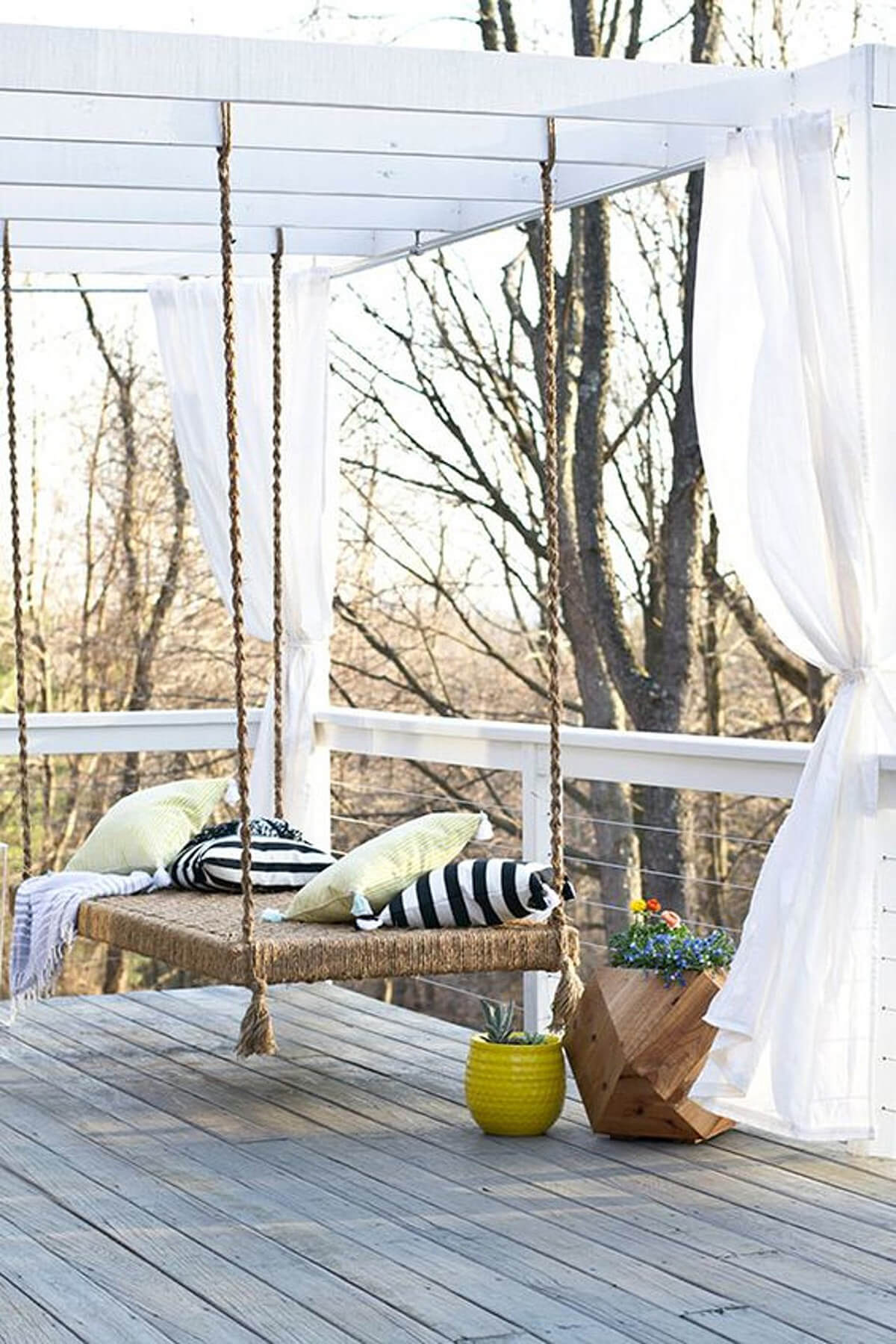 24. Mounting Options Lend Themselves to Different Looks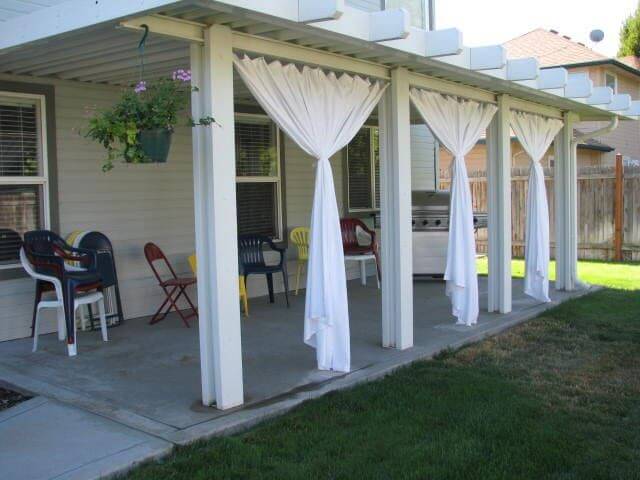 25. Rope Detail Tie-back Is Simple But Classic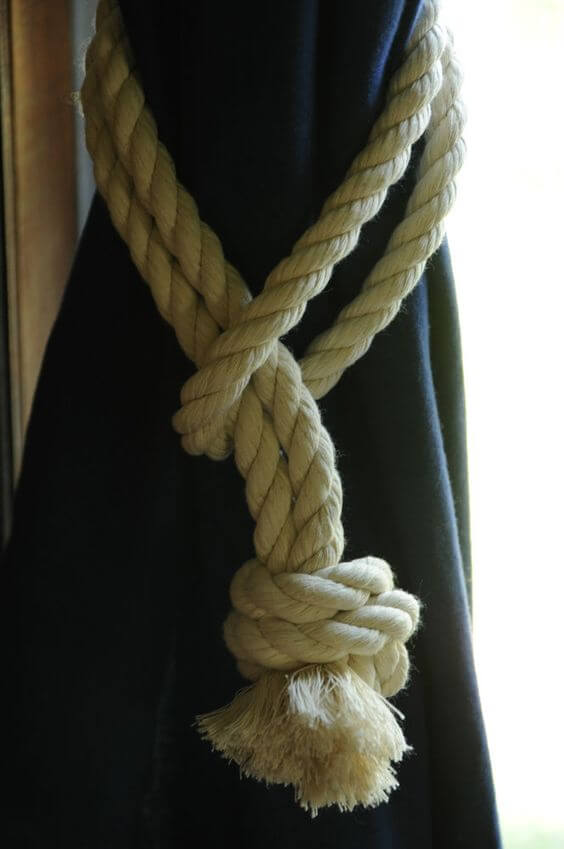 26. Stylish Privacy Curtains on a Pergola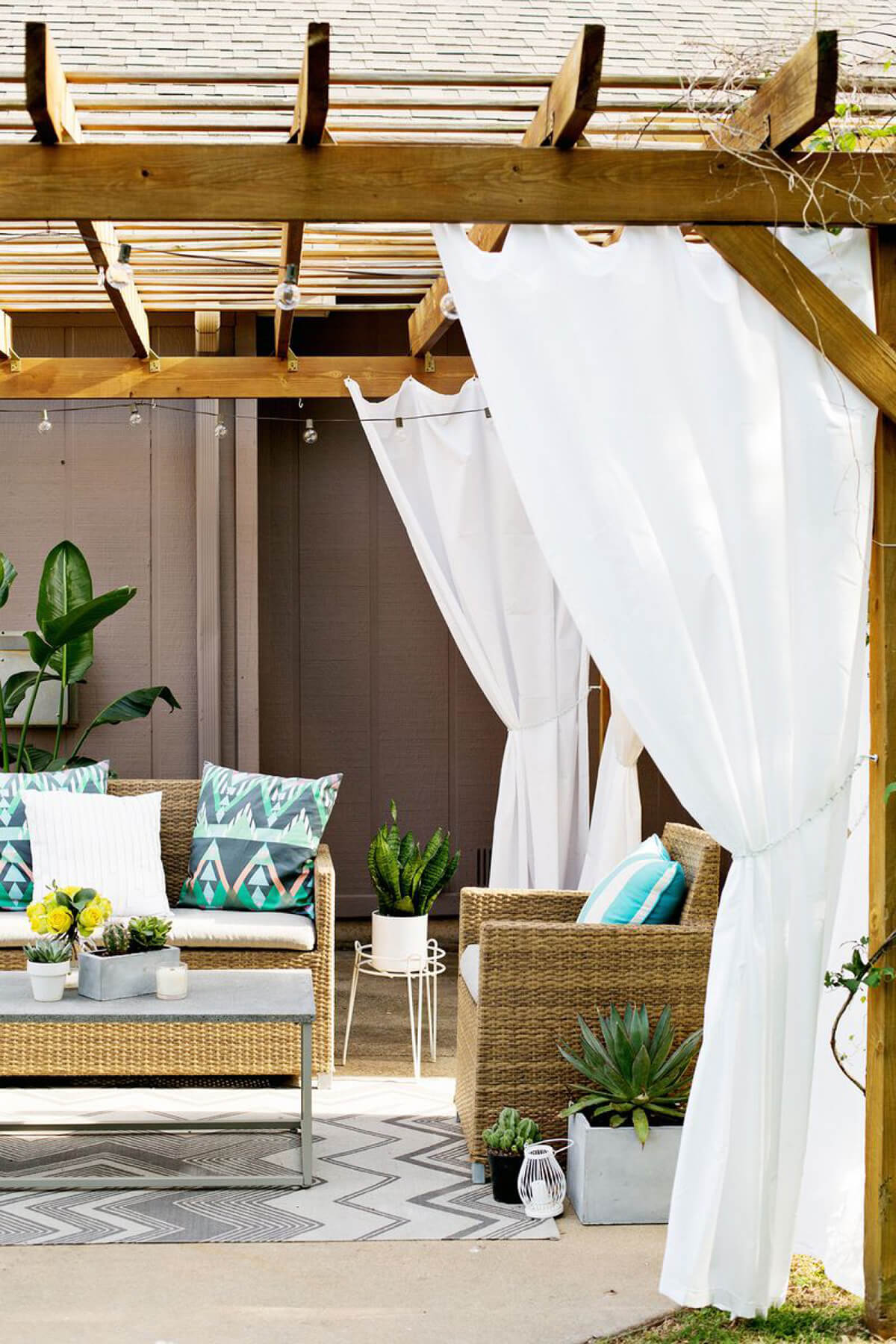 27. Billowy Fabrics Provide Shade and a Color Pop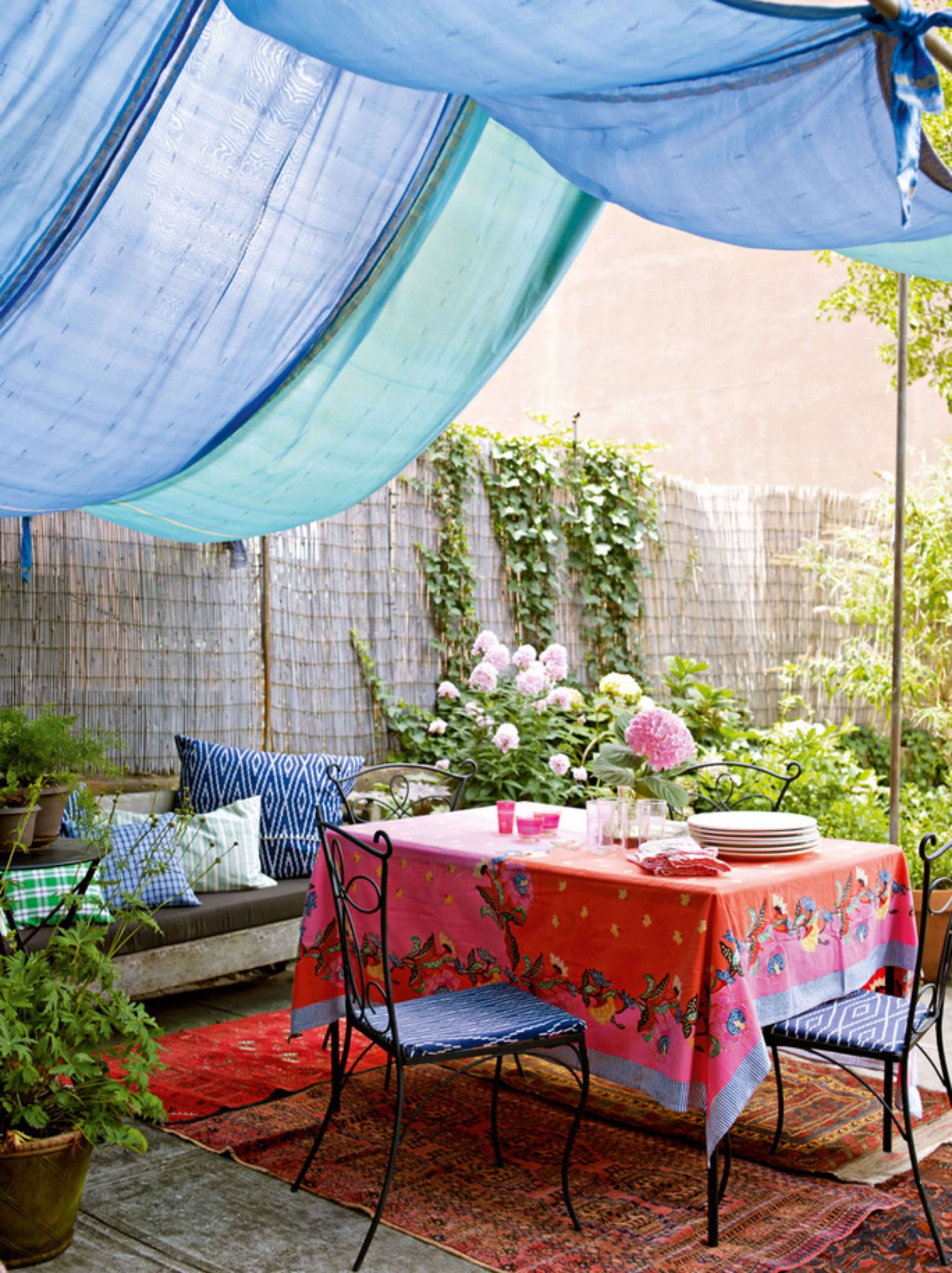 28. Easily-created Exotic Vibes For Party Spaces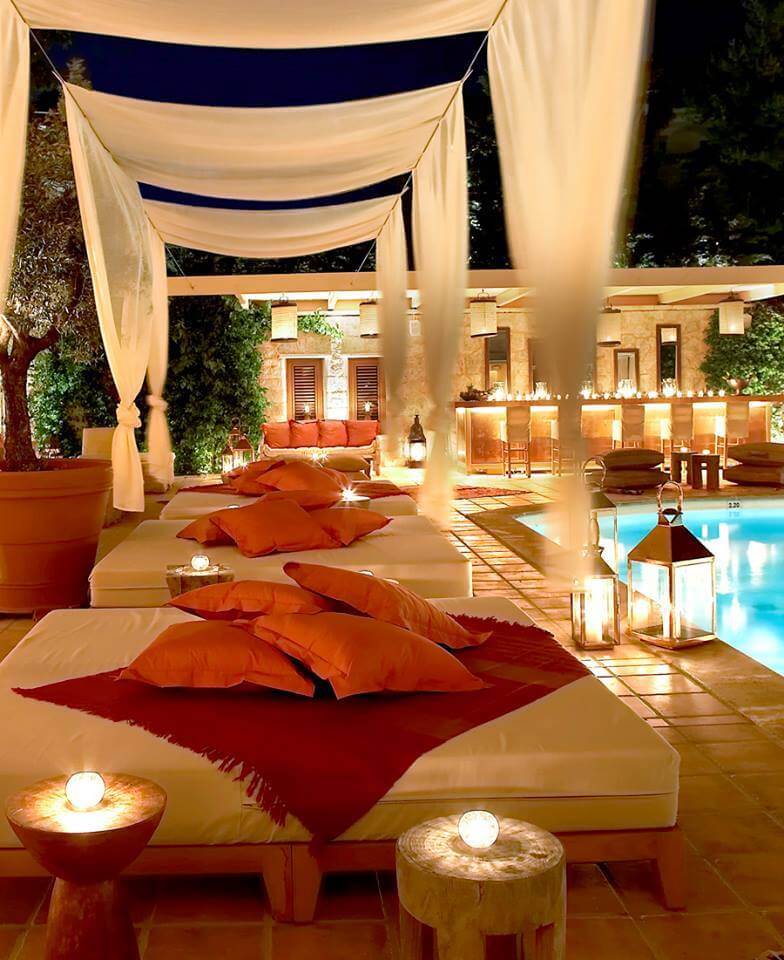 29. Simple Canvas Softens and Shades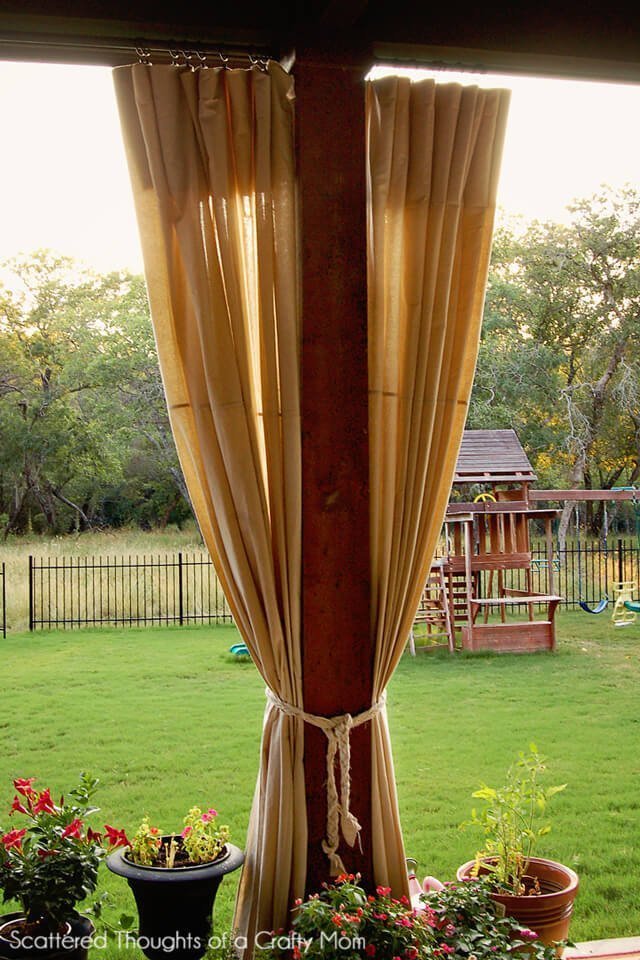 30. Free-form Shade Compliments Boho Vibe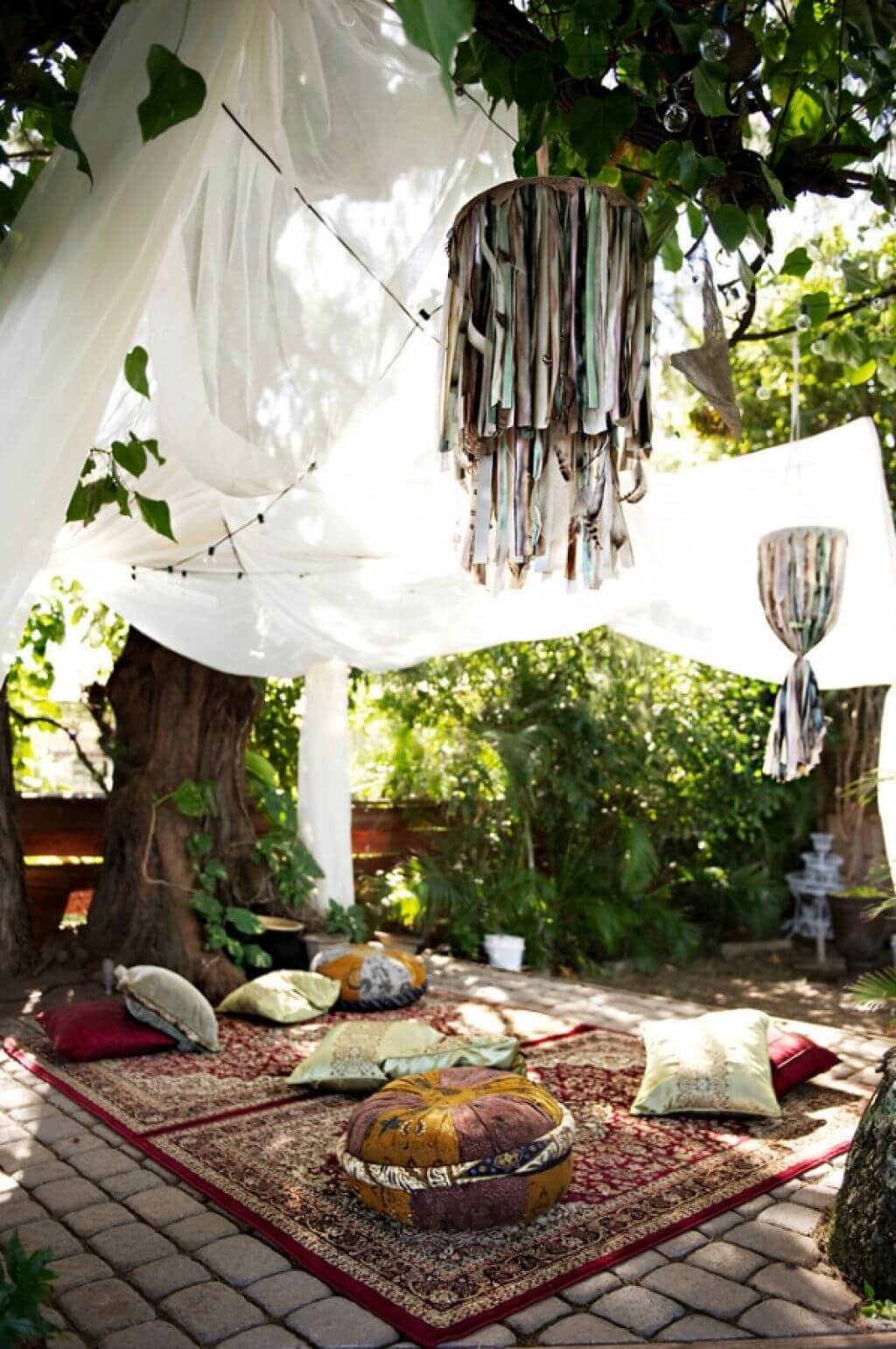 31. Classic White Combines Beauty and Function