Decorating your home for the holidays is one of the best parts of the season. Whether you like a rustic look inspired by nature in winter or a bright and festive color palette, it is fun to transform your home inside and out! Need inspiration on where to start this year?
35 Festive Ways to Decorate Your Front Porch with These Outdoor Holiday Planter Ideas

Take a look at this list of 35 amazing outdoor holiday planter ideas. With cheerful reds and greens, family and friends will know you're in the holiday spirit as soon as they step foot on your porch. Snowy winter white more your style? We have ideas DIYs for that, too. This list of outdoor holiday planter ideas has projects for every size of home, whether you have a tiny balcony or a huge veranda.
No matter what your favorite part of Christmas, we have a tutorial for you, from pinecones and poinsettias to presents and shiny ornaments. The best part about these projects is how easy they are to make! They look classy and intricate but take just an afternoon to create. Grab your greens and floral foam and get crafting! Keep reading to learn more about all 35 pretty outdoor holiday planter ideas!
1. Evergreen and Birch Branch Planter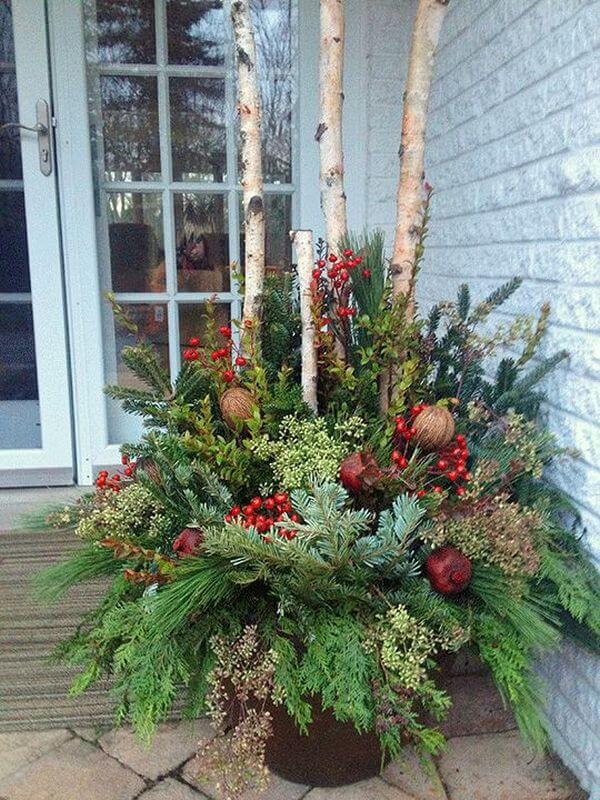 2. Giant Ornament and Lantern Planter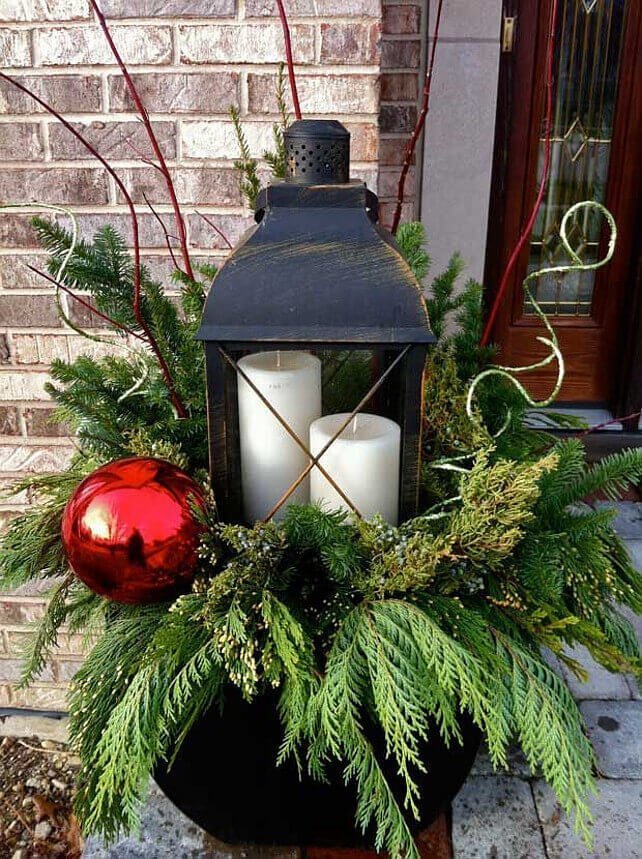 3. Glittery Branch, Ornament, and Bow Planter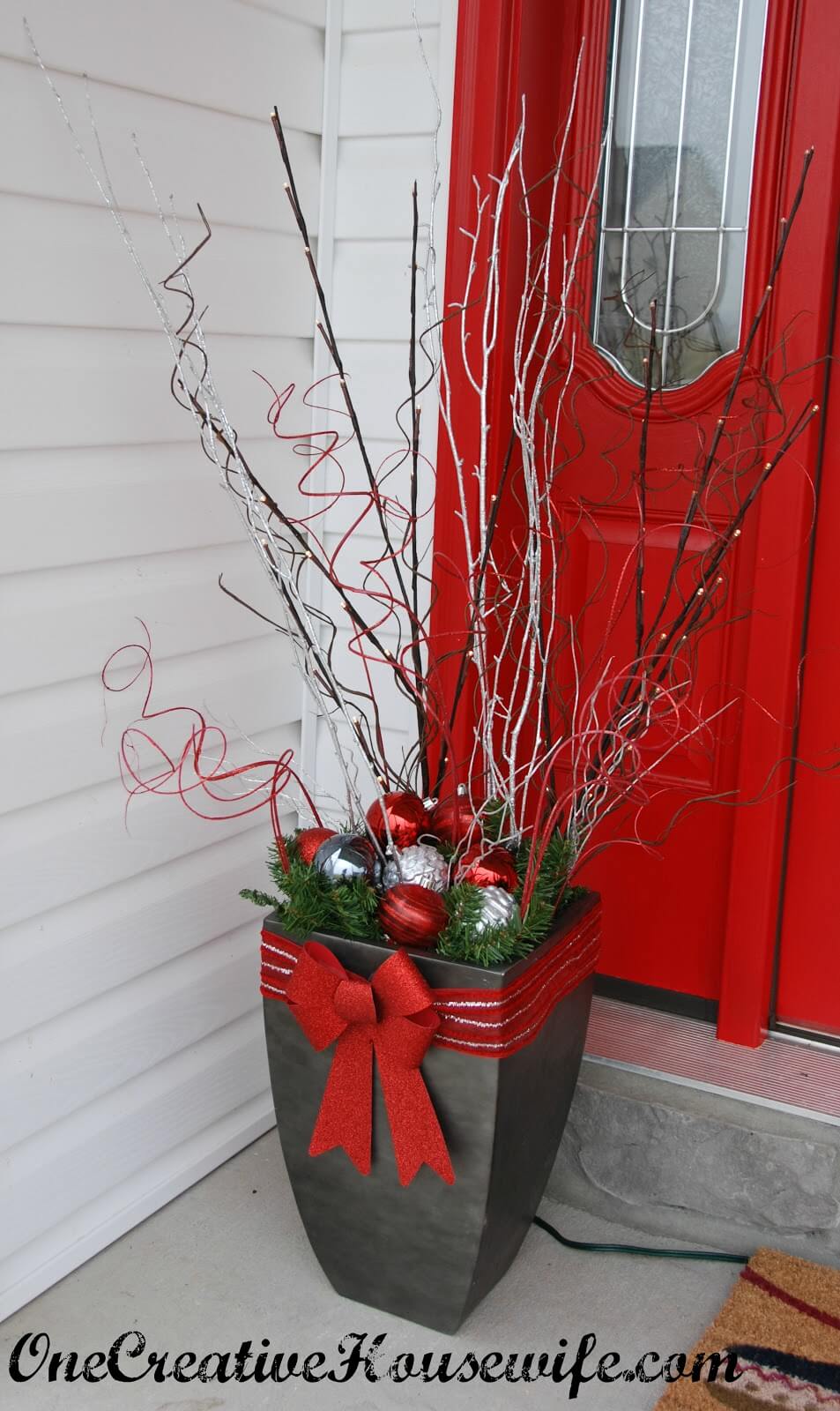 4. Rustic Milk Can Planter With Evergreens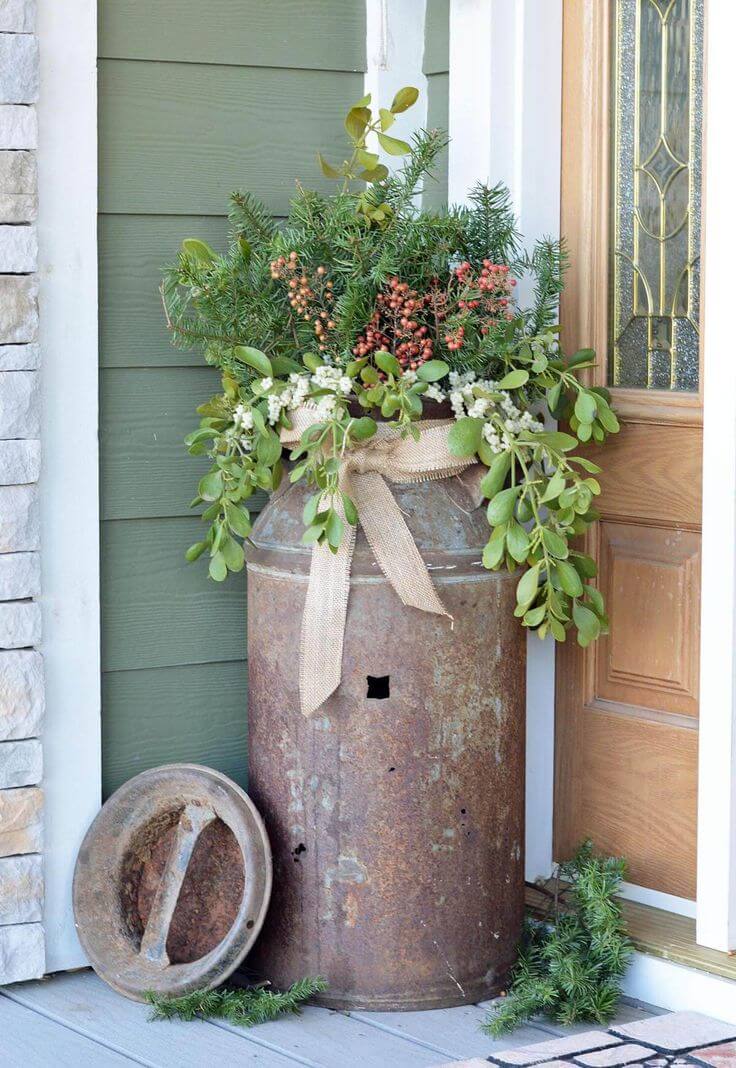 5. Simple Branches With String Lights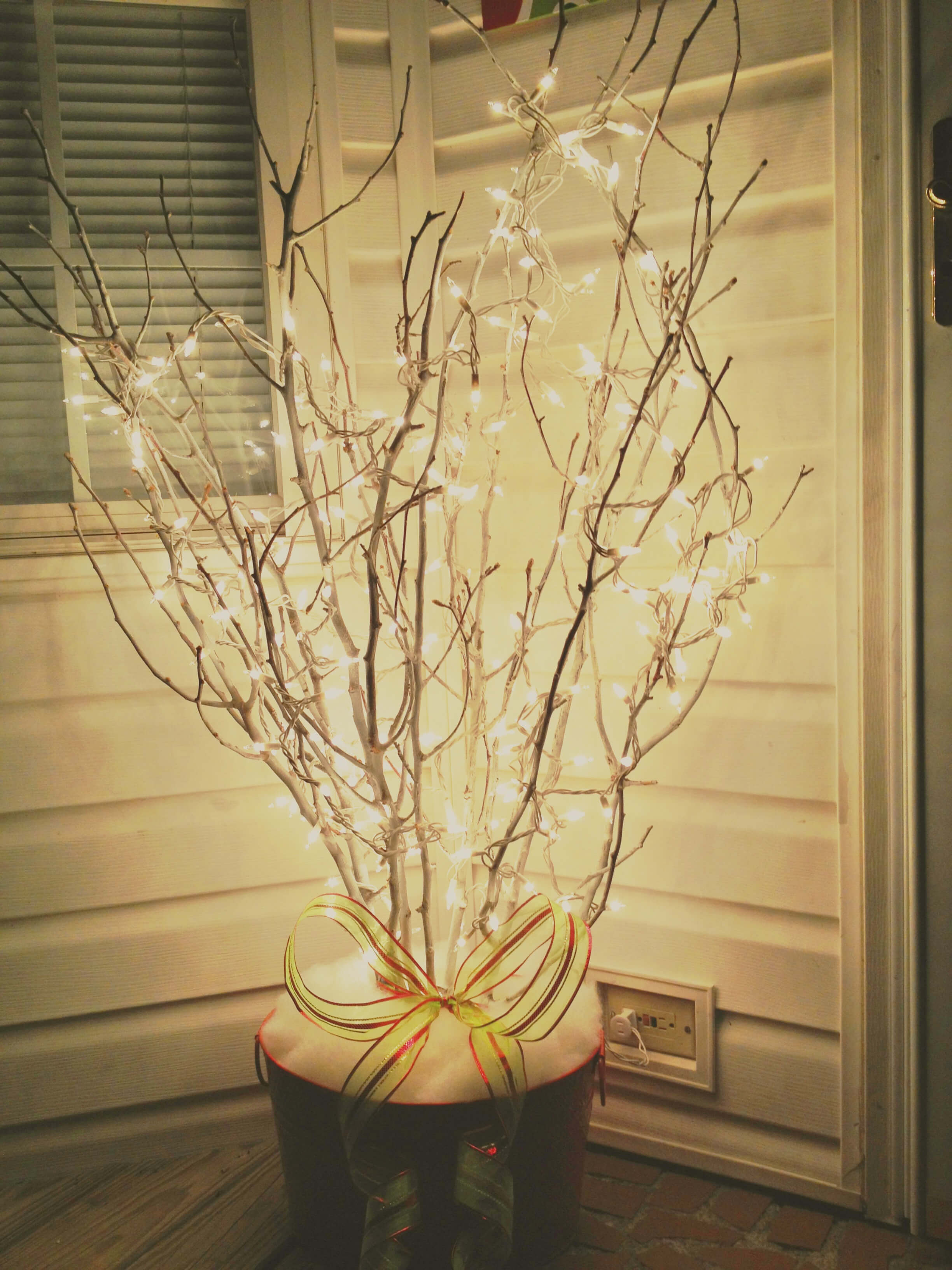 6. Pretty Present Stack Porch Display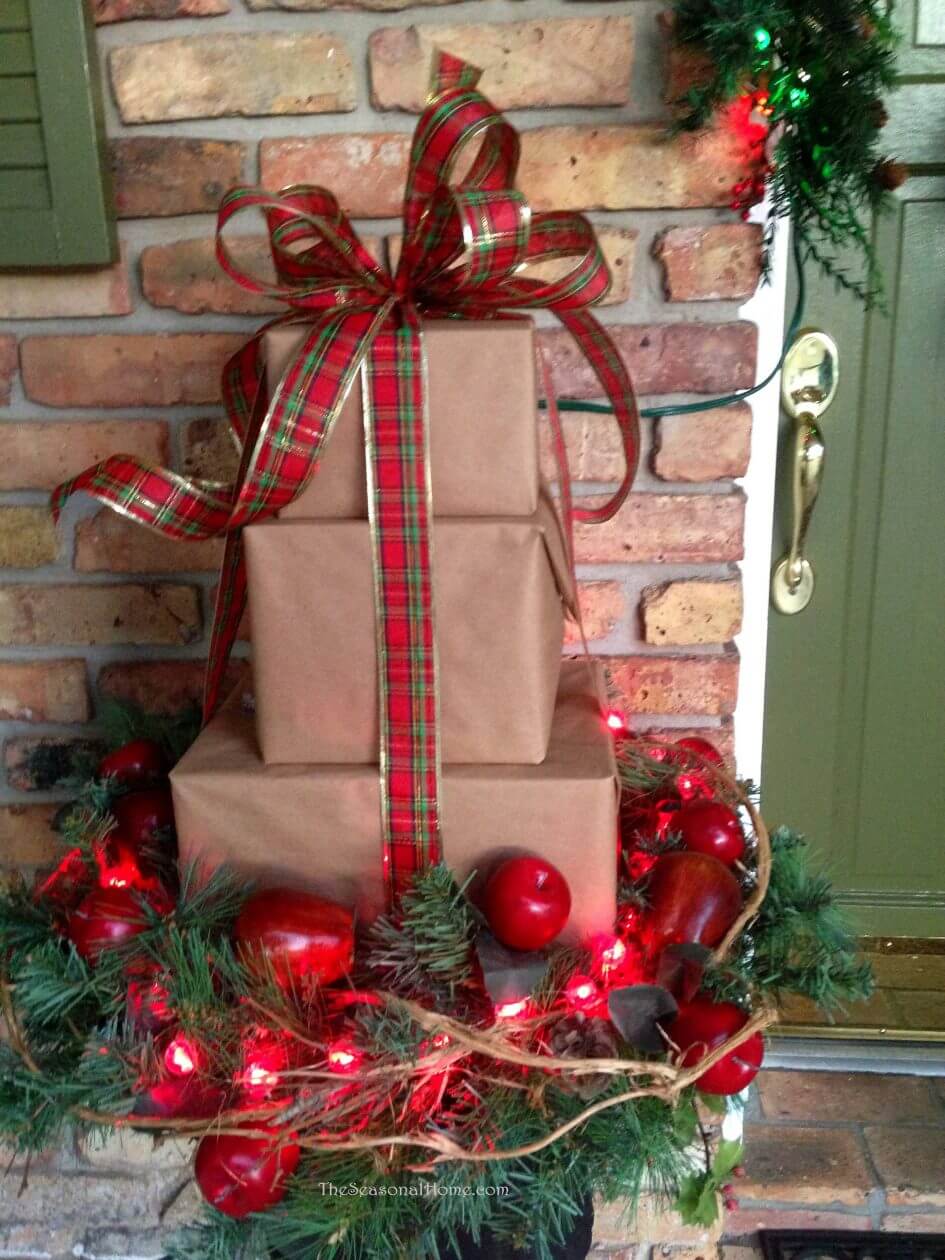 7. Winter White Branches With Evergreens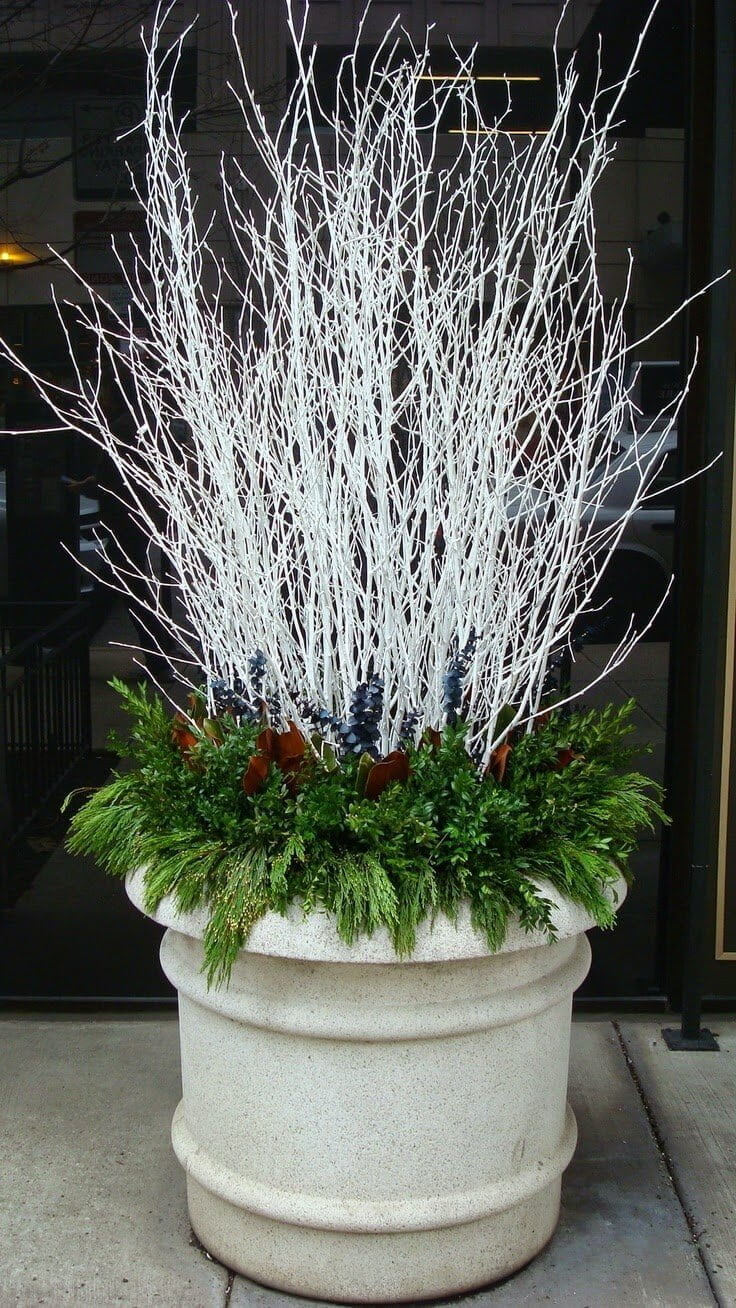 8. Giant Ornament On Evergreen Branches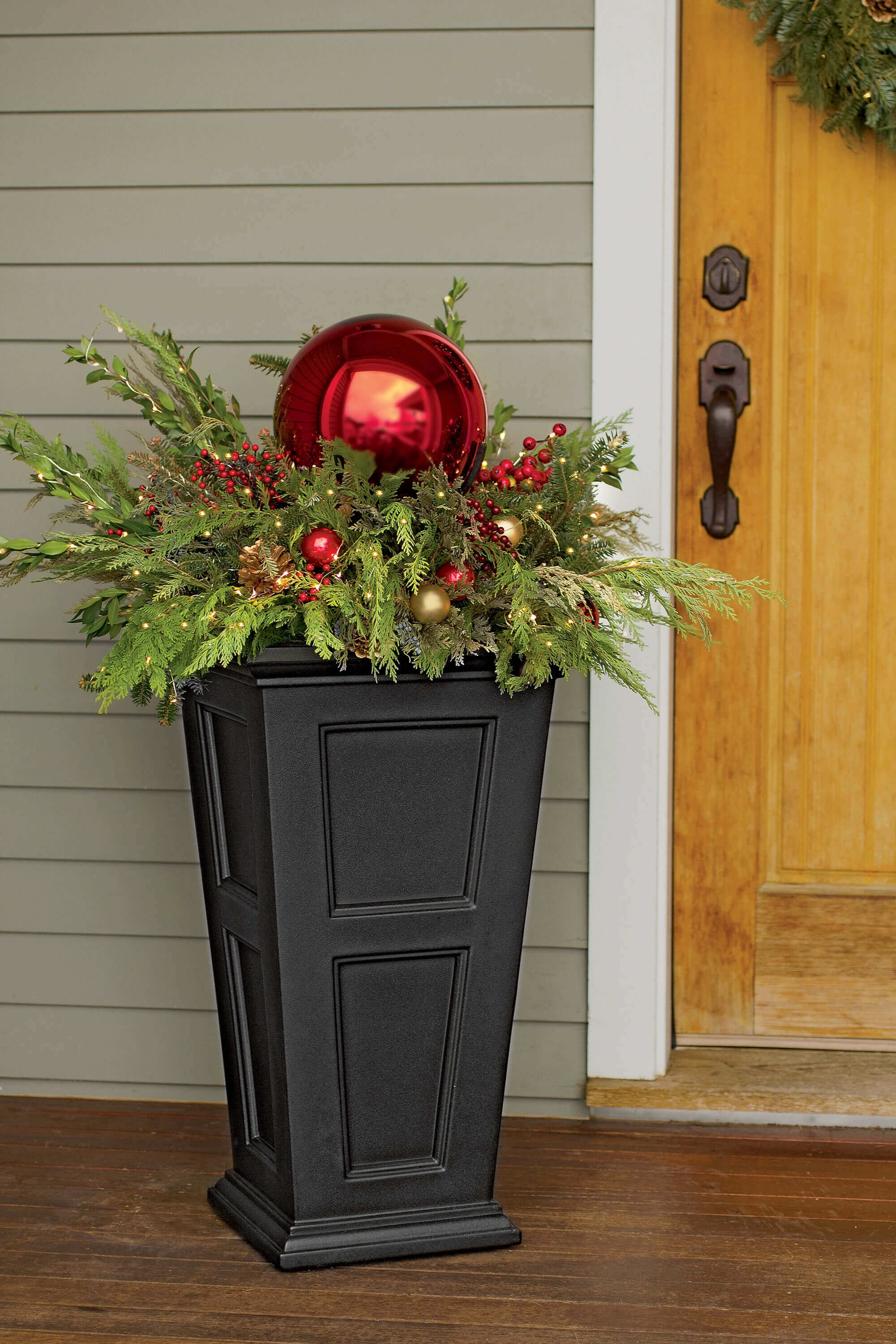 9. Galvanized Bucket Trio Christmas Display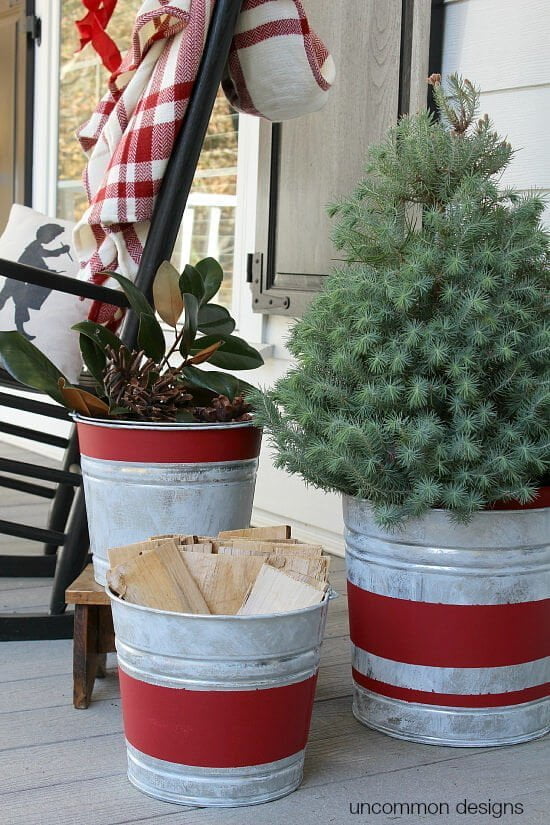 10. Pinecones, Evergreens, and Ornaments Planters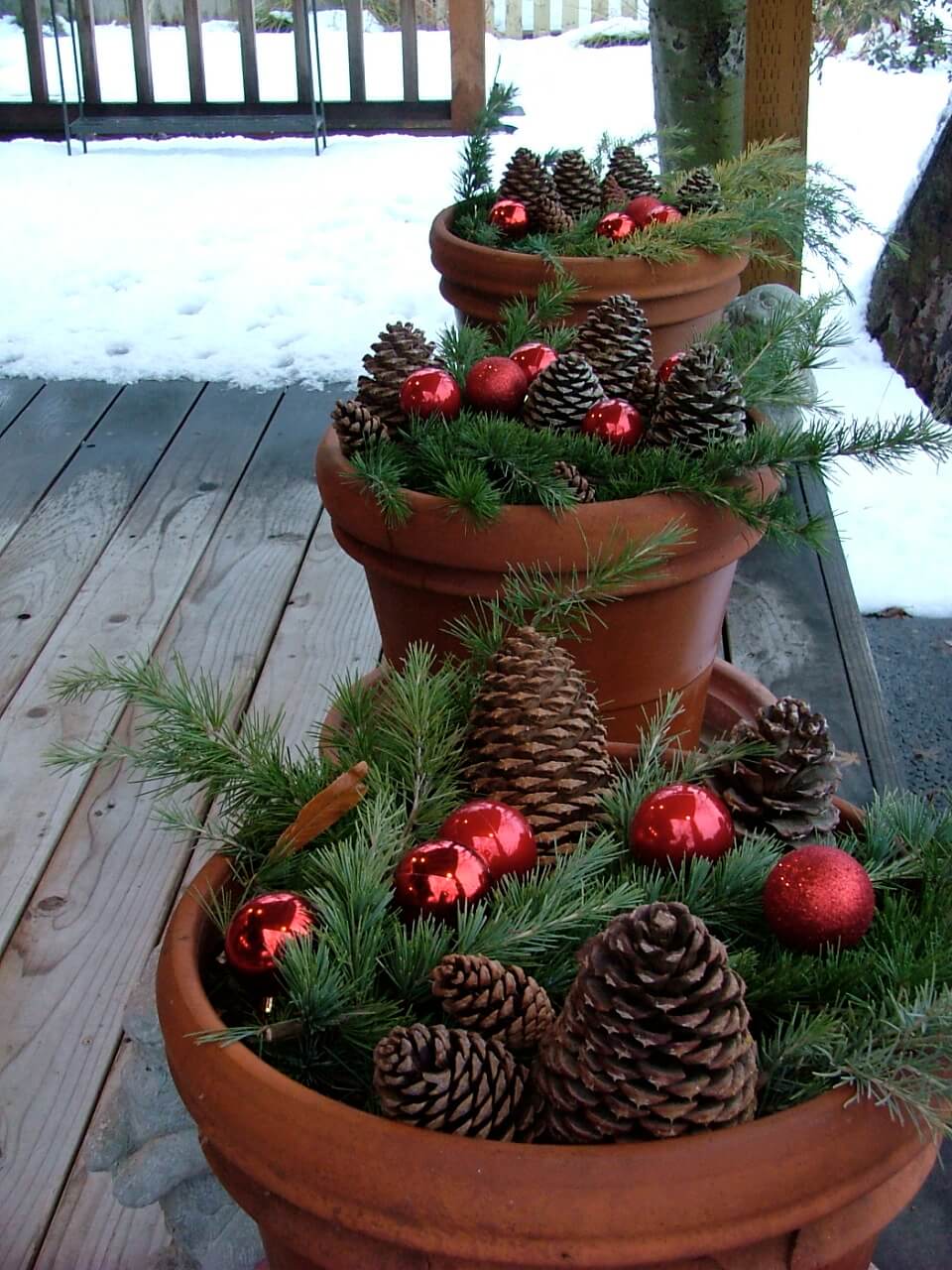 11. Festive Pine Tree Porch Planters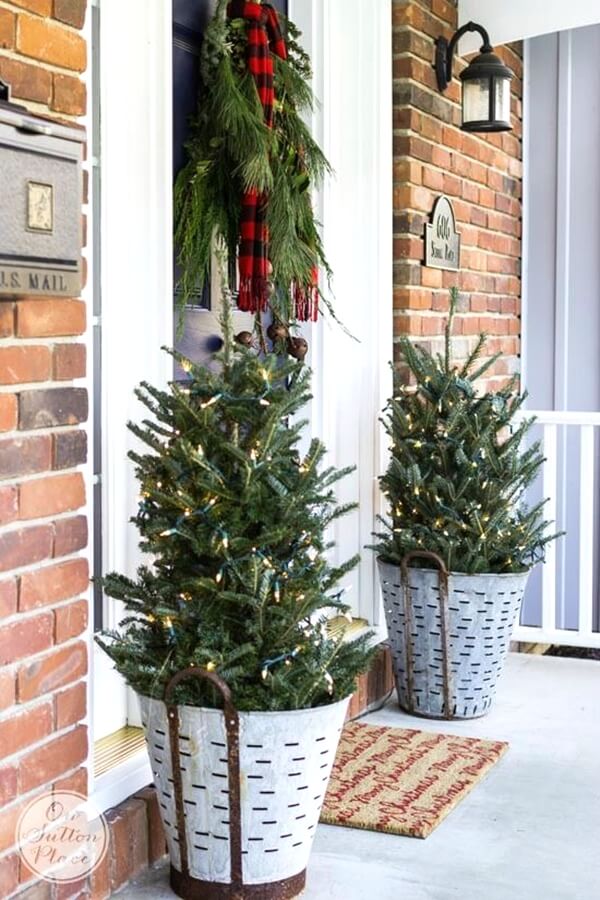 12. Rustic Christmas Pine Planter Display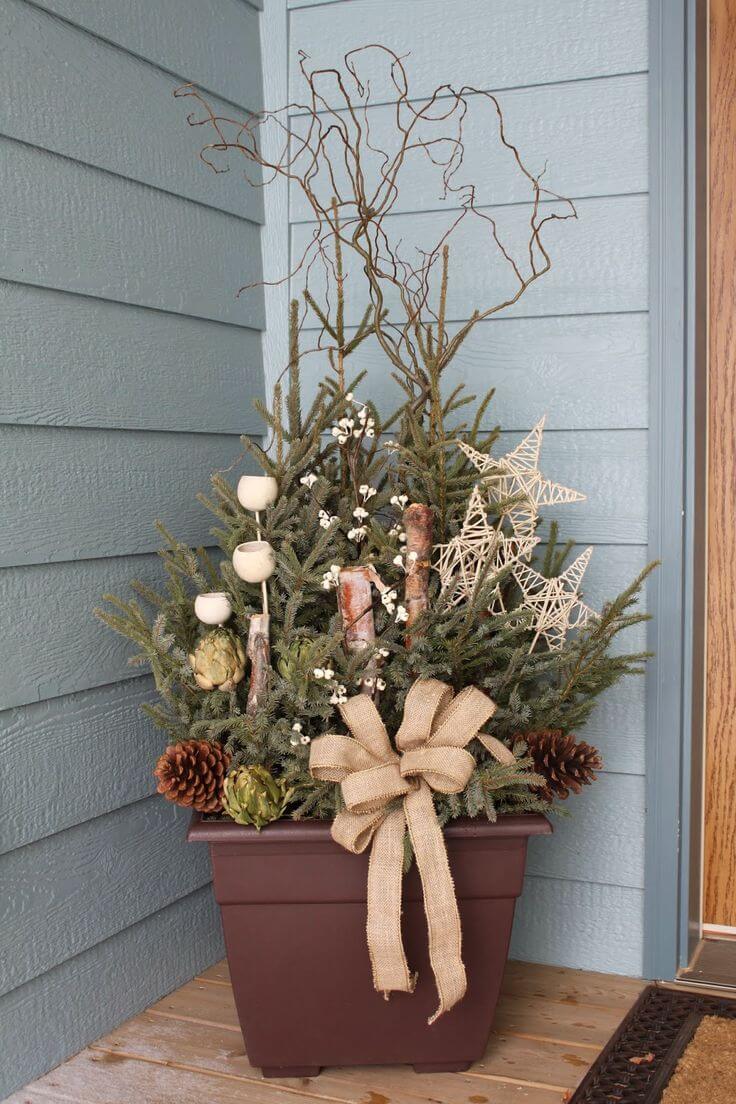 13. Pinecone and Evergreens Porch Baskets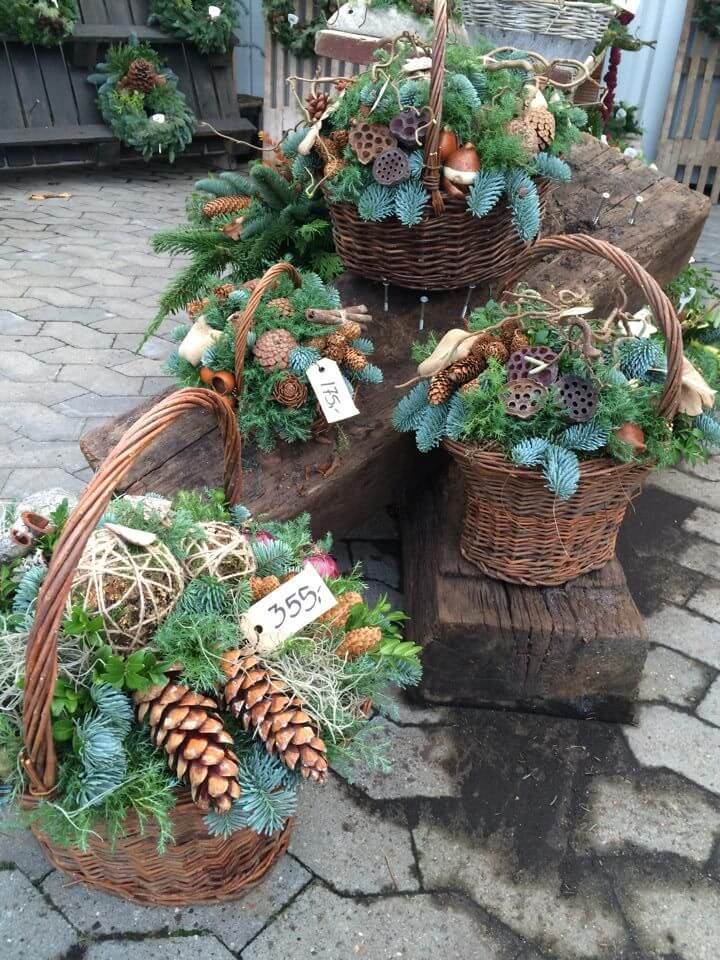 15. Festive Poinsettia Milk Can Planter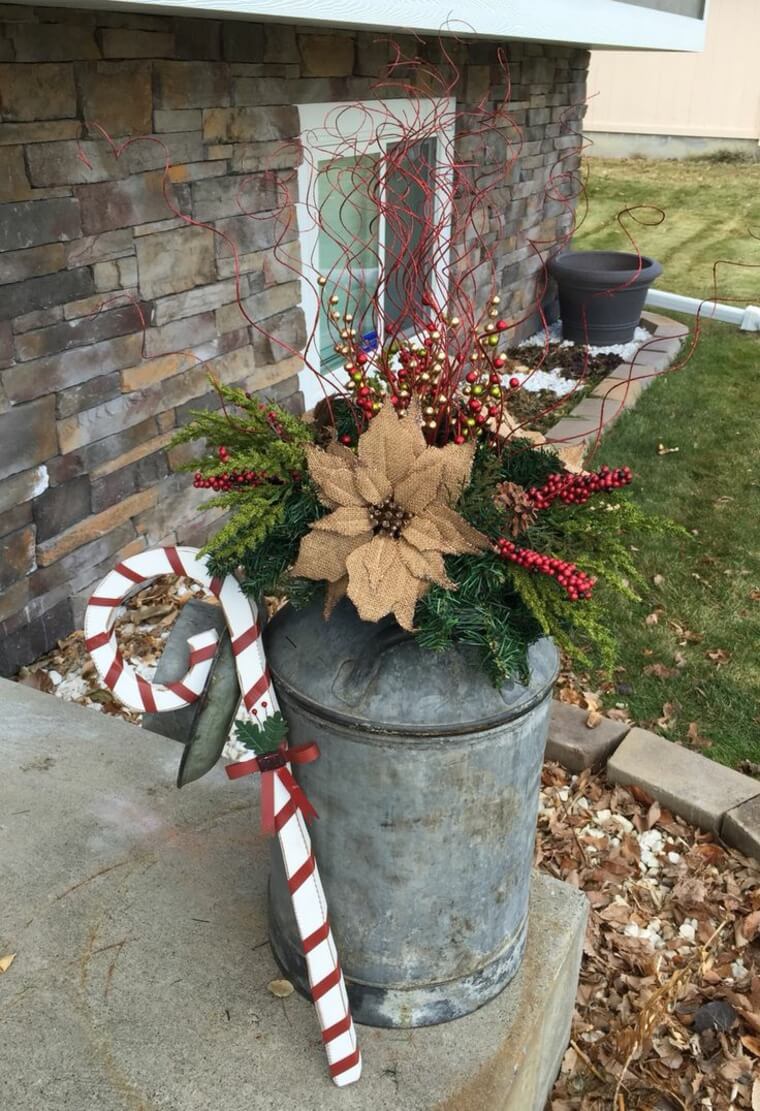 16. String Light Lanterns and Evergreens Planters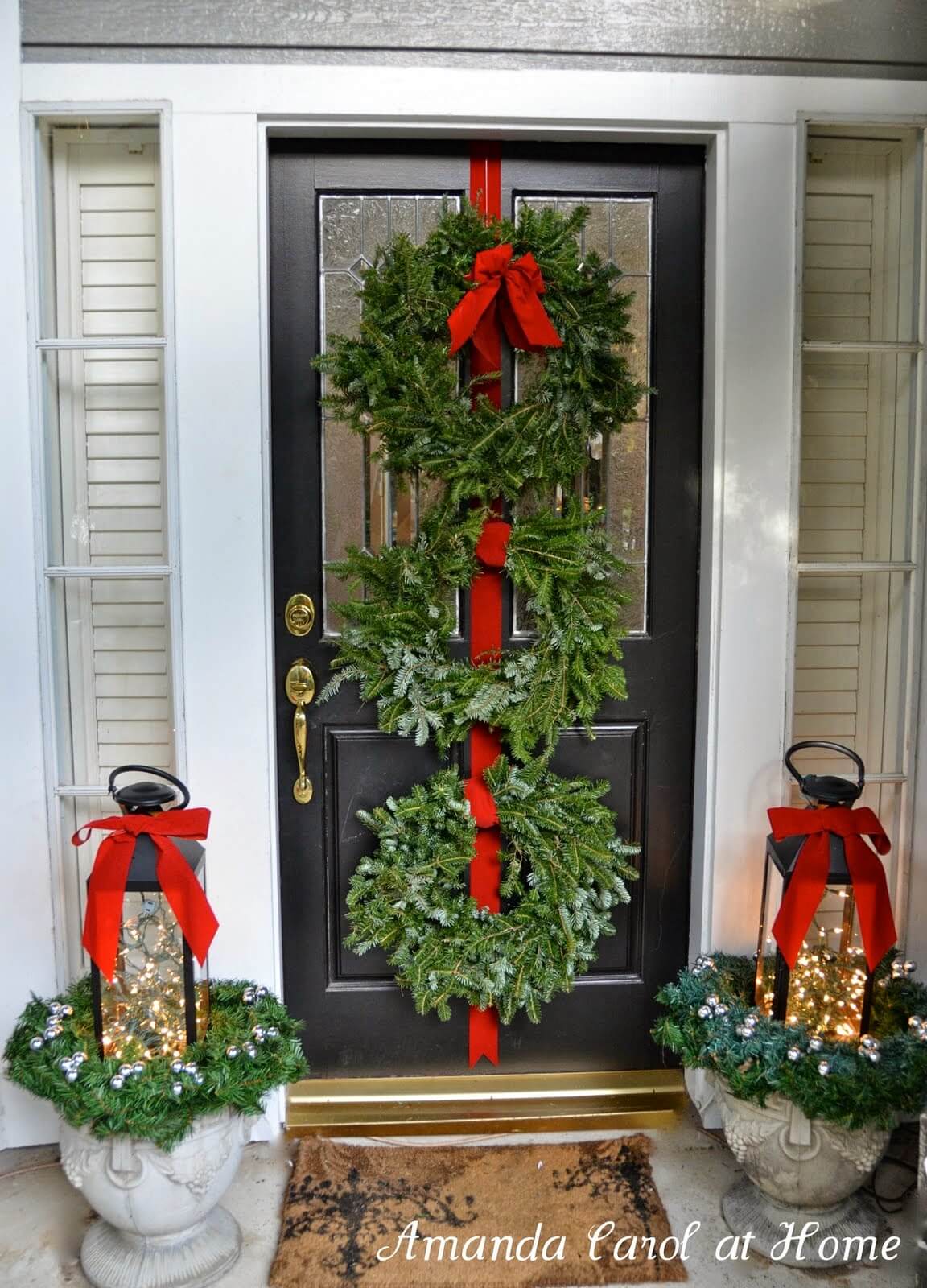 17. Birch Branch and Evergreens Planters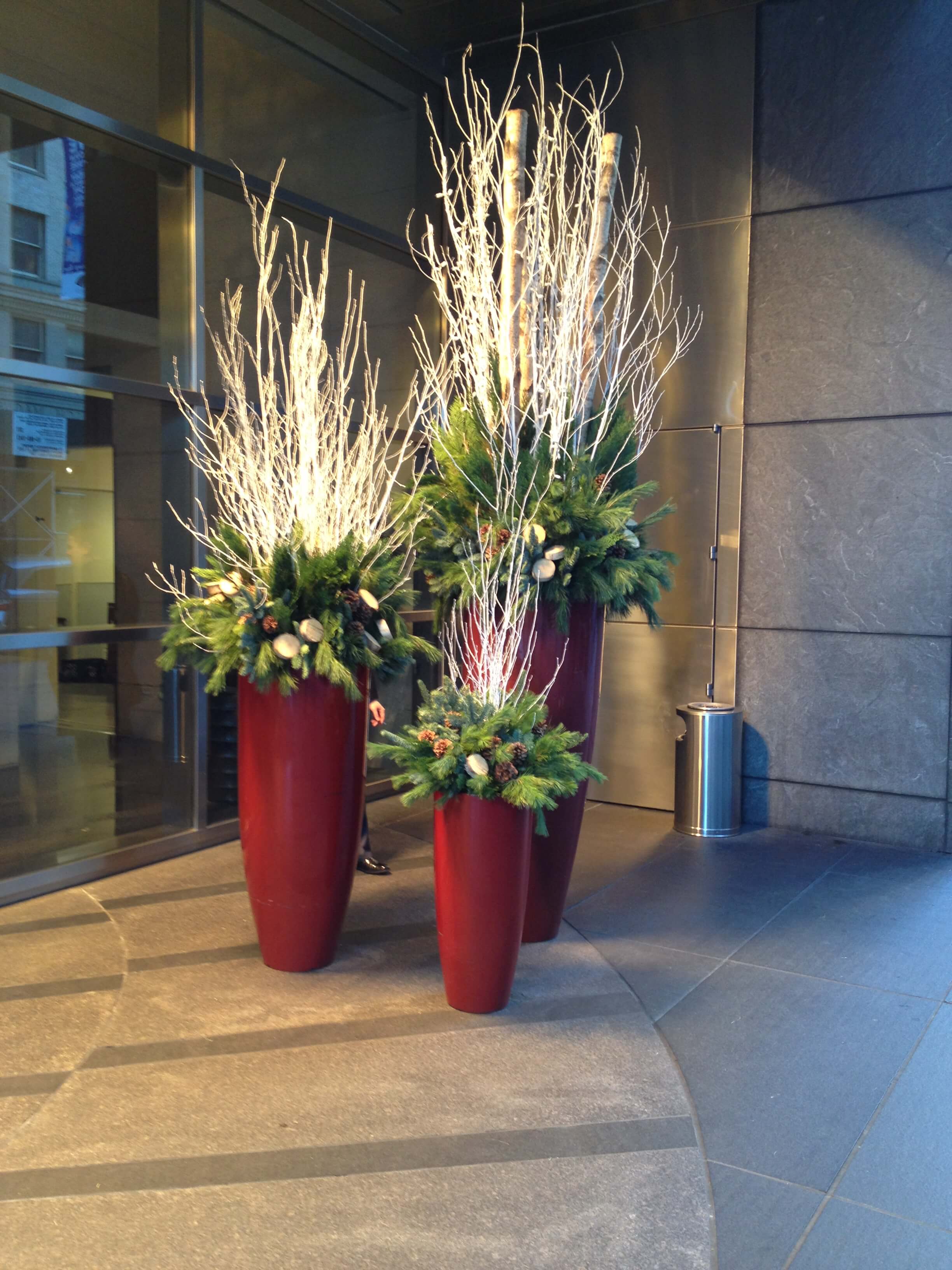 18. Evergreens and Lantern Globe Planter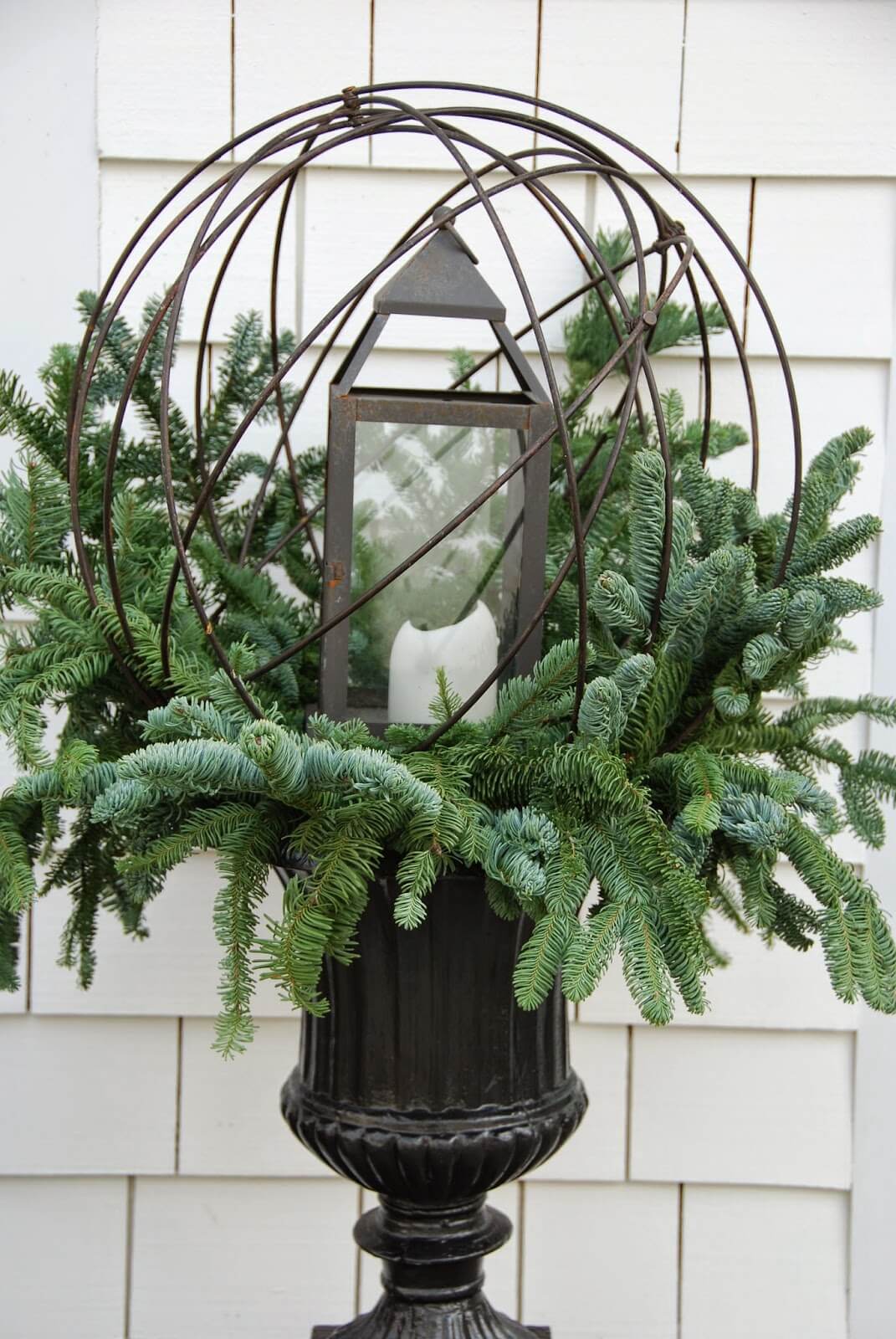 19. "Joy" Festive Firewood Basket Decor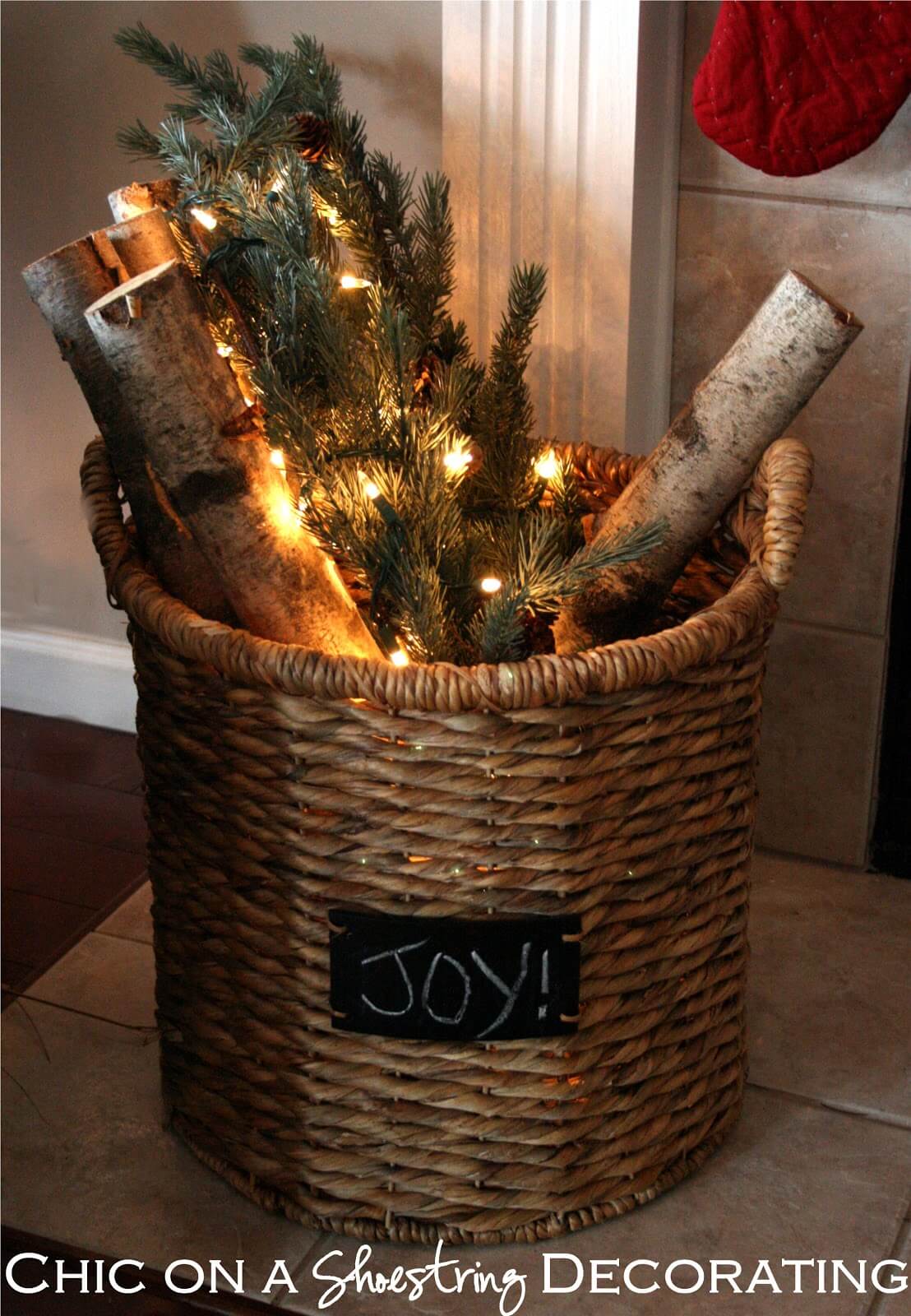 20. Christmas Tree with Ornaments Planter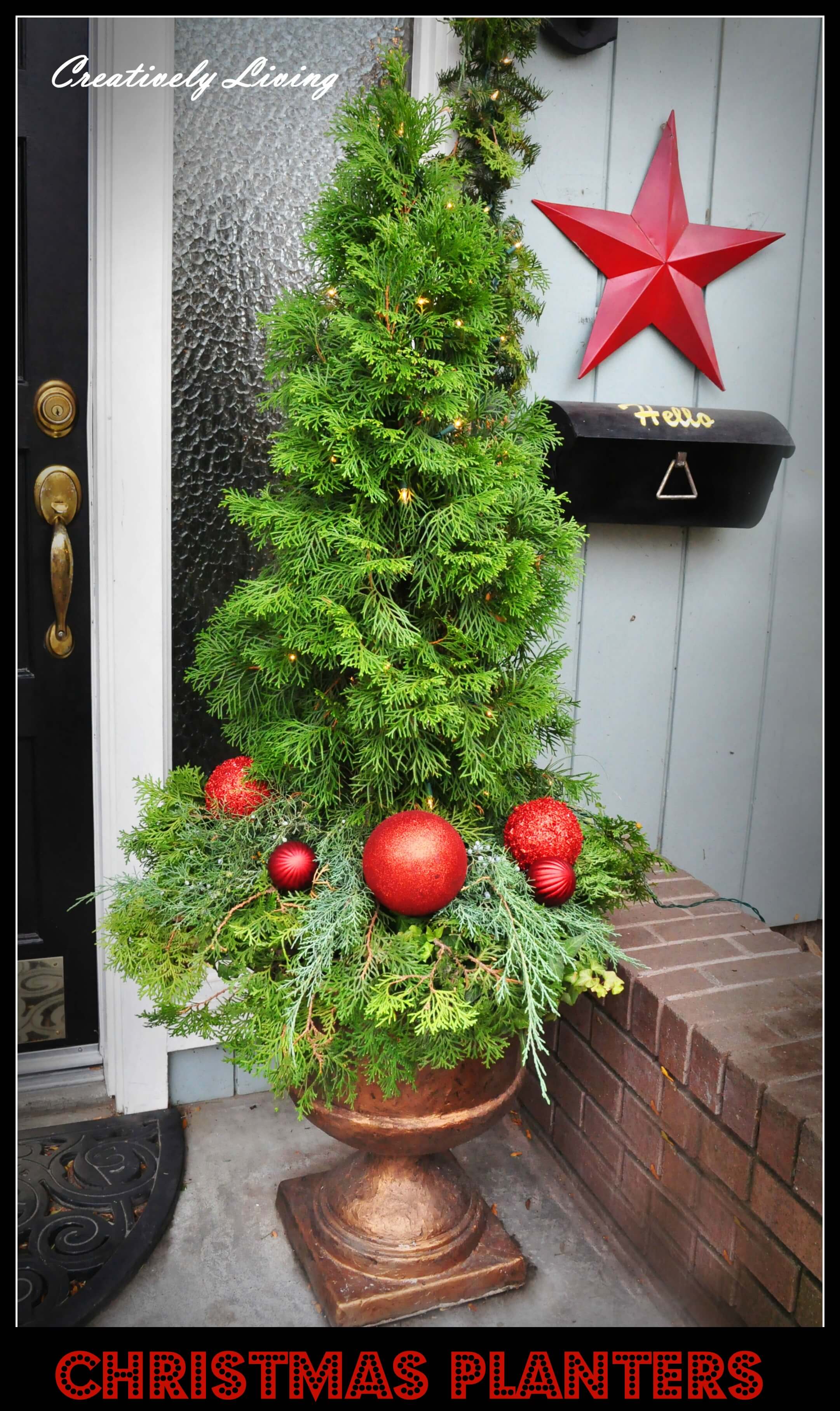 21. Pretty Evergreen Branch Christmas Planter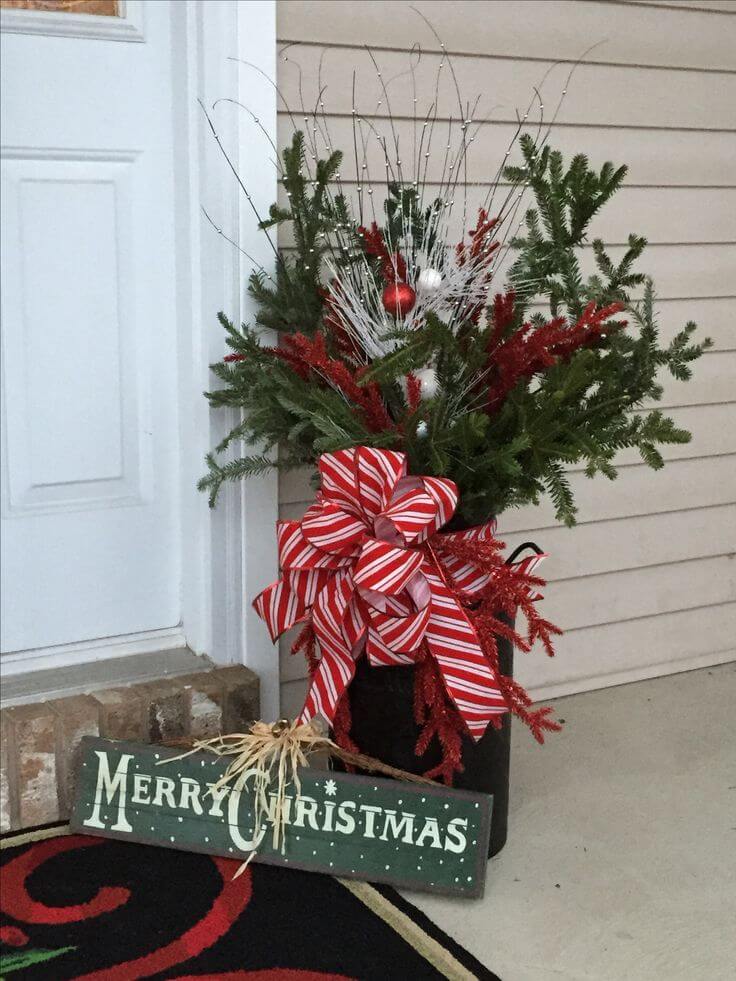 22. Red and Green Christmas Planter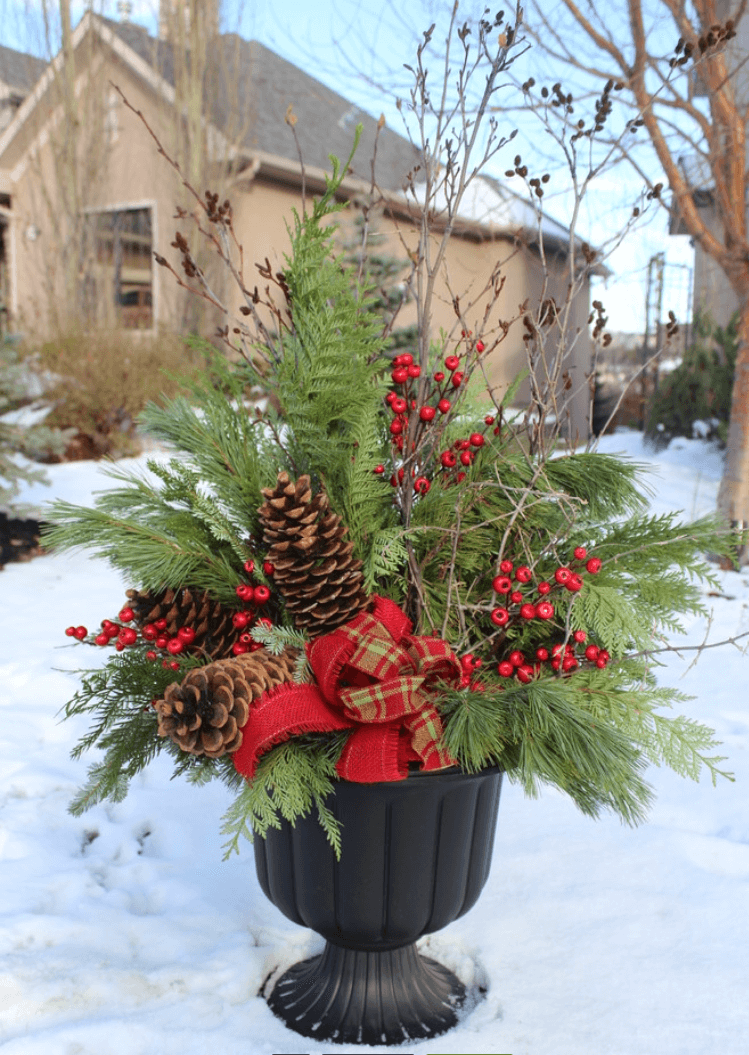 24. Blue and White Winter Planter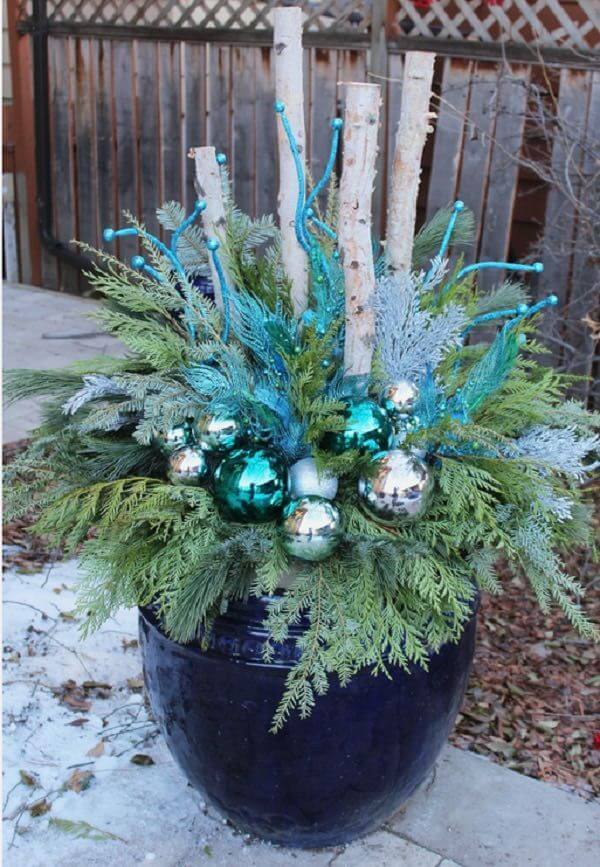 25. Antique Washtub Christmas Porch Display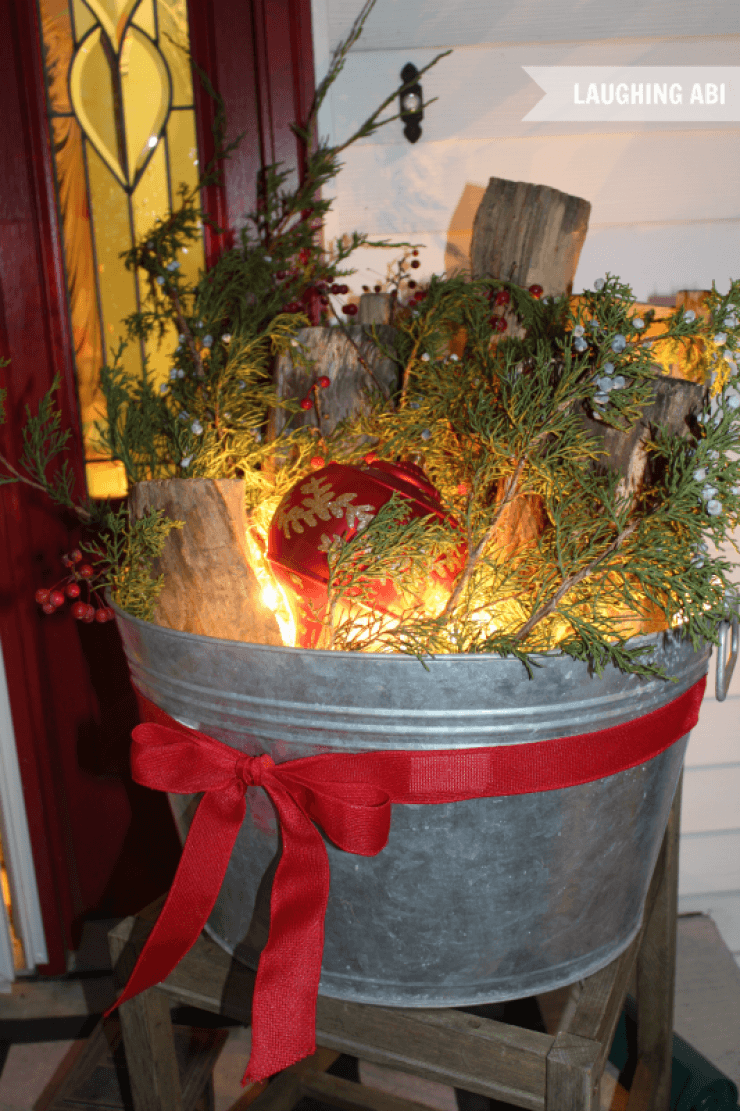 26. Pretty White Christmas "Tree" Project

27. Rustic Birch and Evergreen Planter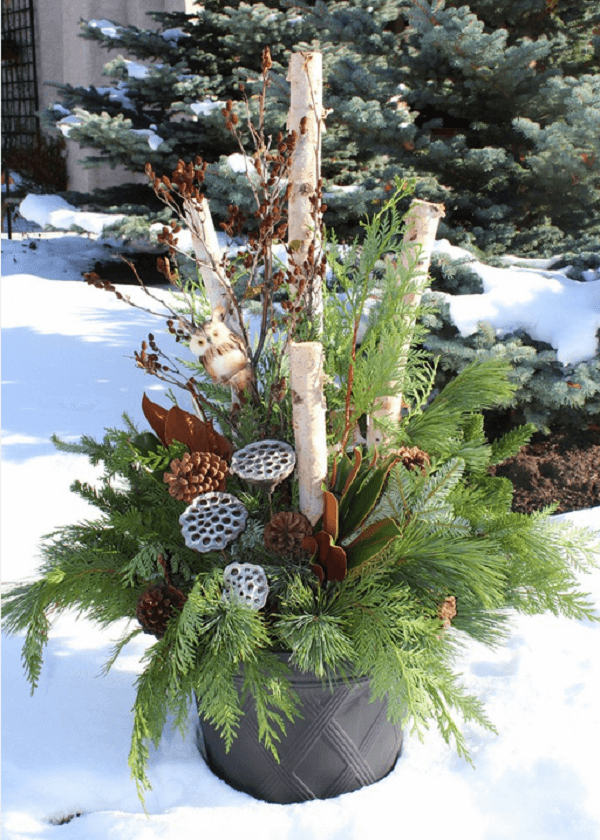 28. Simple Pinecones and Stars Display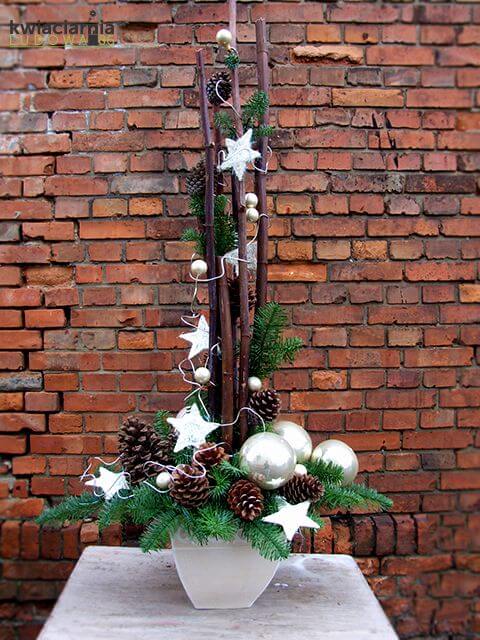 29. DIY Festive Monogram Porch Planter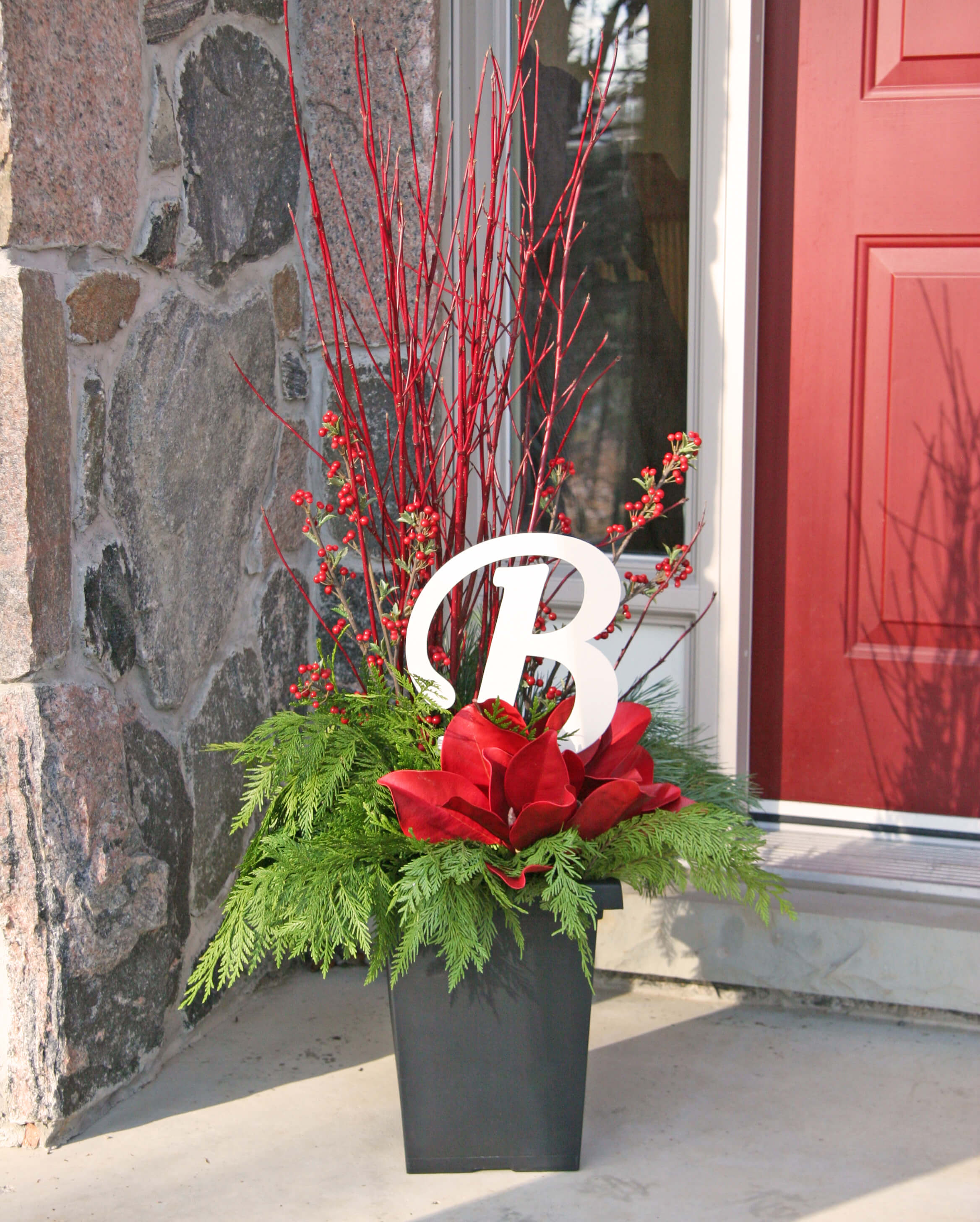 30. "Snowy" Pinecone Flower Box Tutorial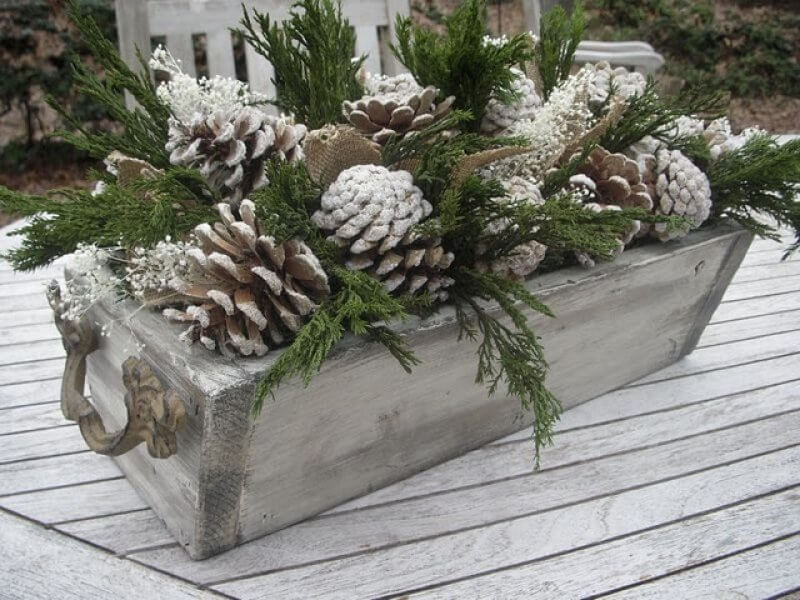 31. Metal Bucket Christmas Porch Planter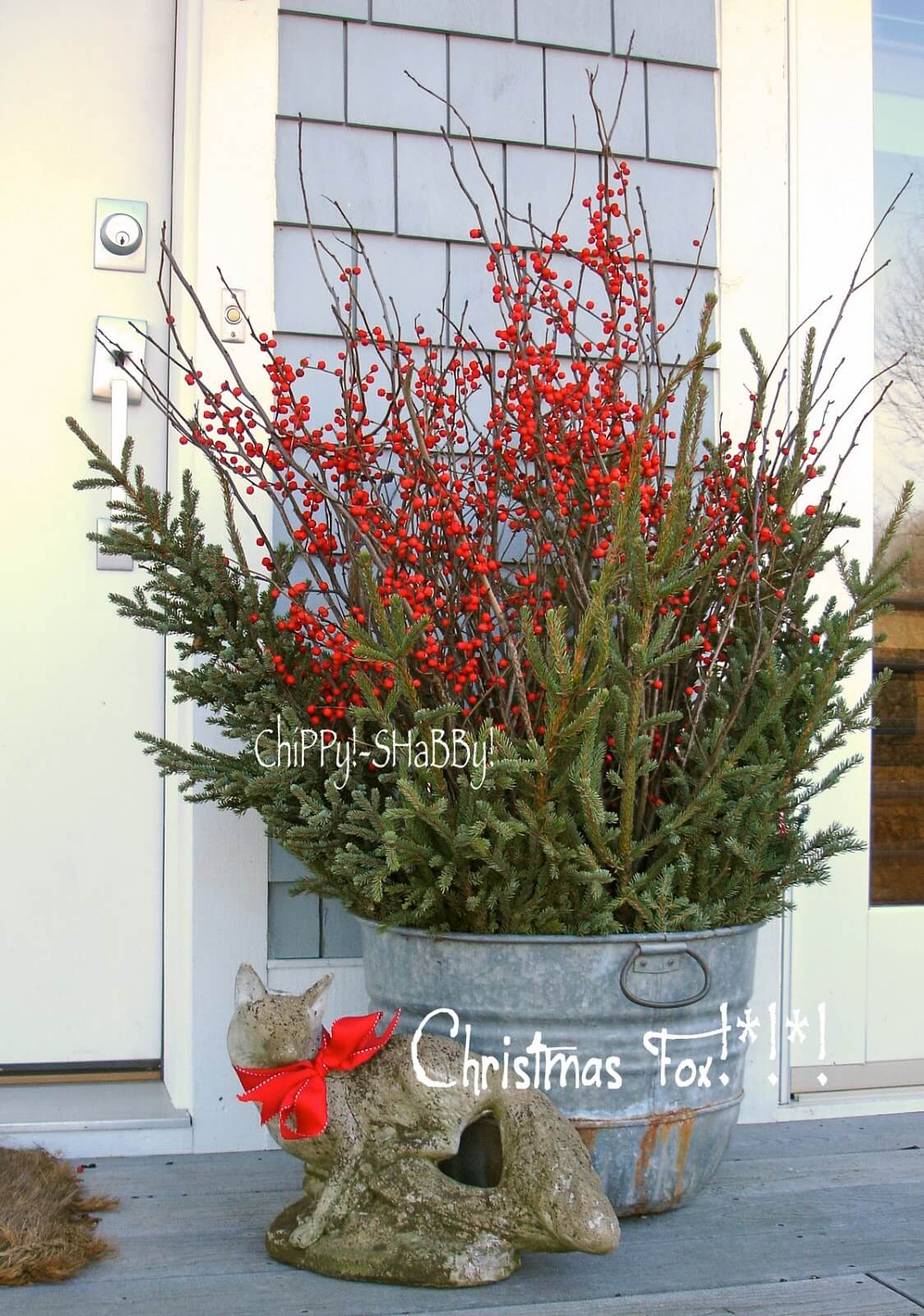 32. DIY Pine and Birch Branch Planter

33. Fun Red and Green Christmas Display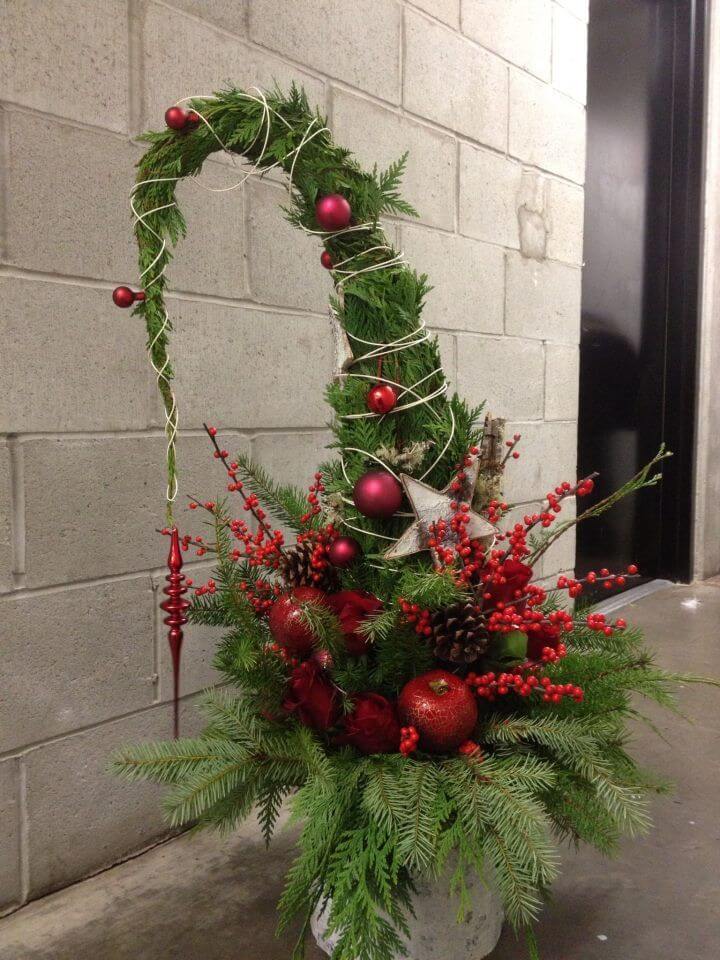 34. Tomato Cage Poinsettia Christmas Tree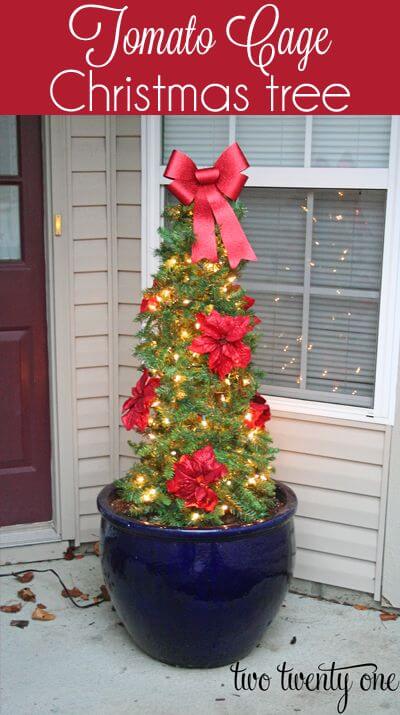 35. Colorful Winter Porch Planter Project