Summer is upon us, and that means lots of time outside; morning coffee, lazy afternoons reading, and backyard barbecues and garden parties that last well into the night. Whether you have a huge yard or tiny city garden, you can effectively enlarge your living space with a well-planned outdoor area. This includes careful consideration of lighting. When the sun goes down, you won't be forced inside if you have the right lighting in your outdoor space. The options for making your outdoor lighting ideas a reality are endless.
33 Glowing Outdoor Lighting Ideas to Brighten Up Your Outdoor Living Space

You're not limited to hard-wired options and electric outlets. Lanterns, strings of fairy lights, sconces, chandeliers, and classic candles are all players in an effective outdoor lighting scheme. Outdoor lighting ideas for walkways, eating spaces, stairs, door frames, and sitting areas must be considered individually for purpose and as a group for aesthetics.
Don't be afraid to try out new outdoor lighting ideas. With all the reasonably priced options on the market, you can afford to switch out your lighting as your tastes or needs change. Have fun with it and give your personal style some room to shine outdoors. Get your outdoor space up to pro level with these creative ideas.
1. Use Garden Tools for Unexpected Lighting Whimsy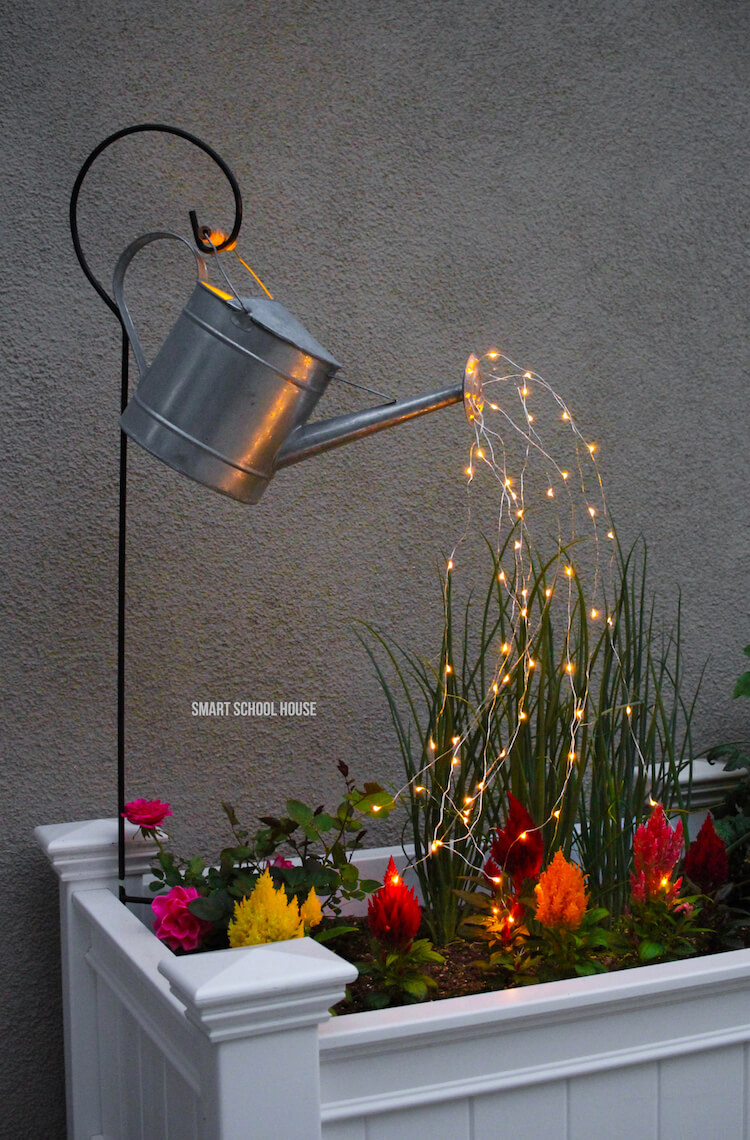 2. Couple Recessed Lighting and Candles for a Mellow Vibe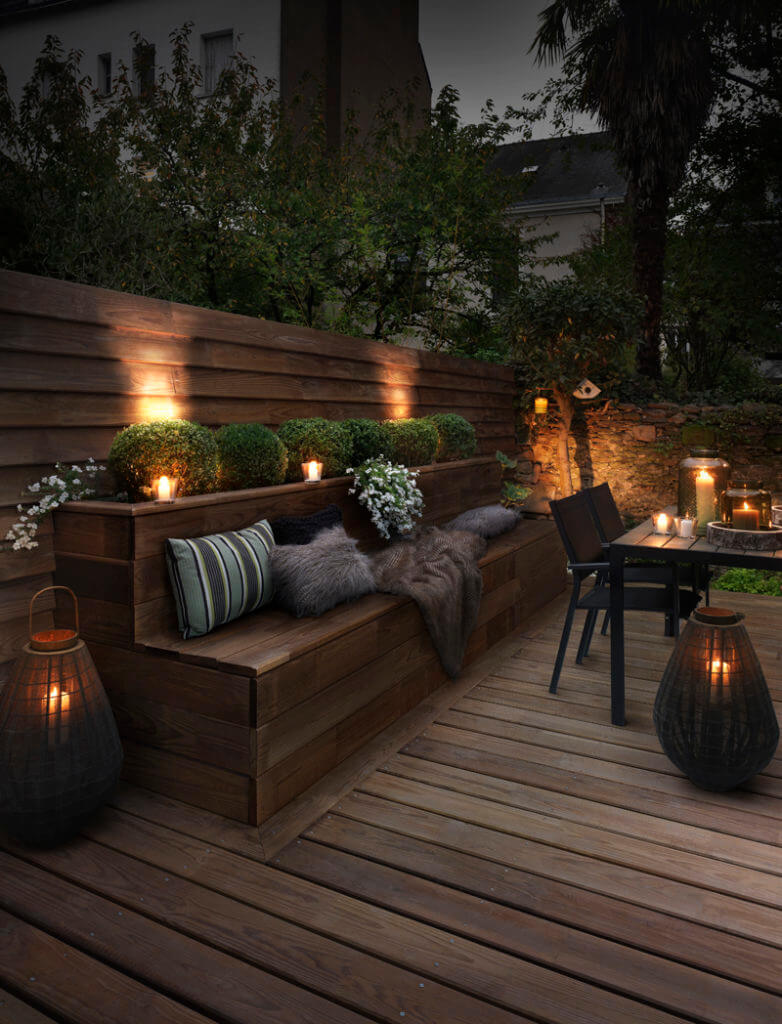 3. Level up your Tiki-torch Game with Creative Placement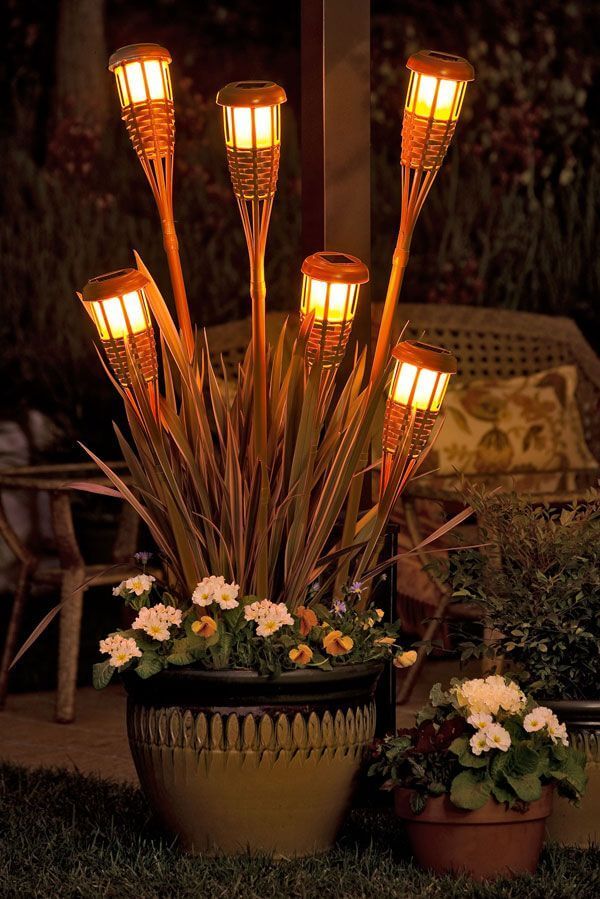 4. Simple Mason Jar Candle Lanterns are a Classic Choice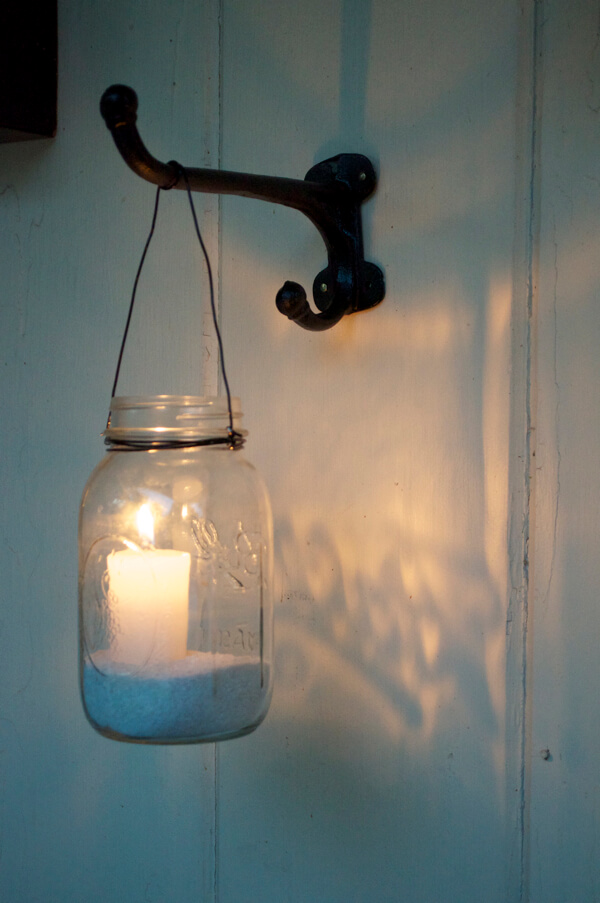 5. Keep Bare Bulbs Soft for a Rustic Feel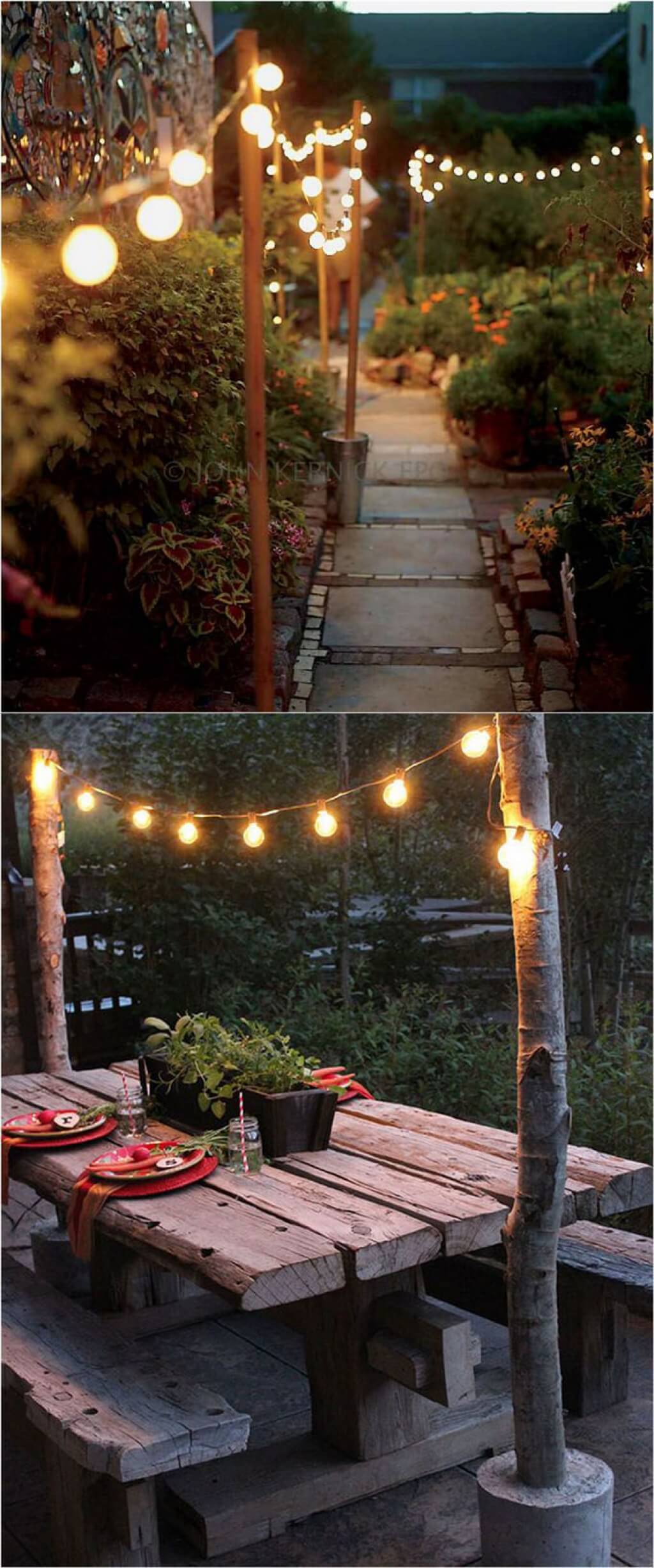 6. Think Wicker and White for Shabby Chic Lighting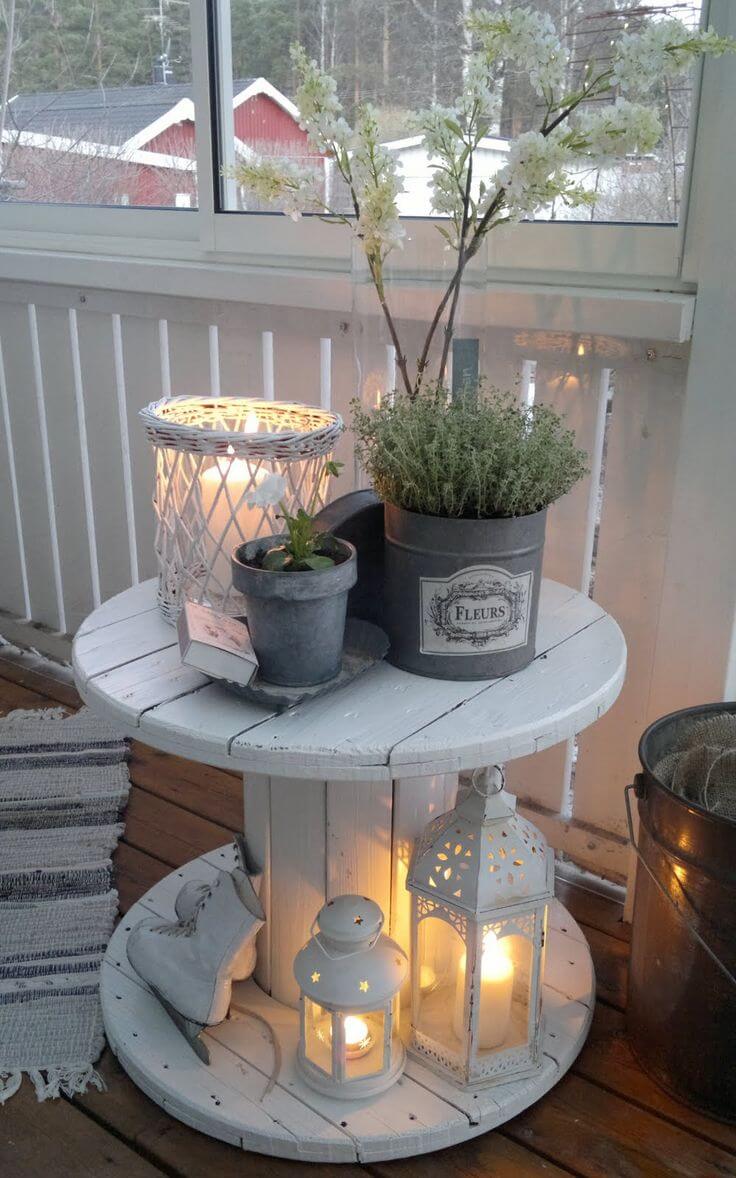 7. Simple Bulbs Make Umbrellas Useful for Night Lighting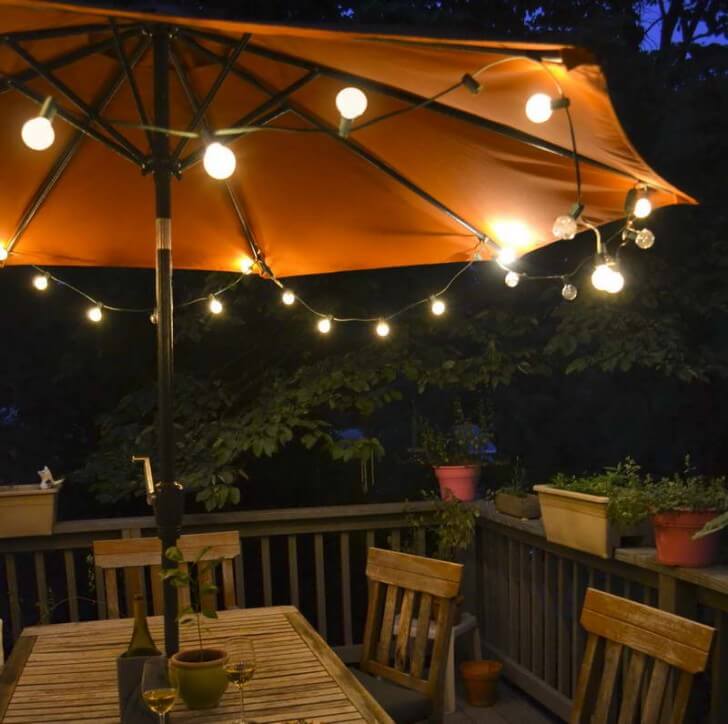 8. Stunning Lanterns with Intricate Patterns to Light the Way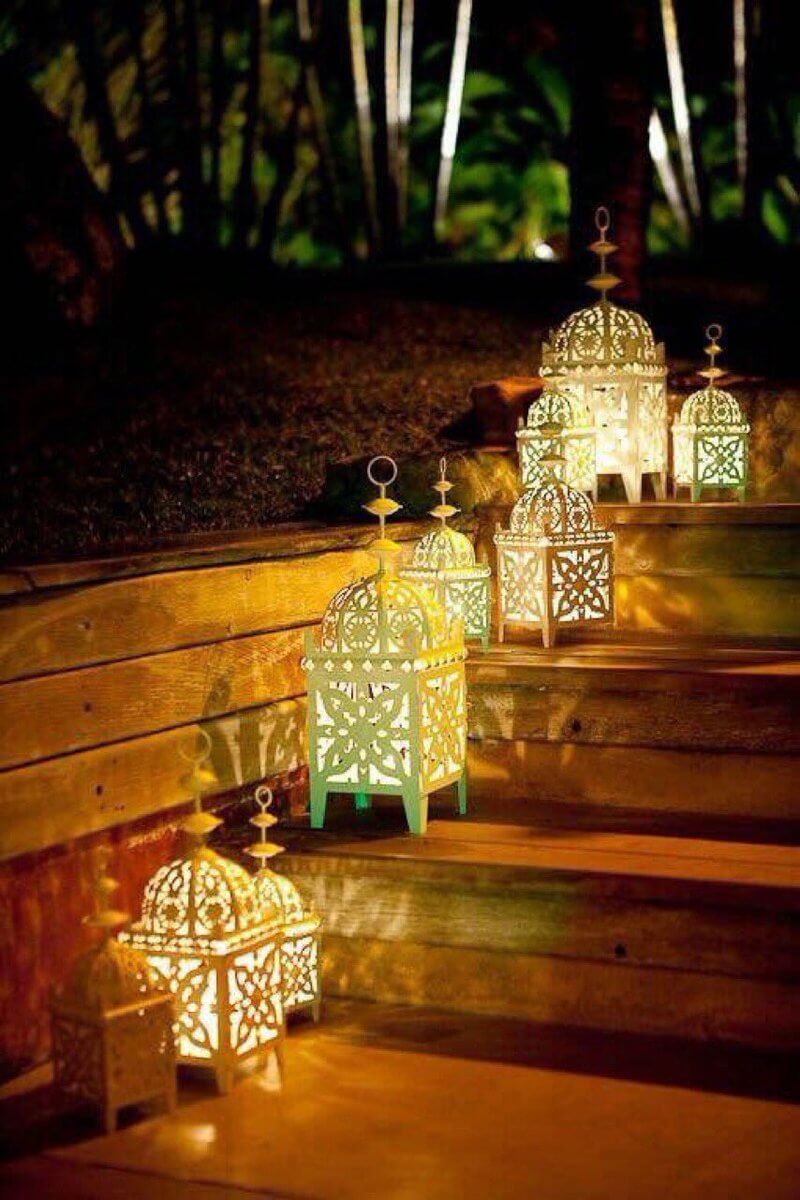 9. Keep it Simple With Oversized Fairy Lights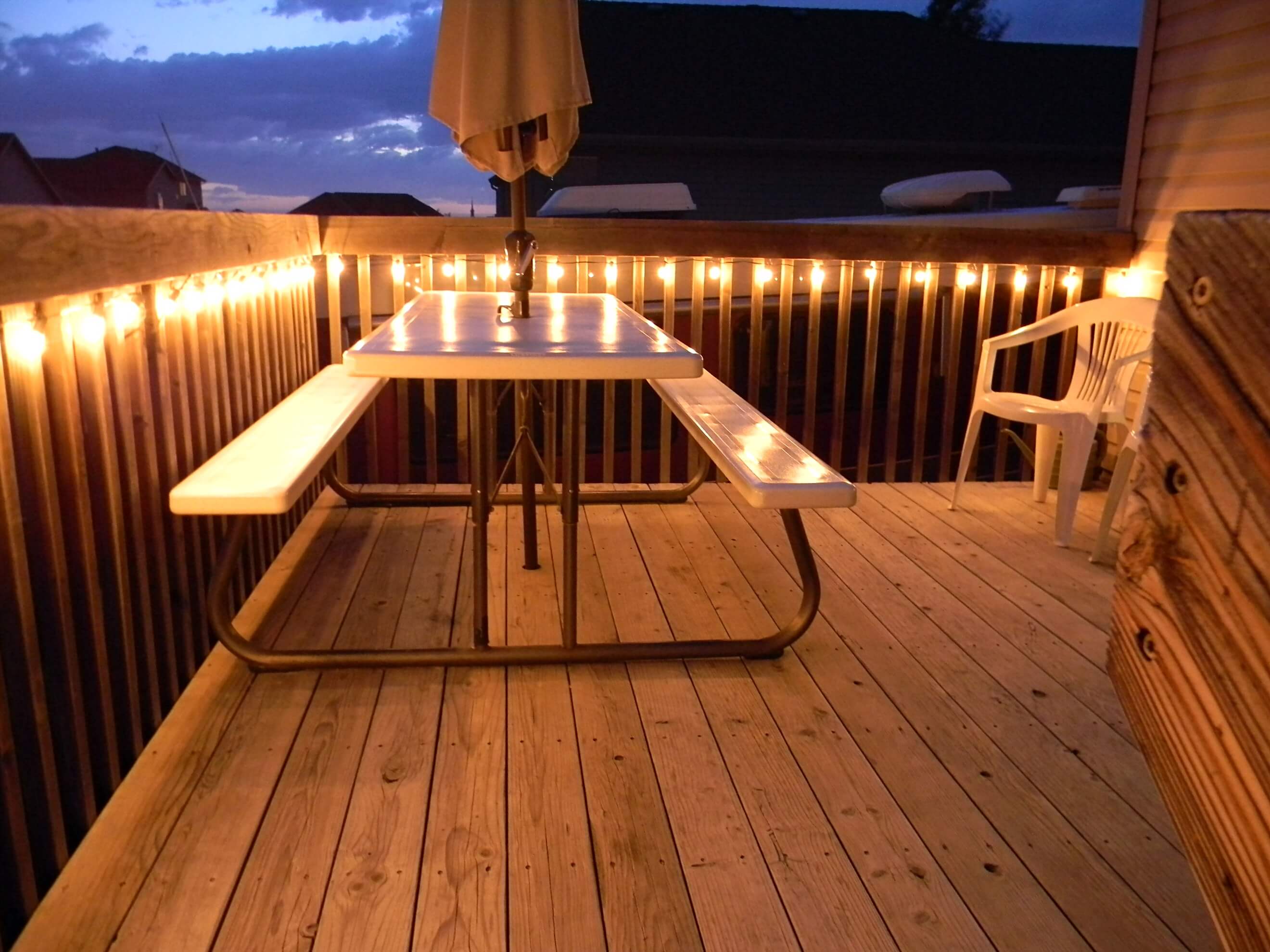 10. Sand-filled Jars Make Perfect Candle Holders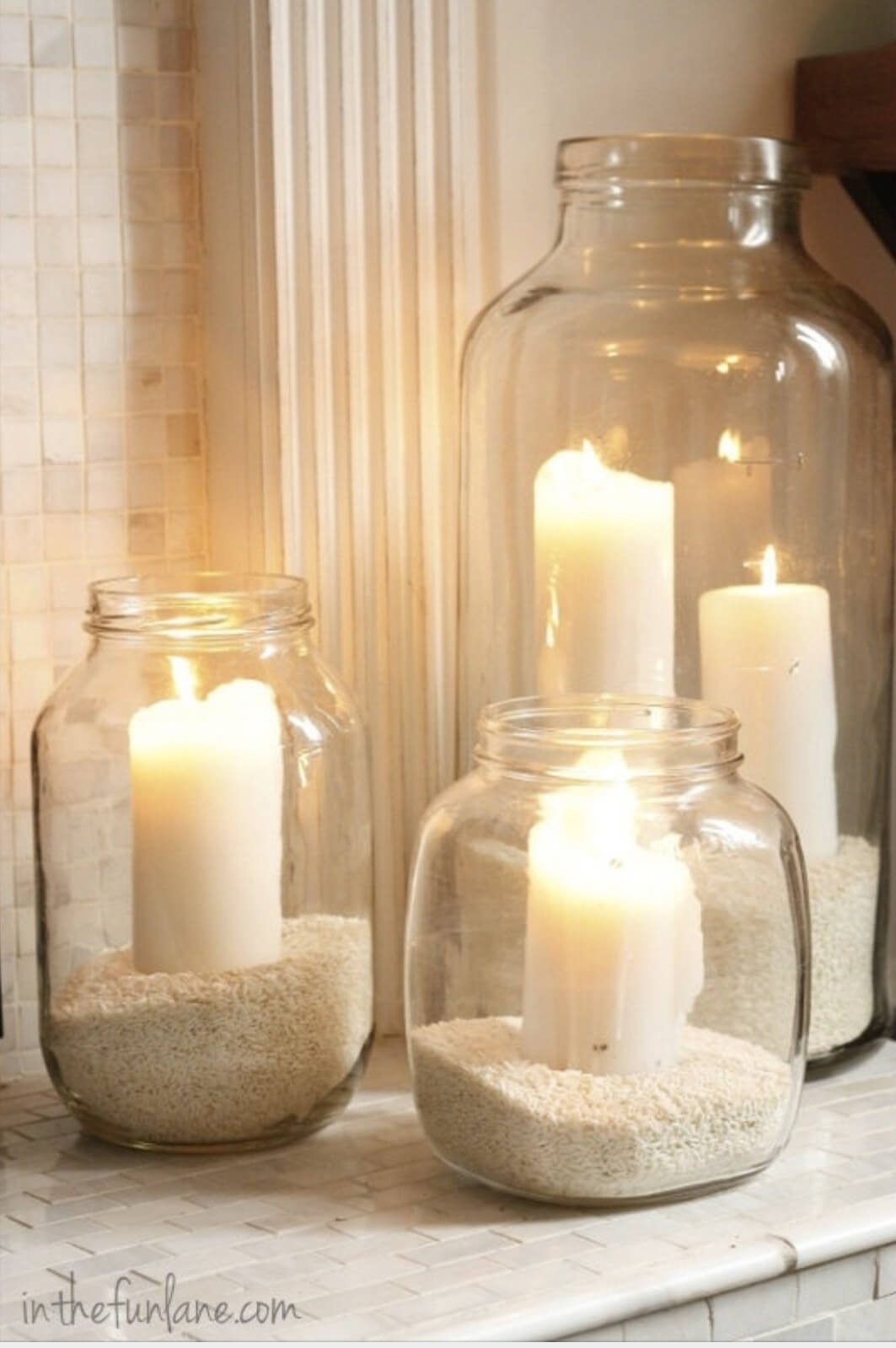 11. Add a Bird-cage to your Tree Lighting for Interest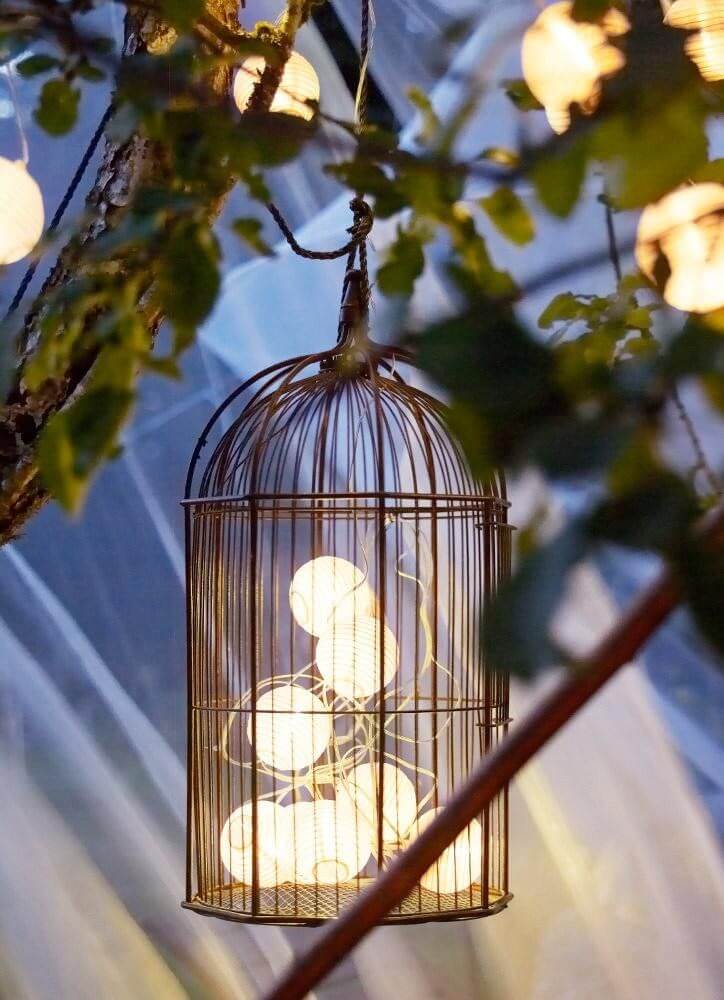 12. Space-saving Lighting Elements are Pretty and Practical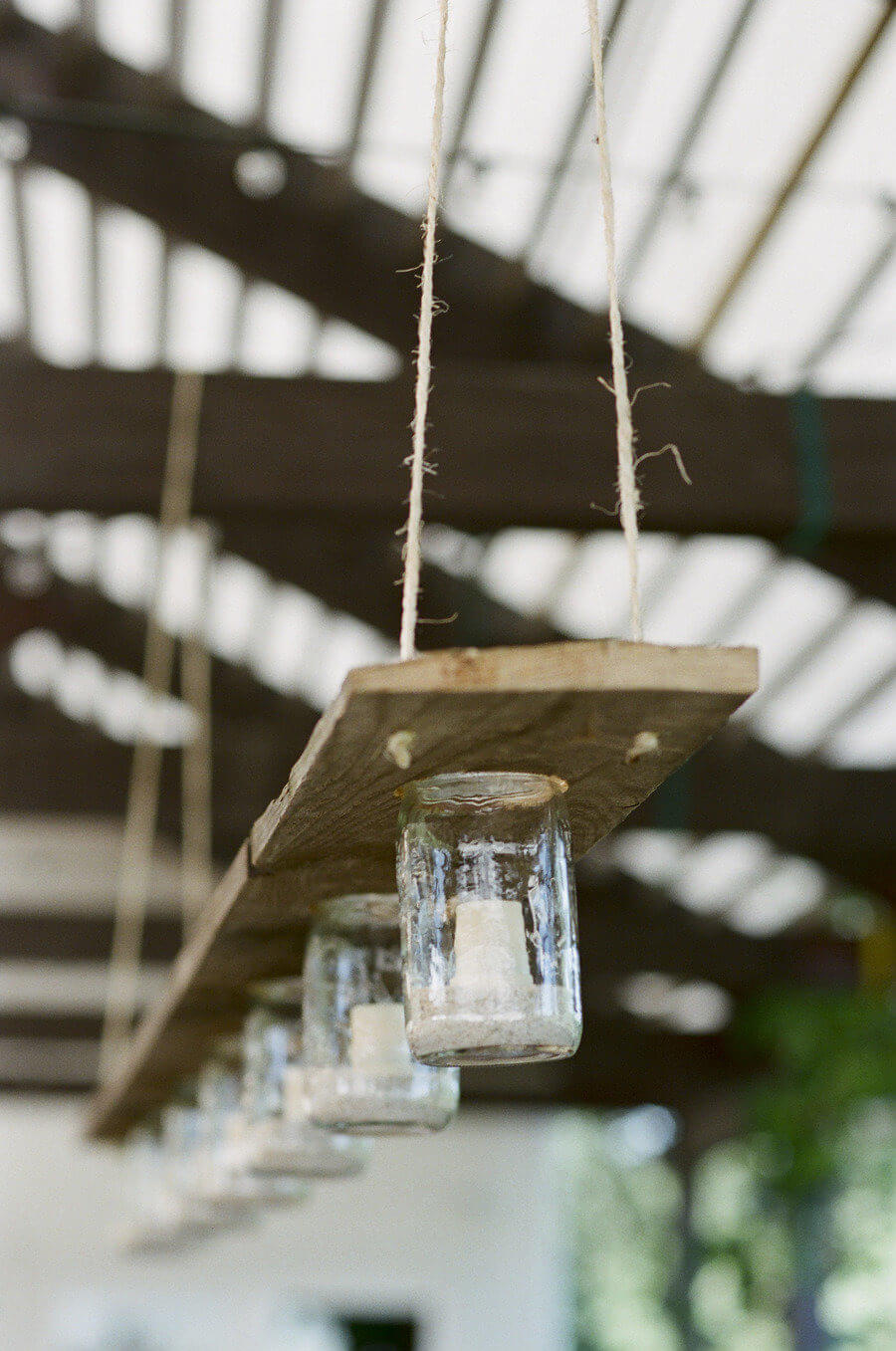 13. Be Creative with Single Outlet Points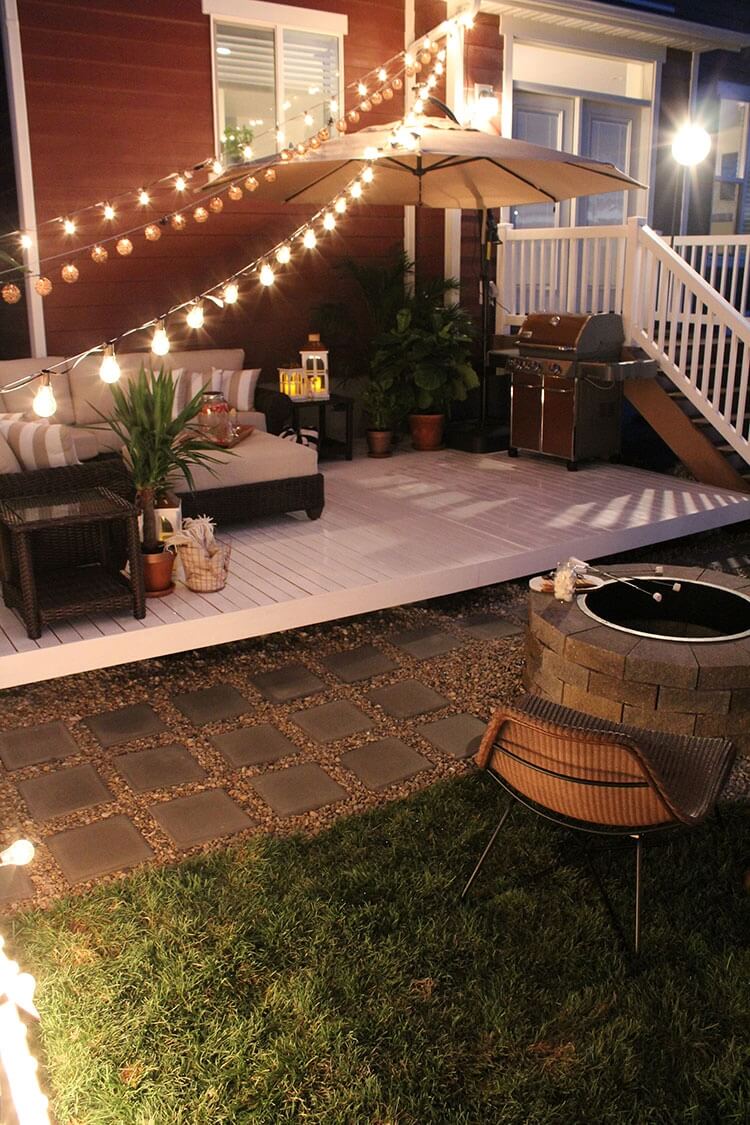 14. Curtains of Lights Bring Fairy-tale Charm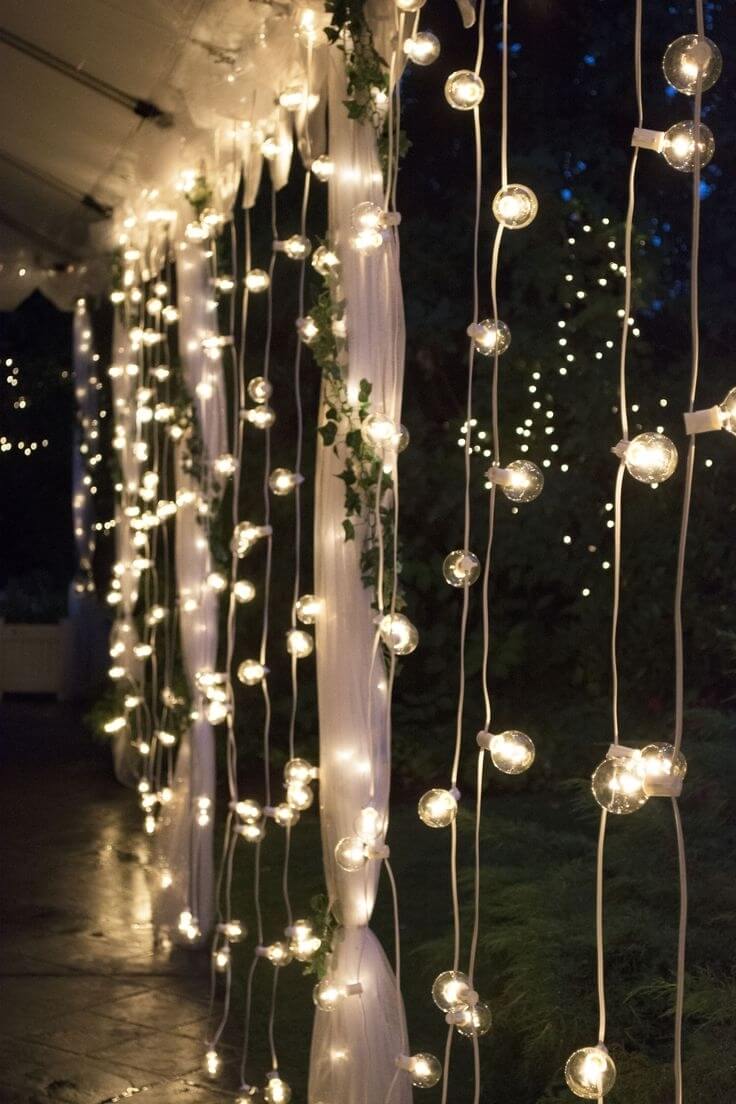 15. Pair Ethnic Fabrics with Soft Lantern Lighting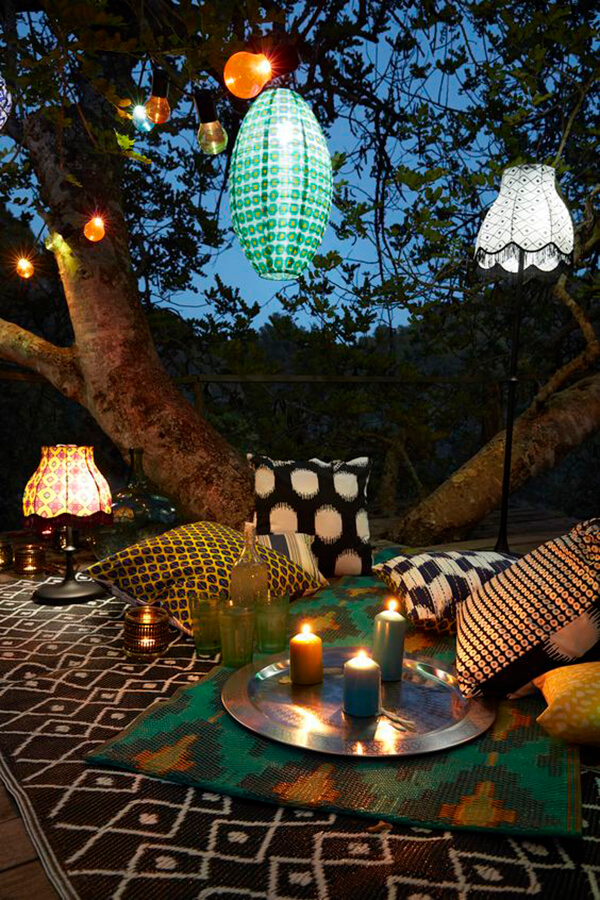 16. Green Glass Bottles Reborn as Gorgeous Torches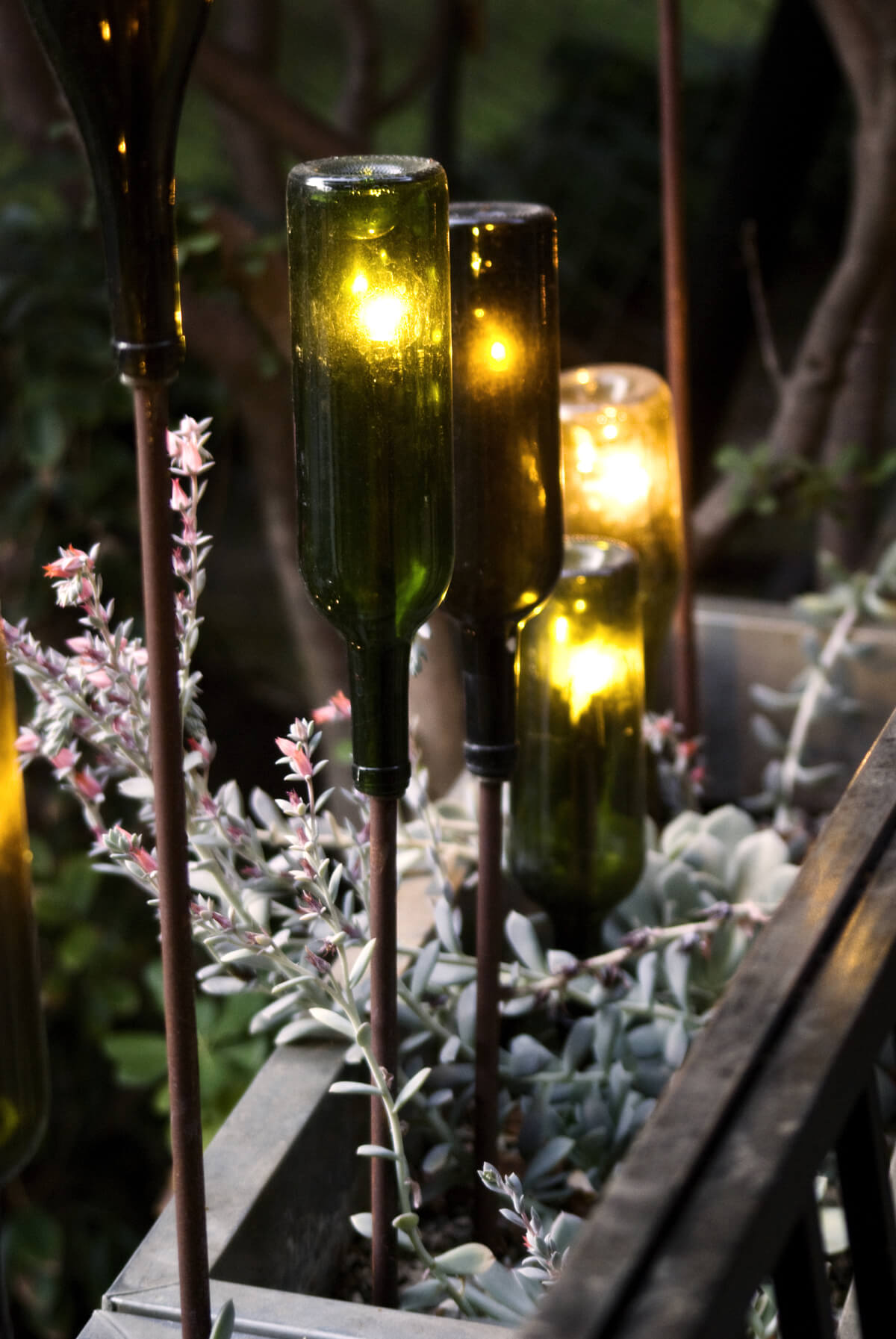 17. Garden Lanterns go From Night to Day Décor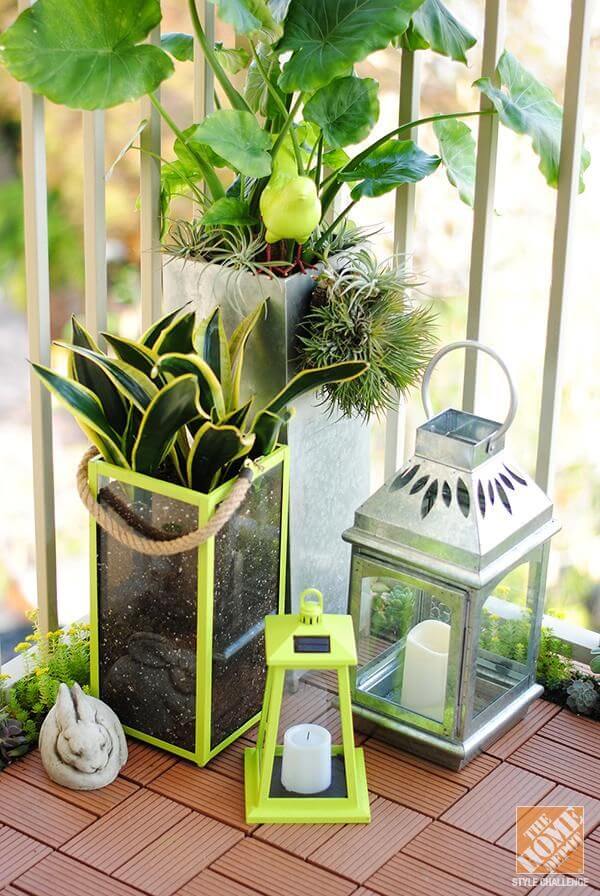 18. Clean White Walls, Fabric, and Bulbs Lighten this Outdoor Space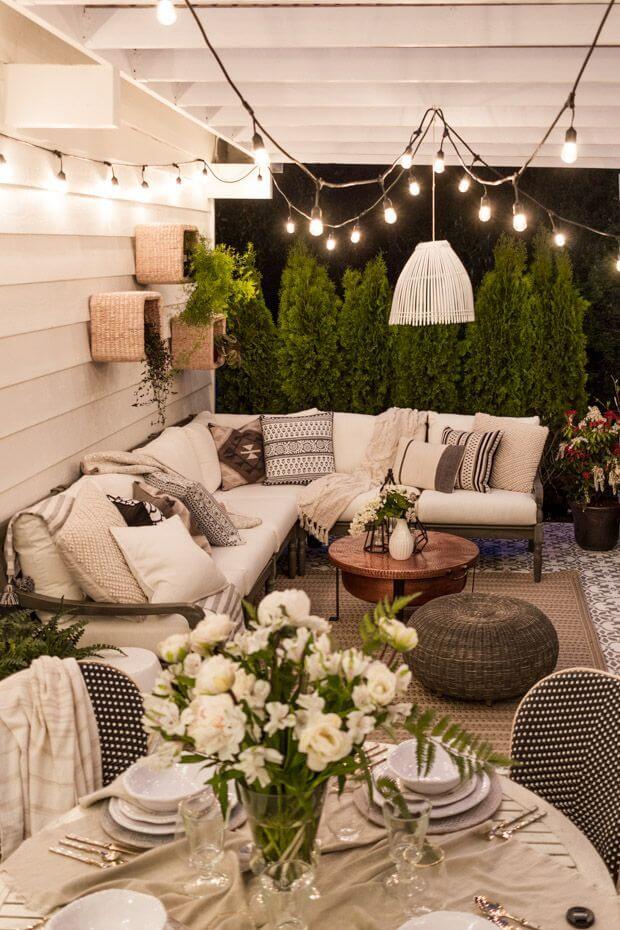 19. Mix up Lighting Sources for an Interesting Variety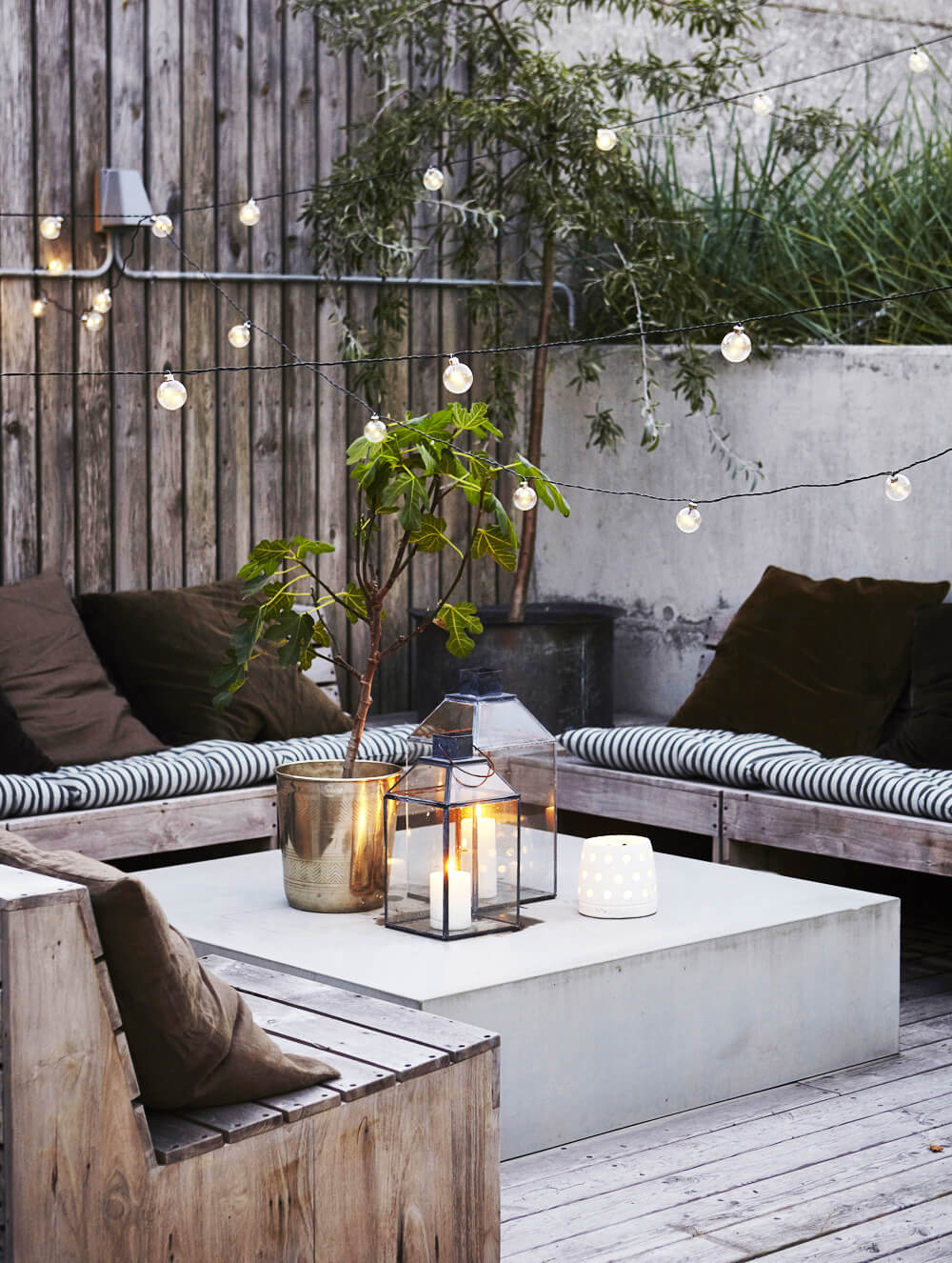 20. Mason Jar Candle Chandelier for a Lighting Statement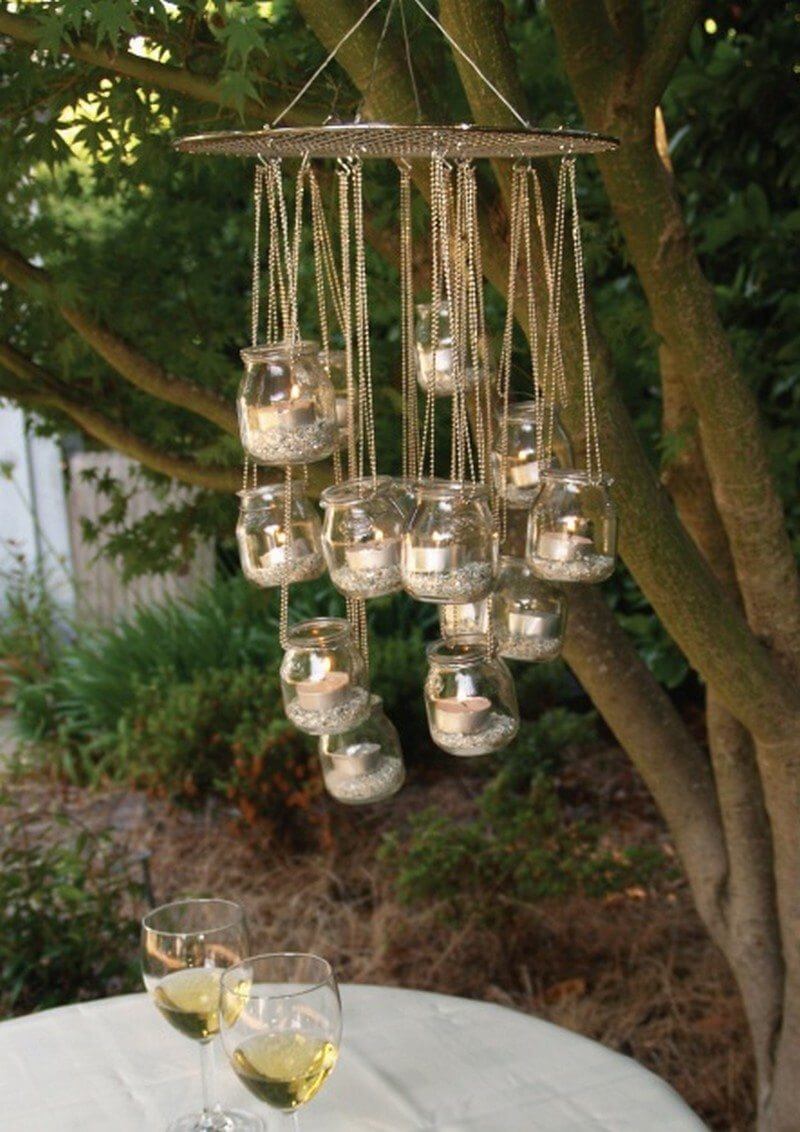 22. Stay Warm and Bright with an Outdoor Fire Pit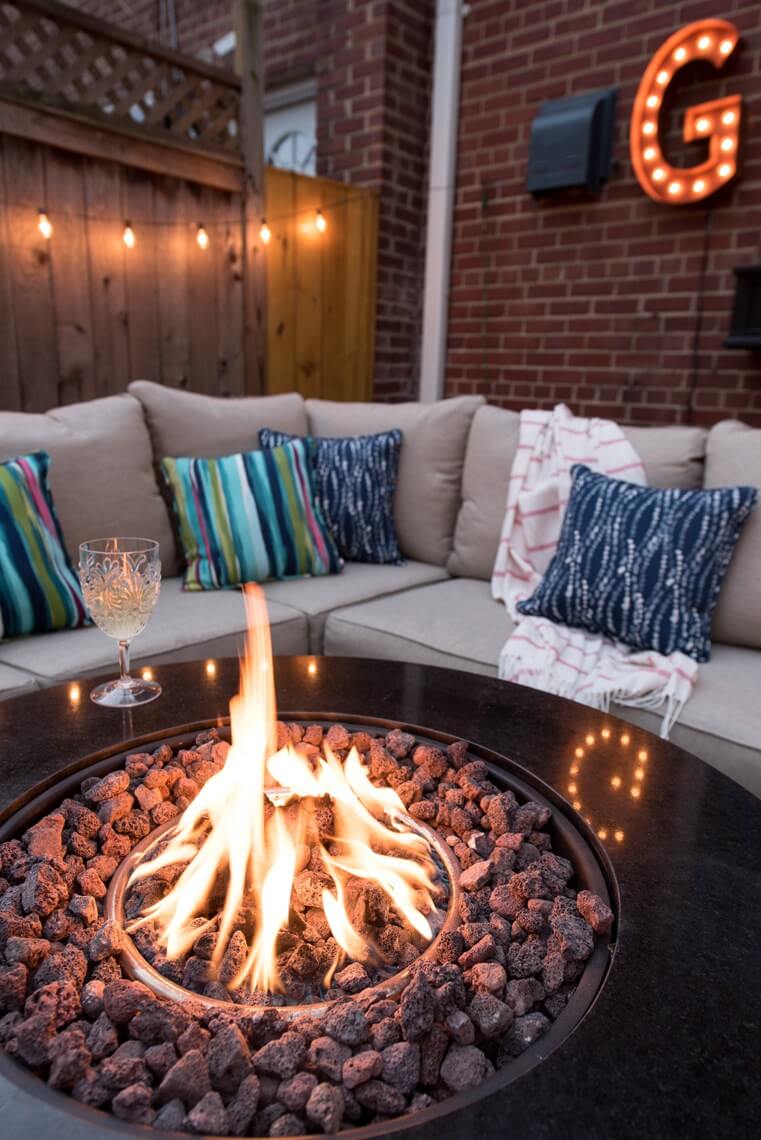 23. Strung Lights Shine with a Repurposed Basket Chandelier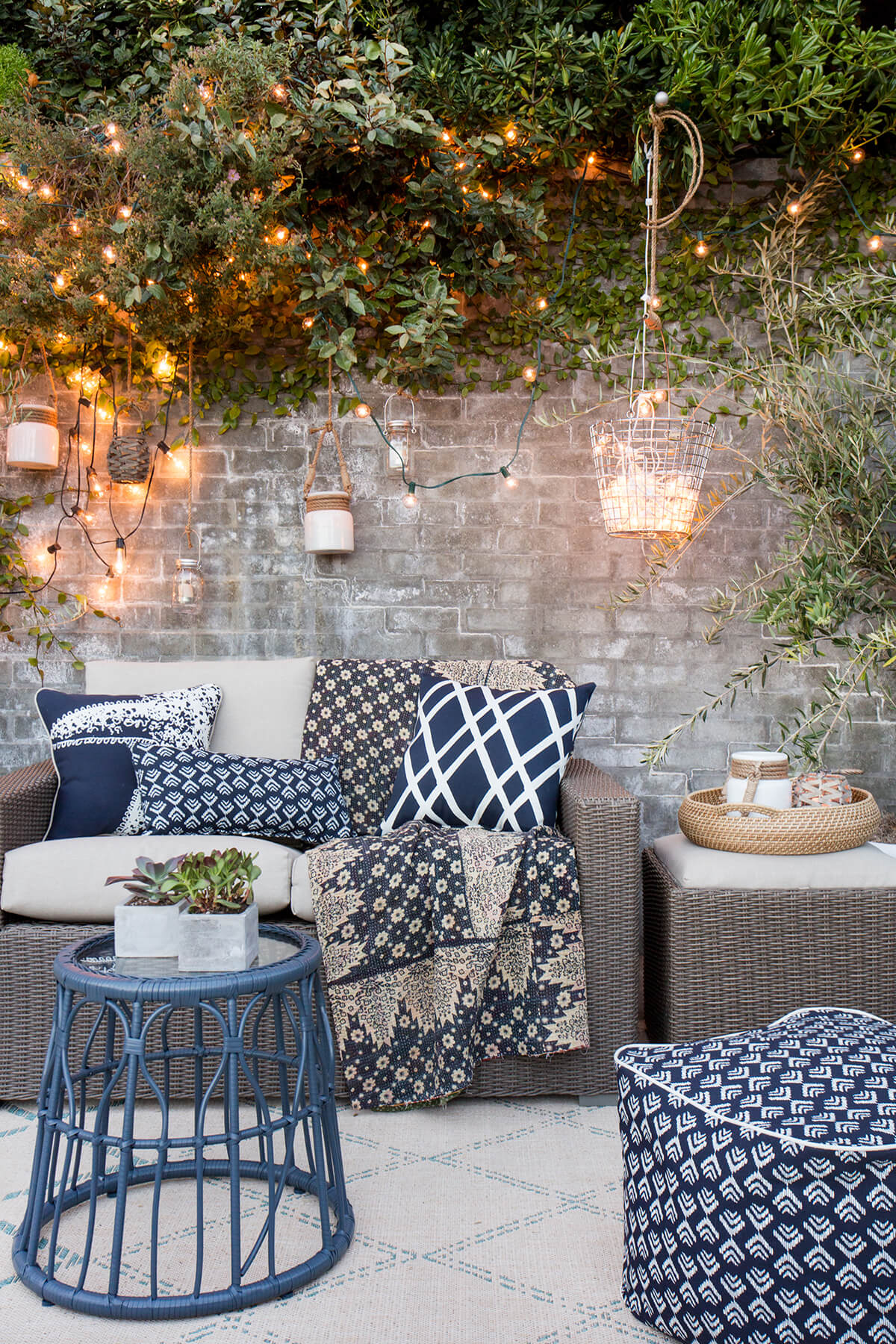 24. Fairy Lights Join with Mason Jars in this Simple and Pretty Solution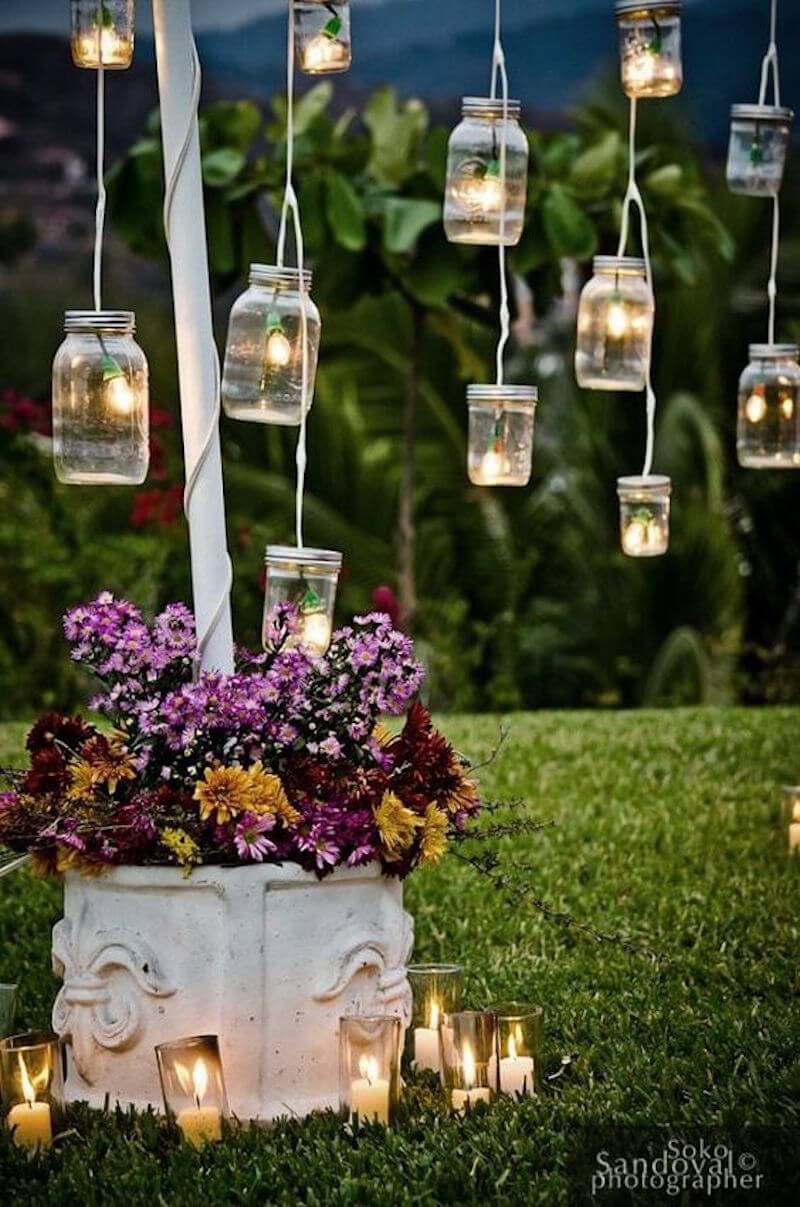 25. Highlight your Garden's Assets with Strung Lighting and Sconces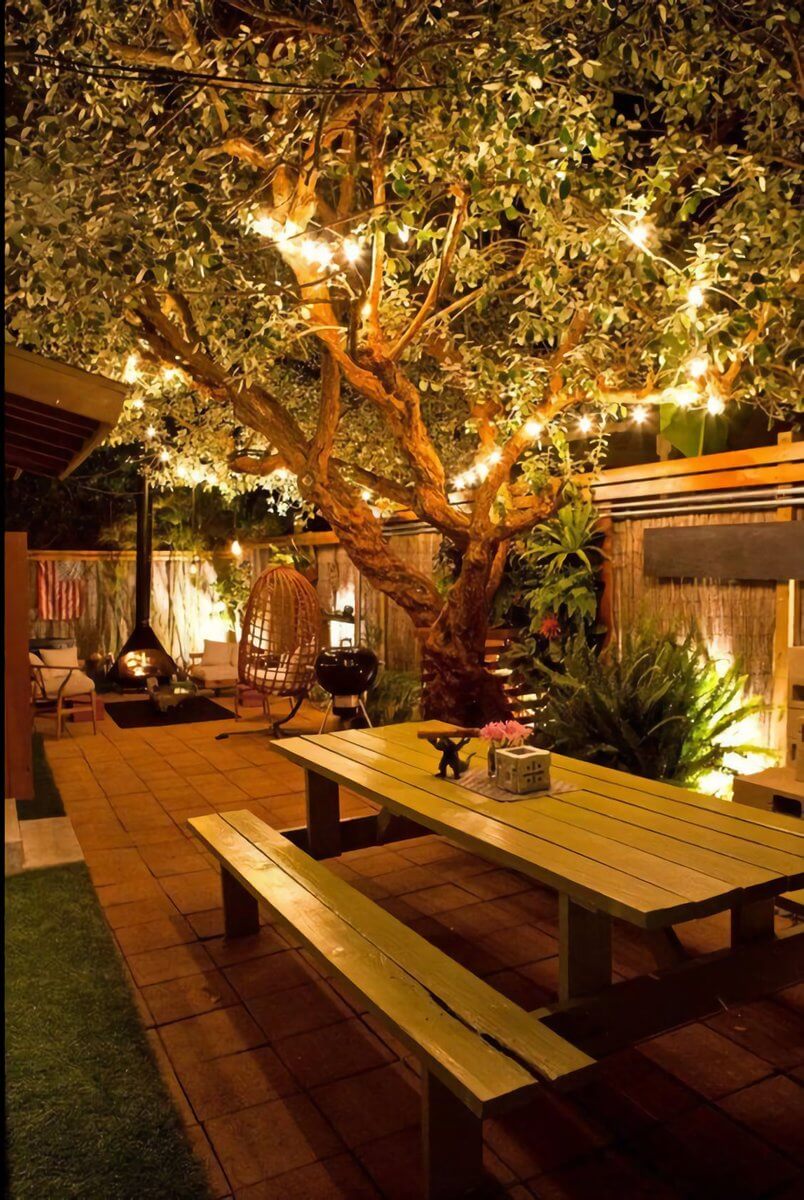 26. Pillar Candle Lanterns are Stylishly Simple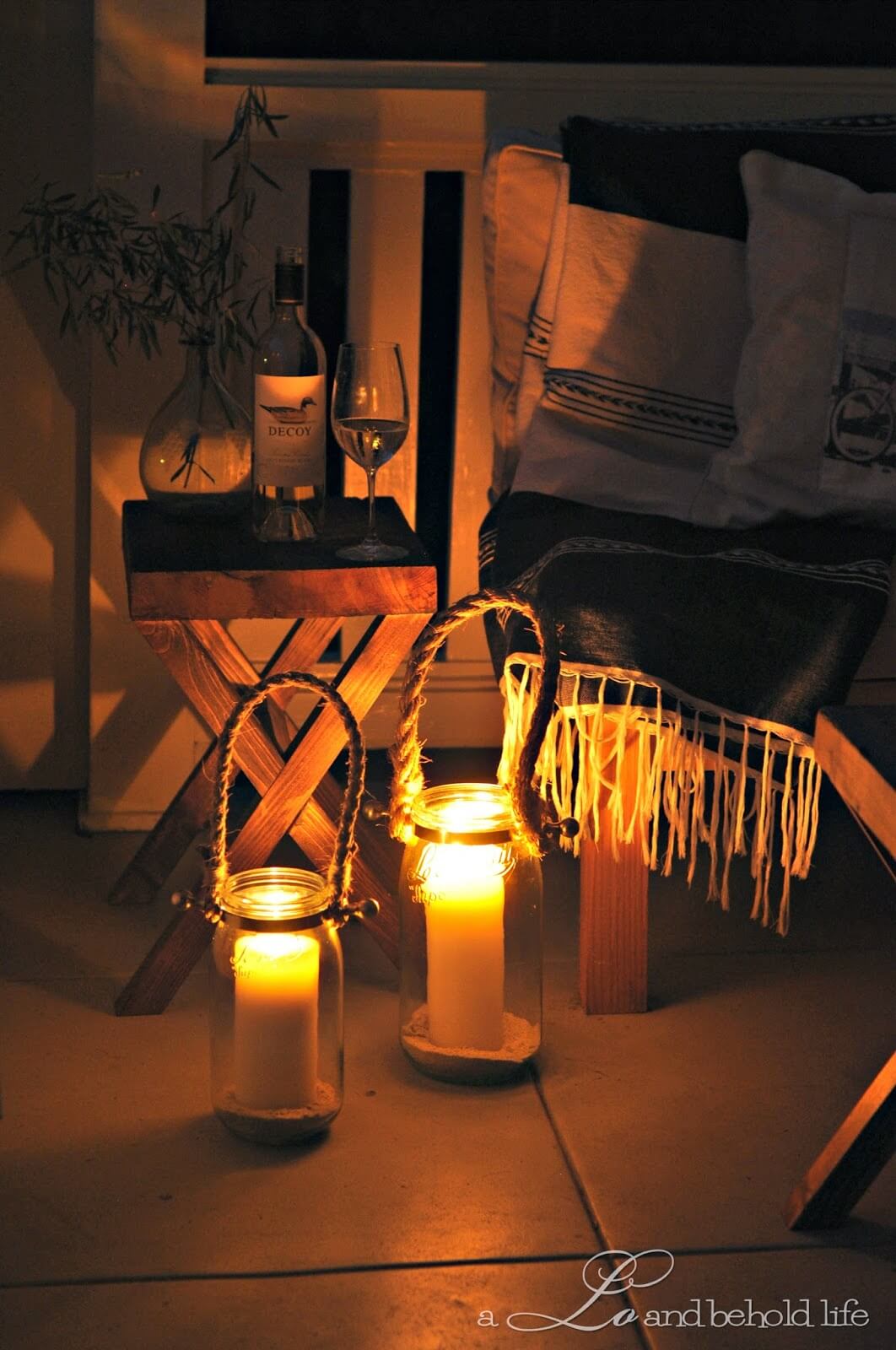 27. Don't Forget Walls When Considering Outdoor Lighting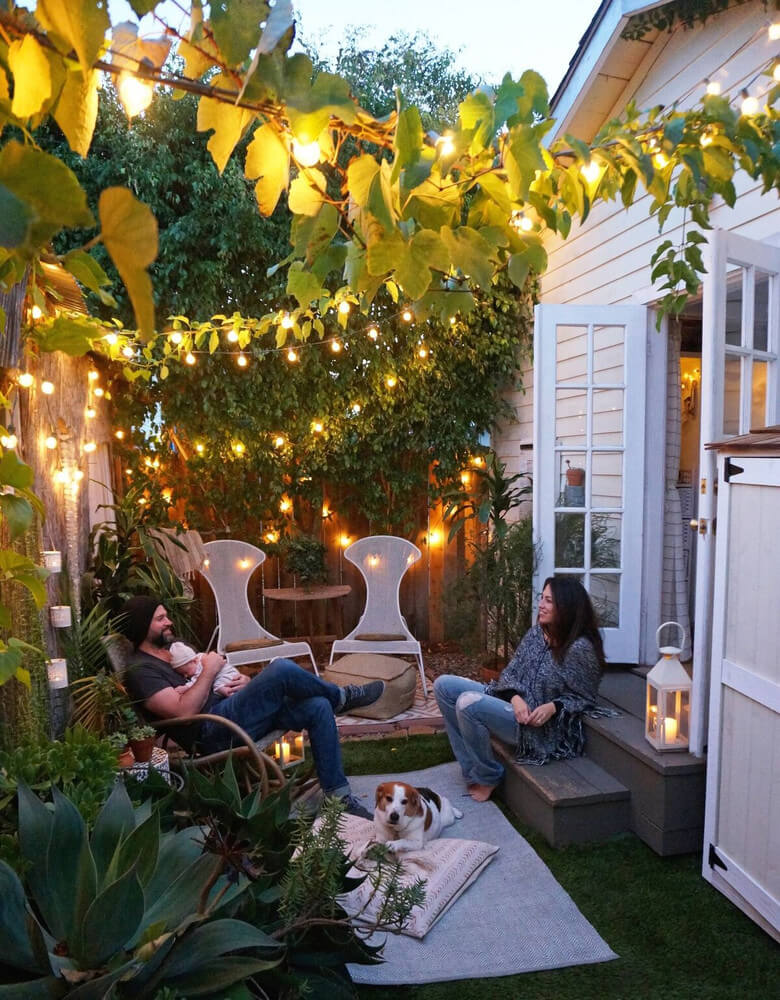 28. Neutral Colors and Glass for a Perfect Lighting Palette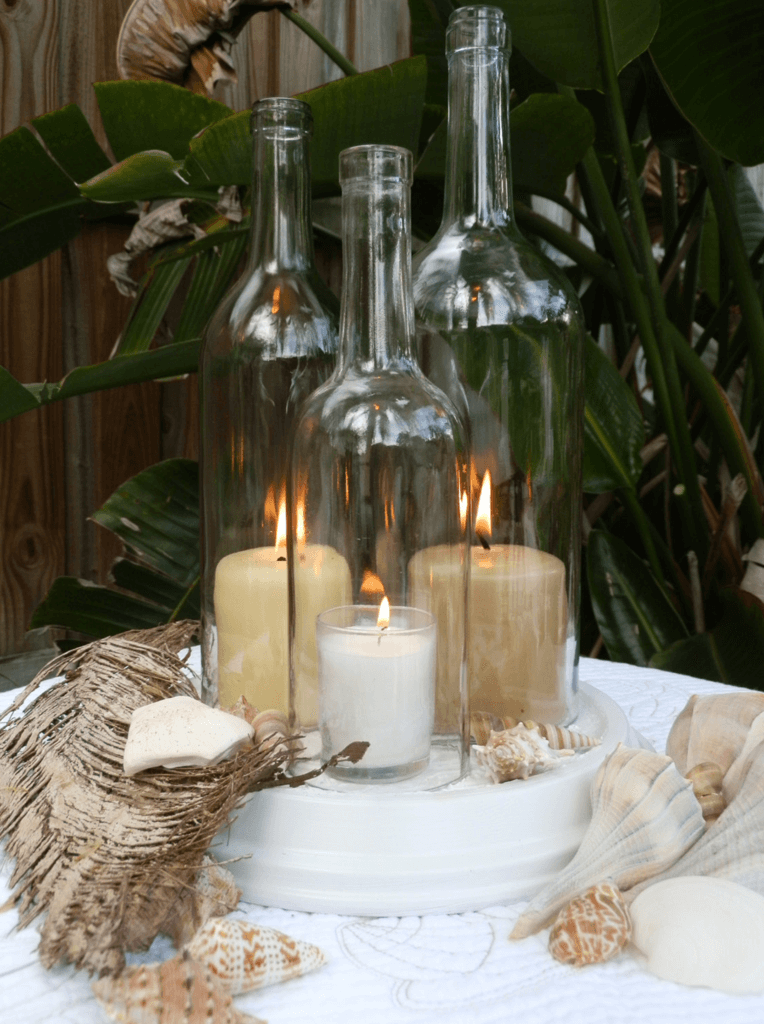 29. Consider Electric Hard-wired Lighting Options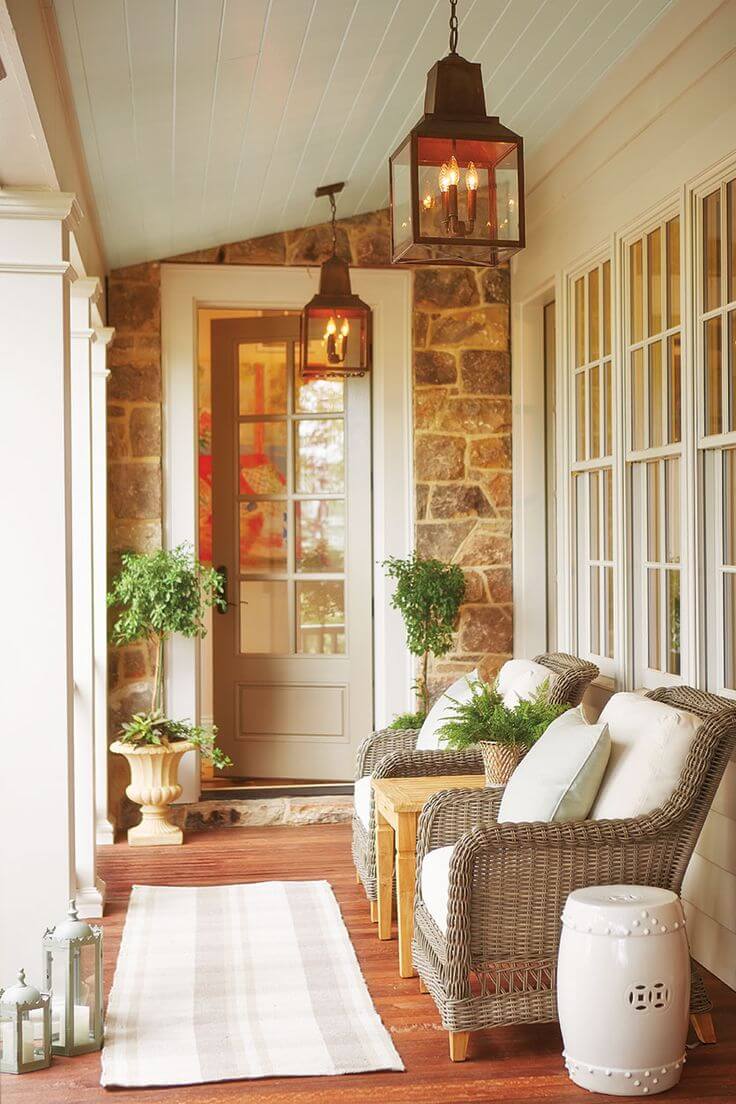 30. Carry a Candle Theme with a Variety of Lighting Options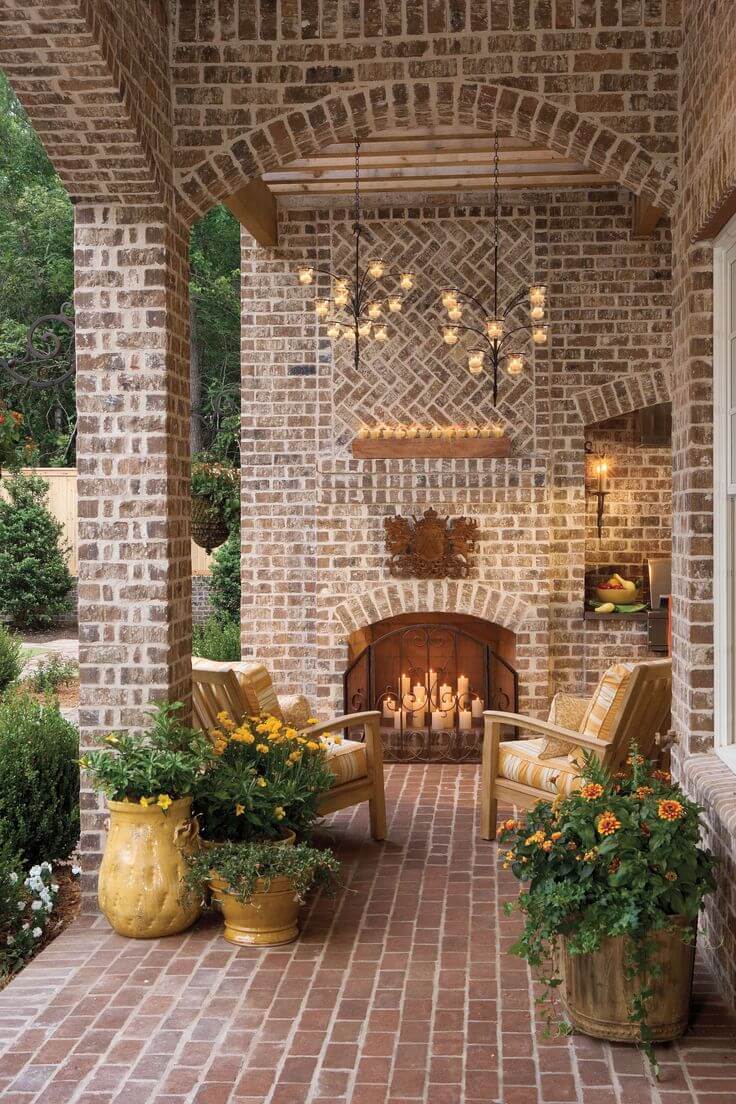 31. Well-placed Lighting can Enlarge Smaller Spaces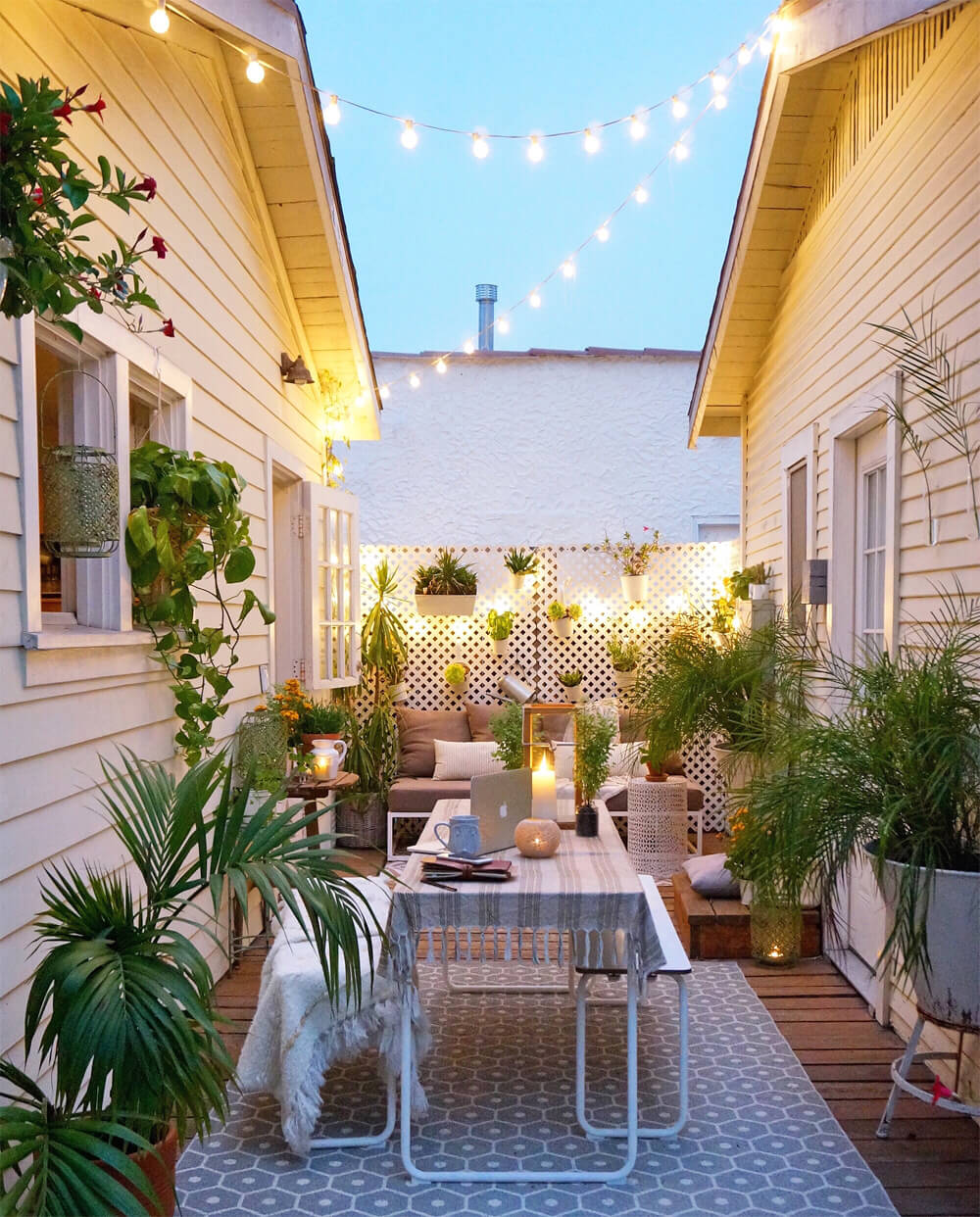 32. Light Begets Light with Illuminated Fabric Bulbs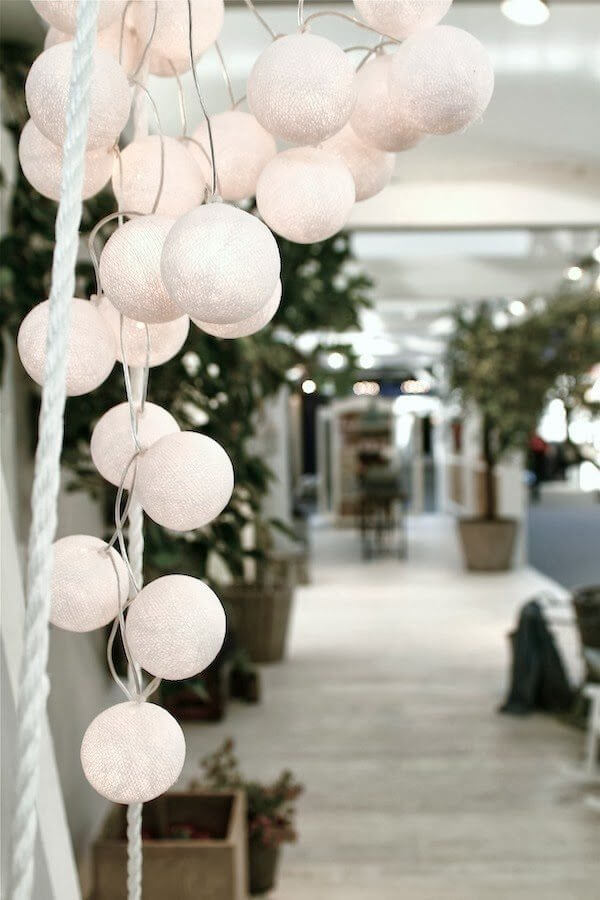 Our Favorite Outdoor Decor Lighting to buy on Amazon