Let's face it. Pumpkins are a staple of autumn. The classic pumpkin orange matches the colors of many leaves falling to the ground. They are the companions of black cats and trick-or-treaters at Halloween. They make great pies and desserts enjoyed at the holiday table. So, what is more appropriate for the Autumn table than pumpkin centerpiece ideas.
32 Inviting Pumpkin Centerpiece Ideas to Brighten Any Occasion

Pumpkins are extremely versatile. Left whole, they can sit at many angles to give everyone at the table a beautiful view. Cut open, they make great flower holders or a classic Halloween light. While most popular in orange, white and speckled pumpkins offer new options for color schemes. Of course, if you can't find a pumpkin in a color you like, you can always paint it. Or top it with glitter. You will see all of this plus more with these pumpkin centerpiece ideas.
These pretty little gourds work well with other items, to make your centerpiece or tablescape unique. Add some cranberry vines, pine boughs, or cones for a color and texture contrast. Vine balls, in all colors, work well against the ribbed pumpkin exterior. Glass, crystal, and silver goblets are just a few options for display. Don;t forget ribbon and bows. Use these pumpkin centerpiece ideas as your inspiration this Autumn.
1. Pumpkins Make Great Vases

2. Pumpkins Plus Rustic Elements Make Unique Centerpiece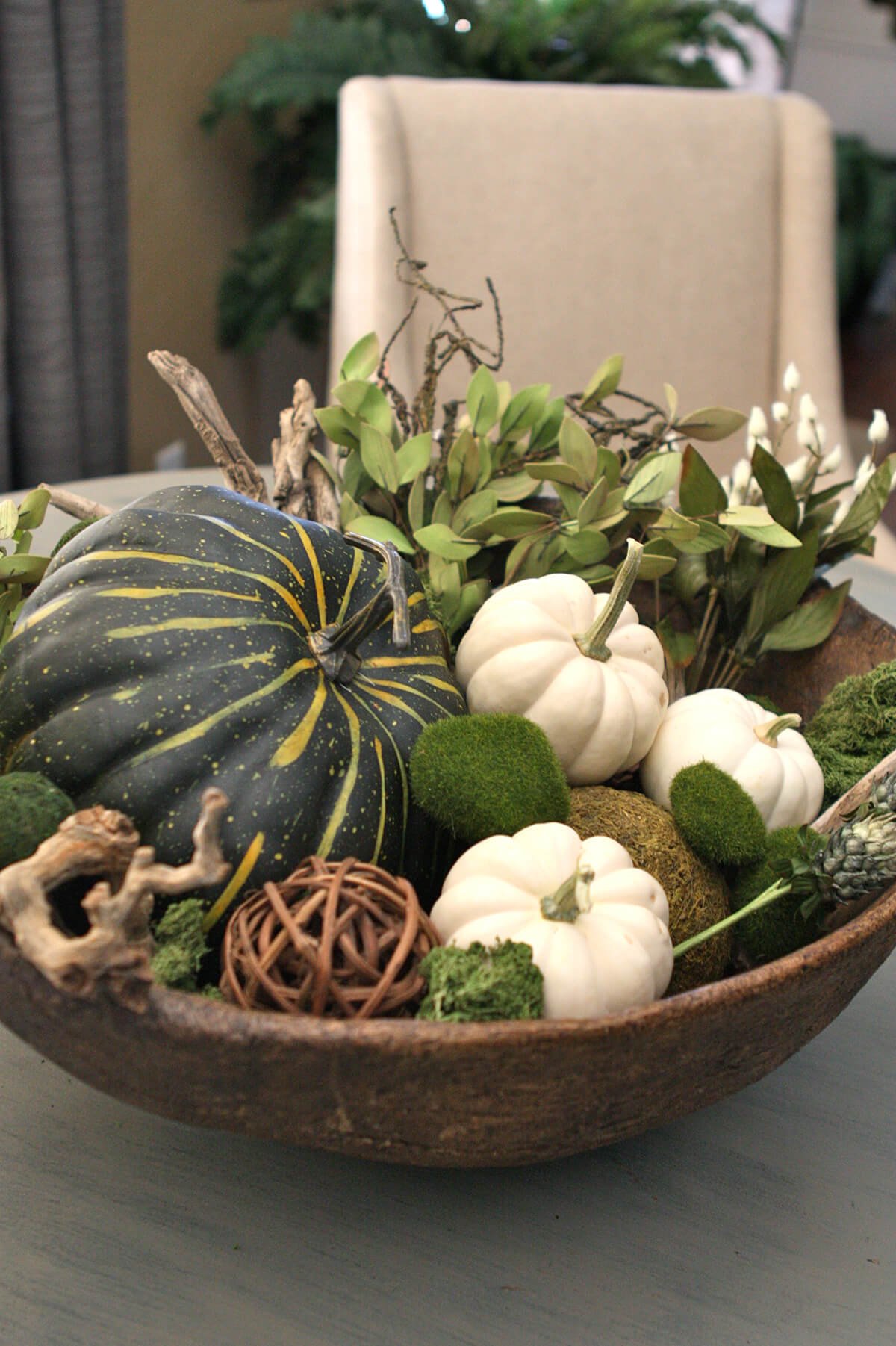 3. Berries, Leaves, and Pumpkins Galore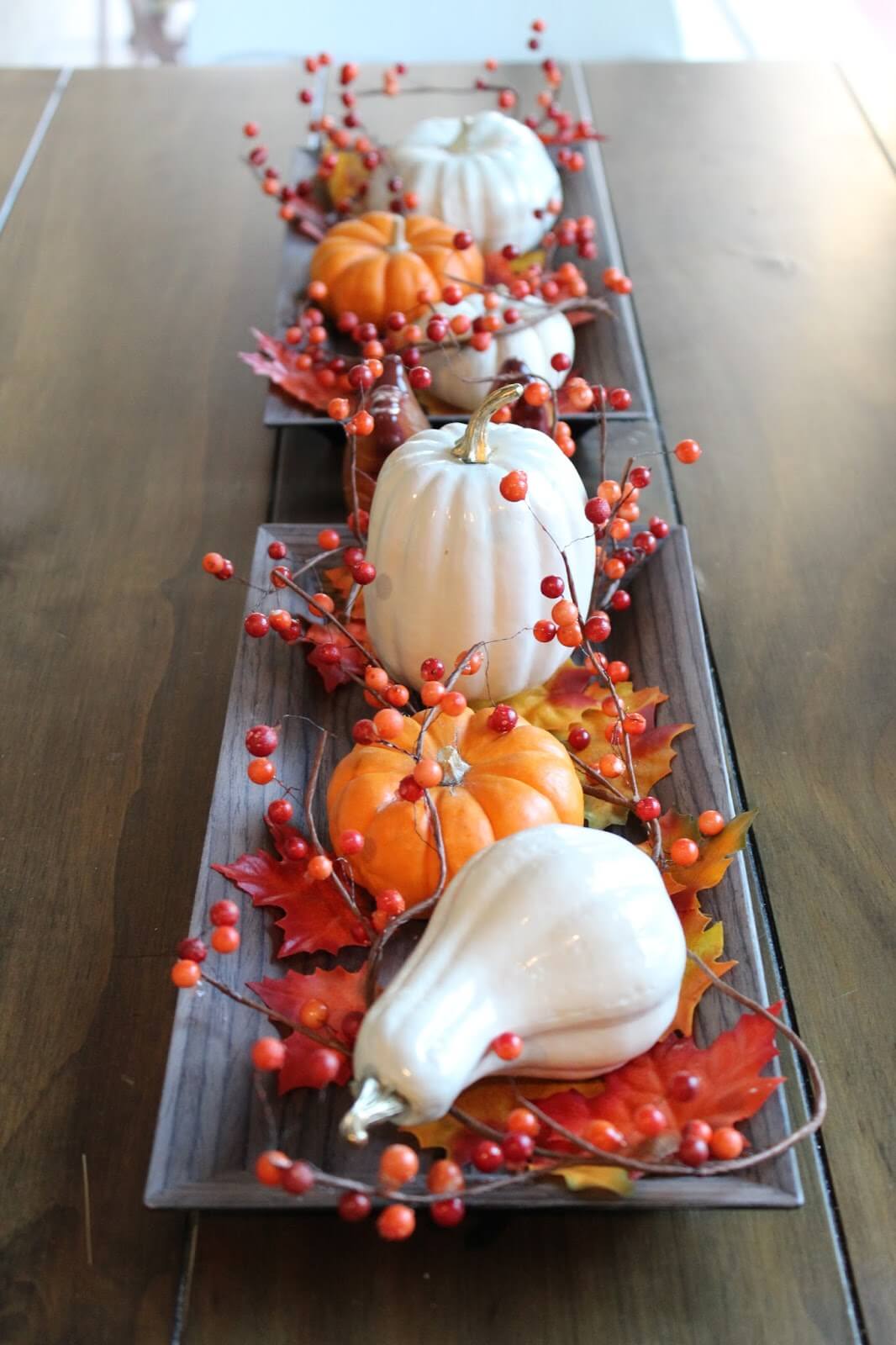 4. Glitter and Gold Centerpiece Featuring Pumpkins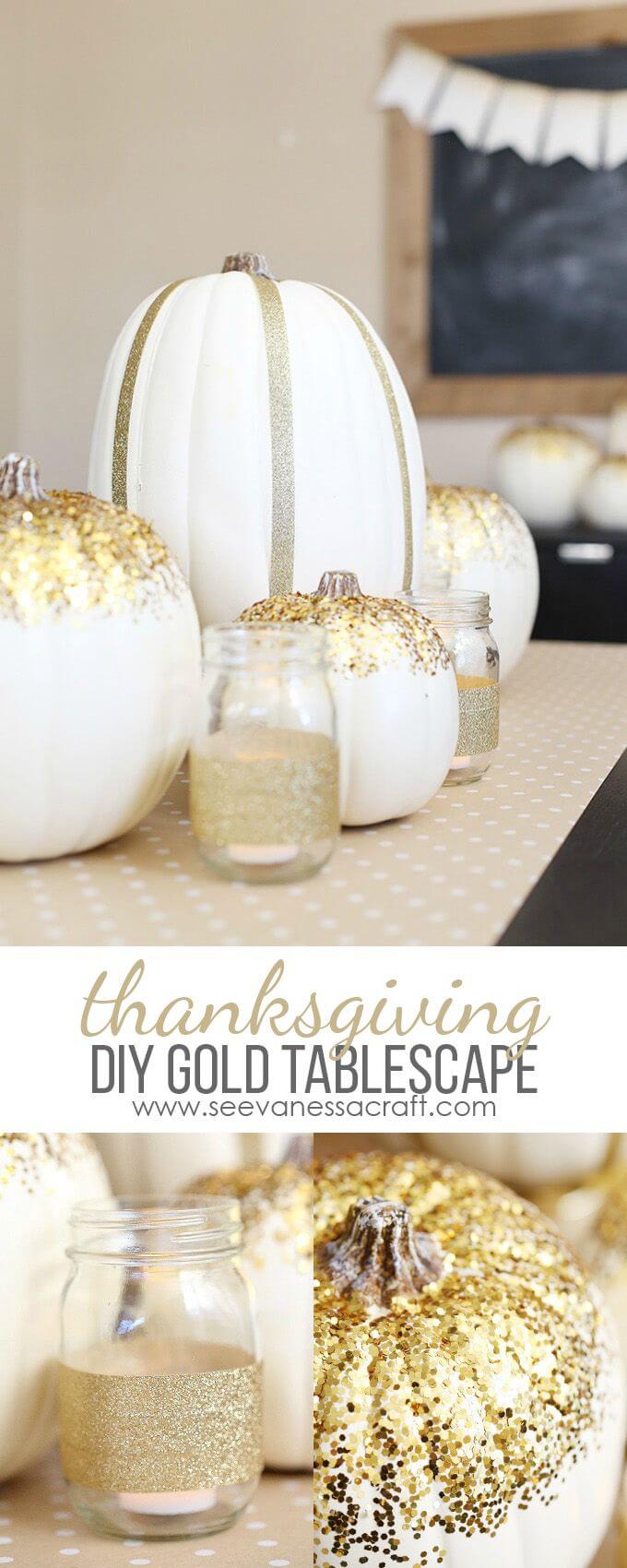 5. Just the Right Touch of Simple White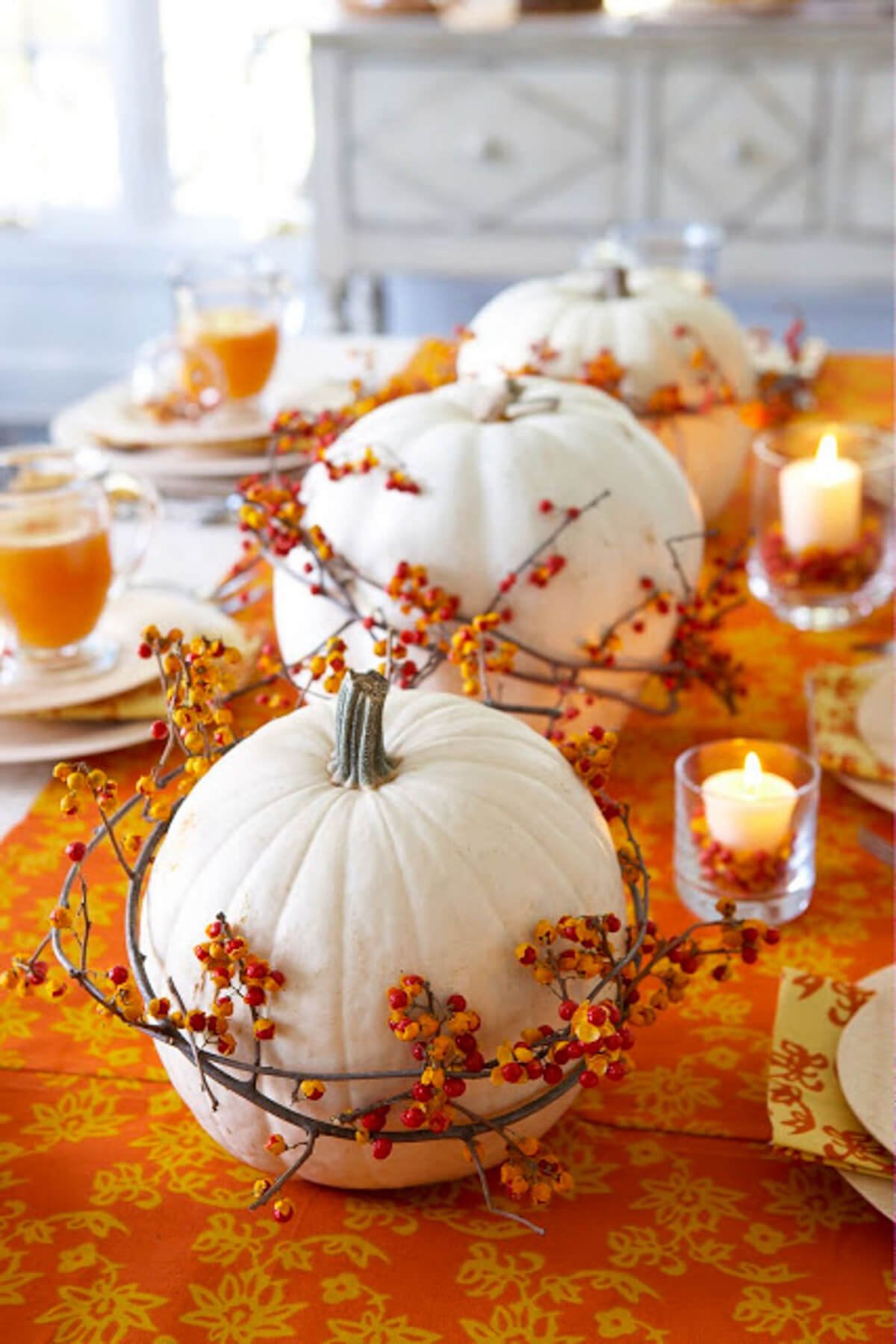 6. Rustic Centerpiece with Chalk Paint Pumpkins
7. Succulents Stand Out Against Orange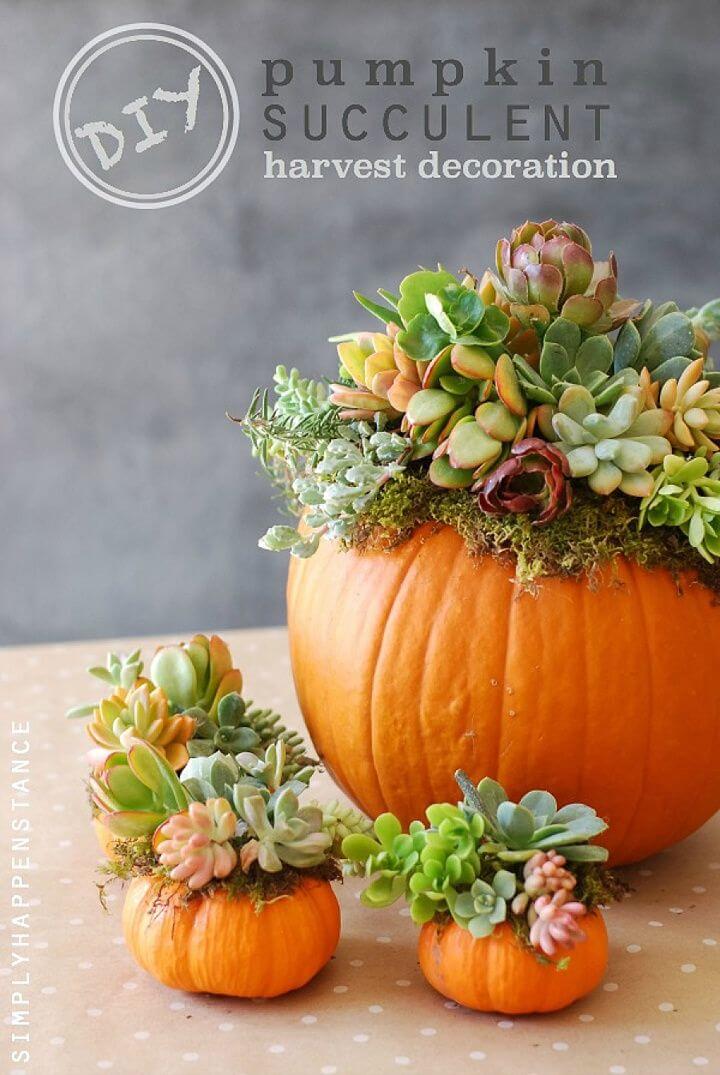 8. Classic Gold with an Autumn Twist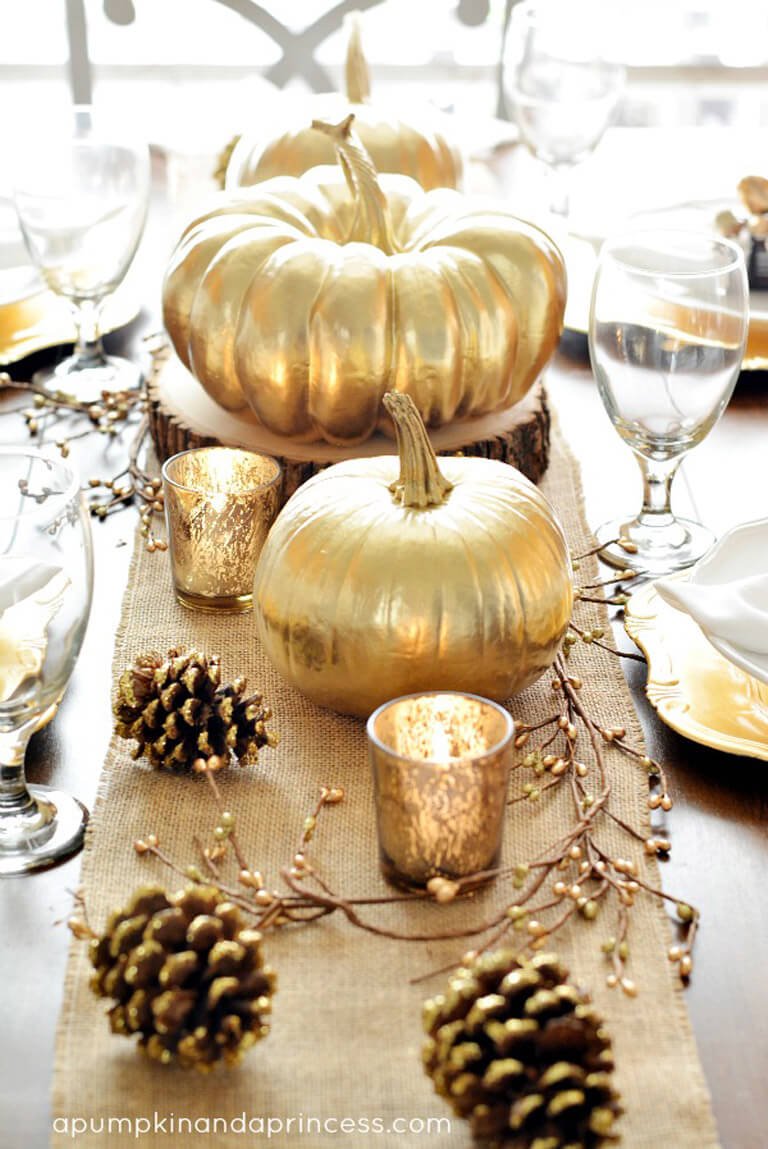 9. Floral Centerpiece Perfect for Autumn
10. Wheat and Pumpkin Tablescape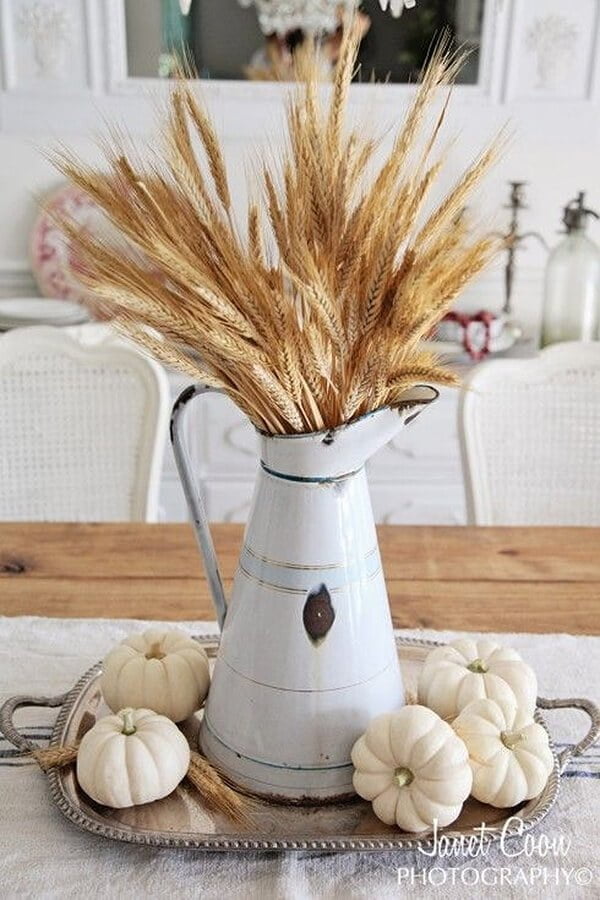 11. A Simple Wire Basket Filled with Pumpkins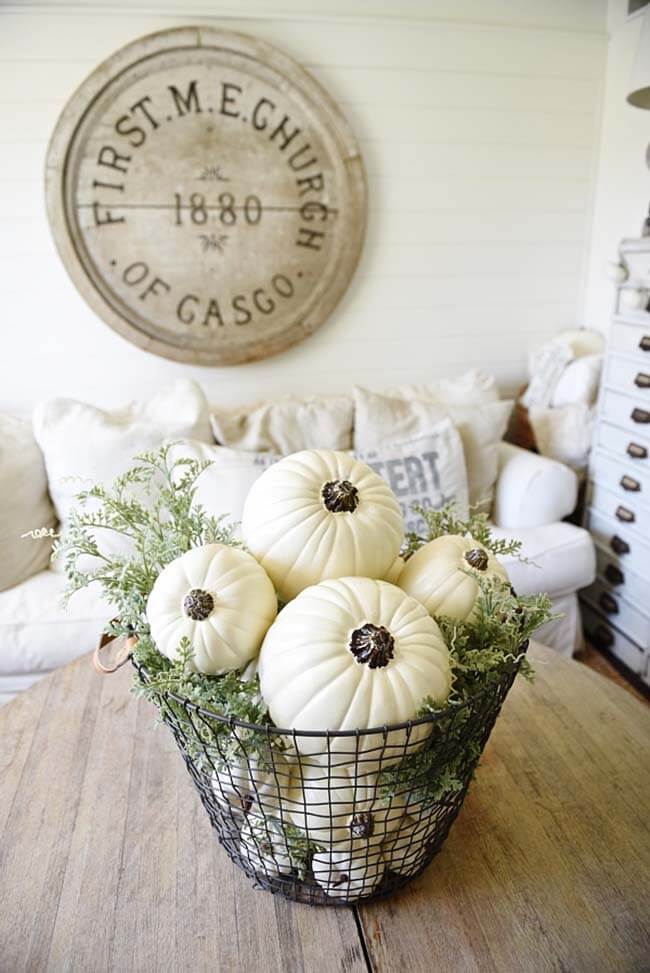 12. Silver and White are Autumn's Delight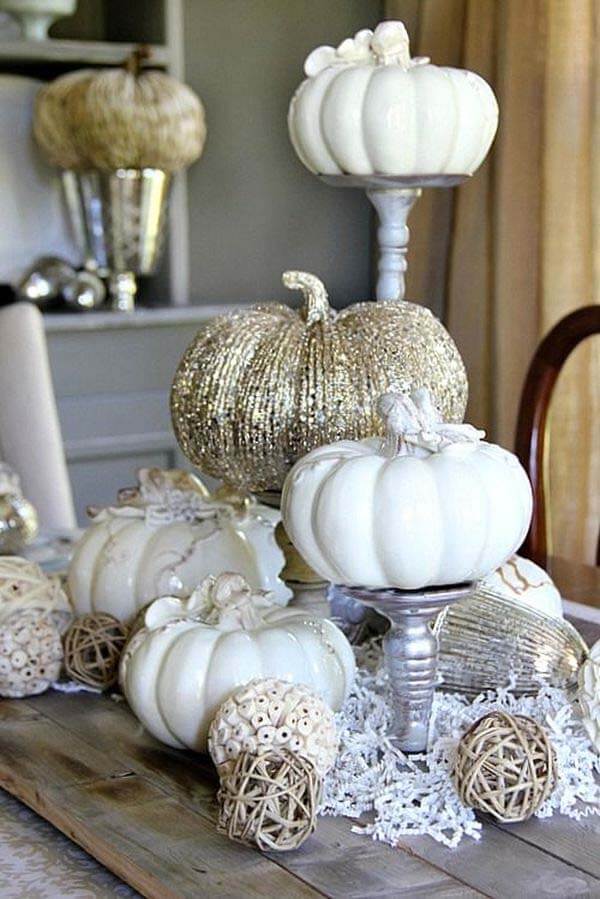 13. Flowers Galore Highlighted in Unique White Vase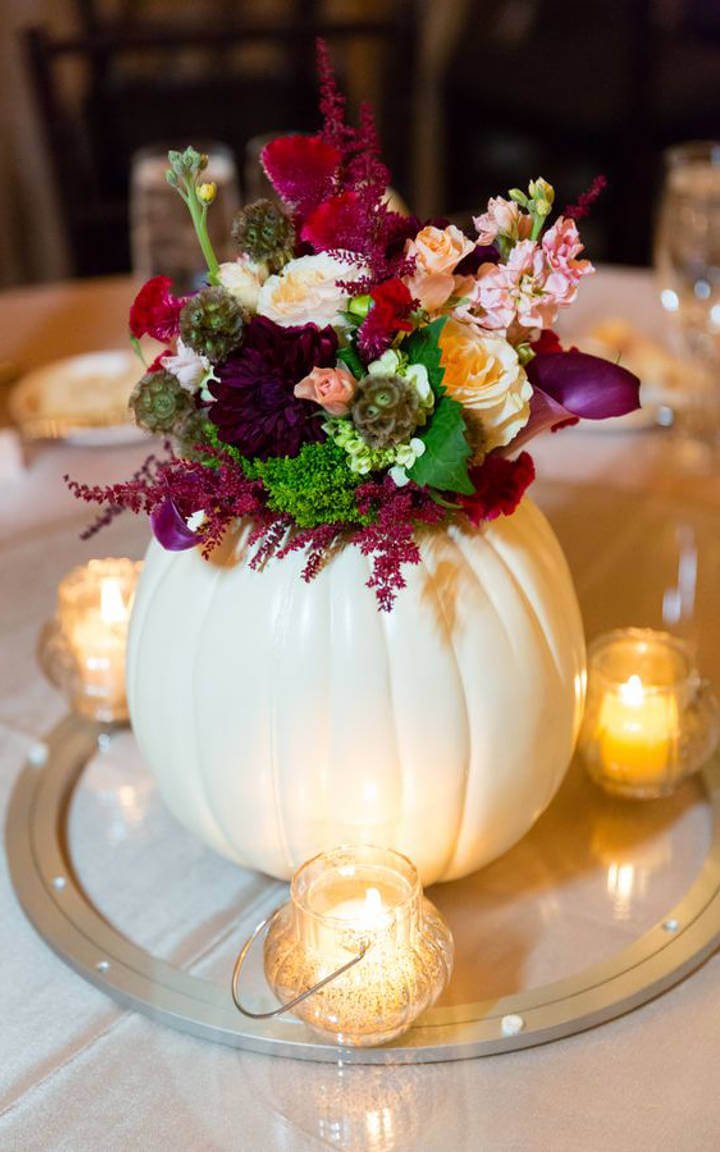 14. Clear Vases Highlight Pumpkin Color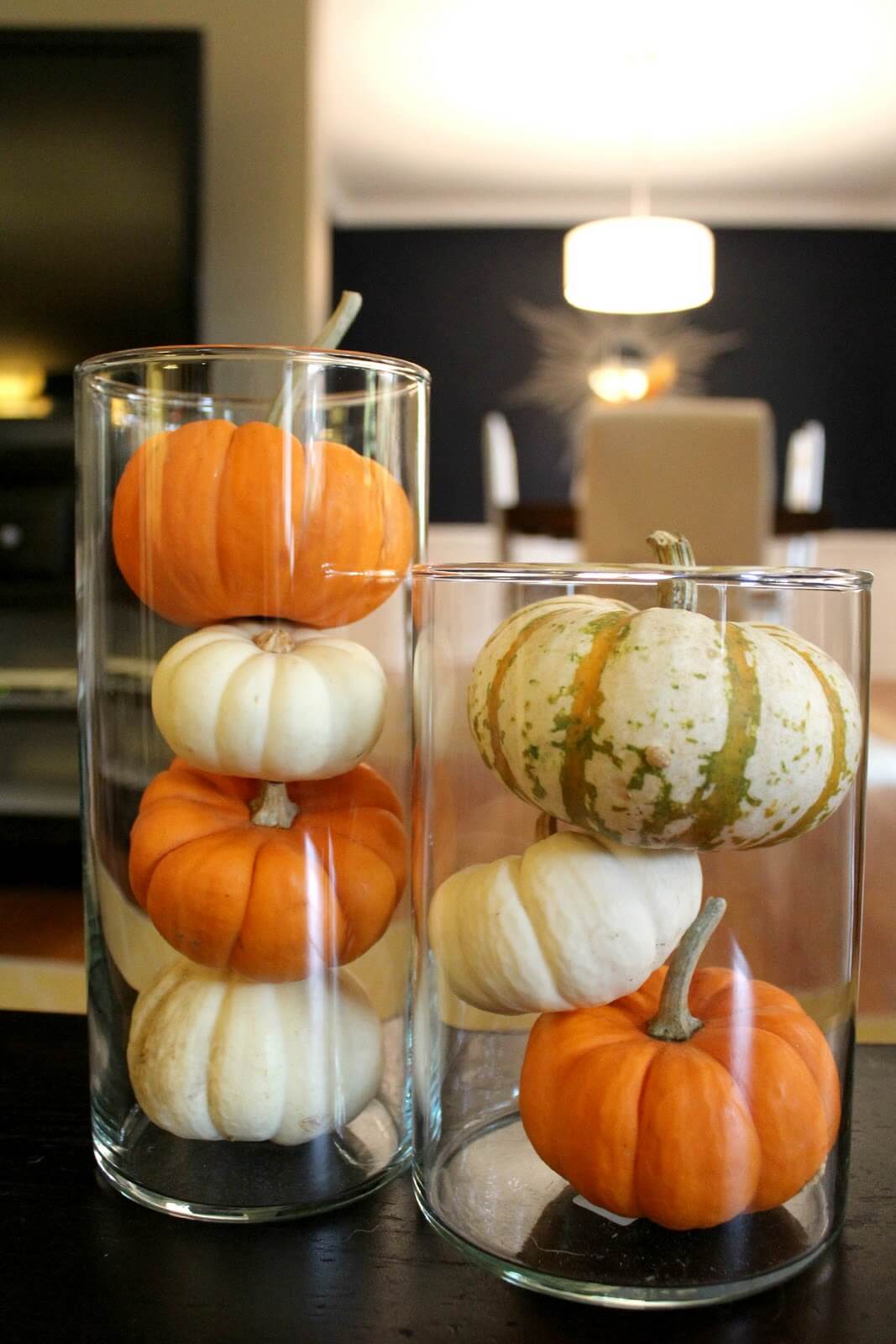 15. Candle Bases Raise Floral Displays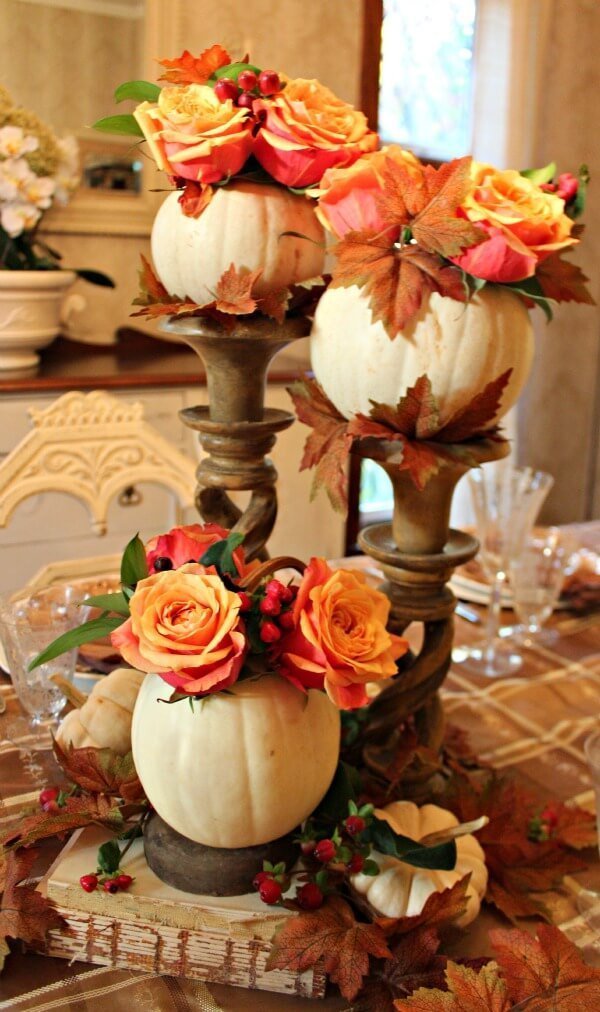 16. Subtle Whites and Greys Expand Autumn's Display
17. Pumpkins Make Great Ornaments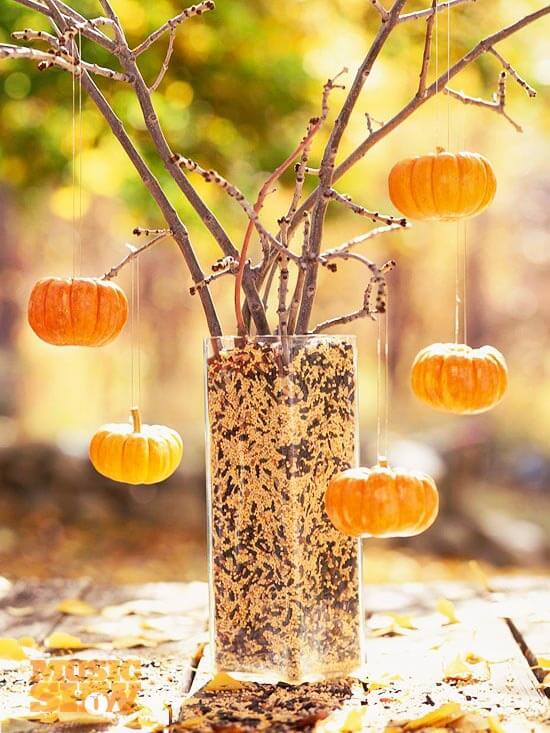 18. Autumn Flowers Pop Against White Base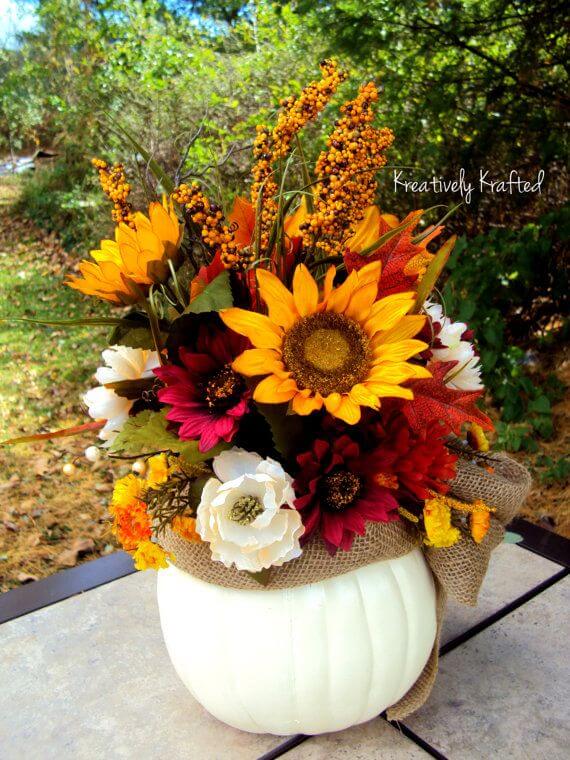 19. Herald in Christmas with Pumpkin Bows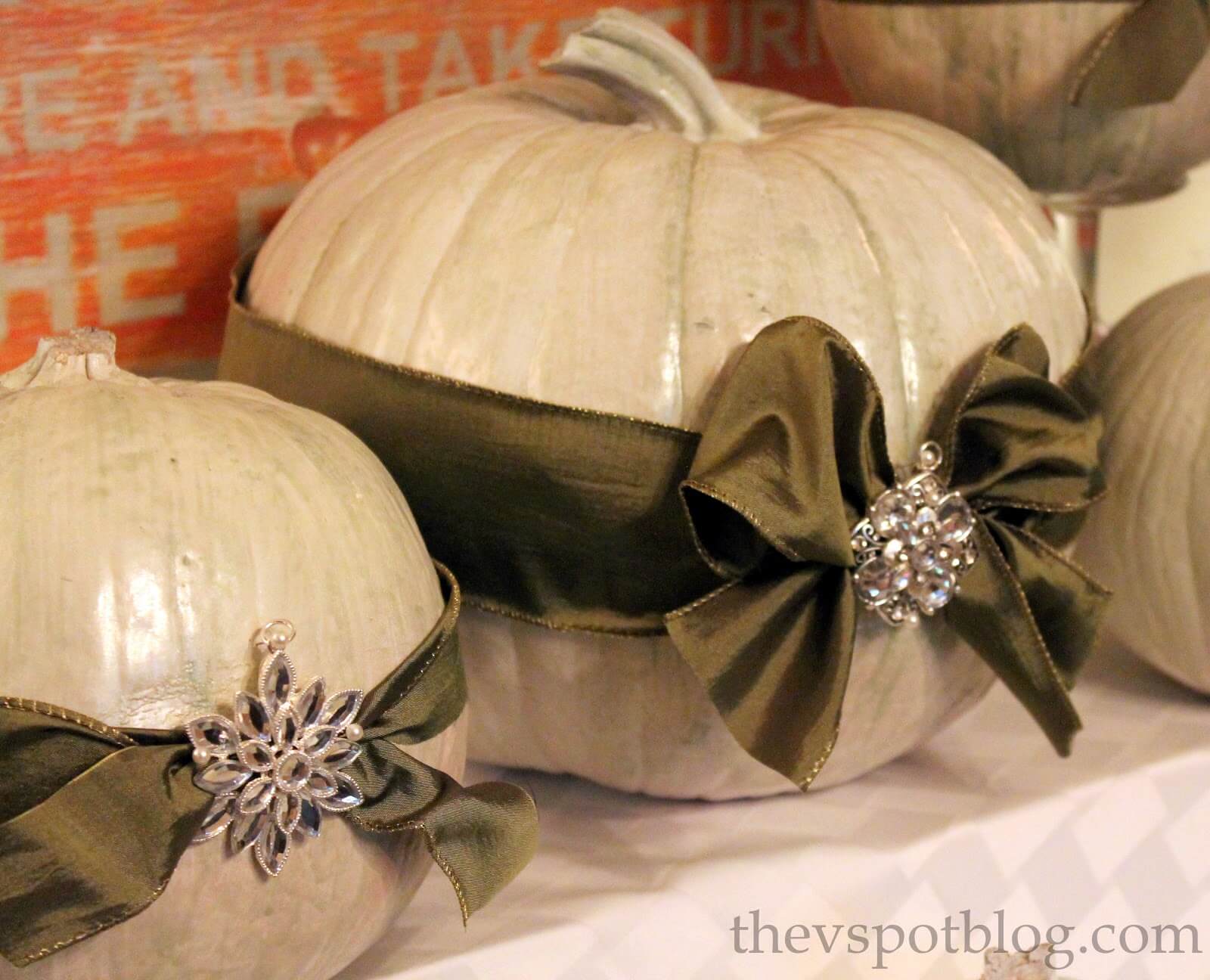 20. Candles, Greenery, and Pumpkin Tablescape
21. Purple and White Visual Delight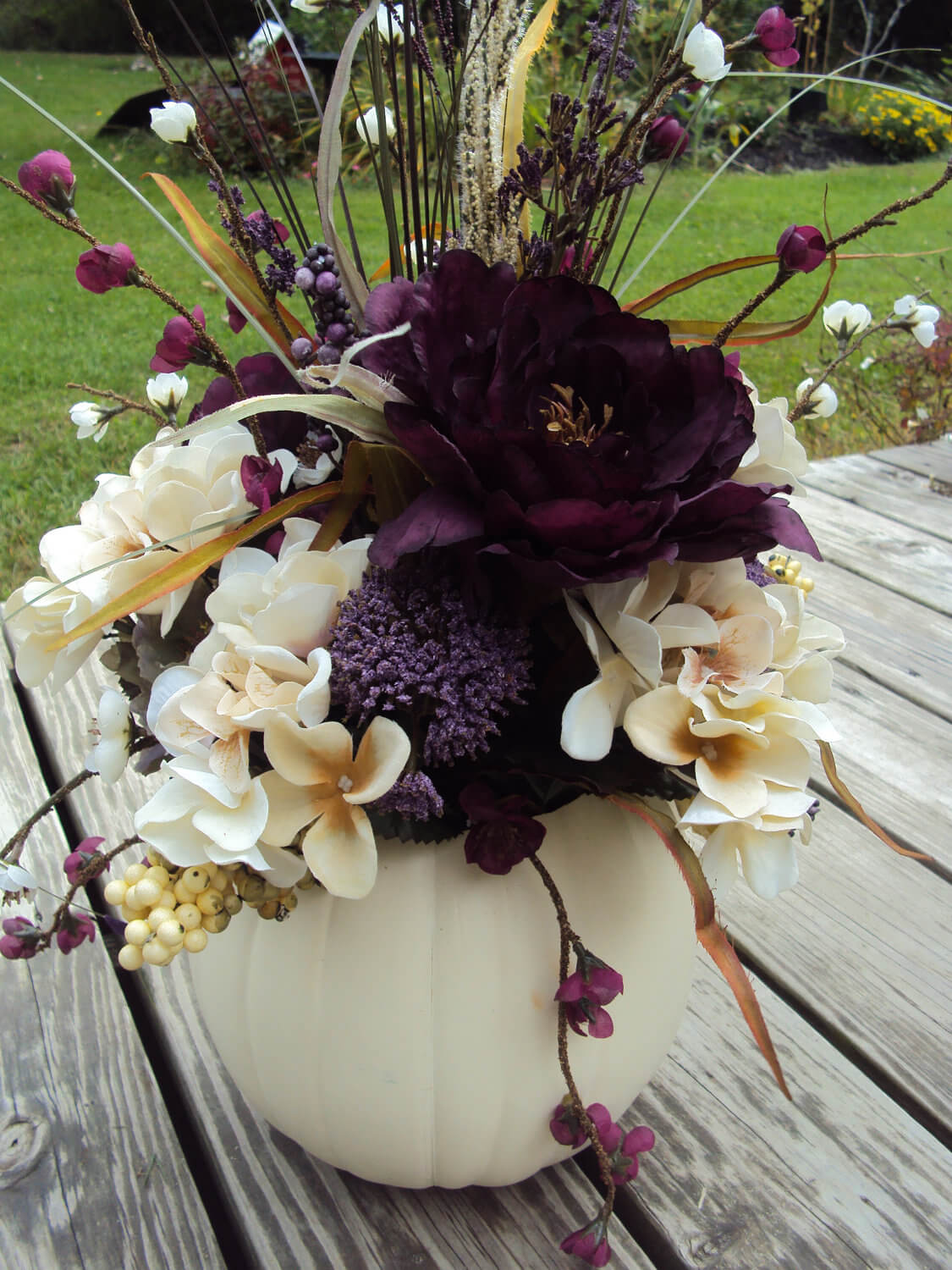 22. Pine Cone and Pumpkin Flower Display Base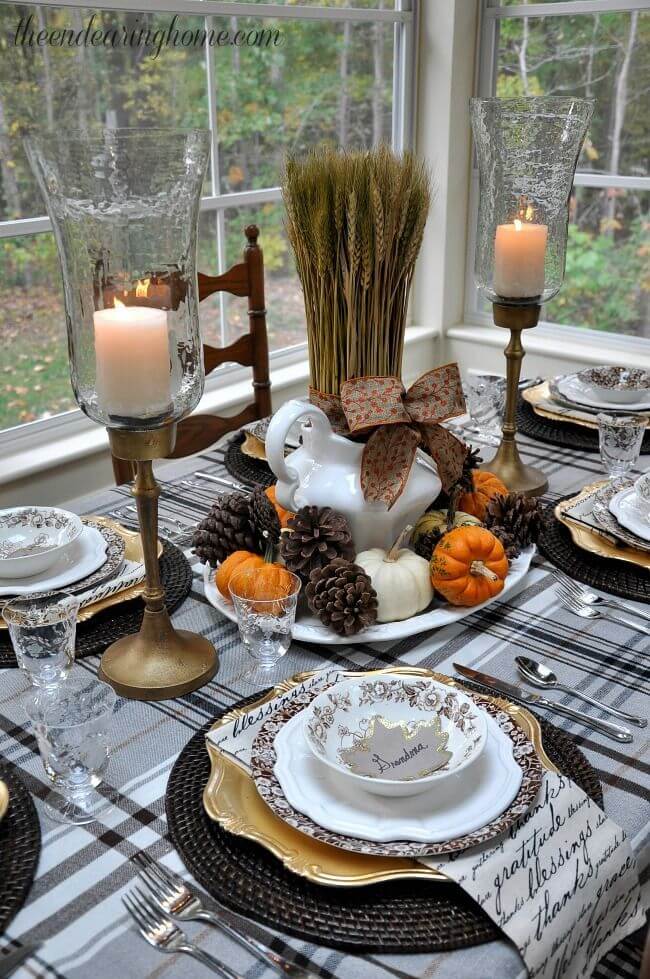 23. Painting and Light for Autumn Table Display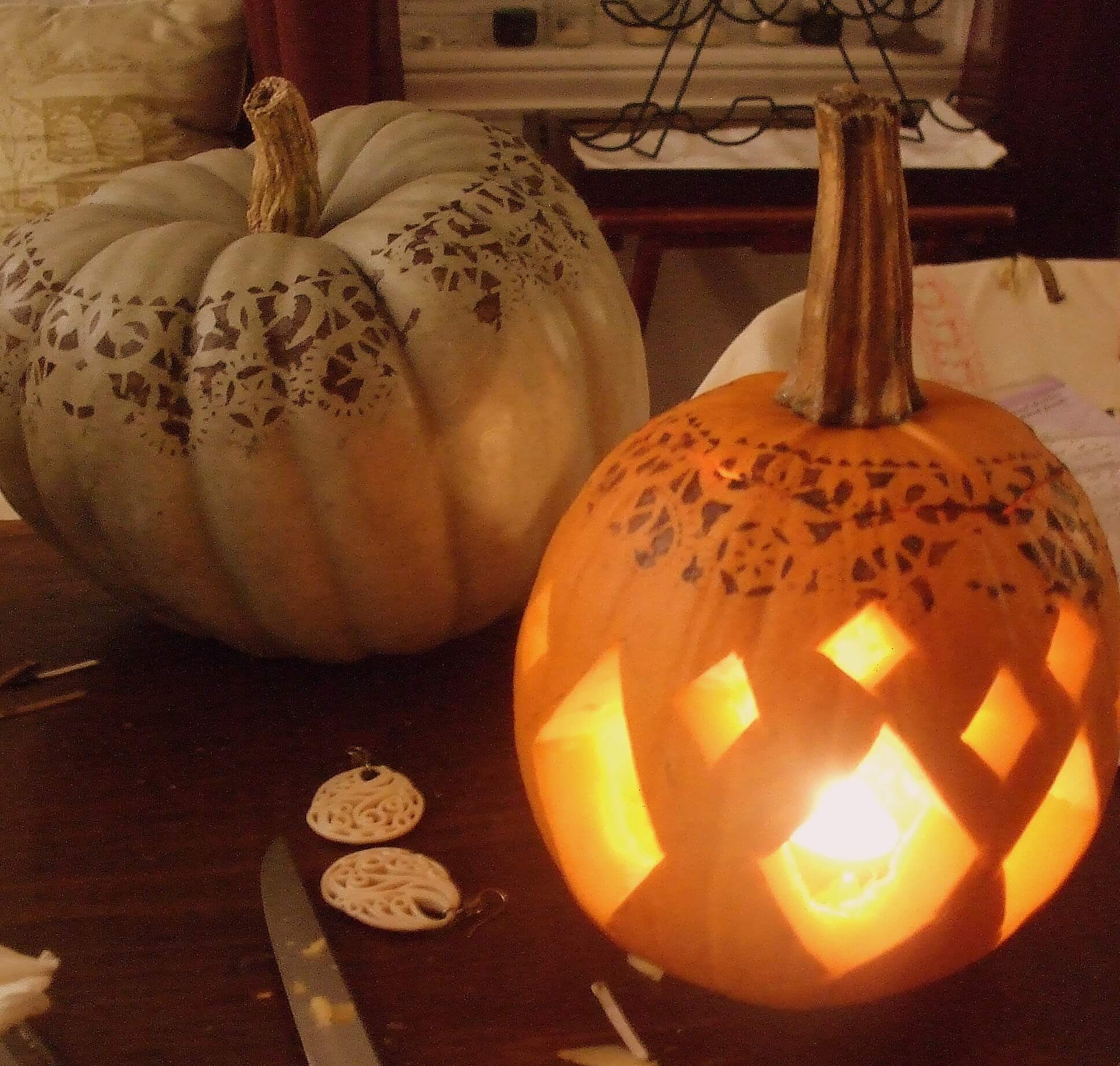 24. Decorative Trim Looks Good on Autumn Model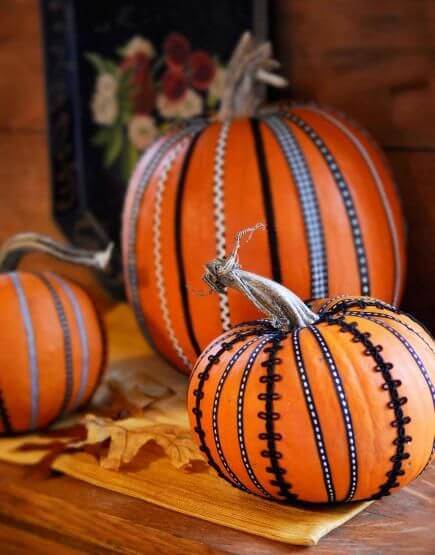 25. Candles Floating Amidst and Above the Pumpkins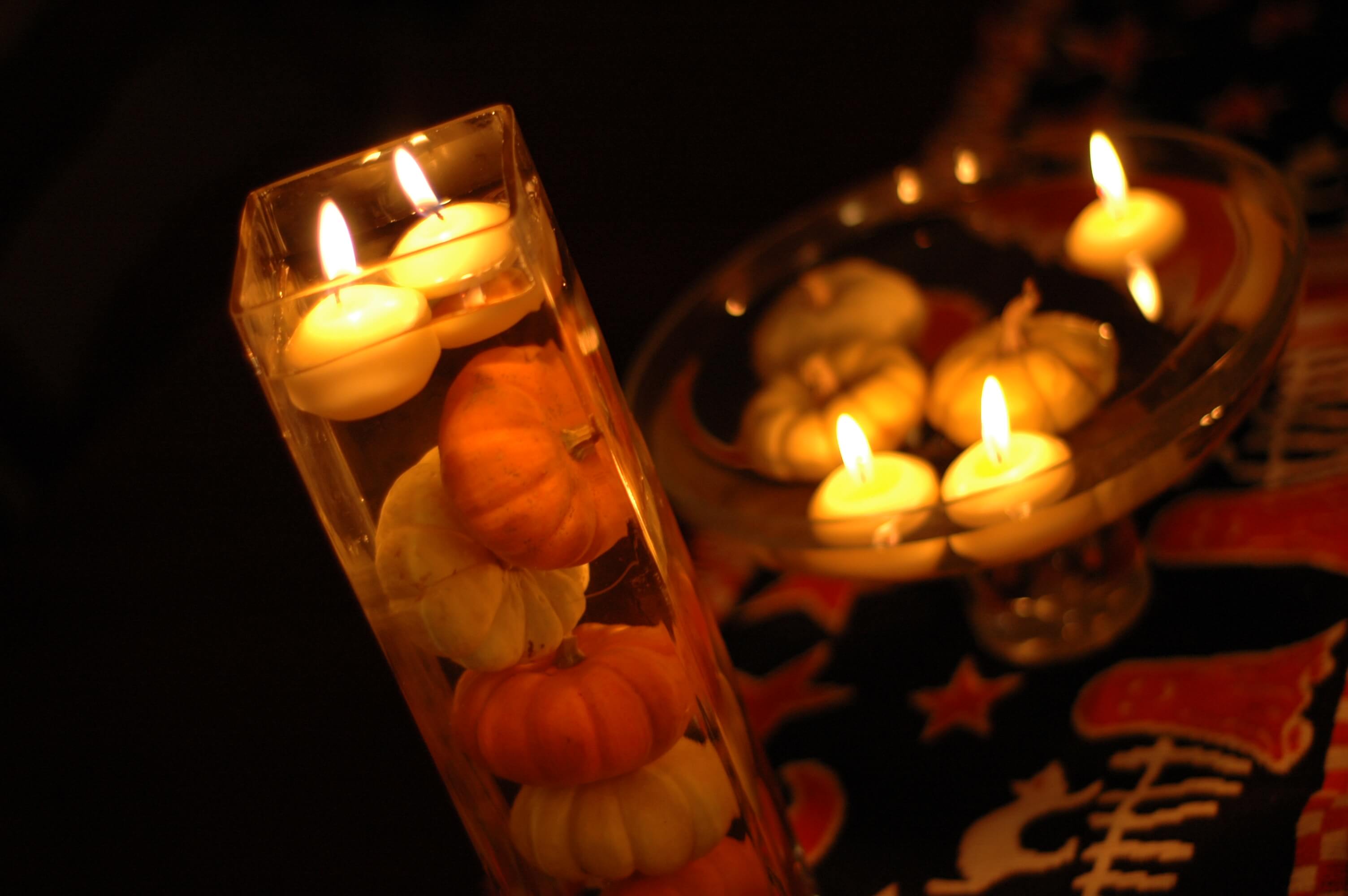 26. Simple Autumn Floral Display

27. Wheat and Flowers Flow from Pumpkin Base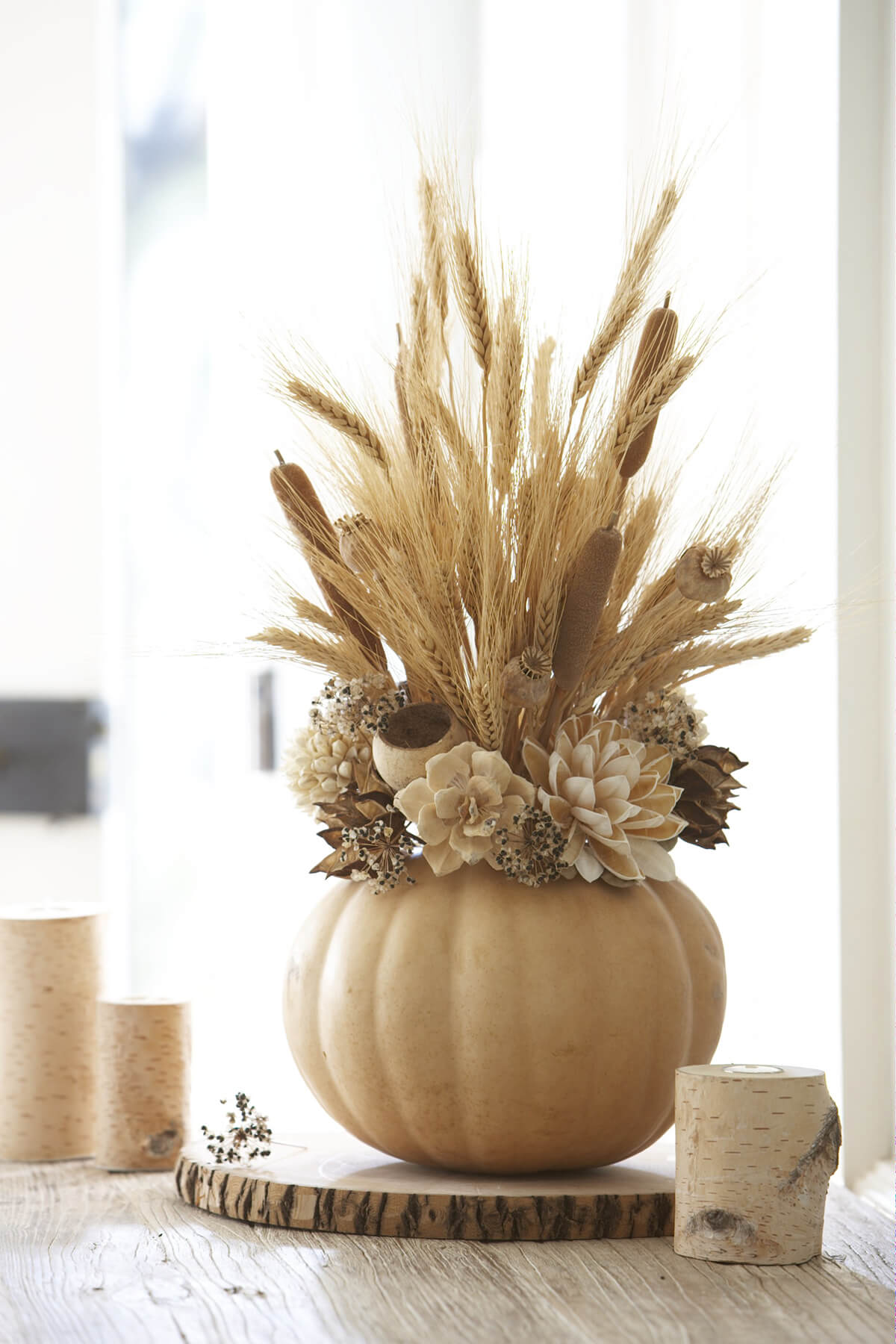 28. Who Says Pumpkins Must Be Orange?
29. Pumpkin Overflow Highlights Colorful Centerpiece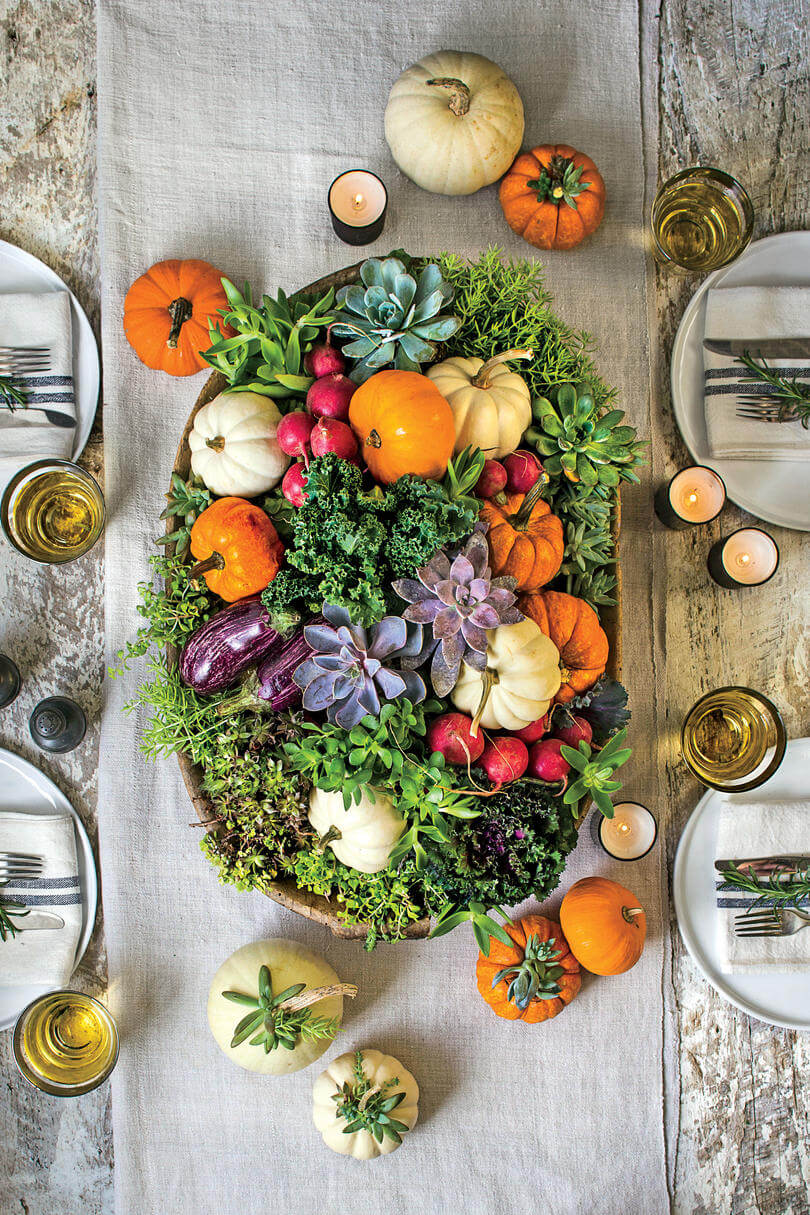 30. Two Tone Pumpkins Make Perfect Centerpieces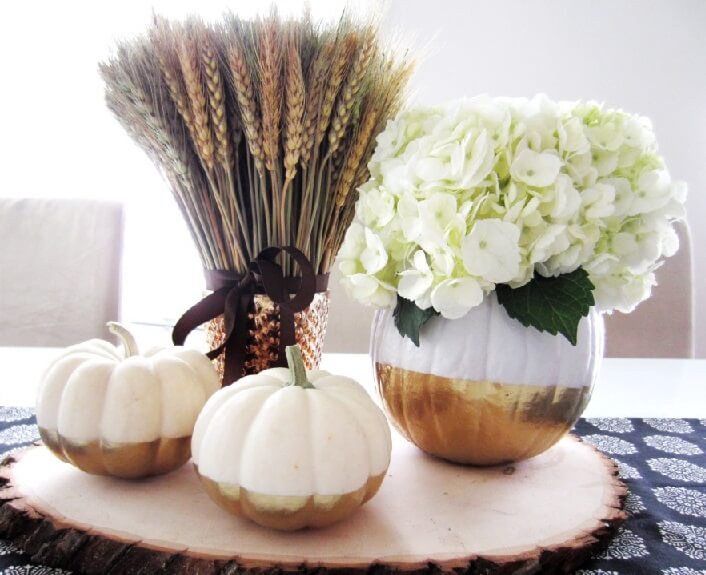 31. Cake Stands Have More Than One Purpose
32. A Pumpkin and a Candle