Sitting back in the most comfortable and best reading chair at the end of a long day is a luxury we all dream of. Finding time can be tricky, but finding just the right chair can feel impossible.
27 Comfortable Reading Chair Ideas for your Home Library

When searching for that perfect reading chair, there are so many factors to consider. How does it match with your décor? What purpose will you be using it for? What room will it be in? And most importantly of all, is it comfortable? This list will help you on your path to finding just the right chair by offering you twenty-five options that are all comfy and cozy.
A chair can be a very personal thing. If you pick out a chair that you love, you could end up sitting in it for the next 30, 50, or 70 years. (You better sit down to process that one.) With that in mind, be sure to take your time when picking a chair. What may seem like a long and tedious process in the moment will end up being just a blip in the life of your chair. If you are an avid reader or plan to become one, you could end up spending a lot of time in it. In other words, you don't want to rush out and buy the first one you see. Instead, relax and try to envision yourself devouring chapter after chapter, maybe even with a nice cup of tea. Have fun finding the chair for you, and dream big about the worlds you will discover and the things you will learn while cozied up reading in your new chair.
1. Easy Metal Pop-up Papasan Chair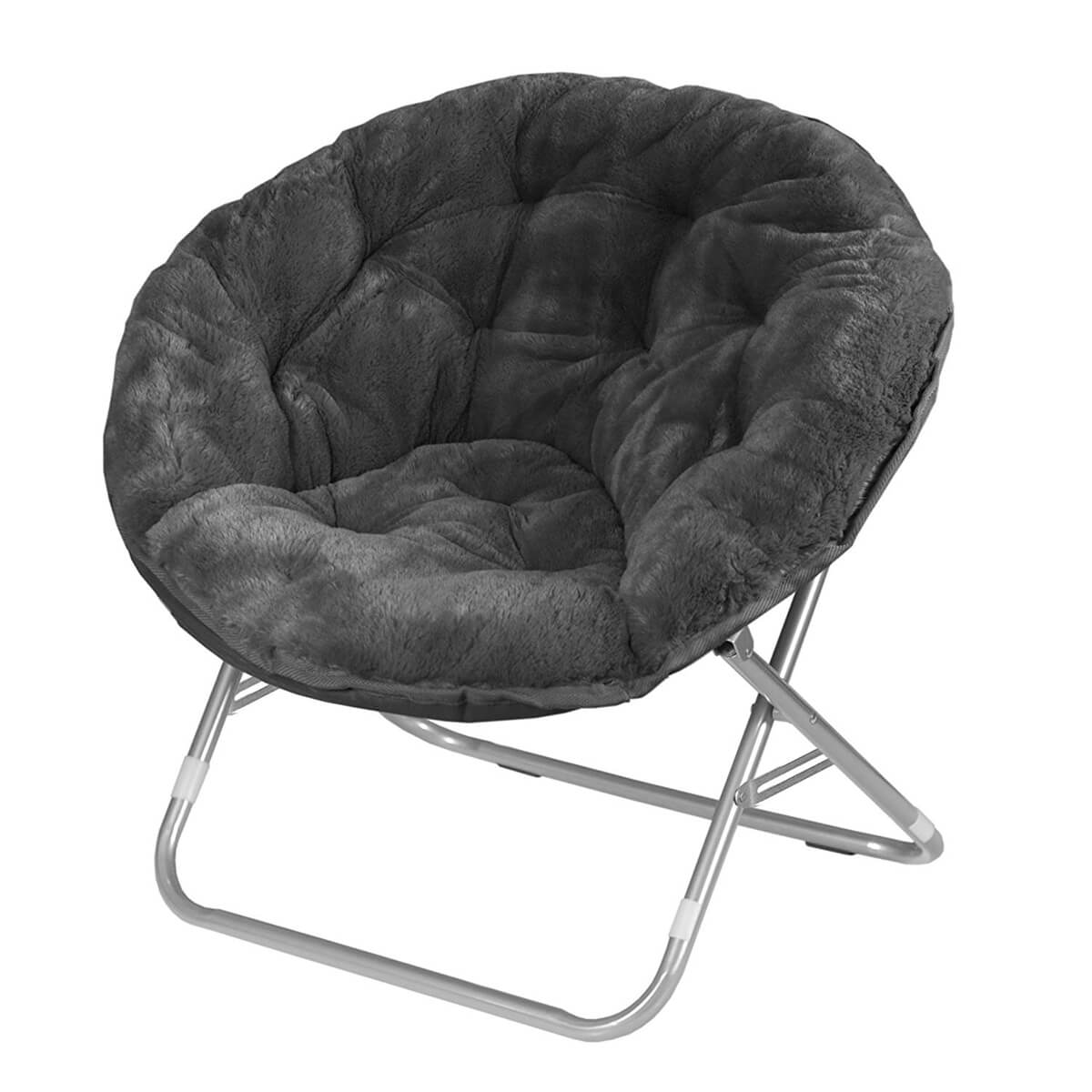 If you are the type of person who is always on the go, then you should consider a chair like this. With both comfort and function on its side, you can have the best of both worlds. Featuring collapsible metal legs, this chair can easily be stored away, which is great for anyone with a smaller home who still wants to have a comfy chair all to themselves.
Another great feature of this chair, apart from its ease of storage and convenience, is, of course, its comfort. It offers a fluffy microfiber seat that cradles and cushions you for a night of comfy reading.
2. Low to the Ground Comfy Lounger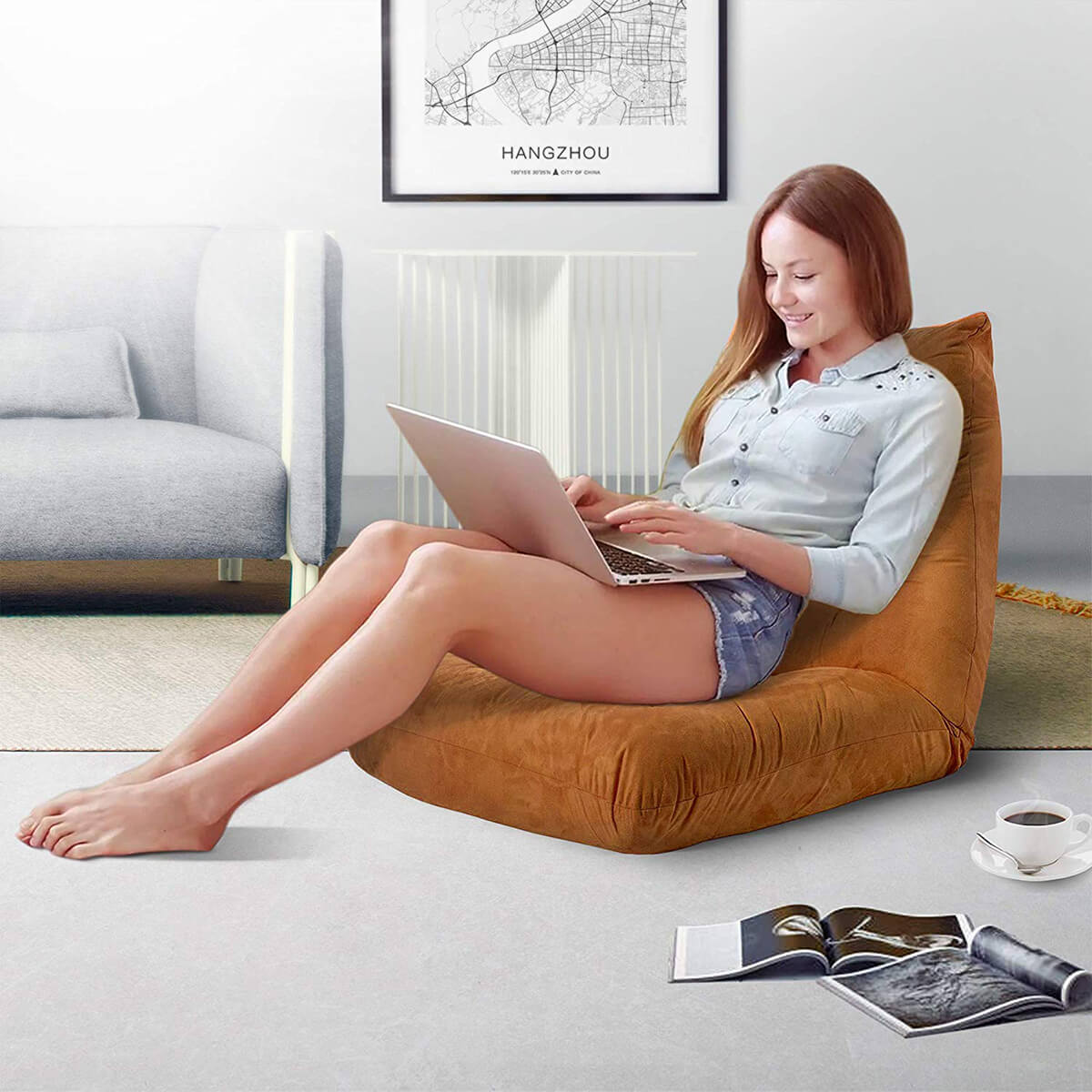 In many parts of the world, it is standard practice to sit on cushions on the ground. It is convenient and easy to find space for. This chair takes that concept and adds an element of comfort by including a backrest to lean up against.
Perfect for students in dorm rooms or for those looking to make an easy addition to a living room, this chair does not take up much space and is easy to use just about anywhere. Consider buying a few matching chairs so that when you have guests, everyone can enjoy these fun and fluffy floor chairs.
3. Big and Cushy Sturdy Wooden Papasan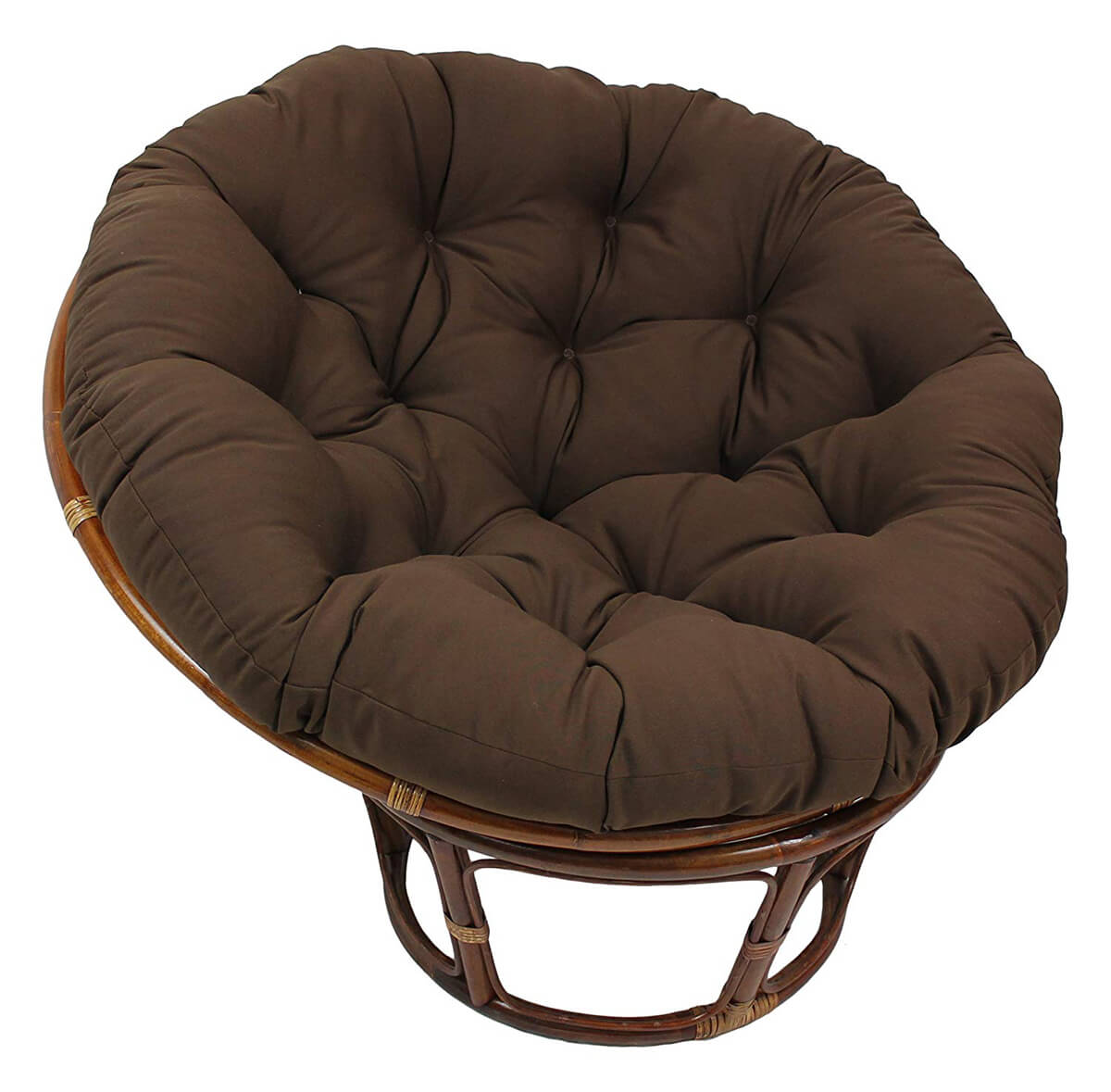 Papasan chairs are great when you are looking for something you can almost fall into. Their big circular design hugs you in for a warm cozy place to read a book.
This chair features a gorgeous wooden frame that is held together with natural twine for a look that will fit with any décor or flooring featuring wood. Plus, the brown cushion only adds to the natural look, making it cohesive indeed.
Great for a deck, sunroom, or front porch, these chairs are wonderful for basking in sunshine and laying back for a read – and maybe even a snooze.
4. Classic Mid-Century Modern Wood and Cushion Chair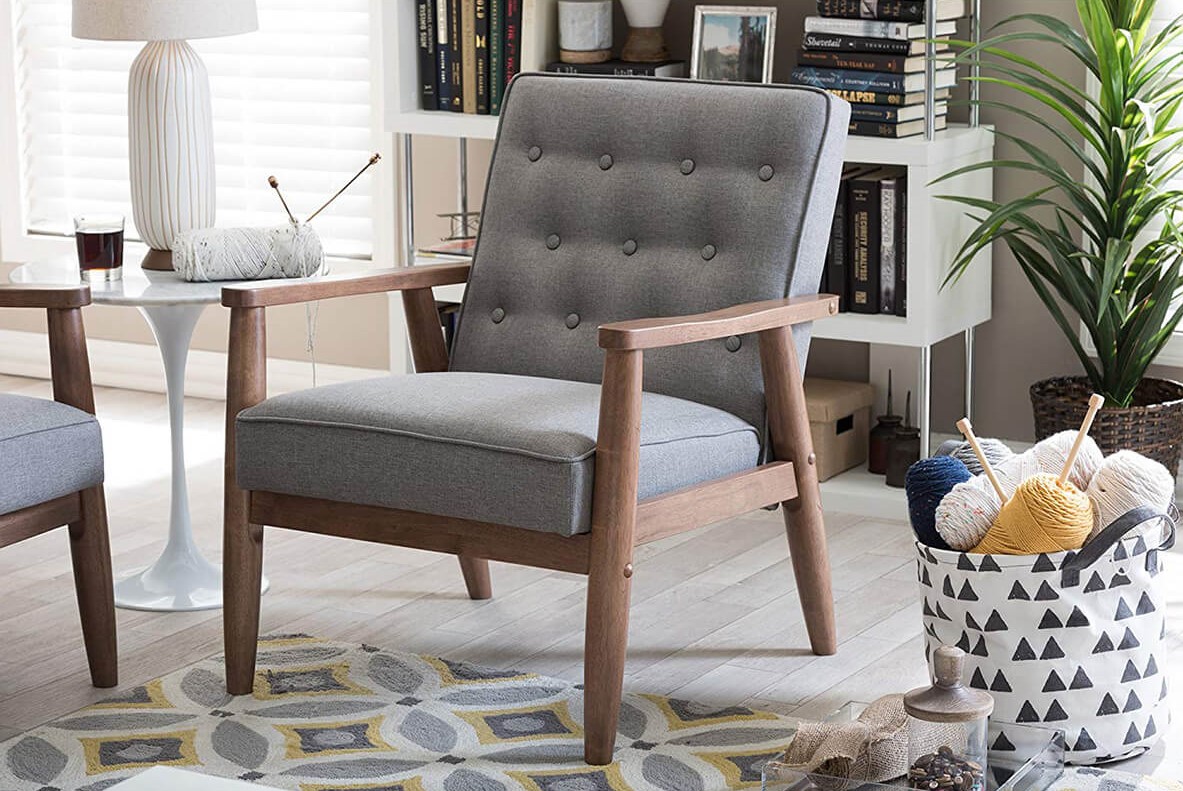 If you have home décor with either a contemporary or mid-century look, this chair will fit in perfectly. With its grey and wood coloring, it can go with nearly any décor, and its design, though simple, is also very comfortable.
This chair maintains an air of ease while offering cushy comfort with an extra-wide seat and mid-height armrests. Consider buying a pair when you purchase a chair like this to fill out the living room; reading alone is good, but exploring the pages of a couple of your favorite books with a loved one is even better.
5. Smooth Ultra-Comfy Leather Glider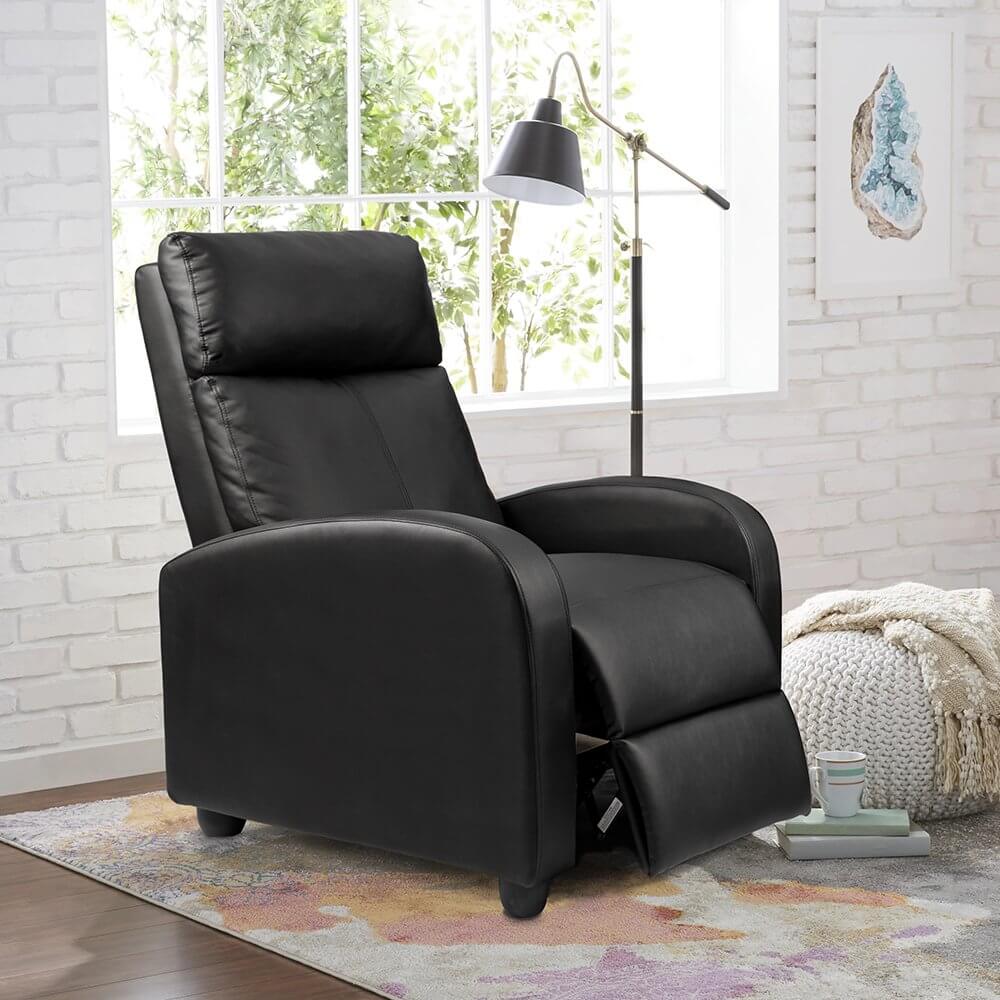 Nothing says comfort like a cushy leather chair, and this one even offers a footrest. Lean back and take in the pages of your newest novel in this luxurious chair.
With oversized armrests, you can lean against either side and with an equally comfortable footstool, you could hardly want for anything more. Place this chair alongside your favorite bookshelves and under a well-lit reading lamp, and you will be ready to relax and dig into a new book. Thanks to its easy tan coloring and lovely dark wood frame, you should have no trouble finding a spot in your home for this beauty.
6. Classic Brown Academic Nailhead Barrel Chair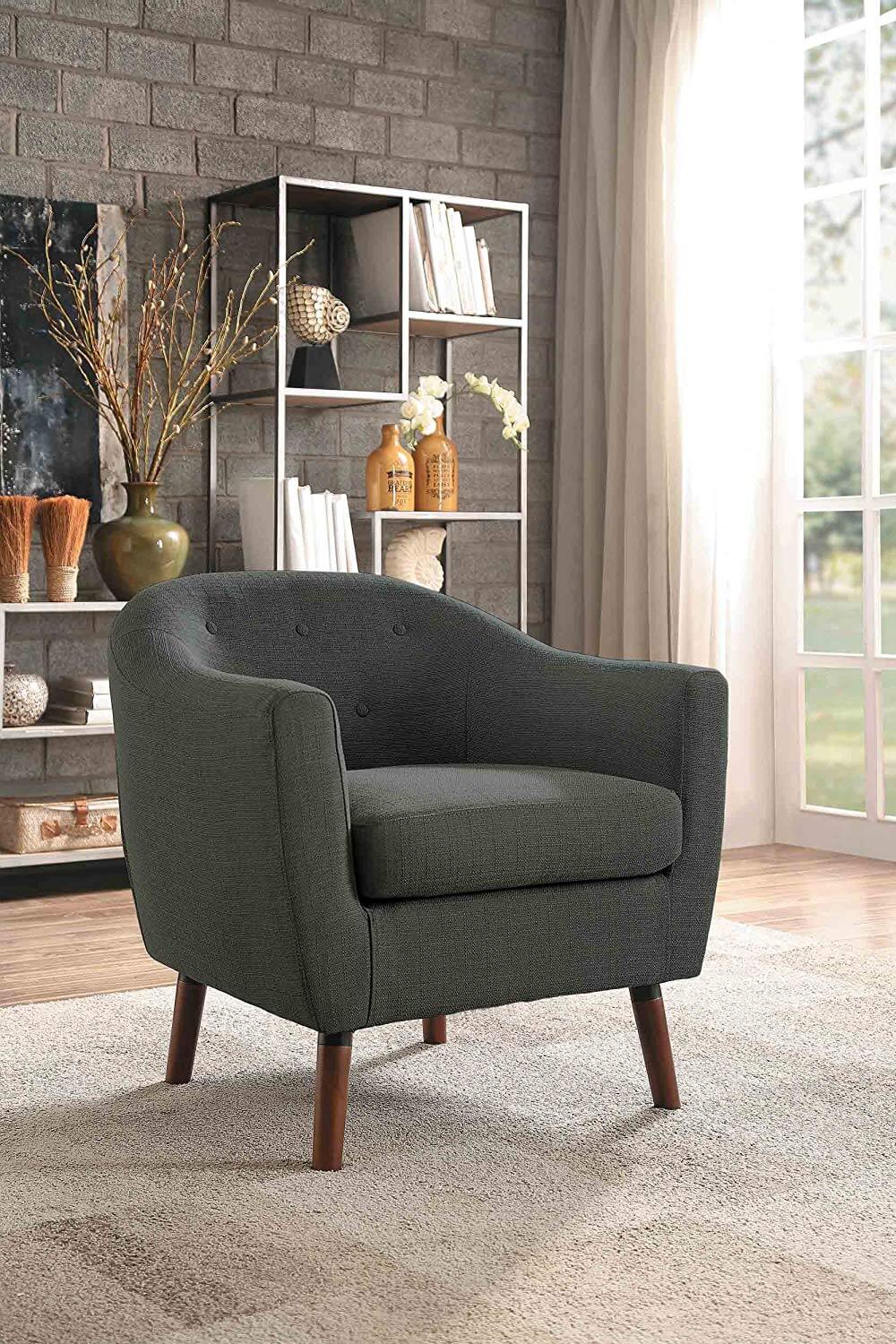 This chair looks like it belongs in the study of Sherlock Holmes or of a nineteenth-century academic. With a big, sturdy base and a large back that glides gently into the arms, this chair will make you want to put on a pair of glasses, light a pipe, and get studying.
Featuring a beautiful dark brown leather and a stylish nailhead design, this chair is not only a great reading spot, but it is also a lovely decorative piece. Place this in a library, study, or office to most thoroughly capture the warm and academic feel. Then pick your next read, and get to it.
7. Lovely Teal Contreras Side Chair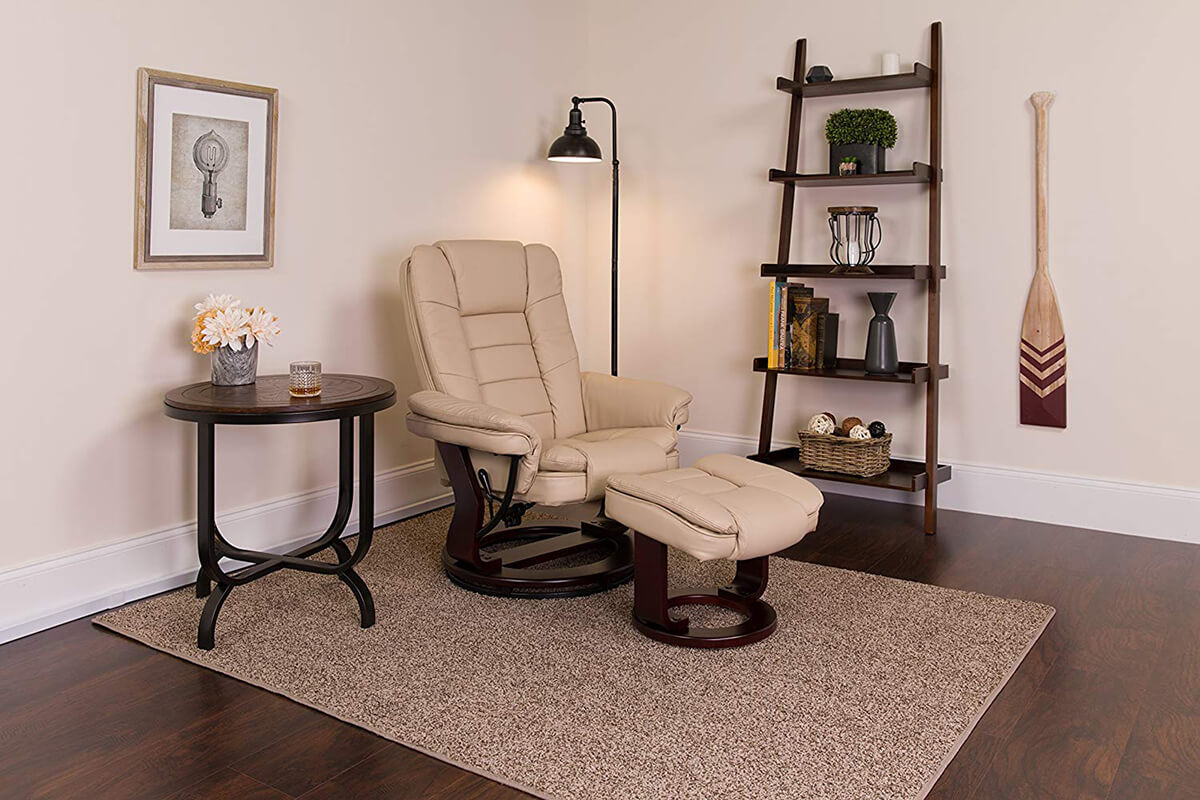 If you are looking for a chair that is both the best reading chair and a beautiful accent piece, then an item like this one is a good place to start. Without arms, it has a more open and welcoming look, and it is easy to fall into at the end of a long day. Its small sides offer support for a cozy lean or the occasional headrest, and the full base ensures maximum comfort.
Pick up this color and design when you want a chair that is not only functional but beautiful, one that will go well with most modern home décor and colors.
8. Slim, Simple, and Comfy Rocking Chair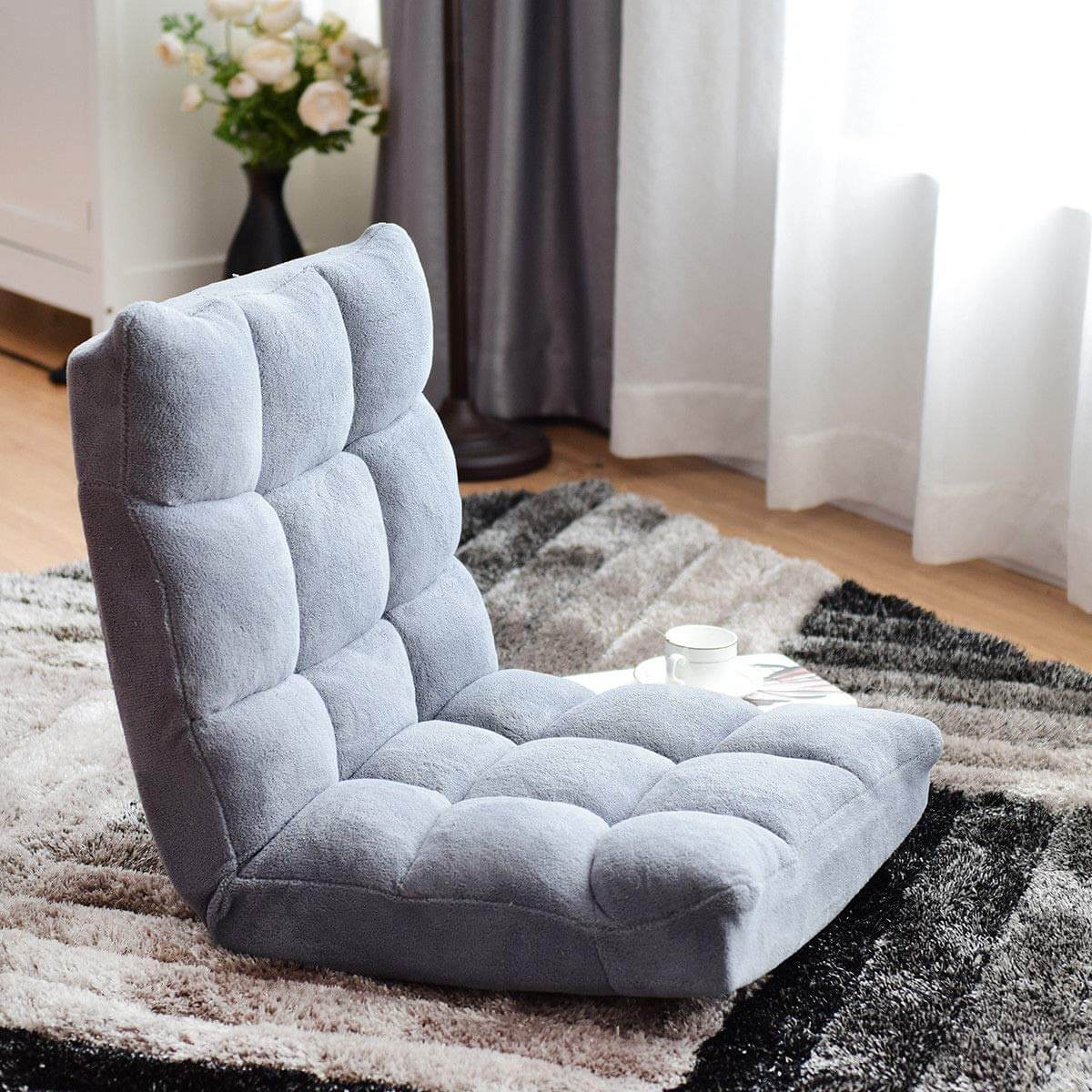 A good rocking chair is nearly a must in every home. Who doesn't enjoy the gentle sway of an easy rocking chair as they absorb a favorite book or rest their eyes for a second?
This chair offers a sleek and simple design, making it an effortless complement to your current décor. Offering just the right amount of cushion to give proper support but still remain slightly firm is a hard balance to get, but this chair does it right. Opt for a chair like this one if you want to keep it simple and enjoy the gentle rock.
9. Full Gray Armchair with Foot Rest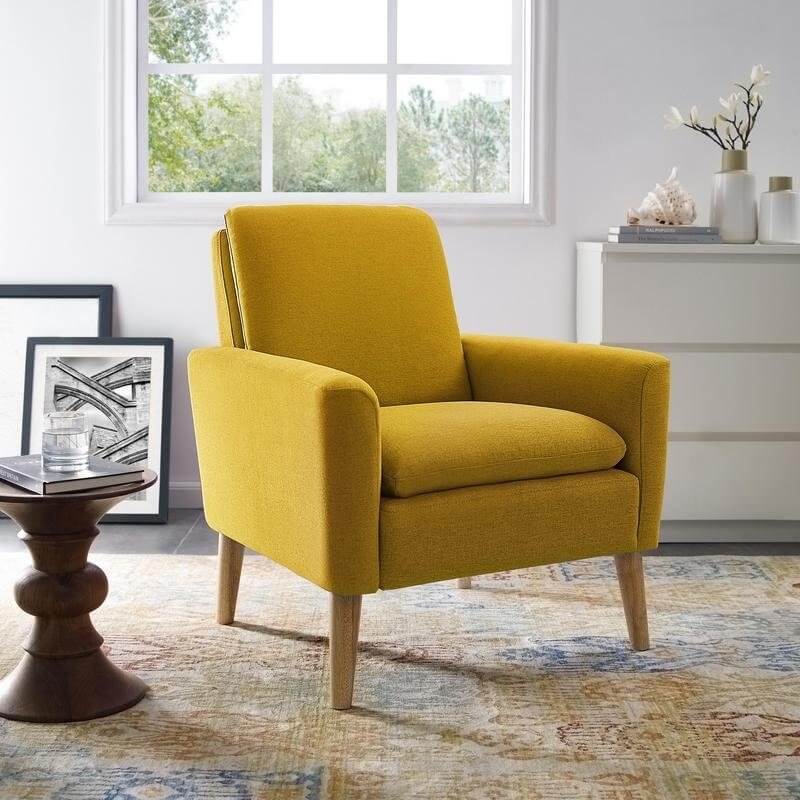 With very chic and upscale coloring and styling, this chair is a good choice when you prefer to decorate with classic, elegant furniture. A nice choice for any living space or library, this chair, with its high back and low arms, has a way of embracing you and taking you away.
Thanks to its wide seat, you can be sure to have room to get comfortable. Plus, with a footstool to assist, you have even more space to spread out and get comfortable so that you can enjoy an evening drink and a few chapters of a new book.
10. Soft Velvety Swivel Pink Armchair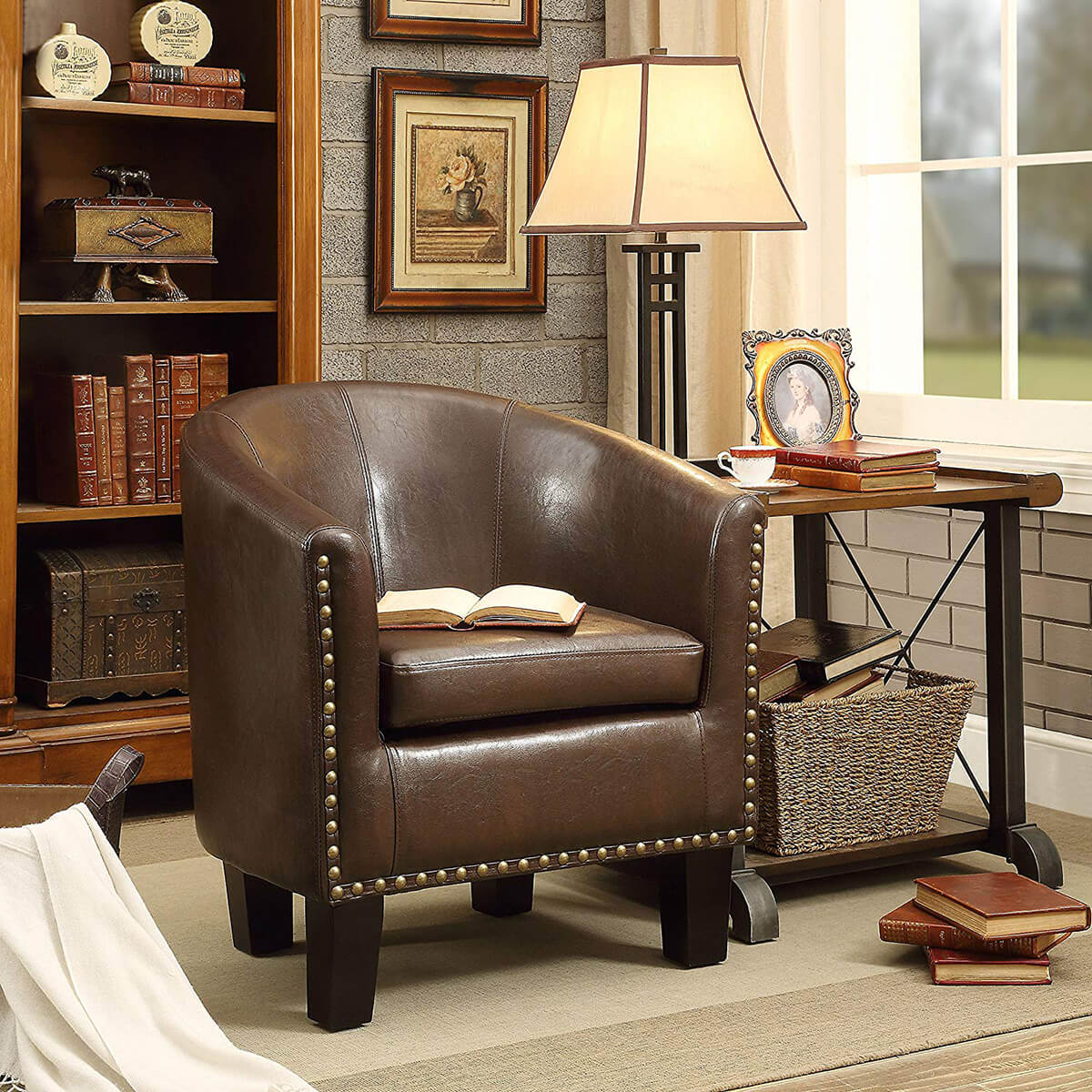 If you enjoy a touch of pink here and there, then this pretty chair is a good pick. With a gentle touch of rose and soft gentle fabric, you will feel like you are snuggling up in a warm safe haven every time you sit down.
This design is perfect for homes with a more romantic or feminine touch and pairs well with golds, blacks, browns, and grays. Offering a big cushy seat atop a convenient swivel, this chair can go anywhere in a room and easily turn one way or the other for conversation or for better sunlight while you read.
11. Simple and Easy Armchair for Reading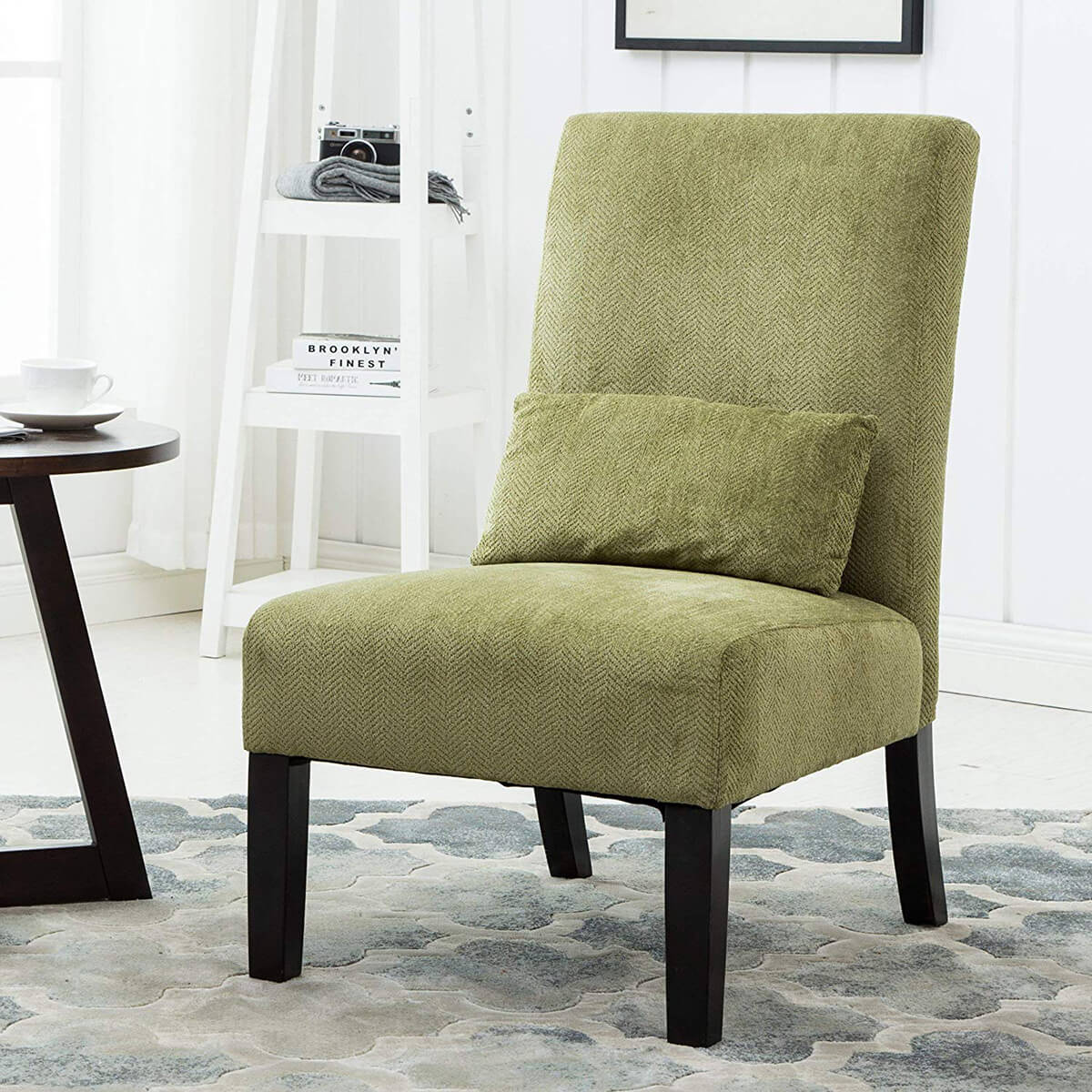 Many people are looking for an armchair that offers no frills, no fuss, just comfort, and convenience. This chair is perfect for that. Although somewhat minimal in design, this chair ticks all the boxes when it comes to a good spot for a nice read.
Because of its neutral coloring, you can place this chair next to nearly any color and it will work. Use a style like this when you want to keep your space relaxed and comfortable. Pair this with a matching chair for a complete set to either sit next to one another or balance out a room.
12. Stylish Postal Scribbles Slipper Chair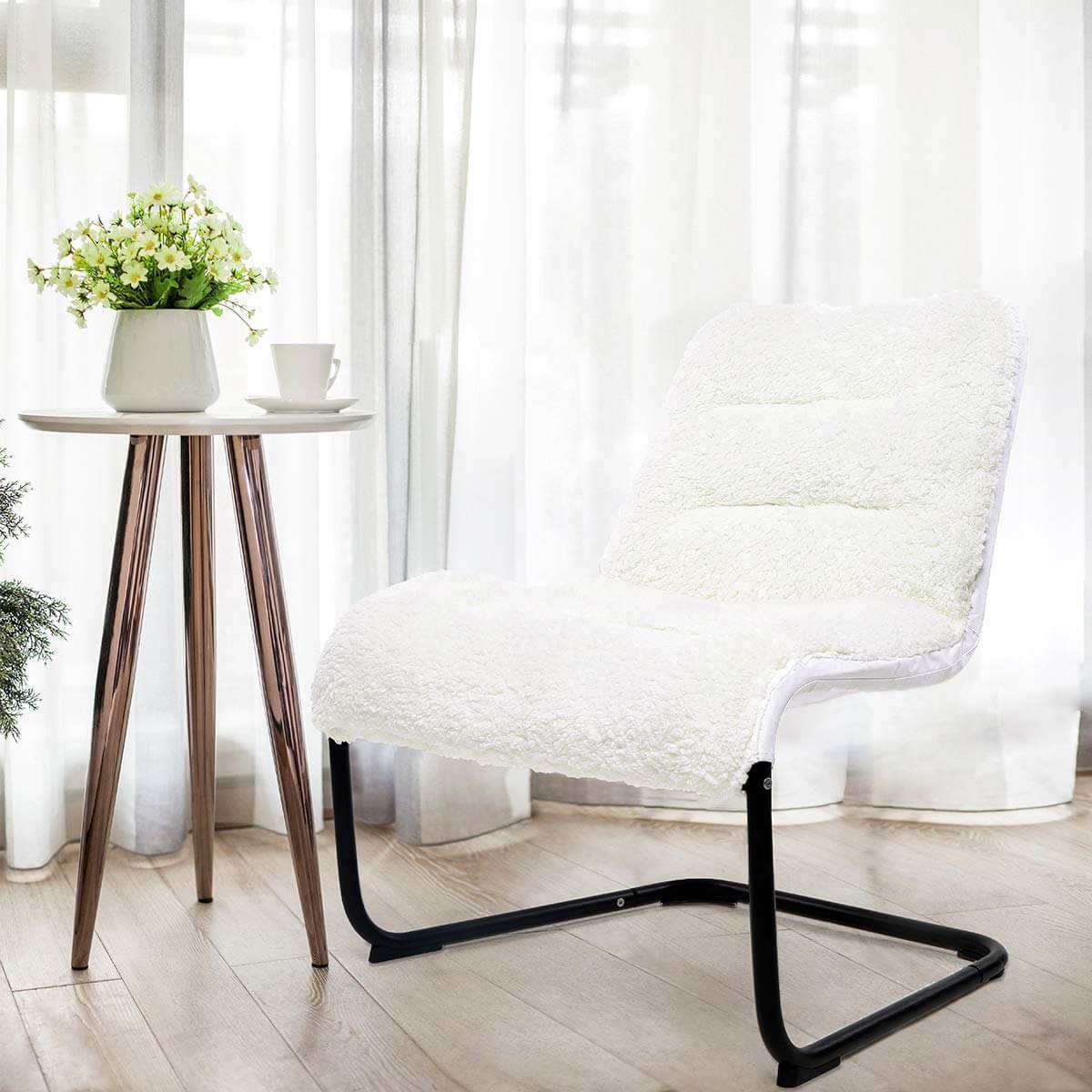 If you plan to read in a chair, why not enjoy some text on the chair itself? This very fashionable slipper chair features the elegant cursive scrawl of letter-writers from days gone by when correspondence by default came by mail and folks recognized each other by their distinctive handwriting rather than a social media handle. Especially with the artful addition of postage stamps throughout the print, this chair is reminiscent of a print era receding in our memories but increasing in its chic popularity. For maximum effect, place a pair of these chairs in the living room to fill out your furniture arrangement.
13. Low-Sitting Olive Parsons Chair with Pillow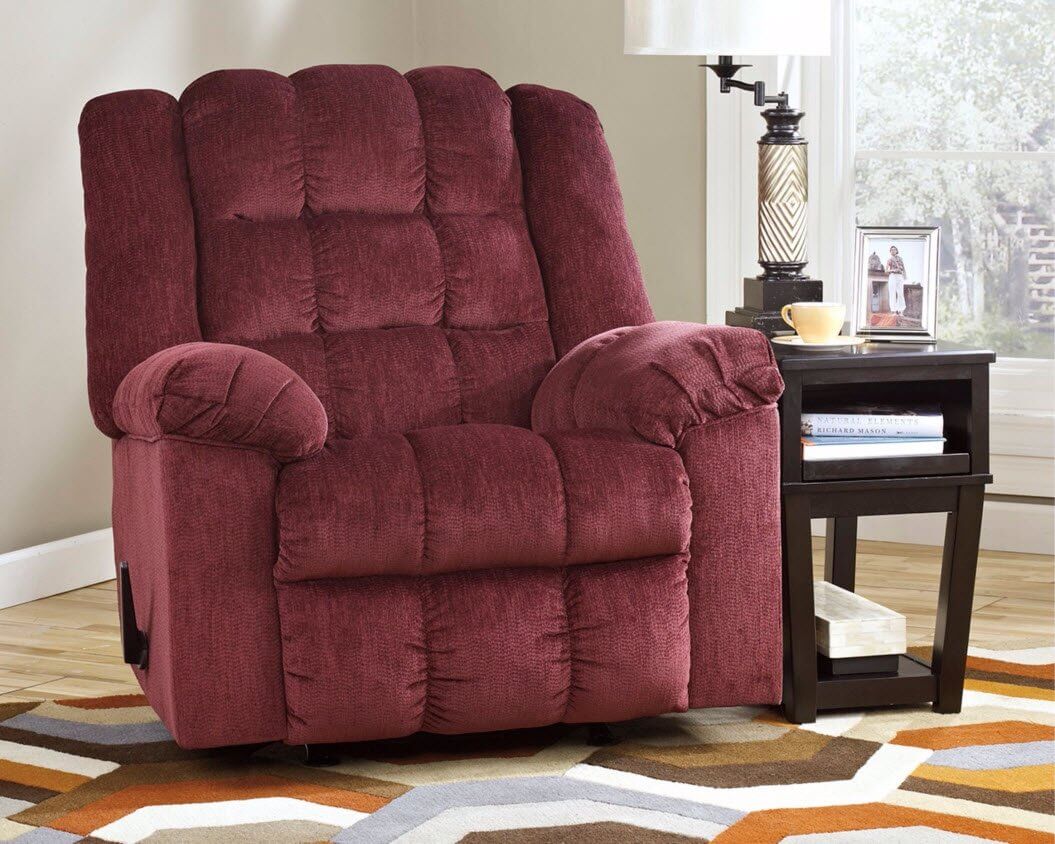 For as inviting and cushy as an oversized recliner can be, there are some serious drawbacks, too. A massive chair can take up as much space as a couch, it can be hard to get up out of it, and it will set you back a pretty penny. For a simpler, less expensive, more modest, and more easily integrated piece of furniture, consider something like this lovely olive green Parsons chair. With no armrests to box you in, you can sit any way you please and find a perfectly comfortable position. Plus, this chair will fit in a smaller space like a den or reading nook.
14. Soft Light Blue Linen Tub Chair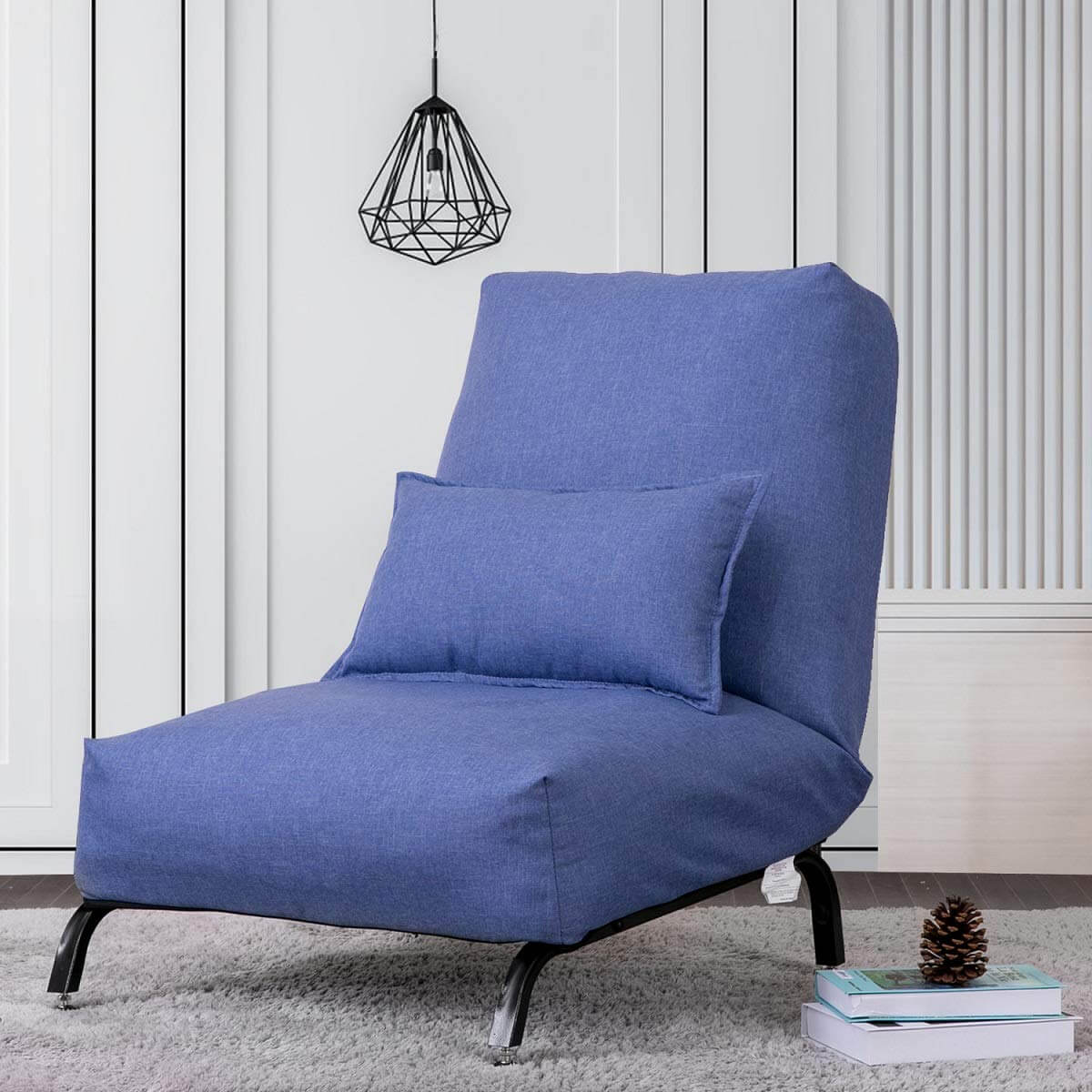 Add to the airiness of any room with this light wood and sky blue armchair. Although it is often fun to brood with a good read in a darkened library, it can be so refreshing to sit next to a window and enjoy a novel or non-fiction book.
This chair would work well to either brighten up space or be incorporated into a room that already has a lightness to it. It works well with white or off-white walls, which many people already have, and it could pair well with a carpet or light wood floor.
15. Cozy and Sturdy Jewel-Toned Club Chair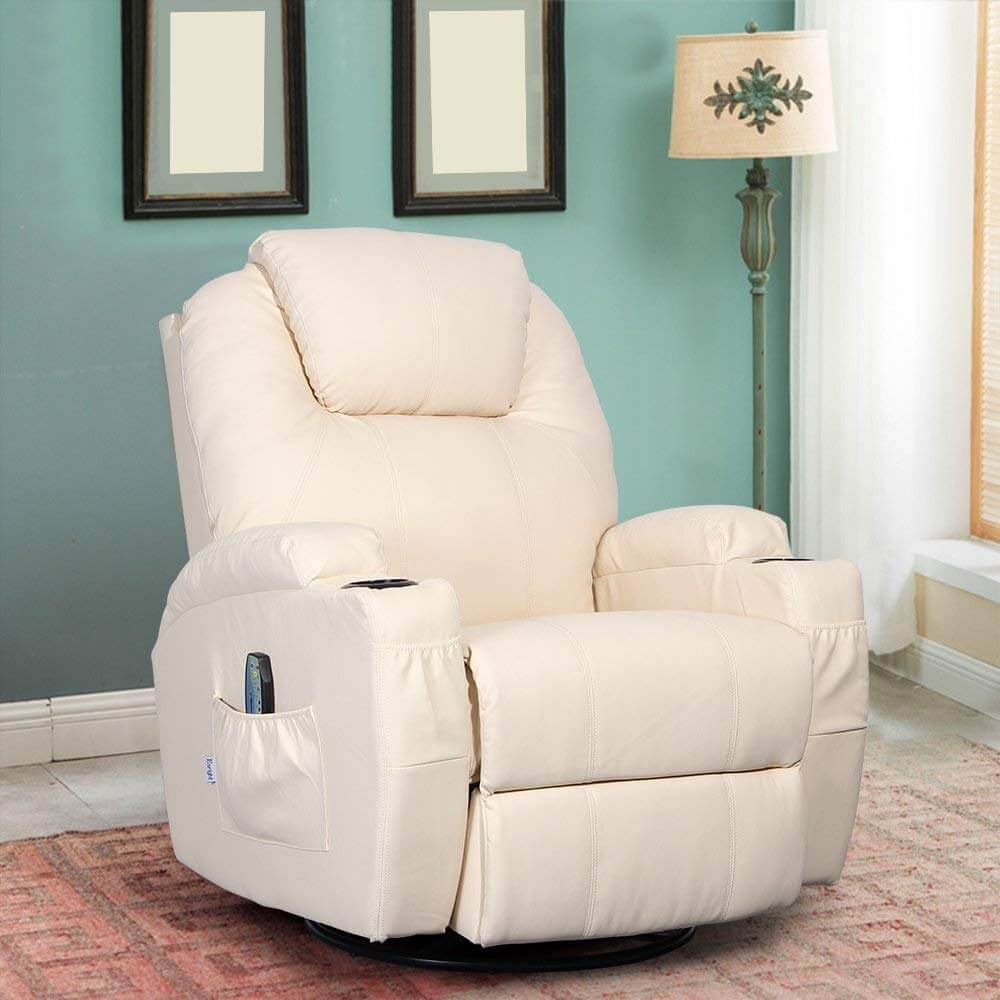 There is something so regal about jewel tones. This blue chair features a rich fabric that makes it look expensive and luxe. With an over-stuffed back and cushiness on the arms and seat, this chair is ready to hold you in comfort as you dive into a new book.
A unique element of this design is that it does not feature any legs. Without legs, there is no hardware needing matching, making it an easy fit into most spaces. Pairing well with both pale and dark colors, this chair will surely stand out as an accent piece in any room.
16. Mid-Century Modern Gray Short Seat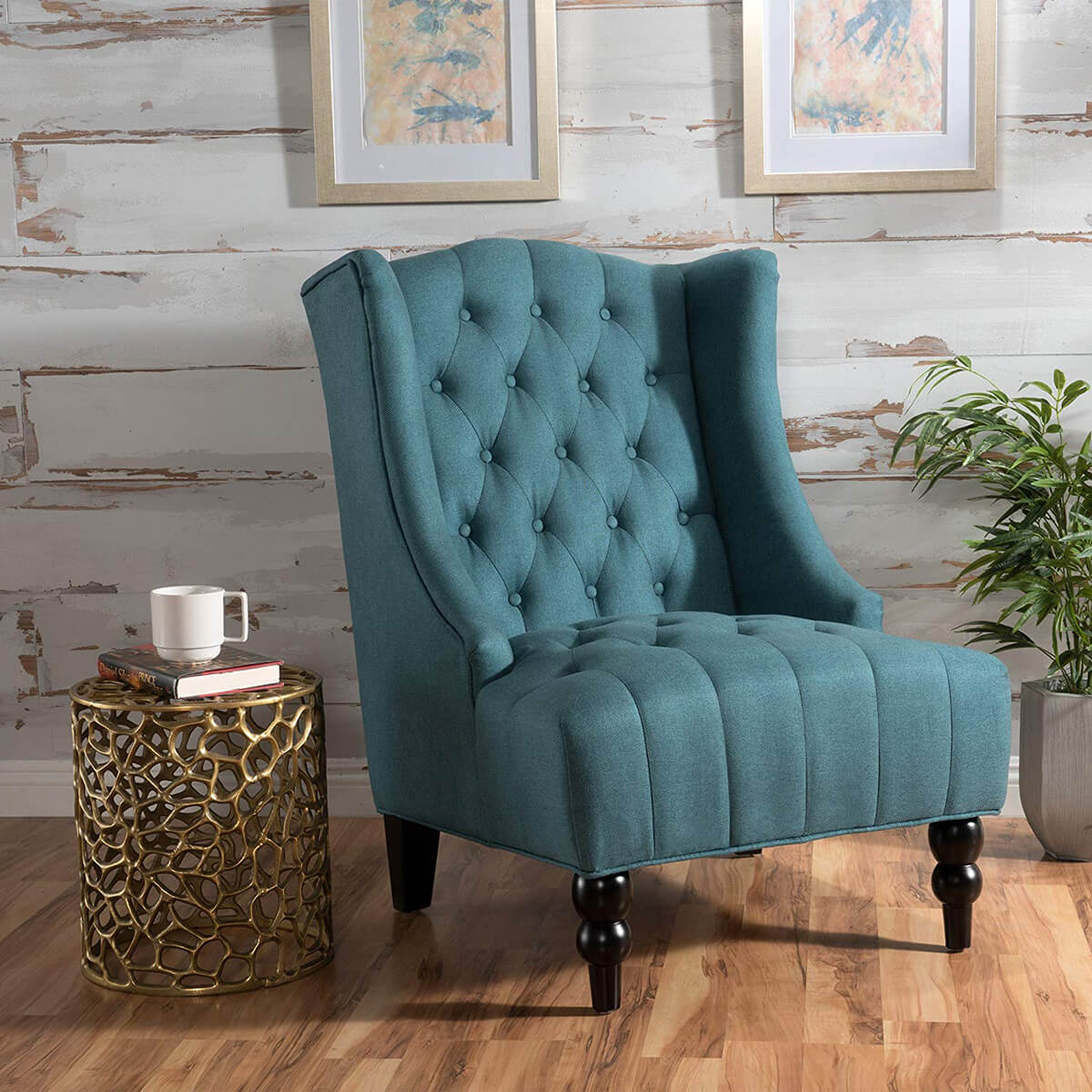 The mid-century modern look goes so well with many homes. It can be smoothly incorporated into other trends, and it often features furniture that is just a shade different than straight and simple. This comfy chair offers angled legs and a short back for a unique look, making it perfect for when you what something special but not too off-the-wall or showy.
These chairs are great when paired with similarly themed furniture, but they also look very nice placed side by side. You won't have any trouble finding a reading partner when you offer them such cozy and cool furniture.
17. Sleek and Slim Black Leather Recliner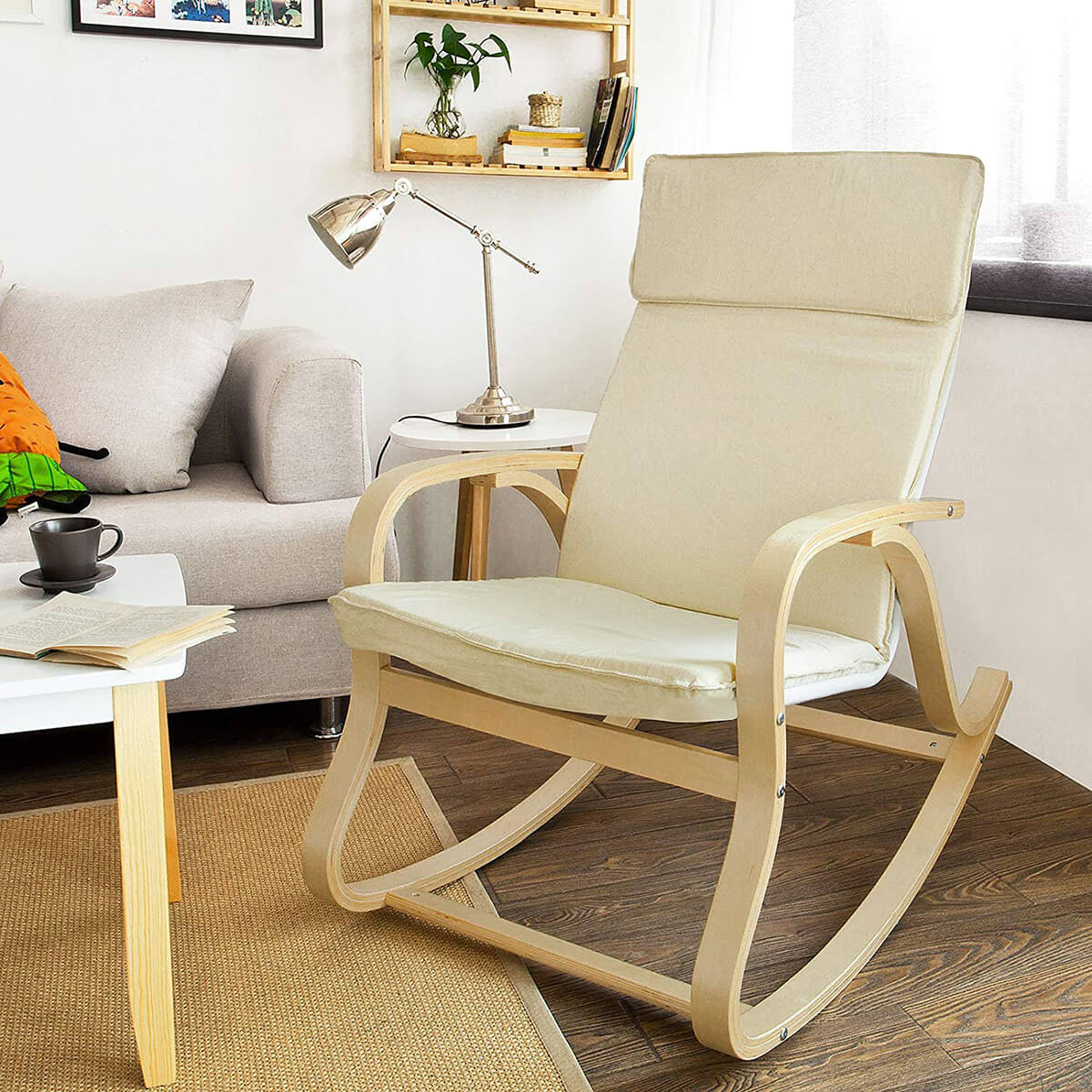 Most recliners offer giant overstuffed backs and seats, which can be great for certain situations but are not right for everyone. This recliner offers something new and unique: a slim back and sleek smooth armrests for a chair that is both comfortable and stylish. Plus, nothing matches colors like black, so finding a suitable room for this readerly heaven will be stress-free.
Relax in ease on the cool dark leather of this recliner. Pop the footrest to create an even more restful setting and pick up your favorite book to read until this soft yet firm chair lulls you into dreamland.
18. Simple and Minimalistic Floor Seat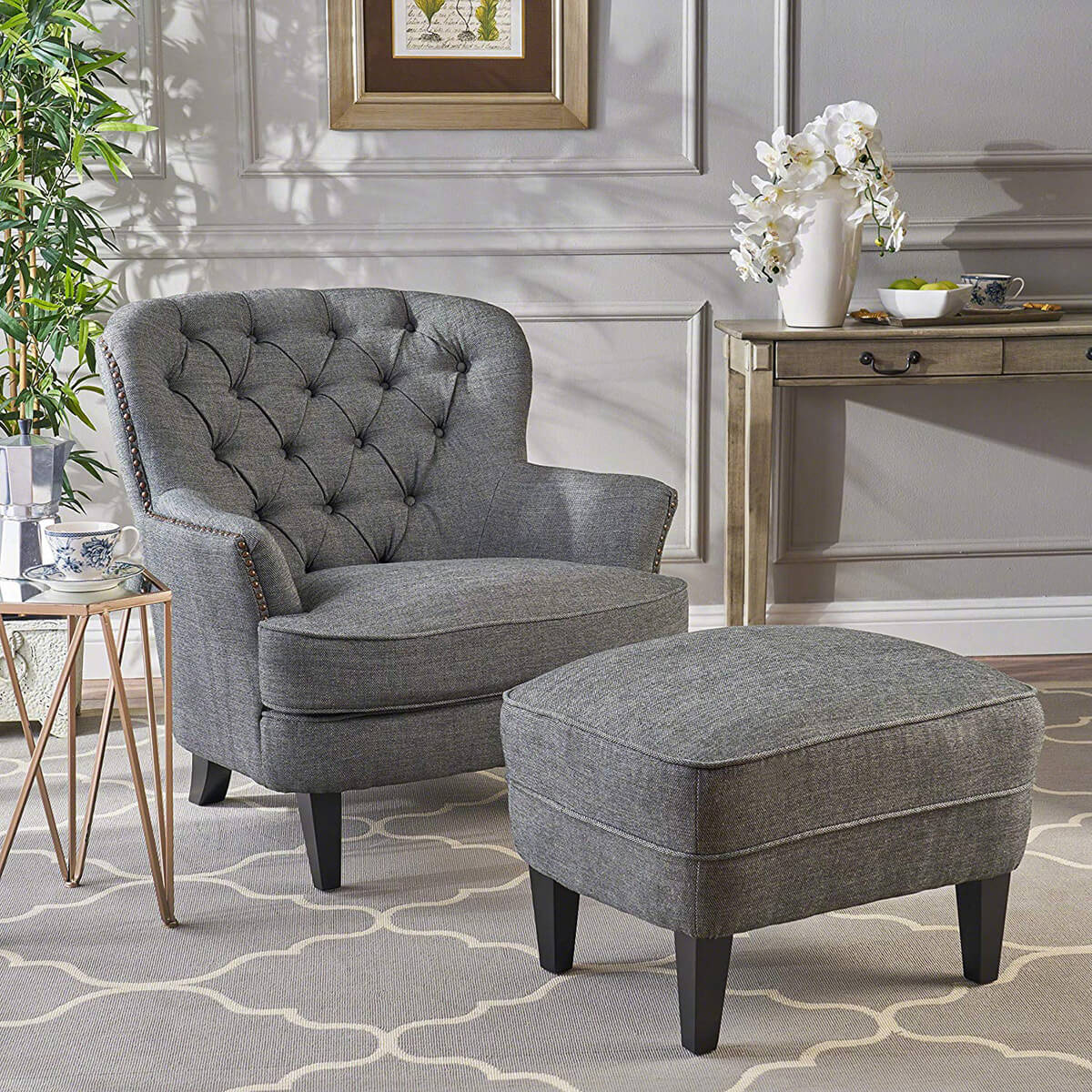 There is a reason that most people meditate while sitting on the floor. Being low to the ground often places oneself in a position of humility and respect towards the world around them. There are not many better postures for having an open mind when reading a new book.
This super low chair offers a cushy bottom and back to provide support while sitting on the floor. You can pick this chair up and move it very easily and is a great option if you want to have something to just bring out in the mornings to enjoy a book and sip your coffee.
19. Macramé Style Hanging Swing Chair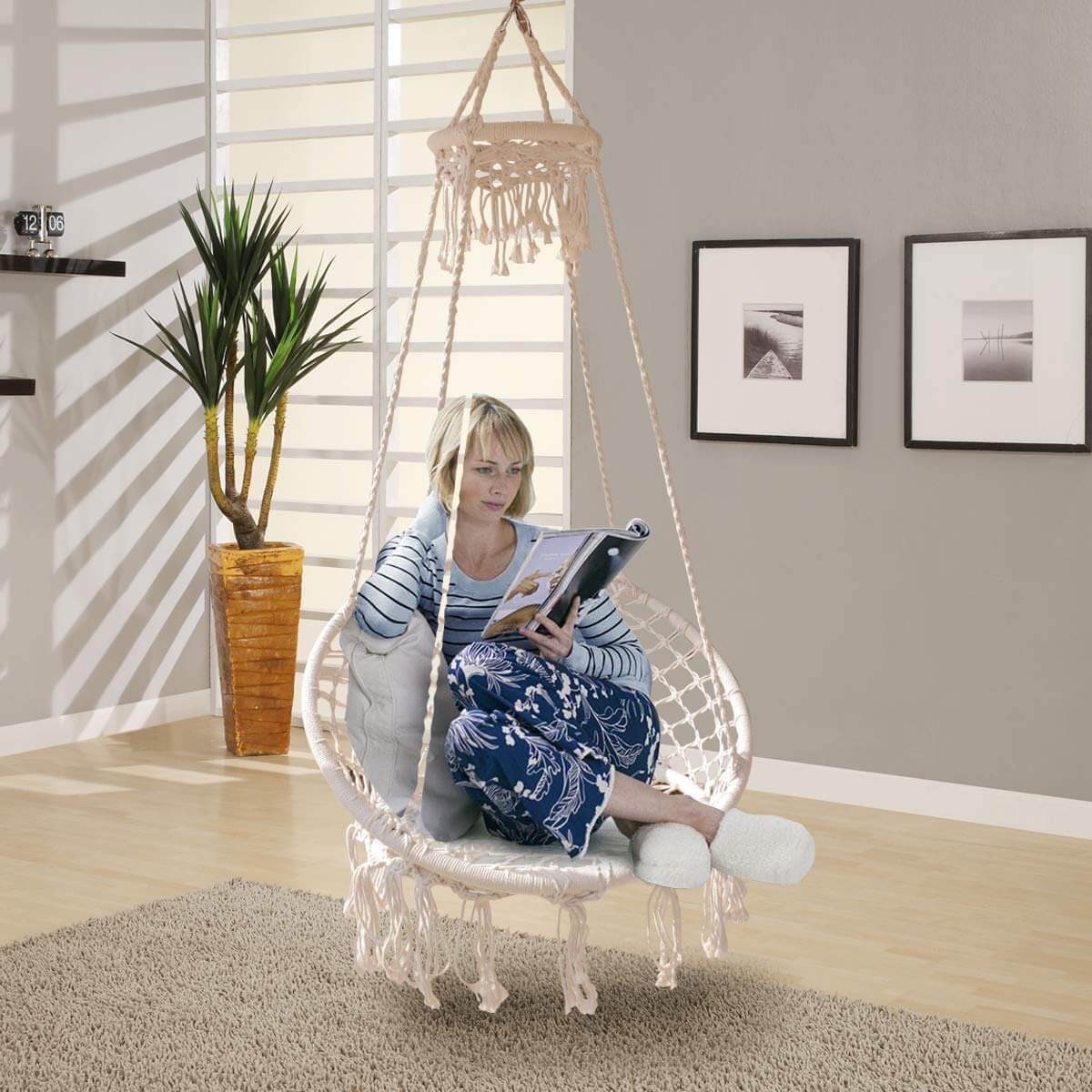 Both fun and functional, this hanging chair is the perfect place to let go and absorb yourself in a story. Since it can be hung nearly anywhere, you can enjoy this chair inside or out. Just be sure that you find a very study beam for adequate support.
There is something very playful and almost childlike about a swinging chair that encourages one to breathe easy and distress. The gentle sway of the chair is comforting to readers, and the addition of a pillow makes it even cozier. The retro macramé style goes well with vintage furniture or hip modern stylings.
20. Retro Bright Orange Swivel Chair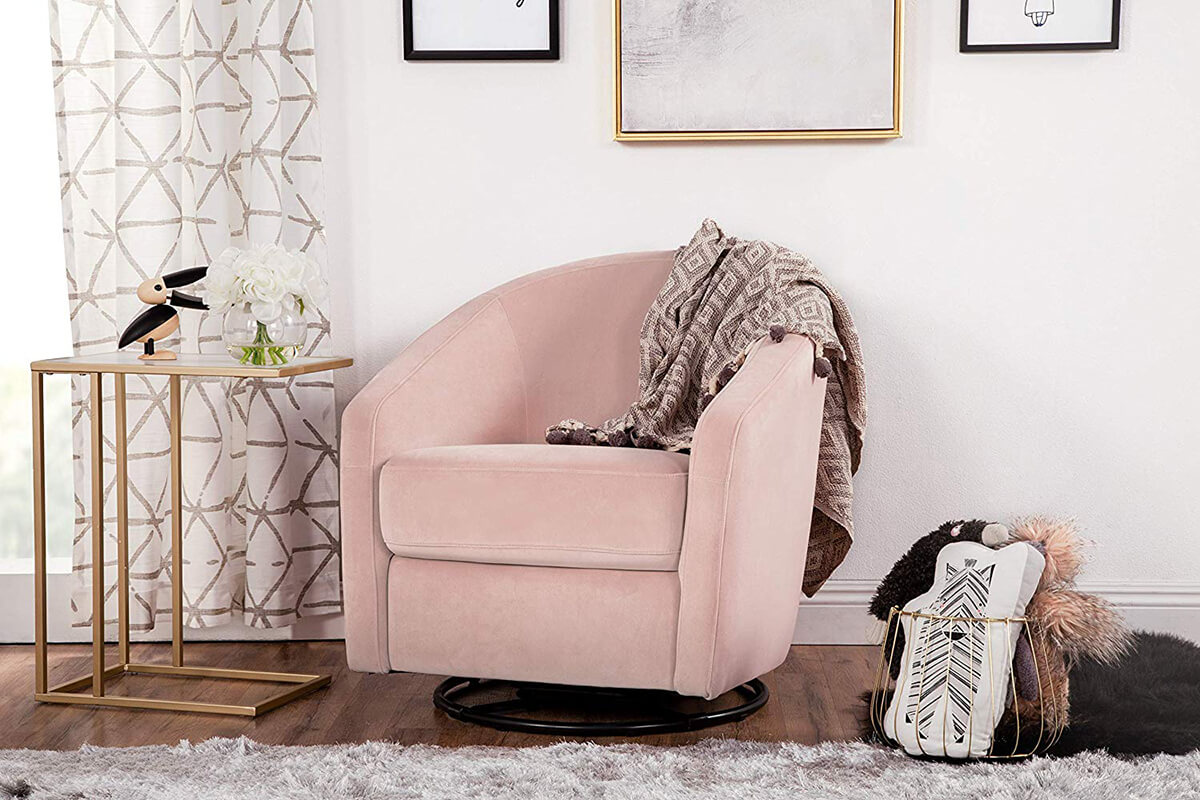 If your style harkens back to the days of peace signs and swingers, or if you just want to add a super fun accent piece, this bright orange chair is a funky and comfy choice.
With a wide seat and no armrests, you can easily plop down into this chair from any angle and enjoy the thick cushy back and bottom. Sitting atop a swivel, you can check out the whole room from the comfort of your super cool chair. Since the base is covered in the same fabric, you don't have to worry about matching any wood or metal materials when considering design and décor.
21. Comfortable Plush Plumb Classic Recliner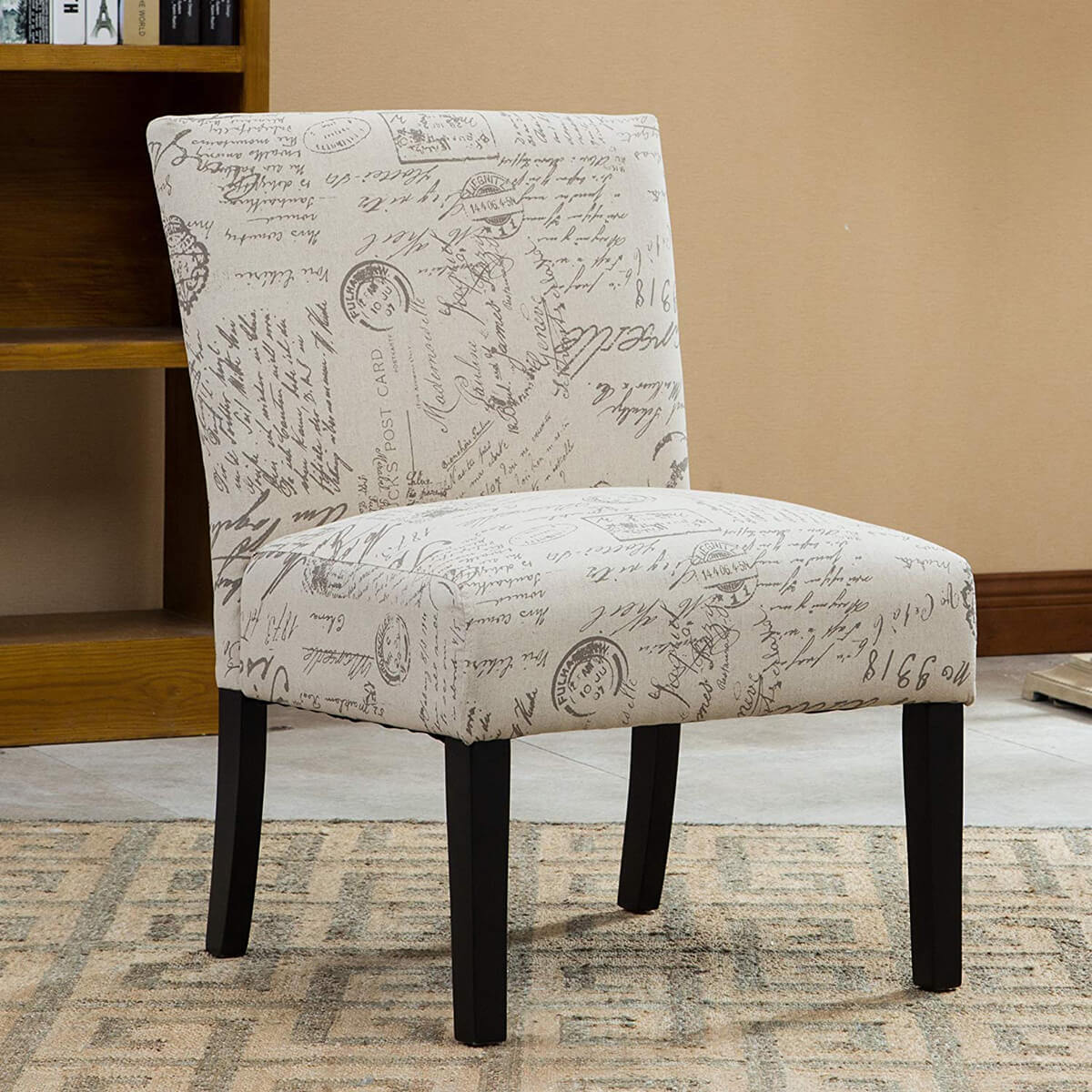 There is something so familiar about a big cushy recliner. With their style rooted in the 1990s when bigger was almost always better, this chair offers oversized armrests and a big cushy seat for the avid reader of any size or shape.
Great for bringing a little one up into your lap, this spacious chair will give you room to relax while still offering you comfort on every side. The pretty reddish-purple coloring is a fun choice for a subtle pop of color. Just be sure to consider its fairly large size when planning where to place your new favorite reading spot.
22. Ultra-Chic 1970s Mustard-Colored Lawson Chair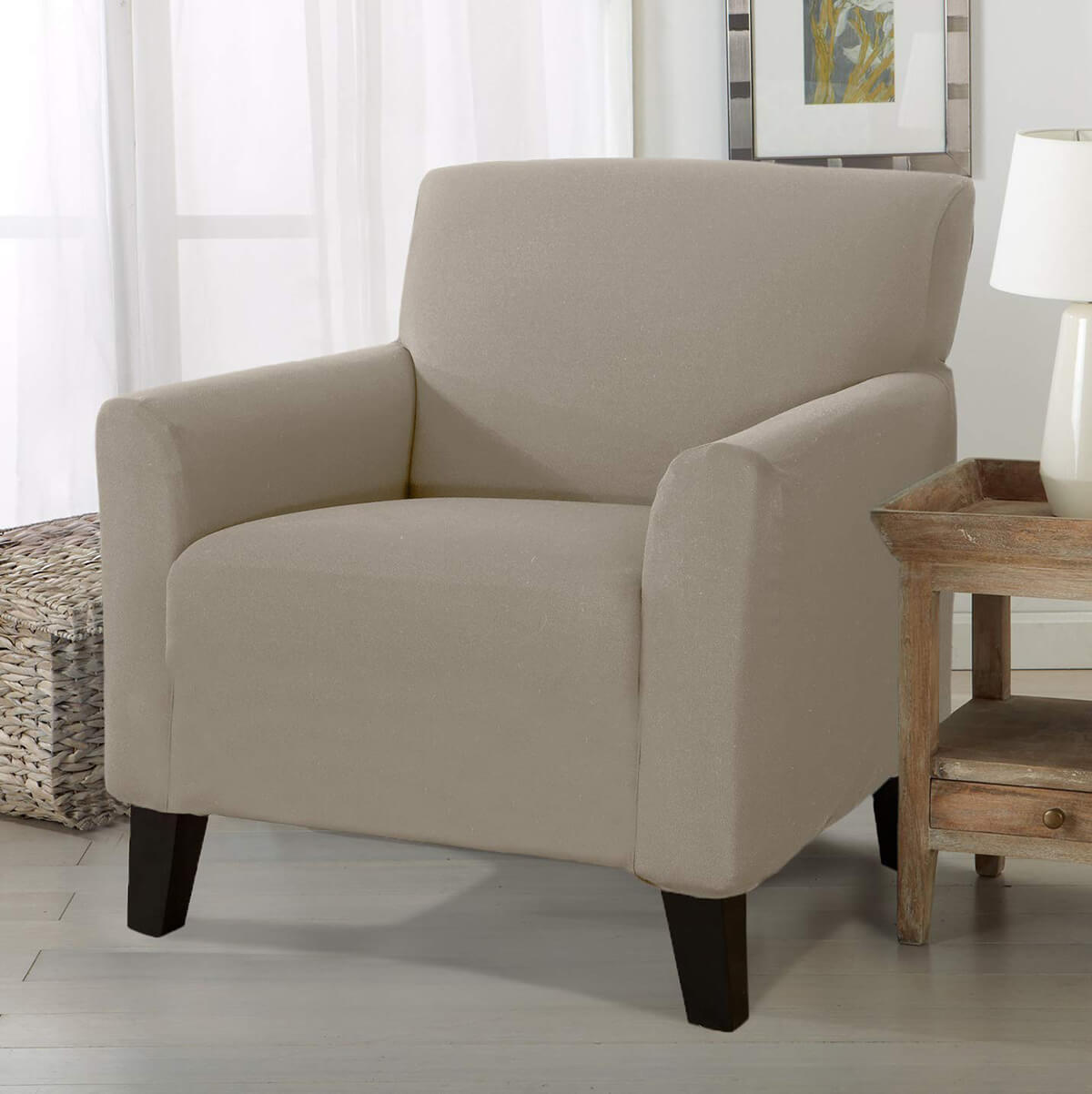 Lawson chairs, with their straight lines and tall legs, offer a cool throwback to the offices and homes of the 1970s. This particular design offers high, light wood legs that hold a gorgeous mustard color fabric that can either match your current décor or serve as a bold and eye-catching accent piece.
This reading lawson chair is great for people who are considerate of their posture and want something with all-around support that encourages straight legs and backs. Providing support and comfort both, this chair gives you all you need to enjoy your new book or magazine in style.
23. Fluffy Faux Fur Cantilever Chair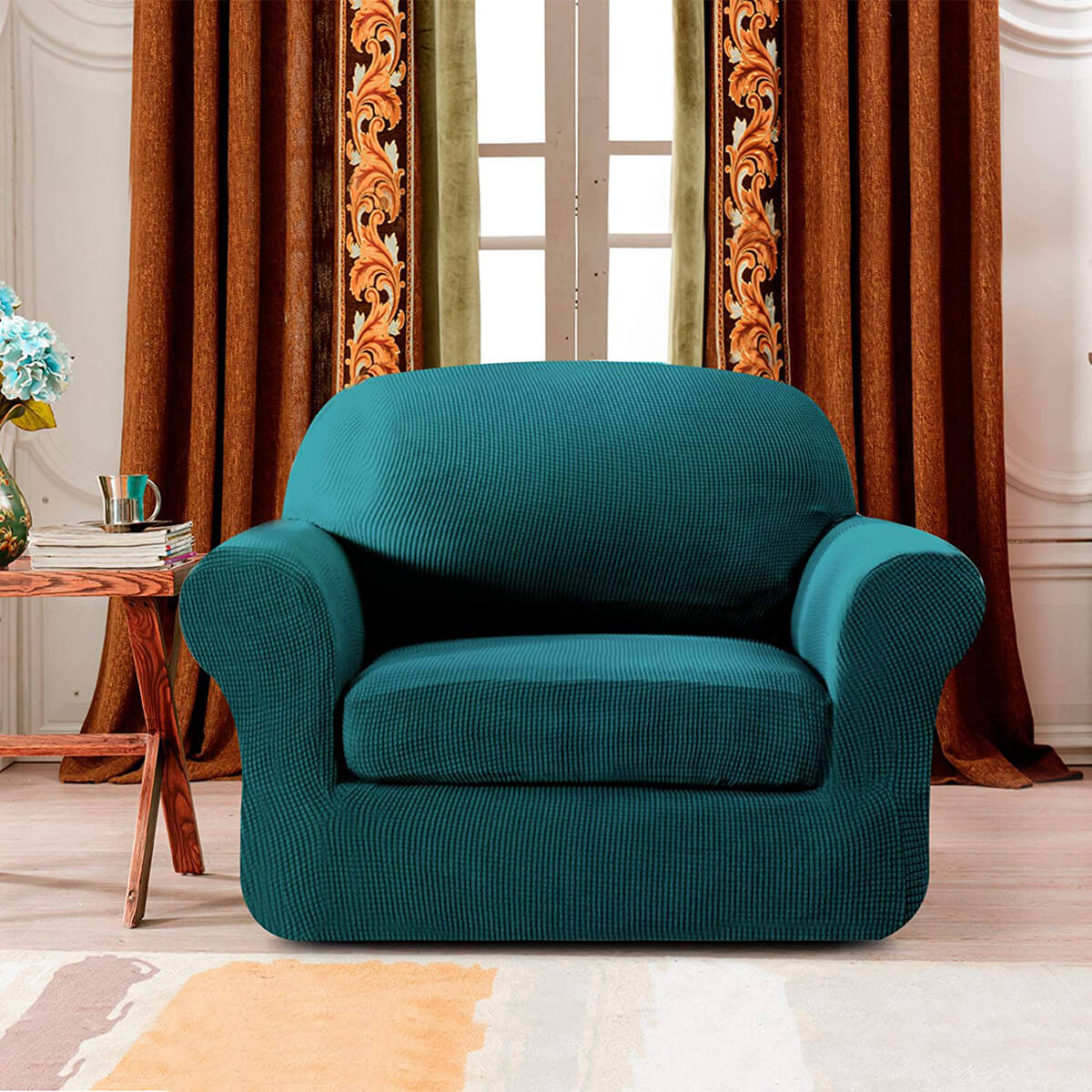 Cantilever chairs offer a unique look and feel. Featuring no back legs, this chair offers a slight give when seated and is great if you prefer something that isn't hard and rigid.
The fabulous white furry design is great for homes that feature light, easy, or even romantic décor. Its effortless comfort makes it a great choice for reading, and with its fairly simple and inexpensive design, you can easily create a small grouping of these chairs for book clubs, nights in, or just those much needed evenings to relax and enjoy the company of friends while you discuss your favorite reads.
24. Low Slipper Chair with Pillow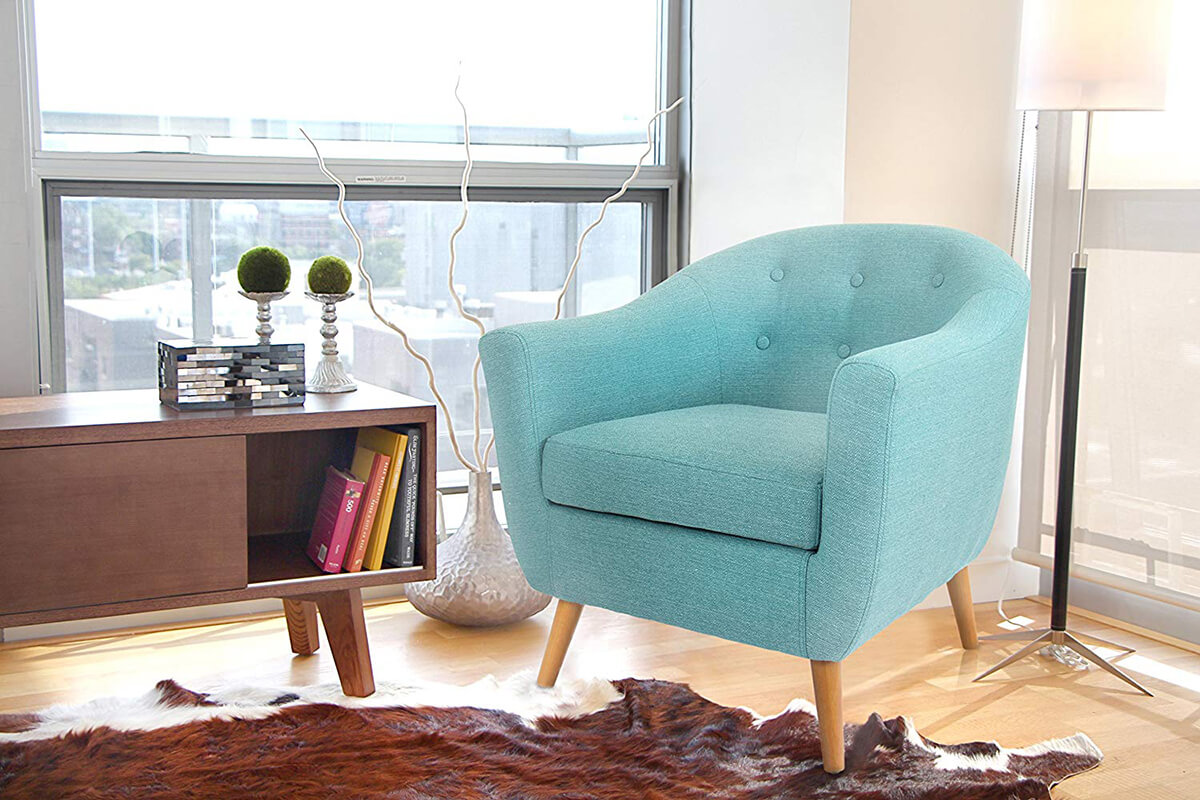 When you are ready to fall into your favorite chair and snuggle up with your book, this chair is ready and waiting to welcome you. With an extra-long seat and no armrests, you are able to fall into this beauty and enjoy it at whatever angle or sitting positing strikes your fancy.
A pillow is a great way to add a little extra support here or there, and it can also work as a prop for your book. Being low to the floor means there is no need for a shelf or end table; just set your tea on the ground for easy and furniture-free access.
25. Lovely, Stylish Low-Back Tub Chair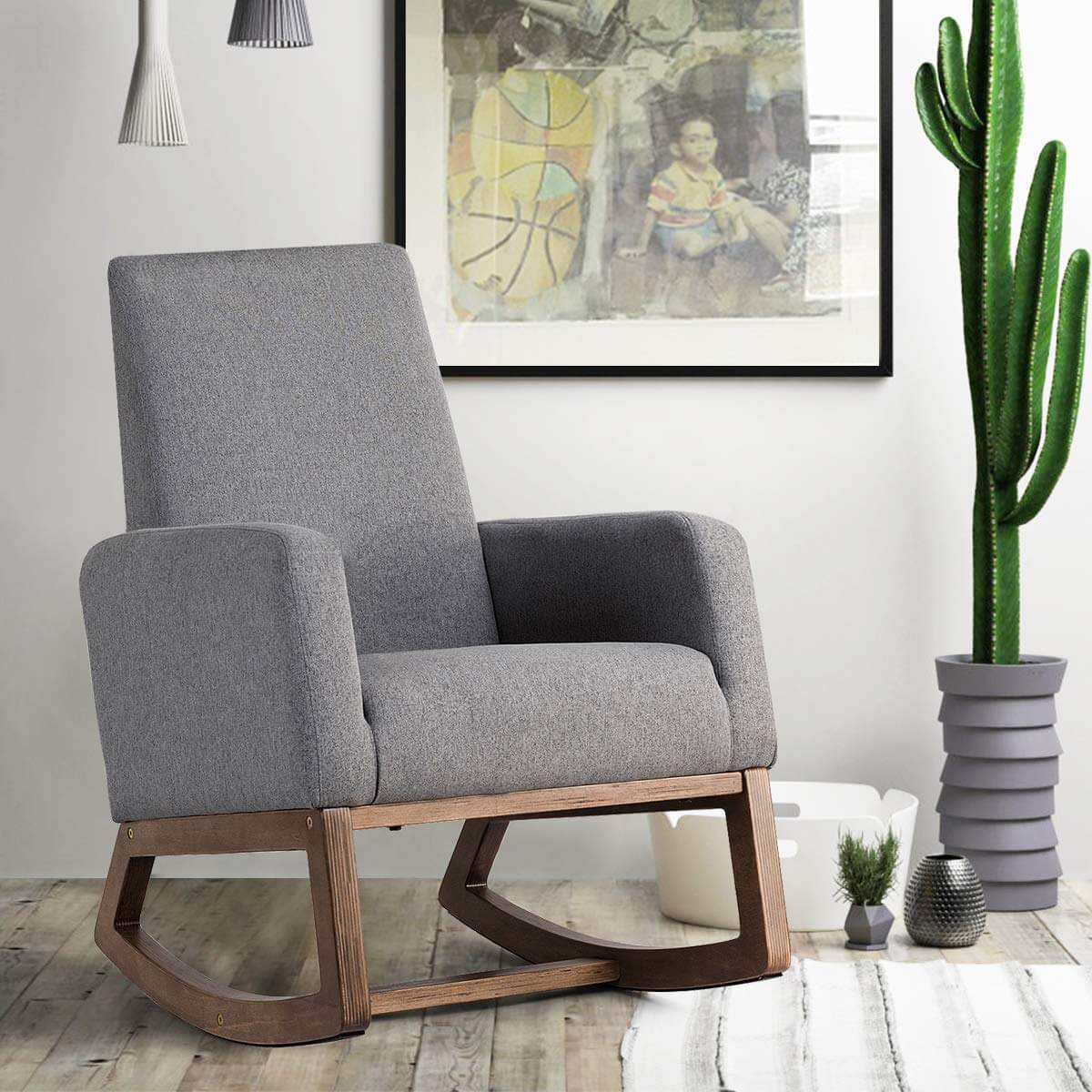 With a low back that gently surrounds you without overwhelming you, this chair is great for reading and studying in. The height of this chair makes it easy to place into space as it will never demand attention or loom over a room. It simply is ready to sit wherever you decide to place it and wait to be there for you when you need it.
The soft and contemporary fabric, in its dark gray coloring, is a good choice when you need something that can match just about everything. Great for the library or living room, this chair will not disappoint.
26. Soft and Puffy White Leather Recliner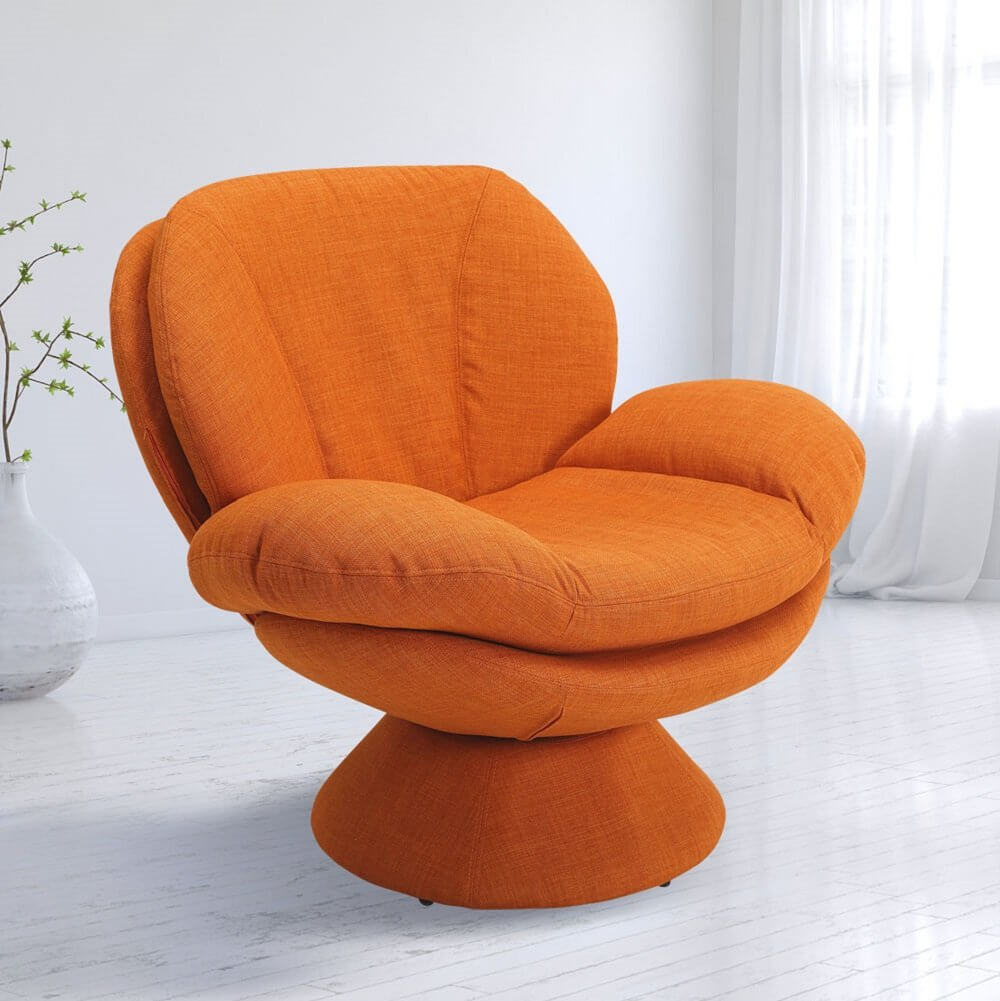 This recliner is like a big fluffy cloud of cozy comfort. With full puffy white leather surrounding you, you will feel as though you are floating while entering the realm of whatever book is at the top of your list.
Beyond the obvious comfort of this sofa like a chair, there are so many little details that make this a real winner, the biggest one being the pockets. Forget losing your glasses or book ever again with the convenient pockets on both the sides and front. In addition to that, there are also cup holders on both arms so you can have both your coffee and your water.
27. Modern Meets Classic Armchair Rocker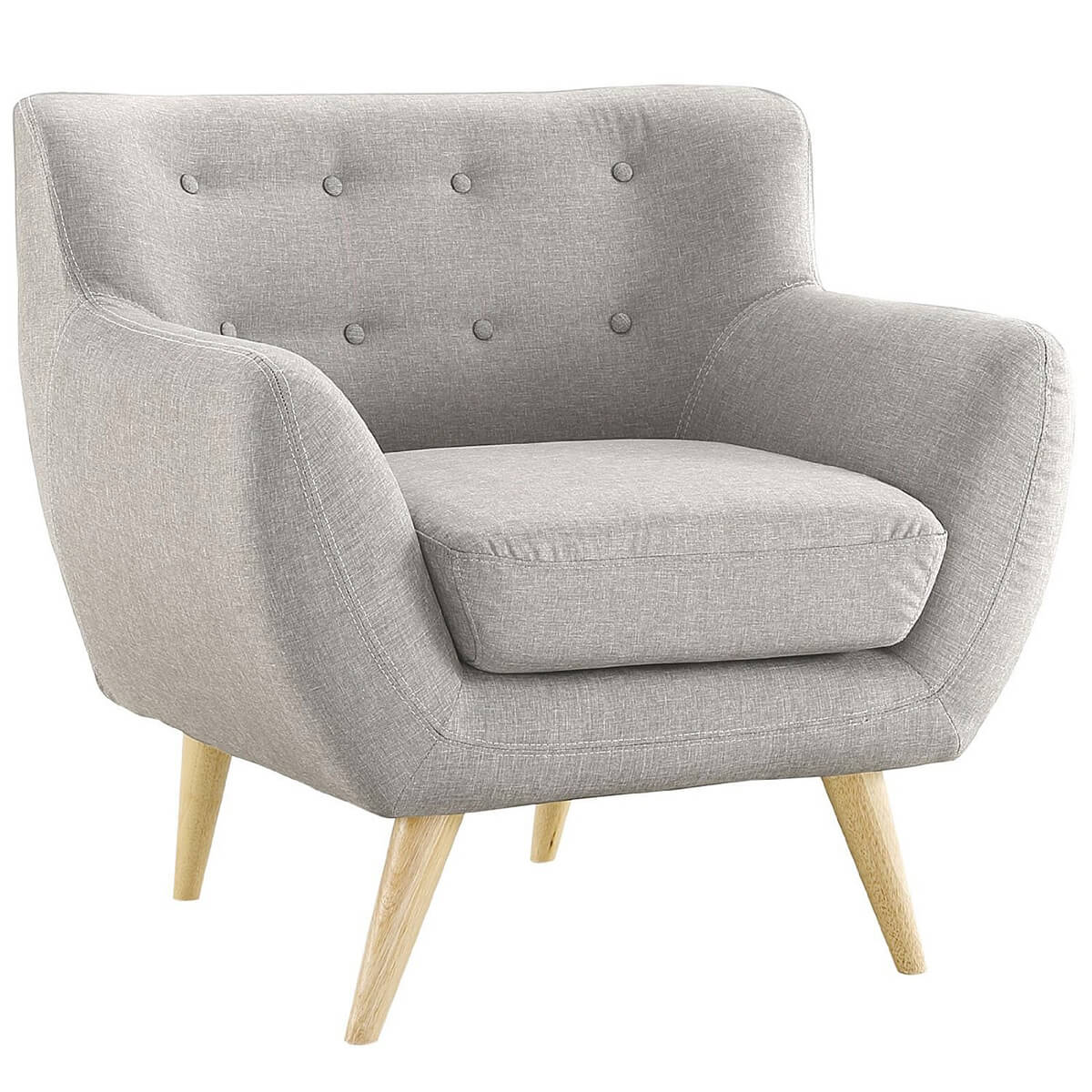 This twist on the classic rocking chair brings the concept into the 21st century. The best part about a rocker has always been the gentle rocking motion, and sometimes comfort gets sacrificed in the process. The best part about an armchair is the full cushioned seats and armrests, but they have always felt a bit confining. This chair brings the best of both together for the comfiest and cozy rocking chair around. You won't have any trouble diving into an awesome new book when you can rock and rest in perfect harmony. Relax and enjoy the read.
27 Stylish Reading Chair Ideas to Fully Enjoy your Favorite Book
Each of these chairs holds its own appeal, and not every chair is right for every person. Take the time to consider what best suits you and what look you are going for. Also, be sure to consider if you want to buy a matching set for you and your partner or houseguests or if you prefer to have your cozy chair stand alone. Use this list to get an idea of what sorts of chairs are out there and what you would like to see in your home. There is no right or wrong answer, and each person will have different tastes. Just take your time looking over your options. There are big cushy chairs, little firm chairs, and even chairs that hang from the ceiling, so a lack of options will never be an issue.
These 27 chairs range from inexpensive to high-end, easy to proper, and colorful to classic. Knowing your options is the first step towards finding that perfect chair to fall into and fall in love with. Picture yourself spending long hours poring over your favorite books in this spot. If it looks right and you can't wait for it to be a reality, then that is the chair for you.