Maybe you are decorating on a budget. Perhaps you're trying to, "reduce, reuse, and recycle." Or it could be that you just love the look of antique and hand made decor. Whatever your motivation for recycling interior design elements, the style is strong and the possibilities are endless!
19 Transformative Recycled Home Decor Crafts that are Full of Charm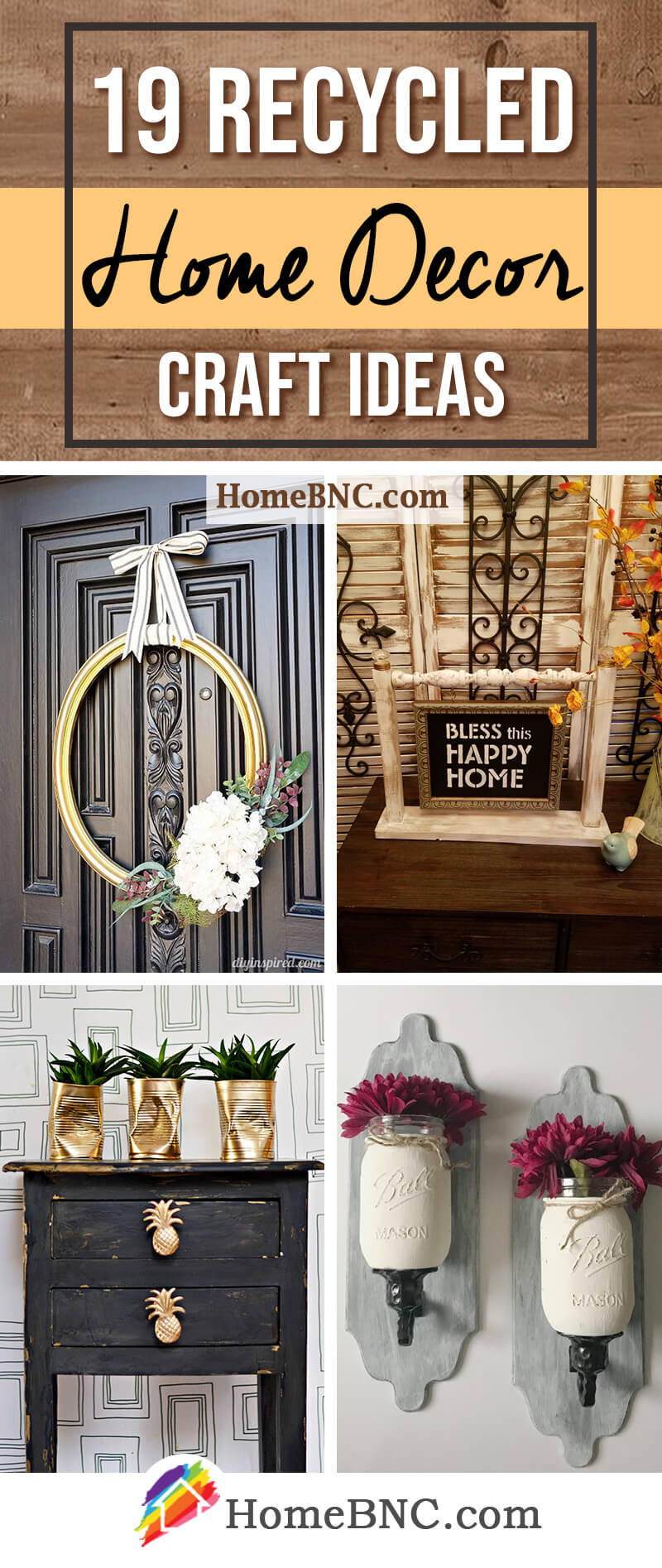 We've all had a piece of furniture, a frame, or even a fork that is so beautiful we can't bear to throw it out when it breaks. Luckily, we don't have to. These 19 craft ideas will inspire you to repurpose your odds and ends into something beautiful.
Recycling with home decor crafts is a great way to save money and be environmentally friendly. Instead of buying something new and mass-produced, you can use your own two hands and create a piece that's unique and special to you. Many of these craft ideas would fit right in with the items in a high-end decor shop. Instead, they are made with love and one-of-a-kind.
So grab your toolkit and pick your next project from this list of up-cycled home decor crafts!
1. Repurposed Shabby Chic Chair Sign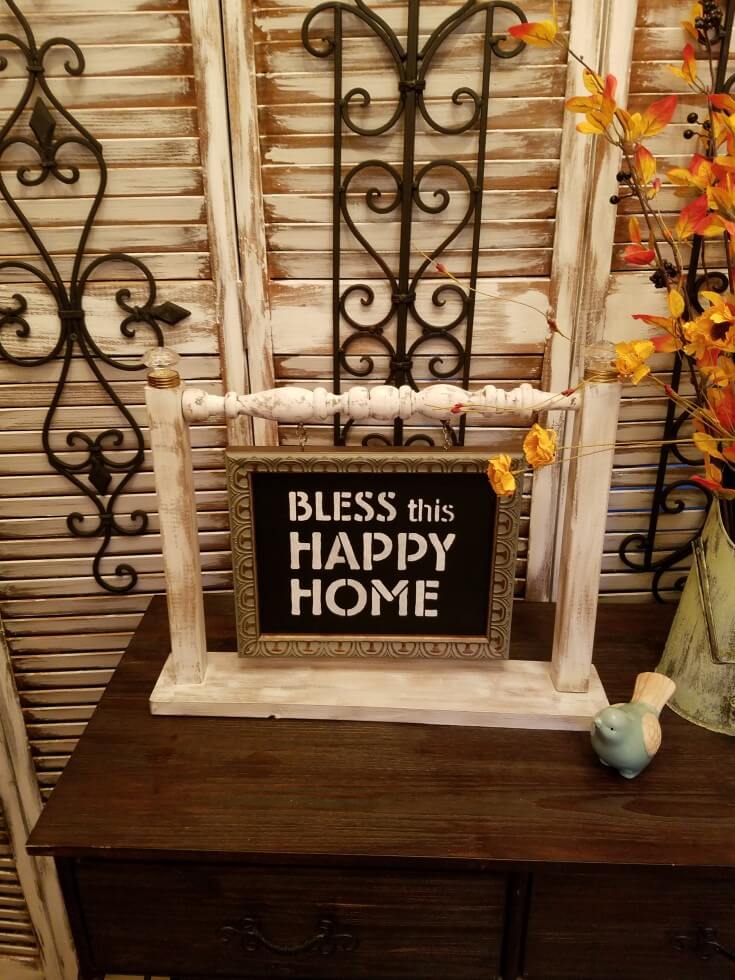 Have you ever had a chair or table leg break just to ruin the whole piece? It seems like such a waste to throw it out. Now you don't have to! With a little sawing and sanding, you can flip that broken chair into an adorable sign holder for your home.
2. A New Use for Your Cake Stand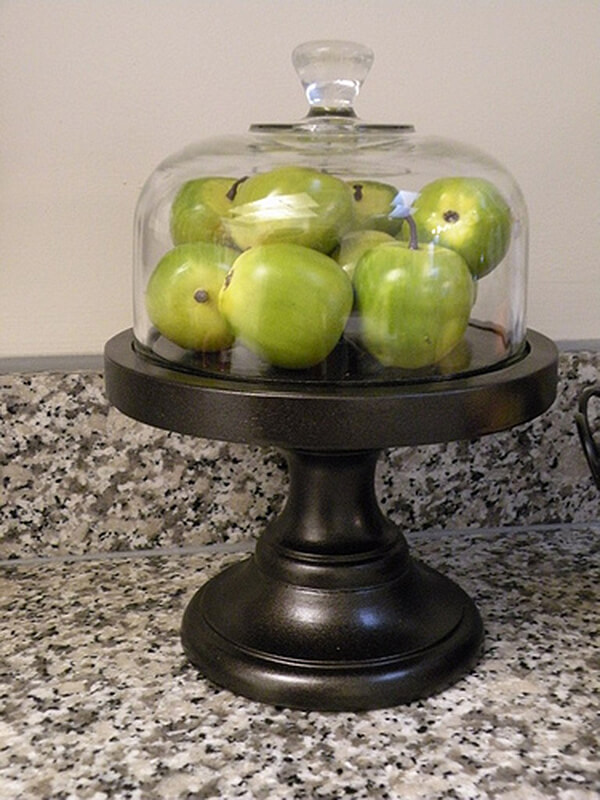 That cake stand is much too handsome to be hidden away on a shelf! When you're not celebrating, give your decorative dishes like this wooden cake stand and glass bell jar new life by using it to display fruit, decorative items, or other snacks. It will add a point of interest to your kitchen countertop.
3. Up-cycled Painted Mason Jar Sconce Vases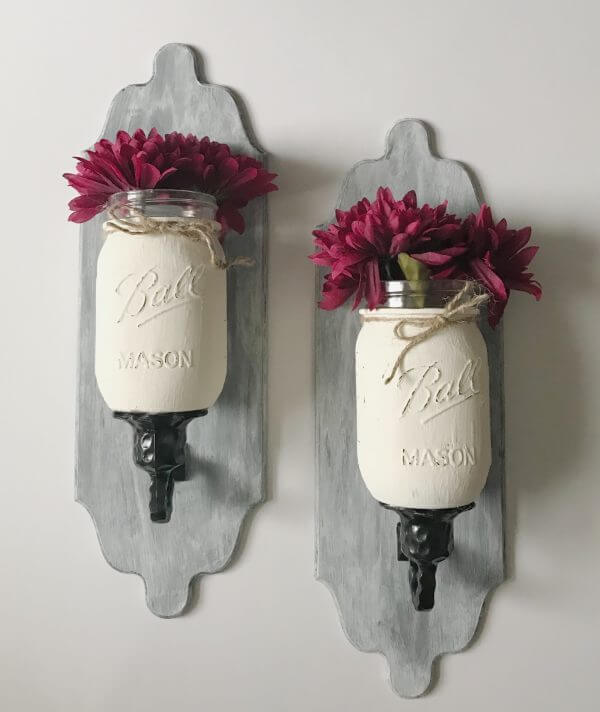 What can't Mason Jars do? These supremely versatile containers can serve many purposes in your home. When they've served their purpose in your kitchen or craft room, retire them into these adorable wall sconce vases! All it takes is a quick coat of paint, a rustic ribbon, and some glue to affix the jar to the sconce surface. Then pop in some blooms!
4. The Bookworm's Universal Knife Block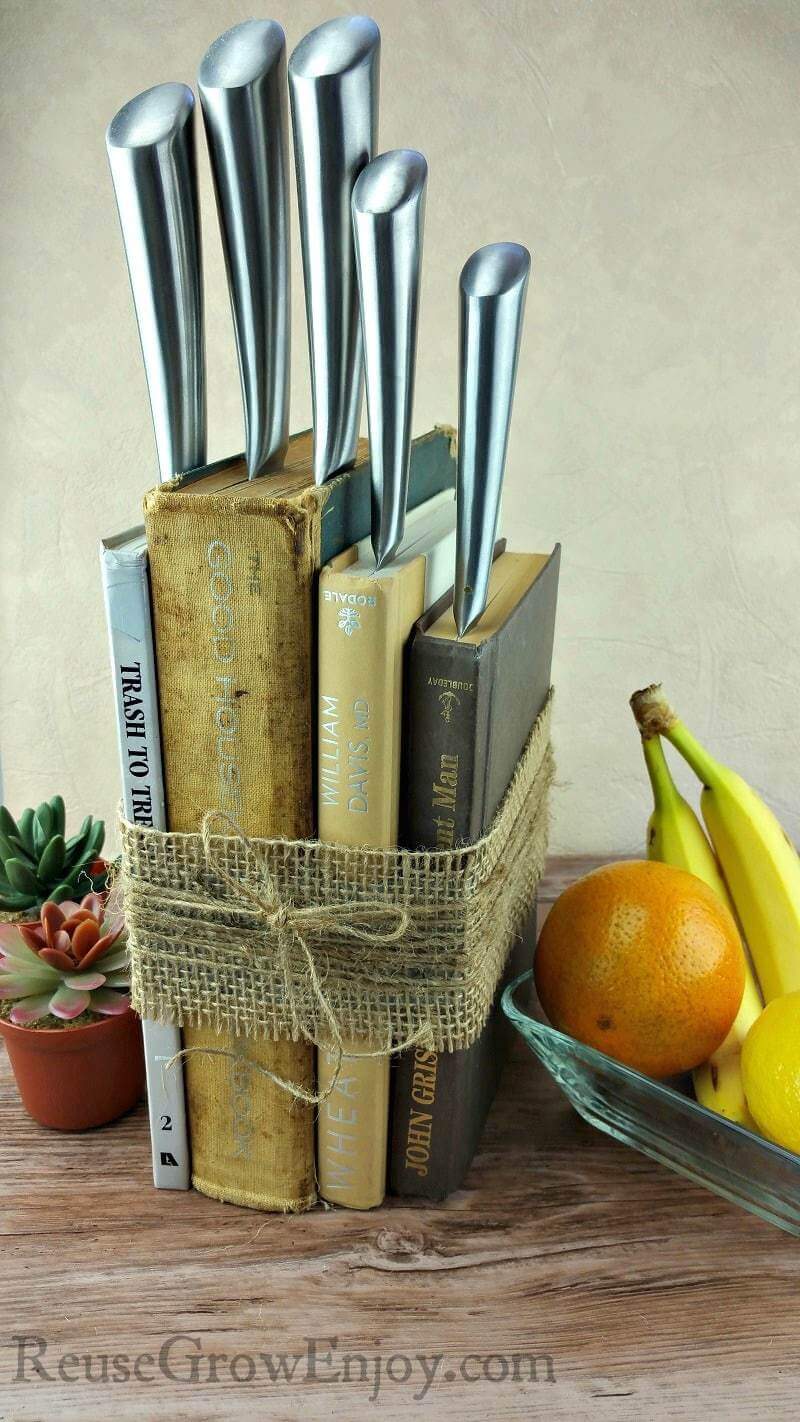 This idea is full of personality and you can make it truly one of a kind. Knife blades will fit easily and snugly between the pages of a good book. Use different sizes depending on the length of the blades, and fasten them together nice and tight with a ribbon to keep it upright.
5. Rustic Chair Back and Clothespin Collage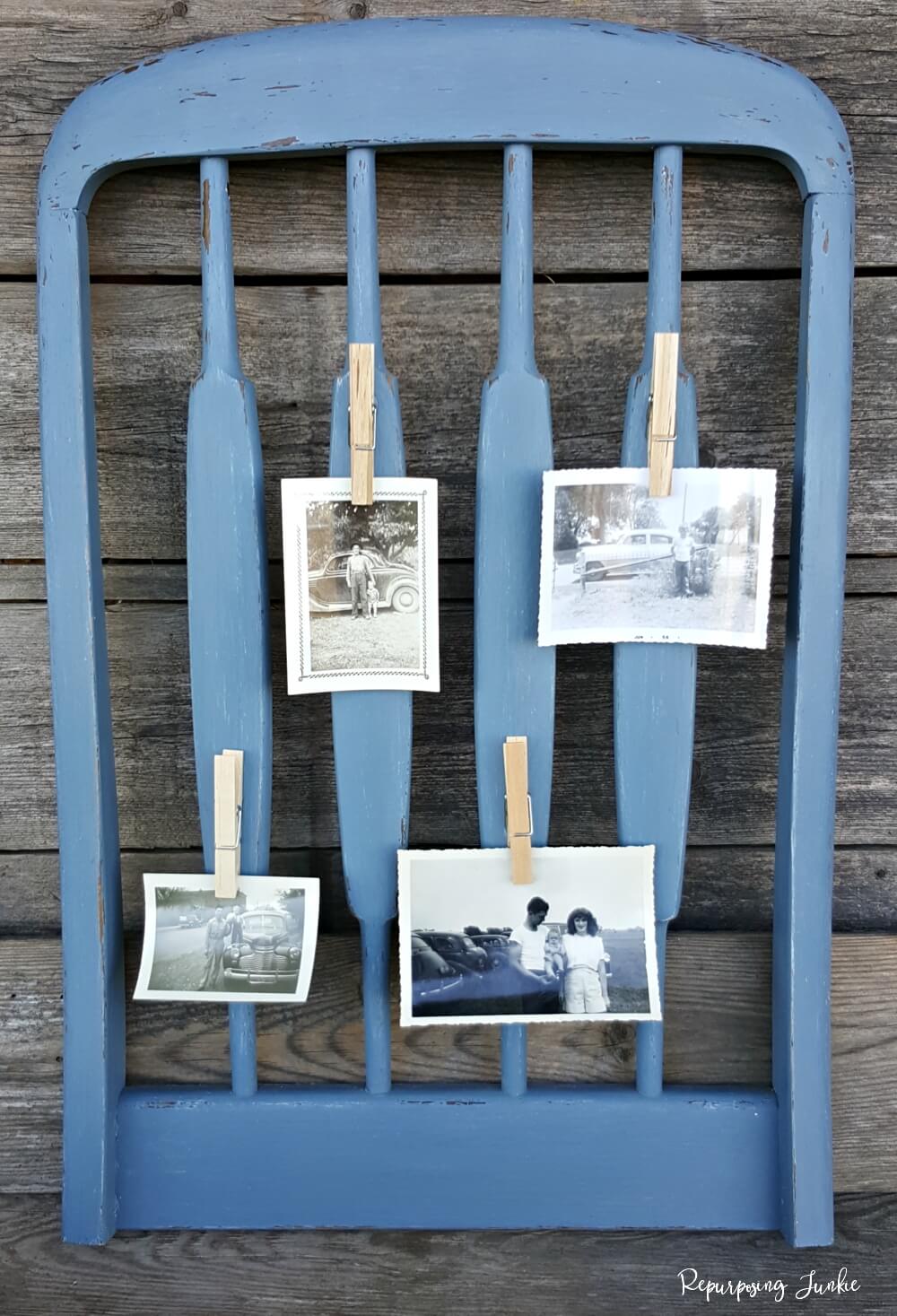 Come across a perfect piece of a chair at an antique store or flea market? We can work with that! Just clean it up, give it a fresh coat of paint, and attach a few clothespins. Voila! You've got a unique farmhouse style photo collage! Hang it on a wall or place it on a shelf.
6. Old Hardcover Book Transformed Into Picture Frame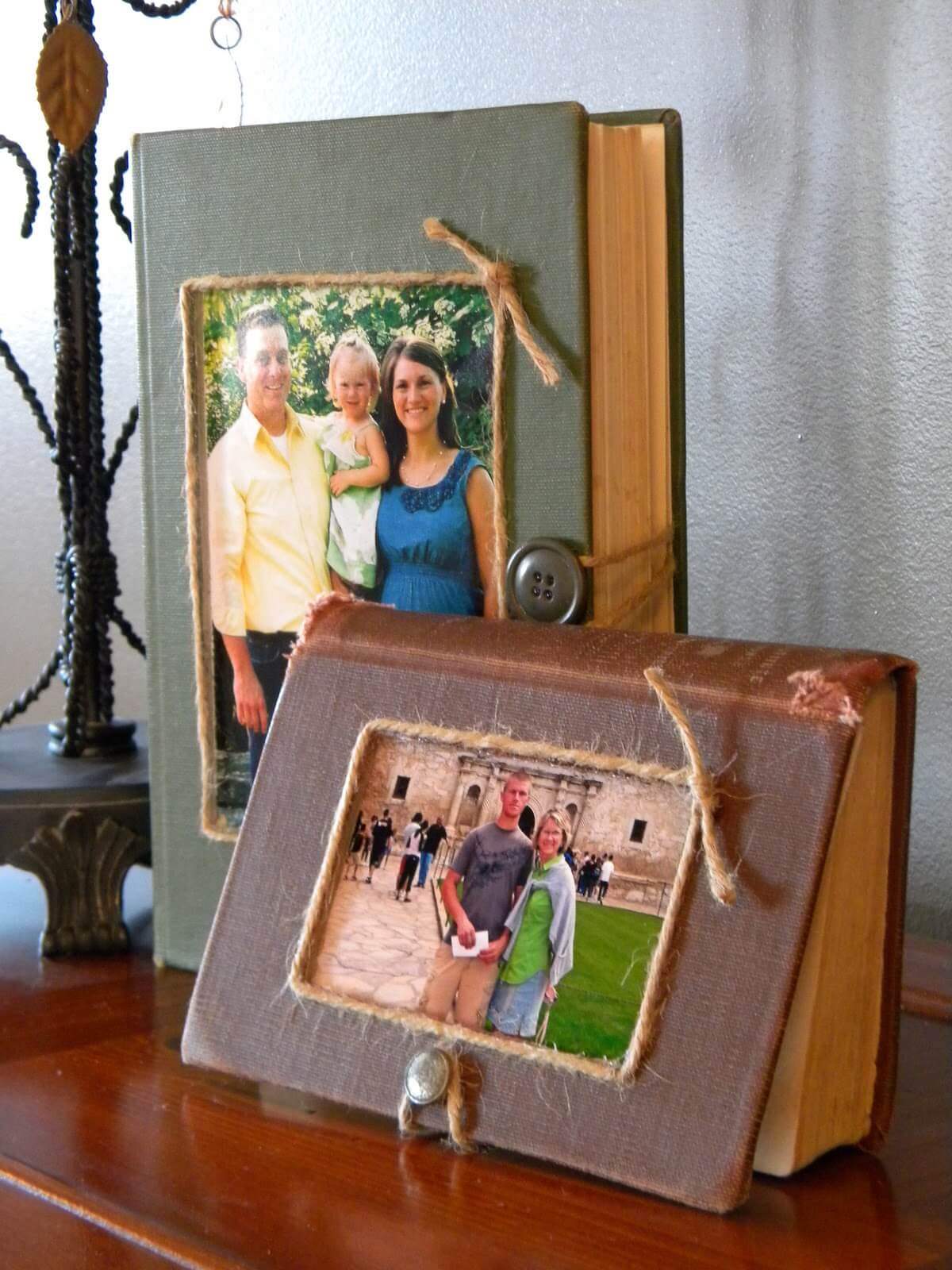 Antique hardcover books have a patina and wear that can only come from a dearly loved read. Don't hide all that character on a bookshelf! Turn the cover into a photo frame by gluing on a photo and lining it with ribbon or string. Attach a button and a string from the back cover to tent the cover so it stands up on your coffee table or shelf.
7. Flutterby's and Shiny Things Hanging Mobile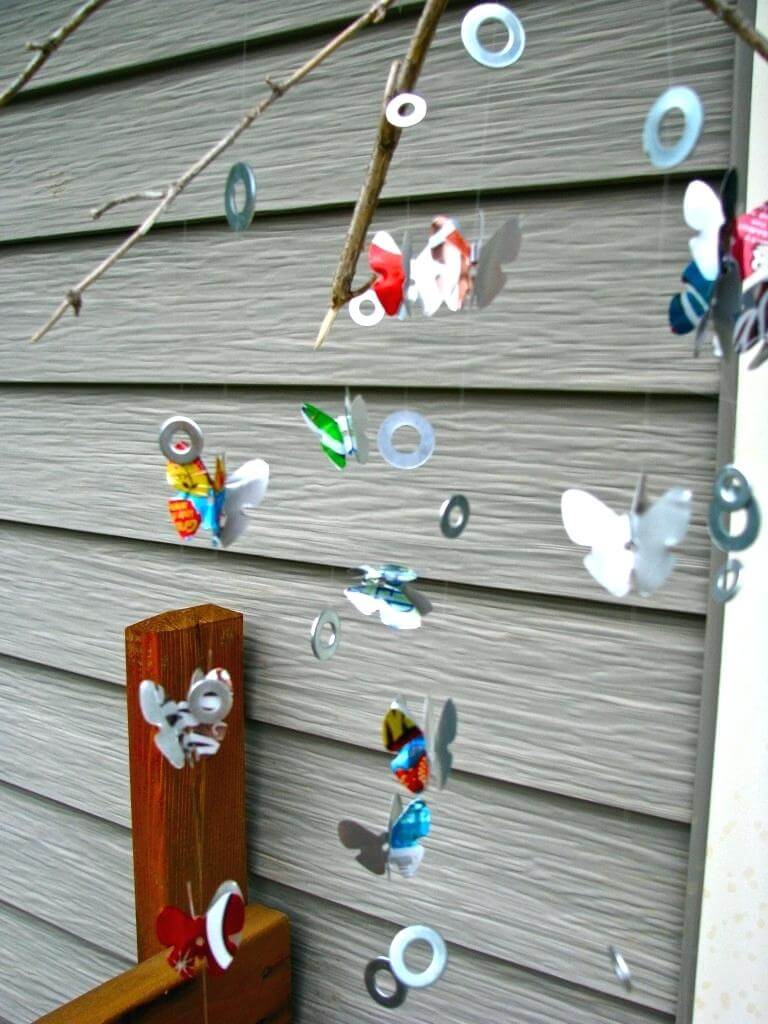 For some reason, there always seems to be leftover washers and bolts. Instead of leaving them clanging around your junk drawer, string them up into an outdoor mobile. Dangle washers and butterflies with nylon string from a few thin branches. The result will be an unexpectedly artsy and rustic mobile perfect for a porch or backyard.
8. Painted and Hand Stamped Stack of Books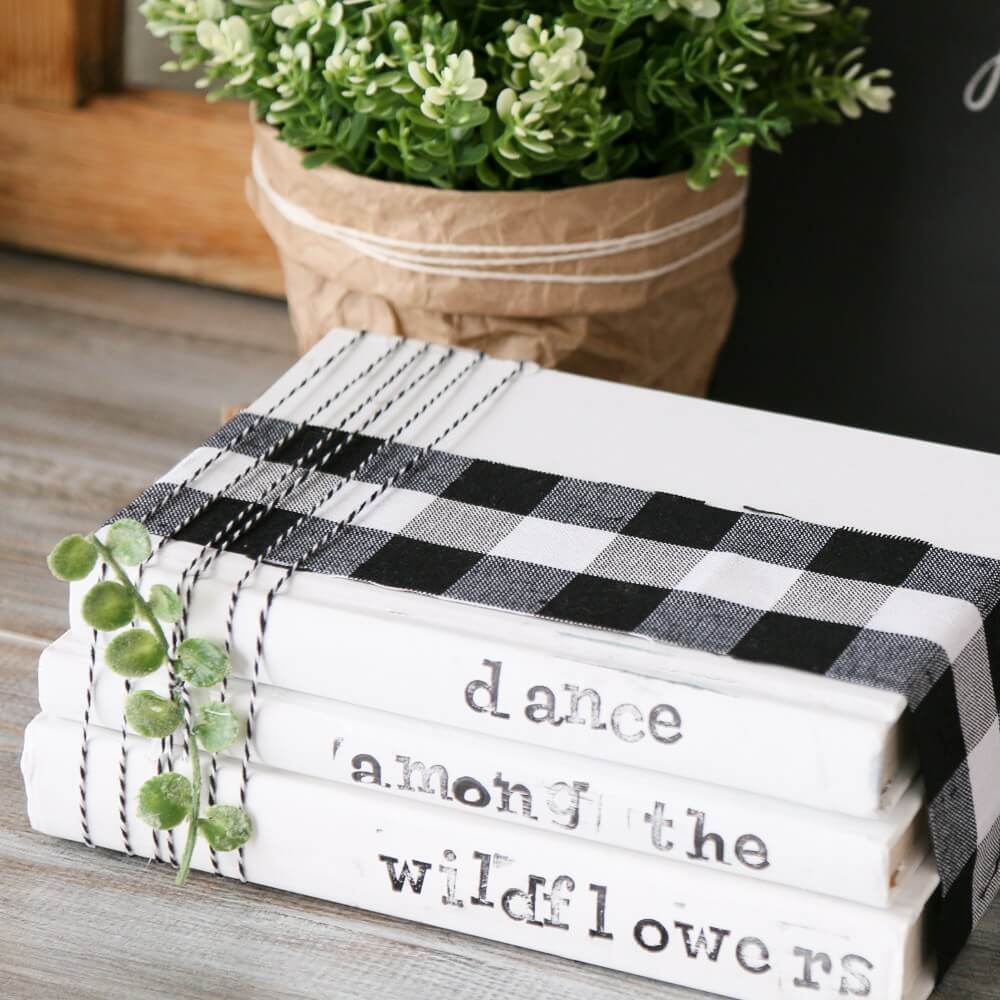 When you've got more books than bookshelf space, this is a great recycled solution. Take a couple of hardcover books with spines big enough for letters. Cover them with contact paper or paint them white. Use a stamp to add a meaningful message on the spines and wrap them together.
9. Coffee Tin and Bottle Cap Wind Chime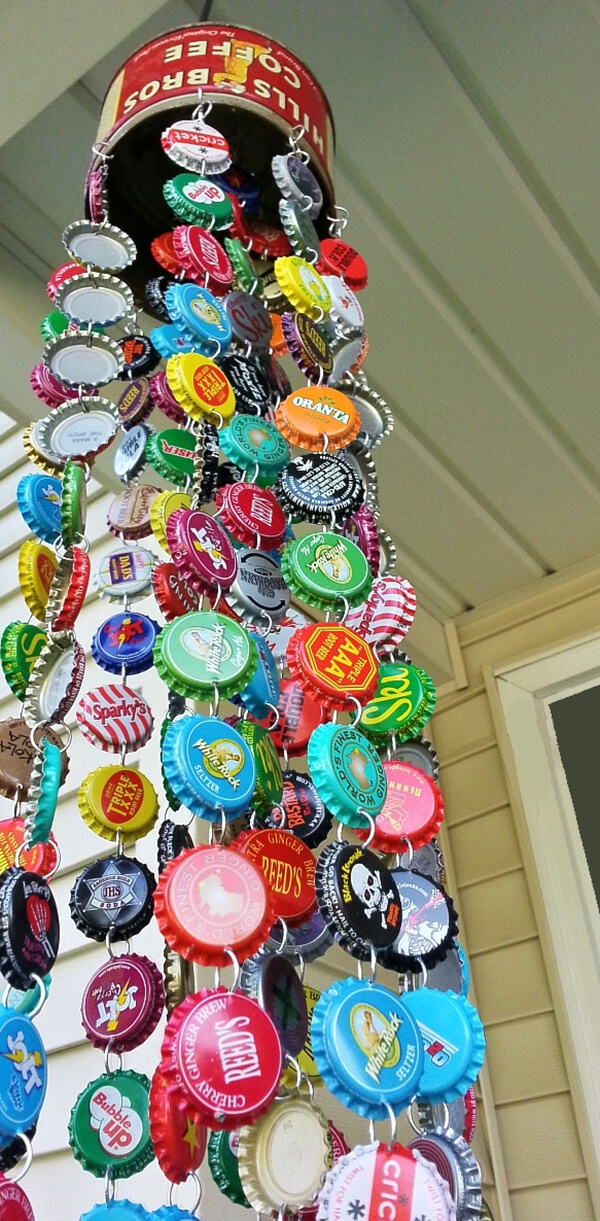 Whether you're a craft beverage aficionado or a lover of vintage soda pop, this is a colorful idea that will make your front porch extra cheery. Collect up bottle caps from your favorite sodas and beers. Get your friends and family in on the fun, too! Linked together, they dangle in a rainbow of colorful metal in this one-of-a-kind wind chime.
10. Recycled Galvanized Metal Welcome Sconce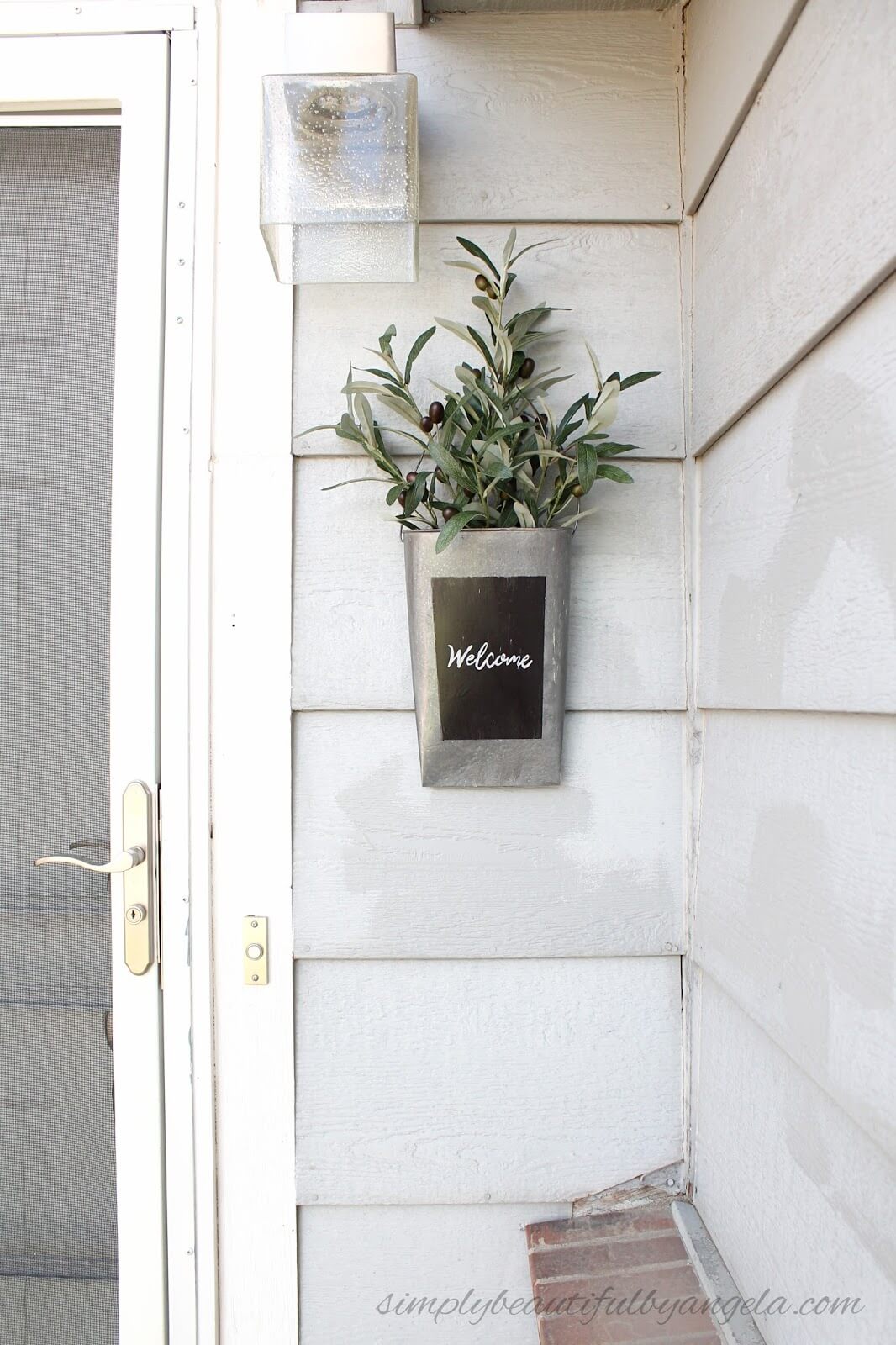 Galvanized metal is a timeless material that can be recycled in all sorts of beautiful ways. The farmhouse decor staple is perfect for a welcome sconce at your front door. All it takes is a label and a little chalk paint to bring this to life. Matte greenery like eucalyptus can add a lovely, aromatic touch.
11. Artsy Crumpled Can Greenery Vases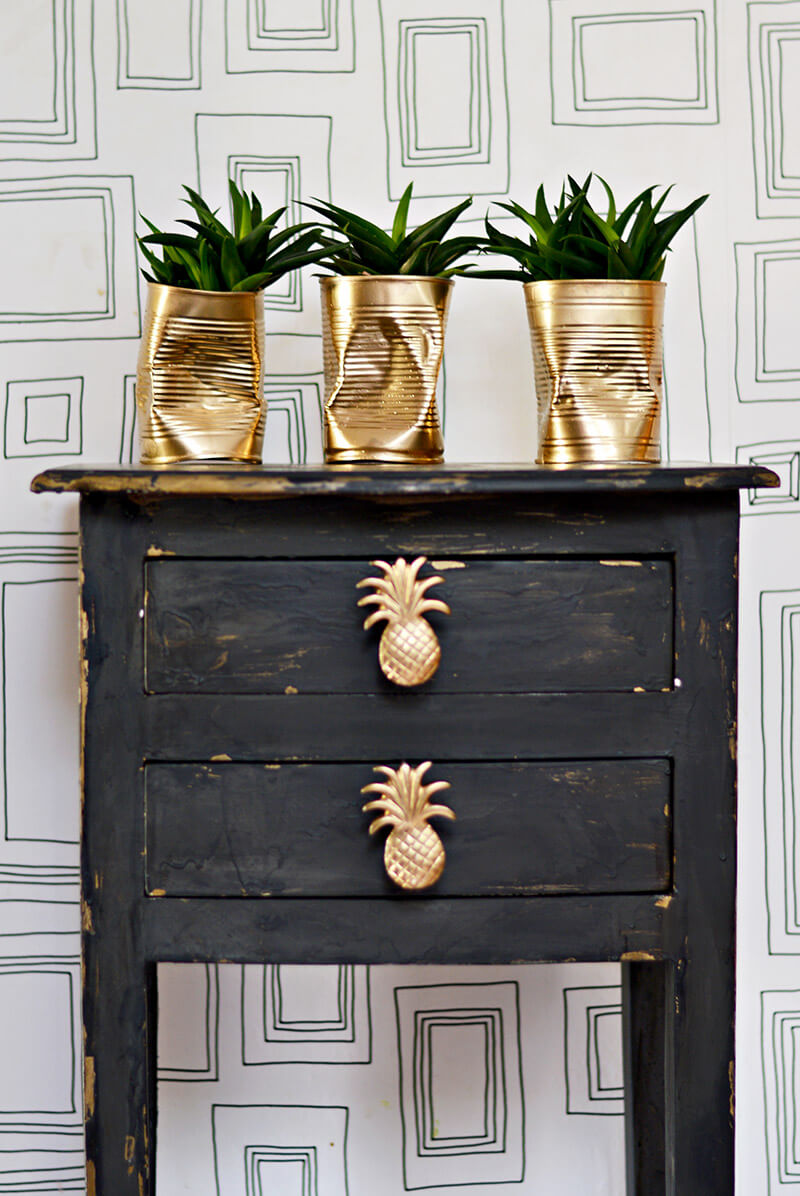 Who knew crumpled cans could look so darn stylish? The texture of the can ribs and the edges and dips from the dents are positively artful when coated in glossy gold paint. Pop in some bright green, leafy plants to contrast perfectly with the metallic finish. The result is a perfect series of matching vases that are equal parts bougie and shabby-chic.
12. Decorative Votive Holder Made of Old Keys
We have all seen those votive holders with intricate geometric designs that cast shadow and light around the room. This recycled style is a unique update using all those old keys hanging around the house. Melted together they create a nifty web of shapes for the light to peek through.
13. Upside Down Decorative Table Leg Wall Hanging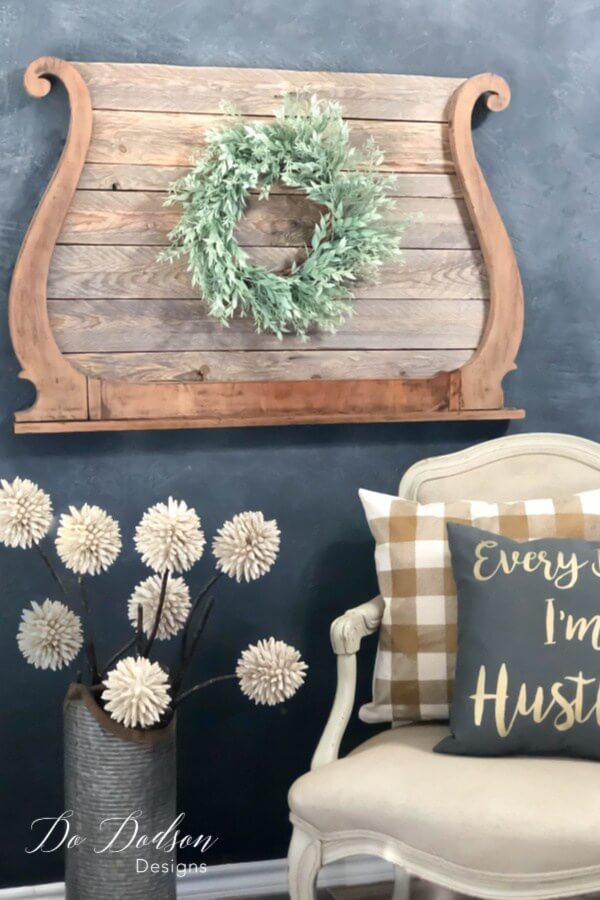 Often antique tables have such intricate, beautifully carved legs that it makes you wonder why they have to hide underneath the table top. Well, now they don't. Flip that table upside down and give those legs their due! This wall hanging fills in the space between the legs with wooden planks so that you can add decorative elements like a wreath or picture frame.
14. Clever Folding Chair Command Station Up-Cycle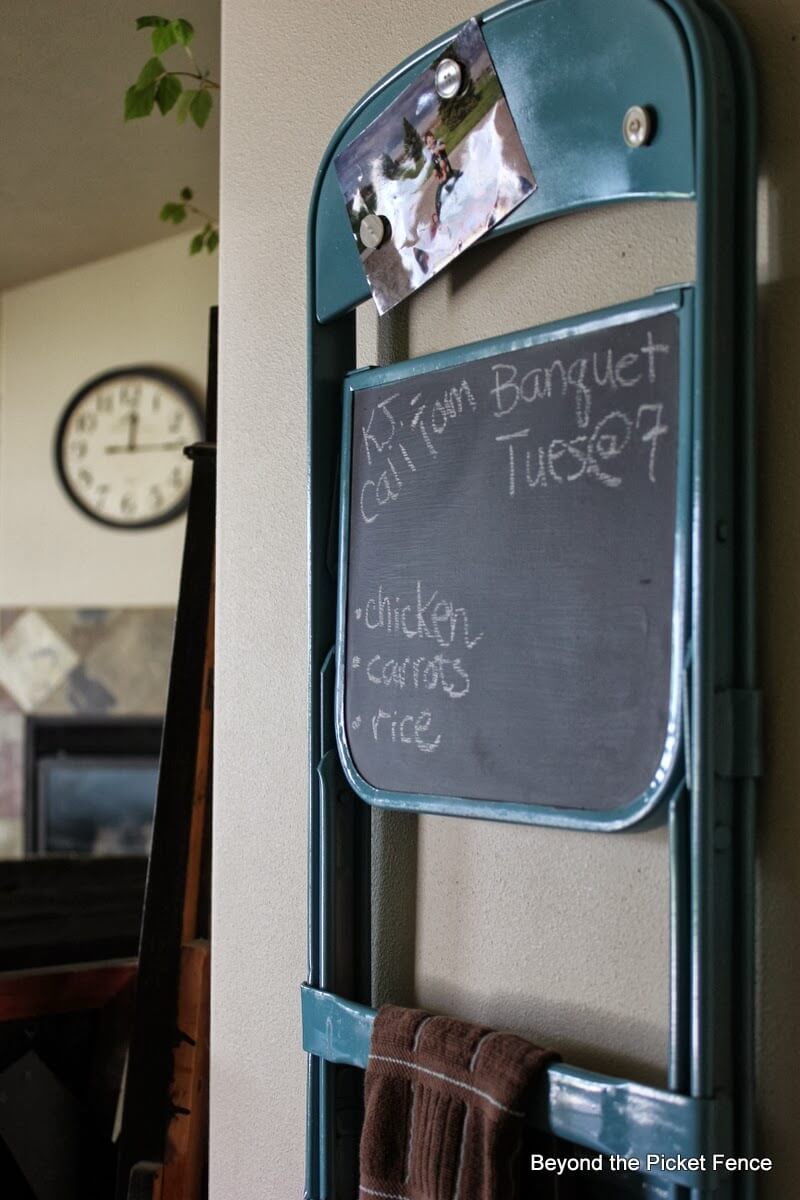 When your cute antique folding chair can no longer be sat on, fret not! There's still life in that cutie. Just fold it up, add some chalkboard paint, and hang it on the wall. The result? An adorable command station! Use magnets to attach pictures and letters, jot down notes on the chalkboard, and hang linens from the base.
15. Easy Peasy Braided T-Shirt Drink Coasters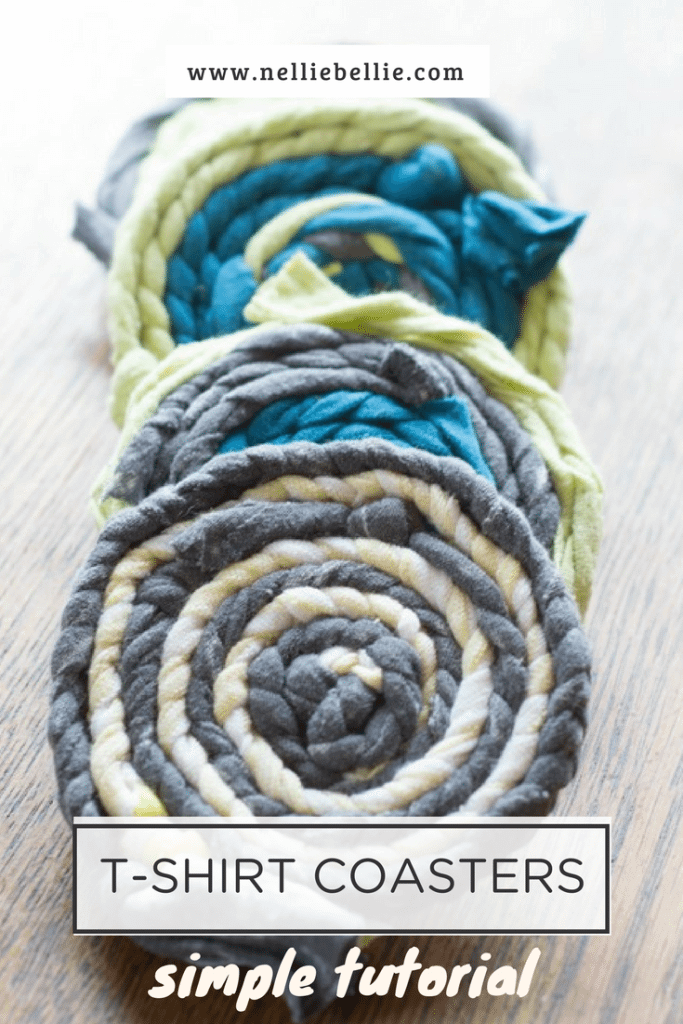 Is your t-shirt drawer overflowing? Yep, so is ours. But don't throw out all that unused cotton. Instead, cut it into strips and braid it up into these nifty coasters! This is a perfect kid-friendly craft project for a rainy afternoon. Play with color combinations to make a set for every table in your home.
16. Simple Chicken Wire Vase and Candle Wrappers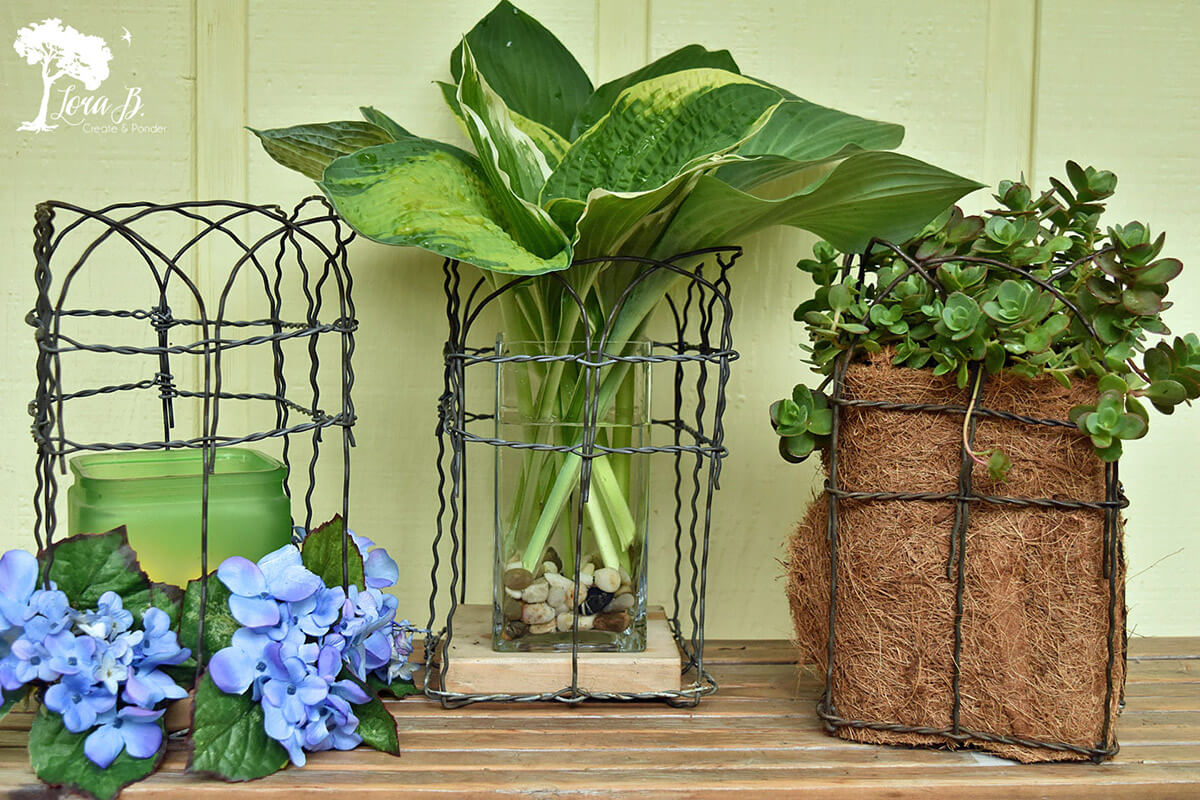 If you're looking for a way to add a little more texture to plain vases and candles, the answer is in your garden shed. A little chicken wire can be easily cut and bent to hug around vases and candles. It gives these otherwise plain pieces more structure and personality.
17. Bright and Fun Antique Fork Hanging Hooks
There is no shortage of mismatched silverware in antique stores…and perhaps even in your kitchen drawers! This creative solution is a perfect second act for all those lonely forks. The prongs are bent out into wavy branches and the handles are curved into hook shapes. Combined with a colorfully stained piece of wood, this is an awesome idea for hanging keys, linens, or anything you need to keep track of.
18. Beautiful Antique Mirror Frame Wreath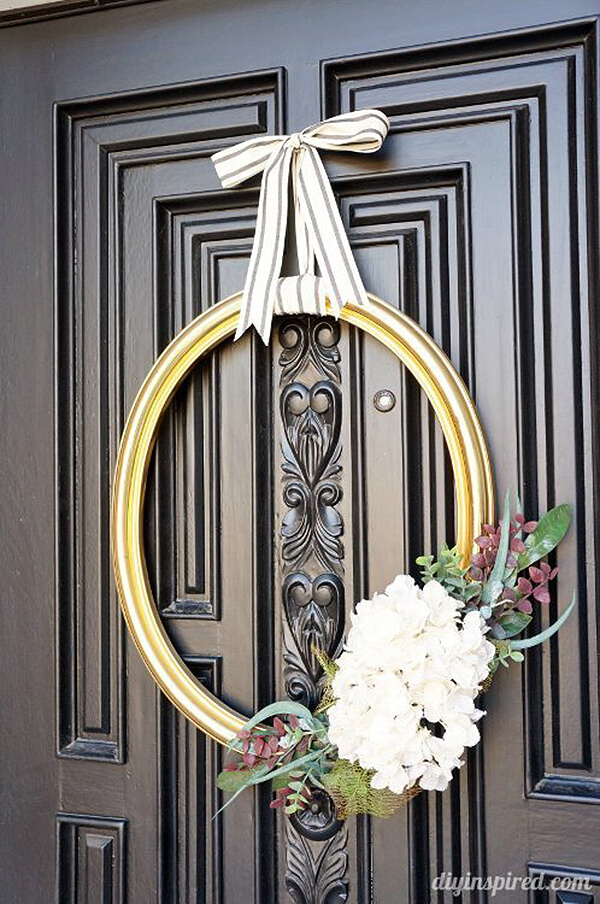 When antique mirrors lose their shine, you can recycle the frames into a gorgeous wreath for your front door. Simple flowers, greenery, and ribbon can breathe new life into those beautiful frames for you to enjoy for many more years. Just be sure to add something soft on the back to protect your door, and spray on a weather-resistant clear coat to preserve the frame in the elements.
19. Beautiful Paper Map Mosaic Artwork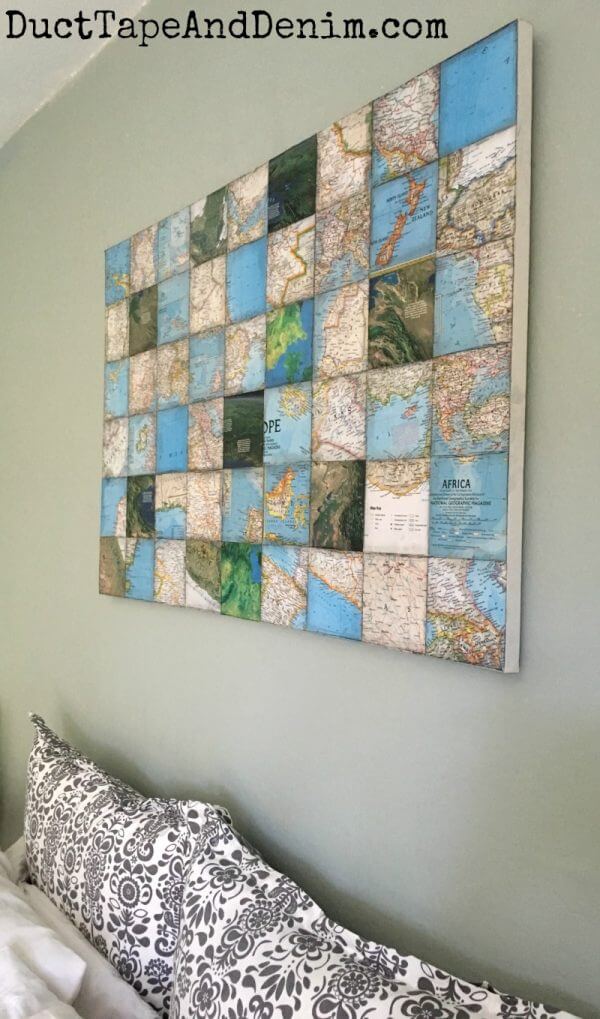 You don't need to invest in expensive antique globes and maps to give your home a worldly vibe. This mosaic project uses squares from plain maps rearranged into a quilt of ocean and land. It's a brilliant idea for attractive, inexpensive wall art. Make it personal by using squares from places you've been or plan to visit!