Spring is in the air! The temperatures are on the rise and bursts of green, pink, blue, and yellow can be found everywhere you turn. If you're like us you've caught the spring cleaning bug and your home is looking neat and organized, and just begging for some seasonal decor! Luckily, we've found 34 of the most beautiful rustic Easter decoration ideas just in the nick of time.
34 Rustic Easter Decorating Ideas that will Give Your Home an Adorable Look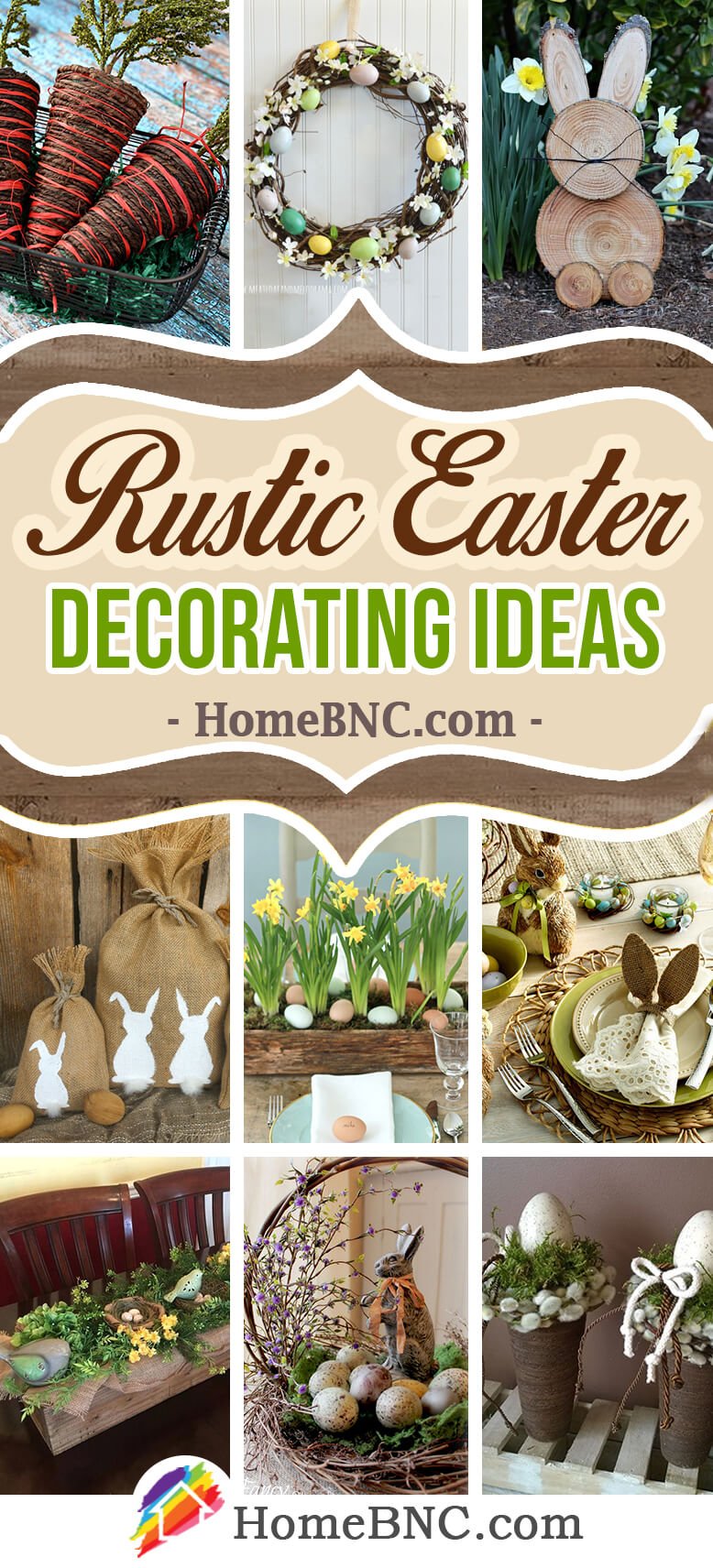 Many of these rustic Easter decoration ideas will have a special significance for Easter and can last you through all the months of spring. It's all here, from centerpieces to wall decor to clever new ways to show off pretty Easter eggs.
Oh, we just cannot wait to use some of these at home. A welcoming spring wreath on the front door. Fuzzy bunny tails peeking around living room corners. Inviting table settings imbued with springtime spirit.
In addition to these decorations, you can easily give your home a complete, budget-friendly springtime makeover by adding in a pastel throw blanket and some pillows to your living space, or a bouquet of spring flowers in your kitchen. Those little touches really brighten up the entire home. Time for a trip to the craft store! Which of these rustic Easter decoration ideas do you want to try this year?
1. Nested Baskets with Flowers and Decorative Eggs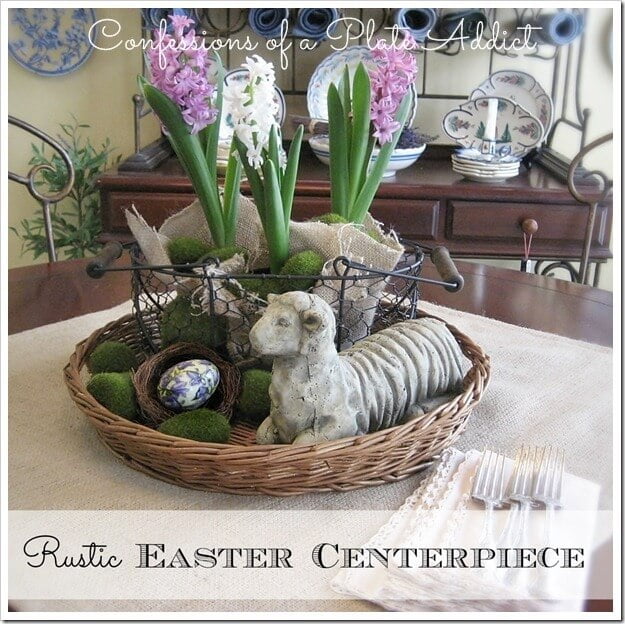 2. Burlap-lined Wood Box Centerpiece with Nests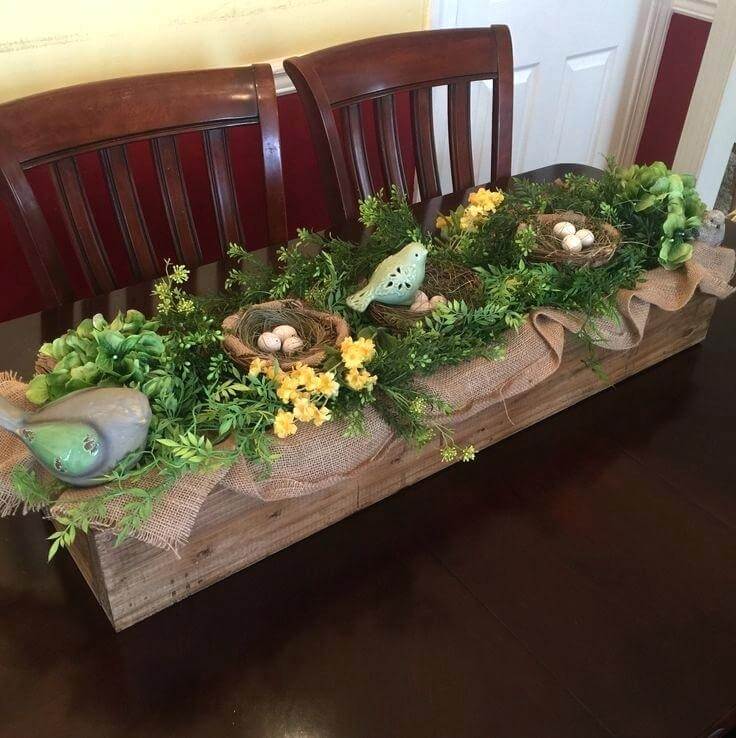 3. Wood Cut Easter Bunny for the Garden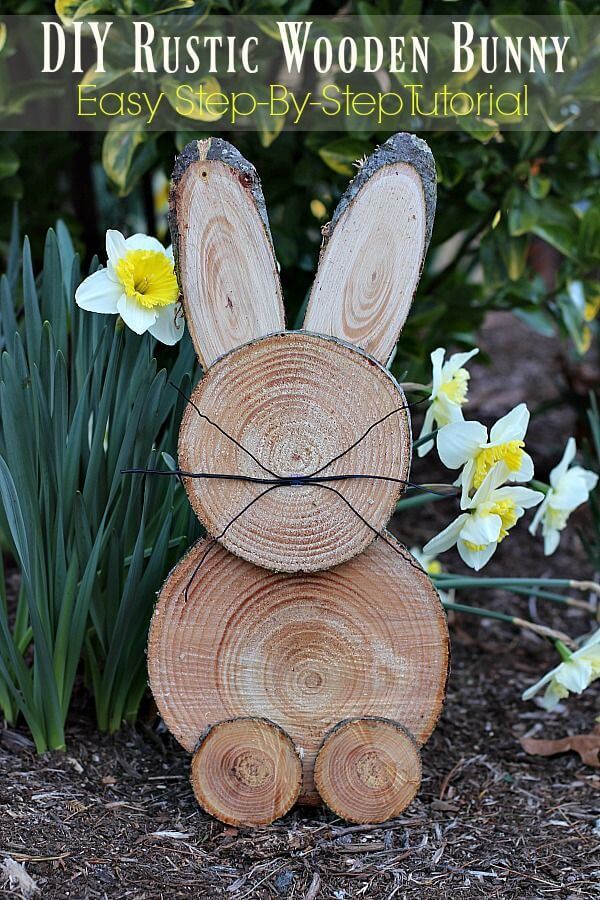 4. Twigs, Spring Flowers, and Easter Eggs Wreath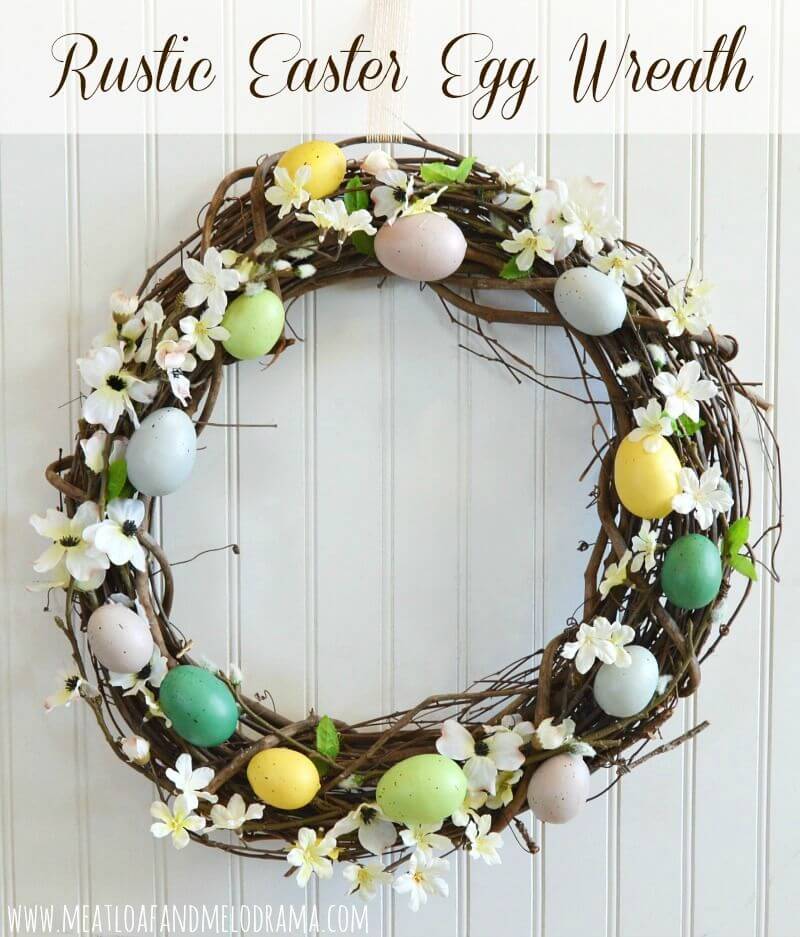 5. Rope and Ribbons "Carrots" from the Garden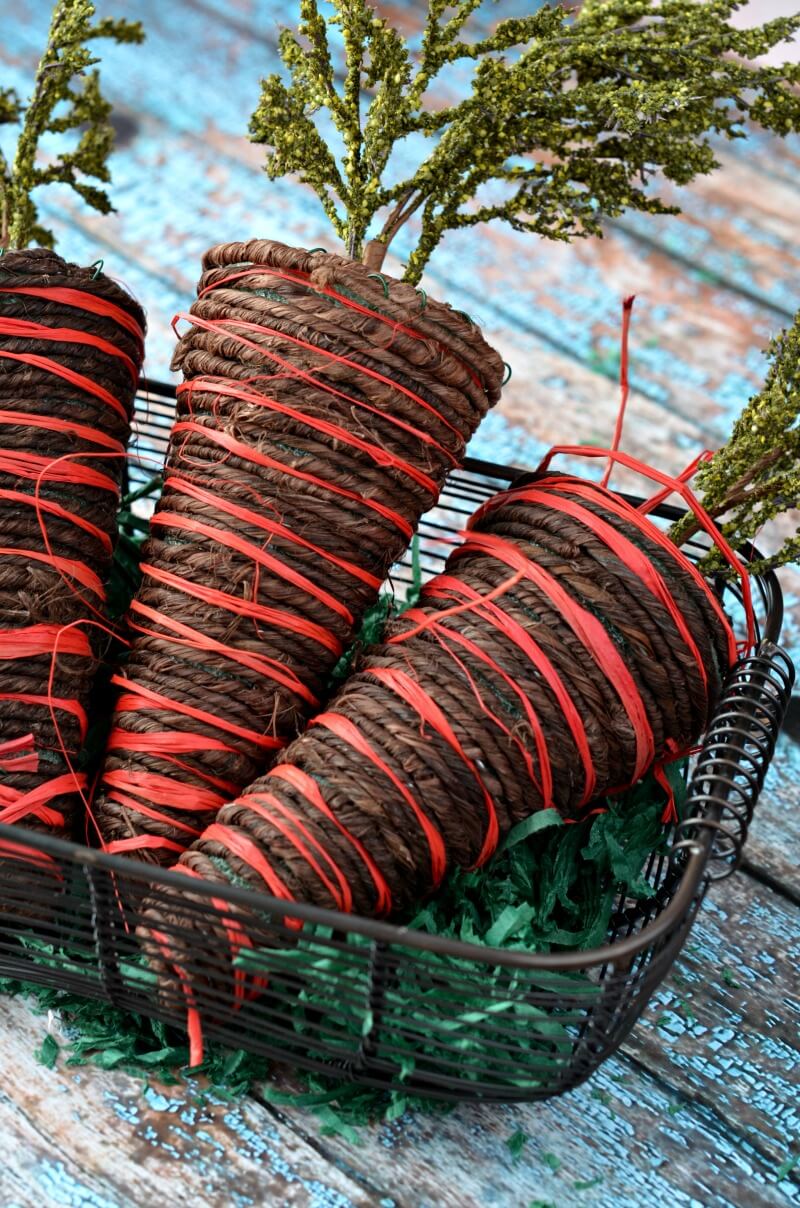 6. Easter Egg Nest Picture Frame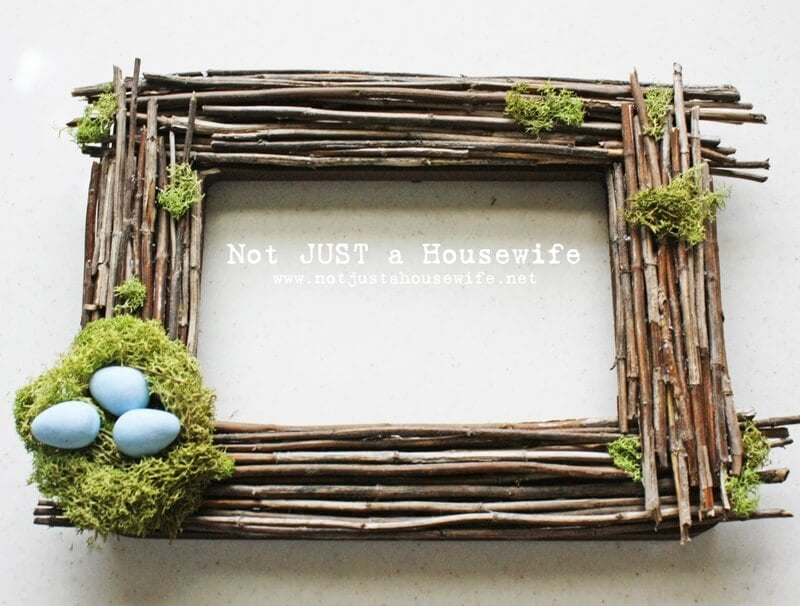 7. Stamped Newsprint Papier-mâché Easter Eggs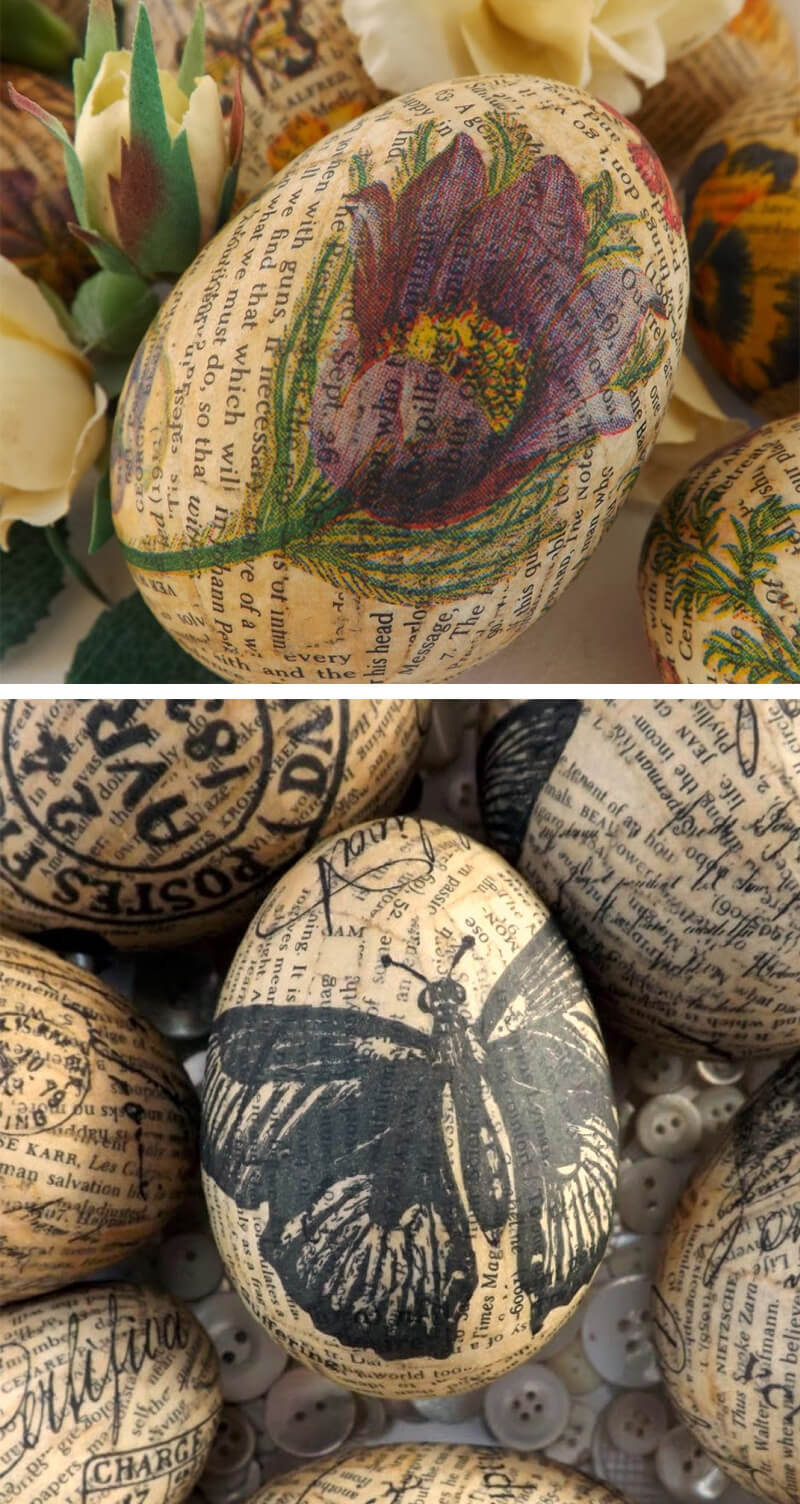 8. Hanging Teacup Curio Easter Nests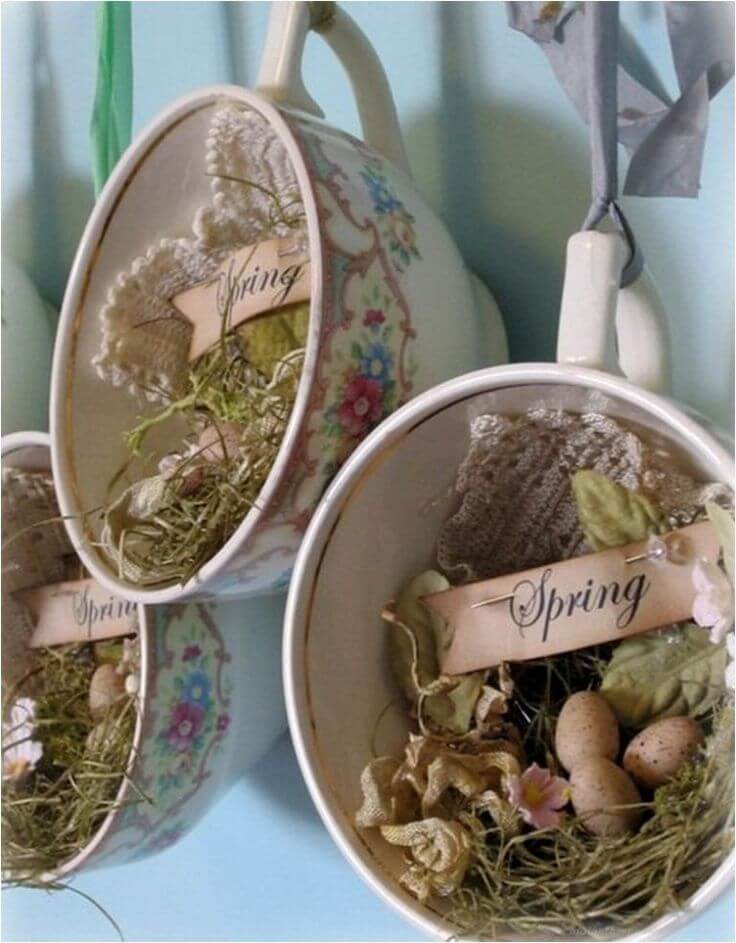 9. Burlap Cotton Tail Bunny Table Runner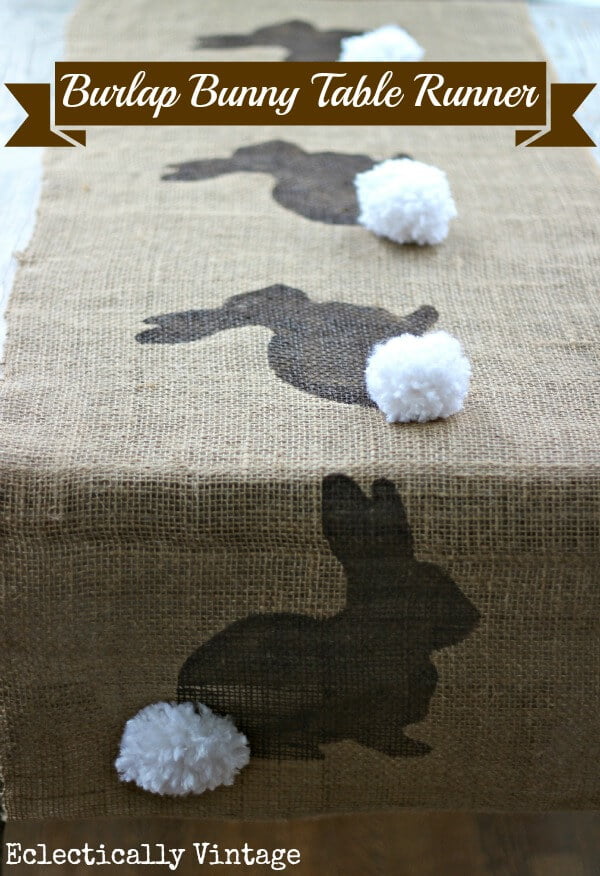 10. Wood Panel Easter Bunny Art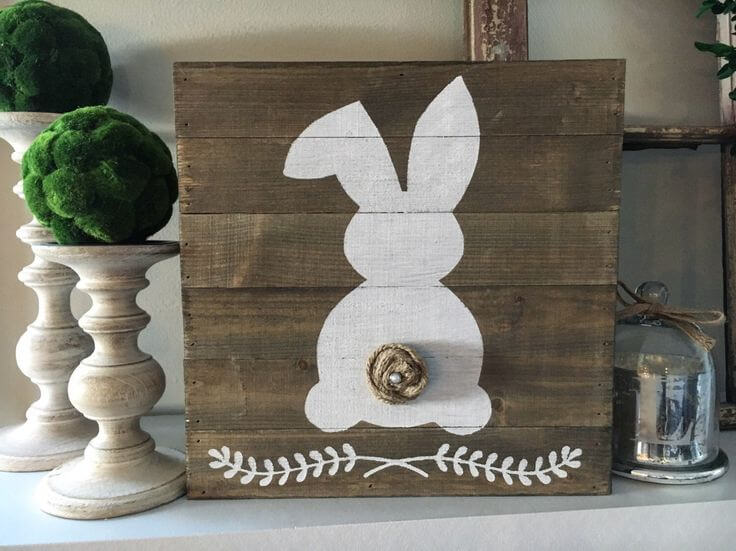 11. Burlap Bunny Ear Napkin Rings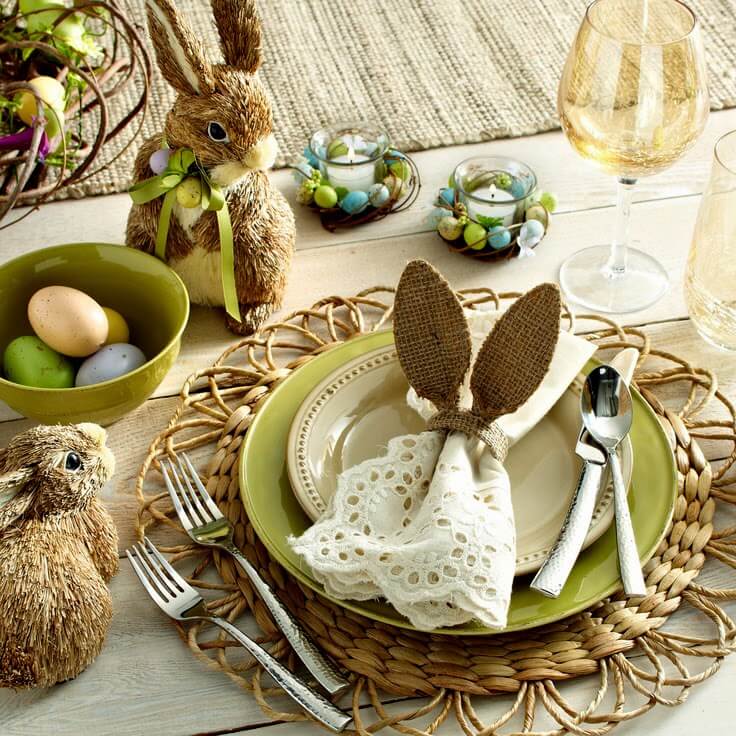 12. Ornate Framed Chalk Board and Mossy Bunnies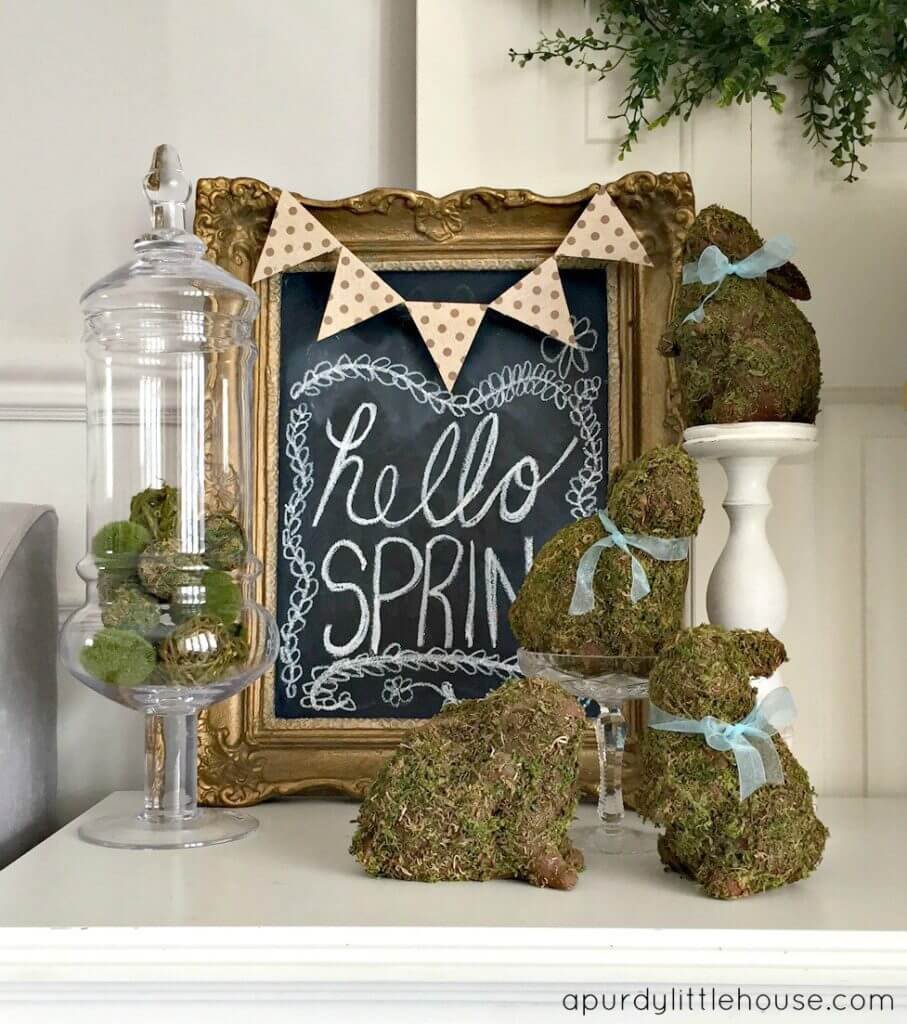 13. Wooden Crate with Easter Antiques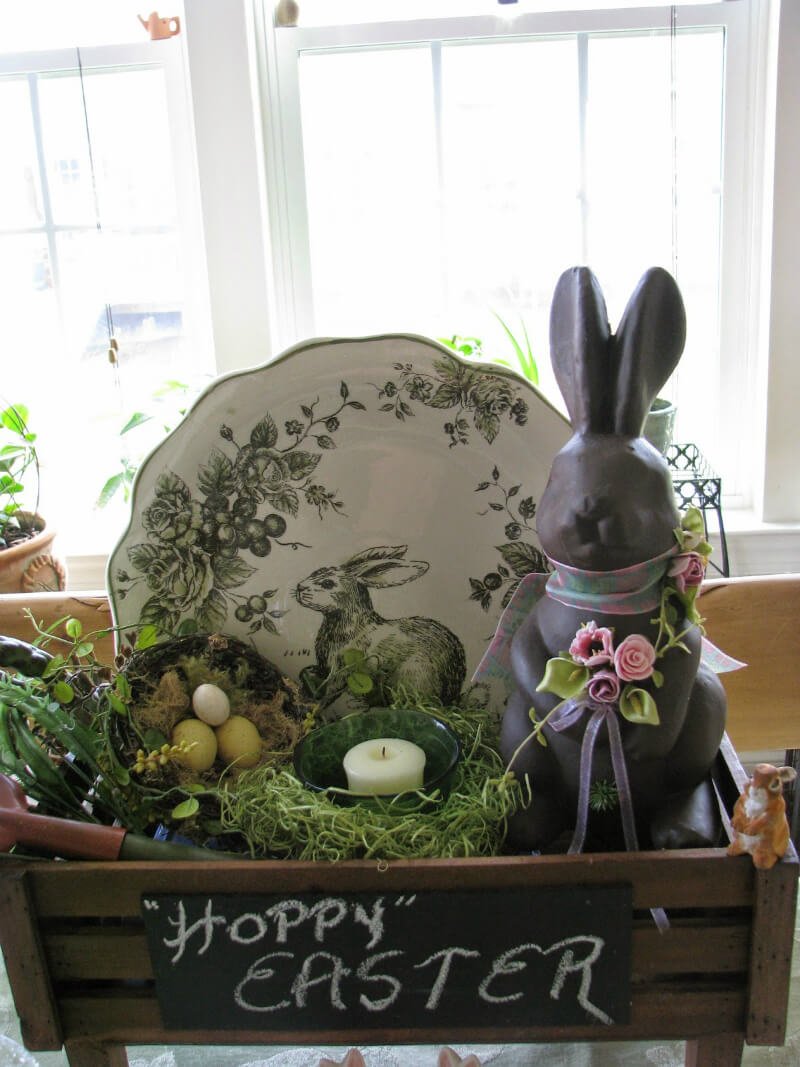 14. Classy Easter Egg Nest in a Vase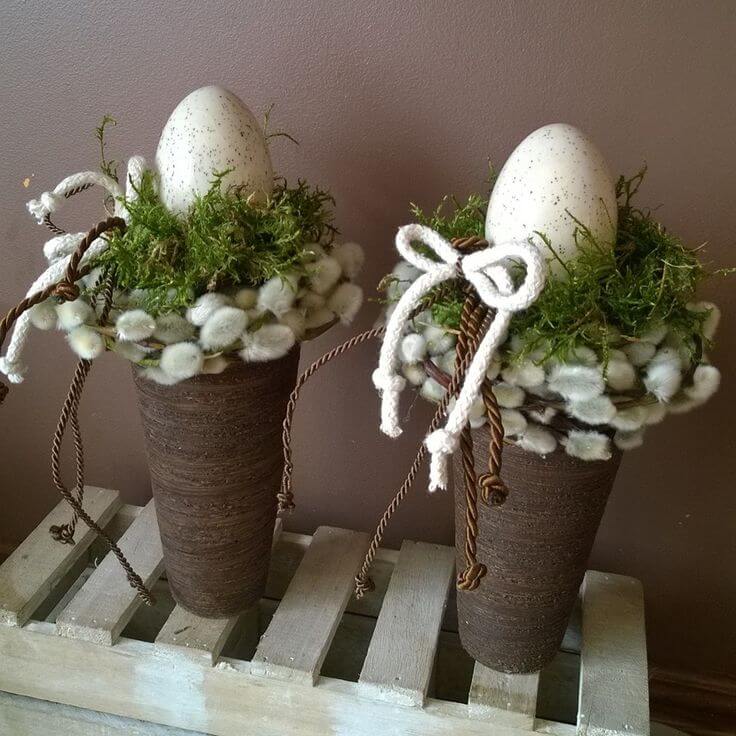 16. Eggs, Flowers, and Candle in Easter Basket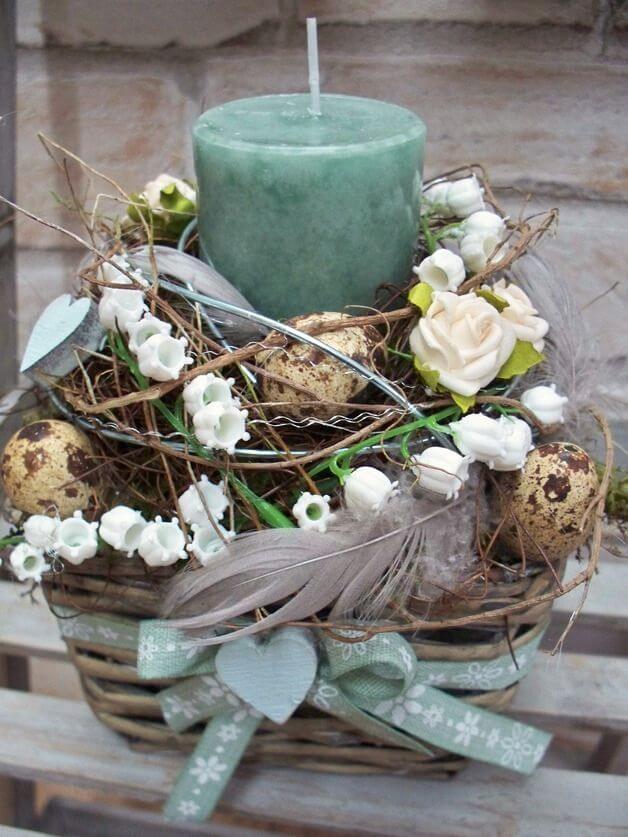 17. Organic Easter Wreath with Burlap Accent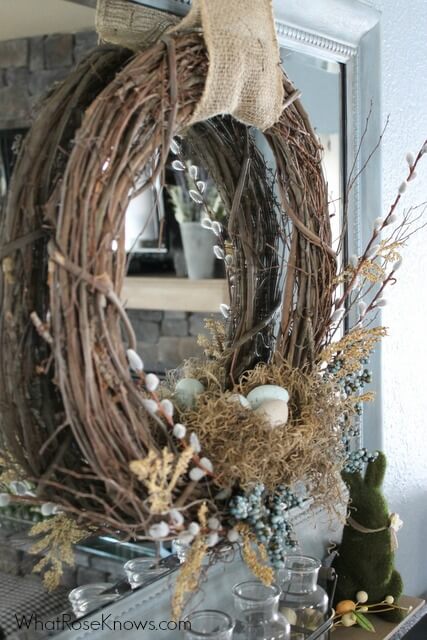 19. Easter Bunny Themed Decorative Fence Post Etchings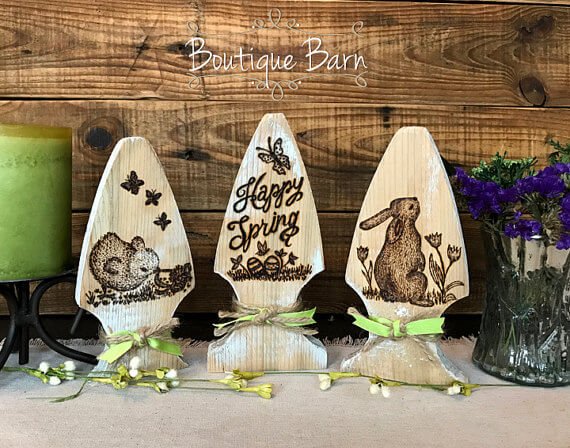 20. Burlap Gift Bags with Fuzzy Easter Bunny Tails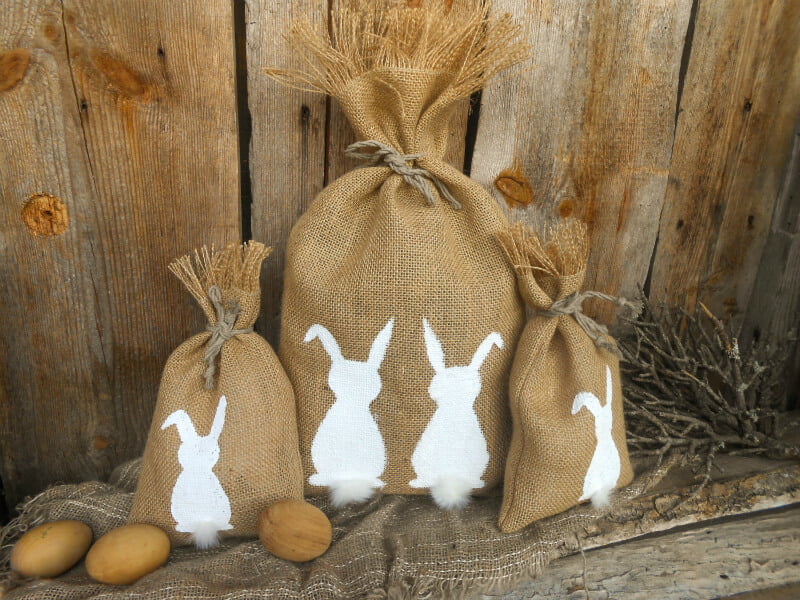 21. Wooden Flower Planter Centerpiece with Easter Eggs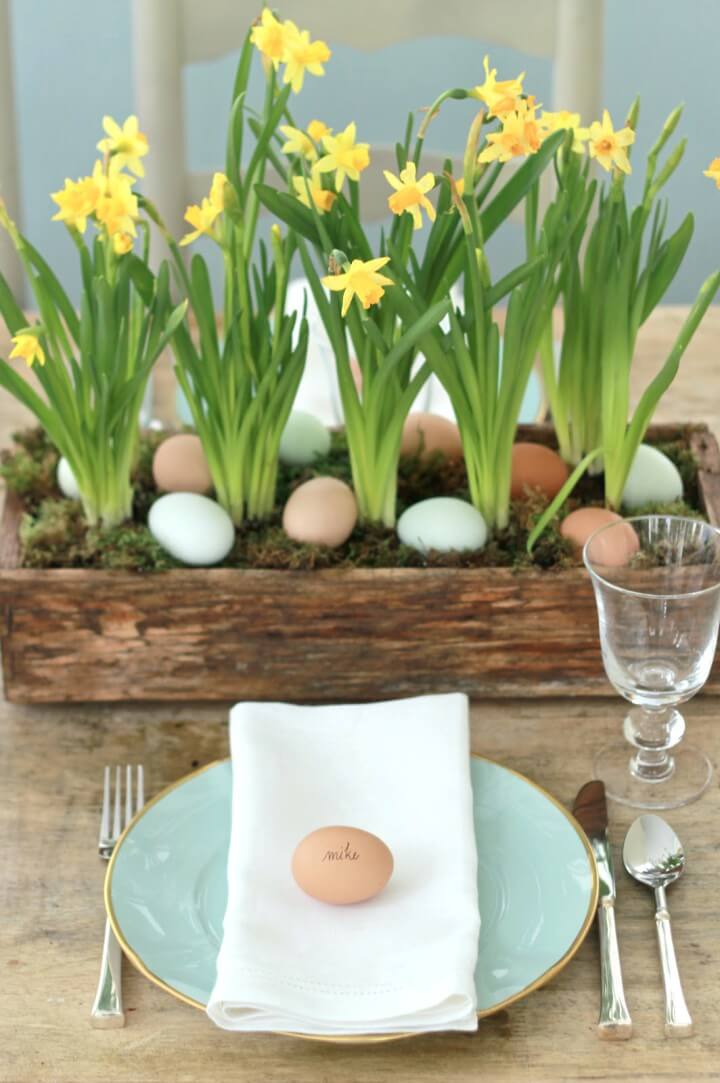 22. Easter Curio Collection on Floating Shelf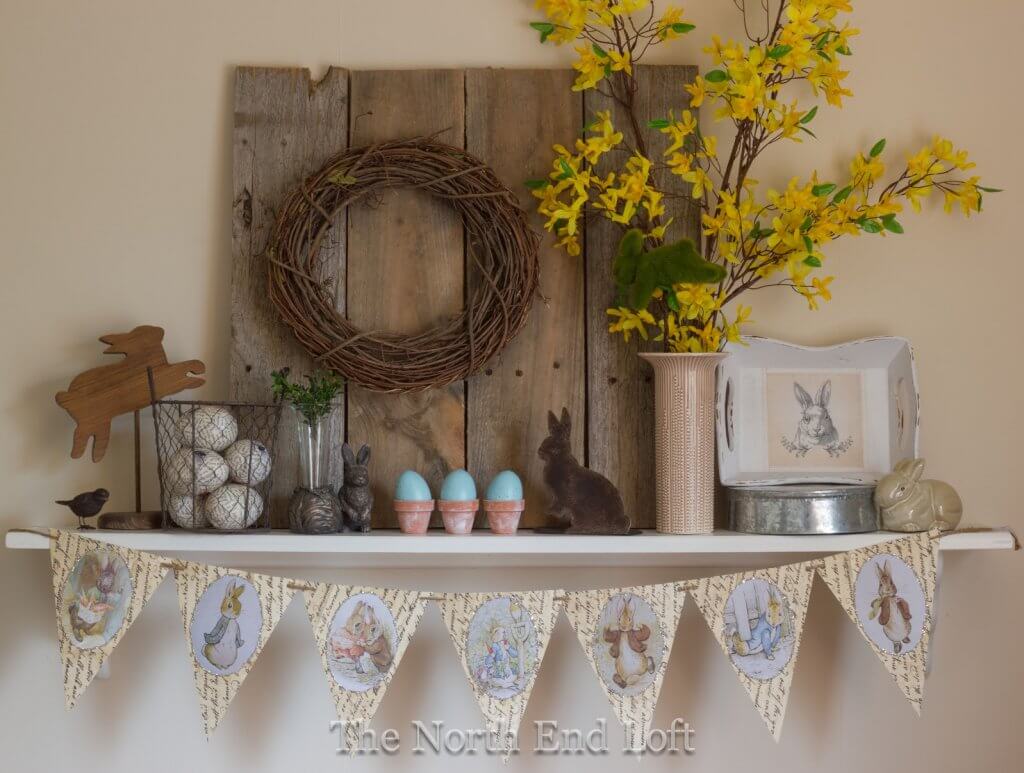 23. Bird's Nest on Pedastal with Bell Jar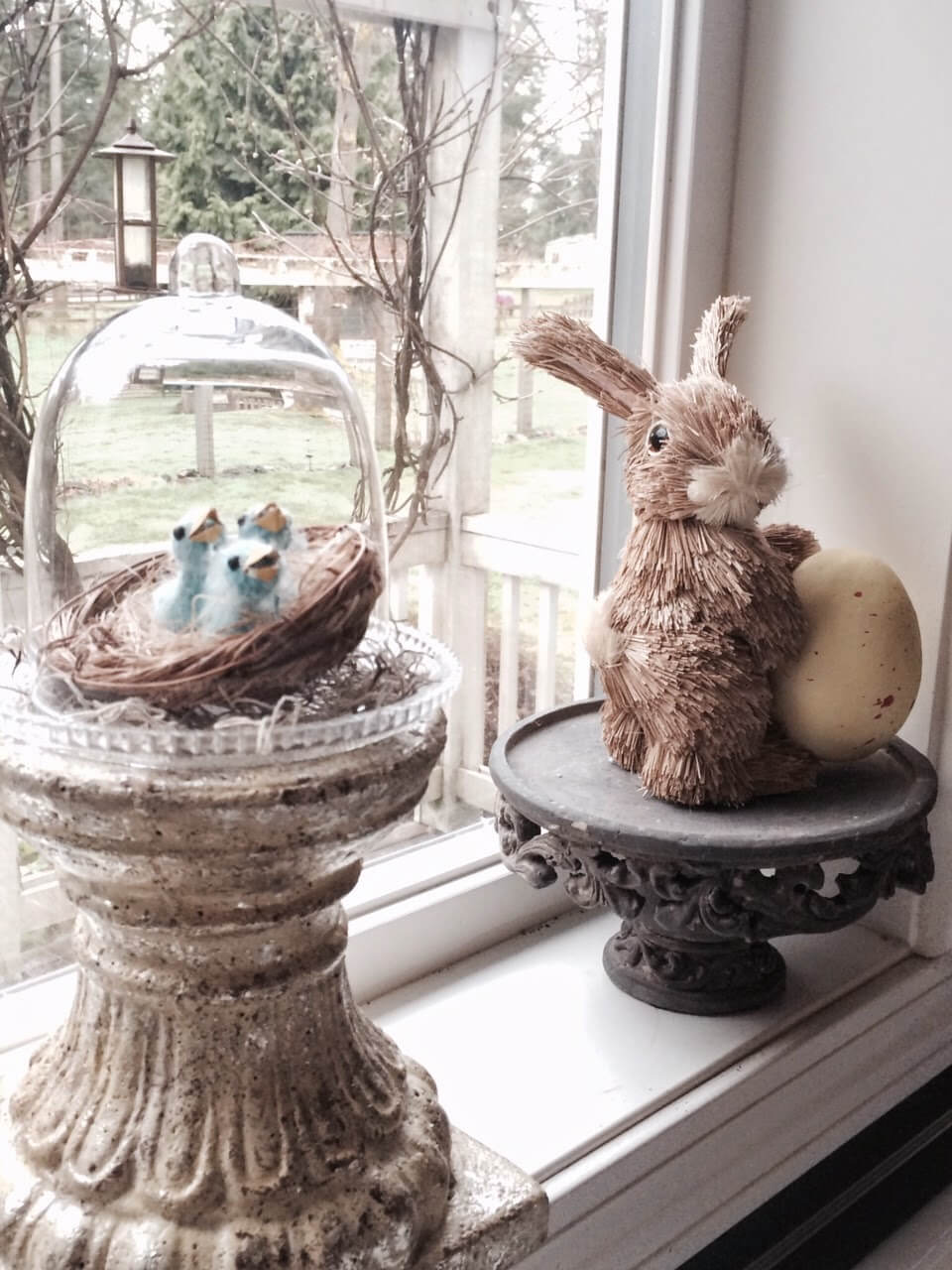 24. Twig and Green Moss Easter Bunny Wreath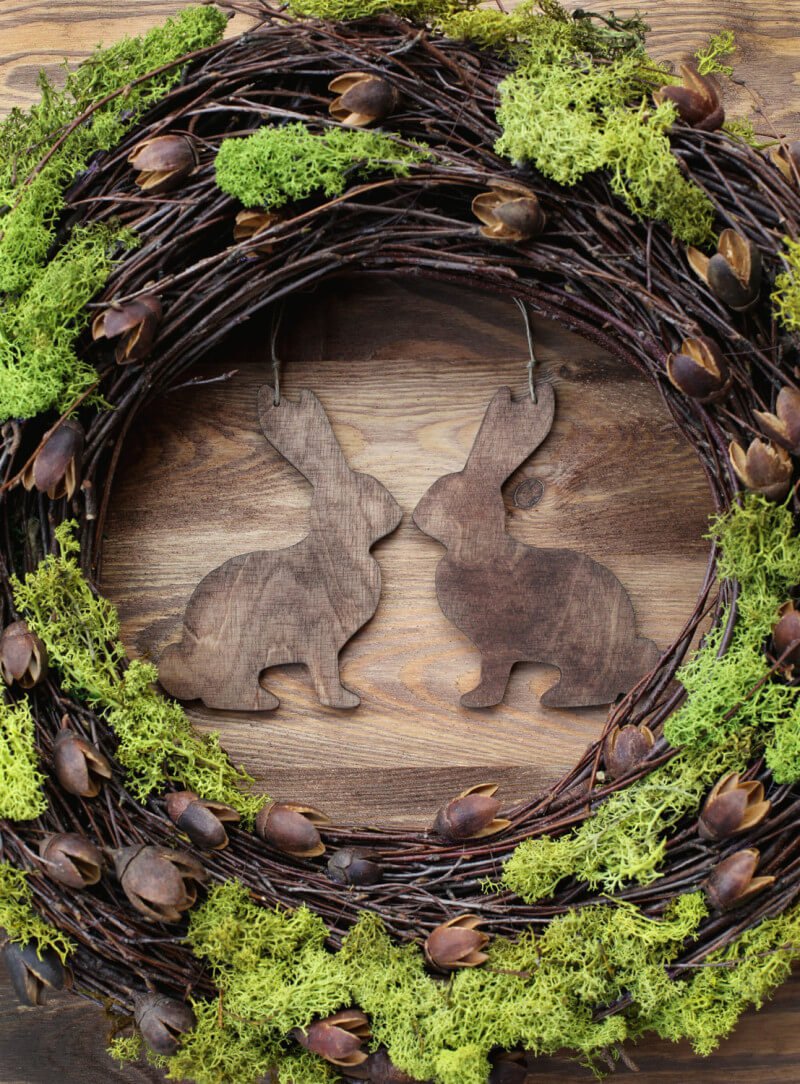 25. Elegant Bunny and Wreath with Burlap Bow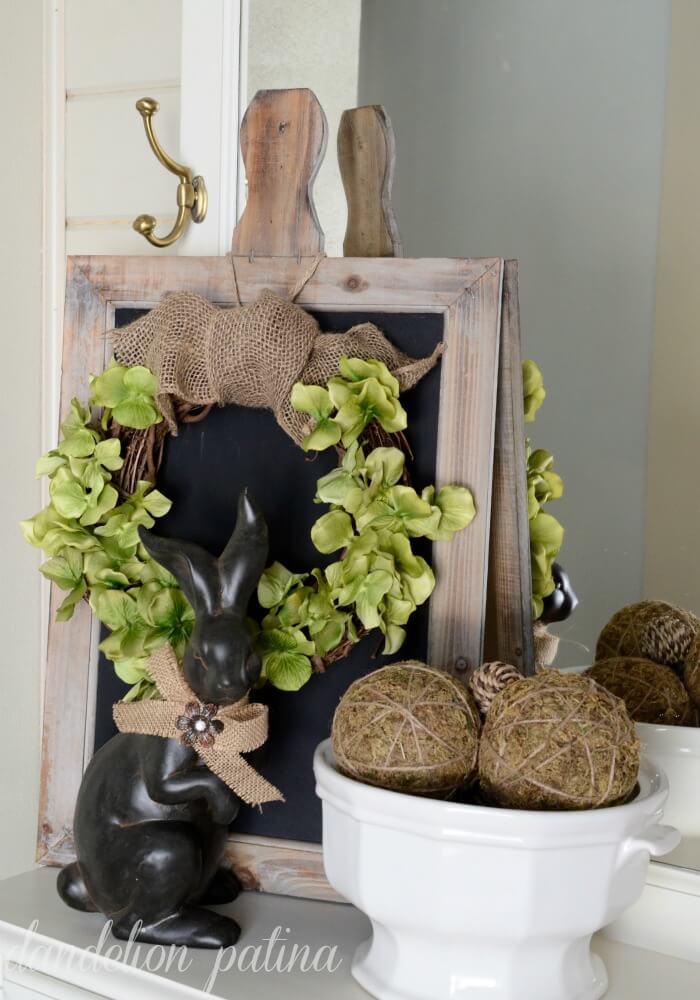 26. Eclectic Easter Egg Nest Table Runner Centerpiece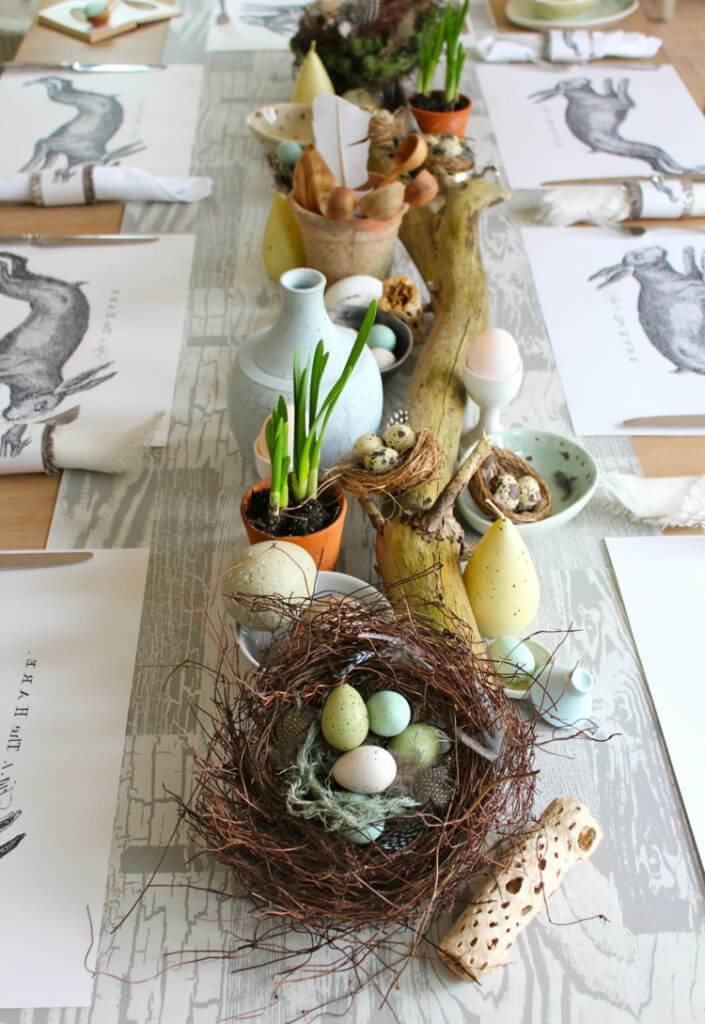 27. Basket with Speckled Eggs, Bouquet, and Bunny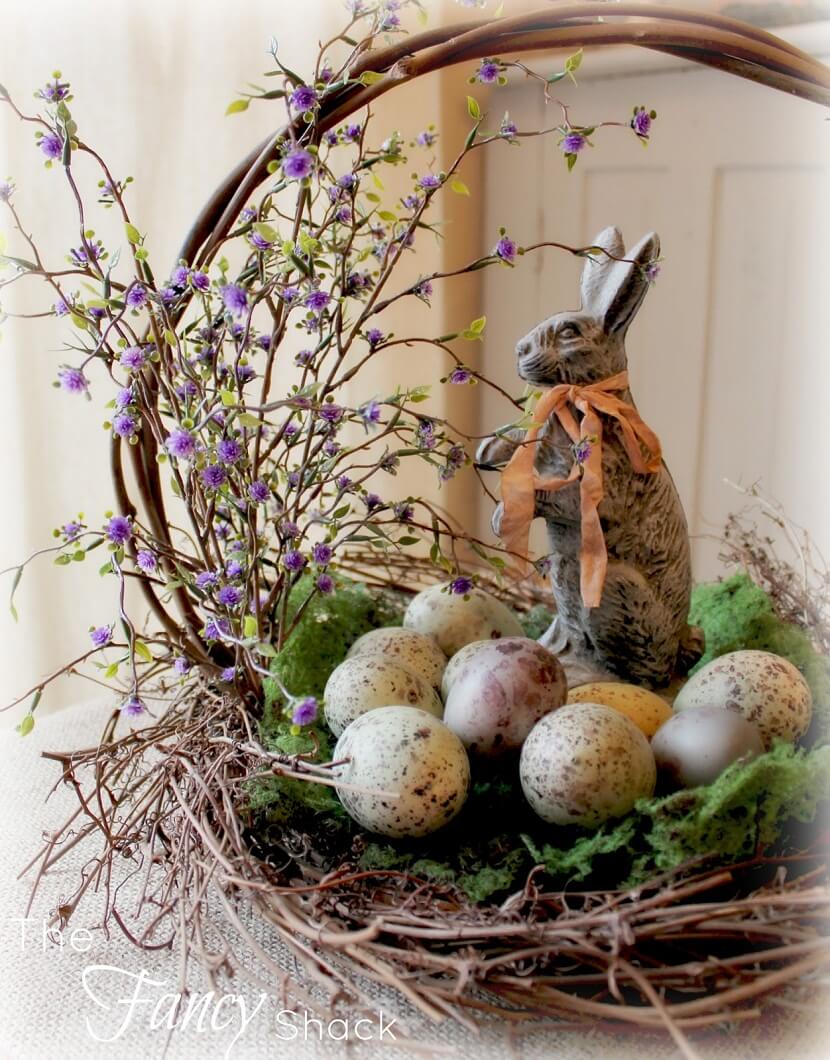 28. White Wood Crate with a Golden Egg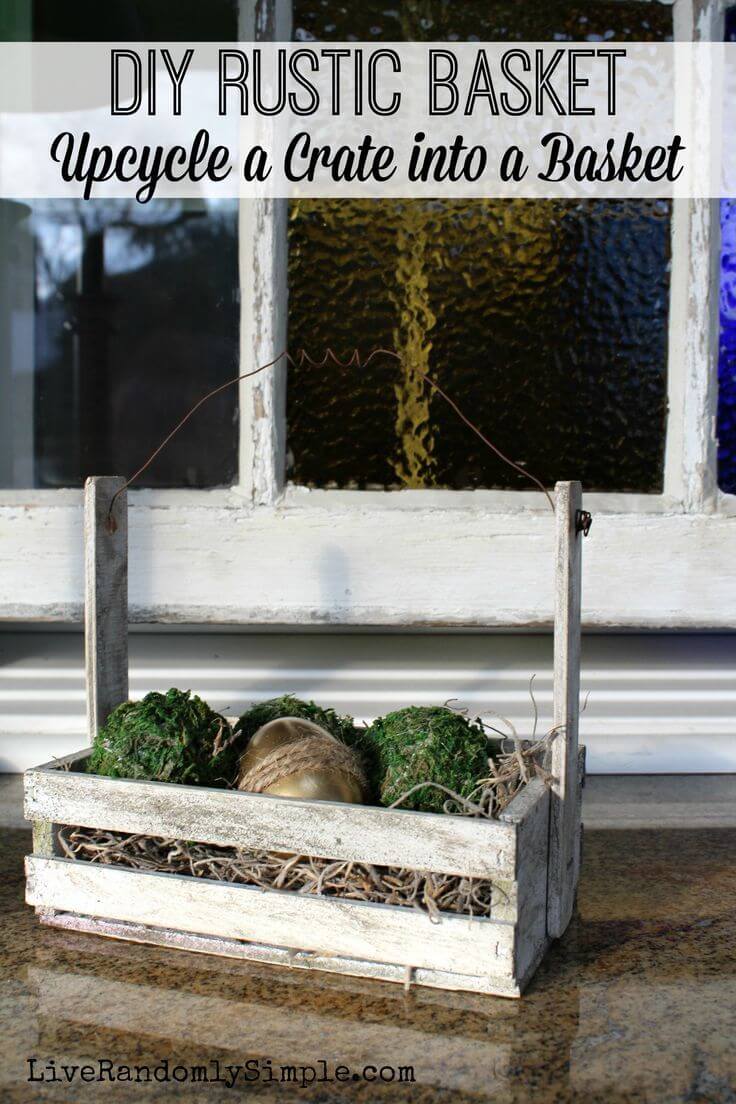 29. Antique Wooden Crate with Beautiful Spring Flowers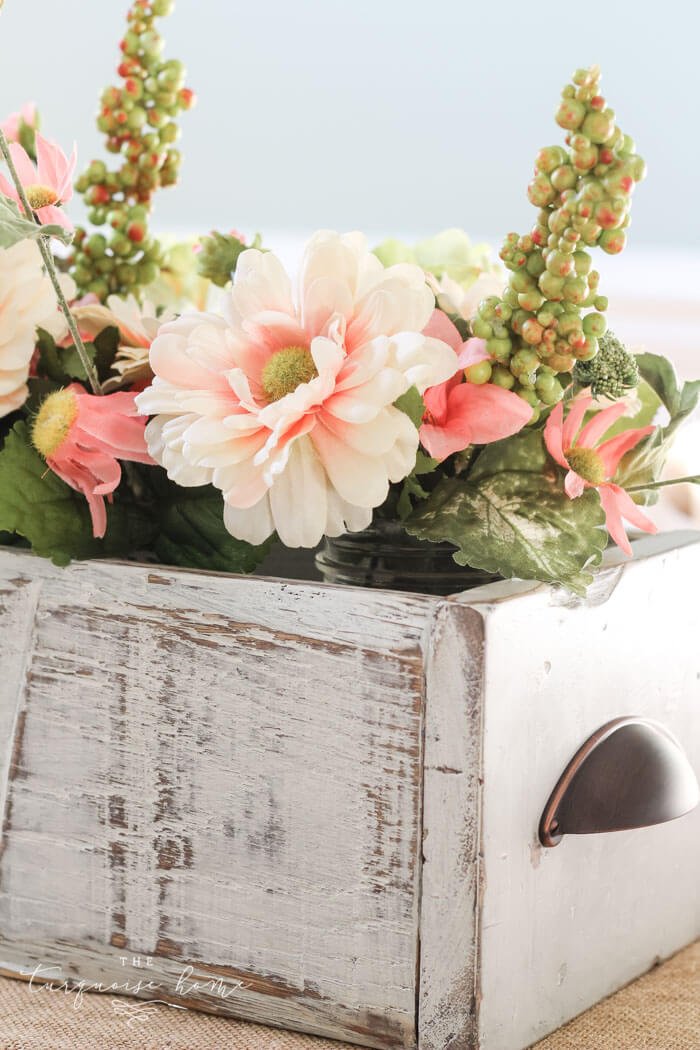 30. Framed Easter Printable and Greenery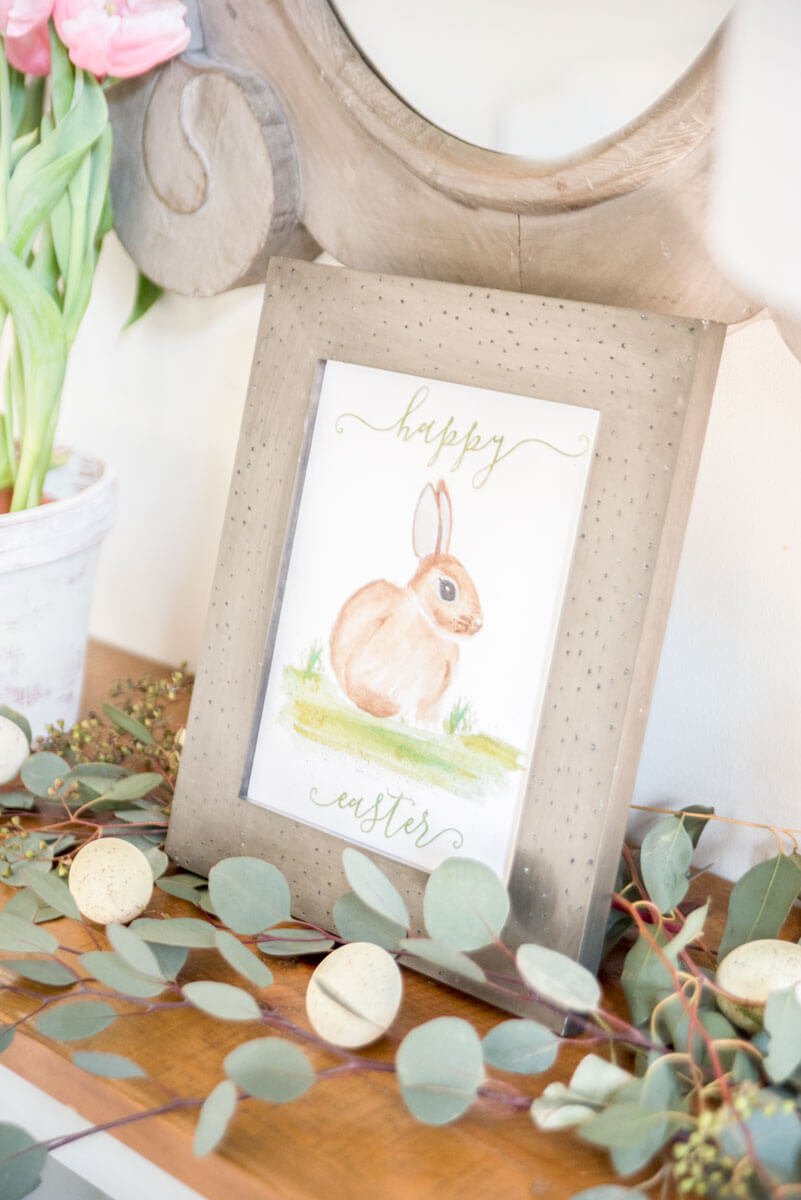 31. Easter Egg Nest and Candle Place Setting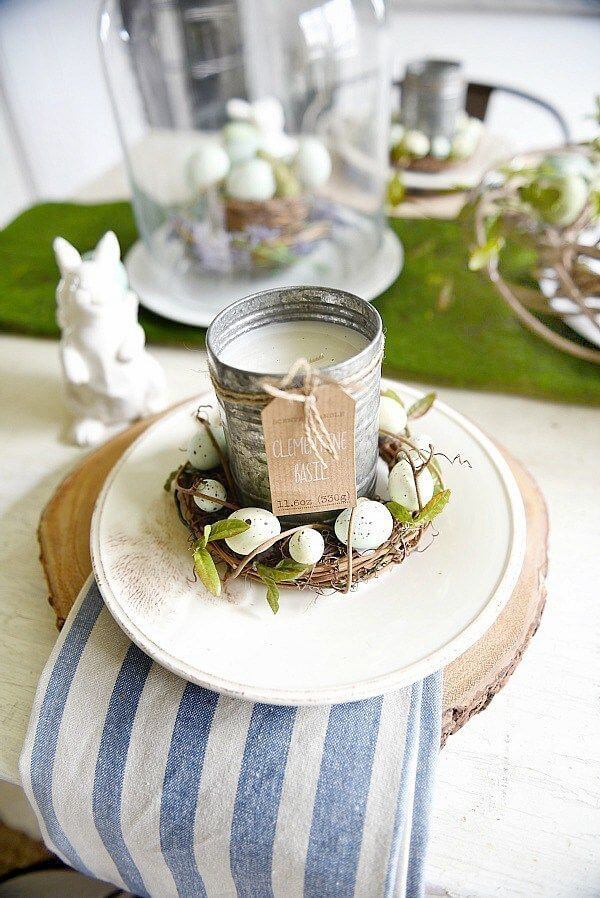 32. Ruffled Wreath with Fabric Rosettes and Nest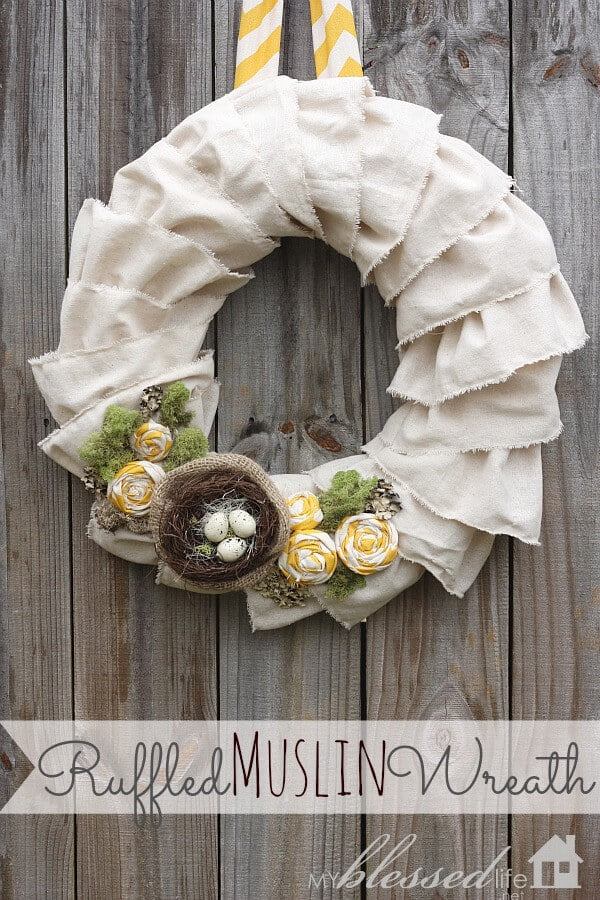 33. Burlap Easter Pennant Banner with Bunnies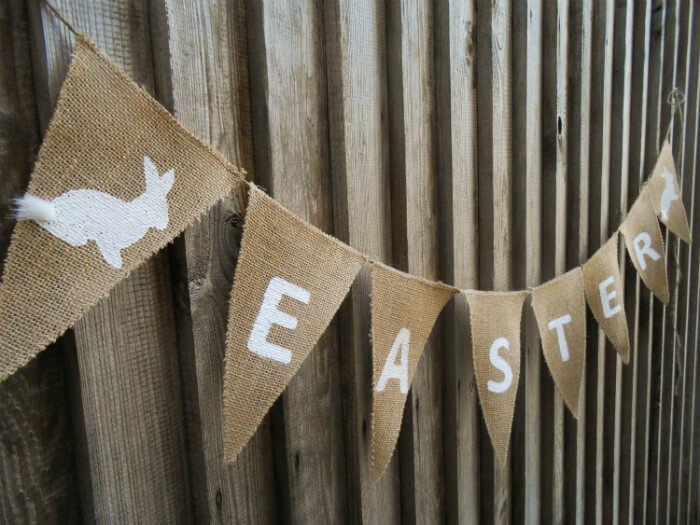 34. Painted Wood Easter Bunny Cameo