Winter time brings about those warm colors and cozy decorations. But, when the winter cold starts to melt away, it's time to put away those winter decorations and get out the spring décor, full of pastel colors and clean ideas. Flowers and greenery are the perfect options for your spring cleaning and decorating, but finding the best rustic farmhouse spring decor ideas is not always an easy task.
50+ Rustic Farmhouse Spring Decor Ideas to Make Your Home Look Beautiful this Season

There are various ways you can add flowers to your home inside rustic vases, boxes, and more. You can utilize baskets and jars for beautiful floral arrangements that just scream "spring". You can even add signs to your home that say "spring" made from paper, wood, or metal. The sky's the limit with your spring décor. If you aren't sure what to use, though, you don't have to worry about coming up with great ideas for spring décor alone. Sometimes, you just need a little rustic farmhouse spring decor ideas and inspiration help to get you started.
You might even just need help finding the right flower colors or arrangements needed to look great in your home. Luckily, there are a few ways that you can create interesting rustic farmhouse spring decor ideas with rustic touches to make your home look beautiful no matter the season. Below, you will find several great rustic farmhouse spring décor ideas to help you get the most of your seasonal décor this spring. From baskets to wreaths to signs, there are unlimited ideas to help you create the home of your dreams in no time.
1. Moss Letter and Grapevine Wreath Blanket Ladder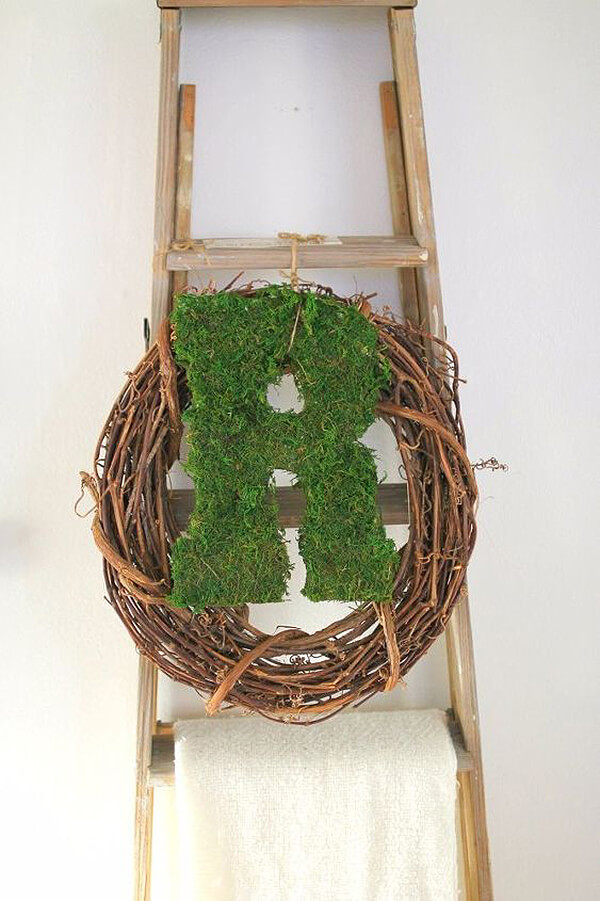 Add some rustic farmhouse decor to your blanket ladder this spring with a moss-covered letter and grapevine wreath. Propped up next to your front door on the inside or outside of your home would be a great location for this piece of farmhouse decor. The lush green hue is just the pop of color you need for welcoming the season. Include your favorite soft and lightweight blanket and your ladder is complete!
2. Round Rustic Serving Platter Centerpiece Display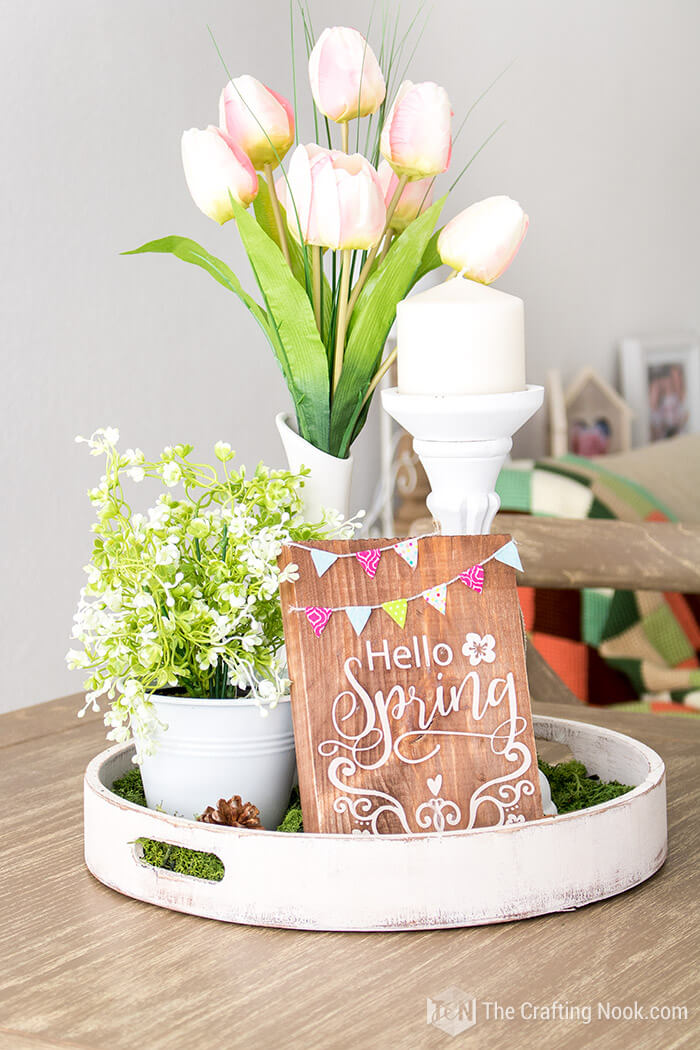 Bring some farmhouse feel into your dining scene with this round serving platter that's filled with so many gorgeous spring goodies. Bursting to life with a bouquet of tulips, a "hello spring" wooden sign, lush greenery, and a quaint white candle, this stunning centerpiece arrangement looks fabulous on your dining table or kitchen island.
3. Distressed and Shallow Serving Platter of Goodies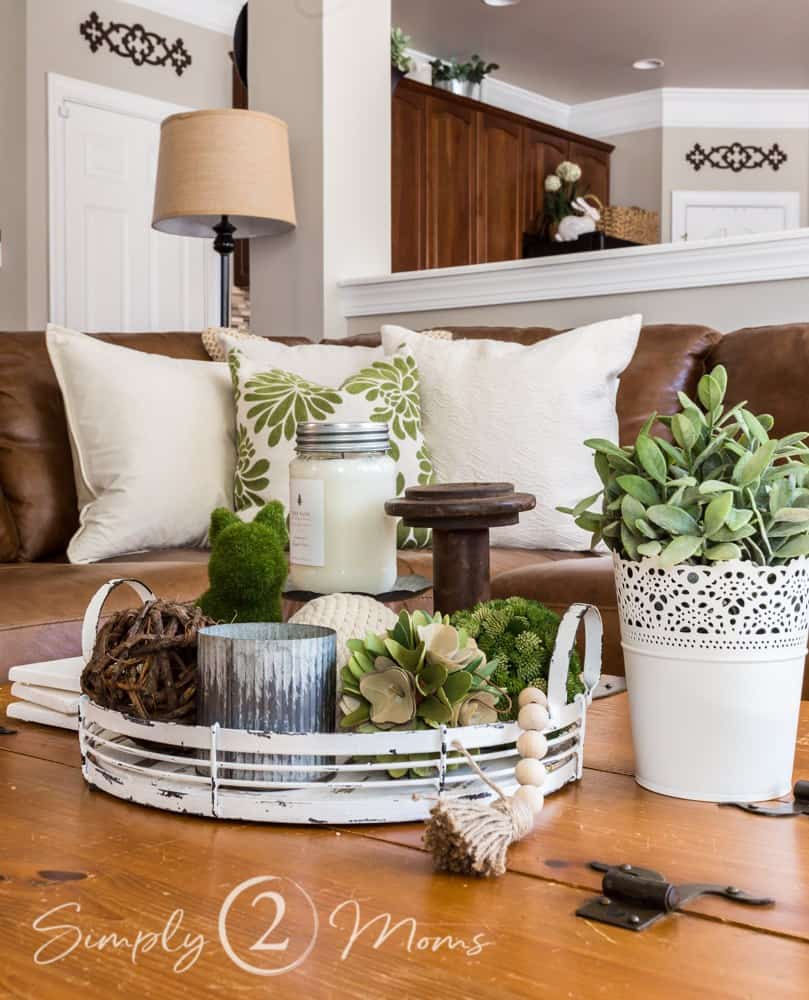 When updating your home for spring, don't forget about the center of your conversation circle. Your coffee farmhouse table that's full of character deserves a little love to feel the warmth of the upcoming sun-filled days, Inside your shallow serving tray, an array of green goodies fills the space. Add a corrugated metal tin and a woven wooden sphere to incorporate texture and charm.
4. Suspended Apothecary Vase Trio Wooden Display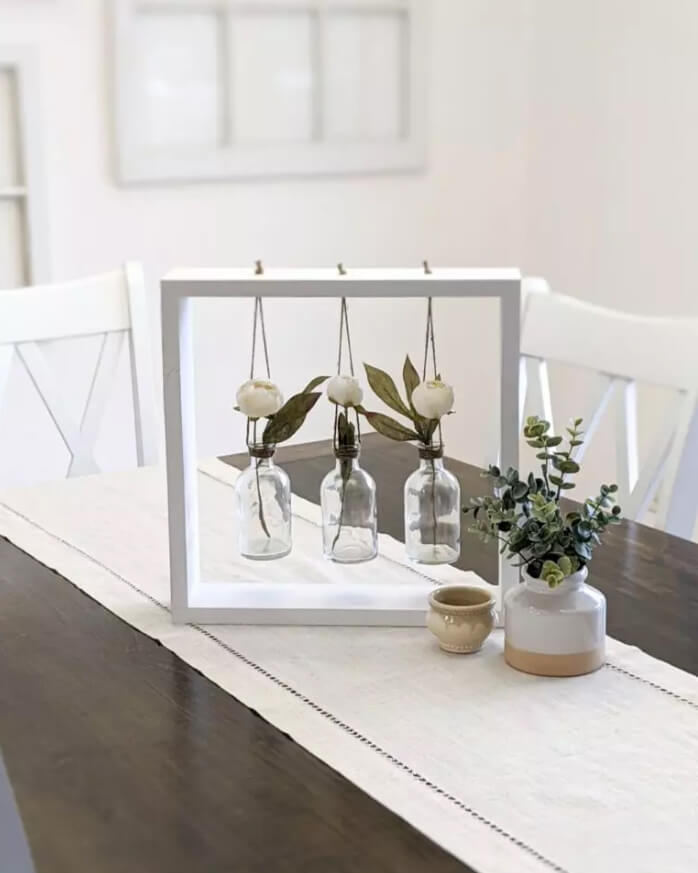 Check out this unique and charming trio of apothecary vases. All you need is a single stem to gussy up your display. The white framed box gives a modern look to the vintage vibe of the vases. This is a lovely design that is perfect for your modern farmhouse dining table. It combines just the right amount of chic and charm to make an effortless conversation piece.
5. Wooden and Twine Wrapped Candle Farmhouse Decor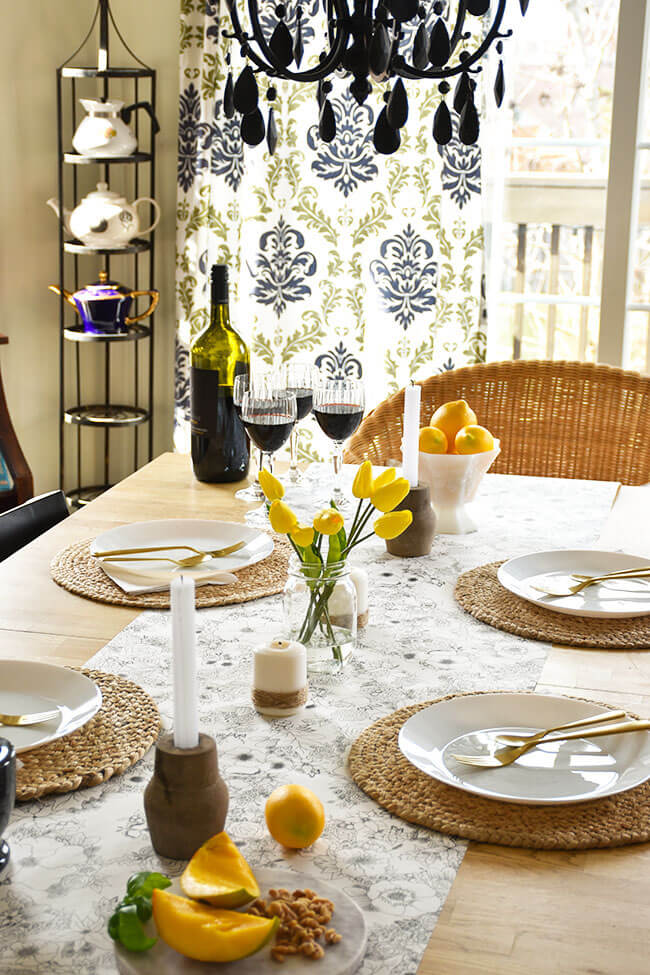 Line up the center of your farmhouse dining table with a collection of charming candle creations. From a rich wooden candle holder to the simplistic wrapping of twine around a wax wonder, your candle collection just got a whole lot more charming. Set the entire look off with a plain glass jar filled with sleek tulips and your springtime dining experience is all set.
6. Glass Cloche Pedestal Stand for Spring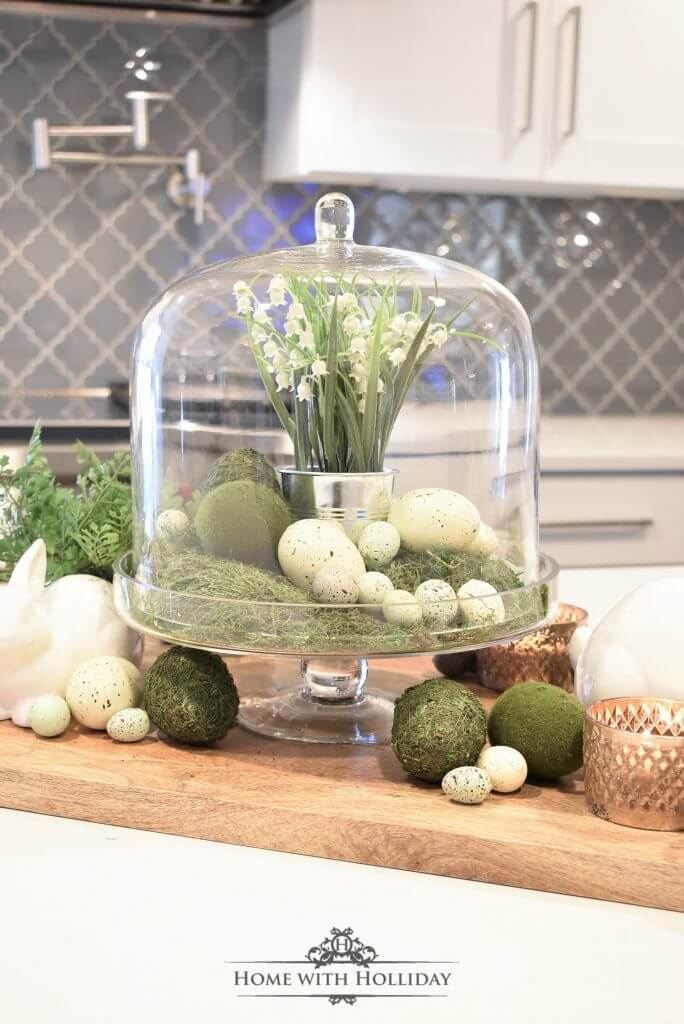 Forget about displaying a heavily frosted layer cake and fill this beautiful glass cloche dish with some spring sentiments. A handful of white-spotted eggs are nestled within some lavish greenery to give the gorgeous foundation surrounding a bucket of white flower bells. This pop of green is just what your kitchen needs to update its space for spring.
7. Home Sweet Home Chalkboard and Scroll Decor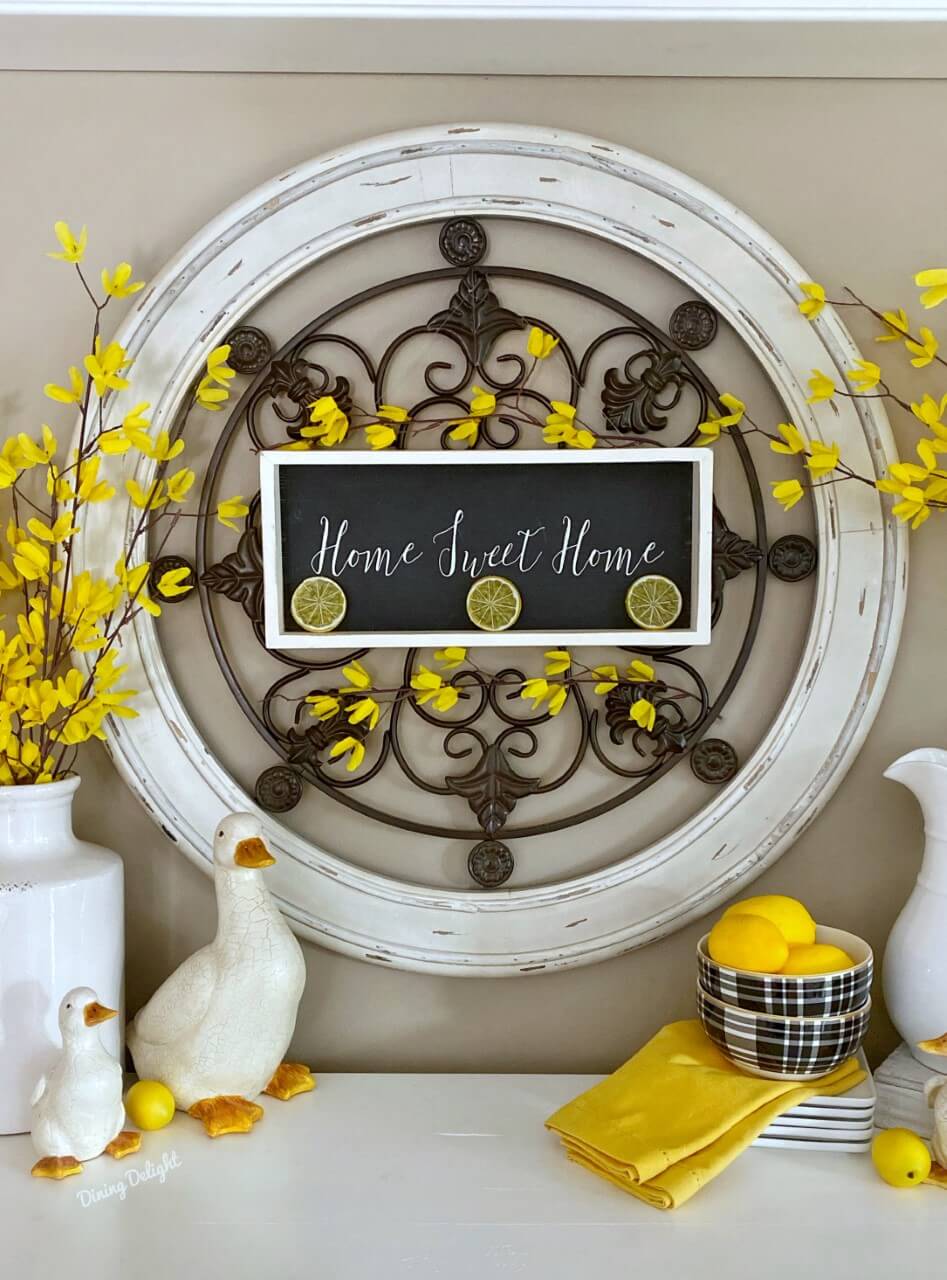 Mix your textures and you'll create a large piece of wall art that blends two designs into one. The cute and quaint chalkboard in the center features the "Home Sweet Home" mantra while the large metal scroll in the background is secured with a distressed white ring. Combining both the materials and finishes makes this a unique and fun modern farmhouse piece to incorporate into your home.
8. Utility Cart Filled with Flowers and Plants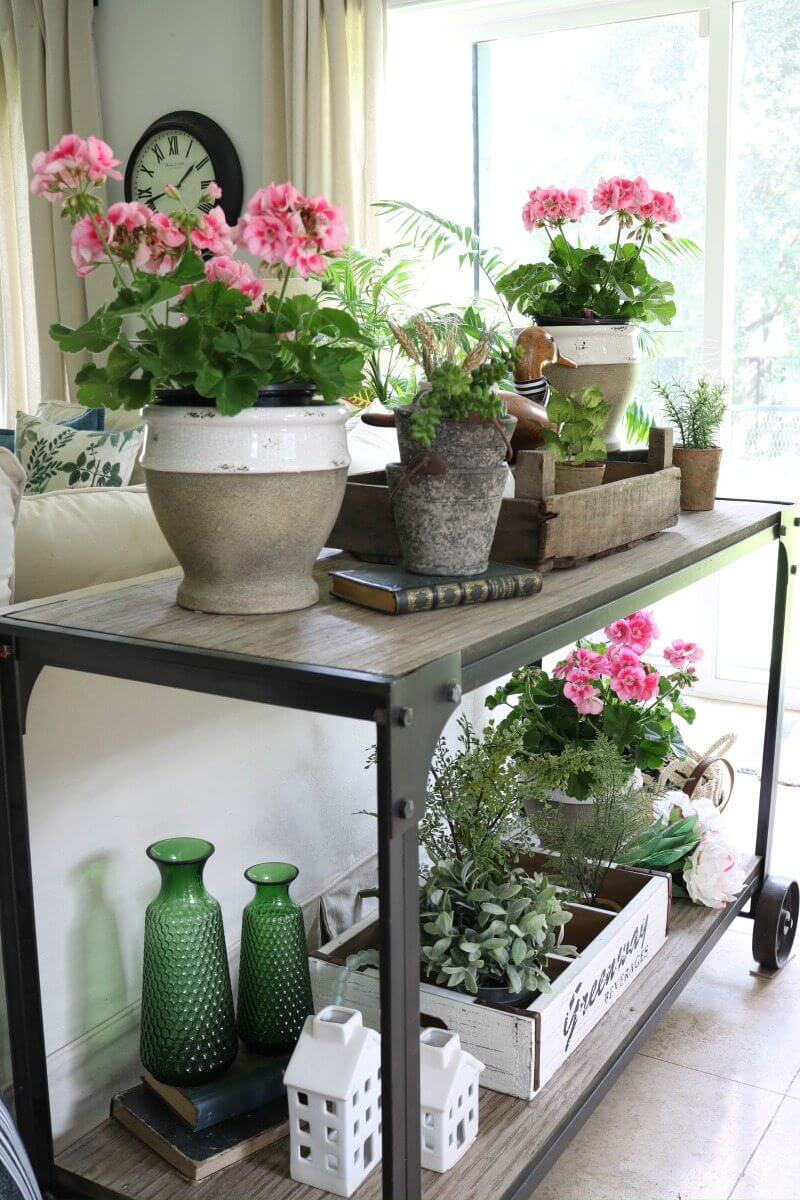 Fill your home with the sweet smell and beauty of a collection of flowers. And this plain utility cart is the perfect way to house this arrangement. Show them off nestled in a wooden tray, set them on top of an antique book, or show them in a gorgeous planter and they are sure to steal the show and purify your air at the same time.
9. Early Settler Rustic Wooden Food Trough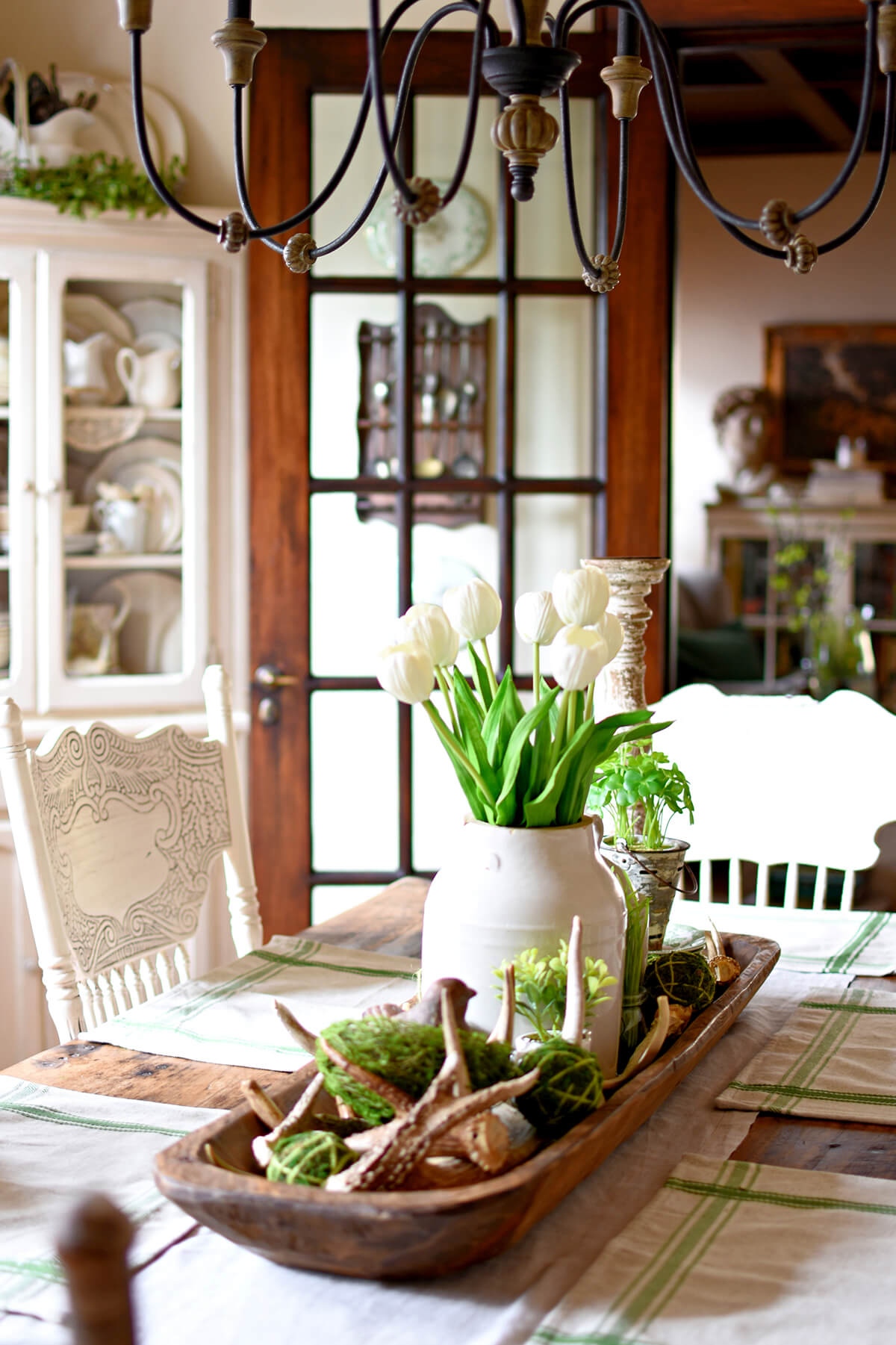 Here is a rustic piece that will blend right into your farmhouse decor. Fill it with your choice of seasonal items to update it every three months. It's an easy way to keep up with the changing of the seasons without feeling overwhelmed. The gorgeous natural look of this wooden trough basin makes a nice elongated centerpiece in your dining room or looks just as wonderful on your coffee table in the living room.
10. Bright, White, and Cheery Simple Serving Tray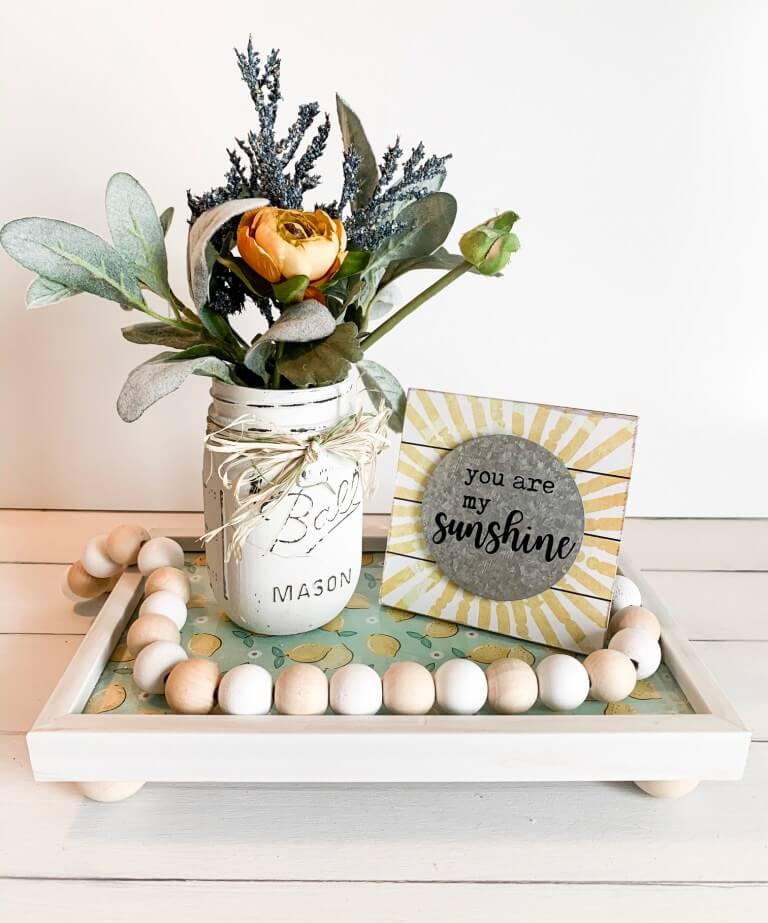 Sweet and simple is a great way to describe this cute and white little serving tray. Its simplistic style makes its contents the main attraction. Feature a fun little sign to brighten everyone's day. And a painted Mason jar vase is always in style. This is a wonderful way to wish someone "get well soon" or a speedy recovery from a surgery or illness.
11. Small Green Wreath with White Roses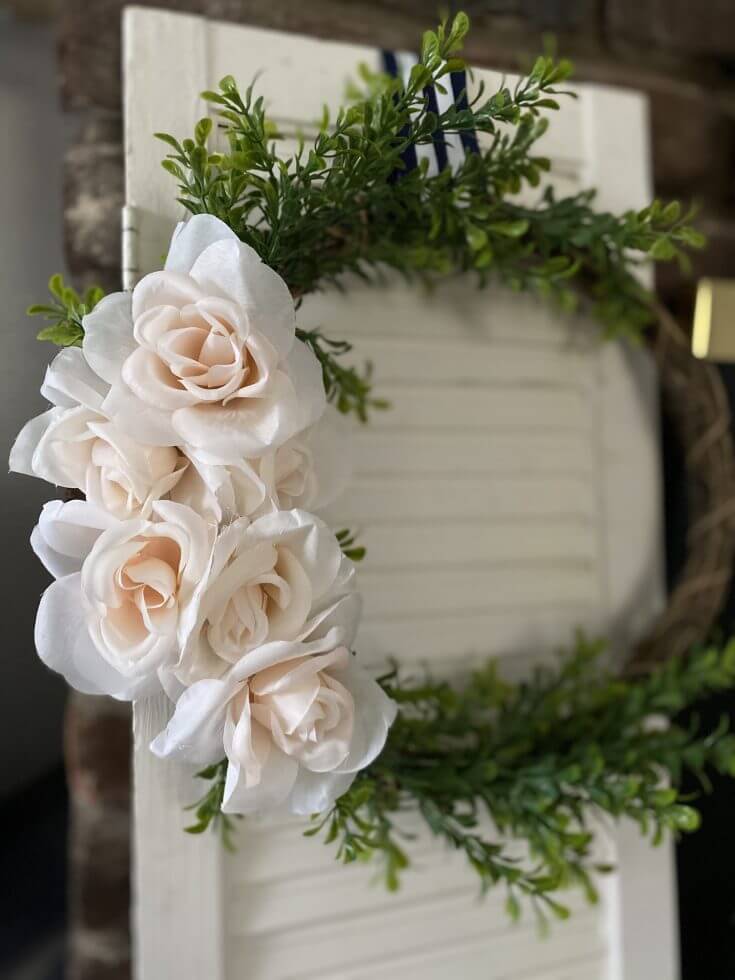 Hang this little goody on a decorative shutter or prop it up on your mantel to add a little extra charm into your home this spring. The clean and classic design and color scheme make it work in almost any decor. This is a fabulous small addition to your shabby chic guest bedroom to make your friends and family feel right at home.
12. Mosses and Nests Galore Spring Time Decor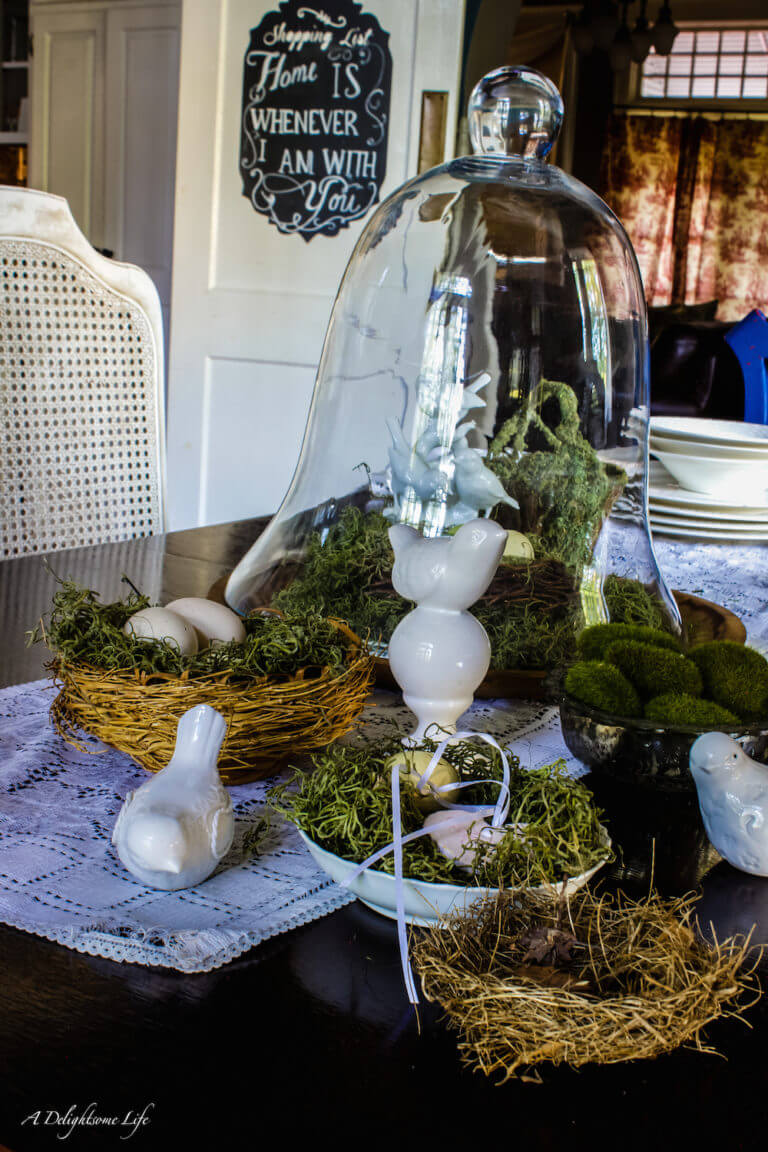 Birds of a feather will flock together at this cute and green mossy nest scene. The delicate and smooth white ceramic birds are the perfect contrast to the rough texture of the moss and nest creations. If you look closely you'll even discover a couple of eggs snug and cozy in one of the bird's beds.
13. Fuzzy White Bunny Potted Plant Decor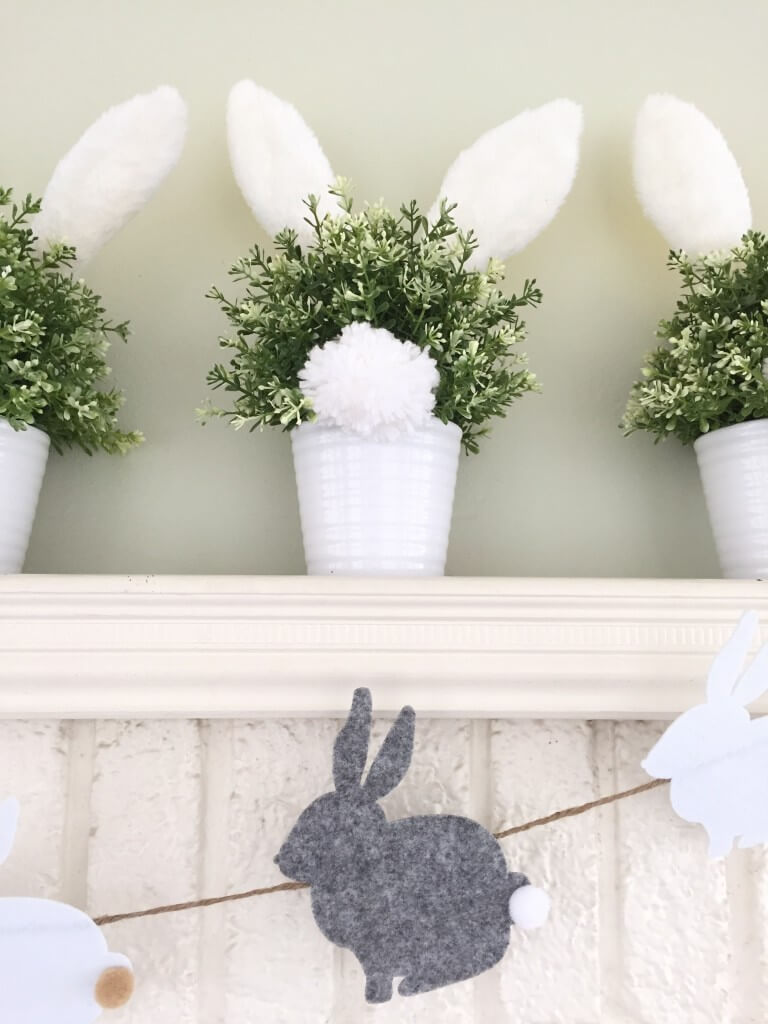 Cute white pots are the foundation for these bunnies hiding within some lush greenery. The fuzzy ears and tail pop out at just the right spots to transform this plant into a seasonal friend. Arrange a group of five in a row on your mantel or down the center of your table and you've got a great springtime decoration for your home.
14. Lovely Glass Cloche Place Card Decoration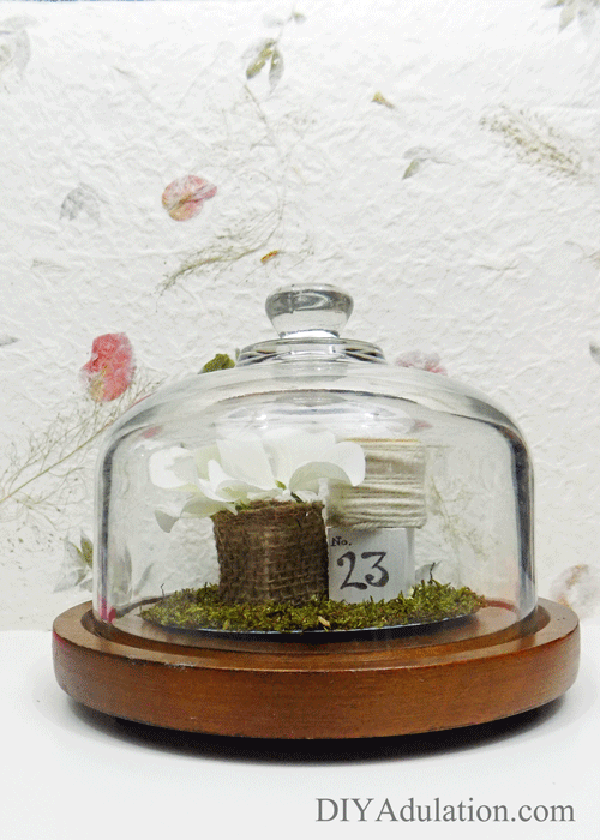 Spruce up your garden party, tea time, or Easter dinner with these lovely glass cloche place card decorations. The glass lid fits perfectly on top of the rich wooden base. Inside the dome, texture and color are alive and ready to welcome spring. The tiny pieces make this place card display a magical work of art.
15. Vintage Vibe Blue Glass Flower Vase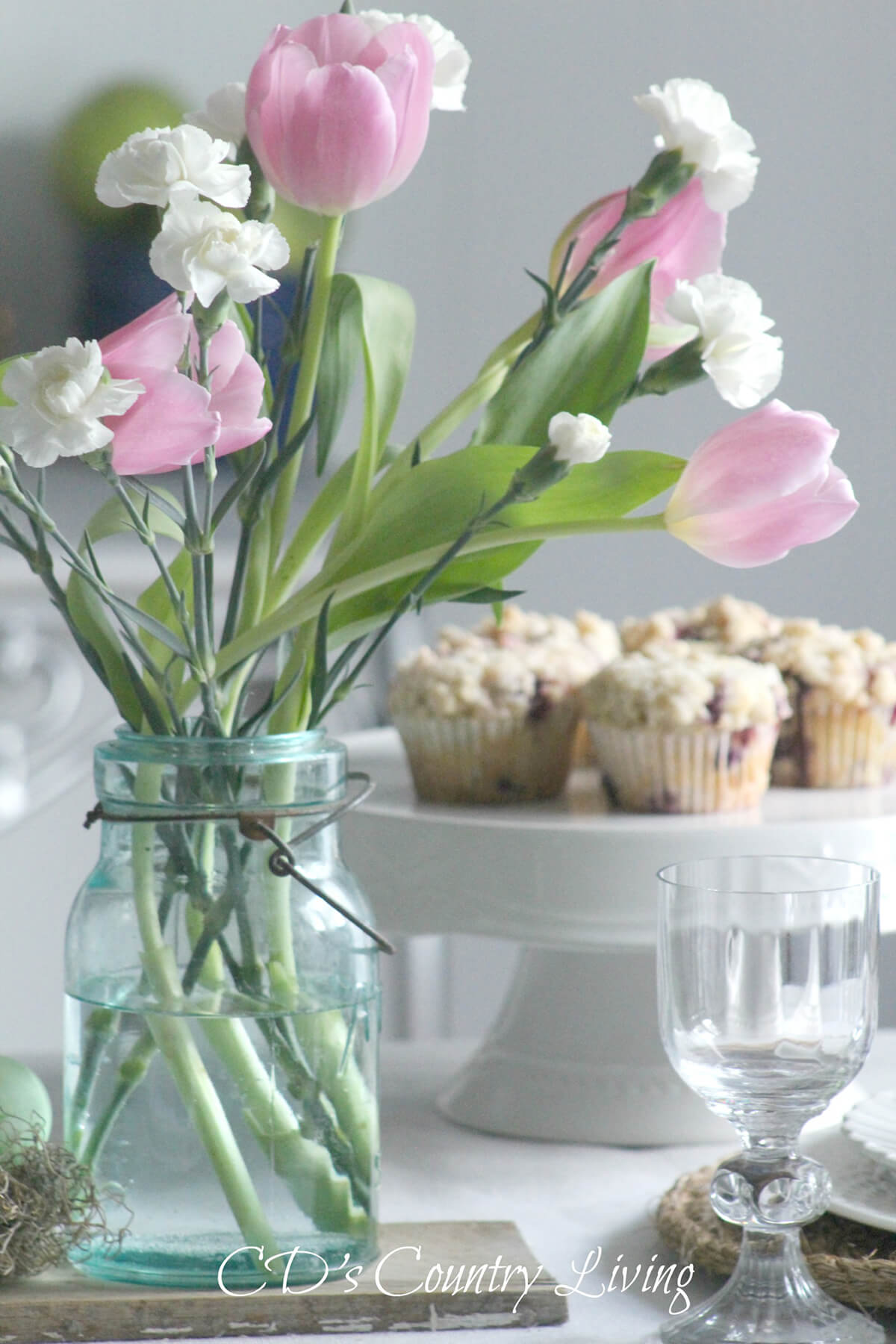 Add a hint of color to your table with this pretty blue glass vase. It's just the right size to hold your favorite seasonal fresh-cut flowers without taking up all of your tablespaces. The contrast in the tinted glass and the flowers achieves an inviting welcome to spring. From your table to your counter, you can't go wrong with any place you choose to set this pretty and vintage design.
16. Fresh and White Baby's Breath Heart Wreath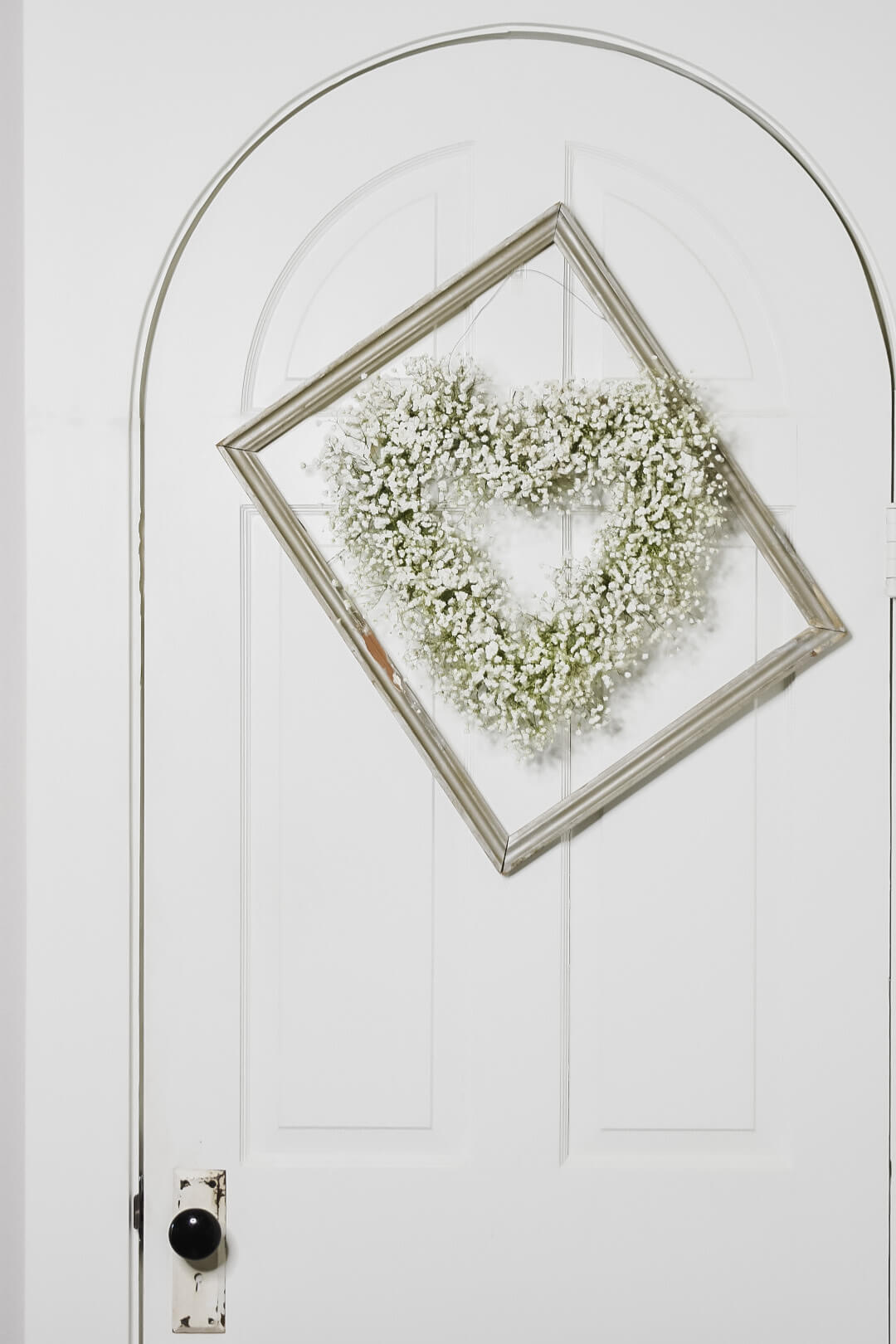 Love is always in the air when you hang this adorable baby's breath heart wreath in your home. The ultra-delicate tiny flowers merge into one unit in the shape of love itself. Adding an off-set frame around the wreath turns up the character and charm in this lovely design. The single color in its composition makes it a great choice for any home decor.
17. Shamrock Cut-out Succulent Showstopper Framed Box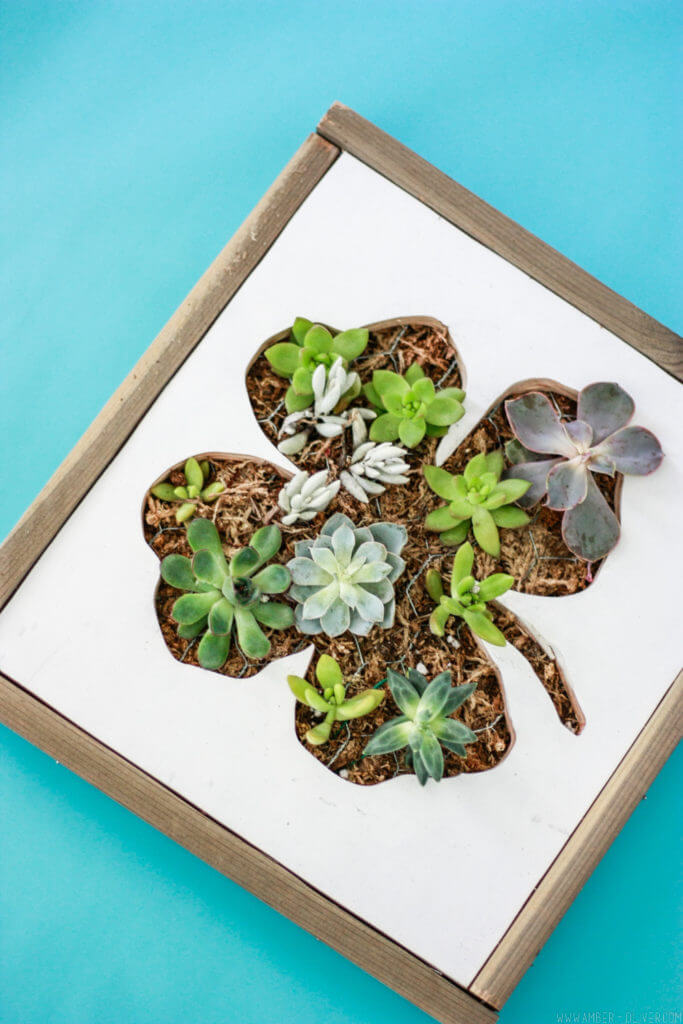 Let the luck of the Irish shine through in the shades of succulent greens housed in this darling shamrock cut-out box. The gorgeous waxy pieces of the plants with the rough and rustic wooden frame create a perfect combination. And since you don't need a green thumb to grow succulents, this is a wonderful piece for anyone. Give it to a friend or co-worker for a unique gift.
18. Tea-stained Metallic Butterfly Ring Wreath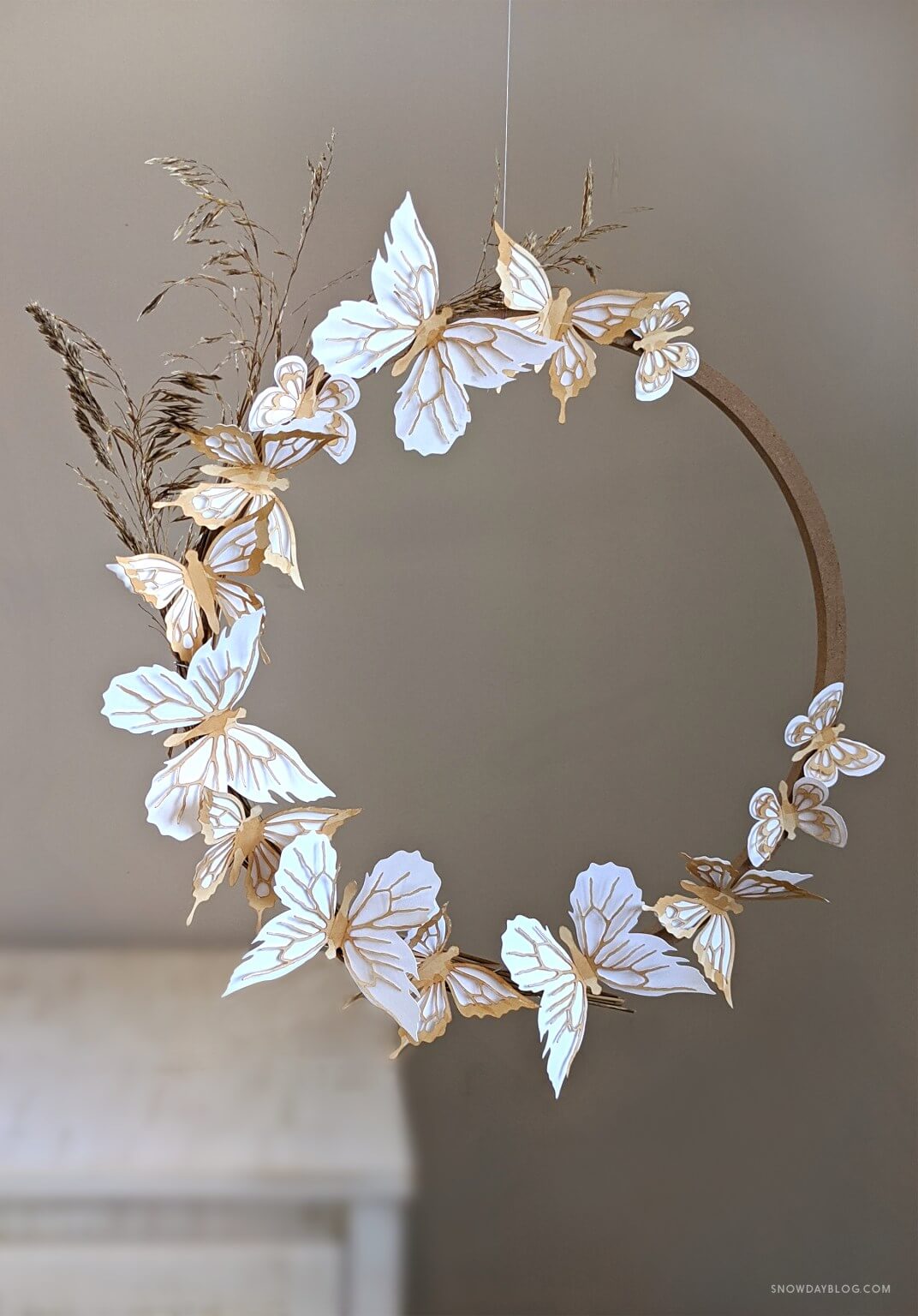 Simple and delicate work together to create this endearing butterfly wreath. The metallic finish adds a nice sheen and elegant atmosphere to the room. With wings to glide into your heart, this wreath ring adds a glamorous spin on a springtime fluttery friend. Hang it on your wall or front door for just the right amount of springtime flavor.
19. Crafty and Cute Carrot Canvas Wall Art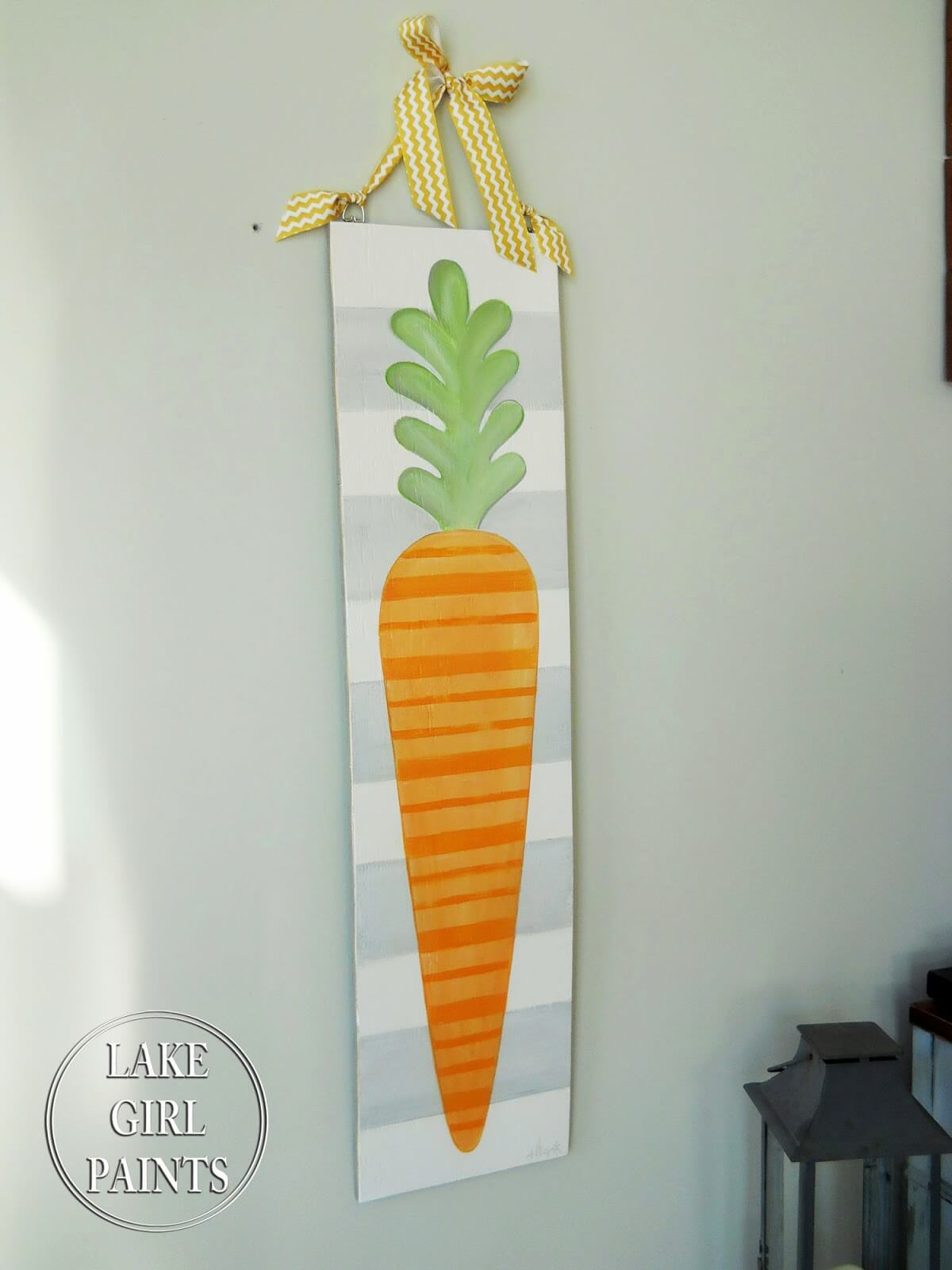 Hang this cute carrot on your wall to bring a pop of color into your home this spring. The oblong wall art piece features a painted background of grey and white stripes to lend a modern farmhouse feel to the design. At the top, it hangs with a warm, buttercup yellow chevron print bow to steal the show. Hang it alone or within a large gallery wall as you update your home for the changing of the seasons.
20. Charming and Cozy Reading and Work Corner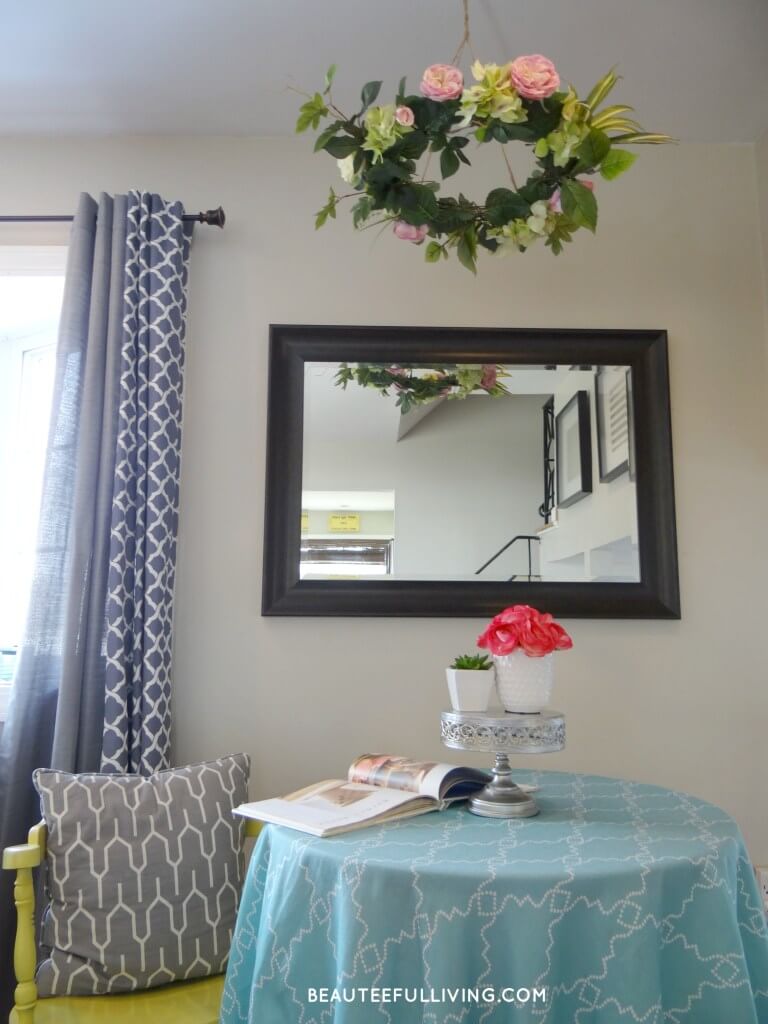 Grab a table, chair, and a few fabulous decorations to create this cozy corner in your home that's the perfect place for perusing a good book or tackling some work outside of school or the office. The table provides enough workspace without taking up too much room and the floral garland wreath overhead makes it feel much cozier than a cubicle.
21. Decoupage Vintage Floral Motif Covered Vase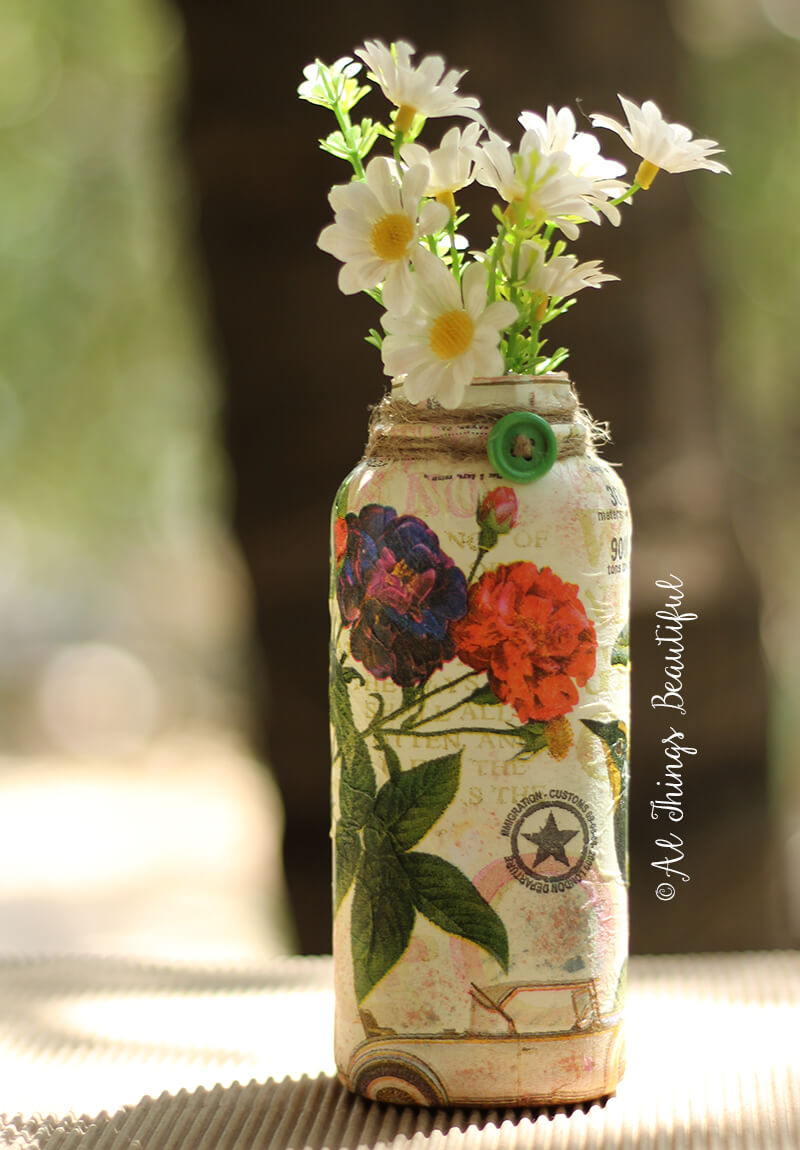 Your crafting skills just got a second wind to create this lovely and vintage-inspired vase. Decoupage to perfection, the floral motif is the retro flashback to the past that your home needs. A few stems of cute daisies will look right at home in this vase that has been adorably finished with a twine ribbon and button bow. Send a lovely "thinking of you" statement to a loved one in the nursing home with this crafter's decoupage delight.
22. Wispy Branch in Bronze Pot Home Decoration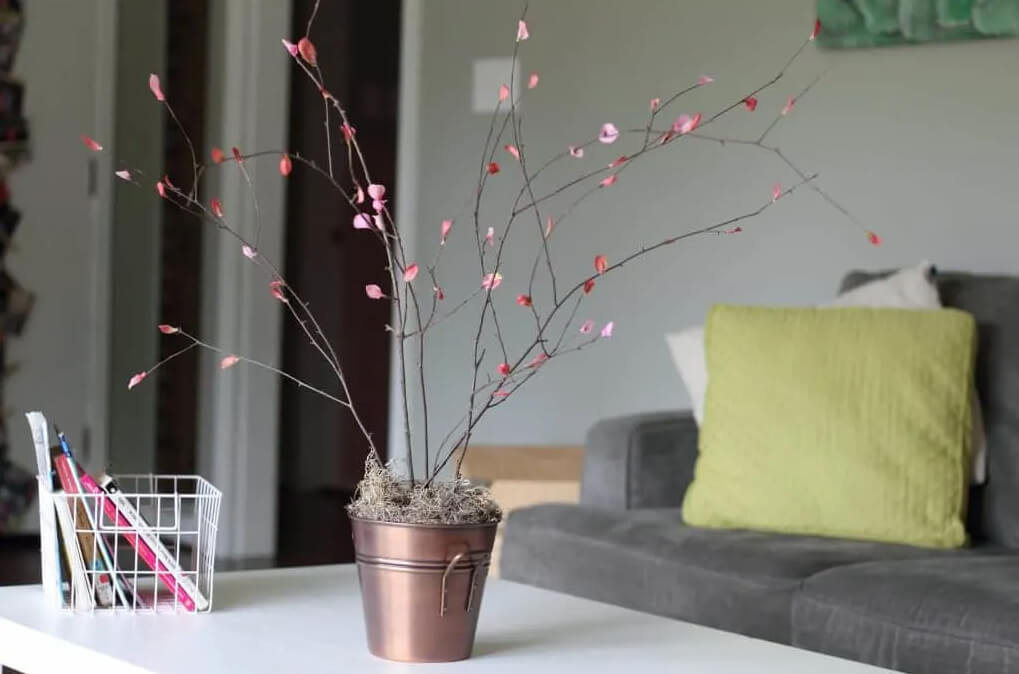 Here is a fabulous way to make a potted plant a lot less feminine without sacrificing style. This gorgeous bronze pot has a metallic sheen that is both beautiful and masculine at the same time. Perhaps, some might say it's just handsome. Inside it secures a large extended branch with a sparse sprinkling of tiny red leaves to give it just enough of a natural touch without breaking into a female's flower-loving spectacle.
25. Twine-Wrapped Trio of Flowers Farmhouse Wreath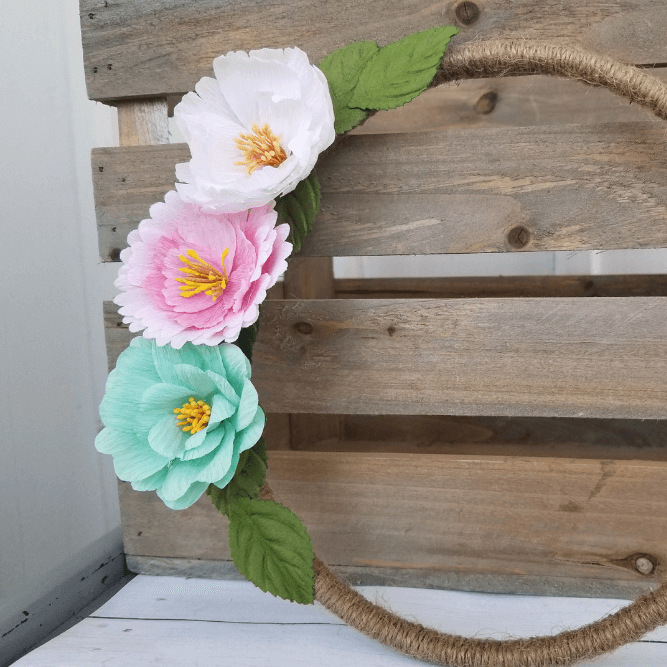 Cheap and chic are wrapped together in this twine covered farmhouse wreath. The simplistic nature of this creation is beautified with a trio of delicate flowers in a range of pretty pastel shades. Prop it on your kitchen windowsill or replace an outdated picture on the wall to give a cheap and easy transformation to your interior space.
26. A Gardener's Paradise Interior Design Center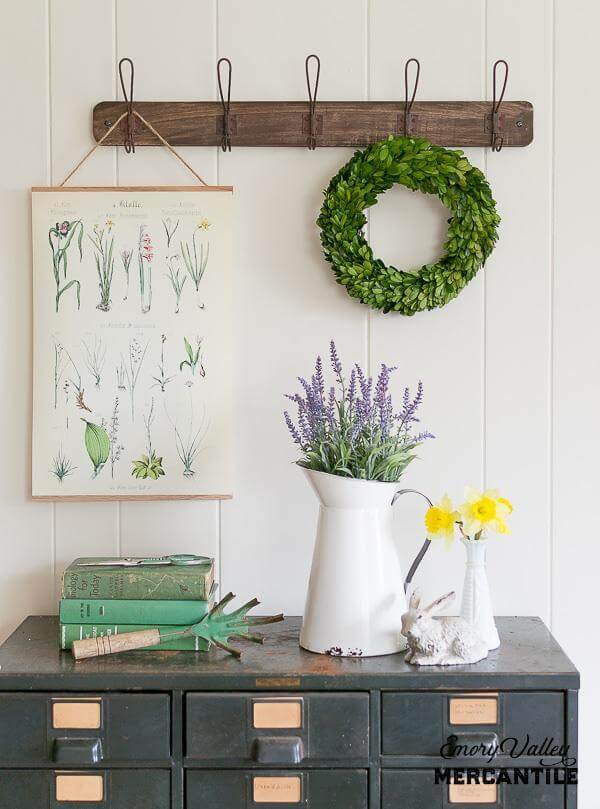 Feast your eyes on the tools and harvest of a flower lover's blood, sweat, and tears. This gardening station is a fun interior design to showcase the beauty within the homeowner's green-thumbed soul. From the hanging identification card to the real-life blooms in the two vases, this is an easy way to bring the backyard into the home and let your deepest passions stay alive.
27. Rustic Framed Modern Farmhouse Spring Sign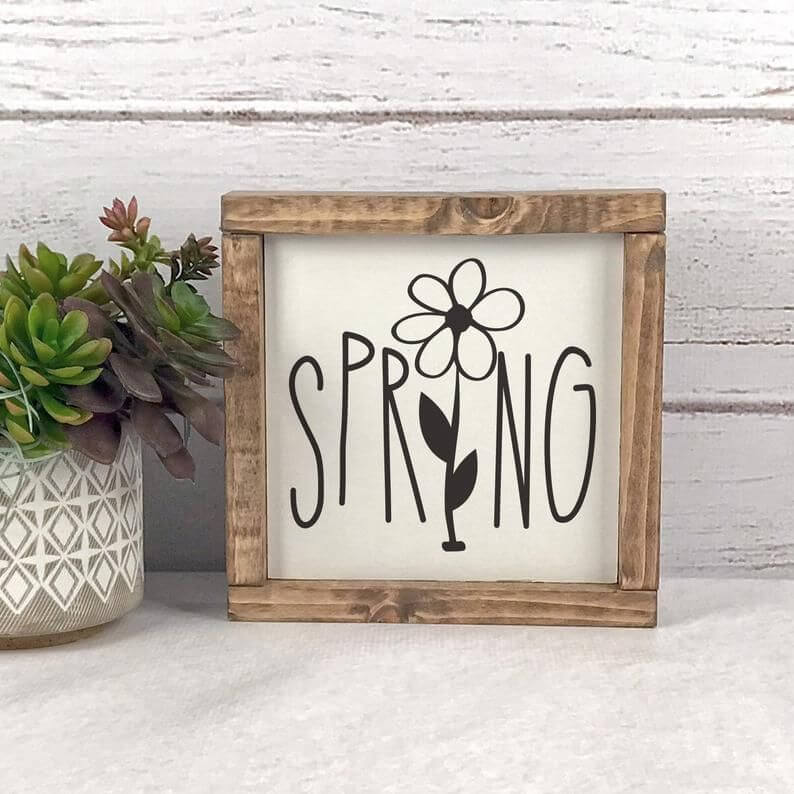 This shadow box style frame is crafted in rustic wood to lend a farmhouse vibe to the look. Inside, the sign features a fun, child-like font to spell out "spring" in a black print on a neutral background. Rest this amid your mantel display or within the arrangement on your entryway table to capitalize on the new season's emergence.
28. Vintage Farmer's Market Little Chick Sign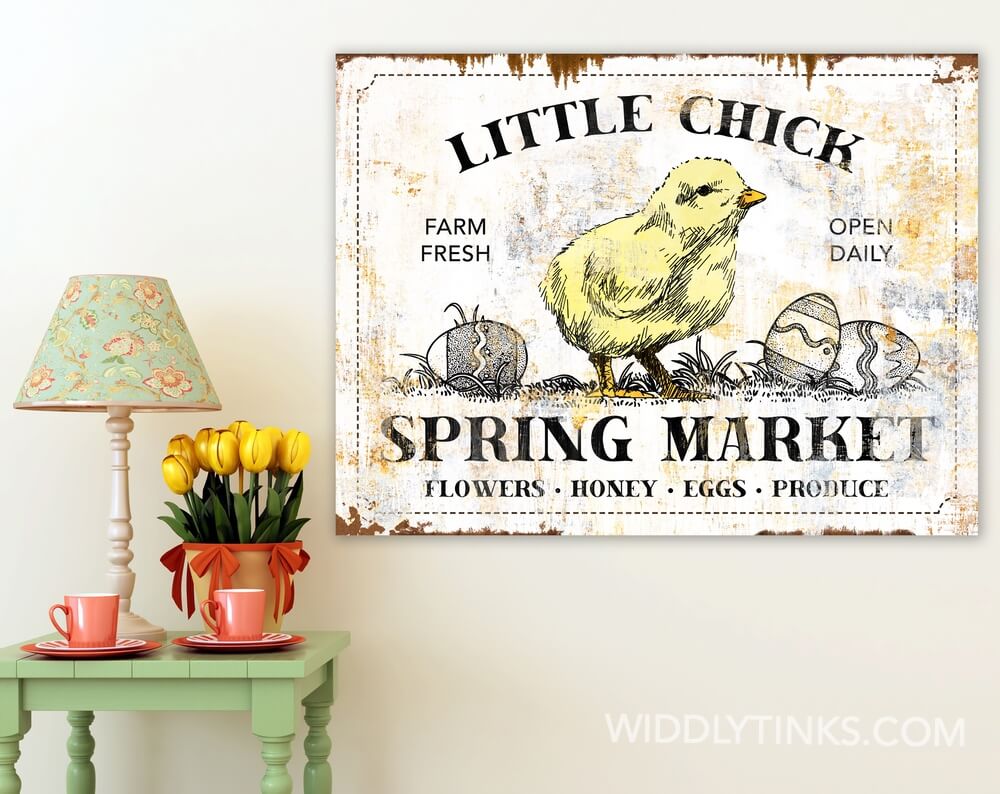 Fresh eggs without all the work is what you'll discover with this whimsical antique sign that's full of character. It's a charming way to add some style and depth to your home with a single piece of decor. While it looks like it was proudly used to welcome patrons at a springtime farmer's market, you can enjoy its character on the wall in your family's kitchen where you enjoy the wholesome goodness of the farmer's market without all of the hard work that went into making it happen.
29. Greenery Wreath with White Flowers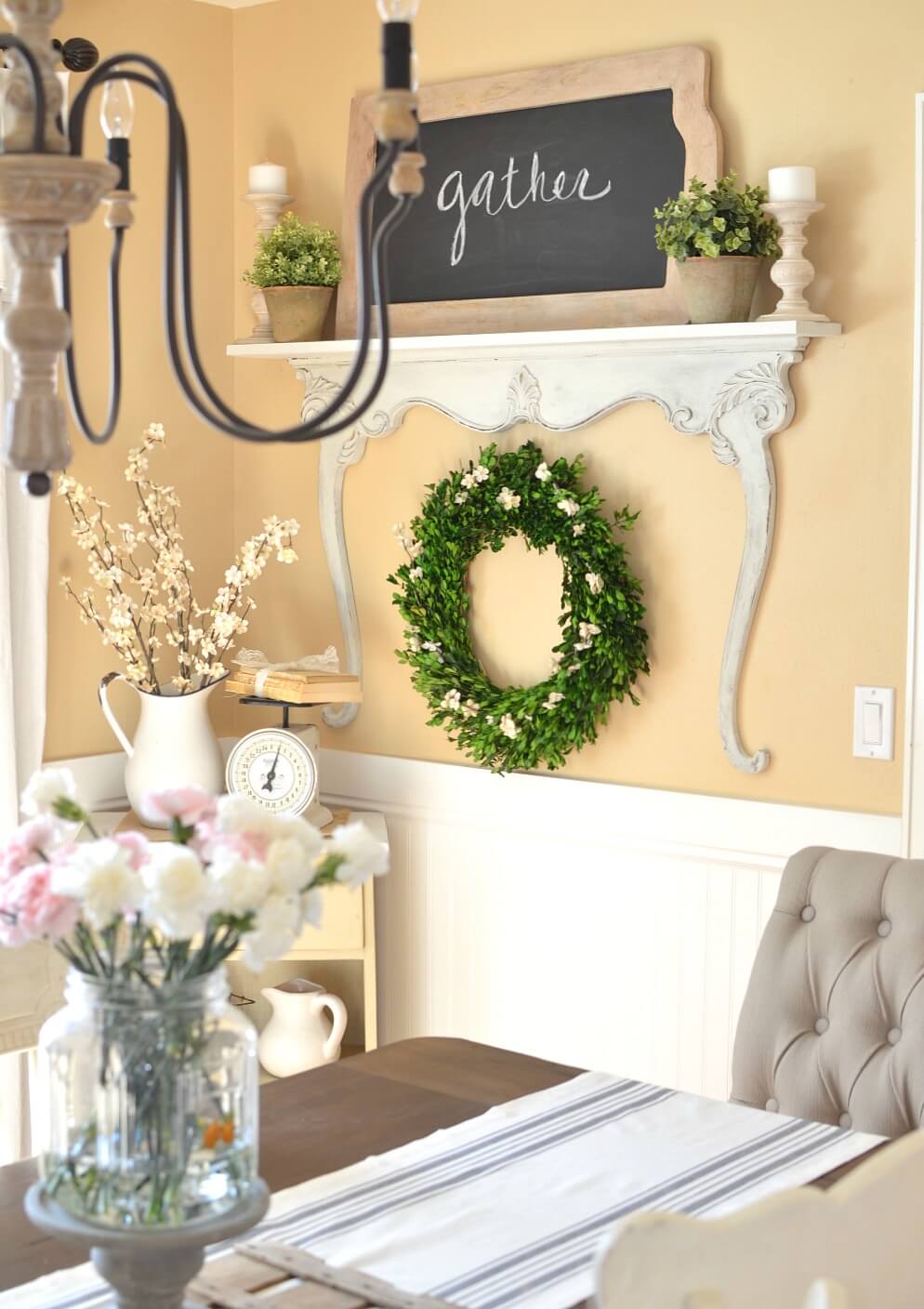 30. Blush Pink and White Flower Wreath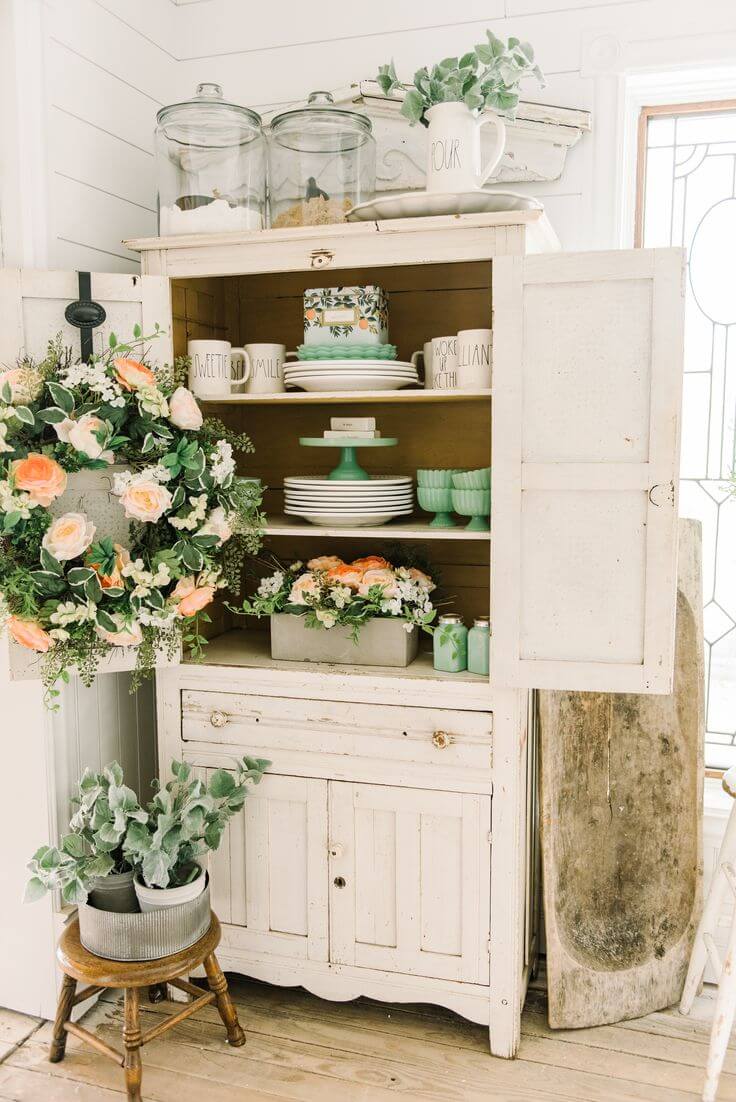 31. Rustic Egg Box with Yellow Tulips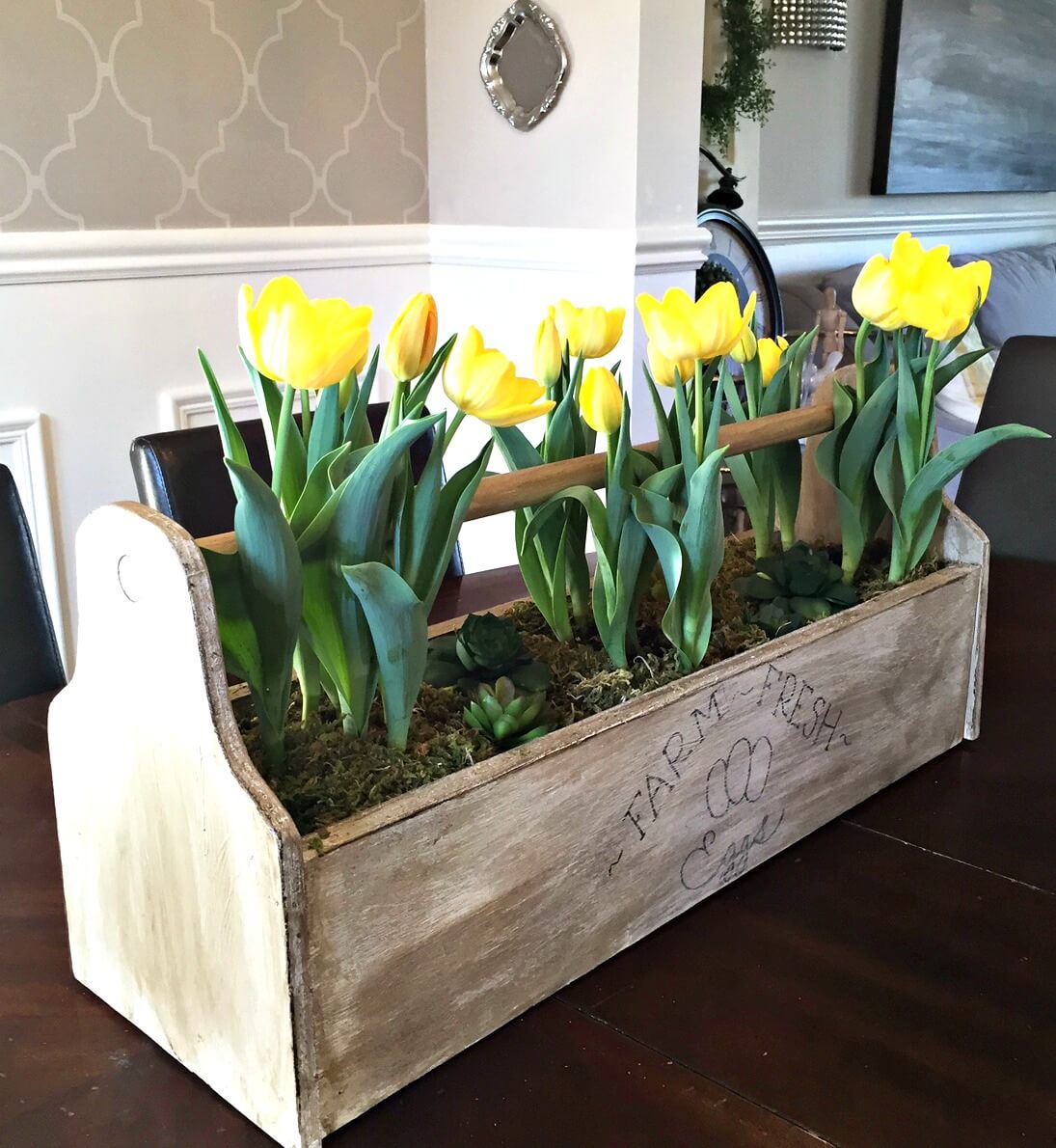 32. Easter Themed Mugs with Baby's Breath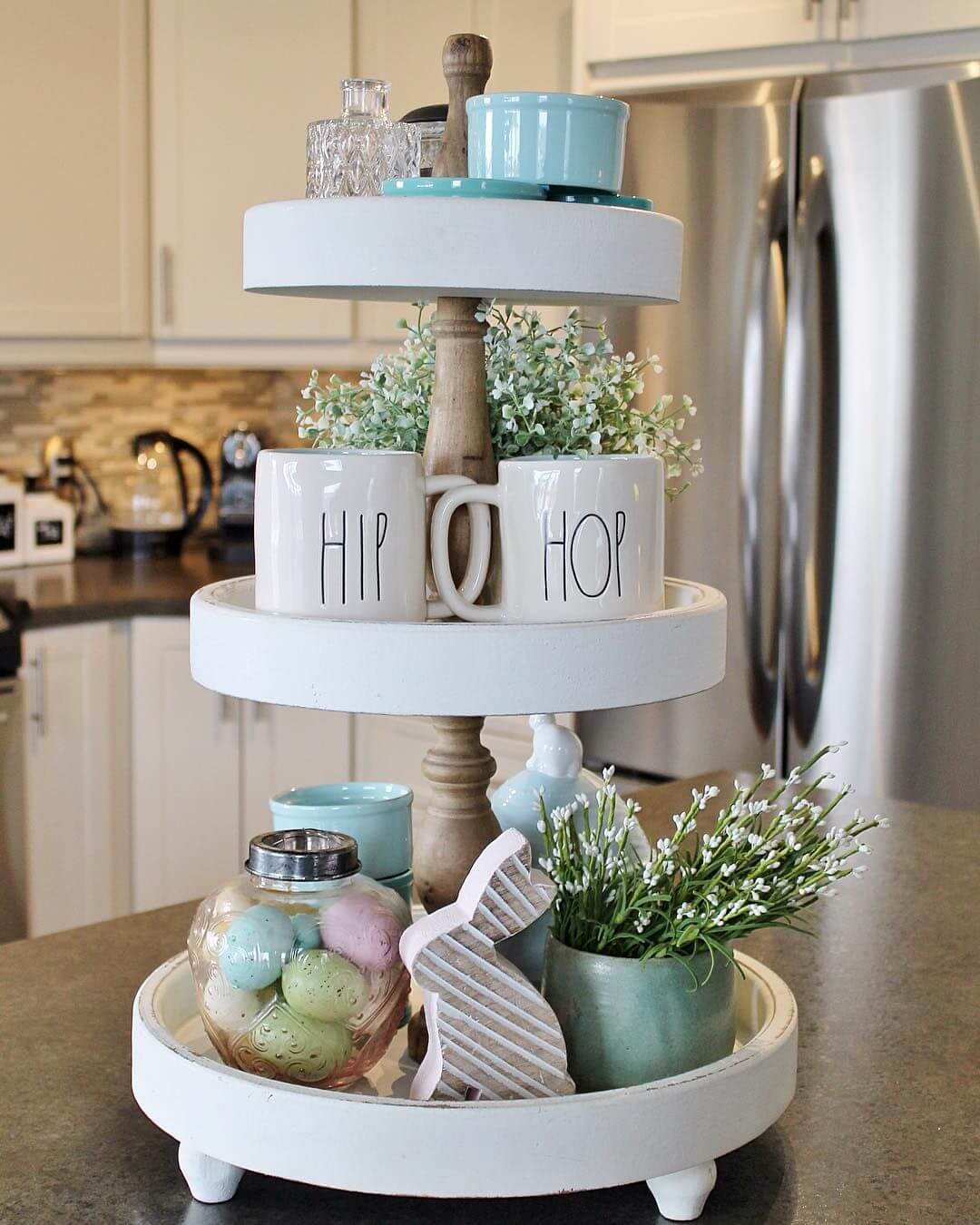 33. Rustic Jug with Hydrangea and Vine Arrangement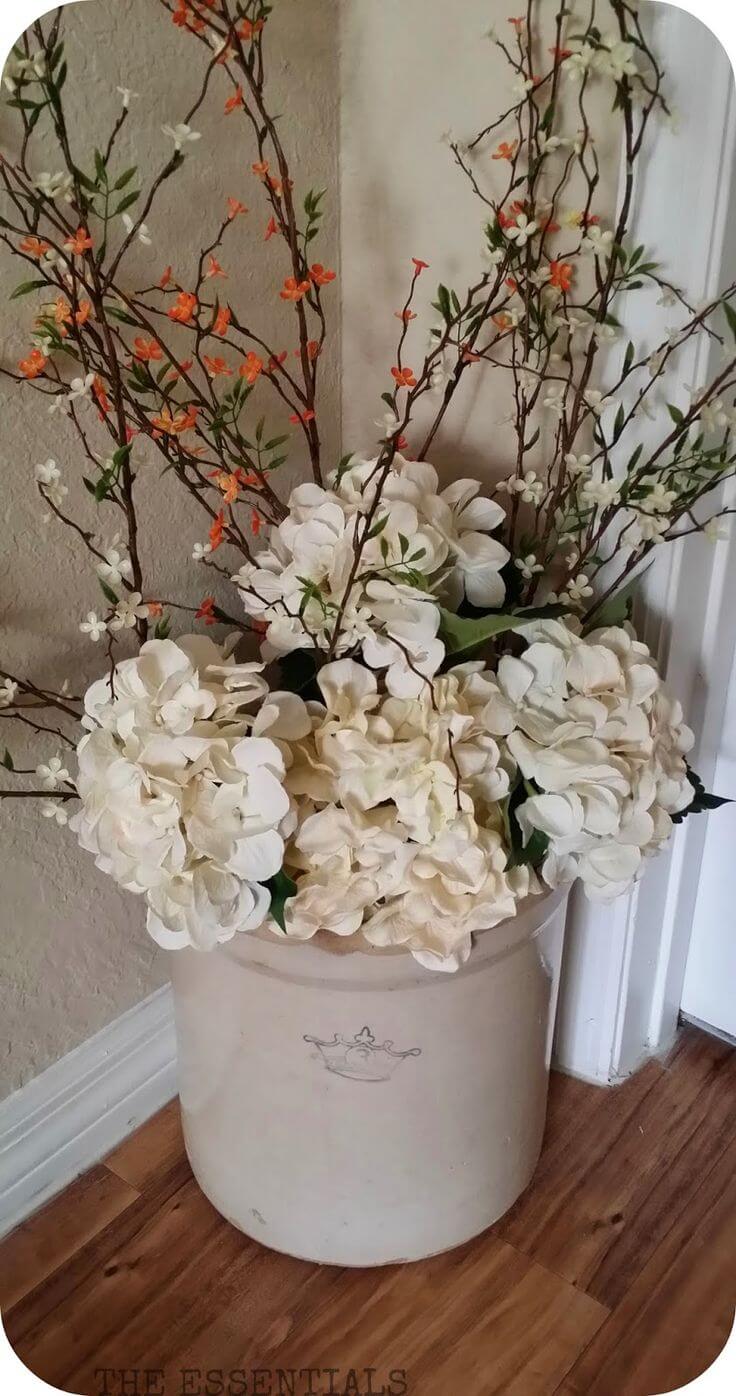 34. Tulip Arrangements and Metal Sign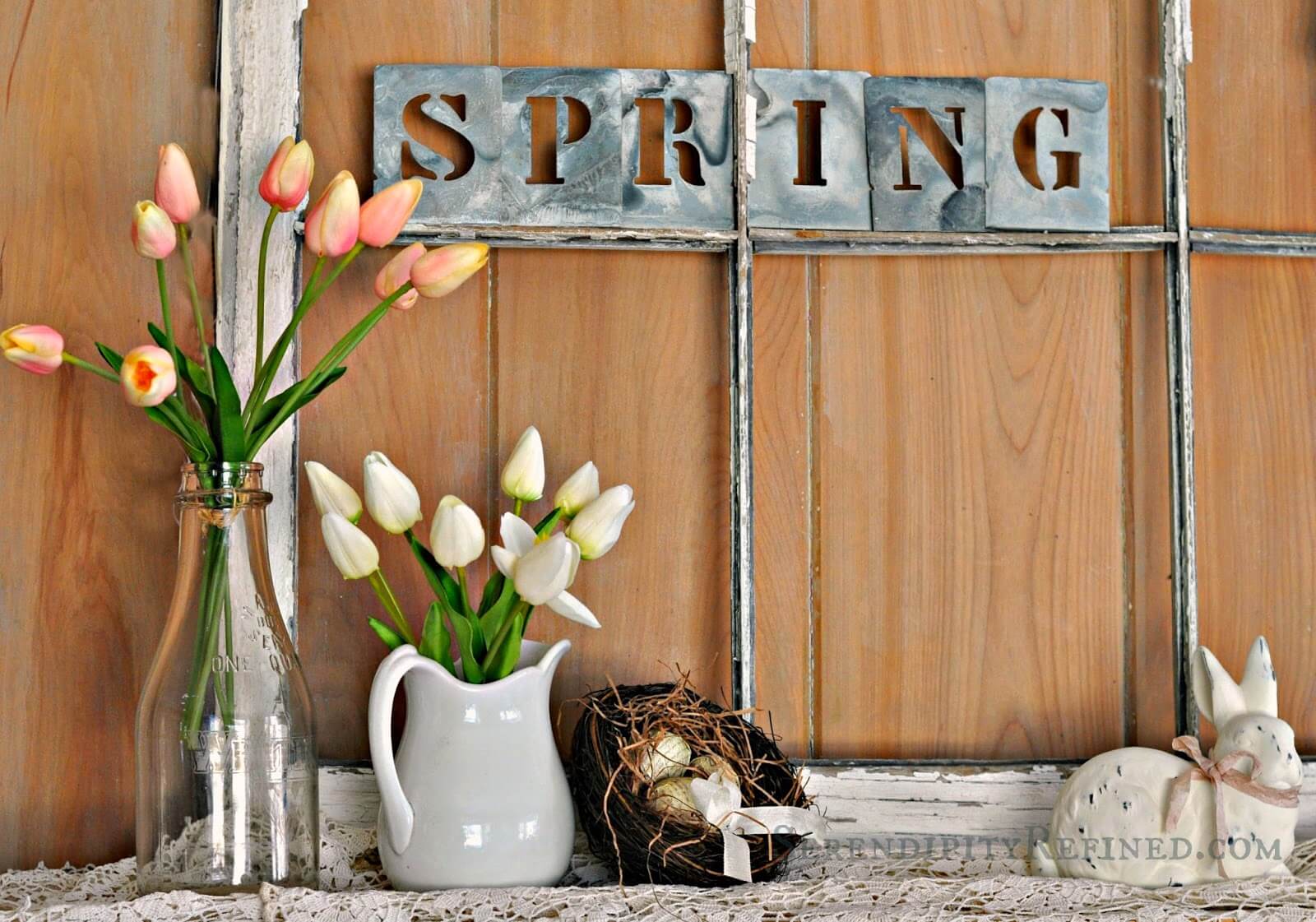 35. Colored Glass Bottle Flower Arrangements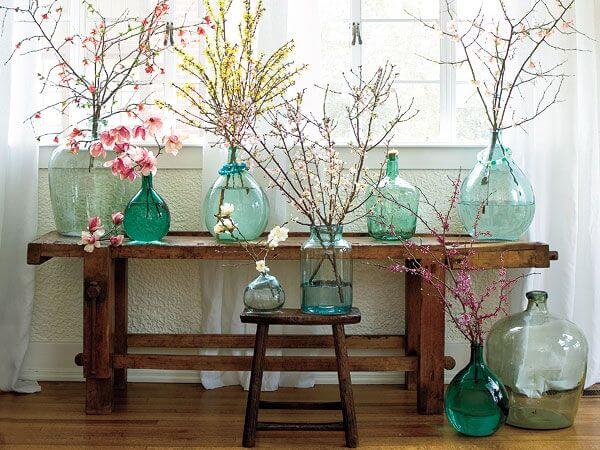 36. Chalkboard and White Pot Arrangements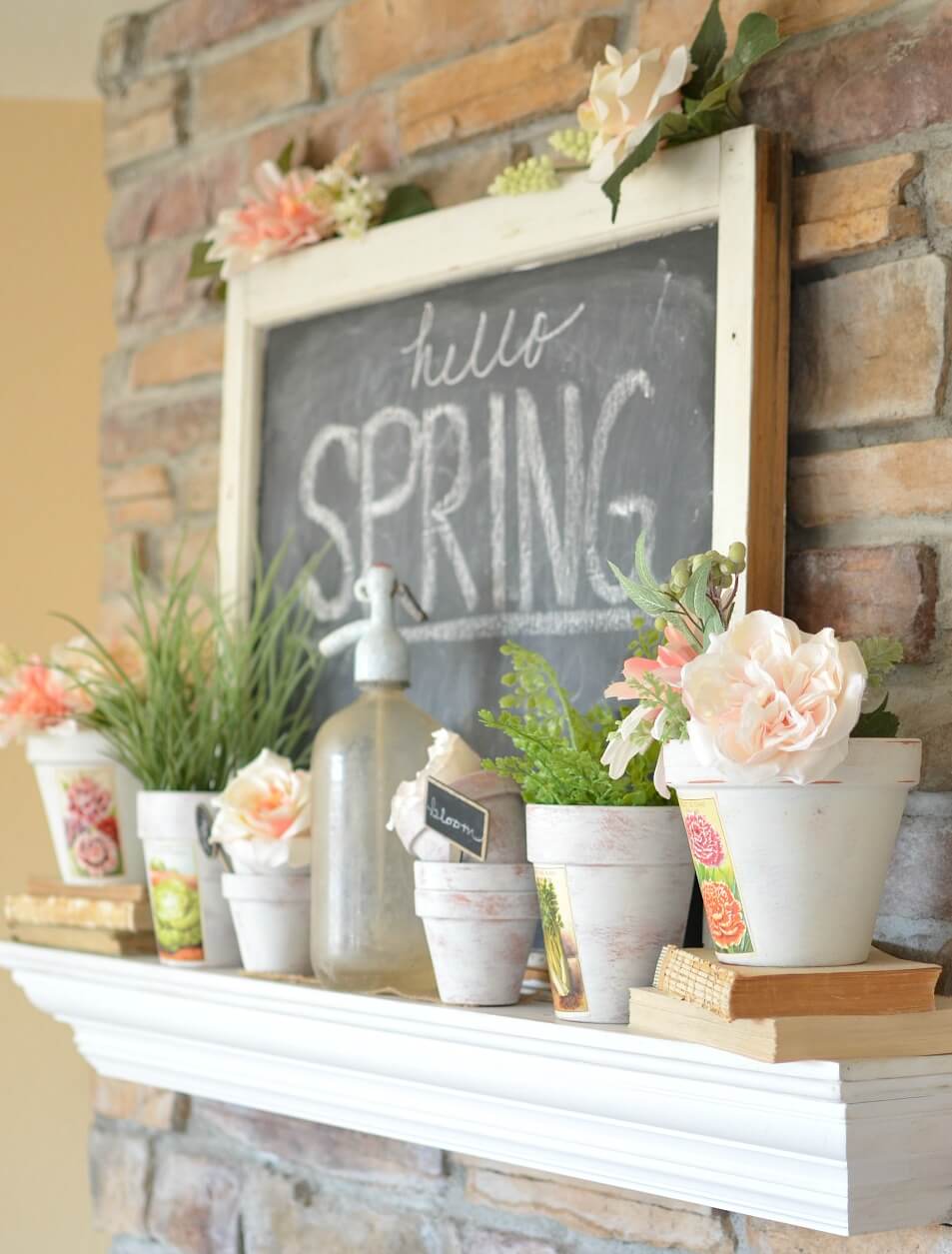 37. Bottle with Cotton Arrangement Centerpiece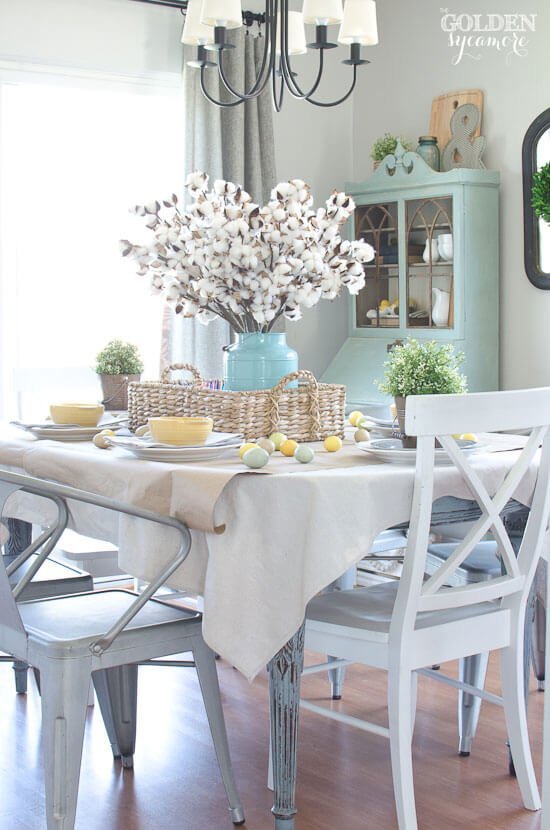 38. Mason Jar Blush Pink Flower Arrangement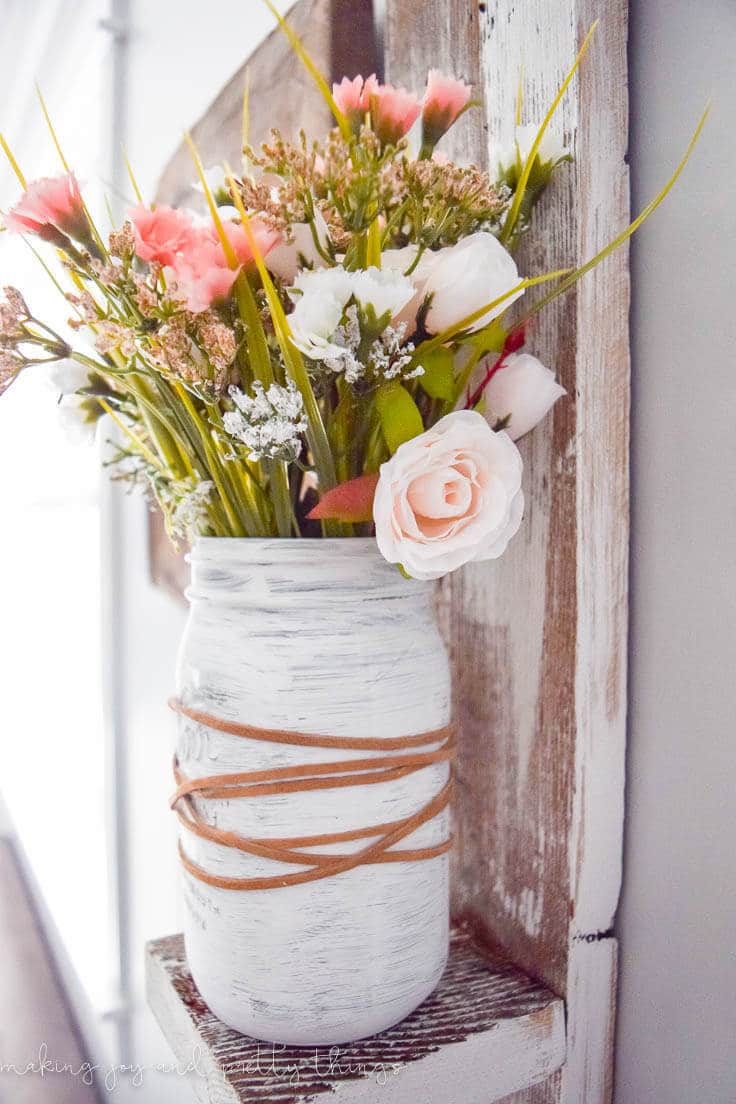 39. Floral Wreath with Greenery and Basket Planter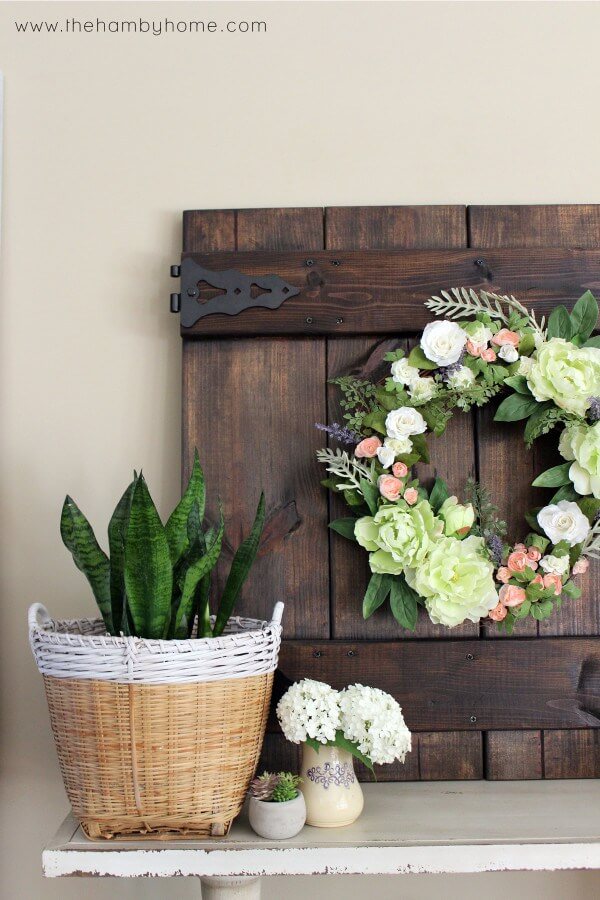 40. Colored Glass Bottle White Flower Arrangement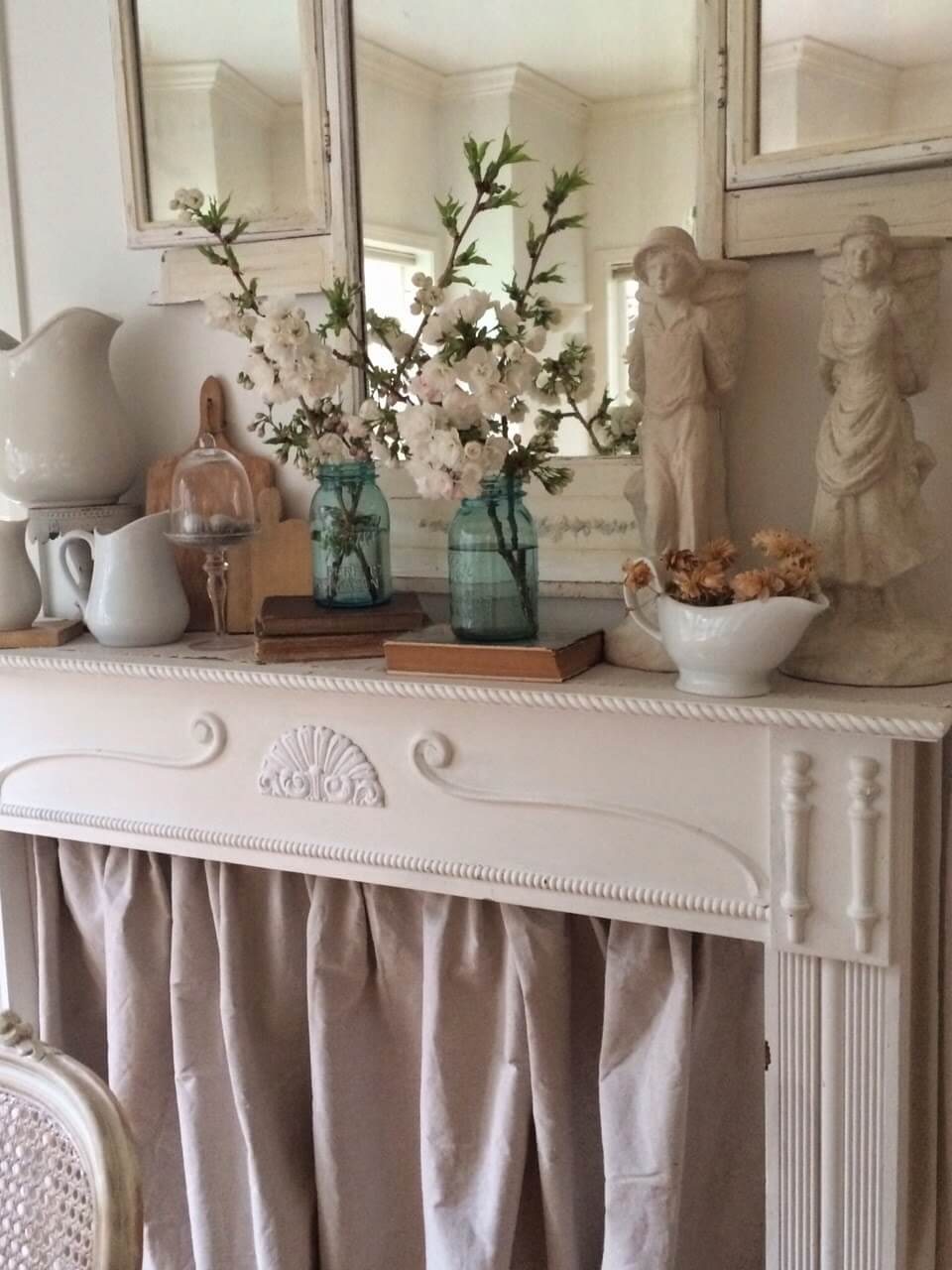 41. Pink Flower Spiral Wreath with Burlap Bow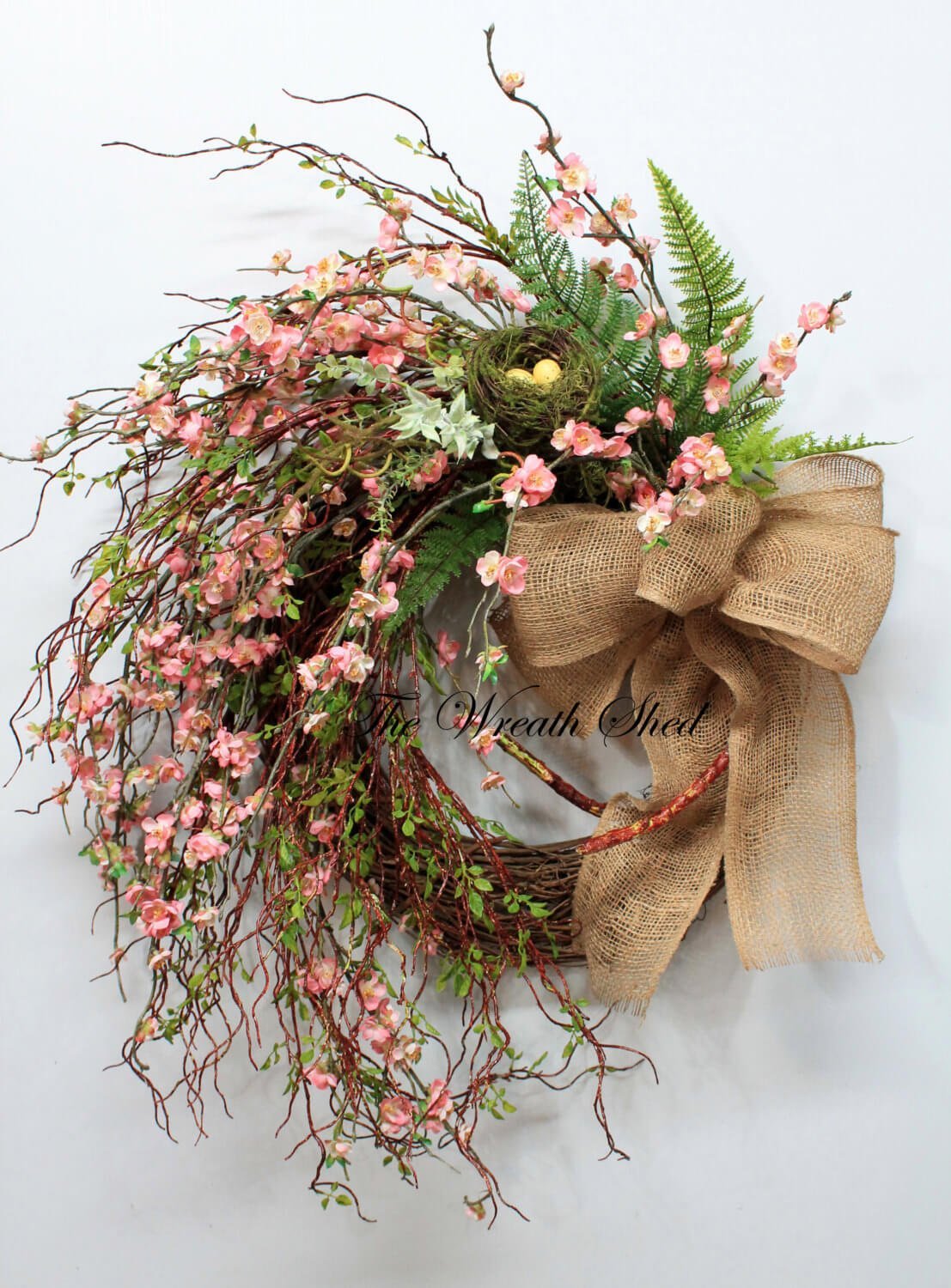 43. Mini Glass Jar with Tulips and Metal Sign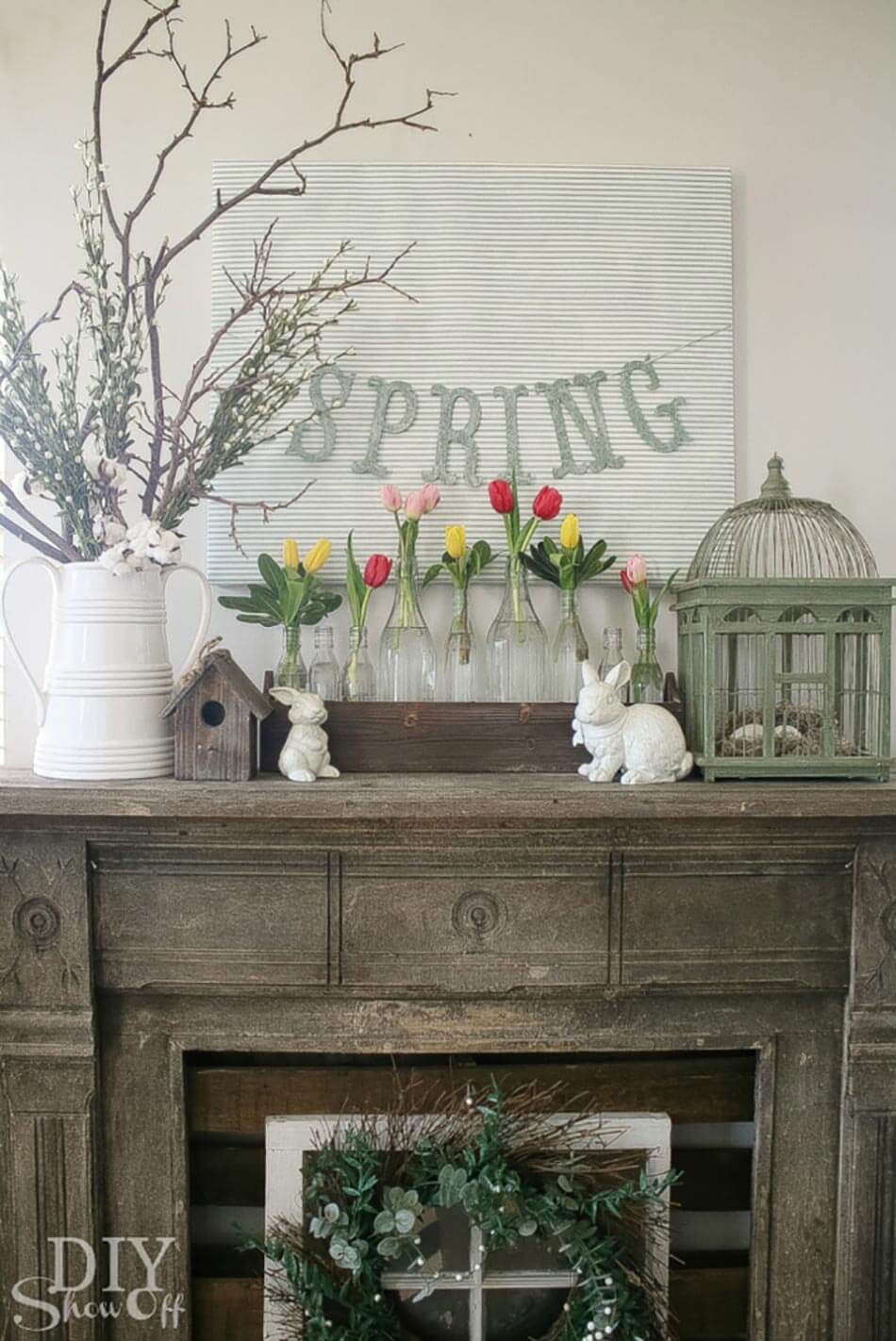 44. Green Moss Spiral Wreath with Mirror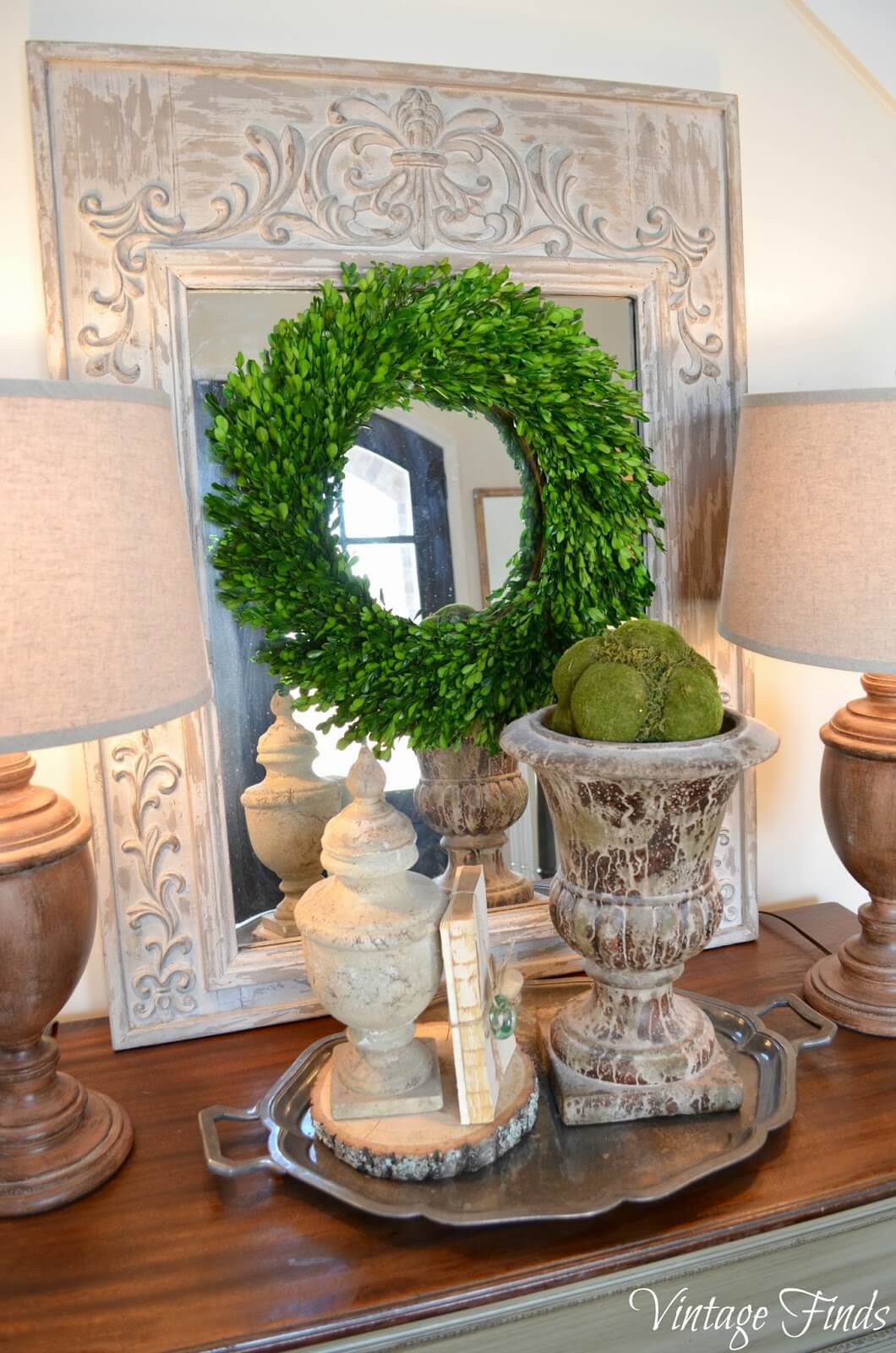 45. Rustic Window Pane with Flowers and Greenery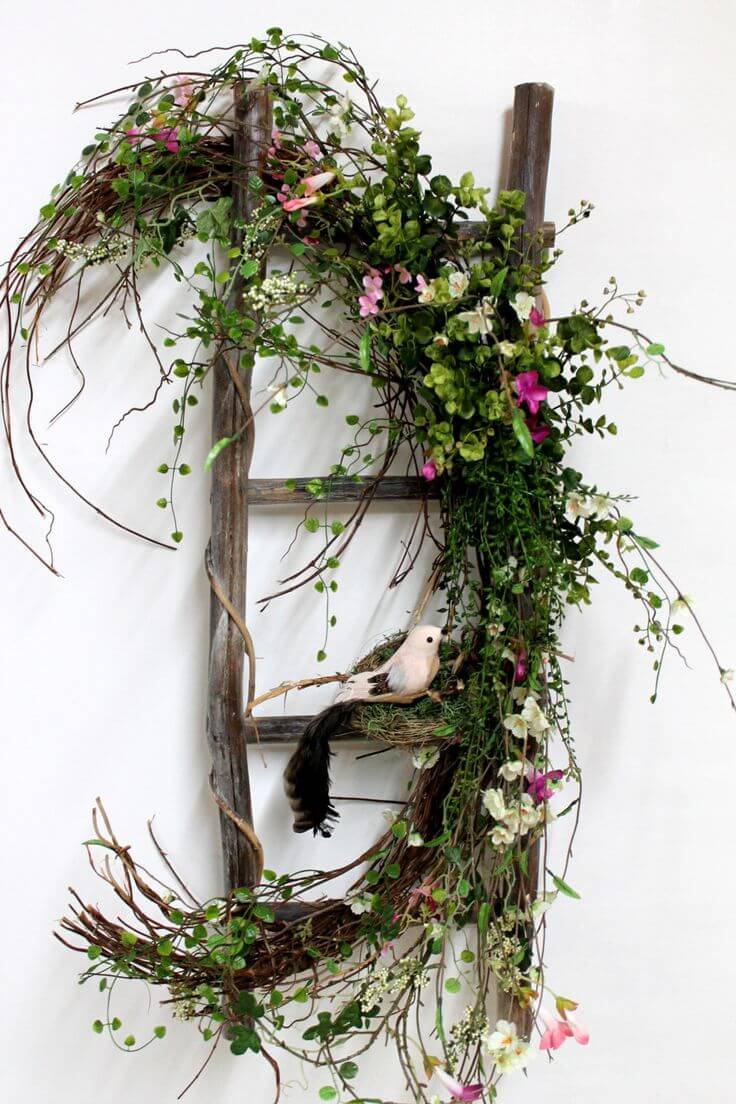 46. Simple Sign and Tulip Arrangements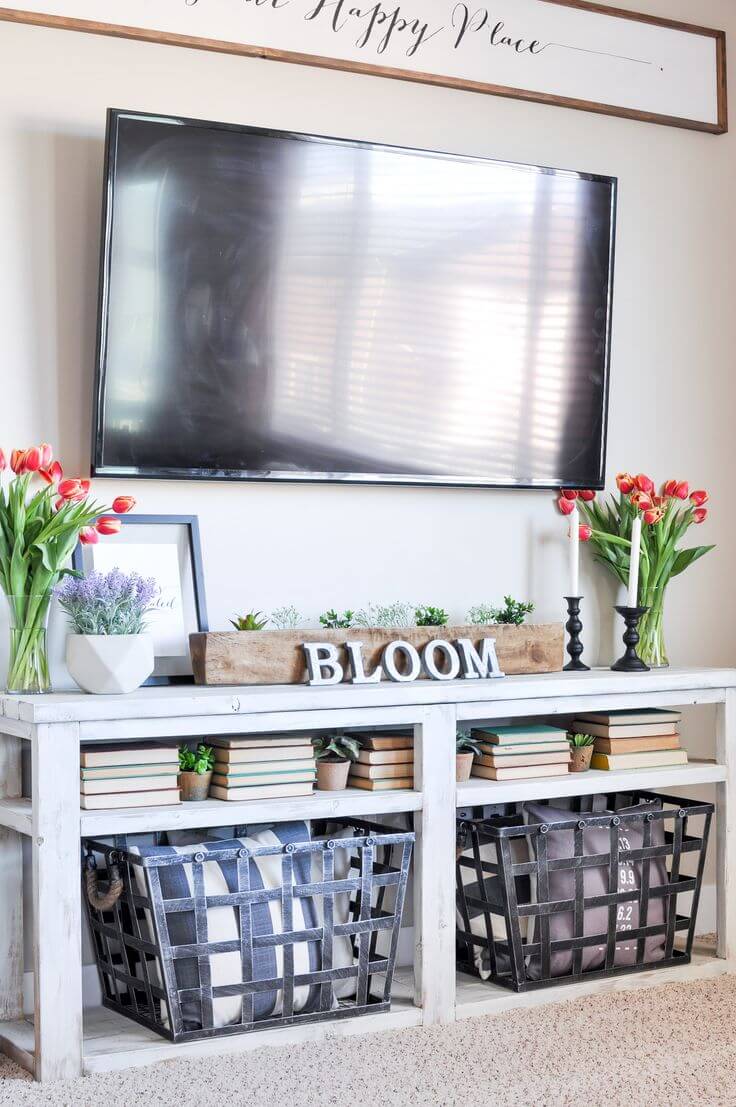 47. White Planter and White Flower Arrangement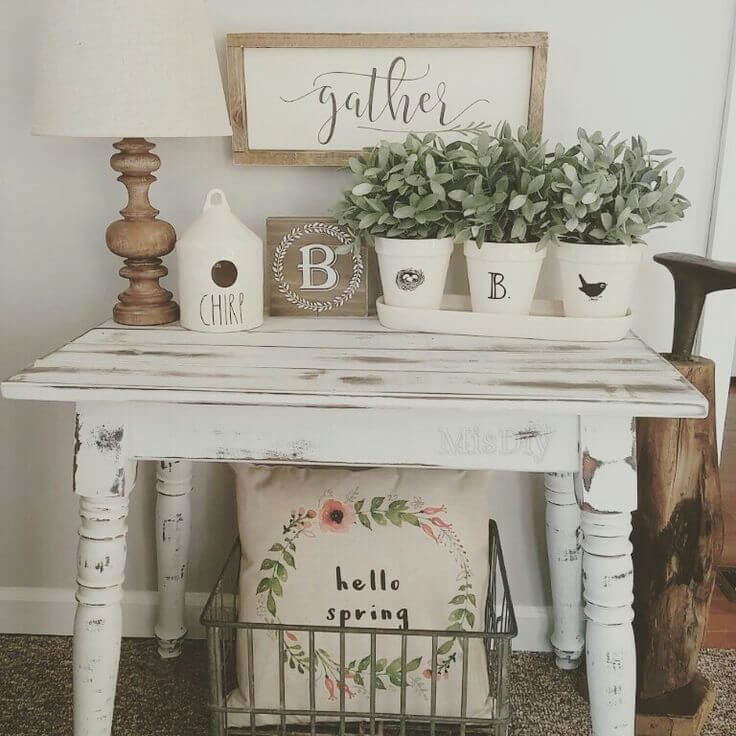 48. Metal Watering Can with Flowers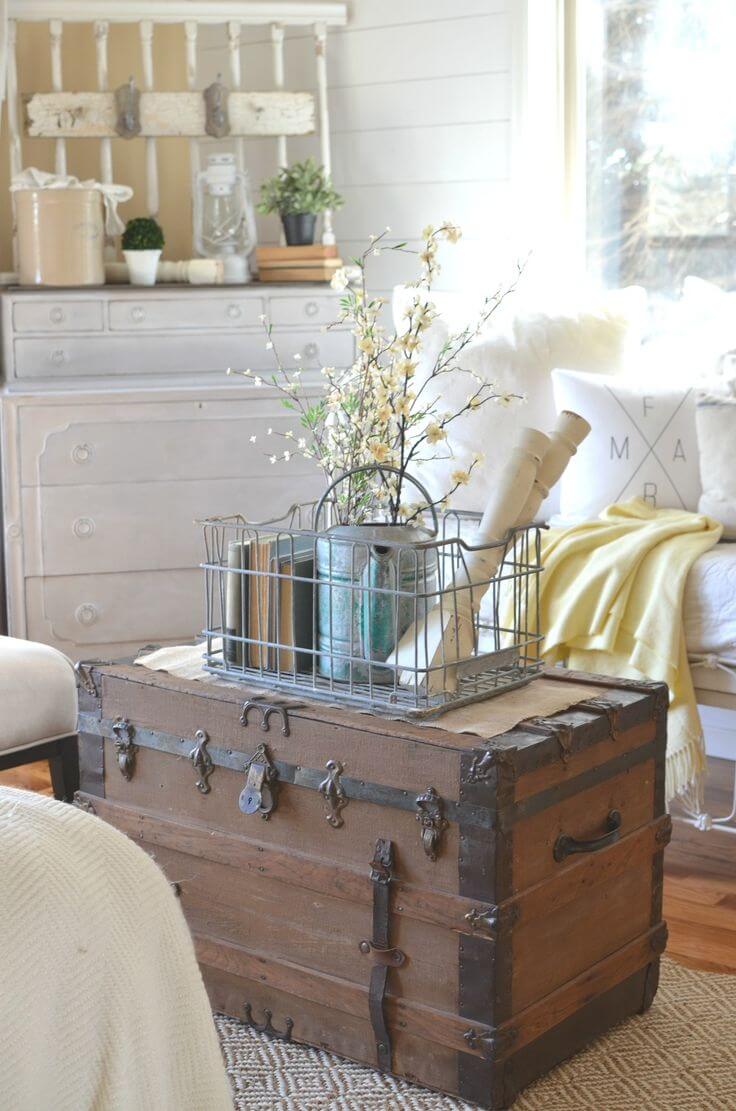 49. Moss and Vine Hanging and Planter Decor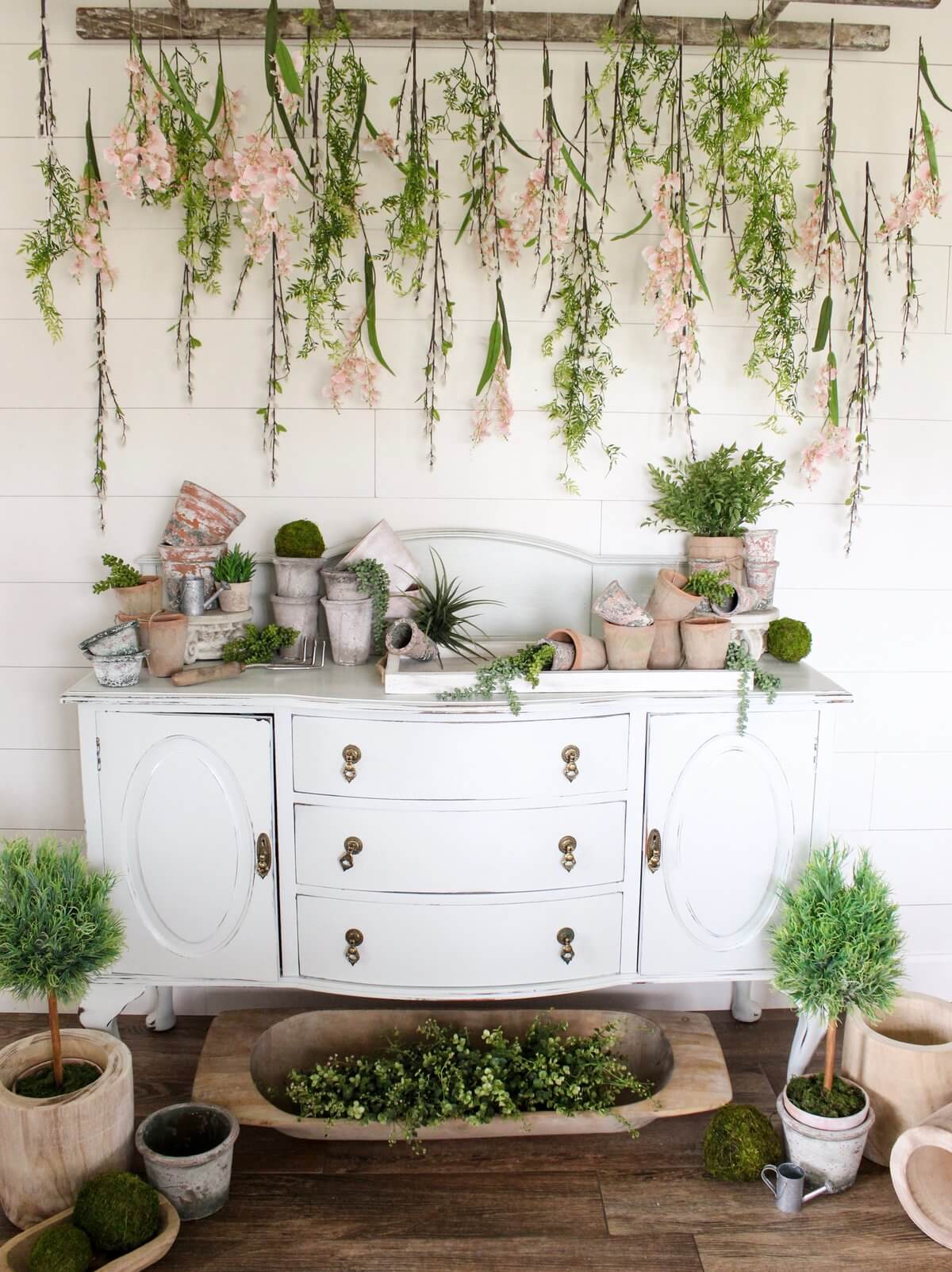 50. White Planter Arrangements and Moss Wreath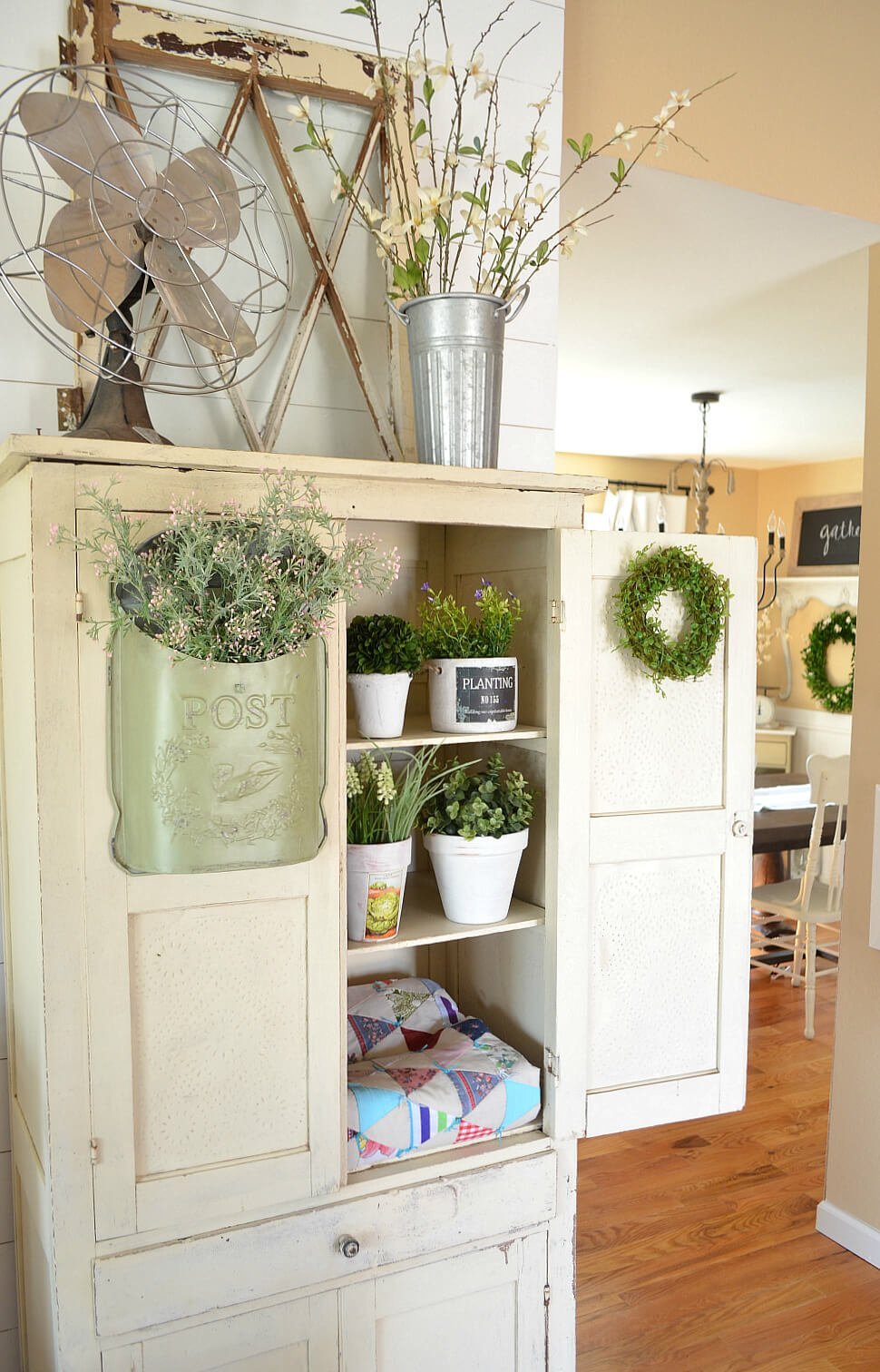 54. Blue Hydrangea Arrangement in Colored Bottles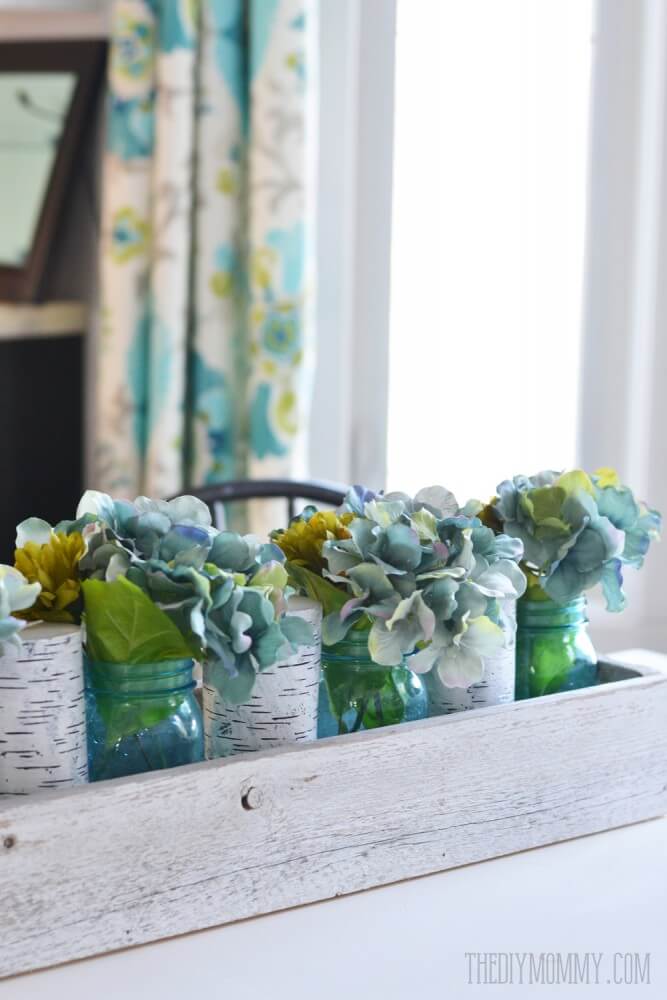 55. Yellow and Orange Flowers in Metal Cans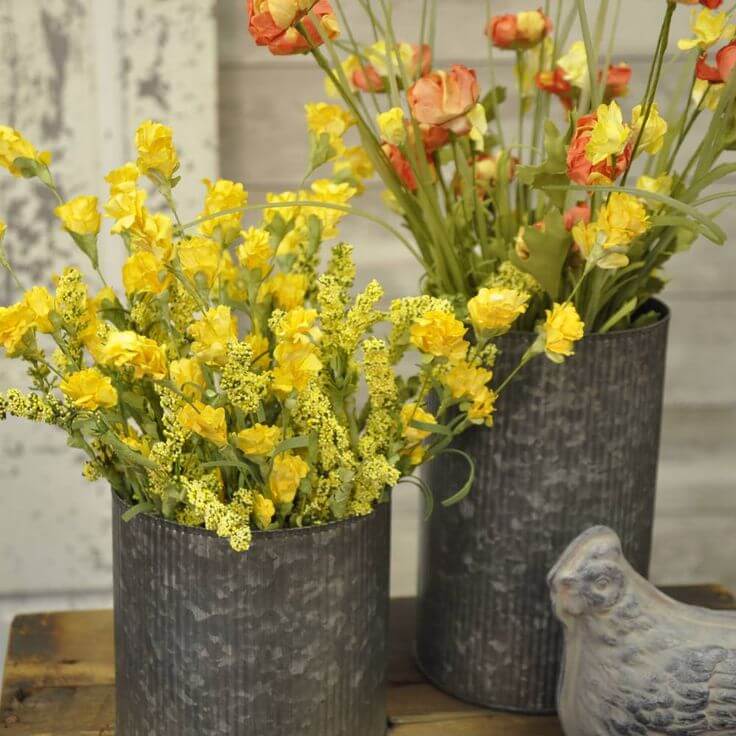 56. Moss and Greenery Wreaths and Topiaries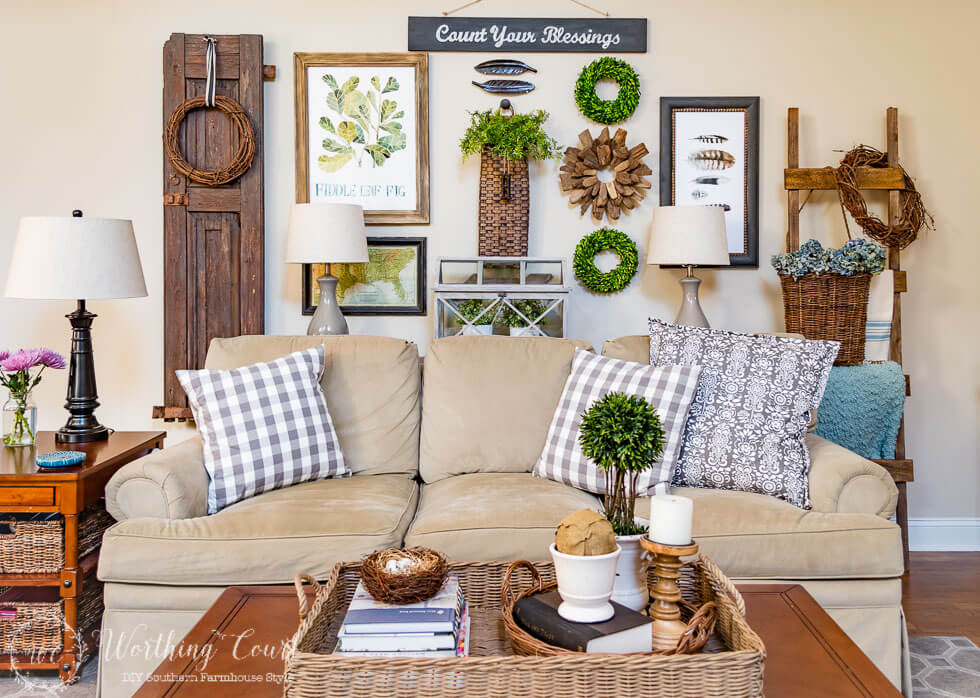 57. Farmhouse Chair with Metal Vase and Flowers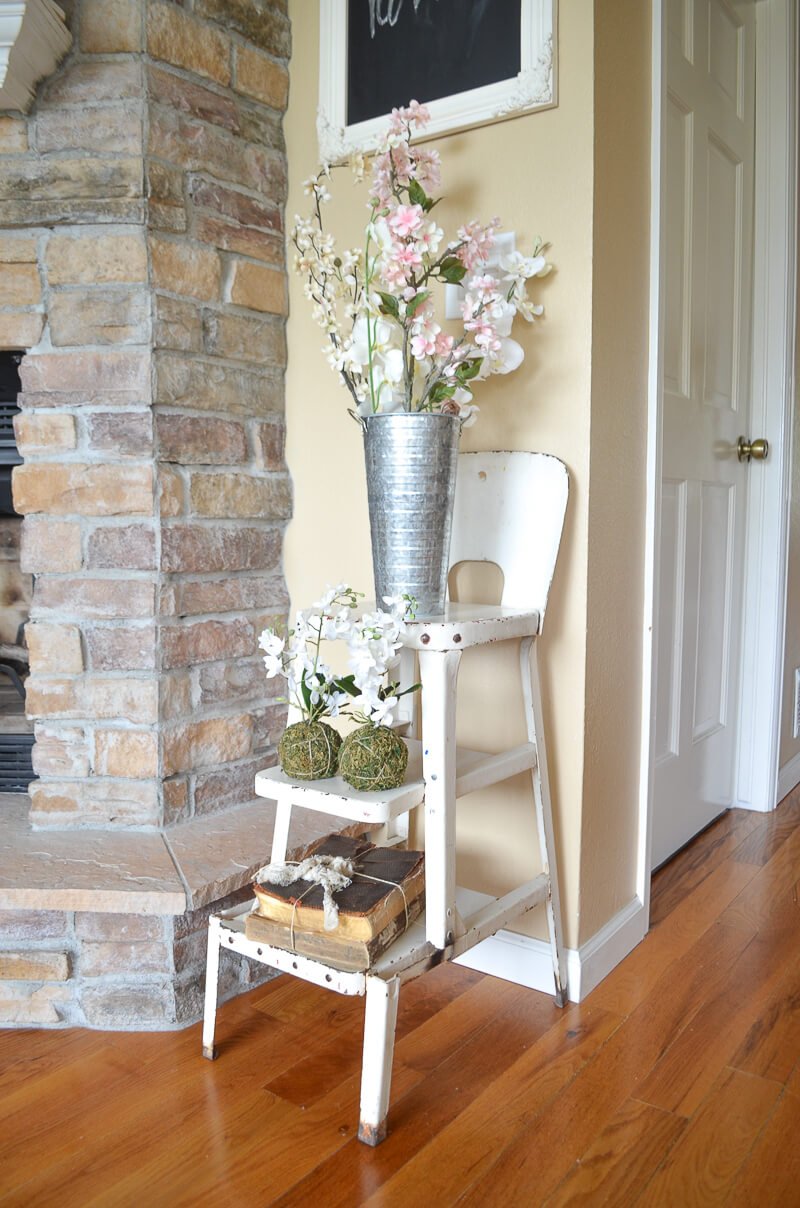 58. Mason Jar and Lace Flower Arrangements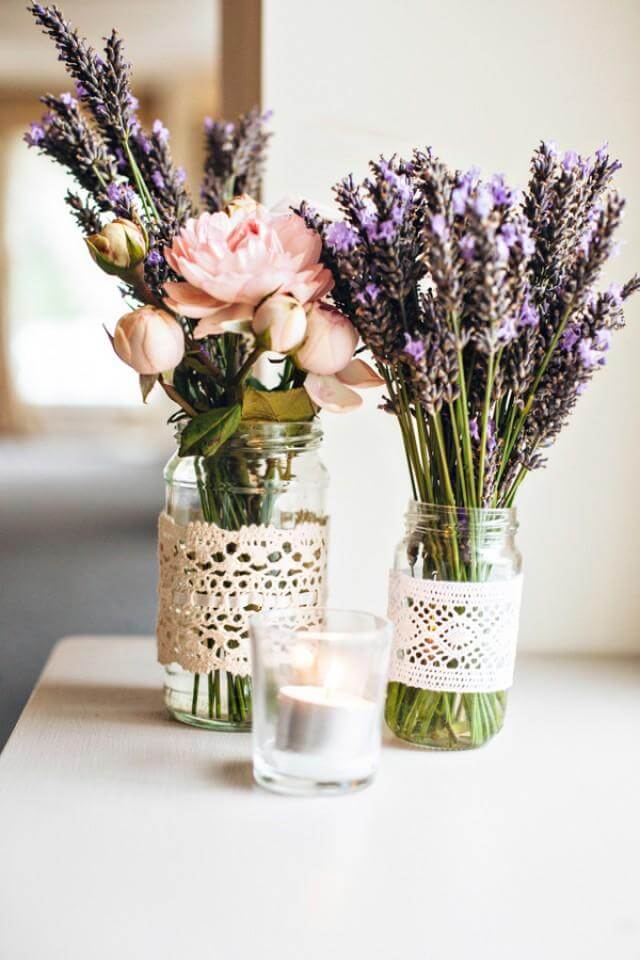 59. Farmhouse Easter Mug Greenery Arrangements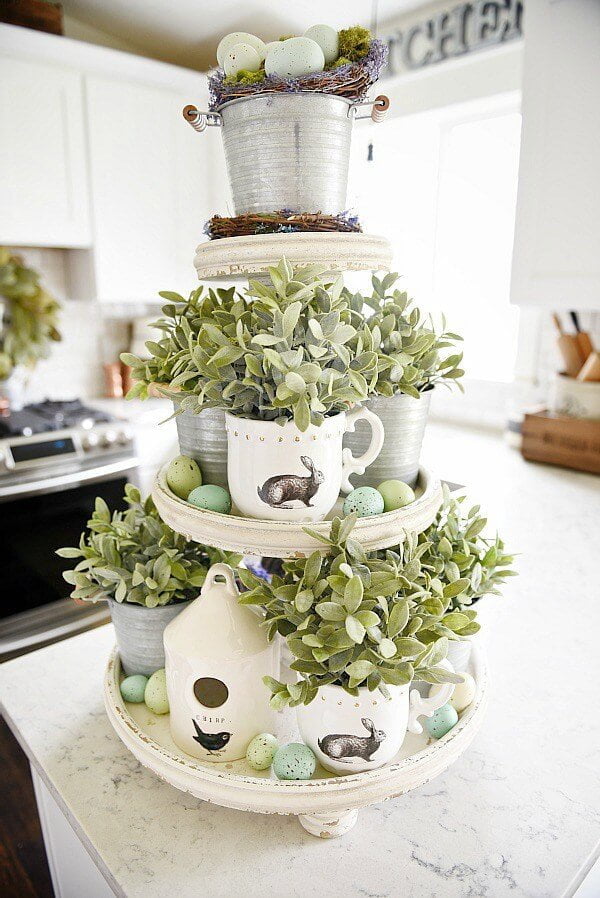 60. Hanging Mason Jars with Growing Flowers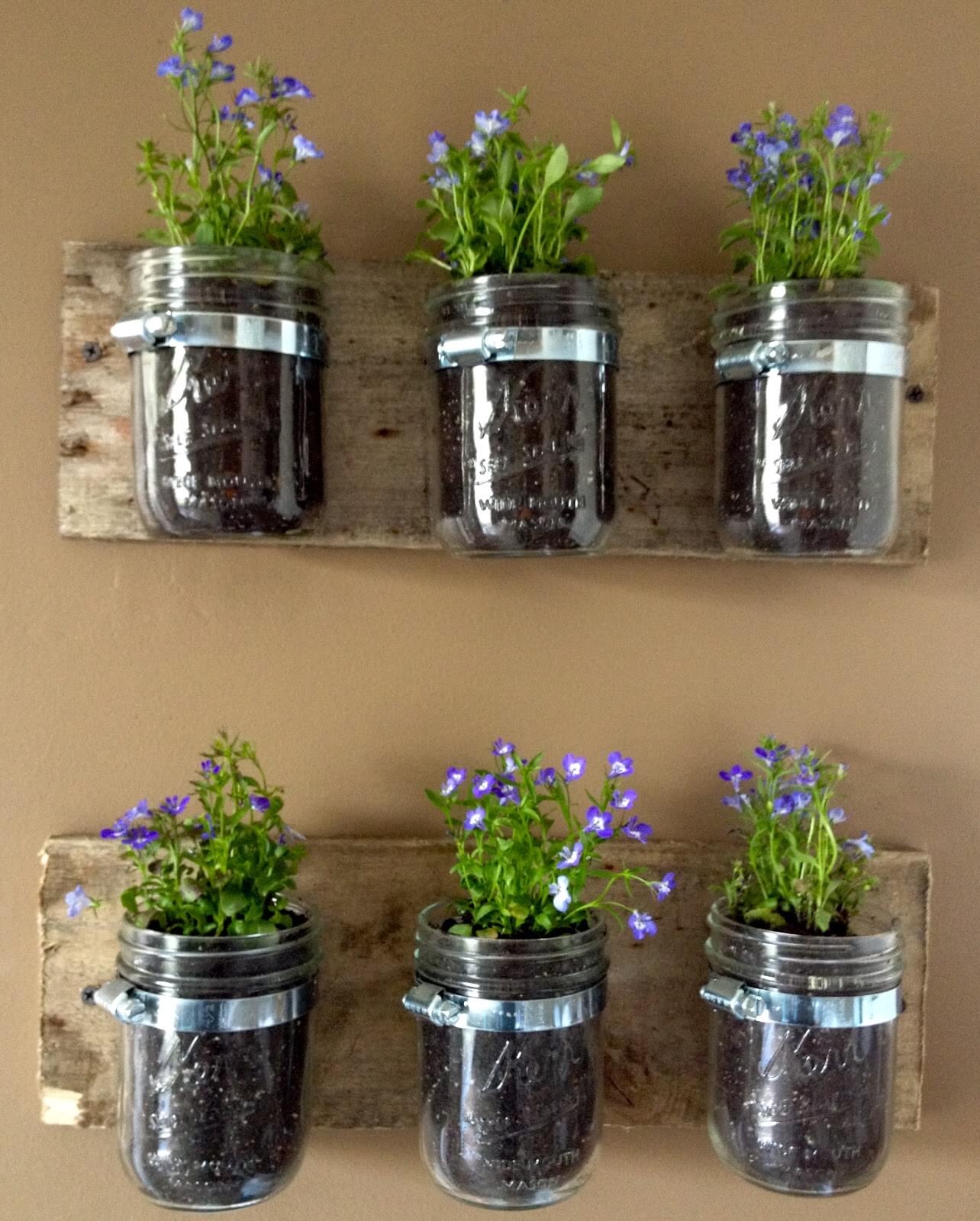 61. Rustic Lantern with Flower Arrangement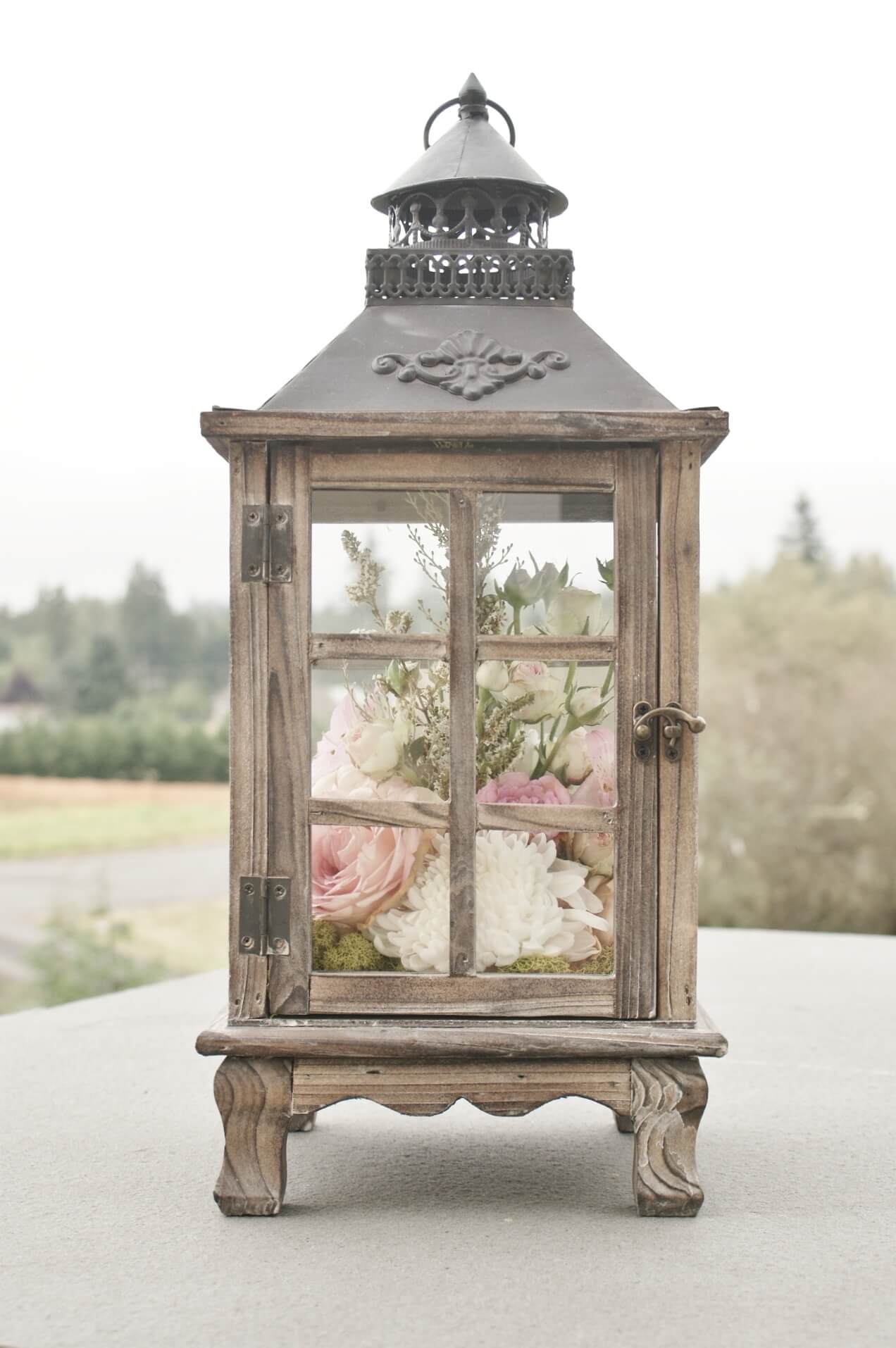 62. Baby's Breath Spiral Wreath on Rustic Window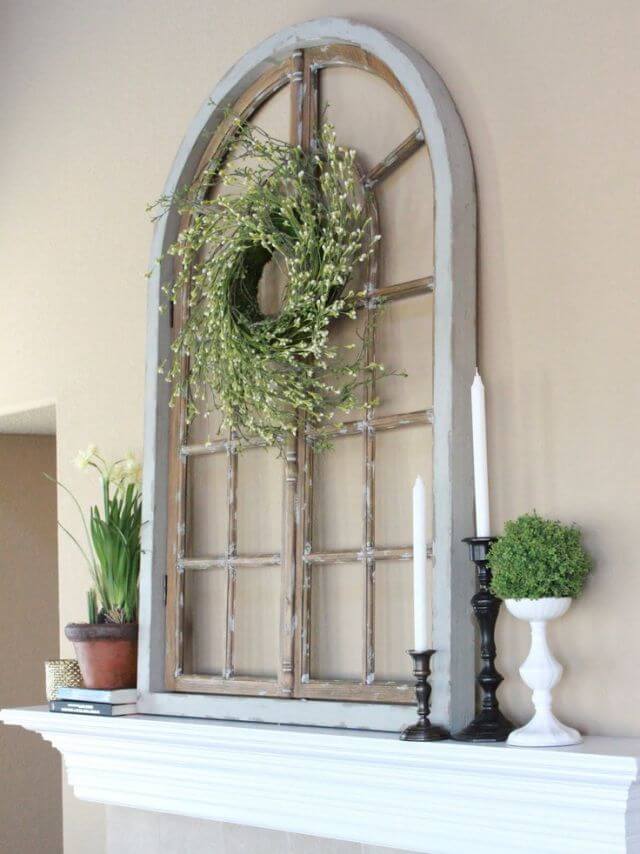 63. Metal Washtub with White and Greenery Arrangements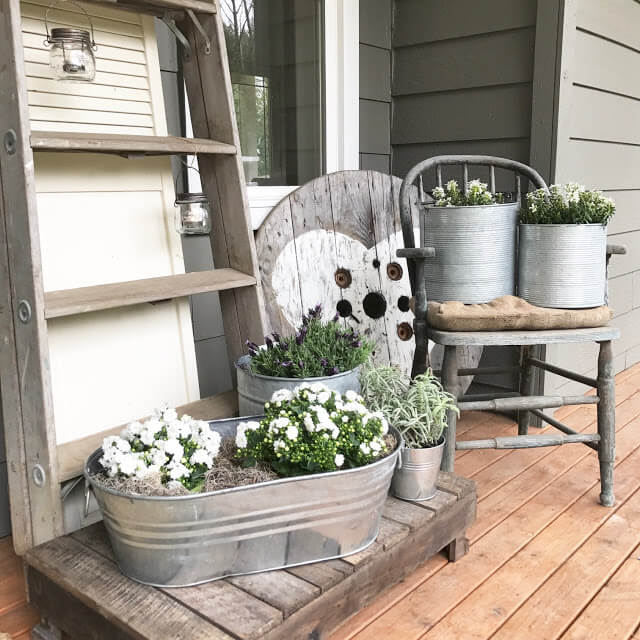 64. Rustic Milk Bottles with Purple Flowers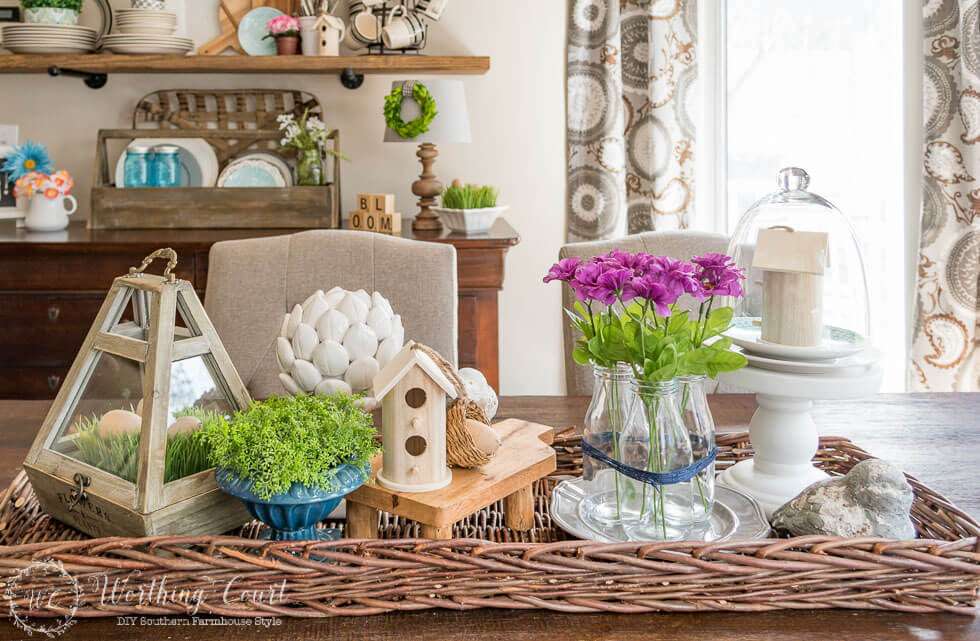 65. Metal Watering Can with Pink Flower Arrangements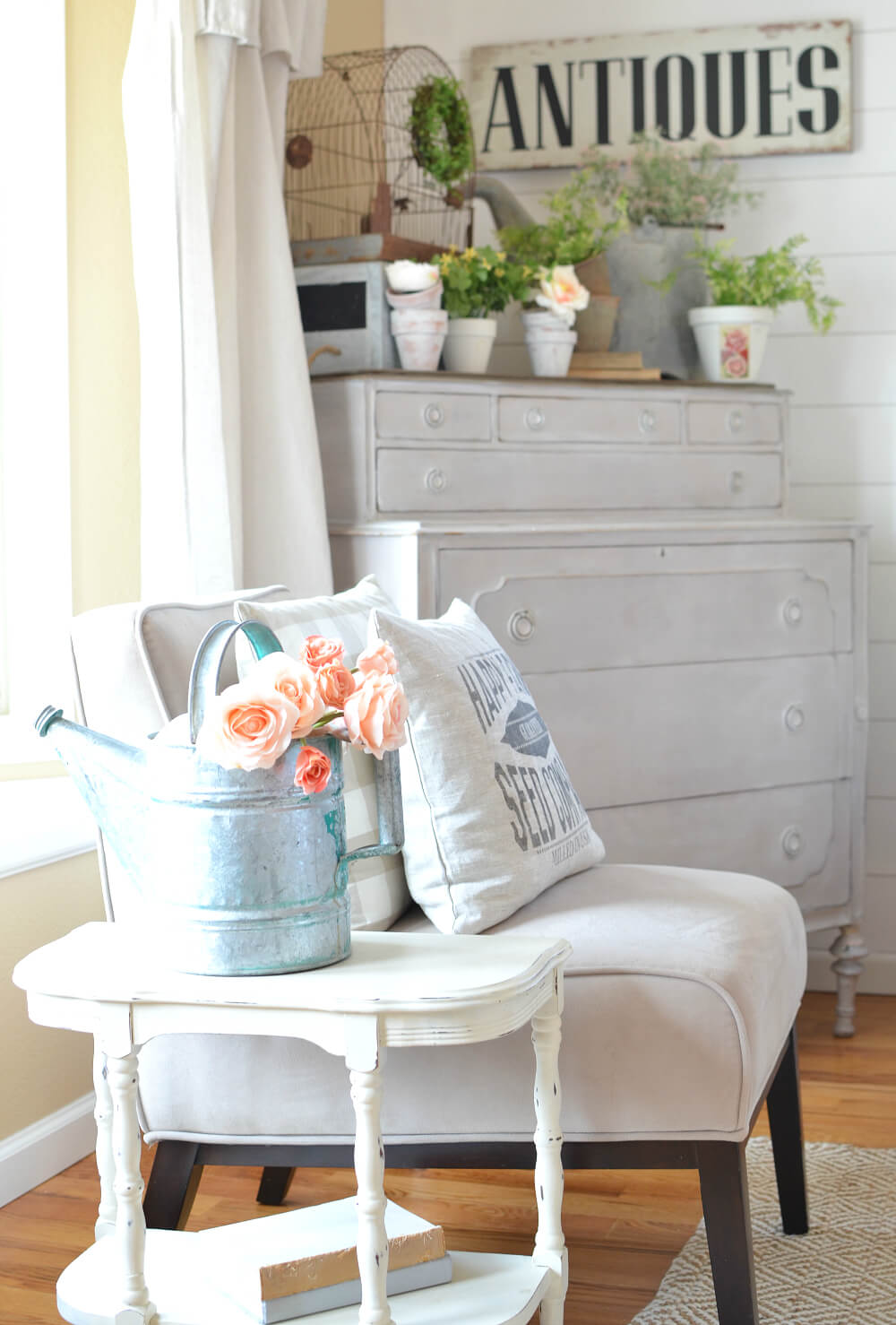 66. Metal Basket with Moss Wreath and Greenery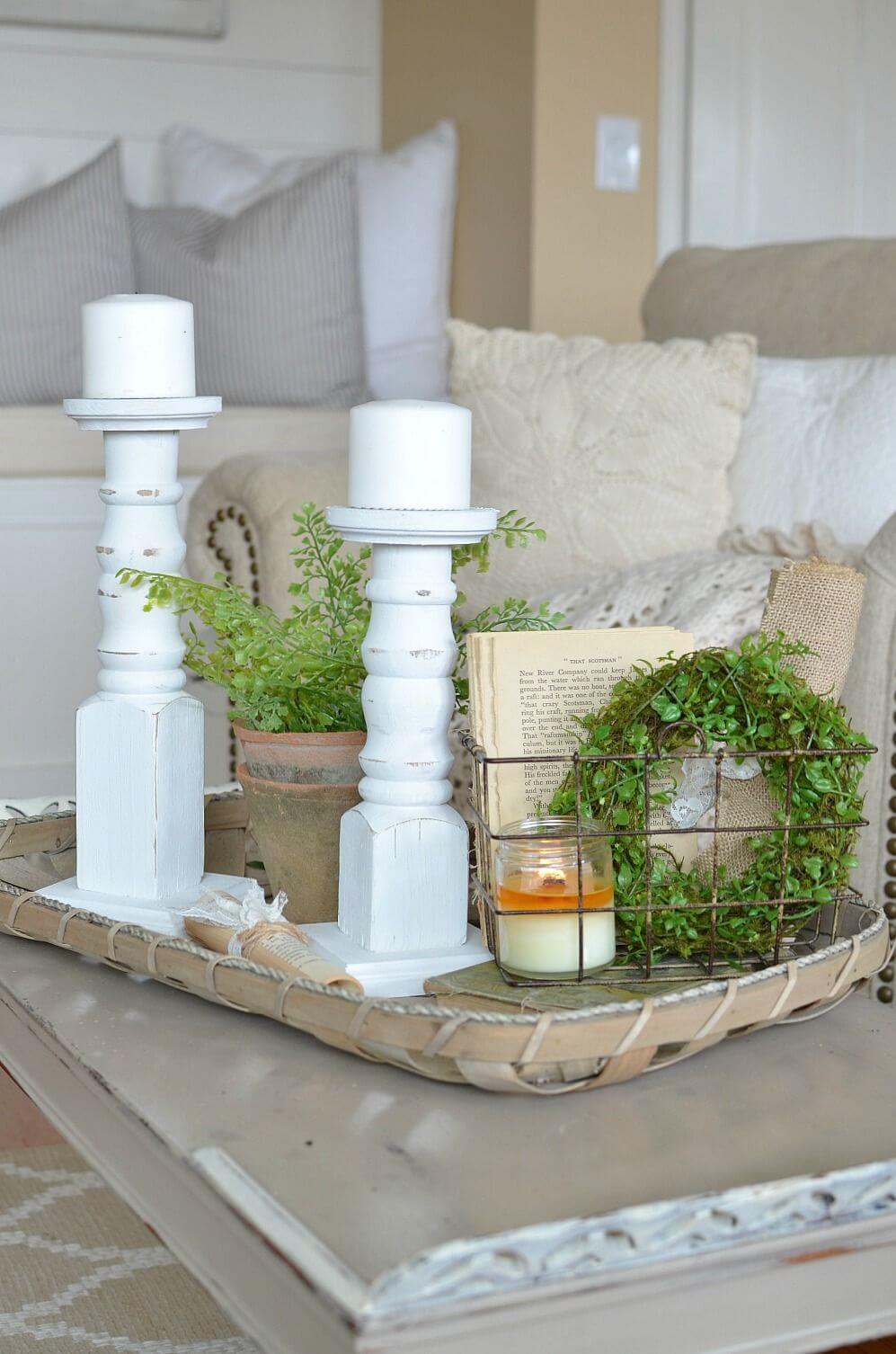 67. Door Basket with Pink and Yellow Arrangement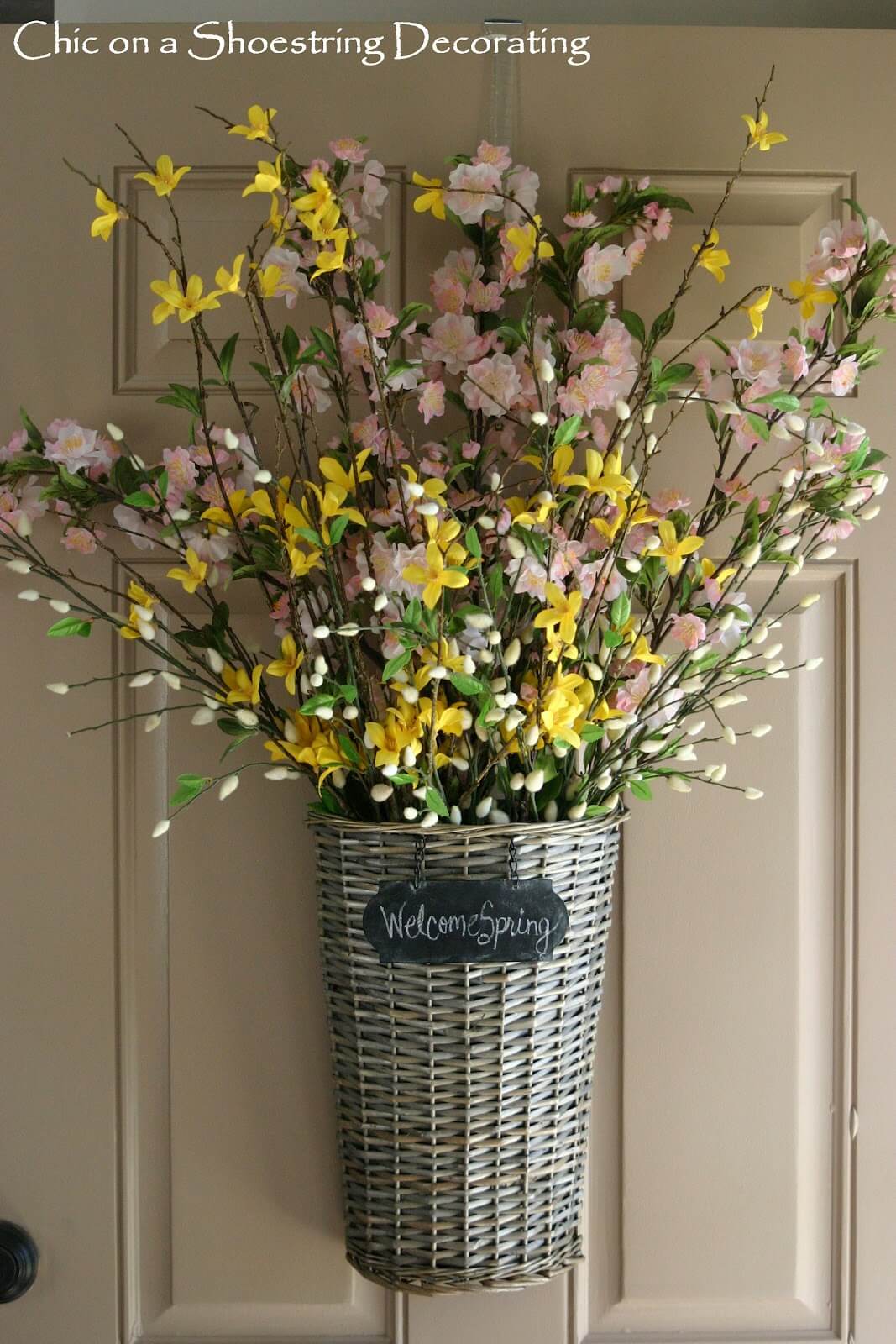 68. White Laundry Line Spring Sign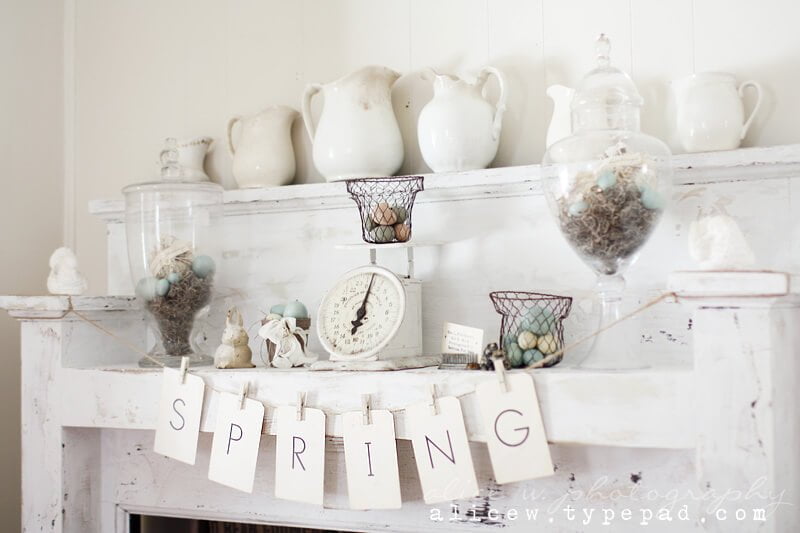 69. Rustic Window with Cotton Wreath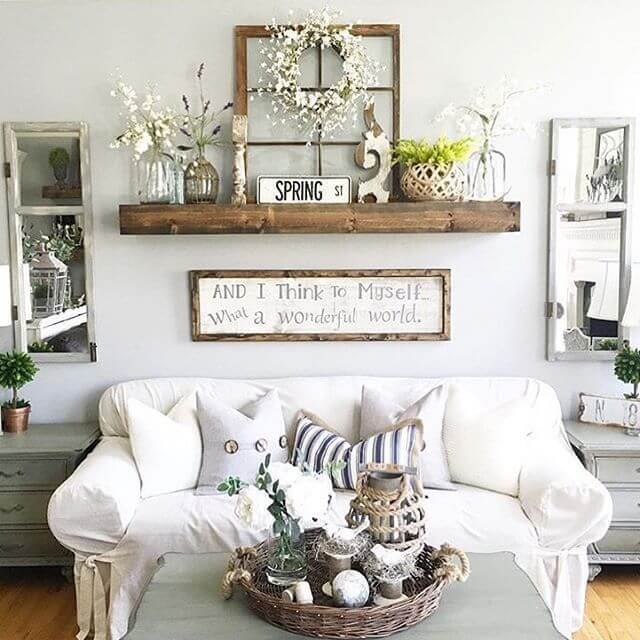 70. Metal Pitcher with White Flower Arrangement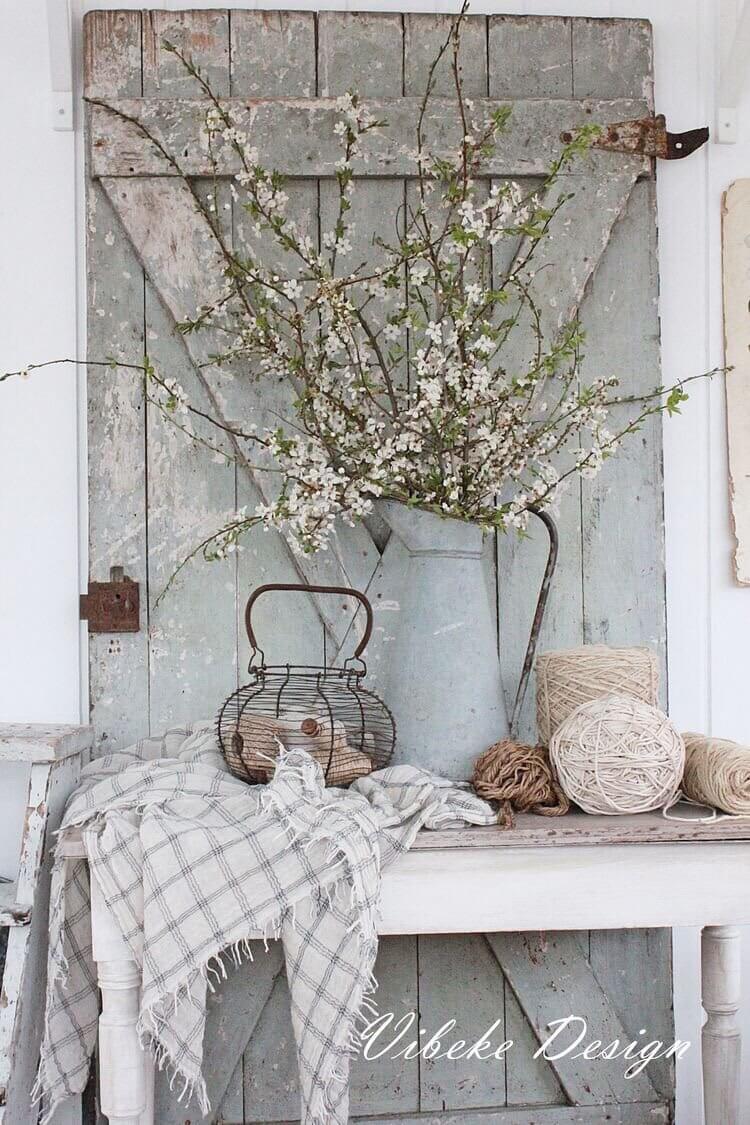 71. Rustic Lanterns with Greenery Arrangements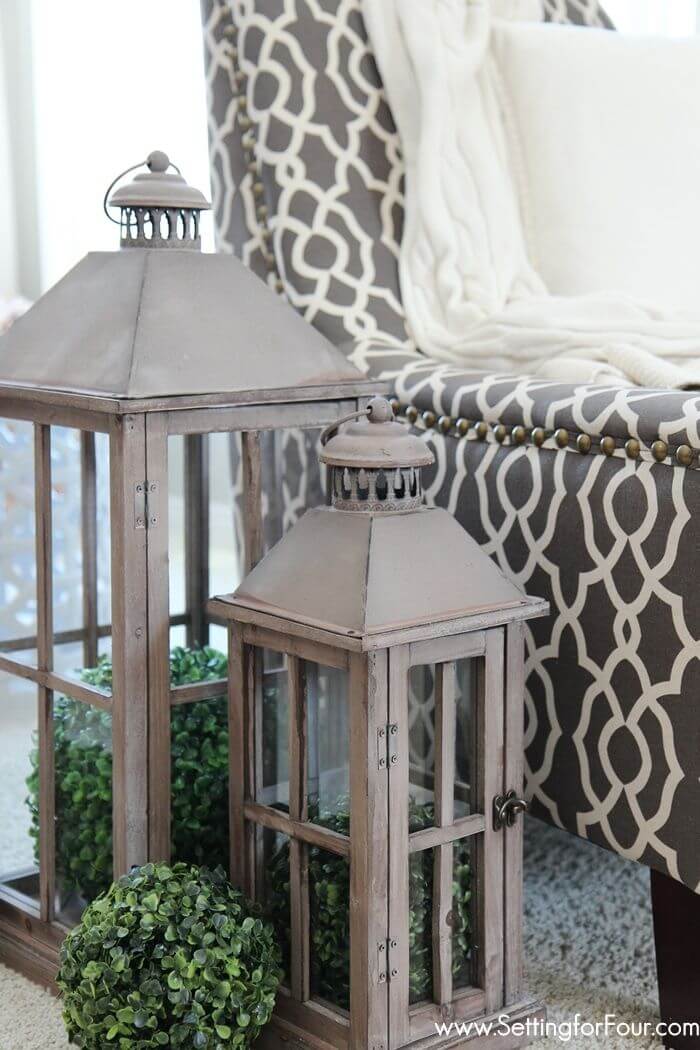 Our Favorite Front Door Flower Pots to buy on Amazon