Spring is almost here! As the chill melts away and the pops of green and colorful blossoms begin to break out from the winter season, who doesn't feel like celebrating? When springtime rolls around there no place you'd rather be than outside. Soak up the sunshine and the April showers, and smell the roses! We all decorate our homes for the holidays, but why stop there? With rustic spring porch decor, you can welcome the vibrant bloom of the new season and it's earthen, farmhouse roots.
30+ Rustic Spring Porch Decor Ideas to Make Your Home Bloom

Your front door is the world's first impression of your home. Make it as lovely and inviting as the spring with rustic spring porch decor. Take a cue from the holidays and wrap your front door in seasonal foliage, potted plants, and decorative items inspired by the garden. Ready to blossom? Mix, match, and make these rustic spring porch decor ideas you own.
1. Woven Cotton Blossoms Basket and Gray Lamp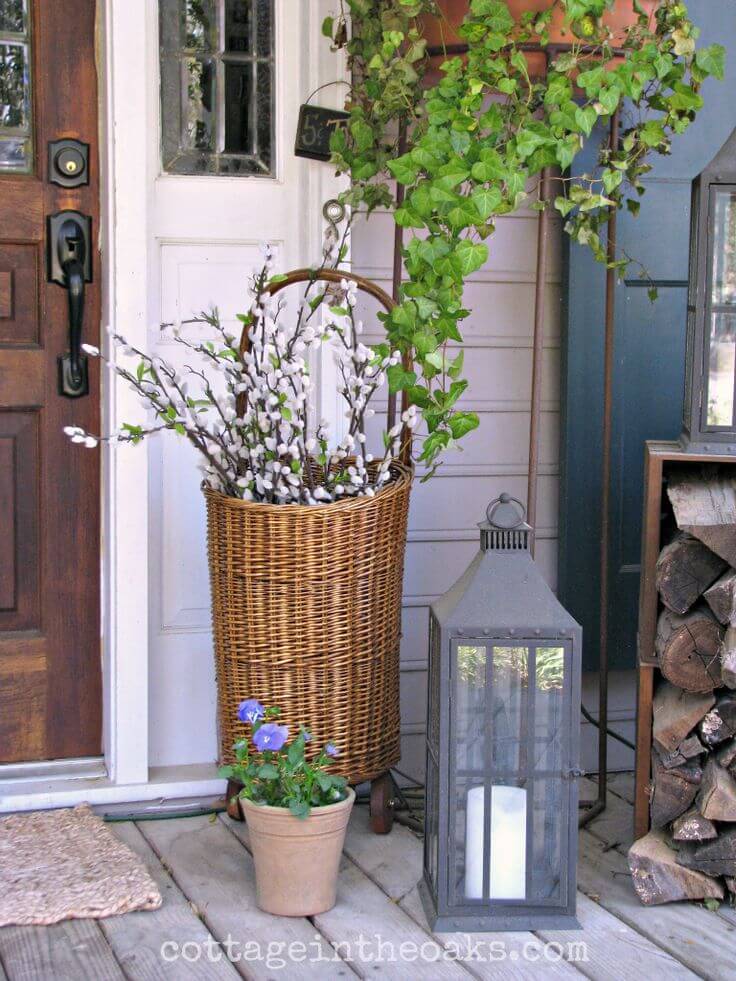 2. Rustic Wooden Shelves With Potted Flowers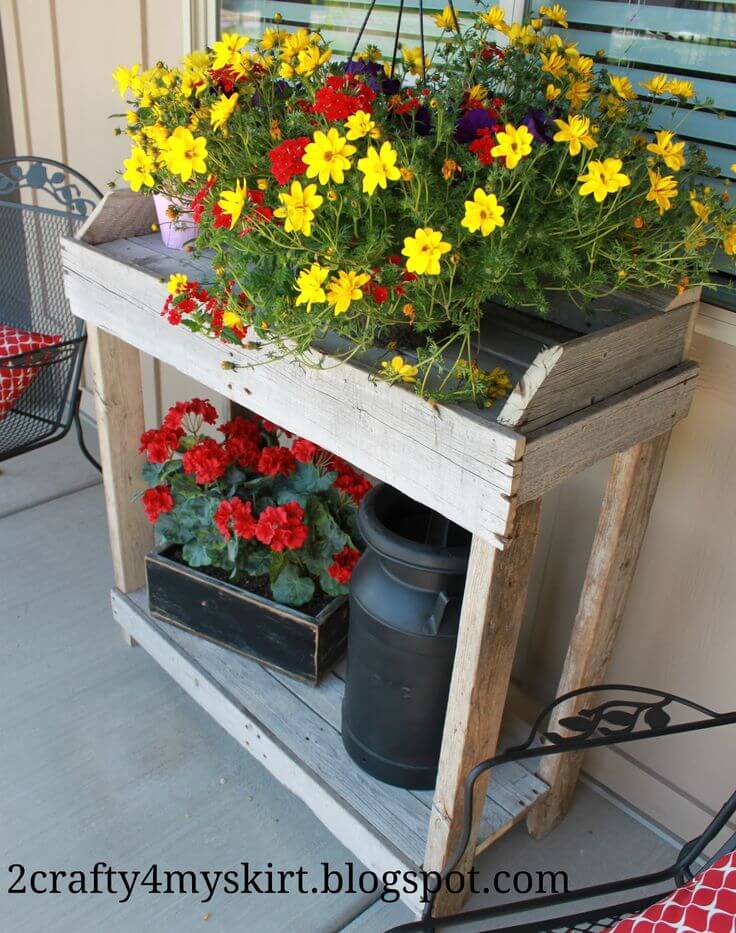 3. Wooden "Welcome" Sign and Metal Potted Plants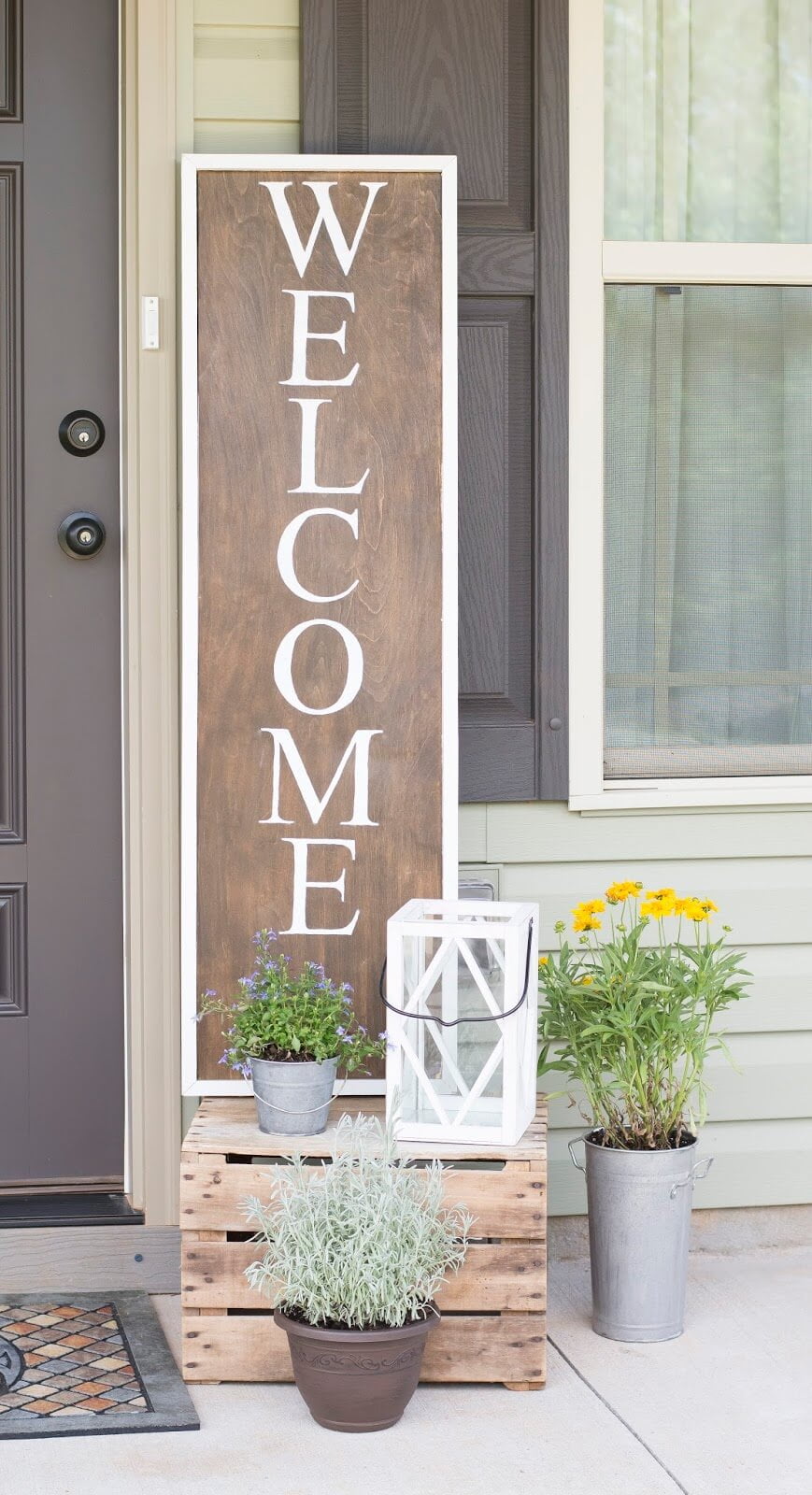 4. Wooden Ladder With Potted Flowers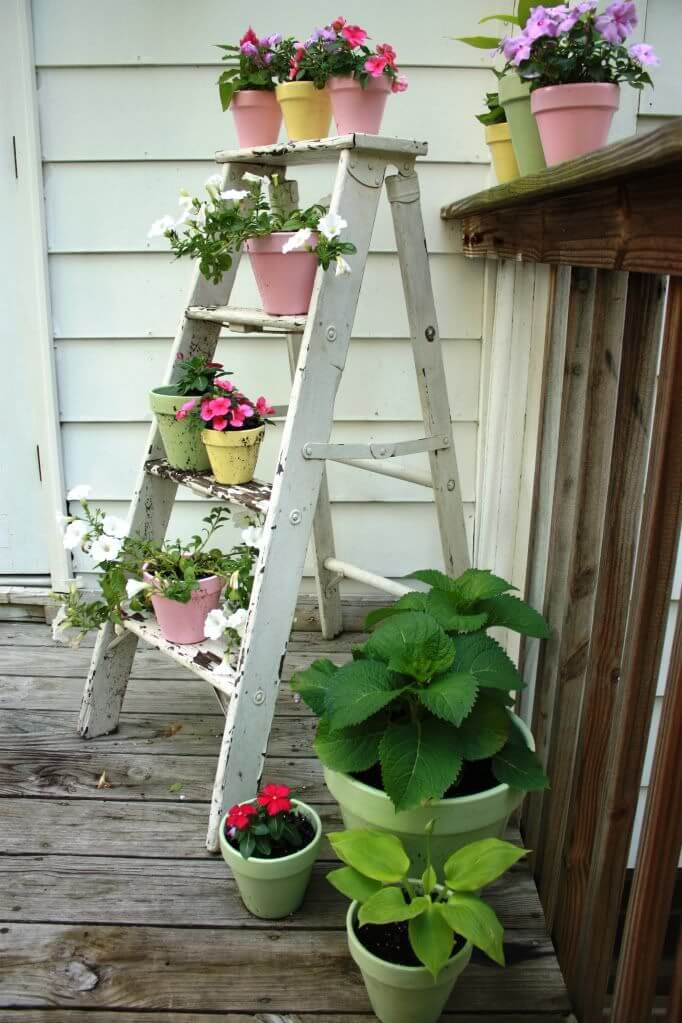 5. Flower Barrel, Lamp Post and "Welcome" Sign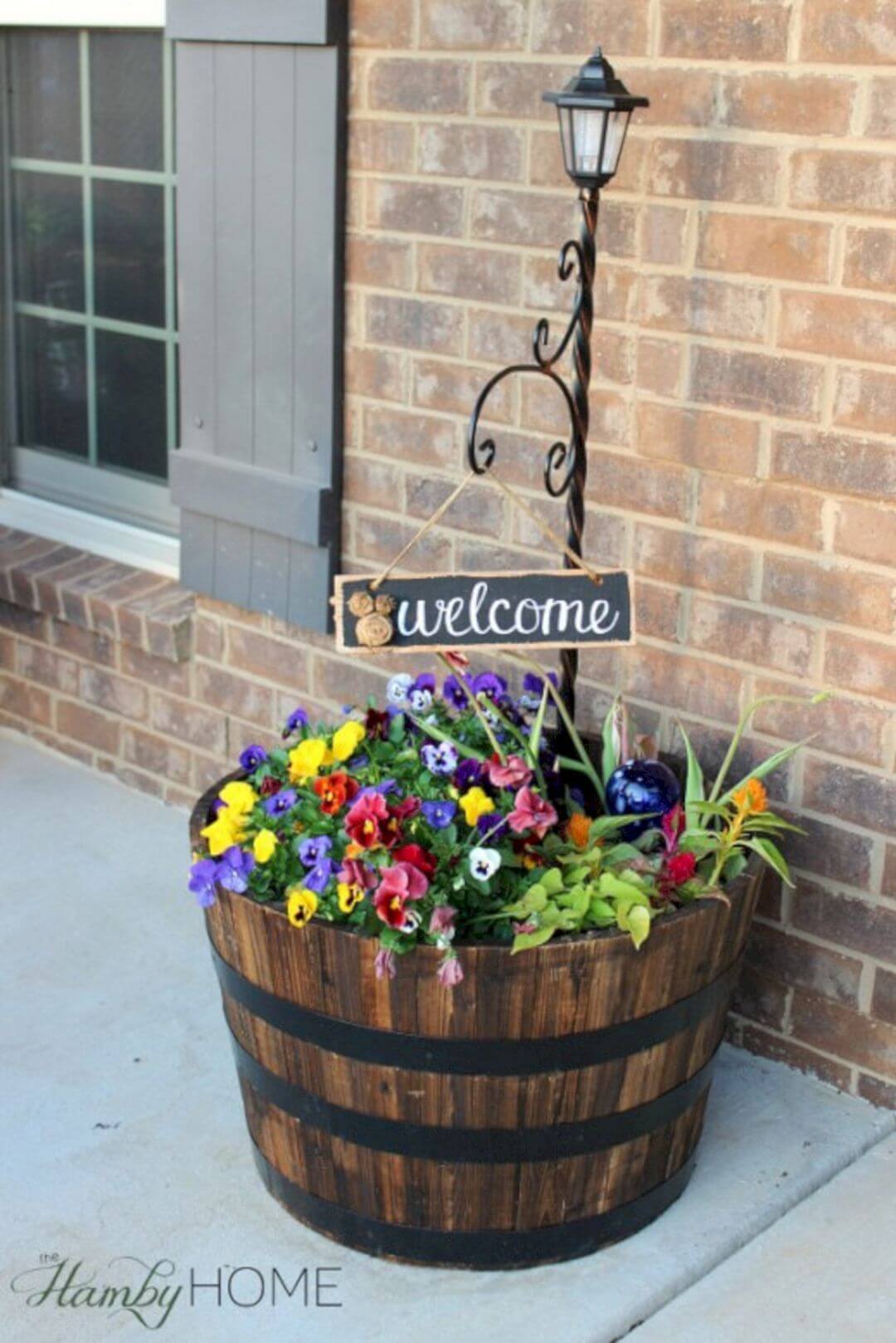 6. Twig and Flower Wreath, Water Can Vase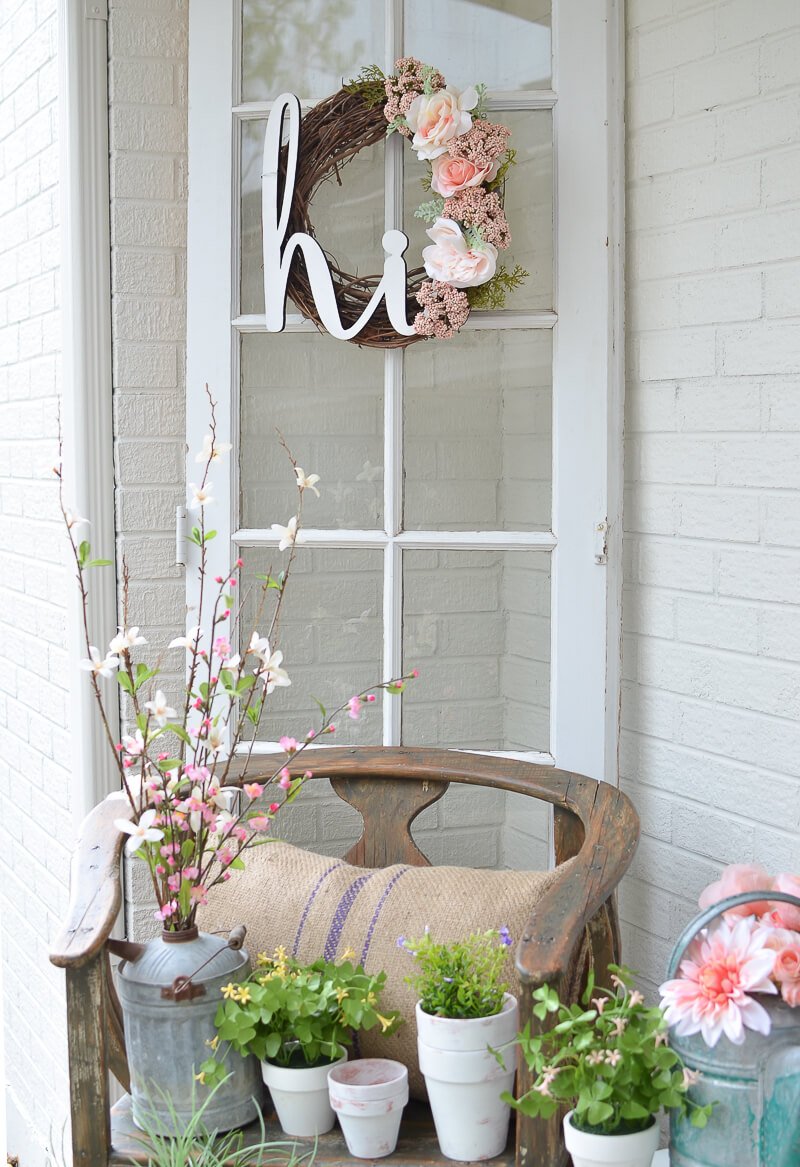 7. Initial Wreath With Twigs, Hydrangeas, and Ribbons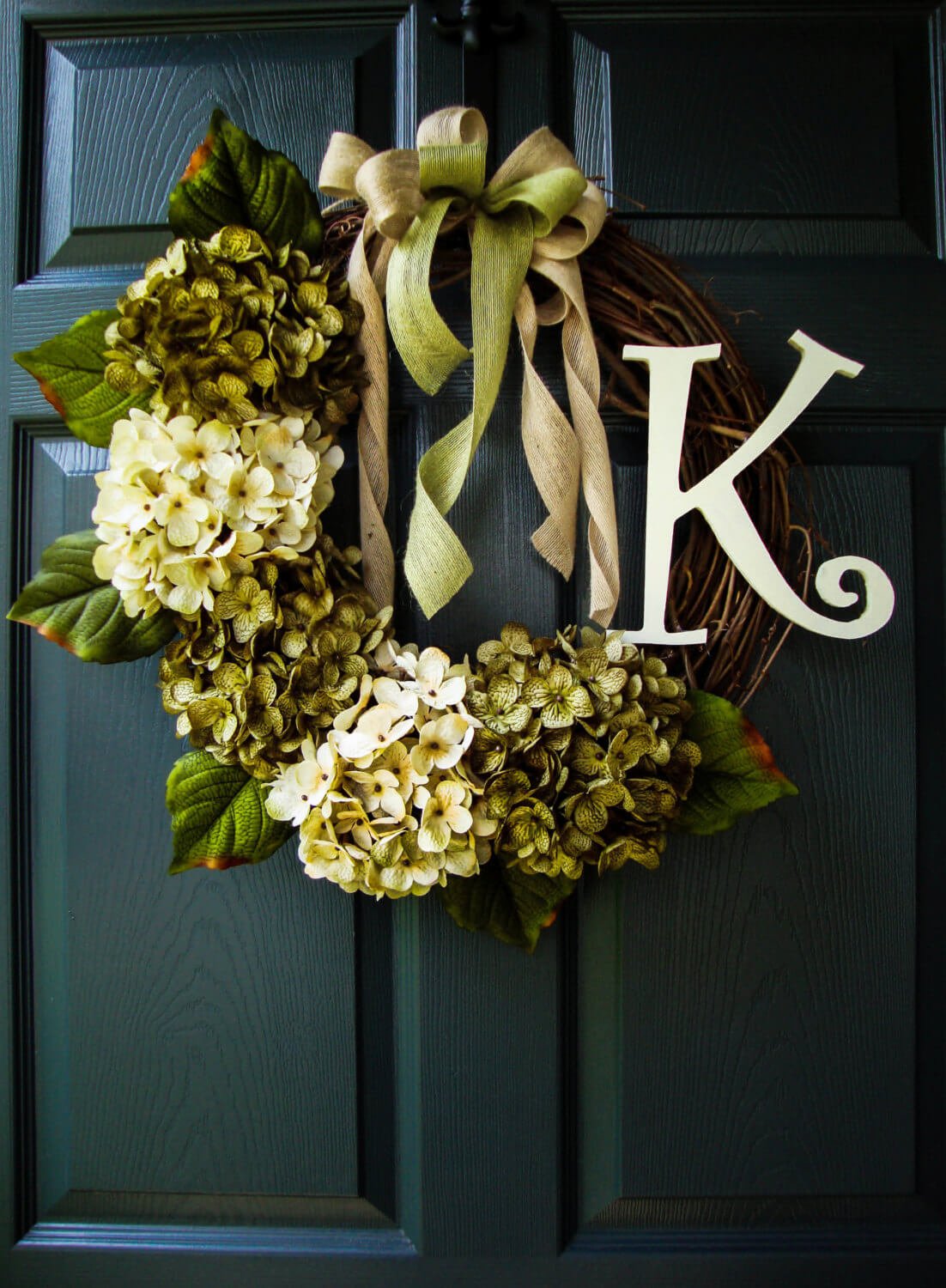 8. Watering Can Vase, Lantern Terrarium, Decorative Nest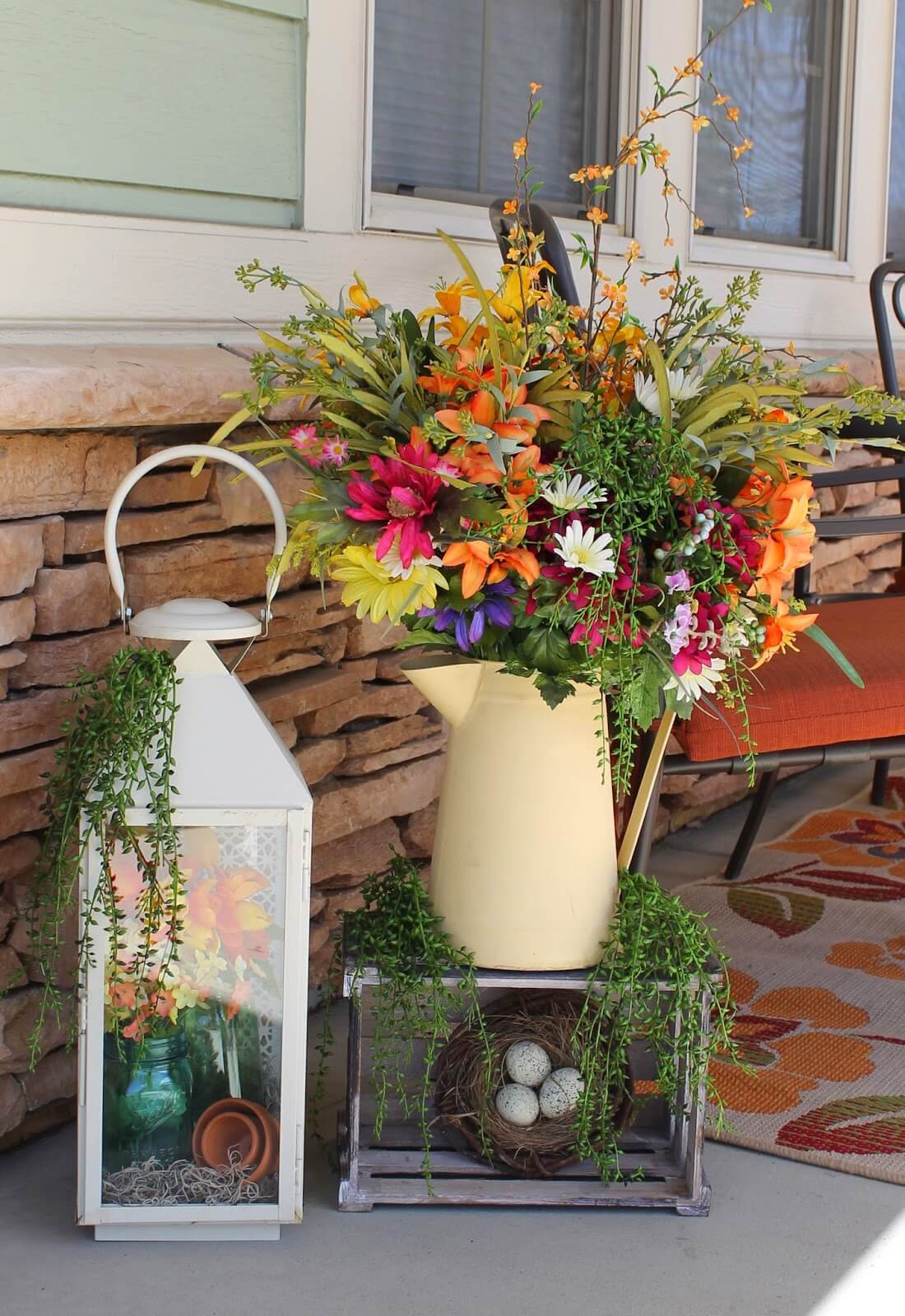 10. Metal Milk Jug Table With Potted Flowers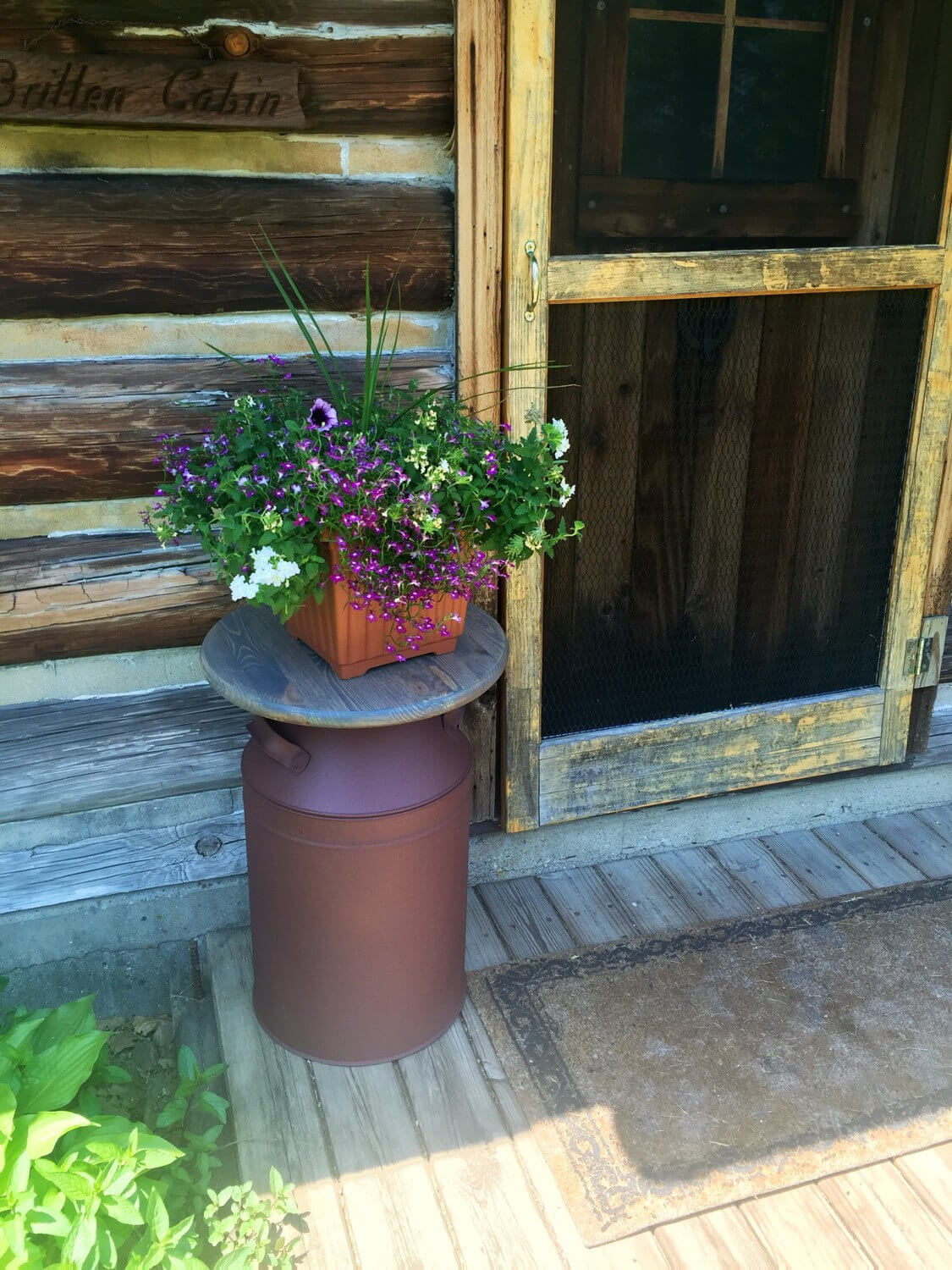 11. Distressed Wooden Chair With Potted Flower Arrangements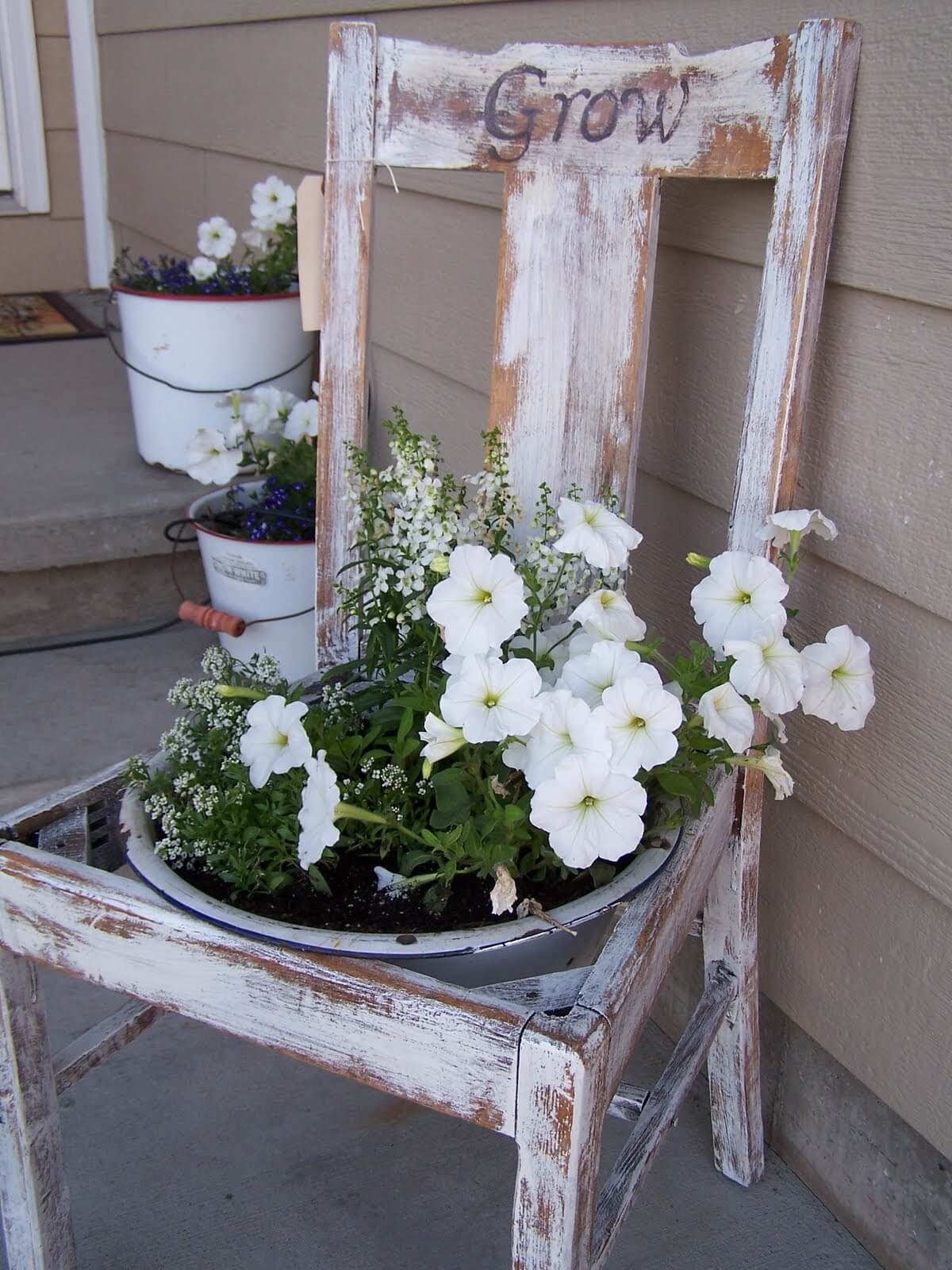 12. Chalkboard Sign, Galvanized Metal and Burlap Planters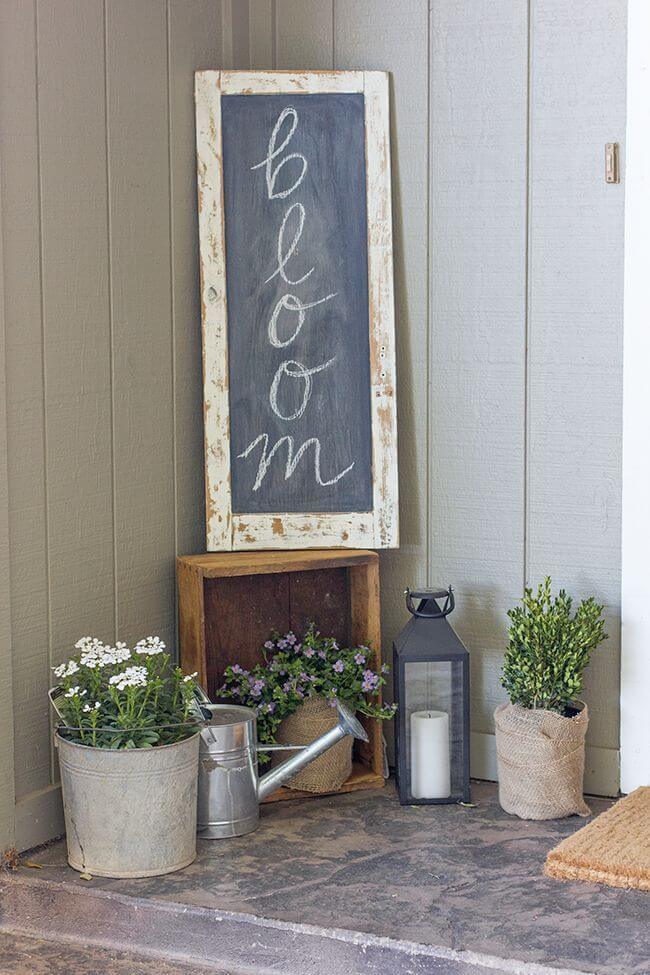 14. Wooden Chairs and Table With Colorful Pillows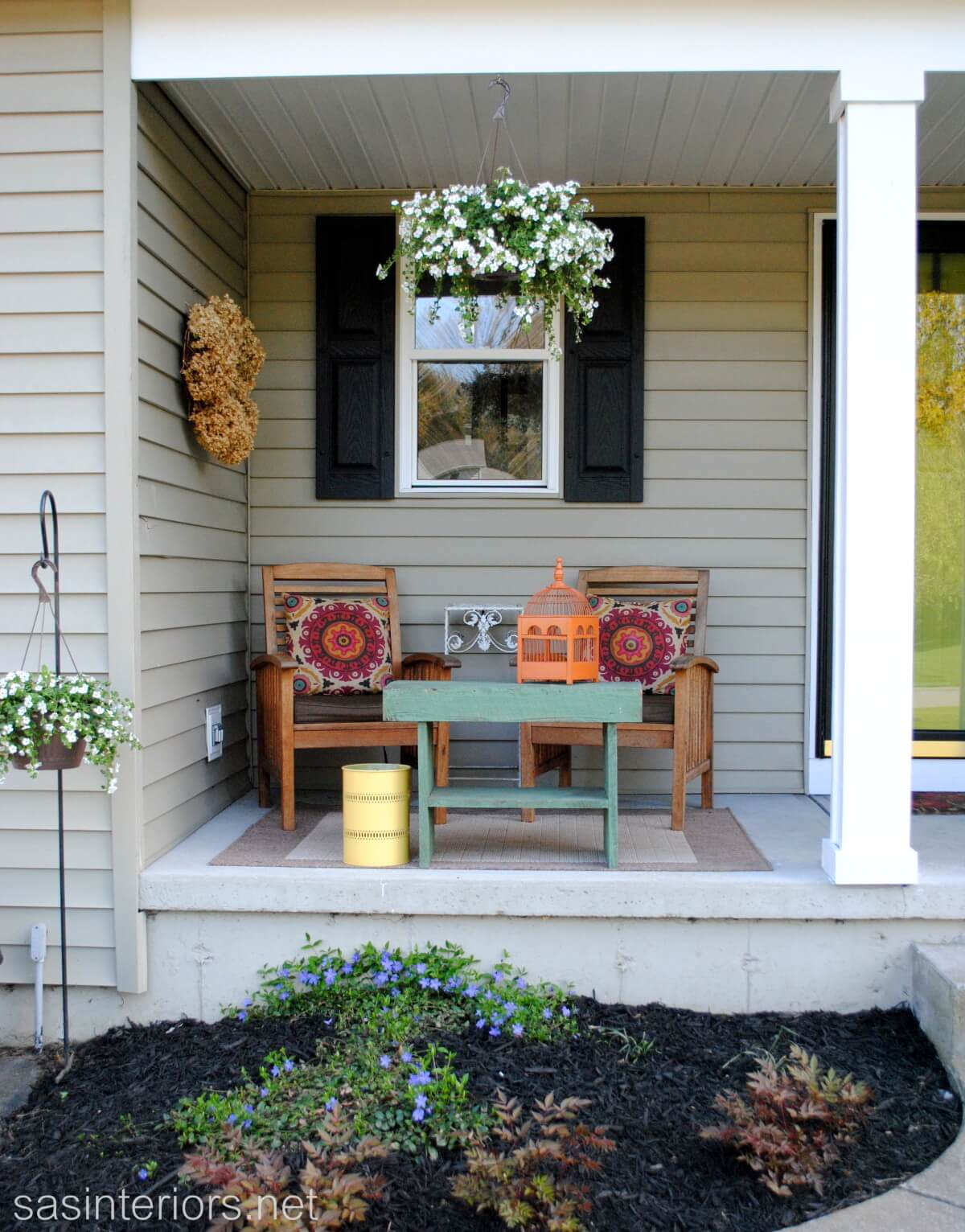 15. Distressed White Welcome Post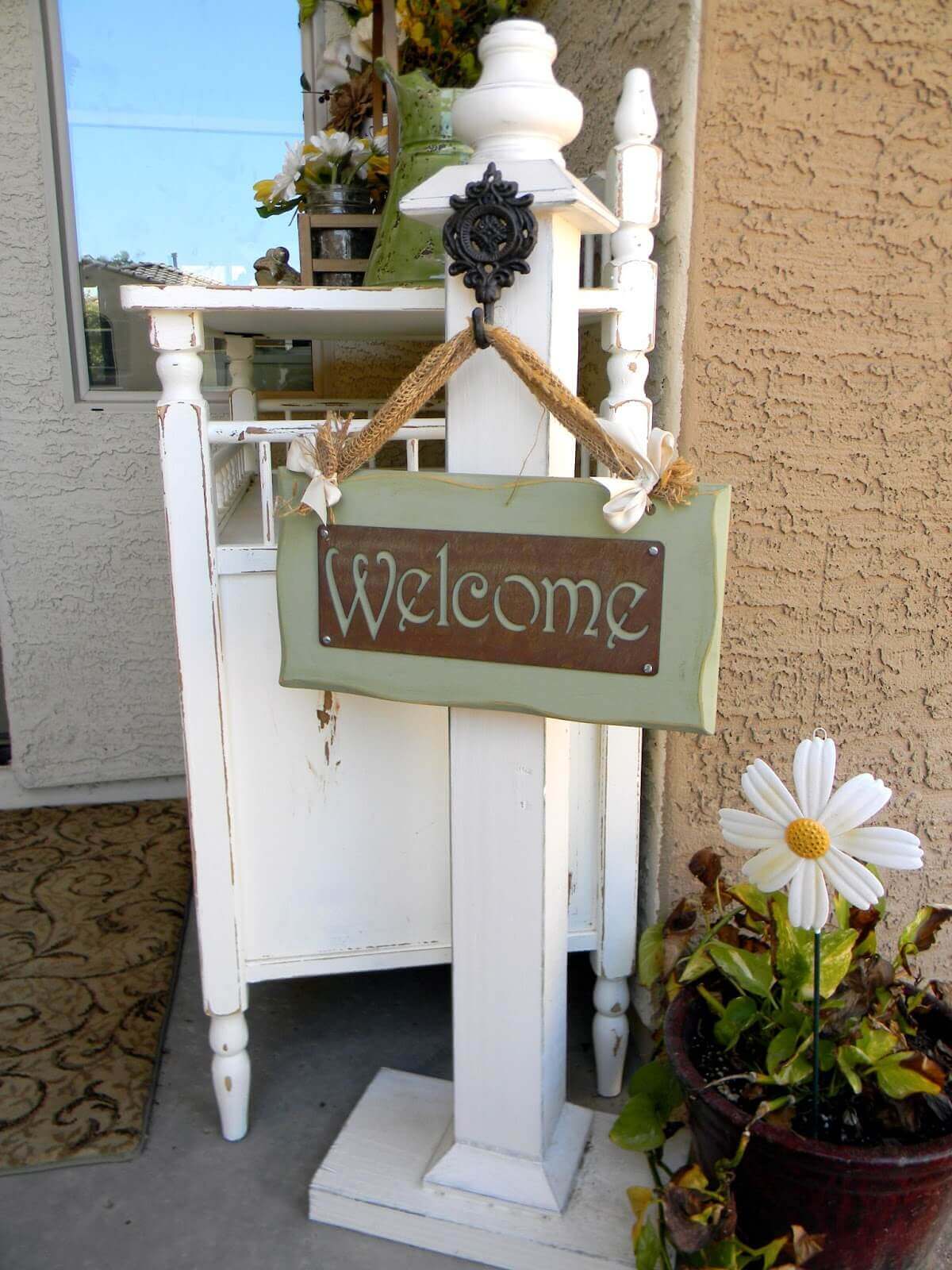 17. Decorative Bird Houses, Galvanized Troughs, Wooden Planters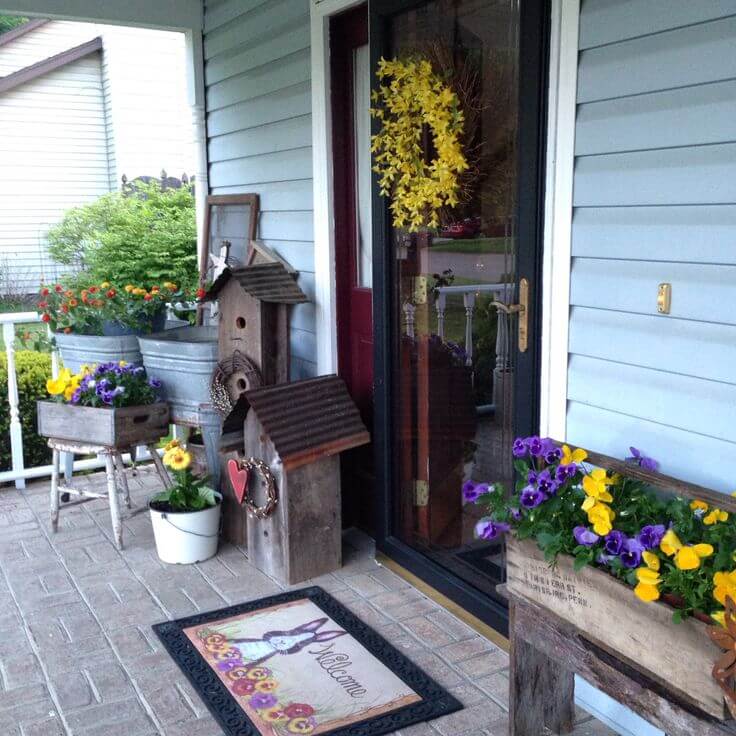 18. Turquoise Rocking Chairs, Patterned Rug, Billowy Wreath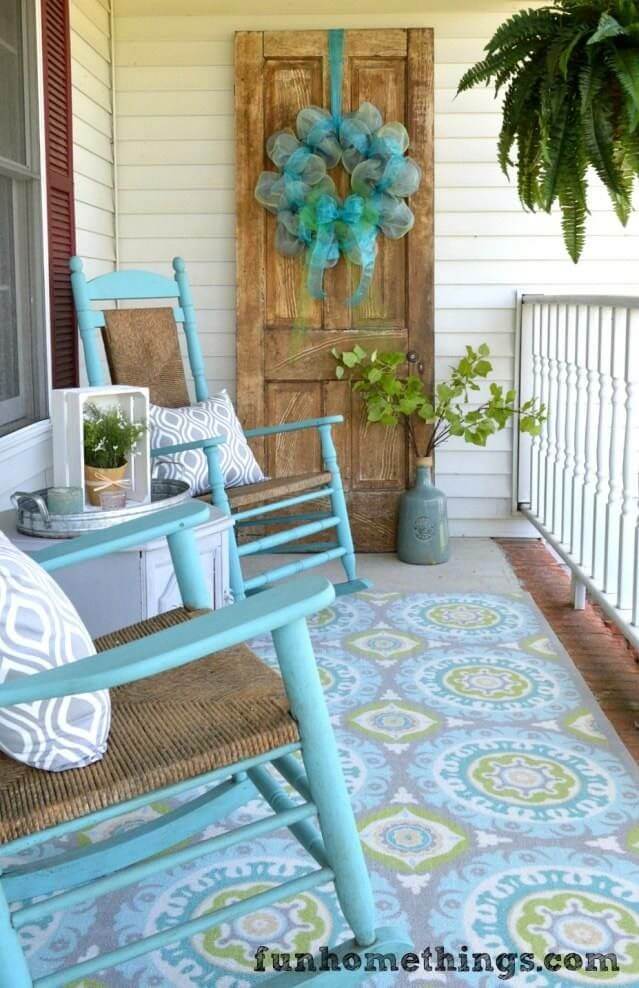 19. Antique Wagon, Watering Can and Potted Flowers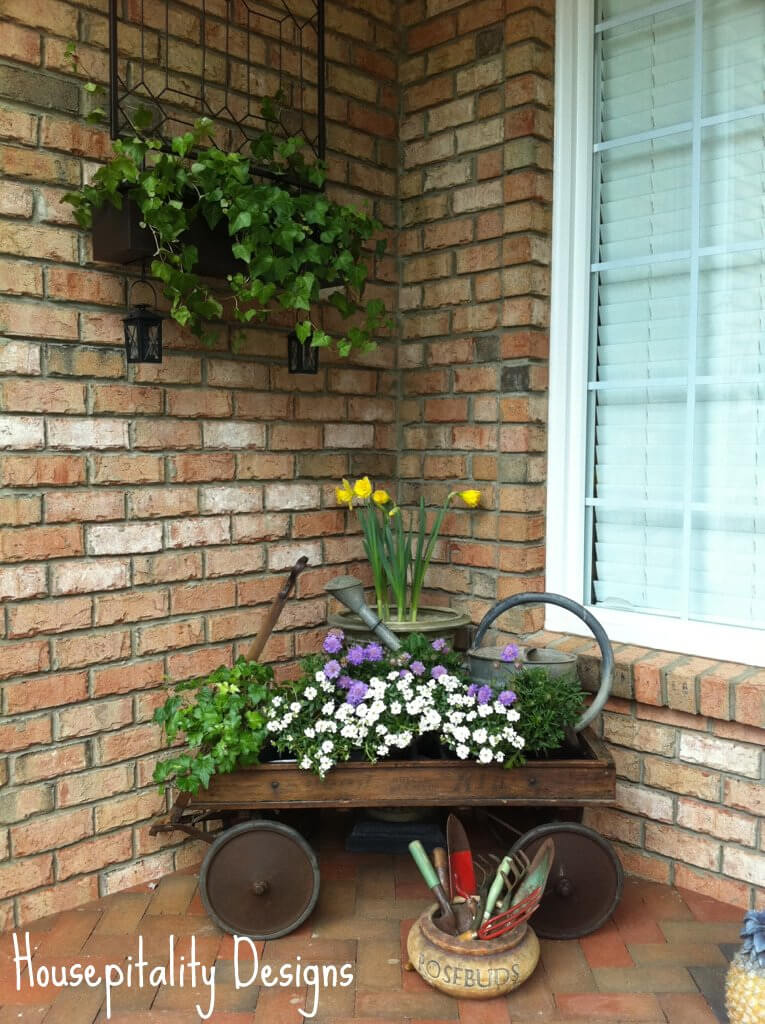 20. Distressed Wooden Door Hanger With Daffodils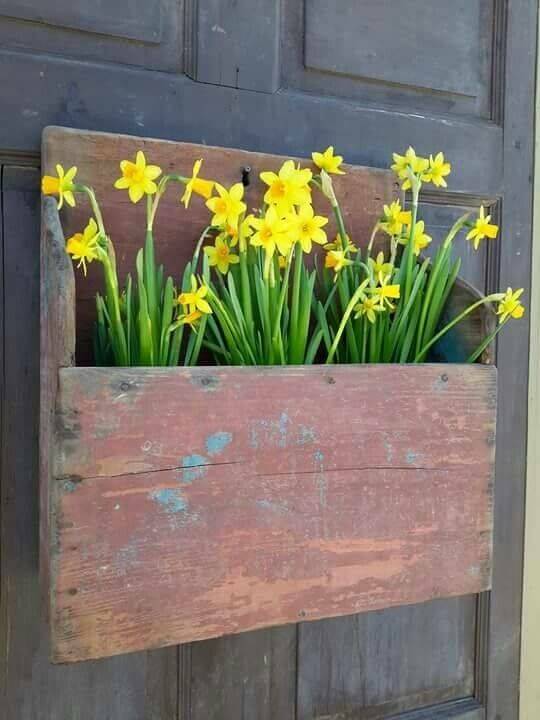 21. Galvanized Metal and Glass Planters, Organic Wreaths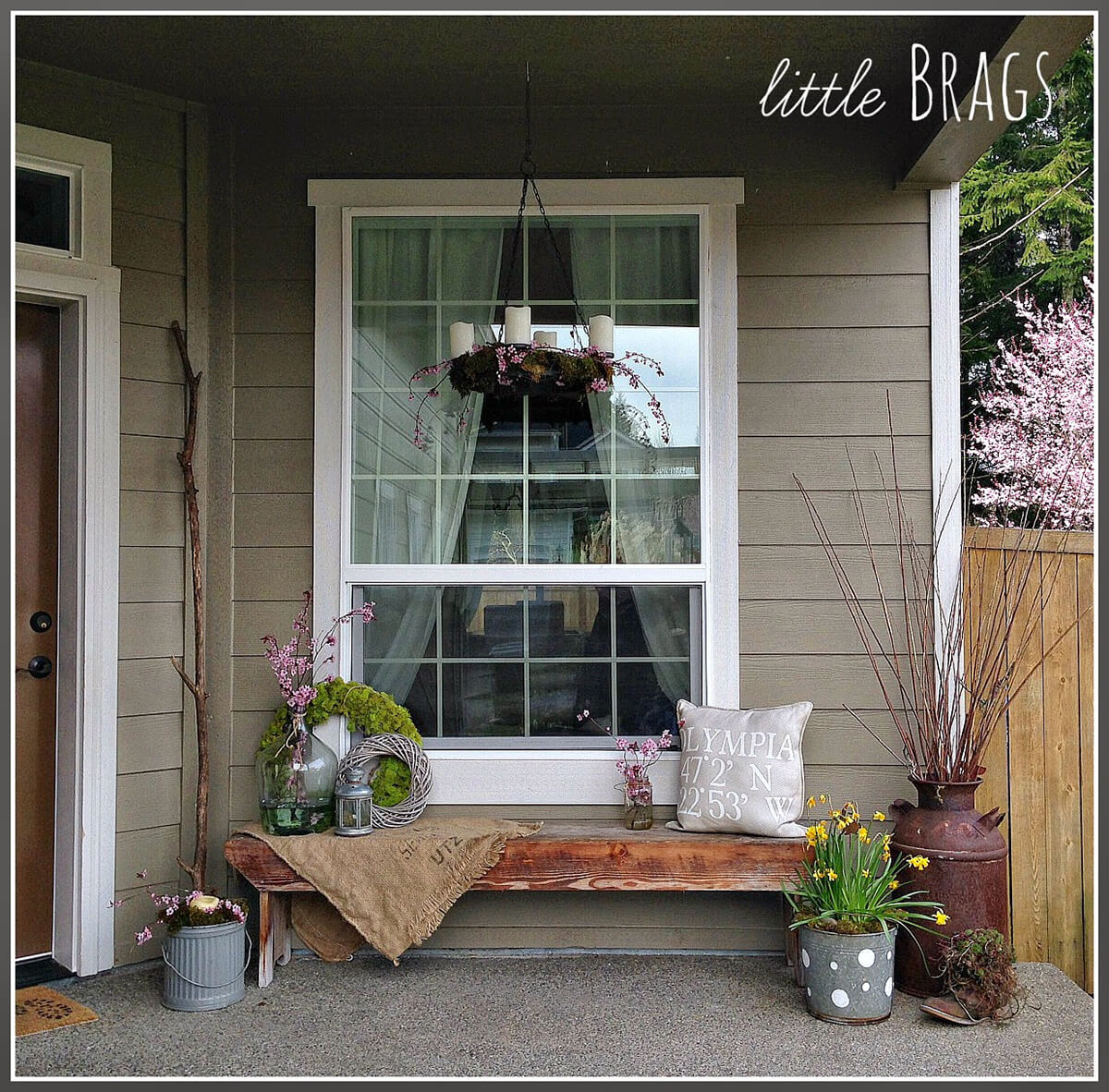 22. Mini White Picket Fence, Metal Watering Can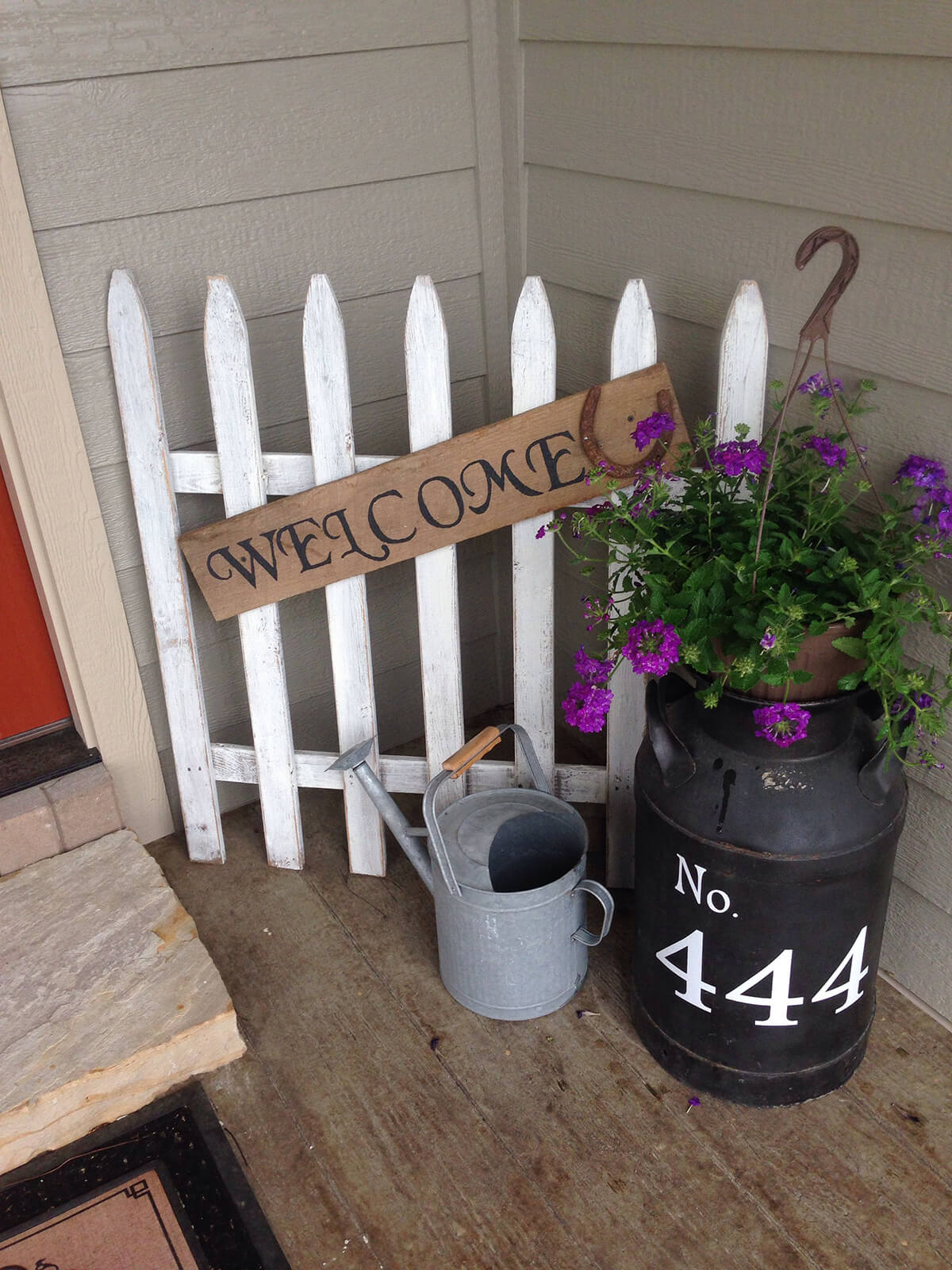 23. Chalkboard Sandwich Sign and Oversized Flower Pots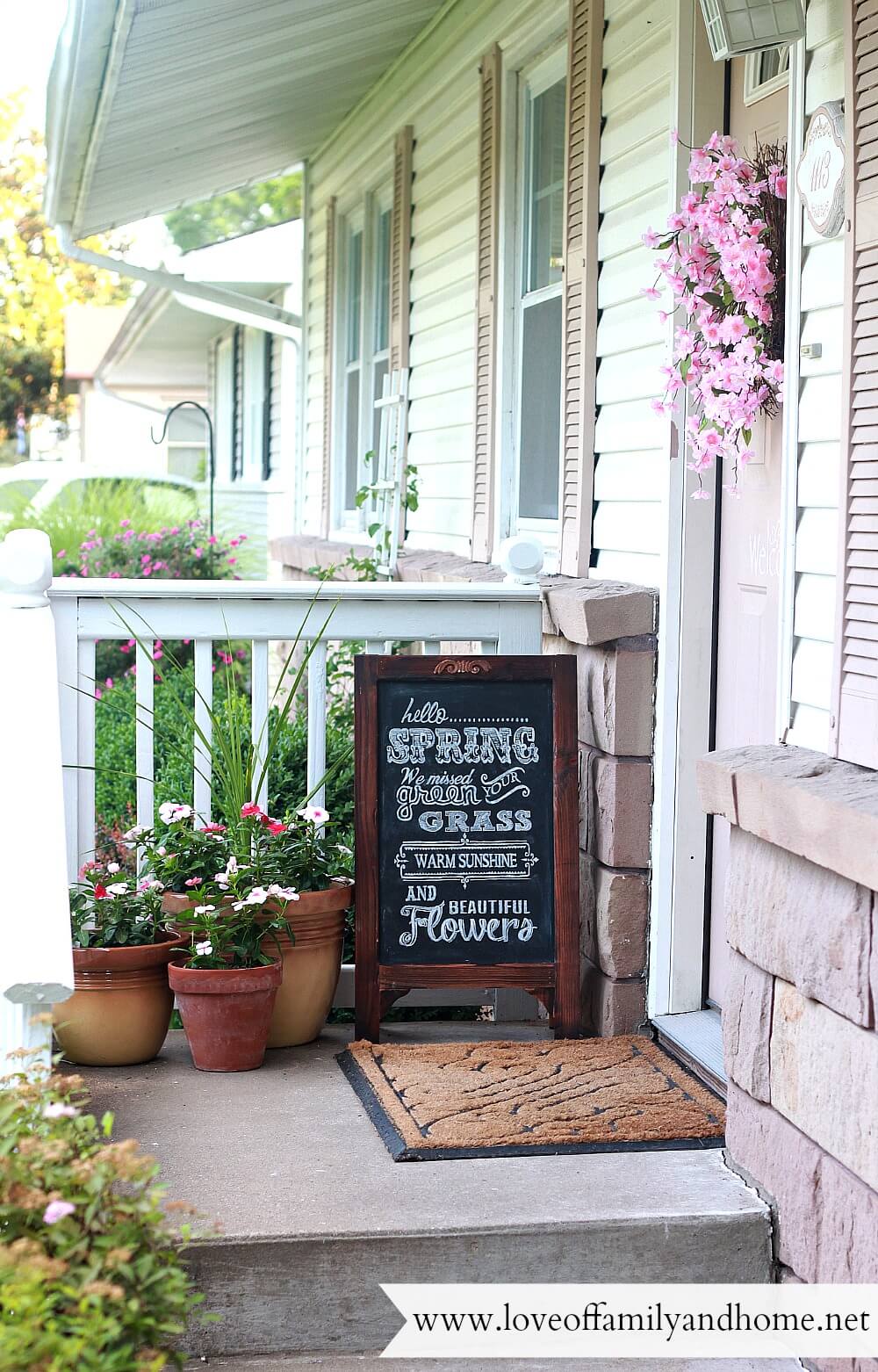 24. Eclectic Flower Pot Collection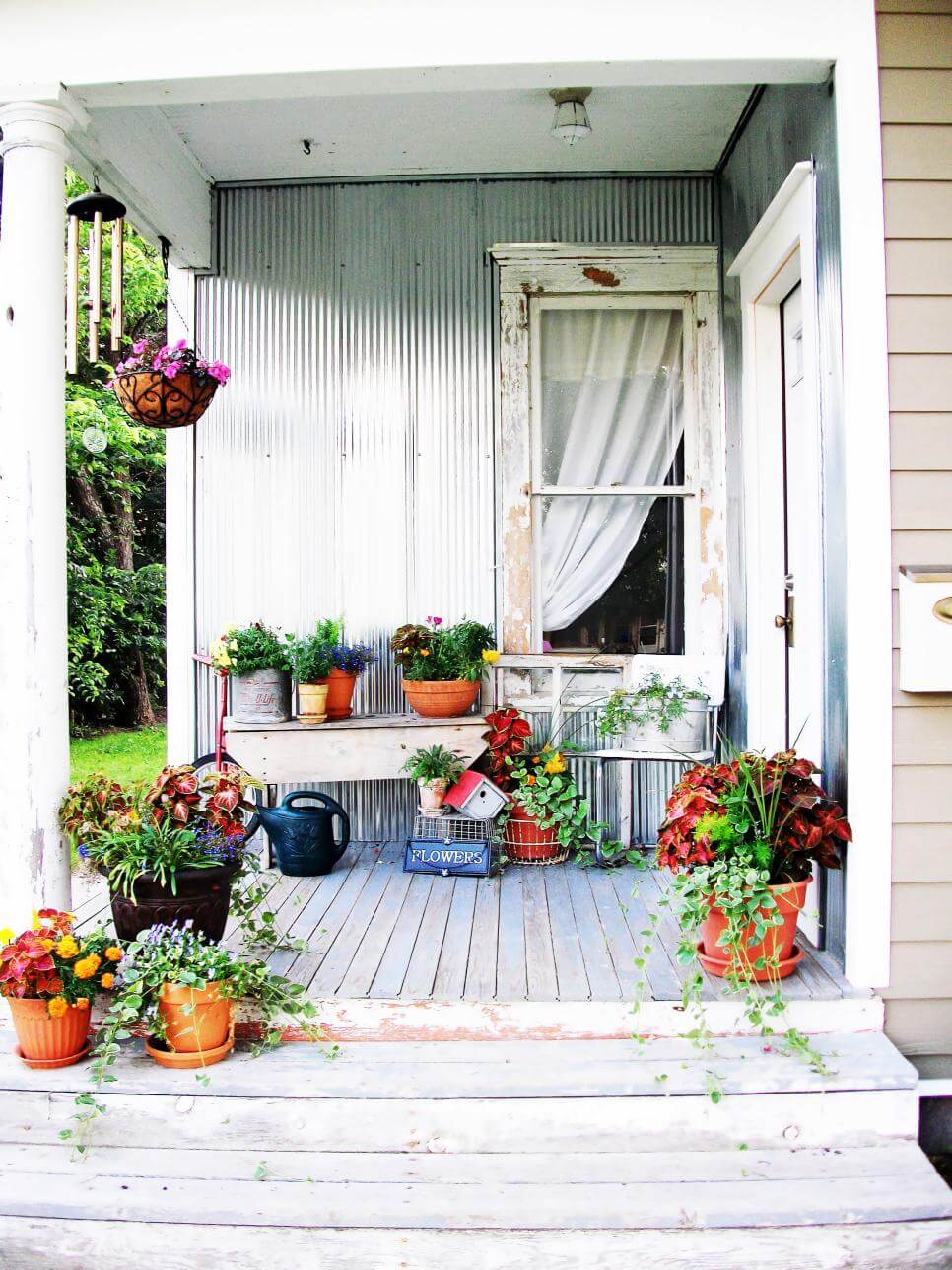 25. Chalkboard With Wooden Planter and Decorative Lantern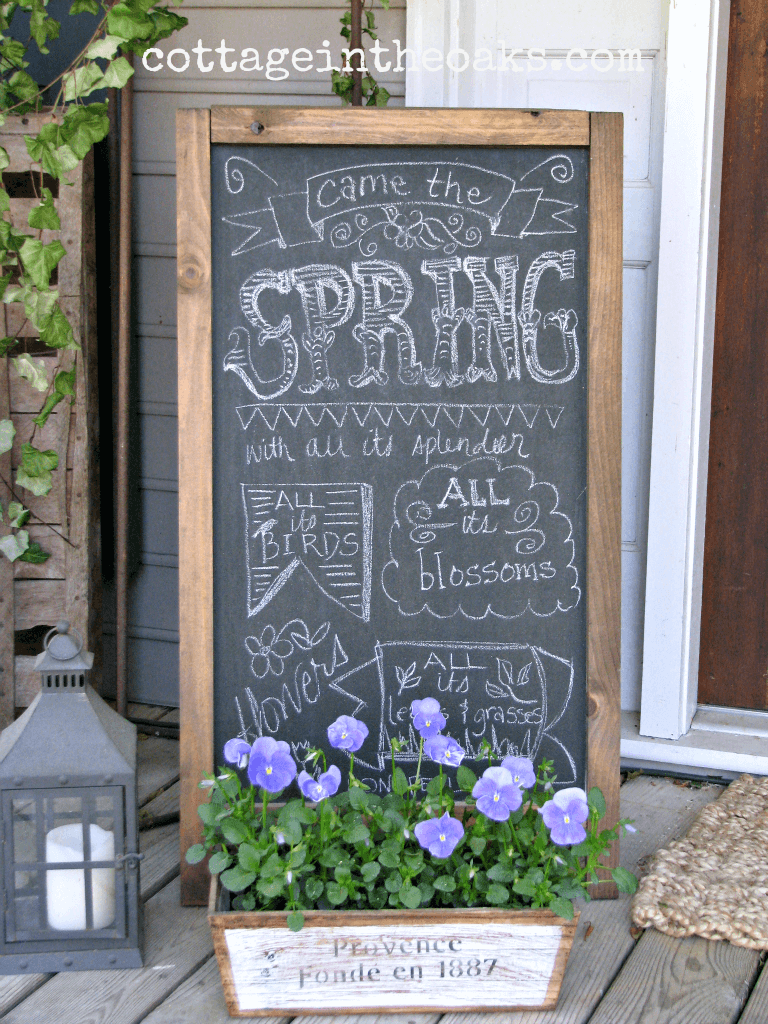 26. Trellis With Hanging Mason Jar Vases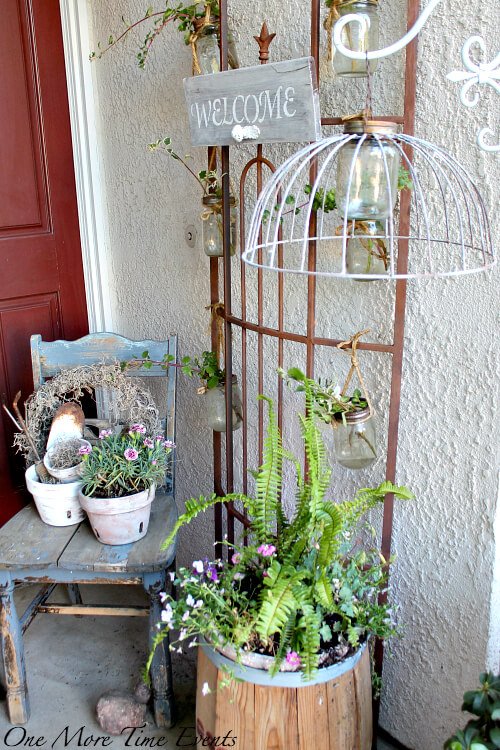 27. Antique White Wooden Flower Planter and Birdhouse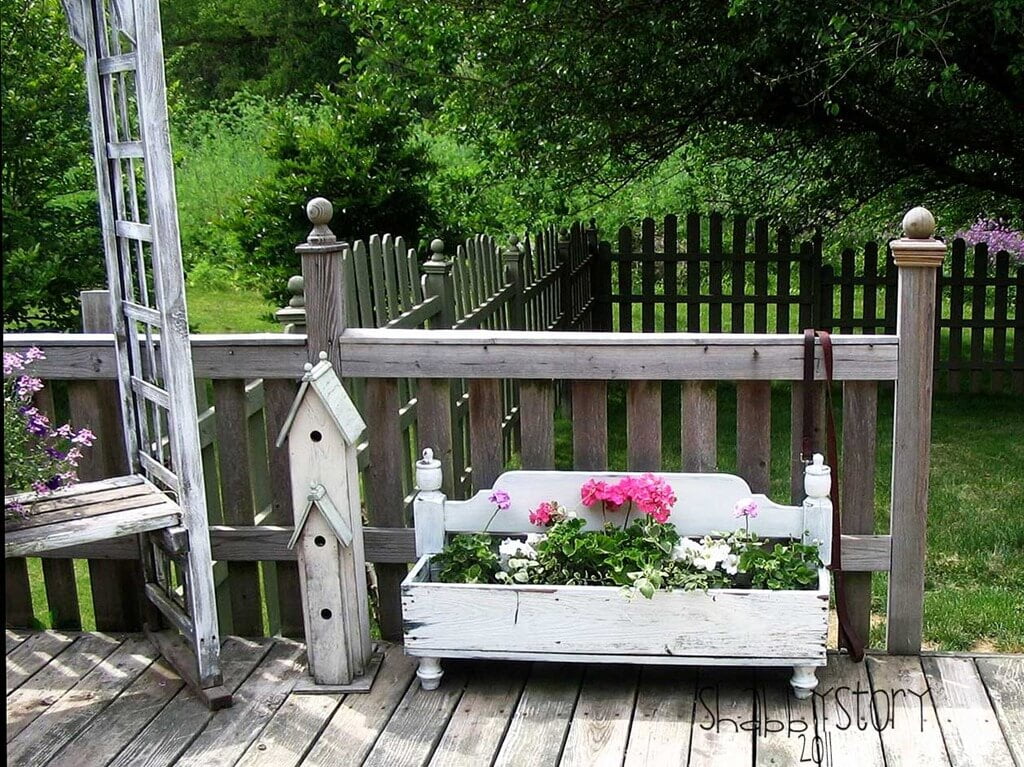 28. Burlap and Wood Wreath With Floral Accents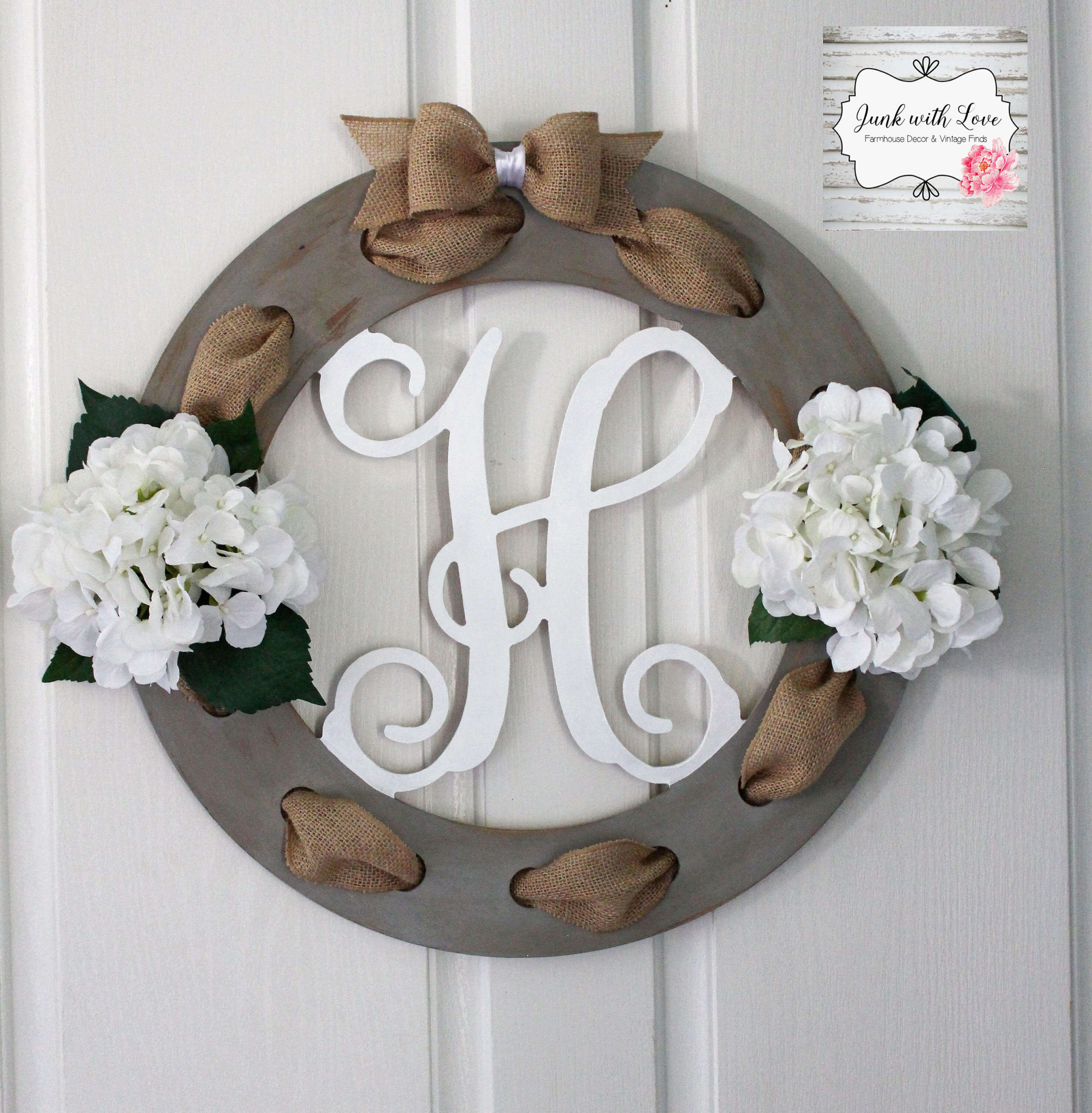 29. Green Antique Table, Bunny Statue, Floral Wreath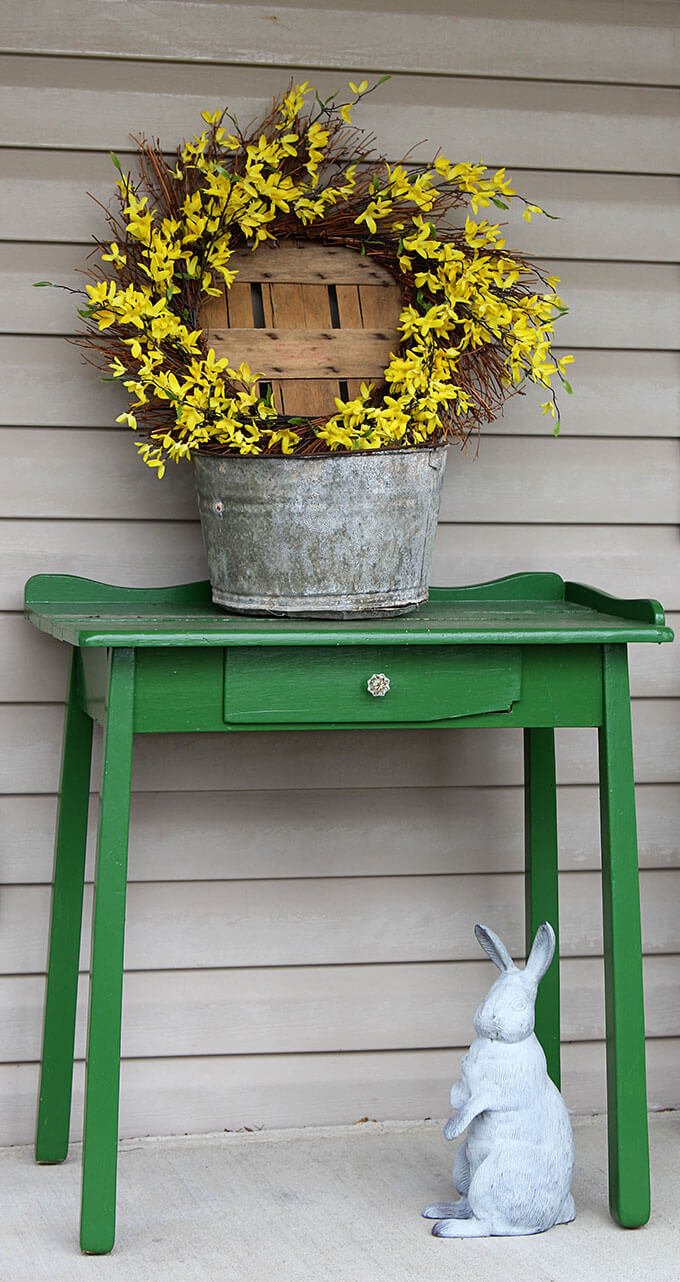 30. Wooden Crate Shelves With Potted Flowers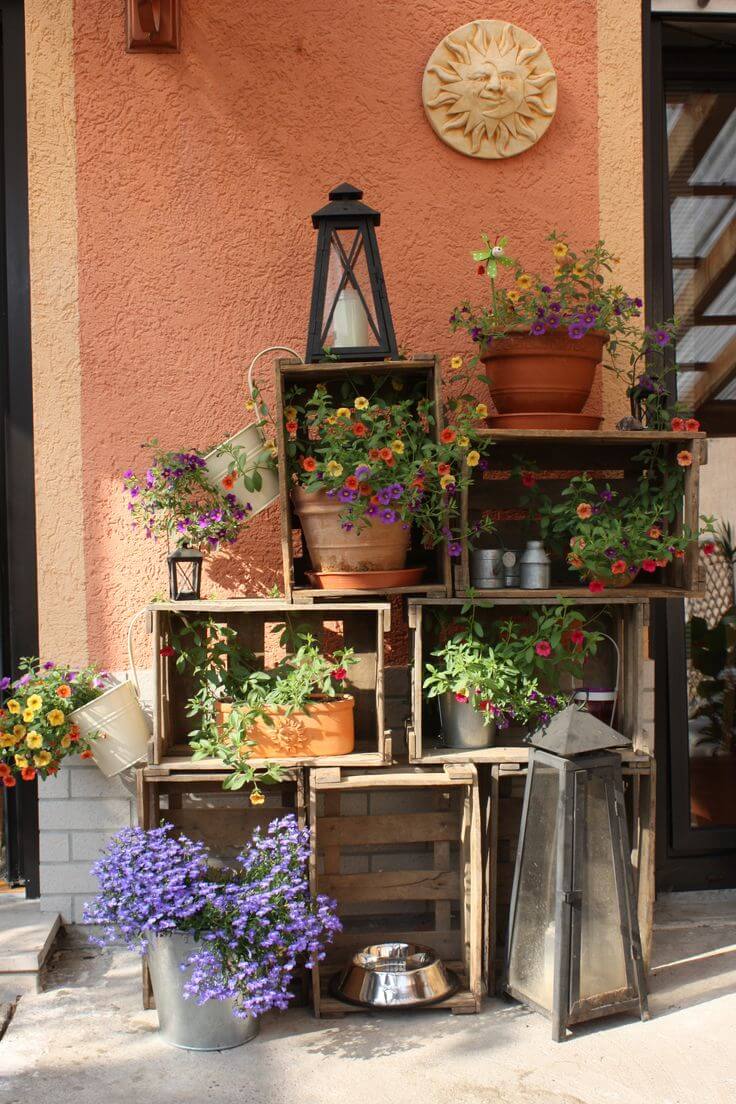 31. Wellies Bouquet and Galvanized Watering Can Vases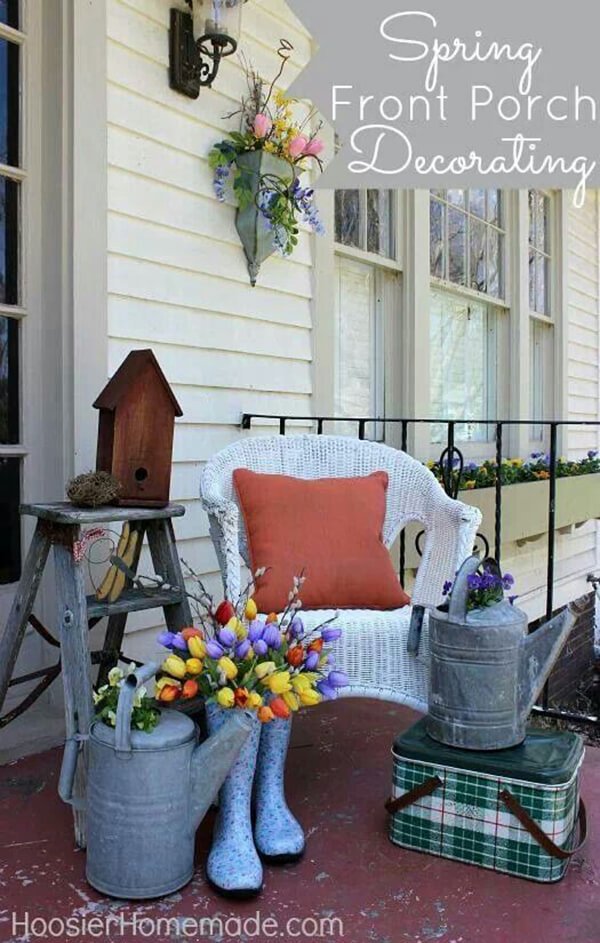 32. Antiqued Outdoor Hutch With Tawny Floral Bouquets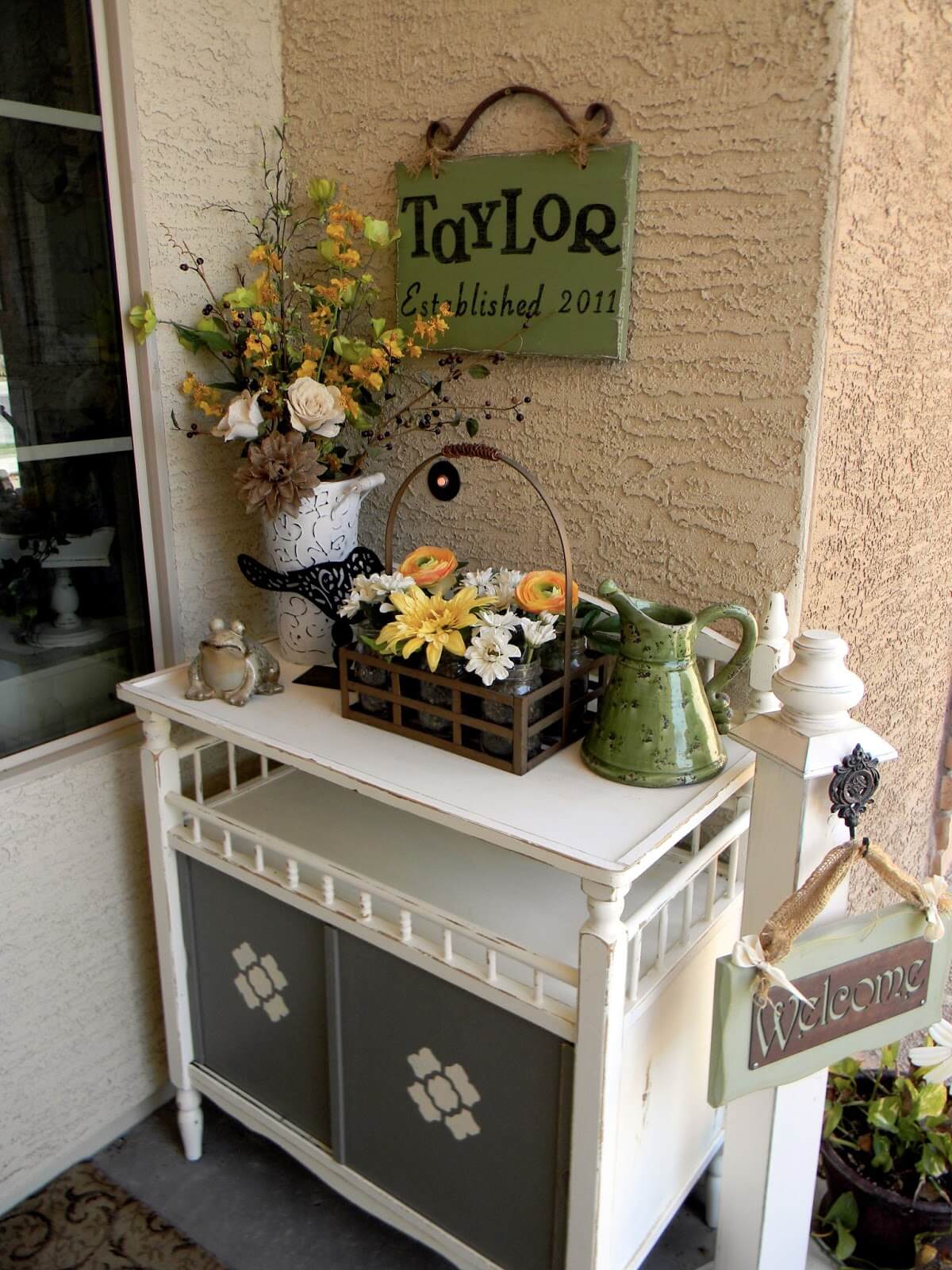 33. Distressed Wooden Panel With Galvanized Metal Planter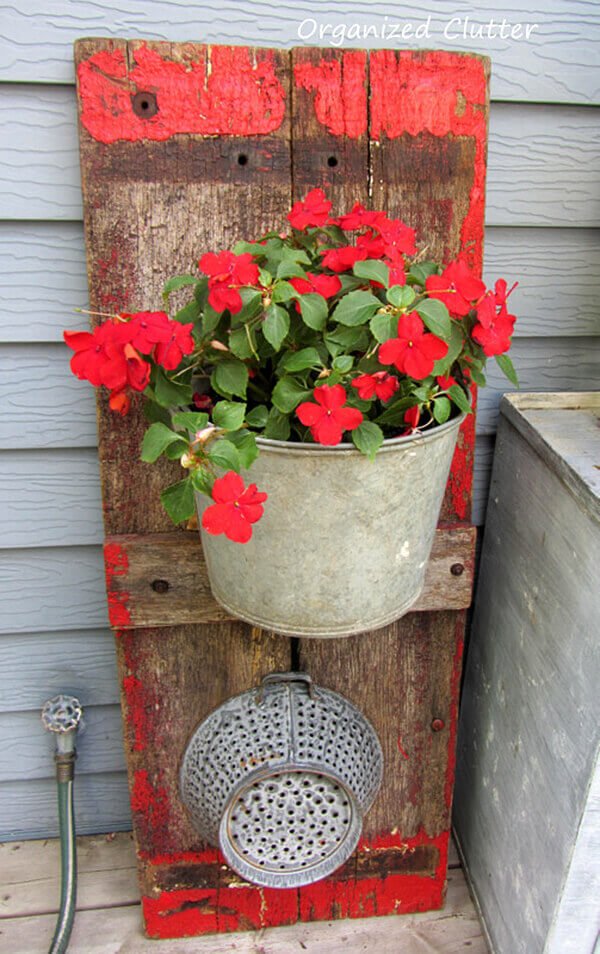 34. Wooden Table, Rocking Chairs, and Patterned Pillows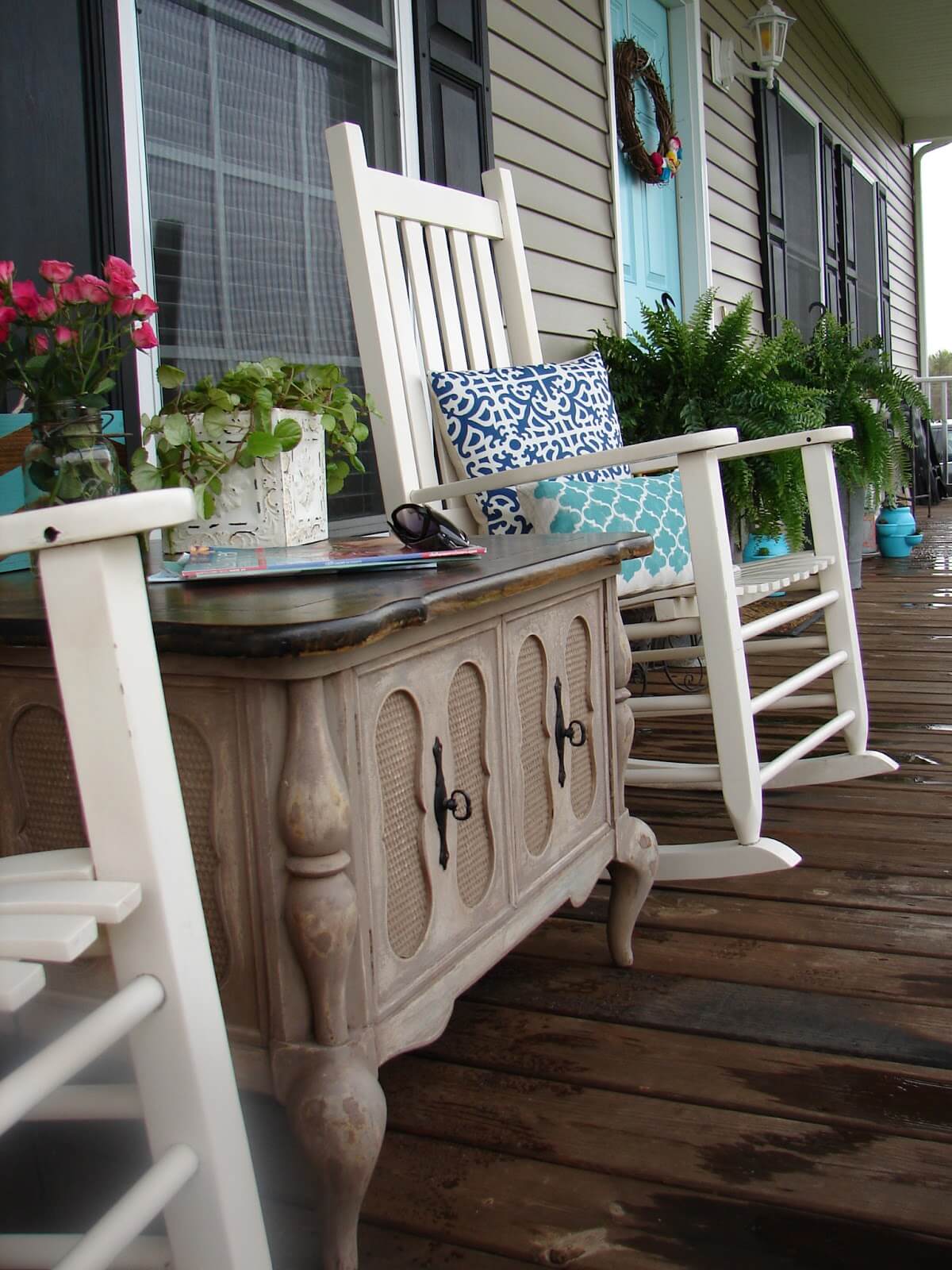 35. Bicycle With Basket Flower Planter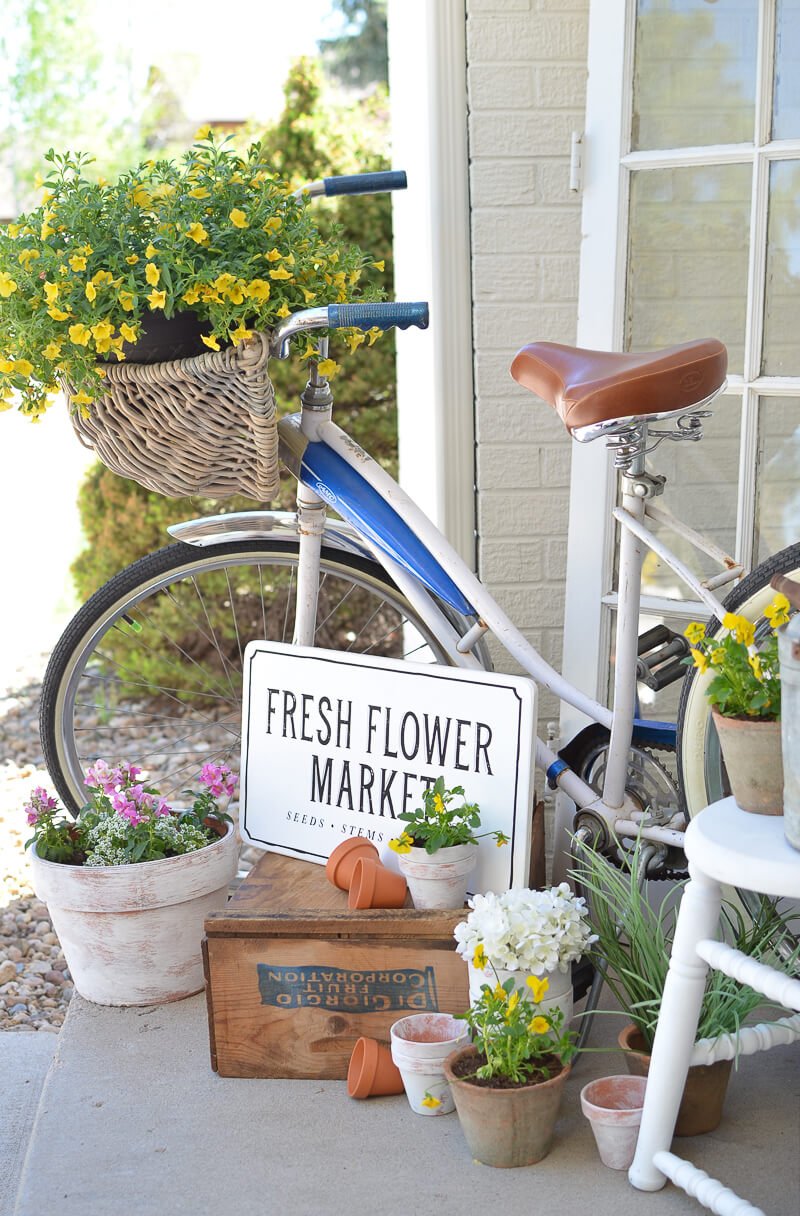 36. Outdoor Living Room With Wicker Porch Swing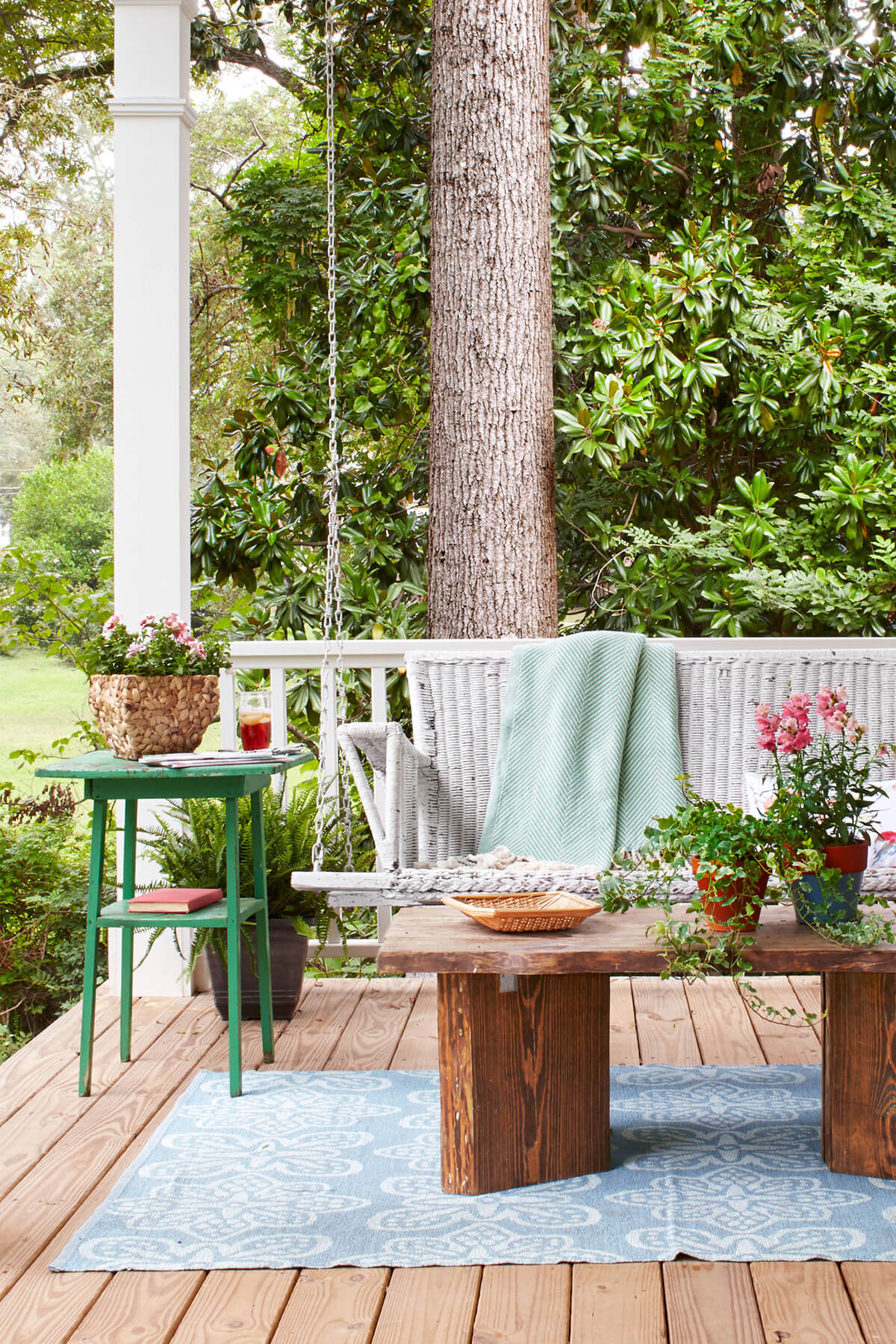 37. Bouquet Sconce, Bench, Flowers, Figurines, Bird Houses