If you're on the hunt for rustic decorating ideas for winter, then you've probably already seen hundreds of Christmas design concepts. That's fine if you're looking for holiday-specific ideas but pointless if you want decorations that are suitable for the whole season. That's where we come in. Our gallery of rustic winter decor offers 32 ideas that are as suitable in January and February as they are on December 25.
32 Pretty Ways to Use Rustic Winter Decor after Christmas is Over

So much excitement goes into planning for Christmas that the rest of the season can feel anti-climactic. If you're looking for a post-Christmas pick me up for your home, then our list of rustic winter decor is the perfect solution. We've got the best winter whites for your mantel, stairs, and walls. We've also got dozens of ways to incorporate the season's evergreens into everyday designs.
Don't let the end of the holidays get you down. You can and should enjoy your love of design the whole year through. Beat the post-Christmas blues by investing in winter décor that helps you celebrate the entire season from beginning to end. We'll show you over 32 ways how!
2. Shabby Chic Frame with Classic Wreath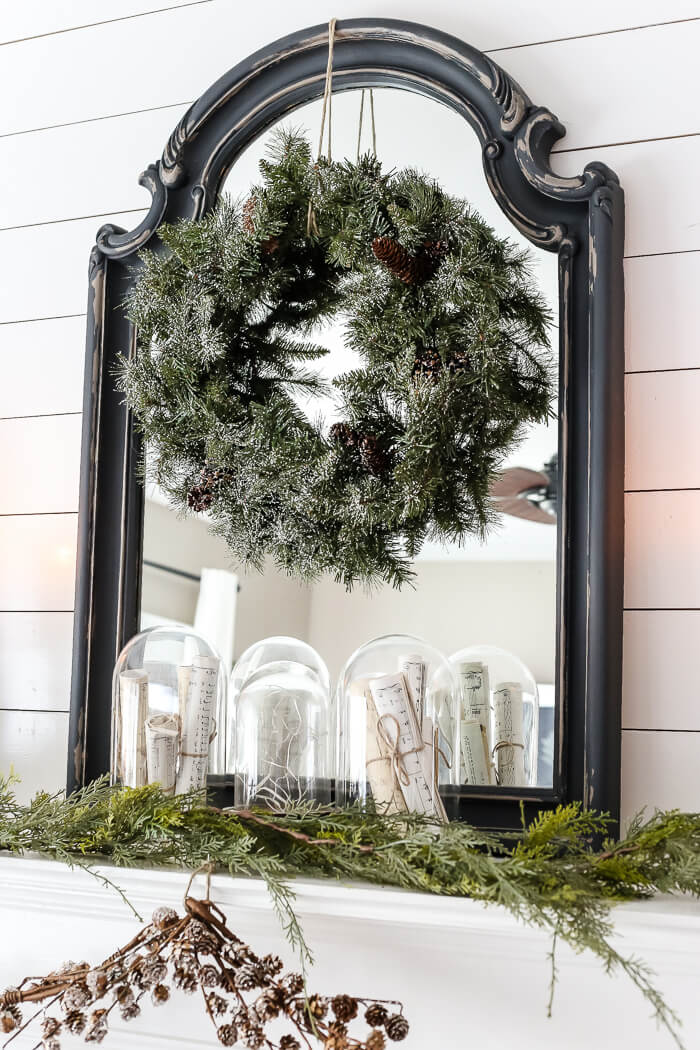 3. Burlap Pine Swags for Outdoor Lighting Fixtures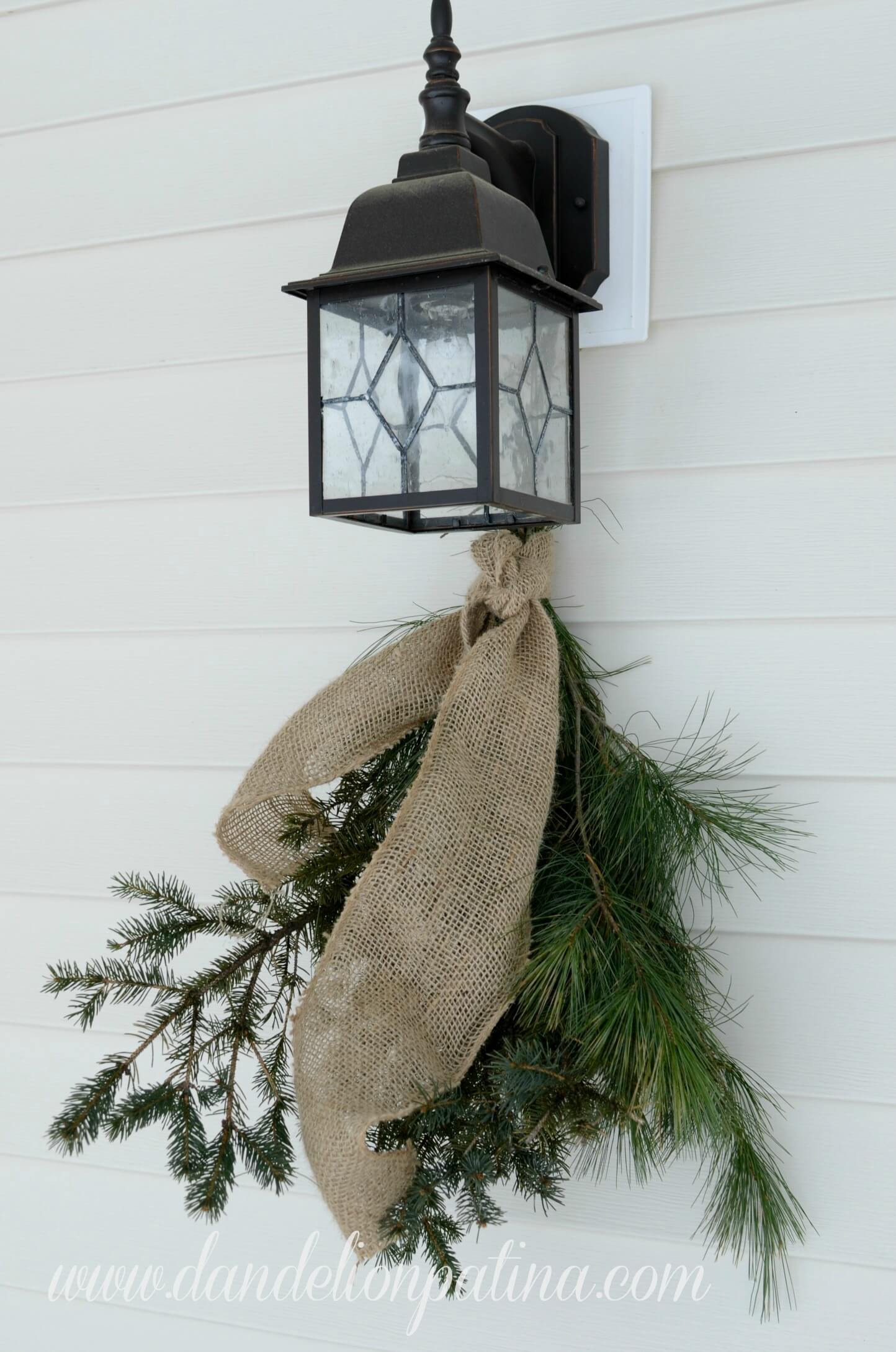 4. Rustic Winter Decor Sign Ideas

5. Sprays, Berries, Enamelware and Pinecones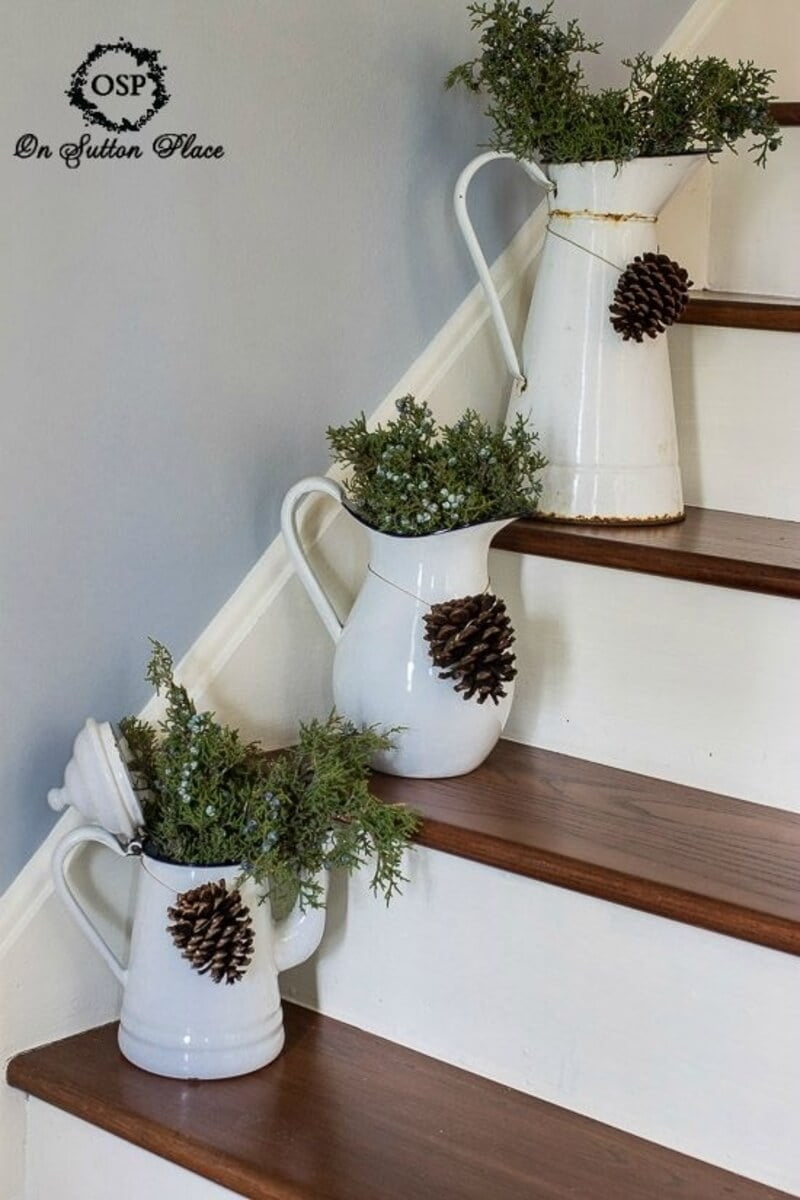 6. Cold Weather Arrangement in a Milk Can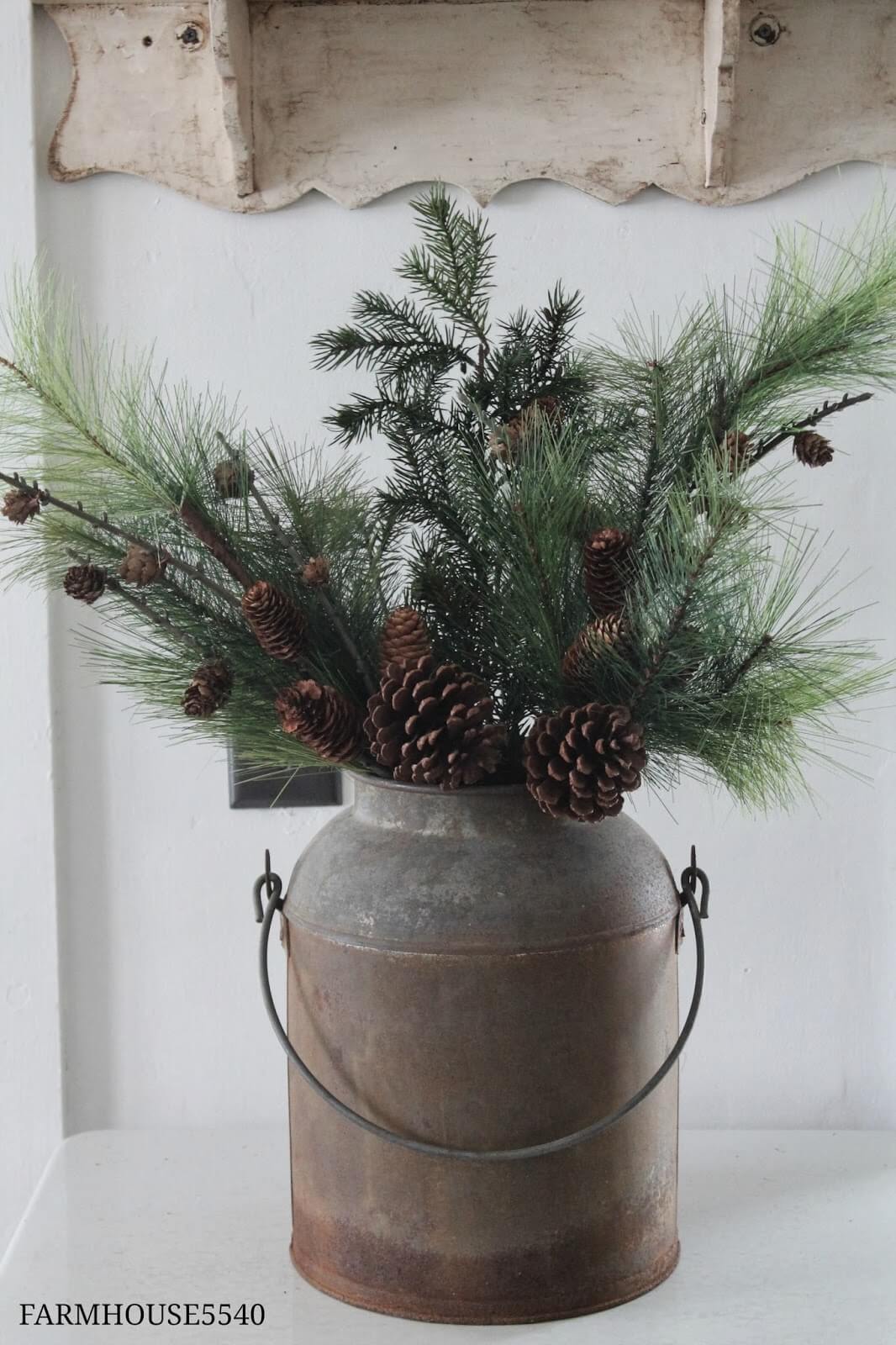 7. How to Fleck Your Own Pinecones

8. Cozy Sweater Candleholder and Vase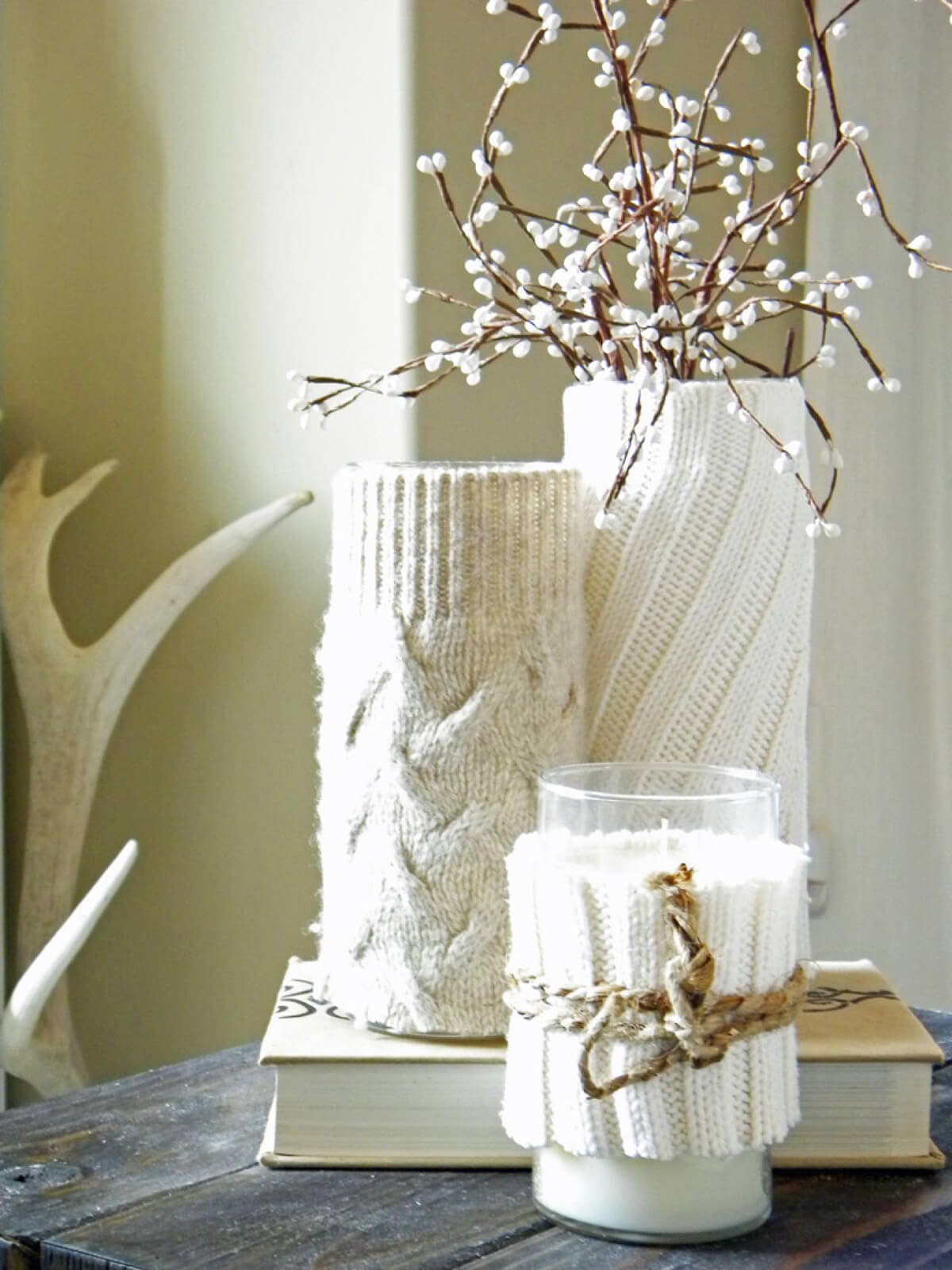 10. Woodsy Seasonal Birch Framed Tea Light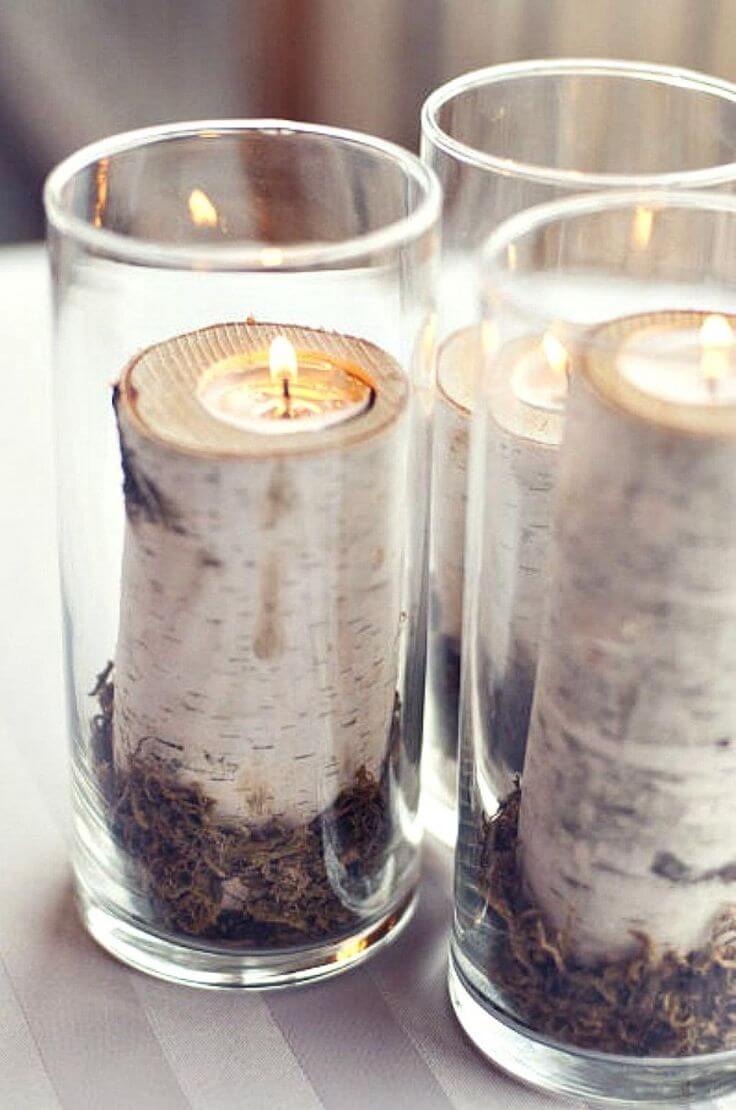 11. Snowy Days Front Porch Sled Display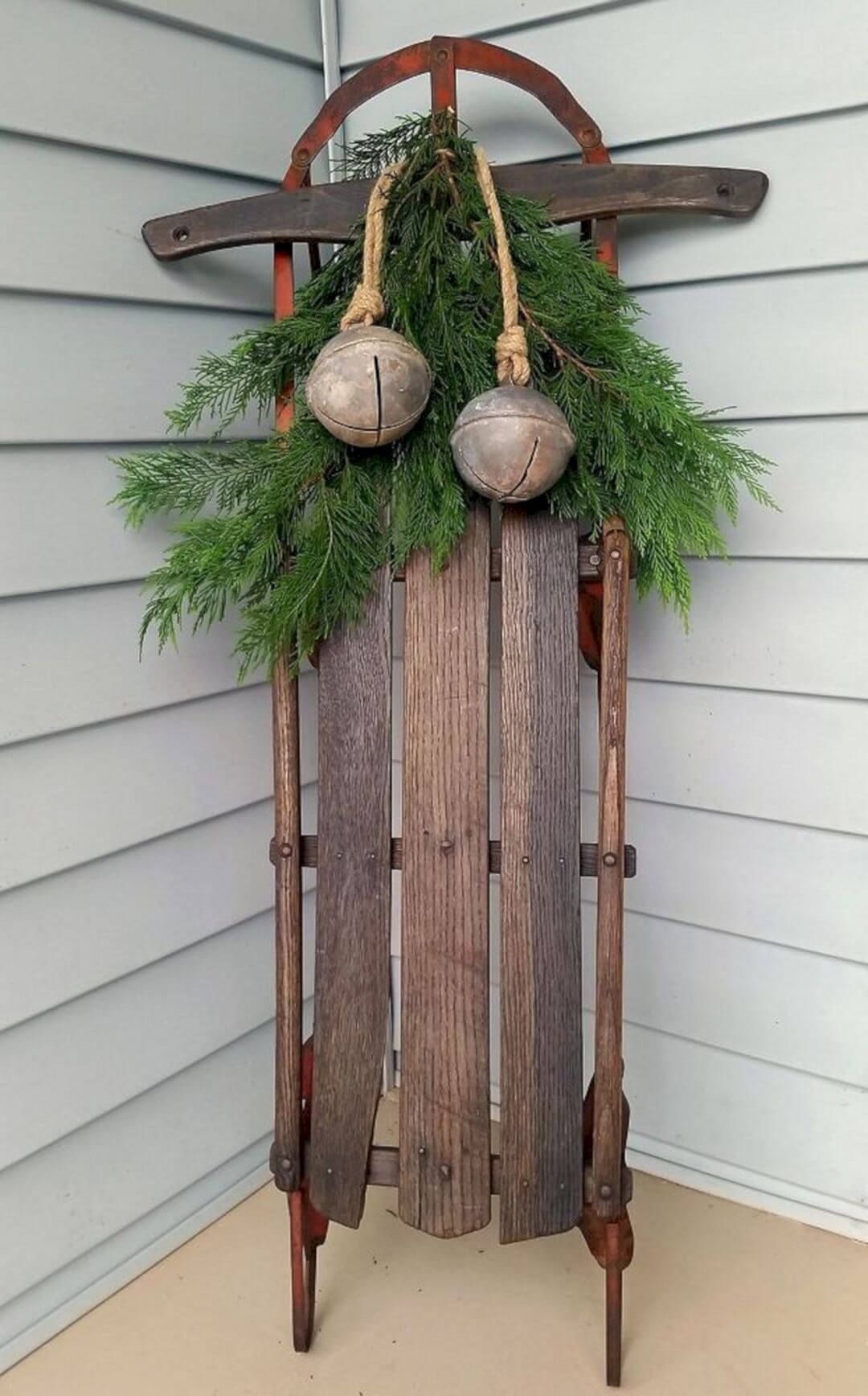 12. Textured Trees and Stenciled Snowflakes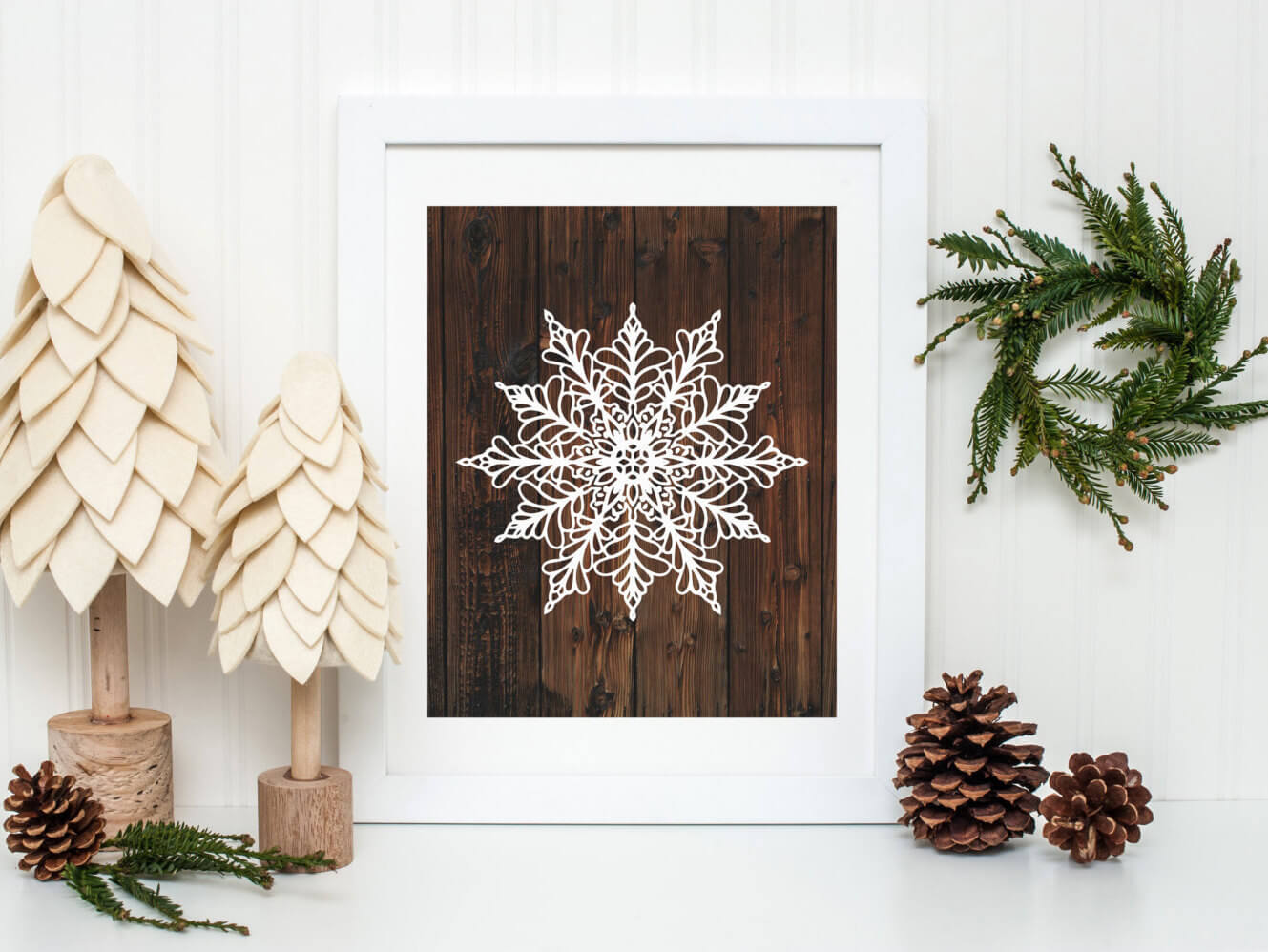 13. Miniature Flecked Forest Grapevine Wreath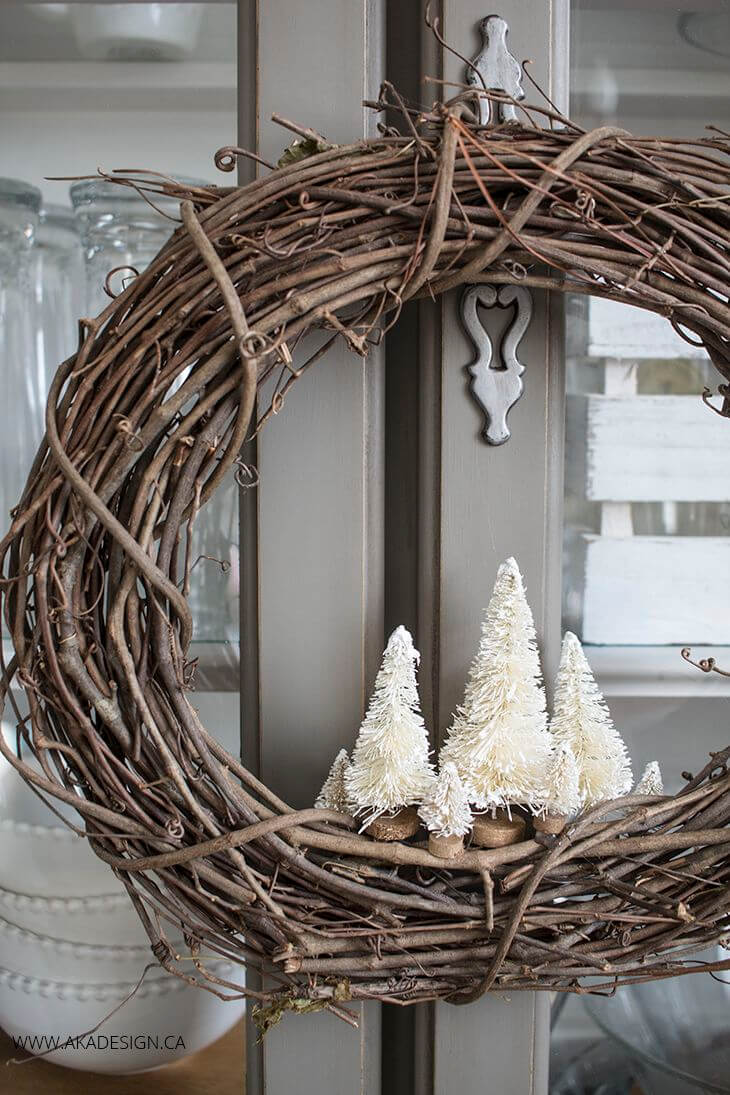 15. Elegant Garlands to Display Past December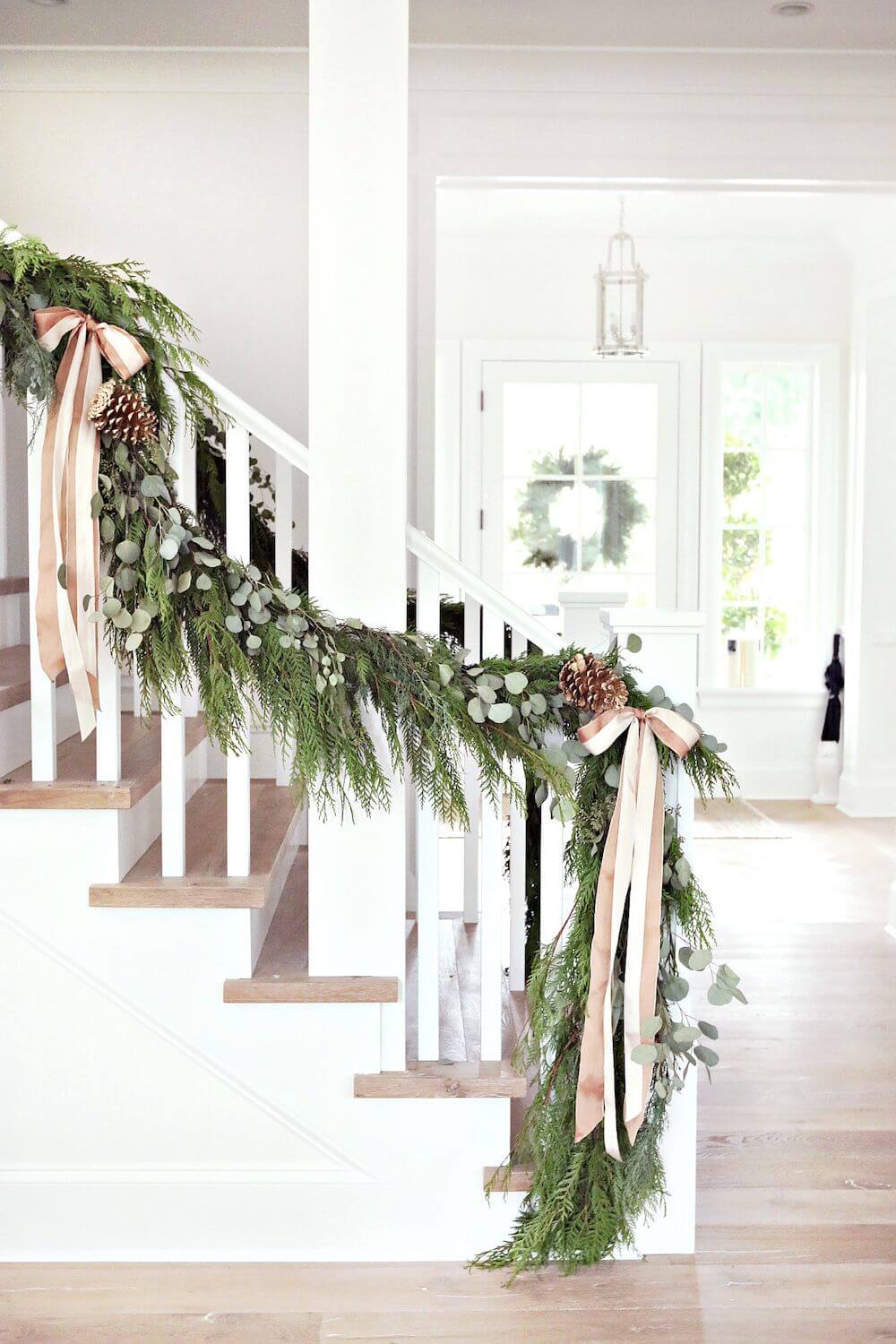 16. Tiny Tabletop Gingerbread Cottage Diorama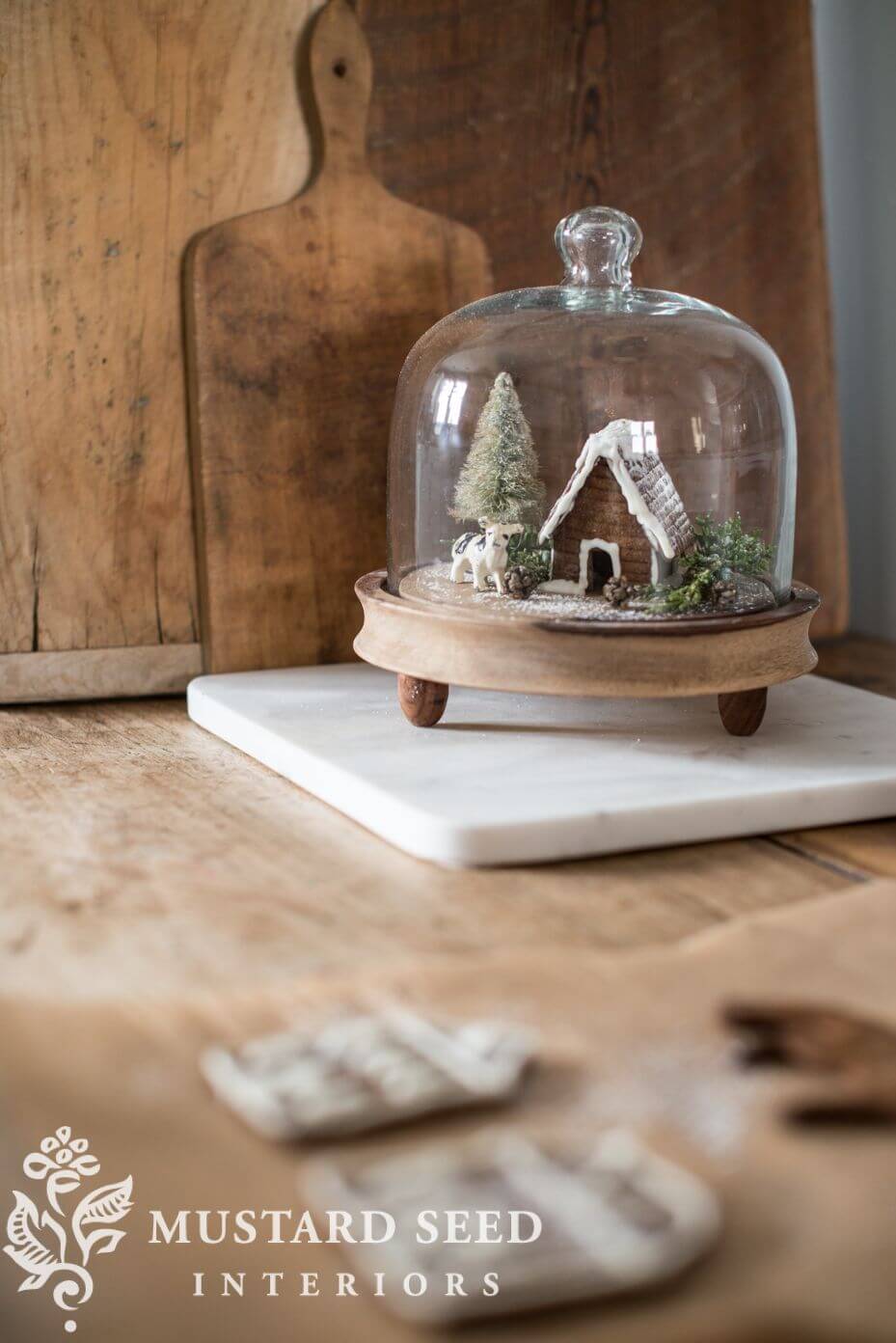 17. Unexpected Birch Sticks in Snow Arrangement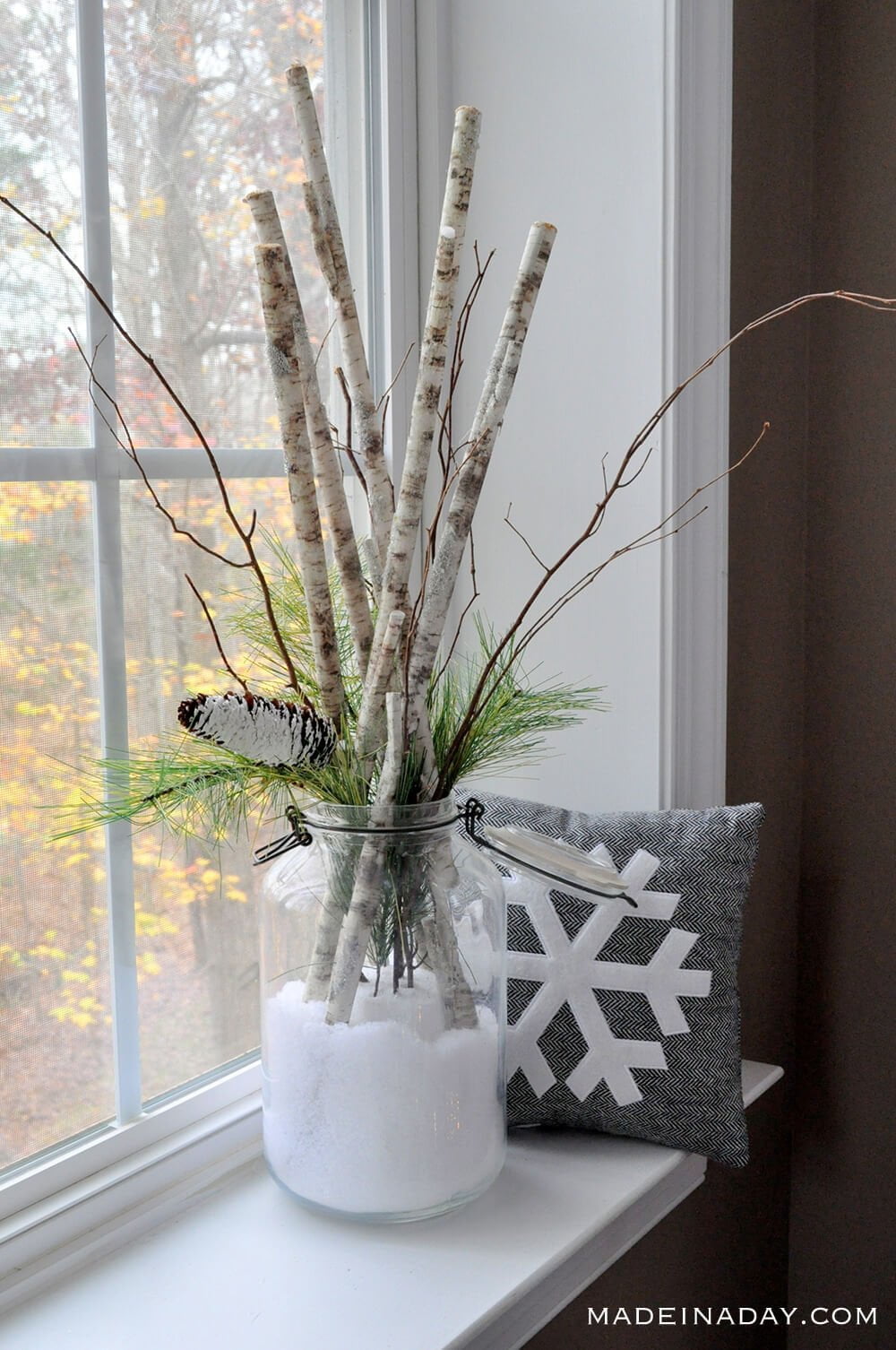 19. Scents of the Season Linen Wraps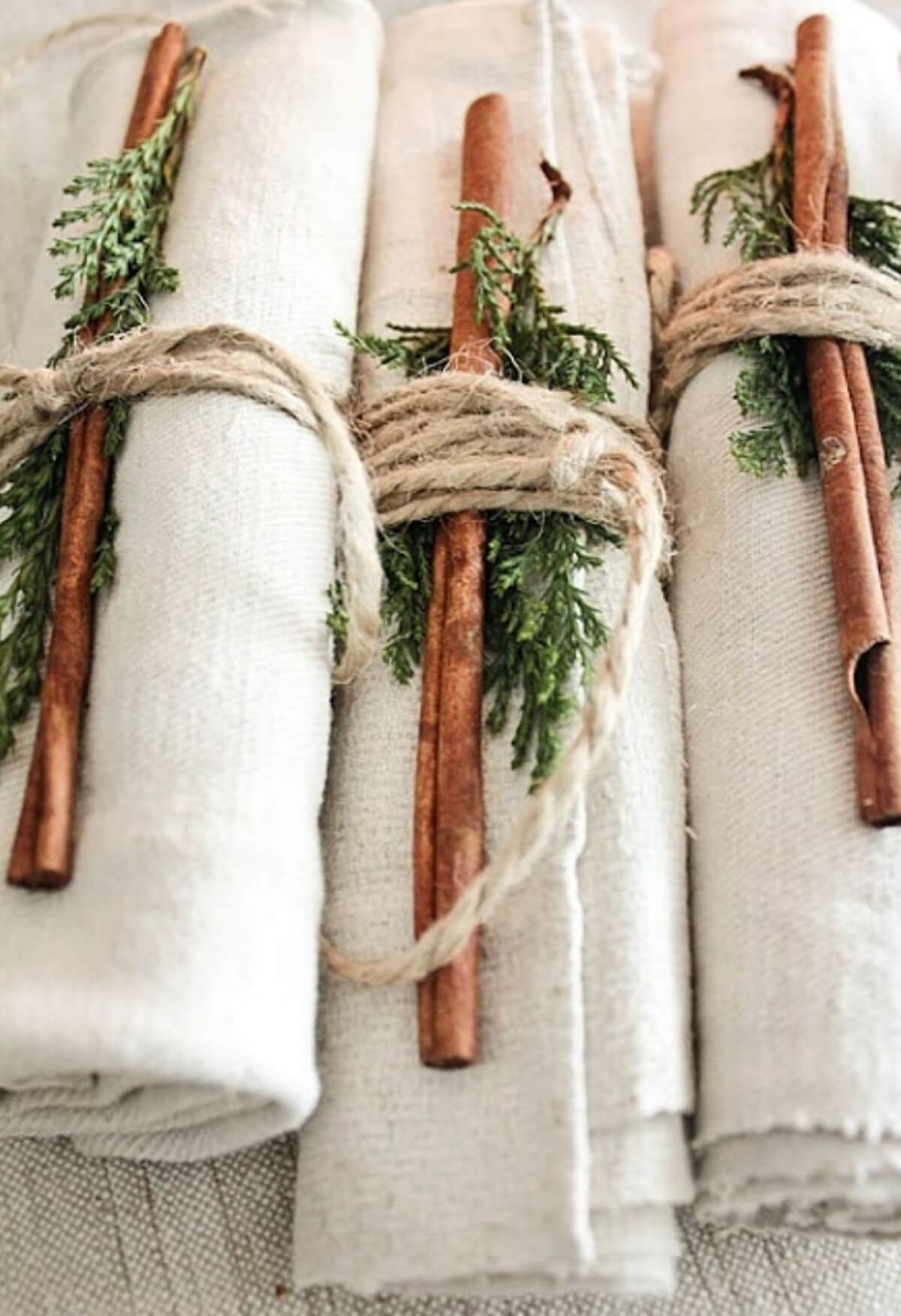 20. Seasonal Mixed Candleholder Shelf Assemblage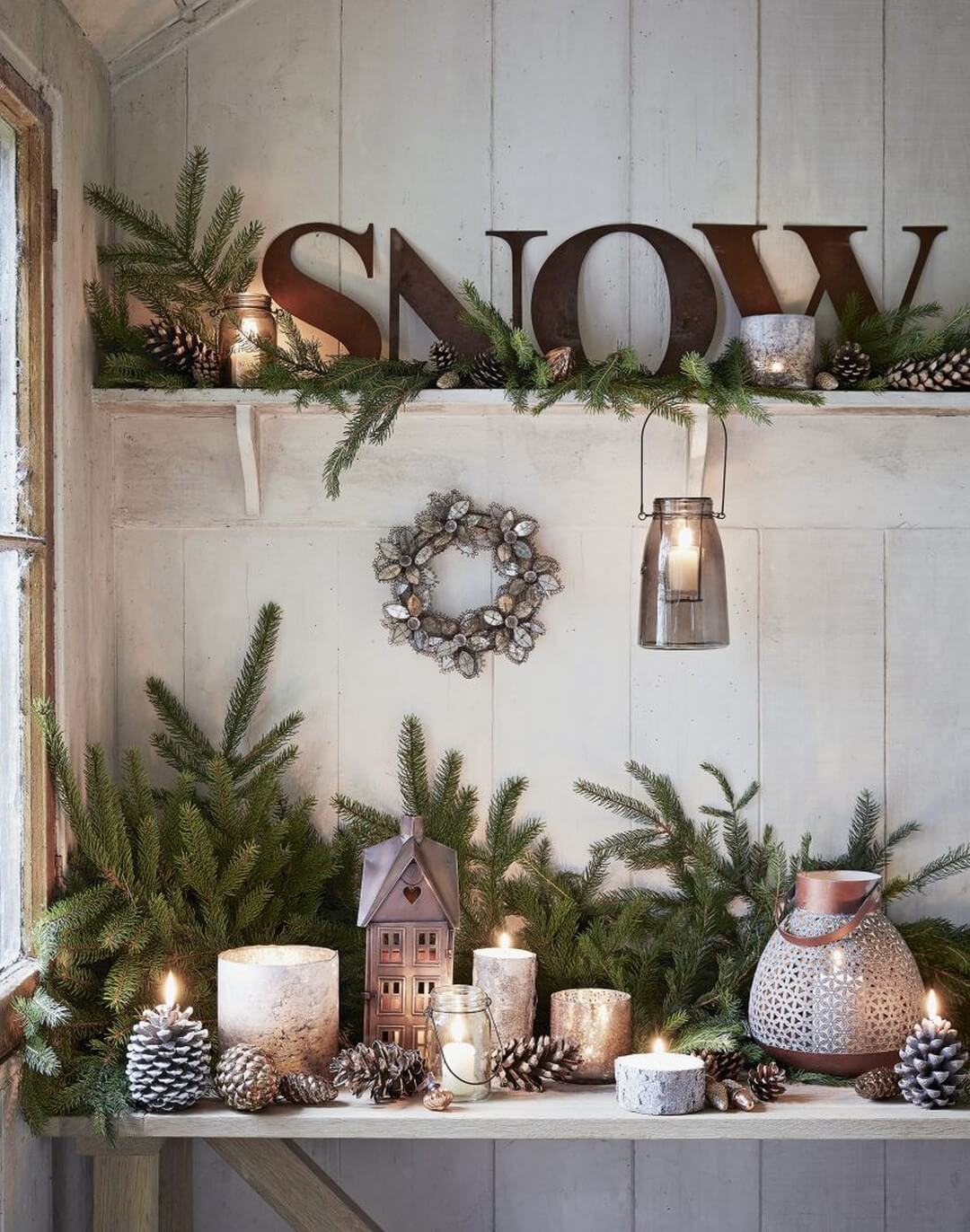 21. Baby It's Cold Outside Chalkboard Sign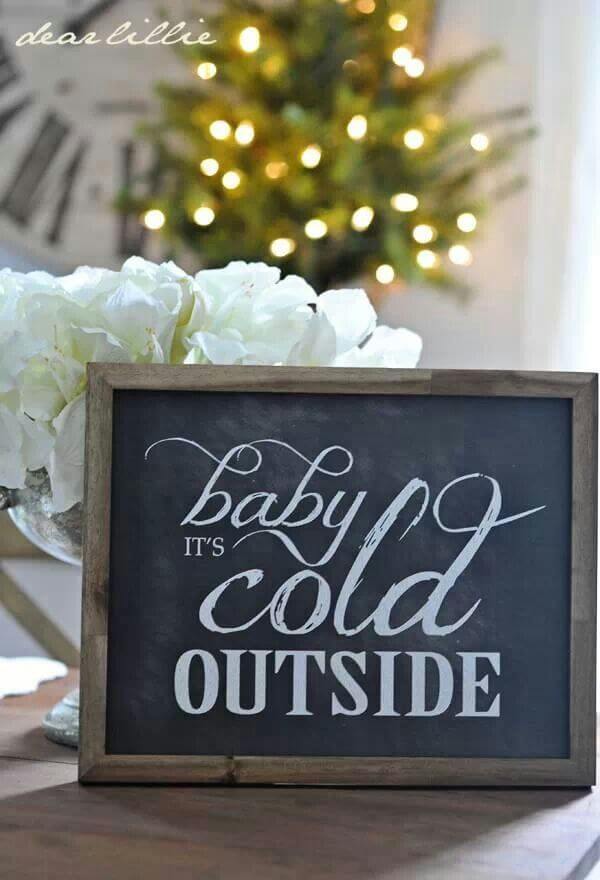 22. Warm and Fuzzies Fireplace Garland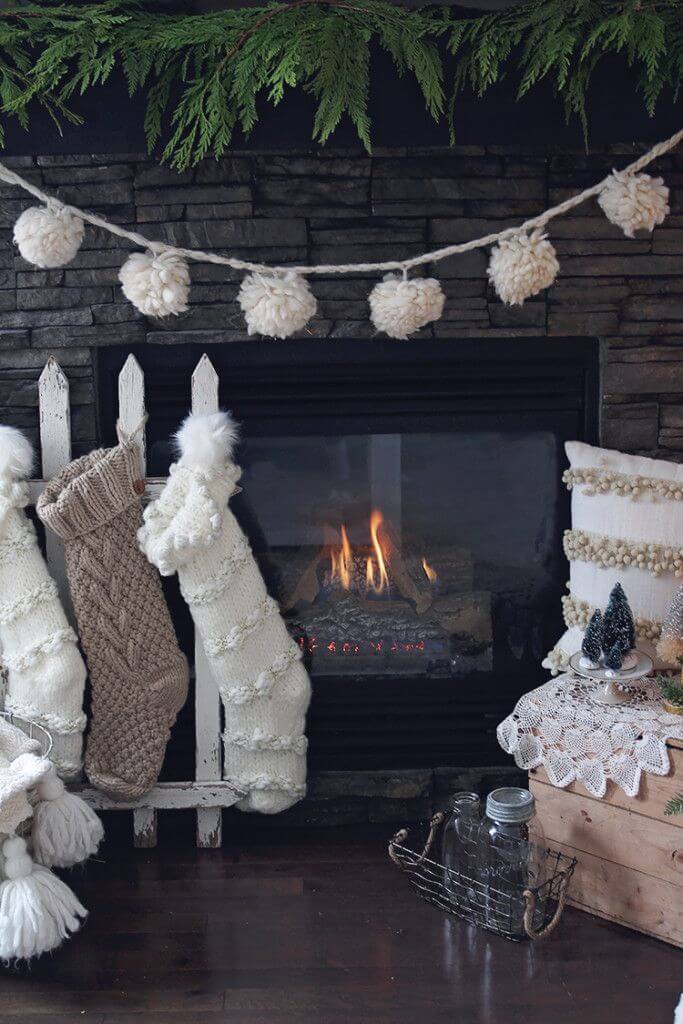 23. Simple Let It Snow Christmas Decoration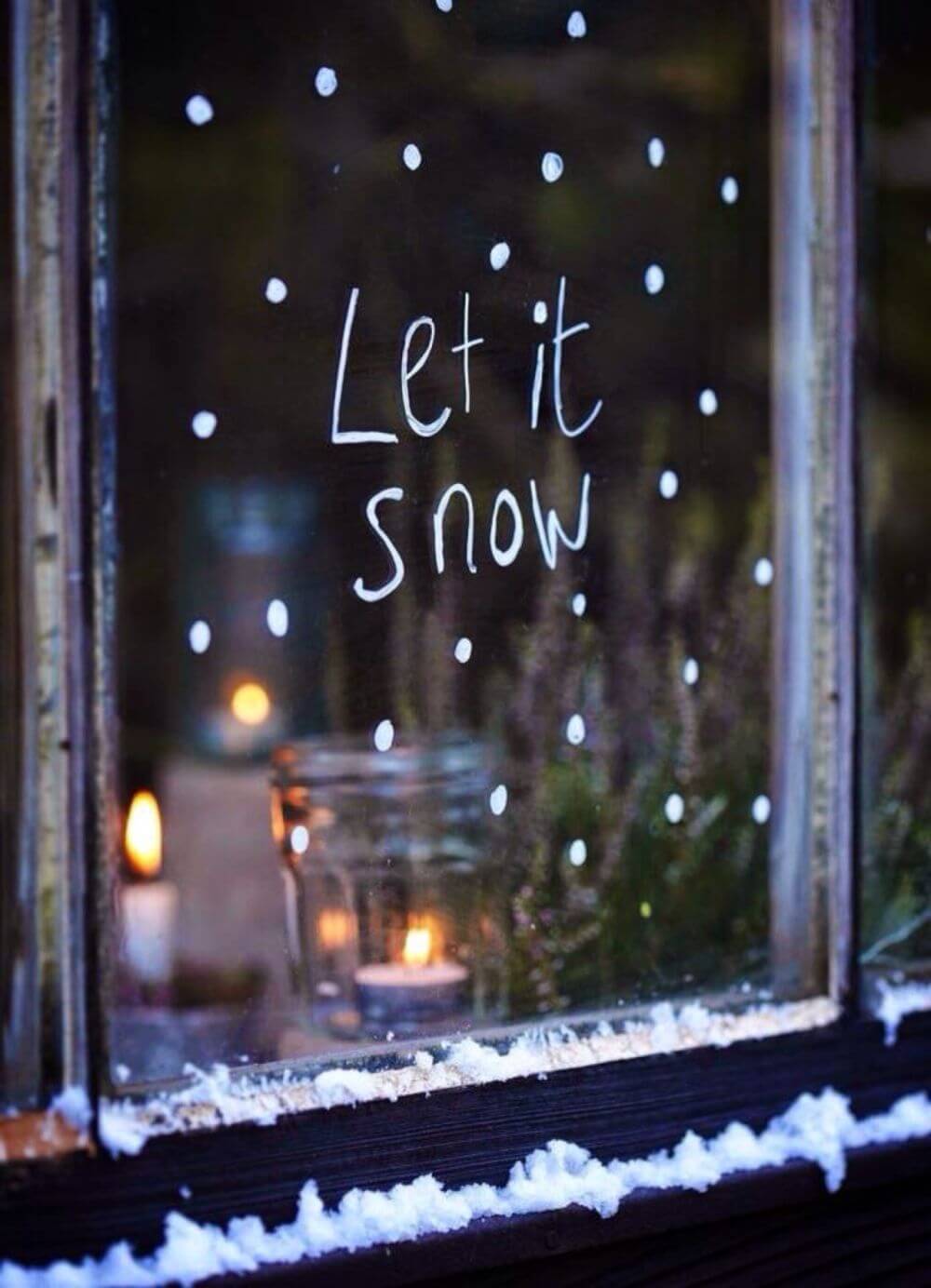 24. Vintage Look French Feedsack Stockings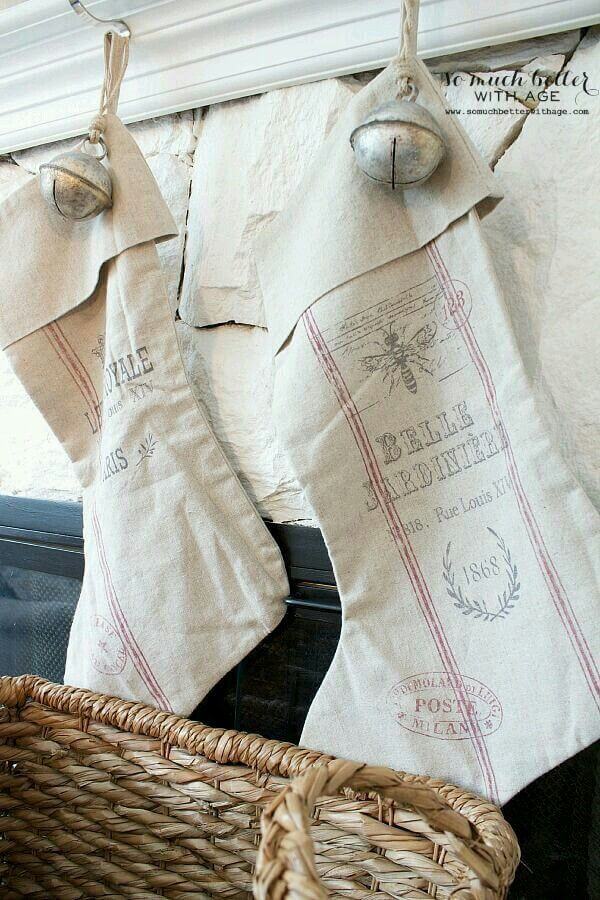 25. Understated Elegance with a Pinecone Twist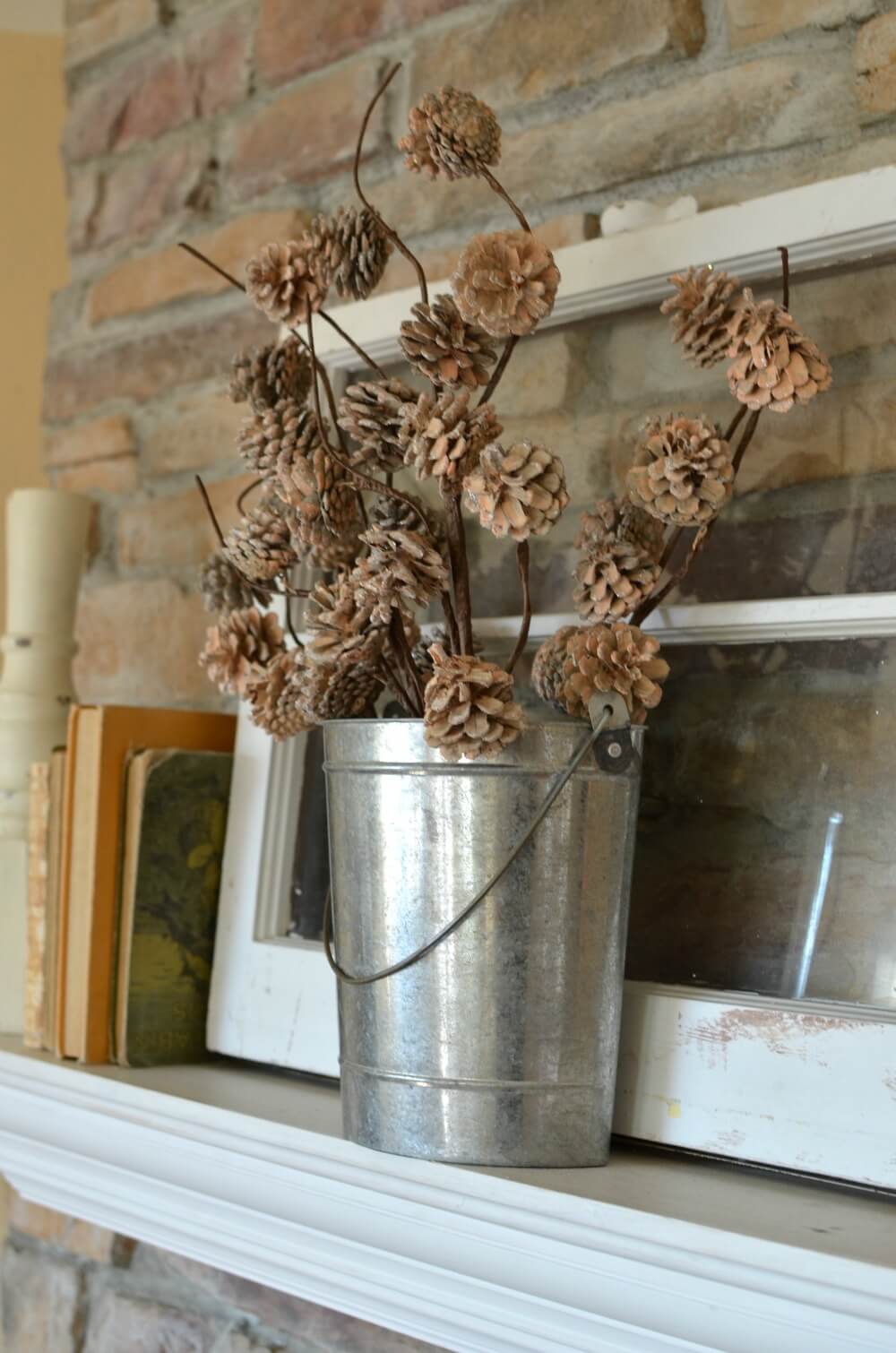 26. Gingham, Twine, Pine and Cones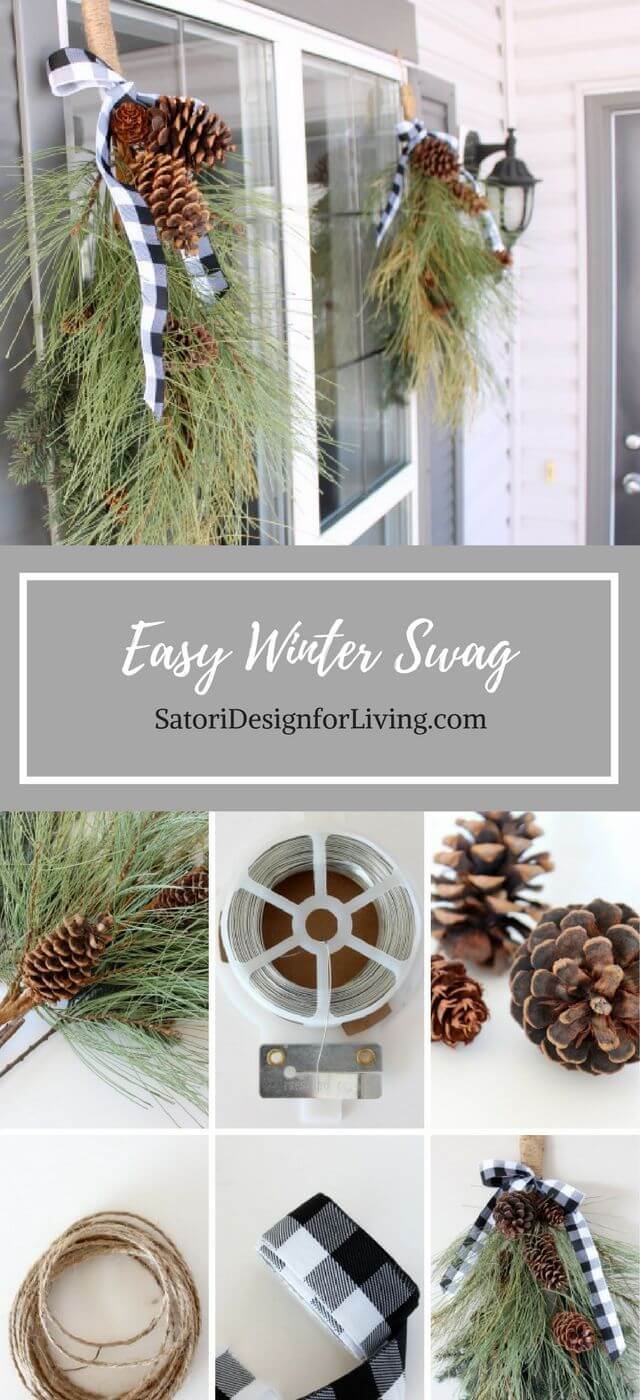 27. Sweet Knit Mitten Doorknob Hanger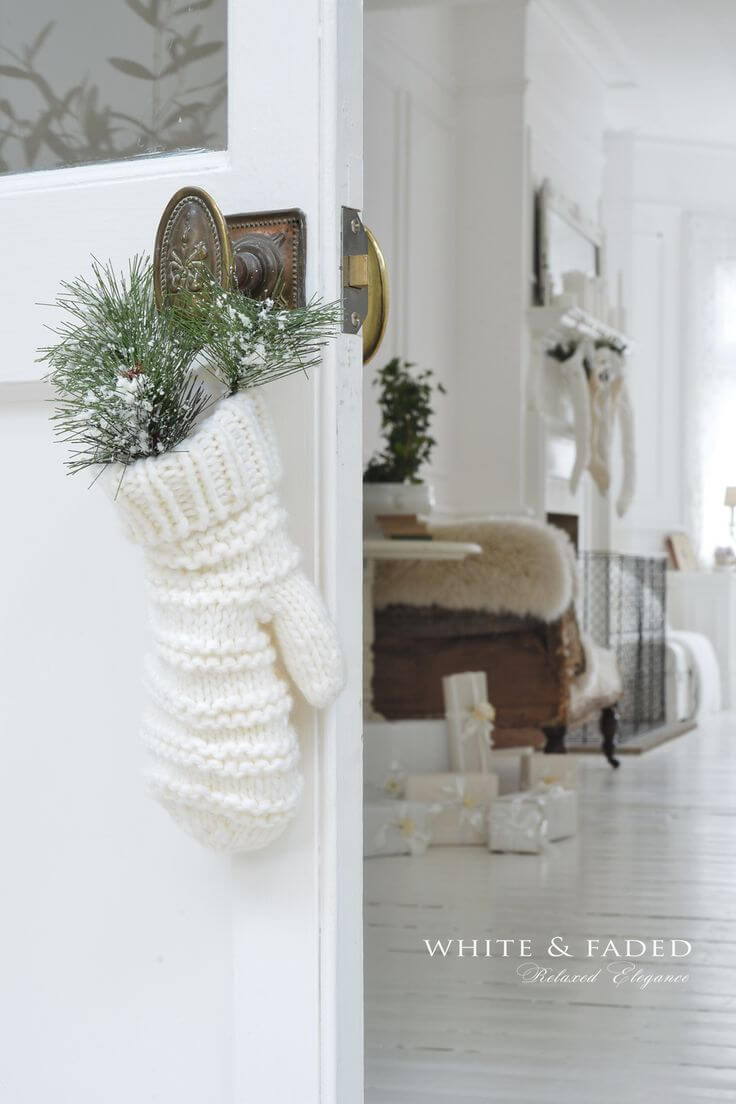 28. Sleigh Rides All Winter Long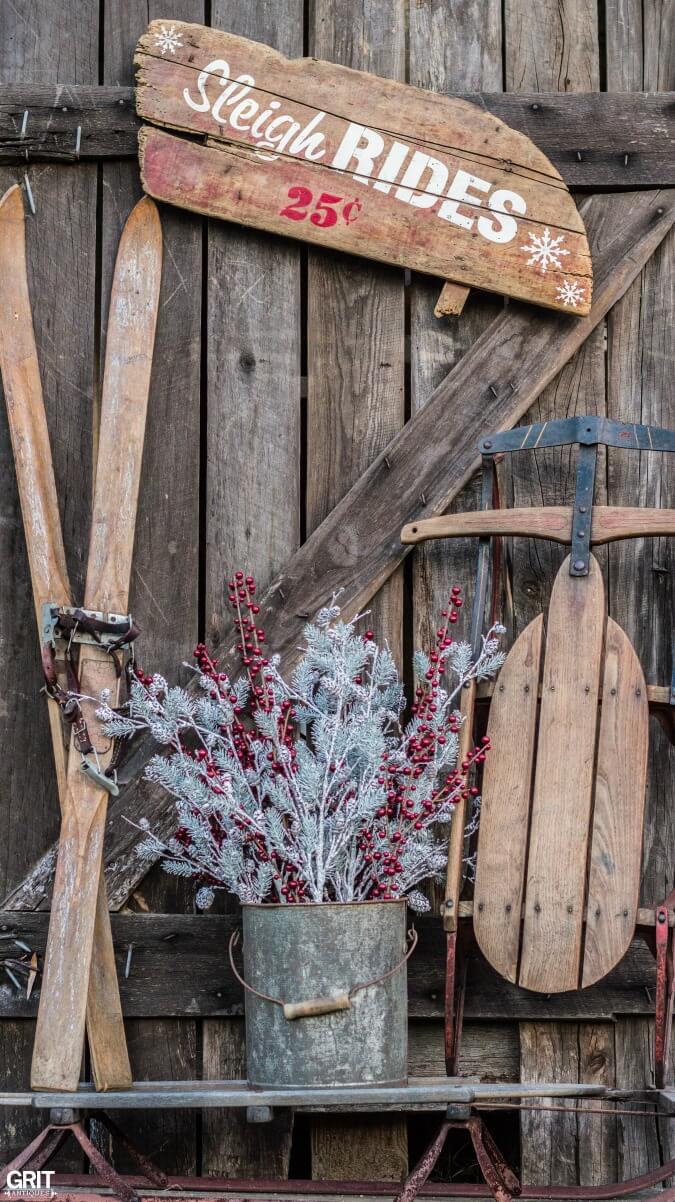 29. Rustic Winter Decor that Endures after Christmas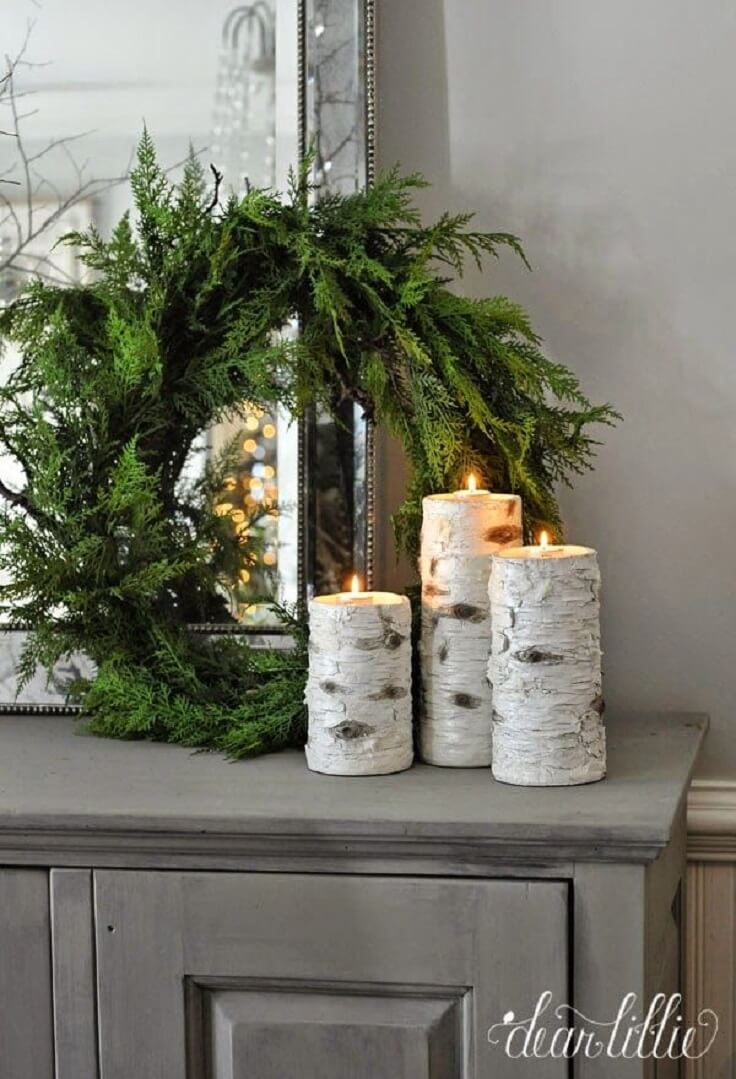 30. Large Family Staggered Stockings Fireplace Decorations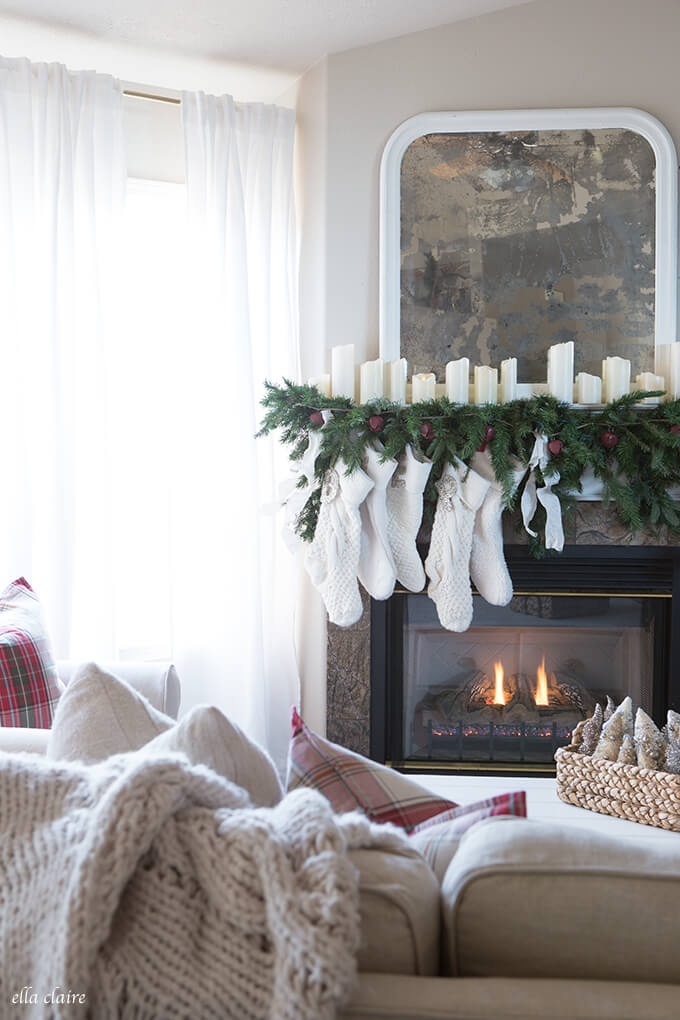 31. How to Mix Winter Whites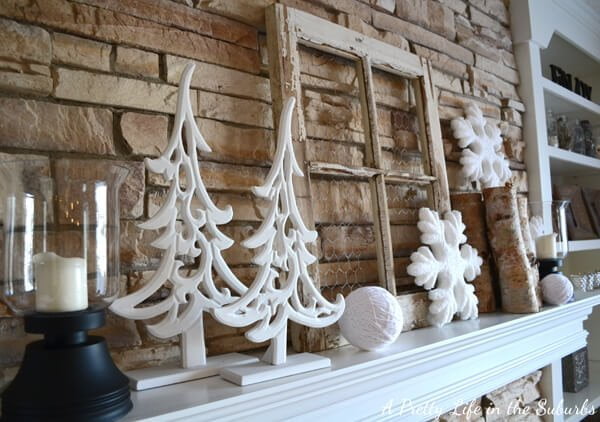 32. Tis the Season Accent Table