Oh, how we do love "shabby chic." There's nothing quite like it. It's both opulent and rustic and full of whimsy. Like a girly girl wearing her favorite beat up old cowboy boots. Shabby chic blends the old (wood, antiques, rusty metal) and the new (fresh flowers, anyone?) with style and grace. A style of so much femininity and strength is surely worthy of the heart of your home, which is why we've pulled together 29 of our favorite shabby chic kitchen decor ideas to inspire your interiors!
29 Gorgeous Shabby Chic Kitchen Decor Ideas for that Lived-in Look

If you've ever seen "high-low" fashion, then you've got a leg up on realizing your very own shabby chic kitchen decor ideas. The concept of "high-low" fashion is to mix and match items that are worn and simple with items that are more glamorous. The contrast is just beautiful, and when it comes to shabby chic decor it's the perfect model to follow. So, flip through the inspiration gallery and get ready to go shopping to make your own shabby chic kitchen decor ideas a reality!
1. Cream Colored Cabinets and Ruffled Seat Covers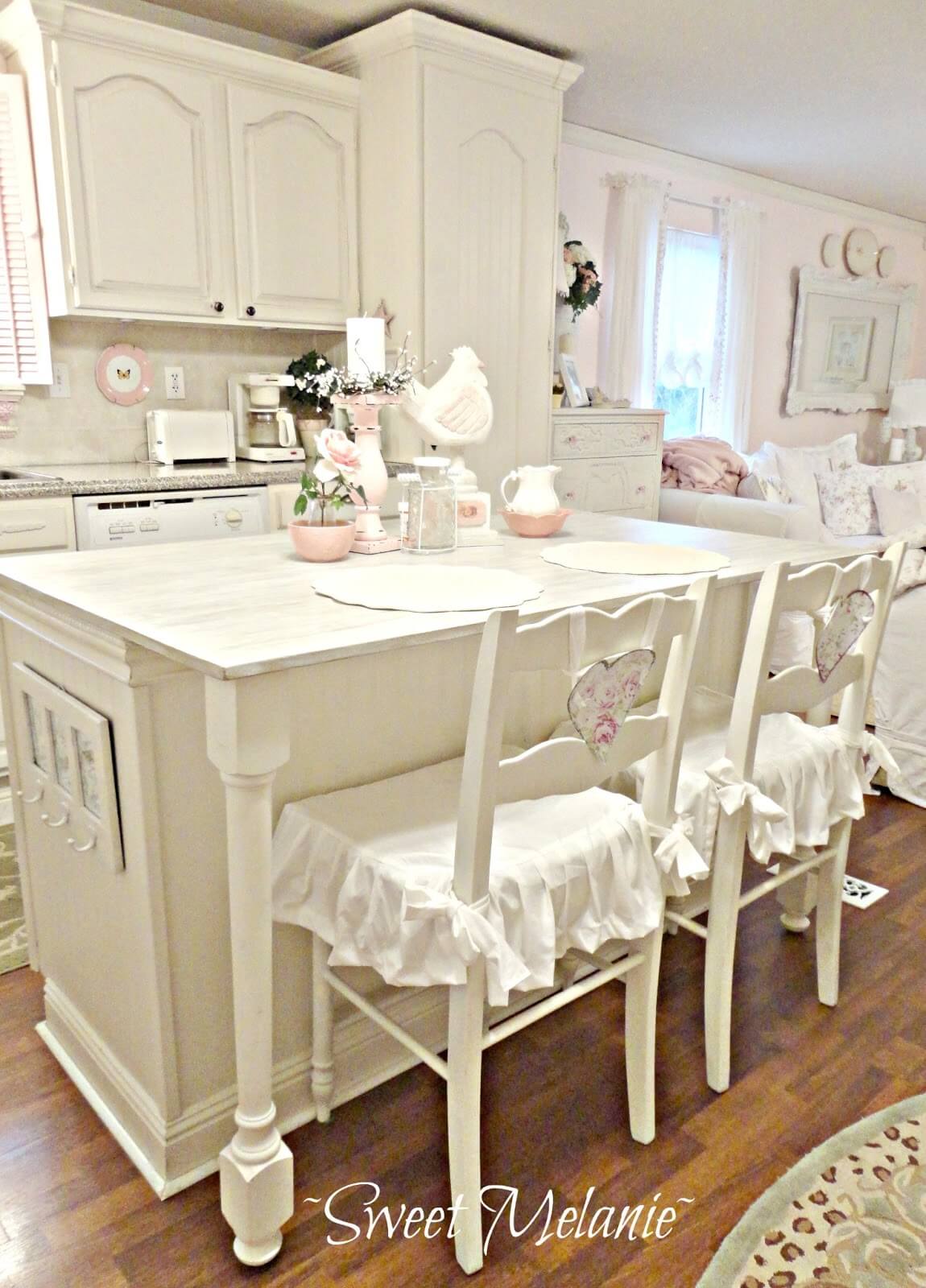 2. Blue Walls With Pink and Decorative Plates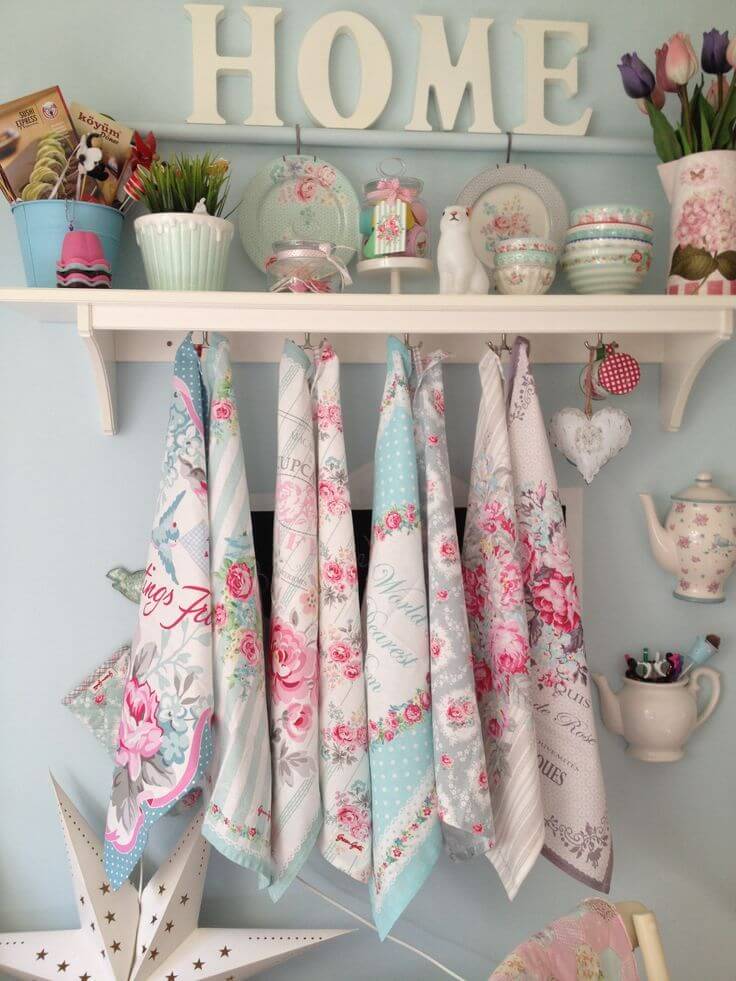 3. Distressed White Cabinets and Floating Shelves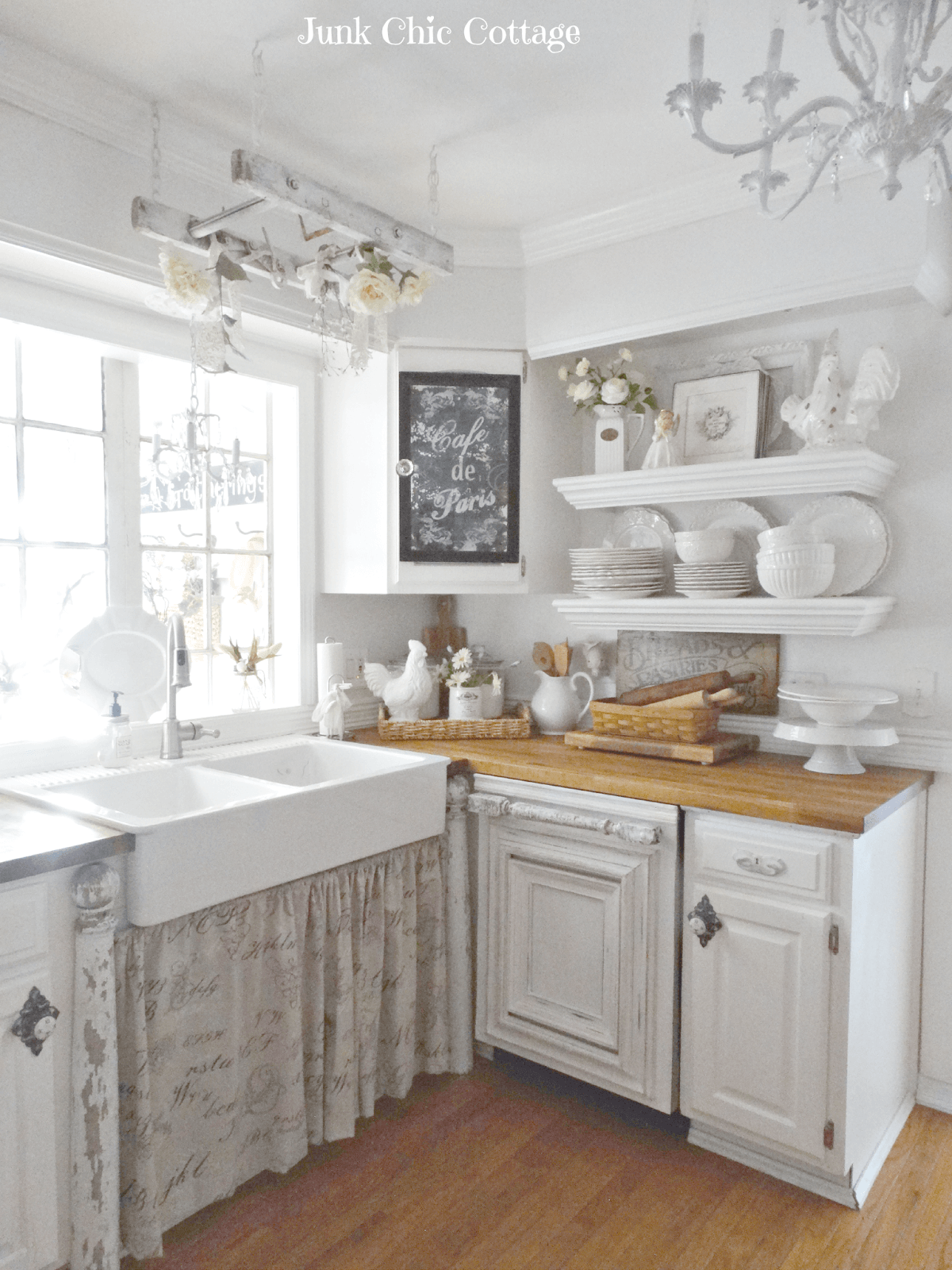 4. Antique Scales With Decorative Knick Knacks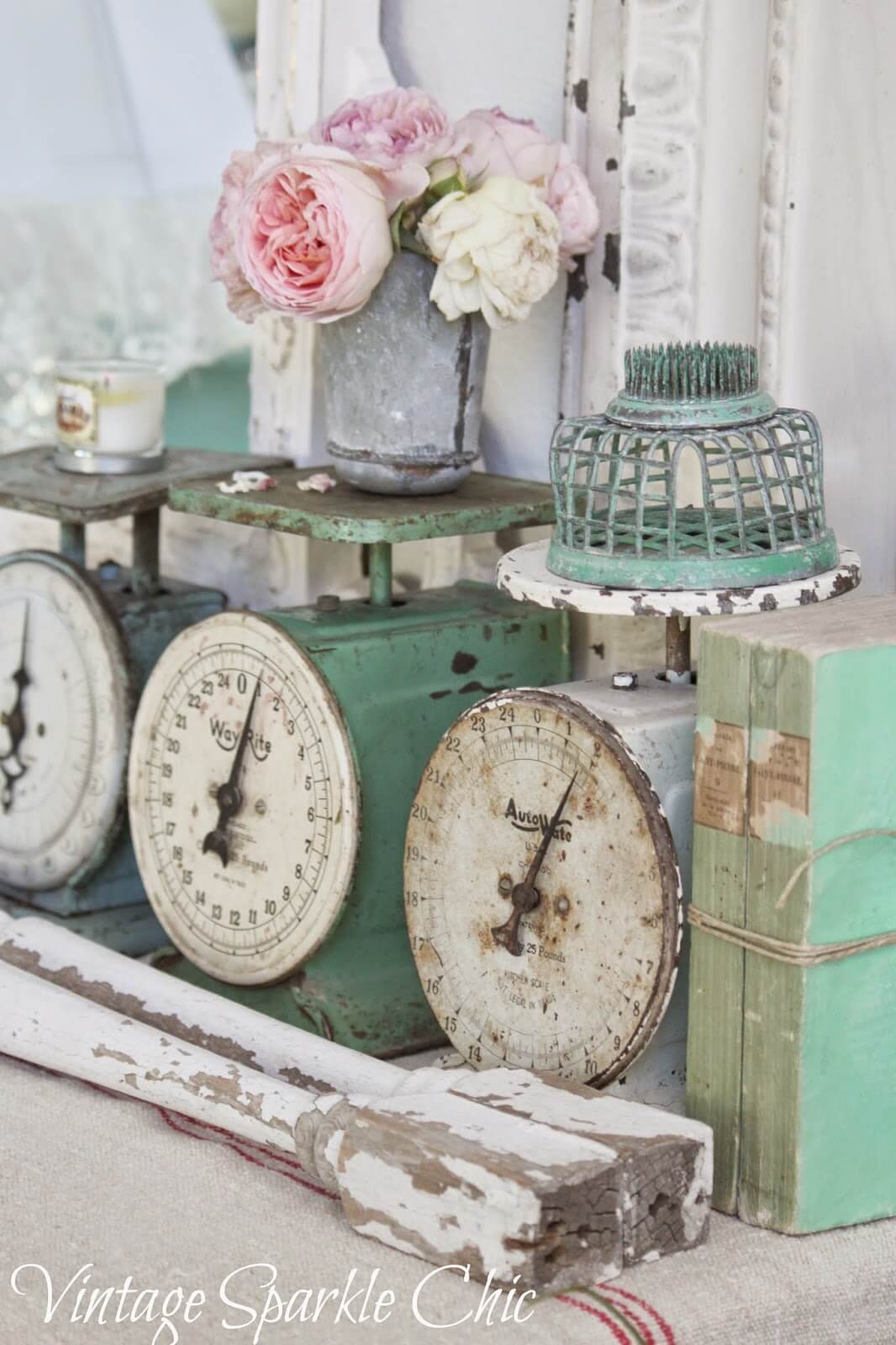 5. Vases Decorated With Rope, Lace, and Pearls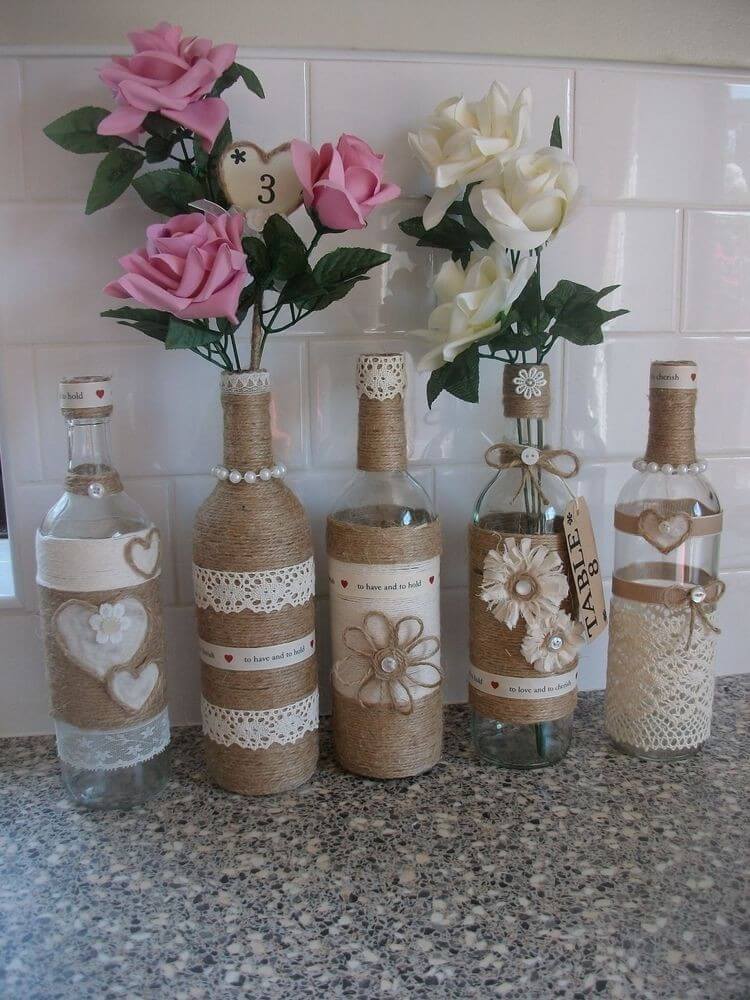 6. Blush Tabletop and Accent Cabinet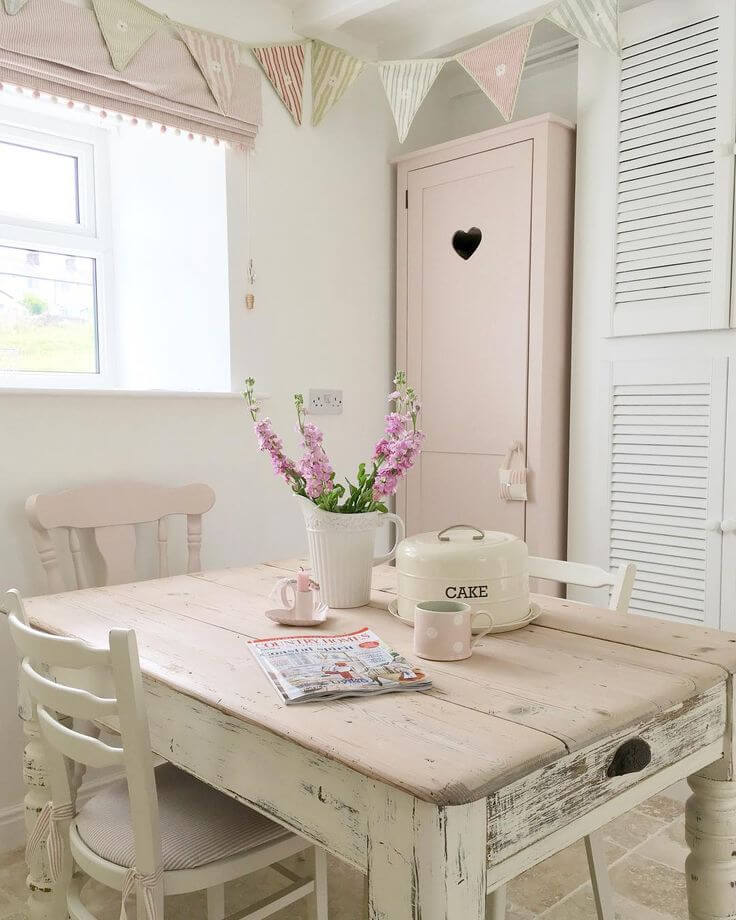 7. Floral Teacup Motif Utensil Holder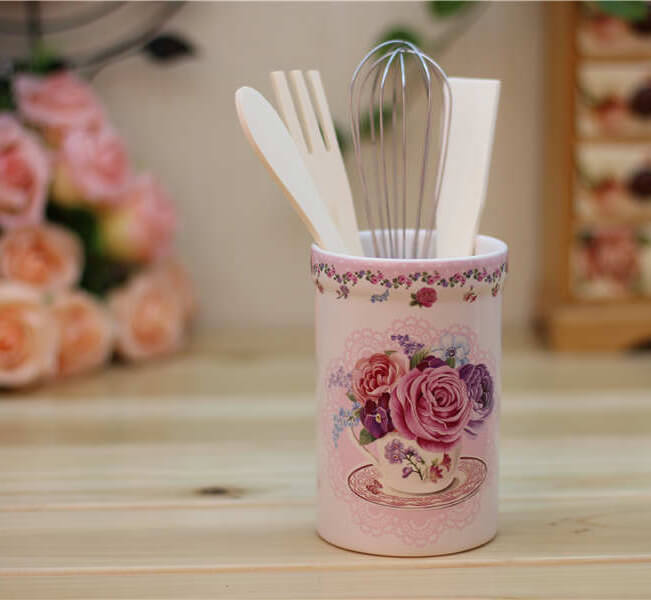 8. Decorative Wire Drying Rack and Floral China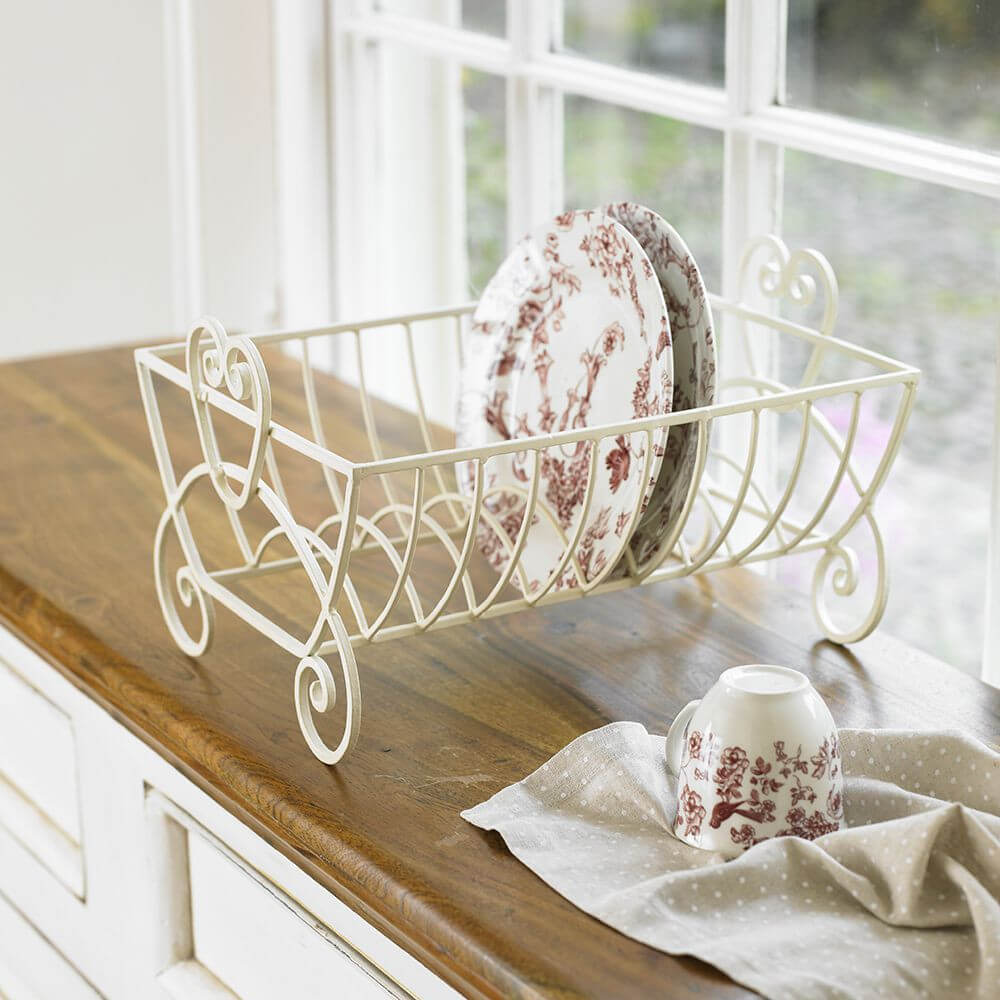 9. Antique Porcelain Sink and Distressed Wood Cupboard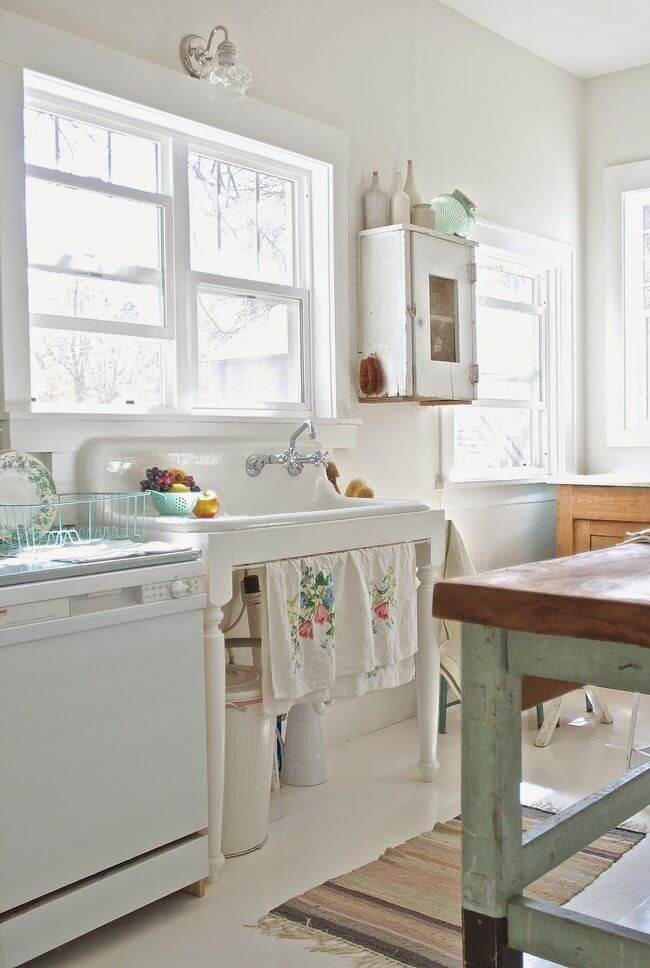 10. Galvanized Metal Pitcher Vase With Blush Peonies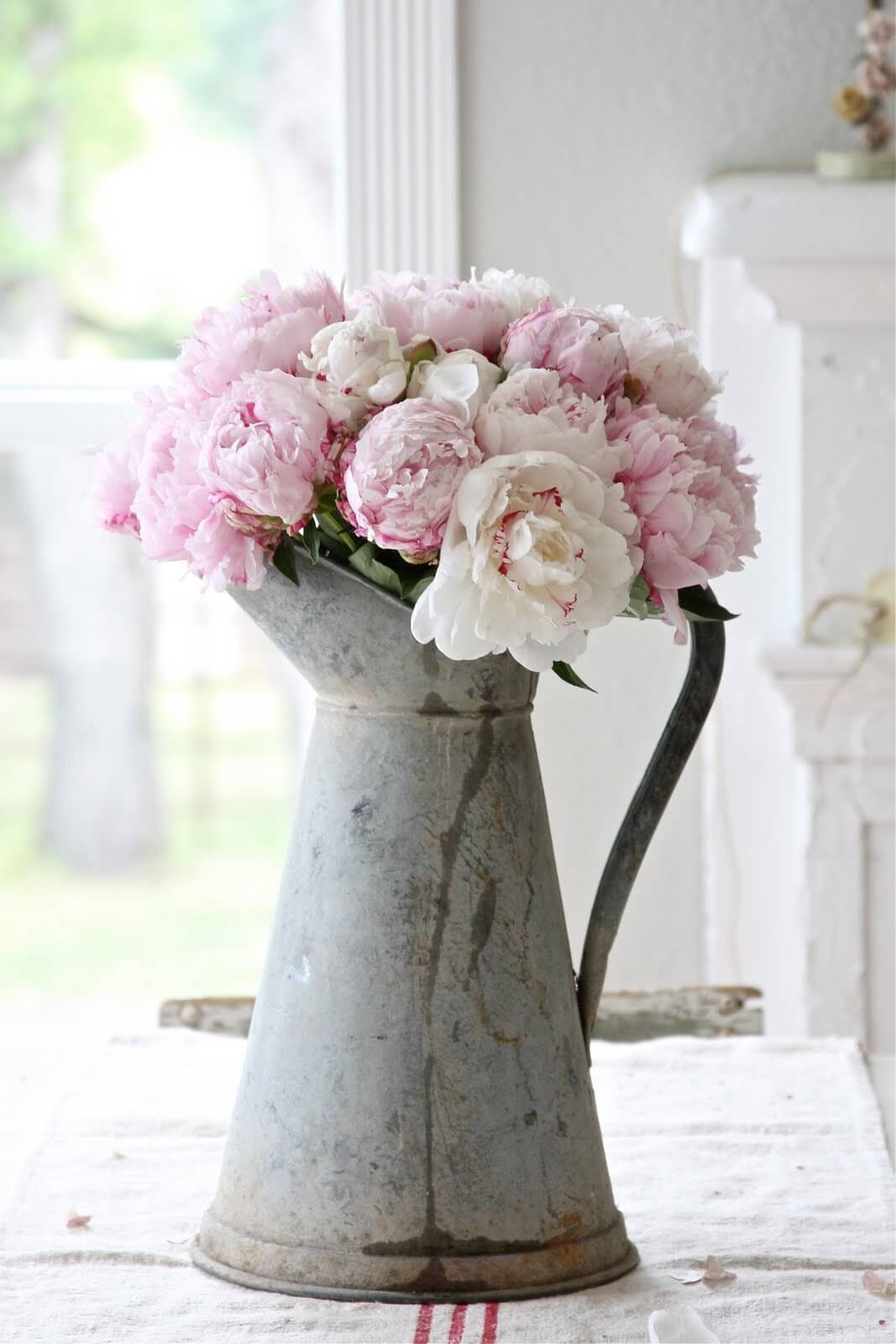 11. Distressed Antique Curio Cabinet With Mason Jars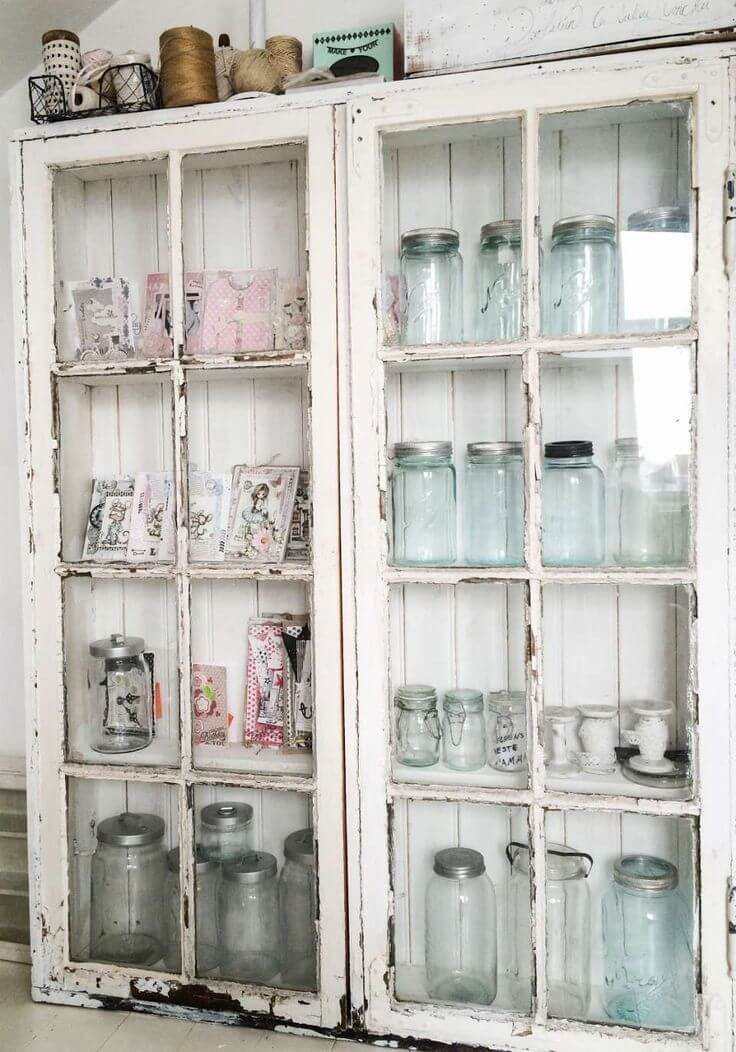 12. White Fabric Curtain-covered Cabinet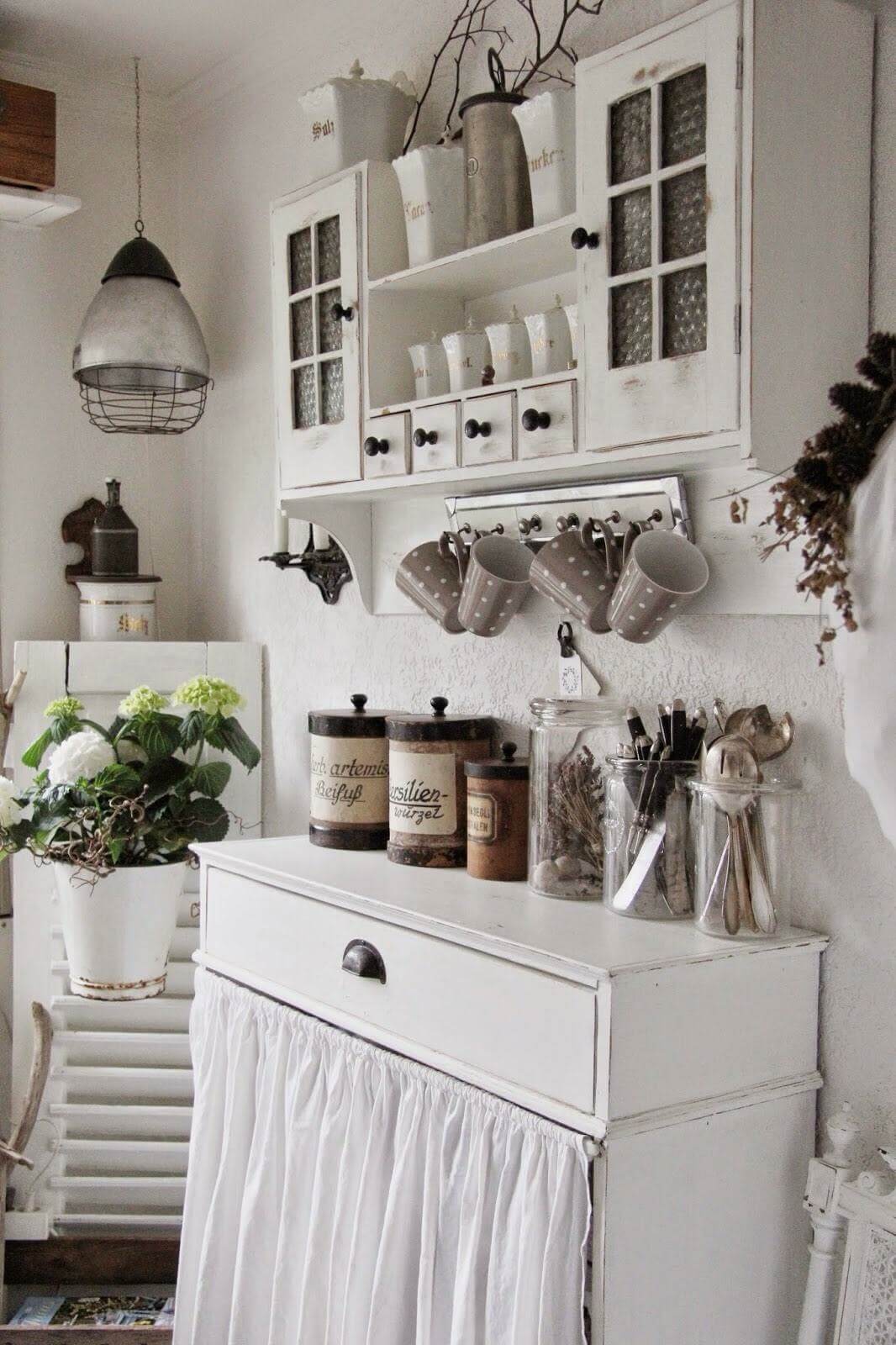 13. Gold Trimmed Pink and White China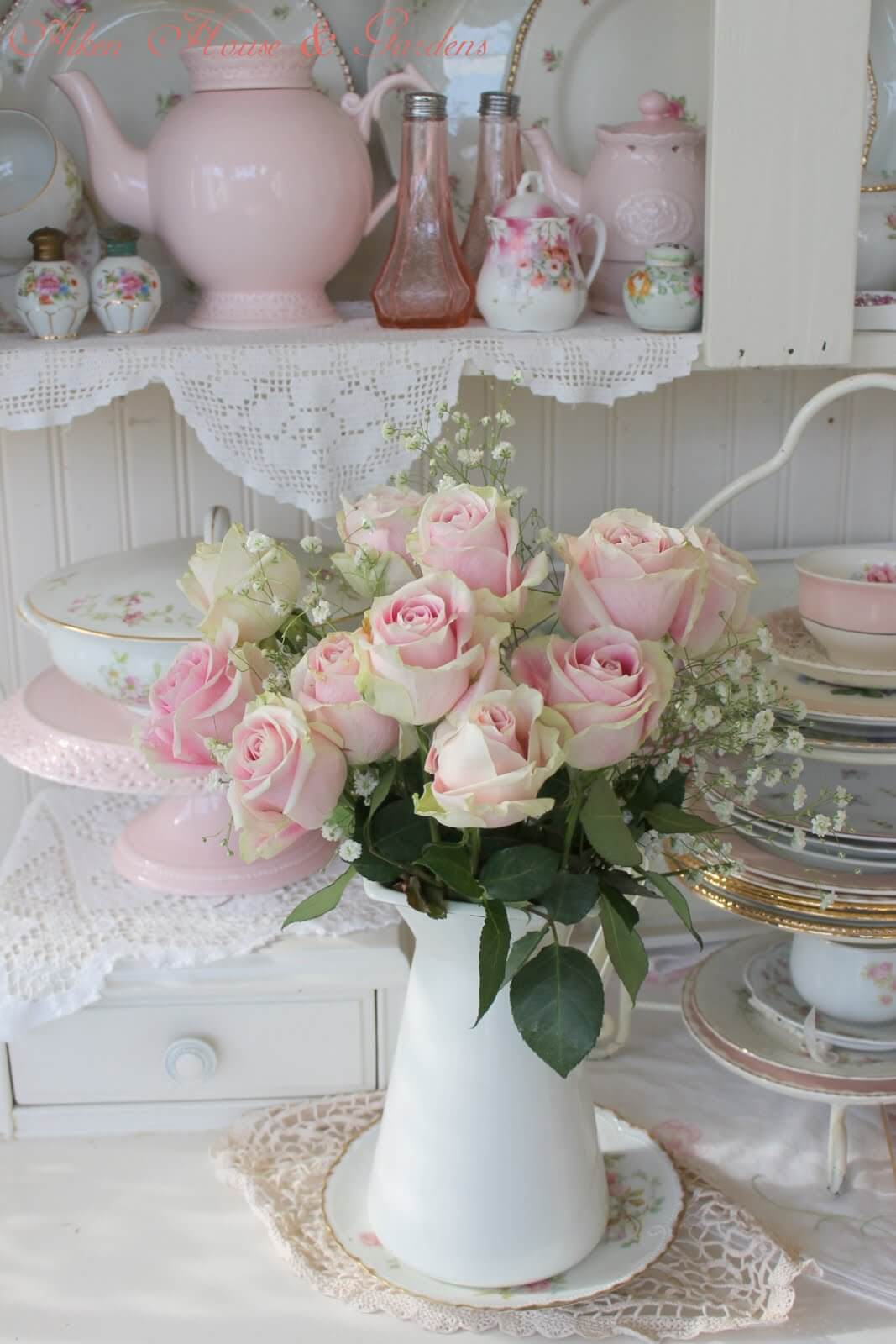 14. Antique Wooden Letters on a Pastel Wall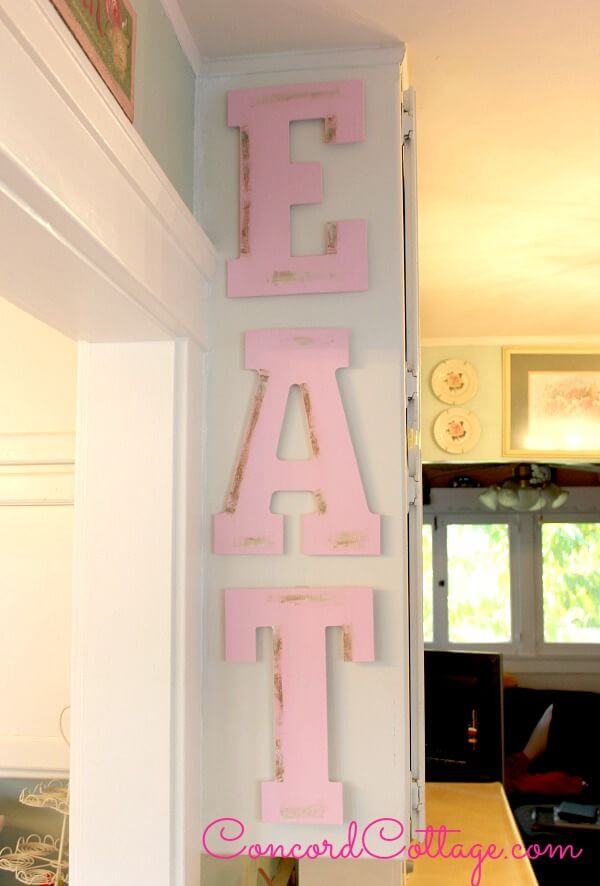 15. White Cabinetry With Metal Accents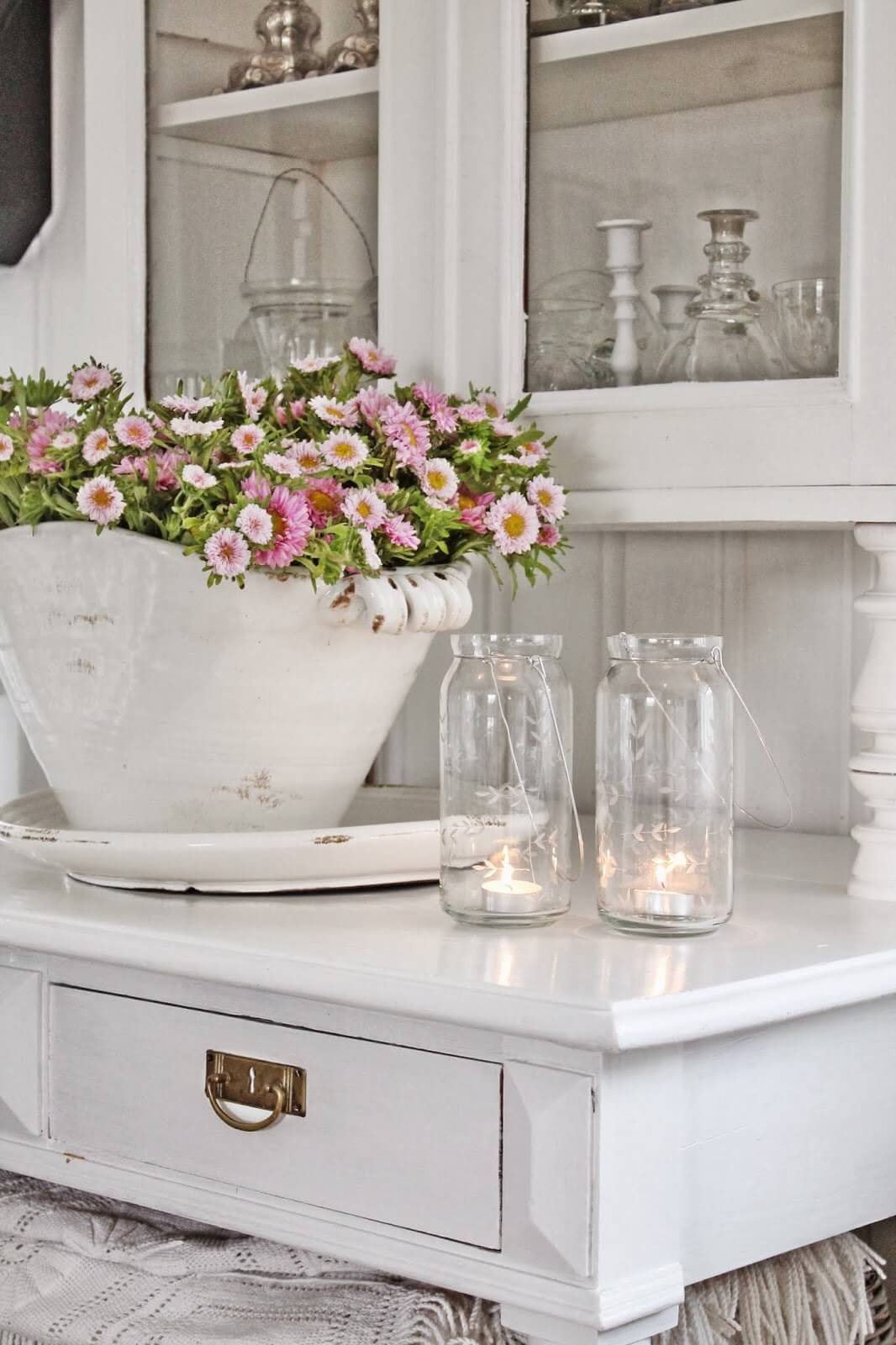 16. White-washed Wooden Floating Shelf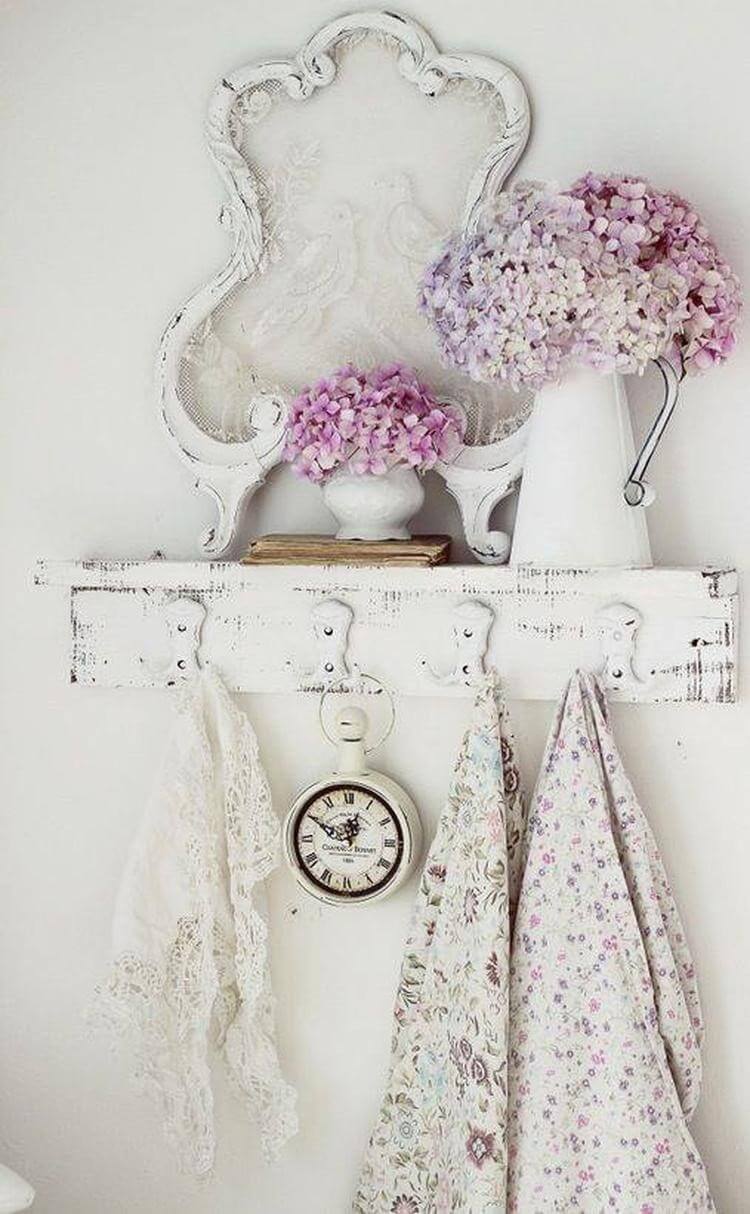 17. Distressed Wood Shelf With China Rack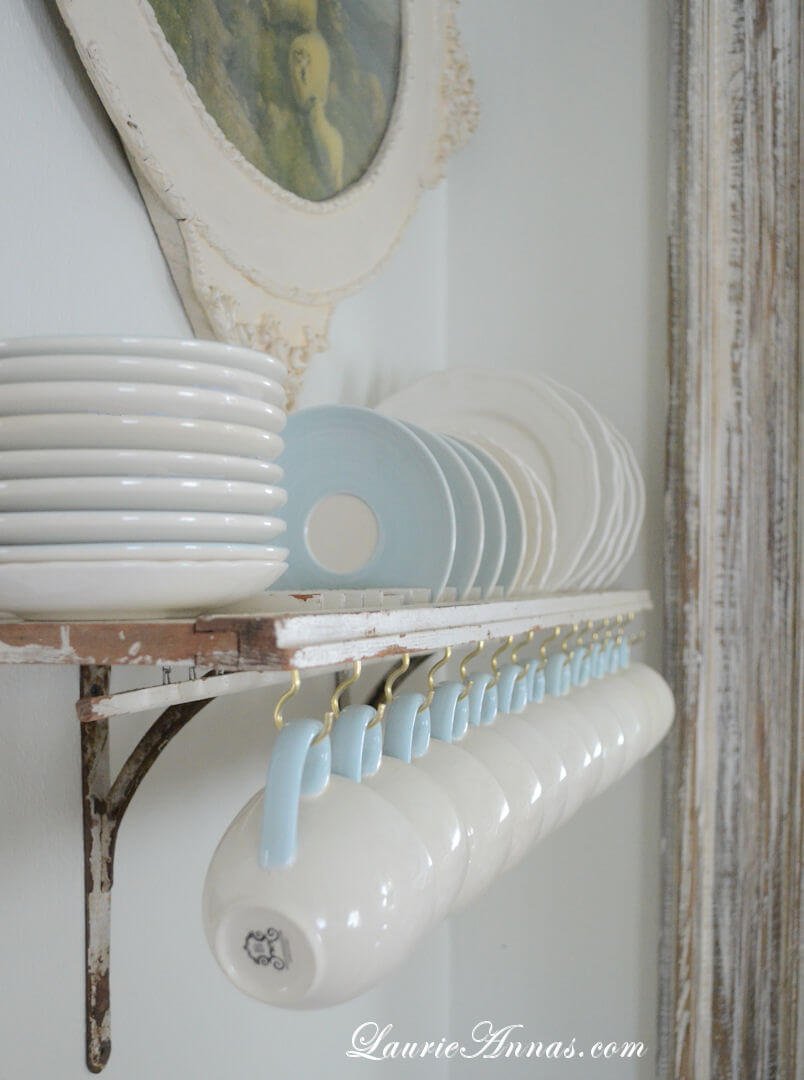 18. Whitewashed Wooden Table and Chairs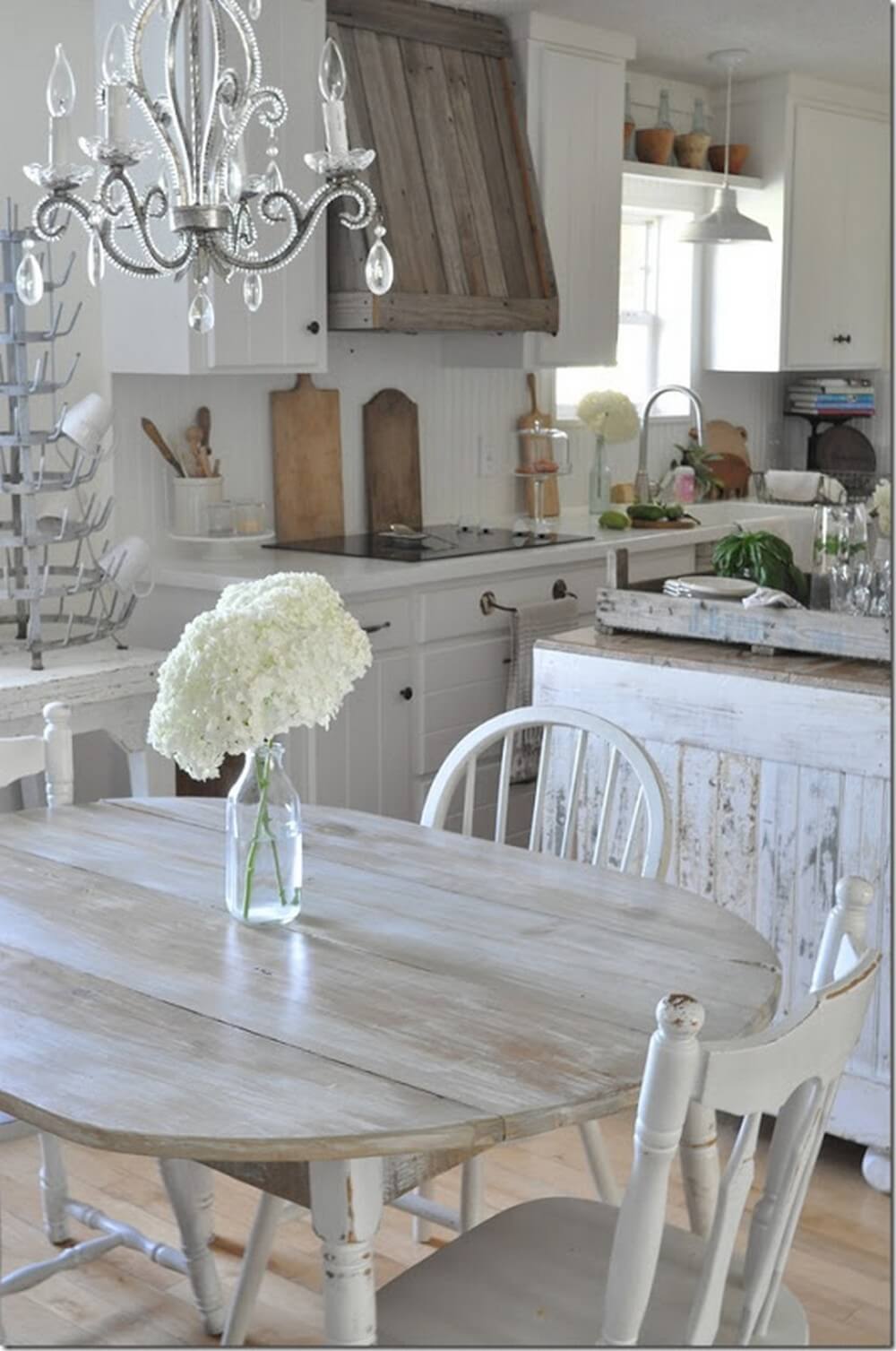 19. Distressed Wood Spice Rack With Mason Jar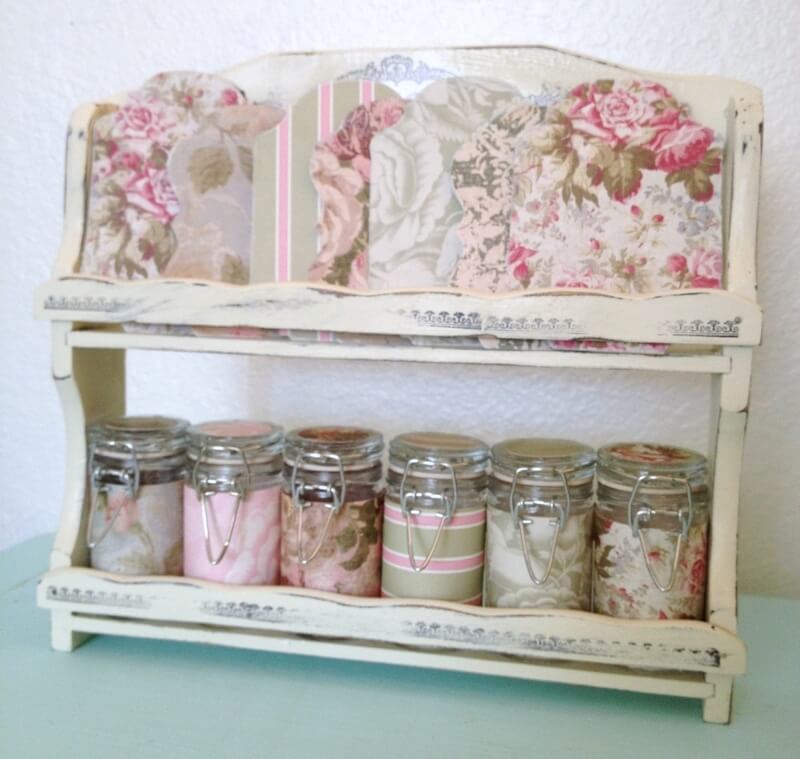 20. Picture Frame Message Board and Side Table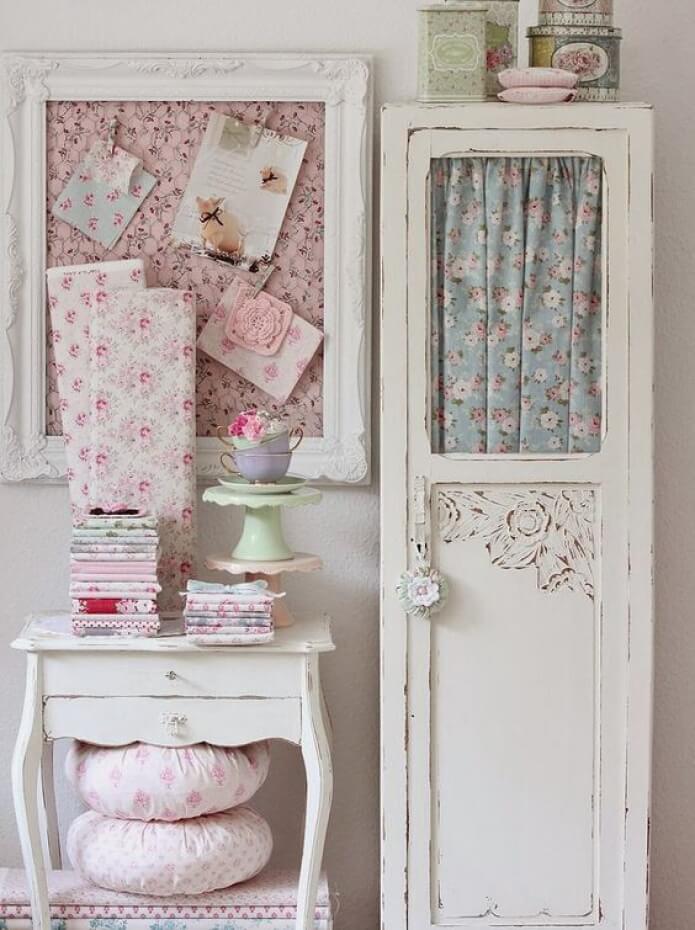 21. Multicolored Barn Wood Cabinets and Pink Walls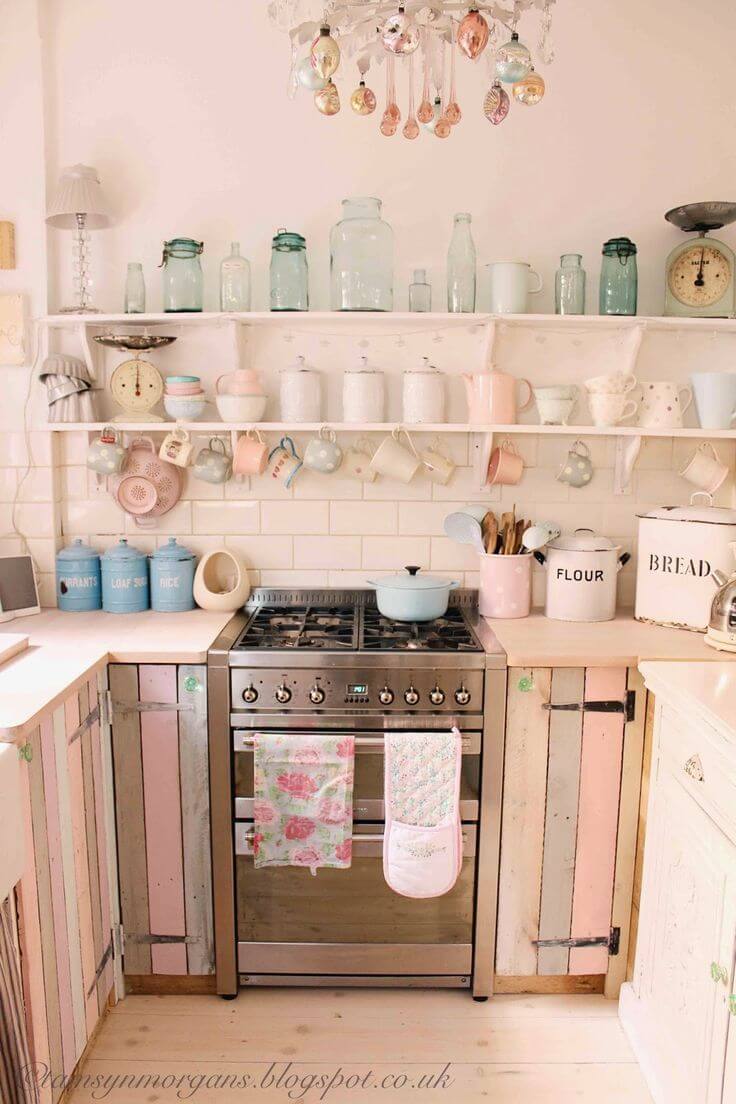 22. Powder Blue Walls and Distressed Wood Cabinet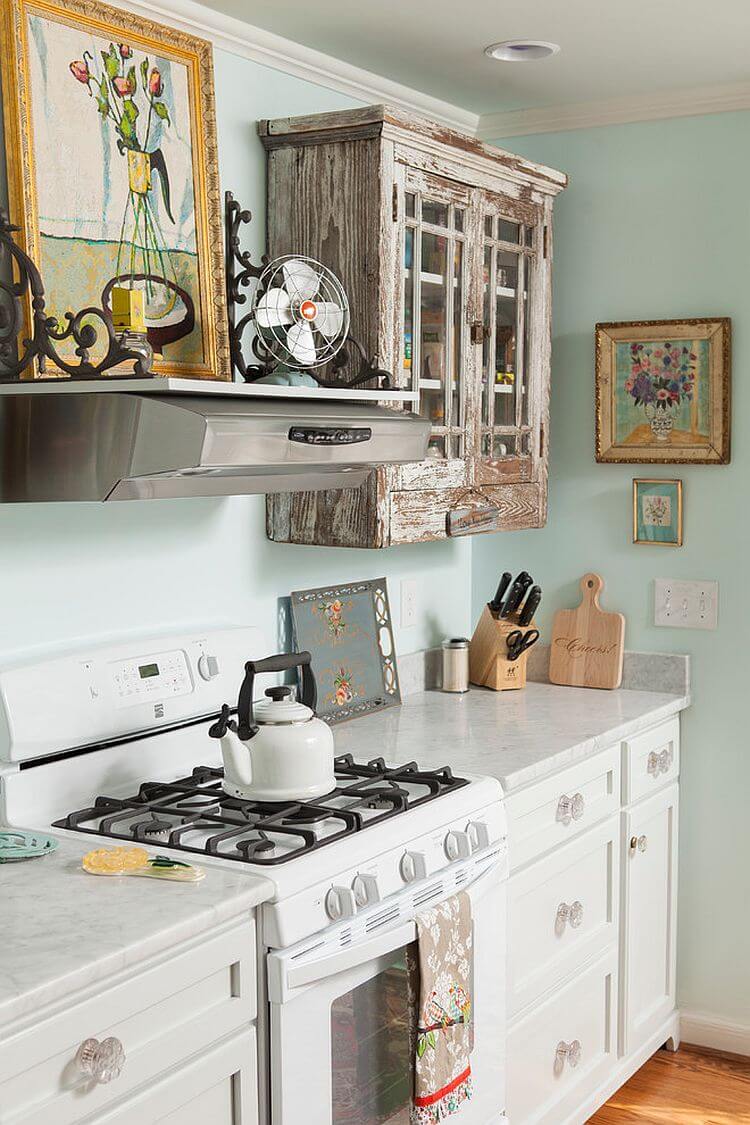 23. Iron and Wood Exposed China Storage
24. Silver and Crystal Chandelier with Wooden Cabinets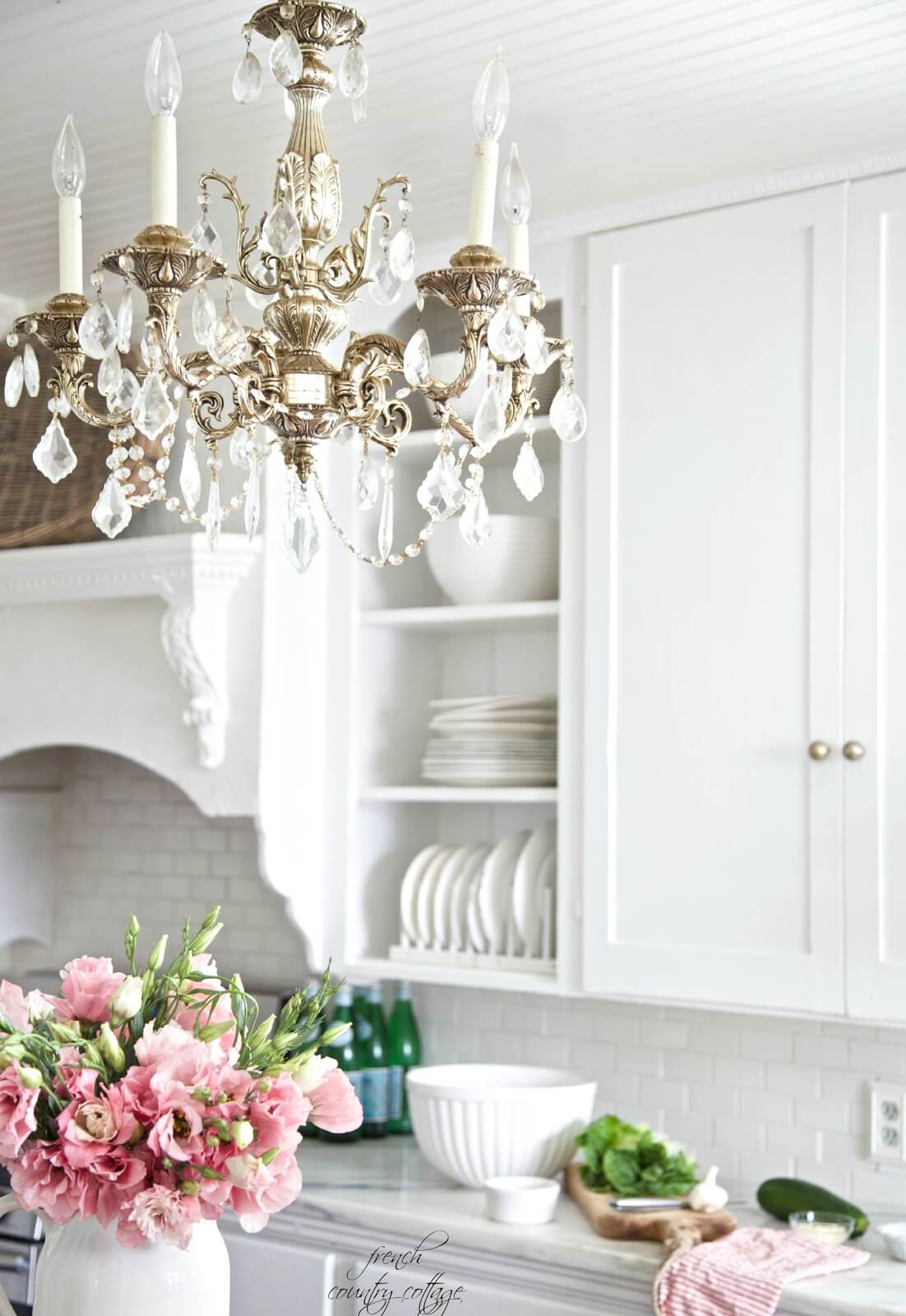 25. Shabby Chic Cubicle Mug Organizer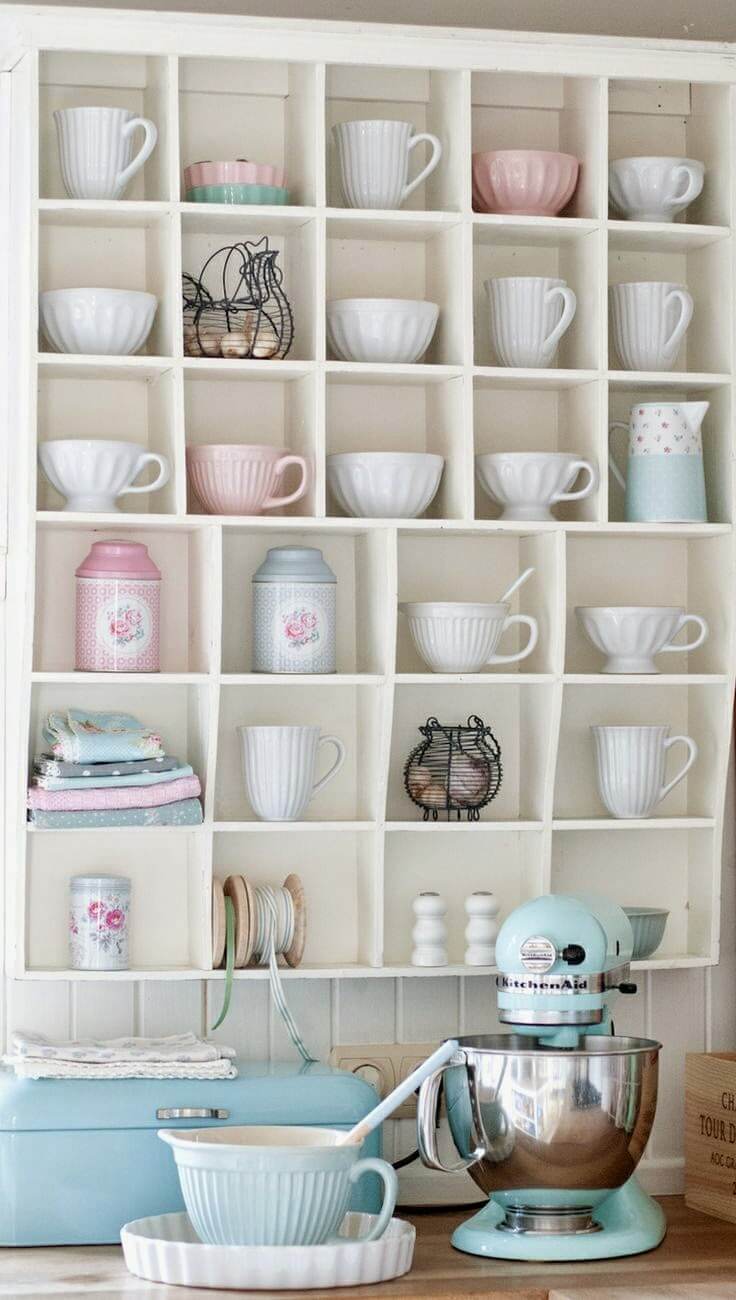 26. Distressed Wood Floating Shelf With Mug Hooks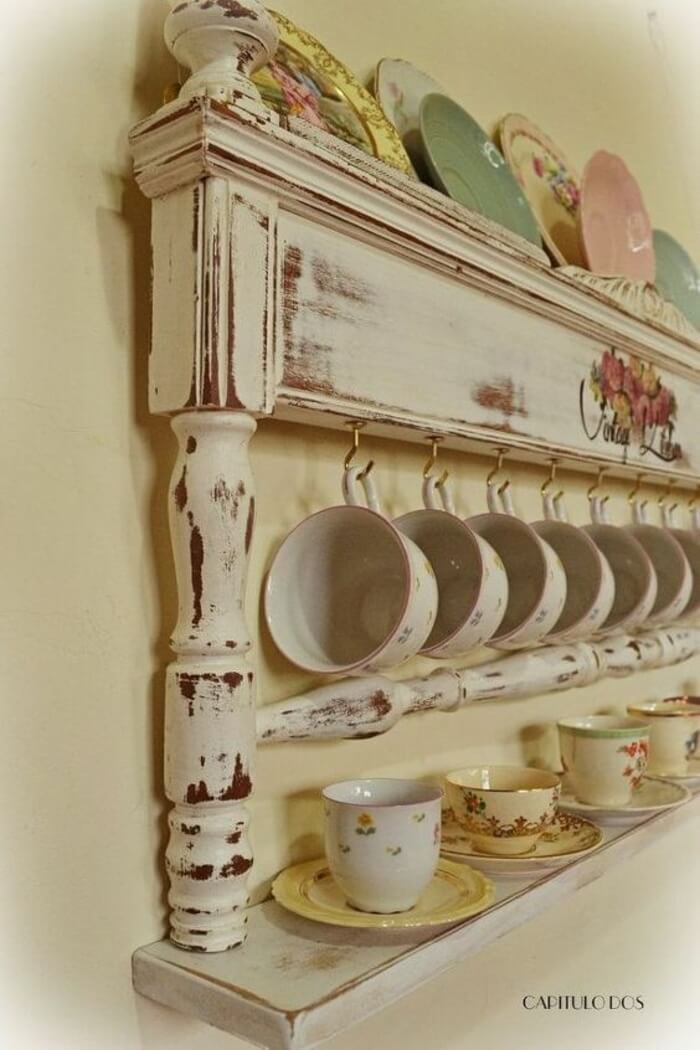 27. DIY Fresh Flower Chandelier

28. Faux Antiqued Refrigerator and Newsy Wallpaper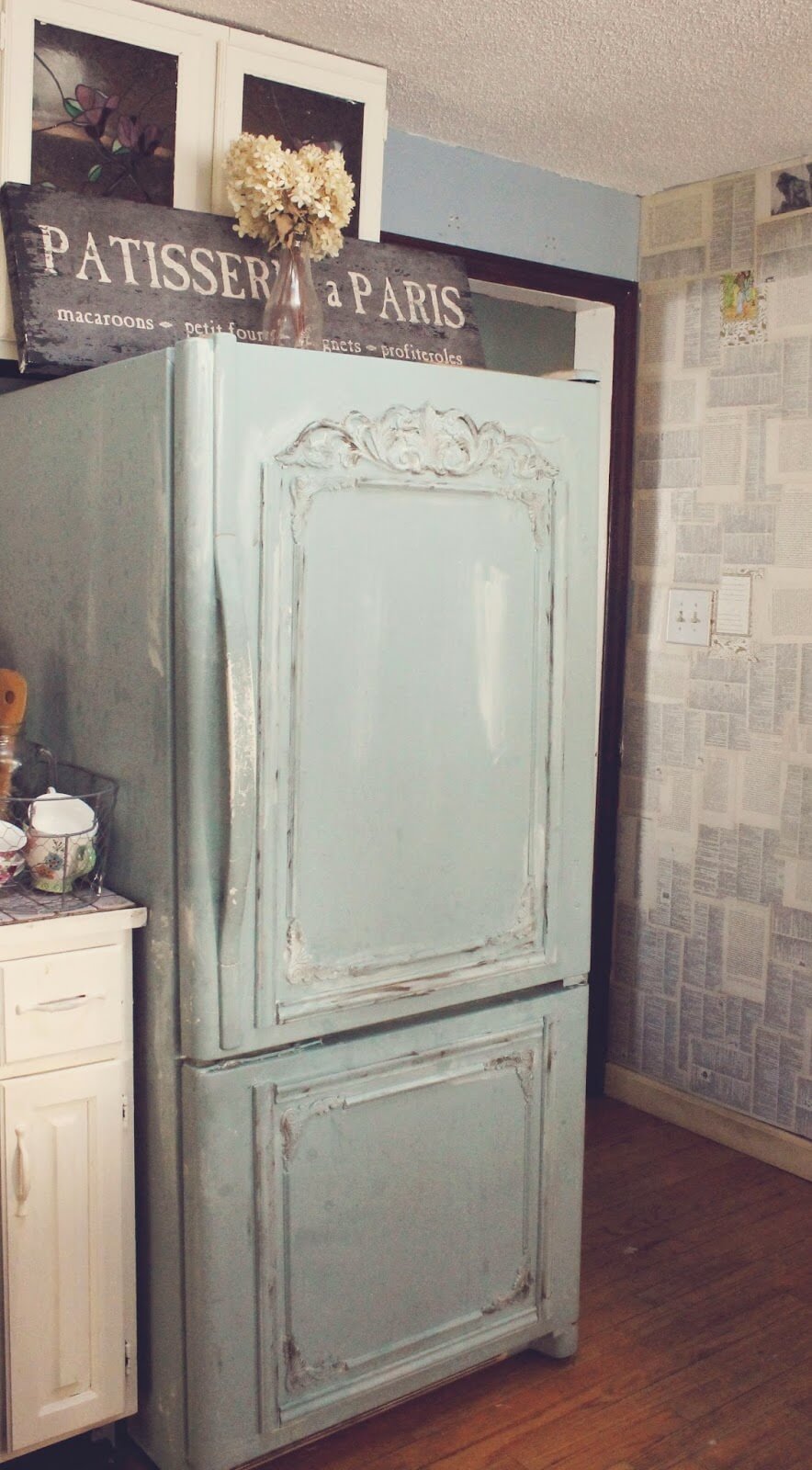 29. Roll-top Breadbox With Colored Interior