Have you had restless nights of little sleep? While you might be tempted to blame work or kids on your lack of sleep, chances are there's a bigger problem. Your pillowcase. If you spend 8 hours every single night on a poor quality pillowcase, it's only a matter of time before your posture, skin, and hair start getting the message. With a wide array of pillowcases on the market, it's important to understand the best brands out there for quality, affordability, style, and design. All too often, we seek expensive cures for things like bad hair, skin, or health problems. Sure, you can spend a few hundred dollars a month on expensive spa visits or face creams, but you're still going to walk into work looking exhausted. Why not invest in your sleep with the best silk pillowcases on the market? Invest in a high quality pillowcase that's going to bring you a lifetime of joy for a one time price.
24 of the Sweetest Silk Pillowcases for your Beauty Rest

As people who have spent too much of their lives sleeping on wrinkled, poor quality pillowcases, we now understand the importance of a high quality pillowcase that isn't going to break the bank. Below, we've gathered a list of all the best pillowcases on the market today. From the highest quality silk to the best prices to the coolest designs, these pillowcases have the potential to transform your living space. In a world plagued by health issues, the main culprit might be right under your nose. A bad pillow can make a big difference, so it's important to understand the pros and cons of each pillow on the market. As we know, sleep isn't something you should just sleep through. With your health on the line, you don't want to spend a third of your life on pillowcases that don't bring you joy. Make your life better with these great choices.
1. A Silk Pillow Case to Brighten Your Sleeping Space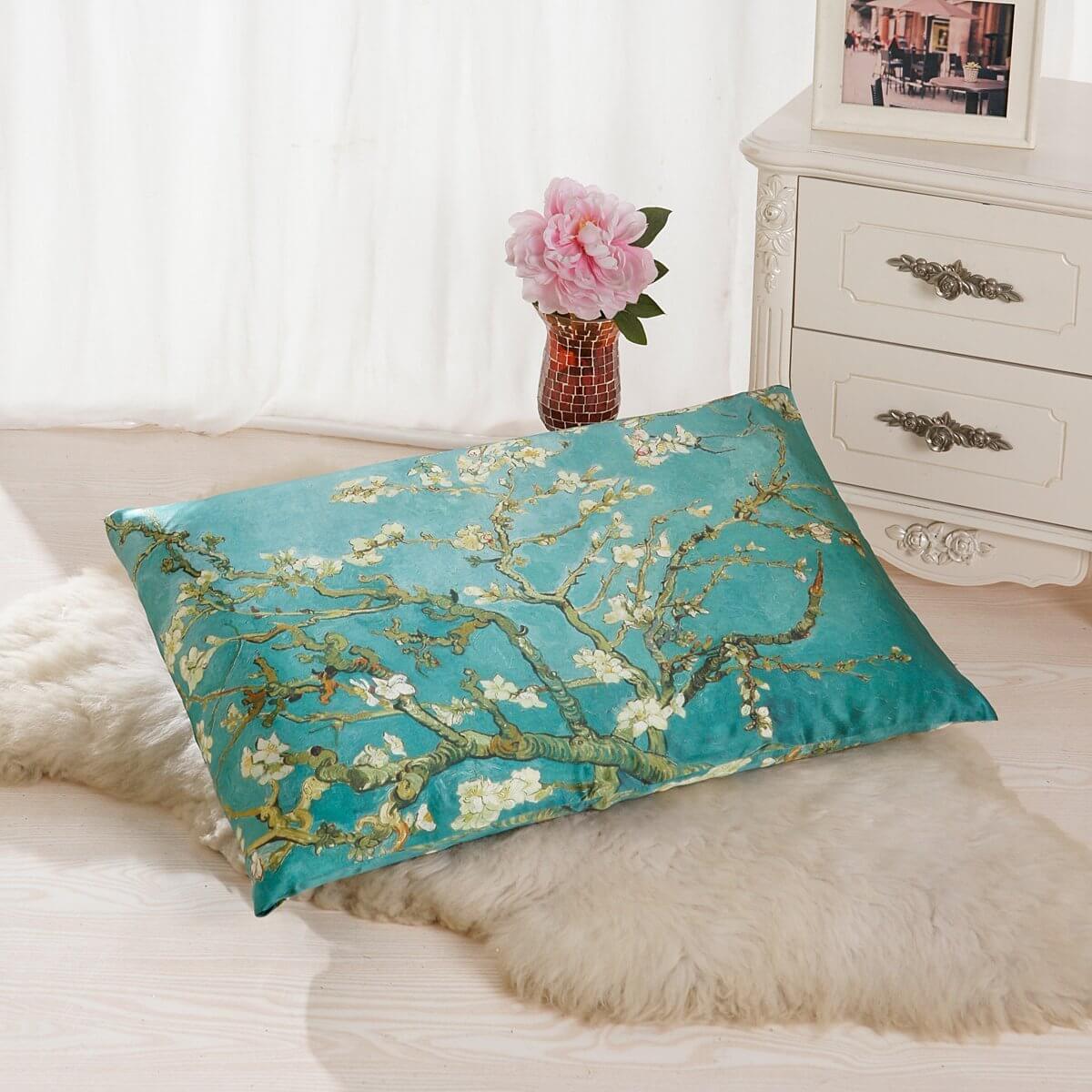 The Alaska Bear pillowcase is one of the best on the market. From it's range of simple to exciting designs to its high quality material, this pillow case is a perfect addition to your sleeping quarters. Unlike cotton, silk pillow cases will do wonders for your hair, skin, and mind during those vital 8 hours of sleep each night. What makes this pillow unique is its mix of softness and durability. While cotton will crease and wrinkle through a night's sleep, the Alaska Bear pillowcase keeps its shape night after night, leaving you with a fresh feeling every morning. In terms of care, be sure to always hand wash this pillowcase with a pH neutral soap. This is one of the best pillowcases on the market and, at $25.99, it proves just as affordable as it is durable.
2. A Luxury Pillowcase at an Affordable Rate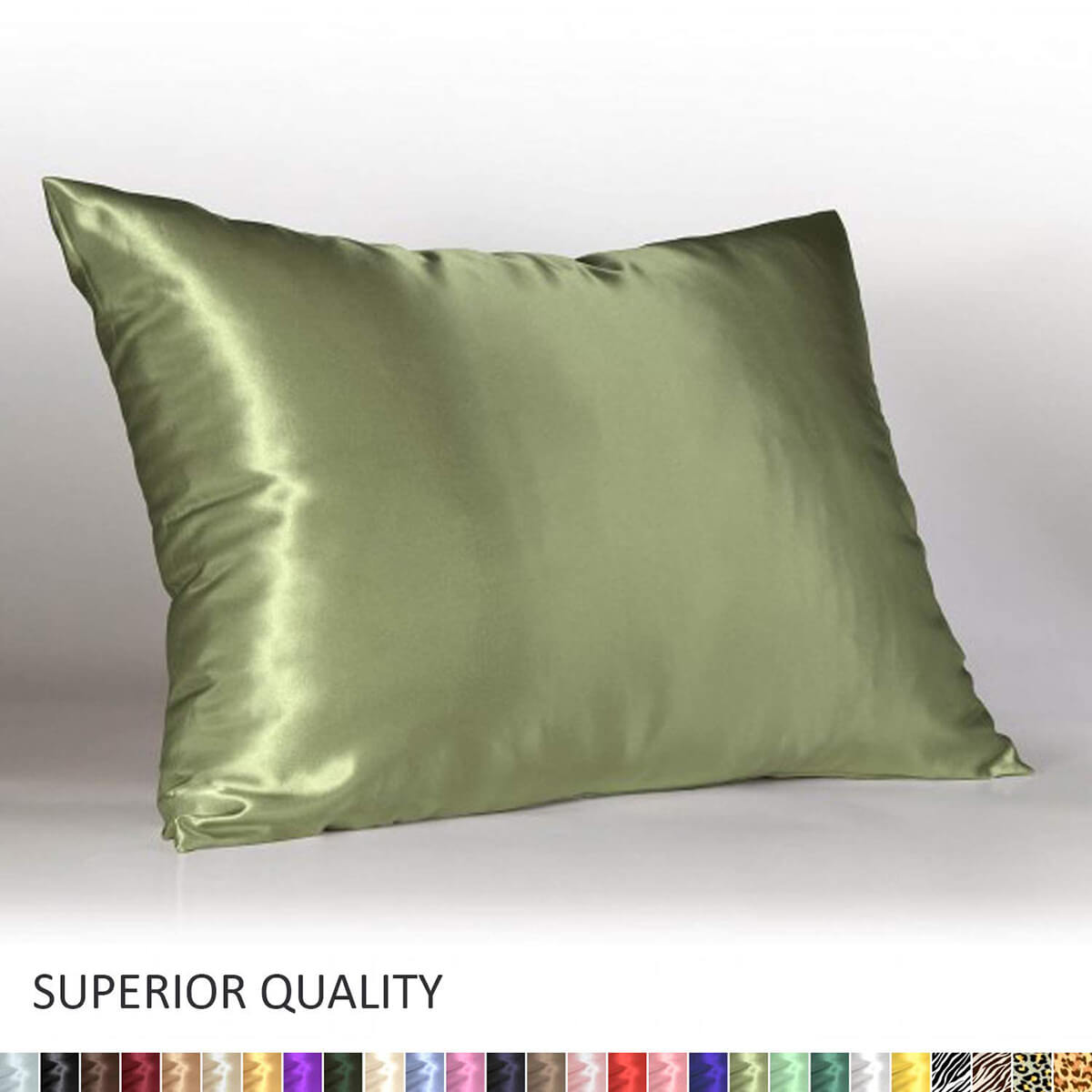 As you know, good pillowcases are one of life's simplest pleasures. After nights of waking up with dry skin and flattened hair, it'll be clear why satin pillowcases are the way to go for quality, durability, and comfort. With the Shop Bedding Luxury Satin Pillowcase, you get the luxury of a high quality pillowcase with a price you won't lose sleep over (just $8.99). If you want affordability, a wide selection of colors, and comfort, then the Shop Bedding Luxury Satin Pillowcase is the right choice for you.
3. A Distinct and Lustrous Pillowcase that Won't Break the Bank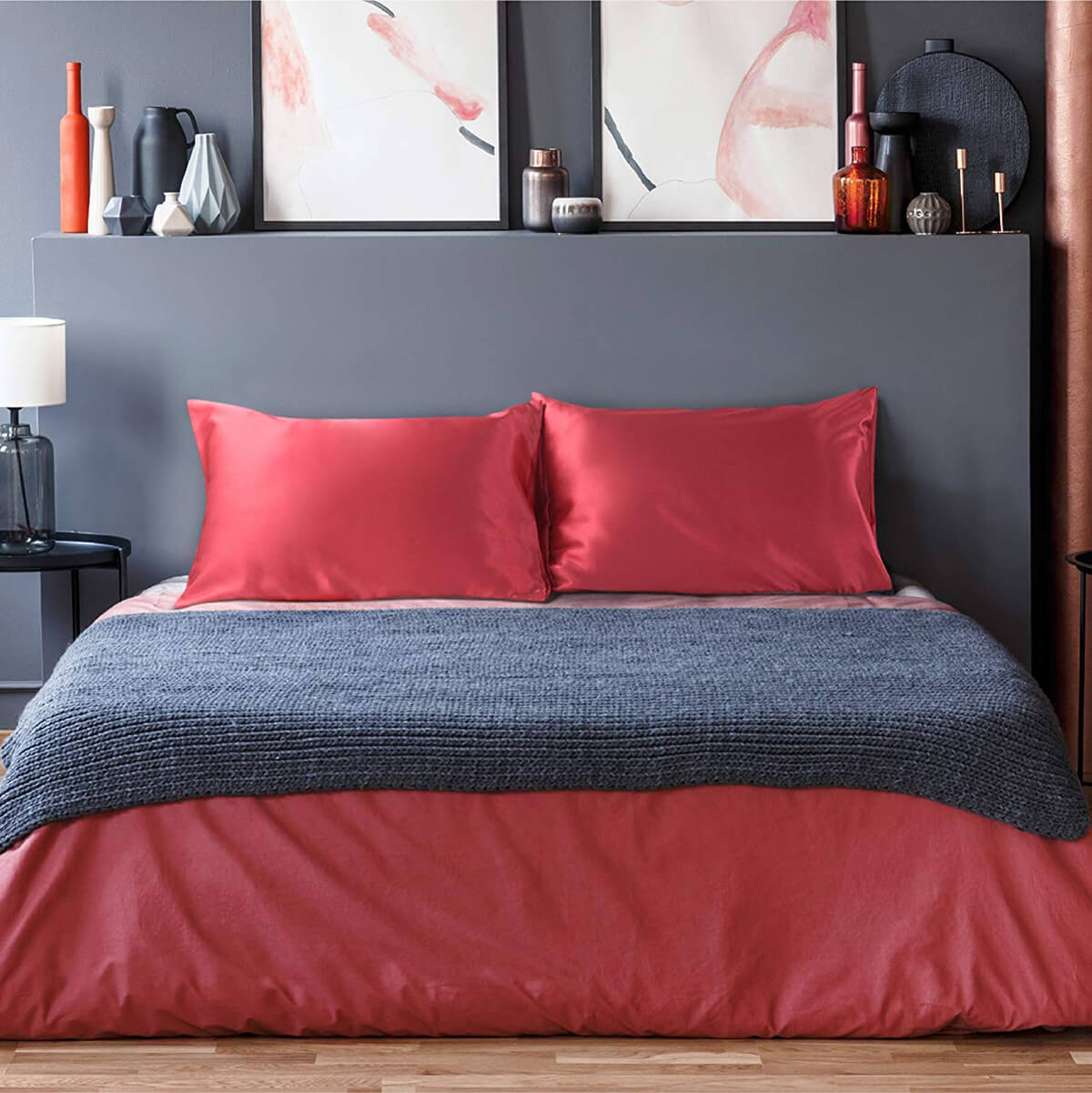 The life-changing effects of a good pillowcase are obvious to the thousands of people who have chosen this pillowcase. Made of polyester satin and coming in 12 different colors, the Bedsure Satin Pillowcase is the perfect addition to your bedroom. By reducing the friction between your hair and your pillowcase, the polyester satin of this pillowcase gives you comfort and style in one, super affordable price (just $9.99). Don't sleep on this deal!
4. The Best Mulberry Silk on the Market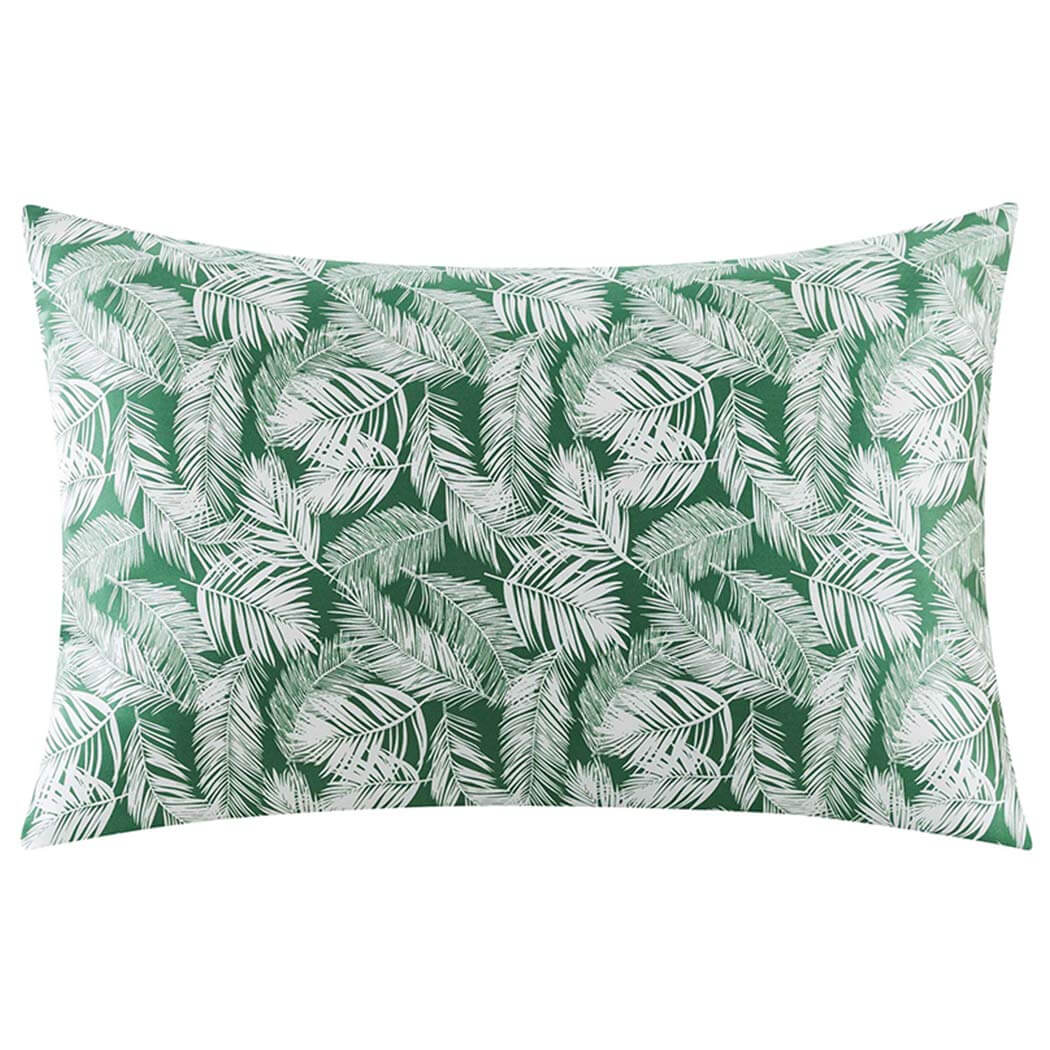 If you're willing to invest in your sleep, the Zimasilk 100% Mulberry Silk Pillow Case is the choice for you. With super fun designs (my favorite is the "Green Leaves" pattern) and an anti-aging material, this pillowcase will have you time traveling toward a younger self. And, when those summer months make it difficult to sleep, this pillow's hygroscopicity heat resistance will keep your head cool through the grueling hot months. With over 2,000 reviews and a 4.5 star rating, this pillow has proven to be a fan favorite for years. Make your dreams come true with the Zimasilk 100% Pure Mulberry Pillowcase.
5. The Feel of Egyptian Cotton for Your Budget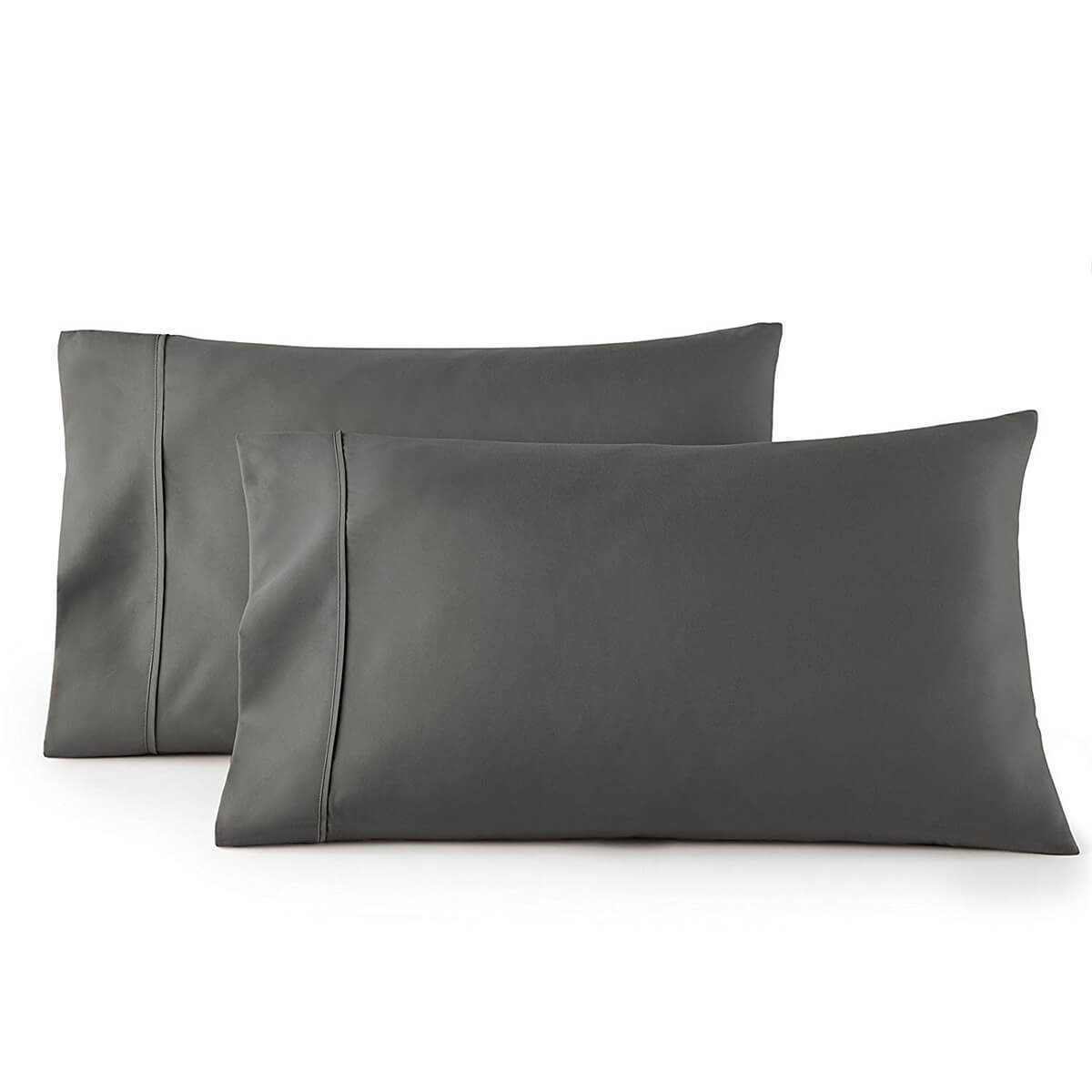 When trying to give your entire household the best night's sleep possible, you need to watch your budget. As we know, pillowcases can get expensive. Made of 100% high quality Microfiber, the HC Collection's Eqygptian Quality Pillowcases offer affordability, a range of sizes, and quality that'll let you rest easy. Each package comes with 2 pillowcases of your choice for just $9, saving you money and giving your home space and boost of color and joy. Thousands of customers agree; the HC Collection is one of the best deals on the market.
6. Great Material with the Selection to Match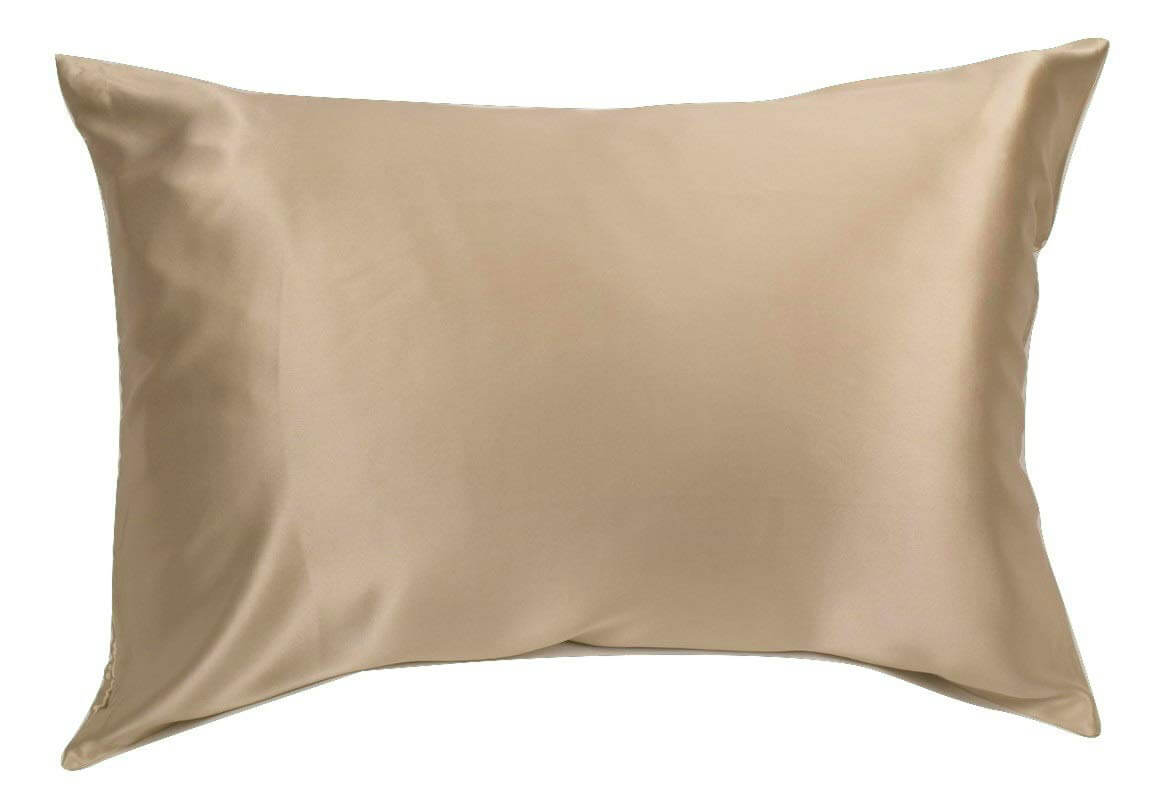 If you want the best 100% Pure Mulberry Silk with a wide array of colors to choose from, the Celestial Silk pillowcase is the choice for you. With 19 colors to choose from and 3 different size options, this product gives you options to make your bedroom as matching or miscellaneous as you'd like. At just $35.99 a pillowcase for 100% Mulberry Silk, Celestial Silk offers you the highest quality material at a reasonable price. If you want a luxurious pillowcase that is hypo-allergenic, wrinkle-free, and perfect for your skin, look no further. Make your dreams a reality with the Celestial Silk pillowcase.
7. Exciting Designs and Unbeatable Quality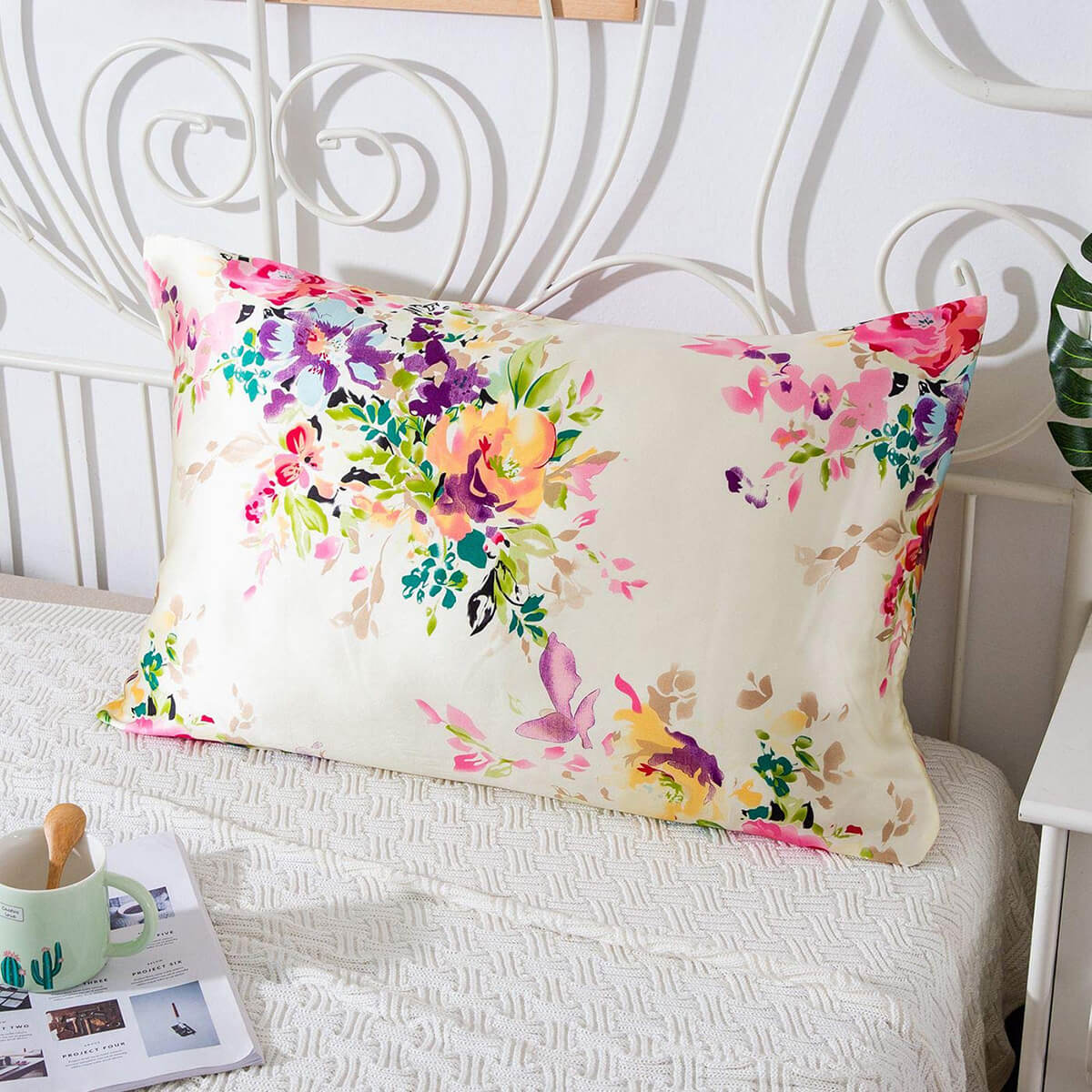 As a company known for its high quality material, fun designs, and great customer service, SLPBABY products never disappoint. Their Pure Mulberry Silk pillowcase for hair and skin is no different. First, the most striking thing about this pillowcase is its selection. Do you have a modern style? Vintage? Retro? Classic? SLPBABY's over 20 designs give you the pick of the litter. Whether you want something over-the-top or super clean, SLPBABY has the design for your home. And, these designs aren't hiding anything. Both sides of this pillow have 16MM Mulberry Silk, giving you good nights' rest for years to come.
8. Soft, Breathable, Smooth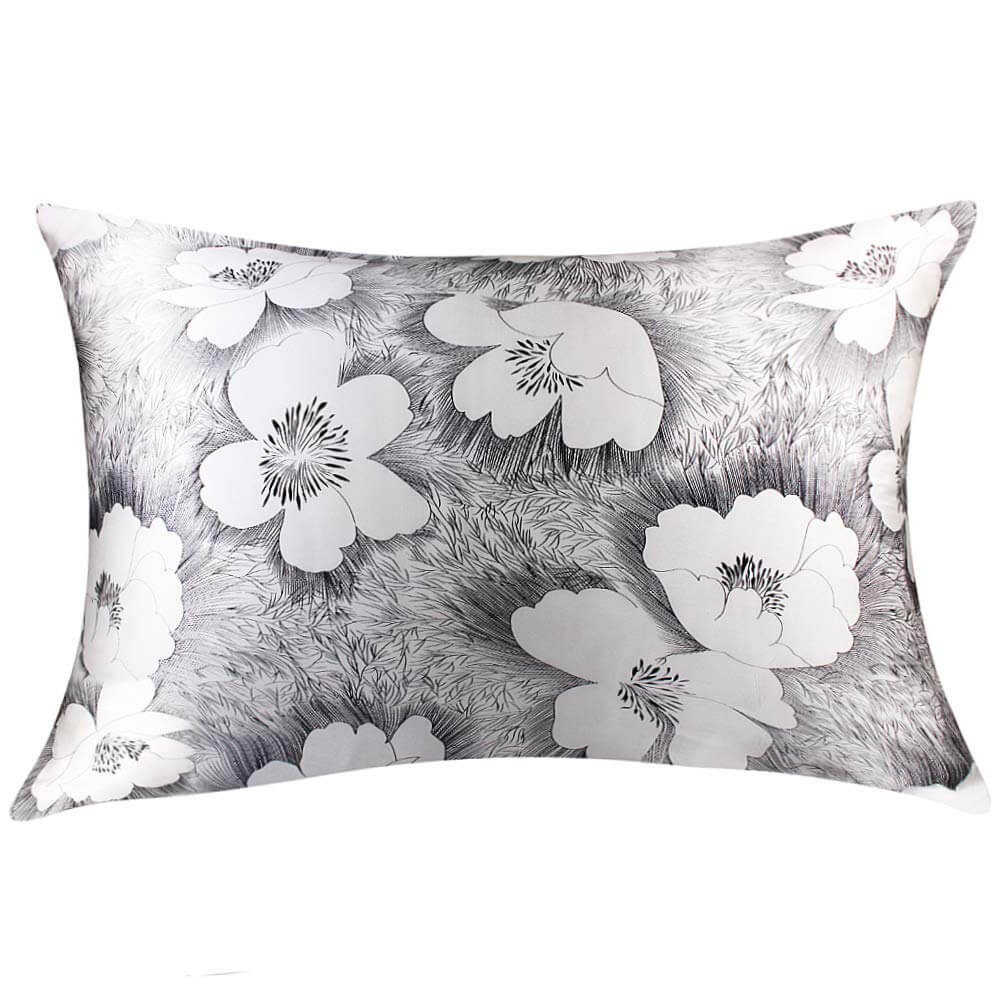 How many times have you woken up with knotted or matted hair? All of sudden, your morning beauty routine has become twice as long, setting your day off to a horrible start. With the YANIBEST Pillowcase, gone are the days of waking up with a disaster to manage. YANIBEST's natural silk contains proteins and amino acids to help promote the production of collagen and elastin. Don't let the night go to waste. Make your sleep as productive as possible. And, at only $23.90, YANIBEST offers mulberry silk quality at a price that won't keep you up at night.
9. An Award-Winning Night's Sleep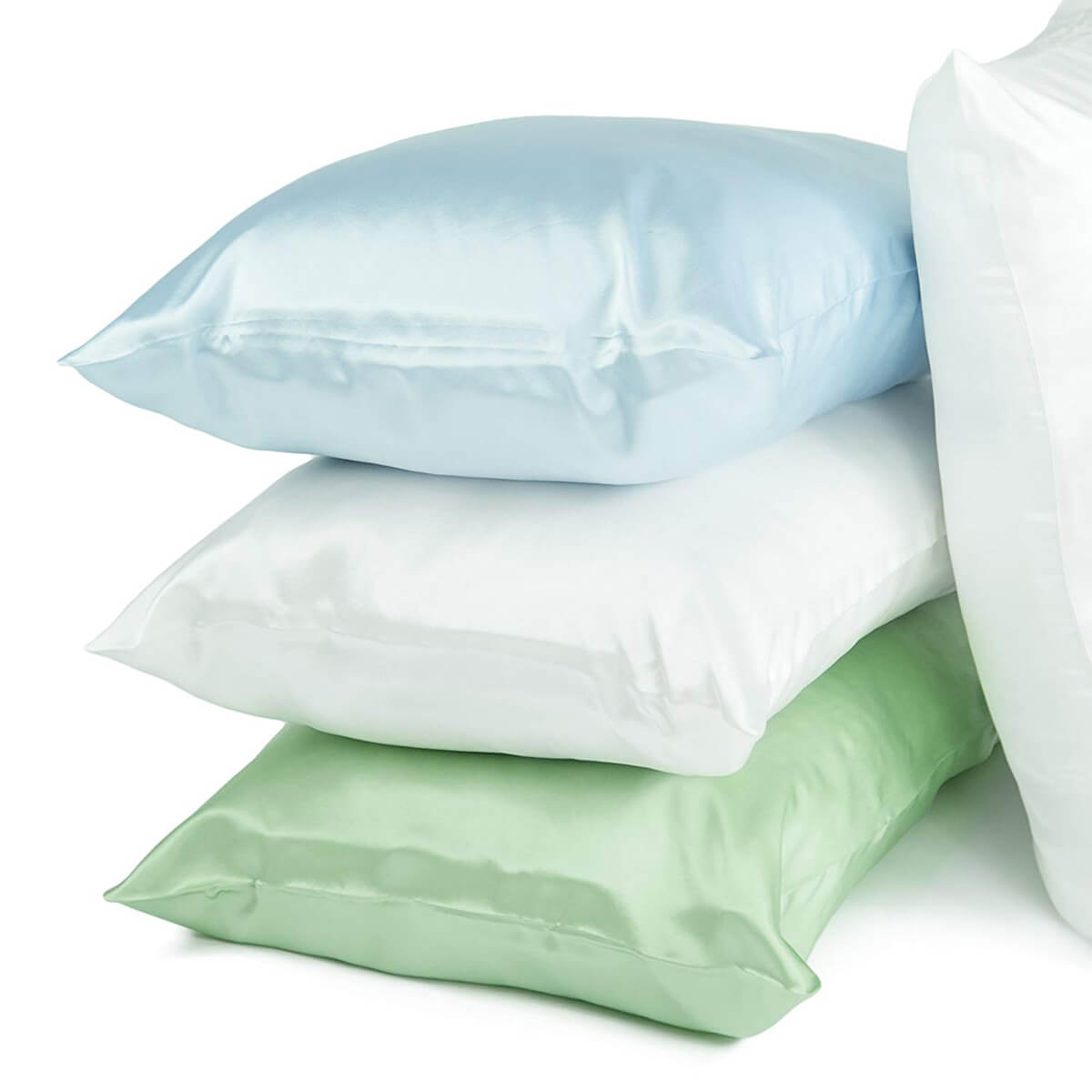 After winning the Good Housekeeping Institute's "All-Star Standout" award, Fishers Finery finally started getting the praise it deserved. If you want a luxurious bedding that's going to transform your sleeping space, Fishers Finery is right for you. With the density of silk measured by momme, it's no surprise that this pillowcase's 25 momme count has made it a winner. Proven to be one of the most durable and comfortable pillowcases on the market, the Fishers Finery pillowcase will not disappoint.
10. Solid Color Designs and Unbeatable Quality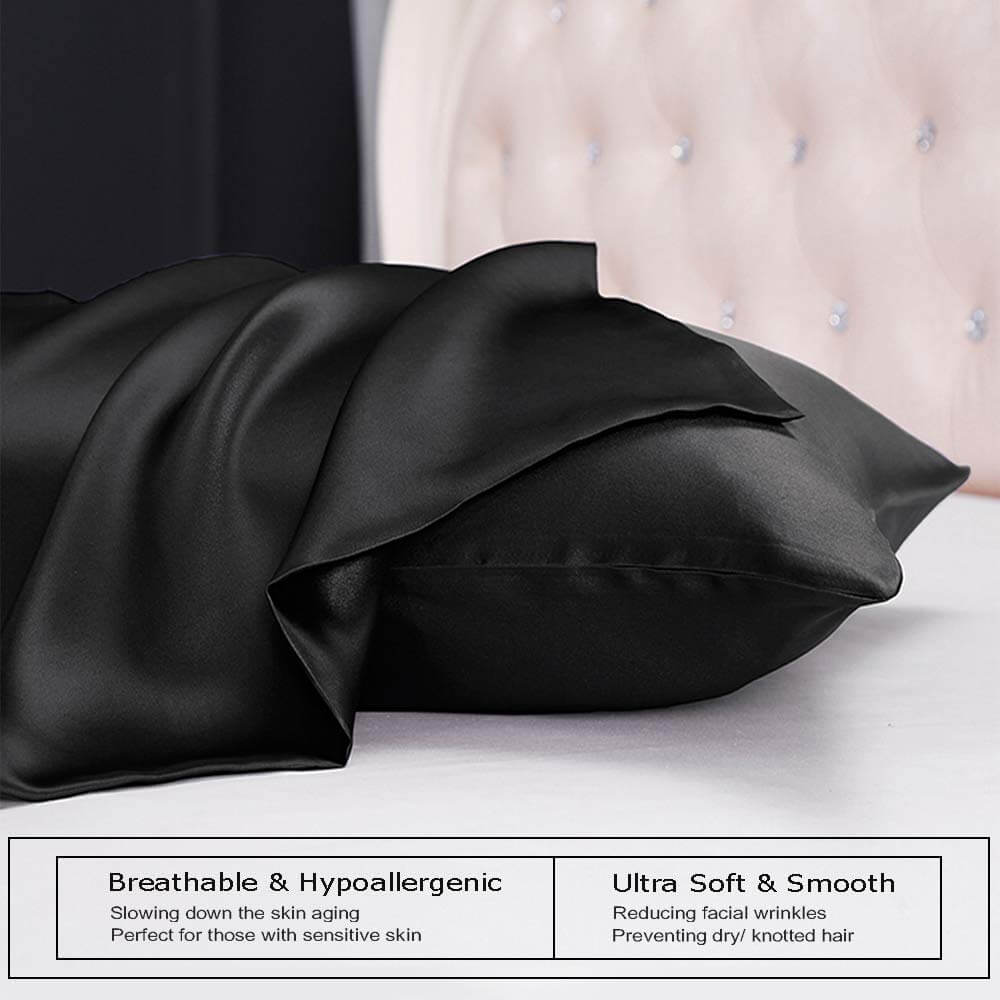 Sometimes, less is more. In a world plagued by over decoration, simplicity is the newest trend sweeping the home design market. Ravmix, a major player in the textile industry, has combined the health-enriching effects of natural silk with the sleek, smooth design of minimalism. And, with a guaranteed 12 month warranty and excellent customer service, this is a purchase you can feel good about. From Forest to Mint Green and Peacock to Navy Blue, the color selection on Ravmix's designs offer simplistic variety you won't find anywhere else.
11. Silky Satin Pillowcases for Luxury and Design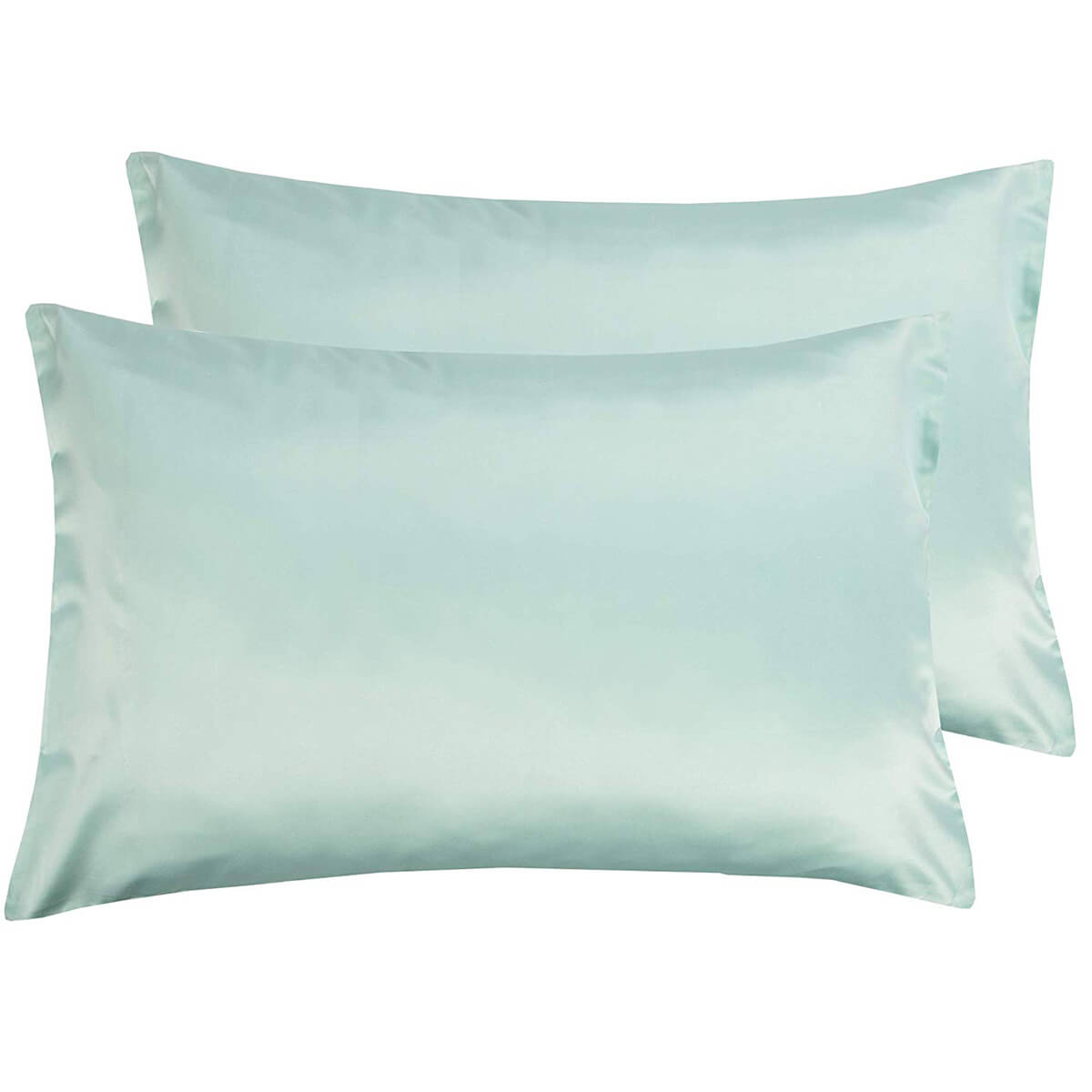 Although we all dread a future of wrinkles, few of us realize it's our pillows that can be a huge factor in those horrible lines. With the NTBAY satin pillowcase, you get the skin benefits of high quality material for an affordable price (only $10.99 for a set of pillowcases). With a hidden zipper for subtle design and an unbeatable softness, this pillowcase will transform your living space in remarkable ways. And, with a 30-day satisfaction guarantee, you can test these pillowcases in your home and not worry about a complicated return policy.
12. A 100 Percent Mulberry Pillowcase from a Trusted Brand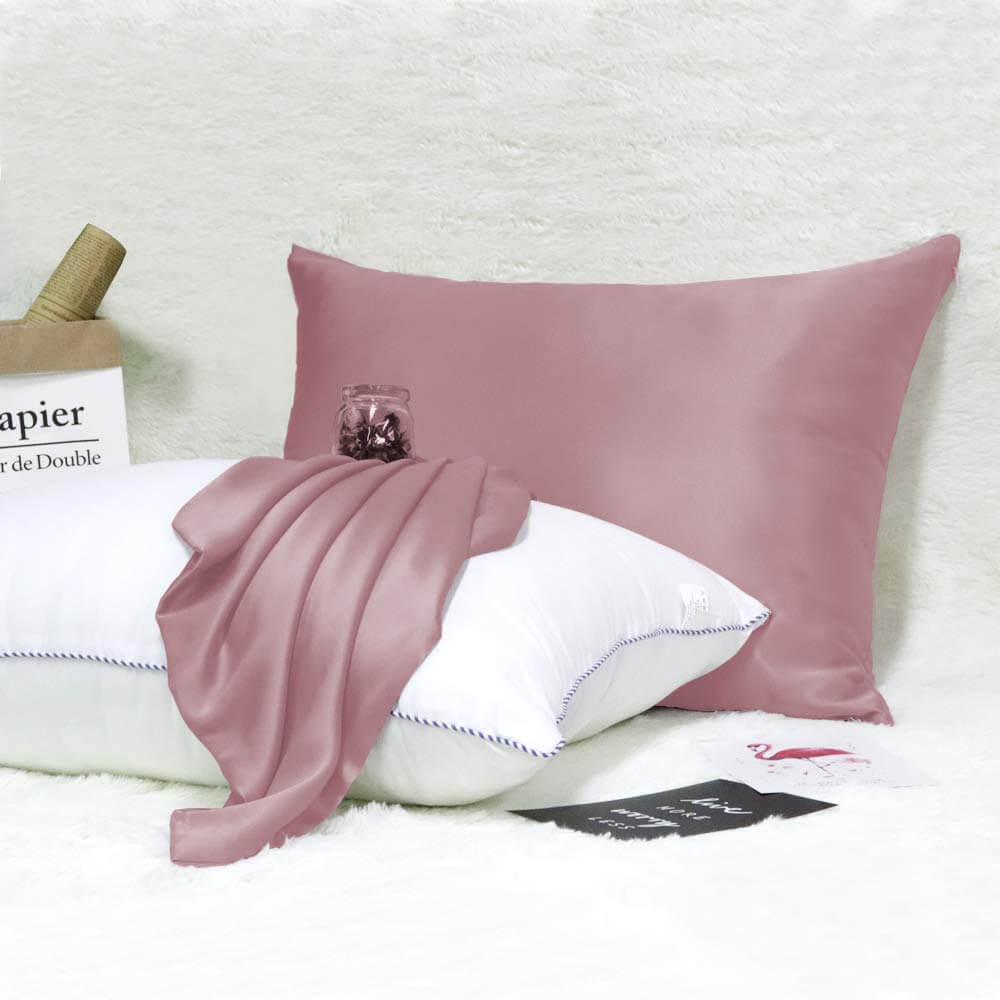 If you want a trusted brand with the best silk on the market, this Ravmix pillow is for you. With fun colors, a hidden zipper, and a soft, breathable material, you will not regret adding this piece to your sleeping collection. Mulberry Silk is more than just the most comfortable silk out there; it also helps stimulate your skin cells' metabolism, reversing the effects of aging. And, as previously mentioned, Ravmix comes with a 12-month warranty. If you're looking to embark into the world of 100 Percent Mulberry Silk for the first time, this is the pillowcase for you.
13. Fun Designs and Unbeatable Quality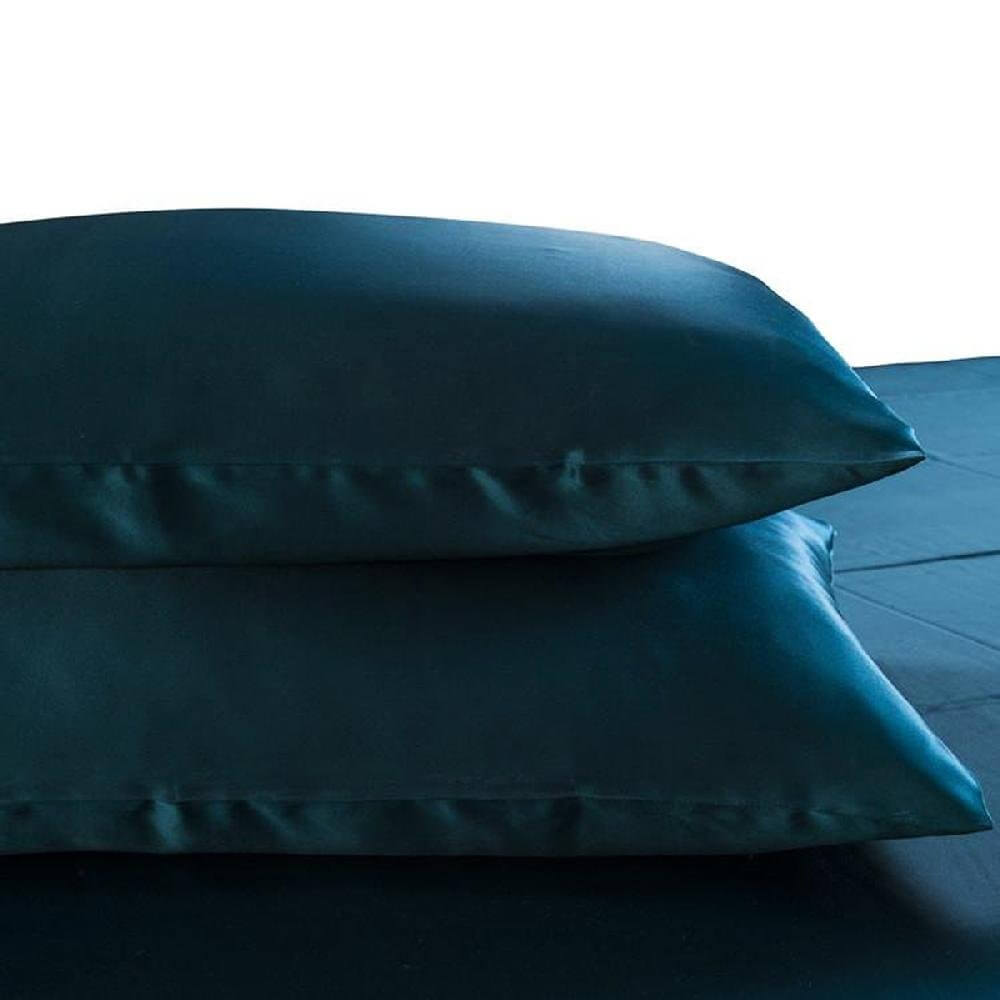 If you need convincing on YANIBEST's Mulberry pillowcases, just read the reviews. With close to 1,000 five star reviews, these pillows have proven to be a crowd favorite. From it's unbeatable quality (100% Mulberry Silk) to its range of designs (super fun to minimal sleek), YANIBEST has a wide array of choices for your home. With other pillowcases toting silk substitutes, you don't want to risk your health, skin, and happiness on an impostor pillow. Pick up a YANIBEST for the best in quality and design.
14. The Perfect Gift for a Sleepless Friend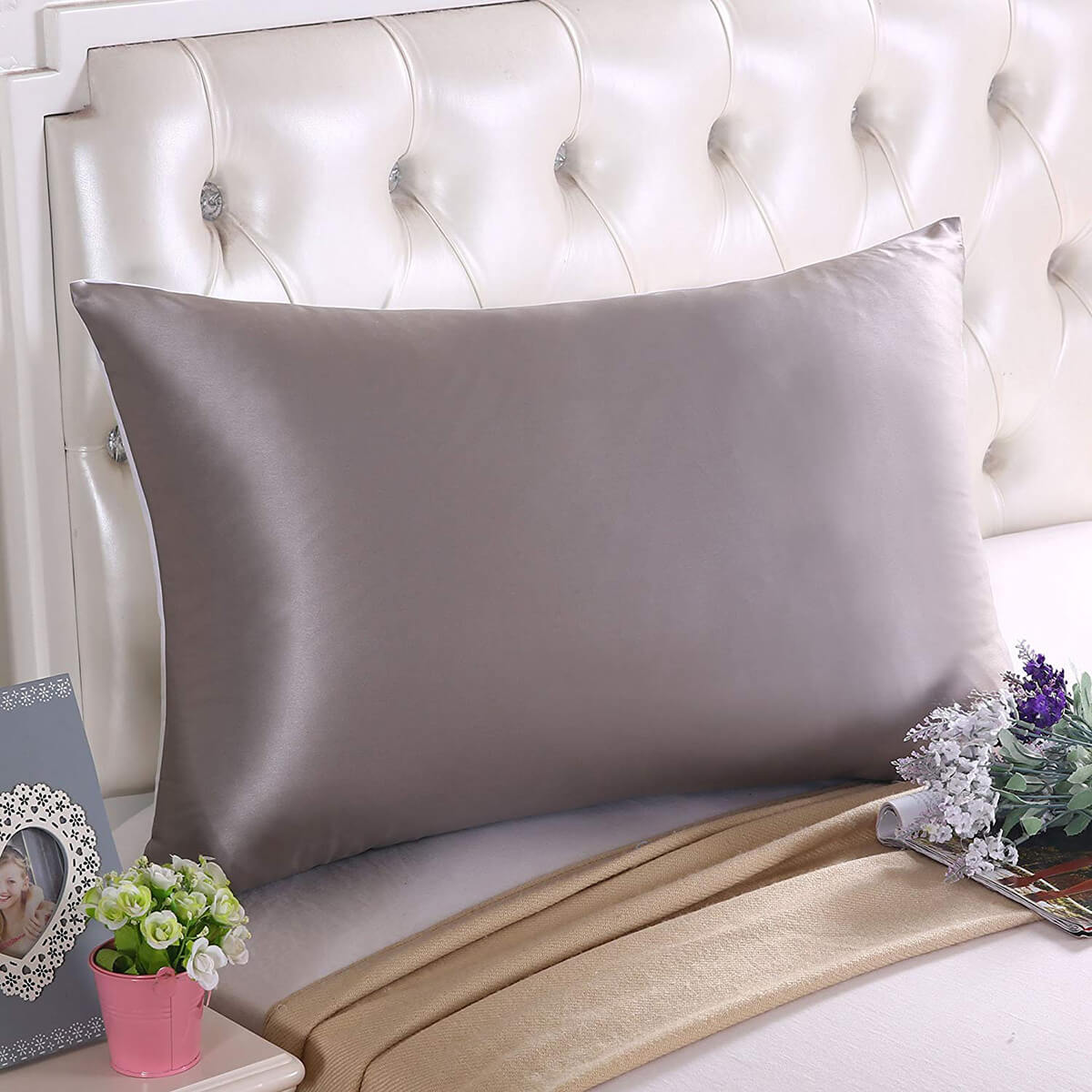 While buying high quality pillows for ourselves is always a joy, they also make incredible gifts. With the OOSILK Mulberry pillowcase, you get incredible, breathable natural silk as well as the option to have it sent already gift wrapped. If you have a friend who's always complaining about never getting any sleep, consider this OOSILK pillowcase. Or, if the gift arrives and you don't have the heart to pass it off to anyone else, steal this incredible pillow for yourself and get them a gift card.
15. If You're Looking for High Quality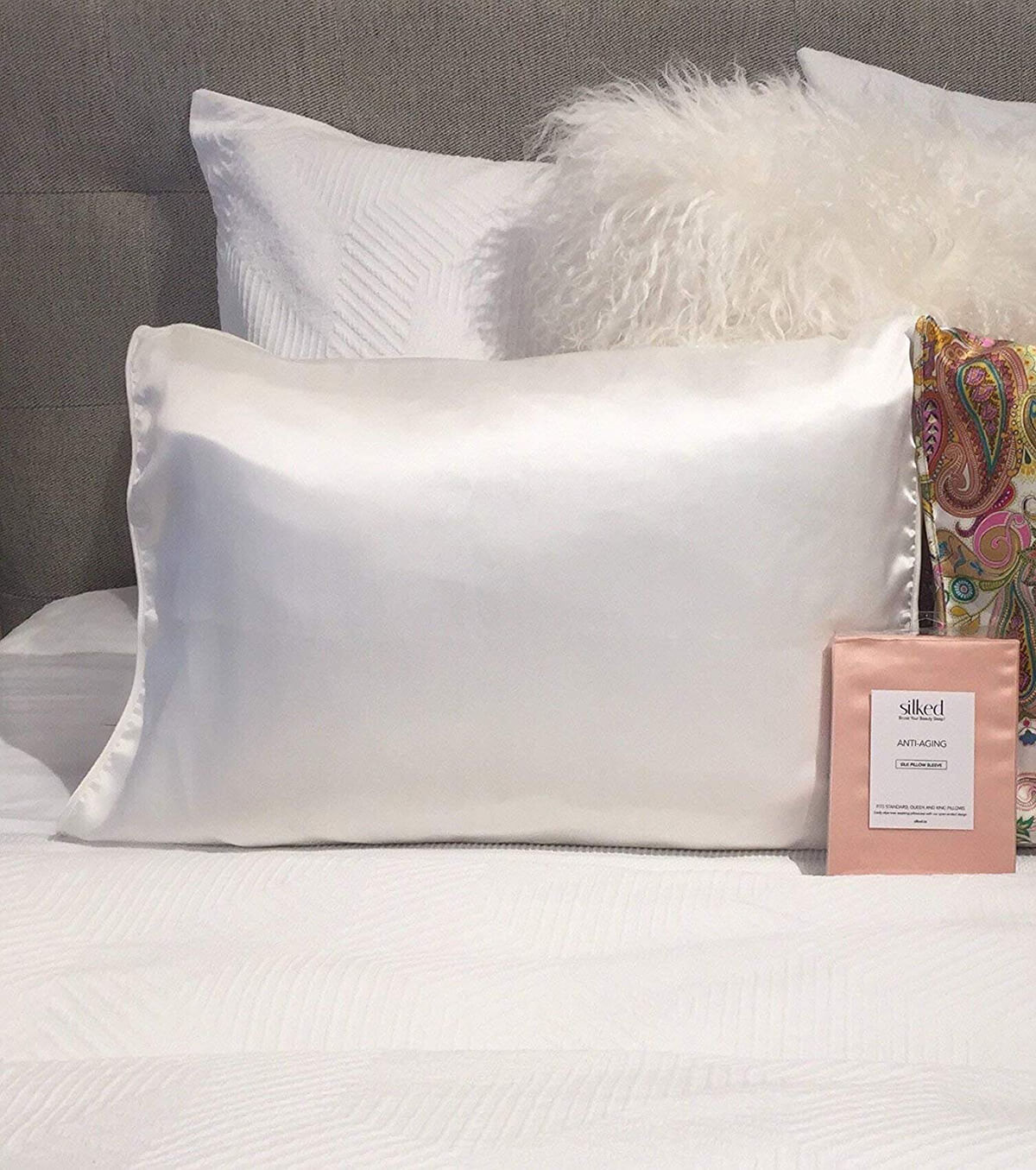 If you're in search for the best kept beauty secret, you're in luck. The Silked Pillow Sleeve is one of the highest quality pillow sleeves on the market. Coming in at just two colors (off-white and ivory), this product is not focused on flashy designs. The thing that has given this pillow sleeve a perfect 5 star rating is its quality. But, like anything of true quality, it does not come cheap. Priced at just over $69, this pillow sleeve is an investment in your beauty sleep. But, when it comes down to it, what better investment is there?
16. A Pillow for the Whole Family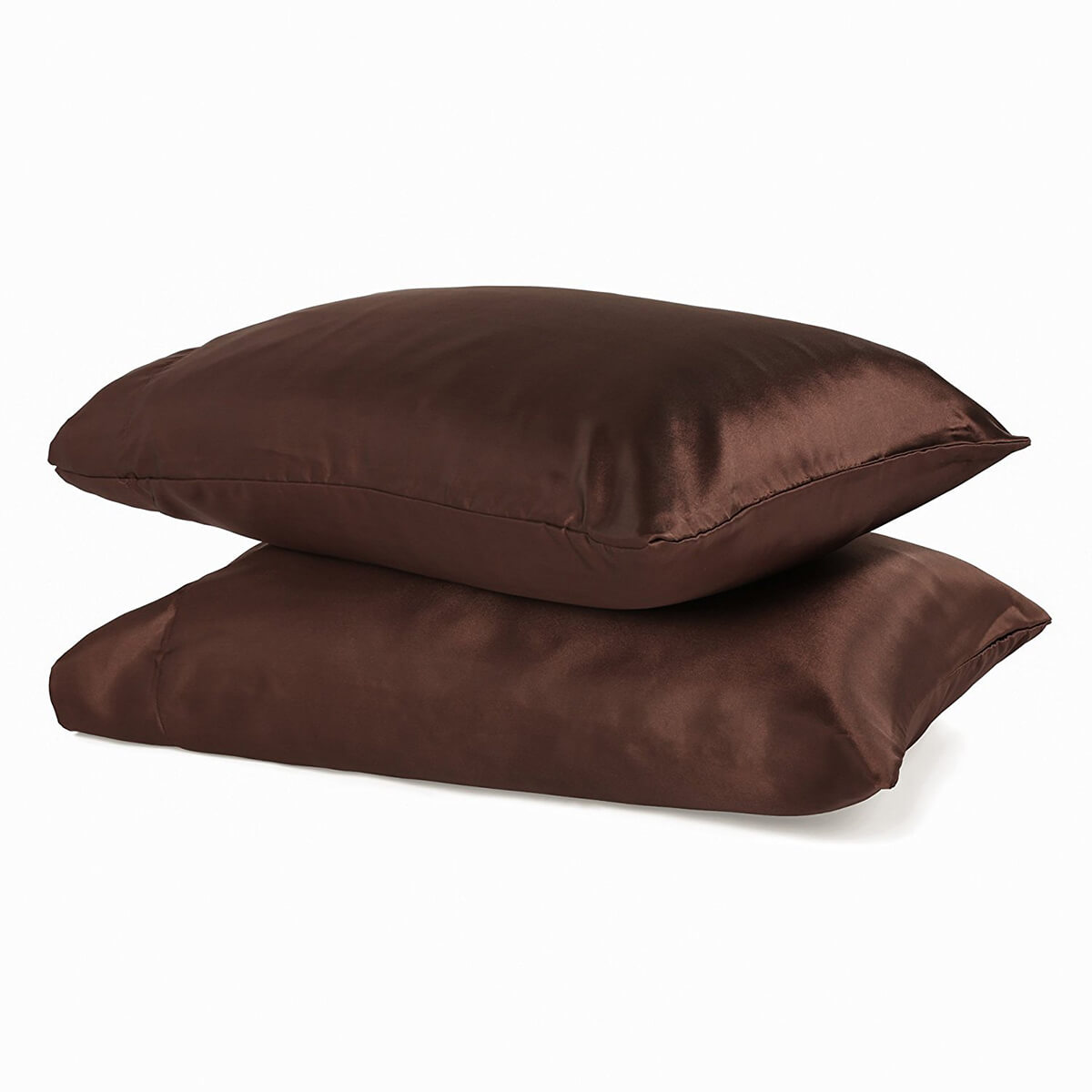 Do you have a house full of beds without the budget to match? If so, DreamHome has got you covered. Coming in at just under $10 for a pair of pillowcases, you'll be shocked at the quality and variety of these pillowcases. Made of 100 Percent Polyester Satin, these pillowcases will protect your skin and hair while keeping you cool through the night. And, with bright designs to match, the DreamHome pillowcase selection is perfect for someone looking to redo your home's pillow selection. Gone are the days of cheap pillowcases that destroy your hair and face. If you want quality and affordability, look no further.
17. Problem Taming Frizzy Hair? This is the Pillow for You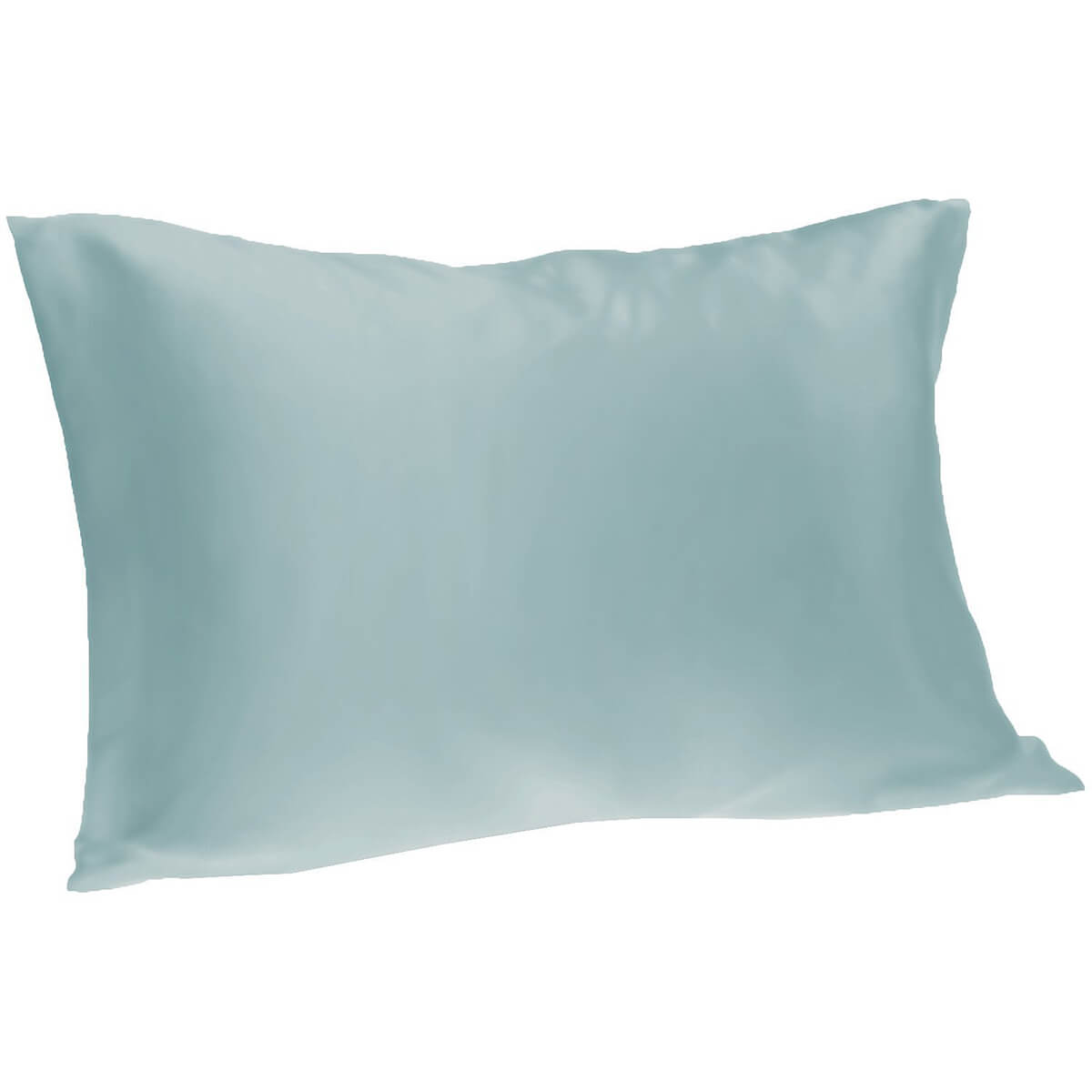 For those of us with curly, uncontrollable hair, it takes a long time before you realize the source of all your messy hair trouble: pillows. When you spend 8 hours a day in the same position, your hair can react in unruly ways. Luckily, Spasilk has got the pillow for you. Coming in a variety of sizes and colors, Spasilk's 100% silky satin material will leave your hair calm and your face happy. And, at just $10 a pillow, your wallet will feel twice as good as your rested mind.
18. Decorations Don't Need to be Facades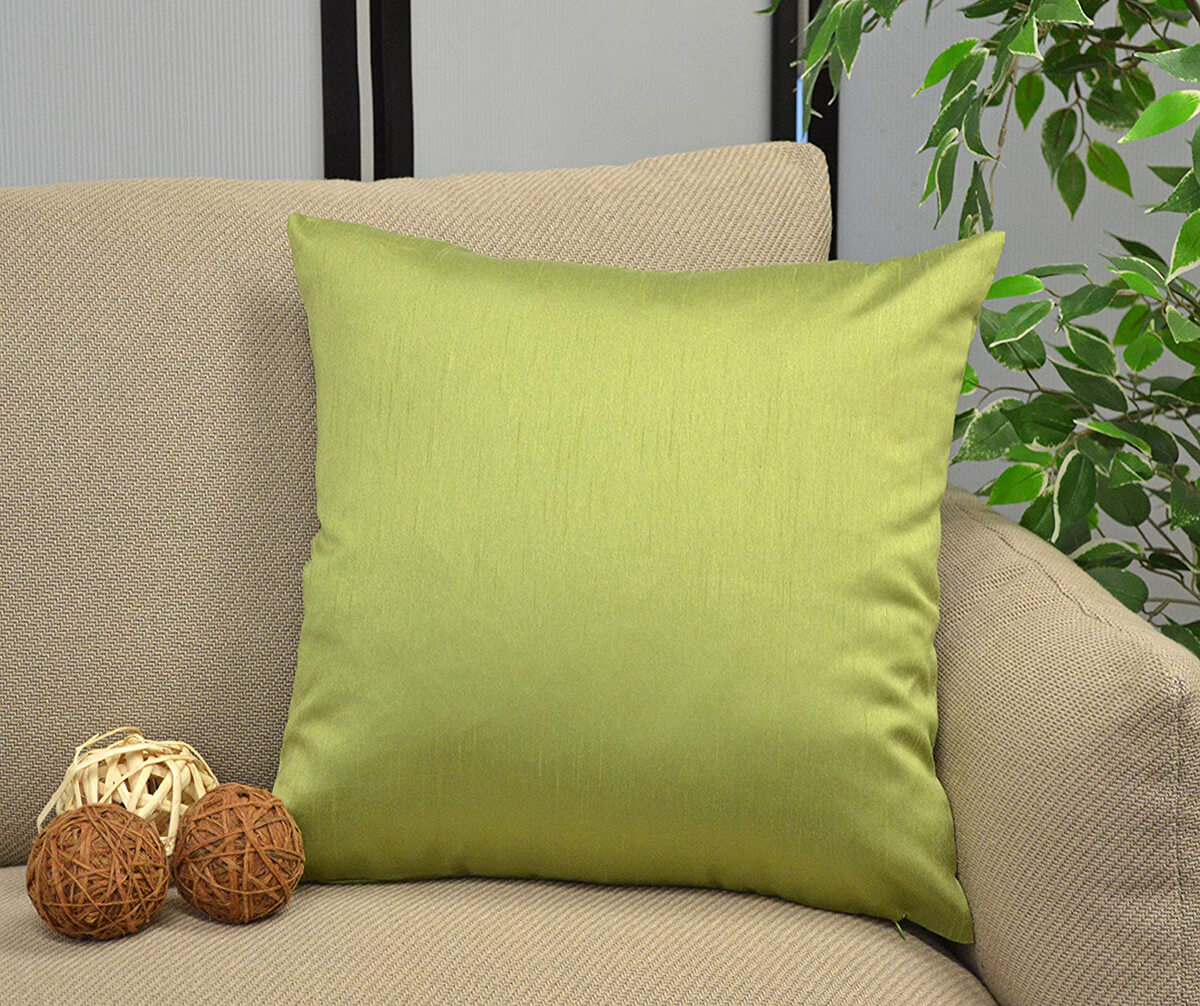 Have you ever laid down on a couch and accidentally landed on a decorative pillow? More times than not, those small, decorative designs are facades for bad fabric. But, with Aiking's Home Solid Faux Silk, Aiking had transformed the decorative pillow into something to be desired, not thrown to the side. With over 20 color options, it's never been easier to match your decor style. Do your guests a favor and throw away those hand-stitched pillows you got three Christmases ago. If you want one of the best silk pillowcases with a variety of color options, look no further than Aiking.
19. A Body Pillow You Won't Want to Let Go Of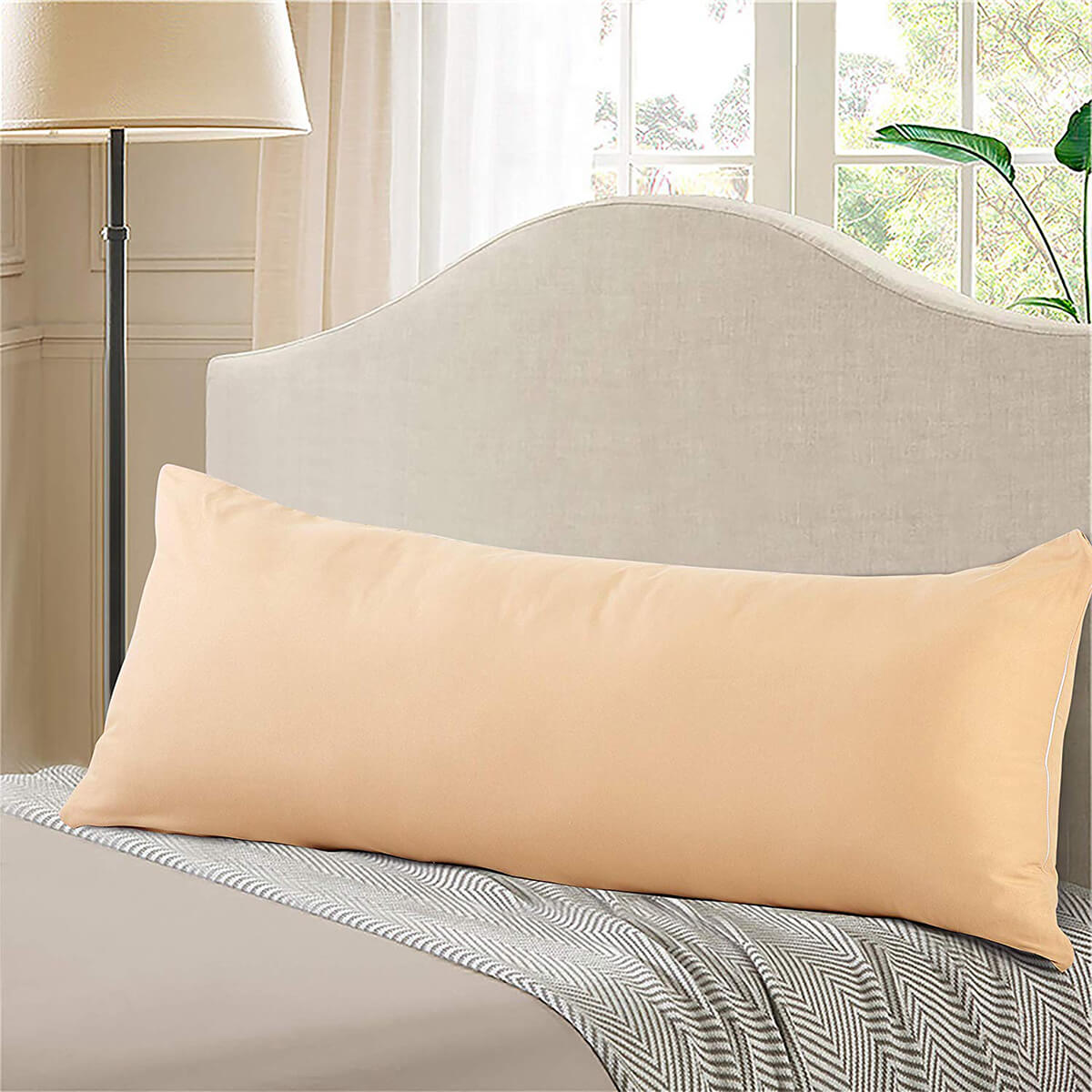 If you're like me, it's impossible to fall asleep without your body pillow. And, the only thing better than a body pillow is a body pillow made from the best polyester microfiber on the market. With EVOLIVE, you get a high quality body pillow cover without any stress on your wallet. Coming in at just under $10, this body pillow will do wonders for your sleep, posture, and bedroom style. And, if you've never used a body pillow before, you need to see what all the hype is about.
20. A Fun Pillow to Spice Things Up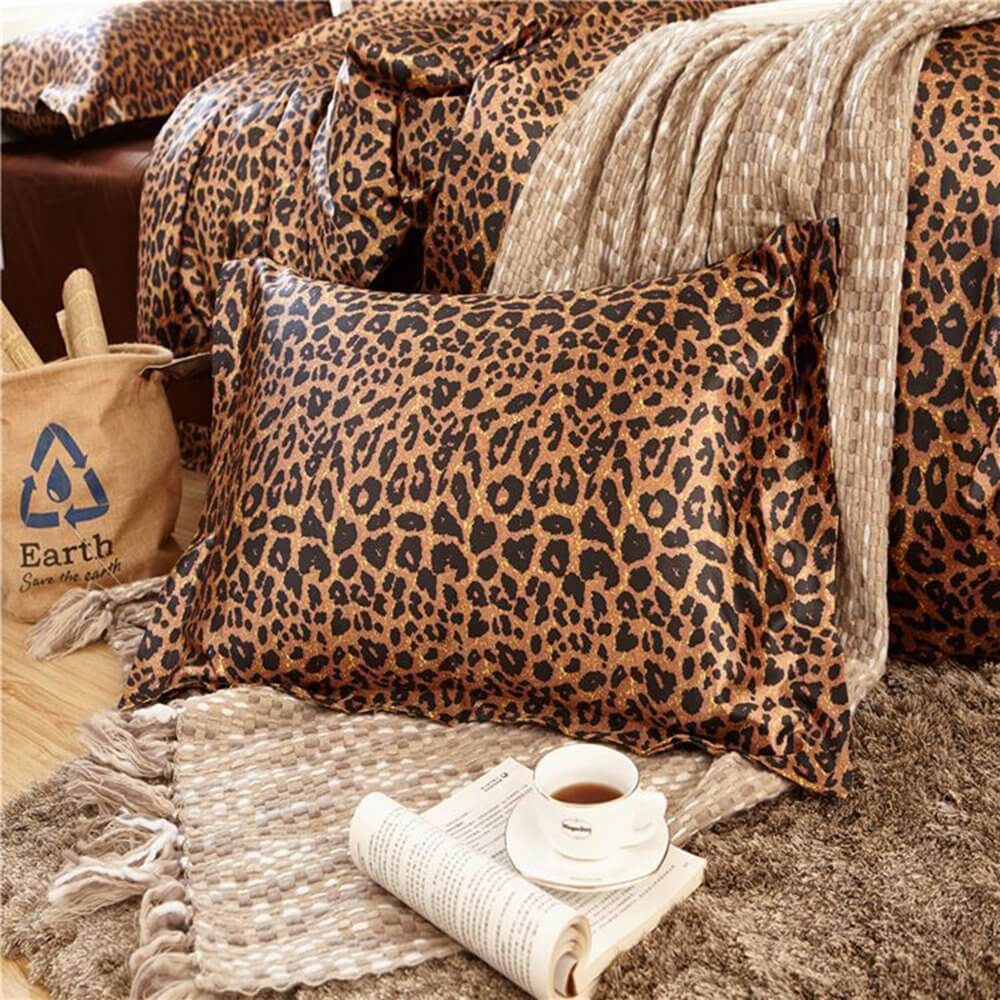 After working 8 hours a day at your boring desk job, you don't want your home decor to match the monotony of your working life. At Awland, you can get 100 Percent polyester silk pillowcase in leopard print (yes, you read that right) for just $14.99 a pair. Yes, they have an option in black as well, but don't wait to spice up your home decor. Let the wild in with this fun, comfortable, and affordable pillowcase option. And, Awland boasts a 100% satisfaction guarantee for life (again, you read that right). Don't wait to spice things up; pick up your Awland pillowcase today.
21. Durable and Comfy for a Reasonable Price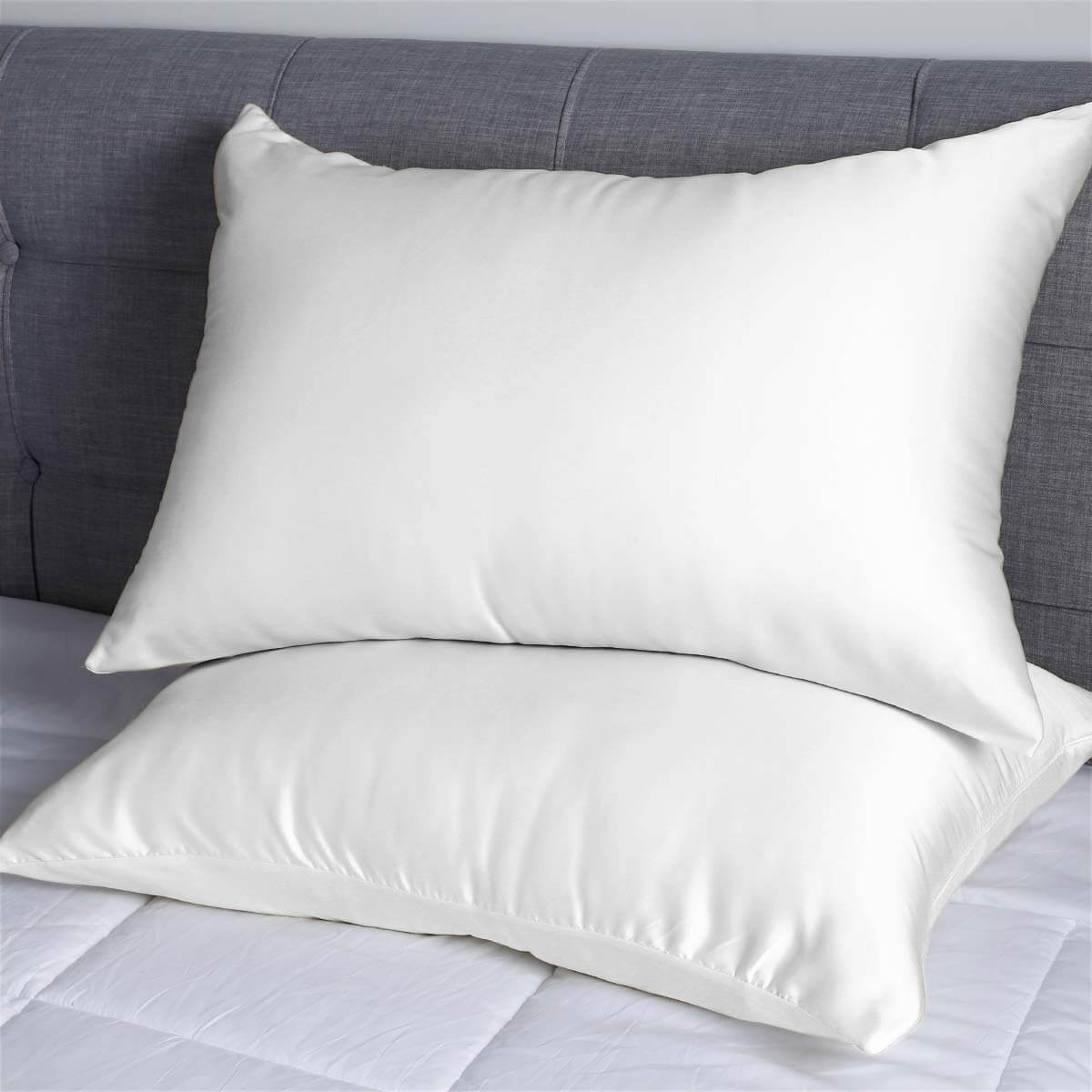 Fabric selection is an eternal struggle. Sometimes we need to sacrifice comfort for price, price for durability, durability for design. But, with BYSURE, you truly get it all. At just $11.99 for a 2 pack, the BYSURE king-sized pillowcase has comfort, design, and durability for one low price. Are you all set on your pillow cases? If so, BYSURE makes the perfect gift for someone looking to invest in a better night's sleep. With a large color selection, hidden zippers for design, and a durable 100% satin polyester material, these pillowcases are ones for the record books.
22. Stay Cool All Night Long with this Fun Ice Cream Print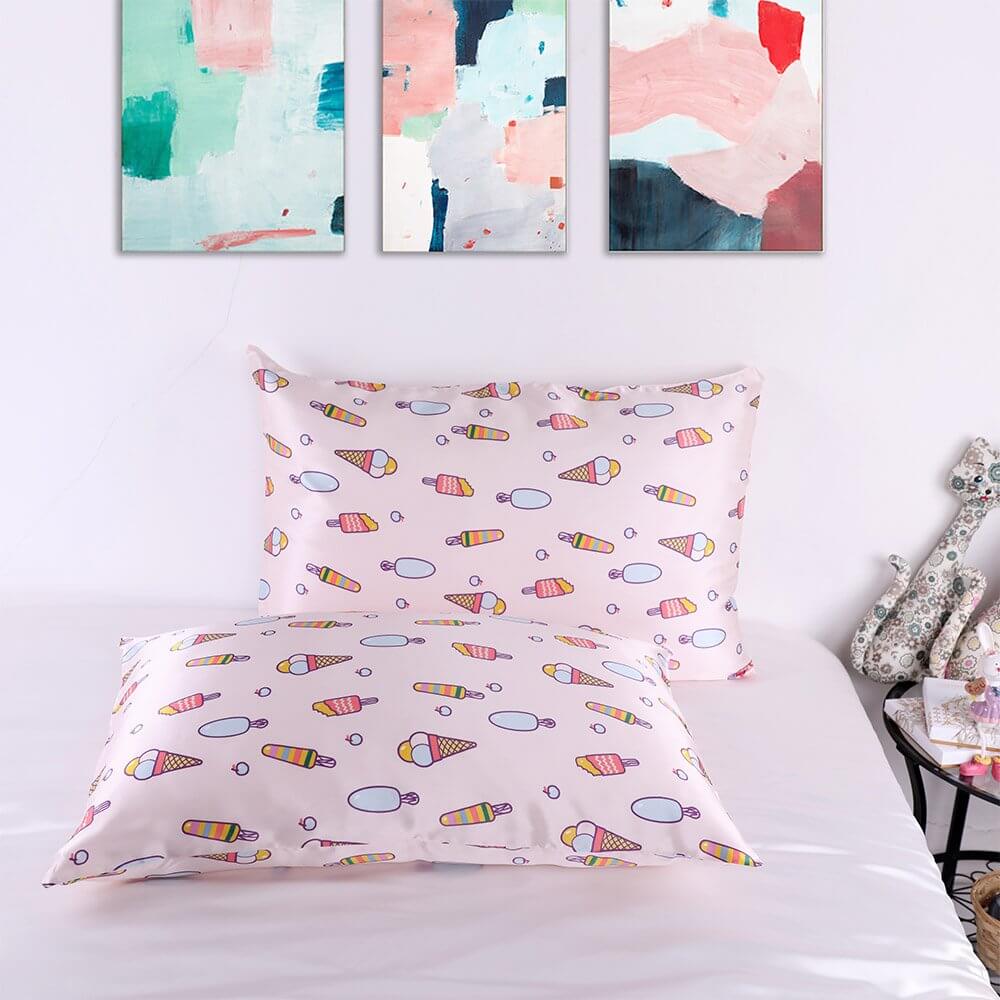 Are you looking for the perfect accessory for your toddler's room? Or, do you want to bring some youthfulness back into your own style? If so, the LilySilk Patterned Pillowcase with an Ice Cream Print is the right pillow for you. Made of 100% Pure Mulberry Silk, this pillow is equal parts fun and comfort. Don't leave your toddlers to sleep on uncomfortable pillows with drab, boring designs. Bring the spirit of summer into your home with this brand new design from the experts at LilySilk. Don't sleep on this deal.
23. The Best Quality Silk at the Best Price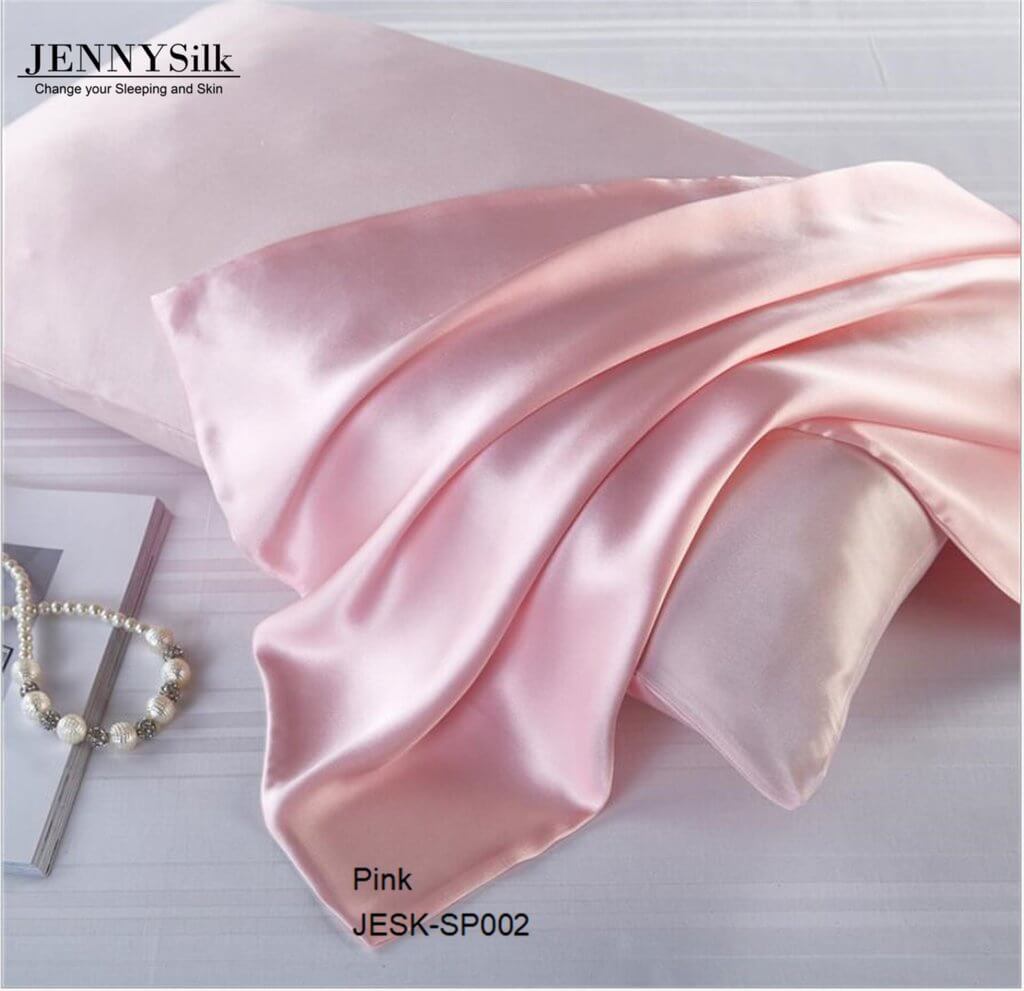 Normally, when you want a Mulberry pillowcase, you're going to be spending top dollar for that quality. But, with MervSilk, you can get a queen-sized, 100% Mulberry pillowcase for just $24.99. Don't spend thousands of dollars a year on faux beauty routines or spa treatments. The thing separating you from a life of health and beauty is the quality of your pillowcase. And, at some Mulberry Silk products coming in close to $100, MervSilk gives you affordability, quality, design, and comfort all in a single package. Don't wait on a deal like this.
24. Chase Away the Nightmares with a Good Night's Sleep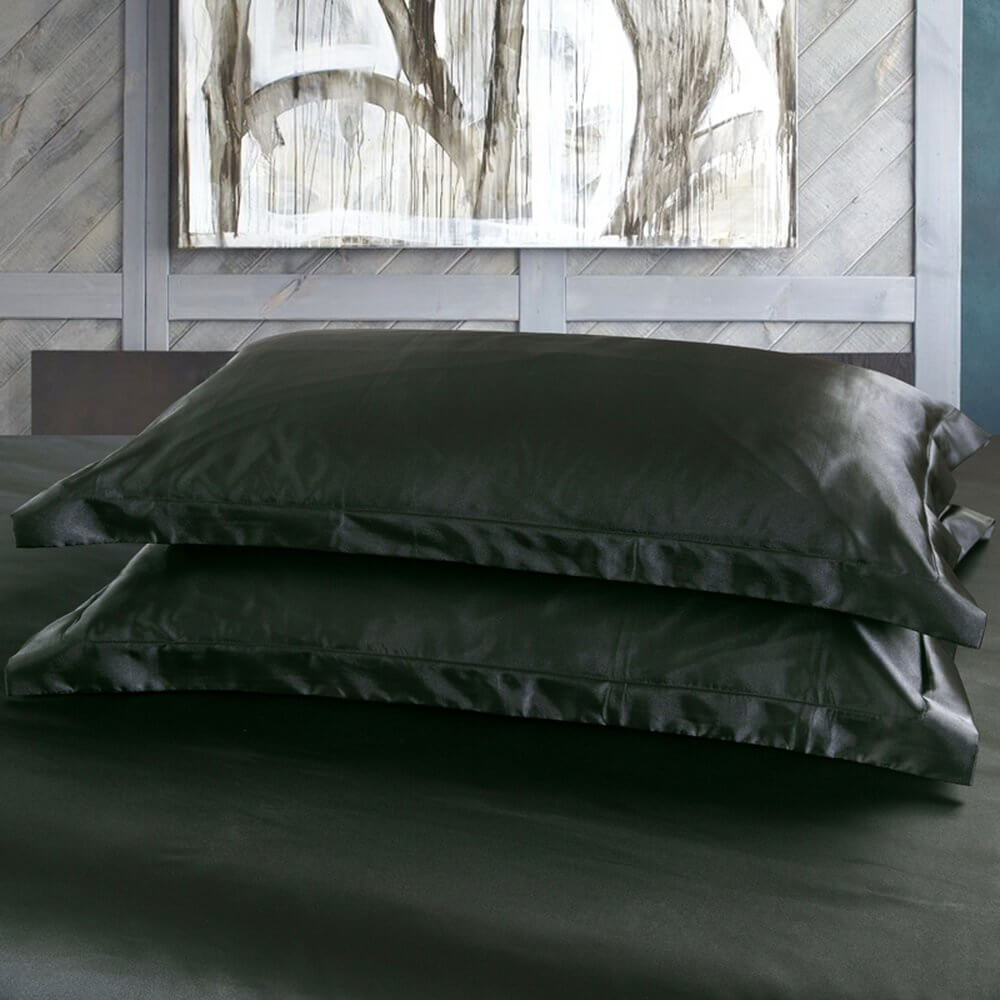 By now, you should know the importance of a good night's sleep. From your health, your happiness, to your skin, sleep is the best medicine on the market. With the Colorful Mart Pillowcase, you get unbeatable quality at an incredible price of $19.99 for 2 standard pillowcases. And, with close to 20 different color options, you'll have no problem finding a place for this pillow in your home decor. In a world plagued by too little sleep and too many wrinkles, don't risk your health and happiness on bad quality pillows. If you want the best quality for the best price, choose Colorful Mart.
24 Incredible Silk Pillowcases for Sweet Dreams
Don't spend thousands of dollars a year on overpriced beauty products and doctor visits. While we search for answers to our skin and hair issues, the answer is normally right under our noses: our pillows. If you're looking to redo your pillow selection, from bedroom pillows to decor to even body pillows, this 24 item list will give you a full range of the best options out there for a quality sleep. From Mulberry to Polyester to mixed satin, there's a lot you need to know when it comes to the fabric you surround yourself with.
In this article, we will take you through the various options on the market and walk you through each product's strengths. Everything on this list is a great option, but there's often a balancing act between comfort, quality, price, material, and style. From fun designs to incredible price to unbeatable material, all of these top rated companies have something different to offer. If you are looking to redesign the fabric of your home, you need to know the pros and cons of every purchase. If you're unsure of the best option for you, this list will lead you toward the best silk pillowcases on the market today.