Good bathroom design should elevate a utilitarian space into a place for rejuvenation and self-care. Outdated, cramped or oddly outfitted bathrooms can disrupt the daily personal hygiene activities that lead to wellness. If you find yourself getting in and out of your small bathroom as quickly as possible each morning, it could be time for a redesign.
Resolution 2018: Make Your Small Bathroom a Sanctuary

As you begin your search for small bathroom design ideas, it might seem that decorators only cater to those with the expansive bathrooms normally featured in decor magazines and home renovation television shows. Don't be disheartened! If your bathroom is barely big enough to accommodate one petite person, rest assured that you're not alone. Design divas all over the internet have tackled the problem of cramped bathroom quarters.
We've selected a variety of the best small bathroom decorations below. Even if you only have a modest space in which to work, you can find ways to open up space and create an aesthetically pleasing respite by applying some inspiration from this collection small bathroom designs. You'll find modern, retro and classic looks in an array of color schemes and mood themes. With a little help from these lovely small bathroom décor ideas, even a tiny washroom can become your sanctuary.
1. Uncluttered Color Scheme in Dark Gray and White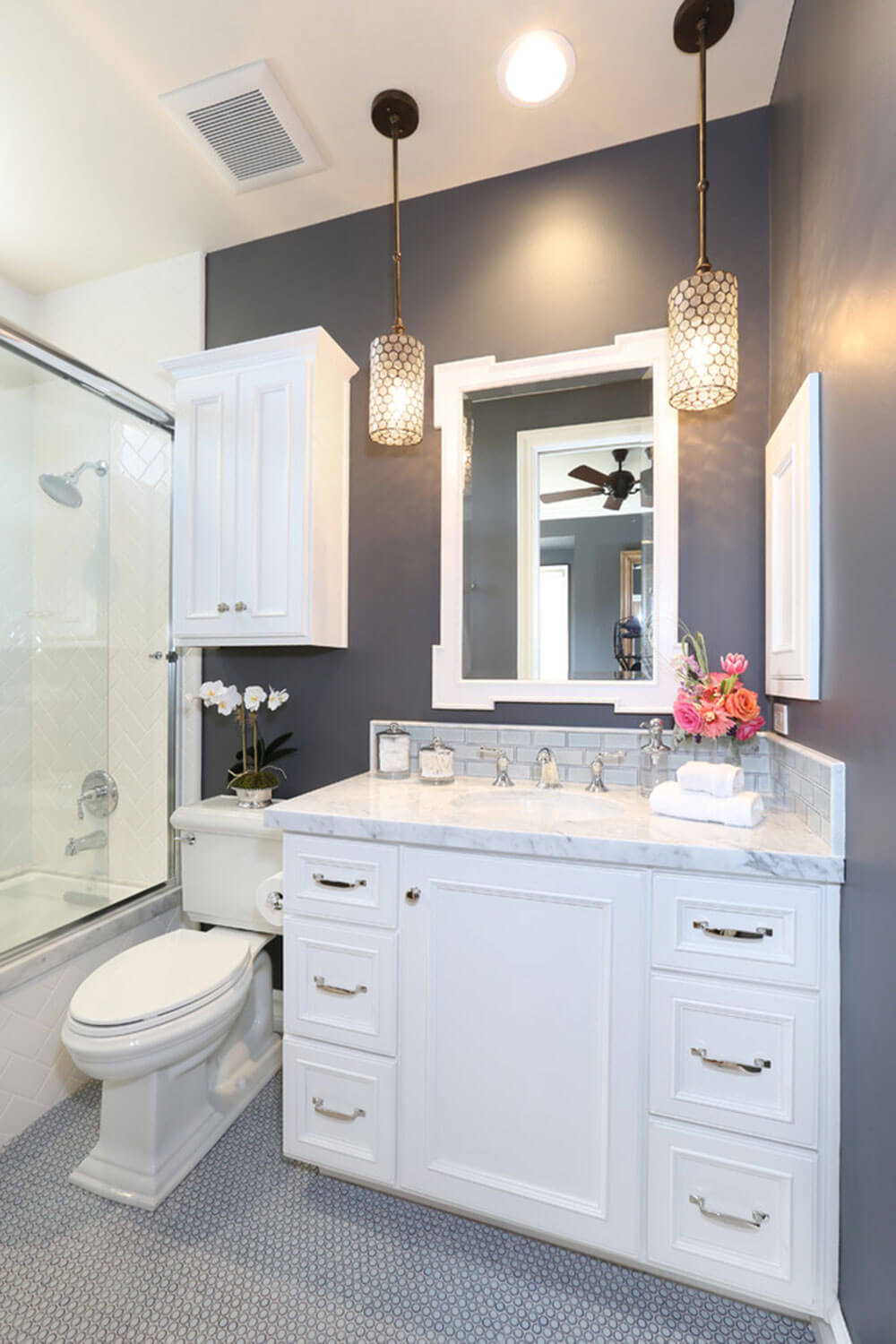 2. European Minimalism Meets Luxury Hotel Style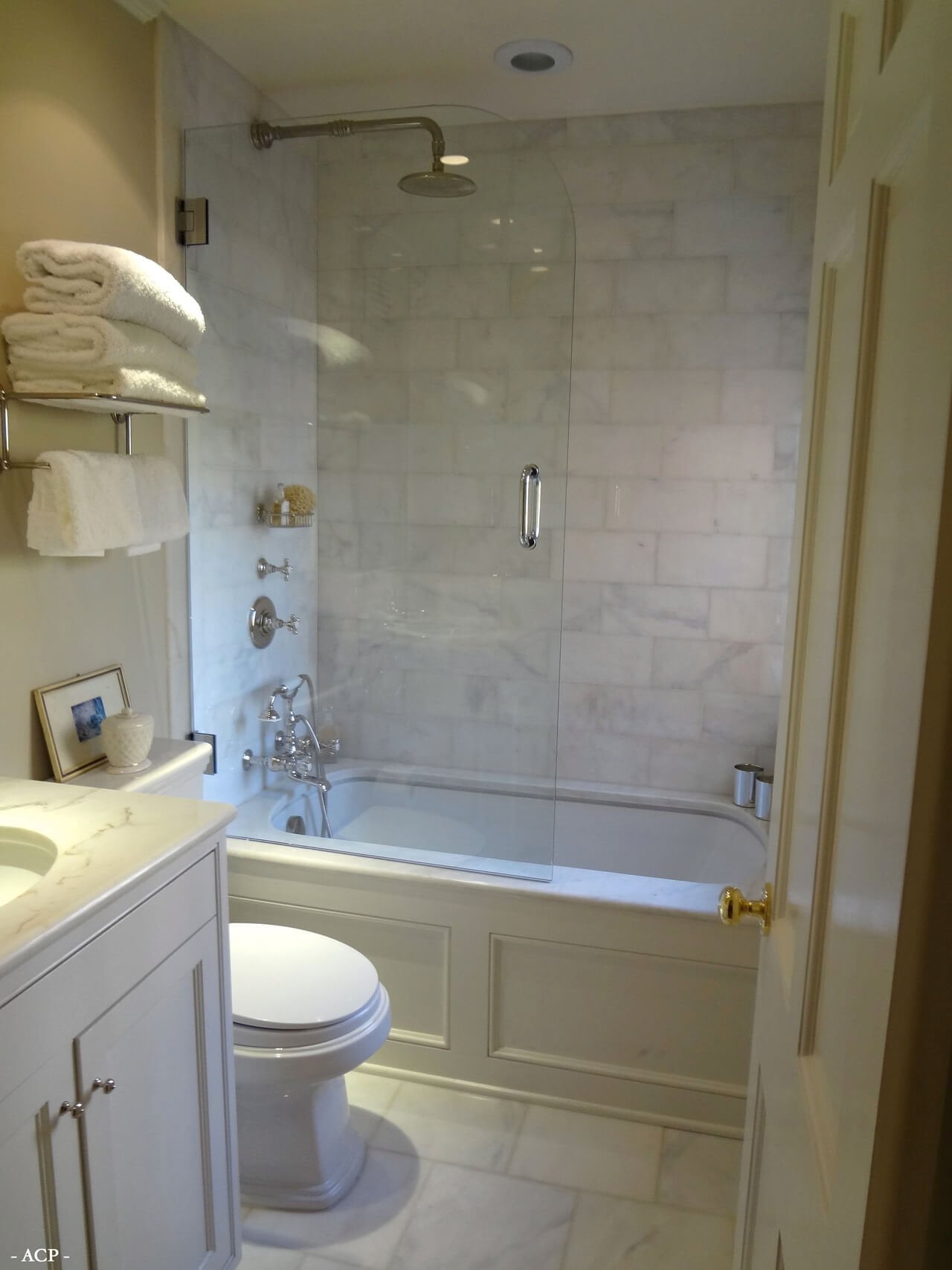 3. Space-Saving Retro Sink and Clawfoot Tub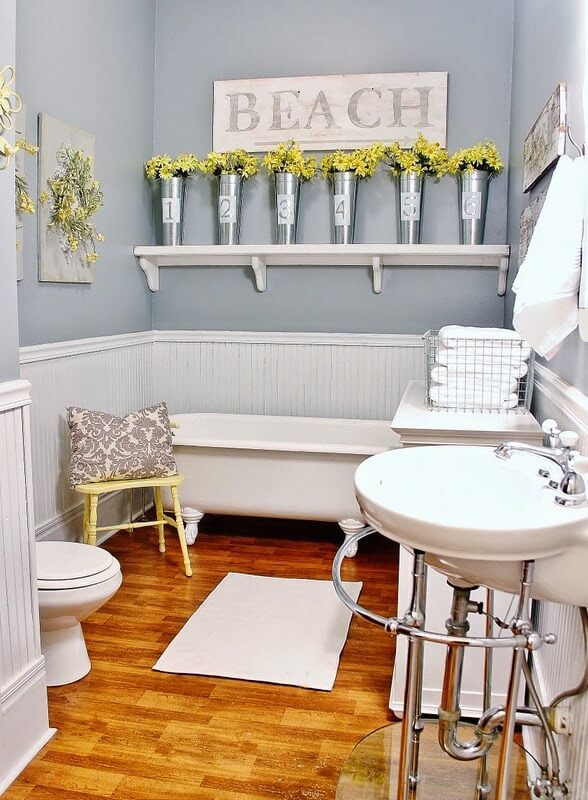 4. Lovely Eclectic Linens Add Textural Interest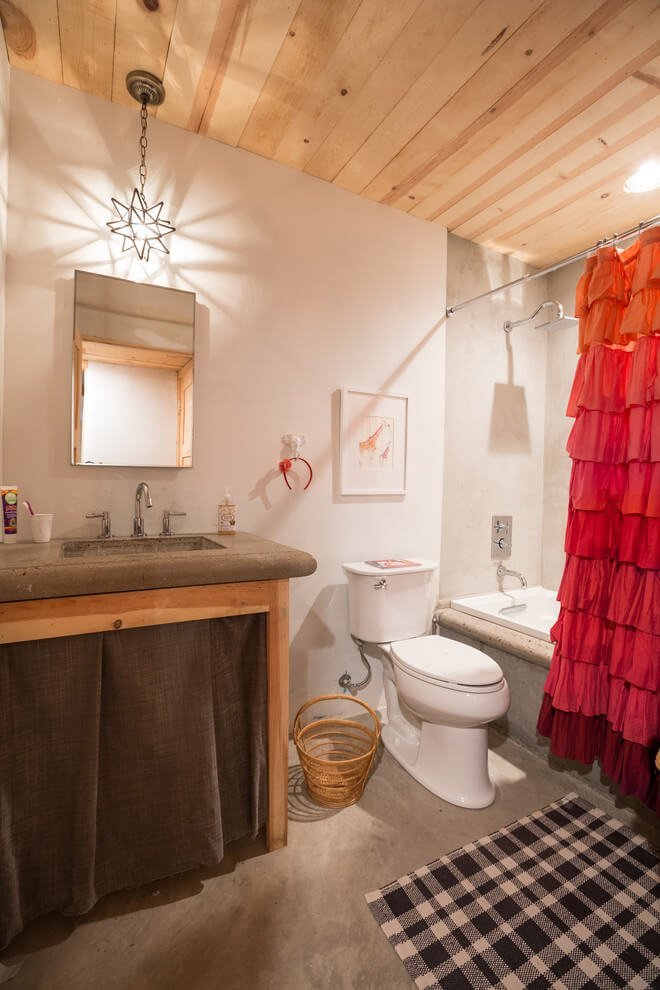 5. Yesteryear's Glamour in Buttercup and Gold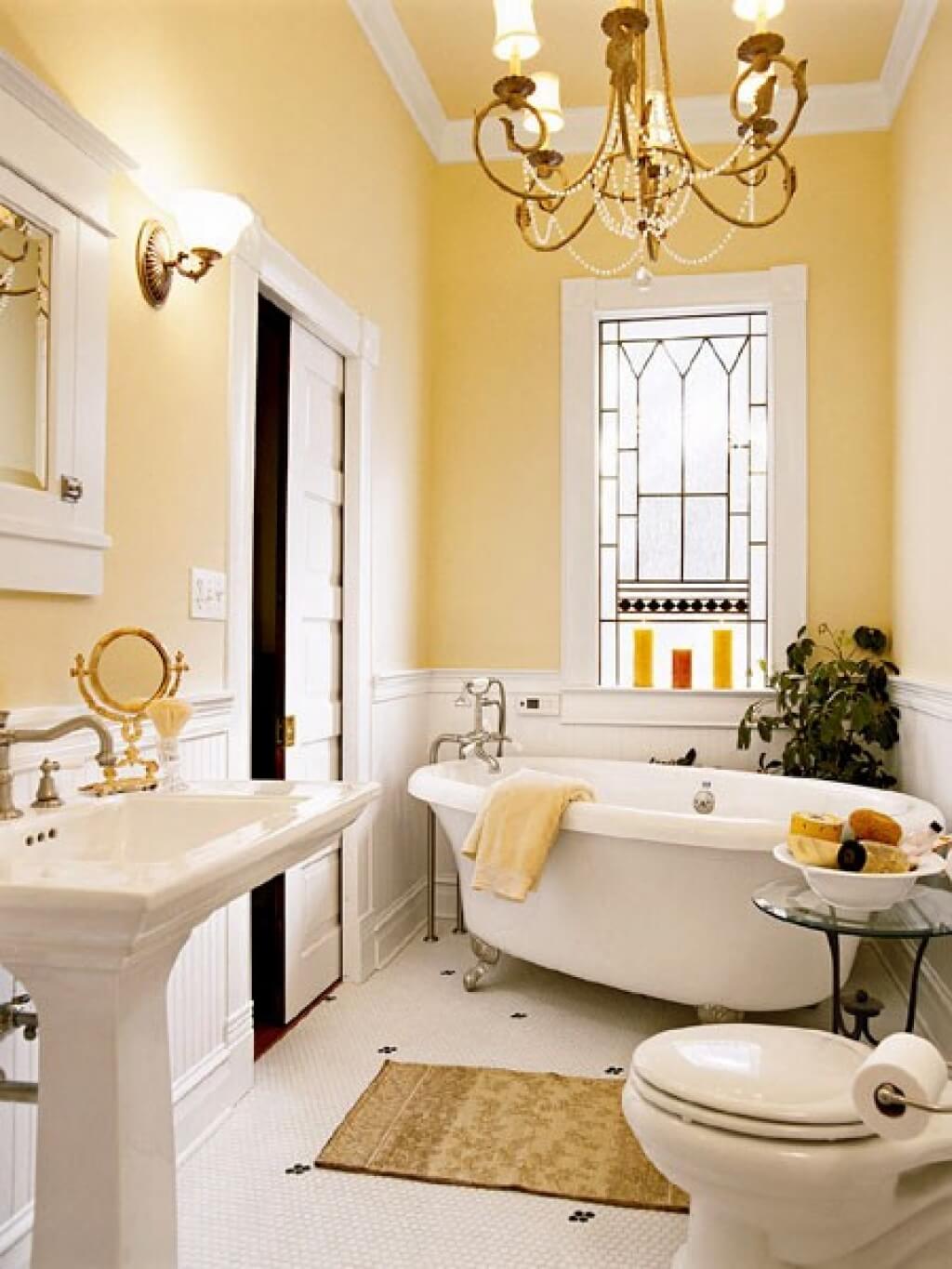 6. Delicate Scandinavian Touches Boost Function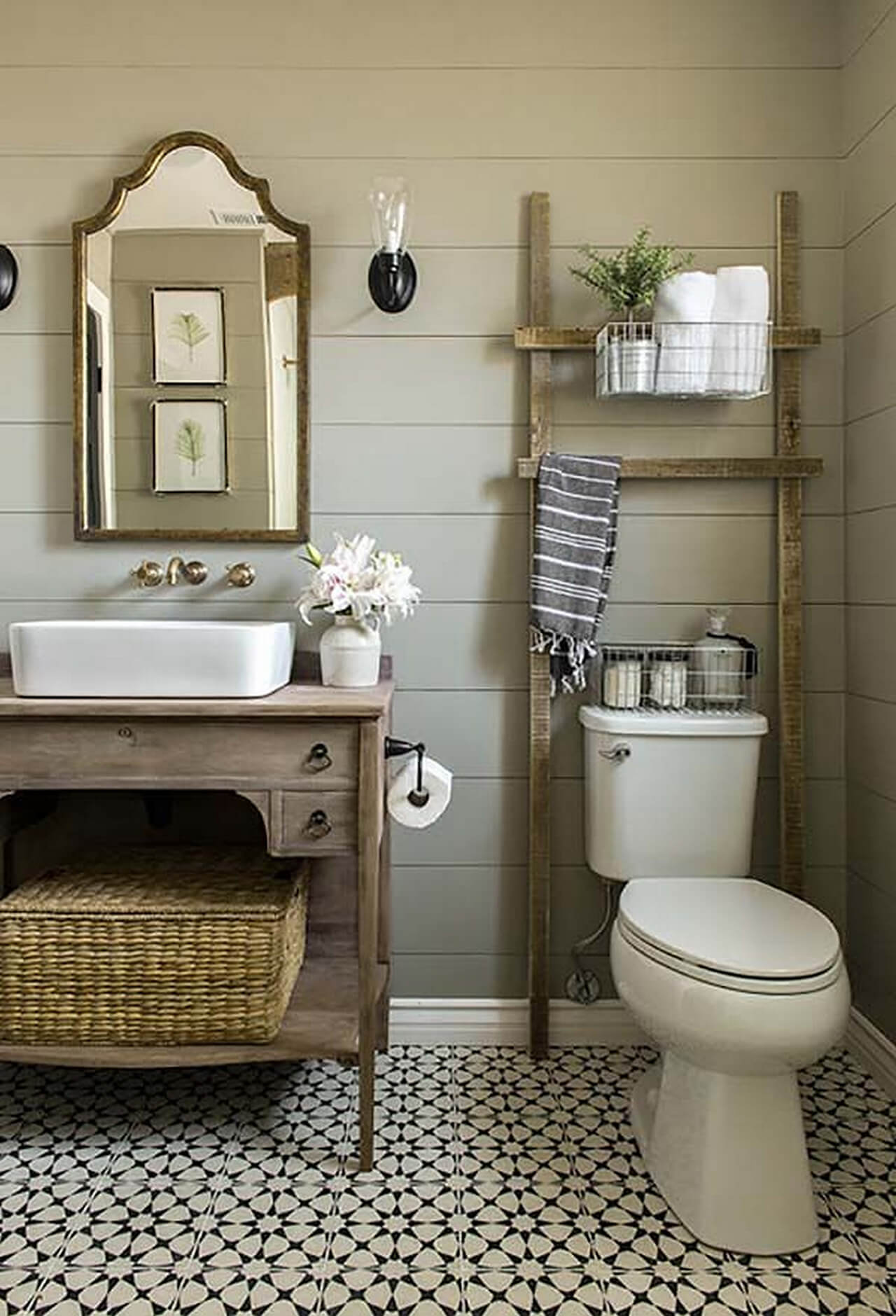 7. Beachy Blue Wainscoting with Copper Accents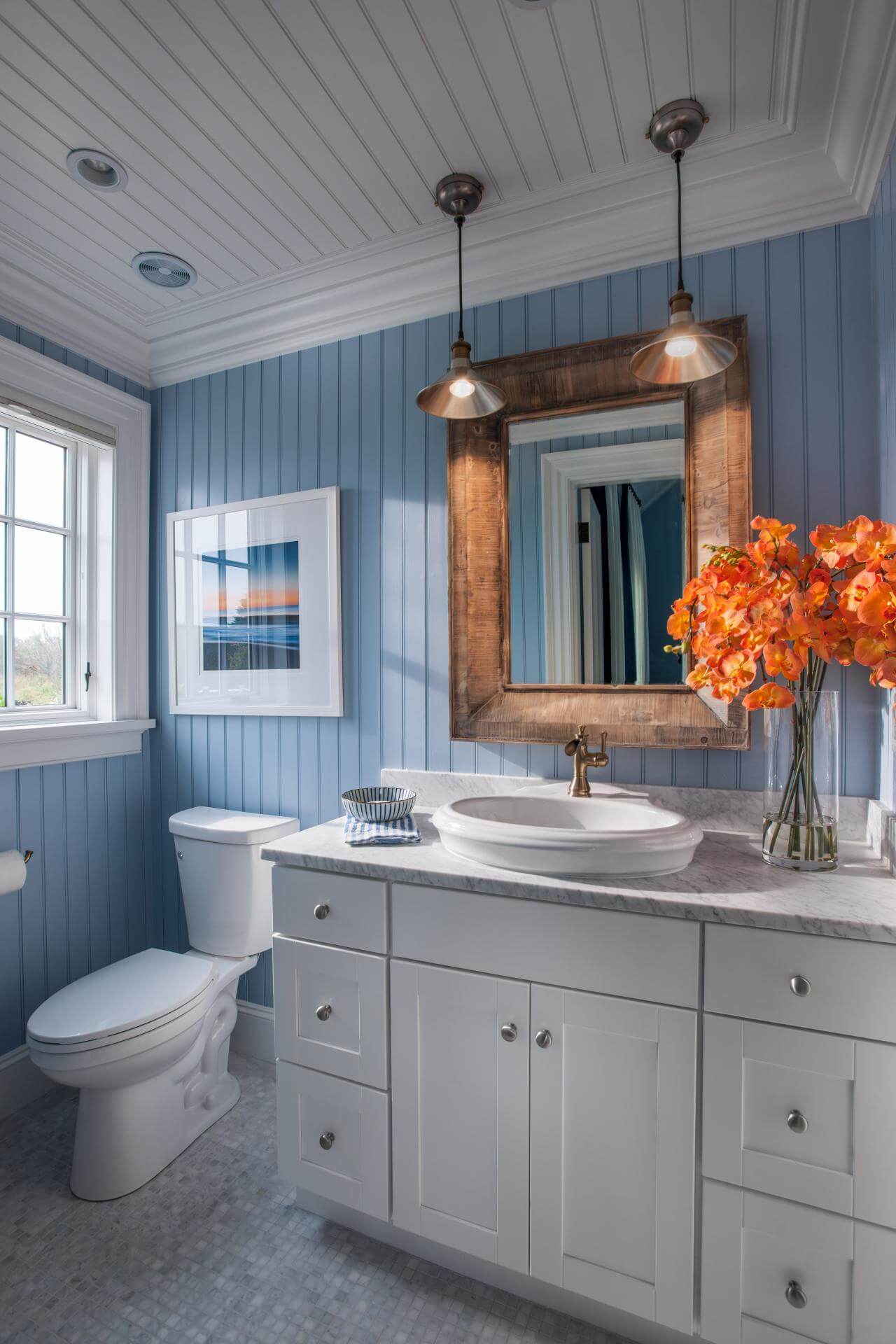 8. Ceiling Skimming Design Draws Eyes Upward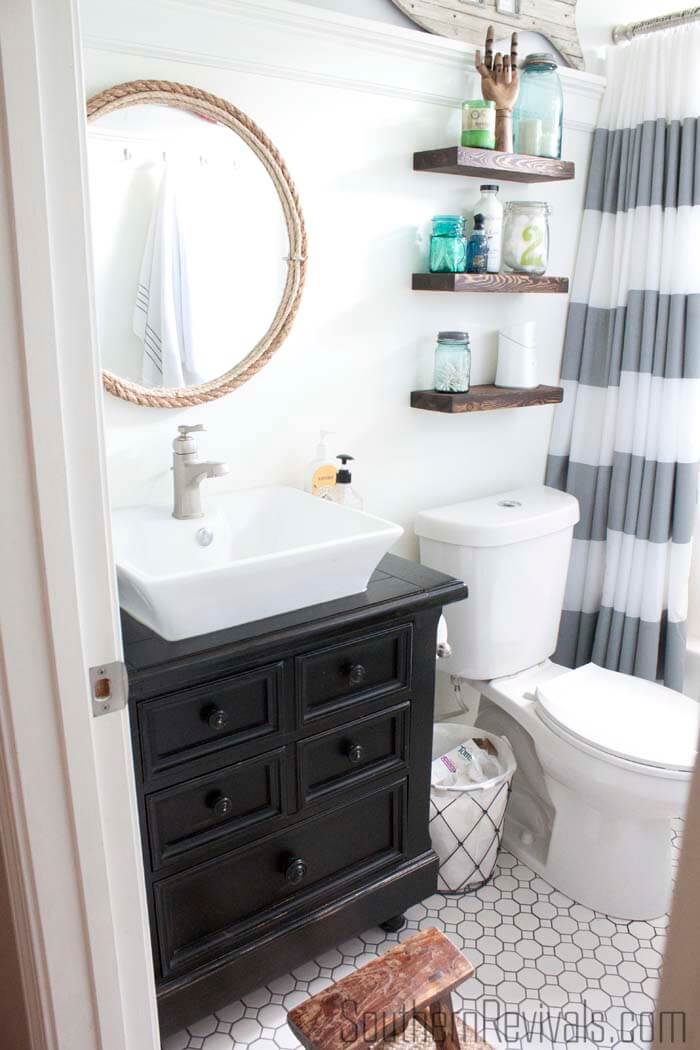 9. Expansive Mirror Optically Enlarges Space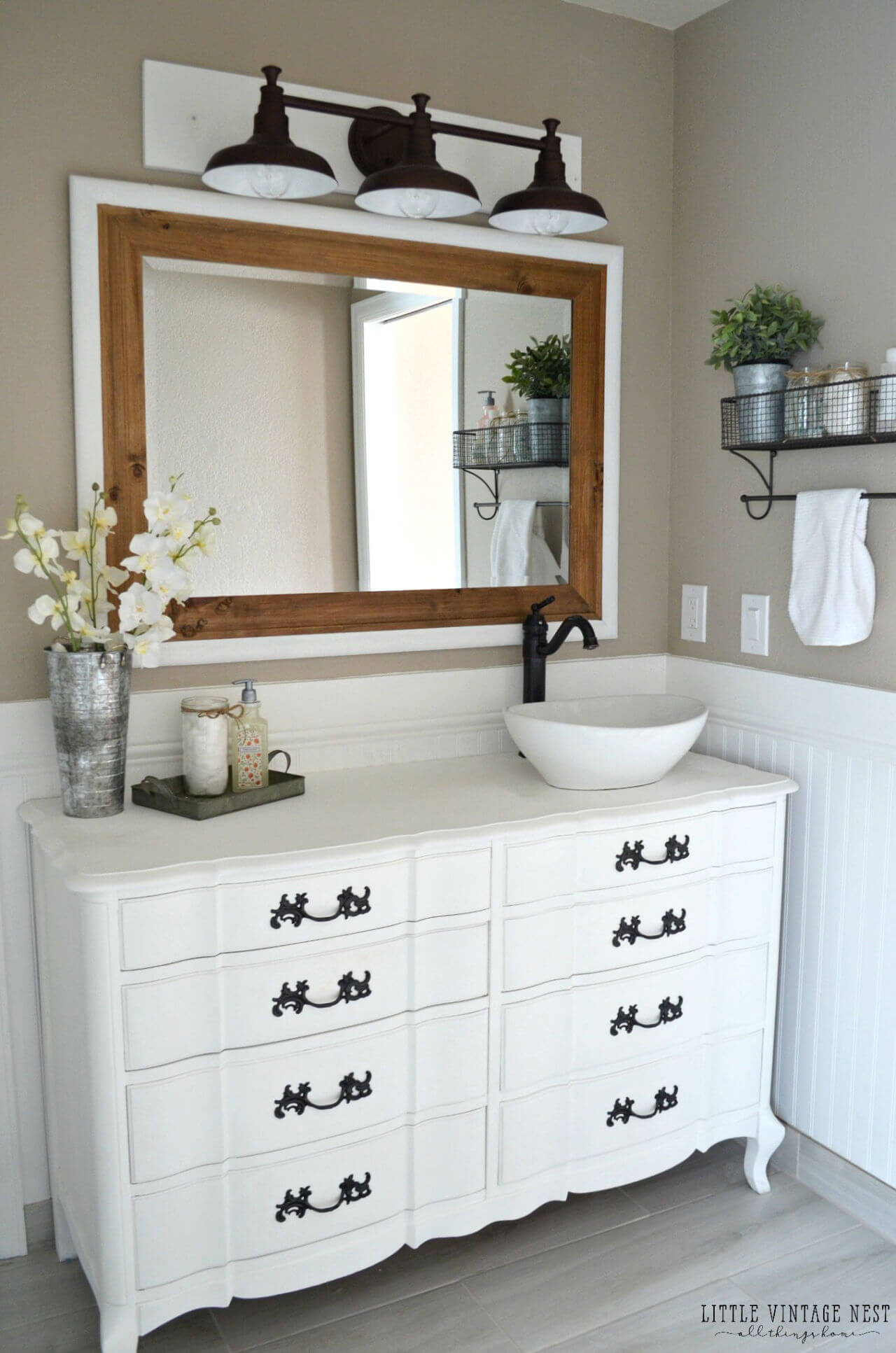 10. All-Over Drama with Weathered Wood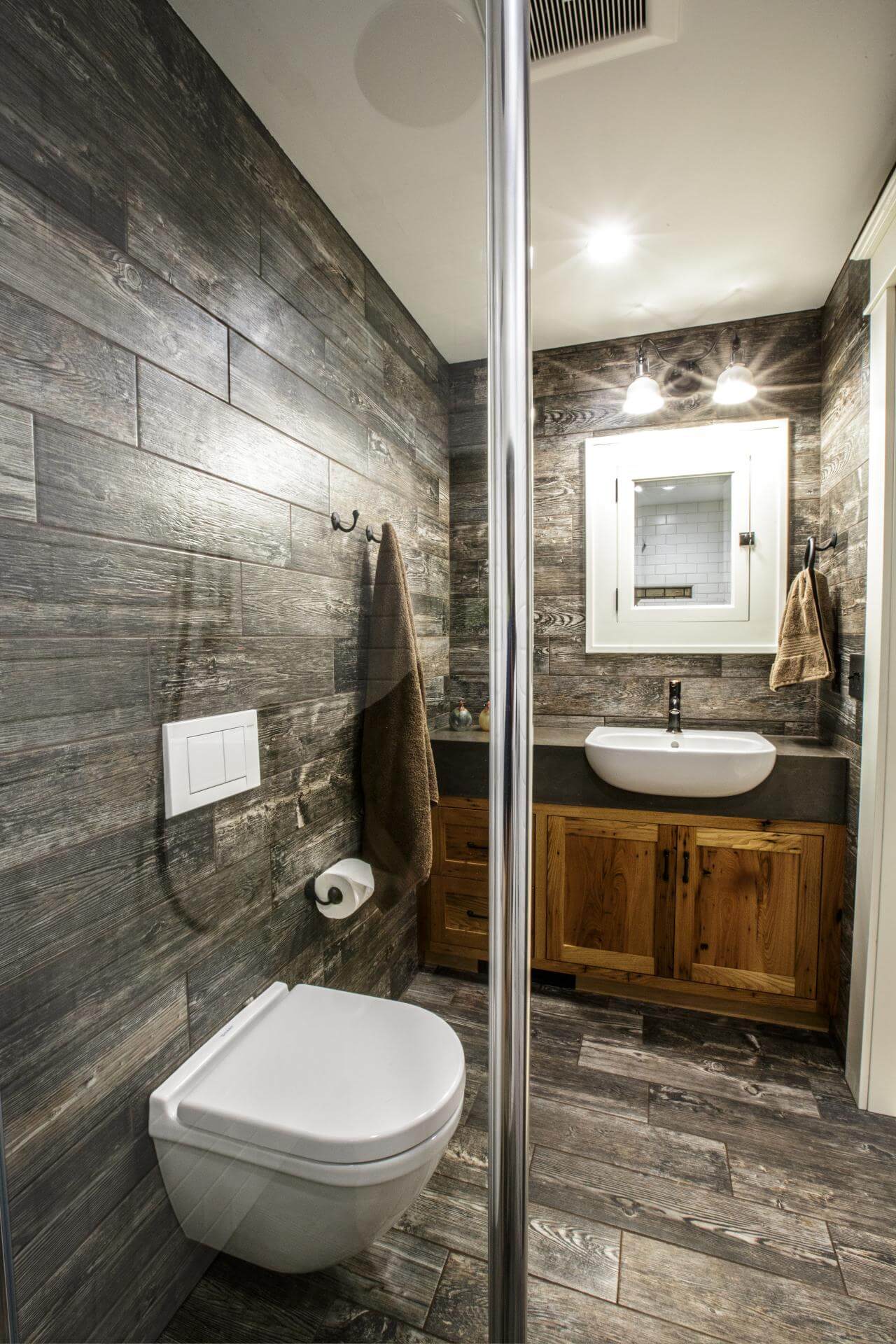 11. Glittering Ocean of Turquoise Tiles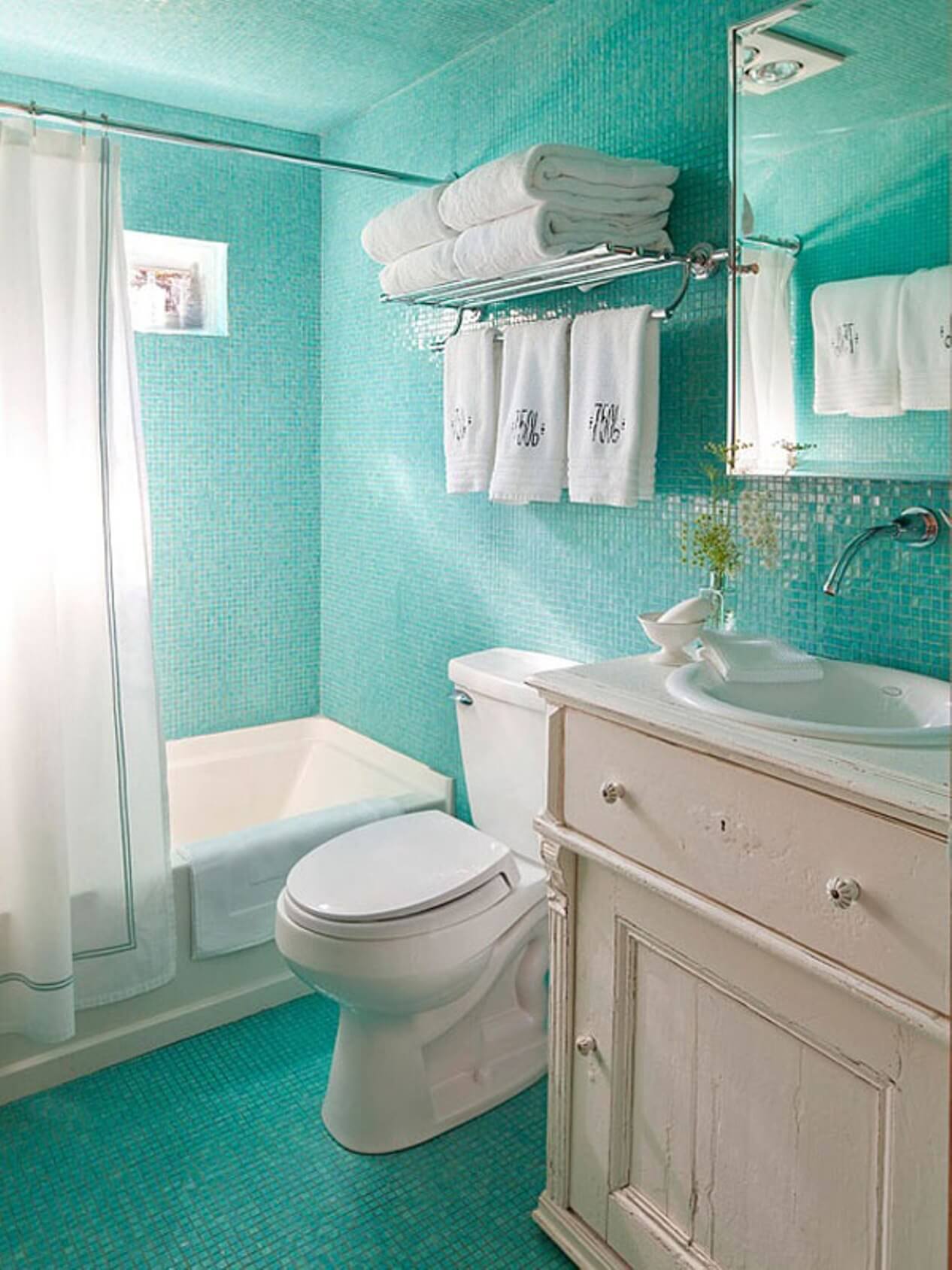 12. Bring Natural Outdoor Elements Inside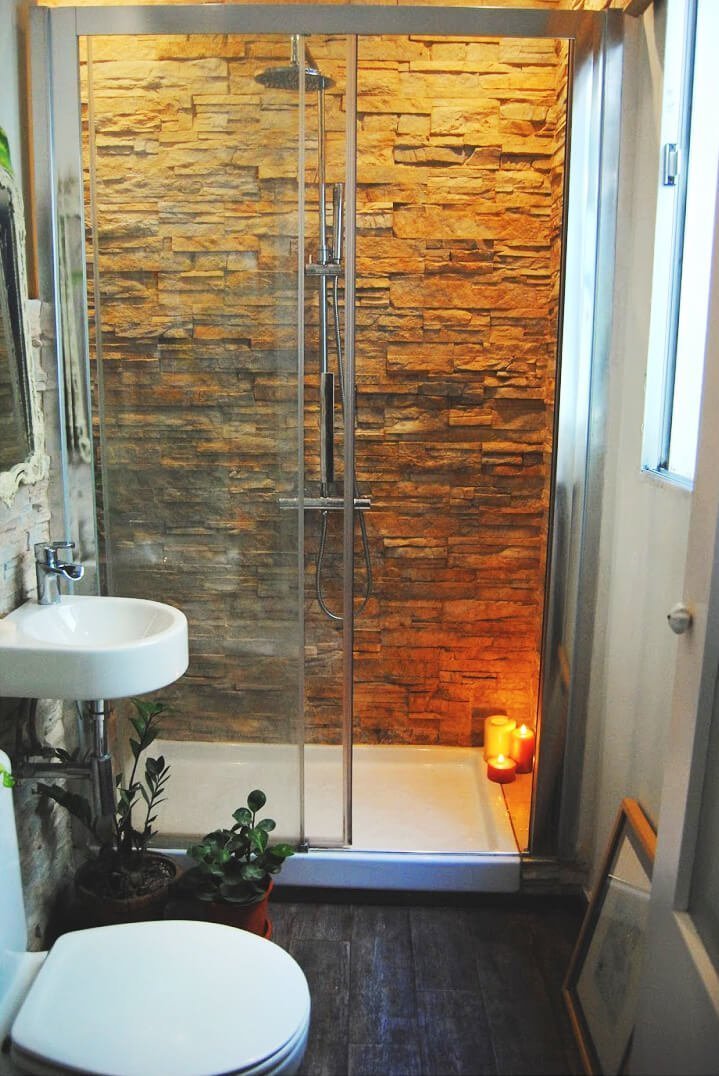 13. Industrial Chic Updates to Dated Fixtures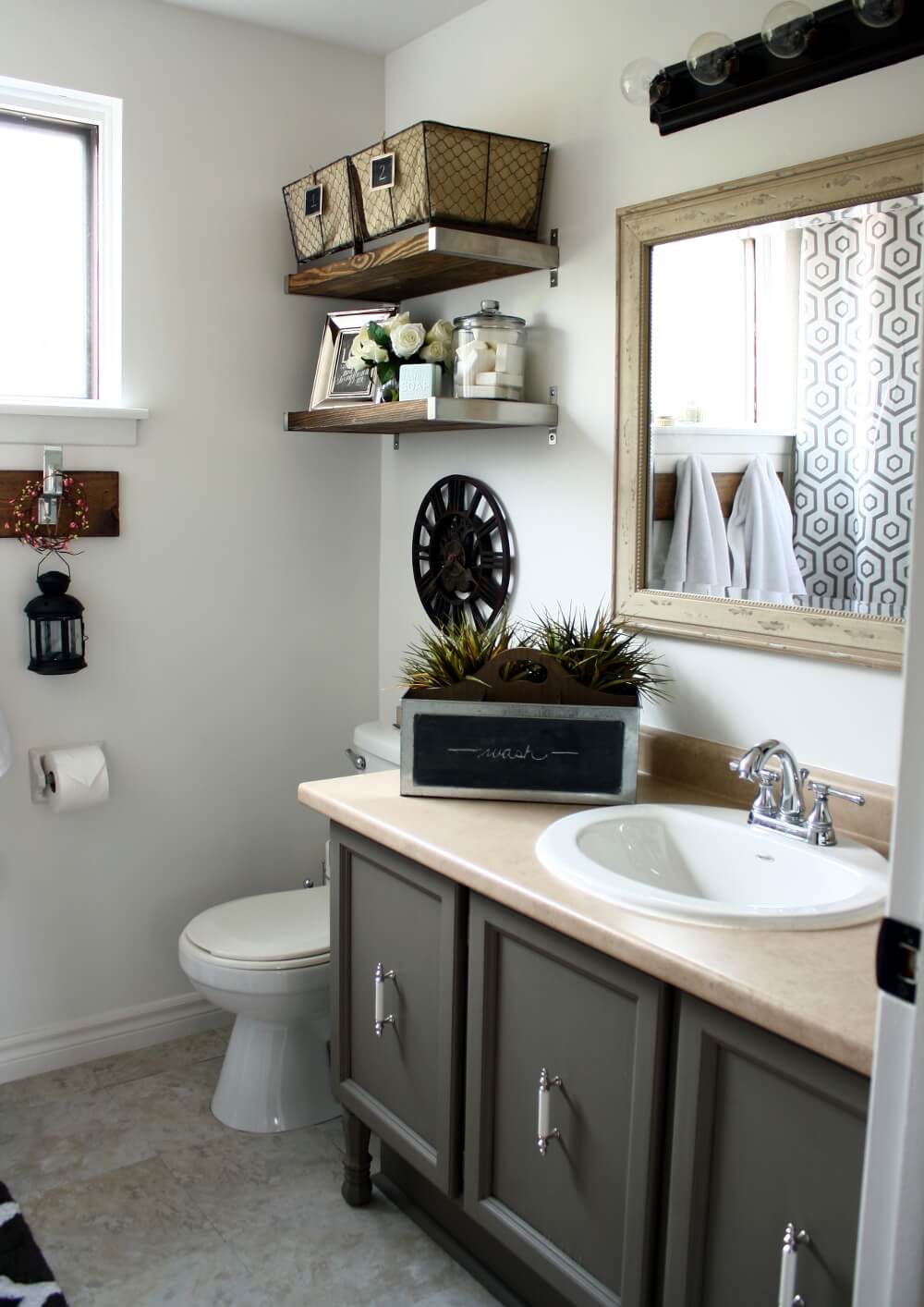 14. Calming White Marble Small Bathroom Design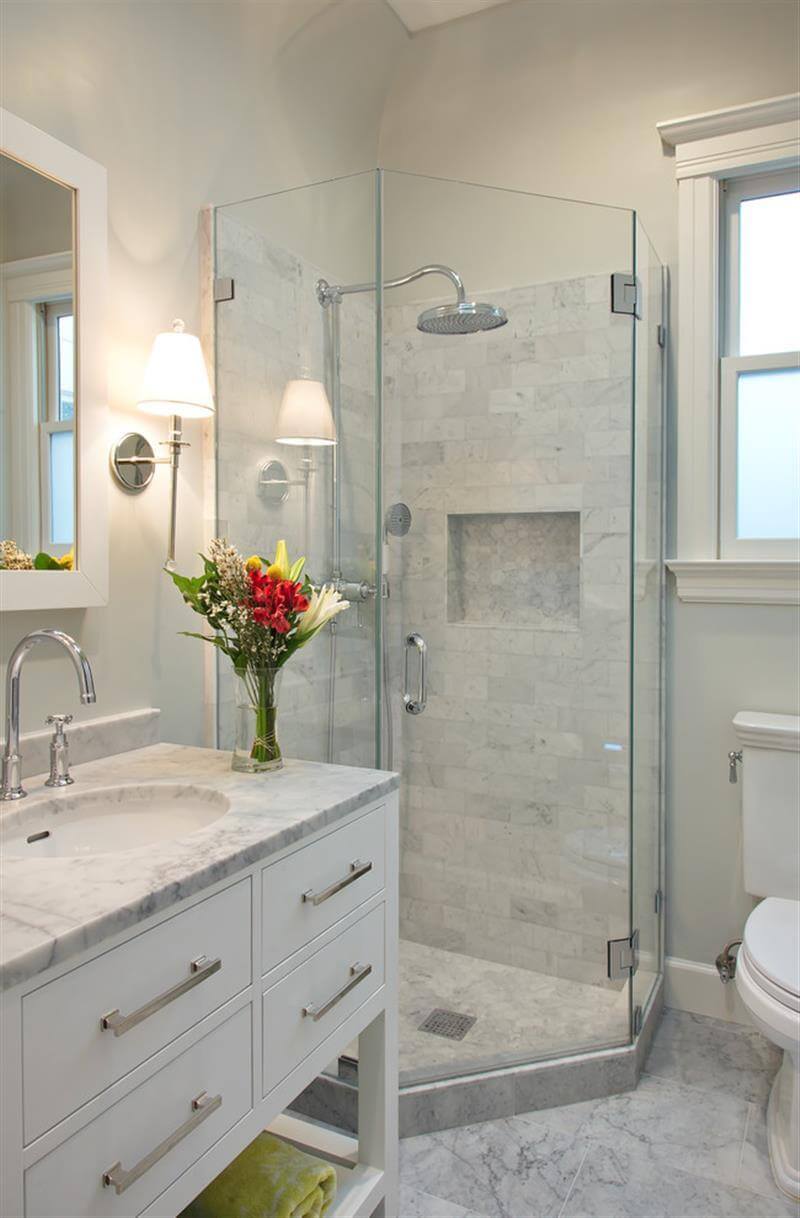 15. Dainty Counter Top Display Case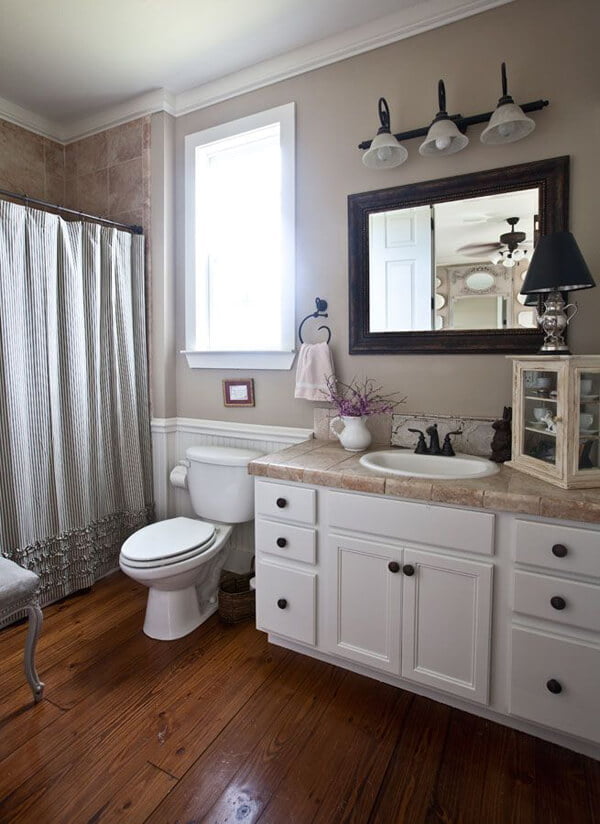 16. Mod Patterns with Pops of Color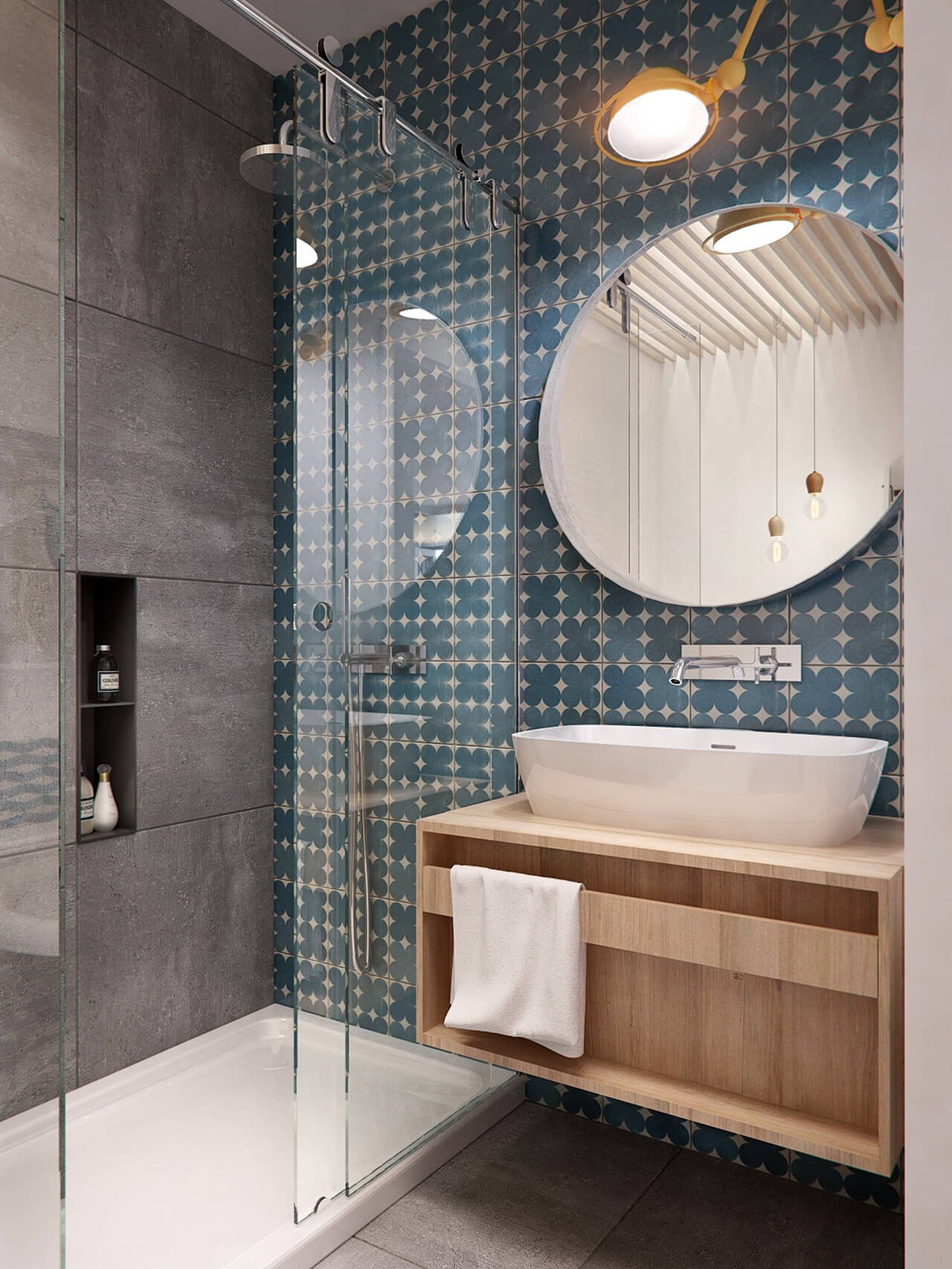 17. Woodlands Inspired Wallpaper and Art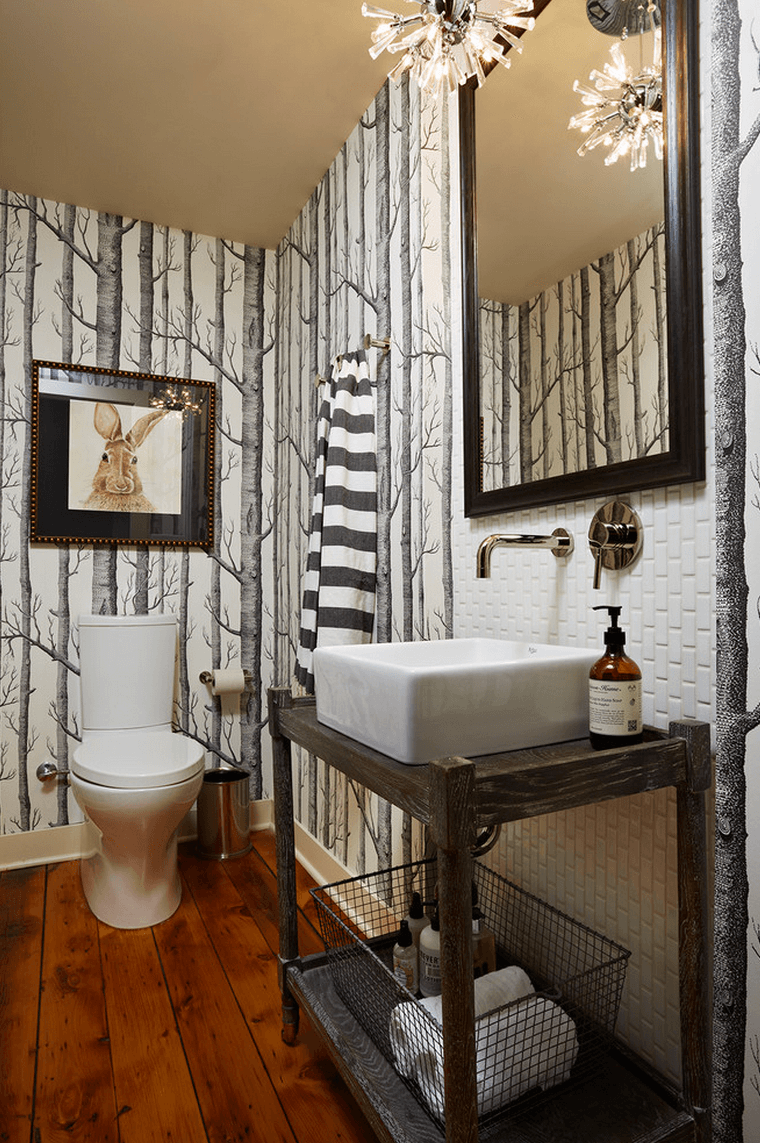 18. Monochromatic Ledge Shelves Display Collected Treasures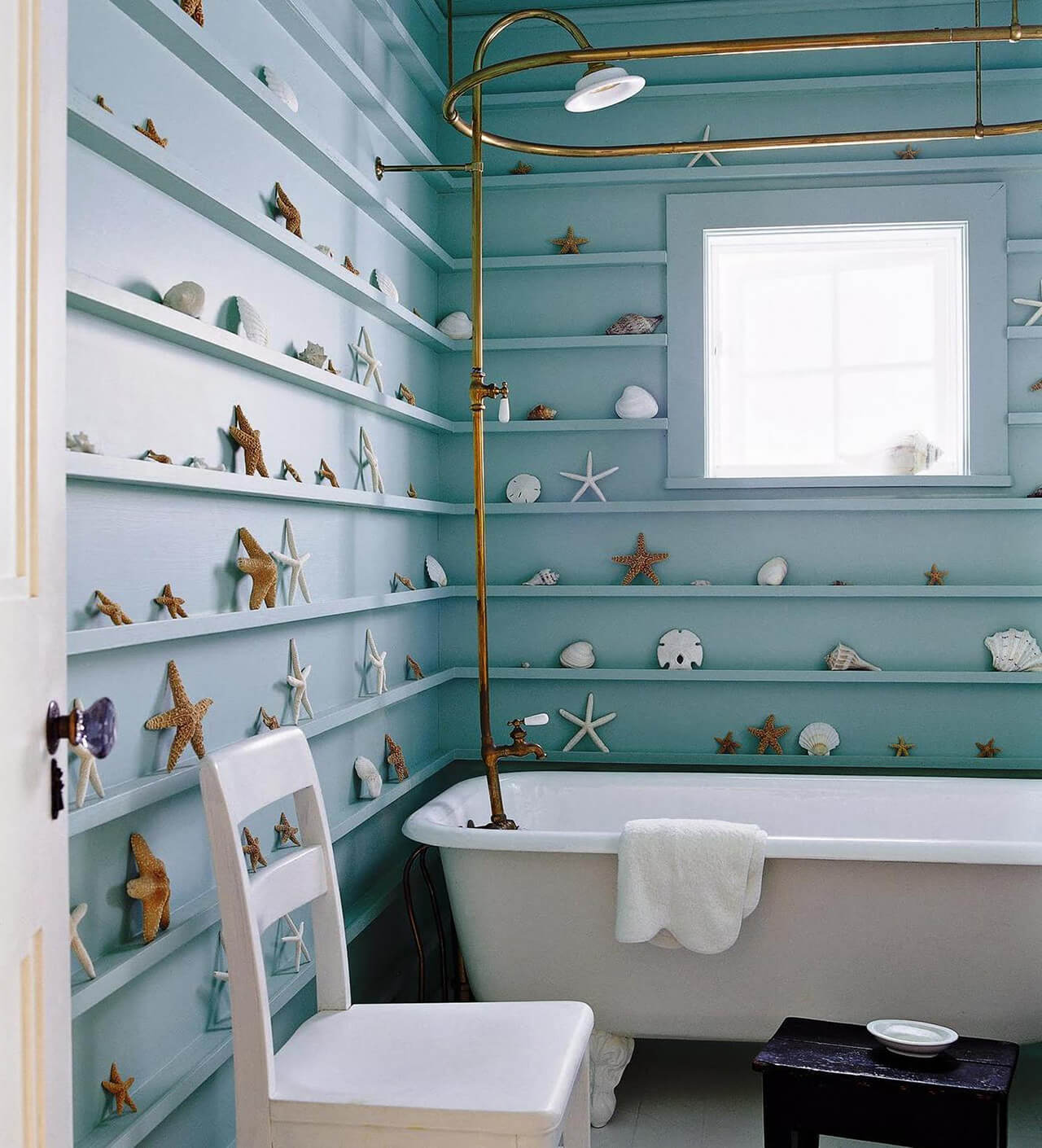 19. Masculine Corrugated Metal and Wood Shower Surround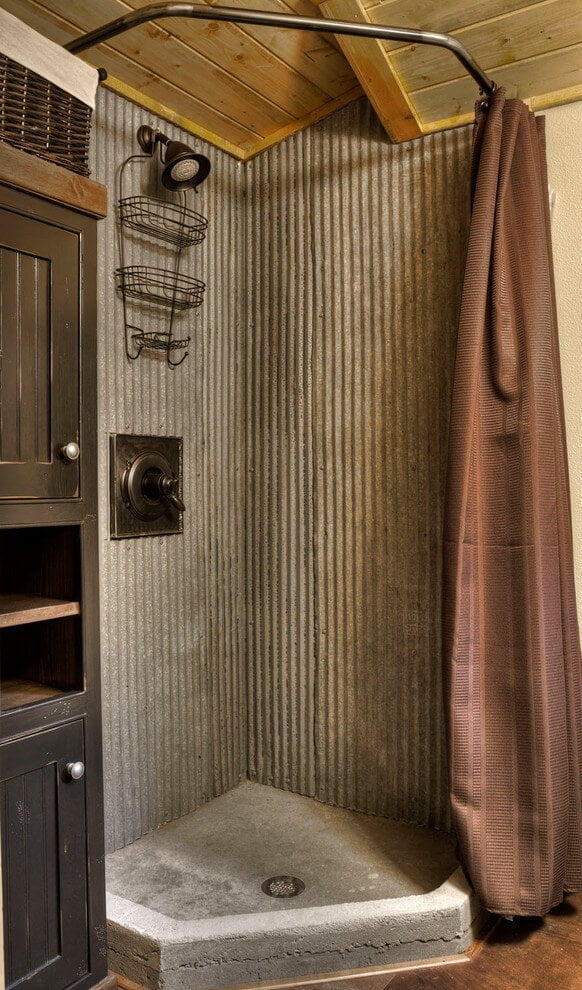 20. Cozy Brown Linens Paired with Icy Blue Walls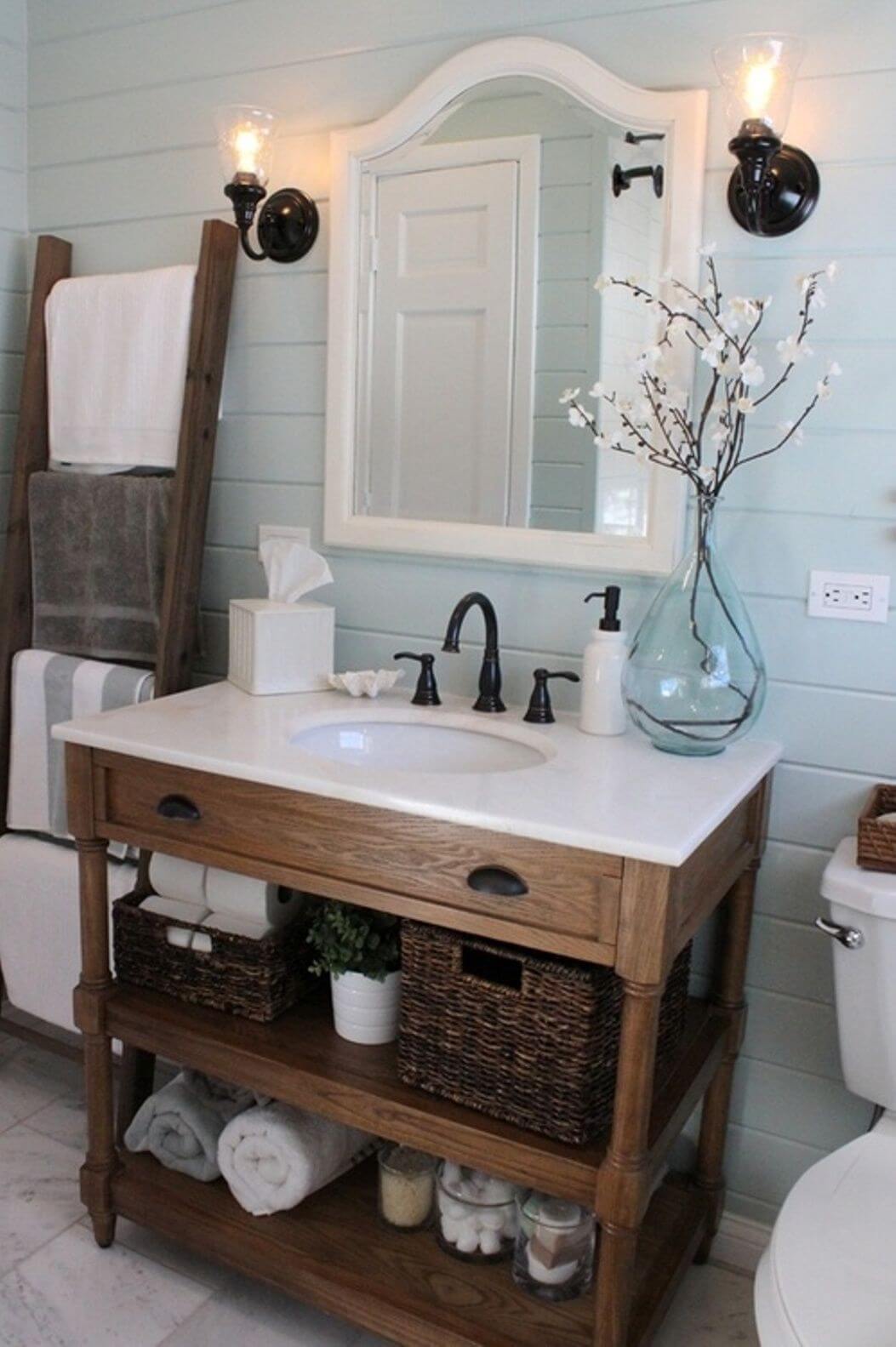 21. Fragrant and Warming Cedar Sauna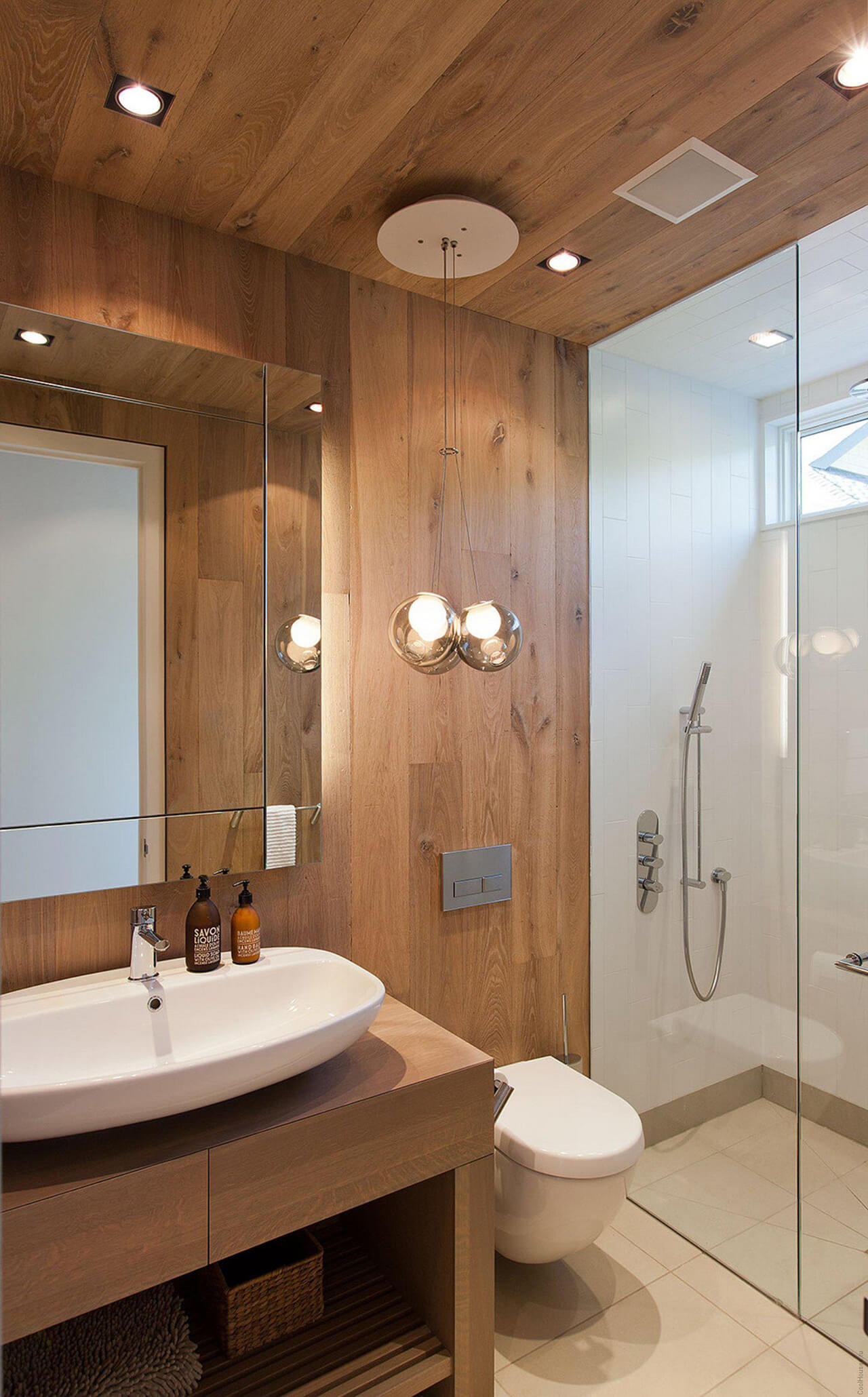 22. Minimalist Design with Repeated Tile Patterns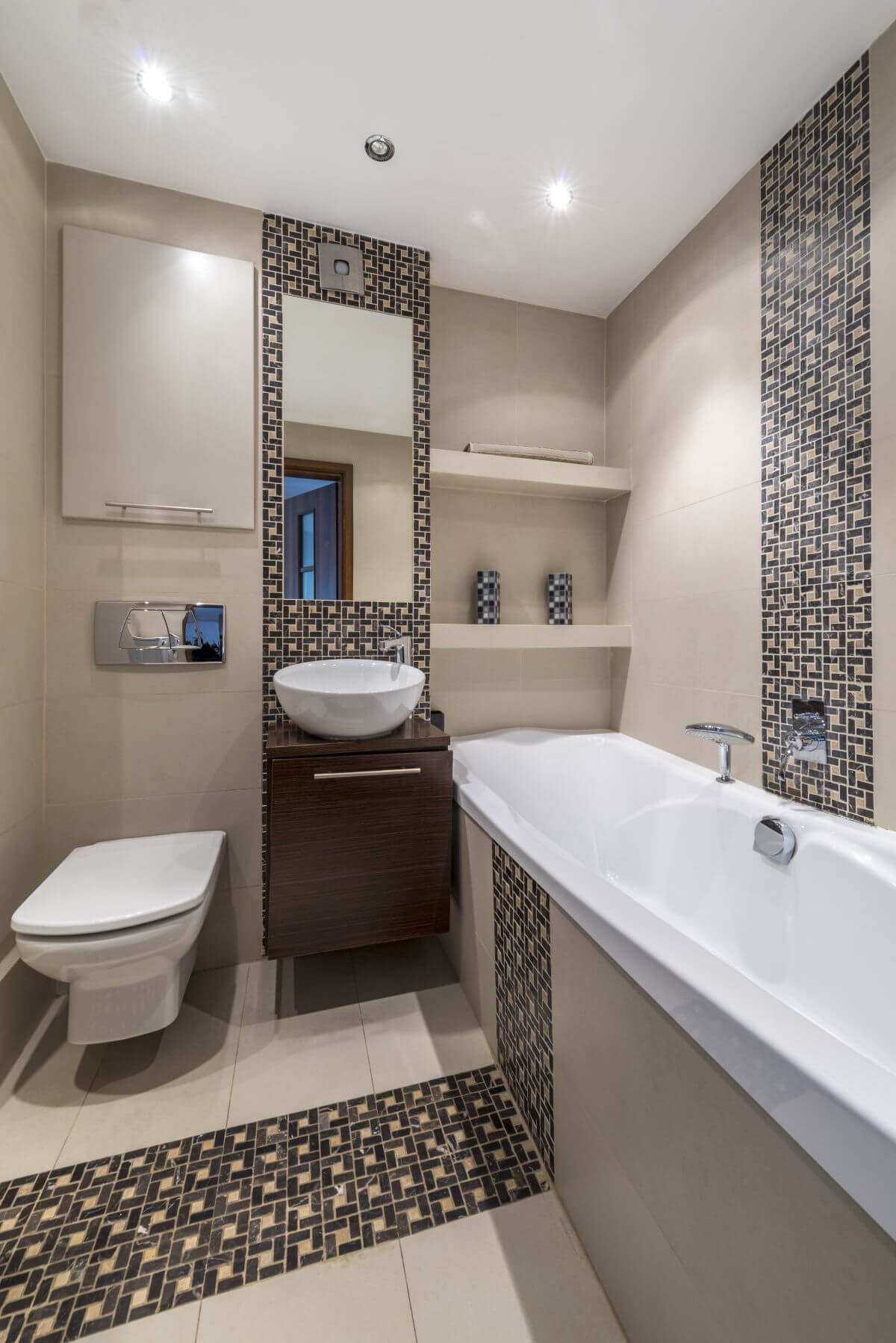 23. Recessed Medicine Cabinet and Farm Sink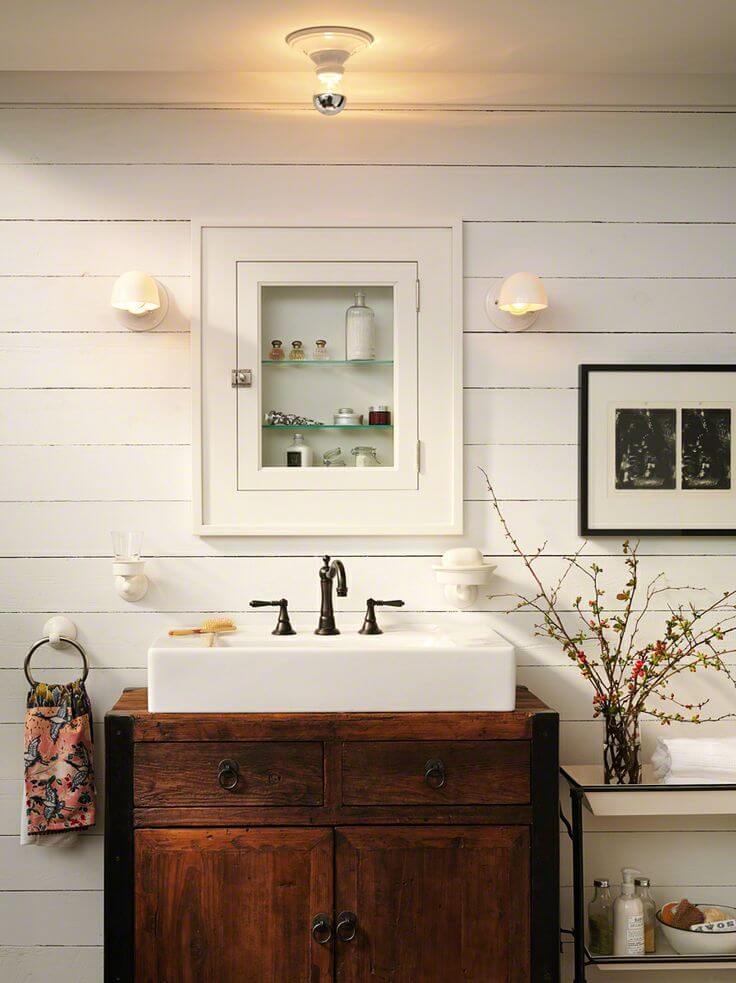 24. Lime Green Wainscoting Wake-Up Call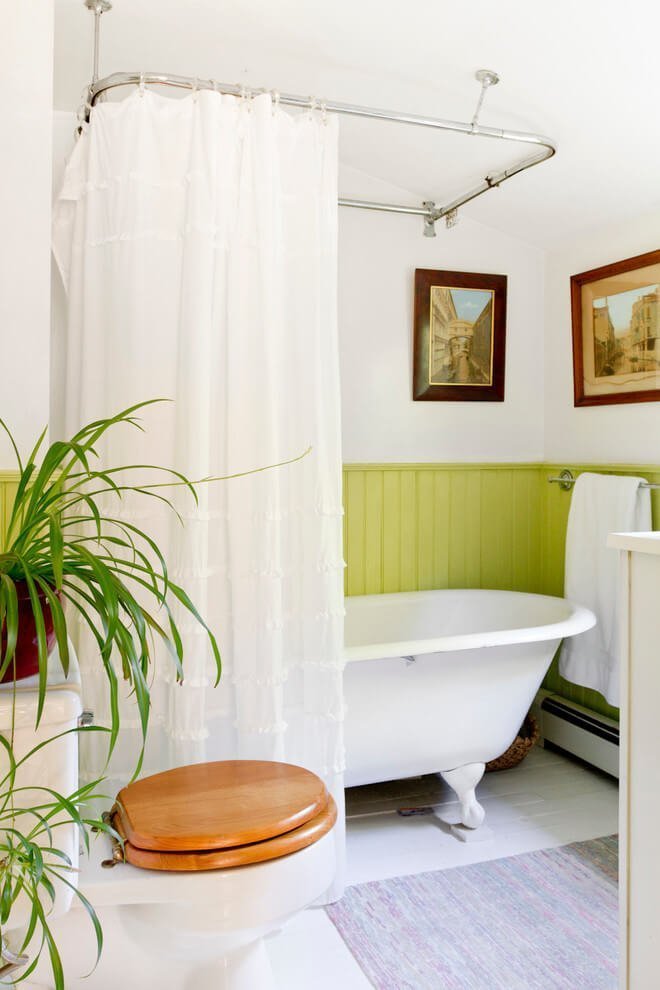 25. Immaculate Silver, Gray and White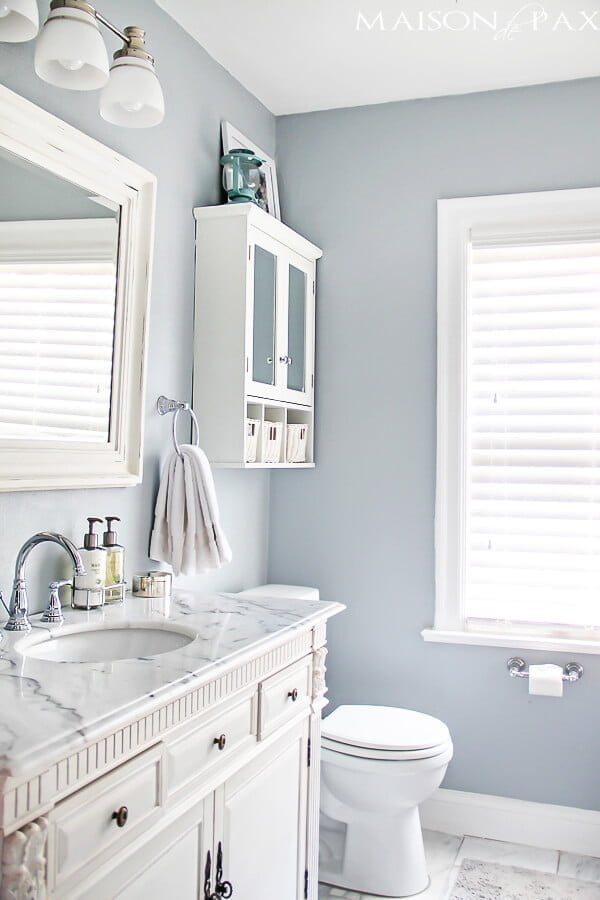 26. Urban Charcoal Gray Walls and Metal Accents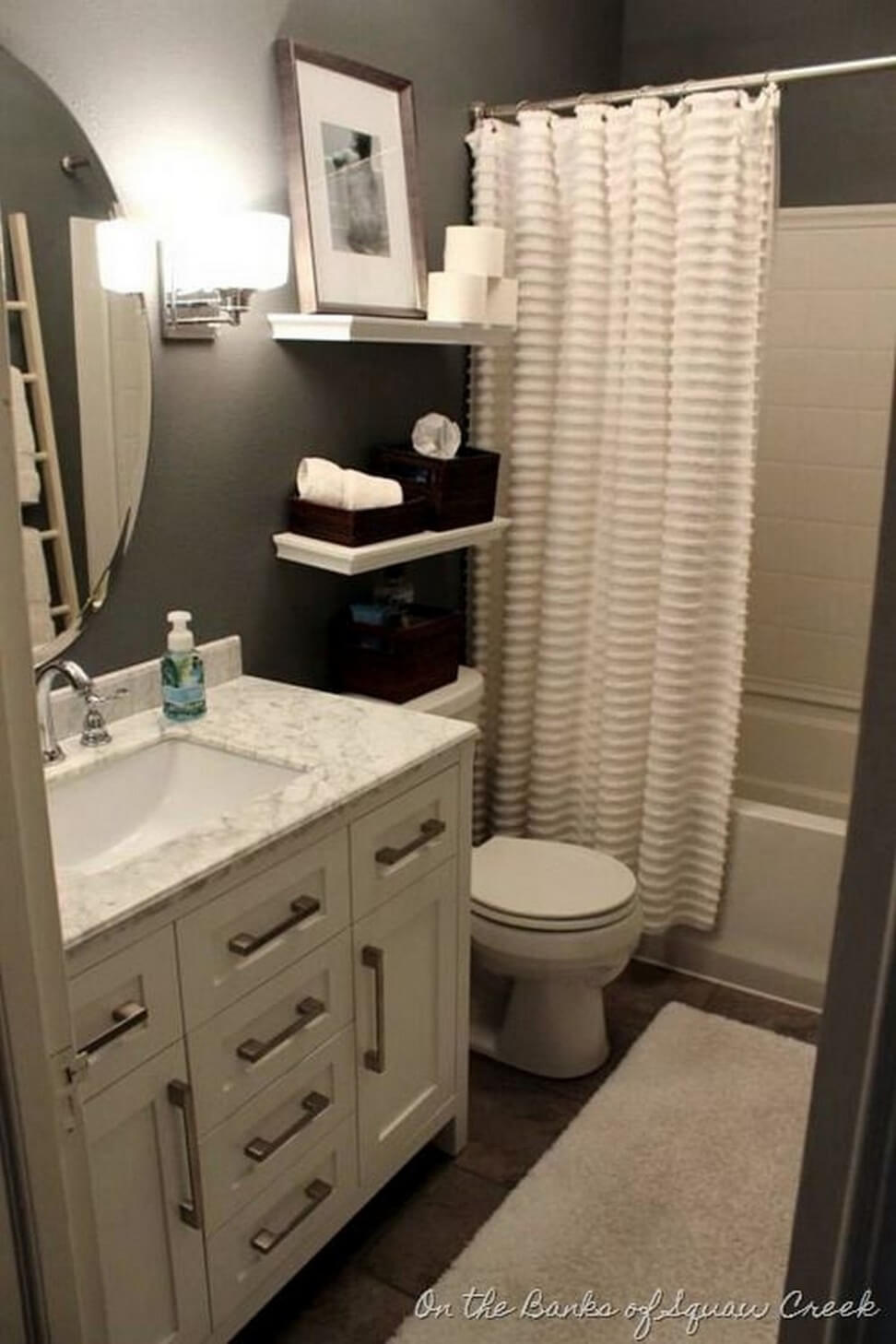 27. Pebble Tile Floor Paired with Aqua Shower Walls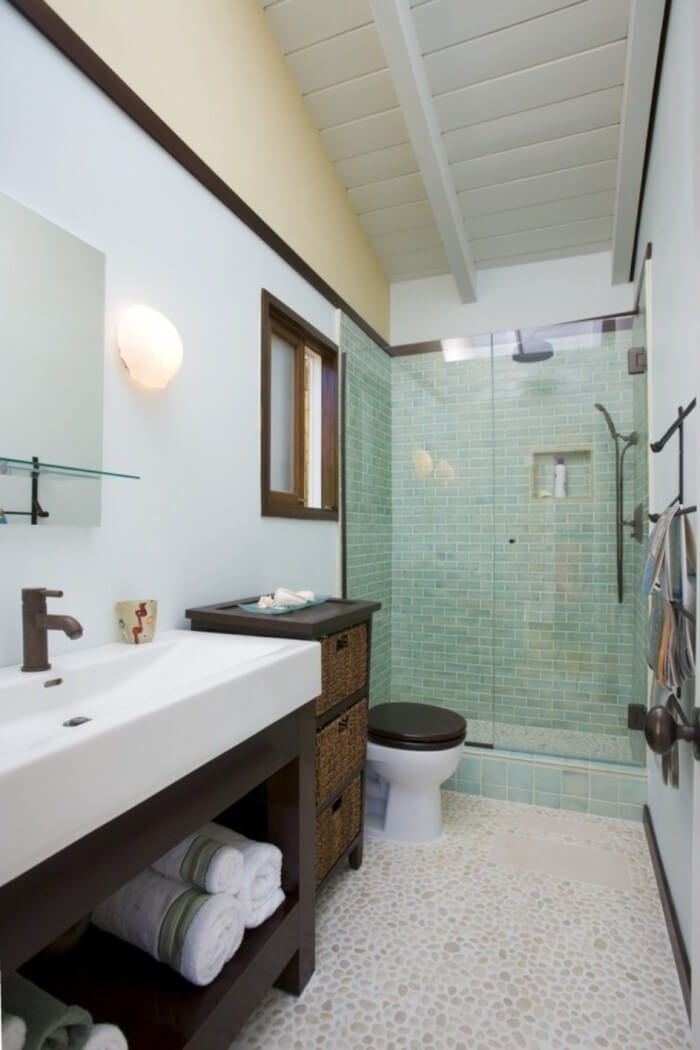 28. Up-Cycled Garage and Garden Finds Add Character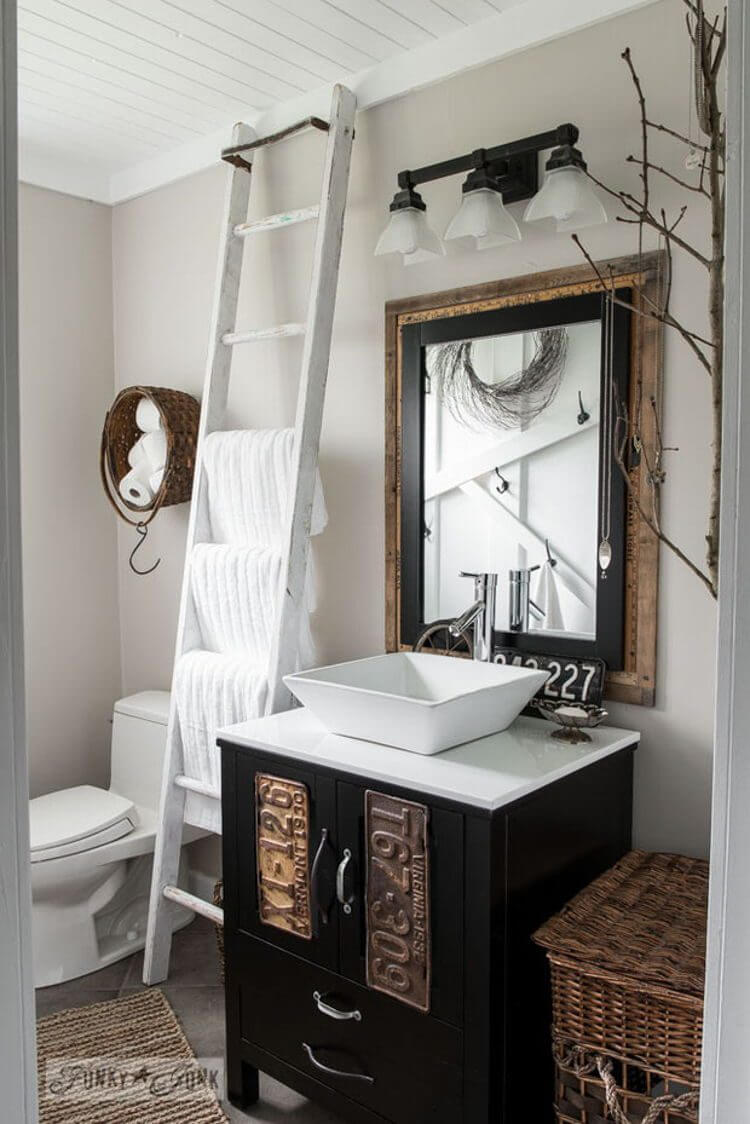 29. Curtain-Free Wet Room with Modern Tiles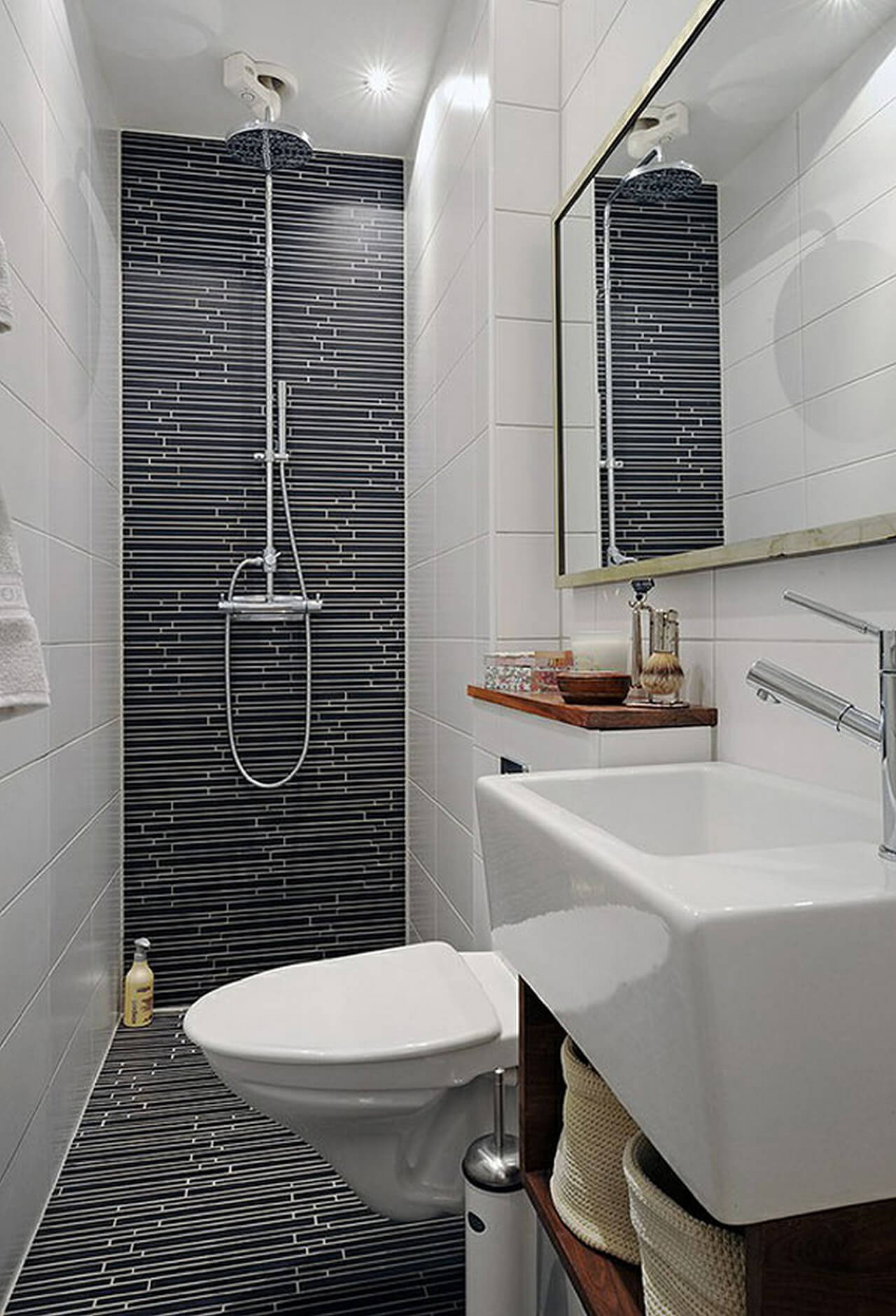 30. Space-Expanding Horizontal Tiles in Neutral Tones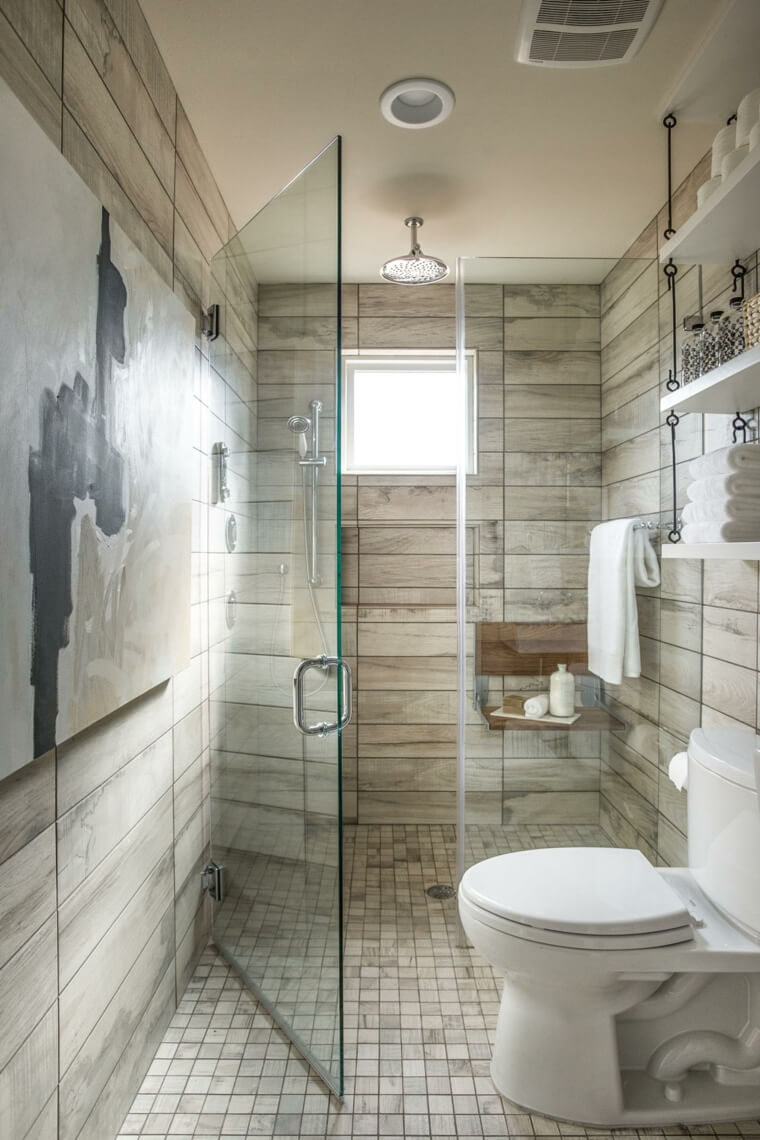 31. Crisp Valances Let In Natural Light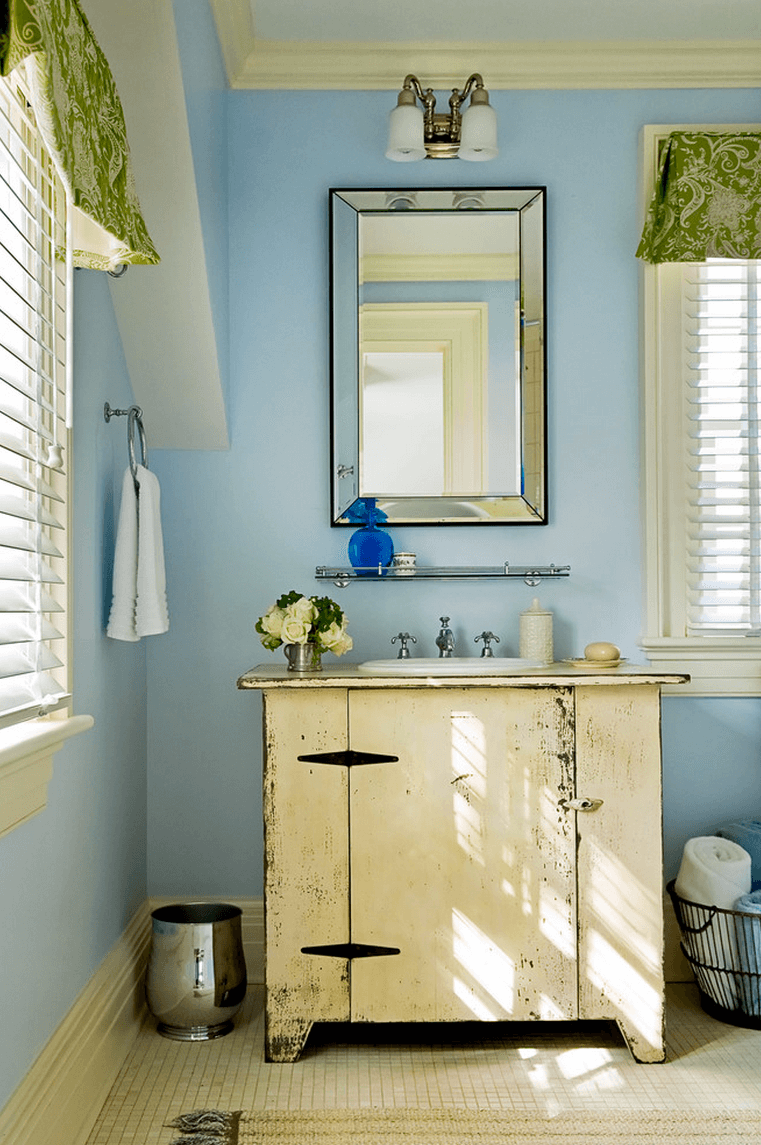 32. Curved Edges and Creative Toilet Placement