Spring centerpieces combine the fresh blooms of the season with attractive vases and baskets. Whether you have store-bought flowers on hand or blossoms from your own garden, you will be able to find a unique idea in this slideshow.
37 Fresh Spring Centerpiece Ideas to Give Your Table a Charming Look for the Whole Season
Many of these centerpieces take advantage of different kinds of containers for flowers and for the vases themselves. From watering cans to handmade twig and straw vase covers, these ideas use a lot of imagination.
Using a reclaimed kitchen drawer or low-sided box to contain the vases is a popular concept. Some of these boxes are hand- or vinyl-lettered with inspirational words like "Love" and "Gather". These boxes could also be decorated with family names or favorite quotes.
Some of these designs have embellishments like artificial birds, eggs, and butterflies. These ideas are cute and would appeal to children. One truly original option combines a clear glass vase with a bunch of bright orange carrots and flowers.
Mason jars are another popular trend. Whether painted or left as is, mason jars can provide a country touch to your centerpiece. One original idea involves two mason jars tied to each other with twine.
Whatever your crafting level, you will find the perfect centerpiece for your spring table. Delight your guests with the beauty of the season.
1. Spring Centerpiece Ideas with Drawers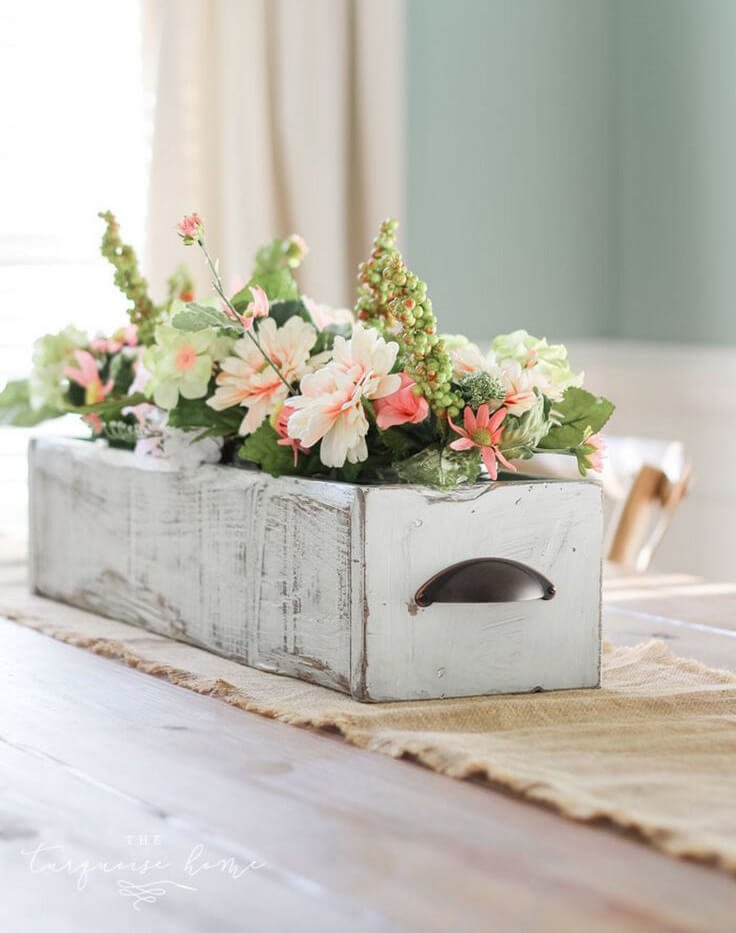 2. A Rainbow of Tulips in Vases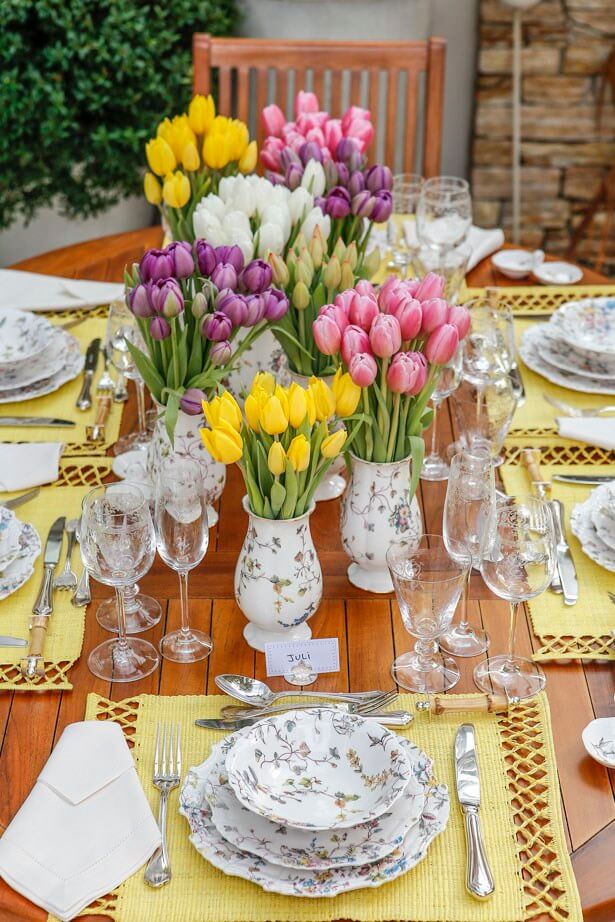 3. Mini Daffodils in Watering Cans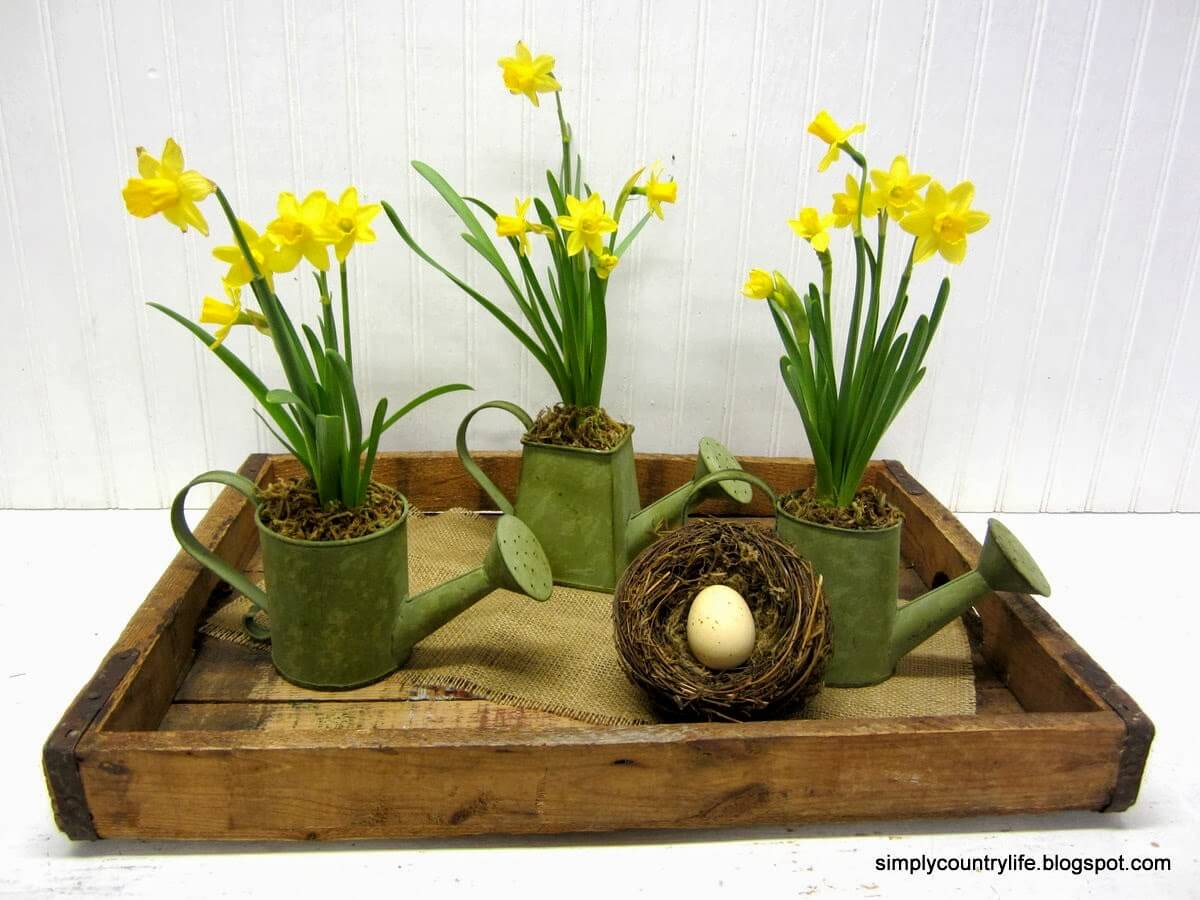 4. Rich Pink Blooms with Eggs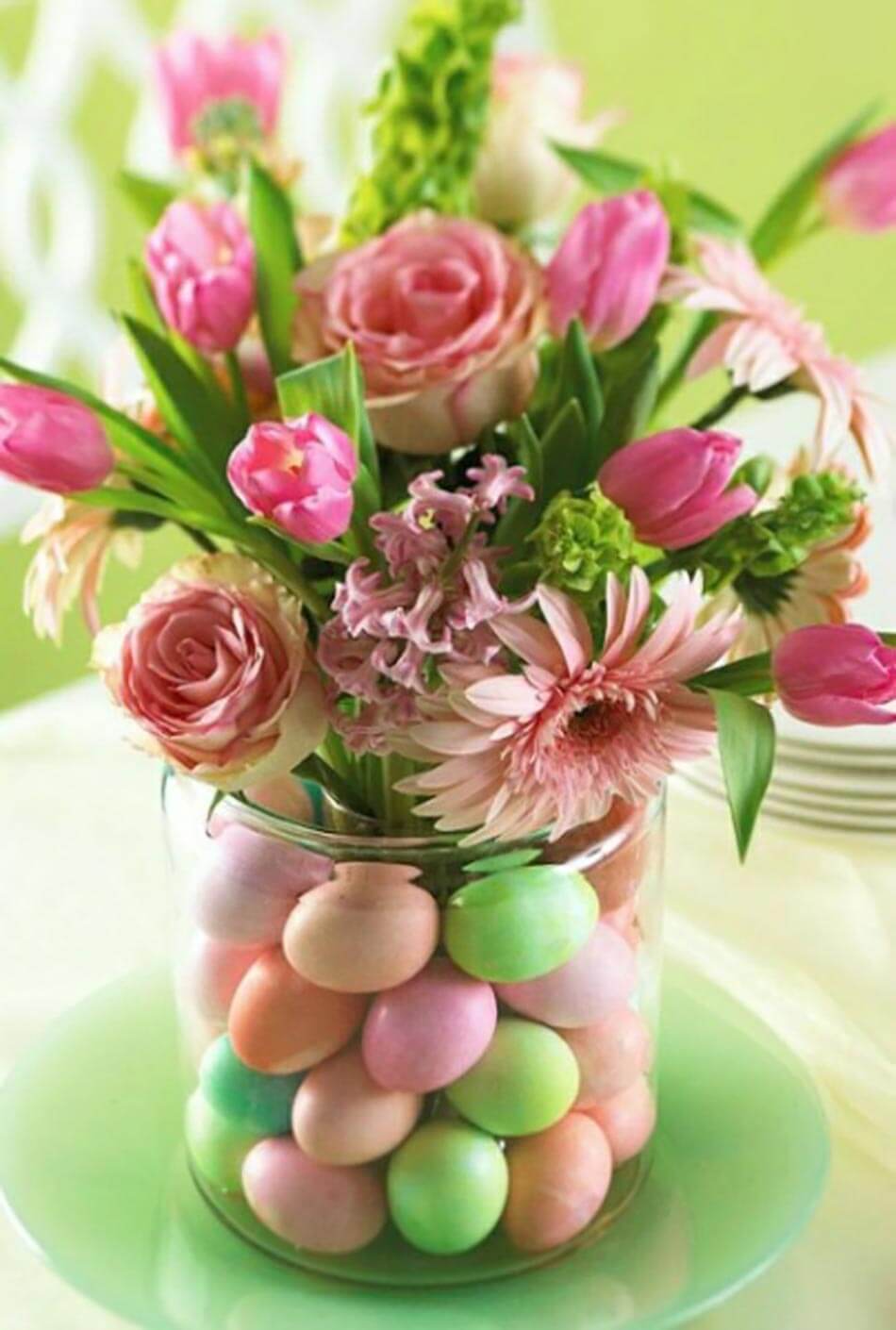 5. Bold Silk Flowers in Painted Pots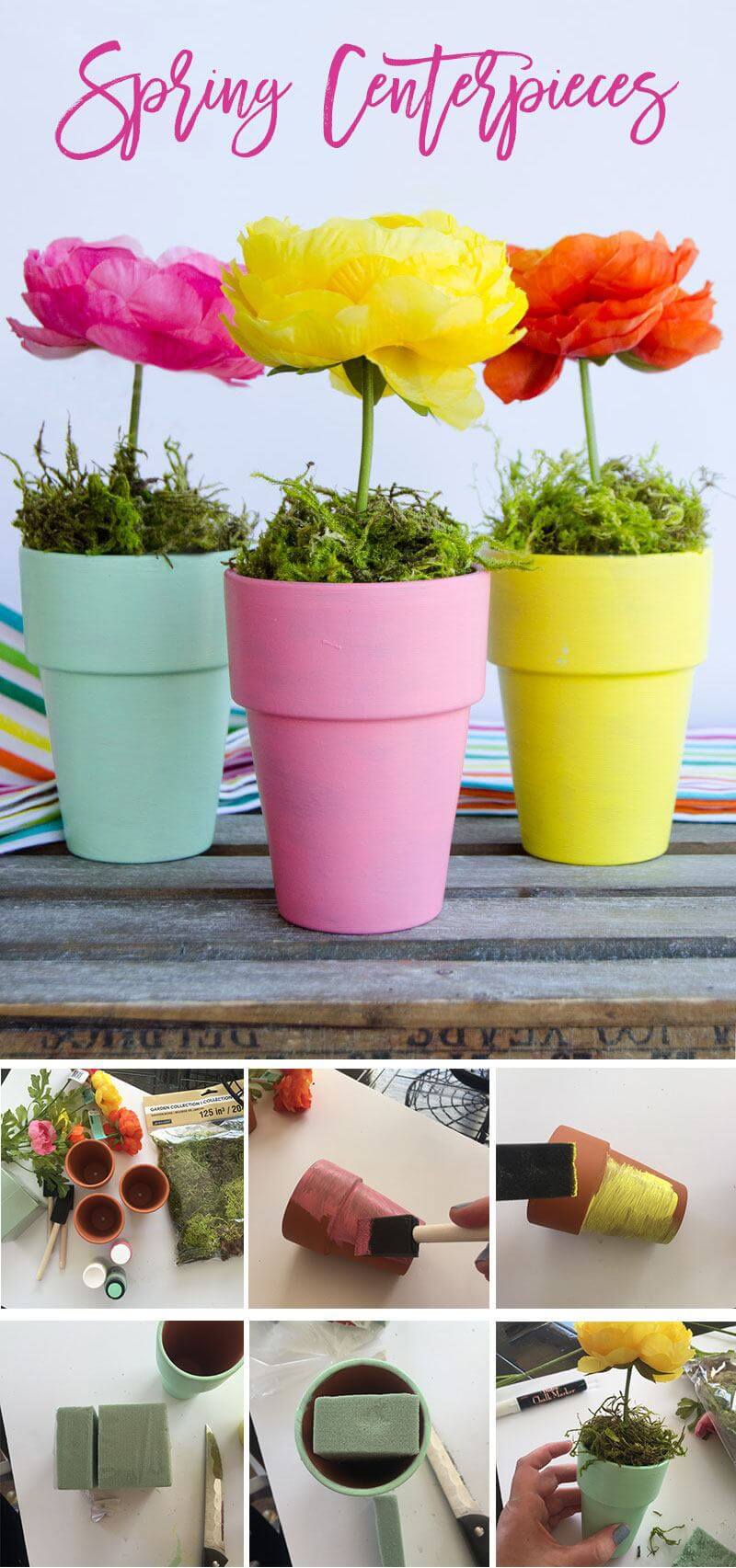 6. Grass Planters with Lovely Butterflies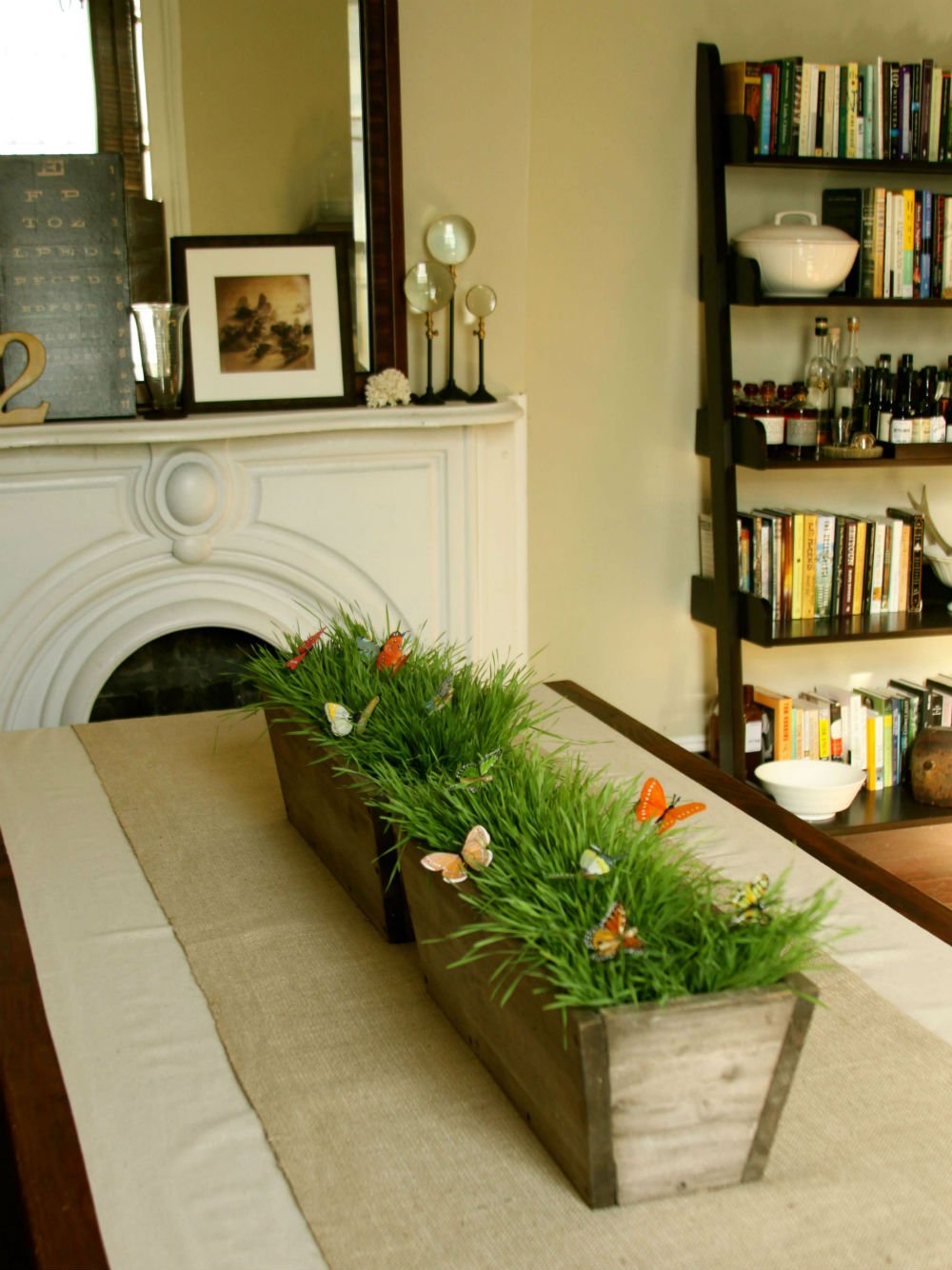 7. Flowers in a Teacup Under Glass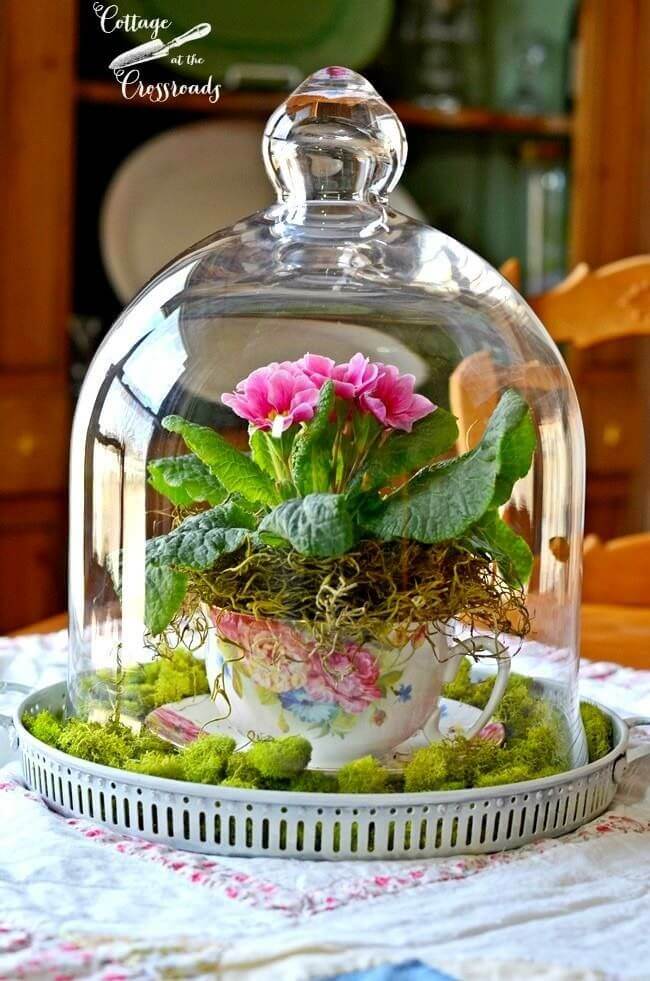 8. Lush Pink Blooms in a Milk Holder
9. Tulips in a Grass Basket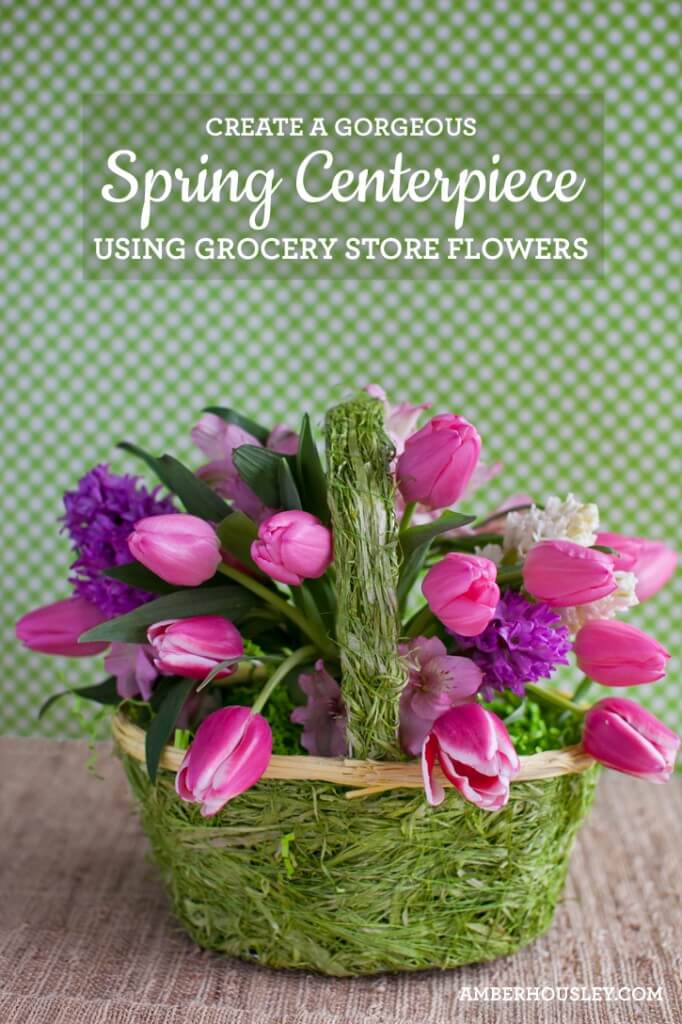 10. Upcycled Cupcake Display with Pearls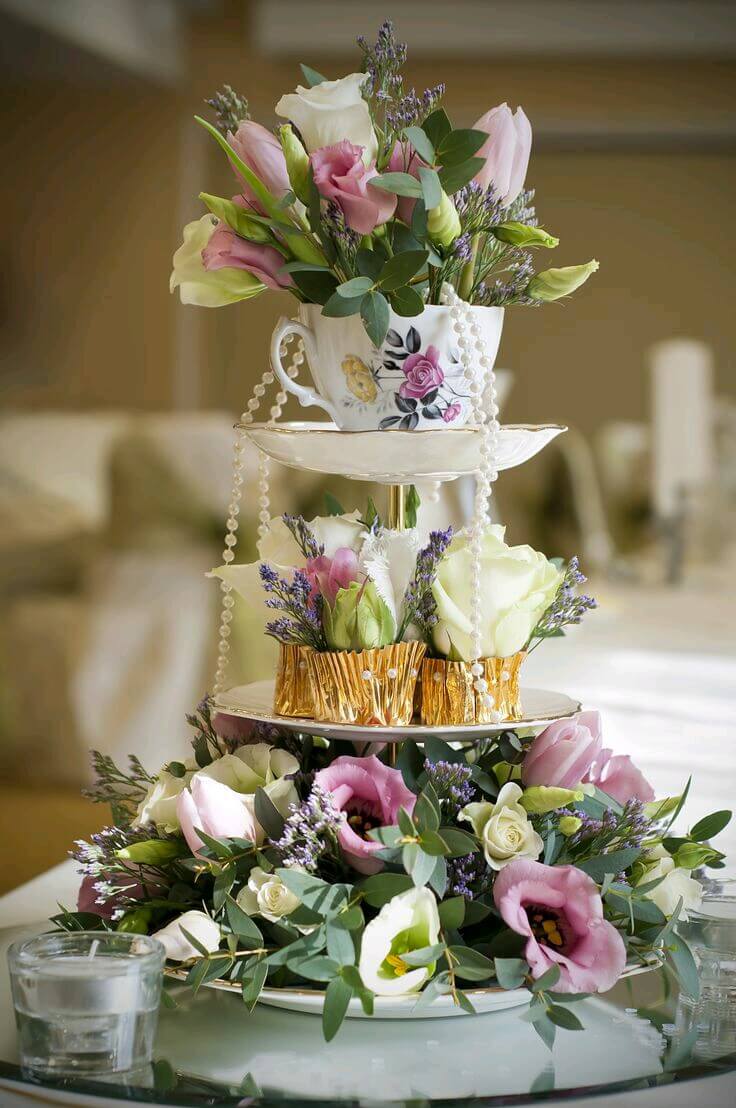 11. Whimsical Carrot Base Flower Arrangement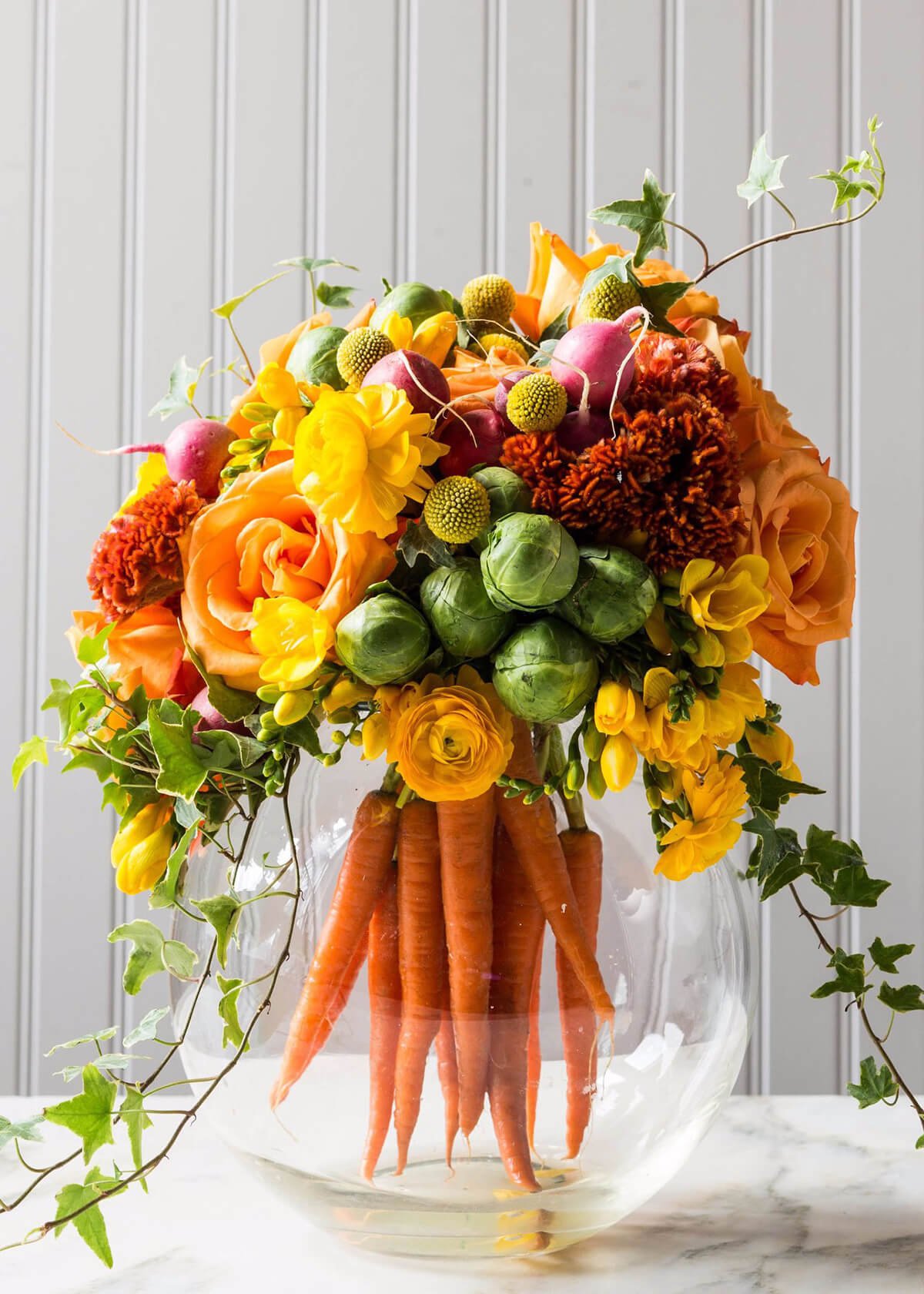 12. Geometric Vase with Forsythia Branches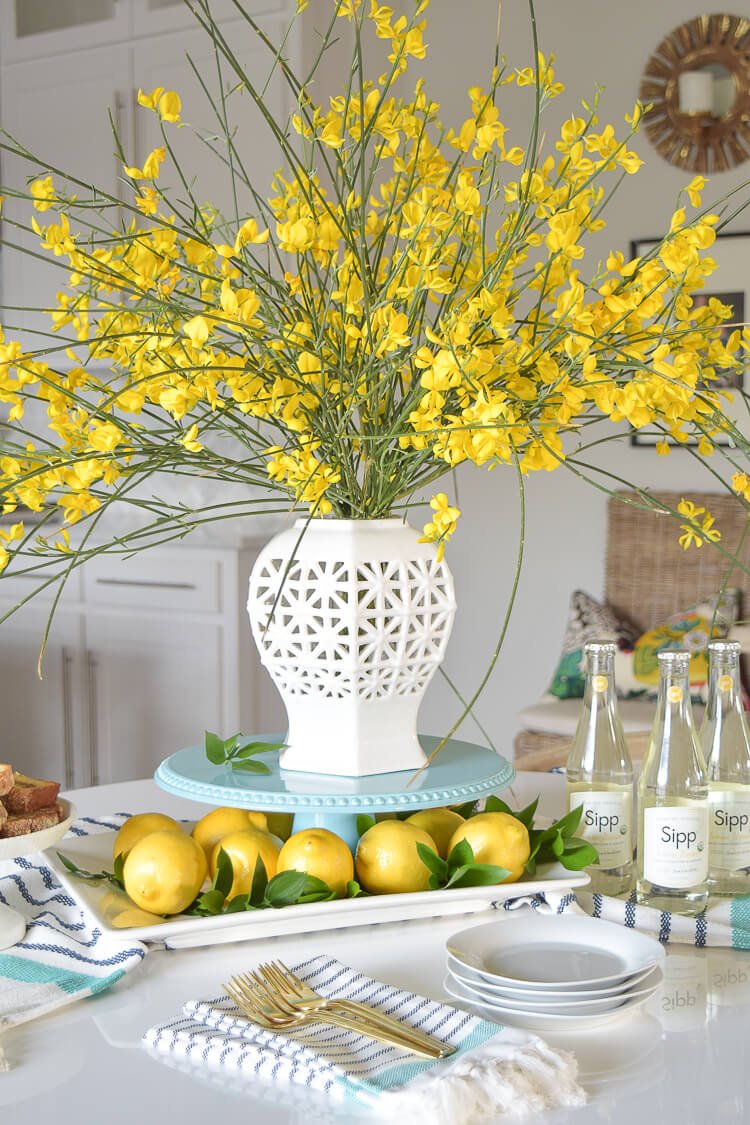 13. White Multi-Level Pitchers with Chrysanthemums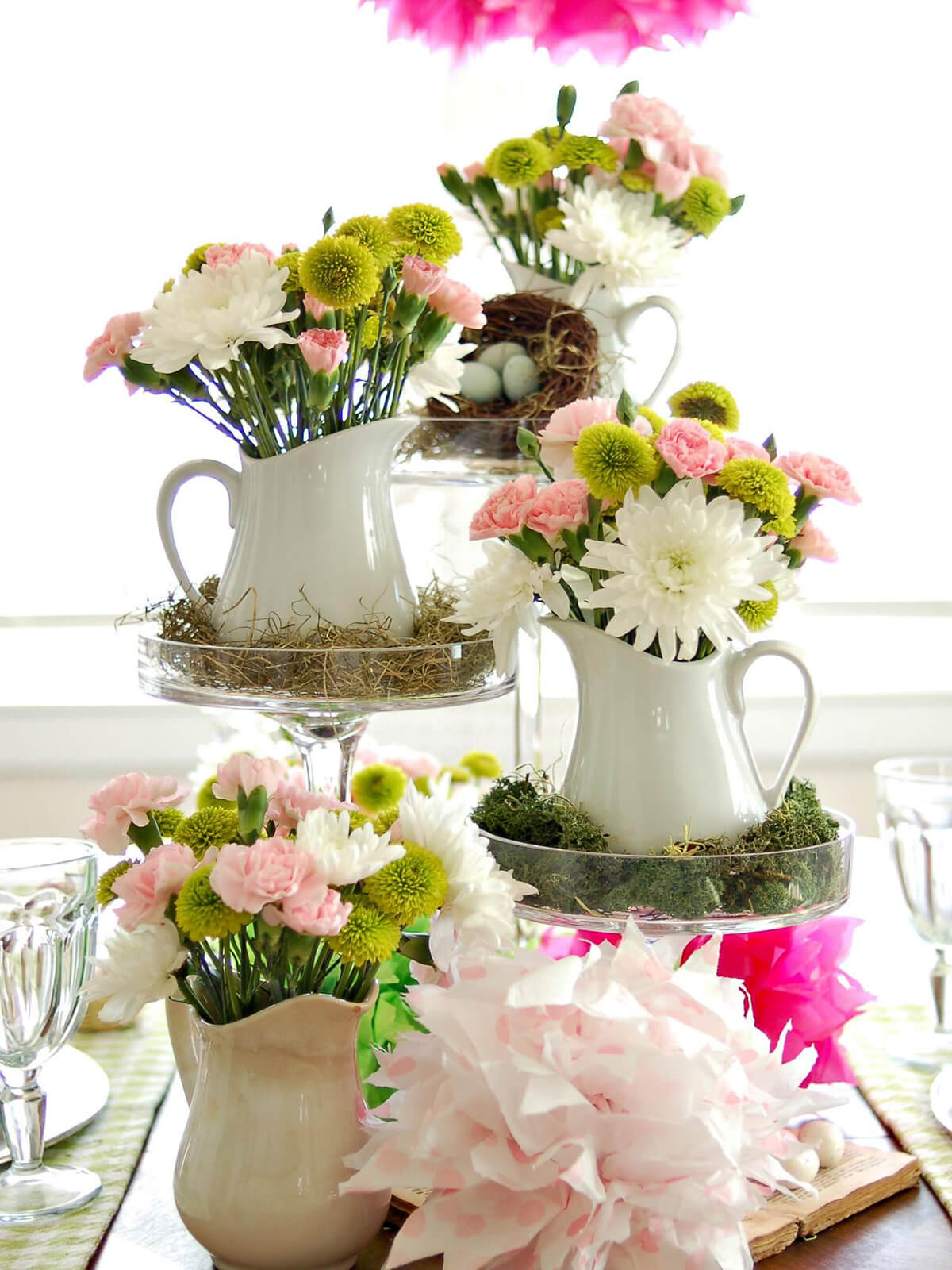 14. Spring Centerpiece Ideas with Twigs and Twine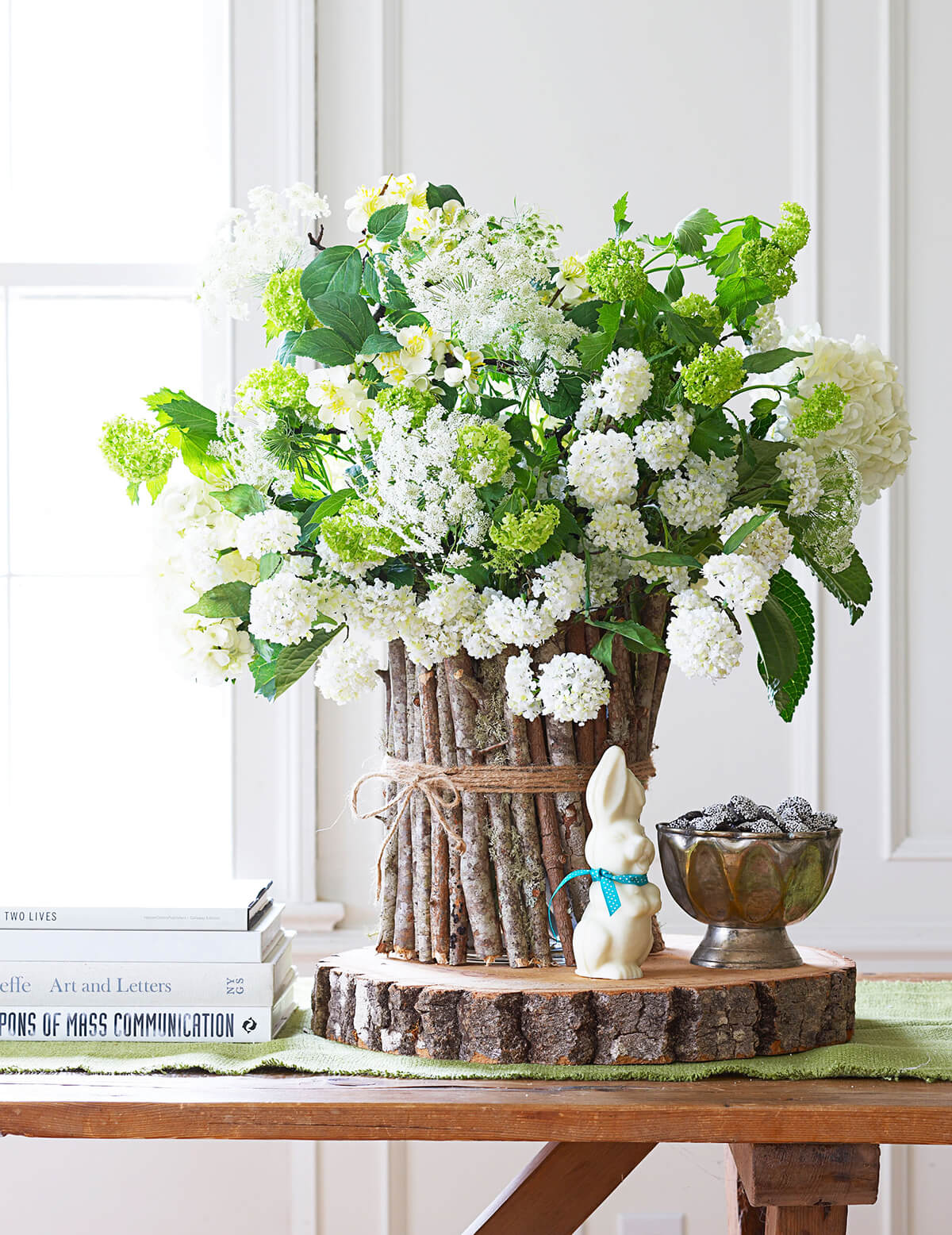 15. Simple Cherry Blossoms in a Mason Jar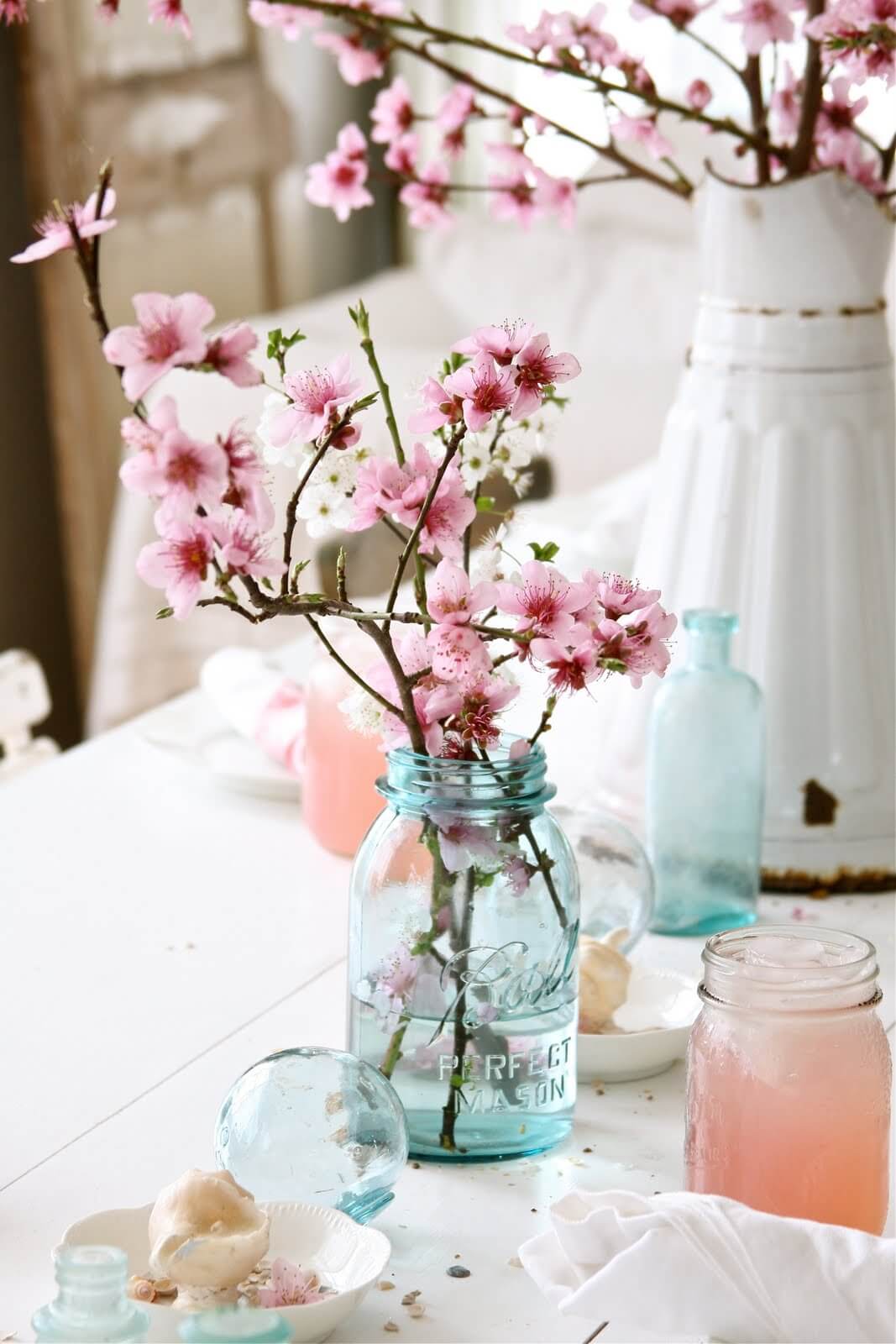 16. Pails with Adorable Birds and Nests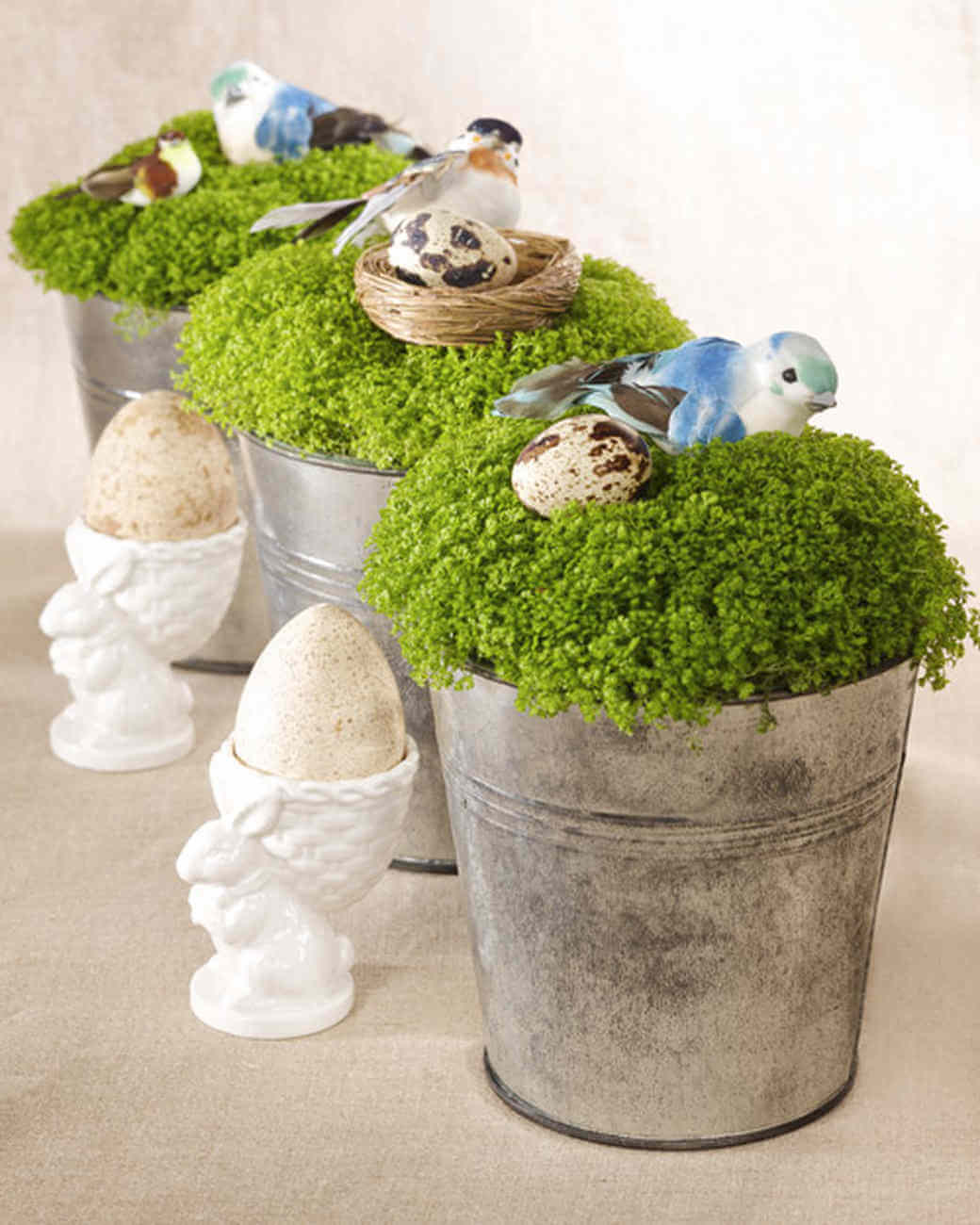 17. Cutout Vellum Daisies in a Metal Box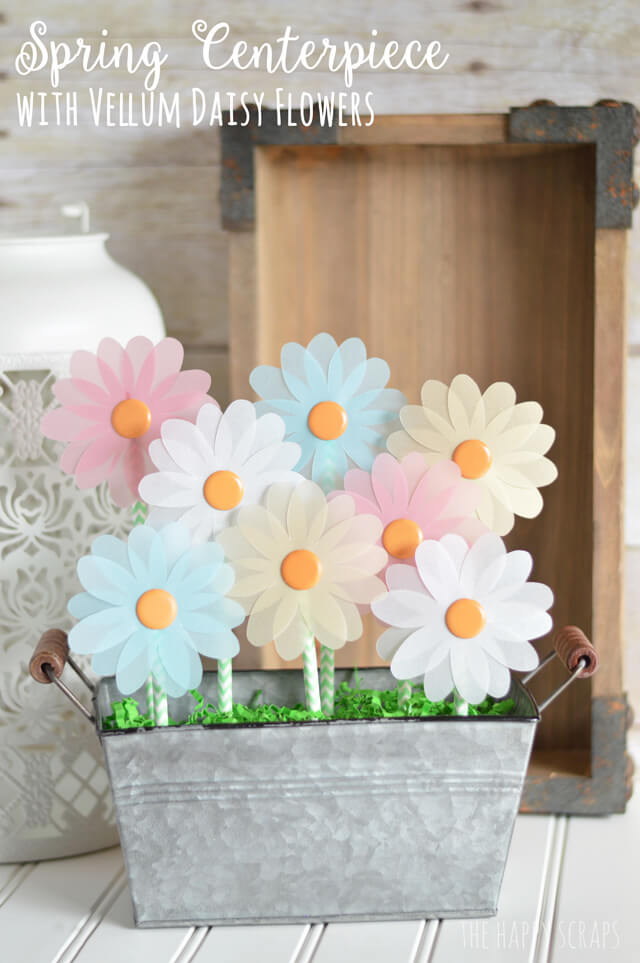 18. A Reclaimed Drawer with River Stones and Flowers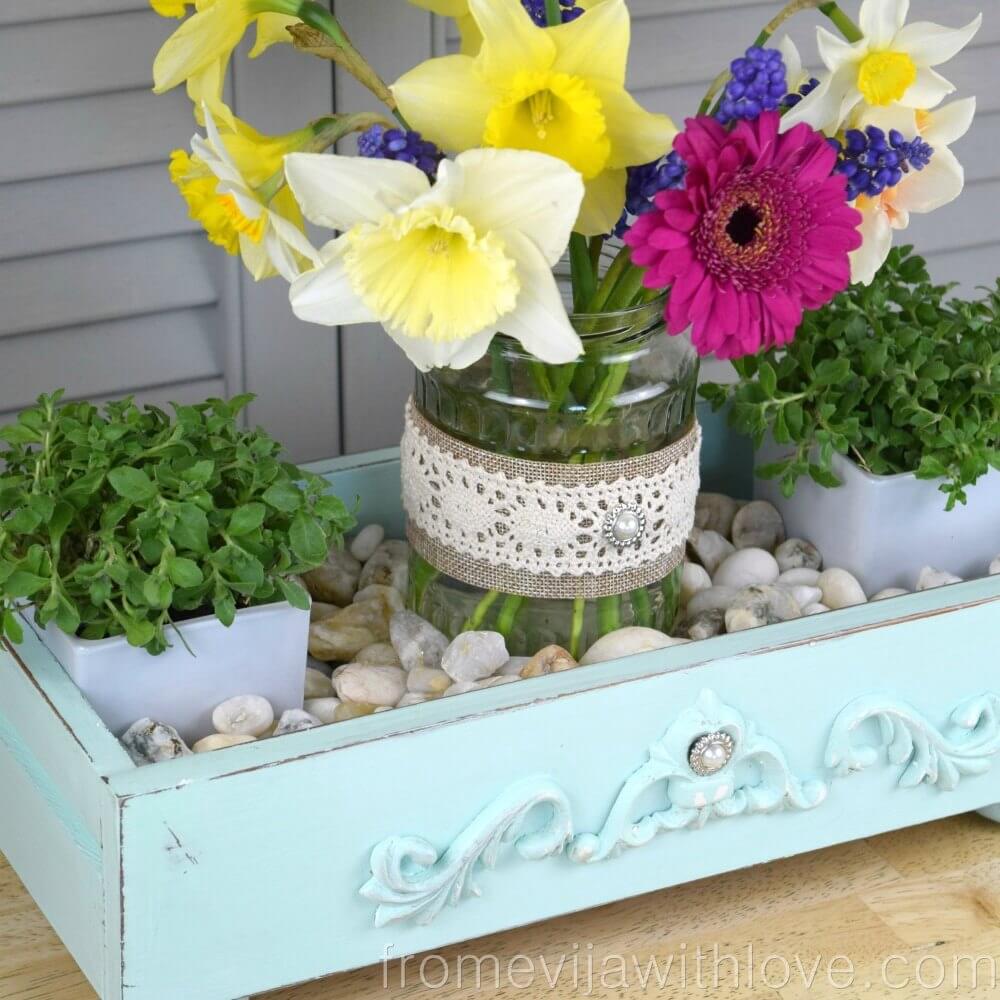 19. High Pedestal Bowl with Mixed Flowers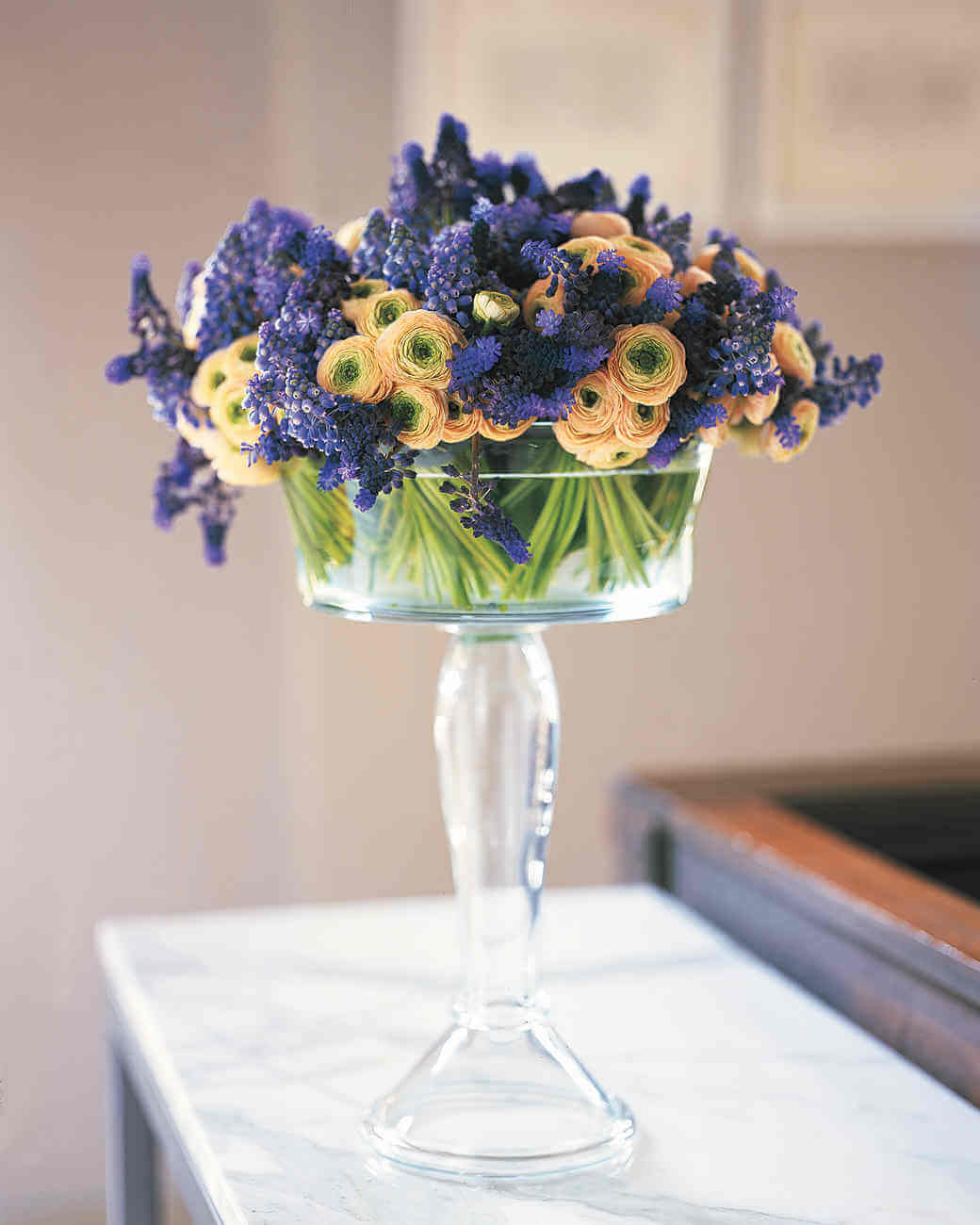 20. Lampshade Basket with Vibrant Pink Blossoms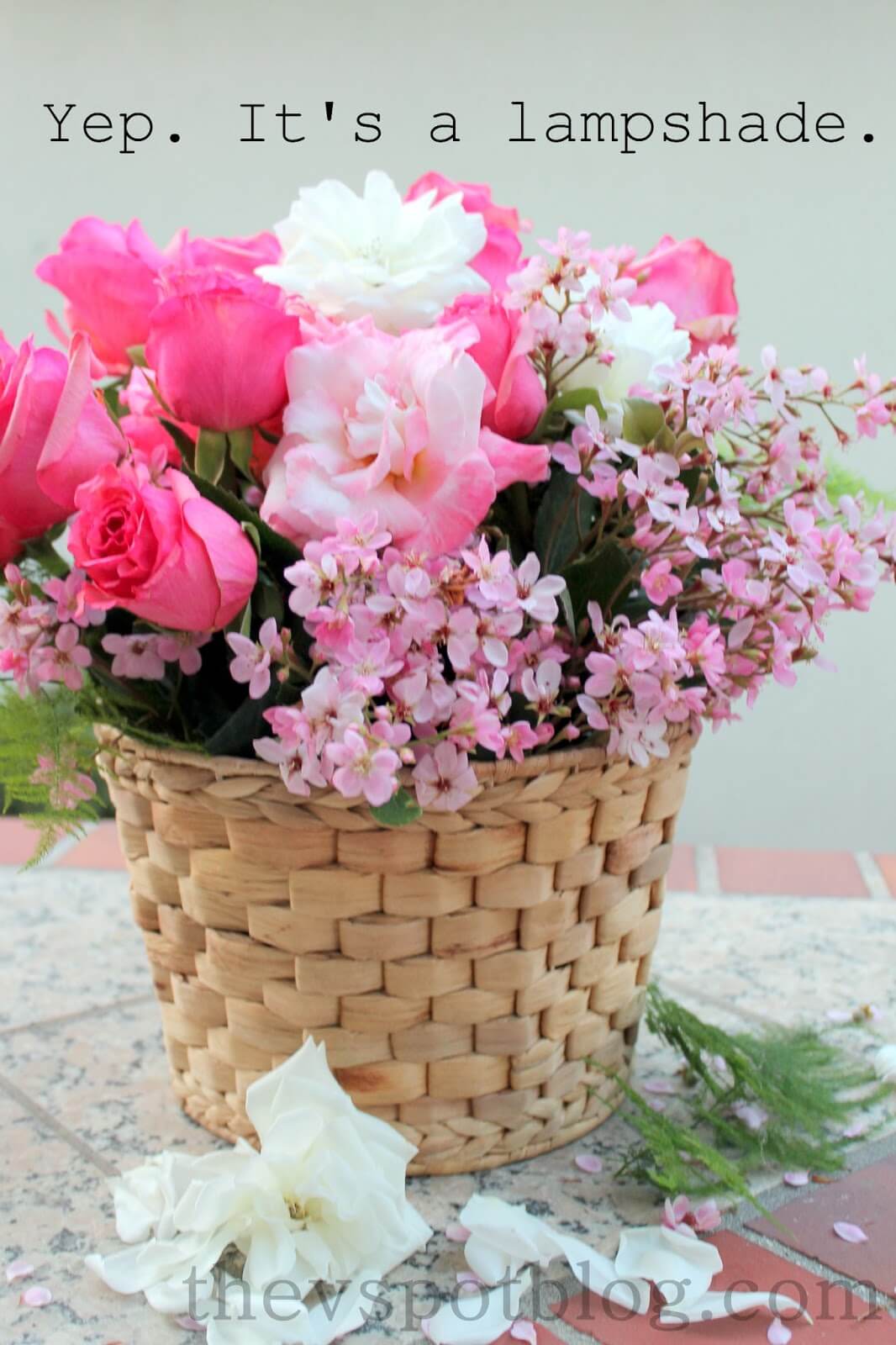 21. Straw Vase with Ferns and Tulips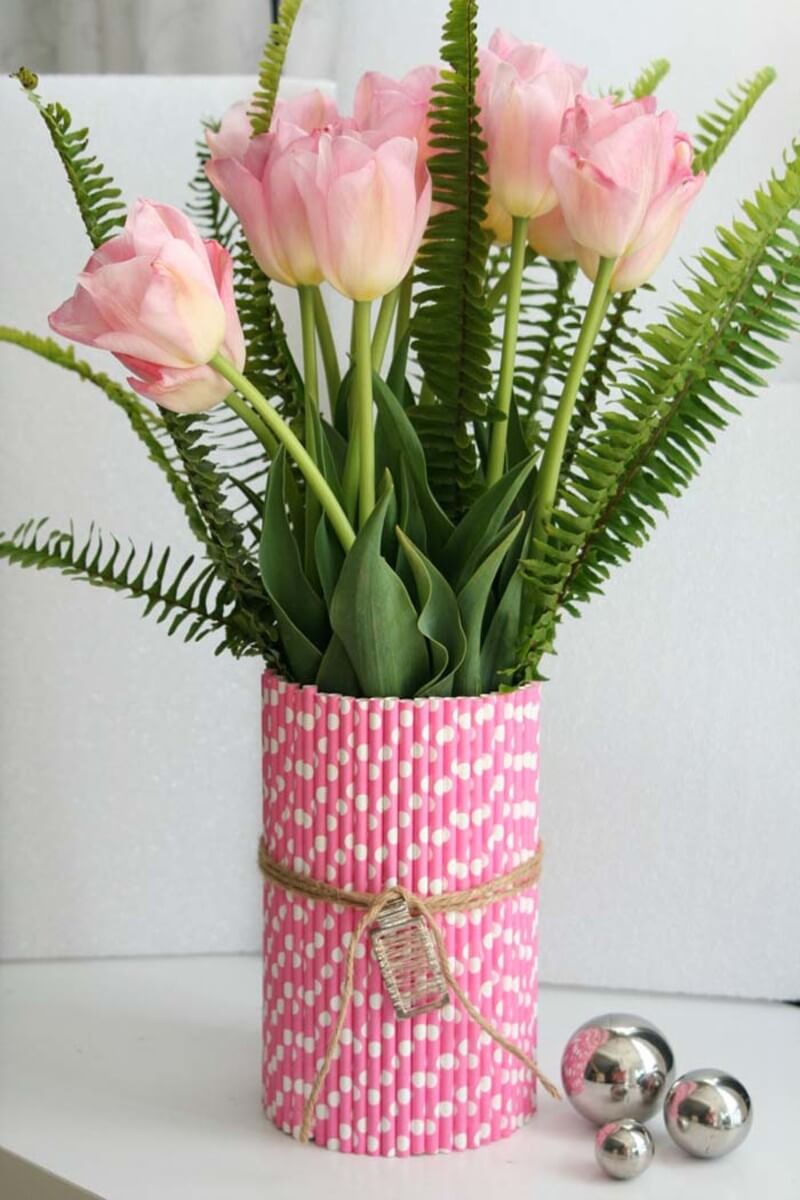 22. Country Milk Pan and Mason Jars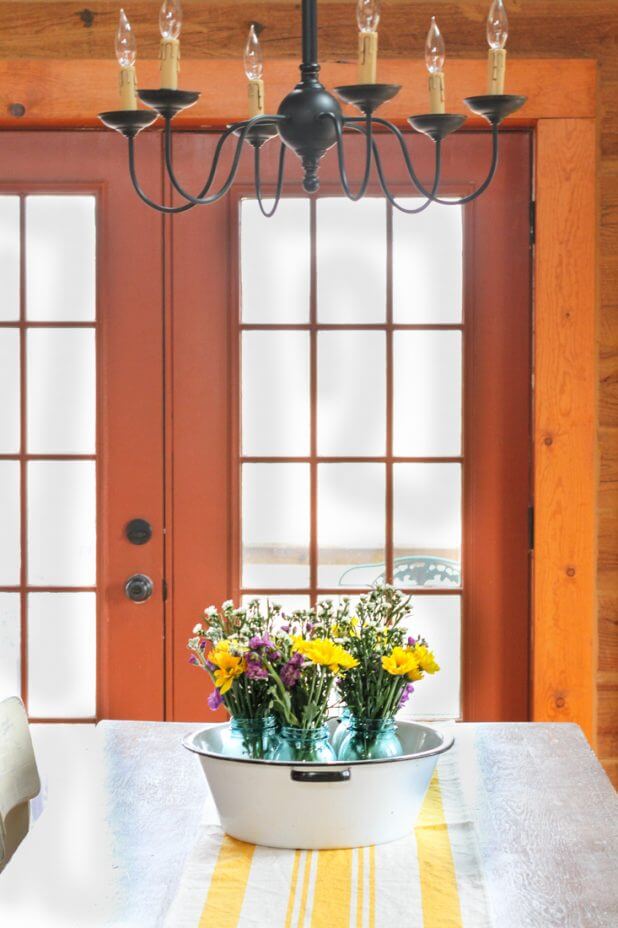 23. Lettered Drawer with White Mason Jars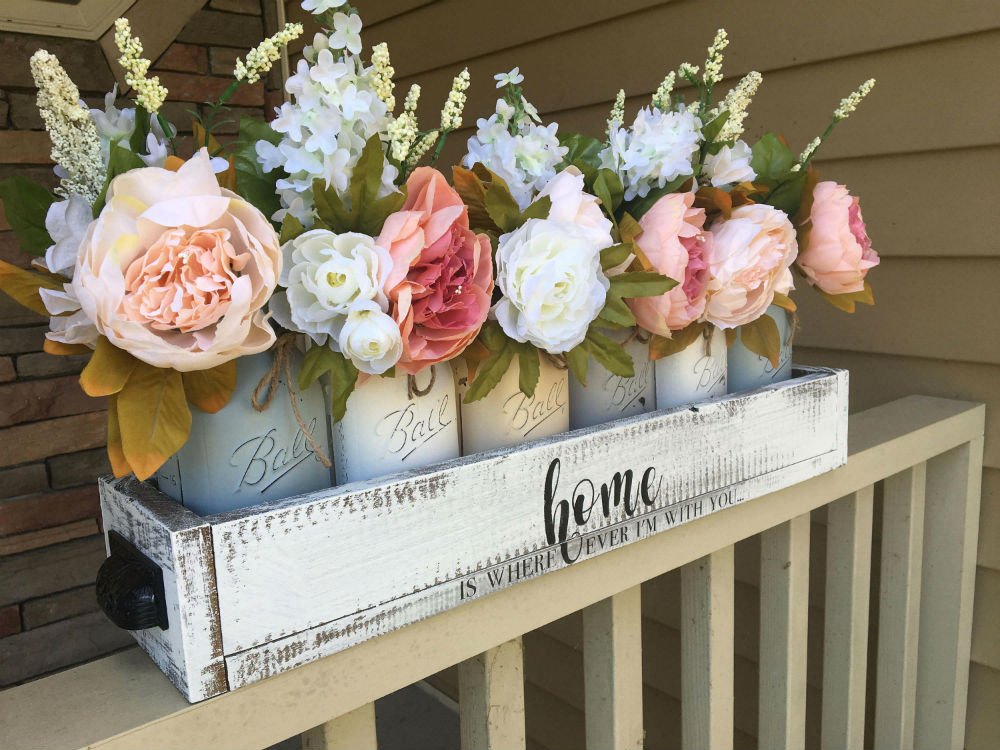 24. Unique Spring Centerpiece Ideas with Daffodils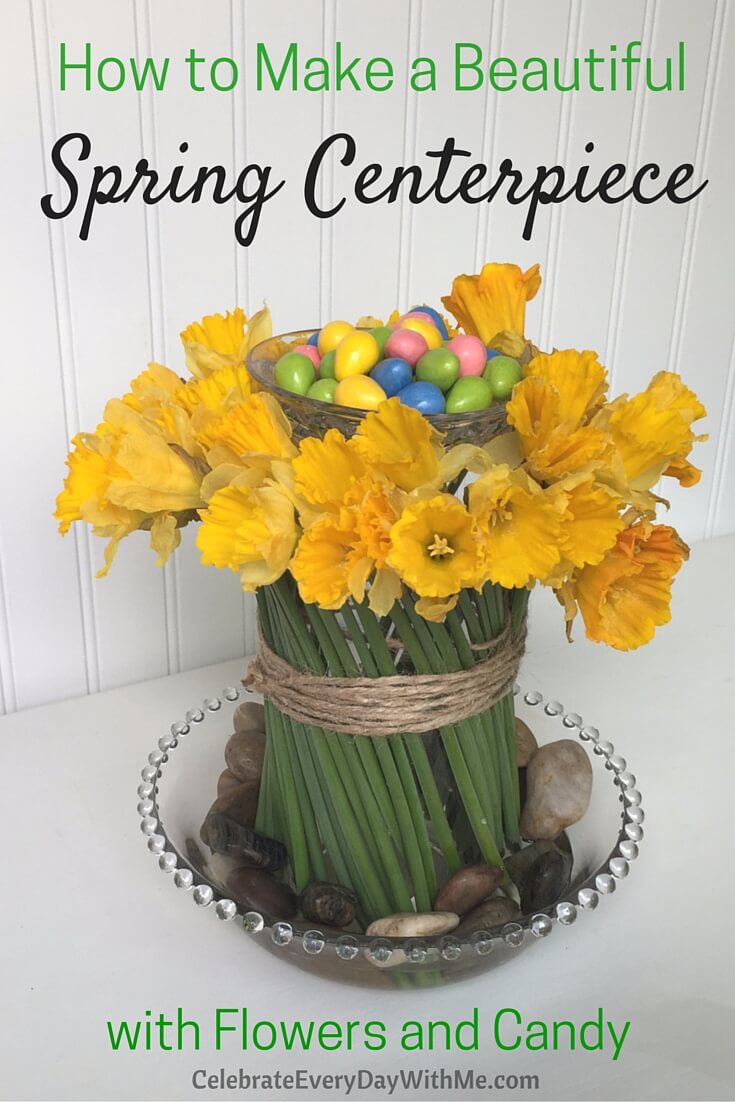 25. Mason Jars in an Unpainted Drawer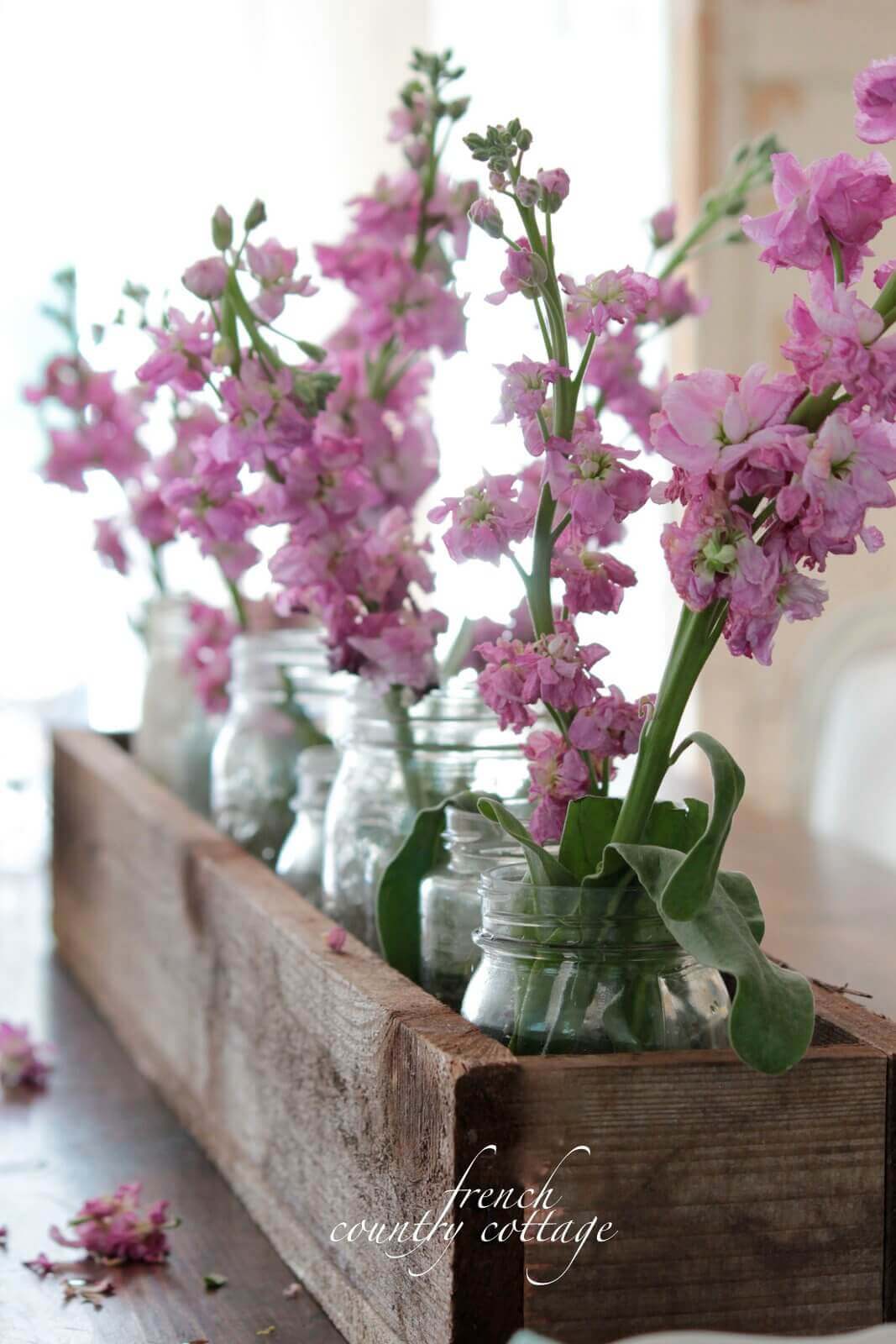 26. Vintage Handled Box with Boxwood Sprigs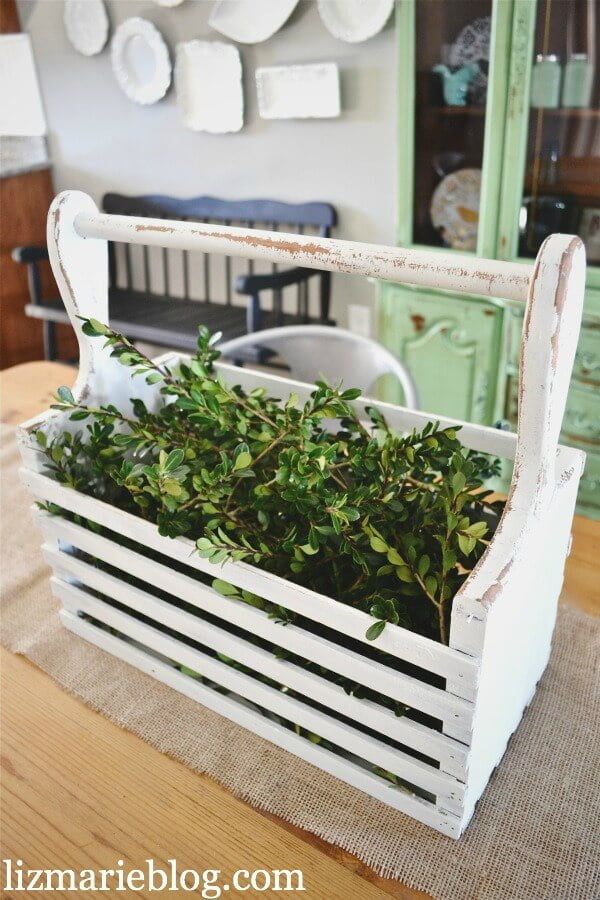 27. Two Mason Jars Tied Together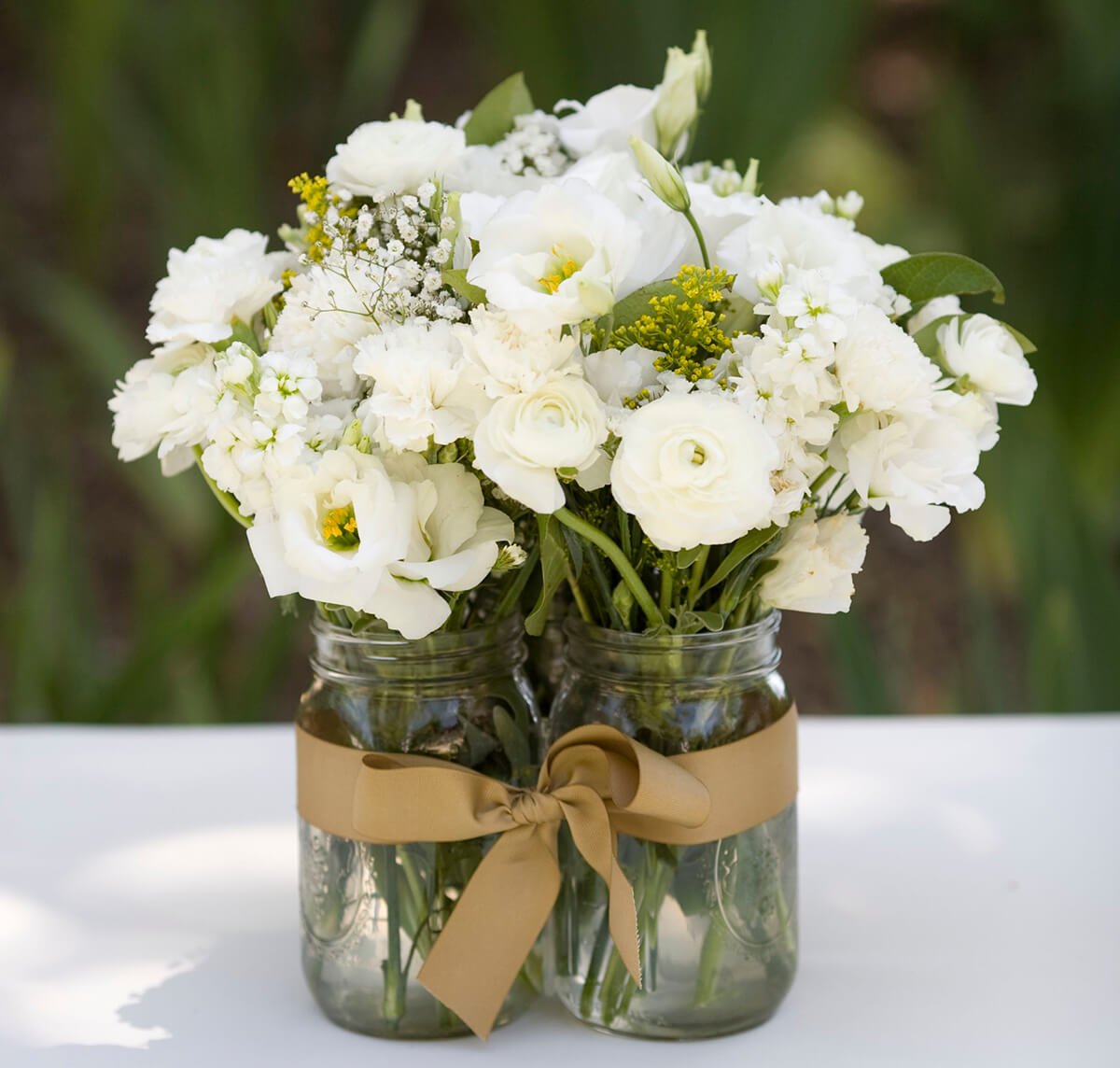 28. Grass Tray with Mini Hyacinths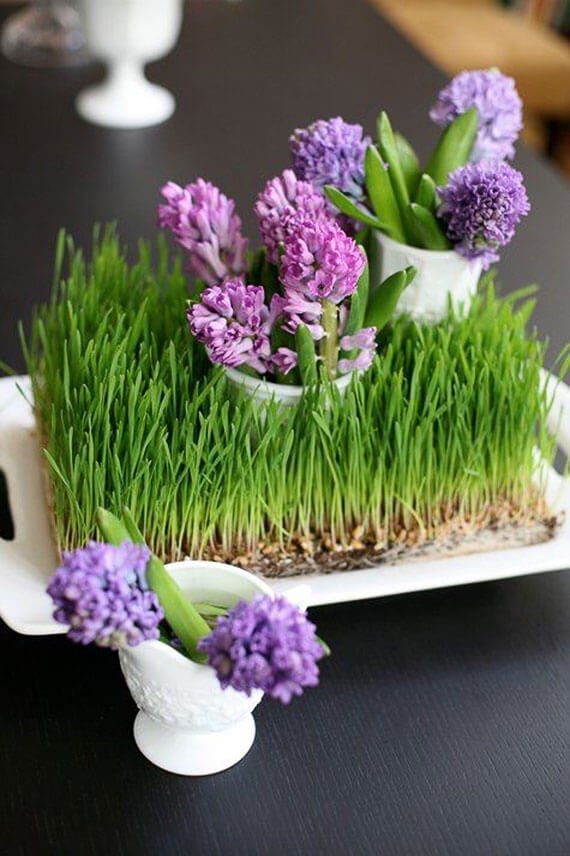 29. Spring Centerpiece Ideas with Lumber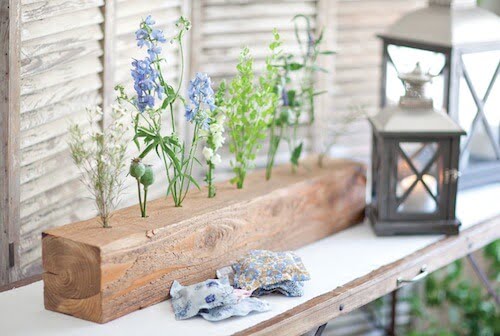 30. Elegant China Display with Silver Tray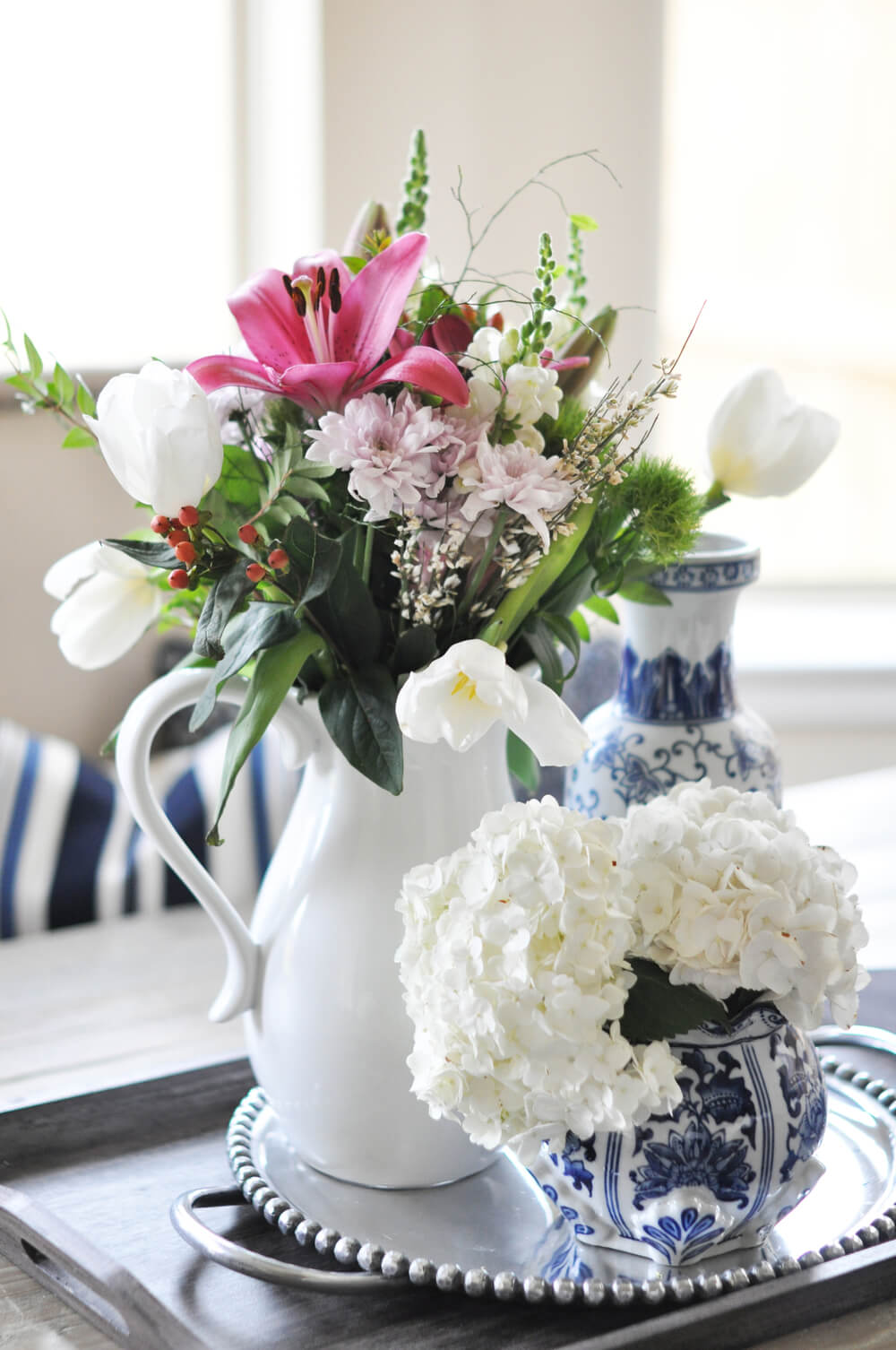 31. "Love" Box with Old-Fashioned Flowers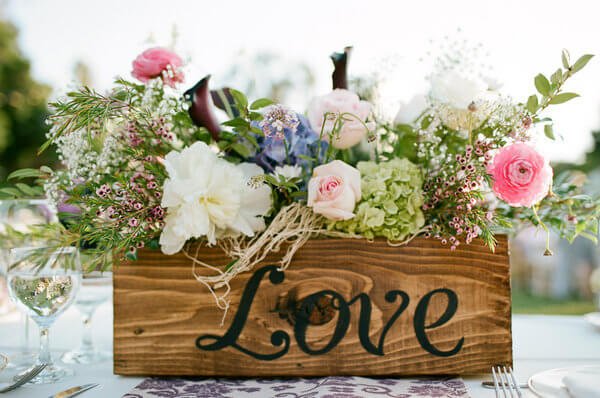 32. Unique Flowers in a Berry Box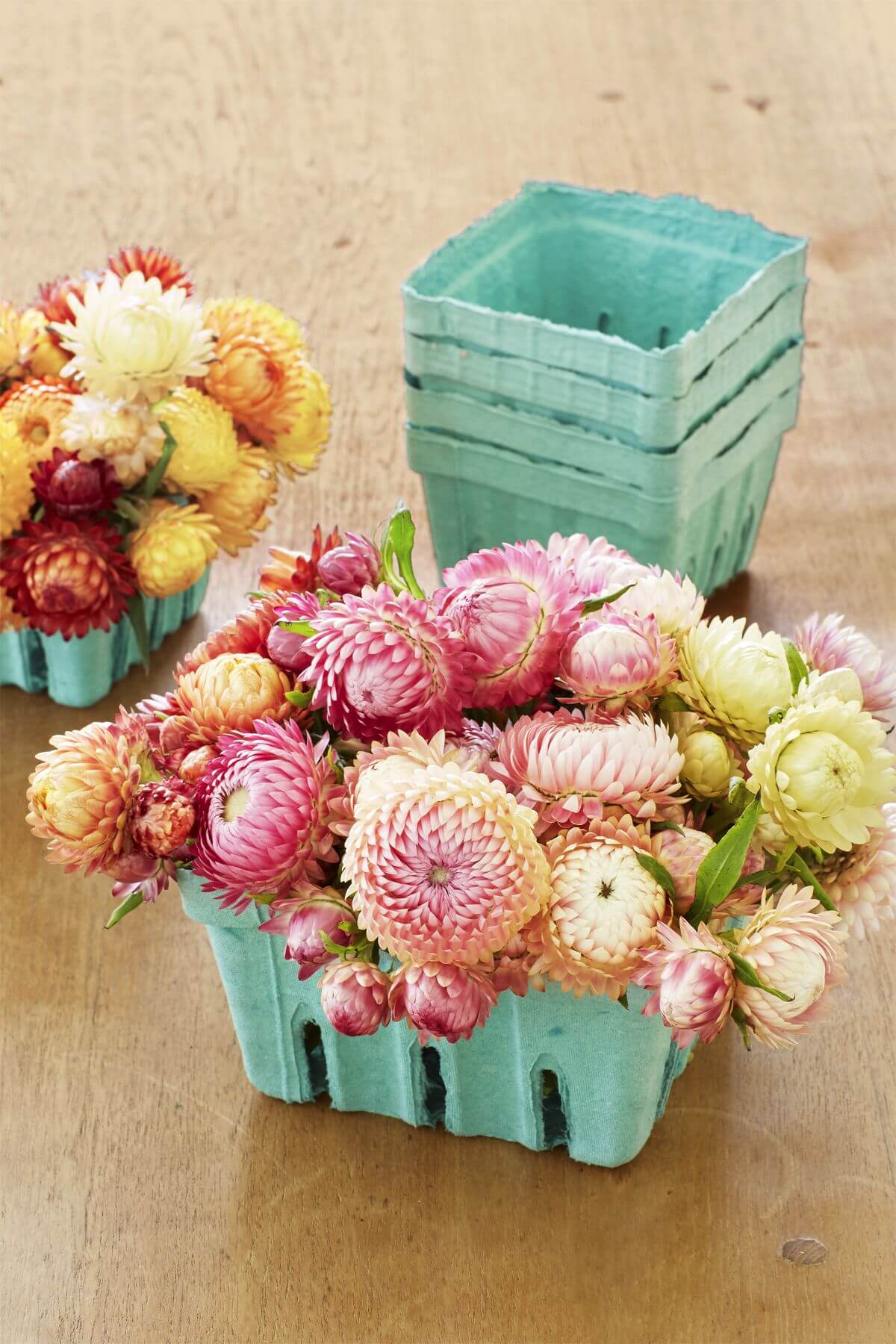 33. Peonies and Roses in Mason Jars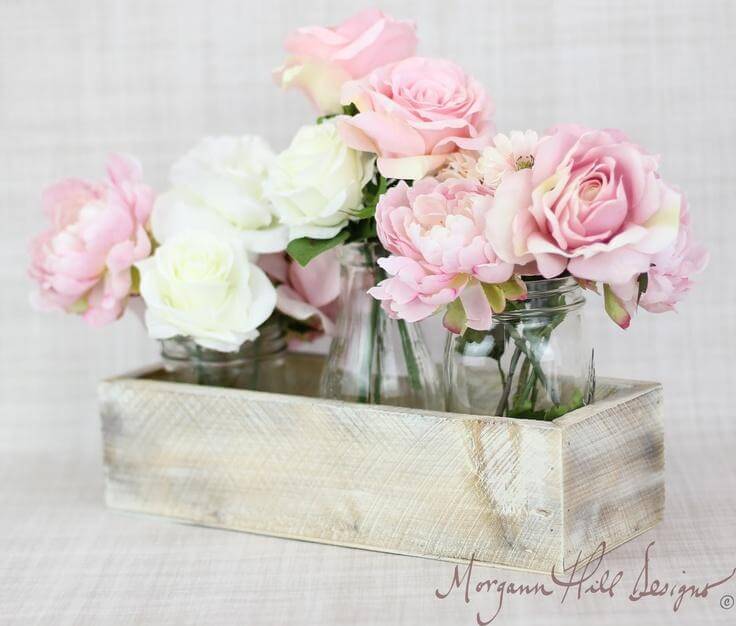 34. Doily Embellished Mason Jar Vases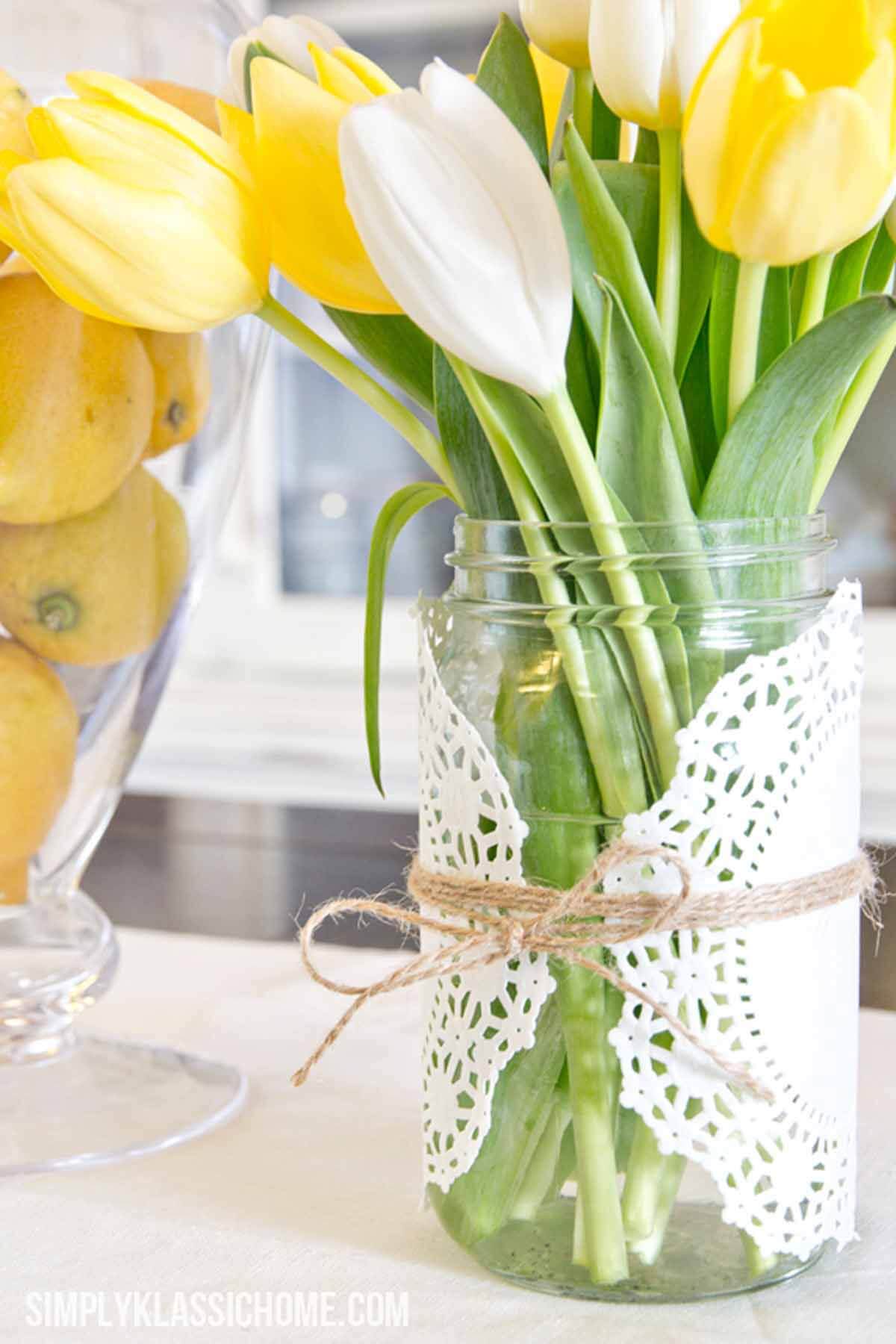 35. Muted Color Blossoms in a Vintage Box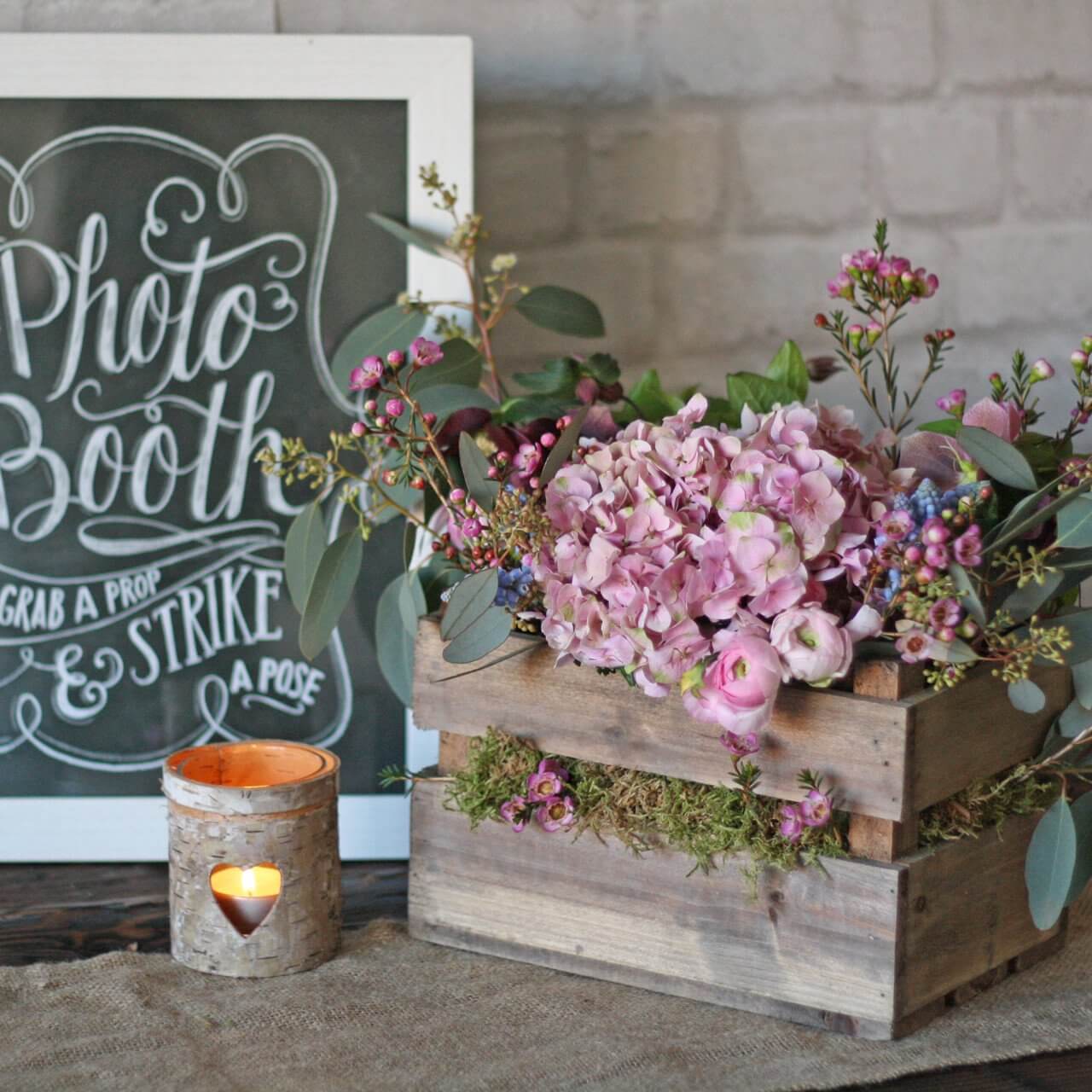 36. Birch Bark Vases with Peach Flowers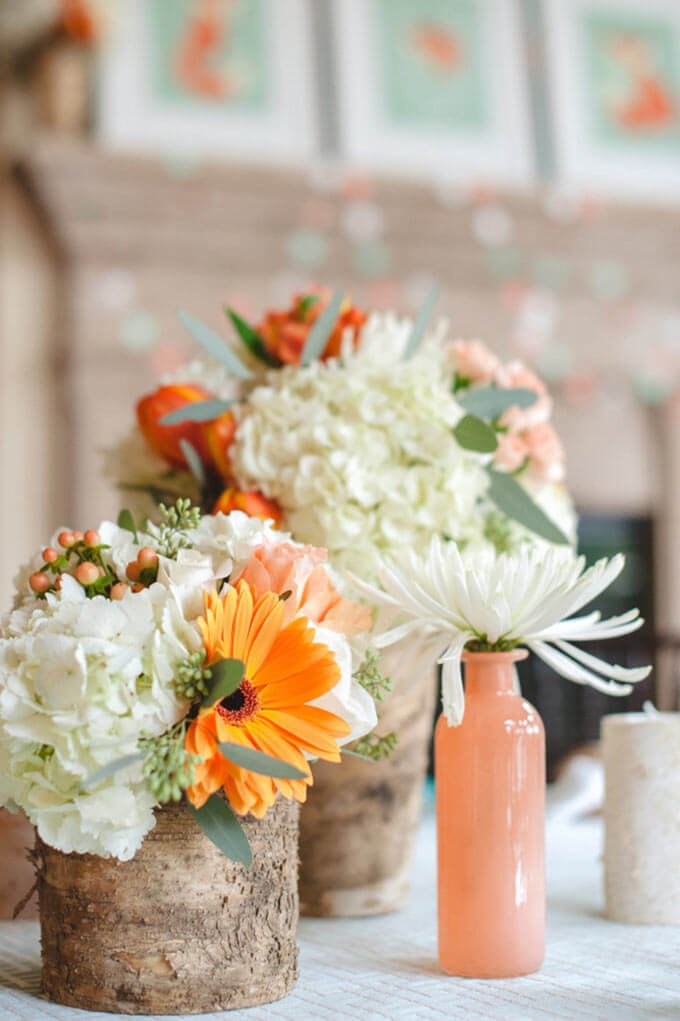 37. White Mason Jars in a Lettered Box