With the holidays in our rear-view mirror, we're all looking forward to spring. We can't wait to say goodbye to this dreary weather and hello to colorful flowers and warmer days! While it may still be gloomy outside, let's start thinking of some gorgeous spring decor ideas to brighten our homes! After all, spring will be here before we know it.
28 Beautiful Spring Decorations for your Home

If you're looking for unique and beautiful spring design ideas, you've come to the right place. We've created a post round-up of gorgeous decor for every style. Whether you're hoping to find a fun centerpiece or an inviting entryway for your home, there is something here for you. As you browse this collection, you will find that integrating beautiful floral displays and natural elements into your home decor can truly bring that feeling of spring indoors.
Now that you've taken down the holiday decorations, you may be thinking that the house looks a little naked. Perhaps your living room is in need of a little flair or your front stoop is looking a bit empty. So grab your coffee, dream of warmer days, and take a look at these amazing spring decor ideas. You're bound to find some inspiration for your own home!
1. Add Some Color with a Grassy Centerpiece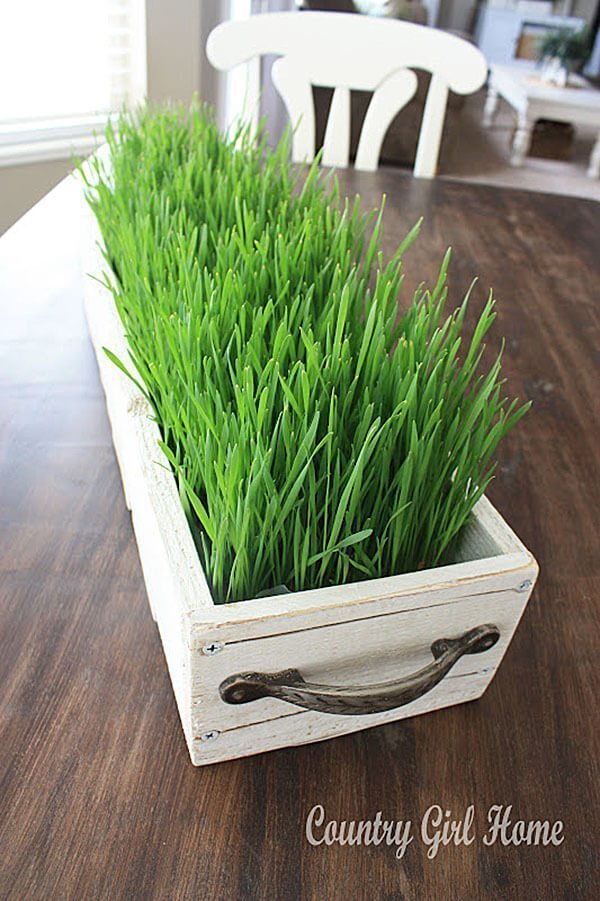 2. Fill a Vase with Beautiful Floral Branches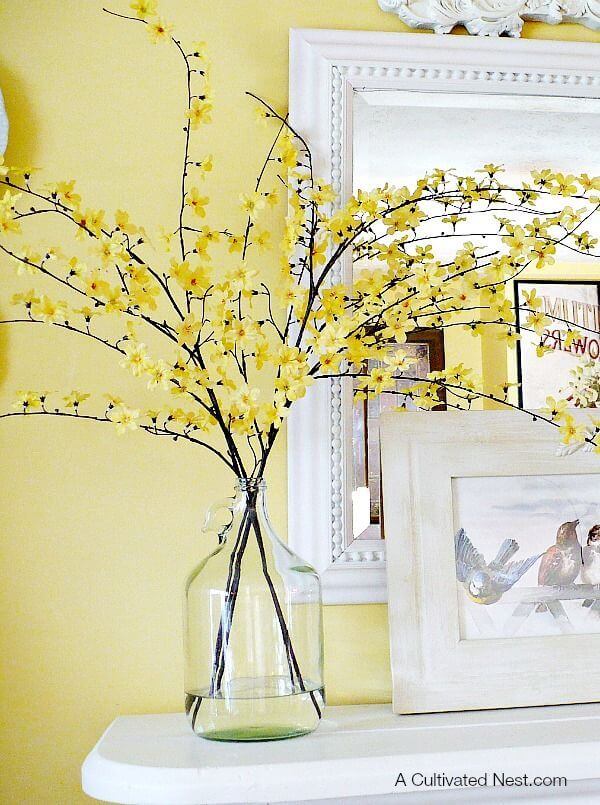 3. Hanging Mason Jars Filled with Flowers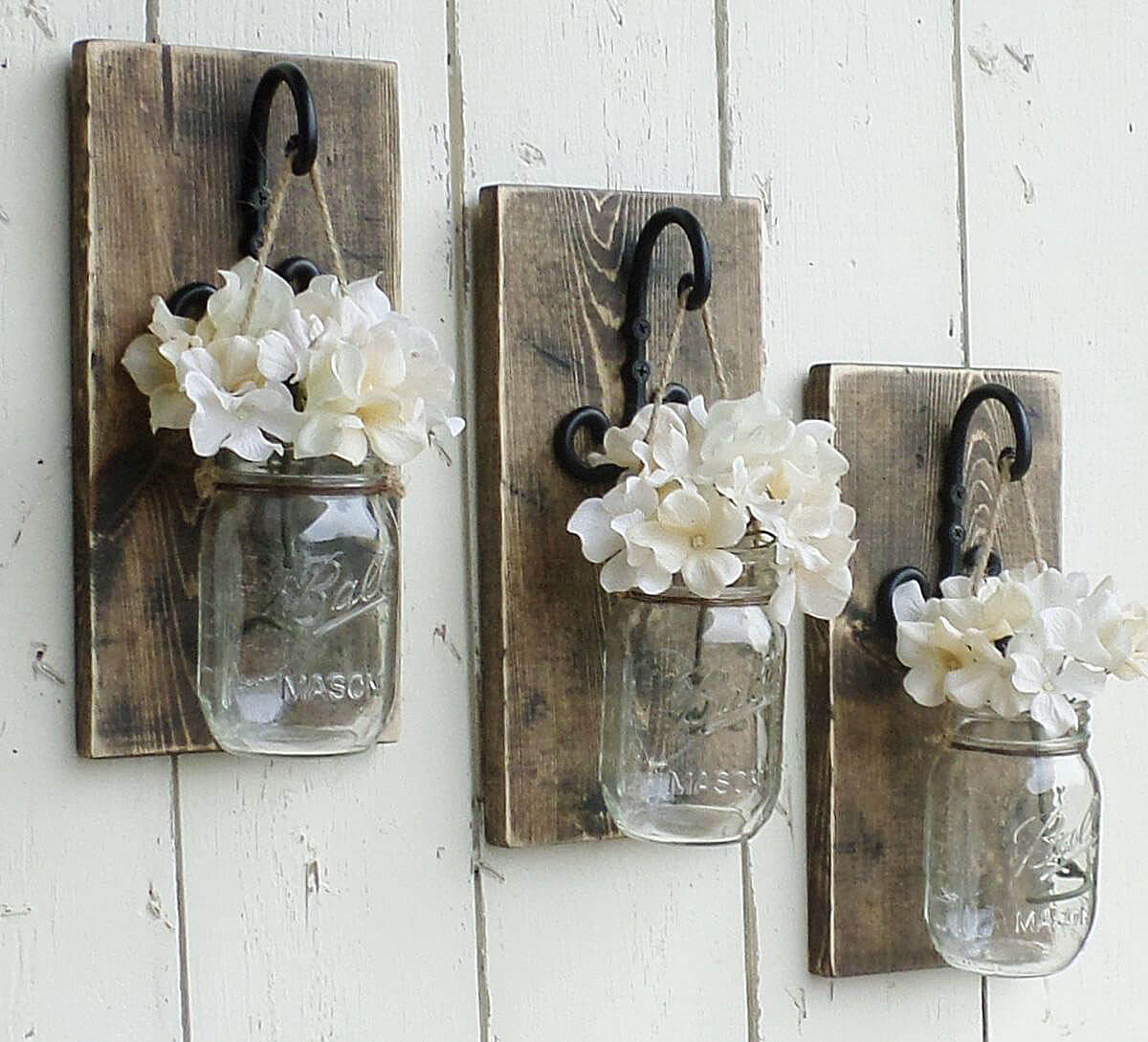 4. Festive Floral and Burlap Monogram Wreath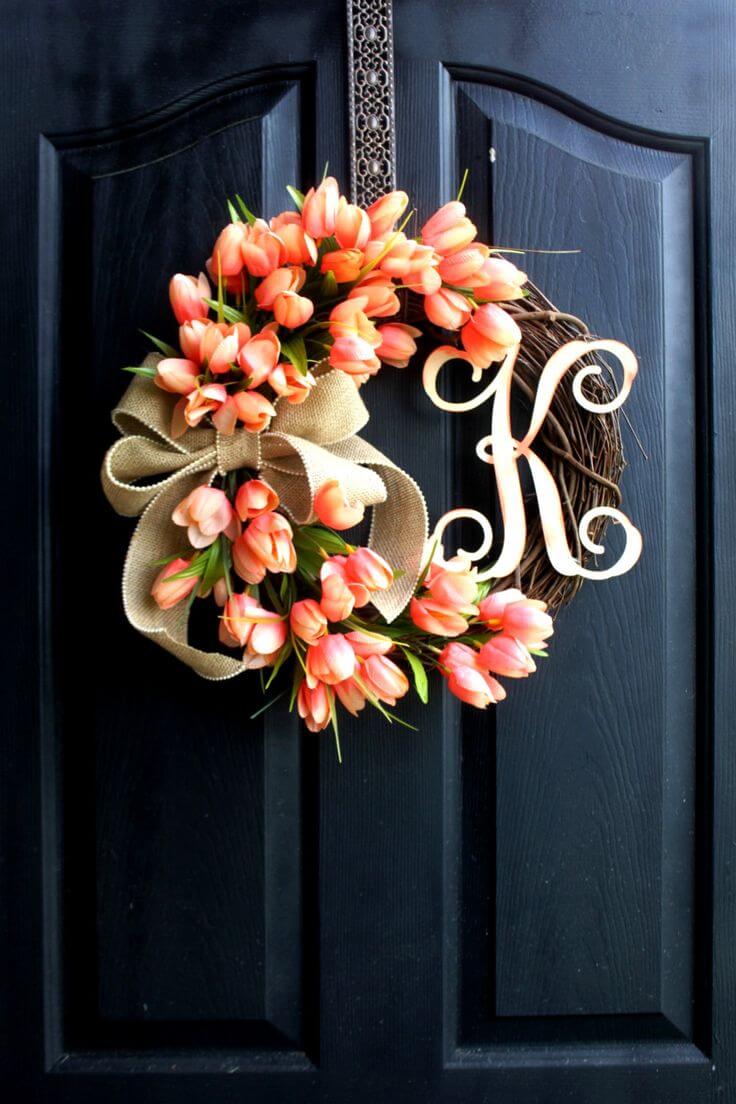 5. Arrange Feminine Florals on Antique Trunks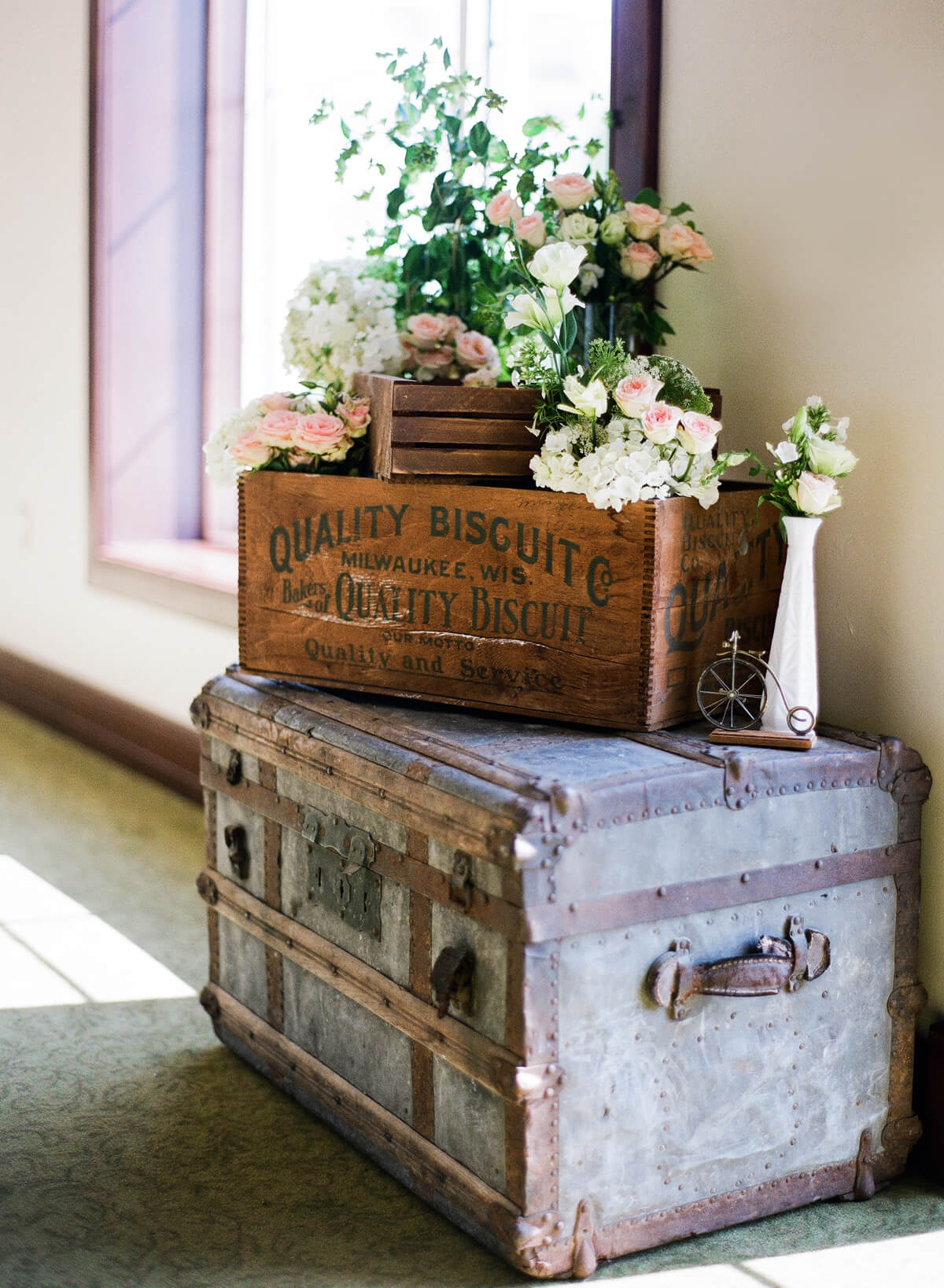 6. Rustic Mason Jar String Art Floral Display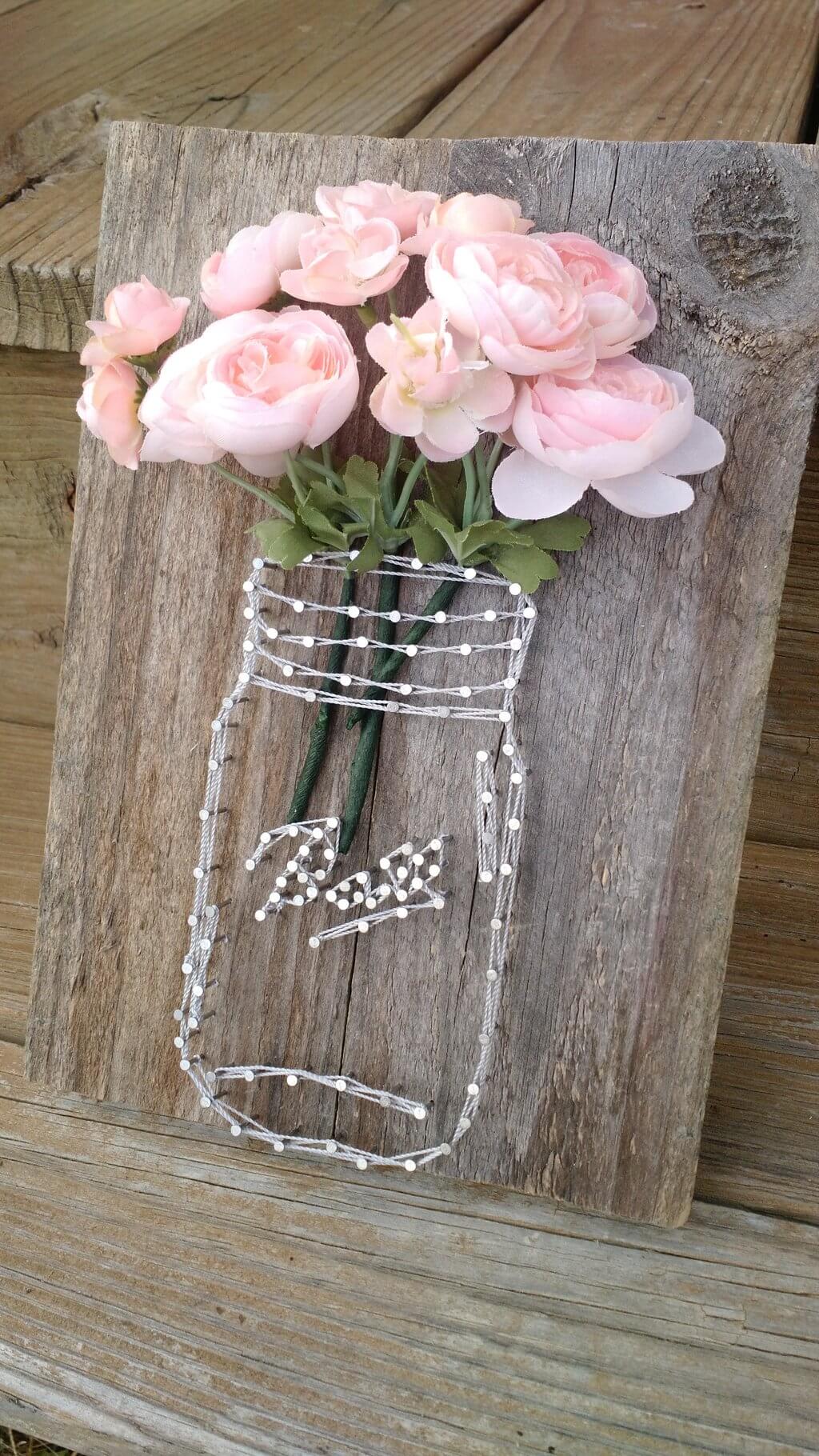 7. Create a Watering Can Spring Decoration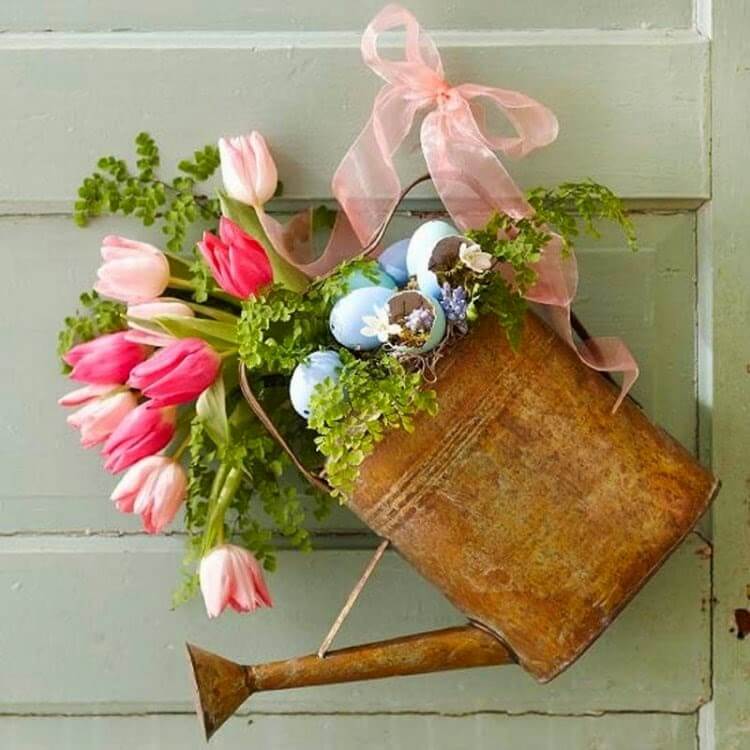 8. Bring Colorful Potted Plants Indoors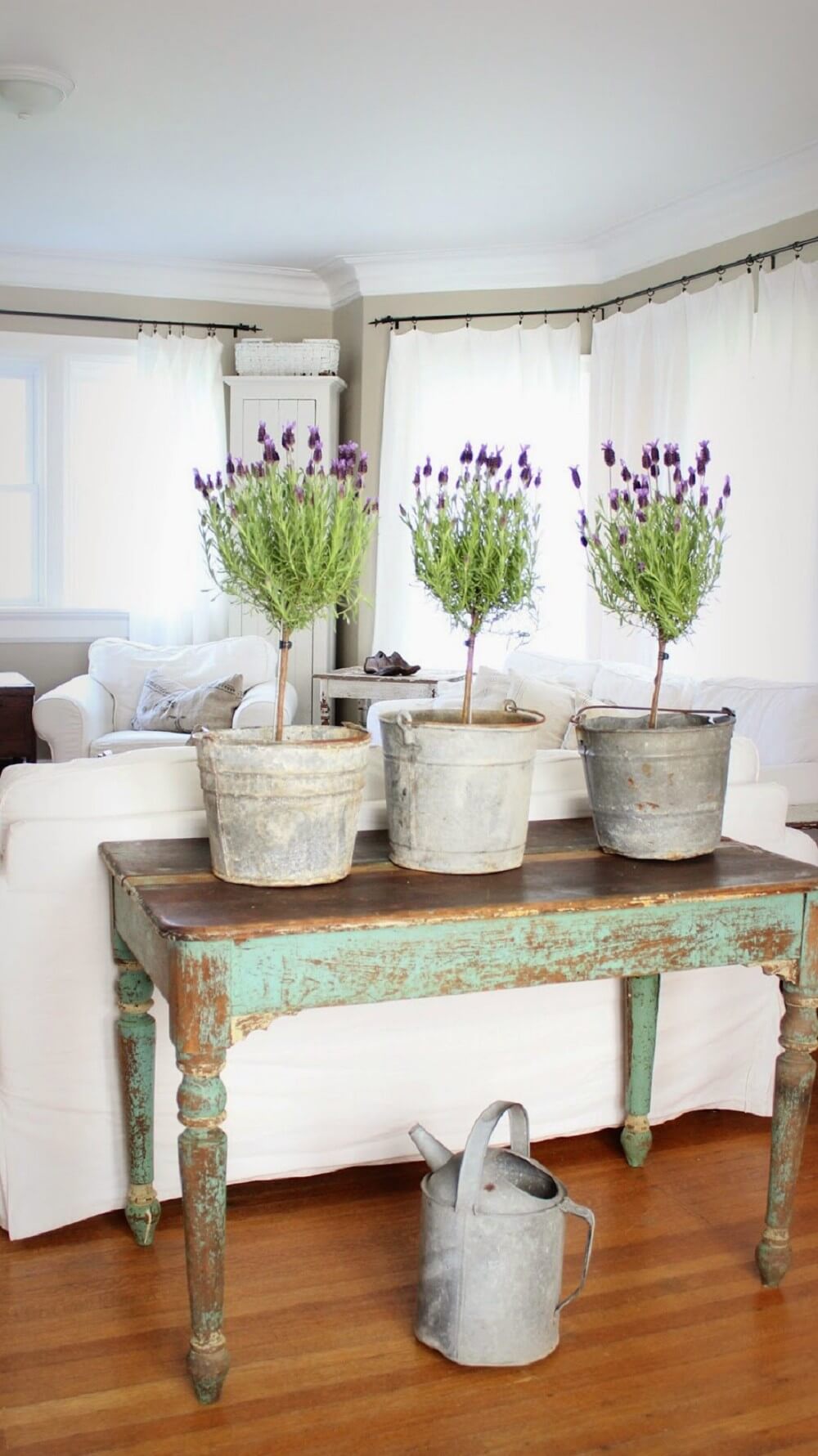 9. A Tiered Stand Makes a Cheerful Display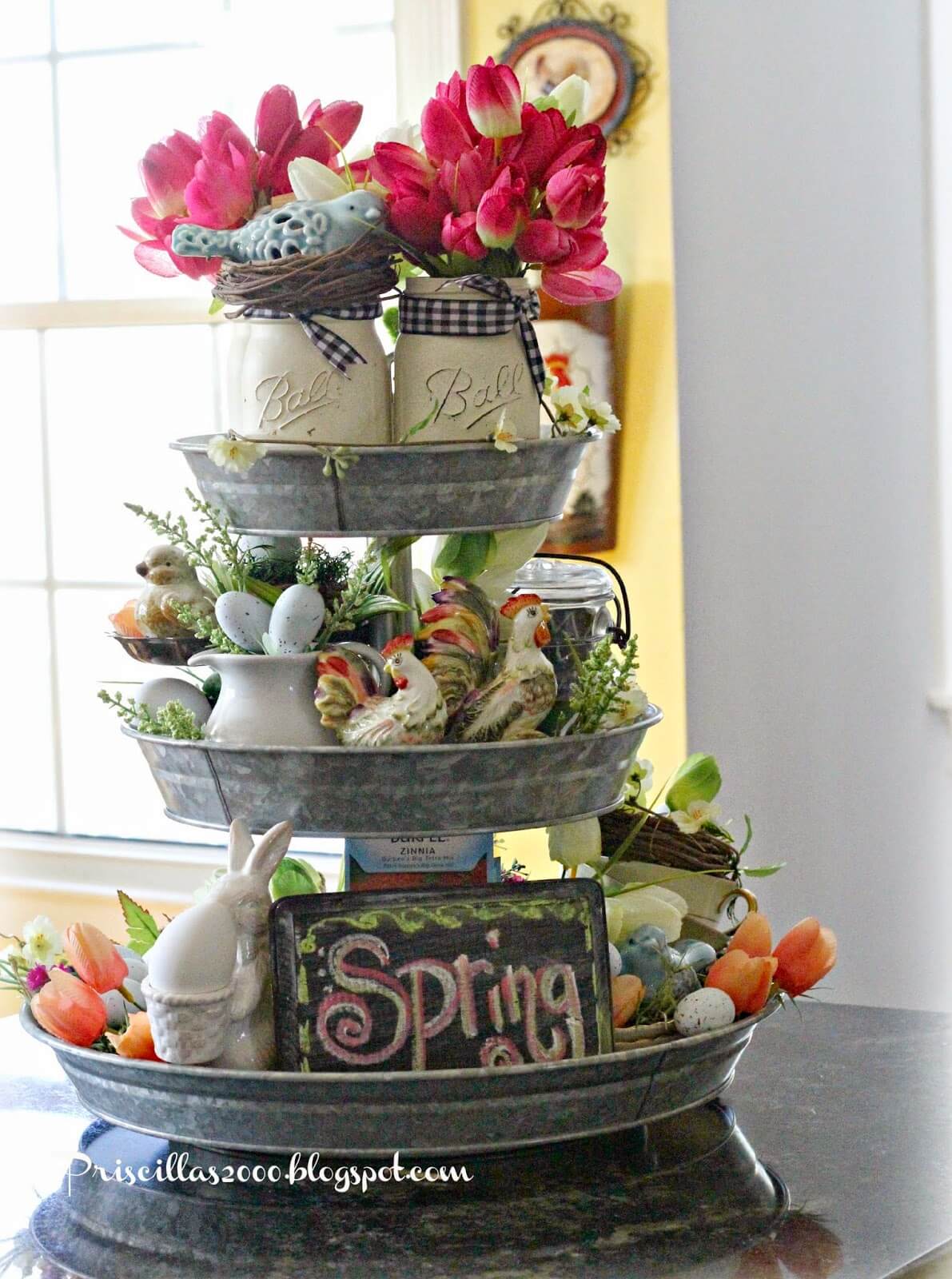 10. Lovely Moss and Tulip Wreath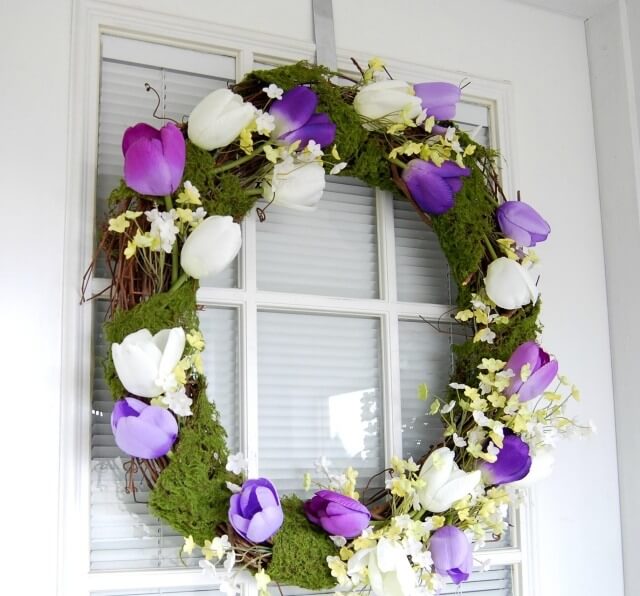 11. Simple But Stunning Floral Mason Jar Centerpiece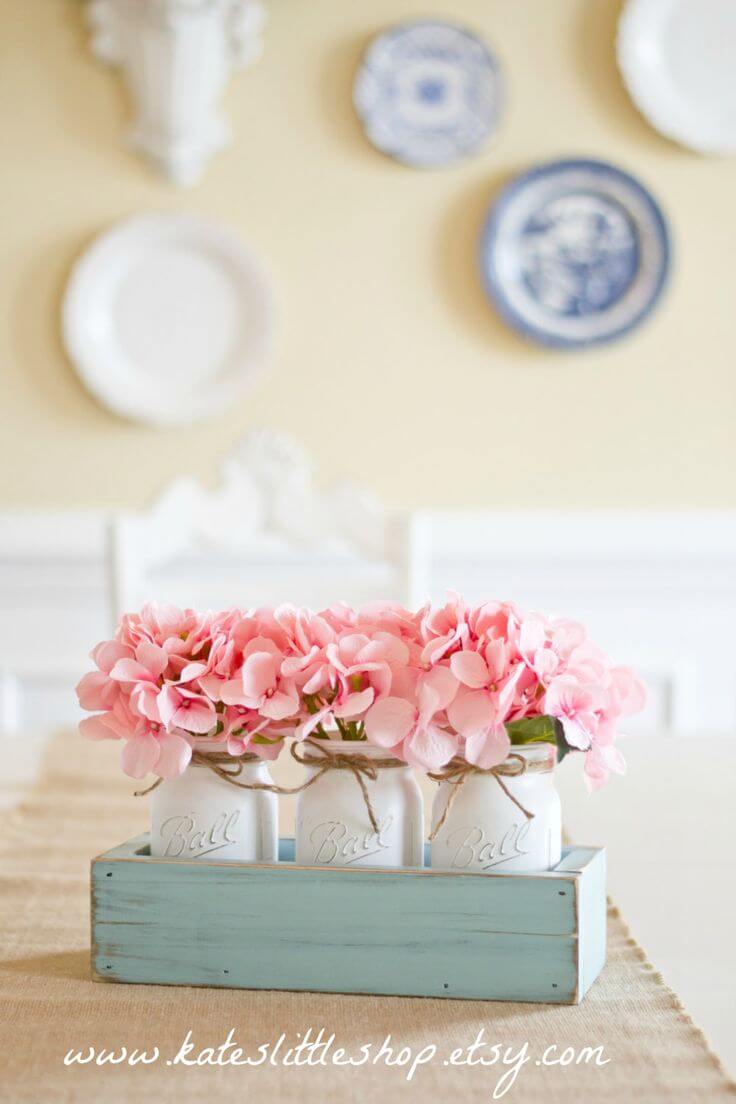 12. Use Natural Elements for an Outdoor Display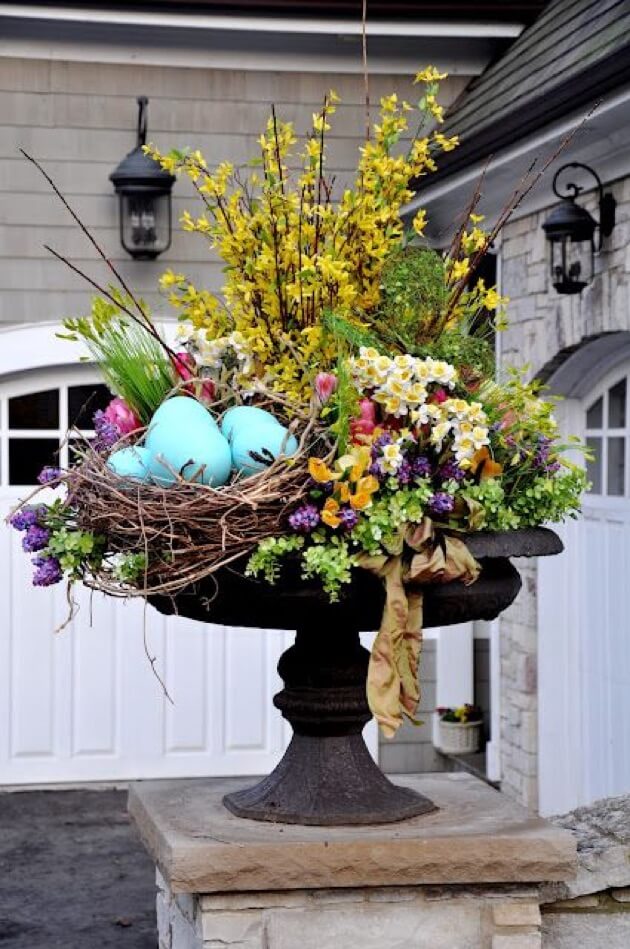 13. Create a Colorful Display with Pom-Pom Branches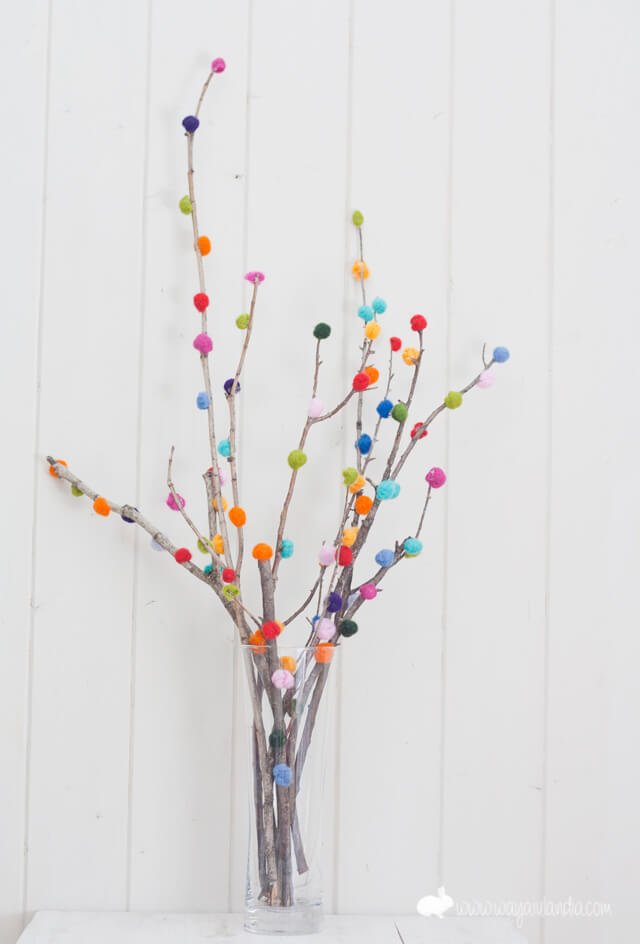 14. Beautiful Entryway with Displays of Different Heights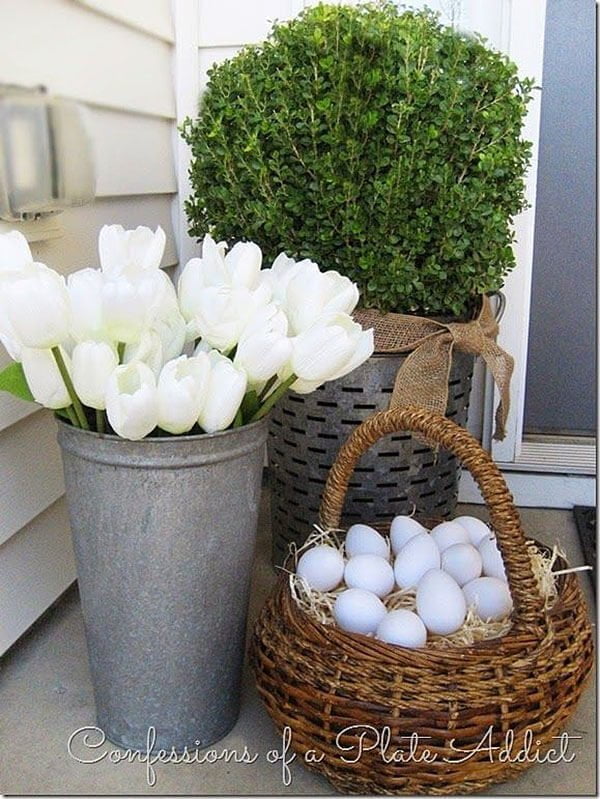 15. Bring Spring Indoors with Cheery Mantel Décor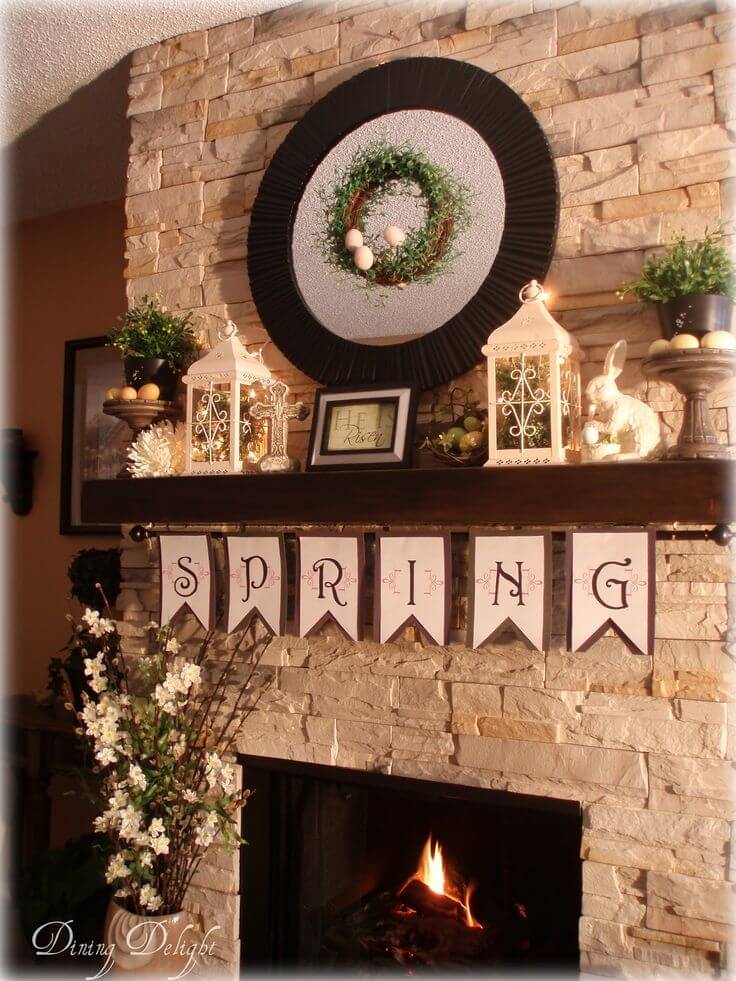 16. Unique and Whimsical Umbrella Display

17. Use Plants to Create an Inviting Entryway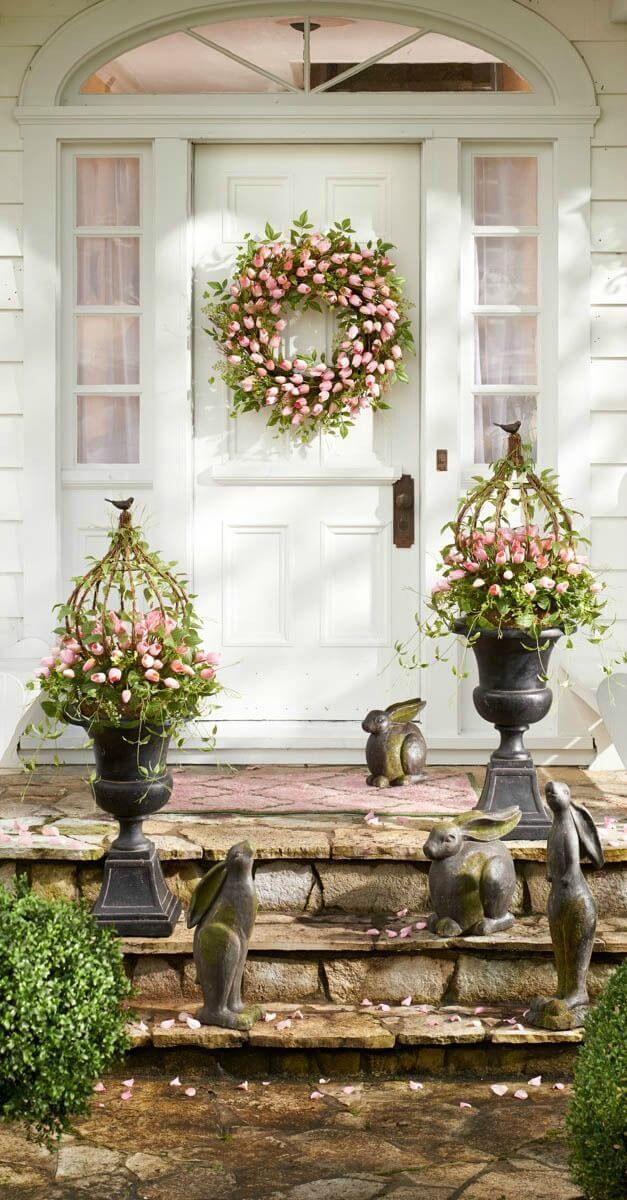 18. Simple and Sweet Bird's Nest Easter Display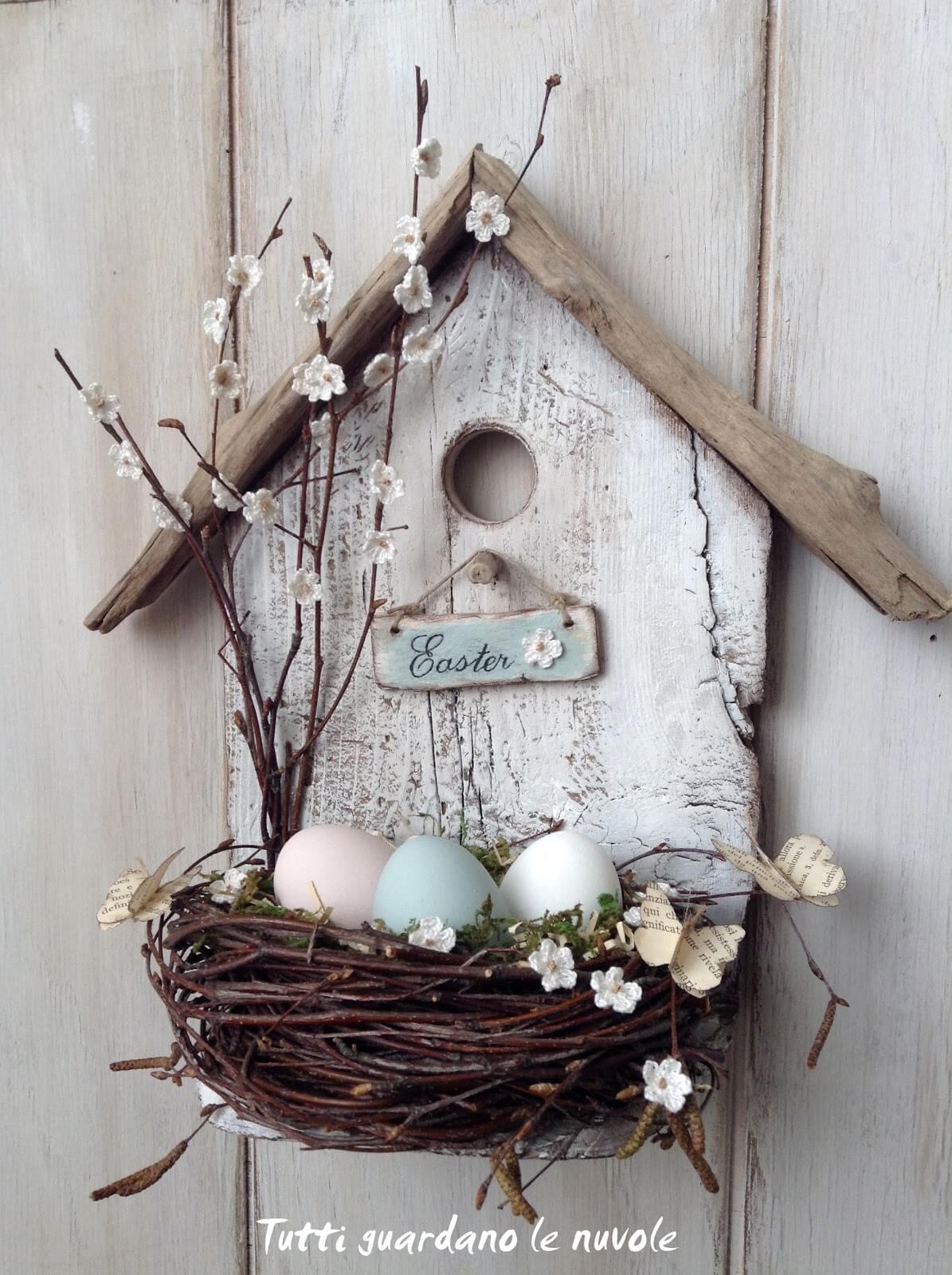 19. Delicate Teacup Bird's Nest Display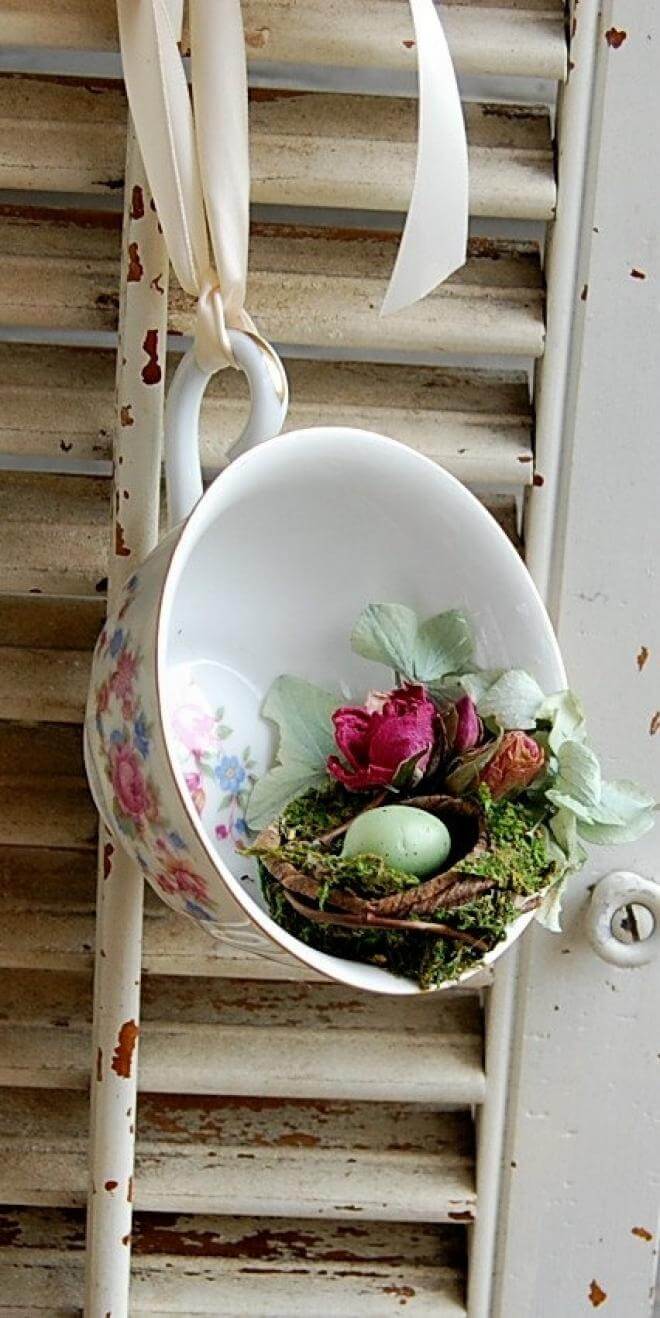 20. Fill a Large Vase with Colored Eggs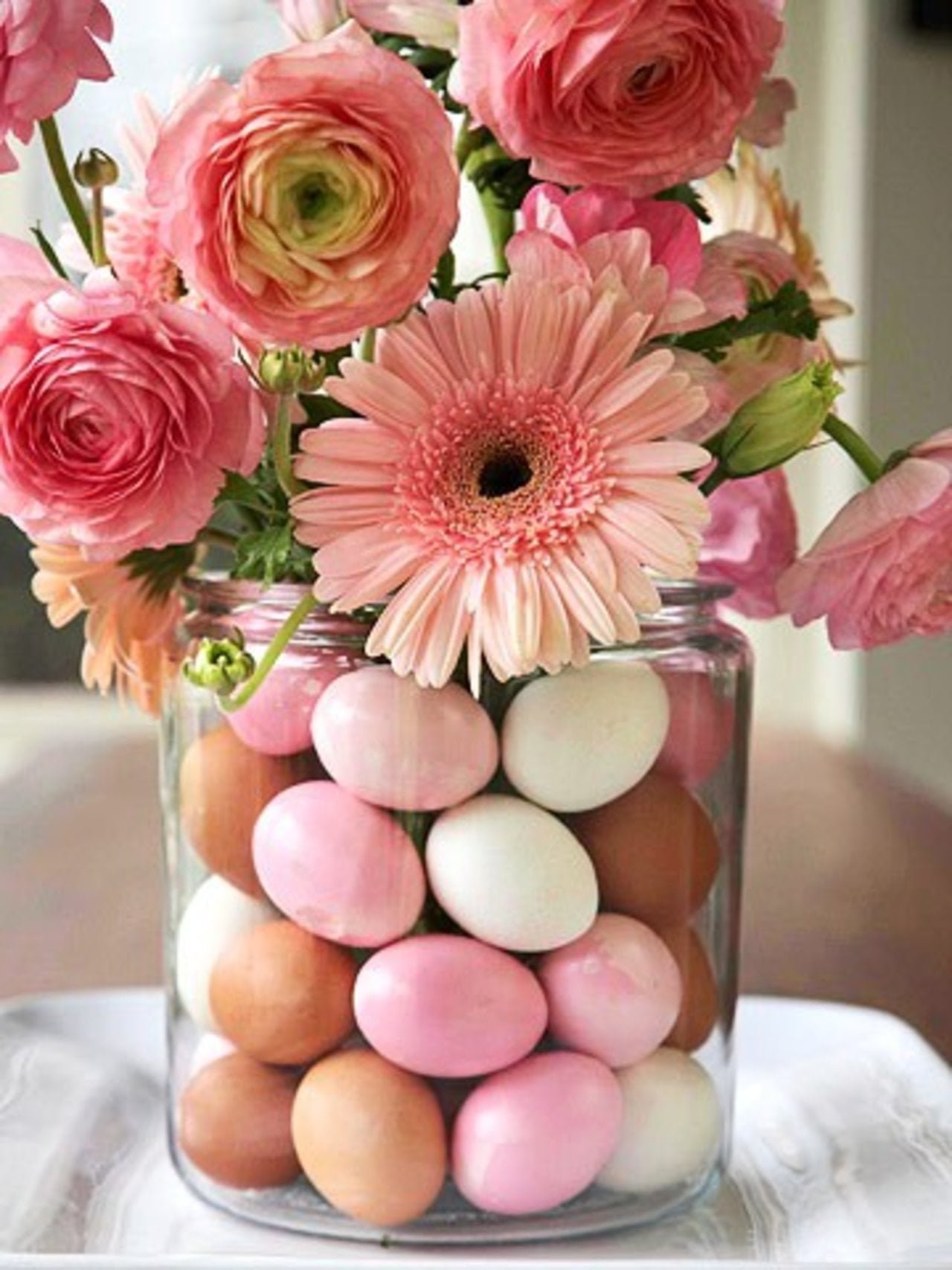 21. Adorable Burlap Rabbit with Fluffy Tail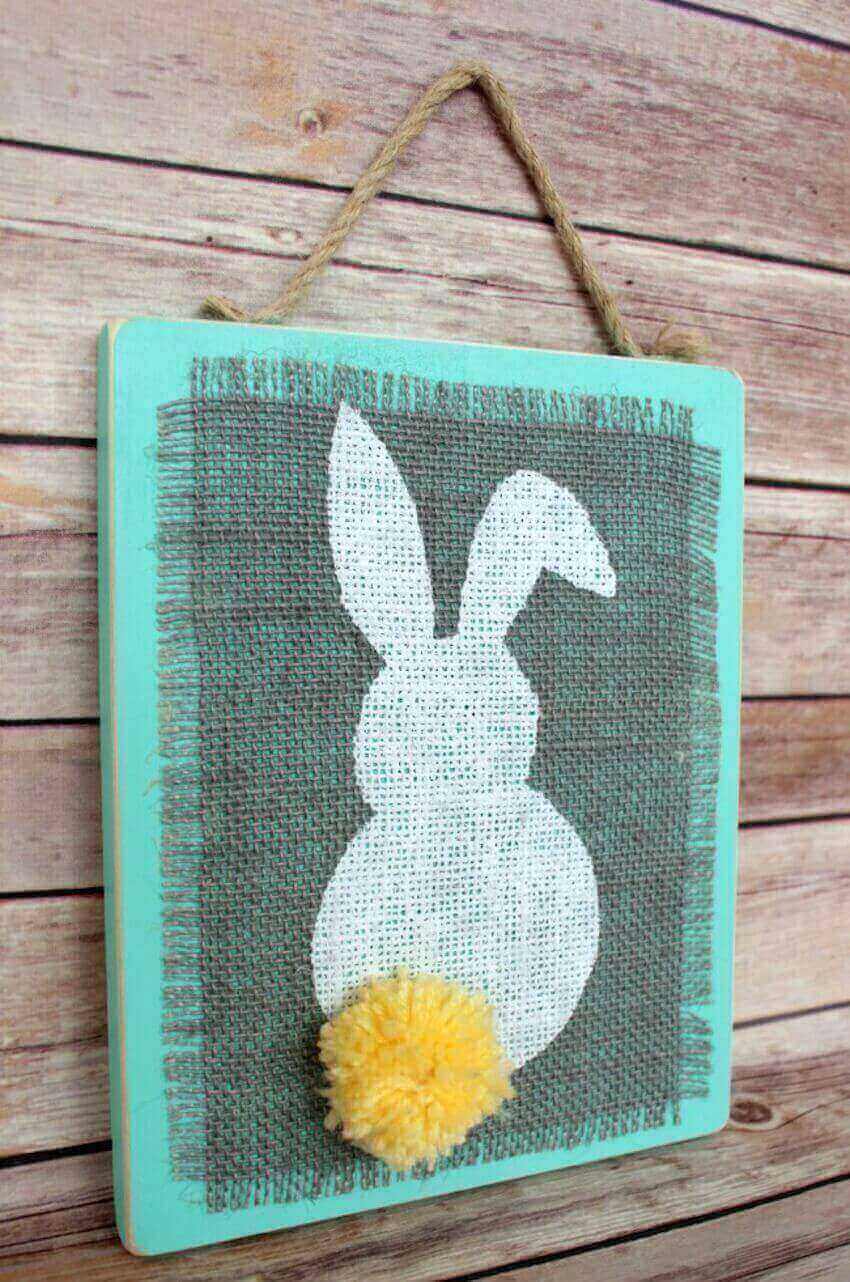 22. Create a Floral Display with Vintage Candlesticks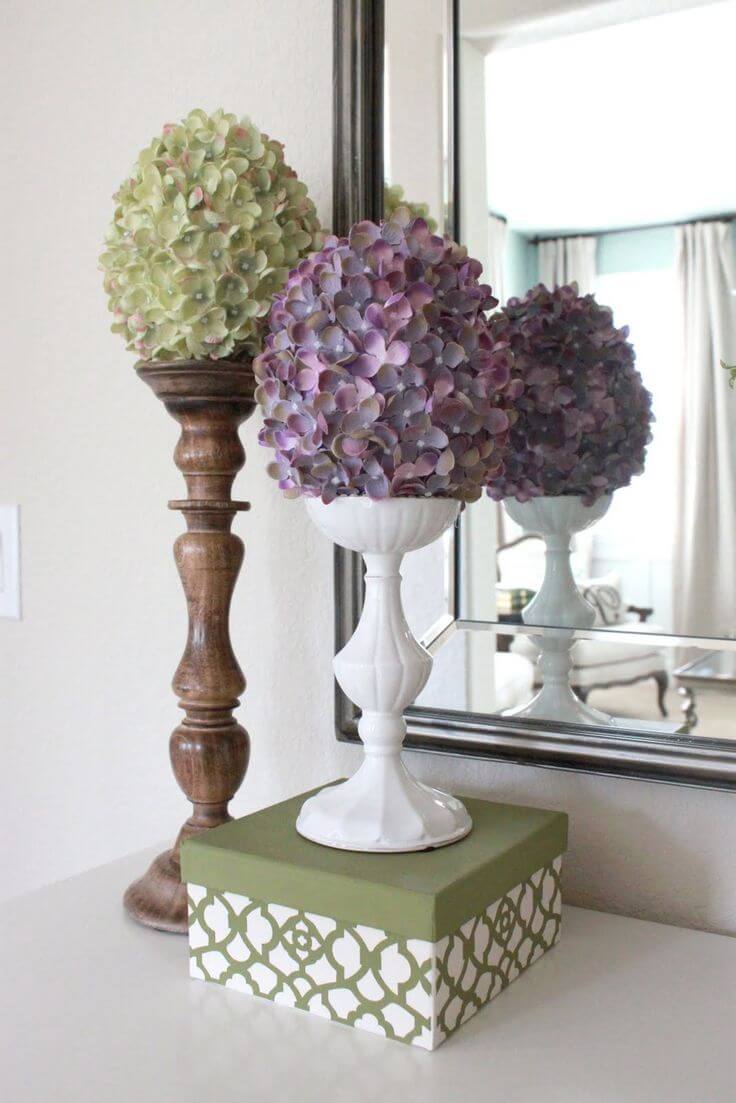 23. Elegant Spring Floral DIY Centerpiece

24. Stencil Some Adorable Rabbit Mason Jar Favors

25. Greet Guests with a Lavish Tulip Wreath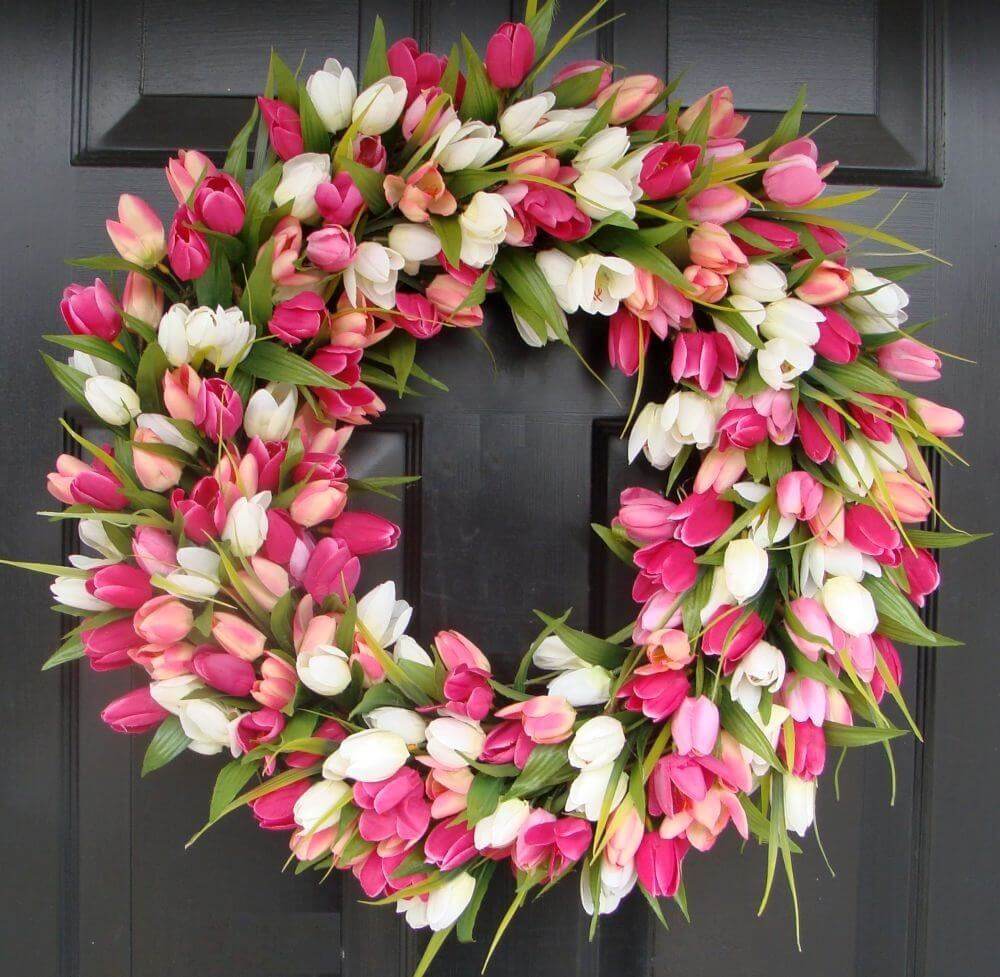 26. Shabby Chic Milk Crate Floral Display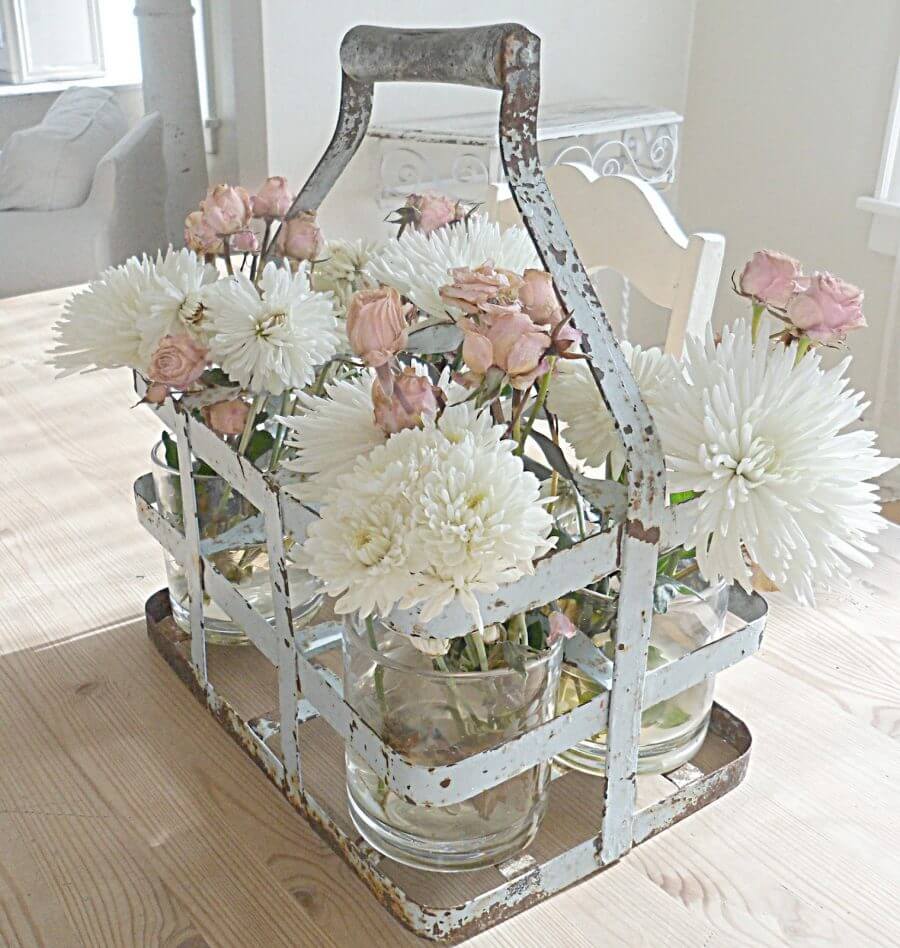 27. Celebrate Easter with a Charming Bunny Wreath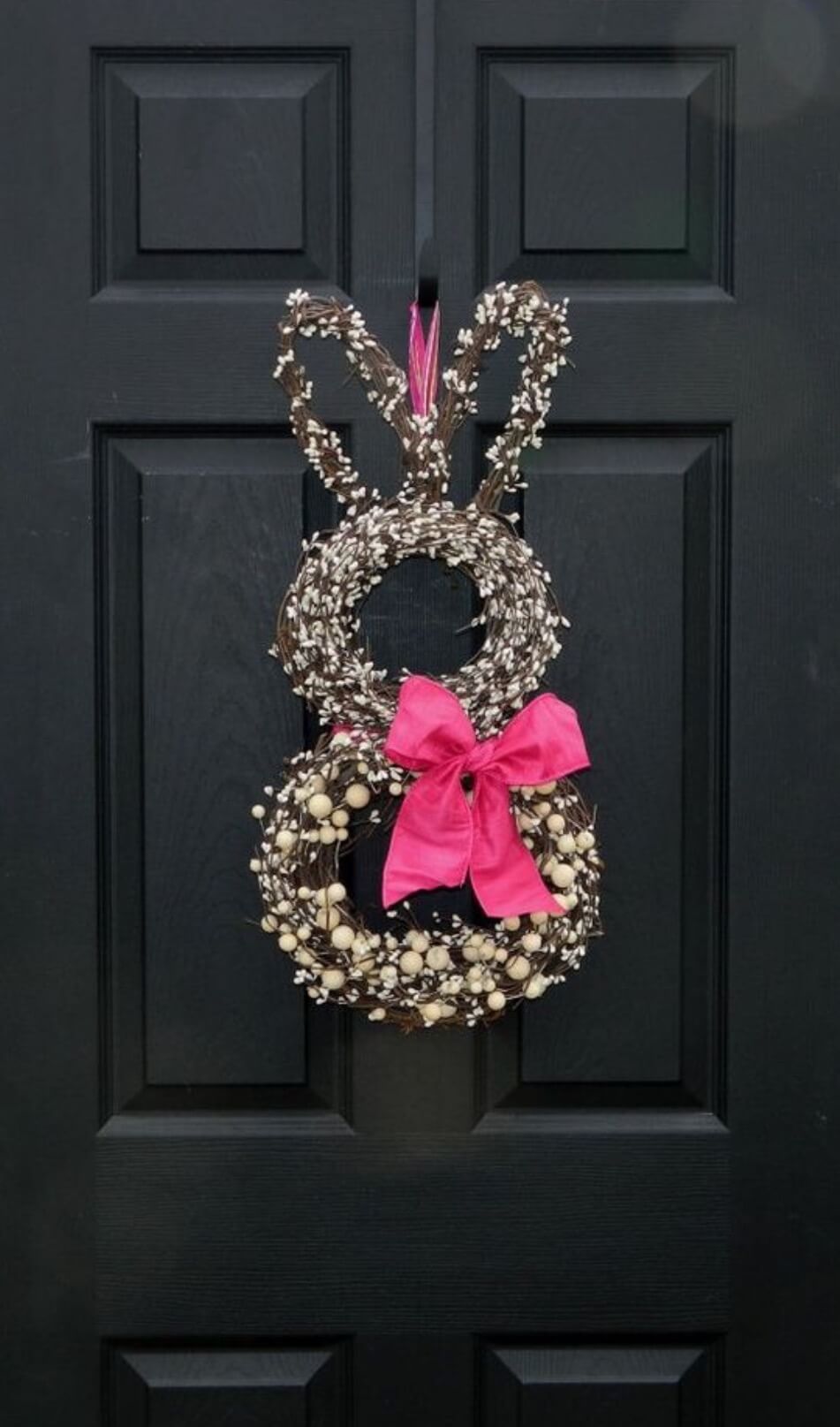 28. Create a Centerpiece with Flowers and Eggs