String lights decorating ideas have become an increasingly popular trend. Not too many years ago, string lights came in two styles: little and big bulbs. The little bulbs for inside on the tree, the big bulbs for outside on the house. Not anymore!
You can find various shapes, sizes, and colors; powered by LED, incandescent, or the newest lighting technology. You'll find the cord or wire in a multitude of colors and lengths, and in a huge variety of materials: wire, glass, metal, plastic. You can find battery powered, solar powered, and of course the old school 120-volt string lights. The variety of selection can be so overwhelming!
Enhance Your Living Spaces: 33 Ways You Can Decorate with String Lights

The style you choose will depend on your decorating ideas. Maybe you have the desire to decorate with string lights but are not sure what to do with them. You could simply hang them from corner to corner in your room. While it would be acceptable, that simple arrangement just doesn't make a statement. Don't worry, here are 33 bright ideas that will help you decide.
1. Say What You Mean with Lights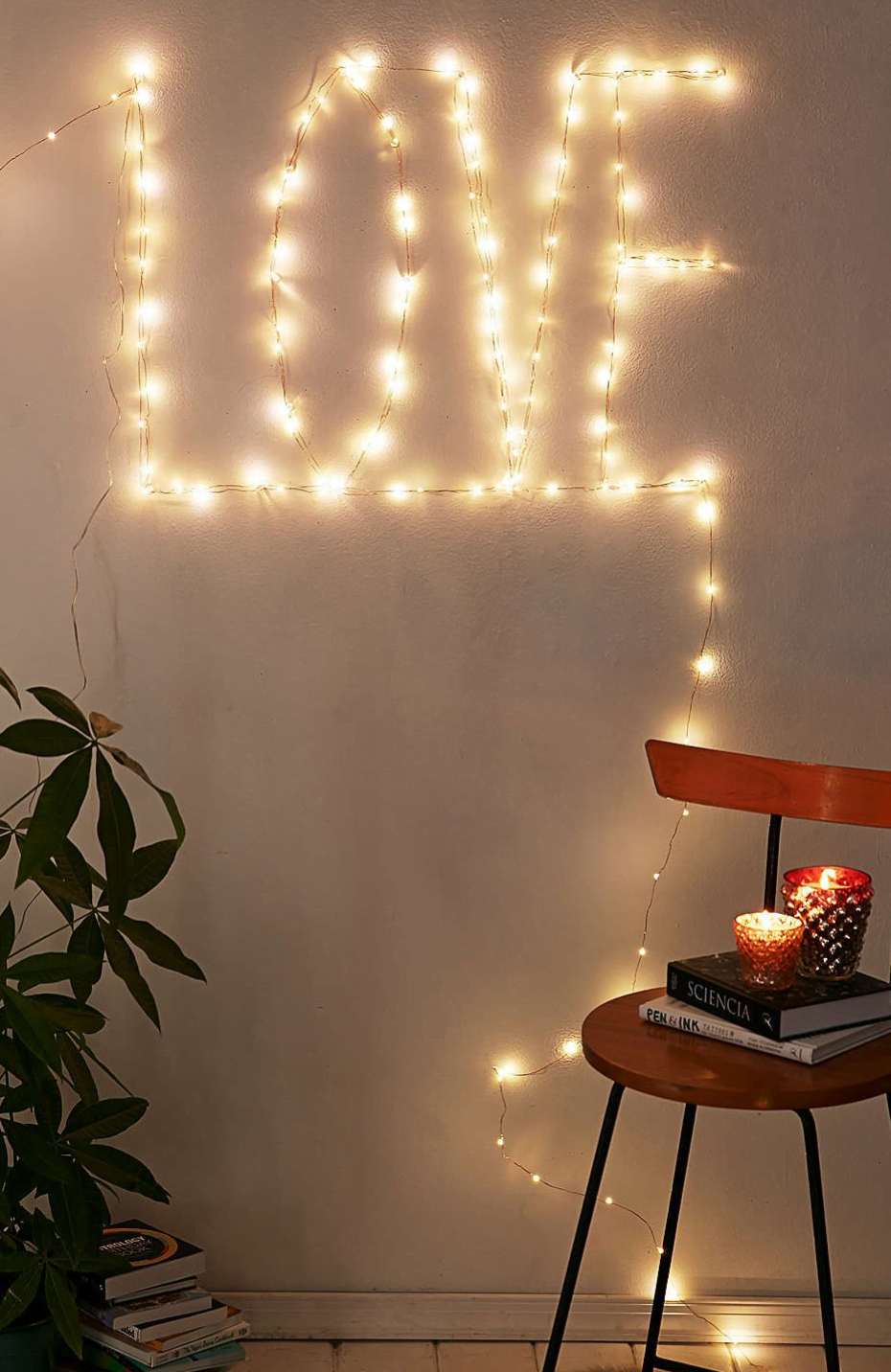 2. Brighten Up Your Vanity with Delicate Lacy Light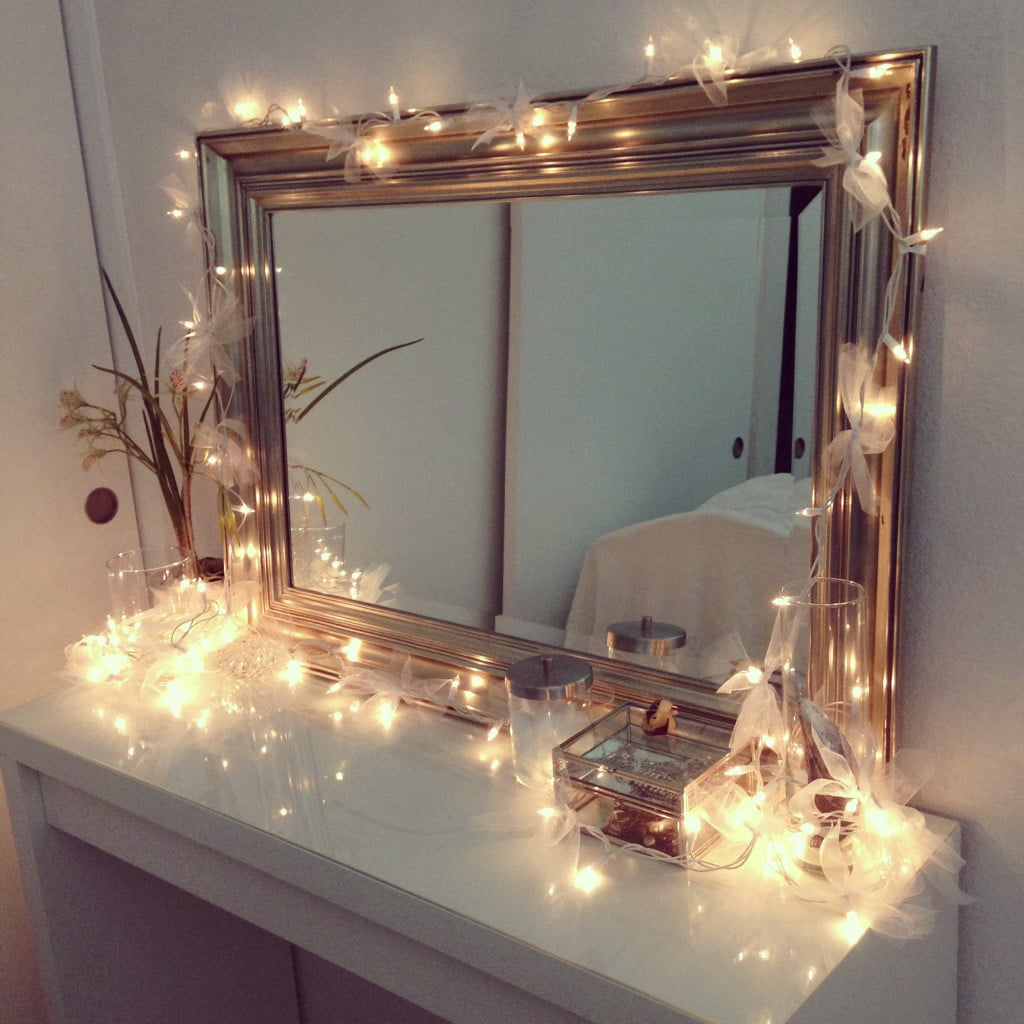 3. Put a Little Sparkle in Your Bedroom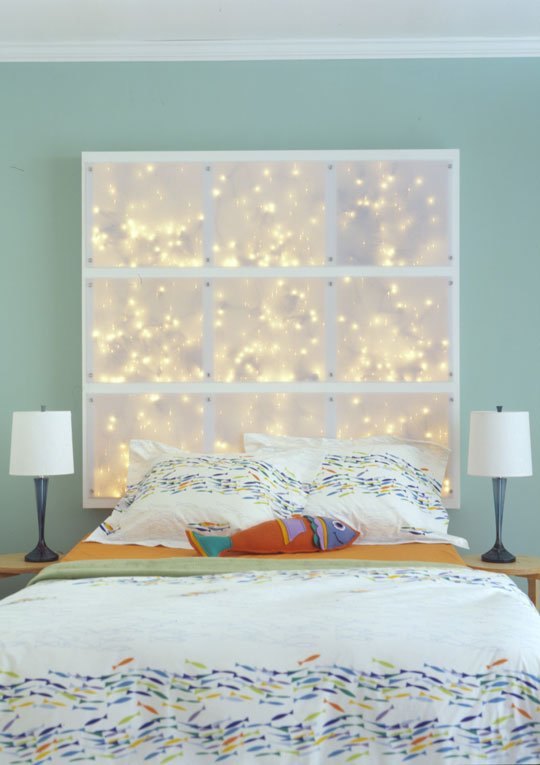 4. A Stunning Eye-catching Chandelier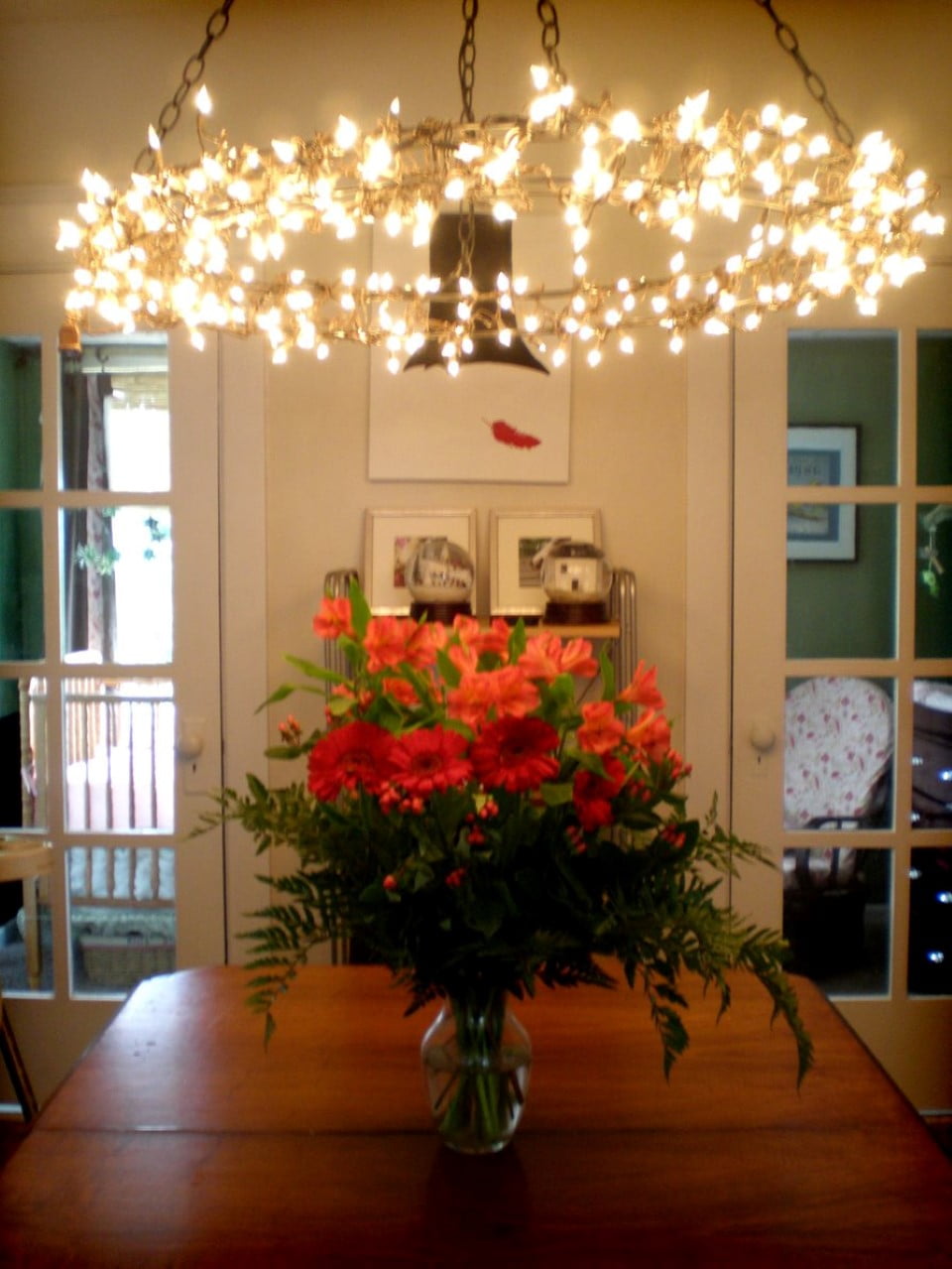 5. Remember the Lava Lamp? This is Better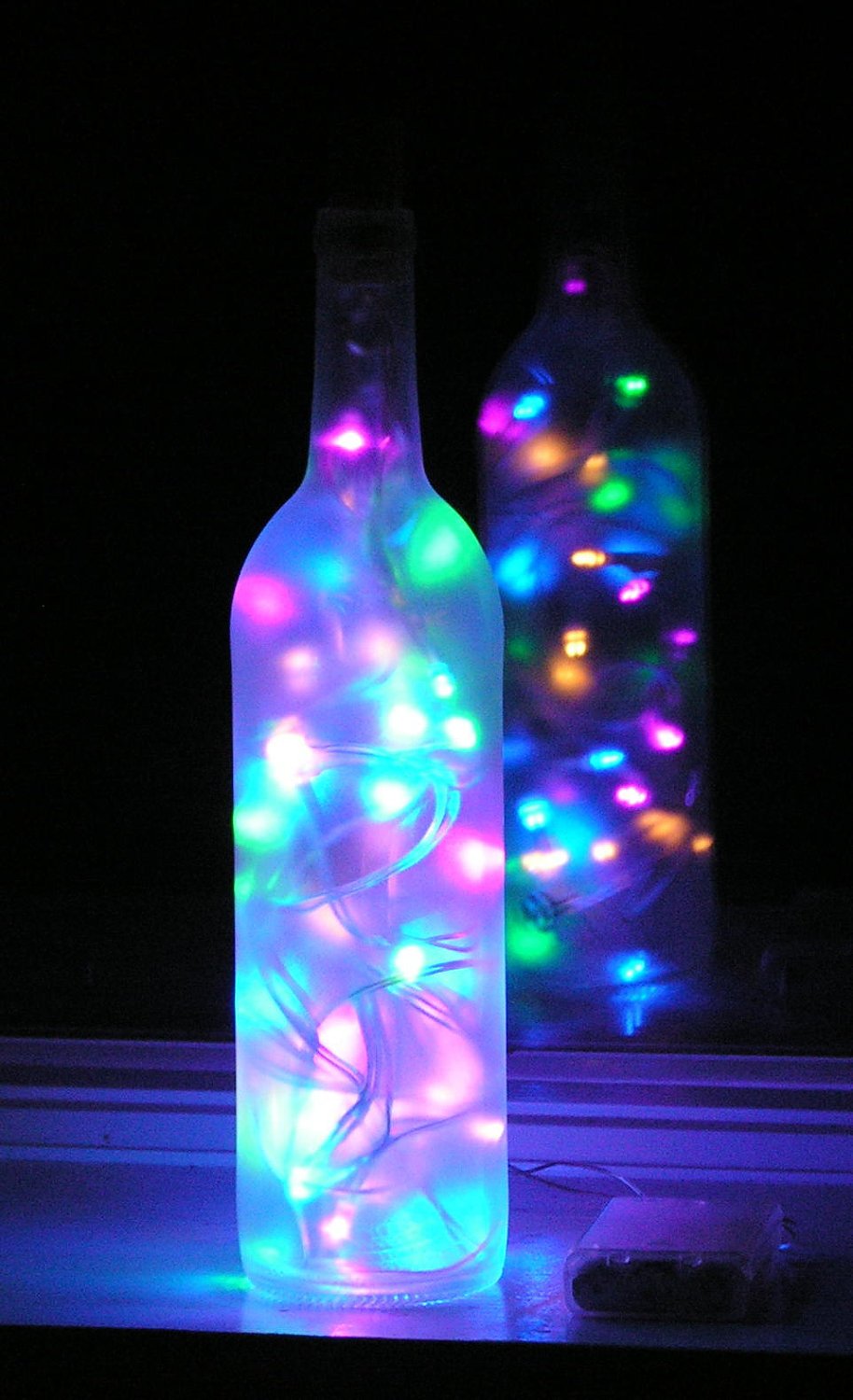 6. Contrast Driftwood with Crystal for This Chandelier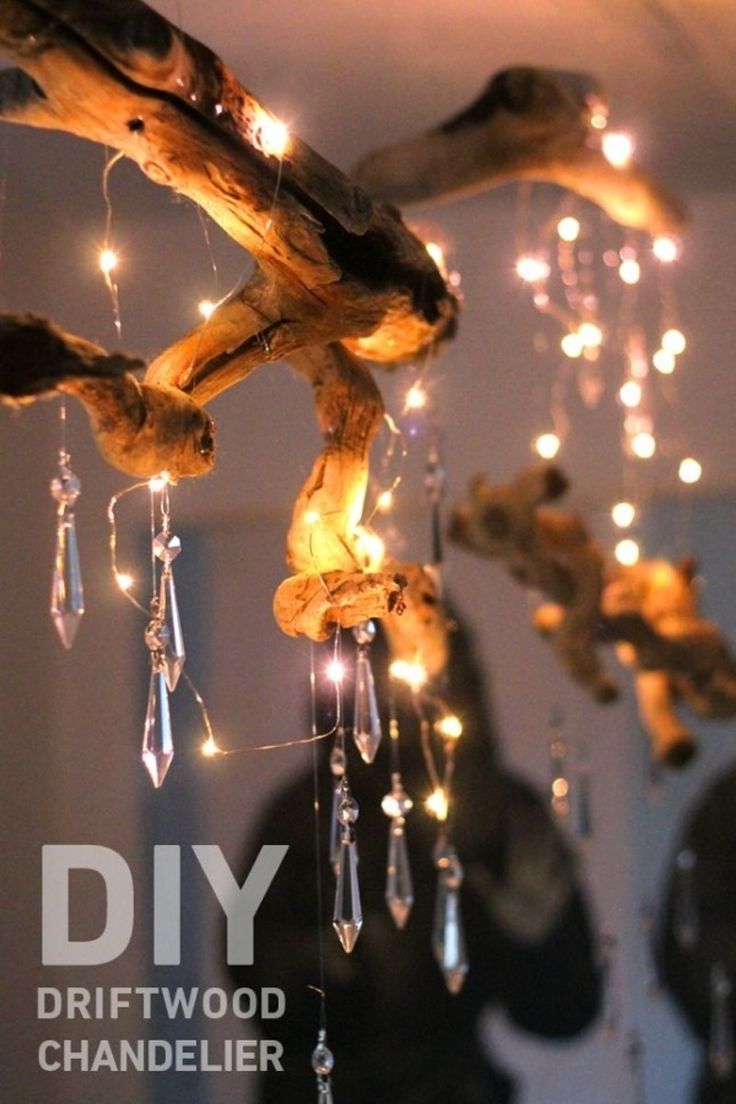 7. Add Romance and Glamour to Your Bed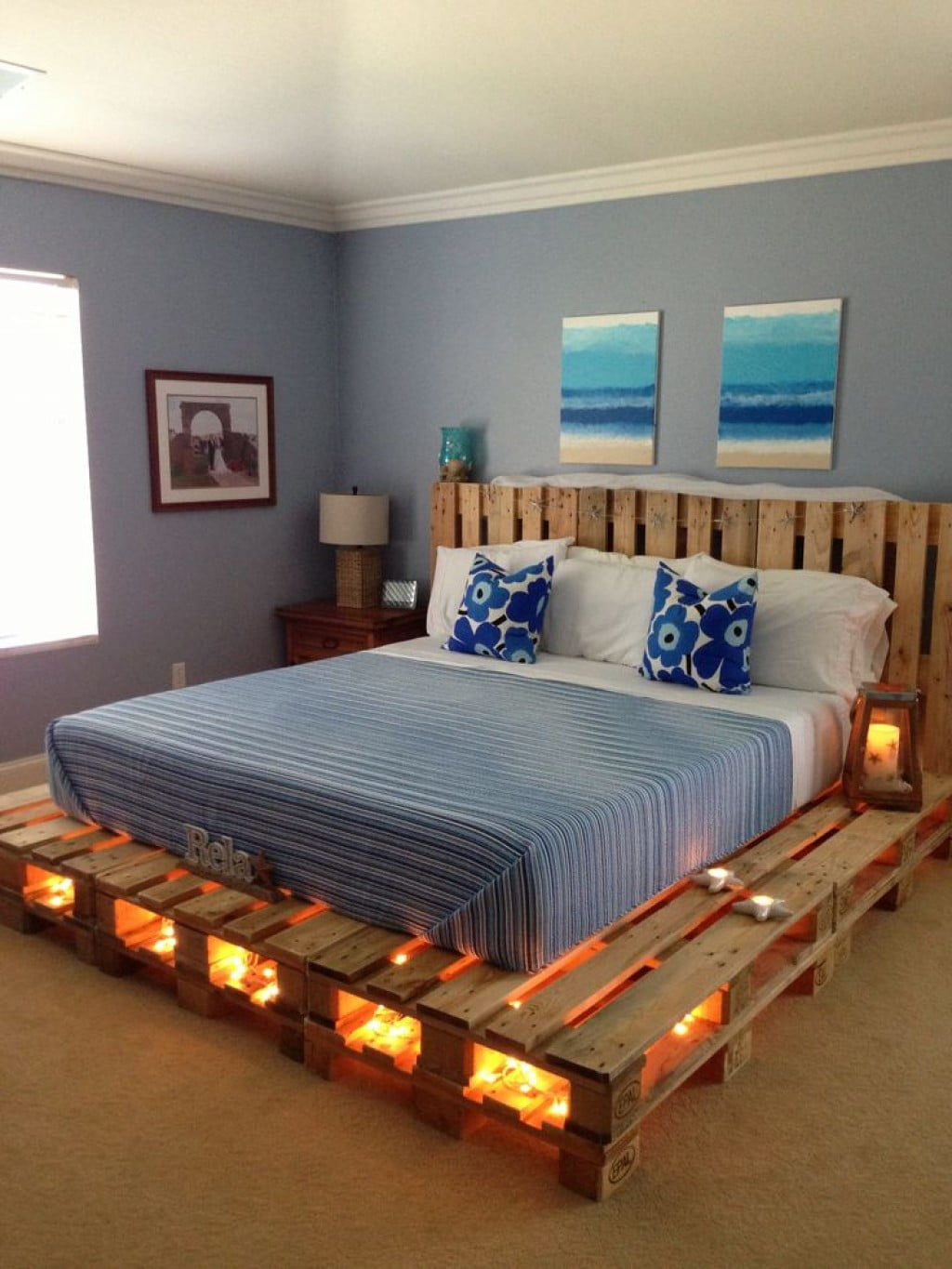 8. Displaying Photos is a Breeze with String Lights Design Ideas Like This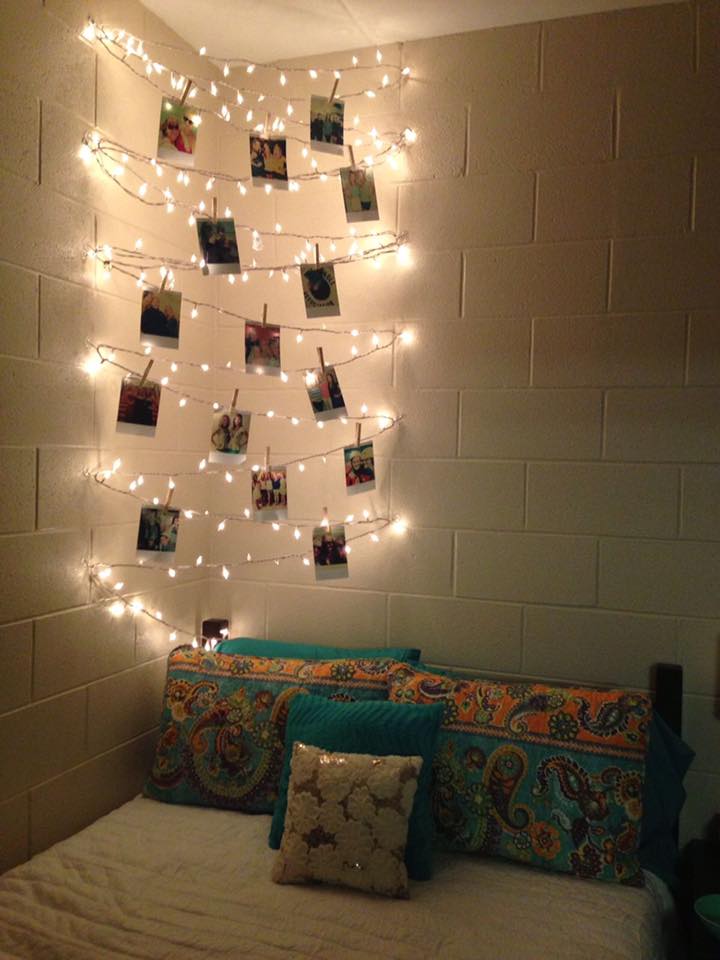 9. Tiny Bulbs Under the Glass: are Those Pixies?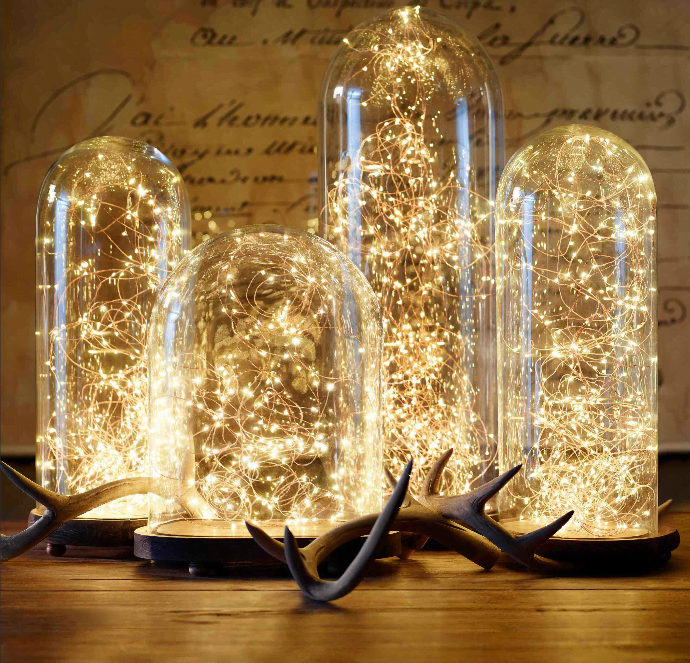 10. Stars in the Nursery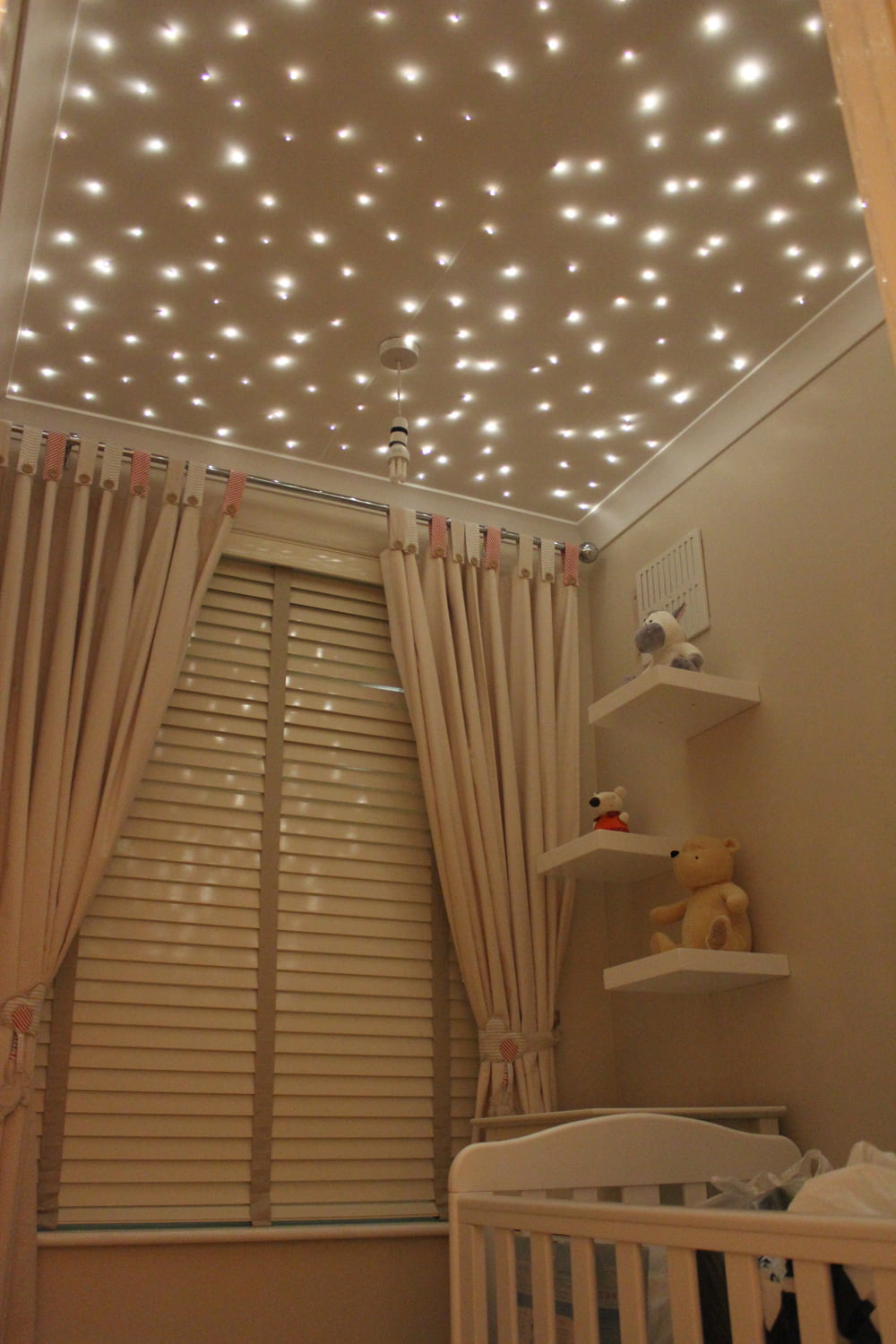 11. Shimmering Metallic Lights

12. Create a Looking Glass that Alice Would Envy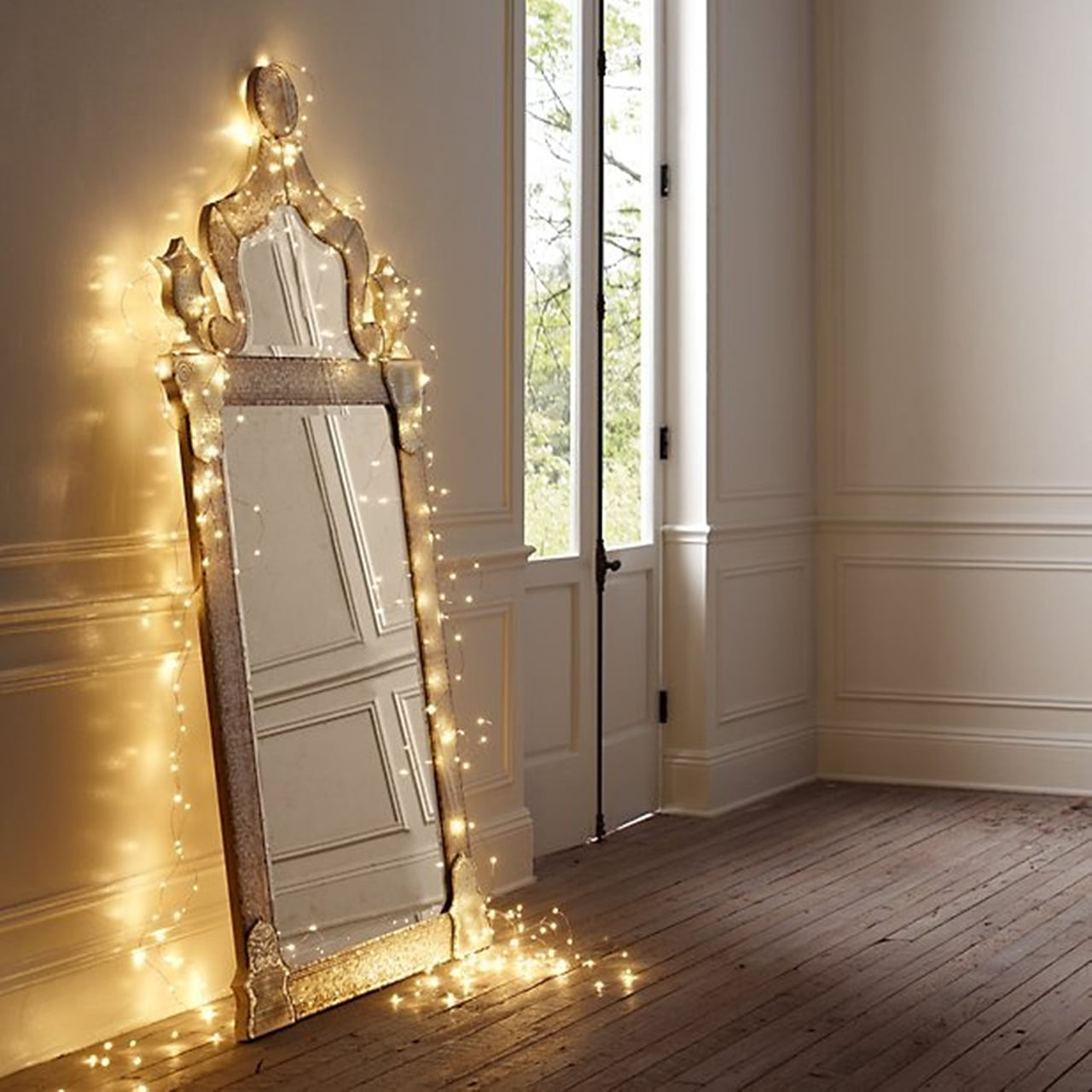 13. A Panel Screen Doesn't Have to Block the Light: It Can be the Light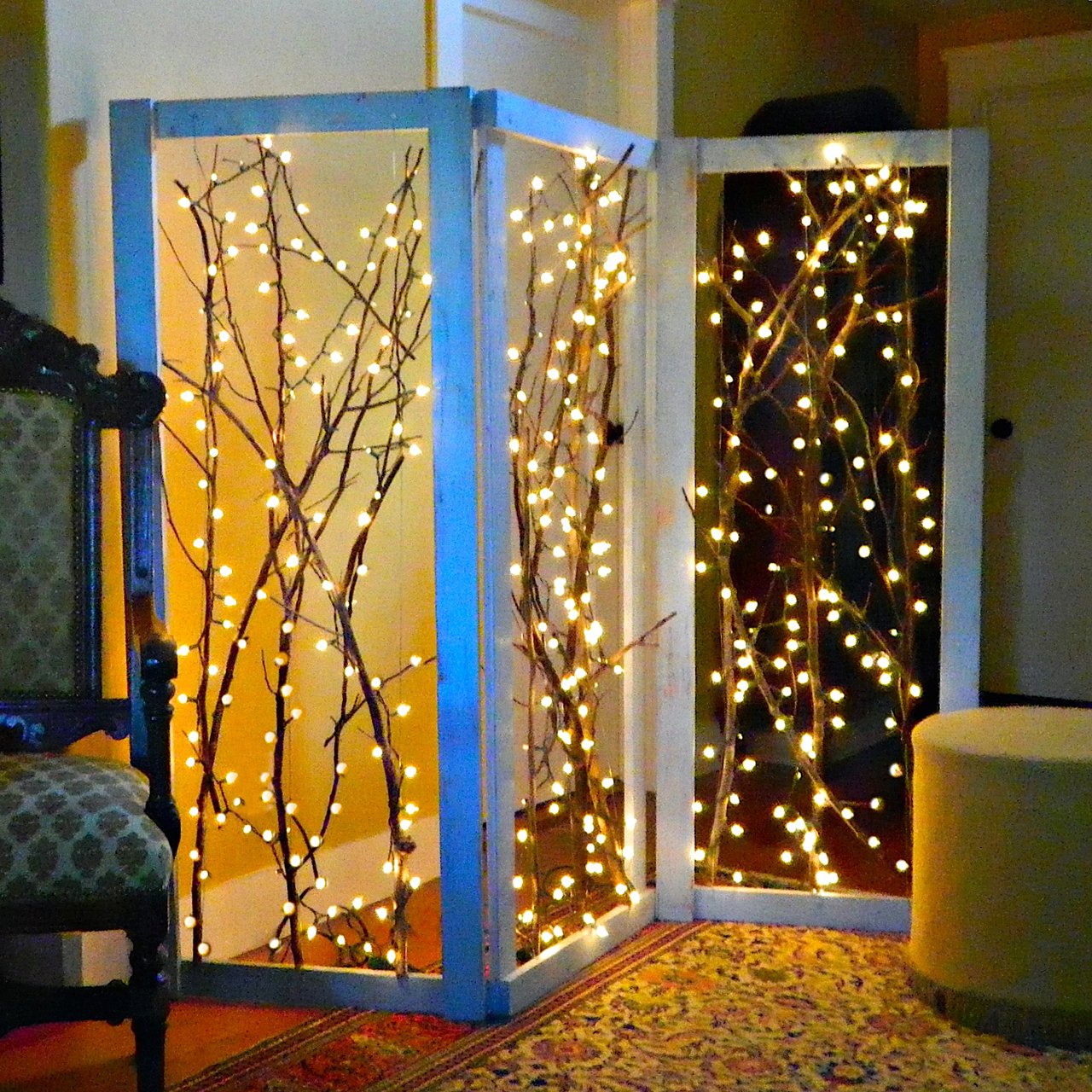 14. Monogram Much? Brightene it Up with String Lights Décor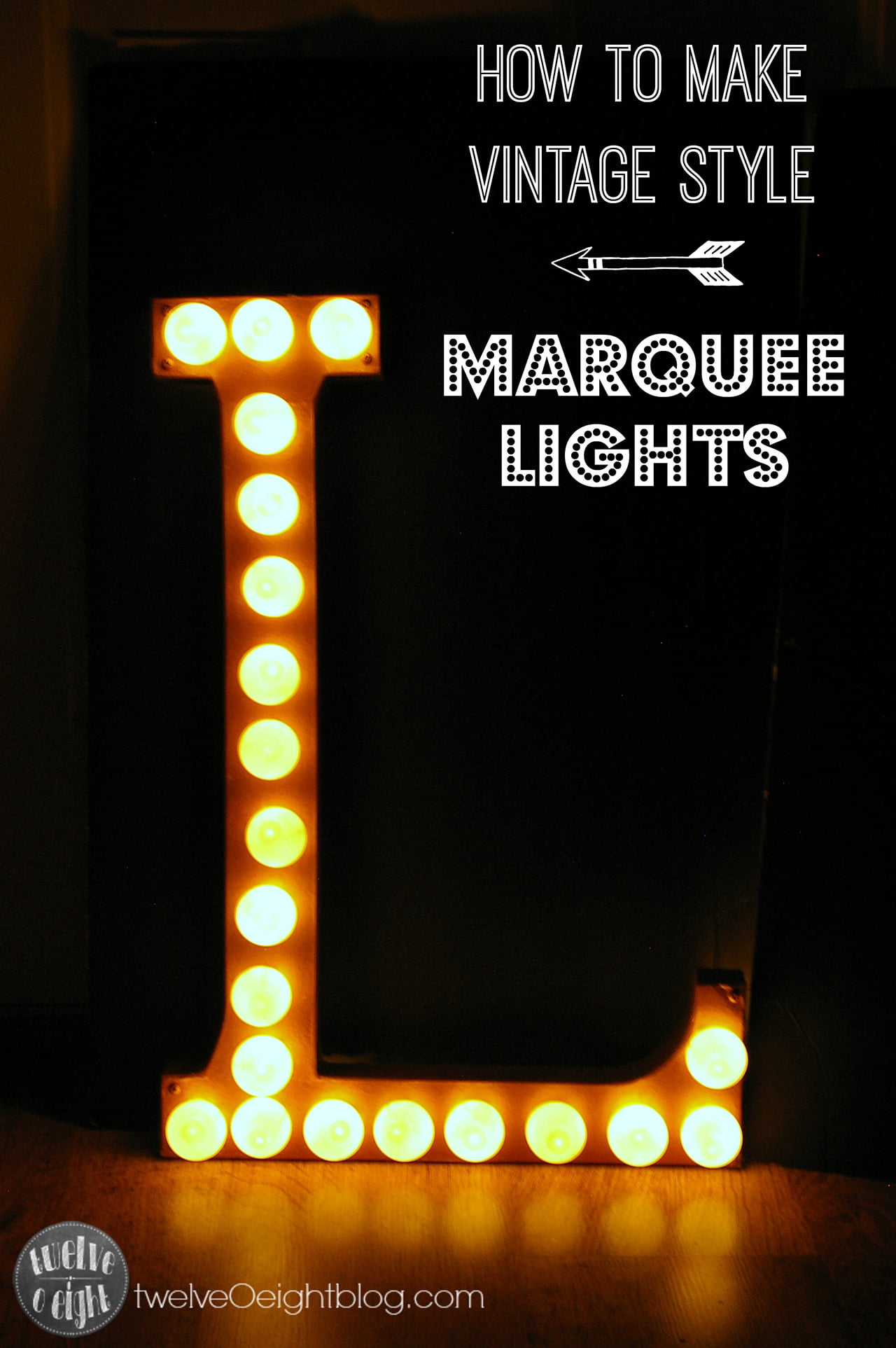 15. Bring the Forest Indoors with this Great Idea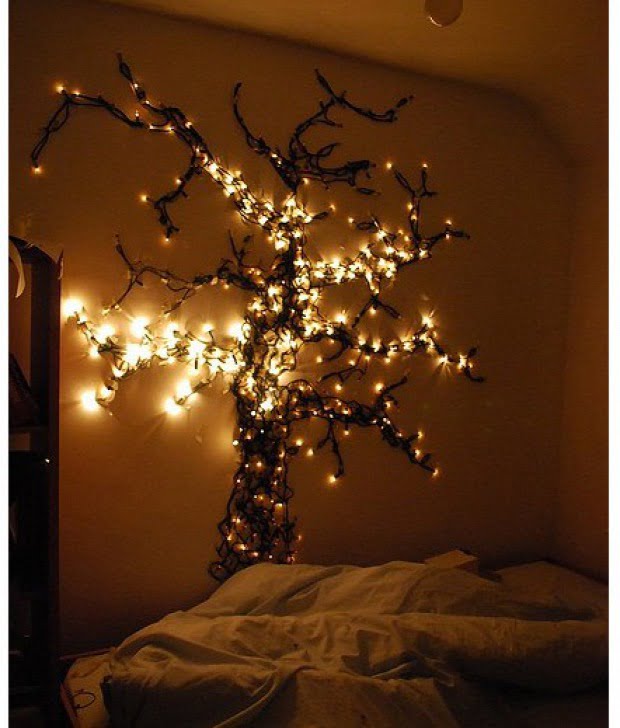 16. Patterns of Geometry: Lighted Headboard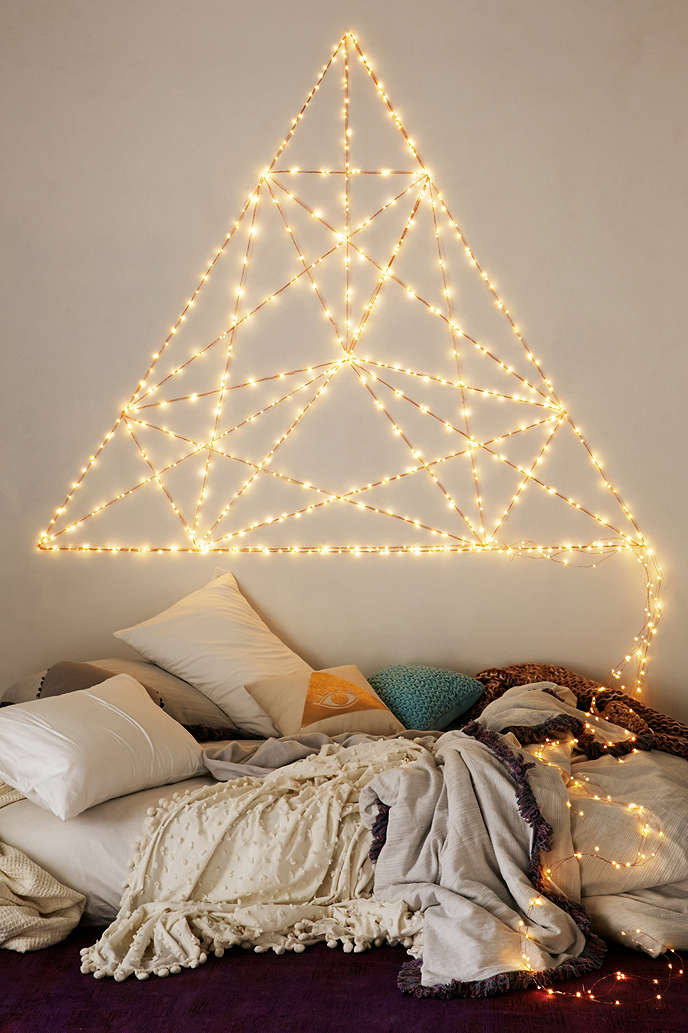 17. Create a Safe Play Space for a Little One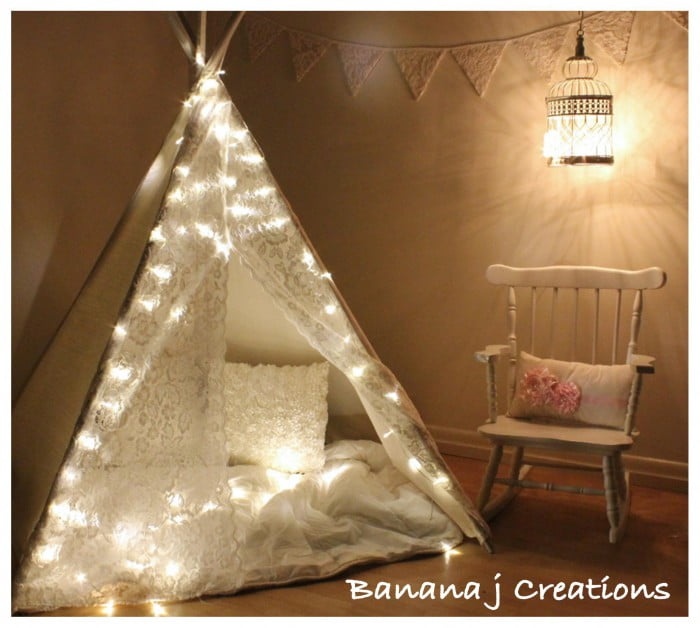 18. Still Have that Bag of Shells the Kids Picked Up at The Beach?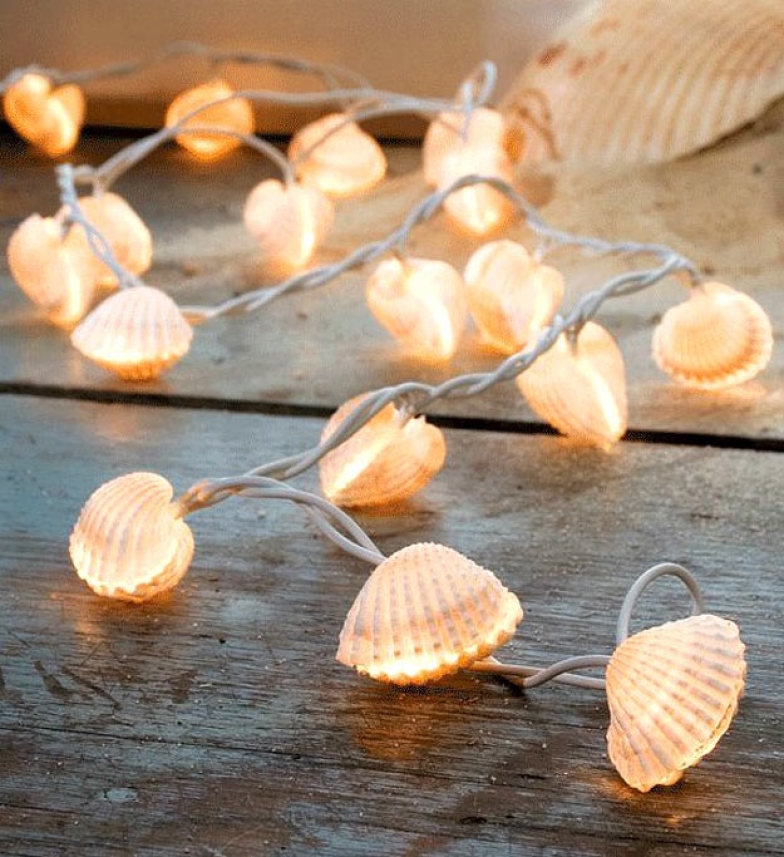 19. Make a Statement with Lights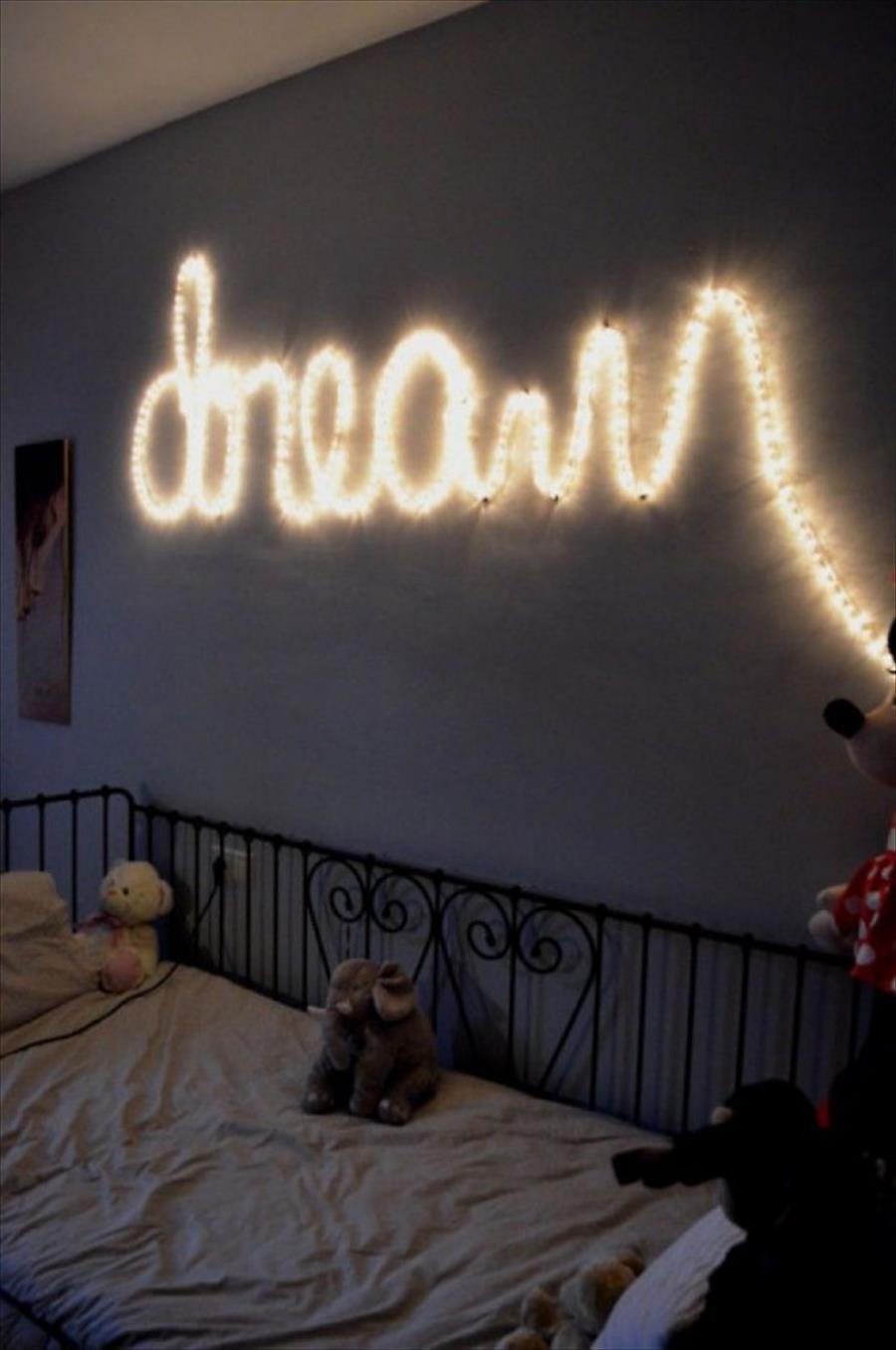 20. Soft Lights Spell Romance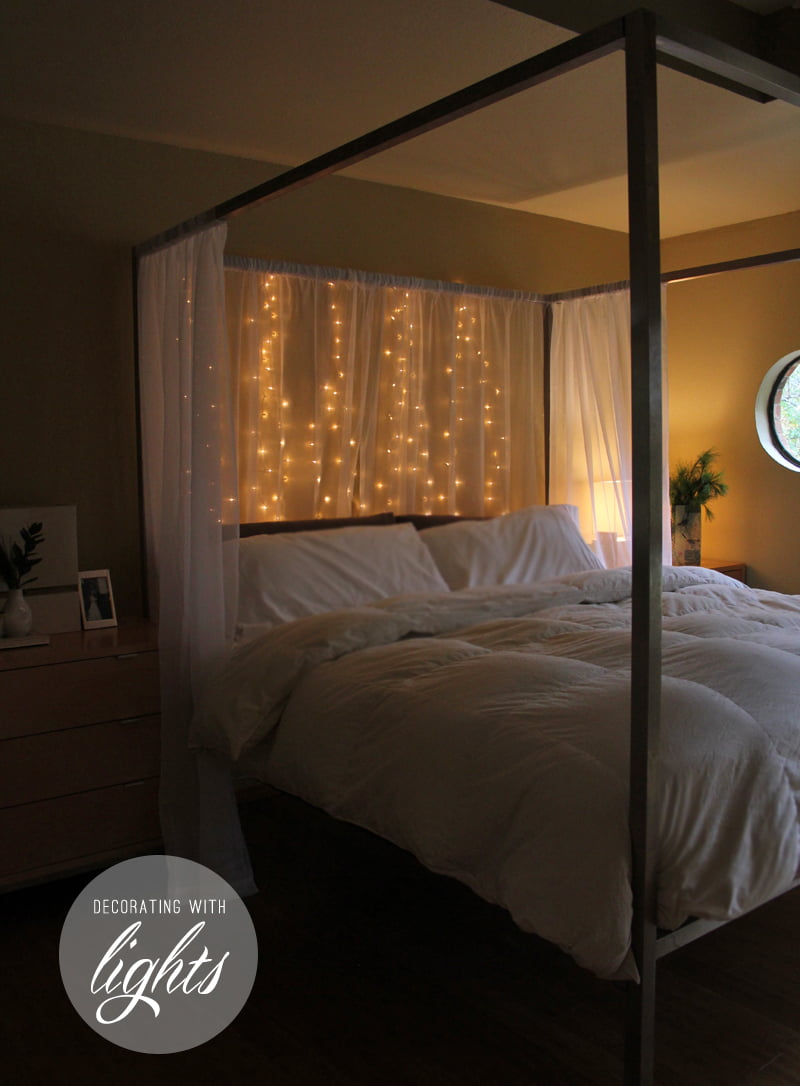 21. An Illusion of Canopy Bed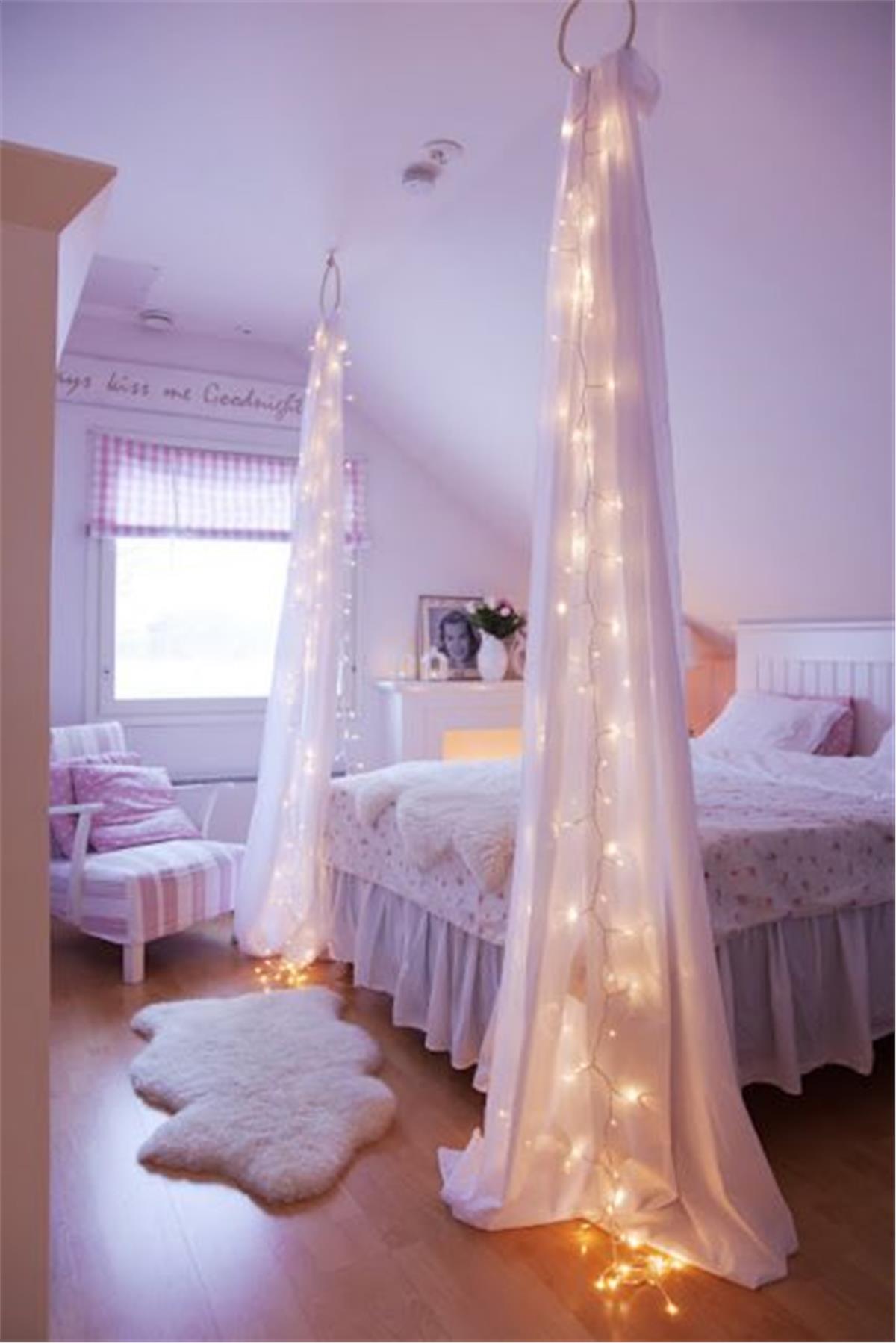 22. Use Antique Tools to Illuminate a Dark Corner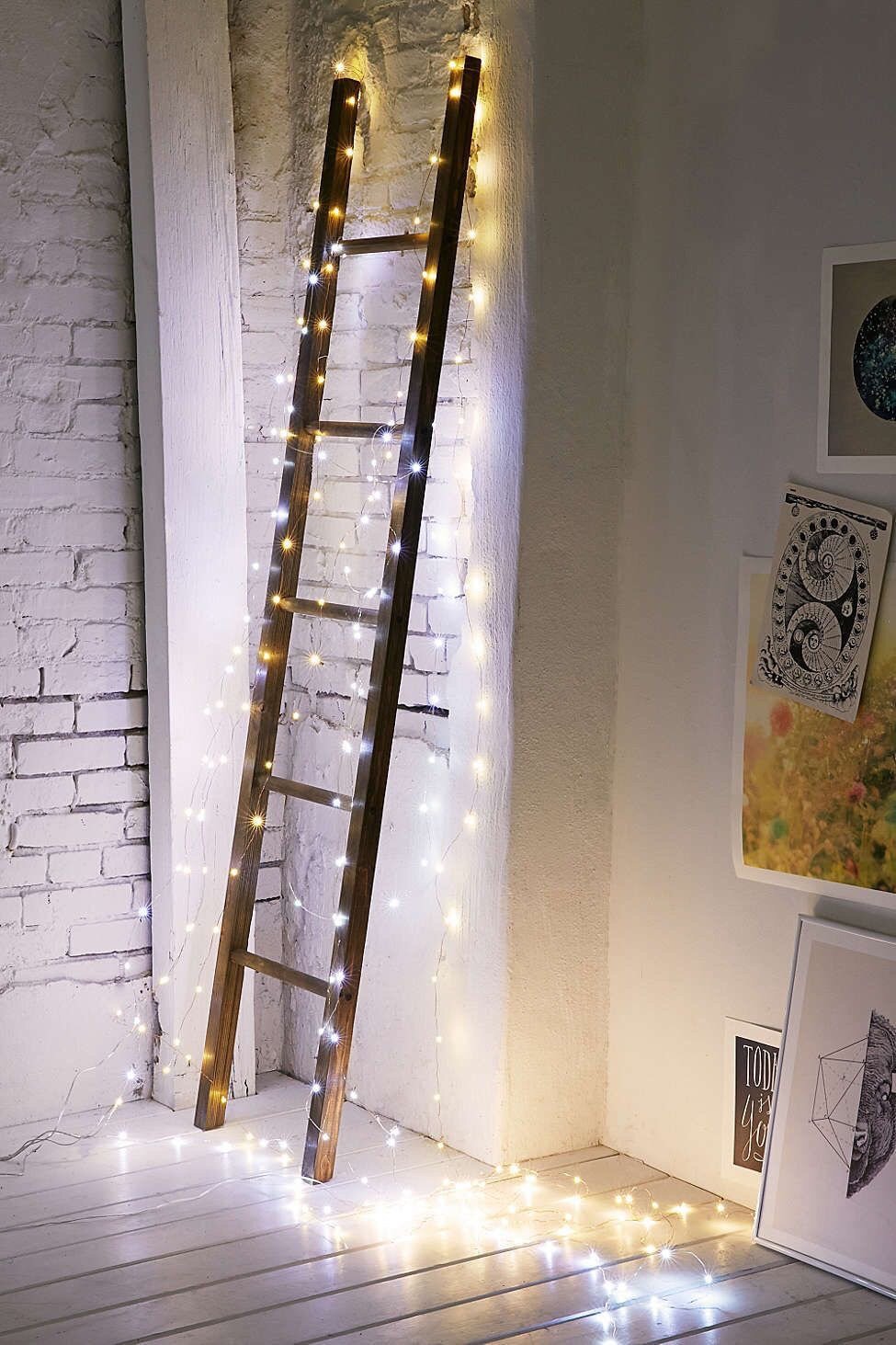 23. Subtle Lighting for that Narrow Hall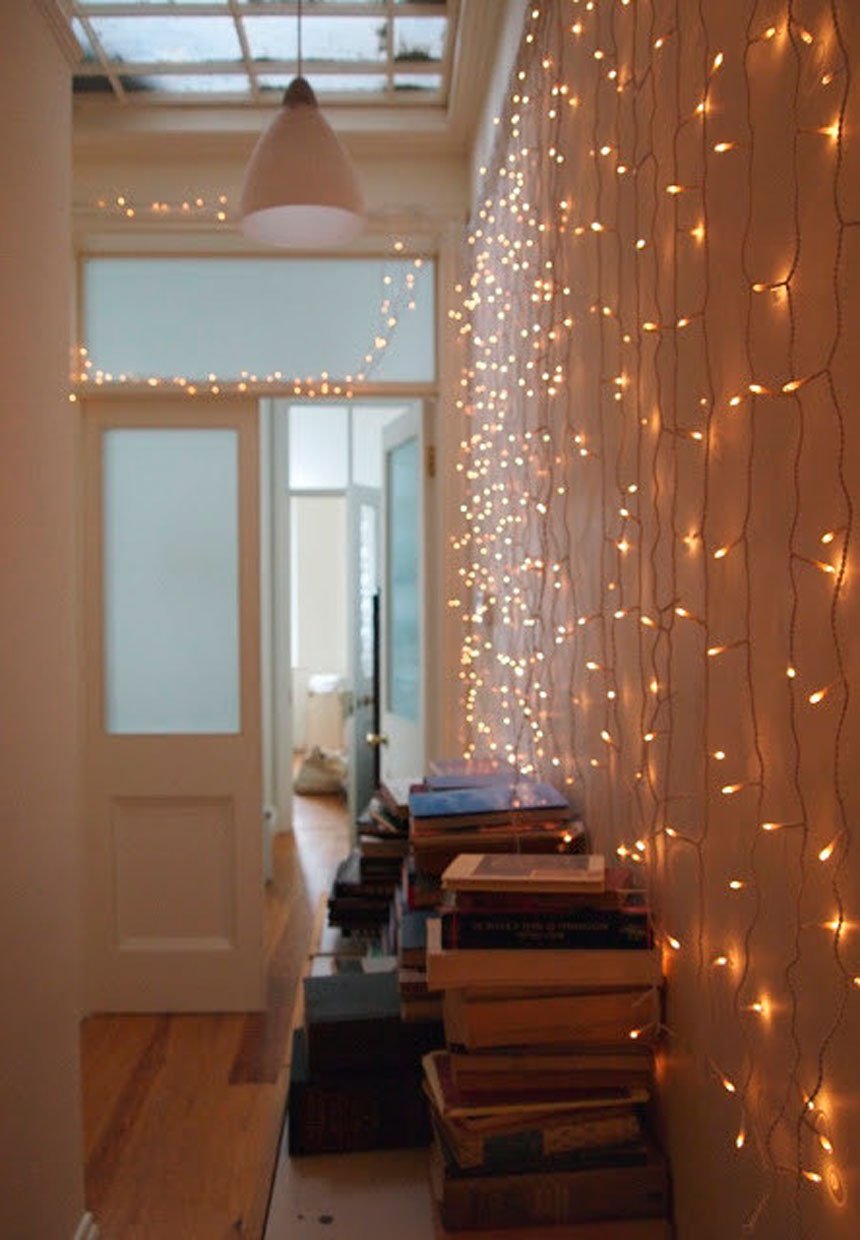 24. Flowers for a Party or a Pretty Girl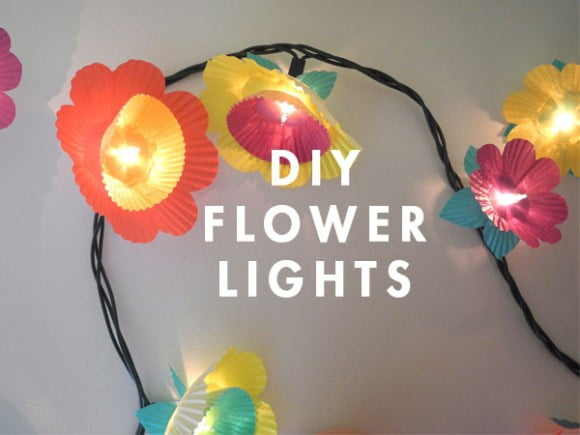 25. Enhance the Threshold with a Sparkling Welcome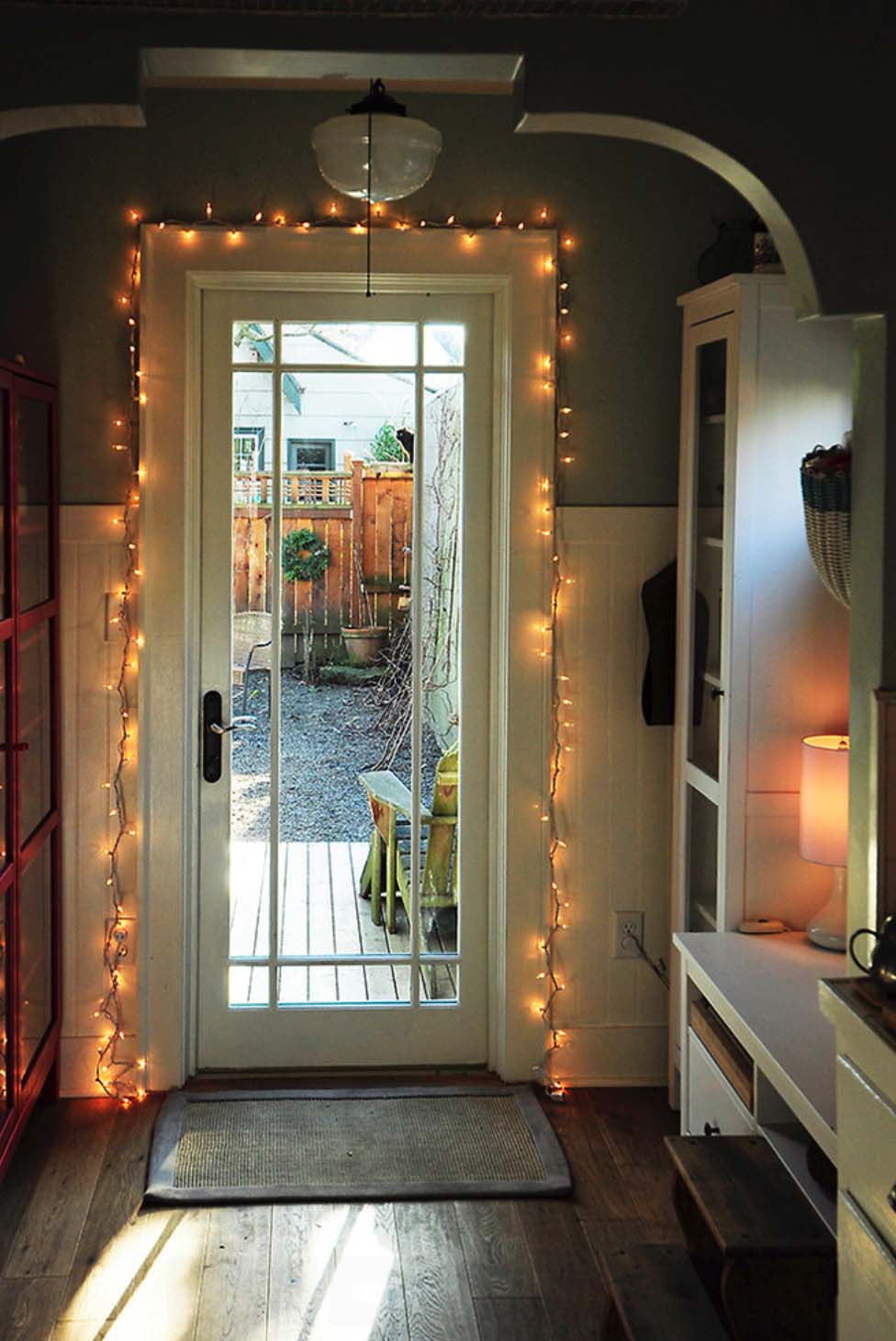 26. Create a Friendly Storm Mobile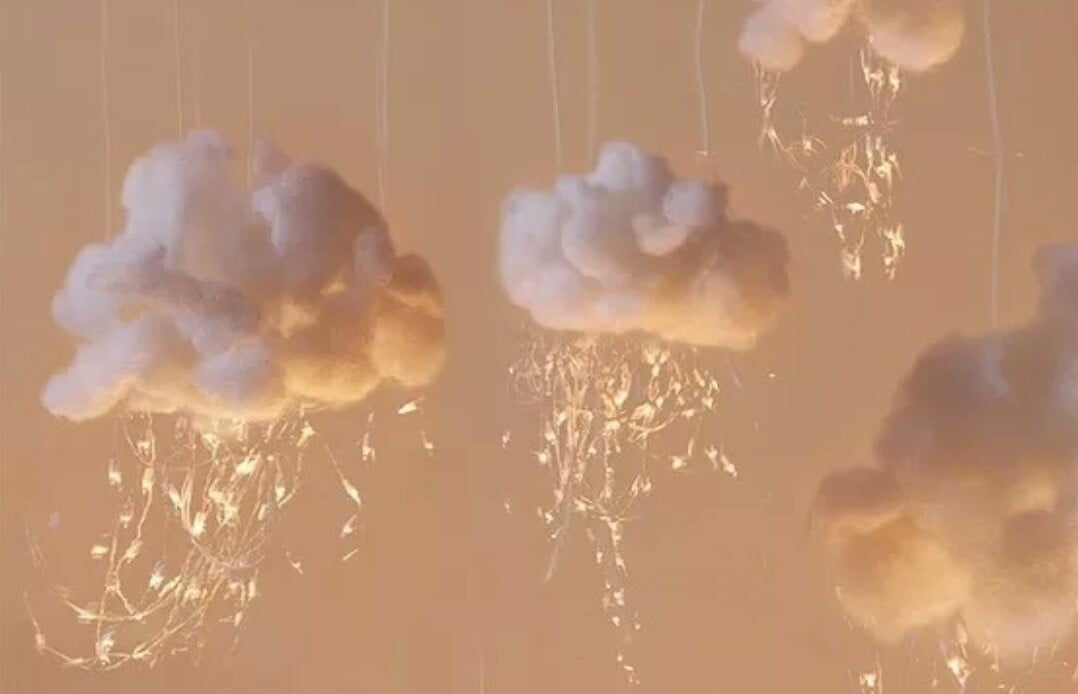 27. Multi-colored Party Lights: a Better Use for Ping-pong Balls

28. Recreate Nature with String Lights Decorations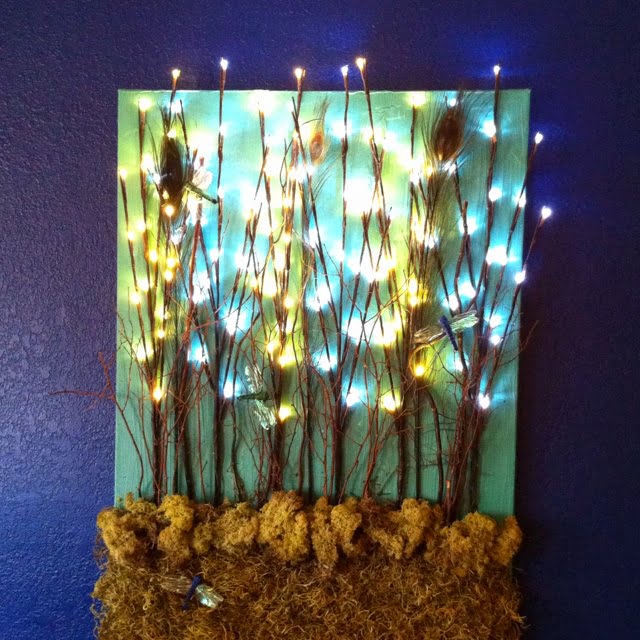 29. White on White Fireworks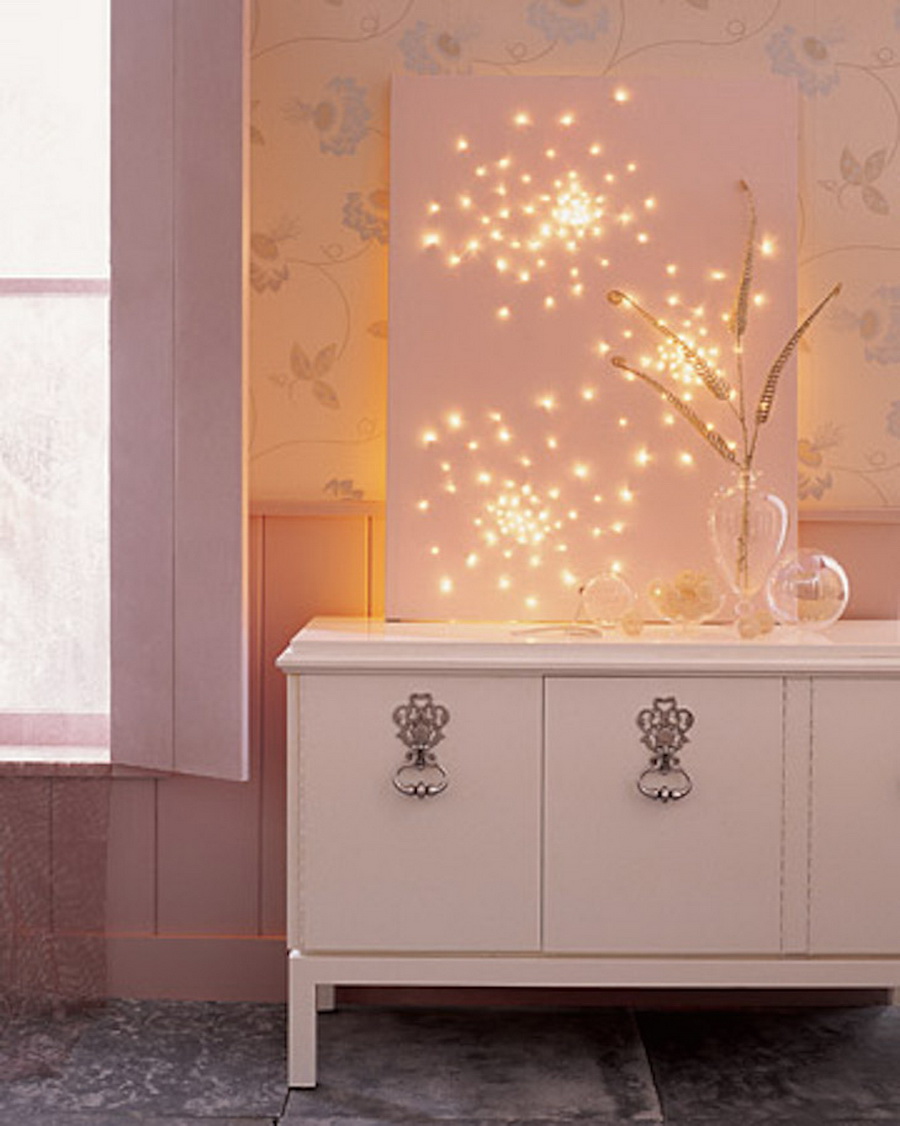 30. Be More Beautiful Under Soft Arch of Light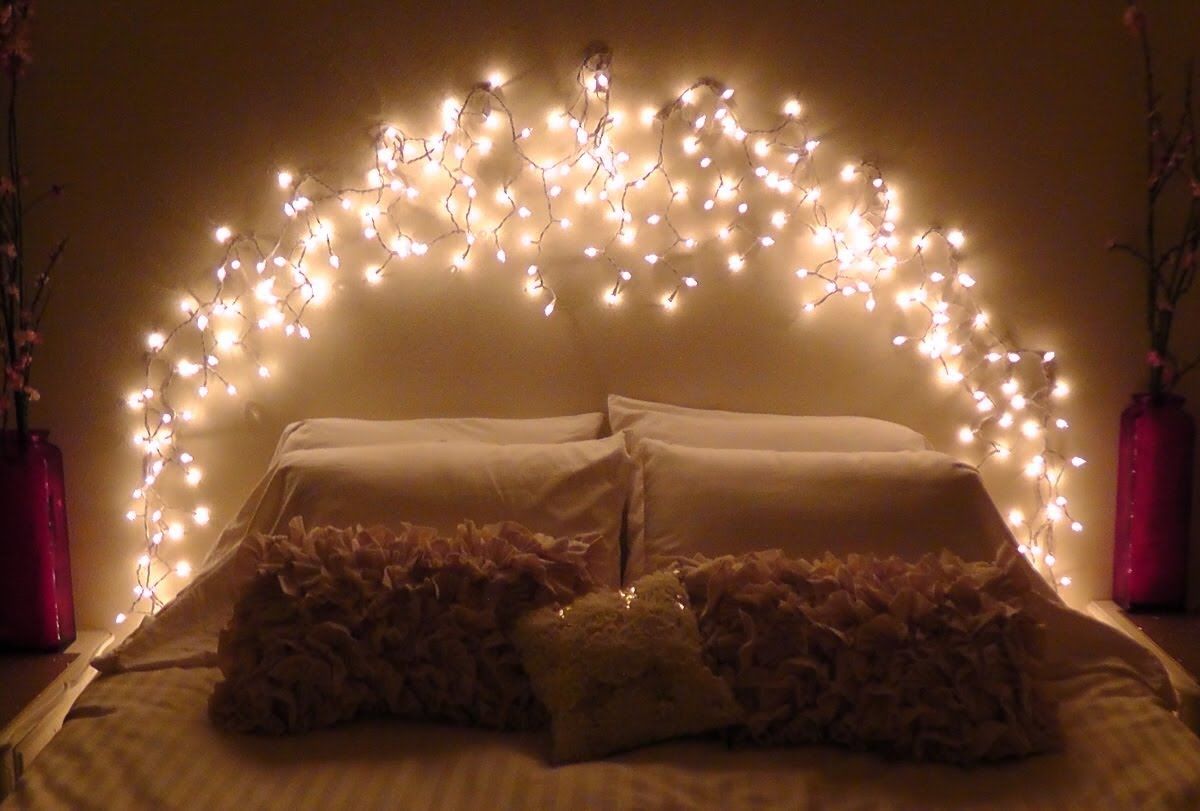 31. Floral Wreath of White With Light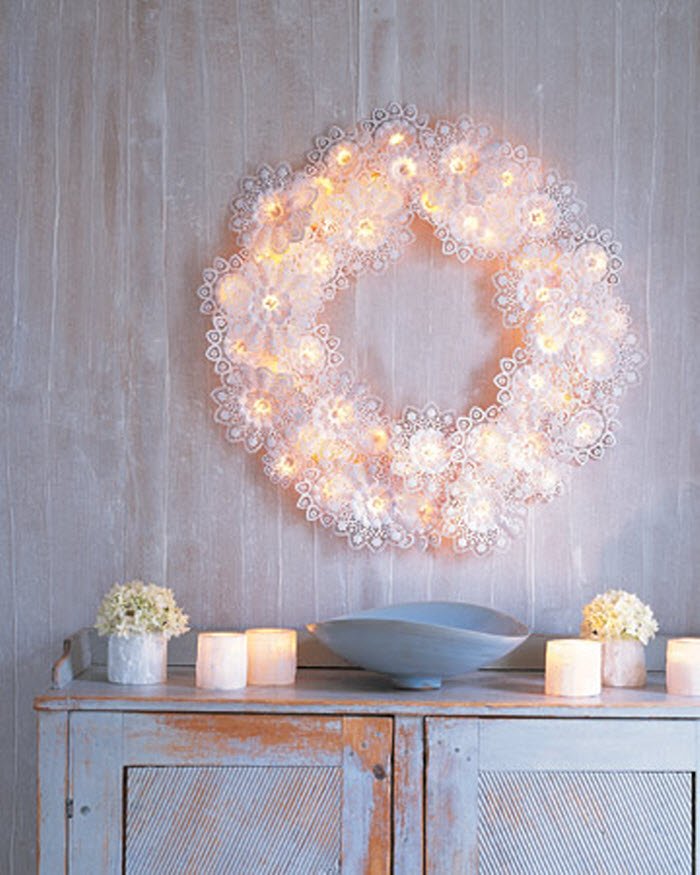 32. Mirror Draped with Subtle Lighting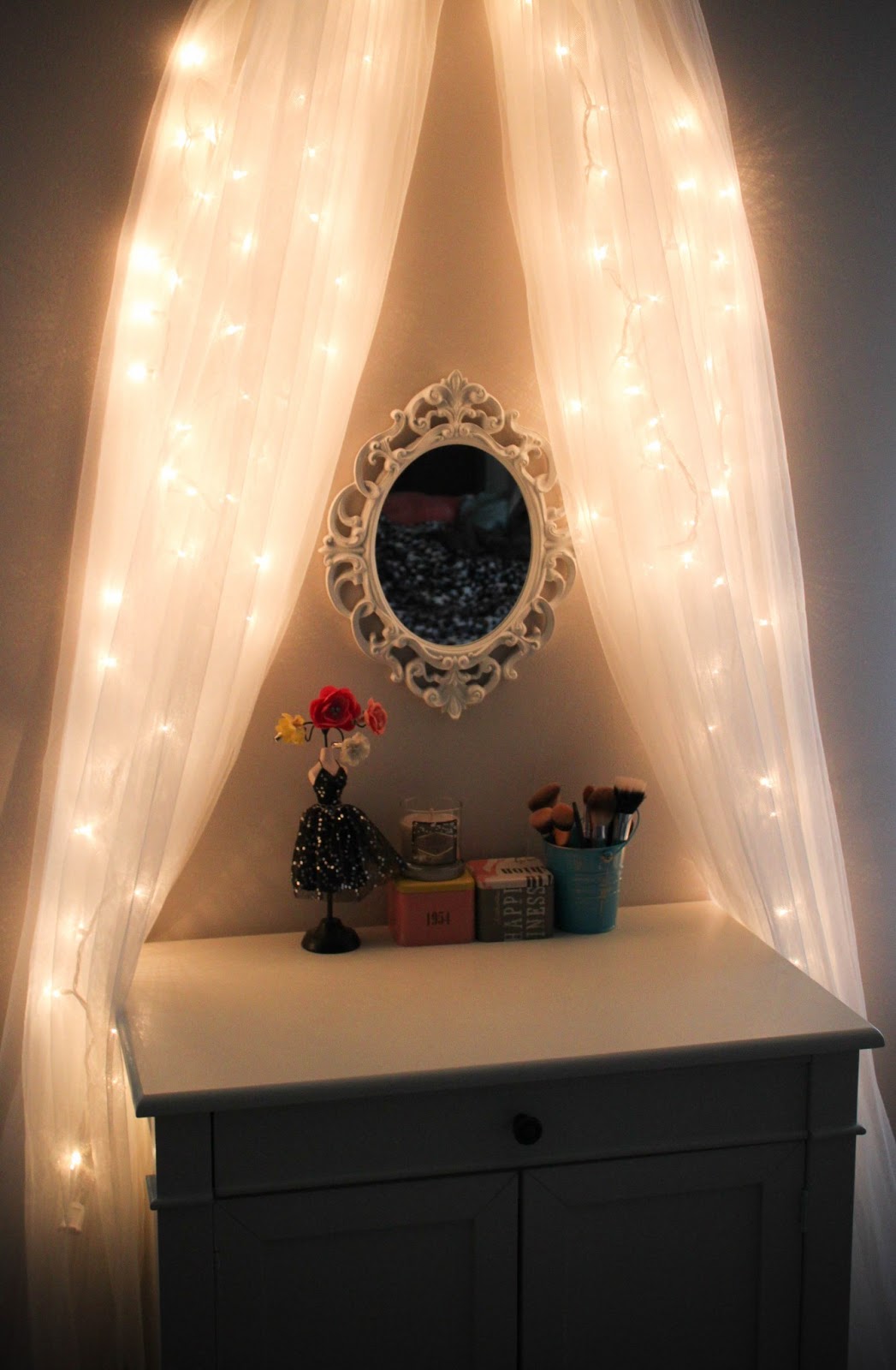 33. Eclectic Conversation Piece String Art