It's time to shake off the winter doldrums and brighten your front door with a summer wreath. A summer wreath will welcome your guests in a cheerful way while providing a lovely accent to your home décor.
33 Pretty Summer Wreath Ideas to Welcome Your Guests with Style
Not all of these wreaths take the traditional form. Some are made on wagon wheels or straw hats. Being creative with your wreath base is a great way to let your personal style shine through. One especially creative wreath combines large sunflower blossoms to make a pineapple. Another standout idea makes an ice cream cone out of carnation blooms and a hanging wall planter.
Nautical themes are popular for summertime wreaths. Wrapped in rope or accented with starfish, these wreaths bring a touch of the sea to your front door. For a nautical wreath, you can go as simple as a rope wrapped base with a few seashells added, or you can go all out and create a display with a sailboat.
These awesome summer wreath ideas will bring color and cheer to your home while displaying your creativity for everyone to see. Having a summer wreath on your door will brighten everyone's spirits. Try any one of these ideas and you'll receive lots of compliments.
1. Cheerful Bright Wagon Wheel Wreath with Flowers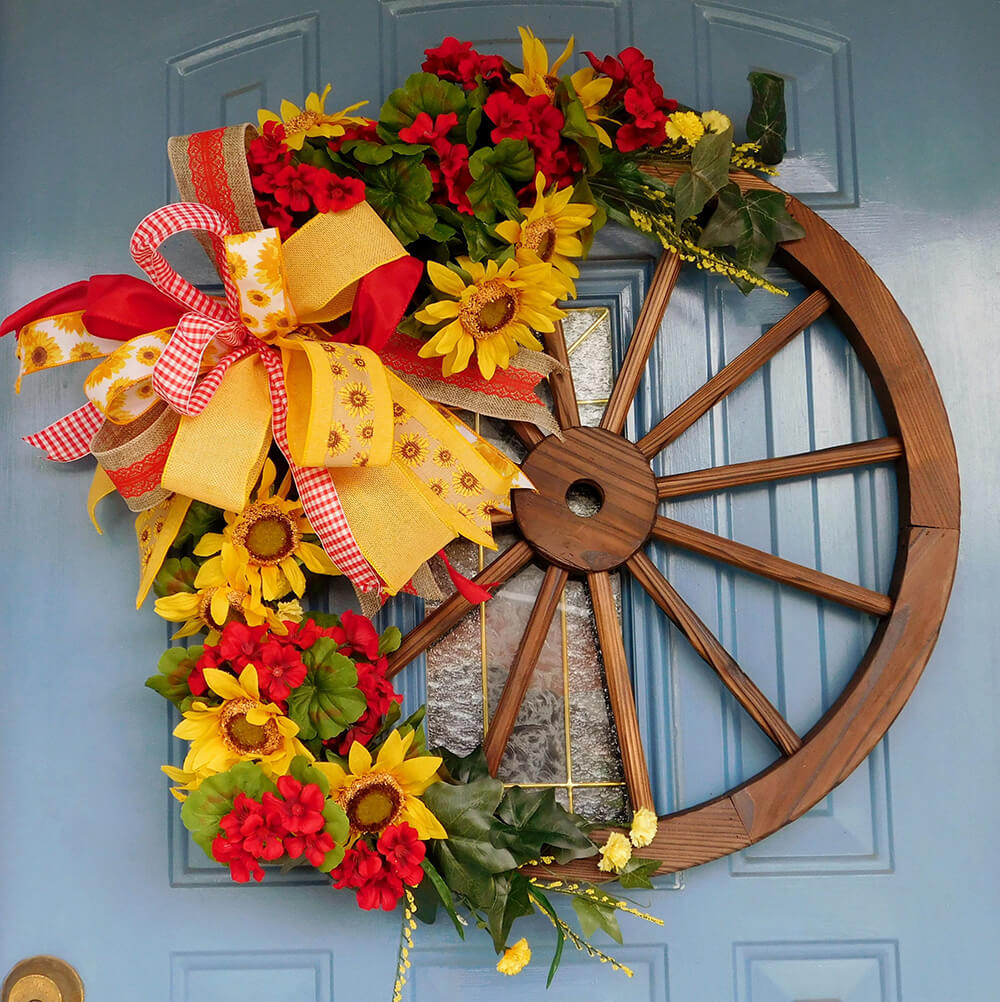 2. Cute Wreath in Shades of Watermelon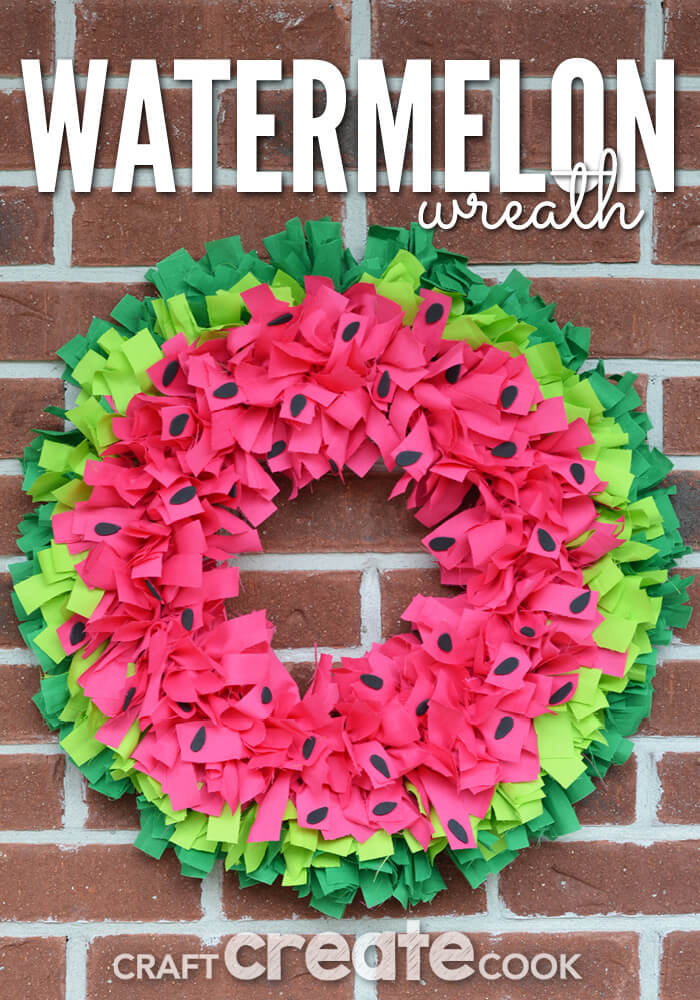 3. Funny Ice Cream Cone Wreath with Carnations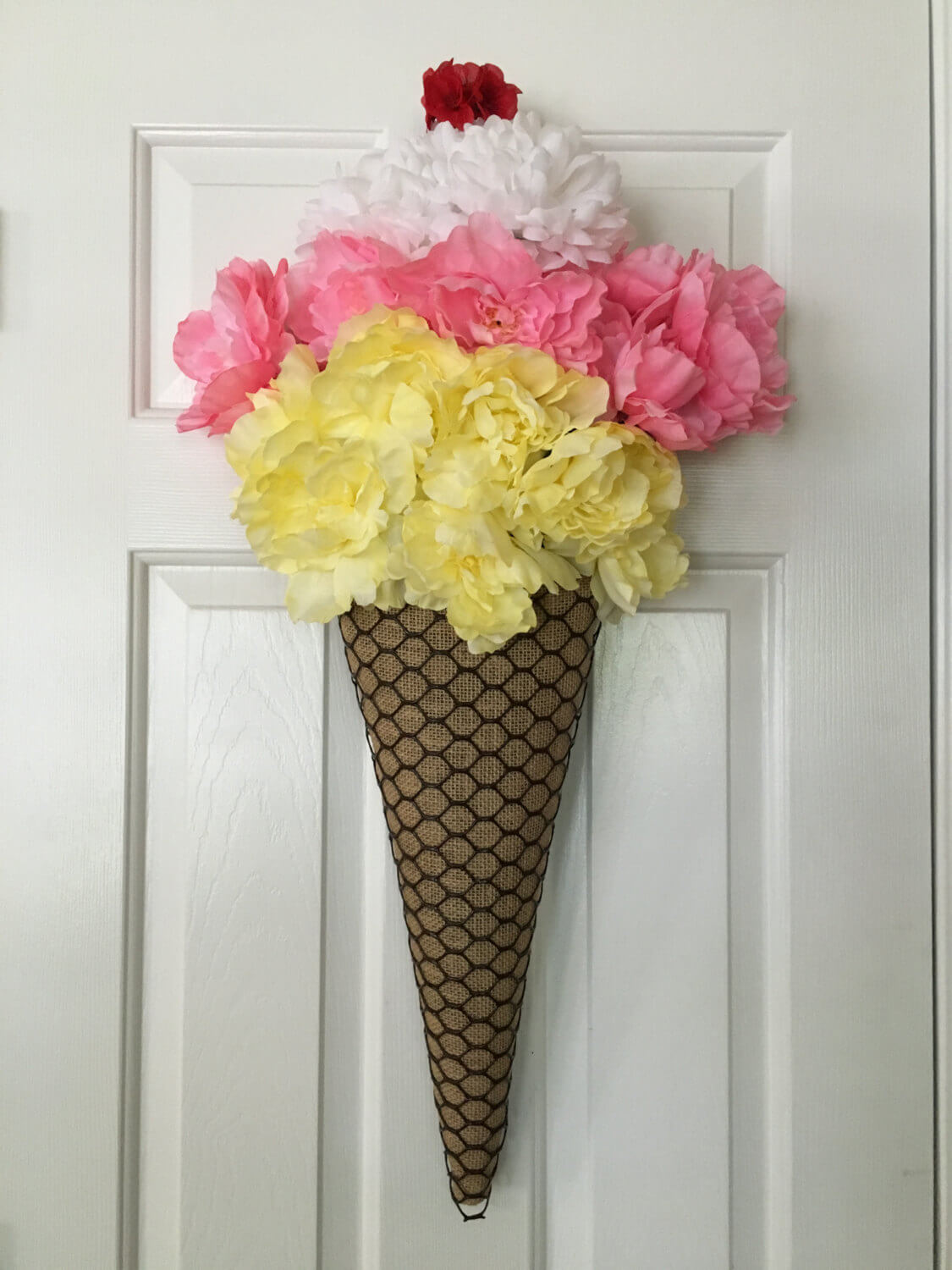 4. Muted Summer Wreath with Hydrangeas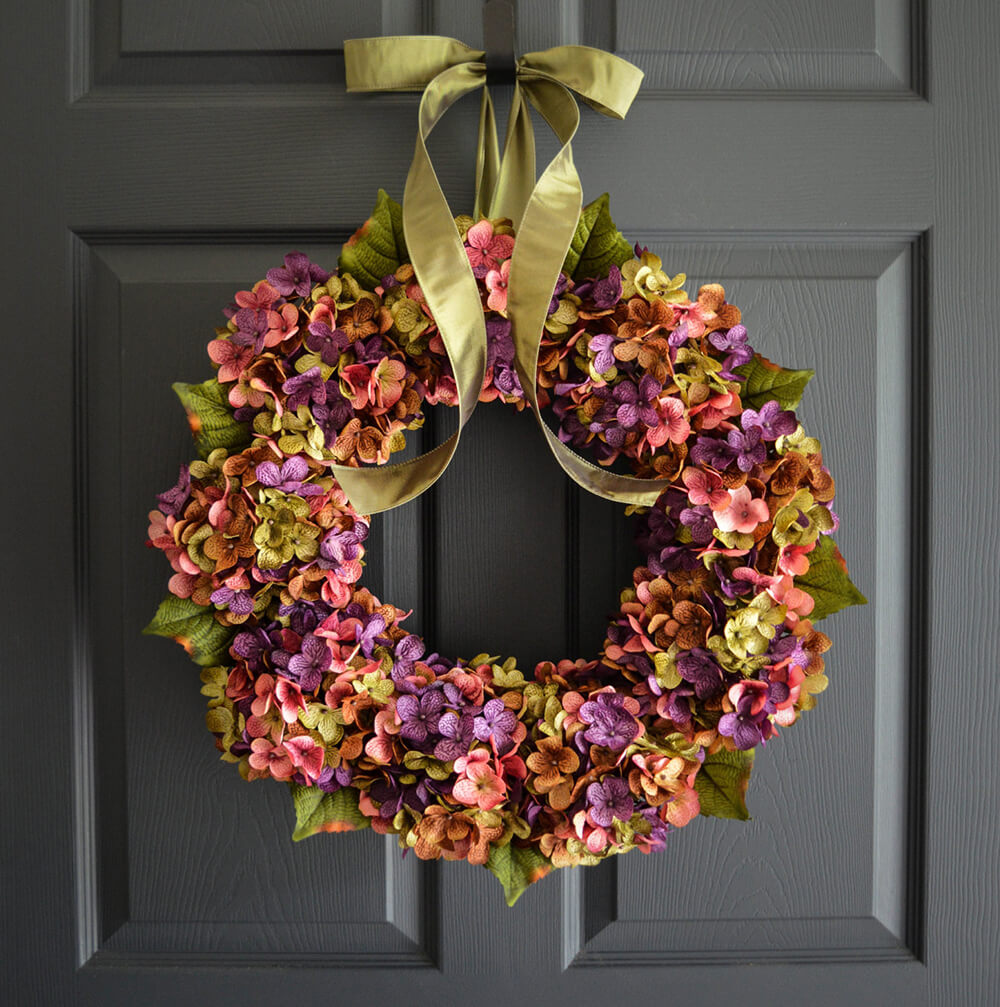 5. Straw Hat Wreath with Purple Blossoms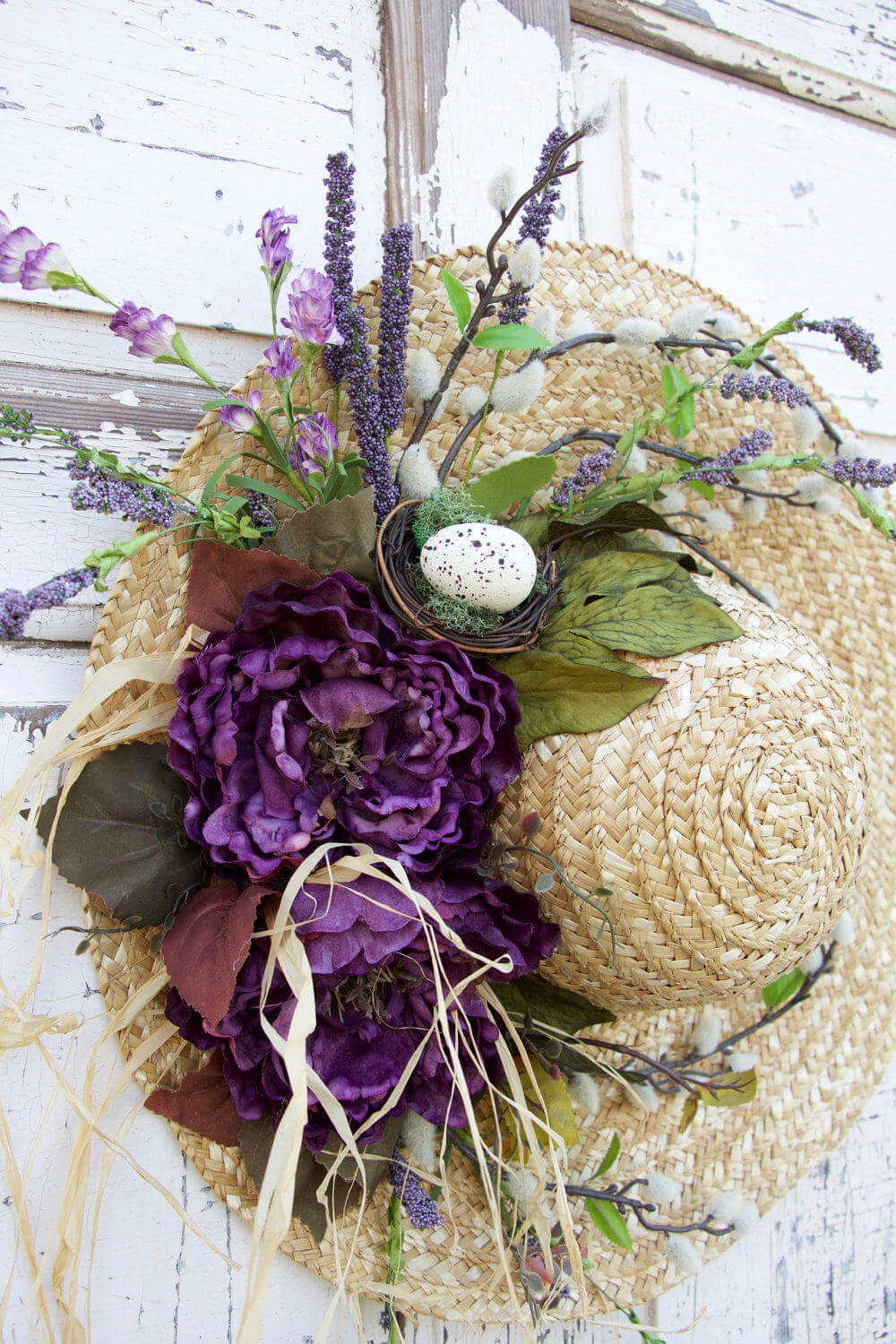 6. Beautiful Growing Succulents on a Wreath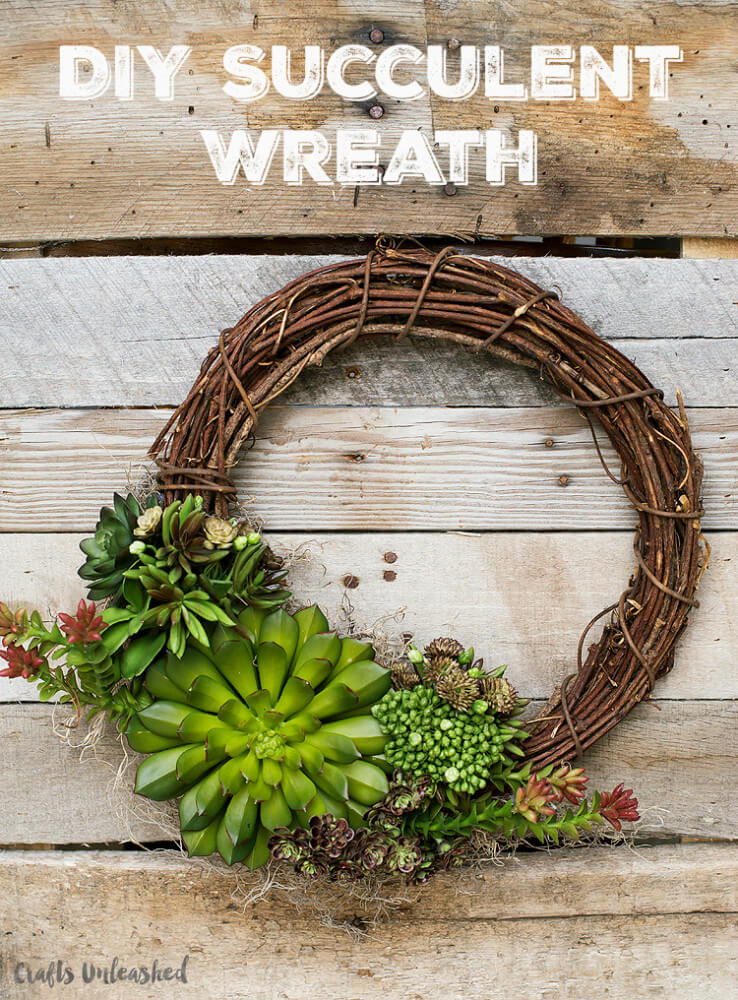 7. Flower Garden Wreath with Butterflies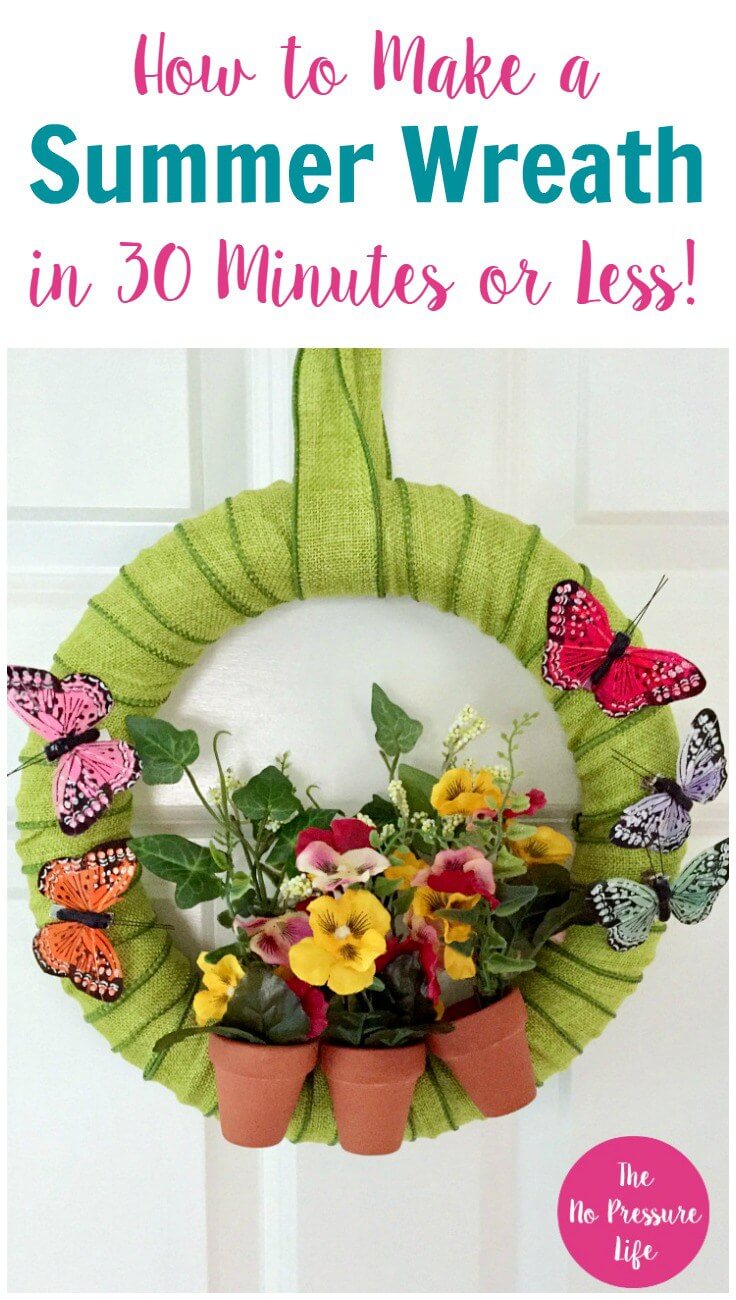 8. Sunny Wreath with Lemons and Leaves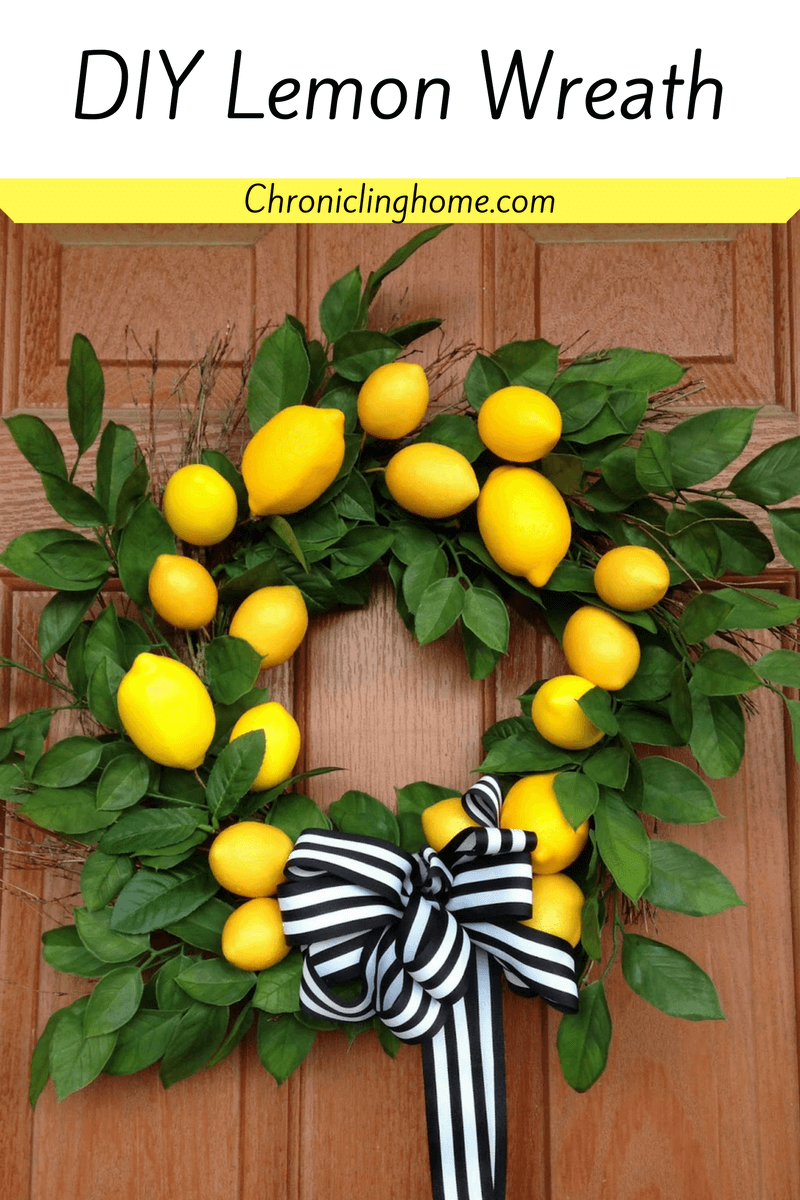 9. Make Your Own Nautical Wreath with Rope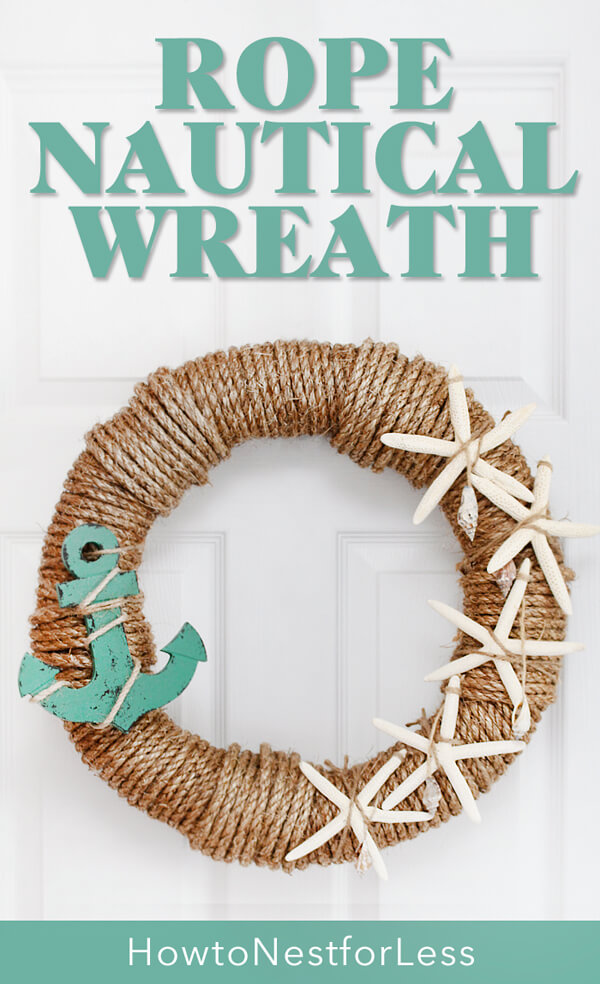 10. Summer Wreath Idea with Geraniums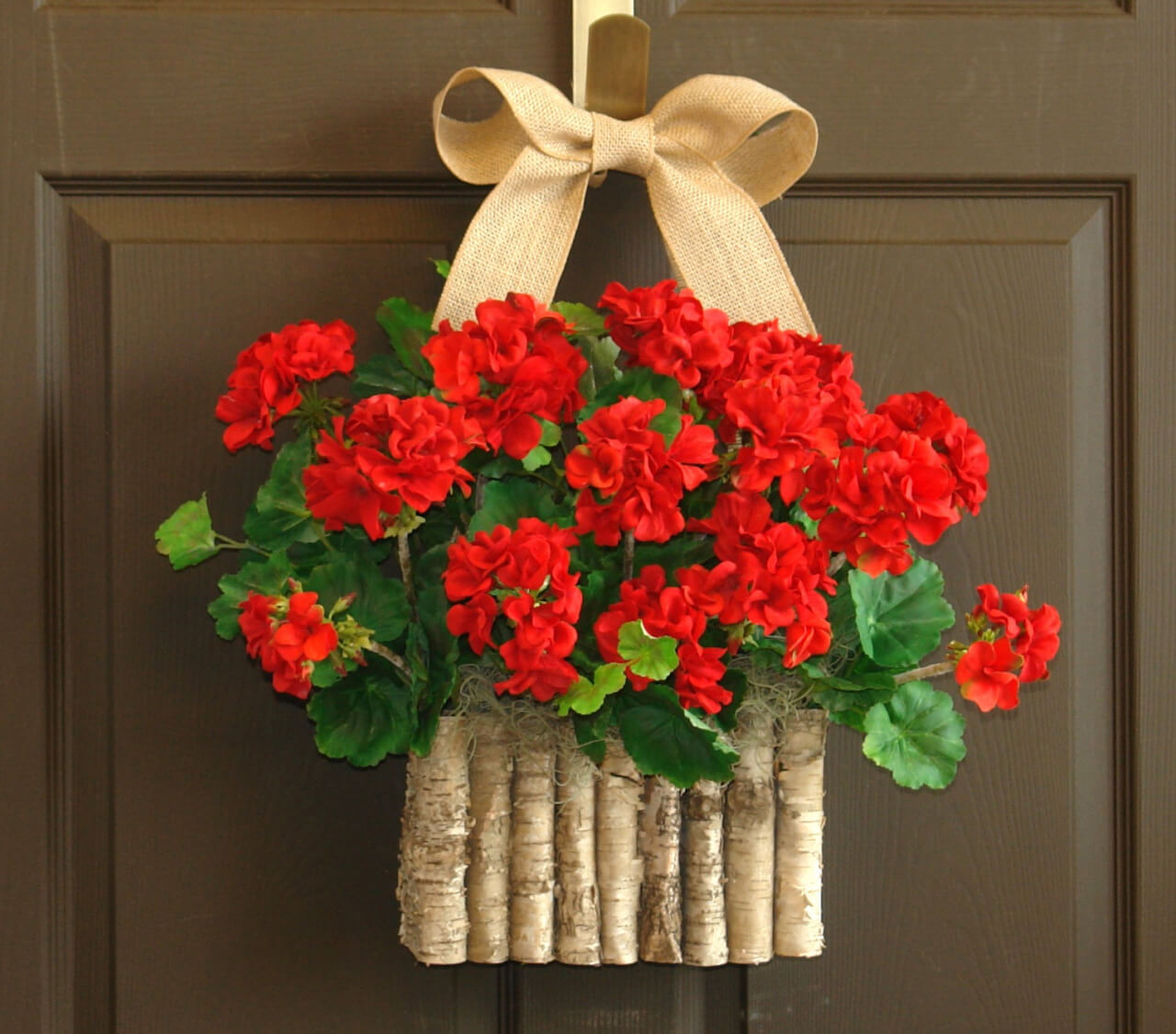 11. Sunflowers Make This Oversized Pineapple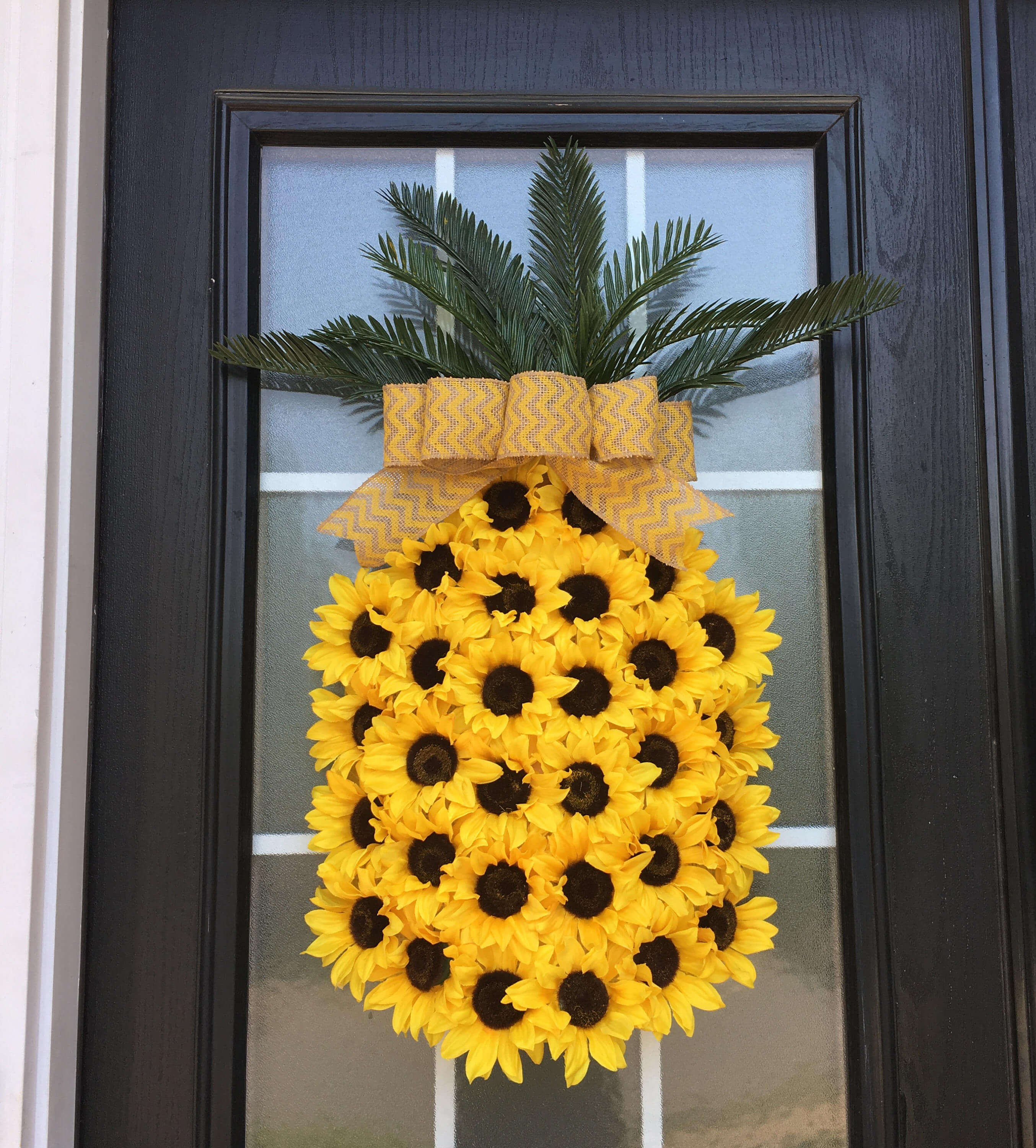 12. Two Wreaths with a Tropical Flair

13. Rose Wreath with a Cheery Message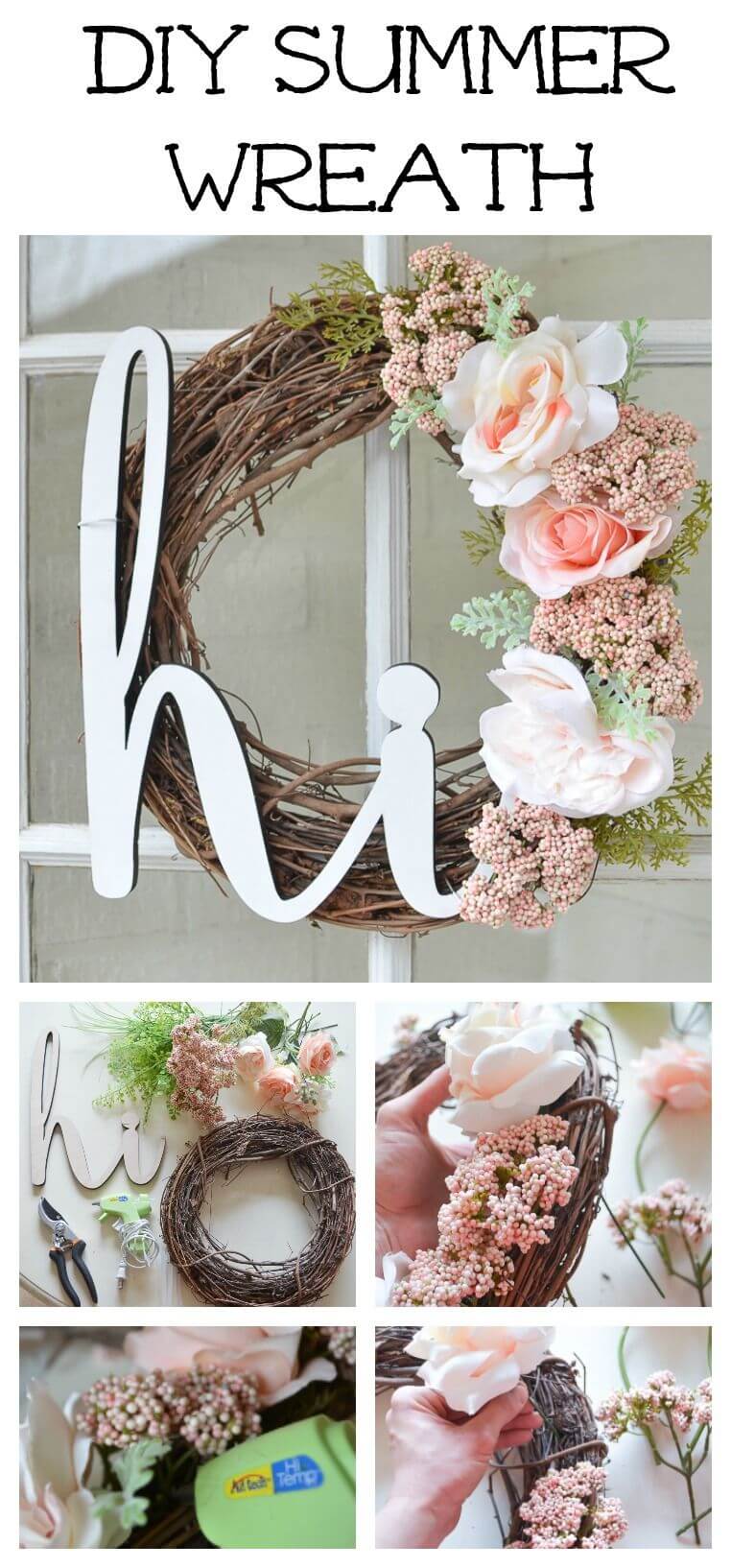 14. Bountiful Seashell Wreath for your Door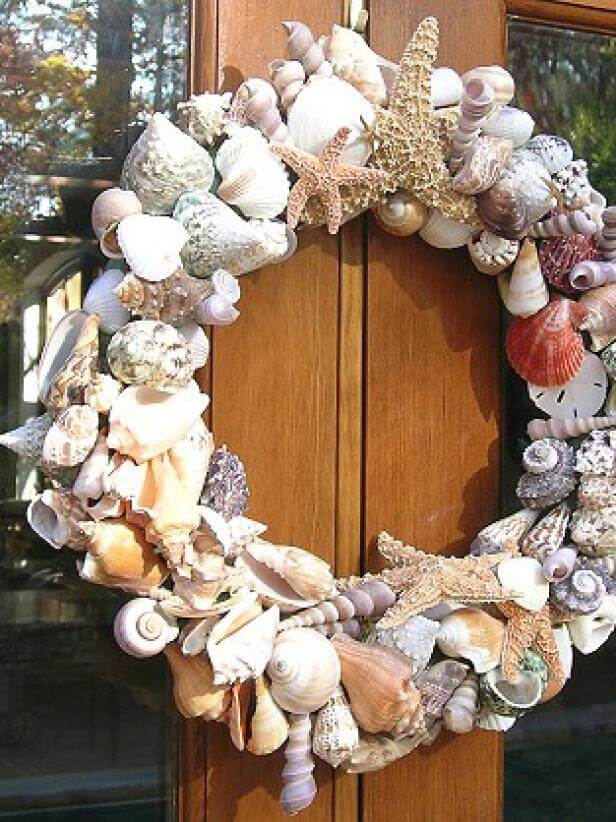 15. Driftwood Twig Wreath for a Nautical Touch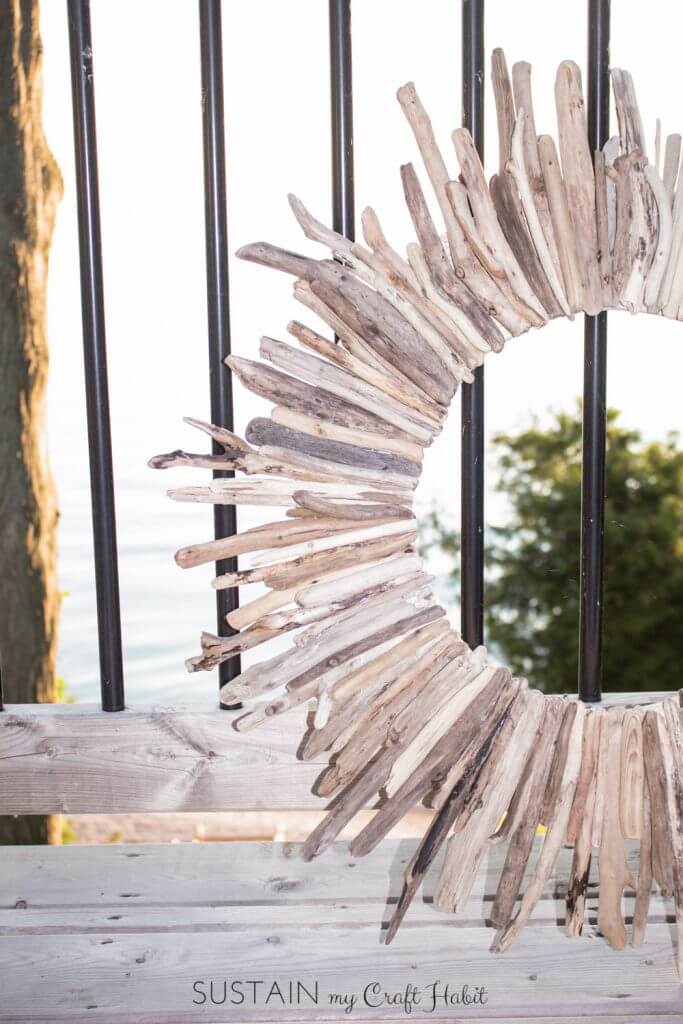 16. Cascading Hydrangea Blossoms and a Burlap Bow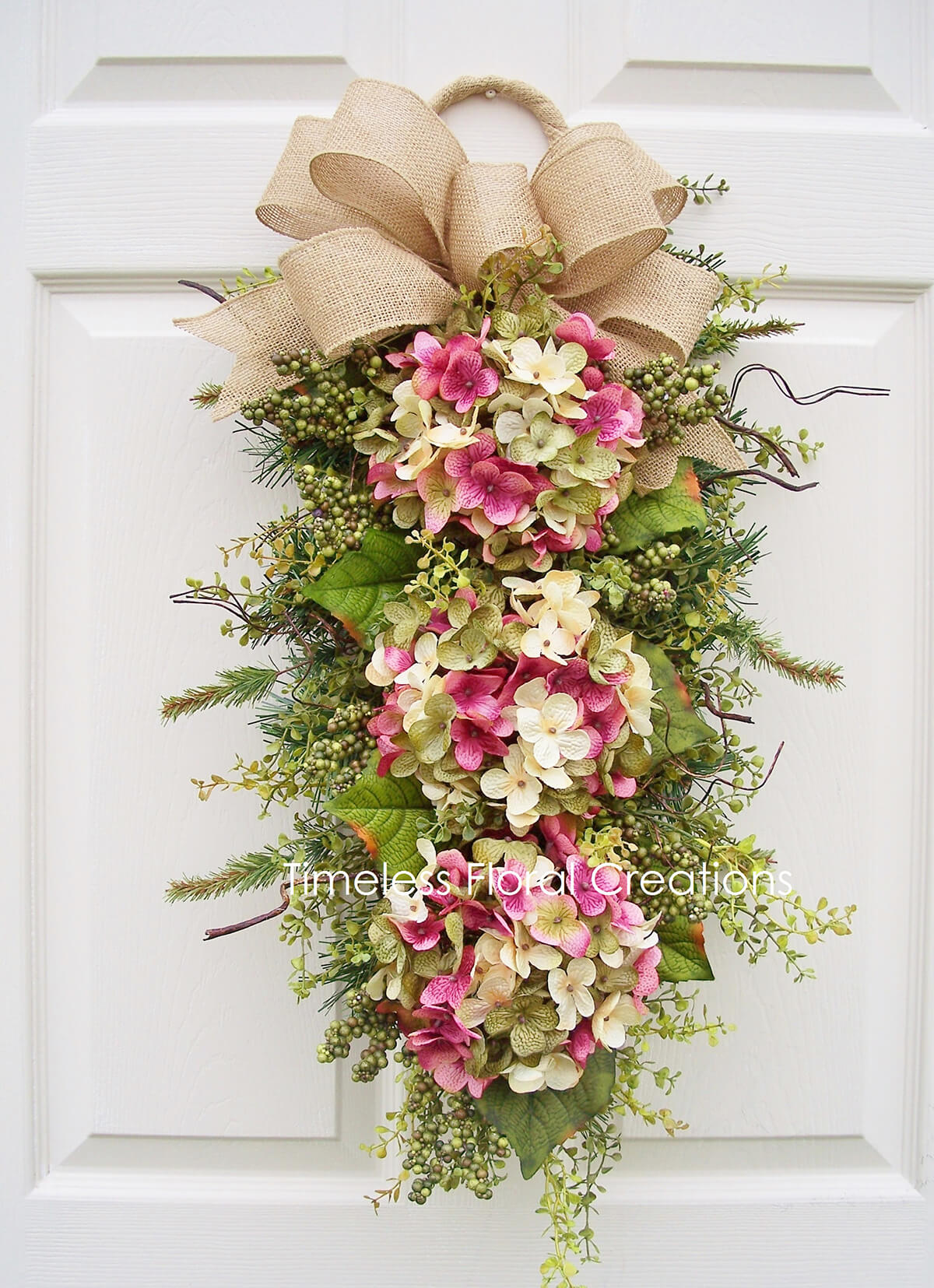 17. Ocean Themed Wreath with a Sailboat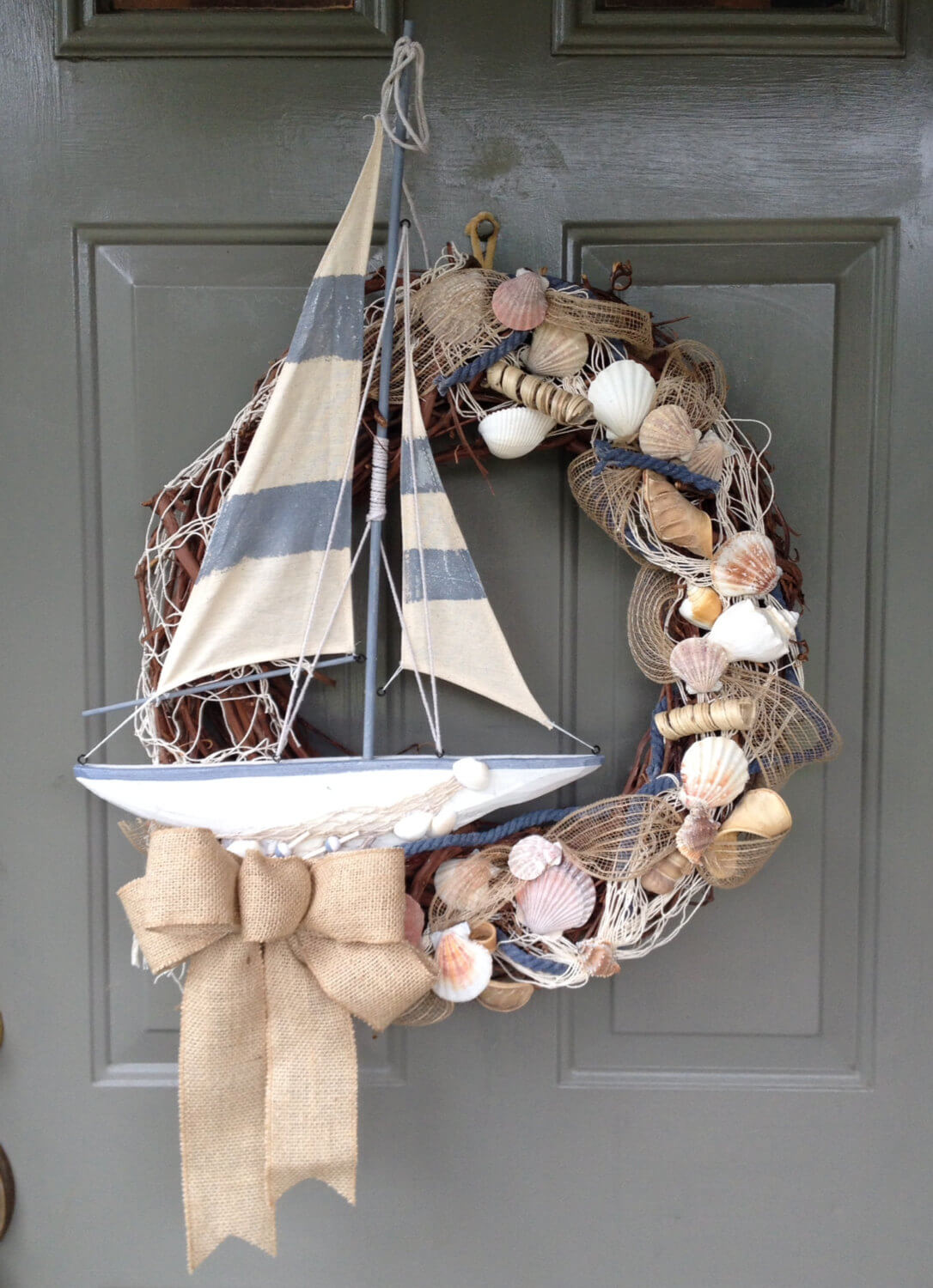 18. Simple Hydrangea Wreath for your Mirror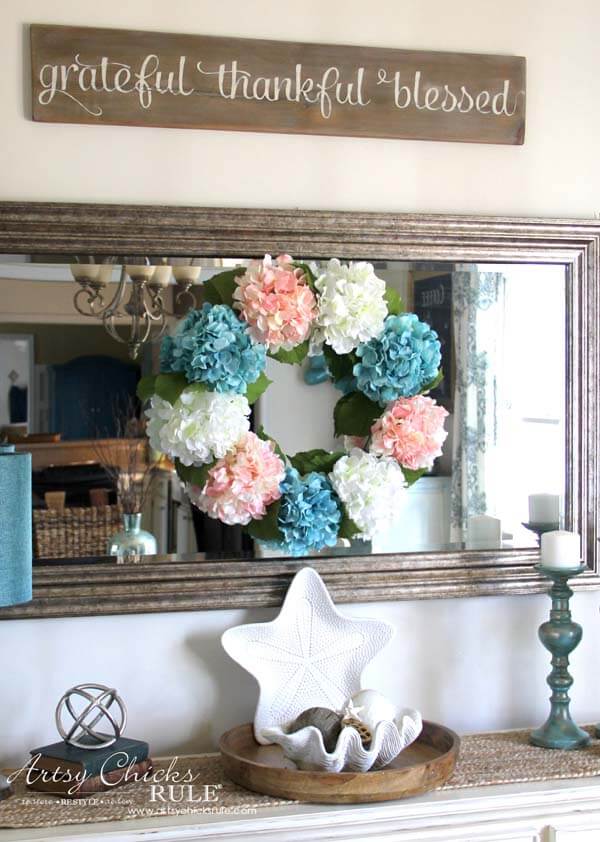 19. Glossy Magnolia Leaves Make a Pretty Wreath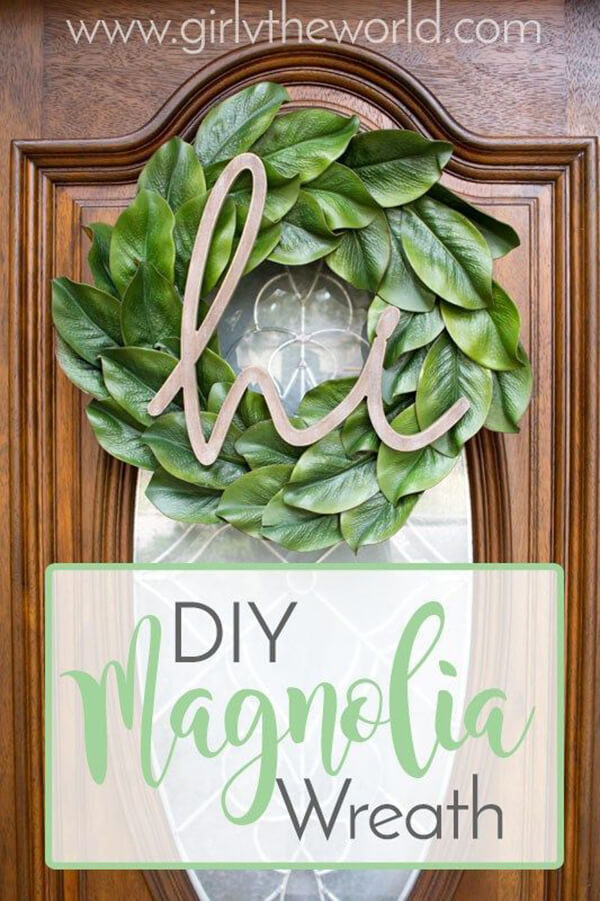 20. Strawberries and Blossoms on a Wreath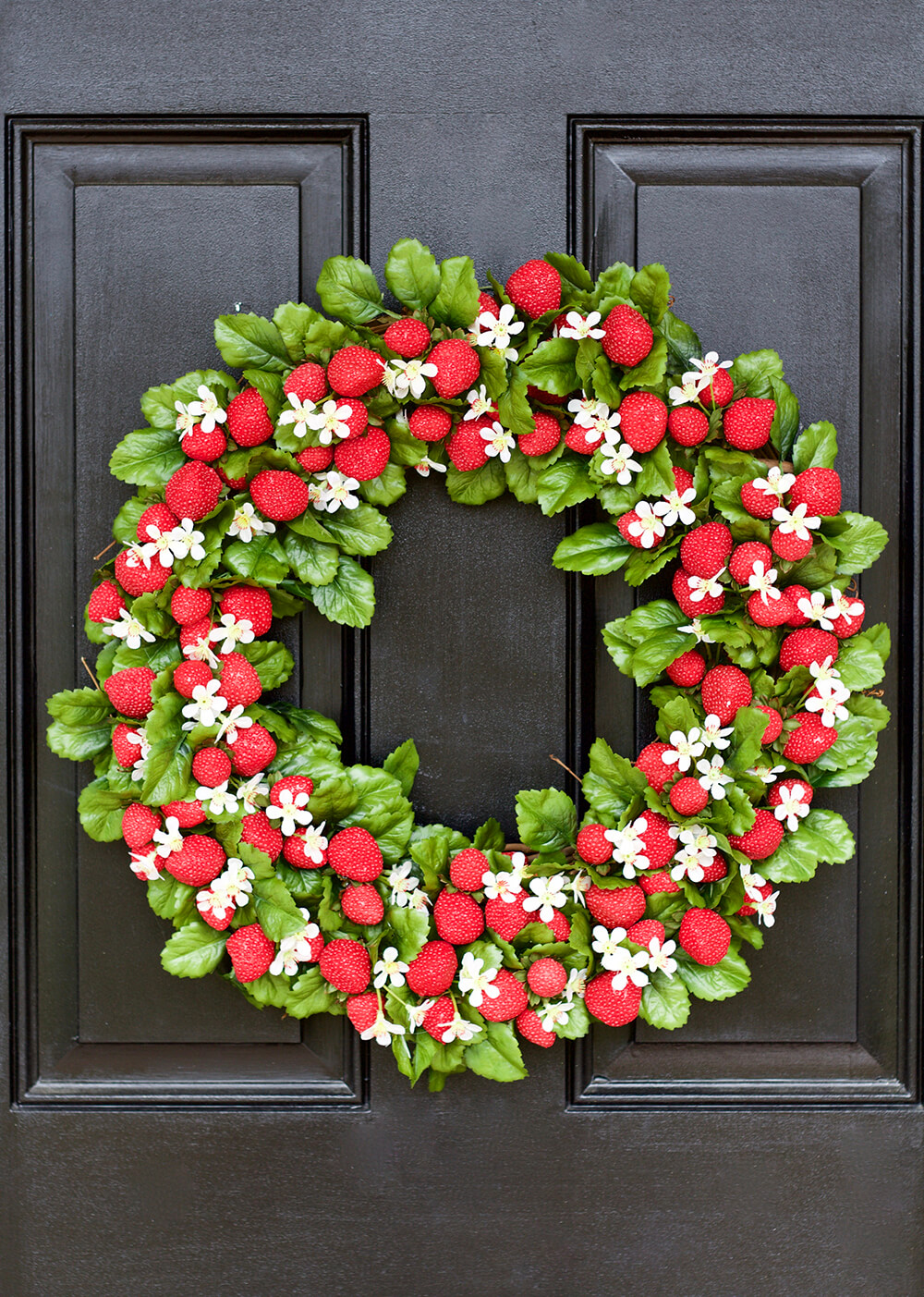 21. Rustic Wreath with Green and White Flowers
22. Grapevine Wreath with a Bow and Initial
23. Beige and White Wreath with a Hello Sign

24. Make a Pineapple with Plastic Spoons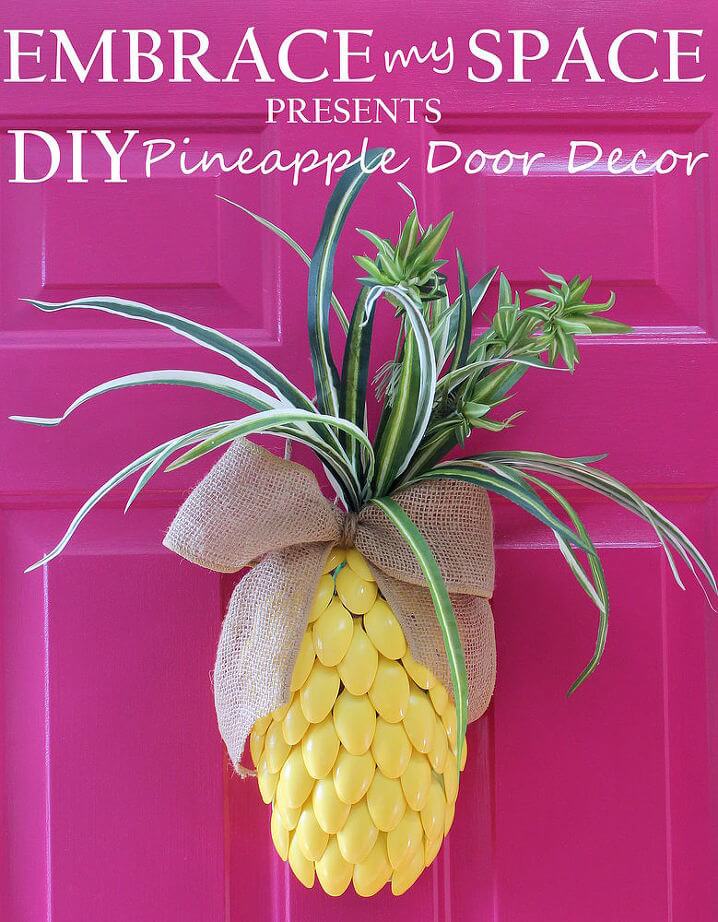 25. Add Warmth to Your Door with a Bright Azalea Wreath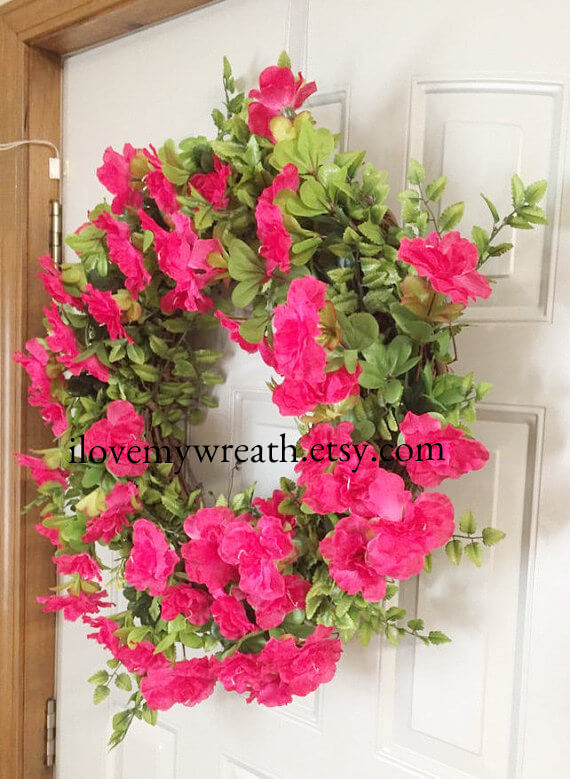 26. Seaside Wreath with Shells and Wrapped Globes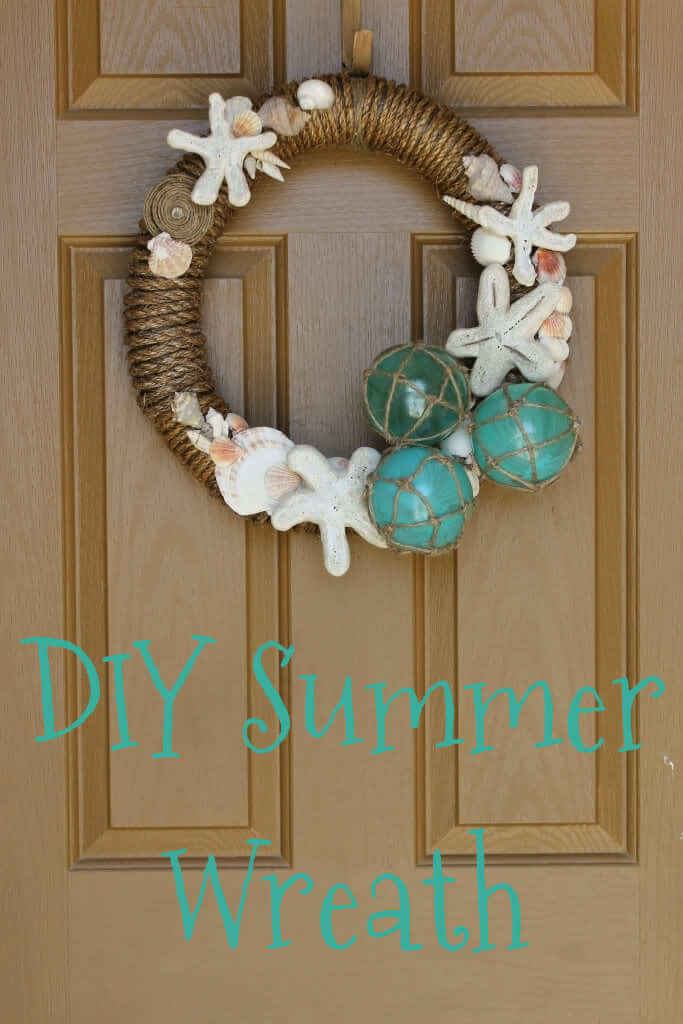 27. Tropical Style with a Banana Leaf Wreath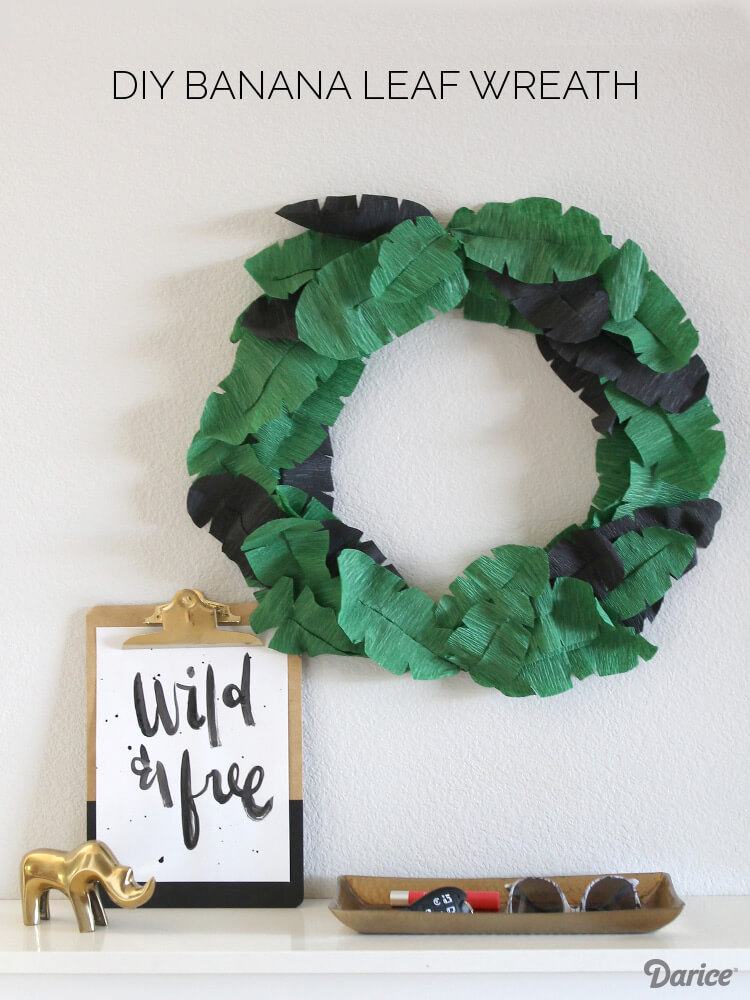 28. Lavender Wreath with a Bow and Greeting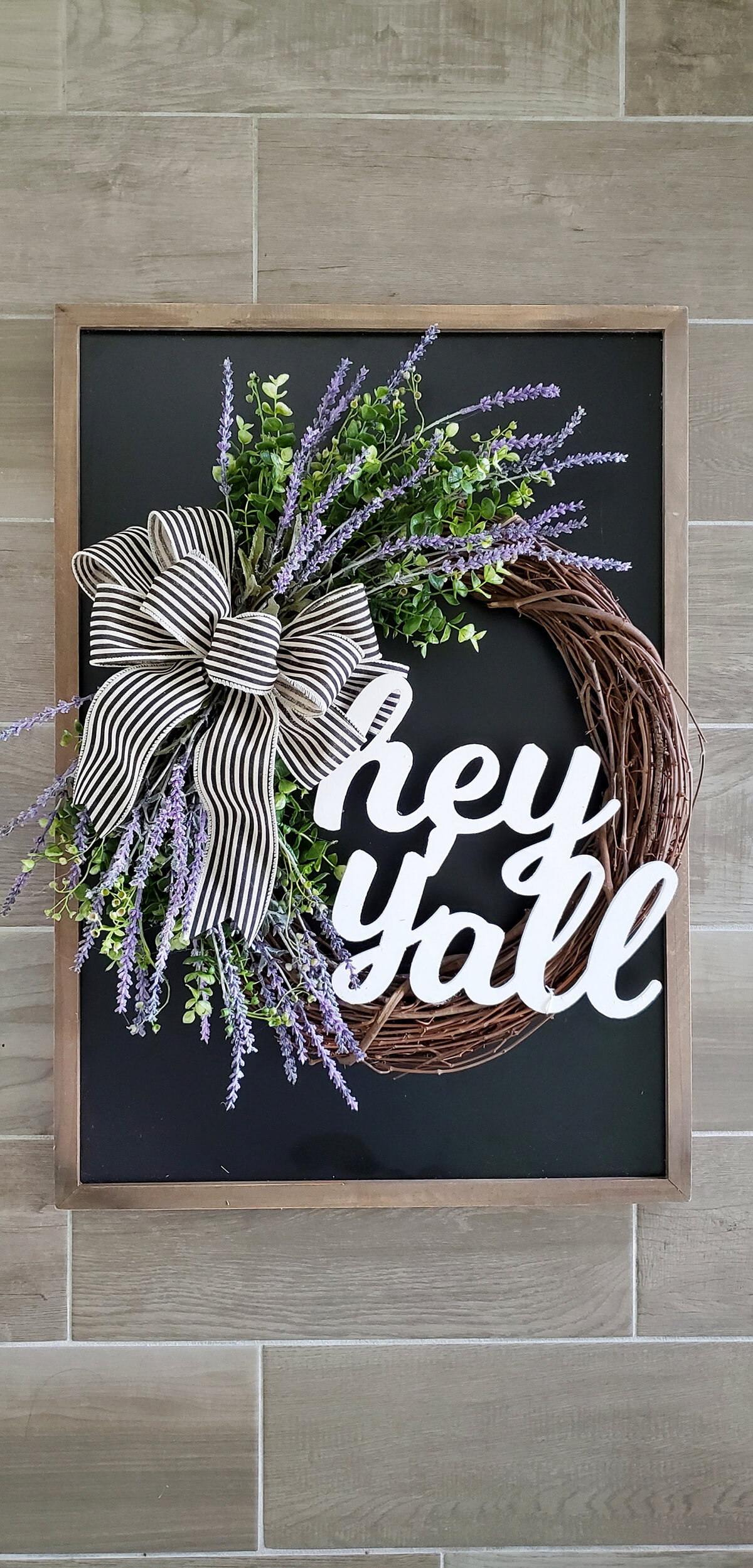 29. Summer Wreath Idea with Pineapples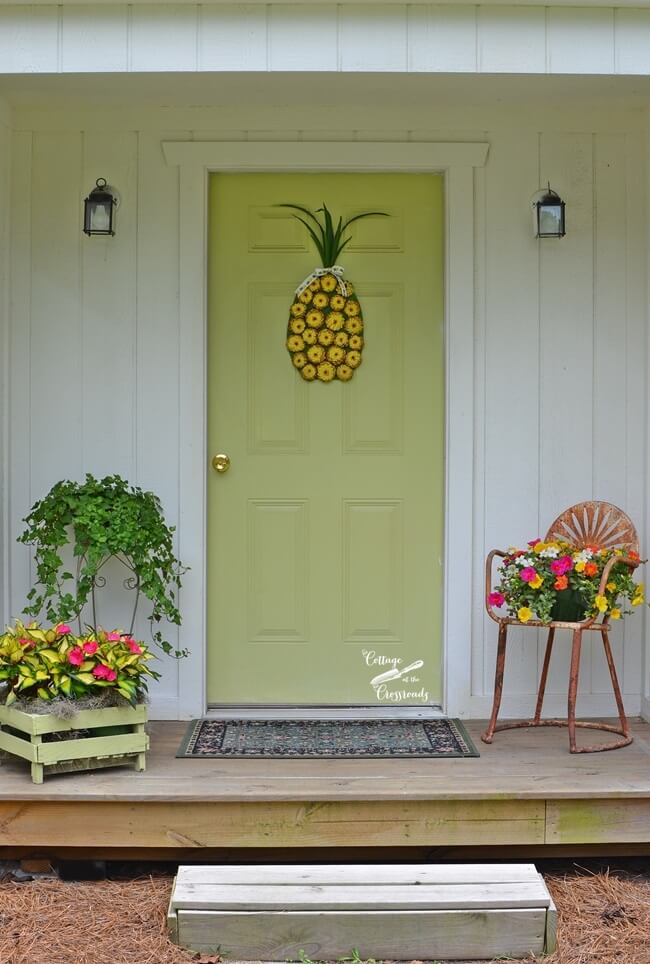 30. Understated Peony Wreath with Whitewashed Wood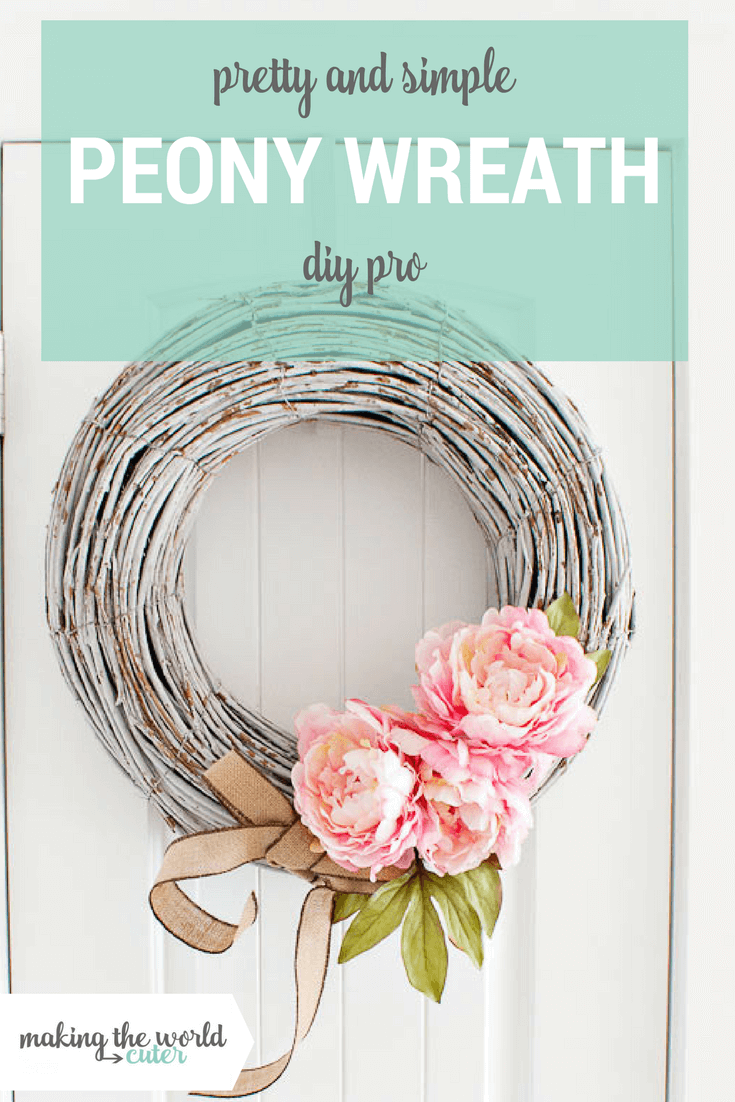 31. Gorgeous Hydrangea Wreath for a Fantastic First Impression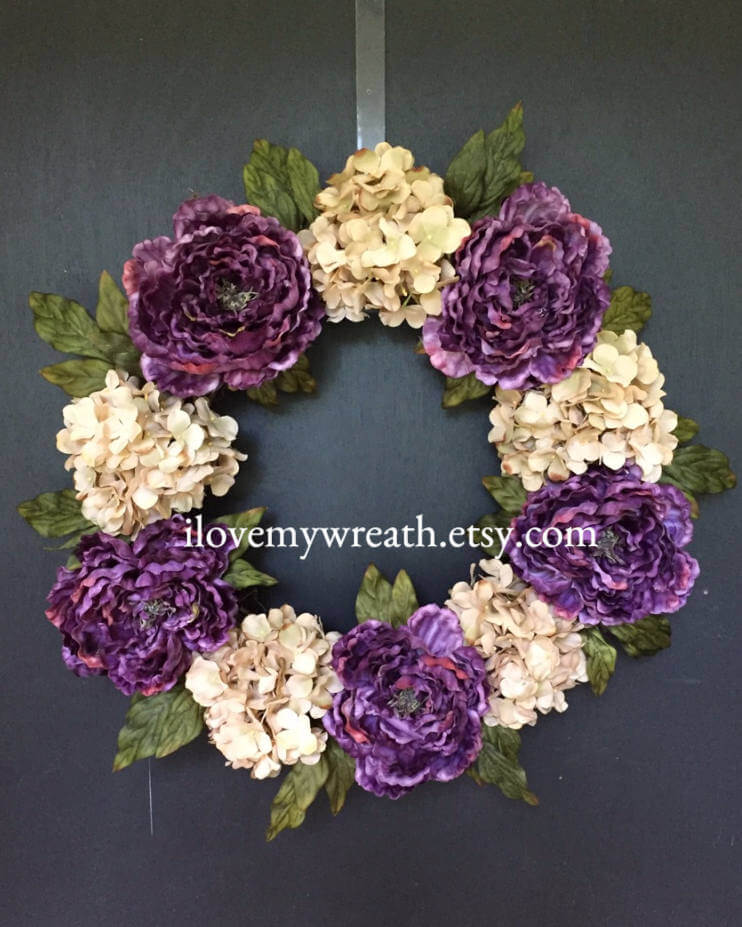 32. Old Fashioned Hanging Flower Basket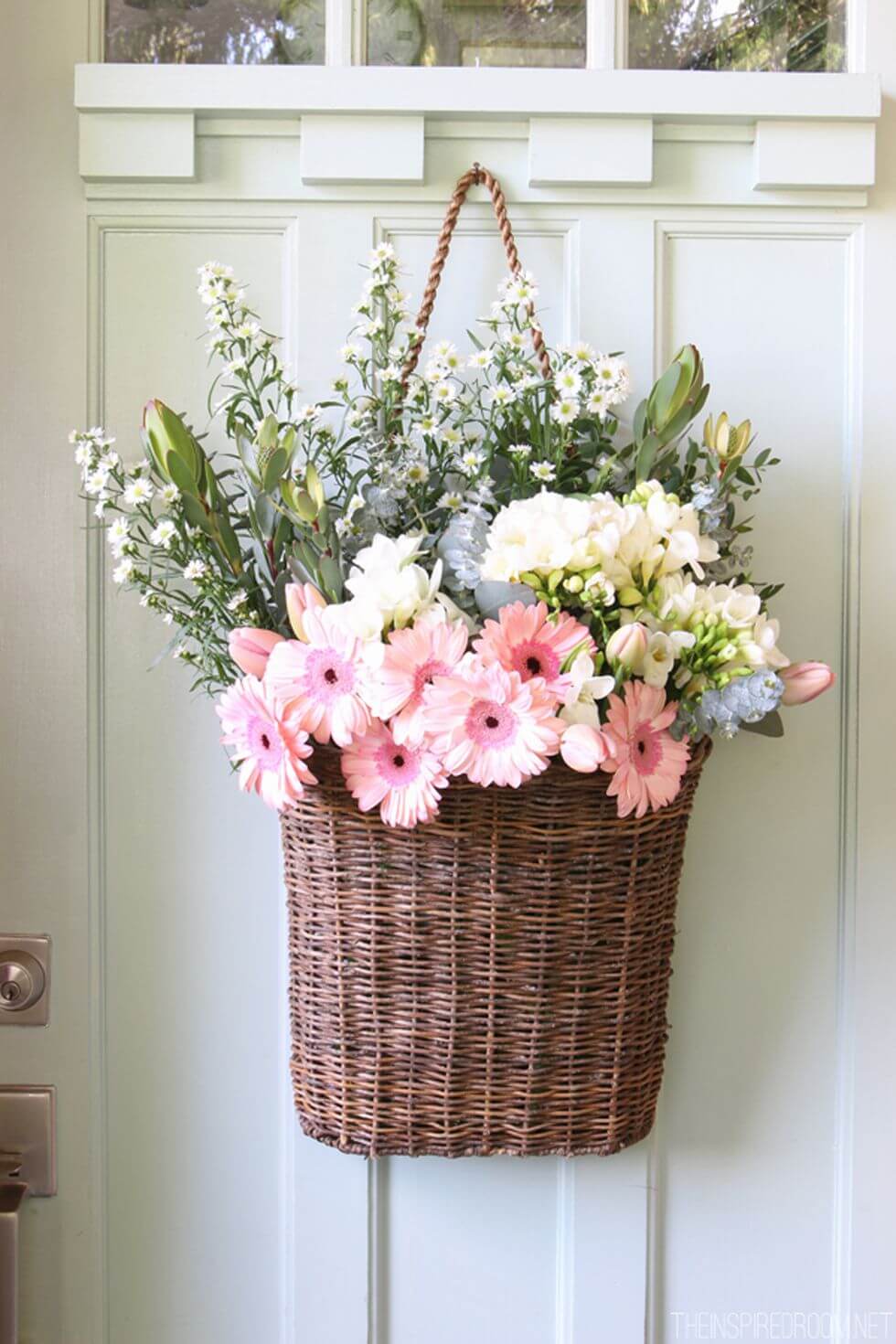 33. Grapevine Butterfly and Daisies Make for an Unforgettable Summer Wreath