Your child's room should be a place of creativity and fun. Adding the right decorations can do just that and so much more. This collection of highly creative decorations will transform your child's room into a wonderland of fun and color. Use them as inspiration to create a unique look that your child will love.
9 Kid Room Decorations that are Full of Charm

Your newborn should come home to a space that is both creative and functional. Soft mobiles and colorful diaper changing stations are just the places to start. A bit of thought and shopping will give you everything you need to create a space where your newborn can rest easy and you can get things done efficiently. Plus, it's fun to do and experience.
Of course, creativity only becomes more important as your baby grows. Toddlers have an entire world to explore. A pirate's map and a jungle bed are just two of the adventures awaiting your child's imagination. As your child's world grows, their imagination will want to explore whole new worlds constantly.
These creative decorations offer both function and beauty. Growth charts show how much your child has grown in the past year. Keeping things organized is easy with simple to create wall decorations. Which decoration caught your fancy?
1. Spring Flowers for Your Bundle of Joy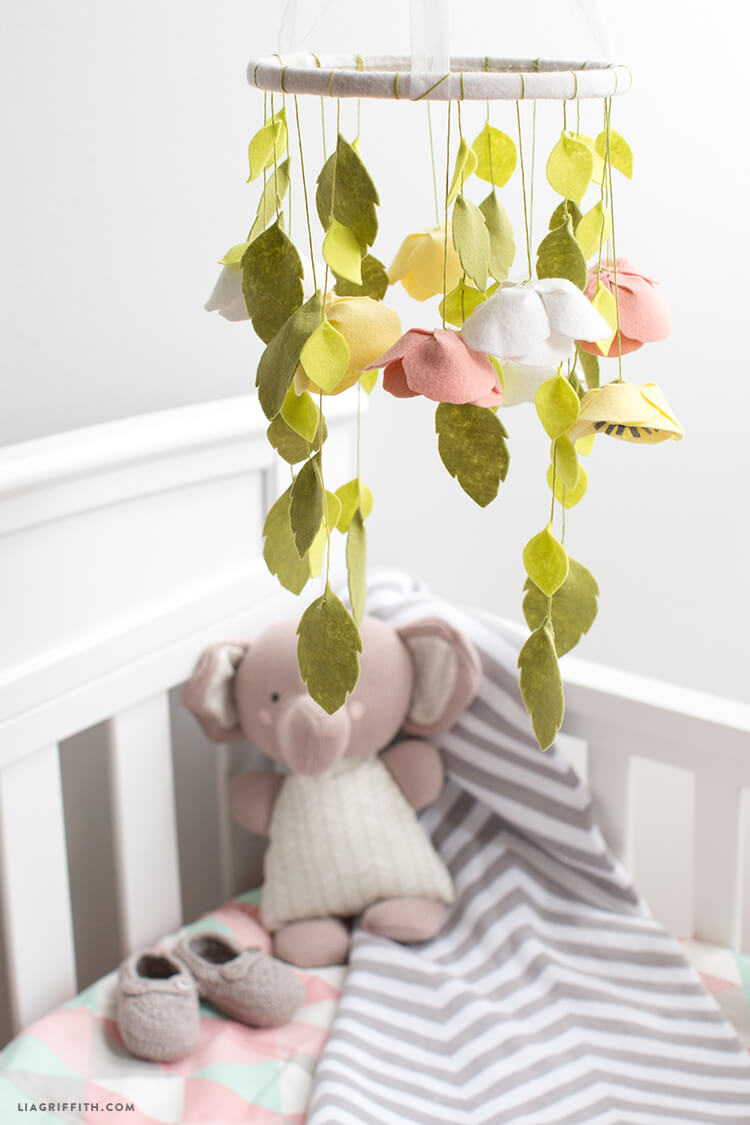 Spring flowers in multiple shades dance amongst bright green leaves on this beautiful nursery mobile. Made from soft felt, this spectacular arrangement displays the flowers upside down so the infant gets the best view possible. The different levels of leaves and flowers offer movement and texture that will fascinate a baby, night and day.
2. Chart a Child's Height in Style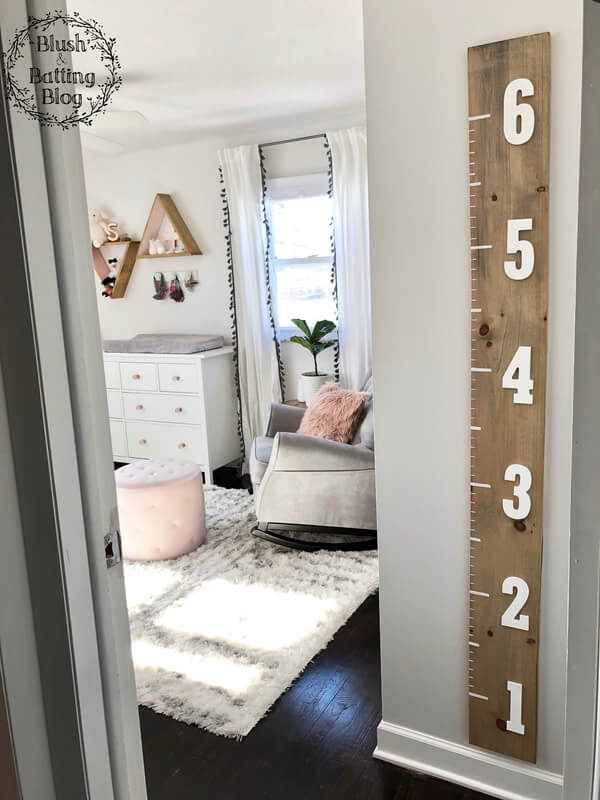 Tracking a child's height is easy with a handmade growth chart. This tall ruler is one of the easiest super-creative kid room decorations, ready to measure your child's height from day one. The stained finish works well in a child's room, but could also be installed anywhere in the house. The bright white numbers make it easy to see how tall your child has grown.
3. A Pink Flamingo's Delight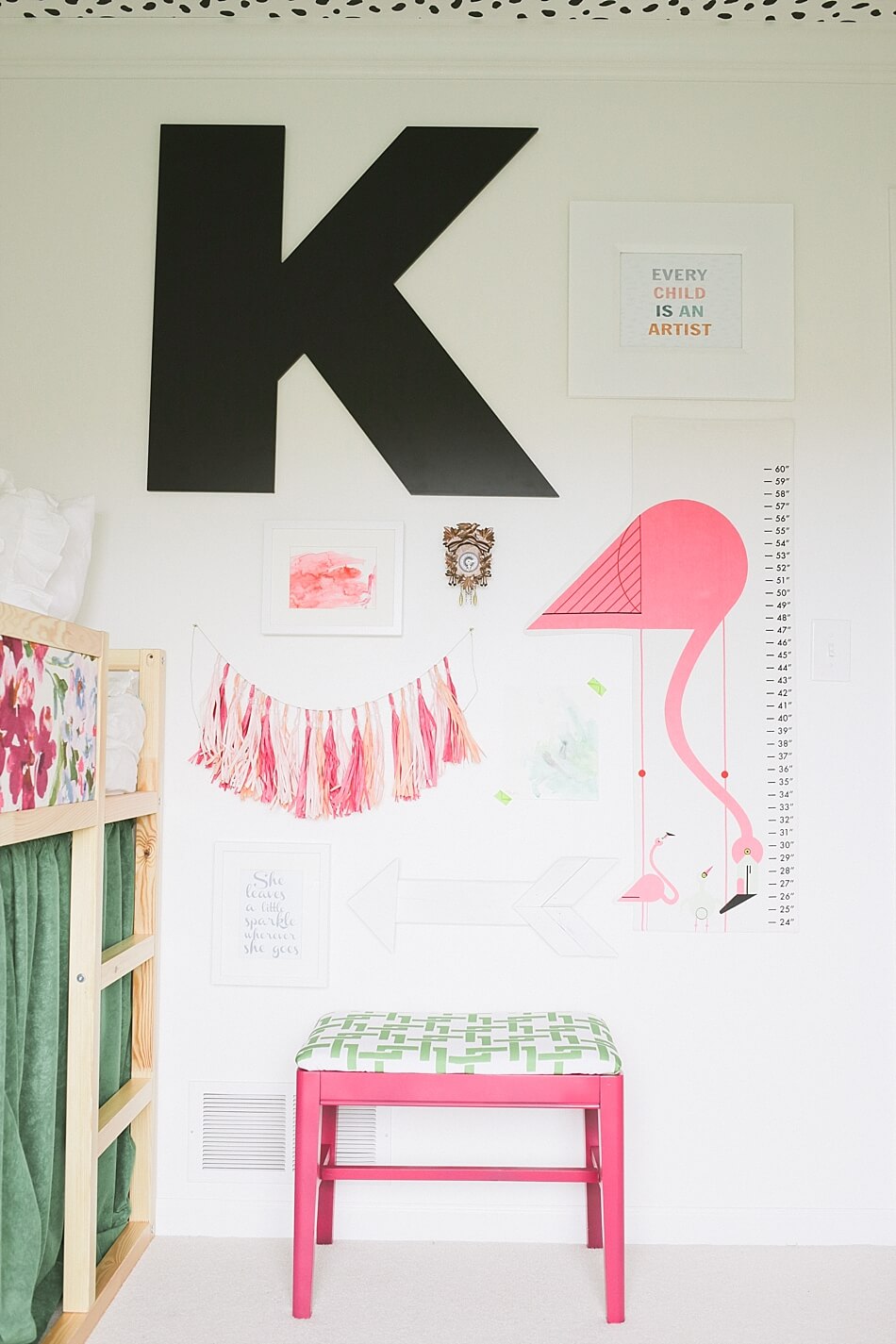 A child's room should be full of color and personality. The big letter "K" proclaims the child's identity while the pink flamingo helps measure the girl's height. Colorful tassels and prints bring the wall arrangement together. The bright stool with its lively green print brings the theme together with a functional touch.
4. Bows, Bows, and More Bows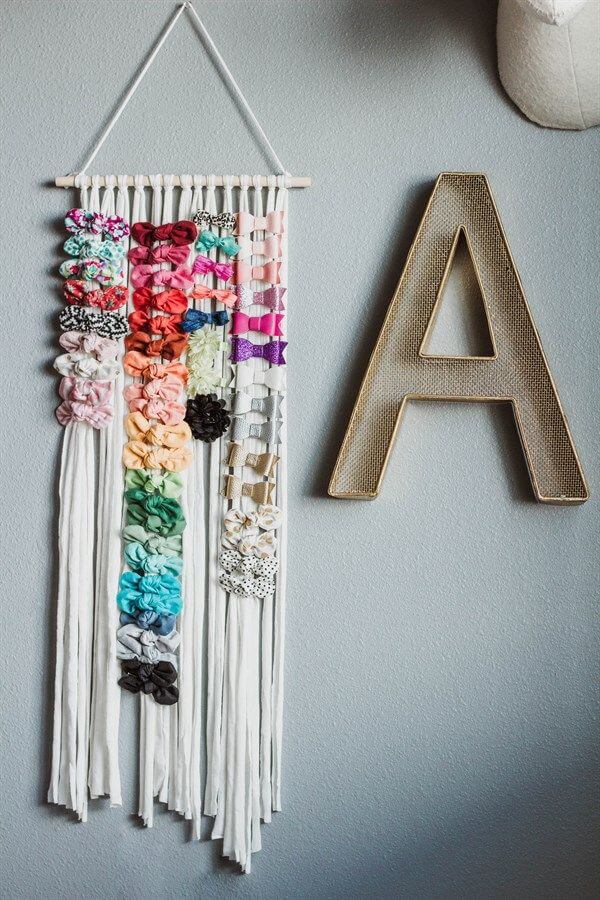 Hair accessories are too pretty to hide in a drawer or a box. They should be displayed on the wall to give the room pizzazz and to keep them organized at the same time. Simple white fringe provides the perfect background for displaying each bow in all its glory. Display it next to your child's initial for a personal touch.
5. Keep Your Hairbows in Order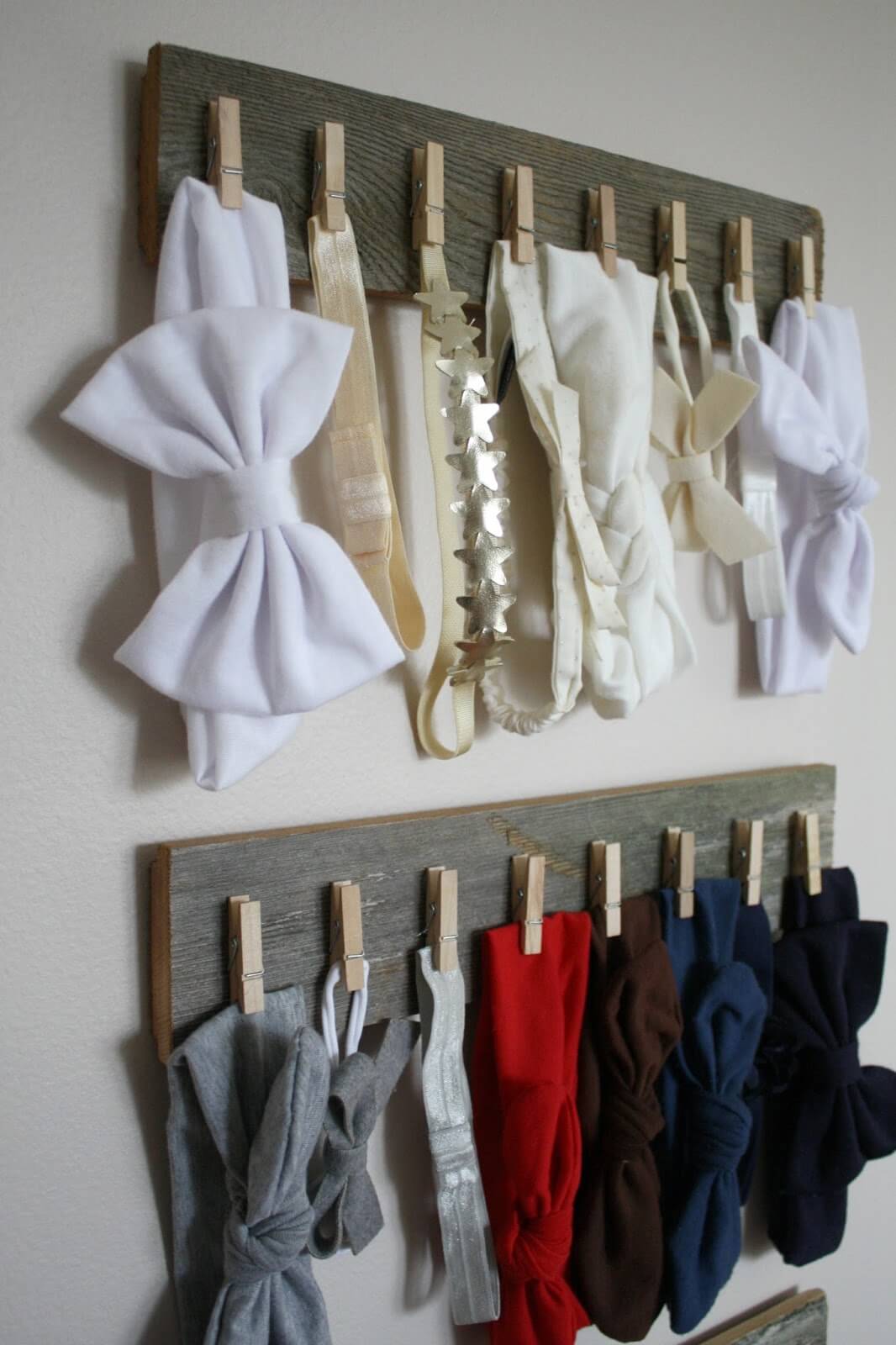 A little girl can have quite a collection of hairbows and bands. Keeping them in order is difficult in a drawer or box. Displaying them on this rustic wall display is the answer. Spring-loaded clothes pins hold them securely in place, making this one of the most effective super-creative kid room decorations.
6. Make Diaper Changing a Stylish Affair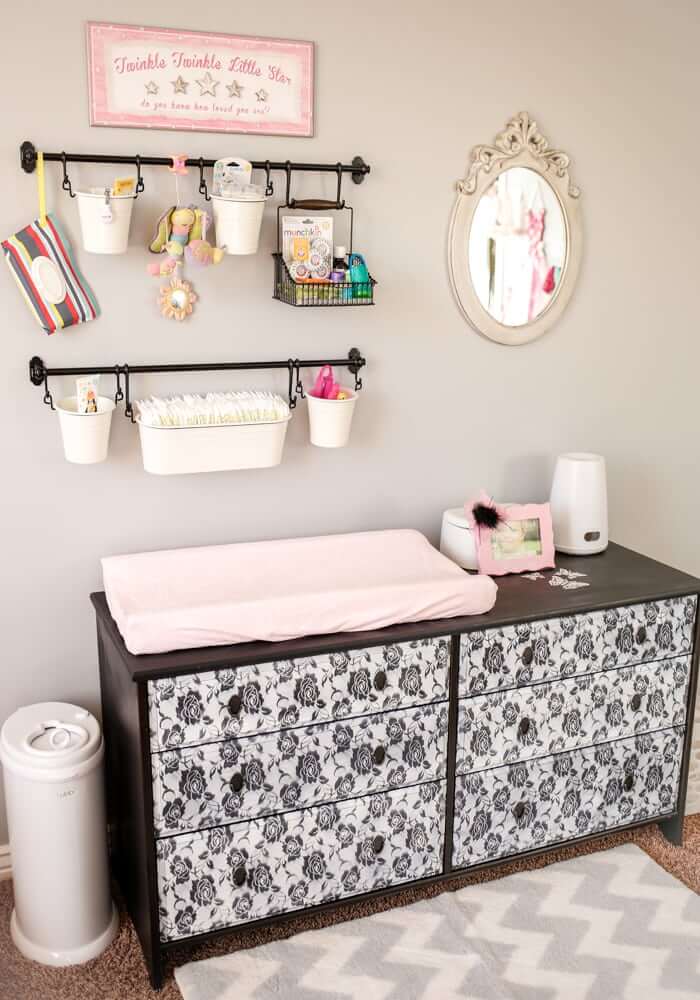 Changing a baby's diaper is so much easier when you have everything within reach. This dresser turned changing table shows how you can do just that with style. The dresser, with its patterned front, offers the perfect surface for the changing pad and wipes. Curtain rods hold baskets and pails that keep all the little bits organized and on hand.
7. Handmade and Nature-Made Functional Nursery Arrangement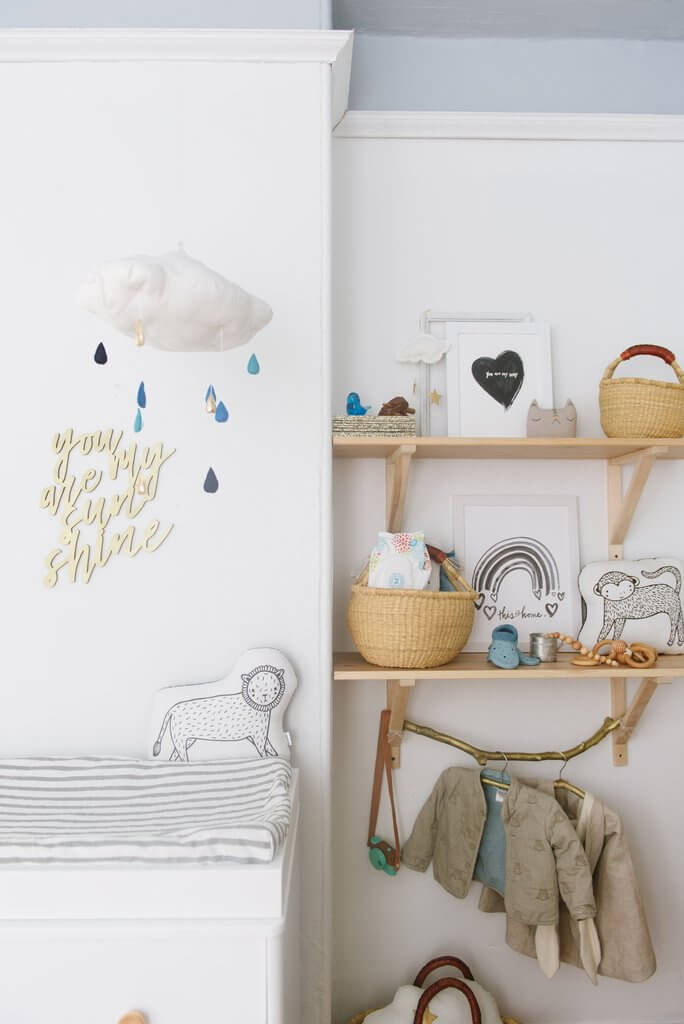 Simple, but sturdy, natural wood shelves give the baby's room a practical organization and display space. A branch off of a tree gives the shelves a hanging space for little clothes. Baskets and homemade toys fill the shelves next to written words of love. A stormy cloud mobile hangs above the changing station on top of the white dresser to fascinate the youngest infant.
8. The Pirate's Treasure is This Way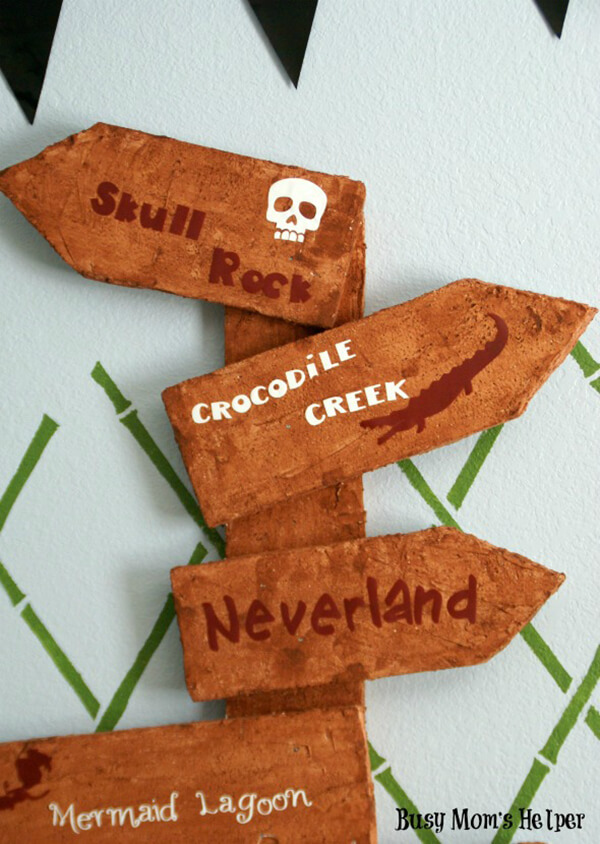 A handmade sign points the way to all the pirate's treasure. Playing pirate is a rite of passage for many children. It's so fun trying to find the treasure that is an inevitable part of the story. This roughly hewn sign is one of the most versatile super-creative kid room decorations. Each arrow gives a clue to where the pirate's journey continues on his voyage of discovery.
9. A Cozy Nest for Nightly Adventures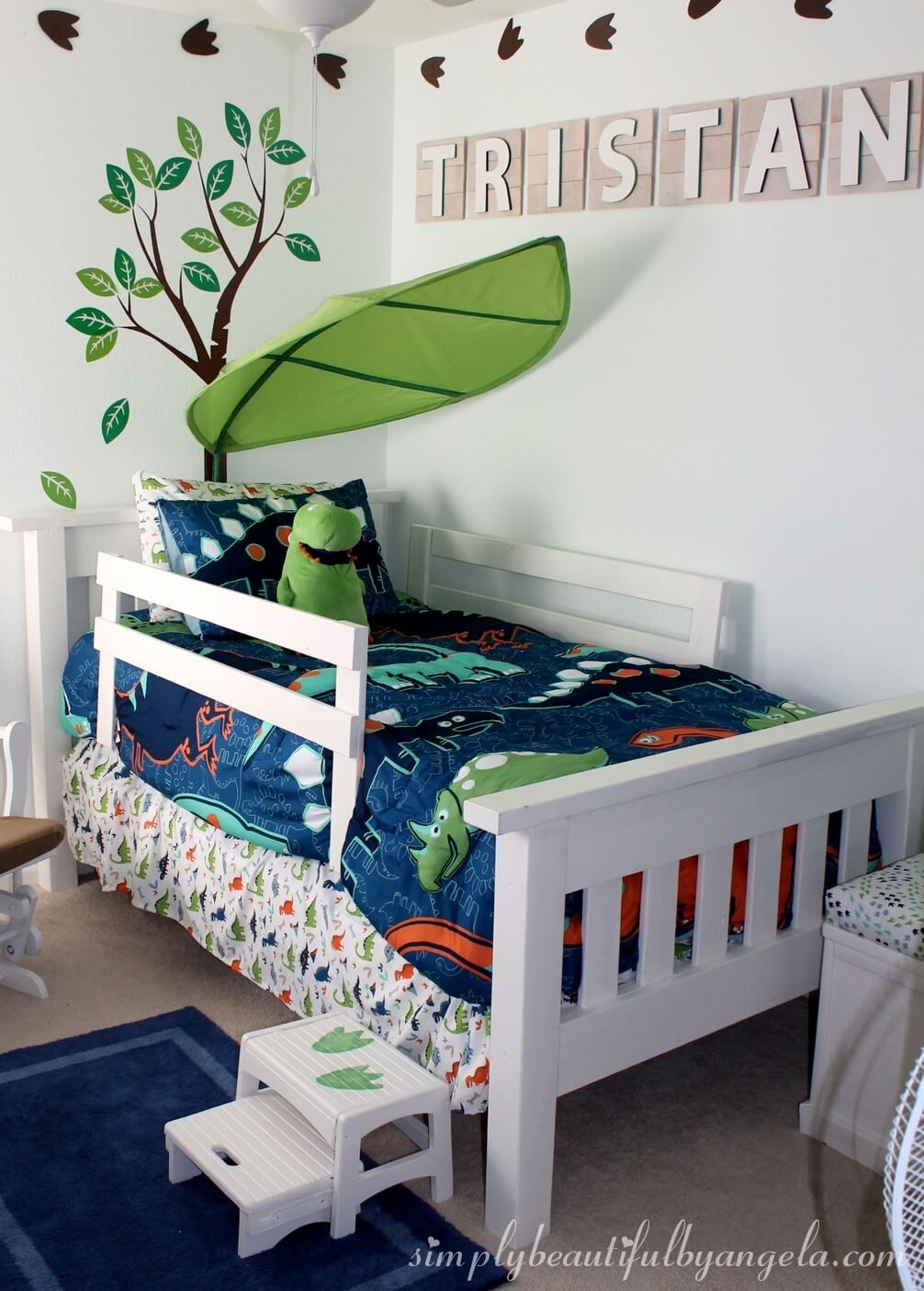 Toddlers love the day they move from the crib to a bigger bed. This cozy bed makes that transition easier for everyone. The bed rails keep the little one from falling out of bed while the leaf umbrella above adds to the secure feeling, with a pop of color. Hand-painted dinosaur feet on the stool make this adventure complete.