Plenty of storage space is essential to keeping your house neat, organized, and running smoothly. While there are all kinds of plastic stacking drawers and cubbies available at your local home goods store, it's often hard to find pieces that are both beautiful and functional, especially on a budget. Instead, look to vintage pieces to add that lived-in character along with clutter-controlling storage space. These don't have to be high-end antiques; flea markets, garage sales, and thrift stores all offer unique pieces that might suit your needs just perfectly. Before you go shopping, make up a list of the kinds of storage ideas you're looking for– "vintage luggage," for example, or "storage shelf for bathroom." This will help you stay focused on your search, and can help you see the potential in unexpected items. One of the great things about vintage pieces is that it's easy to re-purpose them or use them in creative ways.
A Little Shabby, a Whole Lot Chic: 29 Vintage Storage Ideas
A galvanized washtub becomes a bathroom towel rack when hung on the wall, and a heavy old picture frame, with just a couple shelves added, becomes a clutter-busting display. Let your inner DIY diva free and check out these 29 vintage storage tips to inspire your next organizational spree.
1. Vintage Storage and Coffee Table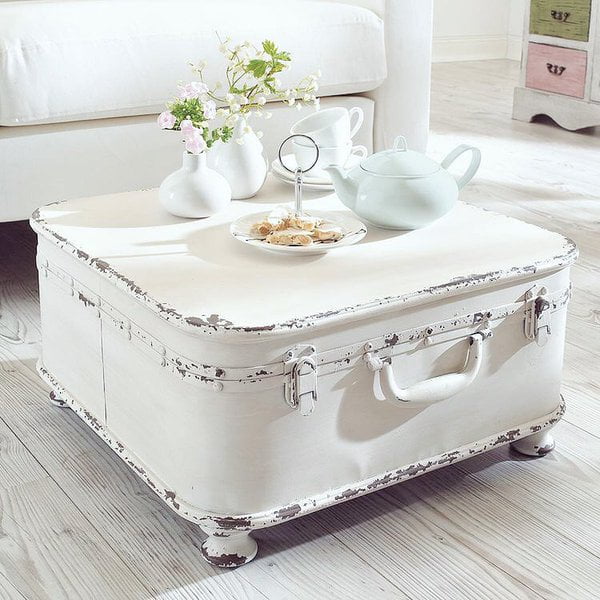 2. Shabby Chic Window Frame Shelving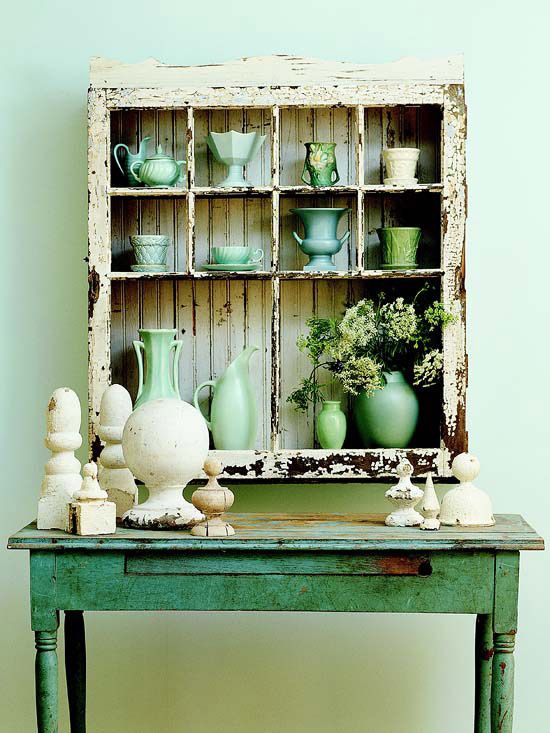 3. Jewelry Display from a Card Catalog Drawer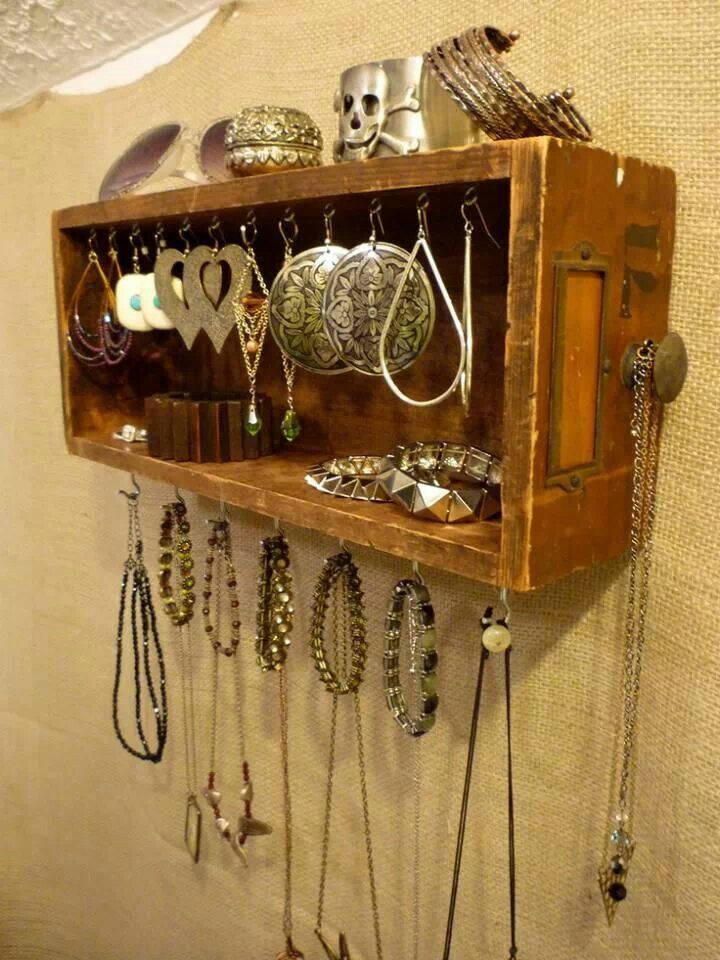 4. Vintage Enameled Pantry Staple Containers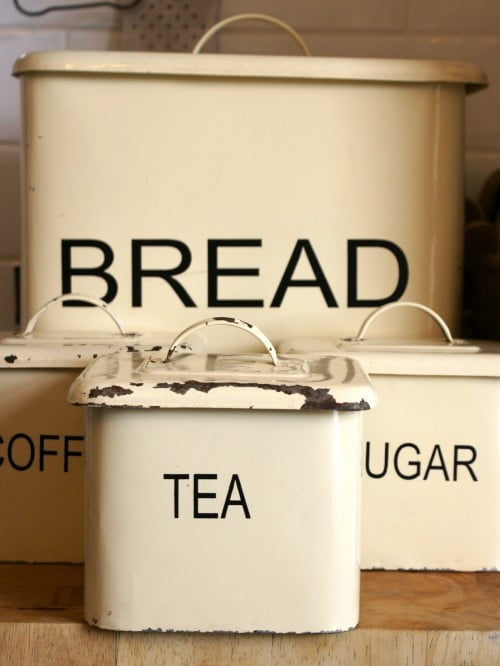 5. Vanity Storage Set from Vintage Luggage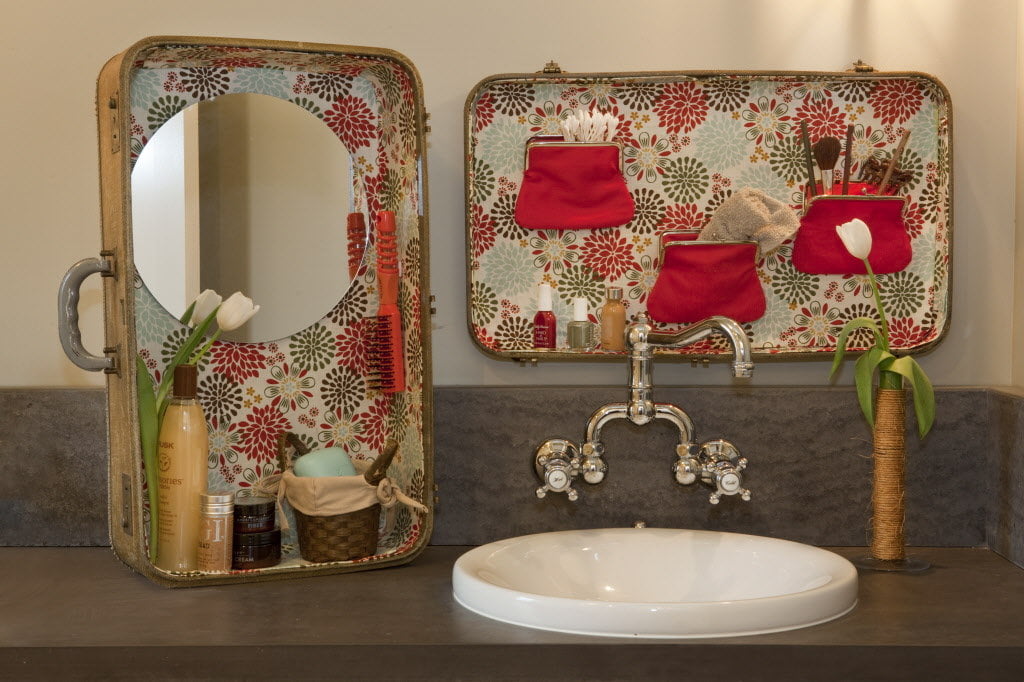 6. Three-tiered Wire Storage Racks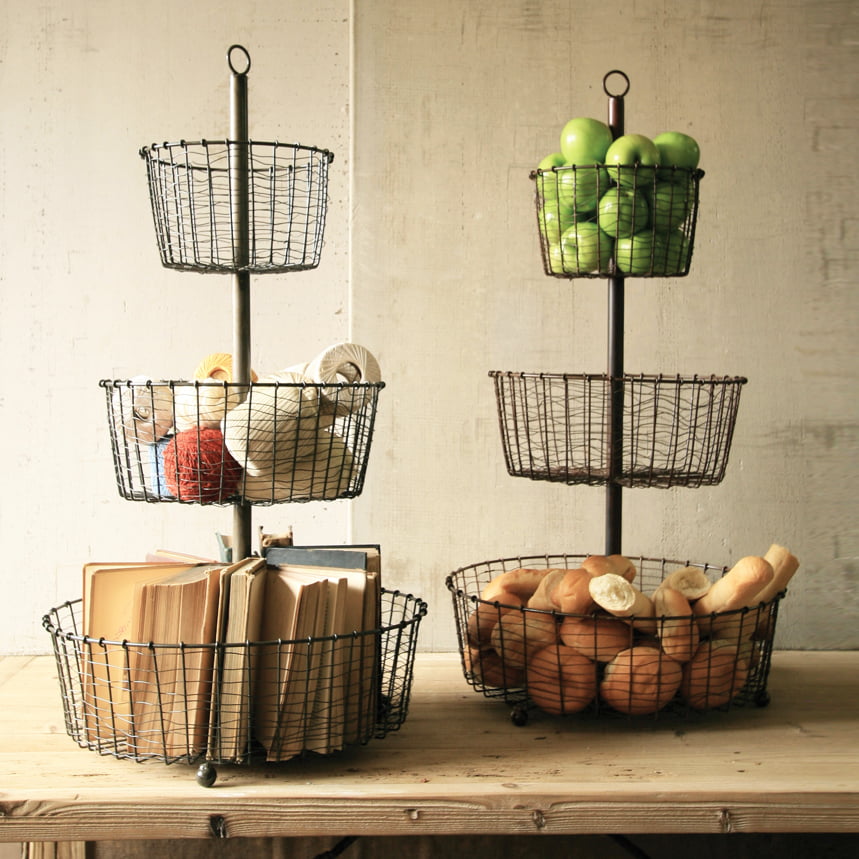 7. Whitewashed Shutter Storage Basket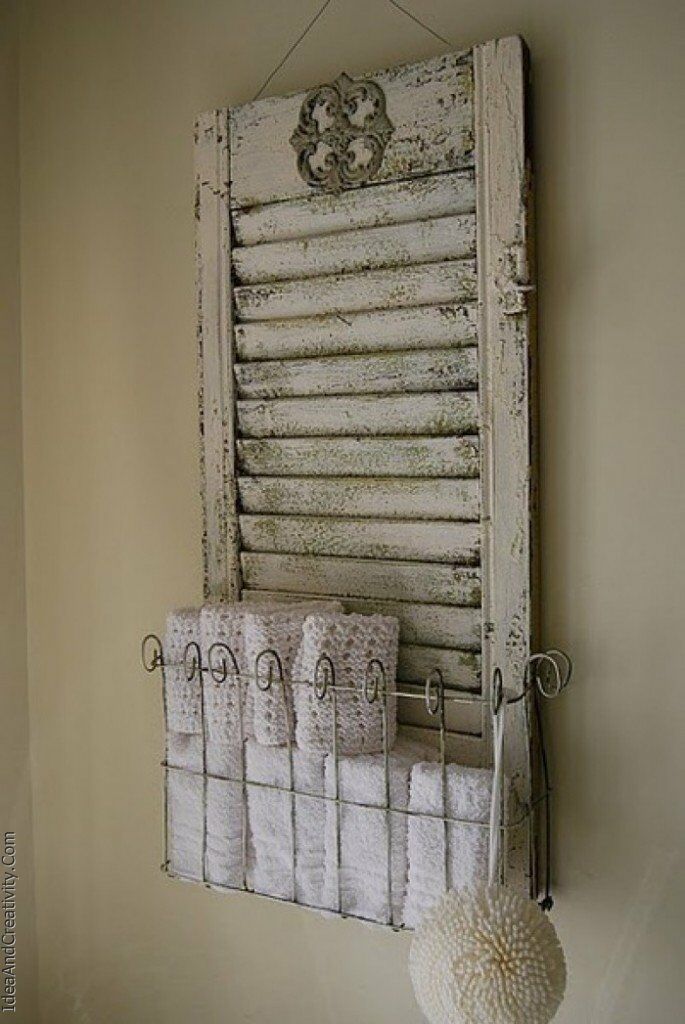 8. Distressed Wooden Crate Turned Spice Rack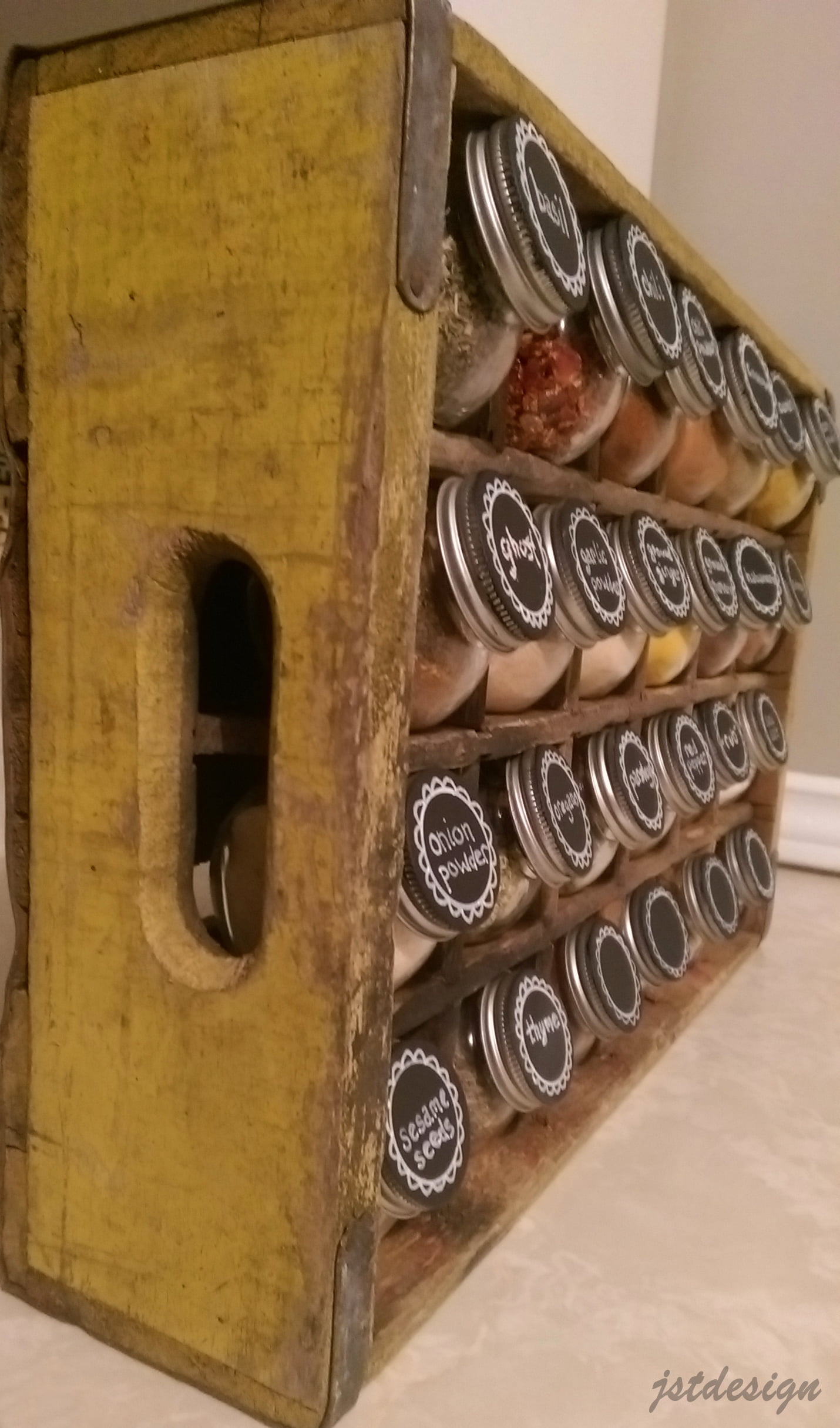 9. Bureau With Drawers Painted to Look Like Vintage Luggage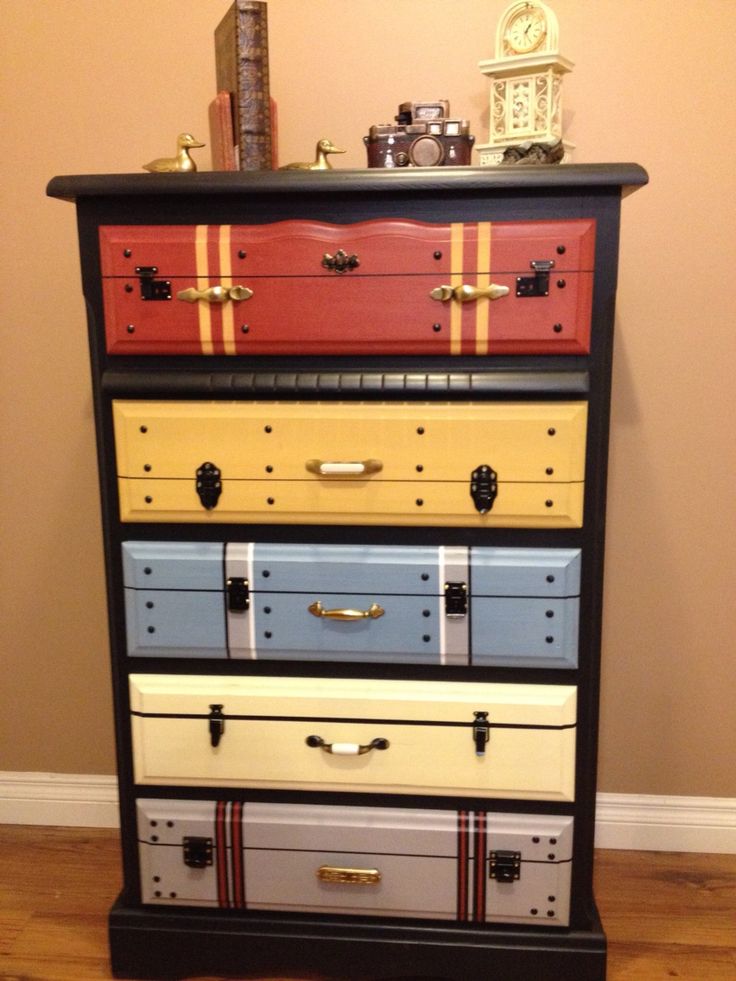 10. Chicken-wire and Vintage Hanger Dress Form Display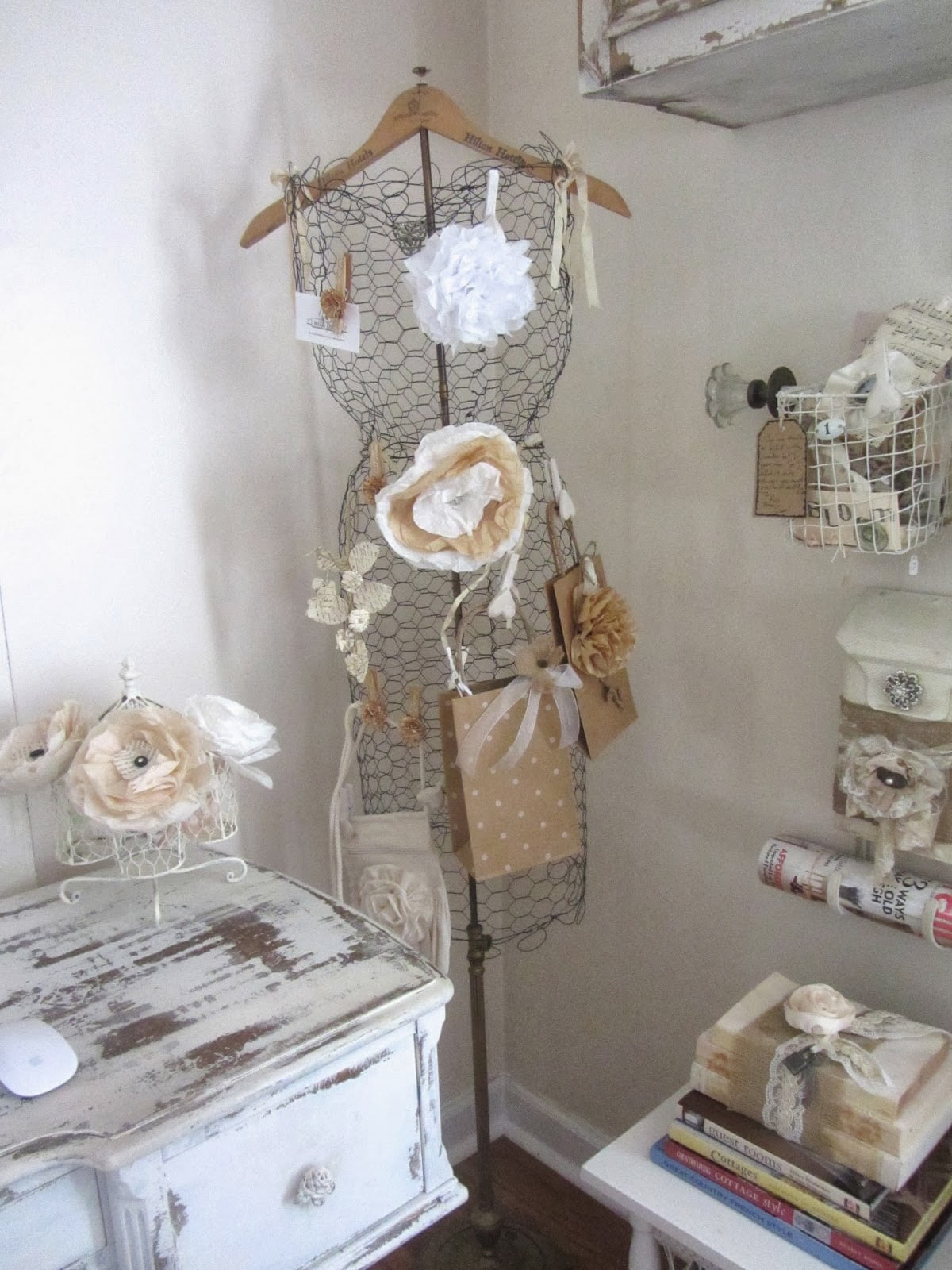 11. Mason Jar and Wire Carrying Rack Utensil Storage
12. Orchard Ladder Shoe Rack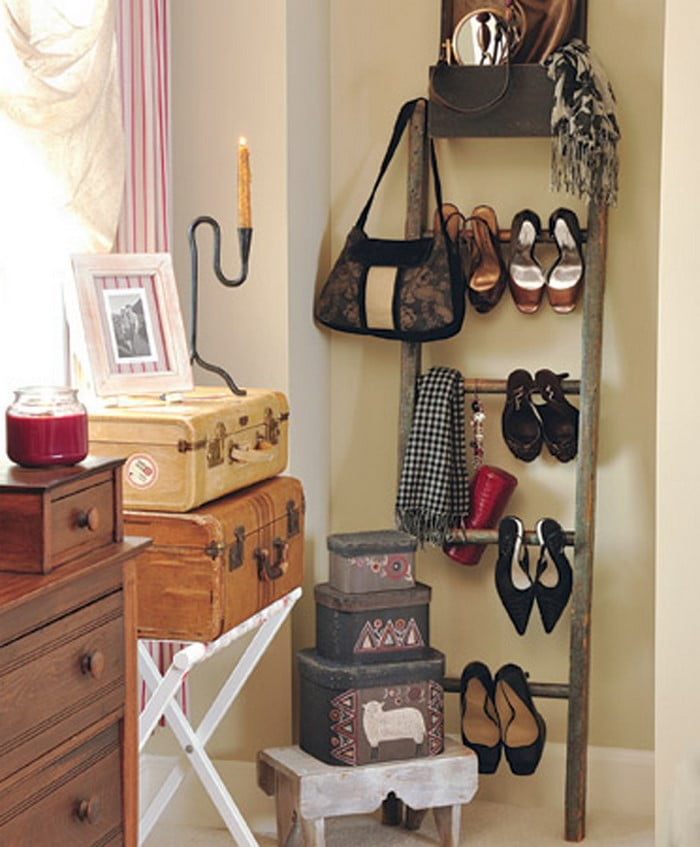 13. Stacking Galvanized Industrial Bins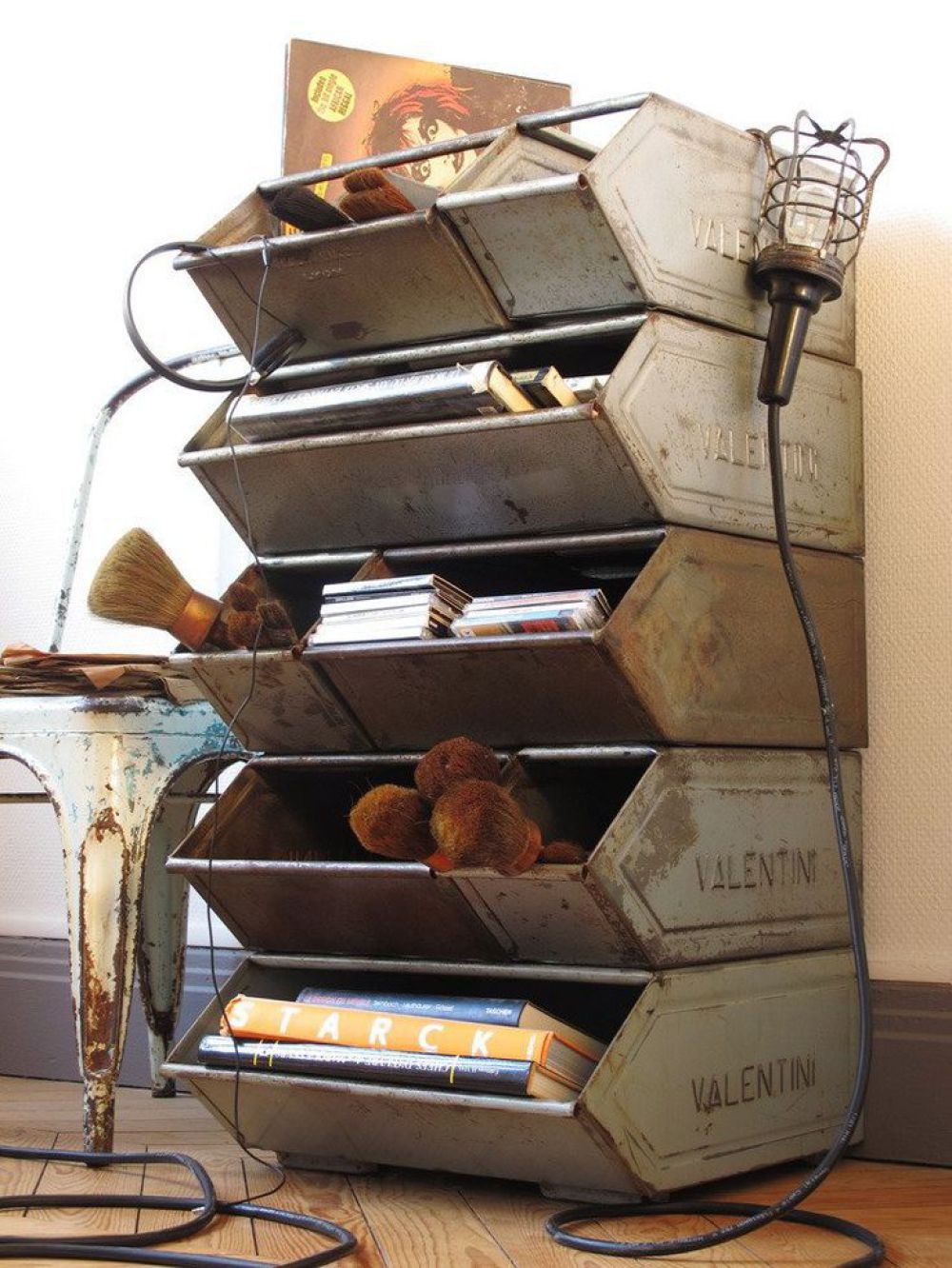 14. Wooden Produce Crates Turned Storage Bins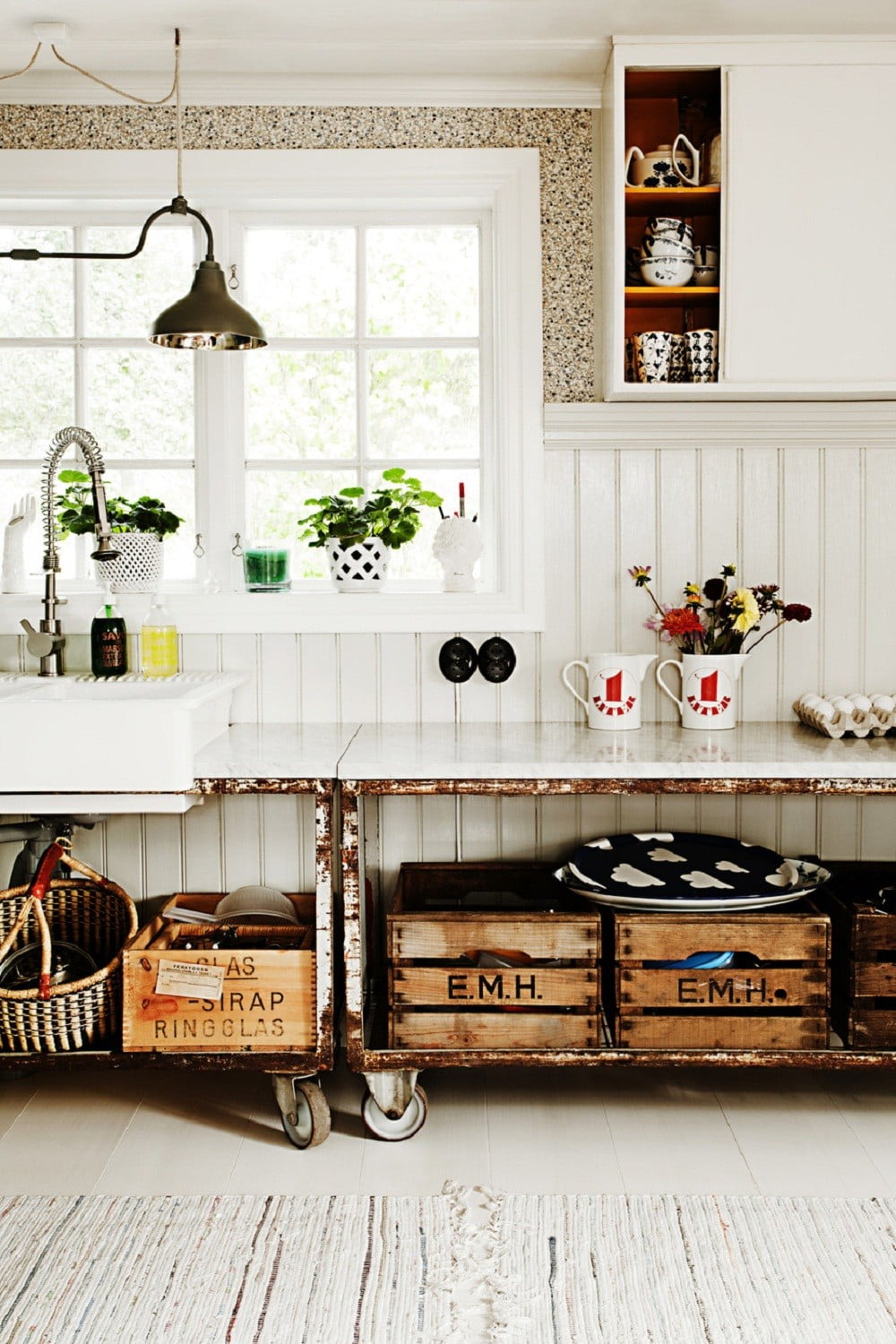 15. Rustic Galvanized Storage Basket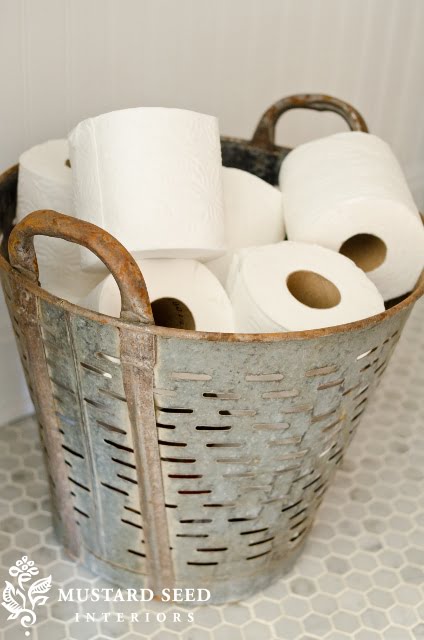 16. China Display From an Old Bed Frame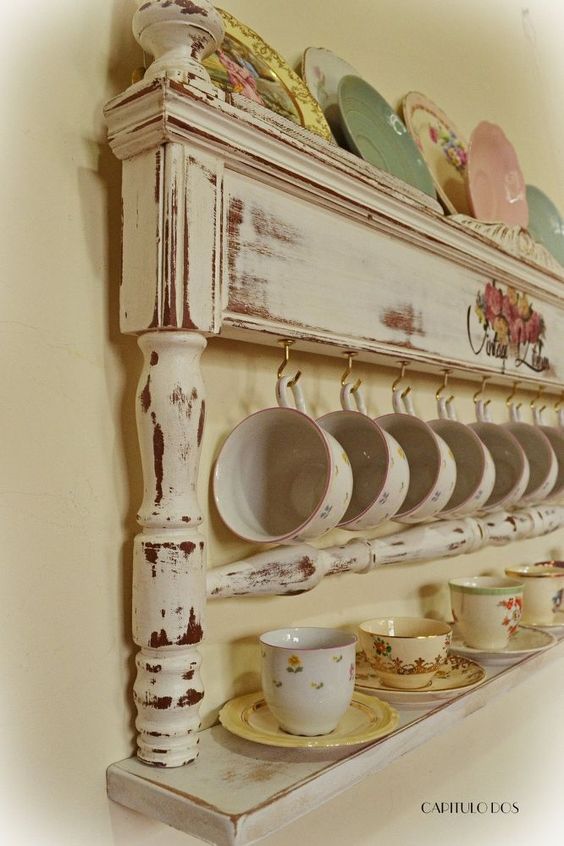 17. Cheese Grater Utensil Vintage Storage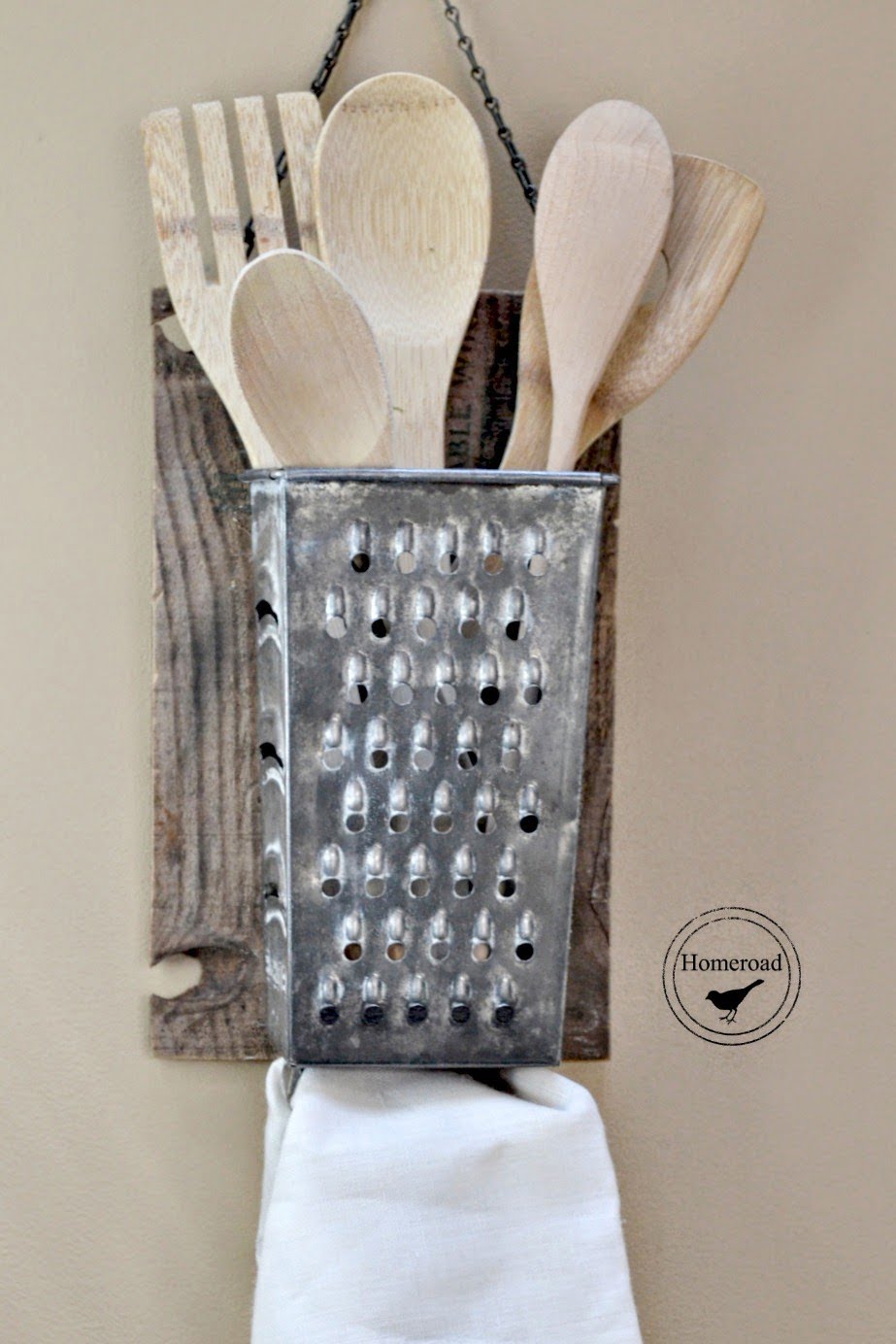 18. Galvanized Bucket Planter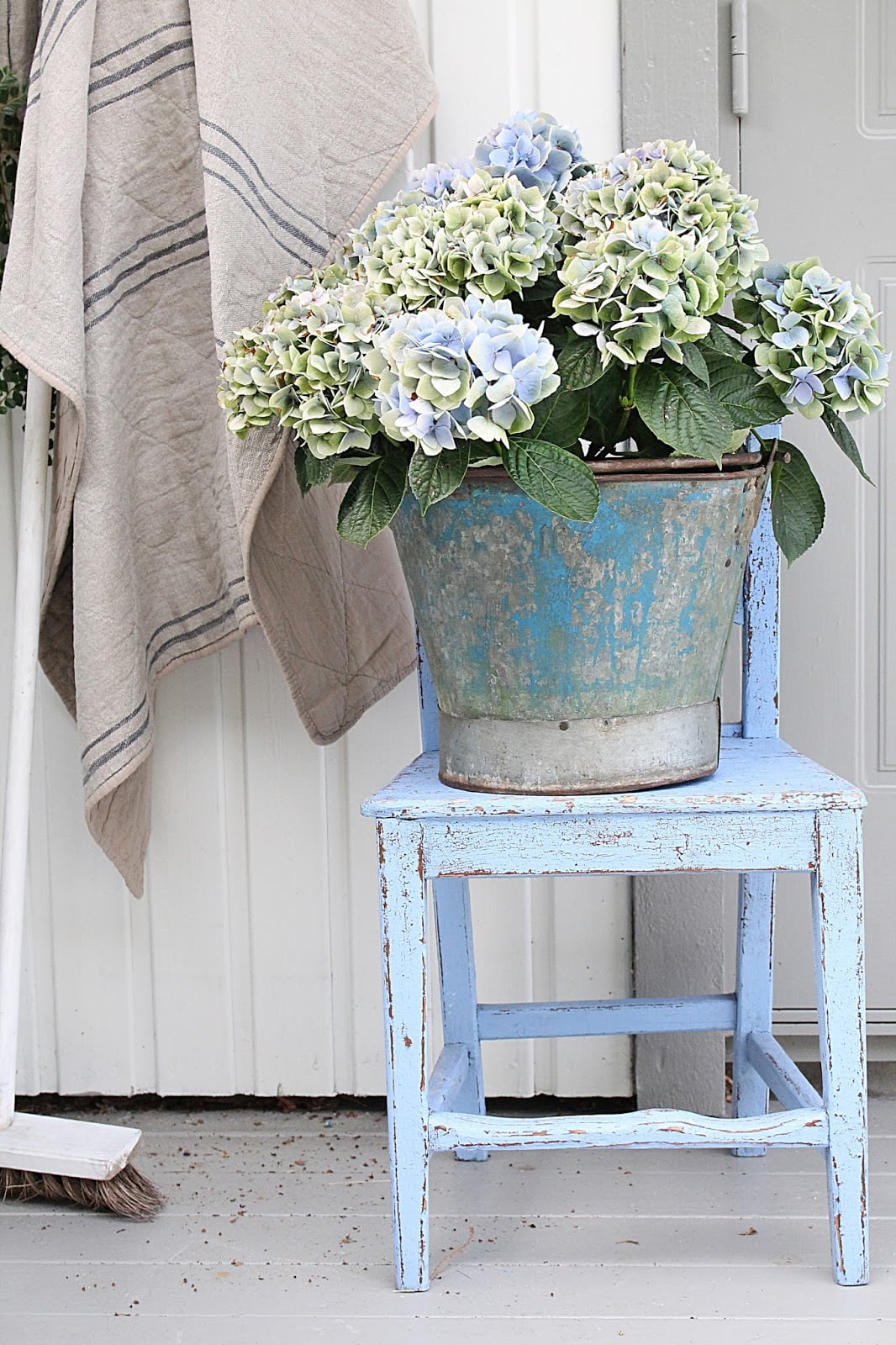 19. Bathroom Storage Rack from Vintage Washtub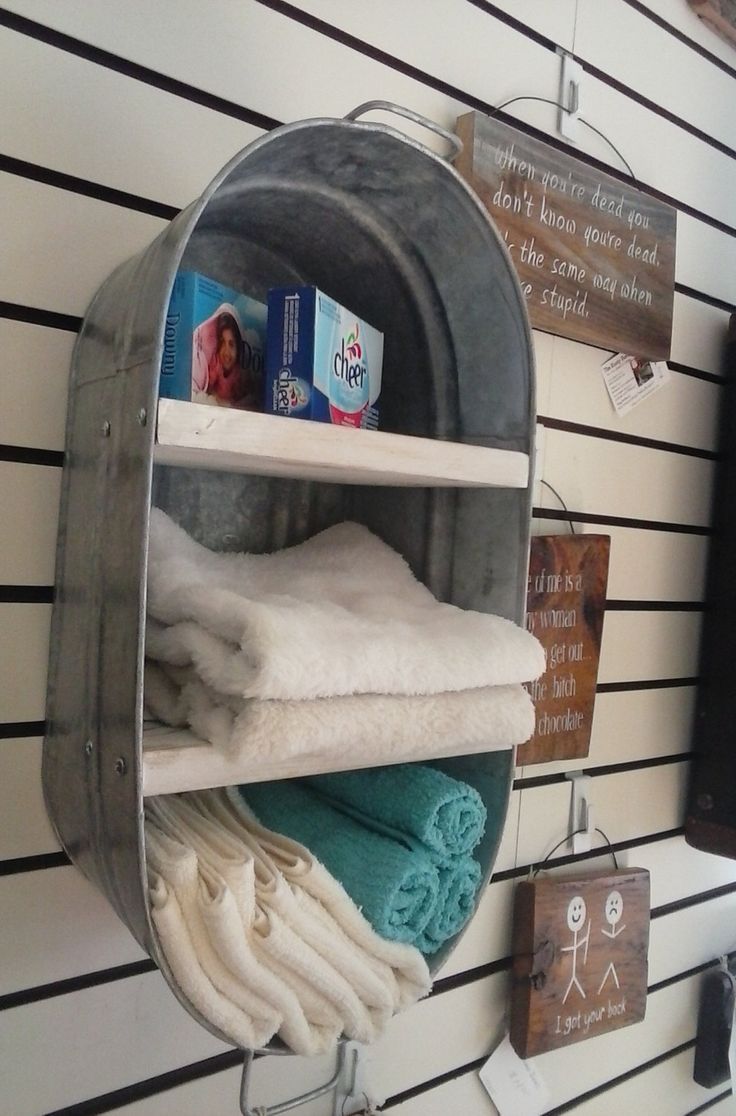 20. Cottage Chic Shelving on a Whitewashed Door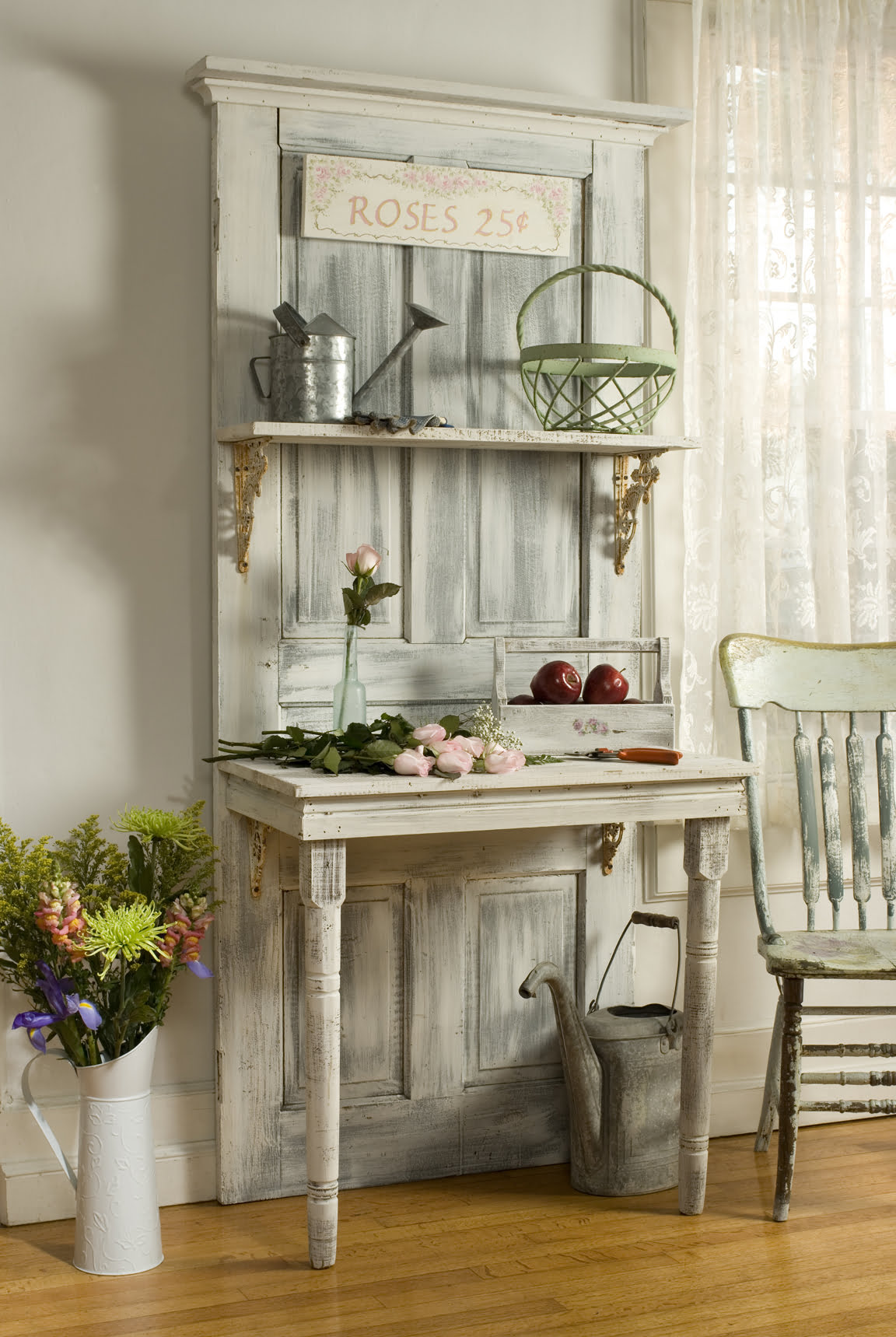 21. Mismatched Drawer Pull Jewelry Holder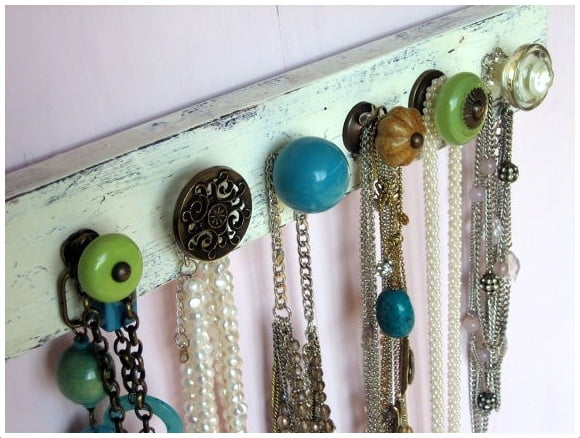 22. Chalk Painted Bathroom Storage Cabinet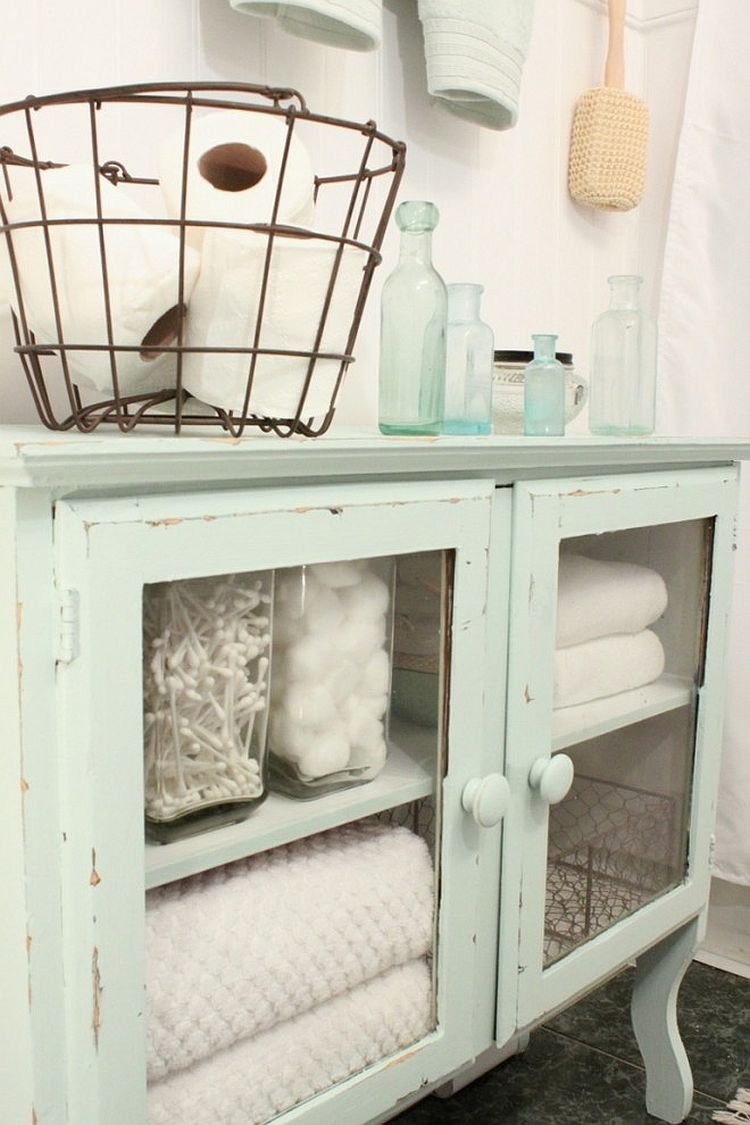 23. Vintage Rolling Pin Kitchen Towel Holder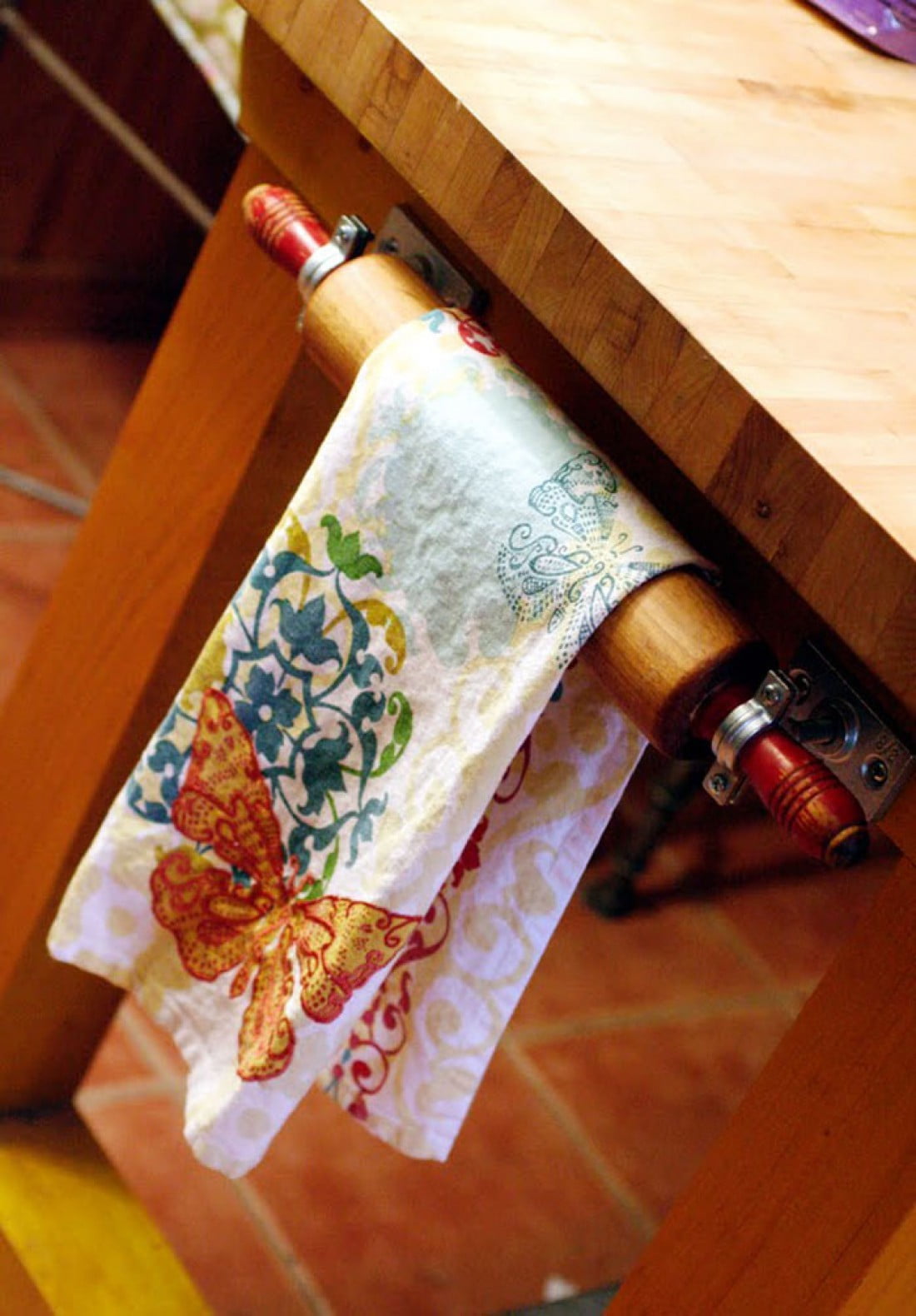 24. Kitchen Storage from Vintage Enamel Drawer Pulls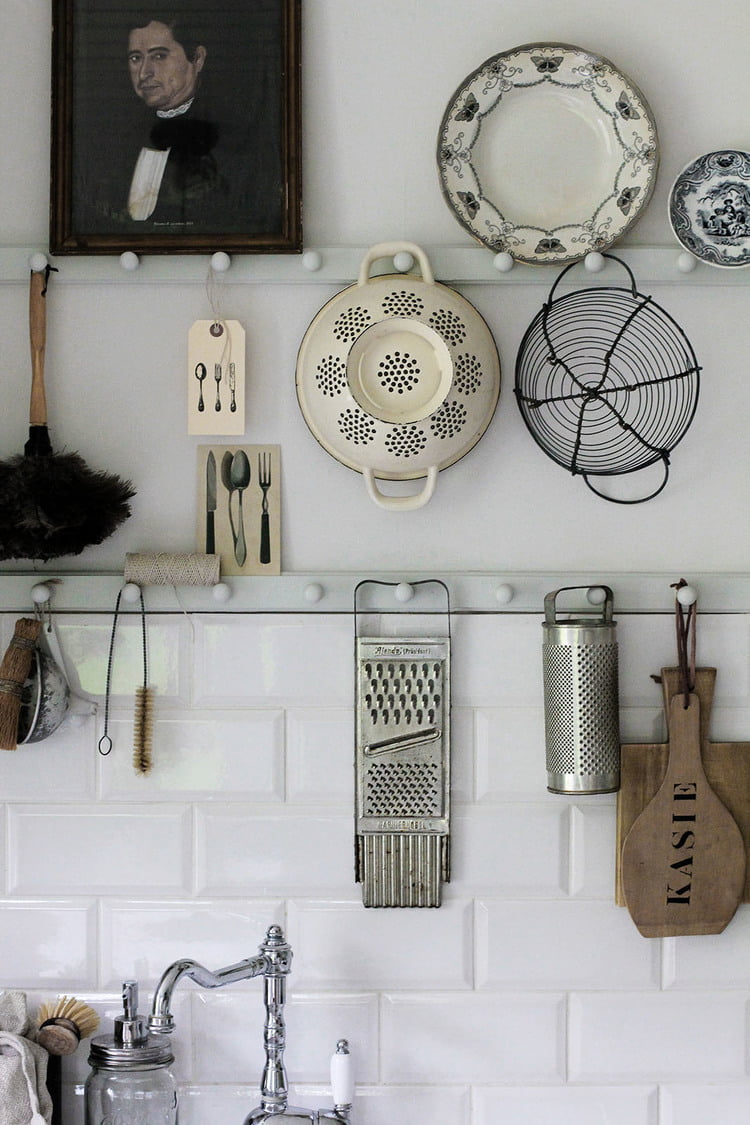 25. Easy DIY Vintage Storage Baskets Made from Vintage Linens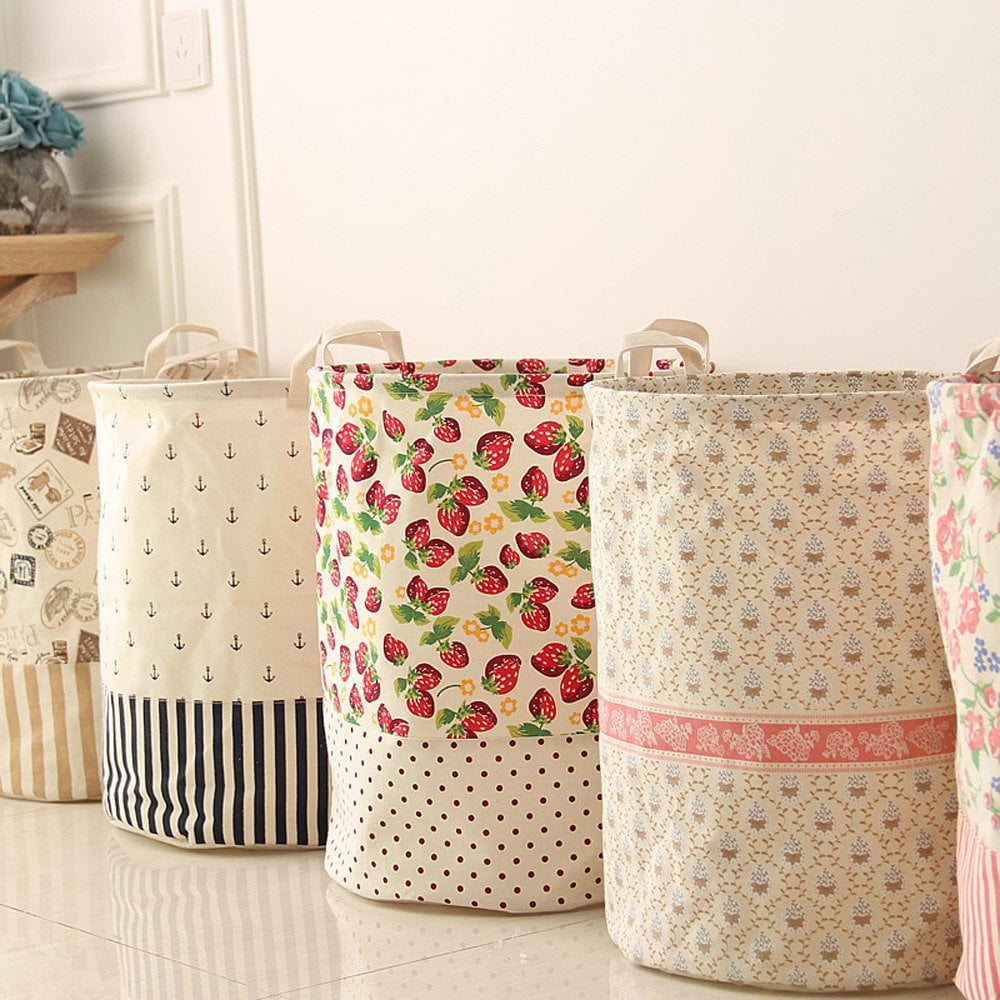 26. Towel Hooks Made from Vintage Iron Door Handles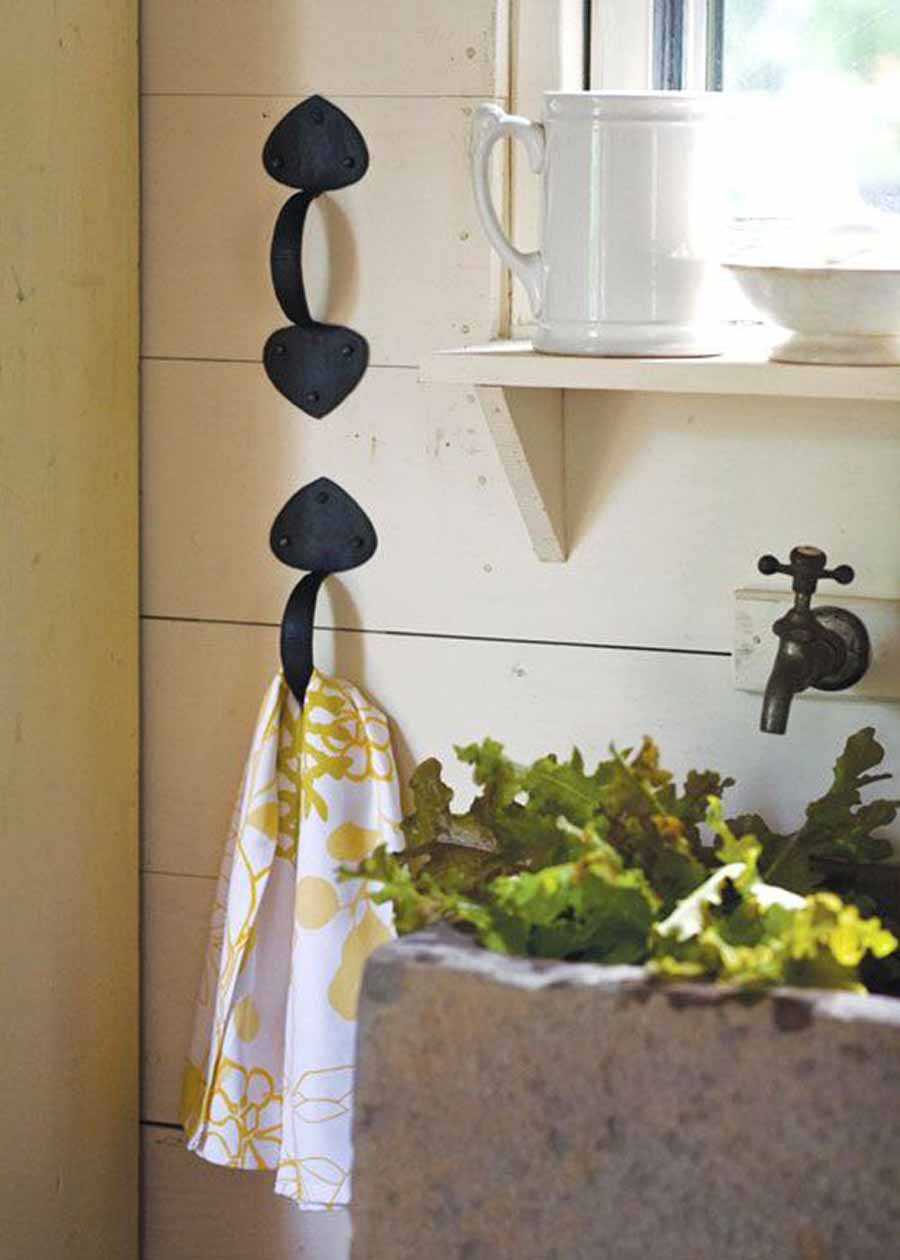 27. Garden Rake Utensil Storage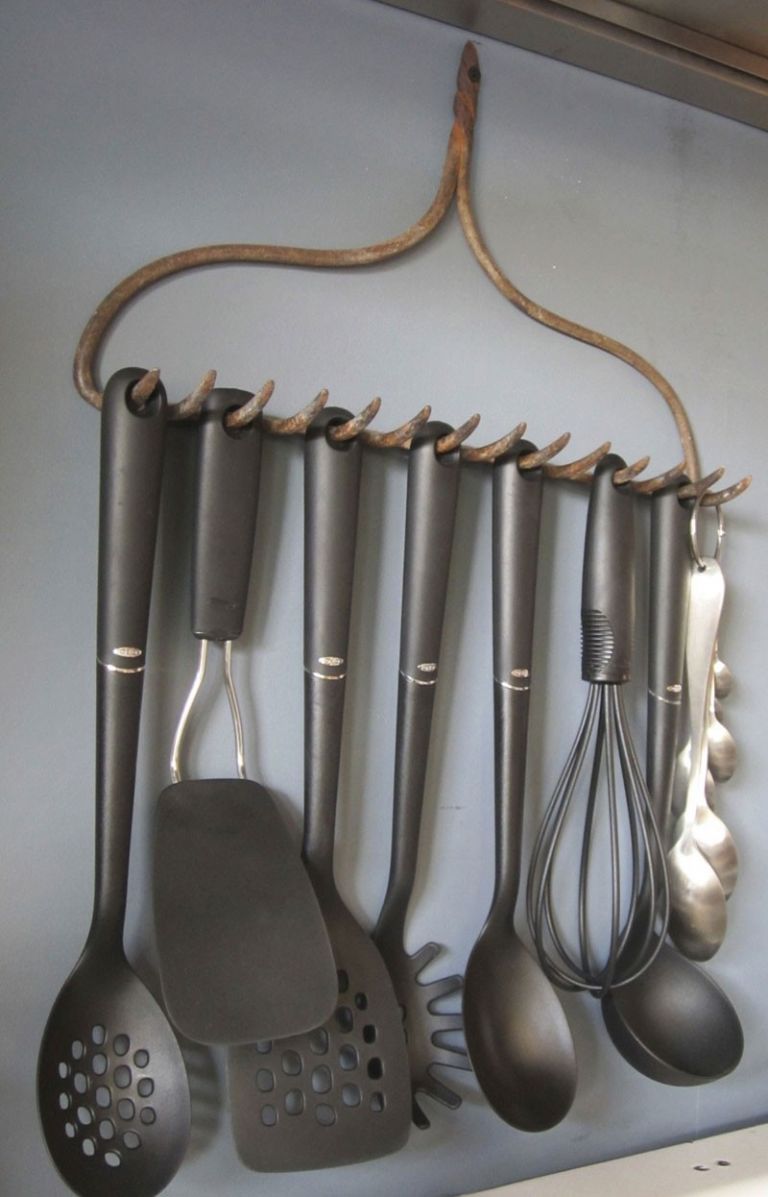 28. Vintage Birdcage Storage Basket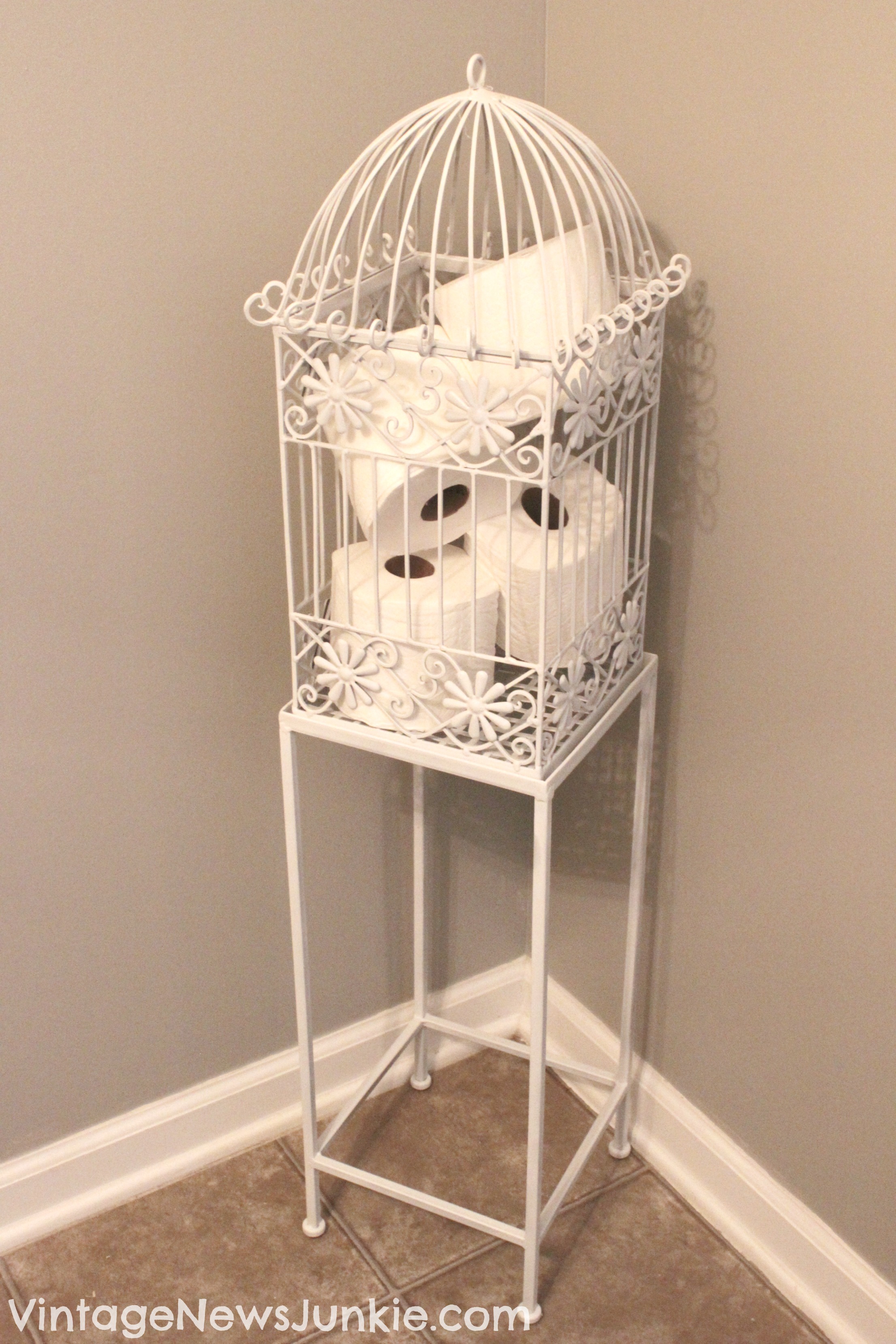 29. Hall Table from Vintage Luggage and Reclaimed Table Legs