42. Sleep Stylishly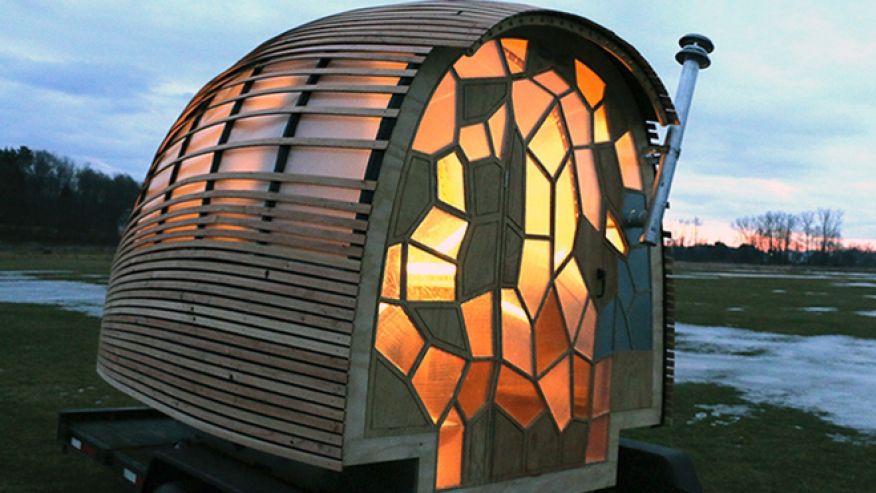 Similar to the design in number 45, this home takes advantage of one large window on one side and a sloping roof on the other side. The home has a small stovepipe chimney that leads to a woodstove for plenty of warmth in the winter. It is protected from the elements with a small metal elevation platform. Wooden slats suspended over opaque windows ensure there is plenty of natural light as well as added privacy. This is the perfect place to cozy up during long winters.
43. How Green is Your Roof?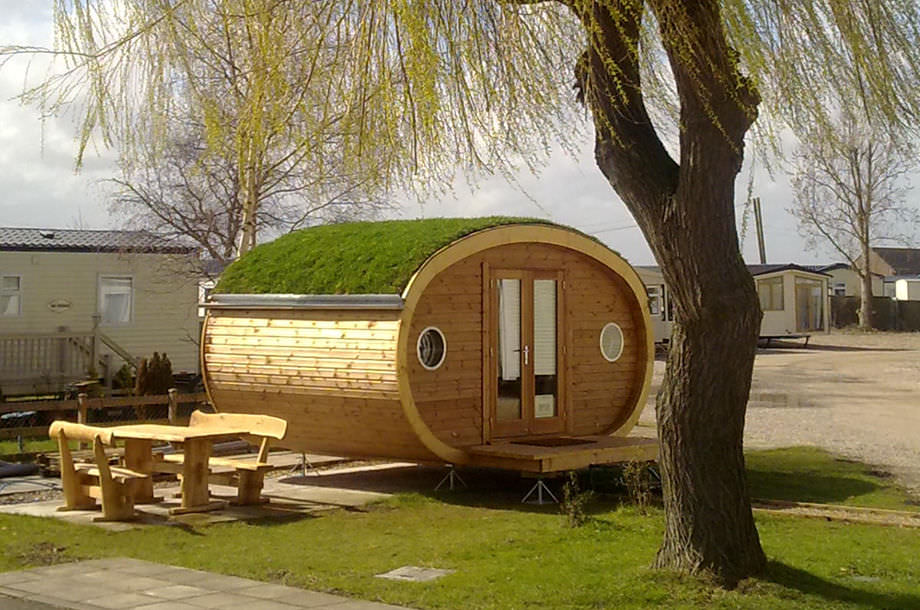 Your neighbors will be green with envy when they see this tiny house. This contemporary energy-efficient home comes in a ready-to-assemble kit. The green grass roof keeps the home camaflogued from above. Open the double-glazed backdoors, and there's a small patio for summer lounging. In the winter, this little house stays warm thanks to wool insulation. The entire home is made of 100% sustainable materials, so you can have your home and feel good about it too.
44. Upscale Artist Digs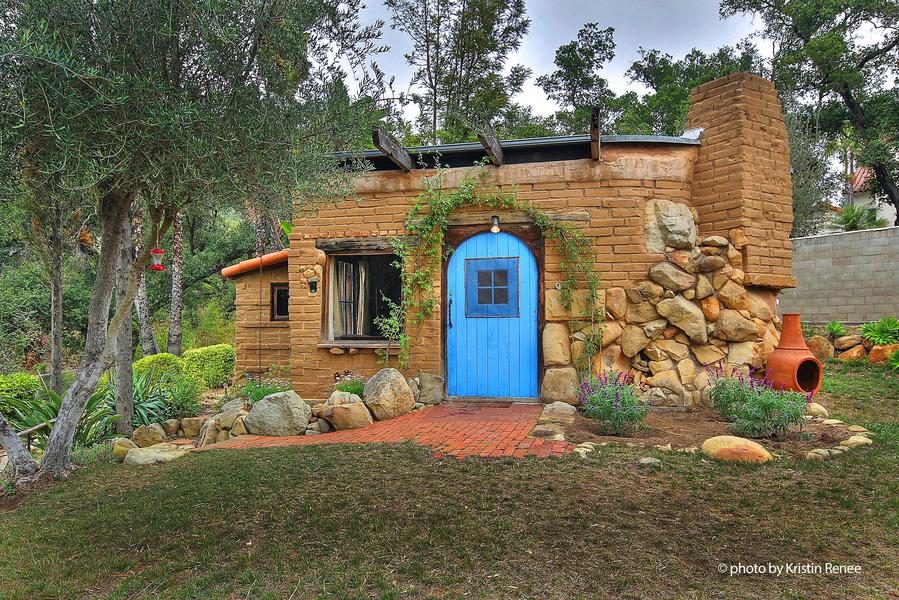 Tiny homes don't always come cheap. This hobbit house comes with over a $1 million price tag. The exterior was built with natural rock; many different-sized stones were used to give the home a kitschy feel. This house has 510-square feet, which makes it one of the largest on this list. The living room is fitted with a stone hearth and tile floor. The full kitchen has a medium-sized refrigerator, a small range and a double sink. Plenty of storage is available overhead and in lower cabinets. The bedroom and other living areas are located in the rear of the home.
45. Long and Cozy Nest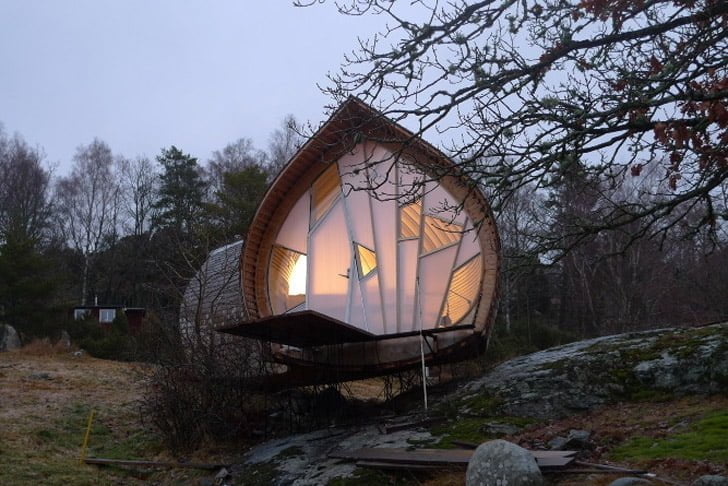 Imagine cocooning yourself in a long teardrop-shaped structure all winter long. This narrow house doesn't take up a lot of space—yet its stretched-out design makes it feel as though it is extra-large. The "shattered" opaque window on one side allows plenty of light while still maintaining privacy. The pointed ceiling is reminiscent of a roof on a Russian cathedral. The idea of this house is to insert animal-like shapes into the landscape. The built-in dinette and cabinets provide plenty of storage and function without compromising space.
46. Small House Design in Wide Open Space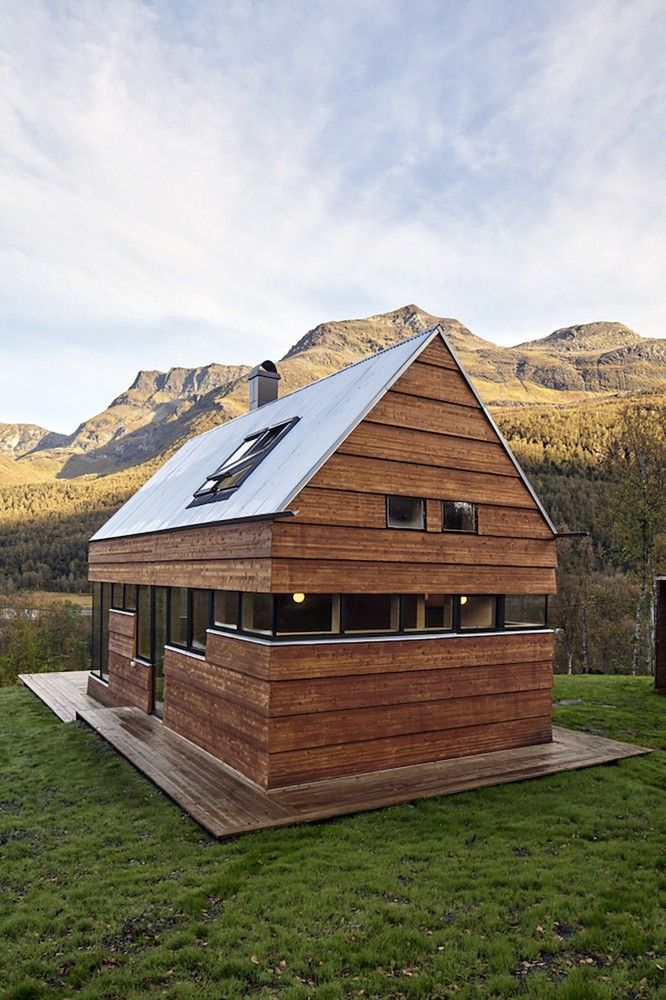 You can't enjoy the Northern Lights without a few good skylights. This wooden cottage lets in plenty of light during the day and offers plenty of stargazing opportunities at night. The modular design is a modern take on the classic wood cabin. The interior is lined with natural wood and colorful accents. Built-in shelving units are perfect for storing books, DVDs or other necessities for cold-weather cuddling. A wood-burning fireplace doubles as a room divider. The pitched roof allows for plenty of upstairs storage space and a lofted sleeping area.
47. Futuristic Lake Pod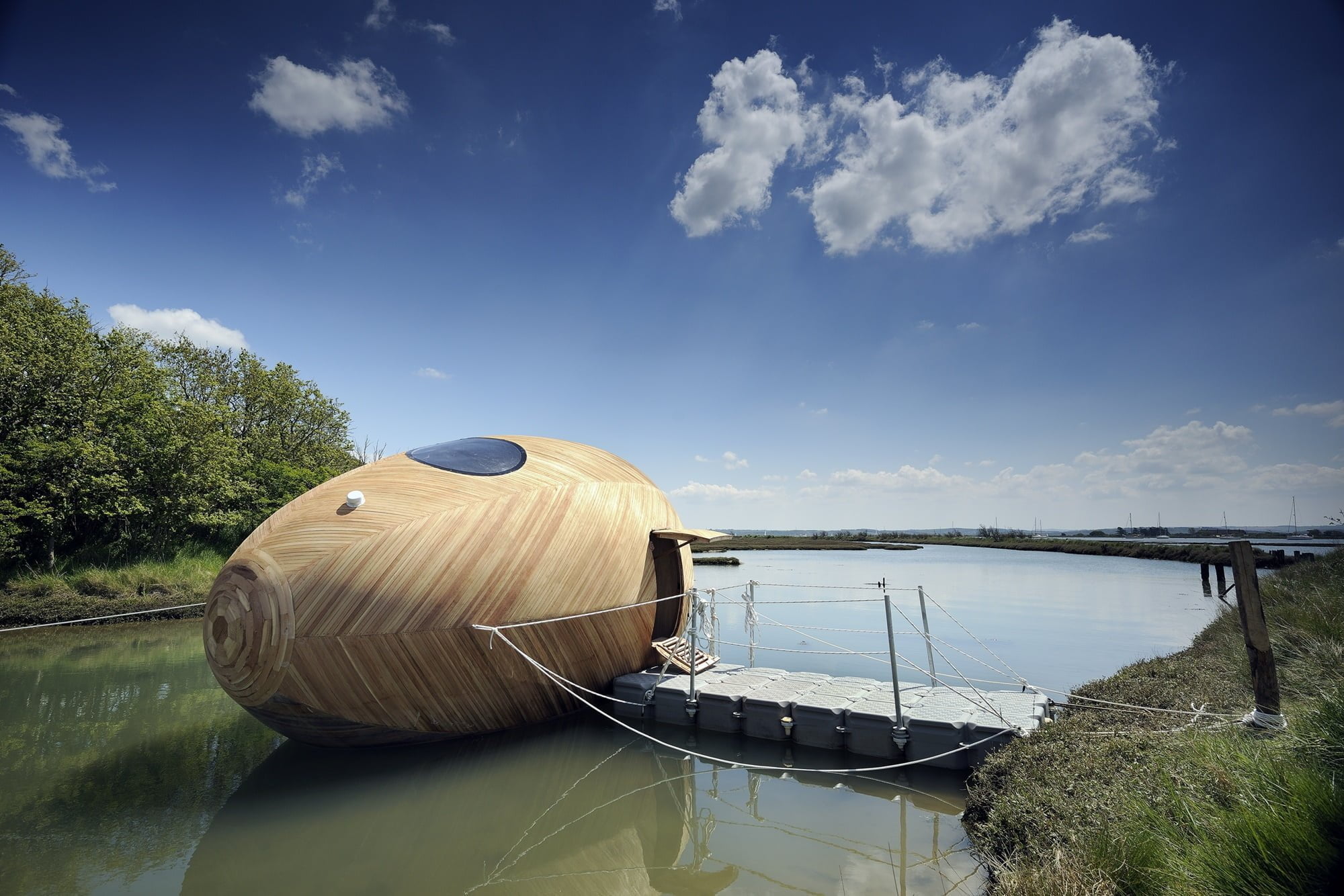 Batten down the hatches; this adorable eco-friendly pod is the perfect place for lovers of both land and lake. Reminiscent of both a Seattle houseboat and a yurt, this artist's studio is the idea place to birth artistic creations. It features plenty of natural light, high ceilings and free-flowing movement. Local materials include Douglas fir and red cedar. Amenities include a solar-powered hot water heater that is connected to a small stand-up shower, enough solar electricity for three days and a paraffin stove.
Even if you're not an artist, this pod makes the perfect weekend getaway for the avid fisher or bird lover.
48. Cozy Backyard Shed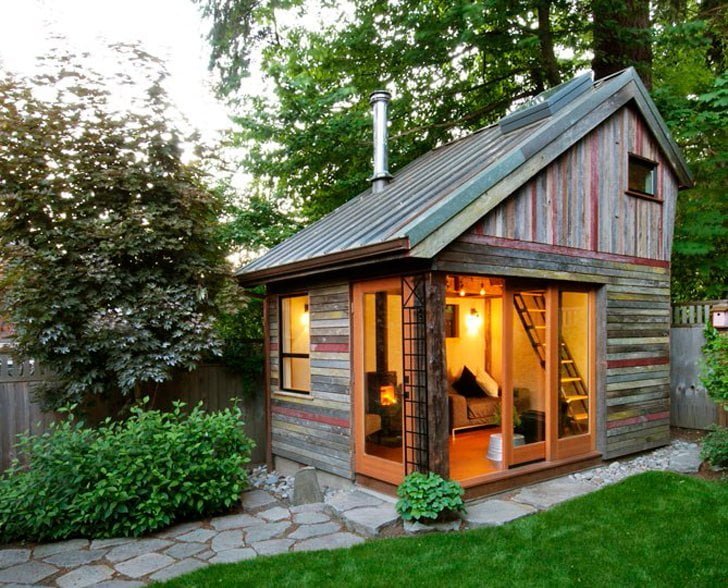 This soapbox structure elevates the word "shed" to a whole new meaning; there's little that reminds us of running to the backyard for firewood. This small house fits in the yard so perfectly, it would make the ideal in-law apartment. The multicolored shingles give the exterior some depth, and the aluminum chimney adds character. The inside features a cozy woodstove, a living room and separate parlor. Upstairs, the crafted hardwood floors lead to a lofted semi-private sleeping area. Sliding doors and a separate front door lead to the backyard.
49. Chalet in the Forest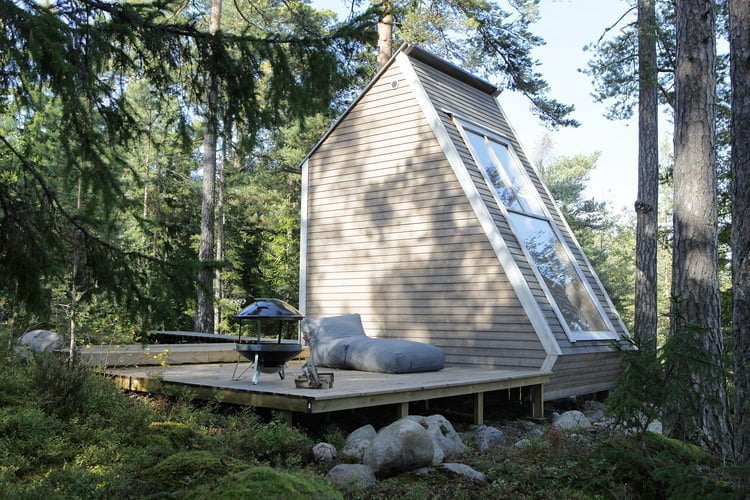 Strap on your snowshoes or skis; this slim structure would make a great mountain retreat. Located in Finland, the Nido house is the perfect place for a natural escape. Made of recycled and local materials, this small house blends in seamlessly with the surrounding forest. The large skylights cover nearly one side of the structure. The light wood looks like it was harvested from the nearby trees. The first floor has a micro-kitchen, and the second floor has plenty of space for living and sleeping. Additional storage is located on the second floor.
50. Gingerbread House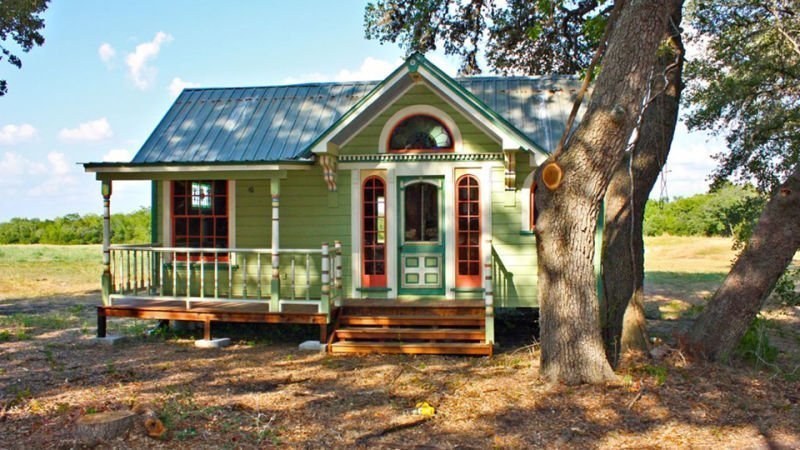 This adorable house could have been ripped straight from the pages of a fairytale book. This Victorian home is reminiscent of the painted ladies in San Francisco. The exterior home decoration includes copper-colored window frames complement the mint green shingles. The gingham trim adds a delicate touch and looks a little like lace on a doily. The covered porch is the perfect place to sit and reminisce about the days you needed an excess amount of space.
Created by Tiny Texas Houses, this model was created as a custom house for a private client but will be available for purchase in their online catalogue soon.