Built-in planter designs can easily transform your outdoor living space from boring to beautiful. When you add these planters to your backyard, deck, or patio, you can add lots of greenery while saving on space. That is why these 33 built-in planter ideas are perfect for smaller outdoor living spaces.
33 Creative Built-In Planters

Try one of the tiered projects on this list to really save on space. Want to add some seating to your deck but don't want to sacrifice that planting space? Try the built-in planters that are both features in one! Climbing plants are a beautiful addition to a garden and with a planter with a built-in trellis like the ones on this list, you can grow these plants without the use of a wall.
If you are on a budget, never fear; many of the projects on this list are made from affordable materials like wooden crates and concrete blocks. If you want to give your outdoor space a natural, earthy feel, try one of the built-in planter ideas using stones and rocks. They are pretty, practical, and inexpensive. Read on to learn more about making all 33 DIY projects!
1. Deck Bench with Built-In Planters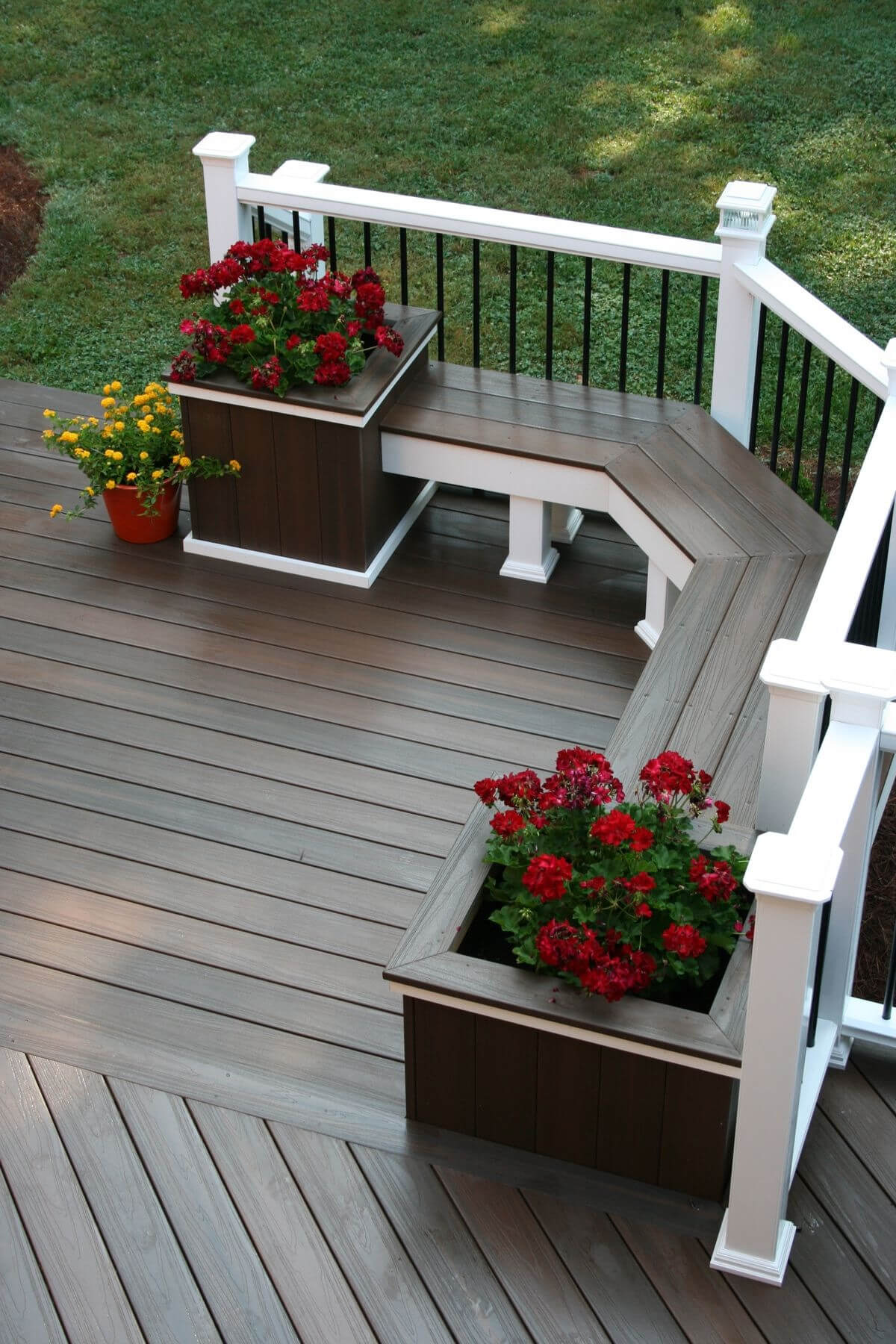 2. DIY Concrete Built-In Deck Planter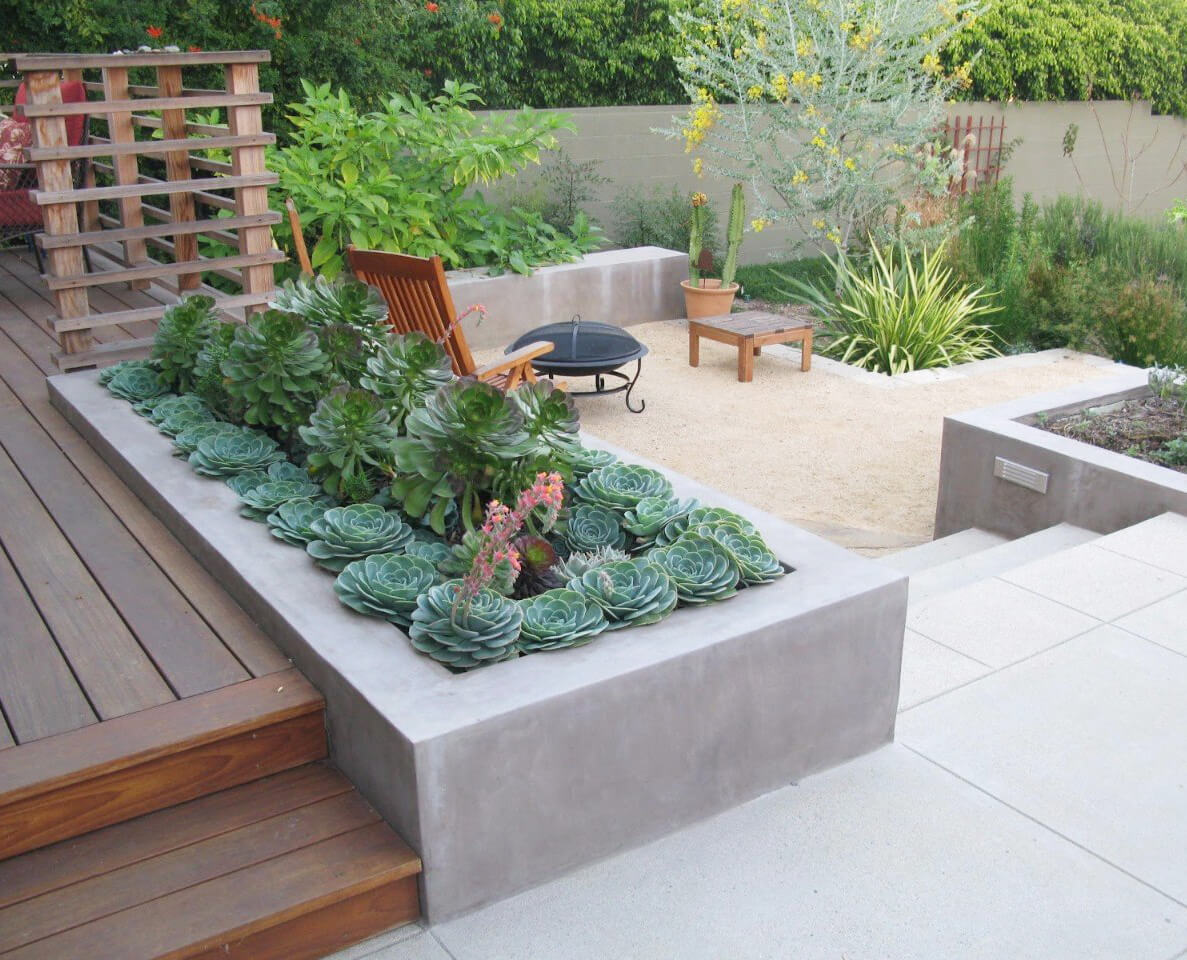 3. Stacked Stone Planter with Bench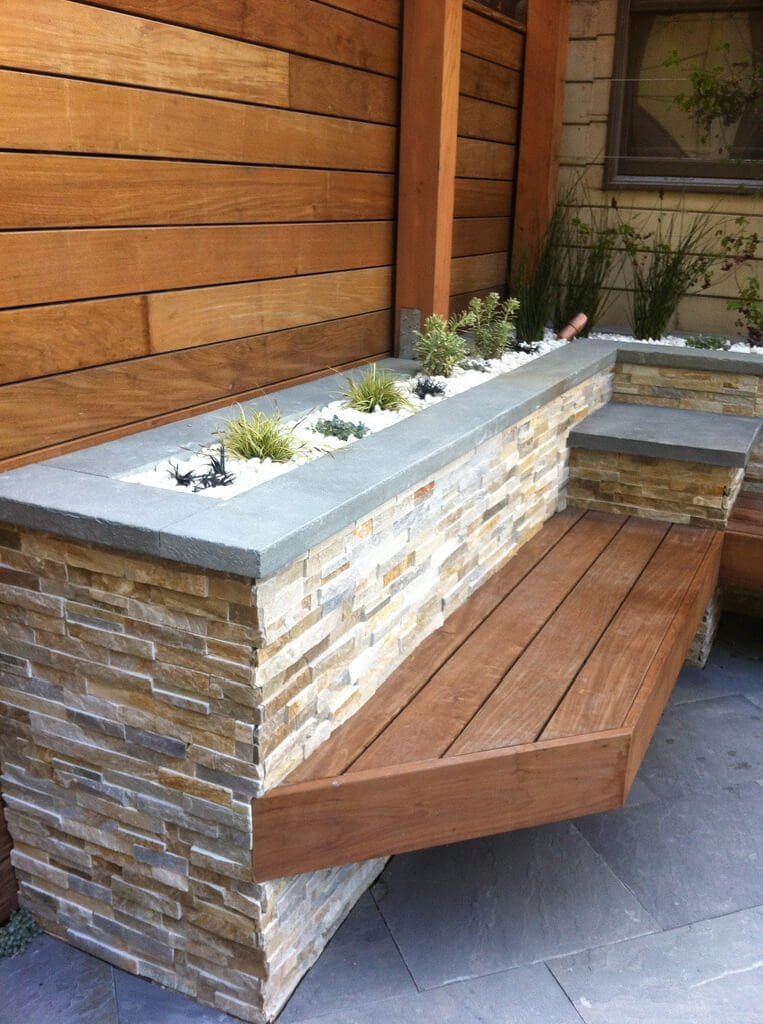 4. Built-In Wooden Box Deck Planters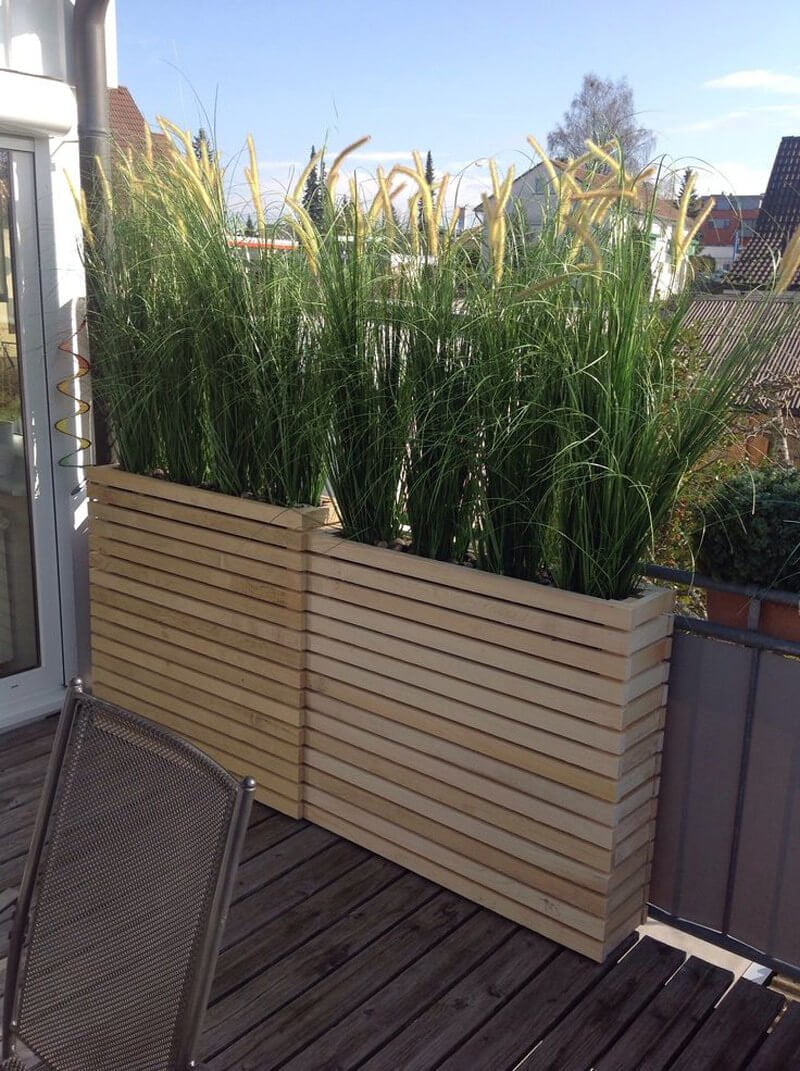 5. Flower Bed with Built-In Stone Planter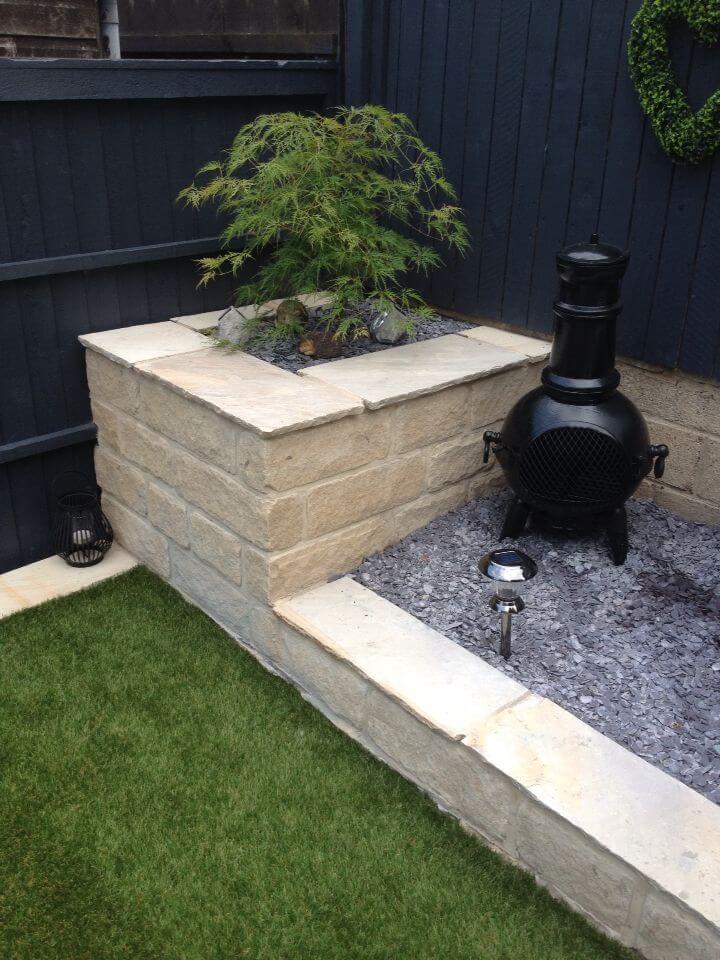 6. DIY Wood Bench with Planters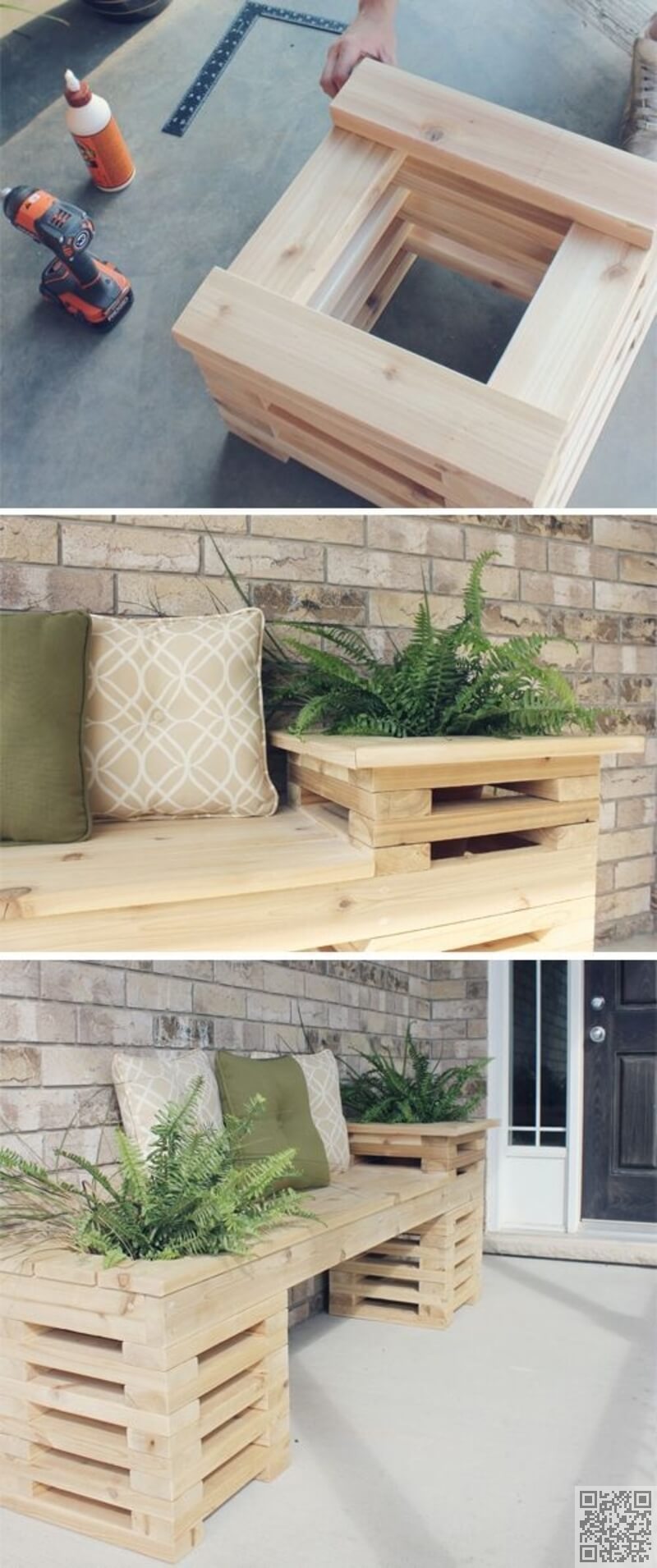 7. DIY Rusty Metal Garden Planters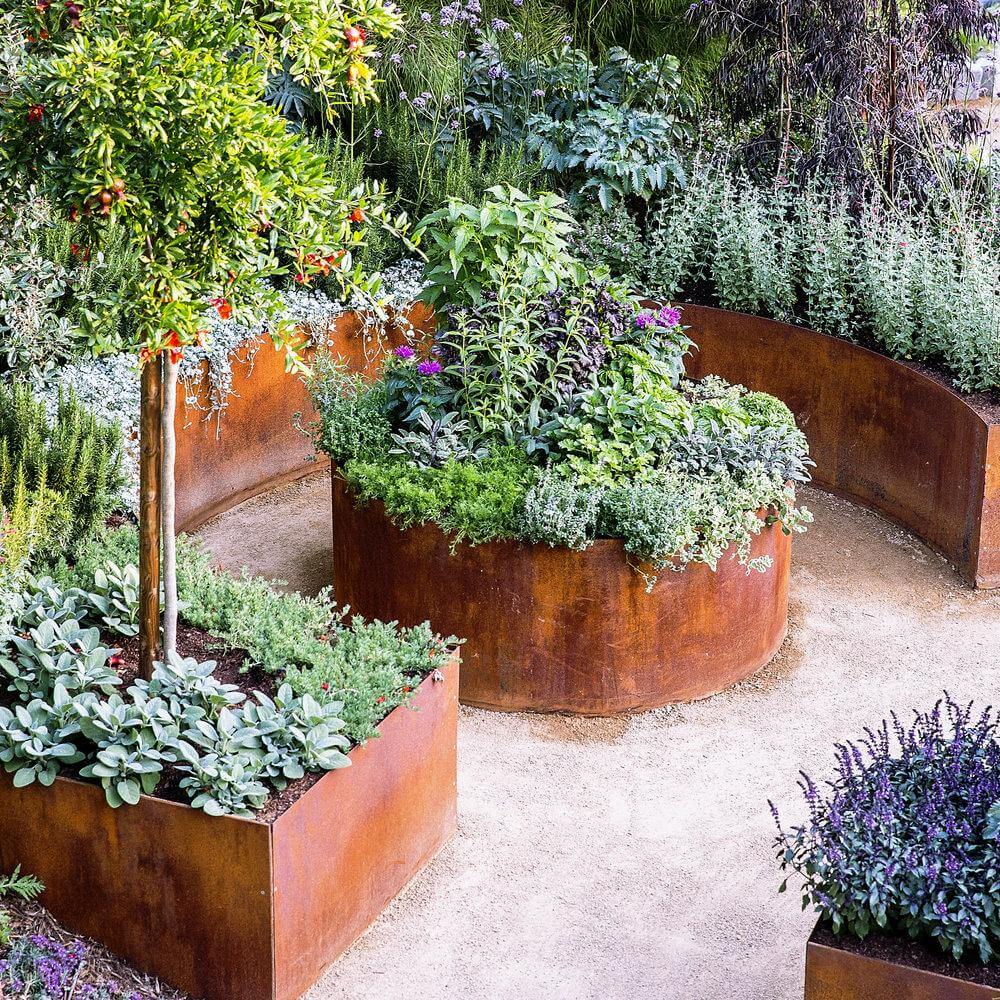 8. Wooden Planter for Small Spaces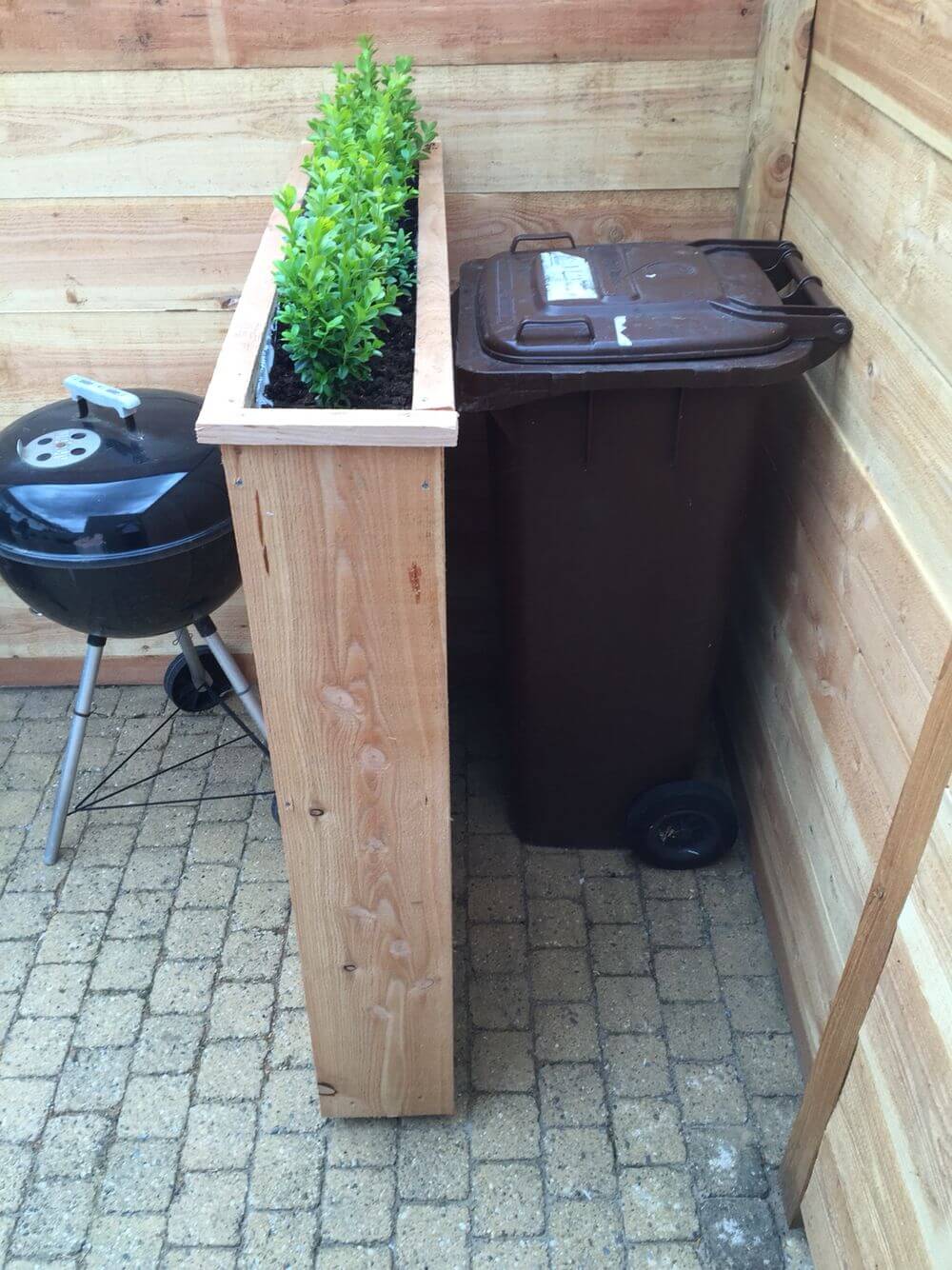 9. Tiered Concrete Built-In Deck Planters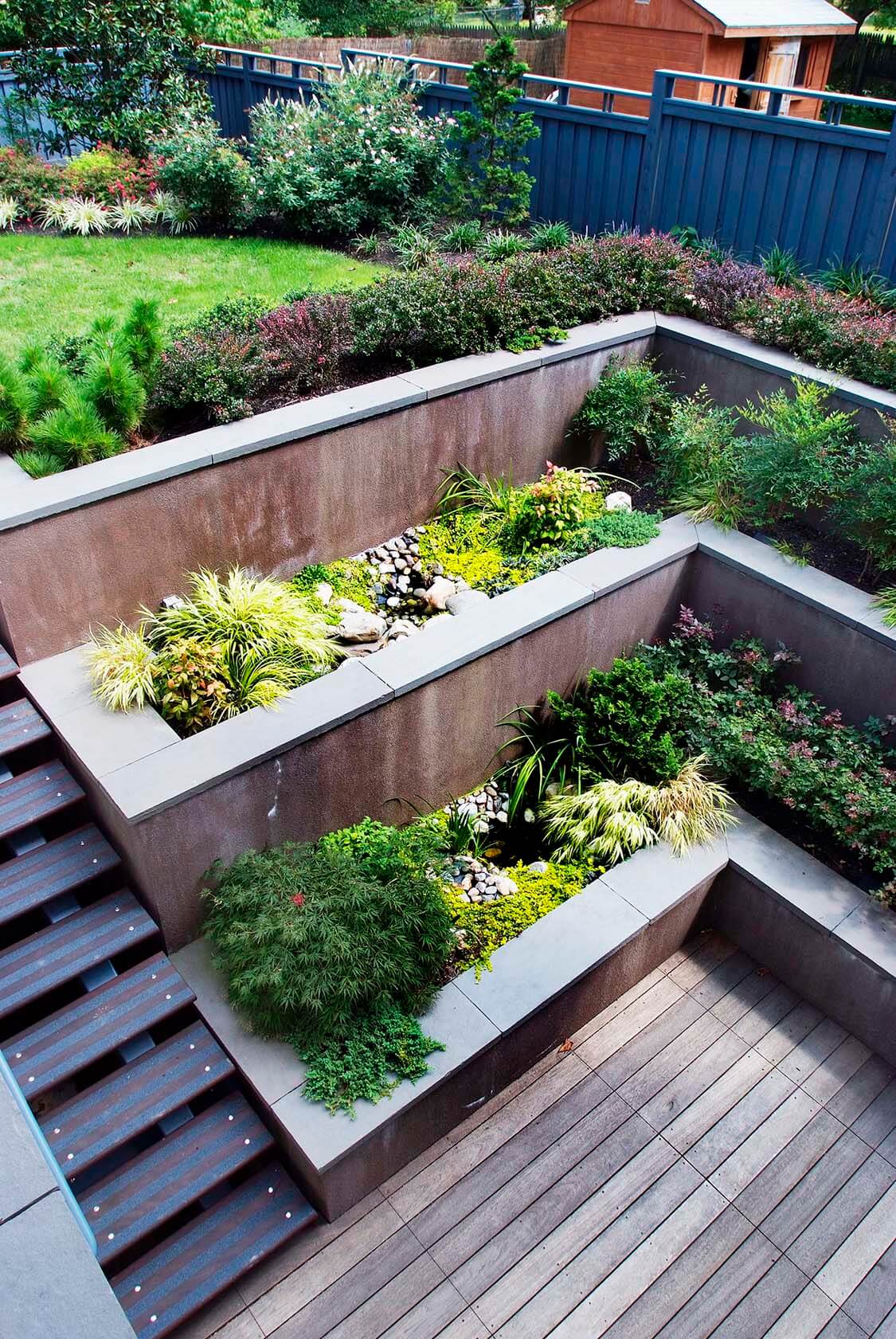 10. DIY Stacked Stone Plant Beds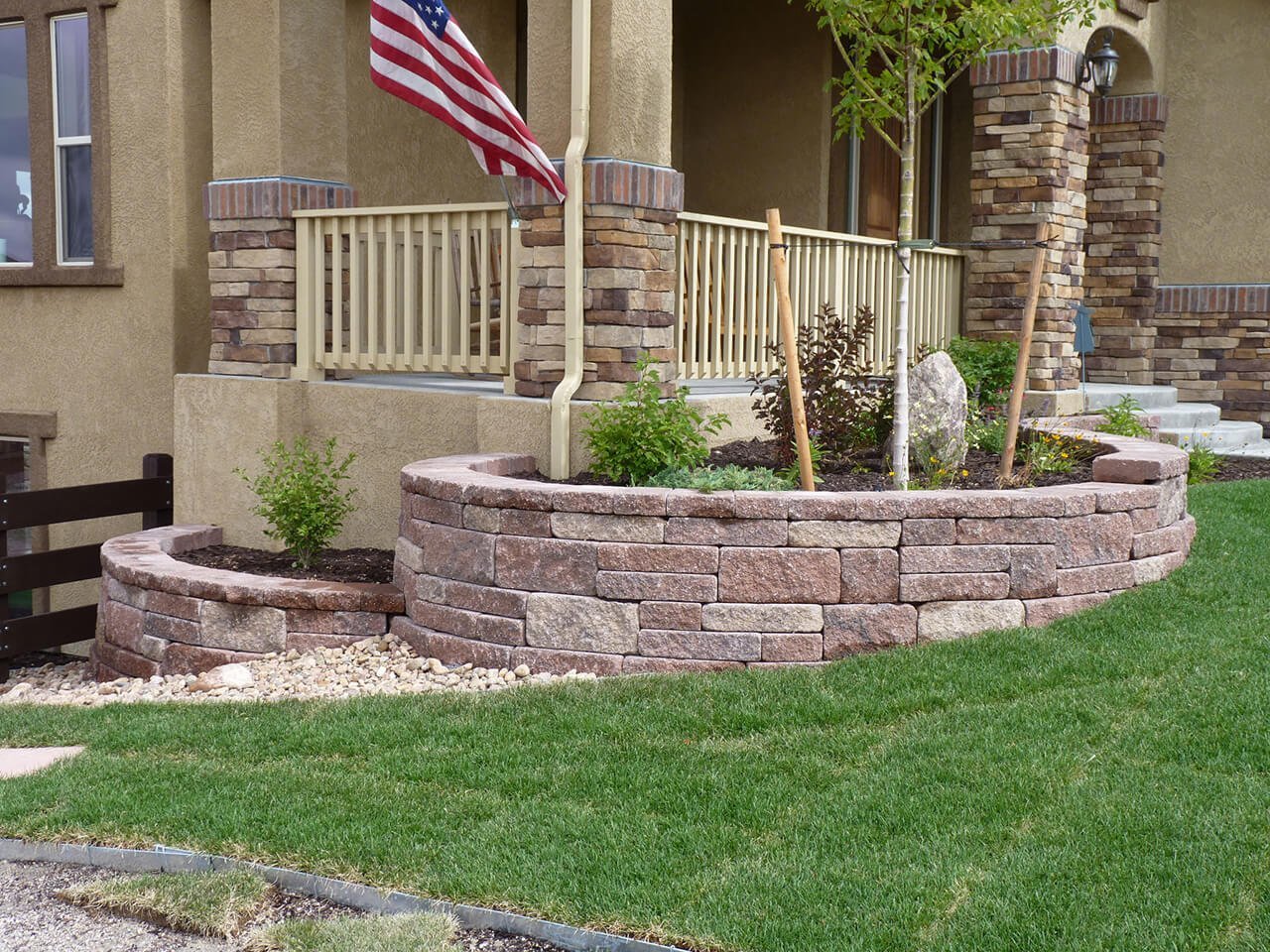 11. Built-In Planter Half-Wall with Bench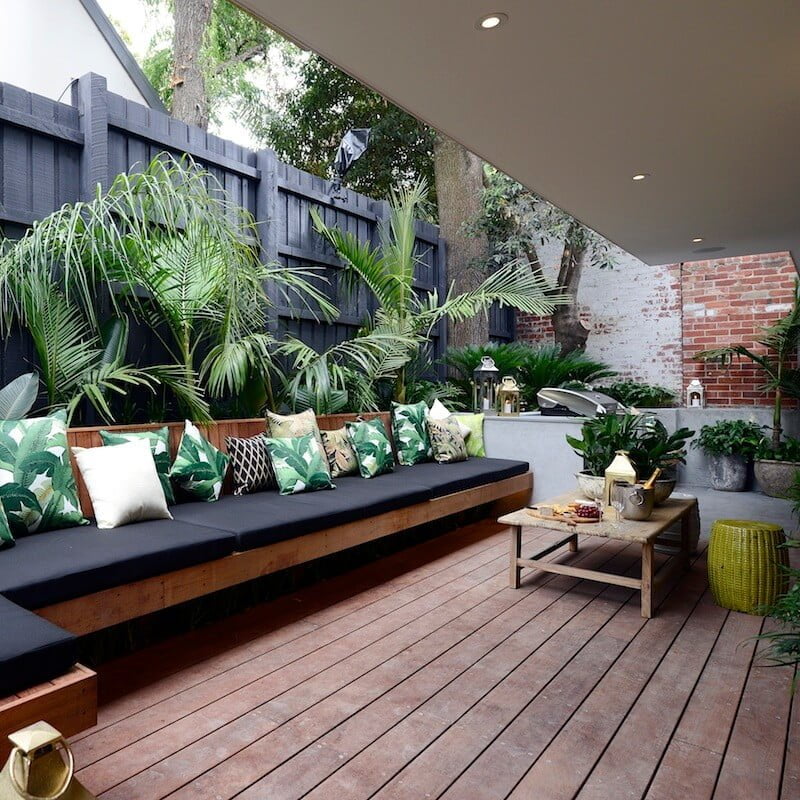 12. DIY Tiered Wood Planter Boxes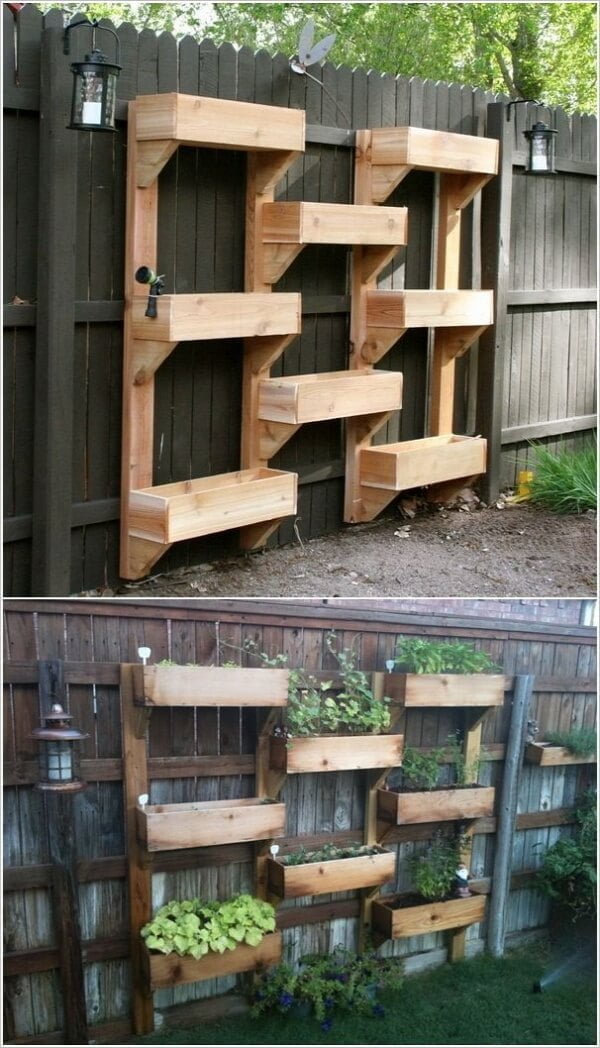 13. Concrete Block Planter and Decoration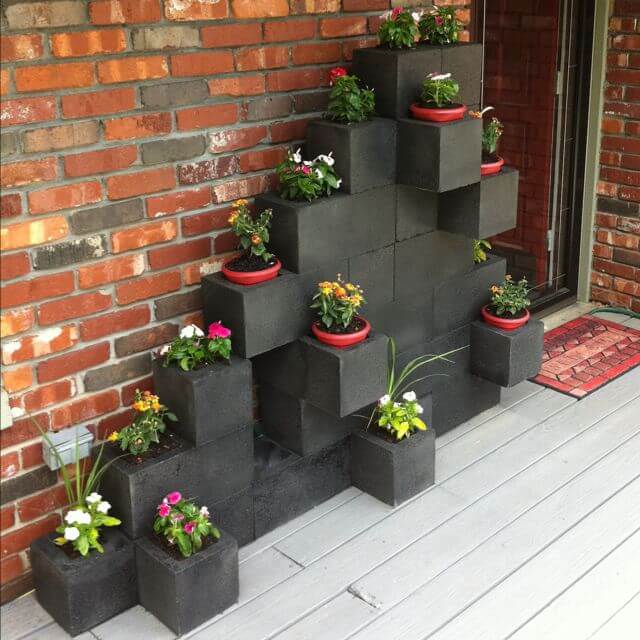 14. Planter Boxes with Climbing Trellis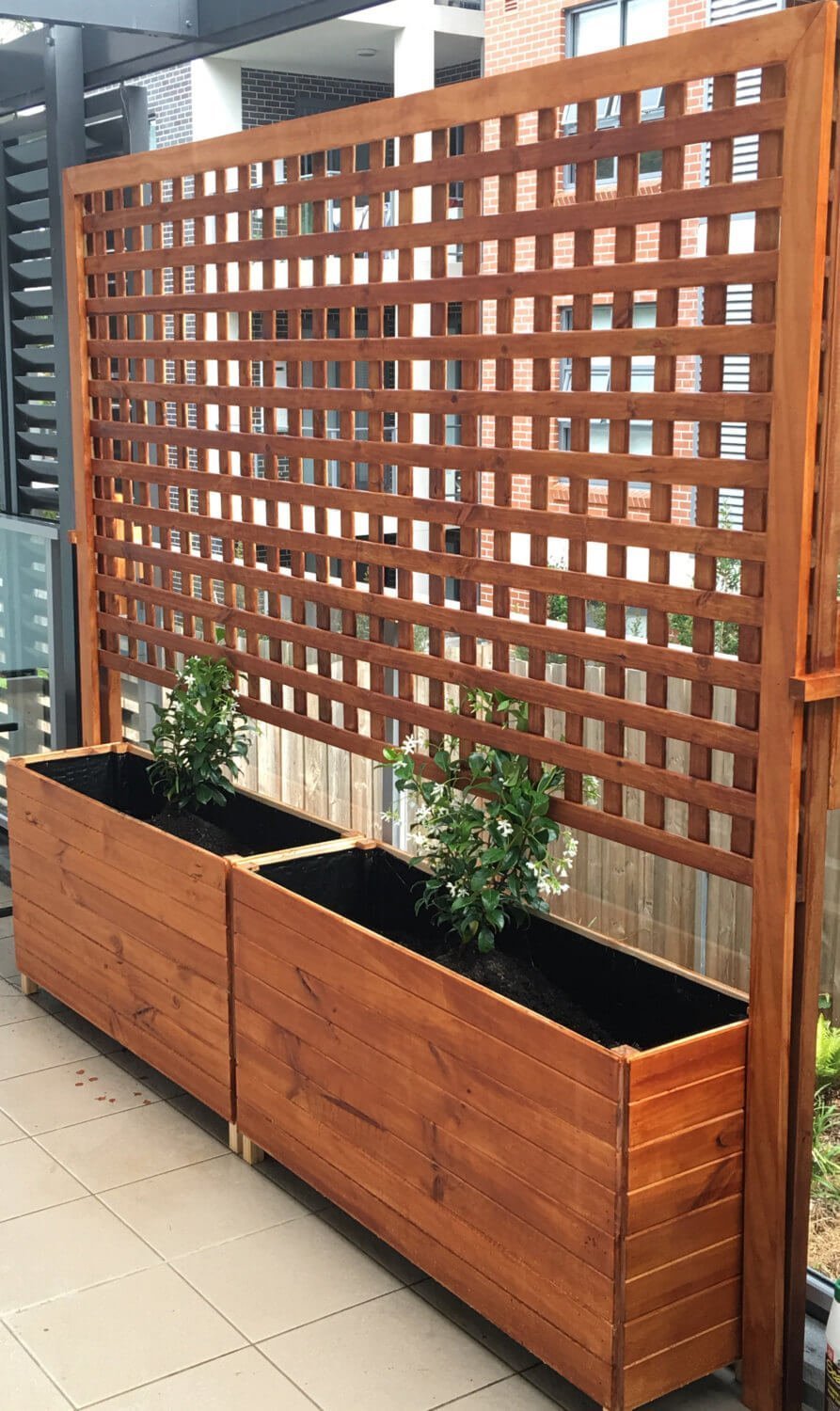 15. Built-In Patio Planter Boxes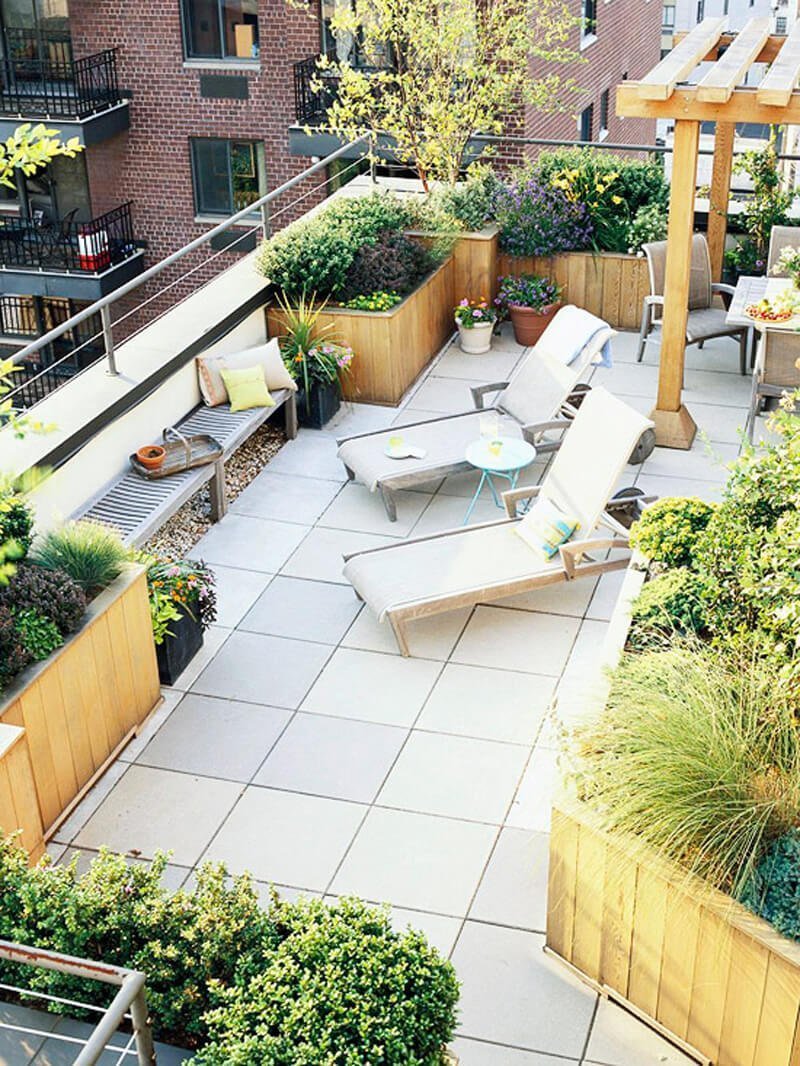 16. Built-In Deck Planters for Privacy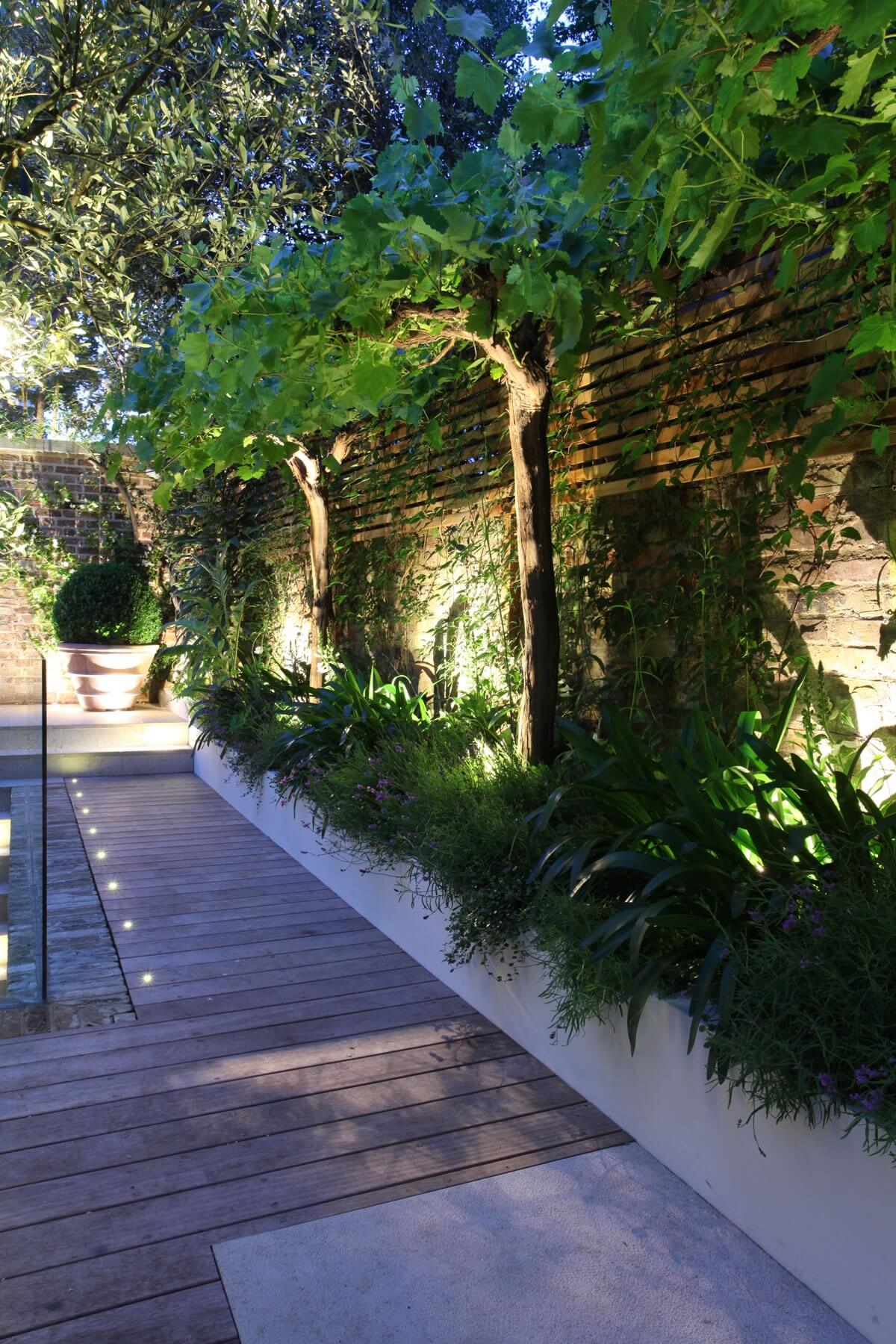 17. DIY Wood Crate Planter Boxes

18. Green Wall Backyard Planter Project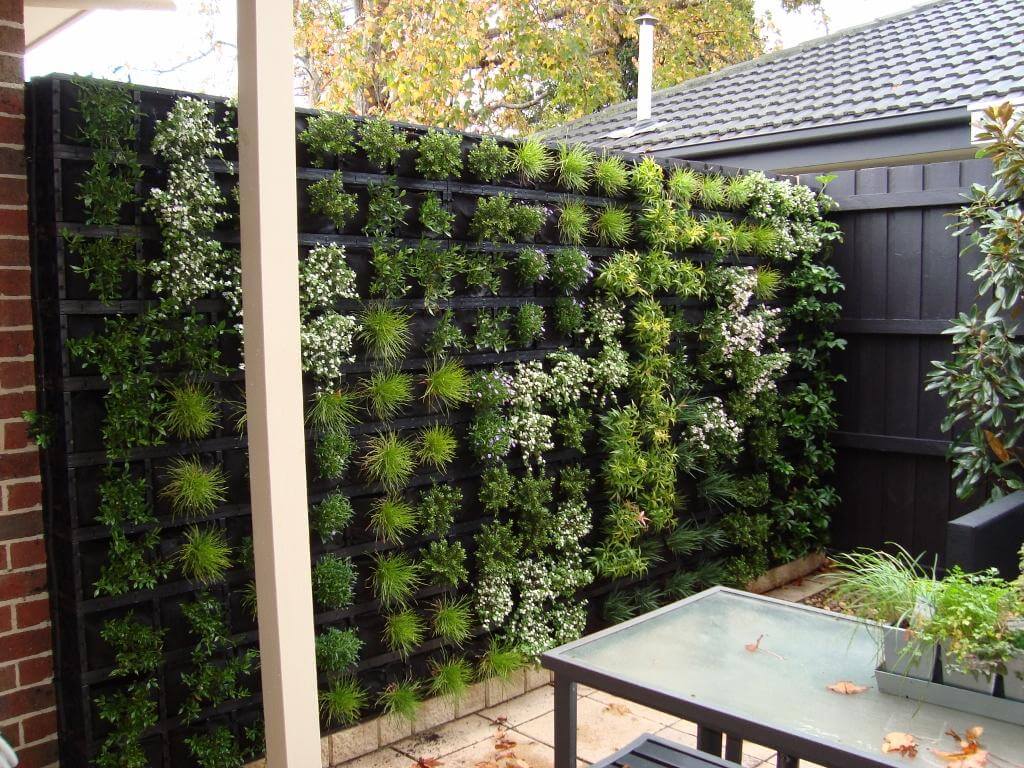 19. Built-In Patio Planter with Bench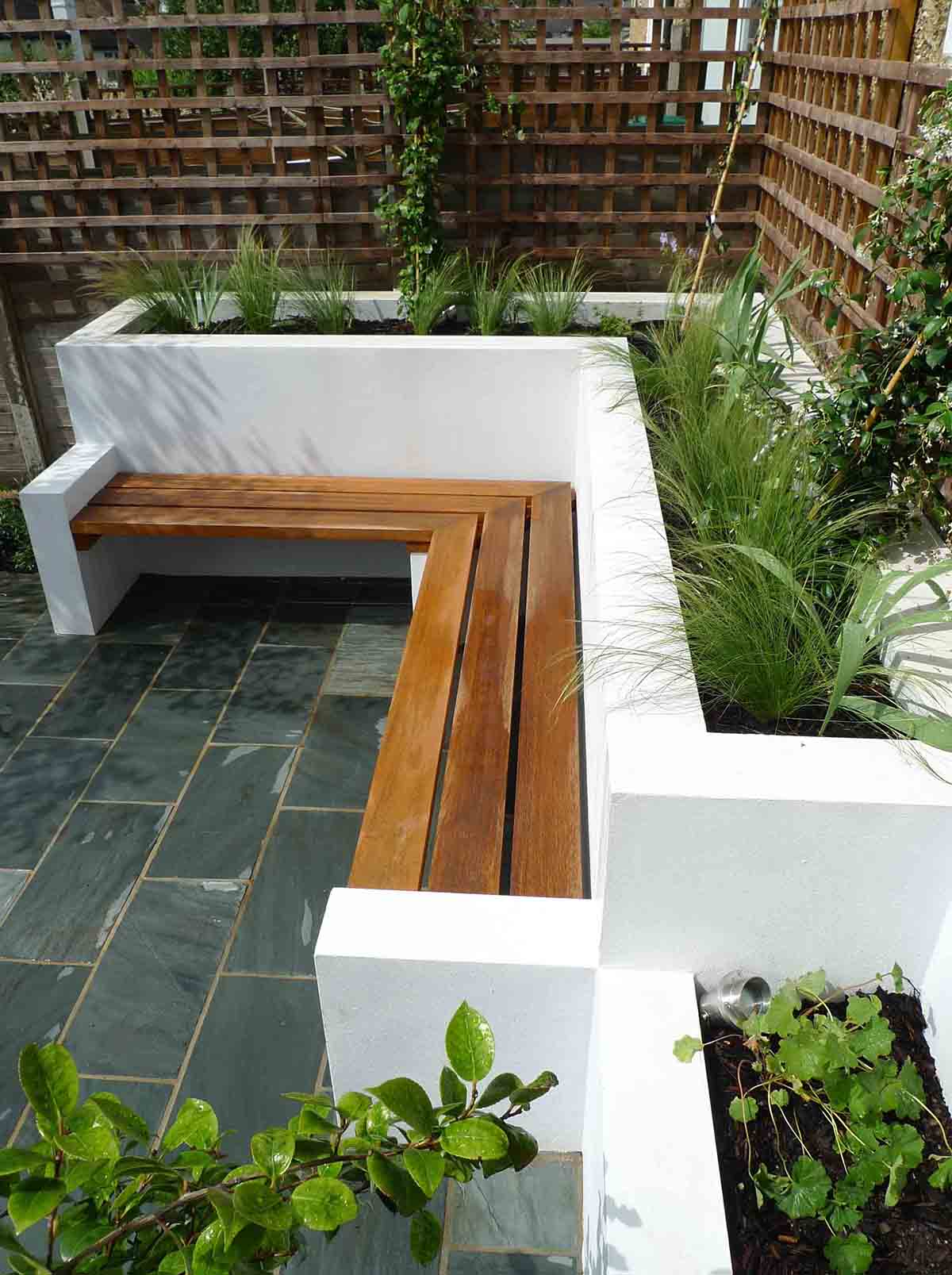 20. Built-In Rock Garden for Succulents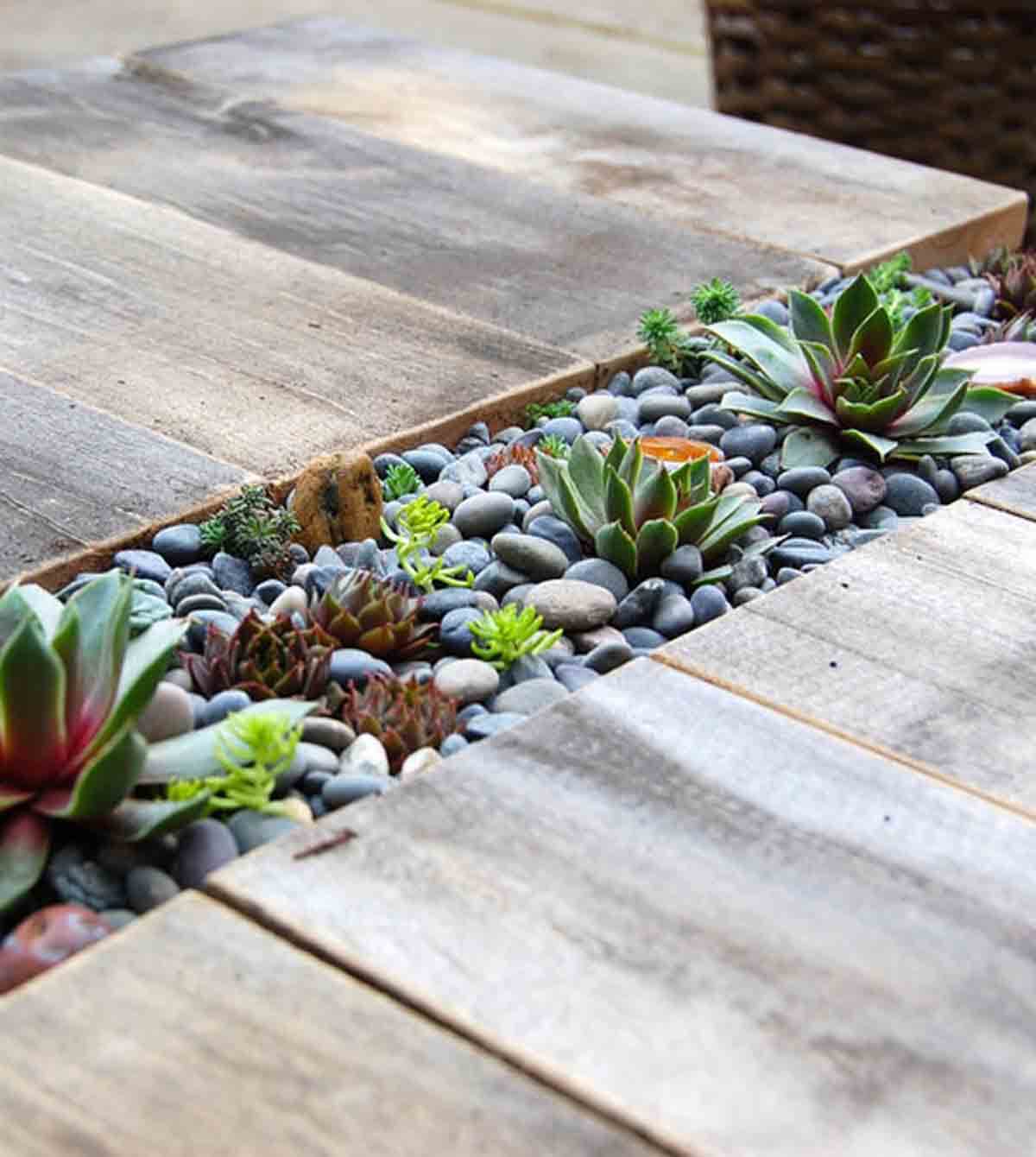 21. Tiered Wooden Crate Built-In Planter Boxes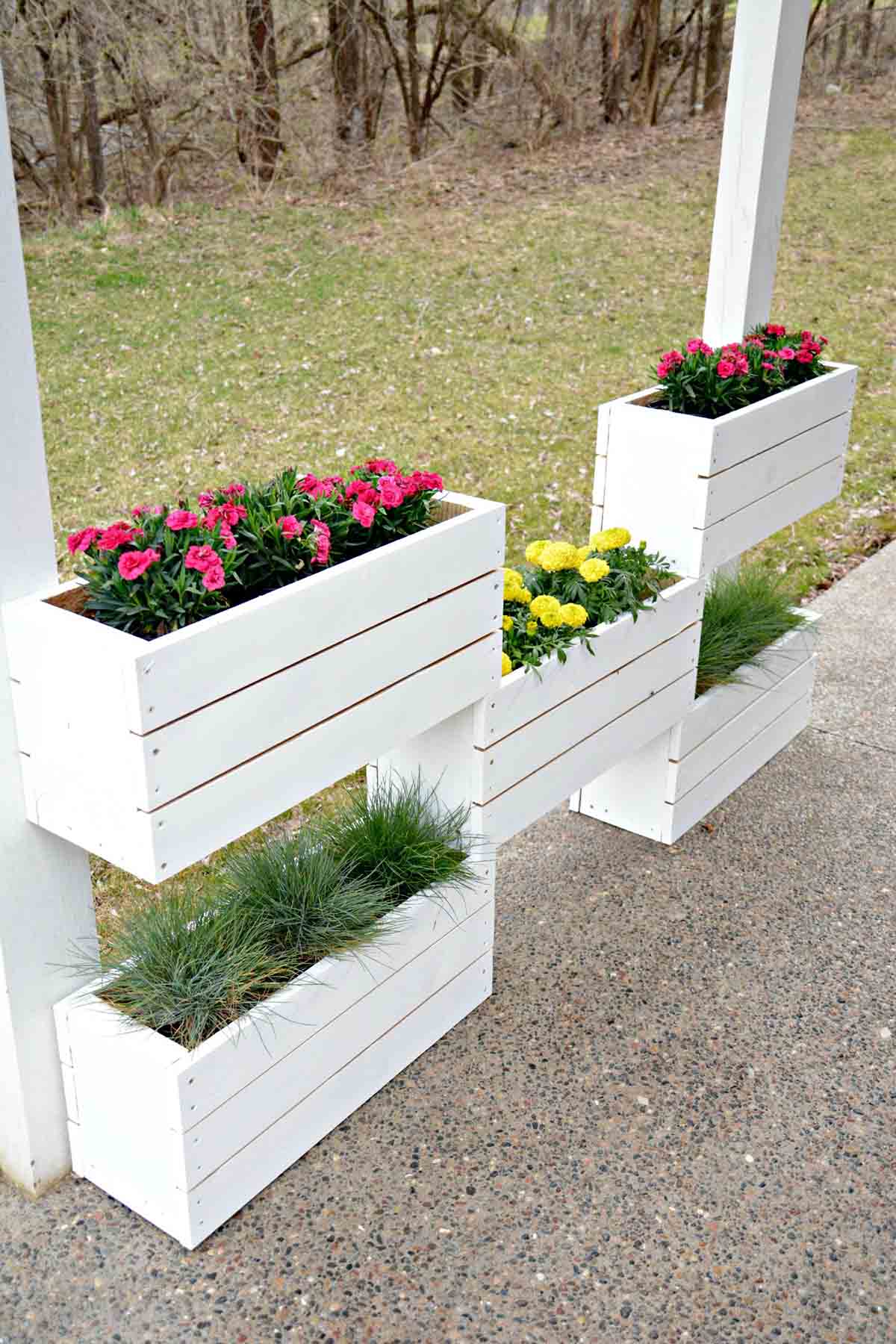 22. Built-In Planters with Water Feature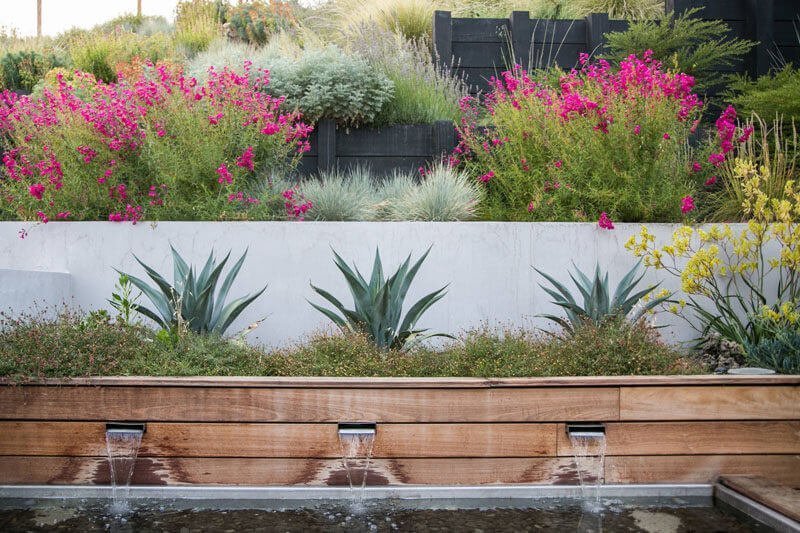 23. Deck with Built-In Planter Boxes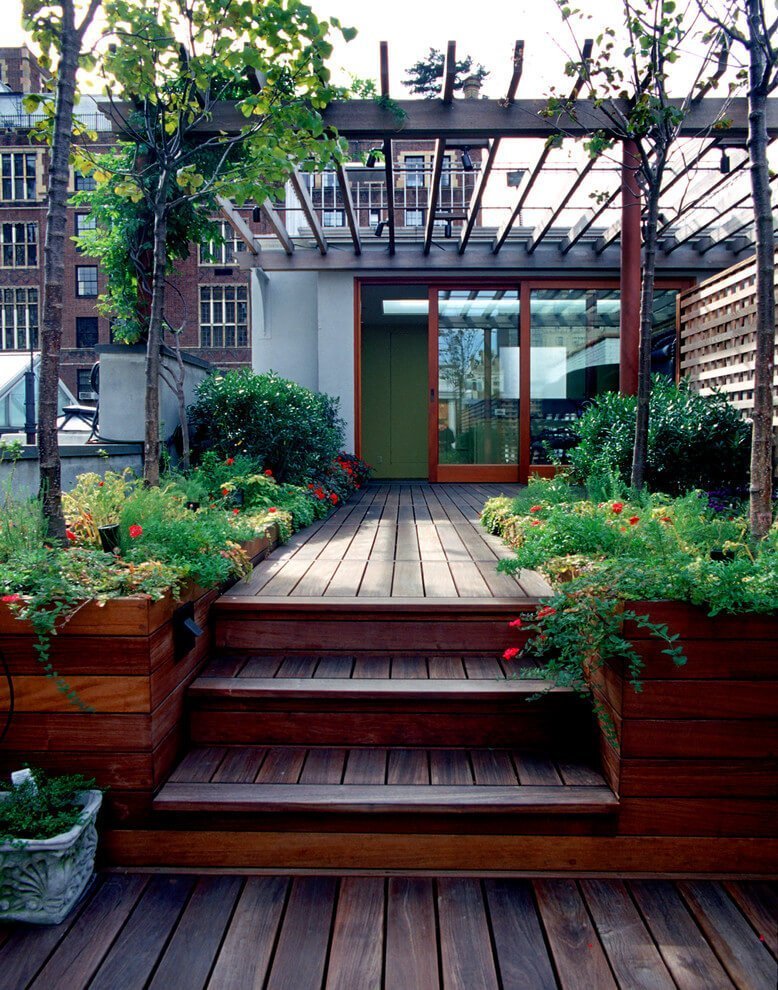 24. DIY Metal Tub Planter Boxes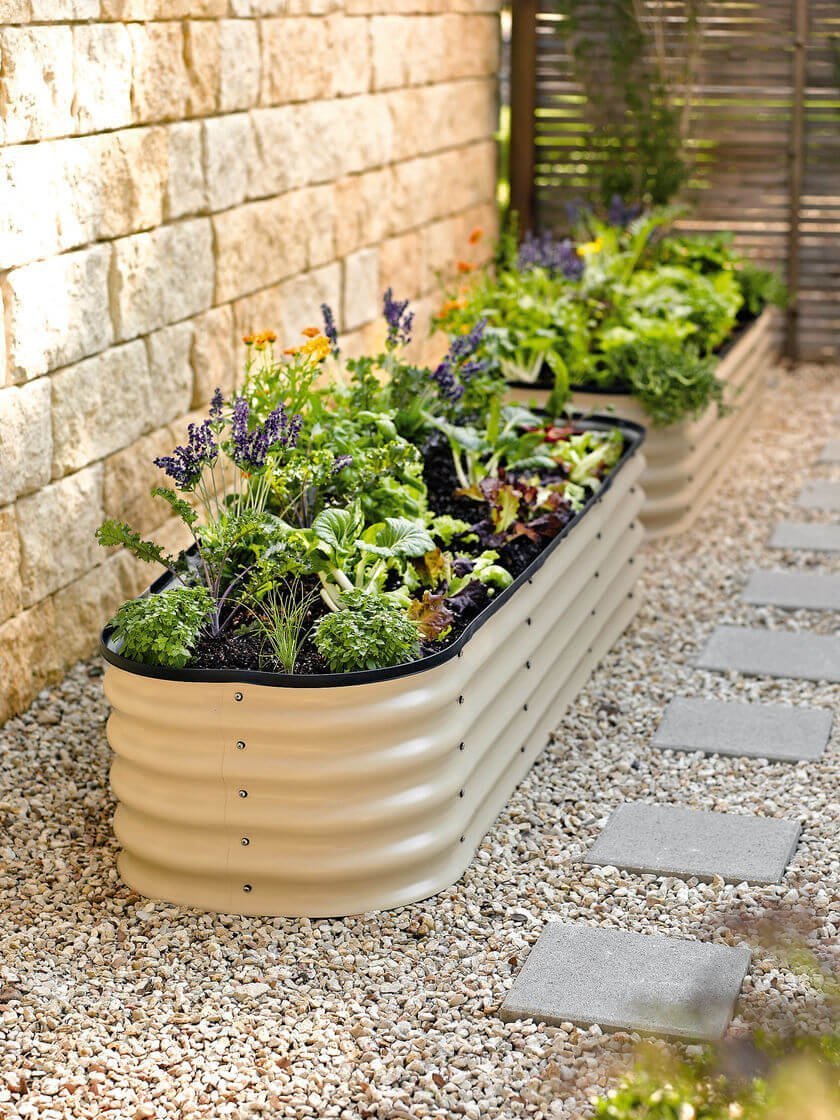 25. Easy Planter with Built-In Bench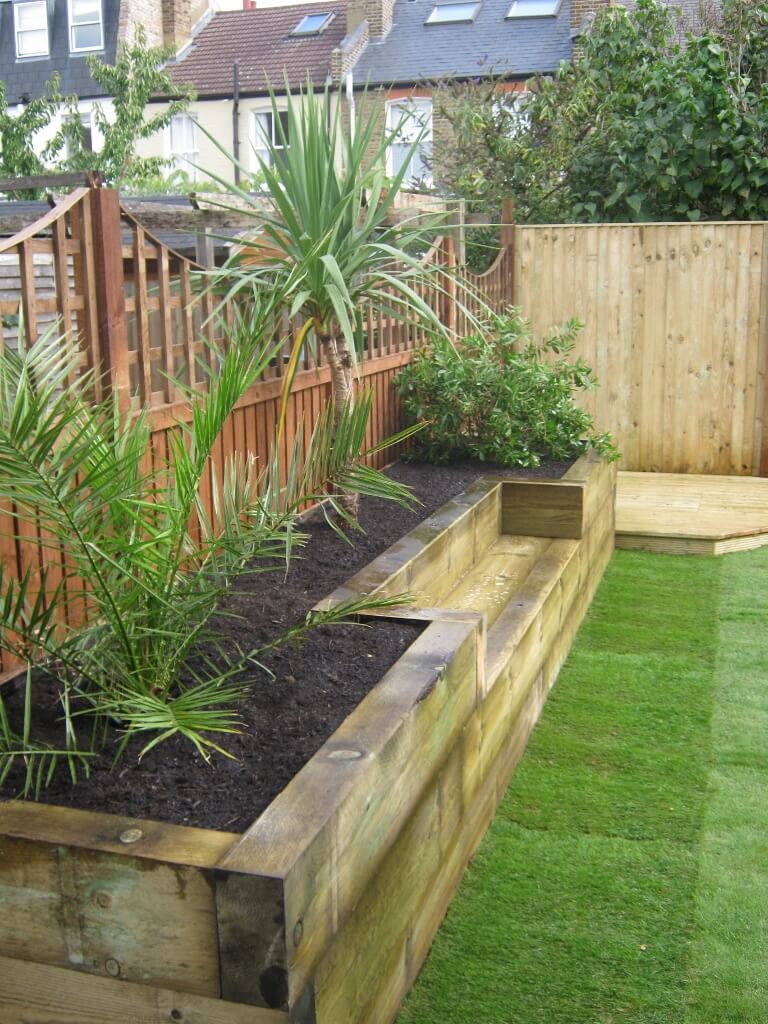 26. Patio with Built-In Planters and Benches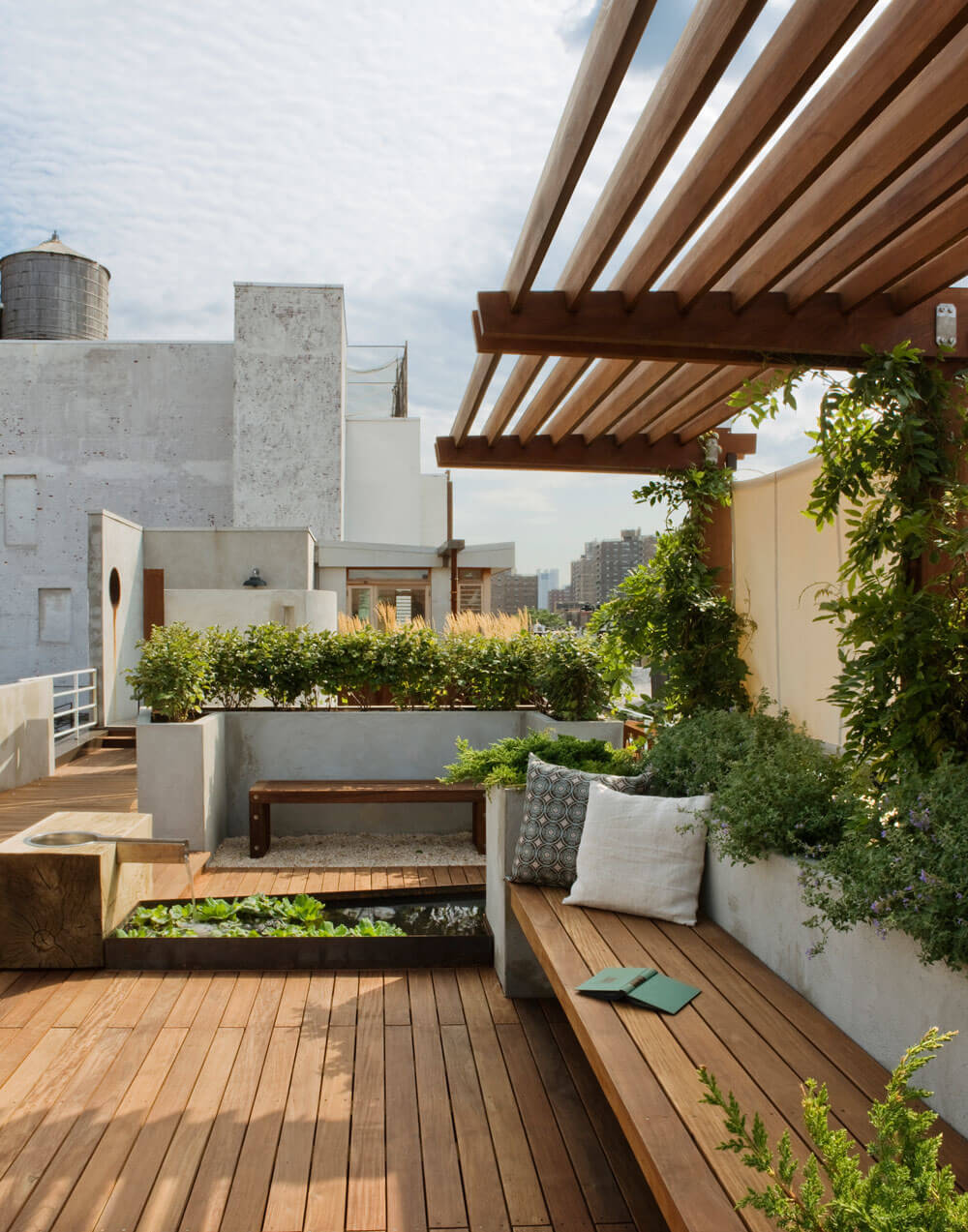 27. Concrete Planters and In-Set Grass Patches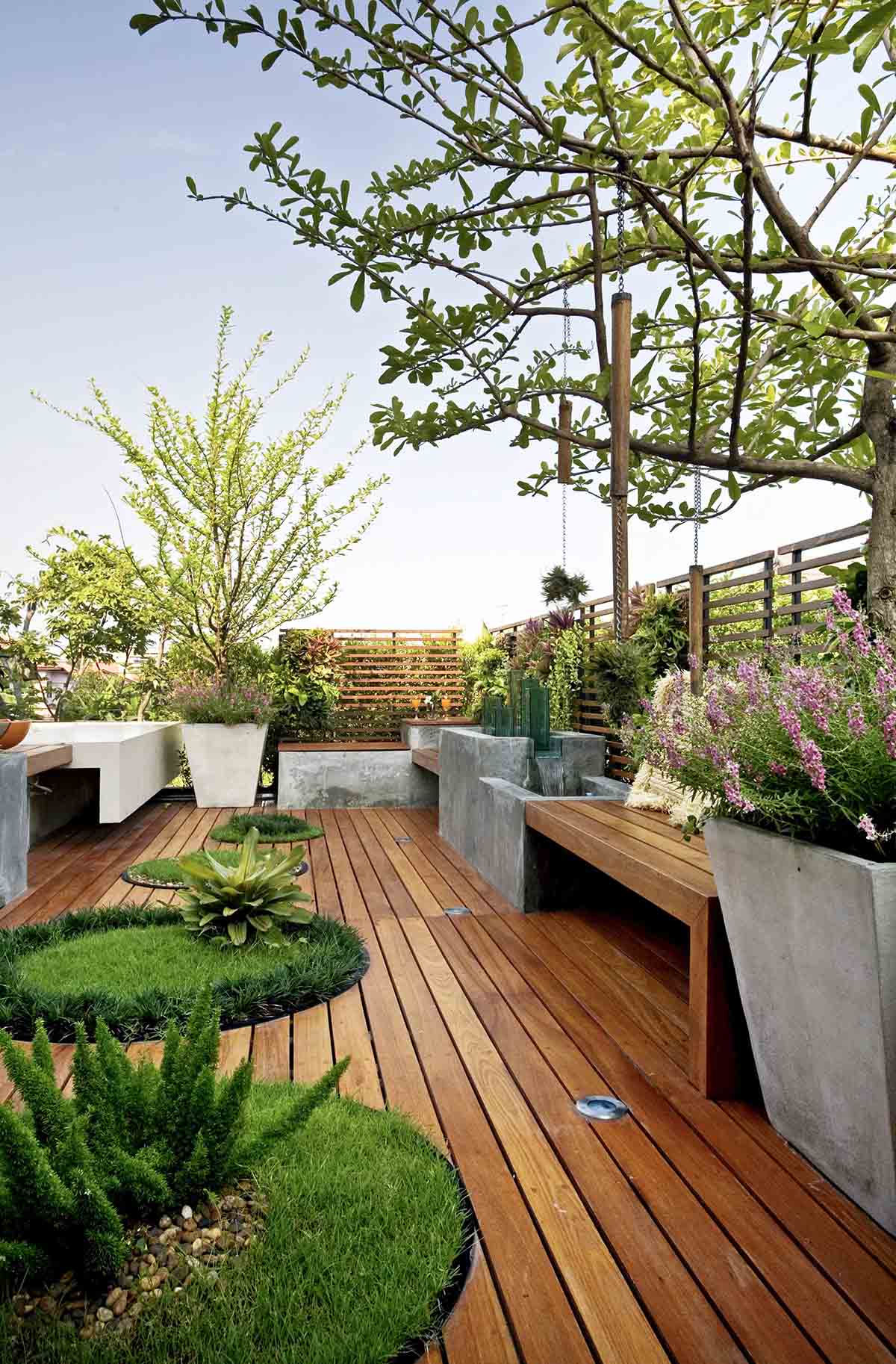 28. DIY Wood Planter with Built-In Benches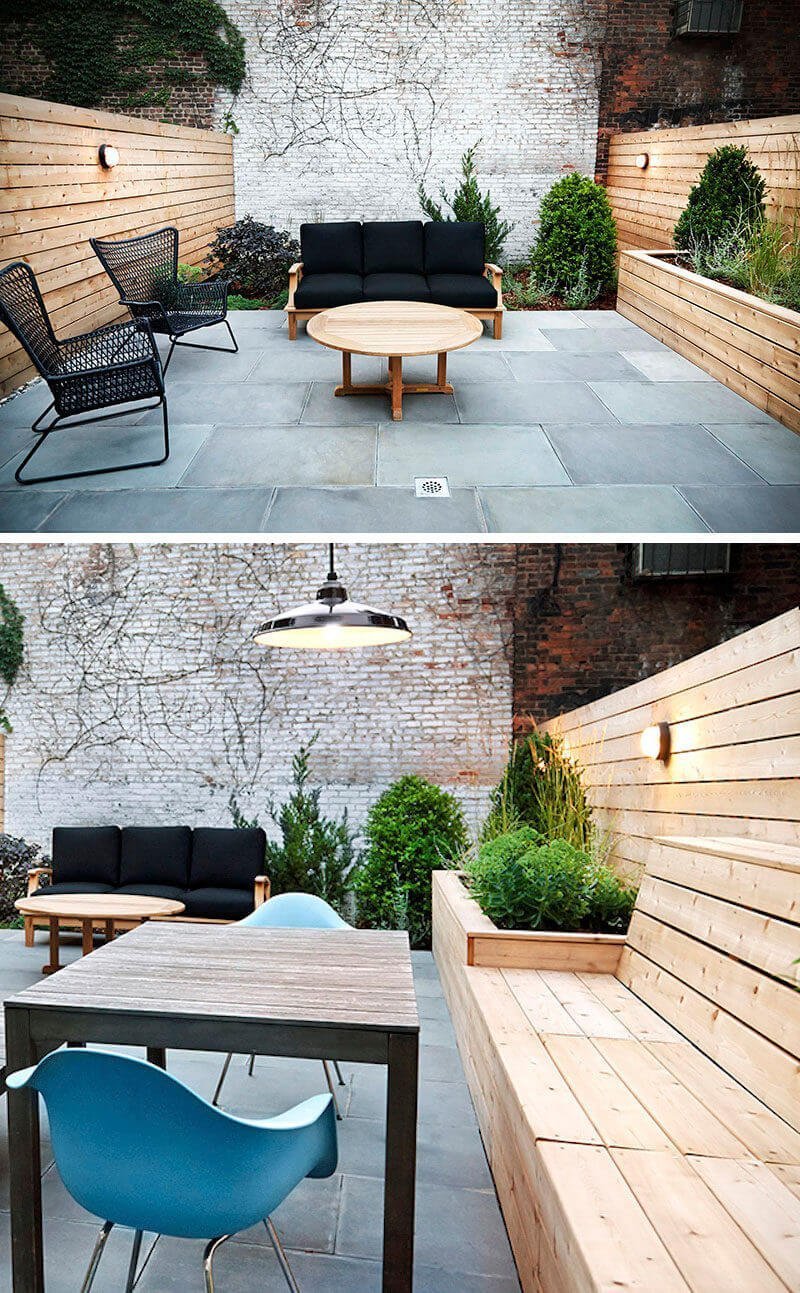 29. DIY Tiered Wooden Corner Planter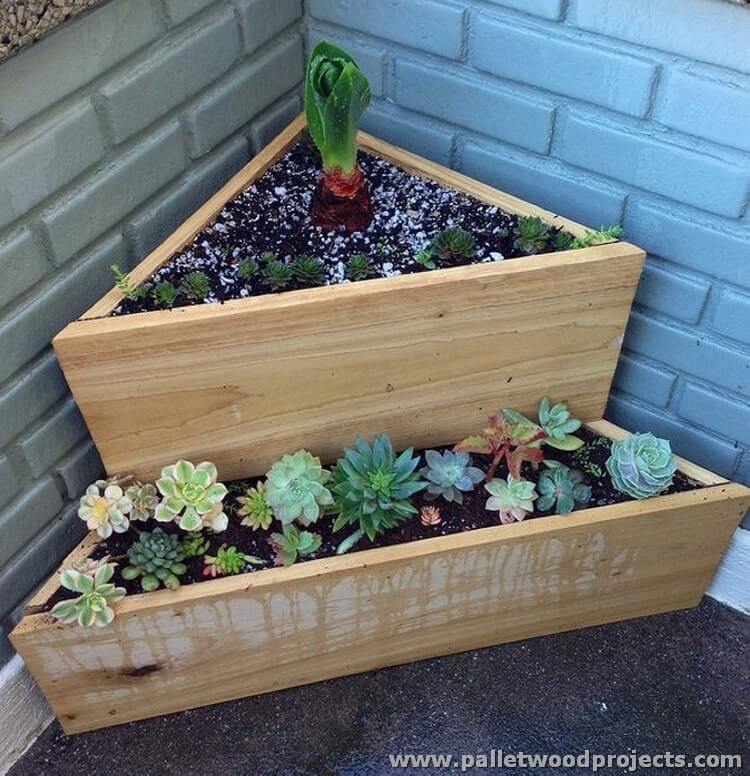 30. Tiered Planter Garden With Waterfall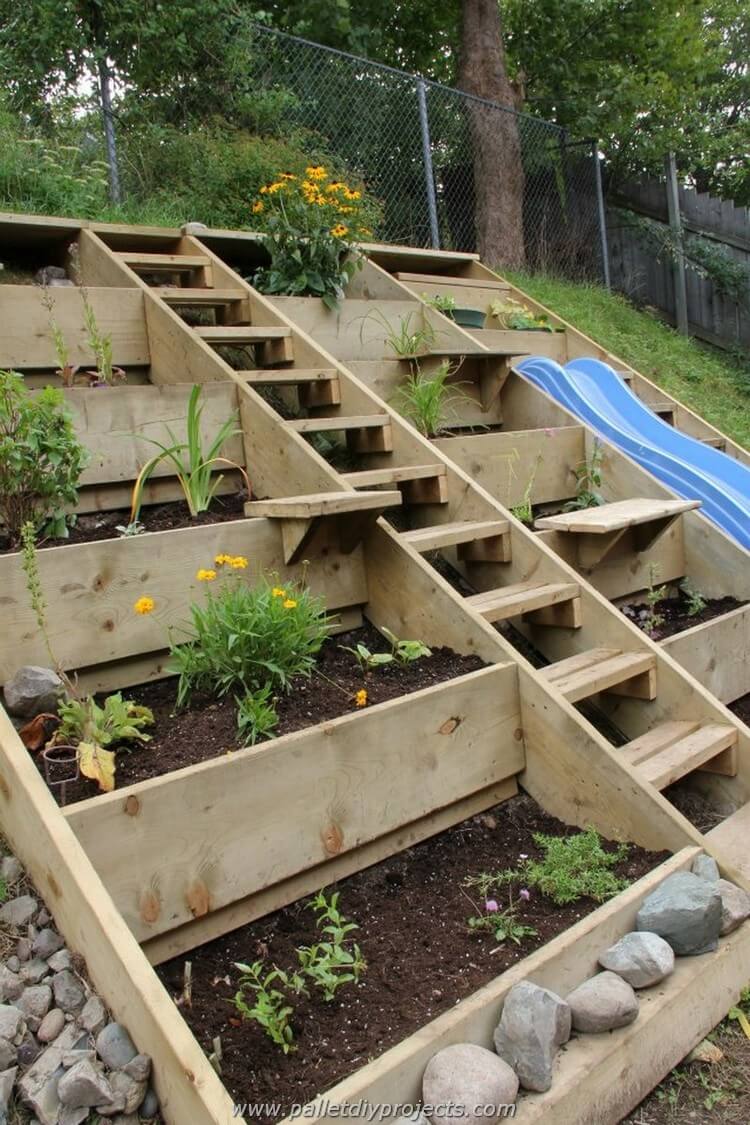 31. Concrete Block Corner Garden Planter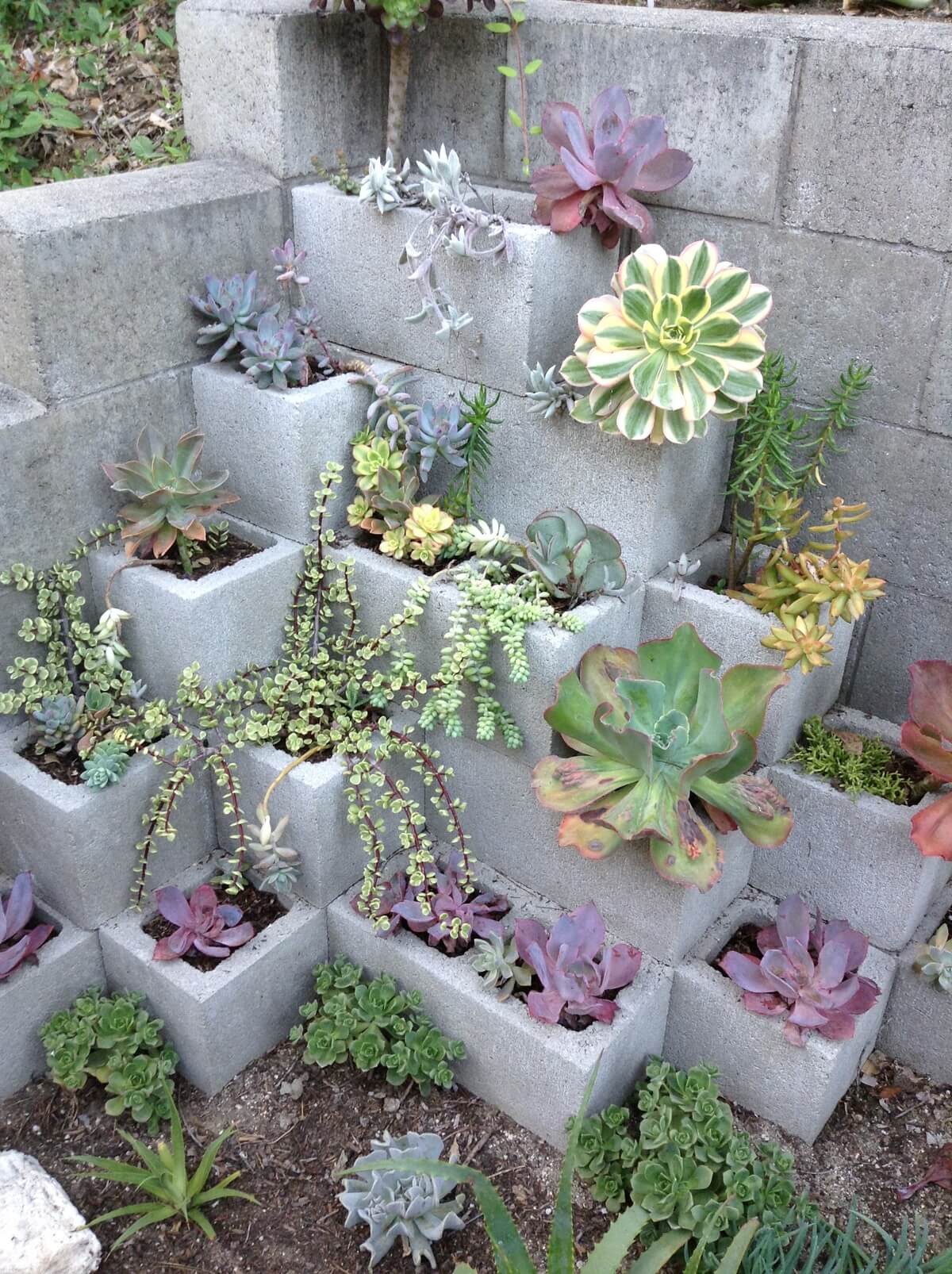 32. Built-In Tiered Wood Planter Boxes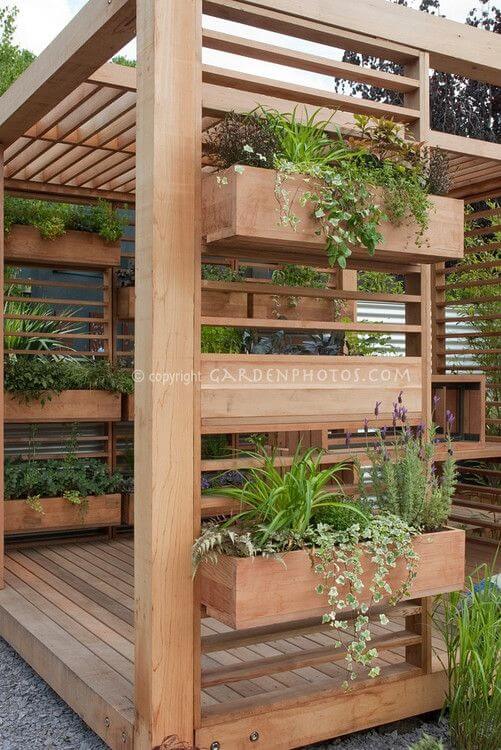 33. Corner Planter Box with Climbing Trellis