Clutter is a common problem in the bathroom, with even the most sophisticated layout prone to accumulating the debris of personal effects. While most of us can't do without our precious toiletries, we can absolutely utilize the many stylishly savvy ways to store and display them. Bathroom shelves may not seem like a noteworthy way to spruce up your washroom, but these 32 DIY shelving ideas prove that even the most unlikely spaces can benefit from some creative upkeep.
25+ Bright DIY Bathroom Shelf Ideas To Declutter And Dazzle

From repurposed ladders to wall-mounted glass paneled cabinets, there are a number of clever editorial-worthy ways to add some edge to your bathroom while eliminating cumbersome clutter. Reconfigured wire baskets and washtubs add instant utilitarian charm, while slab-style wooden shelves offer easy and eye-catching convenience. No matter the size and scale of your bathroom, there's something for every interior scheme.
These carefully selected and curated 32 DIY bathroom shelf ideas are just the beginning; who knows what kind of magic you'll make with a little imagination and elbow grease?
2. Wooden Thoreau Ascending Shelves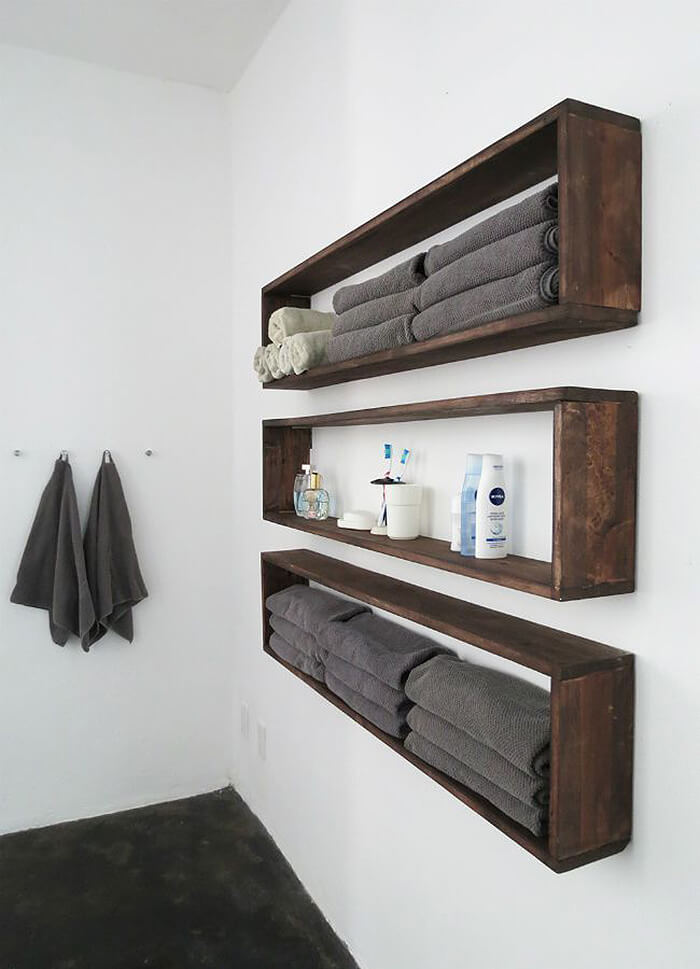 3. Industrial Pipe and Wood Shelving Blocks

4. Antiquate Egg Basket Overhanging Shelf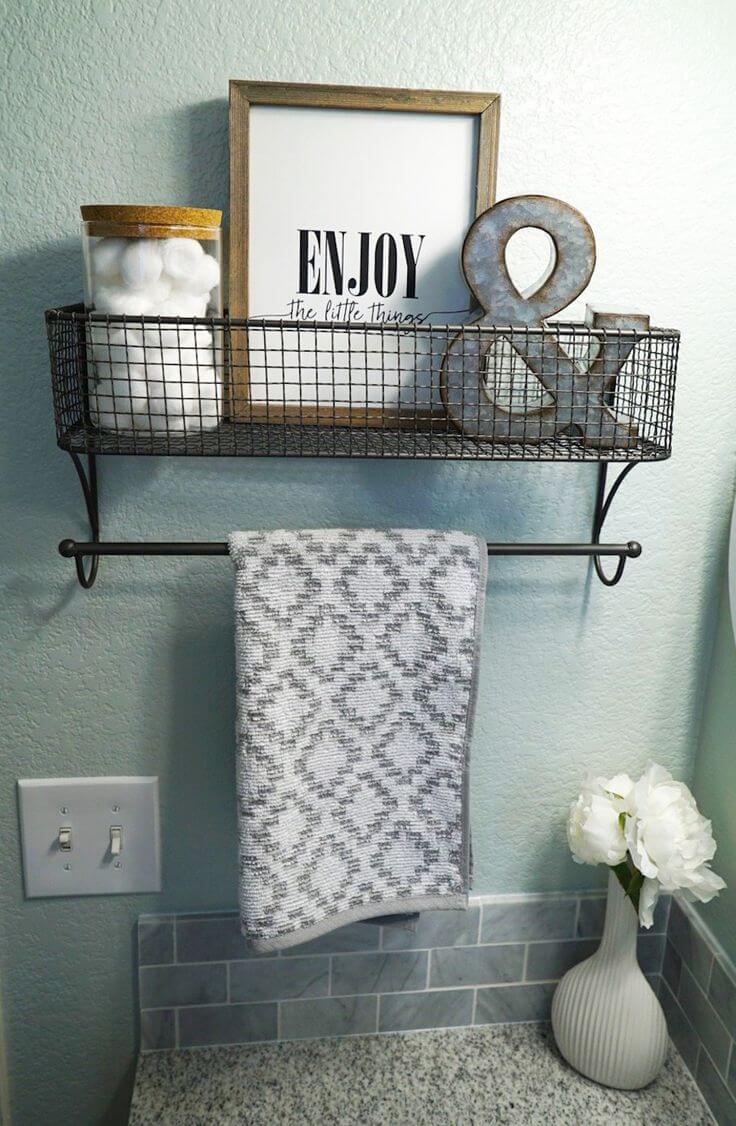 5. Spa Locker Streamlined Shelving Unit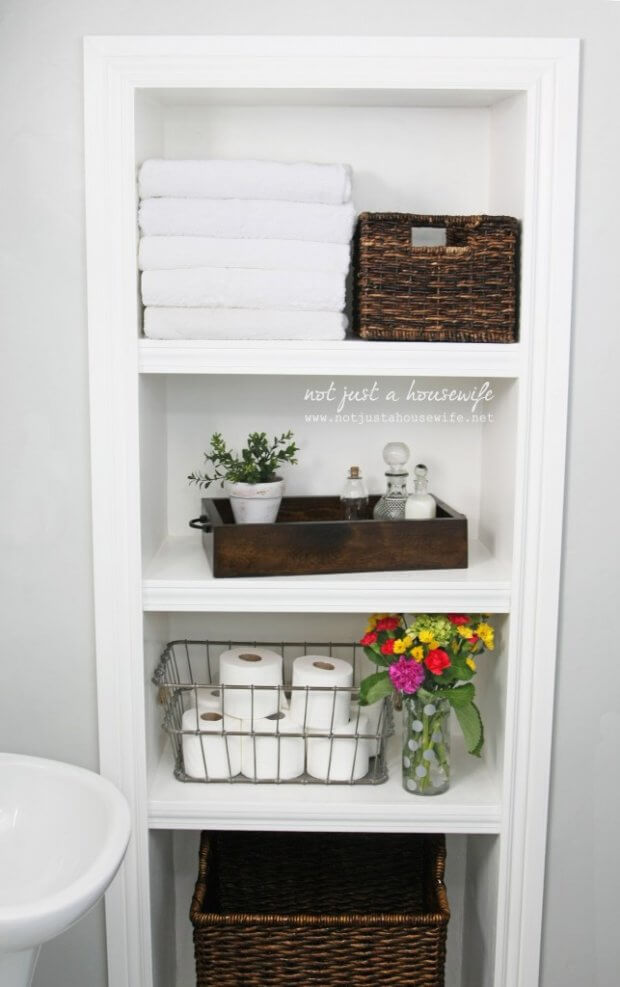 6. Rustically Refined Free-Form Shelves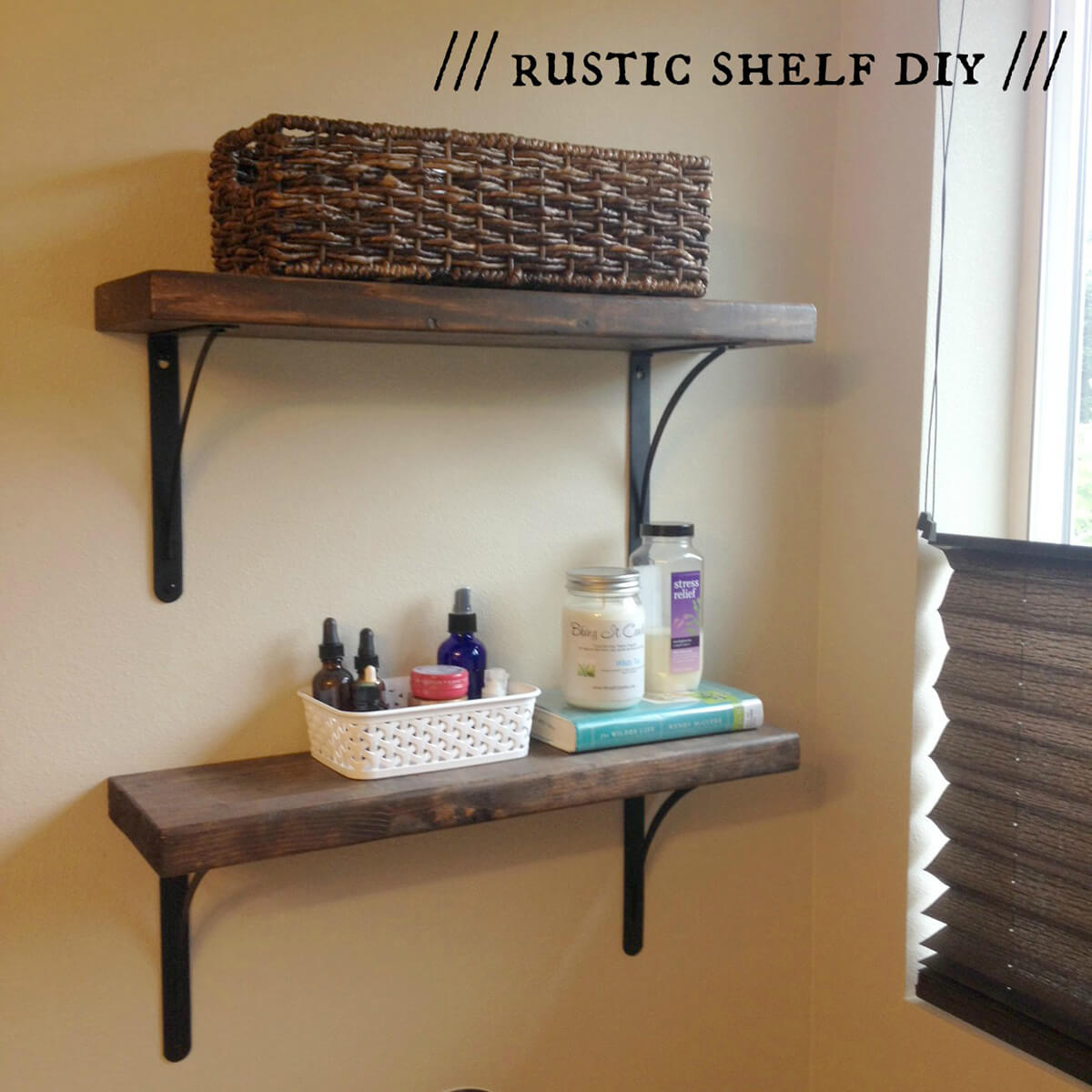 7. Cottage Corner Door Reupurposed Unit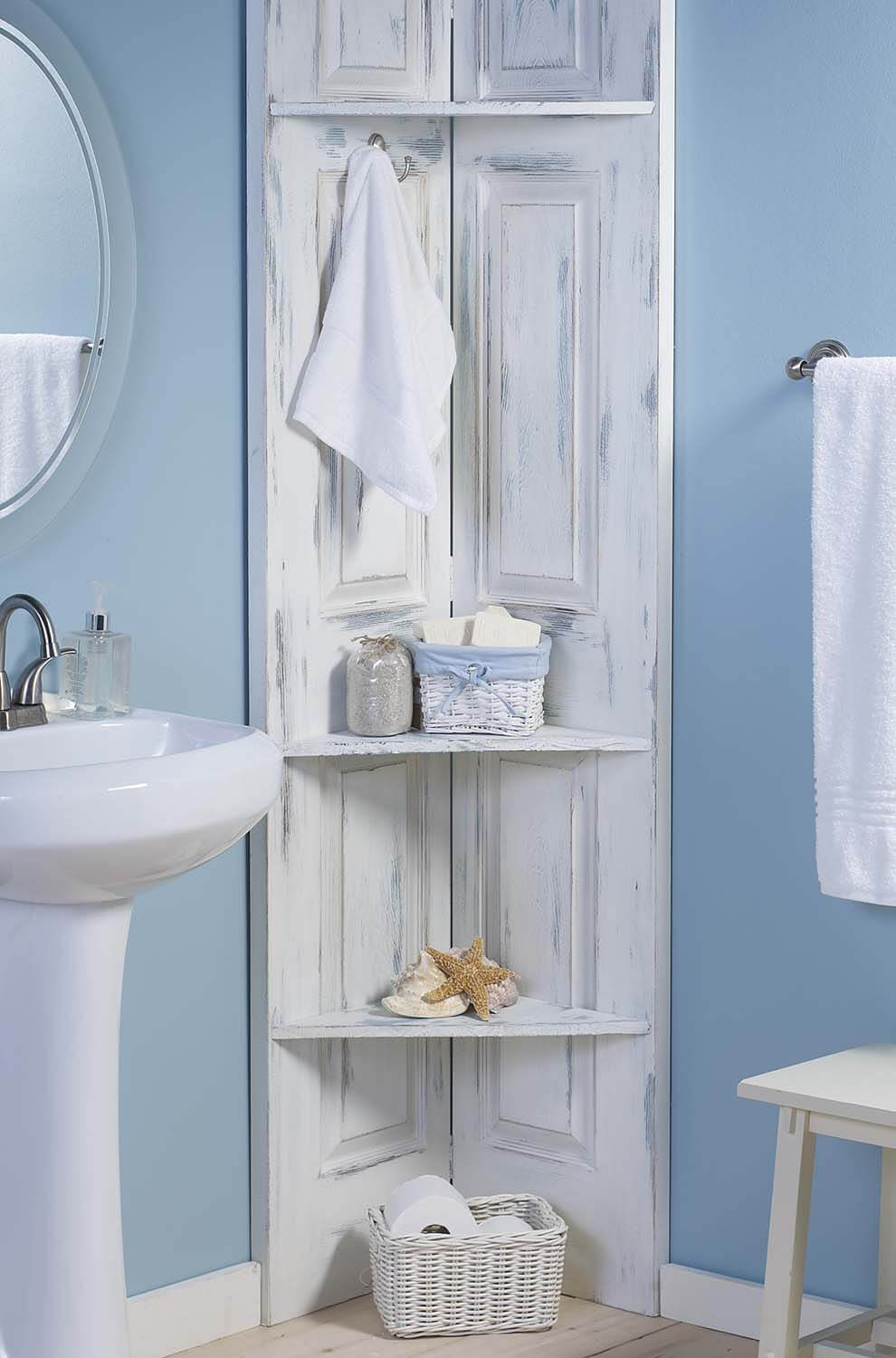 8. Upside Down Refashioned Basket Shelves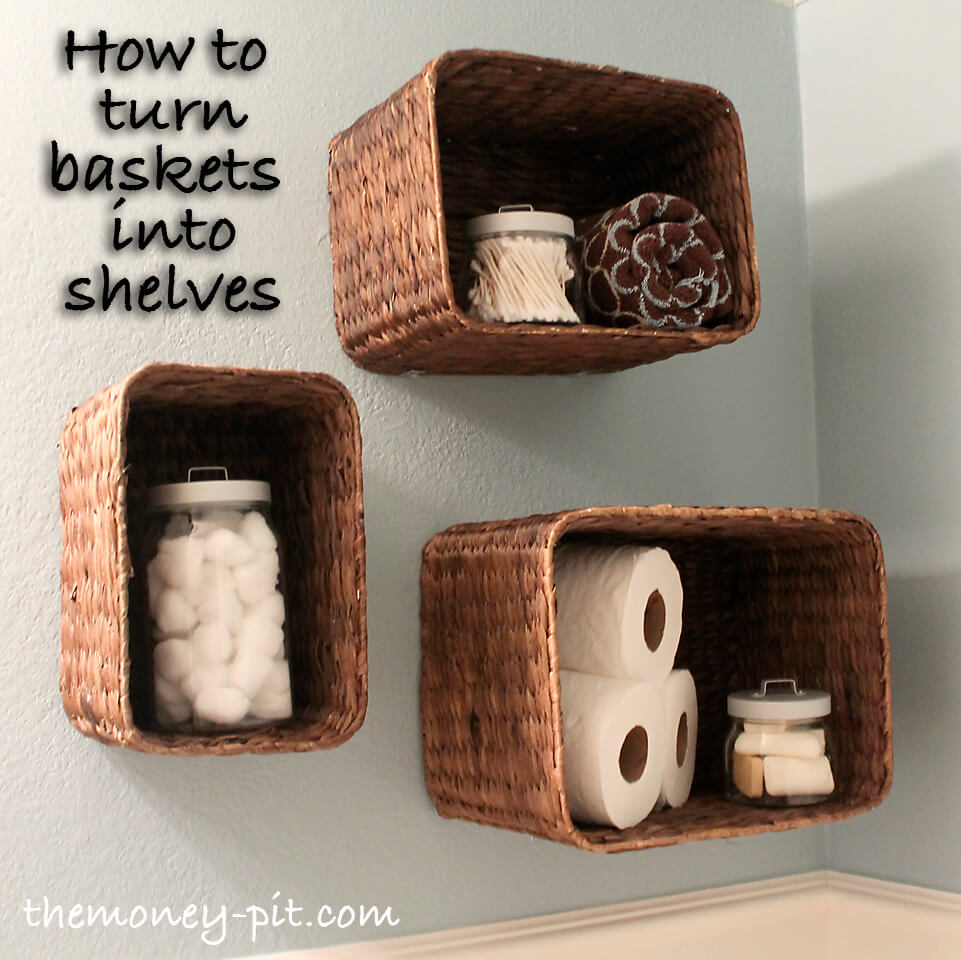 9. Prairie Home Companion Hanging Shelf

10. Simply Sleek DIY Bathroom Shelf Ideas

11. Repainted Coral Painter's Ladder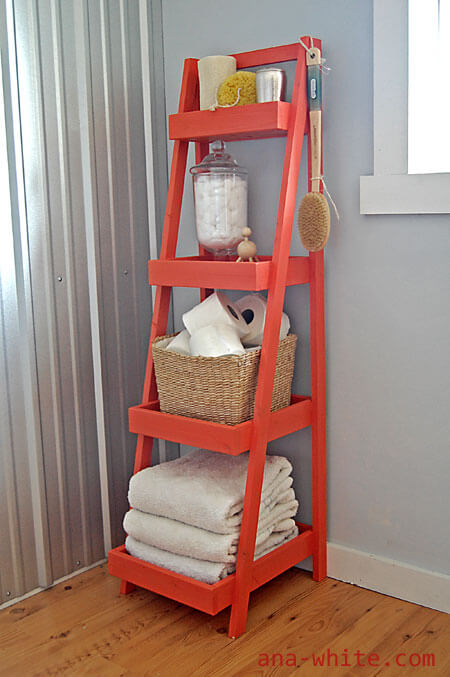 12. Repurposed Grocer's Crate Shelf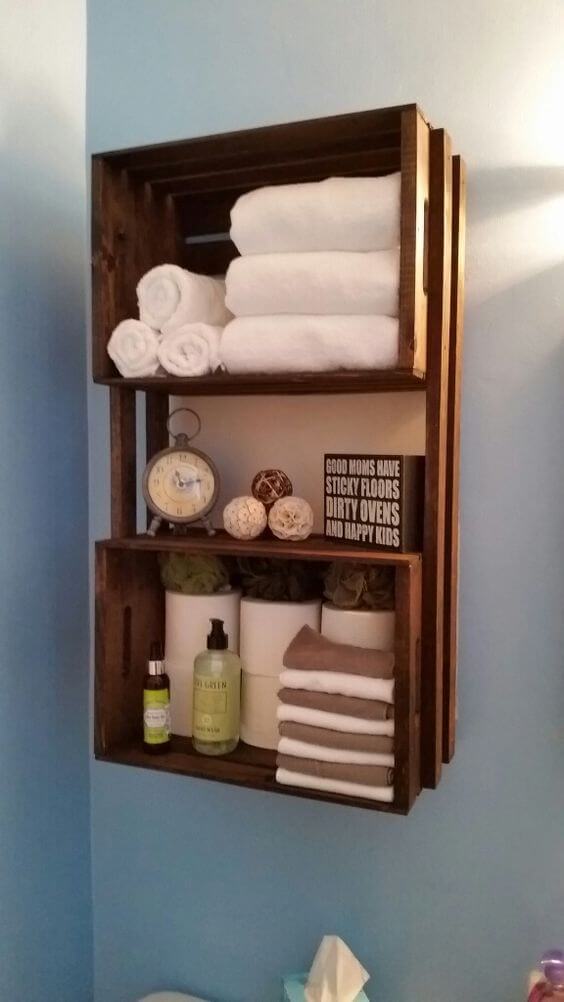 14. Repurposed Vintage Towel Dispenser Shelves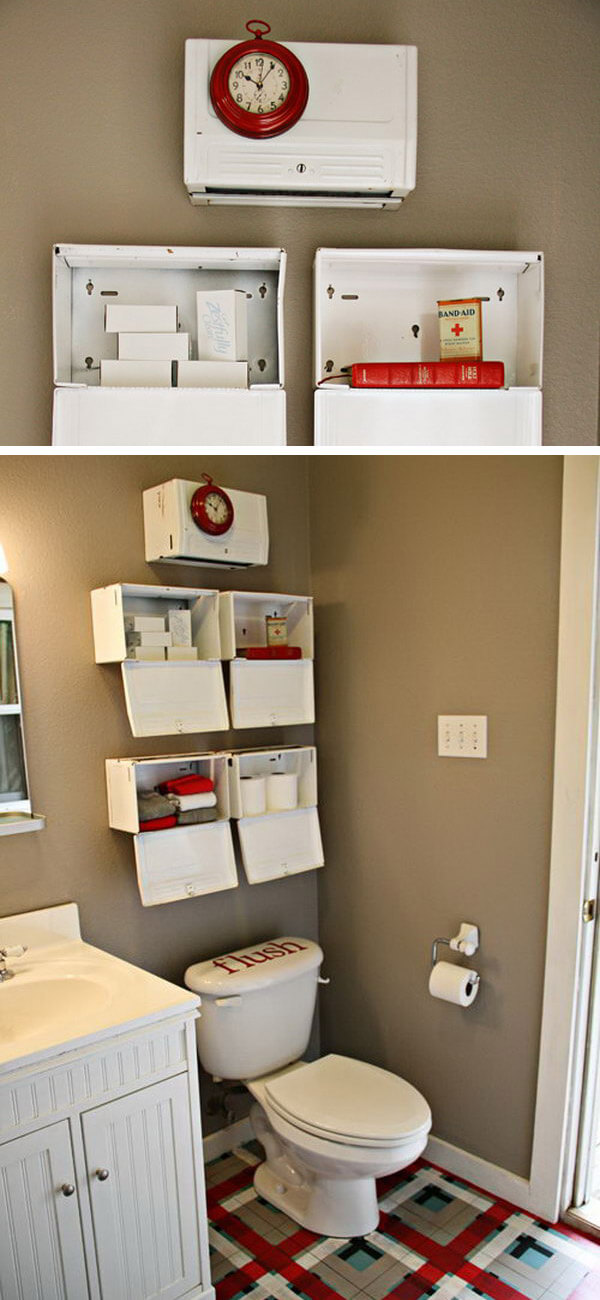 15. Mounted Georgian Inspired Shelves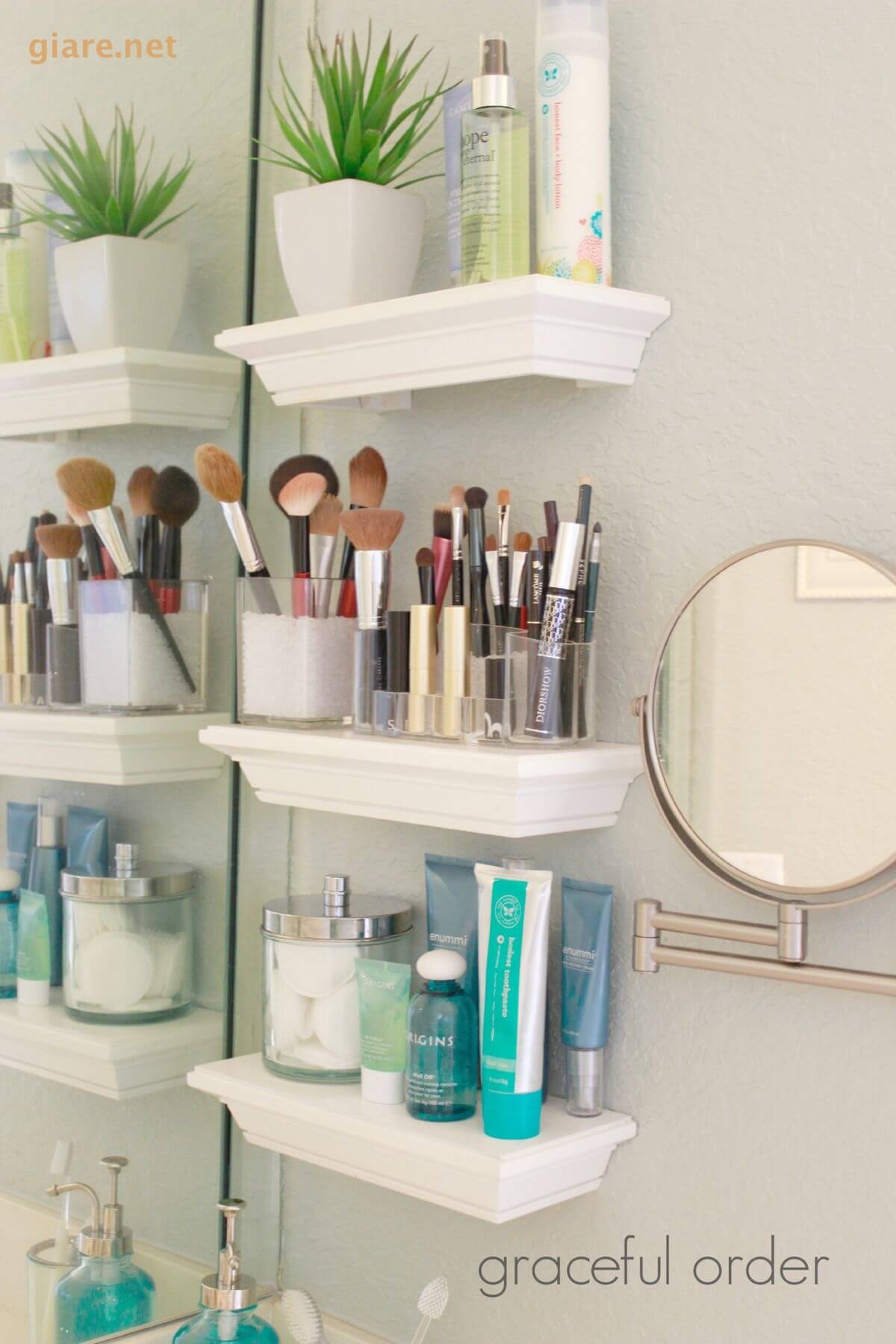 16. Wooden Railway Style Leaning Unit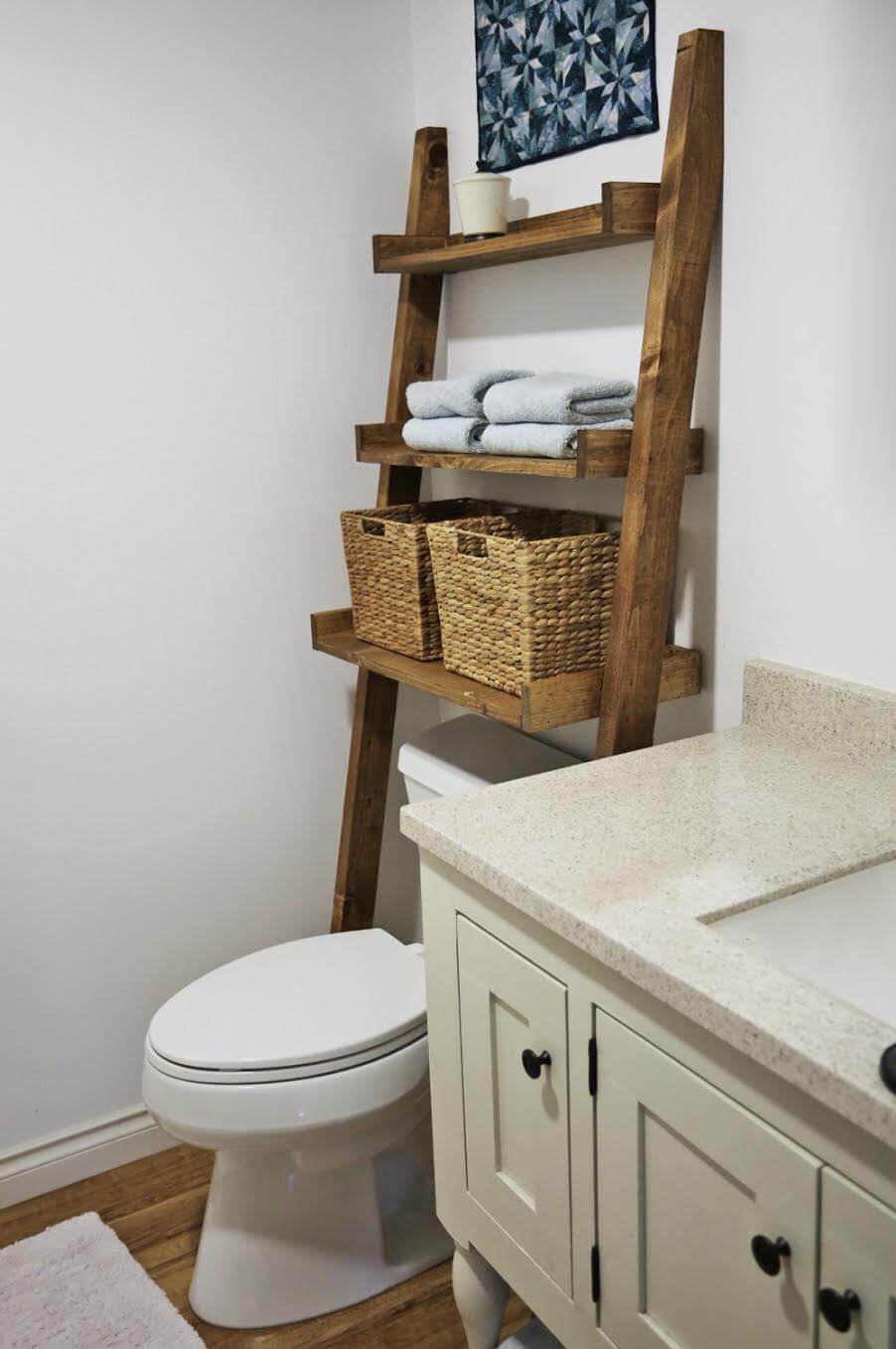 17. Rope and Swing DIY Bathroom Shelf Ideas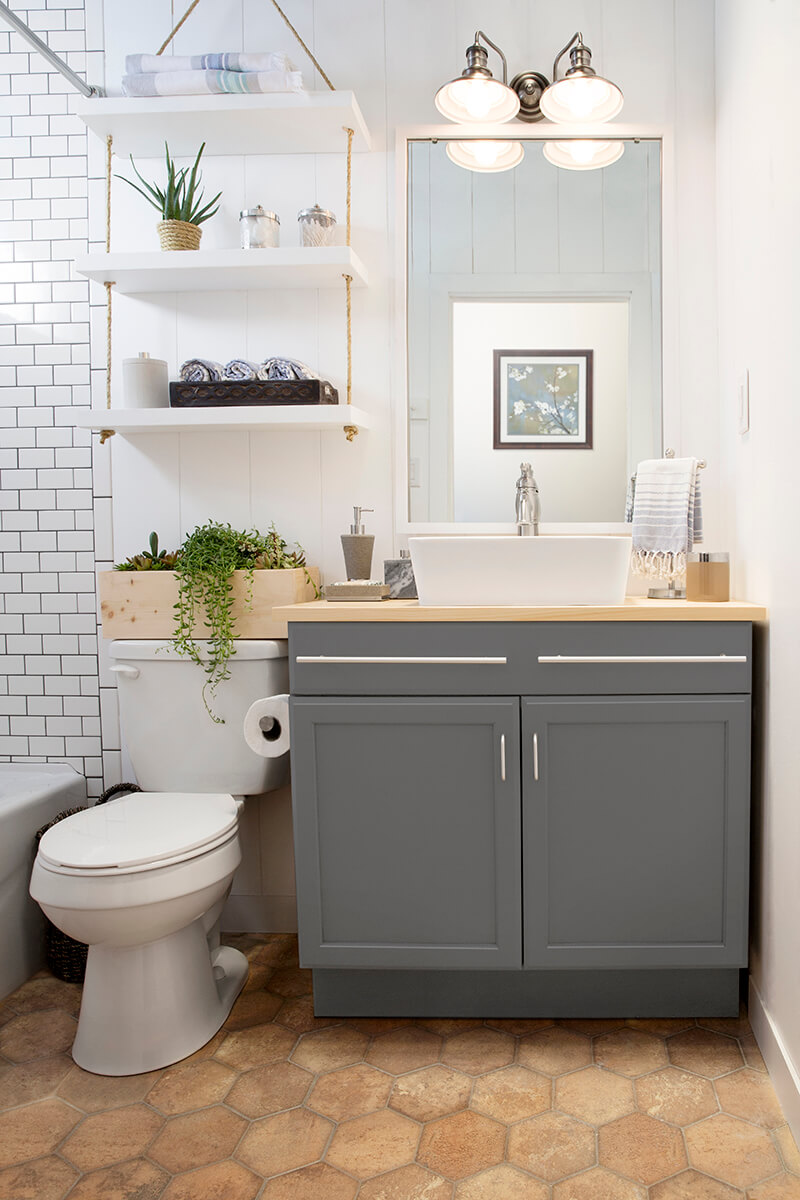 18. Steel Rung Sliding Strung Baskets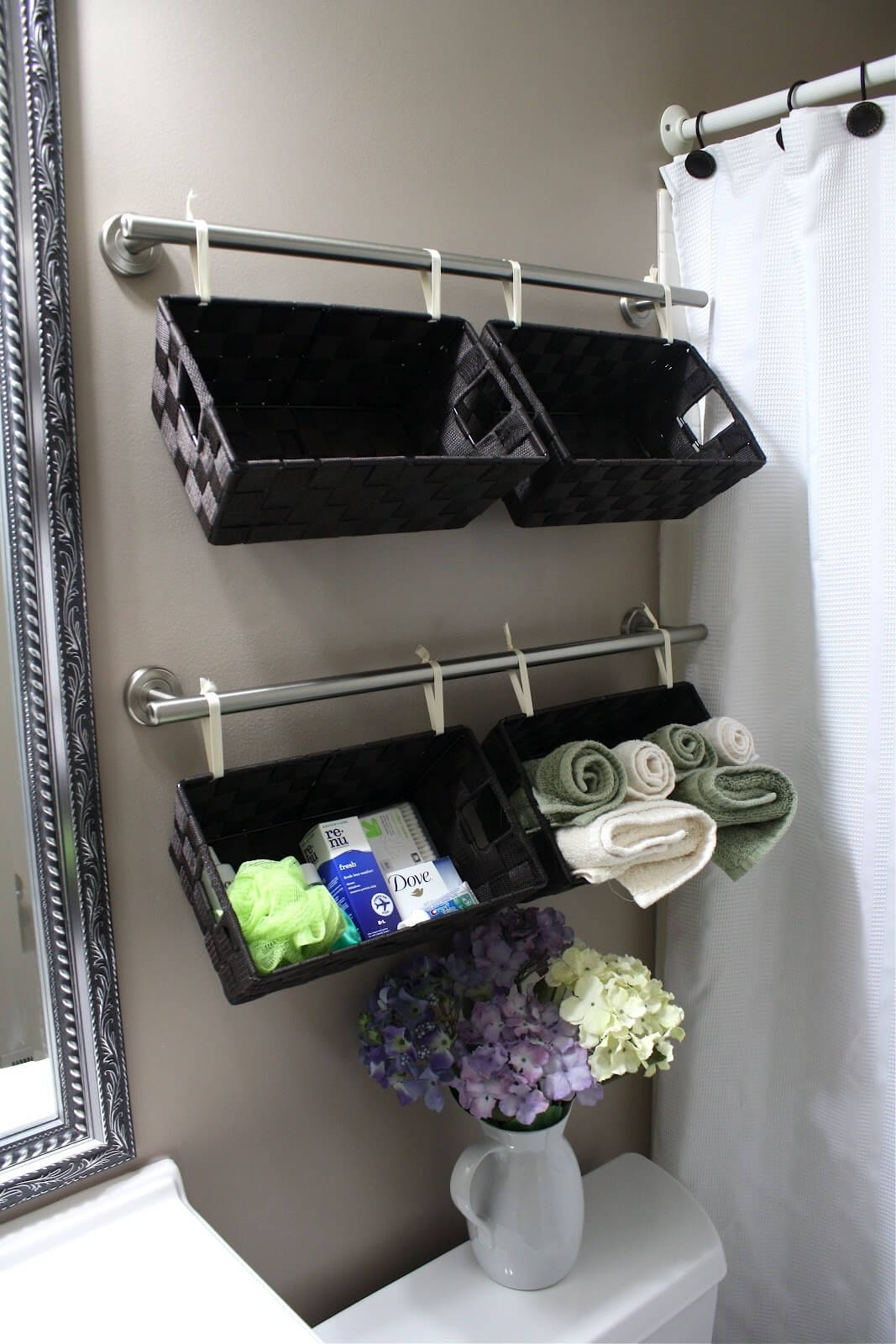 19. Shabby Curiosities Repurposed Cabinet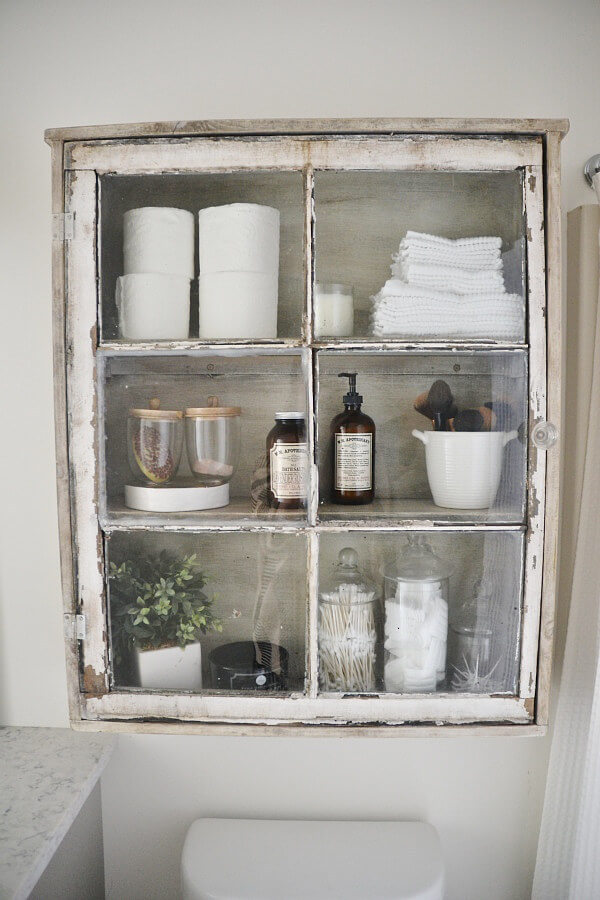 20. Sundance Ranch Horseshoe Accented Shelves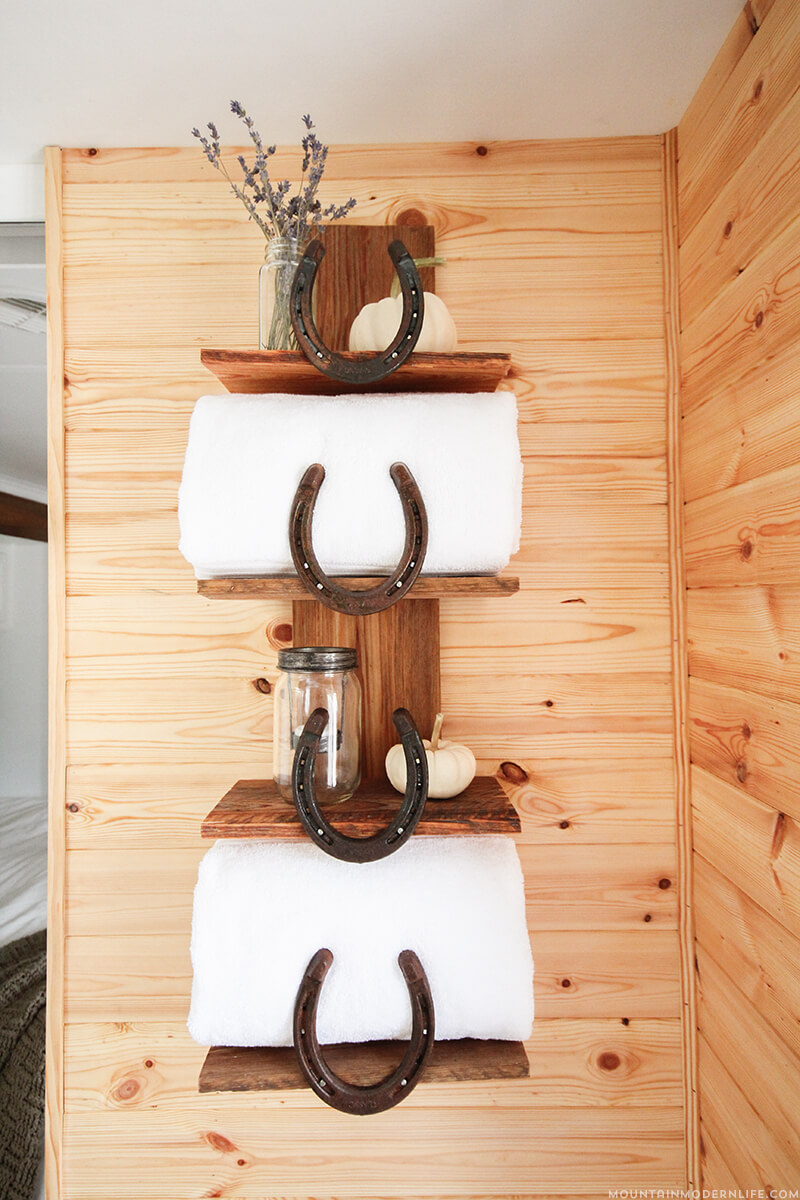 23. Reconfigured Washtub Shelf and Dispenser Unit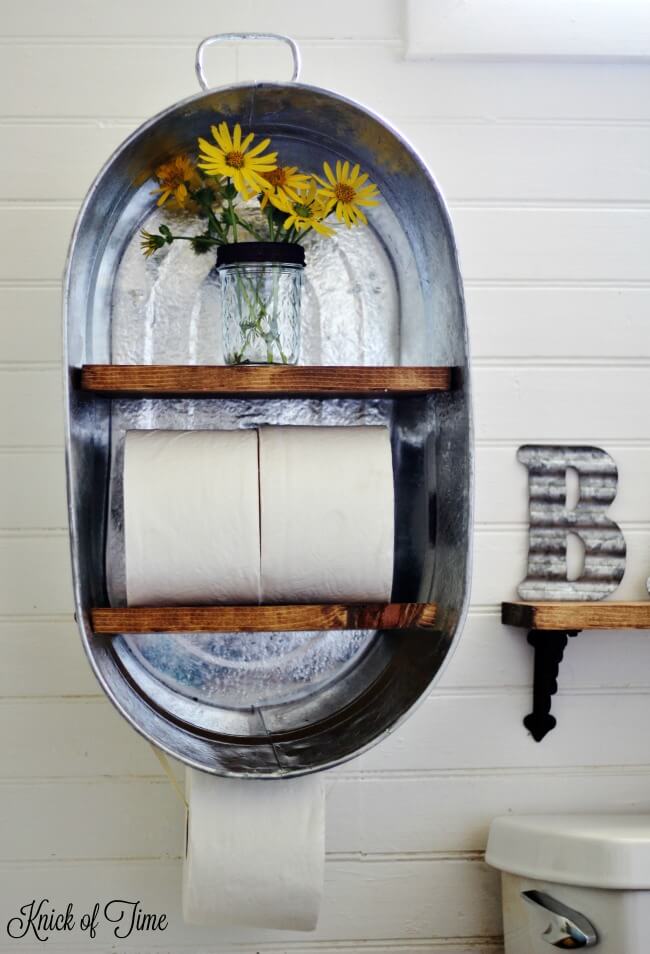 24. Victorian Gingerbread Style Shelves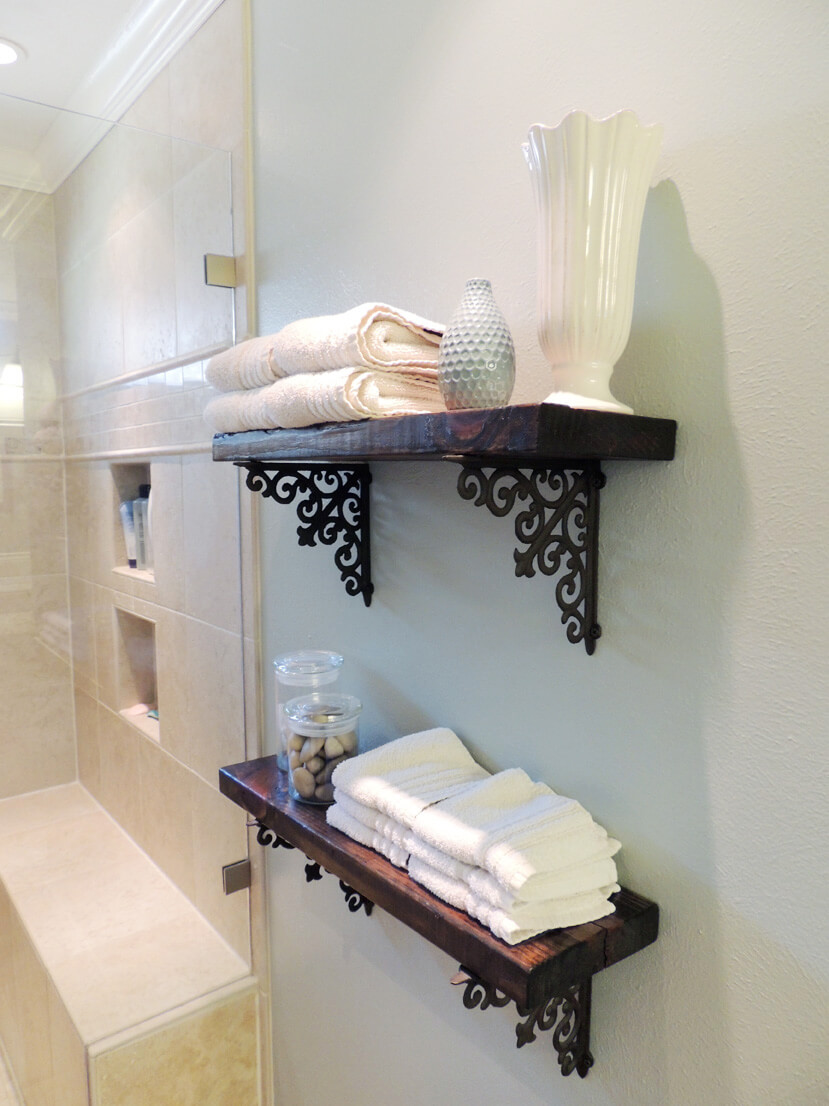 25. Scandinavian Simplicity Corner Shelves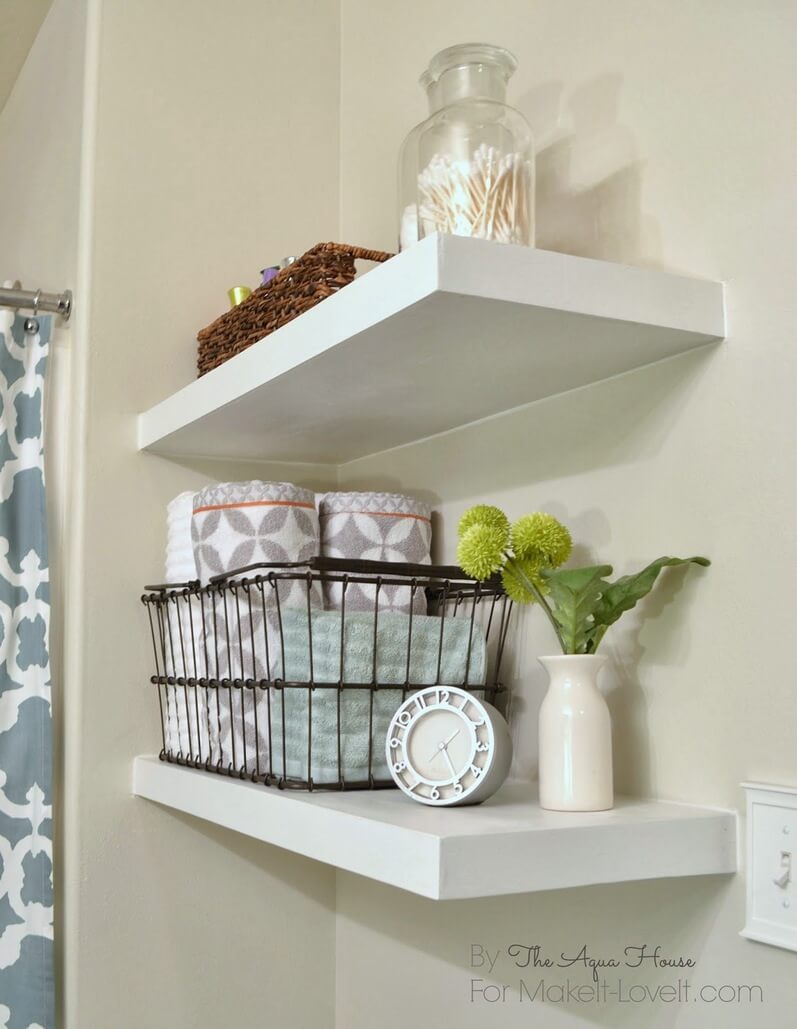 26. Spigot Studded Antique Unit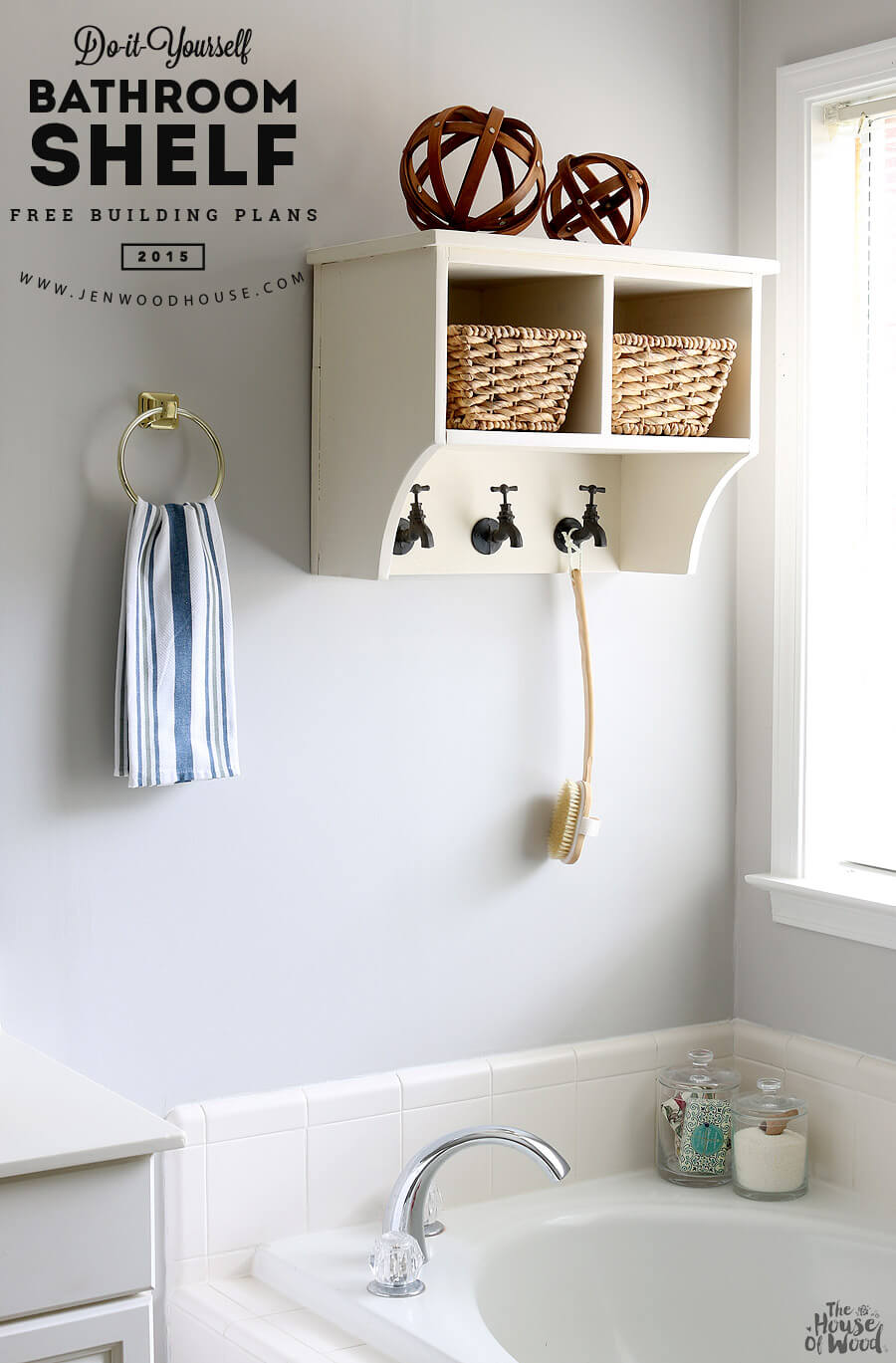 27. Rope-Strung Wooden Sailor's Shelves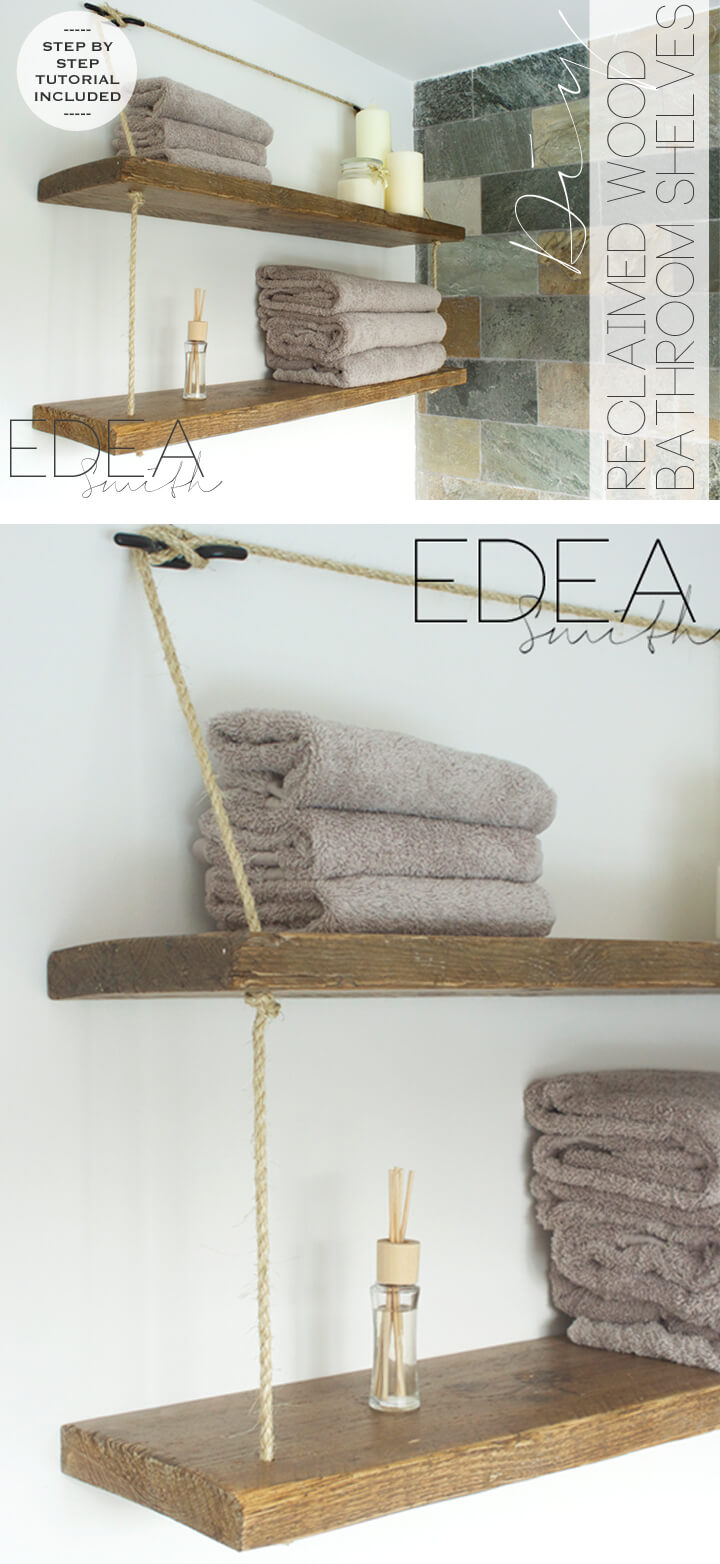 28. Cape Cod Beach-to-Bathroom Pegged Shelf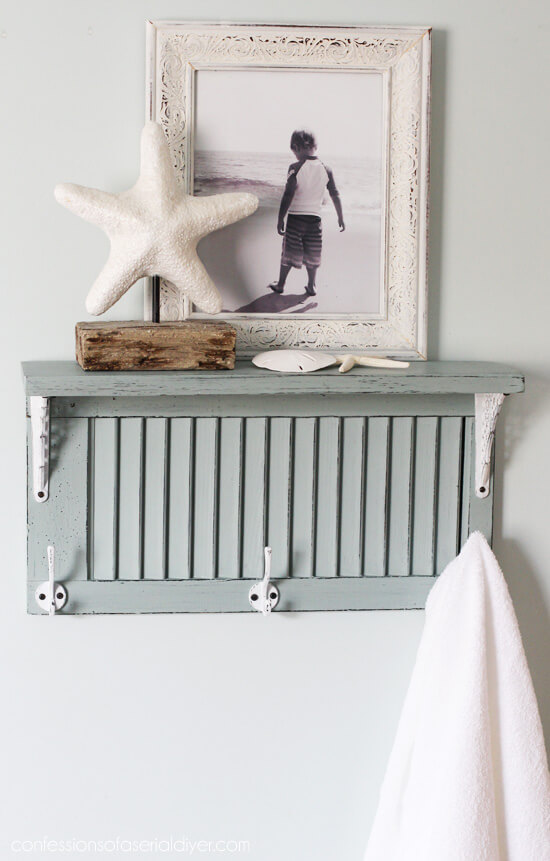 29. Scaled To Wood DIY Bathroom Shelf Ideas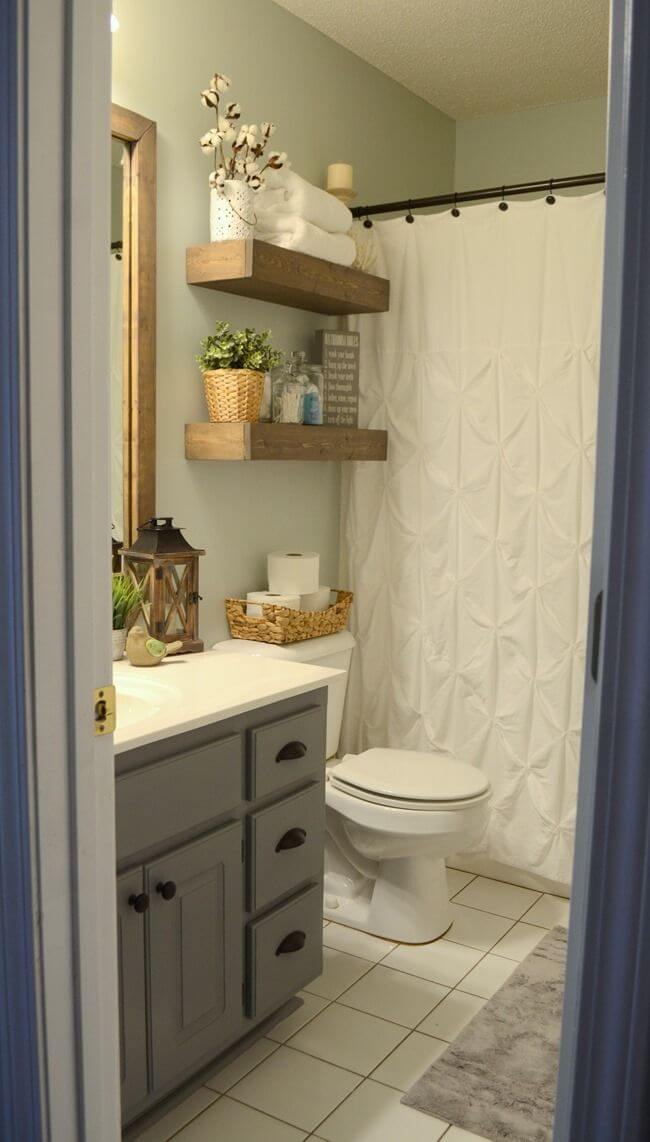 30. Rustic Driftwood Free Hanging Shelves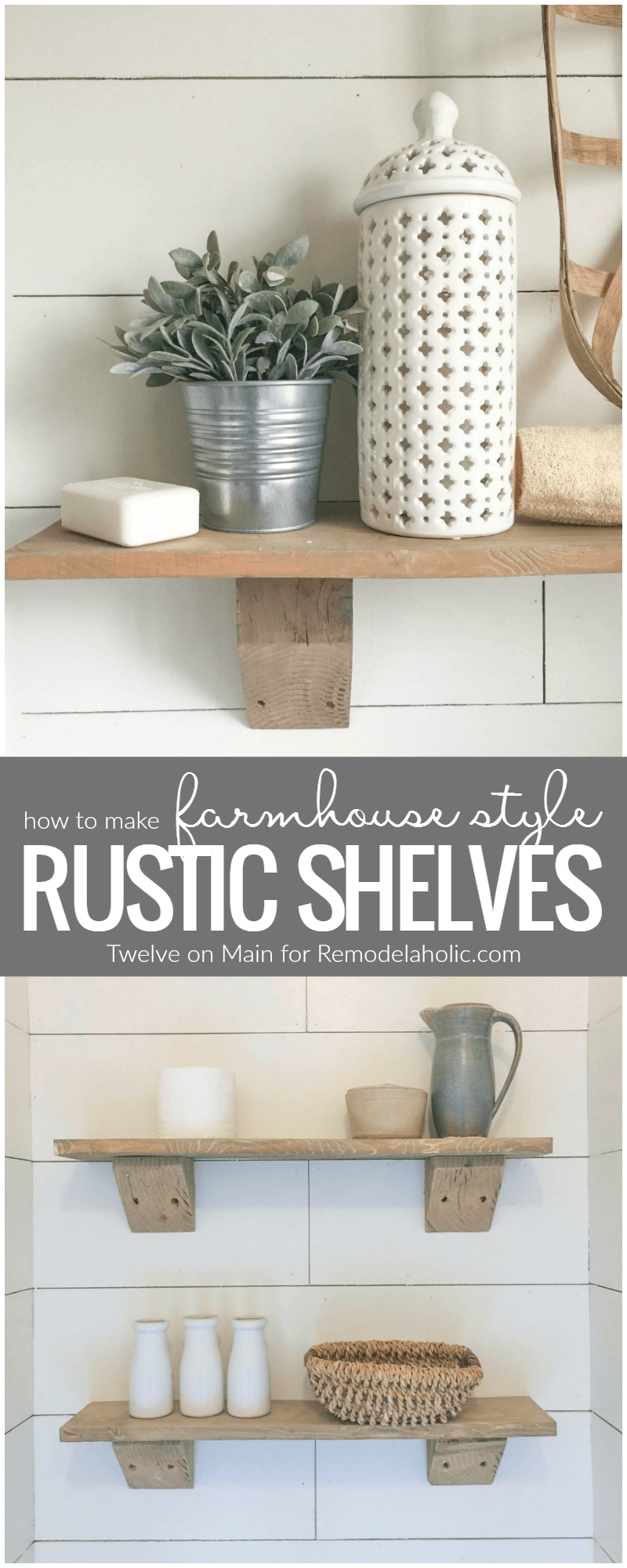 31. Luxury Lagoon Floating Mirror and Shelf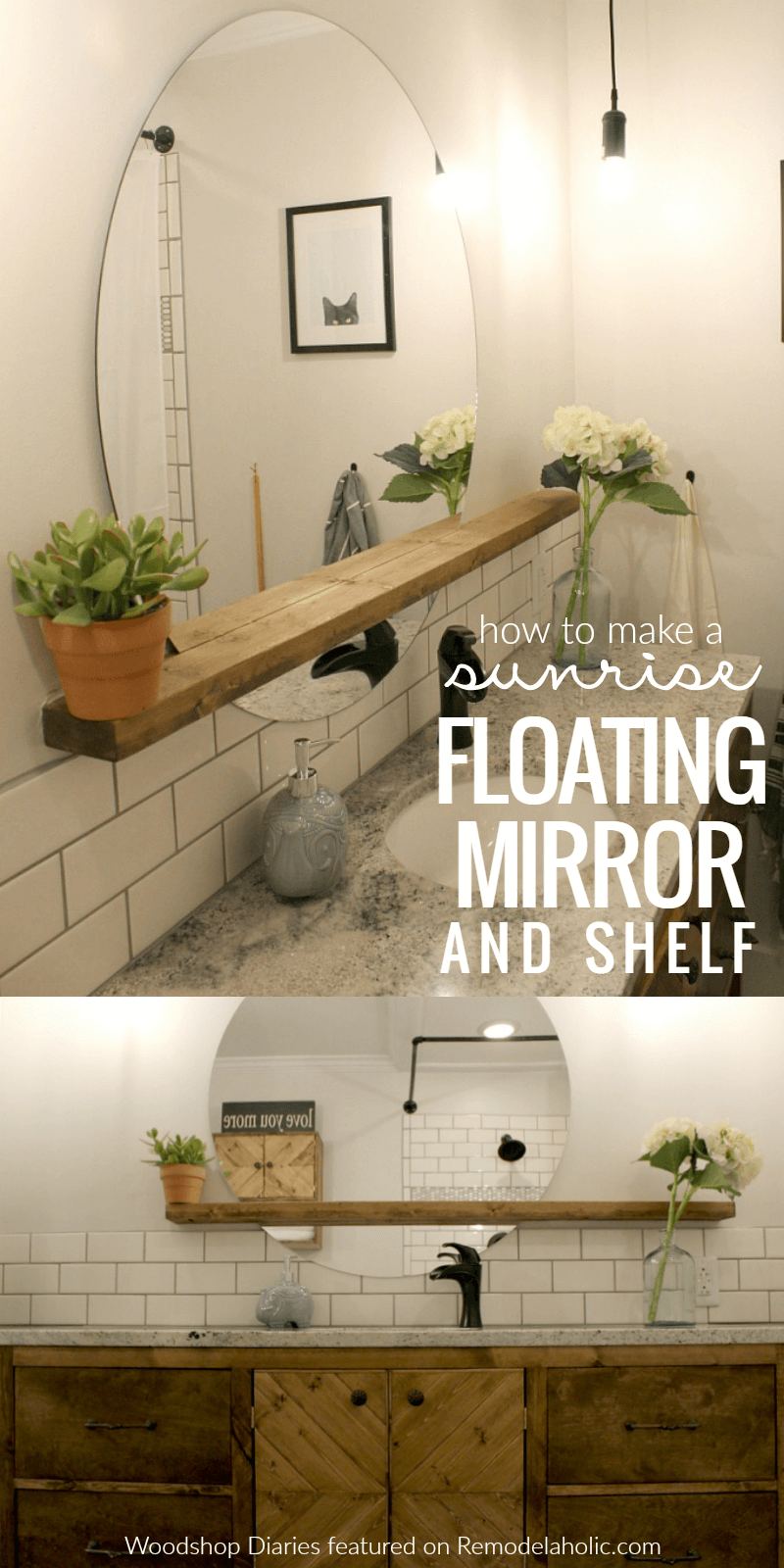 32. Prim-And-Proper Toilet Paper Holder And Shelf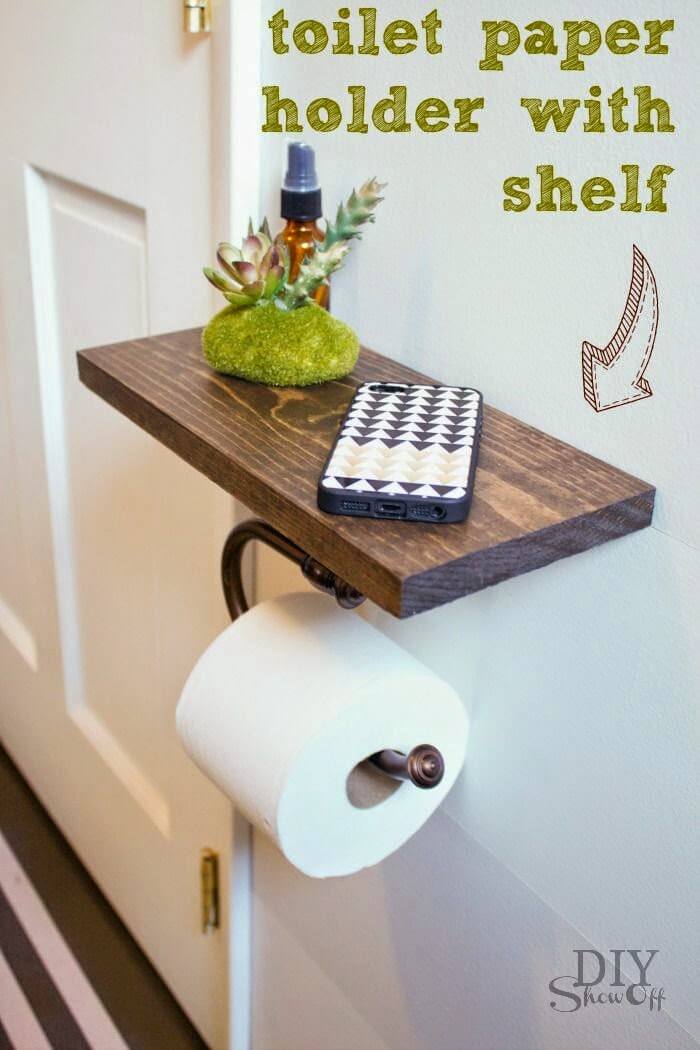 Our Favorite Farmhouse Wall Storage Items to buy on Amazon