Buds and blossoms and lush greenery set a beautiful scene once Spring is upon us. You just want to breathe it all in and sit amidst the new life. What better way to do so by making your outdoor bench? With some tools, supplies, time, and these DIY outdoor bench ideas, you can make your nature seat and be sitting on a bench that you created for the months and years to come.
Think Outside the Bench Box!

Outdoor benches are not one-dimensional in design so get ready to explore some fun, innovative, exotic, and simplistic ideas for your next DIY project. With a little inspiration from these DIY outdoor bench ideas, you'll be on your way.
27 curated DIY outdoor bench ideas are listed here for you to decide which one suits your outdoor setting and personal preferences. Think outside the box, or bench for that matter and play around with color, stains, textures, and textiles. You might even find yourself at thrift stores or yard sales finding items such as bed headboards that you can use for your DIY outdoor bench ideas. At the end of constructing your DIY masterpiece, you can have fun purchasing coordinating outdoor throw cushions and lanterns to illumine your bench even at night!
1. Modern and Chic Patio Bench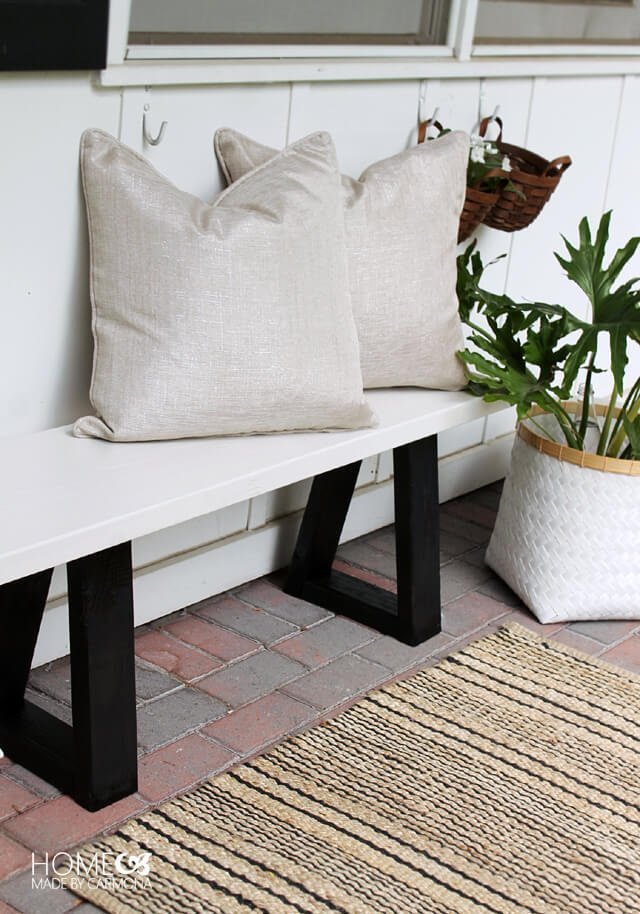 2. Wooden Zen Garden Bench

3. Pop of Color and Comfort Bench

4. Farm-Style Contemporary Bench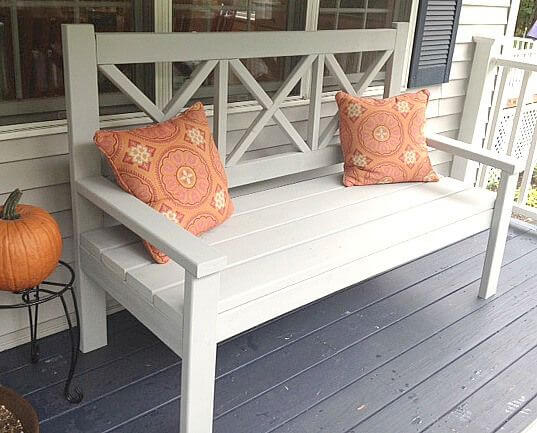 5. Antique Up-Cycled Head-Board Bench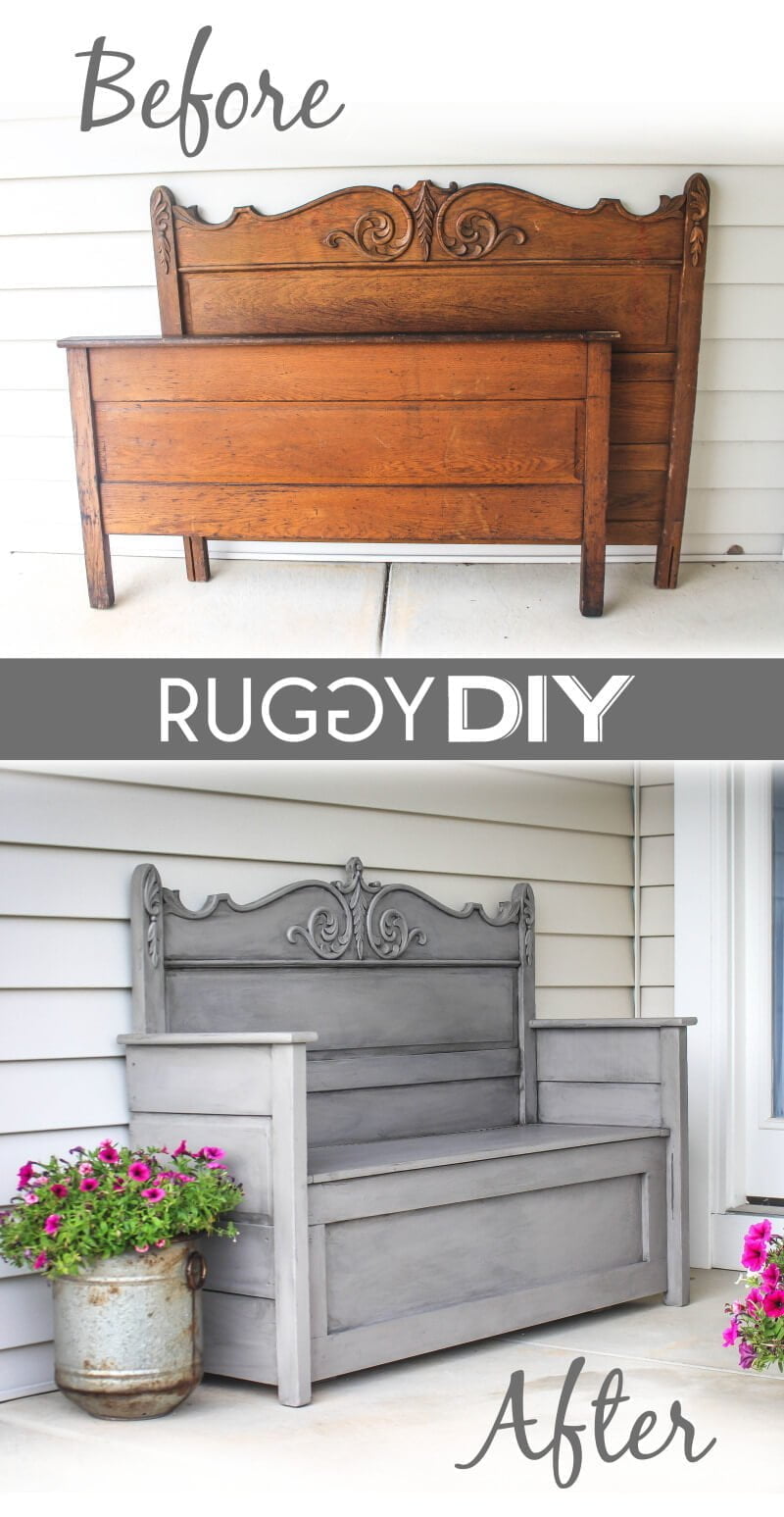 6. Rustic Multi-Purpose Storage Crate Bench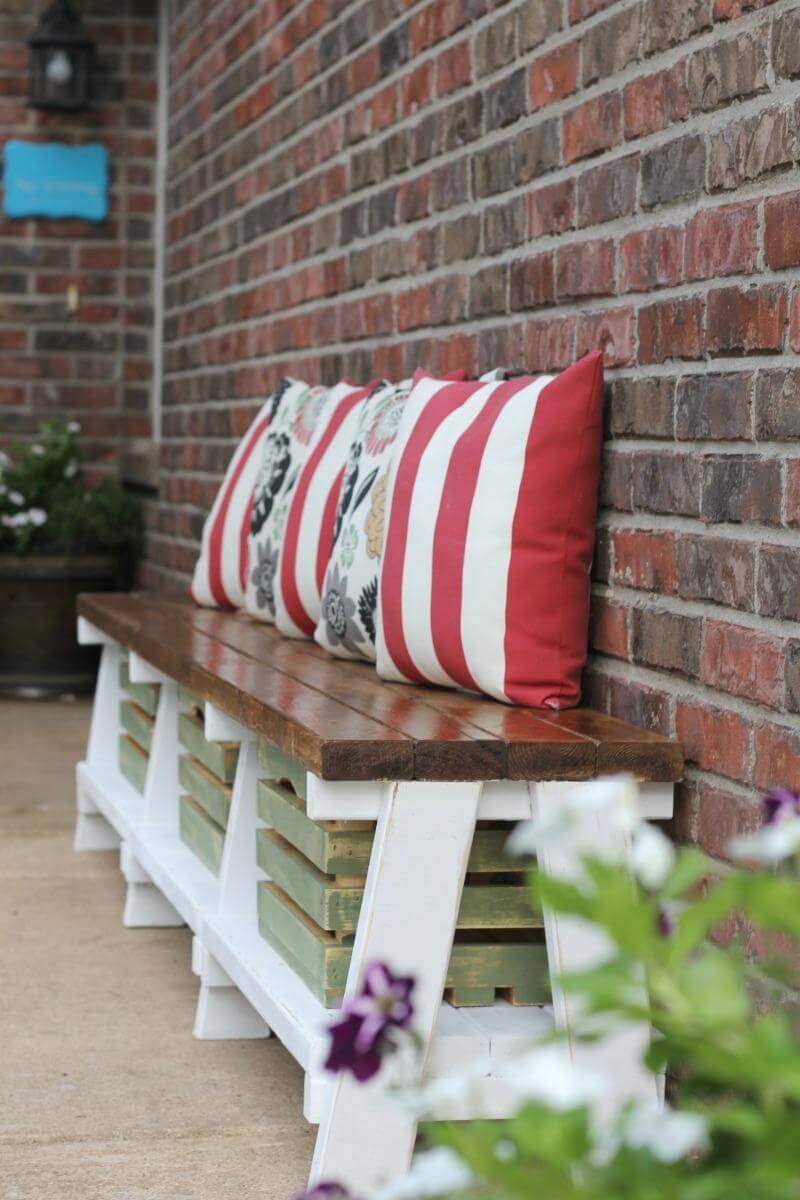 7. Innovative Corner Bench with Built-In Side Table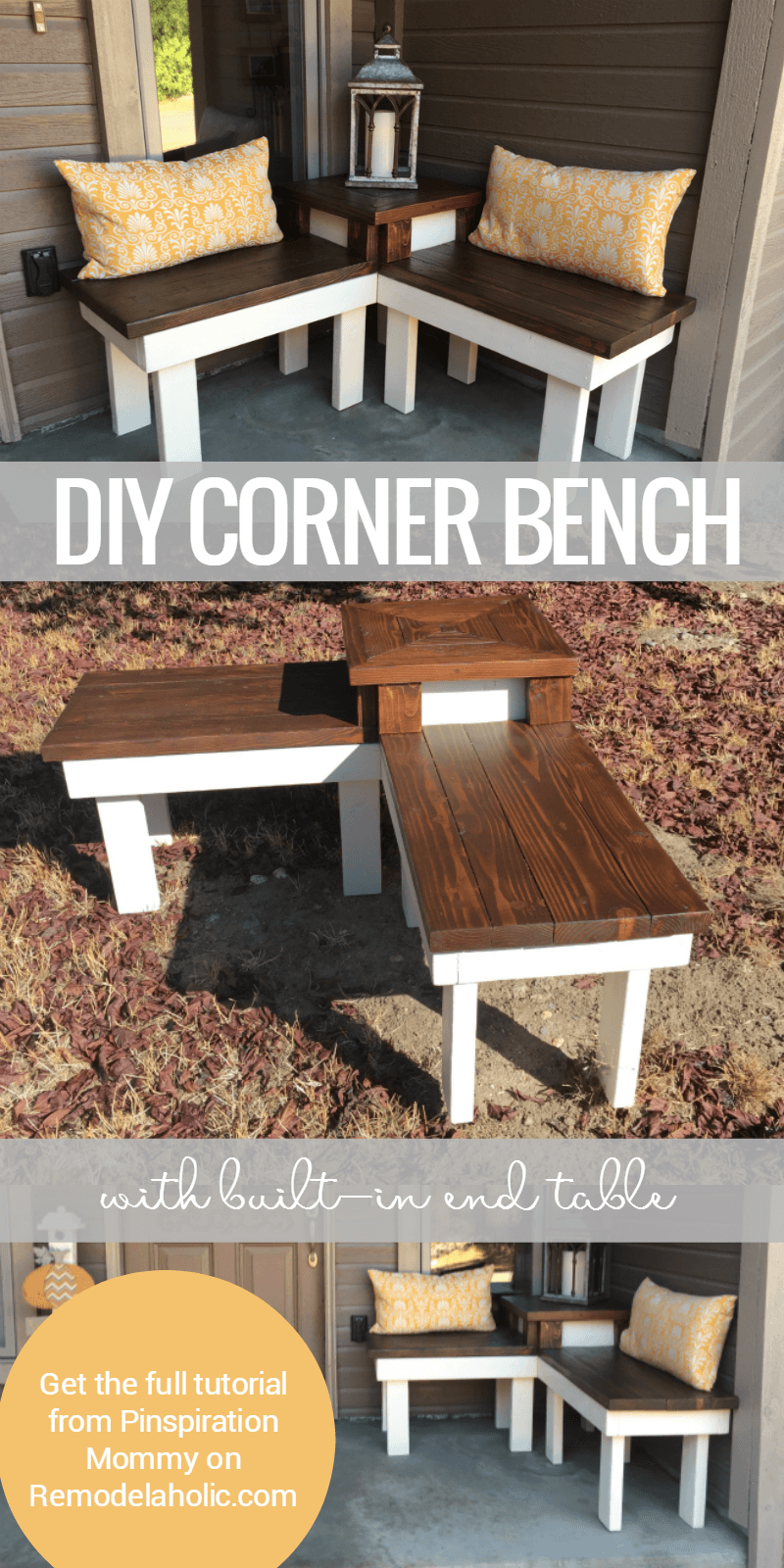 8. Pagoda-Style Modern Bench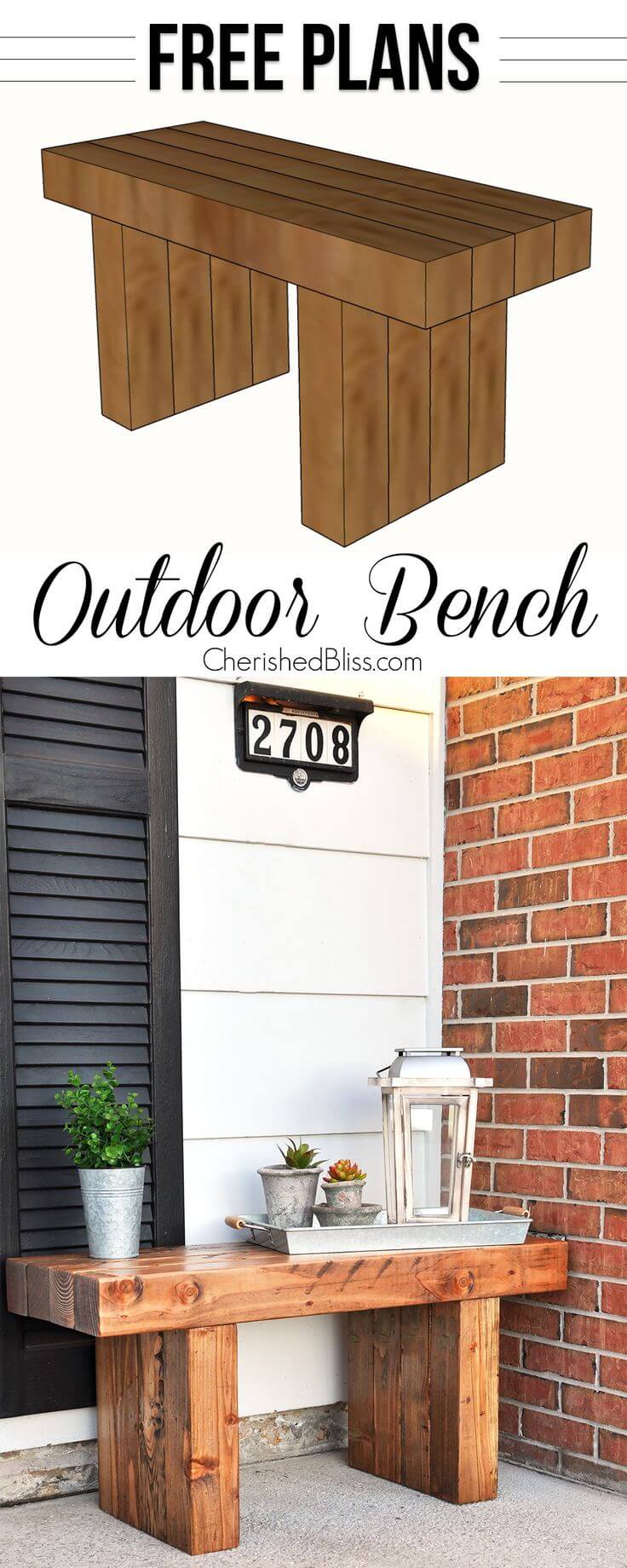 9. Stone-Henge Garden and Patio Bench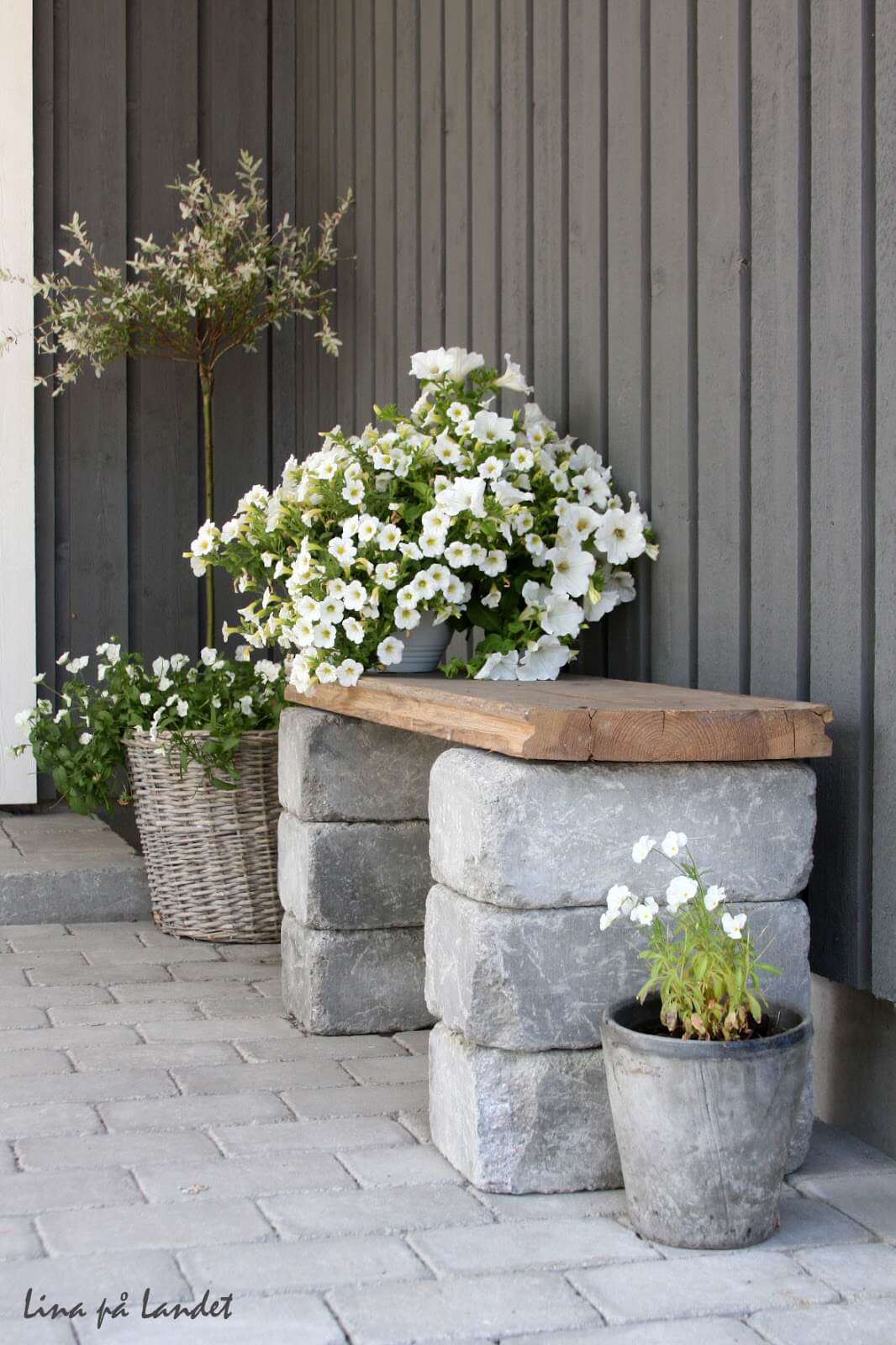 10. Simple and Easy Farmhouse Bench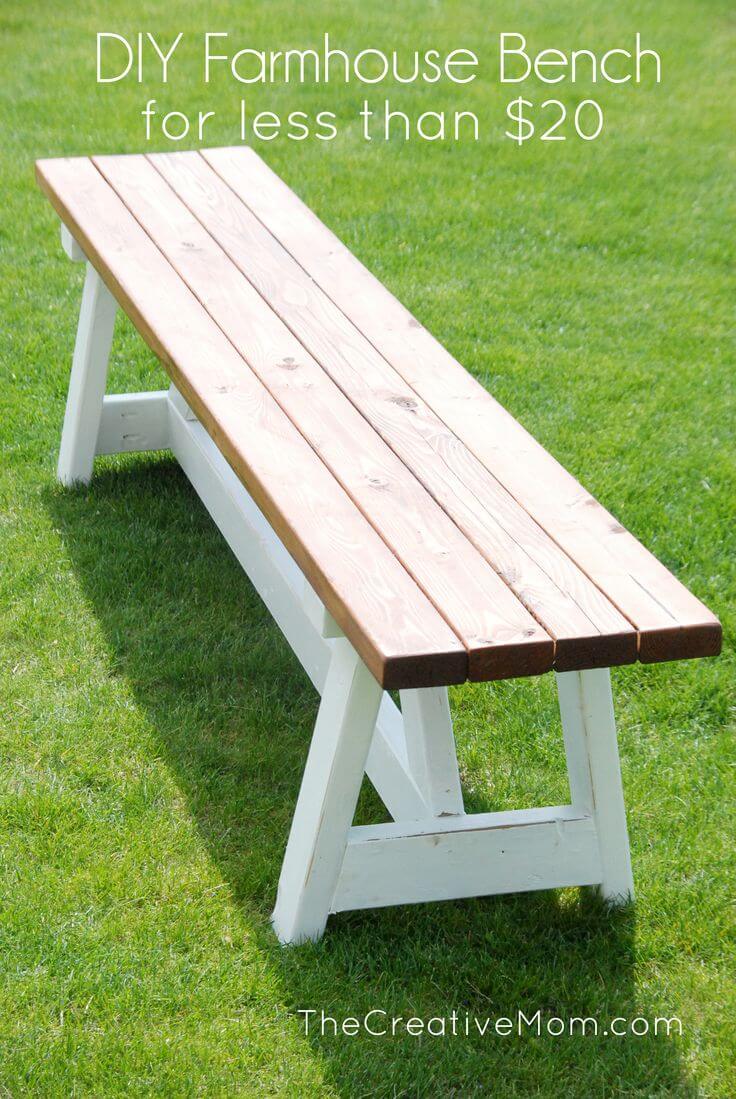 11. Soft and Comfortable Patio Pallet Daybed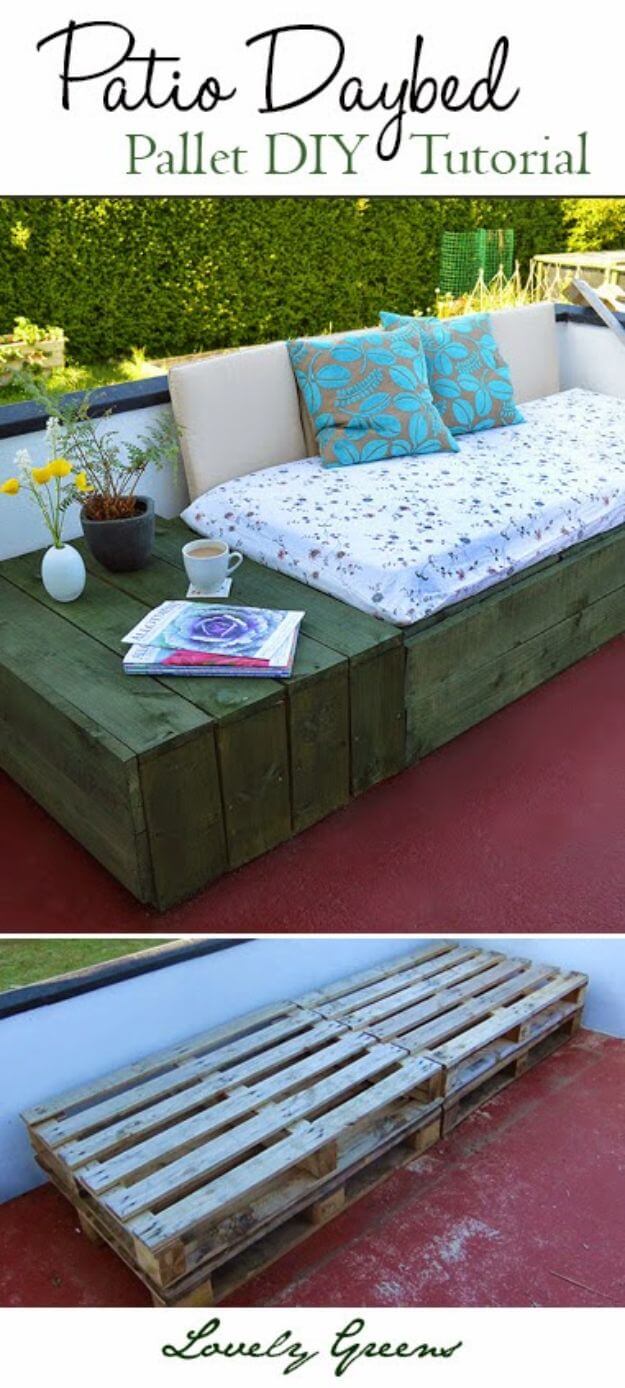 12. Adirondack Multi-Colored Wide Bench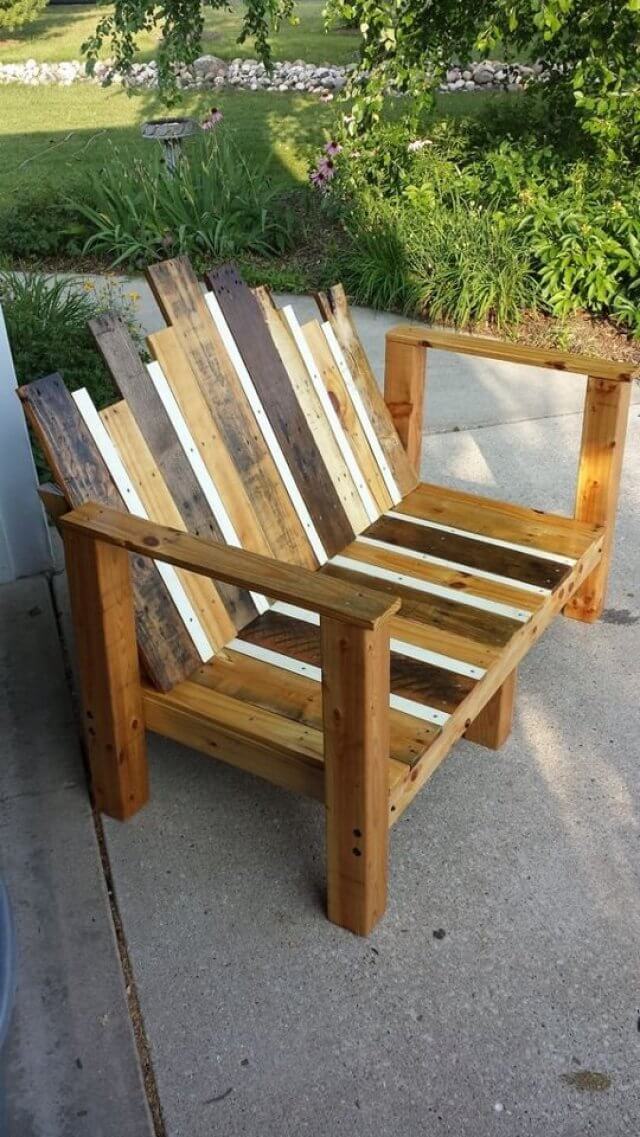 13. Four-Poster Splash-Of-Color Up-Cycled Head-Board Bench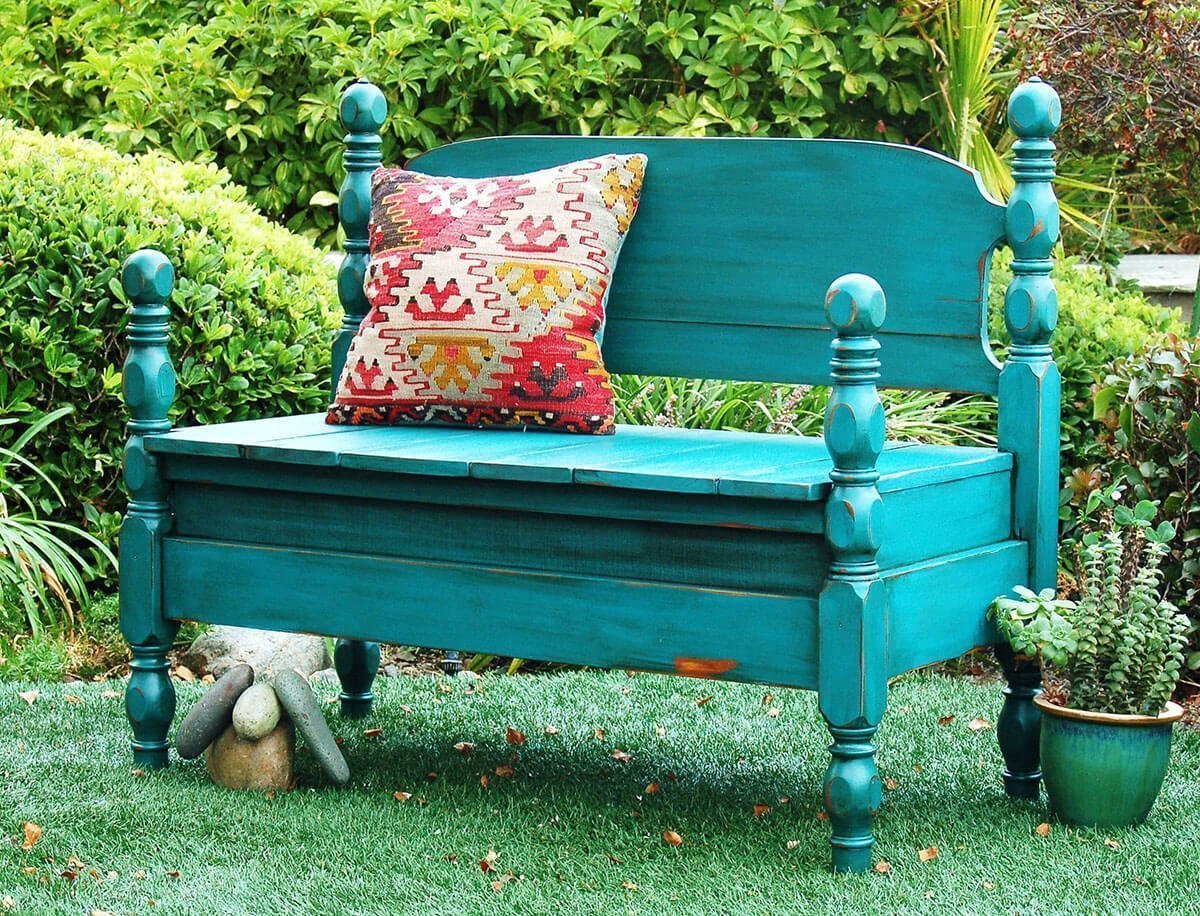 14. Creative and Innovative Dual Chair Bench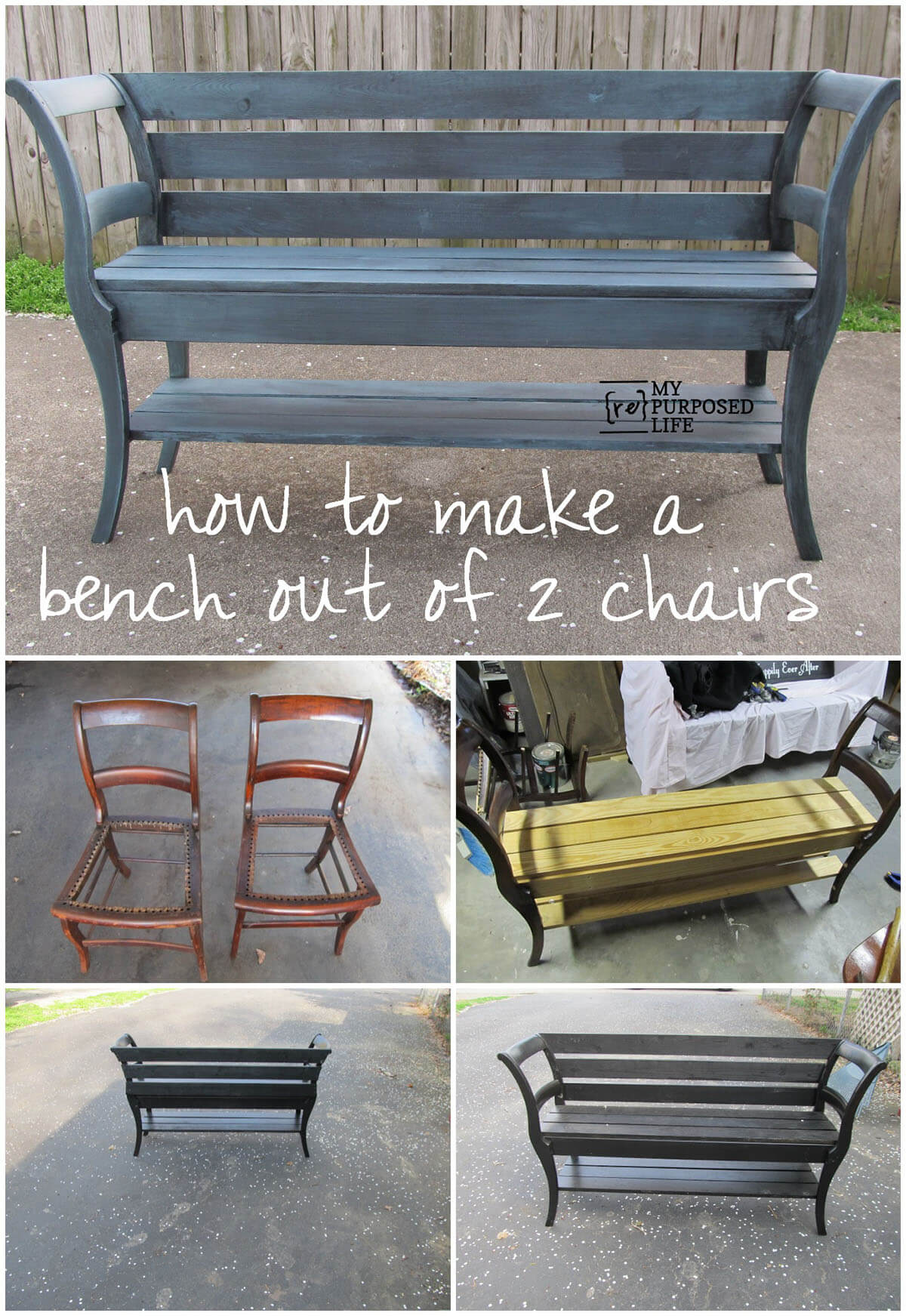 15. Colorful Taste of Central America Bench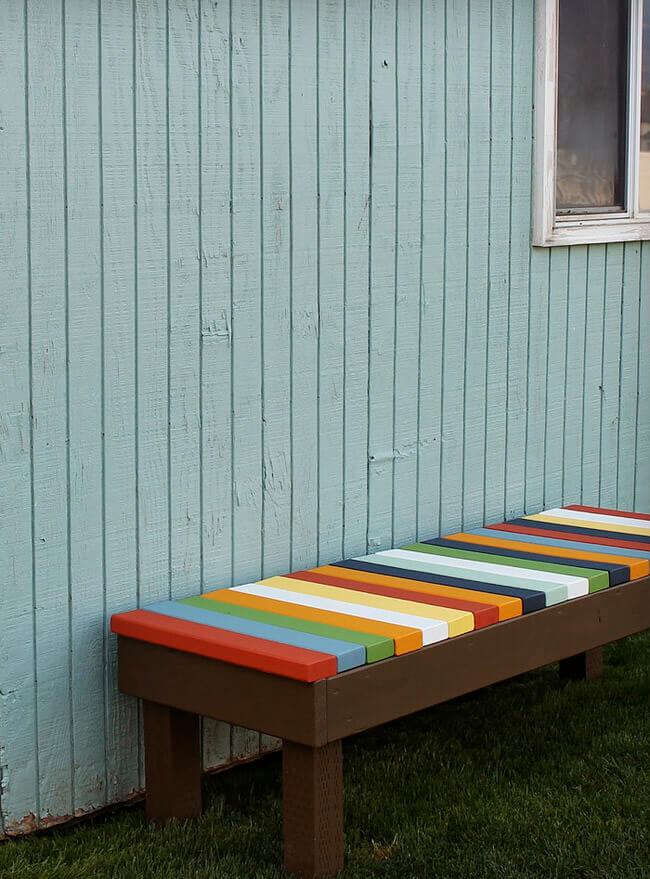 16. Garden-Box Happy Place Bench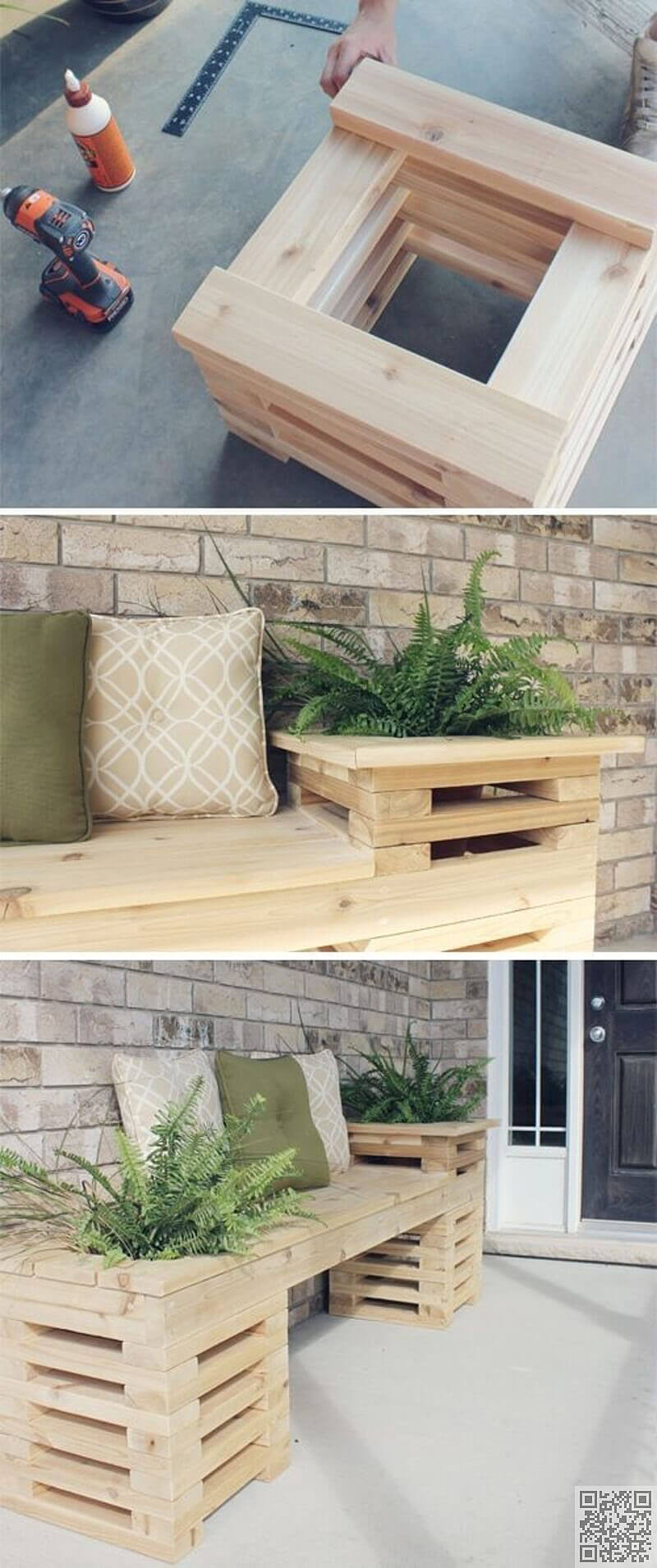 17. King-Size Extra Long and Stylish Headboard Bench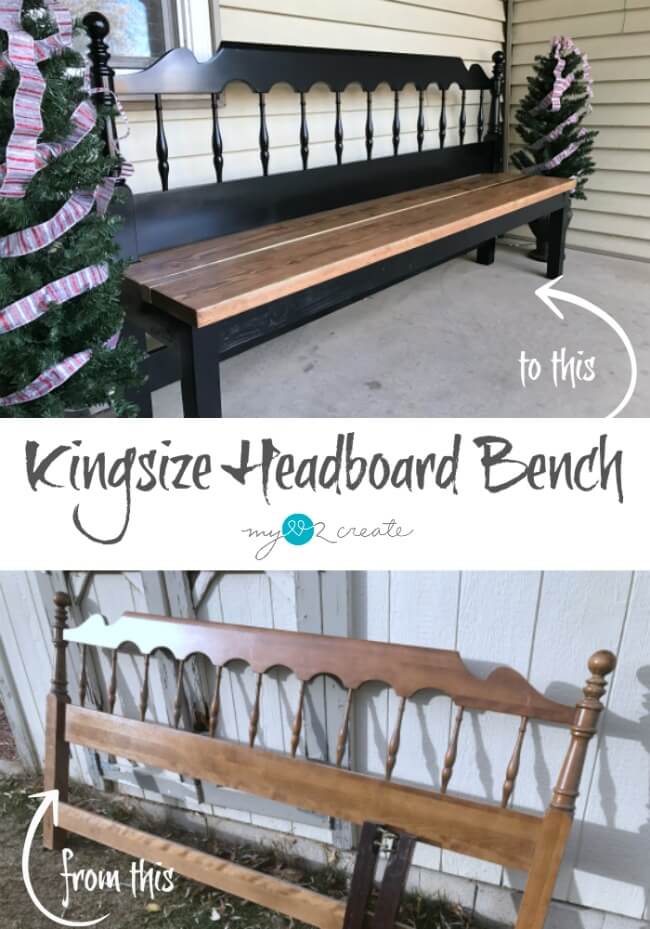 18. Exotic and Luxurious Canopy Bench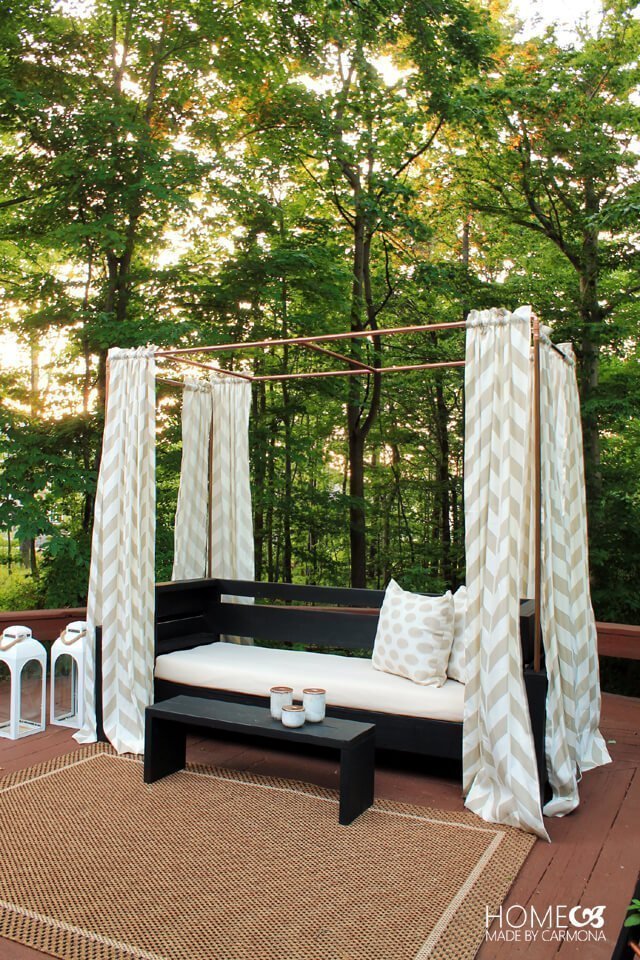 19. Extra Comfy Shabby Chic Bench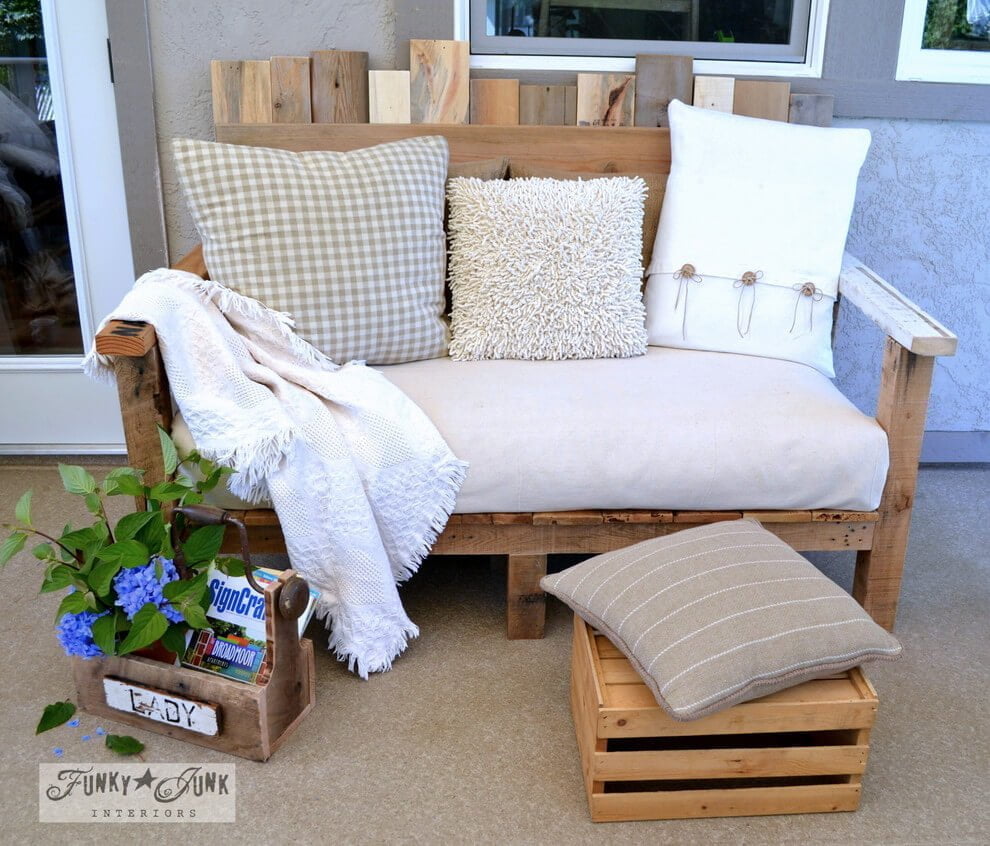 20. European Countryside Provincial Style Bench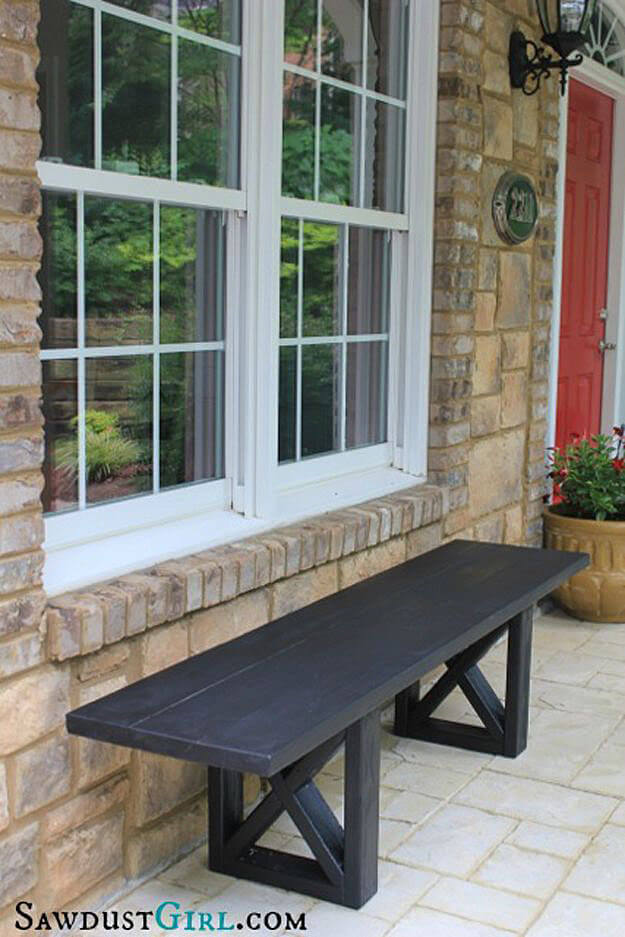 21. Perfect for Bonfires Semi-Circular Bench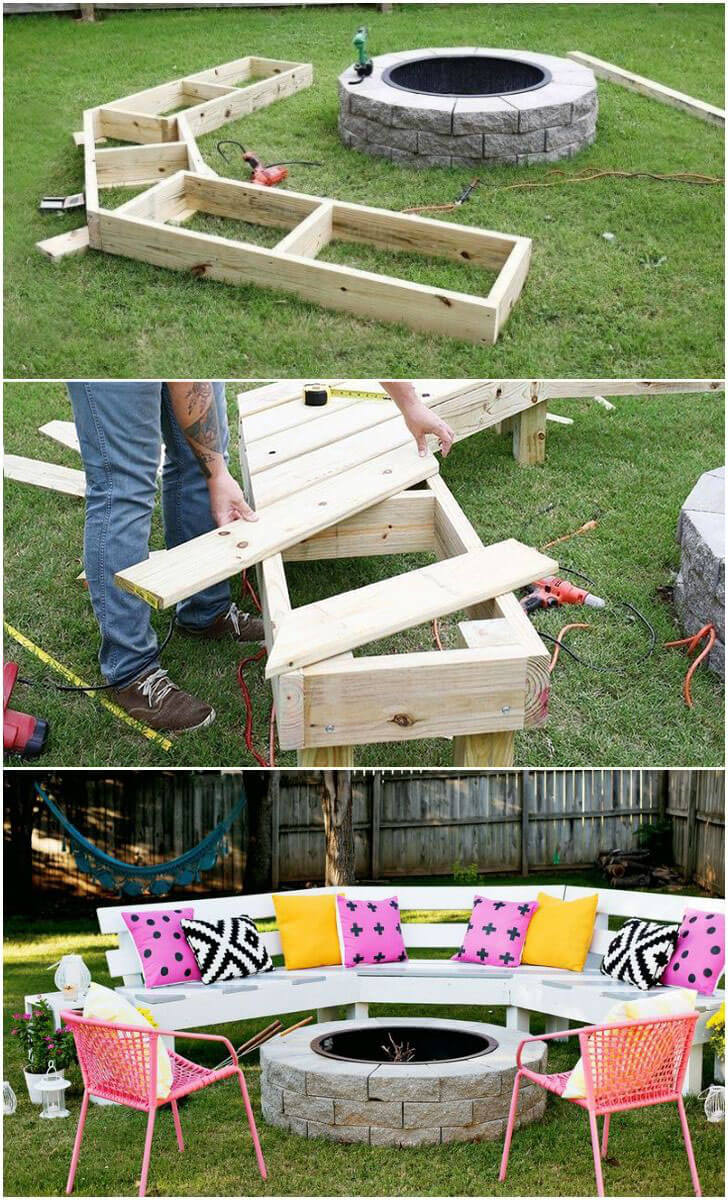 22. Cabin Style Double Chair Bench with Built-In Shared Table

23. Picnic and BBQ Style Long Bench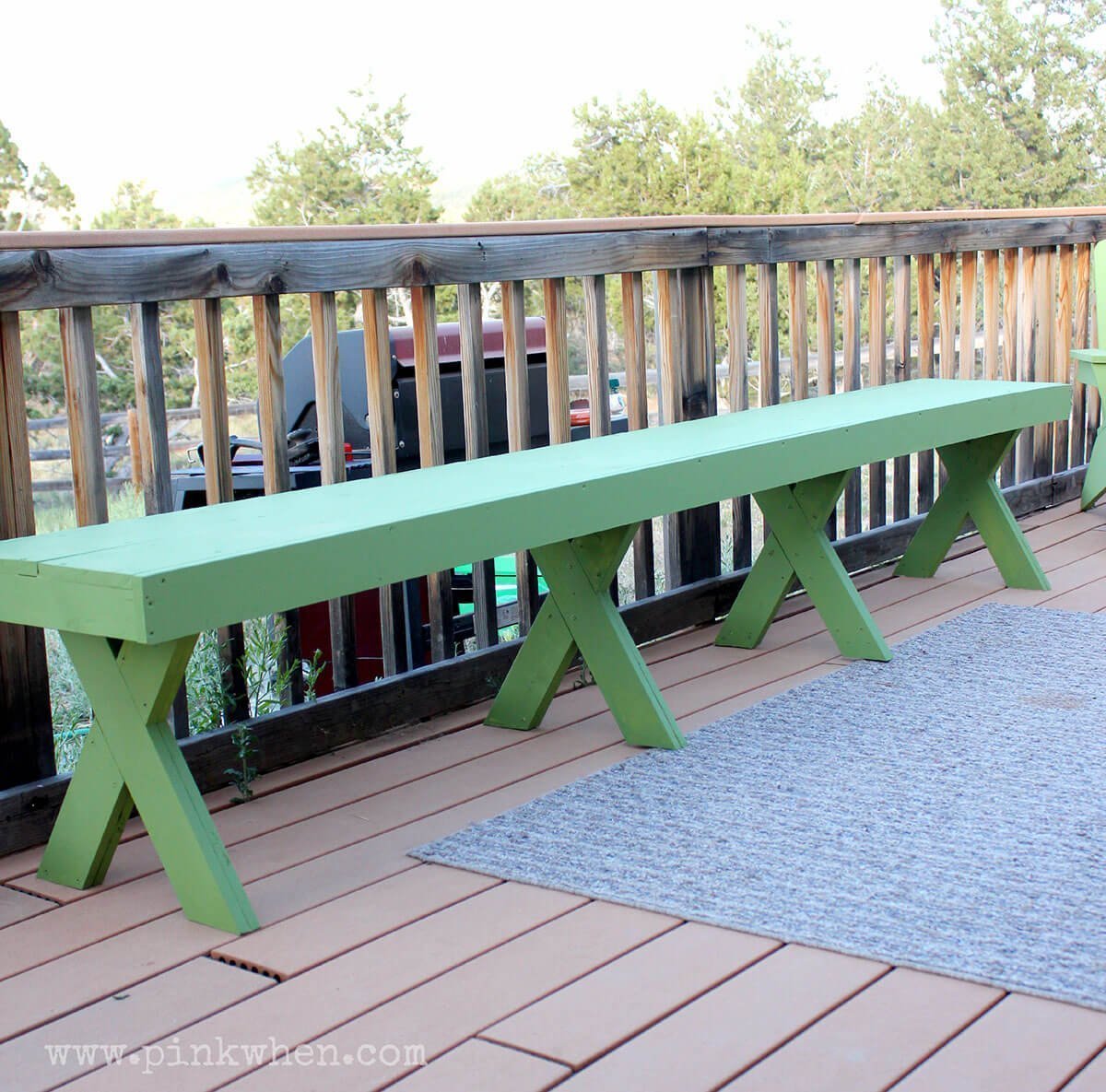 24. Simple Style Corner Bench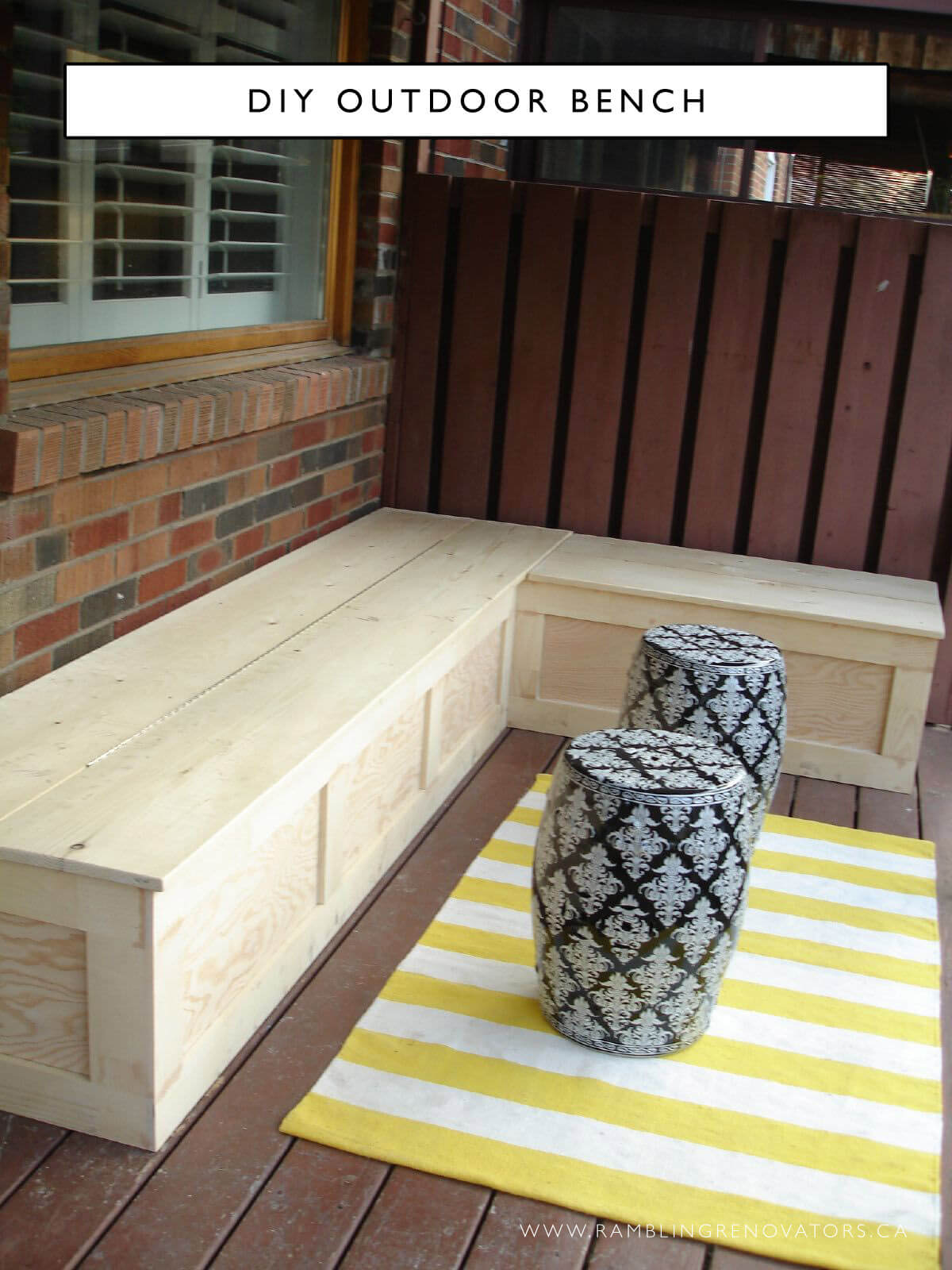 25. Nature Loving Forest Meadow Bench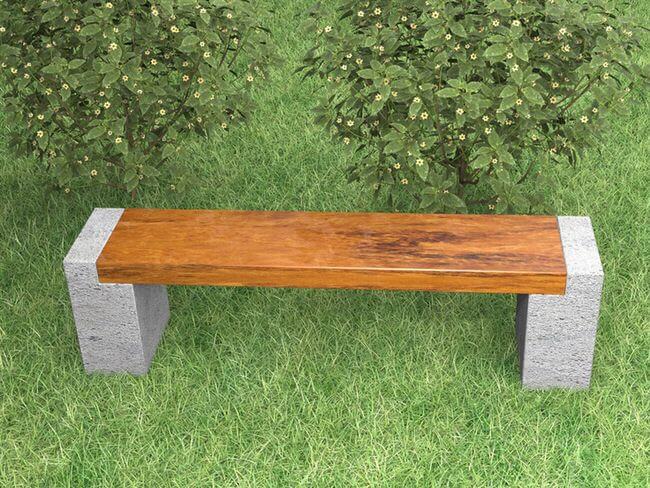 26. By-The-Seaside Cottage Bench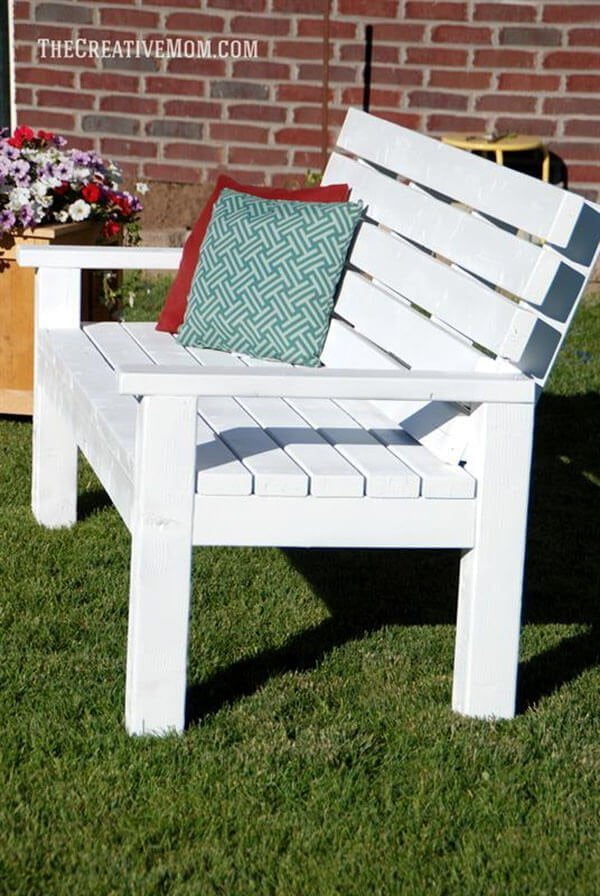 27. Sitting-In-The-Park Style Bench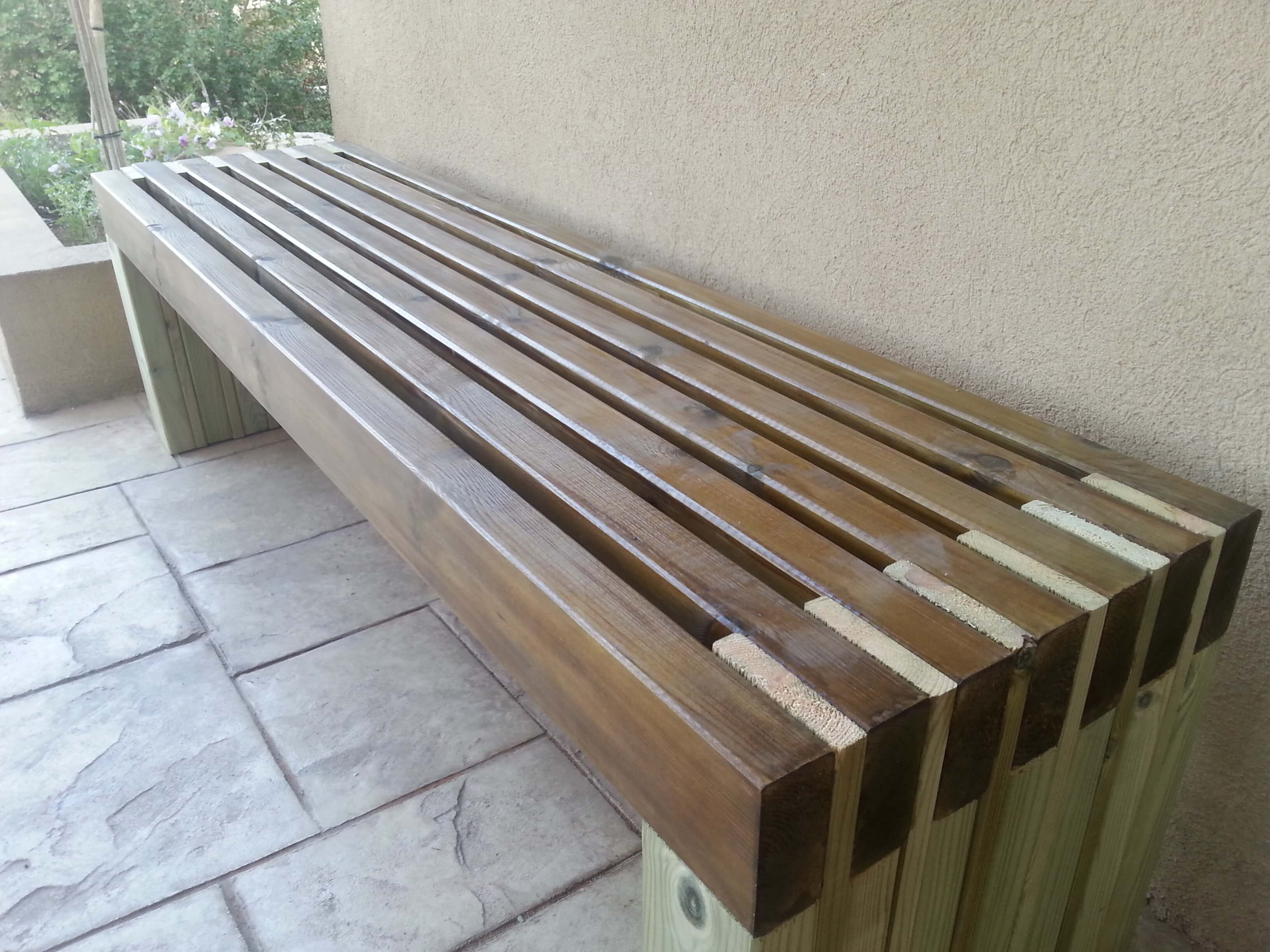 Our Favorite Farmhouse Furnitures to buy on Amazon