The peaceful sound of a babbling brook or a softly falling waterfall can have immediate calming effects on our bodies, minds, and souls. Even if you don't live near naturally flowing water or in a forest glen with these calming sounds, you can create your own waterfall oasis by either purchasing pricey manufactured fountains and waterfalls or by making your own at home. It's amazing what you can do by gathering a few tools and referencing these diy water feature ideas – you'll soon be basking in your own spa-like garden, bedroom, or living area.
24 Crystal Clear and Calming DIY Water Feature Ideas for Outdoor Beauty

You may have some of the resources you need tucked away in your basement or garage to create your own zen space. That's the best part about these diy water feature ideas; if you have empty pots, basins, extra river rock, lying around from past projects you can easily put them to use and turn them into a soothing oasis that not only sounds pleasant but is also a nice accent to your outdoor patio or indoor space.
With a little bit of time and some items gathered from this diy water feature ideas list, you'll be on your way to spa-like bliss after you just add water!
1. Simple Potted Bubble Fountain

2. Rustic Window Pane Falling Water Feature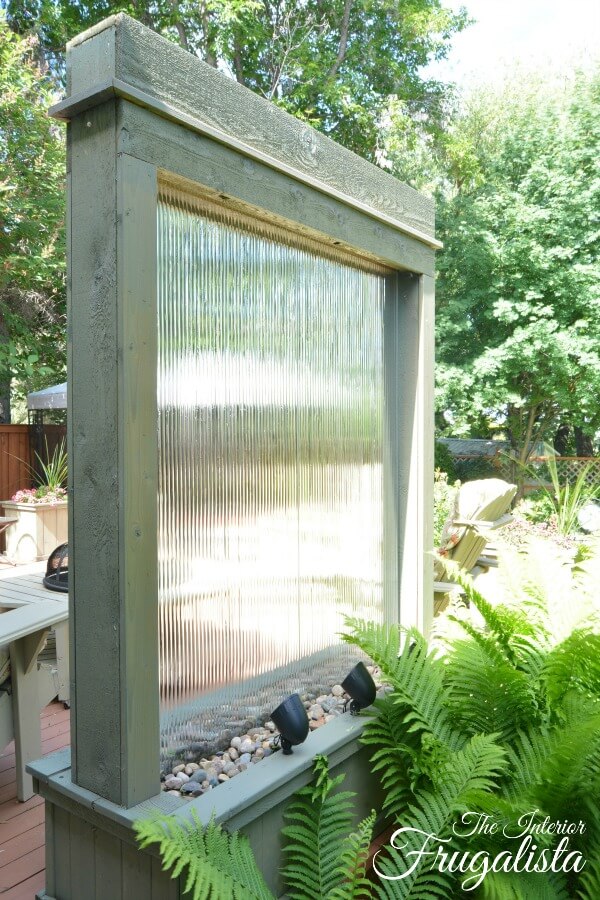 3. Tippy Tea Pot and Wooden Barrel Fountain

4. Beautiful Bamboo Trickling Waterfall Basin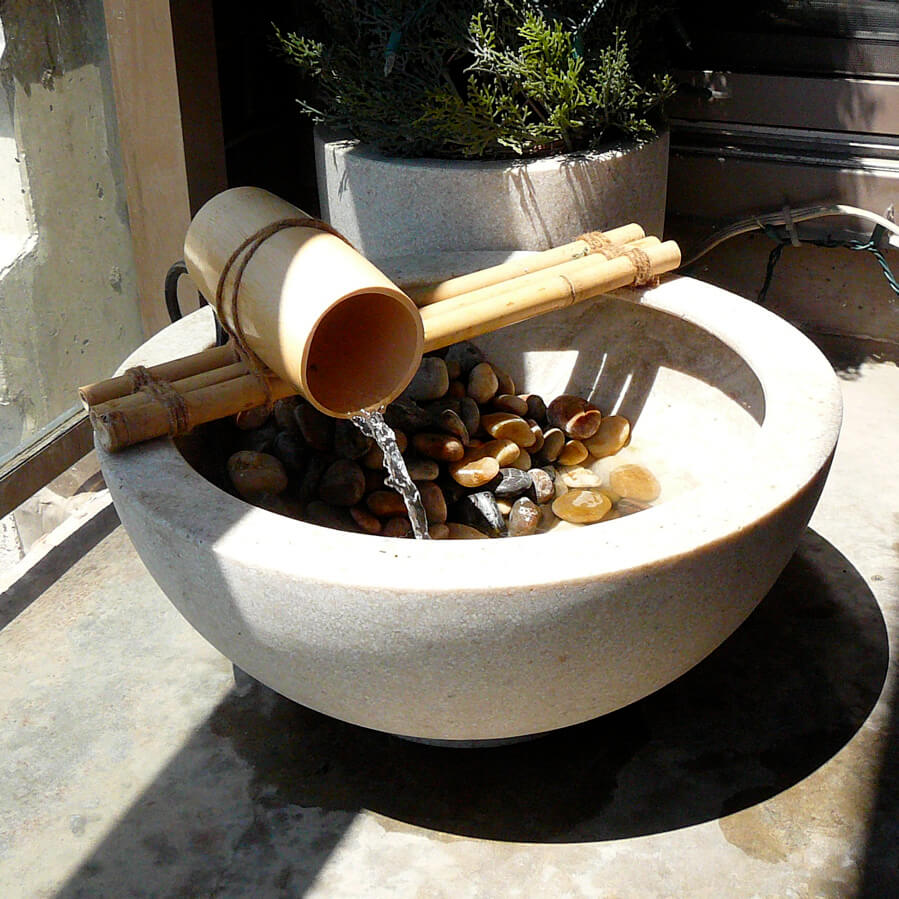 5. Underground Water System Fountain

6. Rain Chain Terra Cotta Pots Water Feature
7. Overflowing Ceramic Pot Fountain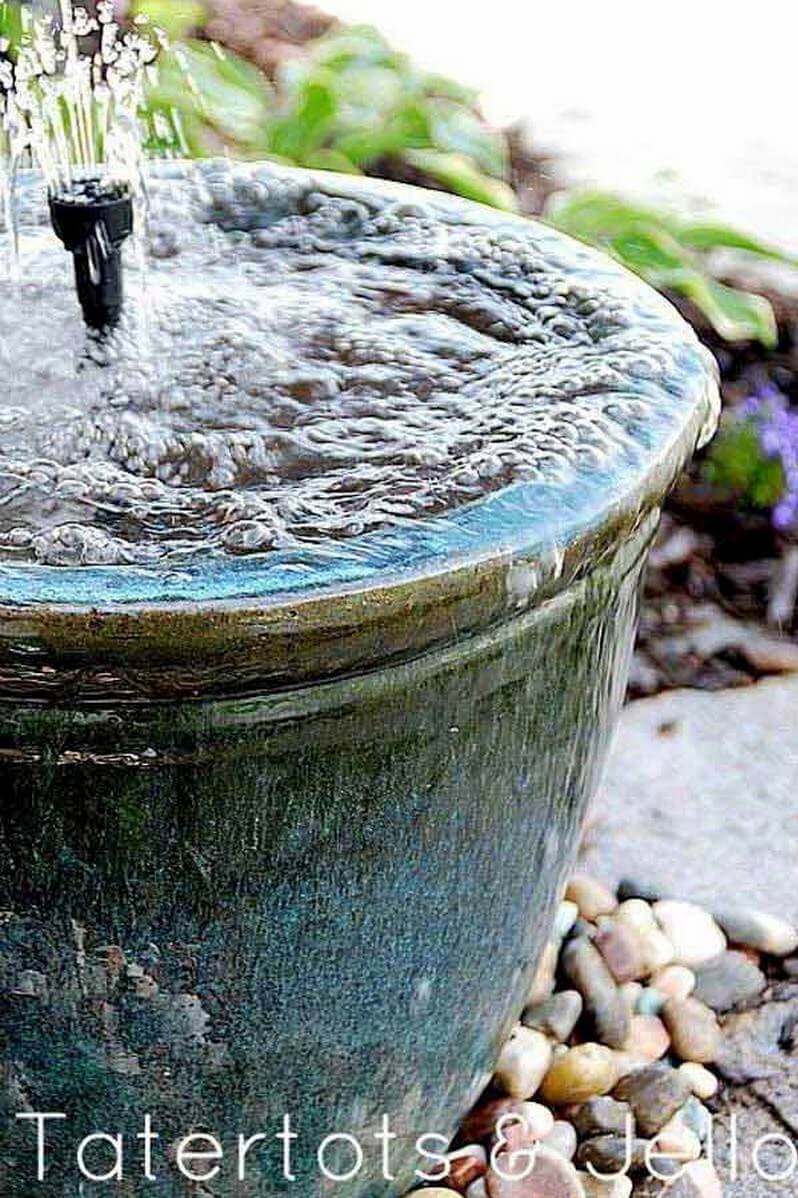 8. Pretty Little Pail Fountain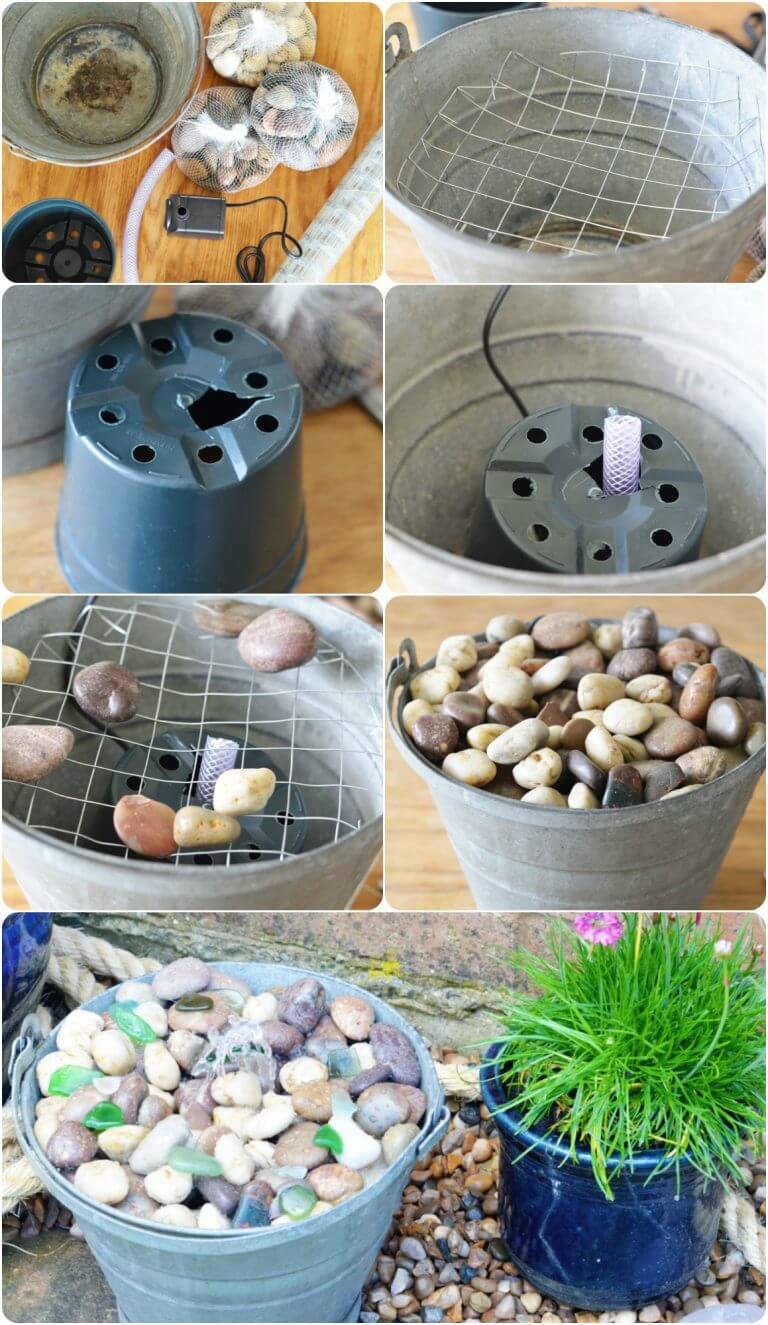 9. Mini Oasis with Waterfall Water Feature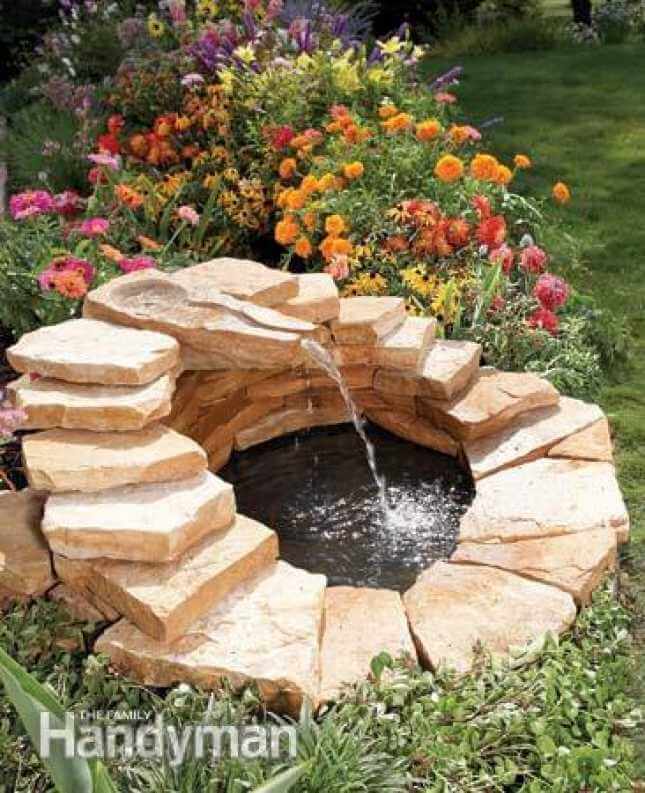 10. Nested Ceramic Pots with Fountain Feature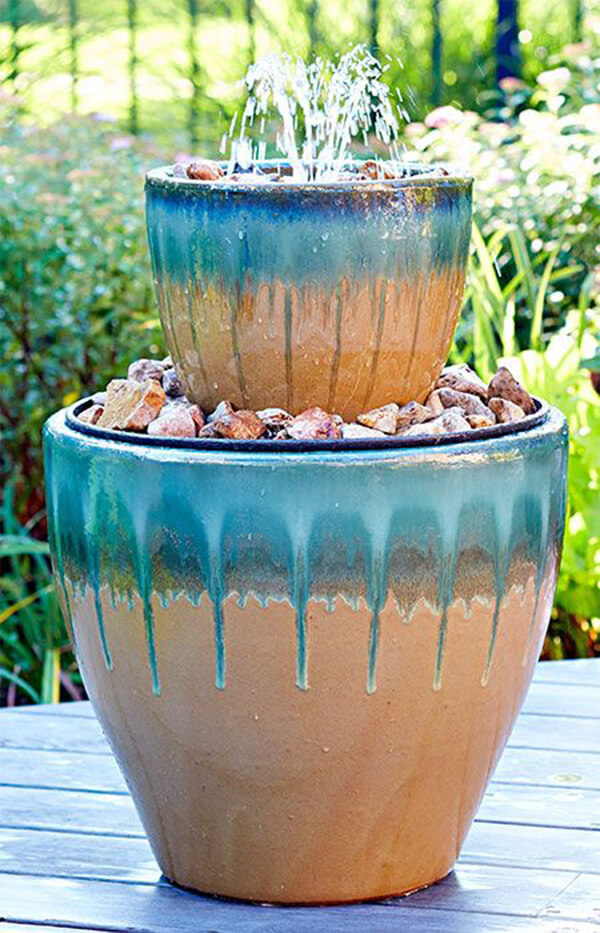 11. Cascading Copper Wall Waterfall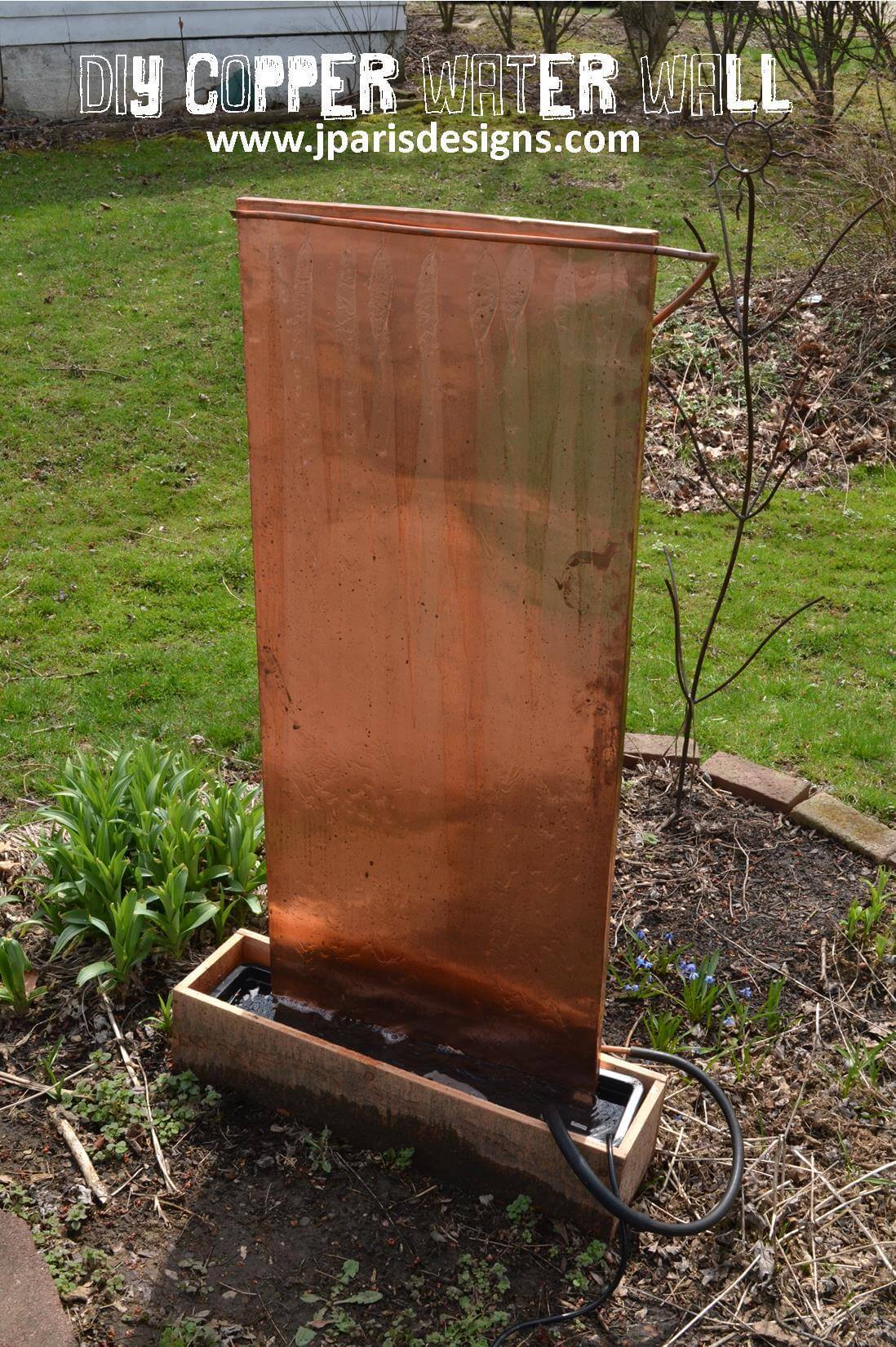 12. Fun and Fancy Free Wheelbarrow Waterfall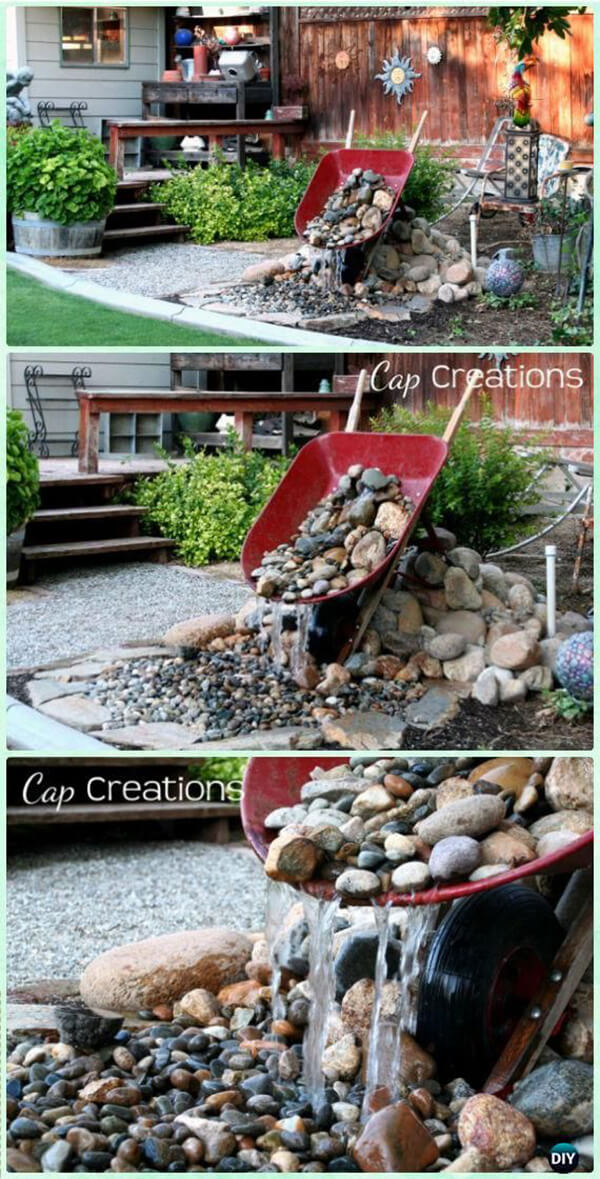 13. Babbling and Bubbling Brook in Tiered Pots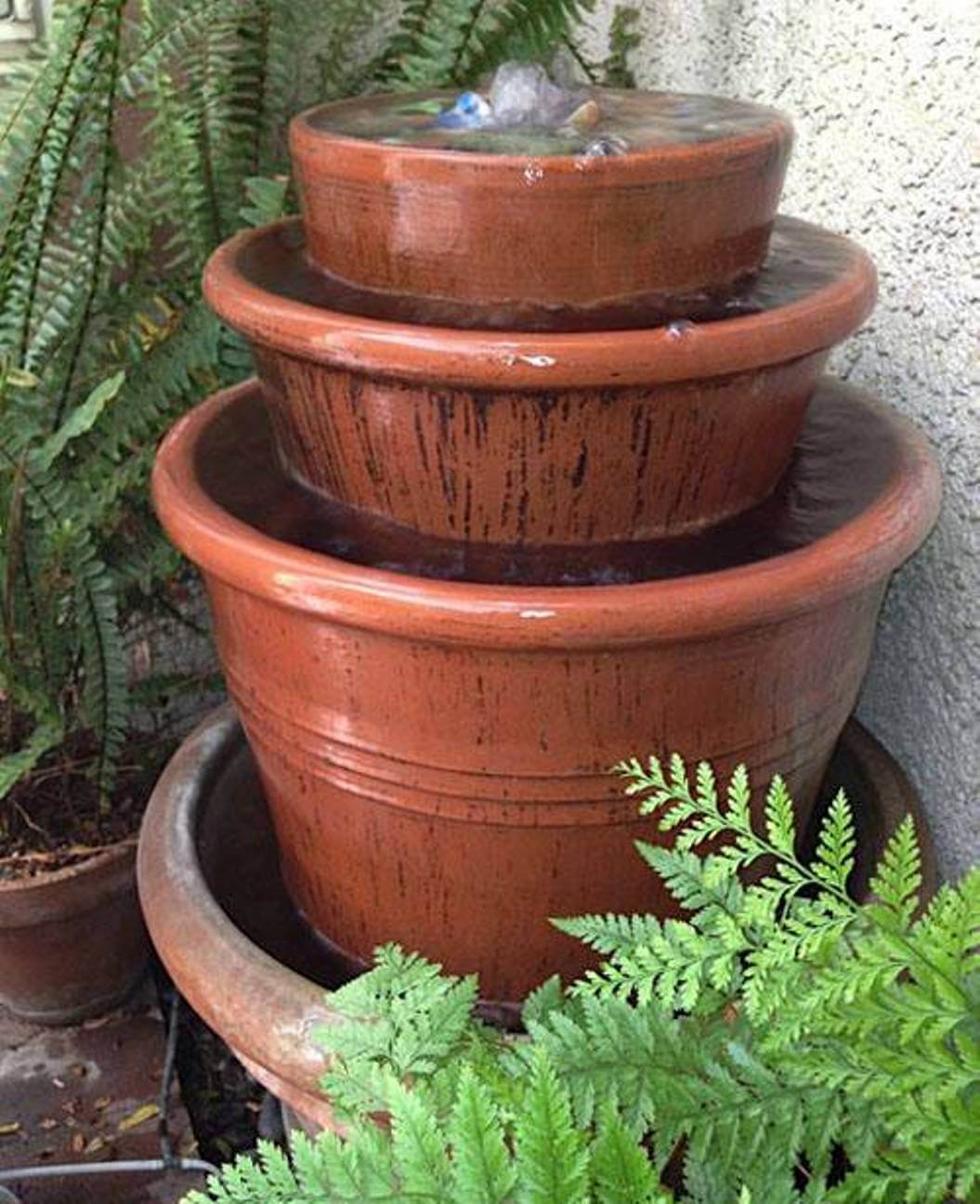 14. Loop de Loo Waterfall Chain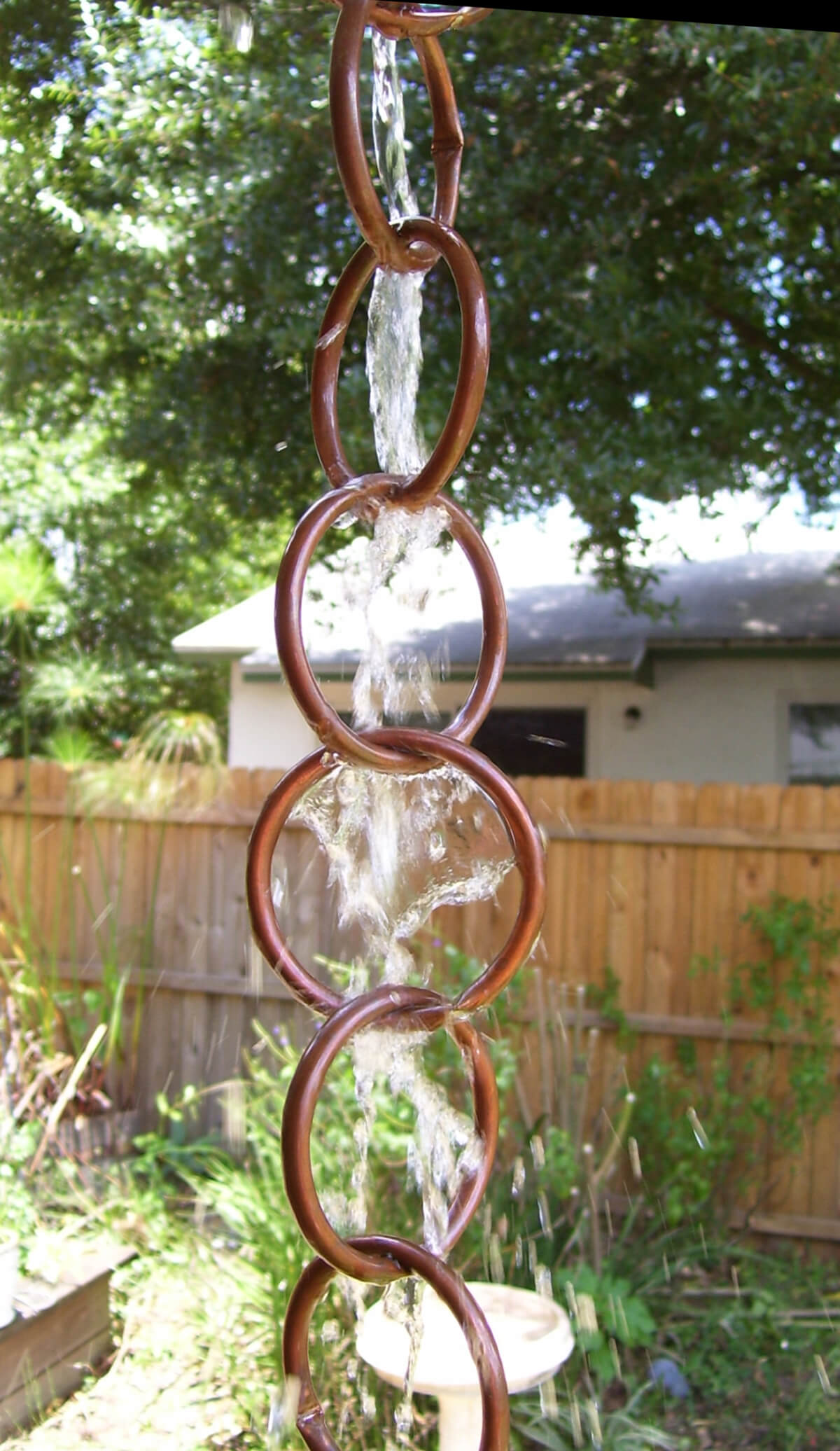 15. Incredible Stacked Rock Statue Water Feature

16. Peaceful and Elegant Ceramic Urn Water Feature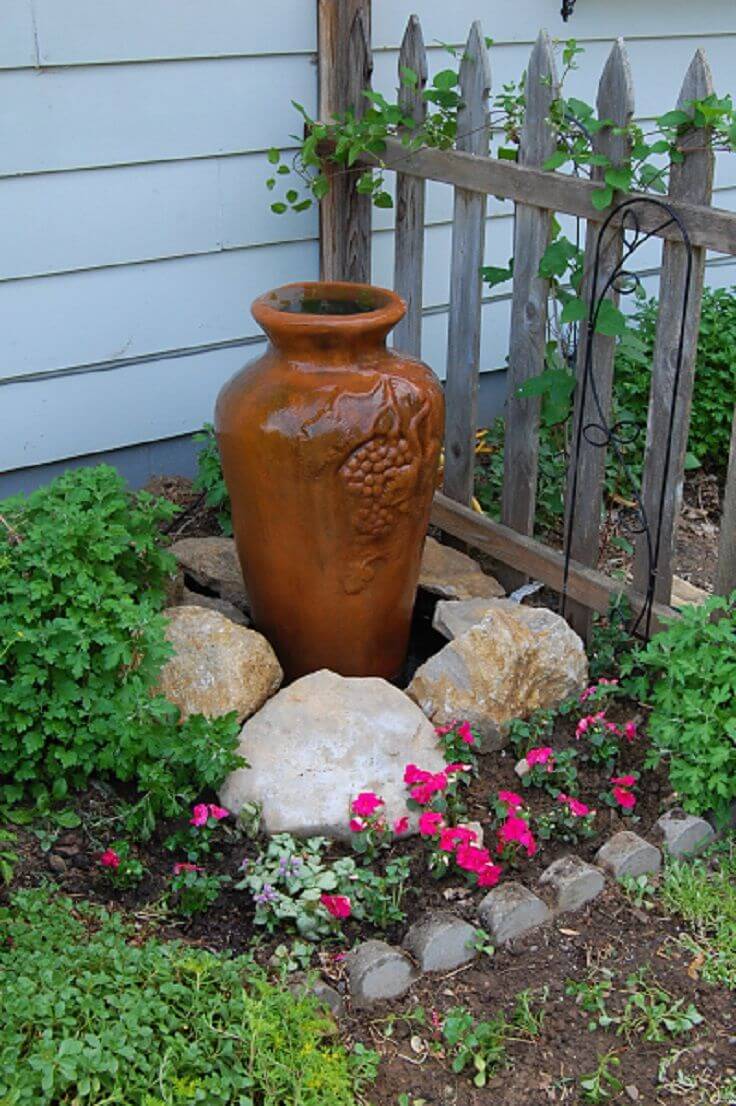 17. Treasury of Rocks and Bobbles Stacked Pail Fountain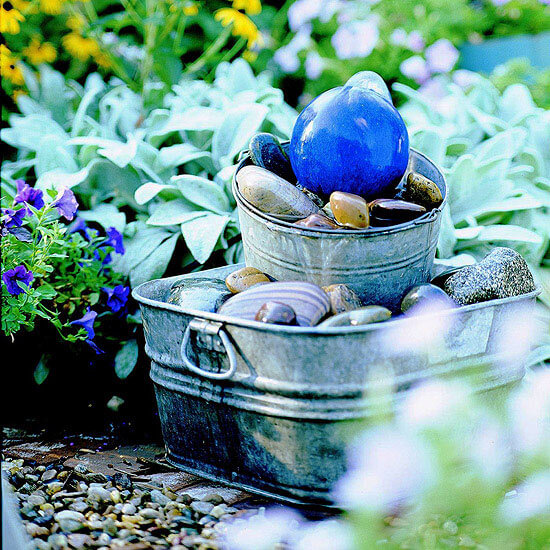 18. Vineyard Inspired Barrel Fountain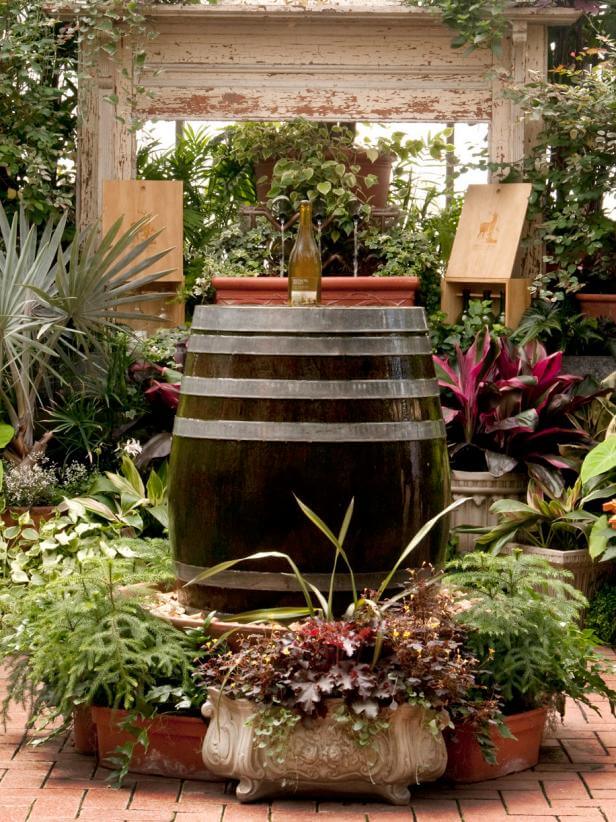 19. Whimsical Floating Watering Cans Water Feature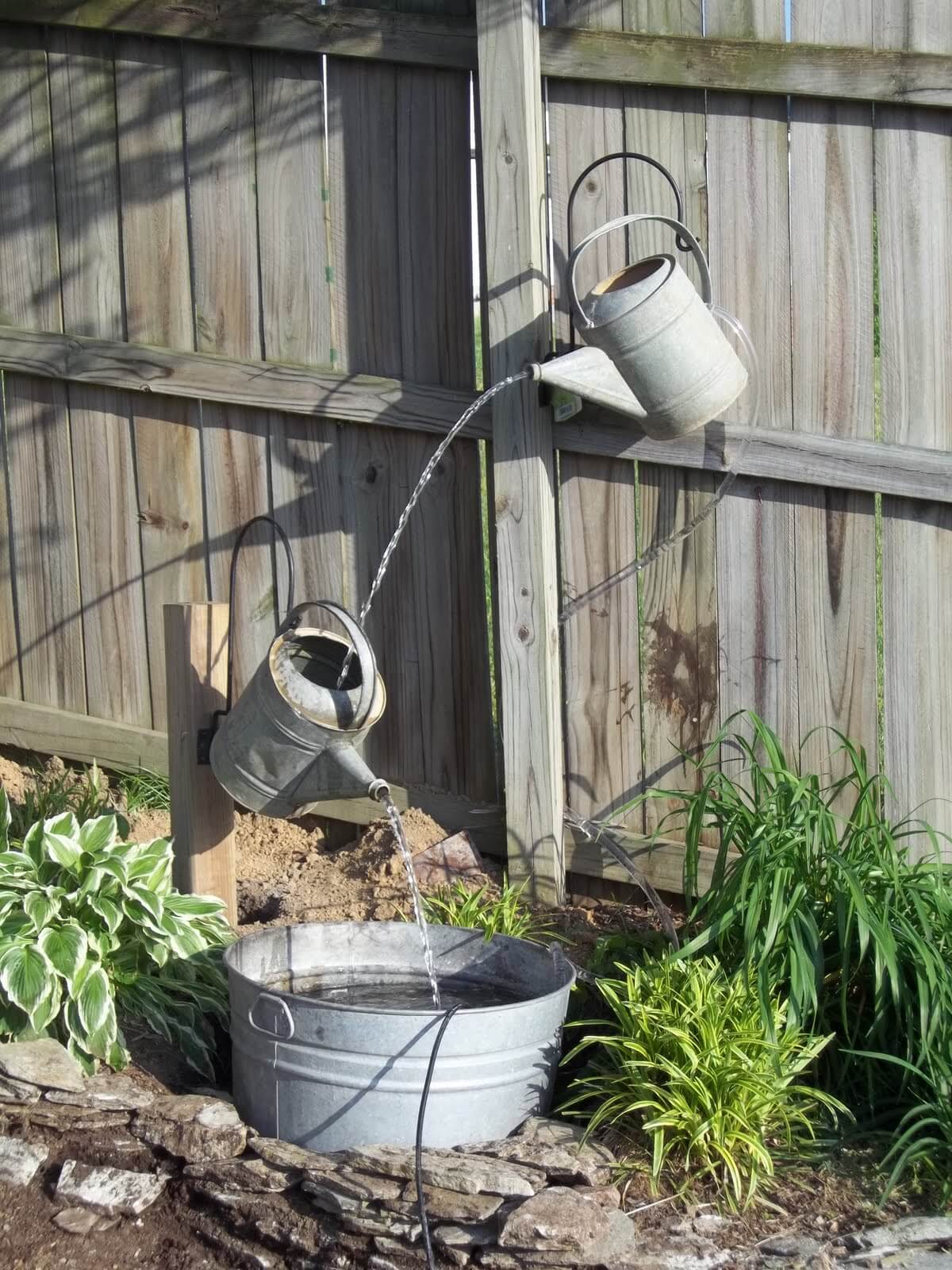 20. Basic but Beautiful Terra Cotta Pot Fountain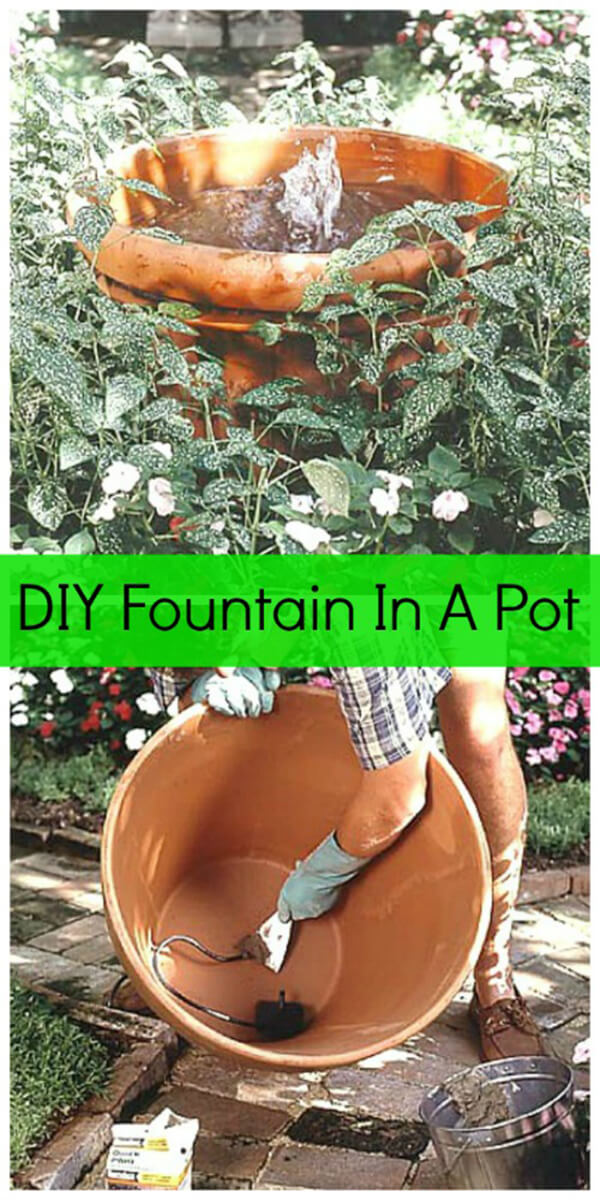 21. My Ceramic Pot Overfloweth Water Feature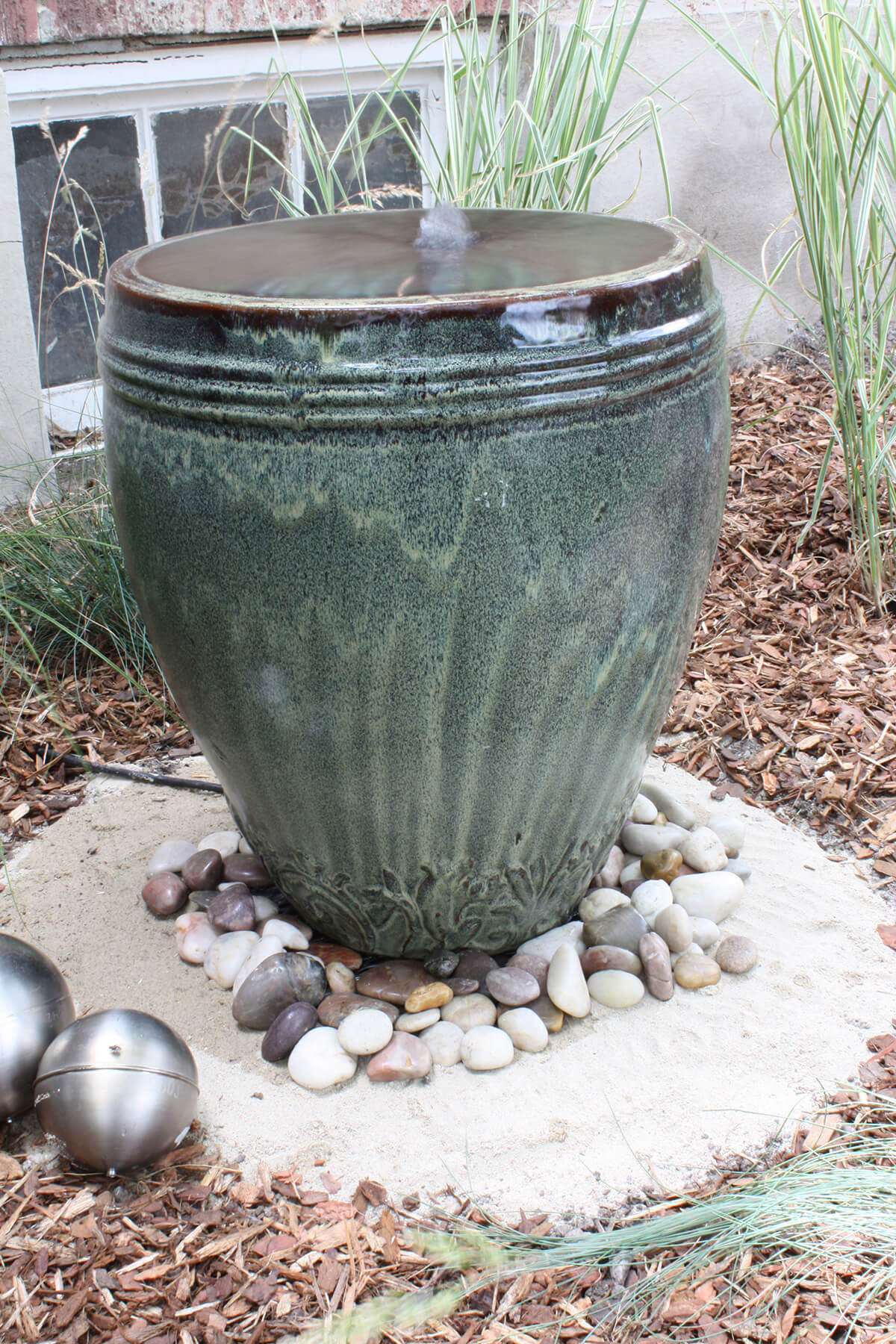 22. Water Tumbling Down the Wall Fun Feature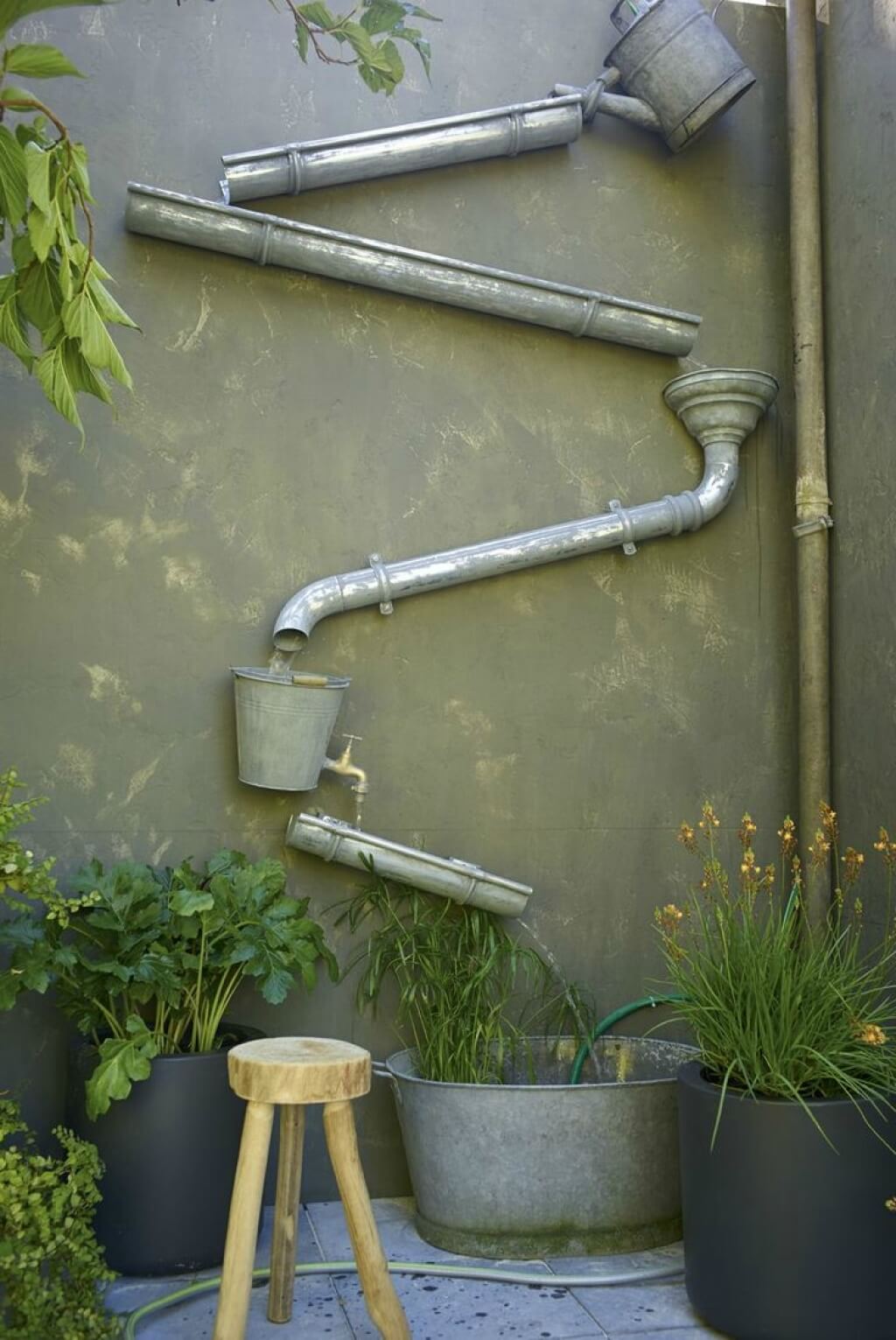 23. River Rock Mini Fountain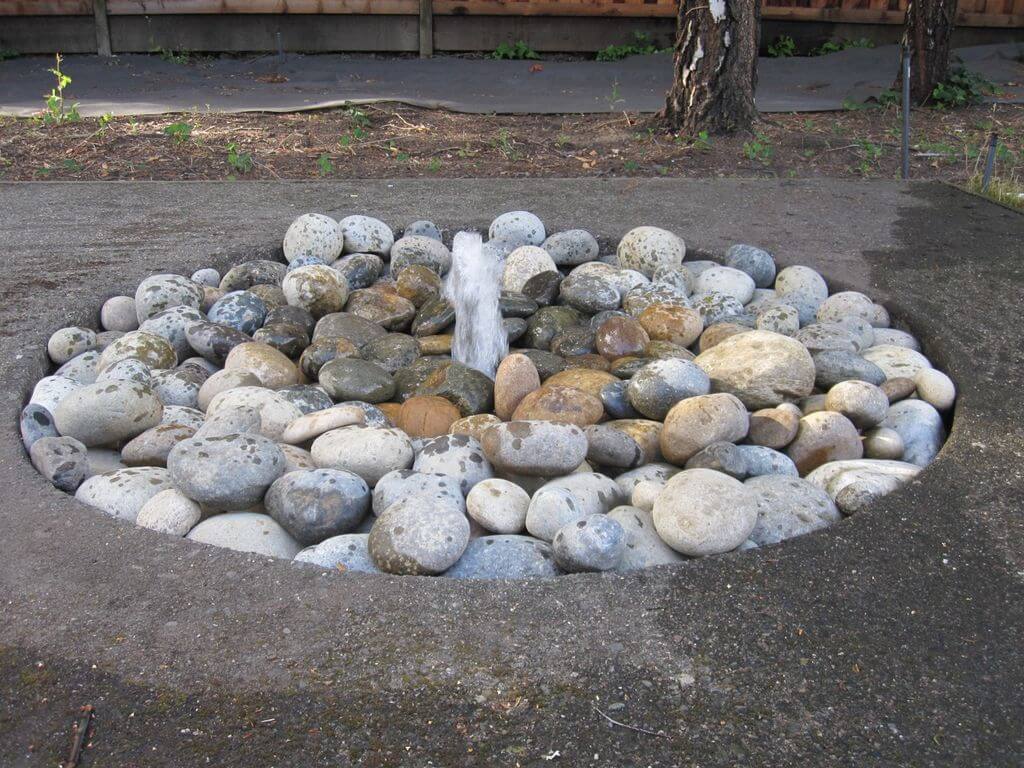 24. Big and Beautiful Planting Pots Fountain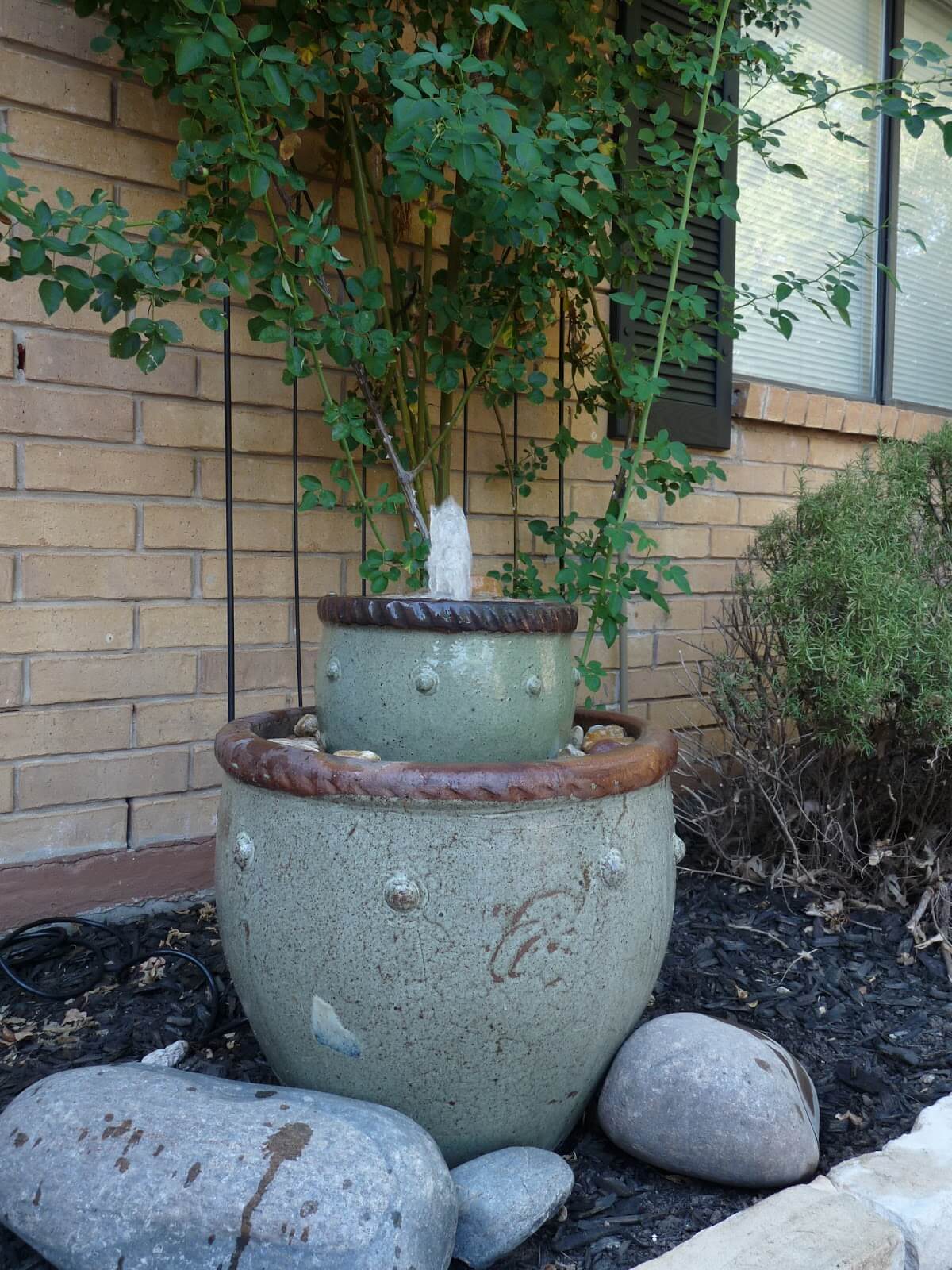 Our Favorite Outdoor Decorations to buy on Amazon