Farmhouse style is all about creating a tranquil, old-fashioned atmosphere for your family to relax in. These farmhouse plant decor ideas will bring your home a touch of nature while harkening back to the past. The plants featured in these displays are mostly greenery, with a few flowers represented. Against the light colored palette of the farmhouse style, these greens stand out and bring a natural touch to your home. Boxwood is very popular, as are succulents. It looks best to have fresh plants in your home, but if this isn't possible, you could use high quality silk greenery.
36 Nifty Farmhouse Plant Decor Ideas to Bring the Outdoors In

These arrangements use many different types of containers. In keeping with the farmhouse theme, many of them are reclaimed from uses around the yard and garden. Galvanized pails are very popular in farmhouse decor style. Stenciled wood is also a feature of farmhouse style. Some of the containers are unexpected, including the little glass globes with air plants inside. A reclaimed ladder hanging over a bathtub makes a memorable plant display.
Use some of our ideas to brighten up your home and bring a touch of color into your life. All you need are fresh plants, a variety of containers, and a little creativity to bring a farmhouse flair into your living space.
1. Turned Wood Racks with Plant Buckets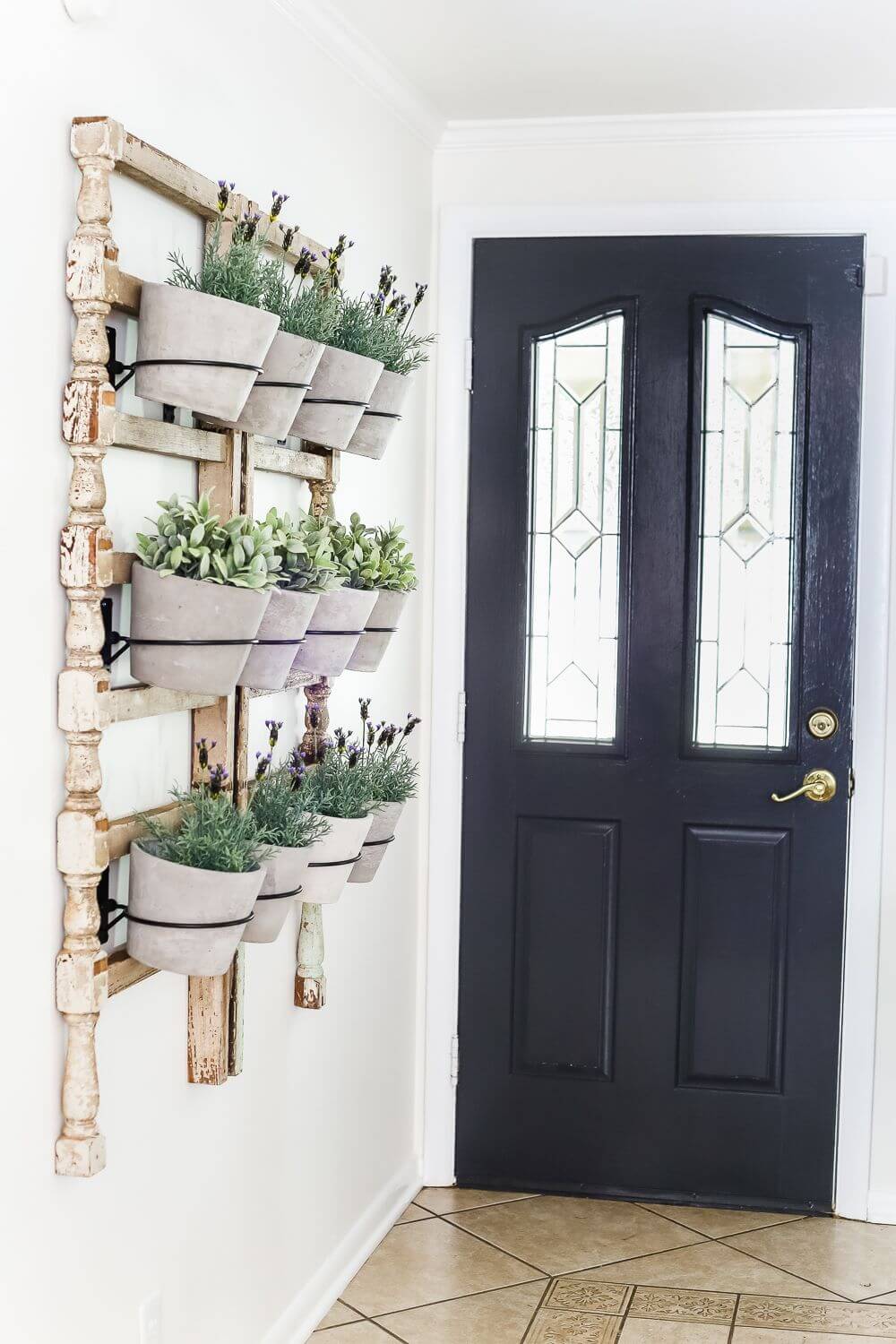 2. Painted White Mason Jars with Greenery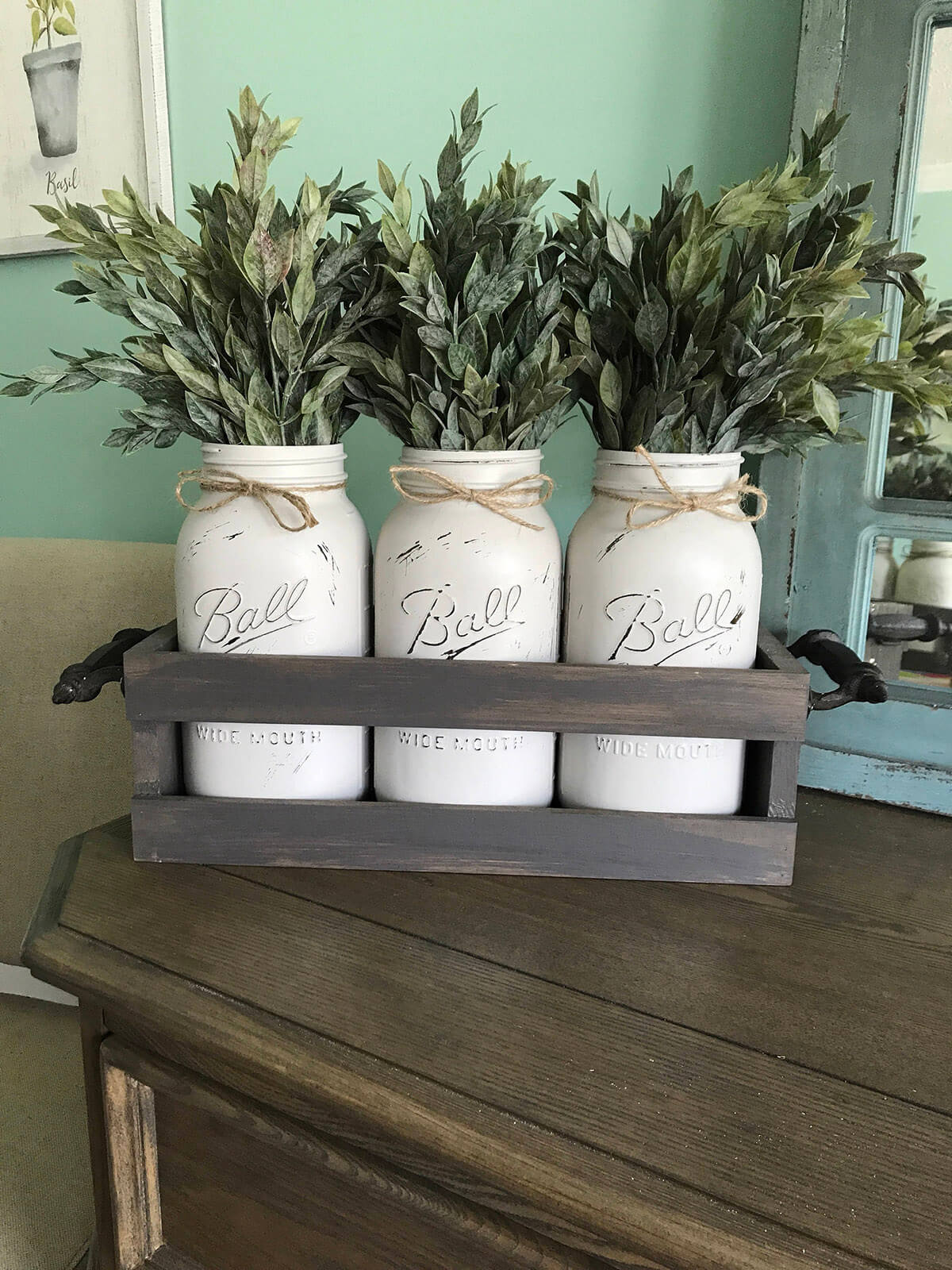 3. Three Level Tray with Cute Succulents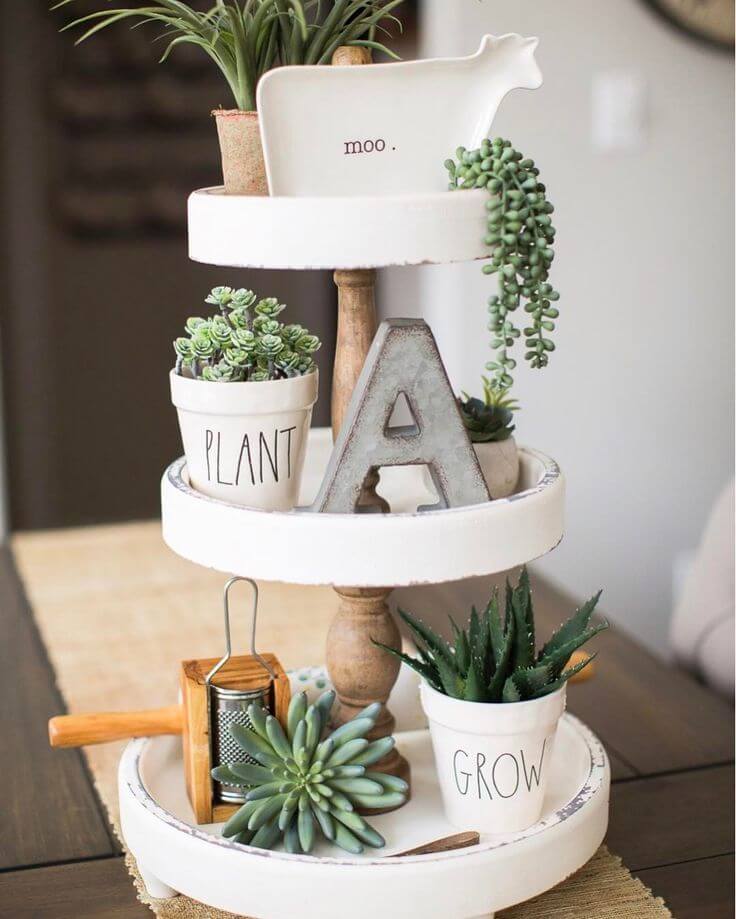 4. Terra Cotta Pots on Pedestal Stands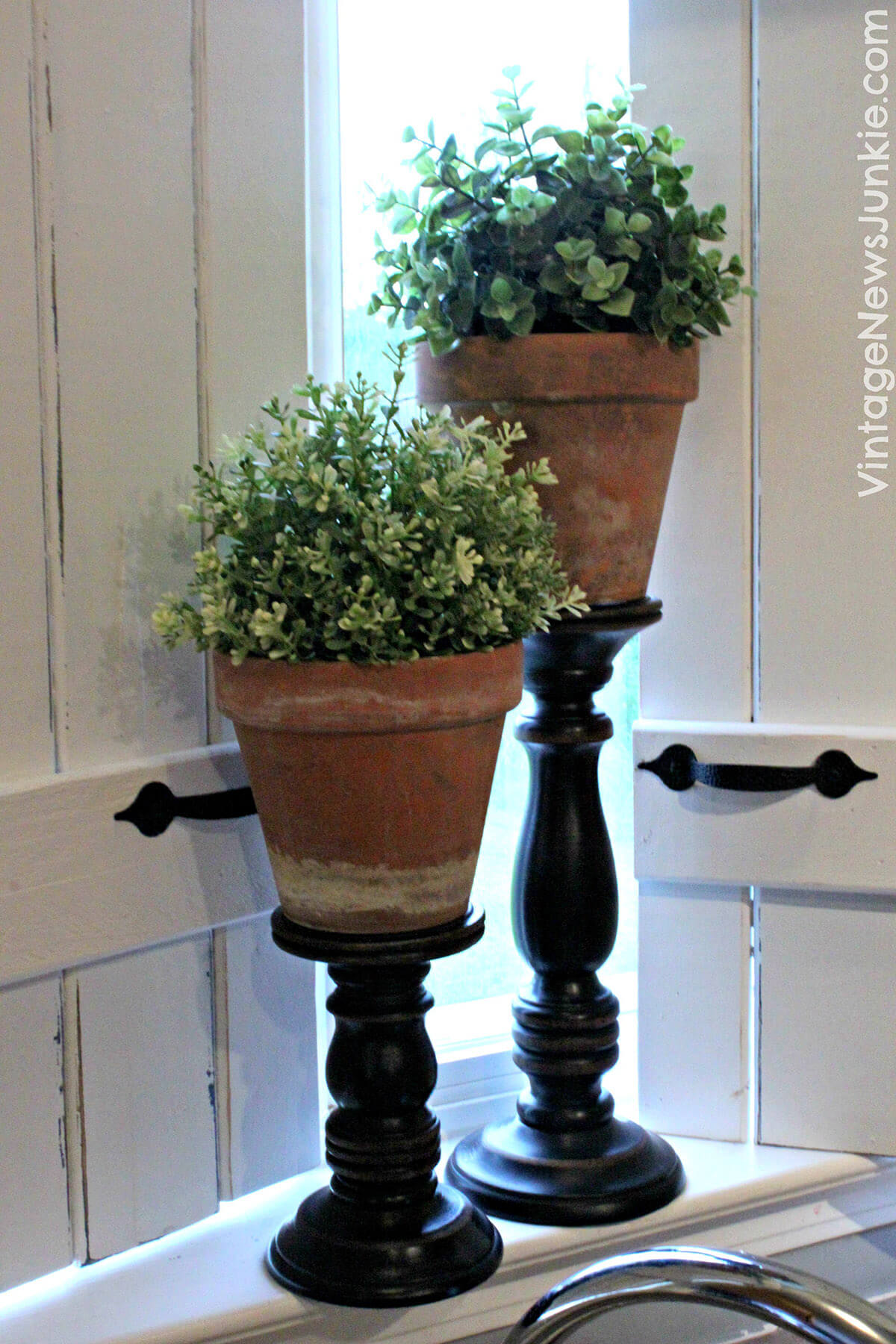 5. Upcycled Square Frame and Greenery Wreath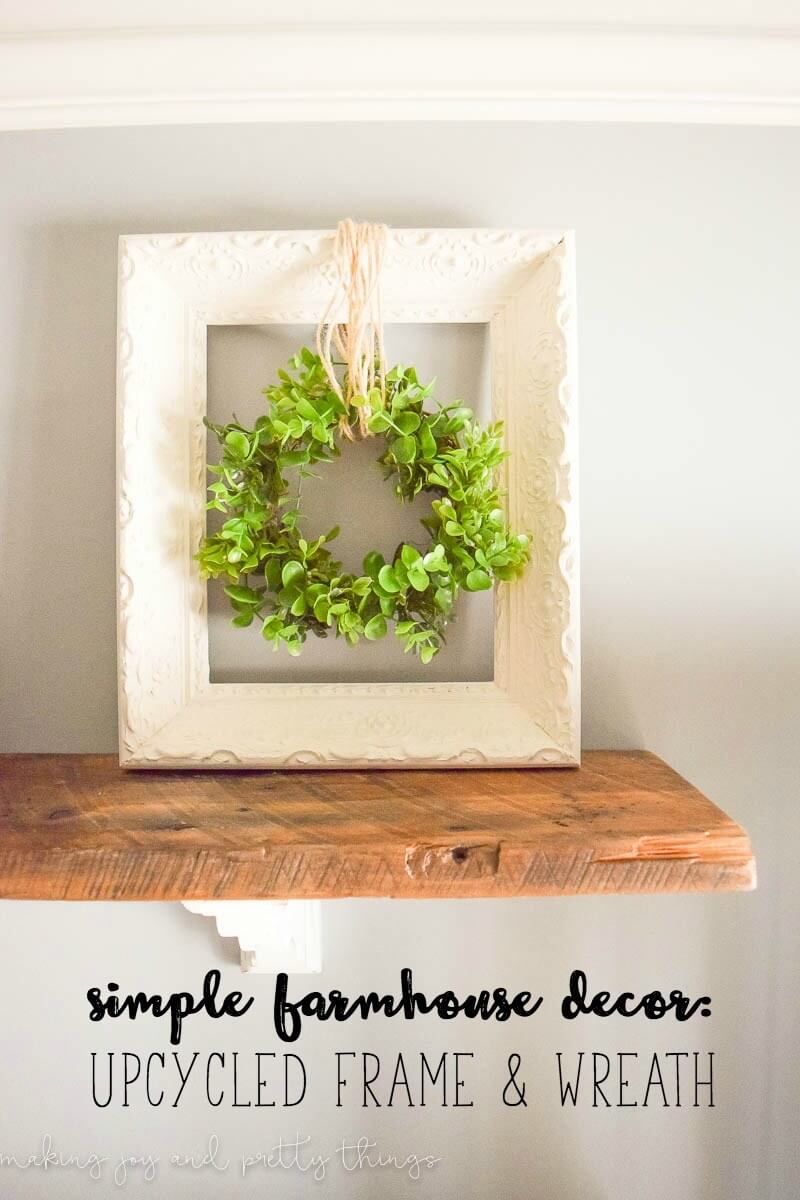 6. Wall Rack with White Ceramic Pots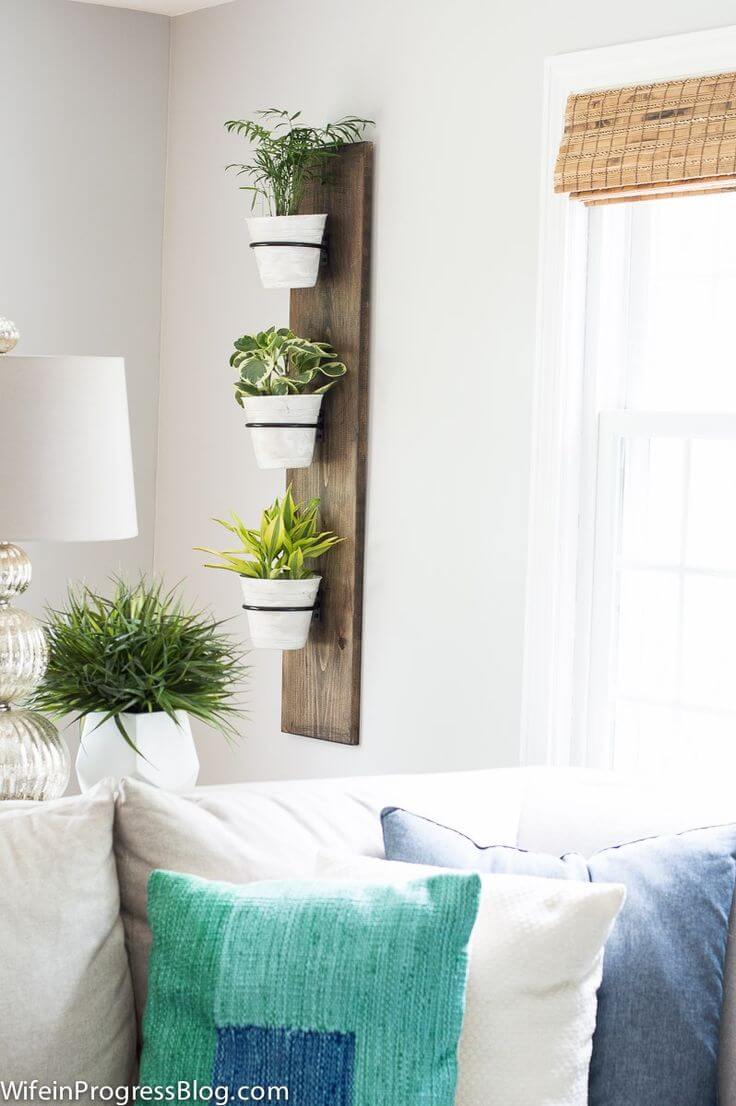 7. Farmhouse Plant Decor Idea with Mugs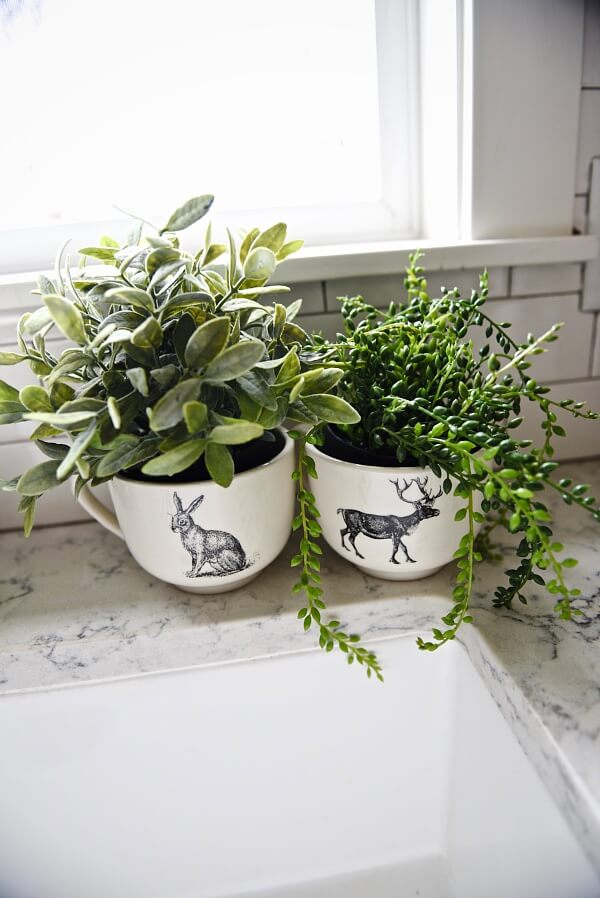 8. Reclaimed Step Ladder with Plant Display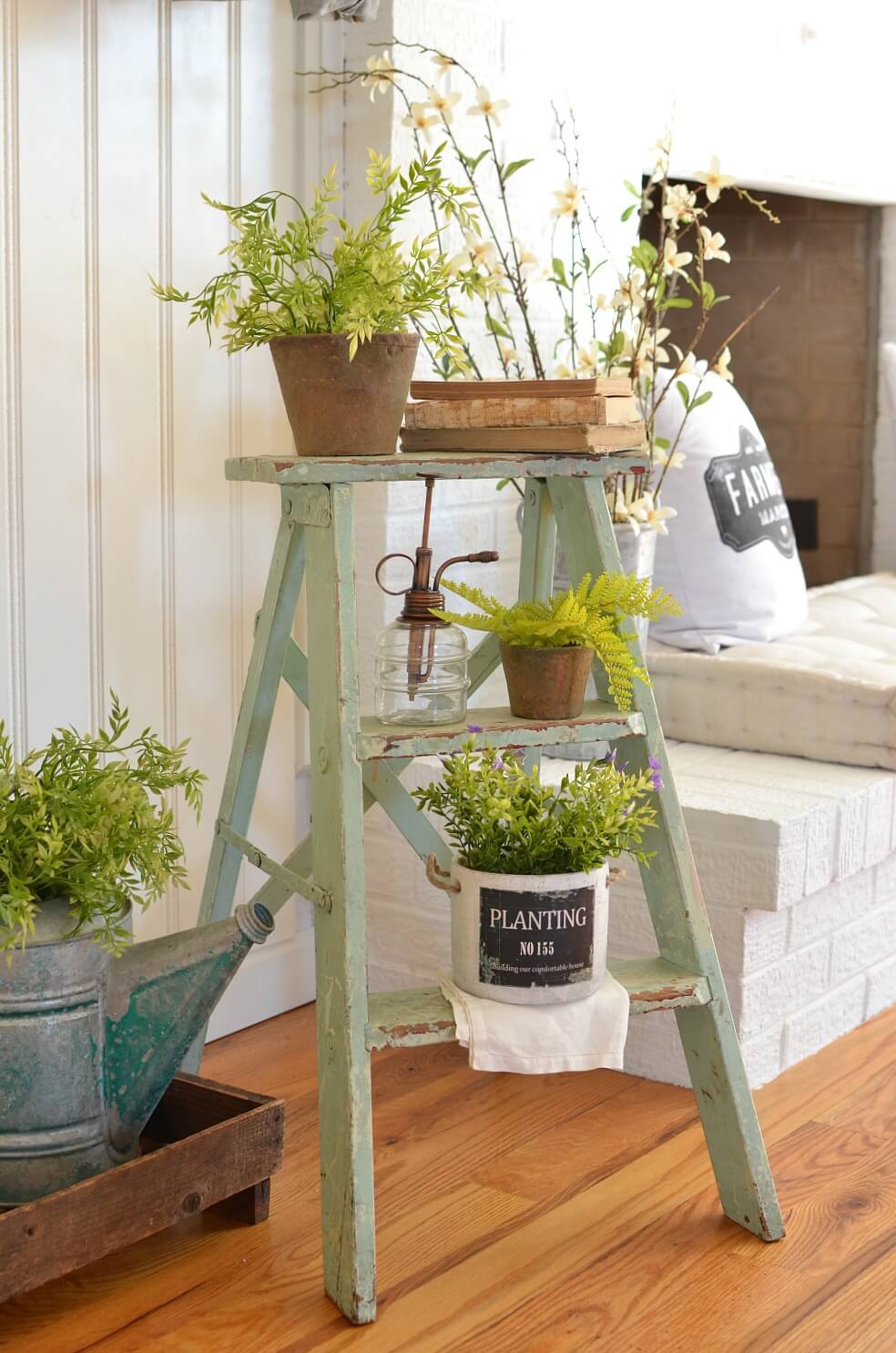 10. Galvanized Bucket on an Old Chair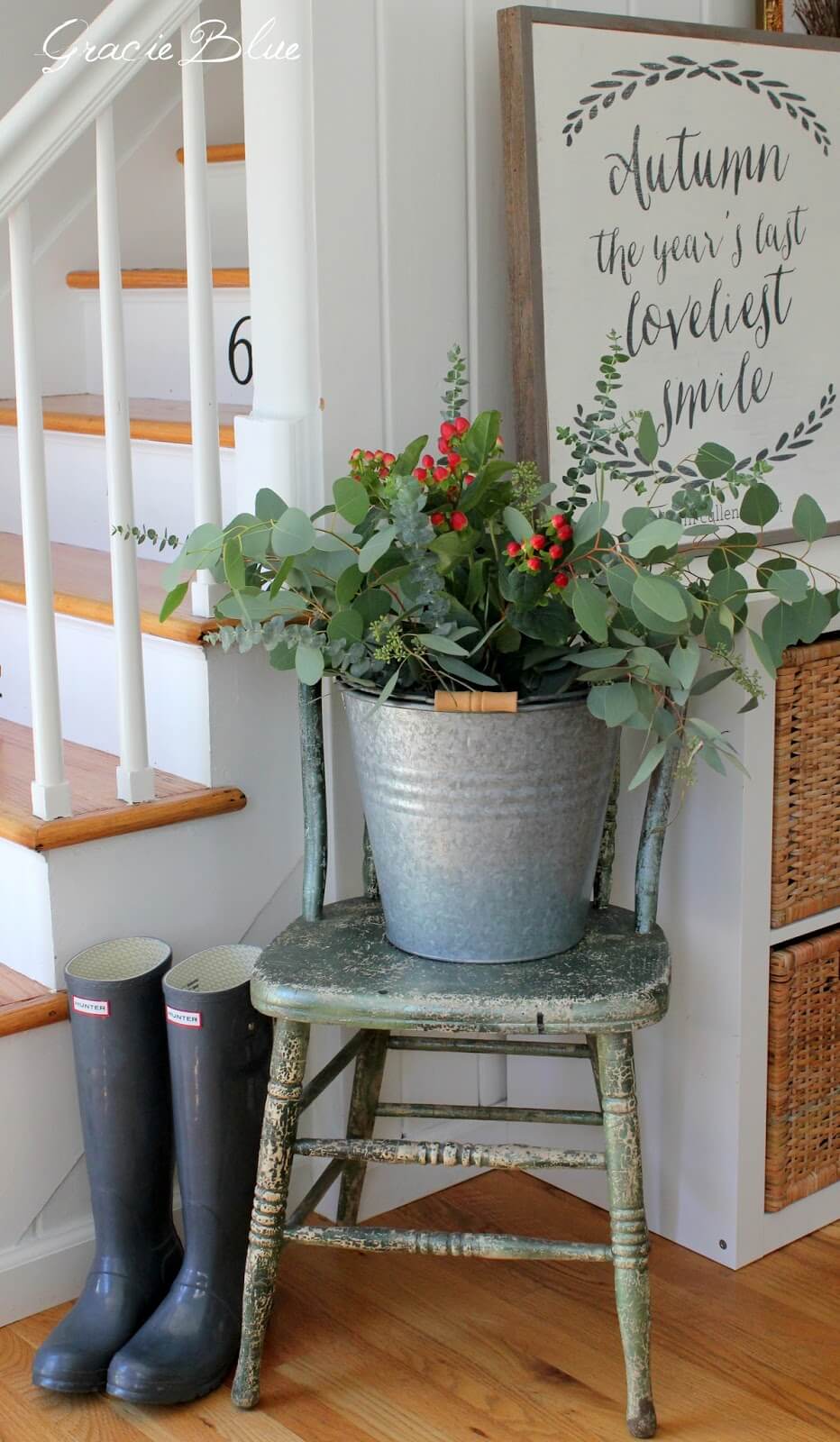 11. Cute Boxwood Plants in Galvanized Tins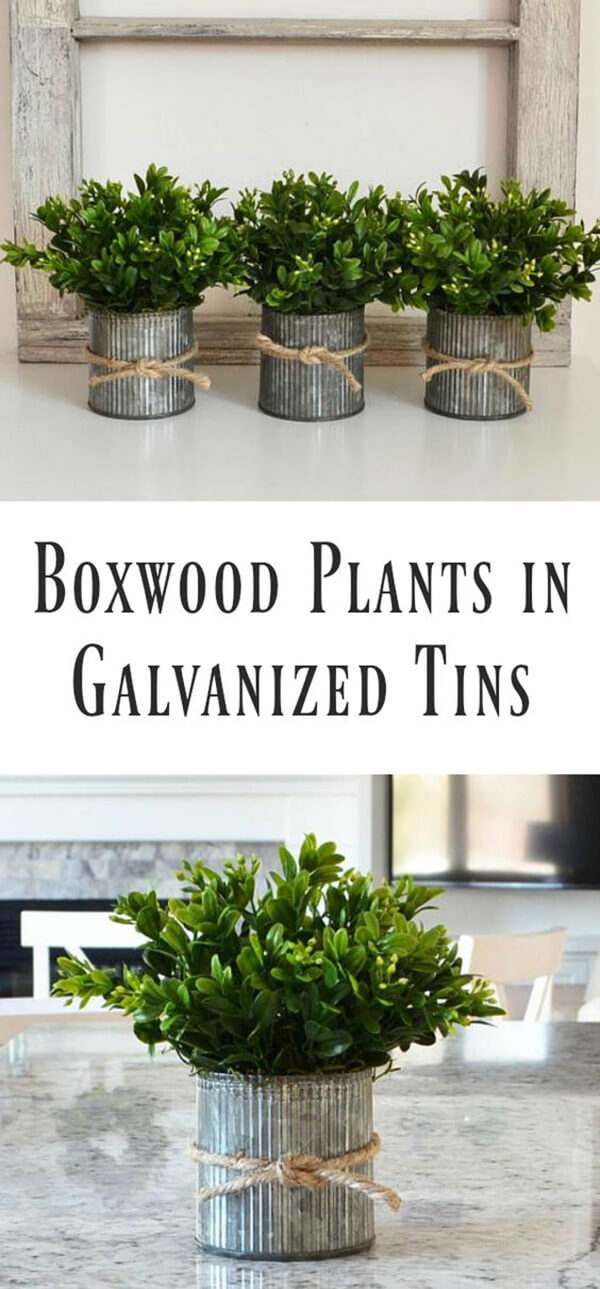 12. Make Your Own Boxwood Topiary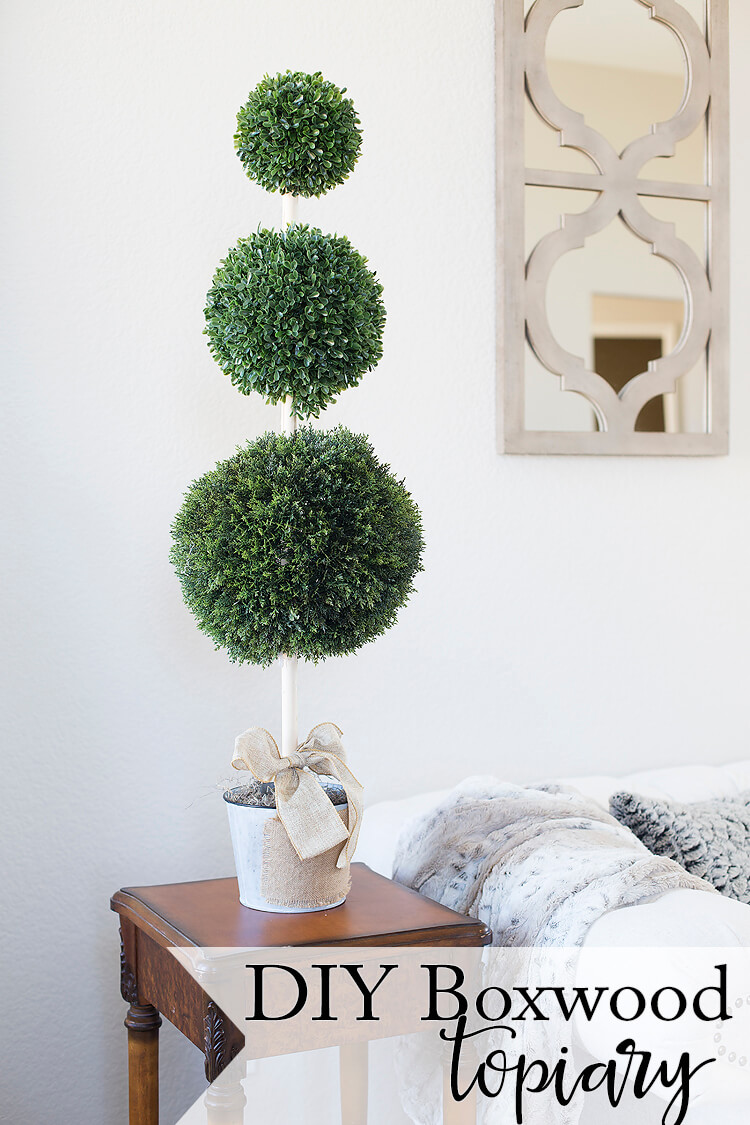 14. Softly Finished Wooden Planter Box with Greens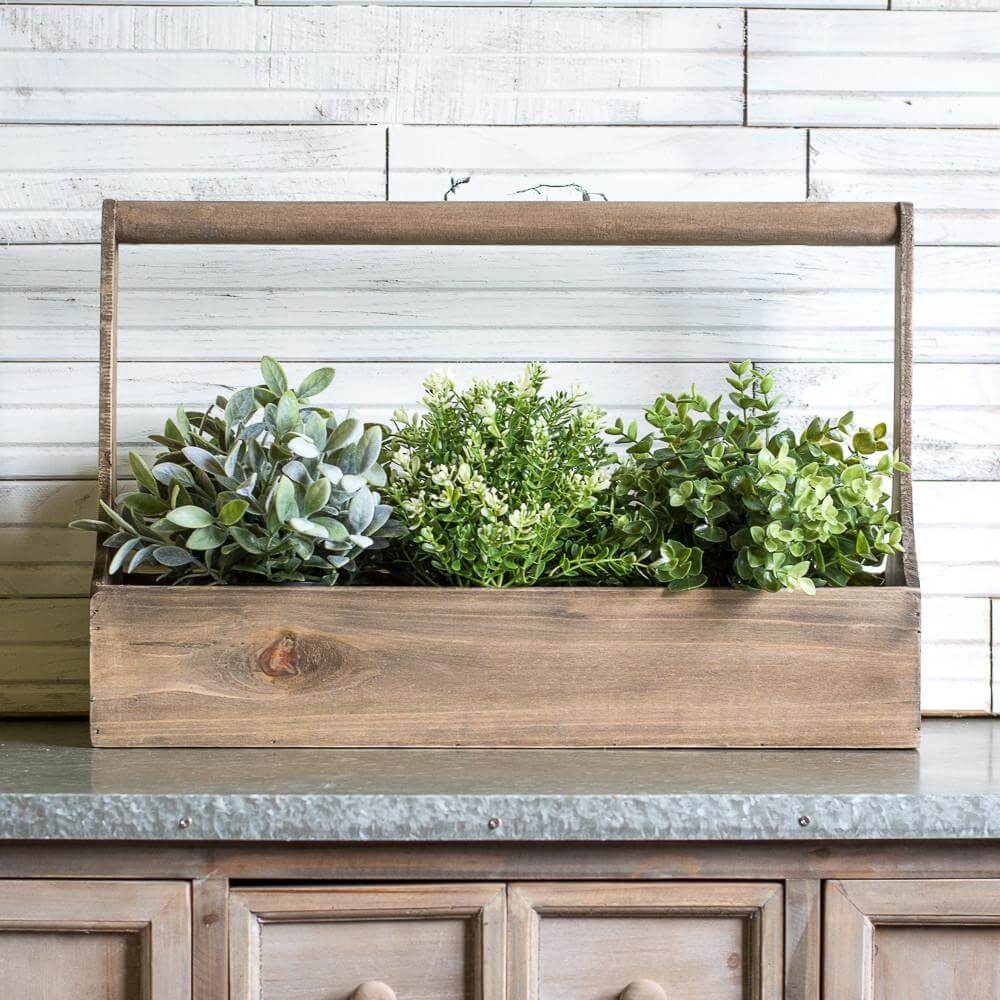 15. Hanging Wall Racks with Tall Metal Pails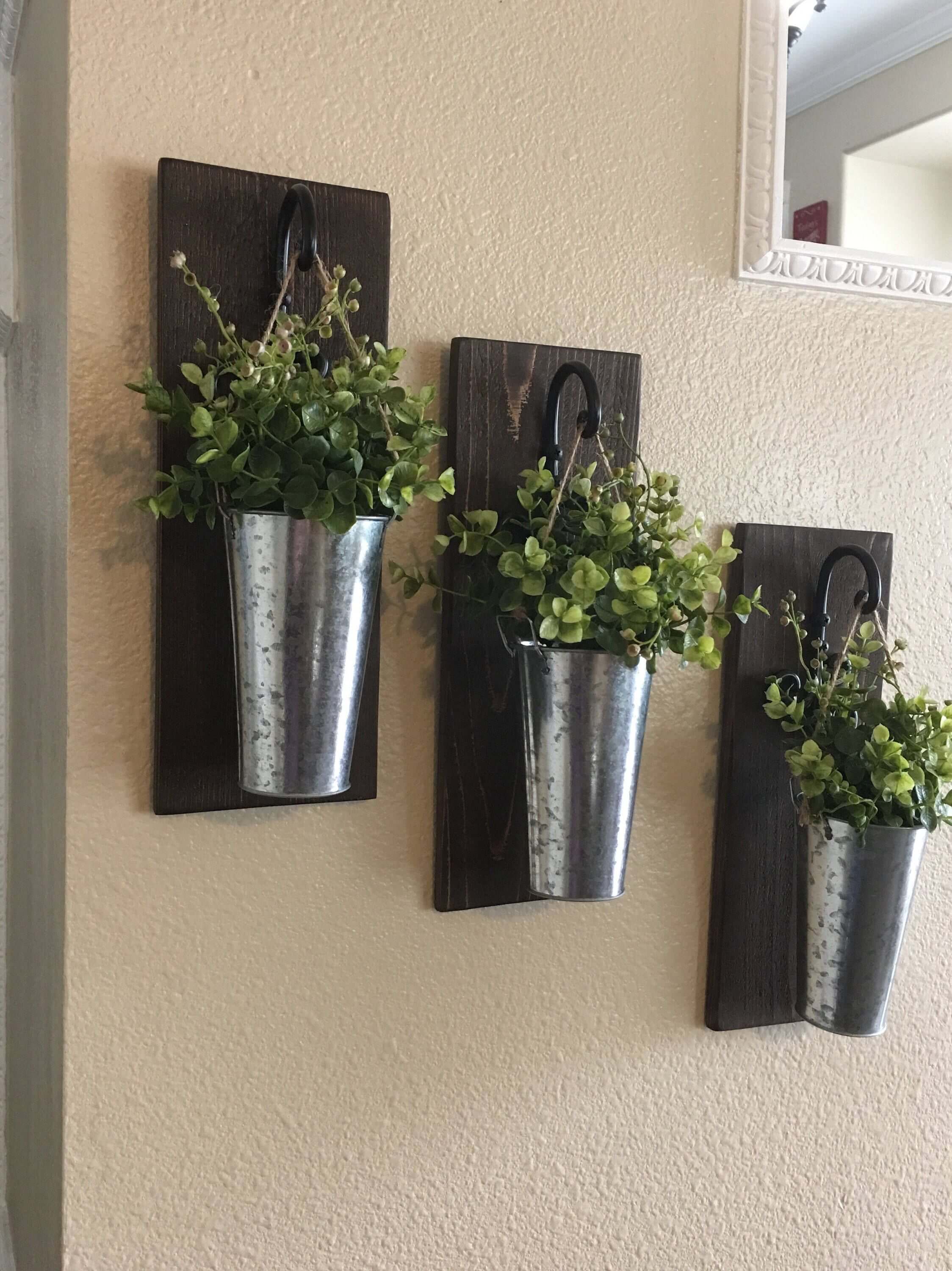 16. White Mason Jars in a Metal Container with Succulents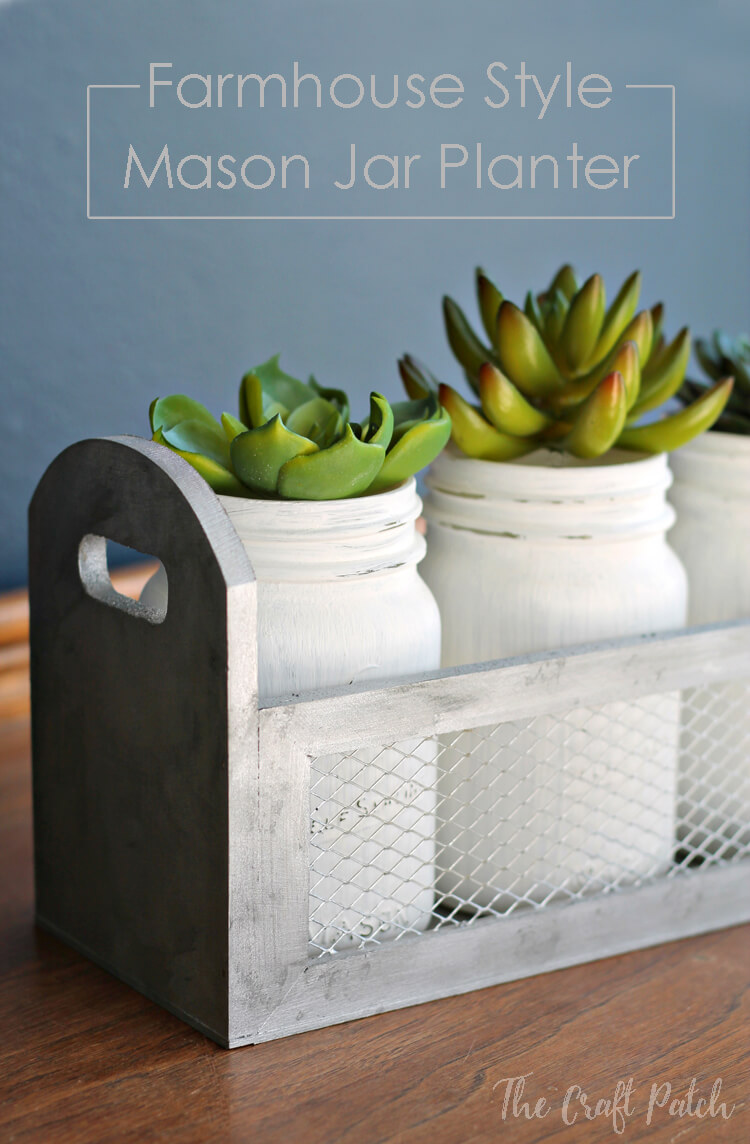 17. Graceful Pitchers and Mason Jars with Greens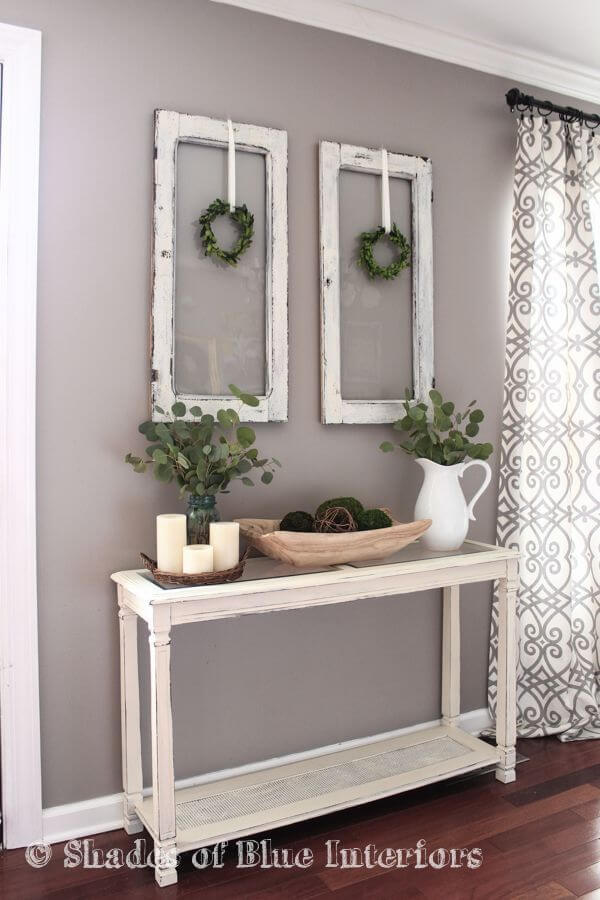 18. Plant Pots with Cute Painted Sayings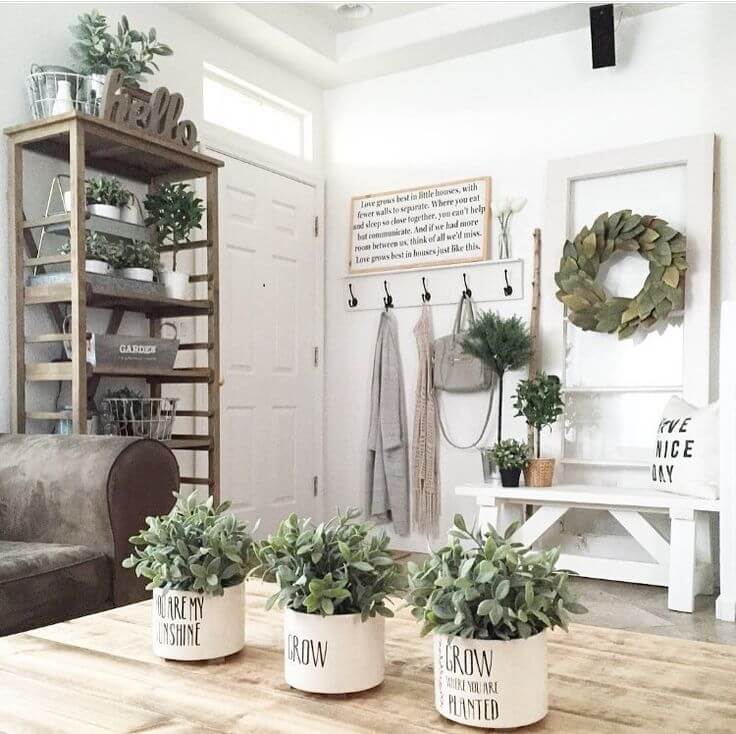 19. House Shaped Lantern as an Indoor Greenhouse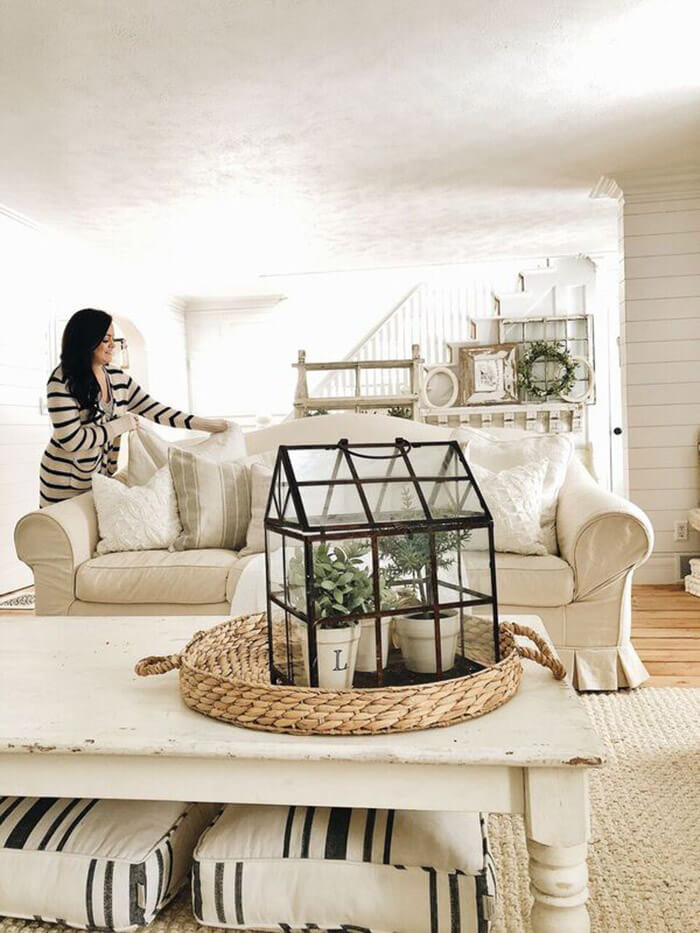 20. Farmhouse Plant Decor Idea with Metal Baskets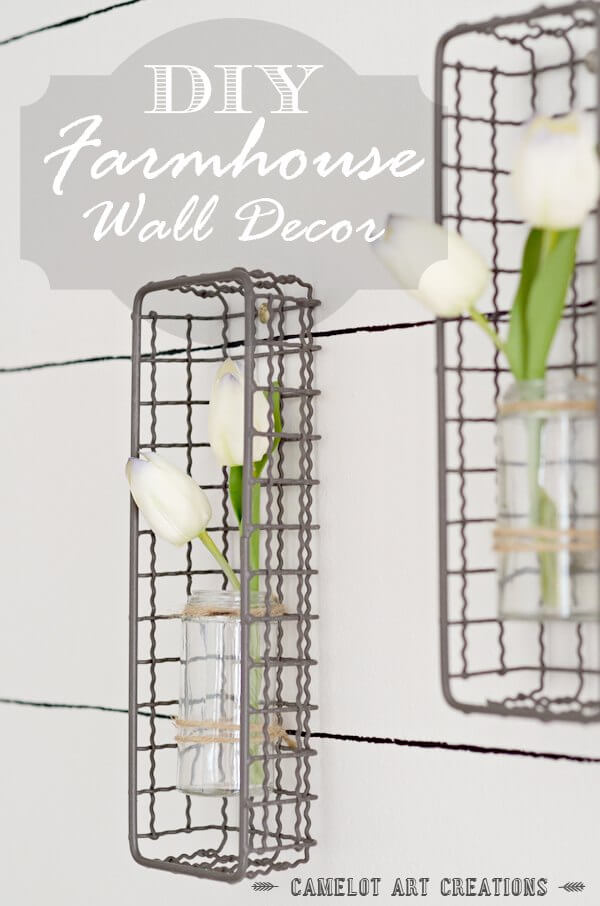 21. Wooden Plant Carrier with Greens Inside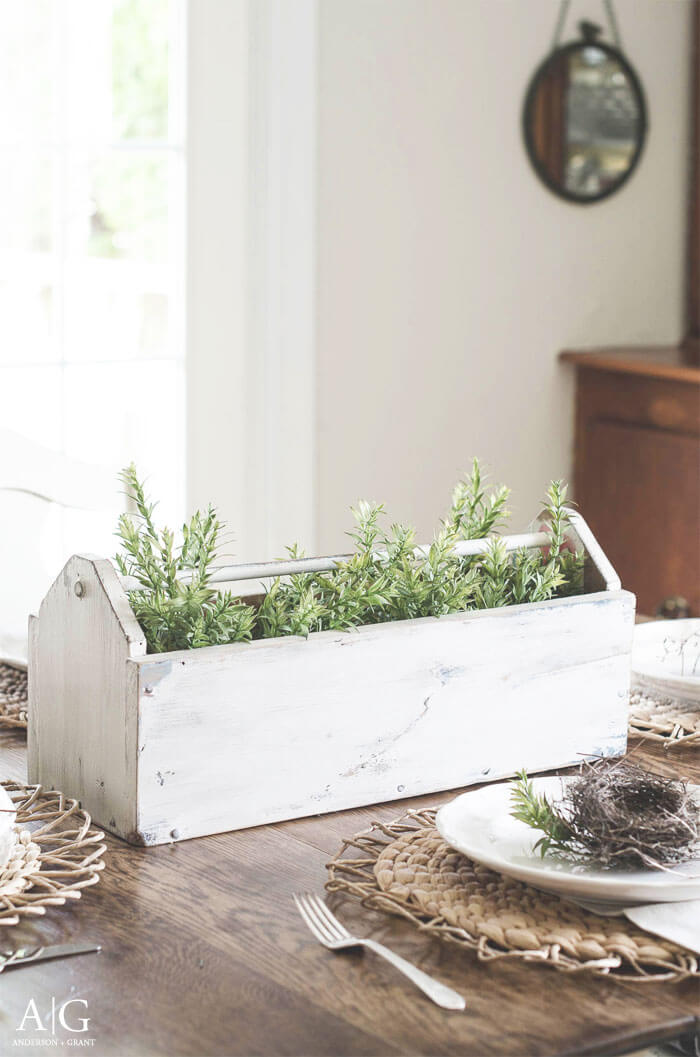 22. Wall Hanging Globes with Air Plants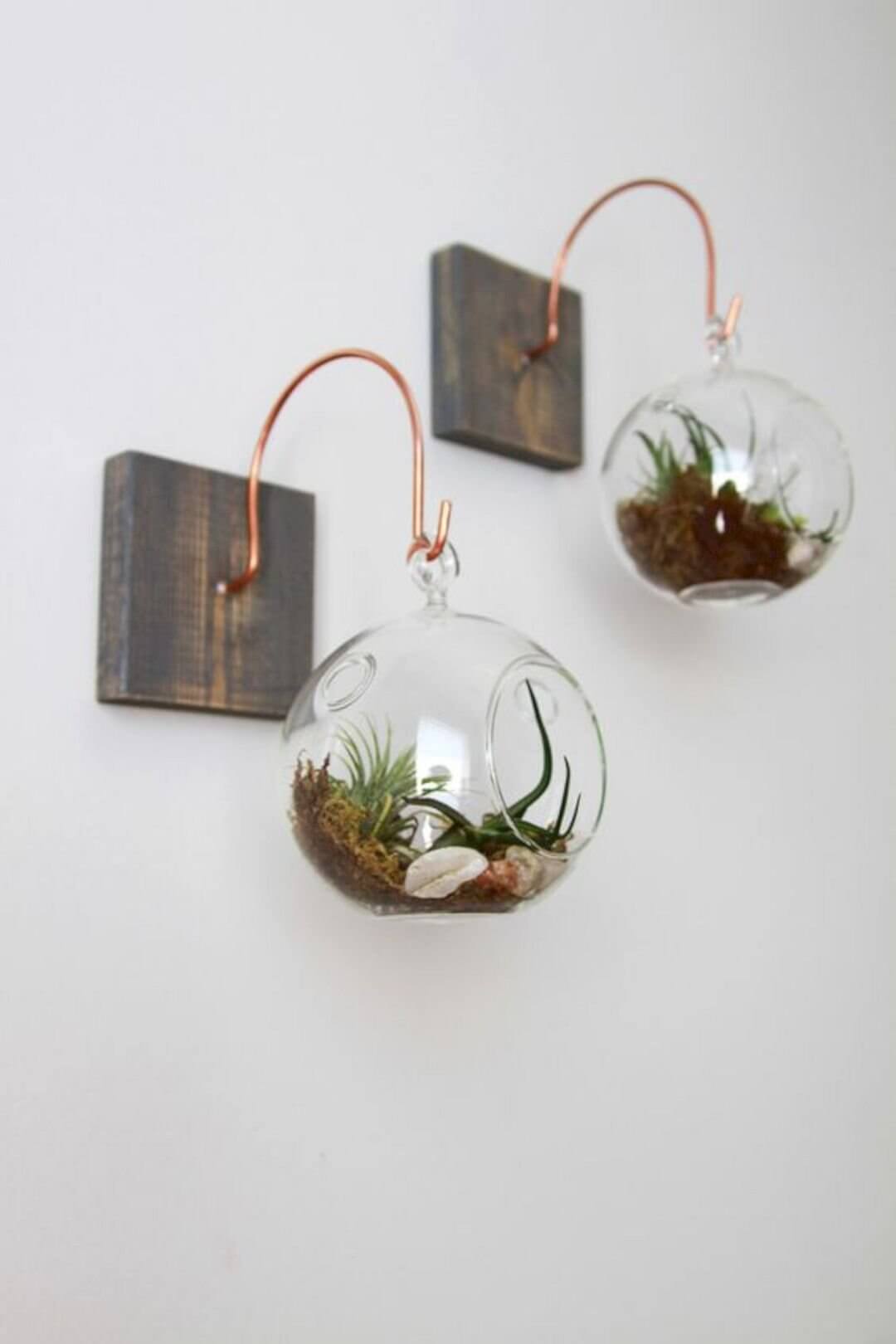 23. Natural Wooden Branch Arch with Hanging Greens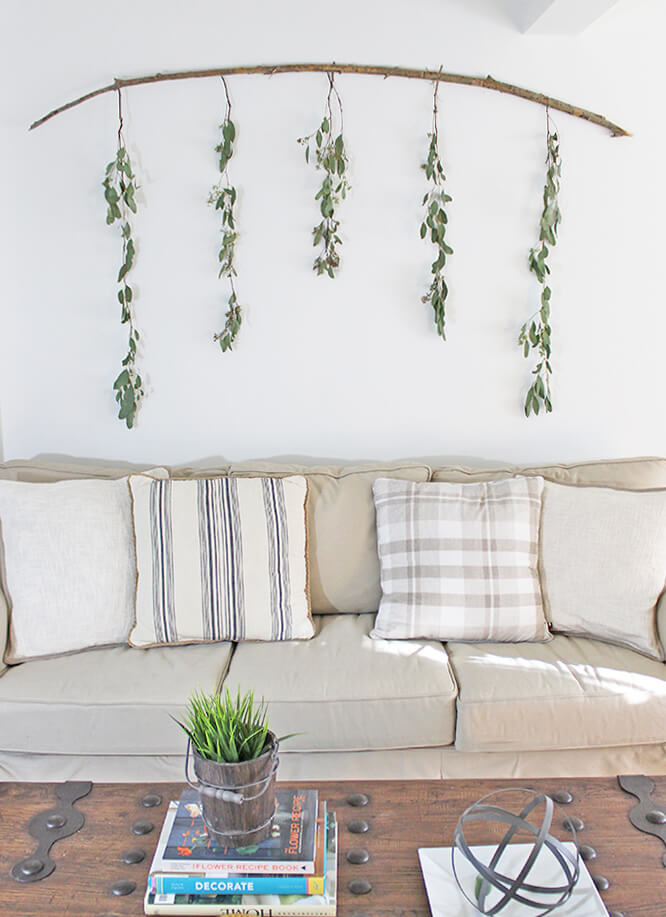 24. Glass Globe Over a Small Plant Pot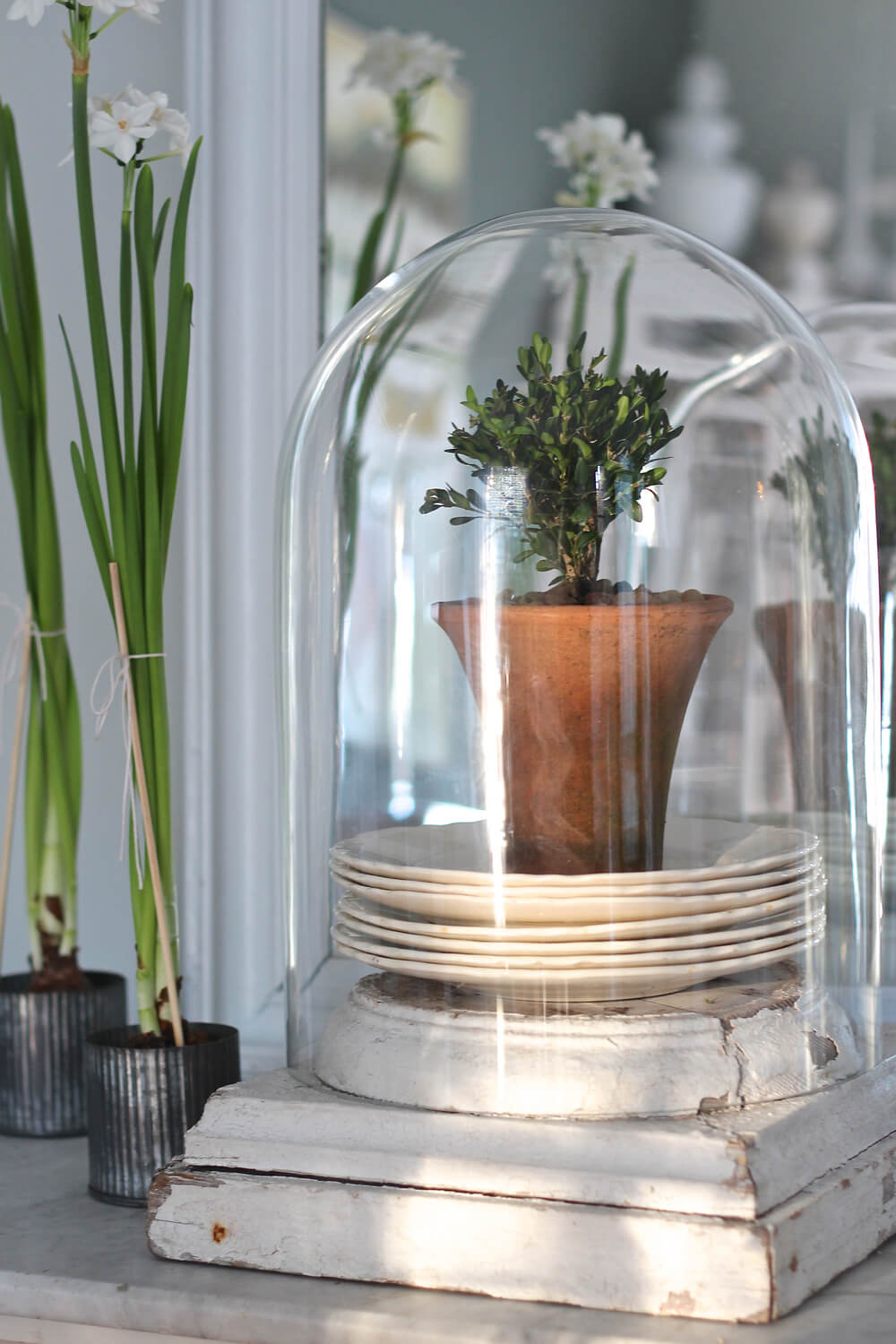 25. Oversized Basket of Greens on a Bench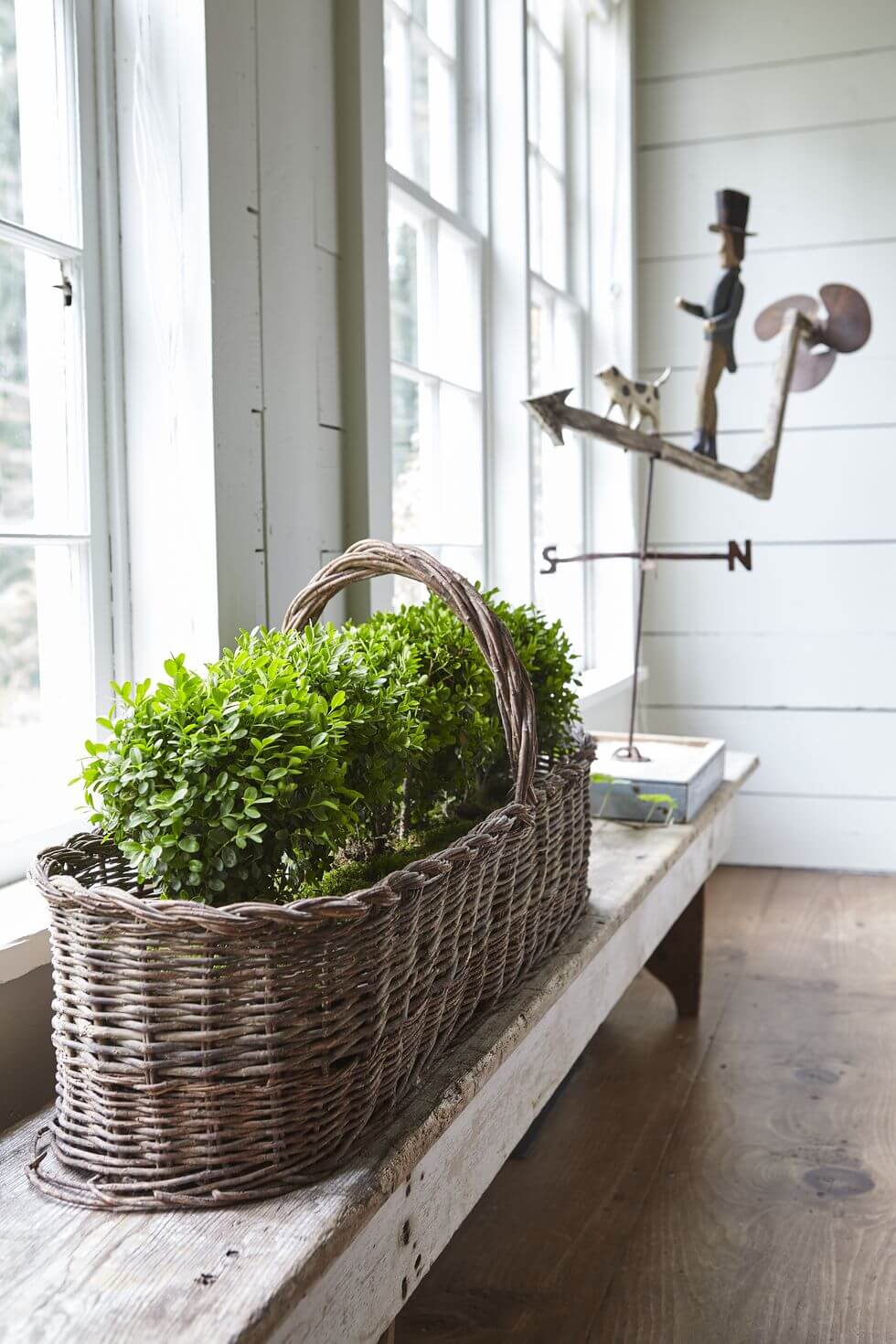 26. Galvanized Half Buckets Hanging on the Wall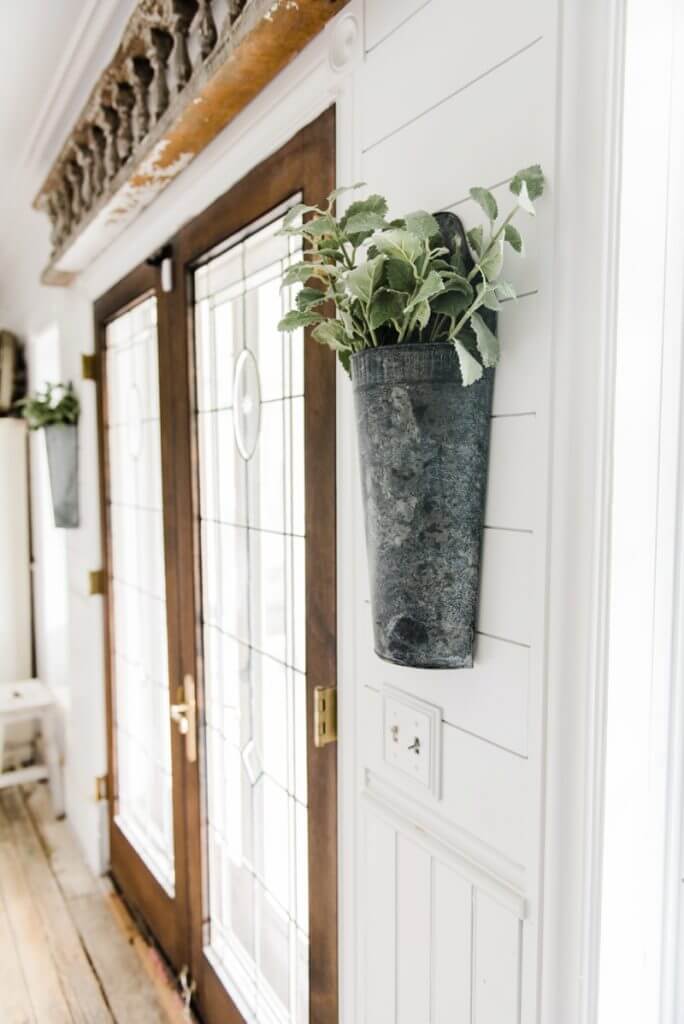 27. Old Metal Trays with Little Glass Vases Inside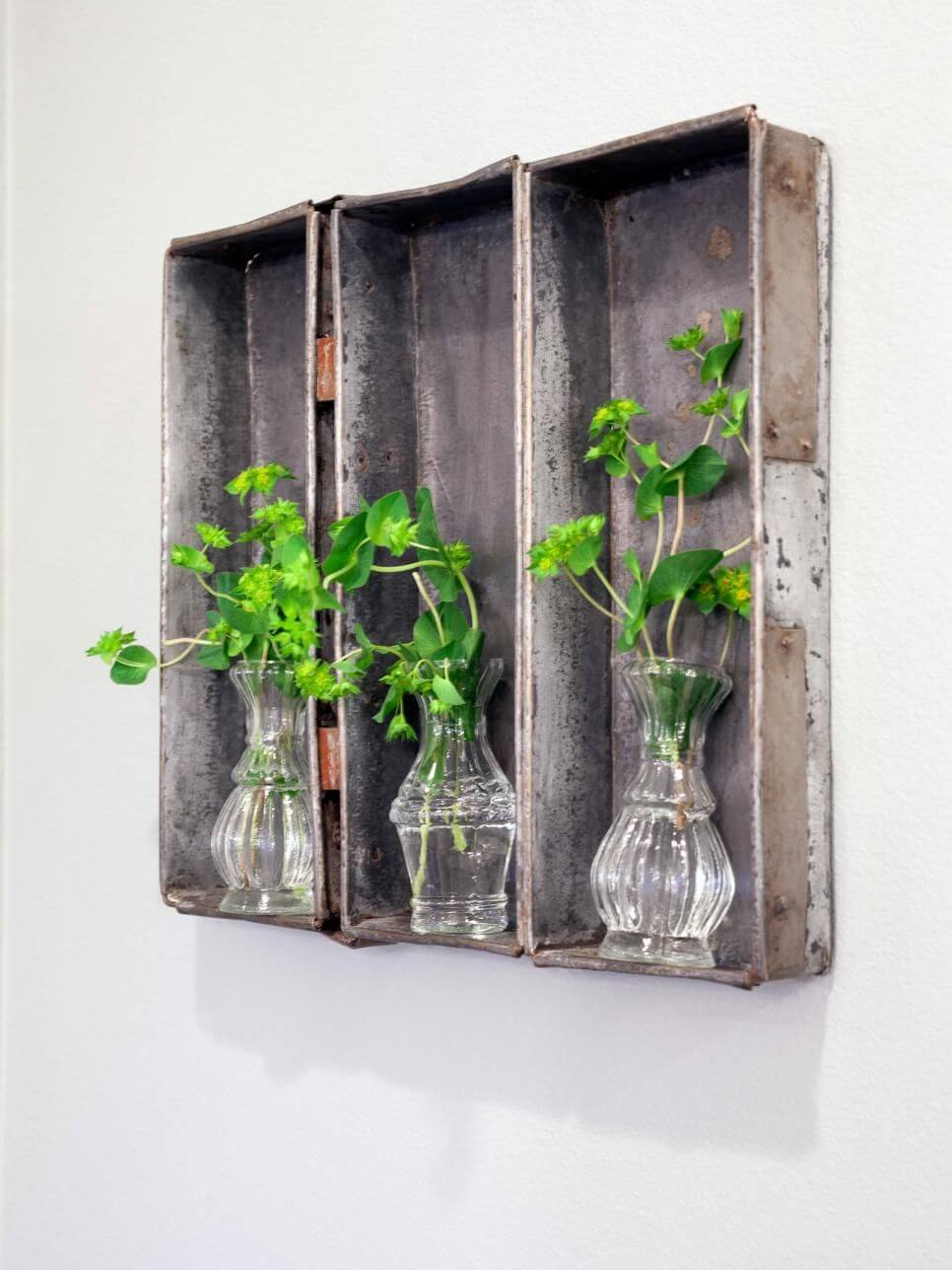 28. Graduated Wooden Boxes with Stenciled Herbs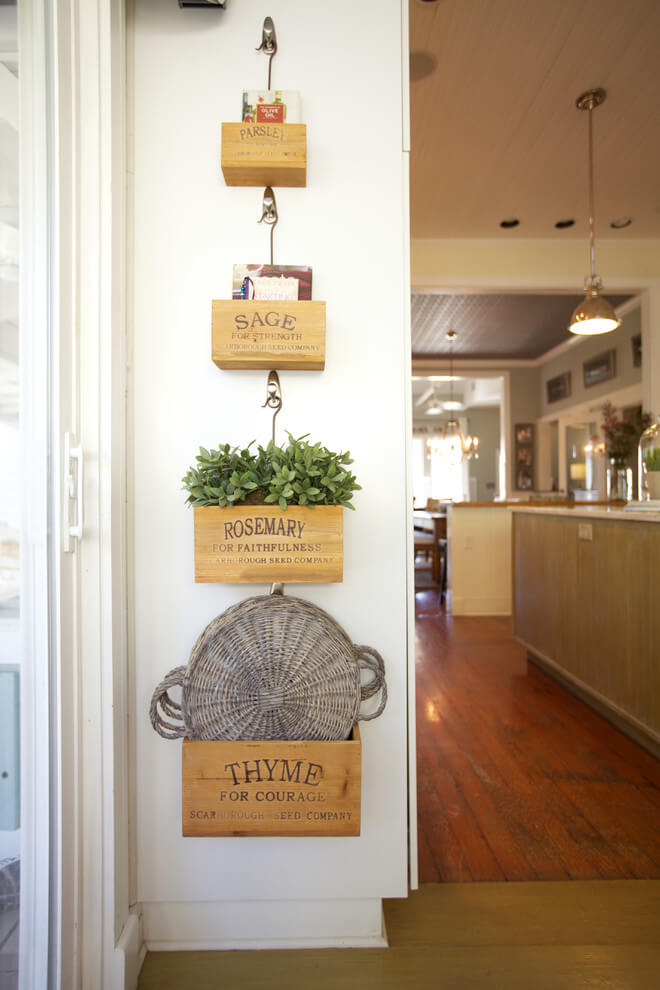 29. Galvanized Buckets with Sage and Herbs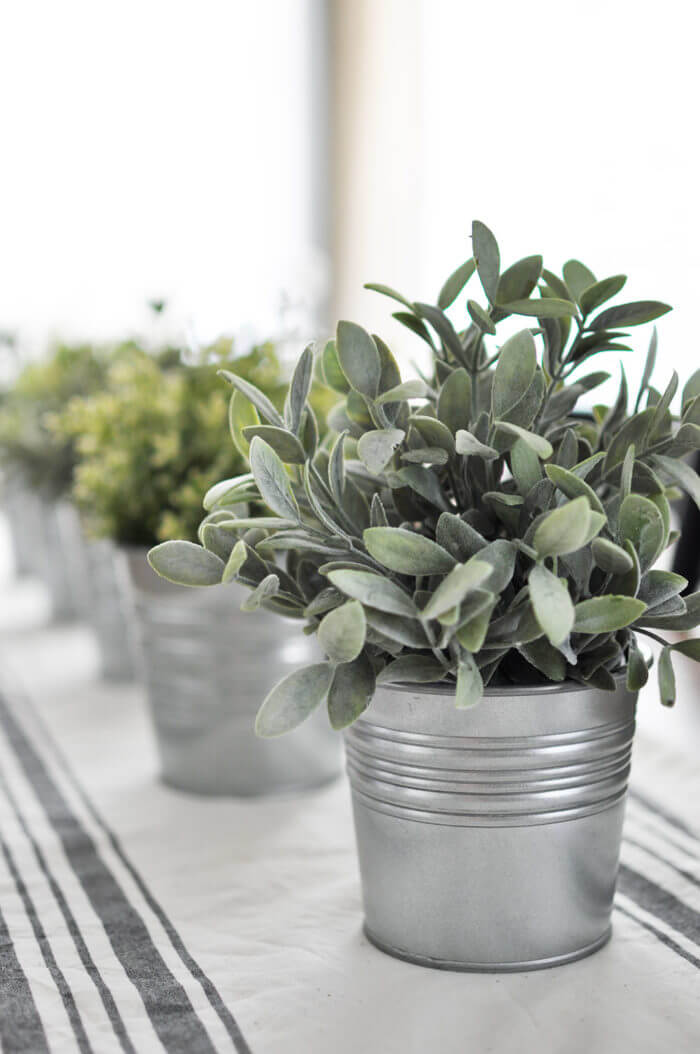 30. Topiary Balls in a Long Metal Holder with Feather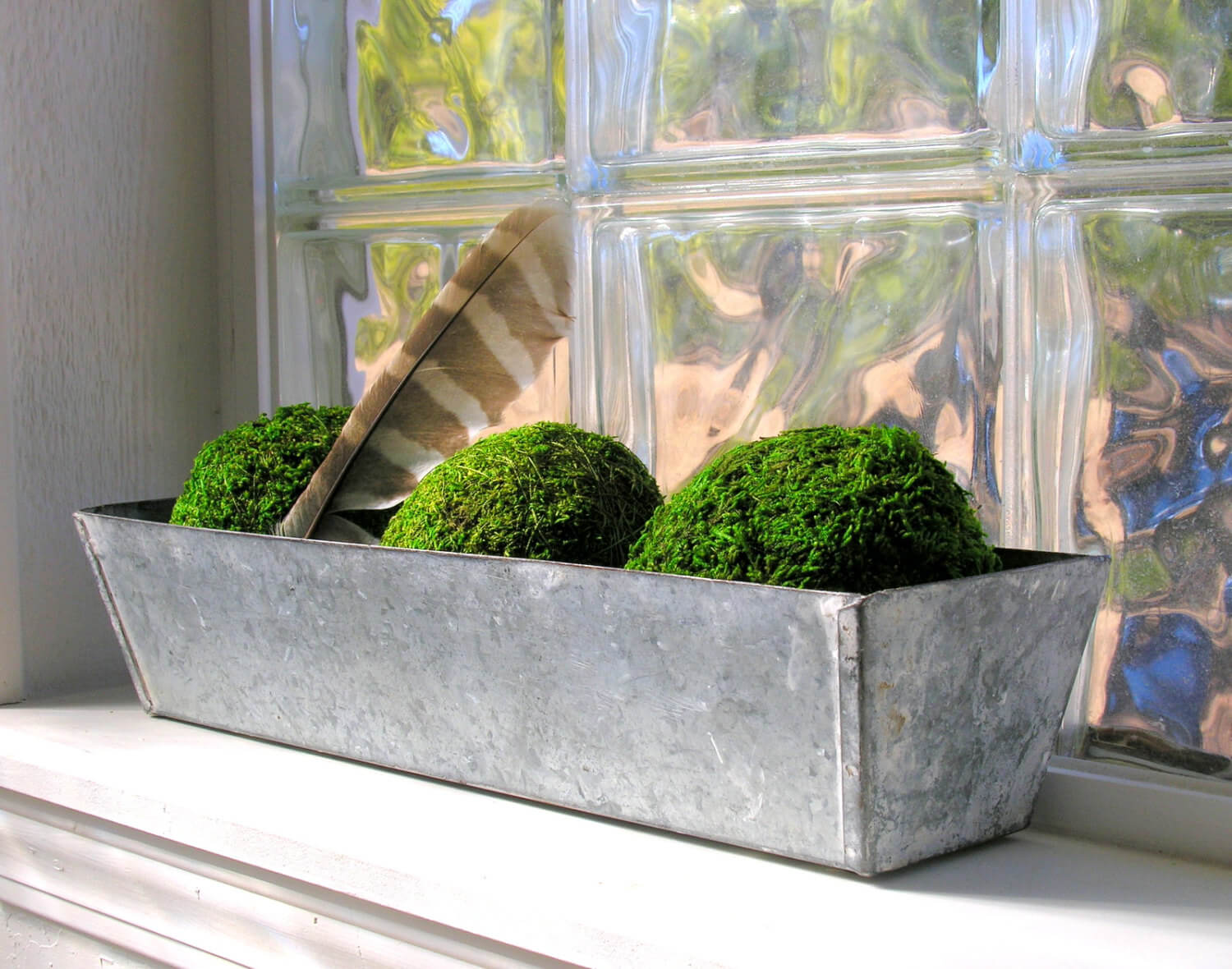 31. Make Your Own Macrame Plant Hanger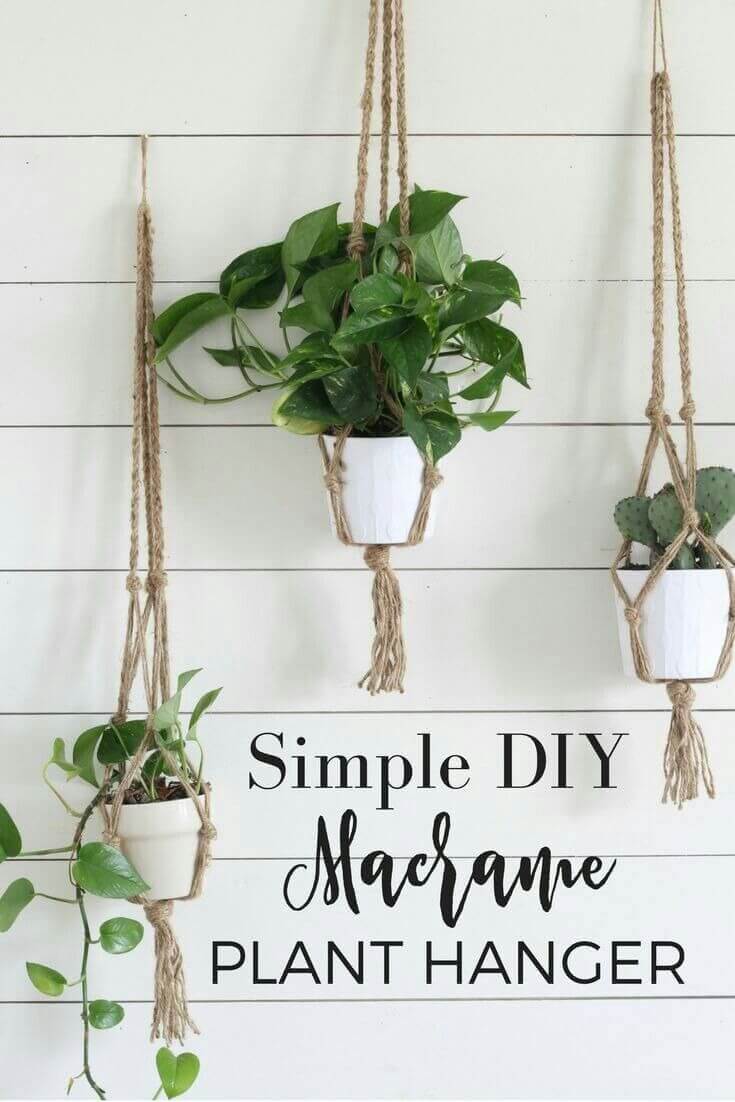 32. Reclaimed Funnel with Winch Attachment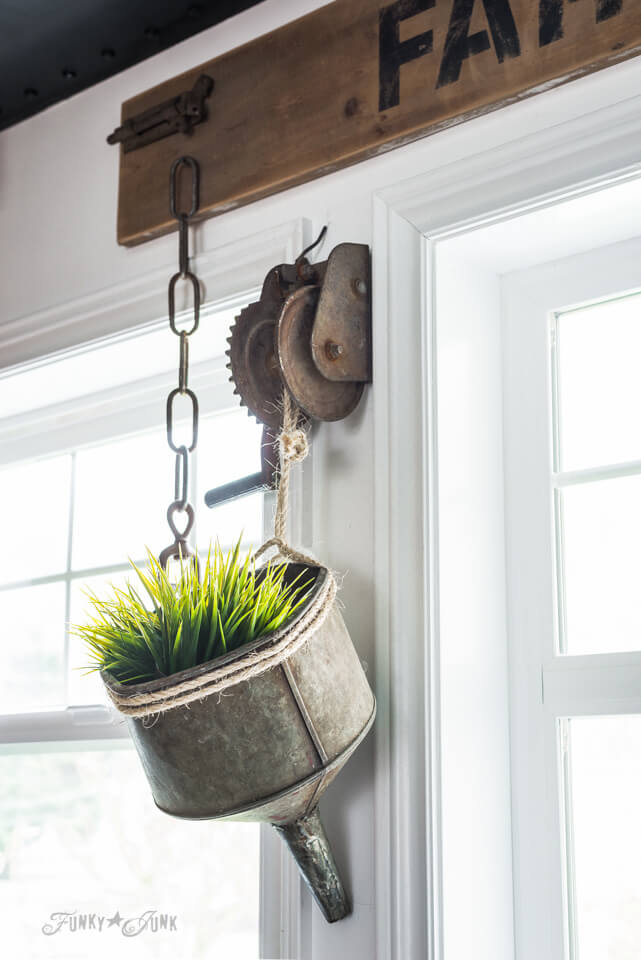 33. Hearth Arrangement with a Variety of Plants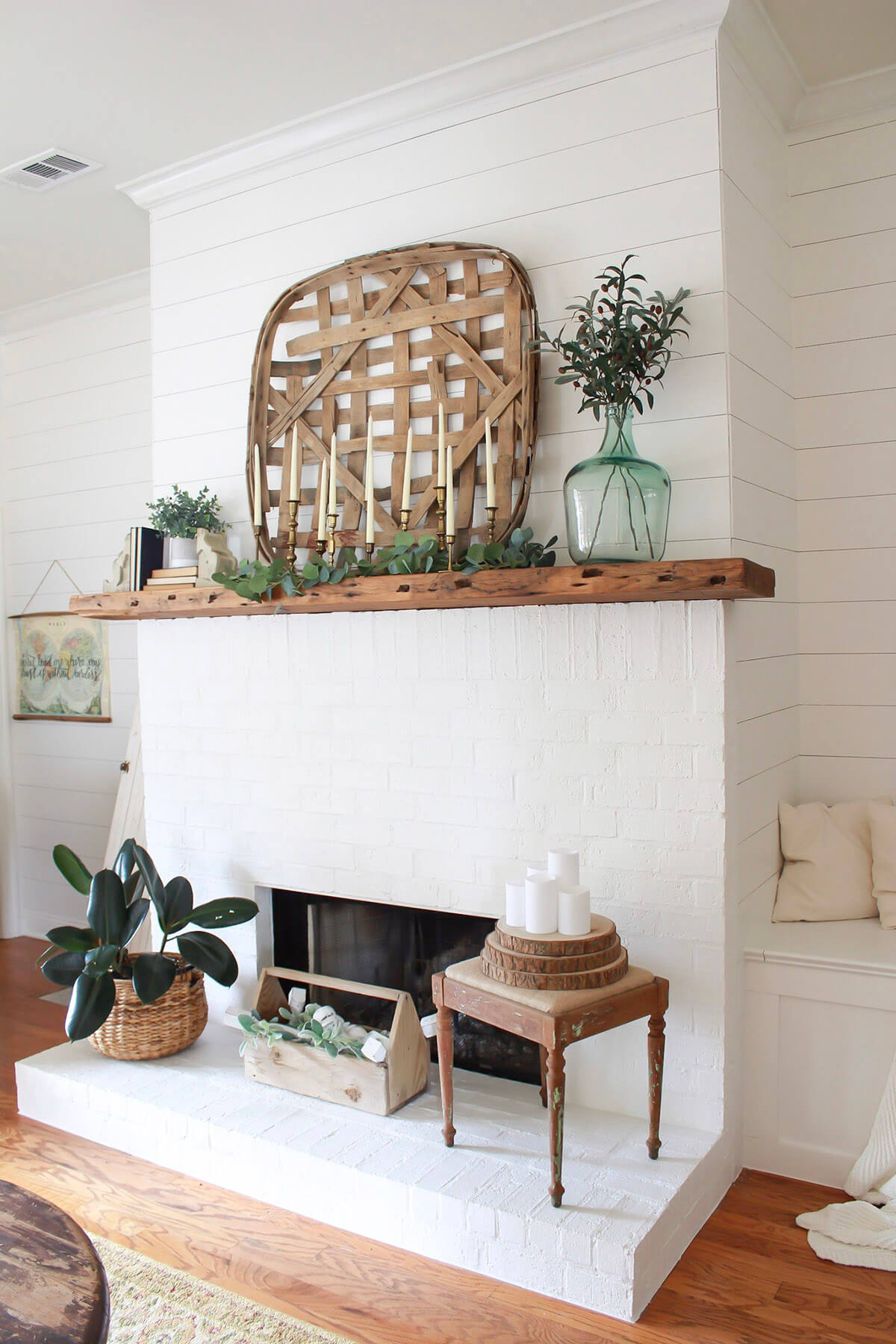 34. Forced Bulbs in Stenciled Wooden Drawers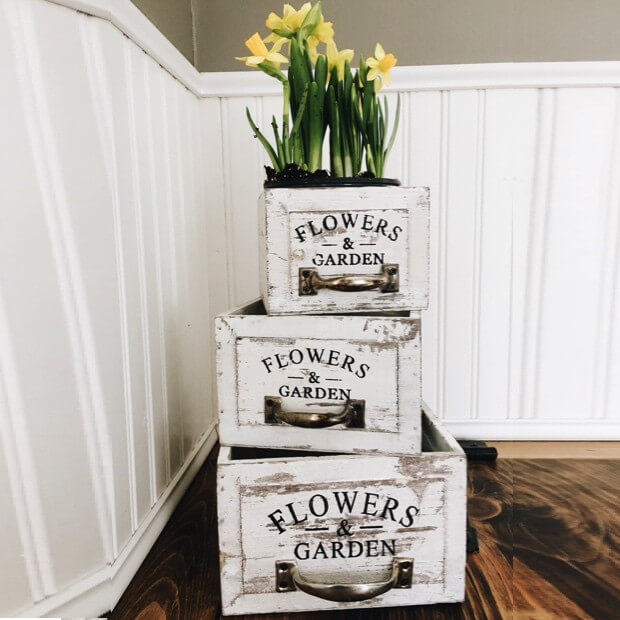 35. Ladder Plant Rack over the Bathtub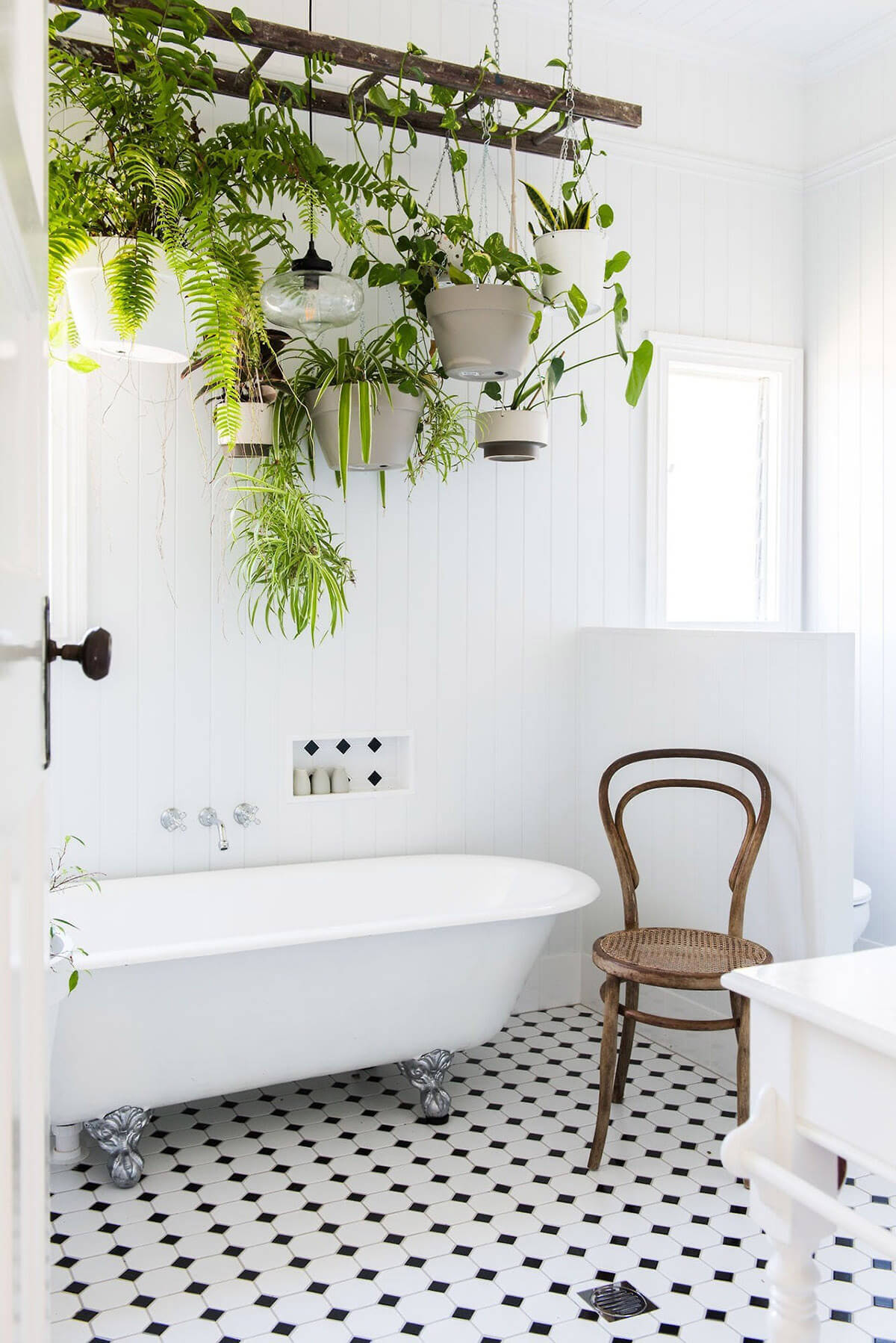 36. Wooden Rack with Three Levels and Plant Pots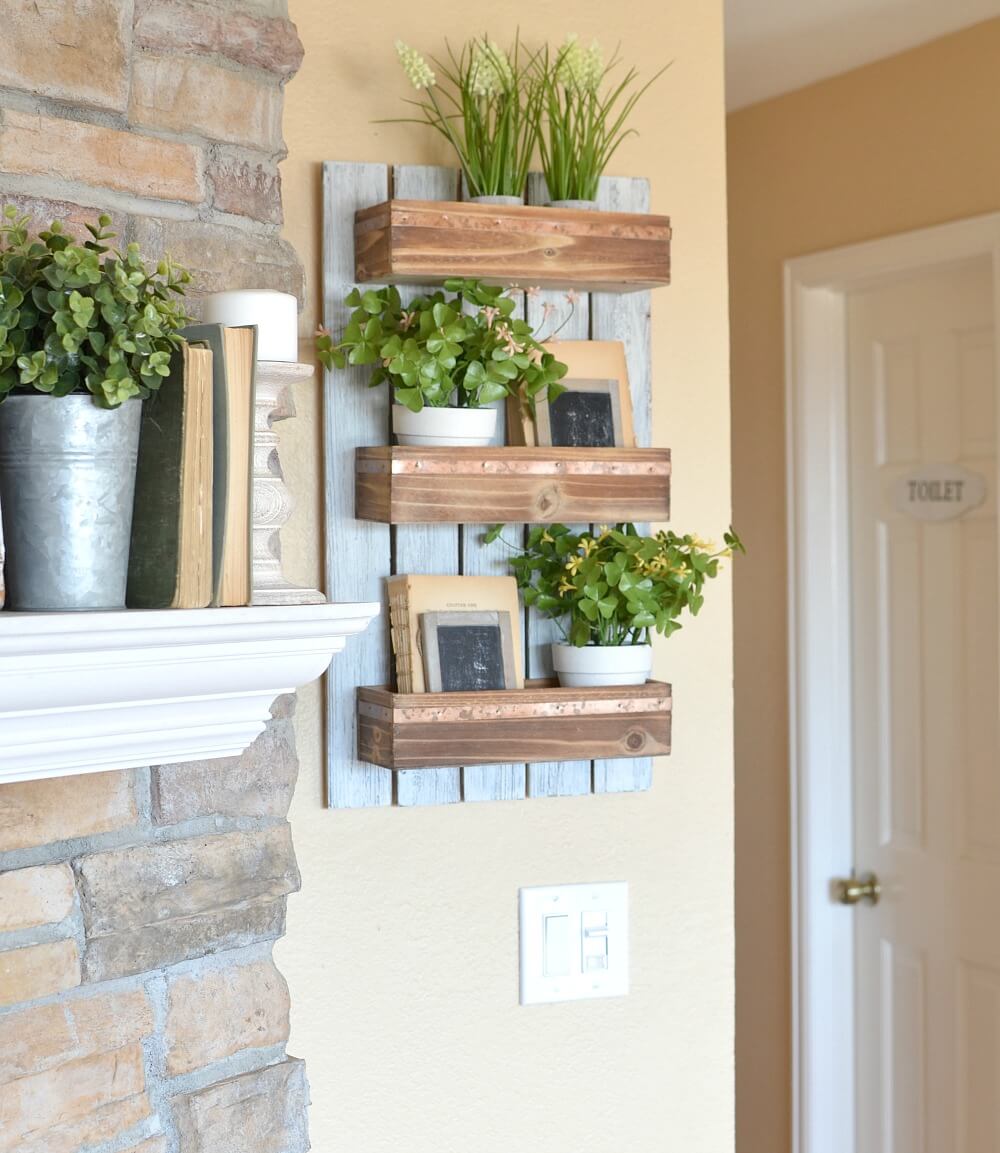 Our Favorite Outdoor Decor Pots and Planters to buy on Amazon