Some people are content to just dabble with the farmhouse look, whether that means introducing a farmhouse coffee table to an otherwise modern living room or putting some enamelware on their shelves in the kitchen. But true design aficionados know the value of a cohesive floor-to-ceiling look. If you're trying to plan your next complete remodel or to tidy up an existing design, our list of 38 finished farmhouse interiors can help.
35+ Sweet and Sophisticated Farmhouse Interiors for that Lived-In Look

White walls and warm wood surfaces are an obvious staple of the farmhouse aesthetic, but overall the style encompasses a surprisingly broad array of design concepts. Maybe you prefer the shabby chic interpretation of farmhouse style with distressed paint finishes and architectural salvage accents. There's also a farmhouse look for industrial fans, complete with warehouse lighting fixtures, exposed brick, and vintage metal furniture frames.
In other words, the potential of the farmhouse look is only limited to your own imagination, tastes, and budget. Broaden your understanding of farmhouse design concepts with our curated gallery of over three dozen awesome floor-to-ceiling farmhouse interiors. We'll help you bring the warmth of this time-tested trend into every room of your house.
1. Framers Market-Inspired Open Kitchen Concept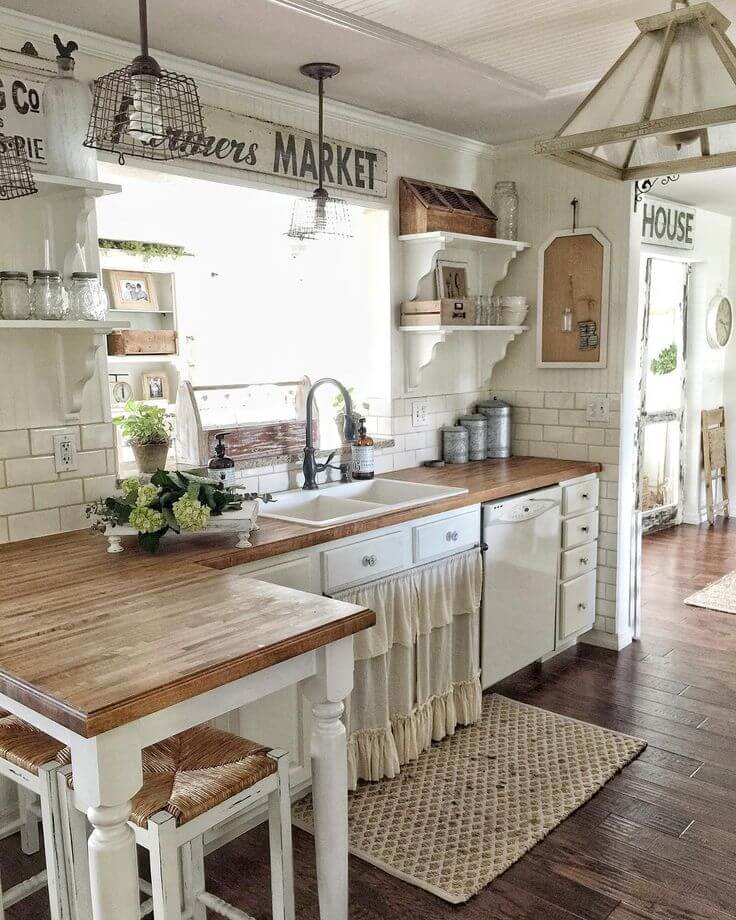 2. Vintage Furniture, Sliding Doors, and Chalkboards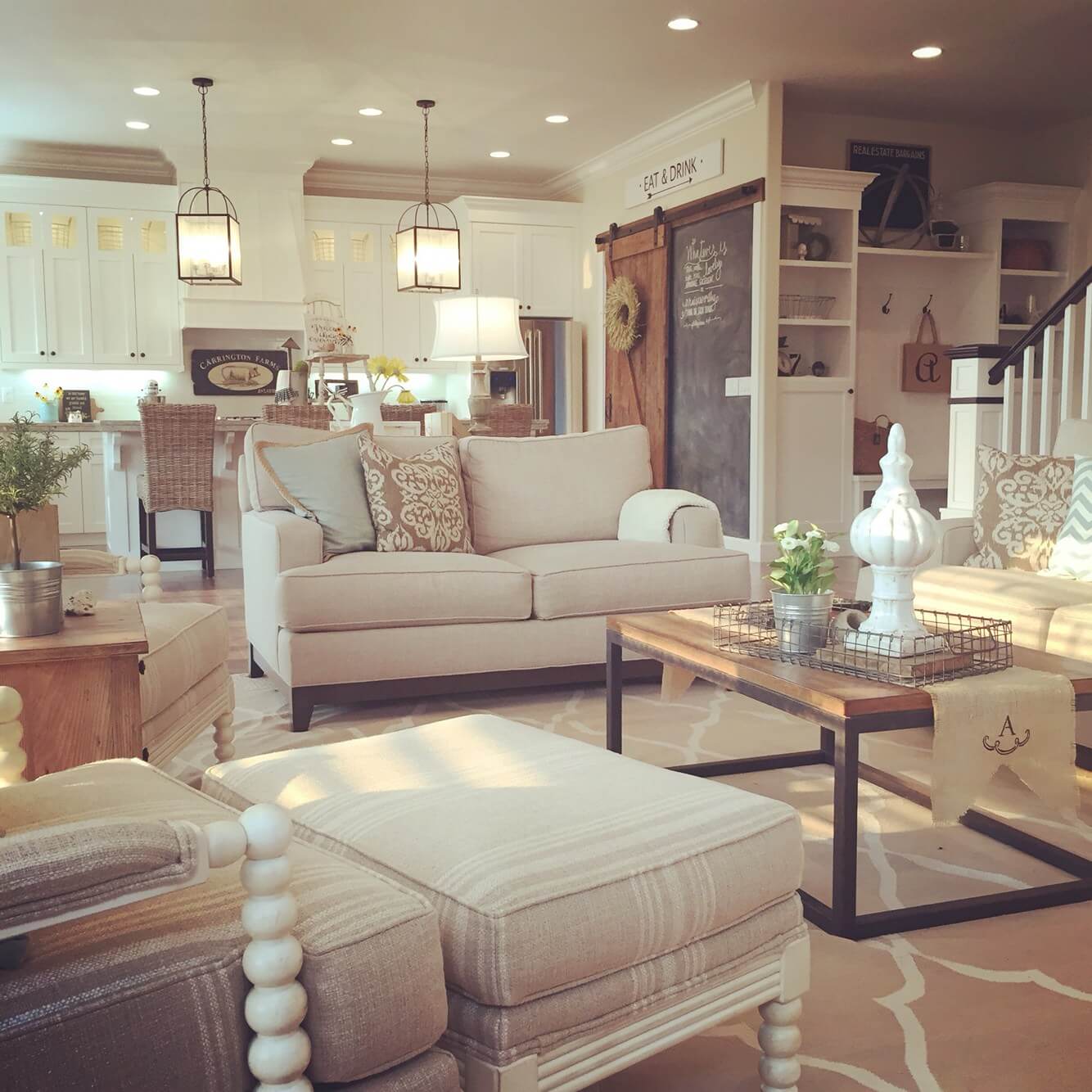 3. Breath of Fresh Air Master Bath Design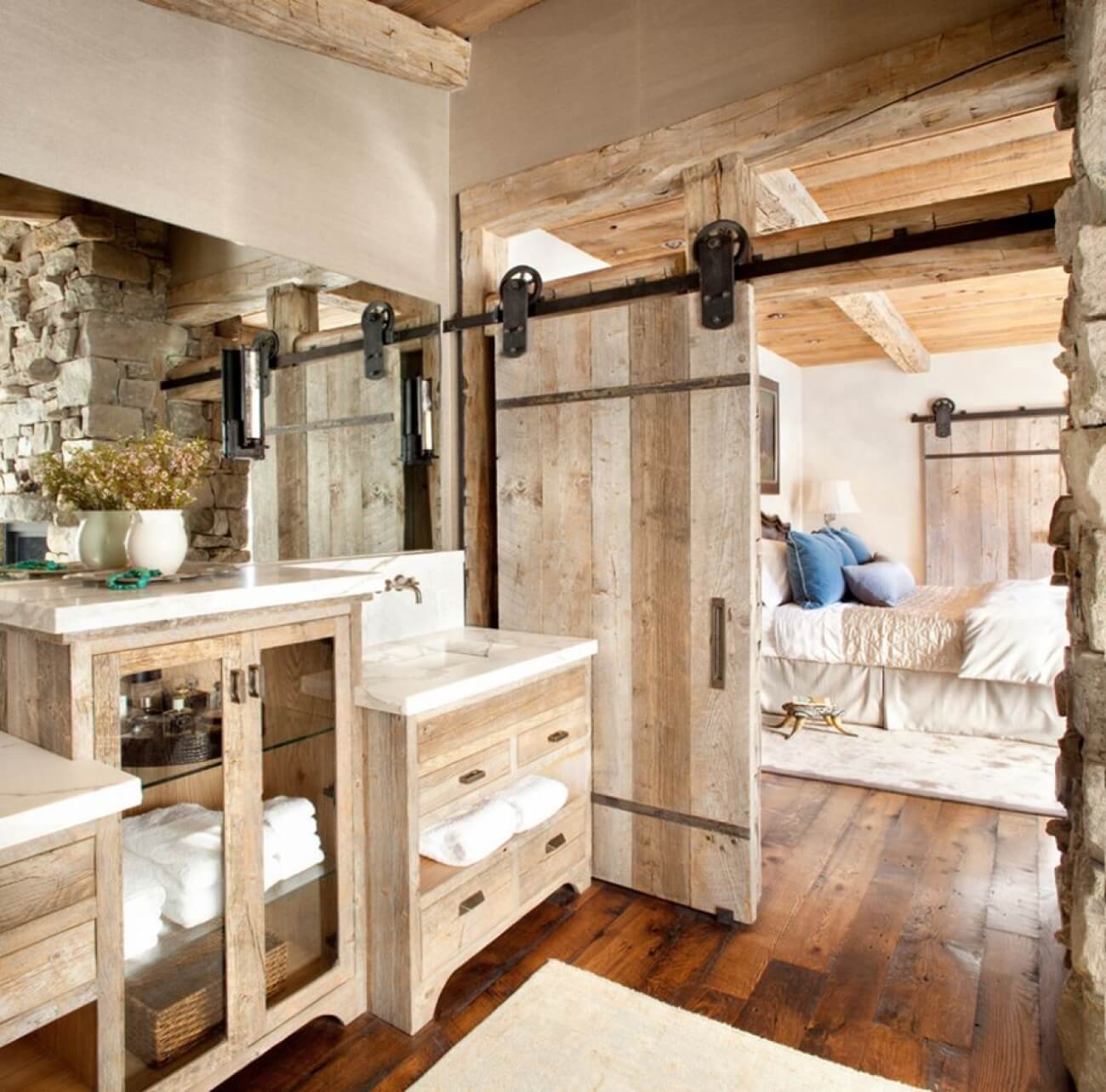 4. Make the Most of Natural Light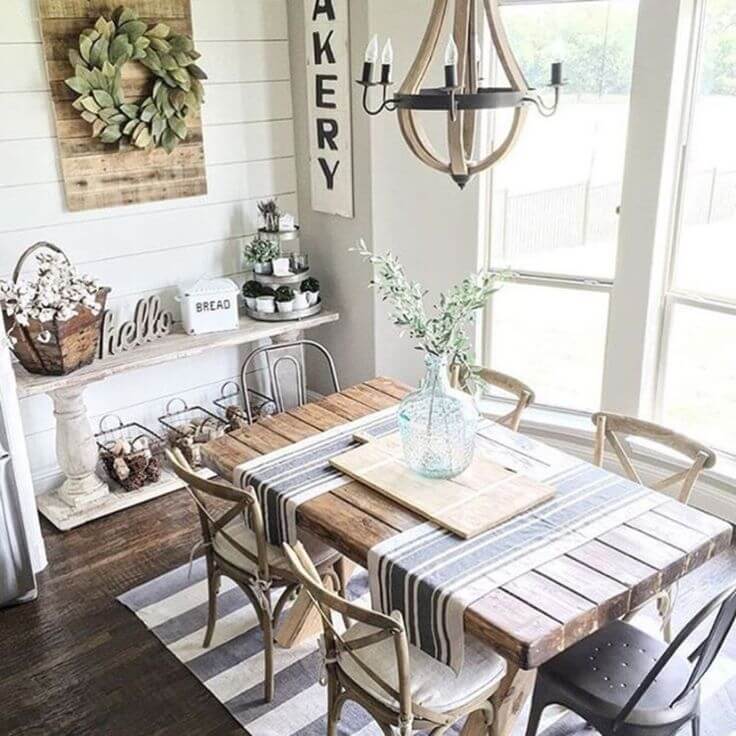 5. How to Mix Wood and Metal Décor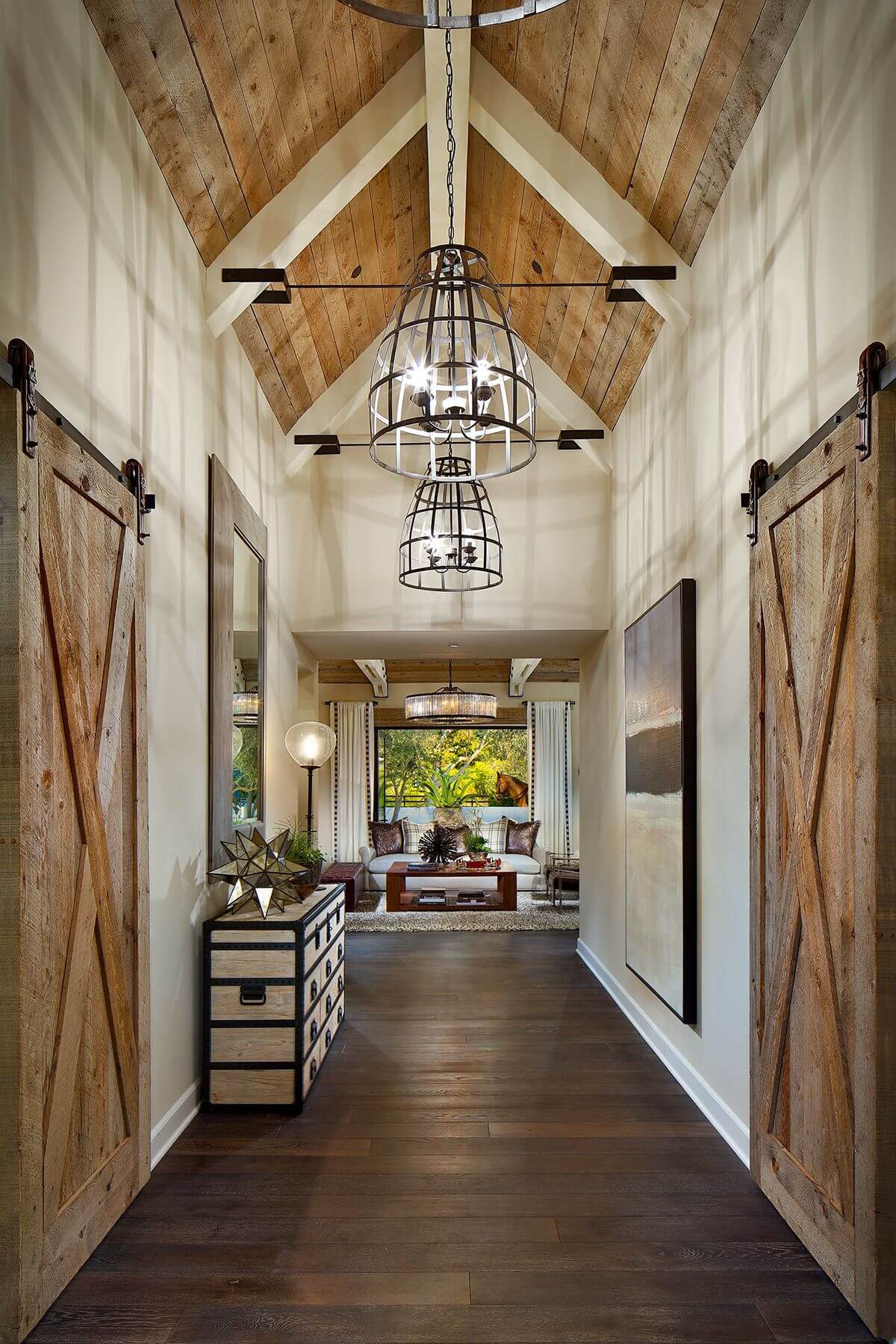 6. All White Bedroom Farmhouse Style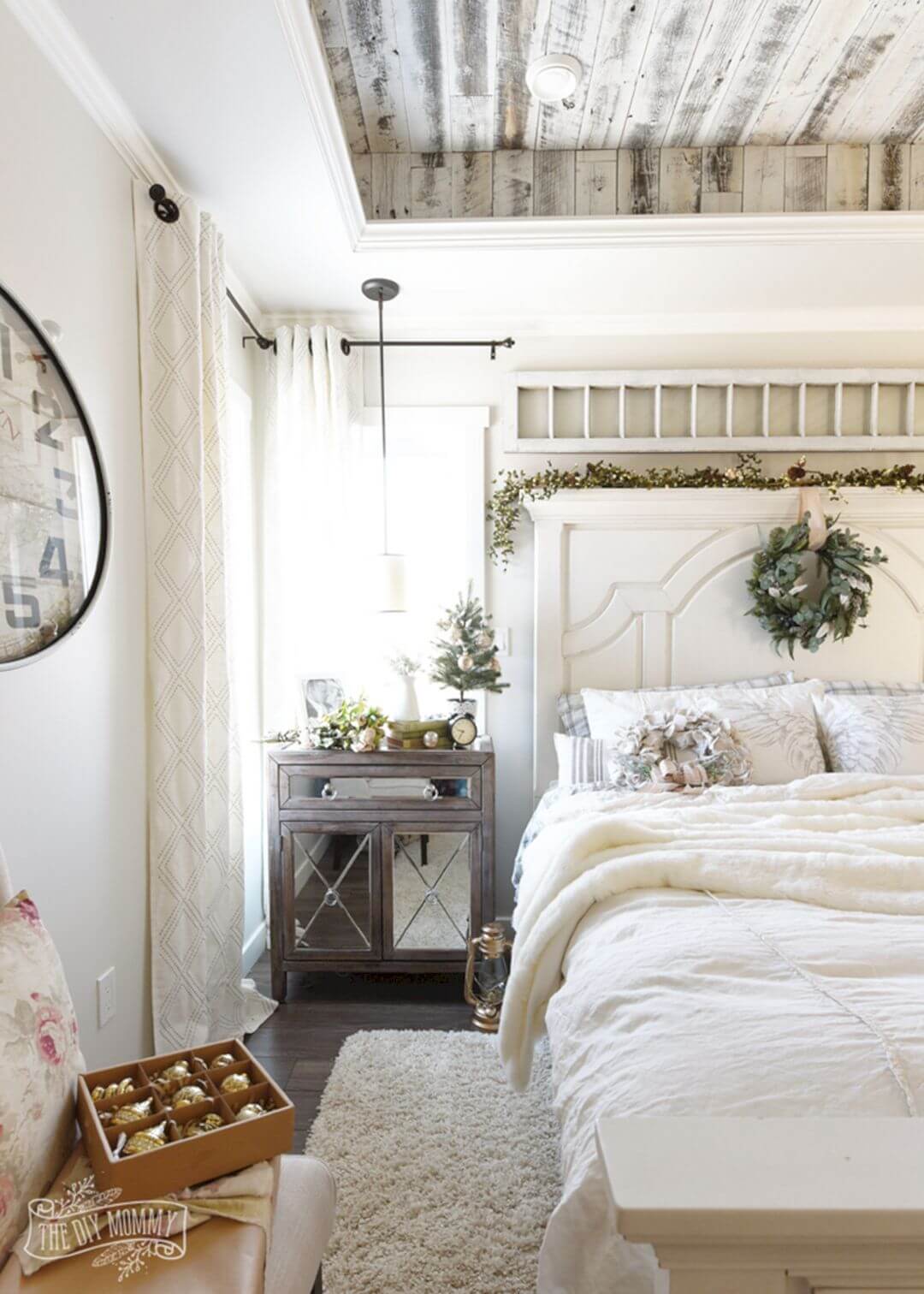 7. Utilitarian Beauty with a Subway Tile Backsplash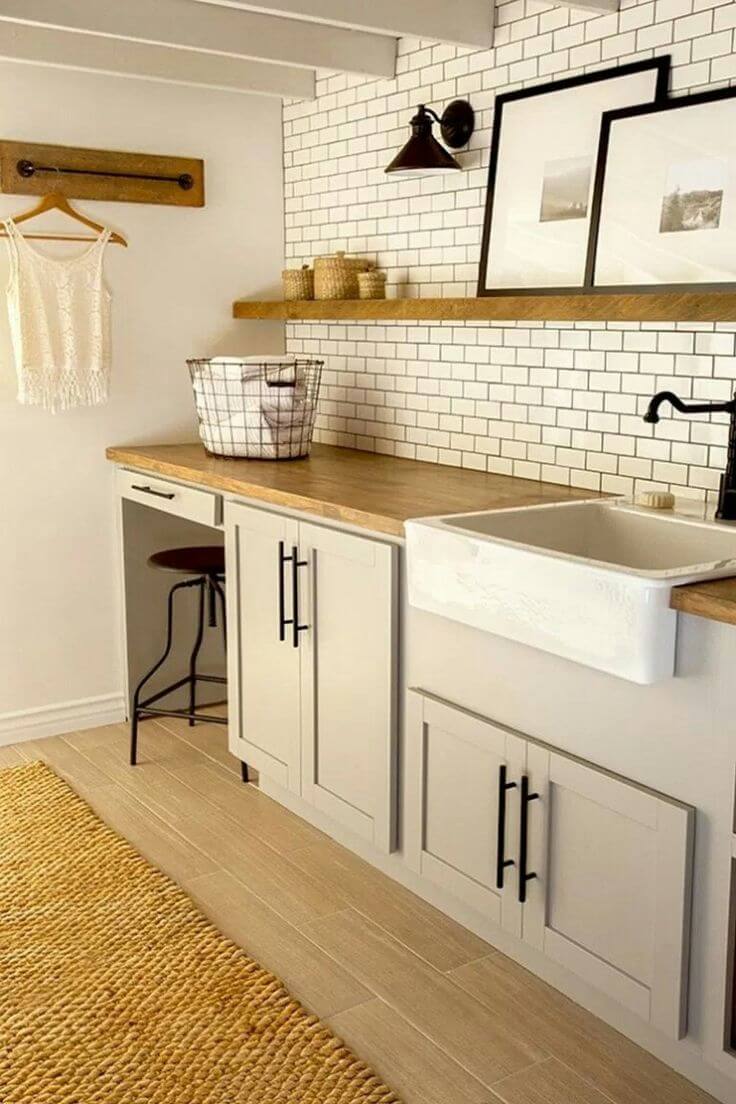 8. Weathered Wood TV Table and Shelves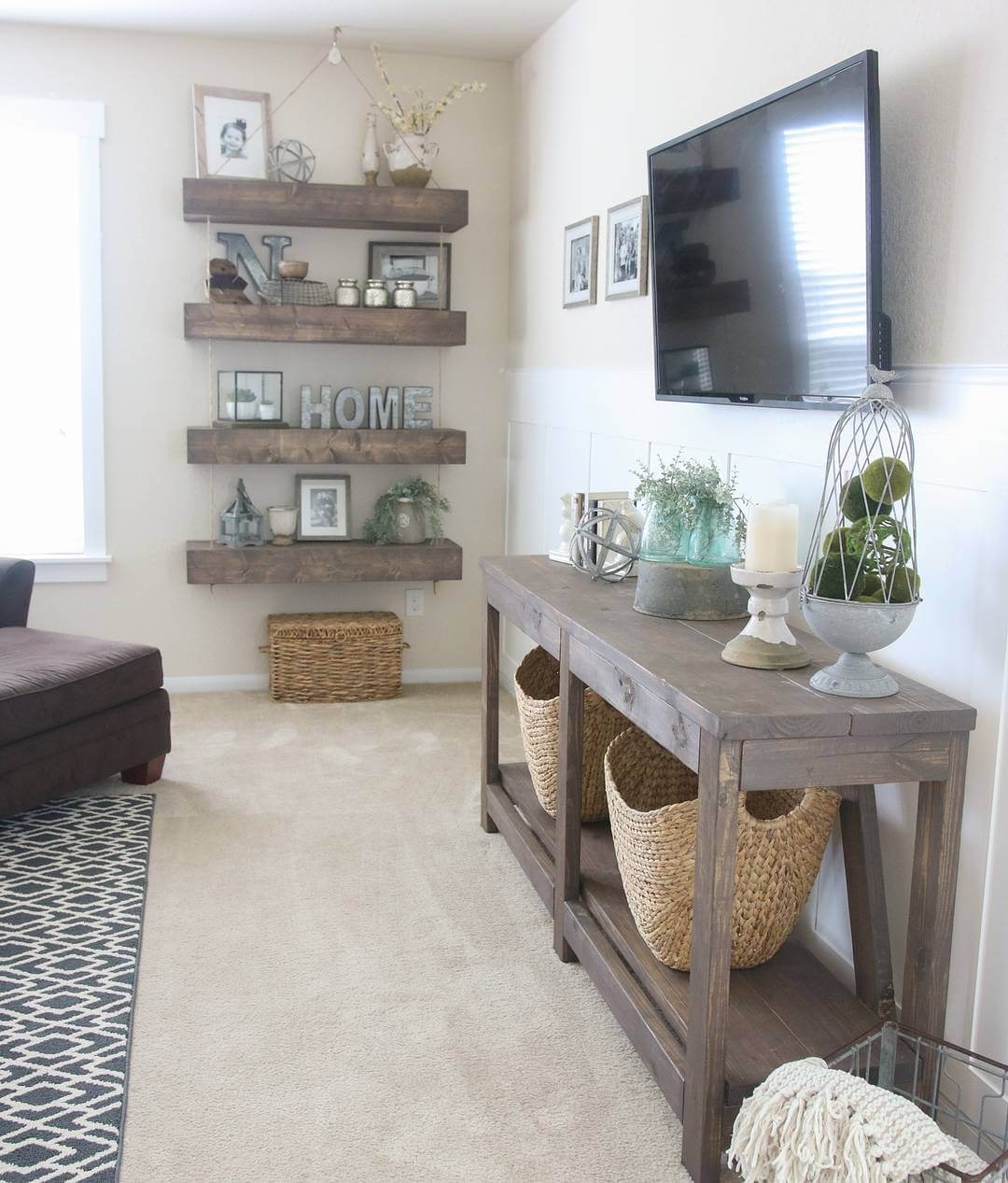 9. Mason Jar Pendant Kitchen Lights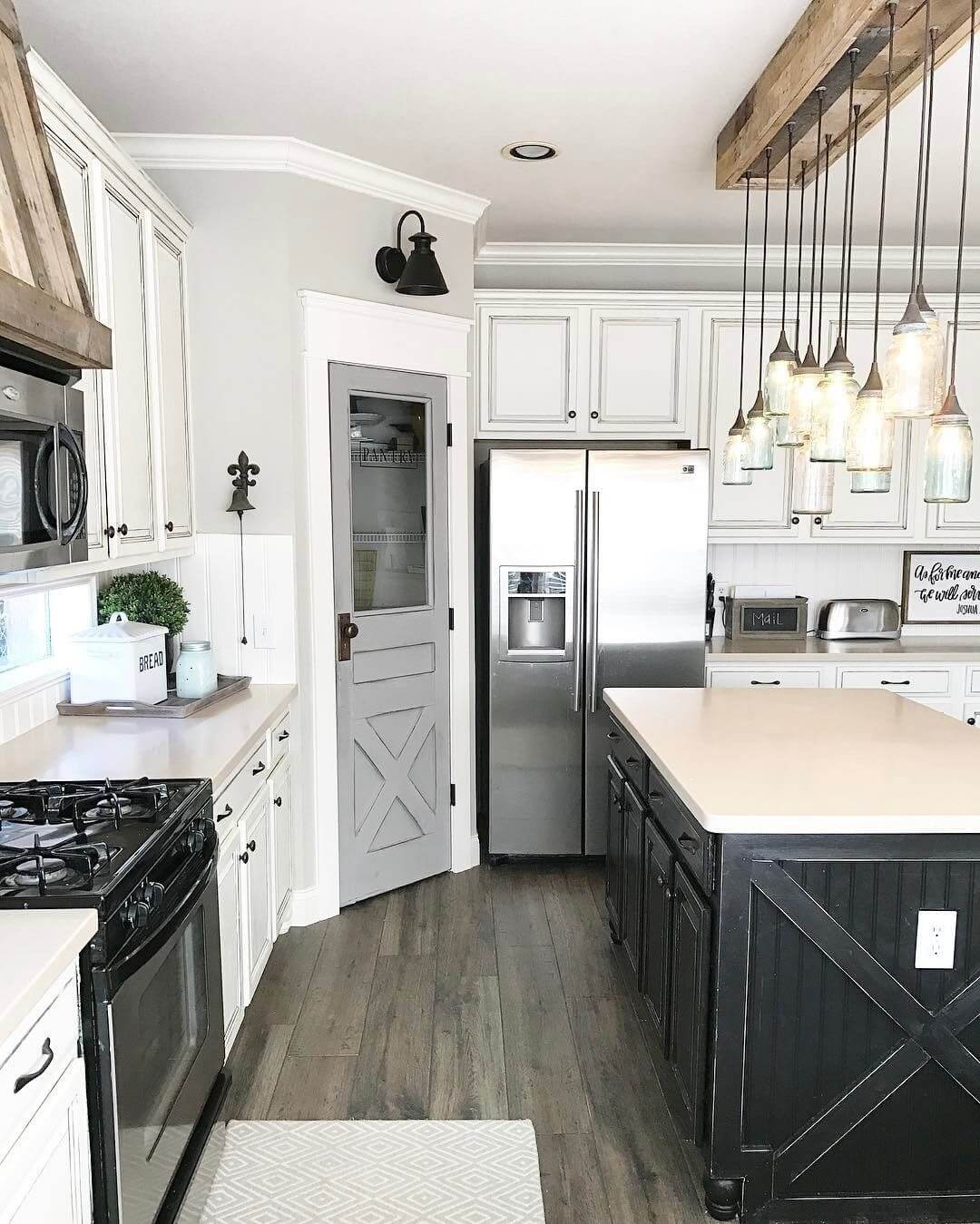 10. A Country Cottage Inspired Entryway Arrangement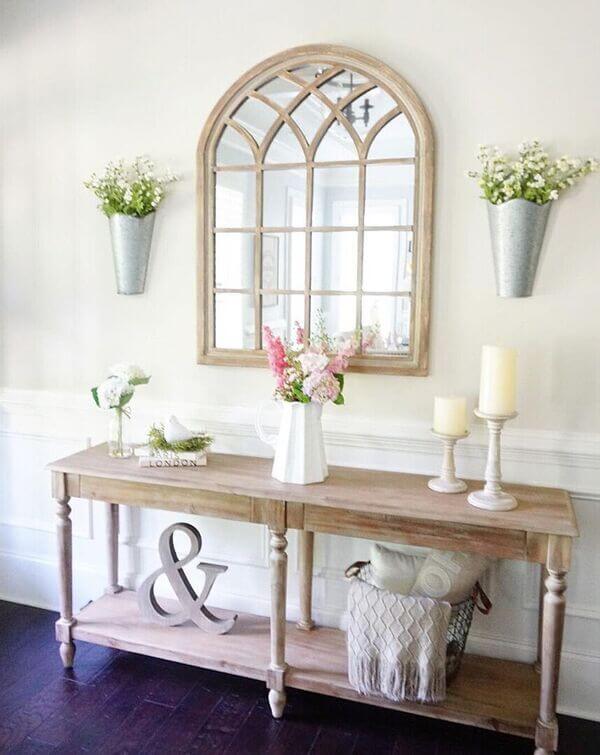 11. The Prettiest Way to Create Privacy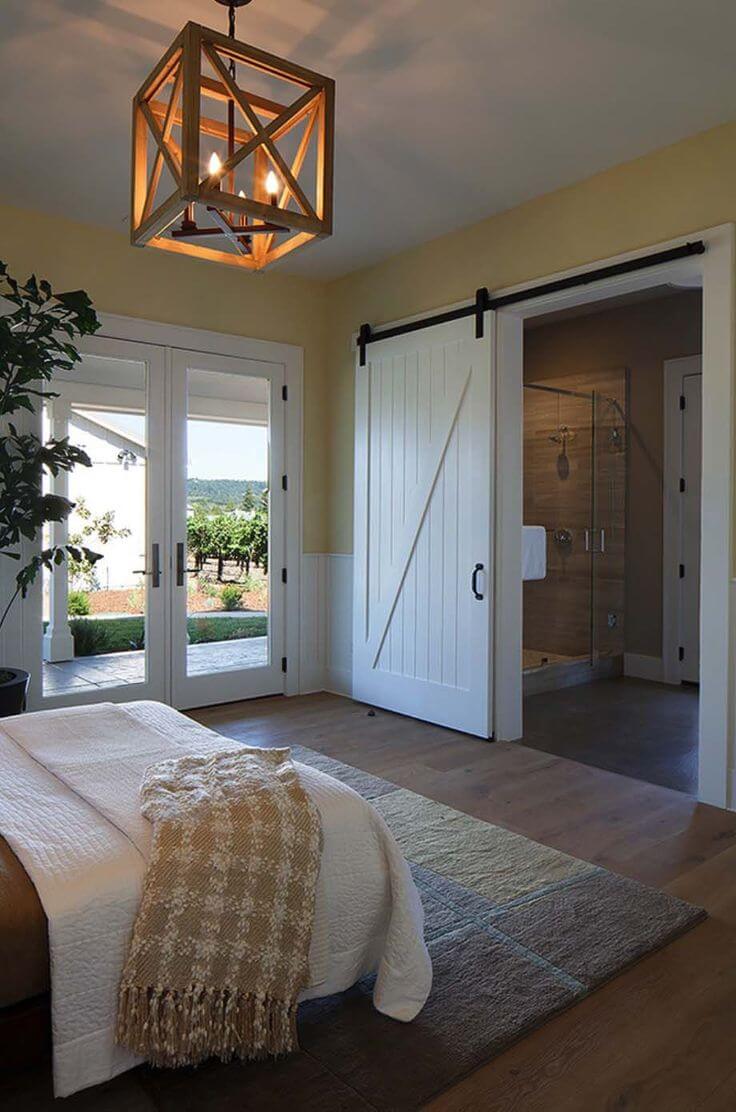 12. Old World Exposed Brick Kitchen Arch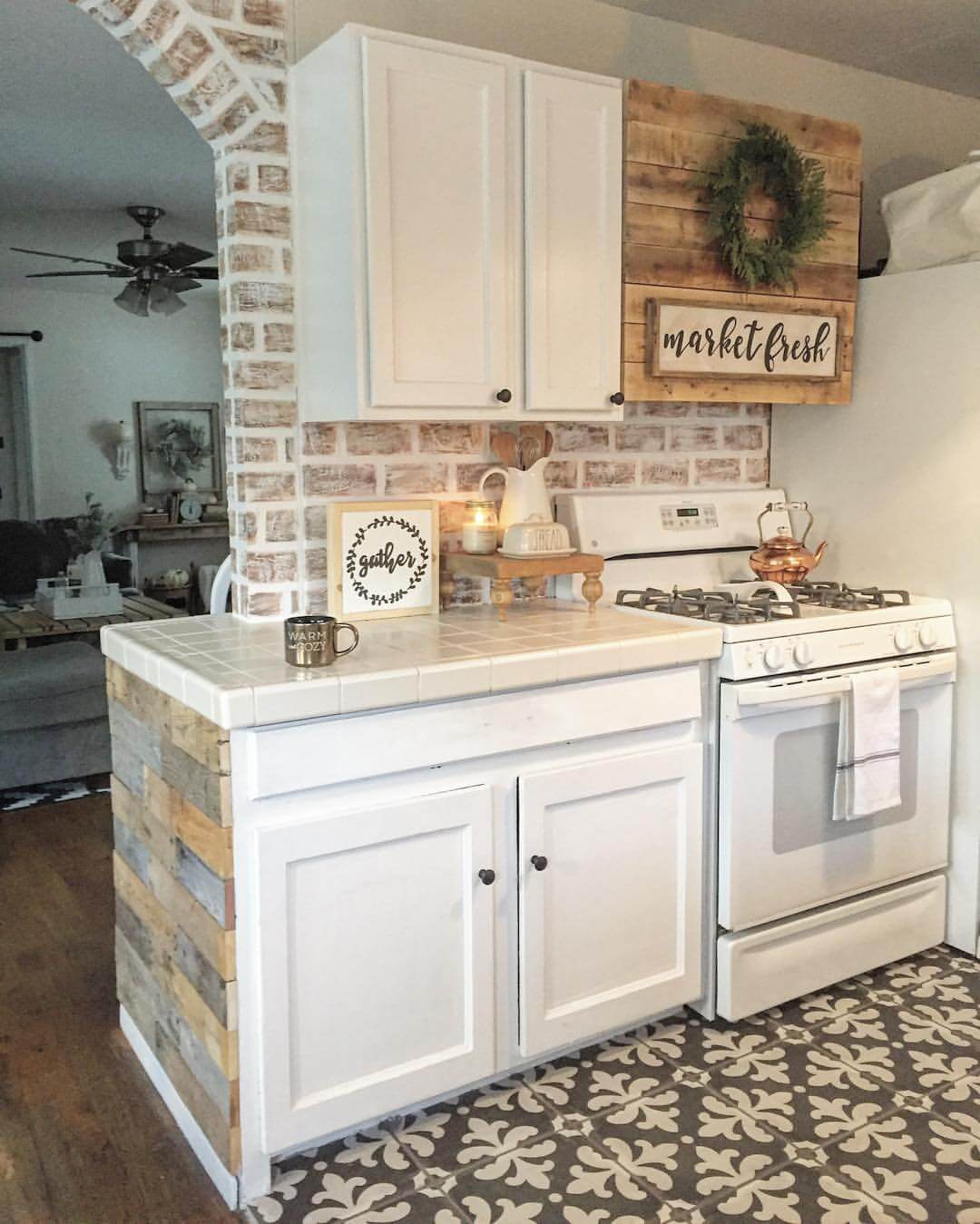 13. Farmhouse Meets Industrial Salvage Look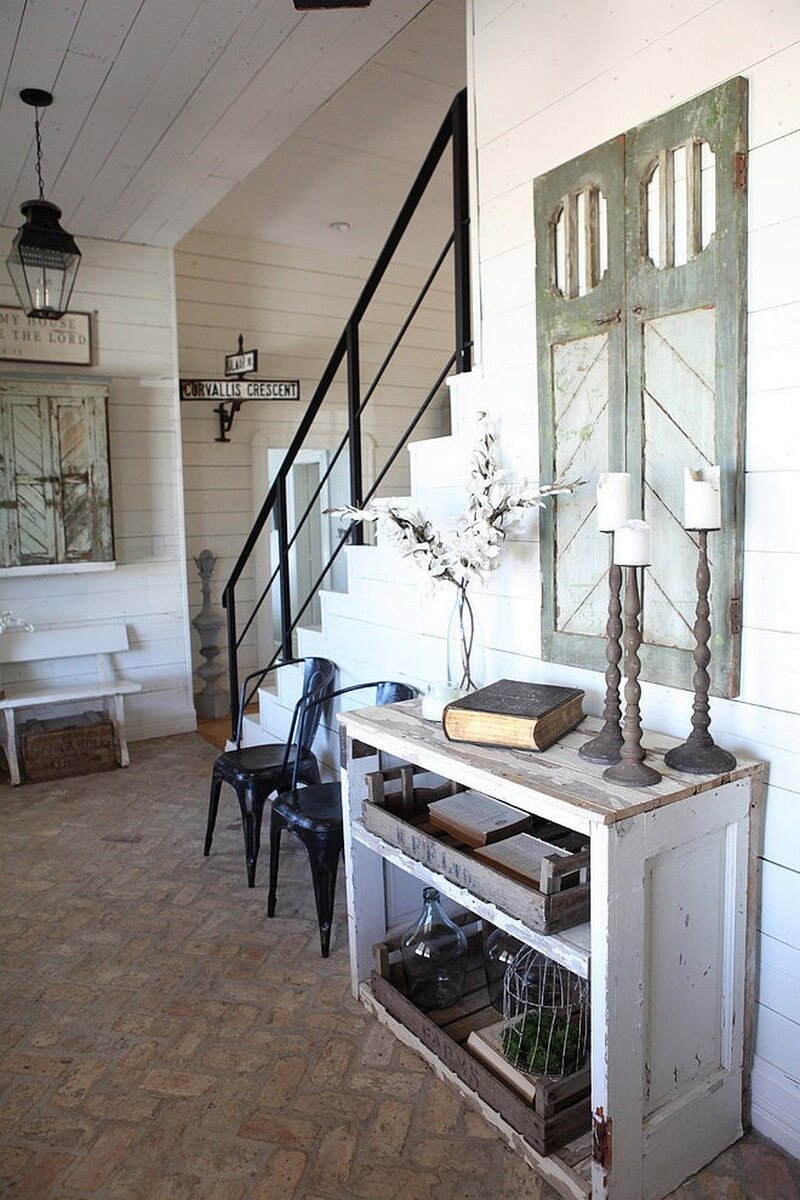 14. Make Time for Design with Oversized Clock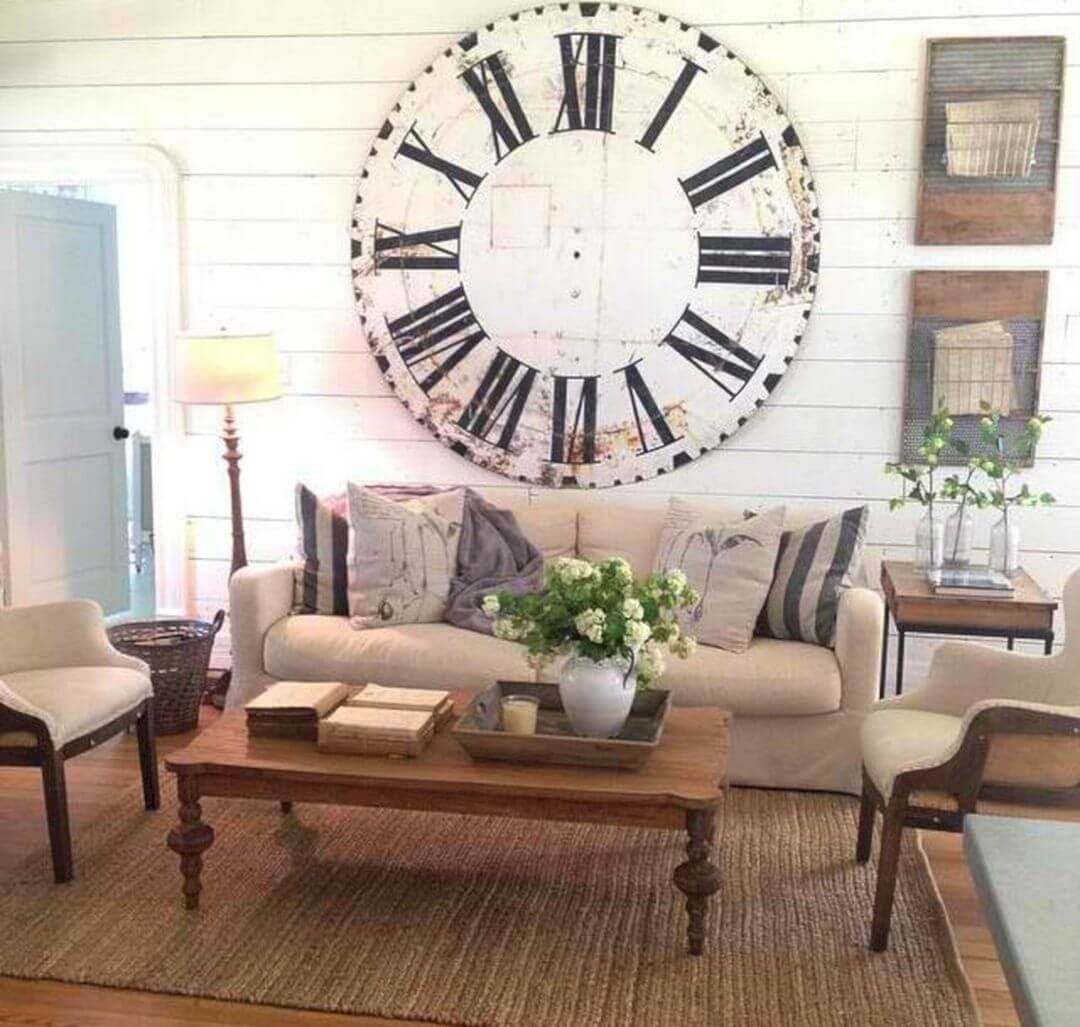 15. Exposed Beams, White Porcelain, and Upcycled Lighting
16. A Modern Take on Farmhouse Interiors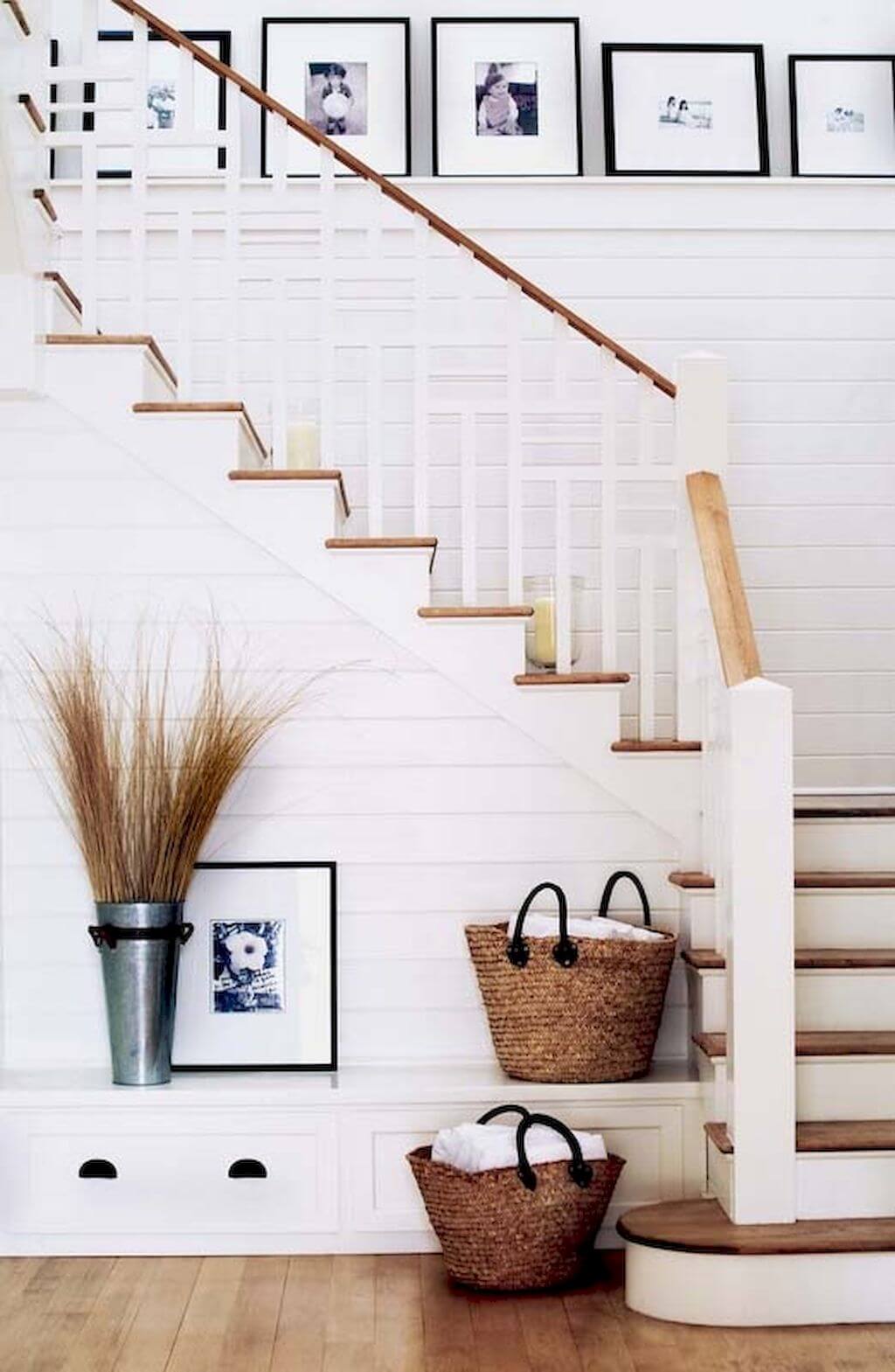 17. Country Classics and Personalized Graphics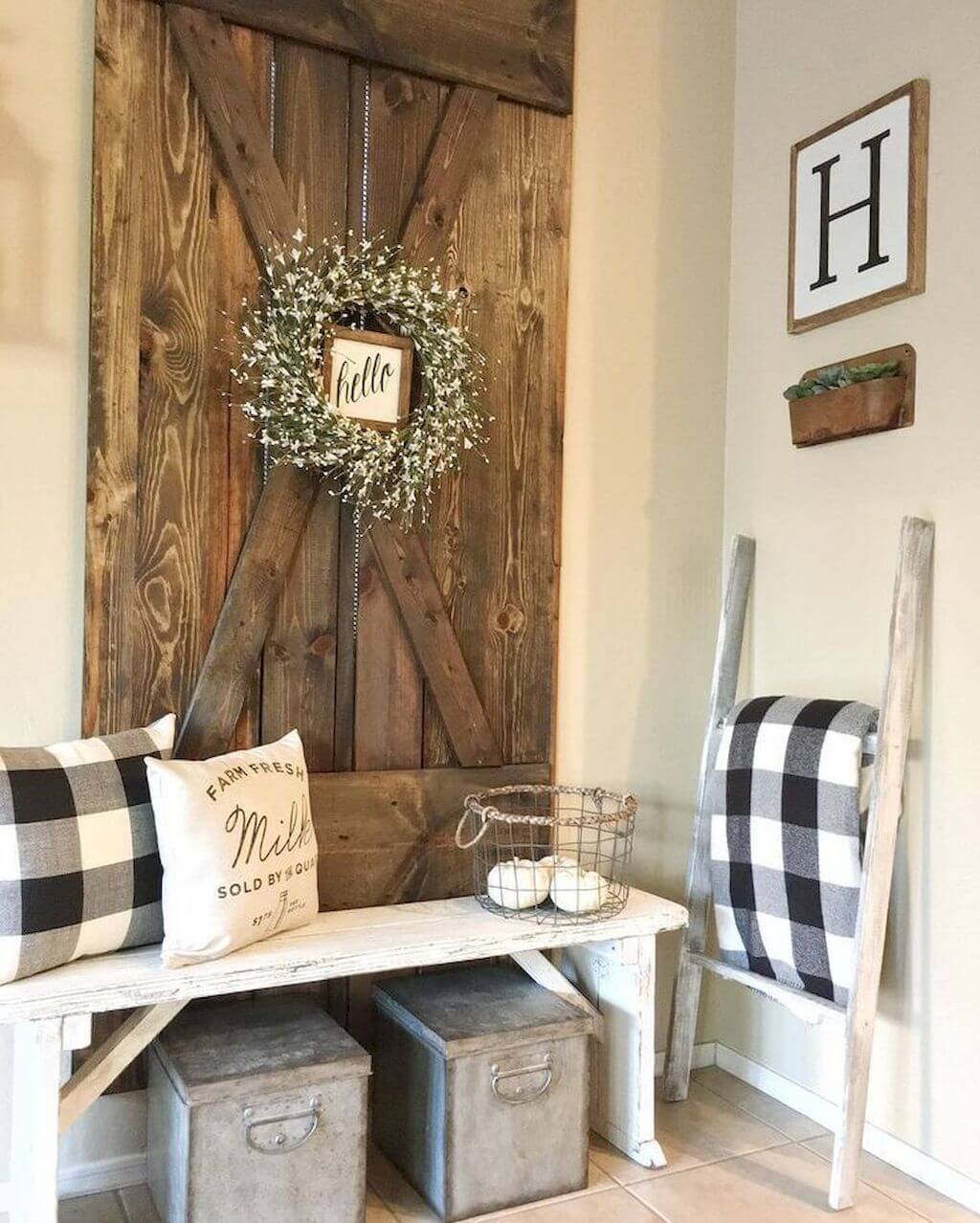 18. It's So Good to Be Home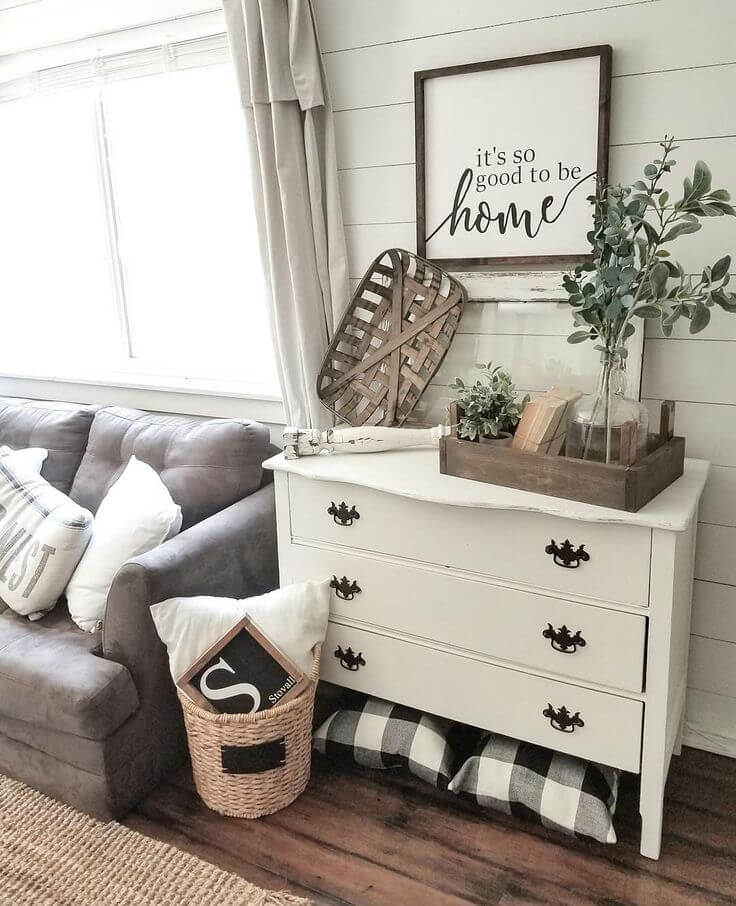 19. The Perfect Neutral Bedroom Palette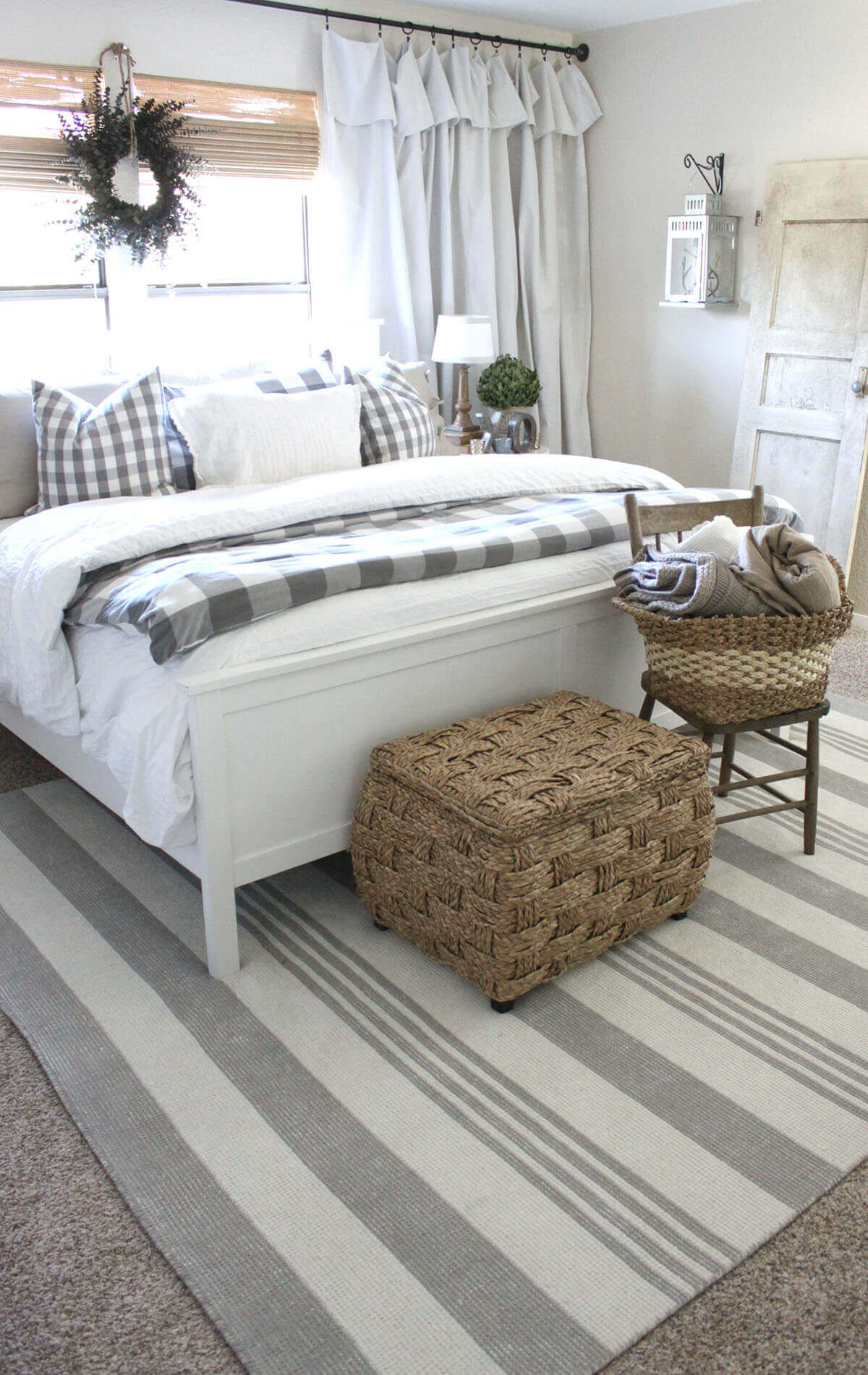 20. A Laundry Room You'll Love
21. A Farmhouse Nursery? Why Not!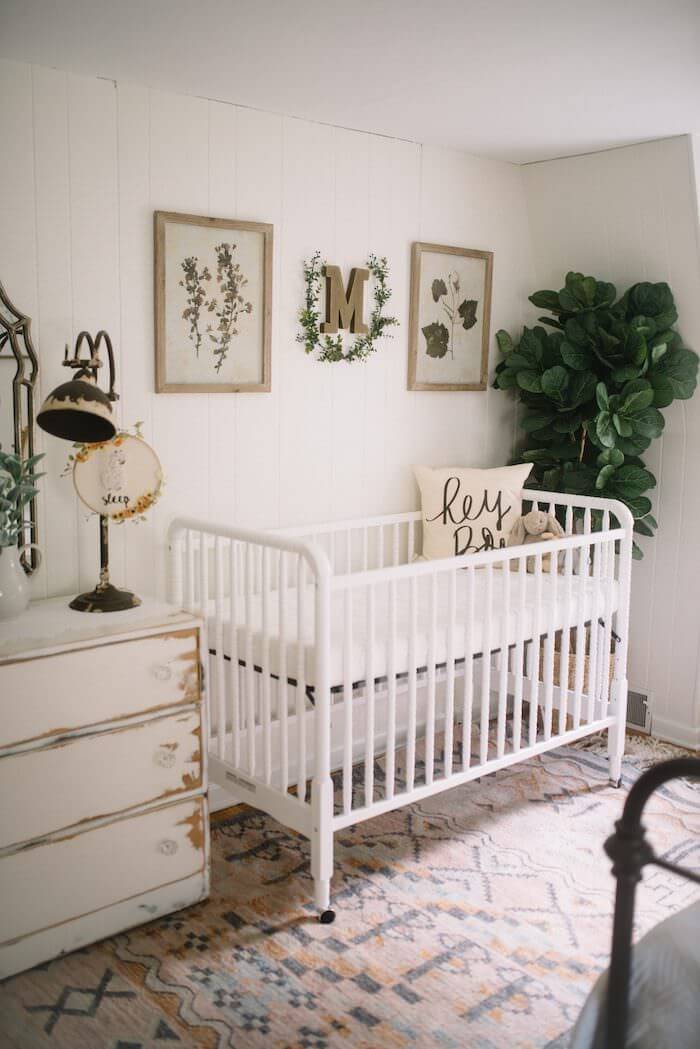 22. The Most Amazing Distressed Wood Floors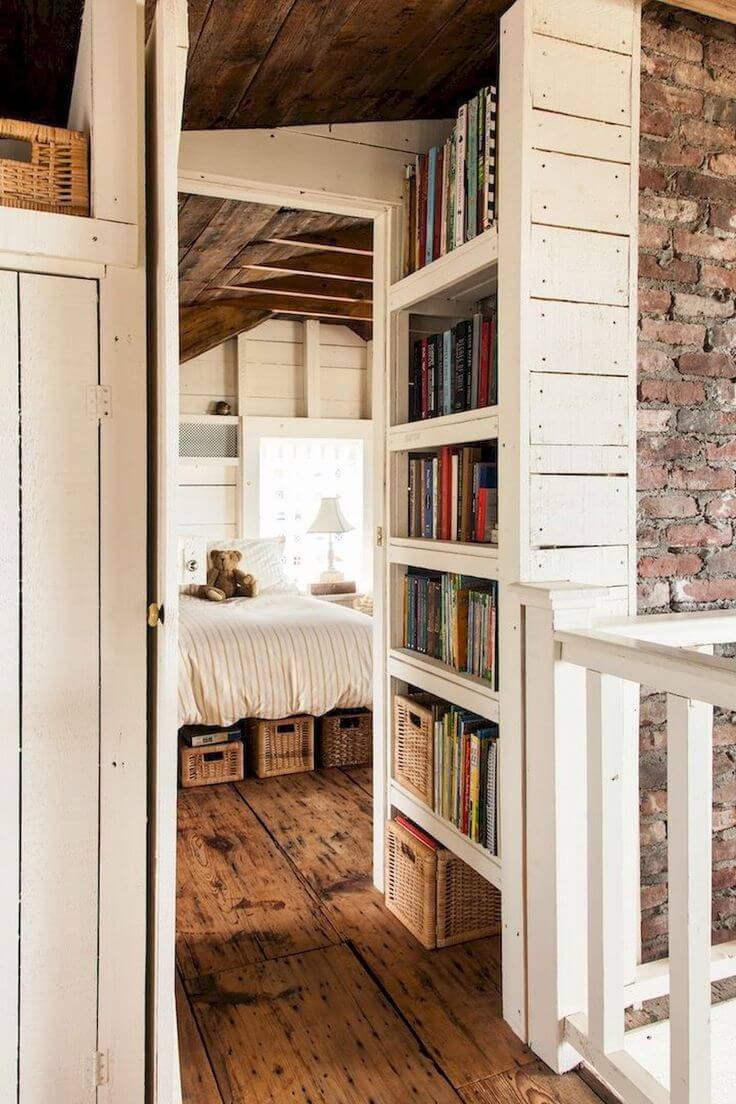 23. Why It's Called a Great Room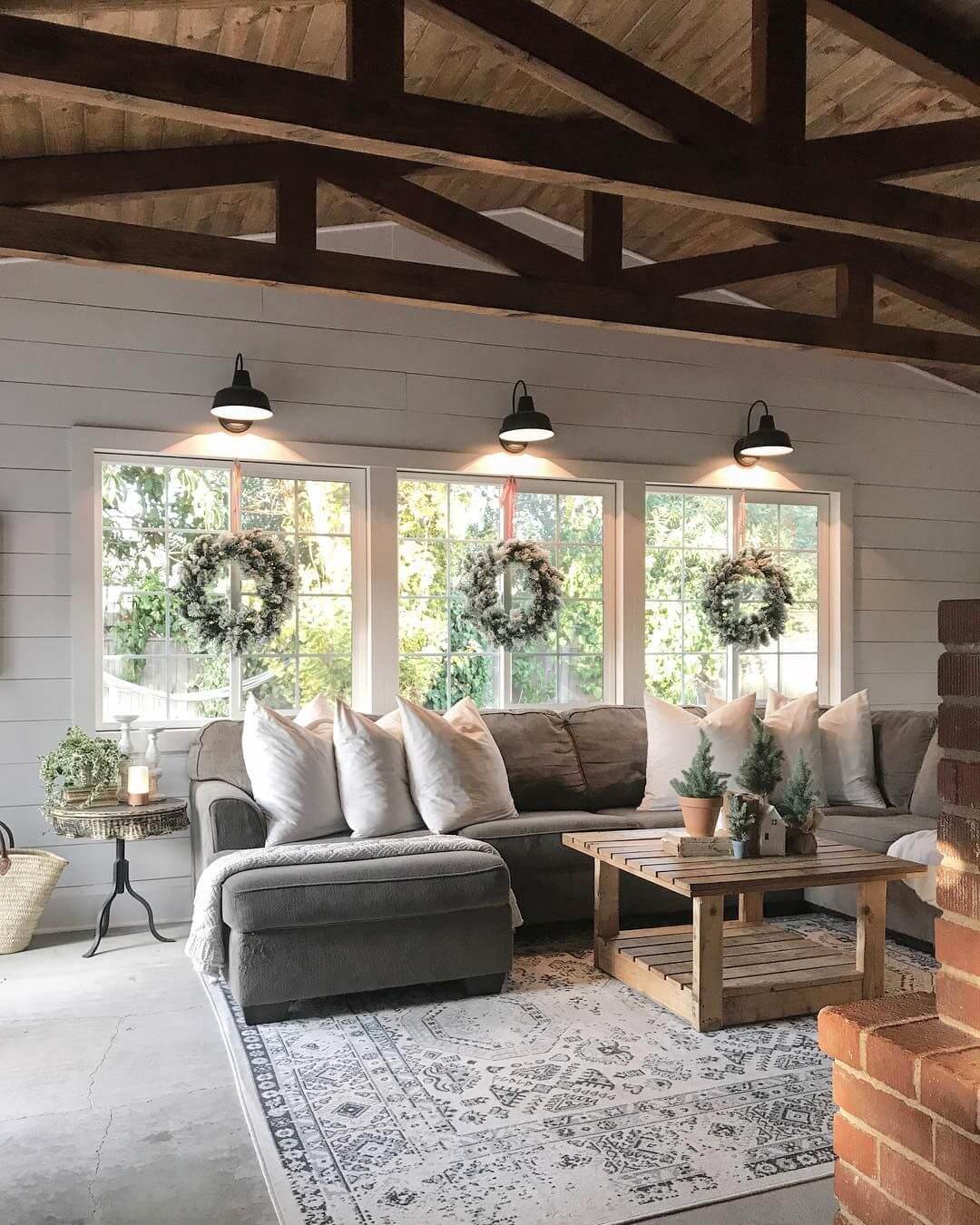 24. Warm Wood and Subtle Metallics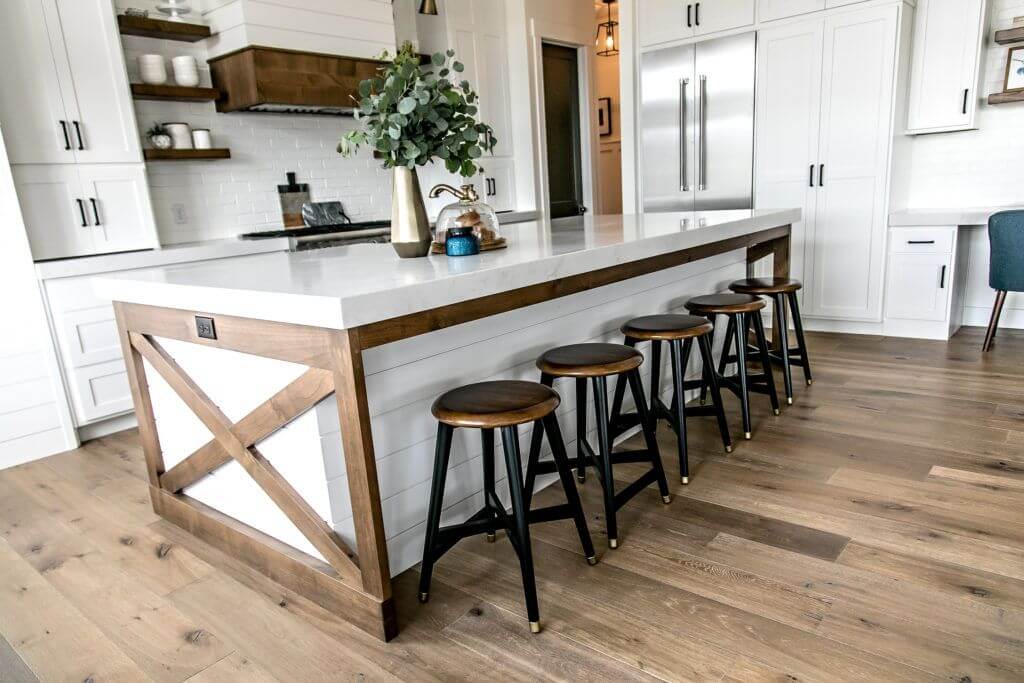 25. A Little Shabby but Mostly Chic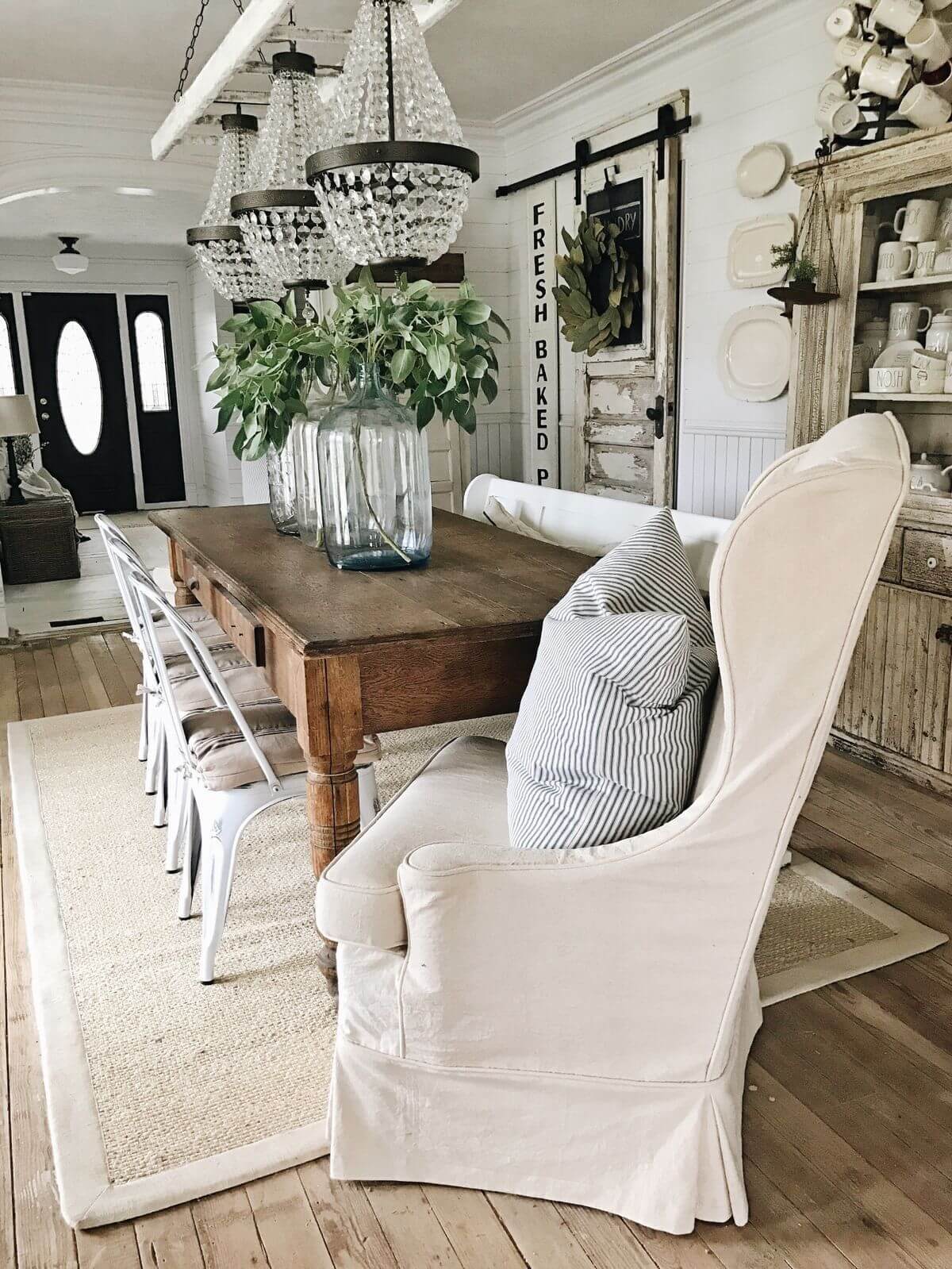 26. A Table with a View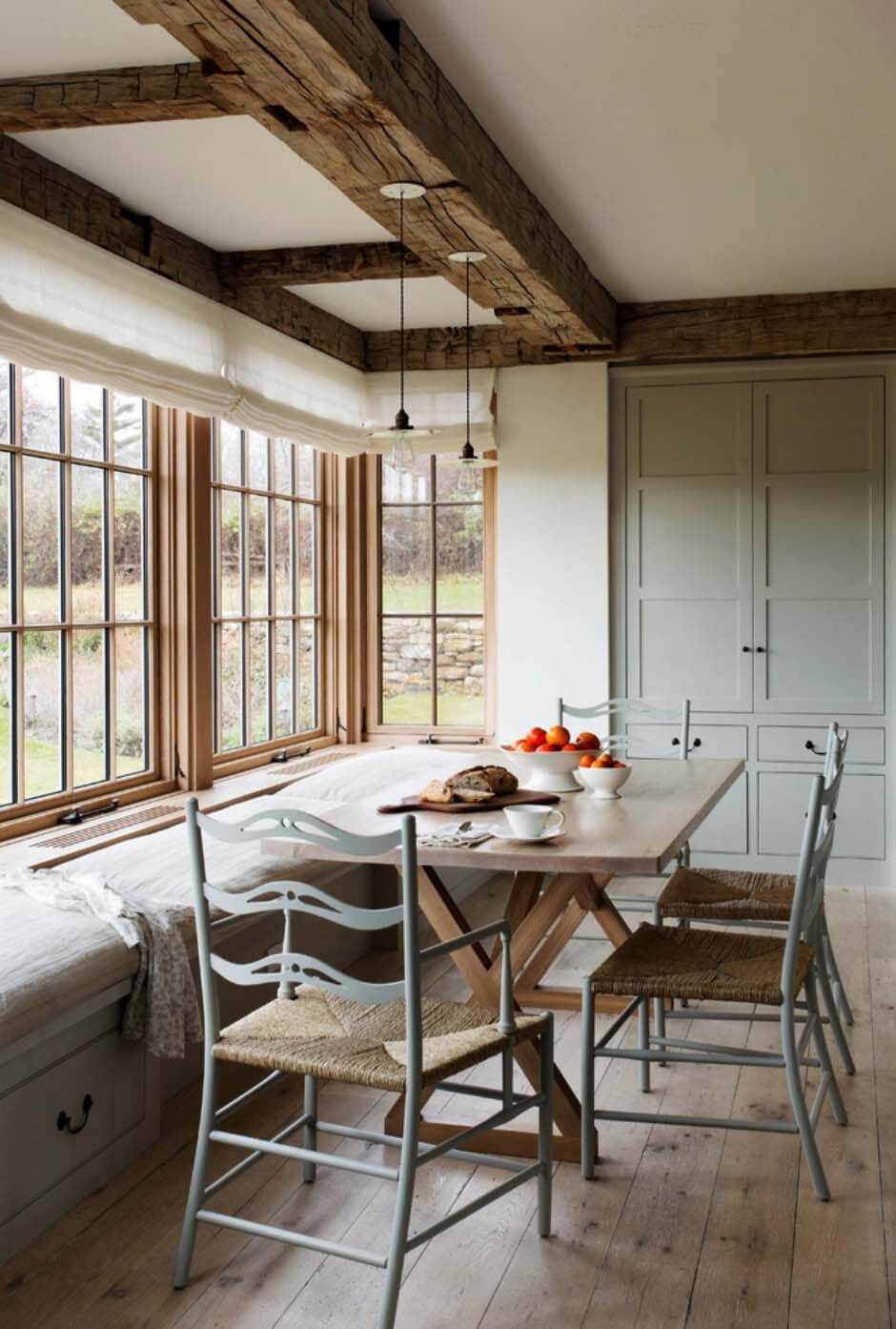 27. Inviting Textures for Farmhouse Interiors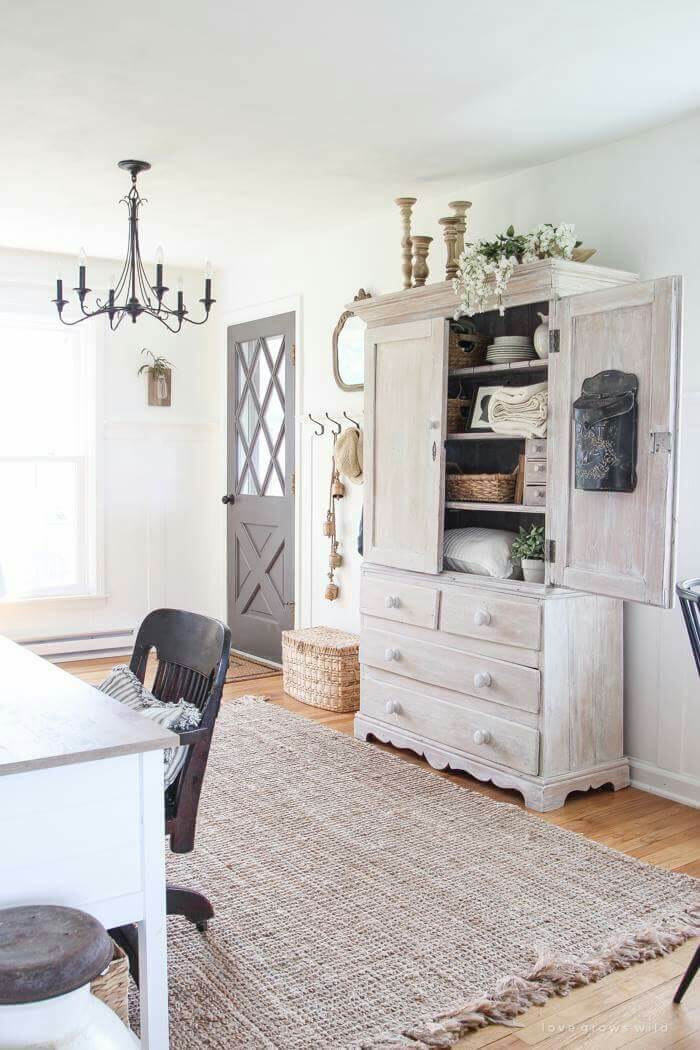 28. Split Rail Fence Stairway Idea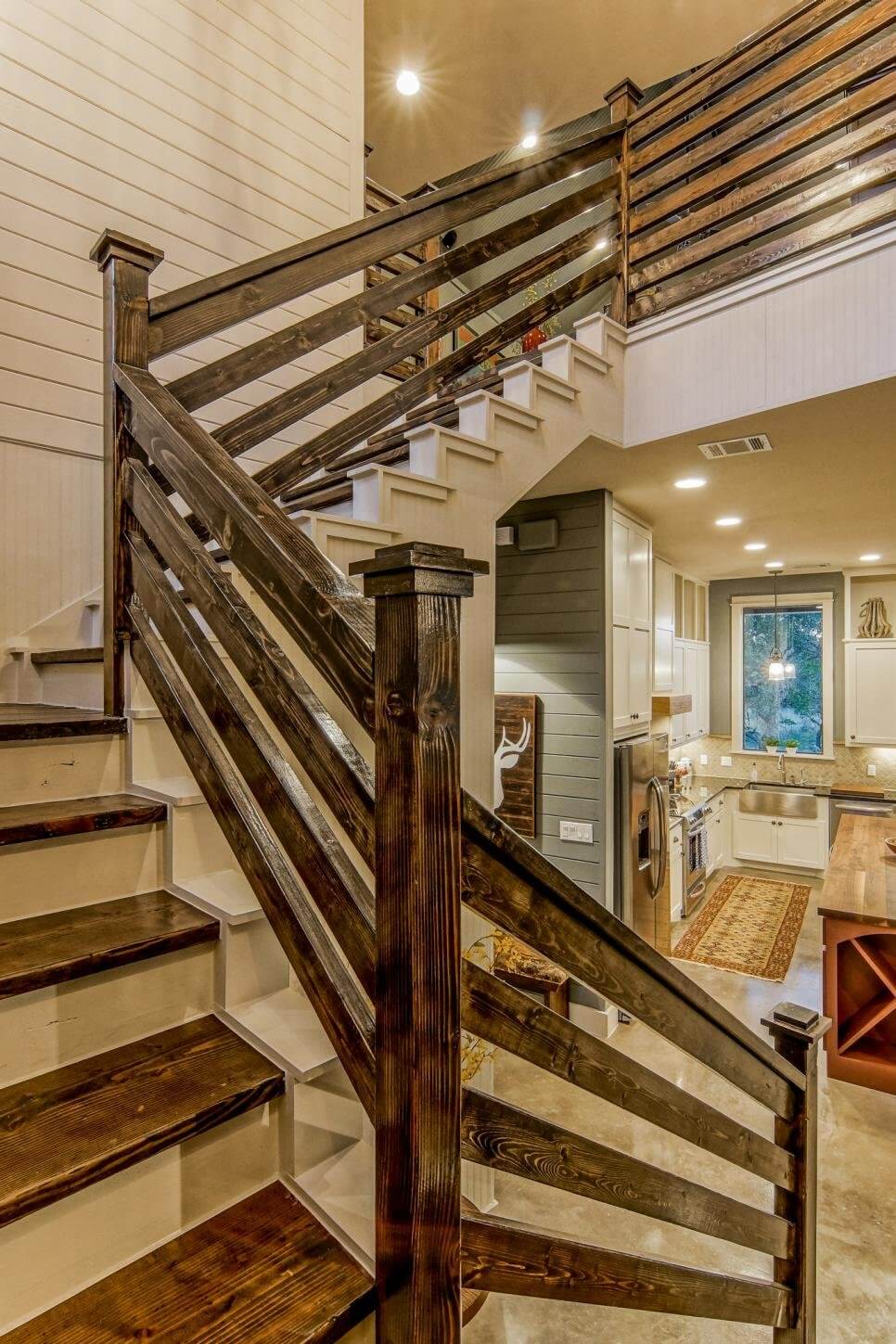 29. Add Drama with Vintage Theater Seating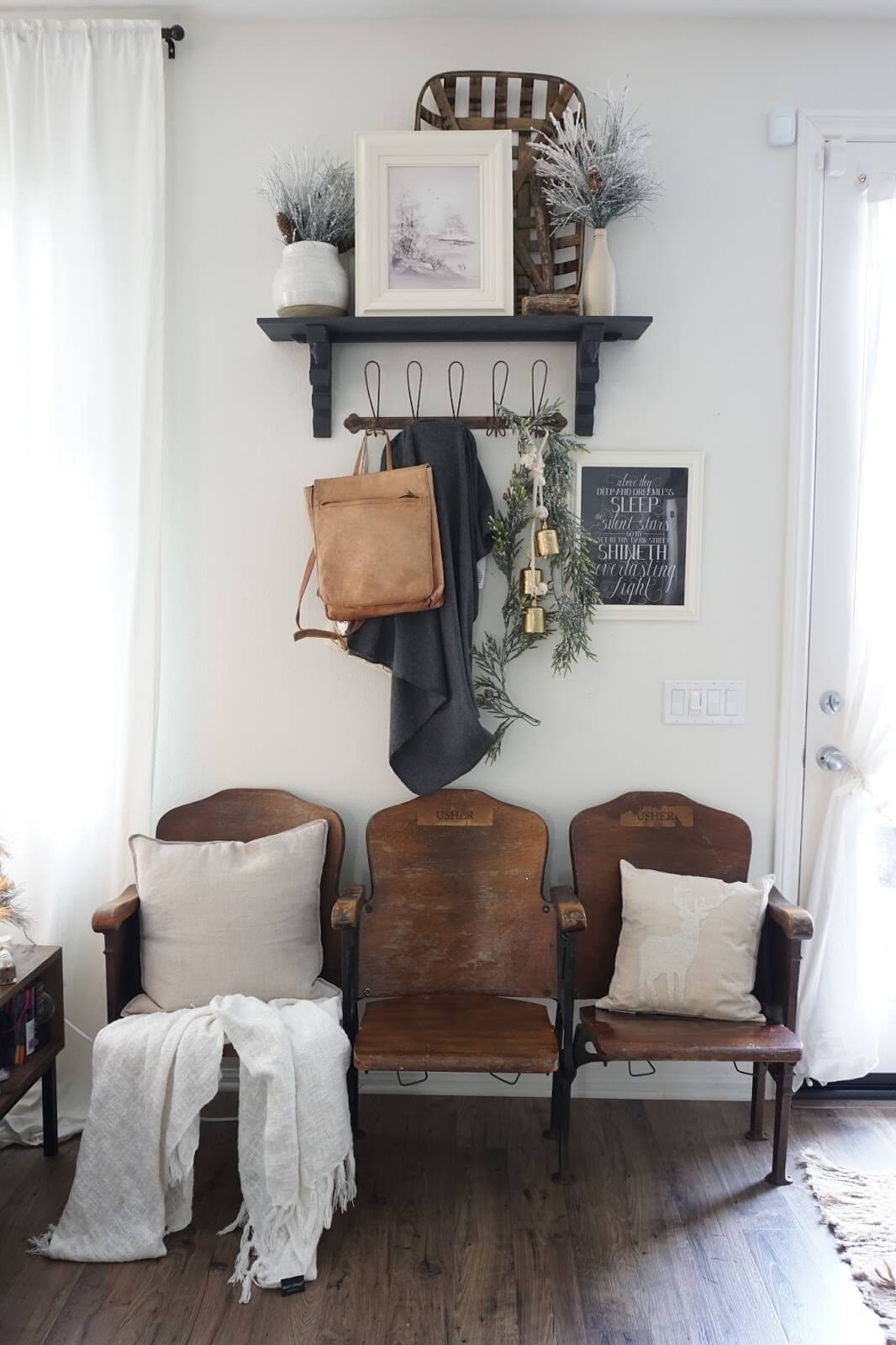 30. Bring Galvanized Steel Planters Inside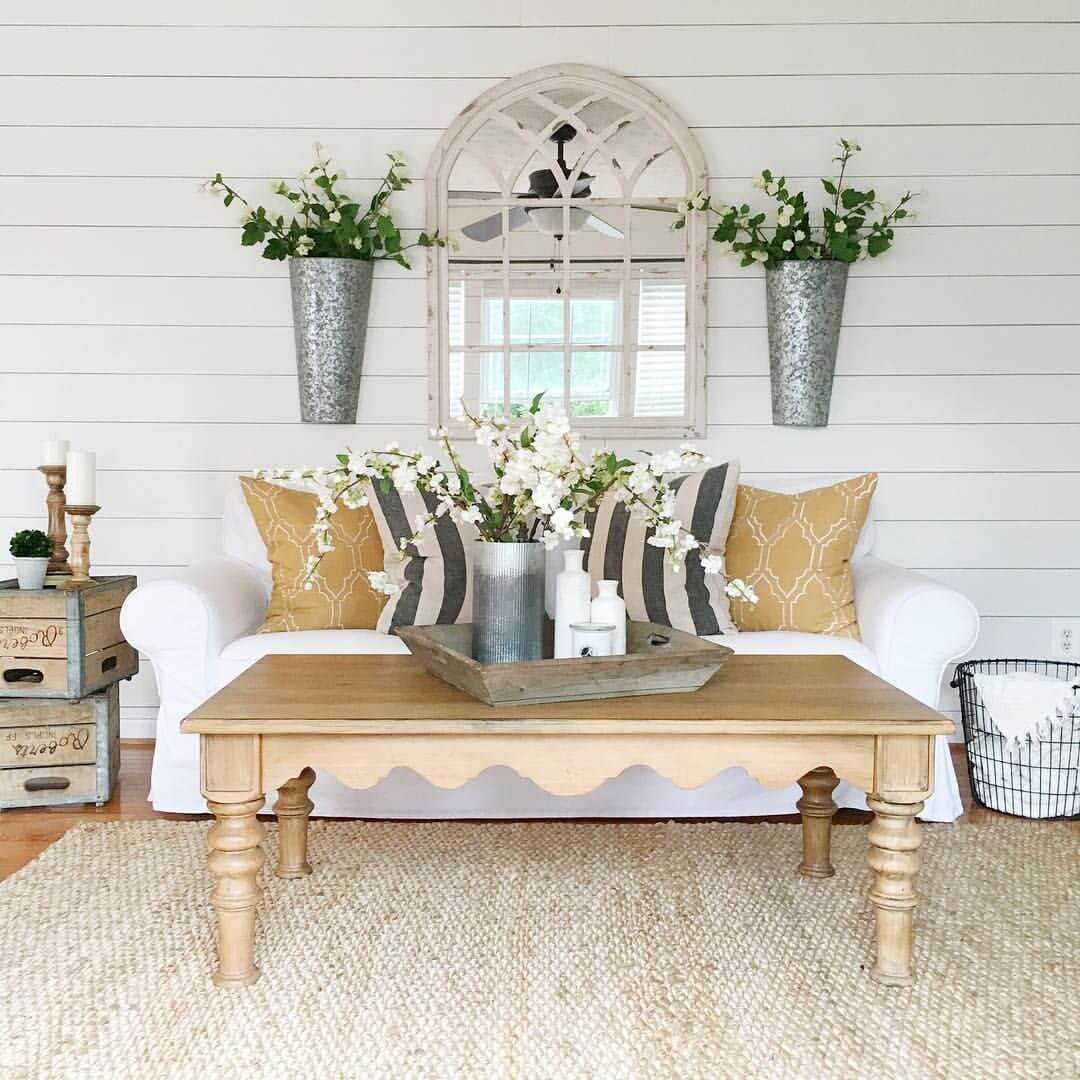 31. The Right Finishes Make the Room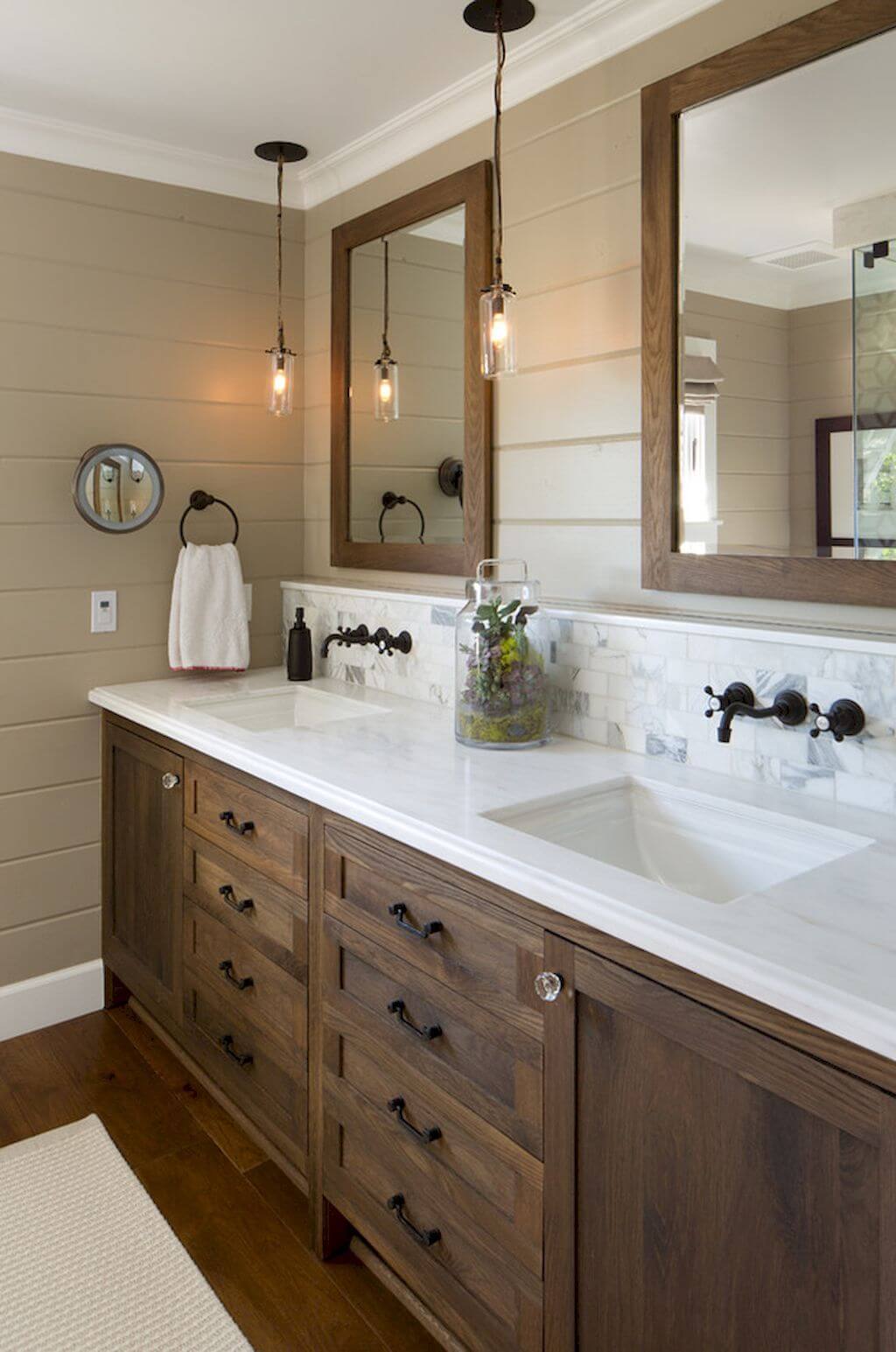 32. Open Floor Plan with Exposed Beams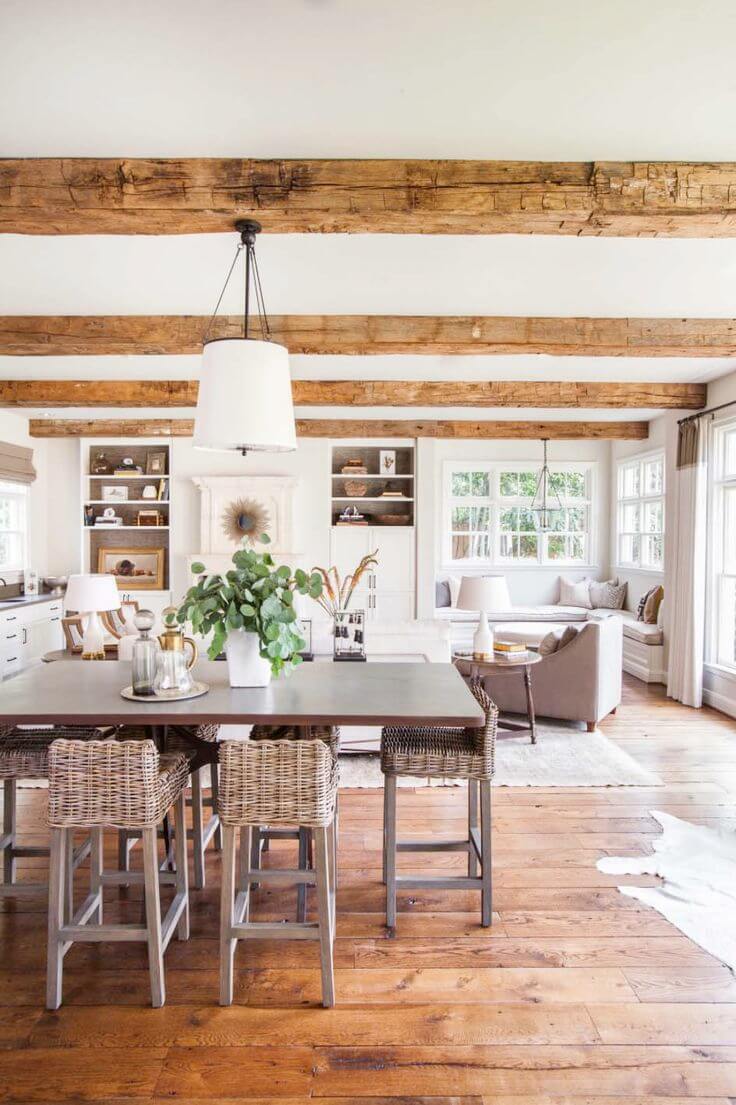 33. Add Character with Vaulted Ceilings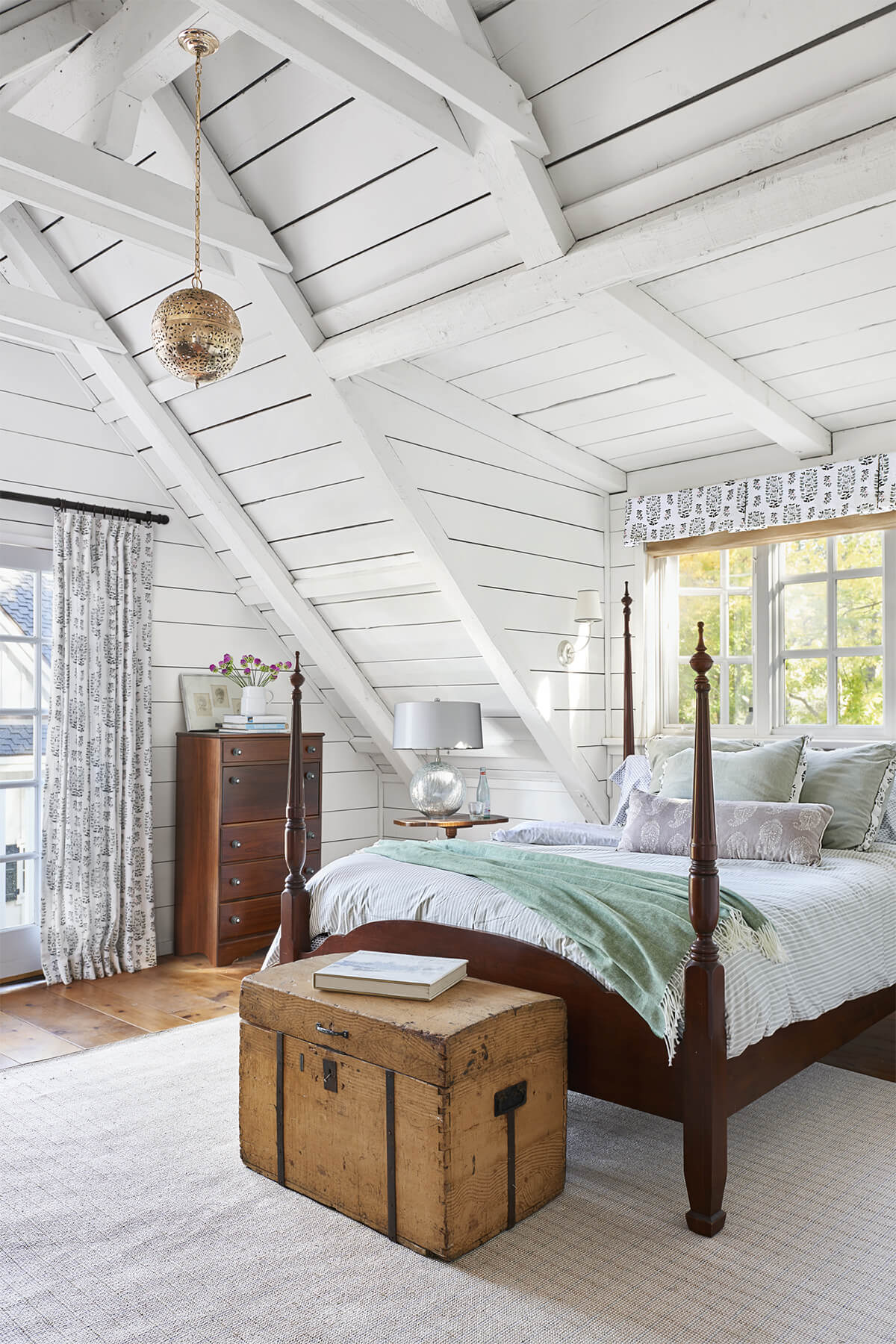 34. She Needs Wide Open Spaces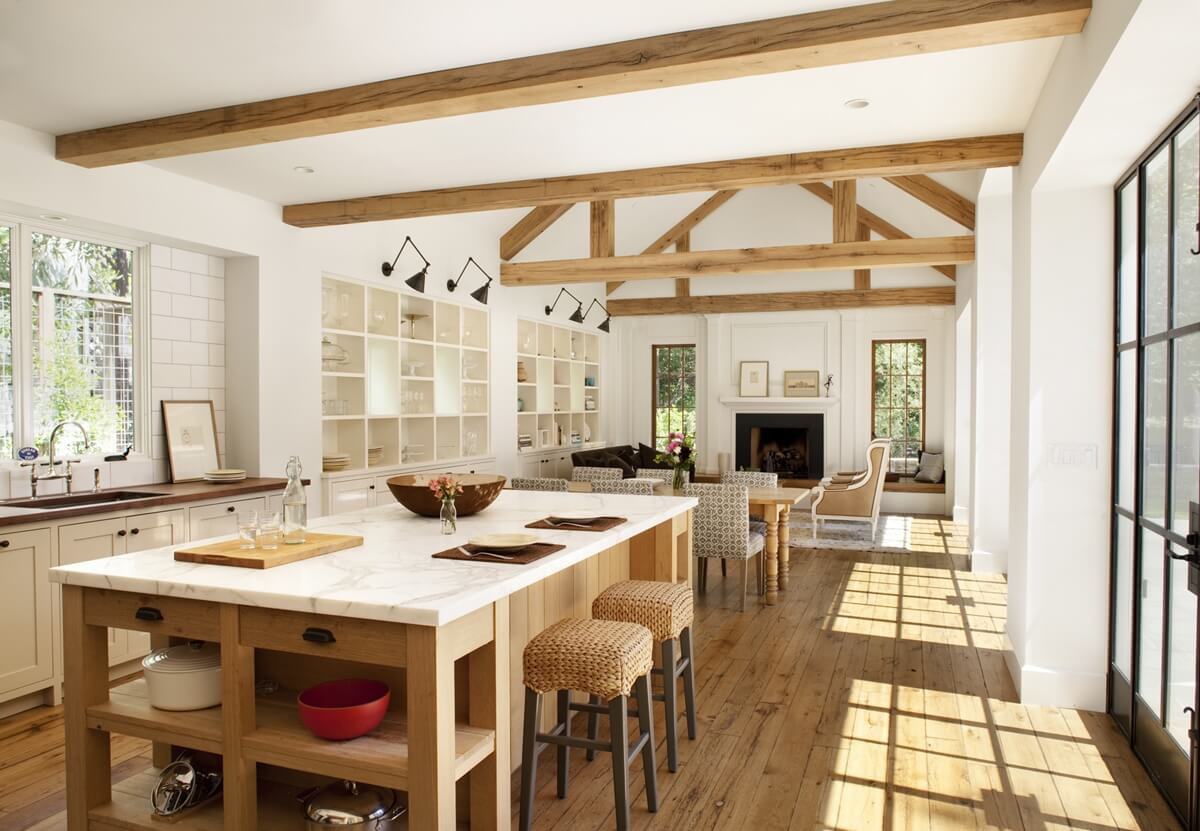 35. The Dark Side of Farmhouse Design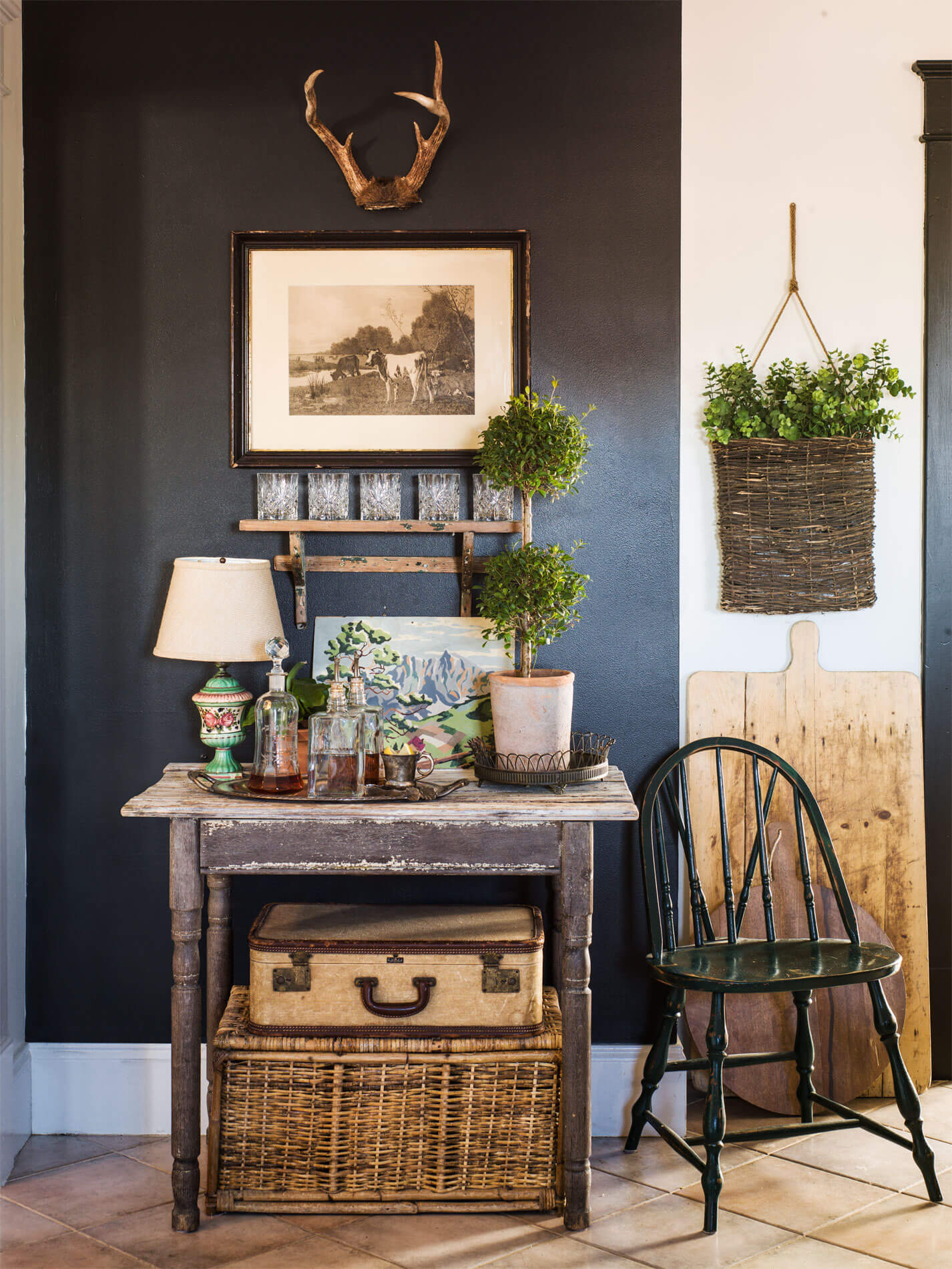 36. Bi-Parting Double Sliding Barn Door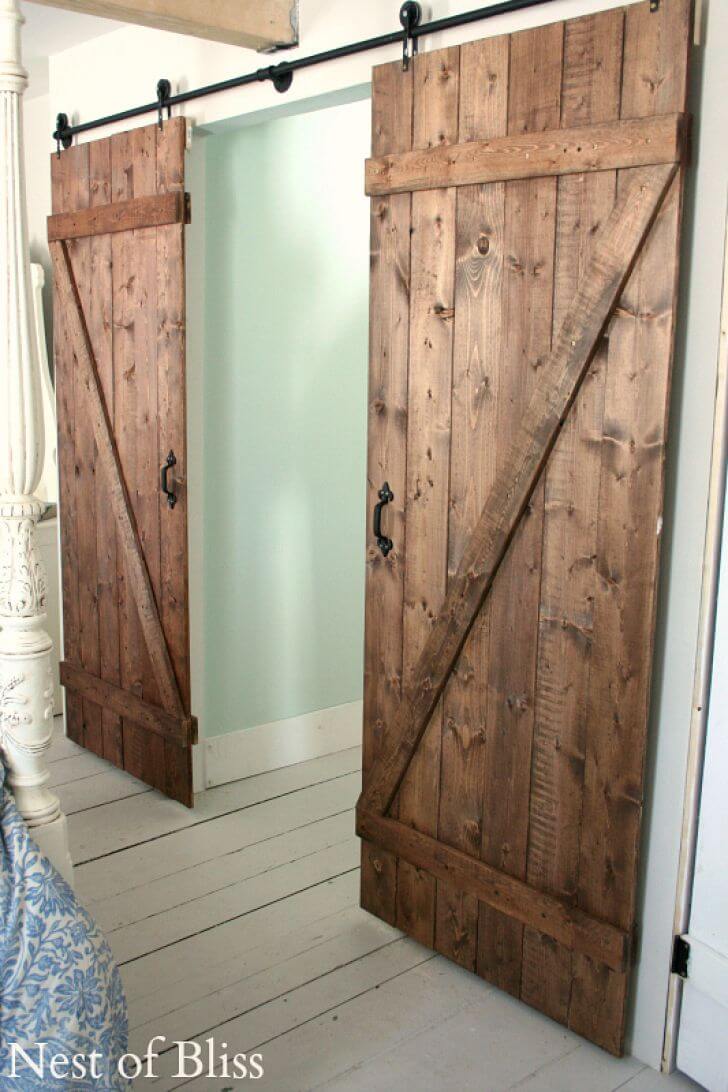 37. When You Really Love Wood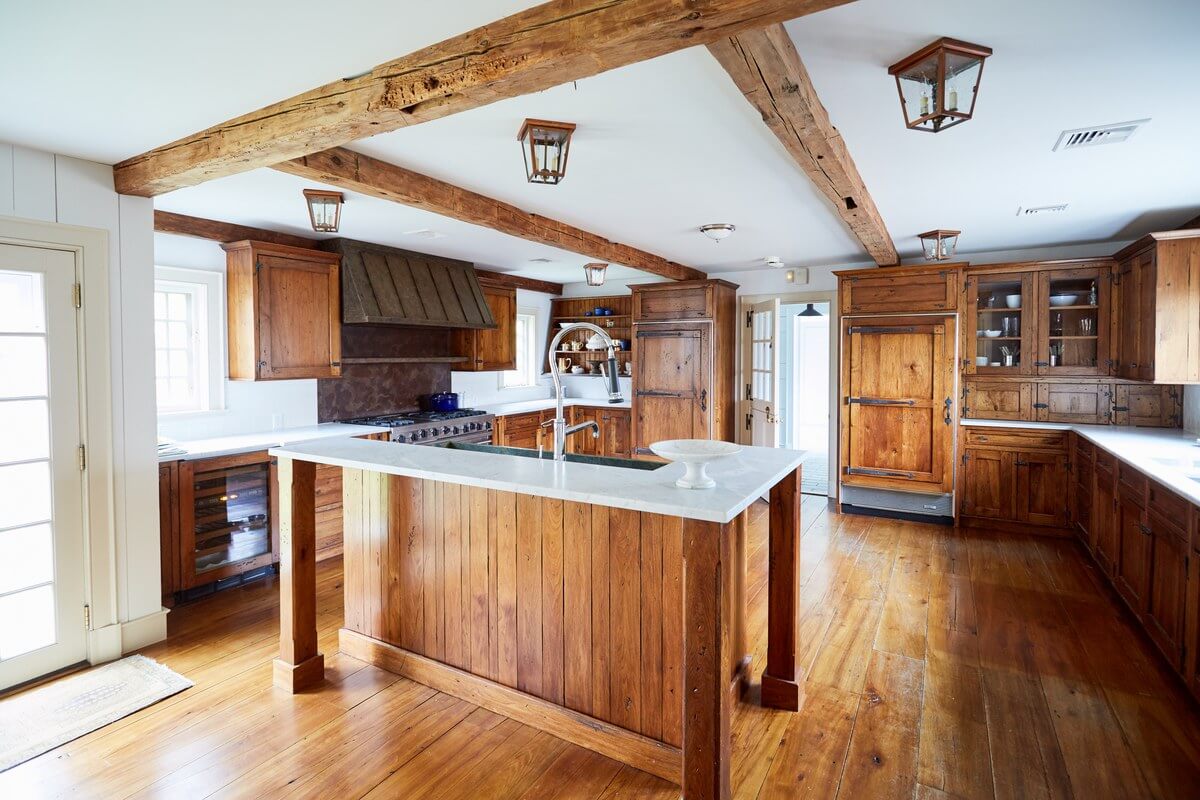 38. A Rustic Spa Bathroom Concept