When decorating in the farmhouse style, practical touches mix with decorative flair. Everything has the fresh, clean simplicity of life on the farm. These shelves look great in any room in the house, from the kitchen to the bathroom. Many items are vintage or upcycled, with wear and tear a bonus rather than a disadvantage.
26 Practical and Beautiful Farmhouse Shelf Decor Ideas

Farmhouse style uses a palette of white with rustic wood finishes. Many of these shelf ideas start with weathered wood. Vintage wood is a popular style, as are chunky wall shelves that look like the exposed beams in an authentic farmhouse.
One authentic touch from a historical farmhouse kitchen is the built-in wall rack for plates and cutting boards. This all-white wall shelf provides practical storage space while enhancing the farmhouse aesthetic of the kitchen.
Outside the kitchen and bathroom, these shelves are used for decorative items. Family photos and plants sit on most of these shelves. The farmhouse decorations are mainly white and cream colored in keeping with the theme. Touches from the kitchen and the farm make their way onto shelves in other parts of the house.
These farmhouse shelf decor ideas will enhance the overall look of your home while providing much needed storage and display space.
1. Old Window Frame with Shelf Lanterns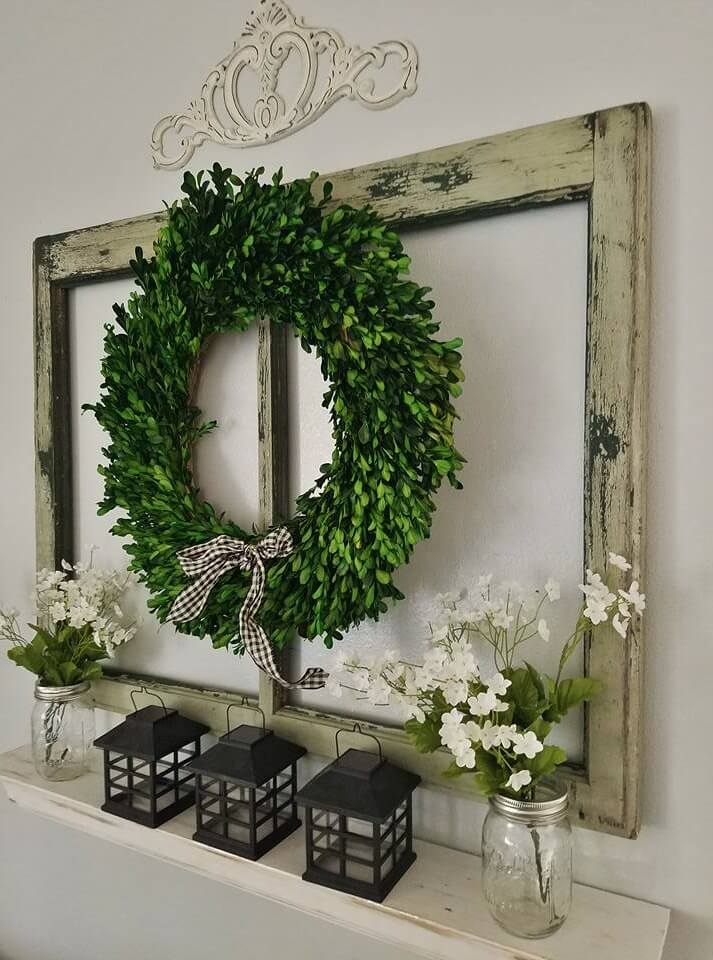 2. Chunky Wood Shelves with Sign and Photos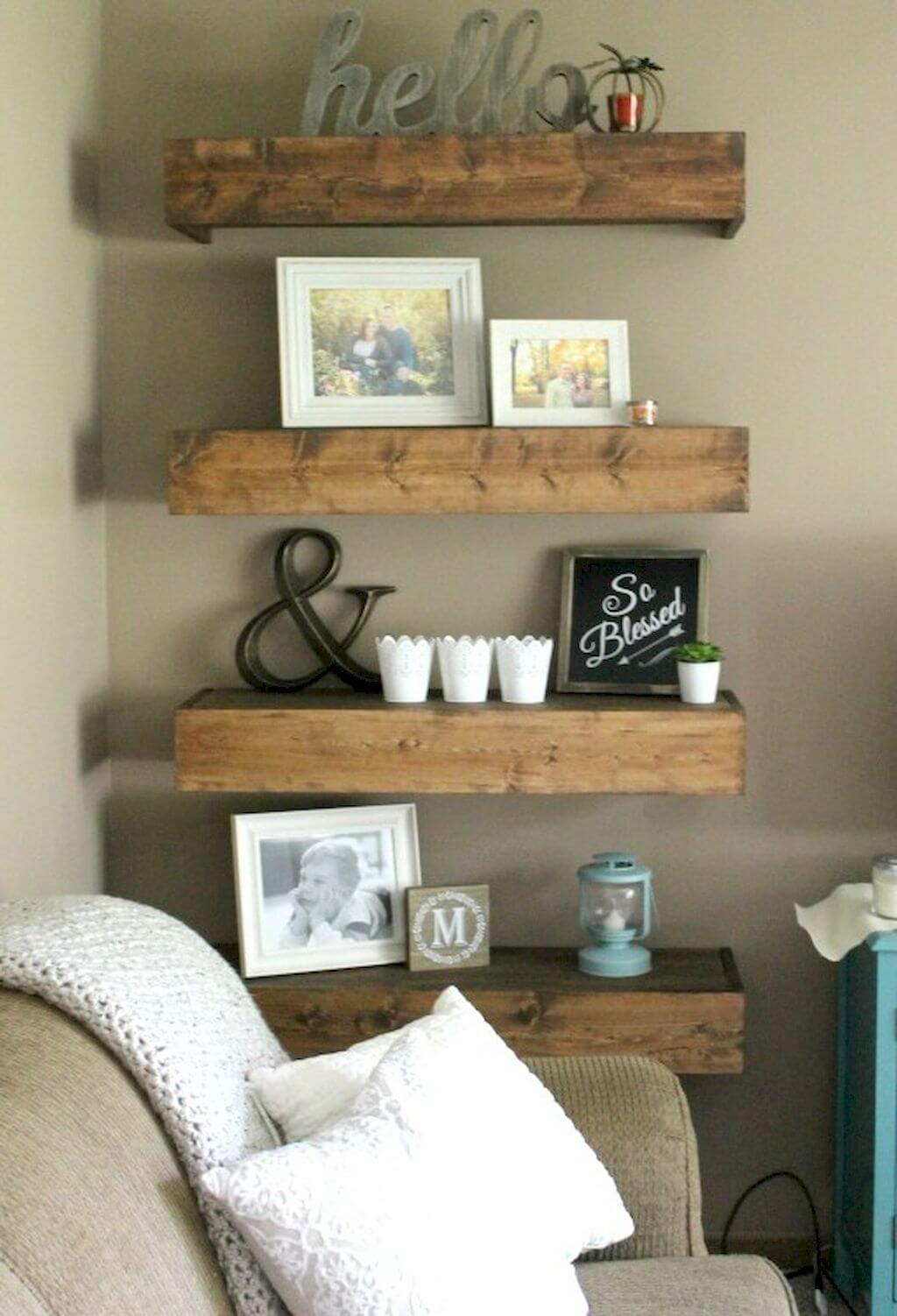 3. Wood Pallet Style Shelf with Plants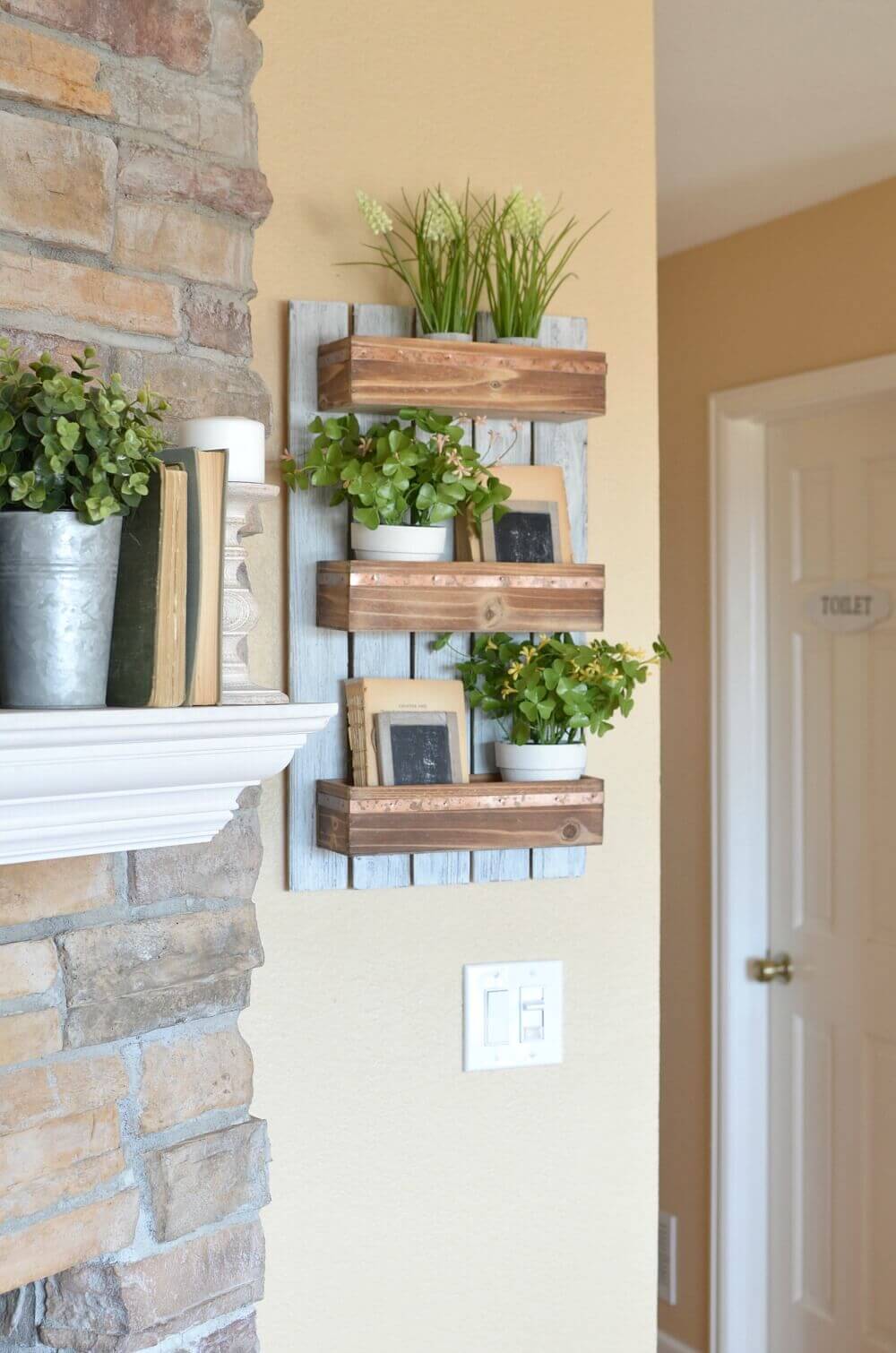 4. Open Kitchen Shelves with Farm Prints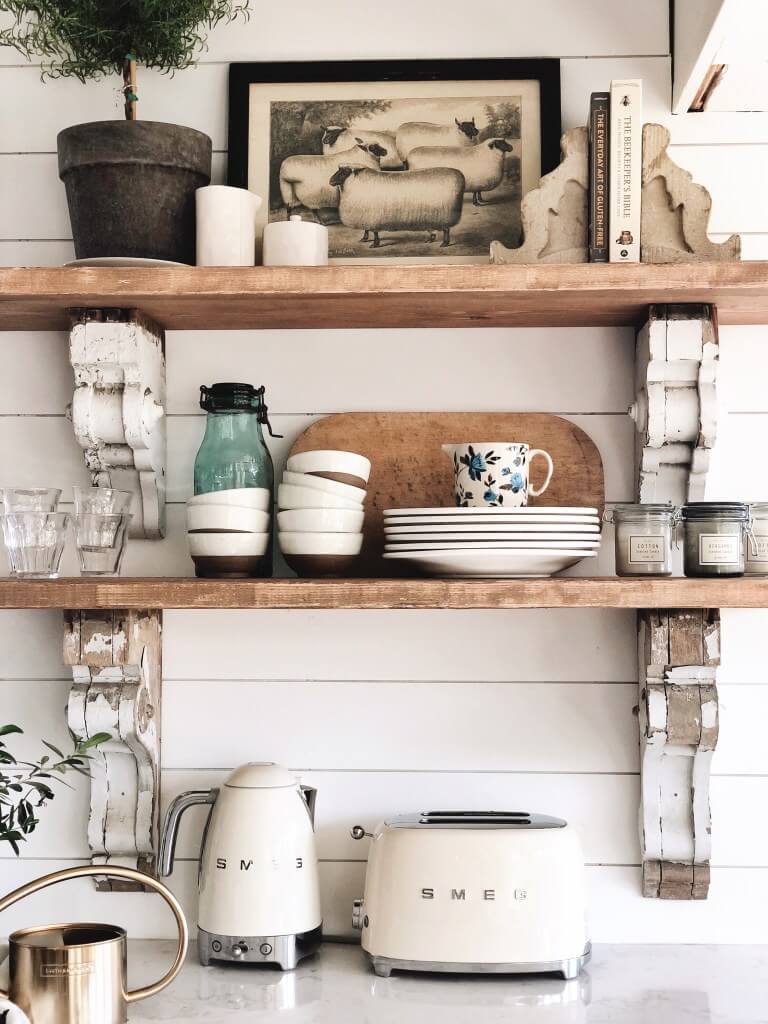 5. Weathered Wood Shelf with Scripted Sign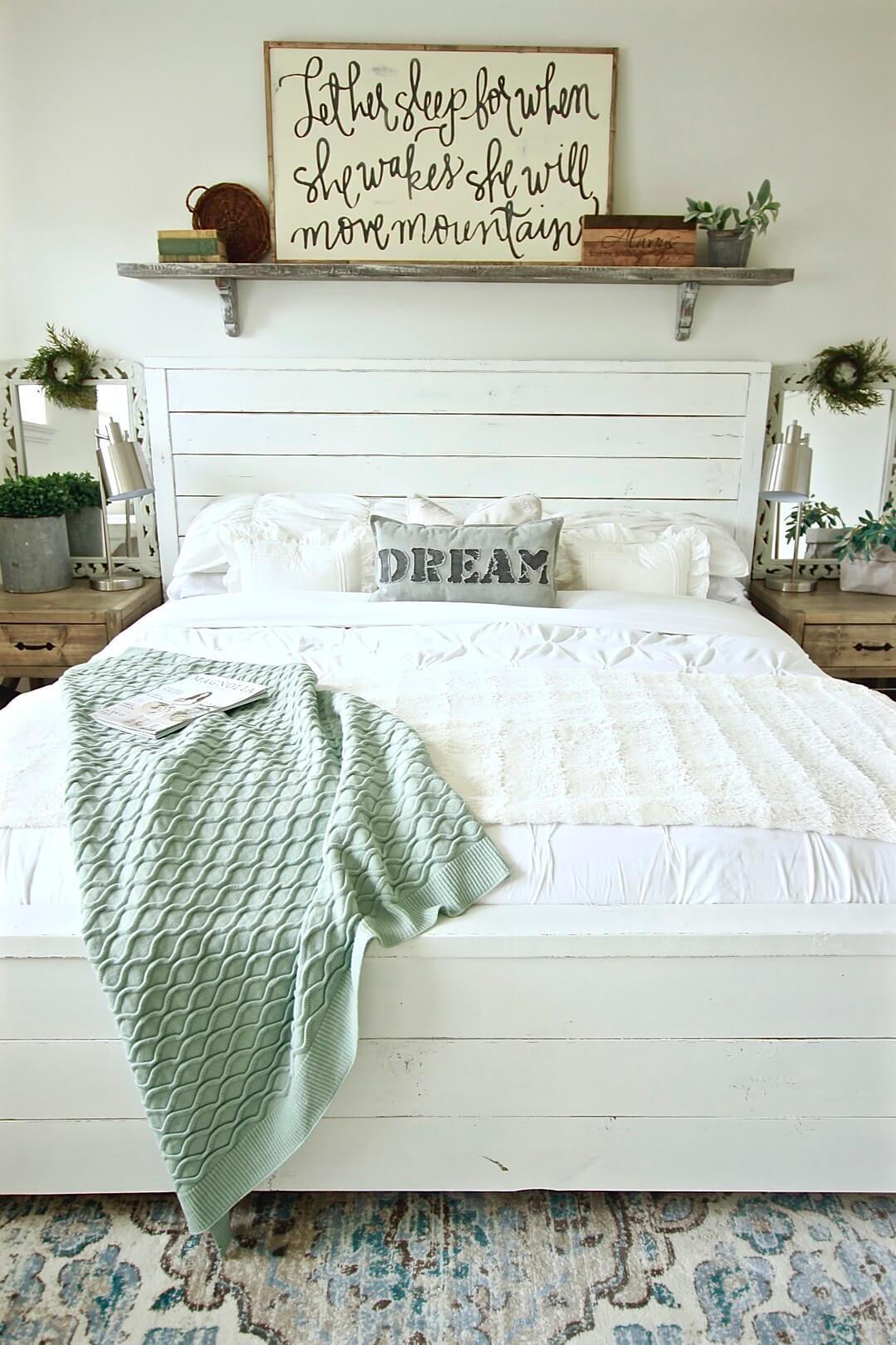 6. Wooden Wall Shelves with Vintage Accents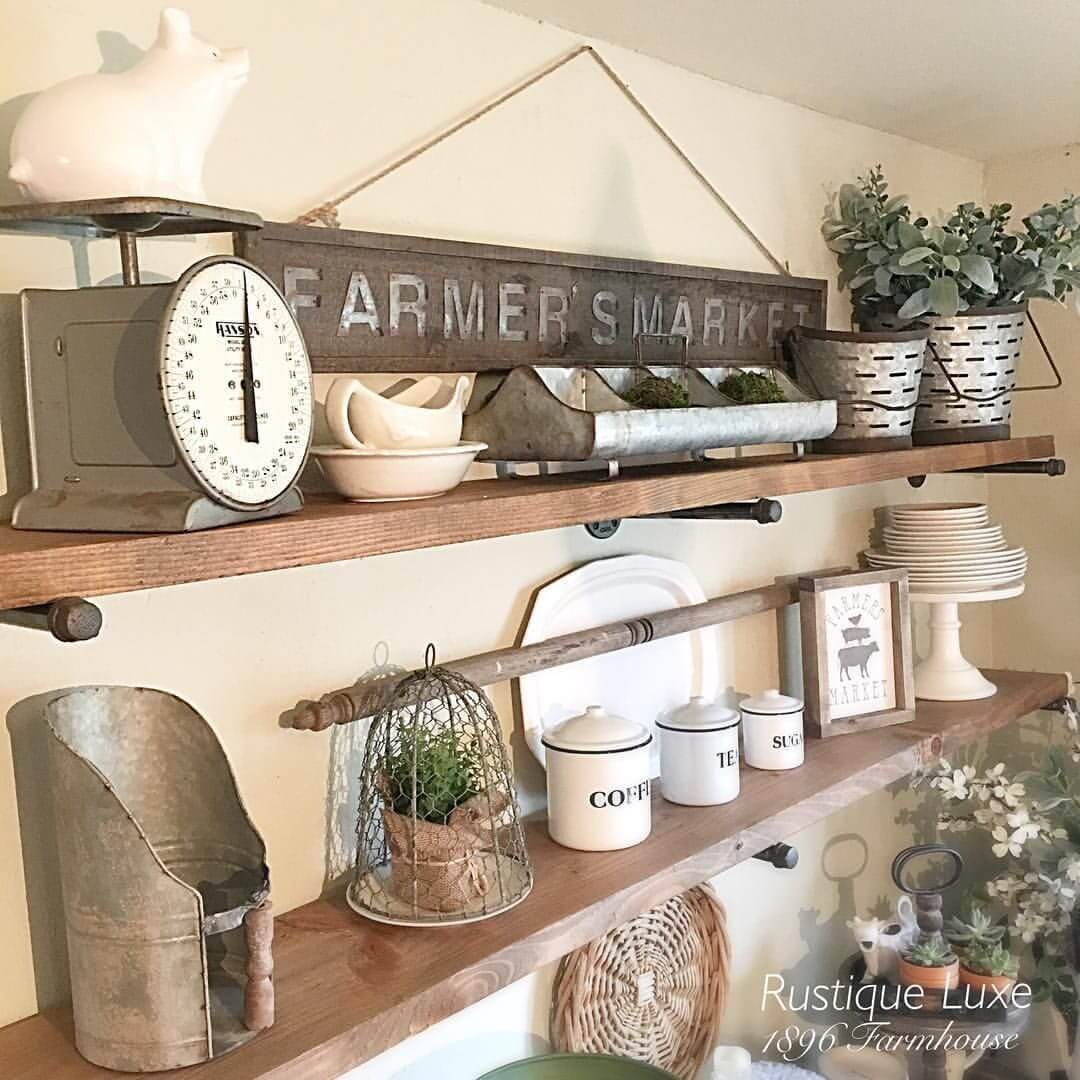 7. Rolling Bookshelf with Old Window Frames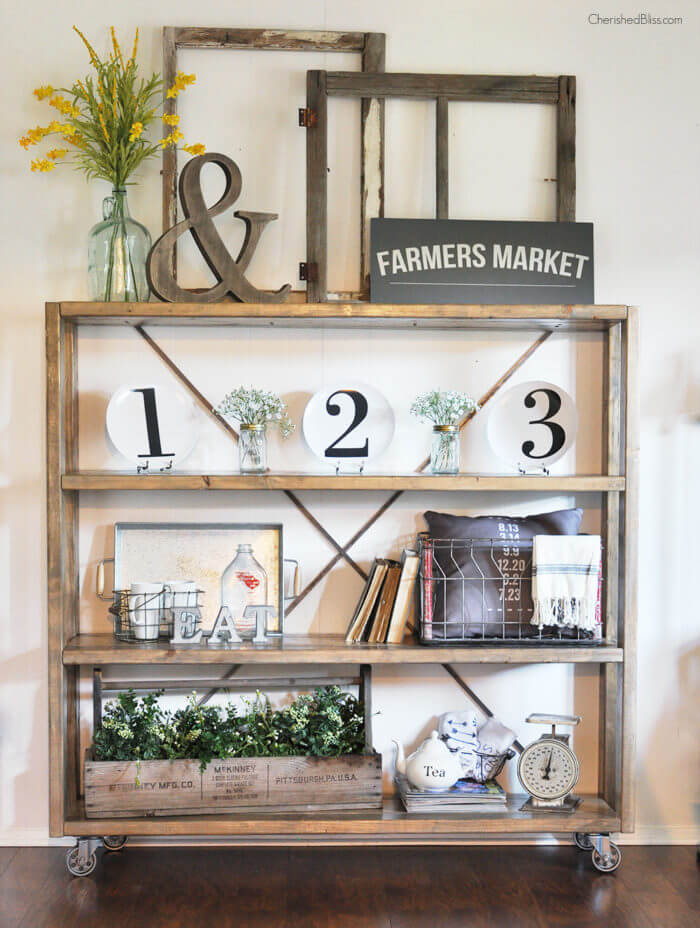 9. Hanging Wall Shelf for the Bathroom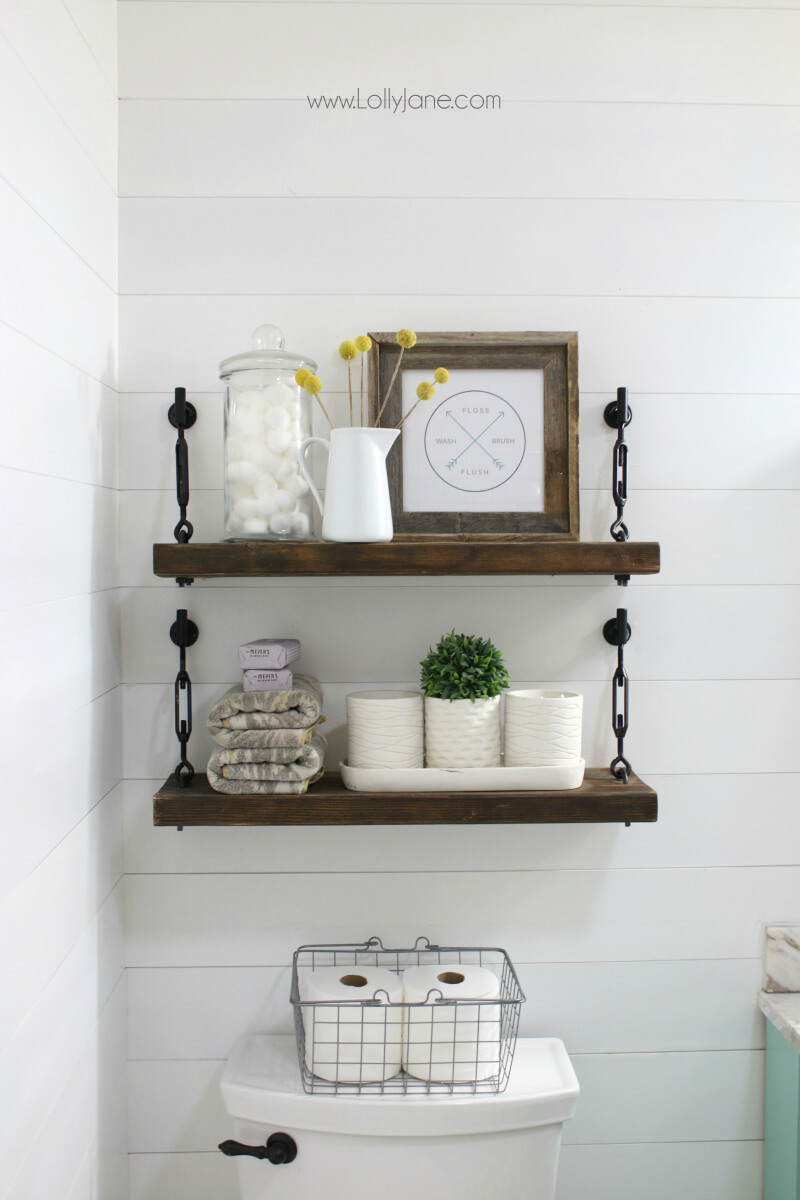 10. Farmhouse Shelf Decor Idea with Lettered Sign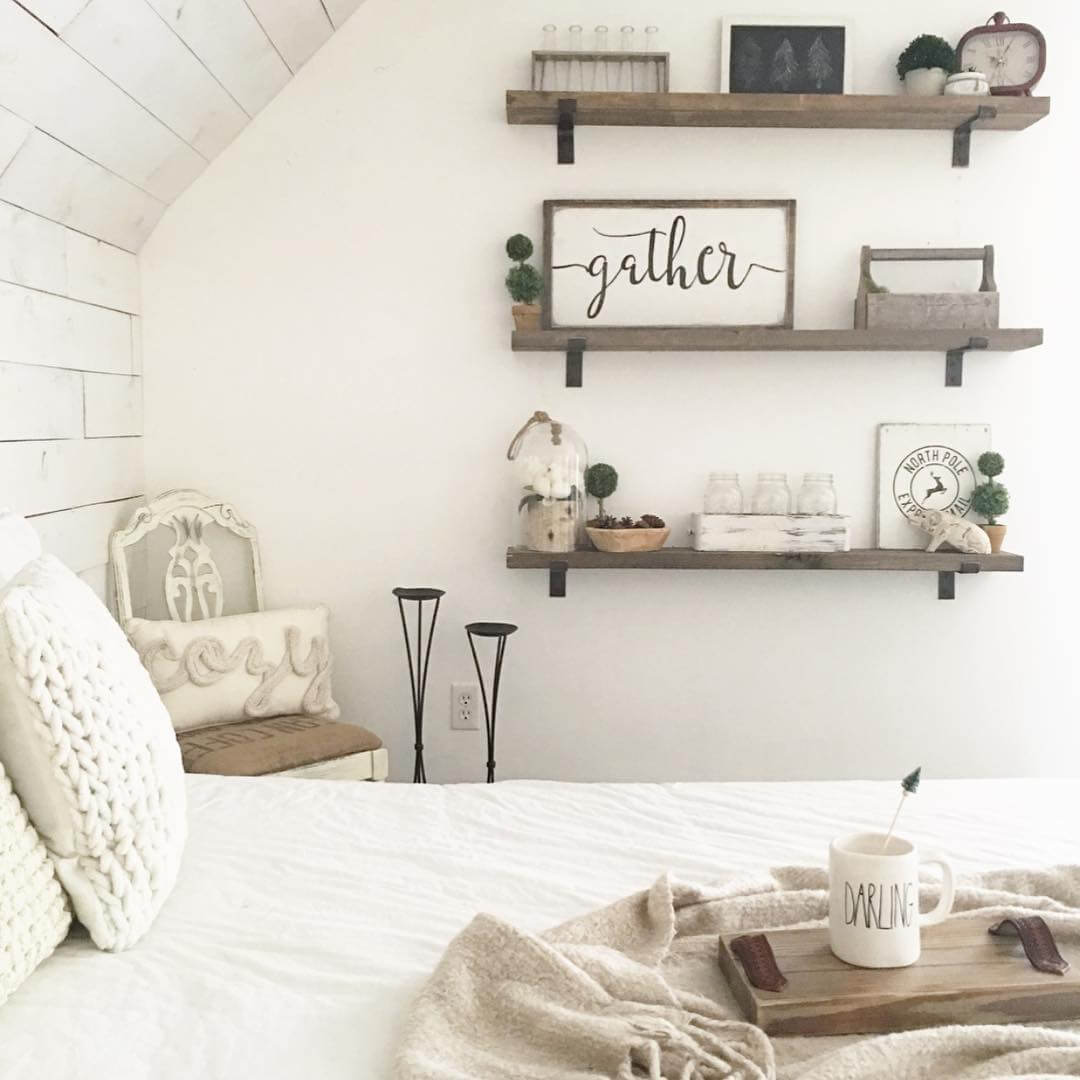 11. Vintage Painted Wall Shelf with an Old Pitcher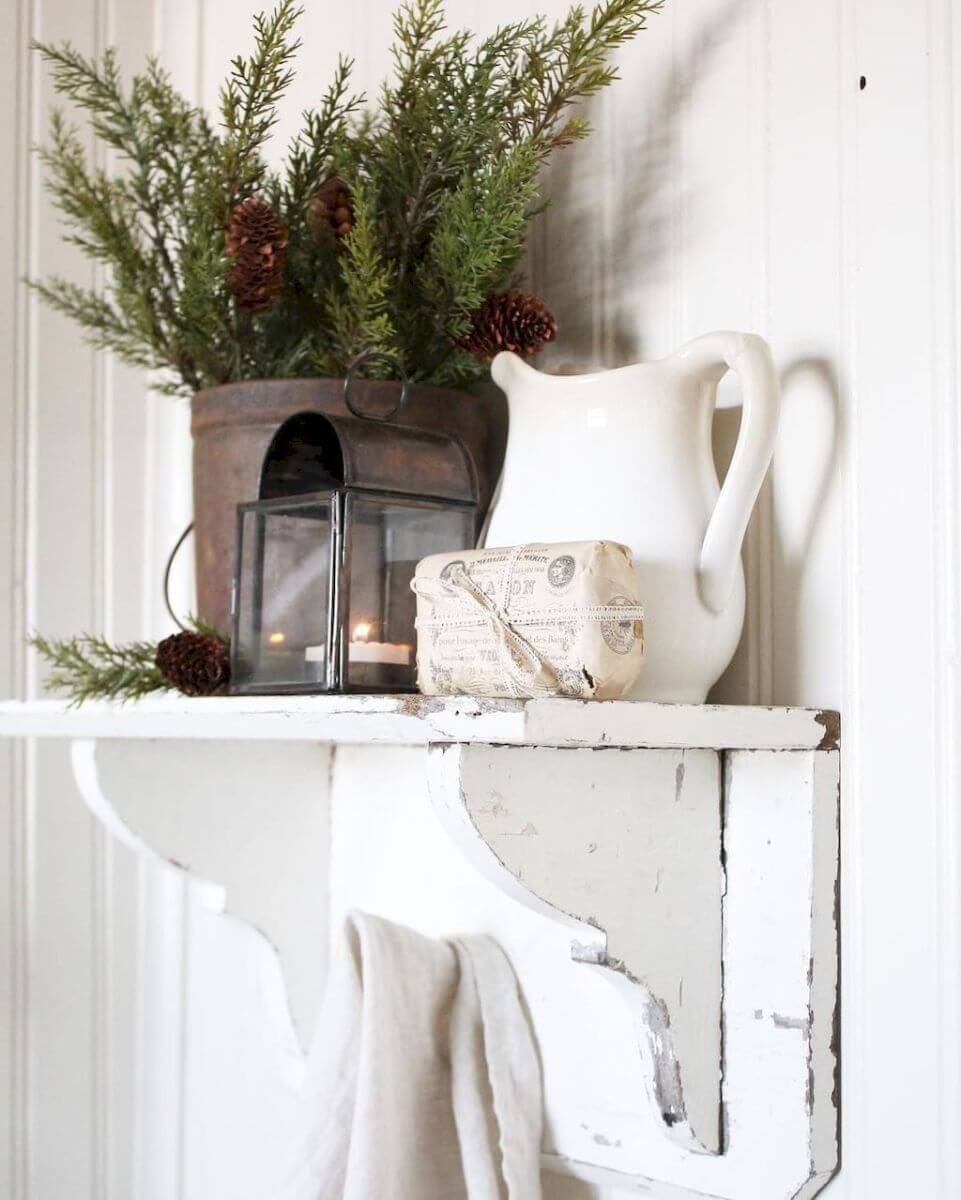 12. Open Industrial Style Bookshelf with White Accents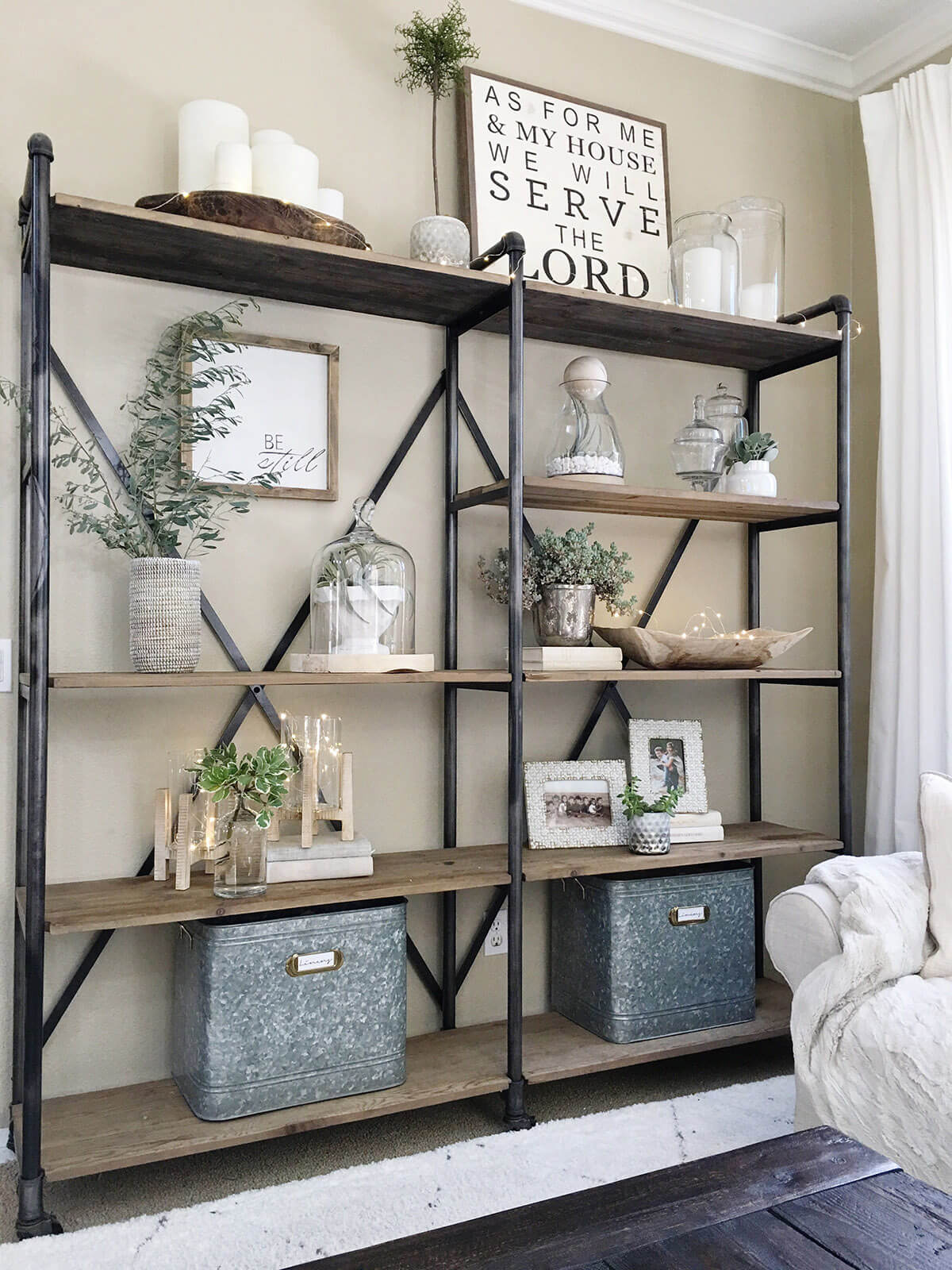 13. Simple Stained Ledge Shelf with China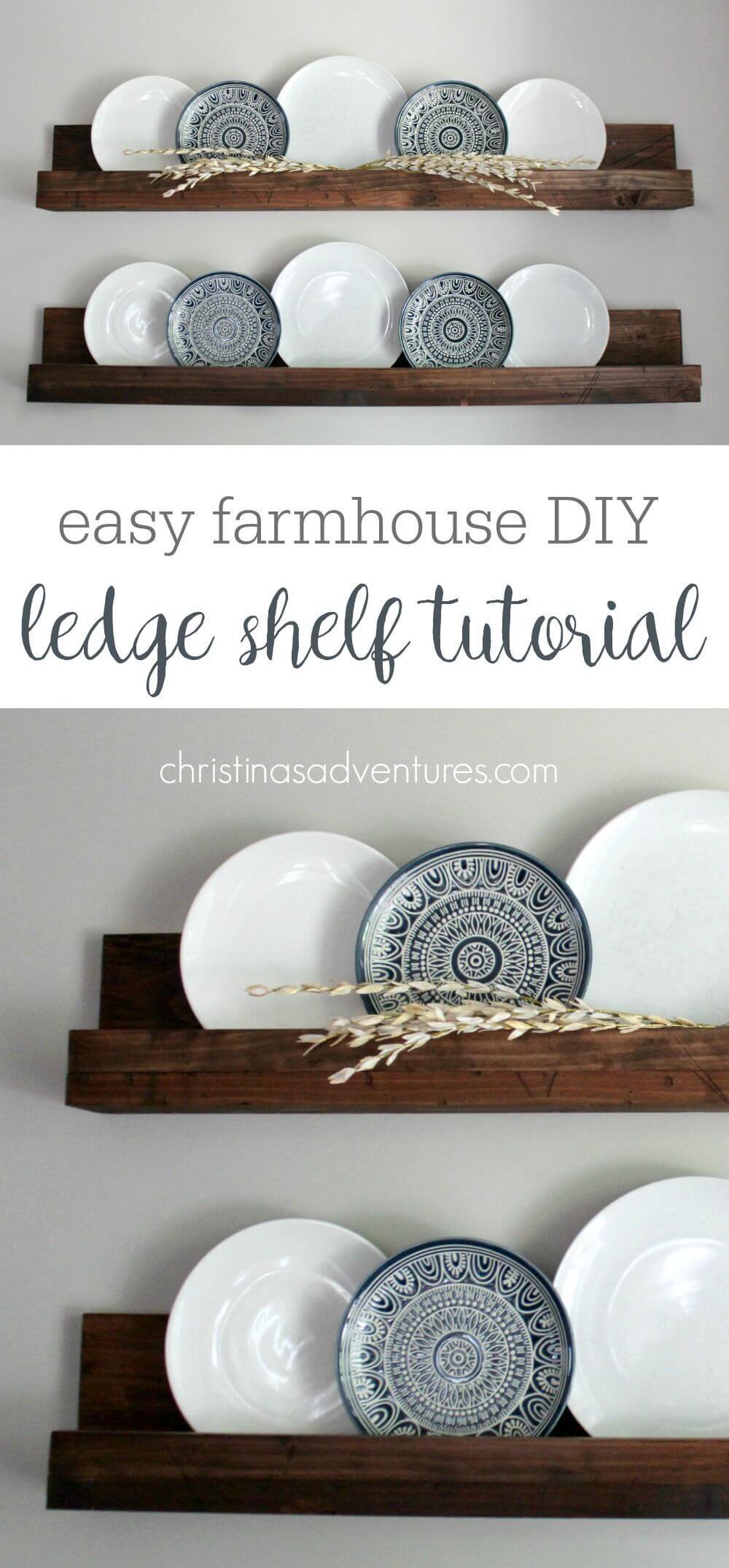 14. Vintage Wood Shelf with Scrollwork Supports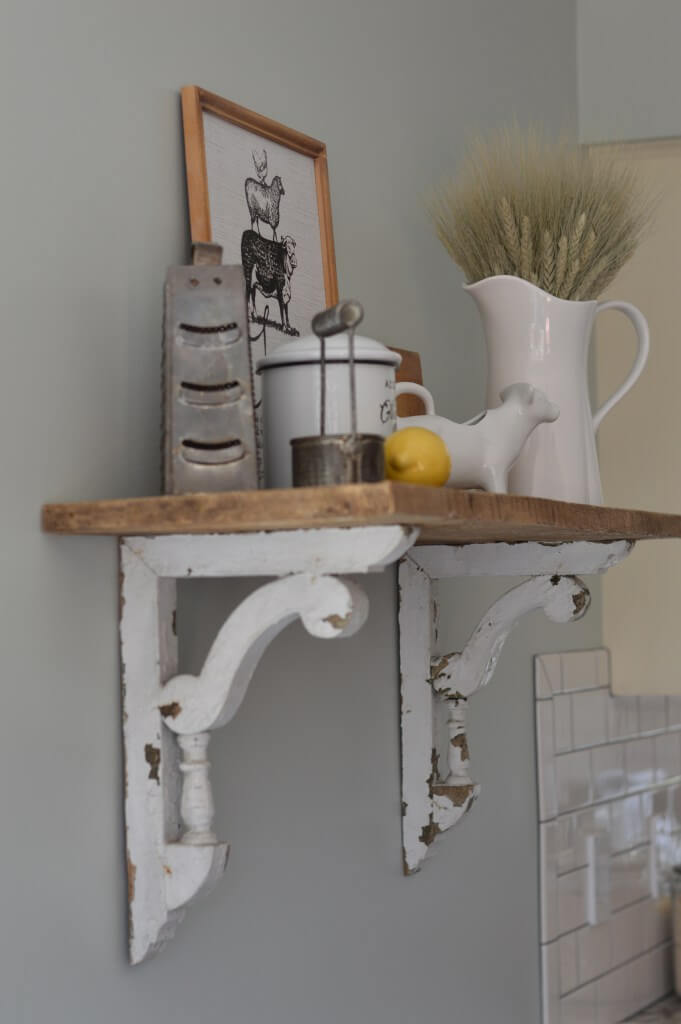 15. Stained Wood Shelves on Metal Supports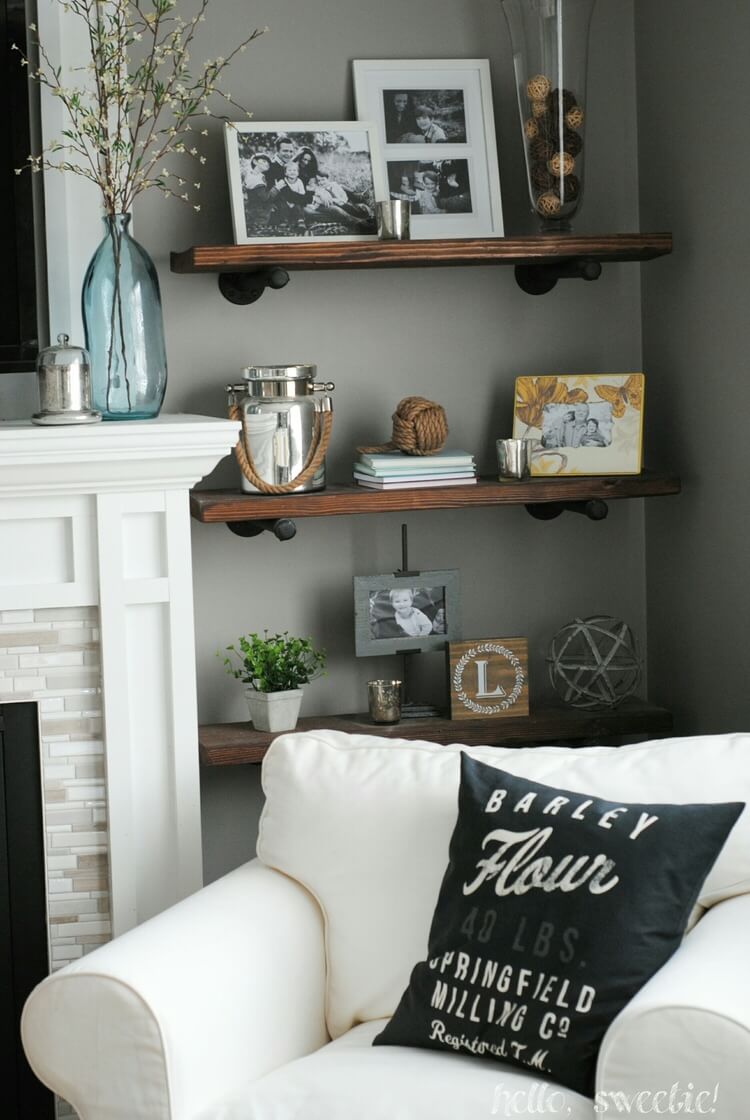 17. Bathroom Shelf Hung from a Rope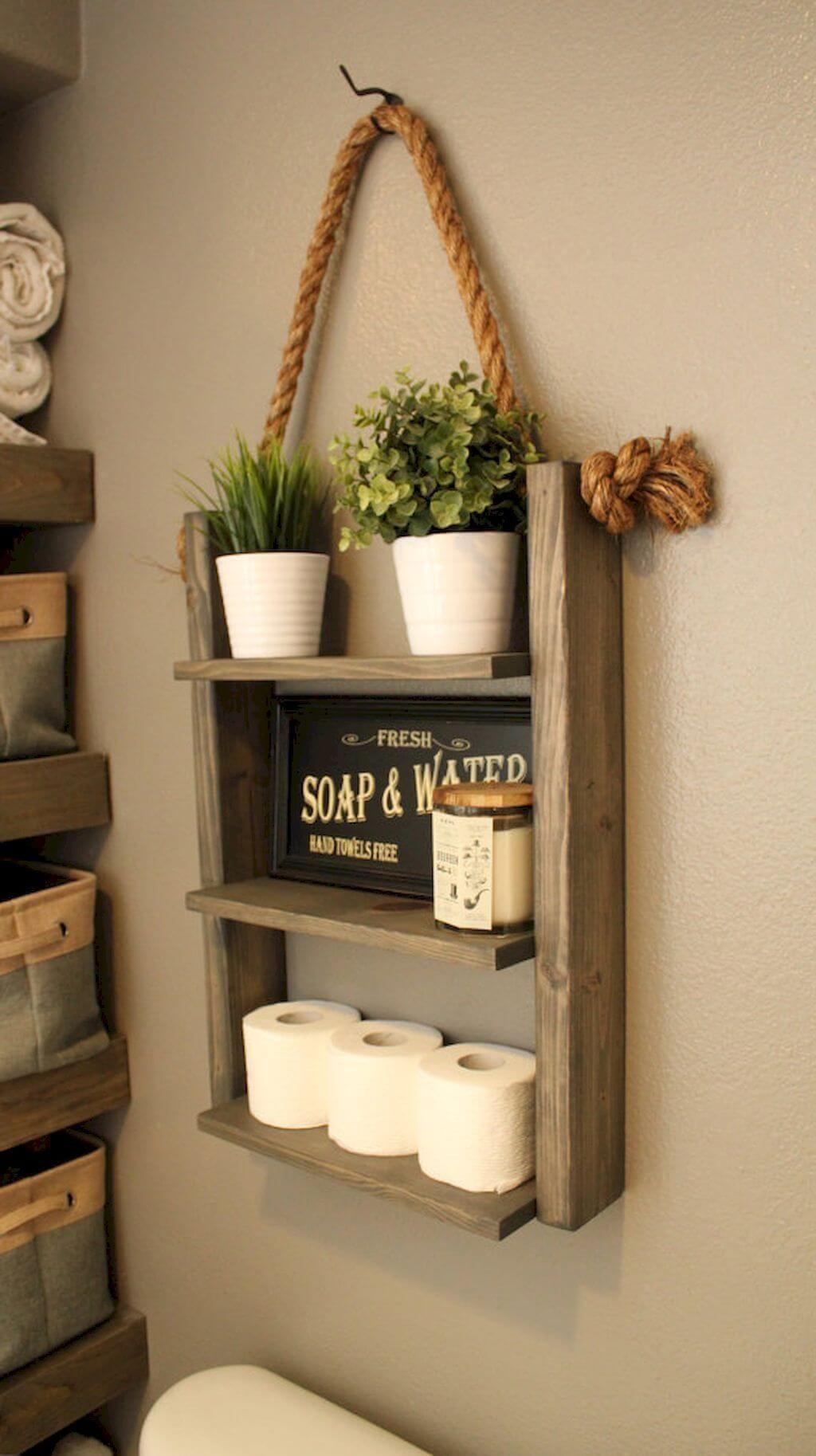 18. Wooden Box Shelves with Scripted Signs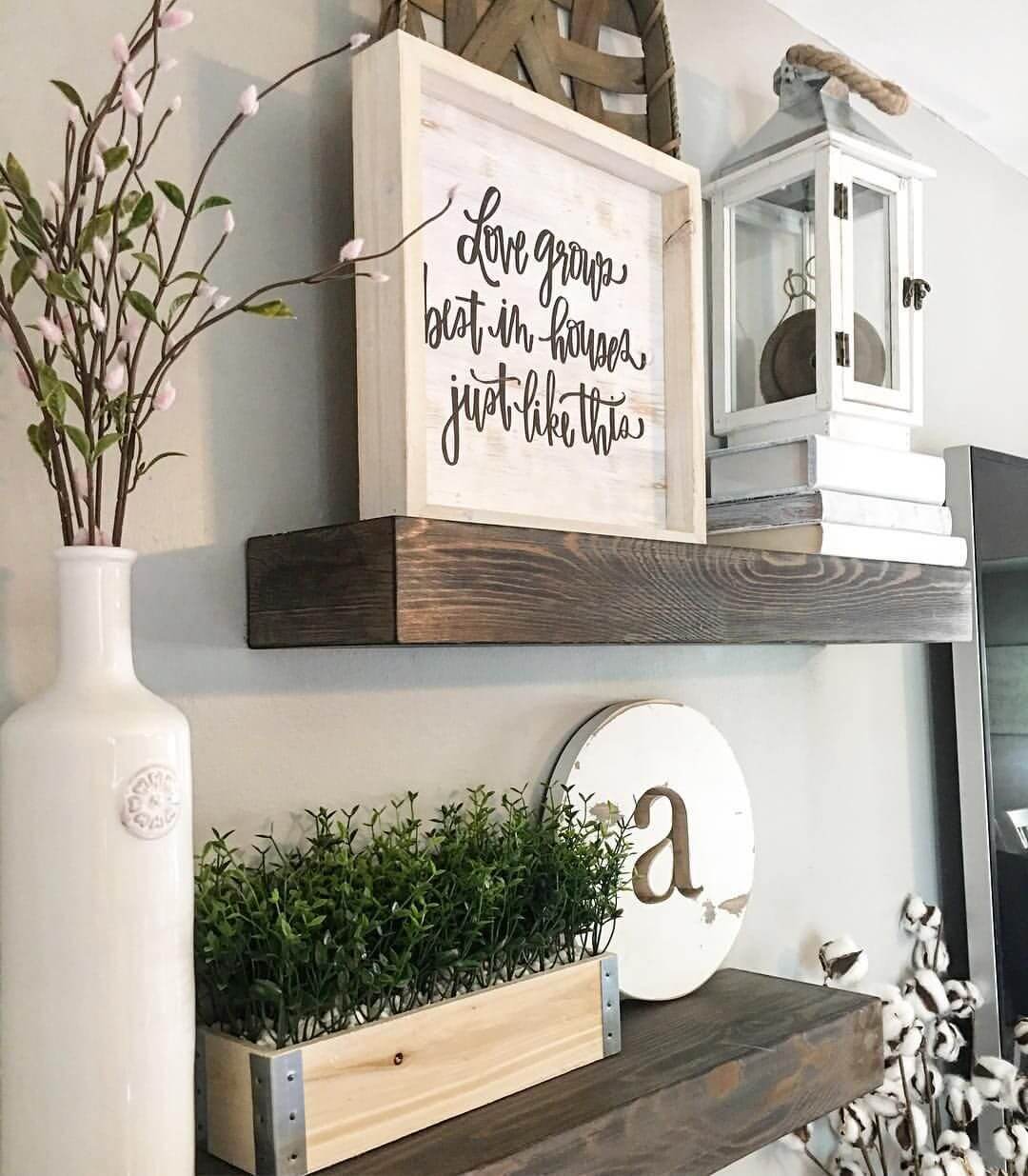 20. Pretty Arrangement with Mugs, Glass, and Greens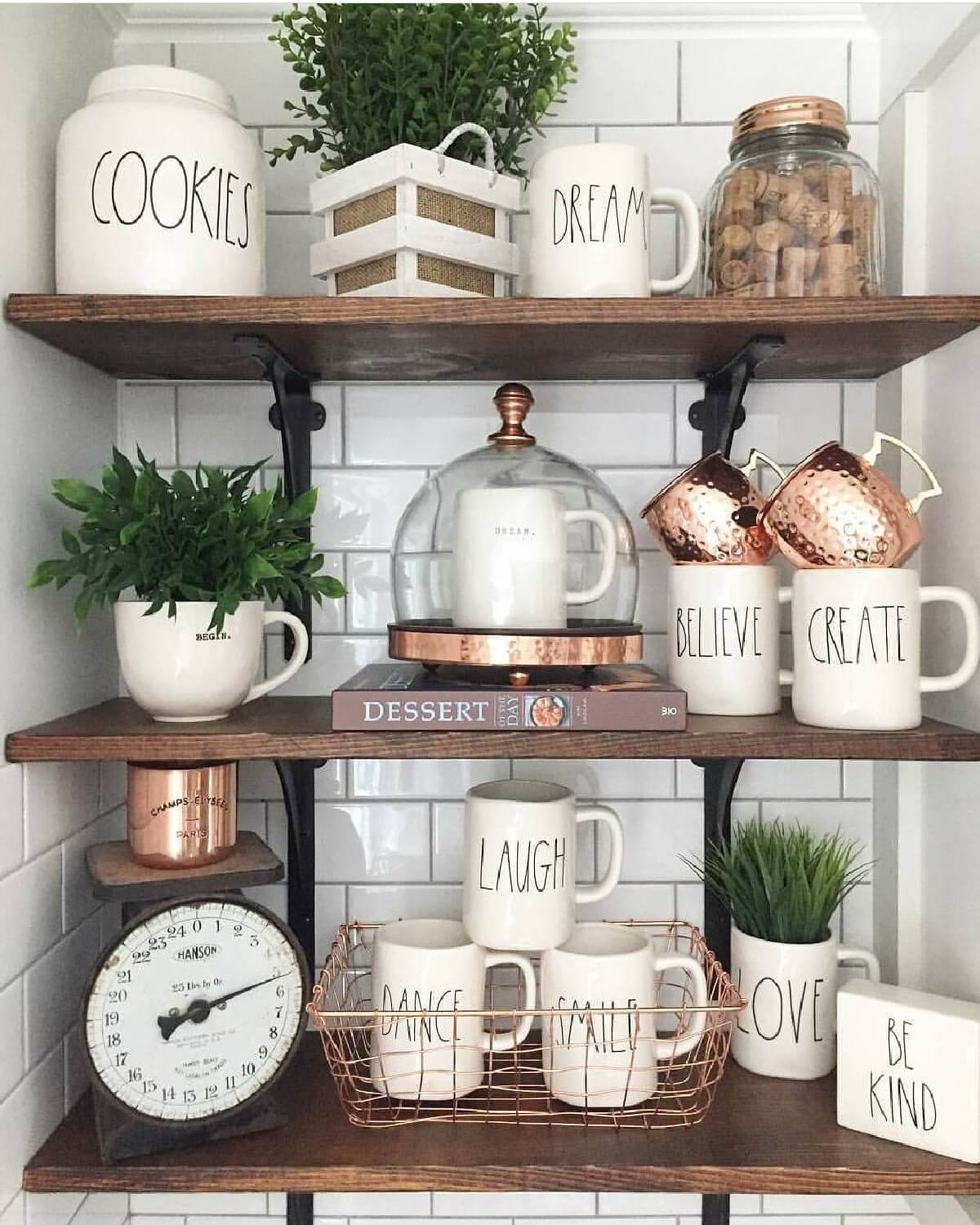 21. Farmhouse Shelf Decor Idea with Baskets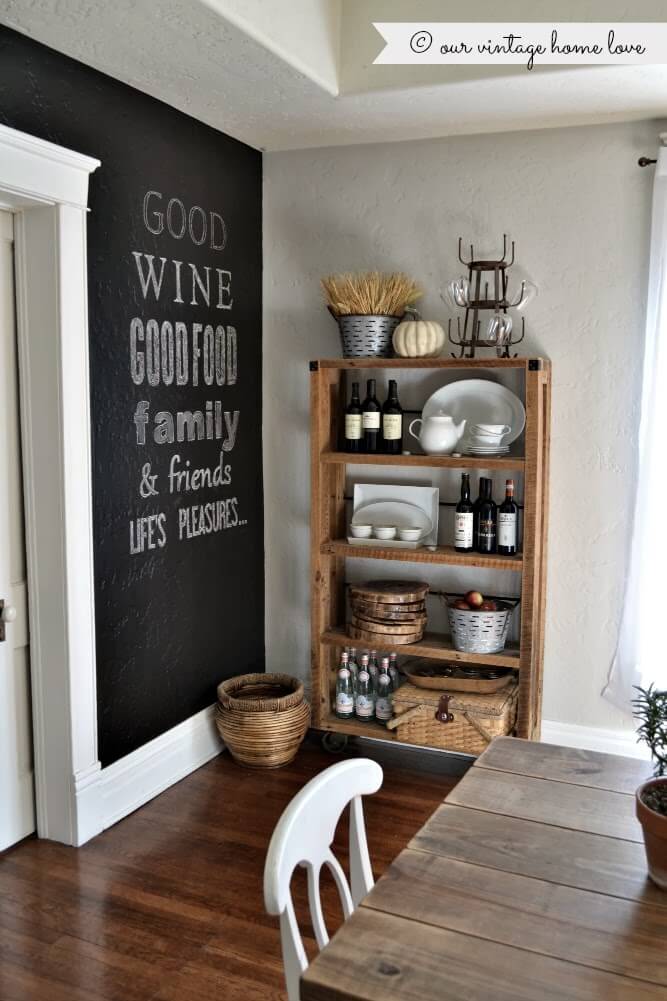 22. Wood Crate Style Shelf with Glass Accents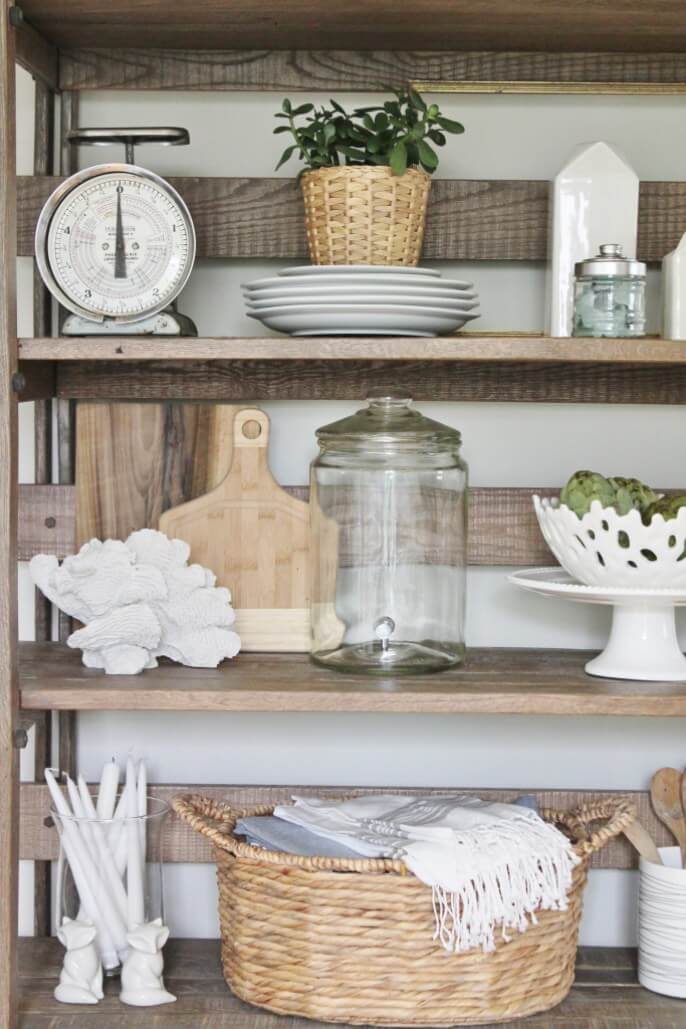 23. Long Sideboard with Wire Baskets, and Gourds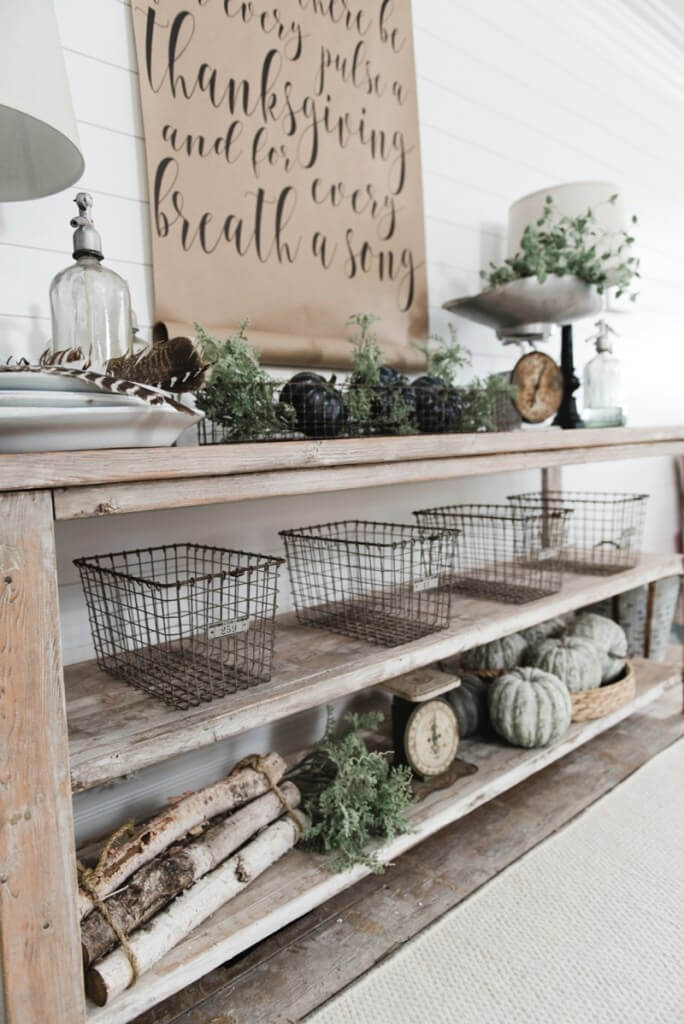 24. Dark Stained Wall Shelves with Glassware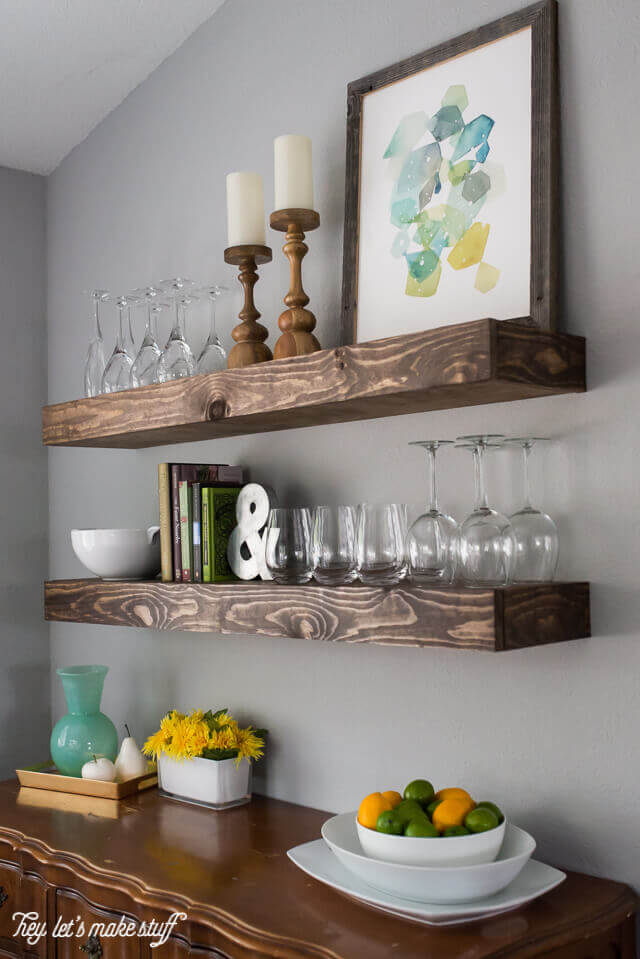 25. Craft Room Shelf with Ribbons in Jars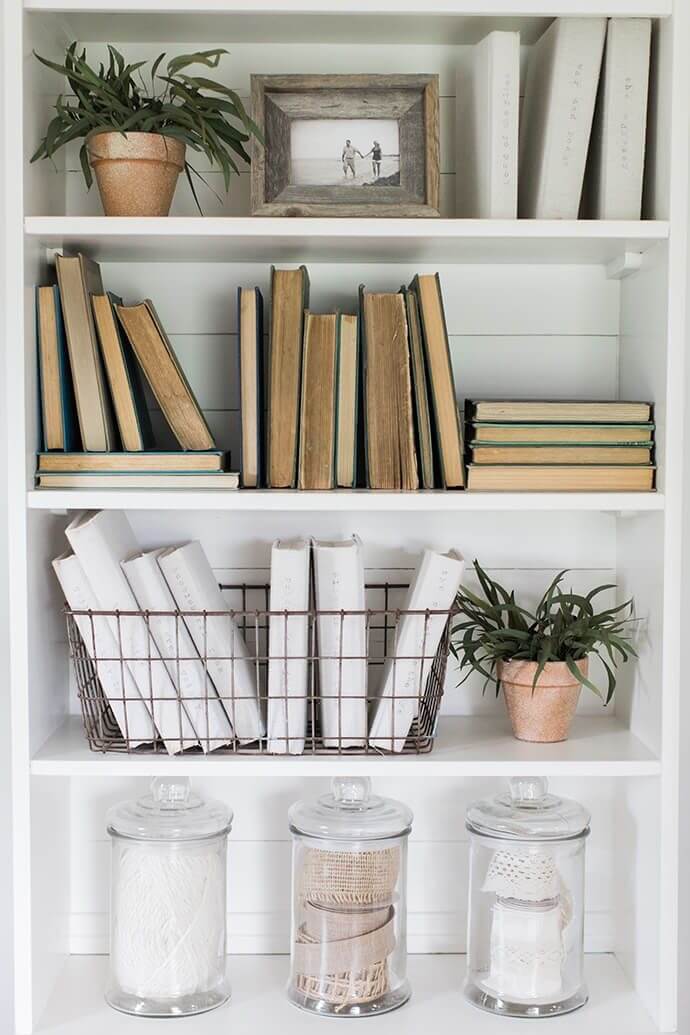 Our Favorite Farmhouse Wall Storage Items to buy on Amazon