Nothing pulls together a farmhouse table like a well-defined centerpiece. Kitchen counters, end tables, and empty corners can all be perked up with the right combination of decor, and a simple farmhouse chic tray can unite the arrangement.
33 Farmhouse Style Tray Decor Ideas for a Simple but Lovely Interior Upgrade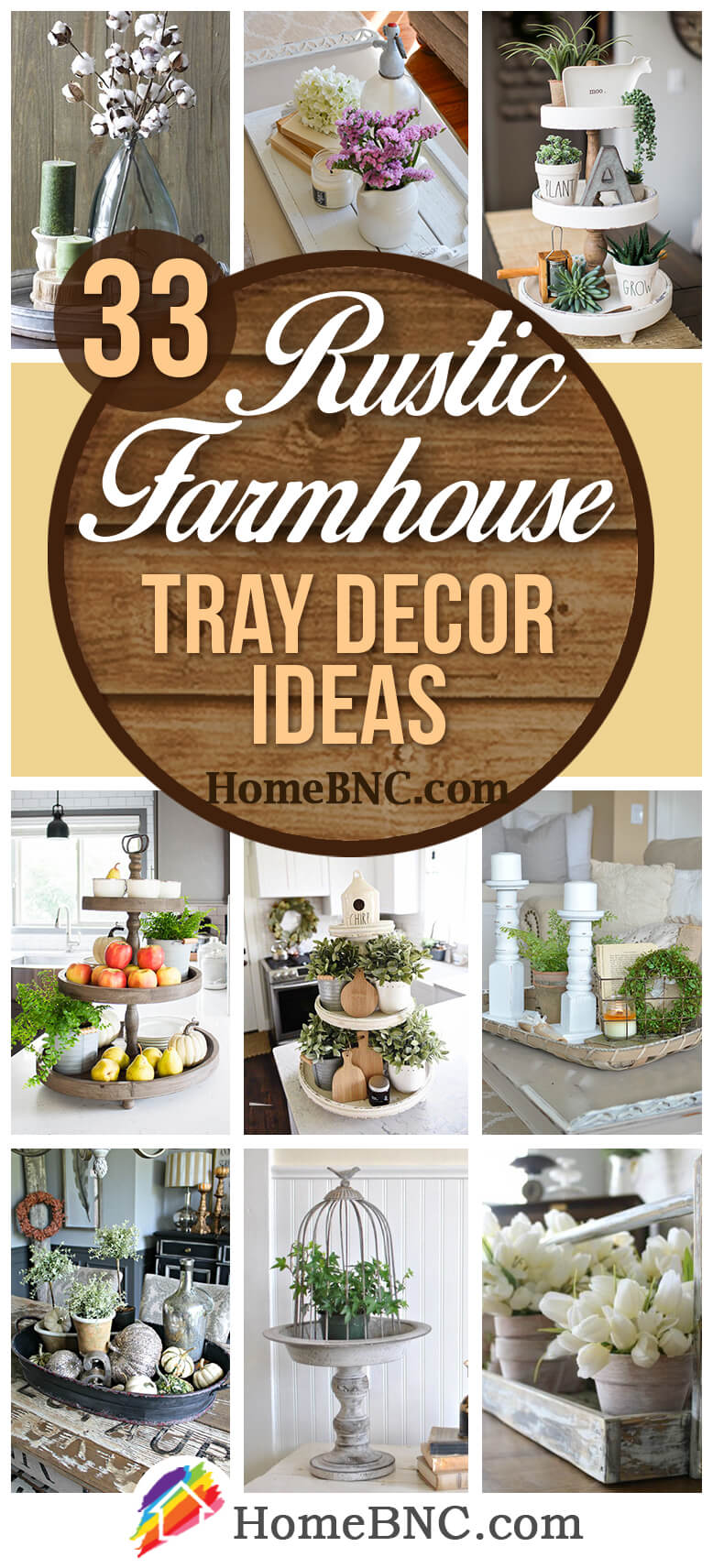 You can achieve these farmhouse style tray ideas in your home with up-cycled baskets or palettes, antique metal basins, and cleverly crafted cake trays. If you love hunting down antique finds at your local flea market – great! This project is perfect for you and you're sure to find some interesting pieces that will work well as trays. If you prefer something new or repurposed, head to your local craft store for the paint, glue, and other tools you may need to give your tray that classic weathered farmhouse look.
Whether your farmhouse style is from pieces that are new or old, one thing is for sure: these farmhouse style tray ideas will de-clutter your home. No matter how you do farmhouse style, you can create a beautiful decorative display with a simple tray and some imagination. How will you make these farmhouse style tray ideas your own?
1. Basket Tray with Greenery and Candles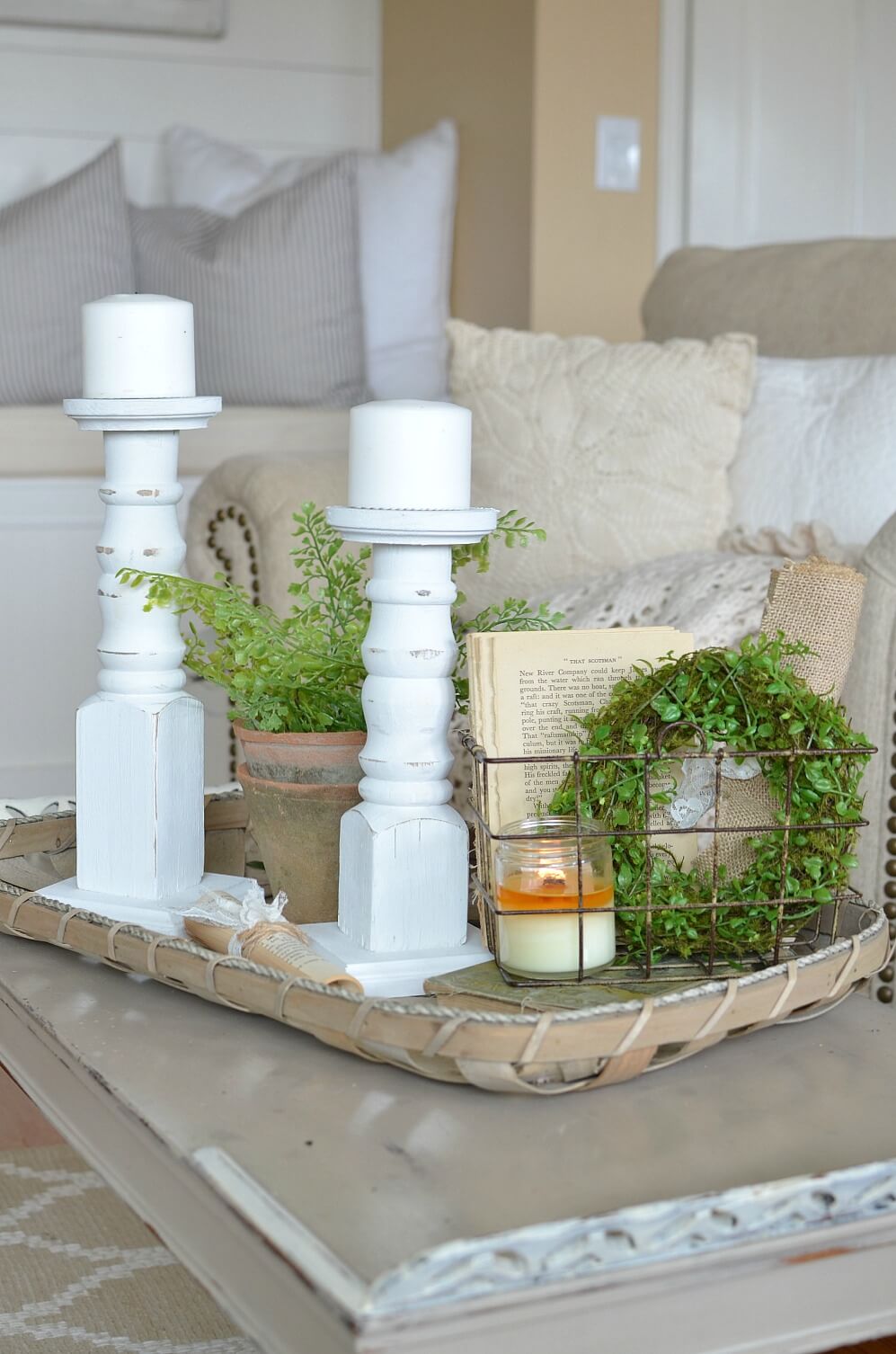 2. Tiered Succulent Garden with Knickknacks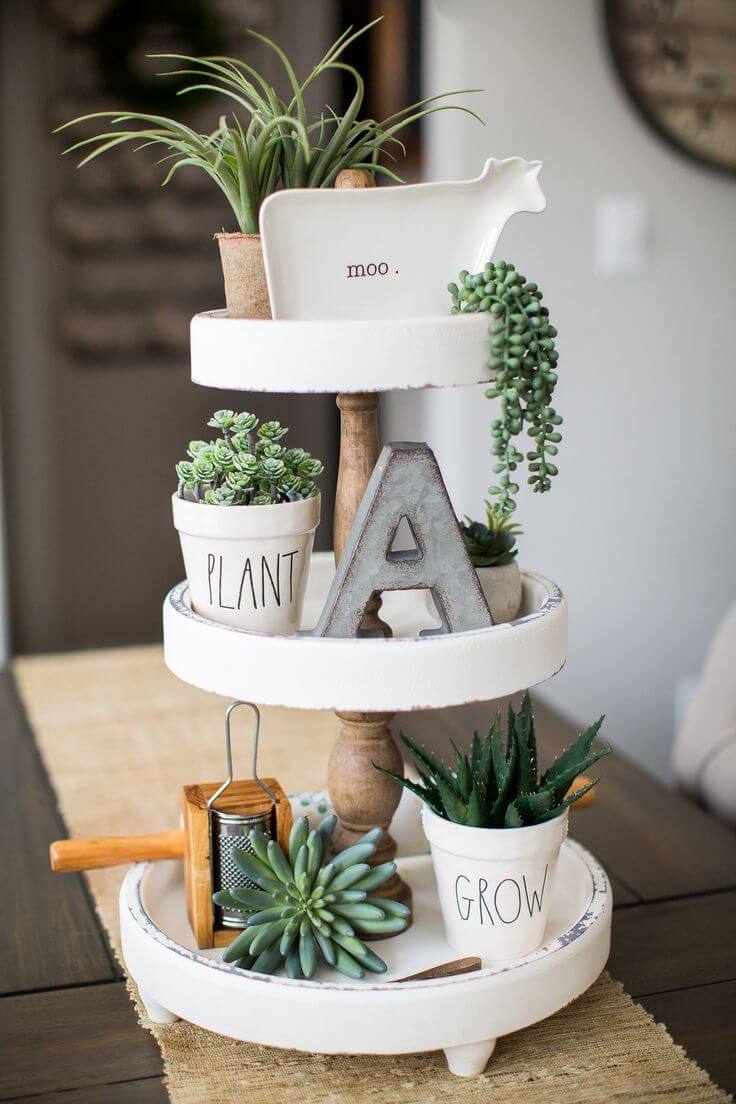 3. Galvanized Metal Tray with Pretty Cotton Bouquet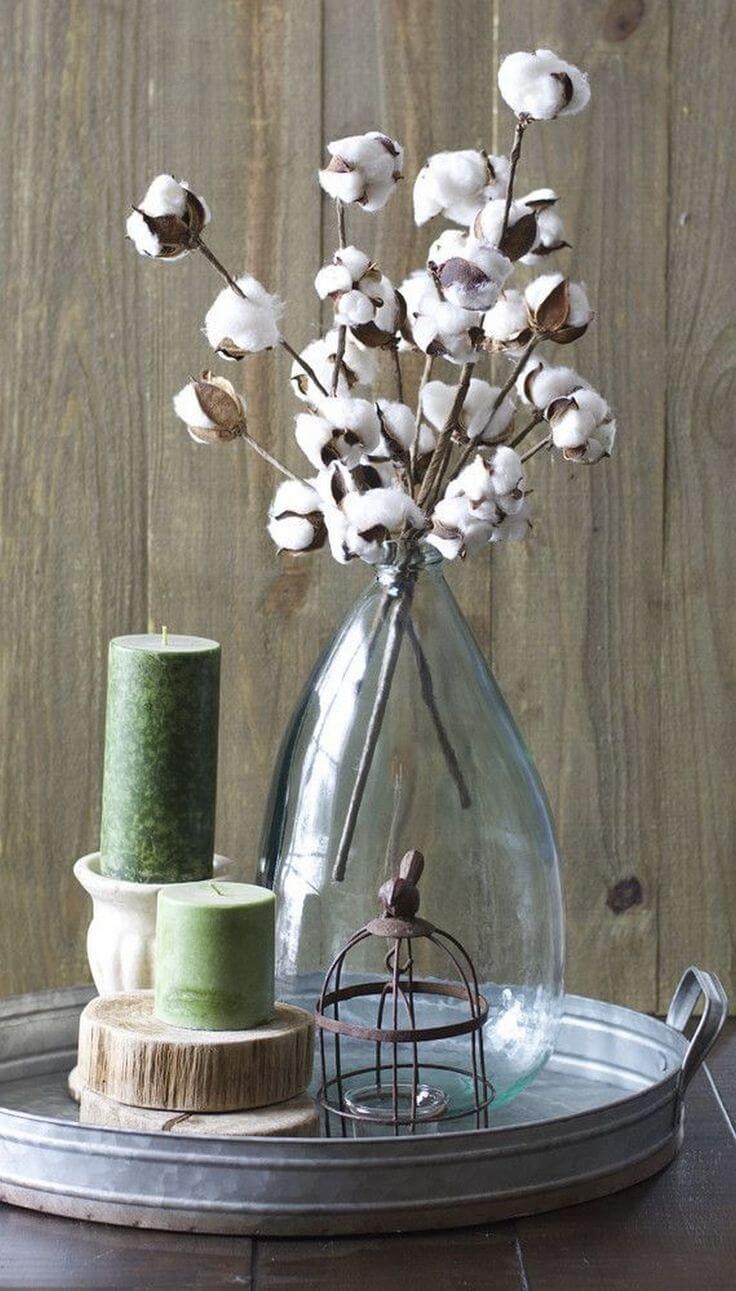 4. Springtime Potted Flowers in Weathered Wood Caddy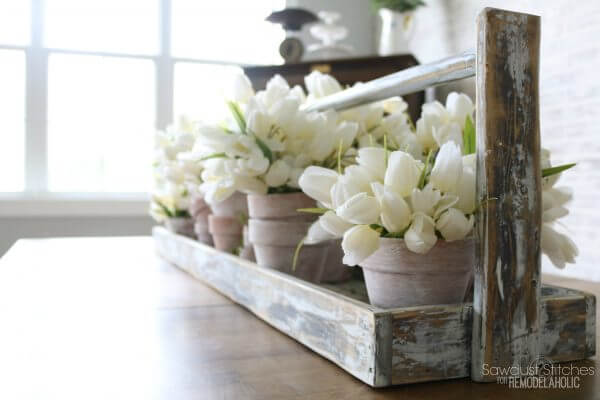 5. Metal Basin with Glitzy Pumpkins and Topiaries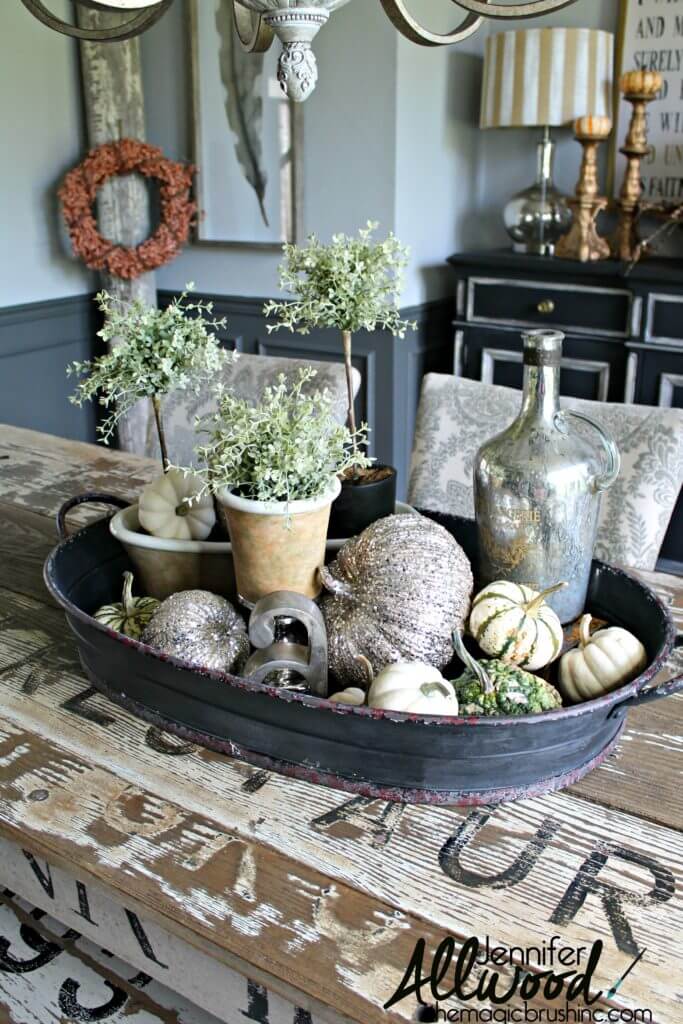 8. Whitewashed Wooden Tray with Handles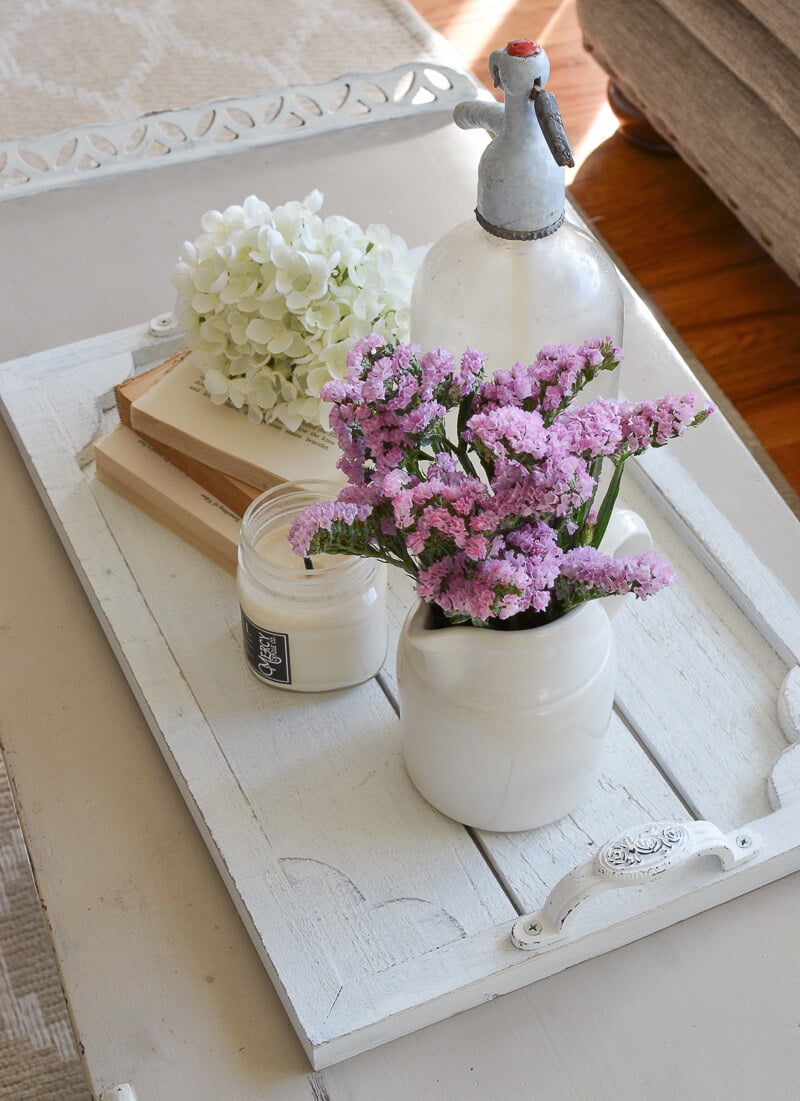 10. Rough Wood Tray with Handles and Jar Vases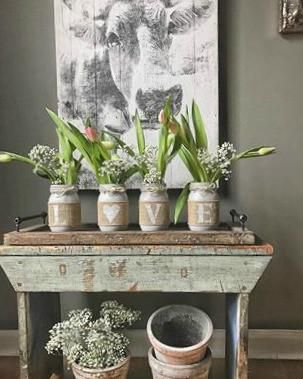 11. Worn 3-layer Tray with Nest Theme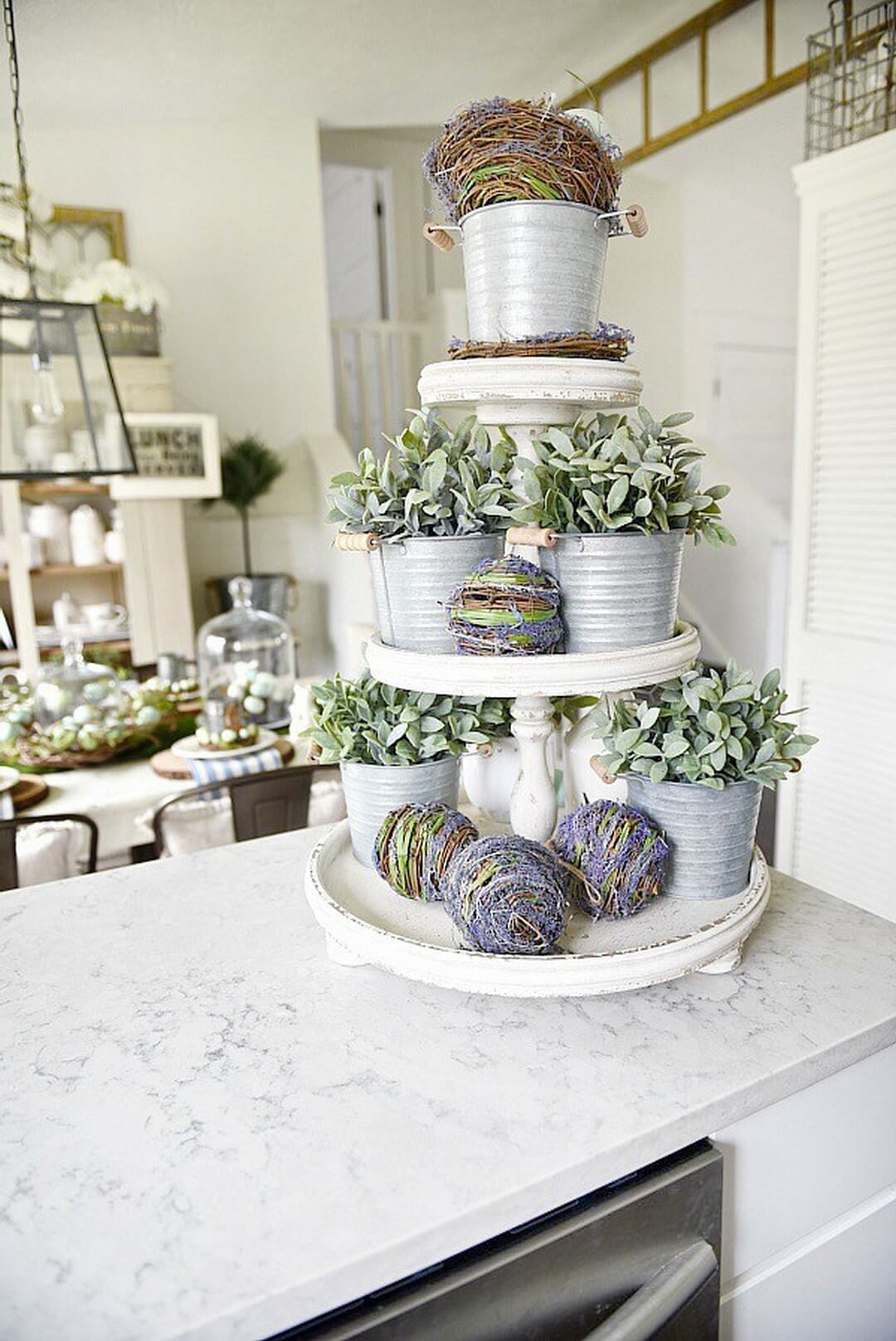 12. Antique Soda Crate with Vase and Decorations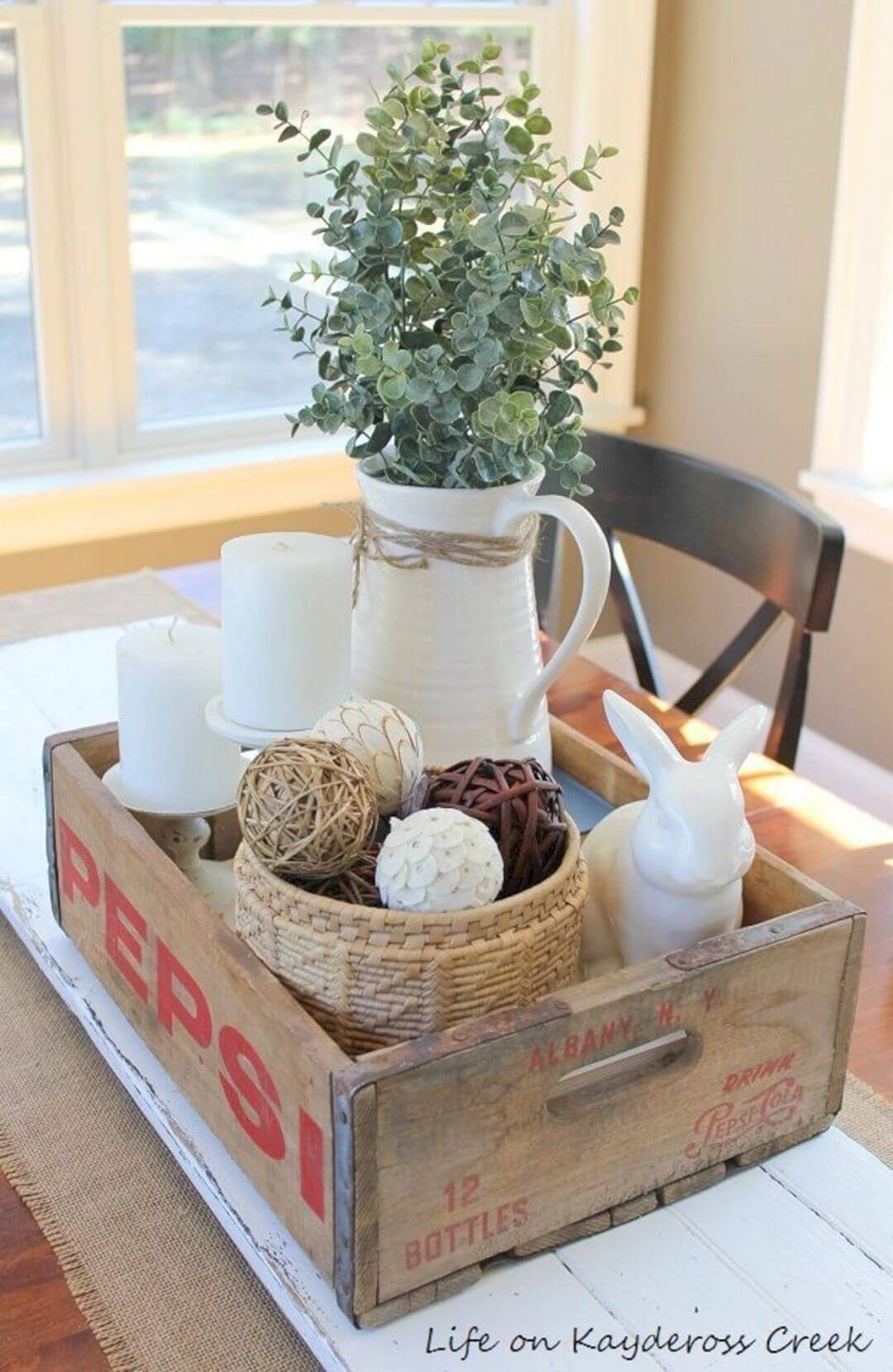 13. Distressed White 3-tiered Herb Garden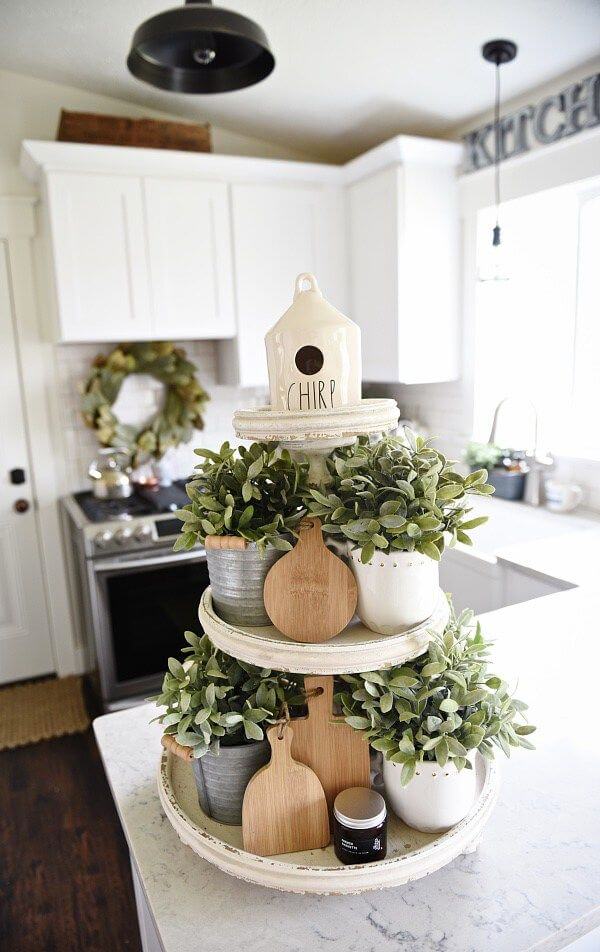 14. Wood and Metal Layered Fruit Basket Buckets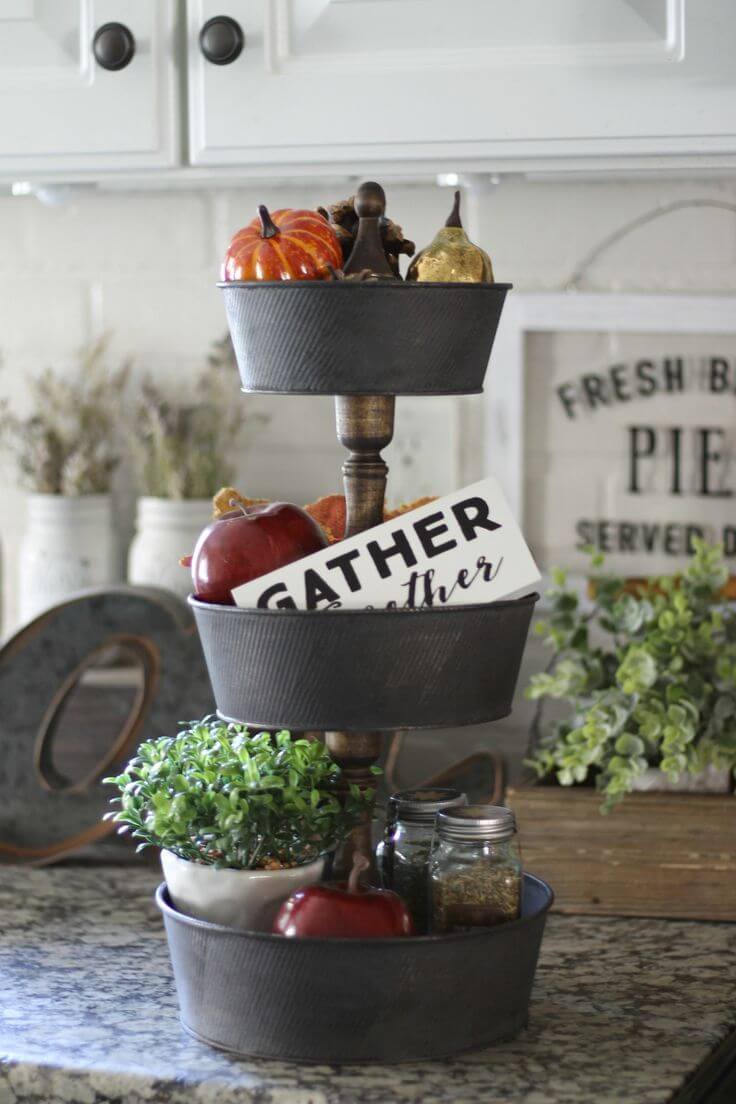 15. Decorative Bird Bath Greenery Tray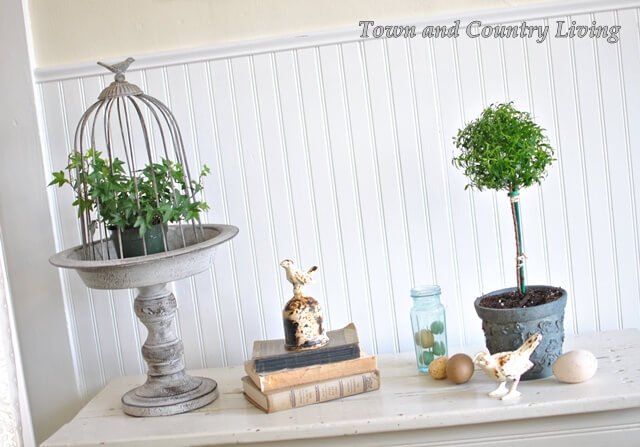 16. Galvanized Metal Tiered Easter Egg Nest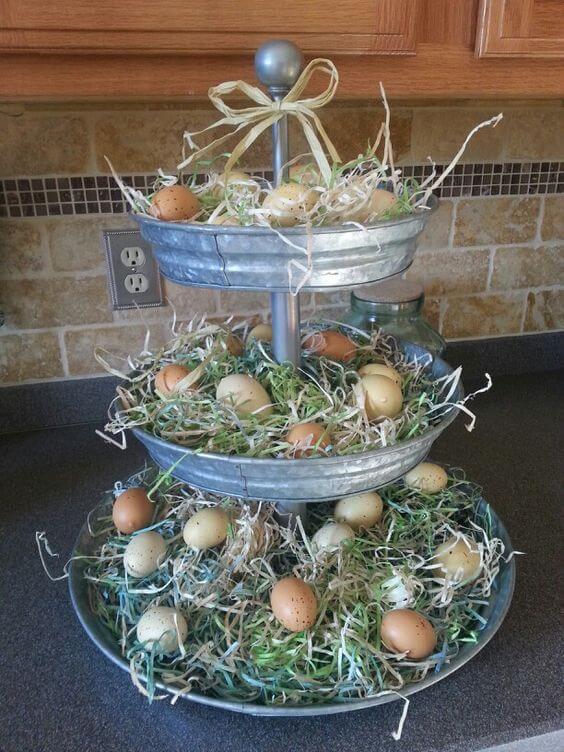 17. Wallpaper-lined Antique Box Tray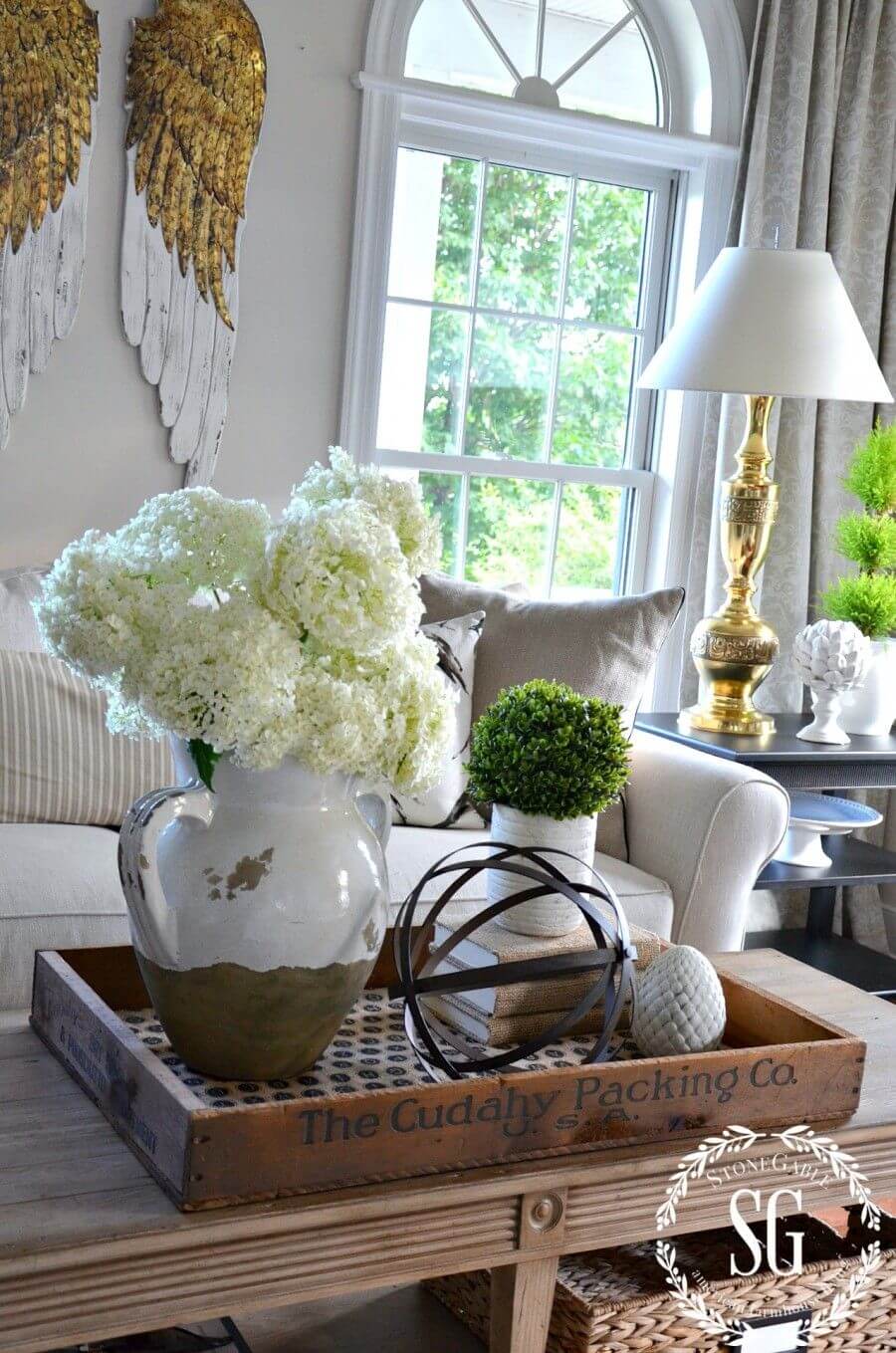 18. Decorative 3-tiered Wire Decor Display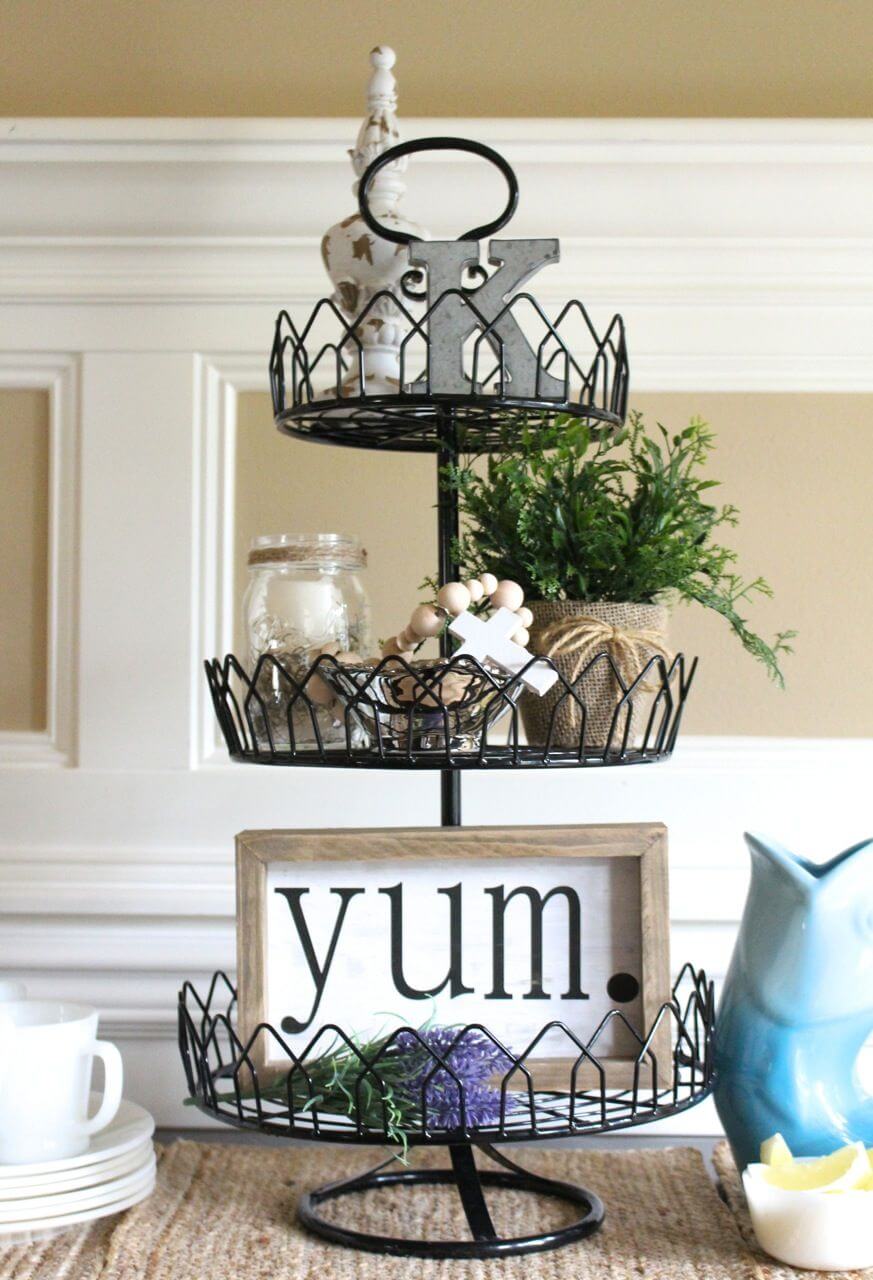 19. Galvanized Ladder-style Kitchen Organizer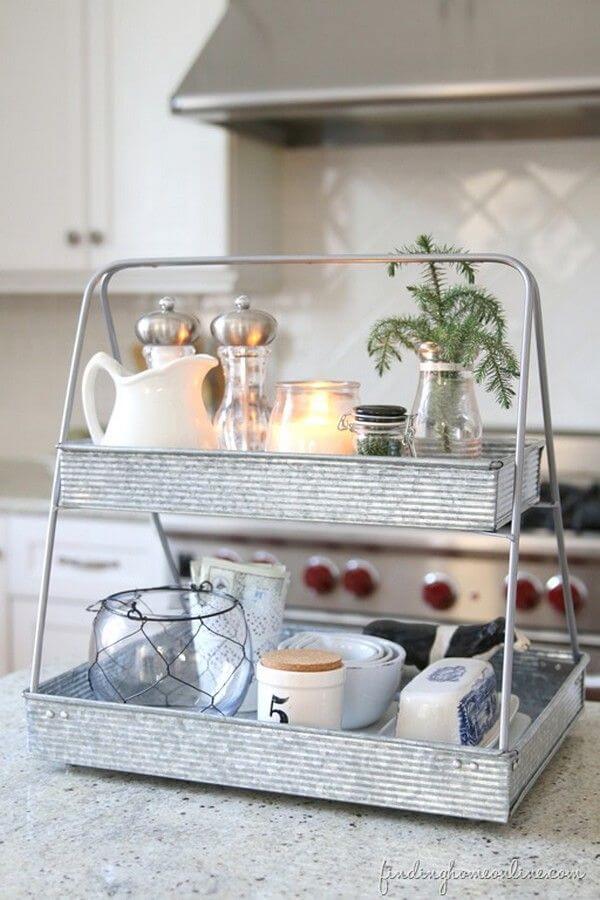 20. Washtub Metal 2-layer Centerpiece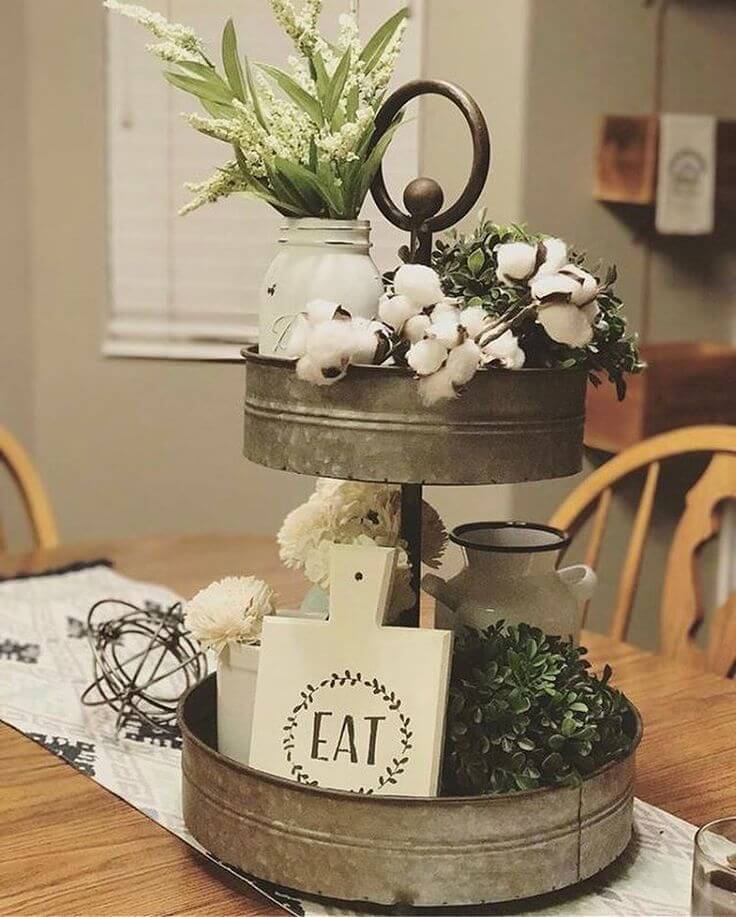 21. Natural Wood Tiered Fruit and China Tray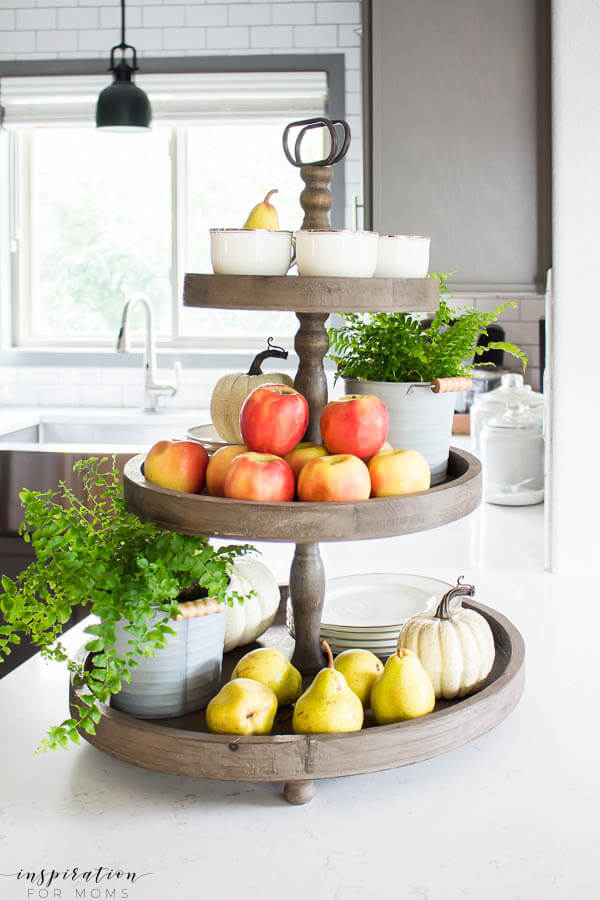 23. Wood Framed Glass Lazy Susan Garden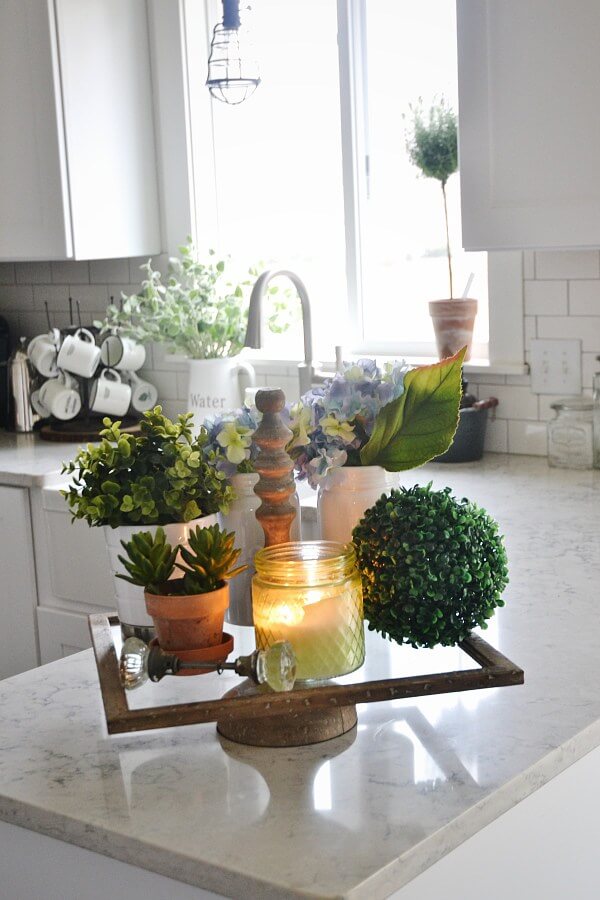 24. Galvanized 3-layer Coffee Station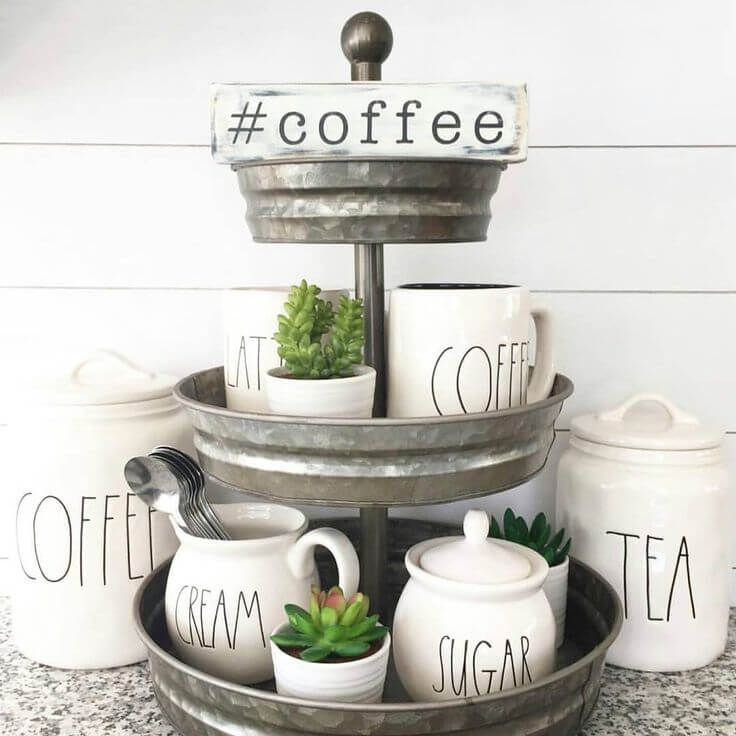 25. Wood Door Panel Tray with Handles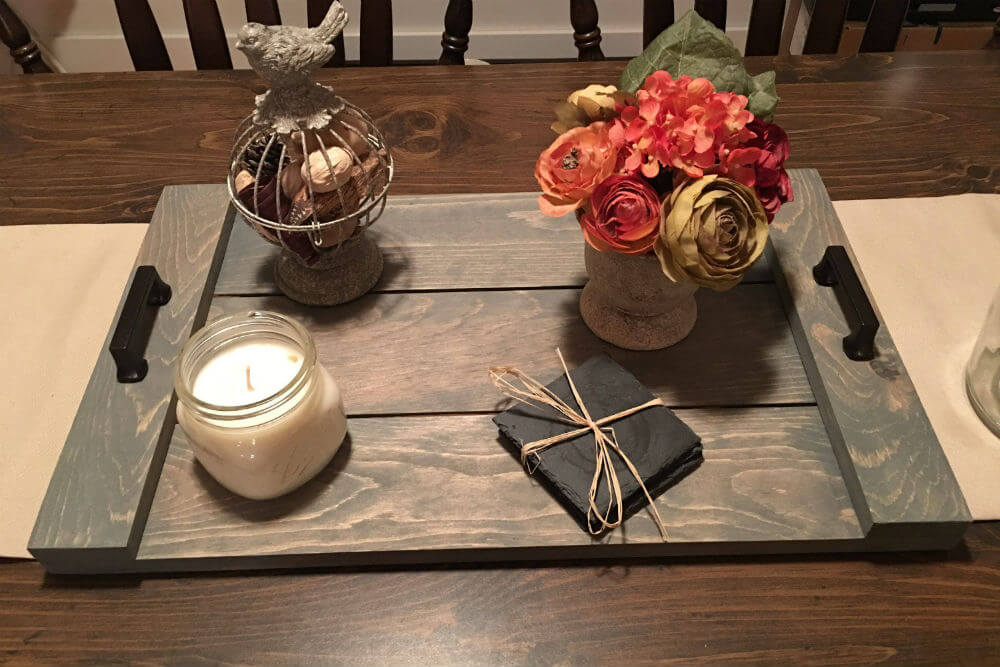 27. Chunky Wooden Tray with Twisted Metal Handles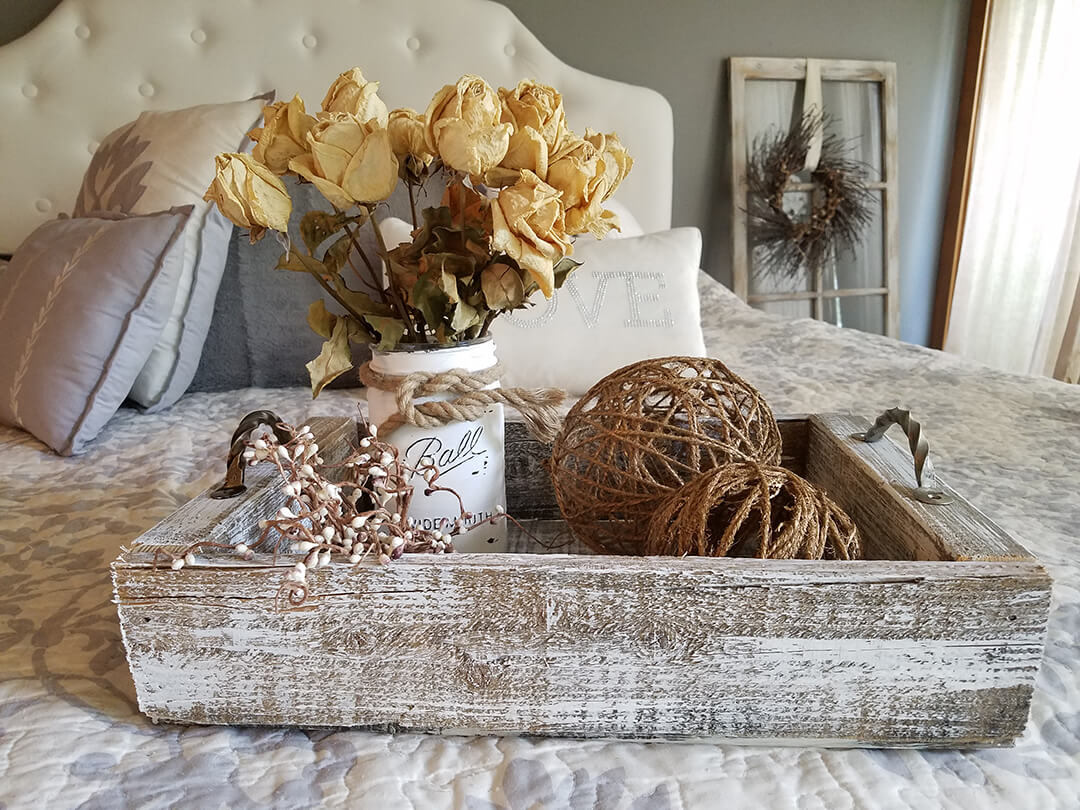 28. Farmhouse Gray Tiered Objet D'art Display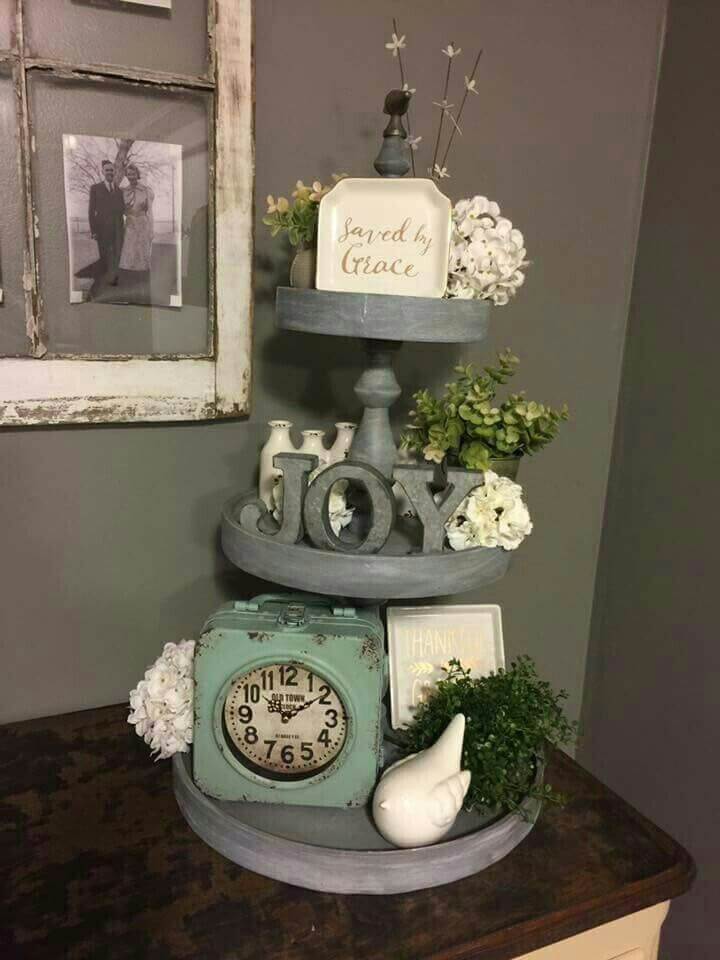 30. Tiered Natural Wood Herb Garden Trays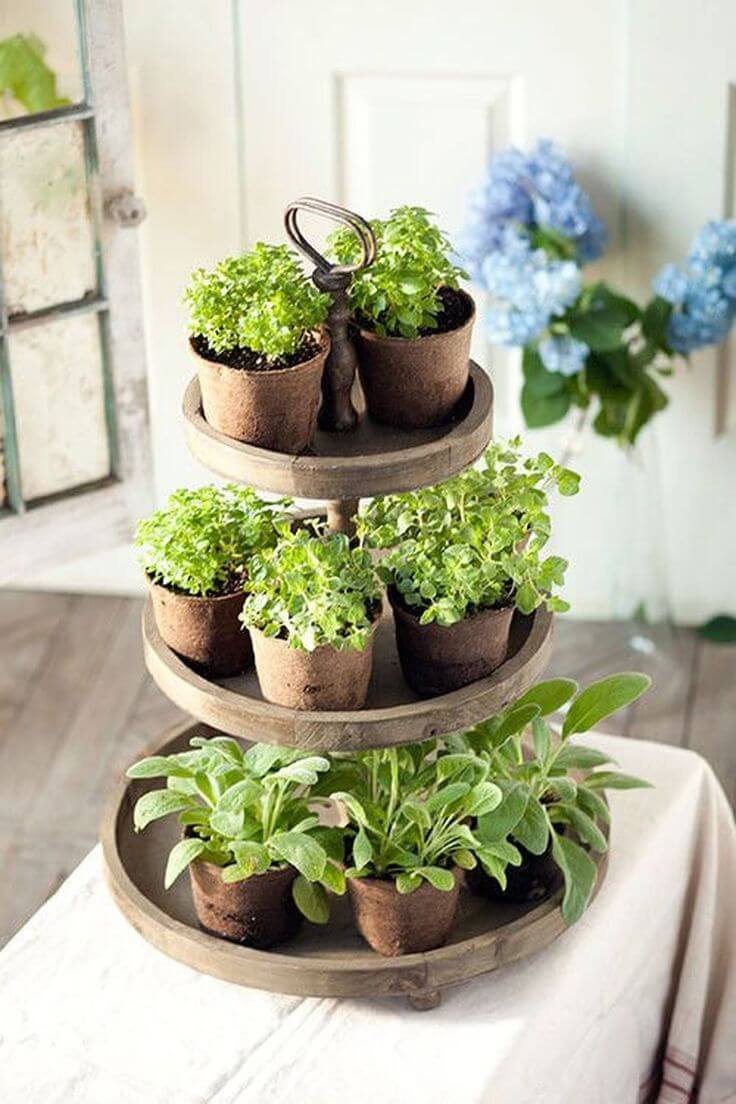 31. Metal Trays on Decorative Wooden Stand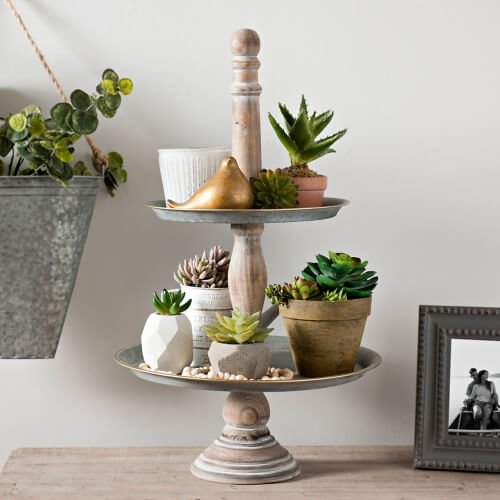 32. Antiqued White 3-tiered Tea China Tray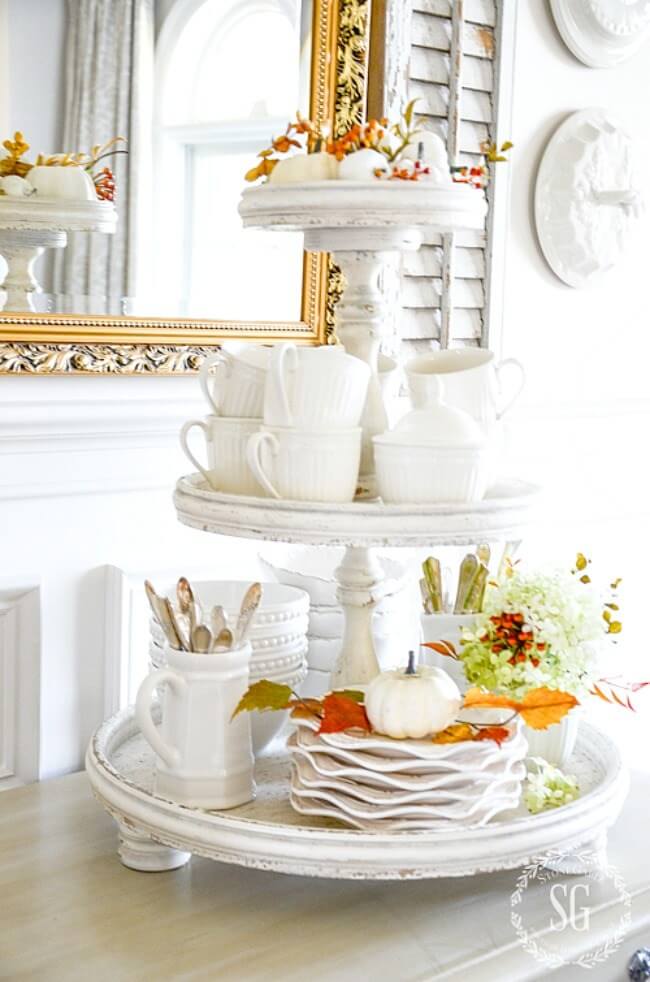 33. Metallic 2-tiered Succulent Garden with Decorative Base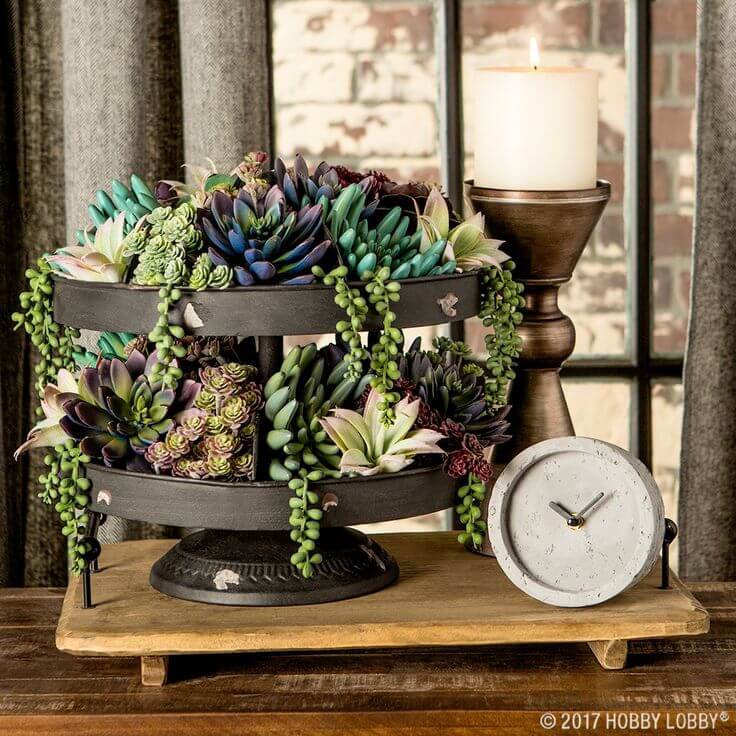 Our Favorite Farmhouse Storage Items to buy on Amazon