Warning
: Error while sending QUERY packet. PID=46610 in
/home/homebnc6/public_html/wp-includes/wp-db.php
on line
1931
A lot of people are initiated into the farmhouse trend with the ever-popular farmhouse table. If that's true of you, then chances are you've got a beautiful piece of statement furniture and a lot of bare walls. Our gallery of 50 farmhouse wall decor ideas will help you to create complete and cohesive interiors with a designer-worthy finished look.
45+ Charming Farmhouse Wall Decor Ideas to Fit Spaces Big and Small
While floor décor and table accents can add up and quickly contribute to a cluttered look, walls are a great way to bring more of the farmhouse aesthetic into your home. The following list has a wide array of designs. Some were made with a specific season or holiday in mind while others offer timeless appeal. Lighting, mirrors, and shelves also offer solutions that are both pretty and practical.
Get ready to cop some great farmhouse wall decor ideas. Ingenious lighting solutions? Check. Elegant architectural salvage projects? Check. New rustic sign designs and unexpected ways to use mason jars? Check and check. Whether you're looking to add a single piece to an existing interior or want to make over an entire wall, the following list is sure to have a stylish suggestion.
1. Gather with Galvanized Steel Planters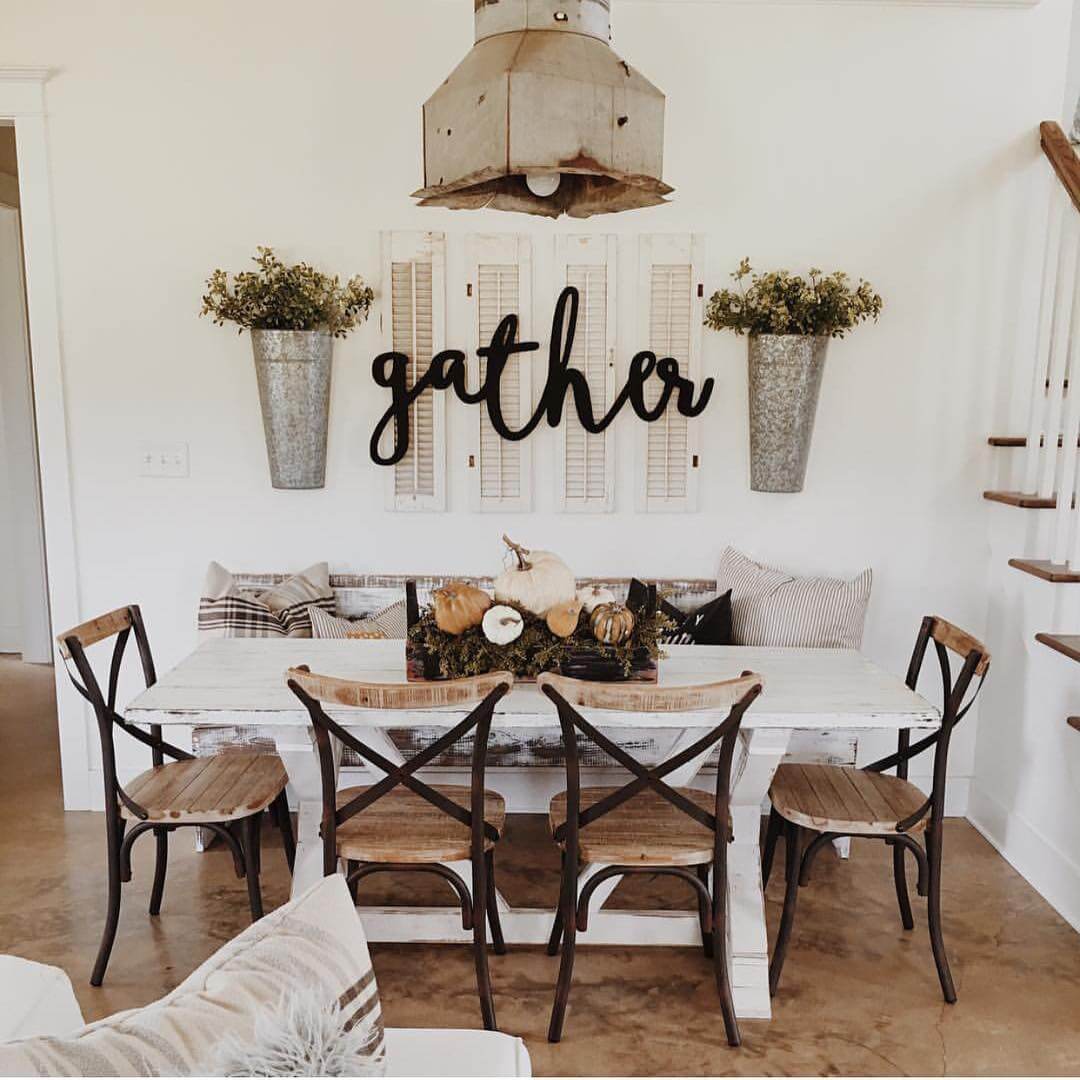 2. How to Decorate with Spring Wreaths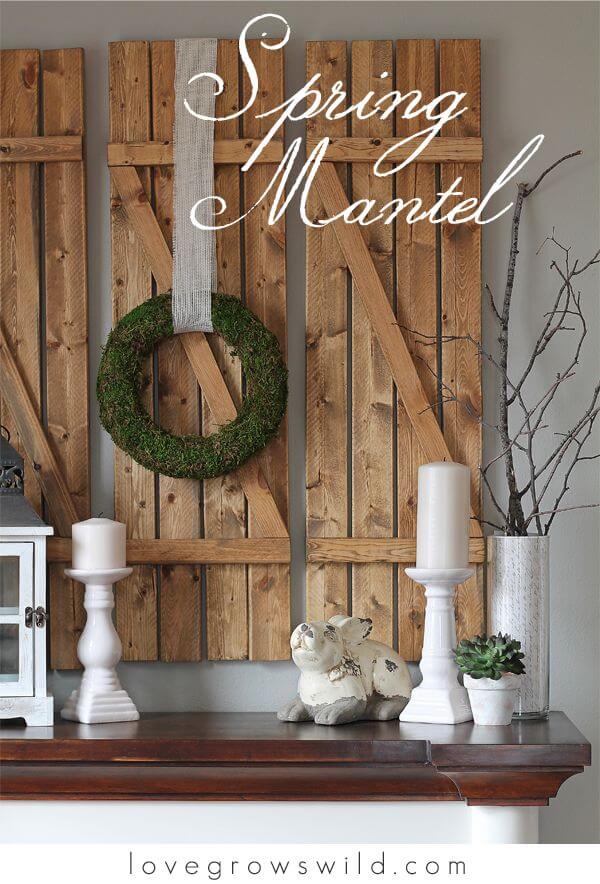 3. Pretty Battery-Powered Floral Fairy Lamps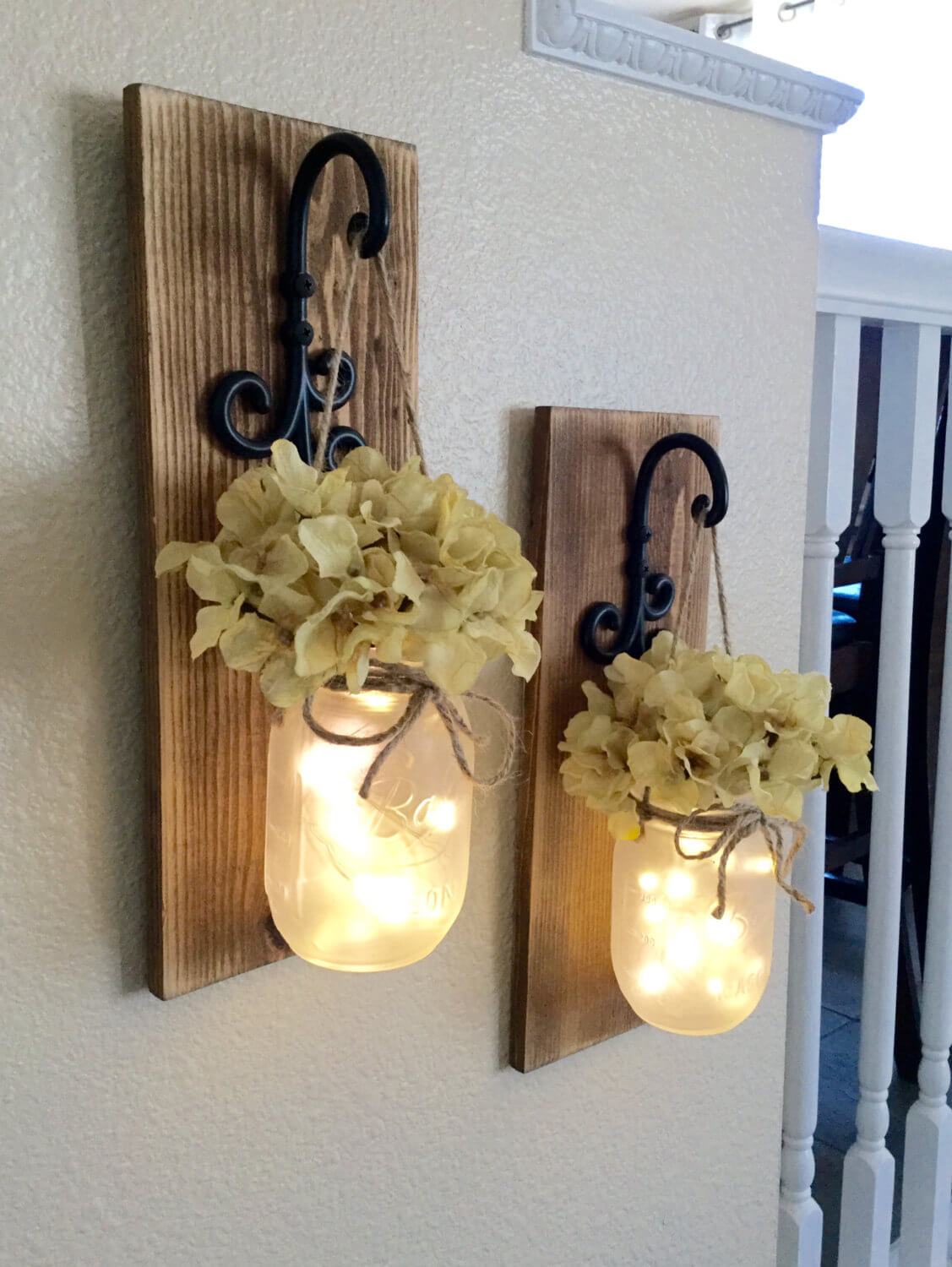 4. A Trio of Shabby Chic Mirrors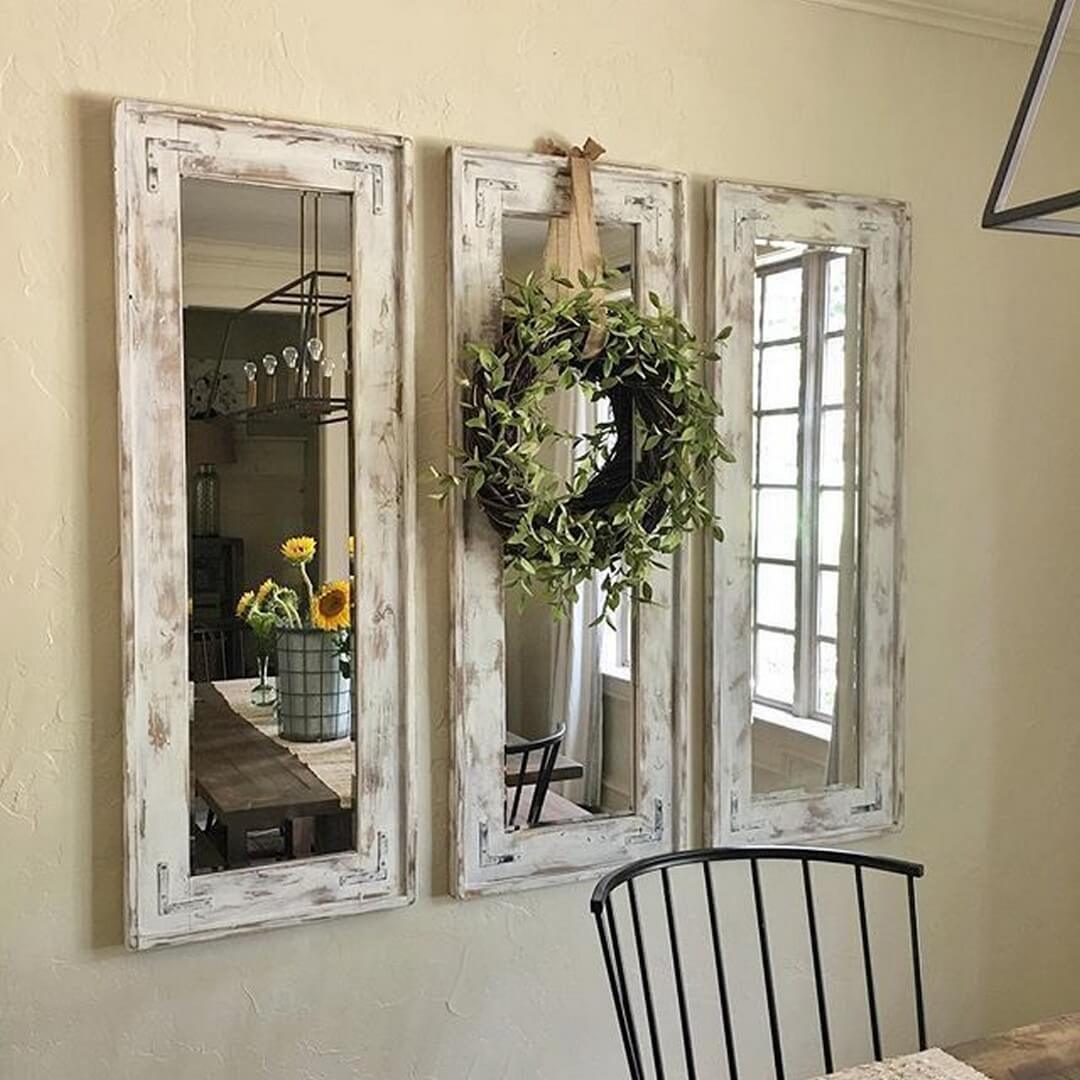 5. White Porcelain and Wire Country Christmas Display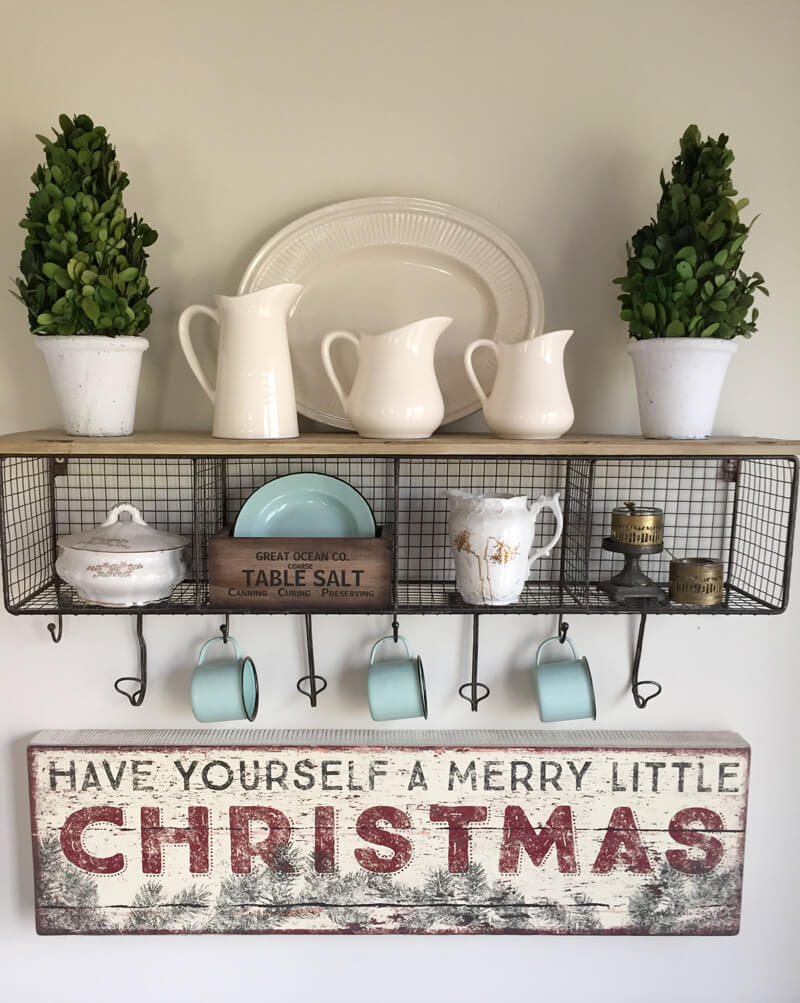 6. Mix and Match Sign Medley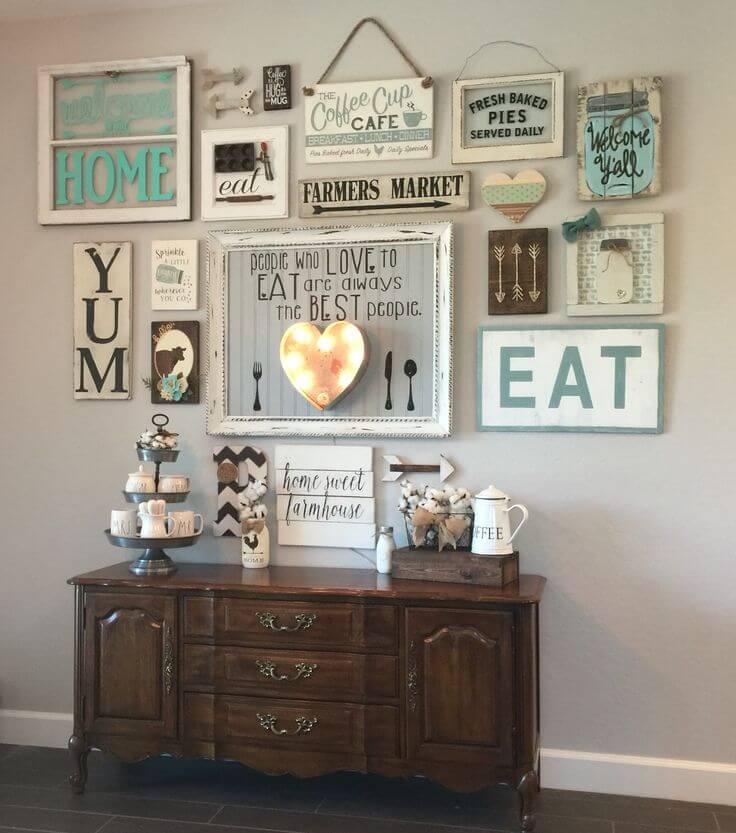 7. Home Is Where the Wreath Is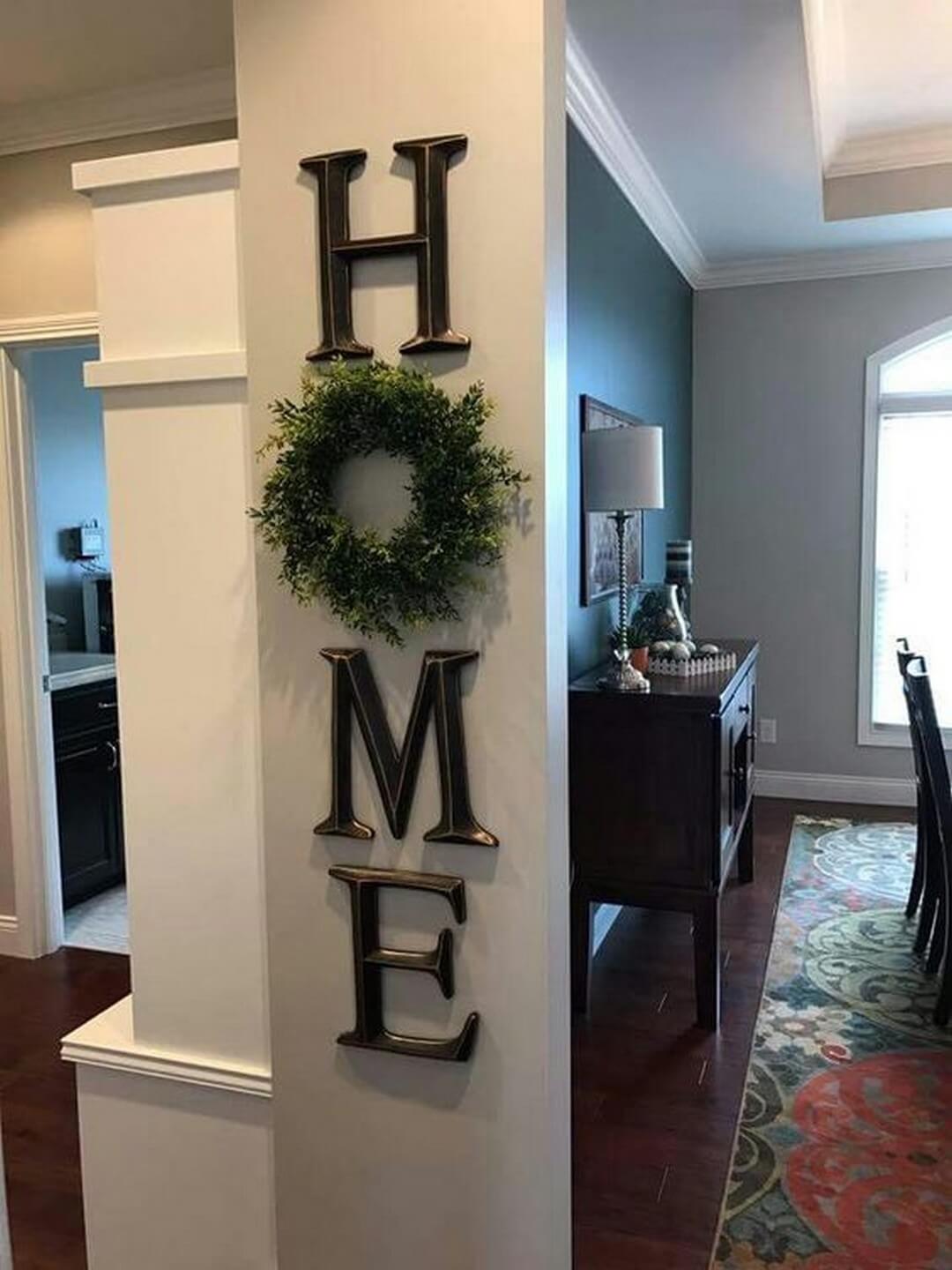 8. Gothic Window Inspired Architectural Silhouettes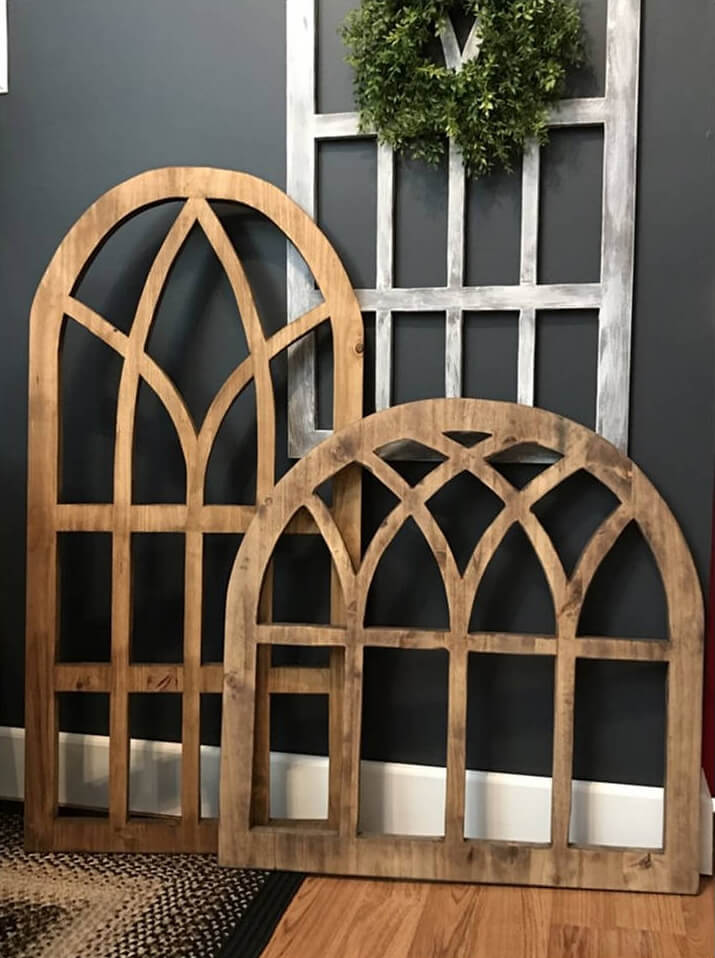 9. Farmhouse Wall Decor Ideas with Barn Doors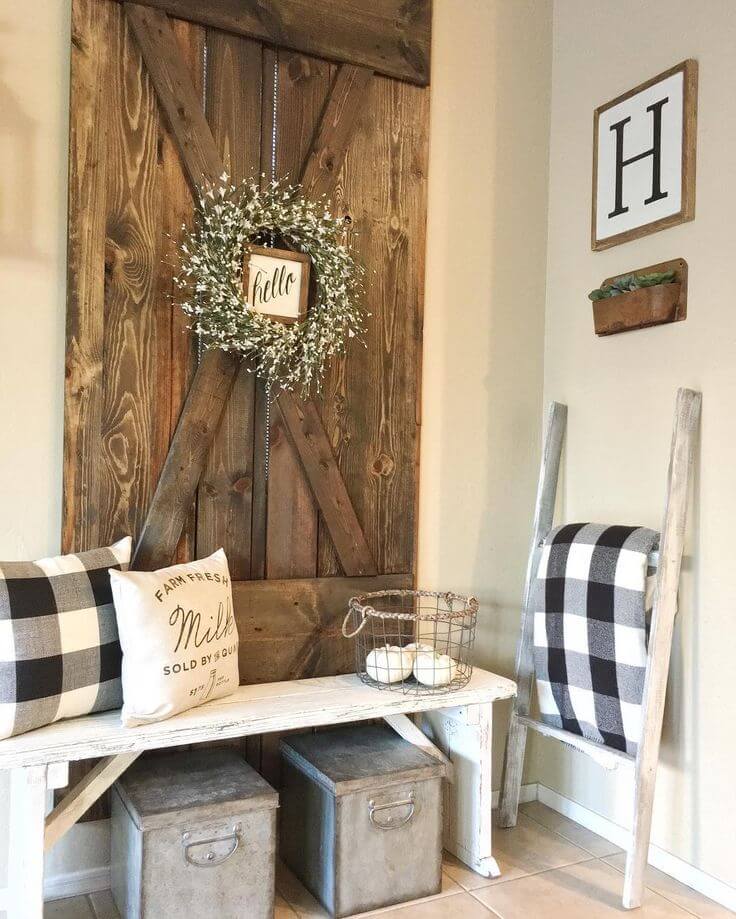 10. A Coffee Shop in Your Kitchen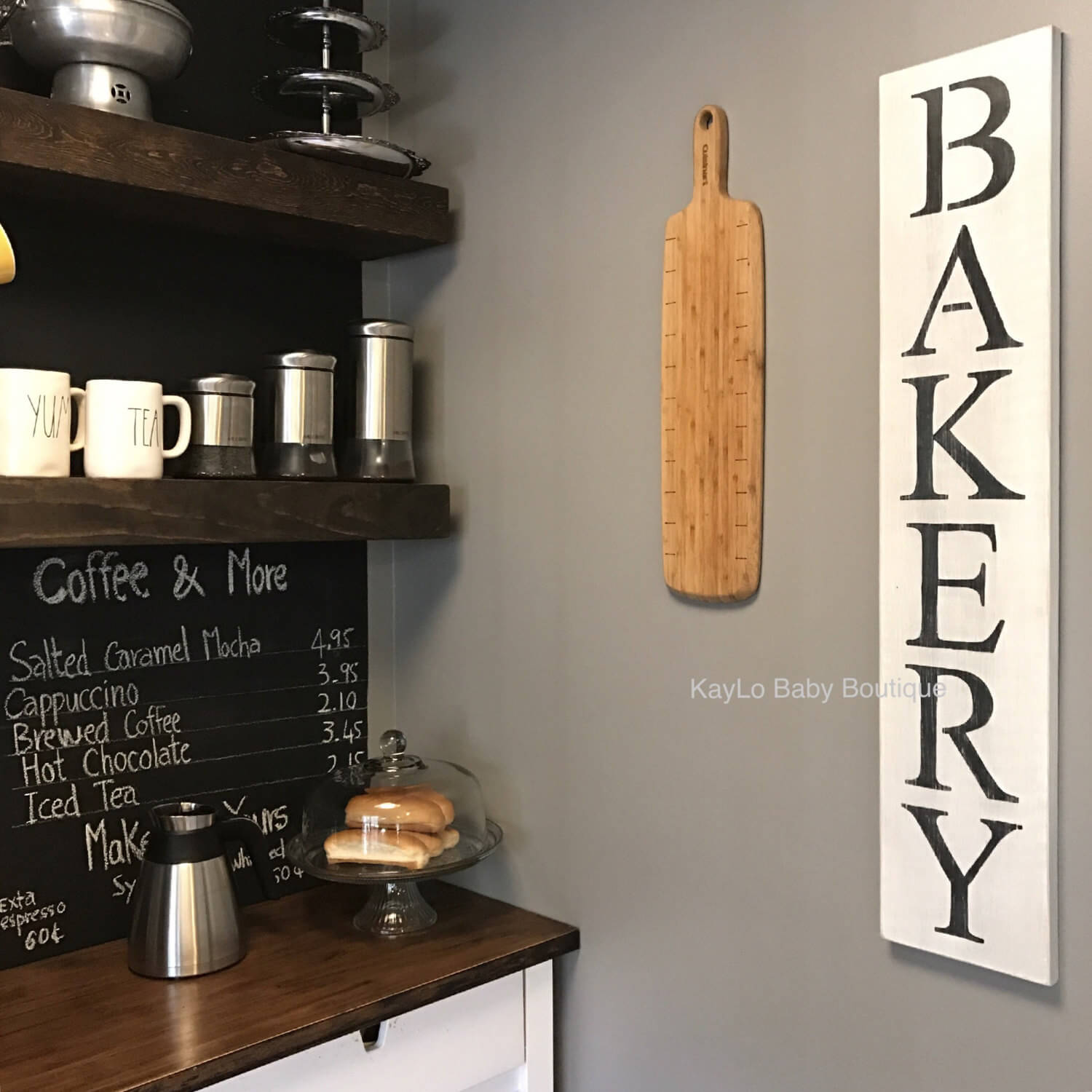 11. Choose Happy and Love You More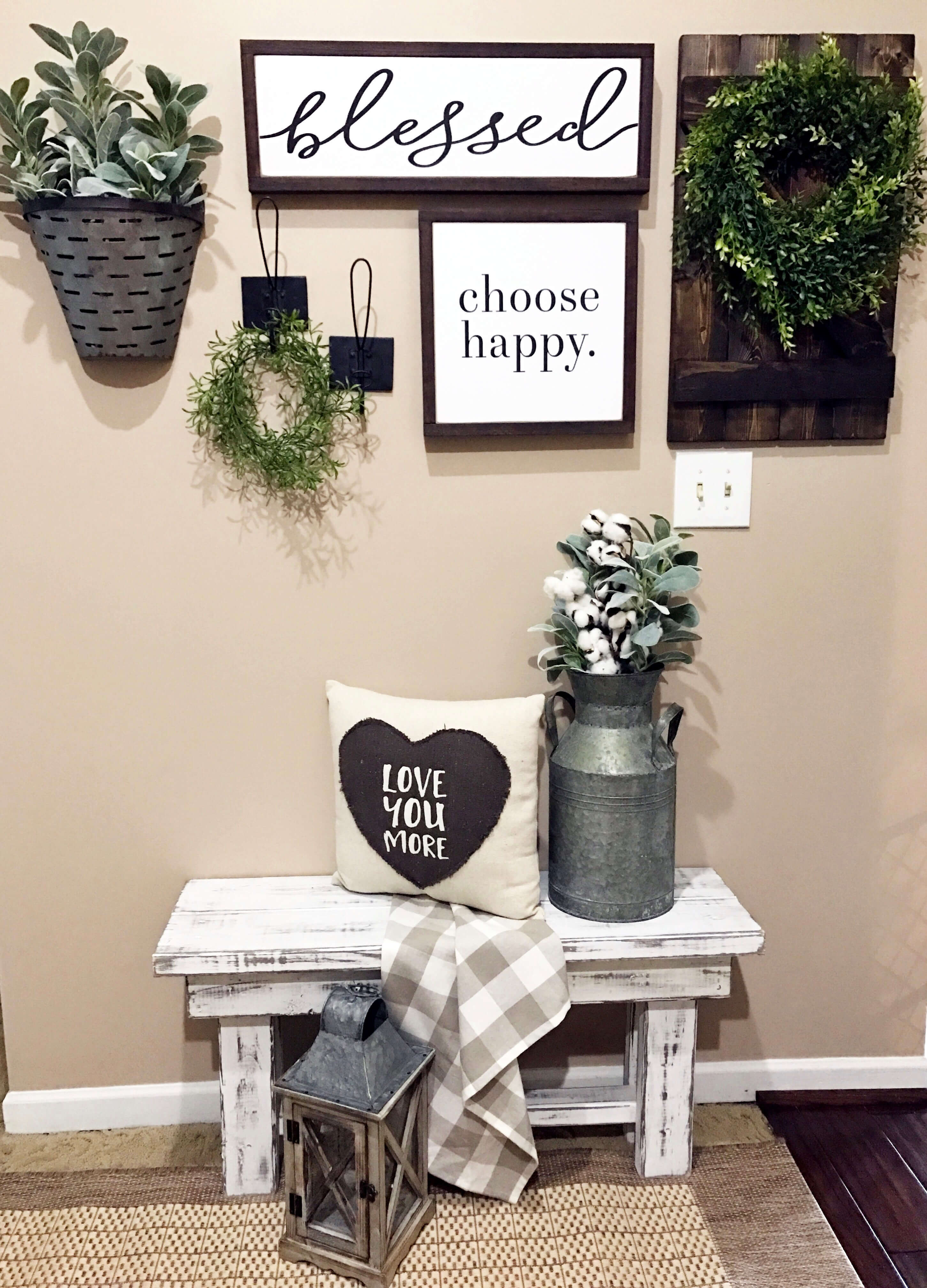 12. Home Sweet Home with Displaced Door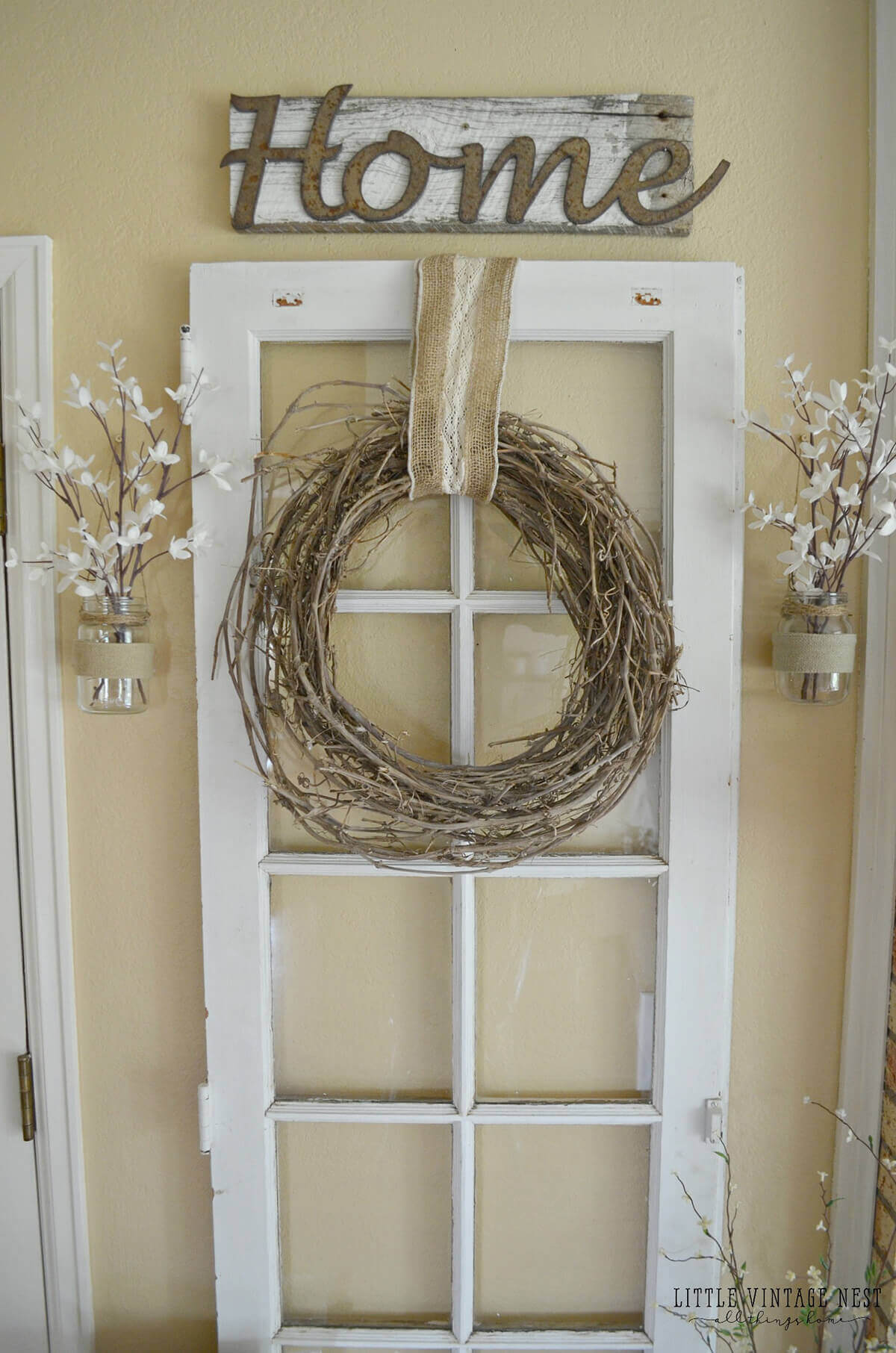 13. Fun Signs and Photo Canvases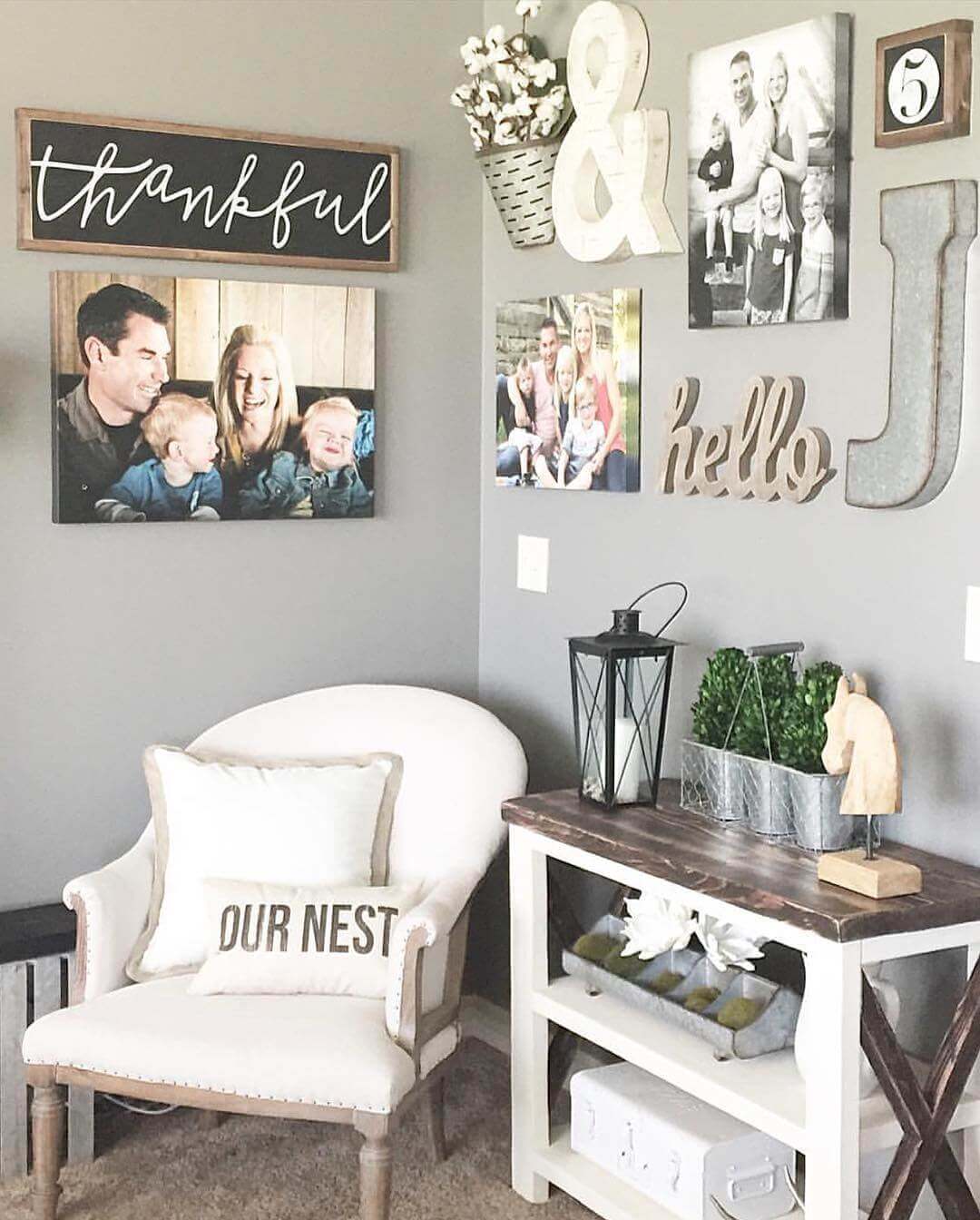 14. Dimensional Barn Wood HOME Accent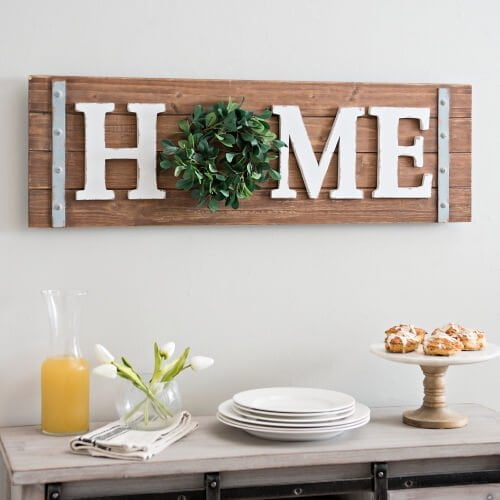 15. Double-Sided Rustic Found Wood Décor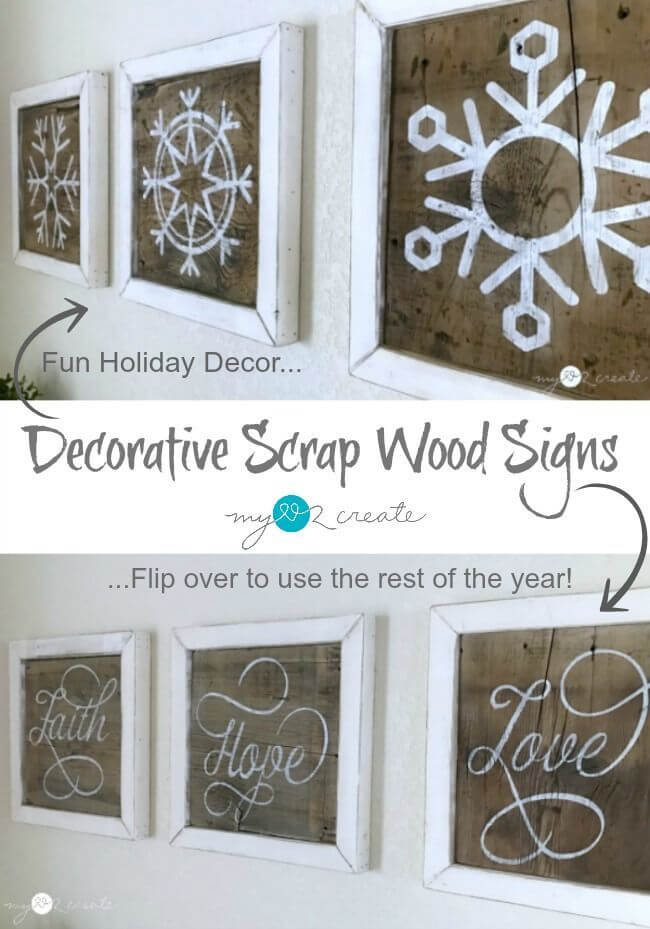 16. Family Is Everything Living Room Lesson
17. Authentic Antique Outdoor Advertising Billboard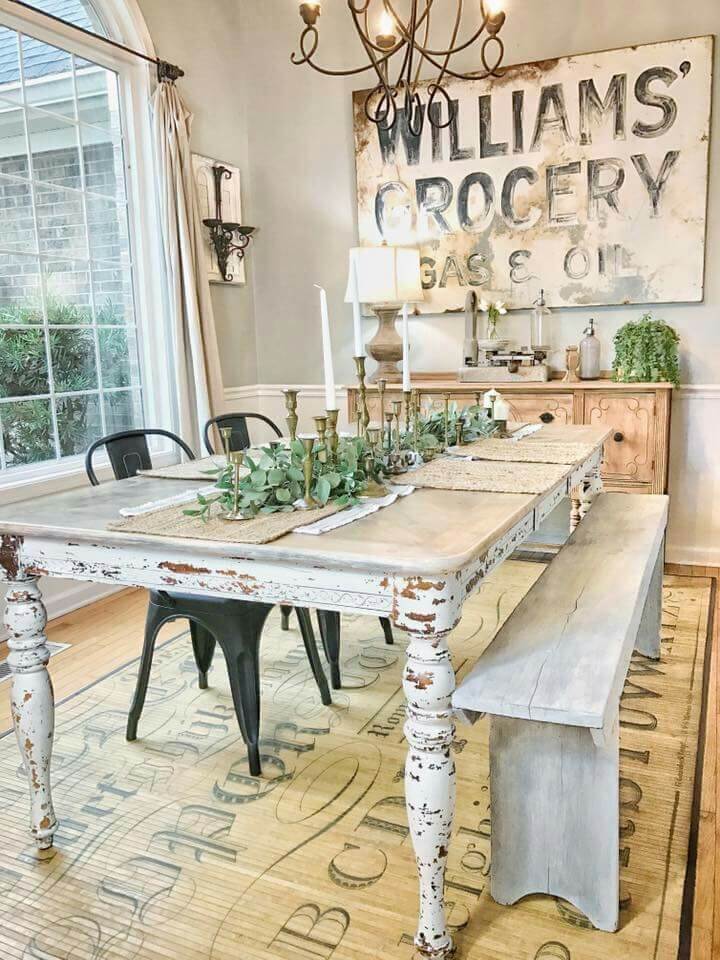 18. Mod Wood Accent Table with Oversized Quote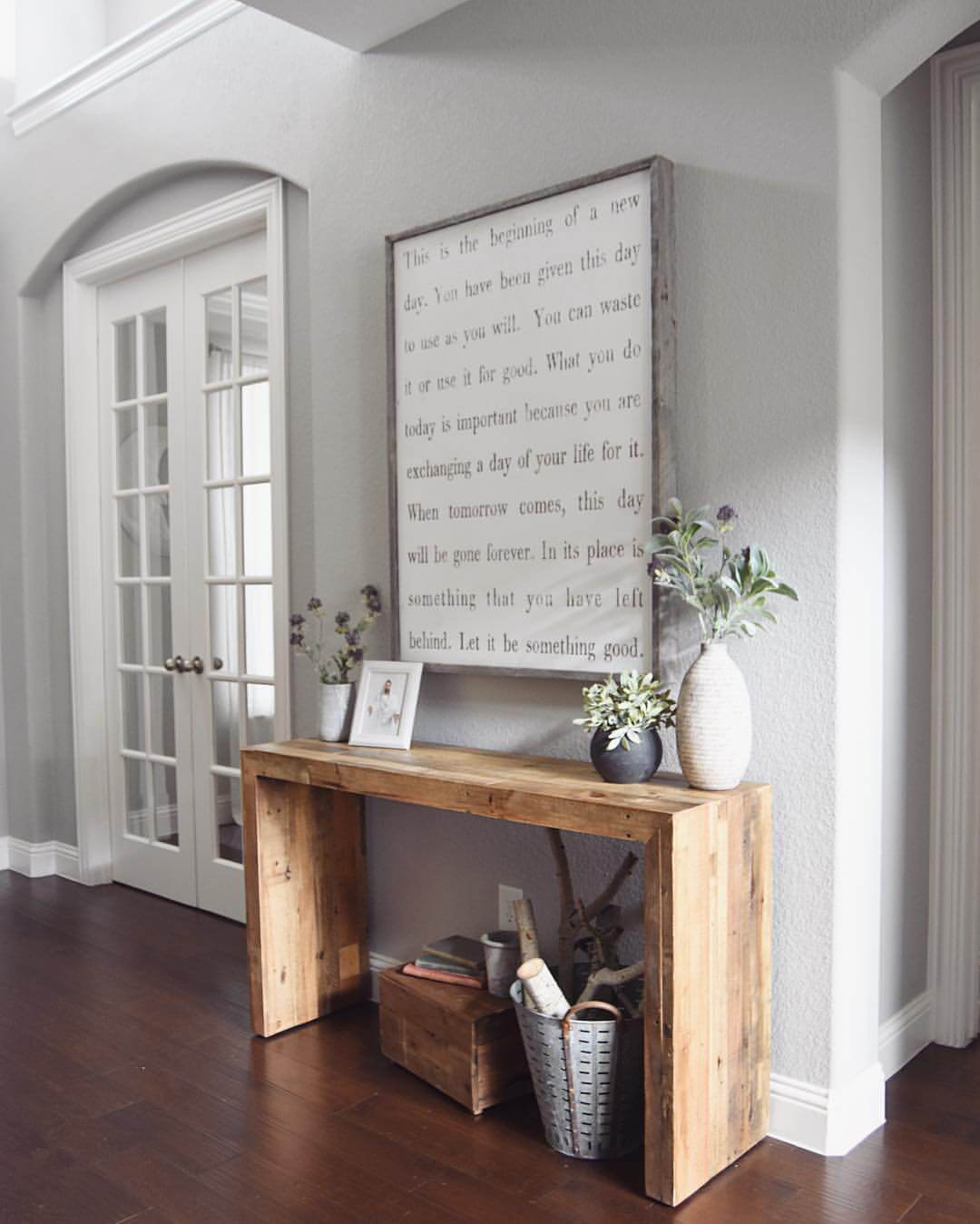 19. Retro Metal Diner Style EAT Art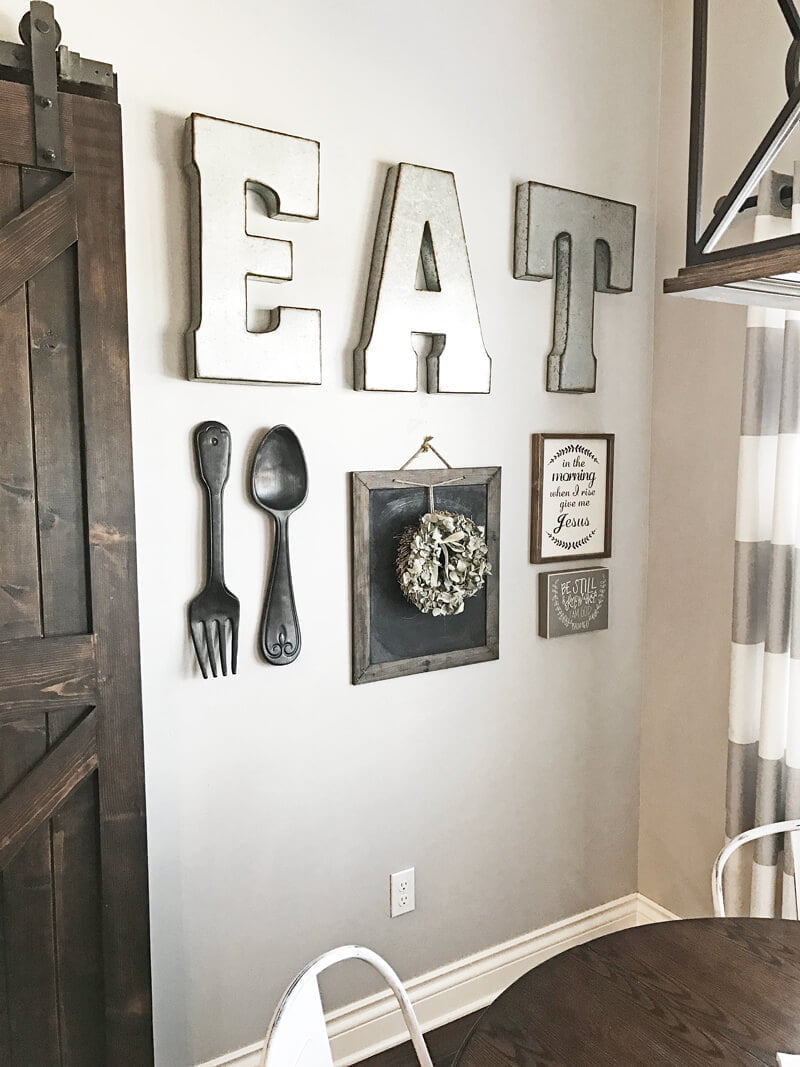 20. Distressed 3D Cutout Gather Plank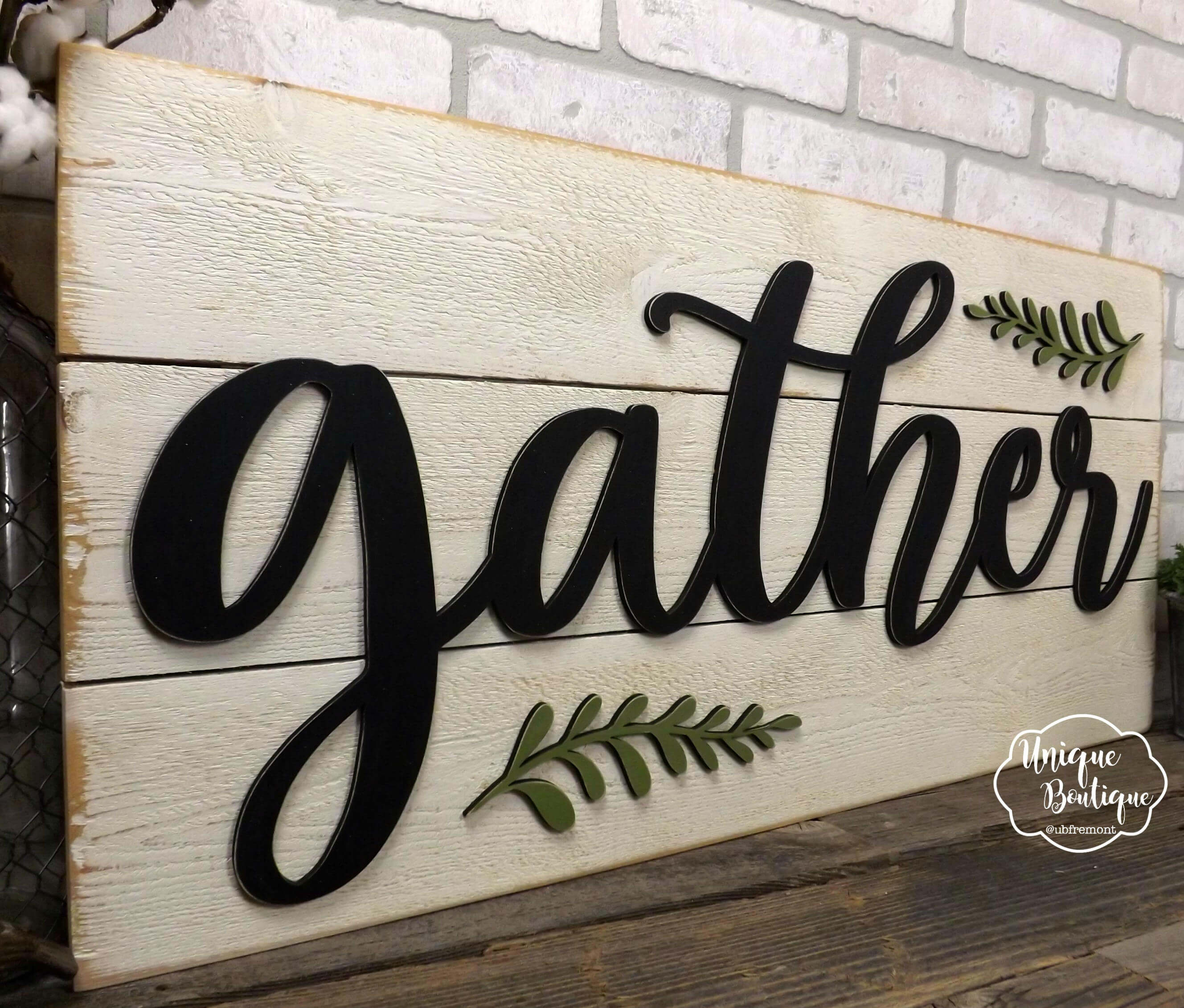 21. In Letters 3 Feet High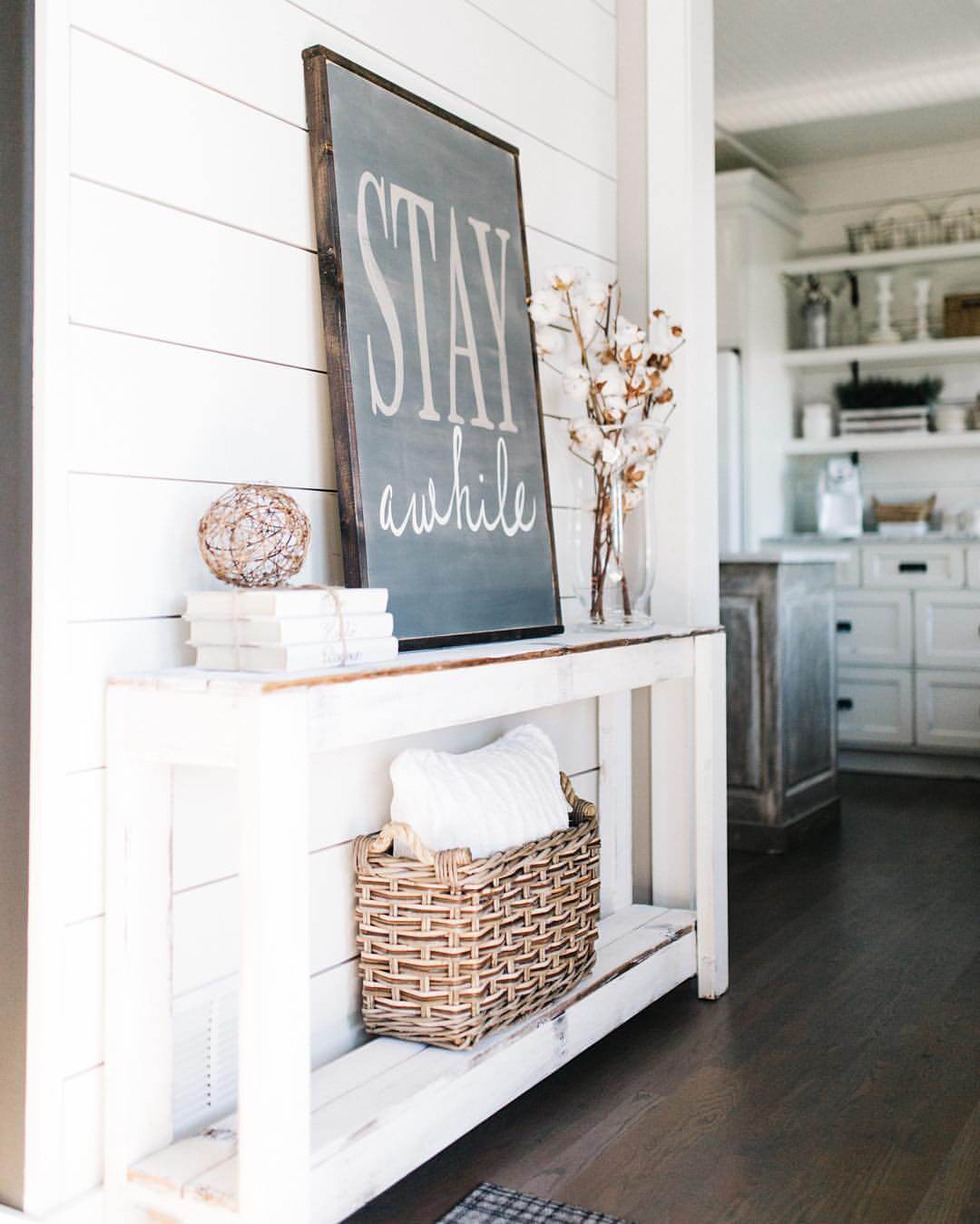 22. Church Bench, Barrel Clock and Wicker Basket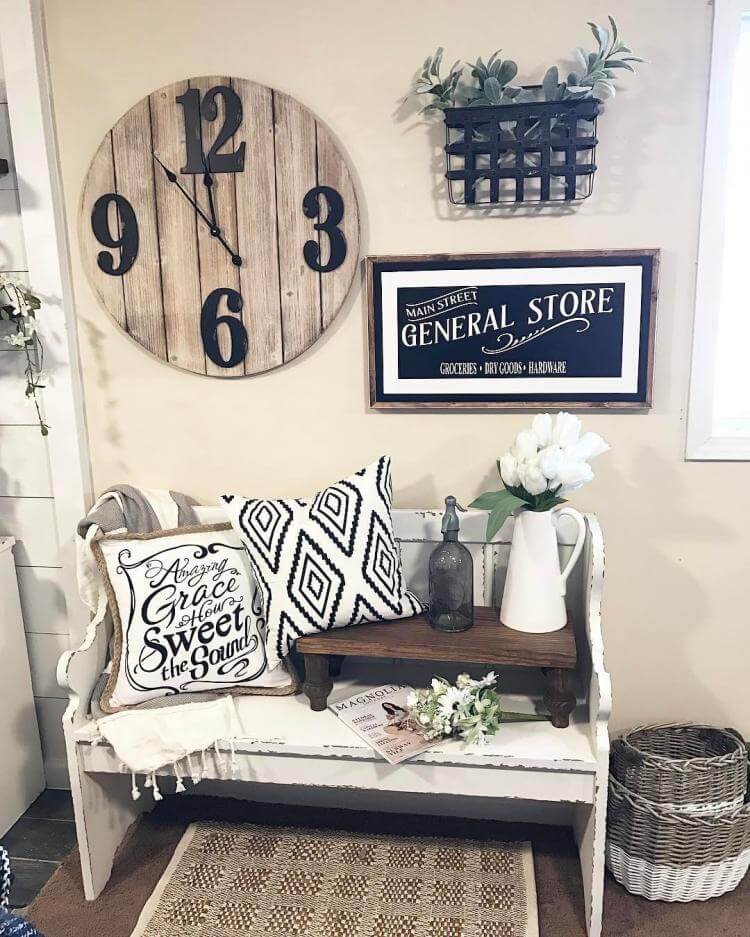 23. Fall Bounty Pumpkin and Pinecone Assemblage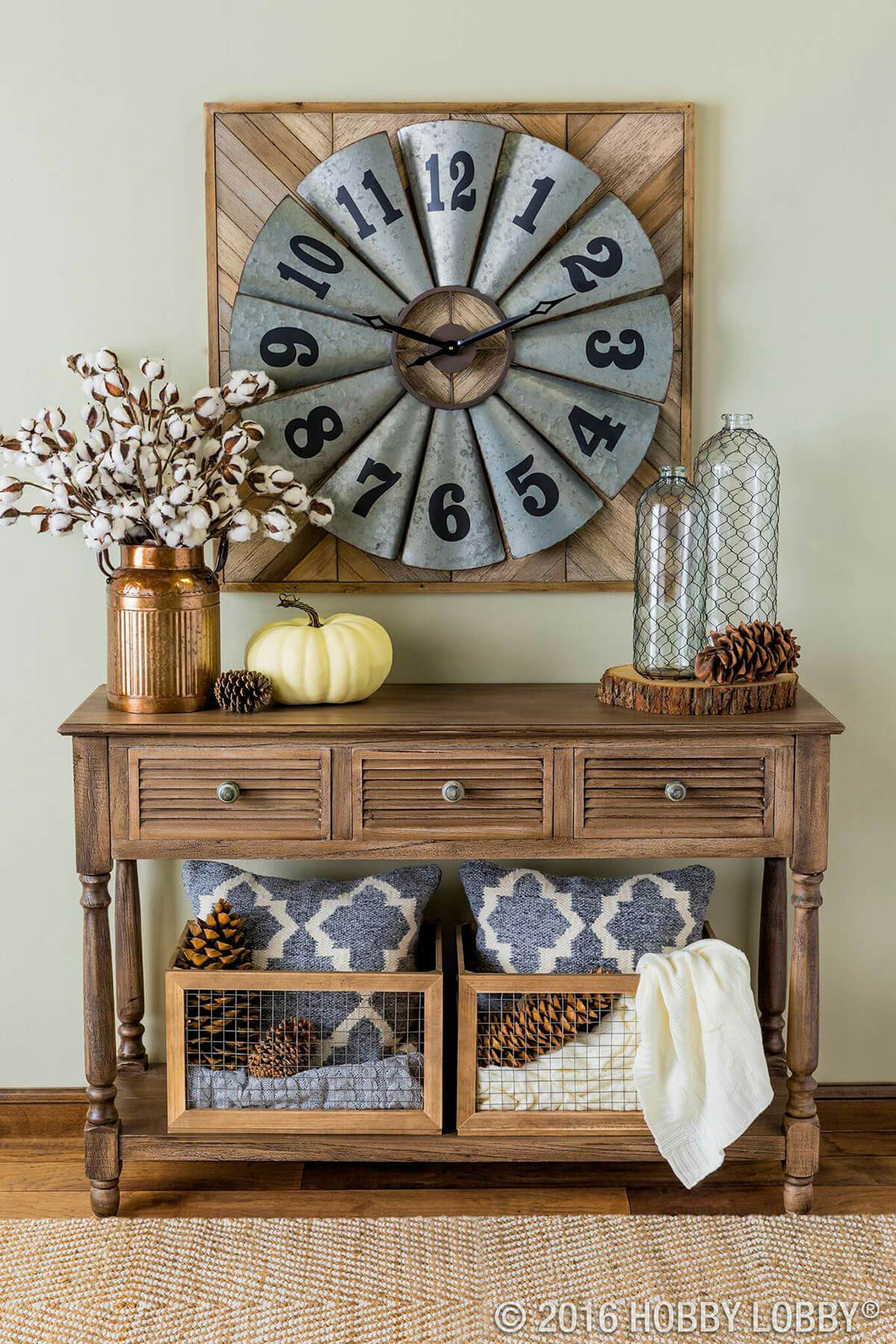 24. Figural Windmill HOME Wall Art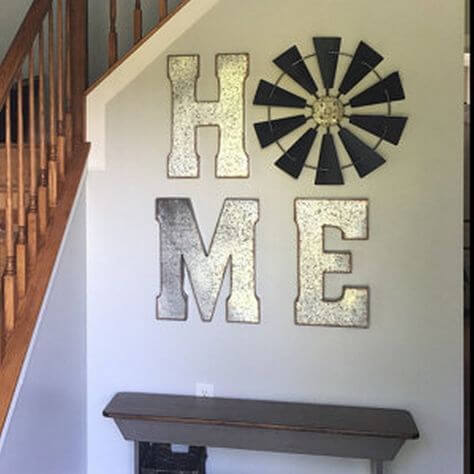 25. Weathervane, Buckets, Pillows and Washtubs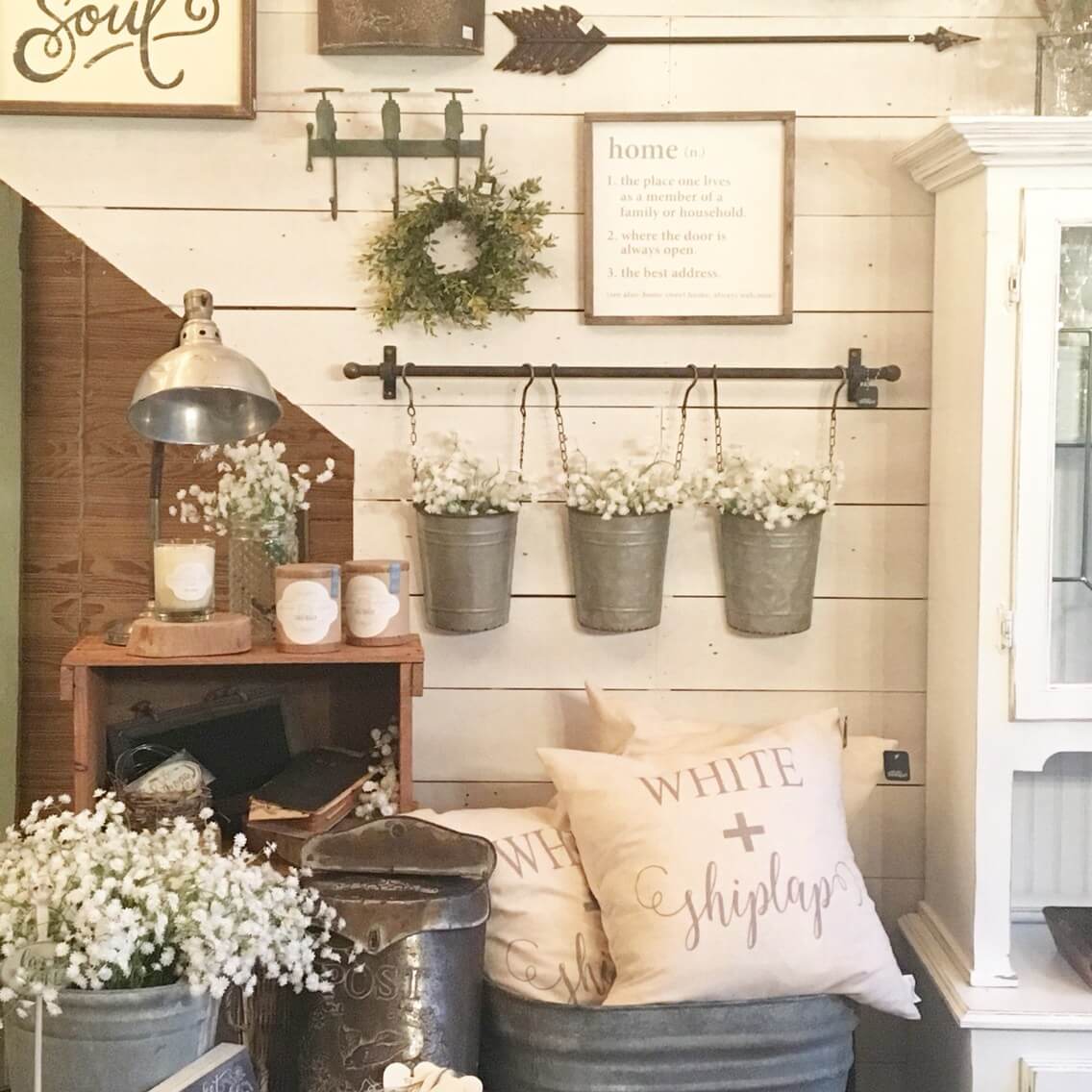 26. Floor to Ceiling Farmhouse Window Frames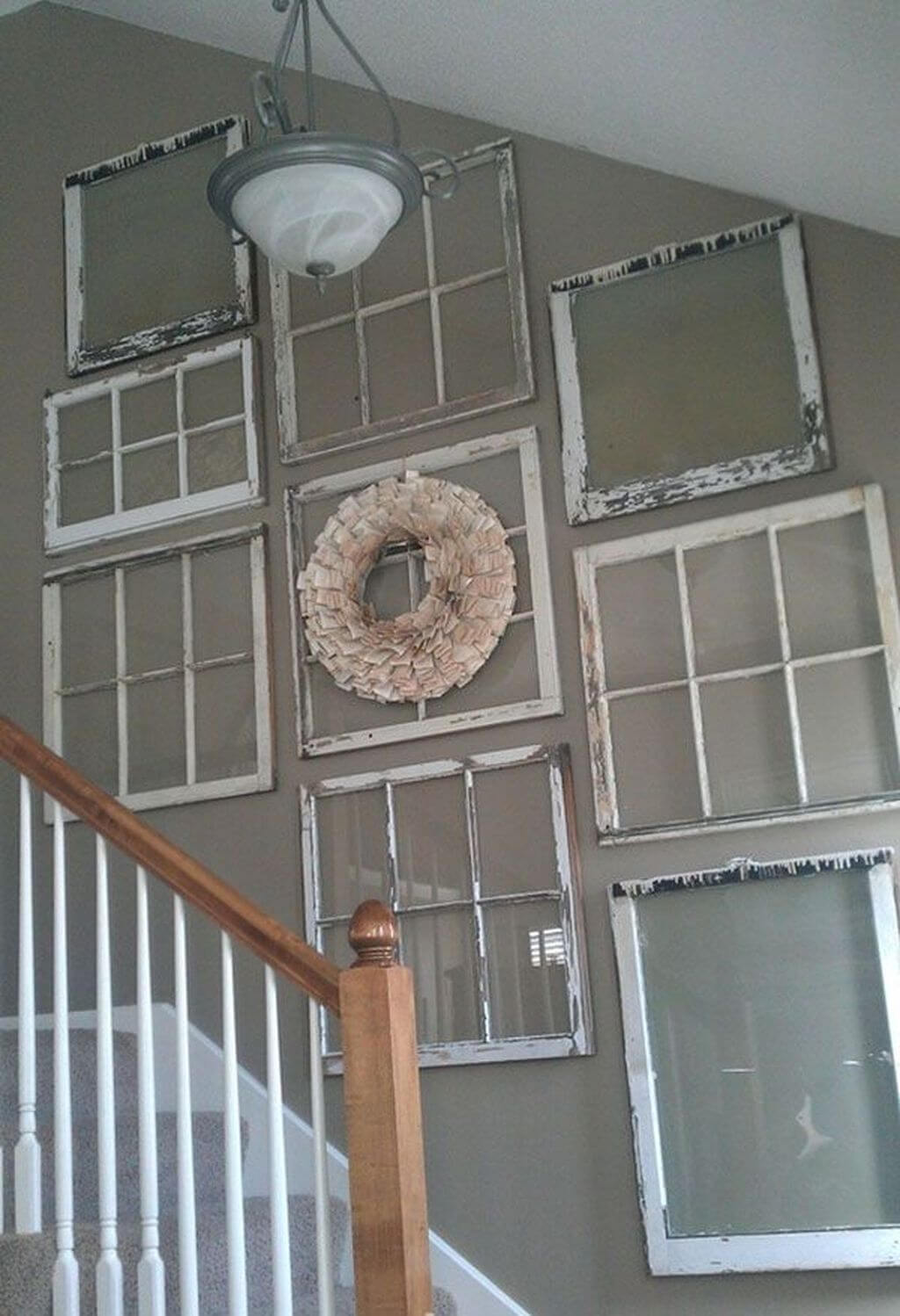 27. Raw Cotton, Lavender and Gingham Bouquet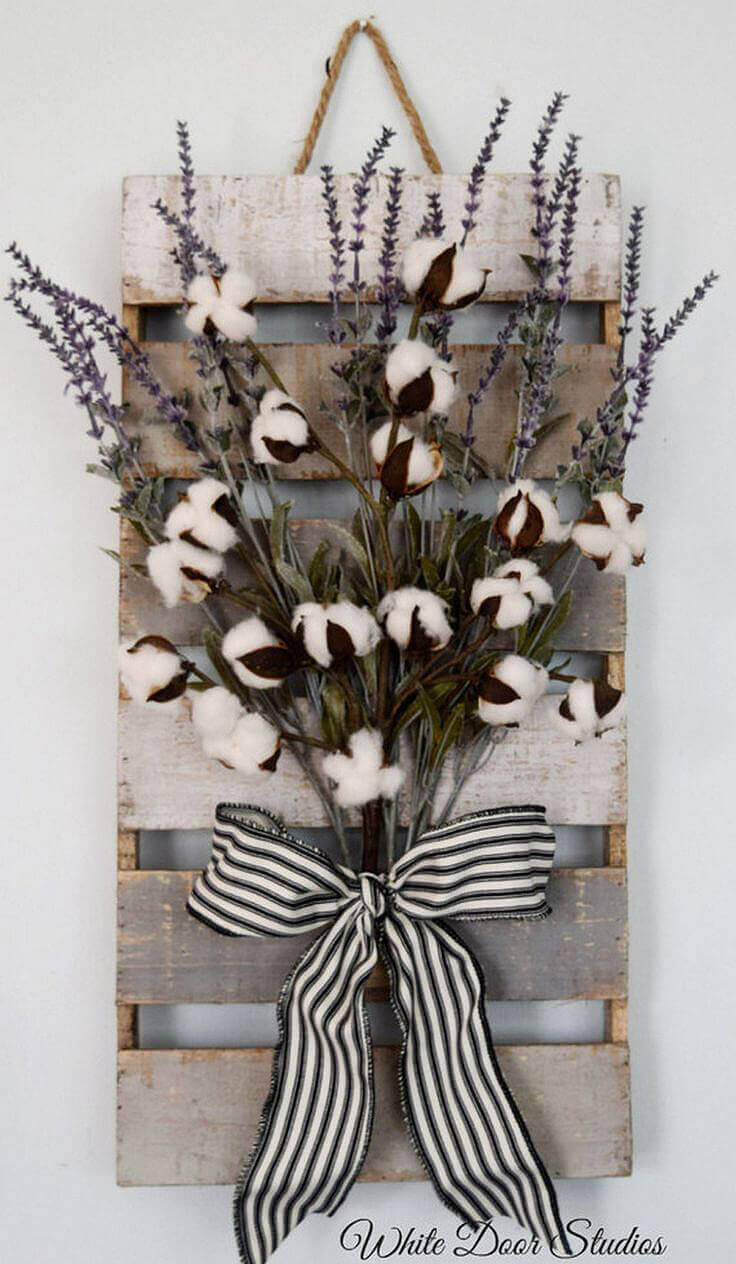 28. Cool Country Barn Wood Chevron Design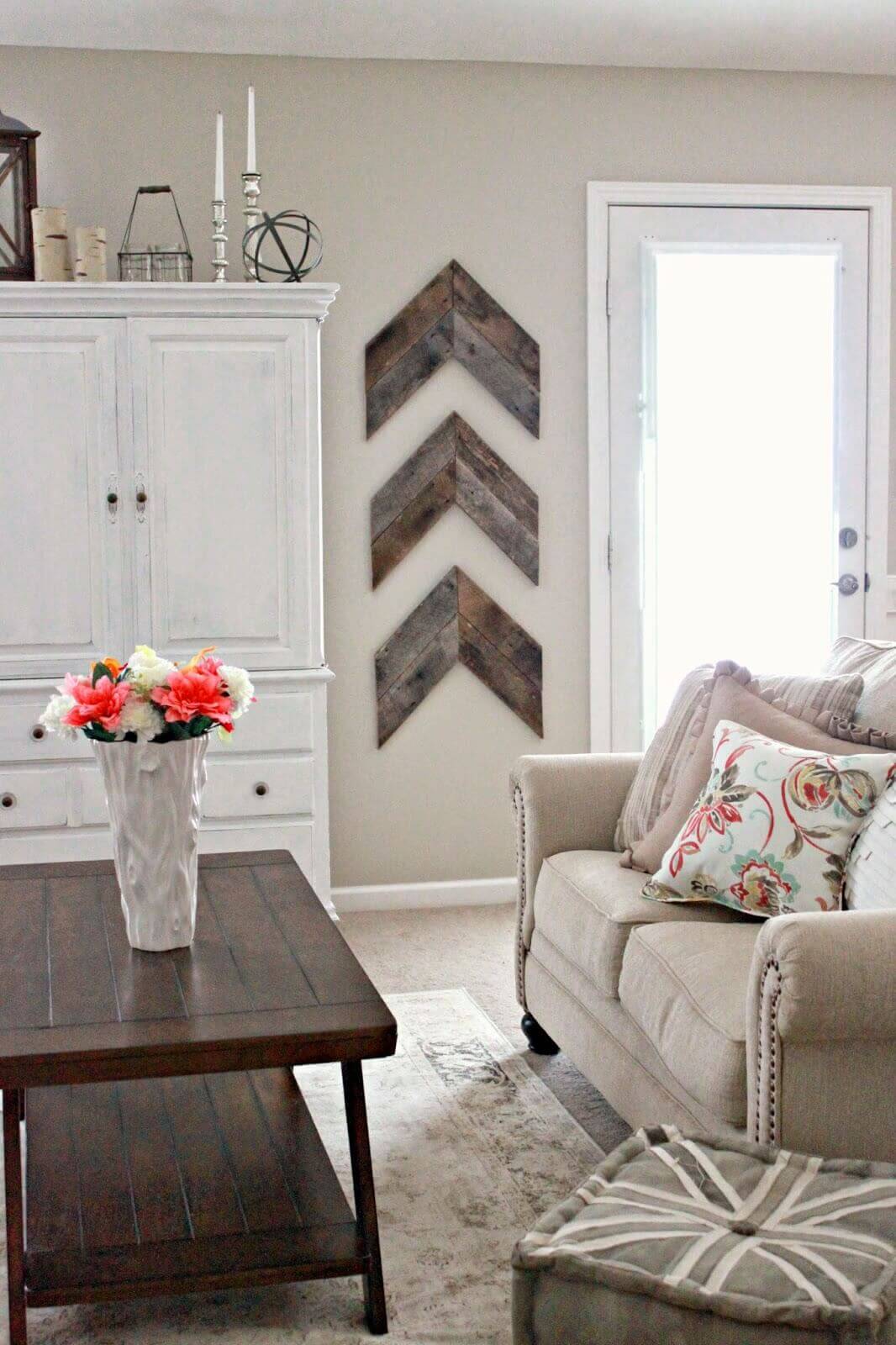 29. Rustic Family Names Wall Crossword Puzzle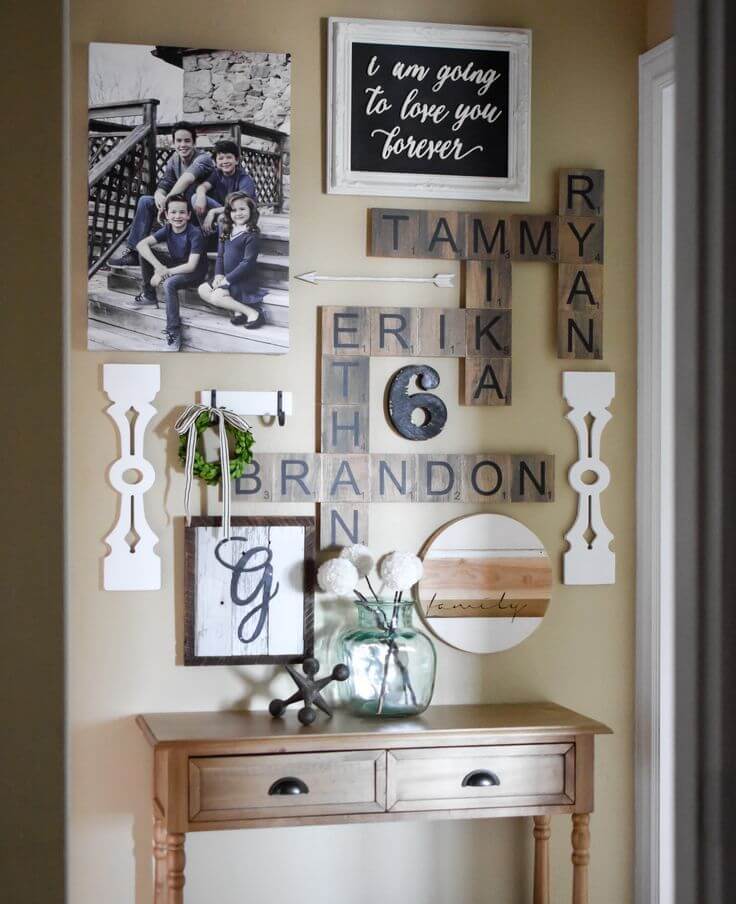 30. Burlap Wreath and Chickenwire Keepsake Frames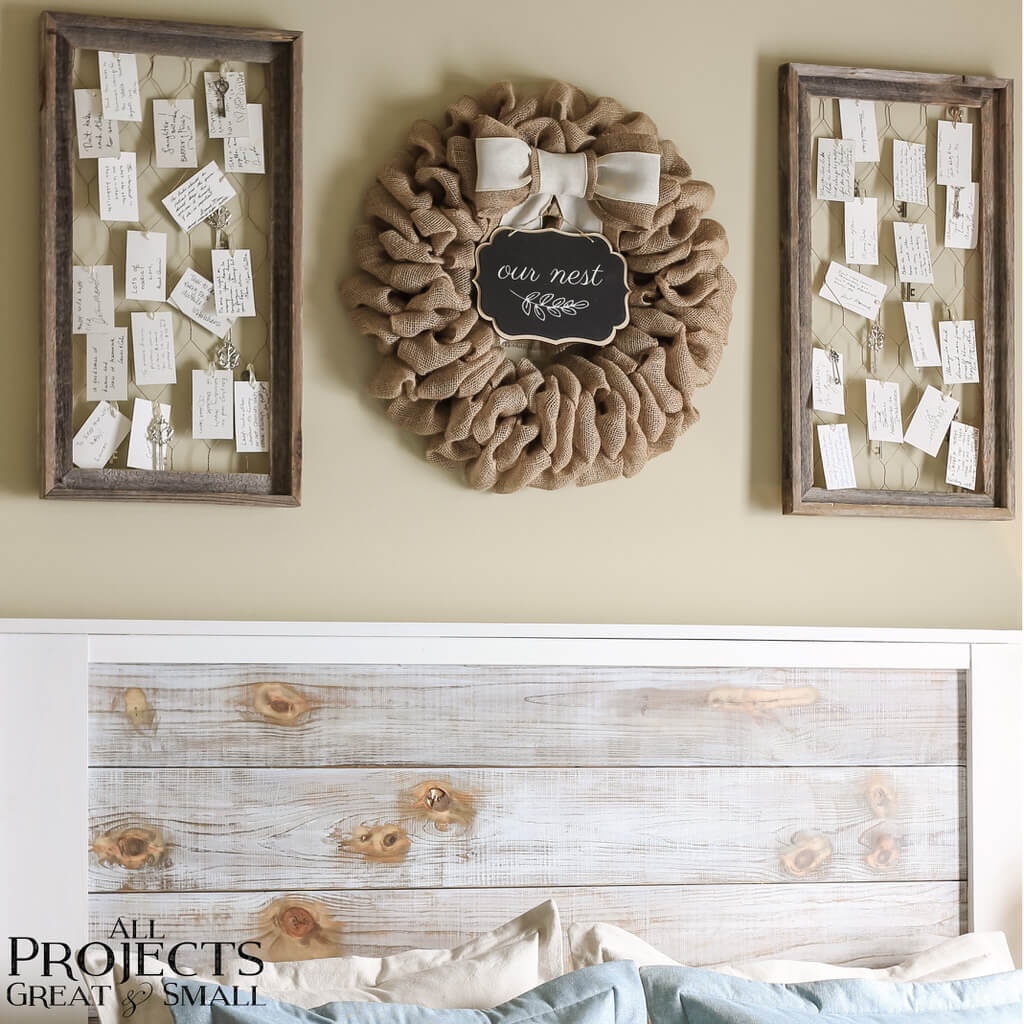 31. A Fresh New Way to Style Succulents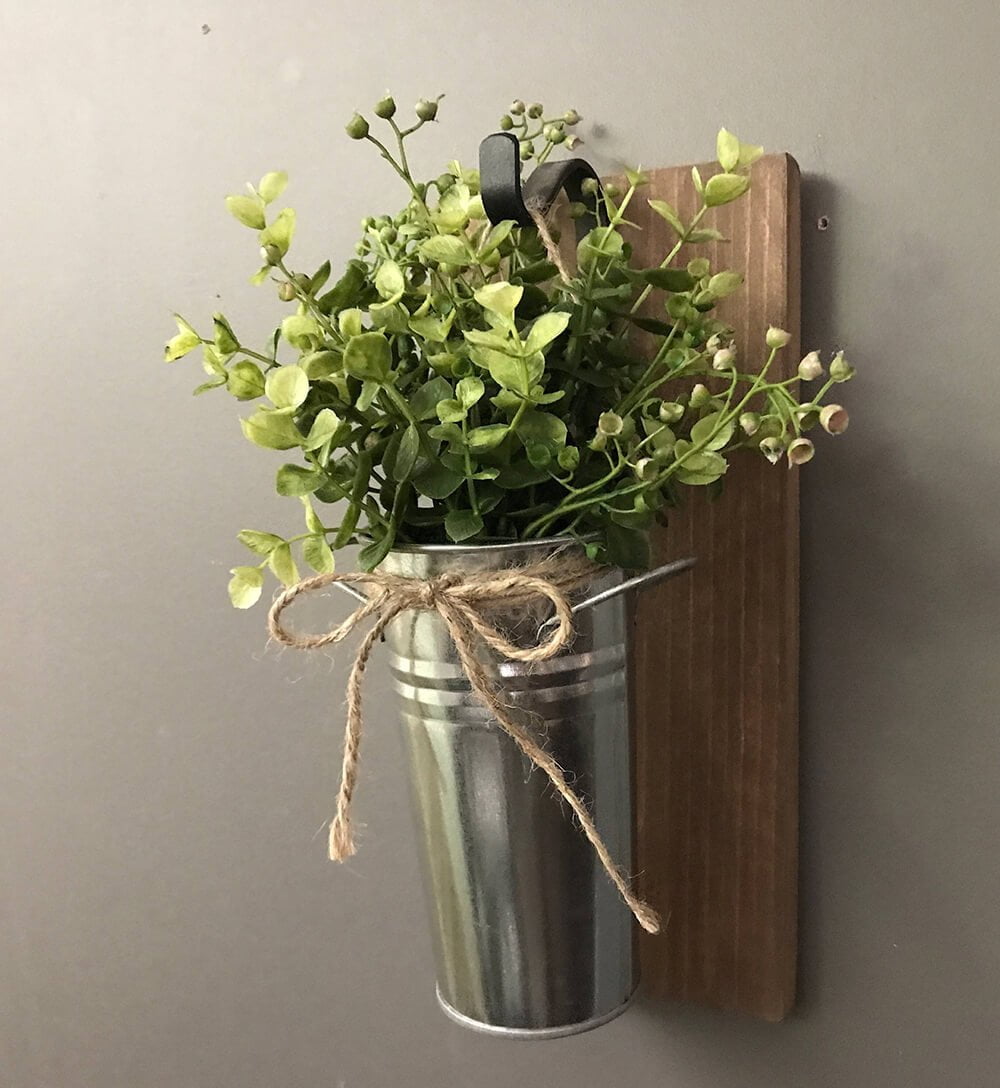 32. Farmhouse Wall Decor Ideas for Bathrooms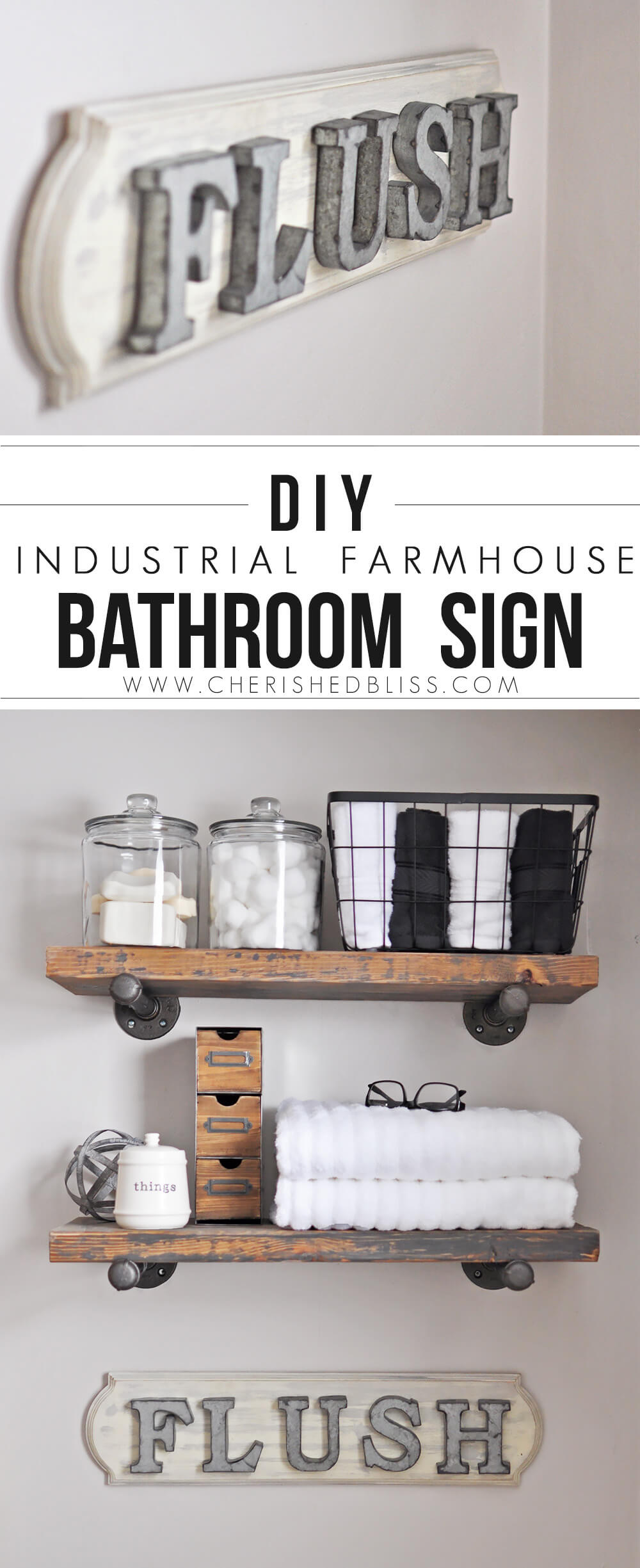 33. Modernist Cabin Faux Deer Mount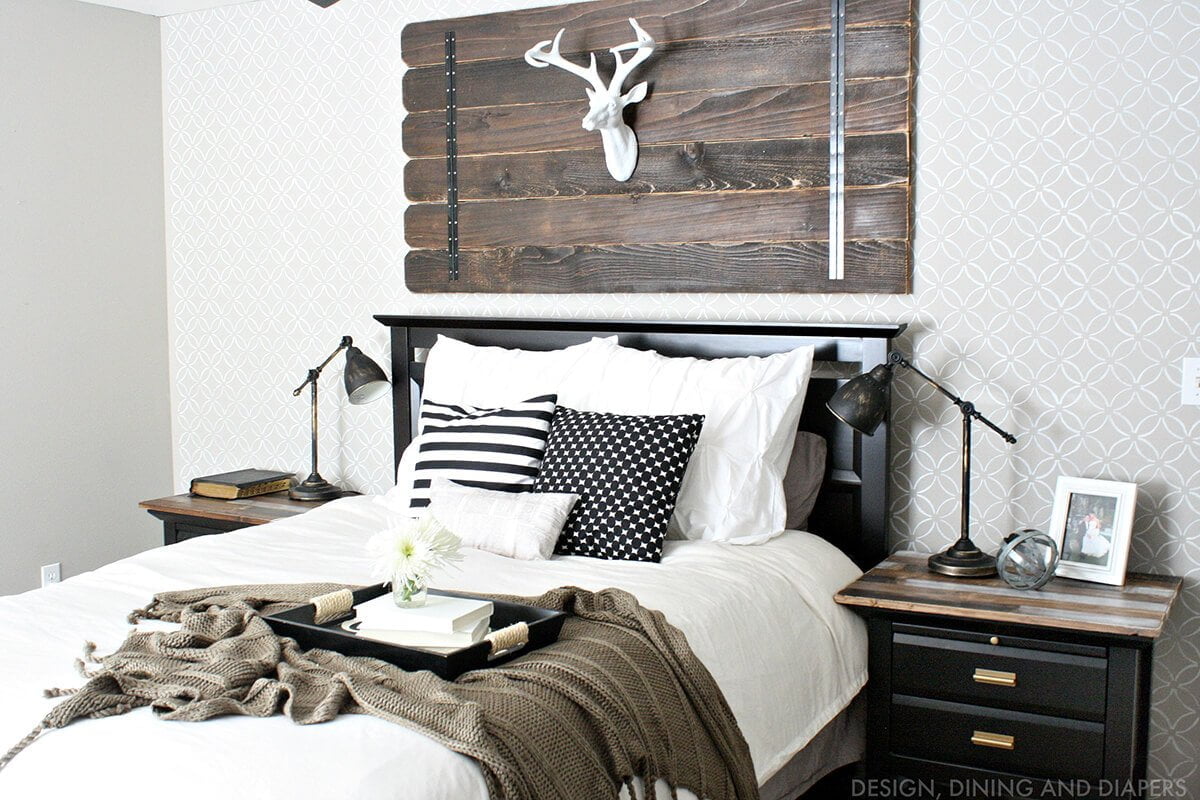 34. Repurposed Window Shutter Statement Wall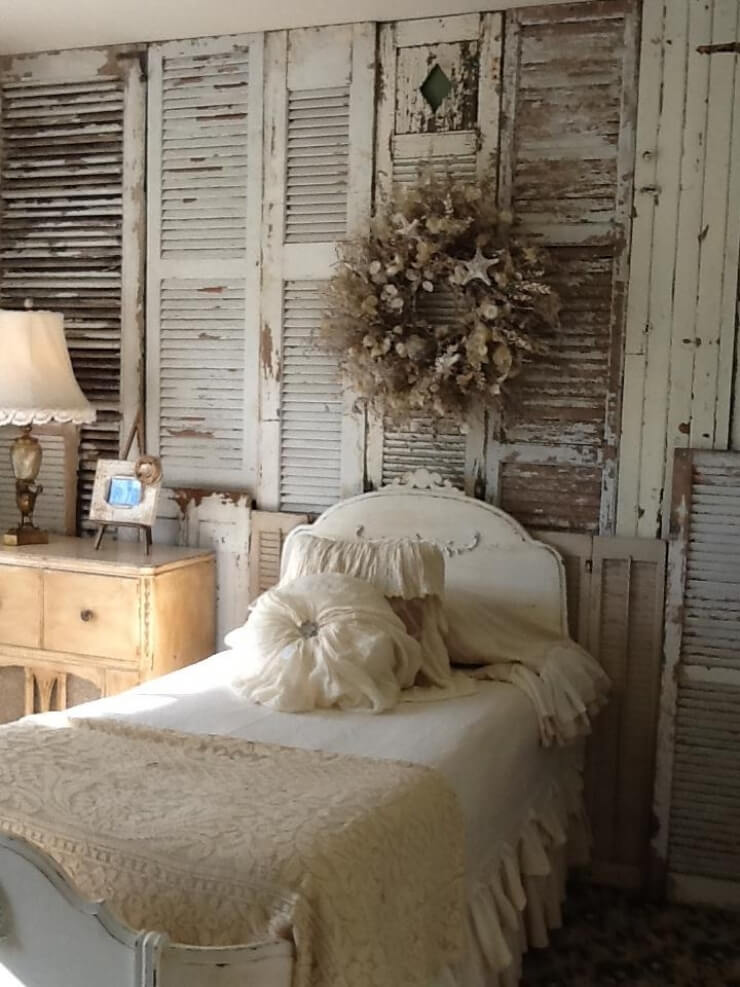 35. Central Avenue Meets Middle of Nowhere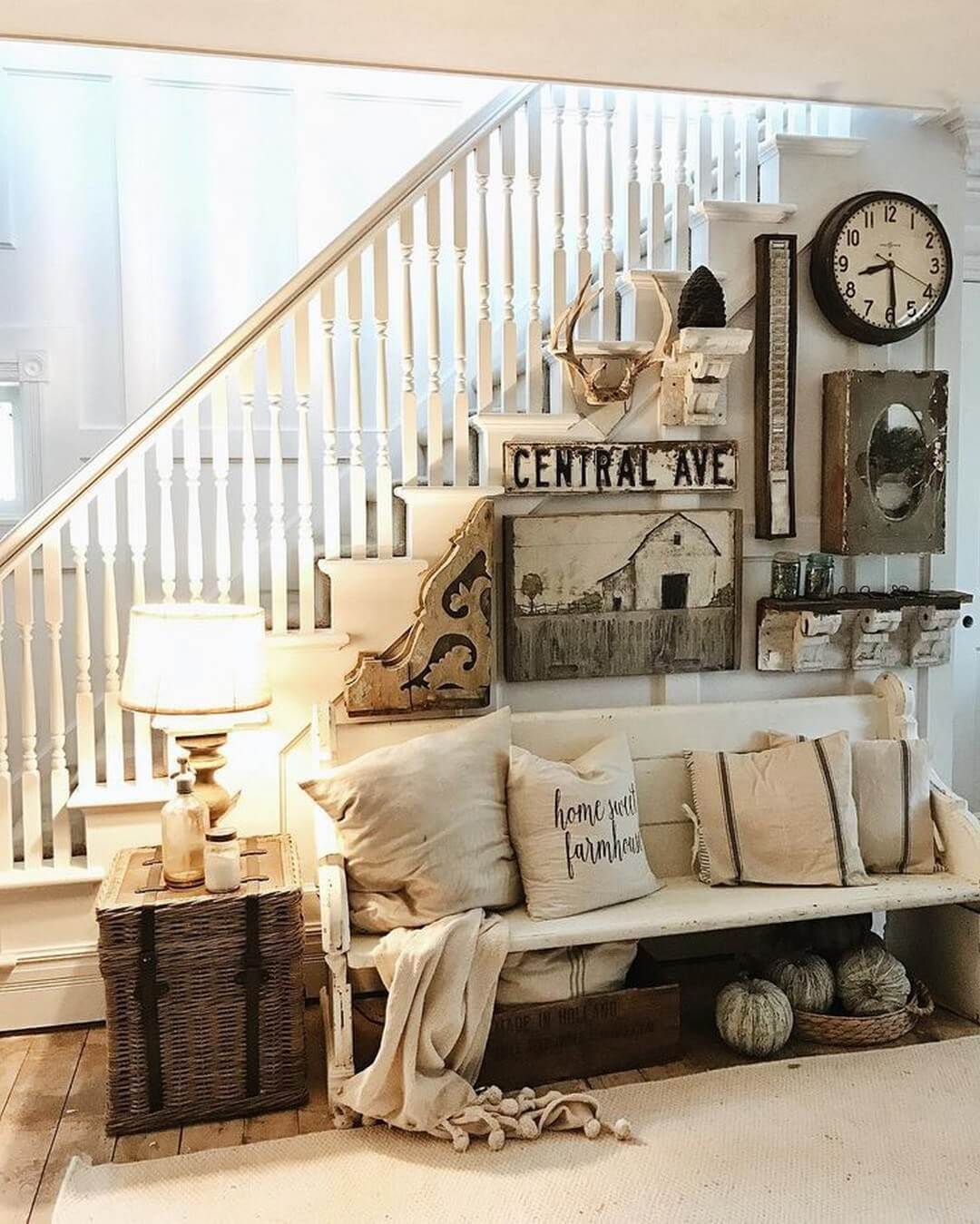 36. Gather for Tea Knickknack Shelf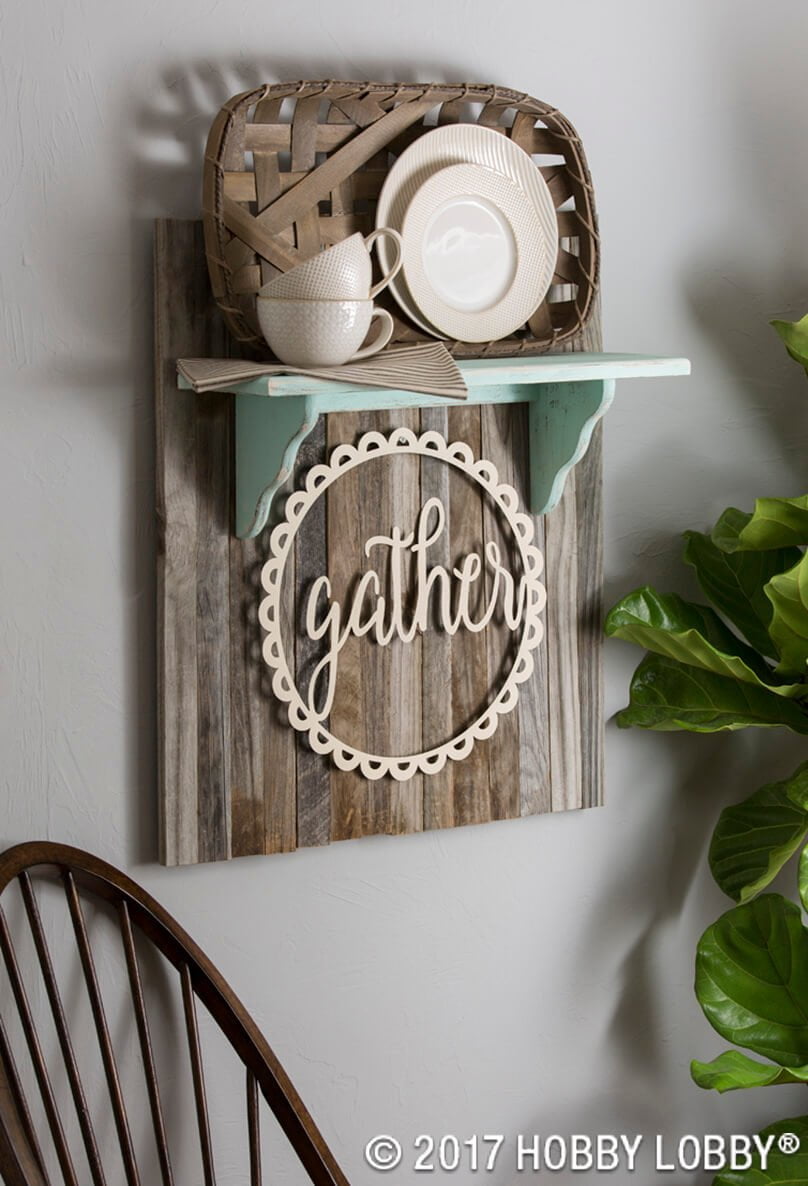 37. Three Hanging Wildflower Filled Ball Jars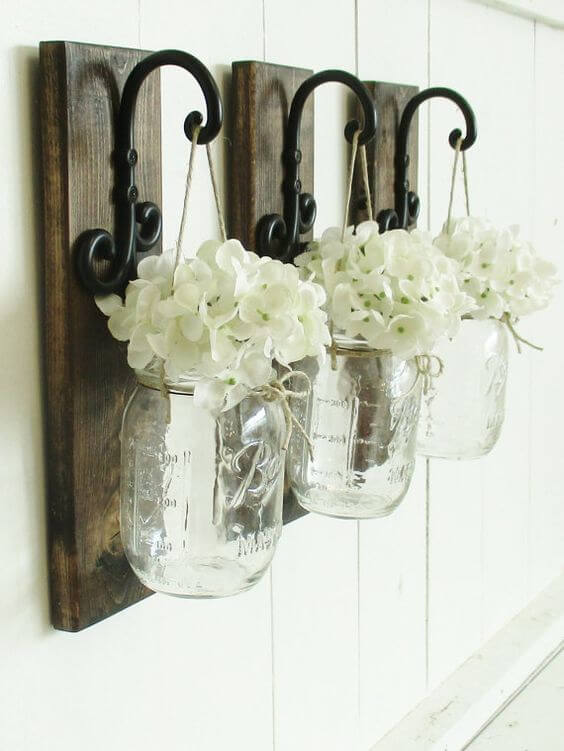 38. Say Welcome with Fresh Flowers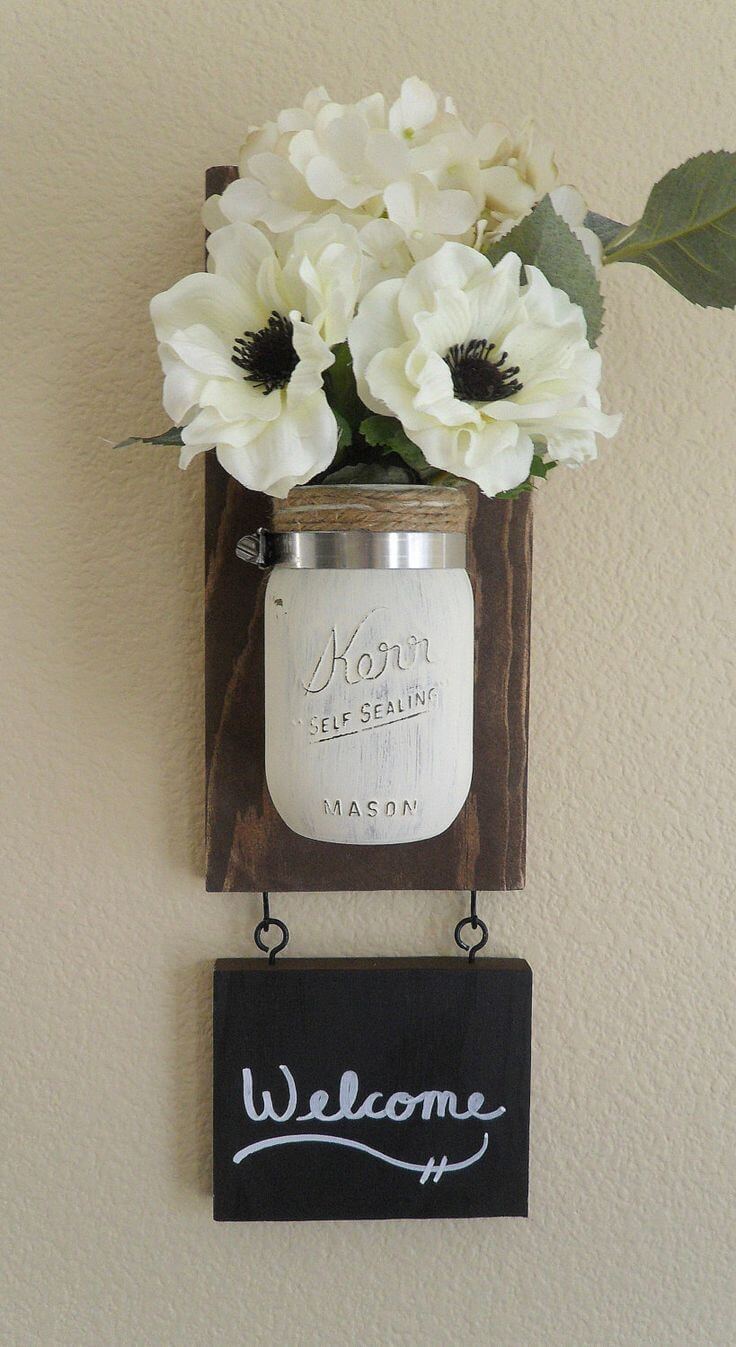 39. Farm White Ceramics and Upcycled Drawer Shelves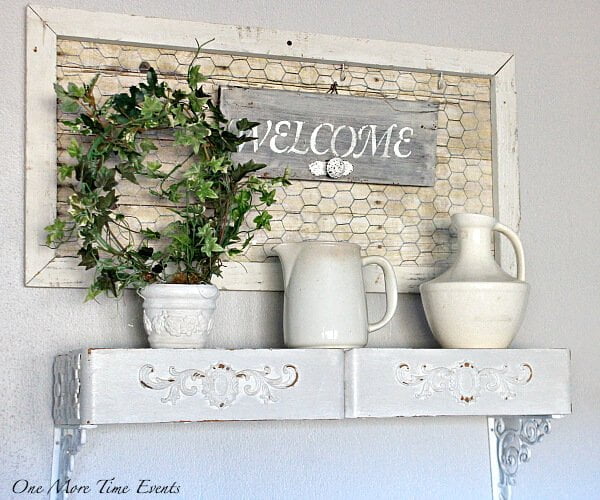 40. Roman Numeral Punched Tin Windmill Clock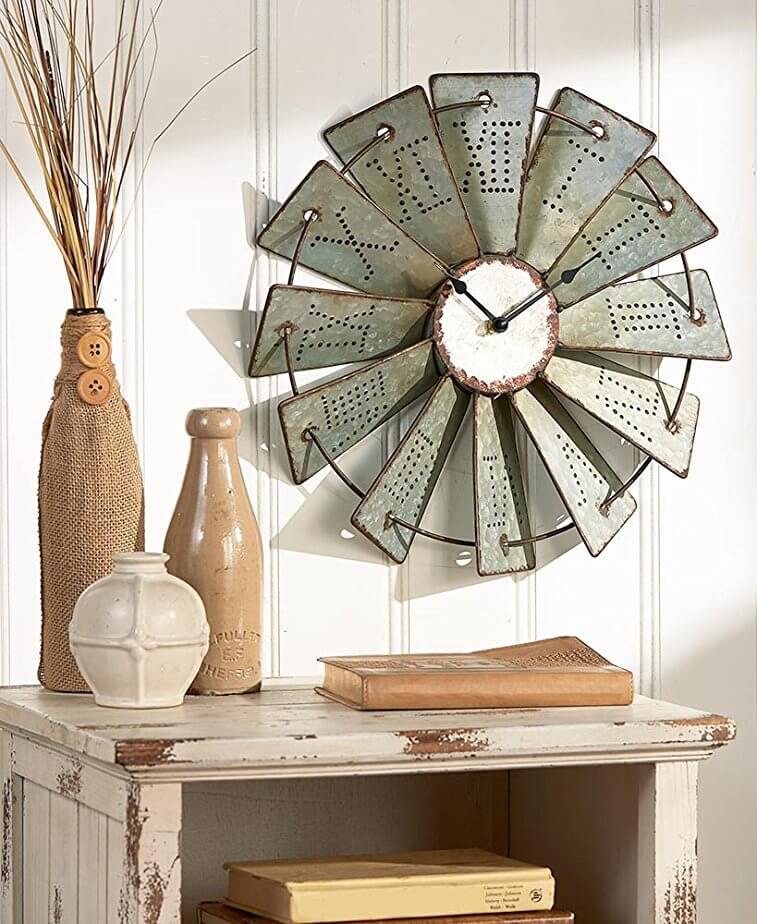 41. Washing Board Backed Wire Organizers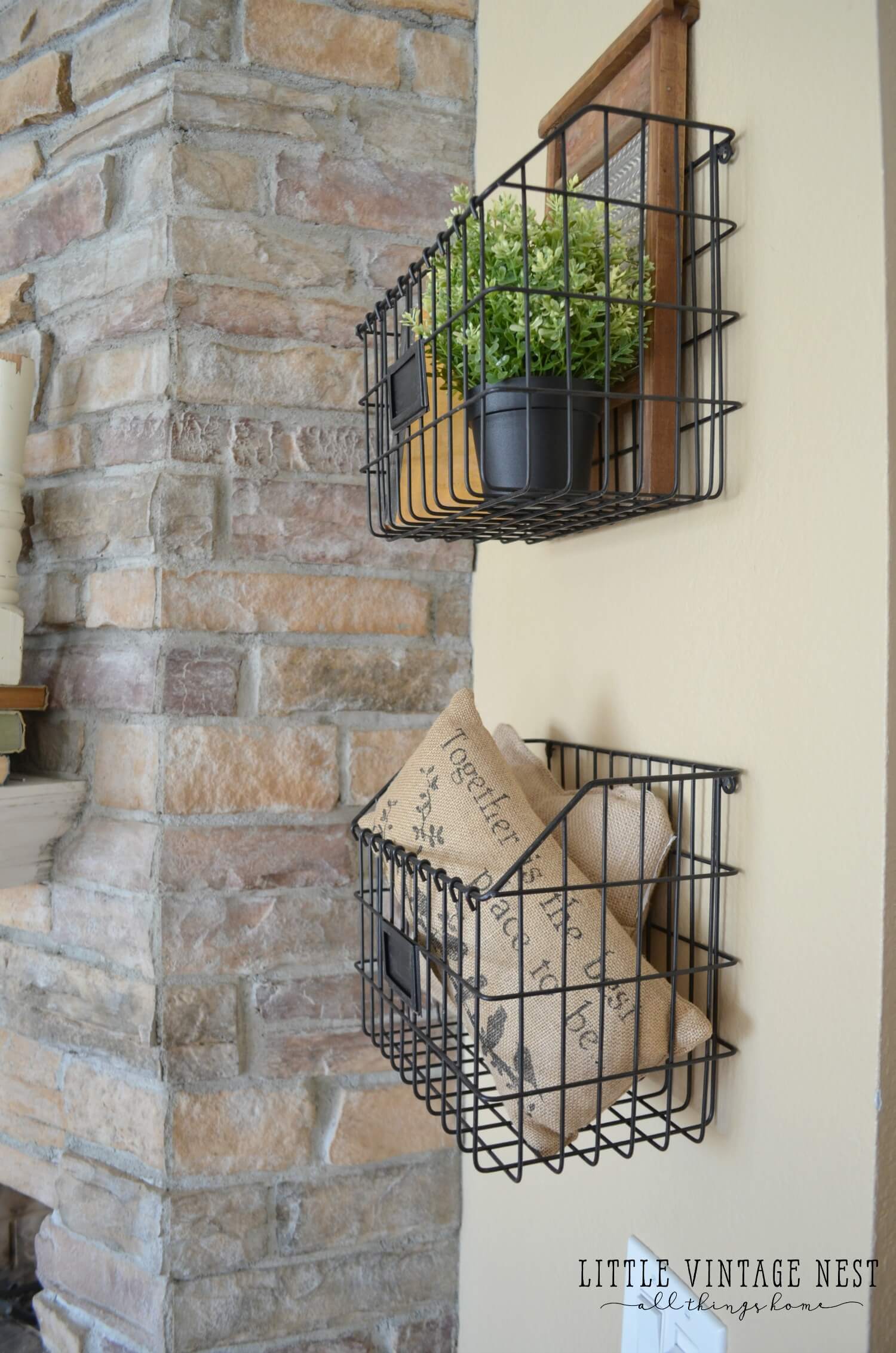 42. Stately Lanterns and Family Priorities
43. Pretty Paper Peony Frame Arrangement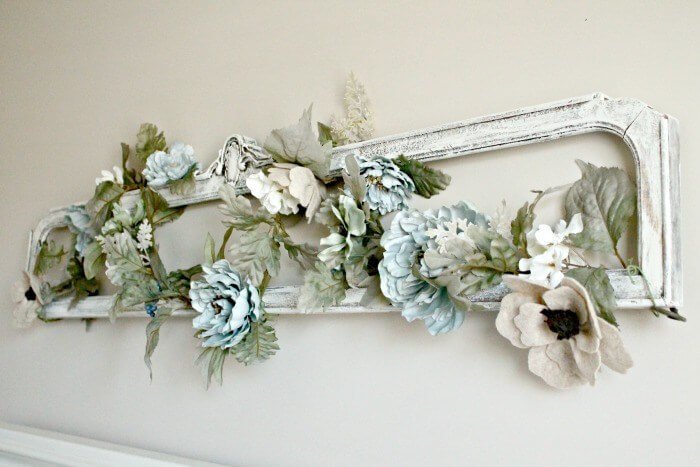 44. Gathering Basket Mirrors and Sewing Cabinet Shelves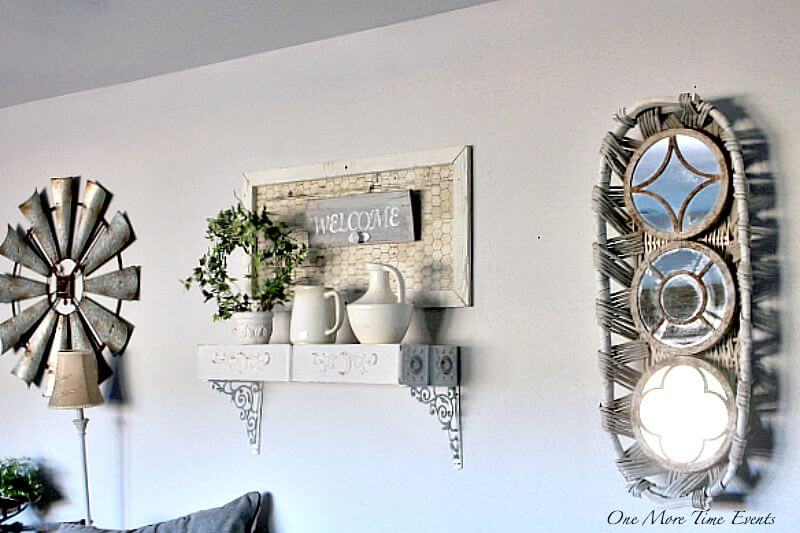 45. Wrought Iron Piecemeal Prairie Wall Decorations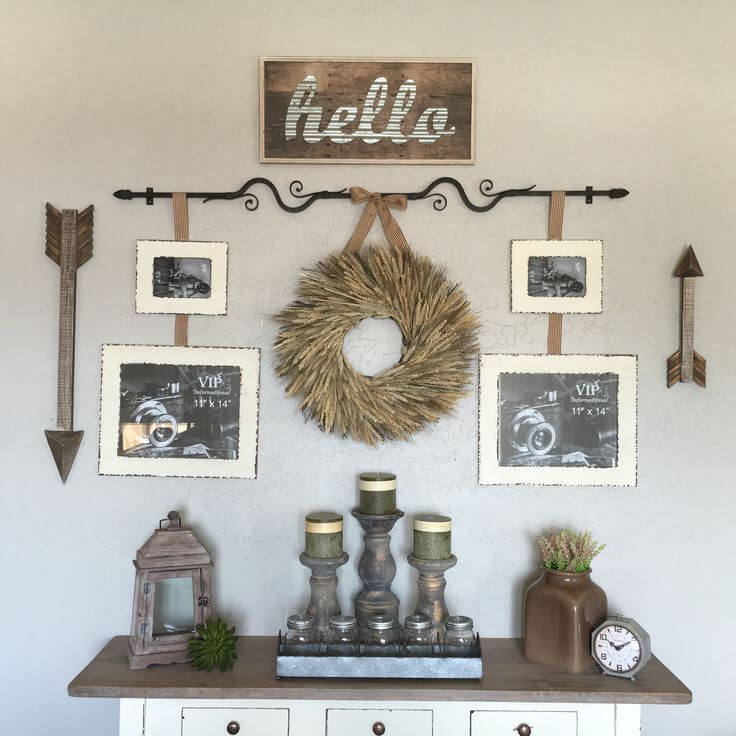 46. All the Animals in the Barn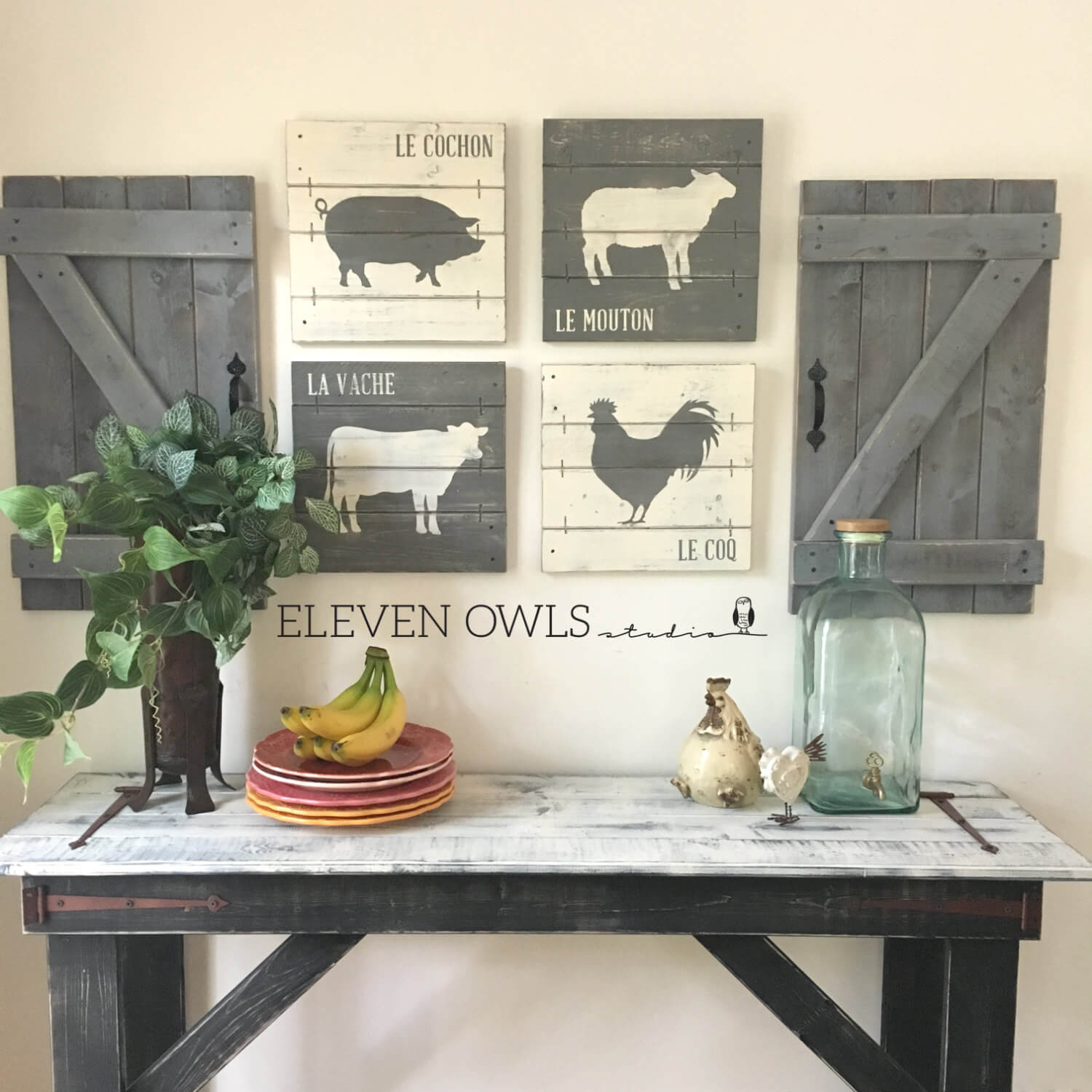 47. A Rustic Bathroom with Modern Amenities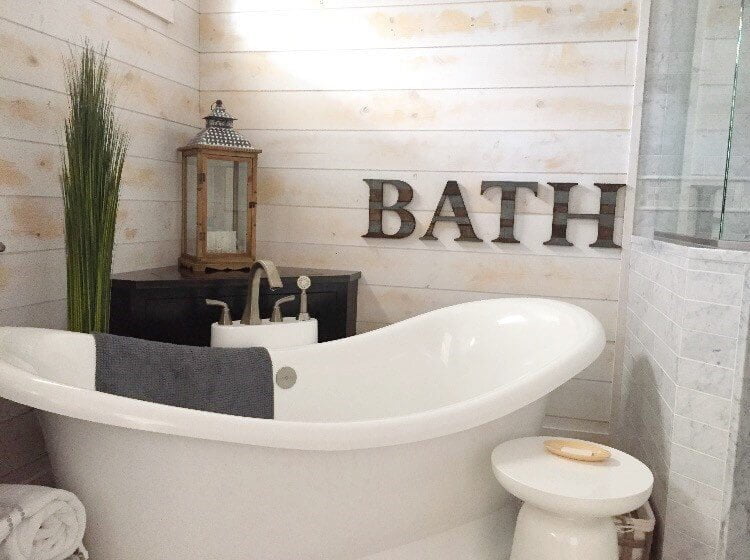 48. Chicken Wire Framed Family Monogram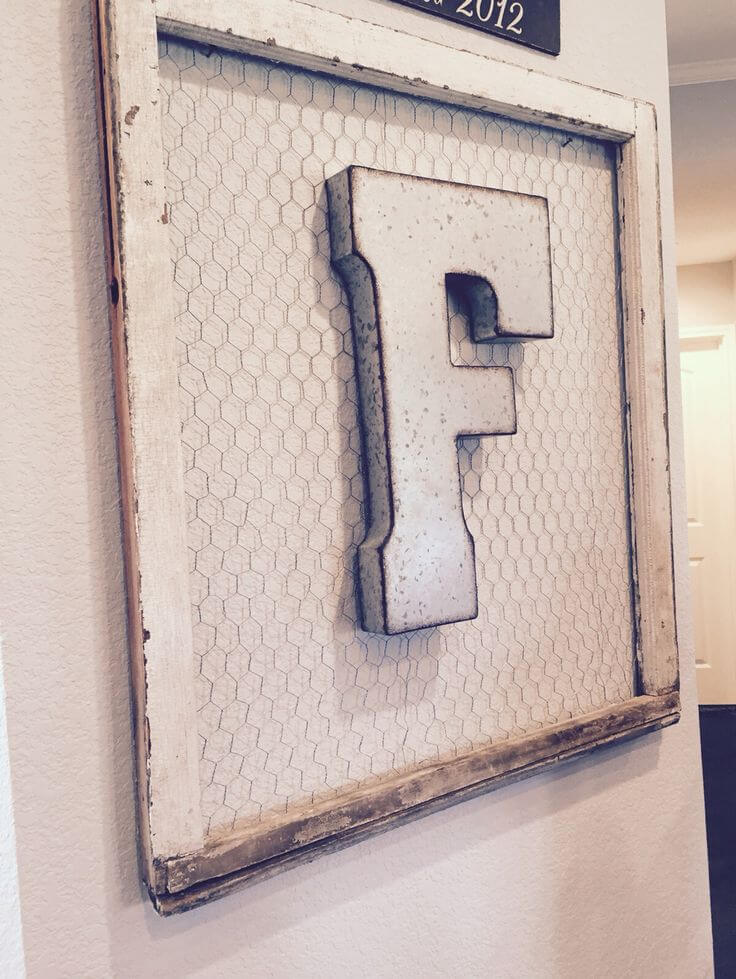 49. Heart-Shaped Pallet Wood Family Art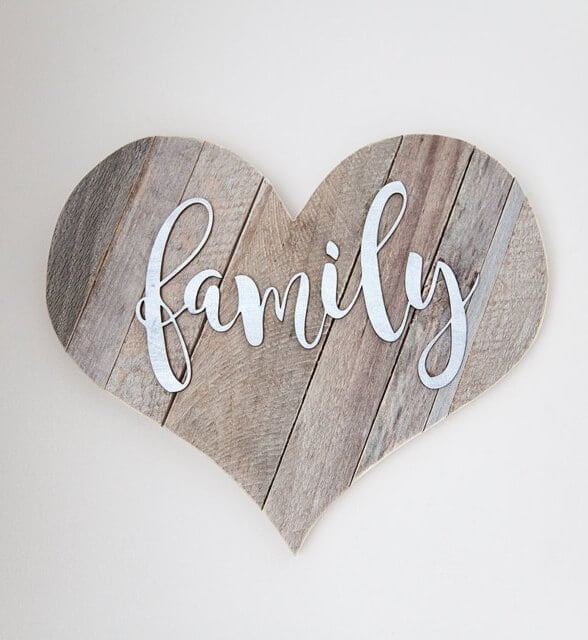 50. Laidback Farmhouse Look with Mahogany Furniture