Signage is a great way to add personalized charm to your farmhouse home. These signs combine some of the most popular sayings with the special styles common to farmhouse décor. Most of these signs are centered around simple themes of home, love, and spirituality.
27 Modern Farmhouse Sign Ideas to Add Beauty to Your Home

When choosing a sign for your farmhouse home, first think about what you would like it to say. Are you looking for a sign for your kitchen or for your bathroom? Customize your sign with any sentiments you would most like to show. Signs can be quirky, funny, or sentimental in nature. Use a variety of typefaces and background colors to make your design stand out.
Many of these farmhouse signs use weathered, reclaimed, or distressed wood either for the whole sign, or for the frame. Using distressed wood will bring an old-fashioned charm to your farmhouse sign. Colors like gray, white, and dark wood stains match the farmhouse style best.
A few of these signs are in creative shapes, like the house-shaped sign with "Love Grows Best in Little Houses Like This."
Whatever modern farmhouse sign ideas you choose, your guests will be charmed by your personal sense of style. Try adding a sign to your farmhouse home and express yourself.
1. Simple Upper Case Farmhouse Sign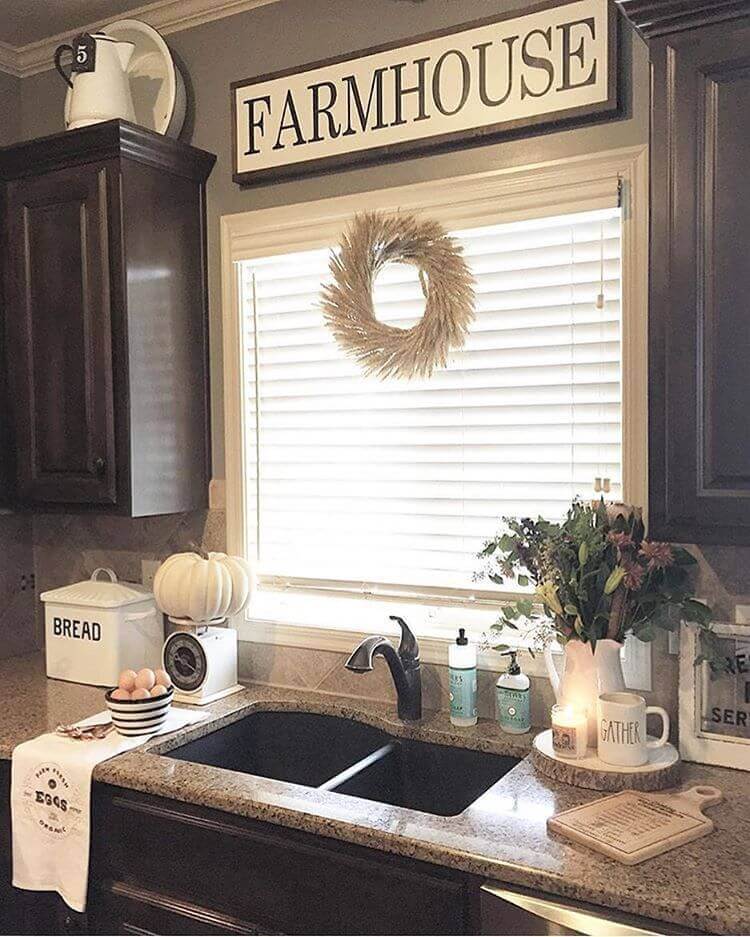 2. Inspirational Saying on a Vertical Sign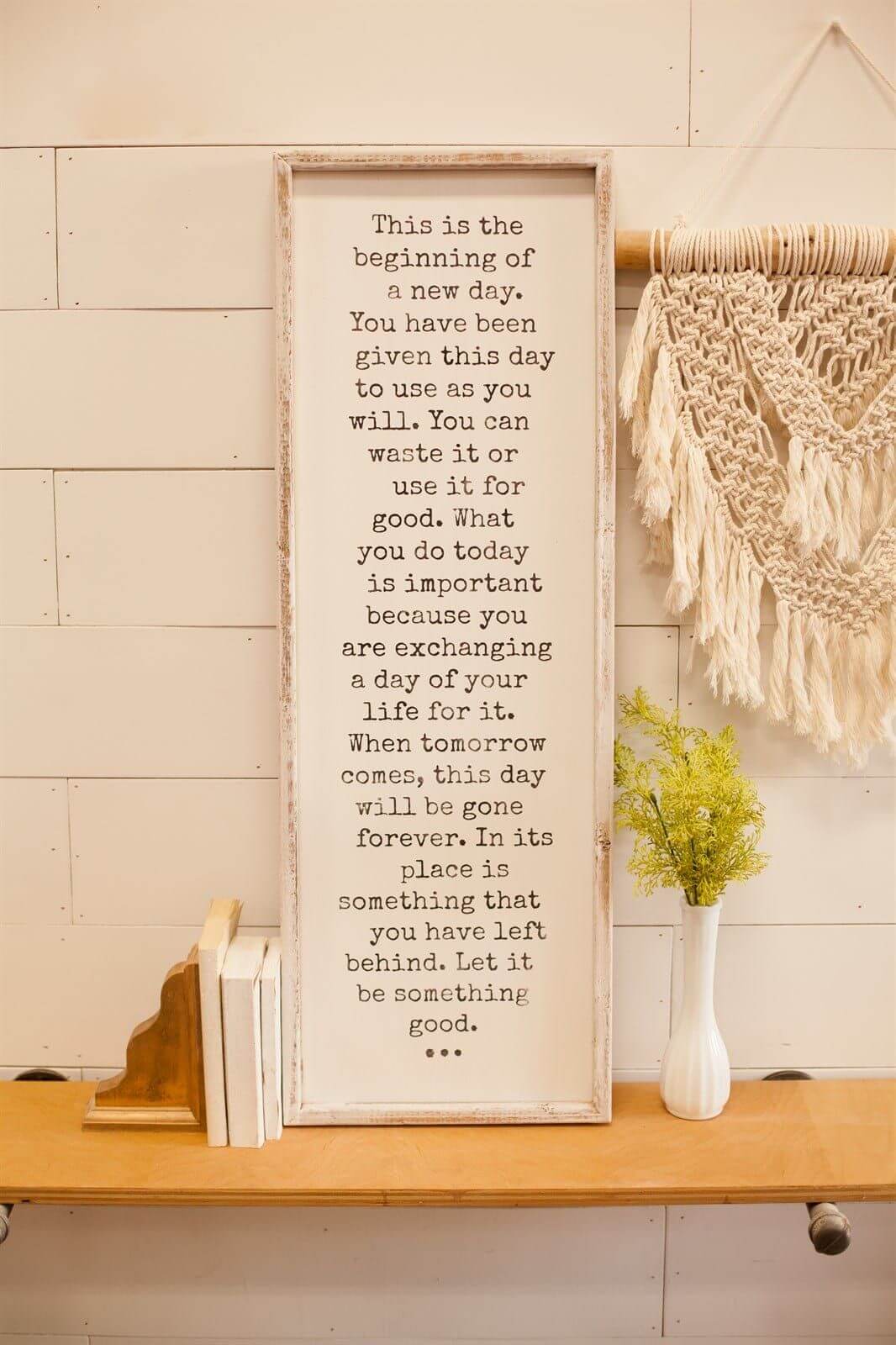 3. Farmer's Market This Way Sign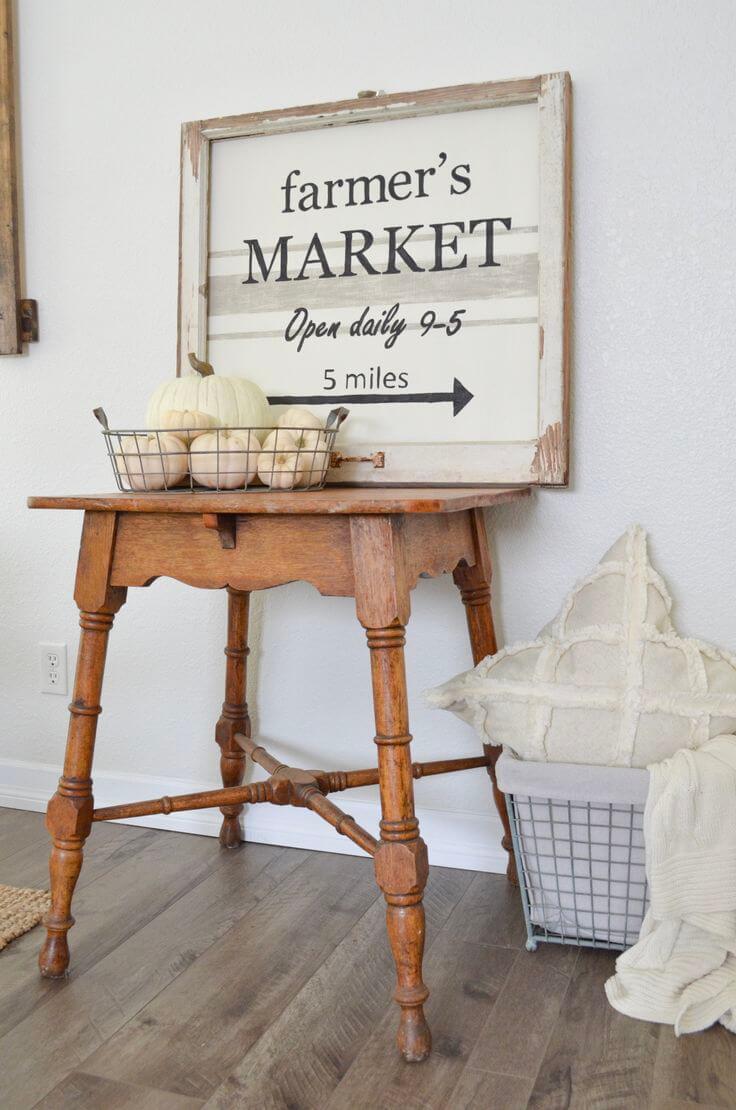 4. Chalkboard Sign with Biblical Saying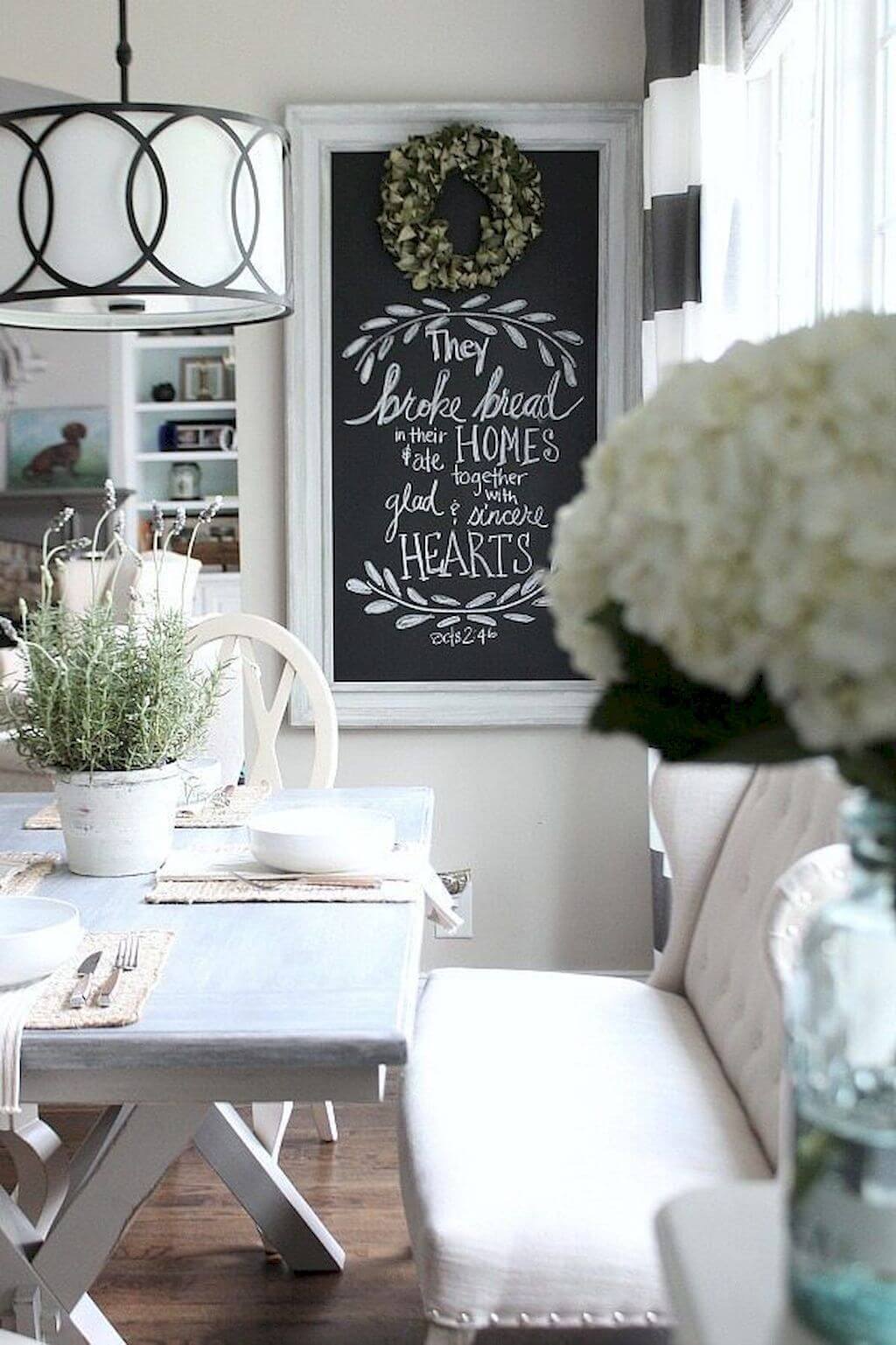 5. "Family" Sign with Reclaimed Wood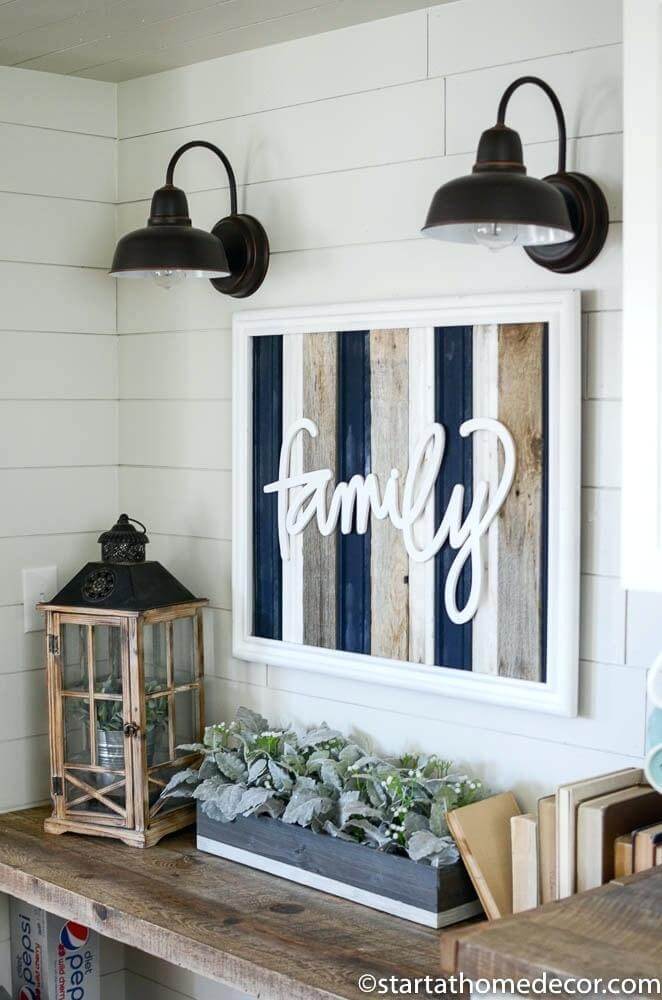 6. Horizontal Sign with Script Lettering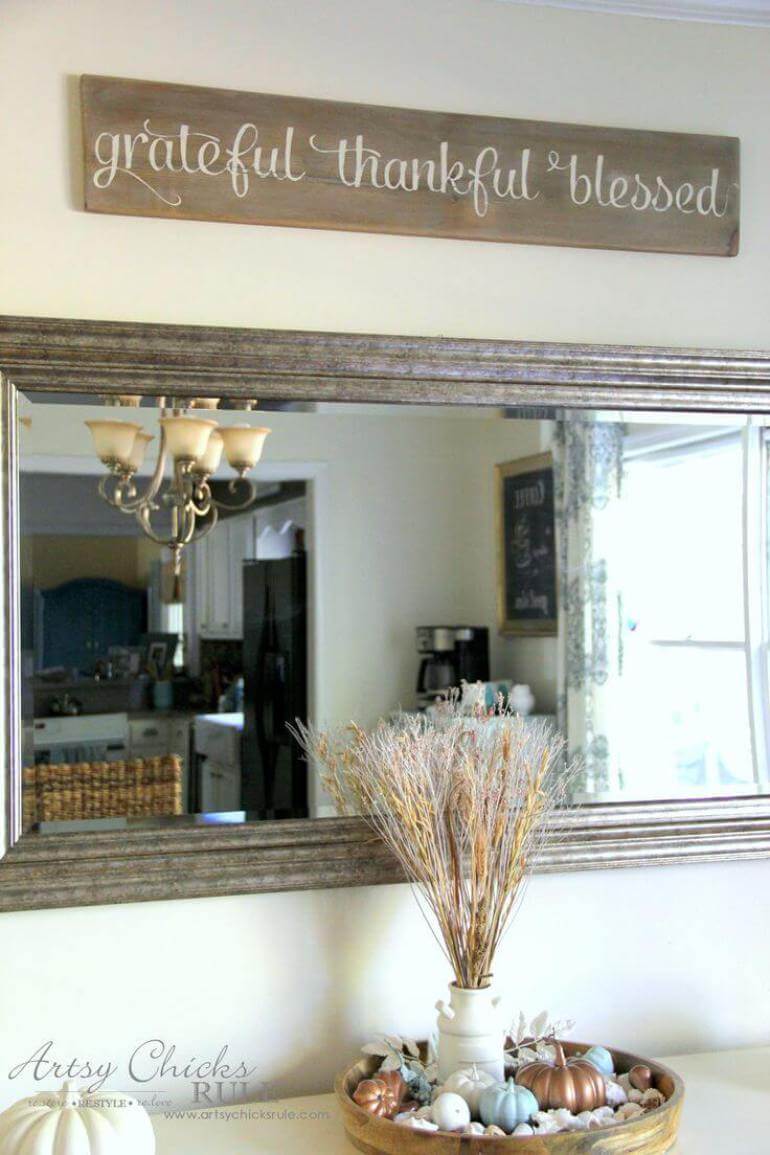 7. "Gather" Sign on Weathered Wood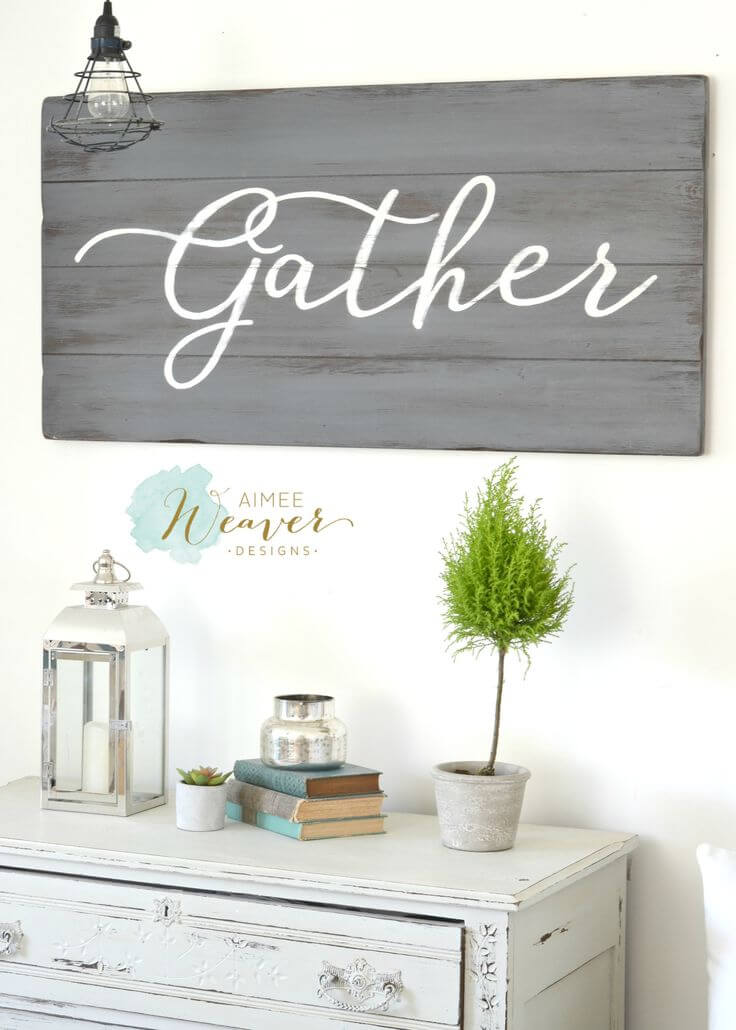 8. Three Part Bathroom Sign with Twine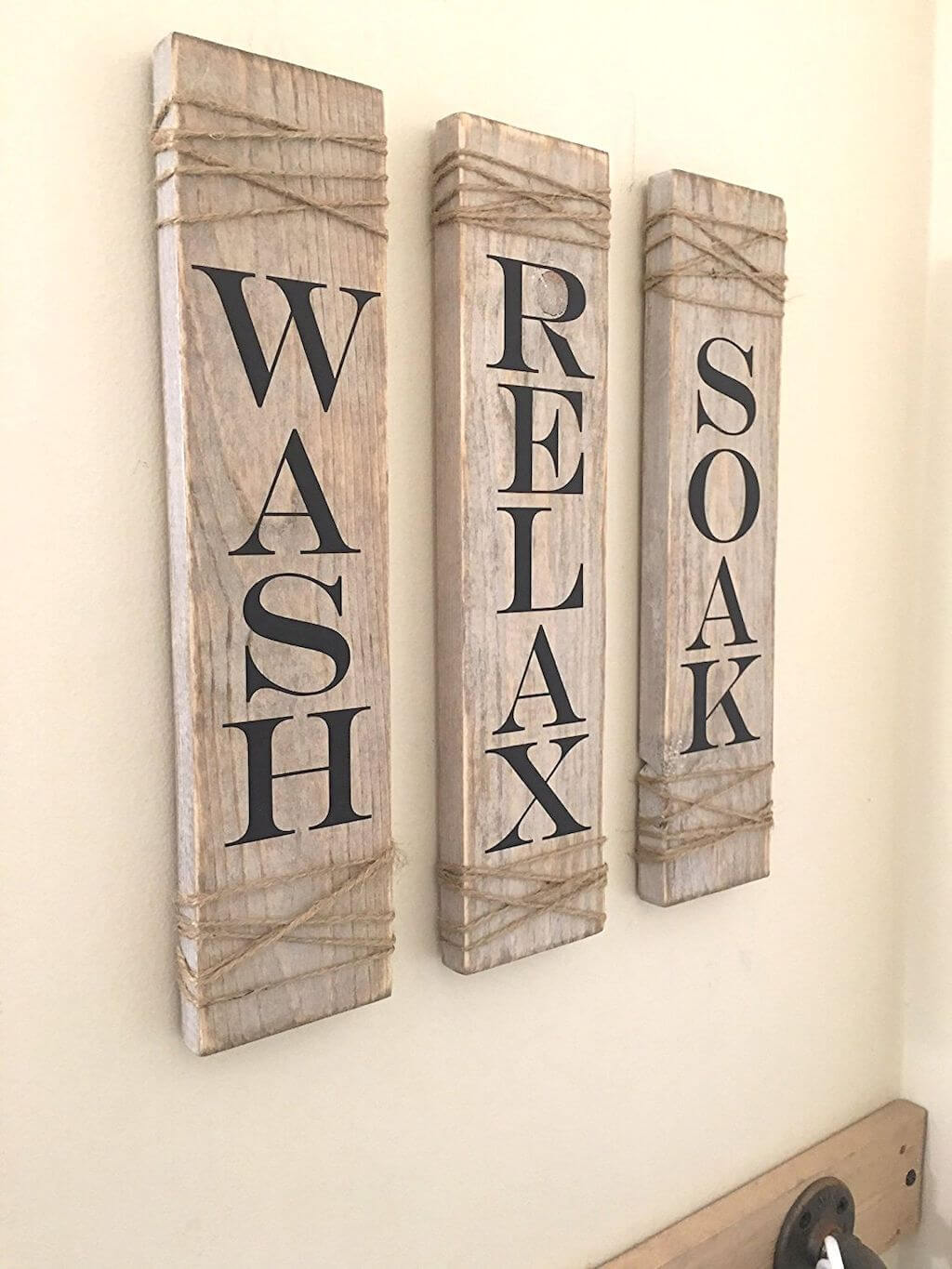 9. Shadow Box "Love" Sign with Matching Shelf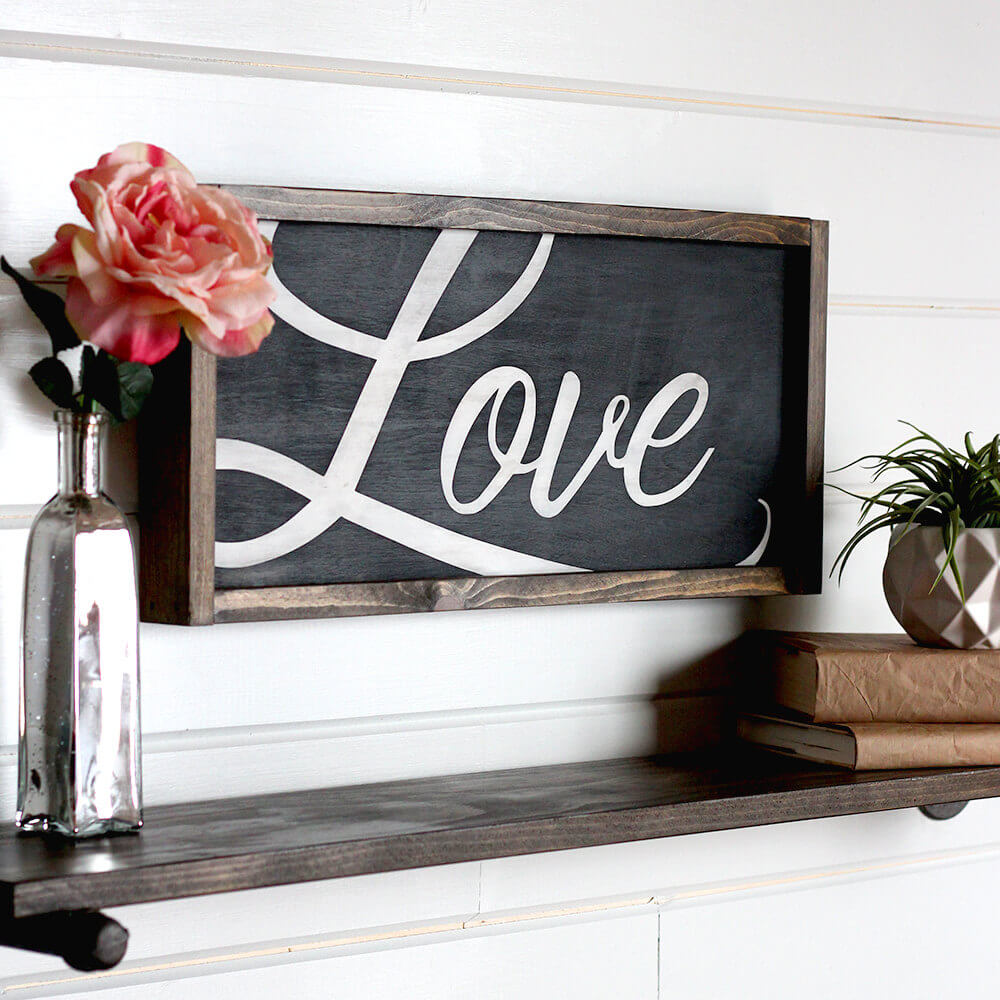 10. Initial Letter Sign with Leaf Circle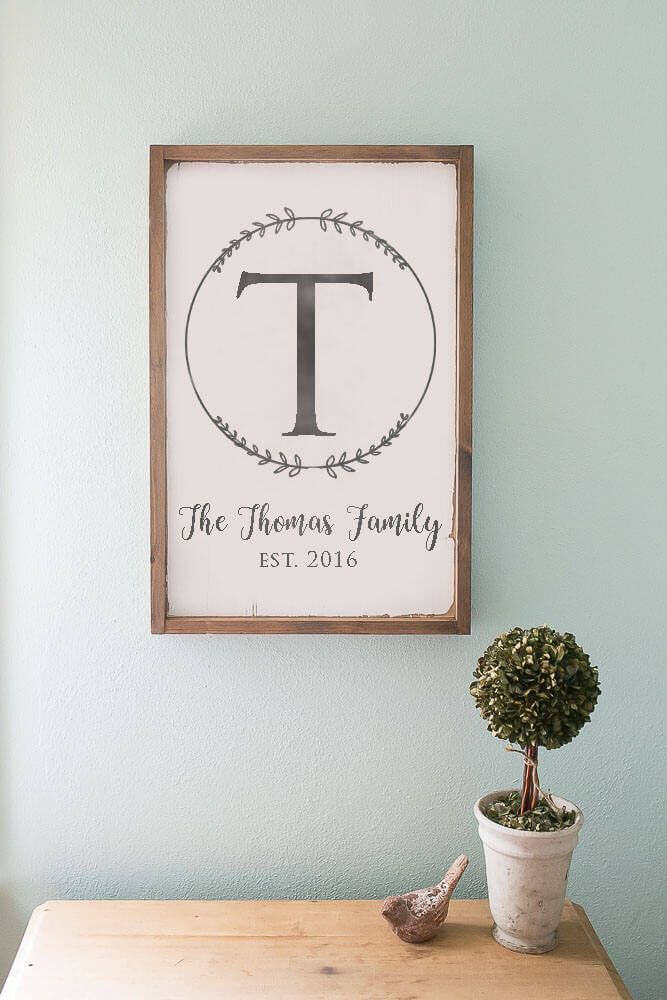 11. Bold "Gather" Sign on Distressed Wood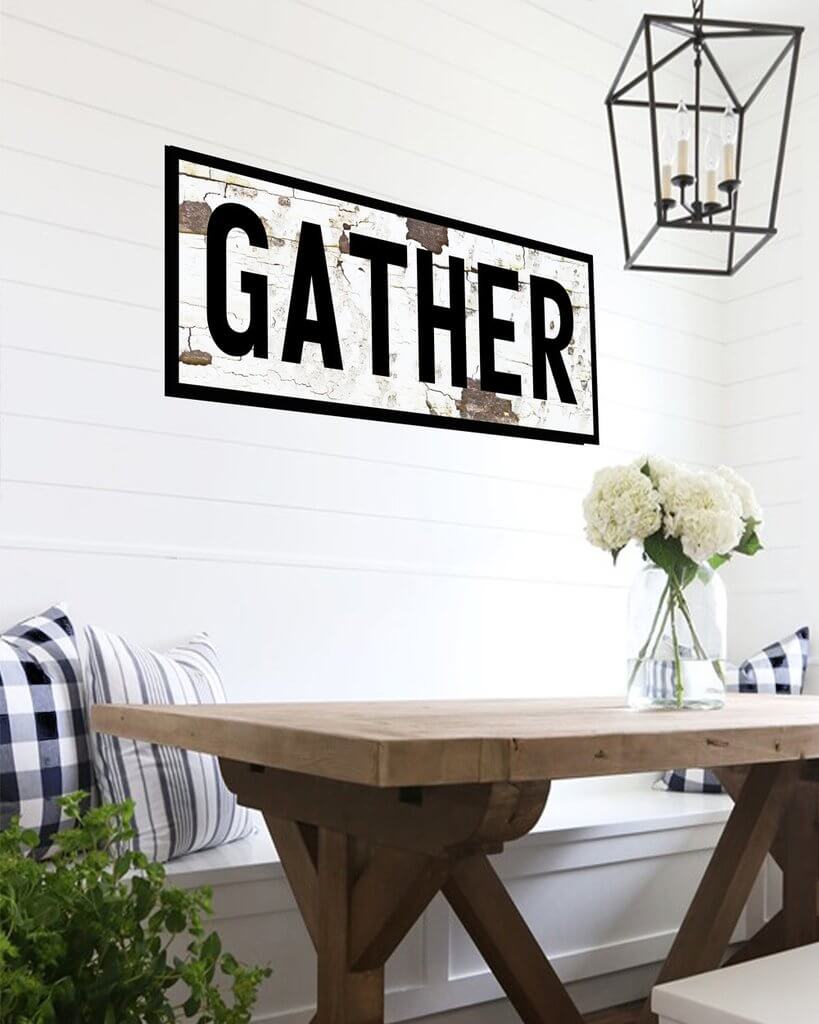 13. An Assortment of Cute Signs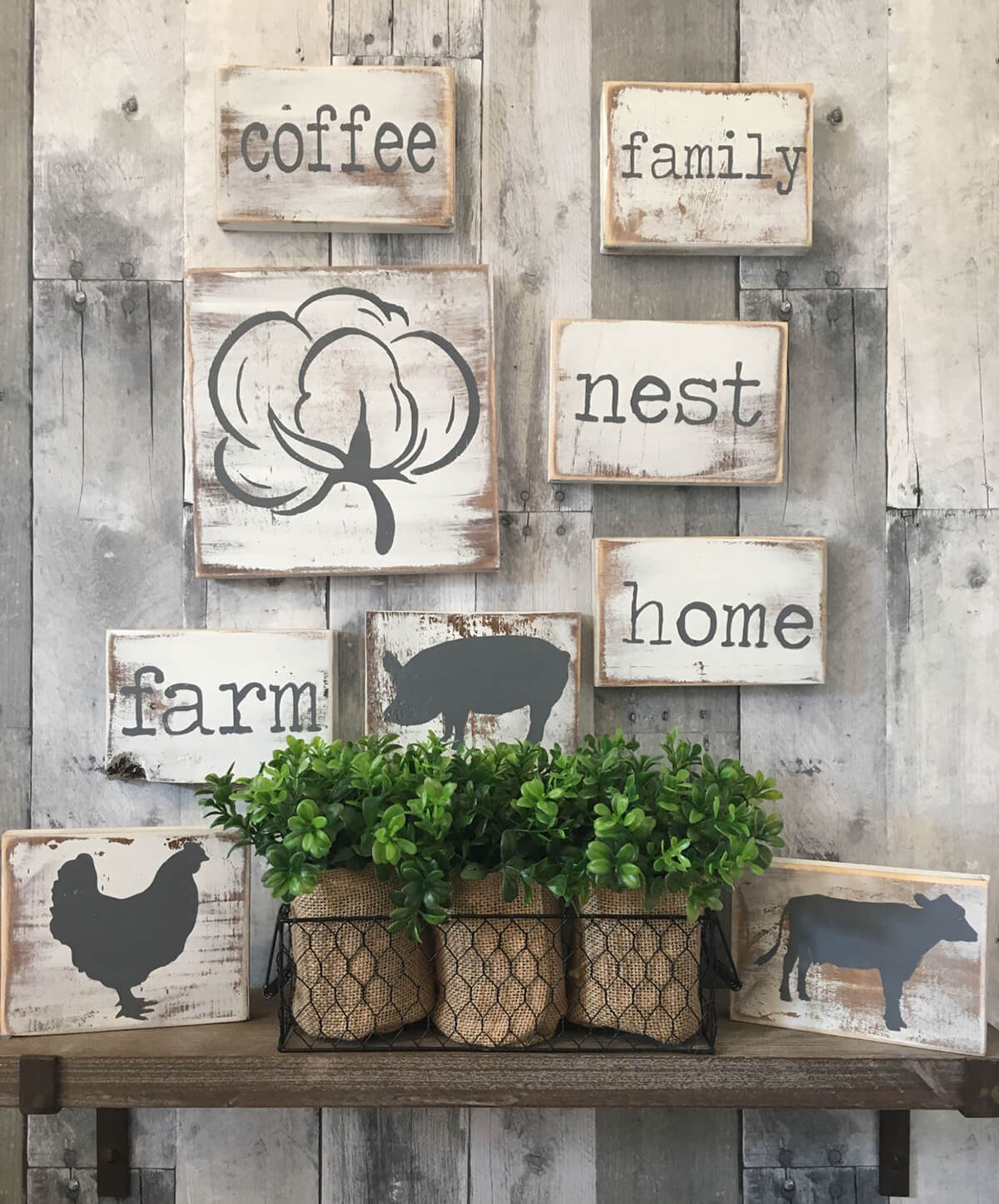 14. Modern Farmhouse Sign Ideas with Weathered Wood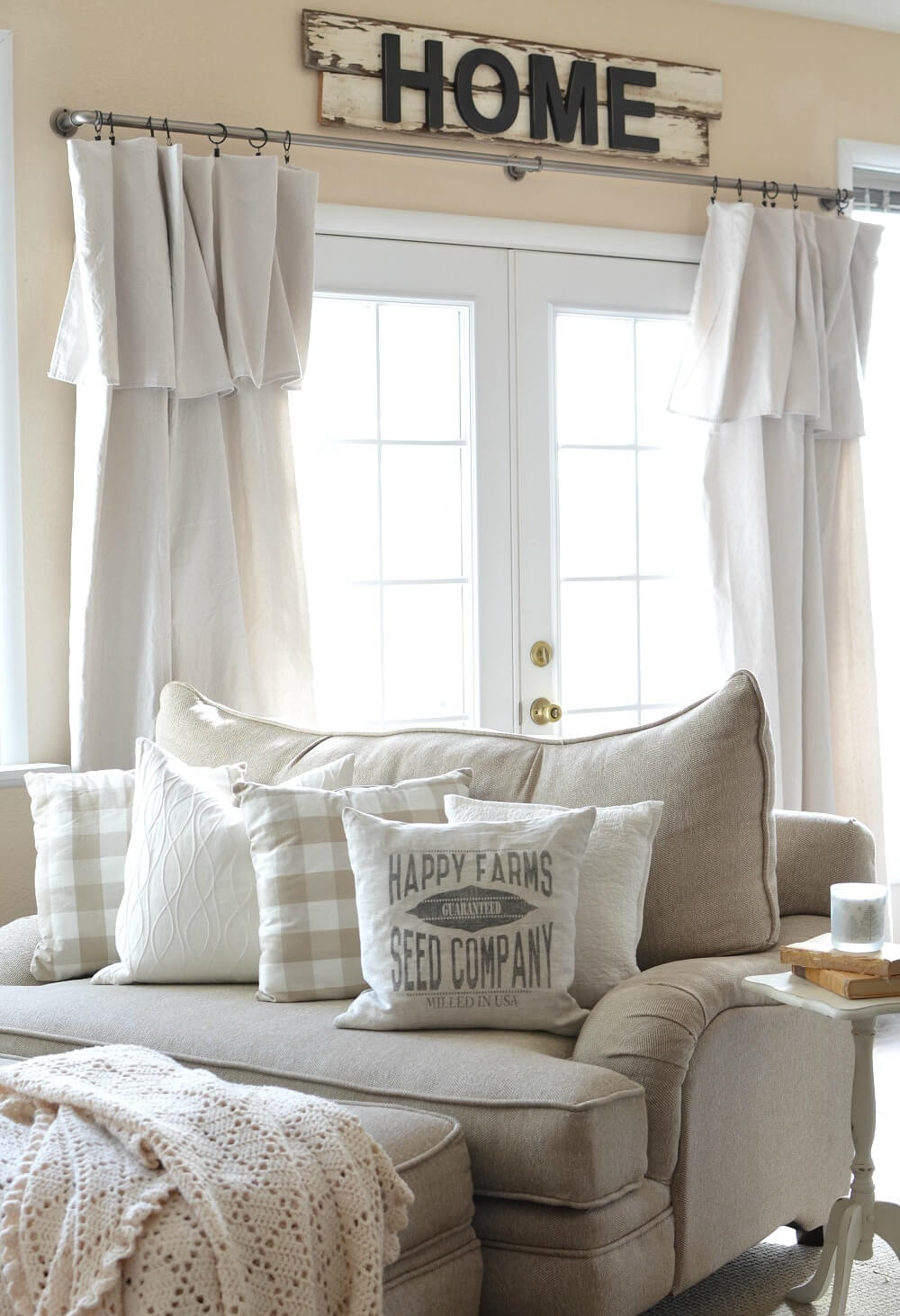 15. Lovely Saying for a Child's Room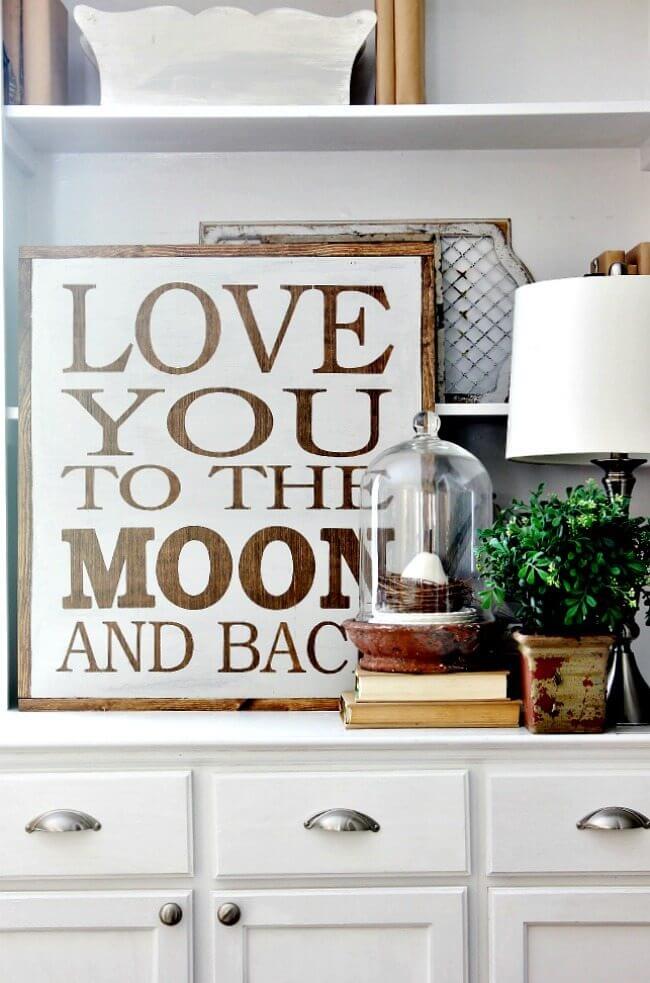 17. Latitude and Longitude of Home Sign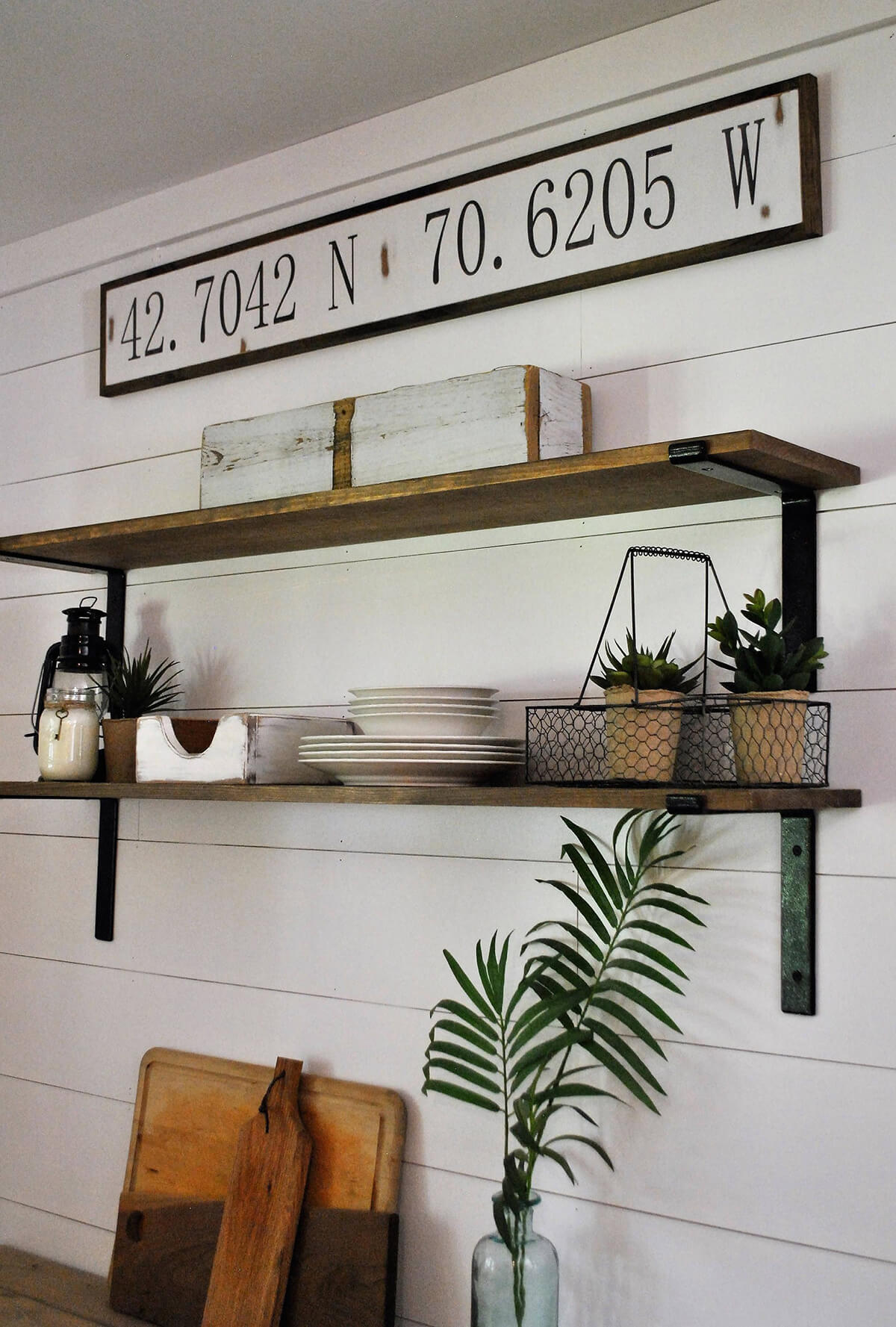 18. "Let's Stay Home" Sign for the Kitchen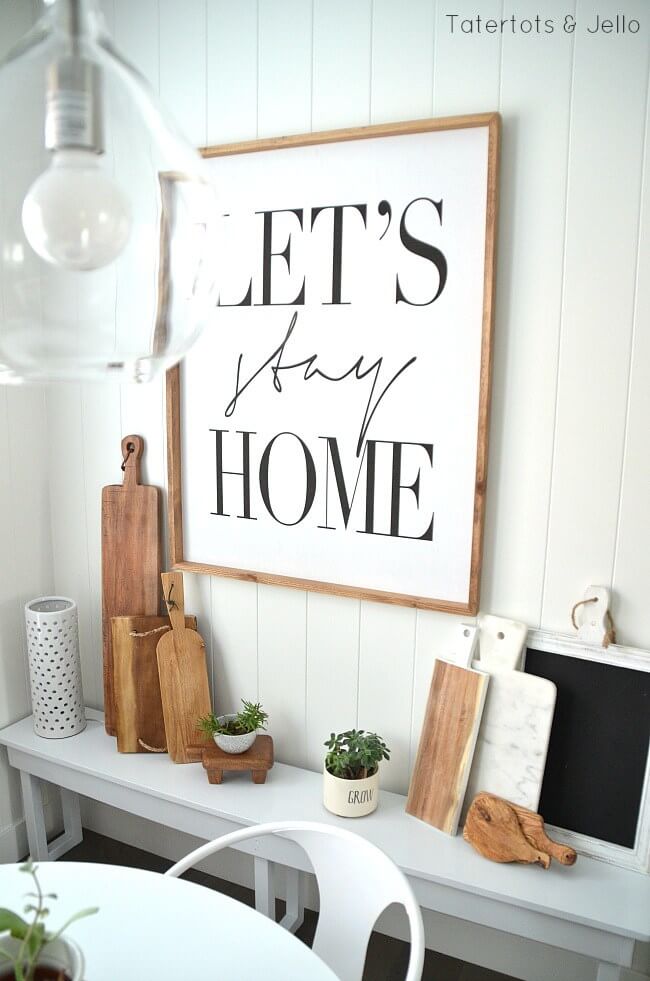 19. House Shaped Sign with Sweet Saying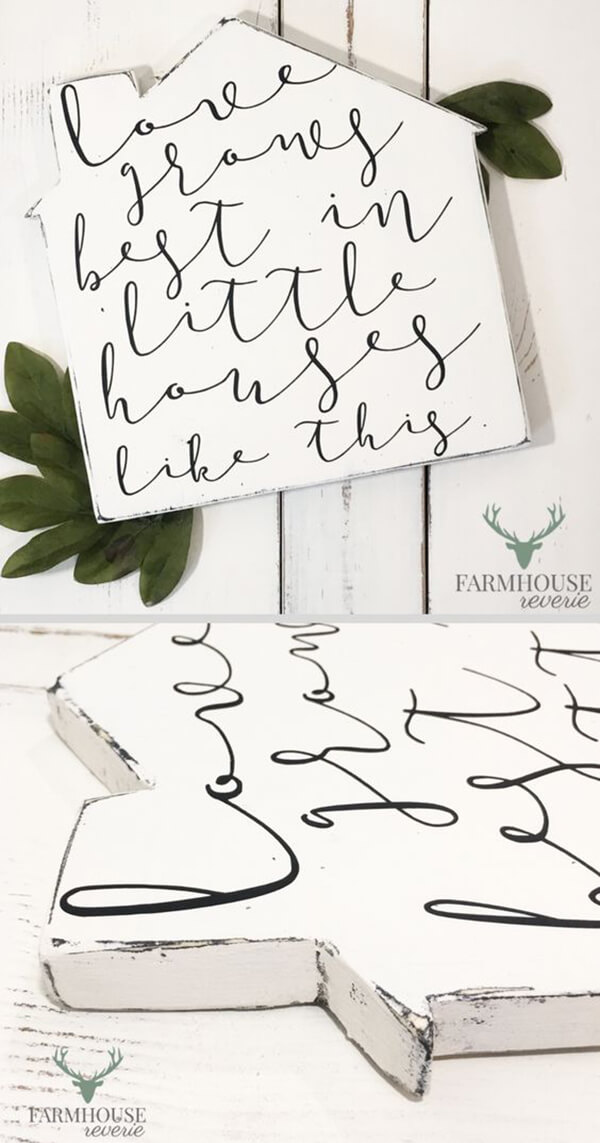 20. Window Sign for a Seating Nook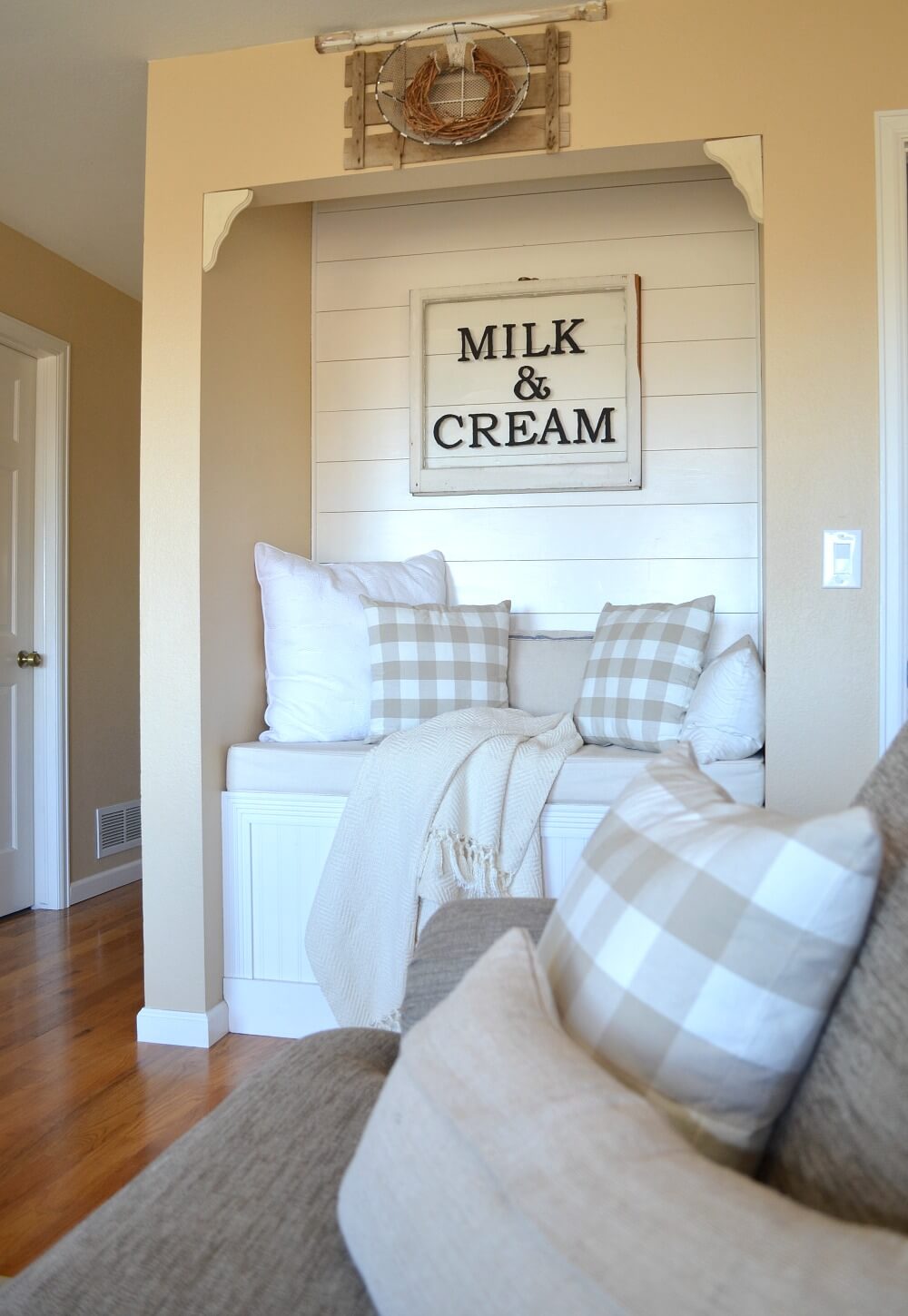 21. Grateful Gathering Sign High on the Wall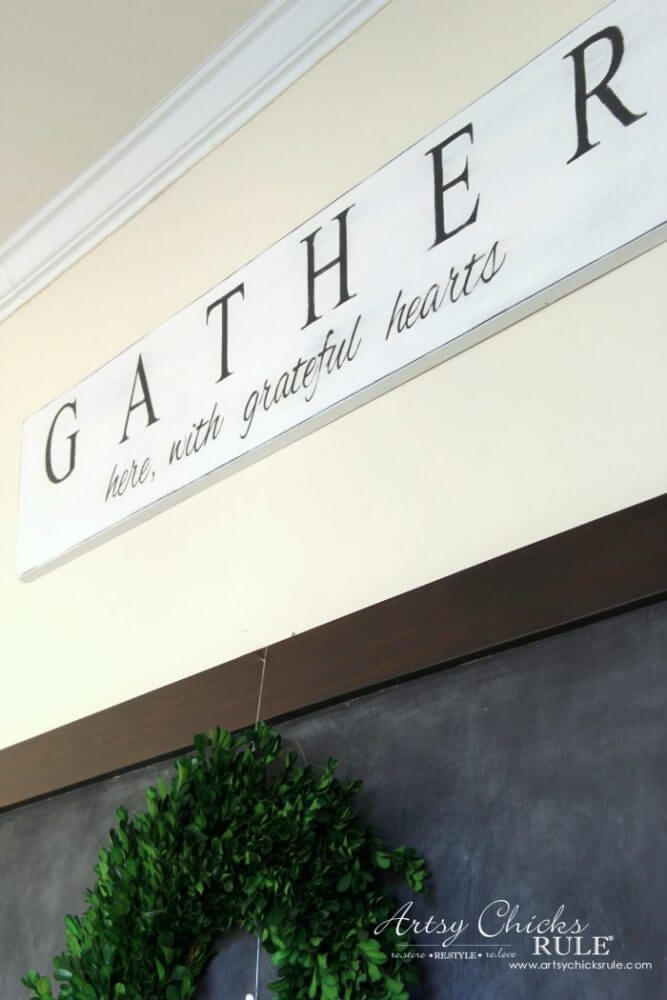 22. Weathered White Frame with Mixed Type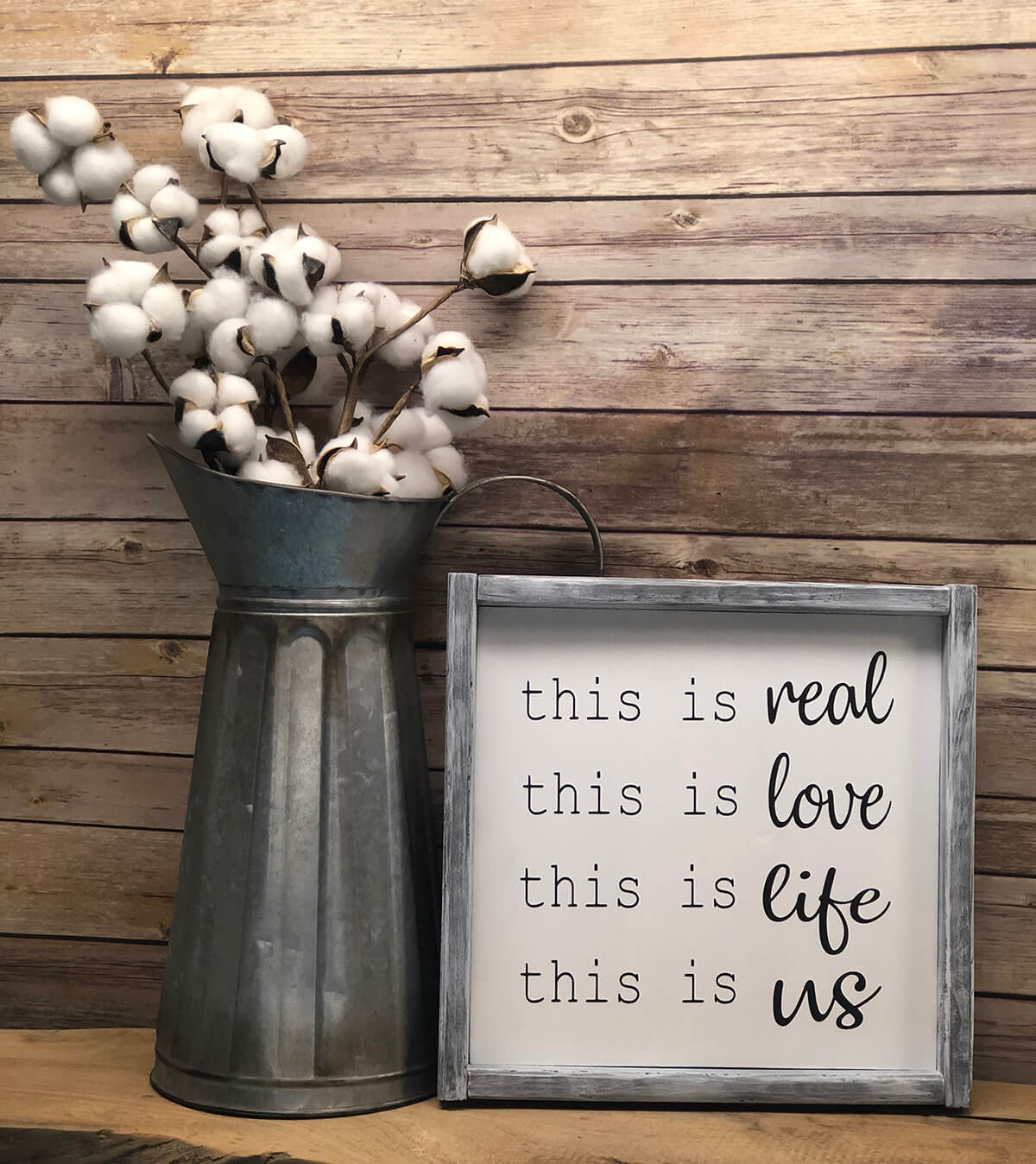 23. Bold Lettered Kitchen Sign about Baking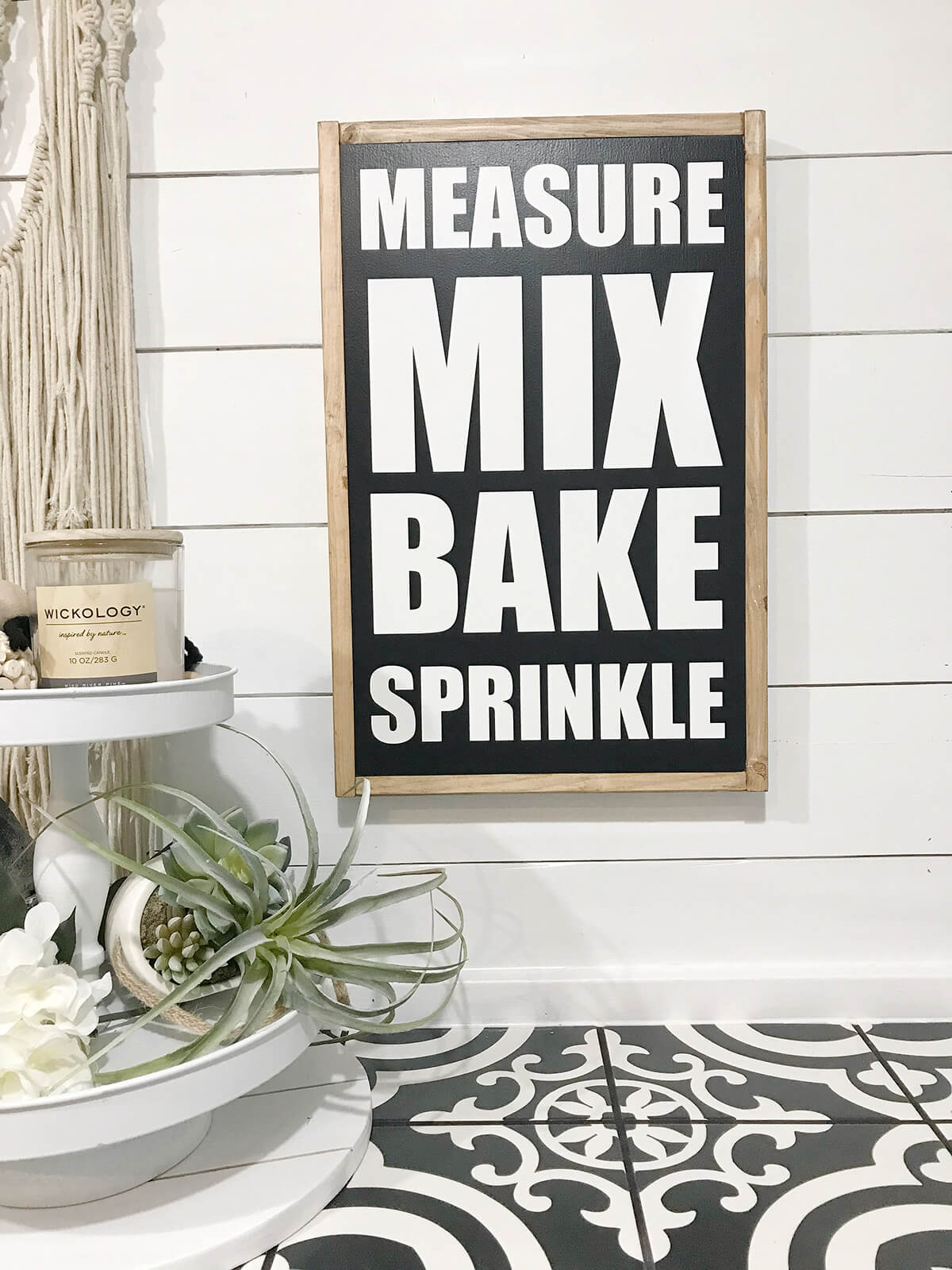 24. Laundry Sign Painted on Sliding Door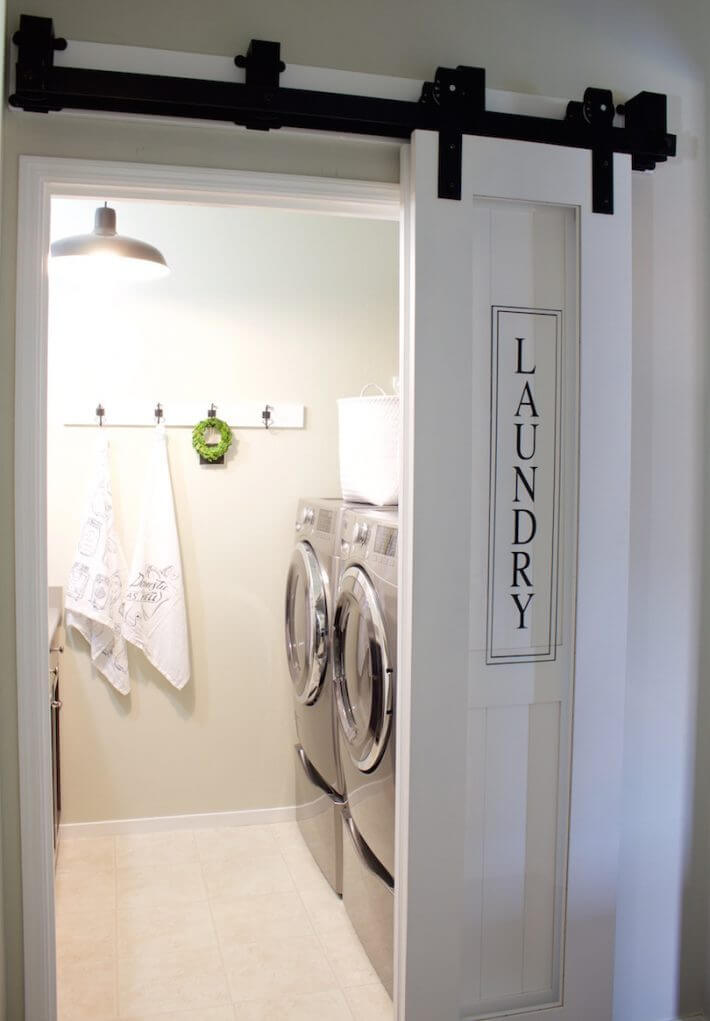 25. Modern Farmhouse Sign Ideas with Sweet Sayings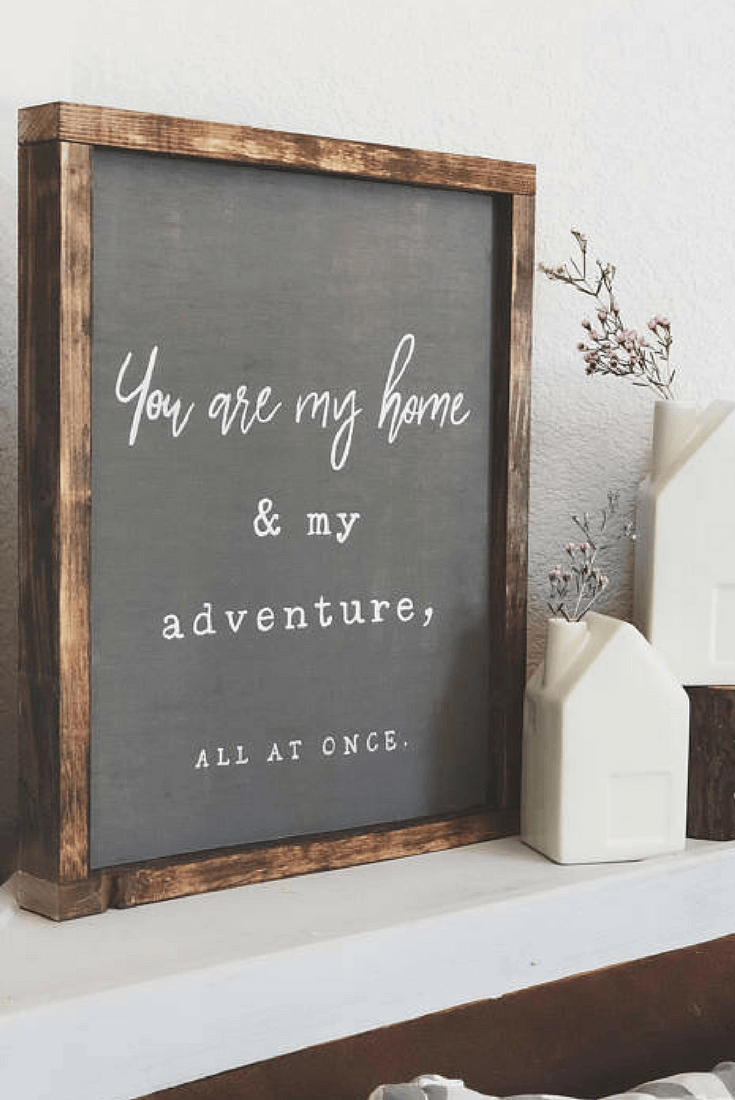 26. Scripted Sign to Show Your Love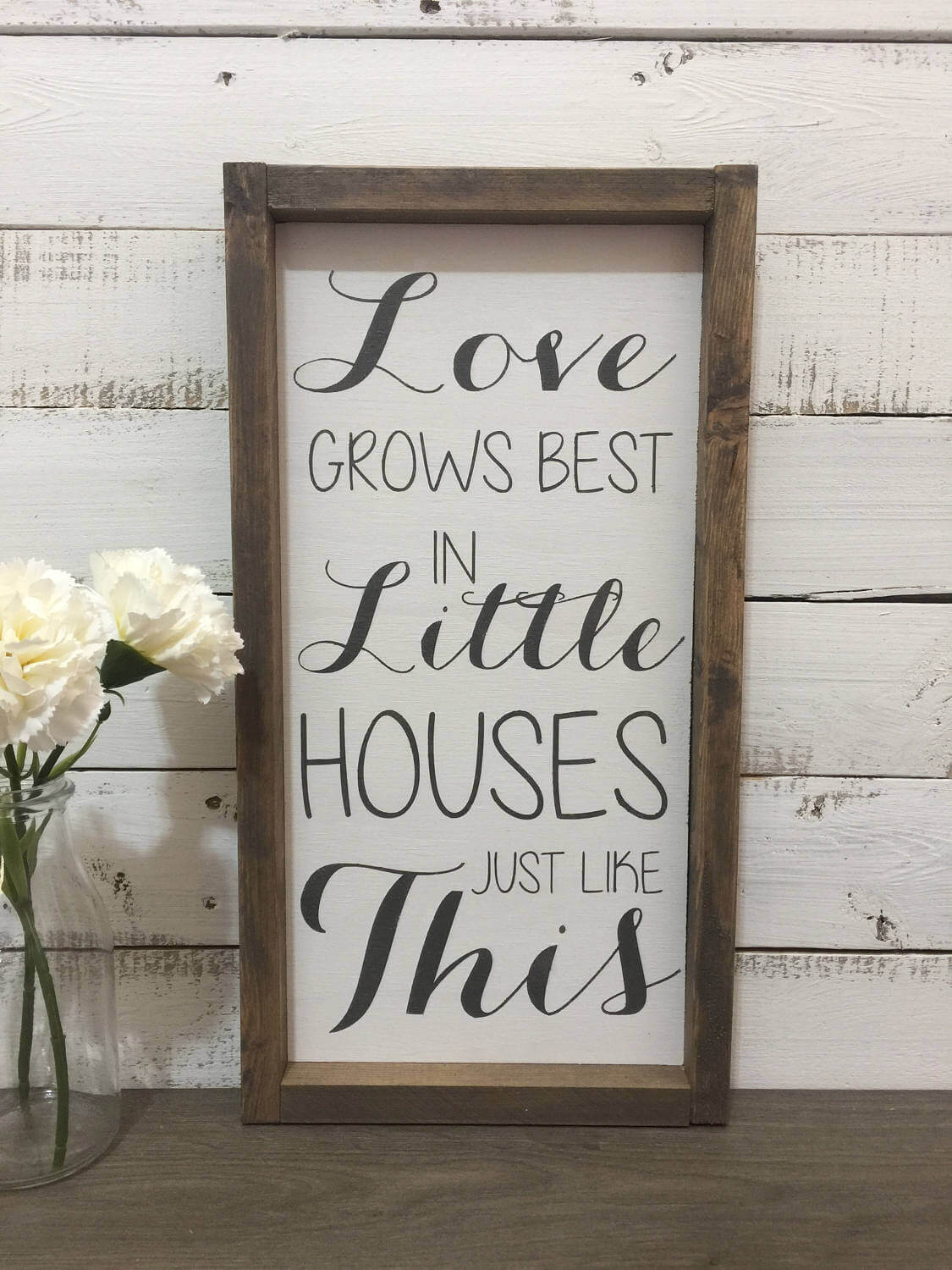 27. Vertical "Gather" Sign for the Kitchen