When creating a seasonal display for your family table, rustic centerpieces are the perfect option. Bringing together the weathered and chilled look of fall with the fresh and golden colors of harvest creates displays that are intriguing and inviting.
16 Ways to Make Your Table Unforgettable with Rustic Centerpieces

A display based around autumn should include natural elements to represent the fading and changing seasons, and ought to also incorporate homey and warm pieces to give that cozy feeling of being enveloped in the season. A perfect autumnal display captures the sense of the crisp biting freshness in the air while also being reminiscent of the gentle coziness of a warm hearth.
Be sure to consider your personal situation when deciding on a seasonal display. Will this be placed on a table that always remains set? Or will you often need to remove the display to functionally use the space? Don't forget to consider this, as well as the size of your space, when building your centerpiece.
The ideas listed here can be used for either the home or for a special event. They can be edited to suit your needs and may even be mixed and matched to create multi-tabled fall displays. Whether you decide to follow these suggestions exactly or use them as inspiration, you are already well on your way towards a gorgeous autumnal centerpiece.
1. All the Best of Autumn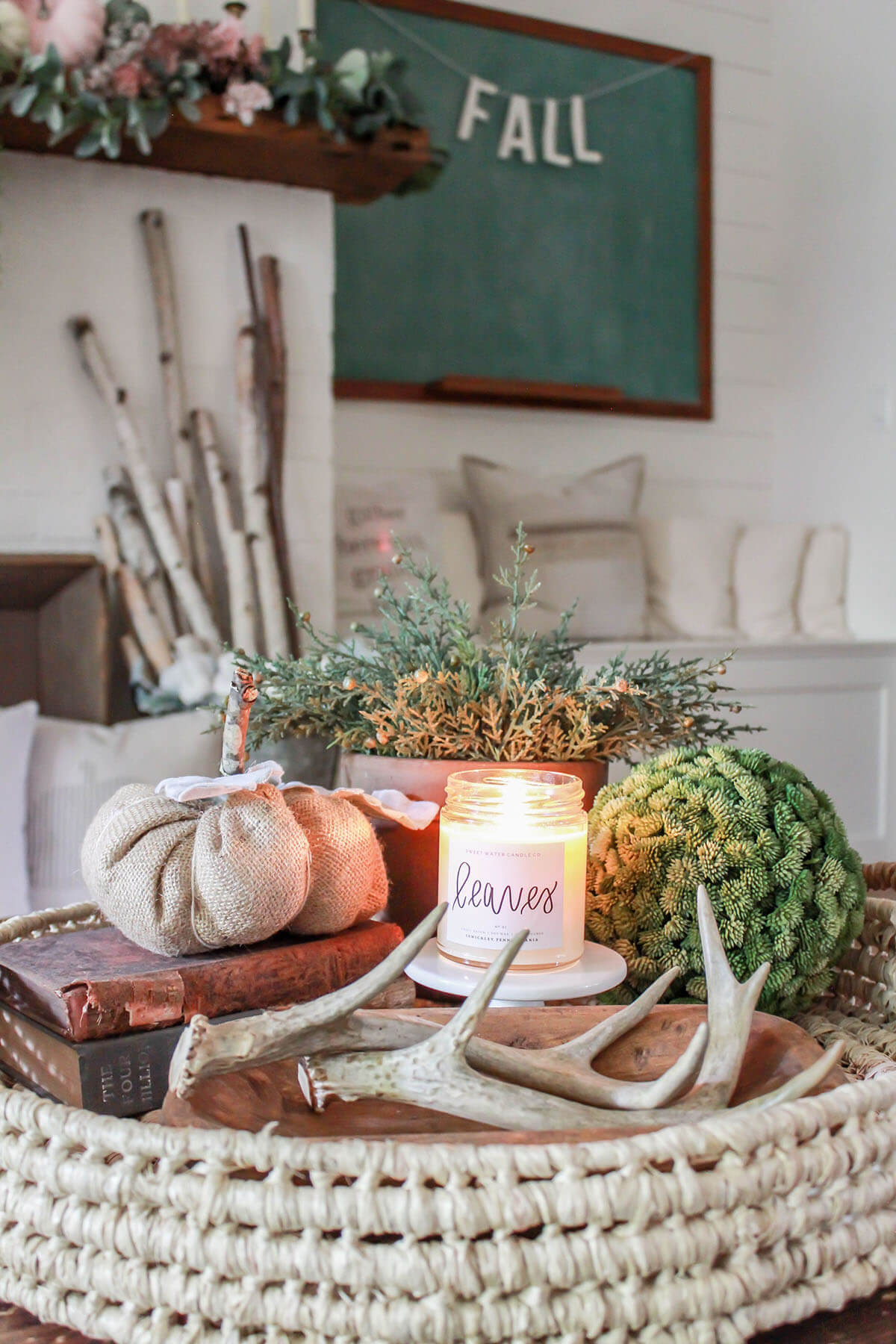 This easy-to-achieve, stylized DIY Fall centerpiece checks every box on the list of the best things that define autumn. With antique books, a warm candle, woodsy horns, autumnal greens, and even a decorative burlap pumpkin, you are sure to channel the homey and calm spirit of fall. Use this as inspiration to compile similar rustic centerpieces that suits your interests.
2. Natural and Chic Pinecone Centerpiece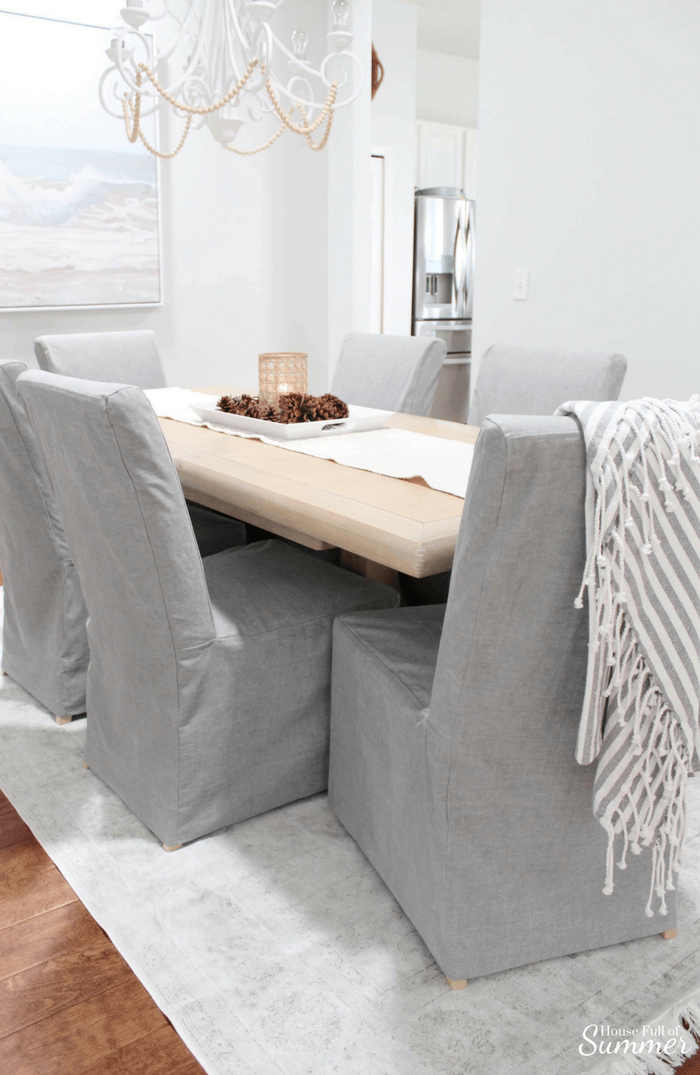 If you live somewhere with conifers, you can easily find some lovely pinecones that, placed inside your home, will create a relaxed, woodsy look. Juxtapose these natural beauties with a clean white tray and warm candle, and you will have yourself a gorgeous centerpiece. Don't forget to be on the lookout for perfect pinecones on your next walk.
3. Warm and Friendly Fresh Fall Bouquet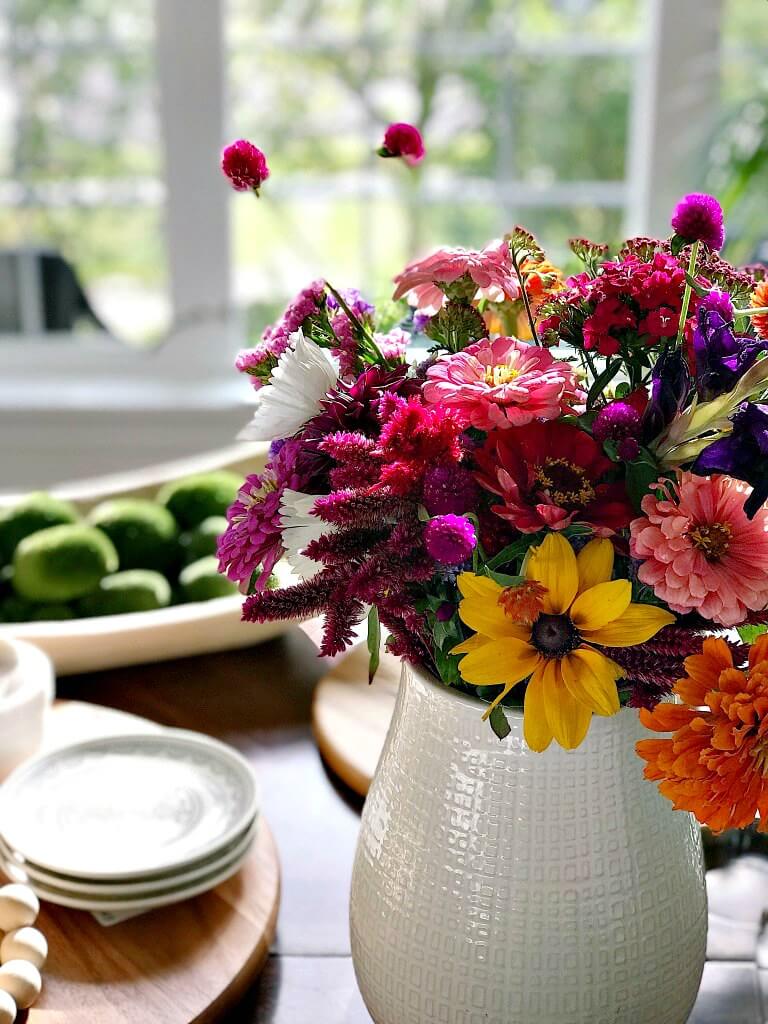 Fall is known for dark, rich colors that can make décor feel a little muted in contrast to the bright happy colors of spring and summer. Yet, even into early fall, you can find more colorful blossoms than you might imagine. Pair pink and red flowers with autumnal oranges and yellows for a bouquet centerpiece that will brighten your darkening fall days.
4. Whimsical Glass Pumpkin Display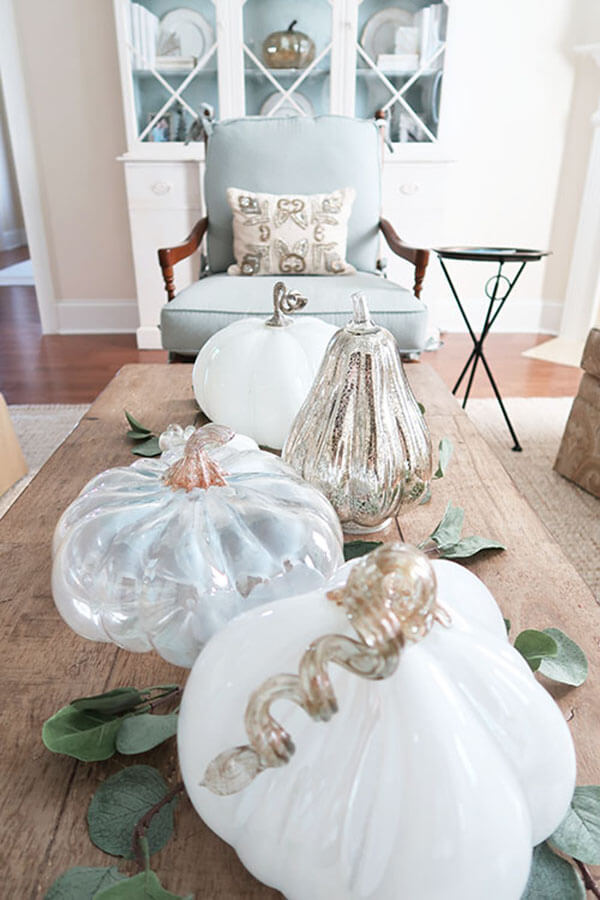 Glass pumpkins, with their variety of color, size, and shape, are a fantastic way to create a chic and artistic fall centerpiece. Able to blend with any wood or décor, glass pumpkins are always a showstopper. These can often be picked up at your nearby big-box store; however, consider looking around for a local glassblower to give this piece a personal touch.
5. Light and Easy Charming Centerpiece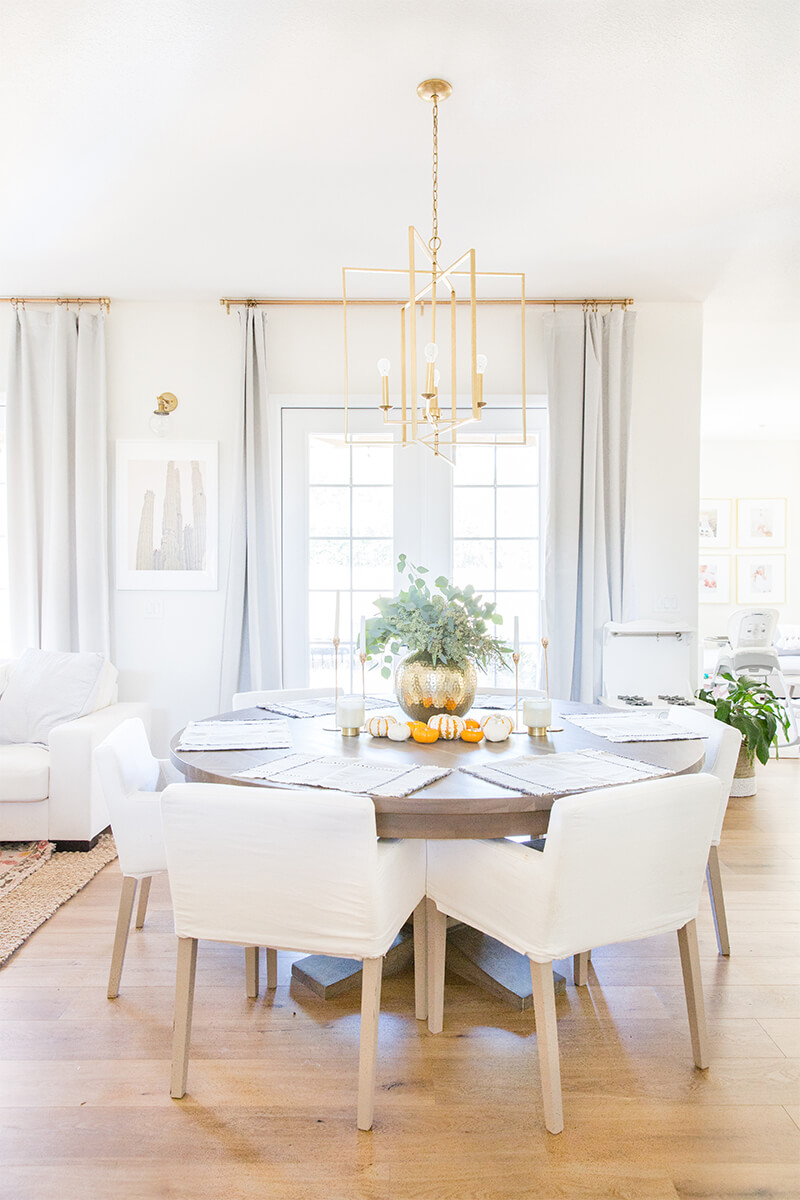 A lovely display like this takes some of the whimsy of fall with the glass pumpkins and mixes it with the elegance of tall candles and a golden galvanized globe vase for the perfect blend of fun and sophistication. Perfect for any table, this display will reflect warmth and magic in your home.
6. Fresh Fall Harvest Rustic Centerpiece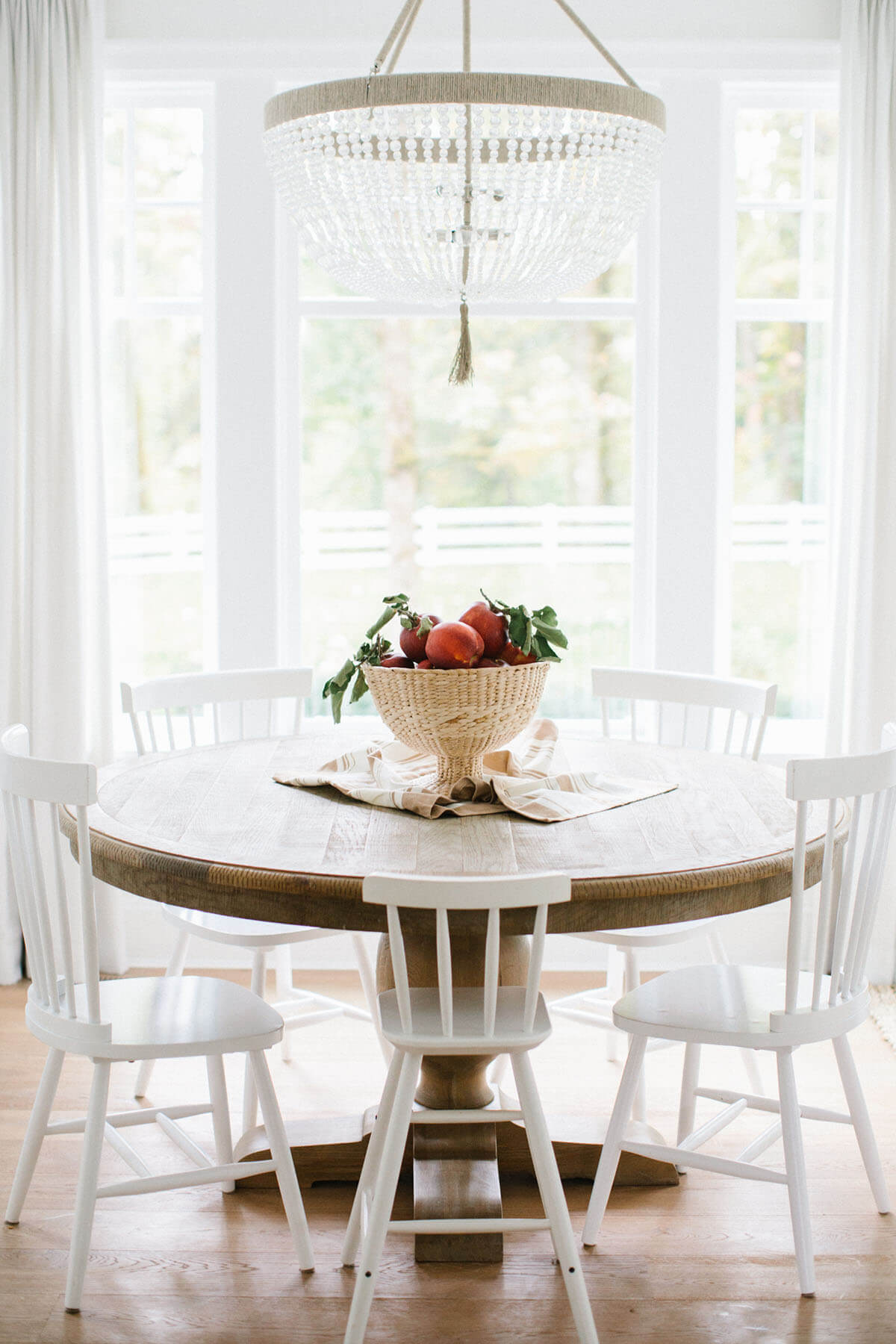 This beautiful centerpiece calls for an outing to your local orchard. Fill a woven basket with your favorite fall fruits, including peaches, nectarines, or apples. You could also mix and match for a more varied look. Whatever you decide, this centerpiece is not only lovely but practical, too. Throw in your favorite fall tea towel to complete the display.
7. Crisp Branch Basket with Pumpkins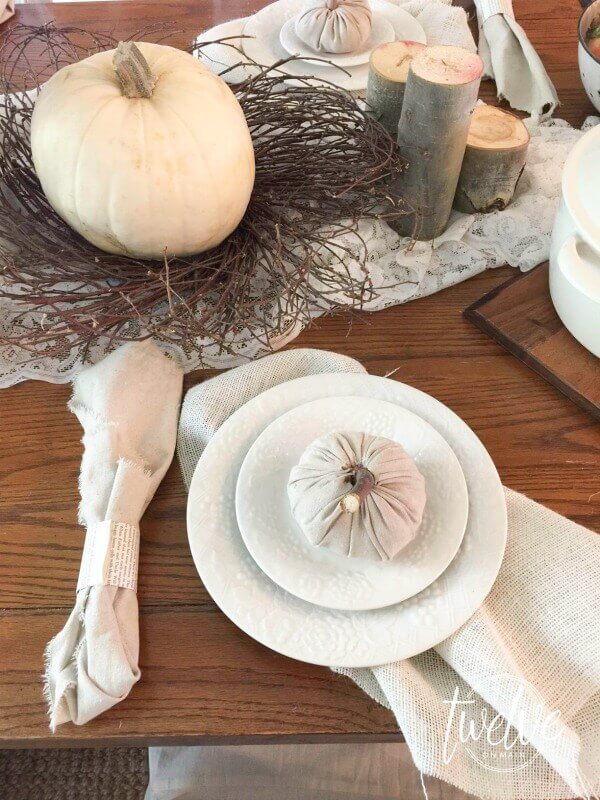 Playing up the woodsy character of autumn, this natural display lets you feature elements from your own backyard or neighborhood. Woven twigs, multi-sized cuts, and a mix of fresh and fabric pumpkins makes this table into something that you would find at a harvest feast deep in a fairy-tale forest.
8. Abundant Bird's Nest Garden Centerpiece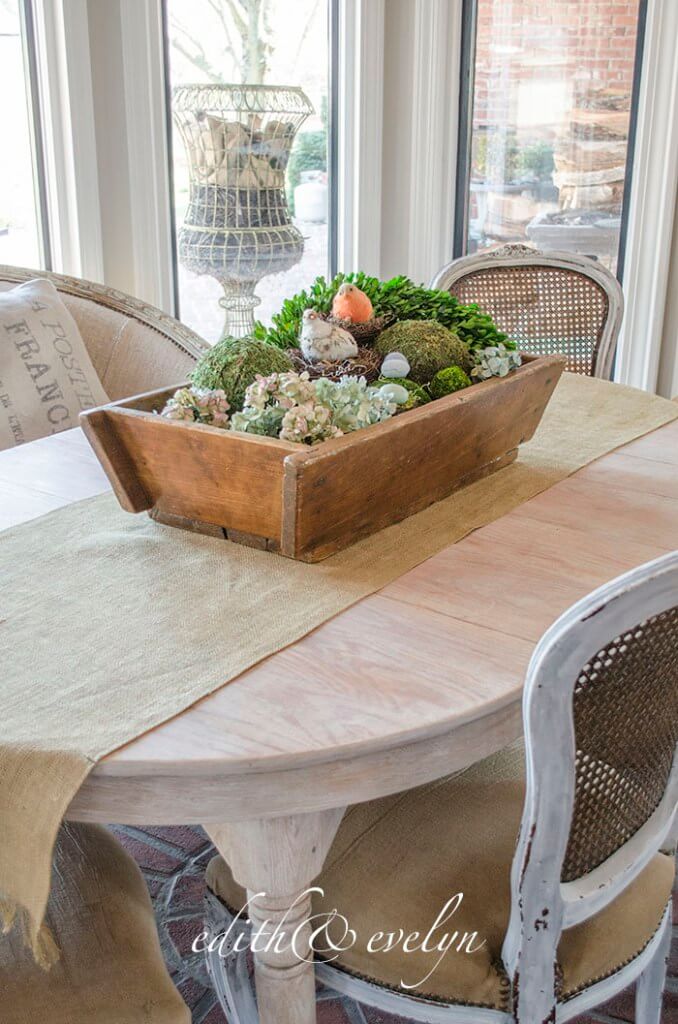 If you are looking to bring a little life to your table décor, then this large and impressive display is right for you. With a mix of fall-inspired greenery and two sweet birds perched upon their nests, this centerpiece's natural elegance will be appreciated by all your house guests.
9. Vintage Chic Eclectic Display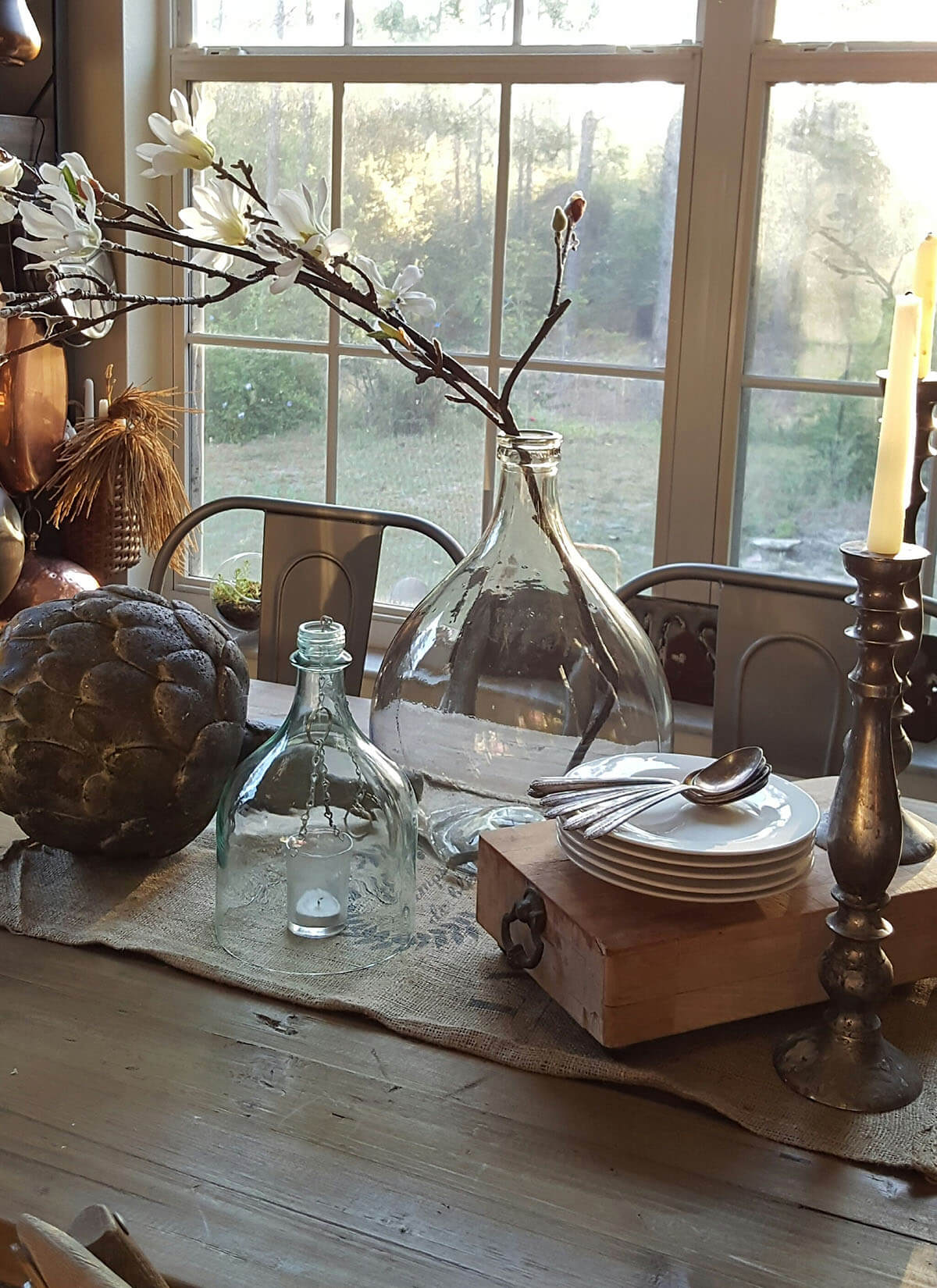 Fall is the perfect time to bring out your favorite antiques that you've collected over the years. The muted tones and weather-worn look pair perfectly with the annual turning of the leaves. Incorporating clear glass lightens any heaviness from the darker, more rustic elements.
10. Repurposed Drawer with Lovely Fall Colors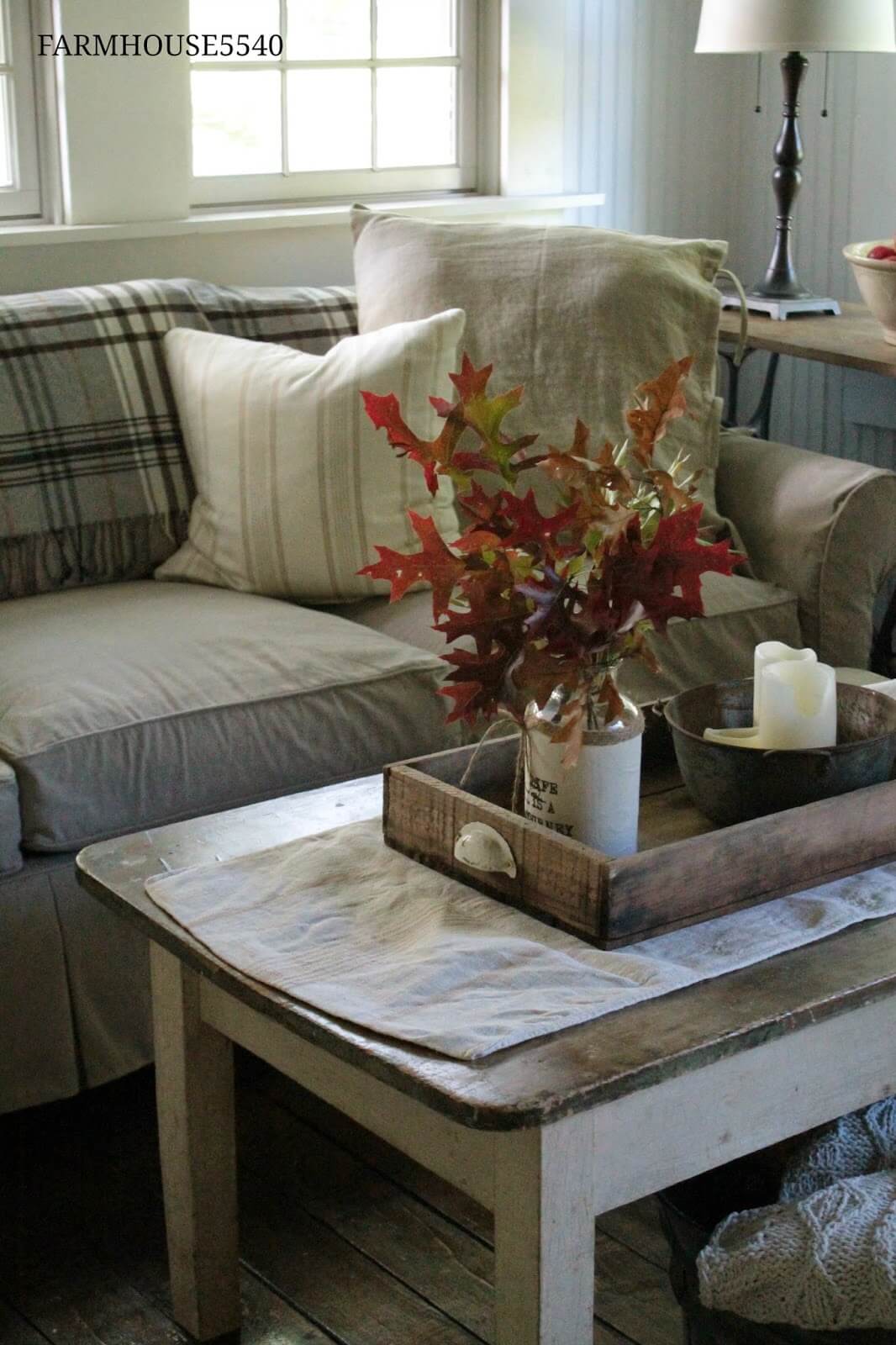 A large drawer from an old desk can be the perfect base for a lovely fall display. In the drawer, you can add candles, baskets, vases, or buckets. Consider adding fake leaves that represent the rich colors of fall to give this display life. Don't forget to change the knob or handle of the drawer to suit your theme.
11. Romantic Birdcage and Lovely Lavender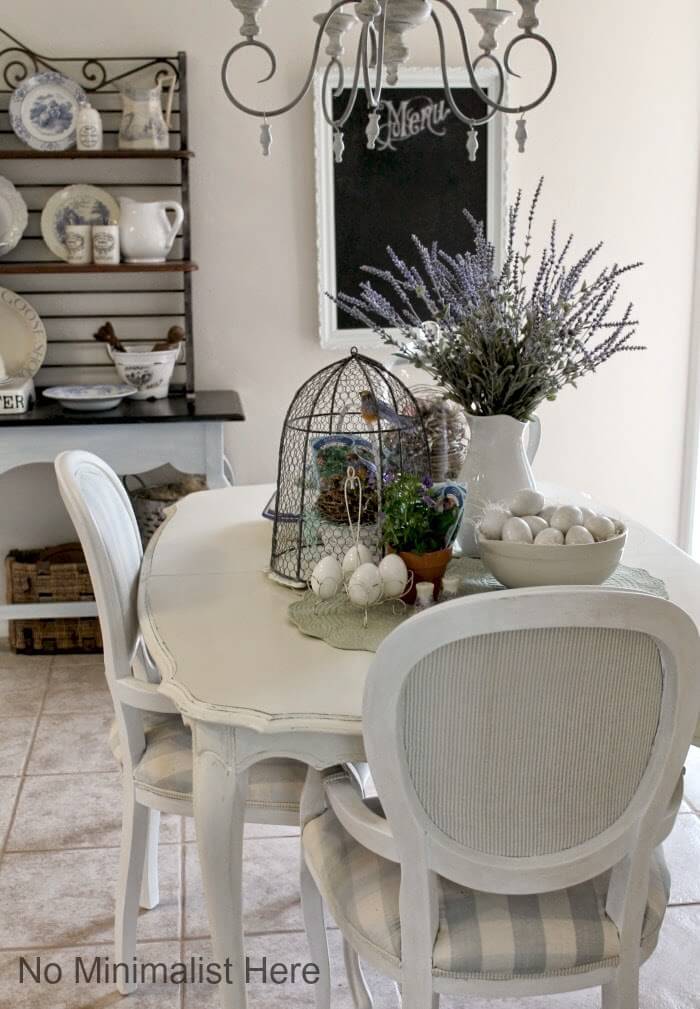 Beautiful bluebirds and smooth glassy eggs speak to the life and abundance of harvest season. A lovely mesh cage brings attention to this farm-inspired display, and the beautiful color palette of bright whites with cool blues evokes the chill air of the season. Add fresh sprigs of lavender to give height and variety to this display.
12. Simple and Crisp Floral Display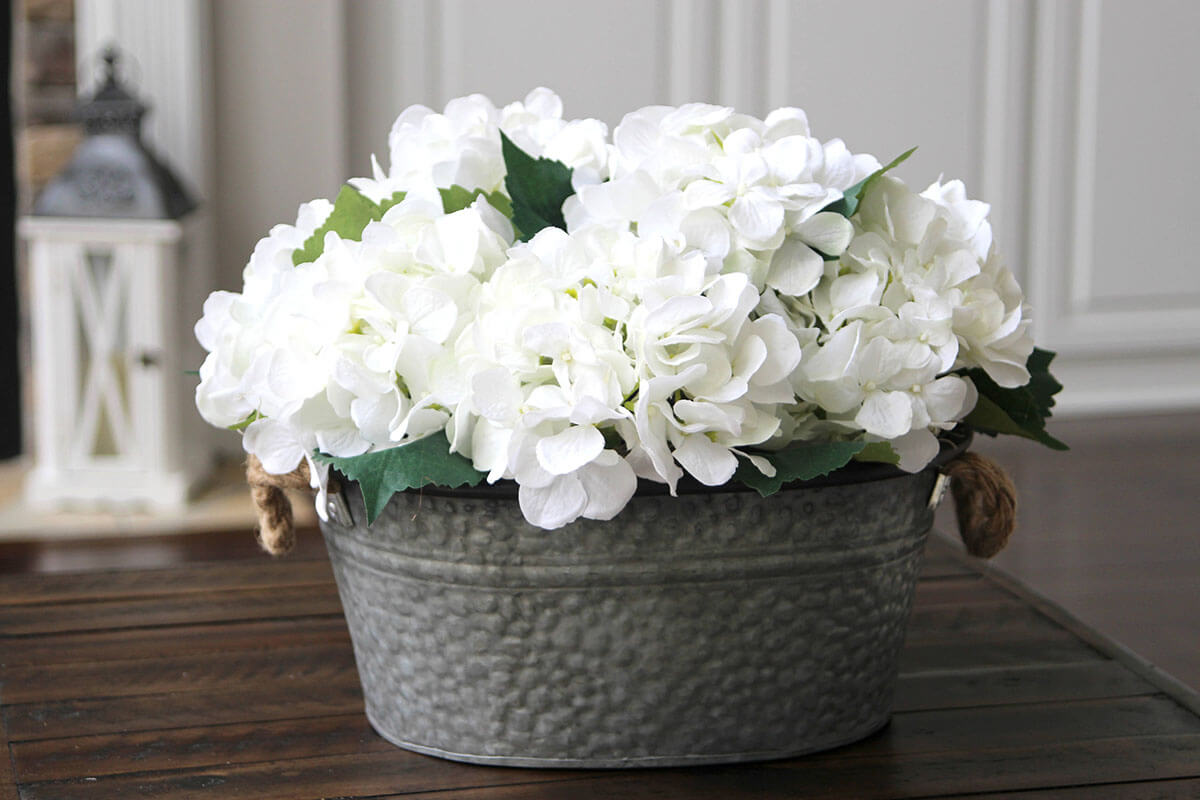 If you are looking for a simple and quick fall-themed centerpiece, then consider a display like this. Taking a farmhouse-inspired, small, galvanized bucket and adding in your favorite bright and crisp silk flowers will bring life to your table and speak fall in volumes. A great part of this piece is that its small size means it need not be removed for dinner-time discussions.
13. Neat and Rustic Burlap Floral Centerpiece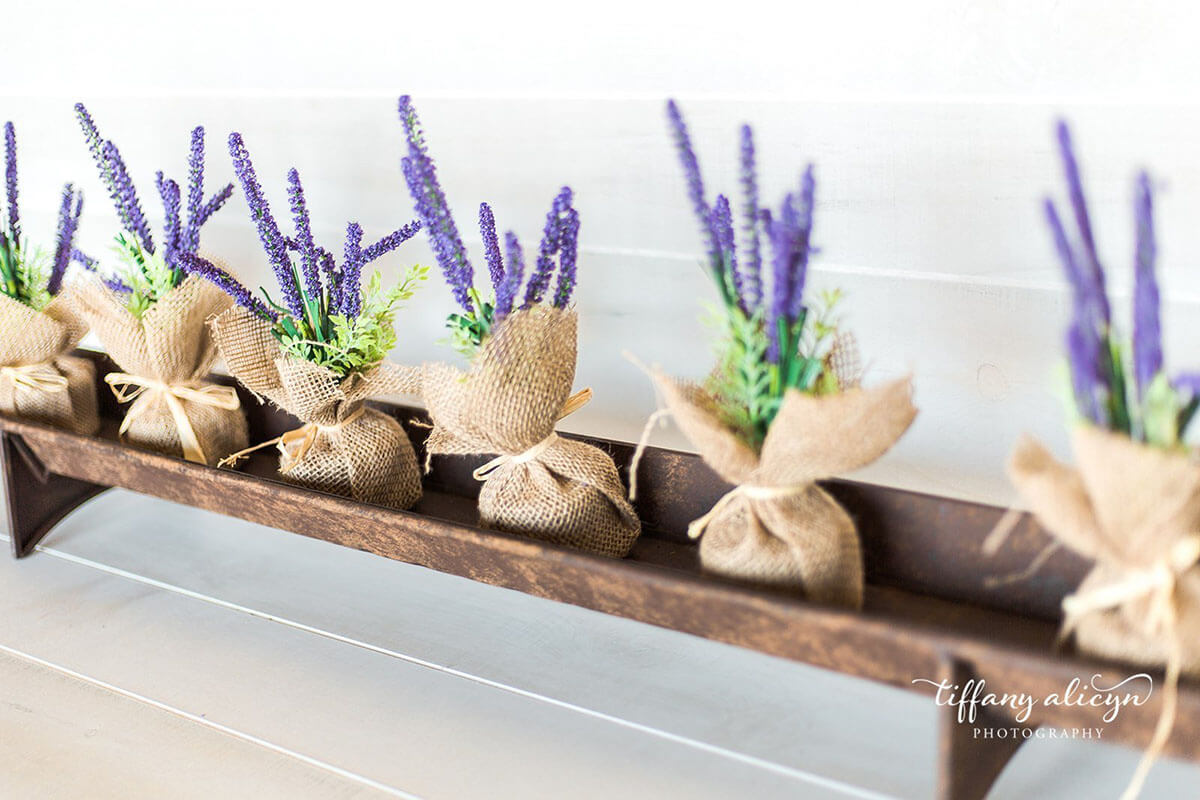 Burlap can make for charming autumnal rustic centerpieces. When creating a fall display, you can never go wrong by adding tasteful burlap elements. Mix in sprigs of your favorite colorful fall flowers, and you instantly have a romantic and pastoral display. This centerpiece is perfect for everyday at home or can work just as well for special occasions.
14. Quintessential Fall Centerpiece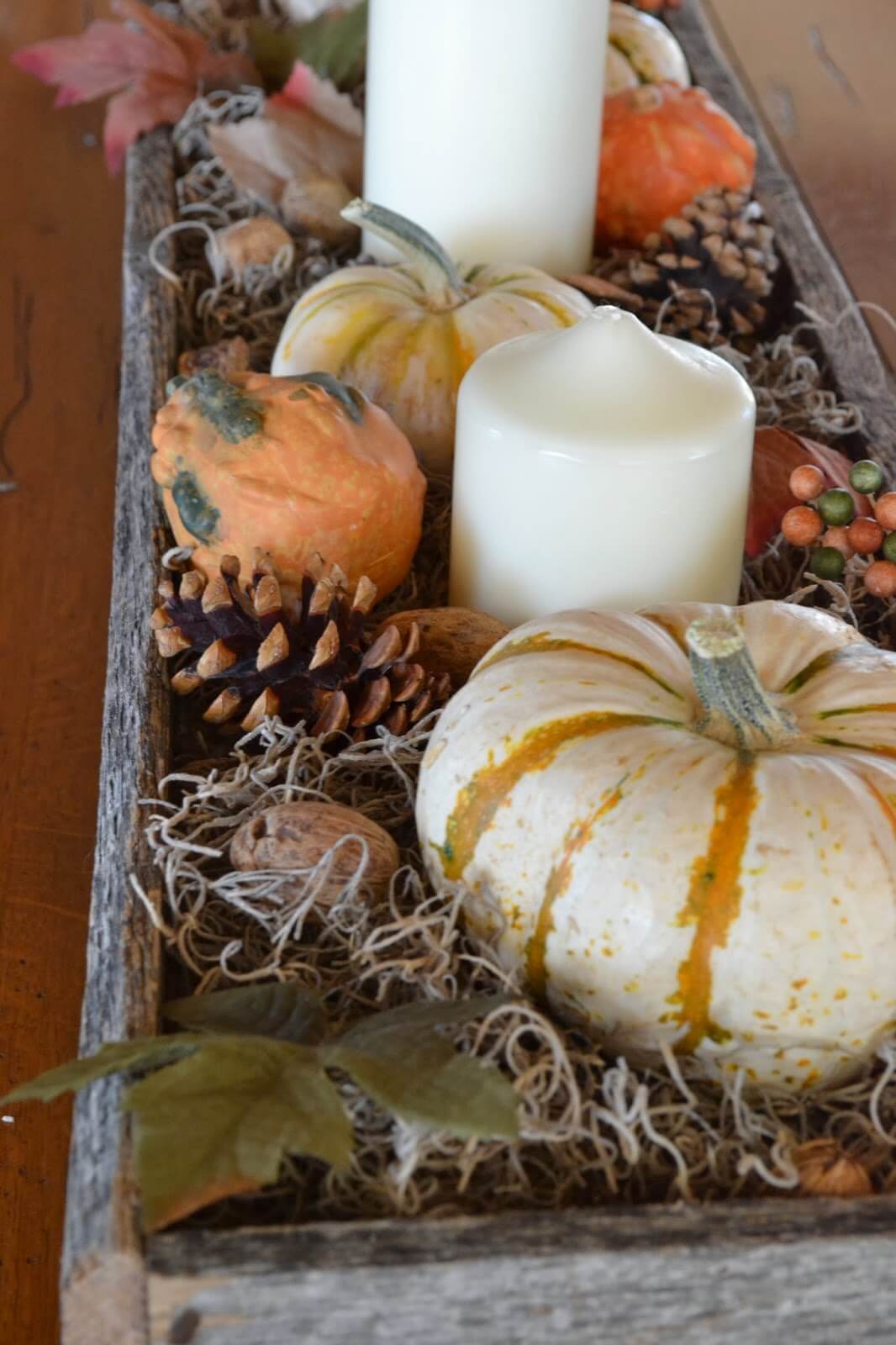 When one thinks of fall, the first things that come to mind are pumpkins, pinecones, and leaves. The natural heralds of the season, these elements are displayed here with perfect ease. A long rustic wooden box serves as an obvious base, with sprigs of harvest-inspired hay as filler. Adding warm multi-height candles completes this idyllic countryside centerpiece.
15. Gentle Green and Bright White Farmhouse Display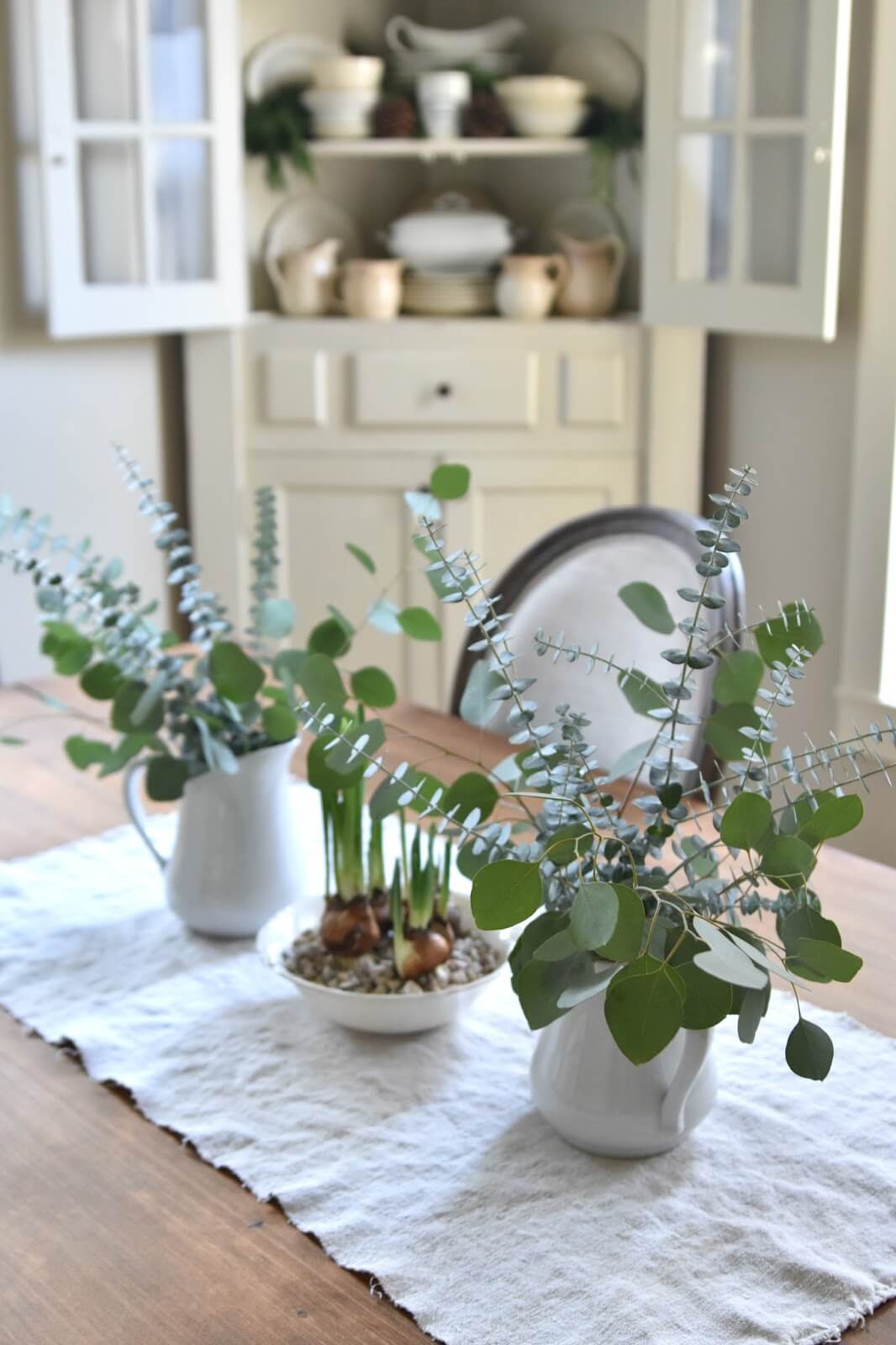 When looking to brighten up the darkening fall days, the garden is the perfect place to start. Blending together beautiful greenery with freshly harvested plants can create a gorgeous leveled display. Pair this with the hard crunch of gravel and the smooth softness of the white pitchers and runner, and you will have a farmhouse-ready display.
16. Warm and Cozy Family Tray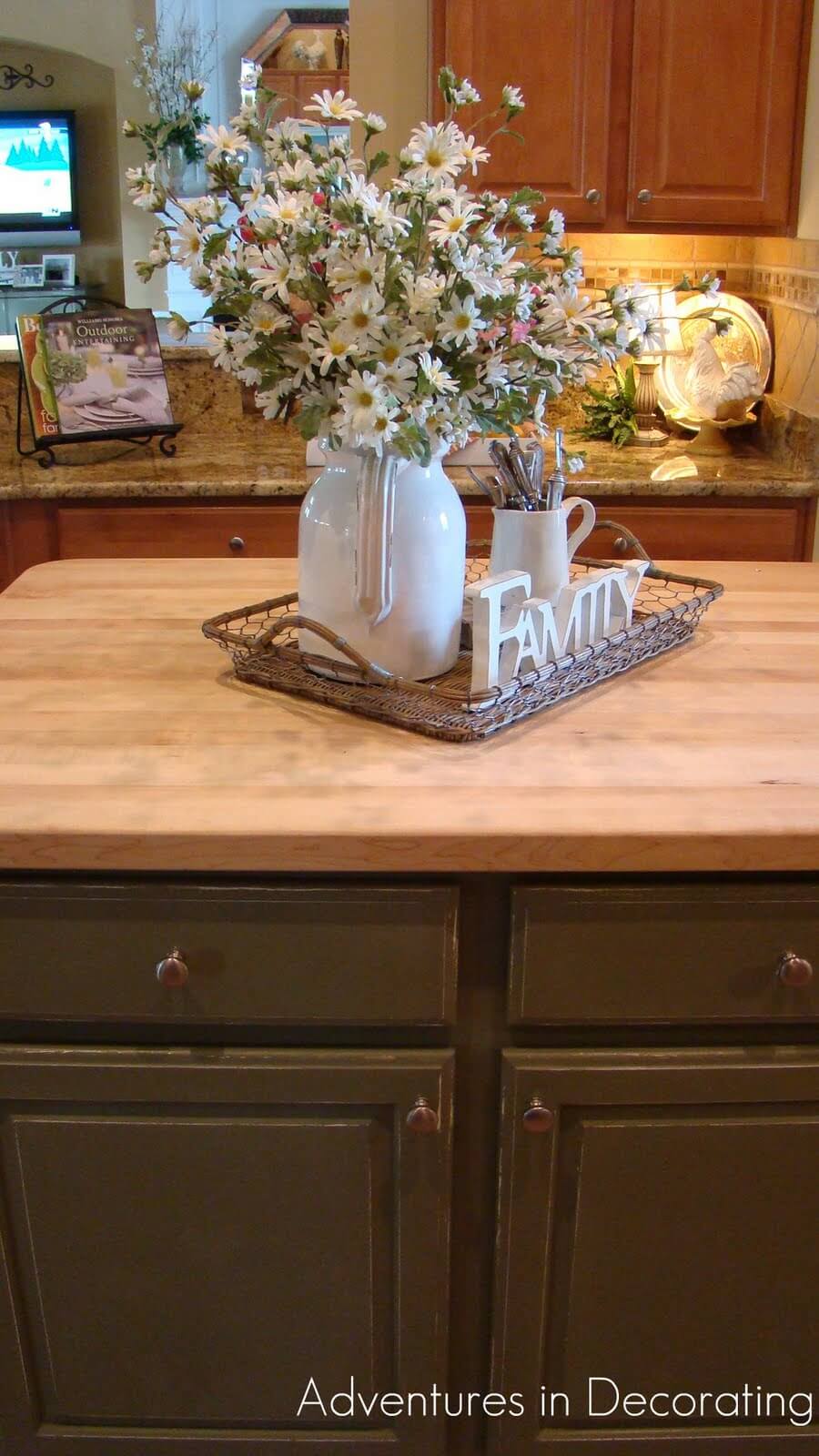 A wire tray is exactly the right piece for an autumn display. Add any of your favorite household trinkets, a lush harvest bouquet, and for a touch of the practical, consider a white mug with utensils for easy access. The variety in height makes this display pleasing to the eye, and its simplicity means that it can be used anywhere in the home.