33. Pastel Garden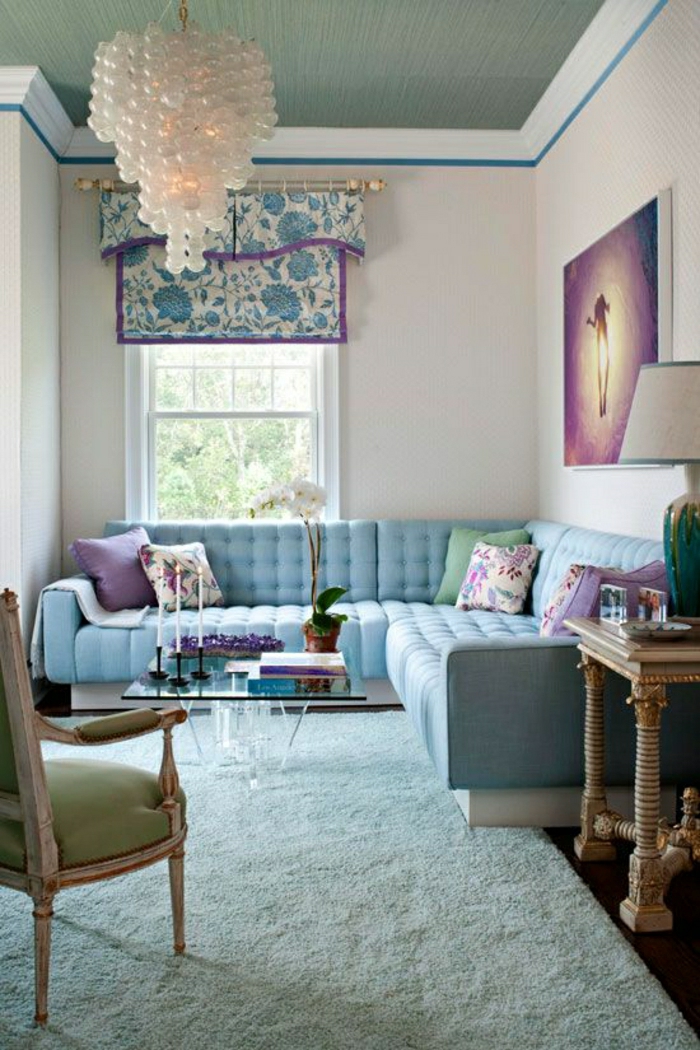 Small living room decor that does color this well is always a treat to see. With an array of elegant pastel colors and a neutral wall to tie it all together, this room is nothing short of spectacular. Everything in this room is soft and plush as well; no one would blame you for napping on the sofa or even the carpet. Of particular note is the completely transparent coffee table, which produces a fascinating effect. You know that it's there, but it is so discreet that you almost miss it entirely, even after looking at the room multiple times.
34. Smart Luxury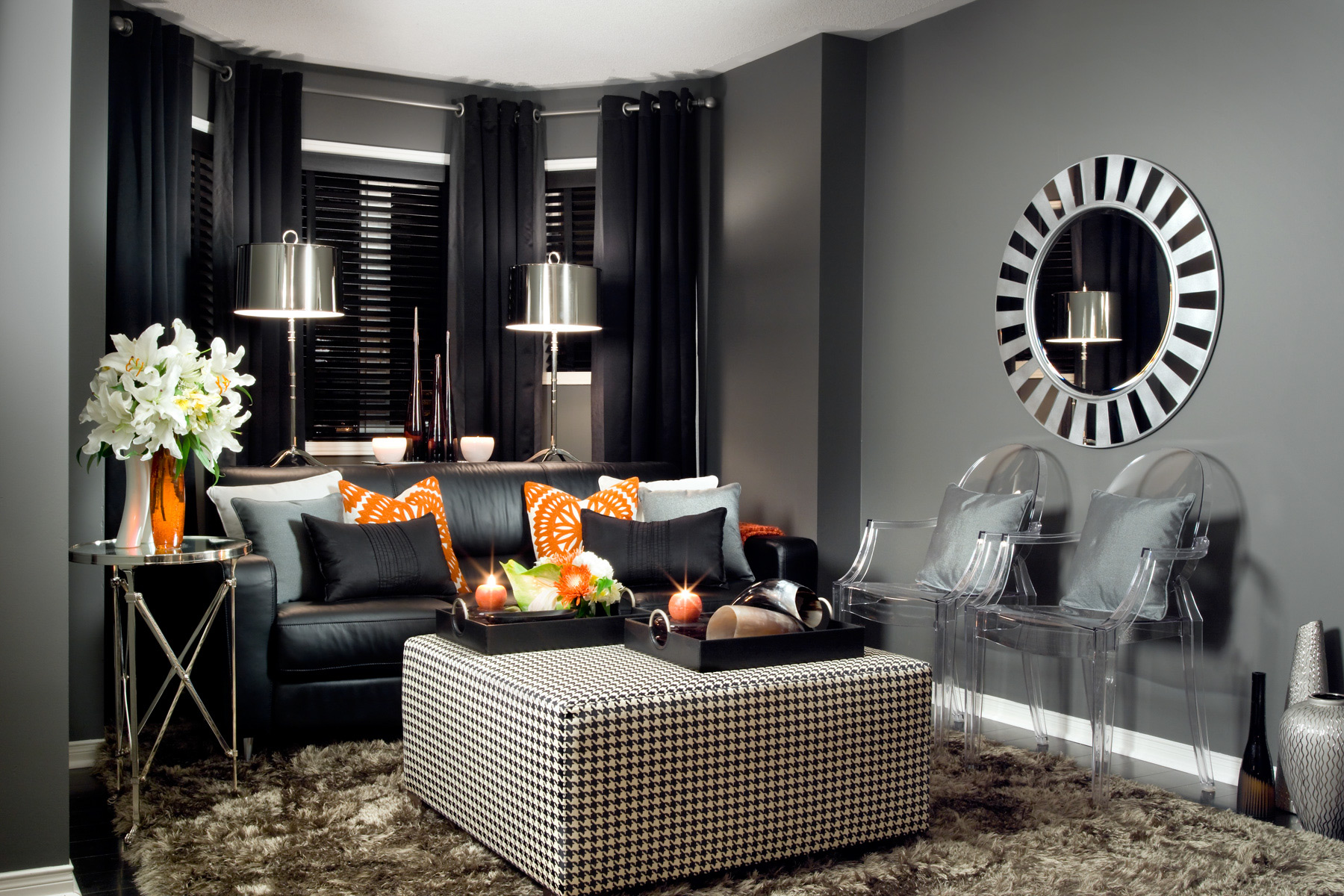 Small living room ideas that let you splurge a bit are always a good thing, right? That's exactly what the designer of this room did. They splurged on one high-quality piece they truly loved and then went frugal on everything else and the result is incredible. The trick to making this idea work is to invest in a piece that will be used often and is built to last, like a solid sofa or a set of tough chairs. Spending an exorbitant amount of money on a fragile piece, like a mirror or a vase, is wasteful and unnecessary anyway.
35. Seasonal Chic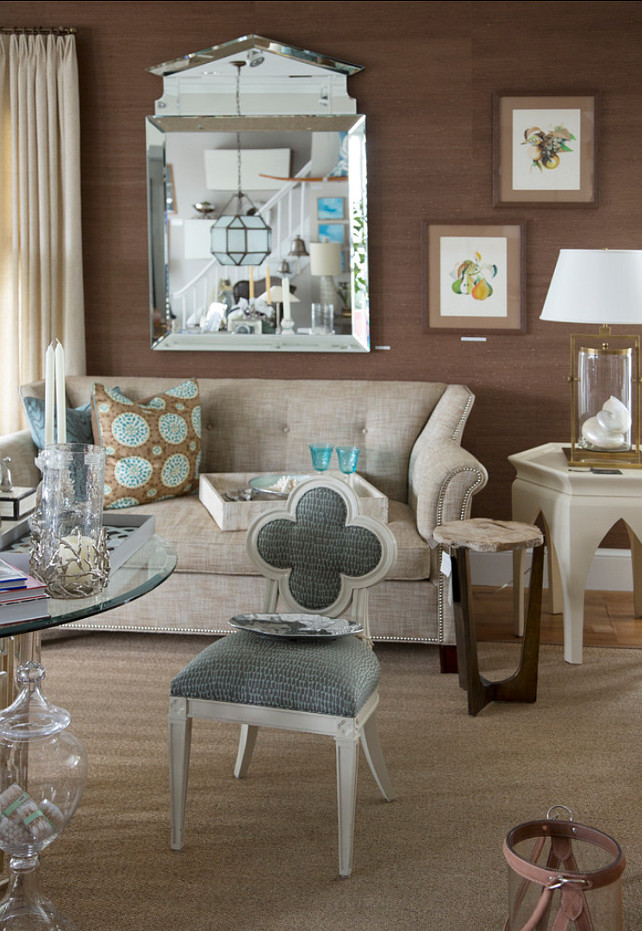 Nothing says it's autumn like cooler weather, changing leaves and eating pumpkin pie. This next small living room brings that same autumnal cheer into the home with glimpses of the autumn landscape. This room's dark brown and neutral palette mirror the late autumn landscape, while the hints of blue warn of winter's chill. The room's textures also mimic the autumn leaves, ranging from wood and leather to metal and fabric. Drawing inspiration from what is around you is a common technique that can branch out into so many interpretations that it always gives you a new direction to work with.
36. Exciting Minimalism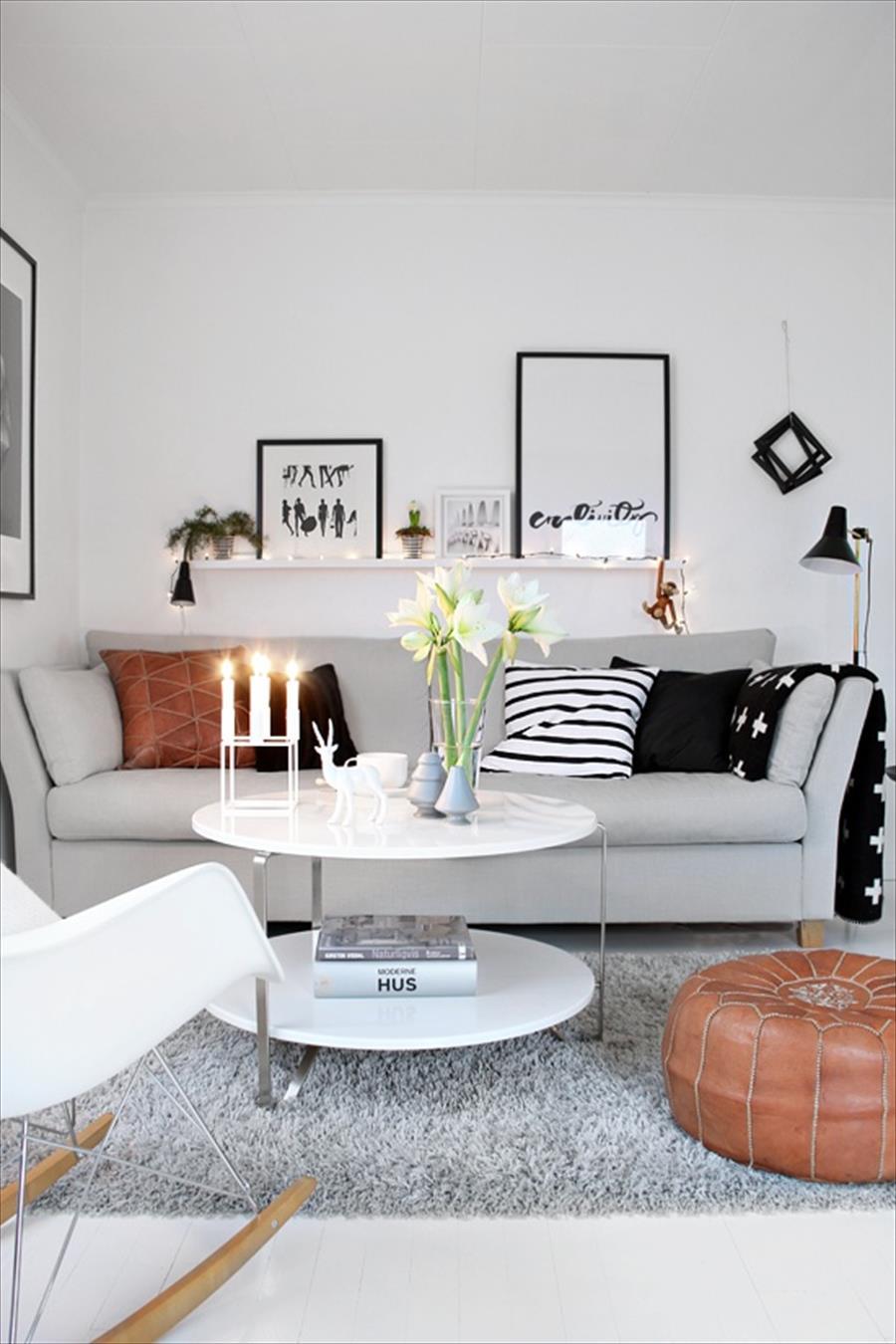 If you are worried about going monochromatic because of how dull it can seem, you'll like one of these next small living room ideas. Those who aren't into wildly varying colors will want to try just adding shades of brown instead. It subtly adds just the right amount of visual interest without making itself stand out too much. Another subtle touch is the green from the white flowers' stems and the soft golden light from the candles. Although they're both white, they also come with natural colors that don't look forced. Try these techniques if you don't want over-the-top color.
37. Gentlemanly Monochrome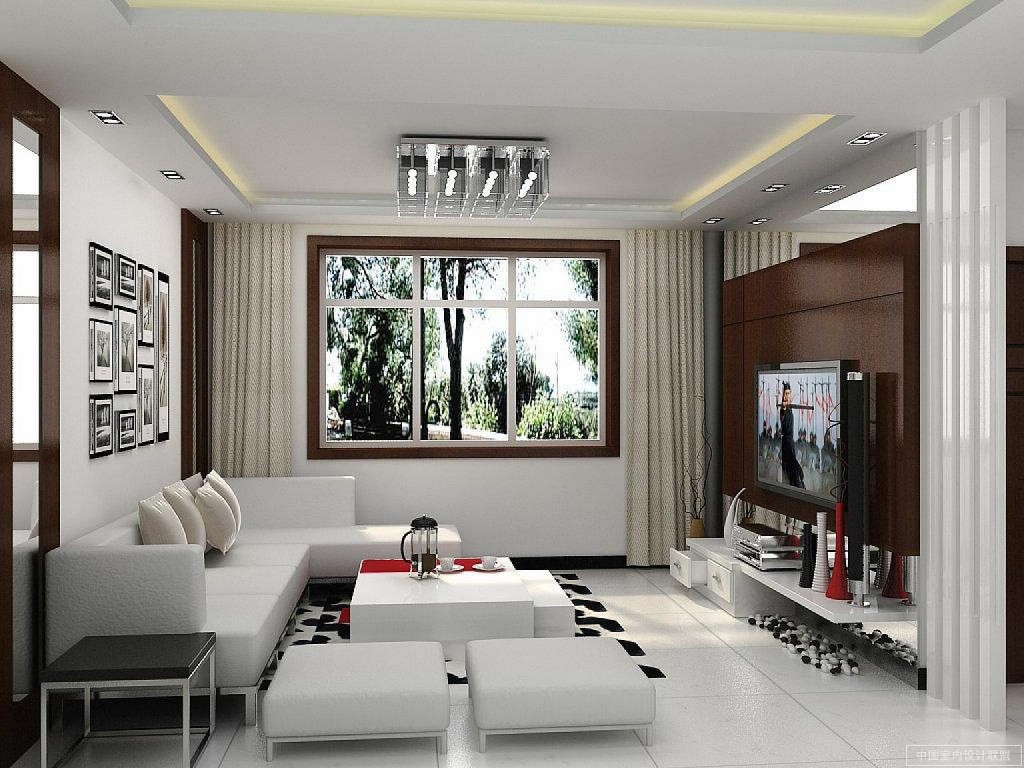 This room shows how living room ideas for small spaces can both suit your room's style to your own and can follow a theme subtly. Take note of the colors for a moment: black, white, red and dark brown from the wood. They call to mind the mental image of a gentleman with a suit, cane and tie welcoming you into their home for coffee, don't you think? The straight edges and lines lend to this room's masculinity, as does the sophisticated and modern ceiling lighting. The fact you can picture the space's owner in your mind's eye is phenomenal.
38. Standout Color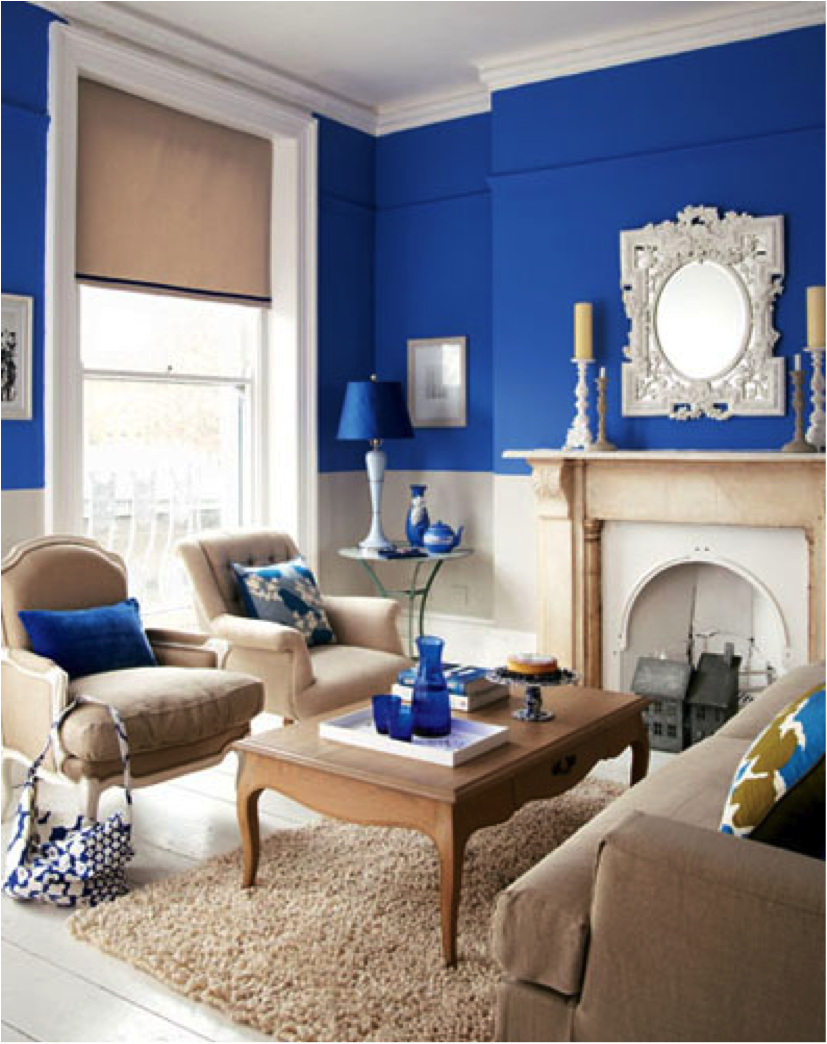 It probably doesn't even need to be said. The blue in this small living room design catches your eye the moment you see it and in this room, it is stunning. Blue has many functions in interior design, like making a room look taller and bringing a sense of calm to the space. While blue is usually used with white, this room's use of it with tan and light brown is actually quite charming. None of the earth tones really competes with the dark blue everywhere else in the room, giving it a chance to stand out and be memorable.
39. Pillow Fight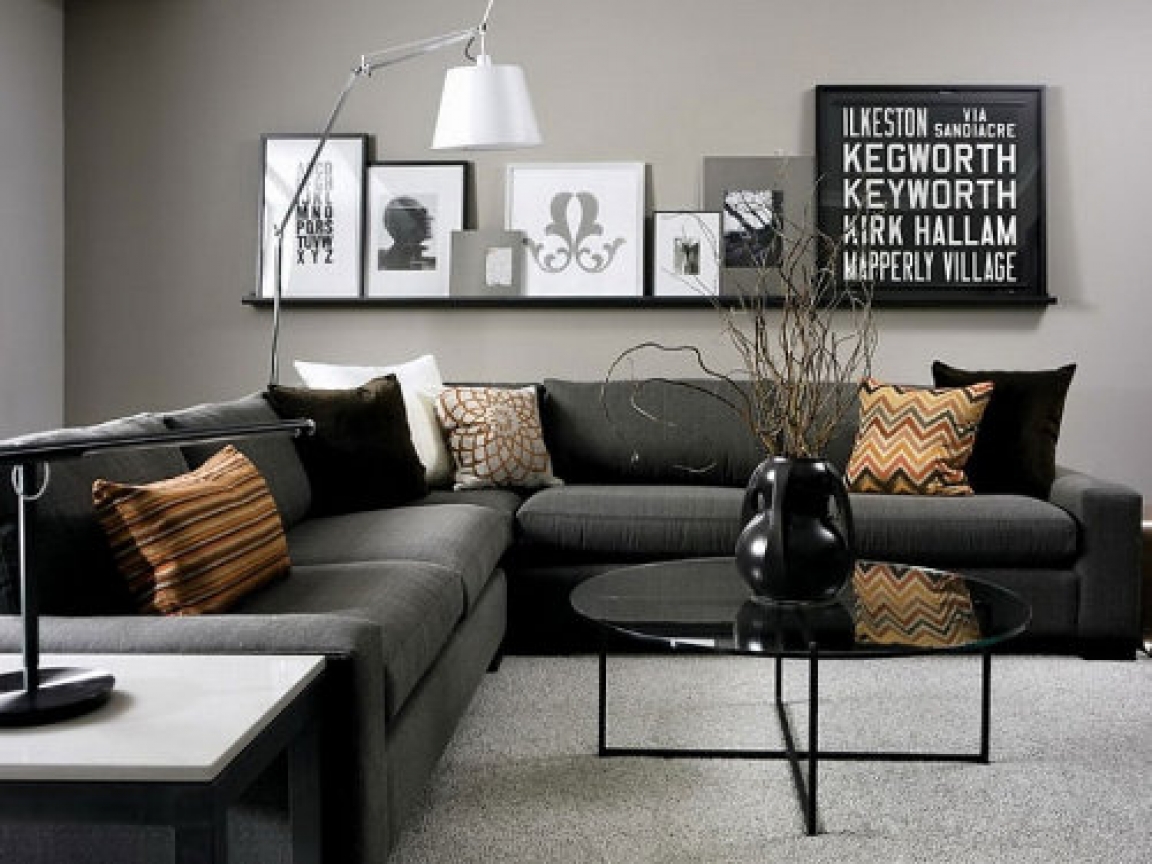 To provide pops of color without using up a lot of space, small living room decor often relies on mixing and matching pillows. They're small, they're fun and they can easily be changed if needed. If you change out the pillows you have on your couch, here are a few tips to keep in mind when choosing new pillows. First, use colors that complement your space, as in the room seen here. Second, less can be more, especially on a smaller sofa. Finally, opt for square or rectangular pillows over round ones and don't use oversized pillows on small sofas.
40. Spacious Eclectic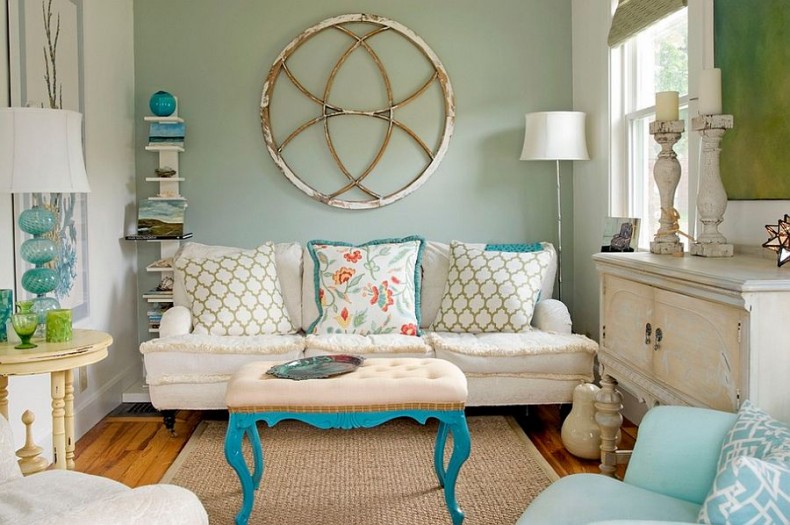 This eclectic space showcases the unique challenges in decorating a small living room. Novice designers are tempted to just stuff their space with any number of furnishings and trinkets just to fill space in the name of having an eclectic style. However, this room proves that "eclectic" is not synonymous with "hoarder" as most seem to believe. This room is bright and still rather spacious despite its small size, and the variety of colors, textures, patterns and shapes found here are plentiful and simply delightful. The color scheme is also well balanced, mixing shades of blue with neutral shades flawlessly.
41. Modern Traditional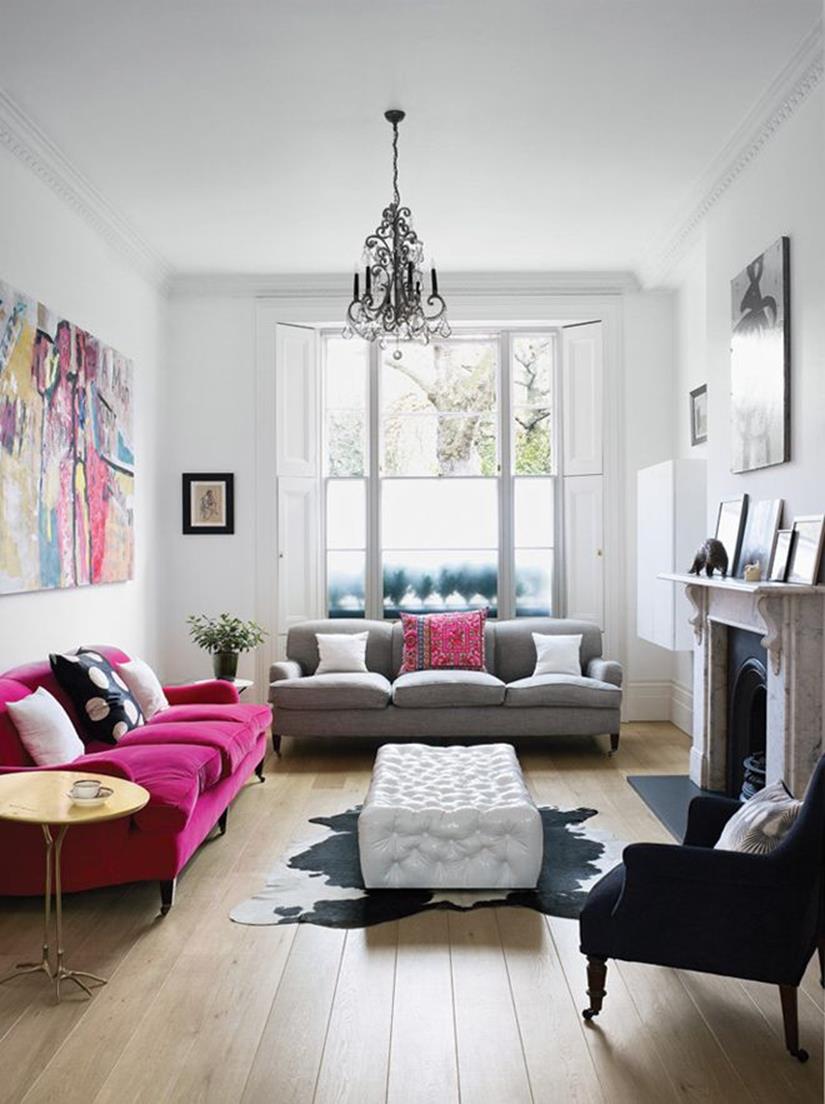 The eclectic style is one of the trickiest to master in home design. This is because of how difficult it can be to make something cohesive out of a mix of seemingly random elements. Taking a design that incorporates family photos, souvenirs from trips you went on, that cute vase you saw on sale last week and a fuchsia sofa usually doesn't go well. Yet, this is pretty much what this room has accomplished. The key to pulling off an eclectic look is to take into account the room's accessories just as much as the rest of the room's furnishings.
More small living room décor ideas on the next page…