15. Whitewashed Storage Rack with Towel Bar Hooks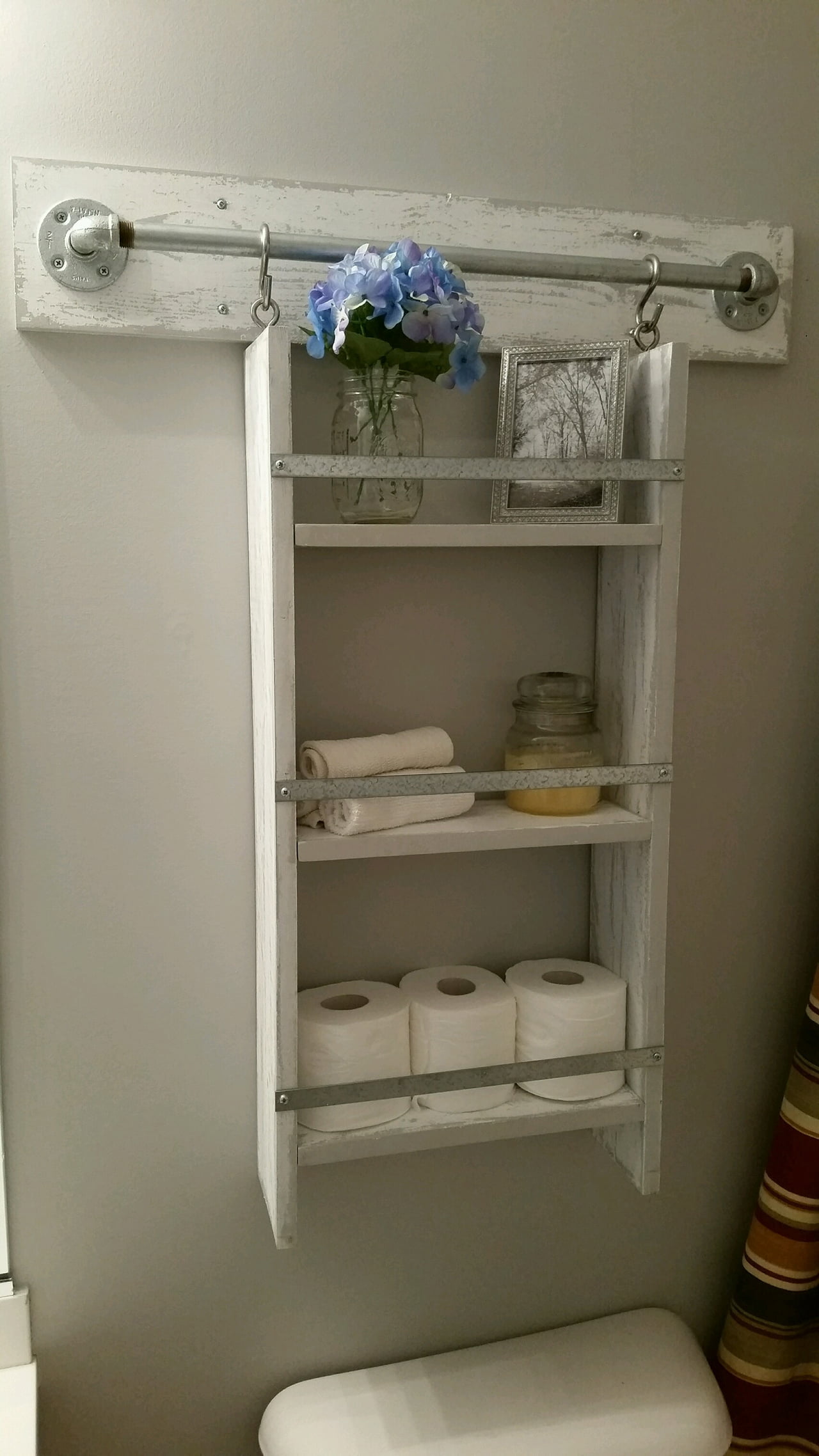 Hang the holder on this industrial rack, sturdy enough to hold your necessities for the bath and your pretties, as well. These whitewashed boards, simple to put together, provide that often necessary room to store your stuff. Use similar racks for towel holders and expand this unique idea to other bathrooms in your home.
16. Braided Leather Toilet Paper Dispenser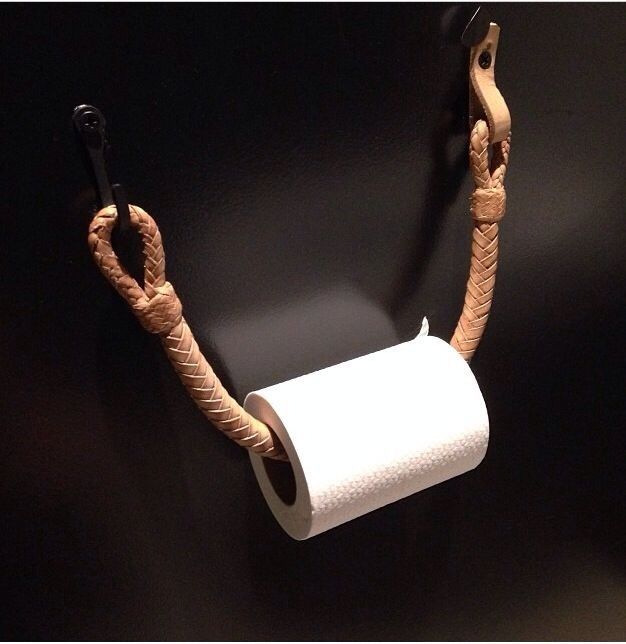 Braided leather hanging from simple hooks makes the perfect place to hold the roll. Braided leather is relatively easy to find at most craft stores or on Etsy, where it comes in a range of colors. Prices vary, but most are inexpensive. Humidity in the bathroom helps keep the leather from getting brittle.
17. Heavy Wooden Storage Tower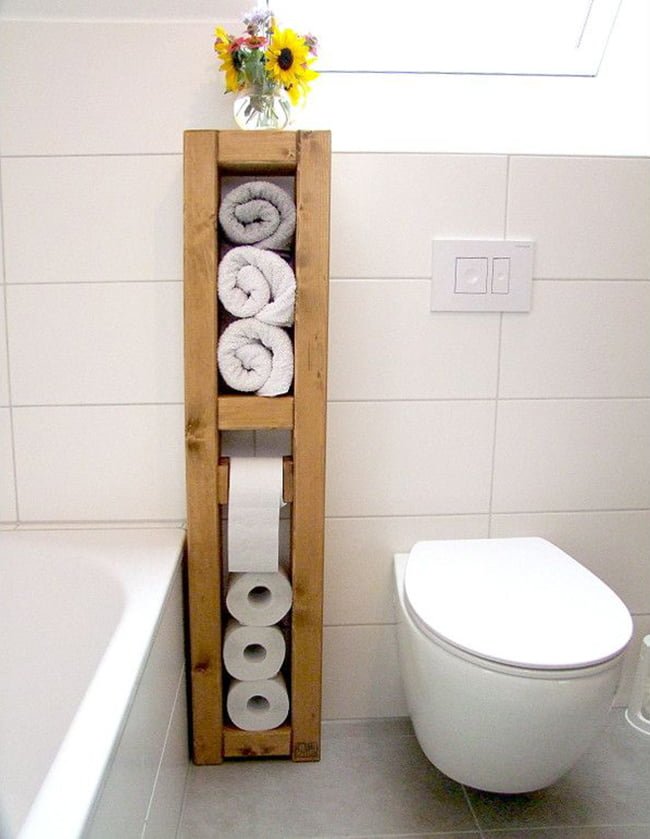 Sturdy and convenient for small space storage. Roll up those towels; hand towels, bath towels, even washcloths can fit. Thick, heavy boards for this simple project make it capable of holding a plant on top. Combine the tower with other wooden décor items throughout the bathroom and the entire household.
18. Repurposed Magazine Holder Turned Toilet Paper Storage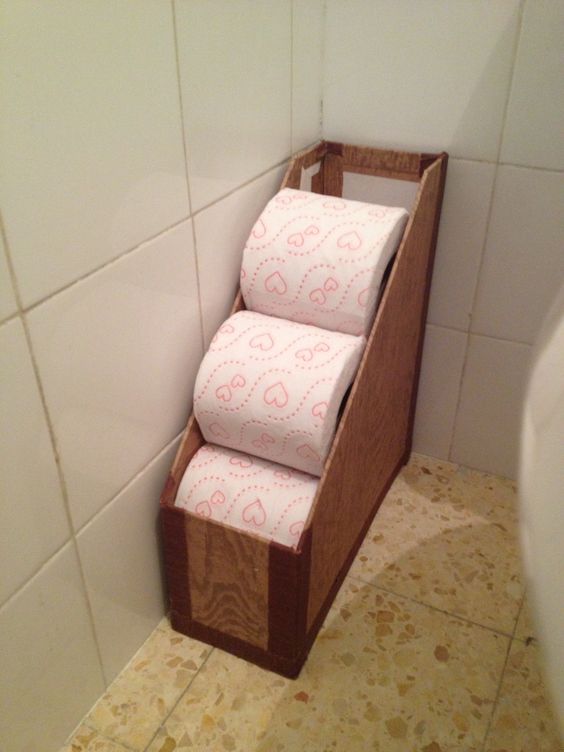 Repurpose your items, such as an old magazine rack to store the paper. If it looks dilapidated, add a coat of varnish, but remember, shabby is chic in some of today's decorating themes. Upcycle anything that's the right size to hold the rolls. Try other items and if they don't work out, use them in another location.
19. Beachy Raffia Bathroom Storage Baskets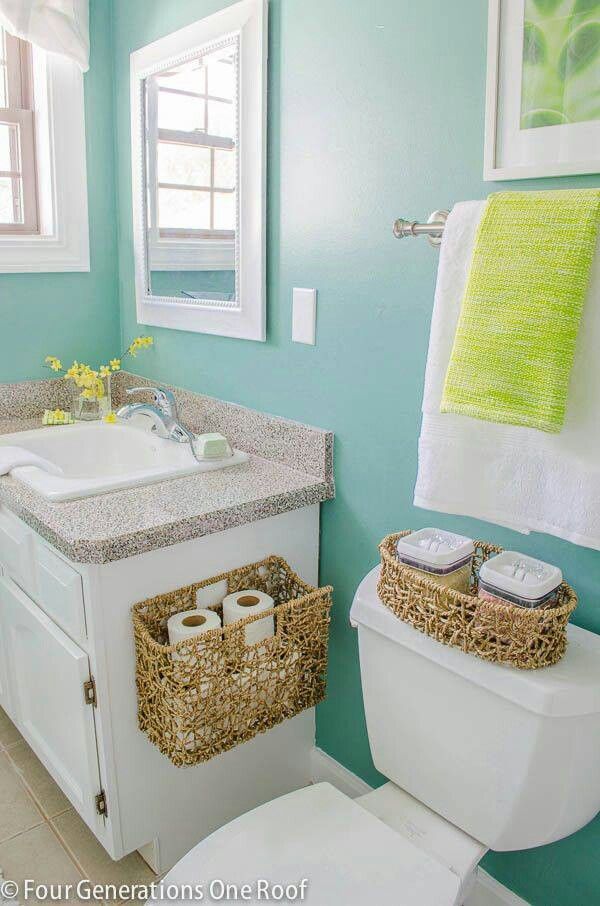 Use this beachy raffia basket to keep and dispense the tp. Coordinate it with a raffia throw rug, as Martha Stewart recommends. You'll find it looks great when used consistently through your home or just the bathroom. Add raffia wall hangings, along with seashells and seahorses, even a lighthouse figure to promote the feeling of an ocean breeze.
20. Wall Art Toilet Paper Tree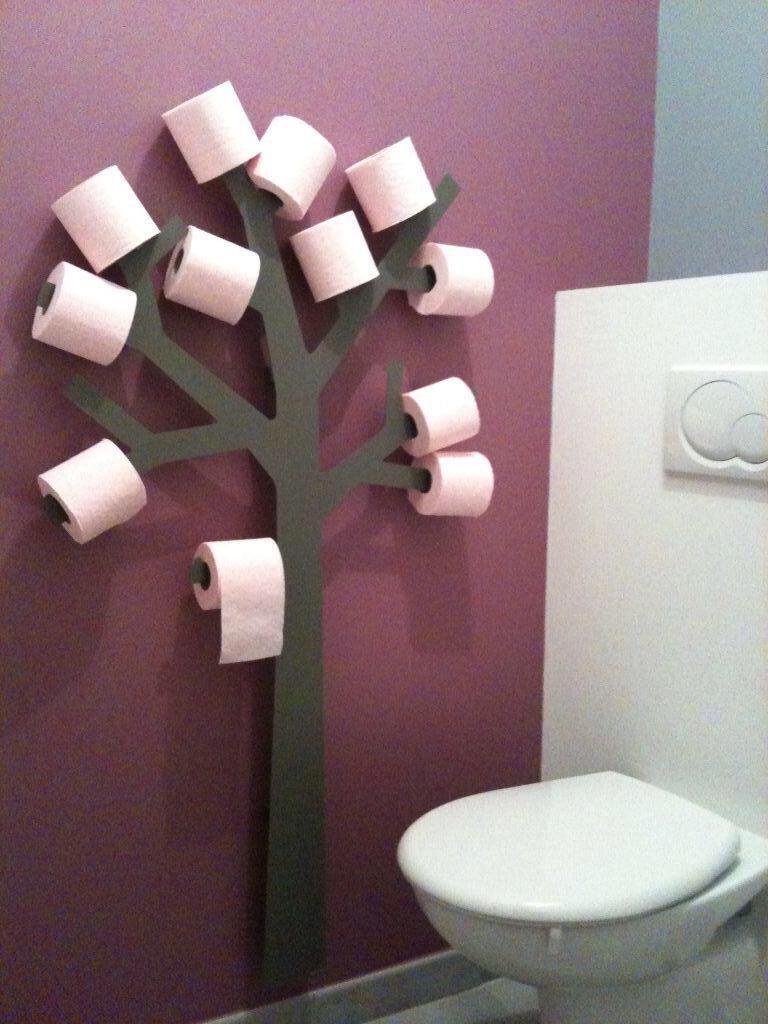 Another fun storage idea you can use throughout the home. Use a smaller version for hanging jewelry or find one to use as an attractive wall hanging. Paint this in a matching or even a contrasting color to make it stand out. Add one in the entry for coat and hat hanging. Your tp storage will give visiting guests a chuckle, while they comment on your creativity.
21. One of the Easiest DIY Toilet Paper Holder Ideas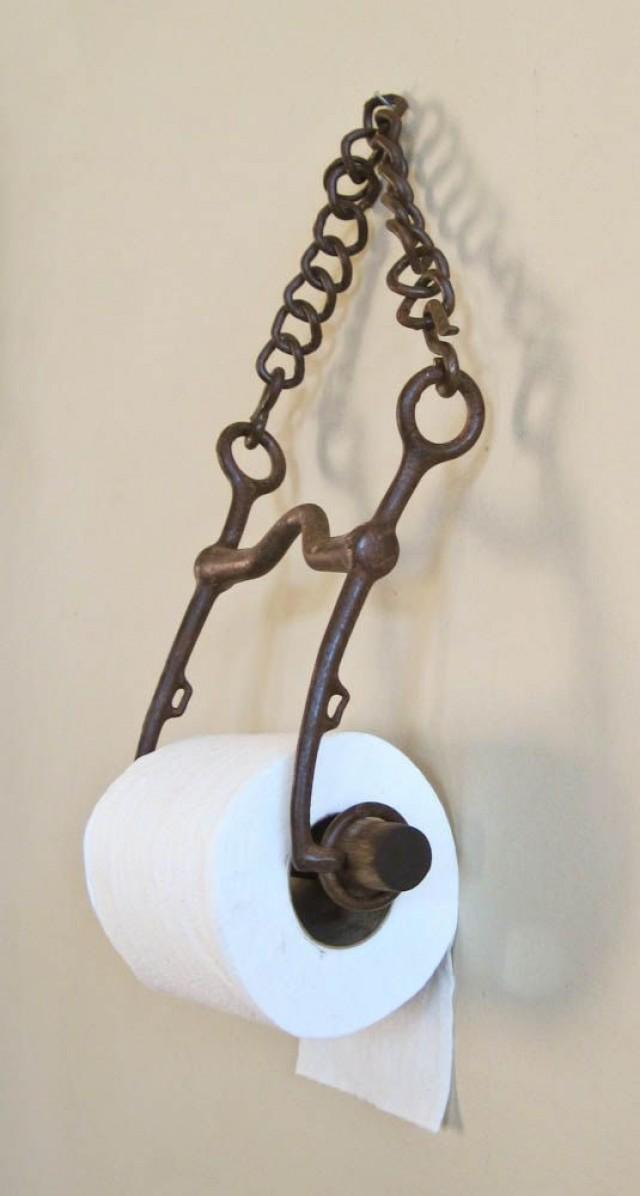 Chain it up, as you use this horse bit to hold your paper. Perfect for the punk rocker décor you might need in a bedroom. Use chains for hanging plants, and as wall art in a frame. Add a pair of handcuffs as a conversation piece (just make sure you have a key). Add some leather pieces and a Green Day album cover.
22. Galvanized Wall-Pocket Toilet Paper Holder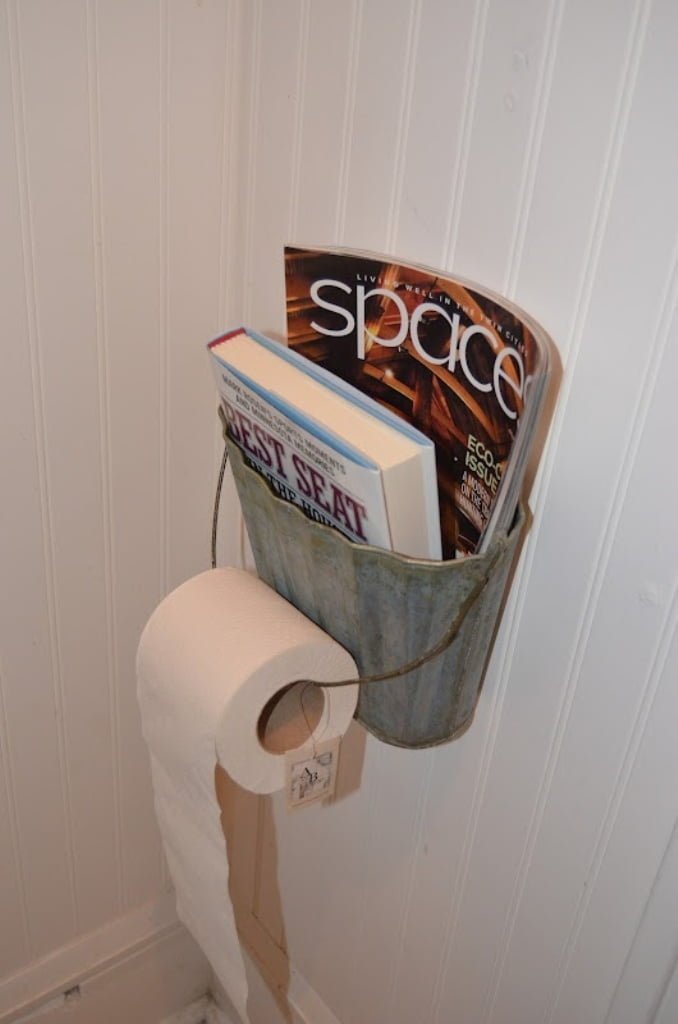 Find an old wall pocket, add a holder and you'll have unique tp dispensation, with a spot for your reading material. Careful, though, before you make any changes to it. Your wall pocket may be a valuable collector's item. That can make it an enjoyable conversation piece. Who knew?
23. Chic Wire Storage Basket with Chalkboard Label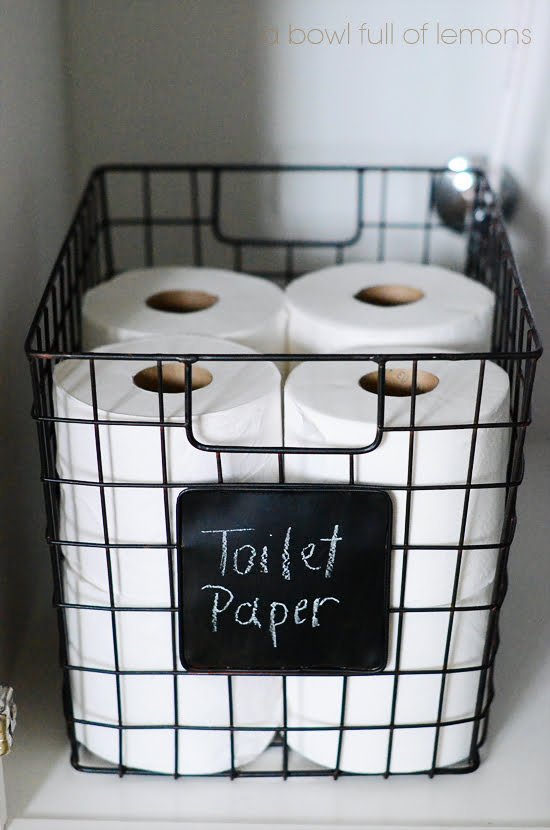 Here's another twist on the wire basket, this one has a chalkboard. Find other items with a chalkboard theme, if you like, or just use this basket for storage. You can hide other bath items behind the rolls if needed and nobody will even know they're there.
24. Wire Storage on a Vintage Orchard Ladder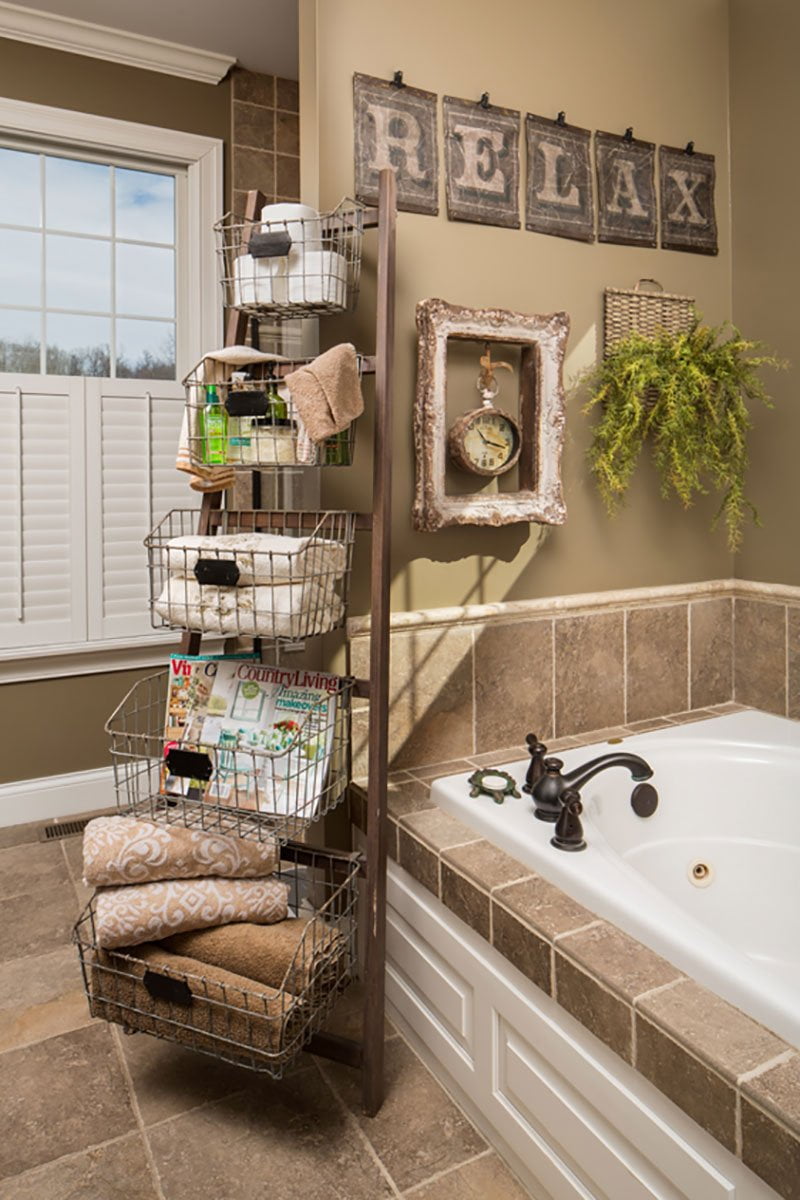 An exceptional combination of a small wooden ladder and, you guessed it, wire baskets. Any rustic farmhouse bathroom will benefit from such a piece. Store the towels, bath products, any extras with all these easy to reach baskets.
25. Easy Hanging Storage Basket with Bathroom-matching Fixtures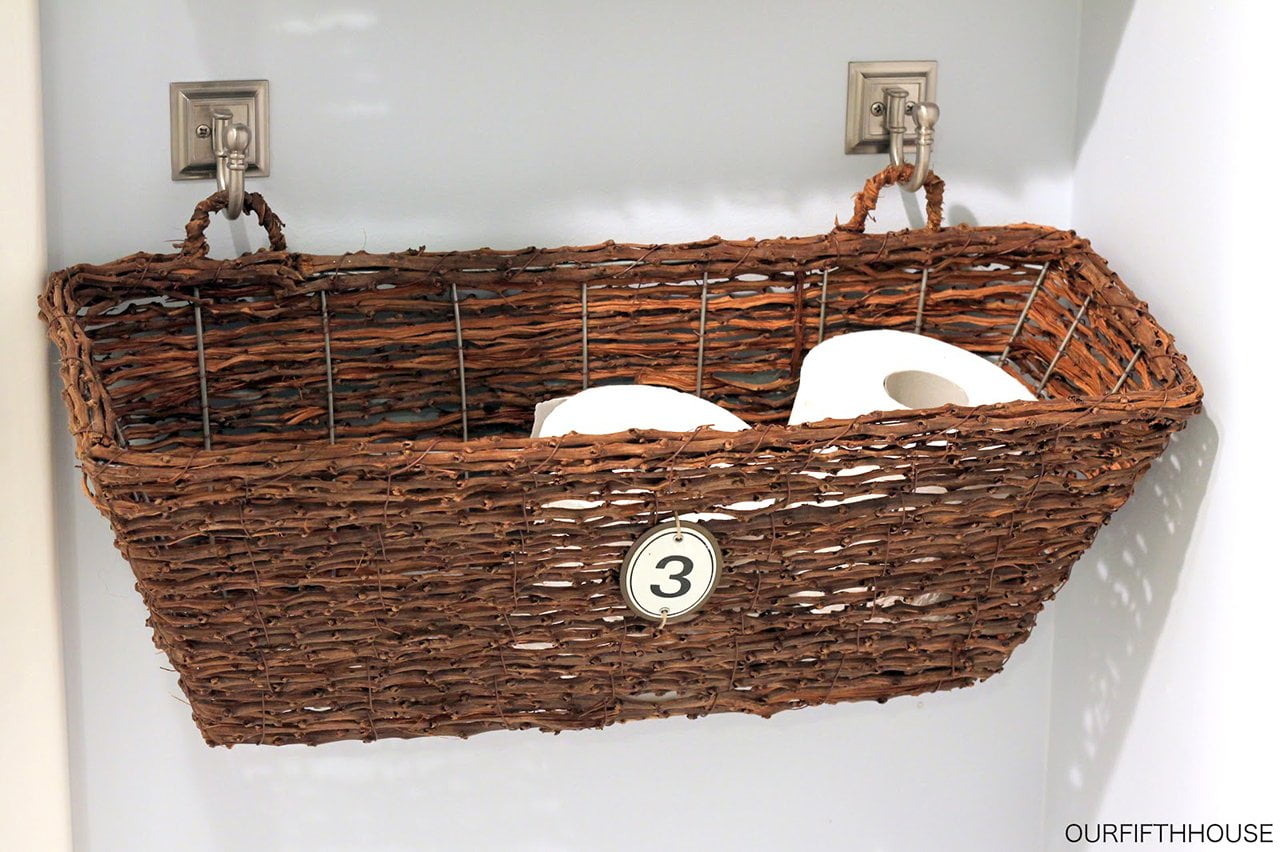 Perhaps the easiest of all, your choice of the basket attached with matching hooks. Make sure to match them to other hooks and fixtures in your bath. Use a similar type of basket, whether woven or wire, throughout your home. Stay on top of your decorating scheme. Consistency can help make this most relaxing room in your house.