Bedrooms can be tricky to decorate. You don't want to sacrifice function for style, but it should still be a sanctuary for you to relax and unwind after a busy day. Thankfully, there are a few design styles, like the vintage look, that are very good at combining function with budget-friendly fashion. Whether shabby-chic or elegantly antique, vintage decor is undeniably stylish. Its mix-and-match aesthetic makes it easy to achieve a high-end look without the high-end price tag. Mixing textures is the key to creating a vintage feel.
You'll Never Want to Leave your Room Again with these 33 Vintage Bedroom Decor Ideas

Combine an old brass bedframe with ruffled lace curtains, or pair a shiplap accent wall with a sparkling chandelier. Look for items at flea-markets and second-hand stores; a little bit of wear and tear adds that depth of character that makes a vintage style room feel lived in. Don't be afraid to envision new uses for your finds. Even things like old drawer pulls and hardware can have new lives as curtain hooks or light fixtures. You don't need to be handy with power tools either. Upcycling really can be as simple as stacking packing crates. Viola! A custom made nightstand! Ready to start decorating? Here are 33 vintage bedroom decorations to inspire your makeover.
1. Twinkle Light and Sheer Gauze Curtain Headboard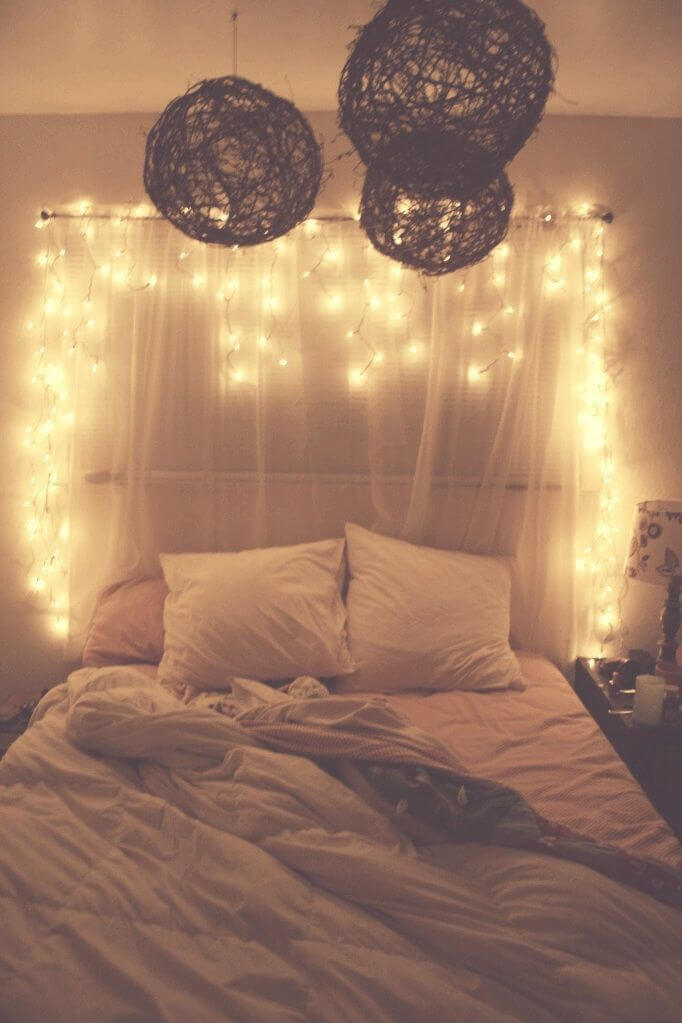 2. Reclaimed Wood and Mason Jar Votive Holders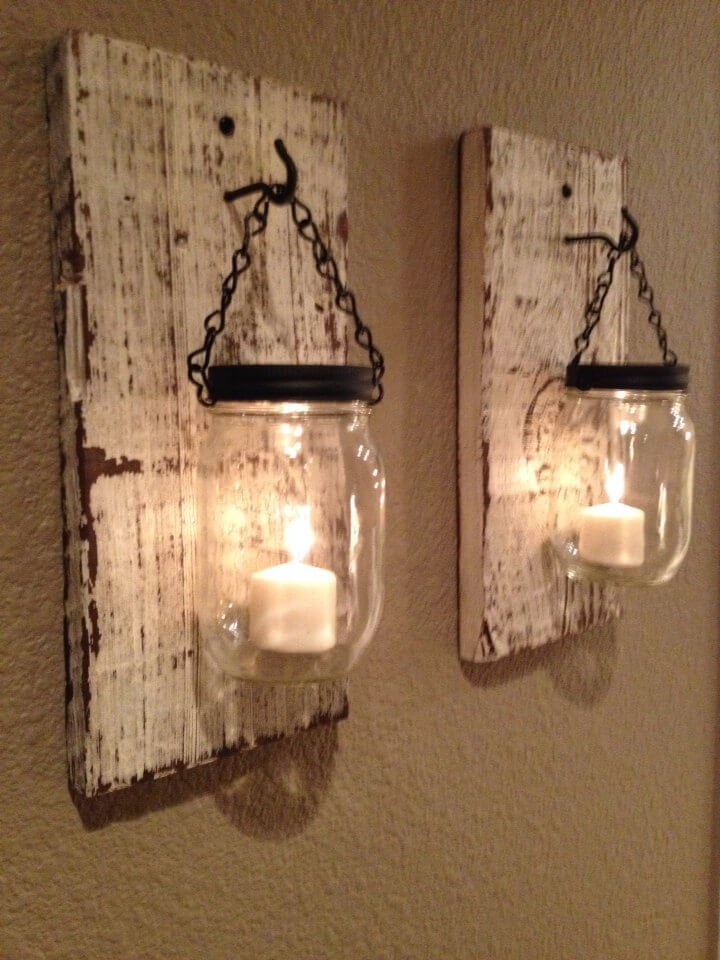 3. Upcycled Vintage Bedroom Décor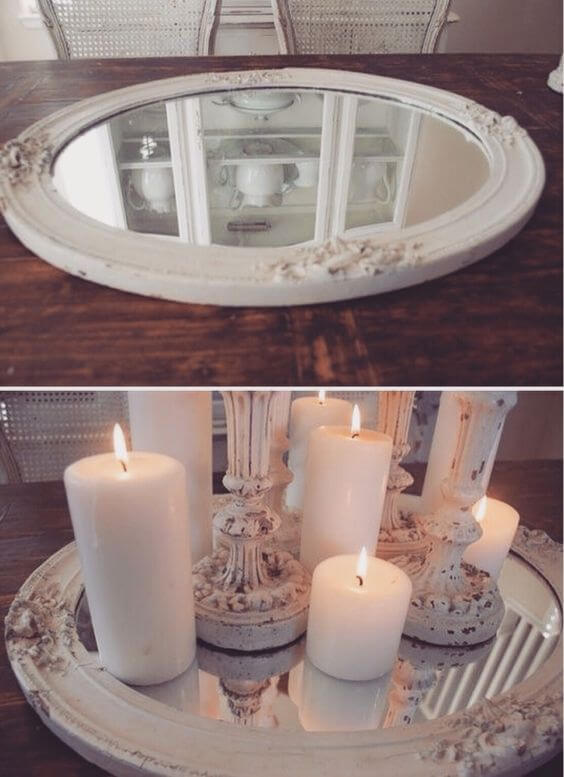 4. Custom Corner Wardrobe Made From Distressed Doors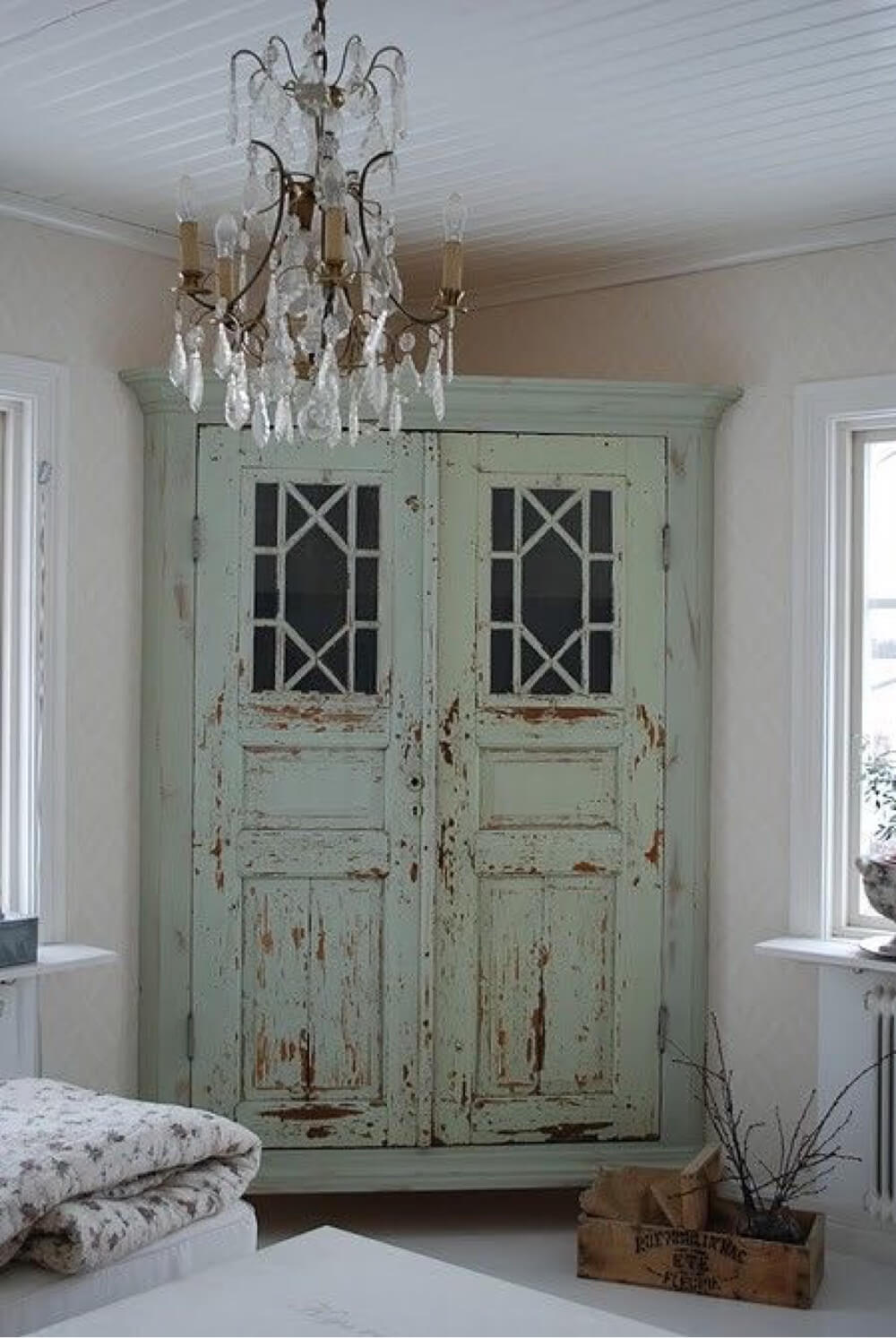 5. Trimmed And Tassled Semi-sheer Privacy Curtain On Ceiling Hooks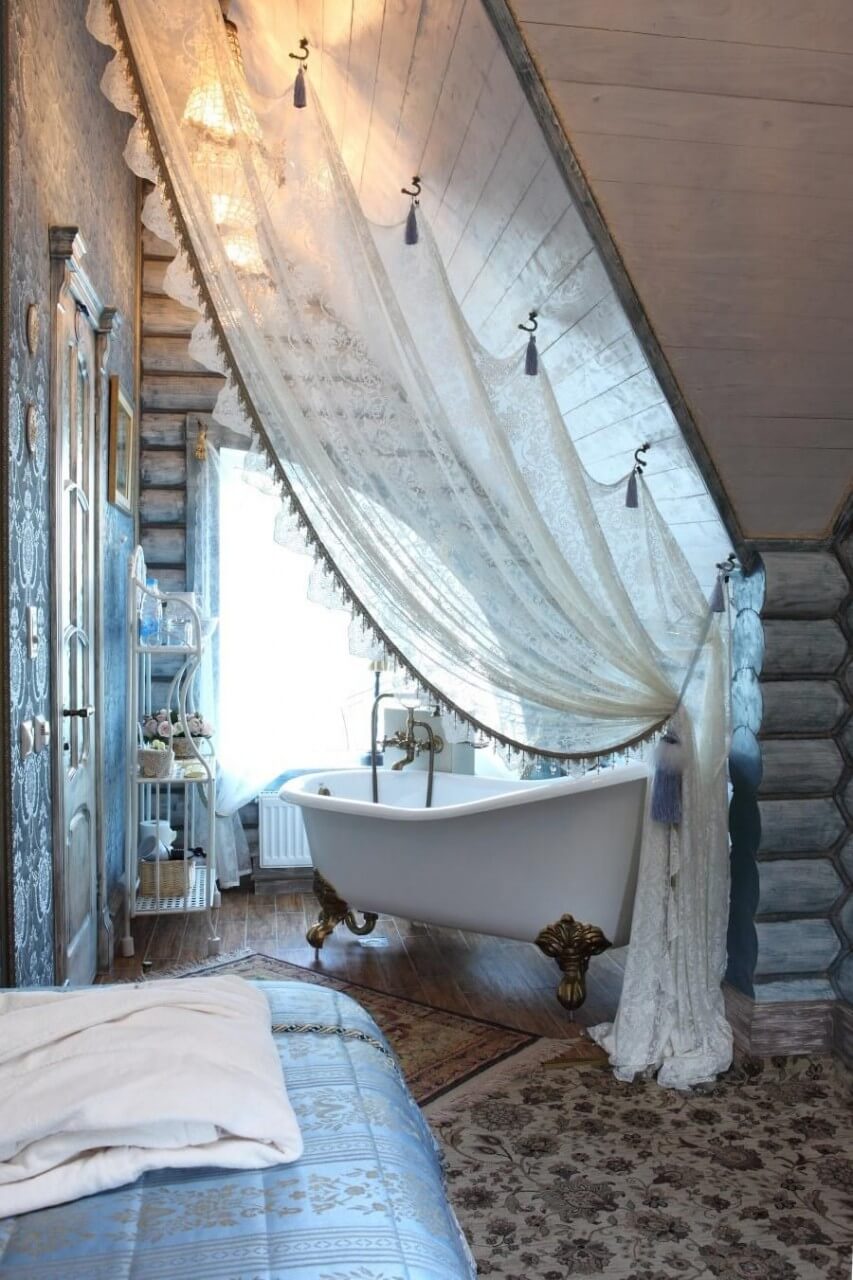 6. Easy Vintage Side Table From Stacked Packing Crates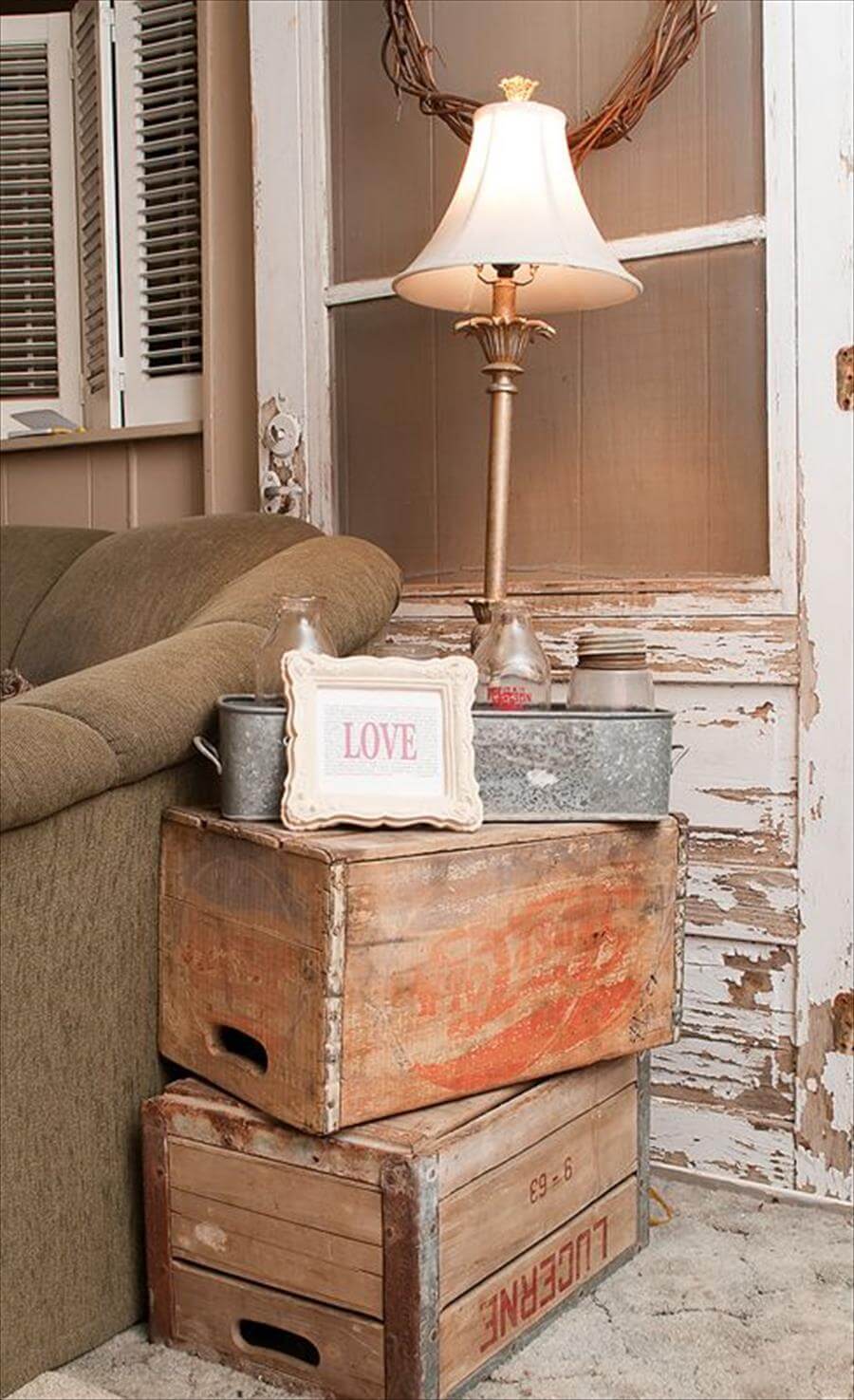 7. Ornate Picture Frames With Chalk-paint Patina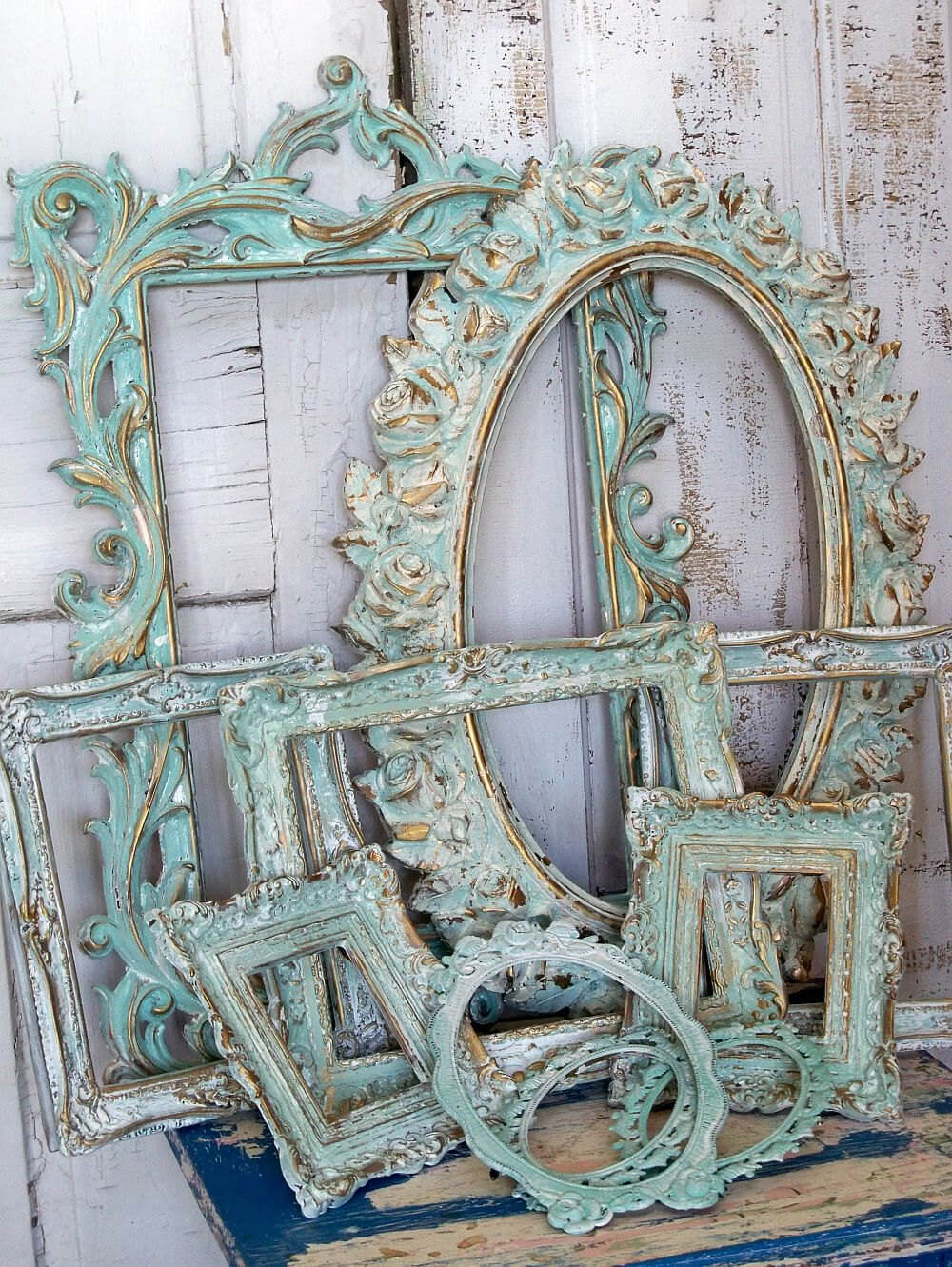 8. Mock Four-poster Canopy Bed With Linen Drapes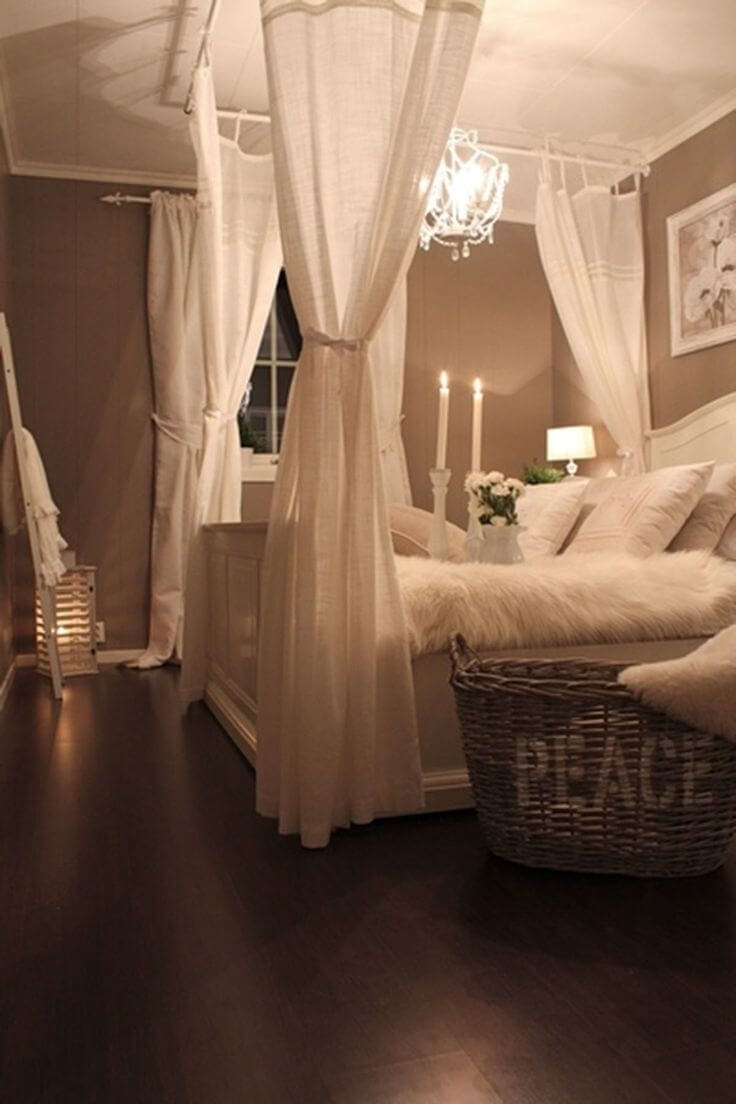 9. Reclaimed Wood Headboard With Built-in Reading Lights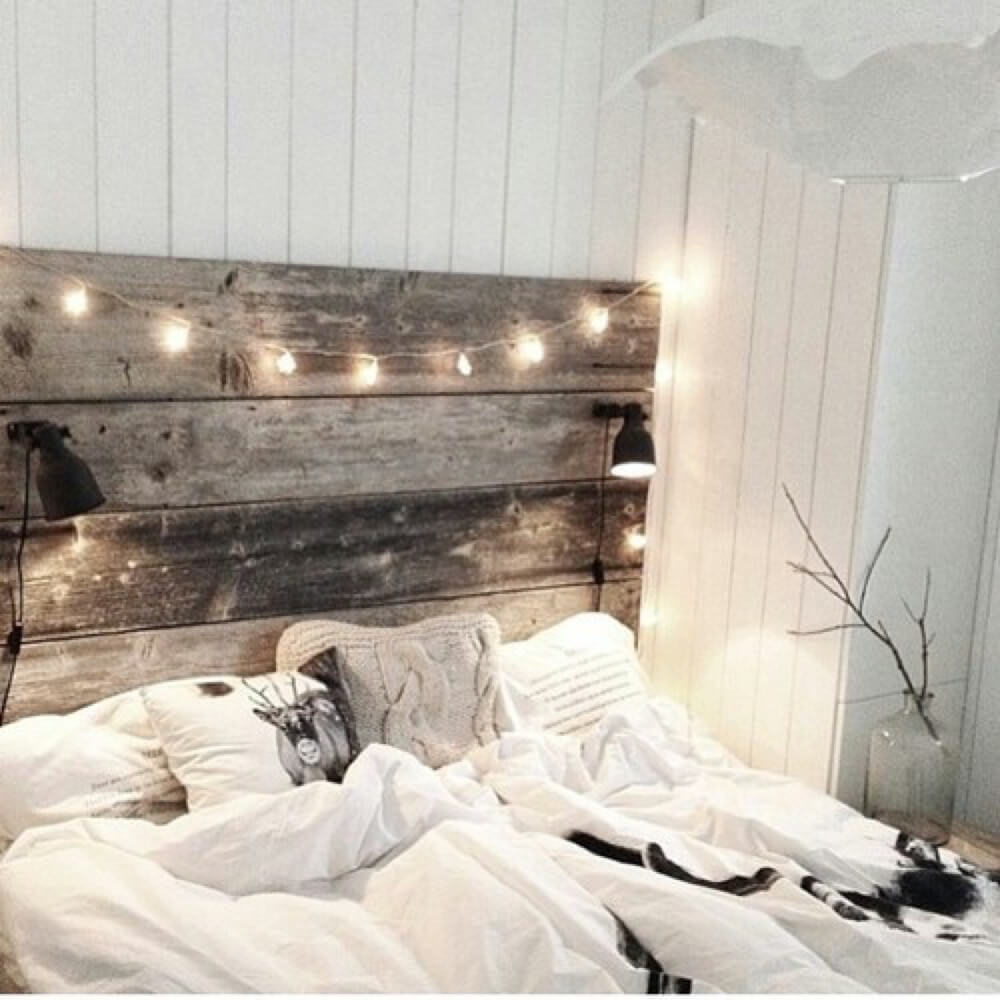 10. Decorative Tree Branches With Twinkle Lighting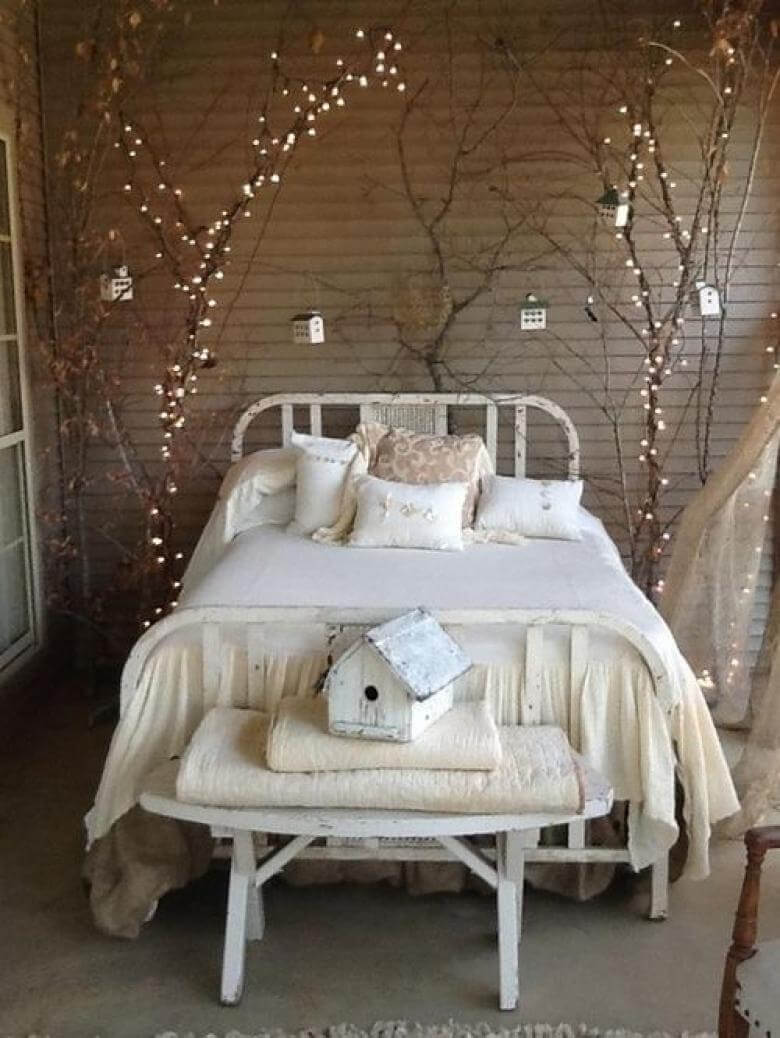 11. Salvaged Window Frame Wall Hanging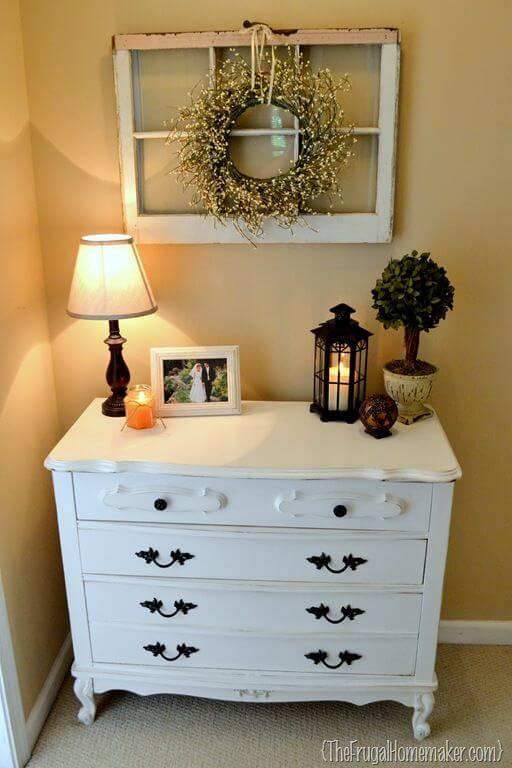 12. Classic Chandelier And Vintage Wall Art Collage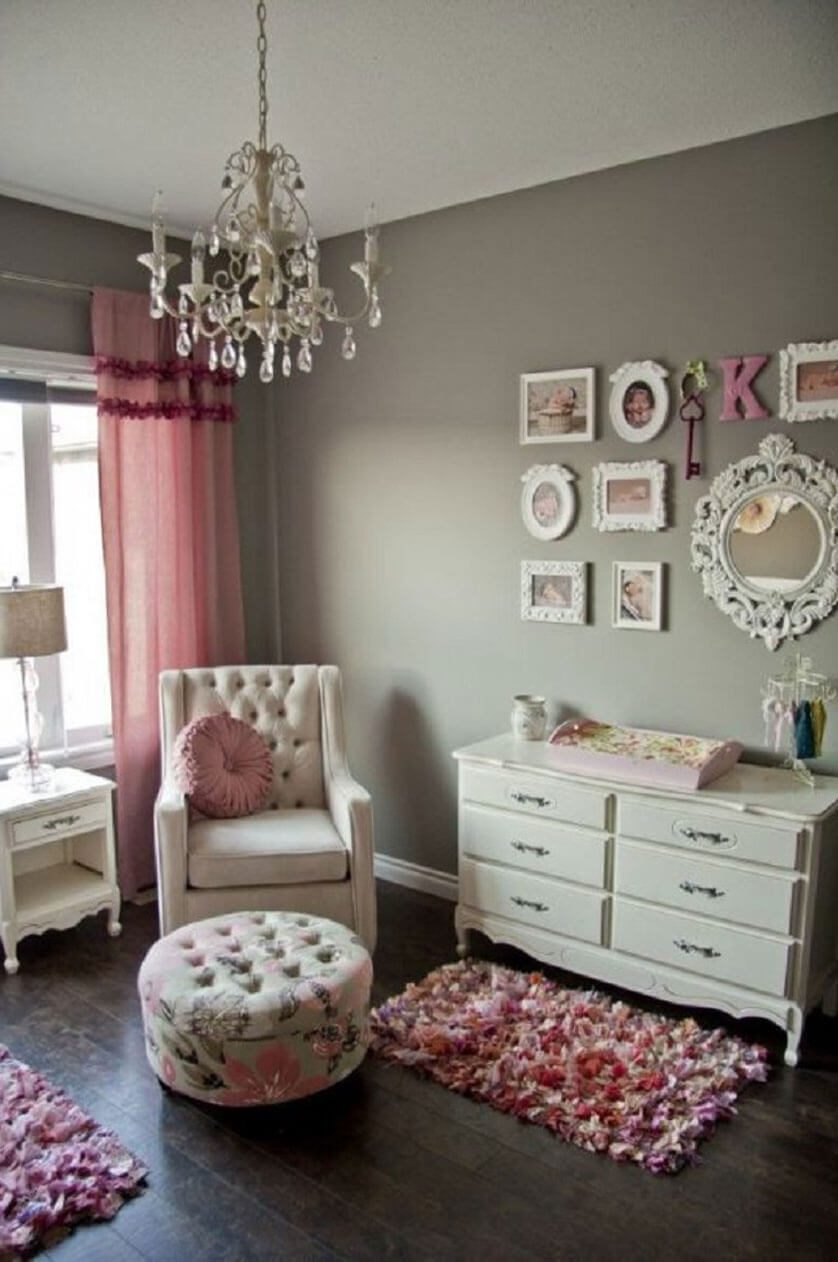 13. Rustic Brass Bedframe With A Light And Airy Color Scheme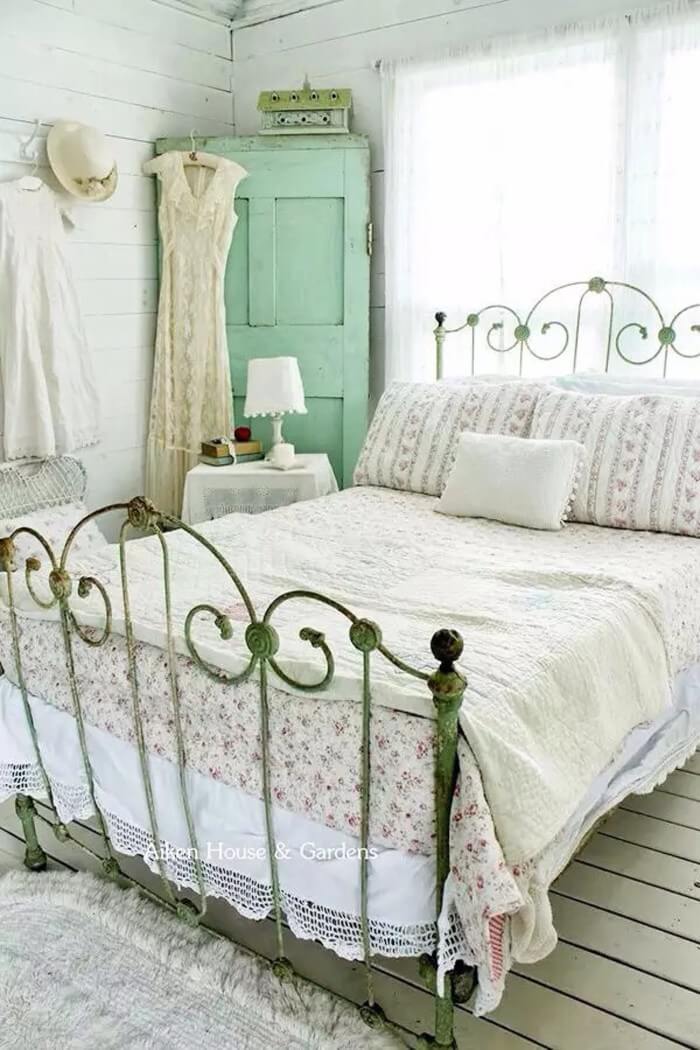 14. Vintage Frame And Lace Trim Jewelry Organizer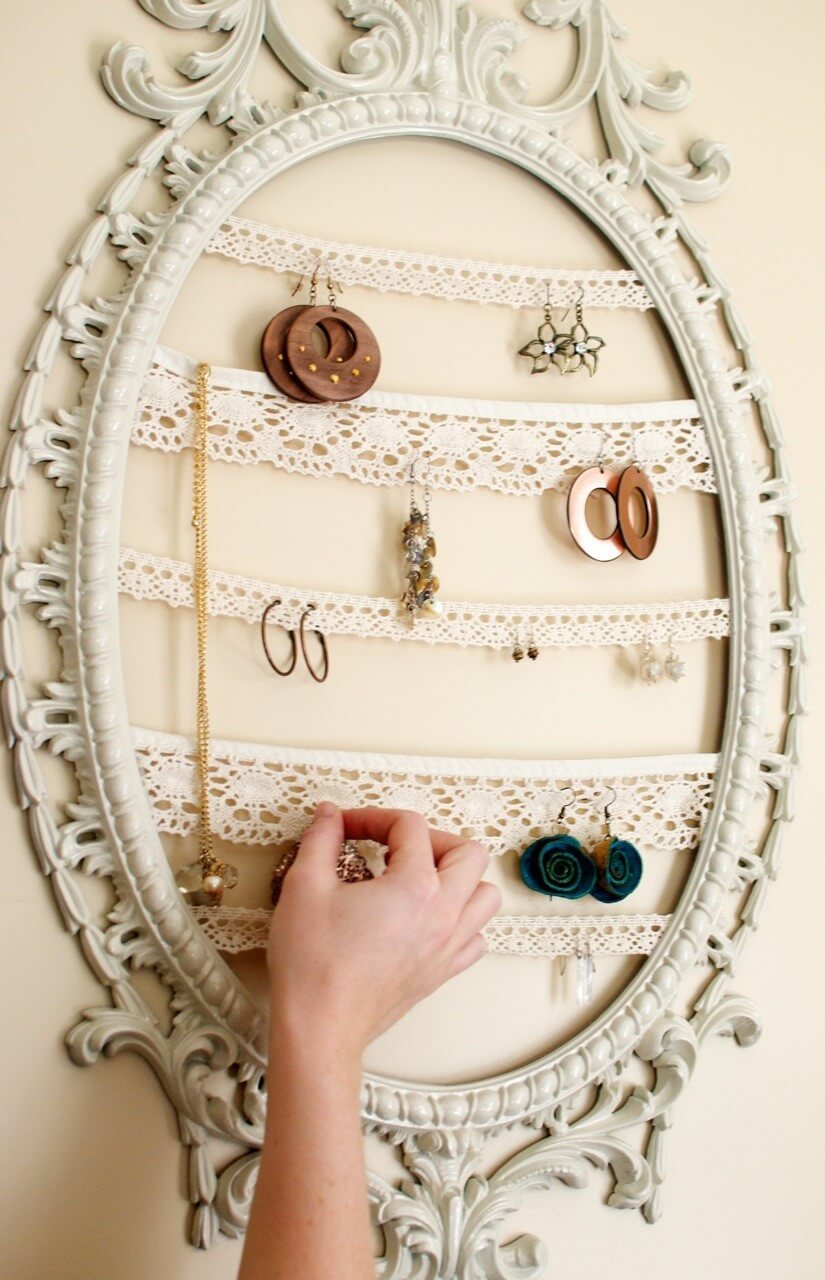 15. Antique Luggage Vanity Table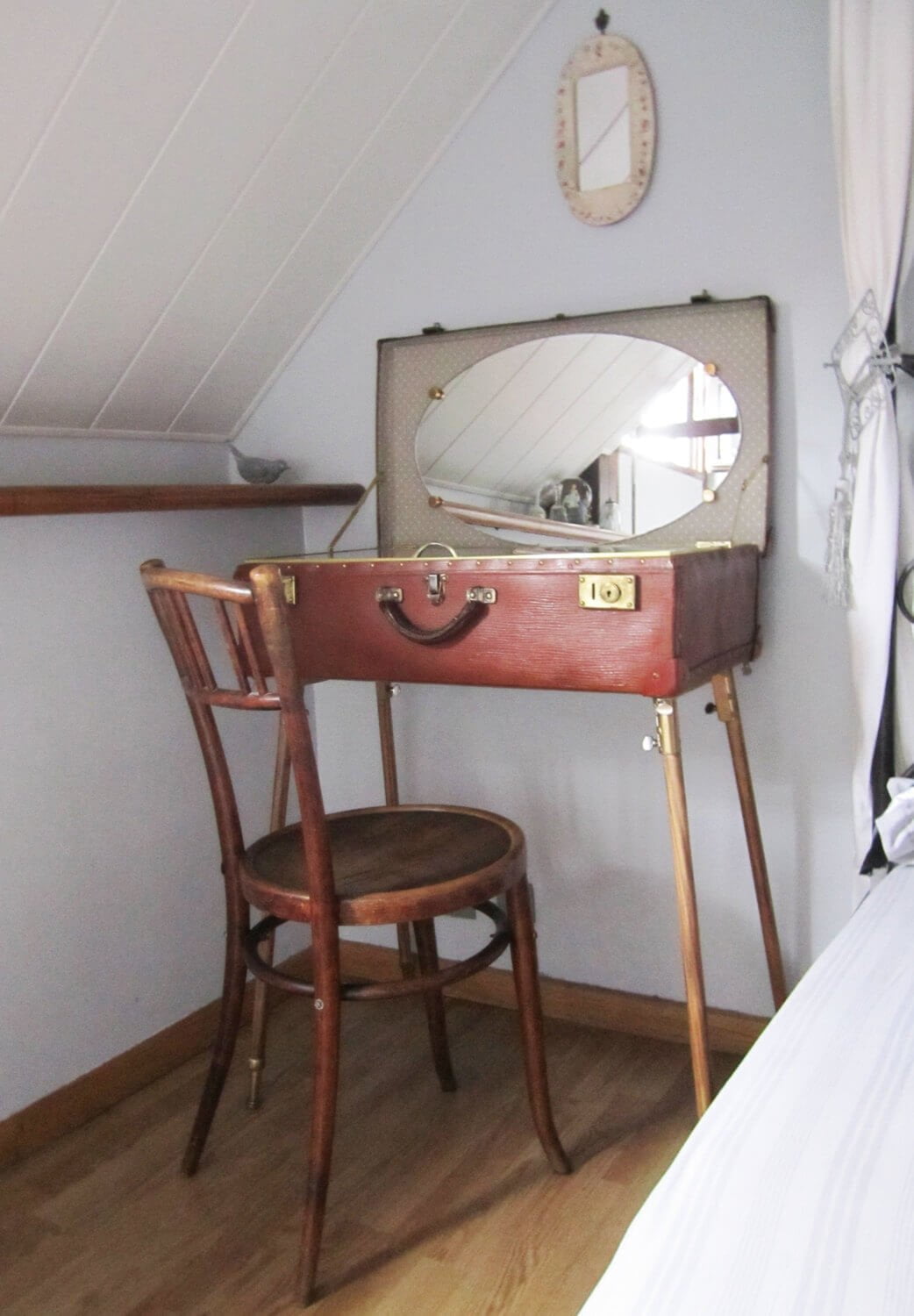 16. Crystal Doorknob Curtain Tiebacks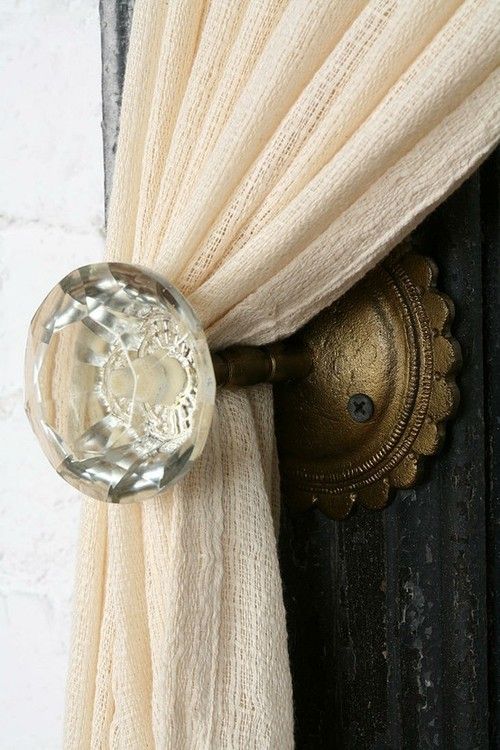 17. Upcycled Orchard Ladder Turned Nightstand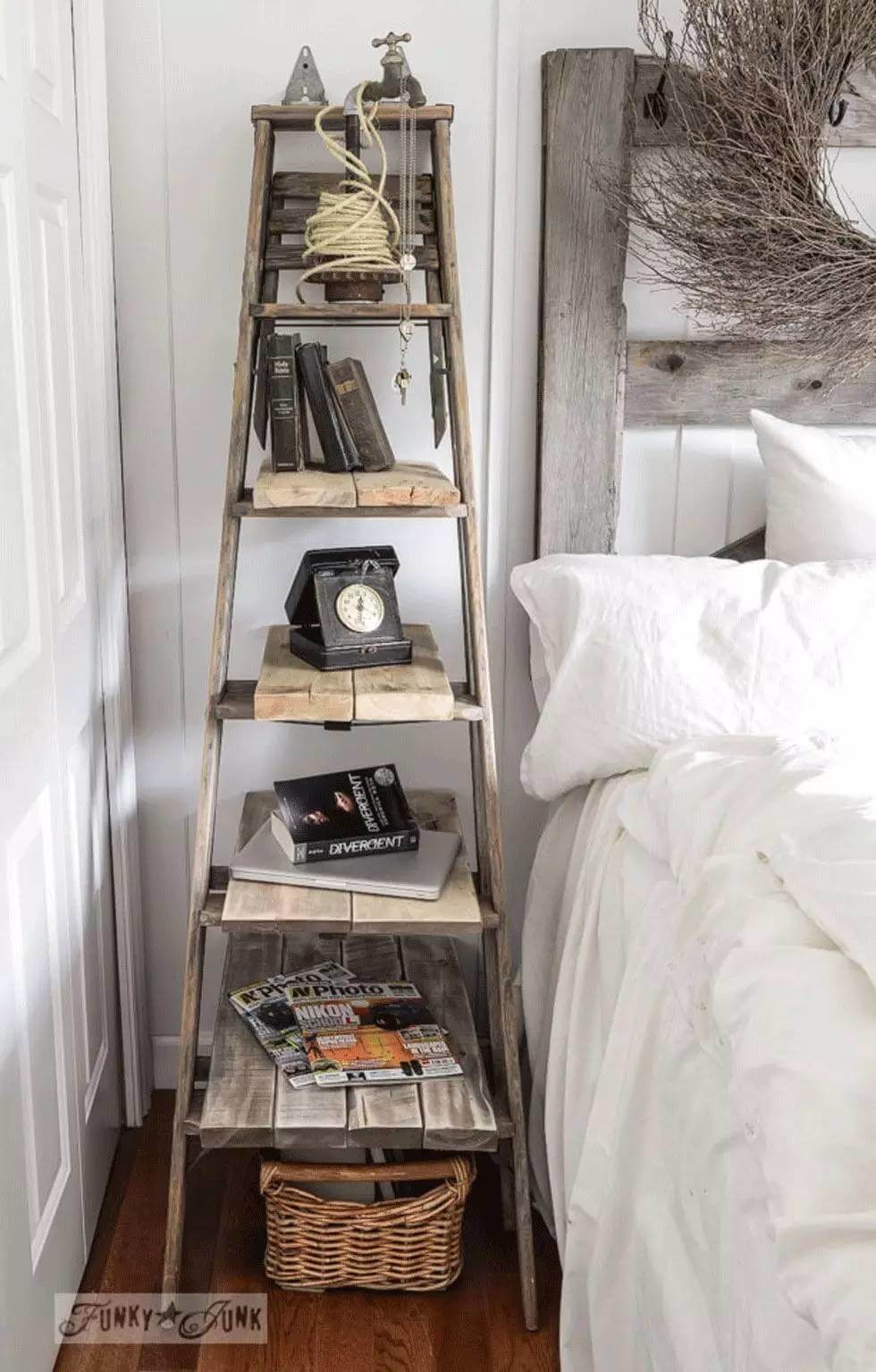 18. Distressed Hall Table With Ornate Framed Mirror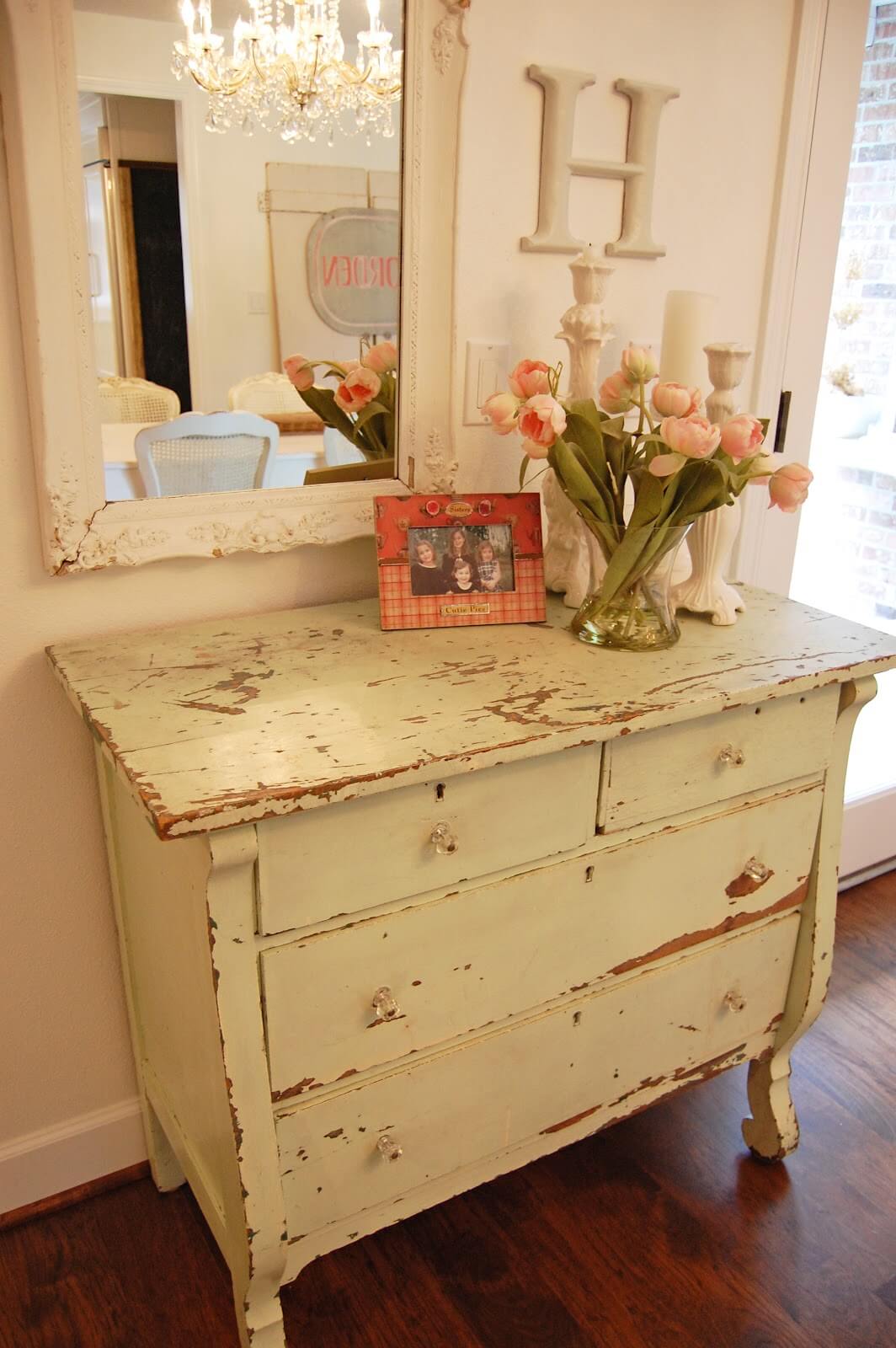 19. Carved Vintage Bedroom Decoration with Floral Print Pillows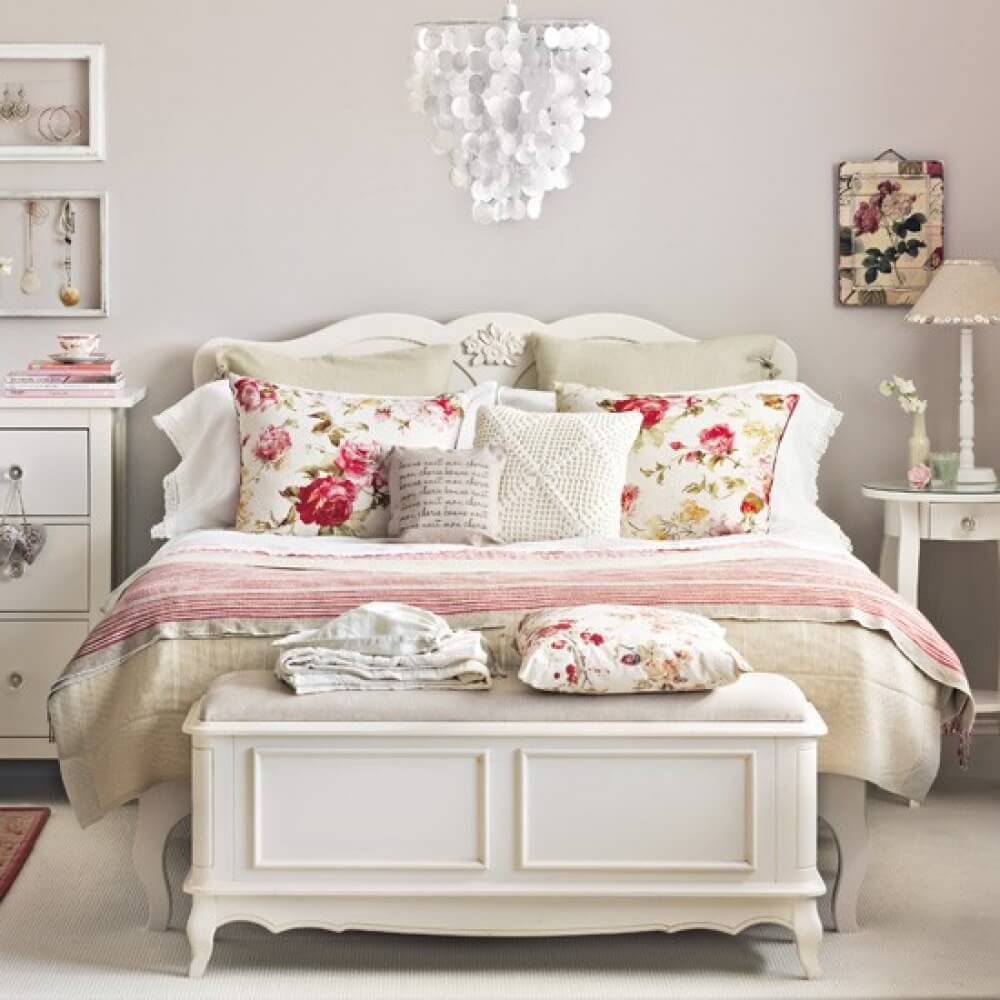 20. Super Simple Stacked Luggage Nightstand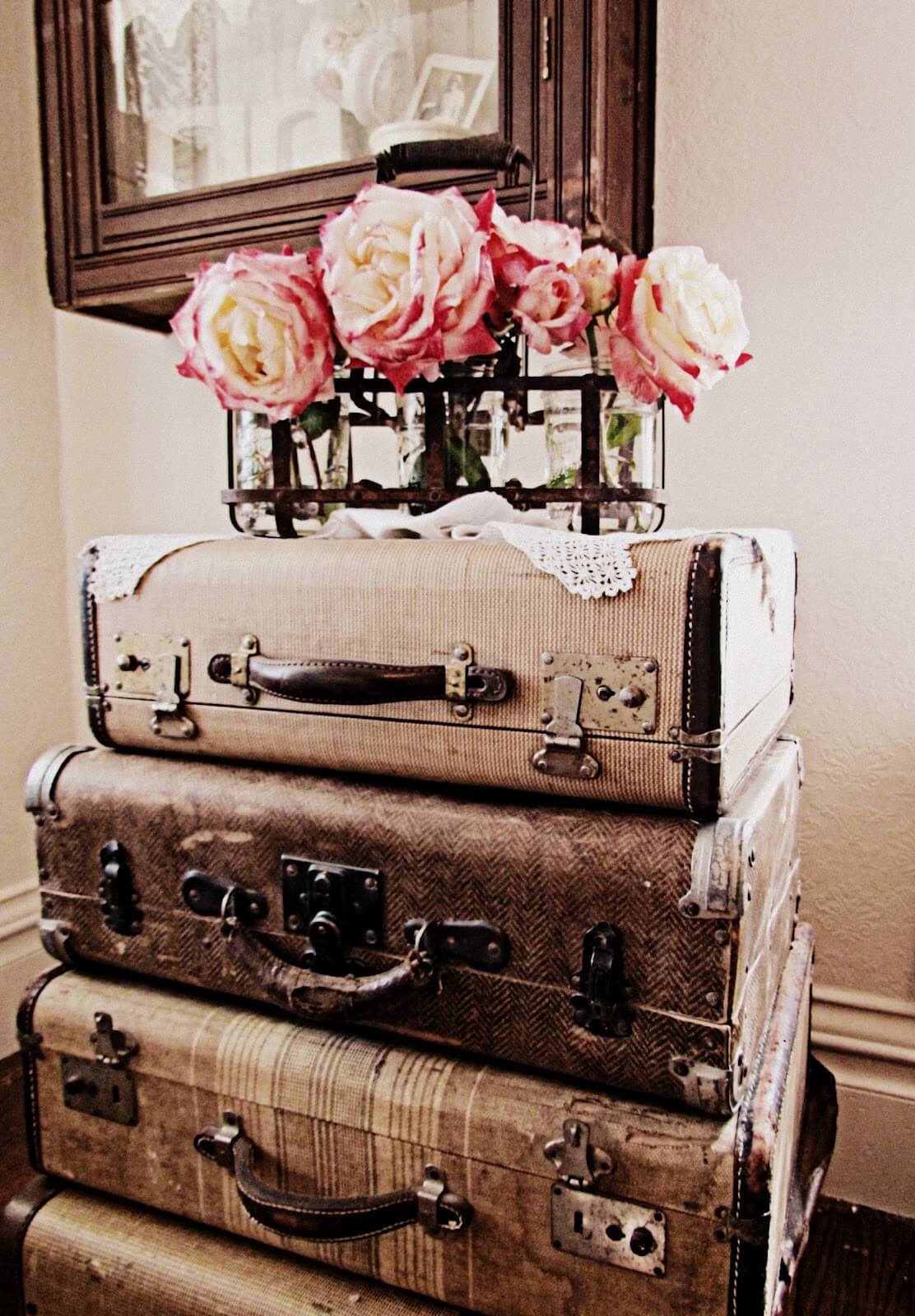 21. Polaroid-style Instagram Wall Art With Twinkle Lights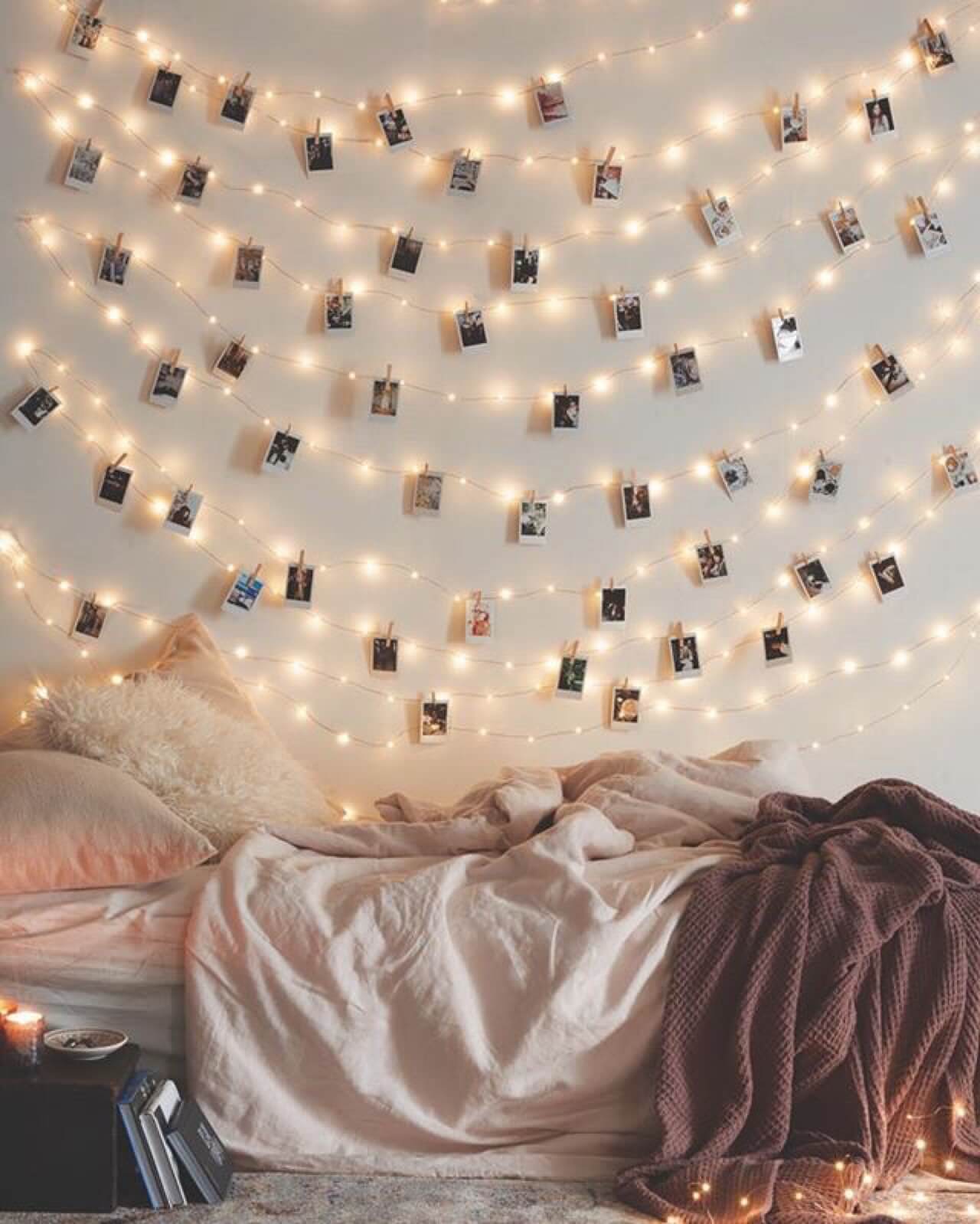 22. Chalk-painted Mason Jar Vases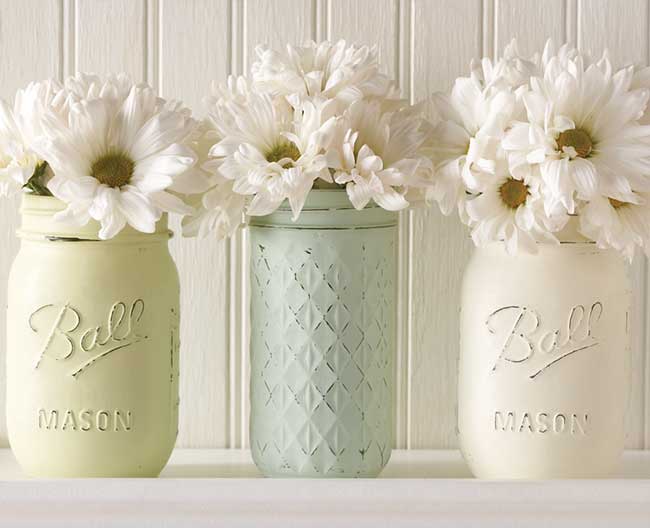 23. Dramatic Headboard Made With Reclaimed Doors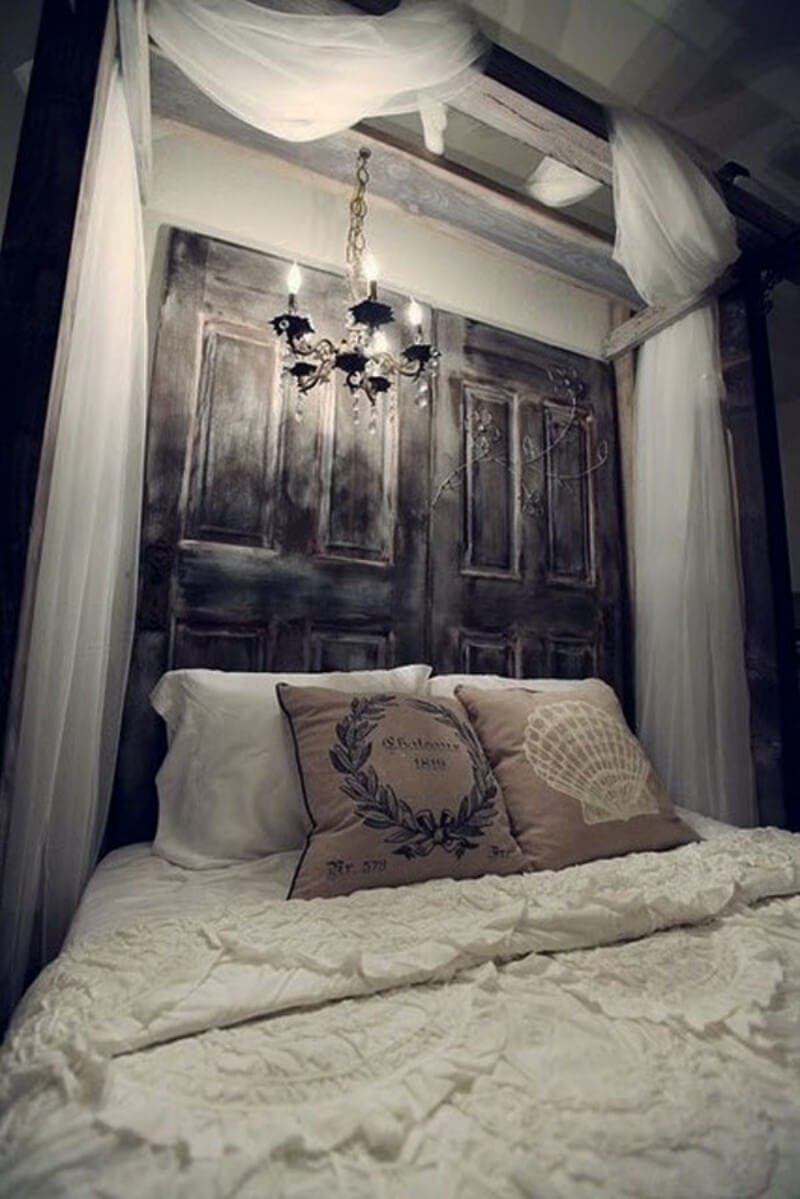 24. Easy Headboard From Whitewashed Shutters And Window Frame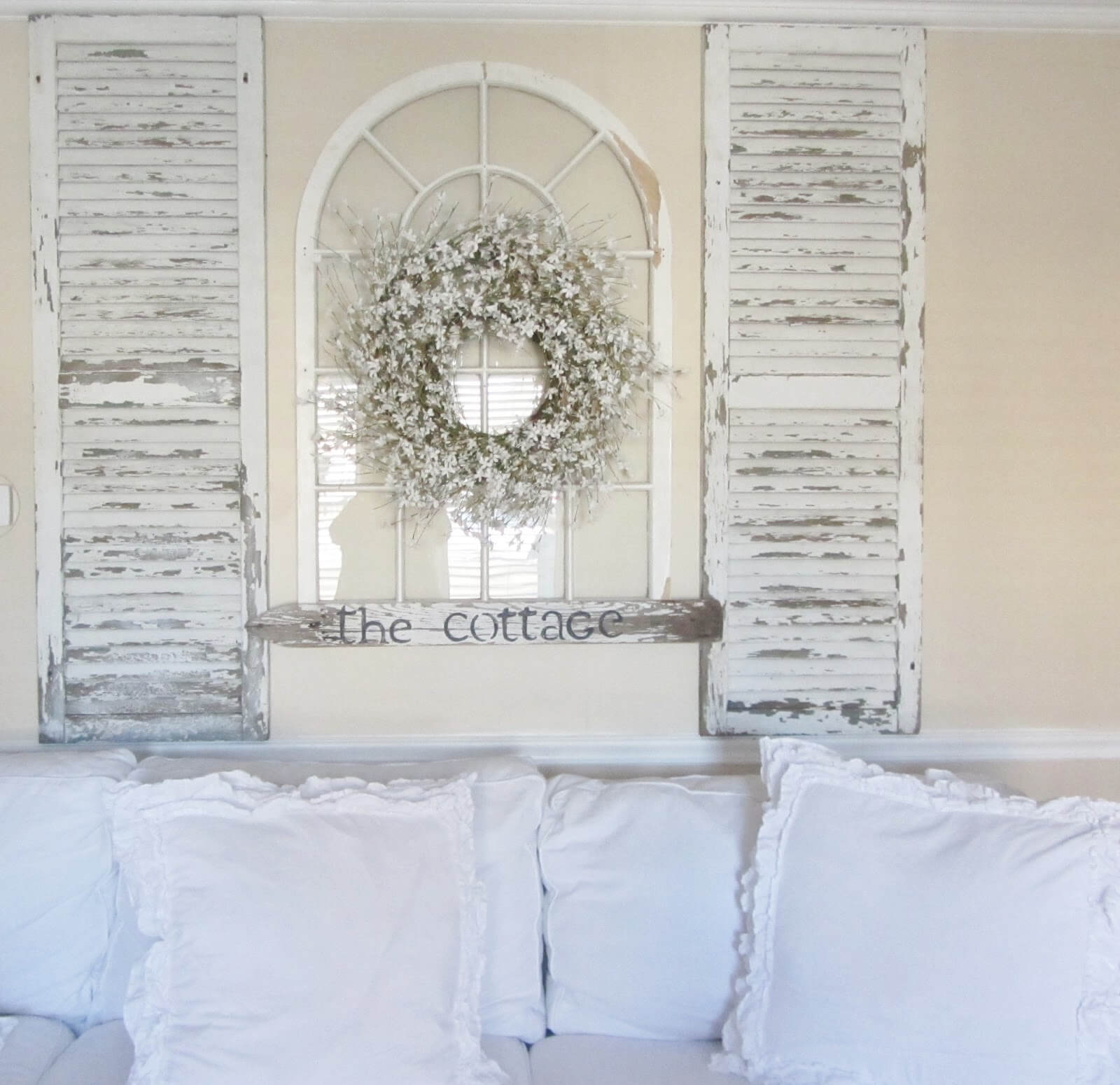 25. Old-world Style Headboard And Room Divider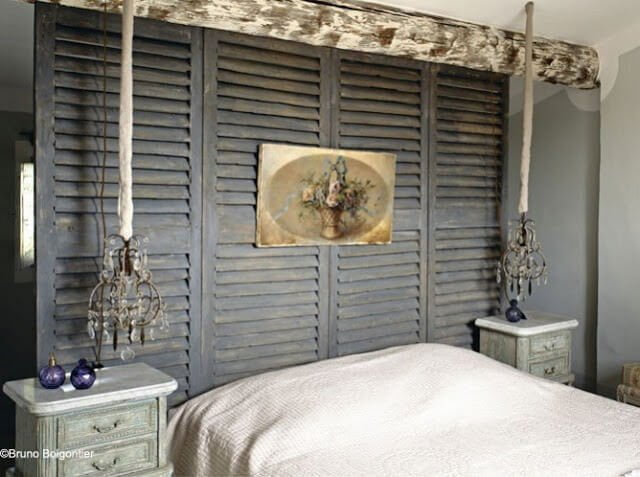 26. Moroccan-inspired Vintage Birdcage Lantern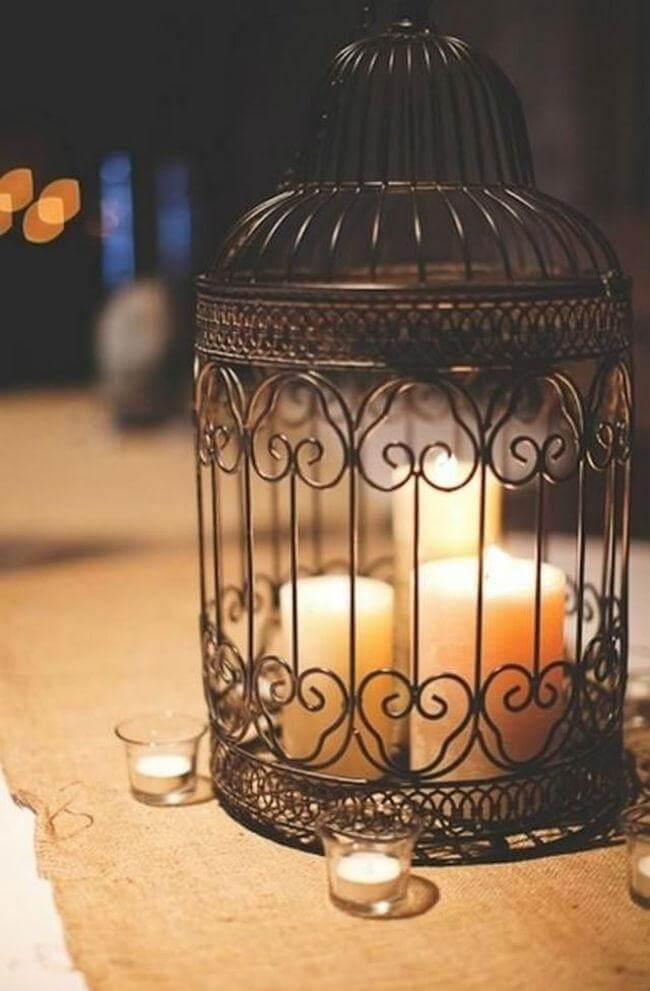 27. Accessory Organizer Made From An Old Door Frame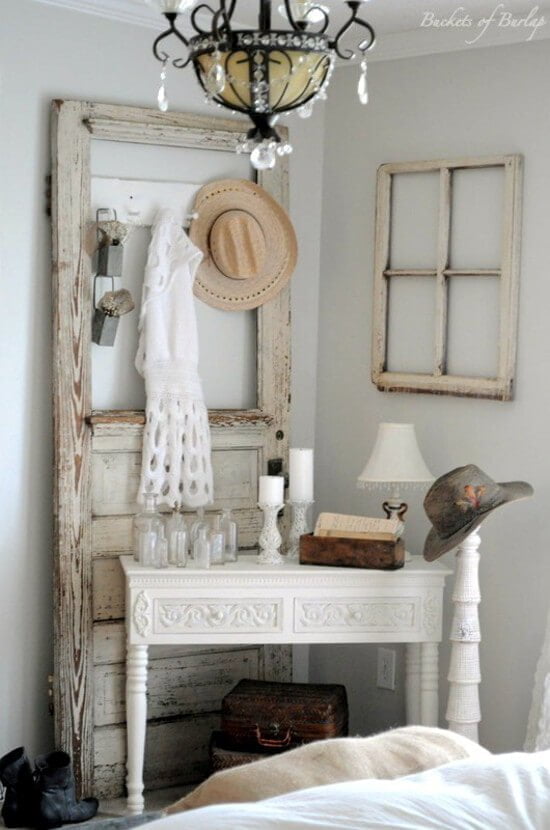 28. Reclaimed Door Turned Floating Headboard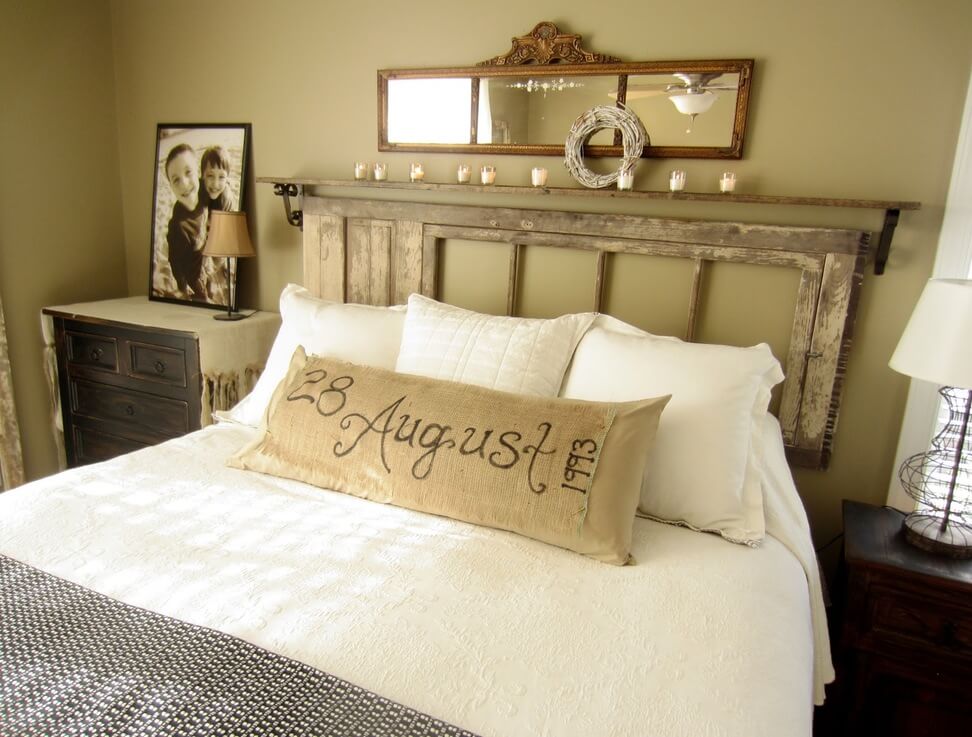 29. Mini Packing Crate Vanity Organizer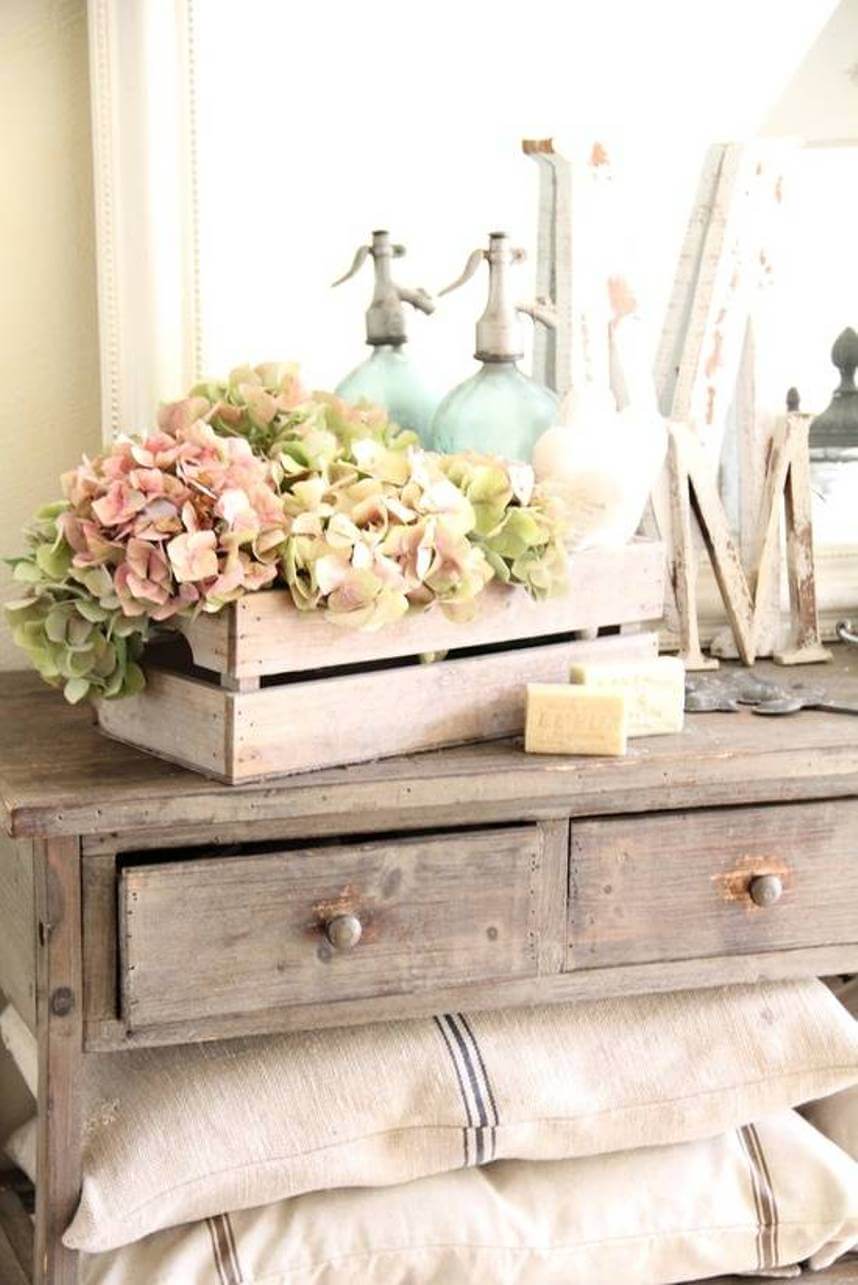 30. Elegant Vintage Bedroom Design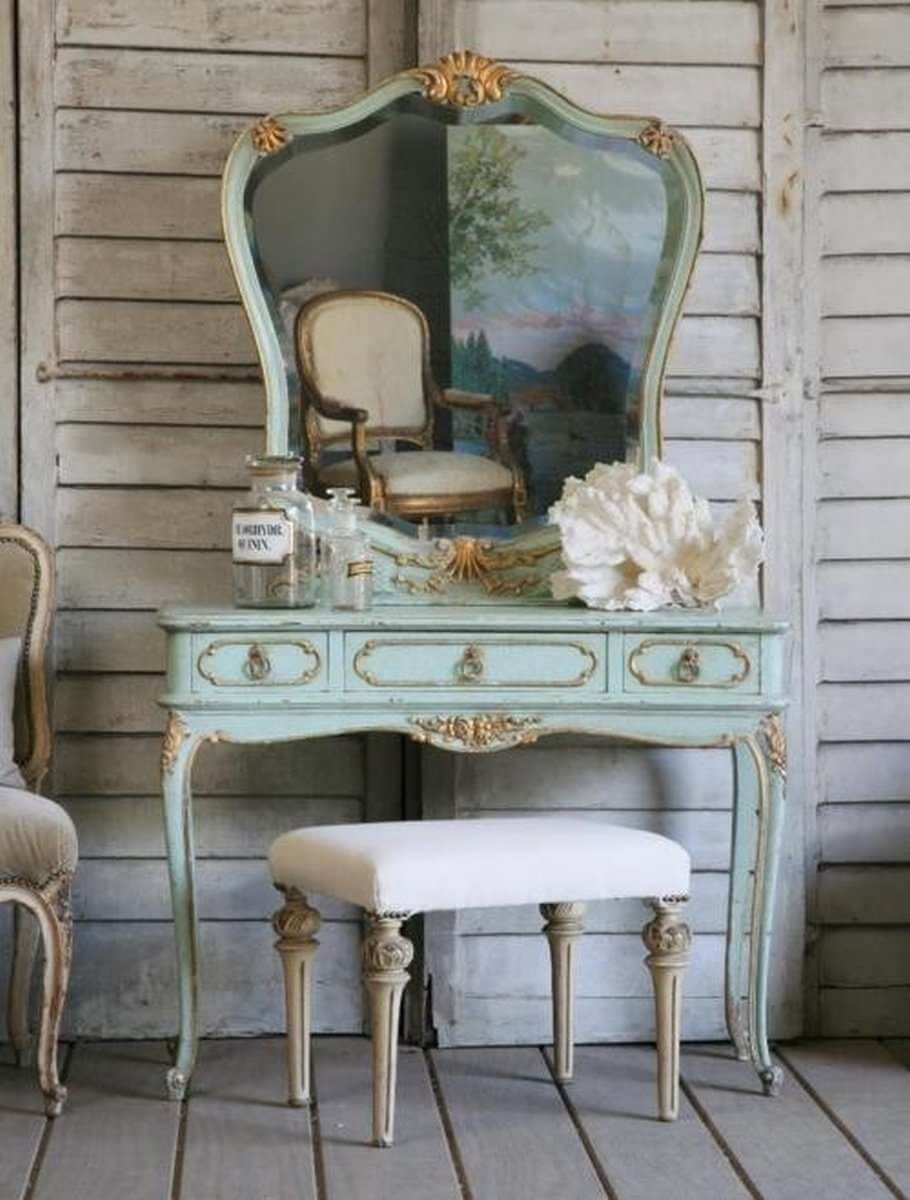 31. Old-fashioned Lantern Display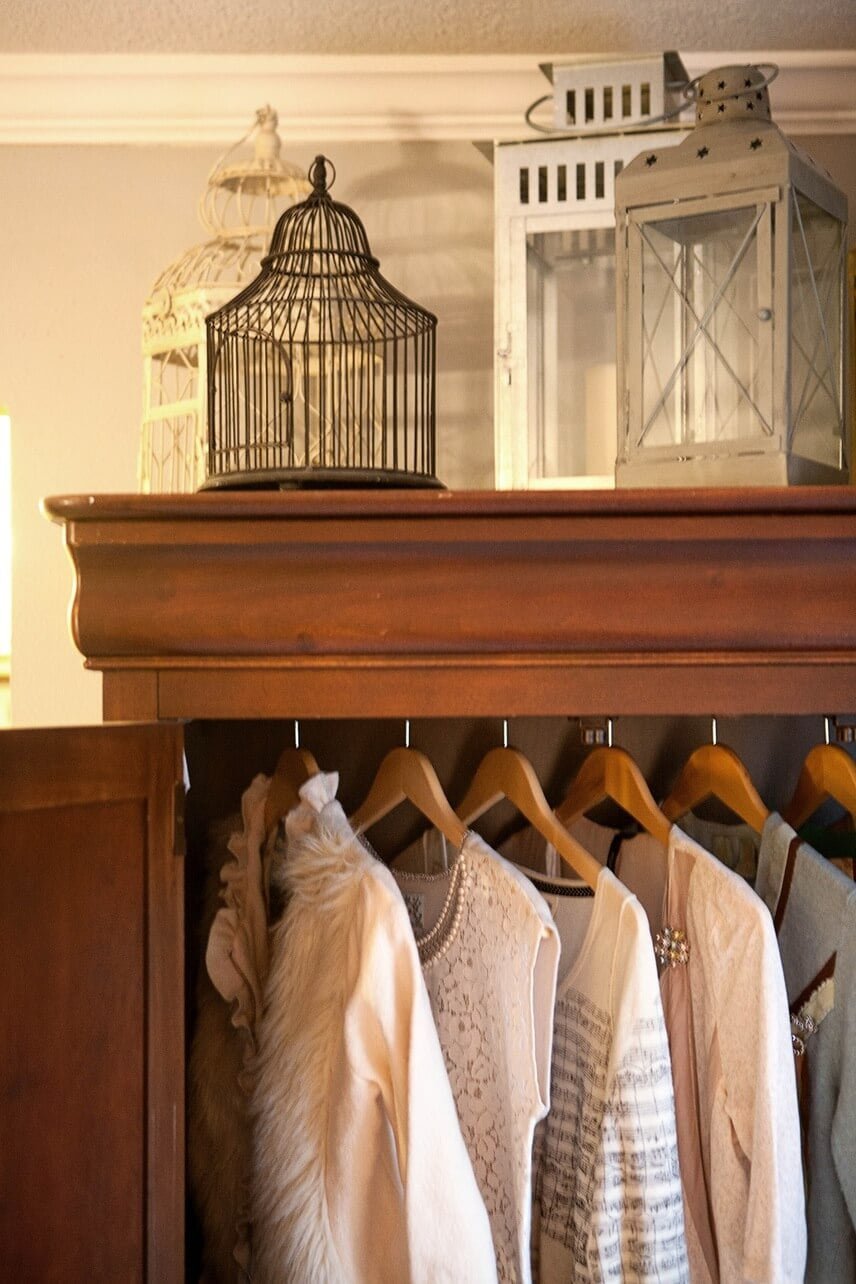 32. A Vintage Bedroom for Two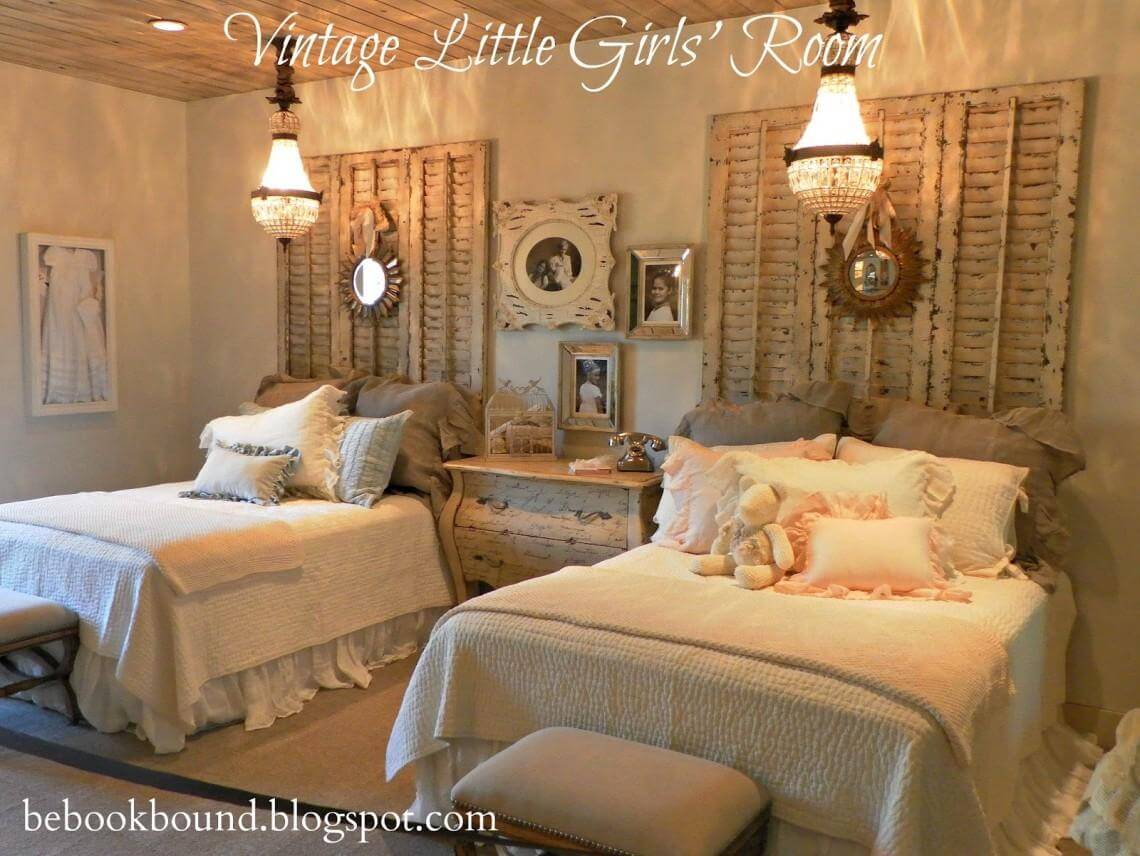 33. Luxury Meets Old-school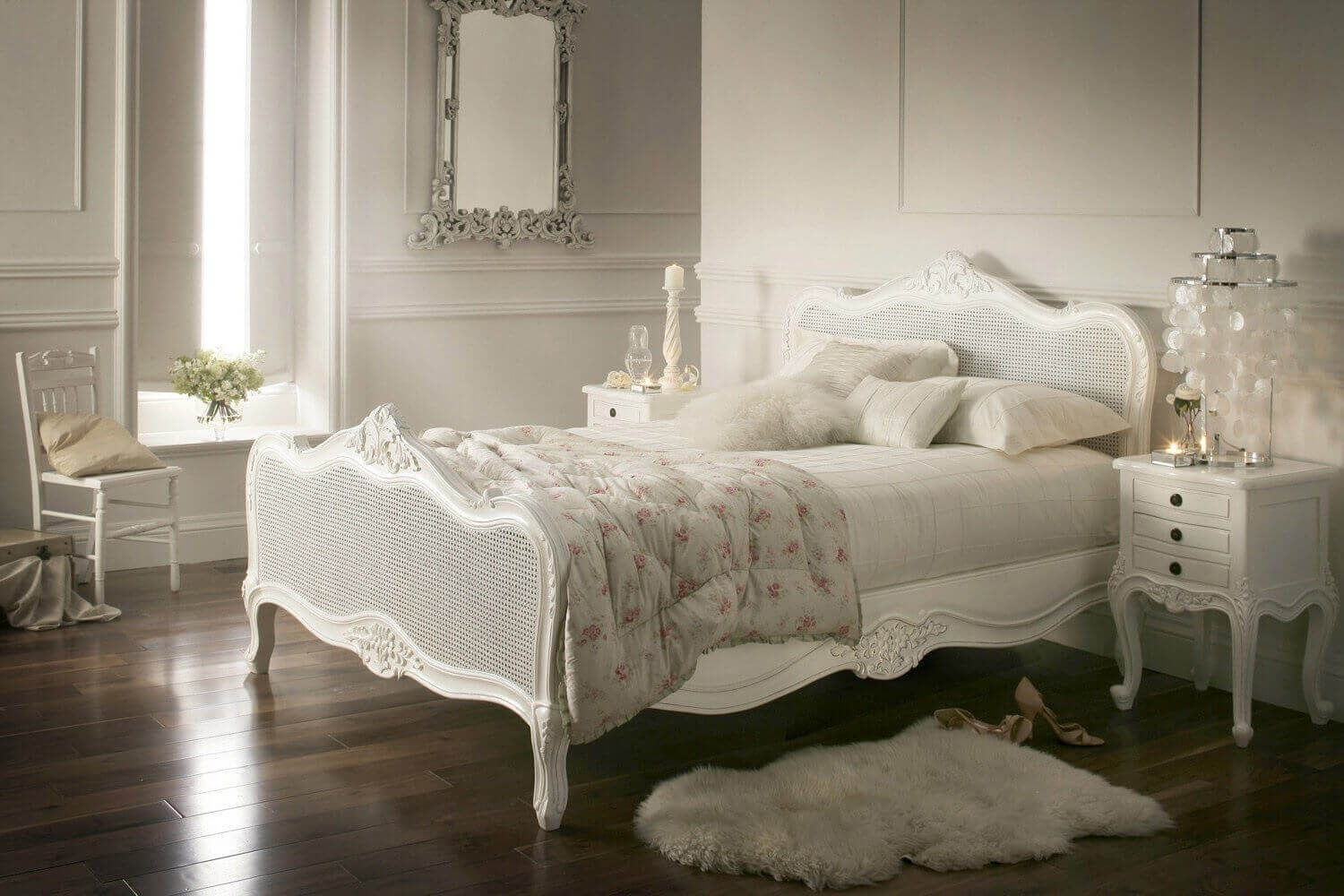 Our Favorite Farmhouse Baskets and Bins to buy on Amazon