Back in the 1970s, the idea of decorating with old window frames was pretty much limited to hanging a stained glass panel from chains in front of a window. Today, many do-it-yourself decorators are adding interest to new houses that have few appointments with repurposed old window ideas for even the most weathered window frames, whether they're filled with clear glass or not. You can find old windows at salvage yards, auction houses, flea markets, demolition sites, antique malls and many other places.
25 New Uses for Old Windows
Those old window frames can become picture frames to put right on the wall over photos, mirror frames, chalkboard frames, or a means to store and display jewelry. In the hands of a decorator who has modest woodworking skills, frames can be tabletop terrariums or other repurposed old window decorations. Skilled craftspeople can likely handle more complicated projects that put old windows right down on the floor, as a vitrine-type coffee table and even the base of an amazing kitchen island.
And in an update of that lone, stained-glass panel feature from the '70s, several long frames can be suspended from the ceiling to make a room divider in an expansive, open room; and pristine leaded glass panels will add quiet elegance to walls in one of the prettiest repurposed old windows. See our favorite ideas and get inspired!
1. A Frame Perches Above The Fireplace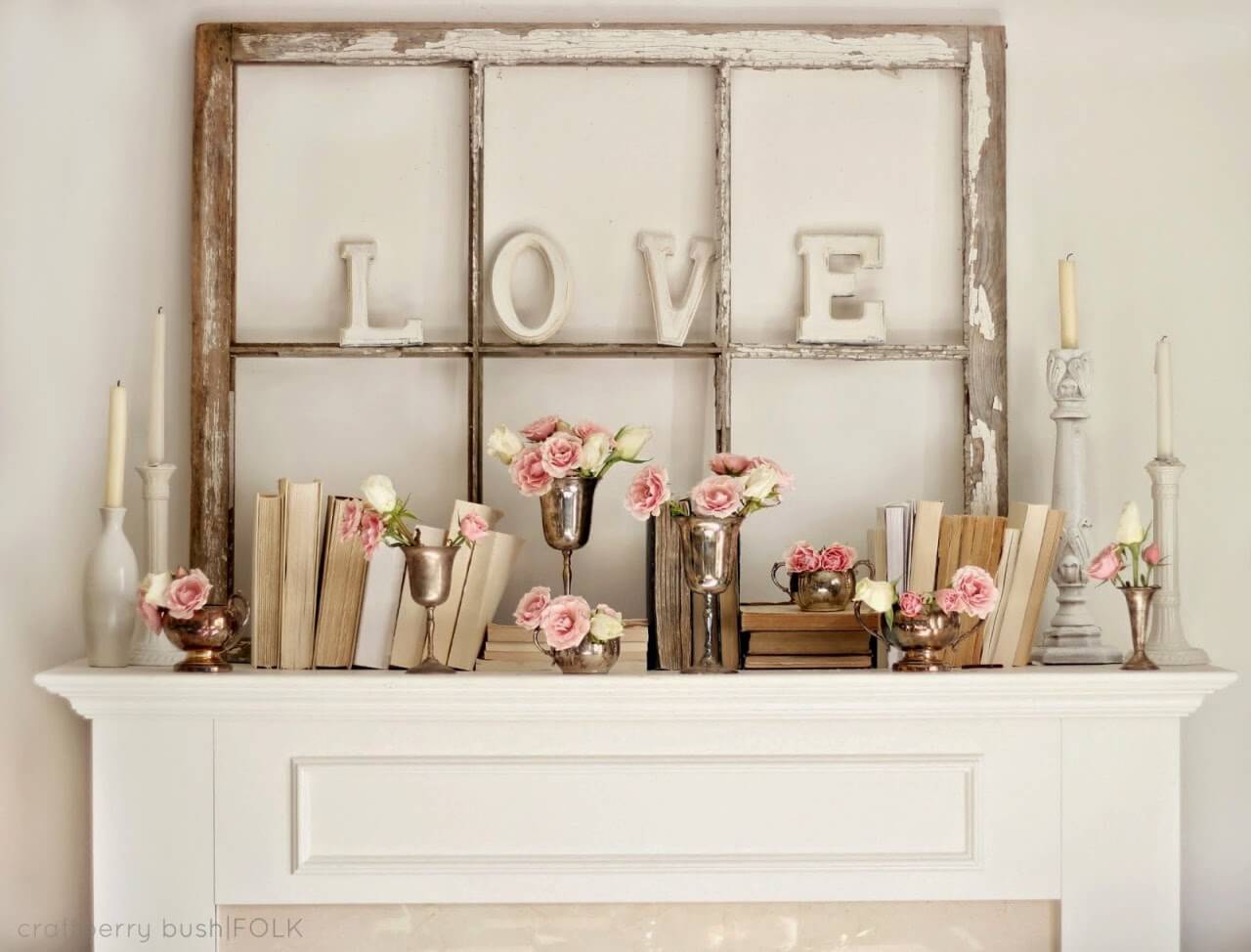 2. A Chalkboard For Little Messages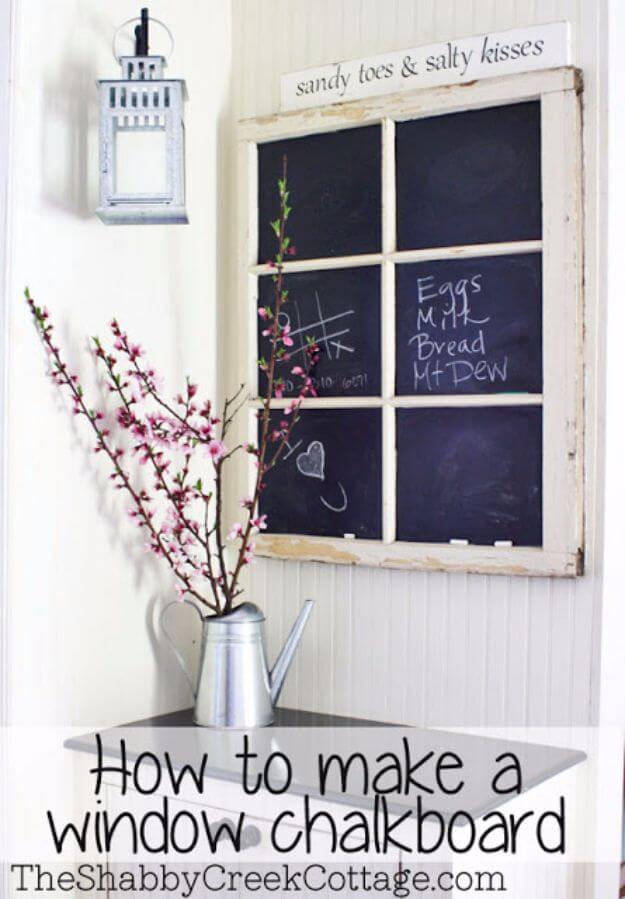 3. Mullions Add Interest To A Photo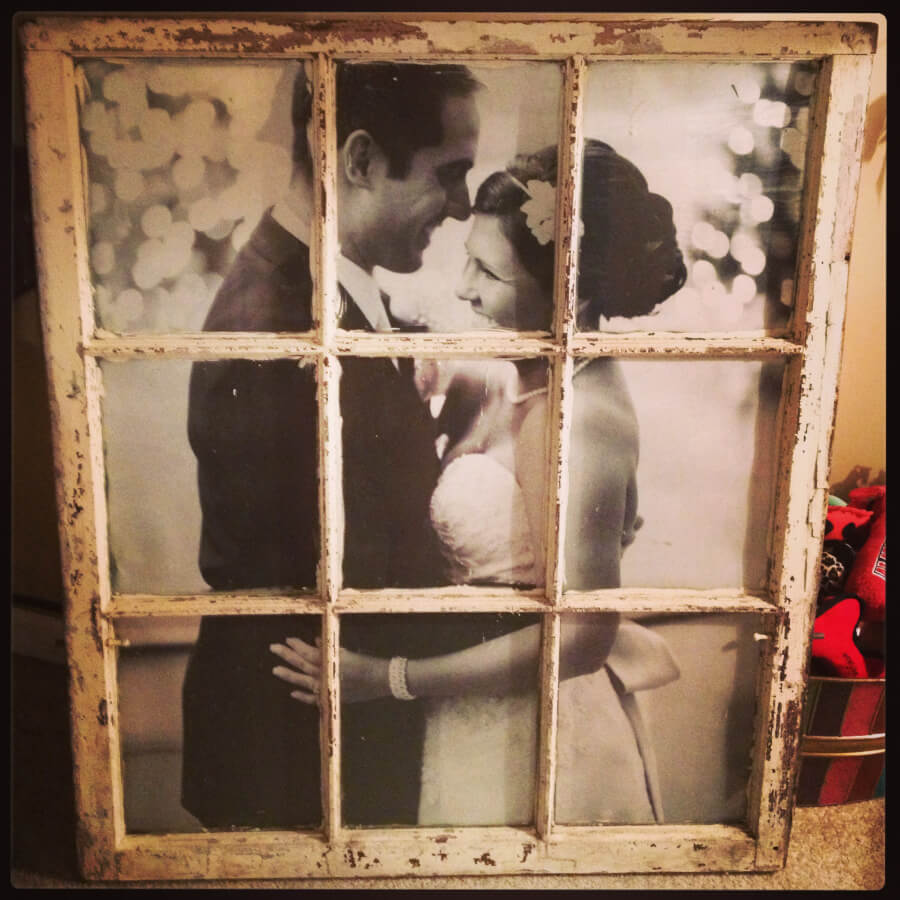 4. A Window And A Wreath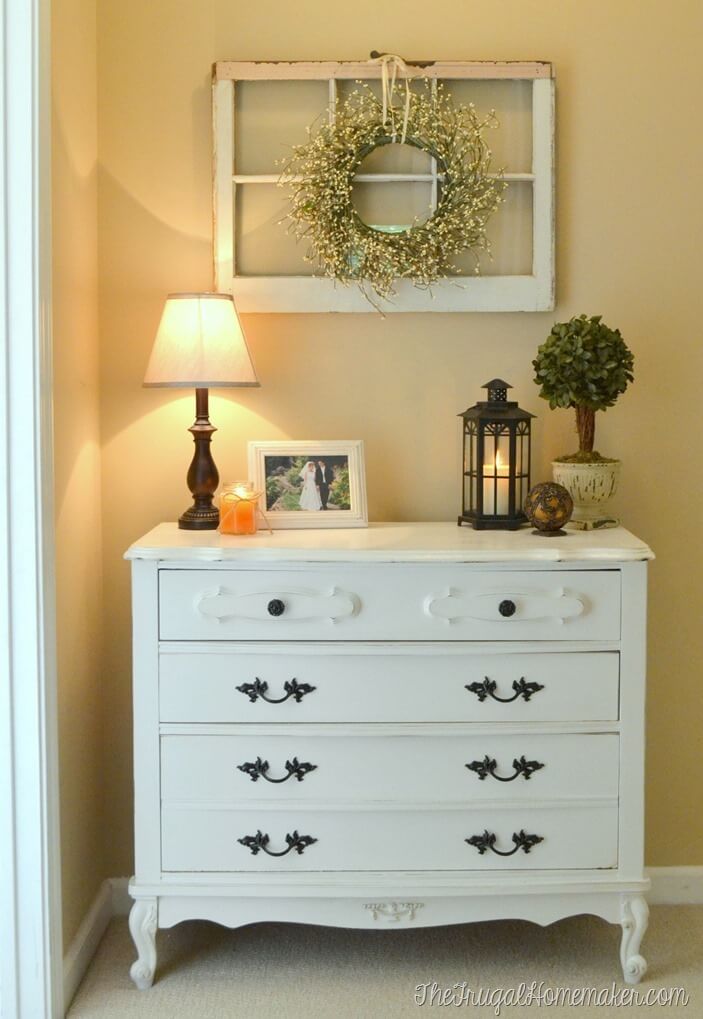 5. Center Stage For A Frame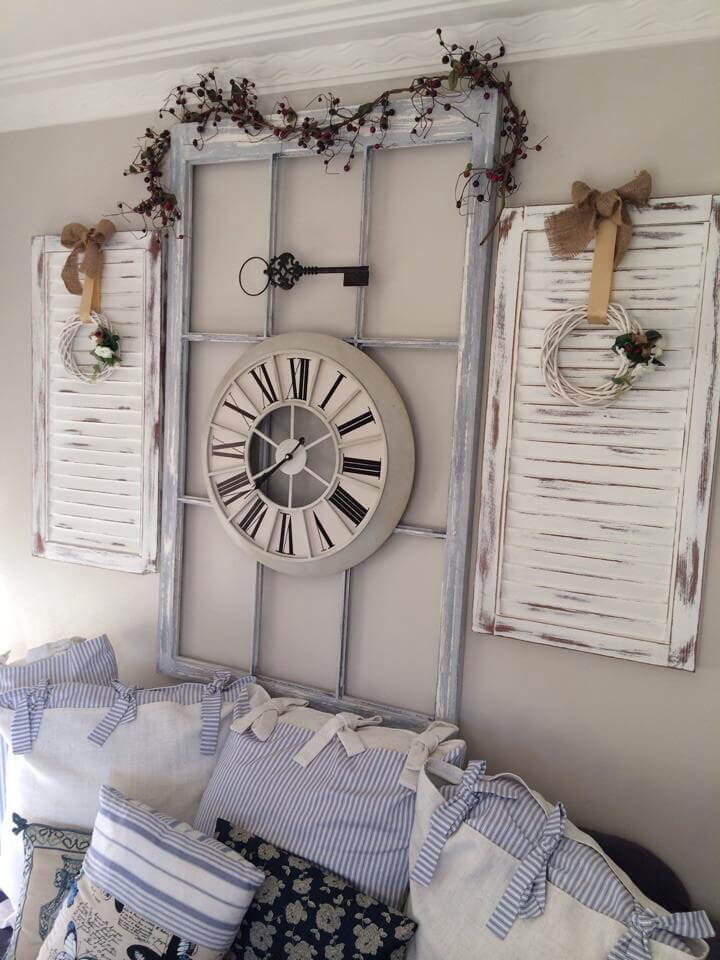 6. Wire And Hooks Make A Kitchen Rack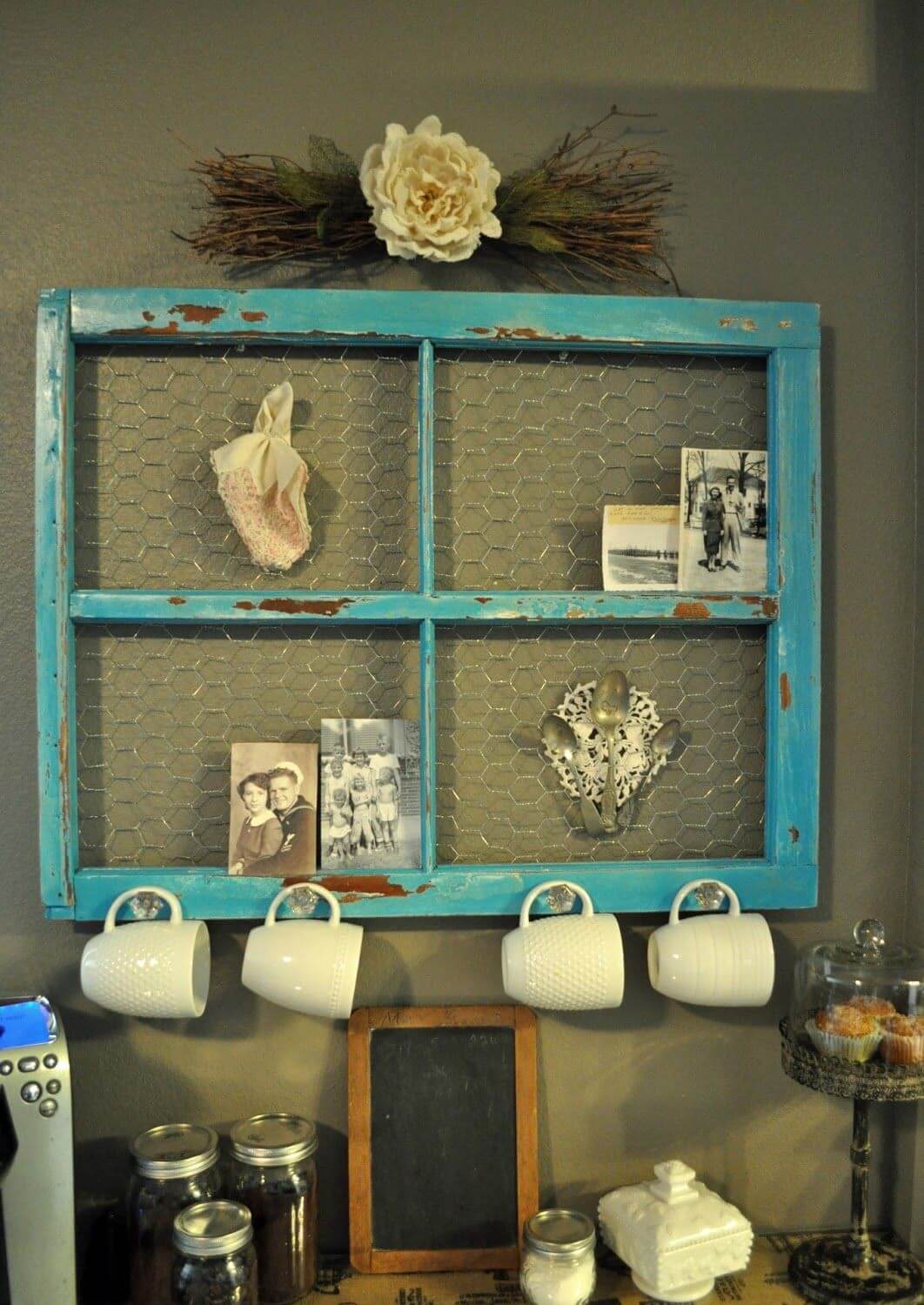 7. Suspended Window Frames Are An Airy Room Divider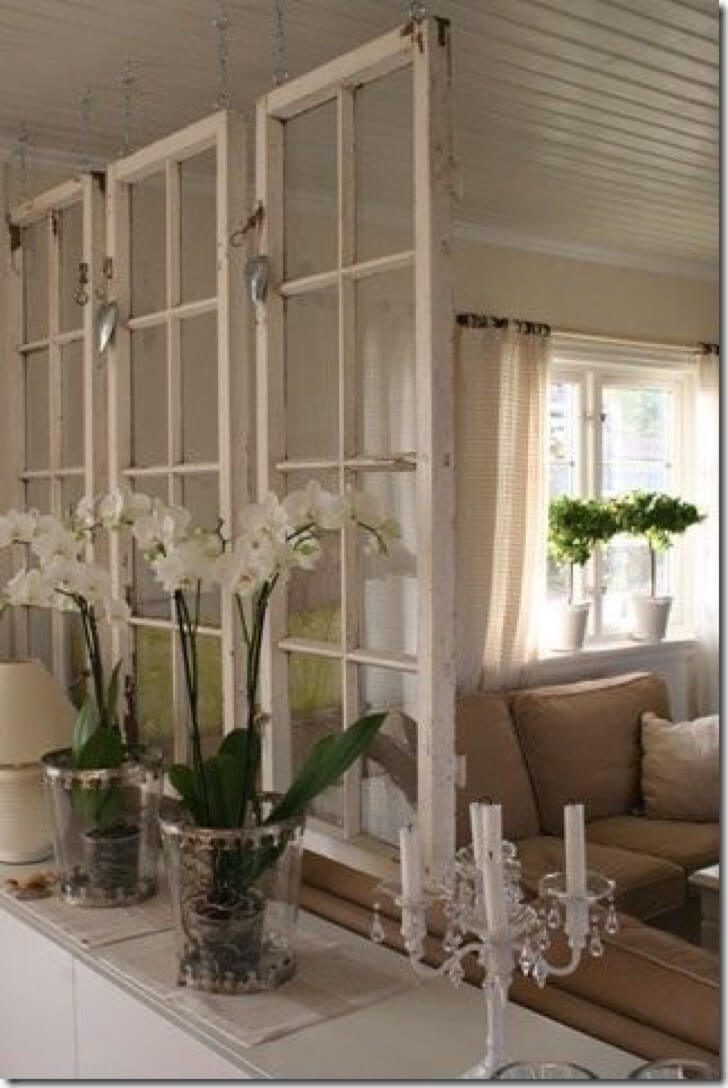 8. A Frame Is Repurposed As A Vitrine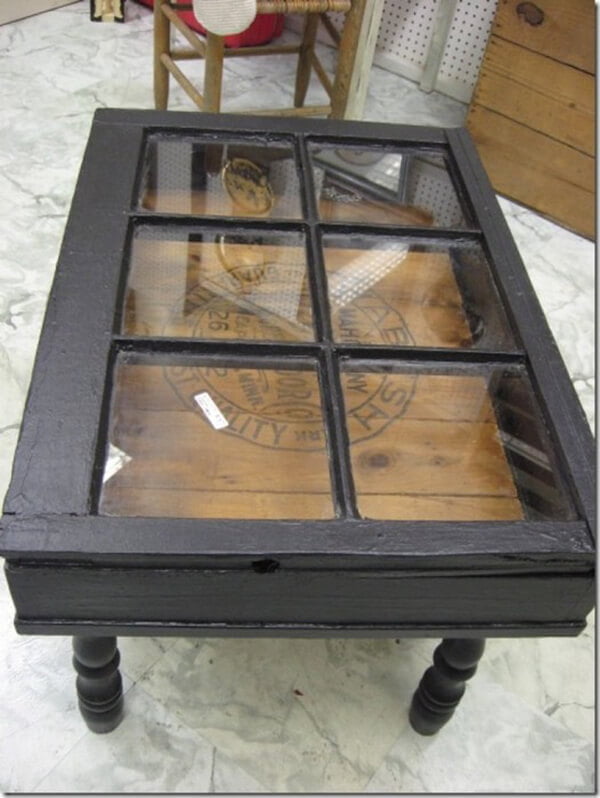 9. Old Frame, New Bathroom Mirror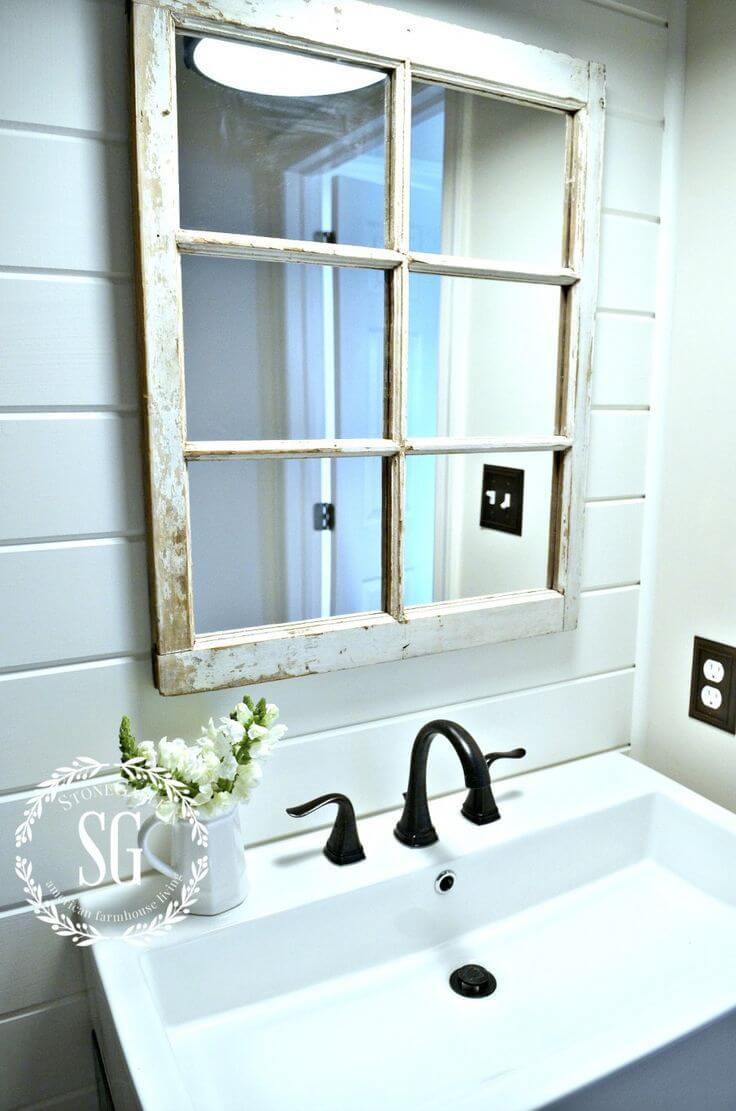 10. Shutters And A Window Frame Go Together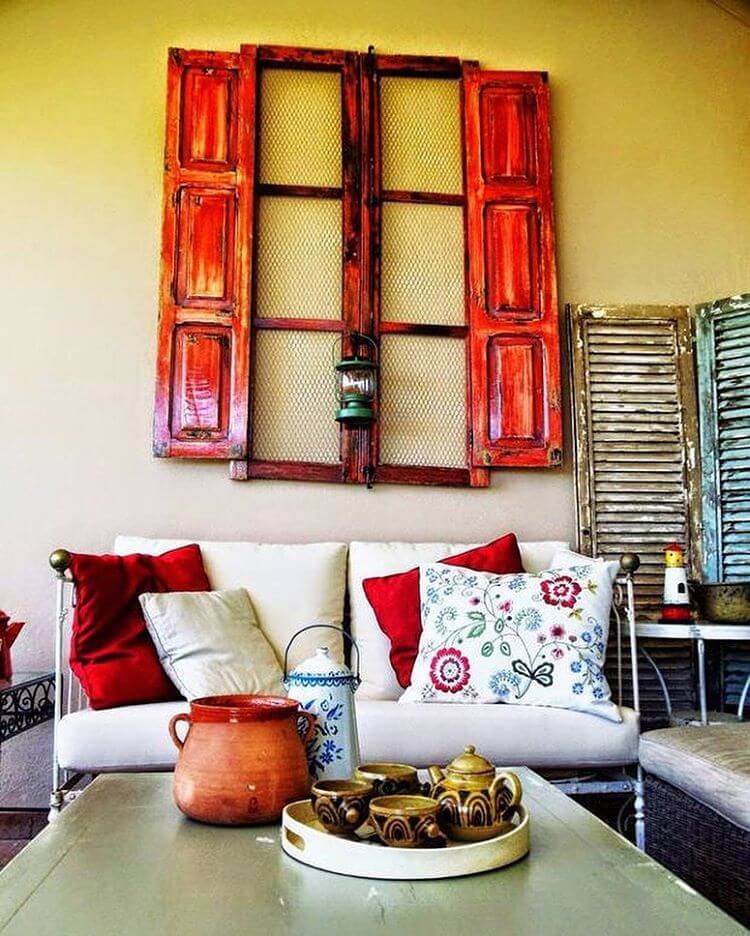 11. Paint, Paper Make A Pretty Clothes Rack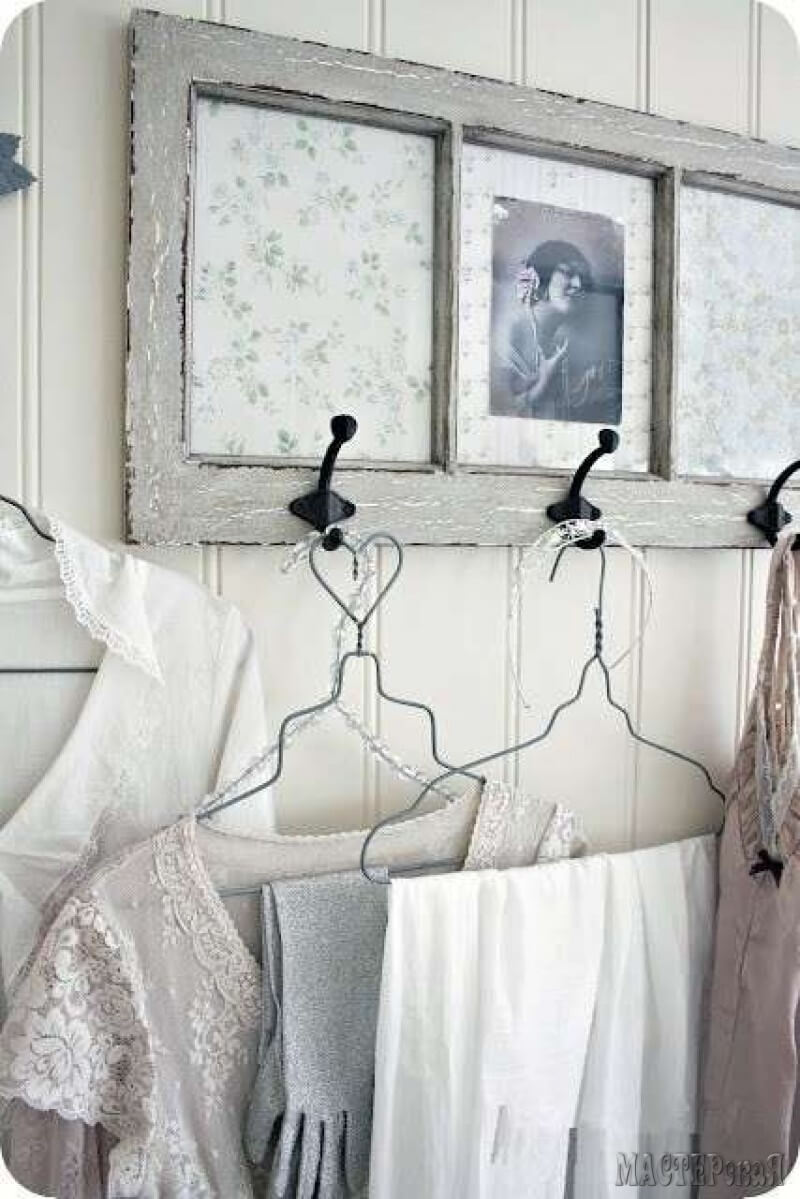 12. Jewelry Organizer With Glass Knobs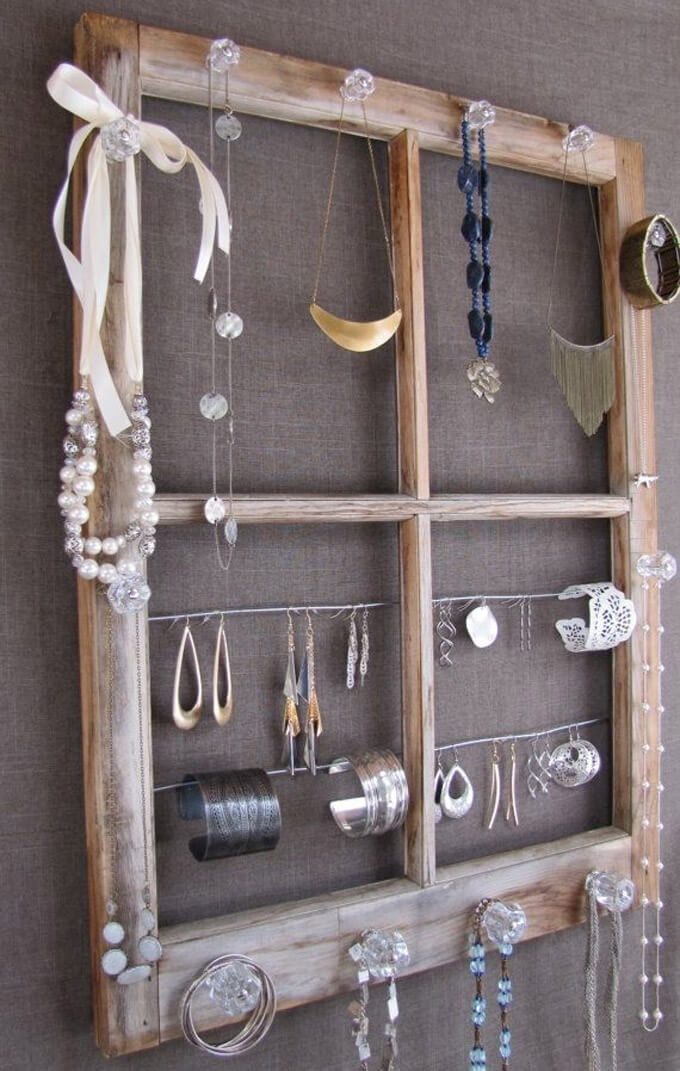 13. Old Frames Anchor A Kitchen Island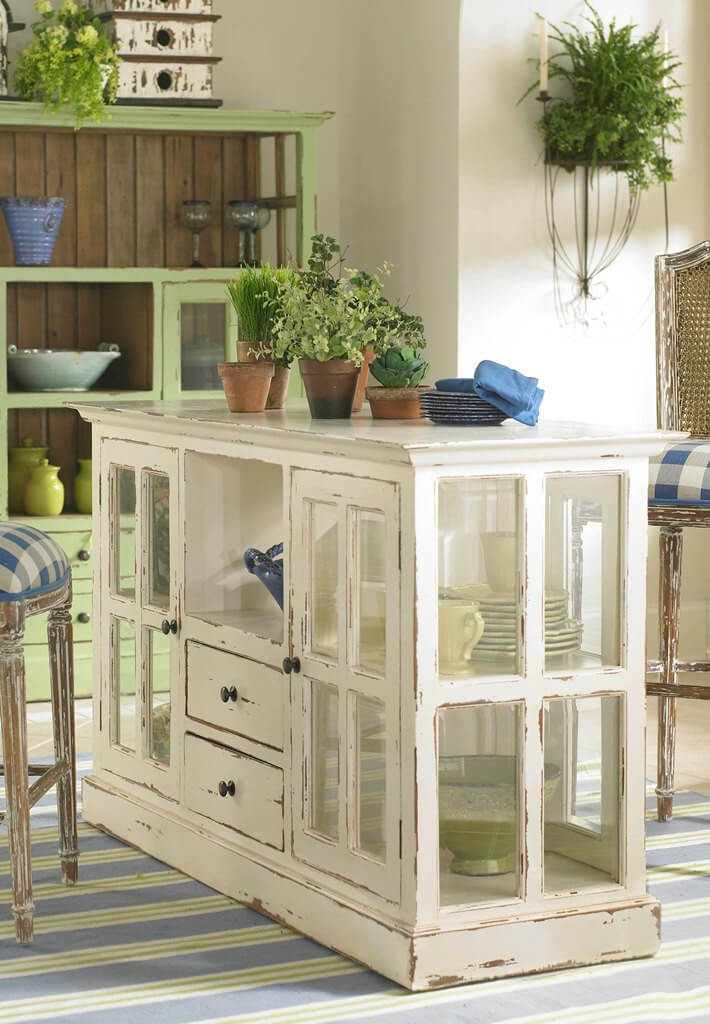 14. A Vertical Frame Elevates Plants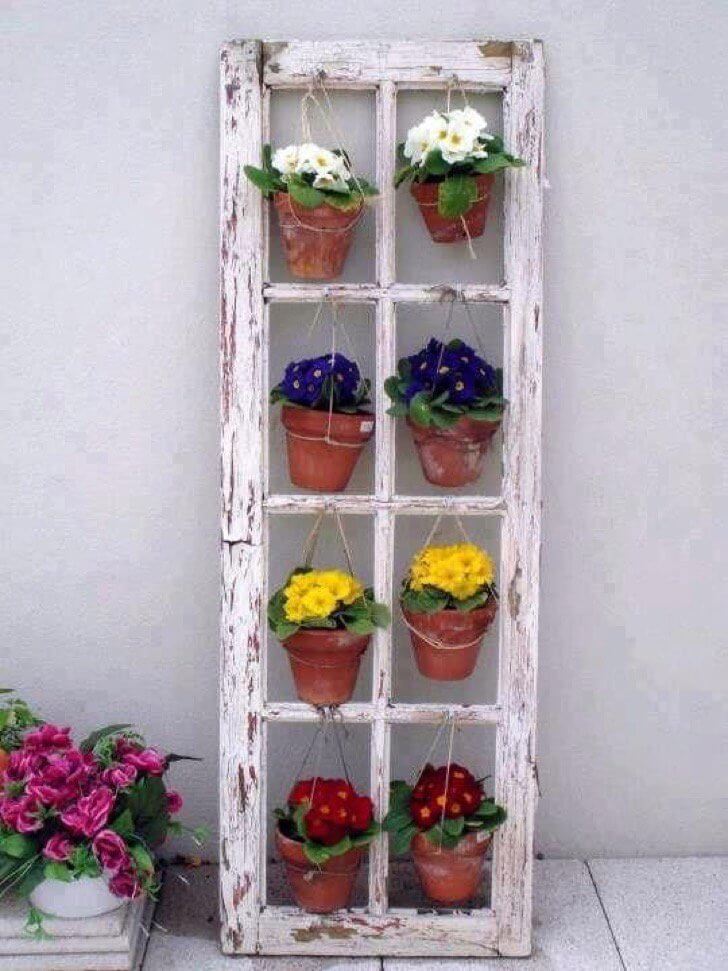 15. One Of The Repurposed Old Window Ideas Is A Terrarium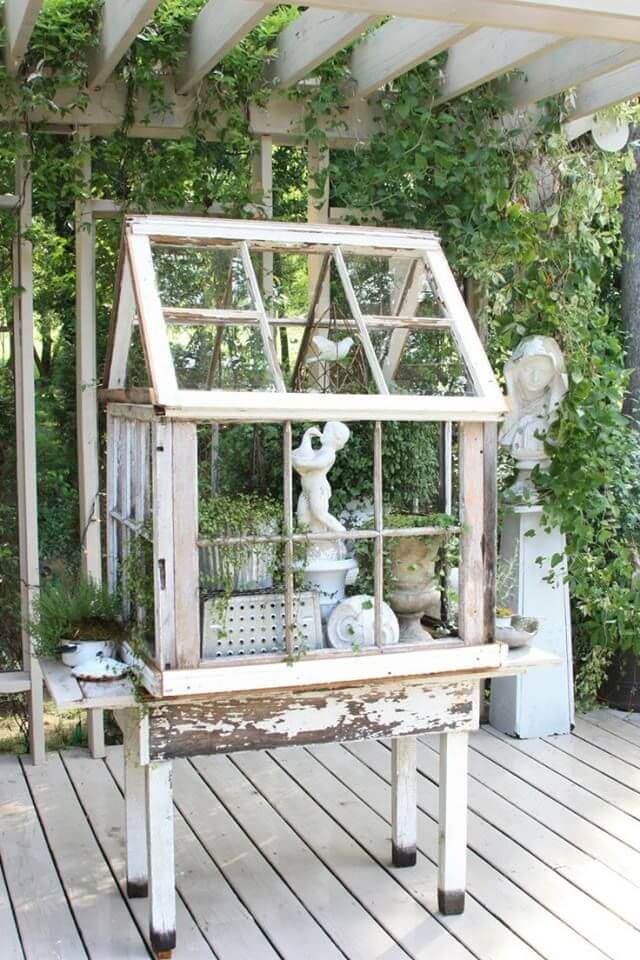 16. Craft A Series Of Dioramas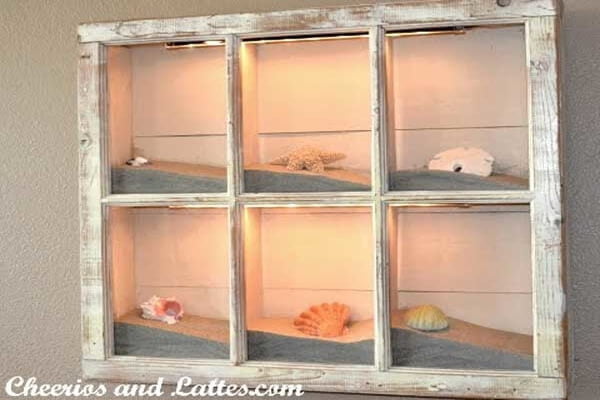 17. Towel Rack And Mirror Combined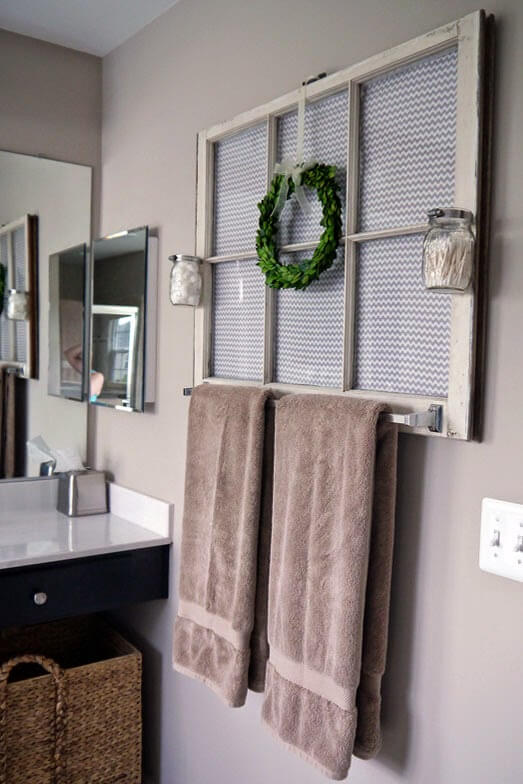 18. Show Off A Lovely Initial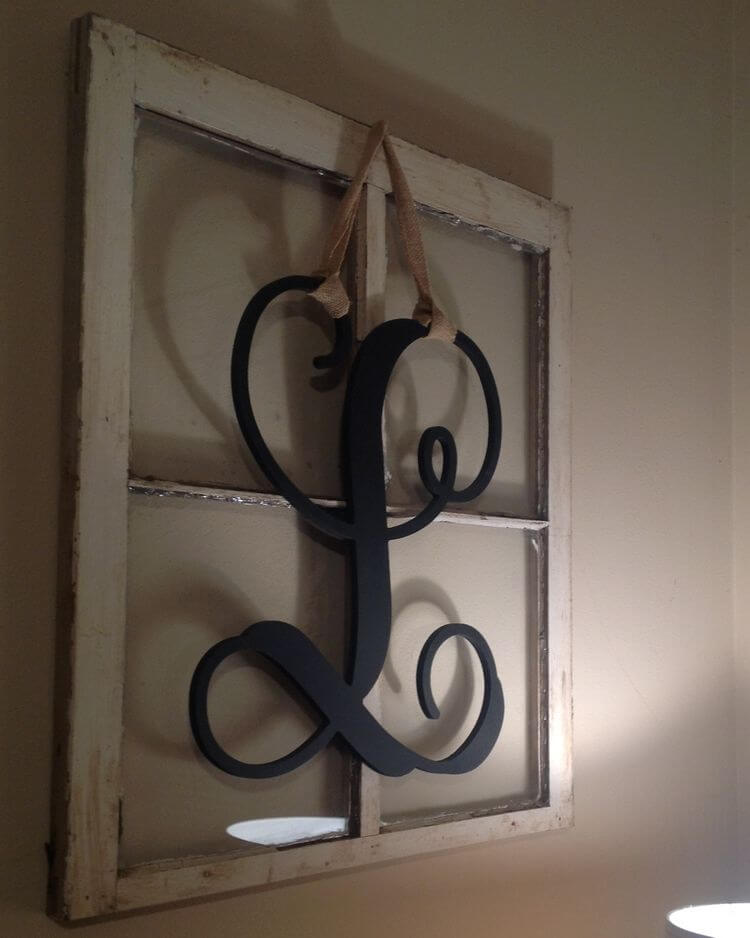 19. An Old Map Deserves Another Look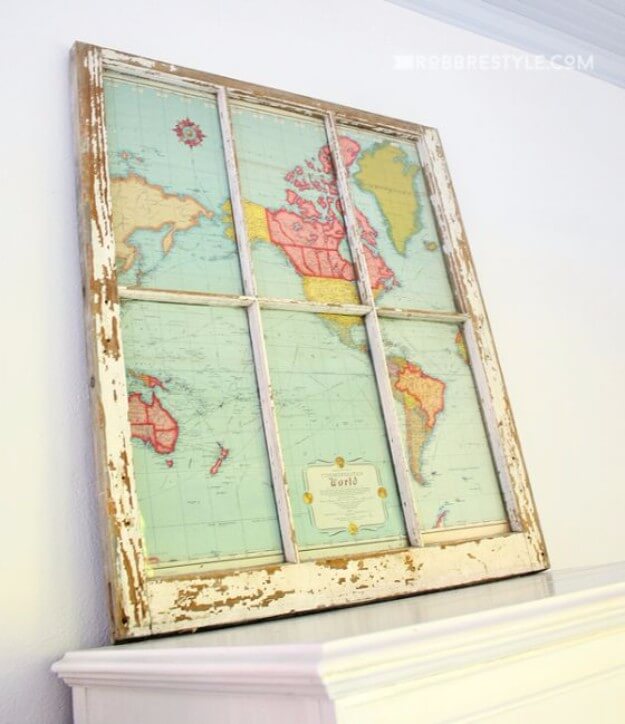 20. A Rustic New Medicine Cabinet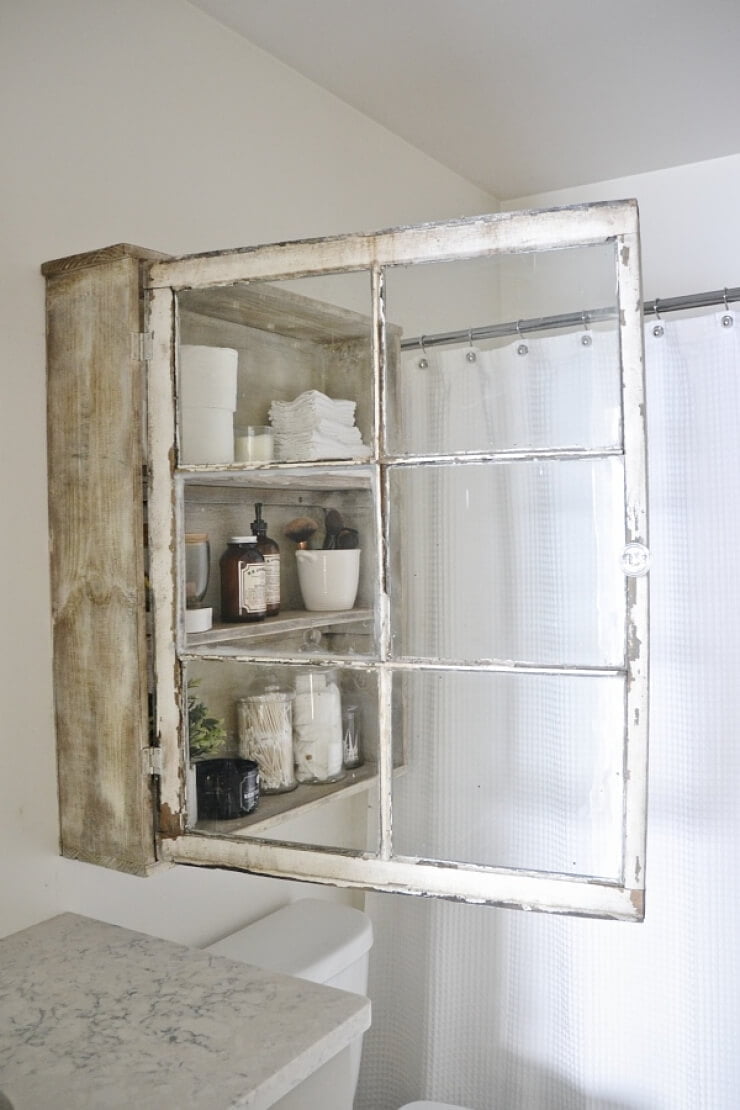 21. Photos Line Up In One Of The Repurposed Old Window Design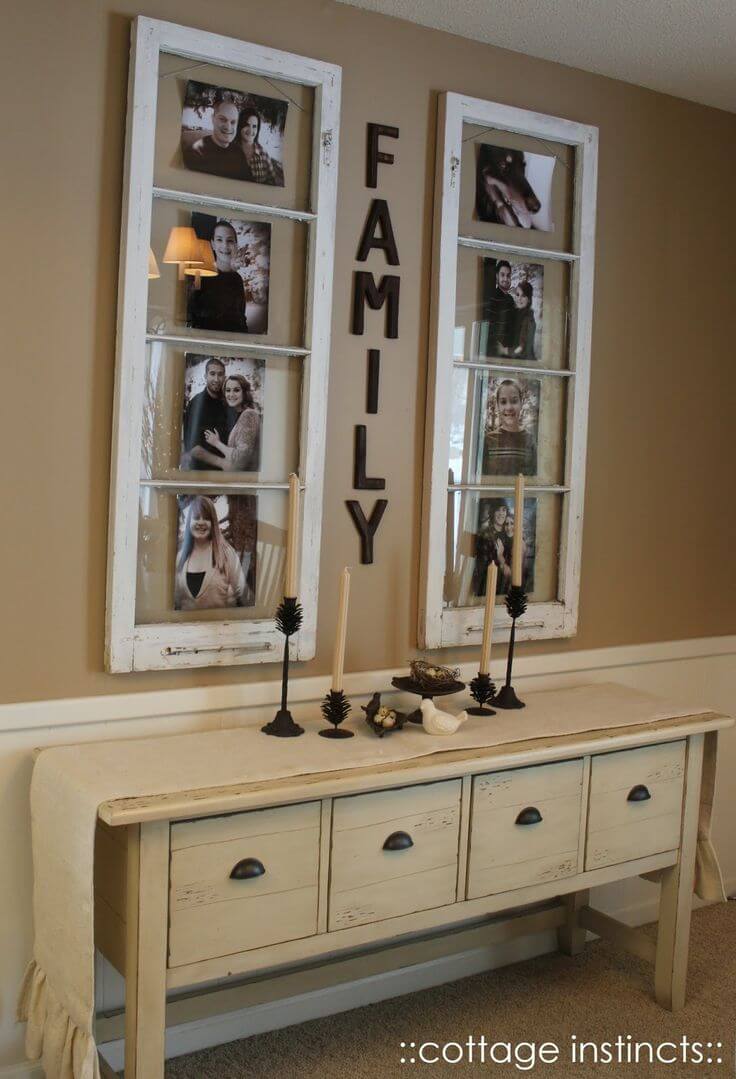 22. Window Frame and Box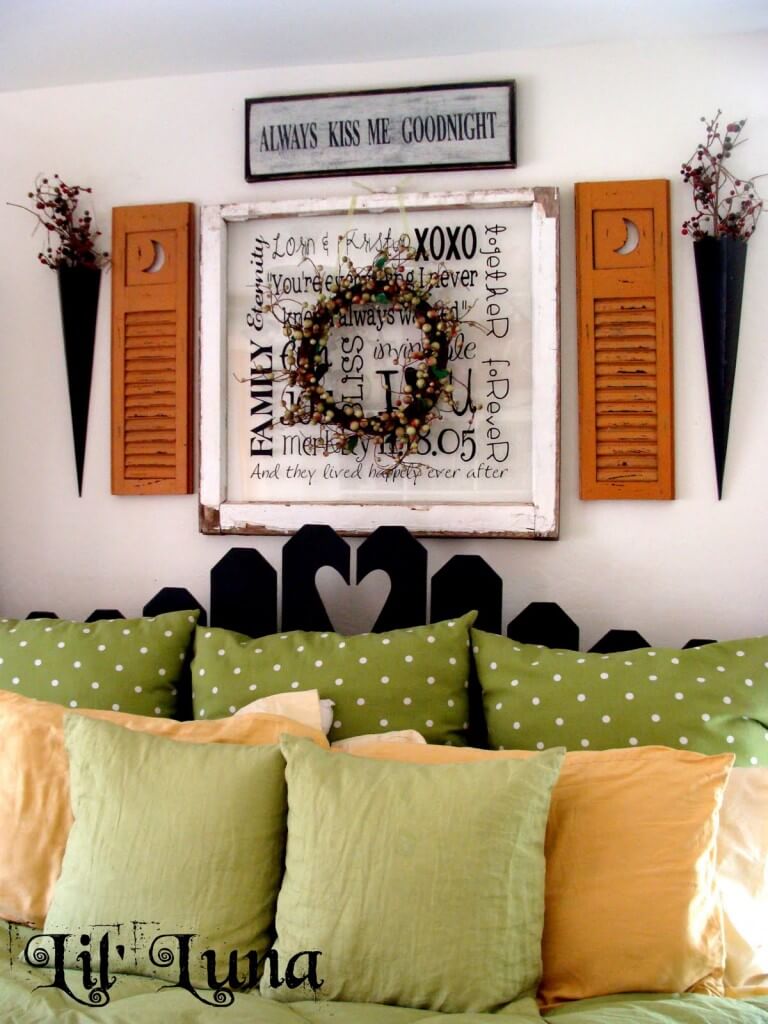 23. Mini Garden in an Old Window Frame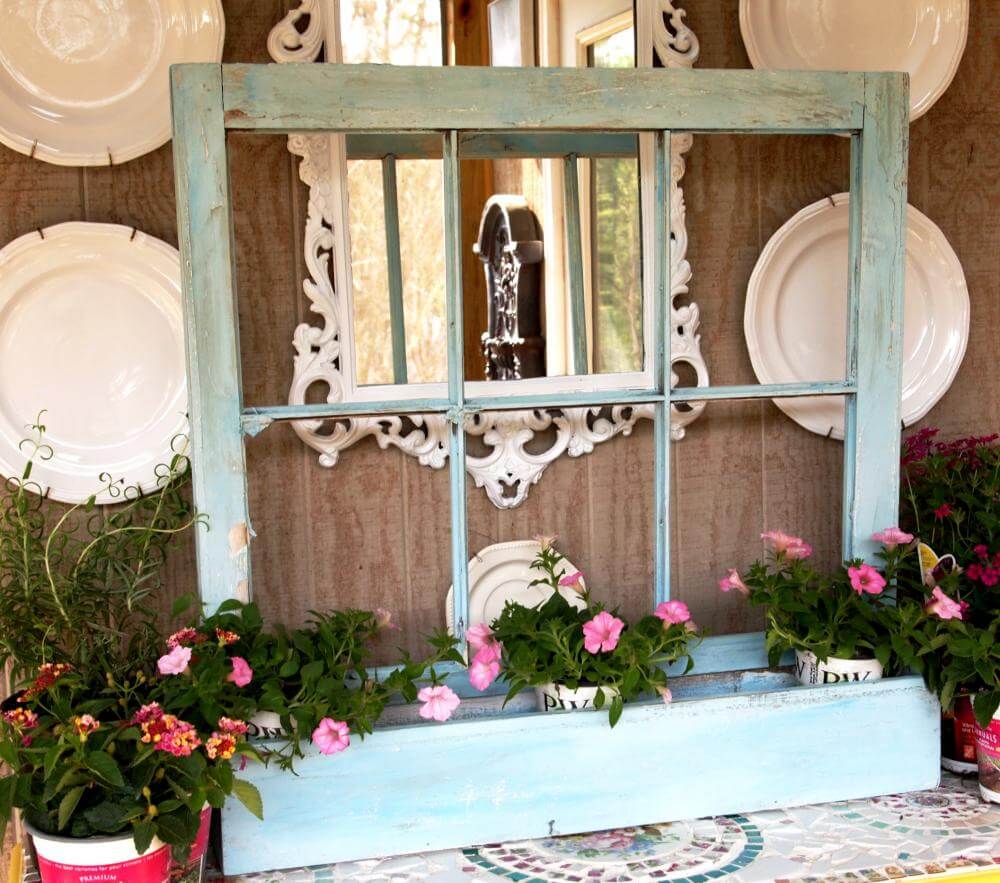 24. A Frame Beautifies A Brick Wall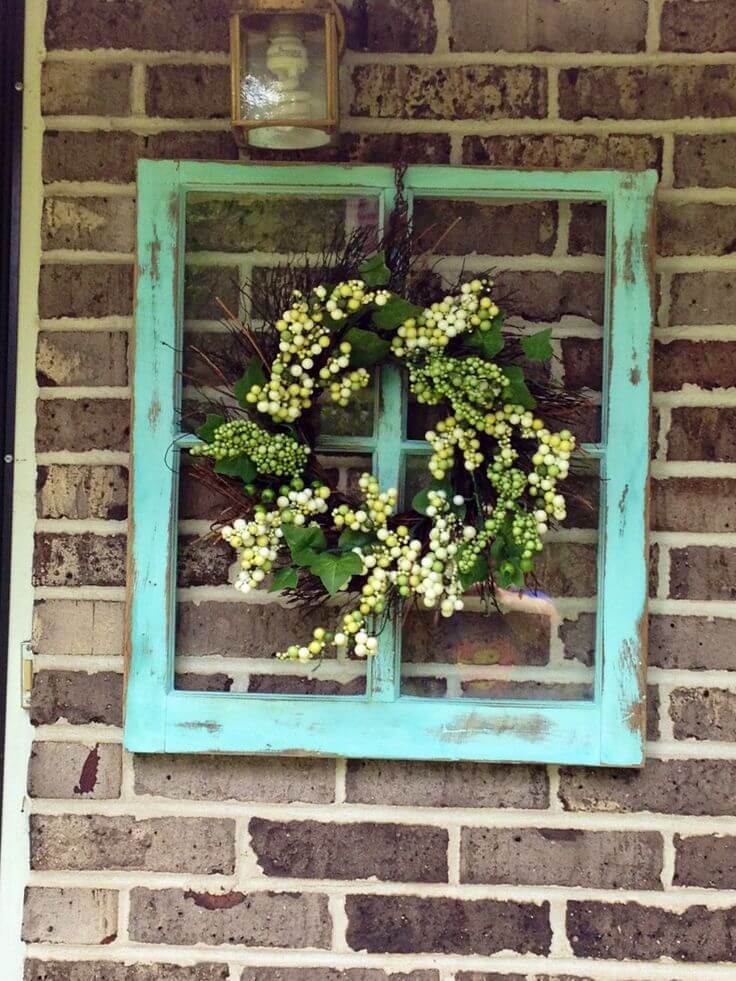 25. Leaded Glass Is Beautiful Art