How are your bathrooms looking lately? We have a curated collection of budget friendly bathroom makeover ideas to help you consider the décor in this very important living space. We spend quite a bit of time in our bathrooms, and they should be efficient and beautiful spaces that are just as equipped for a relaxing bath or shower as they are for quickly getting ready in the morning. Bathrooms are relatively small spaces with a lot of items to consider.
28 Marvelous Before and After: Budget Friendly Bathroom Makeover Ideas to Beautify Your Bathroom Space

Tubs, toilets, and sinks can be expensive to replace, but there are other ways to modernize your bathroom space. If you're looking to update your bathroom this season, we've got some budget friendly bathroom makeover ideas that will take advantage of some big changes that can be made while leaving the big ticket items alone. Bathrooms are often left fairly bare and devoid of personality.
We'd like you to consider this a blank canvas upon which you can create whatever look you want; art, paint, storage, mirrors and lighting, hardware, and accessories can all be considered when creating the feel of your bathroom space. Our budget friendly bathroom makeover ideas will give you plenty of before and after inspiration, no matter what your taste or price point may be.
1. Before and After Total Transformation

2. Paint and Art Can Update Your Look

3. Fixtures and Cabinet Updates for Big Changes

4. Exchange Dated Country for a Chic Western Theme

5. A Tile Accent Wall is Modern

6. For Small Windows, Keep Colors Light

7. New Facing for a Tub Face Lift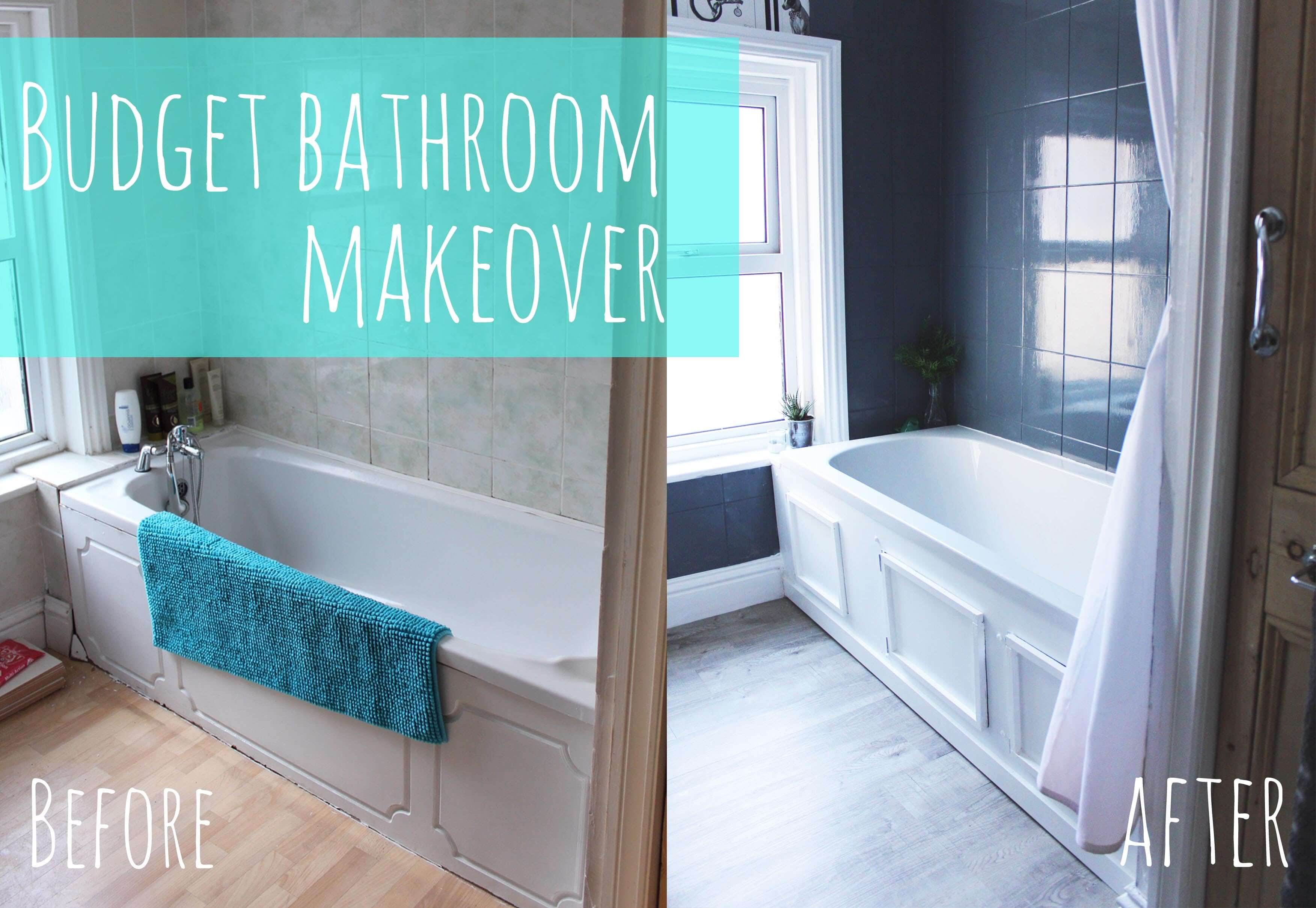 9. Consider Little Design Details for Quick Updates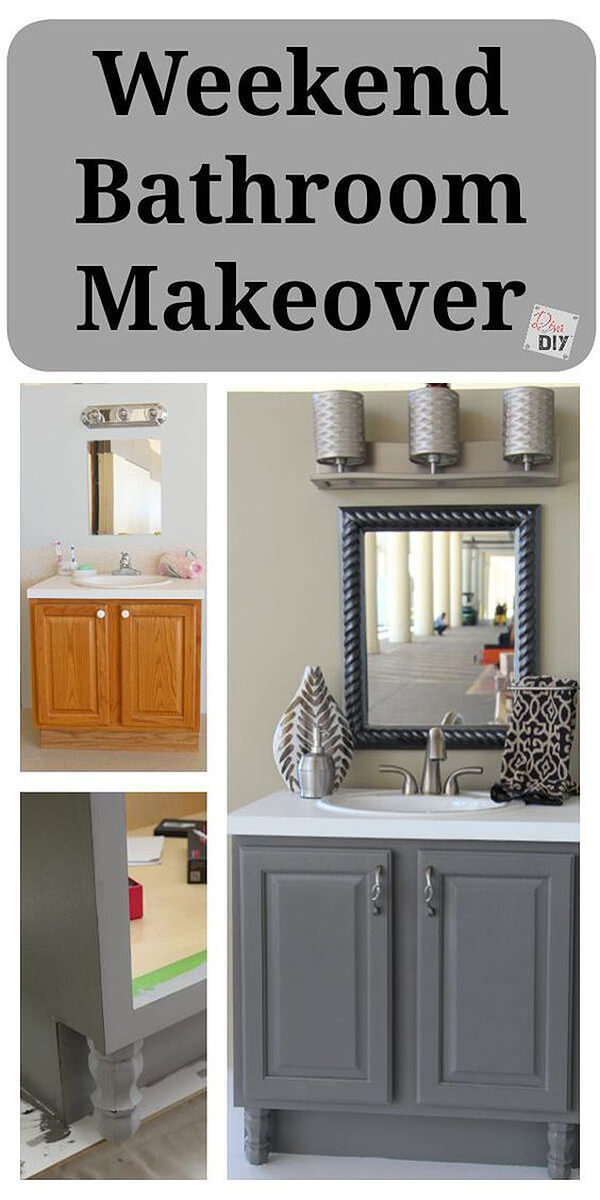 10. Light Colors and Open Storage Make the Room Bigger

11. Paint and New Mirrors and Lights for a Quick Fix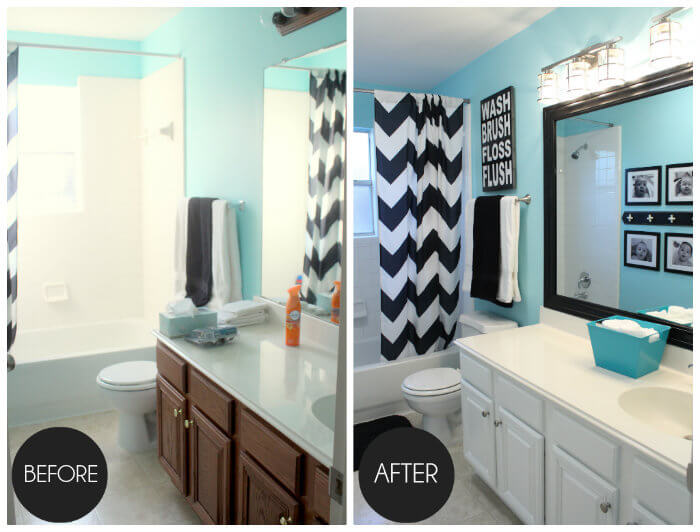 12. Total Transformation is Possible on a Budget

13. Framed Mirrors are a Big Impact Update Item

14. Always Go Double if You Have the Space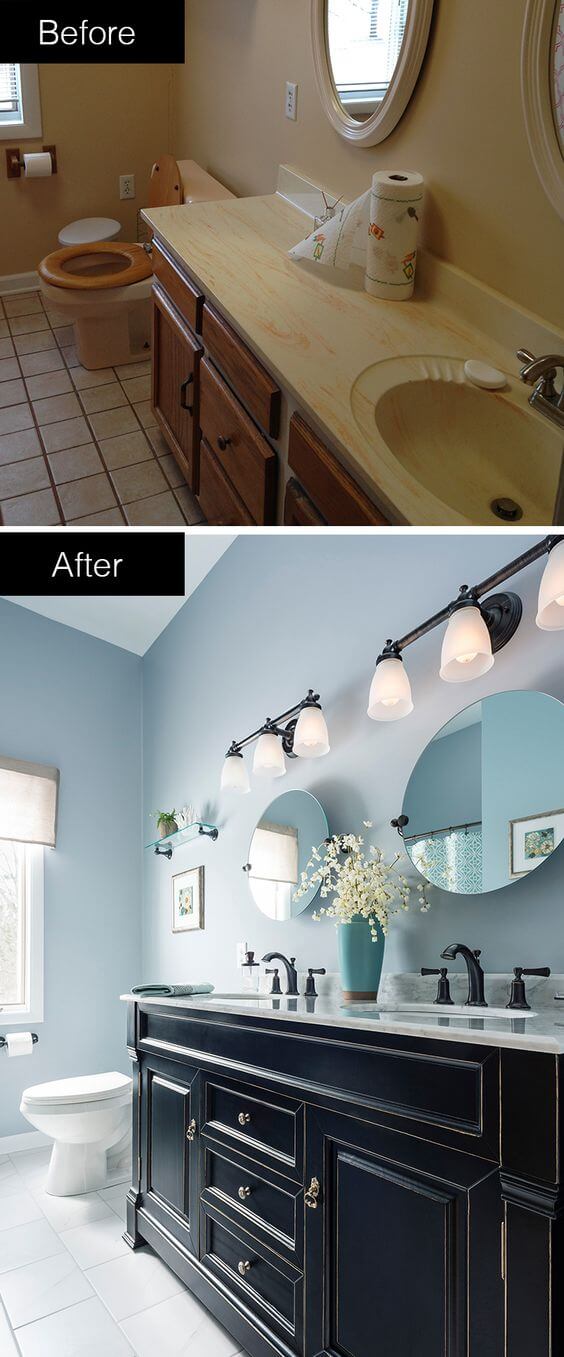 15. Unexpected Mirrors Work in Small Bathrooms

16. Choose a theme to Add Character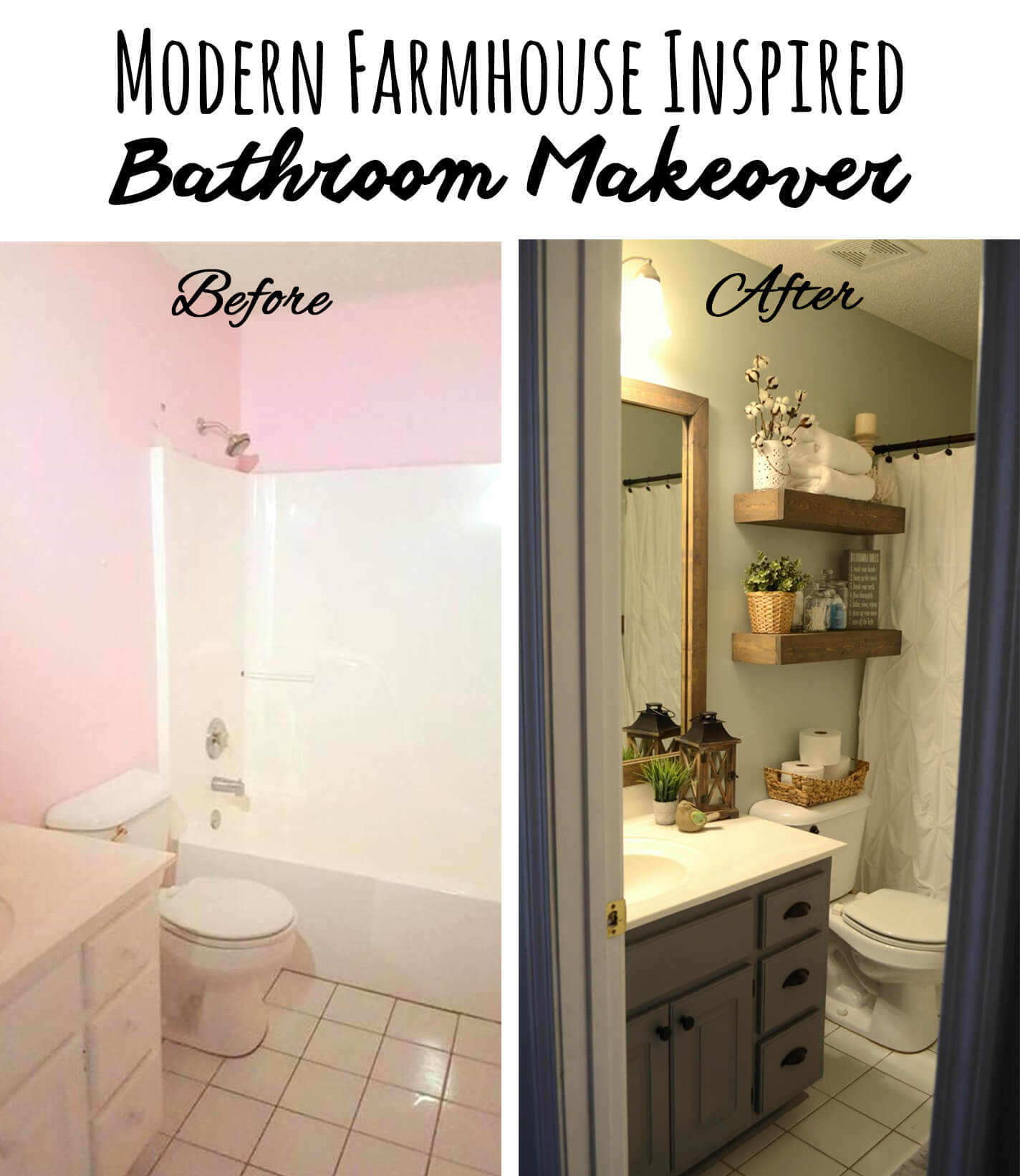 17. Bathrooms are Easy for Big Before and After Changes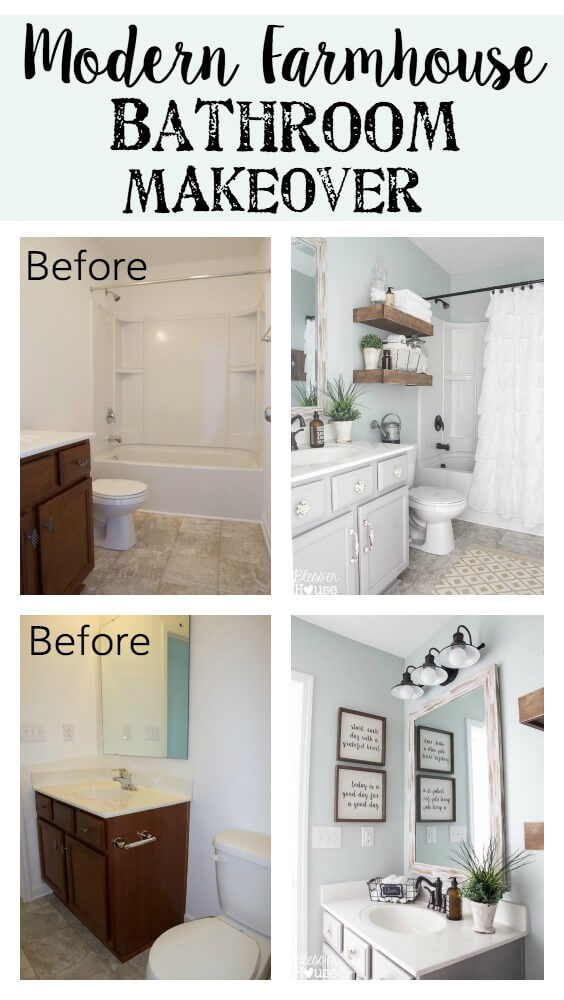 18. Change the Finish on Cabinetry Yourself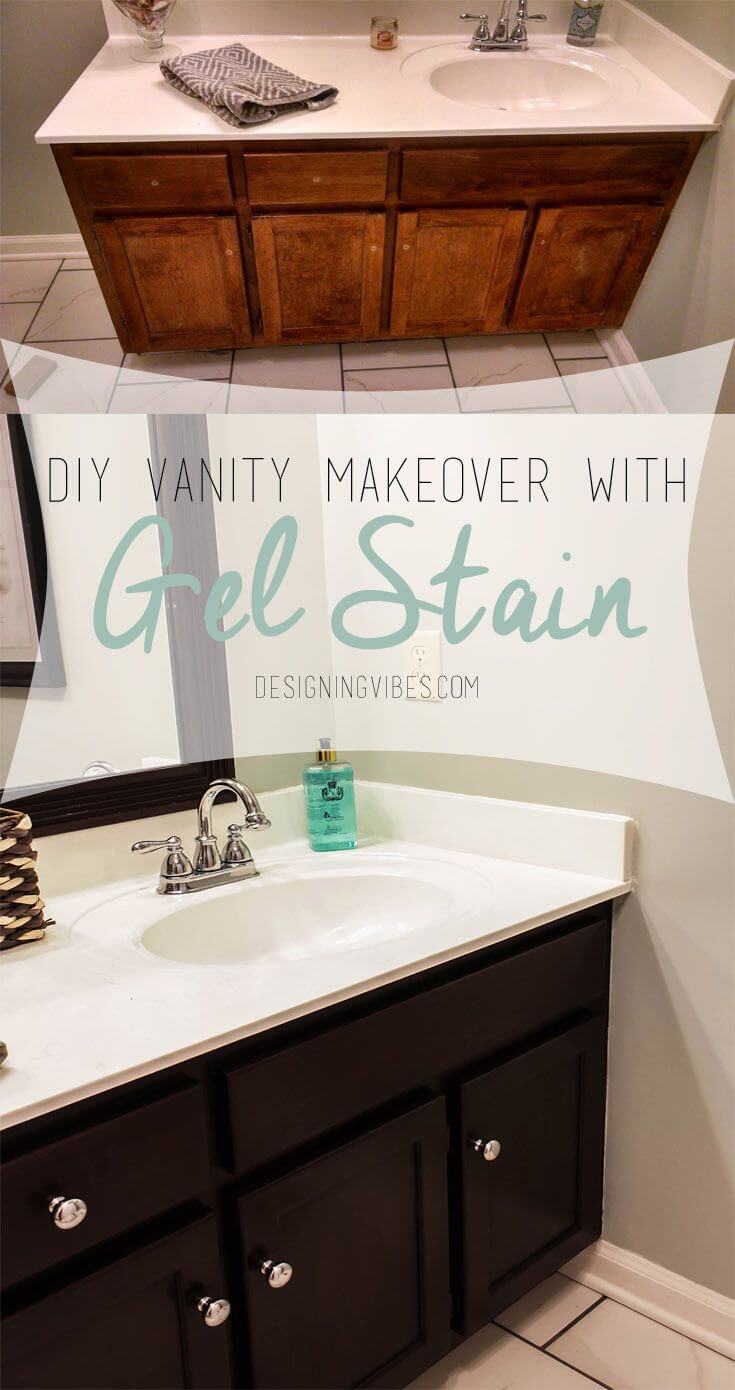 19. A Few Small Touches Make Big Impact

20. Light Paint Does Wonders in Small Bathrooms

21. Some Bathrooms Deserve Big Personality

22. Open It Up with Updated Shower Doors

23. Work Around Funky Flooring with Color Choice

24. Beautiful Built-Ins Are Bargain Updates

25. This Tile Is A Bathroom Highlight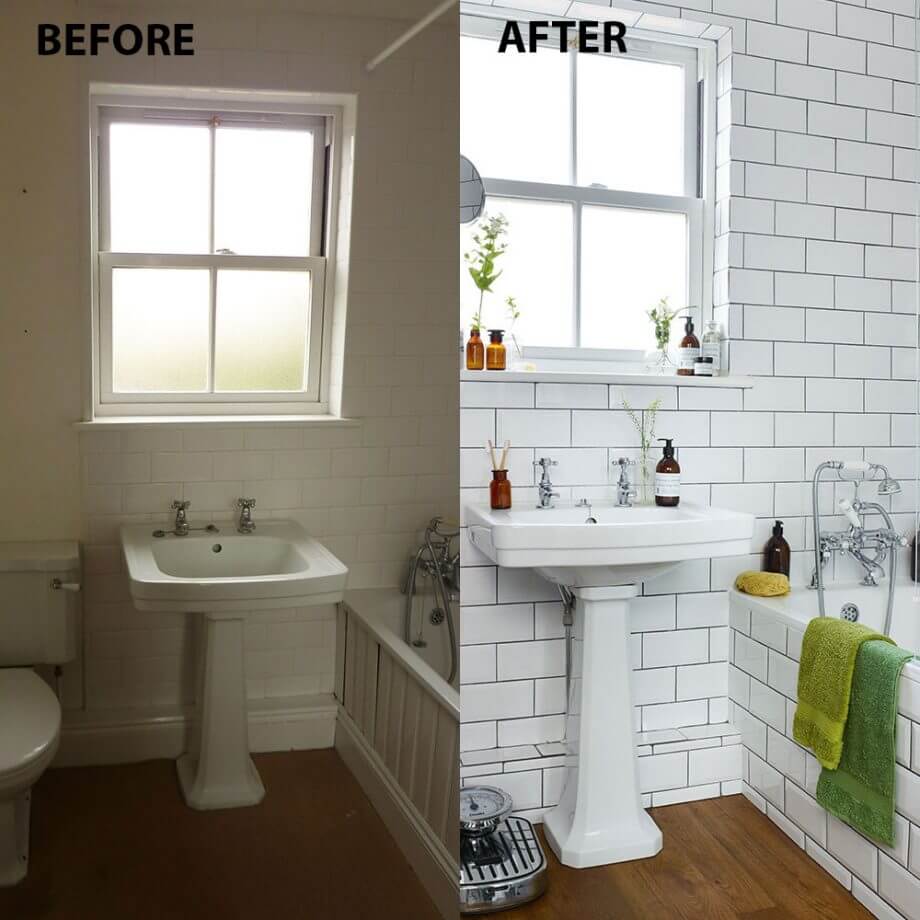 26. Consider Present Plumbing When Choosing Updates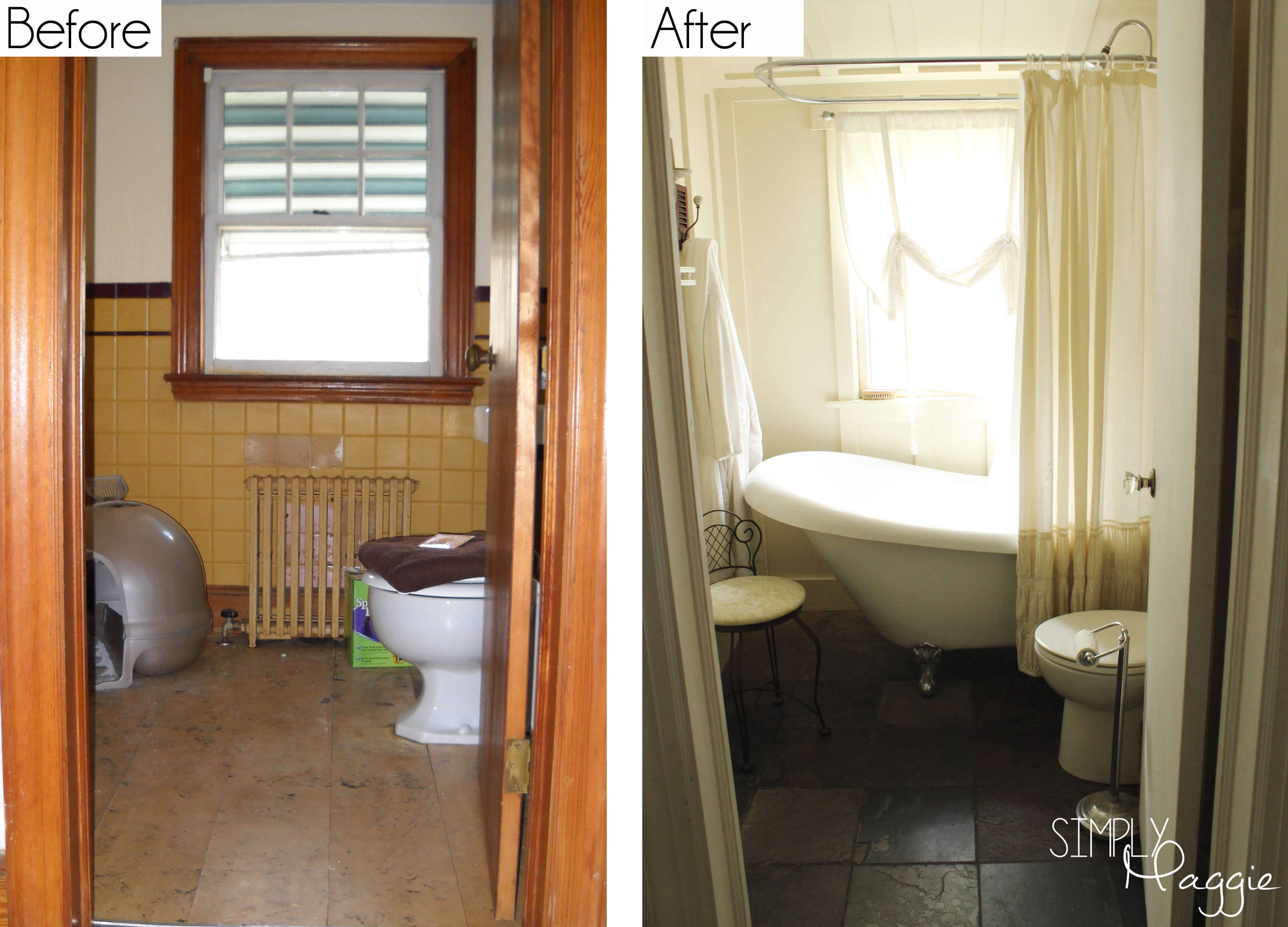 27. The Right Colors Make All The Difference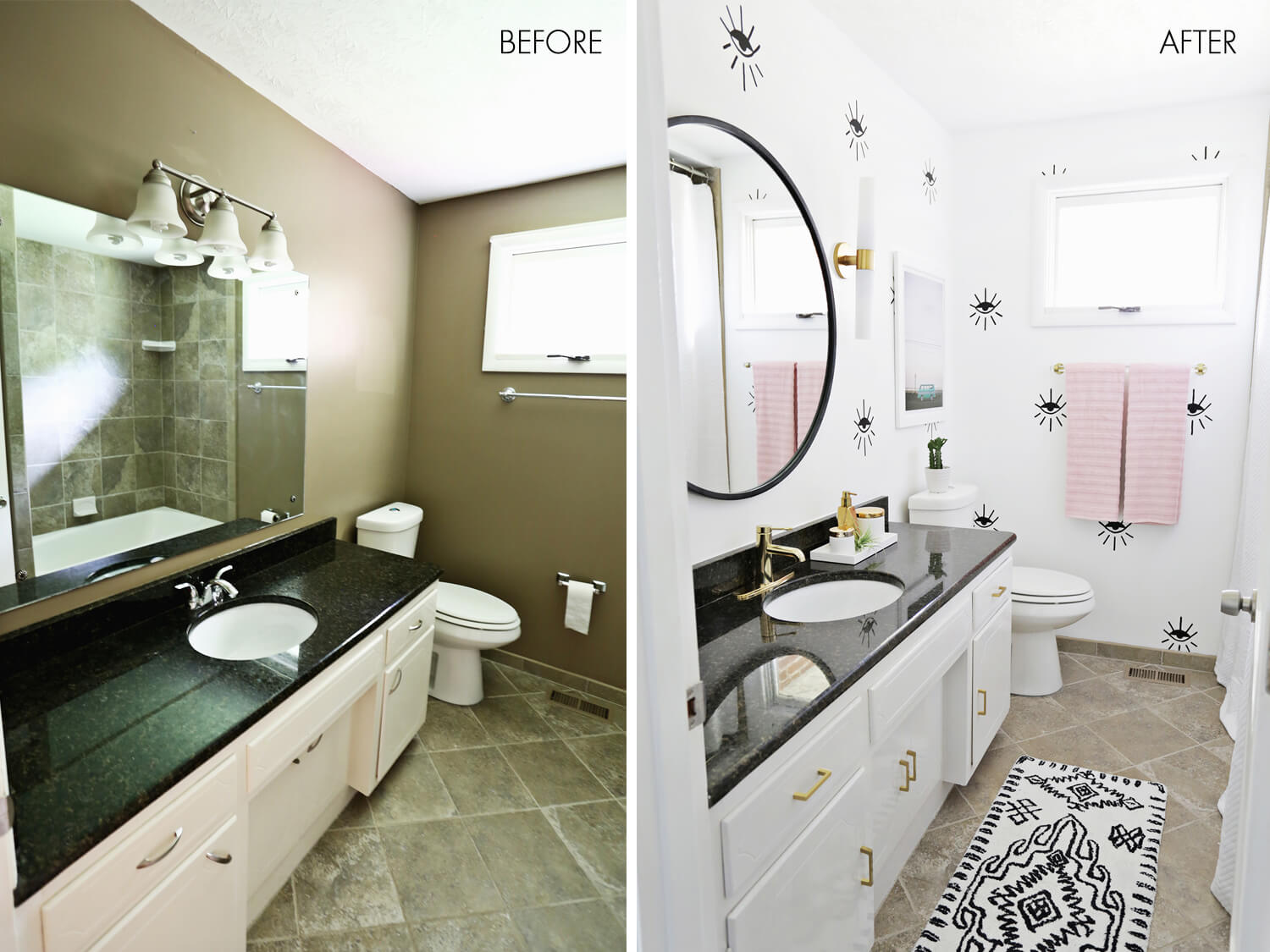 28. Tub to Shower Conversion is Budget Friendly