Outdoor living spaces can add a lot of value to your home, not to mention all the extra space for entertaining, enjoying the beautiful summer weather, and just relaxing and taking a few minutes to yourself. But if your backyard gets baked by the sun, you might find that a few minutes are all you want to spend out there!
22 Amazing DIY Backyard Sun Shade Ideas You Won't Believe Are Homemade

If you'd love to get more use out of your outdoor spaces without a scalding sunburn, these DIY backyard sun shade ideas might be just the ticket. Whether you're looking for something portable that can be moved around the yard to suit your current mood or a big, bold, statement piece like a pergola that's as functional as it is stylish, you'll find there's a backyard sun shade that suits your design sensibilities, budget, and DIY skills, whether they be sewing, carpentry, metalwork, or something else altogether!
These nifty projects do more than just keep off the sun. Use shade panels to define outdoor seating areas, or add privacy from nosy neighbors around your pool or deck. Keep in mind that adjustable panels are the most useful; you can always remove or retract them if you decide you need more light, or if heavy wind threatens to damage them. Ready to beat that sweltering summer heat? Check out these DIY backyard sun shade ideas that will have you spending your entire summer outdoors.
1. Easy DIY Canvas Shade Sails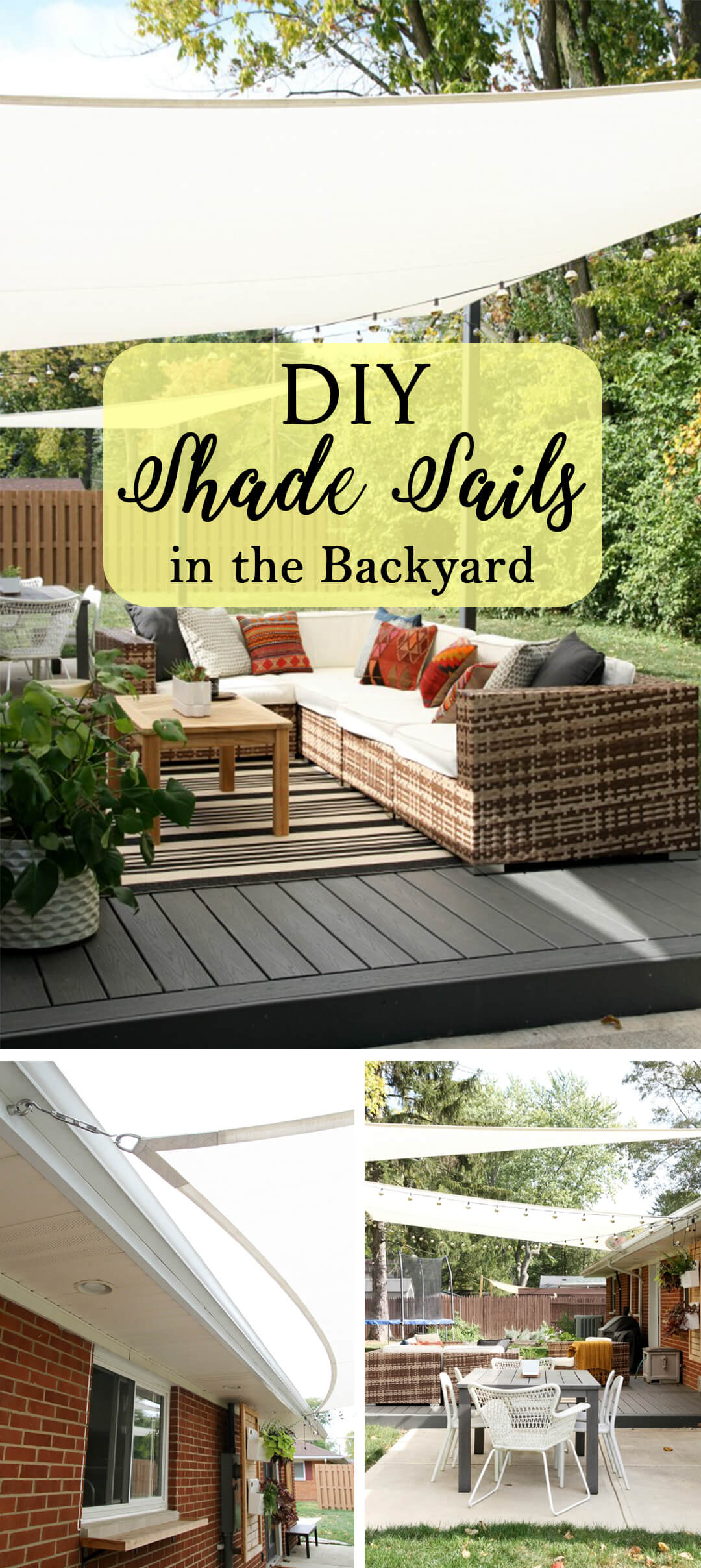 2. Roman-Style DIY Pergola Canopy

3. Outdoor Living Space with Sheer Curtain Divider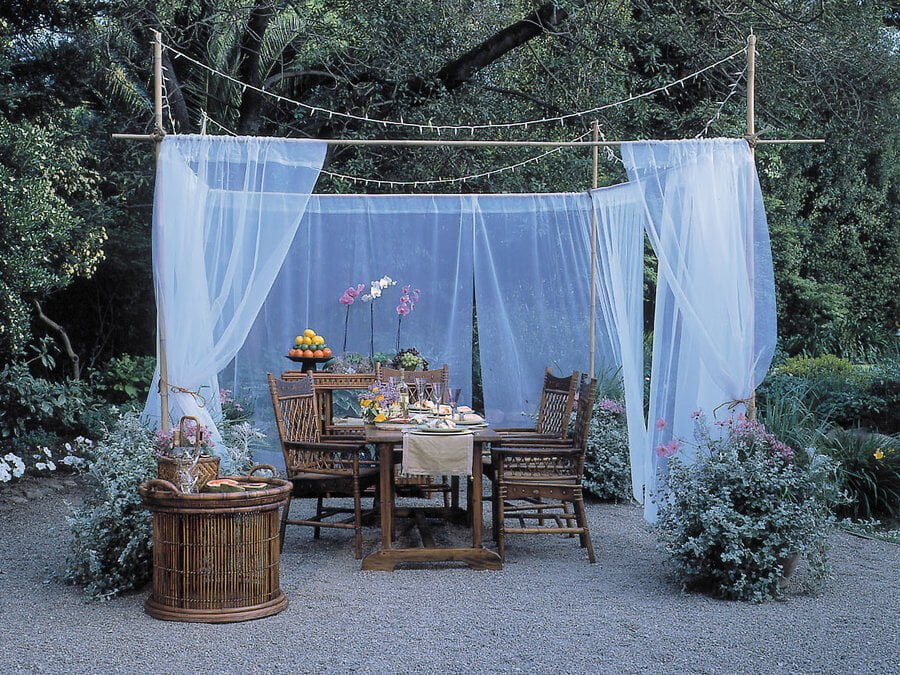 4. Quick and Easy Retractable Awning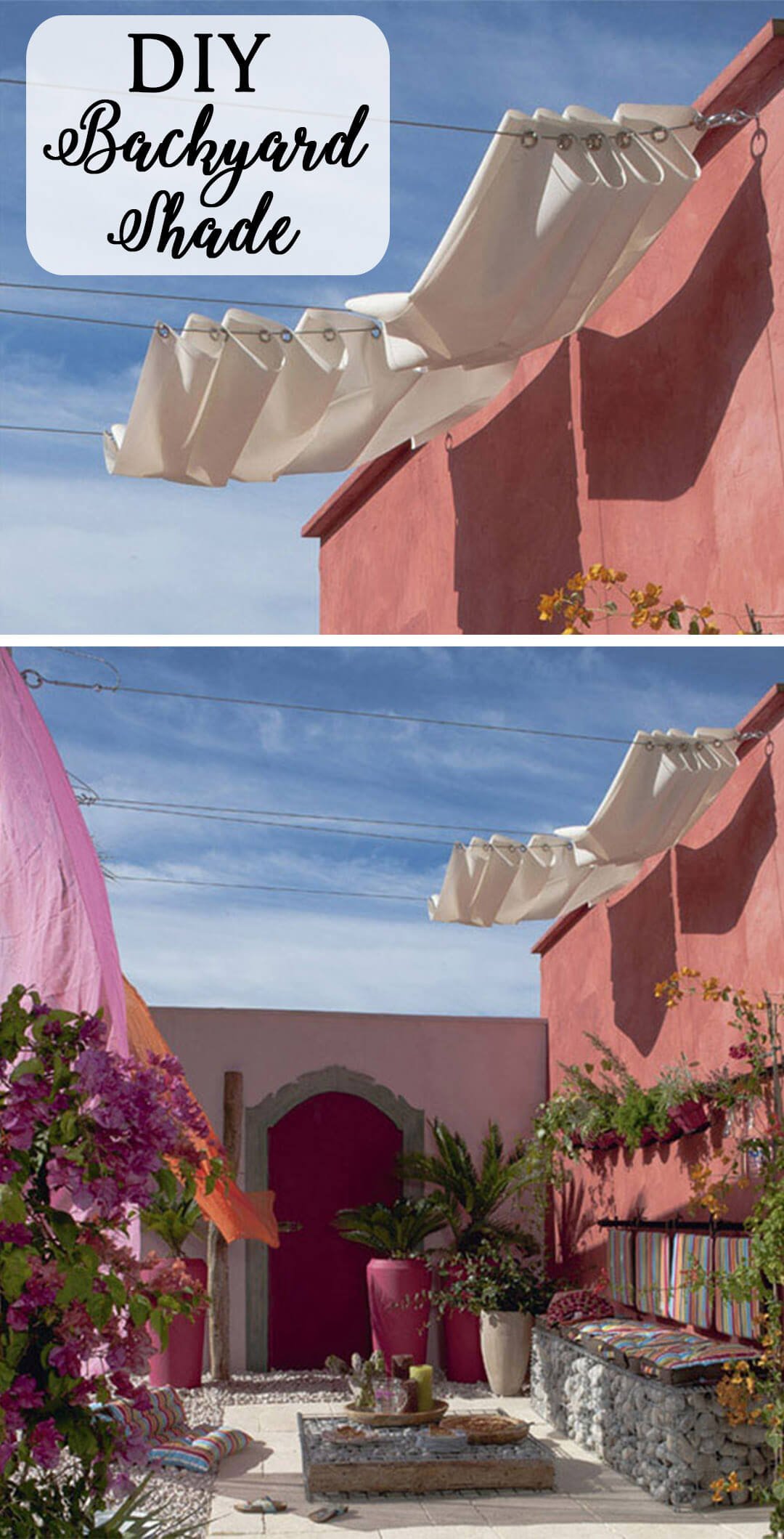 5. DIY Breezy Outdoor Room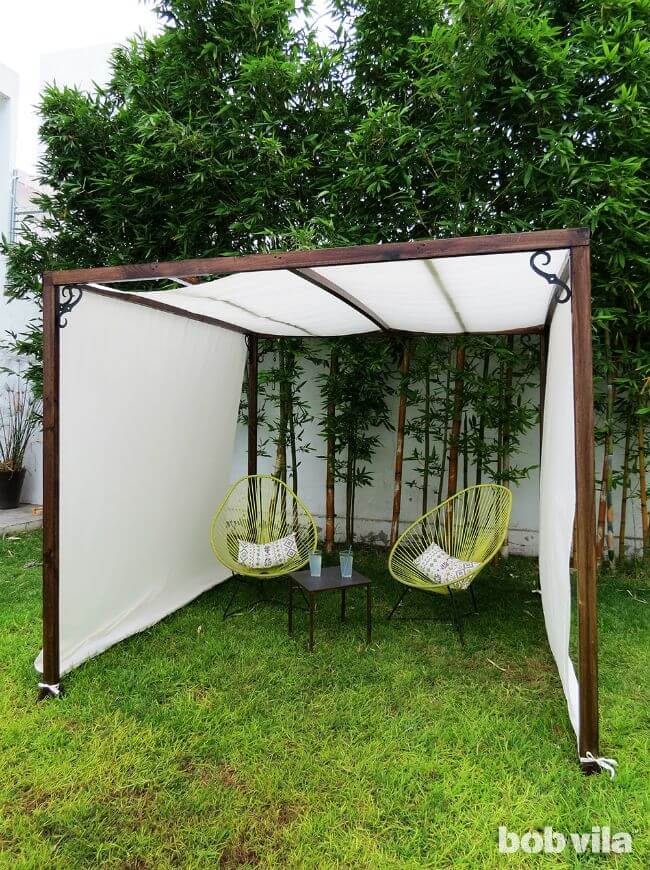 6. Upcycled Sun Shade from an Old Sail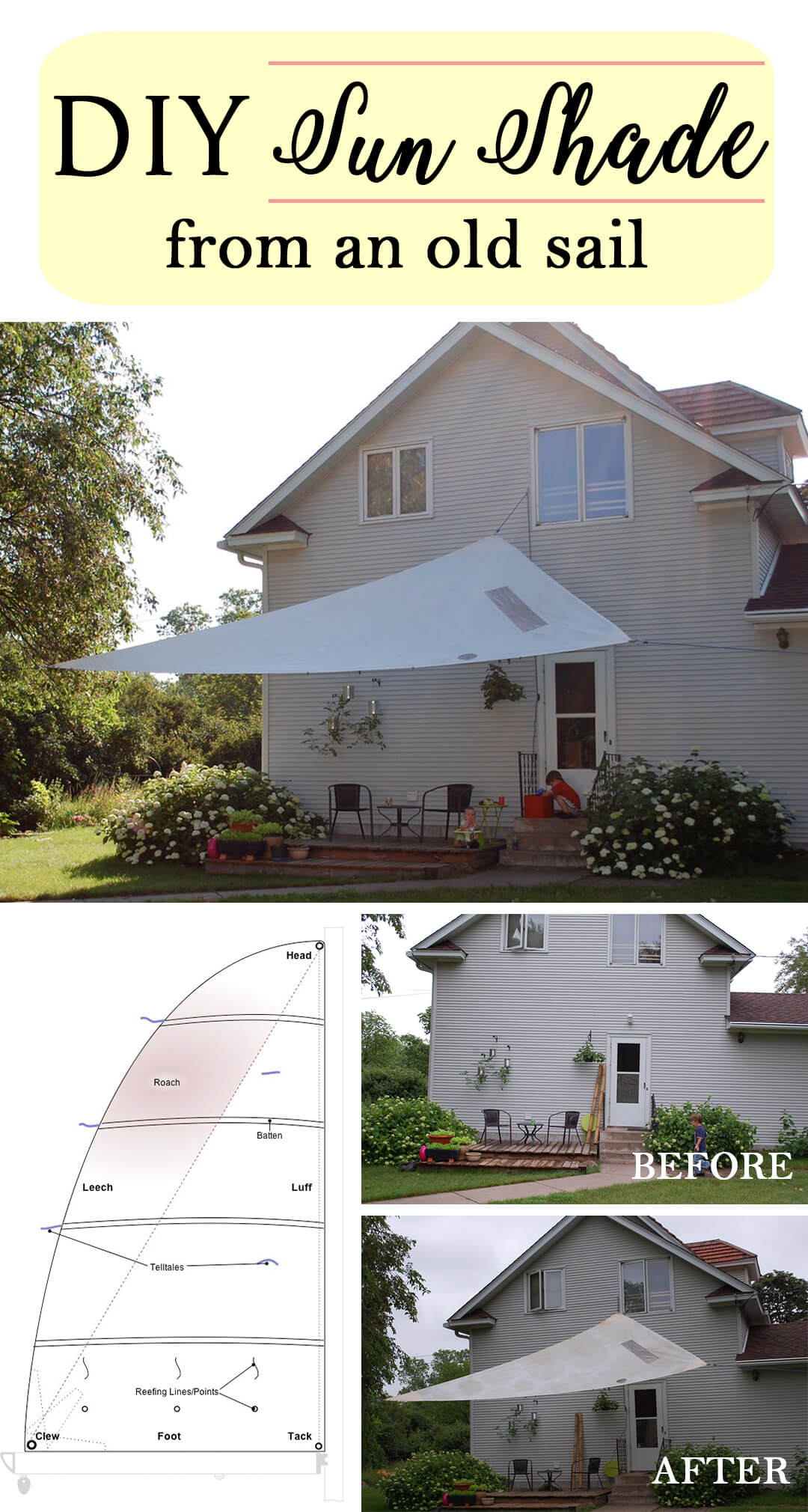 7. Moveable Backyard Sun Shade Hoops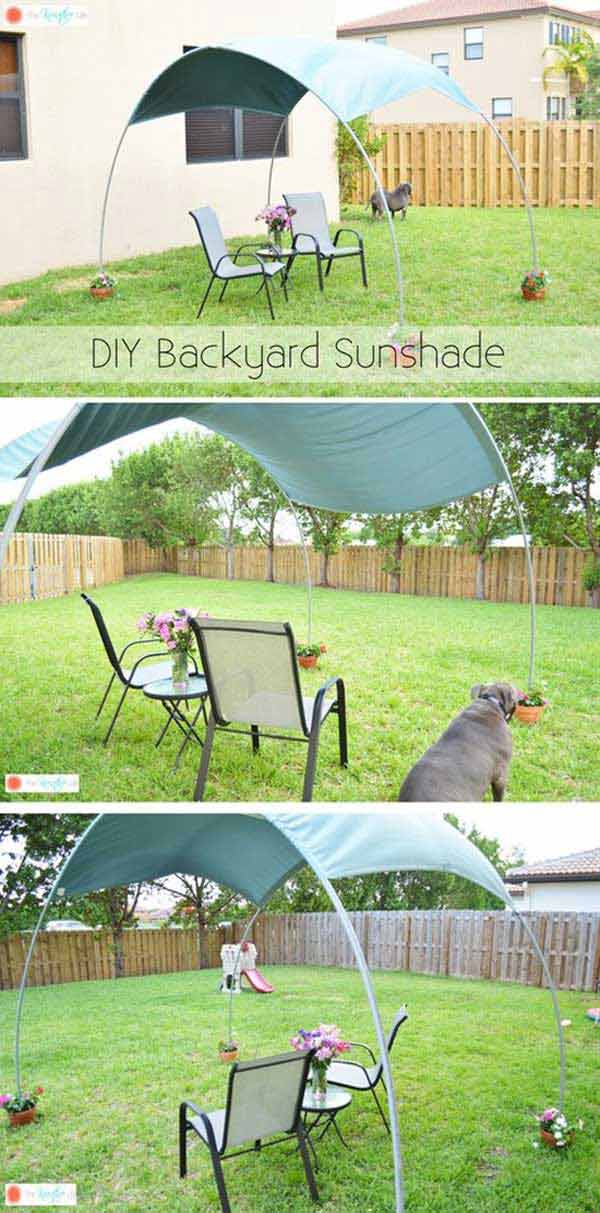 8. Luxurious Hanging Shade Curtains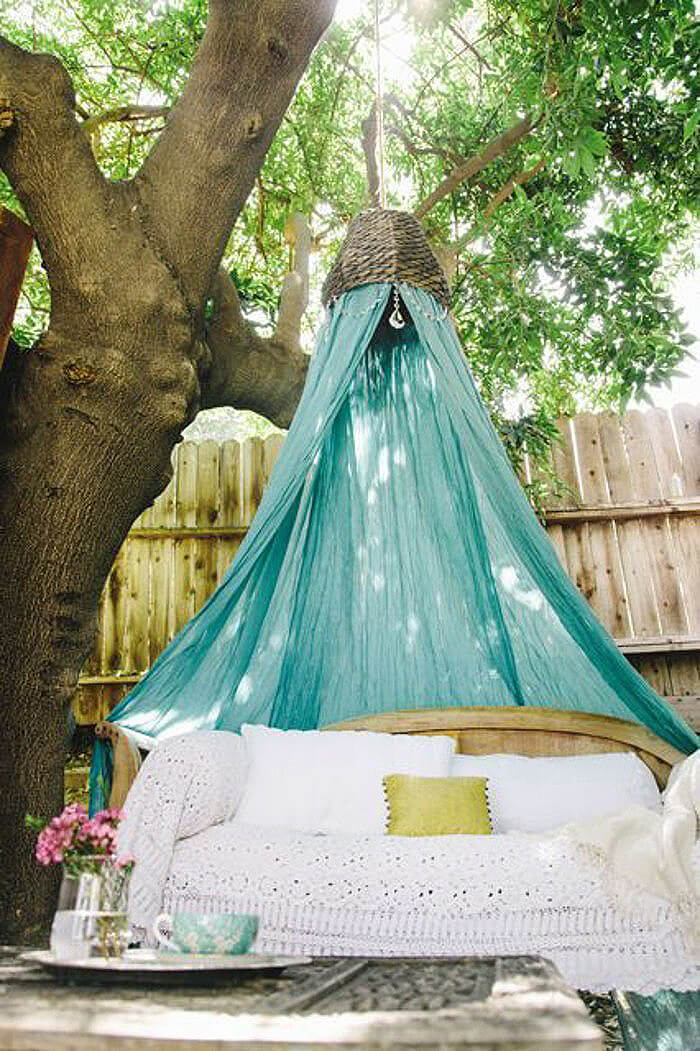 9. Easy Tent-Style Awning with Milk Can Anchors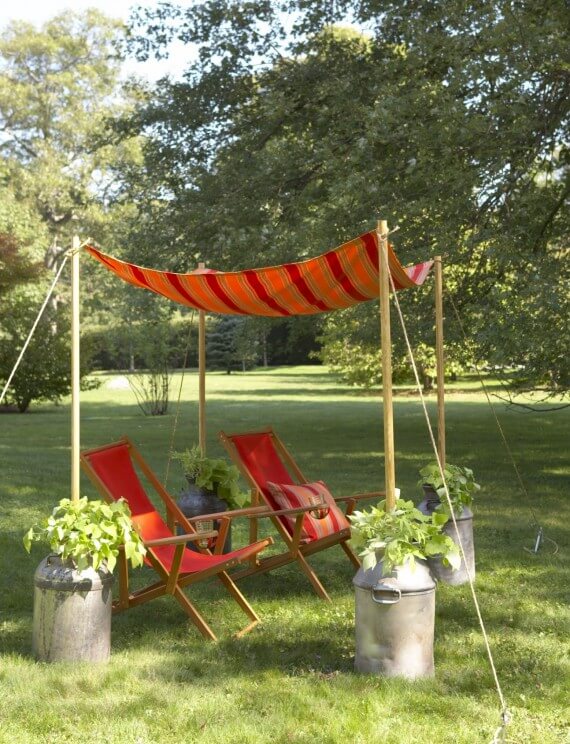 11. Fun and Funky Outdoor Seating Shade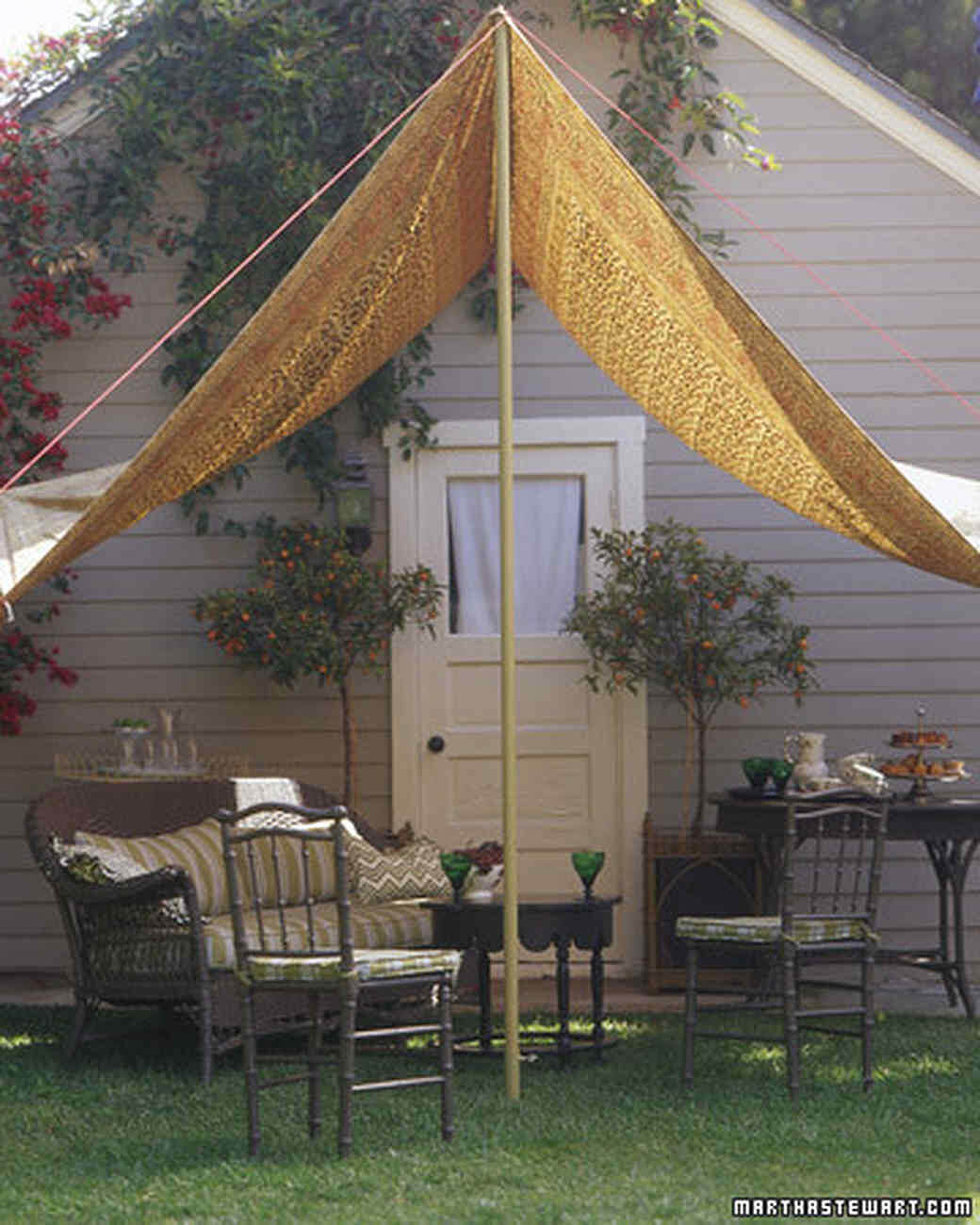 12. Hanging Shade-Cloth and Outdoor Lighting Combo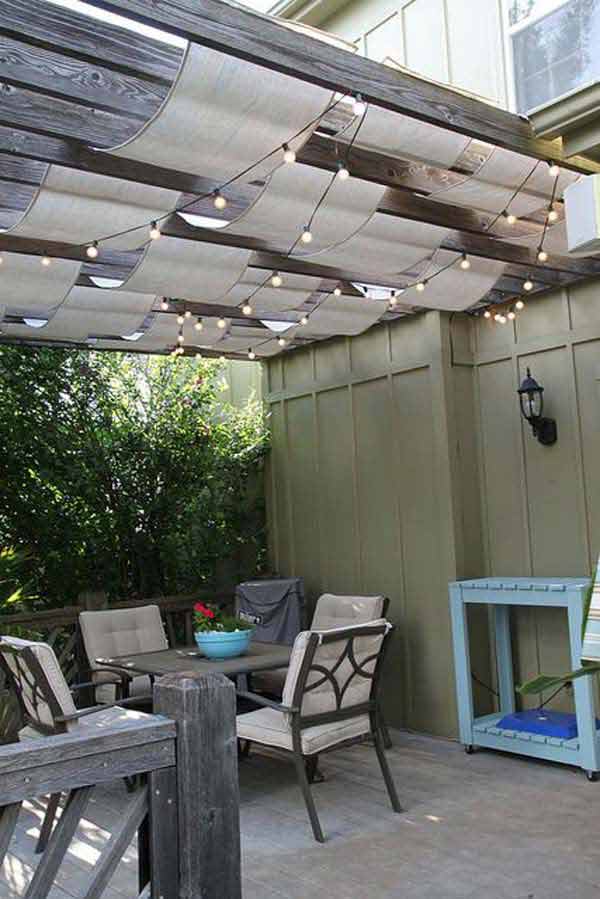 13. Simple Aluminum-Pipe Framed Backyard Canopy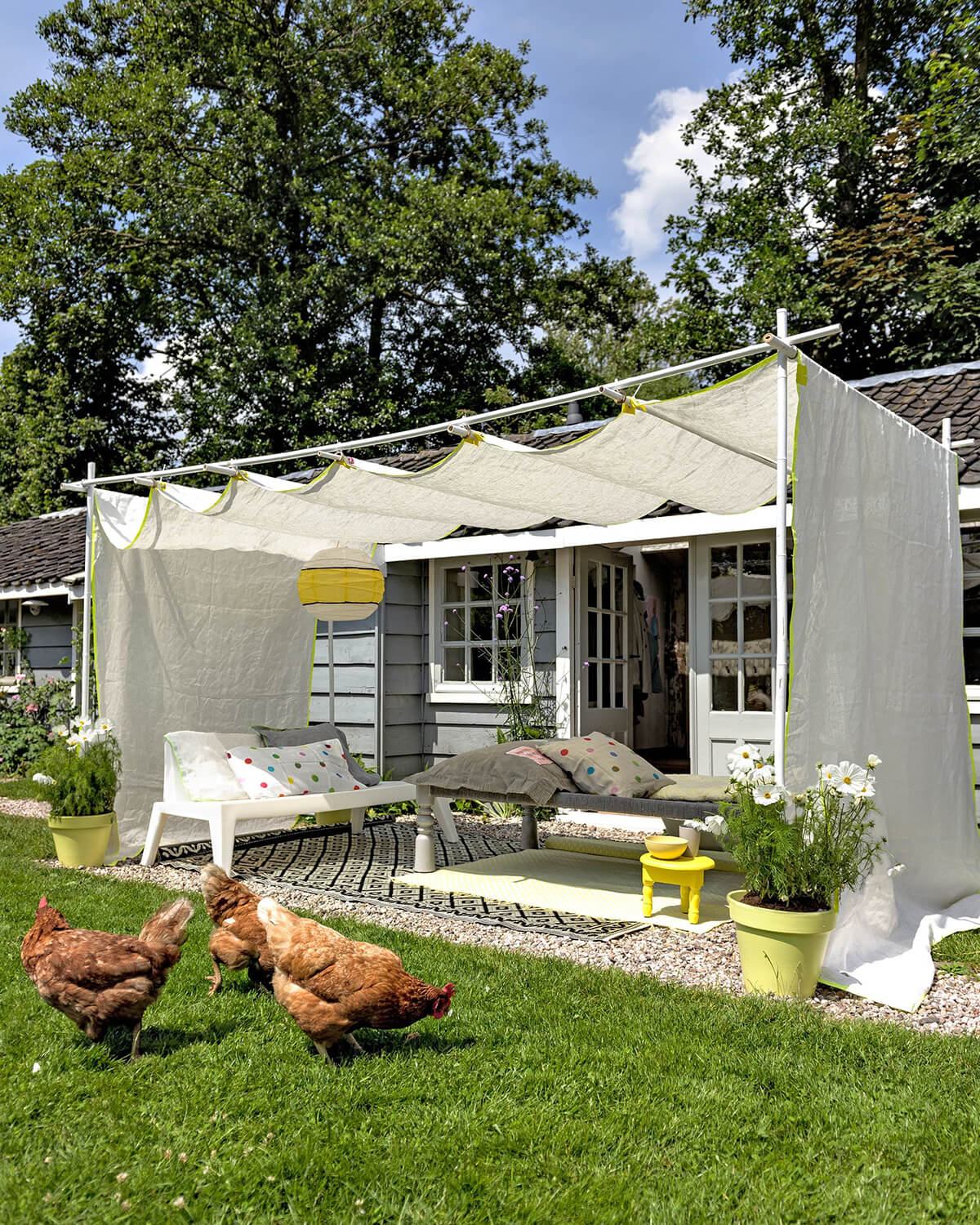 14. Rustic Draped Canopy from Natural Fibers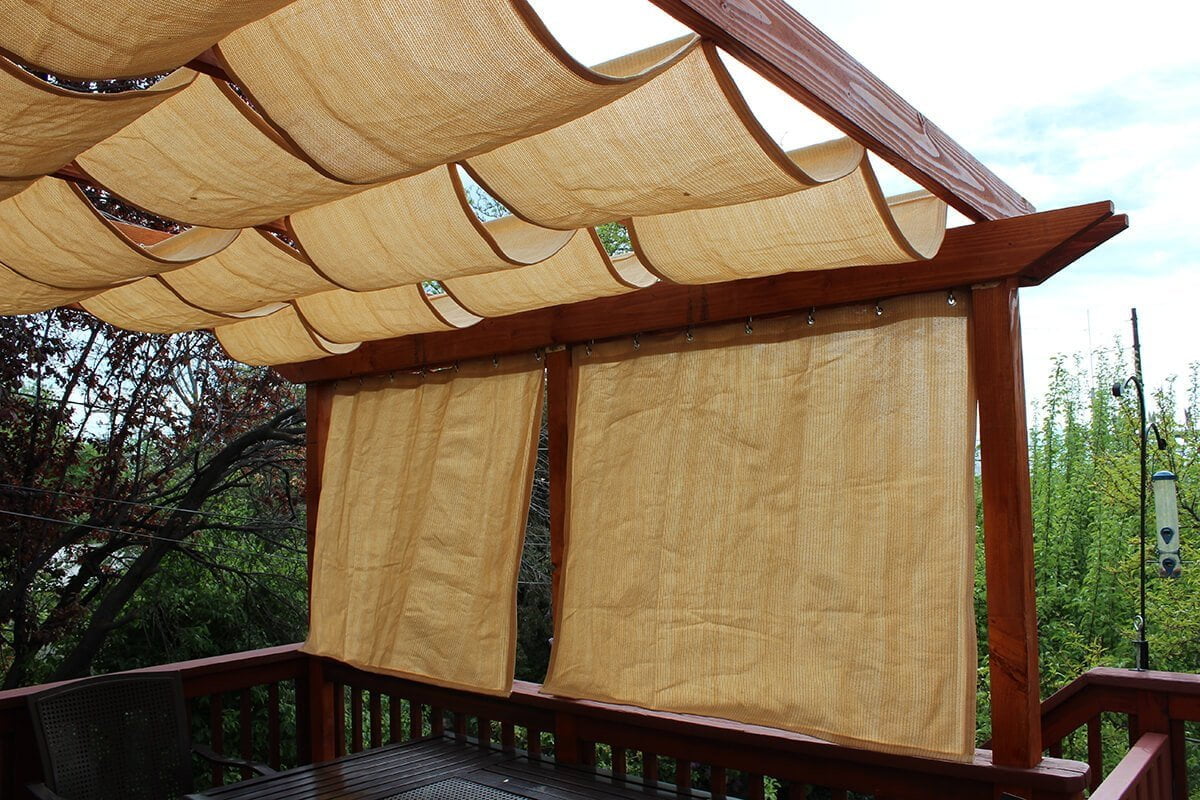 15. Elegant DIY Pool-Side Cabana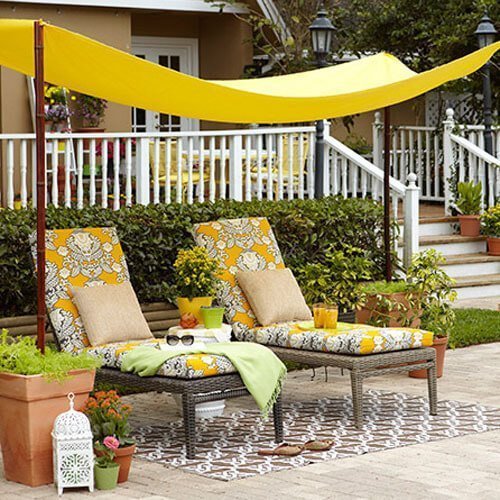 16. Brilliant DIY Tent Frame from PVC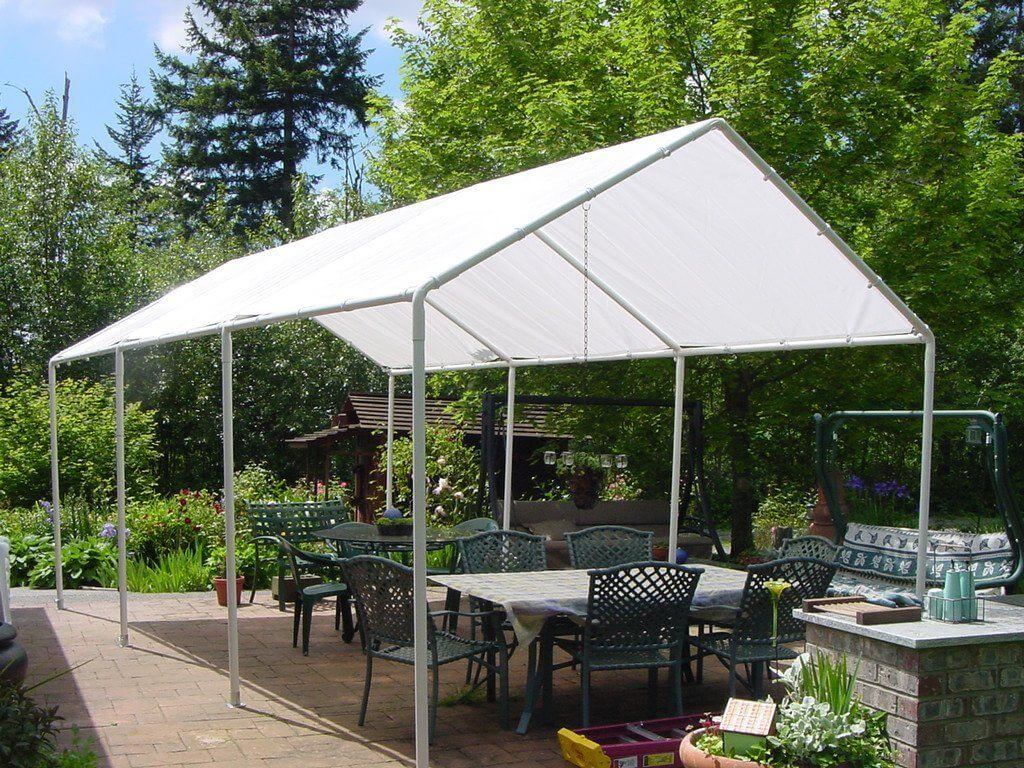 17. Relaxing Pergola Sitting Space with Shade Curtains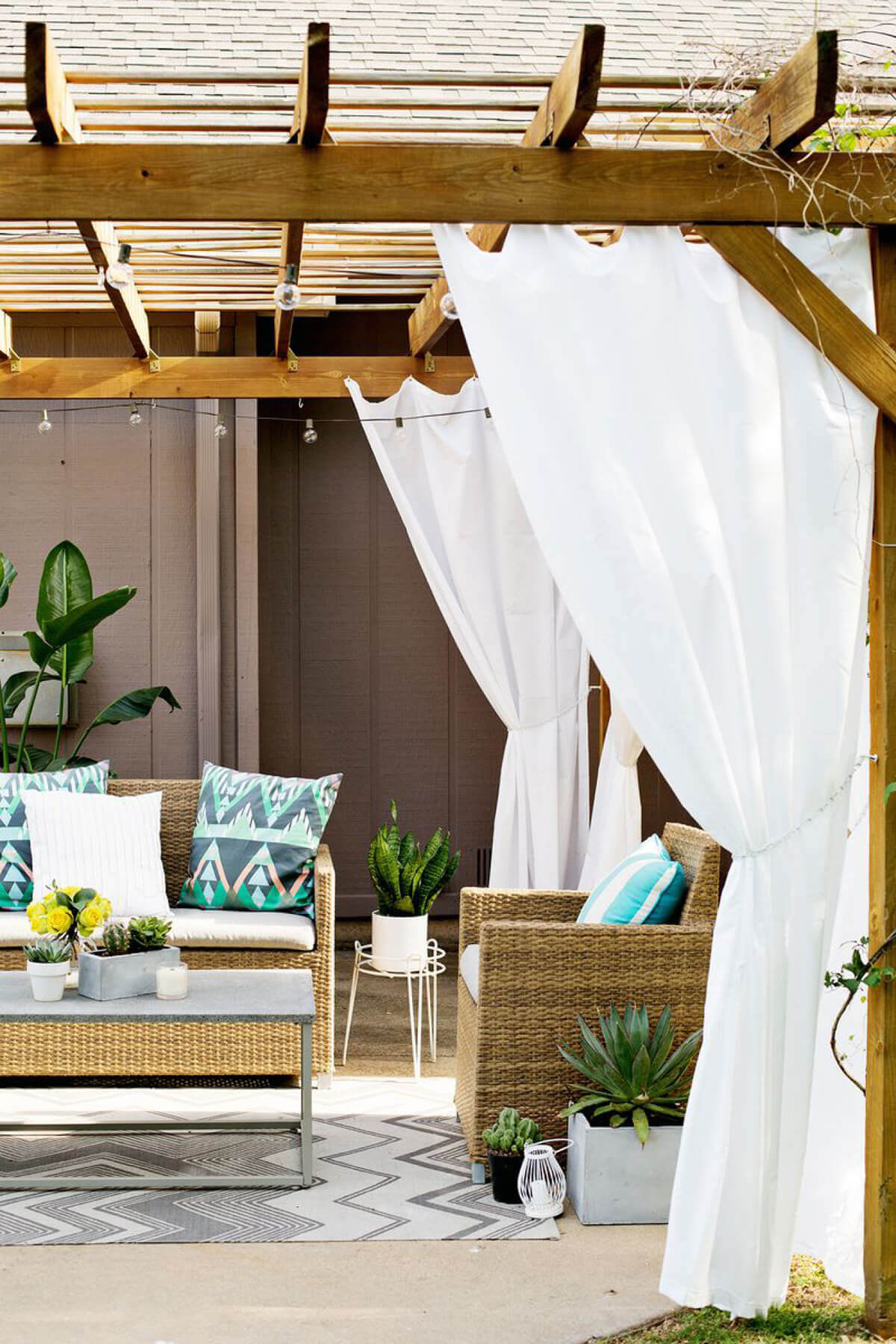 18. Wall-Anchored DIY Backyard Sun Shade Ideas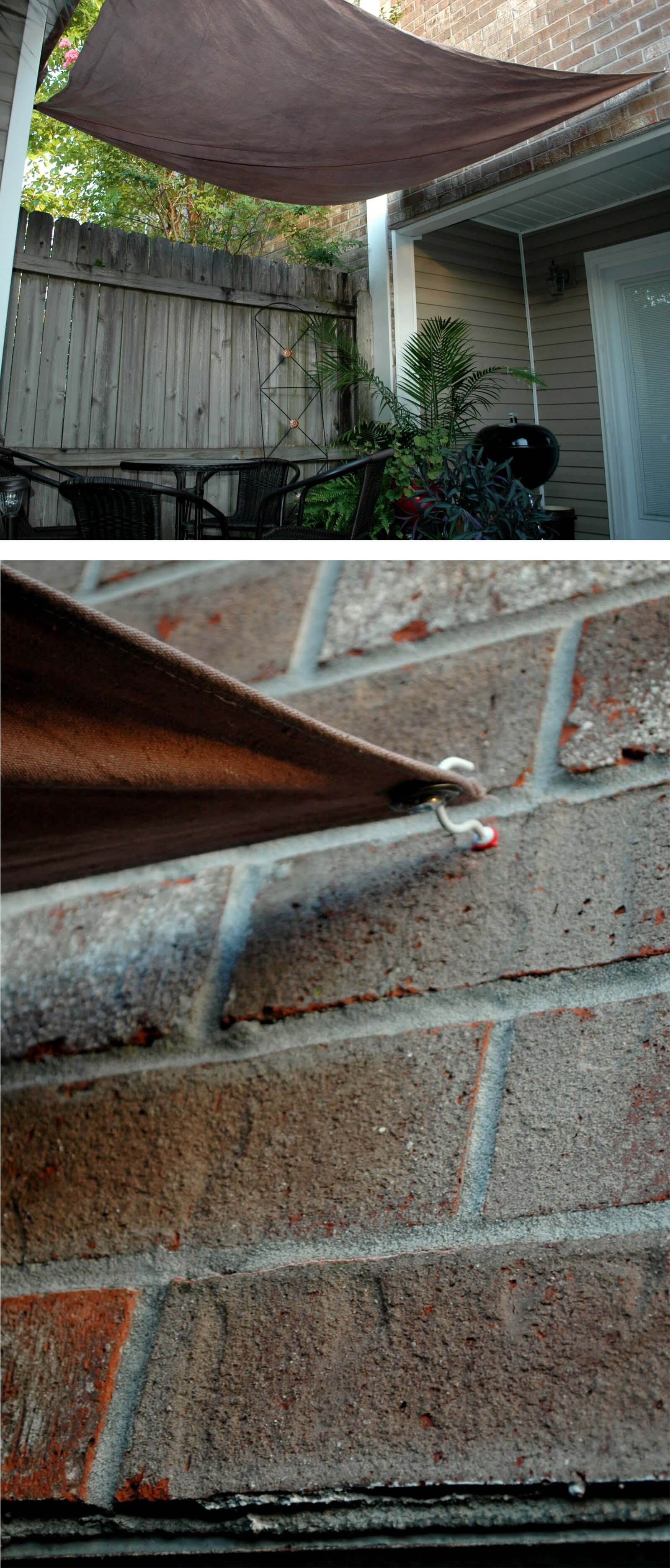 19. Simple Fabric Sun Shade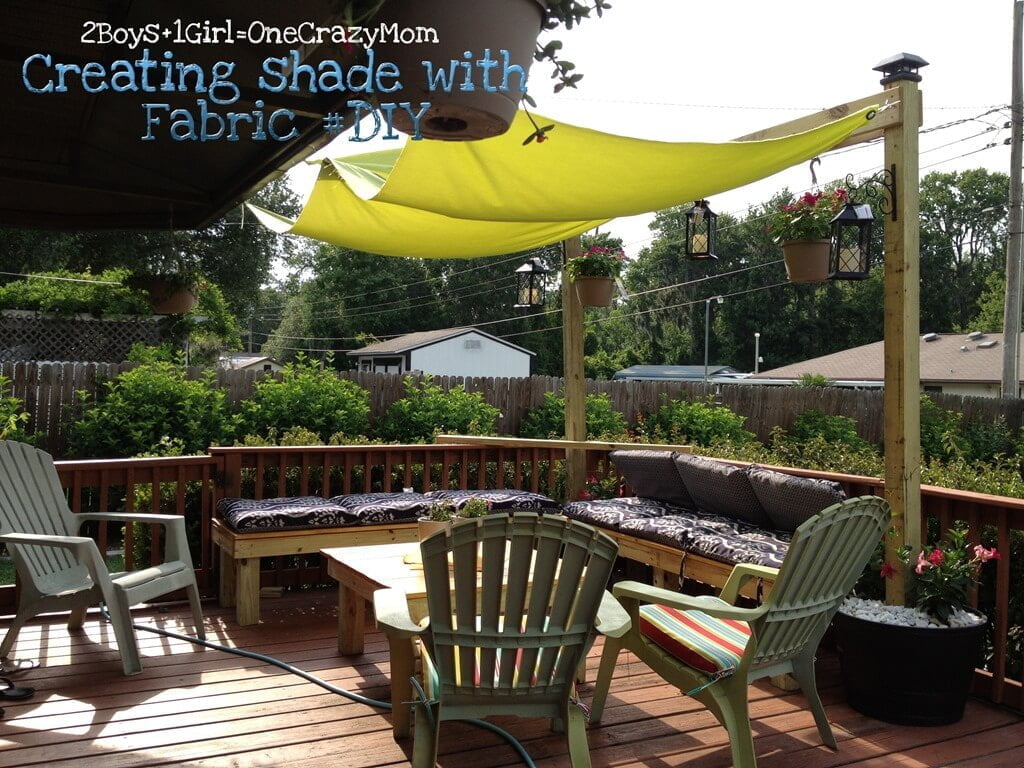 20. DIY Back Deck Pergola Design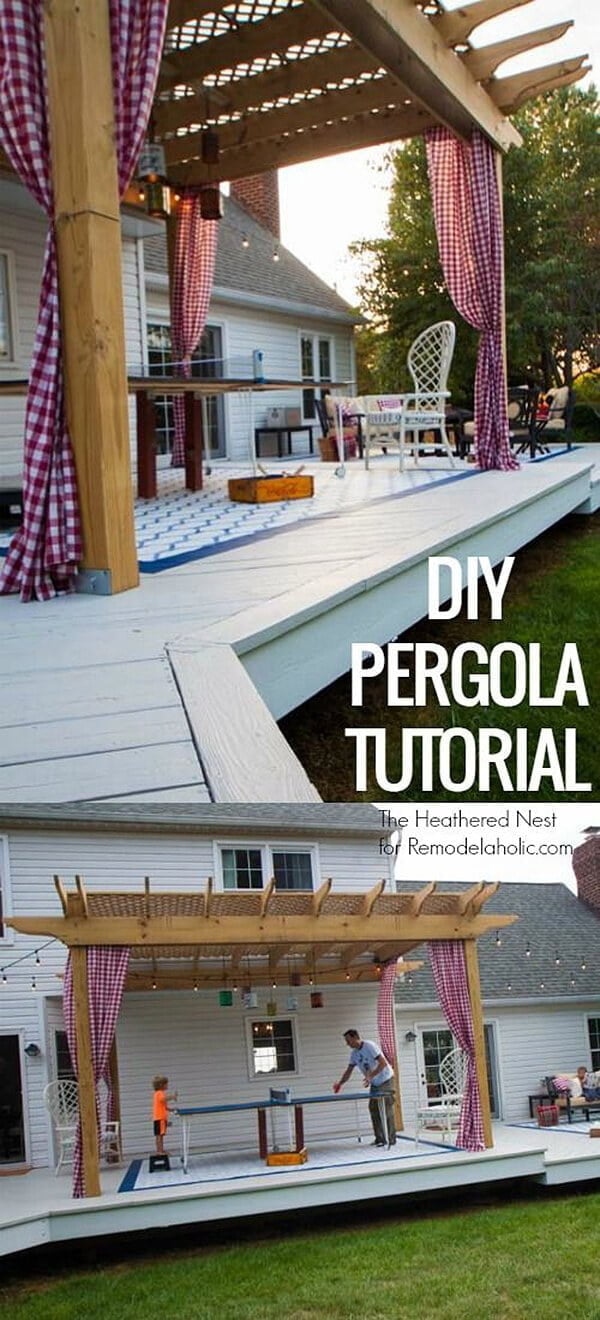 21. Easily Adaptable Backyard Shade Curtains

22. Overlapping Backyard Sun Sails