A fireplace is both a functional and decorative part of the home. It keeps you warm during the colder months. It also provides a focal point for the room. The look of a fireplace can make or break the decor of a room. If you are looking for ways to upgrade the look of your fireplace, use these fireplace design ideas to get your imagination started.
32 Stunning Fireplace Design Ideas to Add Coziness to Your Home
Fireplaces can fit into any space. Wood can create a classic library fireplace, a modern hearth or a transitional focal point. Stone can be smooth, rough, stacked or fitted. It can retain its natural finish or get a coat of paint. Color contrast creates drama.
A monochromatic theme creates a calm peaceful feeling. Tile offers a completely custom look that can blend with the background or create a brilliant focus. Straight lines, curves, carvings and rustic wood, mix and match as you please. You can find something to fit your decor among these fireplace design ideas.
The beauty of these fireplace design ideas is that you can find one or more as inspiration. Then, combine the elements that appeal to create your own look. You can keep the changes to the mantle and below or go as far as the ceiling. The decision is yours.
2. Recycled Timber Mantle and White Brick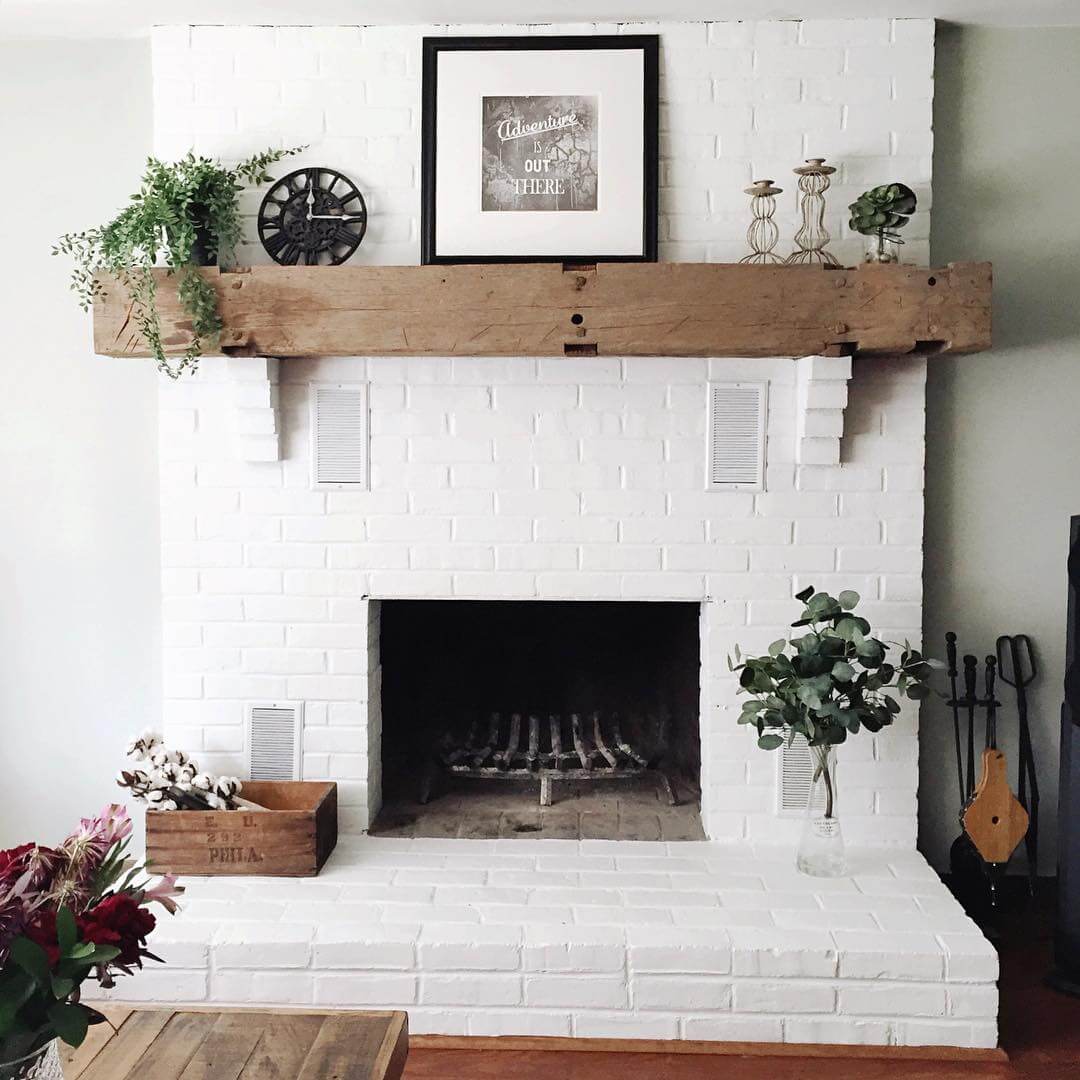 3. Stone Fireplace with Above-Mantle Inset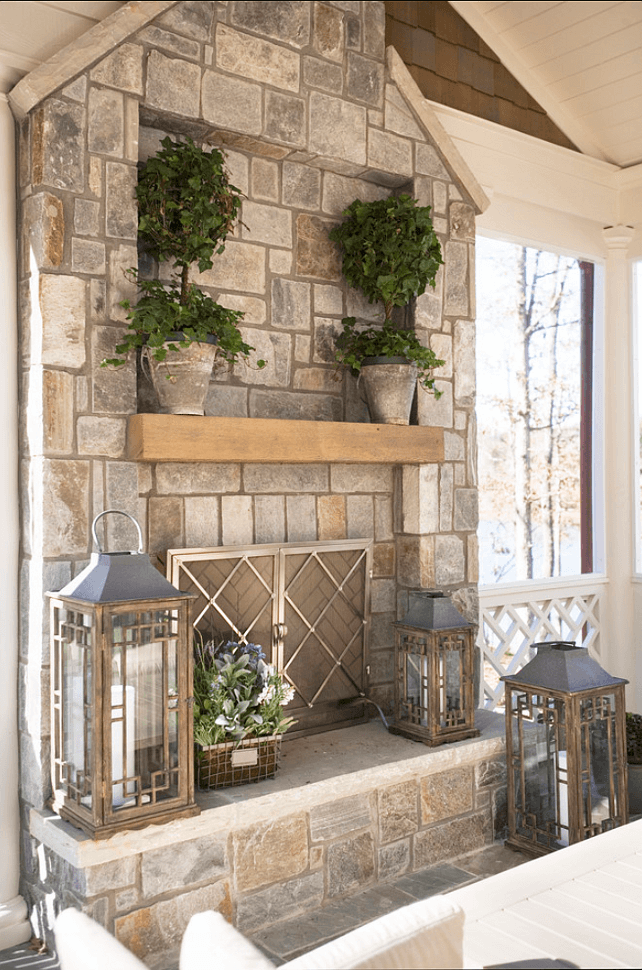 4. Recycled Farmhouse Wood Creates Unique Fireplace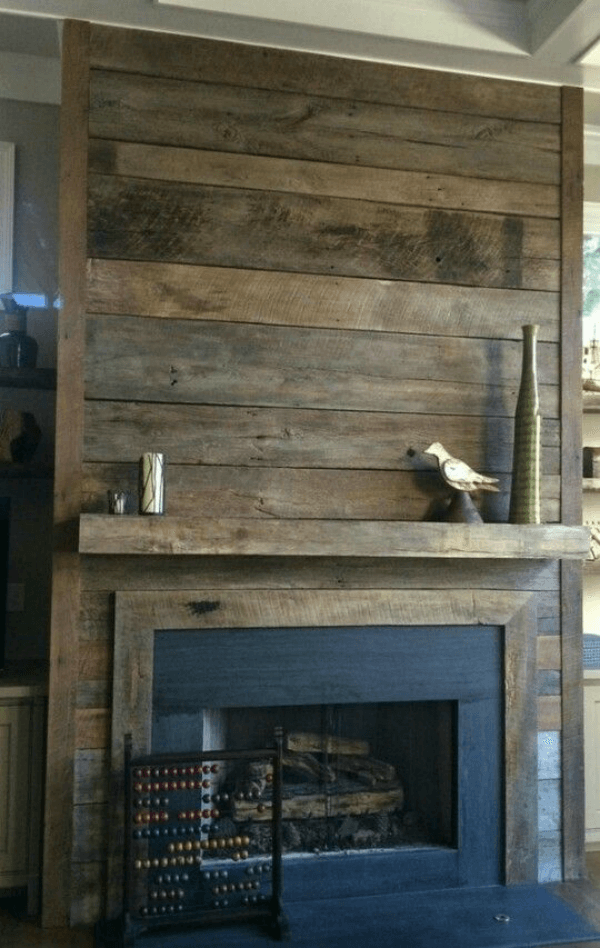 5. Neutral Theme and Dark Mantle Update Ranch Fireplace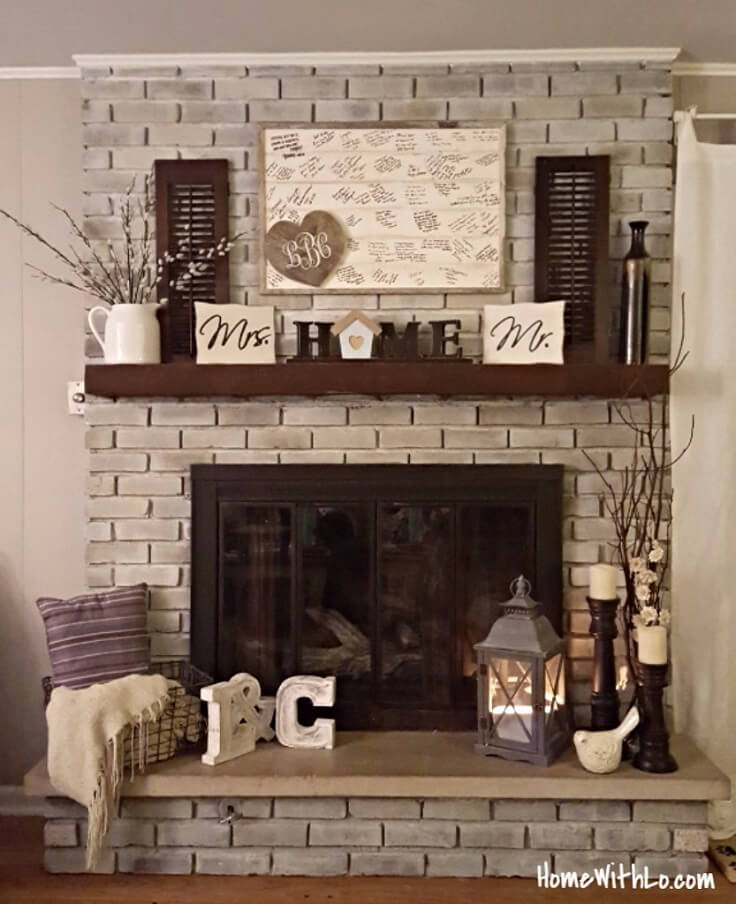 6. Classic White Paneling with Marble Surround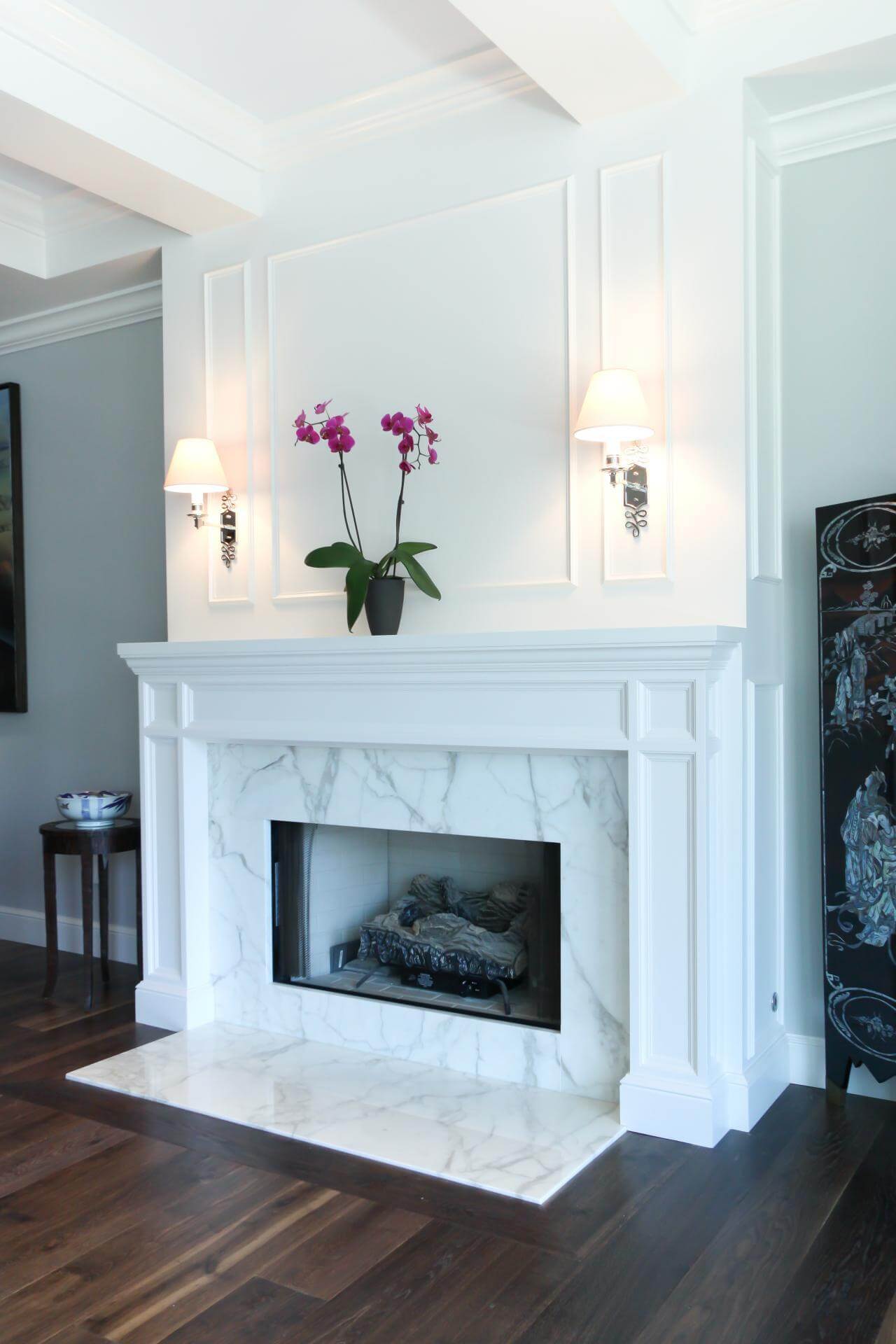 7. Stacked Field Stone and Heavy Timber Mantle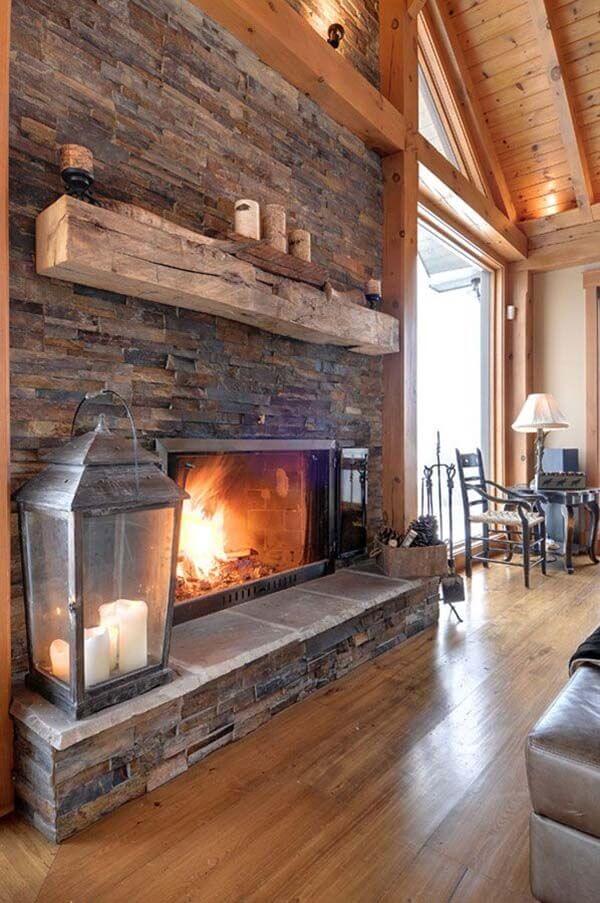 8. Transitional Stone and White Wood Fireplace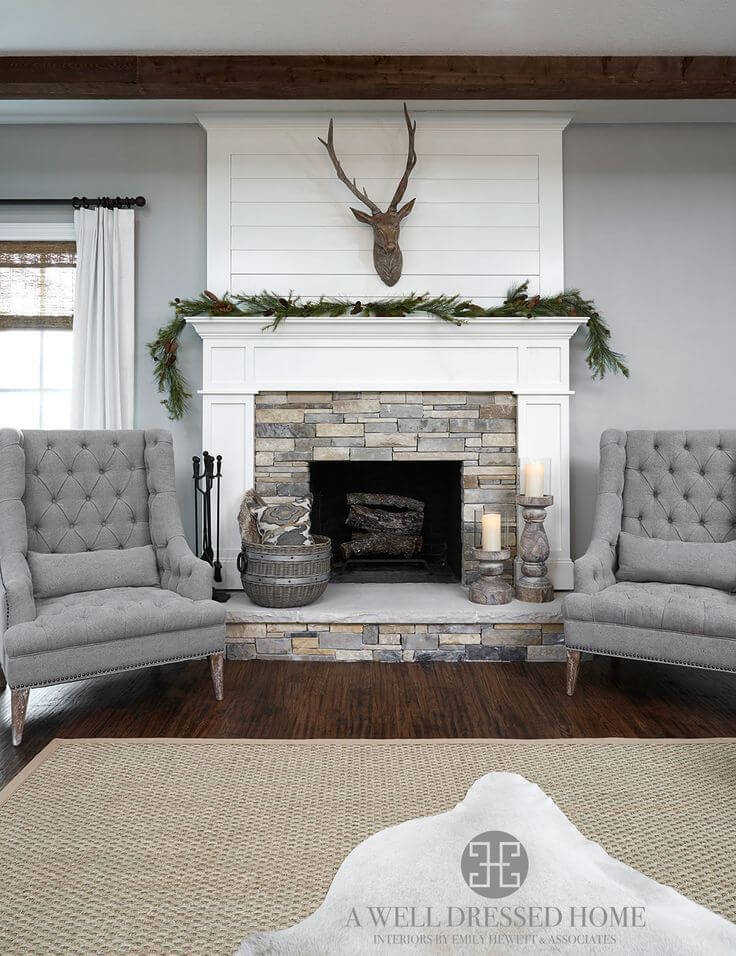 9. Red Brick Texture Makes Fireplace Stand Out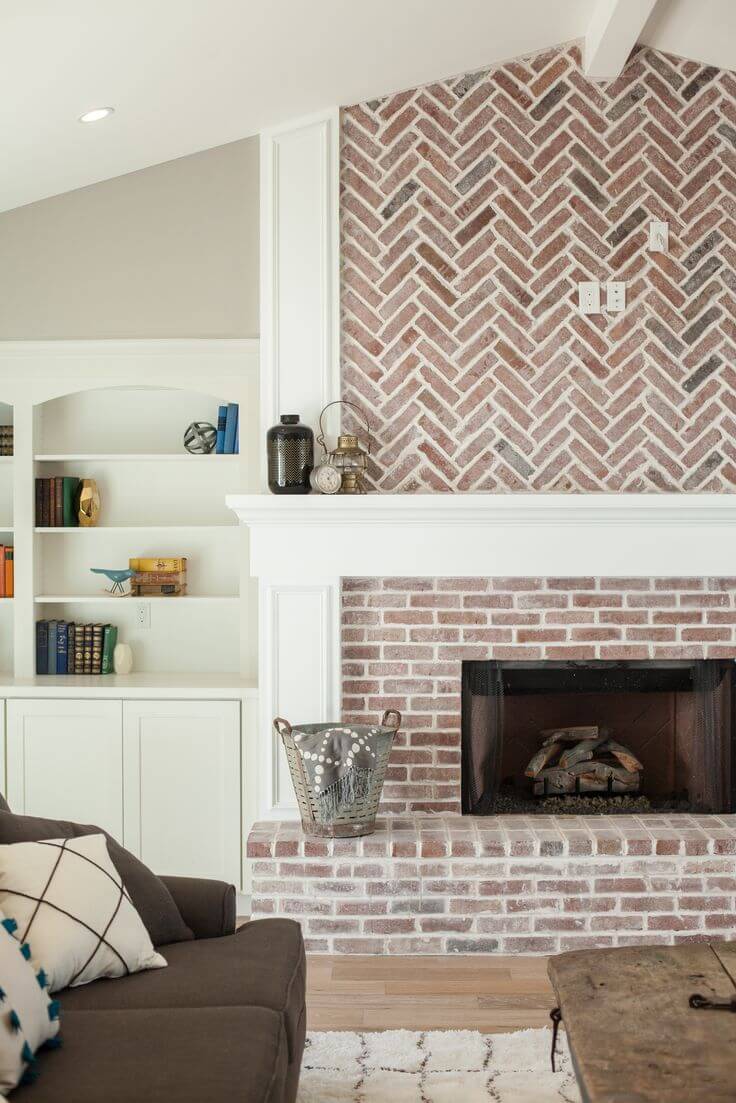 10. Natural Stone and a Corner Fireplace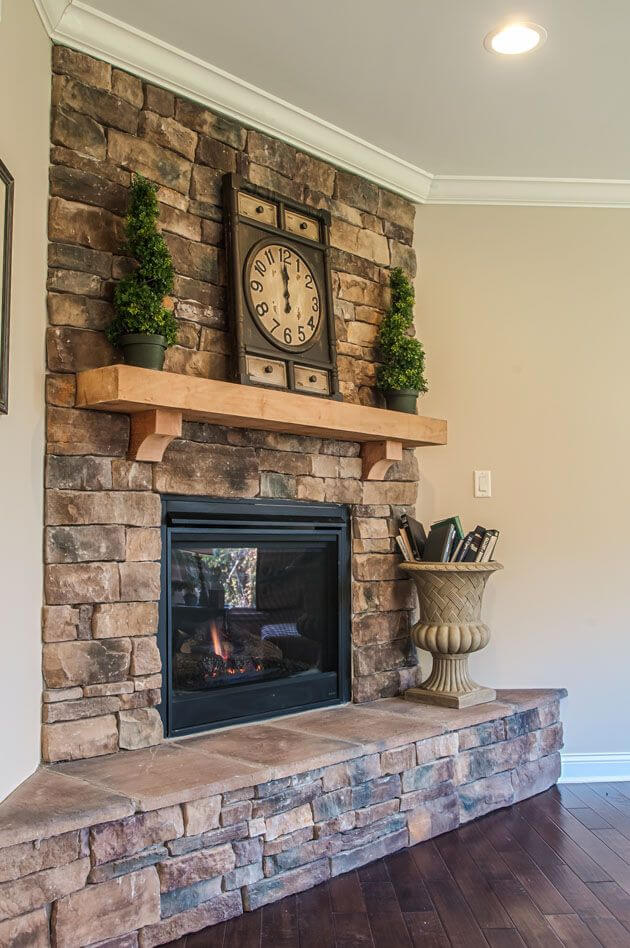 11. Substantial Wood Creates a Strong Statement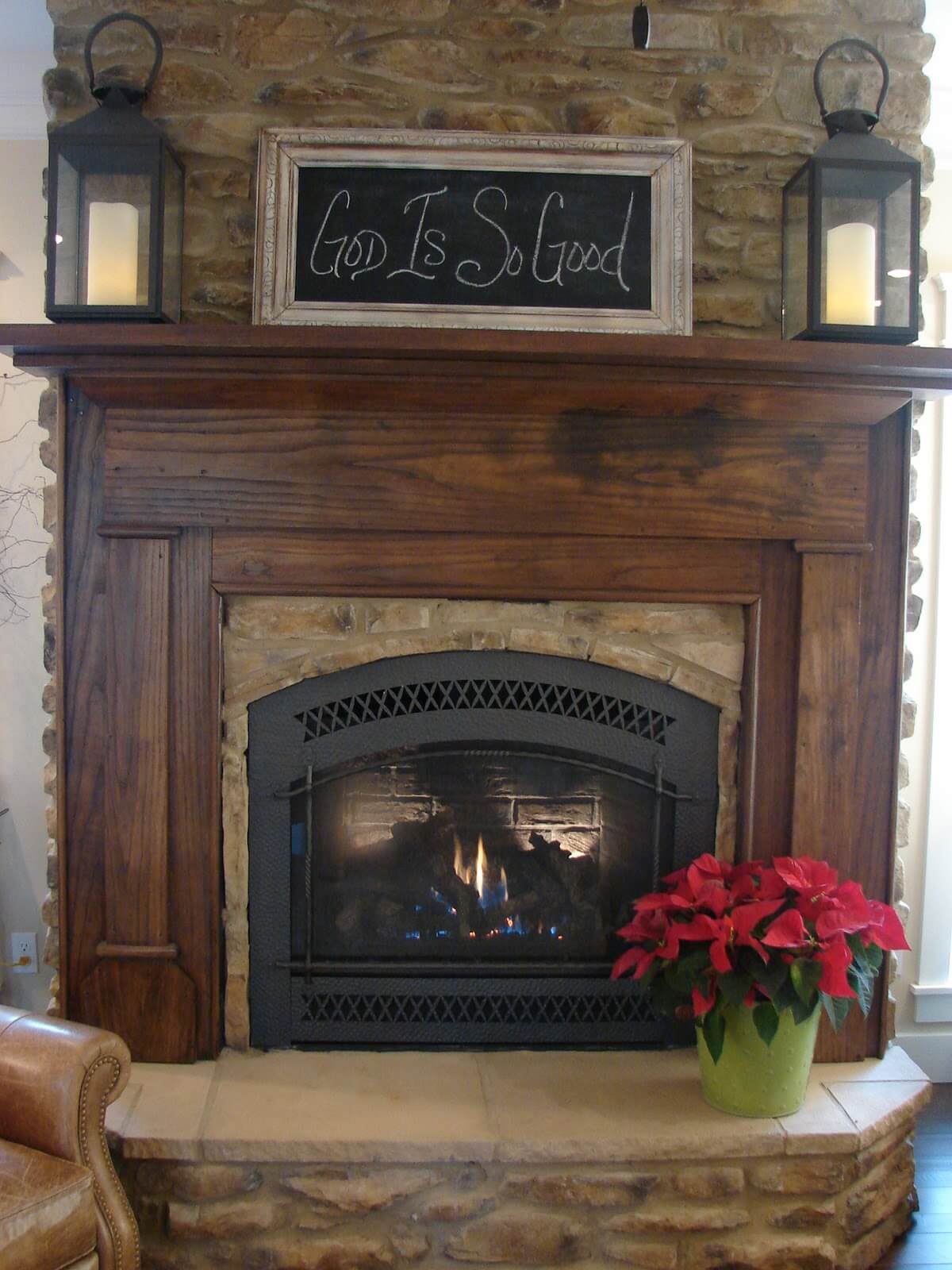 12. Horizontal Lines Top a Stone Surround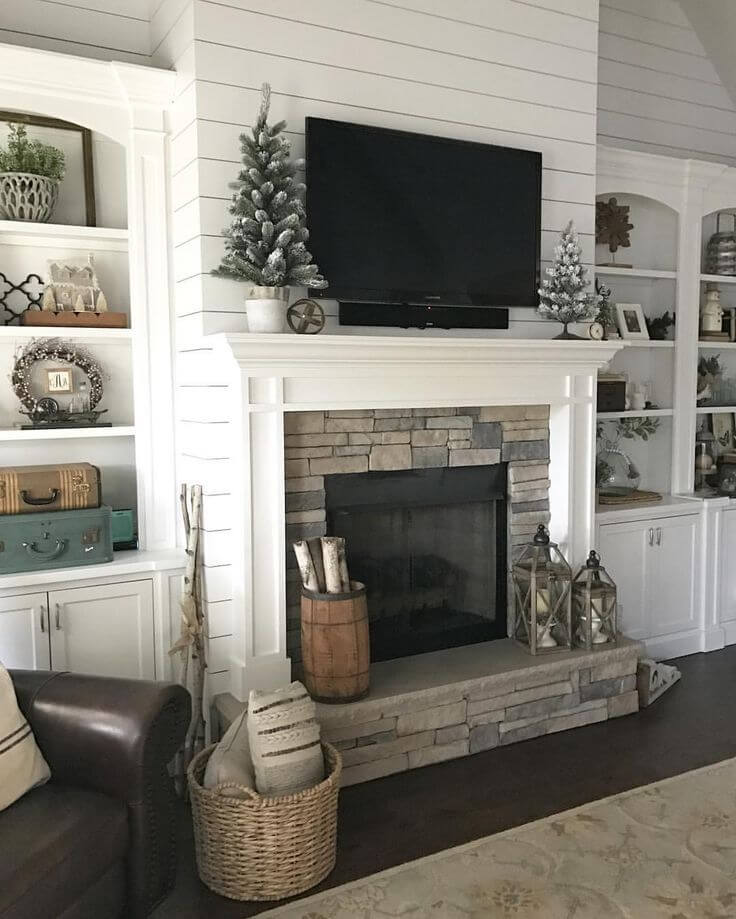 13. Vintage Window Frame Tops Eclectic Fireplace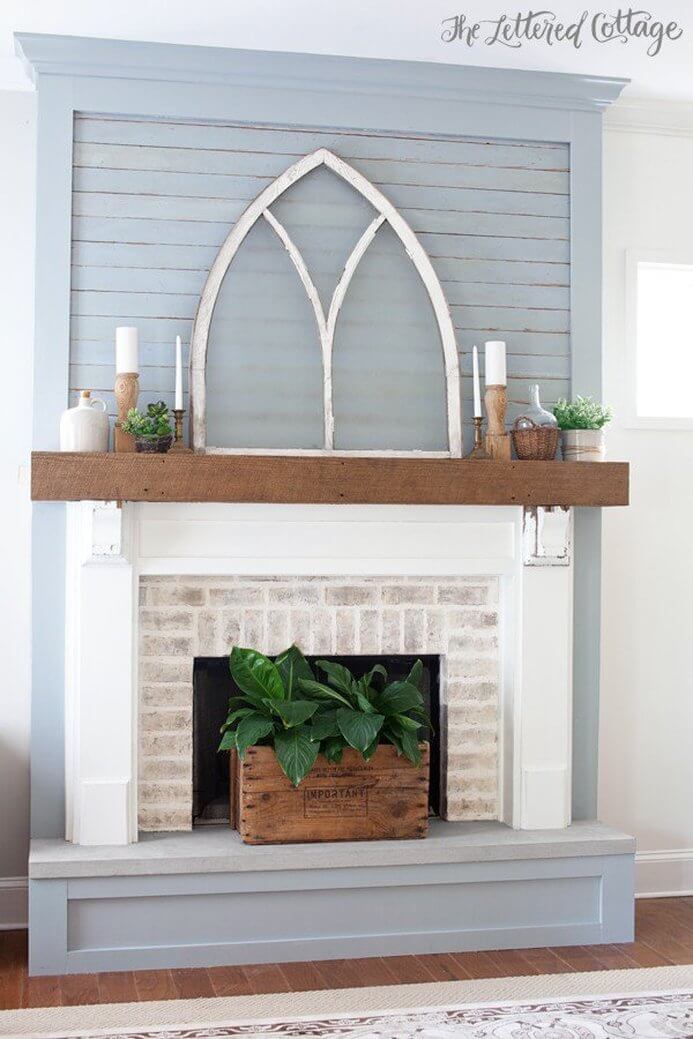 14. Gas Fireplace Blends with Built-In Shelves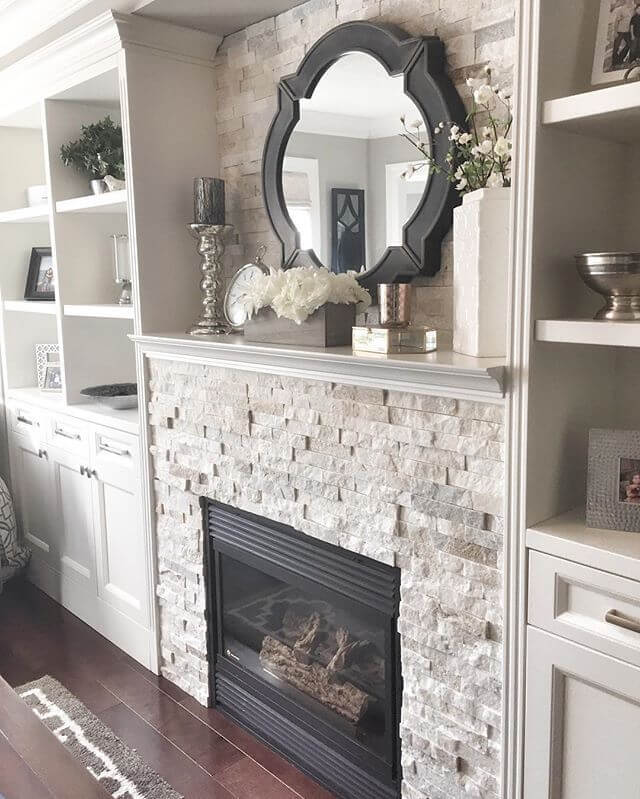 15. Recycled Wood Makes Strong Horizontal Statement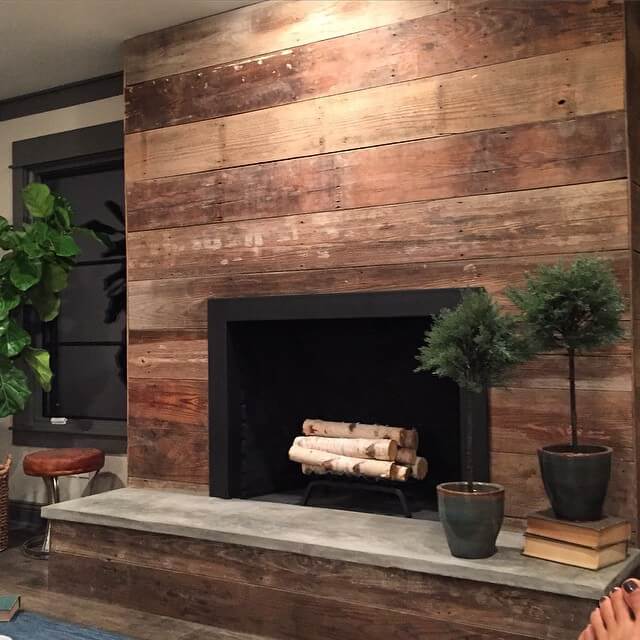 16. Full-Length Mantle Floats Amidst Stone Facade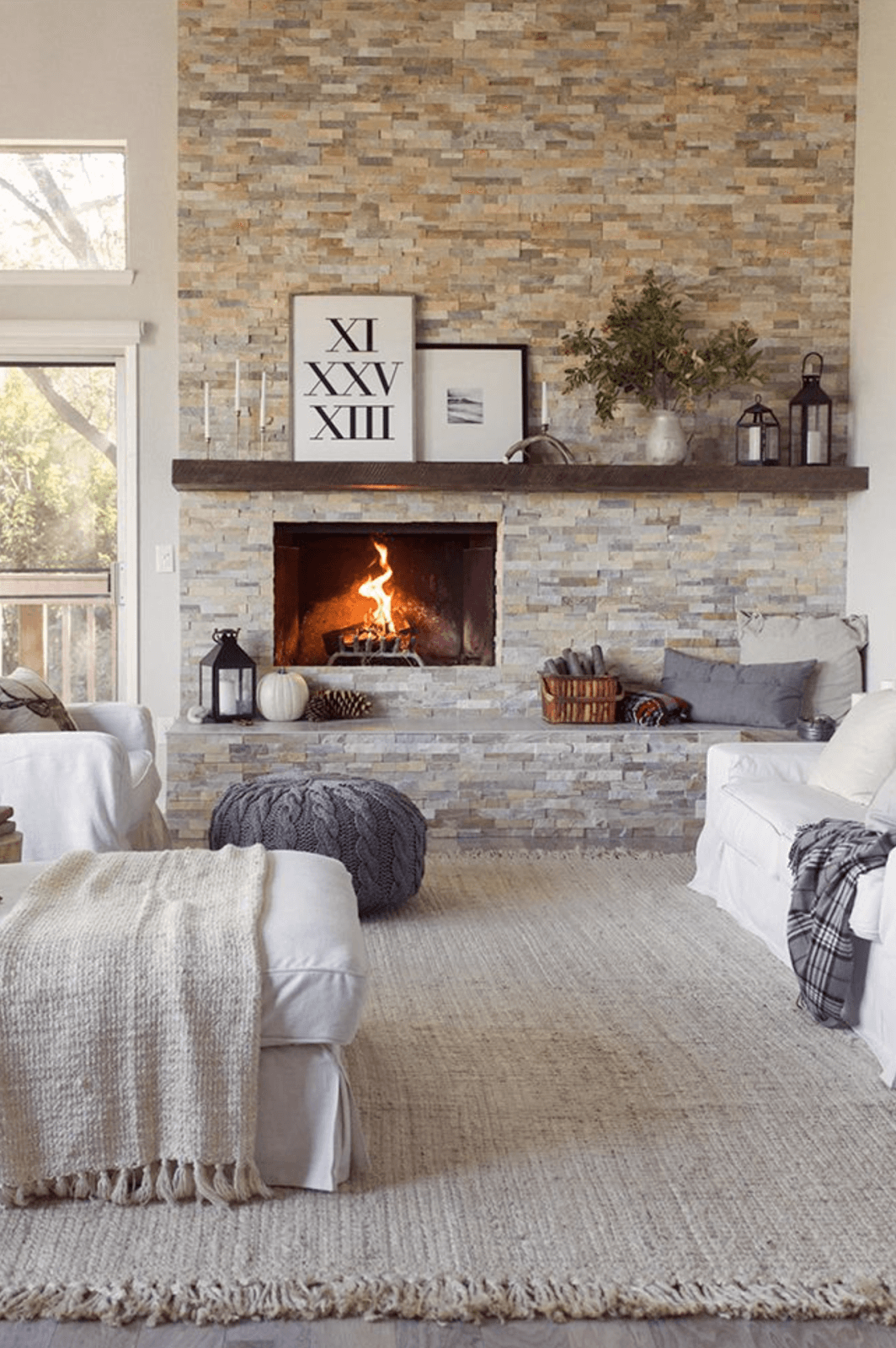 17. Old-World Fireplace Becomes Kitchen Focal Point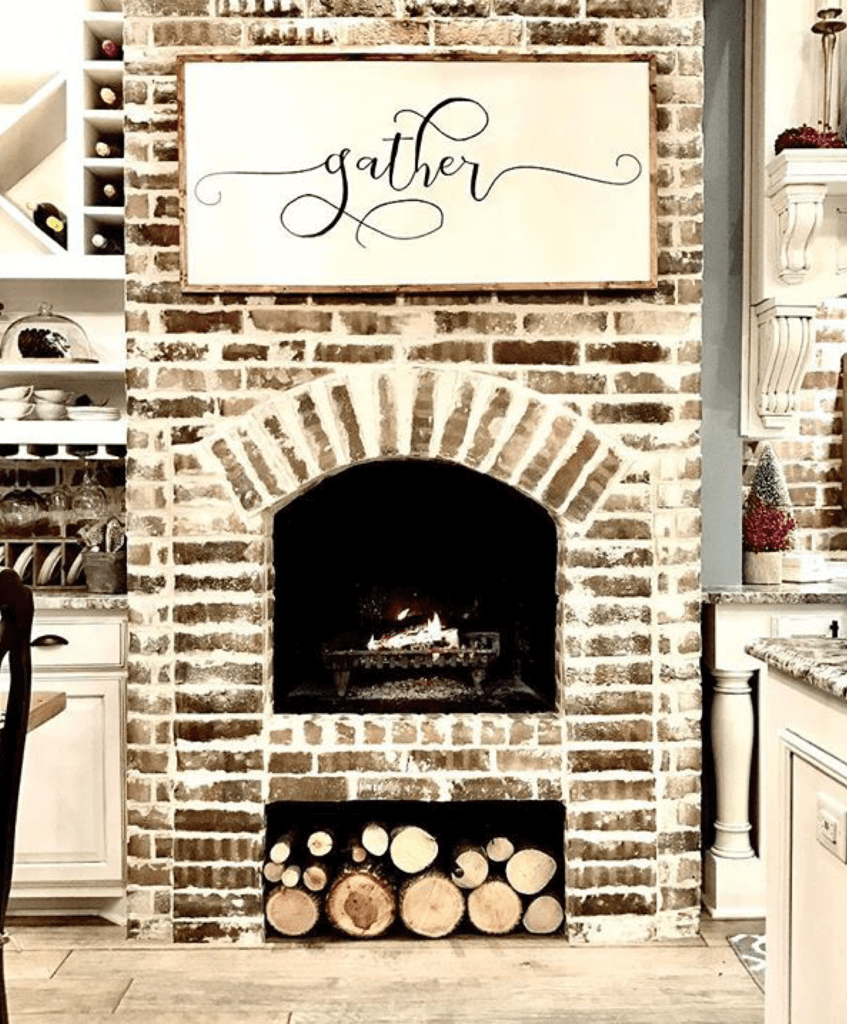 18. Fitted Field Stone Topped with Barn Doors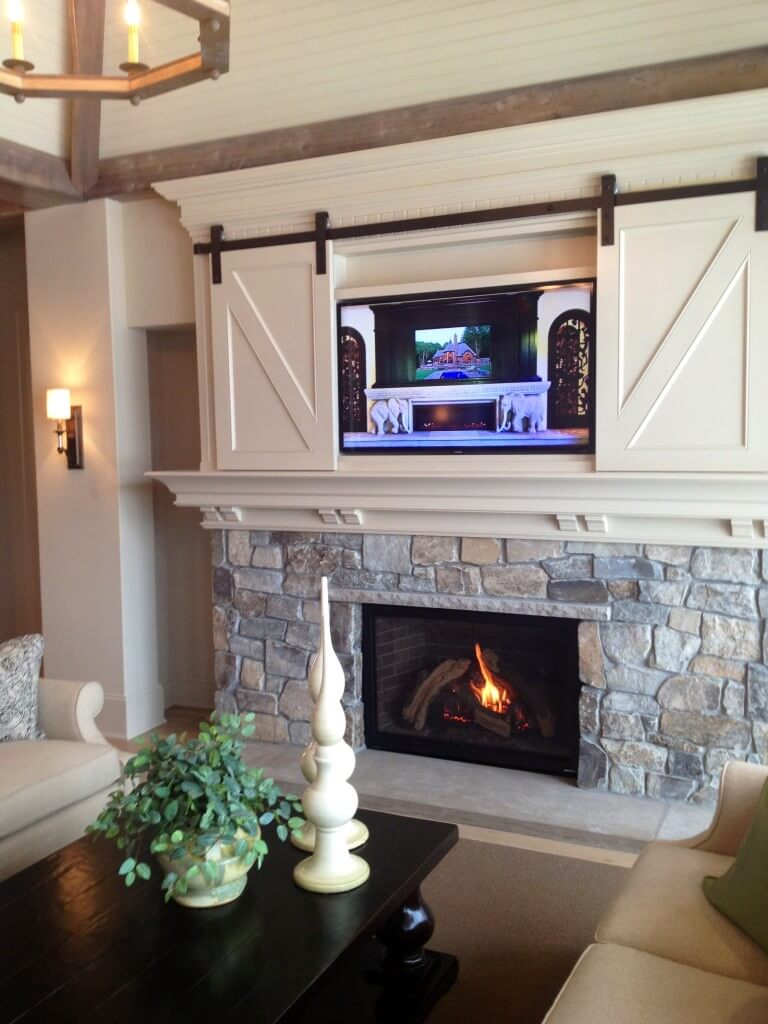 19. A Simple Field Stone Fireplace and Mantle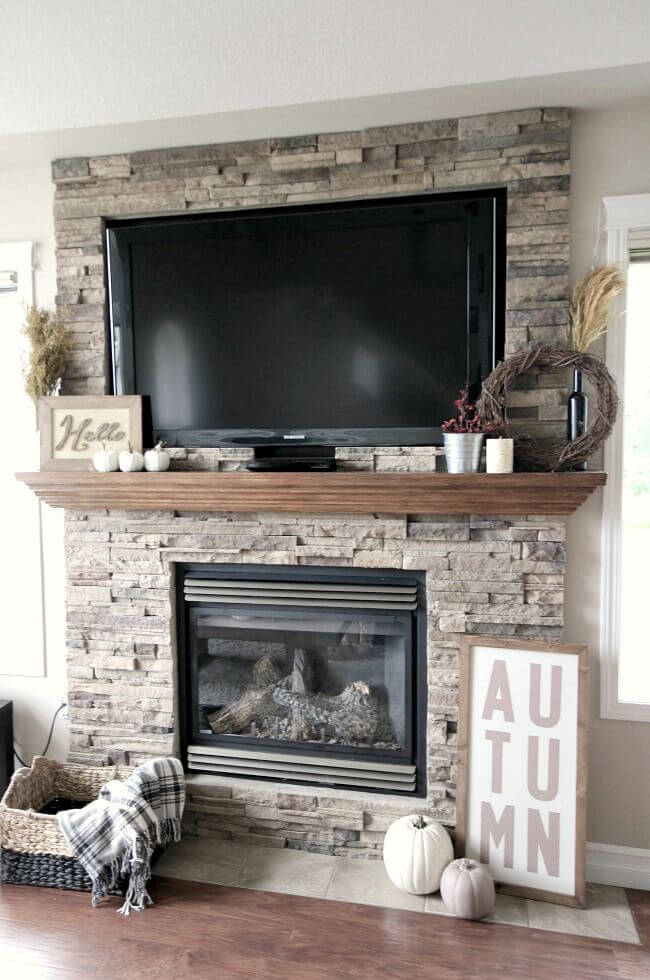 20. White Modern and Elegant Focal Point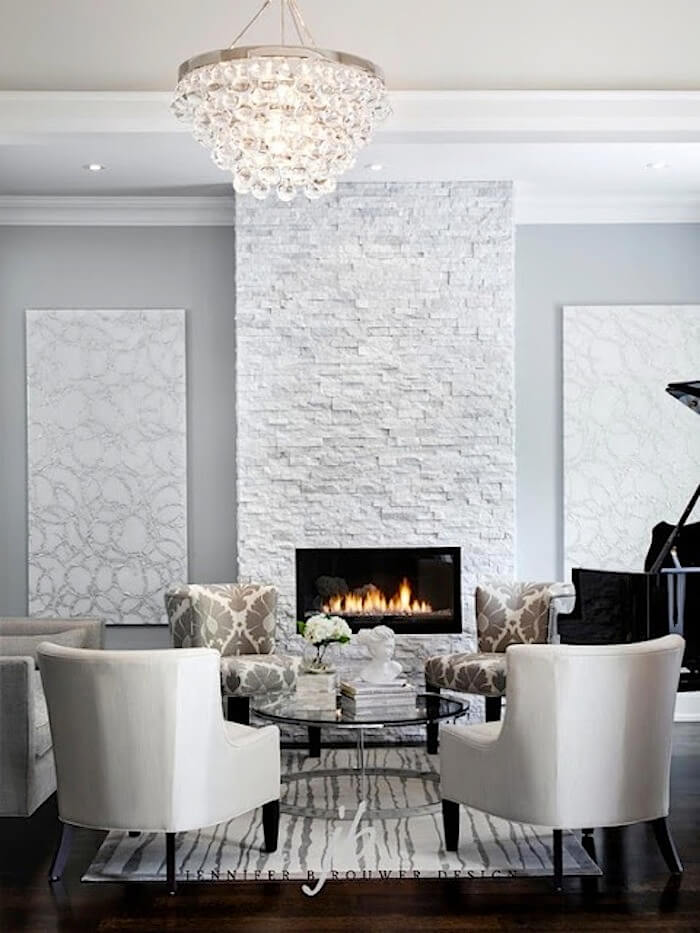 21. White and Grey Modern Farmhouse Fireplace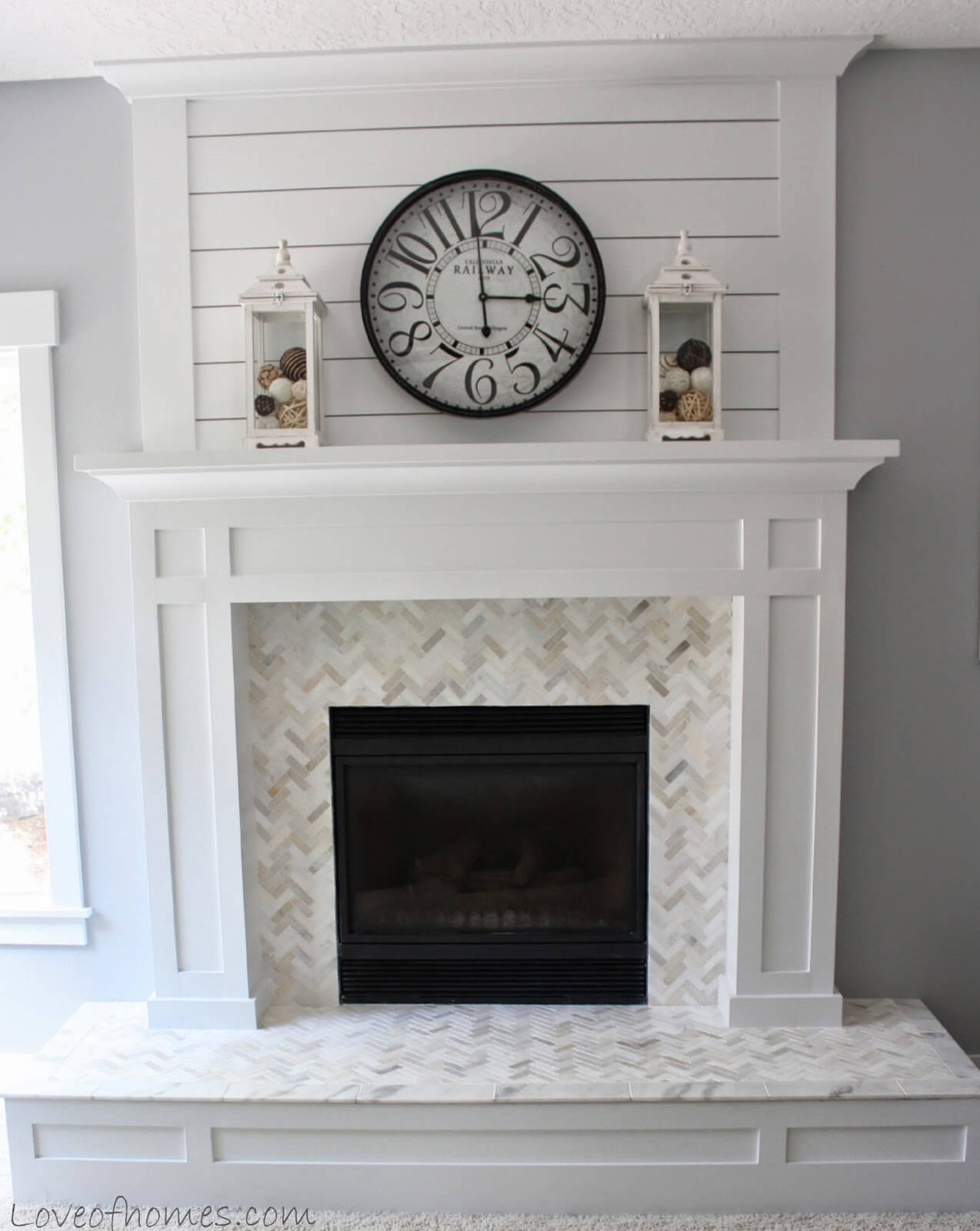 22. Red Brick Anchors a Tall Space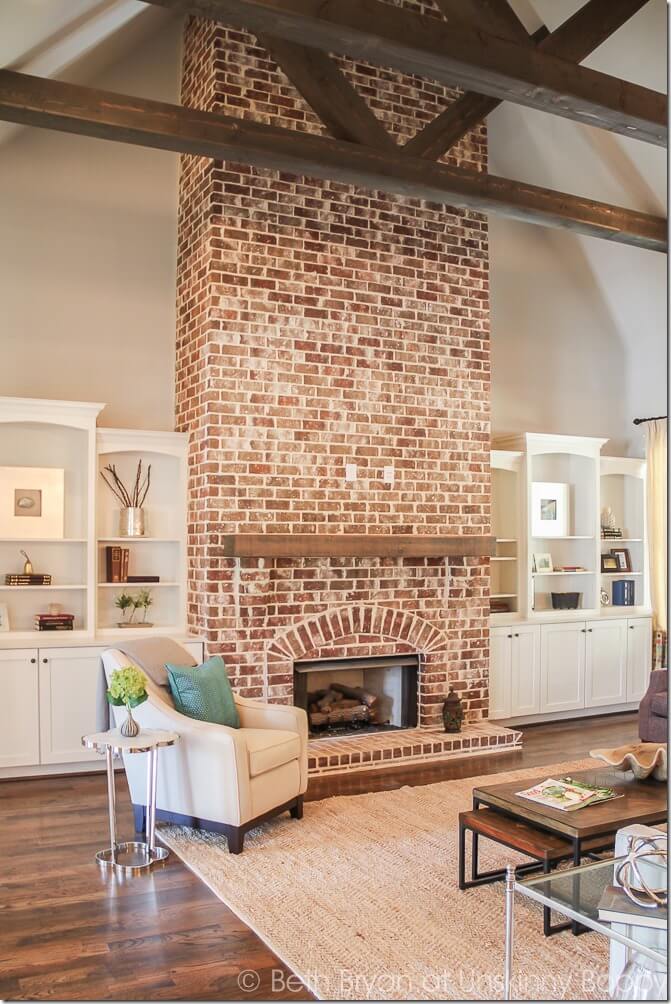 23. Natural Stone Fireplace Warms Outside Space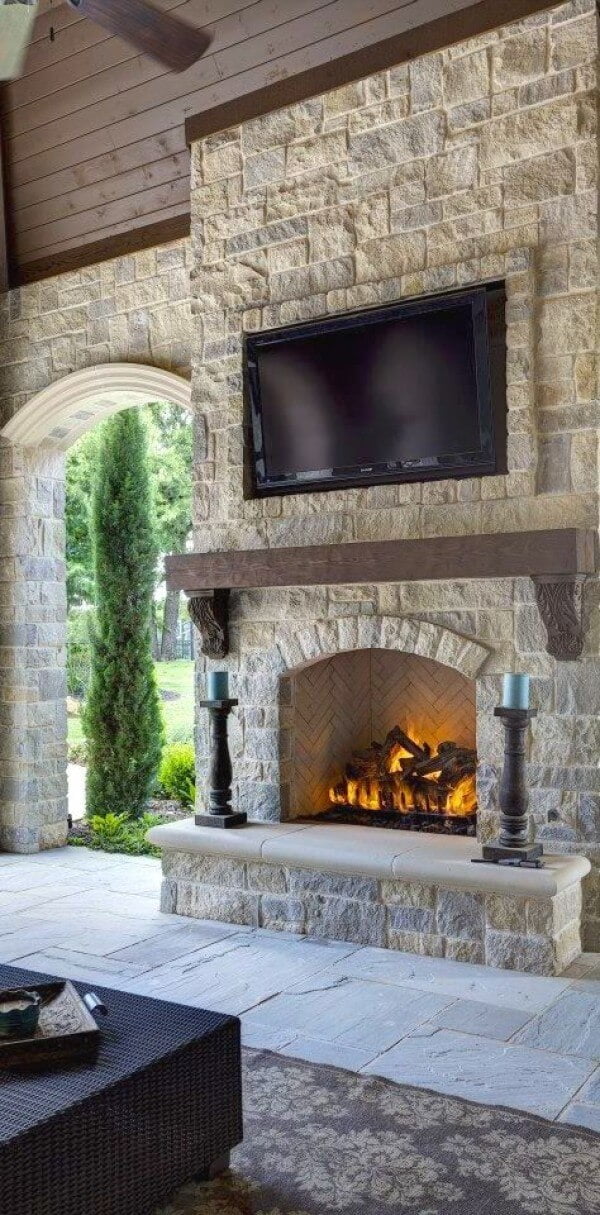 24. Angles and Curves Makes Architectural Sense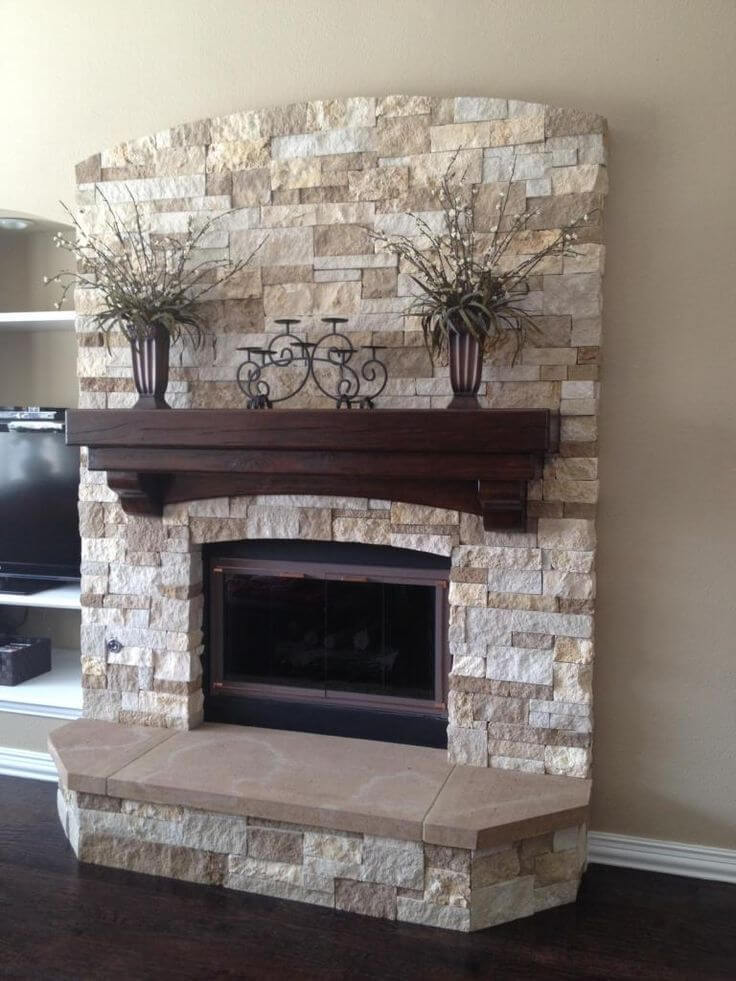 25. Old World Wooden Fireplace Surround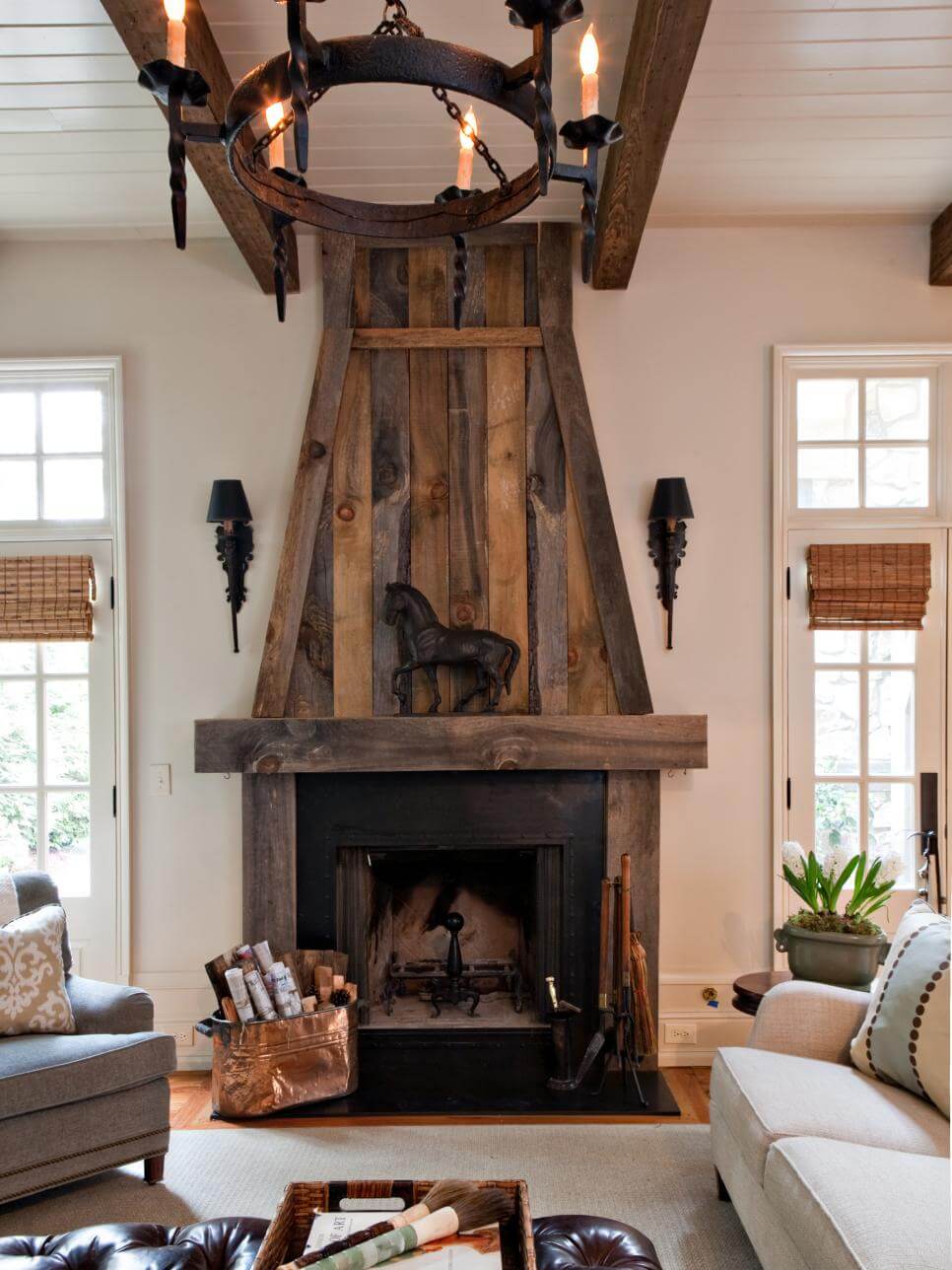 26. Sweeping Curves Create Warm Alcove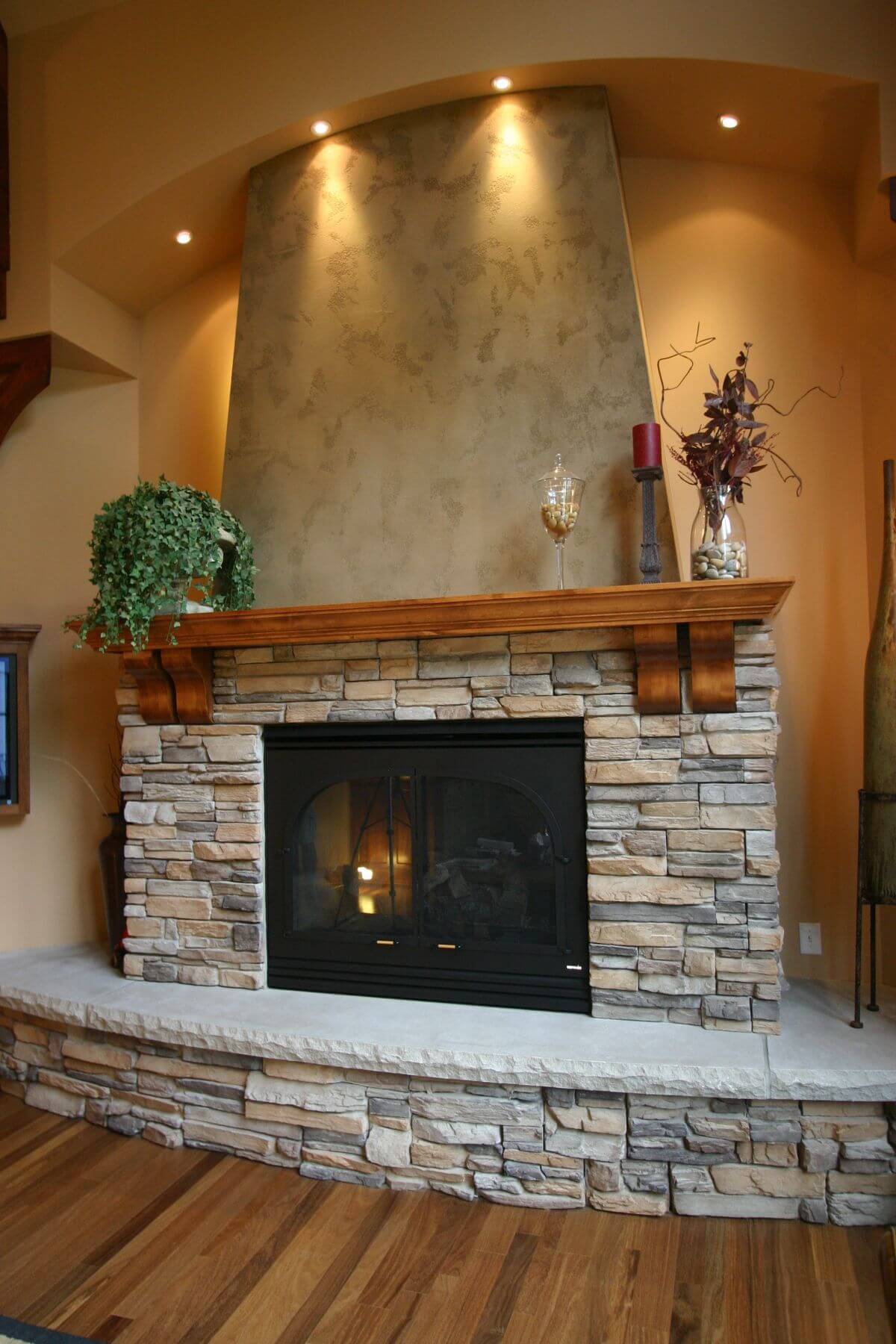 27. Painted Stone Creates Simple White Fireplace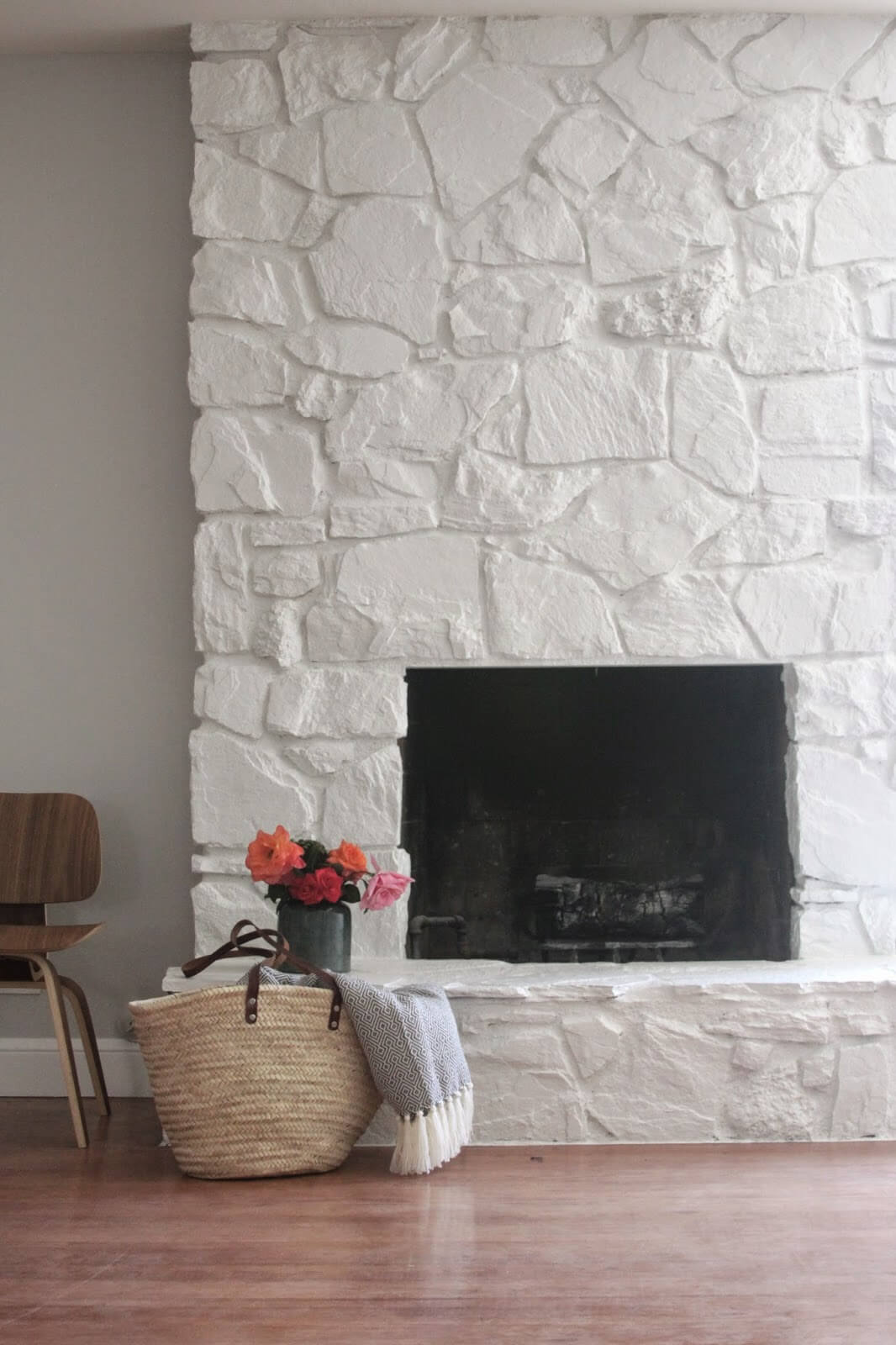 28. Grey, White and Silver Highlights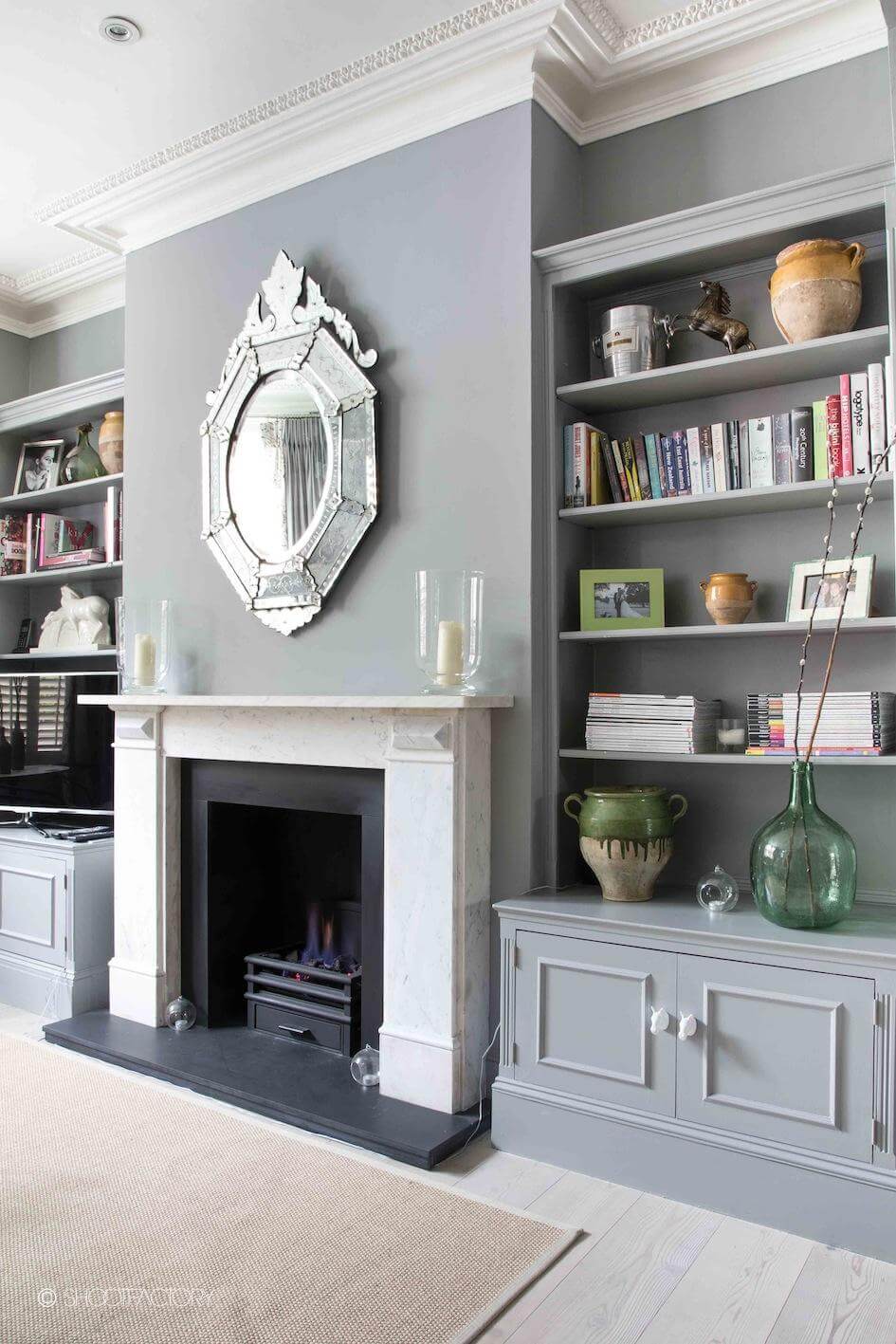 29. Painted Tile Creates Delicate Highlight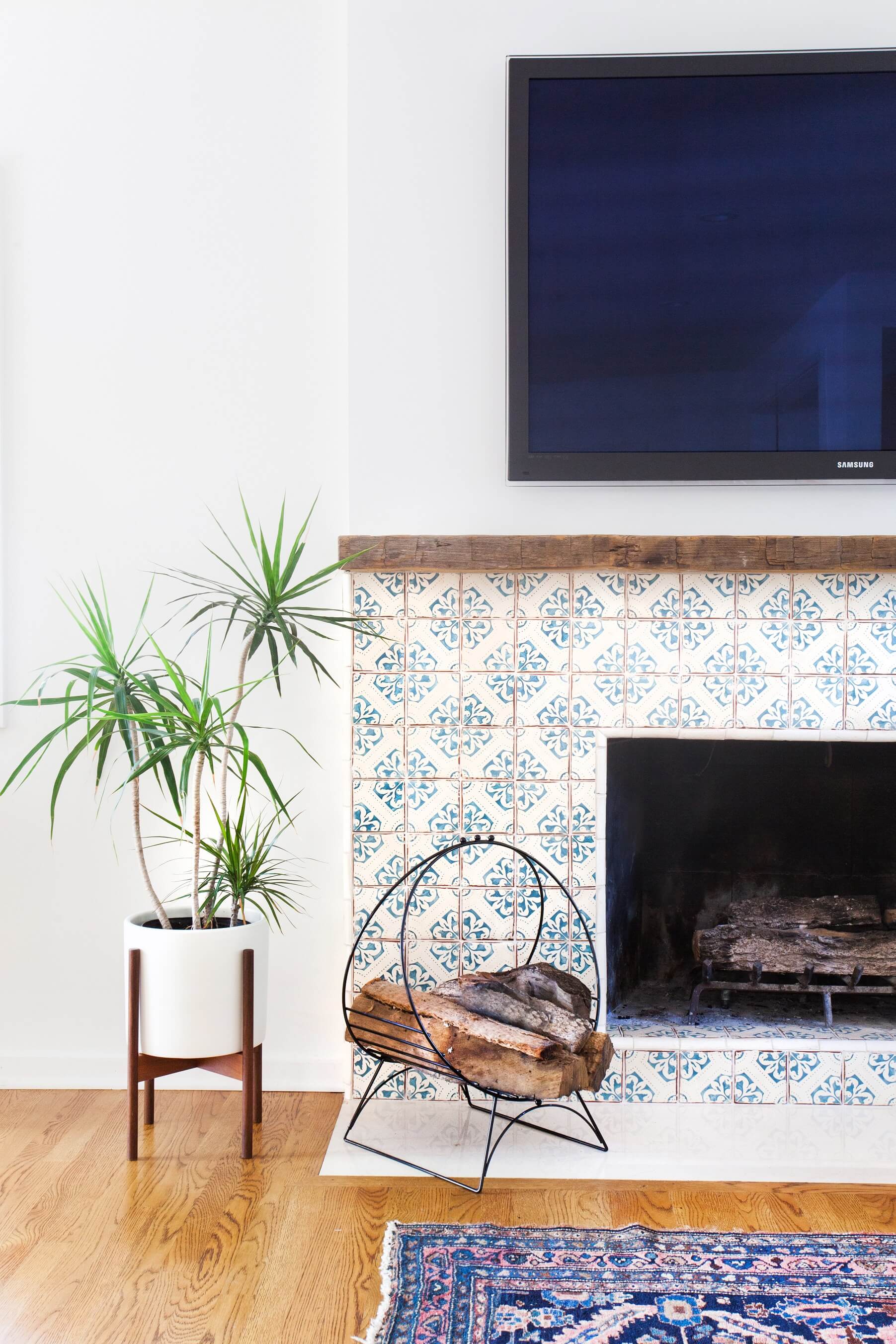 30. Marble Surround and Dark Grey Anchor Space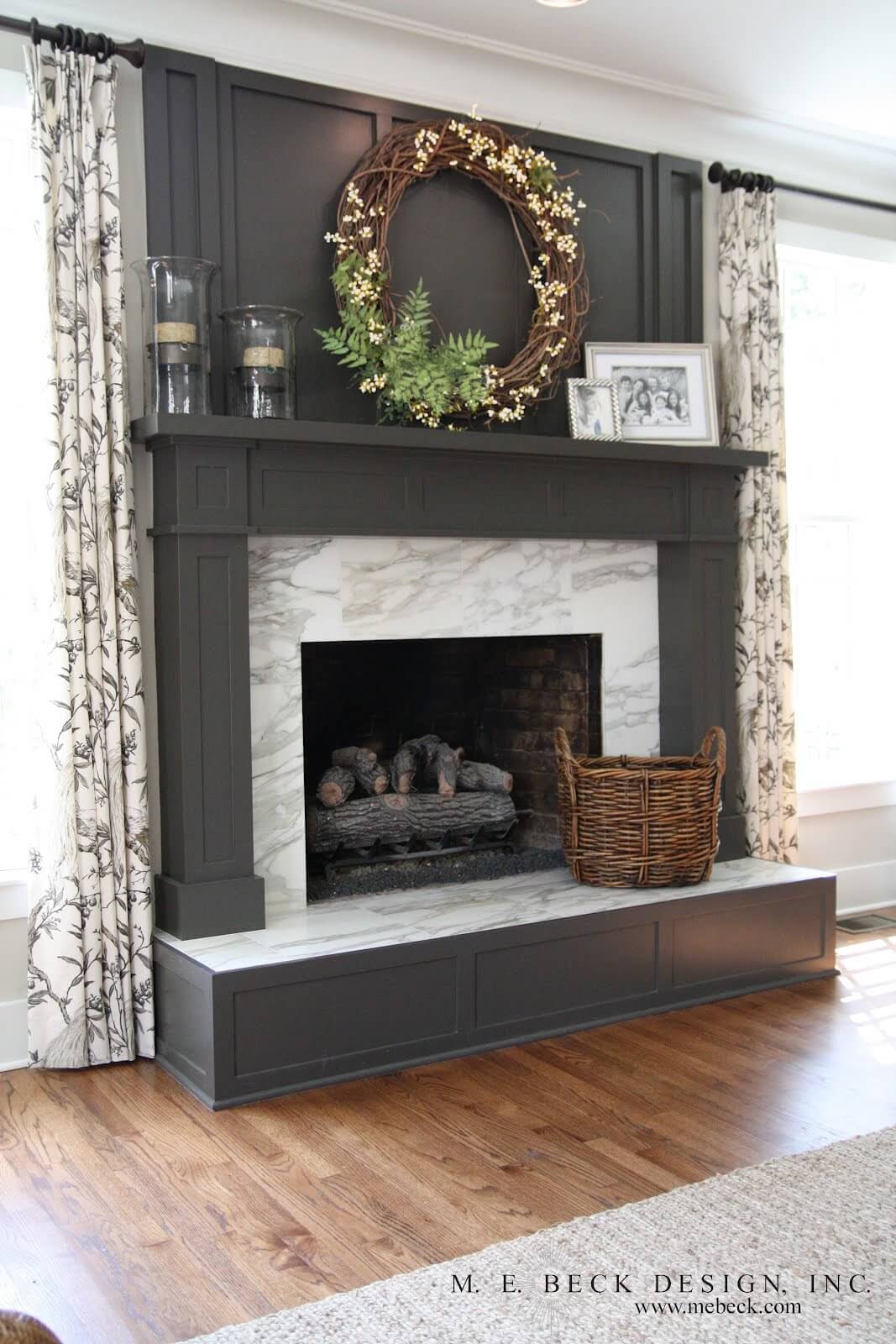 31. Fireplace with Look of Built-In Furniture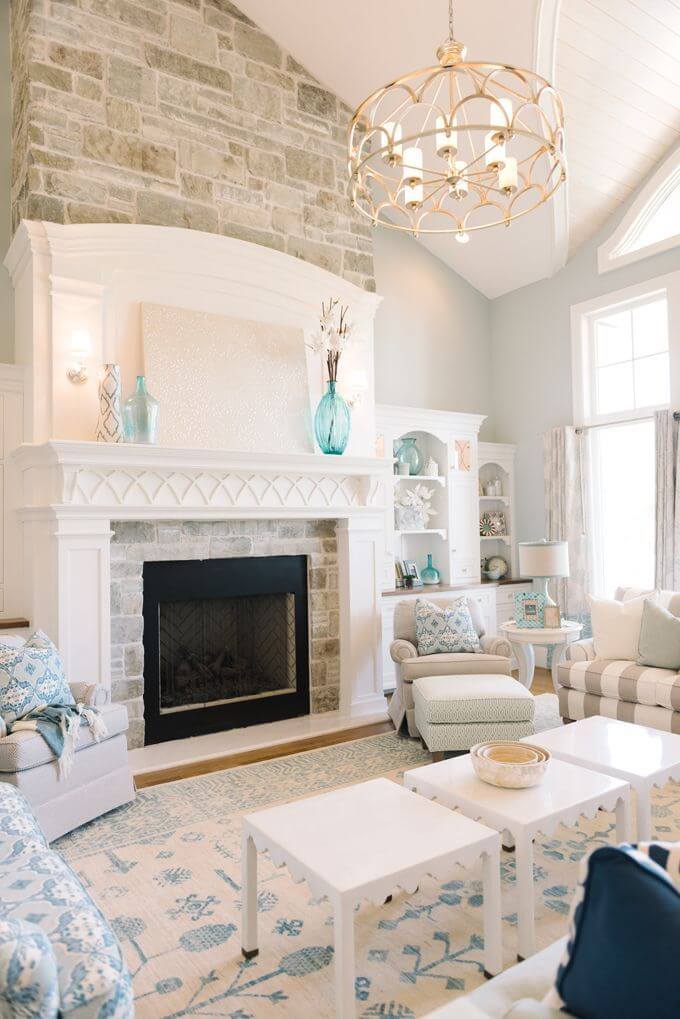 32. Rough Geometric Stone and Carved Wood Mantle