If you have old doors, you can complete a wide variety of projects that will enhance your backyard and garden. You can pick these doors up from remodeling sites or visit the local home improvement thrift store for ideas.
27 Whimsical Old Door Outdoor Decor Ideas that will Transform Your Exterior

The simplest way to use an old door is to lean it against a fence or wall. This can be done with a glass door or with a solid door. Often, planters are hung from the door for an extra touch of blooming freshness in the garden.
Creative ways to repurpose old doors include making them into privacy screens and building them into the garden fence itself. Old doors can also be used to create furniture, like a hanging porch swing or a rustic dining table. Just add a sheet of glass to the top and you will be able to see the reused door underneath.
Old doors can also become part of functional areas in your garden. Old doors can be turned into beverage stations to welcome all of your summer guests with a cold drink.
Check out our 27 old door outdoor decor ideas and find a few new ideas for your yard and garden. Whatever you choose, you'll bring a sense of rustic charm to your outdoor spaces.
1. Hang an Old Door on the Fence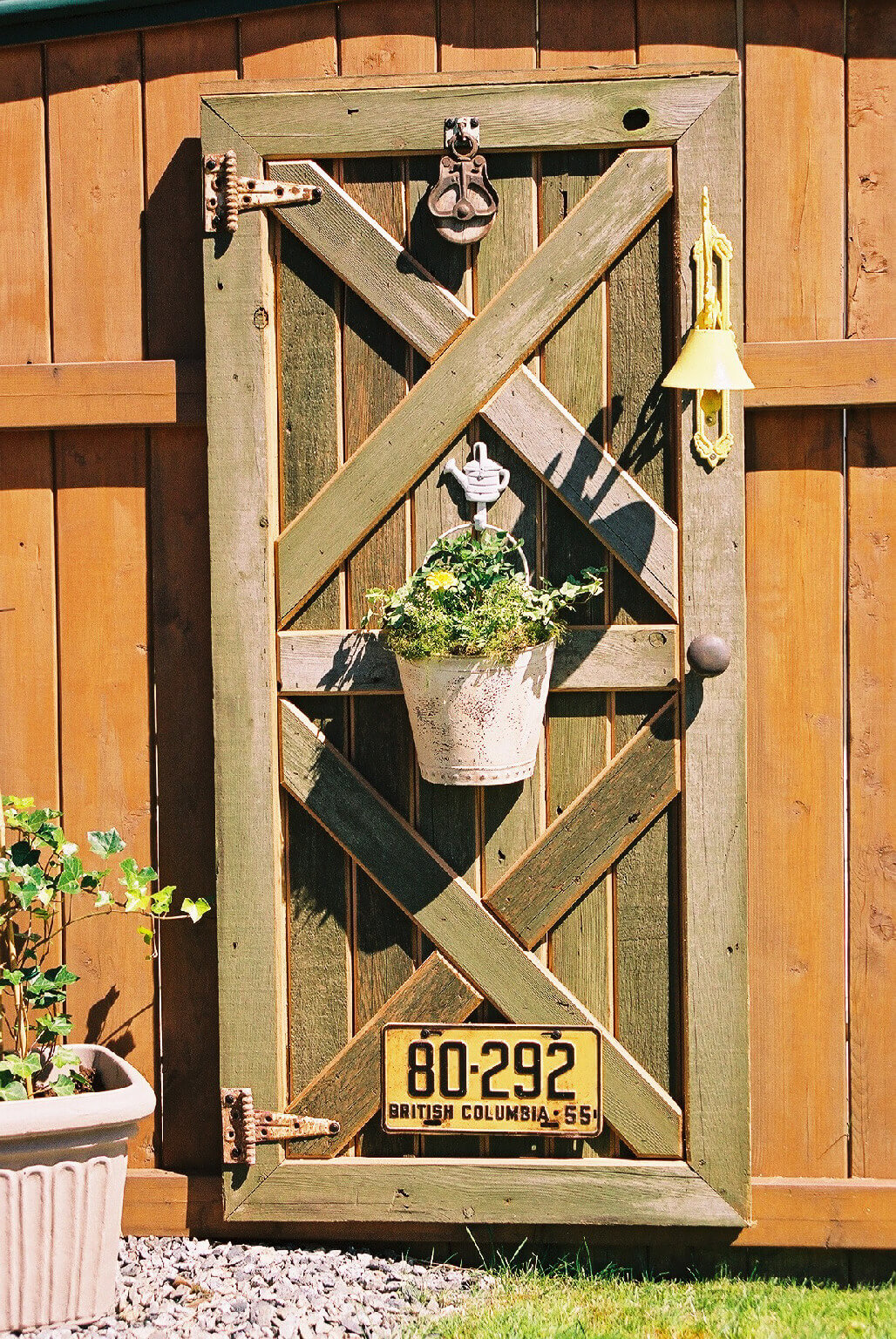 2. Build a Porch Swing with Old Doors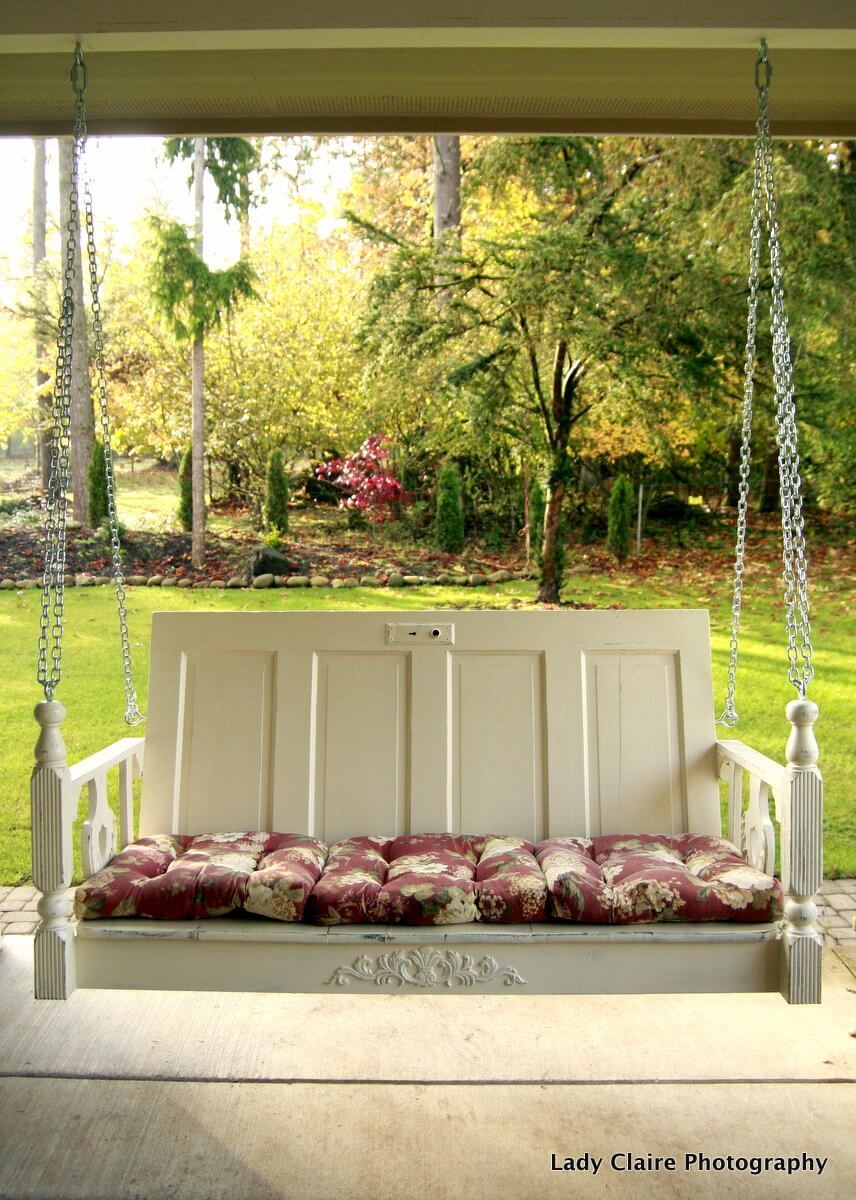 4. Hanging Screen Door with Bountiful Planter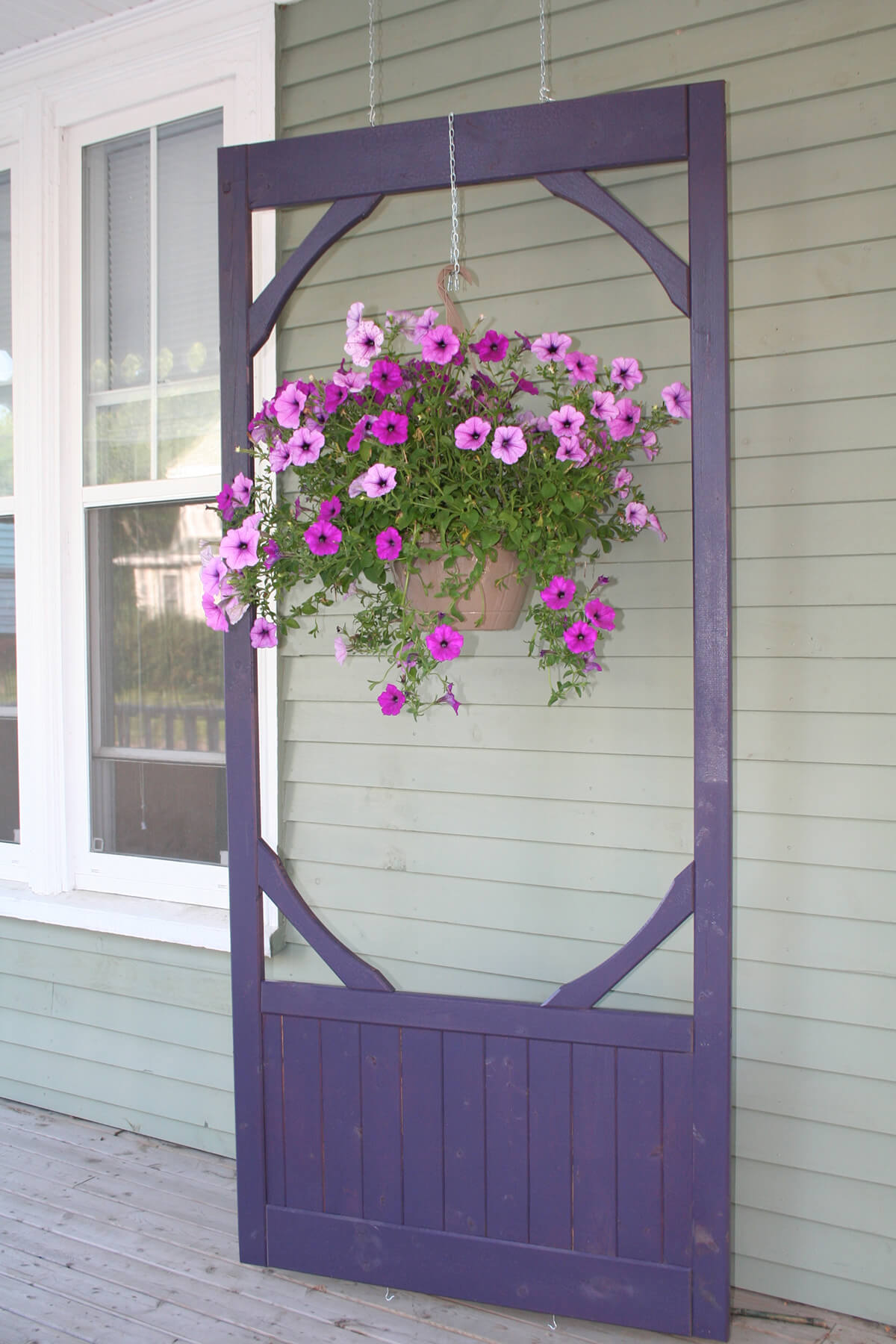 5. Reclaimed Doors make the Garden Wall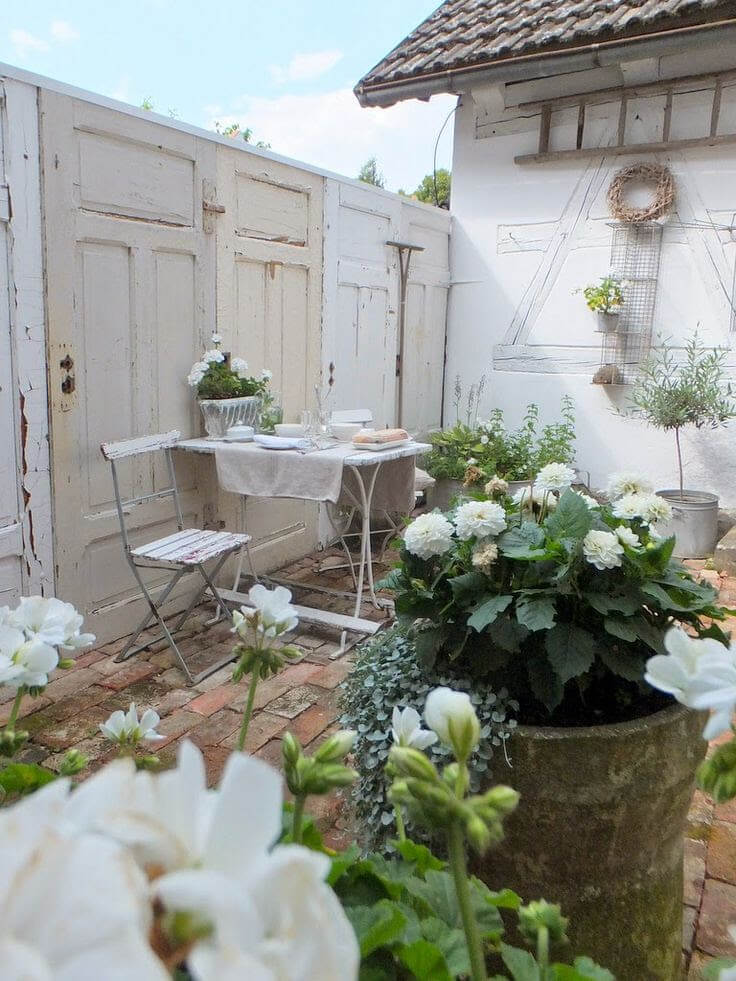 6. Kitchen Herb Garden with an Old Door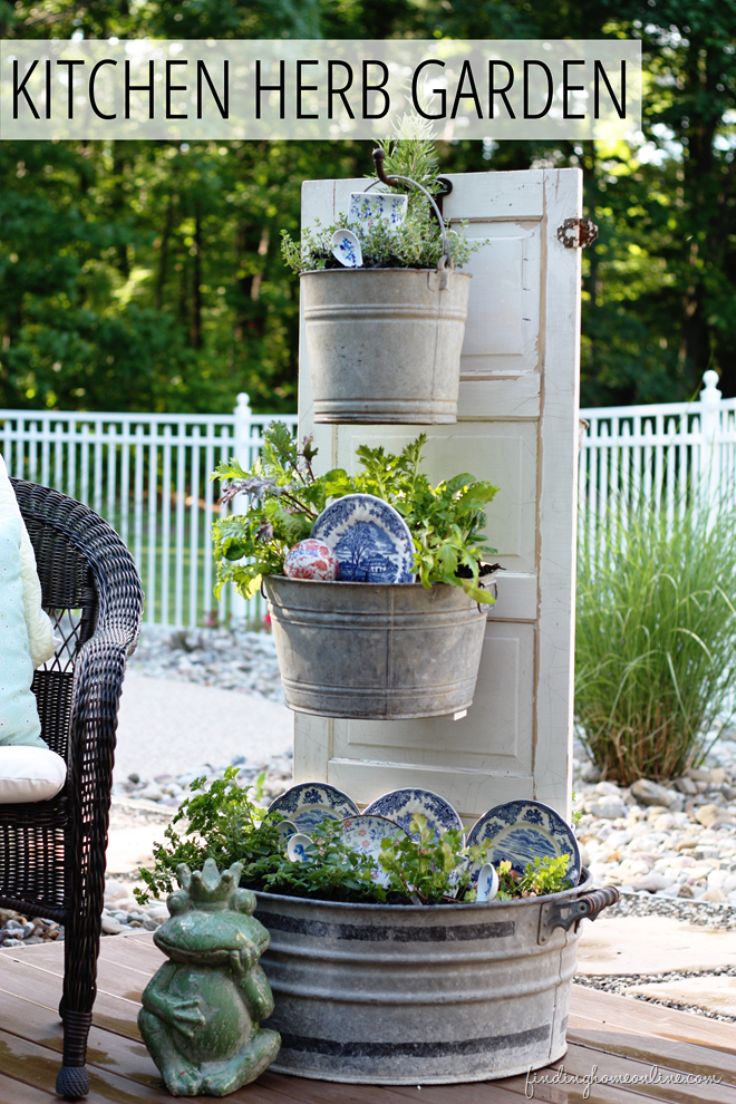 7. Old Door Outdoor Decor Idea with Chalkboard Signs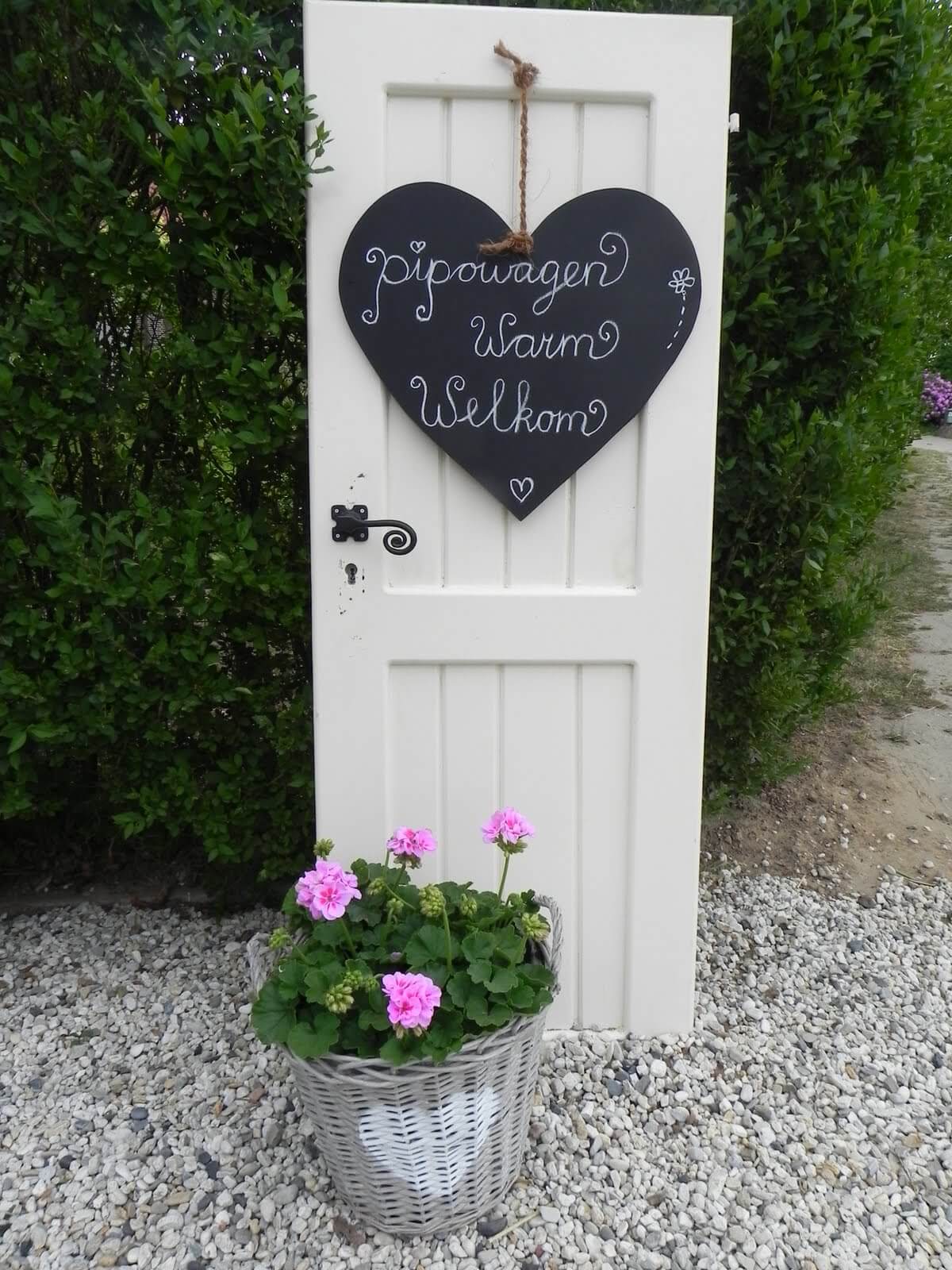 8. Reused Windows and Doors make a Gate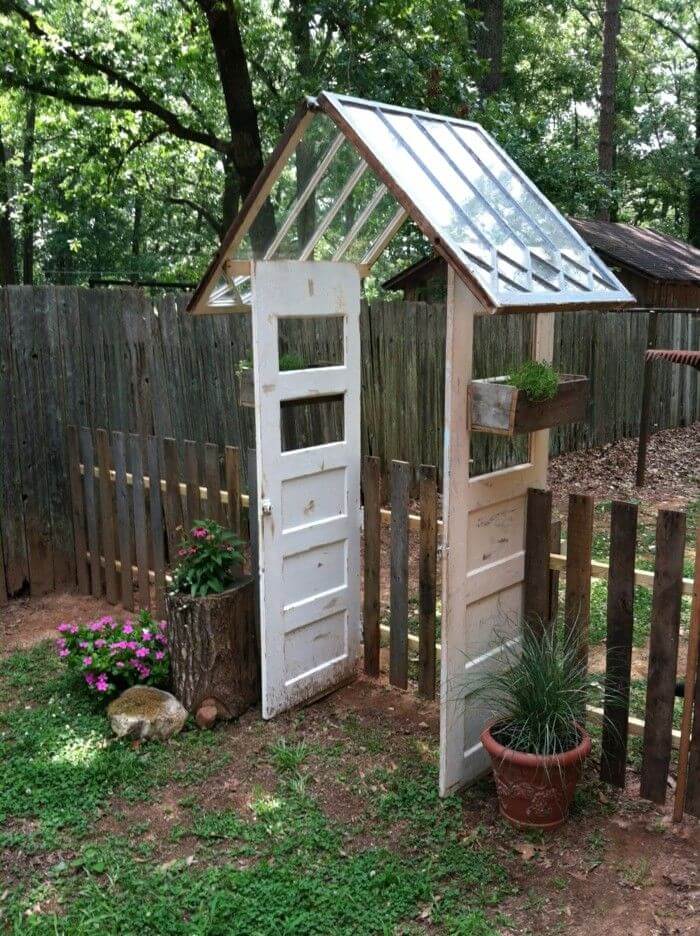 9. Repurposed Door makes a Beverage Station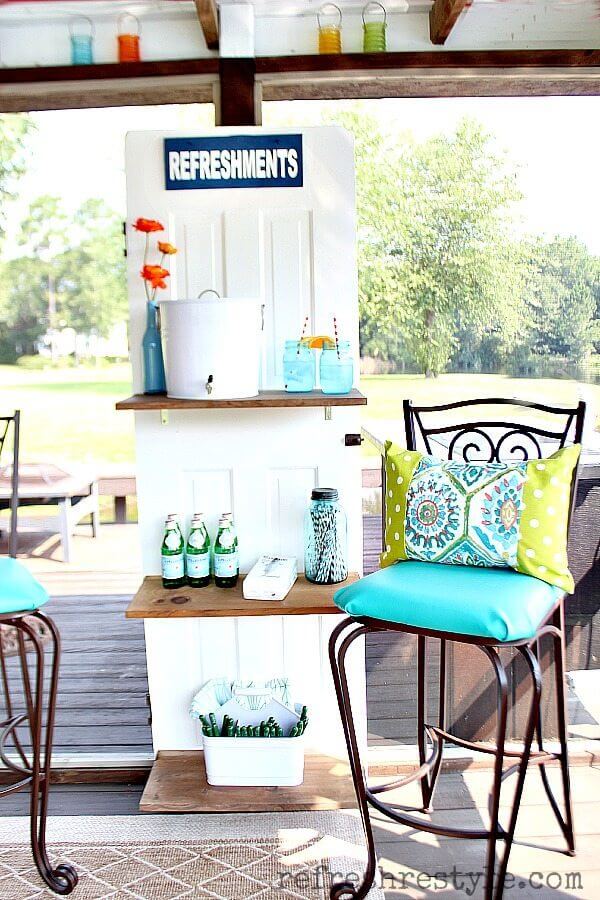 10. Hang Herb Pots in the Windows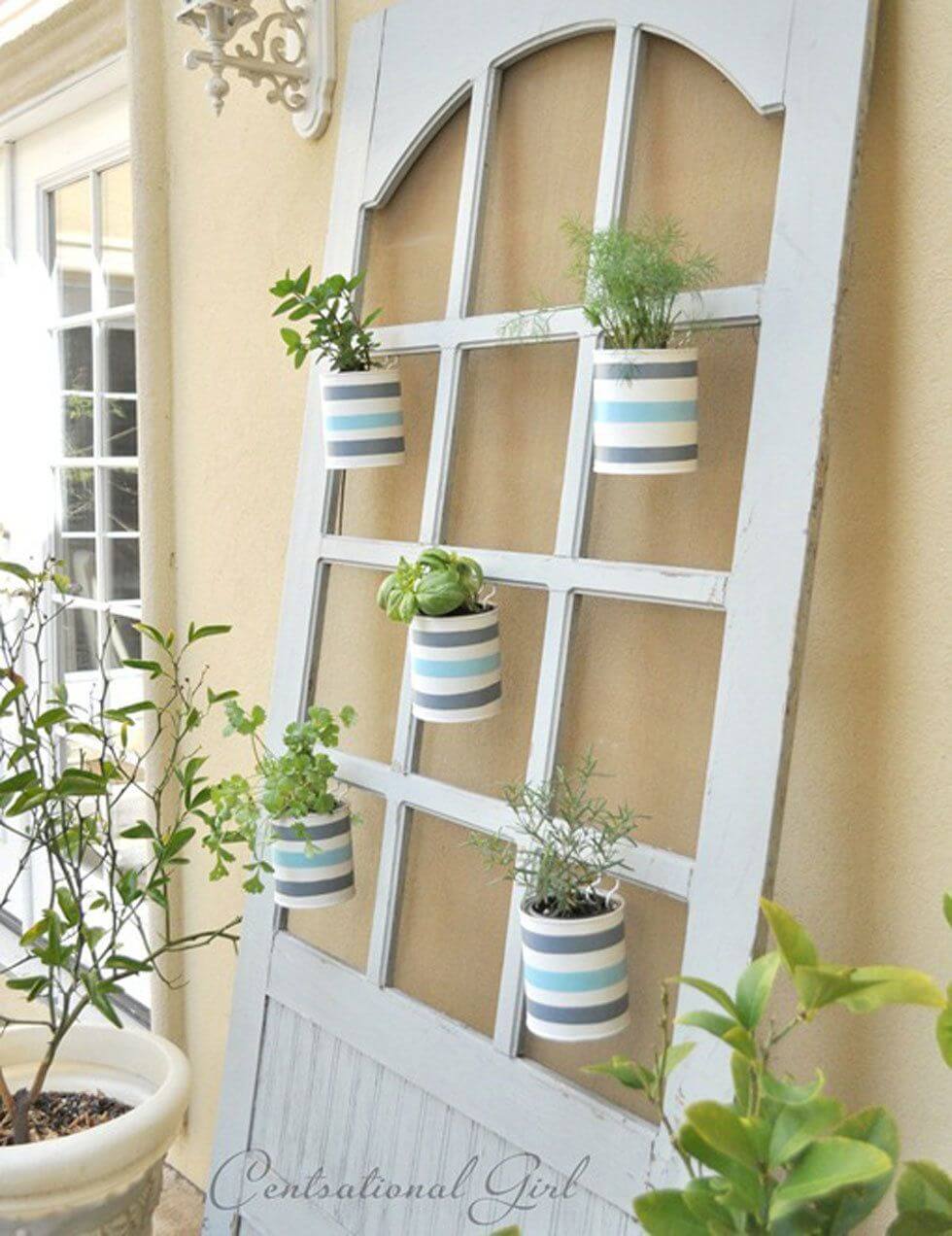 11. Old Door Hanging on the Fence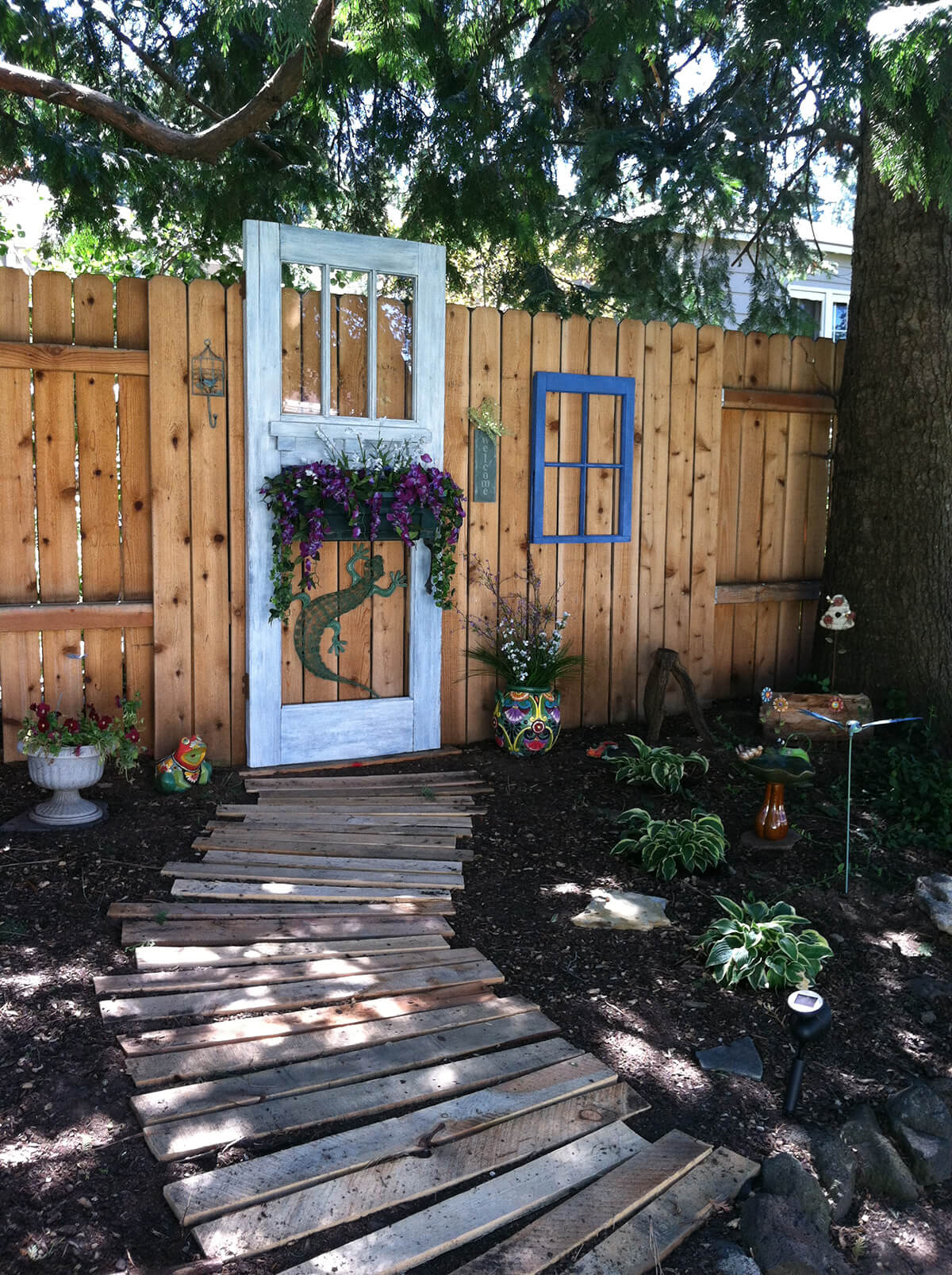 12. Use Repurposed Doors for a Garden Nook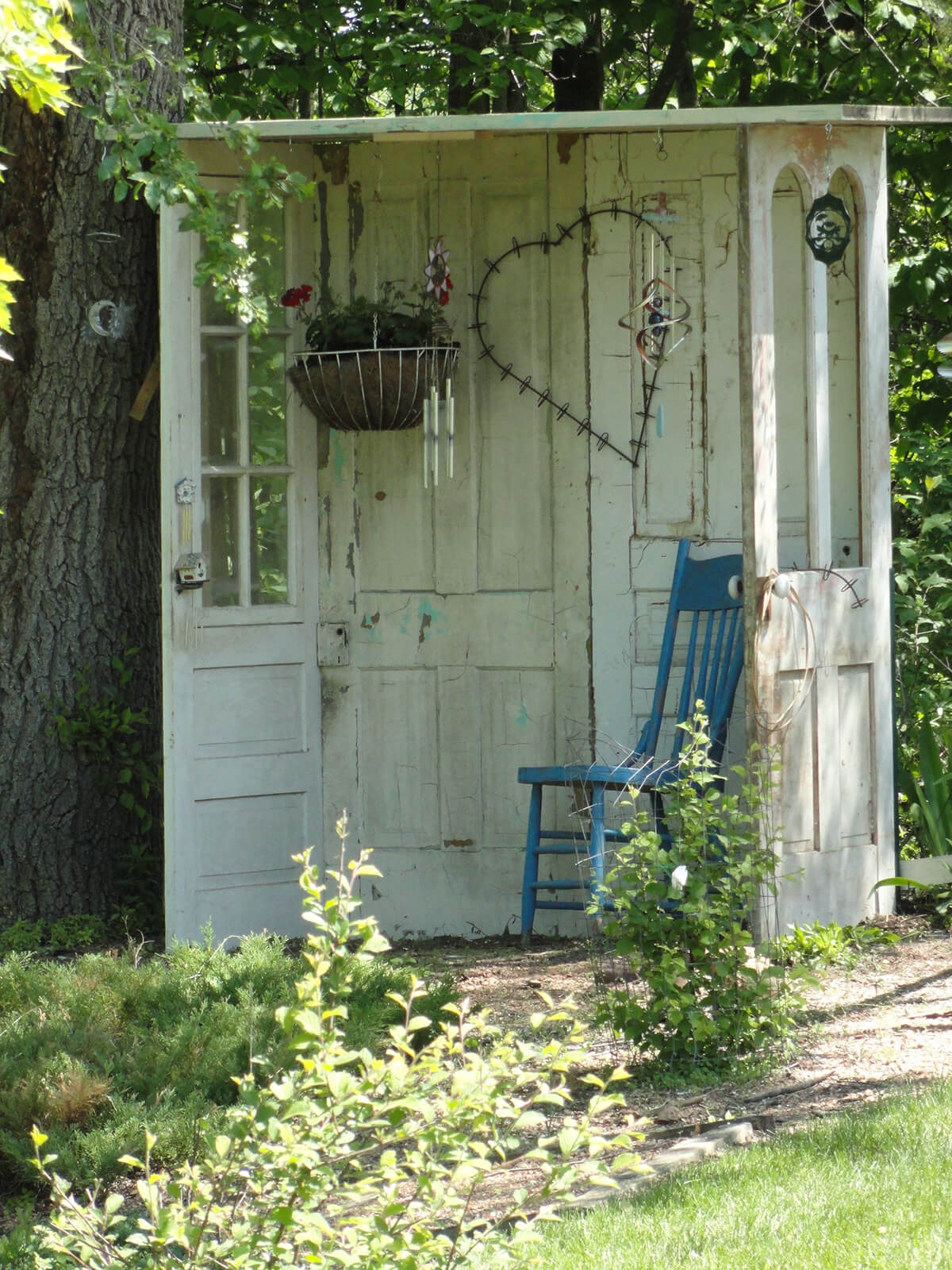 13. Stand a Door in the Corner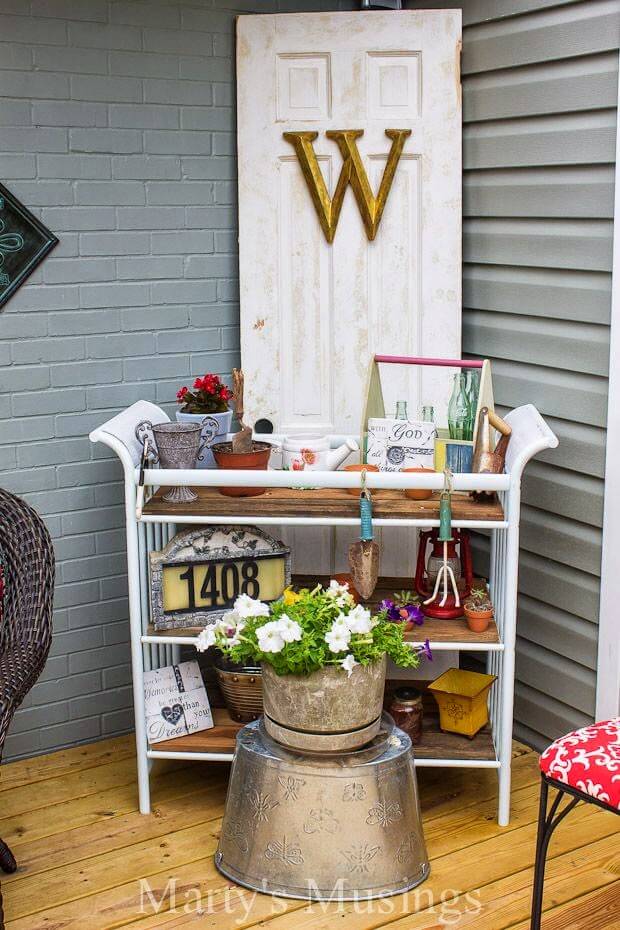 14. Starred Door as a Garden Backdrop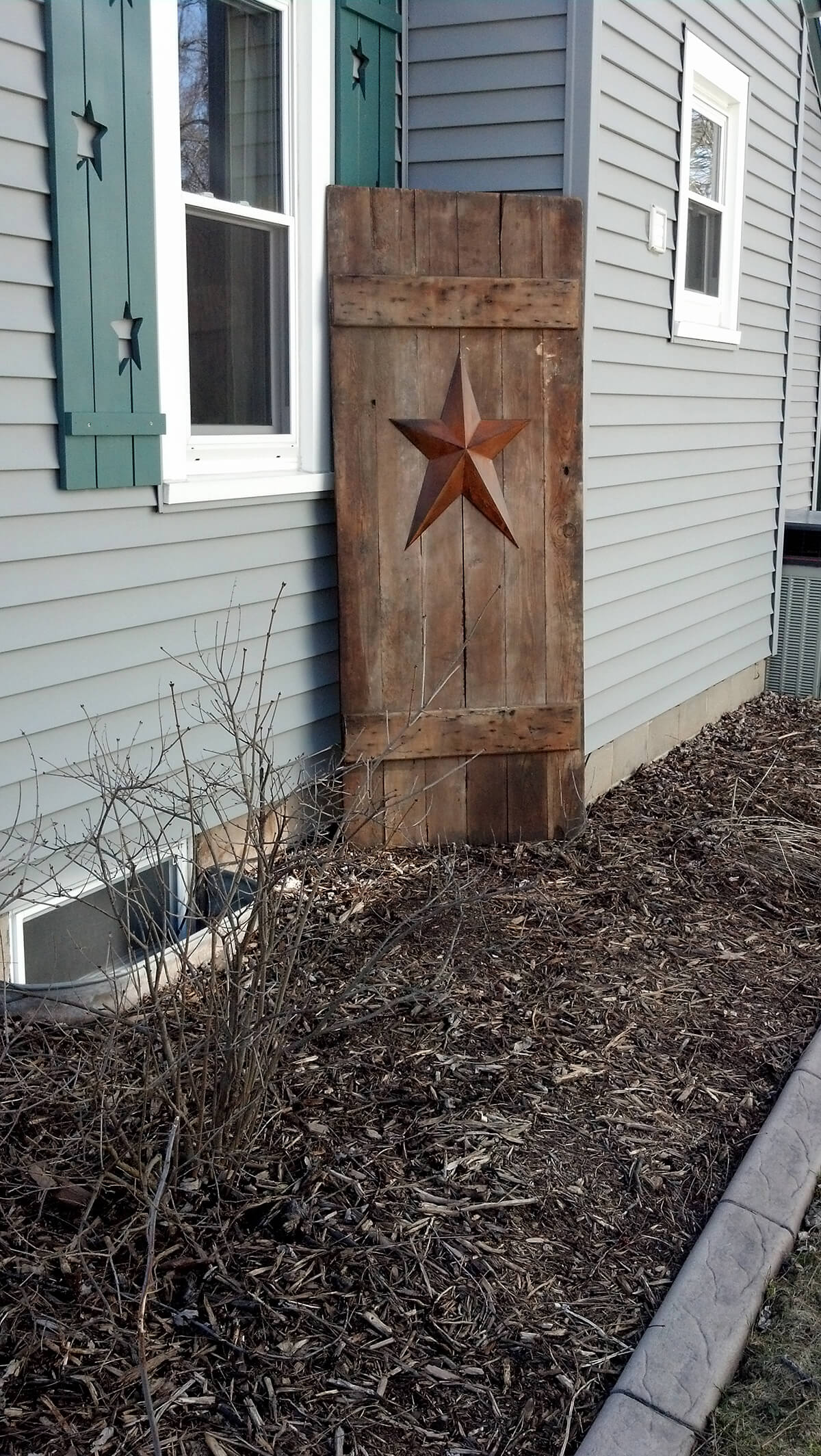 15. Charming Place to Serve Drinks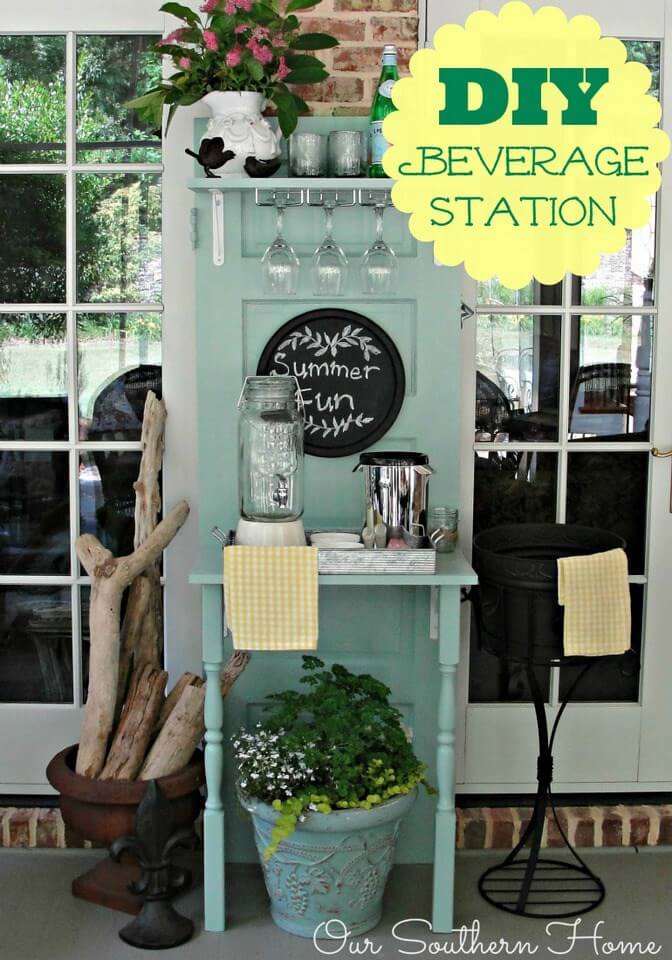 16. Yellow Door with Hanging Plates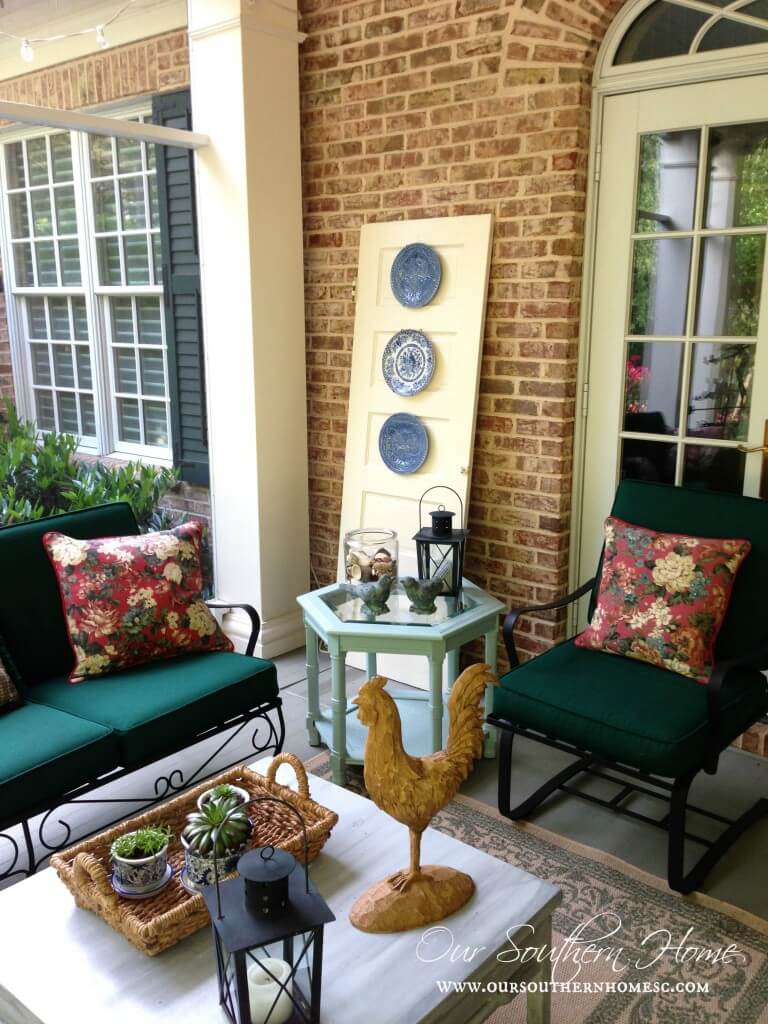 17. Brightly Painted Doors Make a Pergola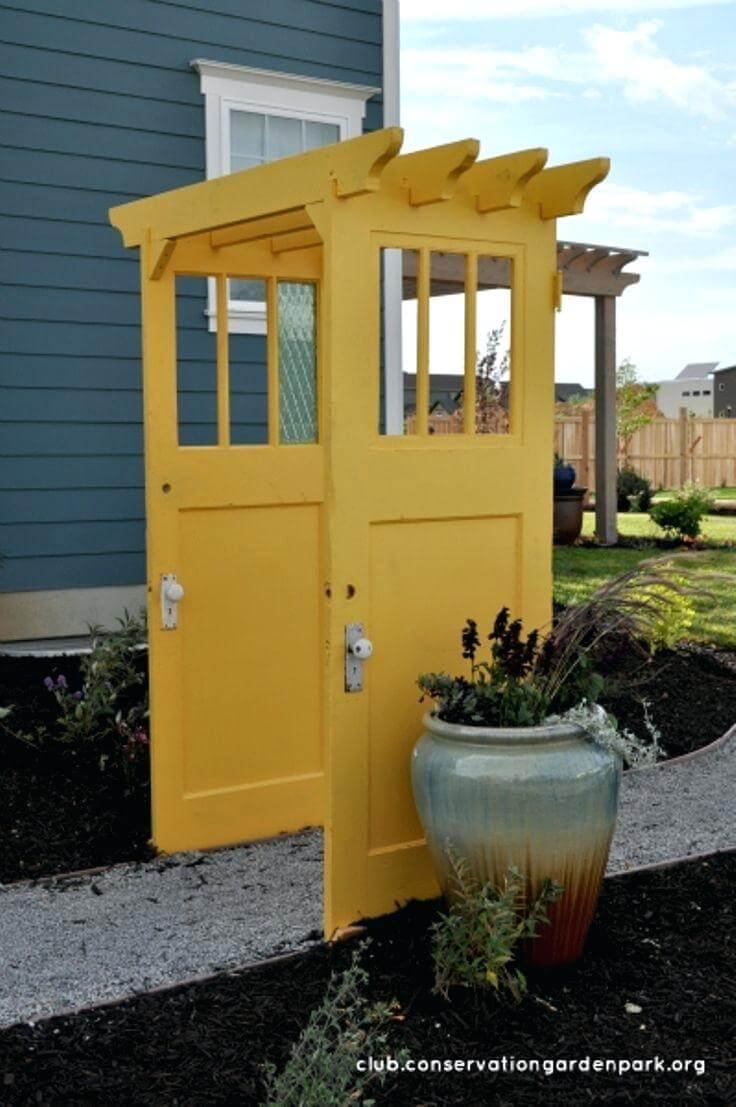 18. Privacy Screen with Reused Doors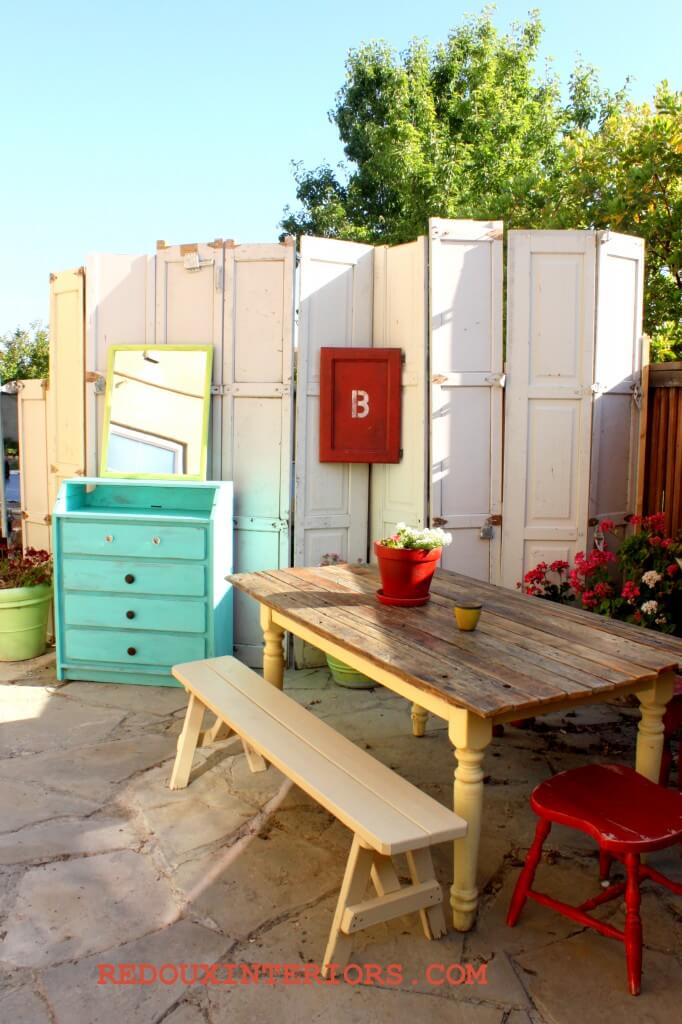 19. Graceful Garden Corner with Old Doors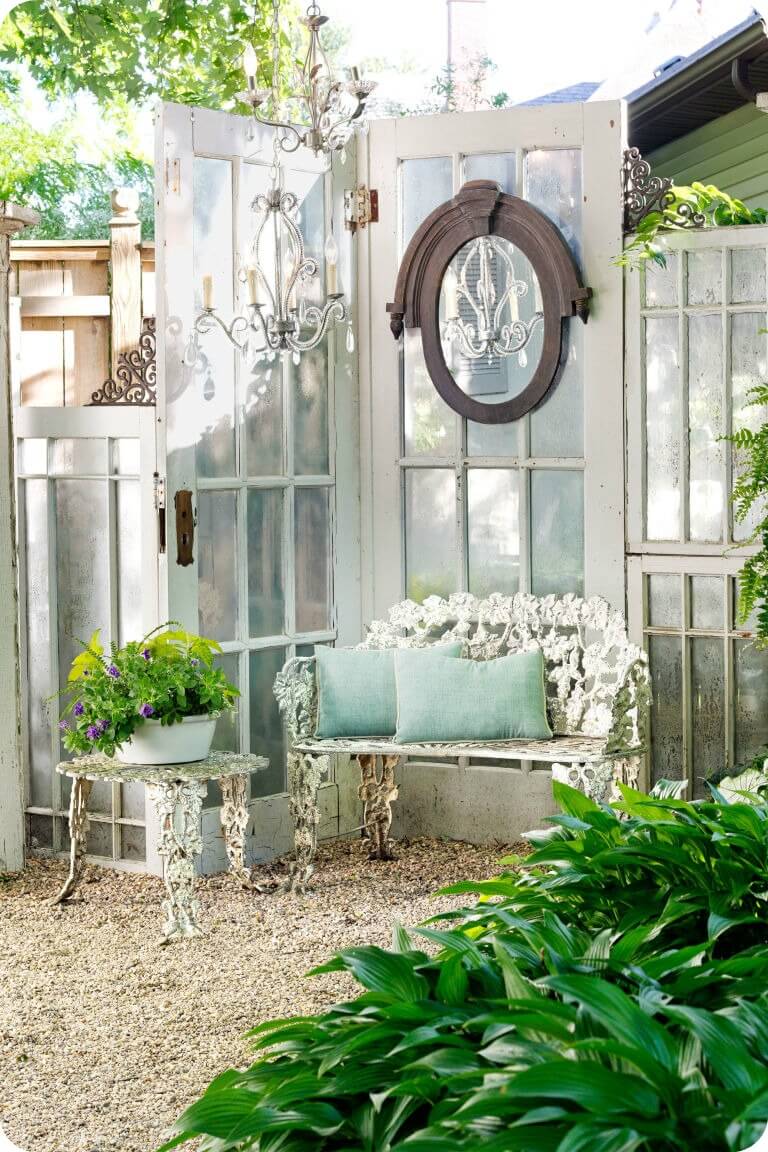 20. Old Door Outdoor Decor Idea for Gates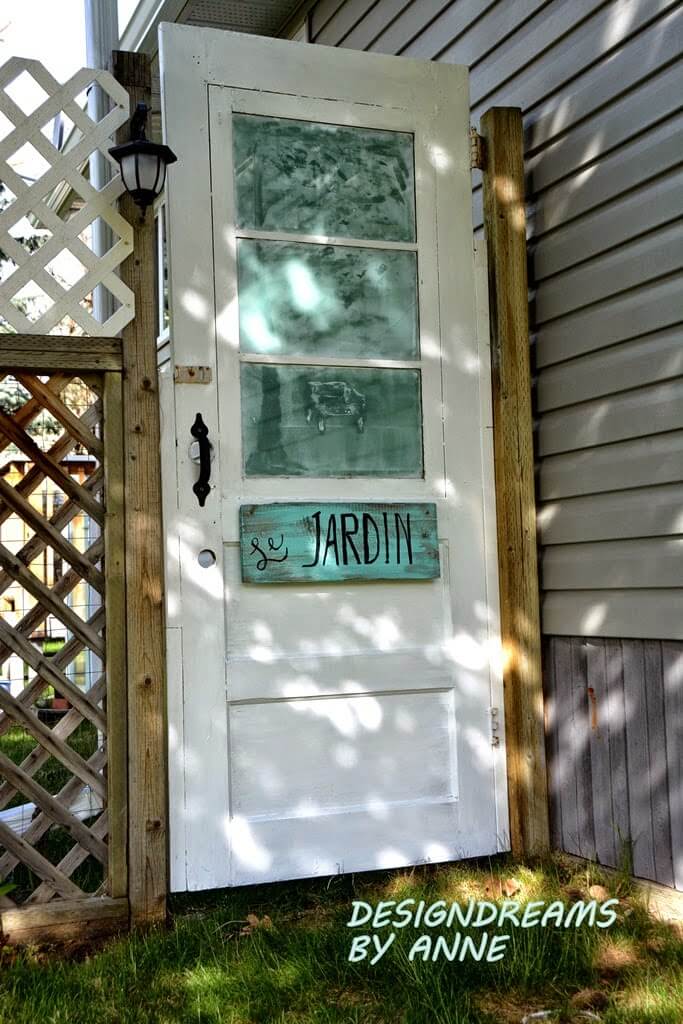 21. Standing Door with Blooming Flower Box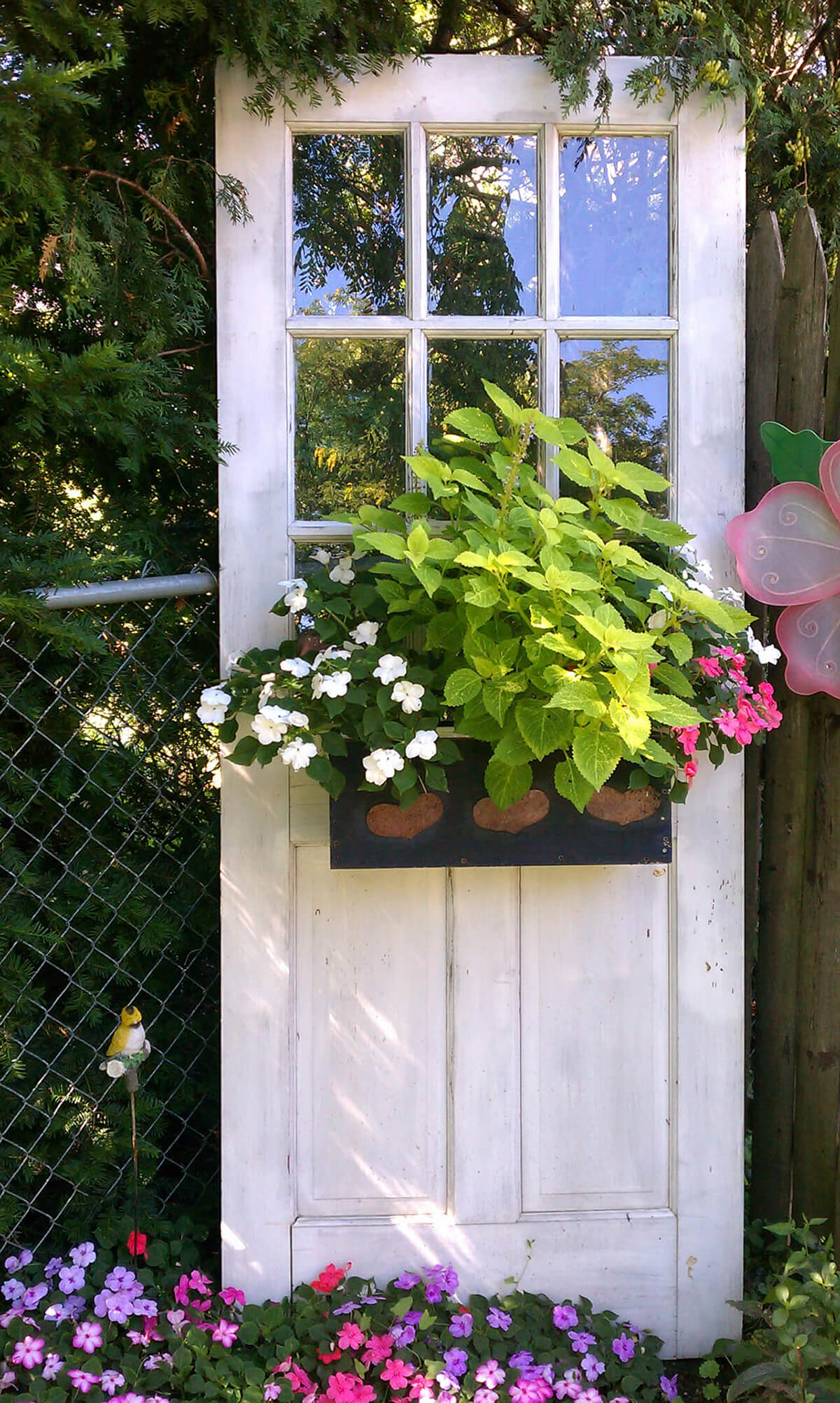 22. Old Doors make Elegant Dining Tables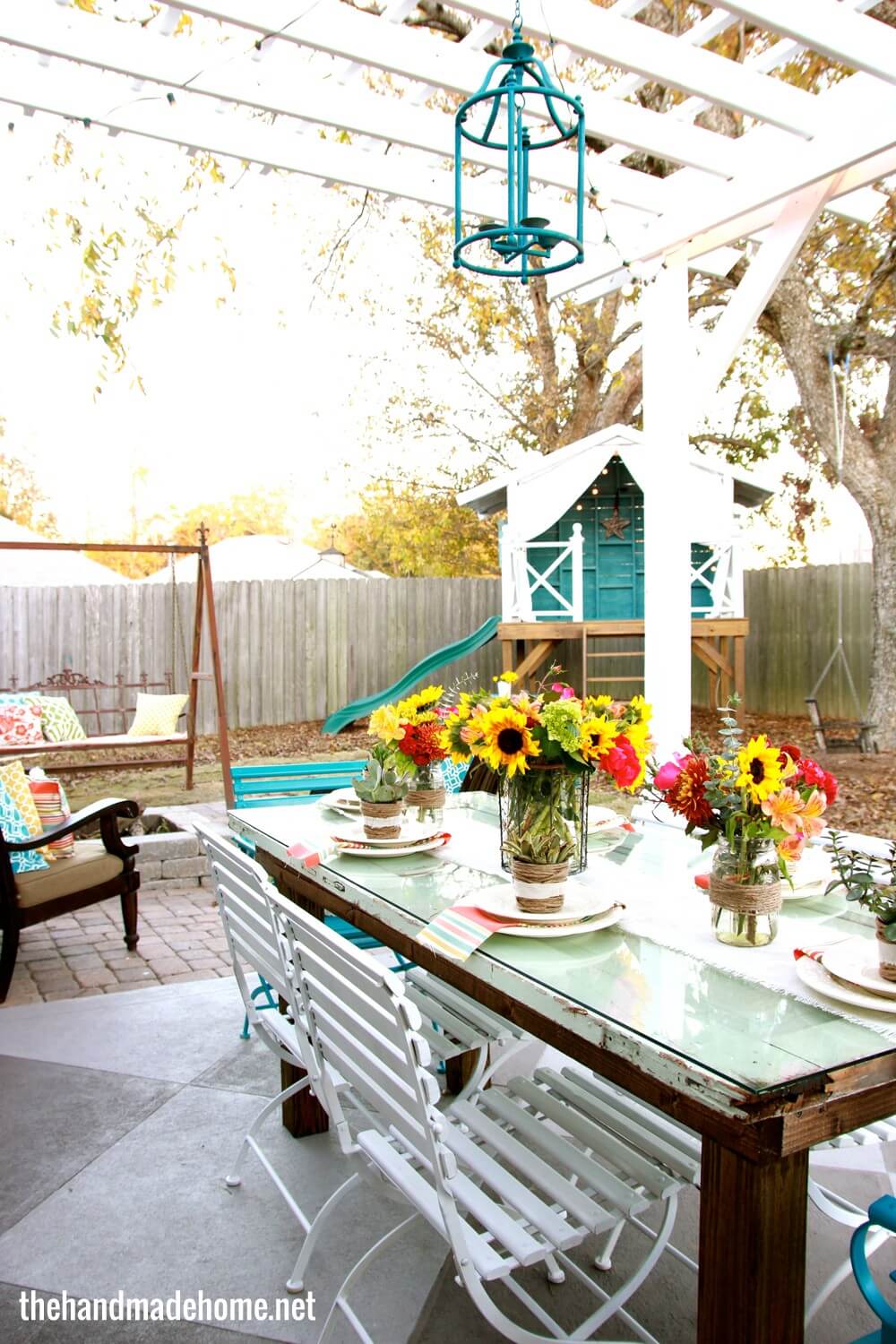 23. Cute Garden Gate with a Family Name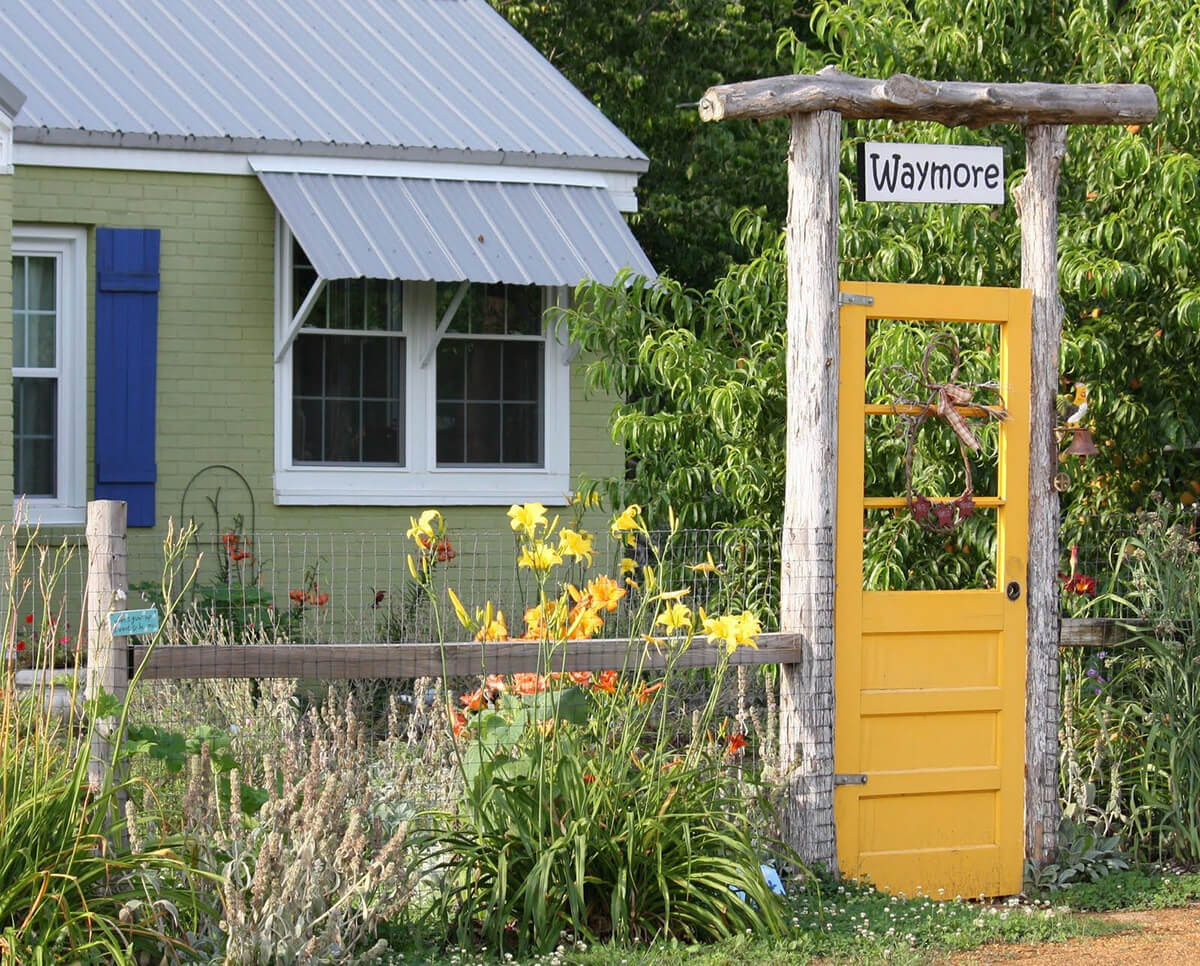 24. Inspiring Saying Painted on a Door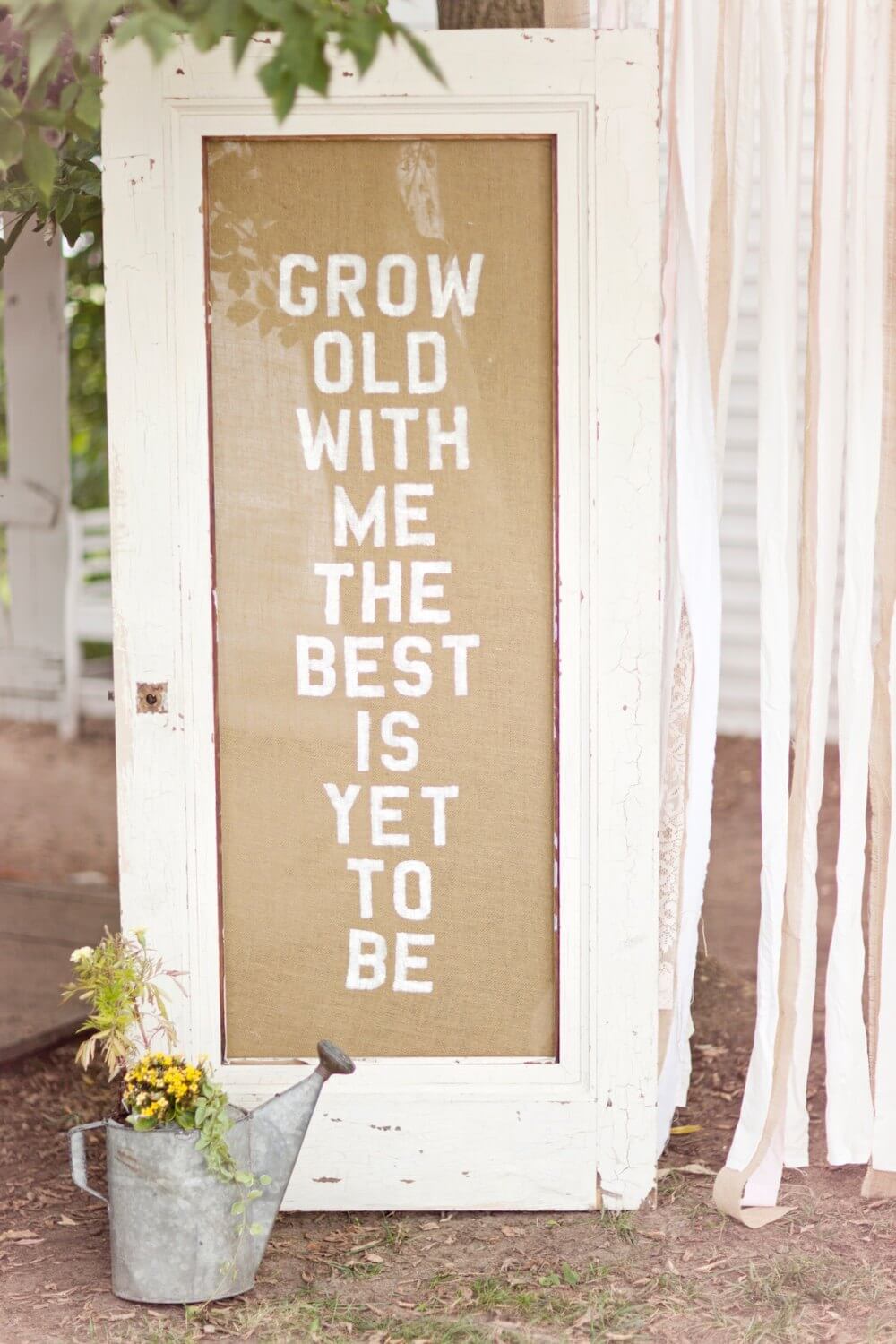 25. Weathered French Doors as a Backdrop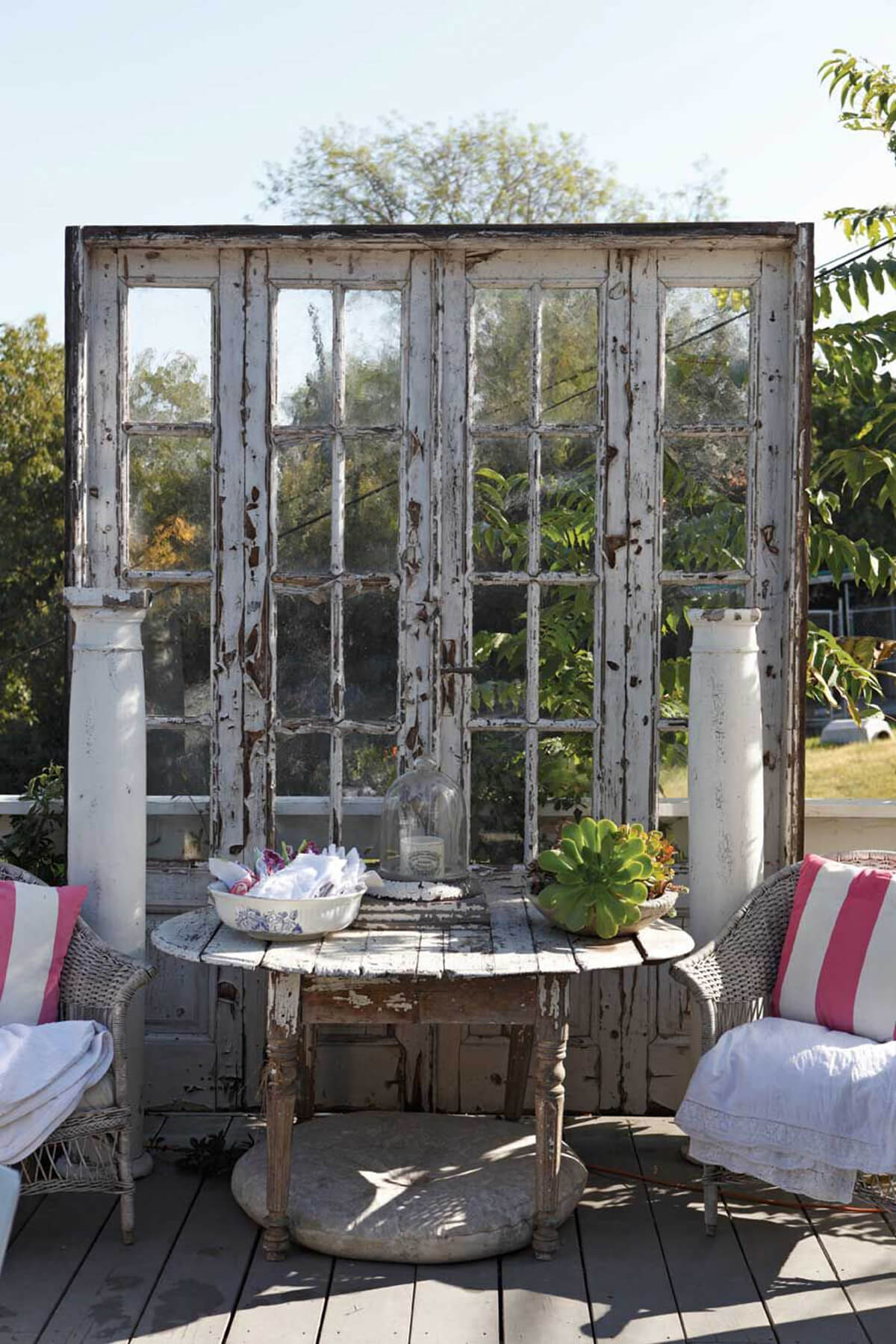 26. Fall Display with Mums and Pumpkins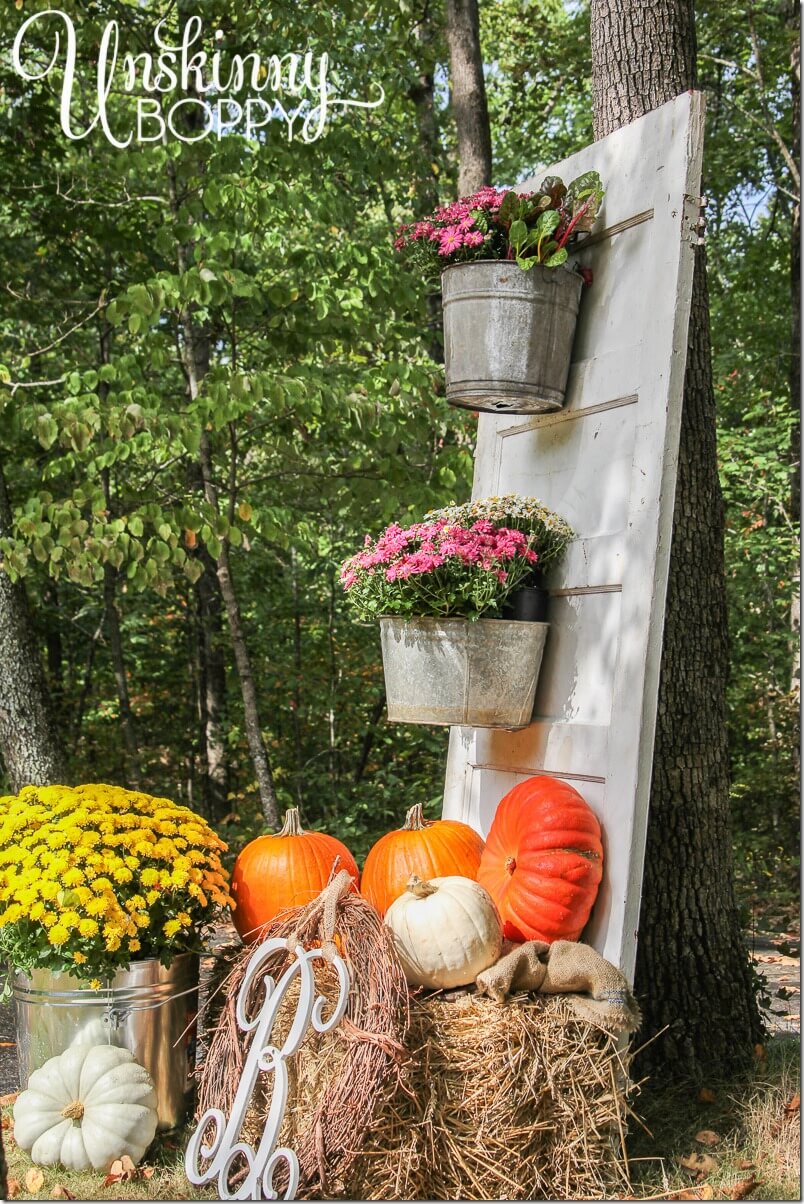 27. Magical Door into the Garden